Raw Mango Curd Rice
Raw Mango Curd Rice is delicious, mild, tangy tempered rice recipe made from raw mangoes (unripe mangoes) and plain yogurt (curd). This is my version of the South Indian style mango rice recipe.
Various types of tempered rice and curd rice are popular in Andhra, Karnataka, Tamil Nadu and Maharashtrian cuisines in India. Raw mango curd rice is inspired by the raw mango rice and curd rice, and this is my version of the amalgamation of two recipes. I like the addition of carrots in this recipe for a crunchy texture and also making it healthier and tastier.
This is my 'go to recipe' in summers when I want to dish out something quick for light summer dinner. During summer, I always keep some raw/unripe mangoes in my fridge and the rest of the ingredients are also always in the fridge and/or pantry. My husband loves this rice and I tend to make it slightly spicy or add some slit chillies as it adds to the flavour.
This recipe is very easy to make and very quick if you have cooked rice ready or have some leftover in fridge.
Ingredients
2 cups cooked plain rice
1 tablespoons oil
1 teaspoon split Bengal gram (chana dal)
1 teaspoon split black gram (urad dal)
a pinch asafoetida (hing)
½ teaspoon mustard seeds
1-2 dried red chillies
5-6 curry leaves
4-5 mild green chillies slit in half
1 cup carrot grated/finely chopped/shredded
1 cup raw mango grated/finely chopped/shredded
1 cup plain yogurt (curd)
2-3 tablespoons finely chopped coriander
Salt to taste
Directions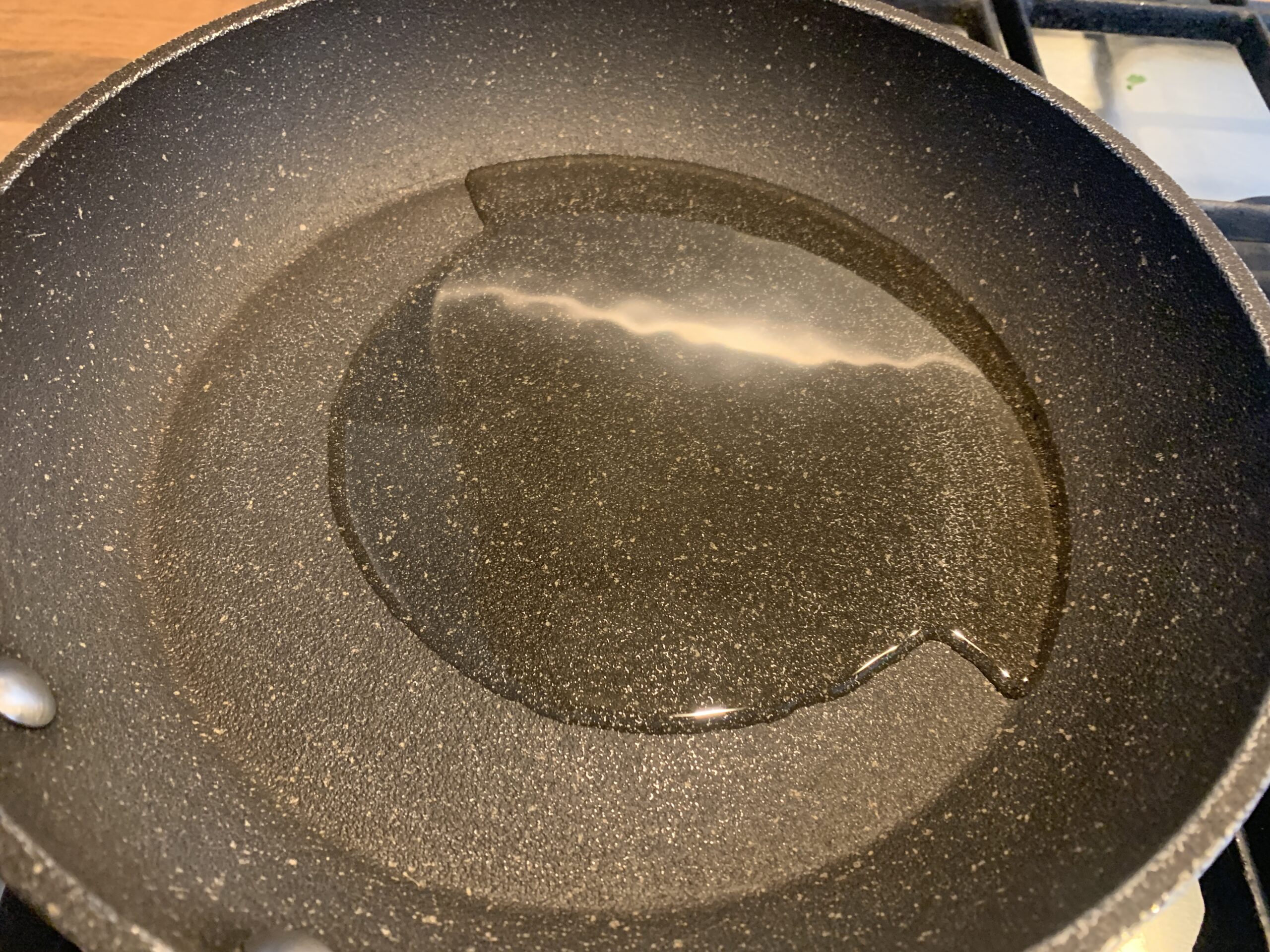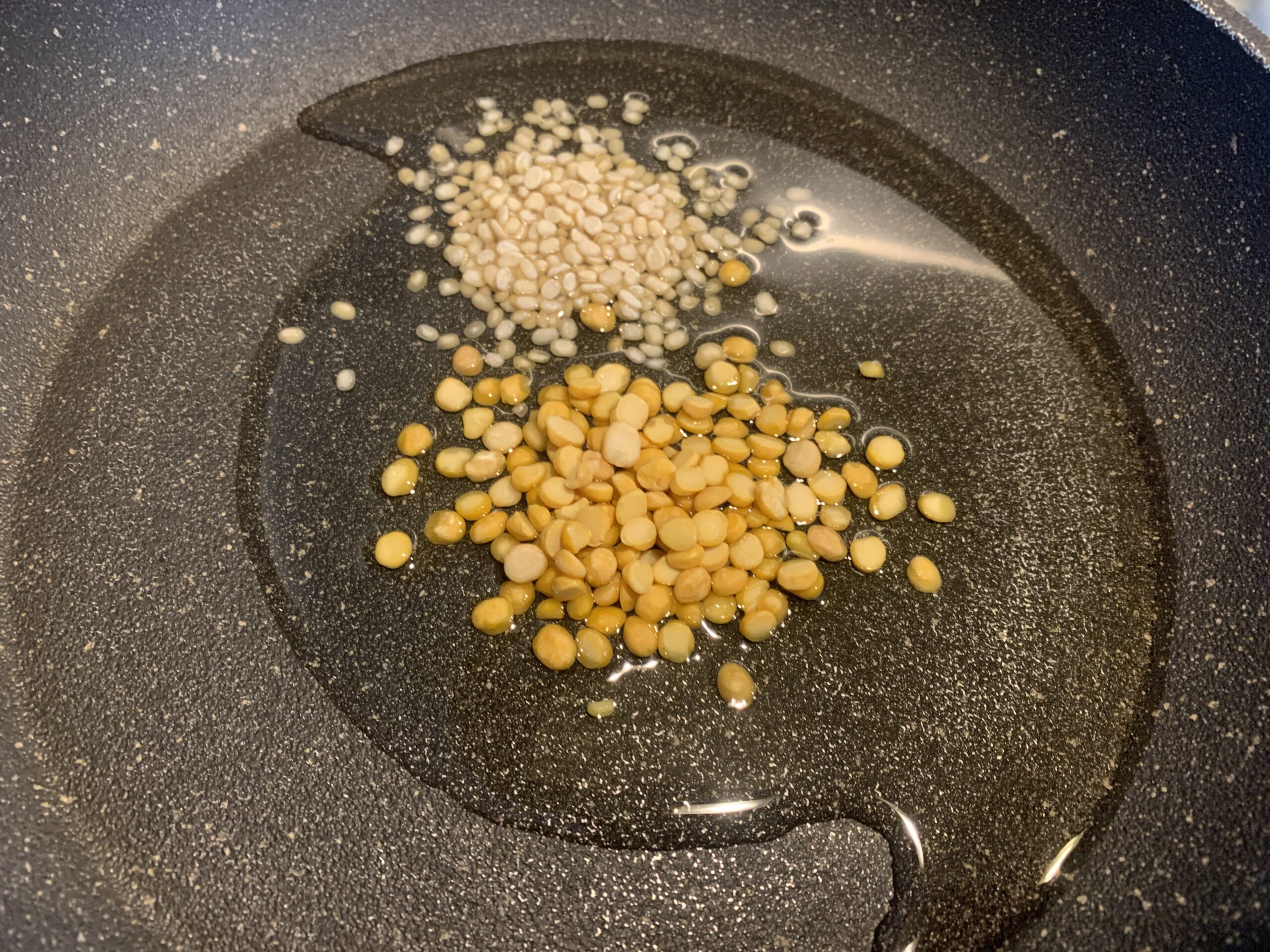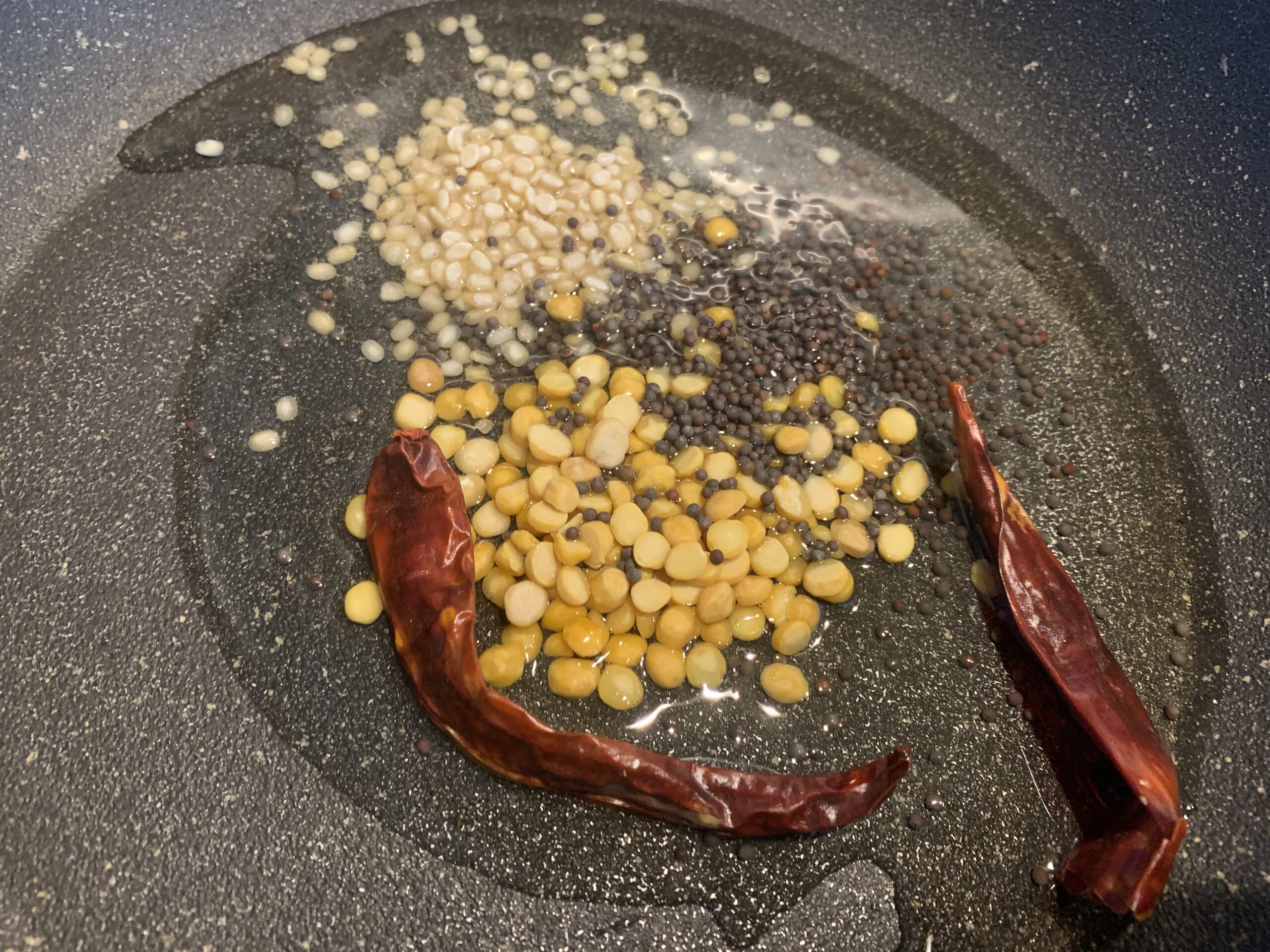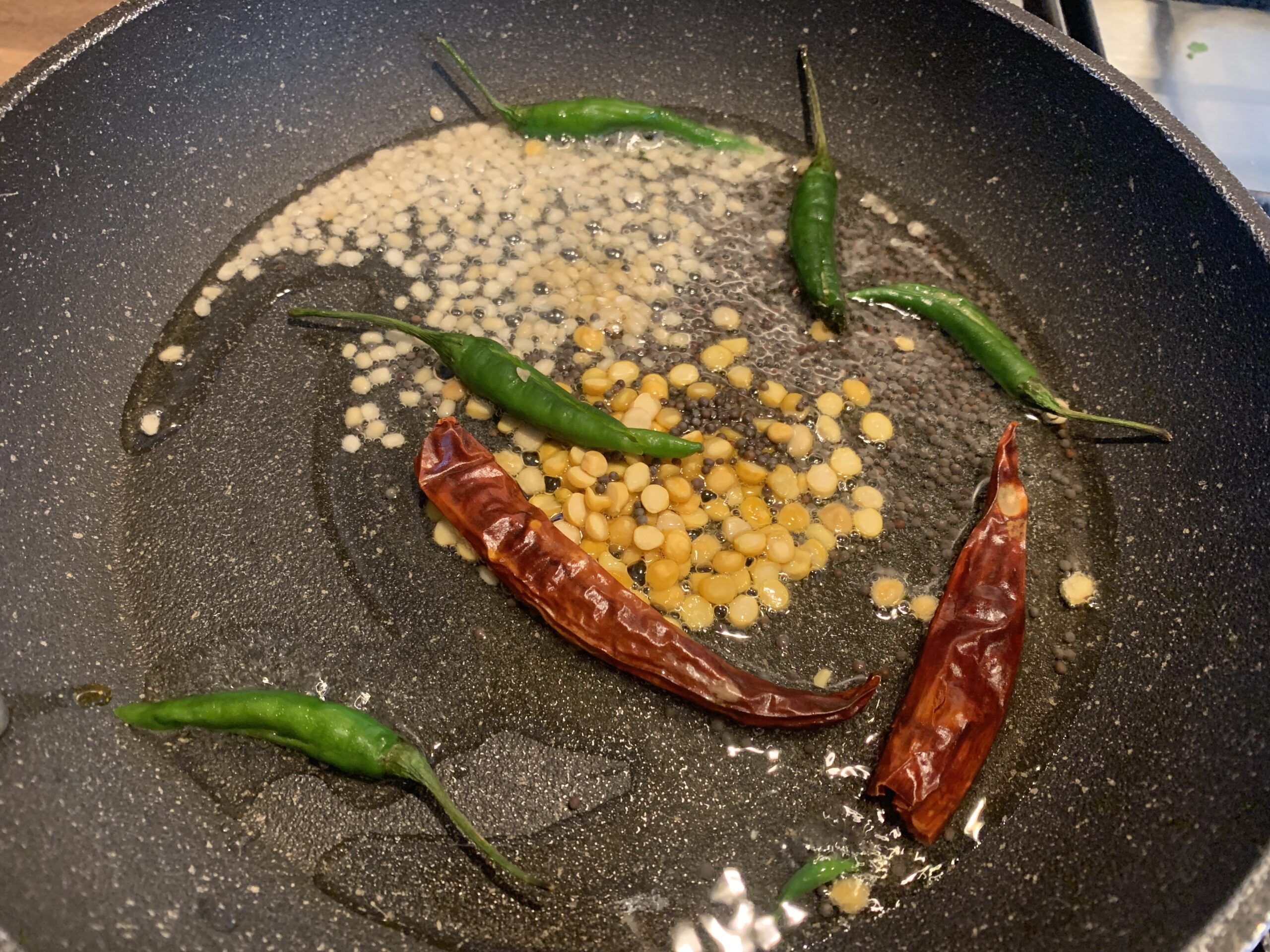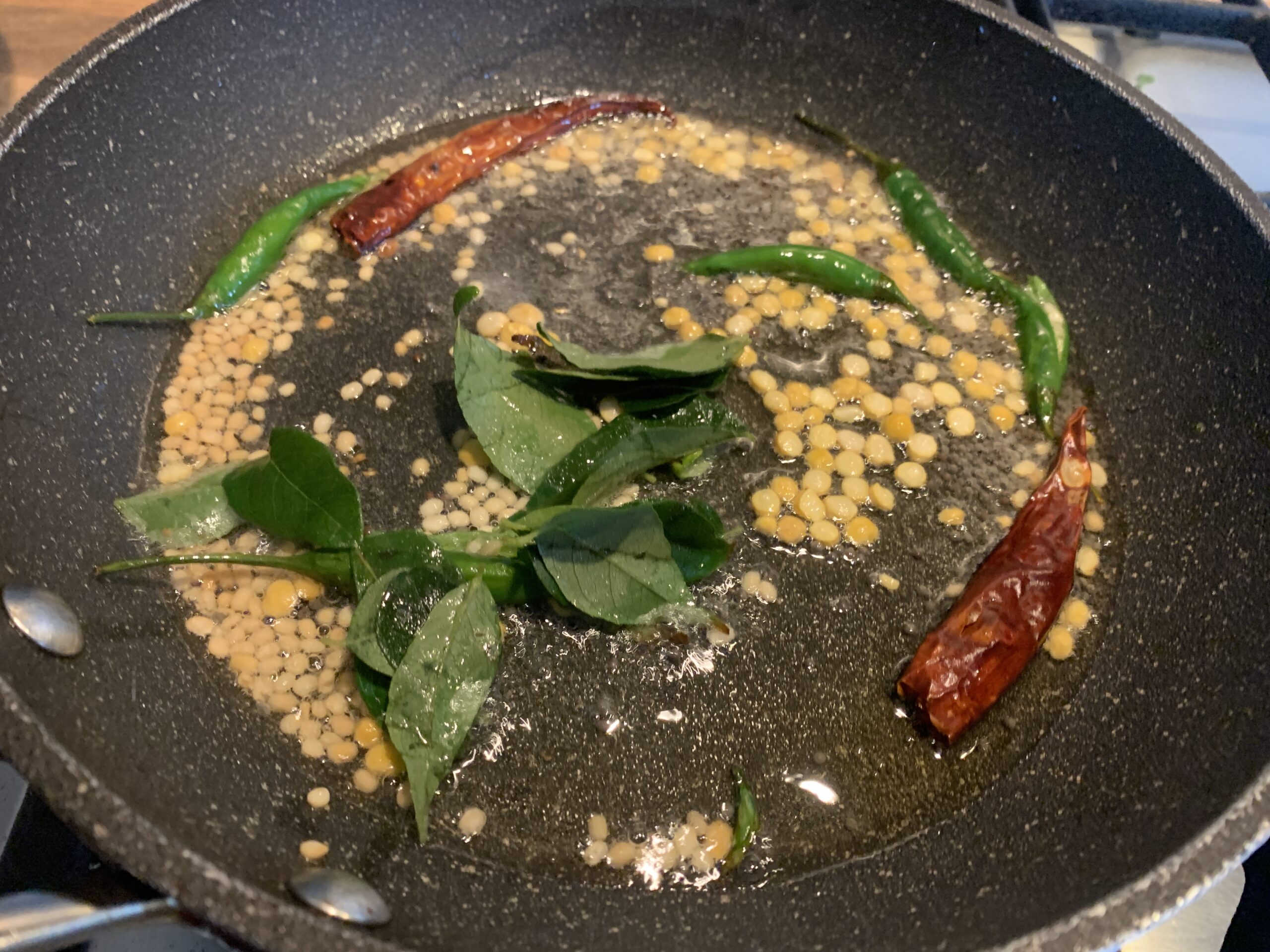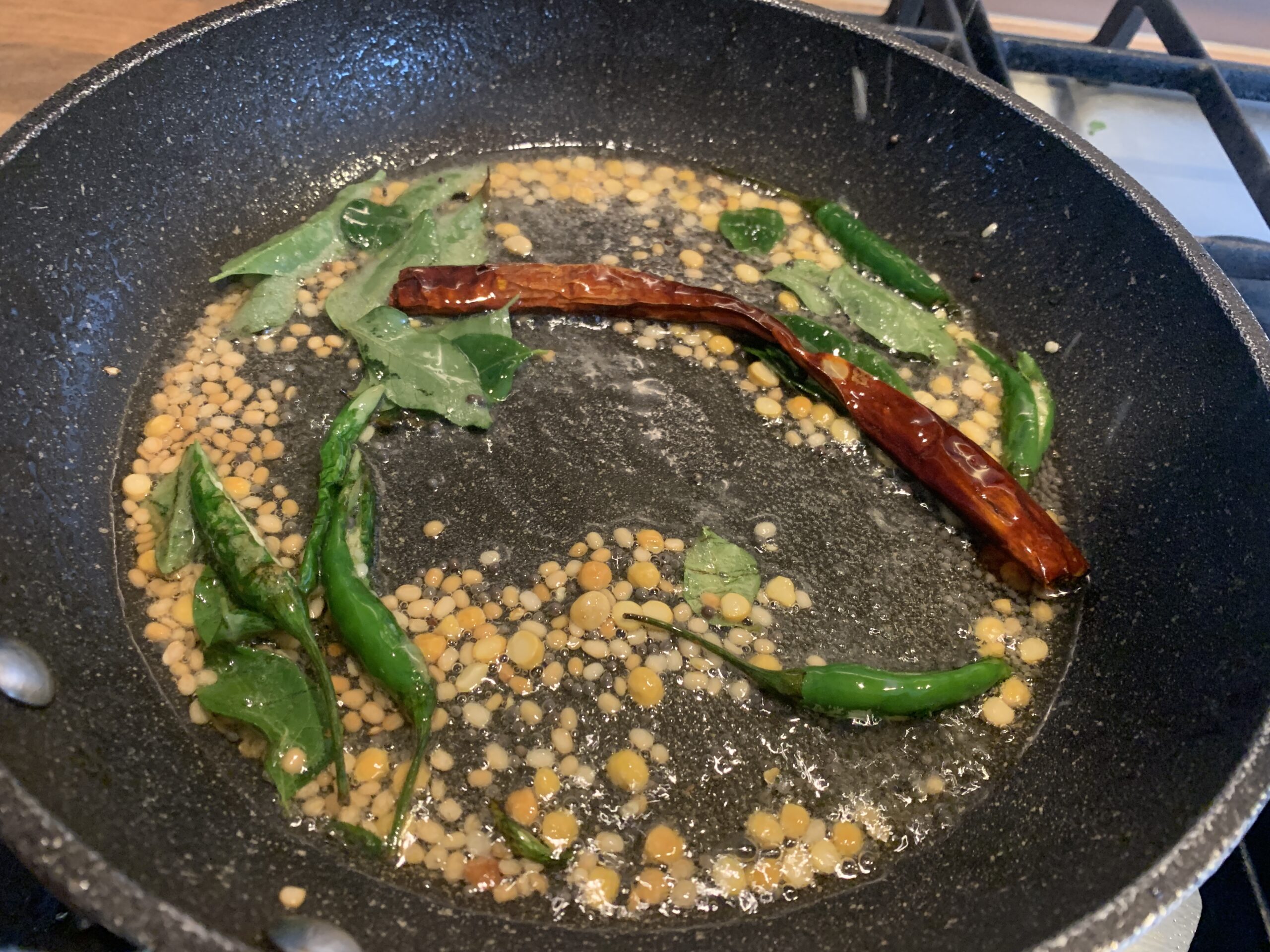 Heat the oil in a pan on medium heat and add the Bengal gram, black gram, dried red chillies, mustard seeds, asafoetida, green chillies and curry leaves. Roast the lentils and other spices by stirring constantly till they become light brown in colour and the mustard seeds begins to splutter.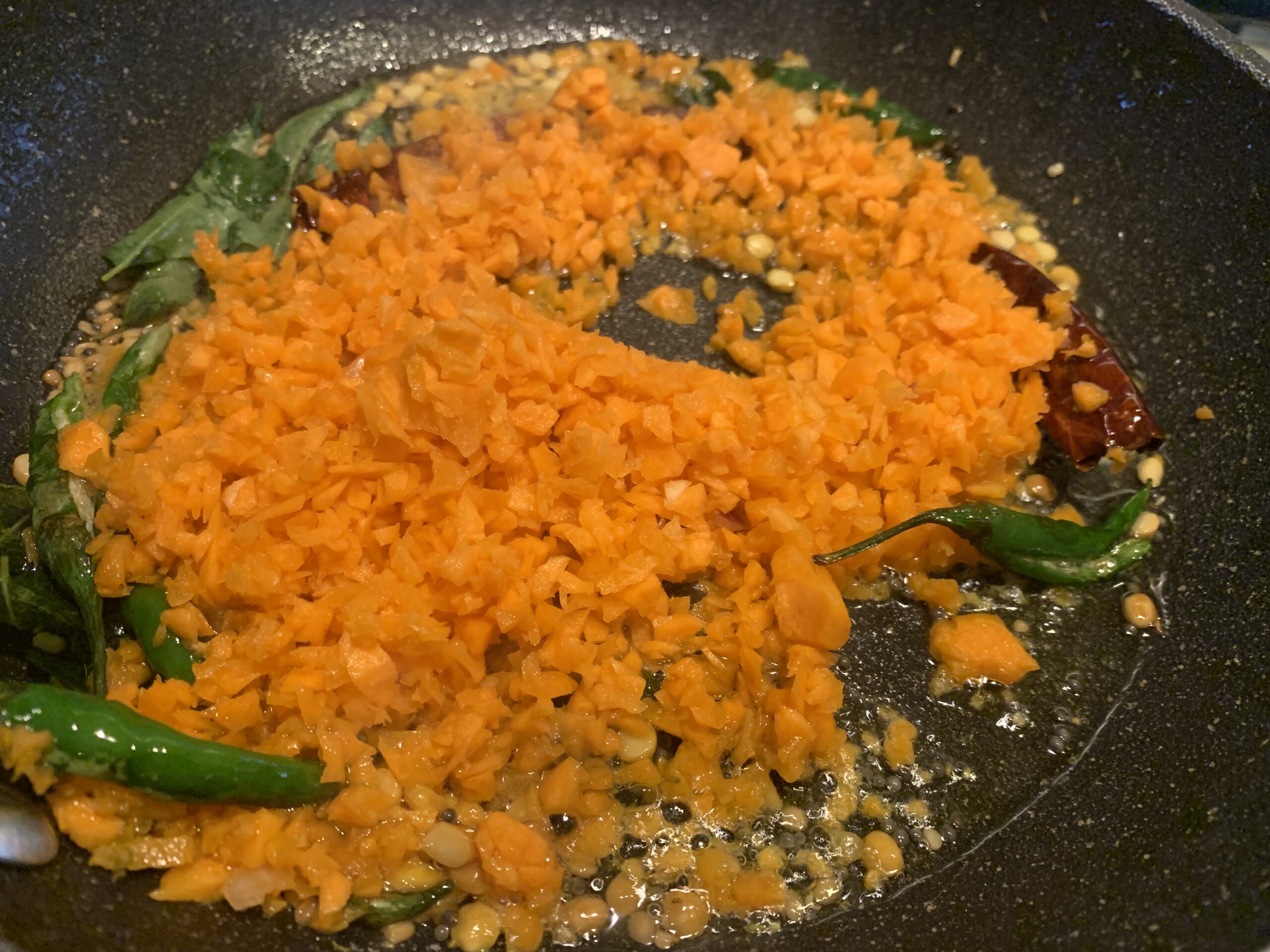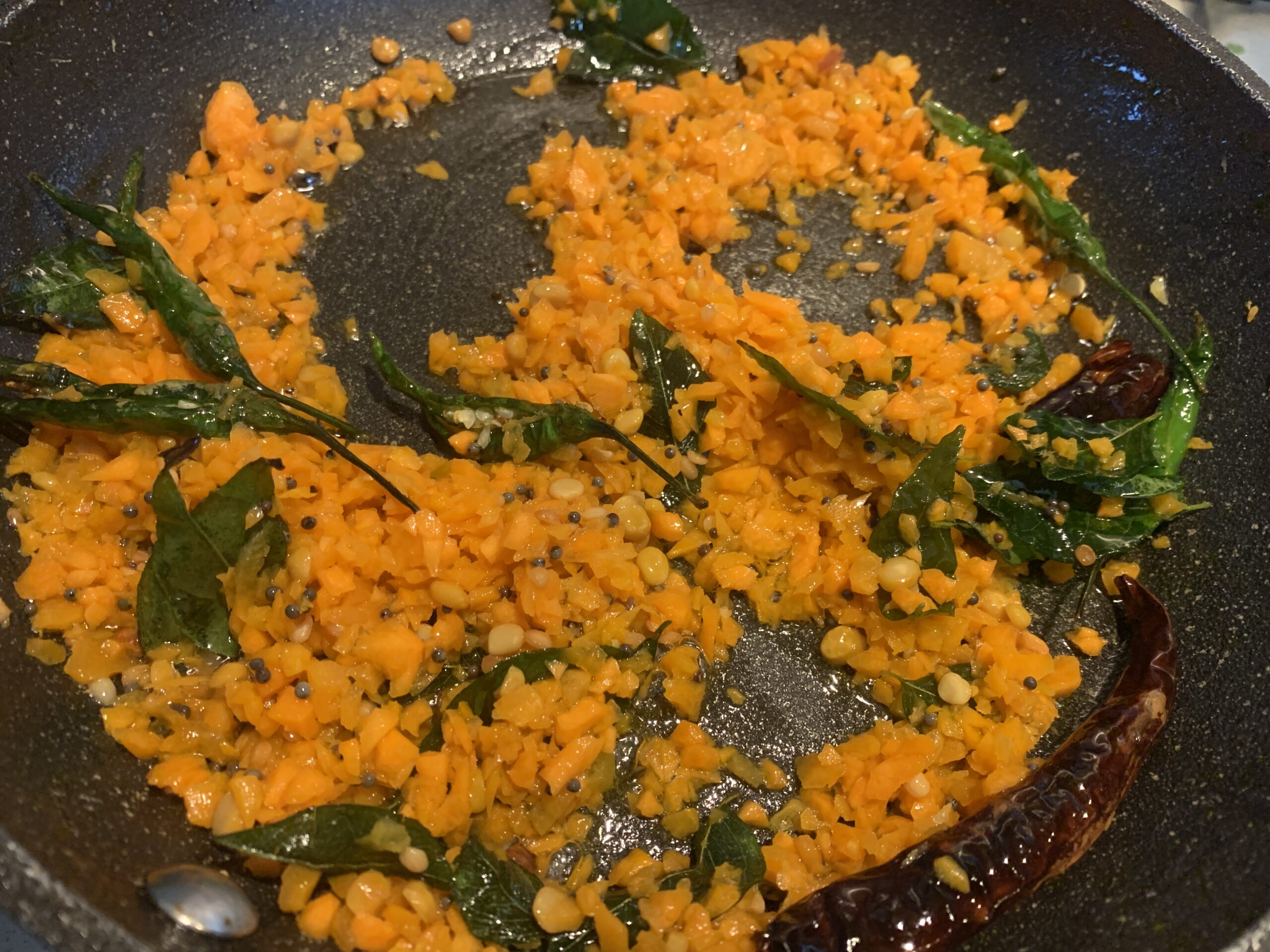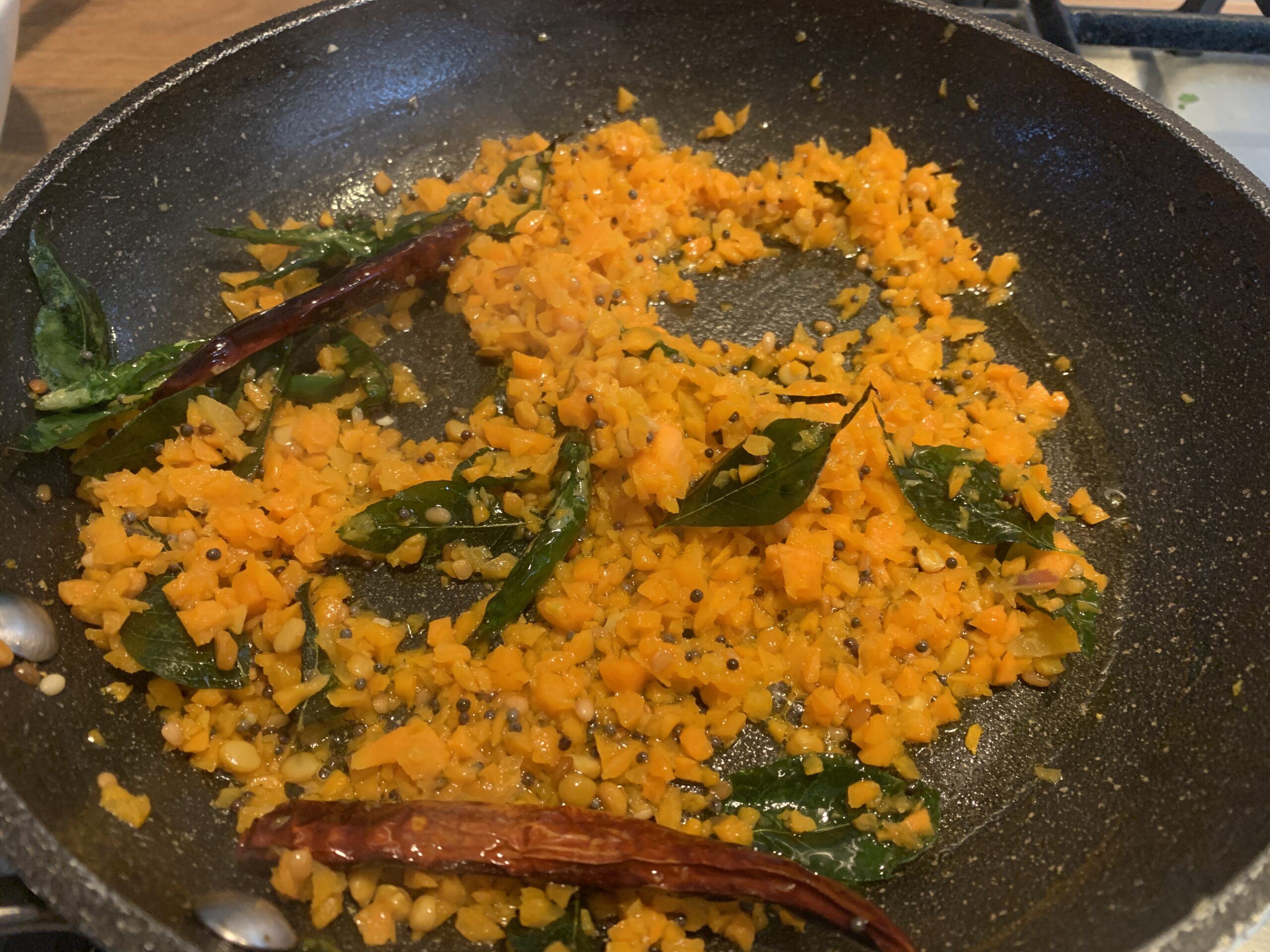 Add the carrots and cook on medium heat for 3-4 minutes to soften the carrots.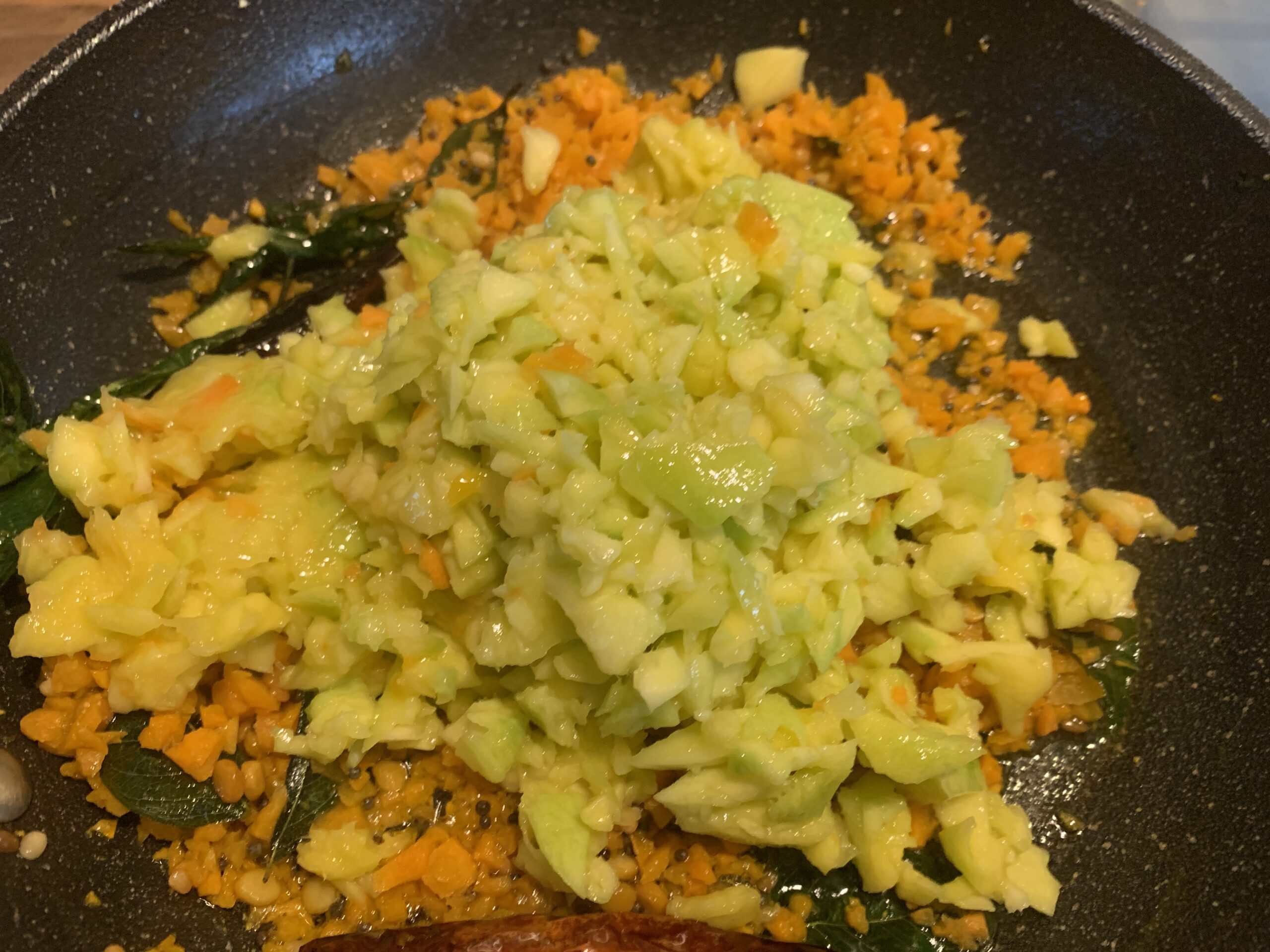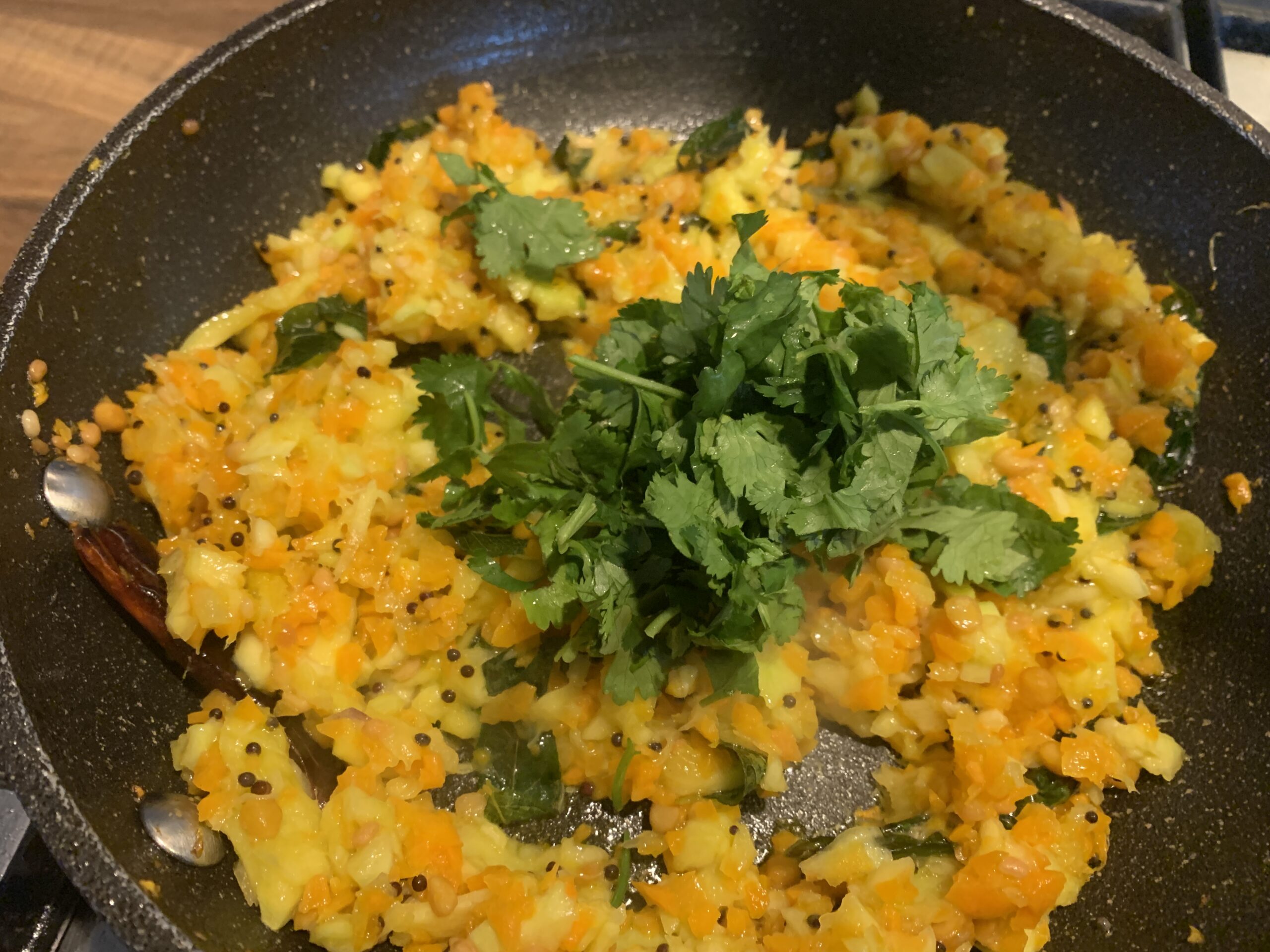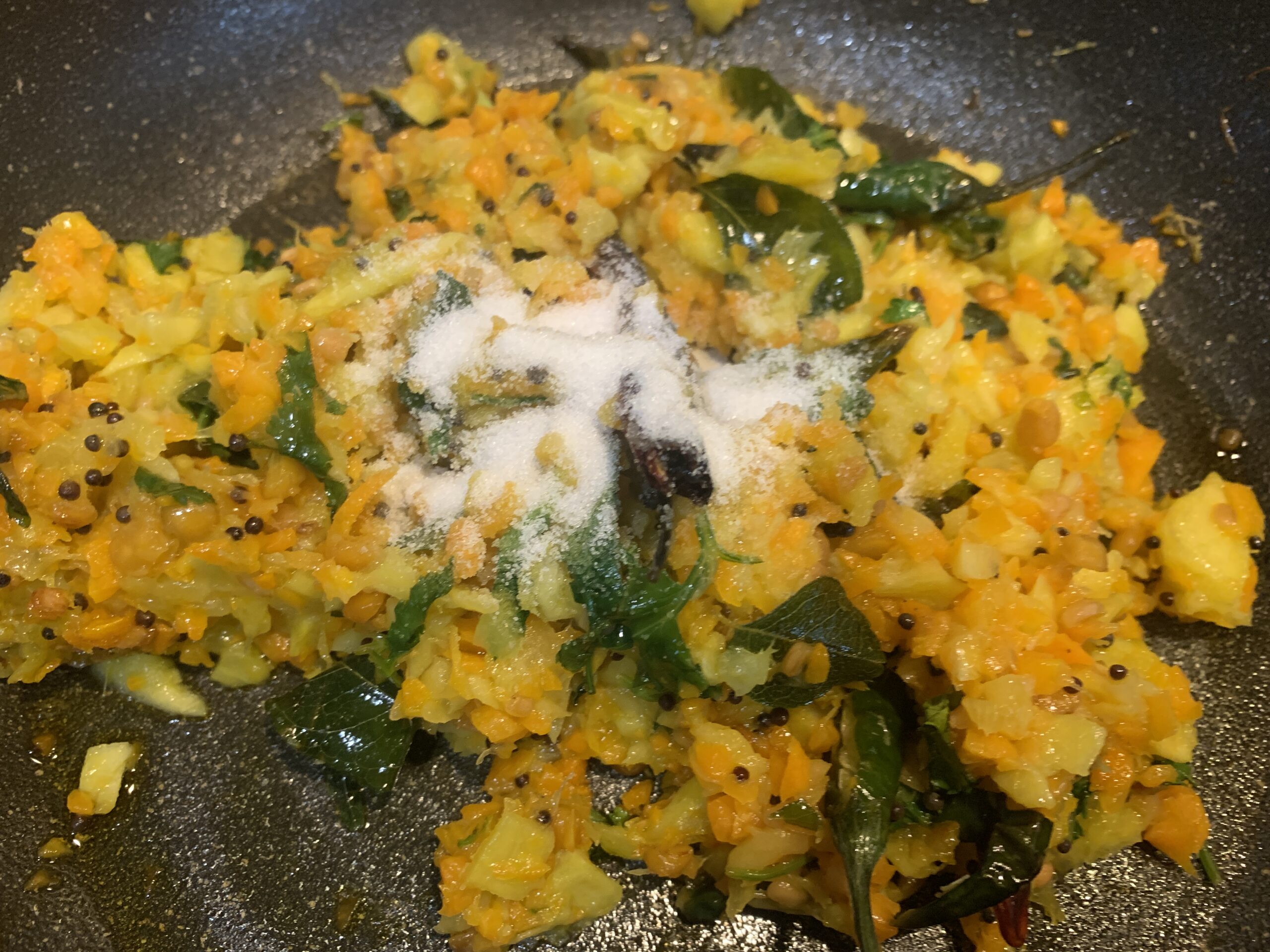 Add the raw/unripe mango and coriander leaves and cook for 1-2 minutes. Next add the salt and mix. Keep aside.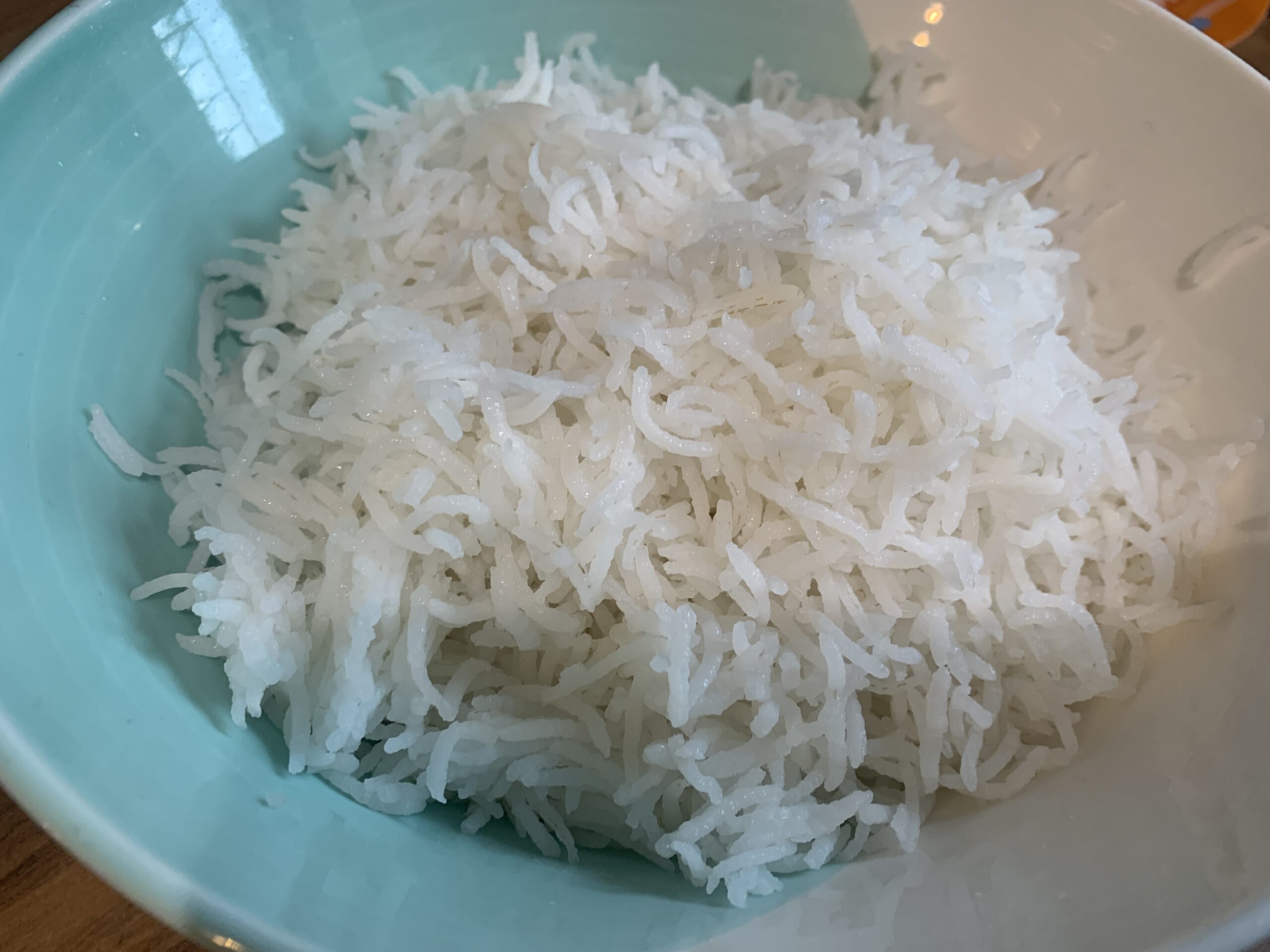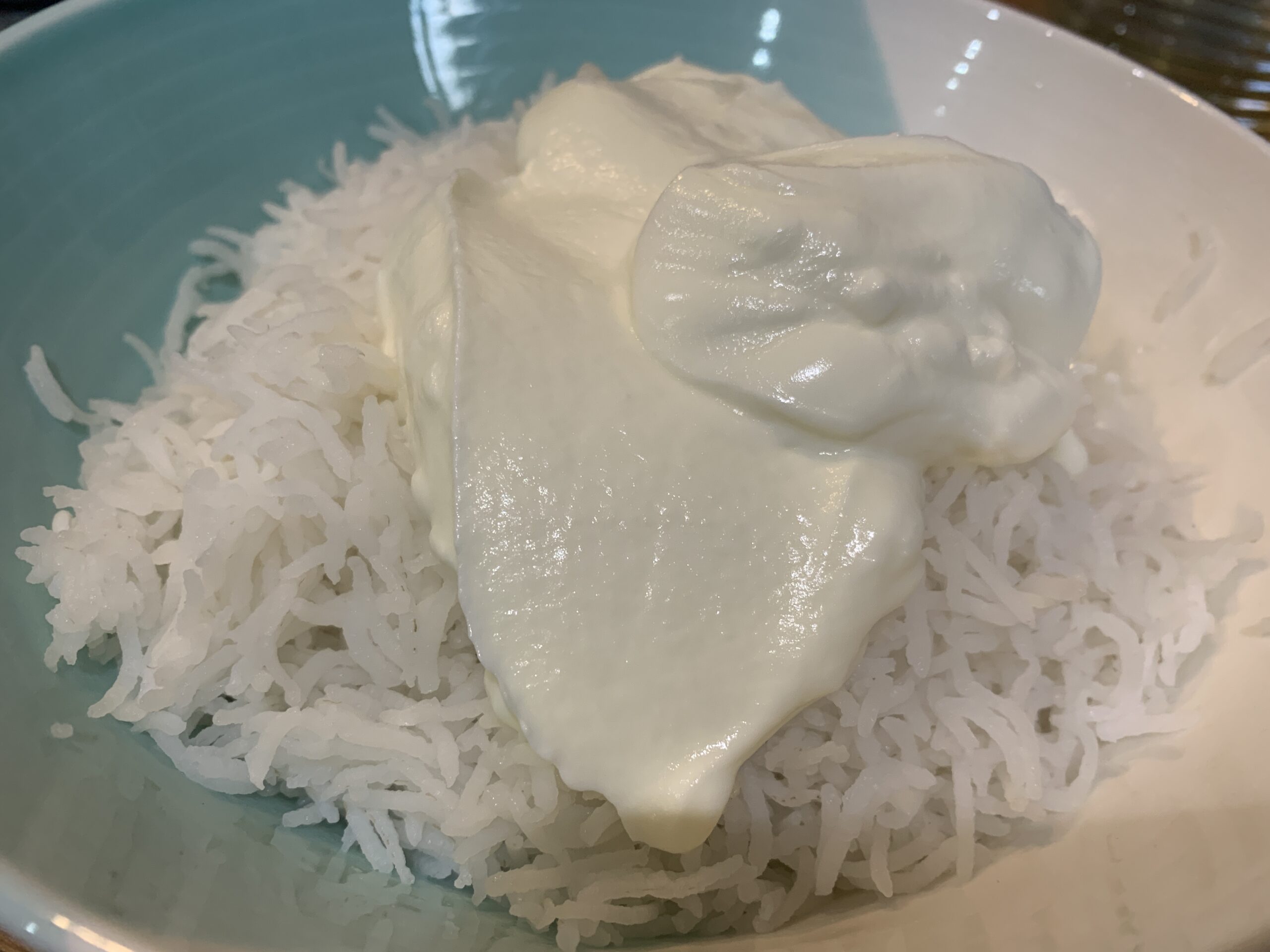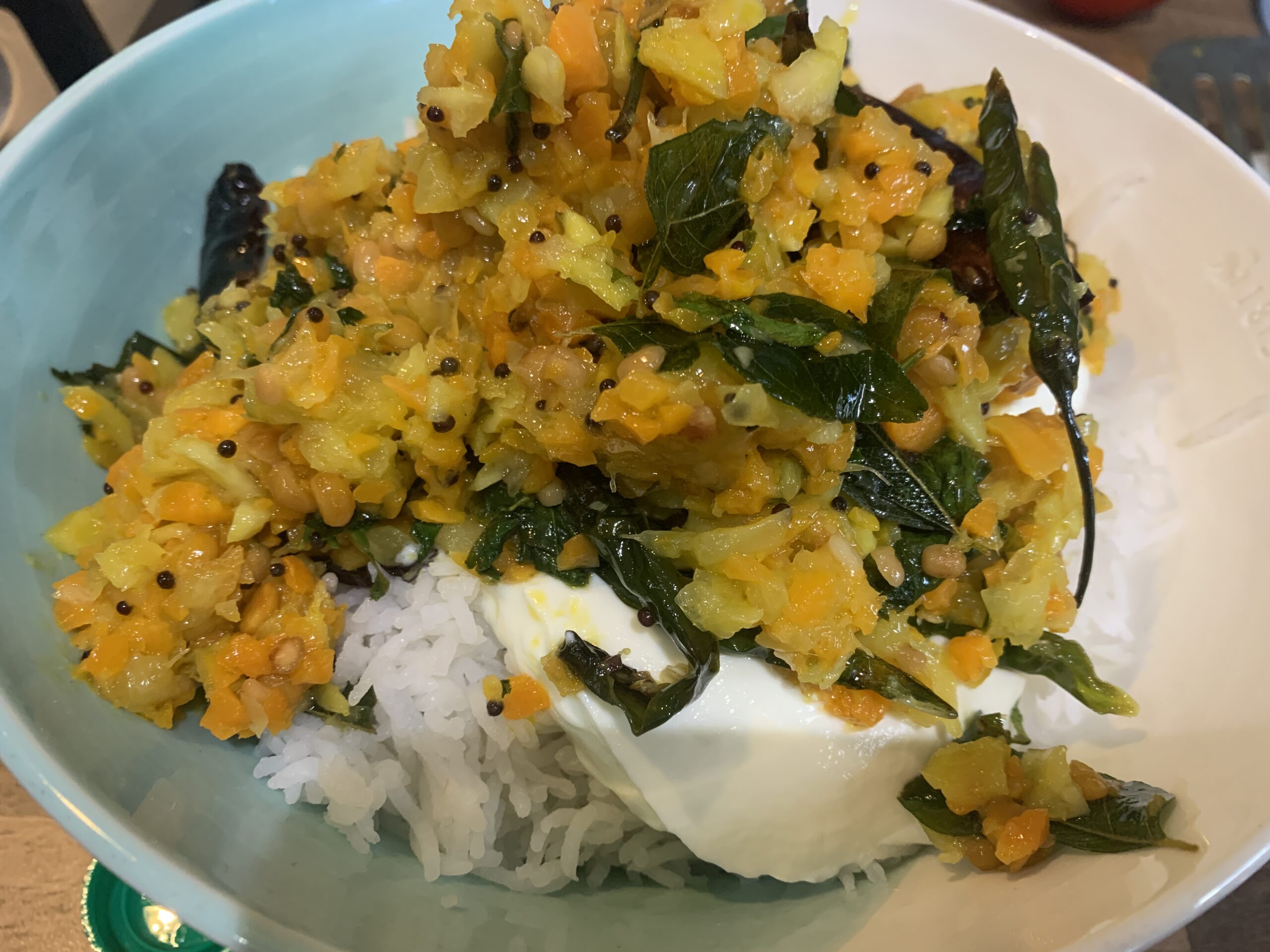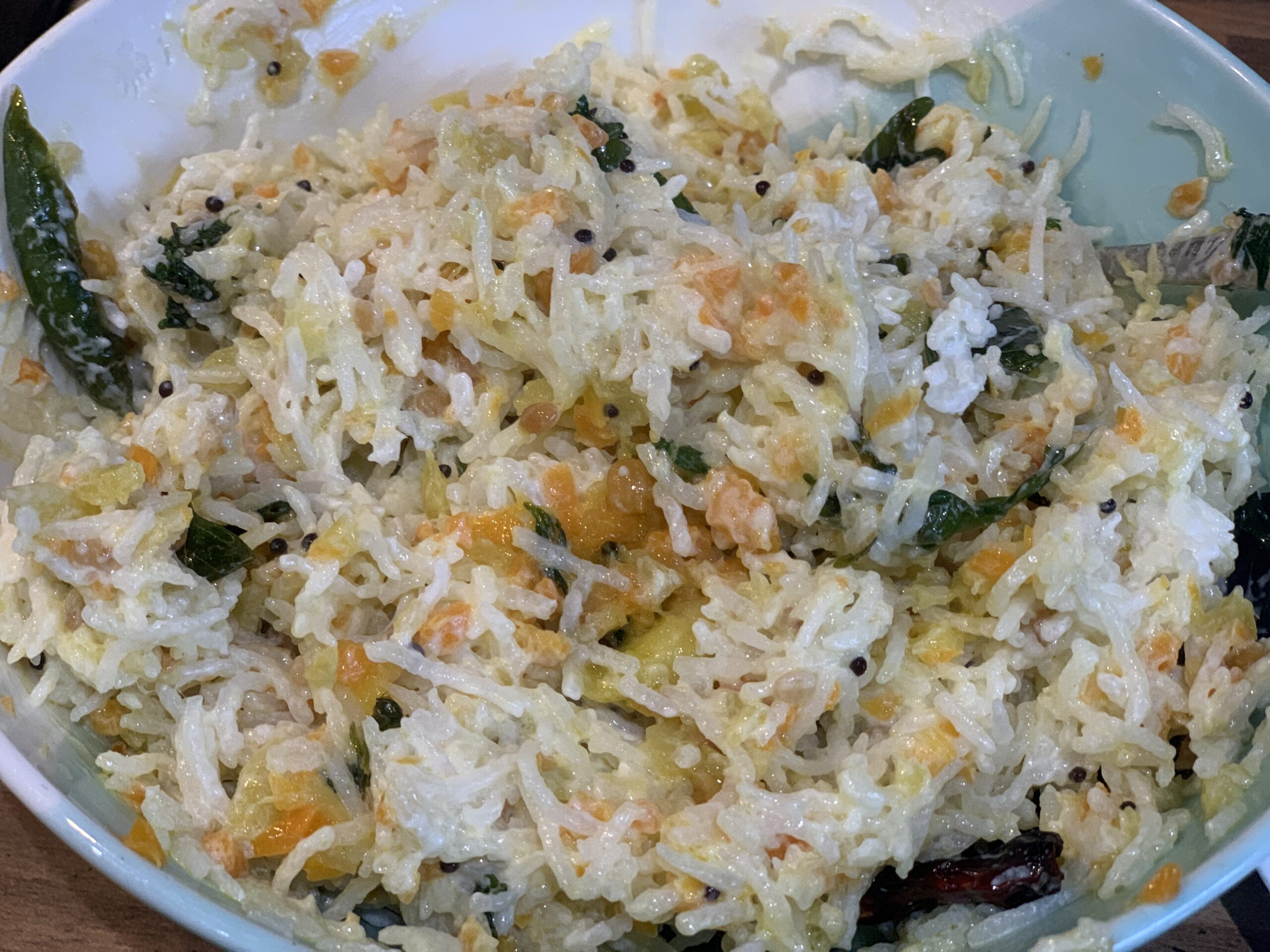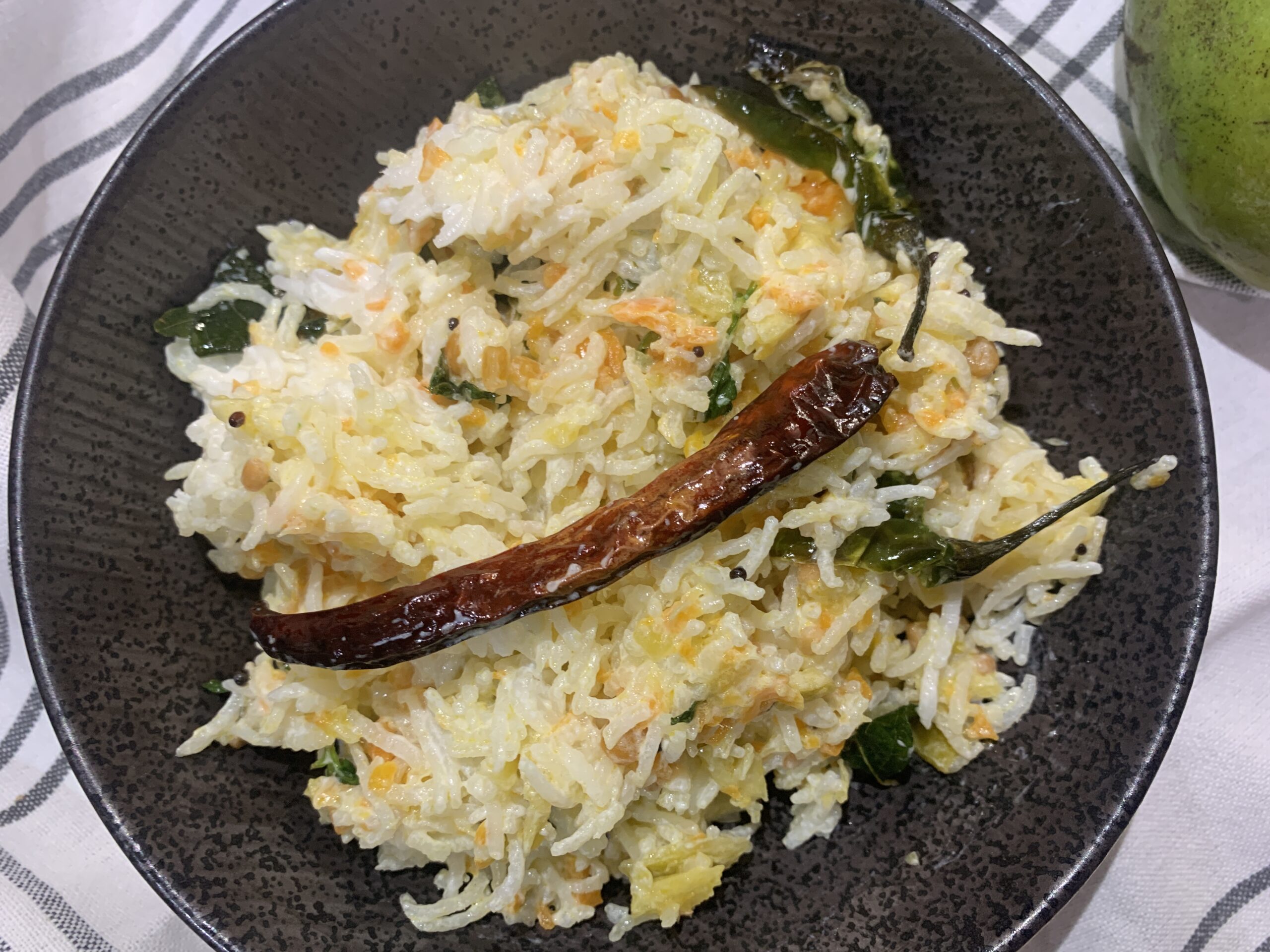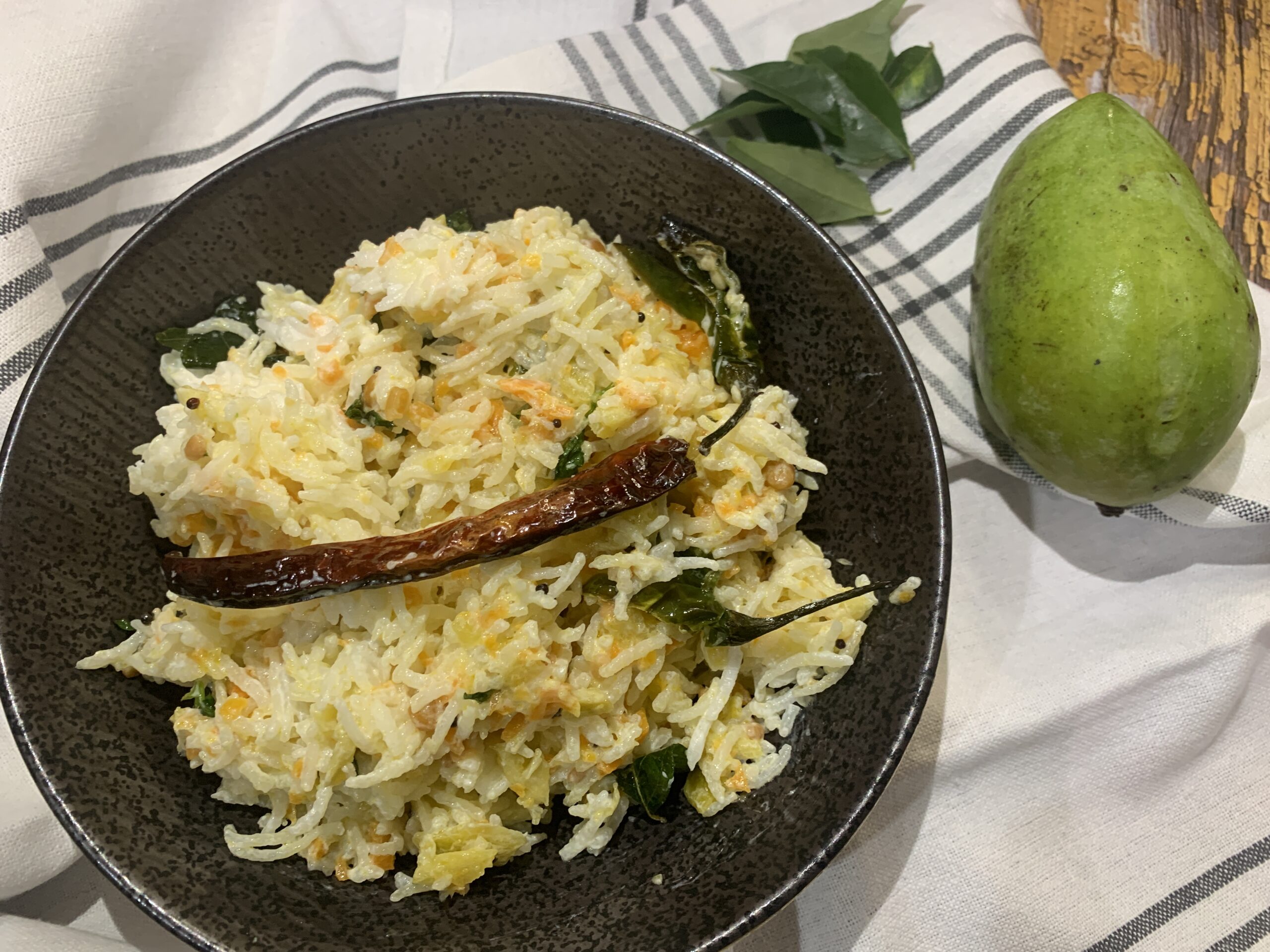 Warm the rice in microwave. Add the yogurt, and the prepared carrot, raw mango tempering to the warm rice. Mix it very gently so that the rice grains do not break.
Serve hot on its own or with any dal.