Malai Tamatar
Malai Tamatar is a delicious recipe popular in North India. 'Malai' in Hindi means cream and 'Tamatar' means tomatoes. Tomatoes are simmered in cream and spices to make this delectable recipe.
Malai Tamatar is a recipe passed on to my family through the generations. My mother- in- law learnt it from her Mother- in-law and she has passed it to me, and I have passed it on to my daughter in the hope that it will continue to be passed down and shared with family.
Malai Tamatar is quite a simple and easy recipe which can be prepared in 10 minutes. This is proper home cooking! Something that is relished by everyone and quick to make.
Other recipes you might like are Vegetable Kadai, Vegetable Hyderabadi, Chatpata Sabut Aloo, Hare Lahsun ki Sabzi, Quick Aloo Kasuri Methi, Green Peas Masala and Baby Corn Masala.
Ingredients
2 teaspoons ghee
1 teaspoon cumin seeds
1 teaspoon asafoetida
½ cup cream
Salt to taste
1 teaspoon turmeric powder
1 teaspoon red chilli powder
2 teaspoons coriander powder
2-3 roughly chopped green chillies
1 cup roughly chopped tomatoes
2 tablespoons milk
Directions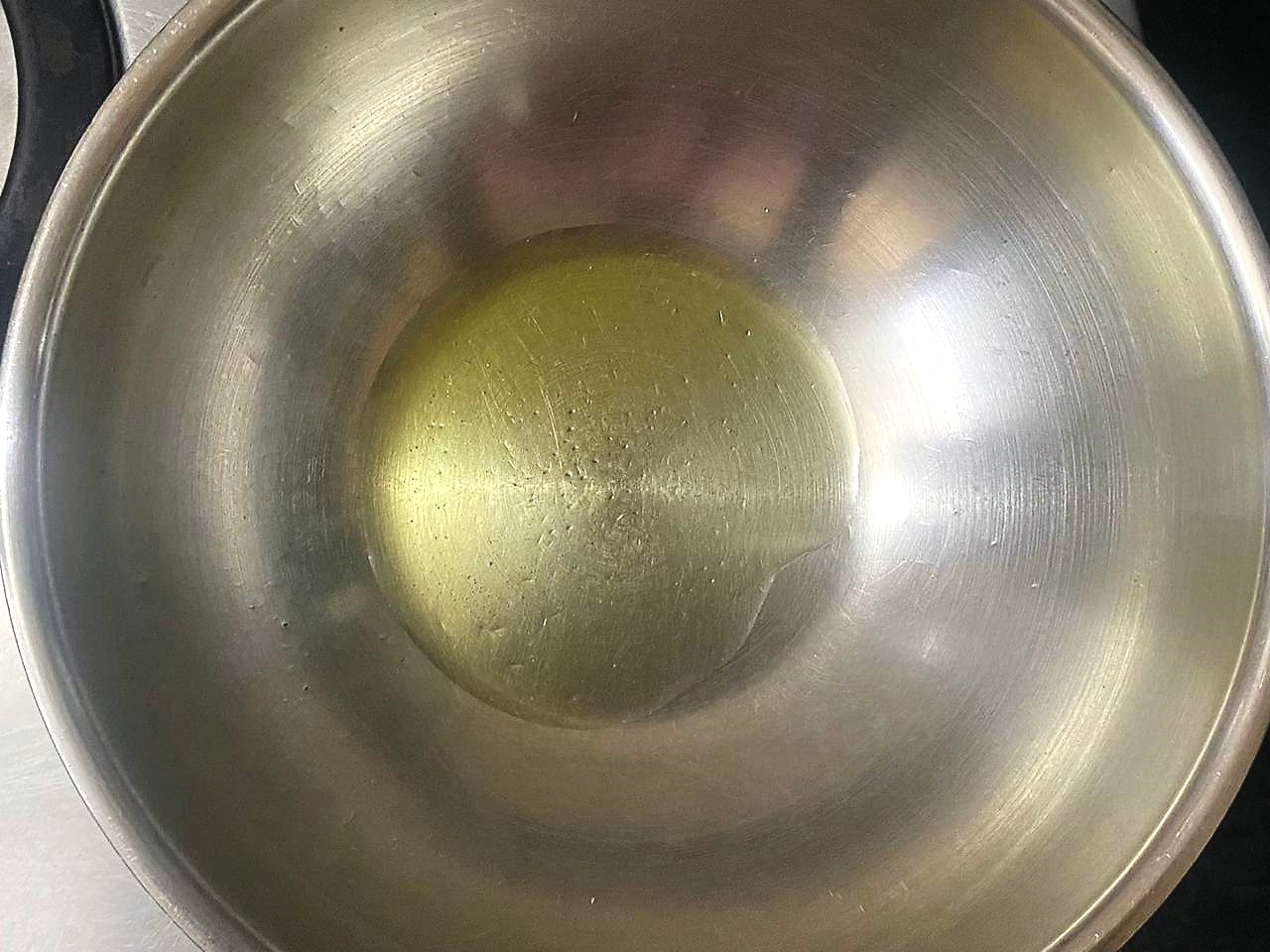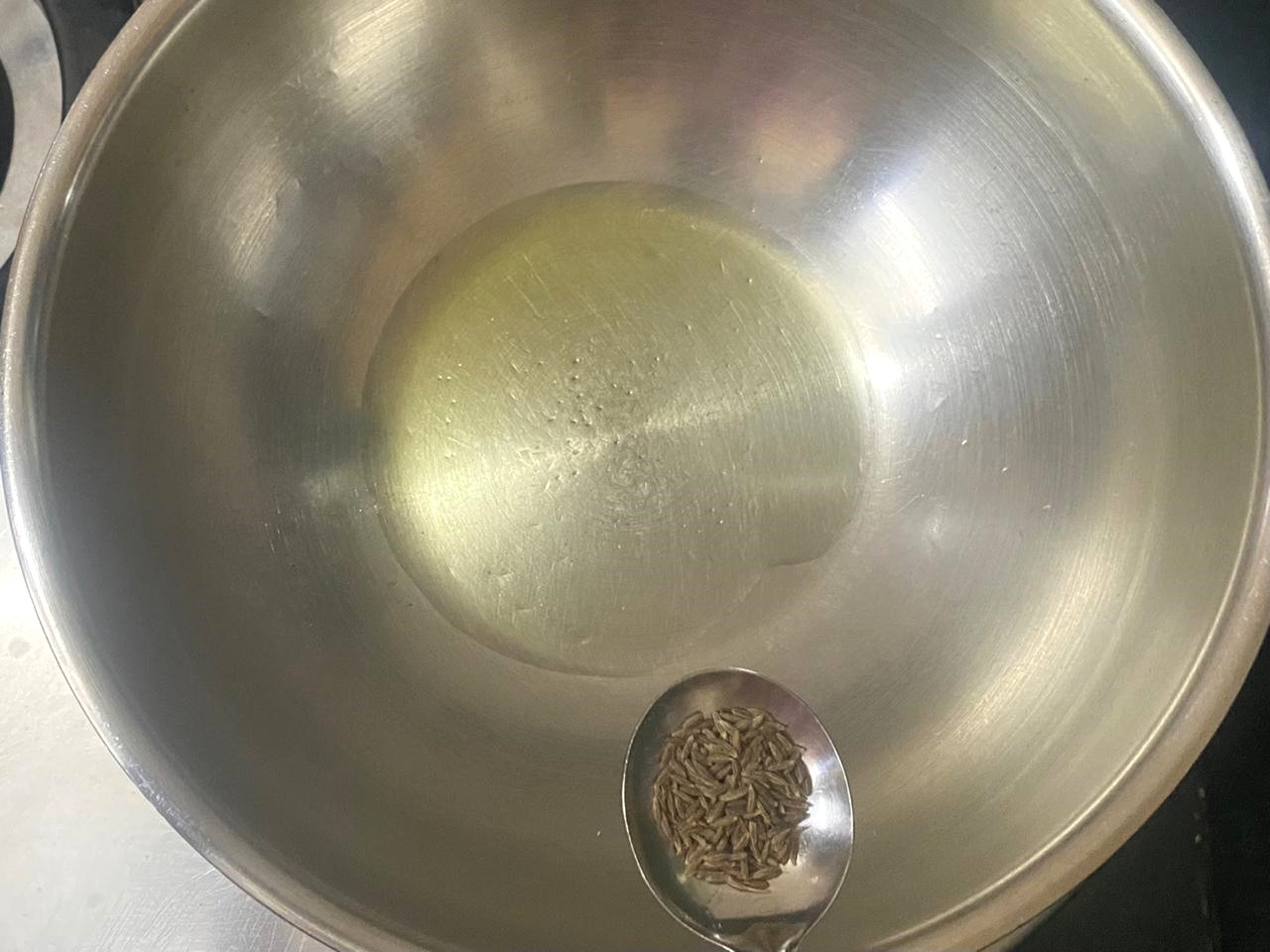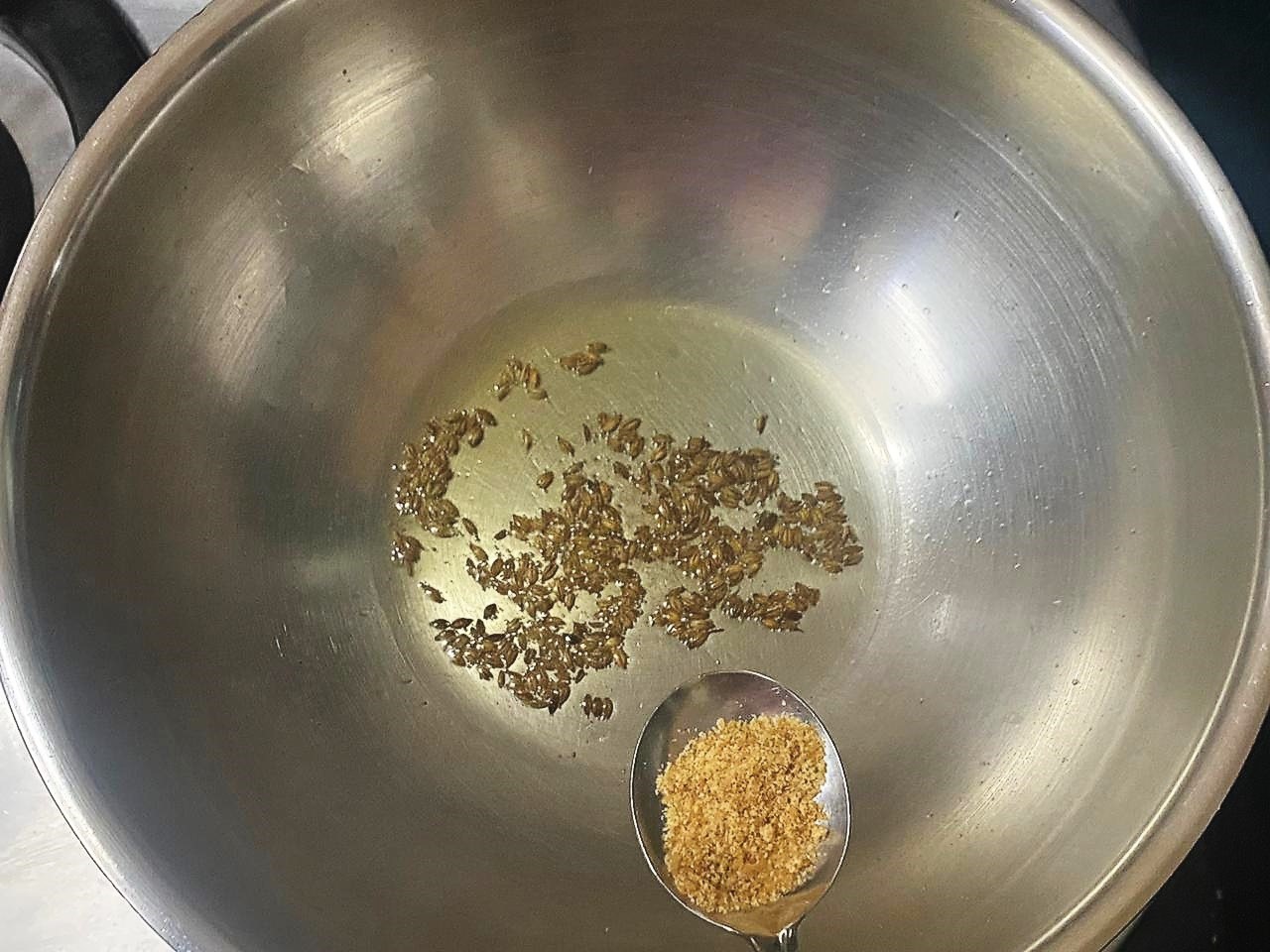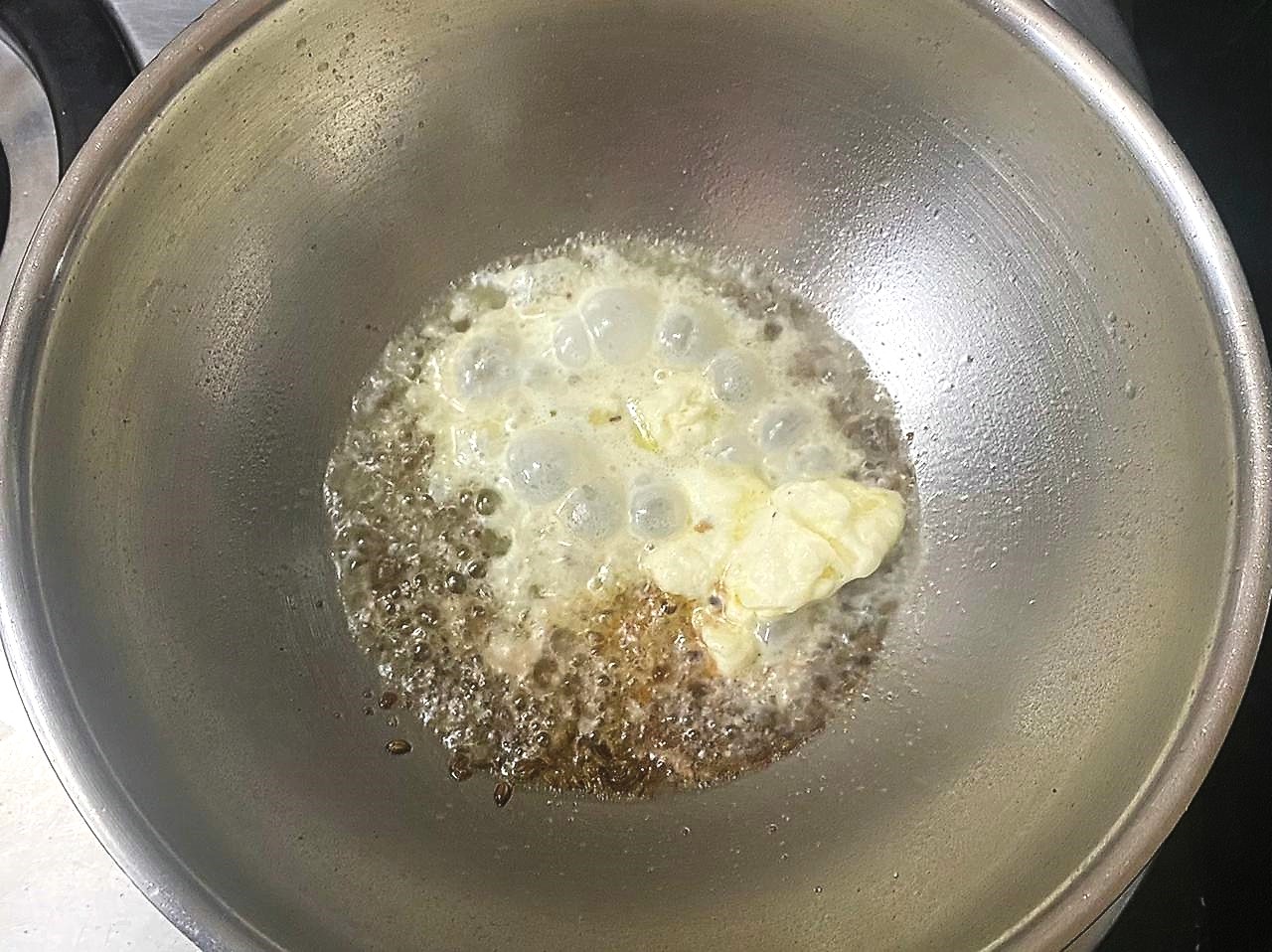 Heat the ghee in a pan and add the cumin seeds and asafetida. Once the cumin seeds begin to splutter, add cream and cook on high heat for 30 seconds to a minute.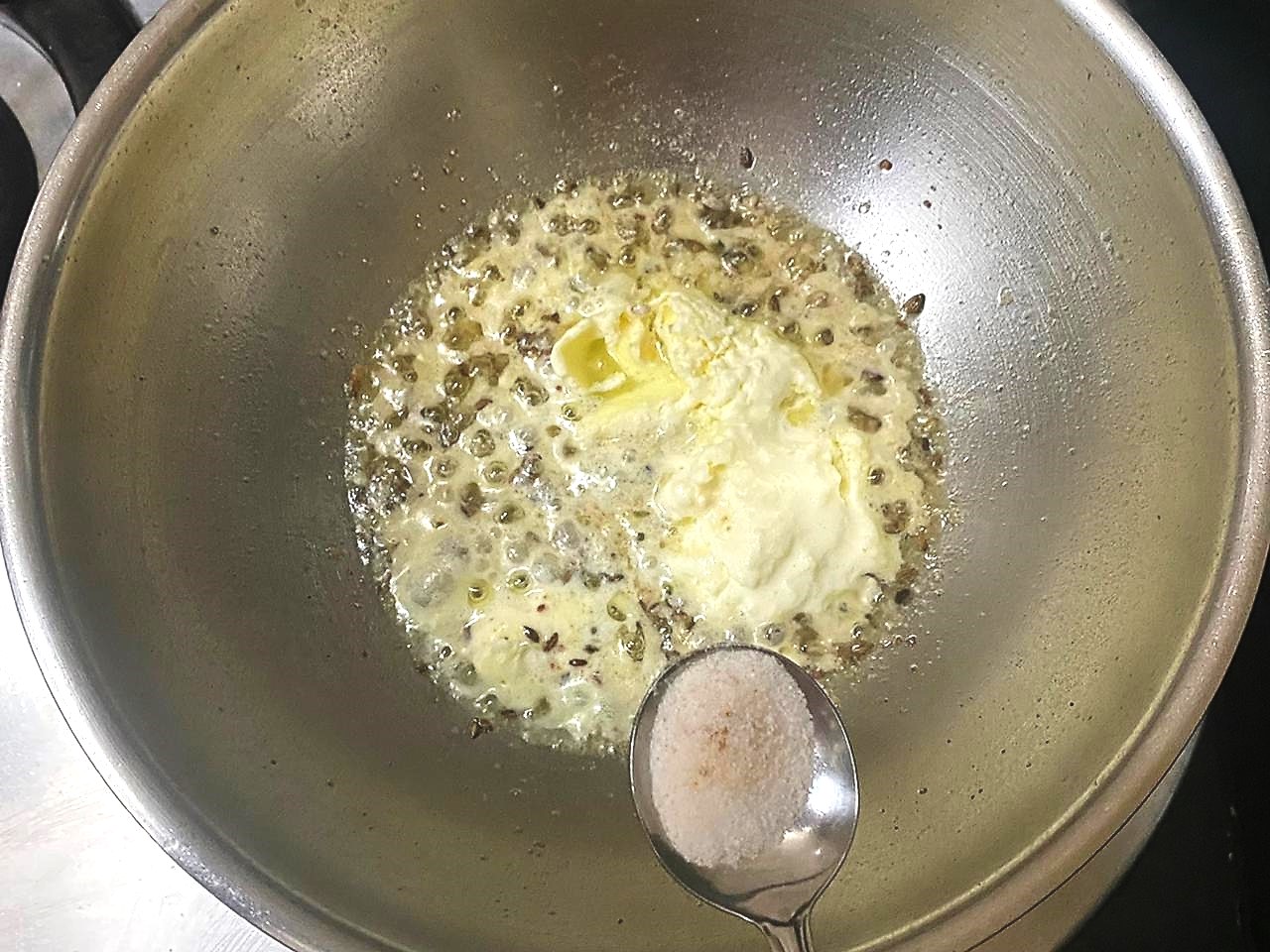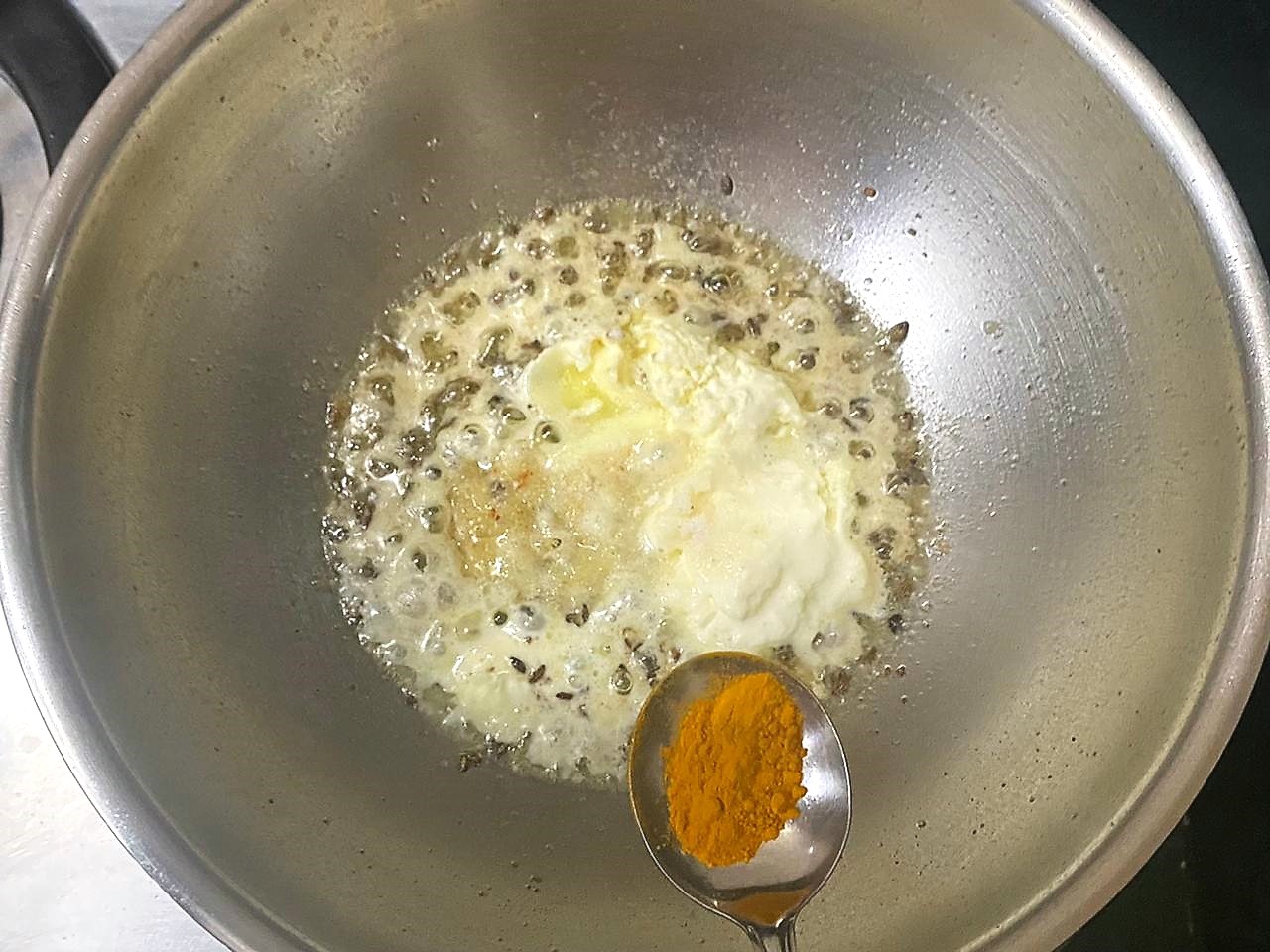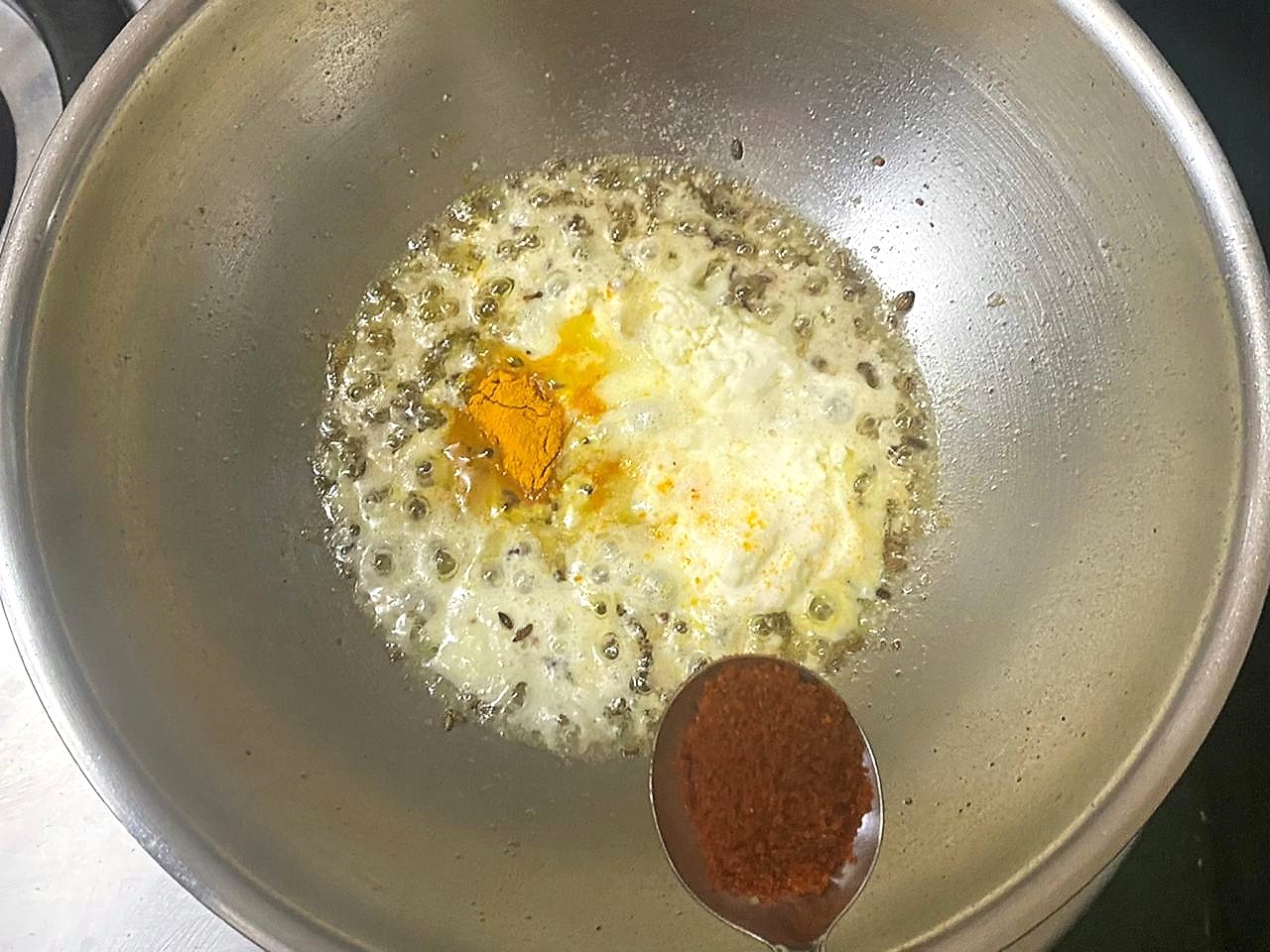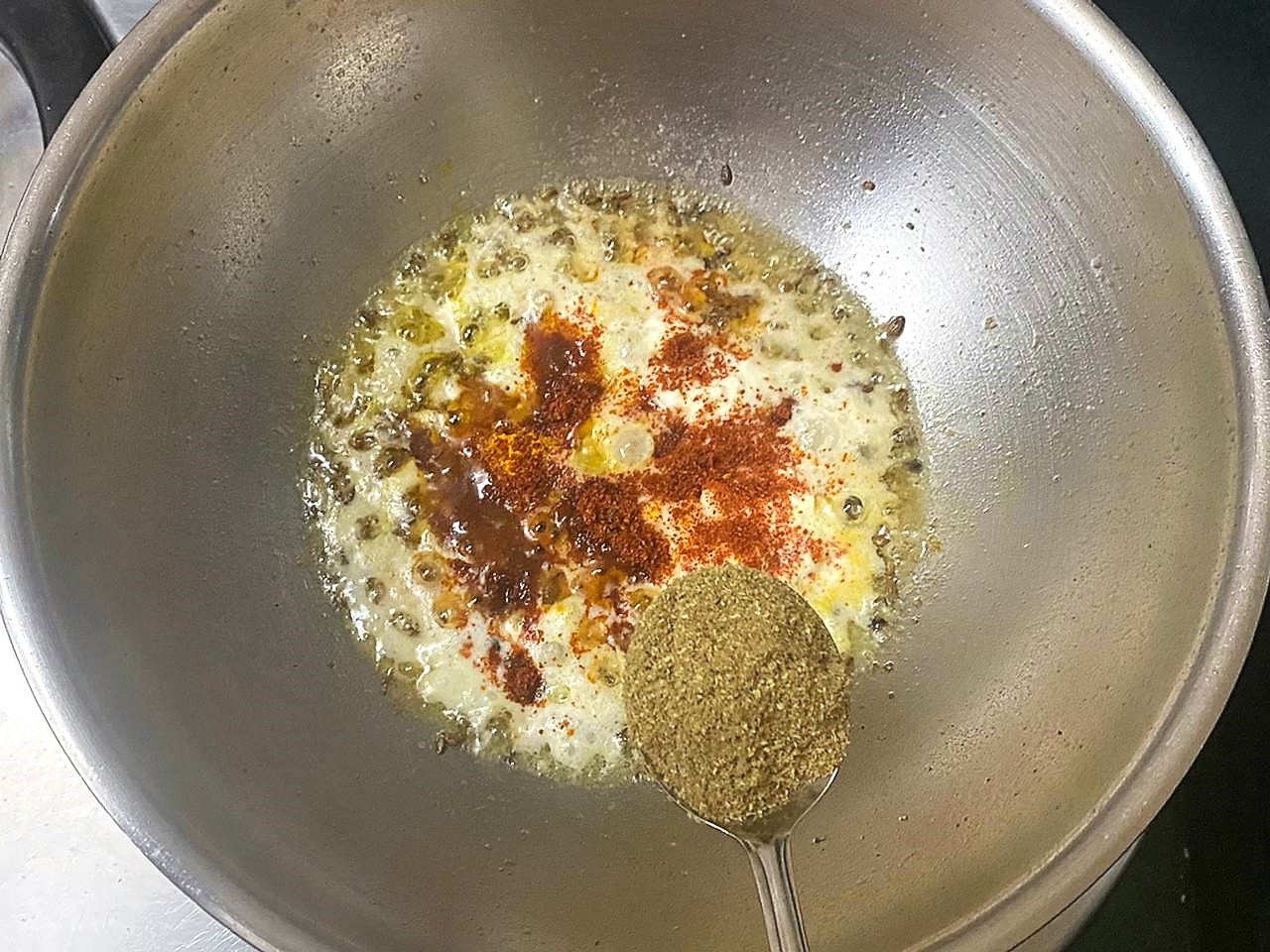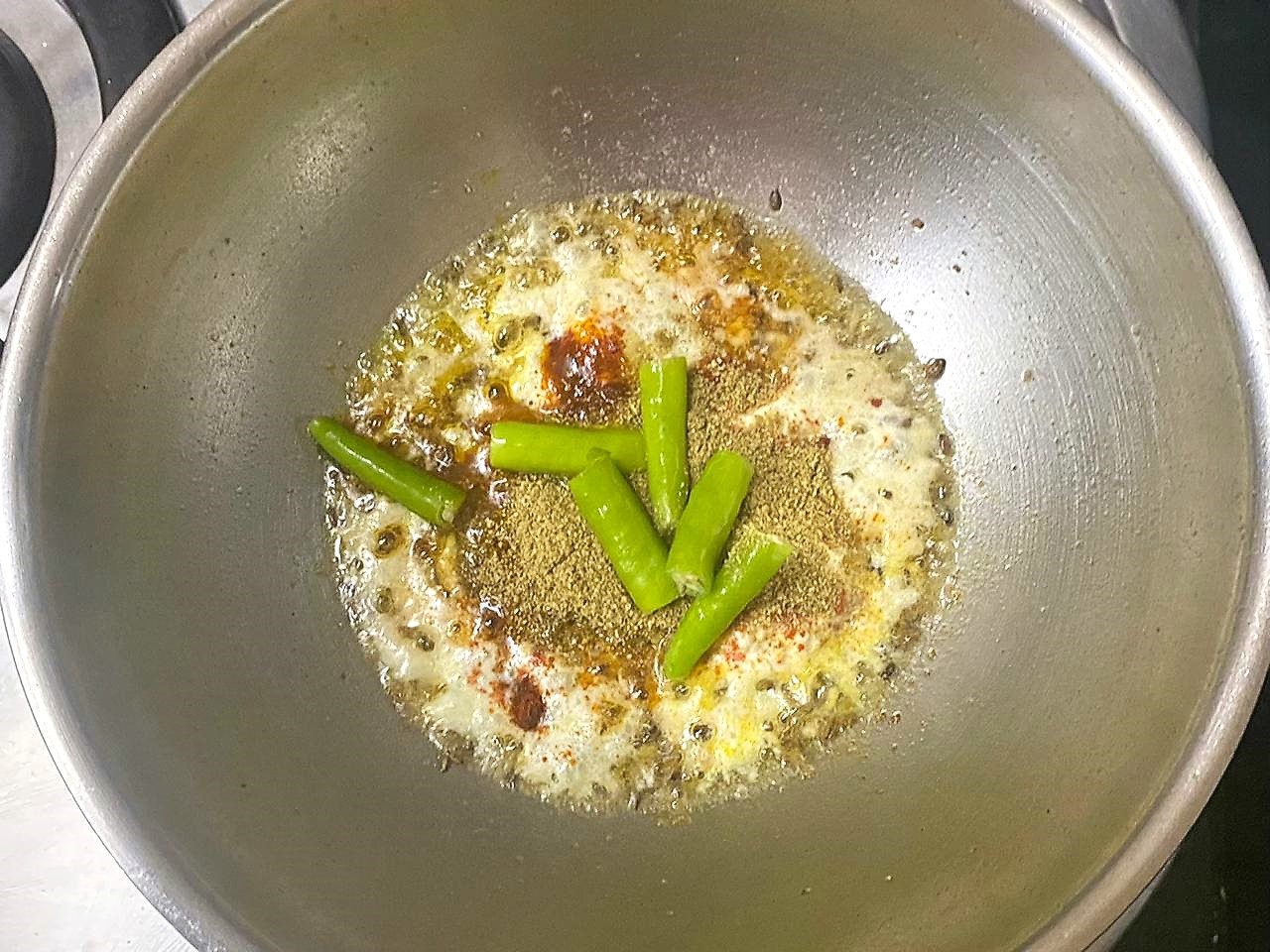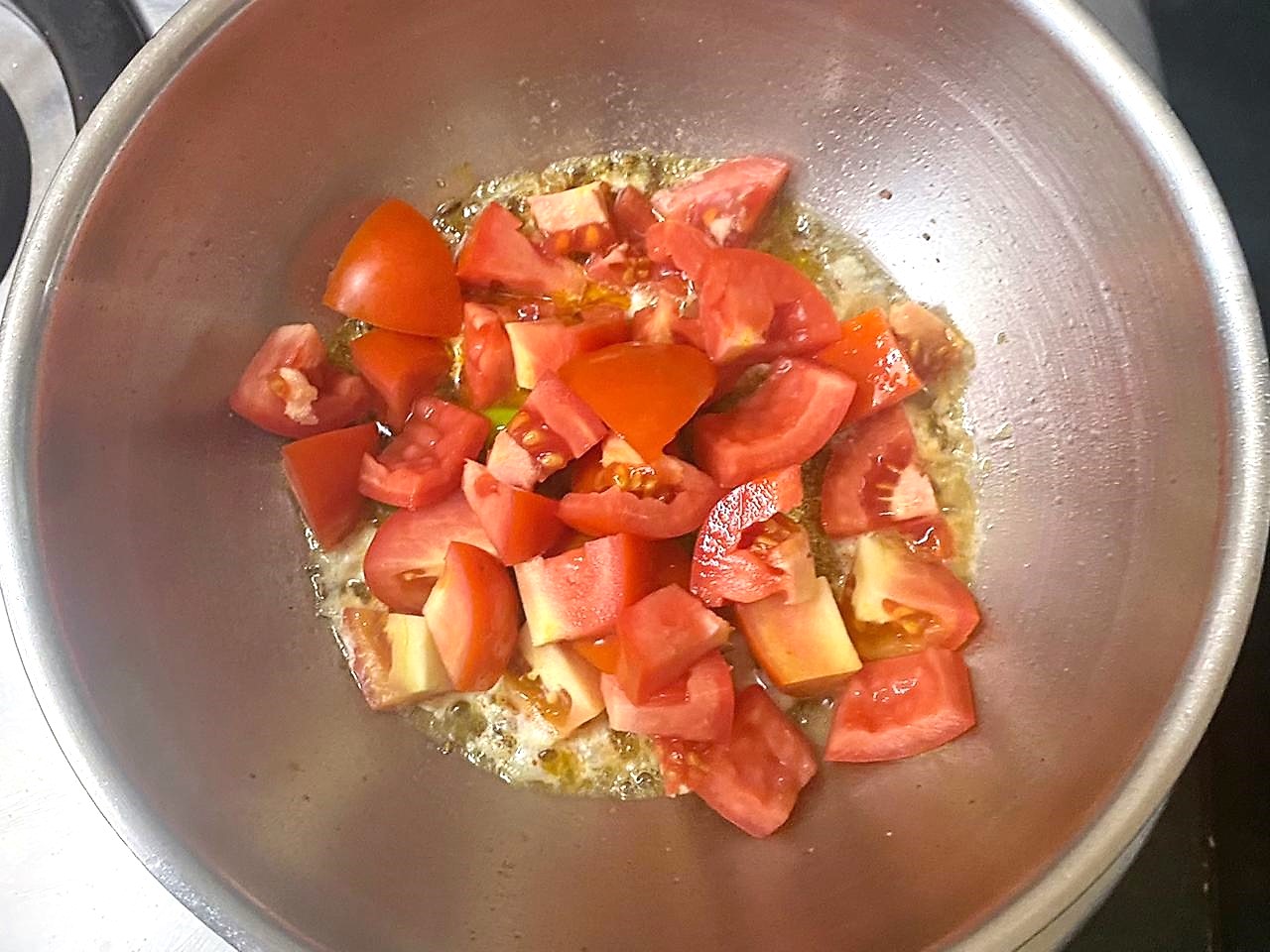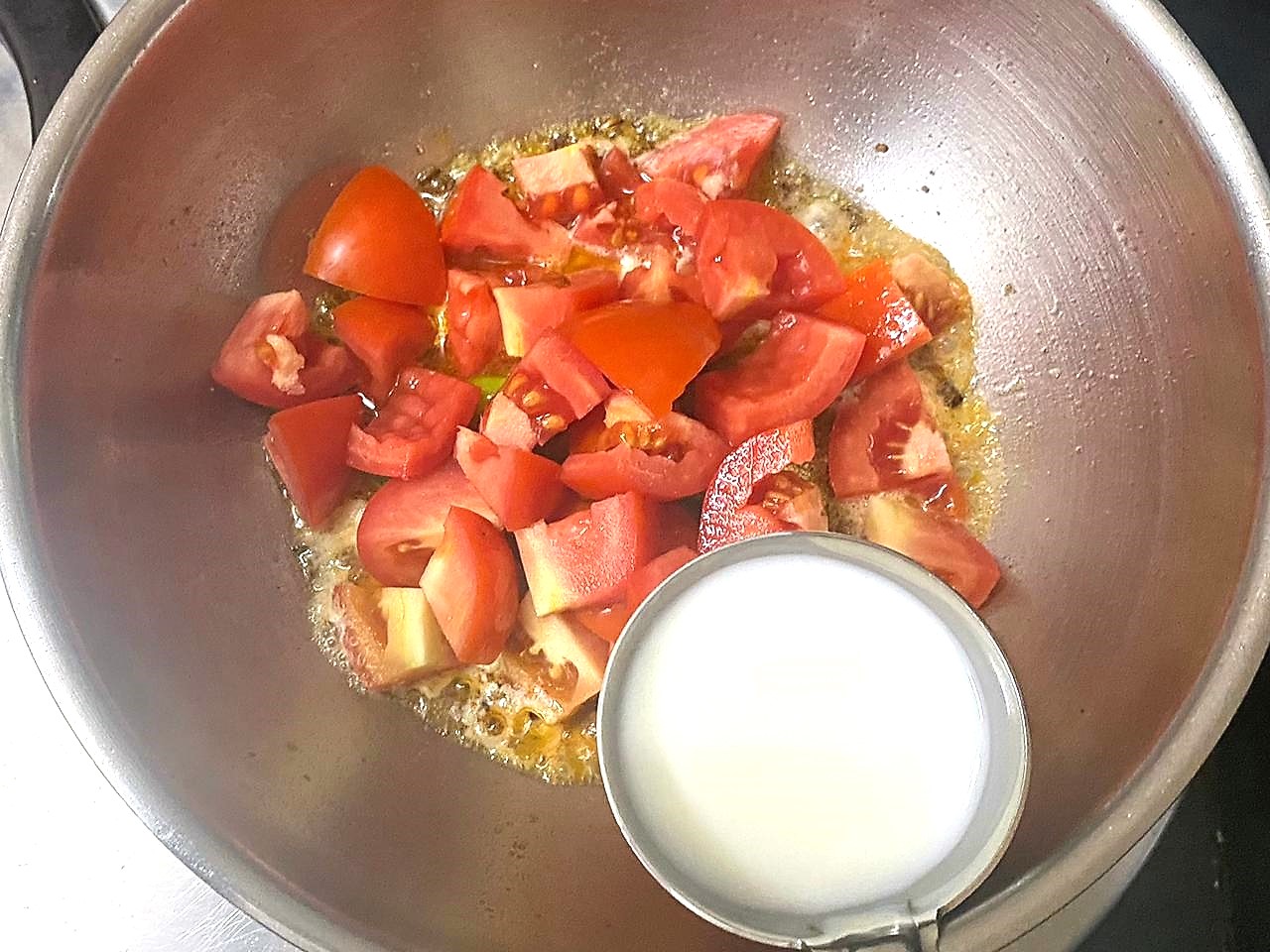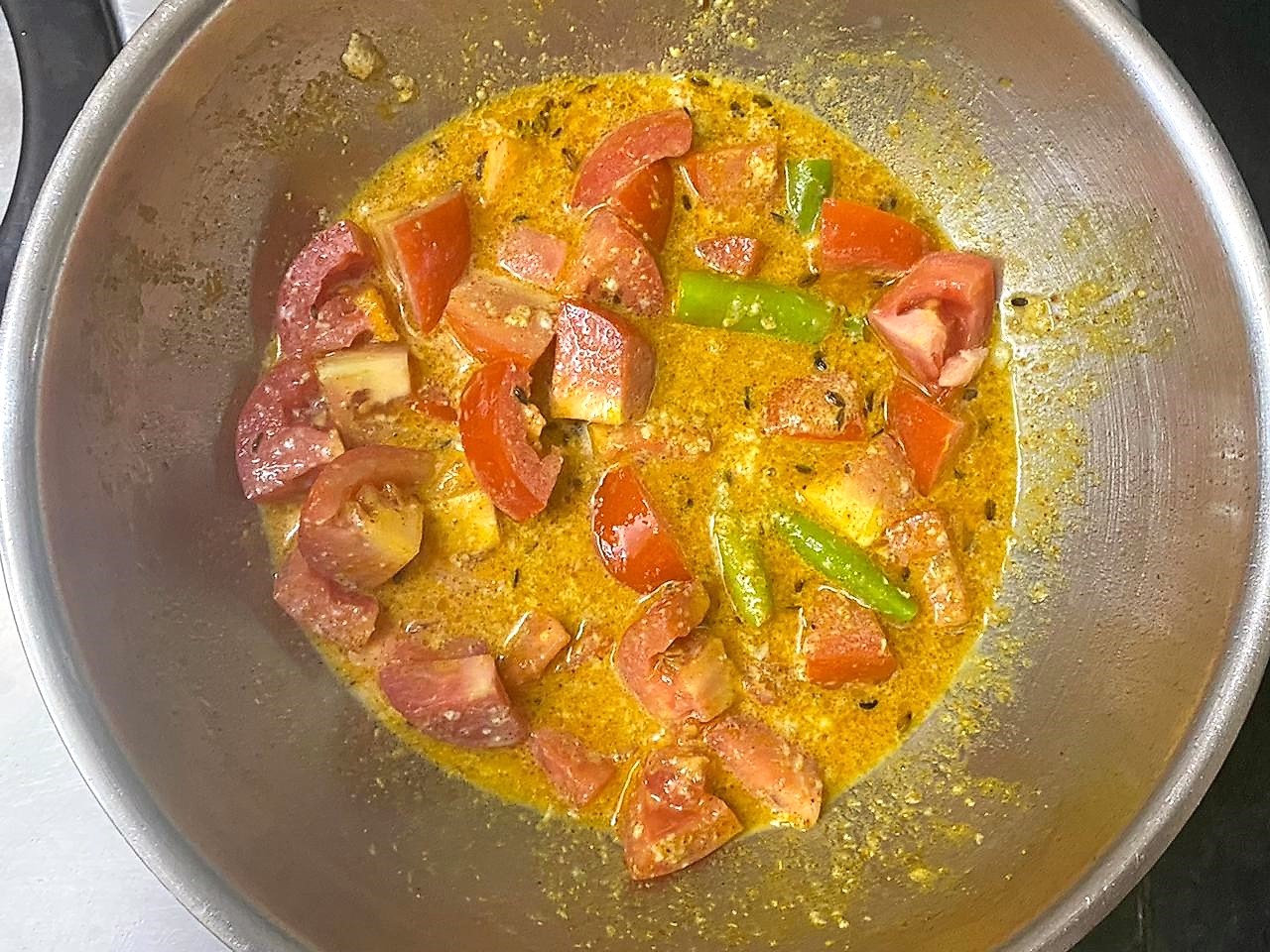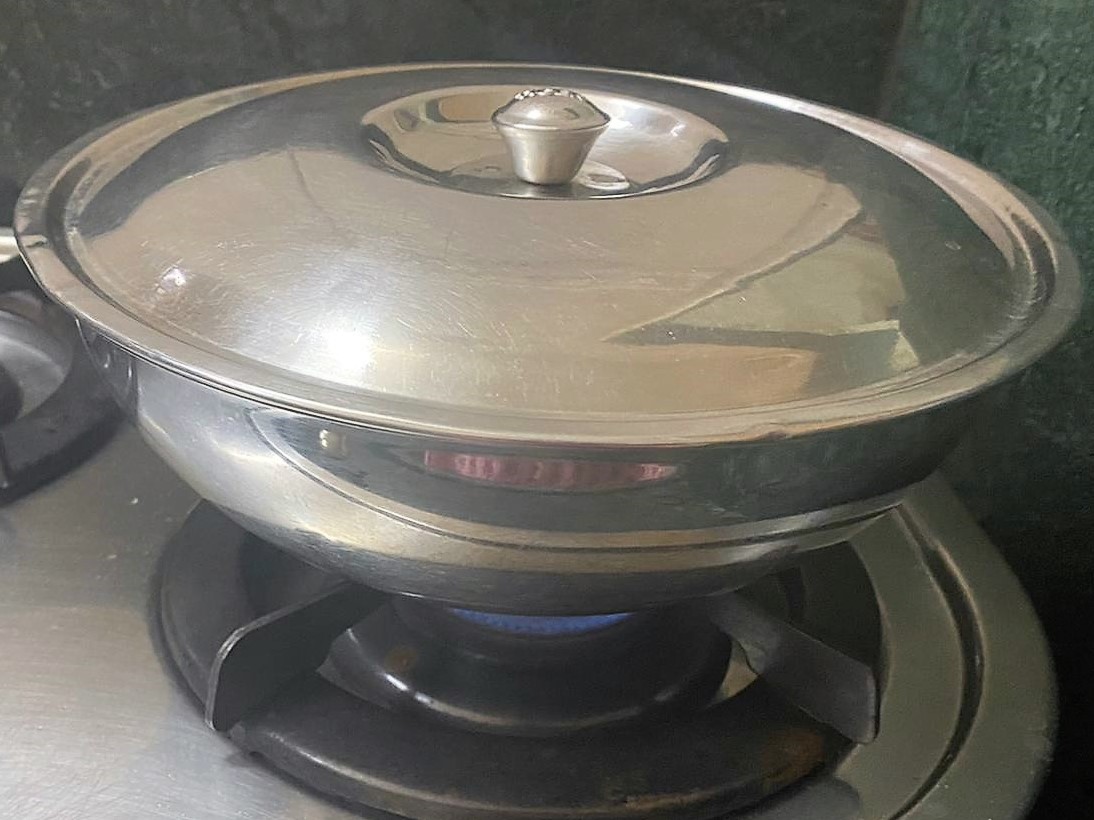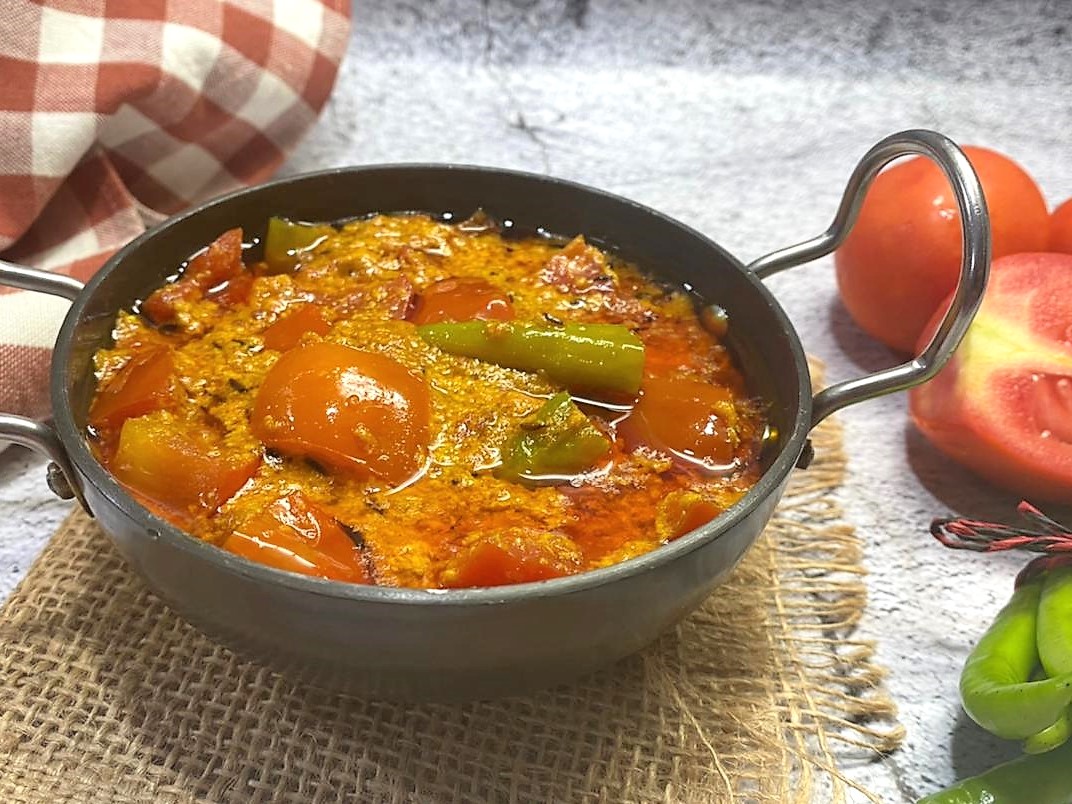 Next add salt, turmeric powder, red chilli powder, coriander powder, green chillies, tomatoes and milk and cover and cook on medium heat for 3-4 minutes or until the tomatoes are slightly soft. It is quite nice to keep some texture/bite to the tomatoes so I would highly recommend not overcooking them.
Serve hot with your choice of Indian Breads.