Chatpata Sabut Aloo
Chatpata Sabut Aloo is a super delicious, simple recipe of baby potatoes cooked in mustard spices with some Indian spices. Simple, easy and delicious! 'Chatpata' means 'tangy and spicy' and 'sabut aloo' means 'whole potatoes'.
My husband's grandparents are from Assam and my mother- in- law often travels to Assan for holidays. Assam, the enchanting state of Northeast India, is the perfect tourist destination not only for its lush green natural beauties, Tea, silk but also for its delicious cuisine. The cuisine is very different and tasty as it is the meeting ground of diverse cultures.
The food of Assam is less spicy, it is characterized by strong flavours owing to the use of turmeric powder and mustard oil that lend a lip smacking taste to the dishes. This recipe is dedicated to delicious Assamese food. Lots of fresh fruit, vegetables are herbs are grown in people's back gardens and these miniature potatoes are from my husband's grandparents' garden.
This recipe is also from our family and my mother-in-law remembers her mother cooking this recipe when they were little. It is one of those simple and easy recipes which is handed down from generation to generation and enjoyed as part of the daily meals. Enjoy it with boiled rice, Chawal ka Tikda, Thepla, Palak Poori, or Dal Poori.
Ingredients
1 tablespoon mustard oil
1 teaspoon cumin seeds
½ teaspoon asafoetida
250 grams baby potatoes
Salt to taste
1 teaspoon turmeric powder
2 teaspoons coriander powder
1 teaspoon red chilli powder
1 teaspoon garam masala
1 teaspoon mango powder
2 teaspoons sunflower oil
Directions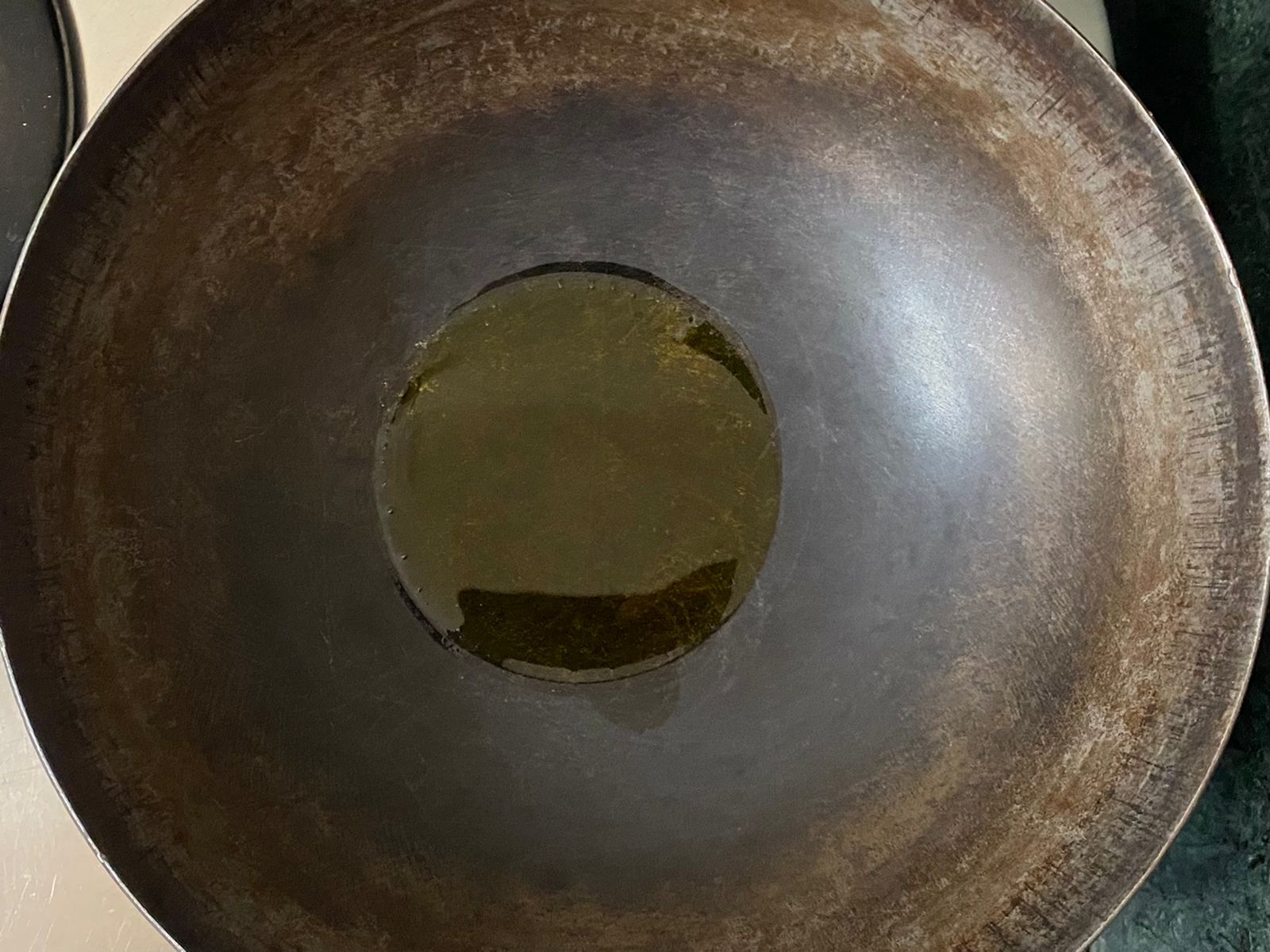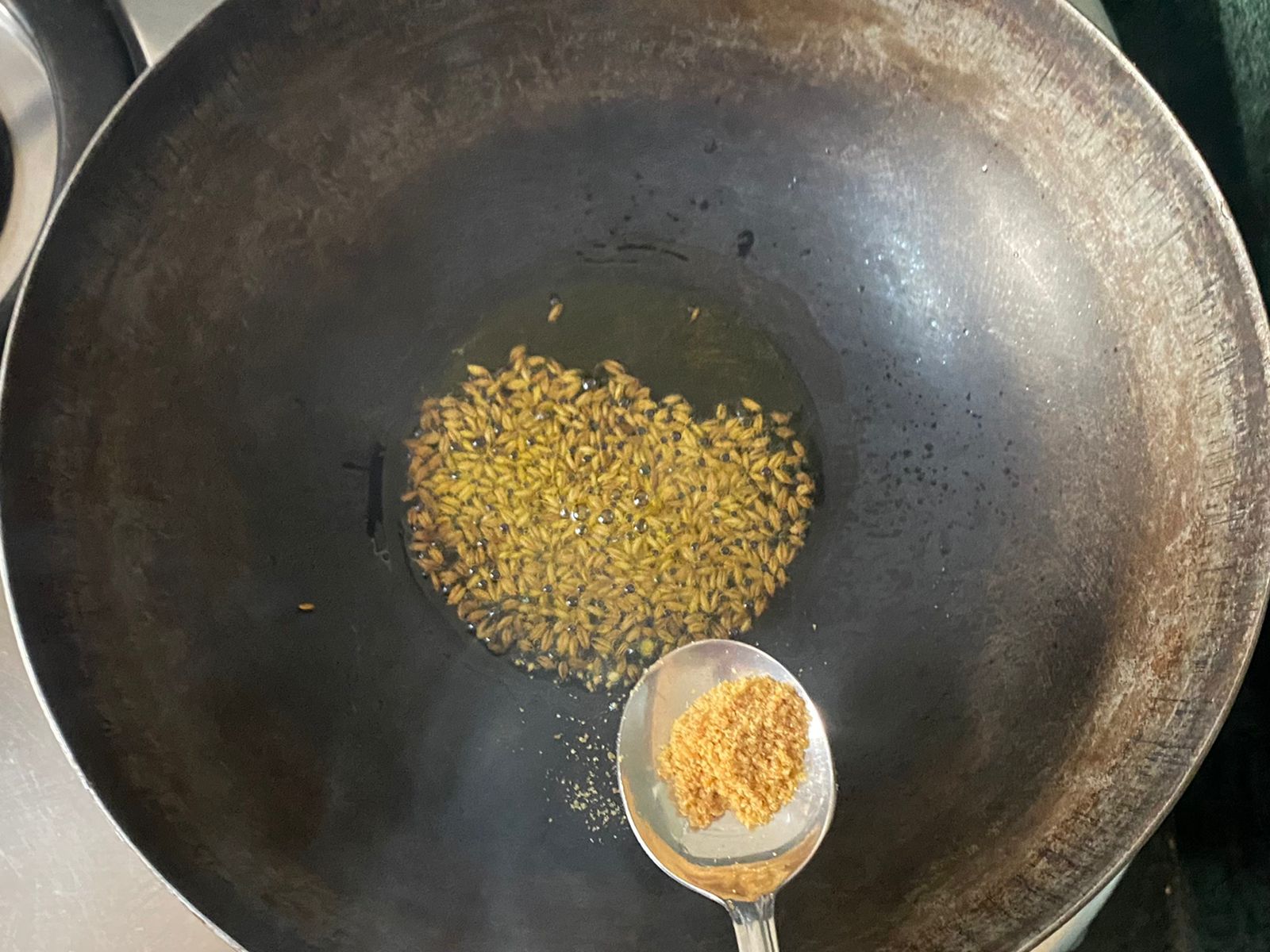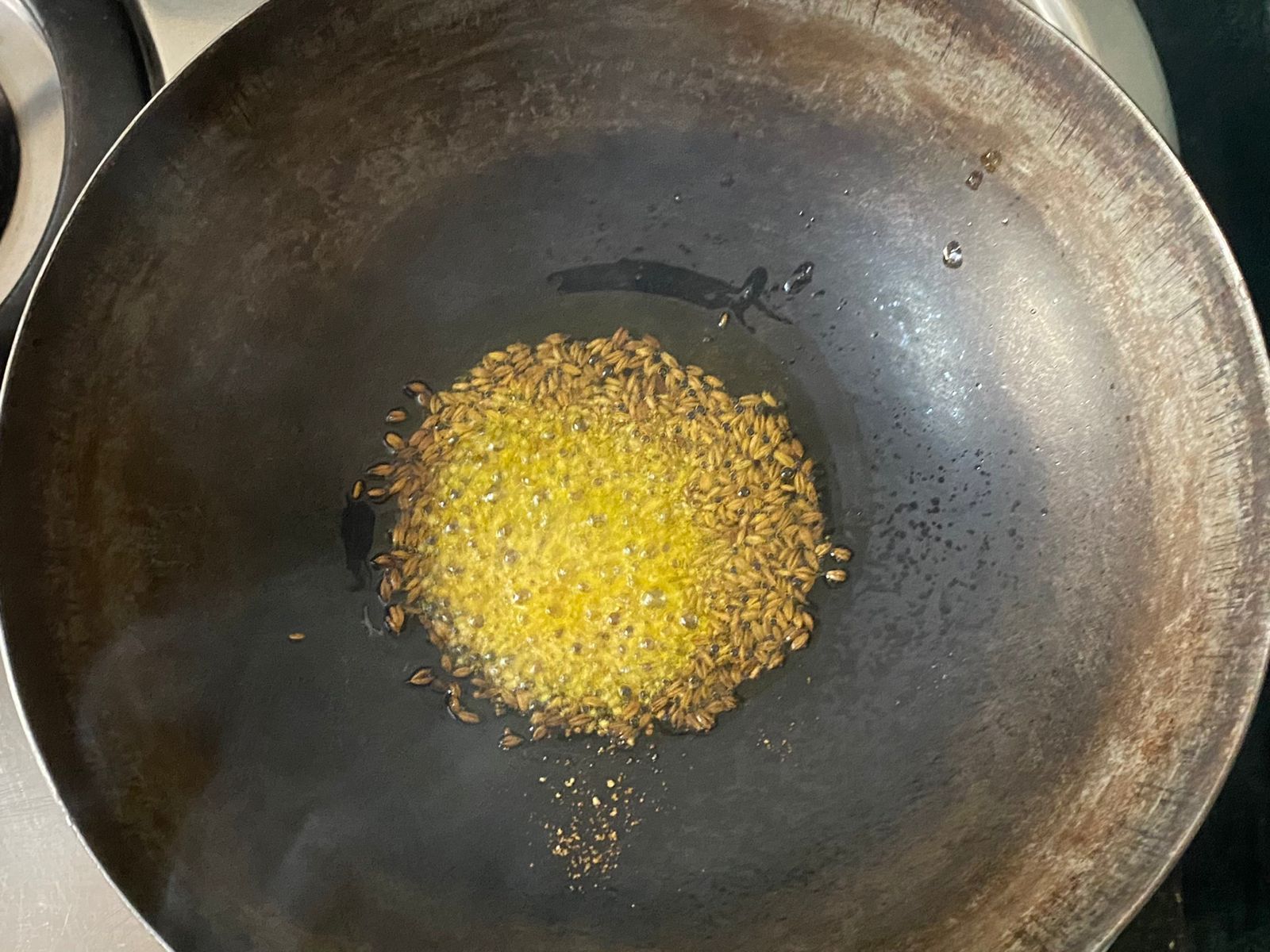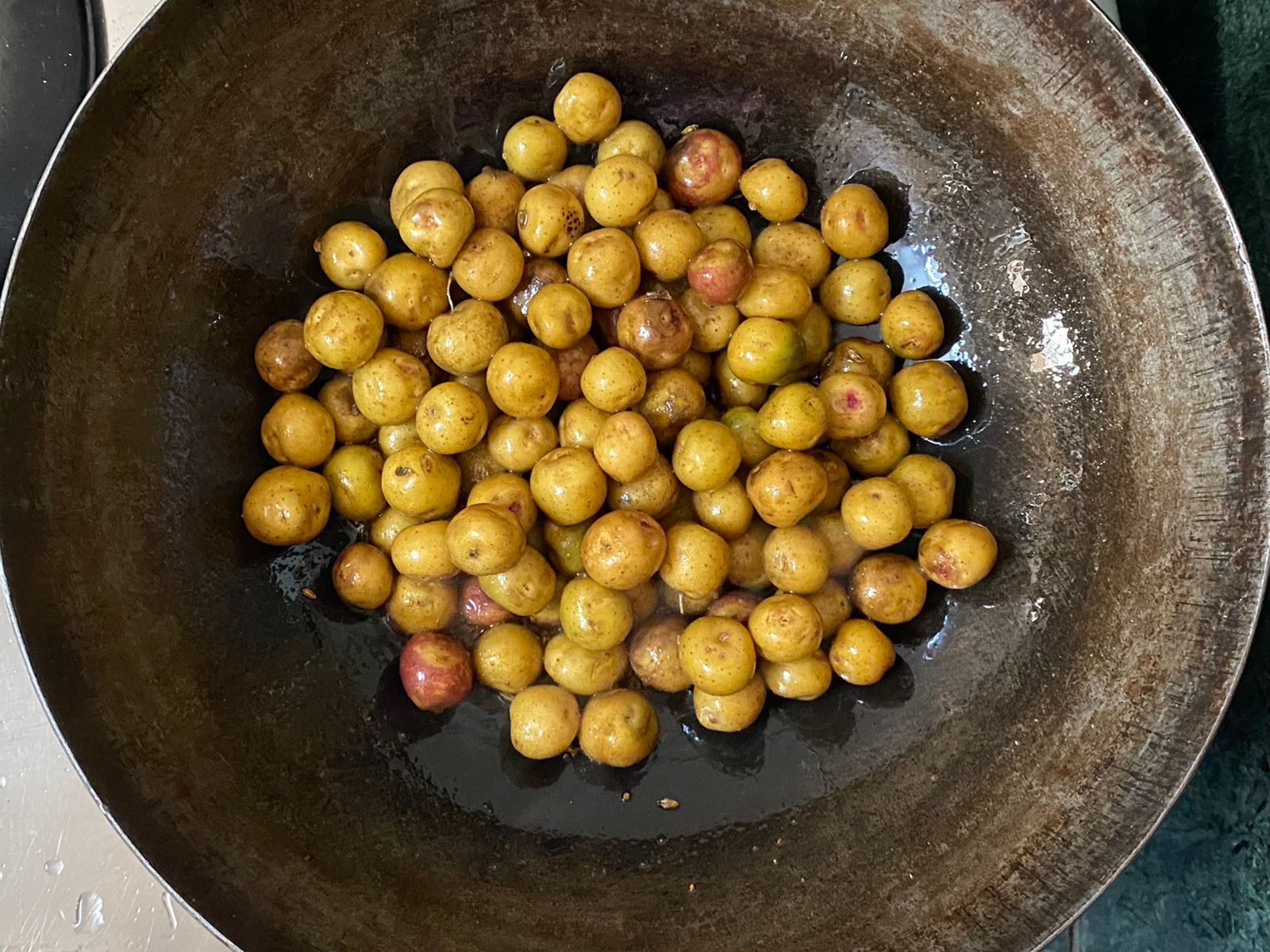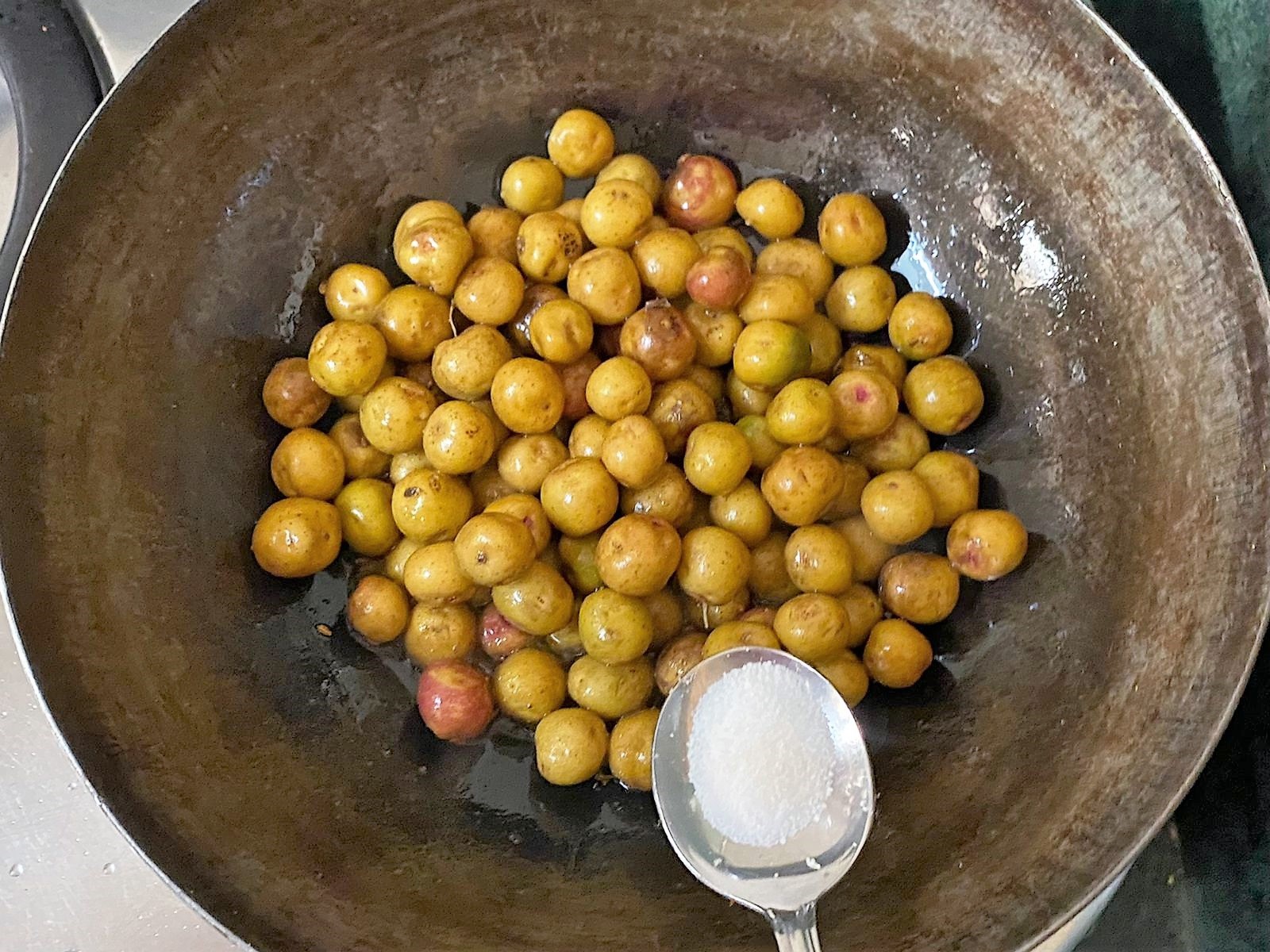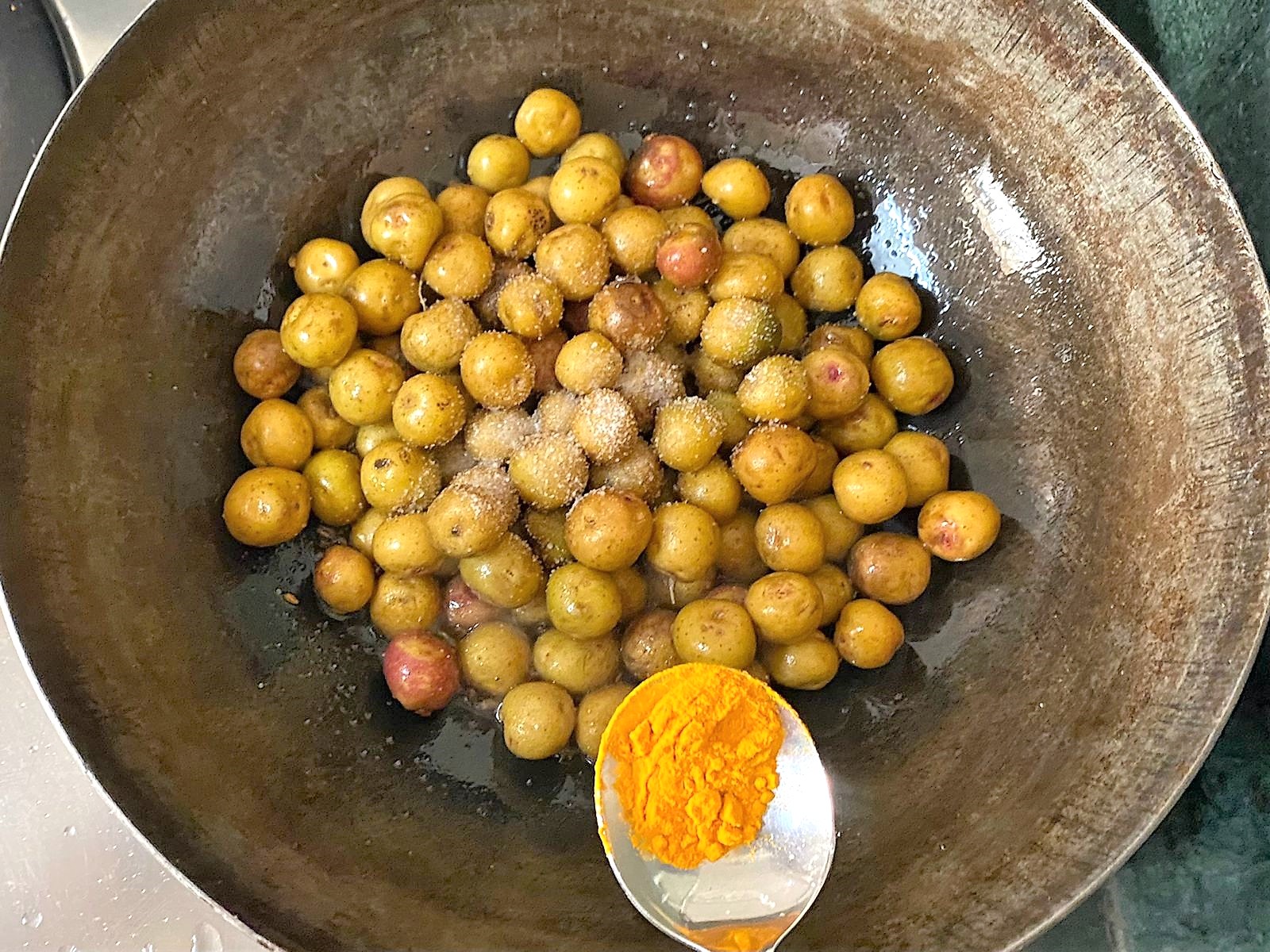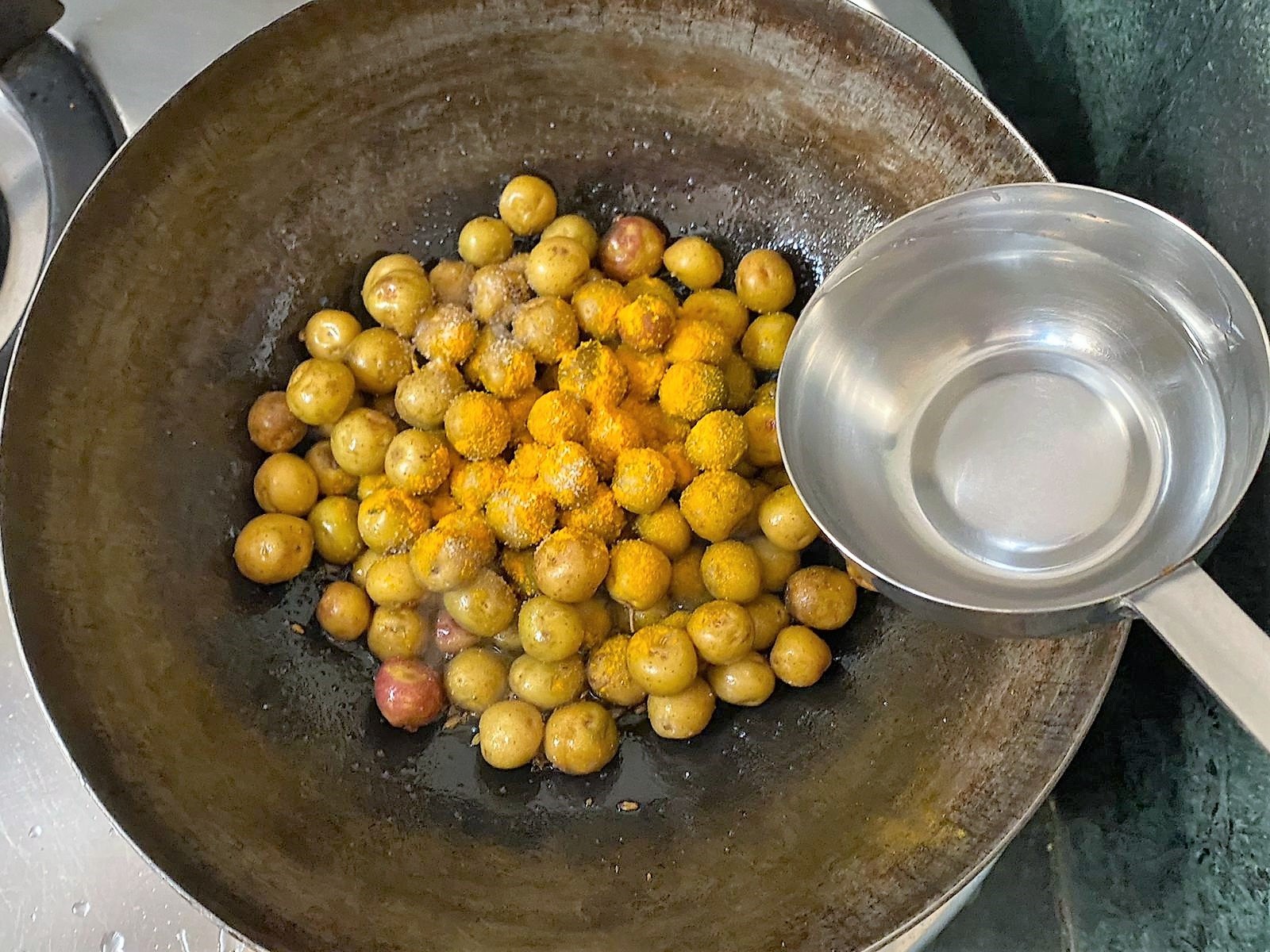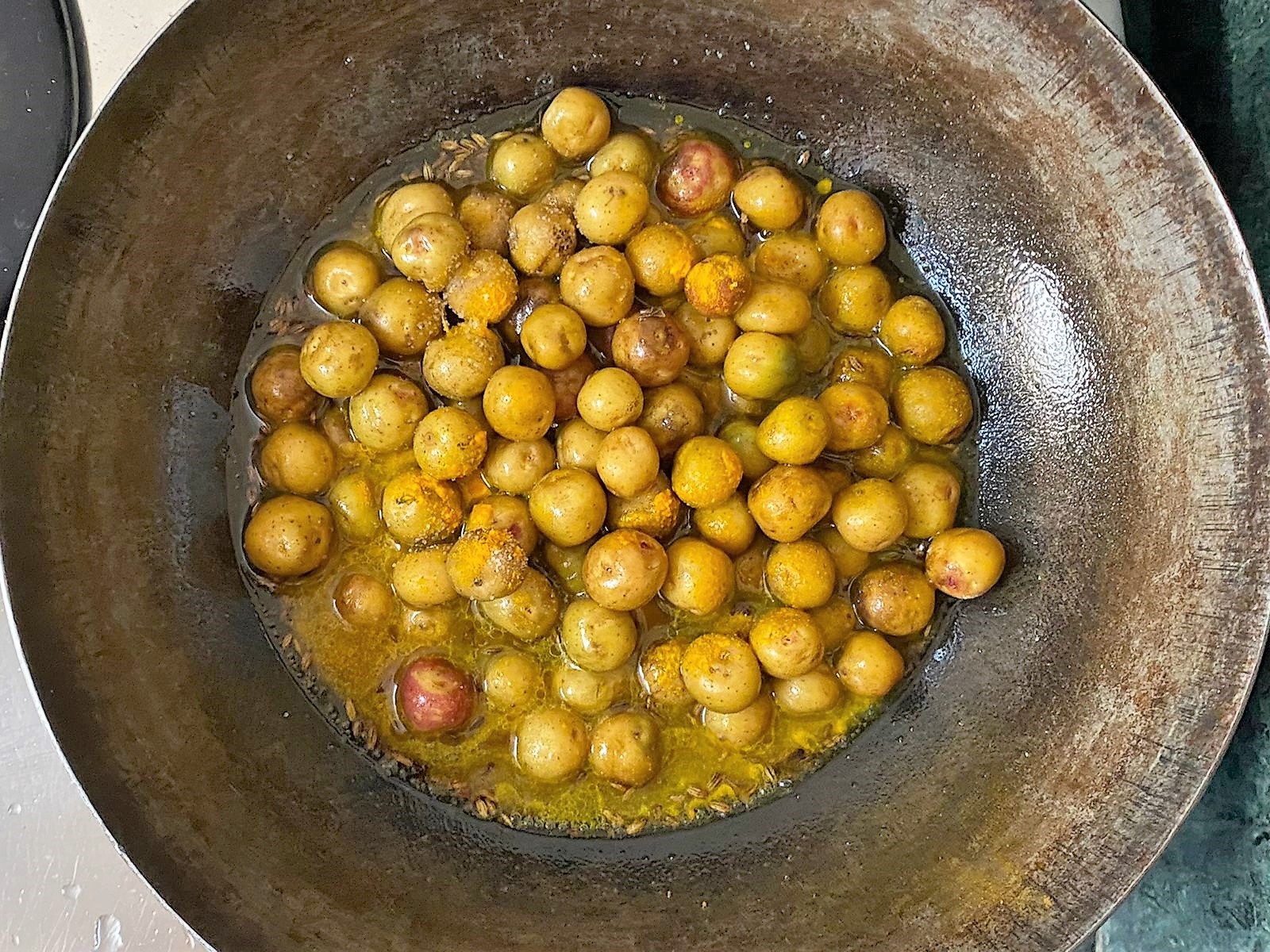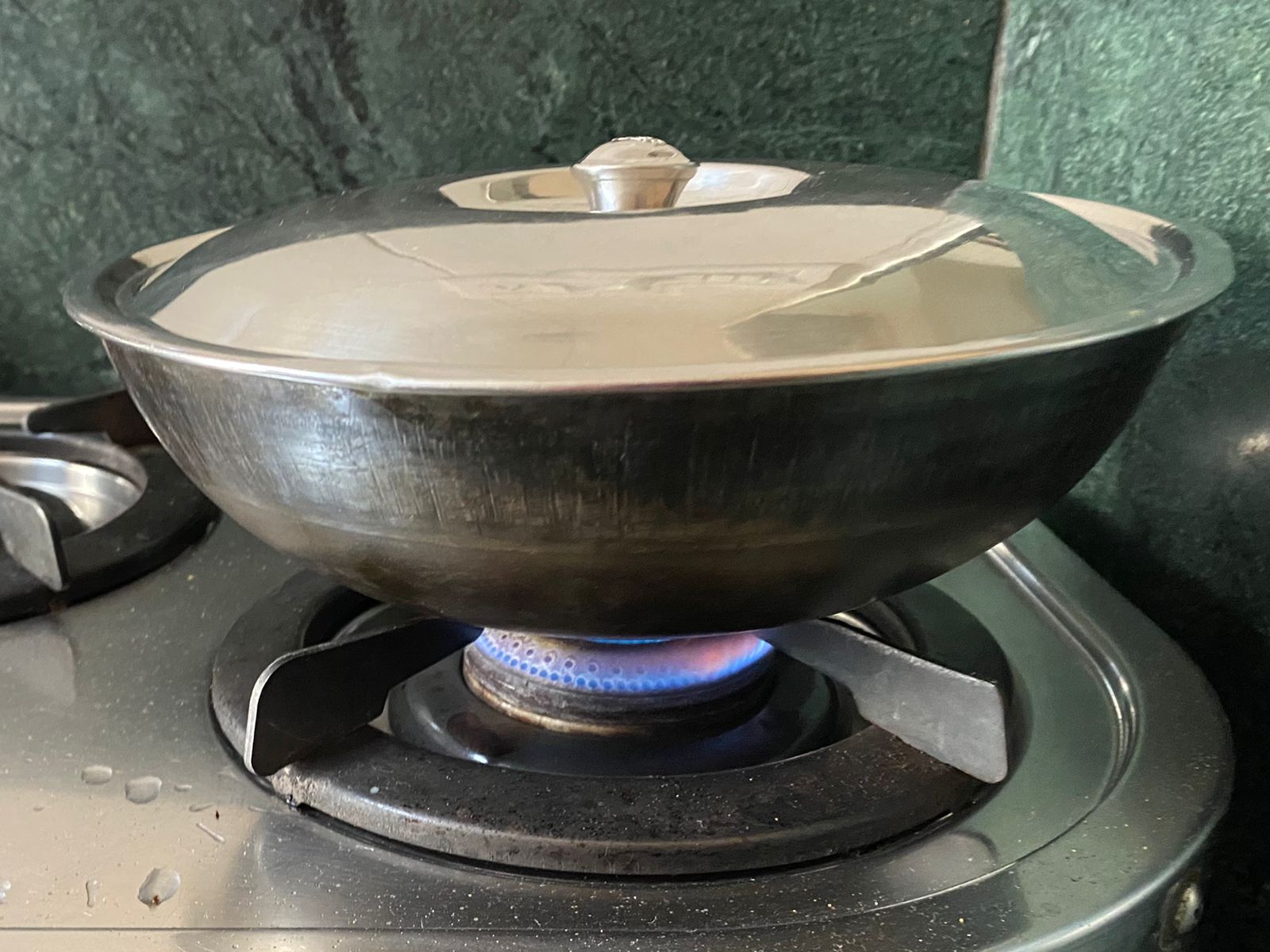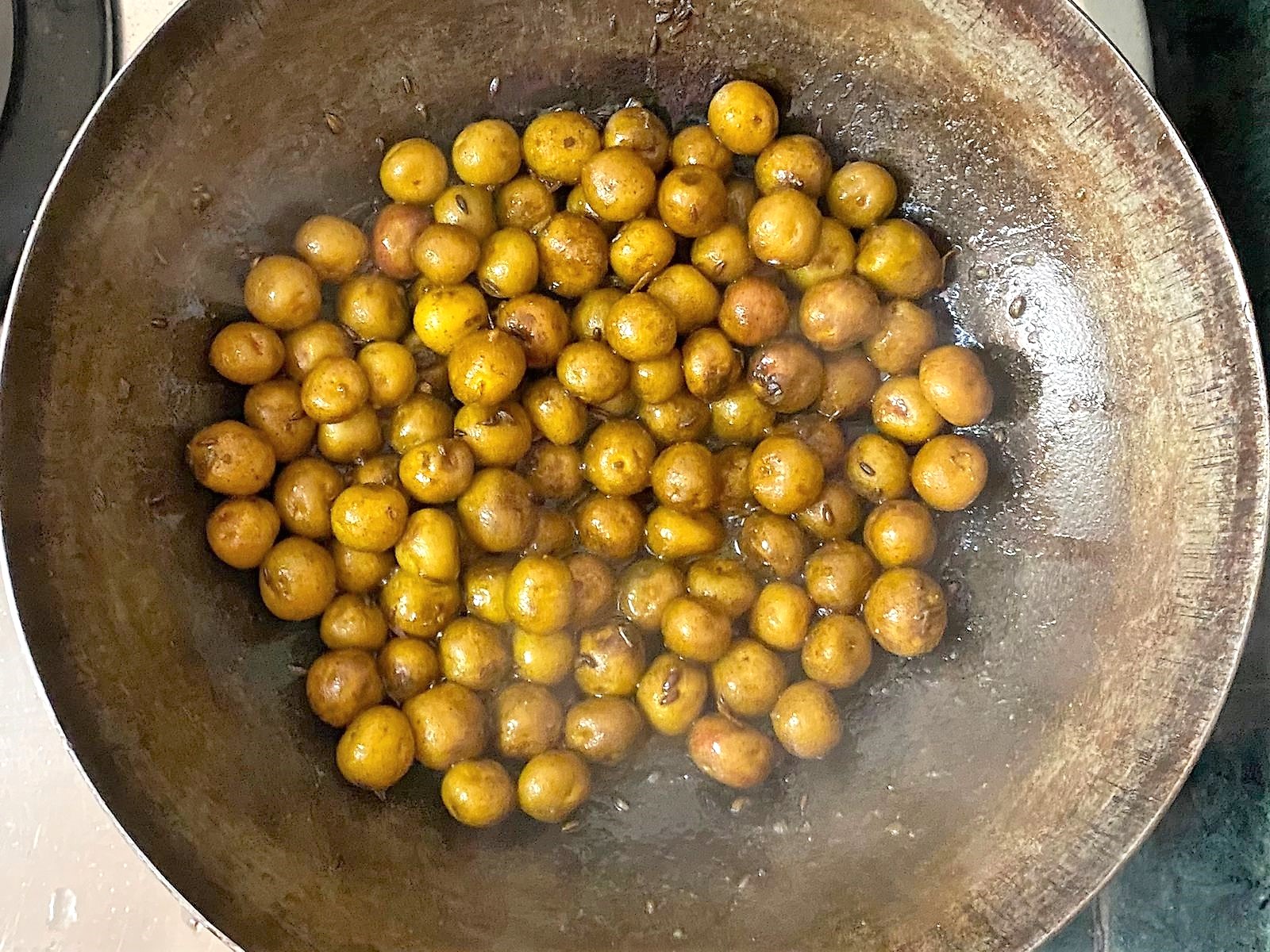 Heat the mustard oil in a pan and add the cumin seeds and asafoetida. Once the cumin seeds begin to turn golden and splutter, add the potatoes, salt, turmeric powder and ¼ cup of water.
Cover and cook the potatoes on medium heat for 7-8 minutes or until the potatoes are soft. Make sure there is no water left in the pan. If there is water, increase the heat and let the water evaporate.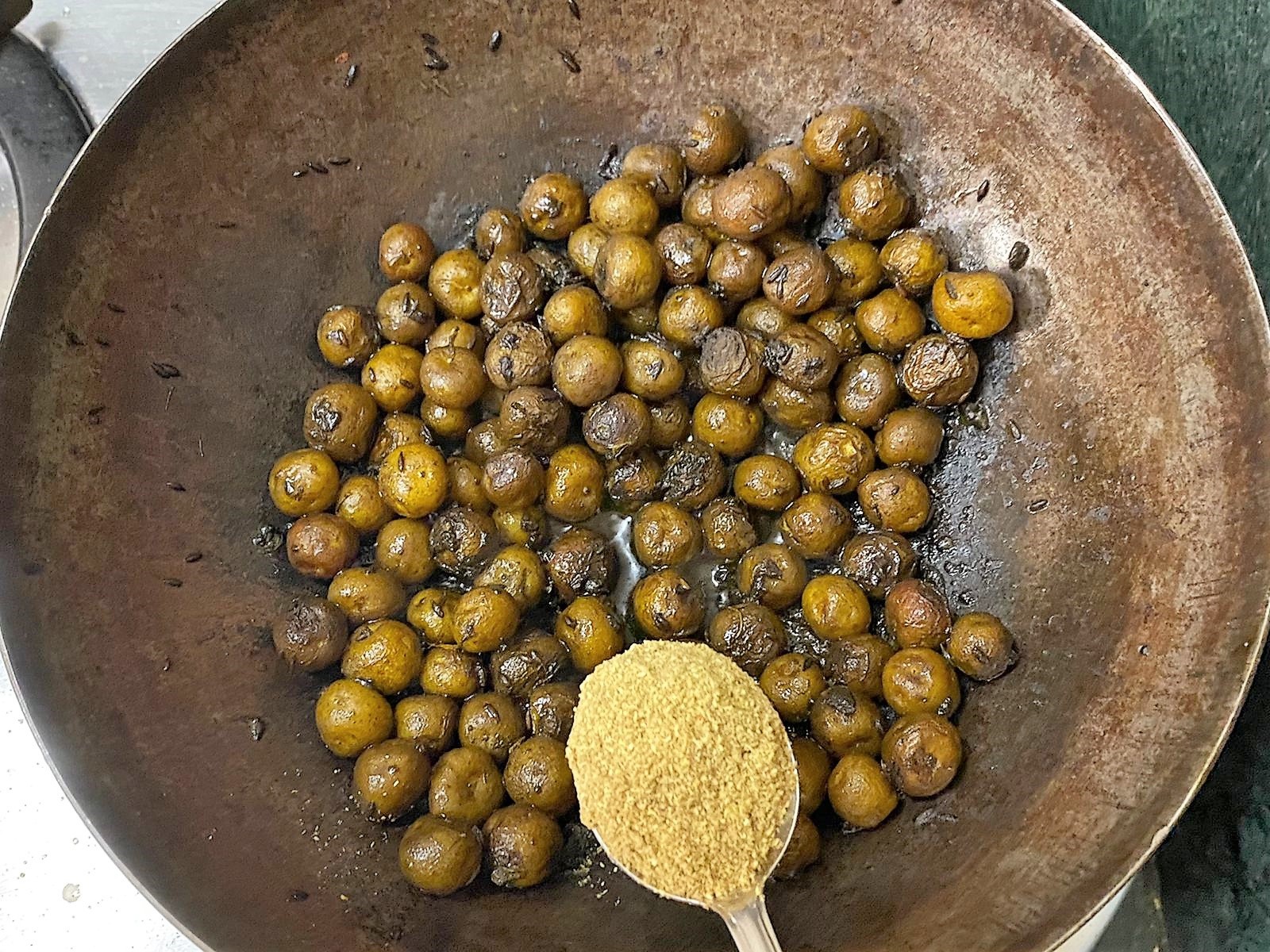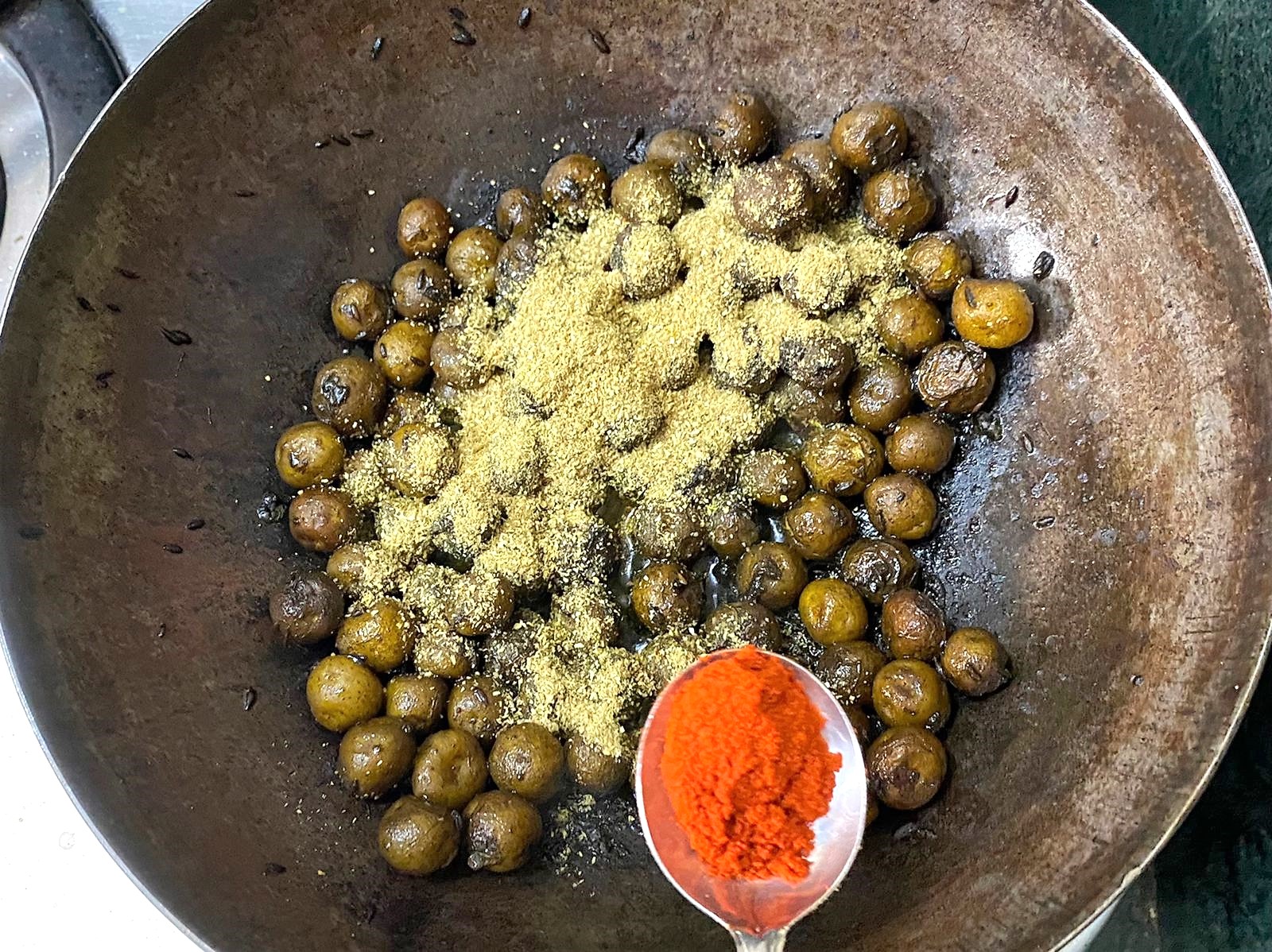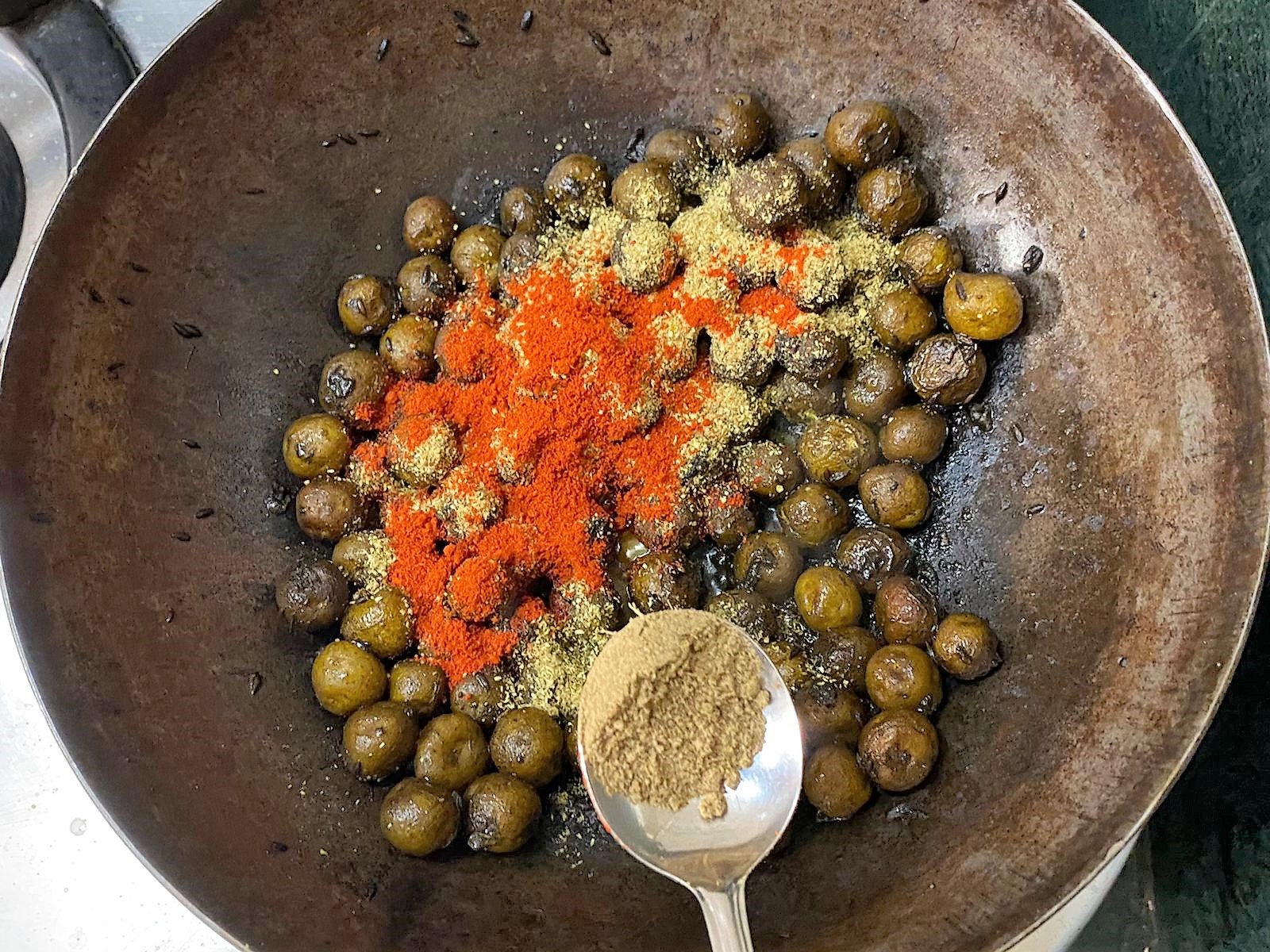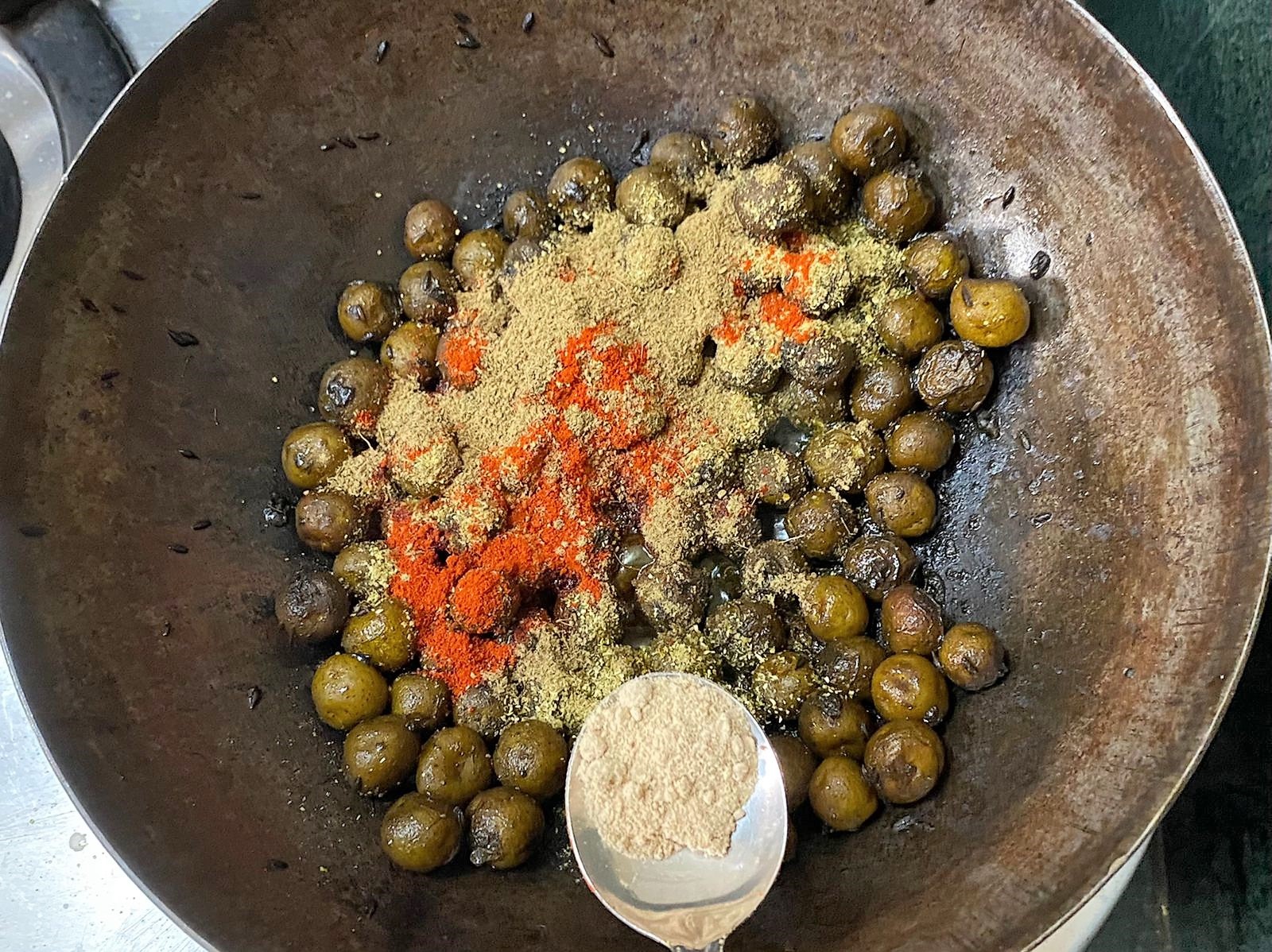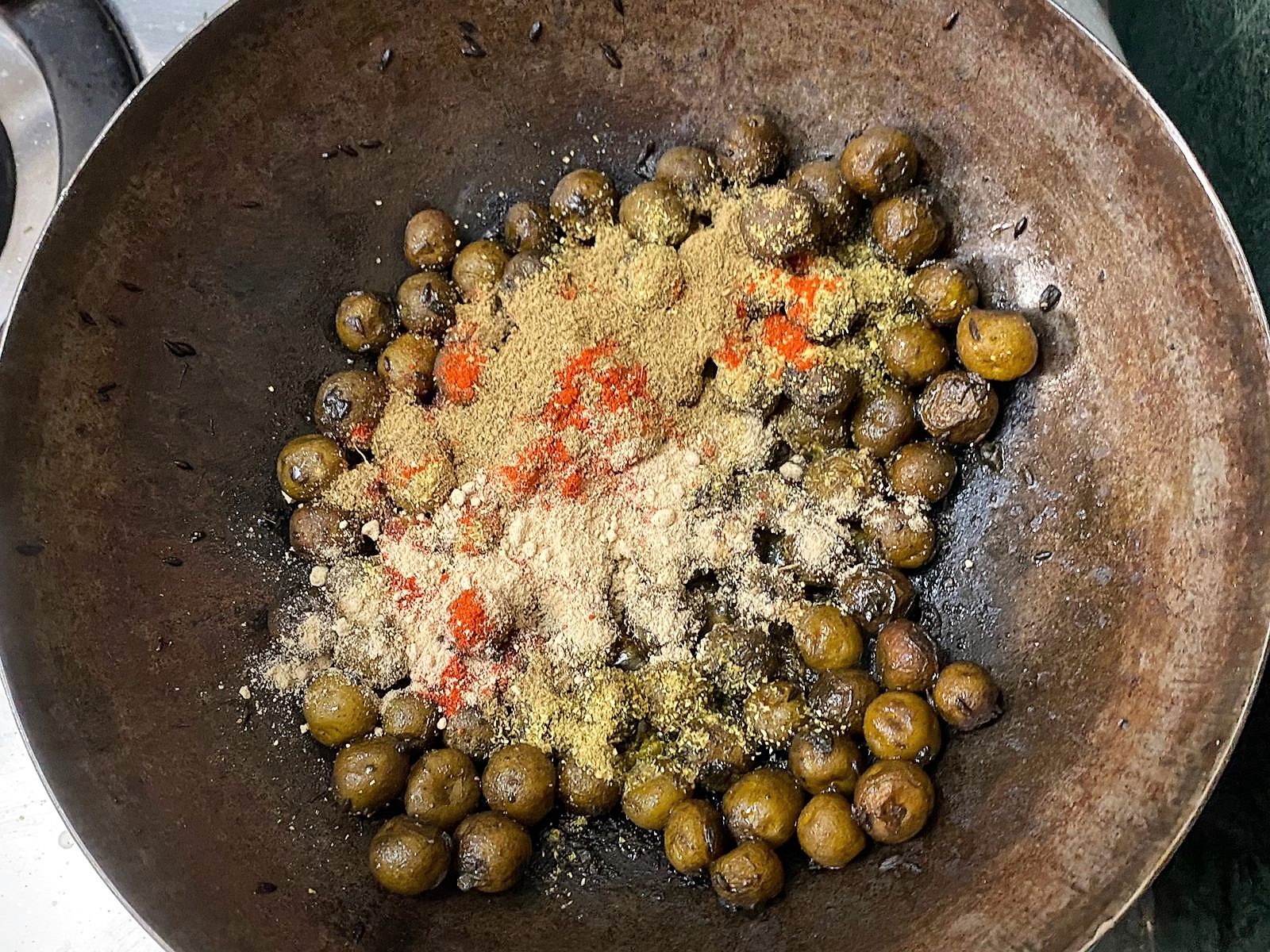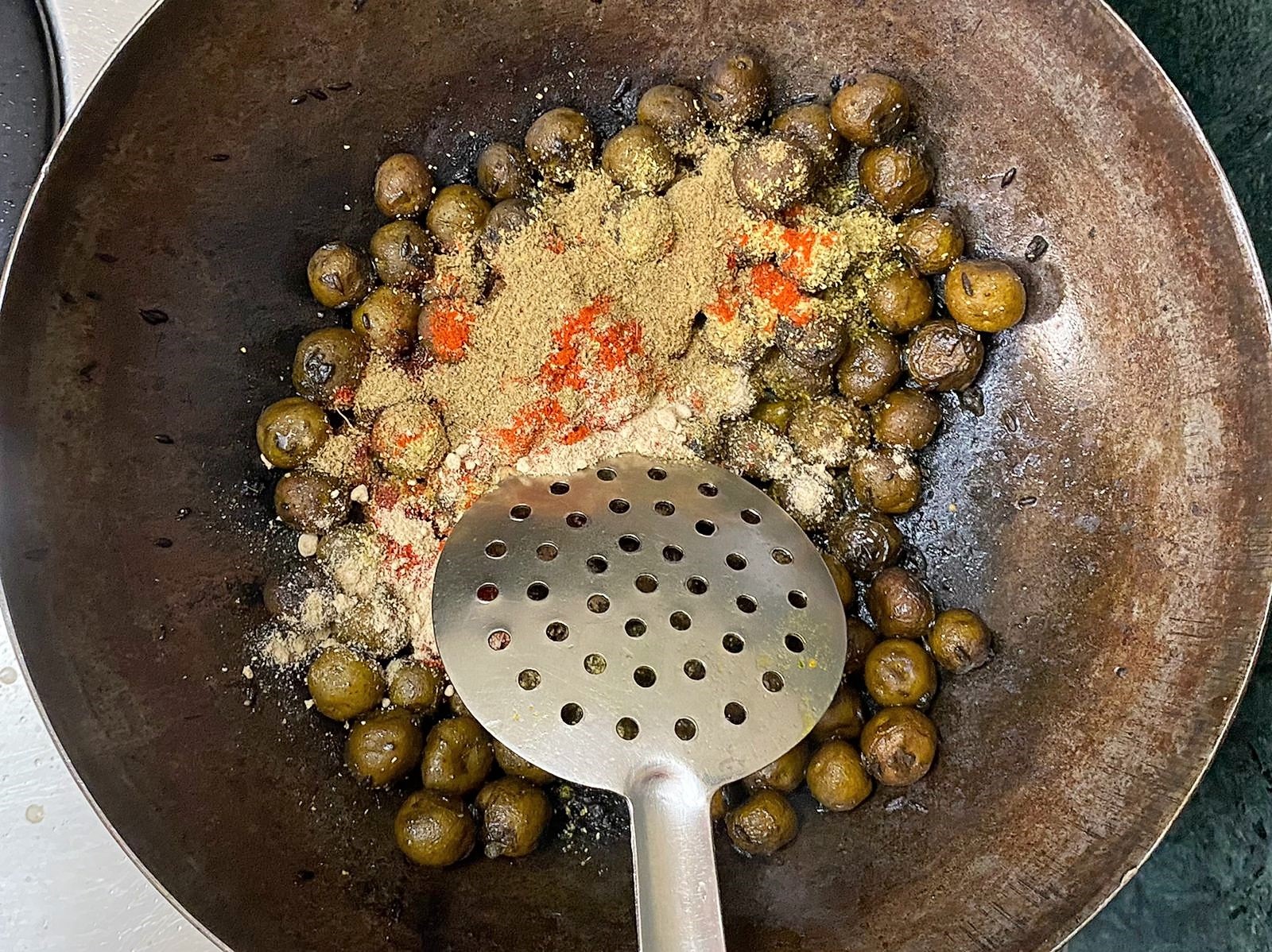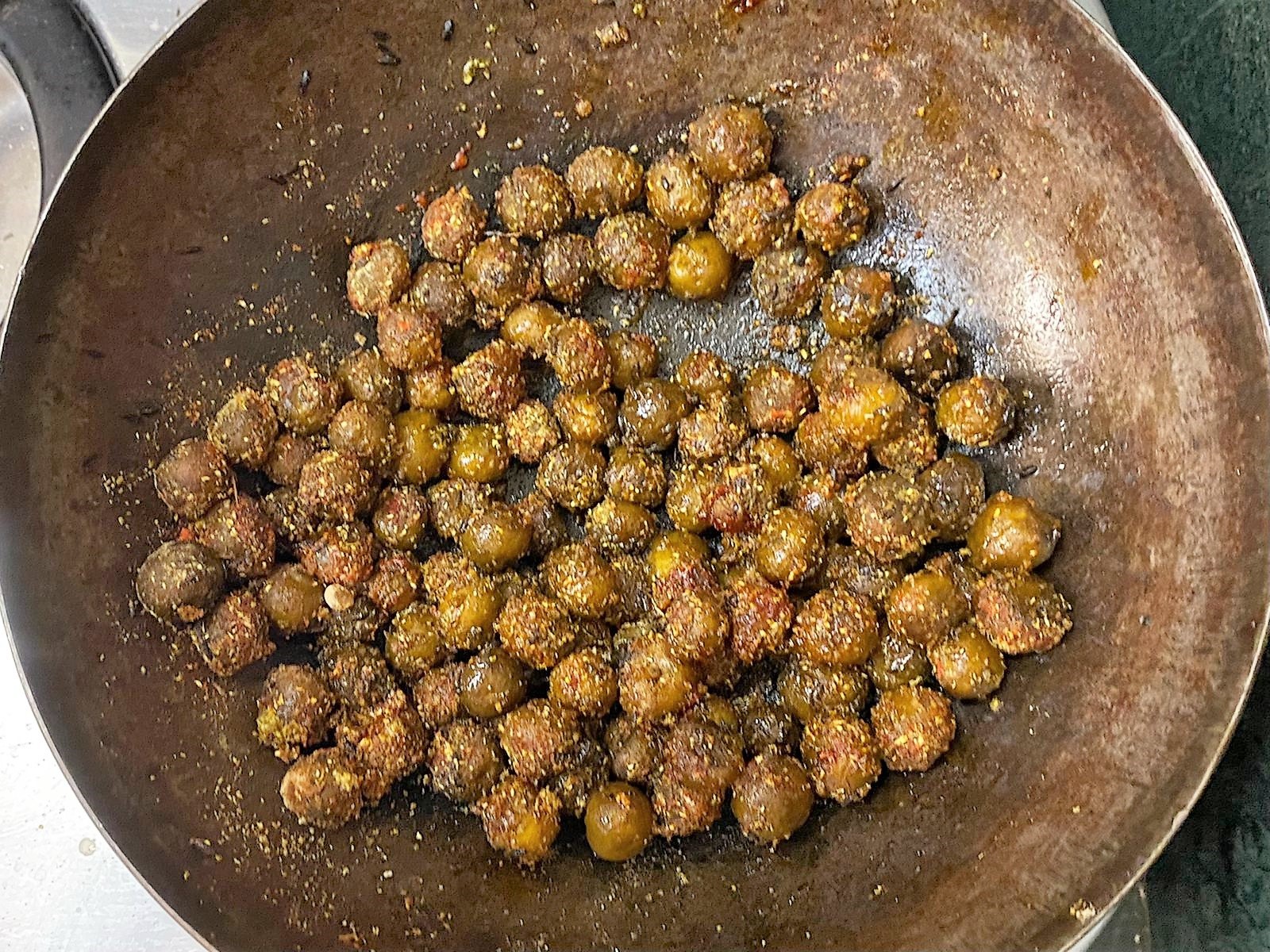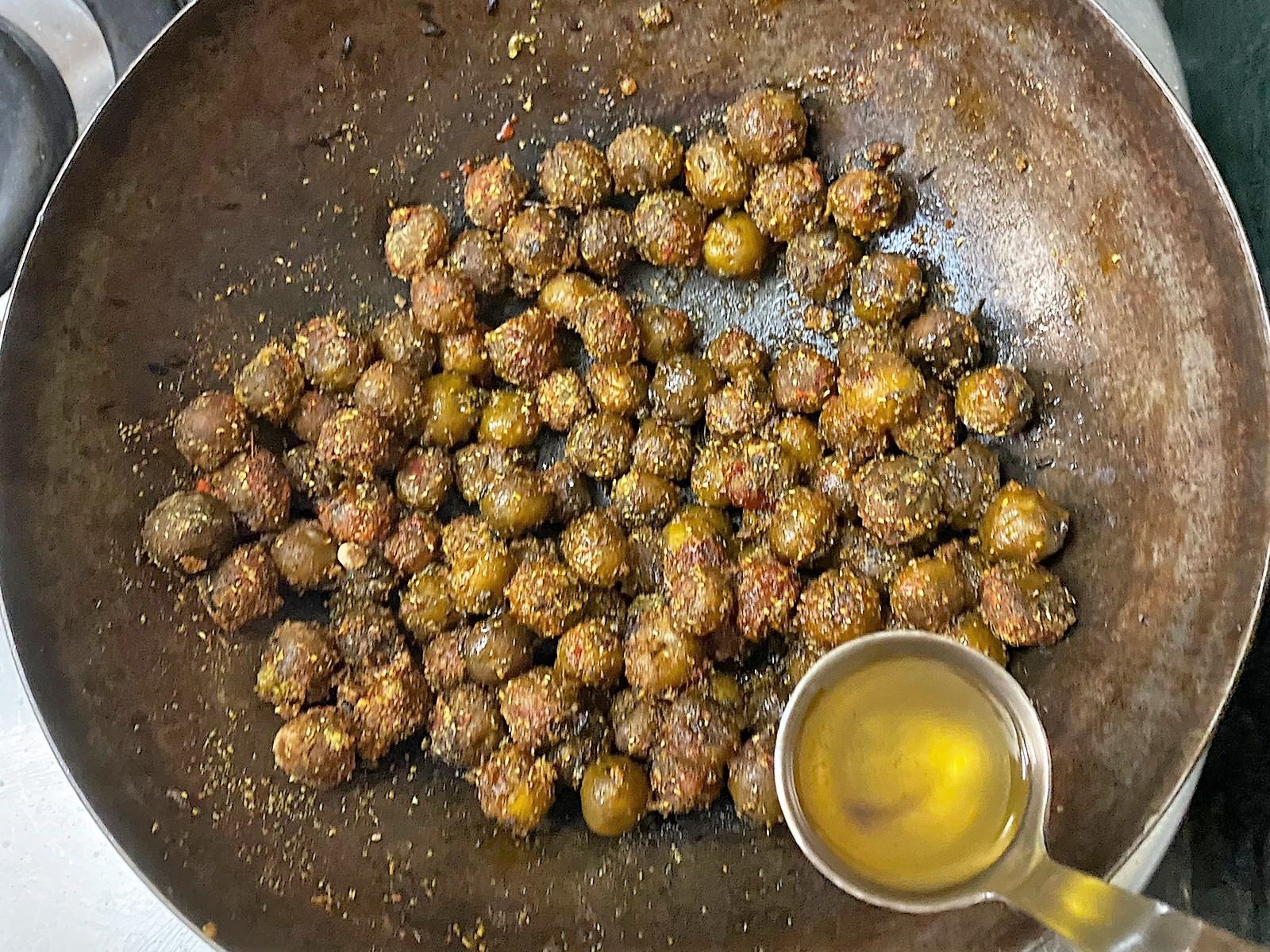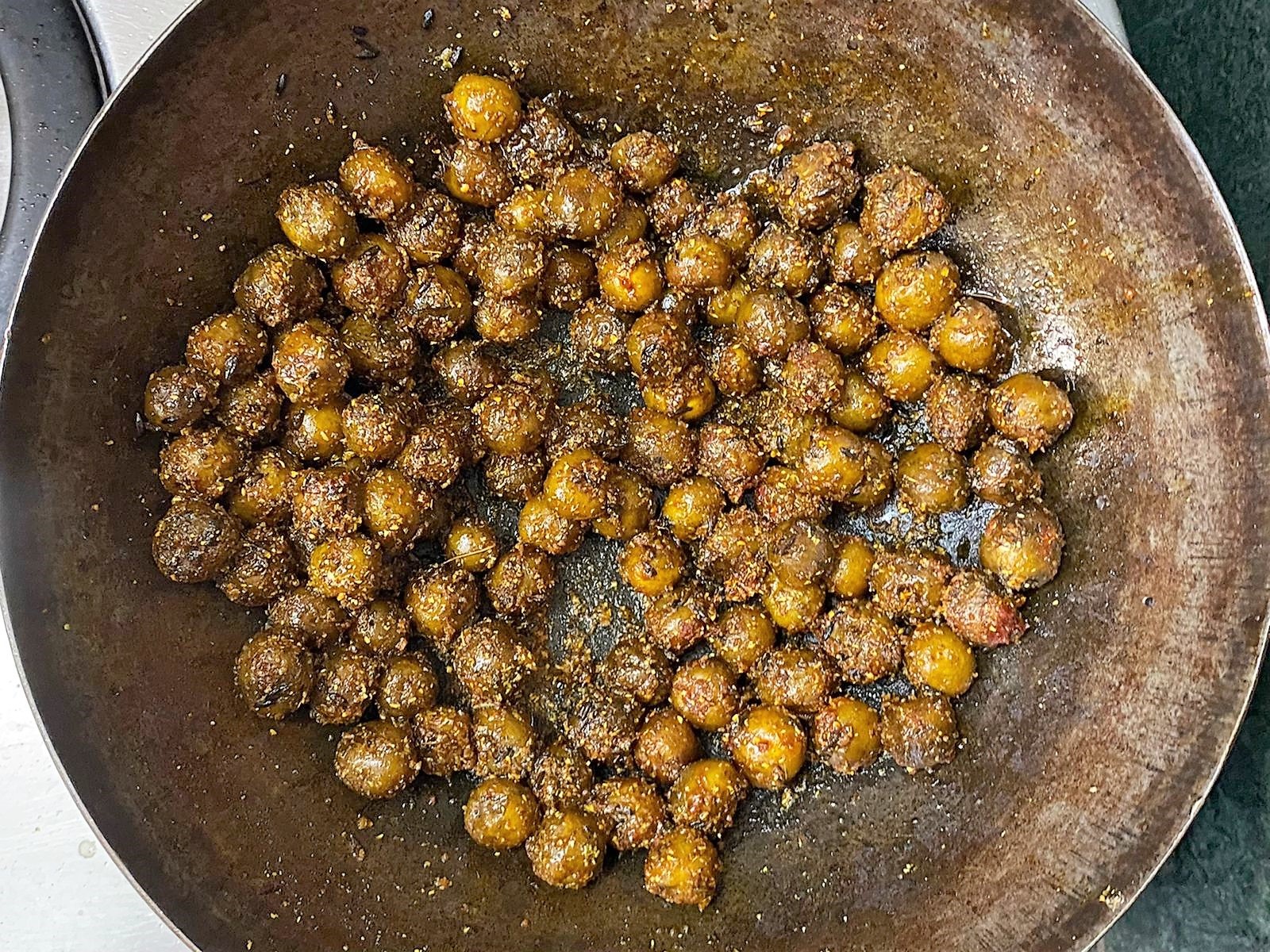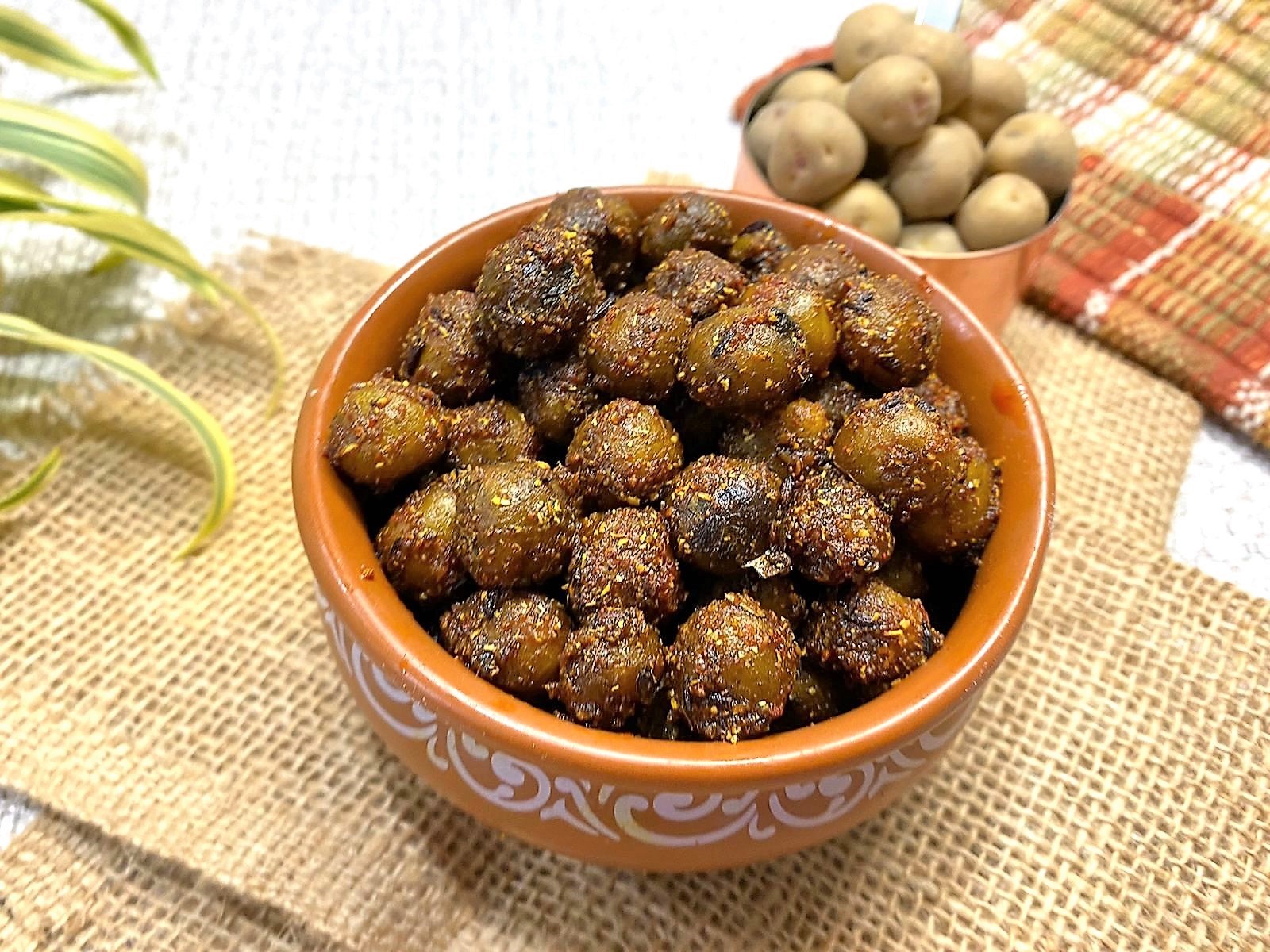 Next add coriander powder, red chilli powder, garam masala and mango powder and sauté on high heat for 2-3 minutes. Add the 2 teaspoons oil and cook for further 2-3 minutes.
Serve hot or at room temperature with rice or any Indian bread.