Amritsari Chole/Chickpeas
Amritsari Chole is named after a city in Indian called Amritsar. Amritsar is indisputably one of India's most alluring food destinations. If there is one street food that is ubiquitous and symbolic to the city, it has to be its famous 'Chole Kulche'.
My husband grew up in Amritsar and has very fond memories of Amritsari food. Amritsari Chole with Kulcha tops the list! Whenever I make these chola's at home, as he tucks into his meal, he invariably has a childhood memory to share. Food for me plays an important role in revoking our memories and at times the nostalgia we associate with them. Eating Chole Kulche instantly brings a smile to his face and he is transported to his childhood.
In this chola recipe onion-tomato paste is sautéed and then simmered with boiled chola giving a velvety soft mushy taste to the chickpeas. These chola's are served with a sweet, tangy tamarind chutney flavoured with chopped onions, coriander, and spices. In the chaat culture of India, tamarind chutney is typically made thick and is added on top of chaats but in this case, it is made as thin as water and finely chopped onions are added to it. This consistency helps to enhance the flavour of the chola without overpowering it, leaving you with abundance of flavours to relish in every single bite.
This is one of those recipes which will surely become your family favourite in no time. If you want to enjoy the traditional Amritsari meal, then I would highly recommend pairing it with Amritsari kulcha.
Ingredients
1 cup dried chickpea
1 teabag
2 tablespoons oil/ghee
1 black cardamom
1/8 teaspoon baking soda
¾ cup finely chopped onion
1 teaspoon finely chopped ginger
1 cup finely chopped tomato
1-2 finely chopped green chilli
½ teaspoon turmeric powder
1 teaspoon red chilli powder
2 teaspoons chola masala
Salt to taste
2 tablespoons finely chopped coriander
½ teaspoon ginger juliennes
For Tamarind Water
1 inch piece tamarind
½ teaspoon ground cumin powder
Salt to taste
¼ teaspoon chilli powder
½ finely chopped onion
2 tablespoon finely chopped coriander
½ teaspoon sugar (optional)
Directions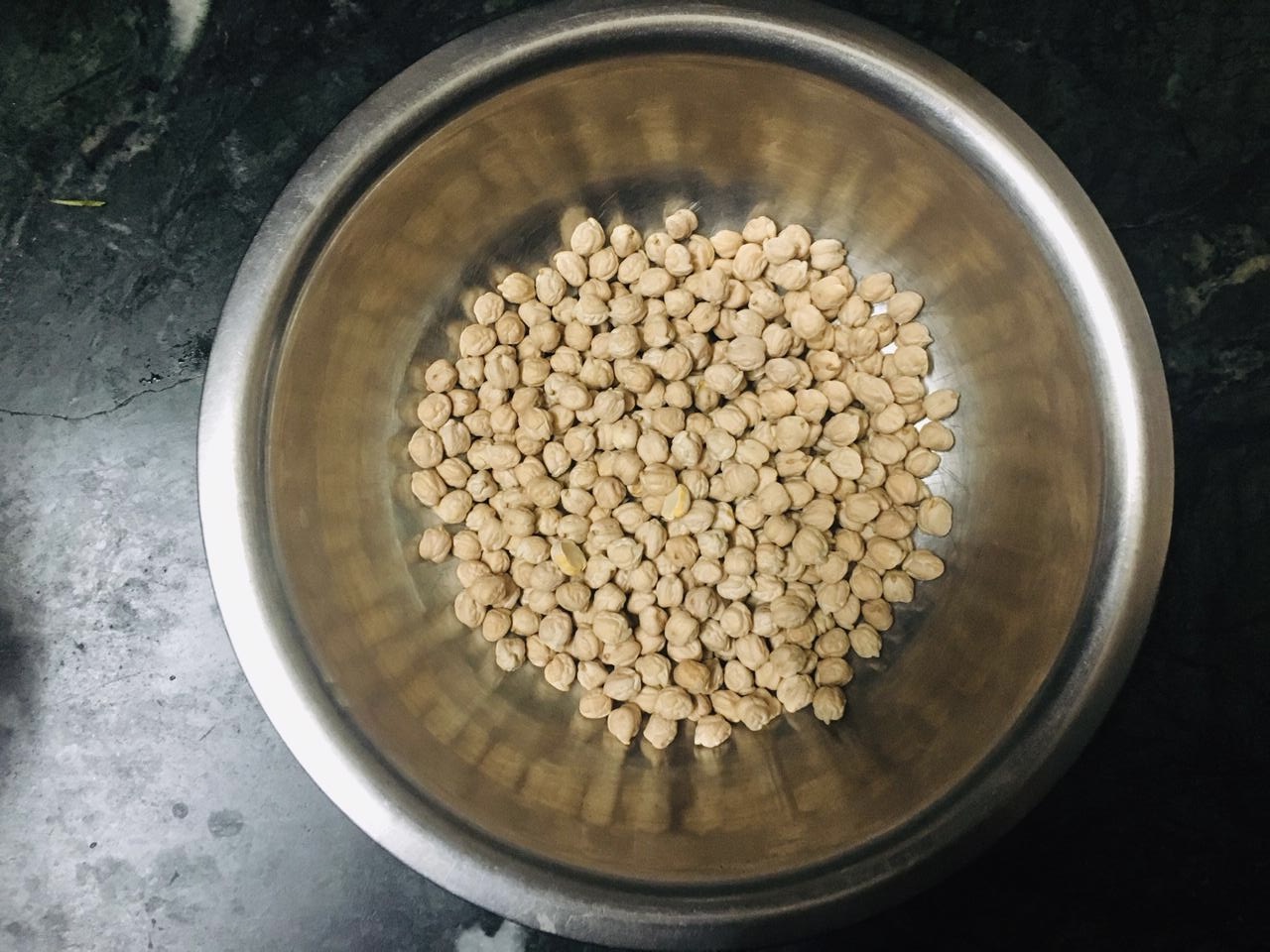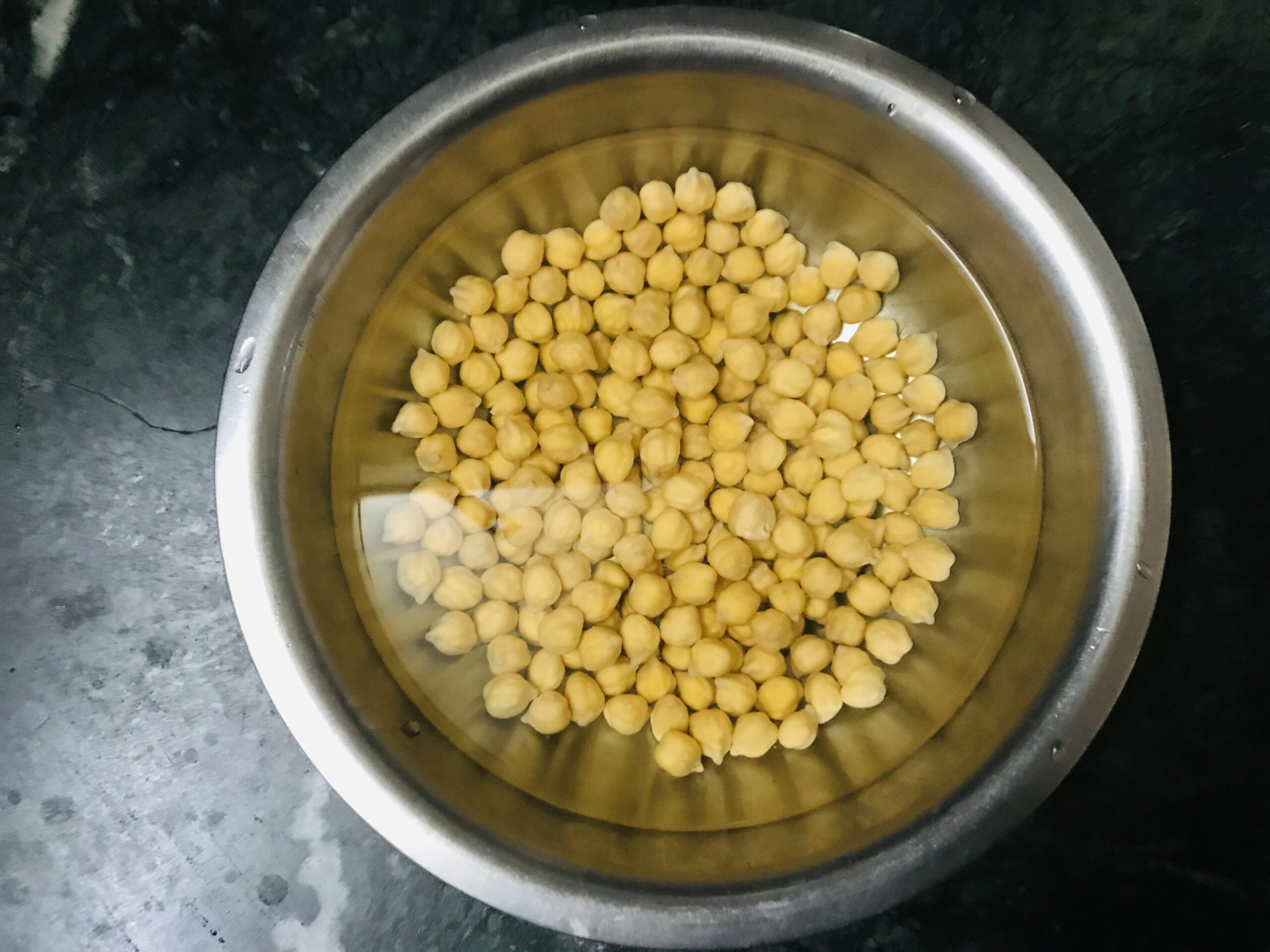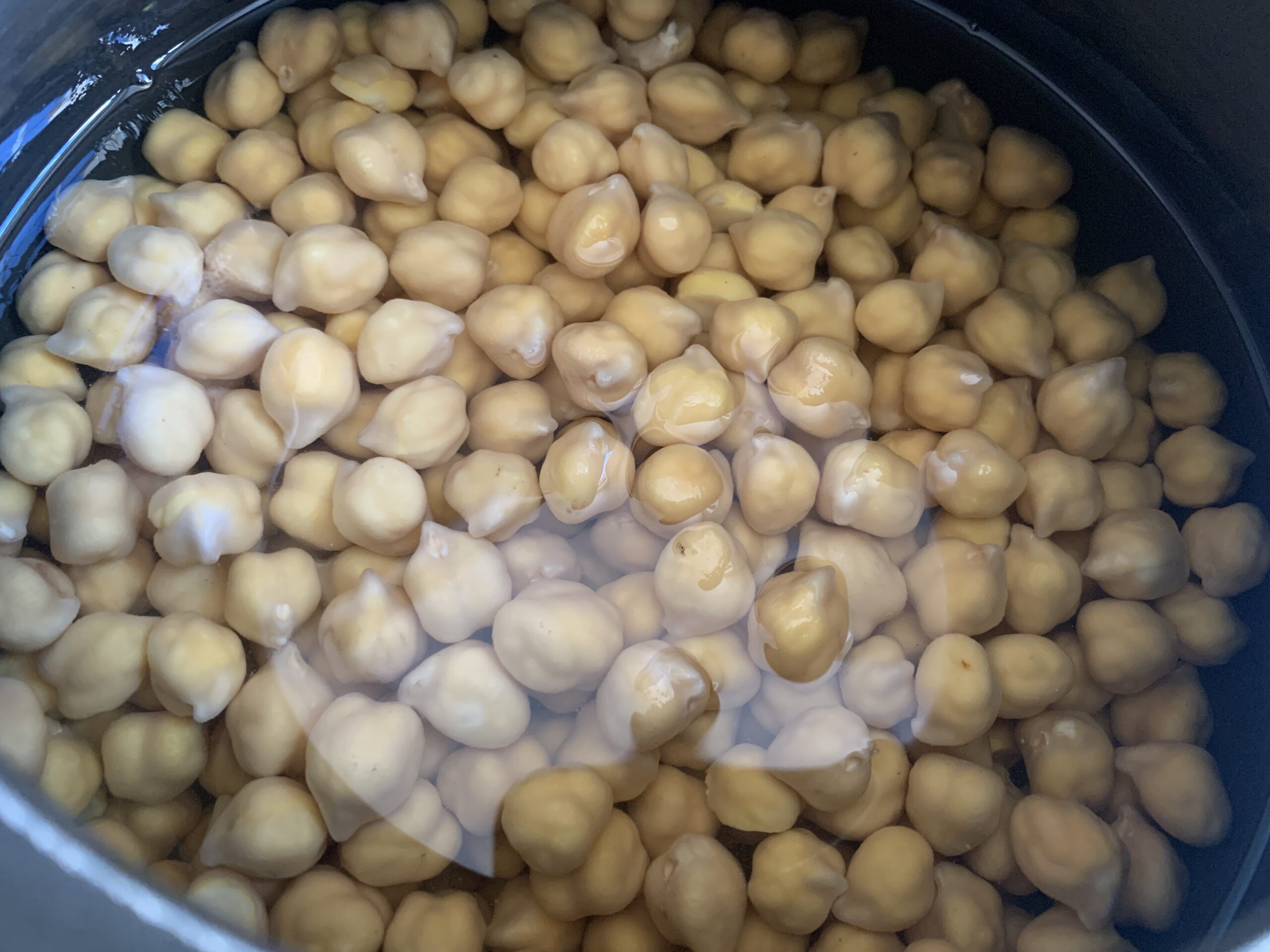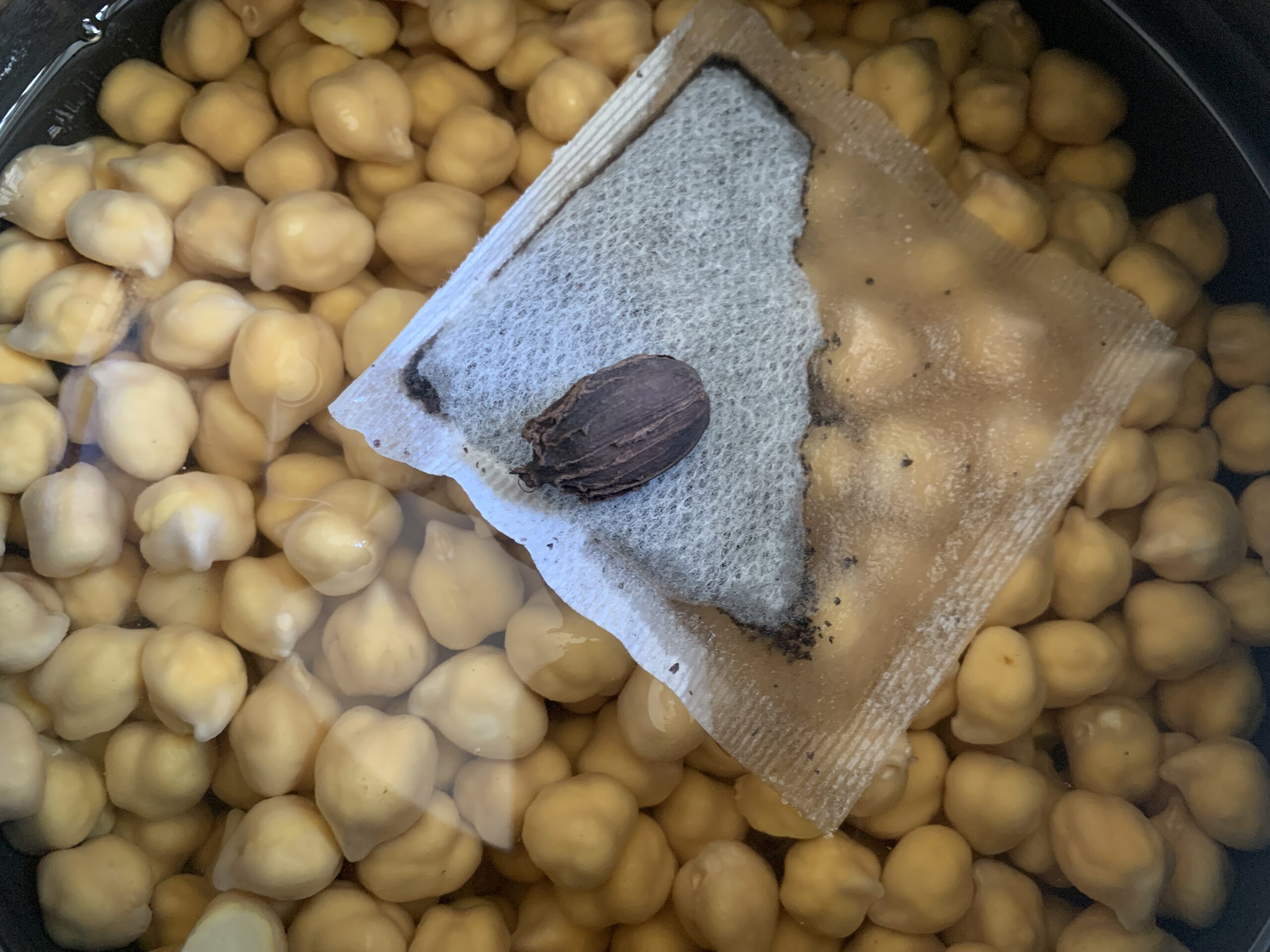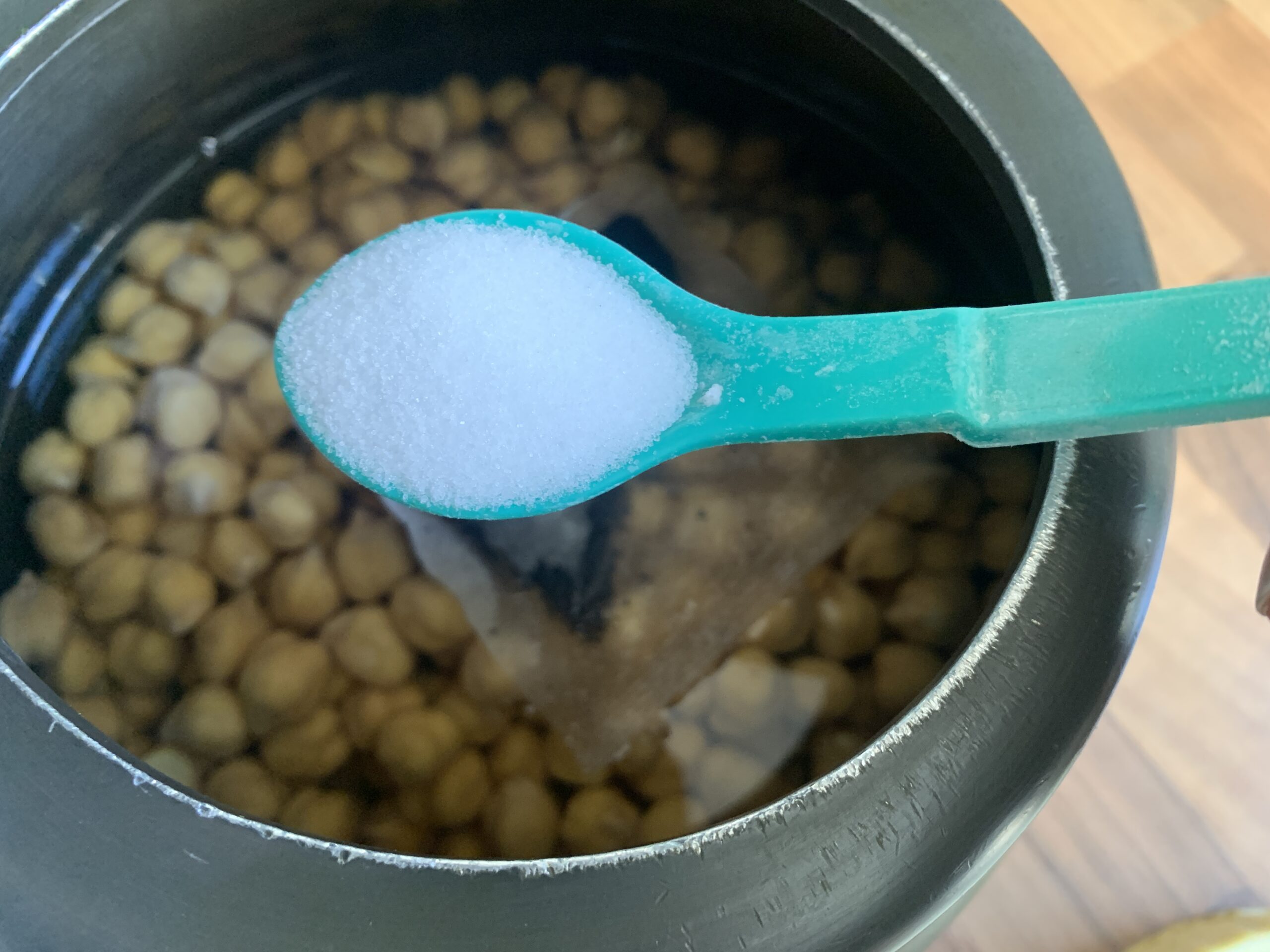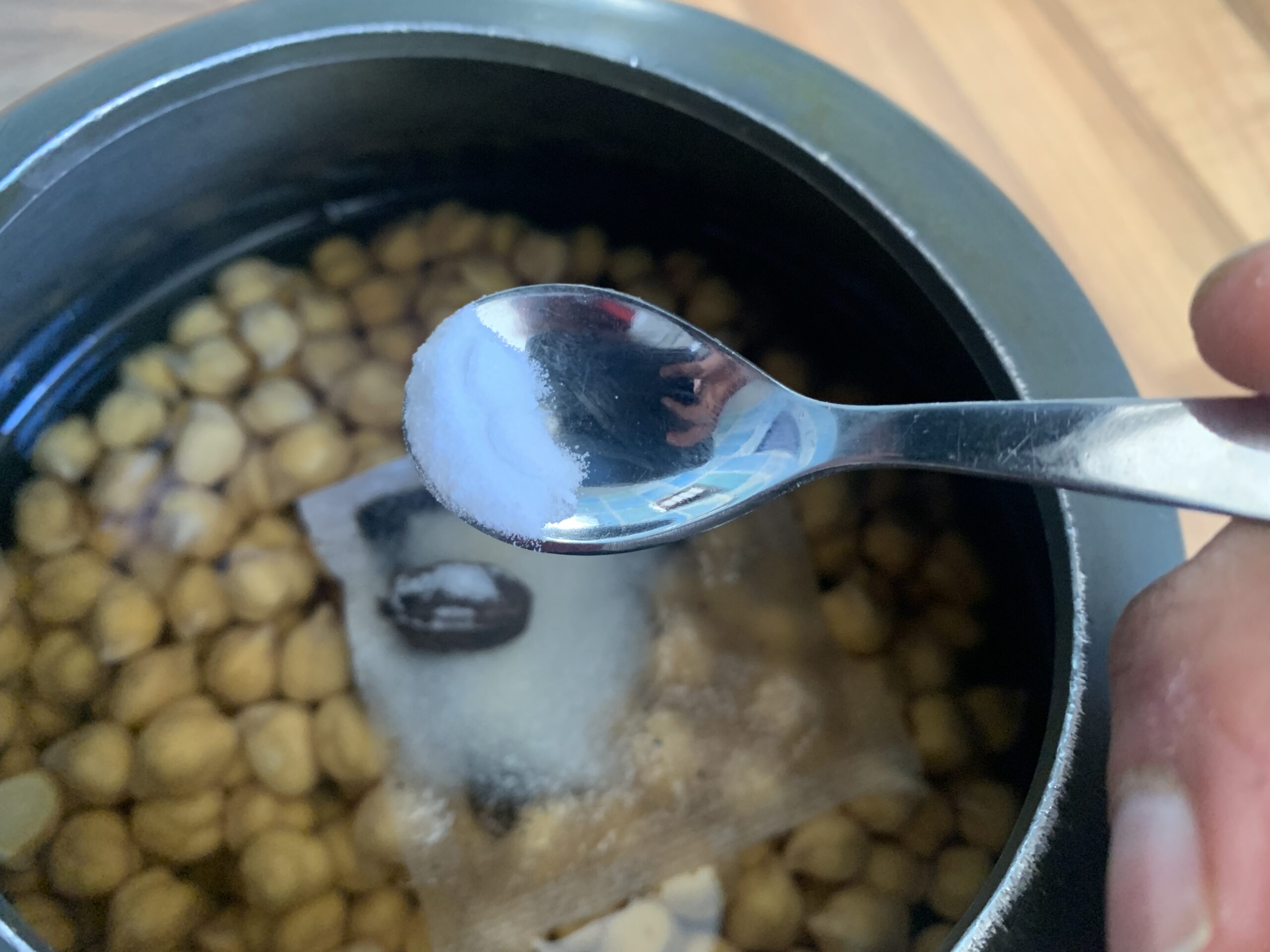 You can cook chickpeas in different ways. My preferred method is pressure cooker as I am used to cooking in it. Feel free to use any method you find comfortable for you.
Canned Chickpea- Brew a tea bag. Add the tea brew, salt, black cardamom to the canned chickpeas and cook for 5-6 minutes until the chickpeas are soft and tender.
Pressure Cook- Soak the chickpeas overnight in water and pressure cook them with 4 cups of water, tea bag, 1 black cardamom, baking soda and salt. Pressure cook until chole are softened (usually 3-4 whistles)
Remove the pressure from heat and keep aside.
In a pan- Soak the chickpeas overnight in water. Bring 4-5 cups water to boil and add the baking soda, salt, tea bag, black cardamom and chickpeas. Reduce the heat to a simmer and cover the pan with a lid. Stir the chickpeas occasionally. If foam forms on the water as they cook; spoon it off if you wish. It should take around 30-40 minutes. Drain the chickpeas after cooking and let them return to room temperature.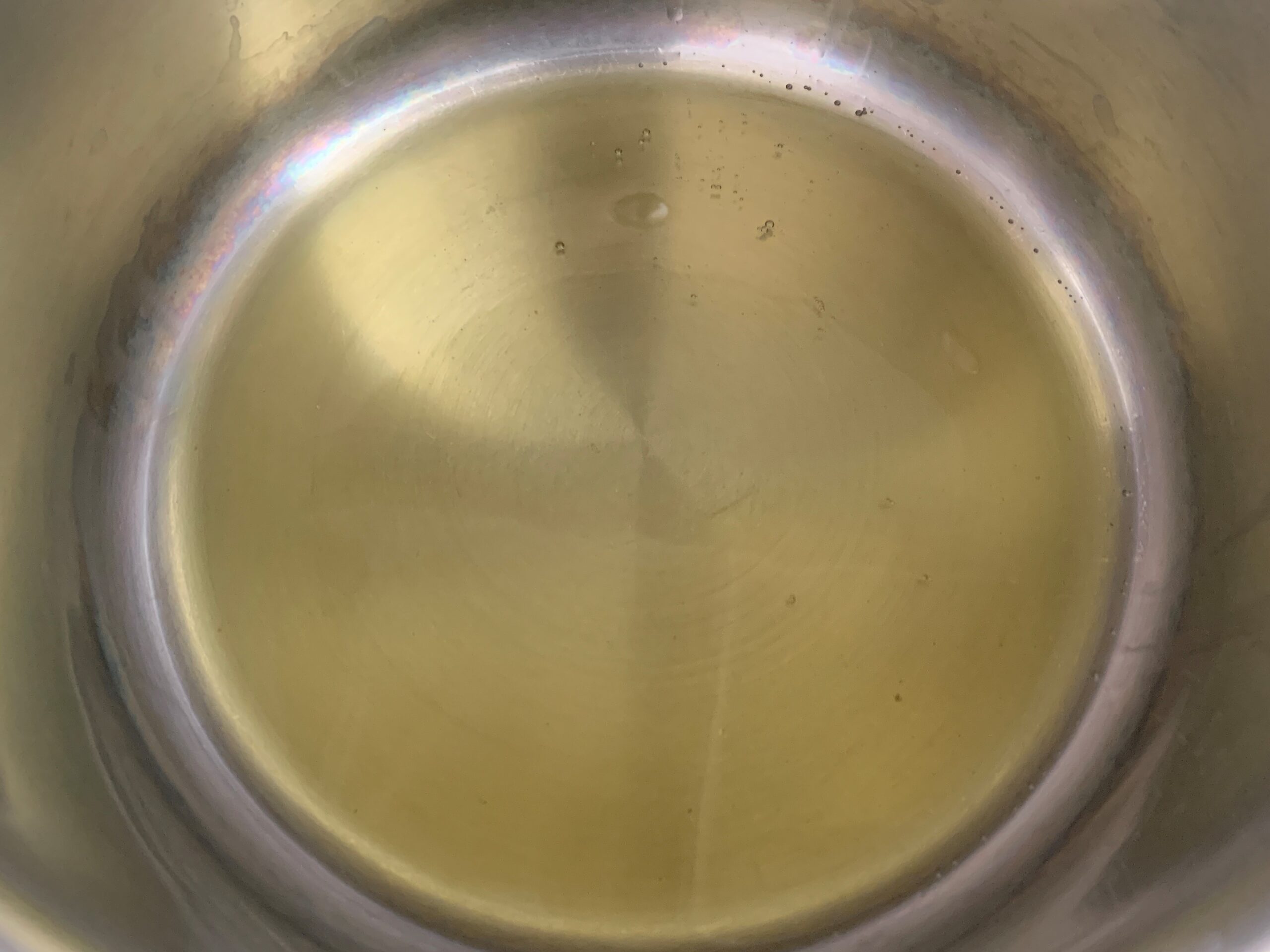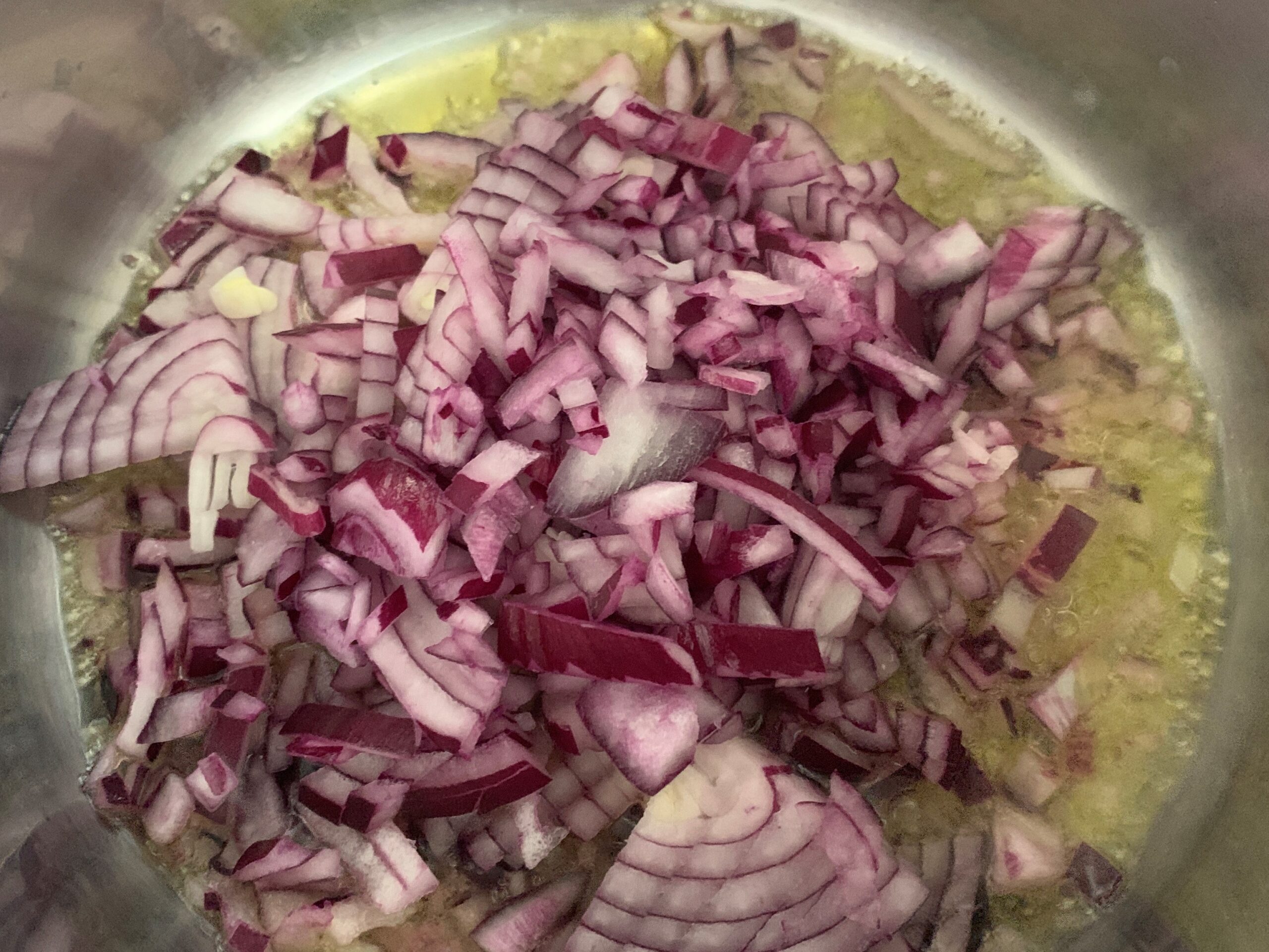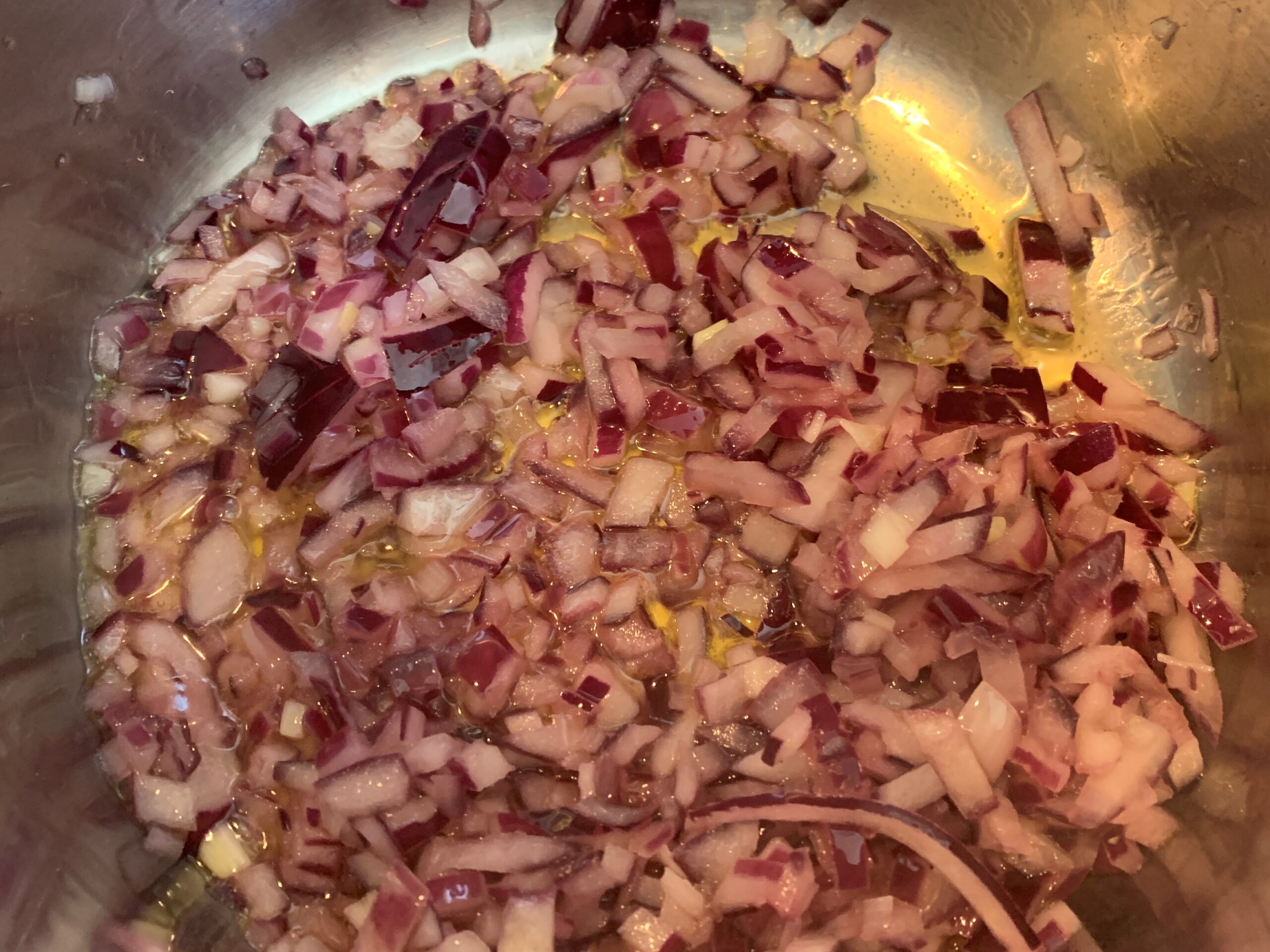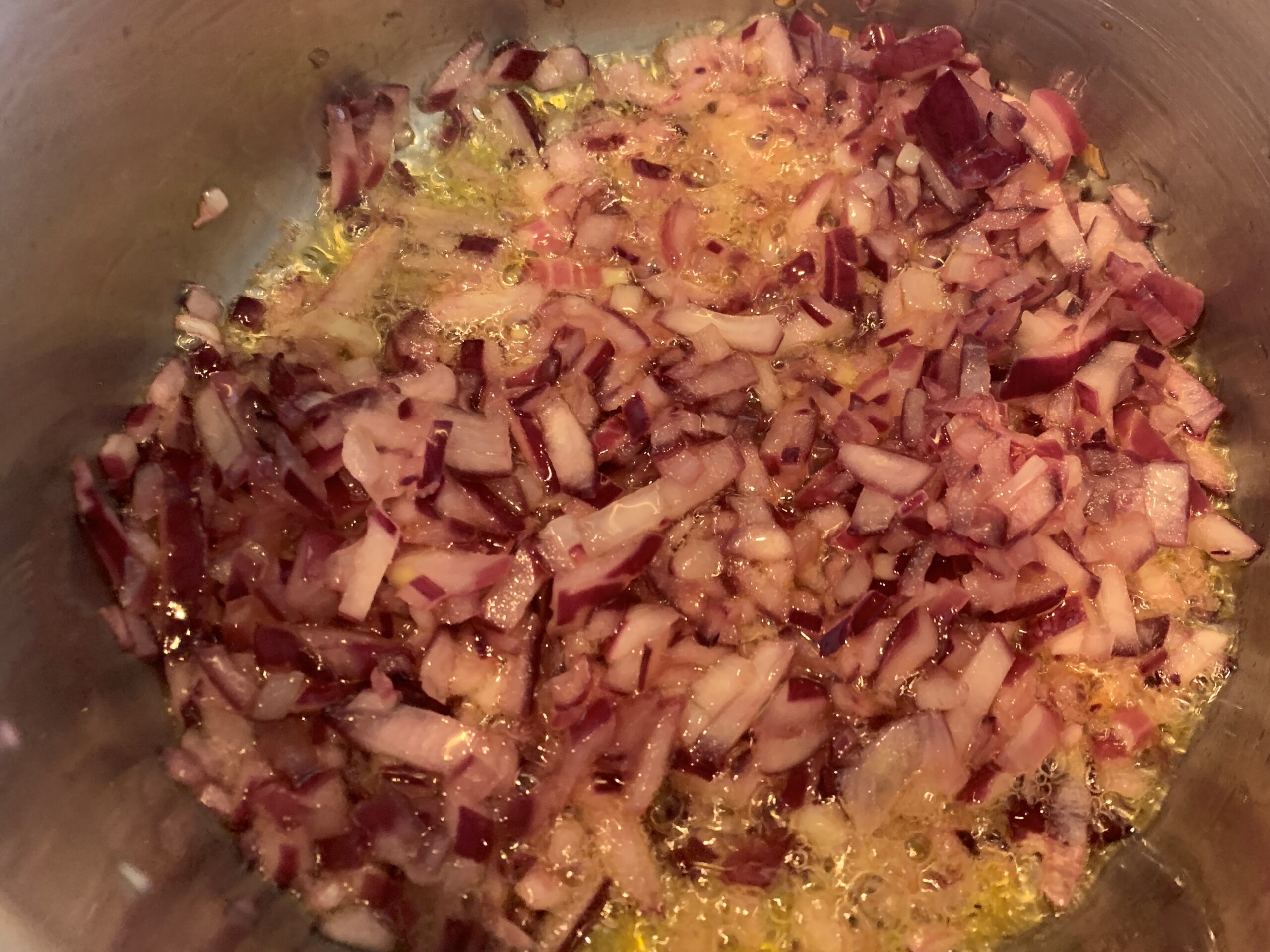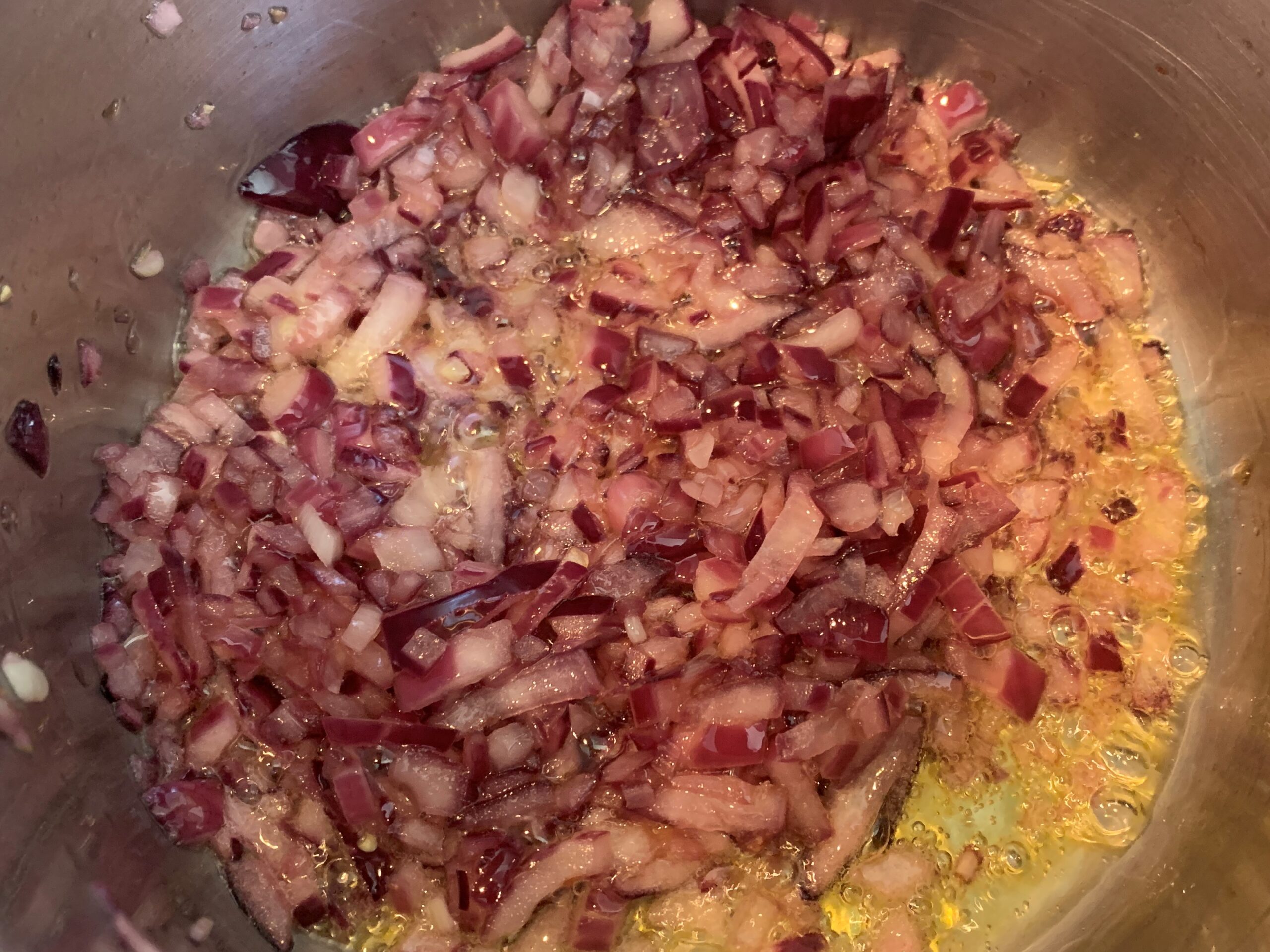 Heat the oil/ghee in a pan and add the onion and fry until golden brown (around 2-3 minutes).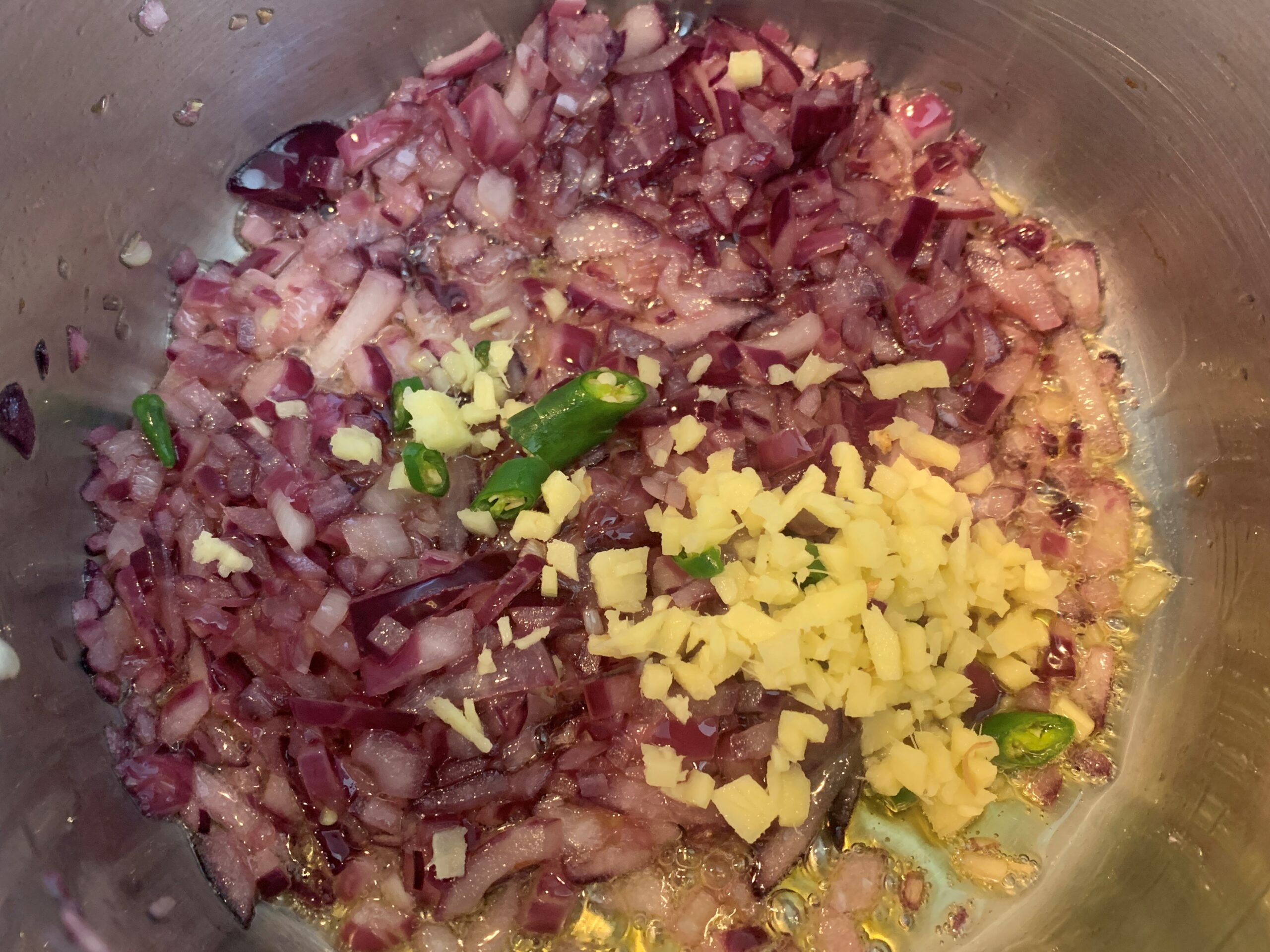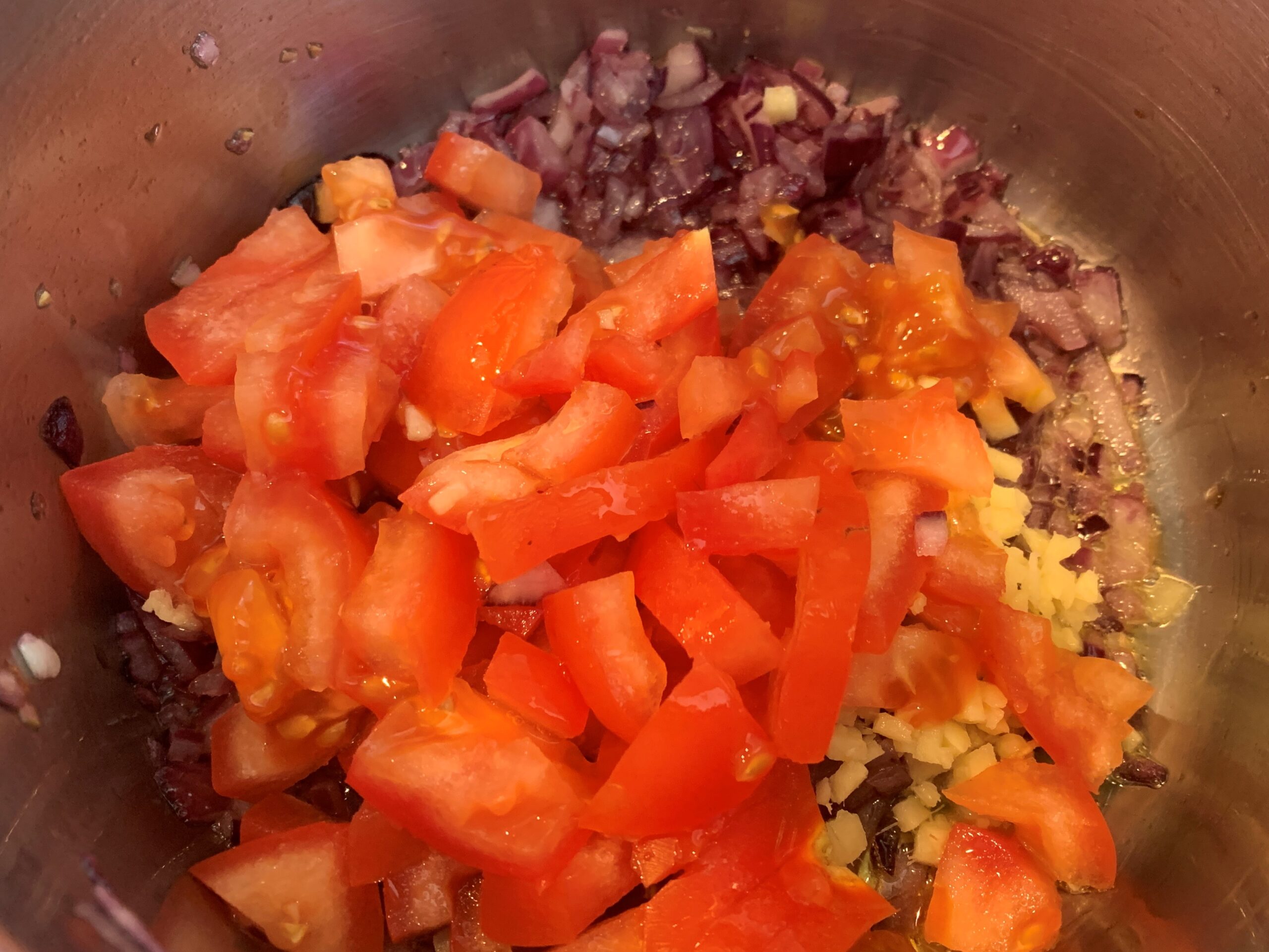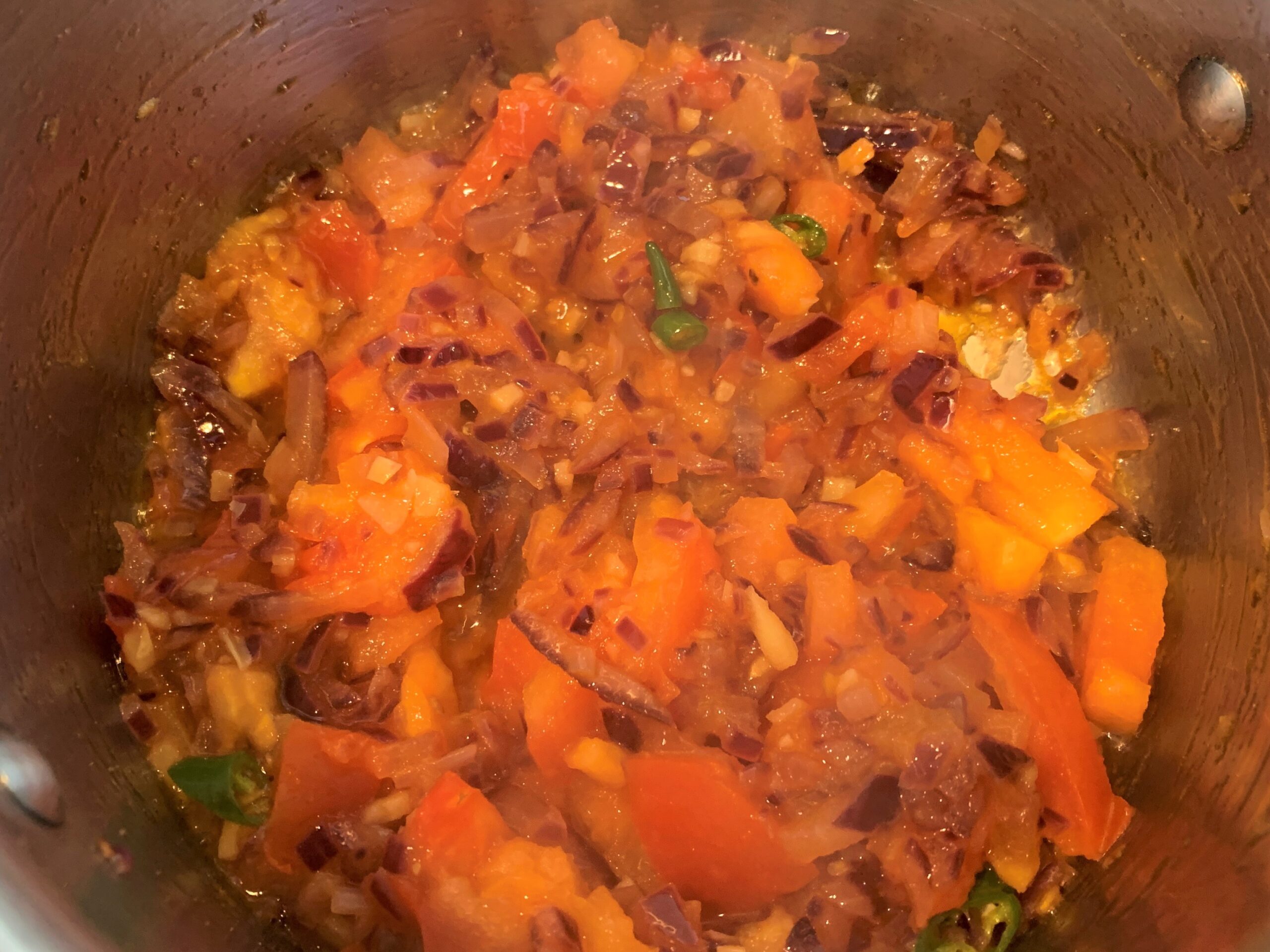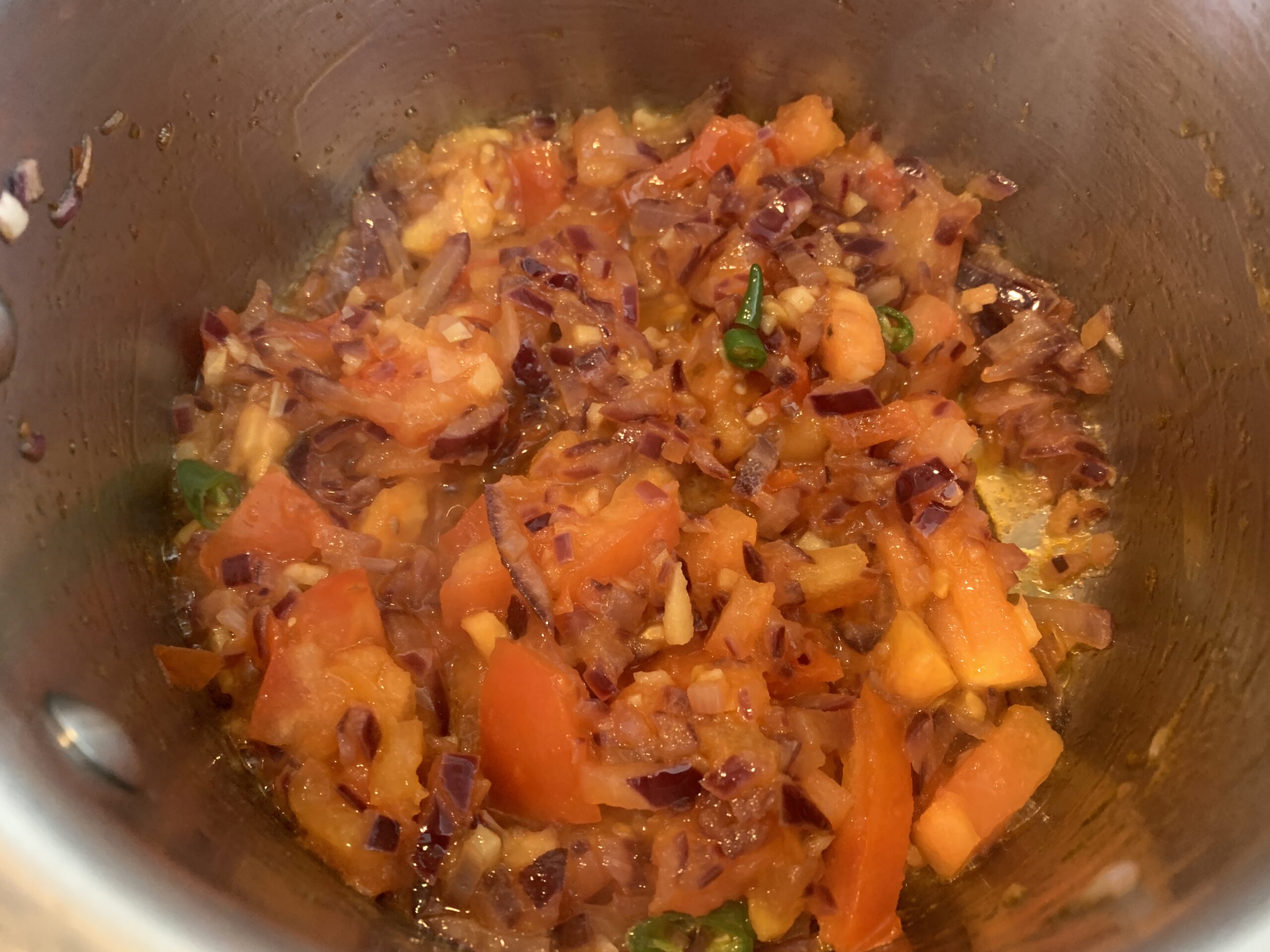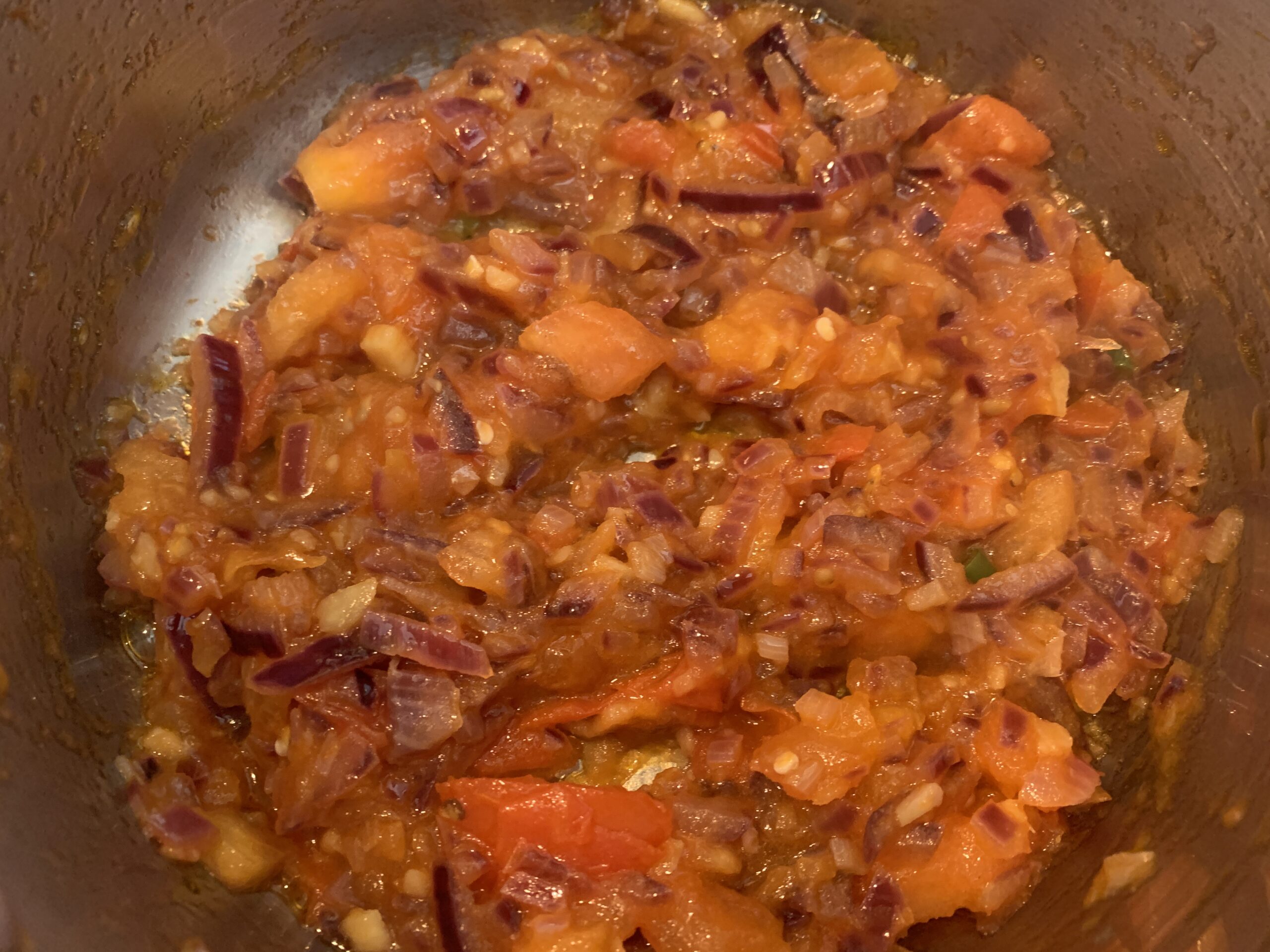 Next add the ginger, tomato and green chilli and cook for 3-4 minutes or until the tomatoes soften.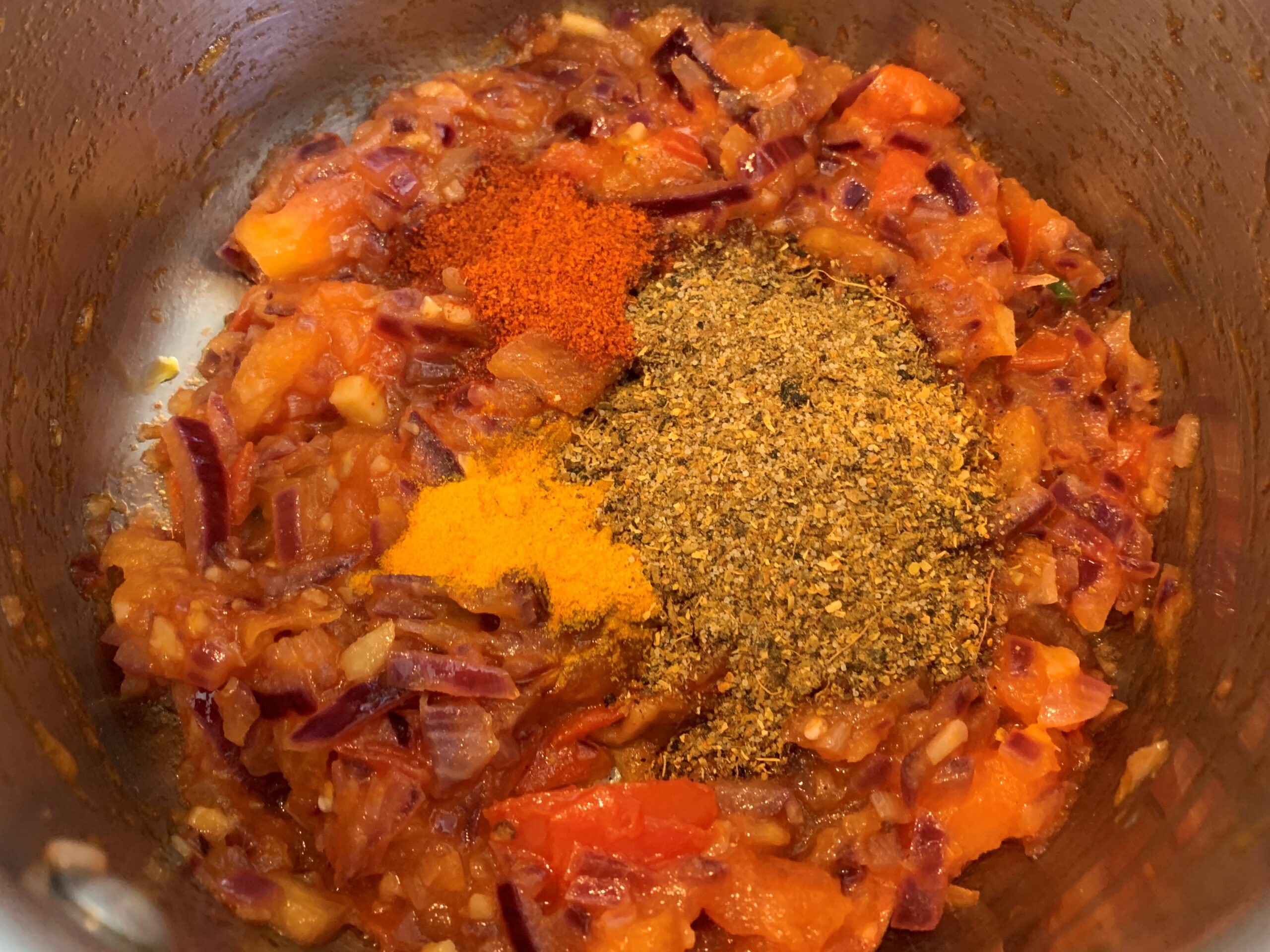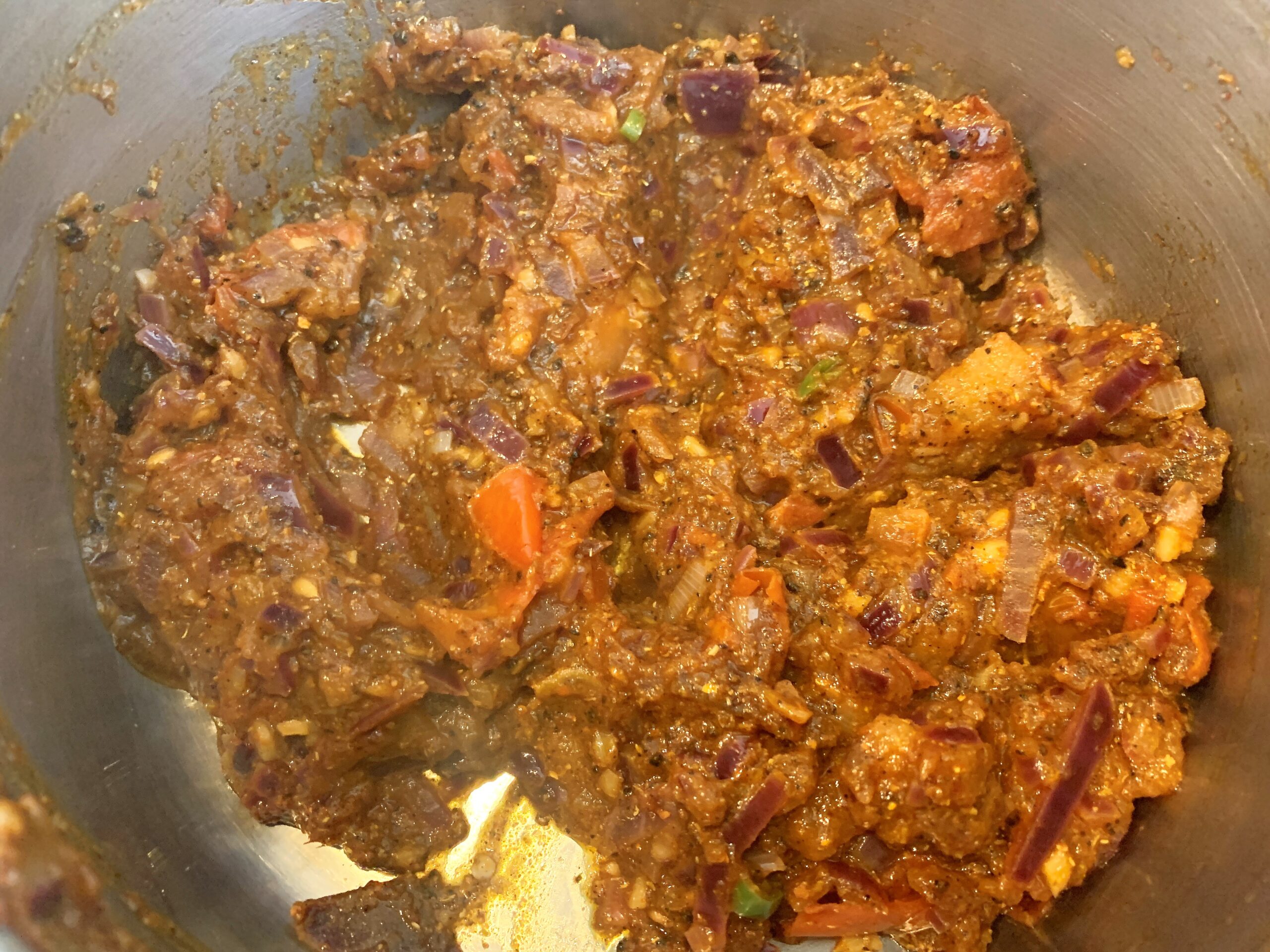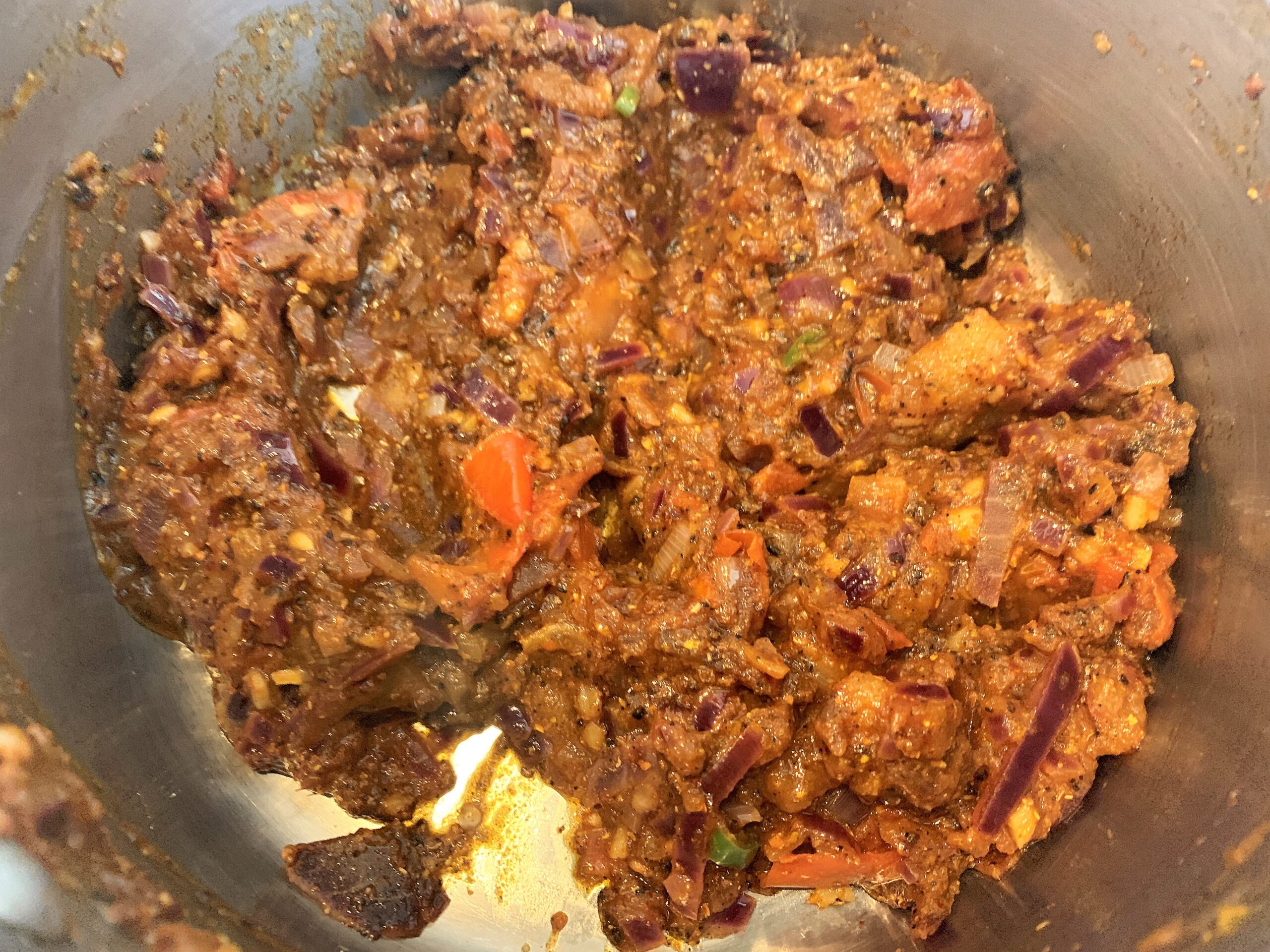 Add the chole masala, turmeric powder and red chilli powder and cook for 2-3 minutes on low heat.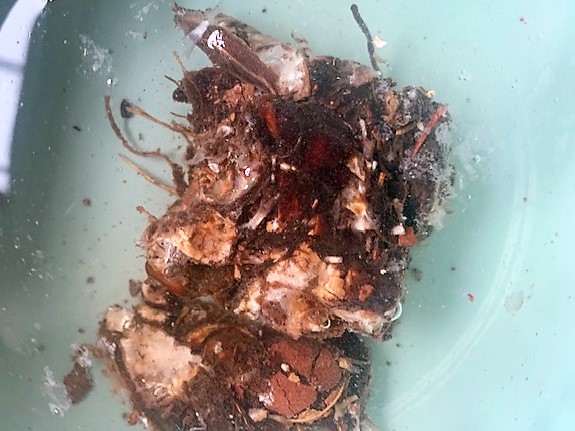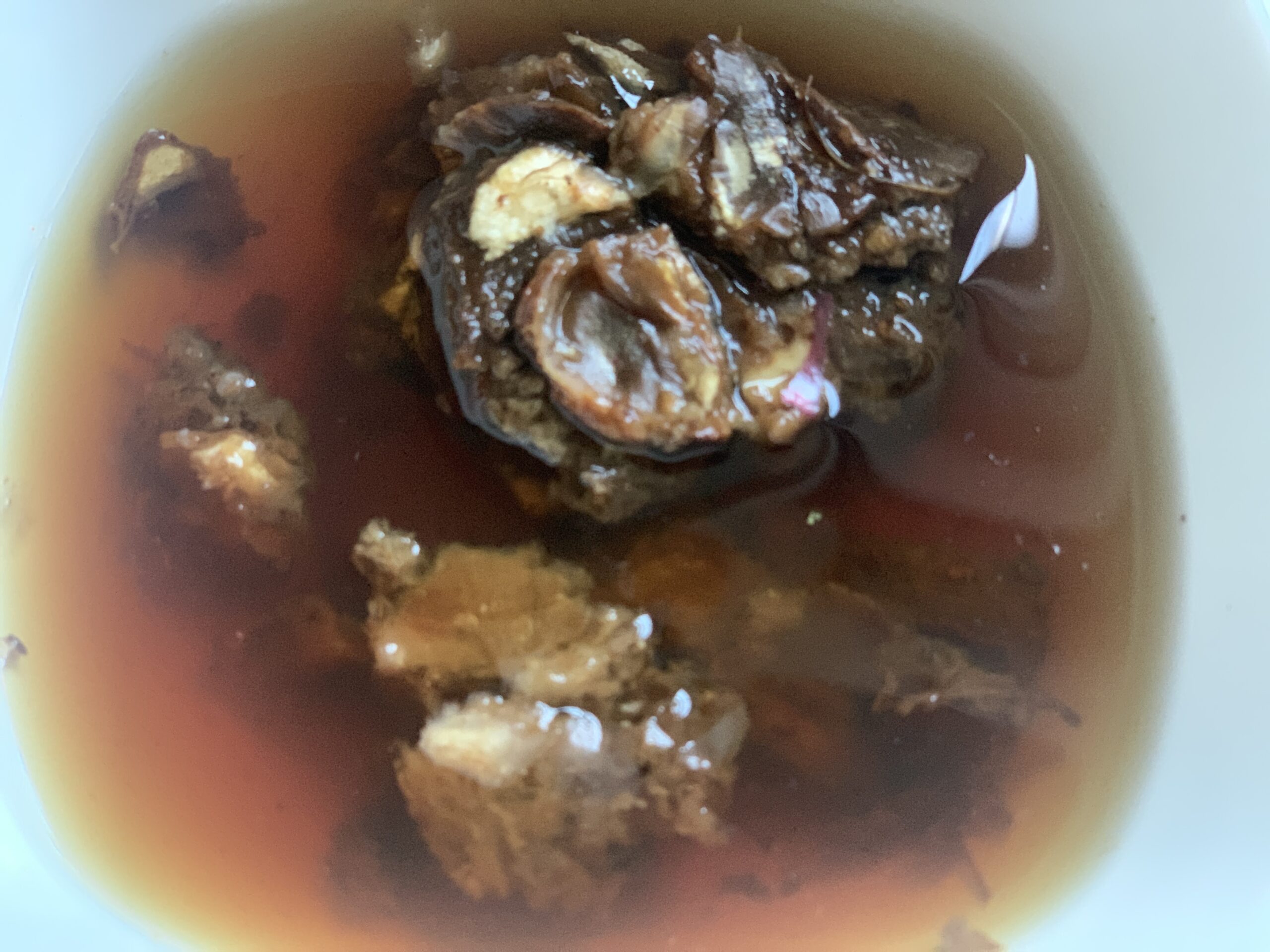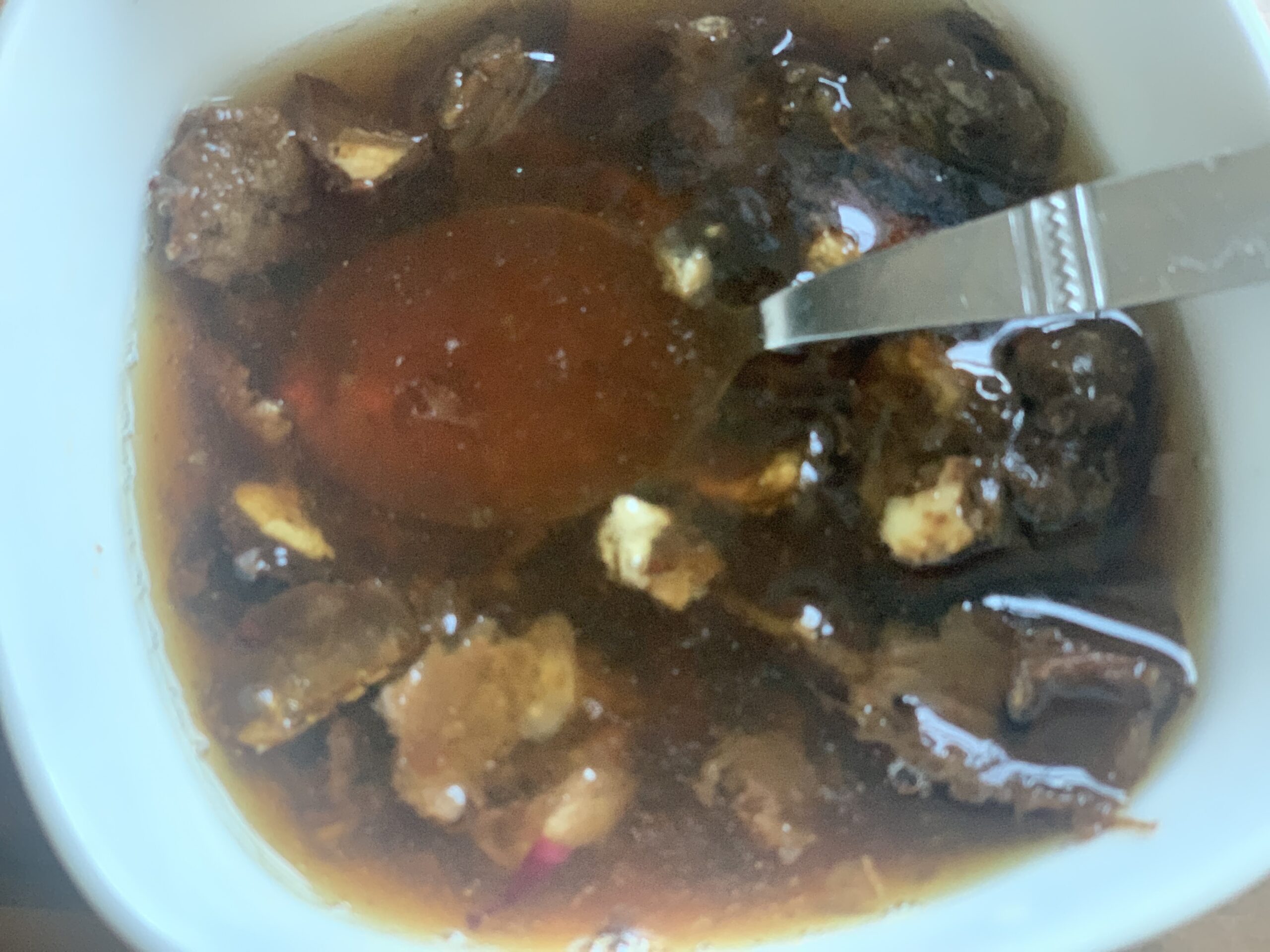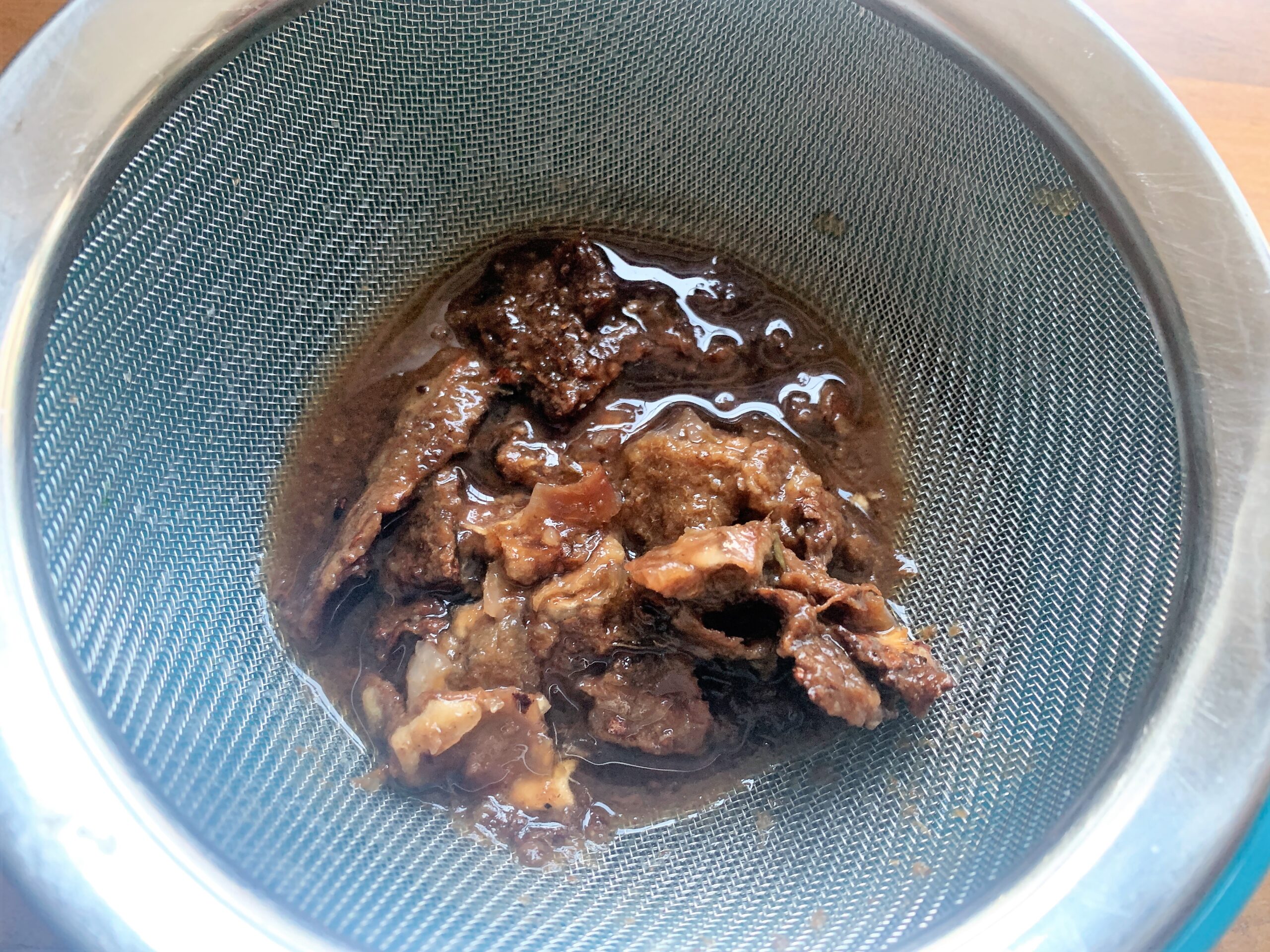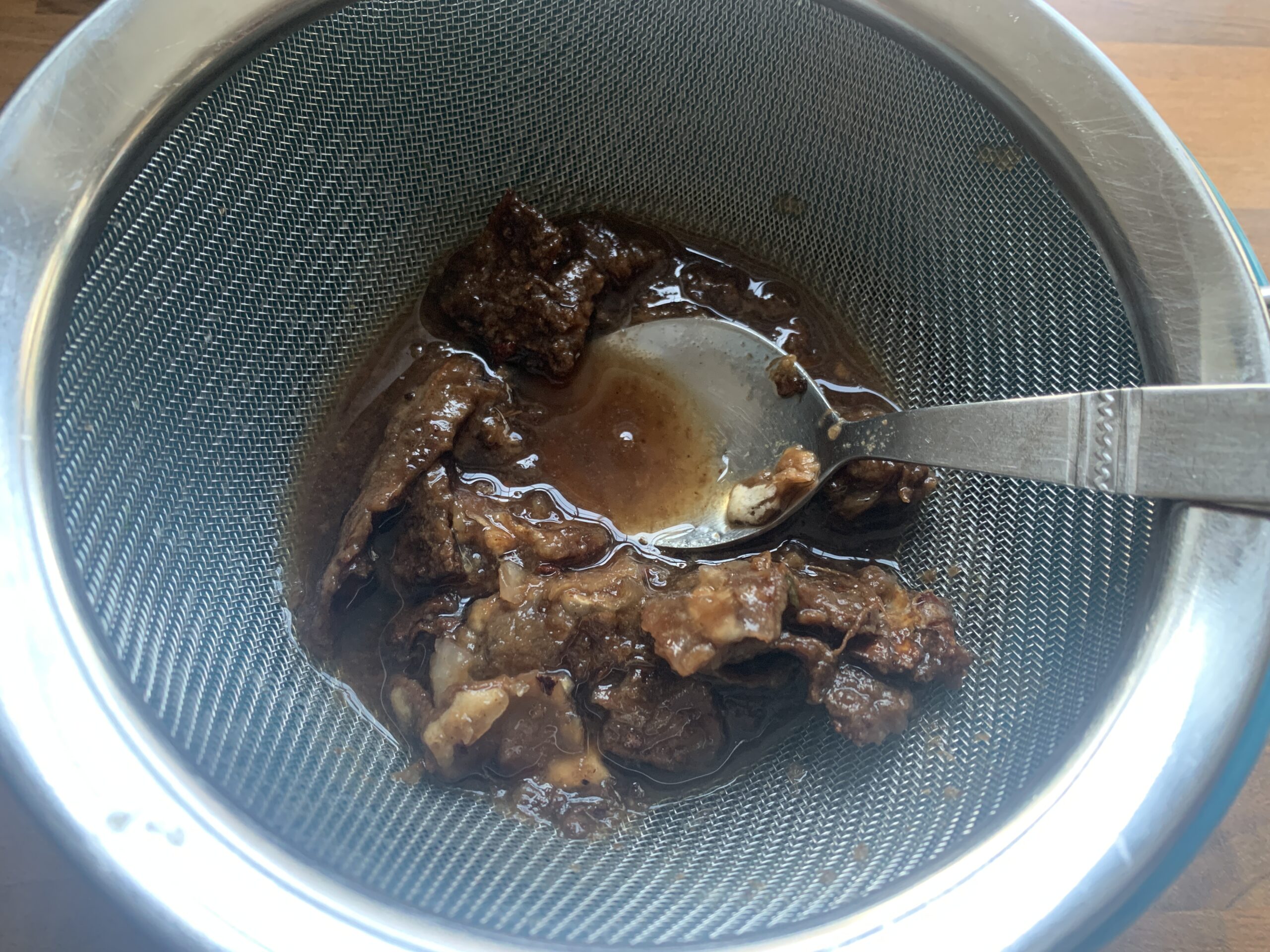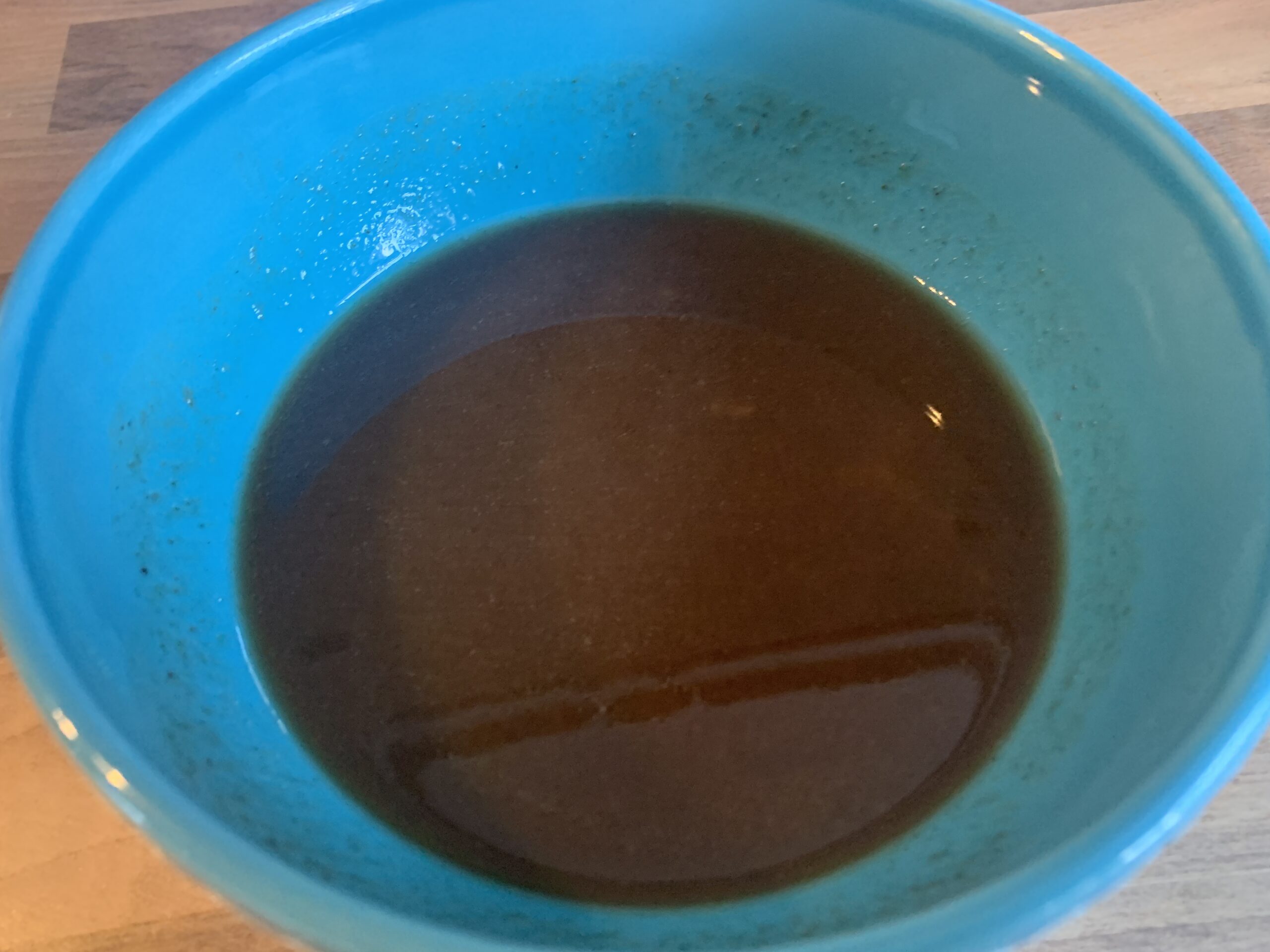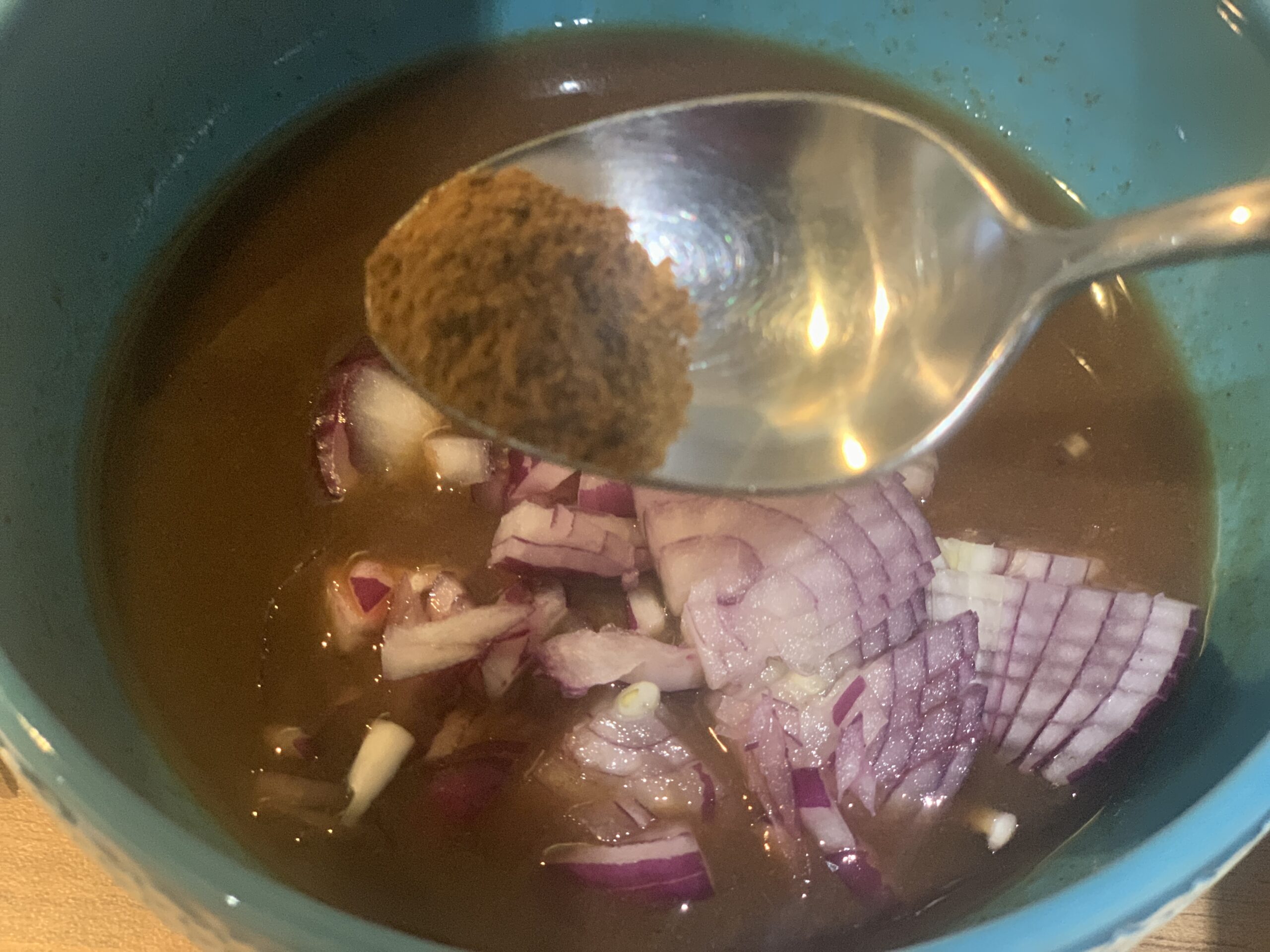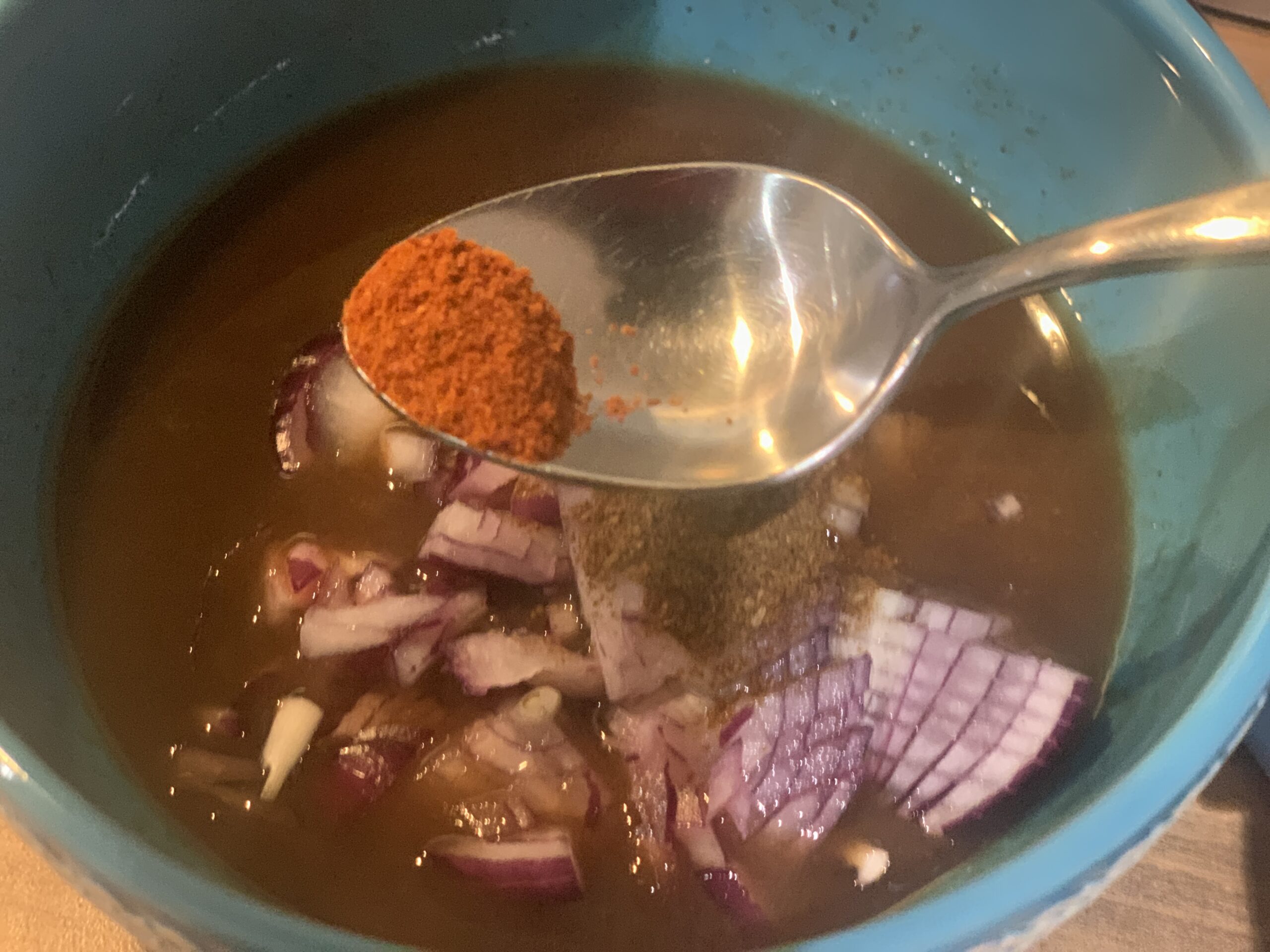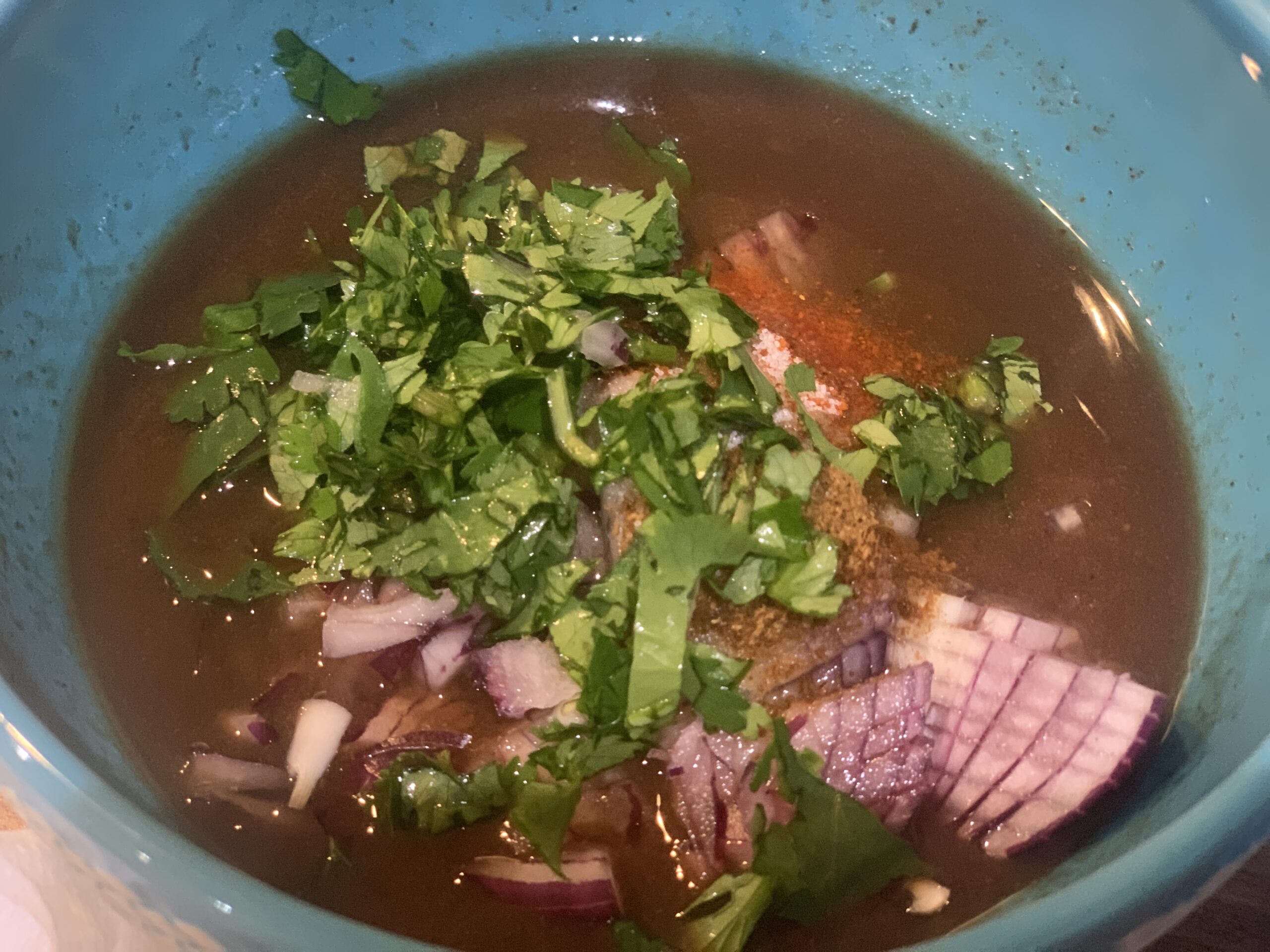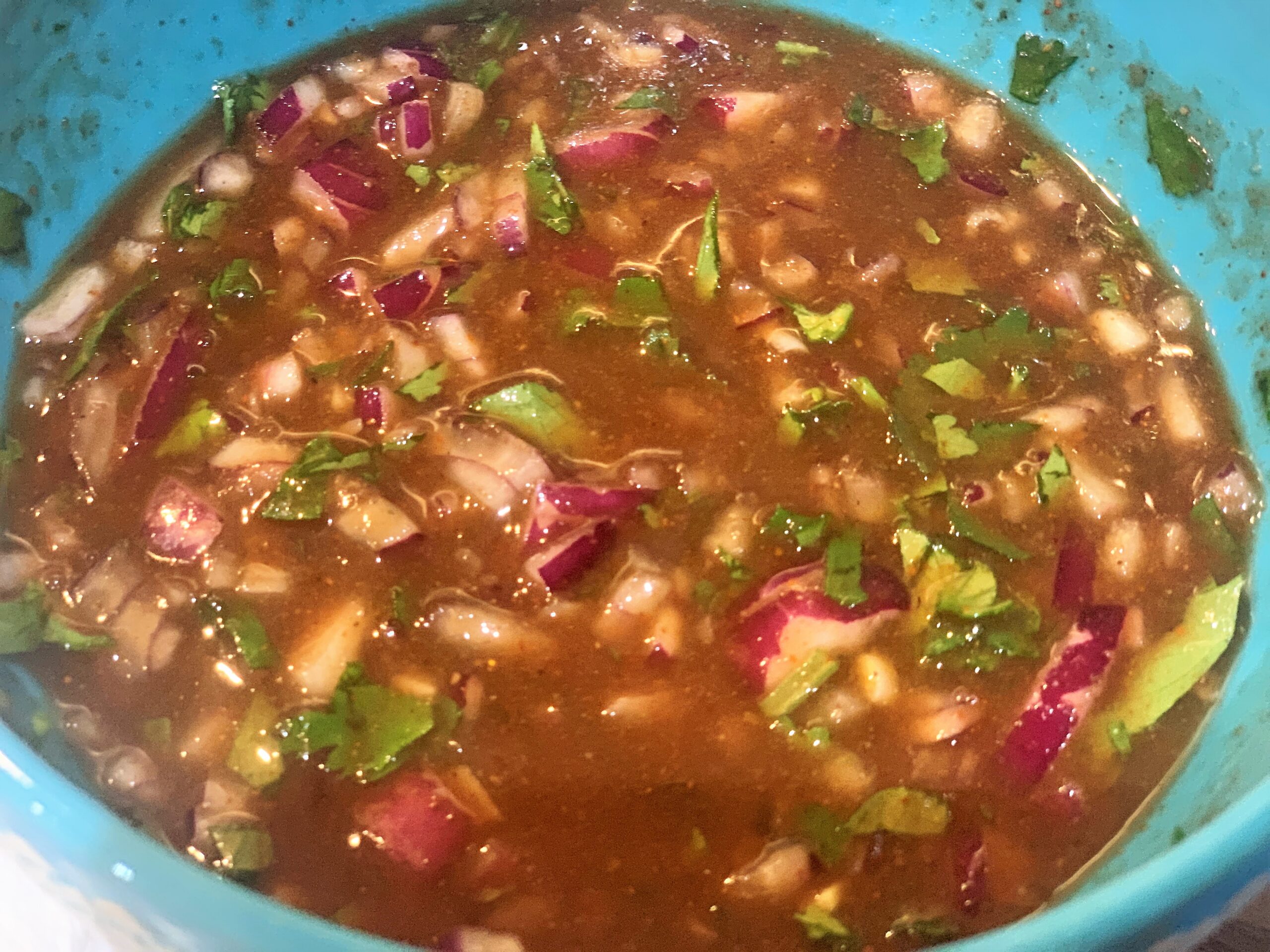 Tamarind Chutney
Soak the tamarind for couple of hours in hot water. Gently mash the soaked tamarind with the back of a spoon (or gently squeeze it with your hands) and then sieve it to extract the tamarind water. Adjust the water if needed as it should be single cream consistency.
Add the onion, salt, chilli powder, ground cumin powder, sugar and chopped coriander and mix. Keep it aside to serve.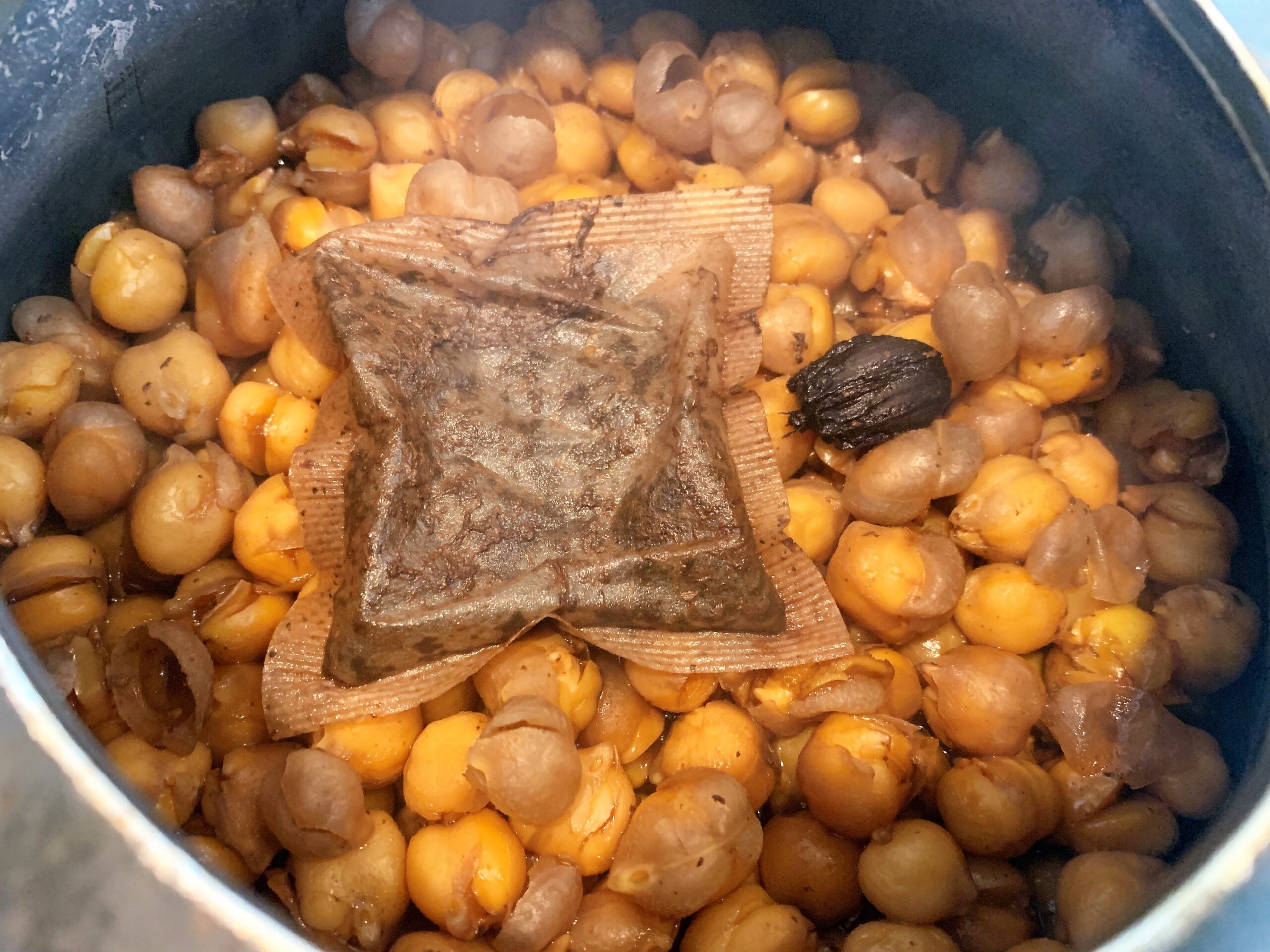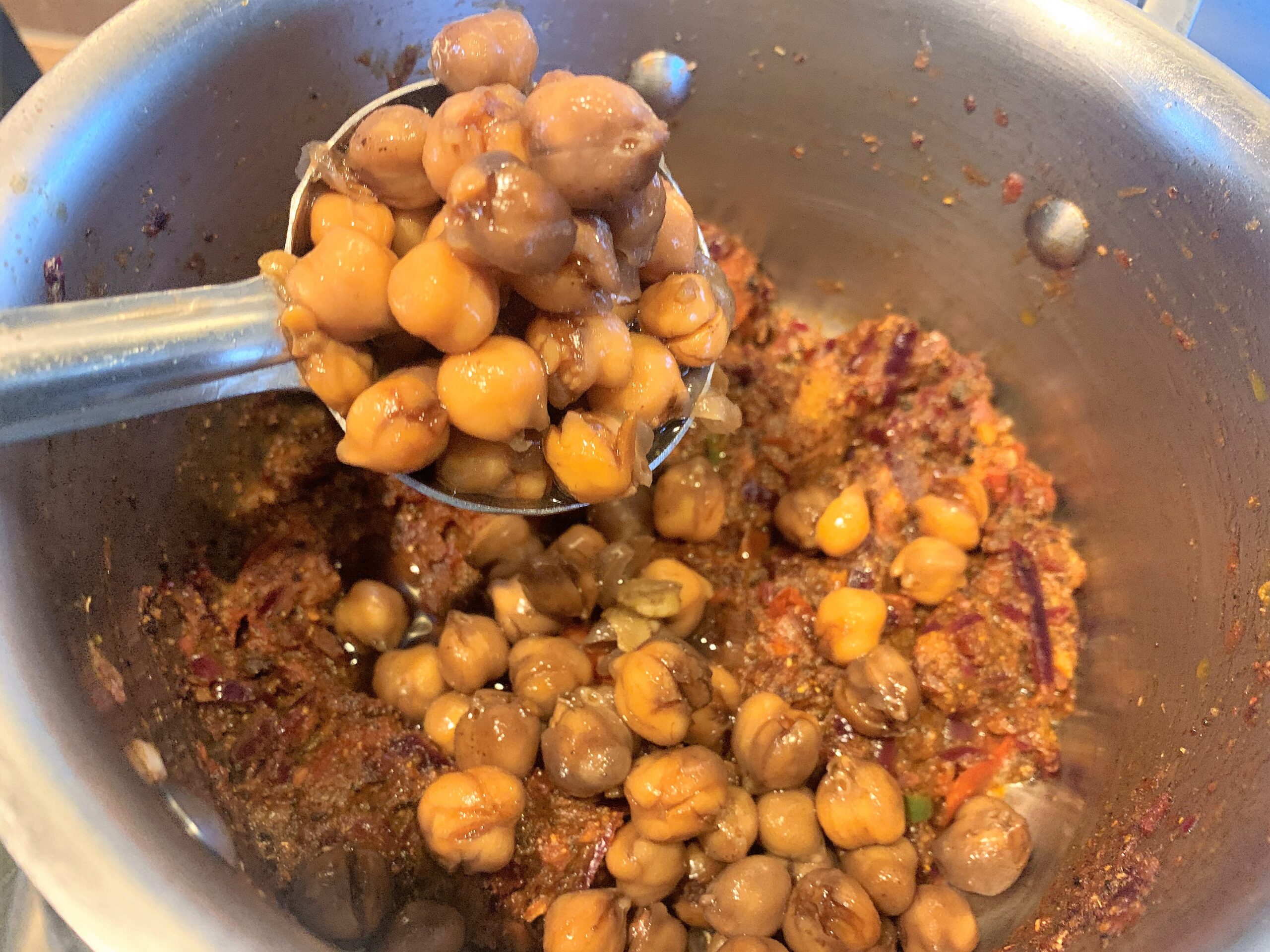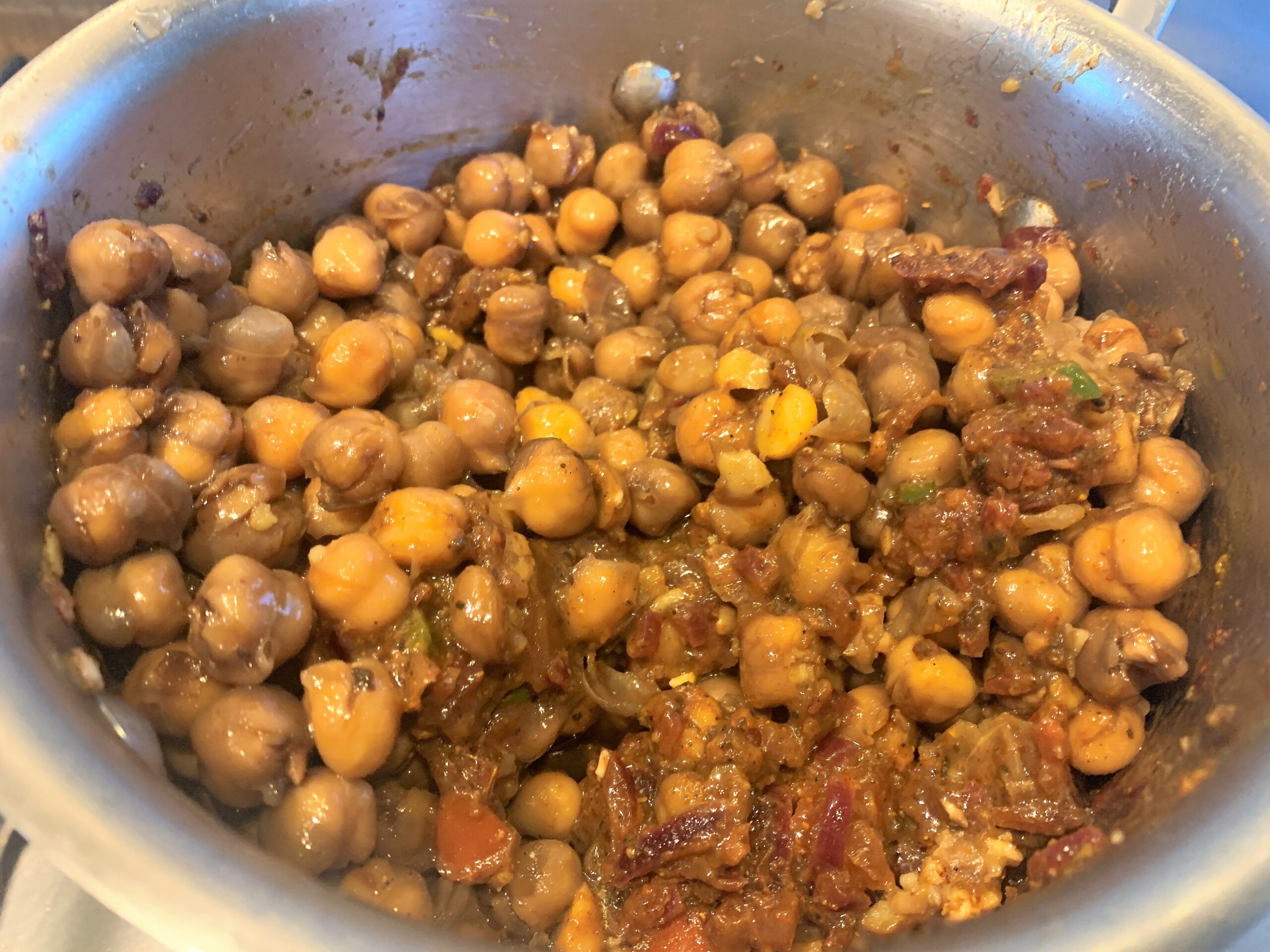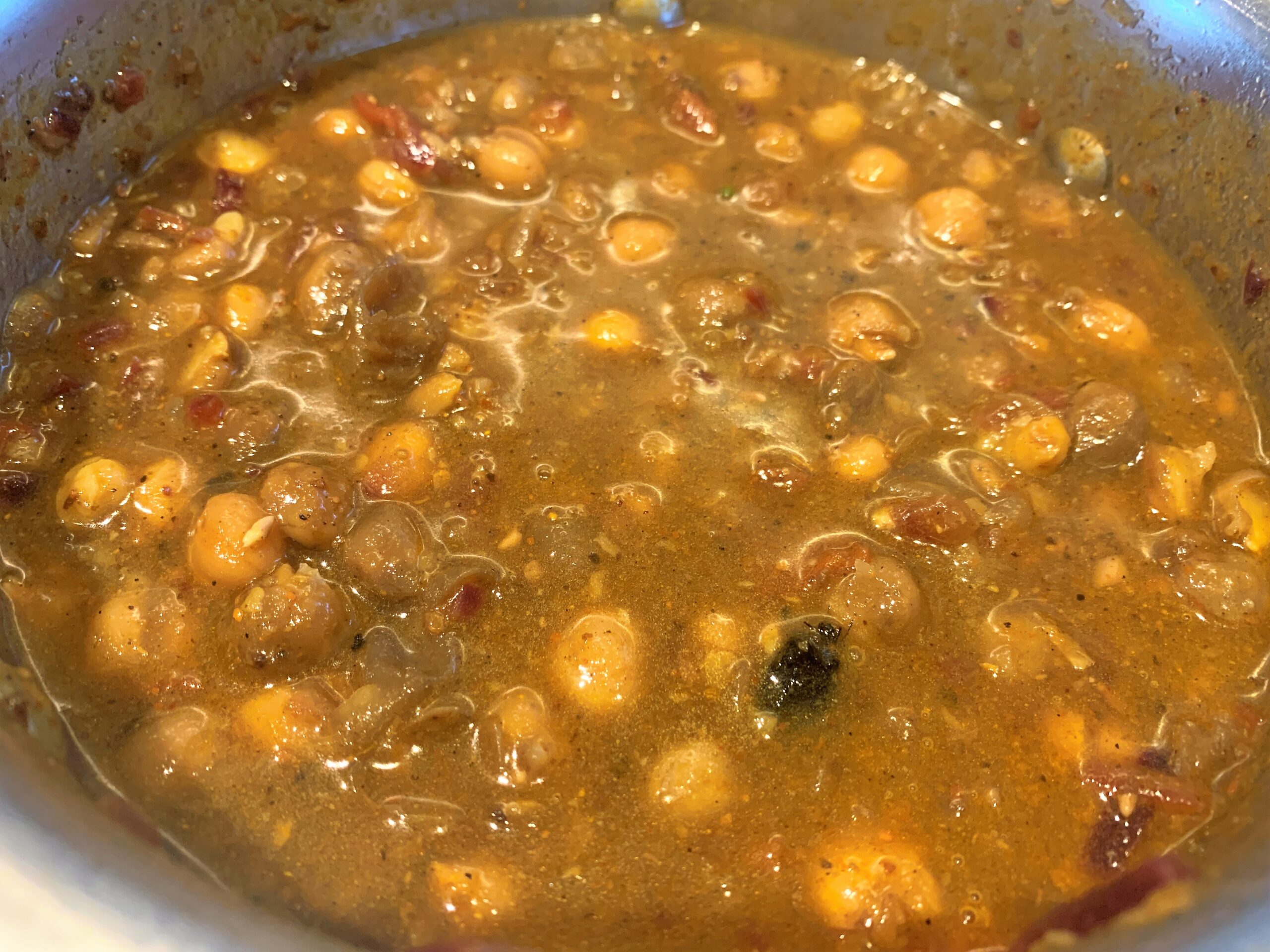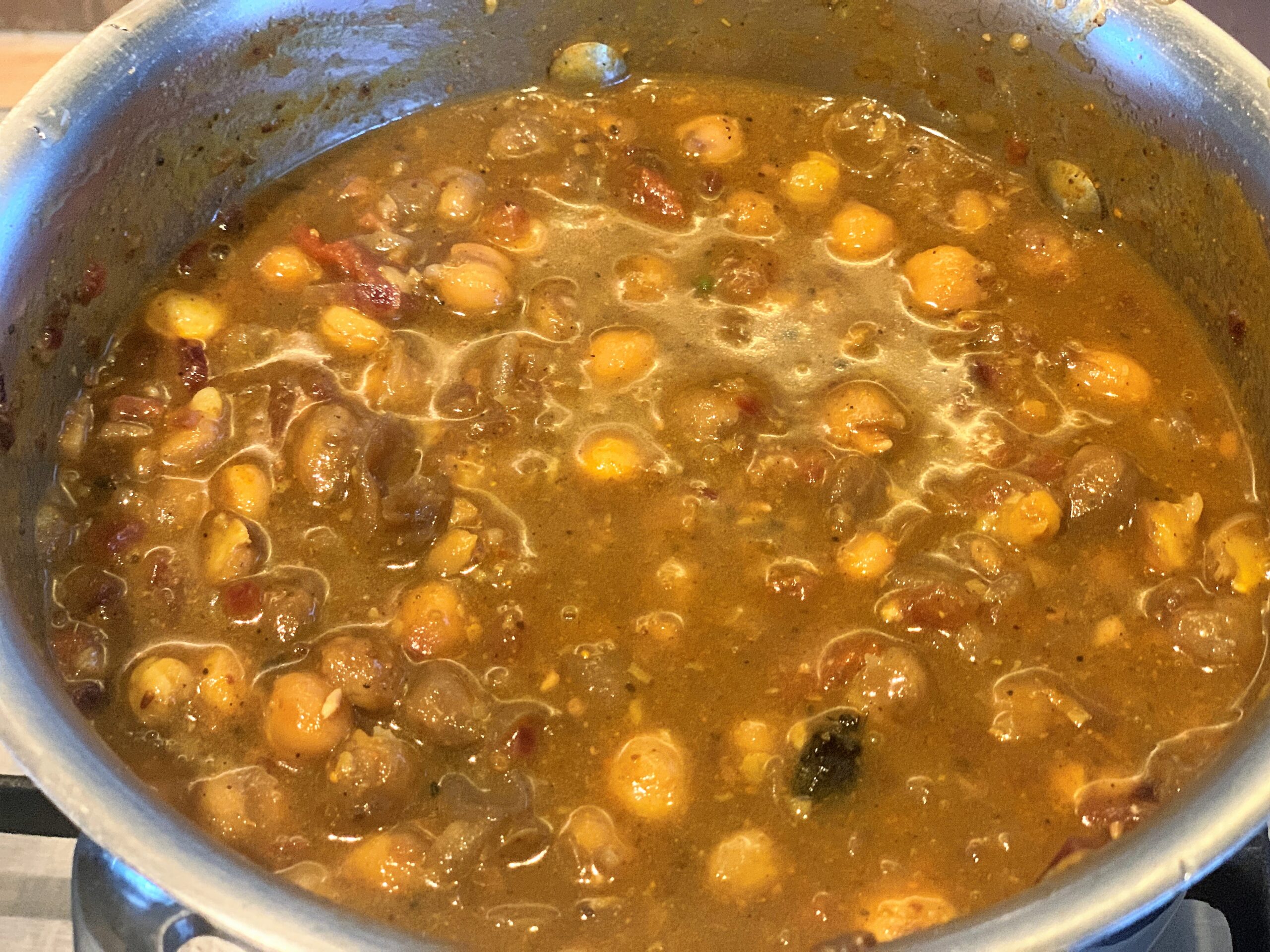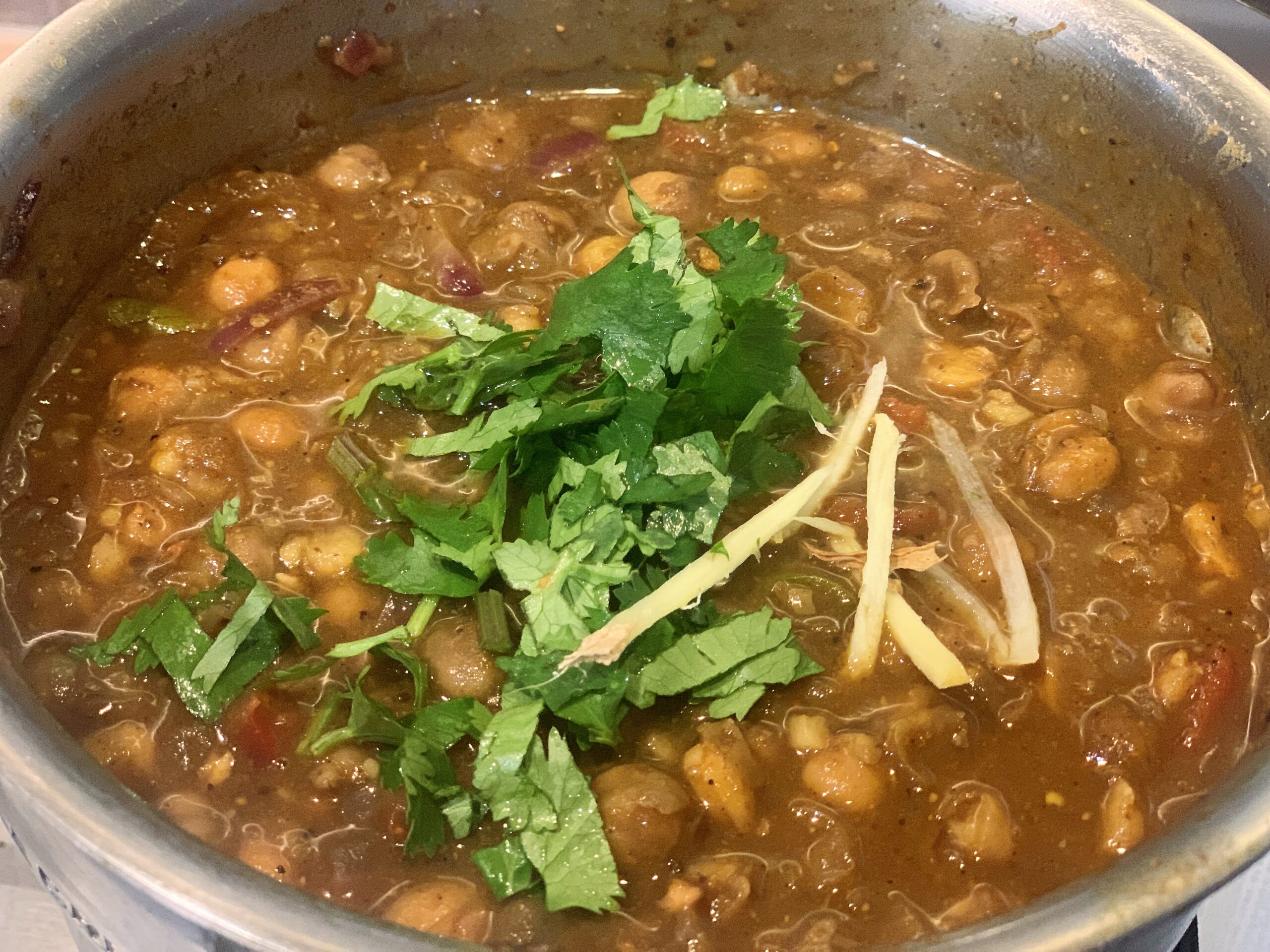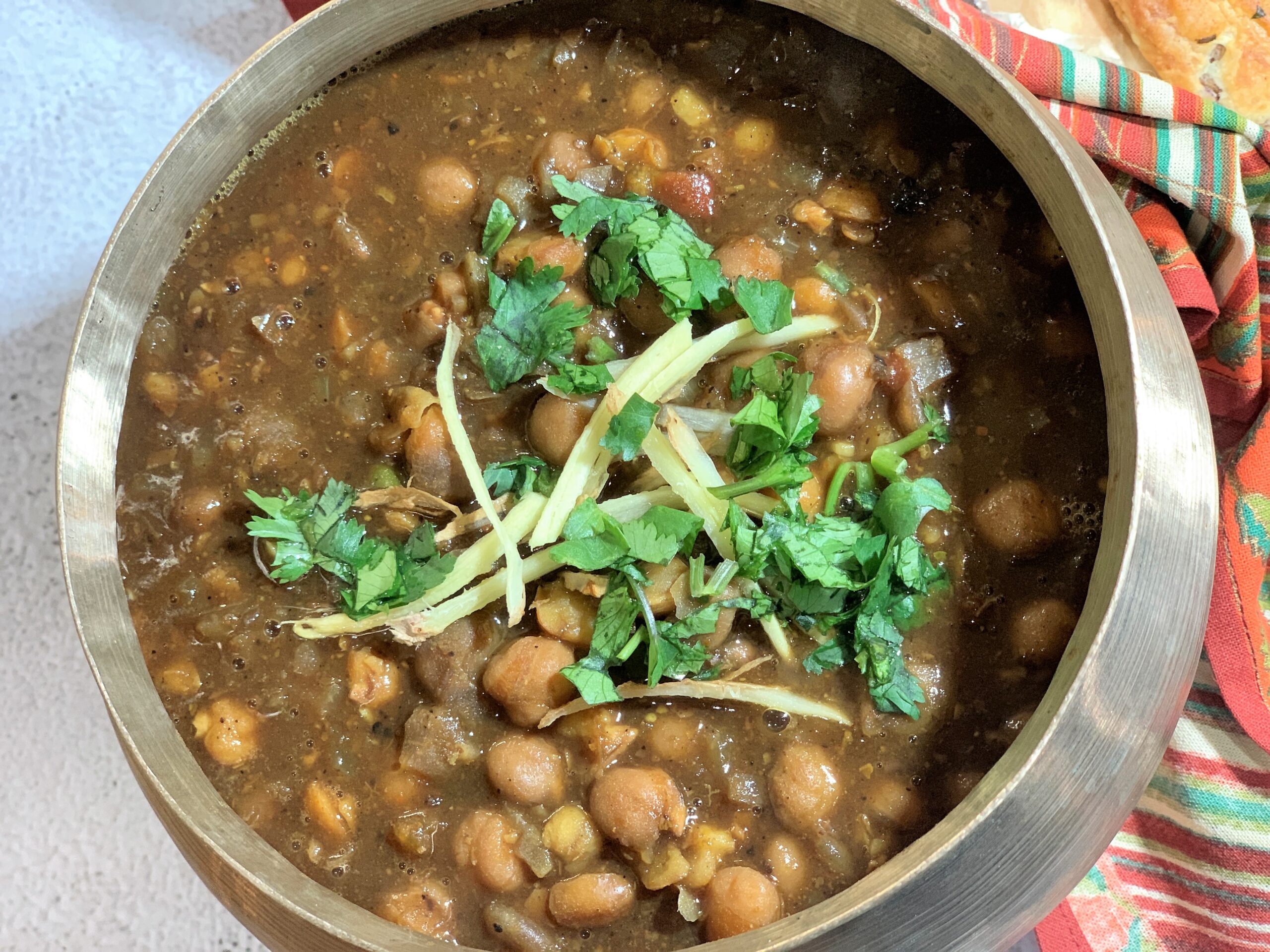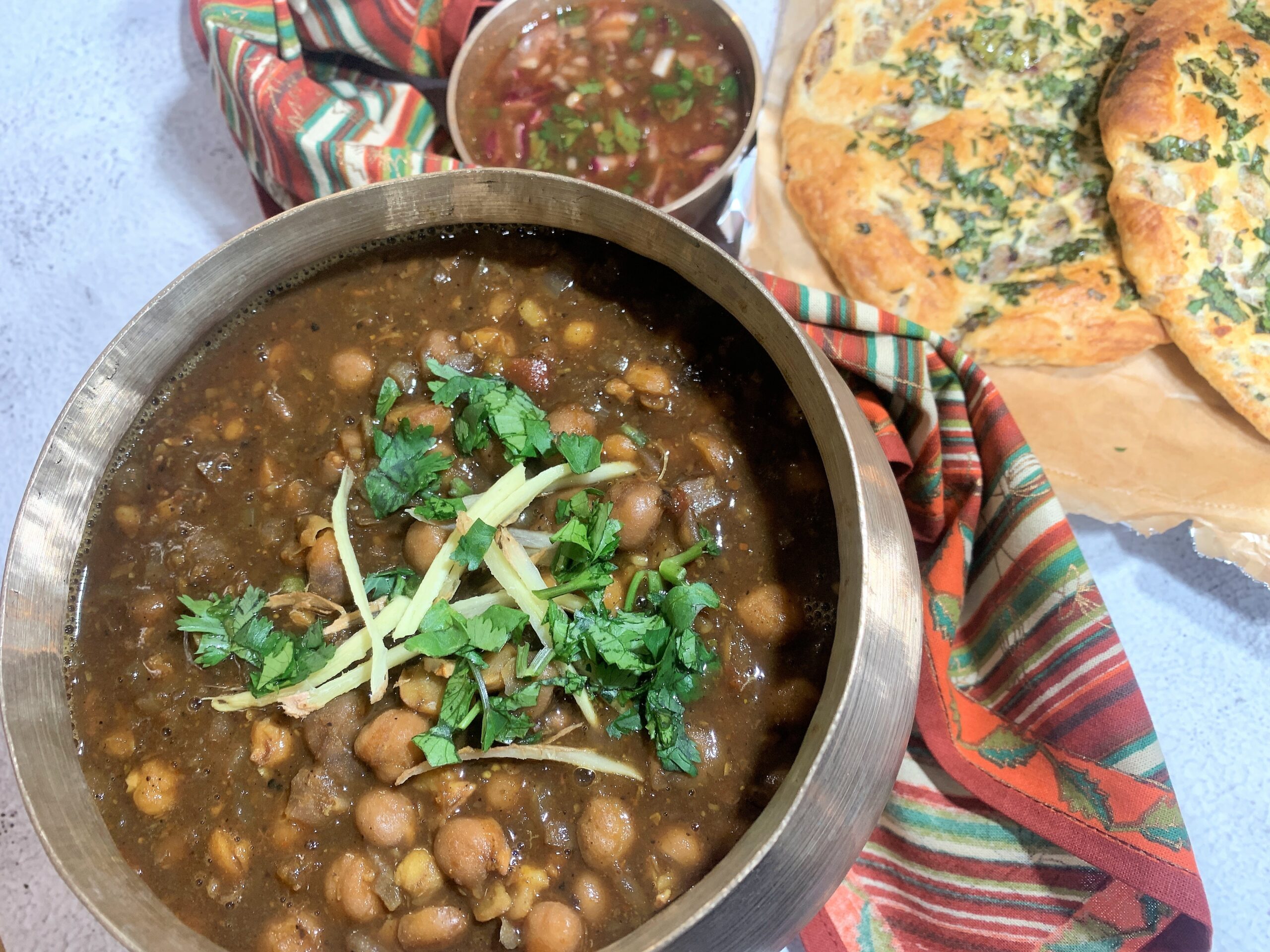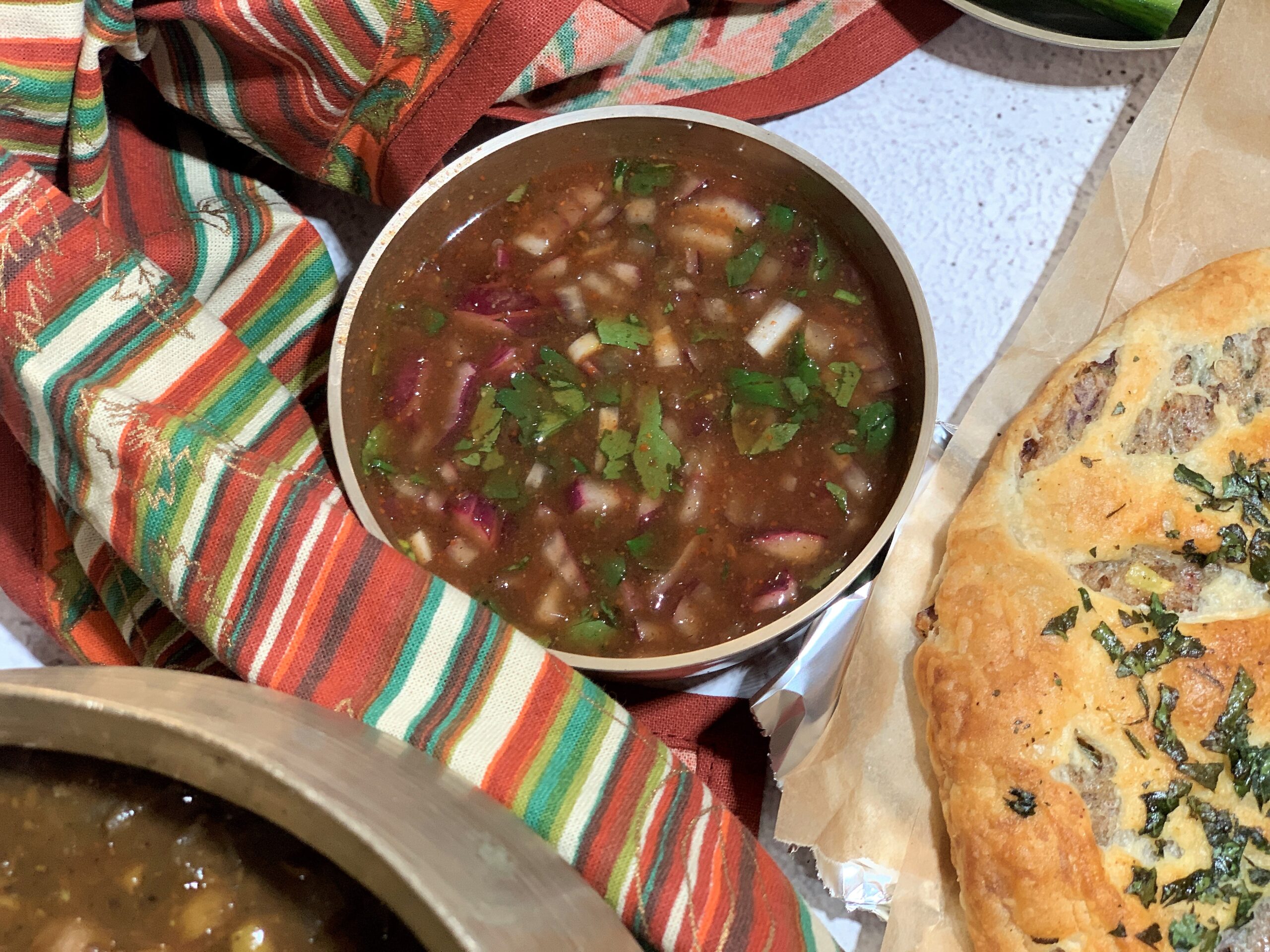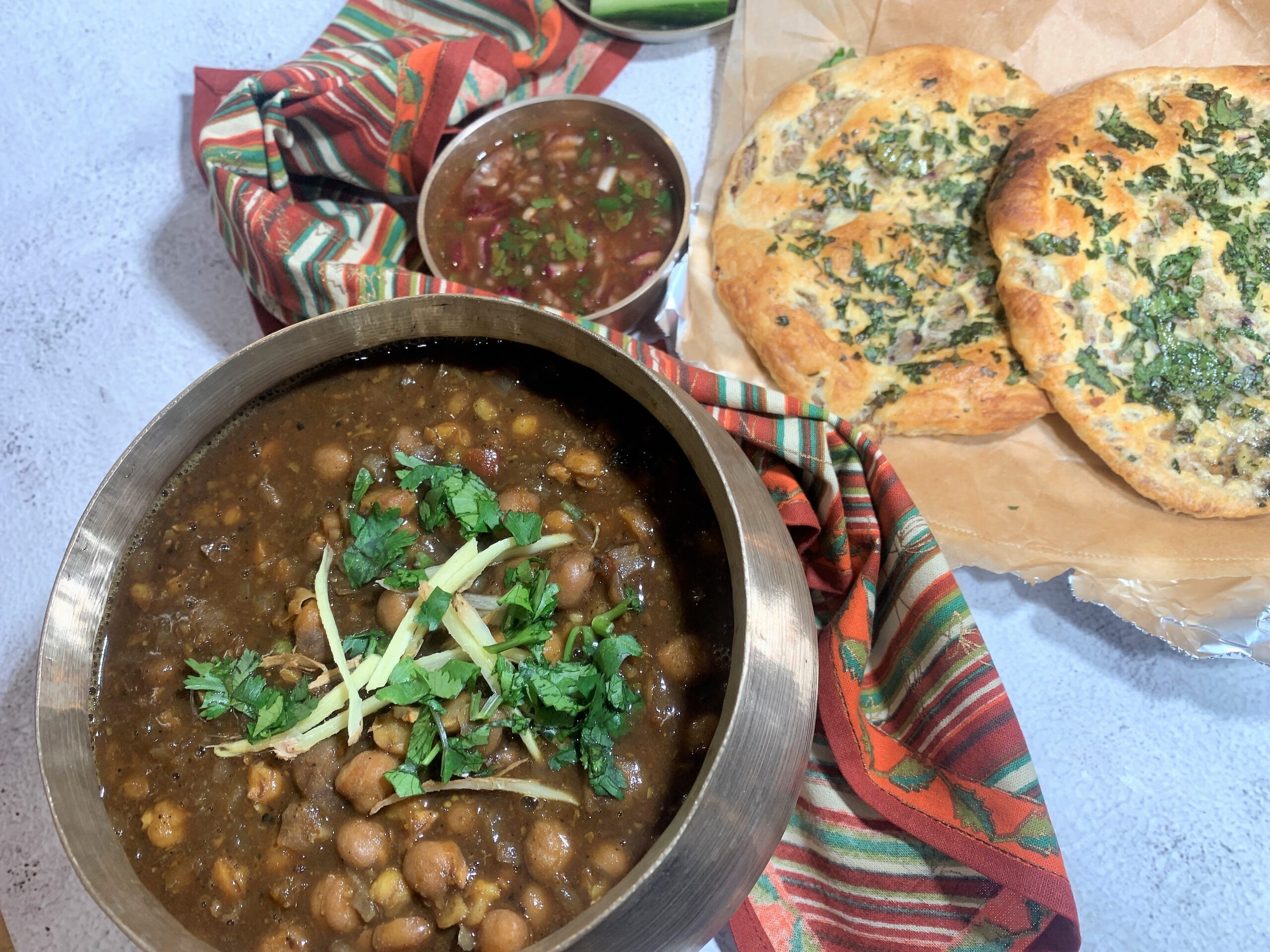 Discard the tea bag and add the cooked chole along with the water in which it was boiled.
Mash a few chole using the back of a ladle. Taste and adjust the salt and water. Cook for 10-12 minutes on medium heat.
Add fresh coriander and ginger juliennes and mix.
Serve hot accompanied with tamarind chutney and Amritsari Kulcha or rice.