Hare Lahsun ki Sabzi
Hare Lahsun ki Sabzi is a delicious and simple recipe prepared using green garlic.
Green garlic is an immature garlic plant, which is harvested before it grows into the well-known mature bulb. Green garlic is milder than garlic cloves and adds an intriguing spike of flavour without being over-powering. Green garlic can be quite sharp when eaten raw but mellows tremendously when cooked. It has a nutty-oniony flavour, without the typical spiciness of mature garlic.
Green Garlic plant has a leafy stalk and flowers, which signify that it is ready to be picked, despite the bulb not fully formed. Since this vegetable is only available for a few weeks each year, it is important to harvest and enjoy eating it whenever you can! Hence, I find any opportunity to prepare recipes using green garlic.
Apart from being delicious, green garlic has many medicinal values too. Green Garlic or Hara Lahsun works as a powerful antioxidant to boost your immune system and prevent against common infections like cough and cold as well as chronic diseases like cancer.
This dish can be enjoyed with Indian Breads like Sindhi Doda Roti, Gujarati Biscuit Bhakri, Chawal ka Tikda, Methi Thepla, Dal Poori and Palak Poori.
Ingredients
For Green Garlic Paste
5-6 garlic cloves
1-2 green chillies
1 inch ginger piece
½ cup roughly chopped coriander leaves
1 cup roughly chopped green garlic leaves
Juice of 1 lemon
Salt to taste
For Gravy
2 teaspoons ghee/oil
½ cup finely chopped onions
2 tablespoons finely chopped coriander leaves
2 tablespoons finely chopped green garlic leaves
1 teaspoon turmeric powder
2 teaspoons coriander powder
Salt to taste
1 teaspoon red chilli powder
1 teaspoon cumin powder
1 teaspoon garam masala
For Garnishing
1 teaspoon finely chopped coriander leaves
1 teaspoon finely chopped green garlic leaves
Directions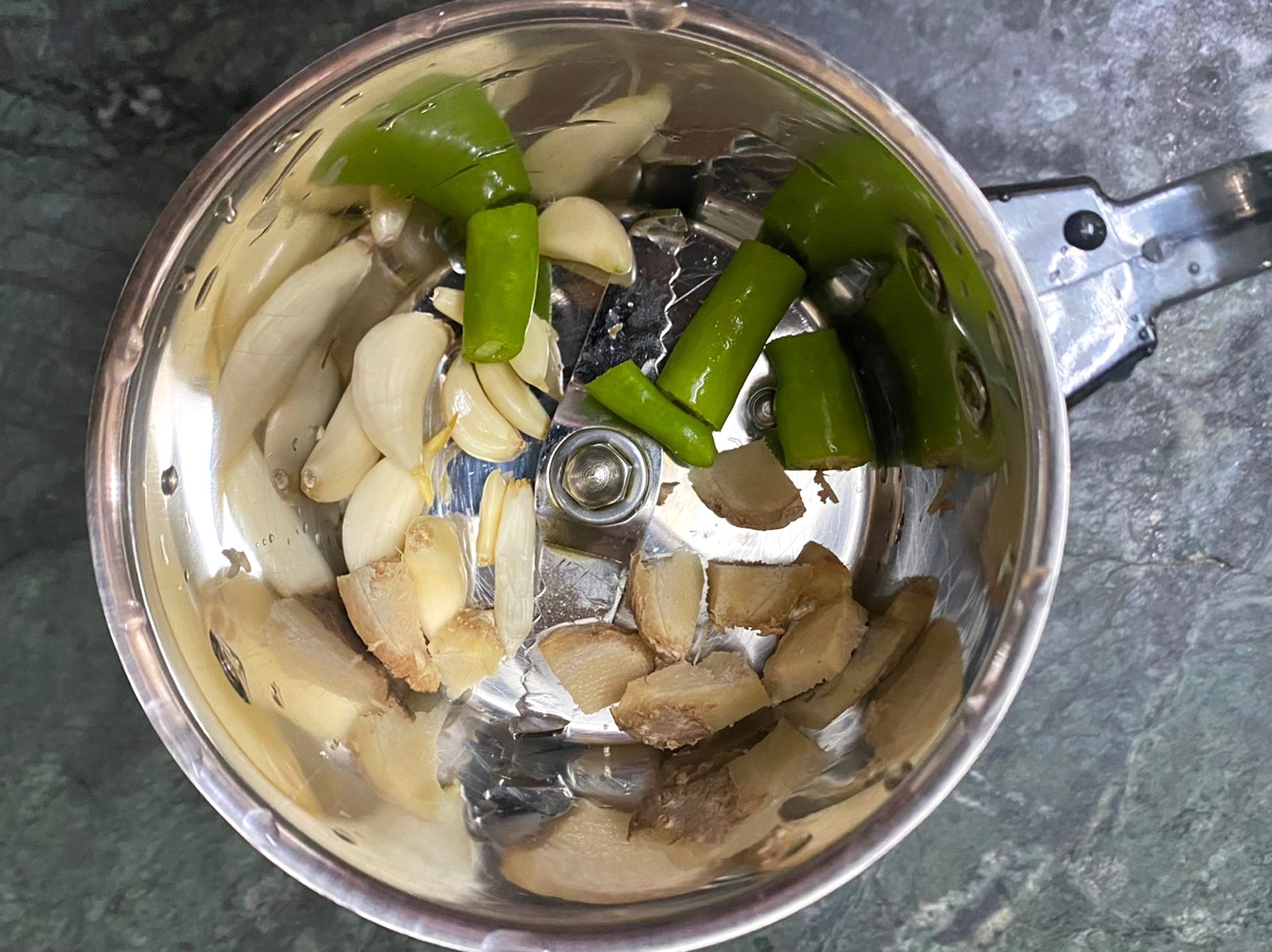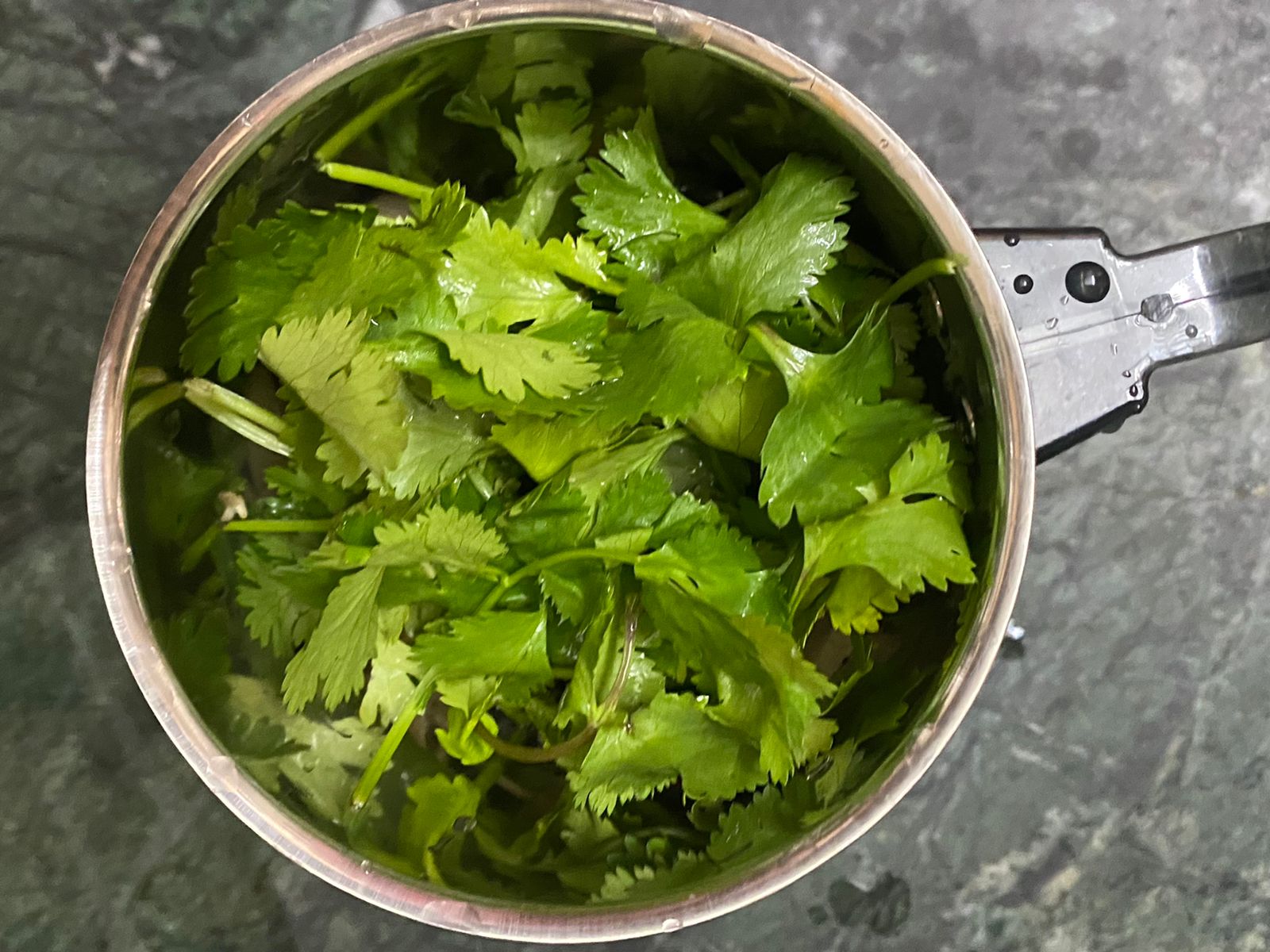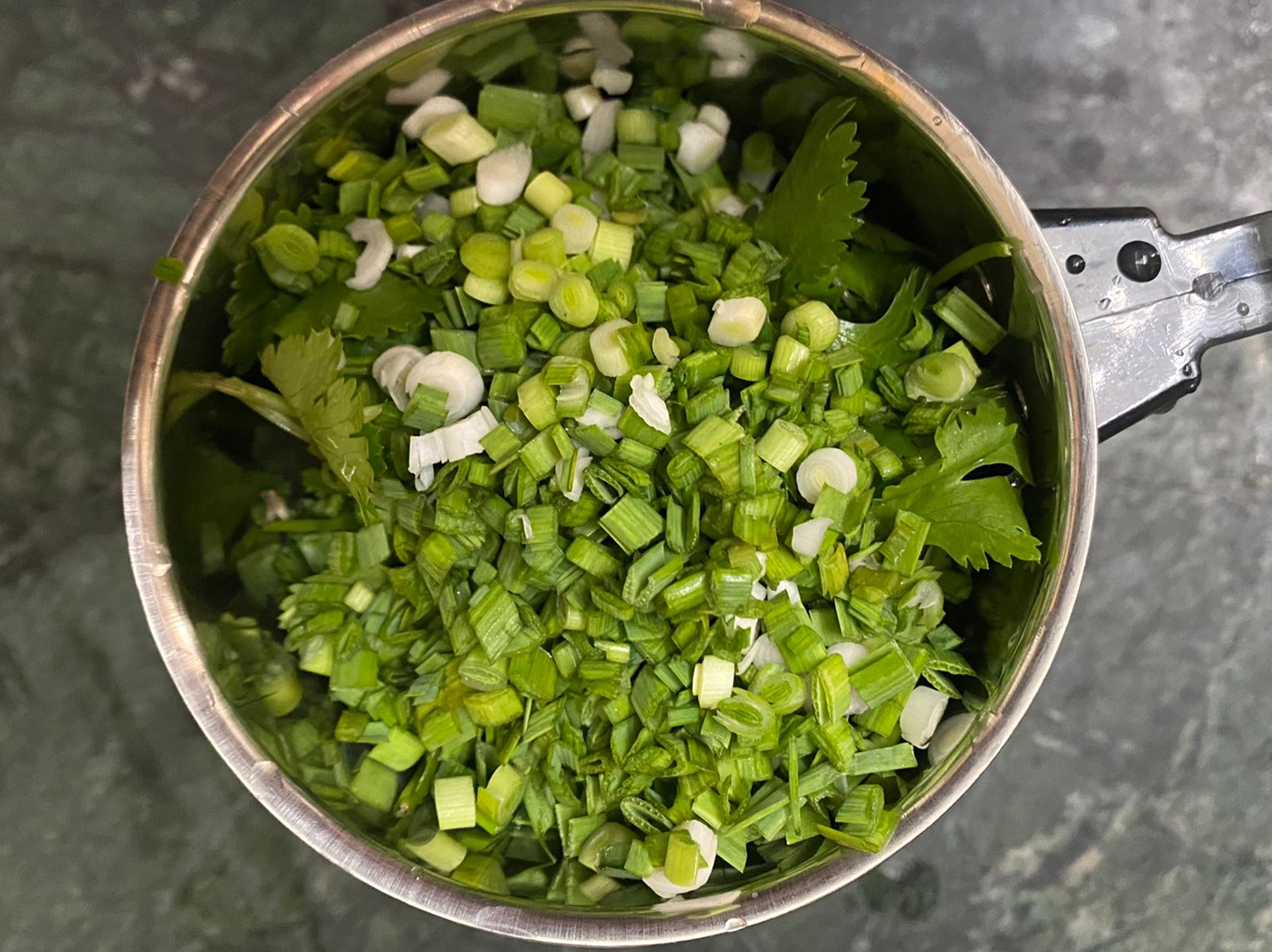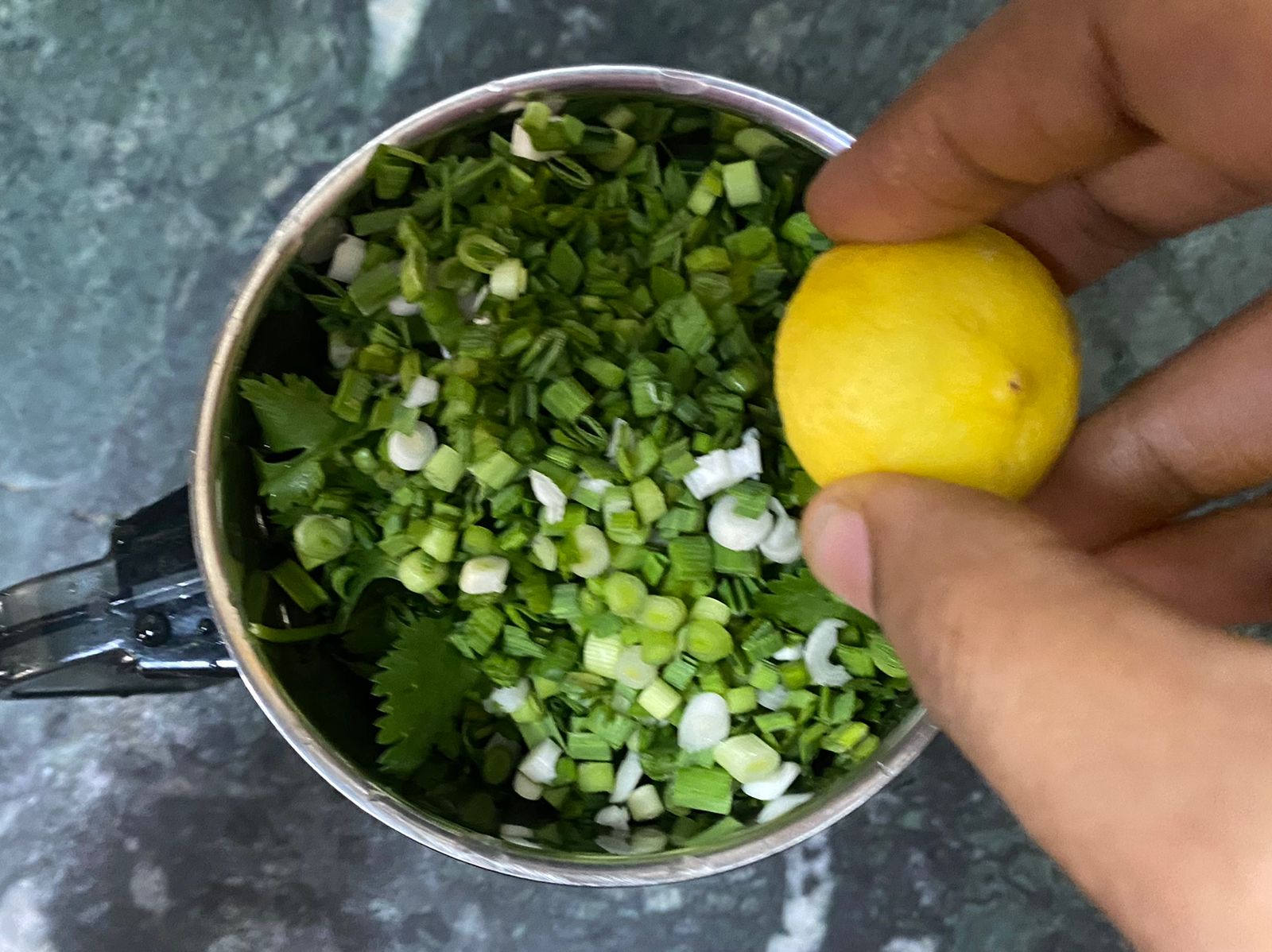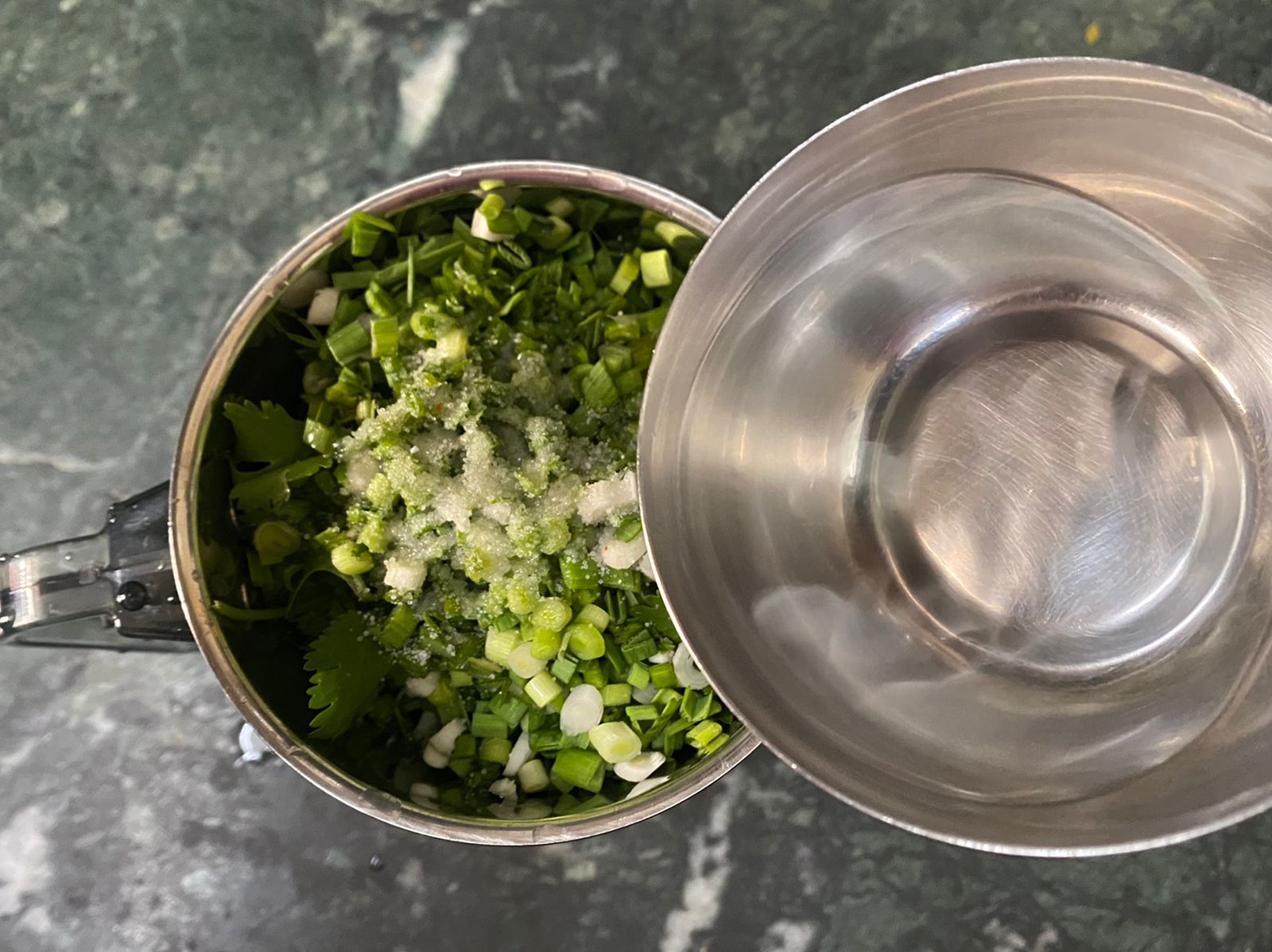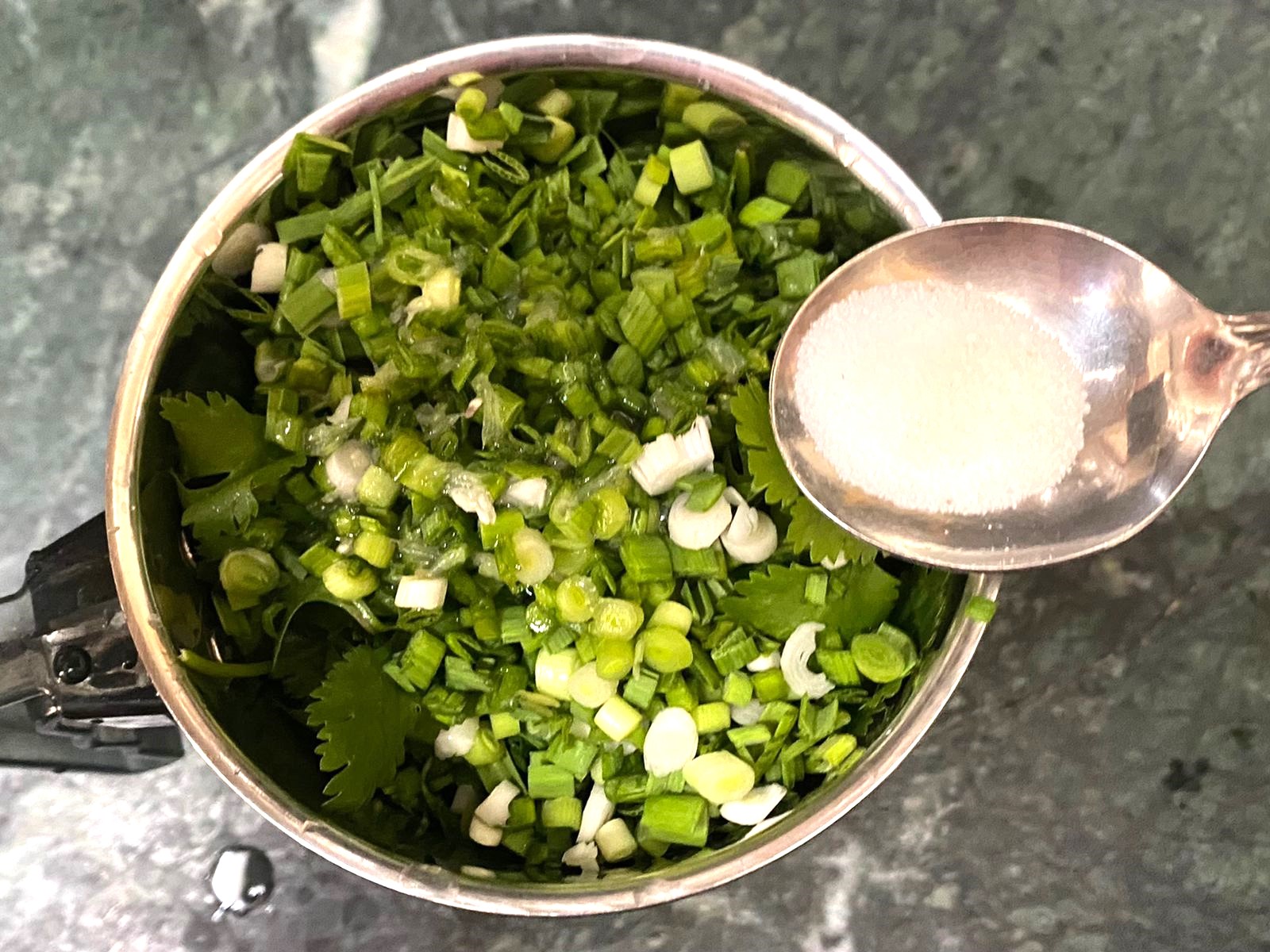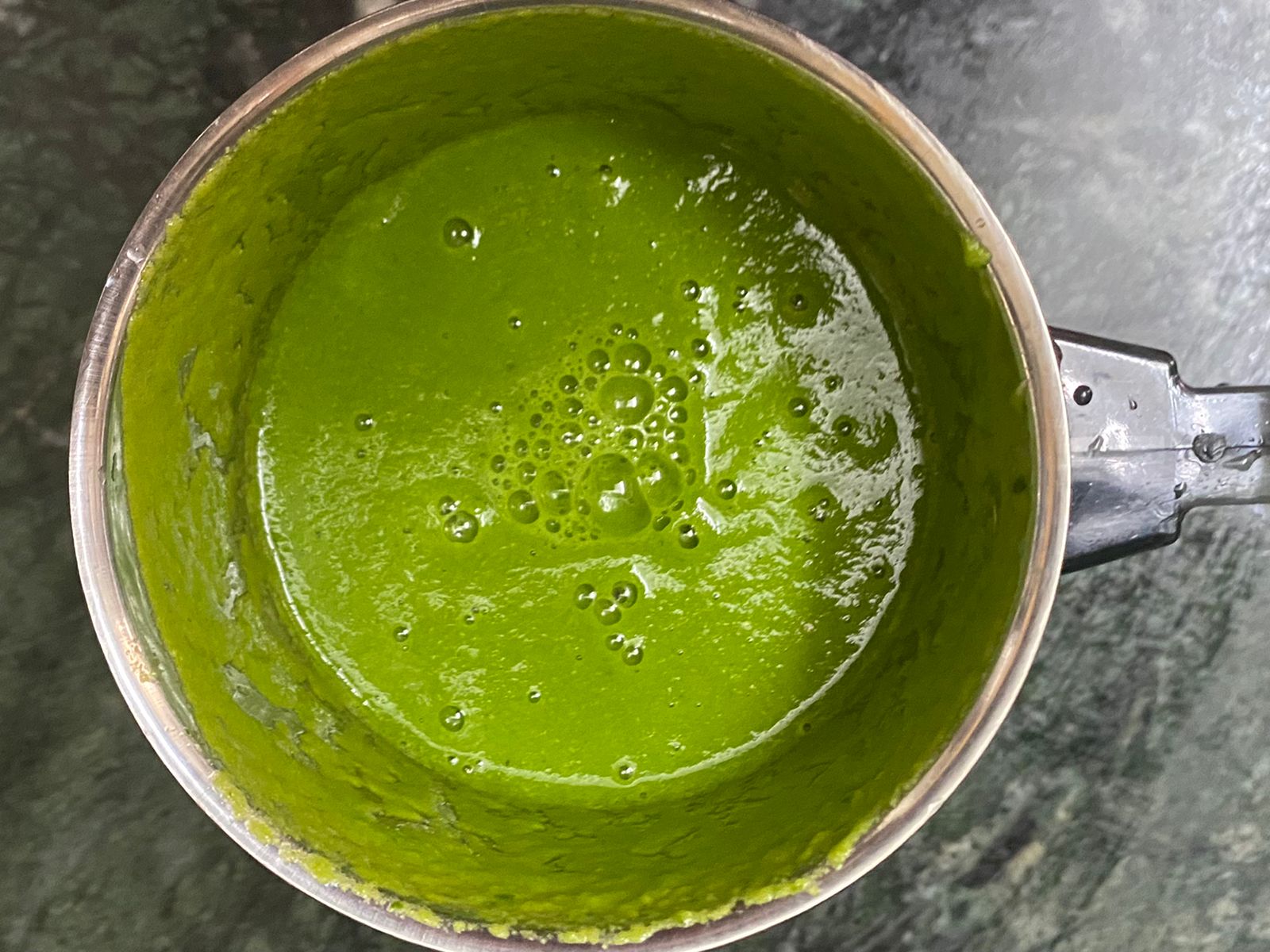 Grind the garlic, ginger, green chillies, coriander, green garlic with lemon juice, 2 teaspoons water and salt to form a smooth consistency paste. Keep the green garlic paste aside.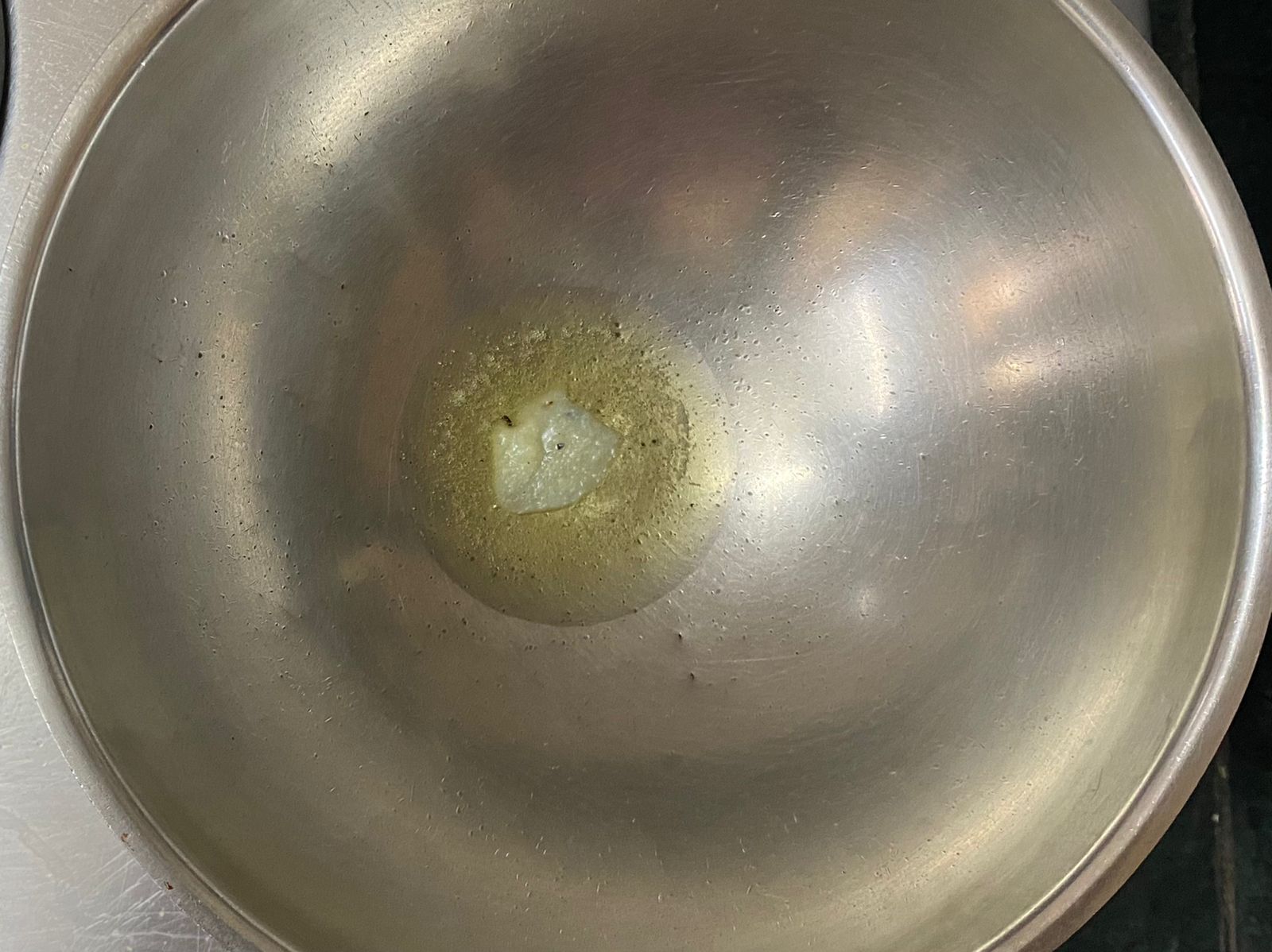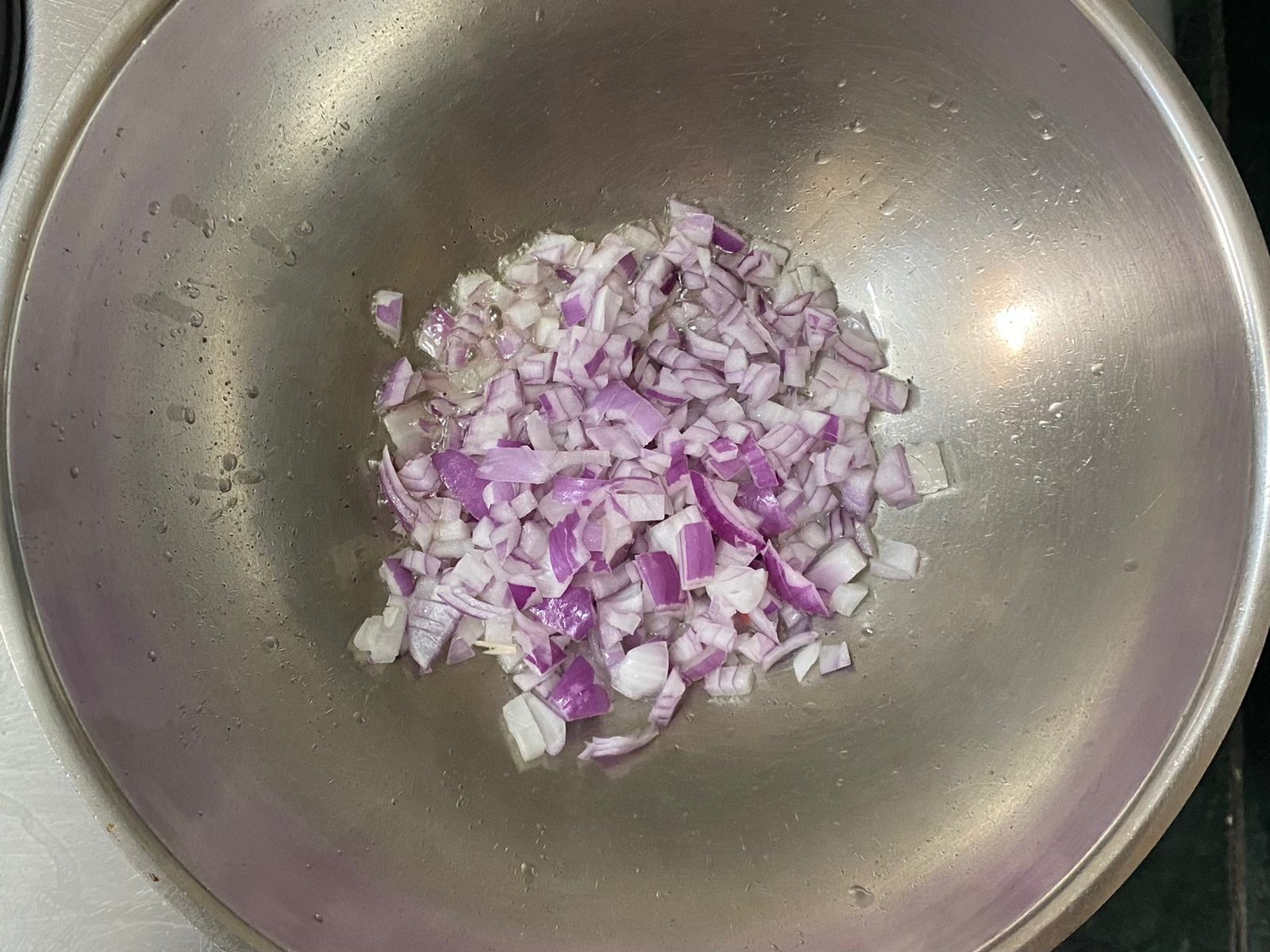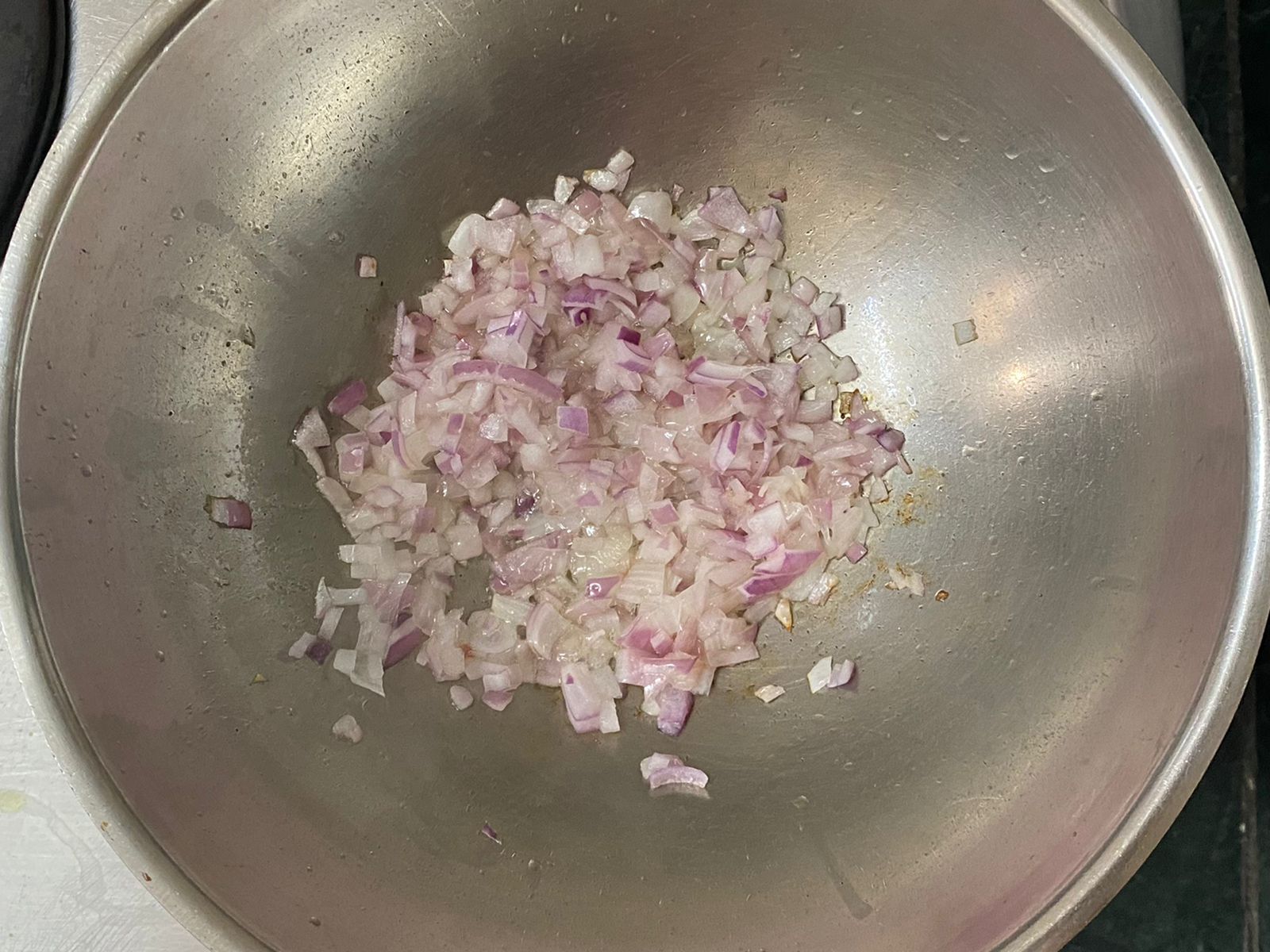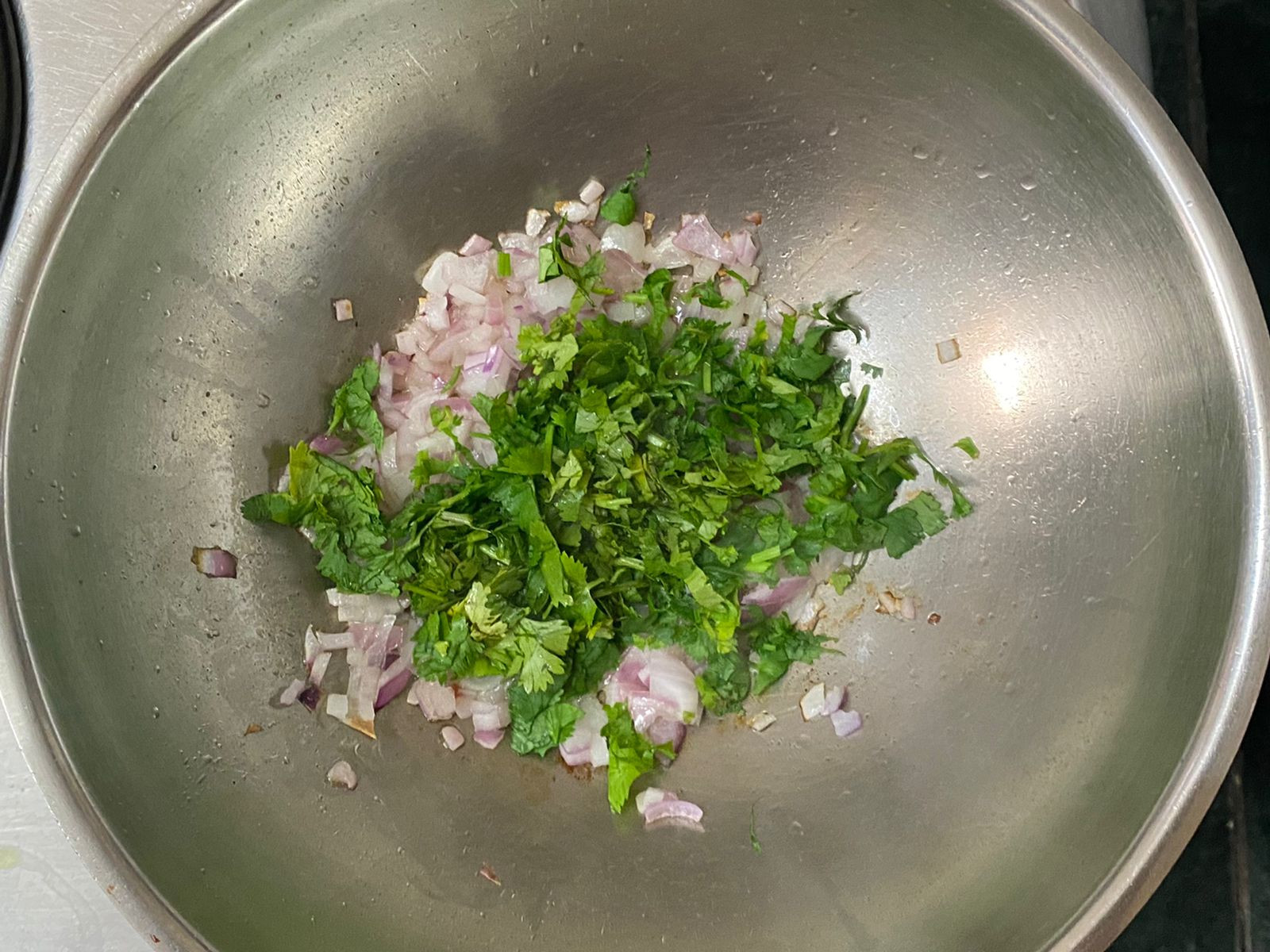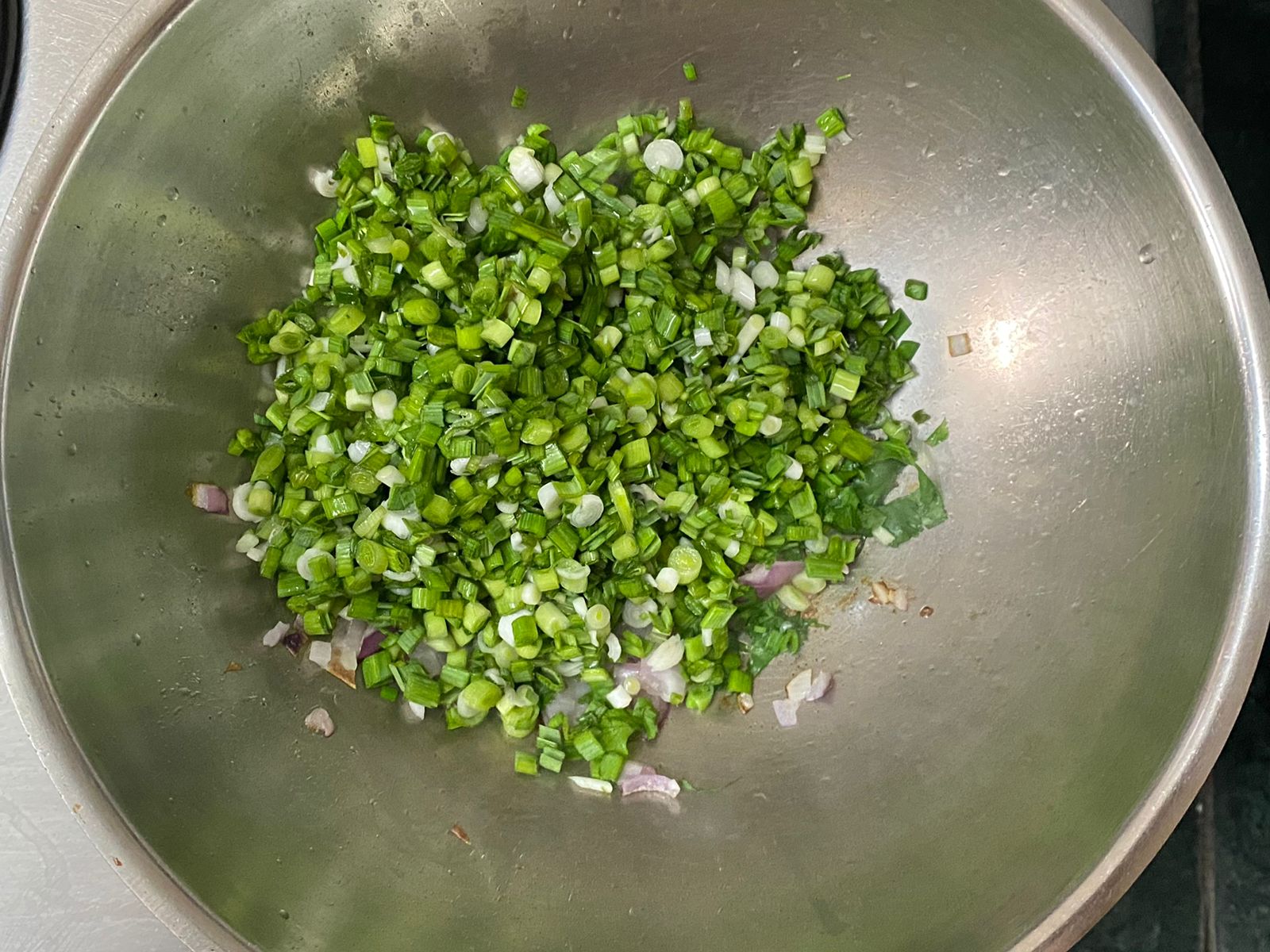 Heat ghee in a pan and add the onions. Sauté on medium for 4-5 minutes or until the onions turn translucent. Next add the coriander and green garlic leaves and sauté on medium heat for 2-3 minutes.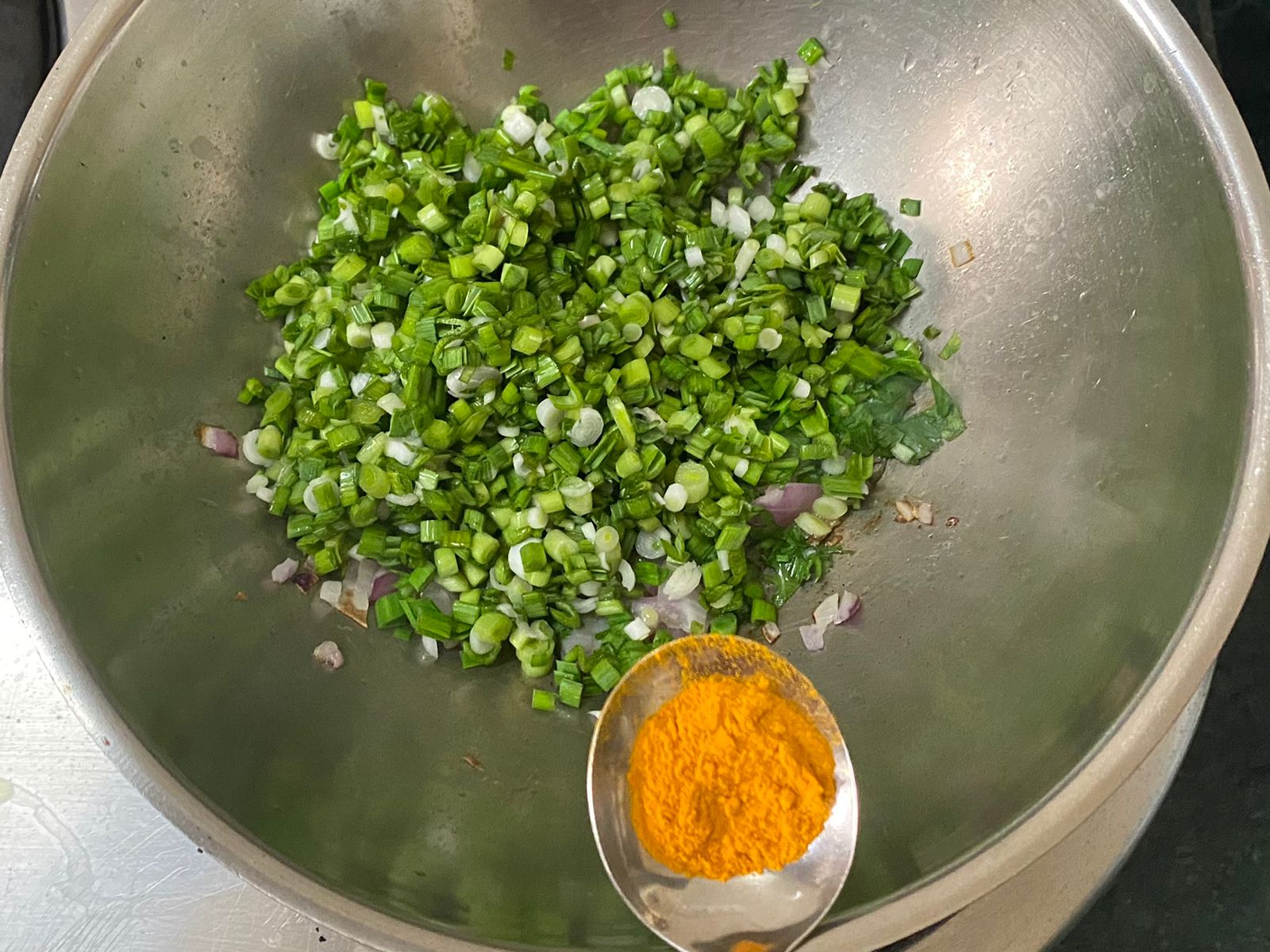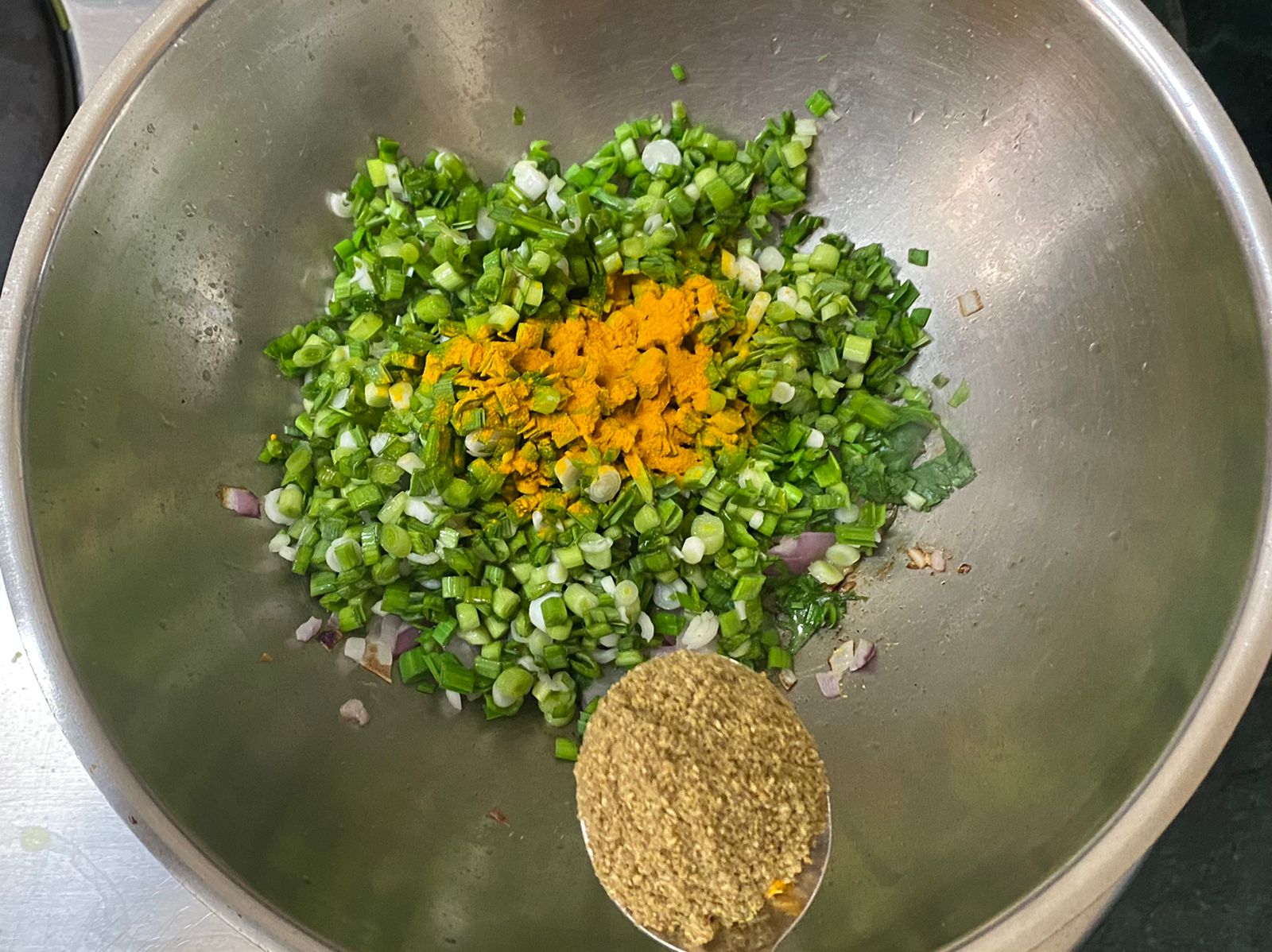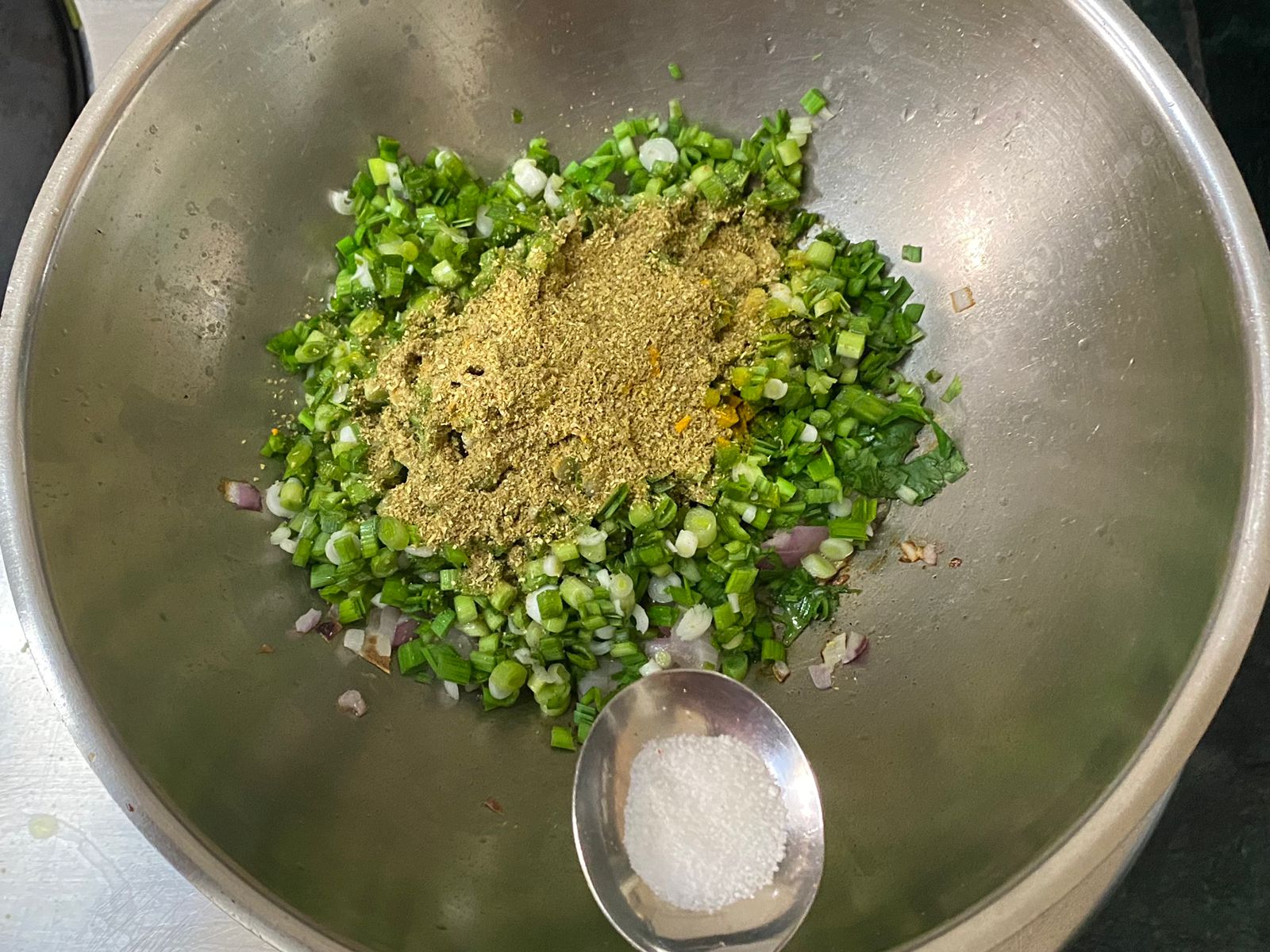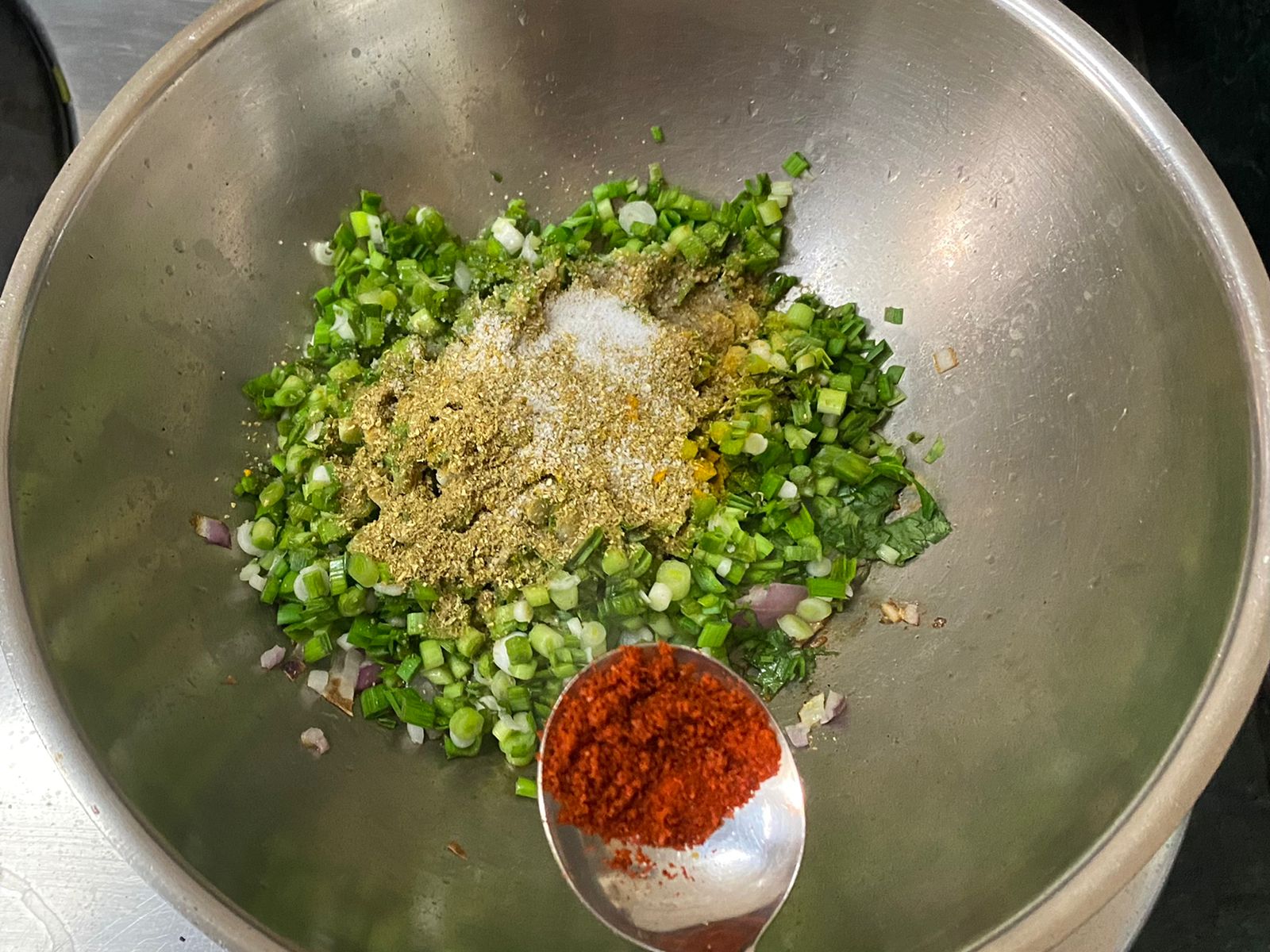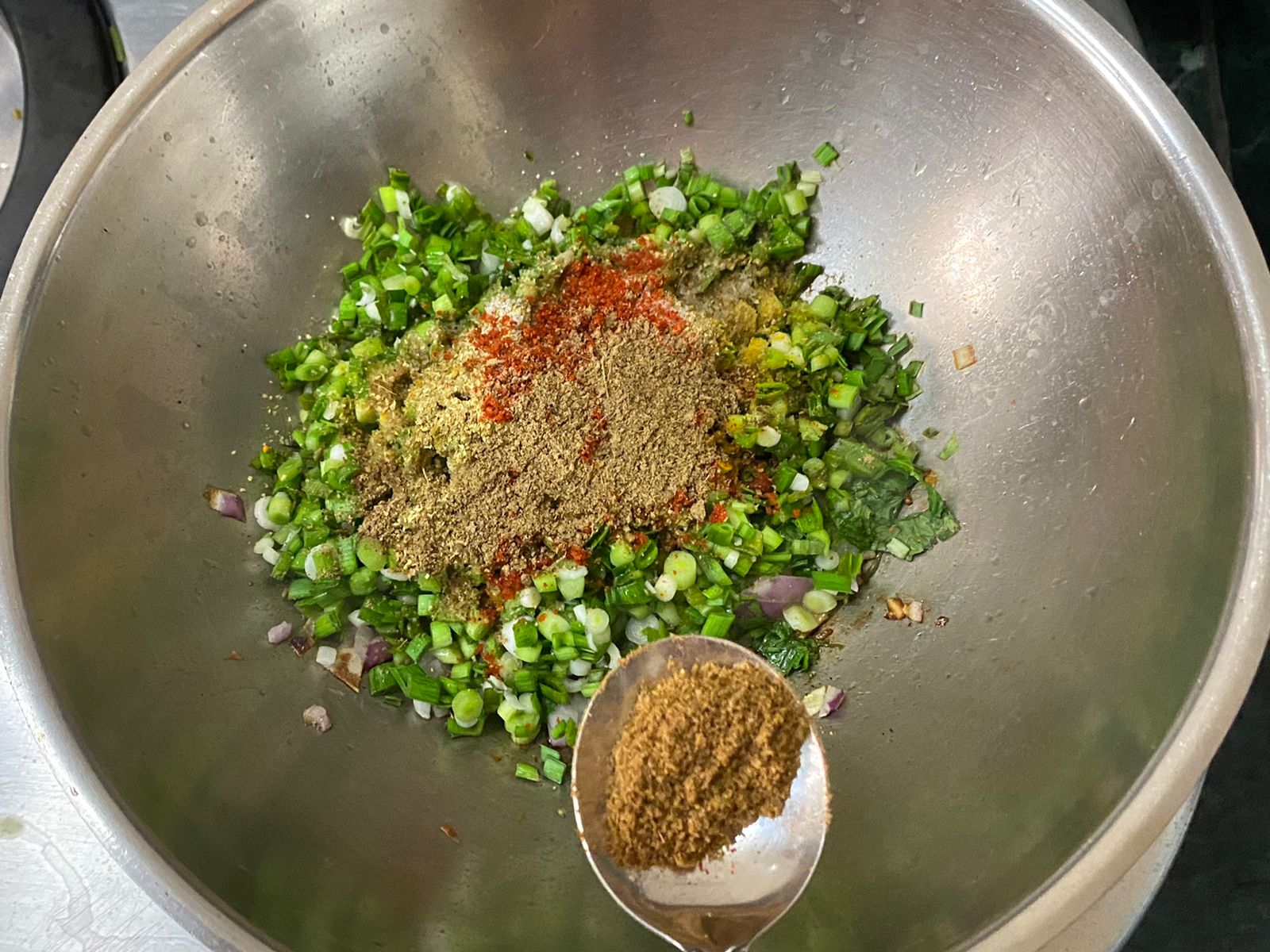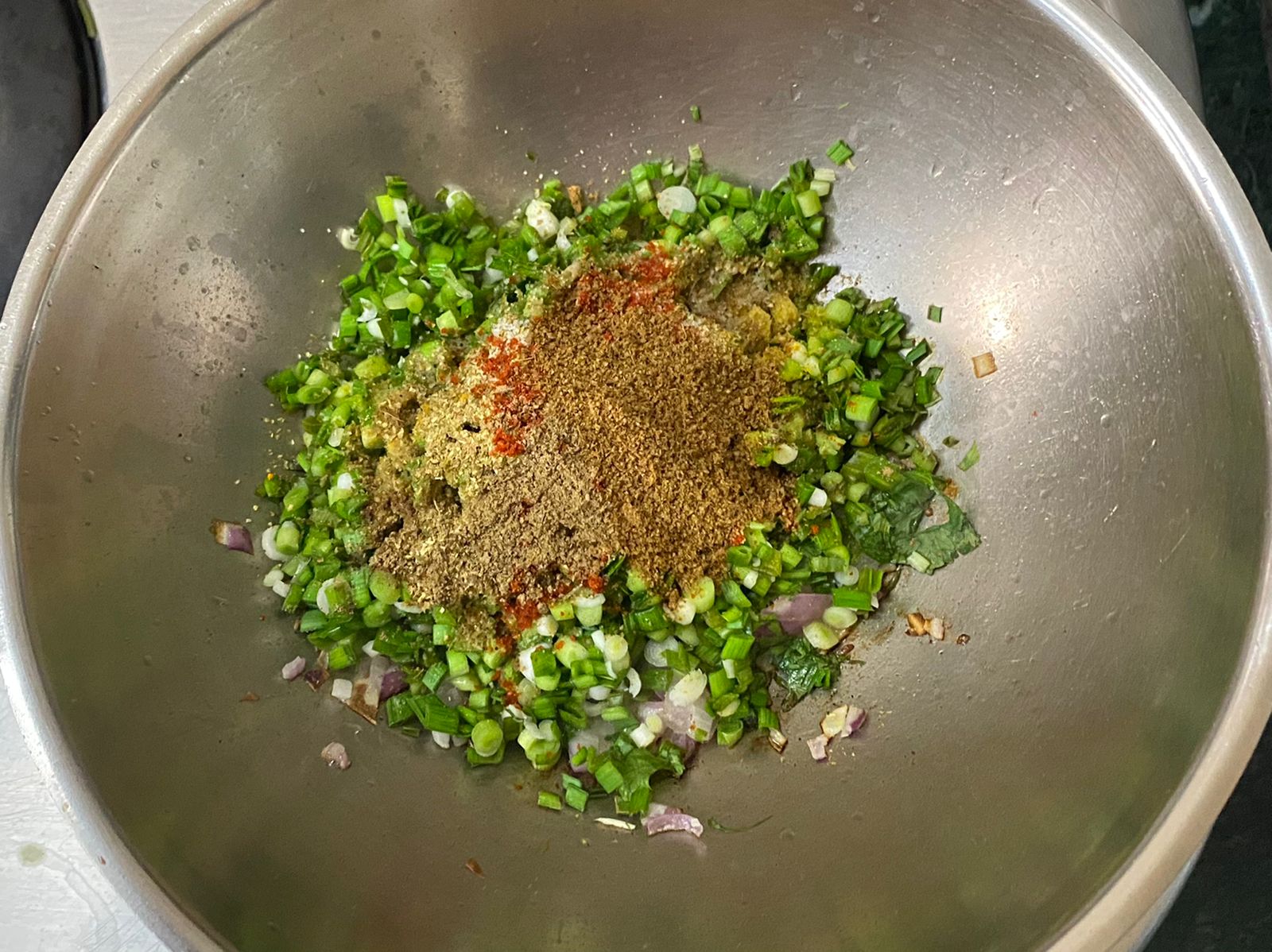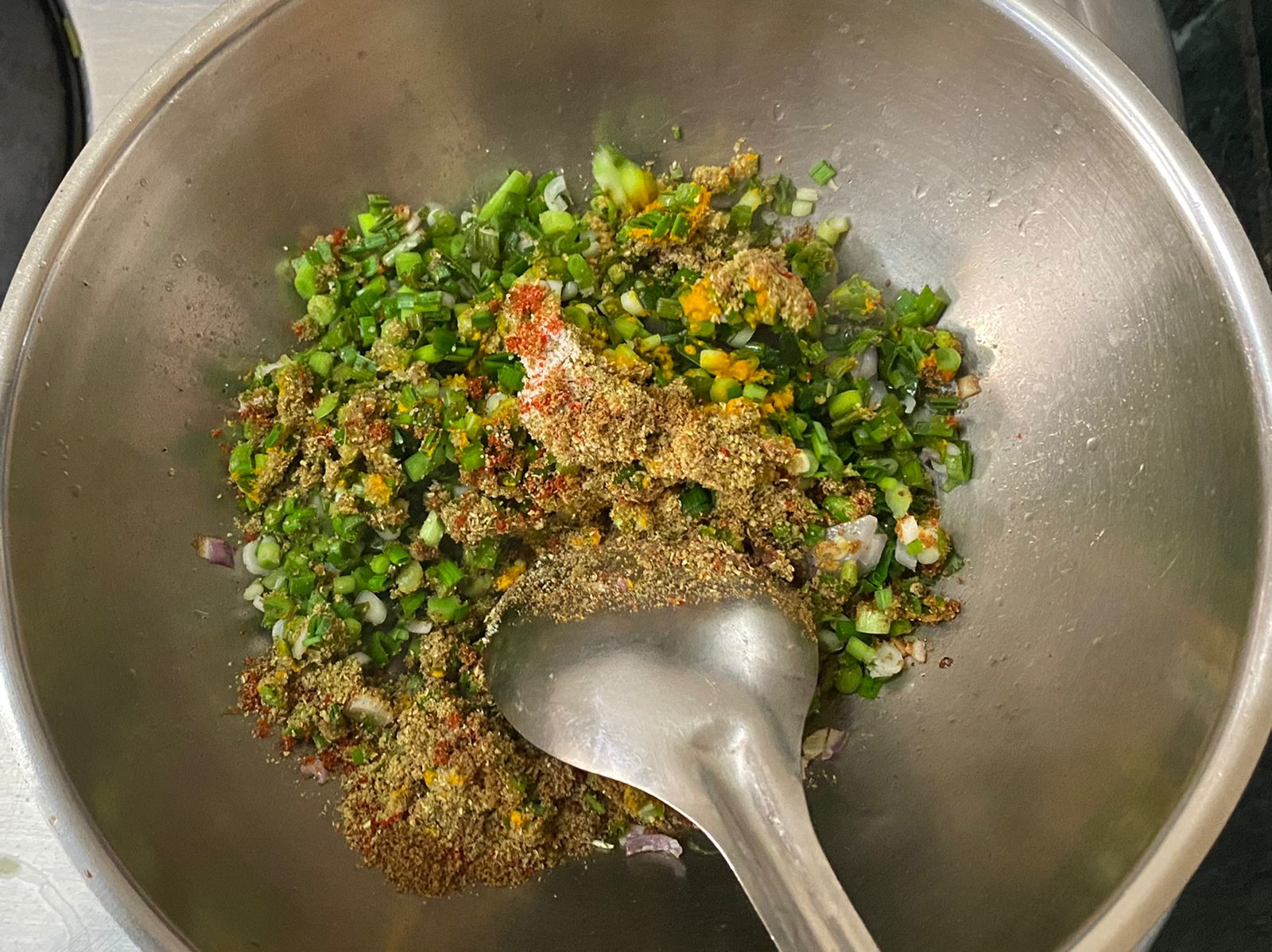 After that, add turmeric powder, coriander powder, salt, red chilli powder, cumin powder and garam masala. Mix and cook for 1-2 minutes on low heat.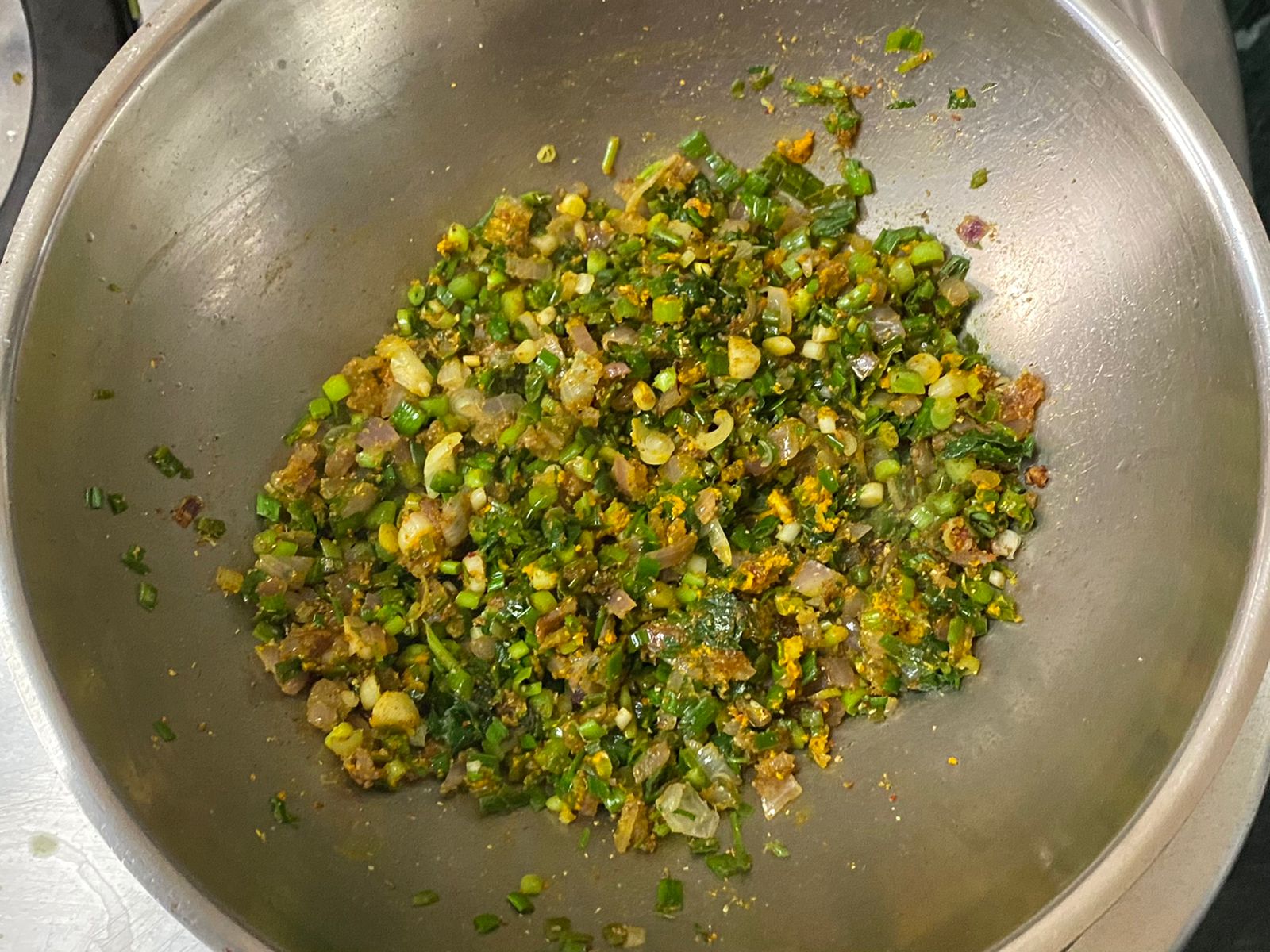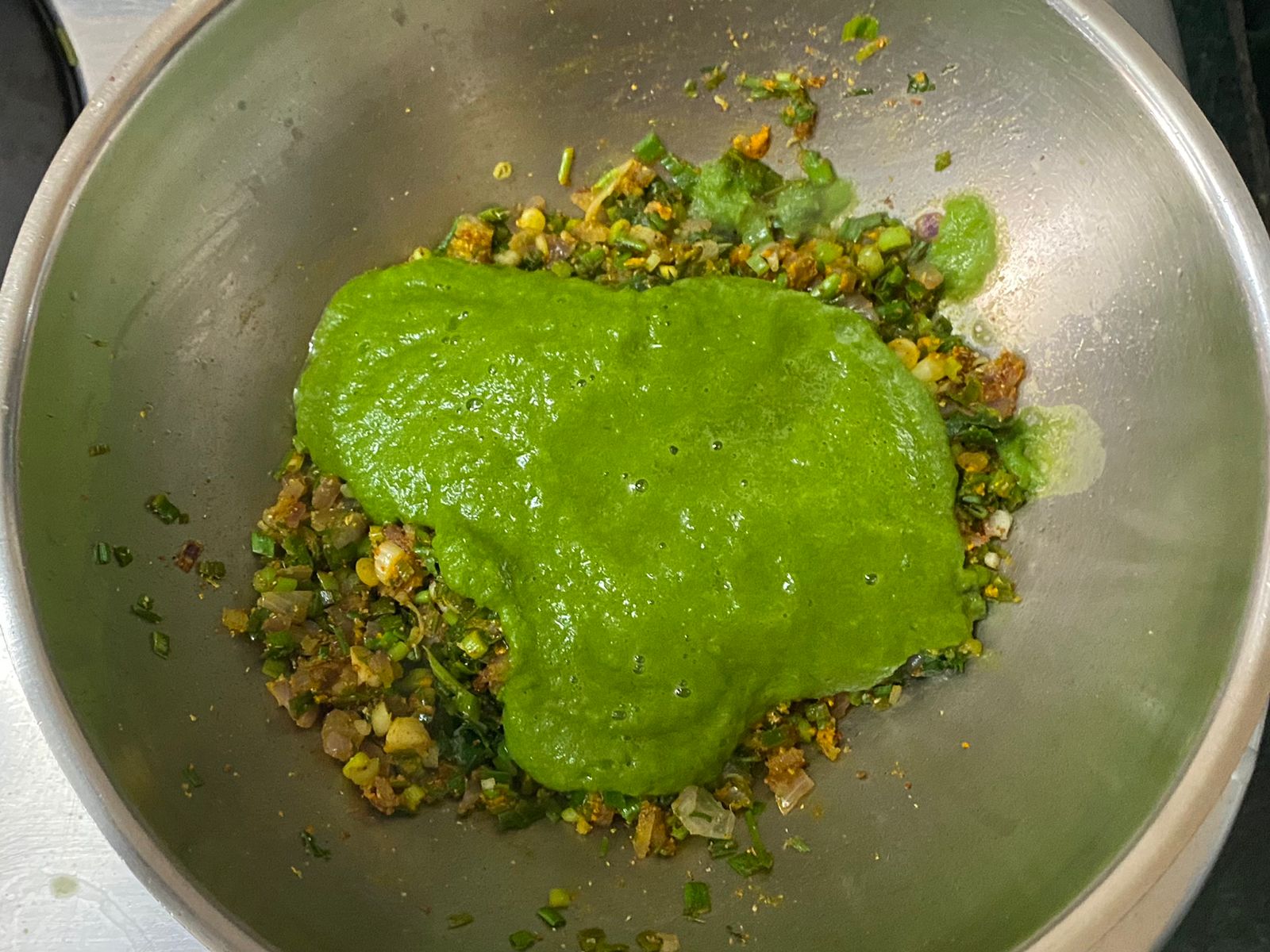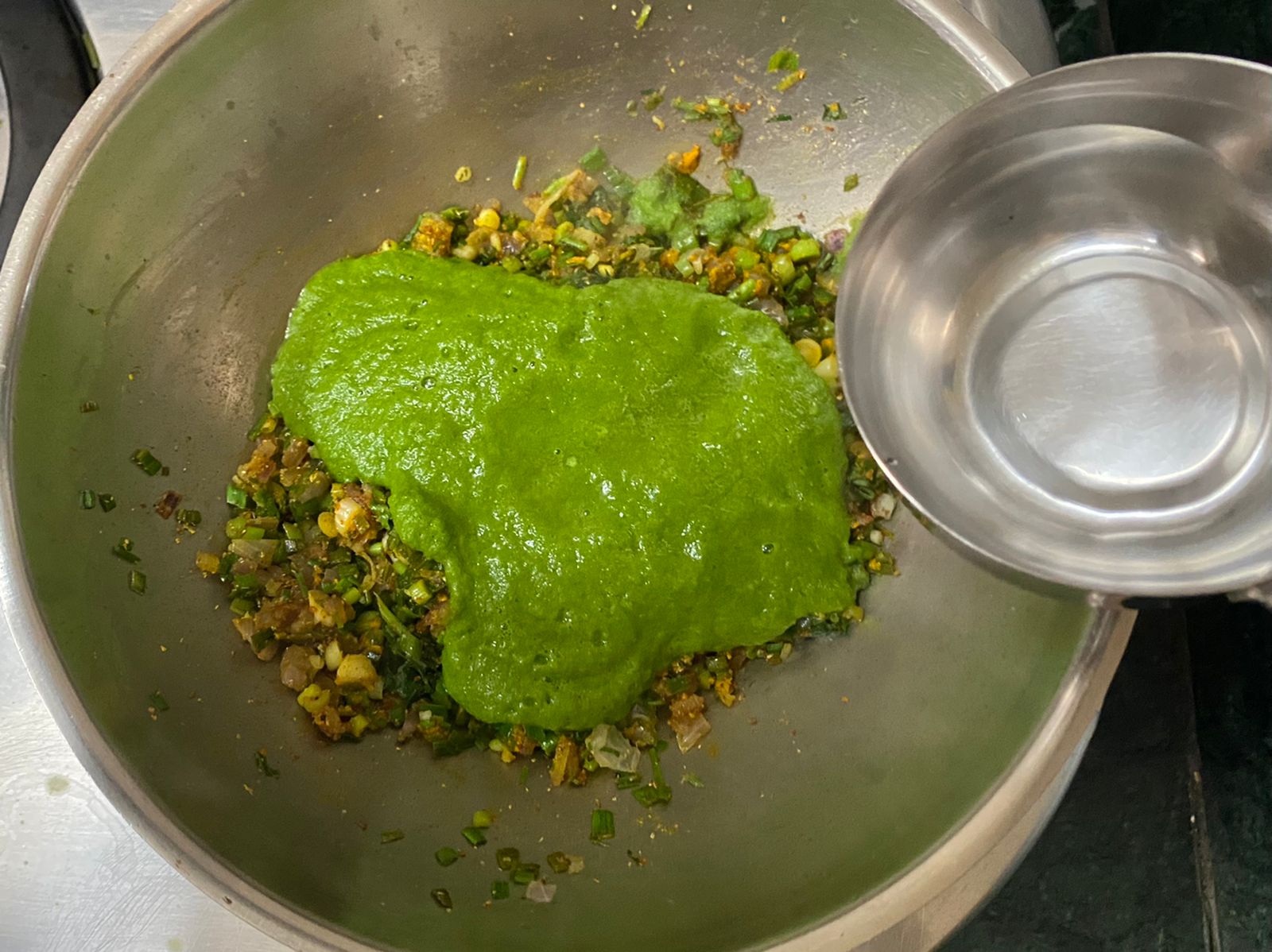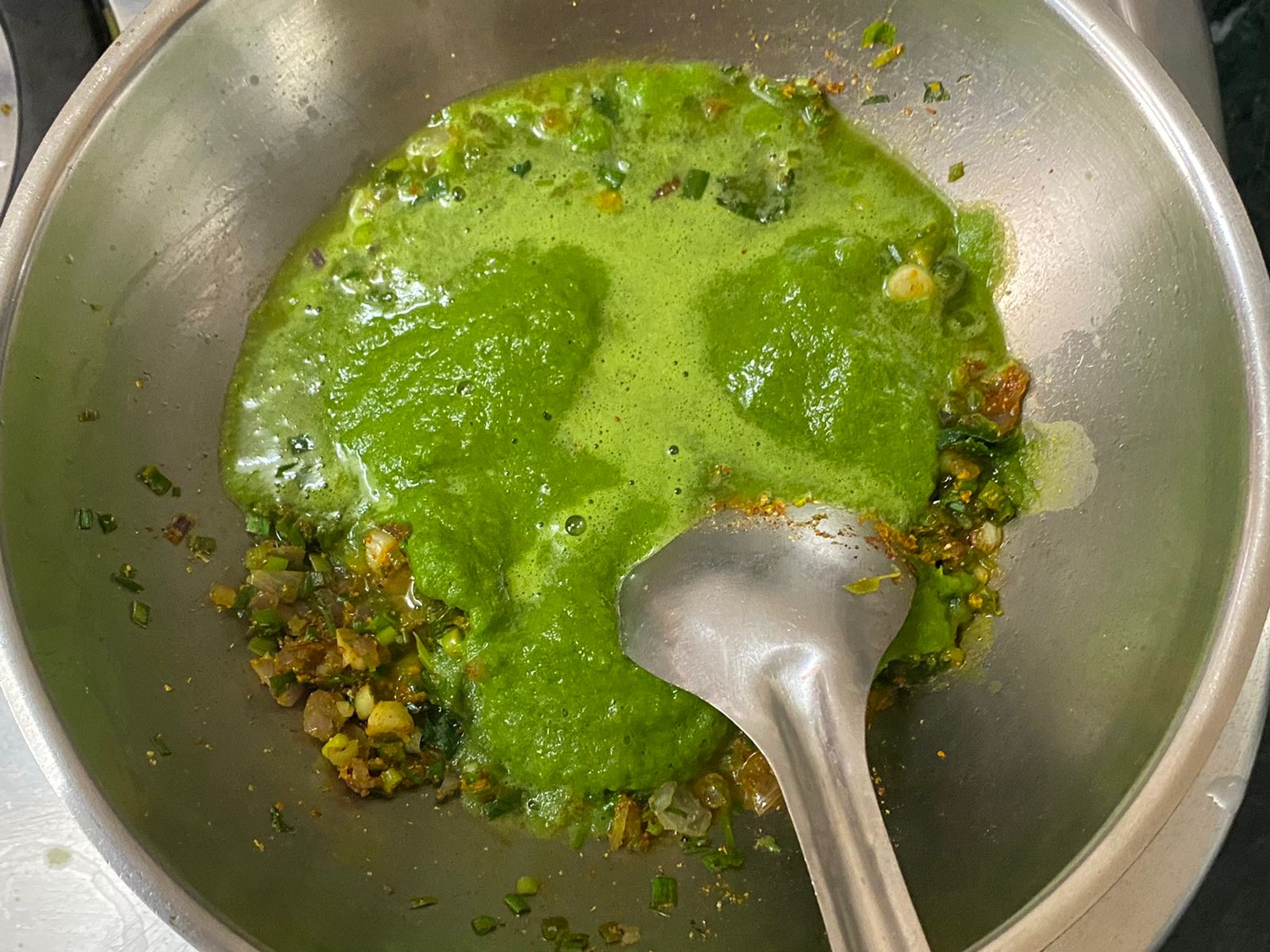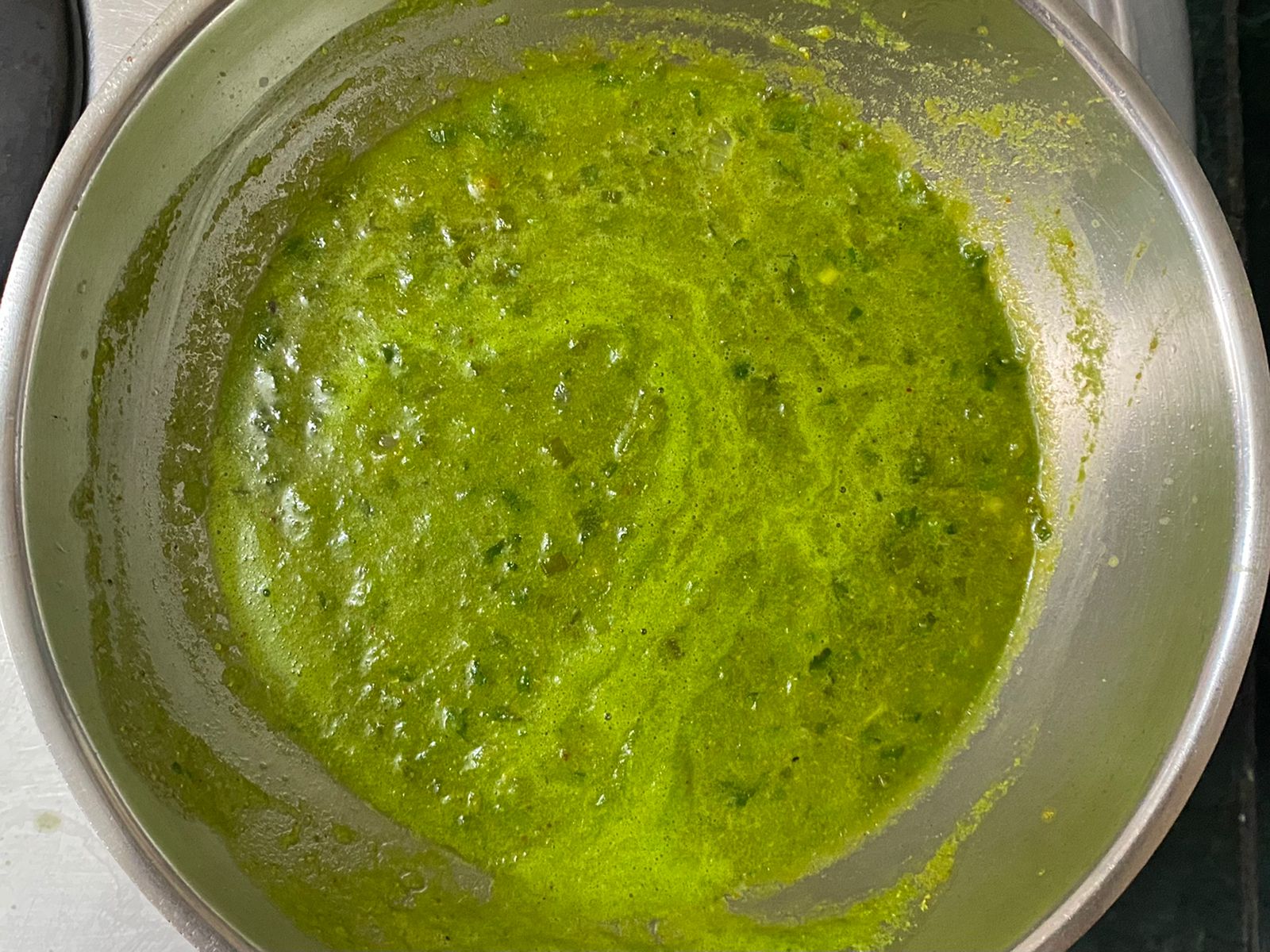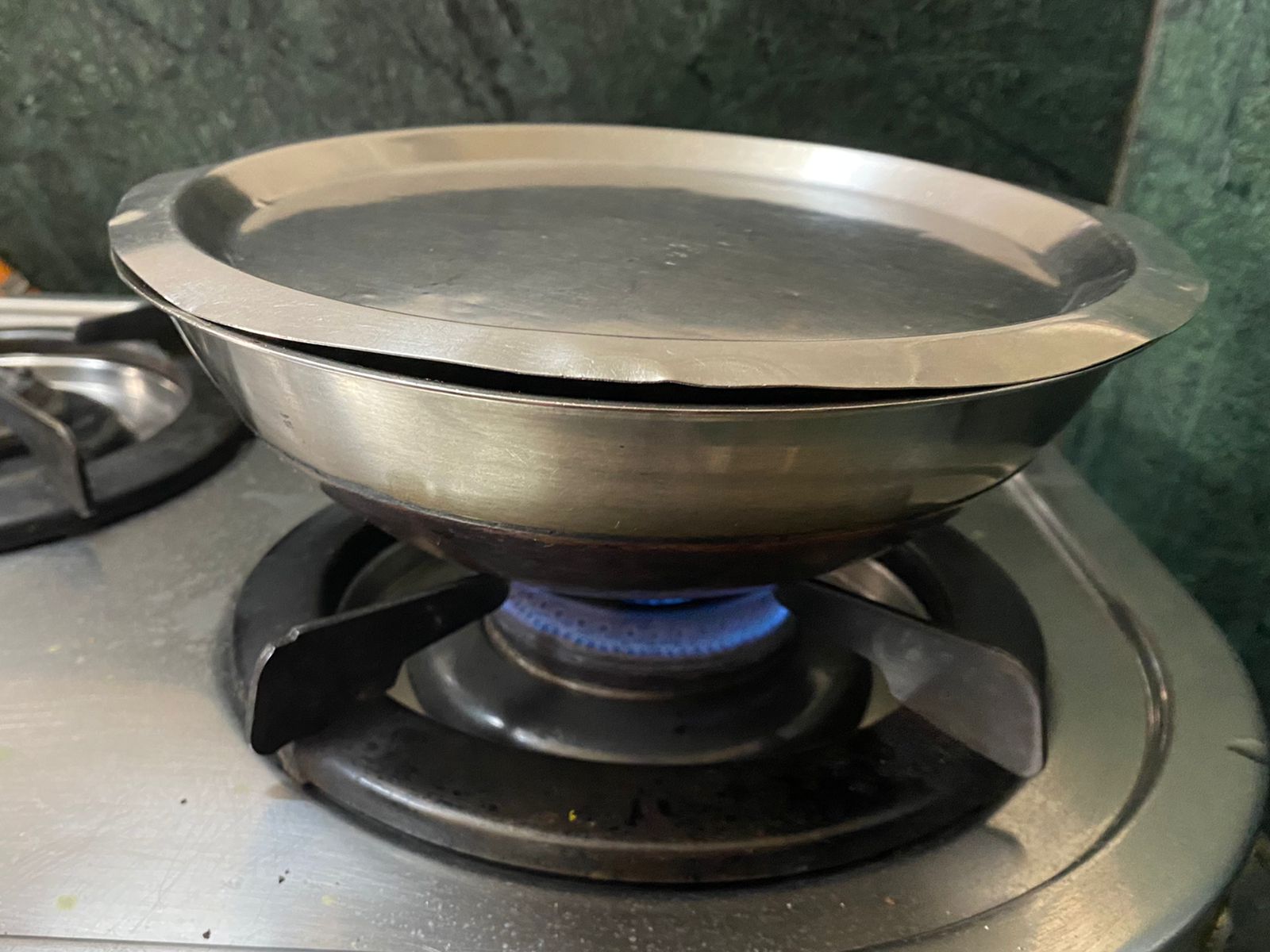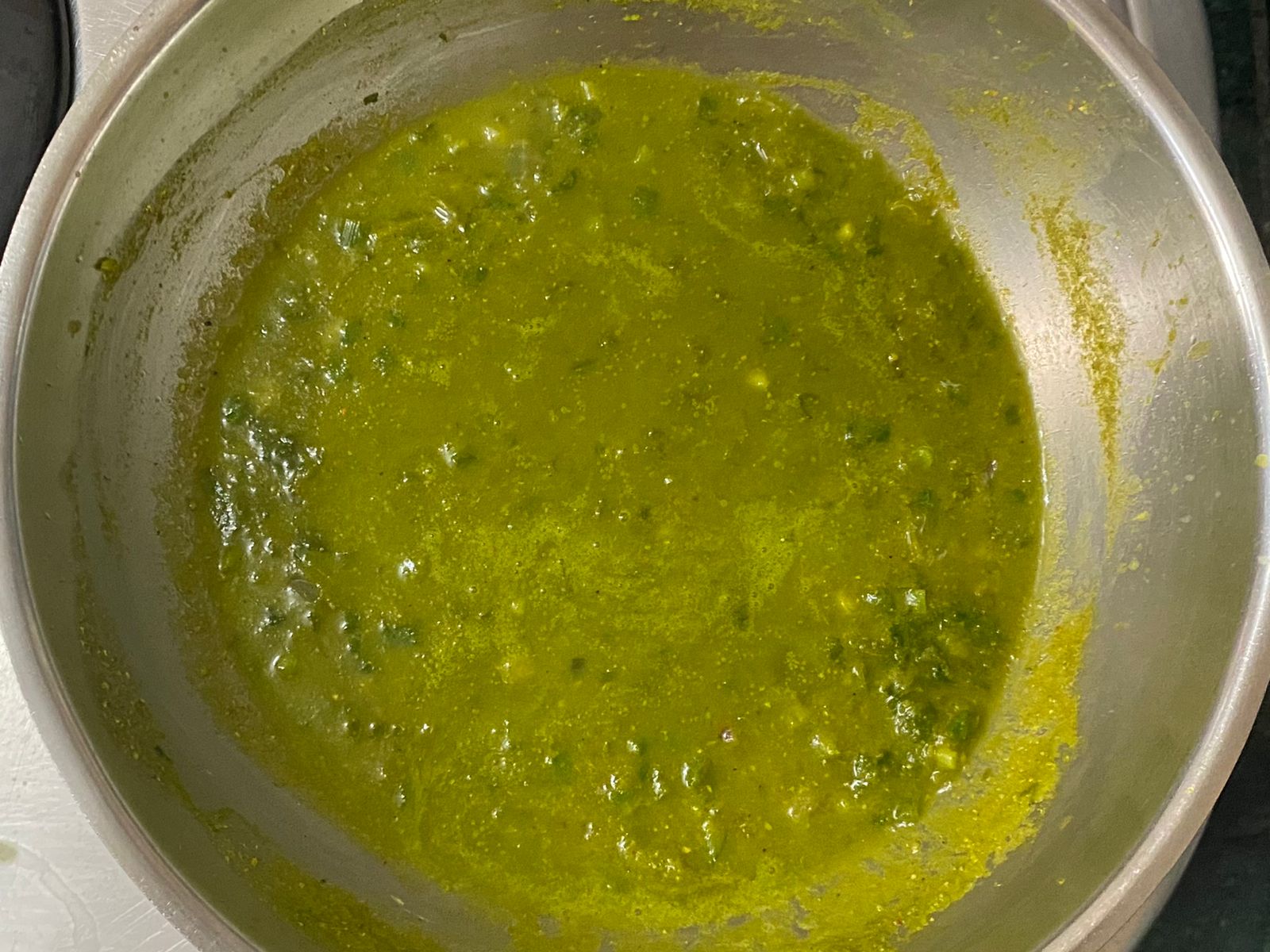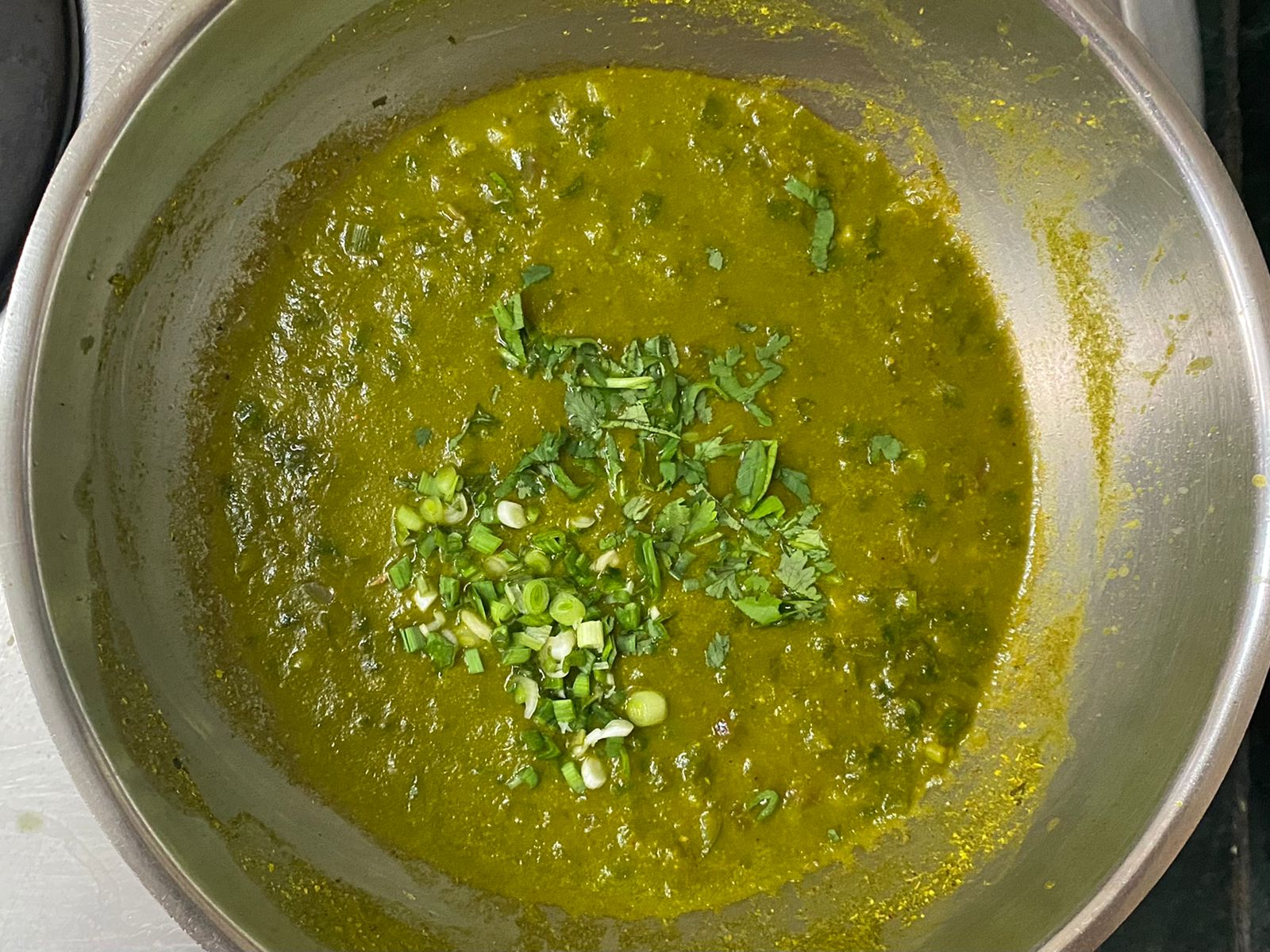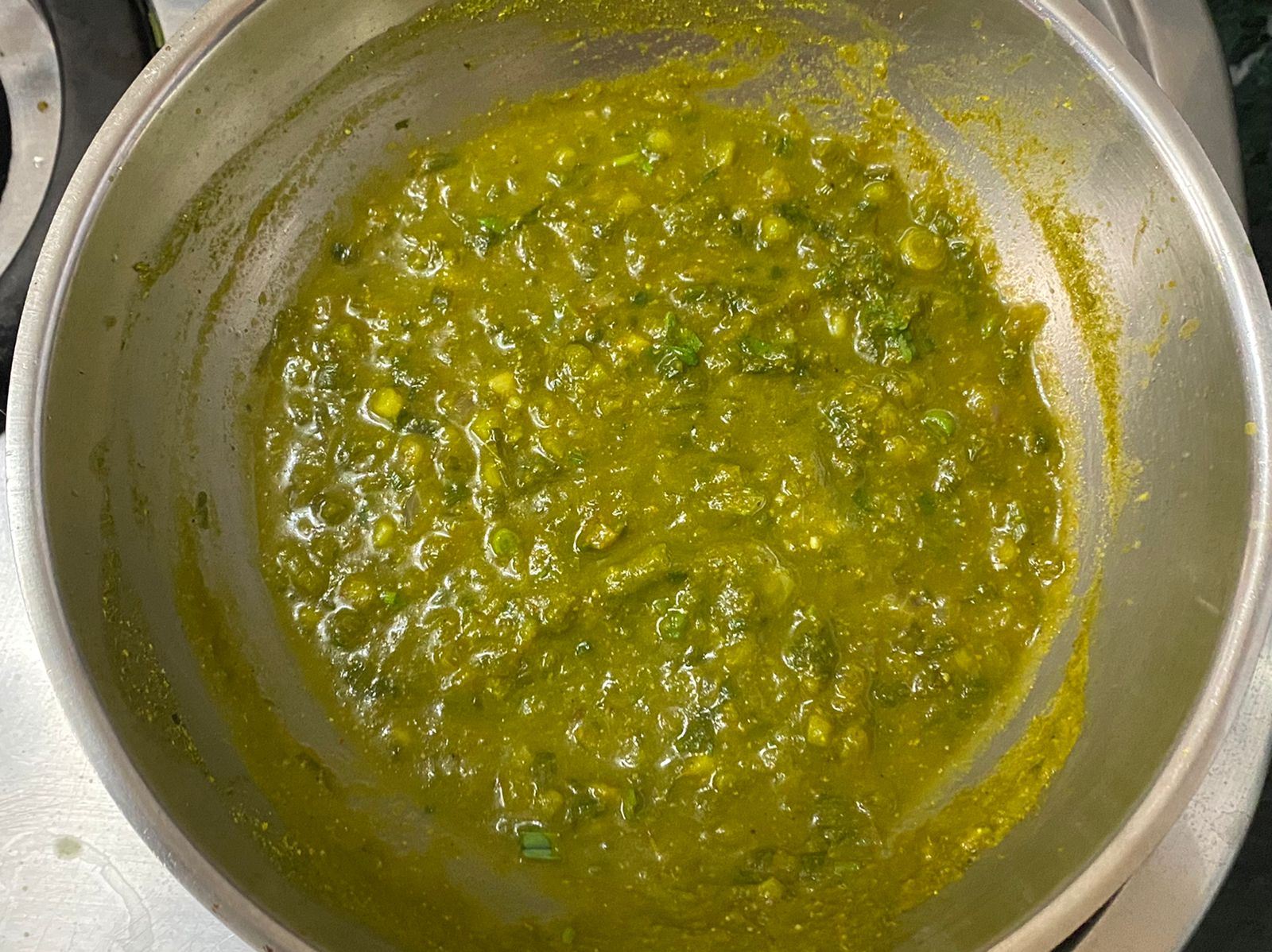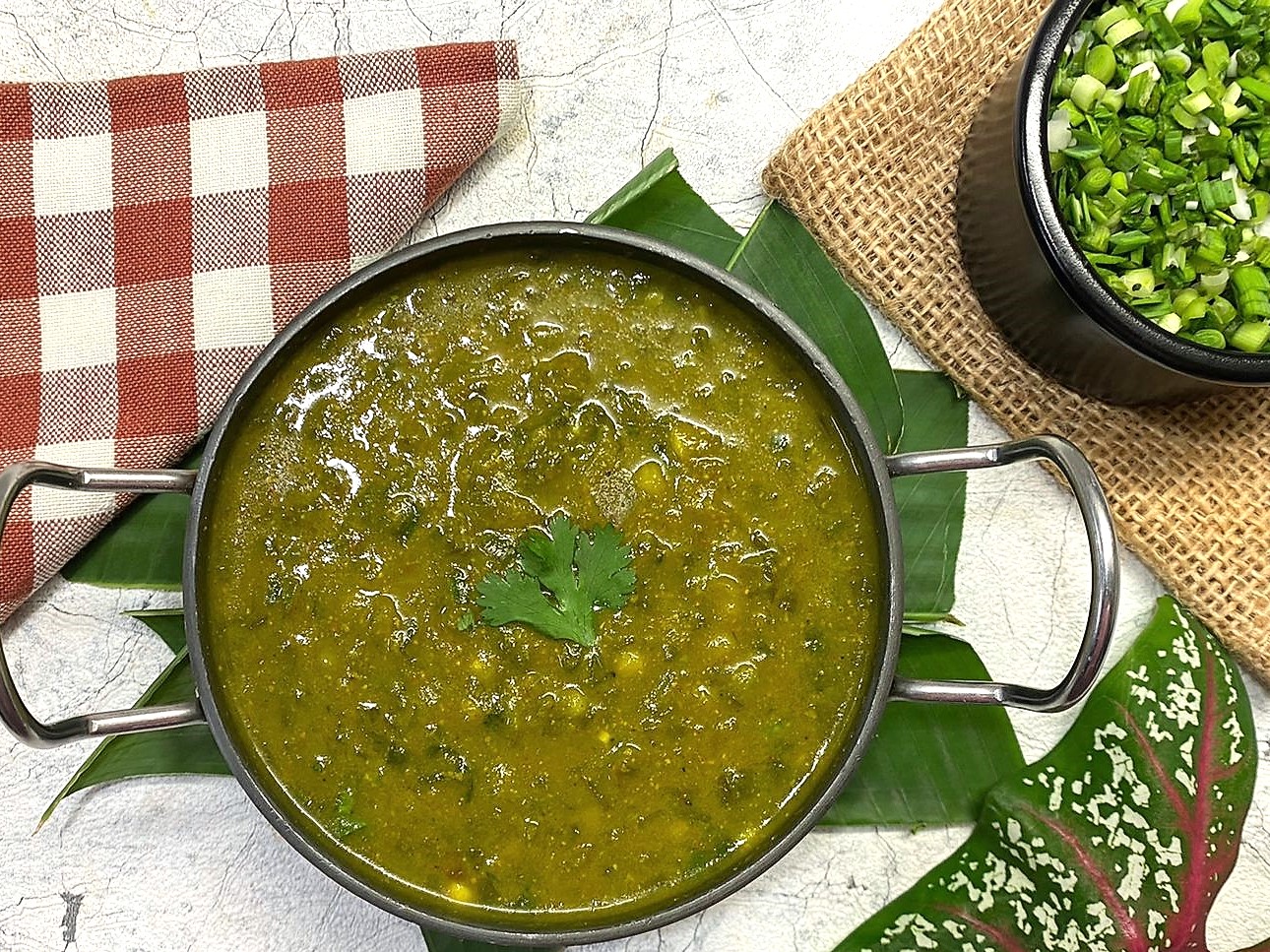 Next add the green garlic paste and ½ cup of water. Cover and cook on medium heat for about 4-5 minutes.
Garnish with fresh green garlic and coriander leaves and serve hot.