Malai Kofta
Malai Kofta is a delicious recipe of crisp fried paneer and potato koftas (dumplings) in a creamy, onion tomato gravy.
The word 'Malai' means 'cream' in Hindi and 'Kofta' means fried balls or dumplings. So, it literally translates to koftas in creamy sauce. The word Kofta (called keftedes in Greece) is derived from the Persian word 'kofteh', literally meaning 'pounded meat'. It is first recorded as a recipe in Turkey. There are literally hundreds of versions of Kofta around the world especially from countries such as Greece, Turkey, Bulgaria, Albania and Armenia. My version is made from paneer and potatoes with the velvety, creamy onion and tomato gravy making this a distinctly Indian recipe.
Malai Kofta is hugely popular in any Indian restaurant in India and around the world. The koftas are crisp on the outside and soft with melt in the mouth texture inside and served with simple yet heavenly gravy!
Although this recipe might seem complicated- I have divided it into 3 parts- making the koftas, making the gravy base and finally the gravy.
Other recipes you might like to try are Bird's Nest in Spinach Gravy, Paneer Do Pyaza, Paneer Butter Masala, Afghani Paneer Gravy, Paneer Bhuna Masala, Paneer Tikka Masala, Paneer Lababdar, Kadai Paneer and Tawa Paneer.
Ingredients
For the Kofta
1 cup paneer (grated or crumbled)
½ cup boiled potato (mashed or grated)
Salt to taste
½ teaspoon baking soda
1 teaspoon white pepper
2 tablespoons cornflour
Oil for deep frying
For the Onion Paste
2 teaspoons oil
1 cup finely sliced onions
2 tablespoons unsalted cashew nuts
7-8 garlic cloves
1 green chillies
1inch ginger
For the Gravy
2 teaspoons oil
2 bay leaf
1 cup tomato puree
2 teaspoons red chilli powder
Salt to taste
1 teaspoon brown sugar
1 teaspoon kasuri methi
1 teaspoon garam masala
2 tablespoons cream
Directions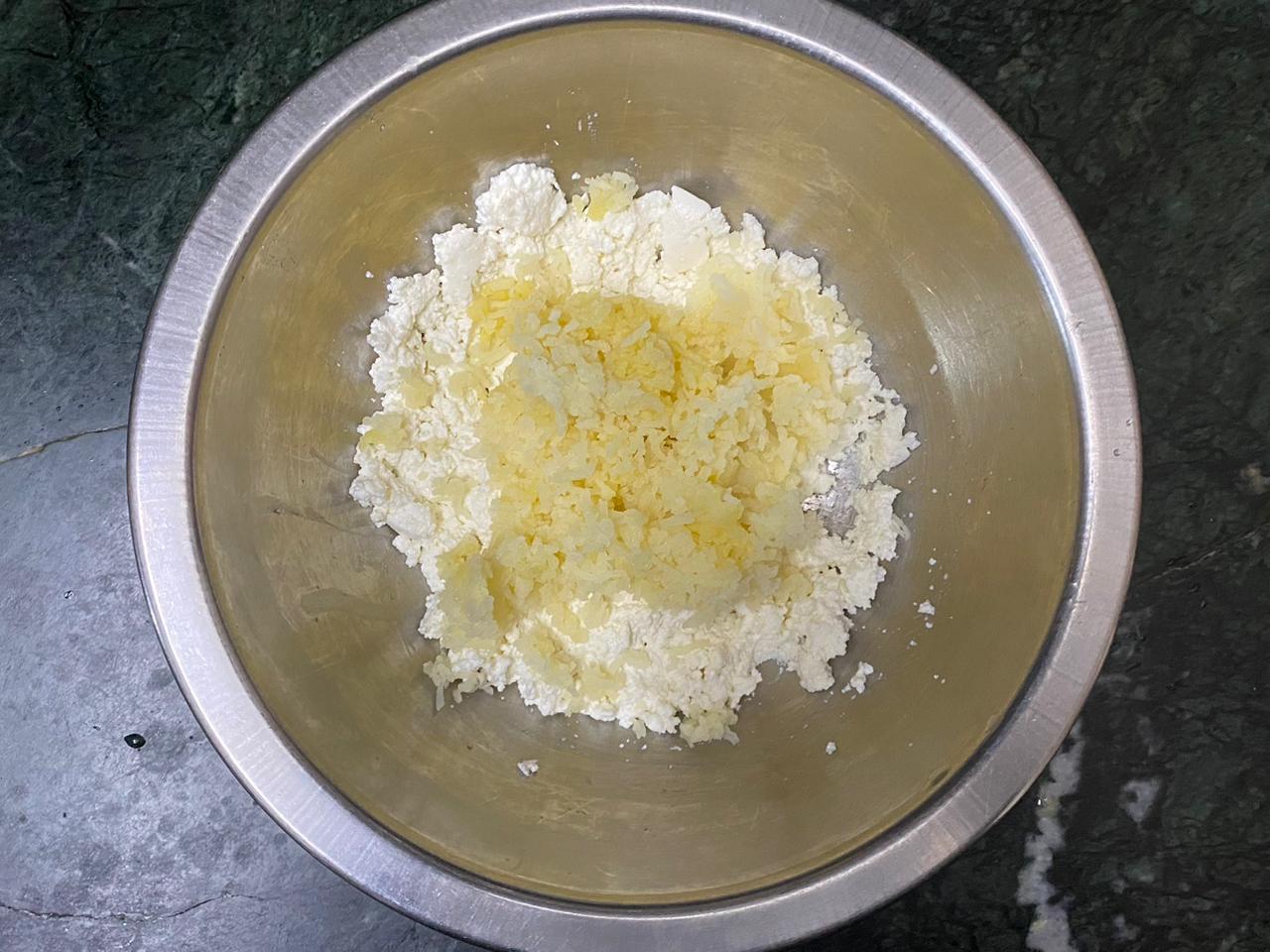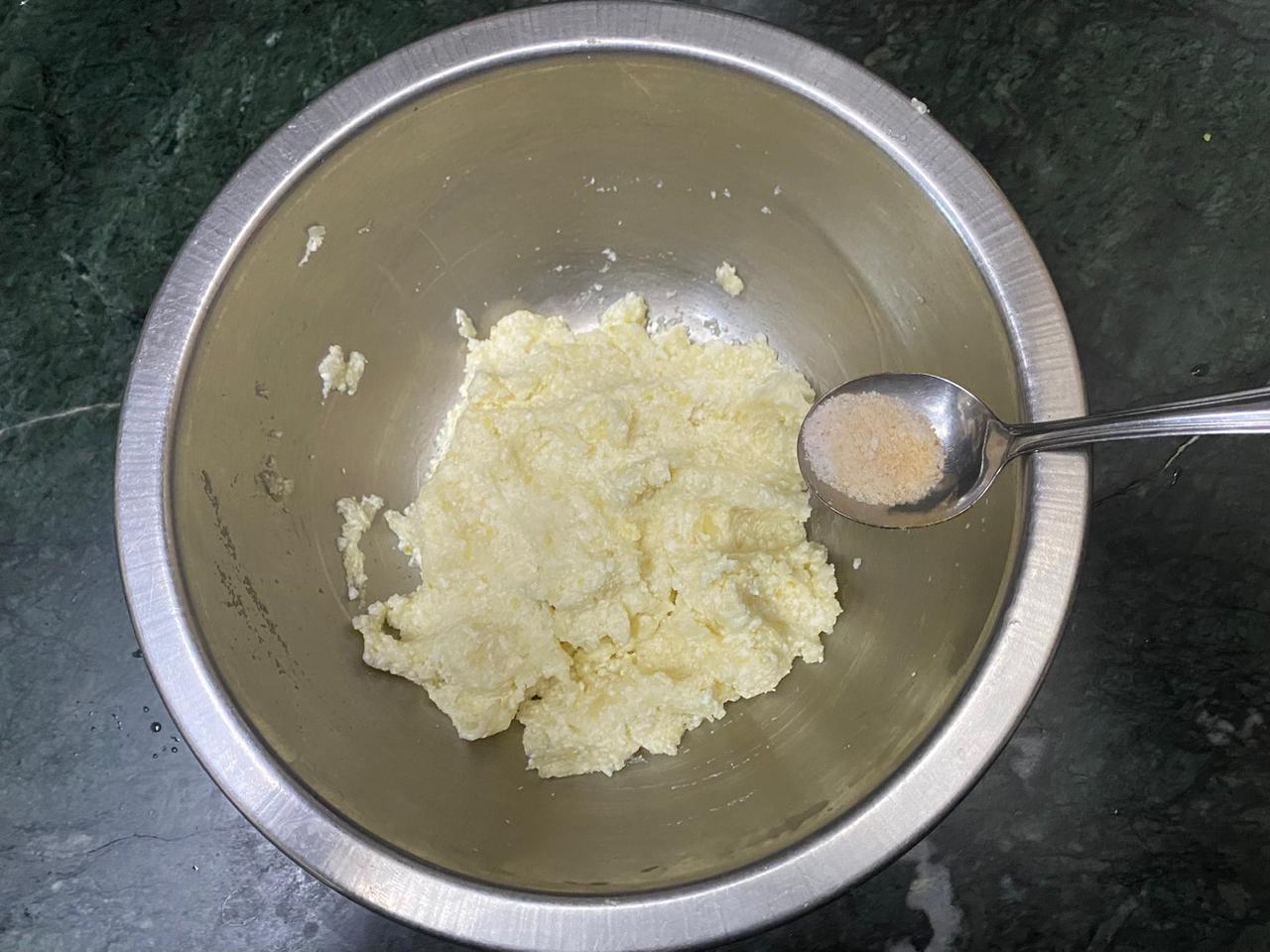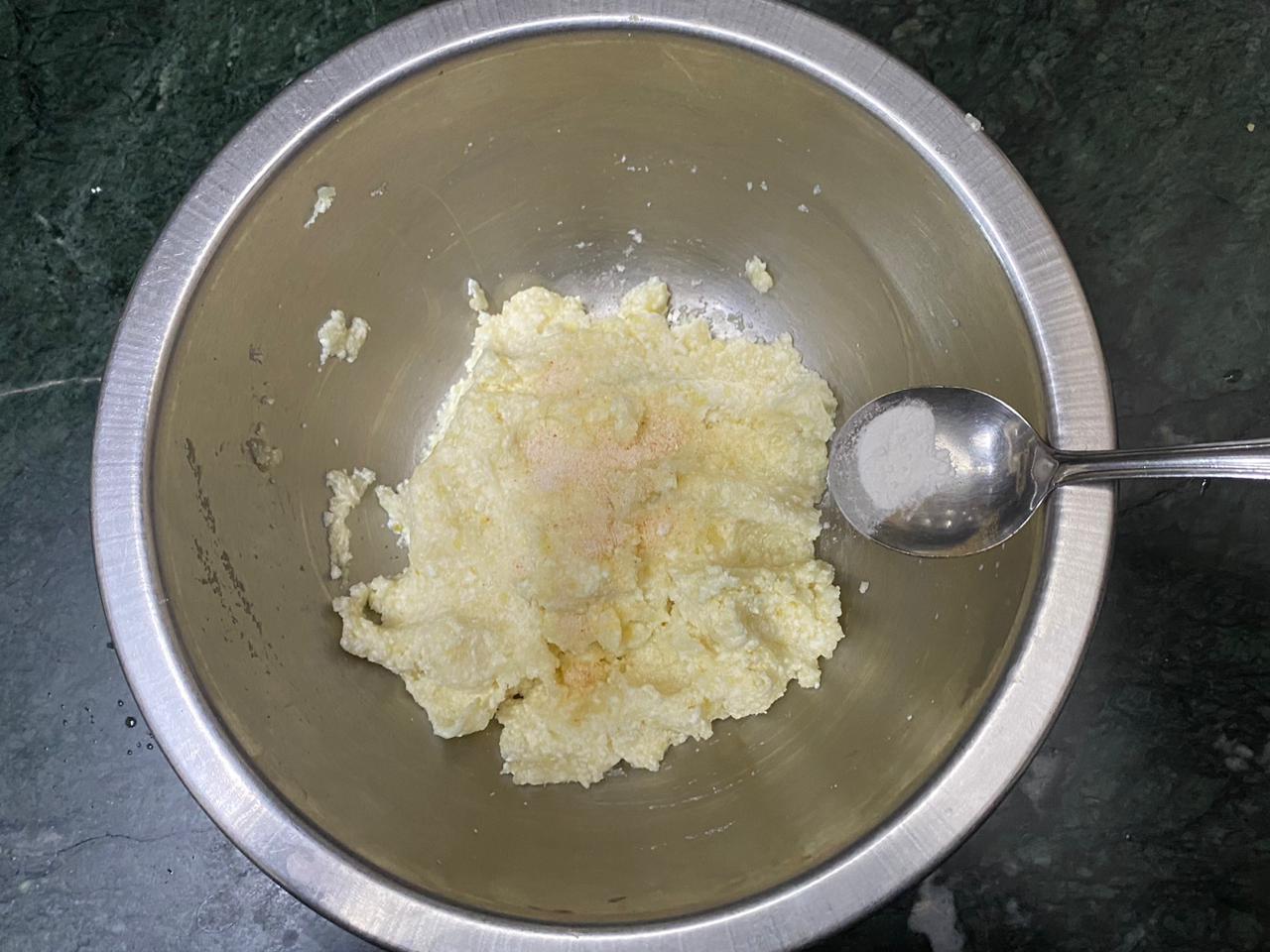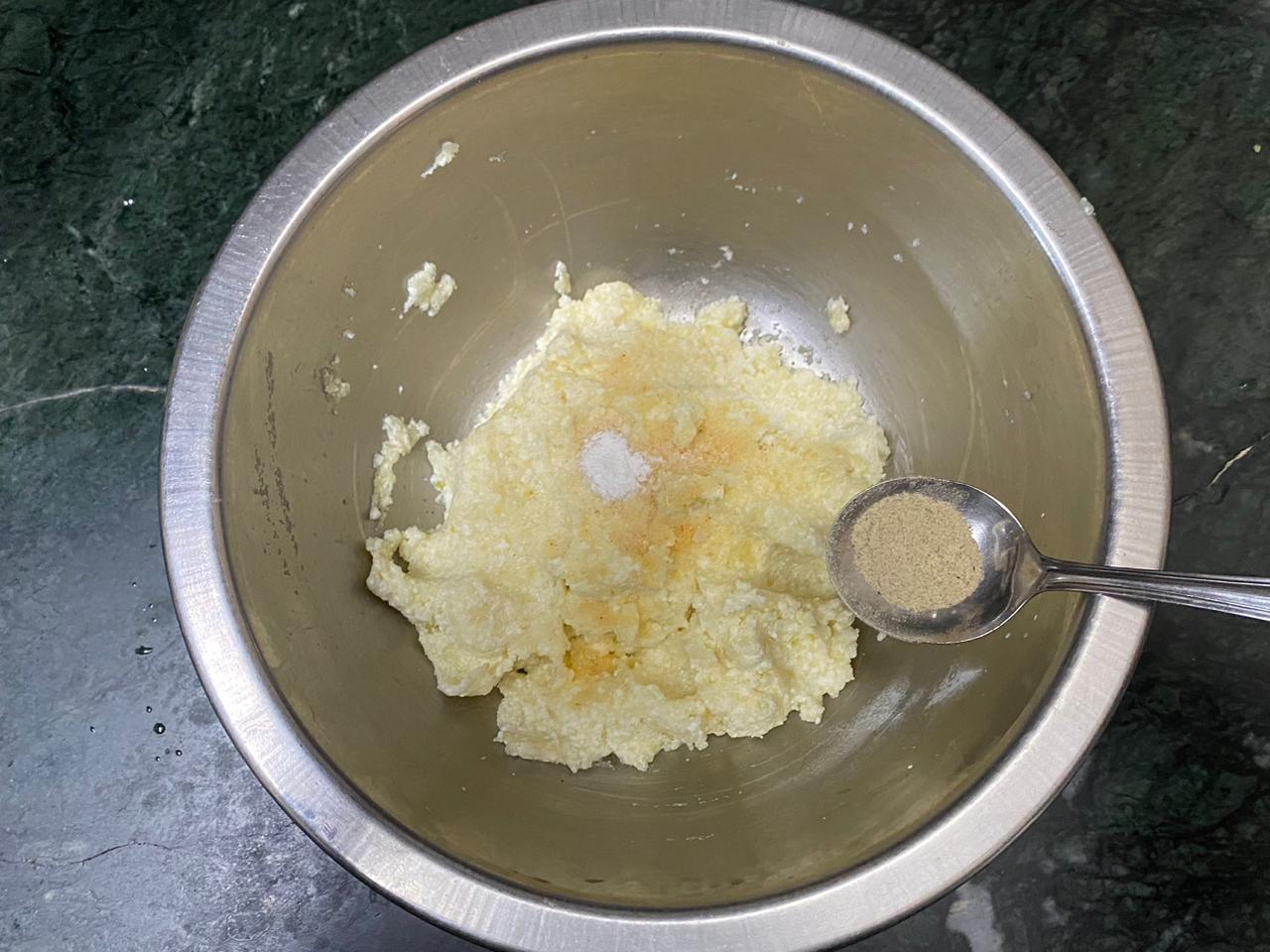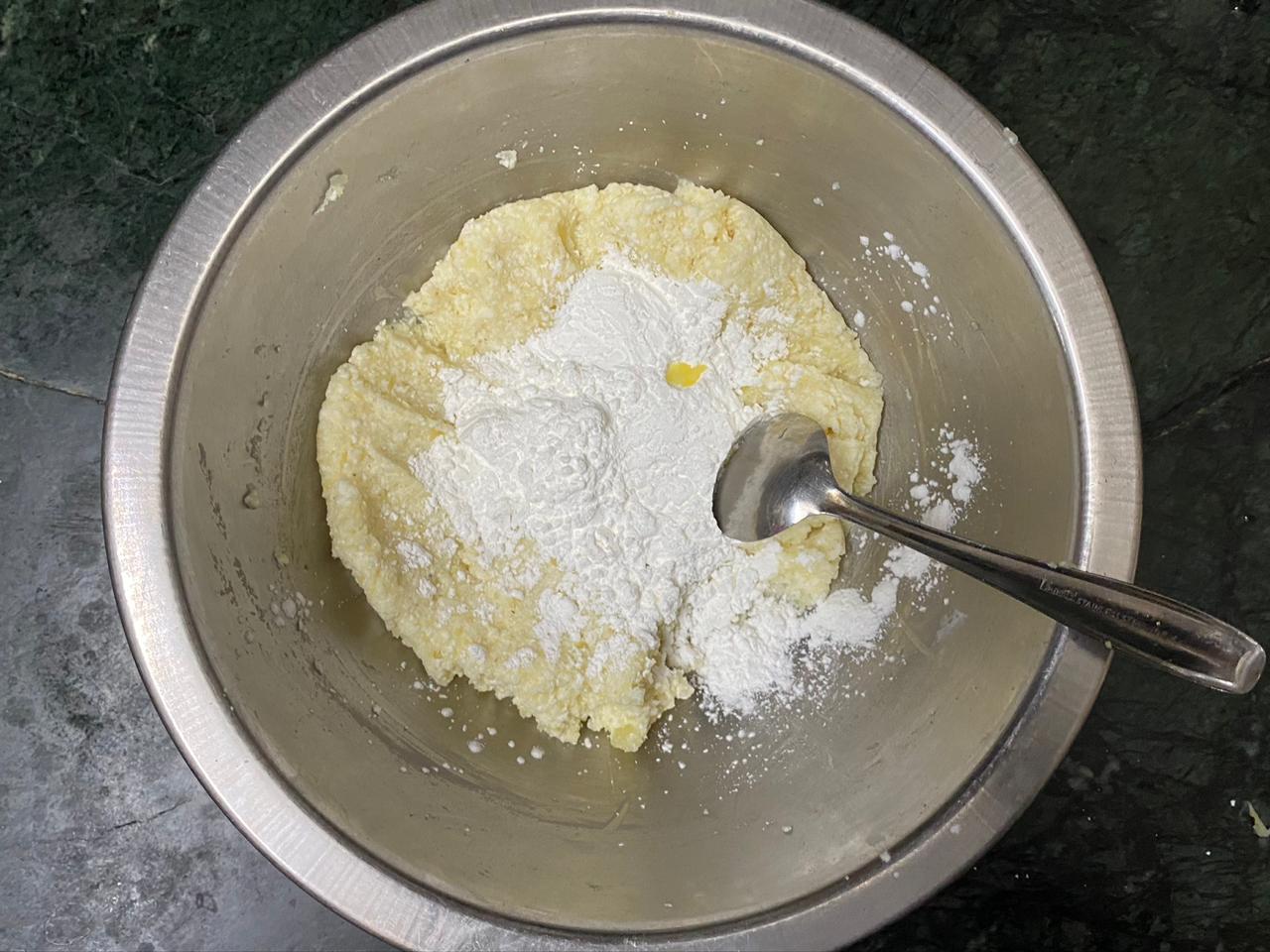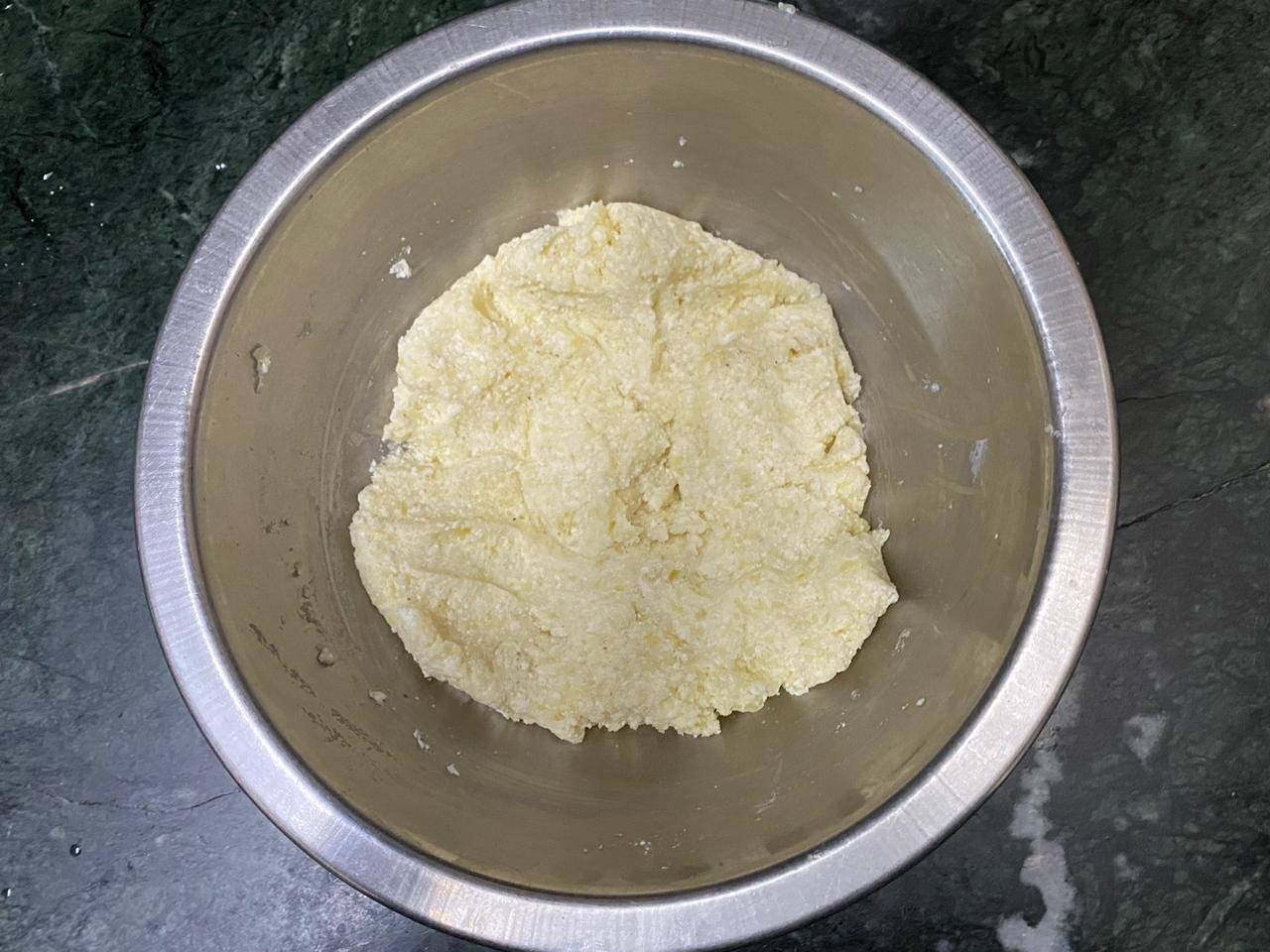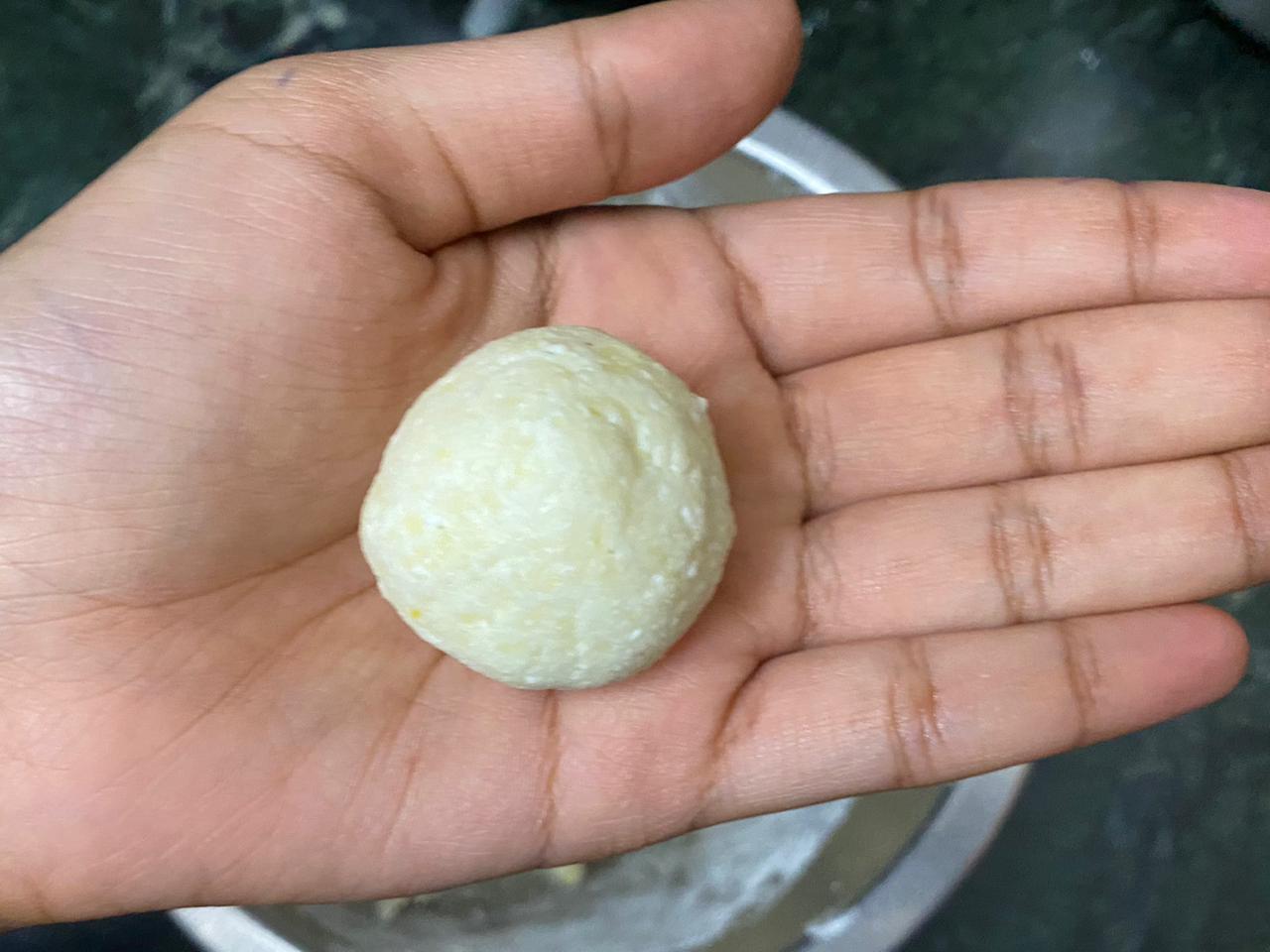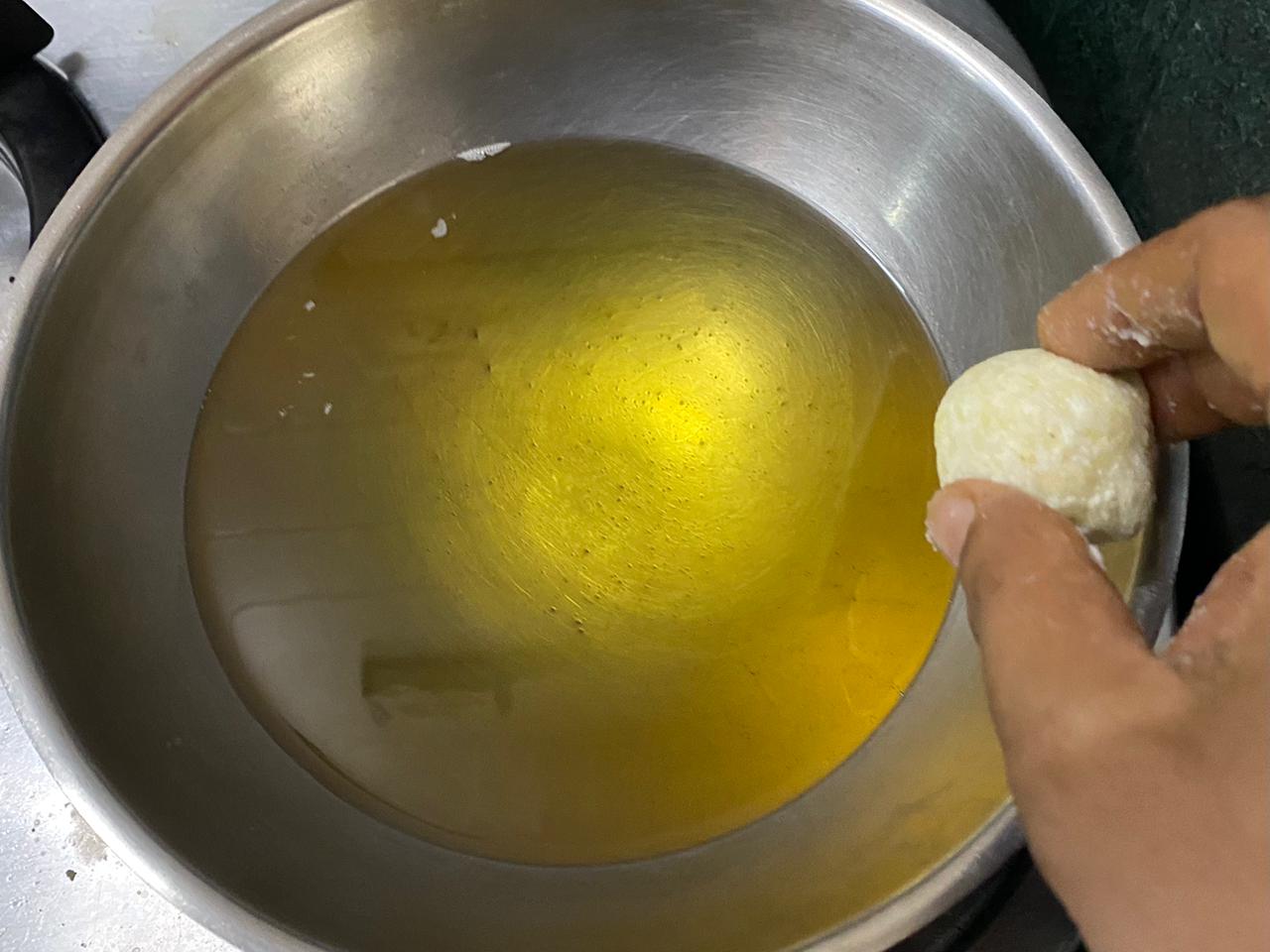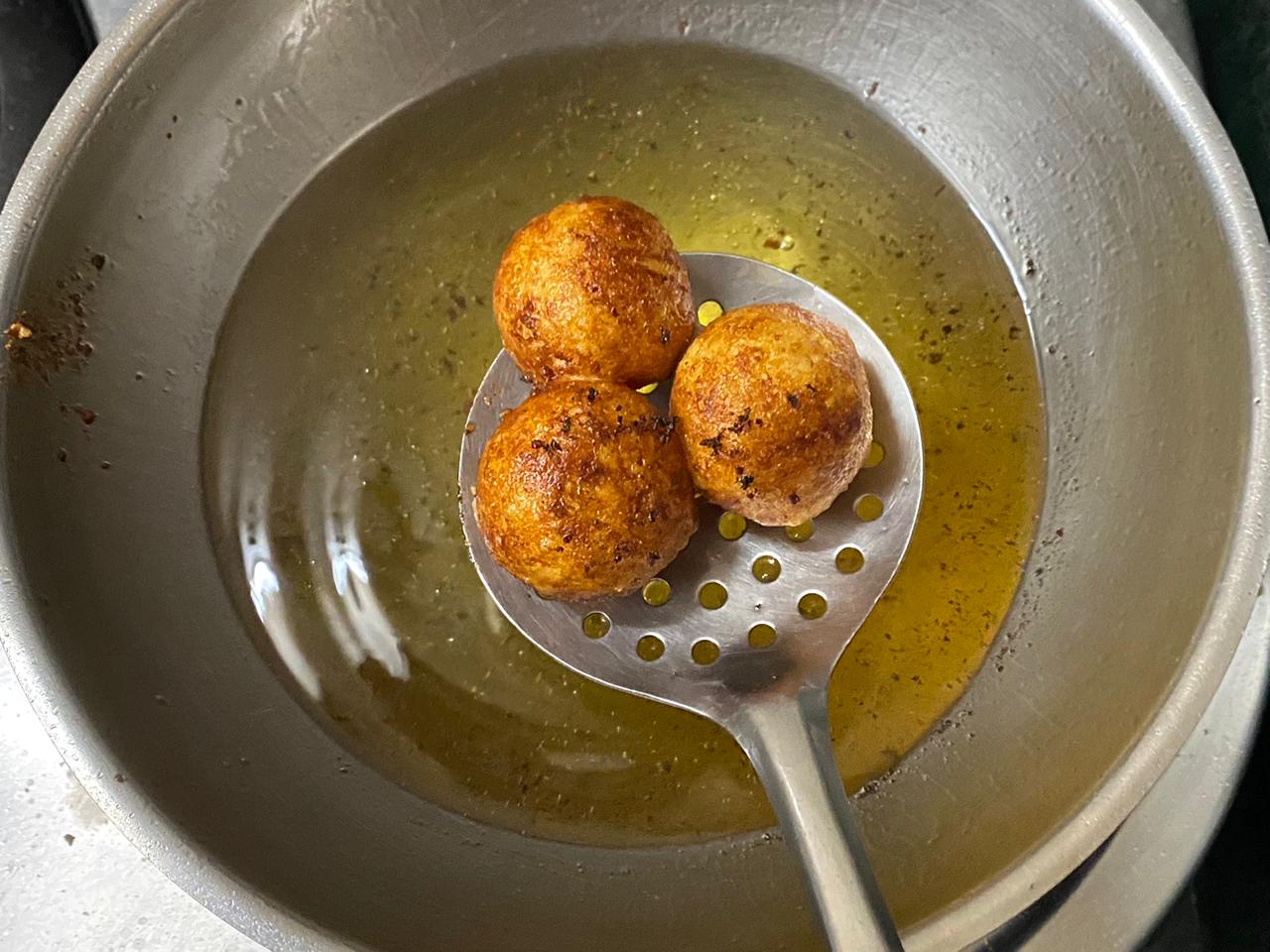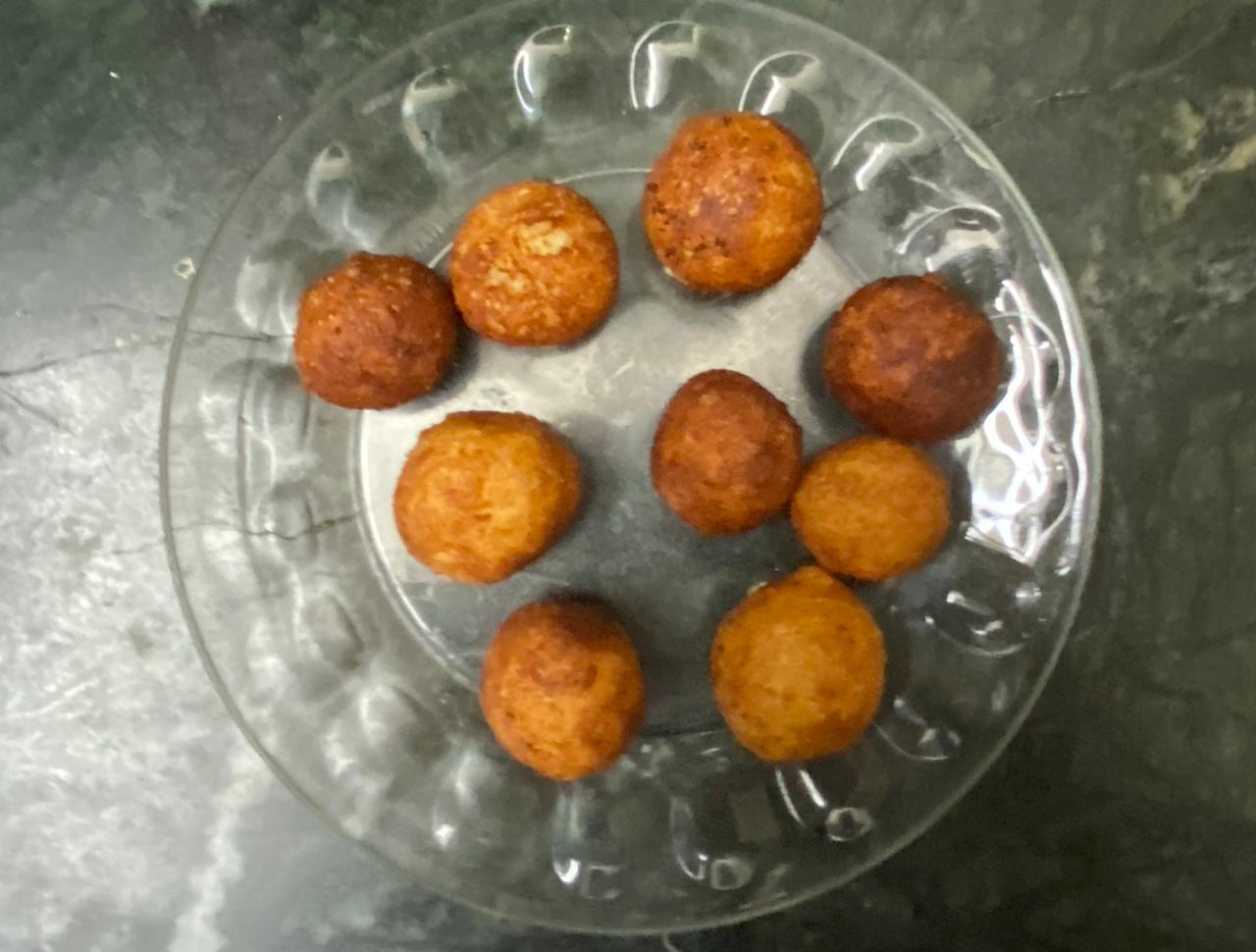 Mix together paneer and potatoes (breaking any big lumps of potatoes). Add salt, baking soda, white pepper and cornflour and mix.
Divide the mixture into 10-12 parts and roll them into smooth balls.
Heat oil for deep frying. To check if the oil is hot enough for frying, add a pinch of the mixture to the hot oil and if it bubbles up immediately then the oil is ready for frying.
Slide them gently in the hot oil. Deep fry the koftas over medium heat until golden brown. Drain on absorbent paper or kitchen towel.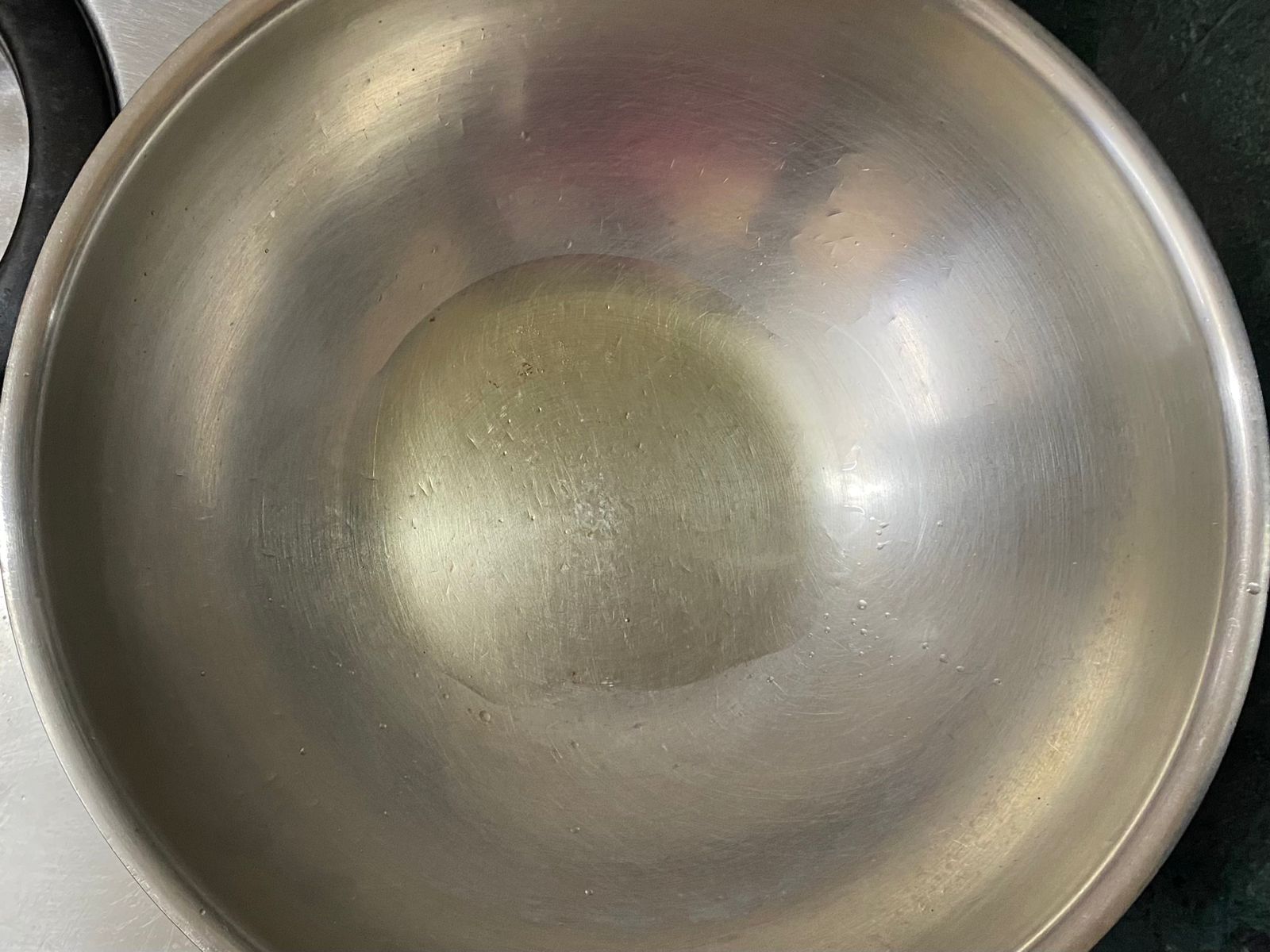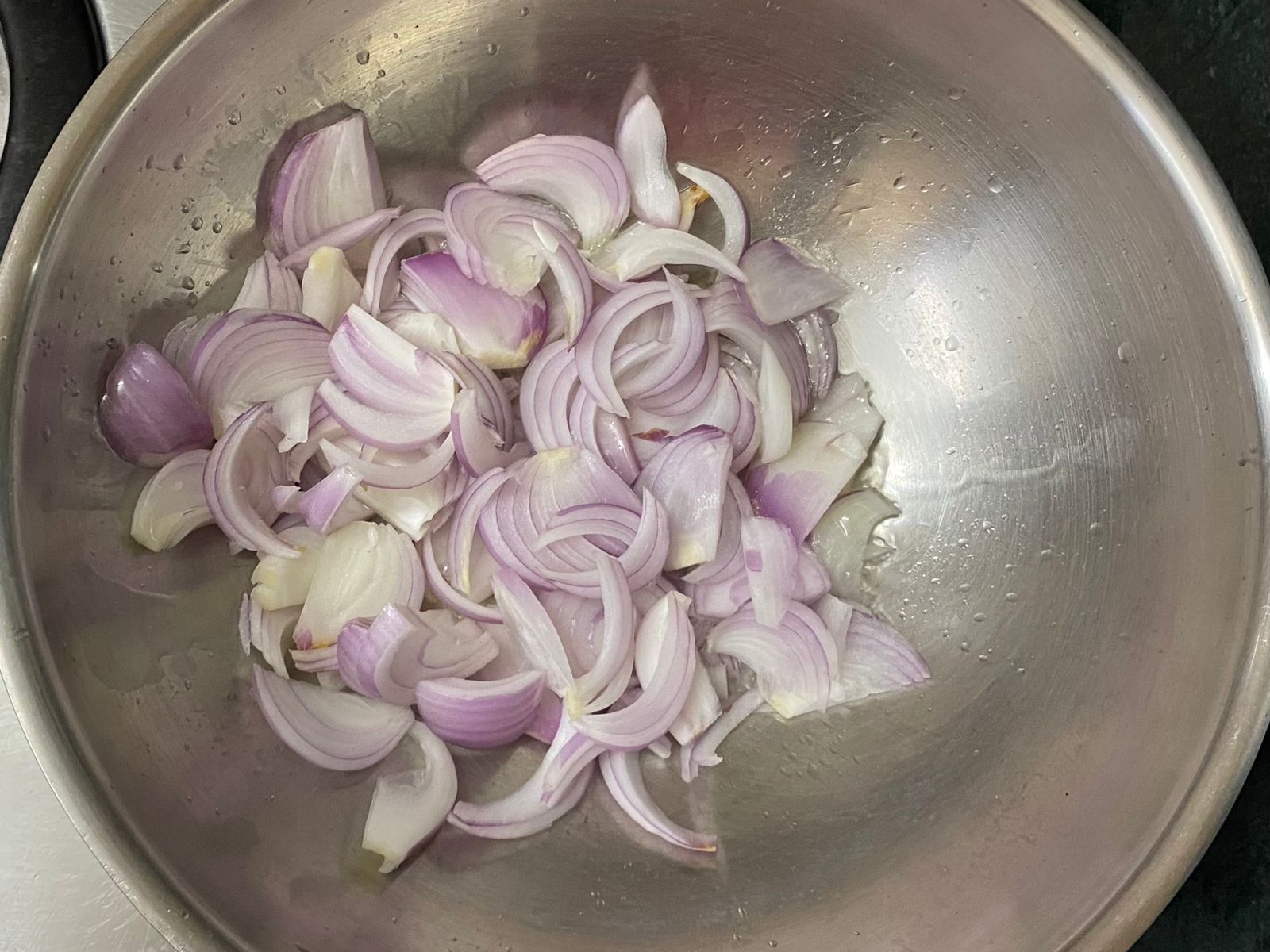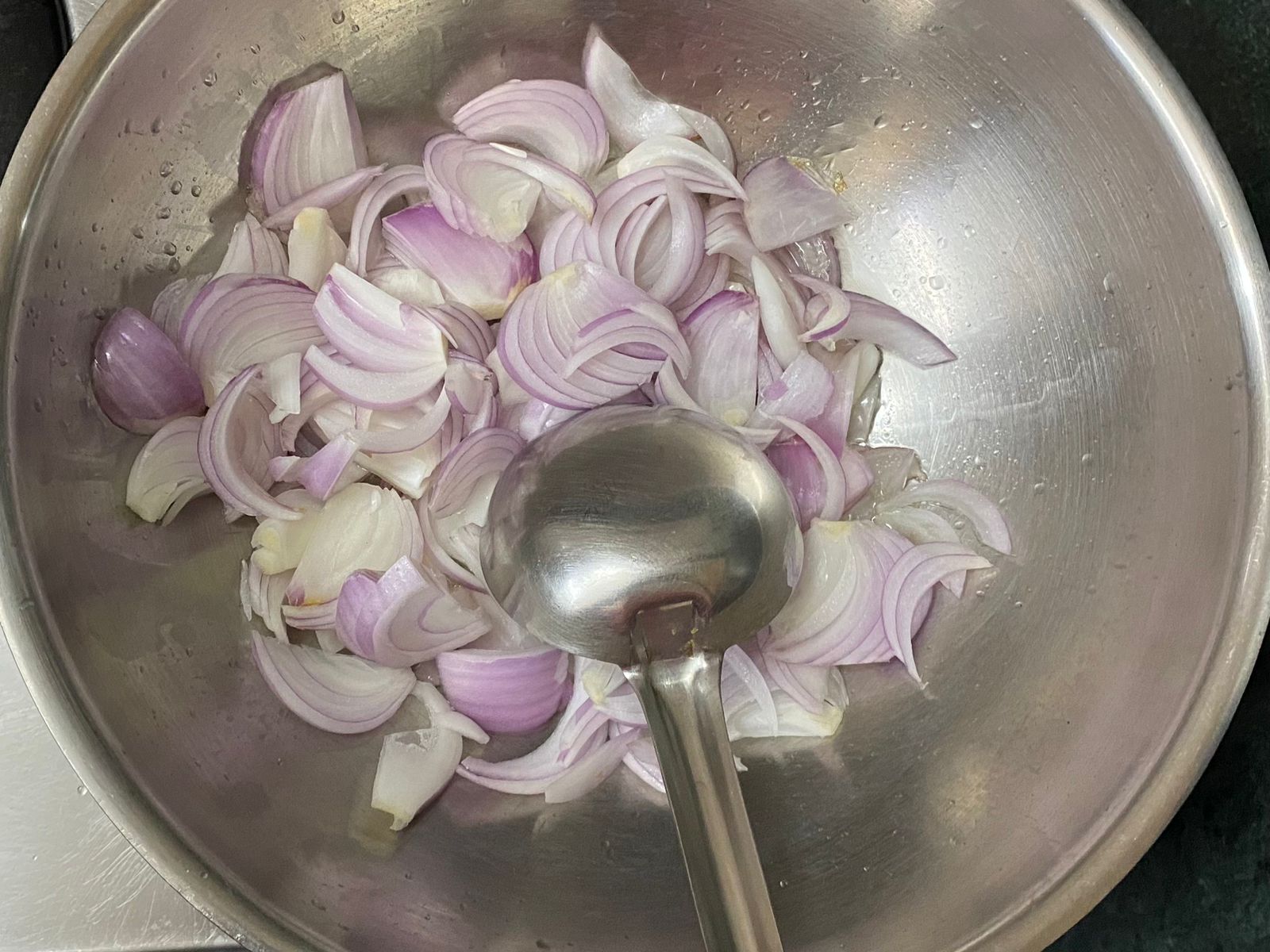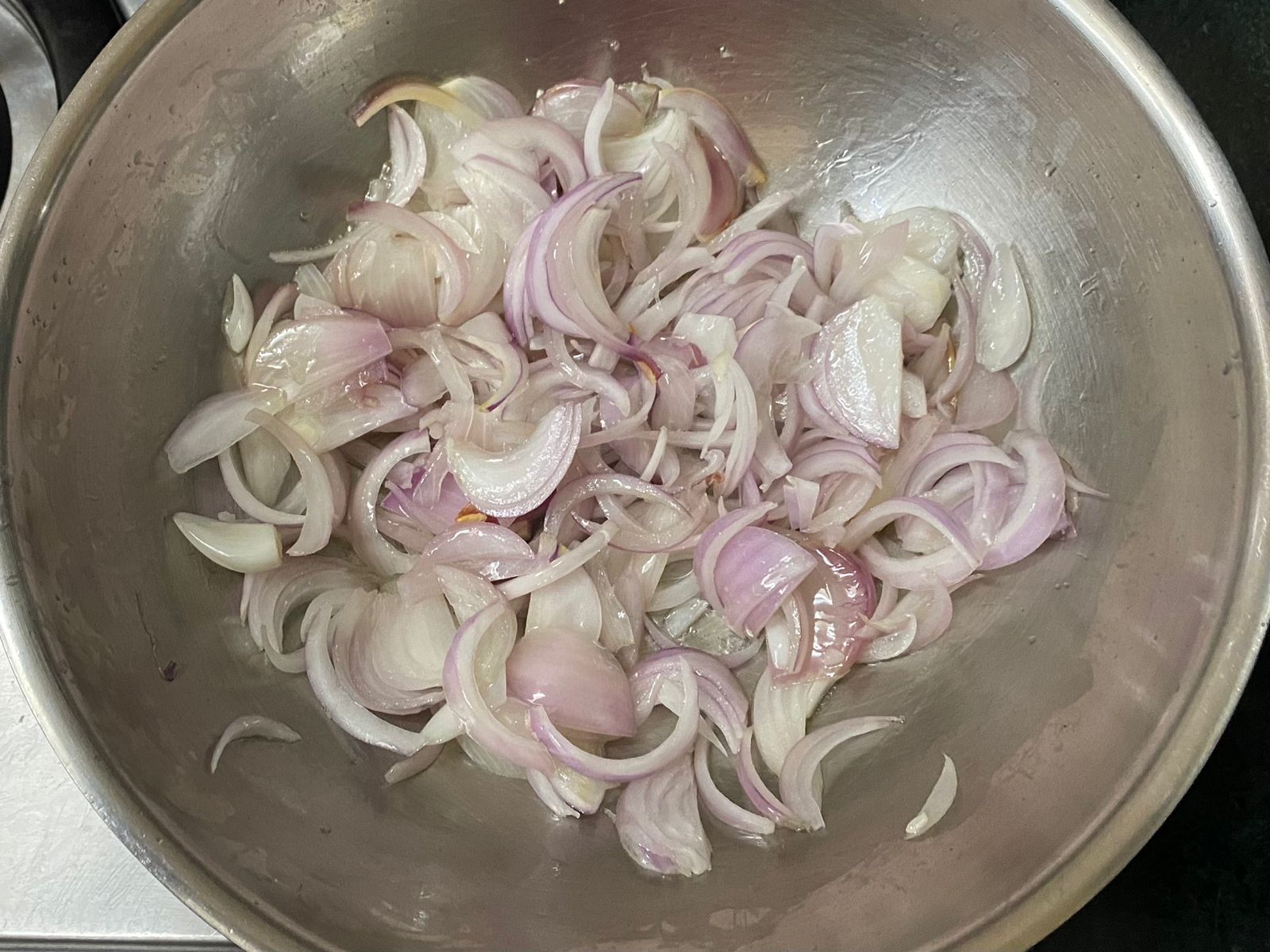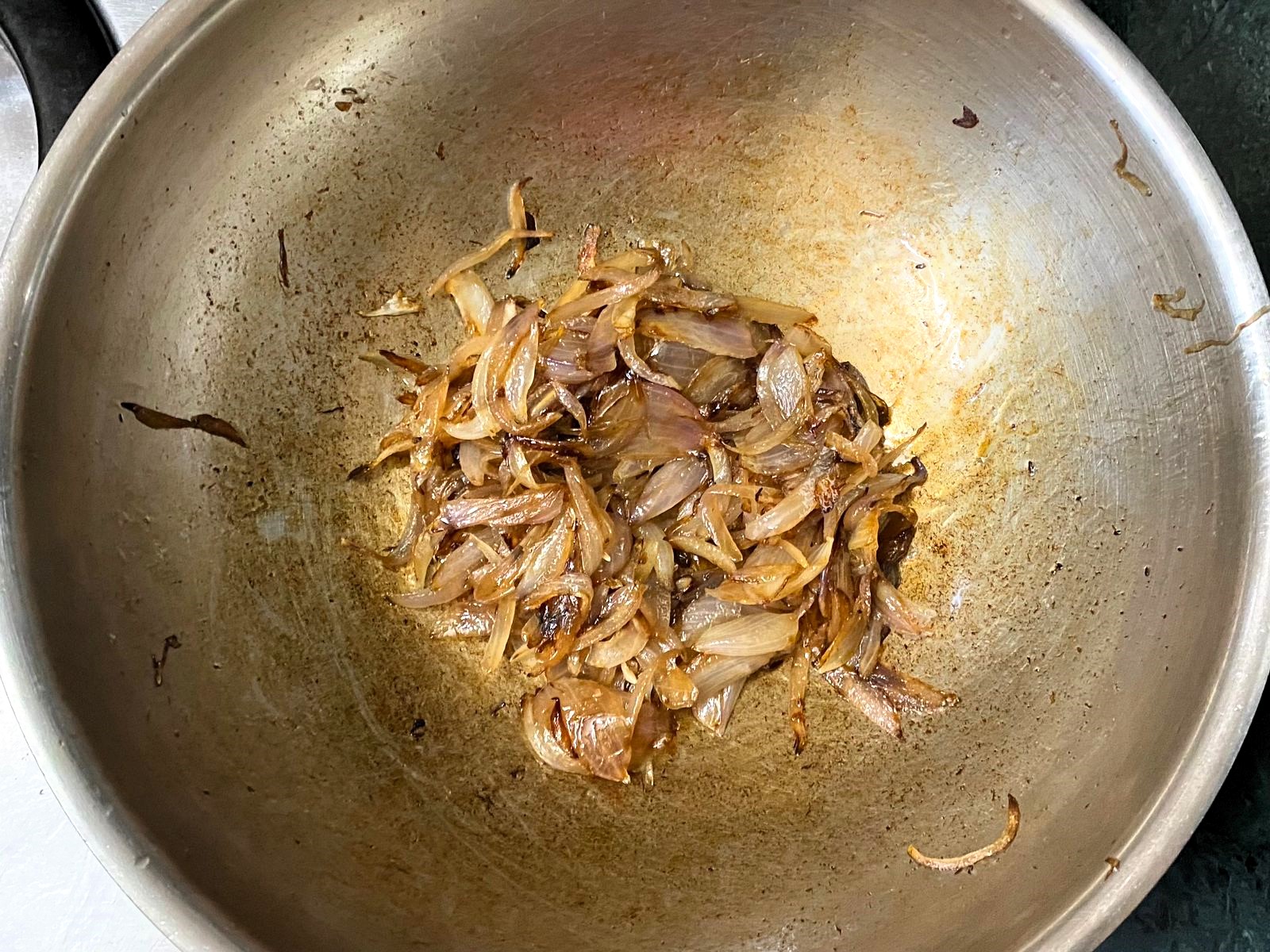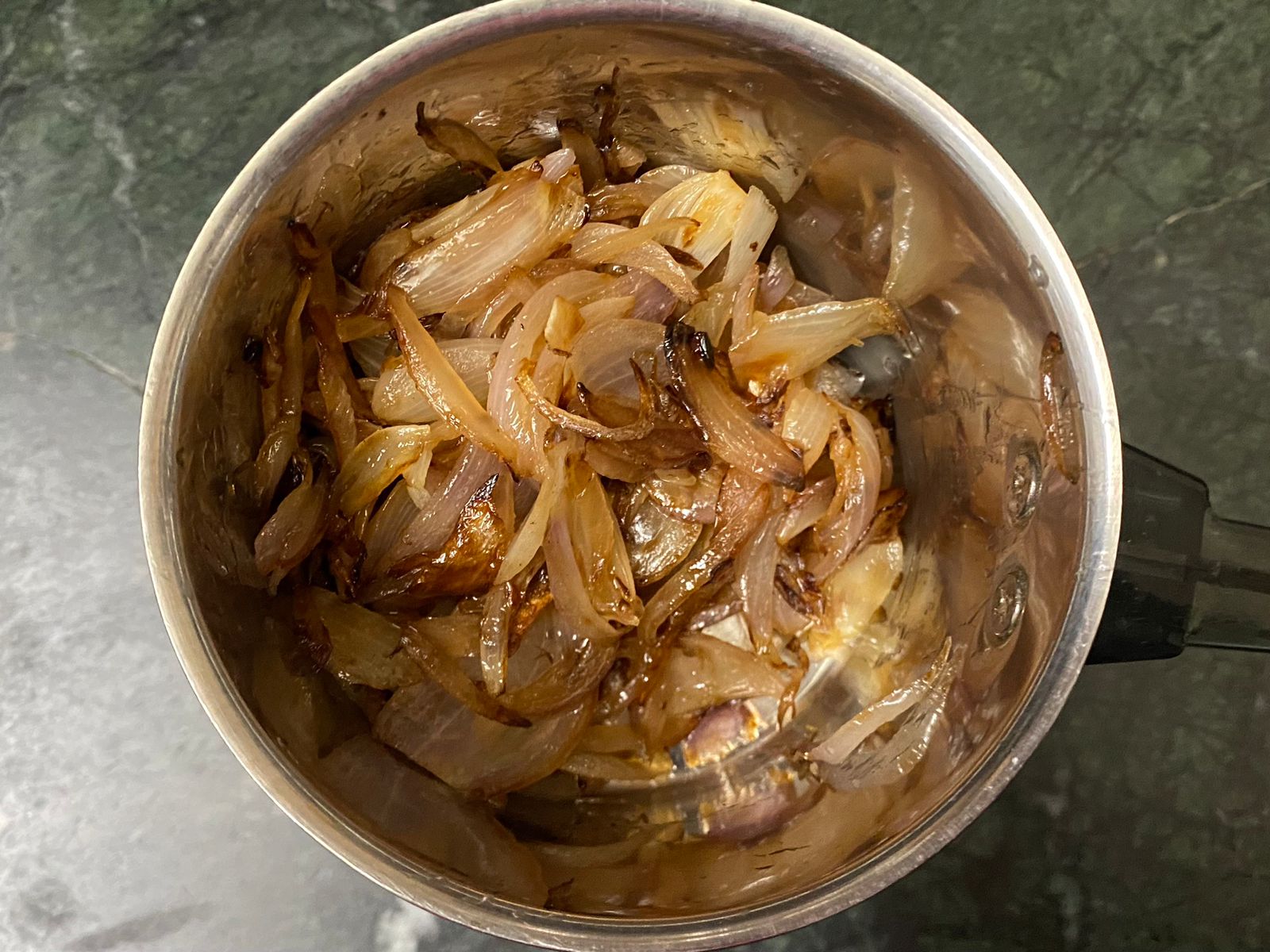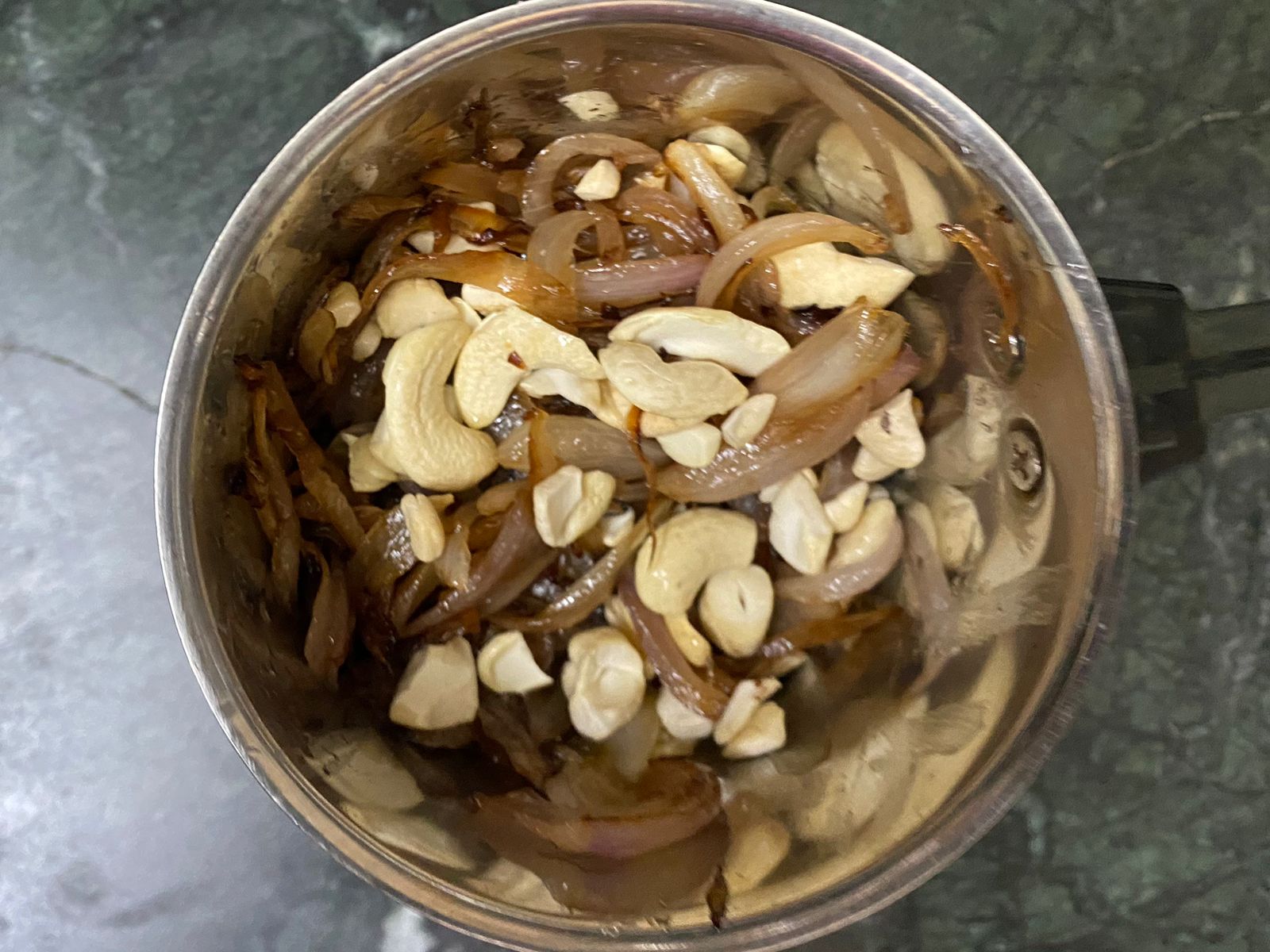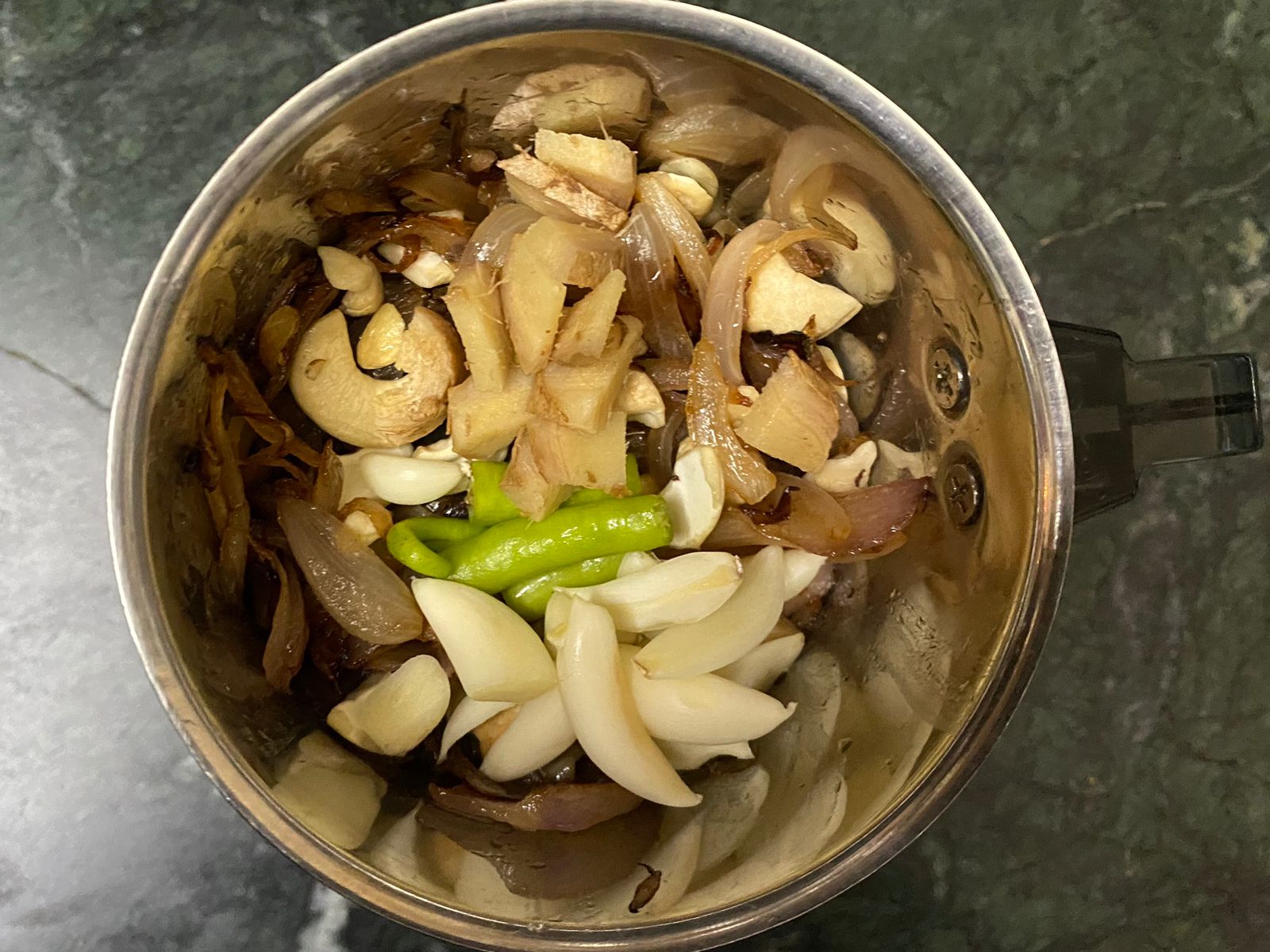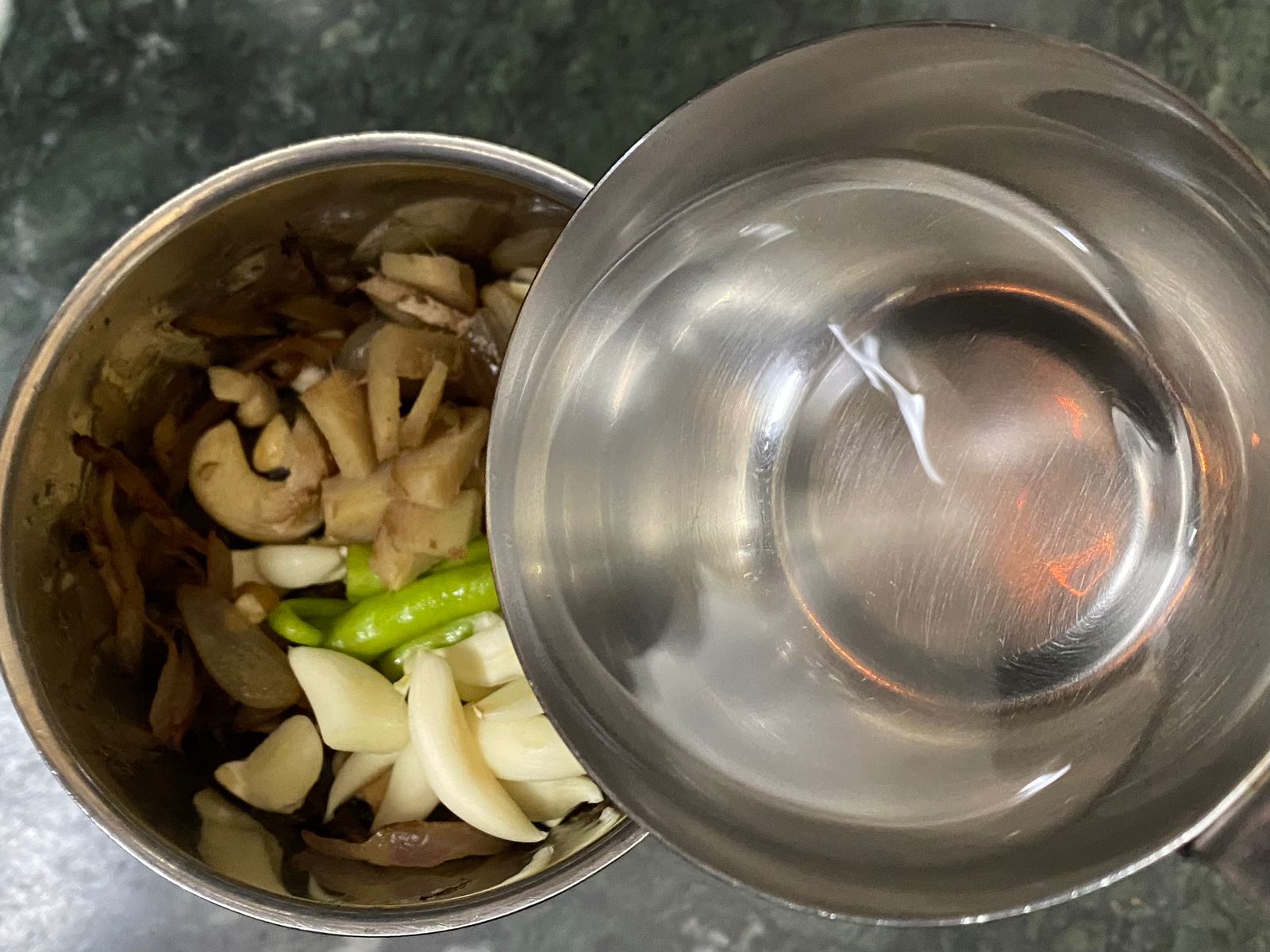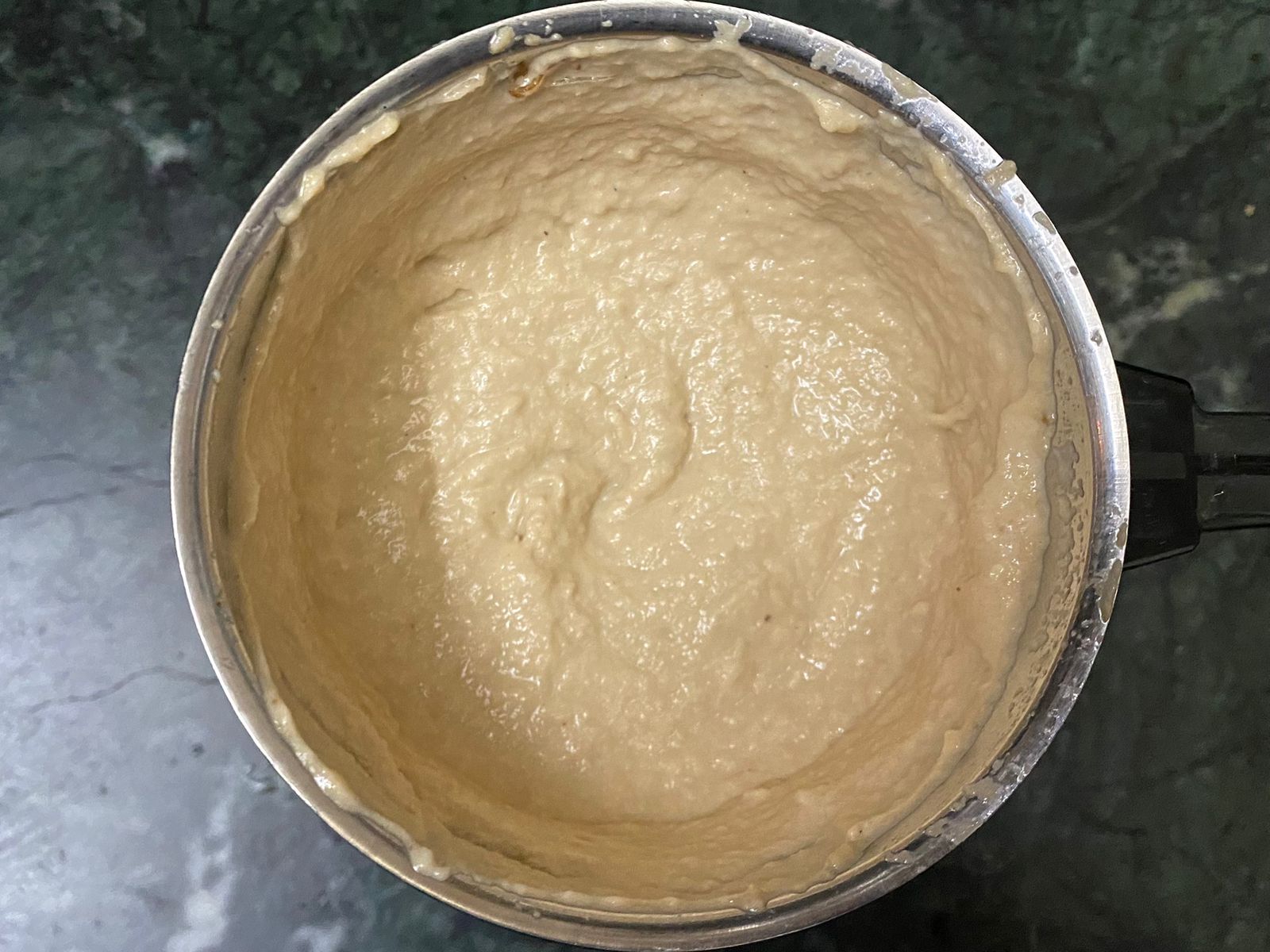 Heat oil in a pan and add the onions and cook for 5-6 minutes or until the onions turn golden brown.
Grind the onions, cashew nuts, garlic cloves, green chillies, ginger and 1 tablespoons water into a fine smooth paste.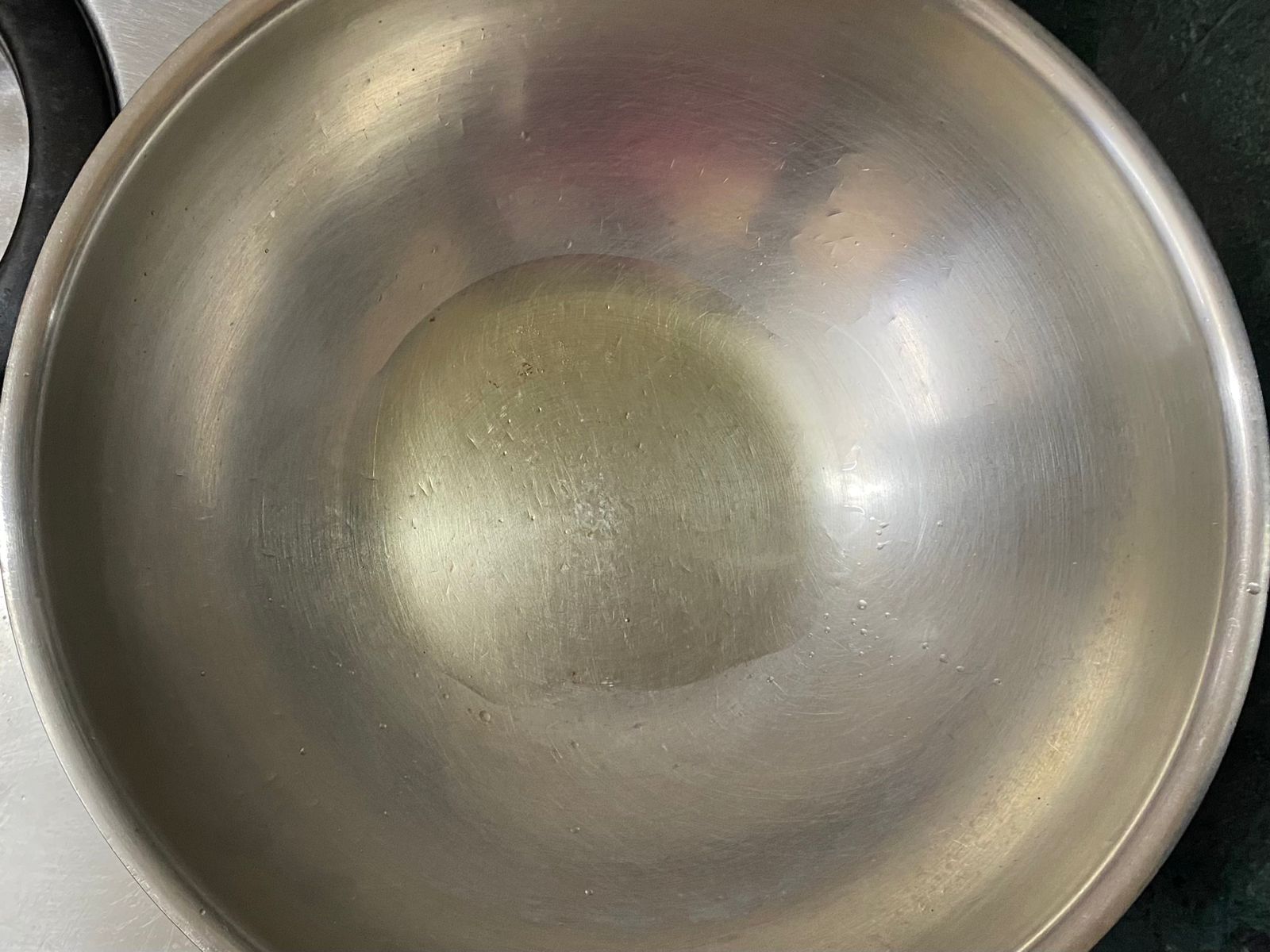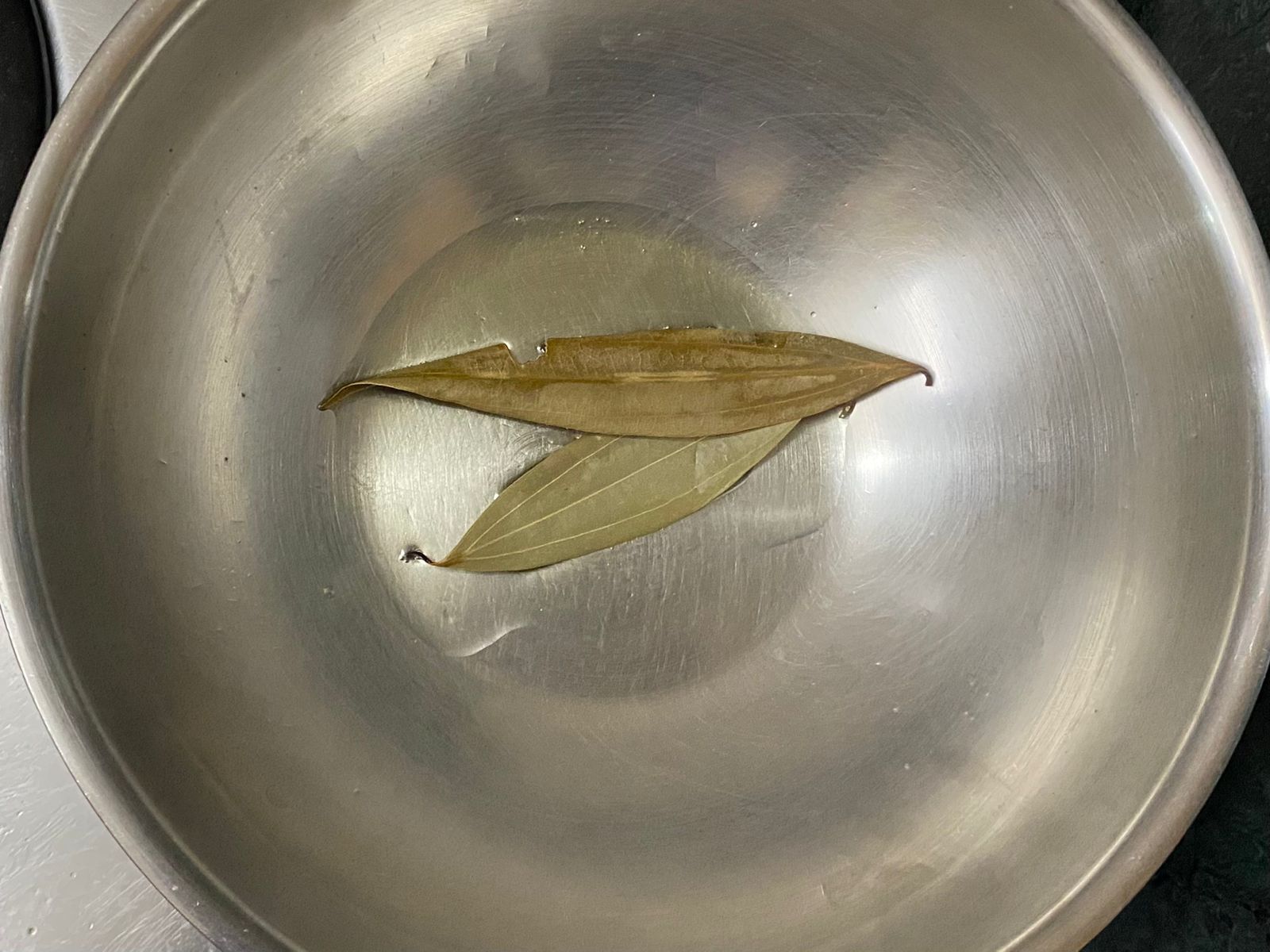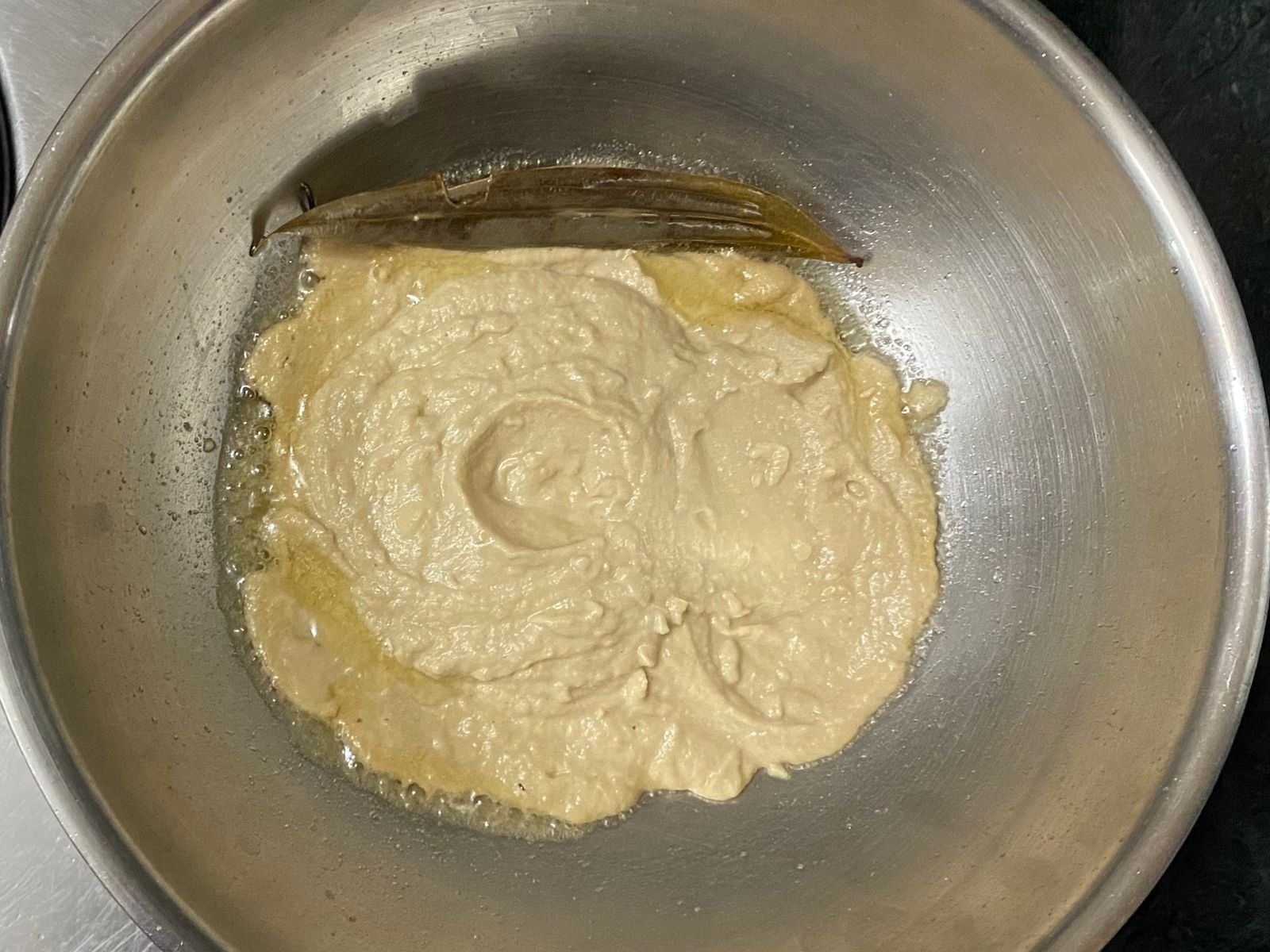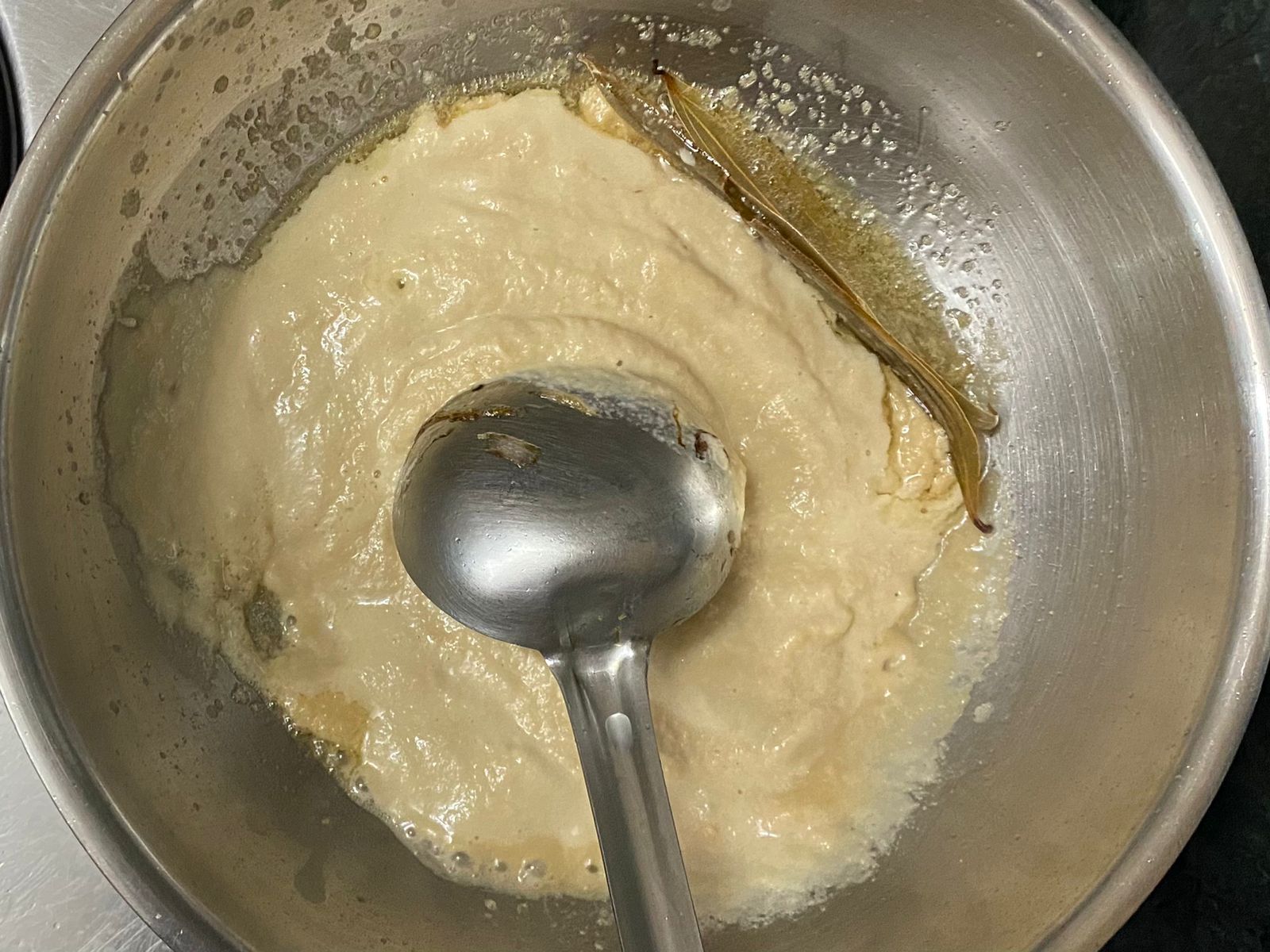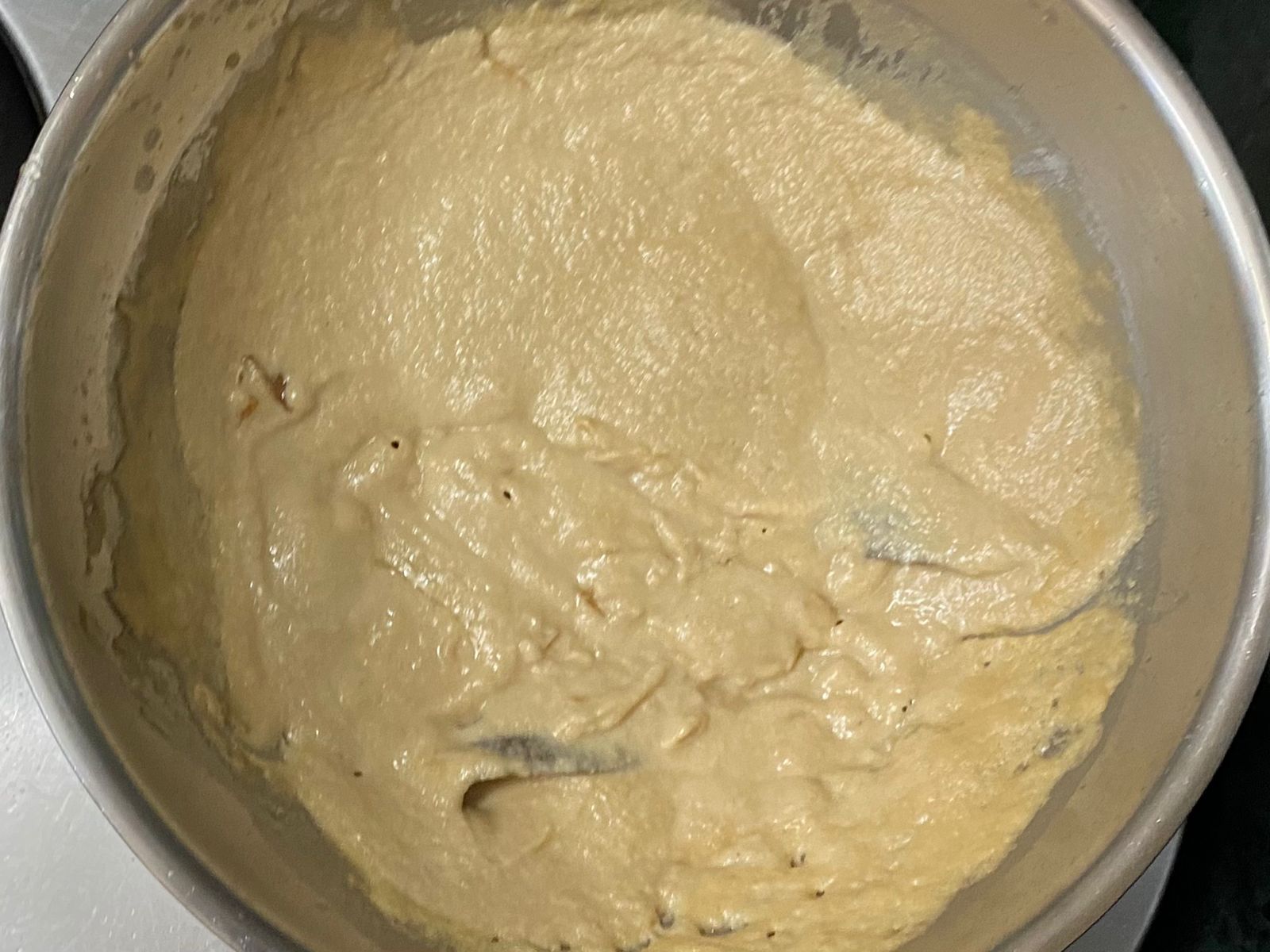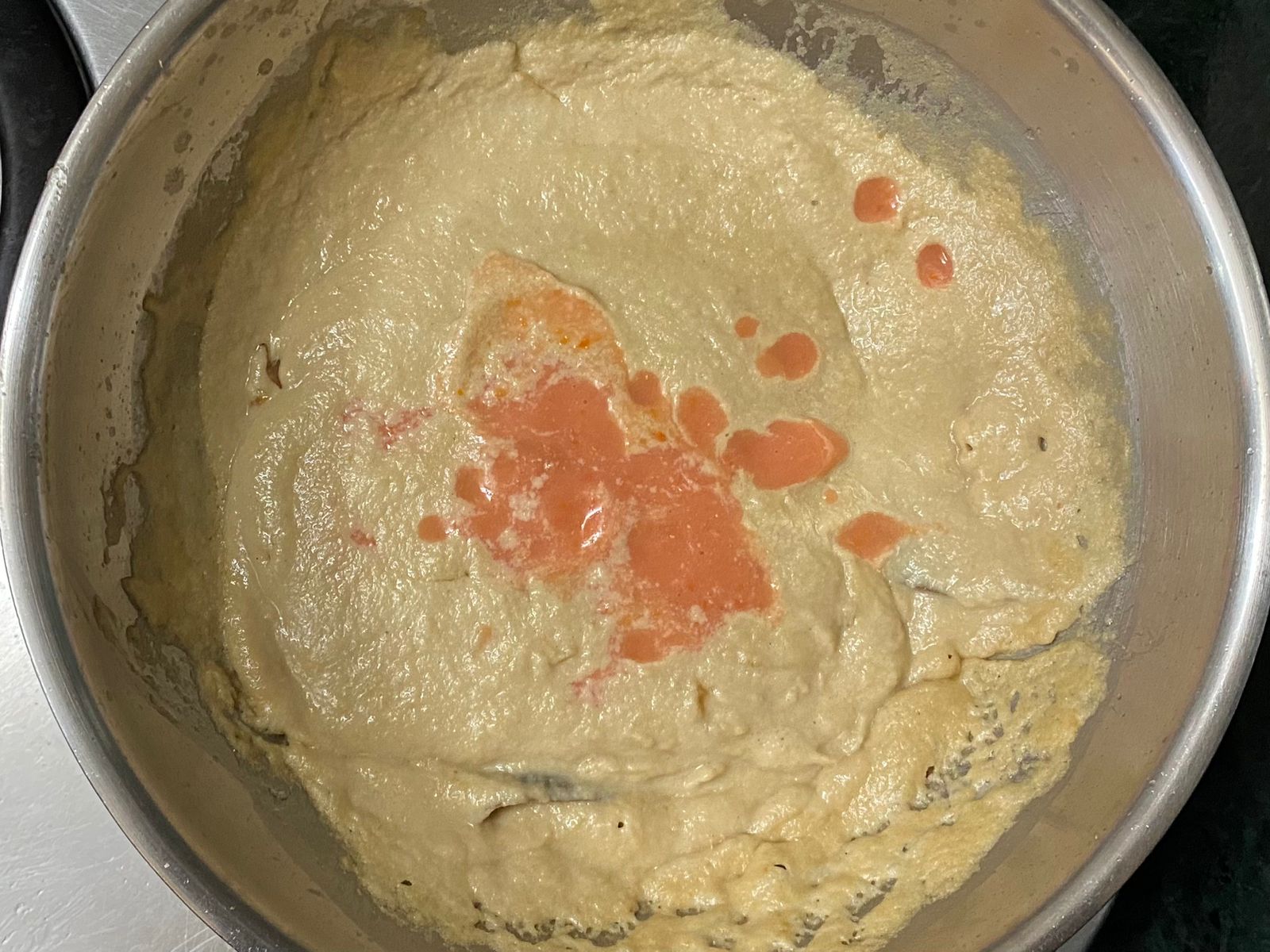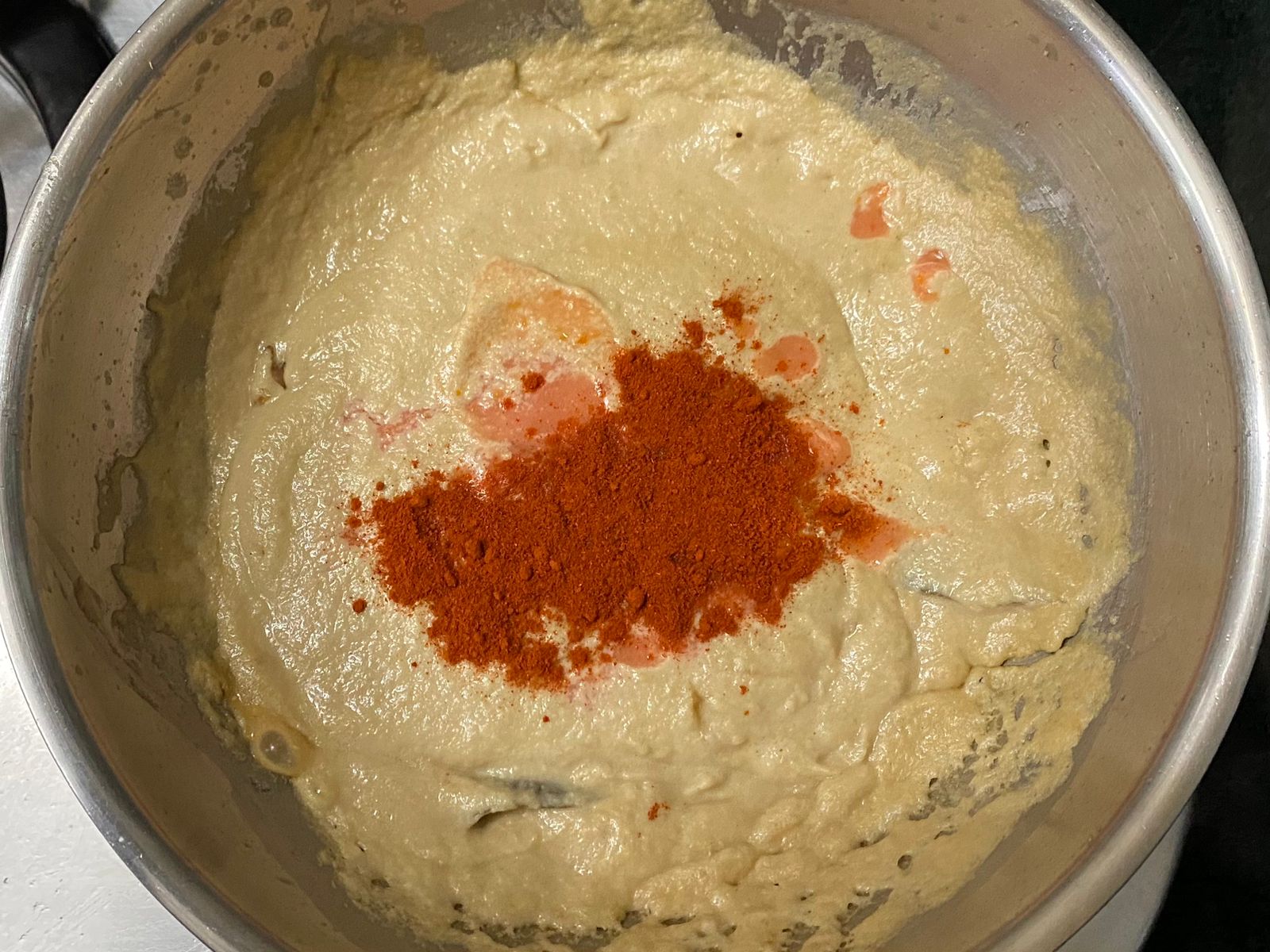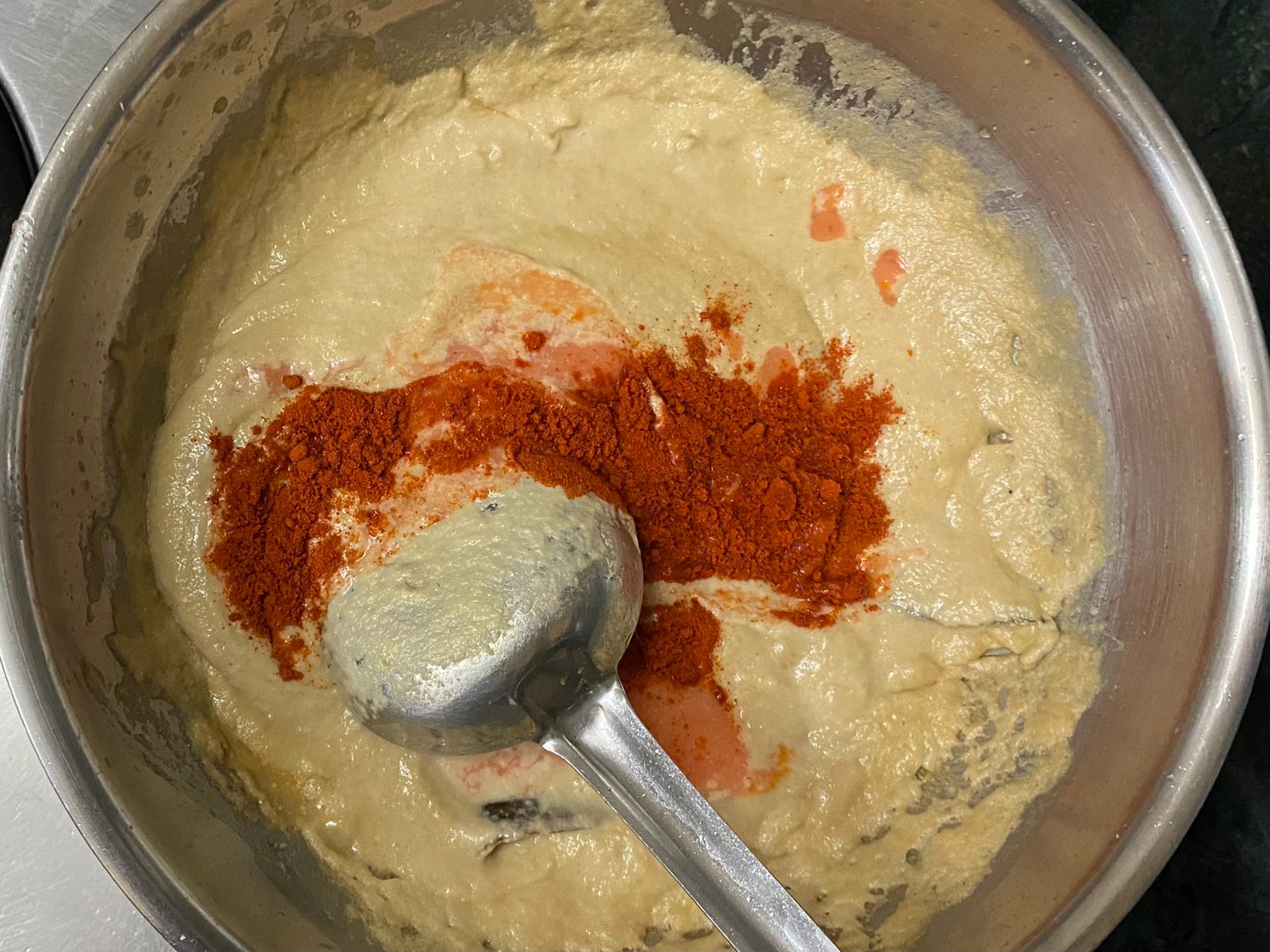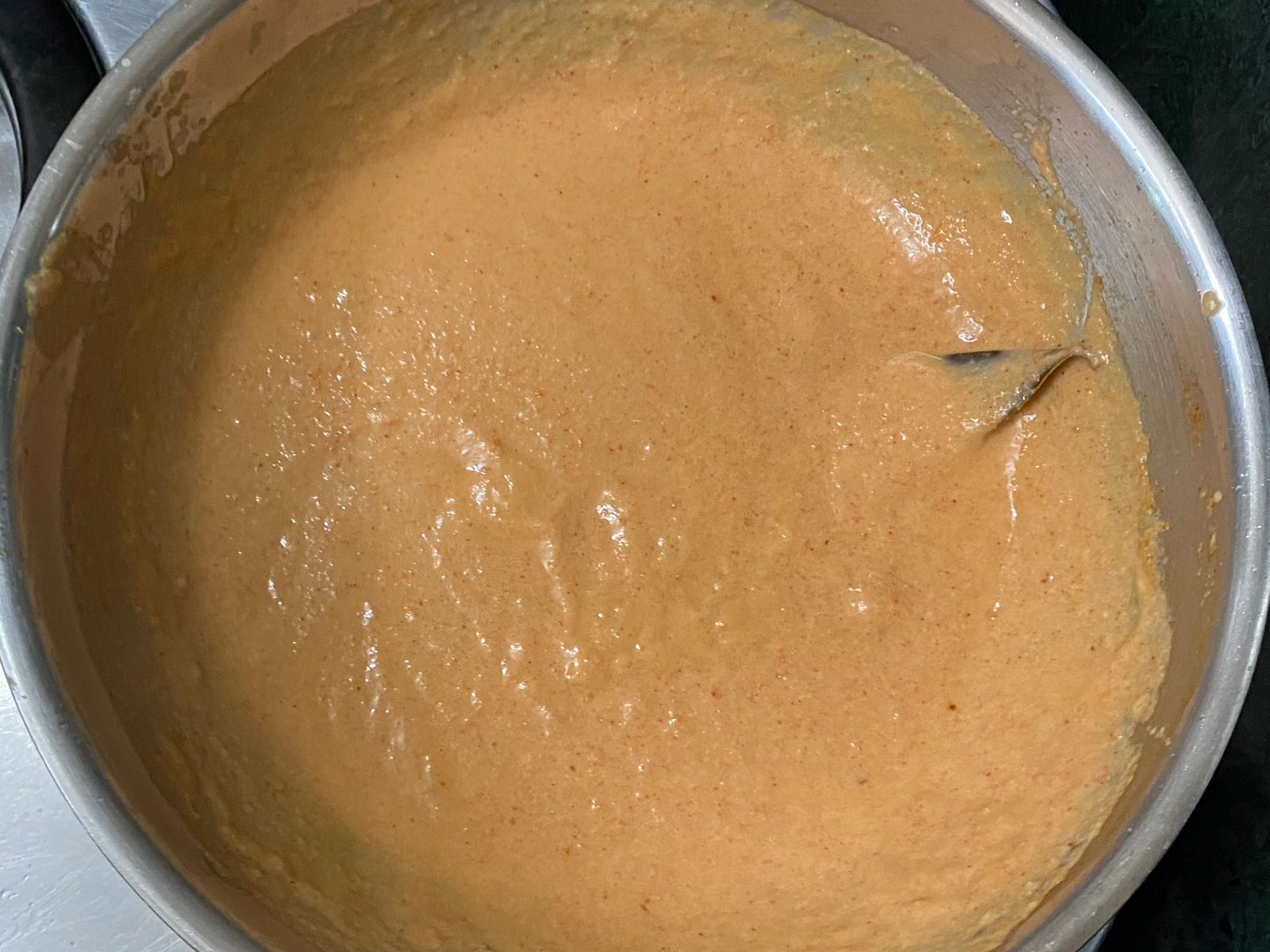 For the gravy, heat oil in a pan and add the bay leaf and onion paste. Cook the paste on medium heat for 3-4 minutes stirring continuously.
Next add tomato puree and red chilli powder and cook the gravy for 5-6 minutes on medium heat.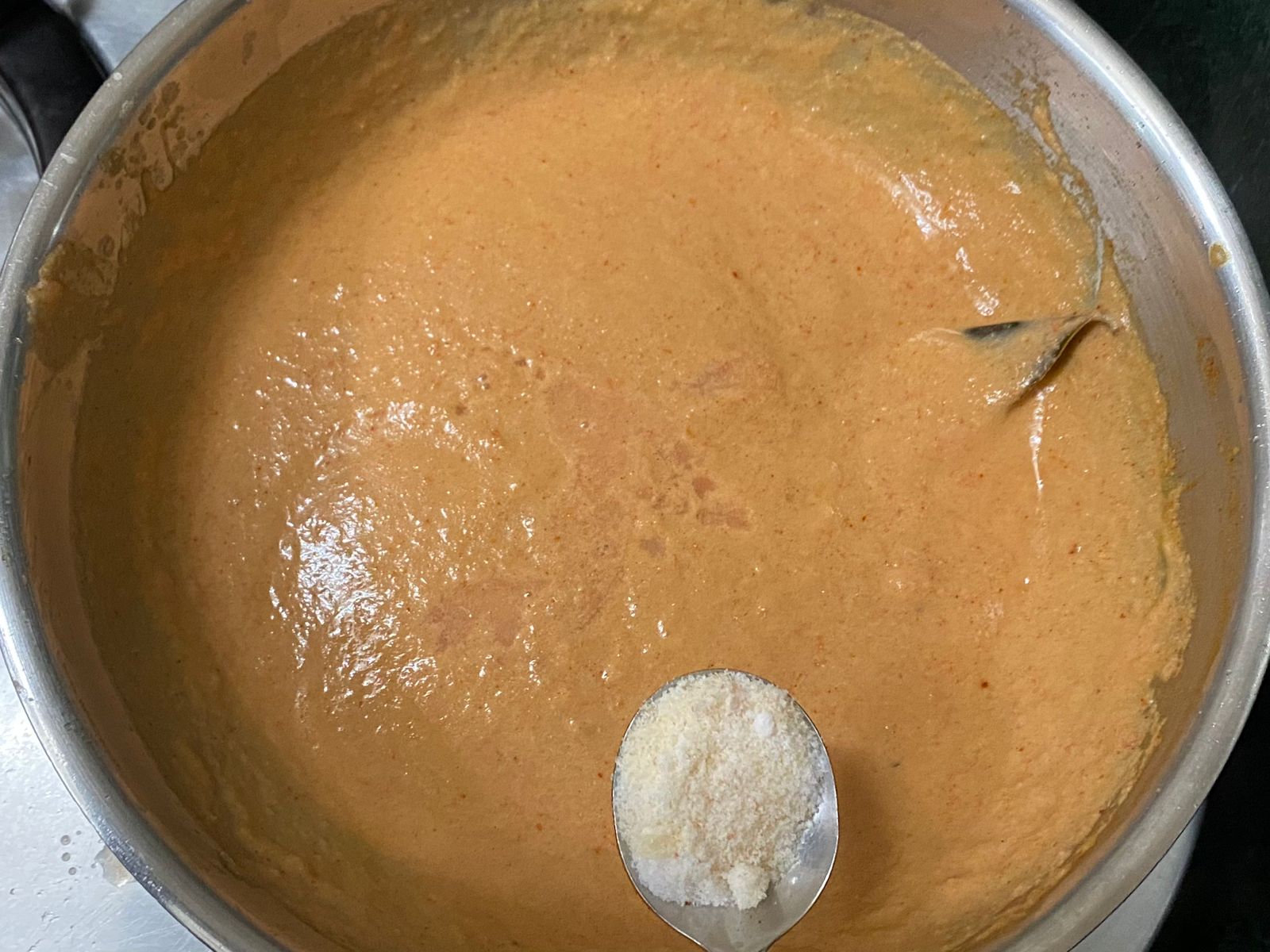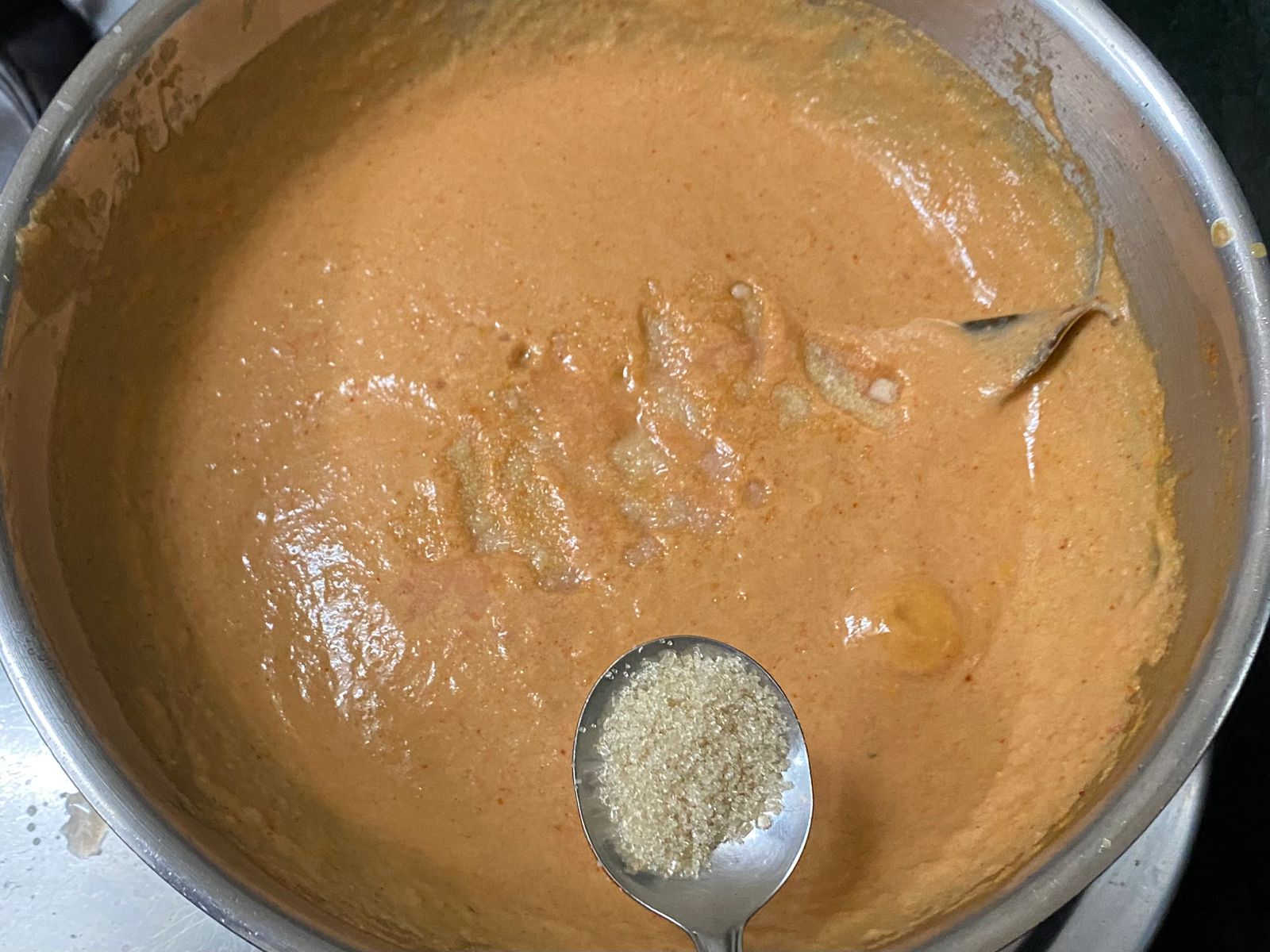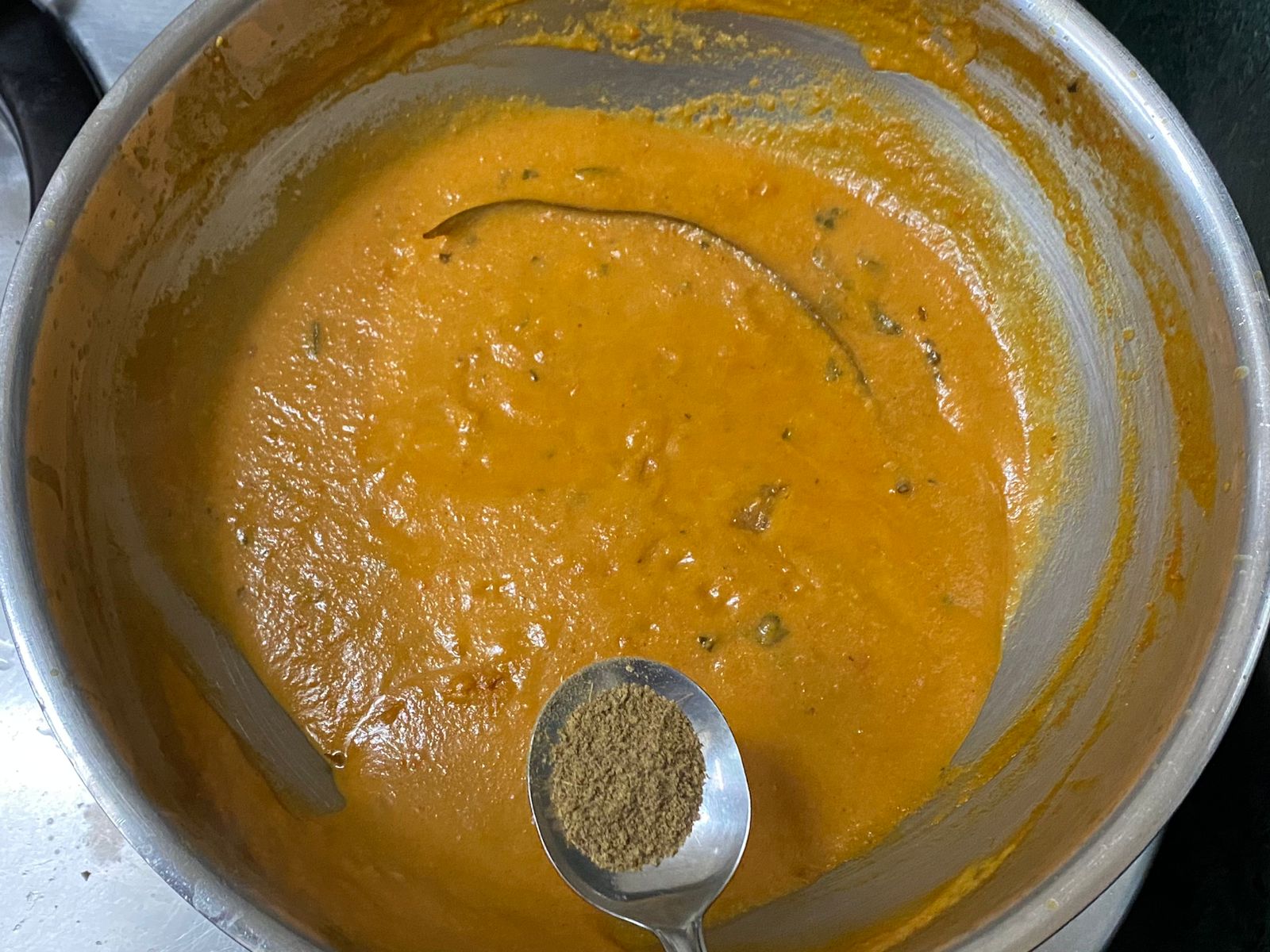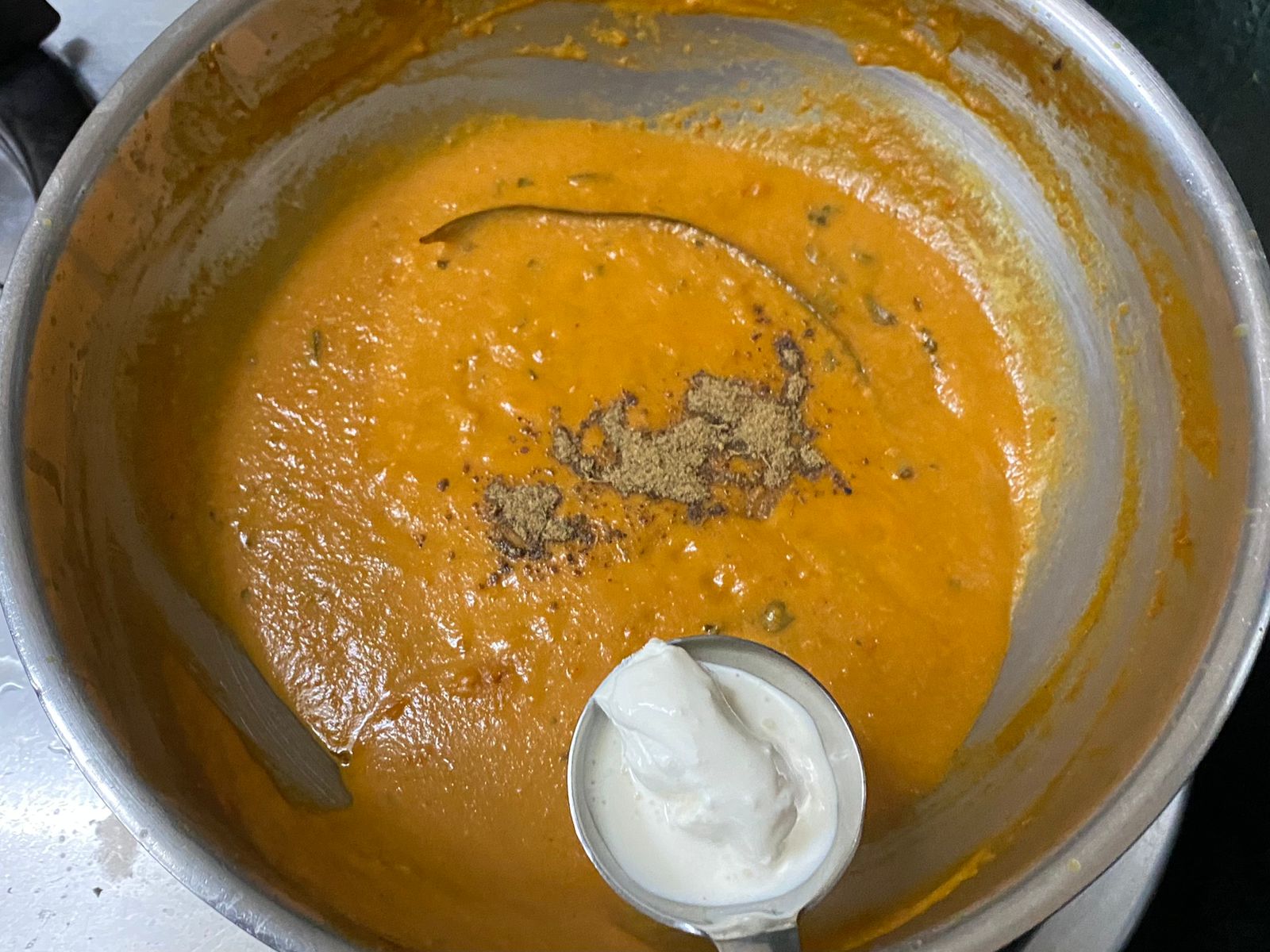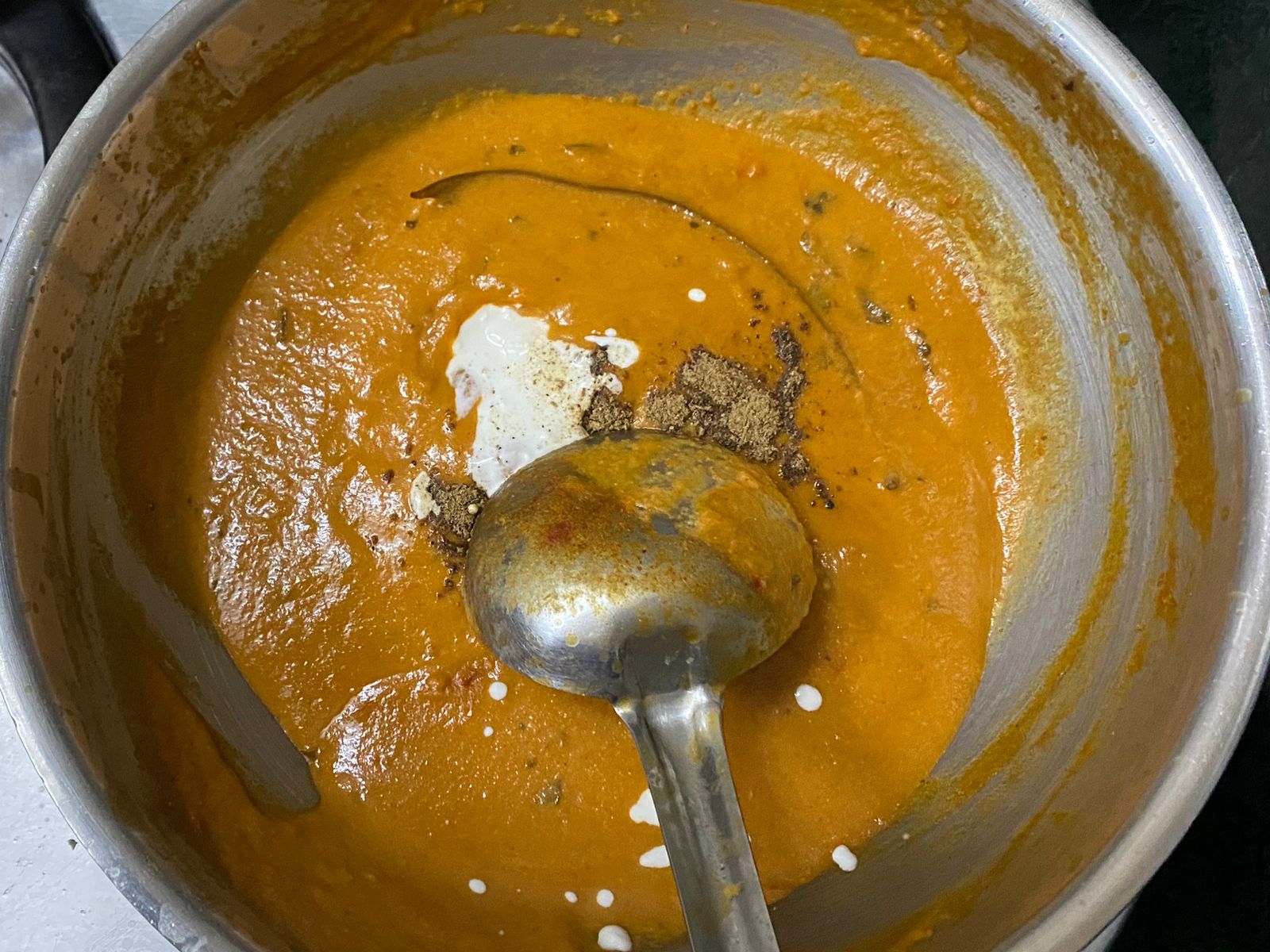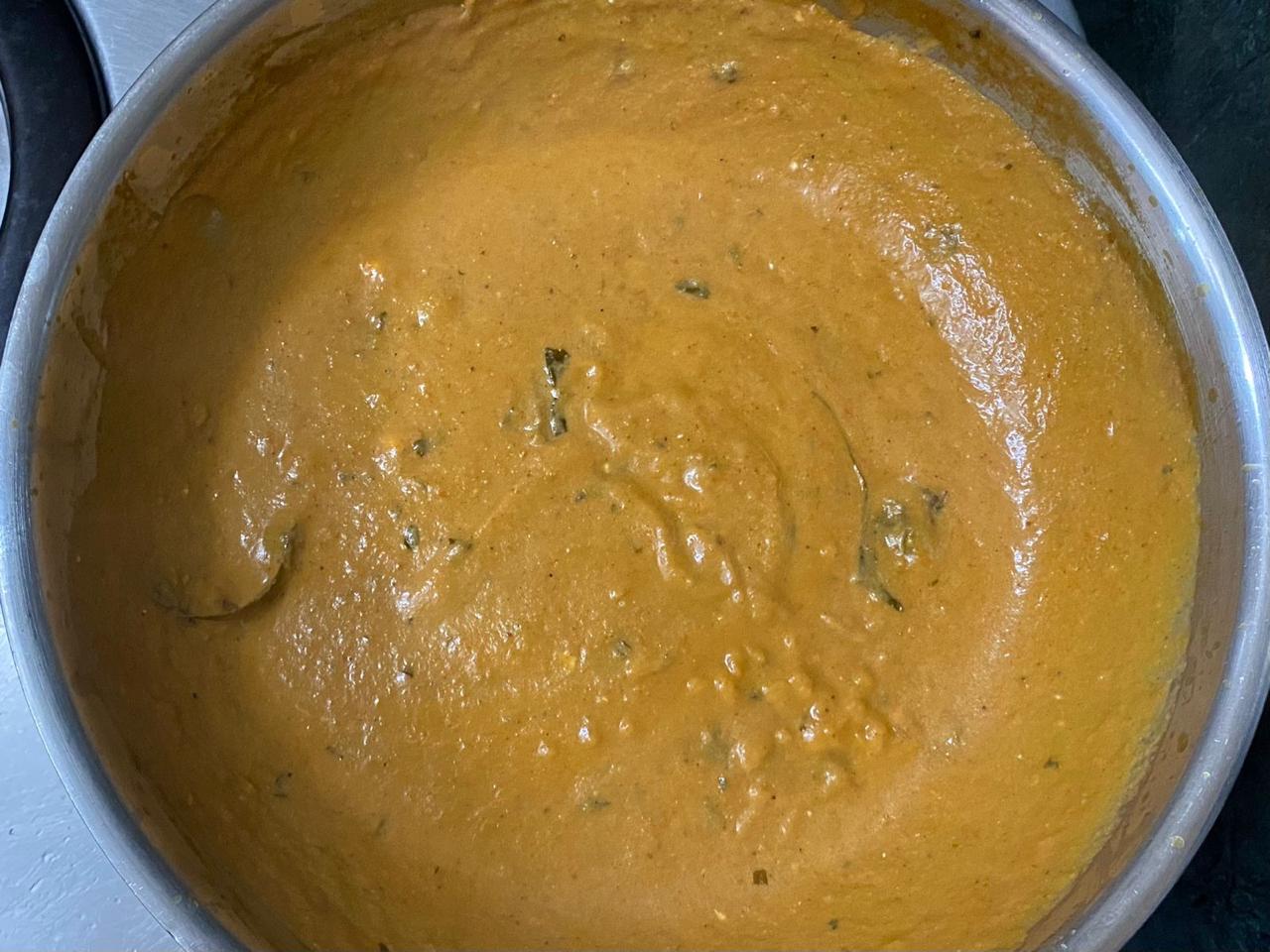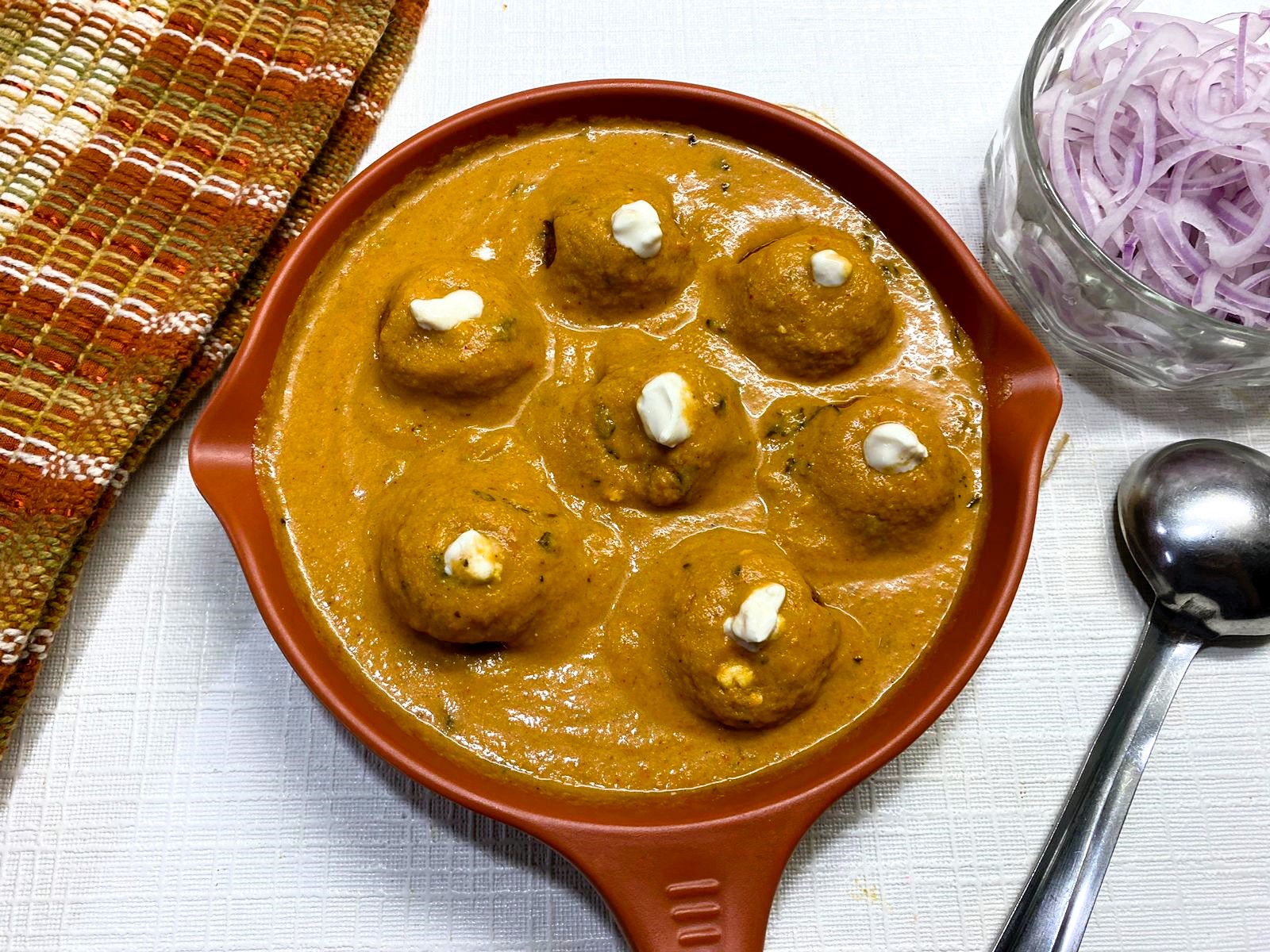 Once the gravy has cooked for 5-6 minutes, add salt, sugar, kasuri methi, garam masala and cream. Cook for 3-4 minutes. Taste the gravy to adjust the seasoning.
For serving, add the koftas to the gravy just before serving.
Enjoy with Indian Breads or Rice.