Tawa Paneer
Tawa Paneer is a delicious semi dry paneer recipe prepared on a big iron griddle (tawa). Paneer, peppers and onions are simmered in a flavourful velvety gravy on an iron tawa.
'Tawa' in Hindi means a 'flat skillet' and in this recipe paneer is cooked on a flat griddle (tawa), hence the name tawa paneer. Tawa is used a lot in Indian cooking for example for roti, dosa, pao bhaji just to name a few. Tawa is also available in various sizes depending on the dish to be cooked. For example, for roti a small tawa is used, for dosa a medium sized one and for pav bhaji a large one – this is for home cooking- as if one is to visit the street food carts or restaurants in India, traditionally huge tawas are used for cooking.
Now, not everyone would have a tawa at home so of course you can make this dish in pan or kadai, but I would highly recommend using an iron one if you have one.
In India, Tawa recipes are quite popular especially the ones cooked by the street food carts. Tawa mushroom, Tawa chicken, Tawa subji are all extremely popular and often accompanied with Naan or Roti or Roomali Roti. My daughter really enjoys this recipe. The recipe might sound a bit complicated, but it is extremely easy to prepare.
Other recipes you might like to try are Palak Paneer, Methi Lasuni Paneer, Paneer Do Pyaza, Smoked Paneer, Paneer Tikka Masala, Paneer Jhalfrezi, Kadai Paneer and Achari Paneer.
Ingredients
For The Gravy
2 teaspoons oil
1 cup finely sliced onions
2 green chillies
1 inch ginger piece
7-8 garlic cloves
1 cup sliced tomatoes
Salt to taste
¼ cup coriander leaves
1 teaspoon turmeric powder
2 teaspoons coriander powder
2 teaspoons red chilli powder
1 teaspoon cumin powder
2 teaspoons melon seeds
For Tawa Paneer
1 tablespoon oil
2 bay leaf
1-inch cinnamon stick
1 black cardamon
6-7 black peppers
1/3 cup finely chopped onions
2 teaspoons ginger julienne
2 teaspoons minced garlic cloves
2 teaspoons finely chopped green chillies
2 teaspoons Kashmiri red chilli powder
Salt to taste
2 teaspoons dried fenugreek leaves (Kasuri Methi)
1 teaspoon garam masala
1 cup diced onions
1 cup diced green pepper
1 cup diced paneer pieces
¼ cup grated paneer
2 tablespoons cream (optional)
2 tablespoons finely chopped coriander leaves
Directions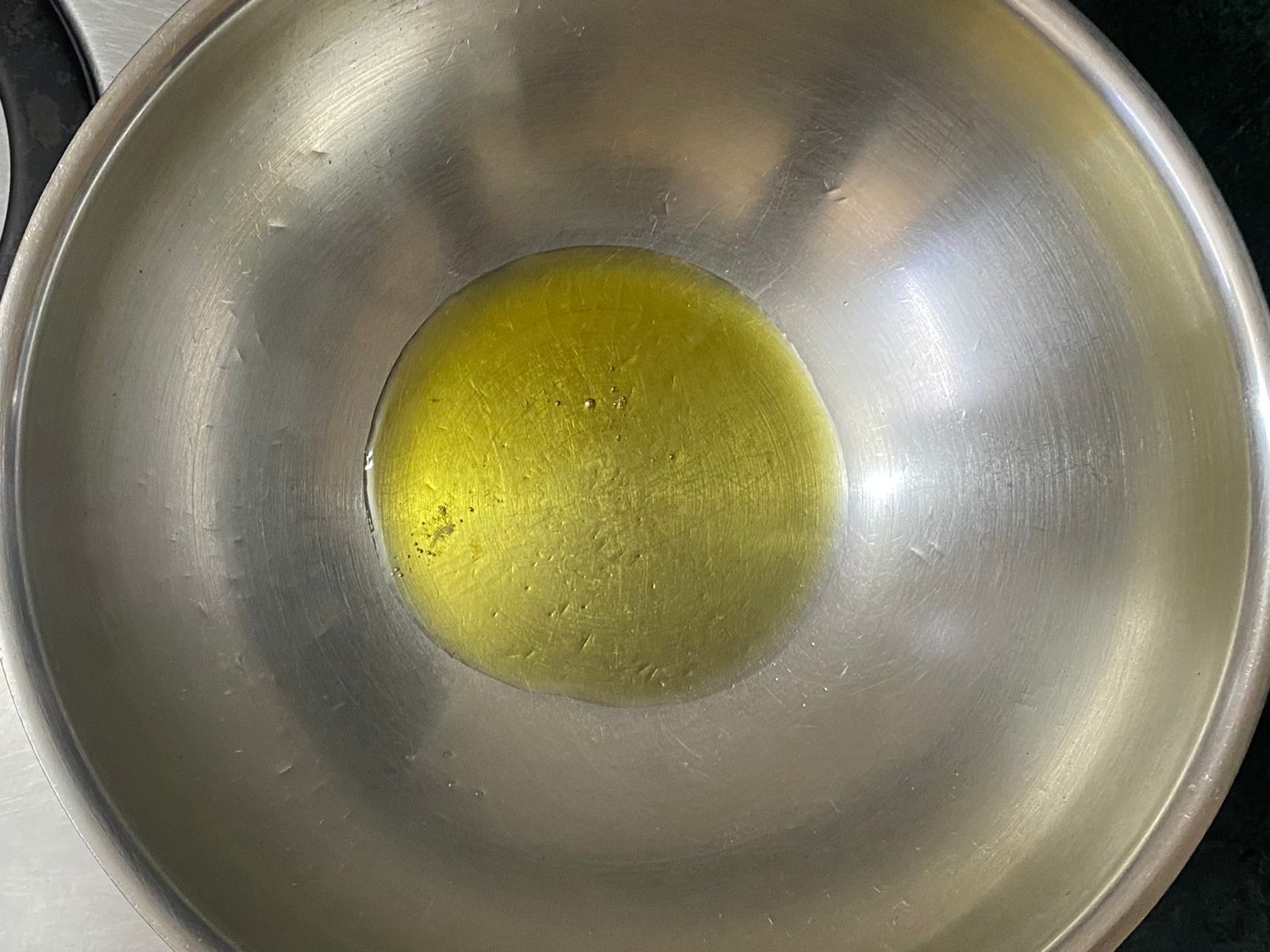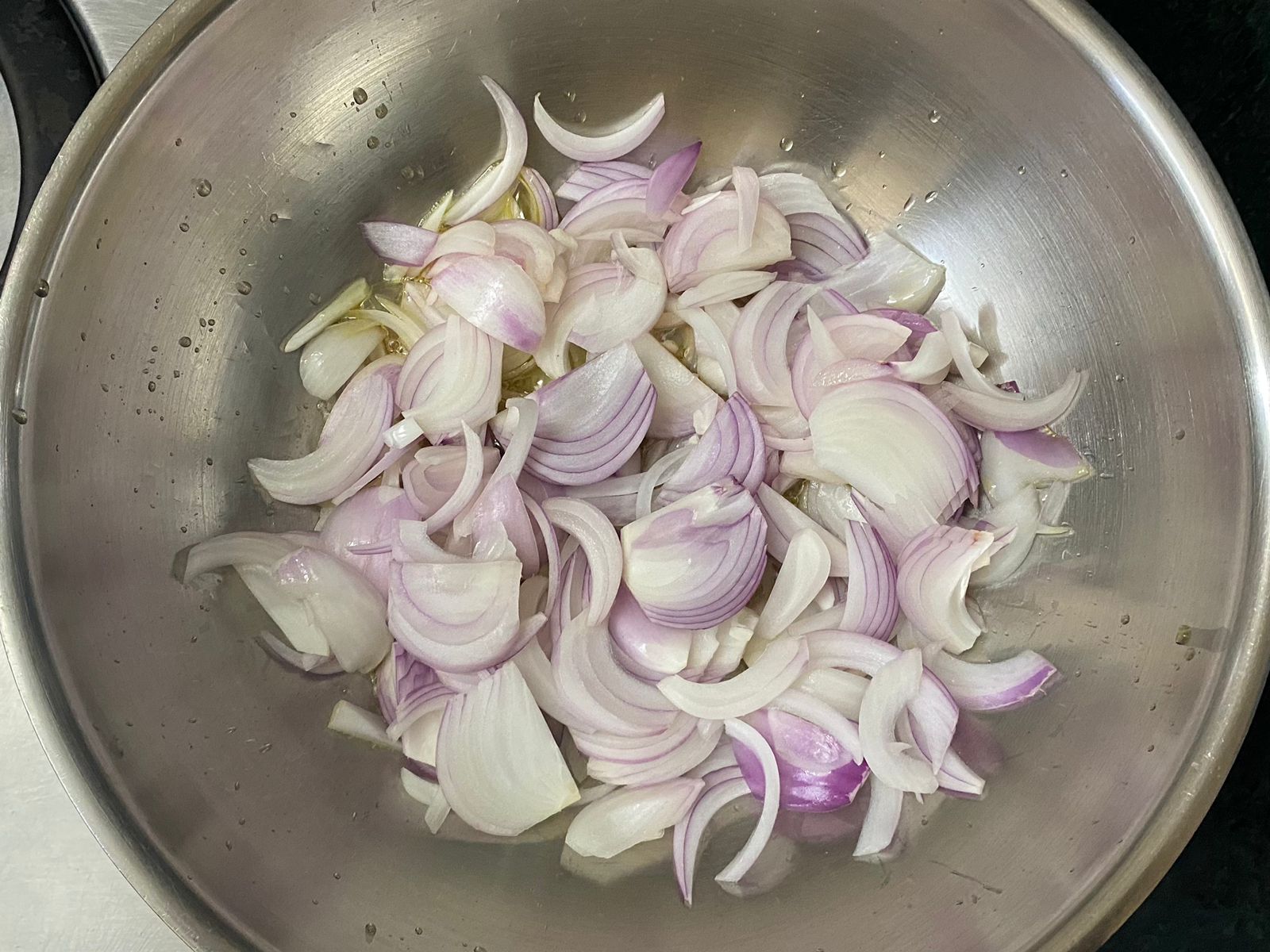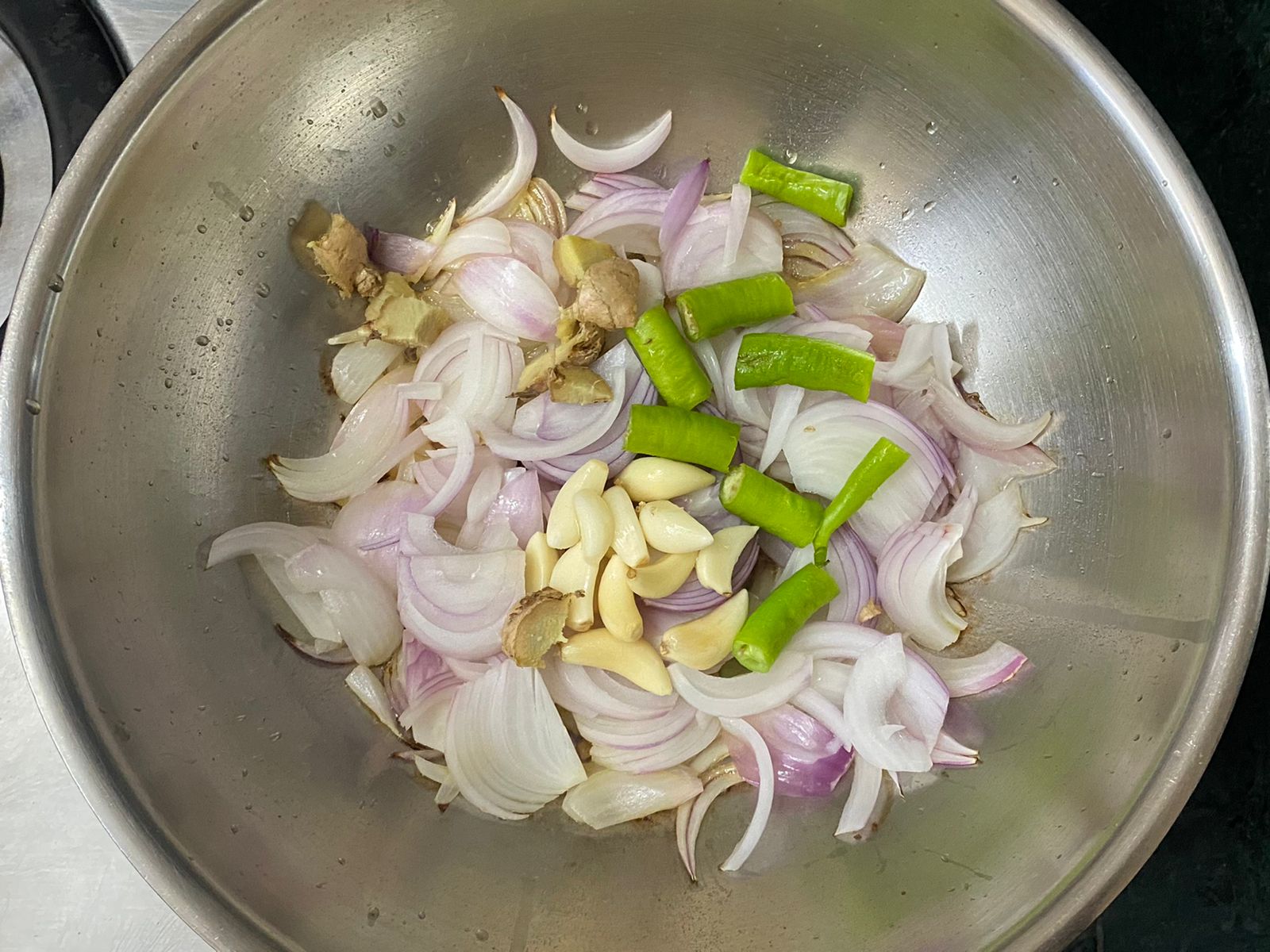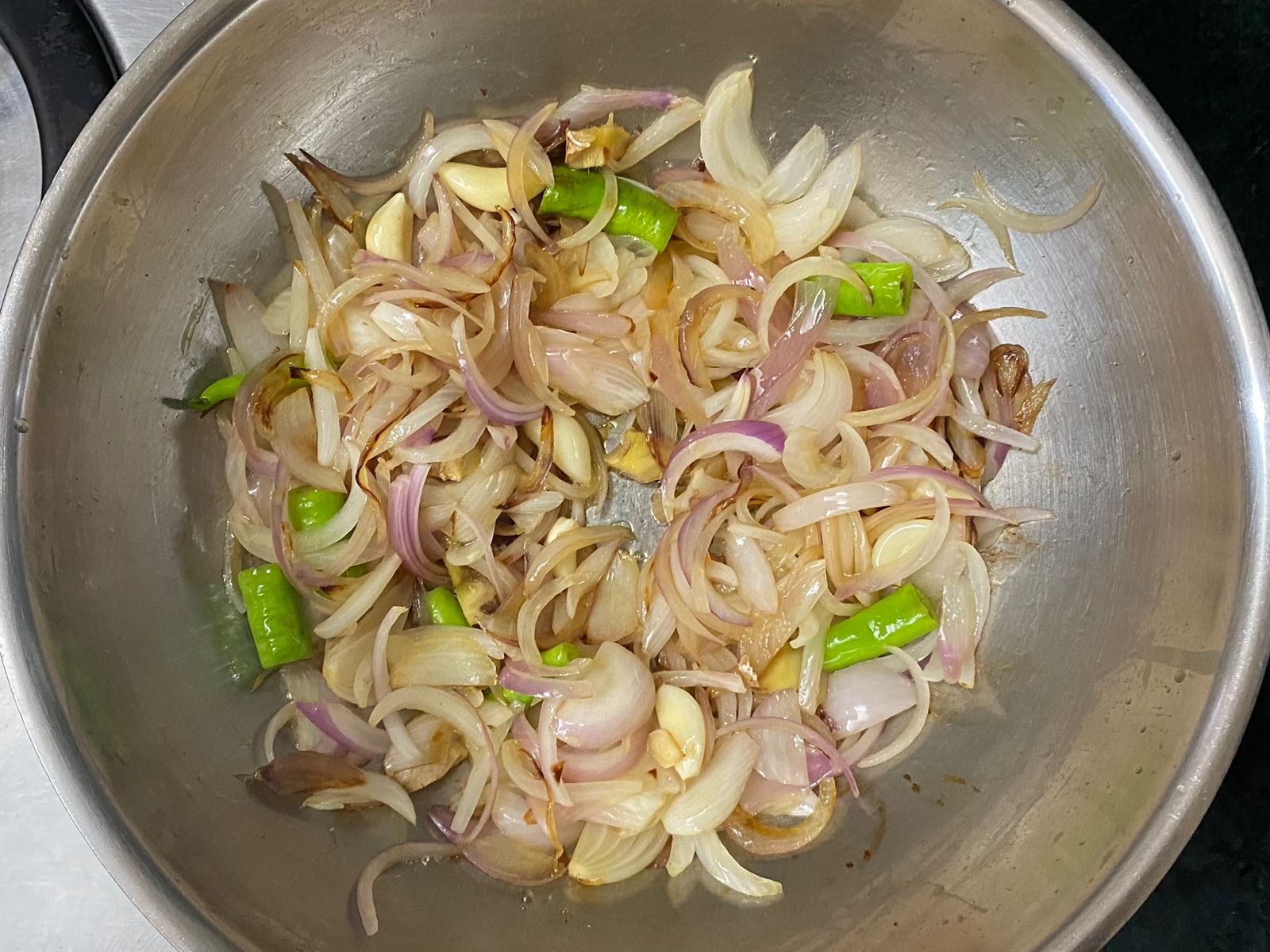 For the gravy, heat oil in a pan and add the onions, green chillies, ginger and garlic and sauté on medium heat for 5-6 minutes or until the onions turn translucent.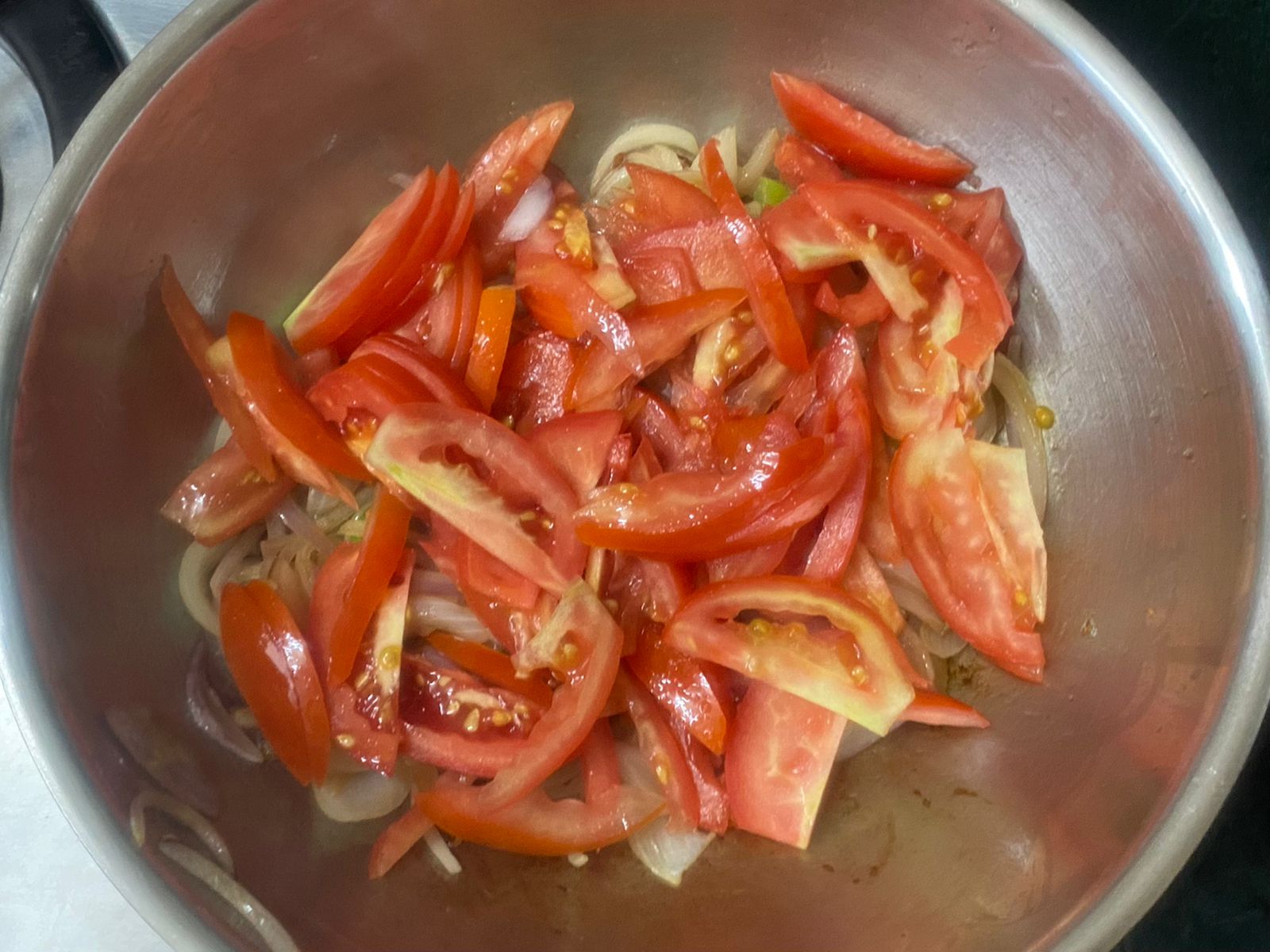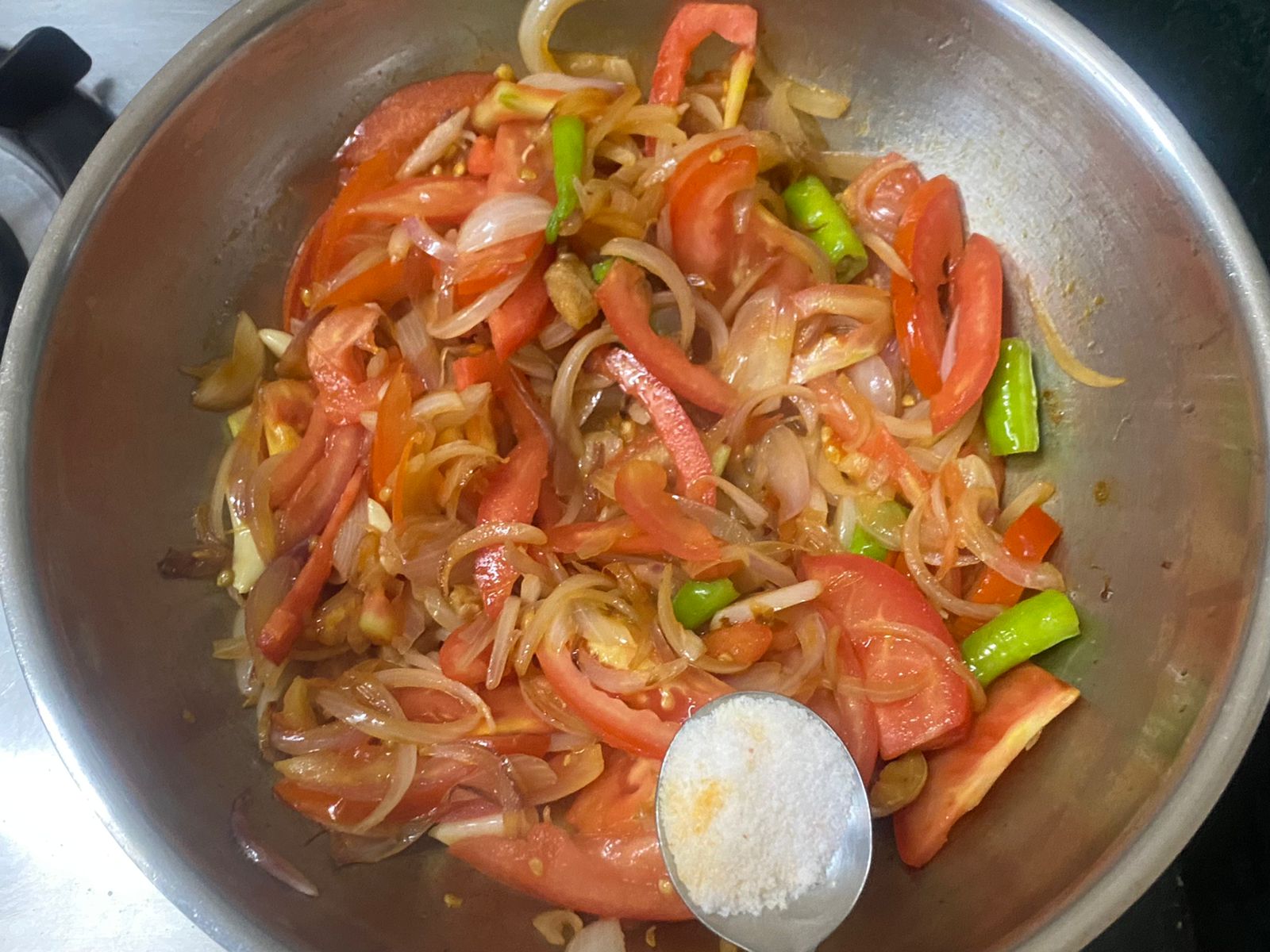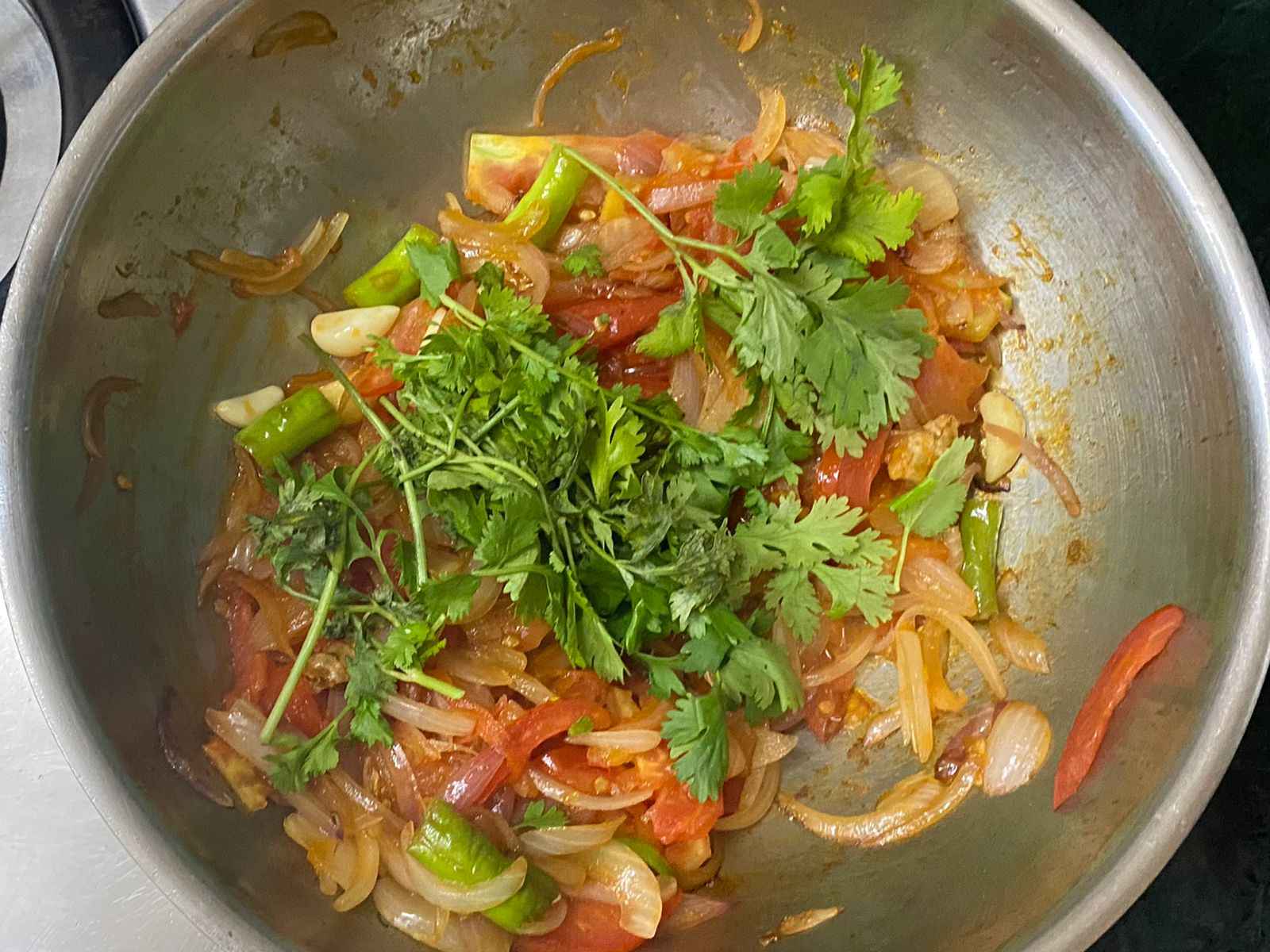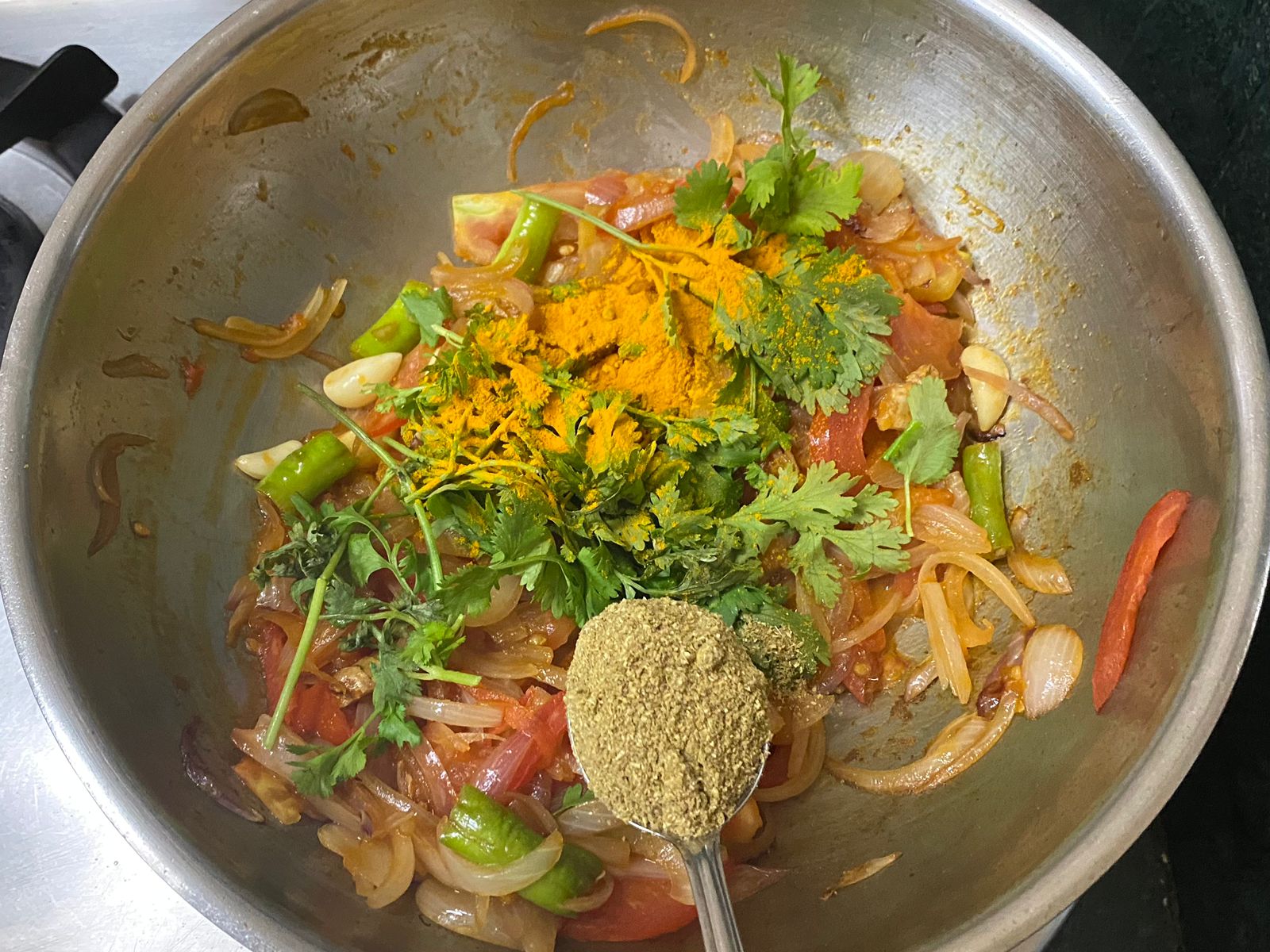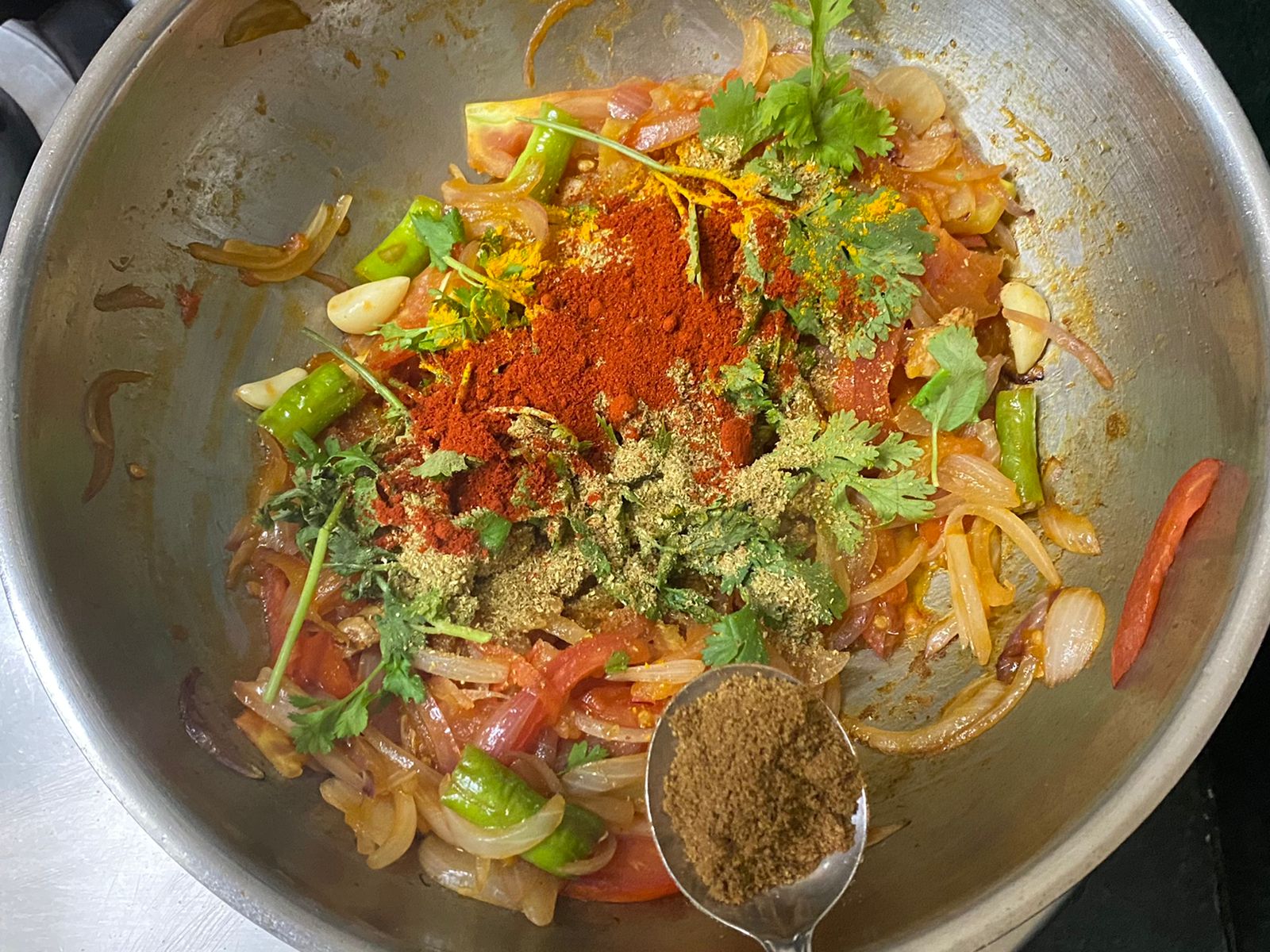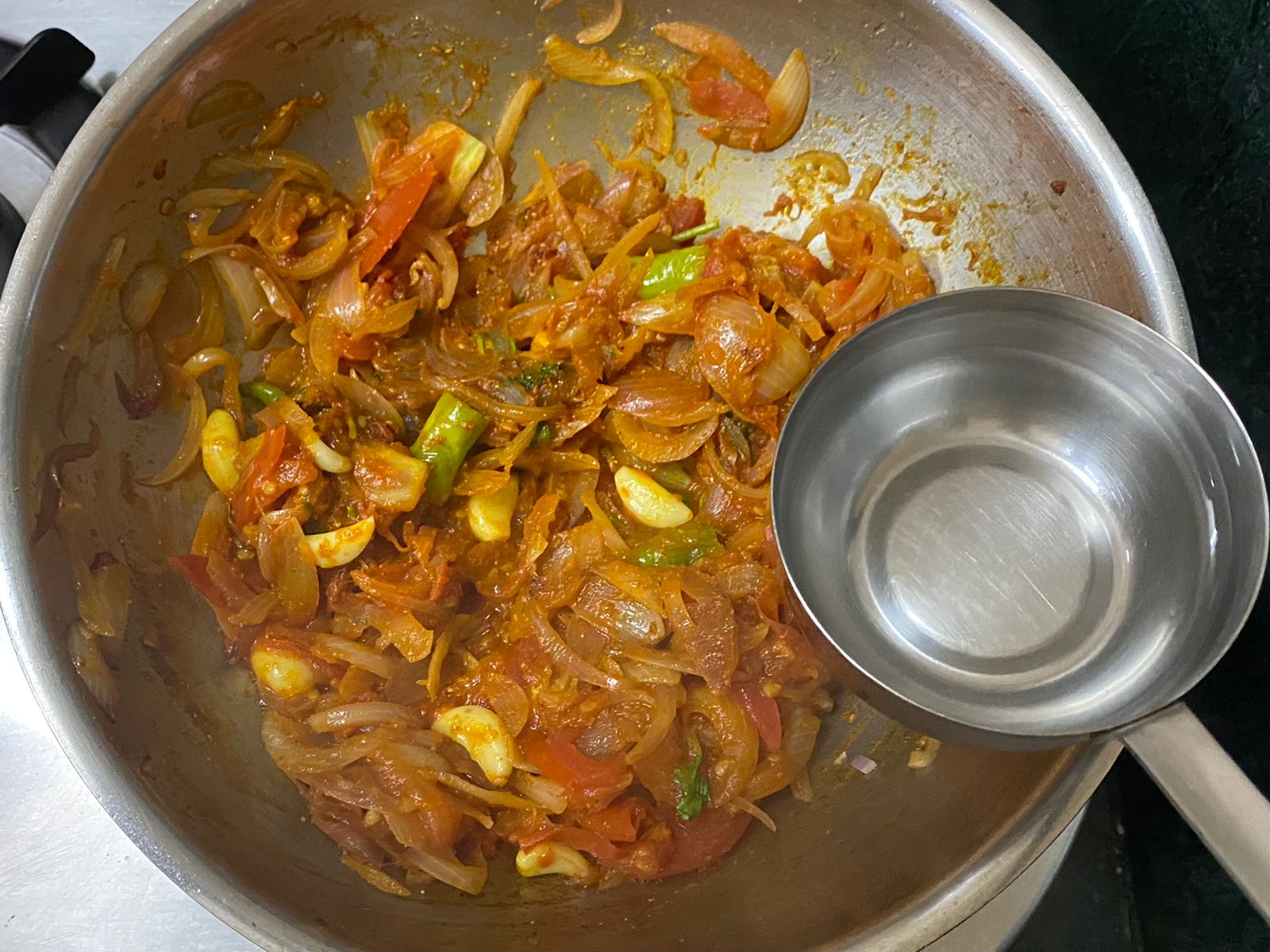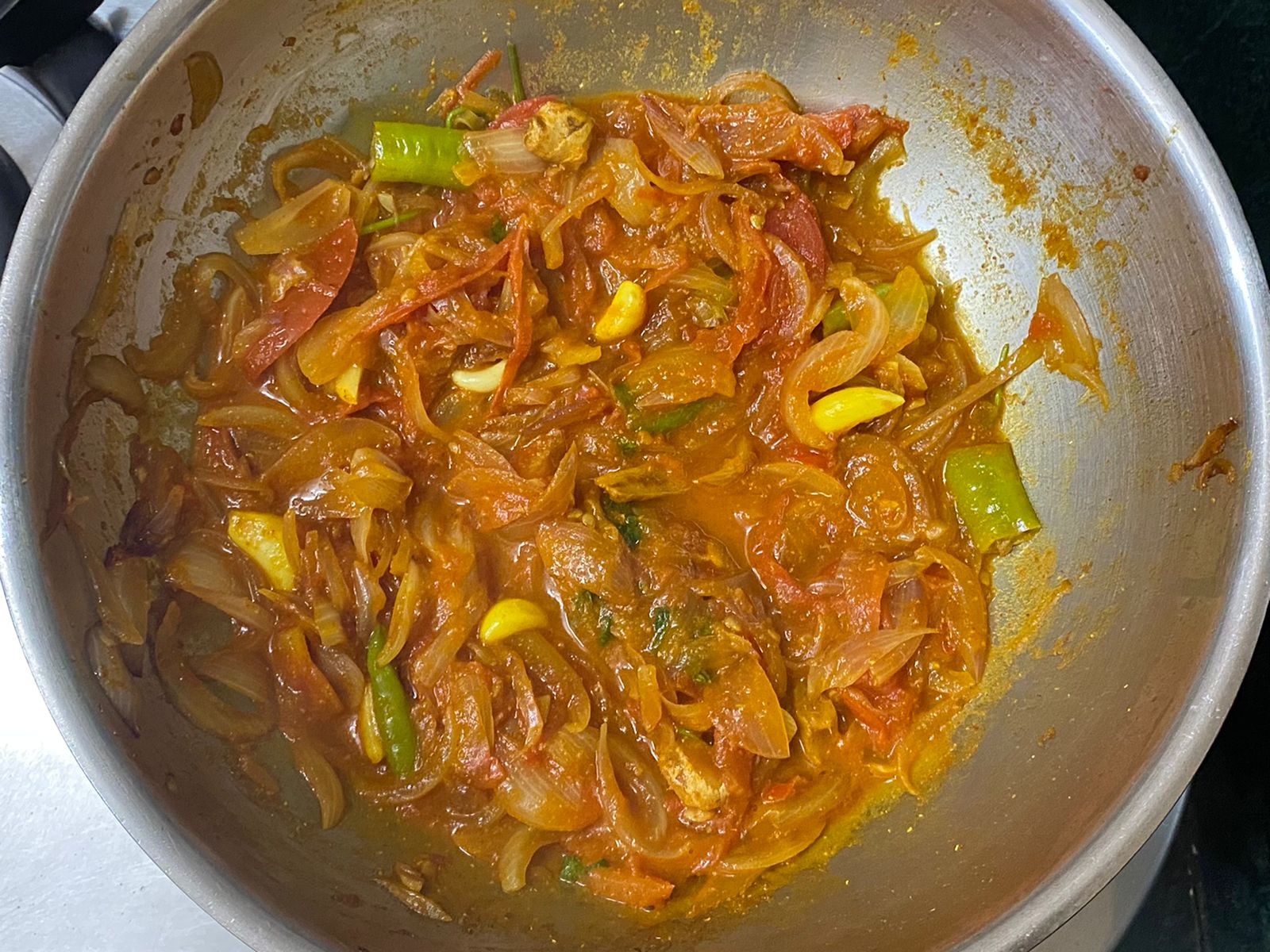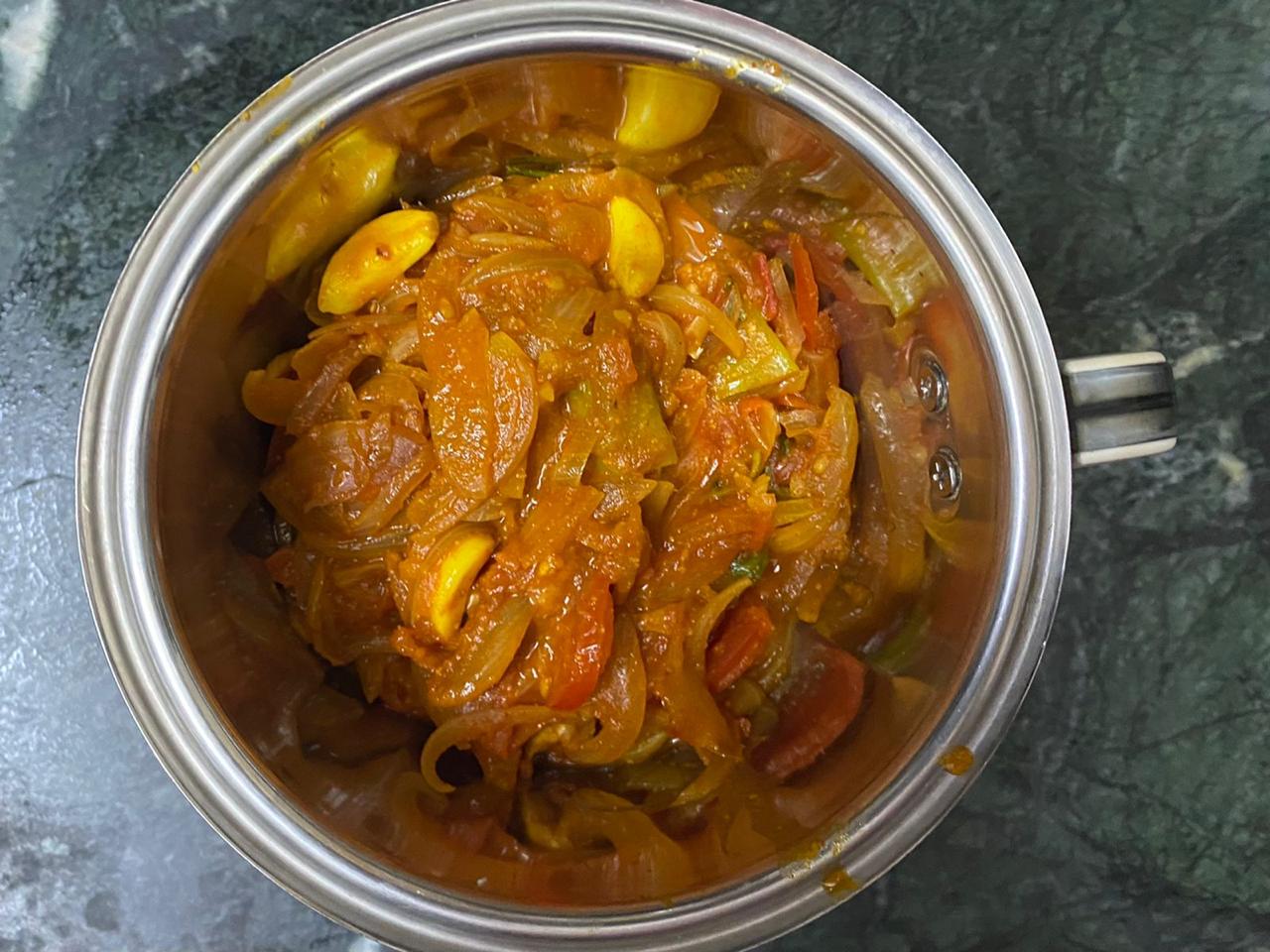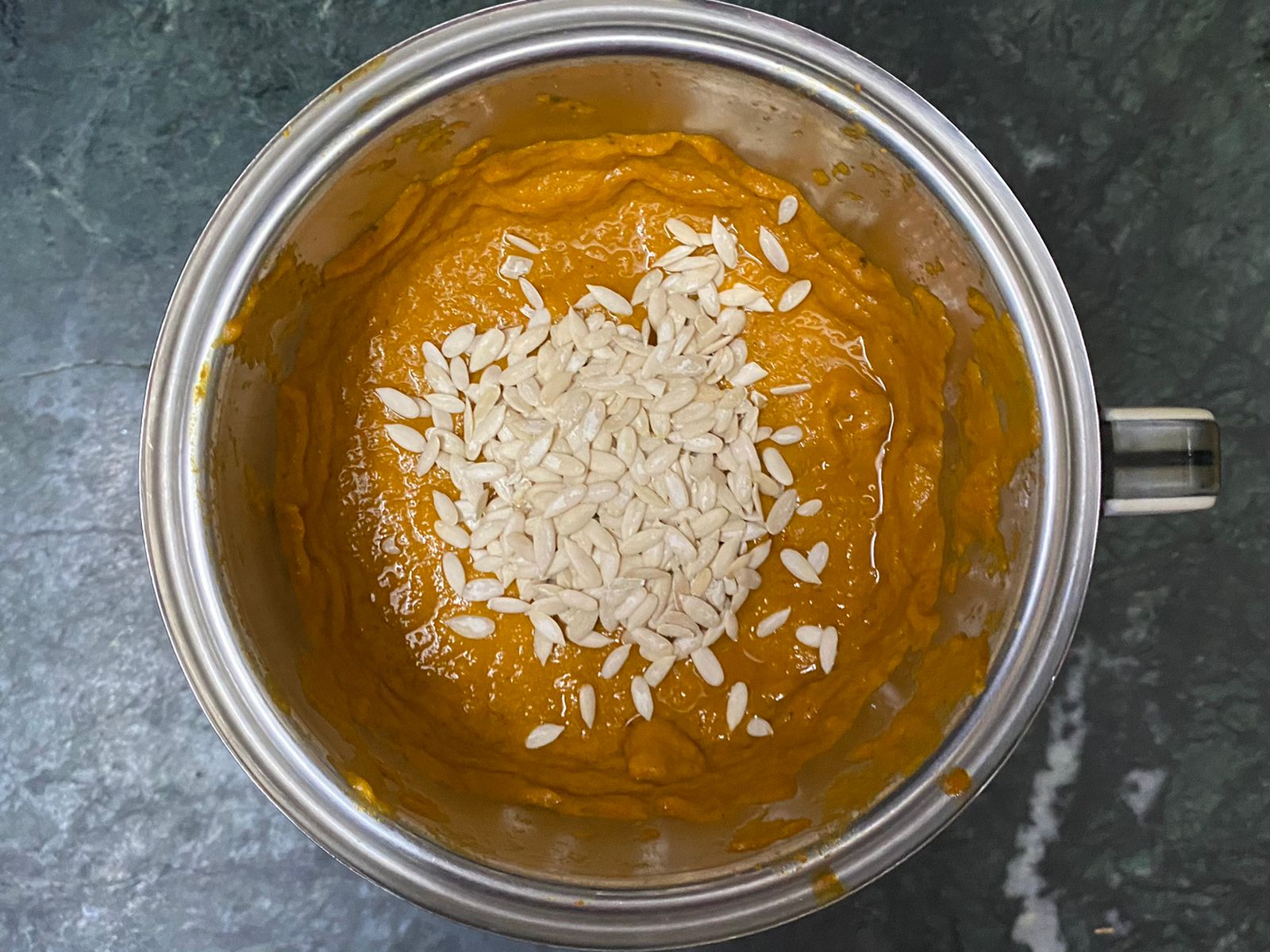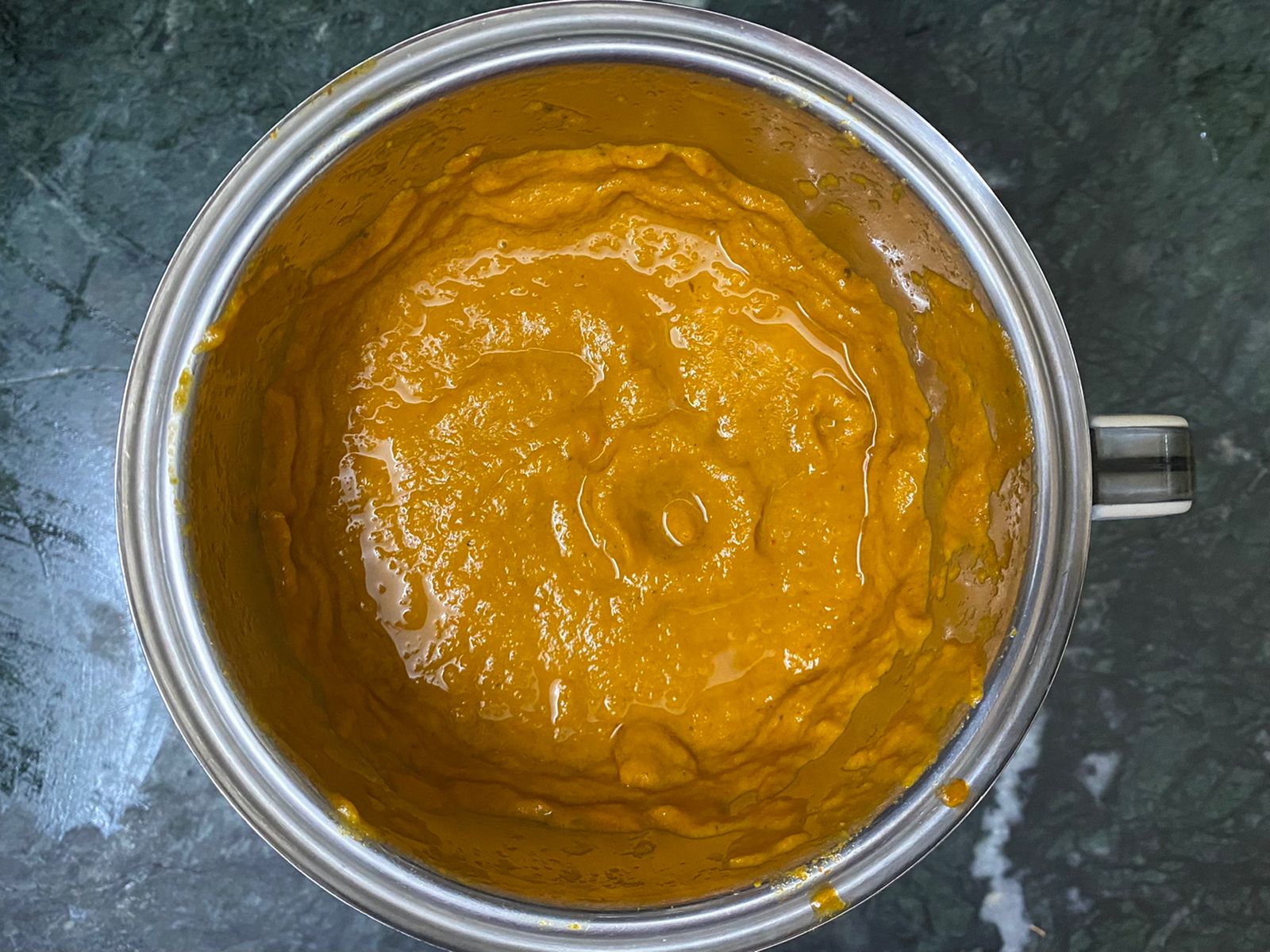 Next add tomatoes, salt, coriander leaves, turmeric powder, coriander powder, red chilli powder and cumin powder and cook for 10-12 minutes on medium heat or until the tomatoes turn mushy.
Add ½ cup of water and mix it until well combined. Turn off the heat and keep it aside until cooled. Once cooled, grind the tomato mix and melon seeds to a smooth puree.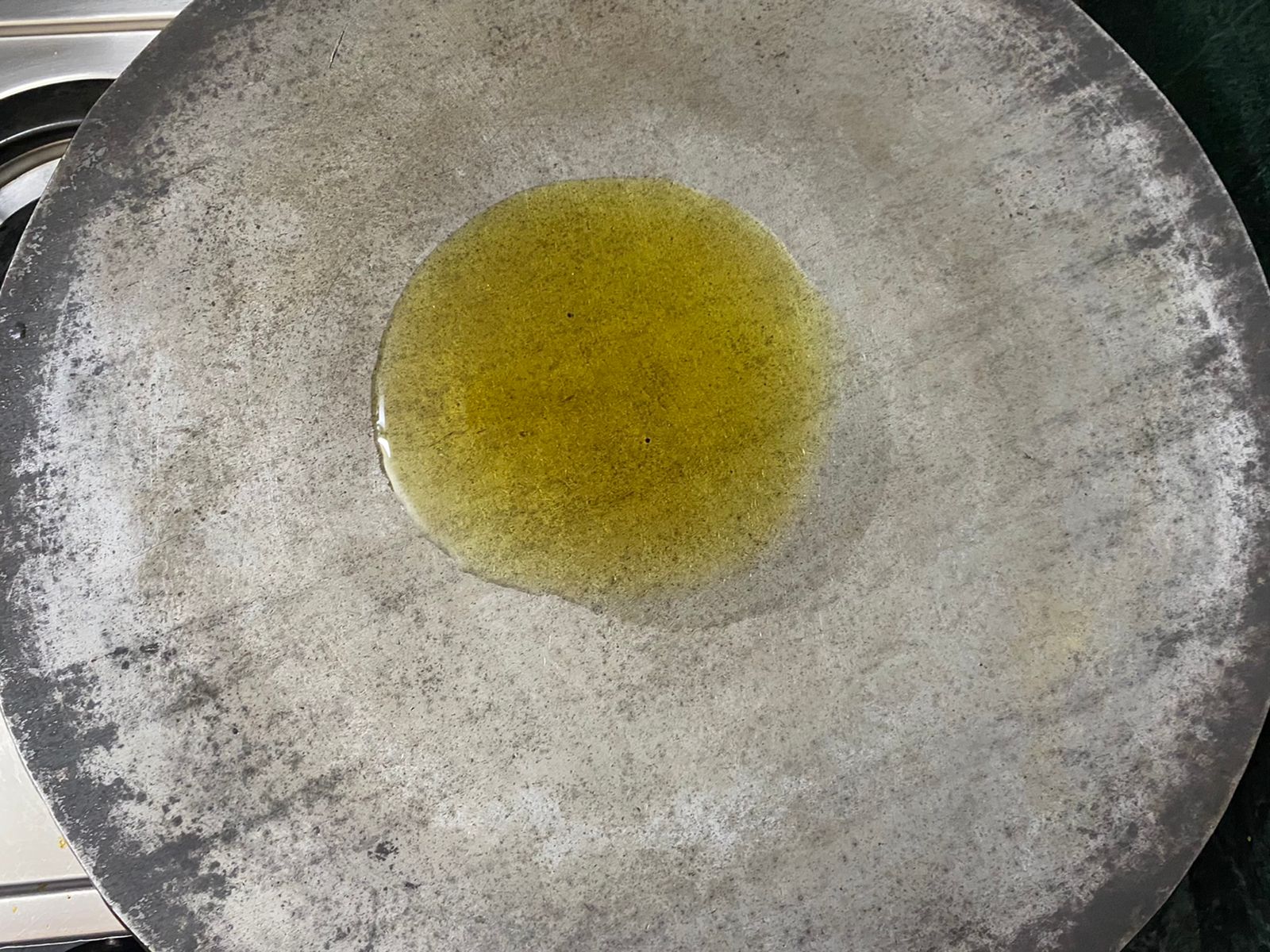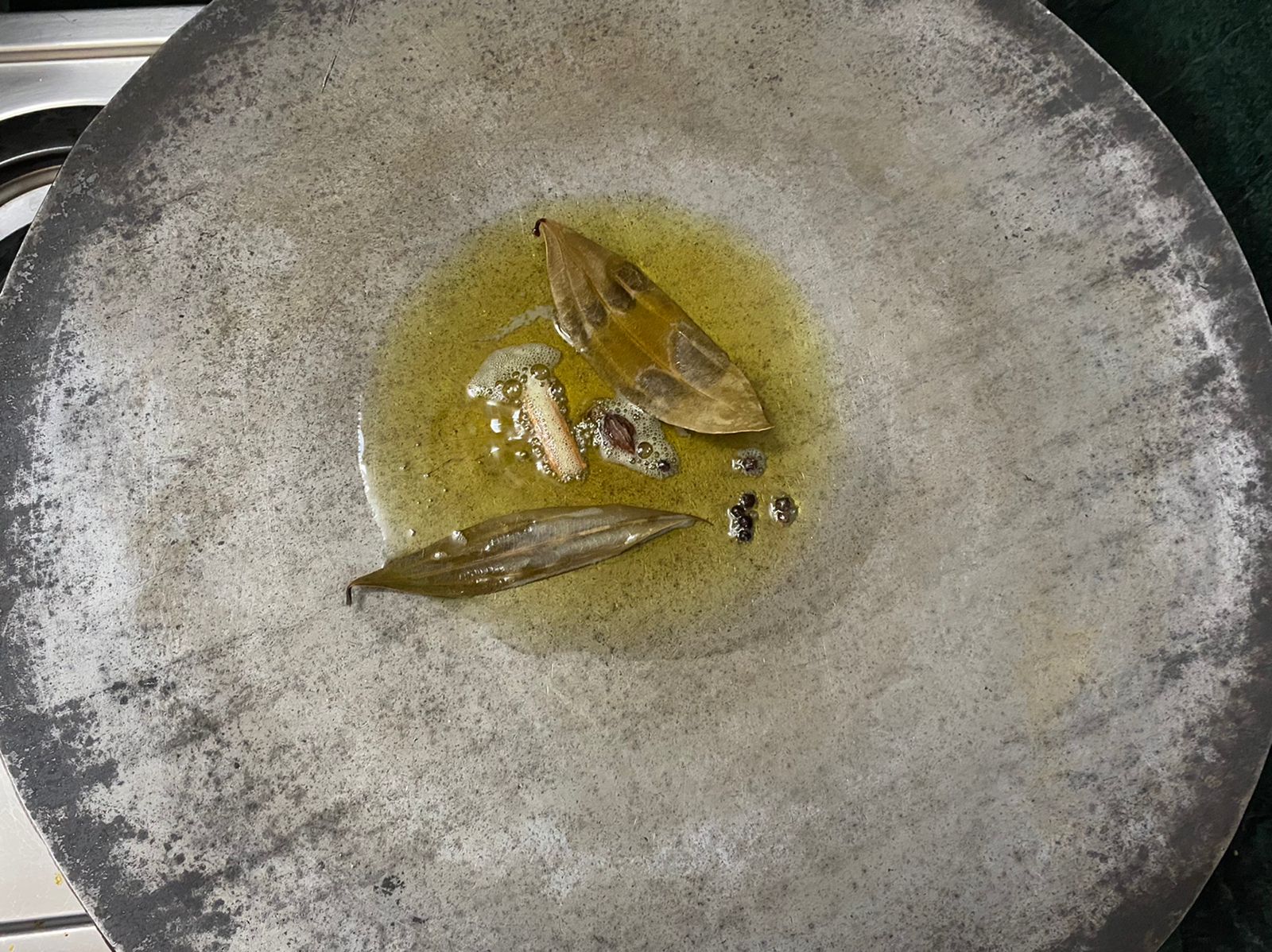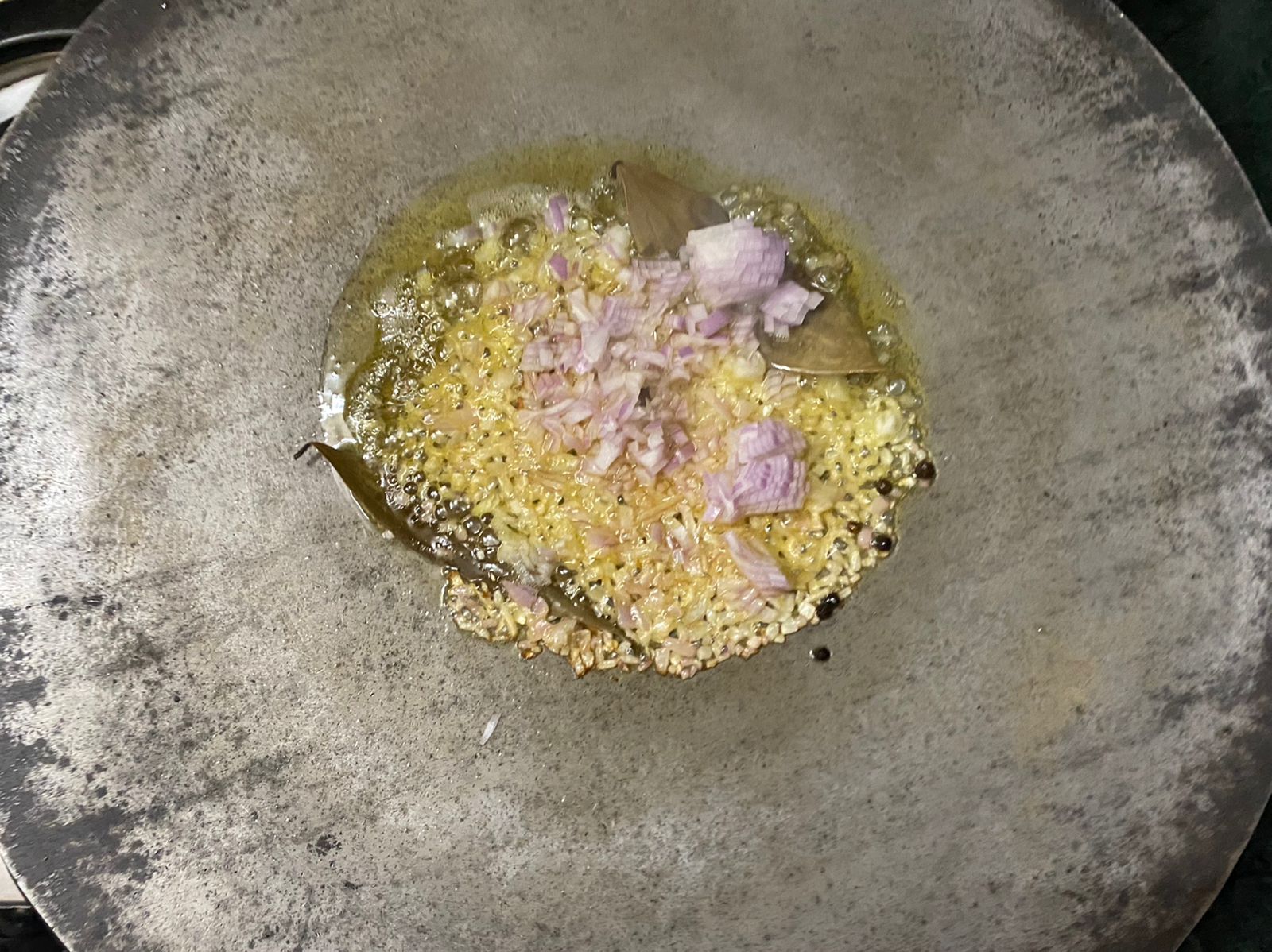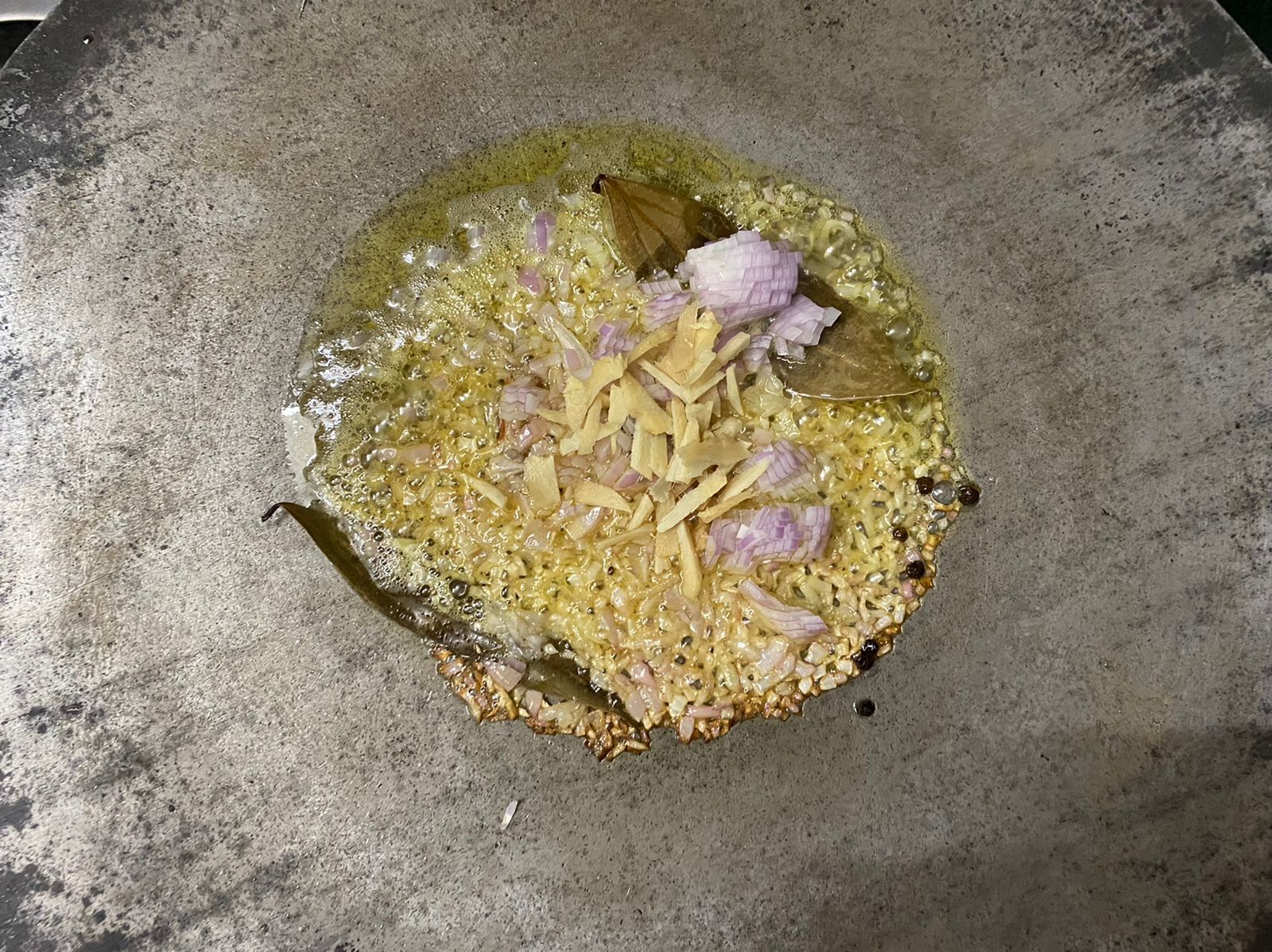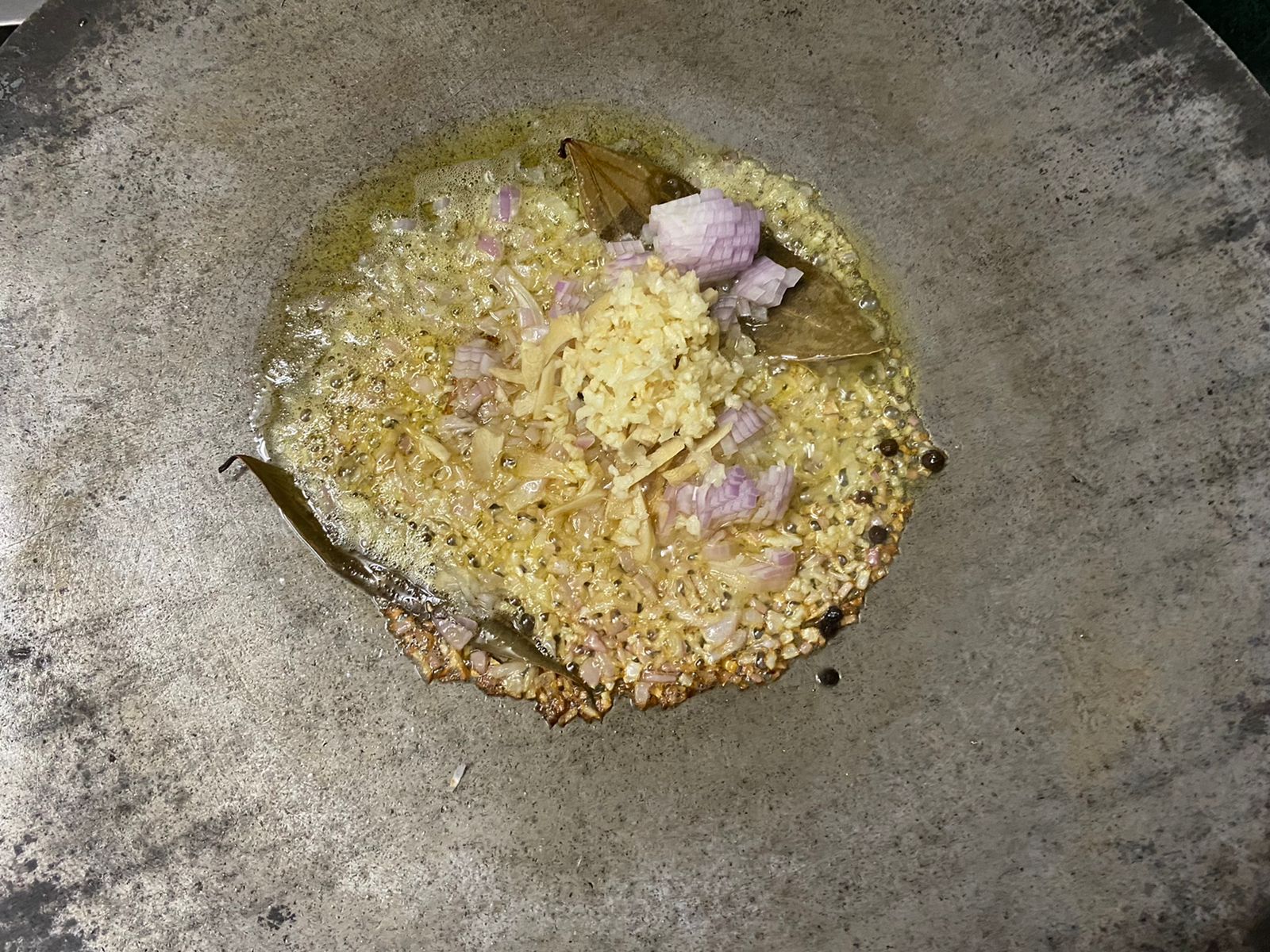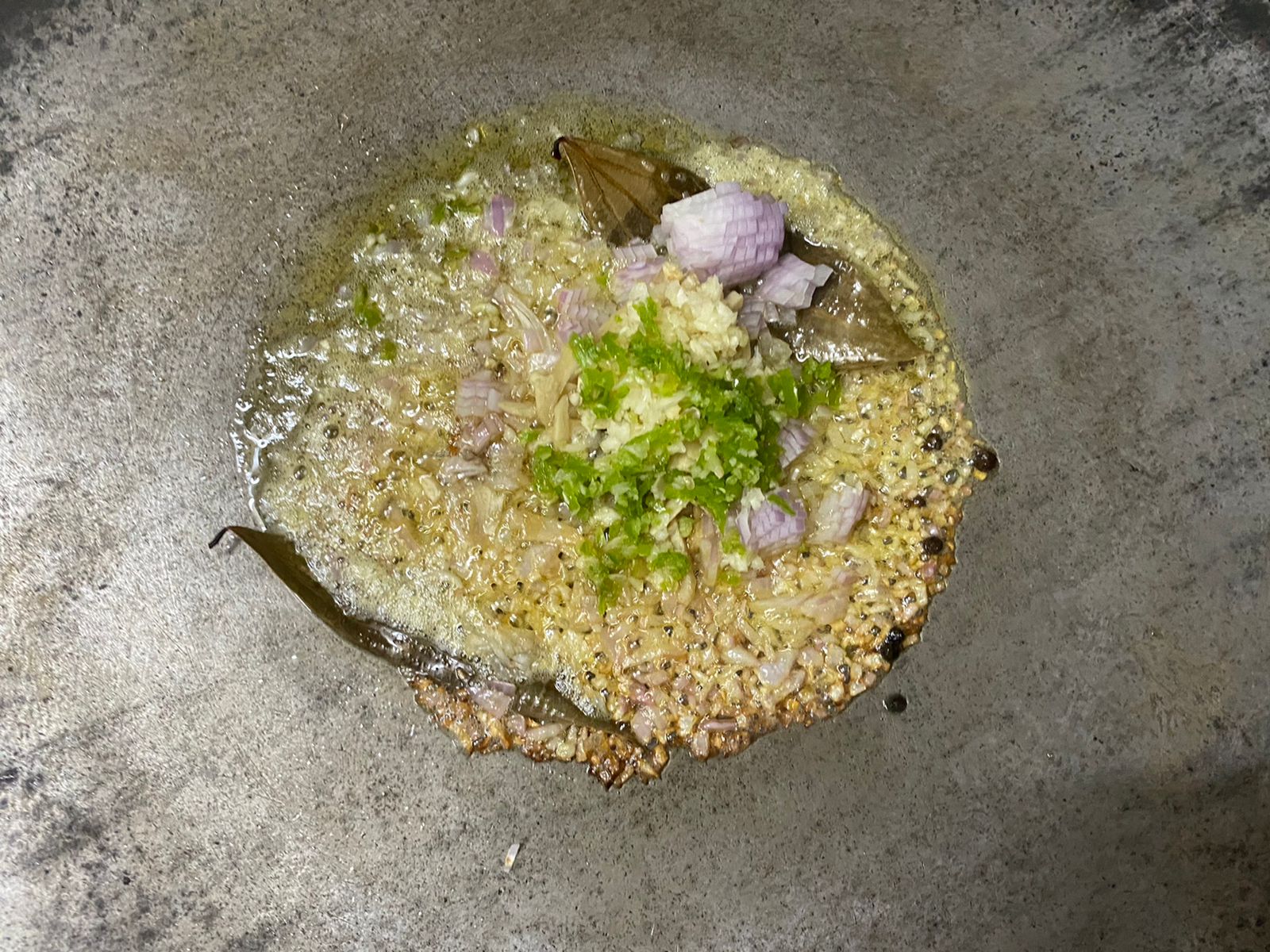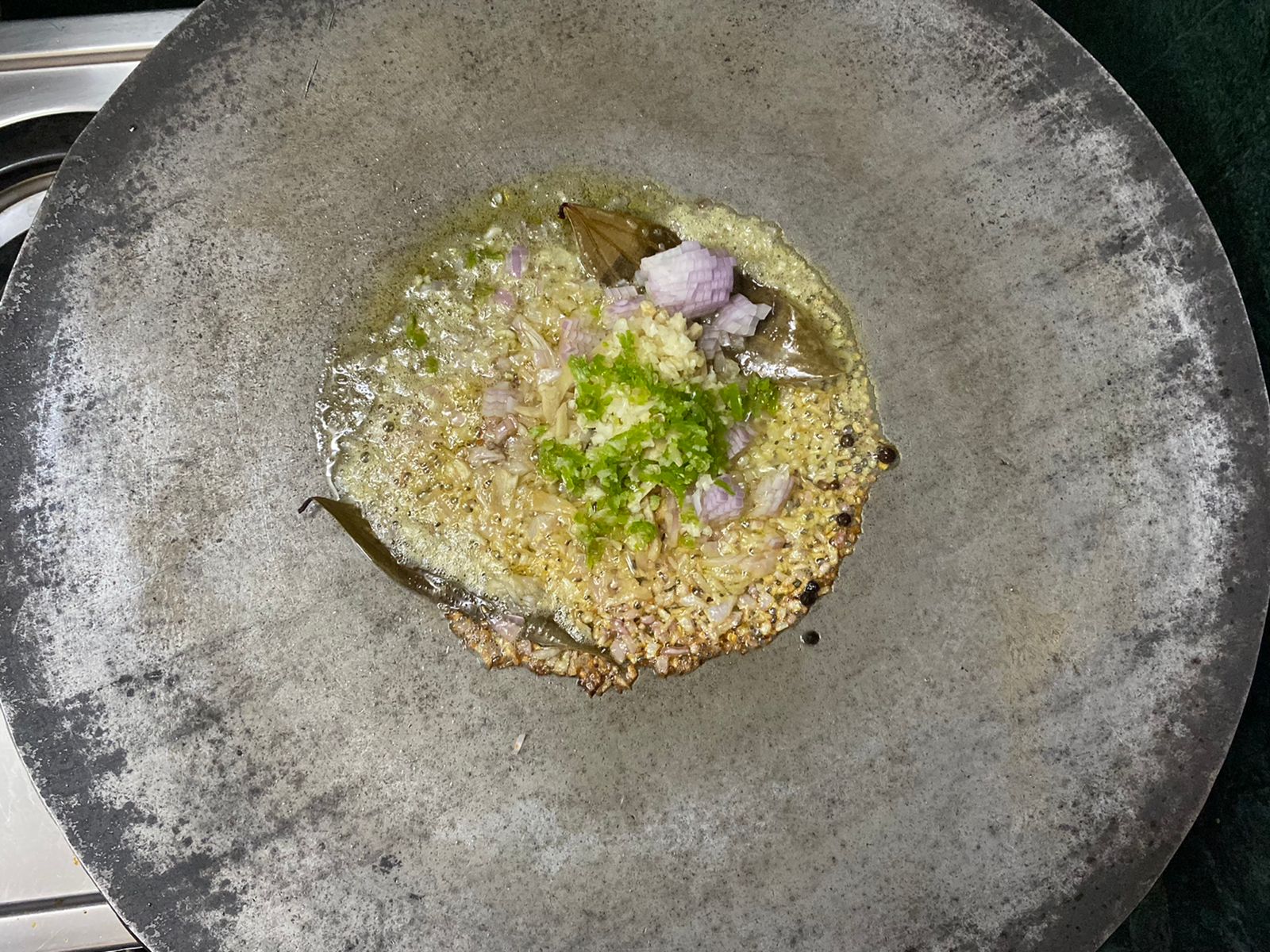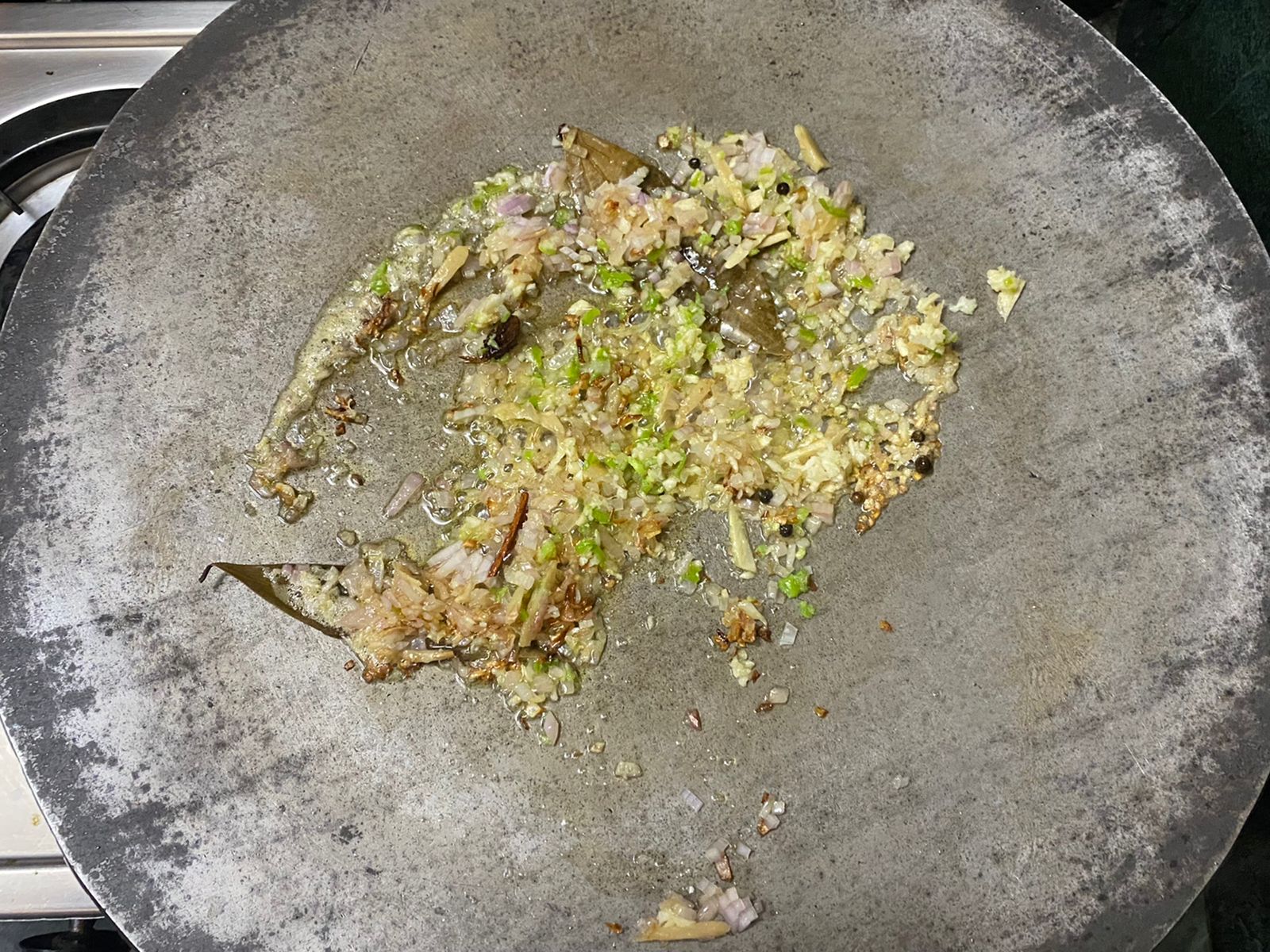 Heat the oil on an aluminium tawa or any pan and add bay leaf, cinnamon stick, black cardamon, black peppers, onions, ginger, garlic and green chillies and cook on medium heat for 5-6 minutes or until the onions turn translucent.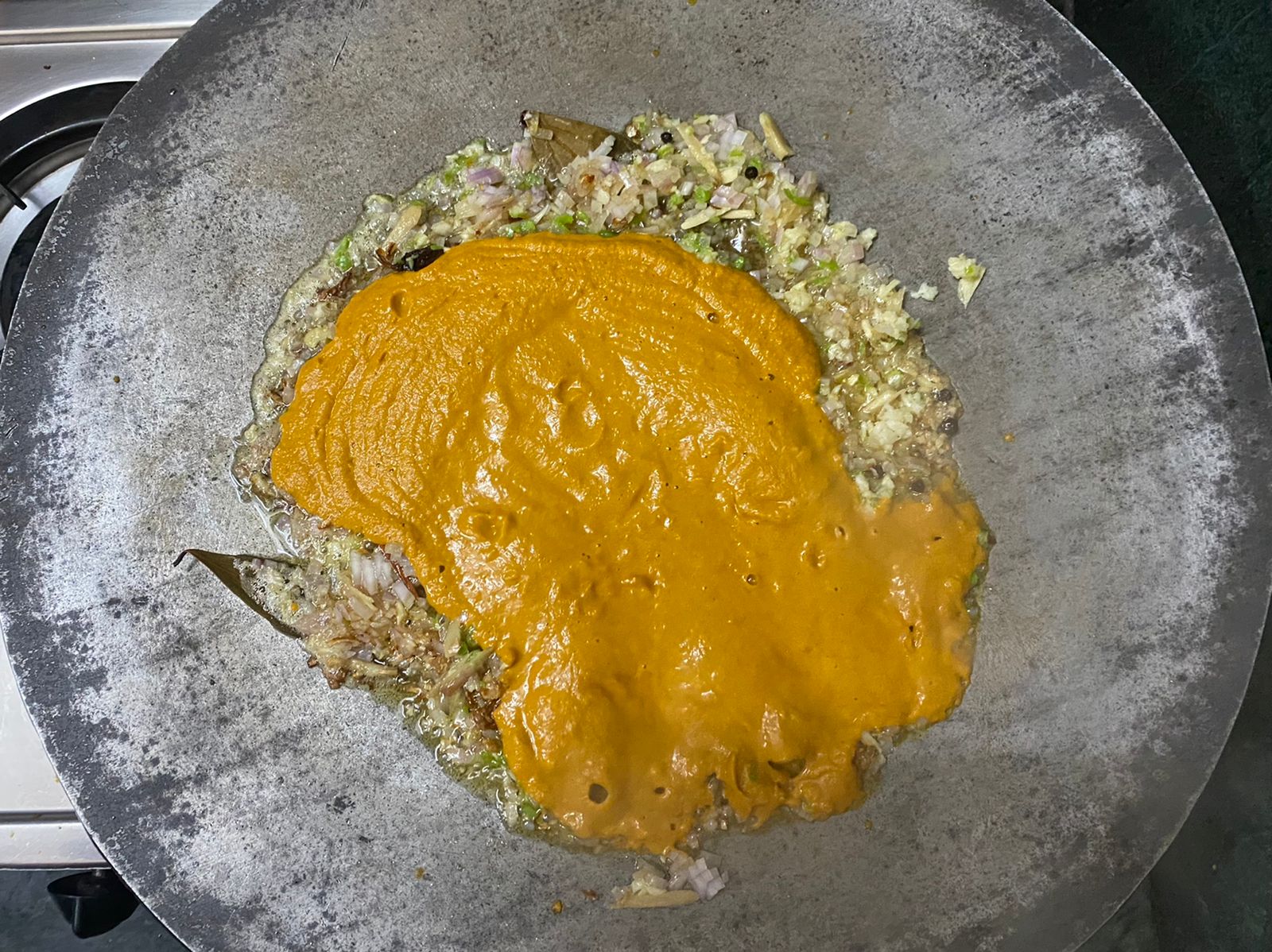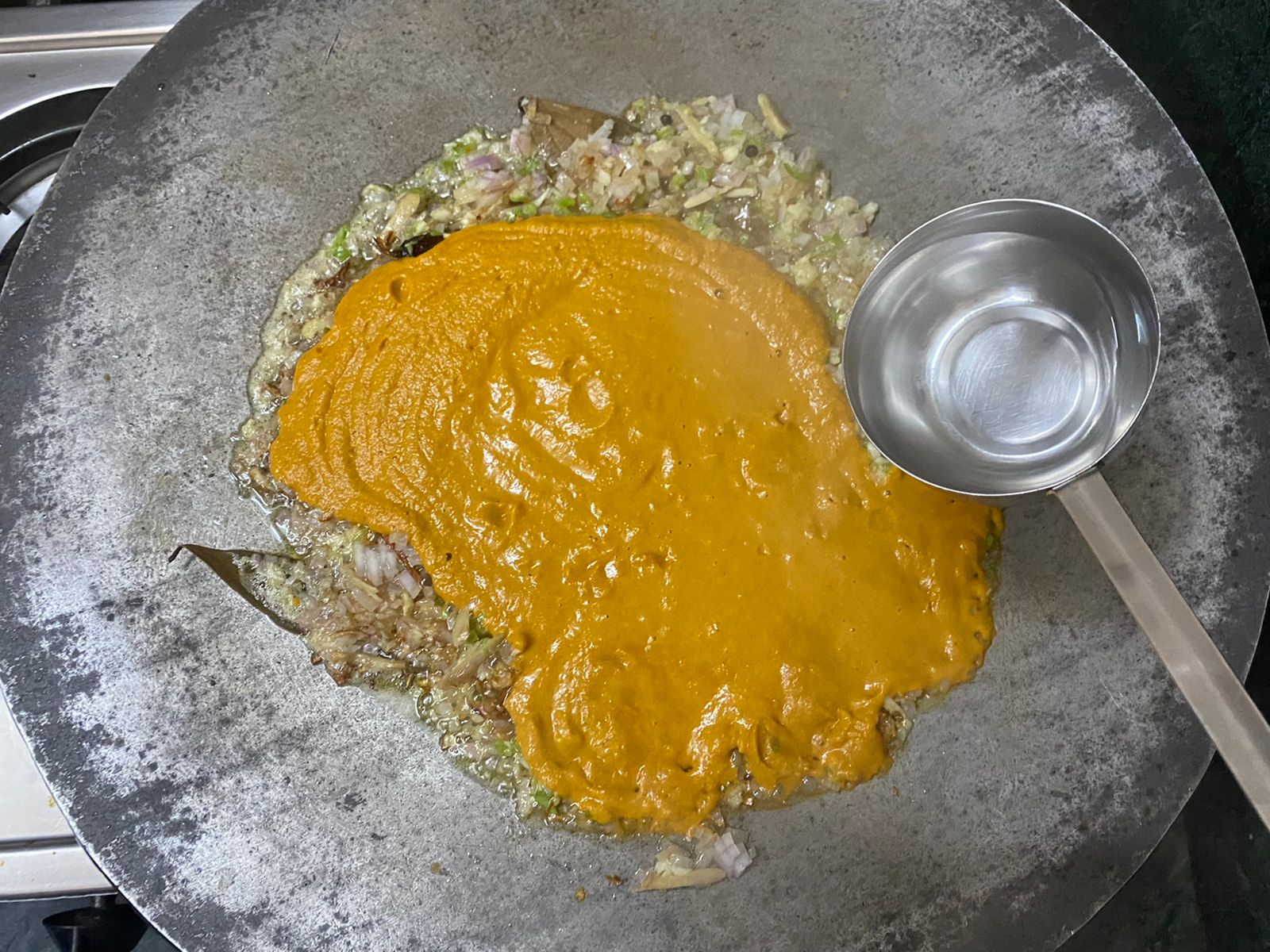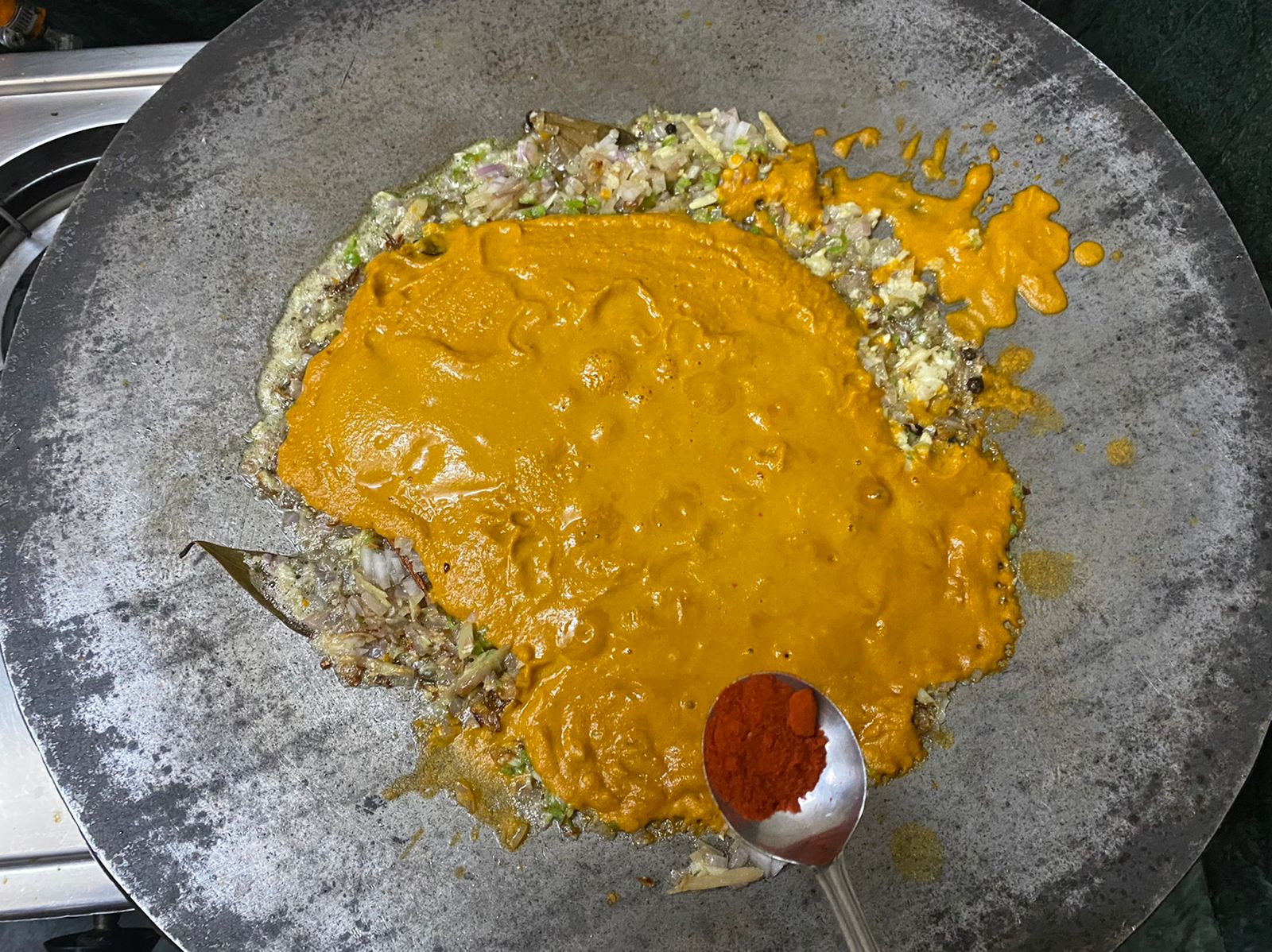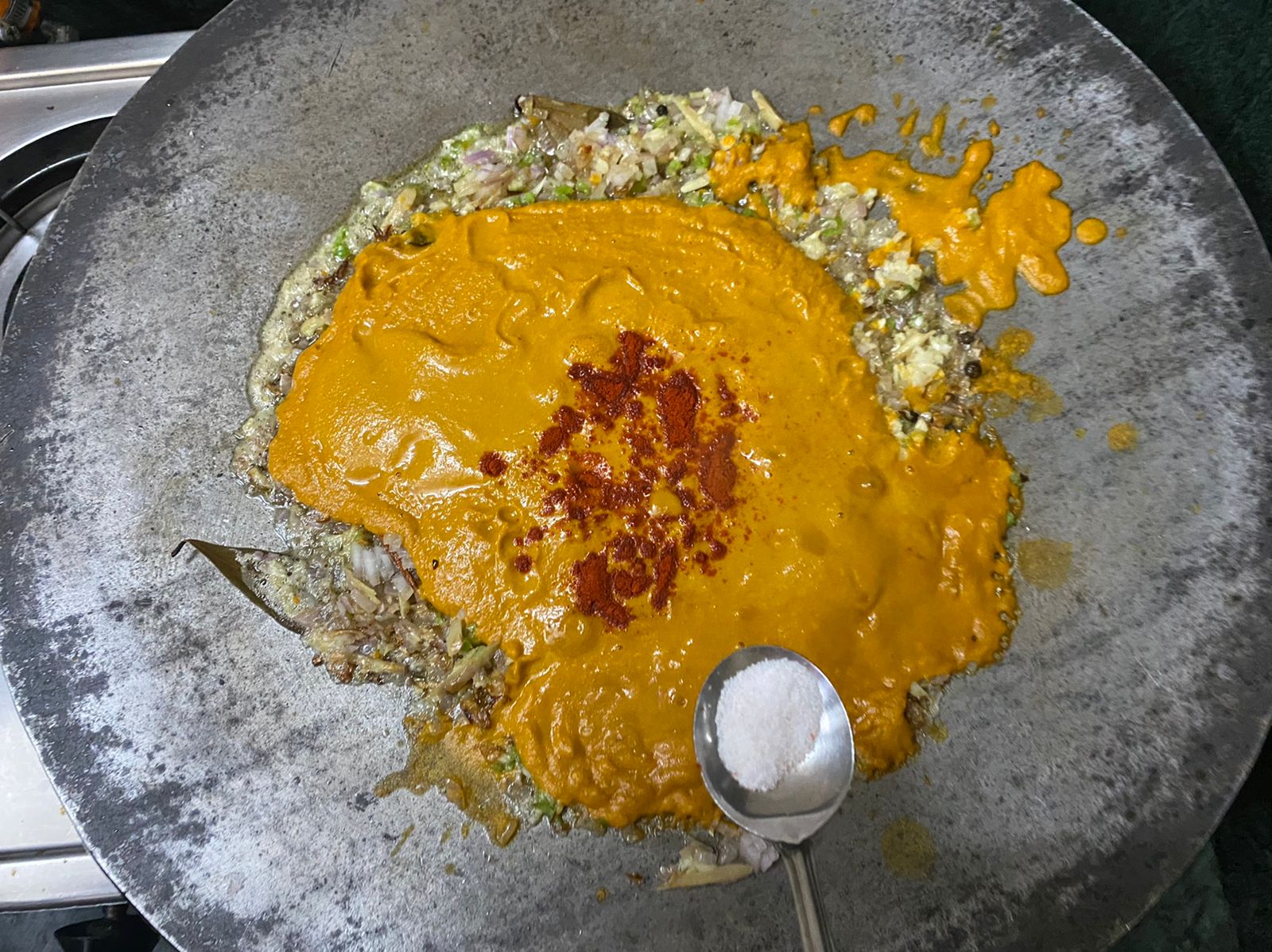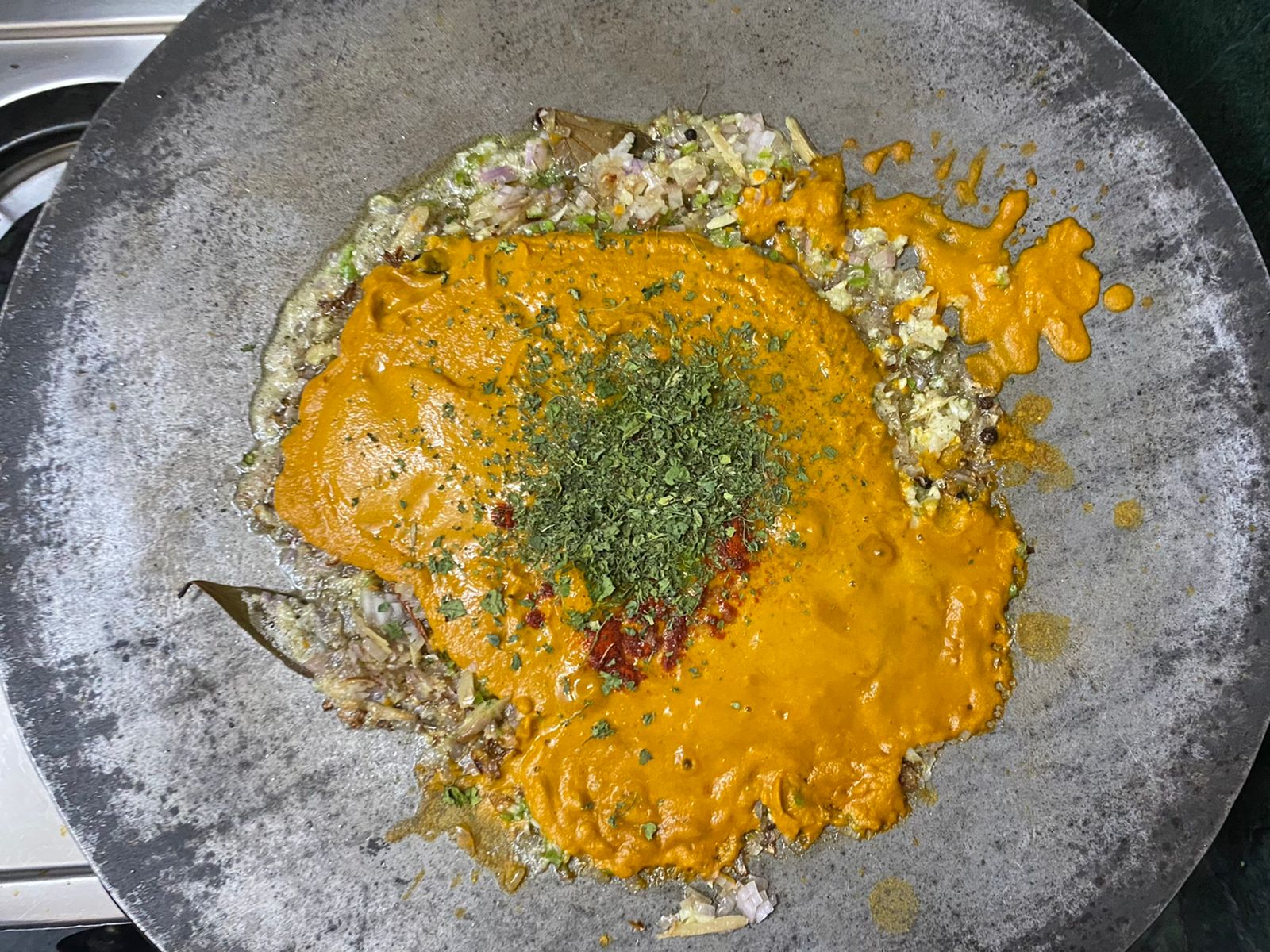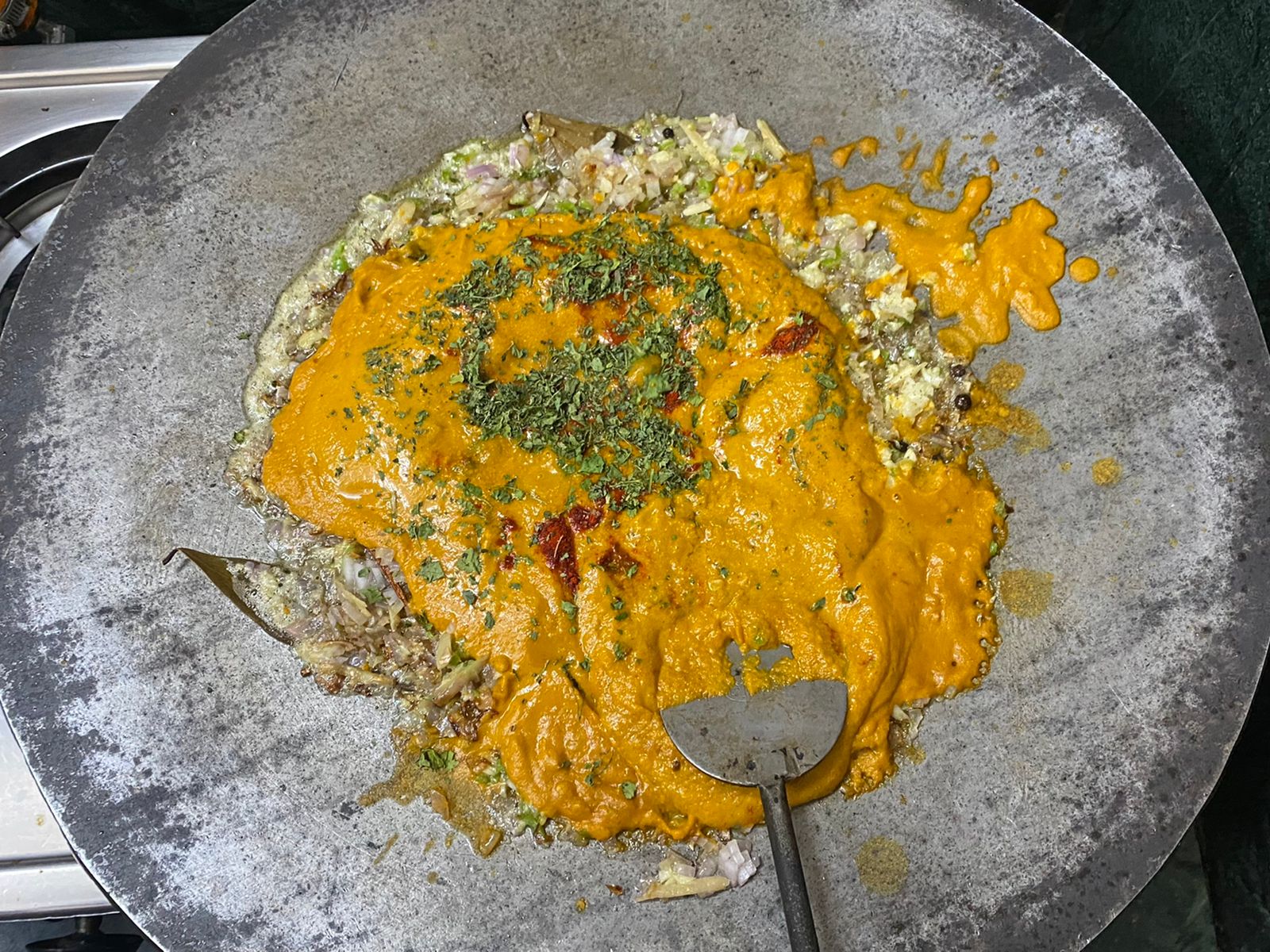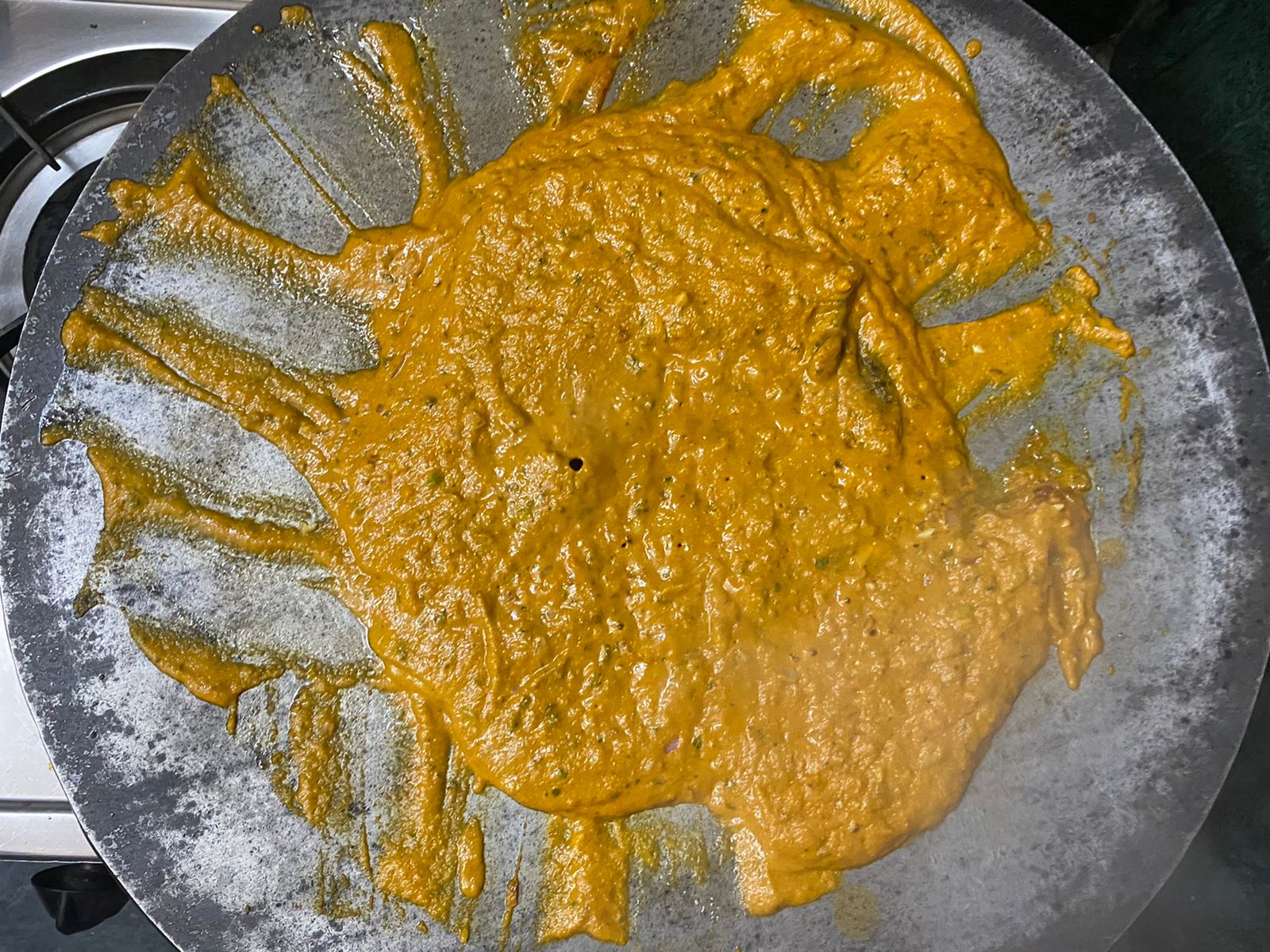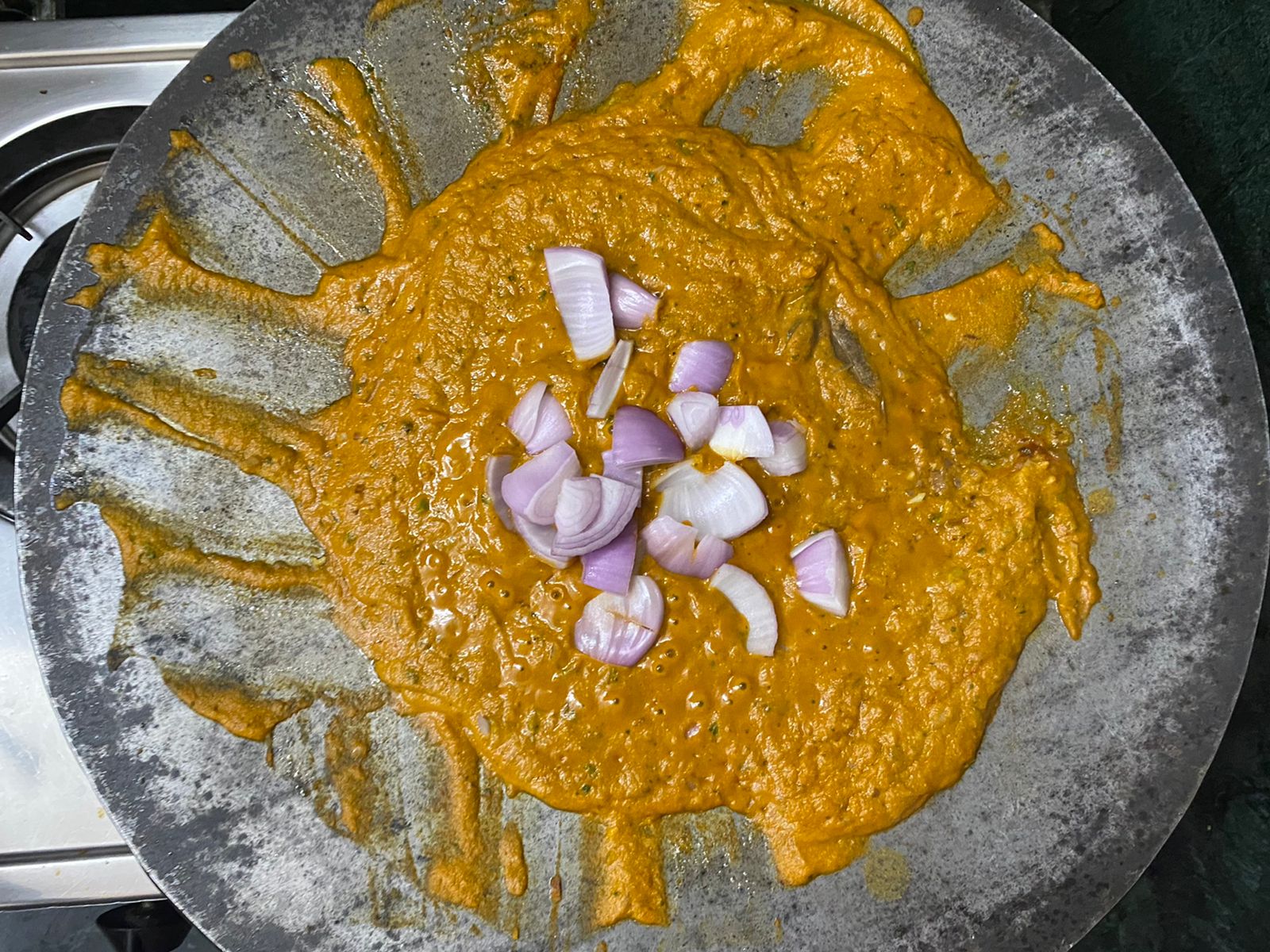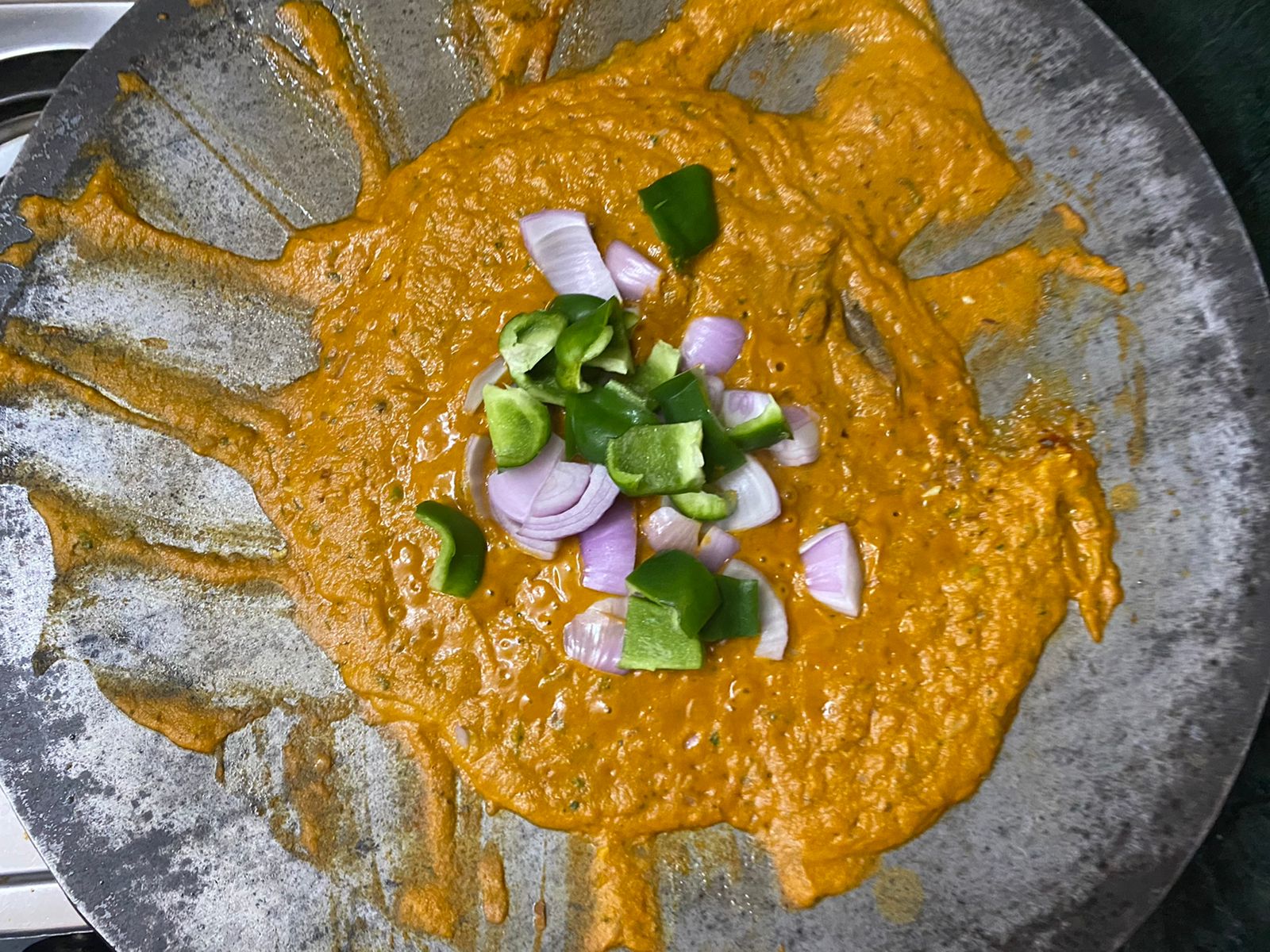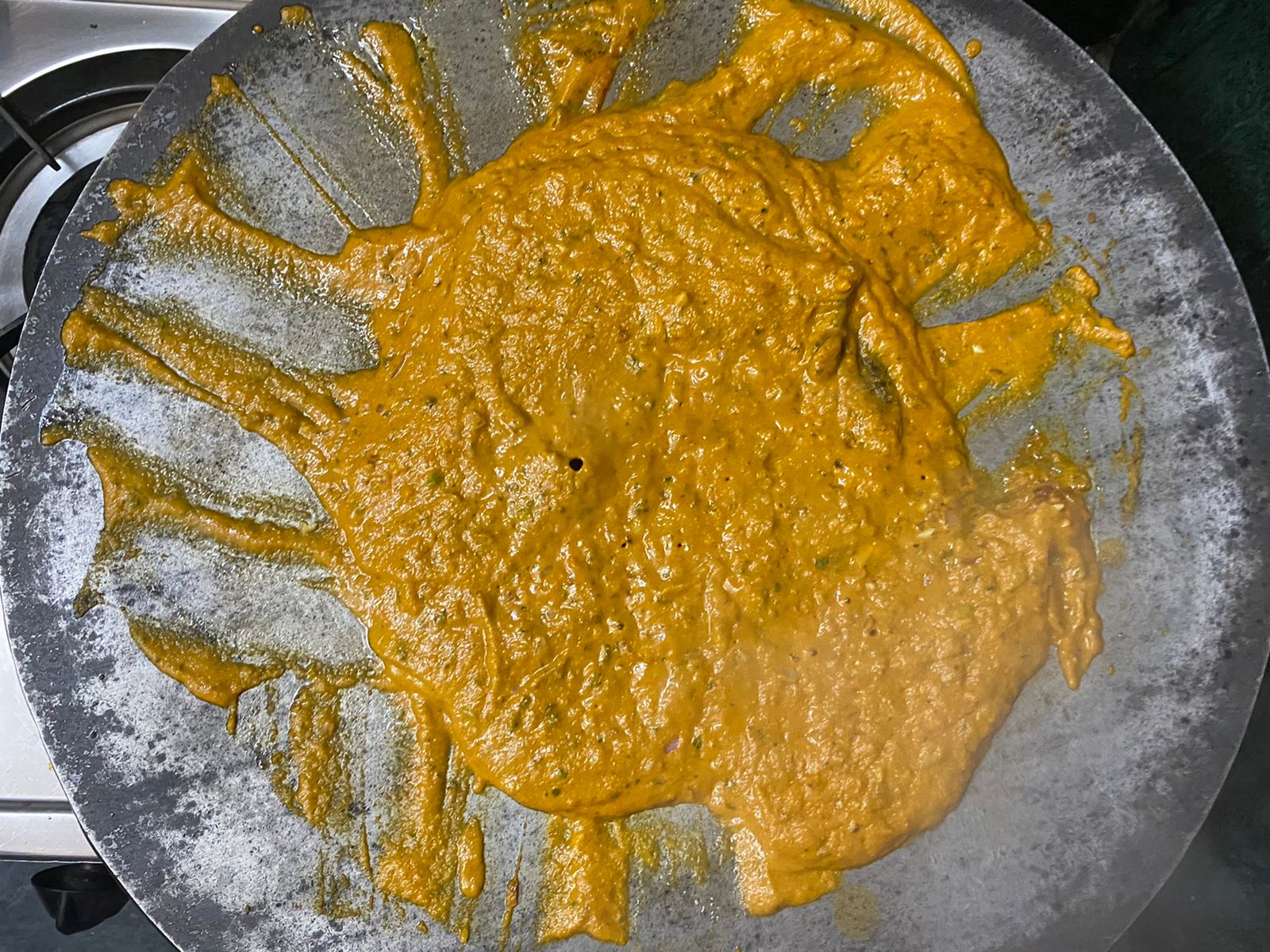 Once the onions have turned translucent, add the prepared tomato puree, Kashmiri red chilli powder, salt and kasuri methi and cook for 2-3 minutes.
Next add the diced peppers and onions and sauté for 1-2 minutes.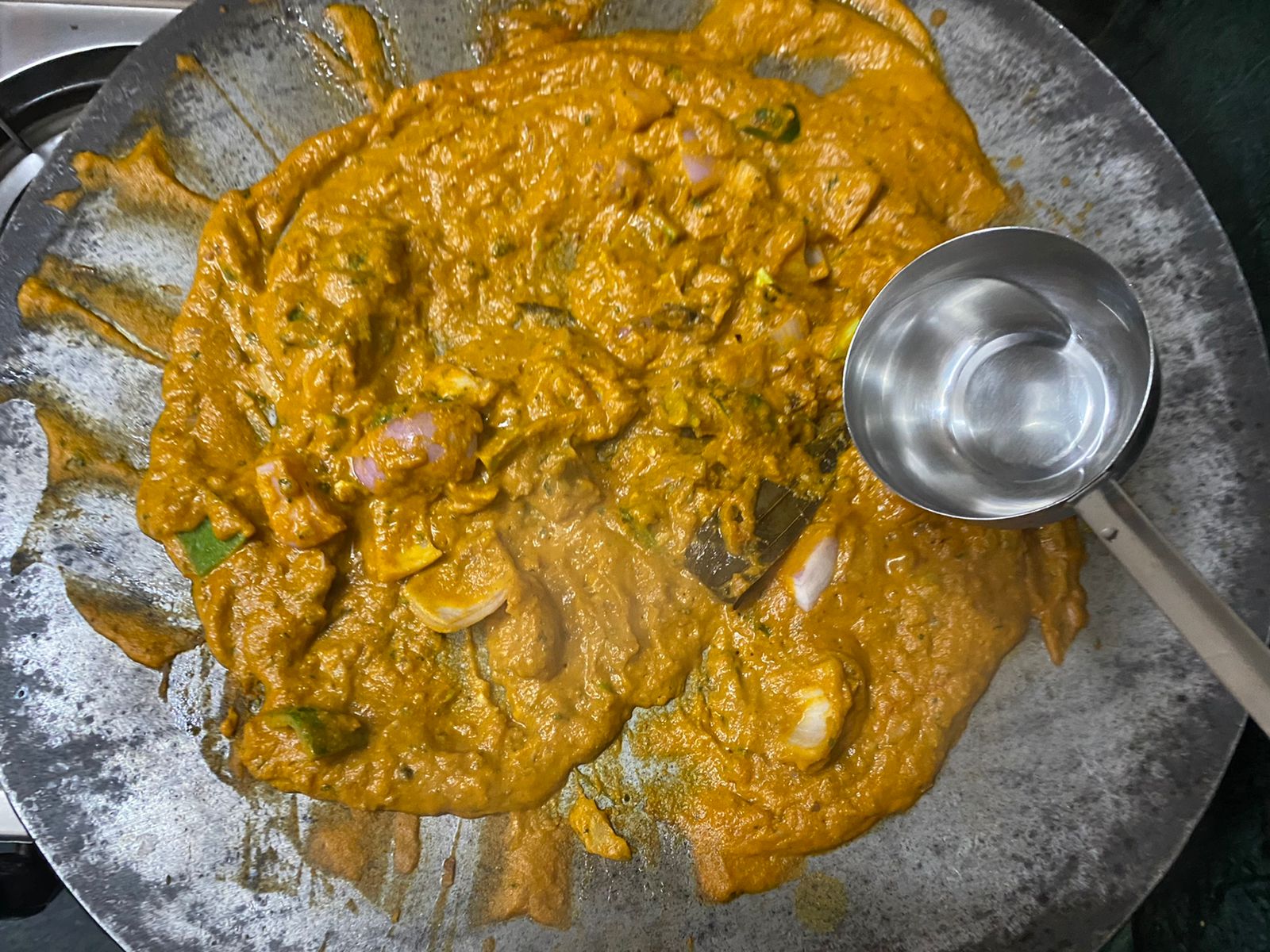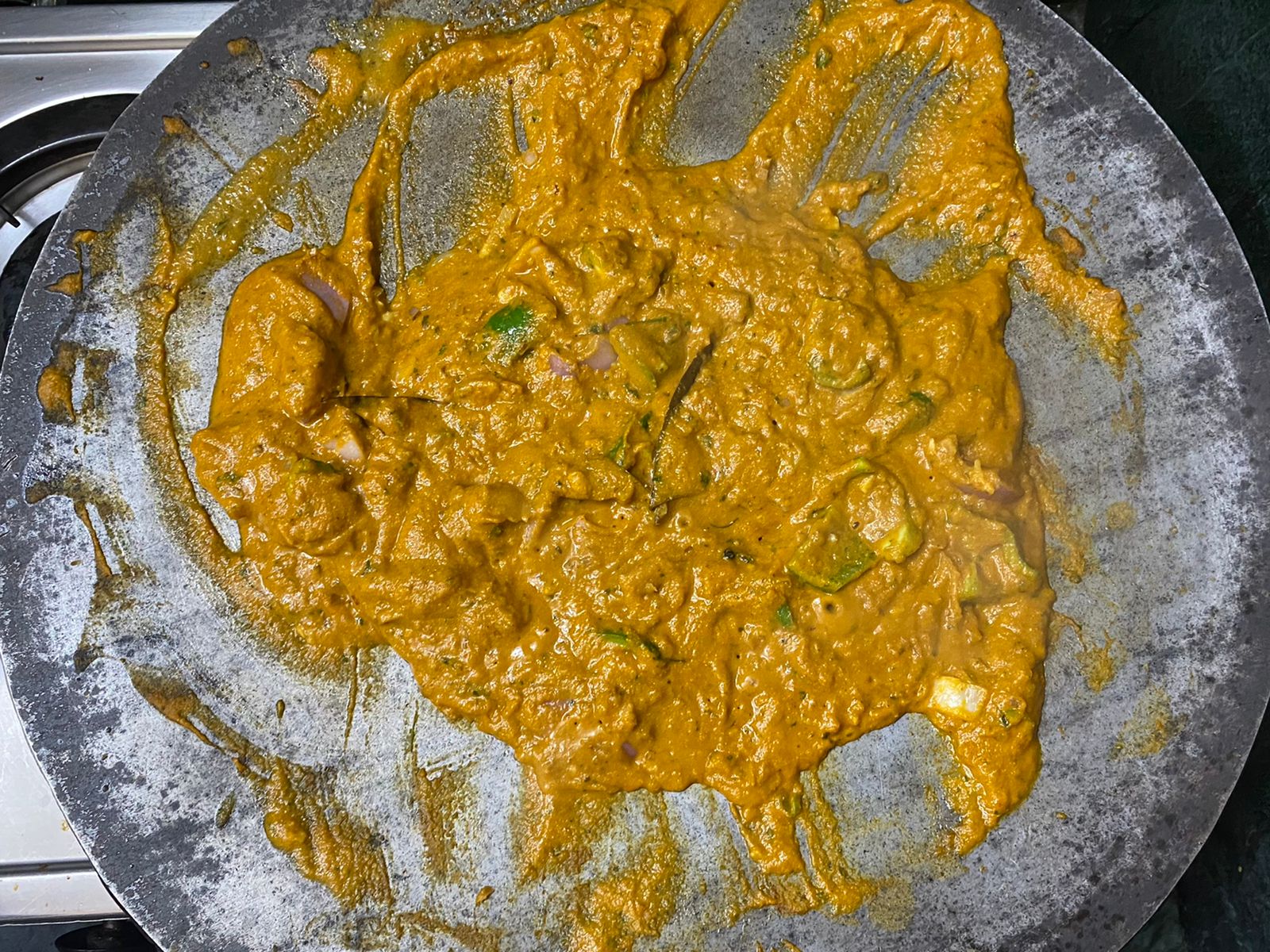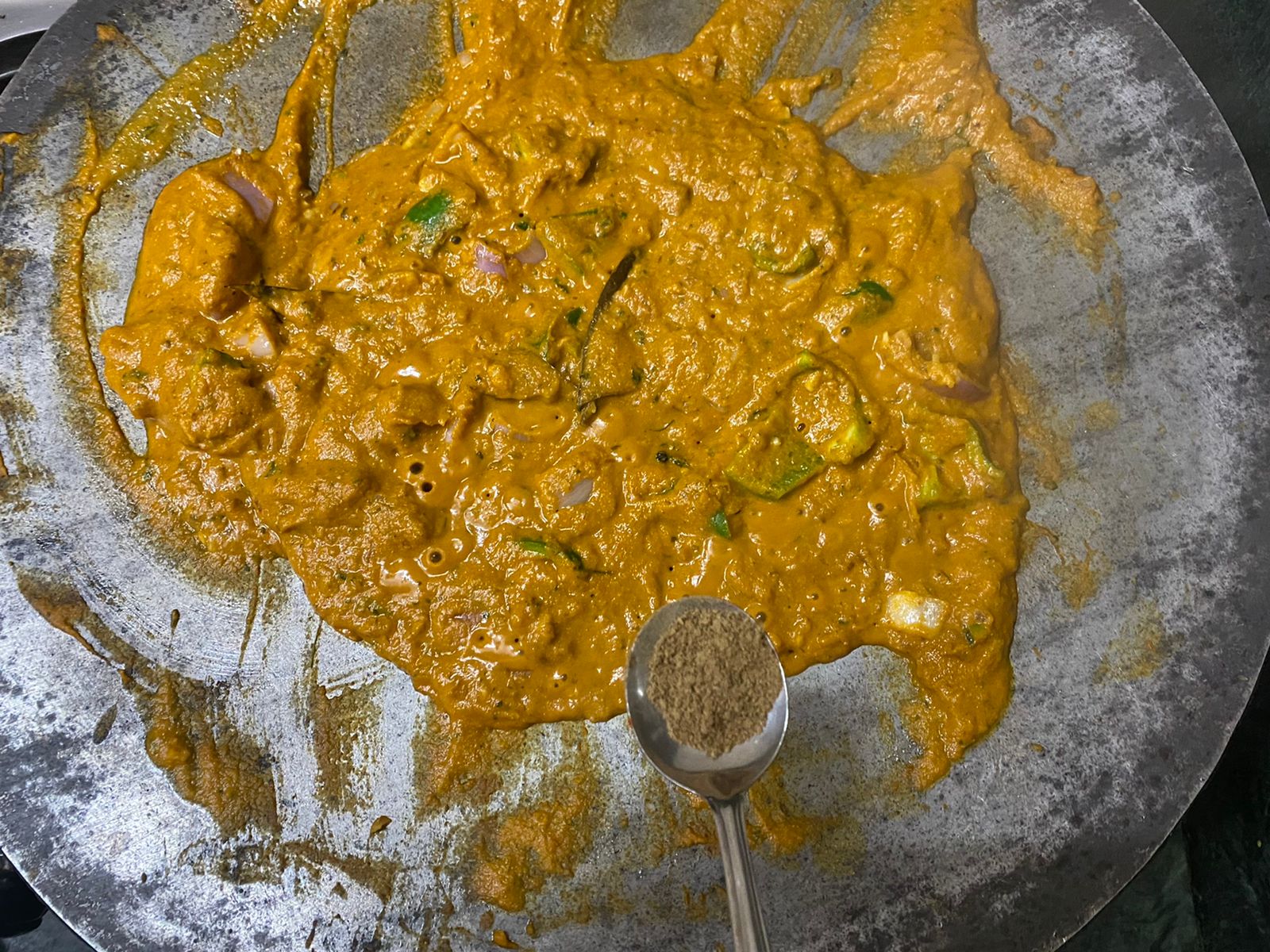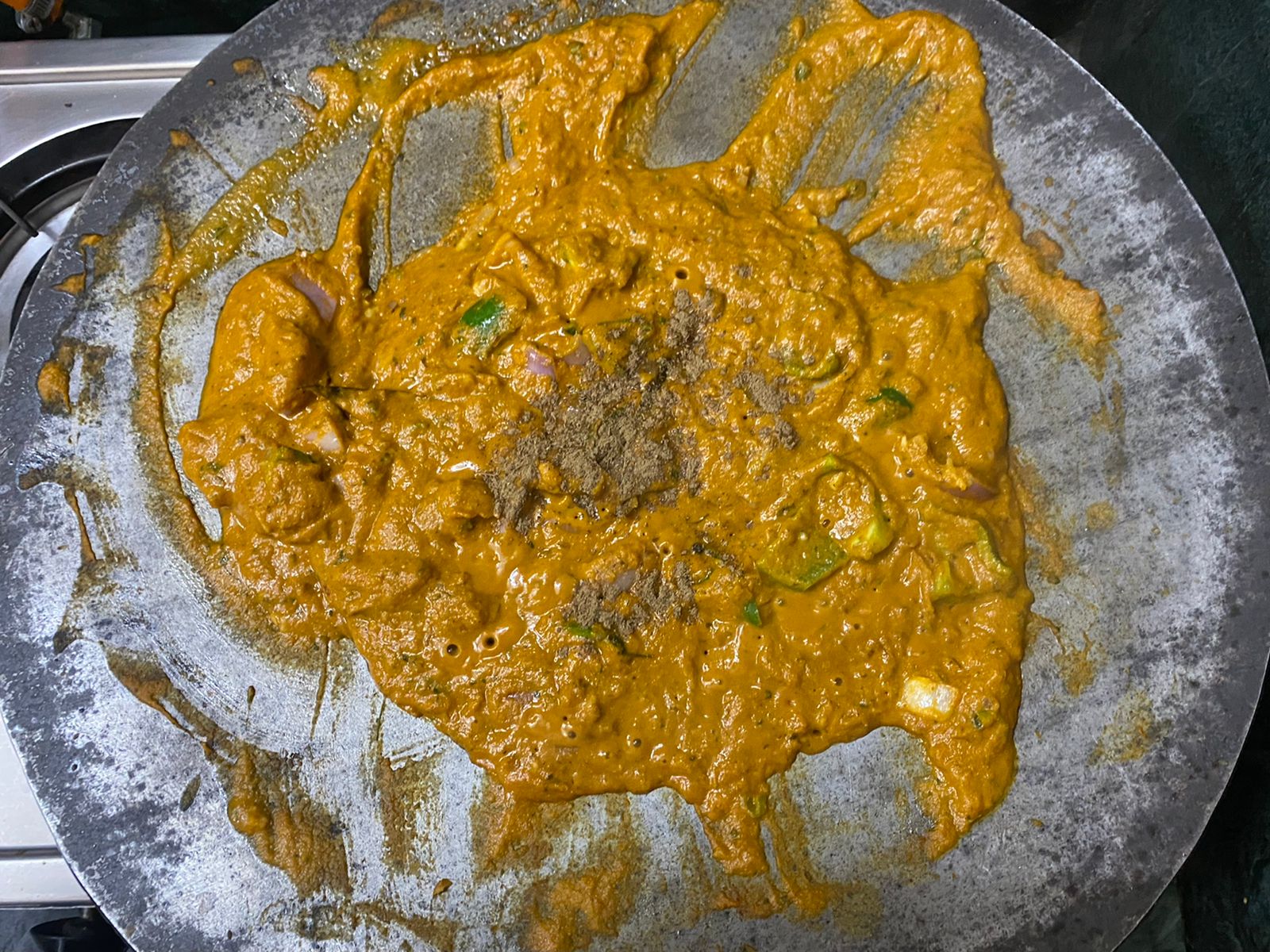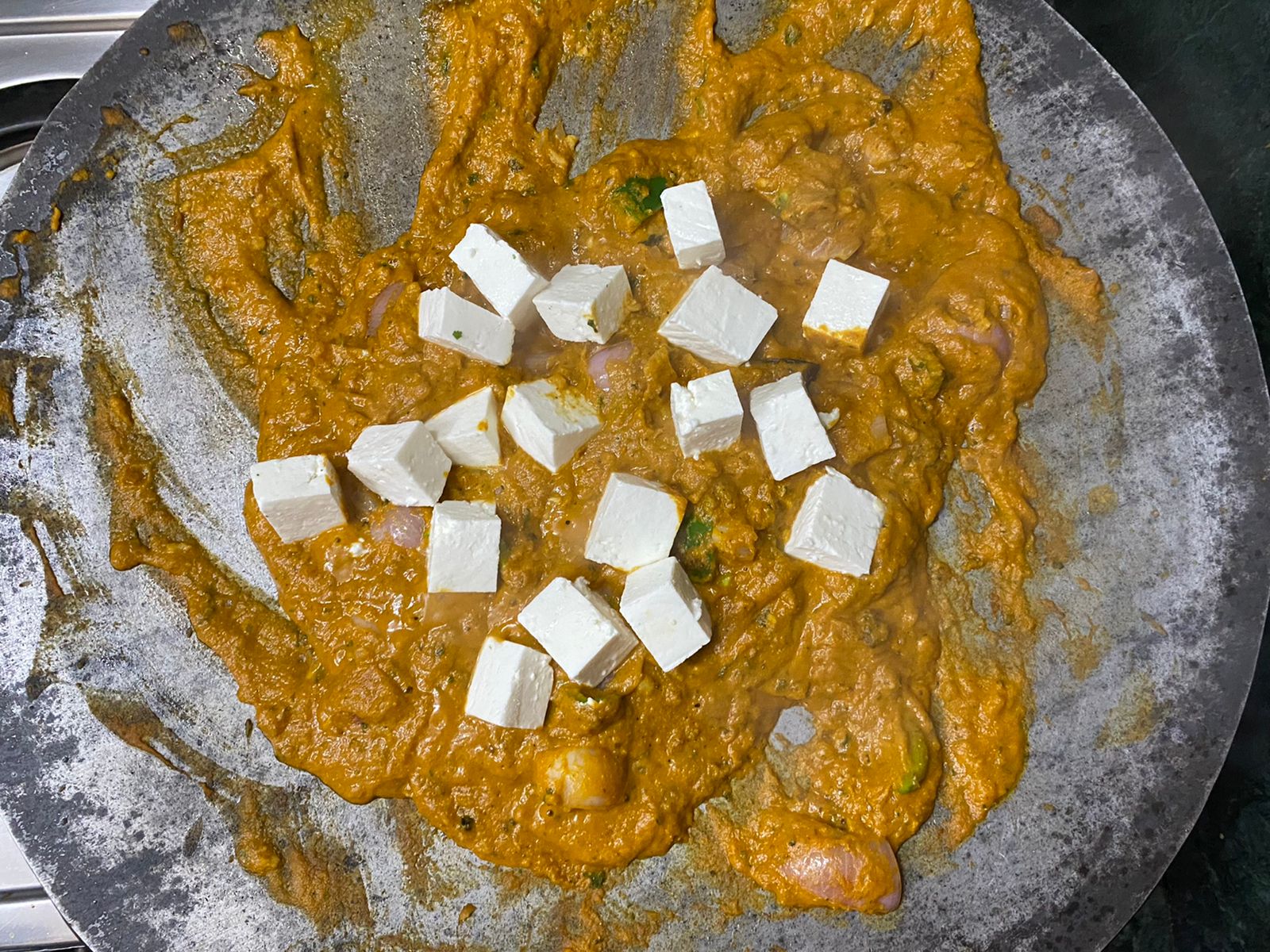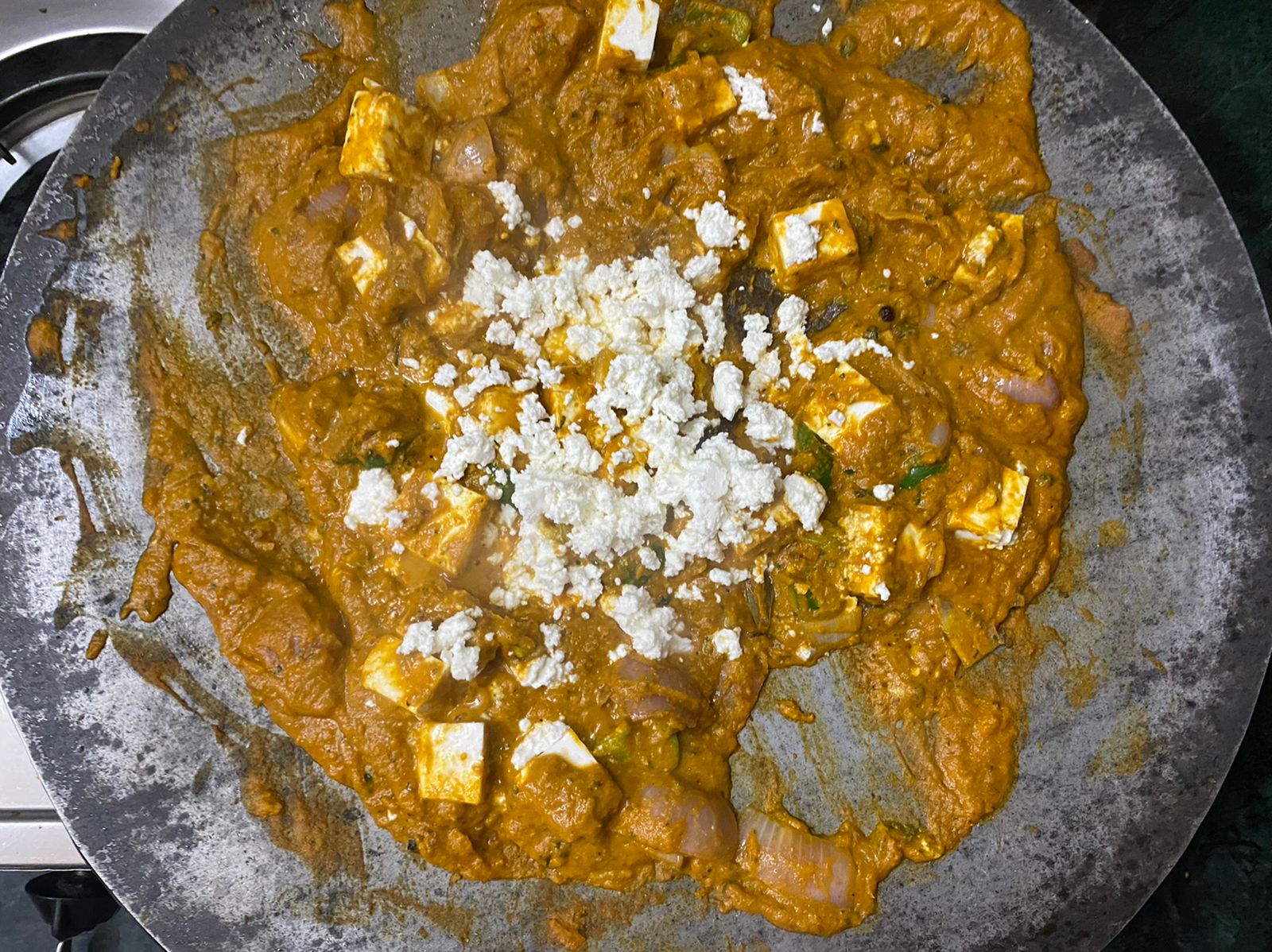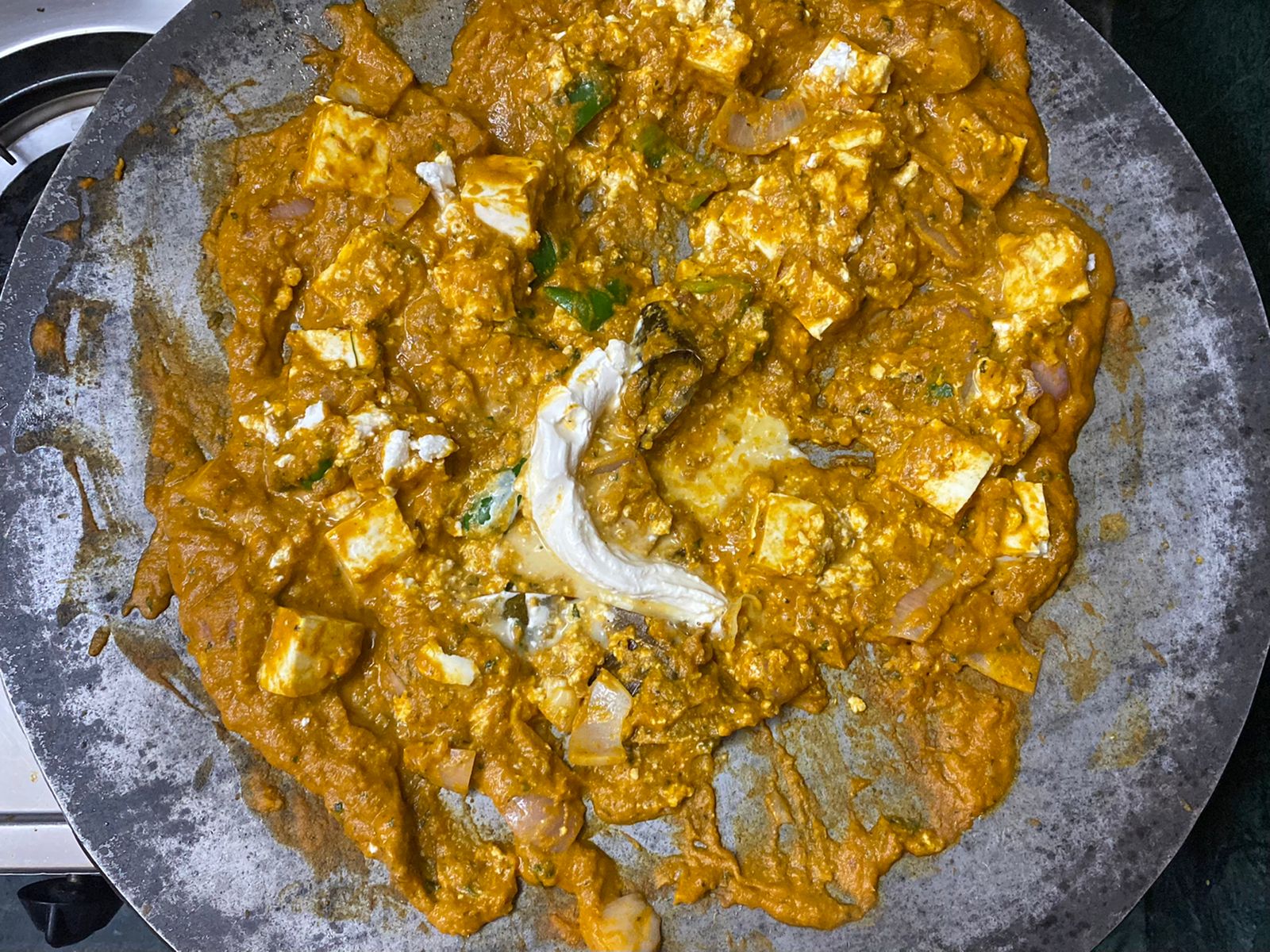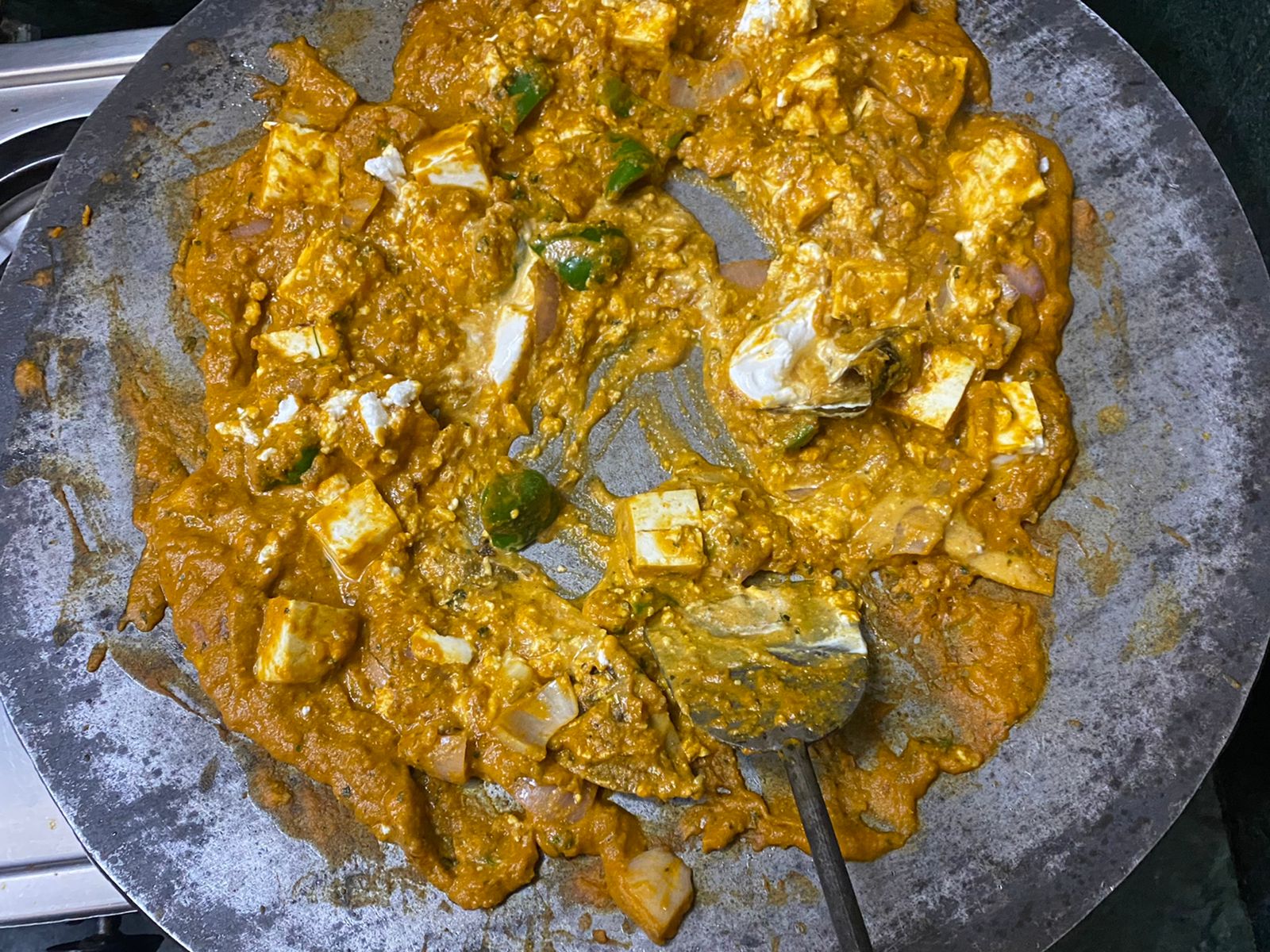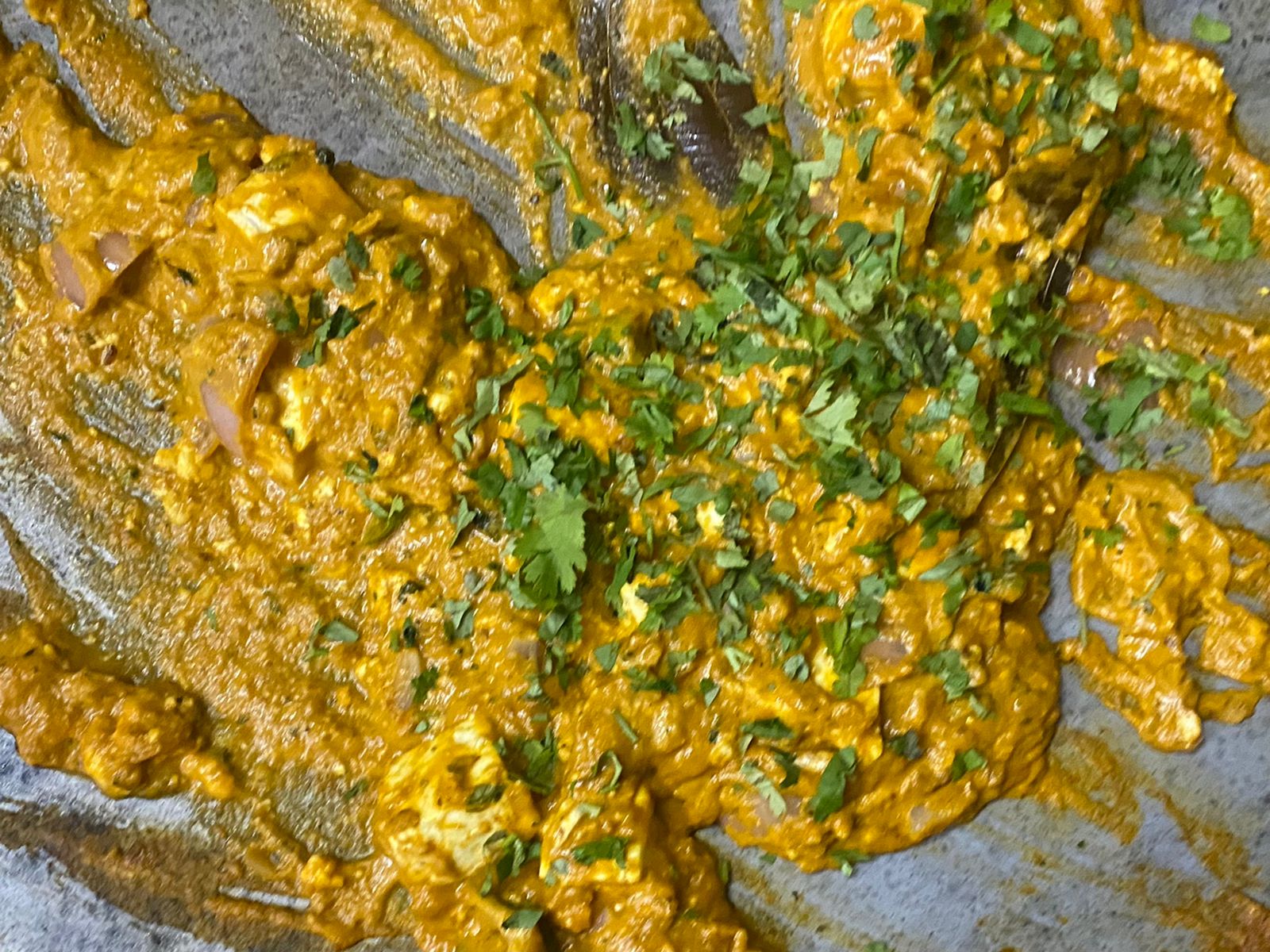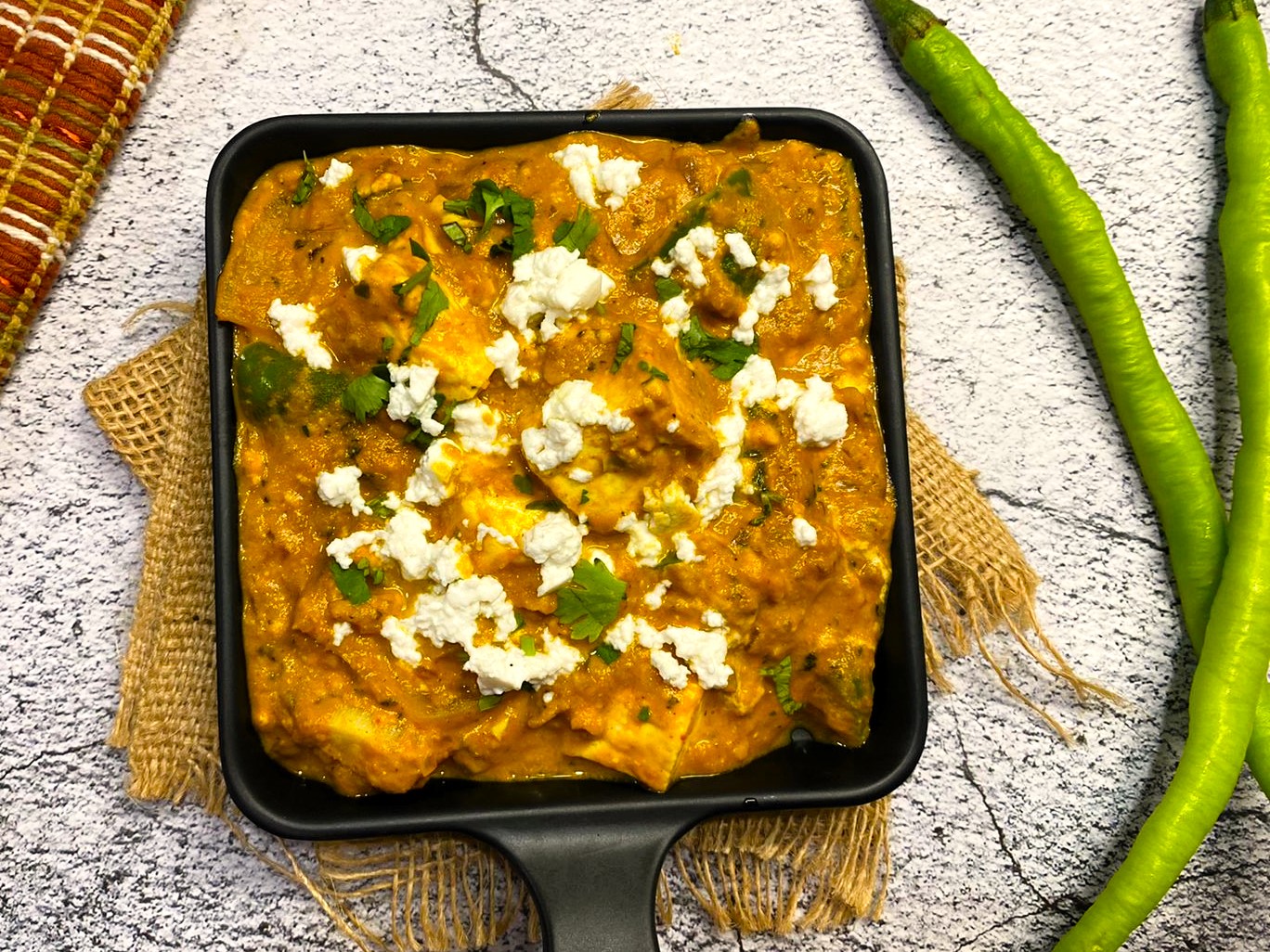 Add ½ cup of water, garam masala, grated paneer, paneer pieces and cream and cook on medium heat for 2-3 minutes. Sprinkle coriander leaves and mix.
Enjoy it with any Indian Bread!