Kidney Beans Open Toastie
Kidney Beans Open Toastie is a protein rich quick snack loaded with kidney beans, fresh vegetables and simple flavourings.
I am always on the lookout for simple and healthy recipes for a quick snack for my family. My children love cheese toastie and as much as I enjoy making them for special treats, I often make this healthy toastie using kidney beans for a quick snack after school or even breakfast. Kidney beans are rich in protein and fibre and highly nutritious and this is a simple, easy and delicious way to get my children to kidney beans.
I prefer using the grill to make the toastie as I do not need to use any butter or oil. However, instead of using the grill, you can make it in a nonstick pan with some butter or even toast a slice of bread and spread the topping for a perfect snack!
This delightful dish is a wholesome meal and can be enjoyed as a snack, for breakfast and also as an appetizer. Other recipes you might like are Crispy Paneer Pockets, Paneer Bread Roll, Pocket Corn Cheese Toastie, Stuffed Pizza Sandwich, Open Face Veggie Sandwich, Dahi Toast/Yogurt Bread and Instant Masala Bread Idli.
Ingredients
1 cup boiled kidney beans
2 tablespoons finely chopped onions
2 tablespoons finely chopped green pepper
1 tablespoon finely chopped yellow pepper
1 tablespoon finely chopped red pepper
2 tablespoons boiled sweetcorn
Salt to taste
1 teaspoon black pepper
2 teaspoons oregano
2 teaspoons red chilli flakes
Juice of 1 lemon
2 tablespoons finely chopped coriander leaves
4 slices of brown bread
2 tablespoons green chutney
Directions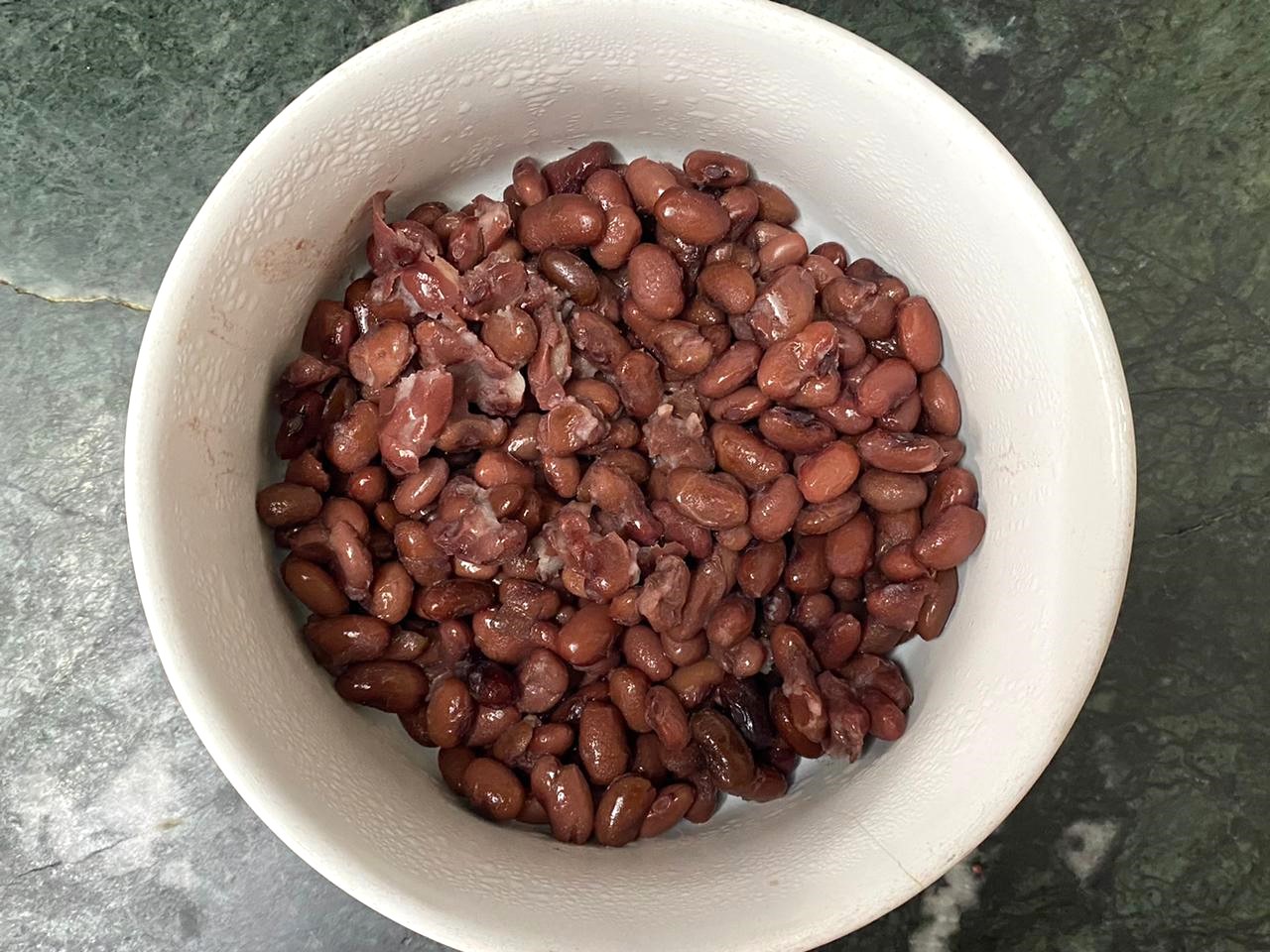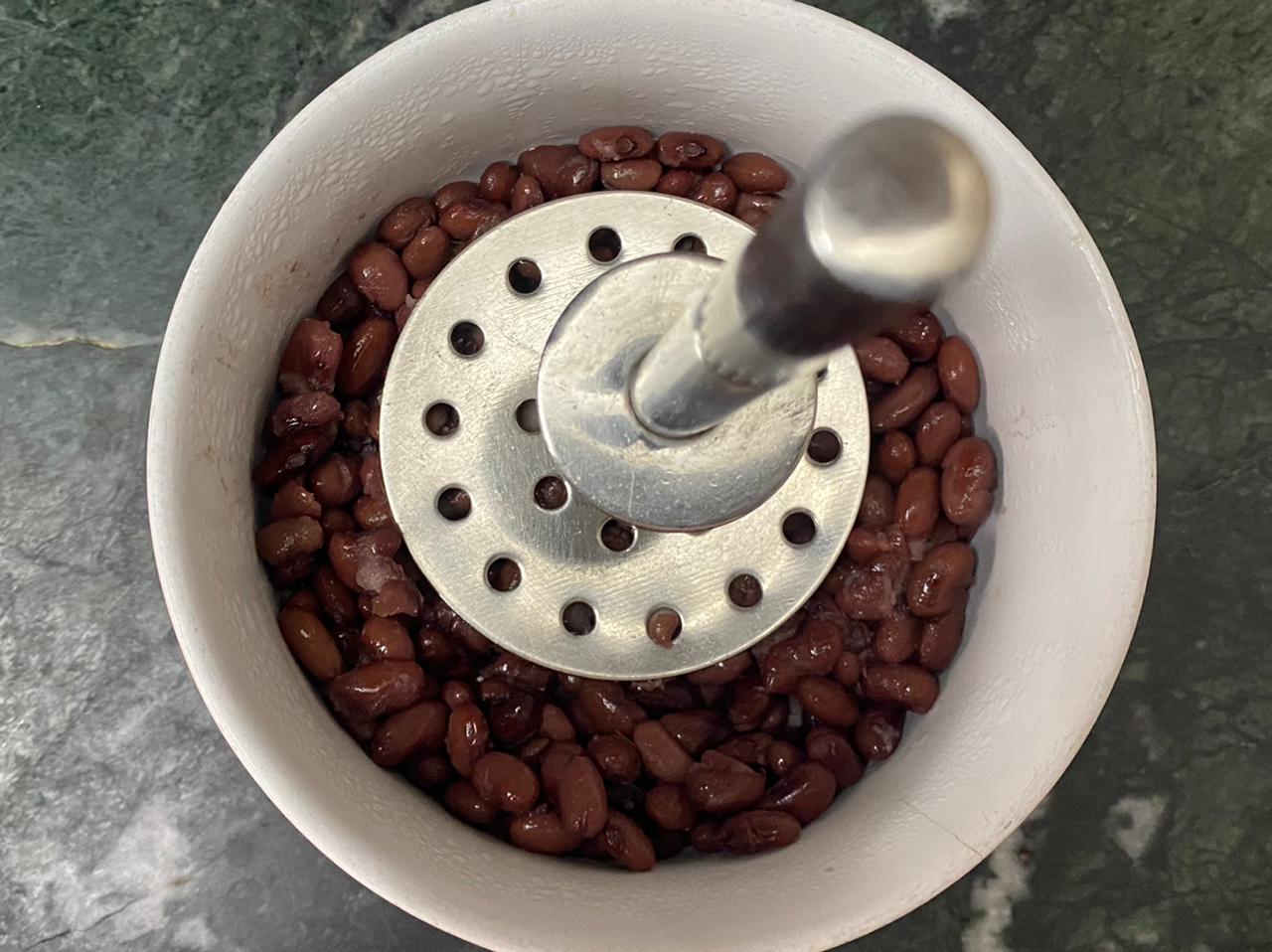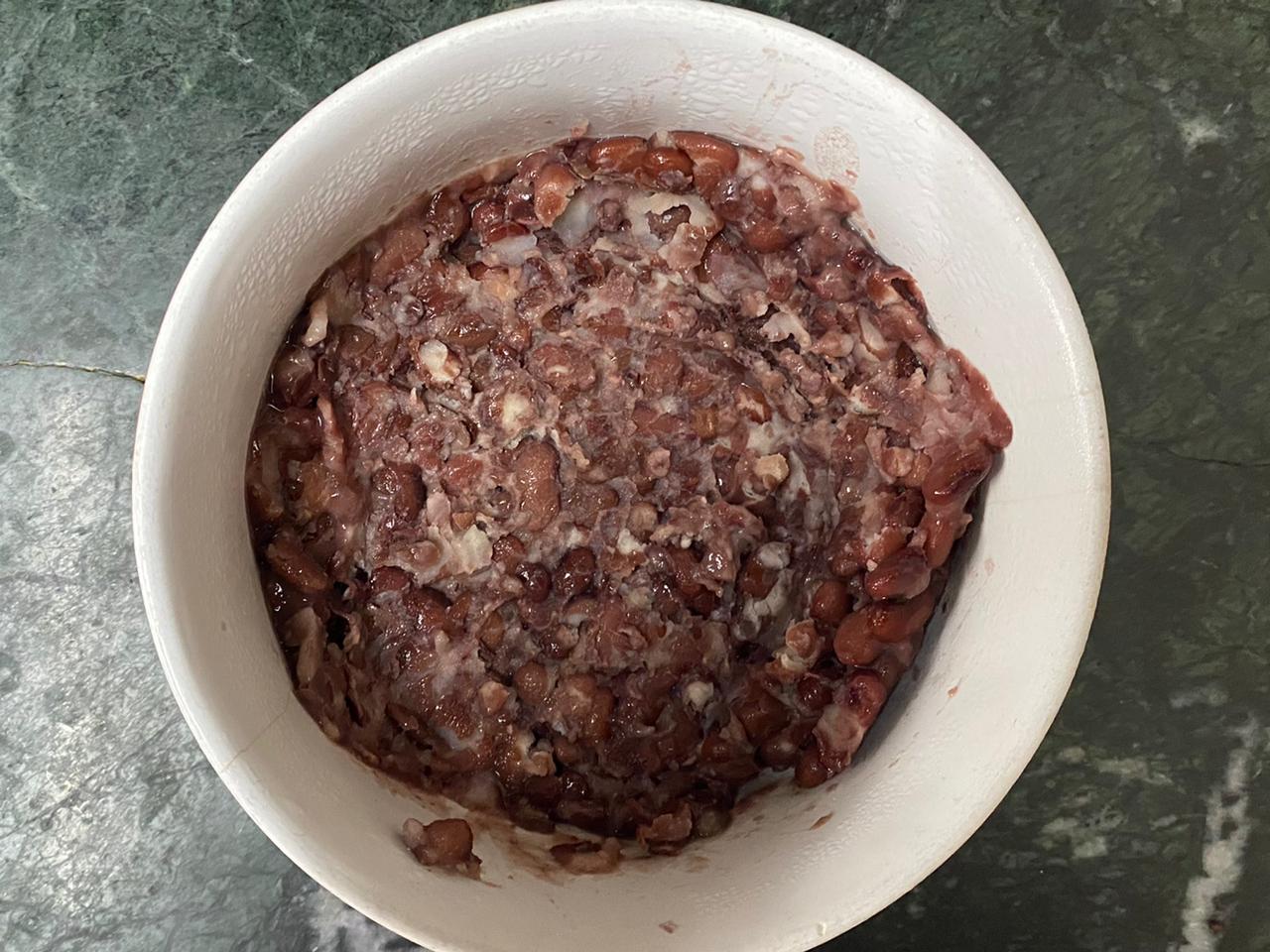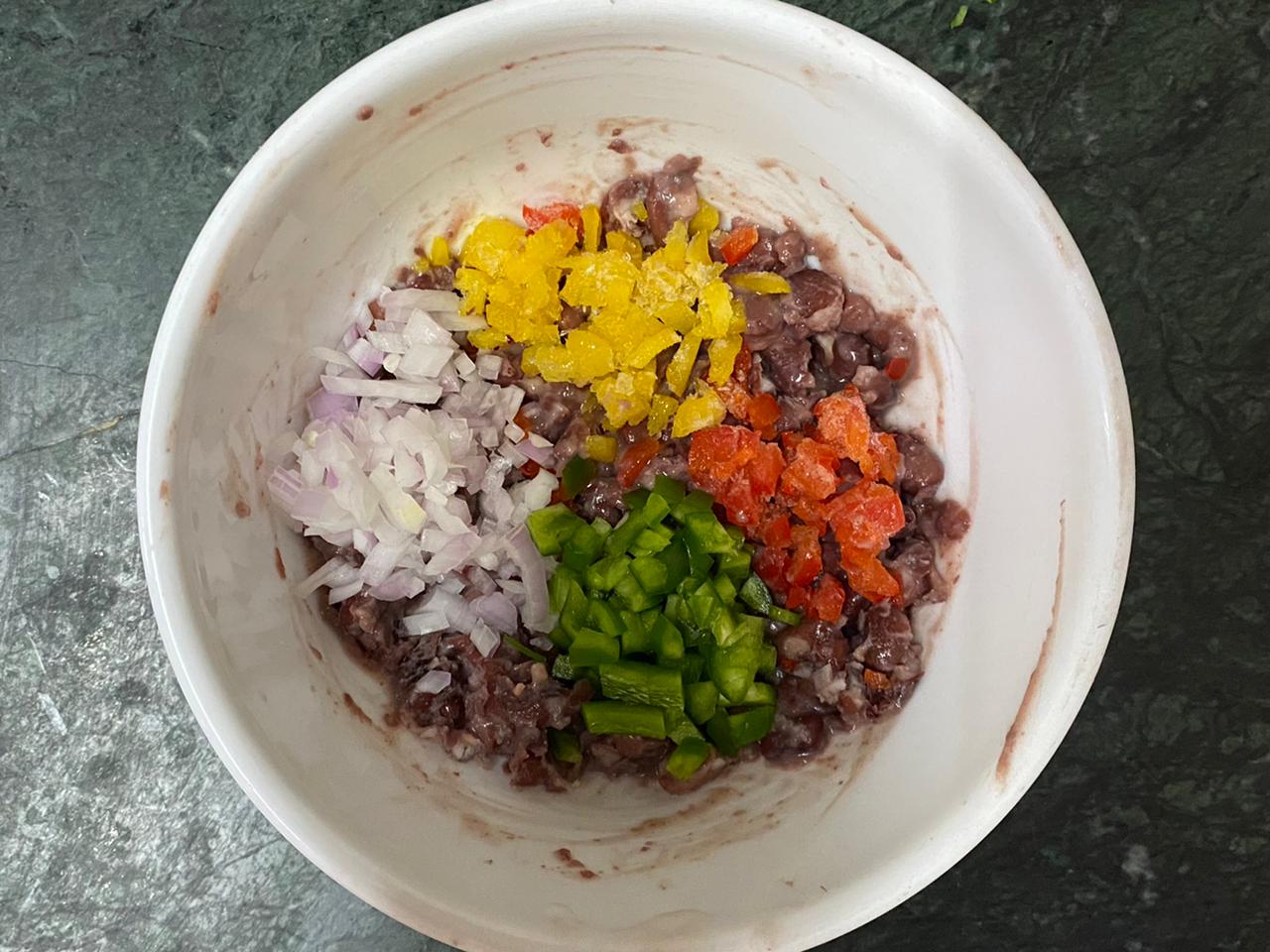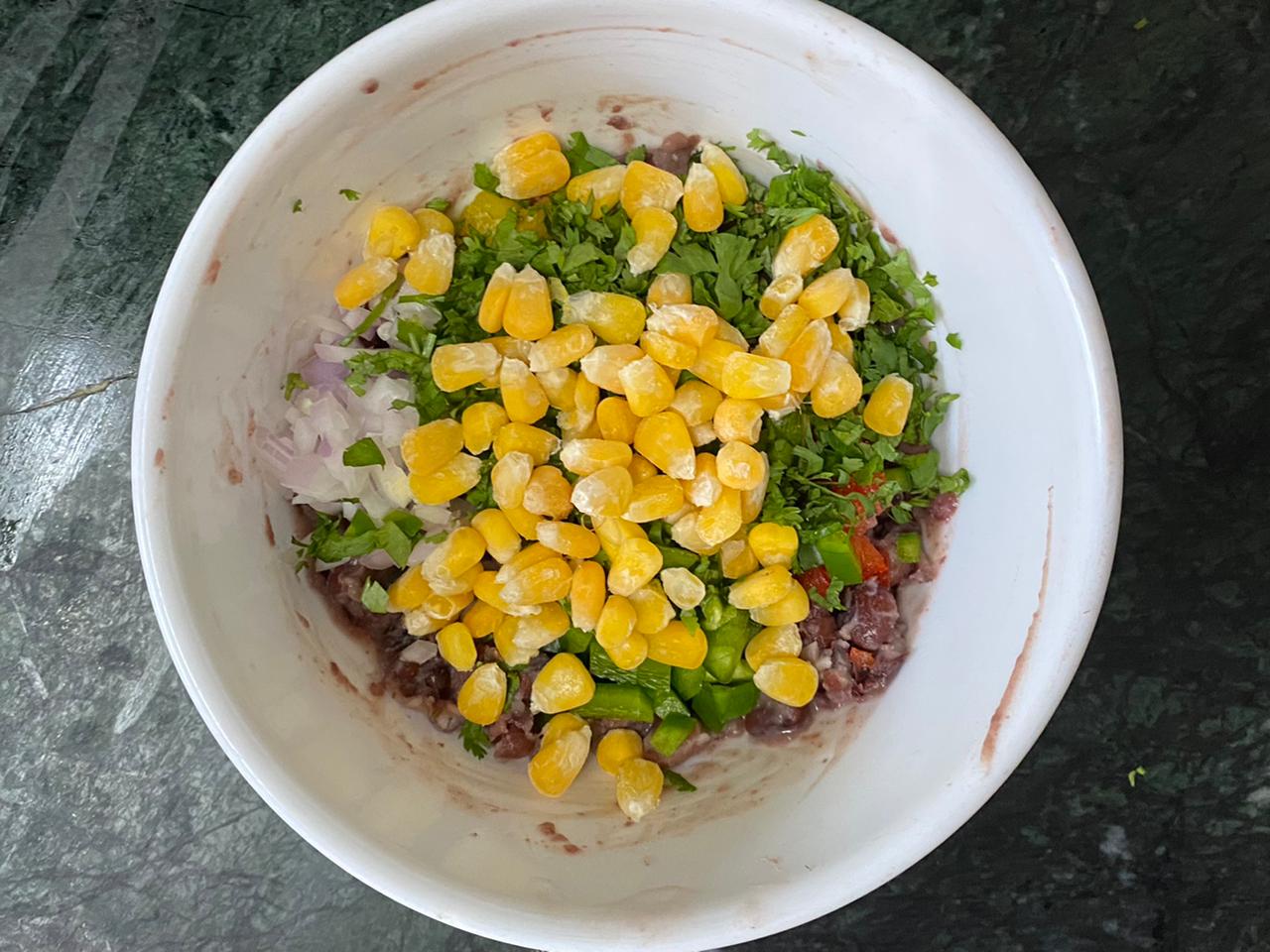 Gently mash the kidney beans and add onions, green pepper, yellow pepper, red pepper and sweet corn. Mix everything.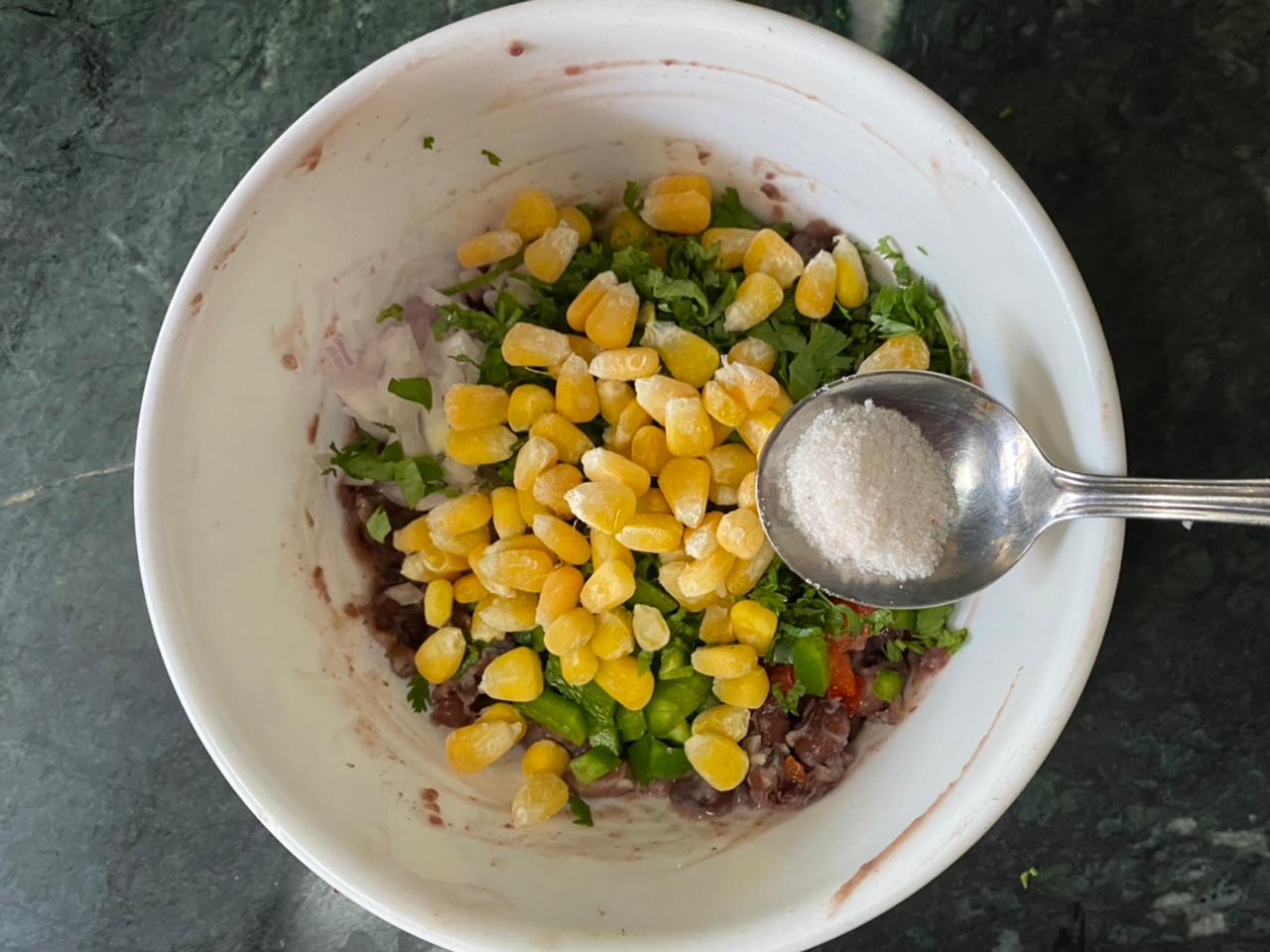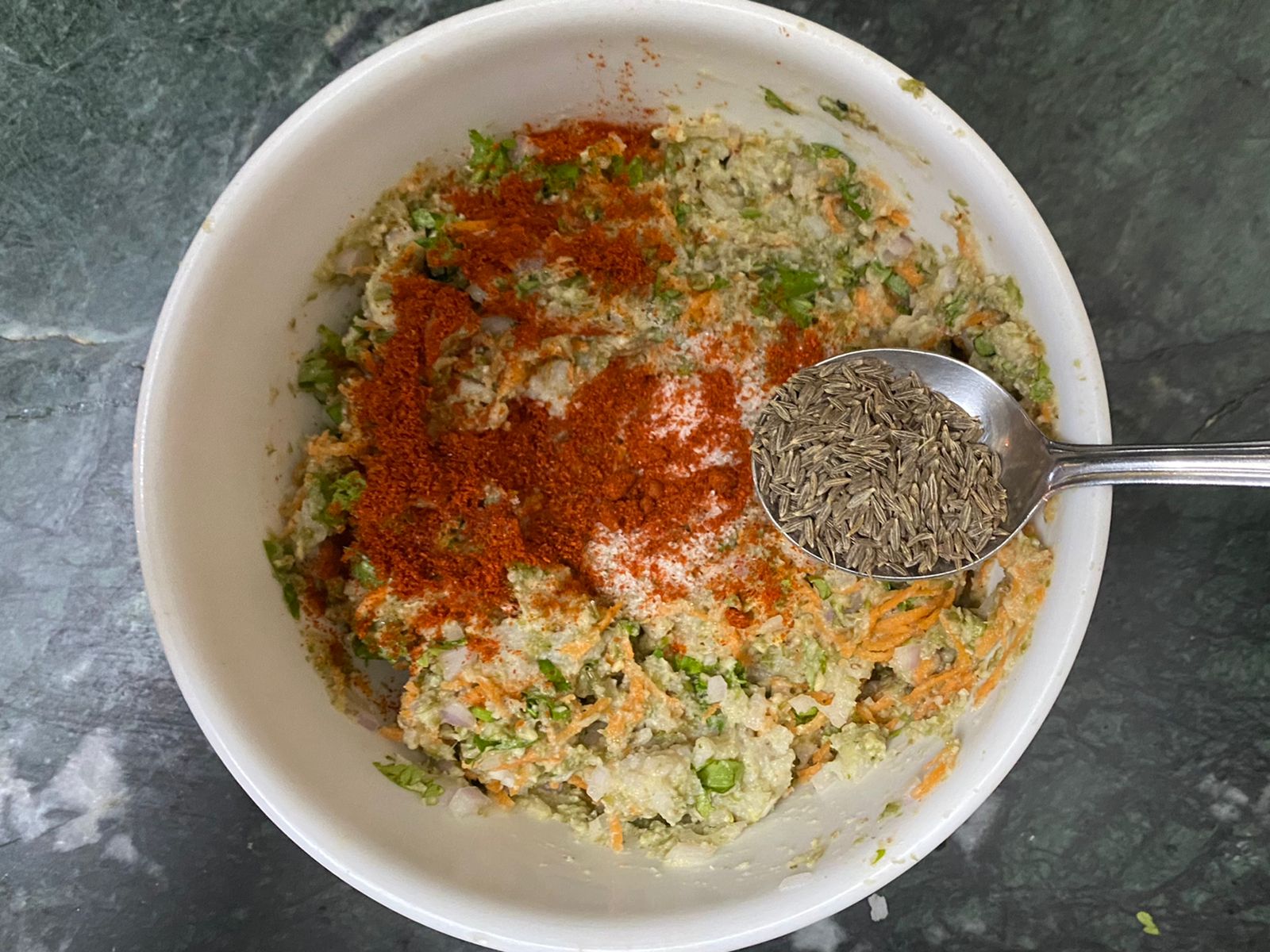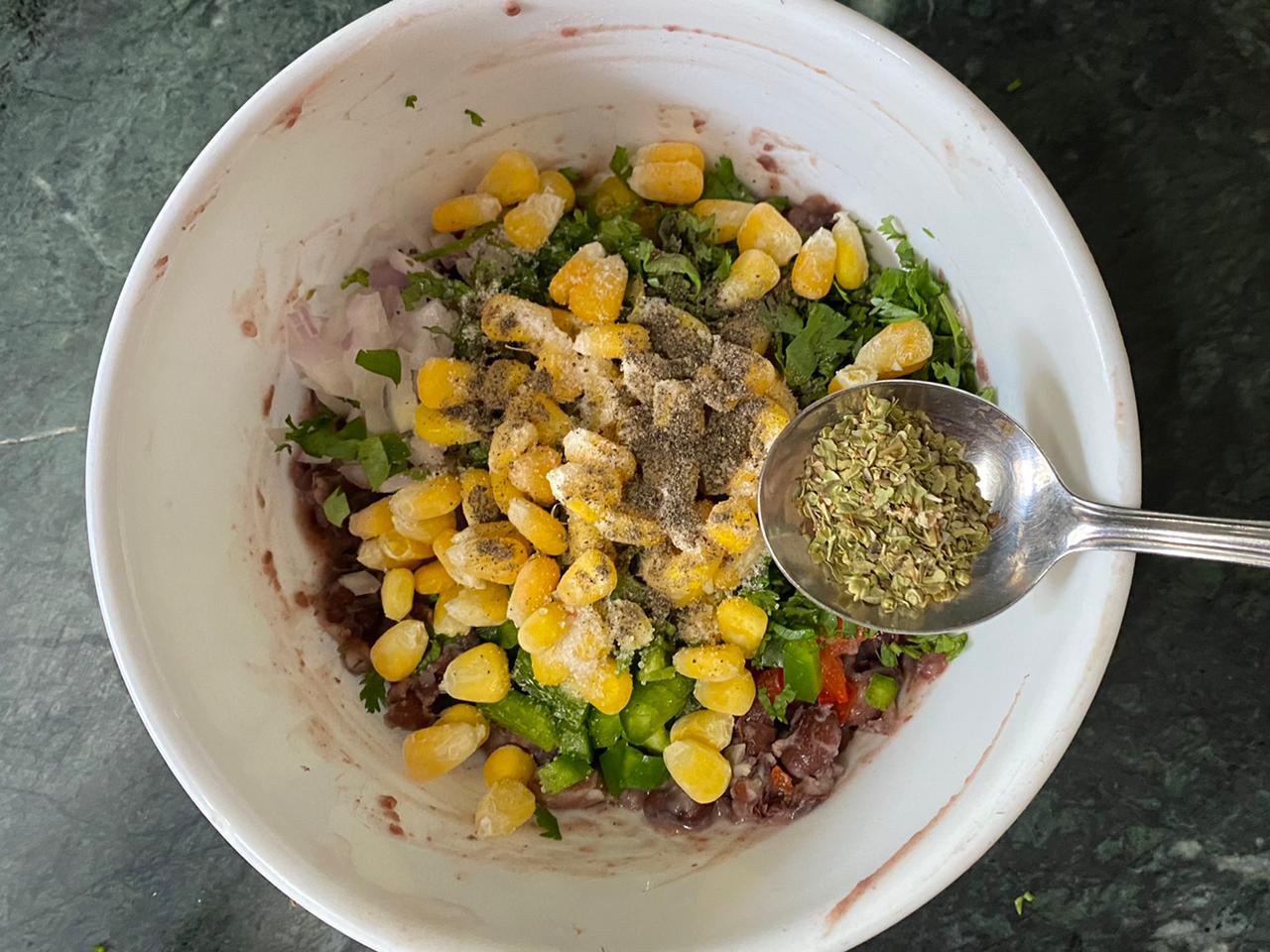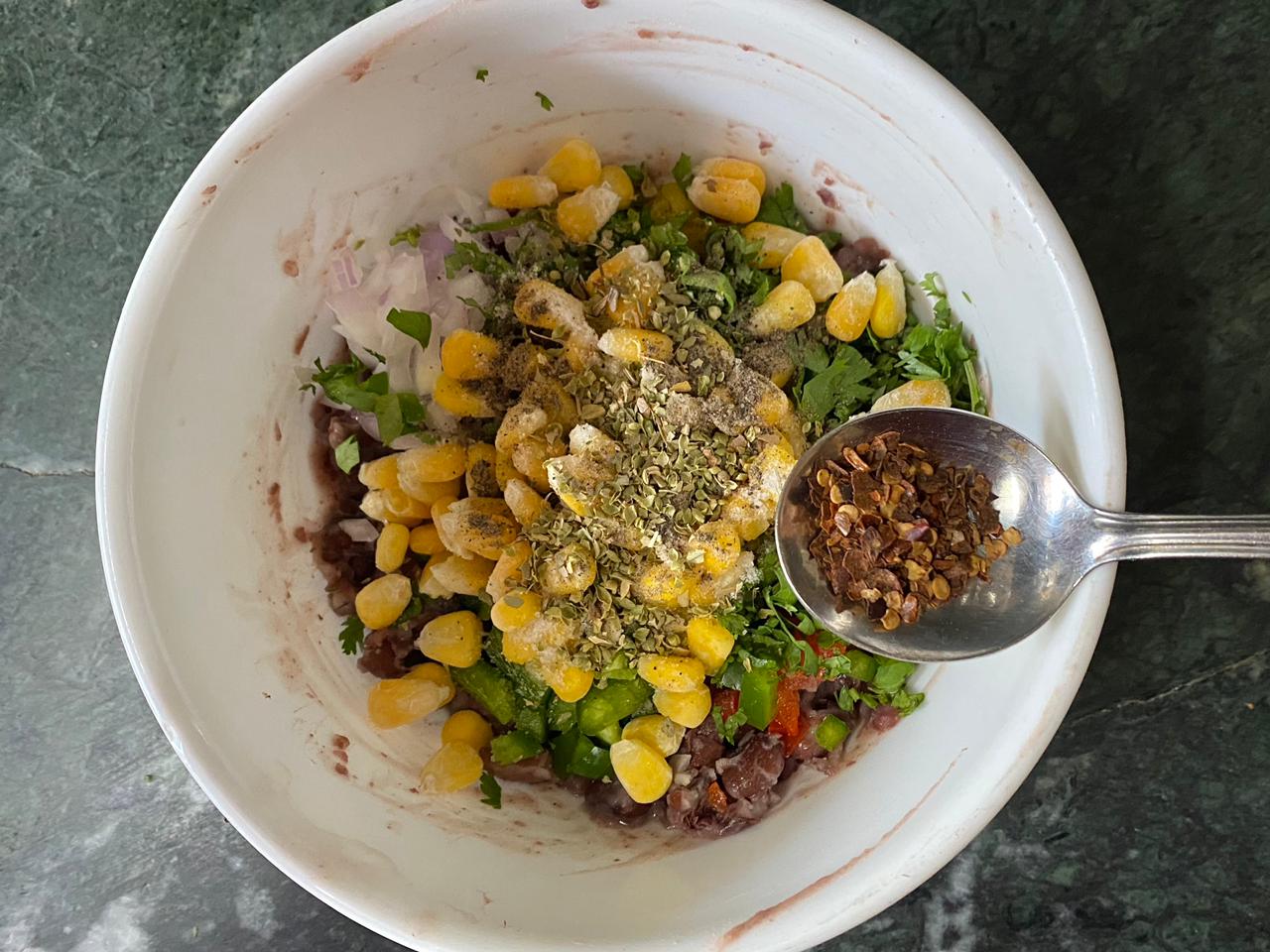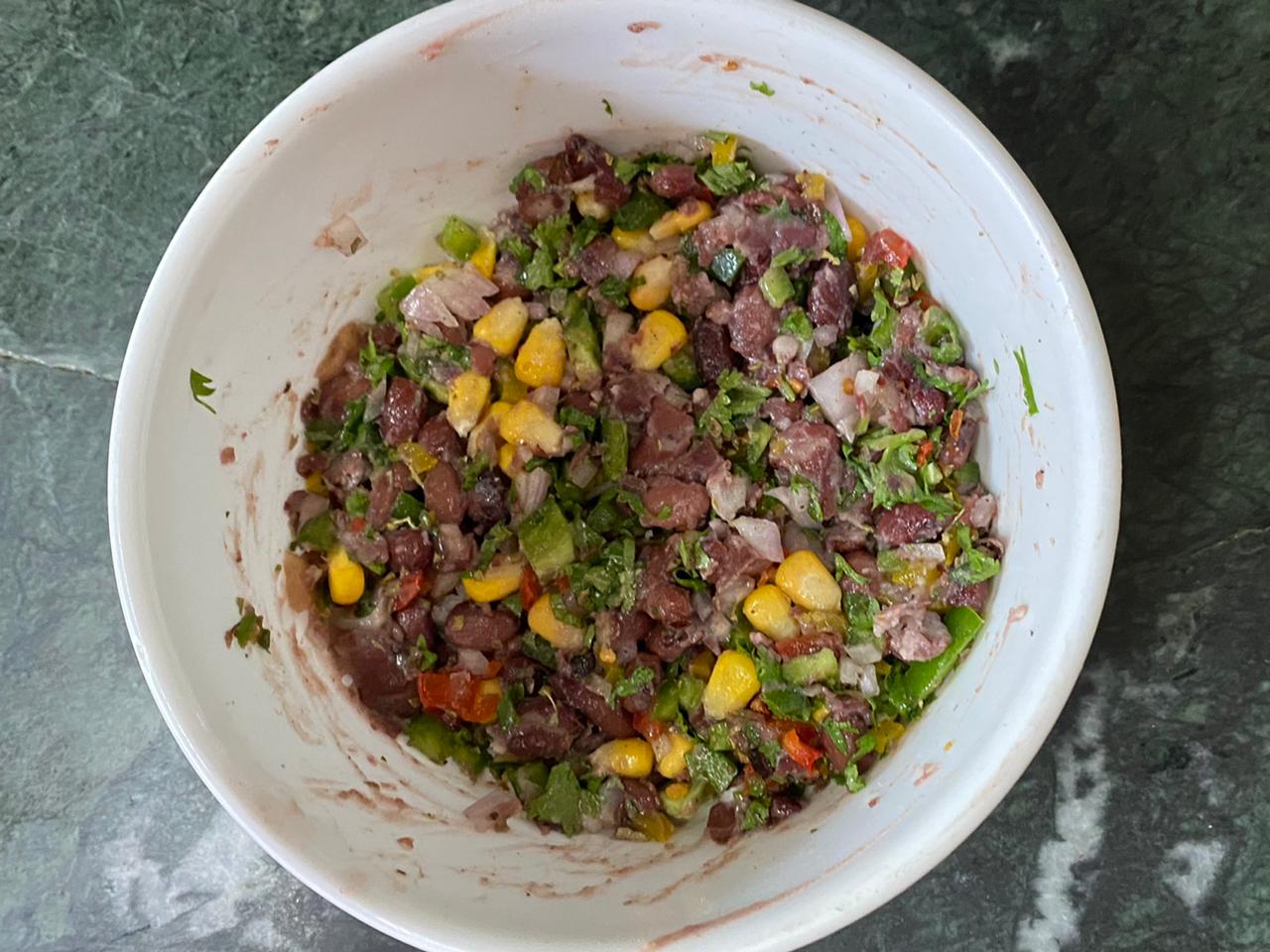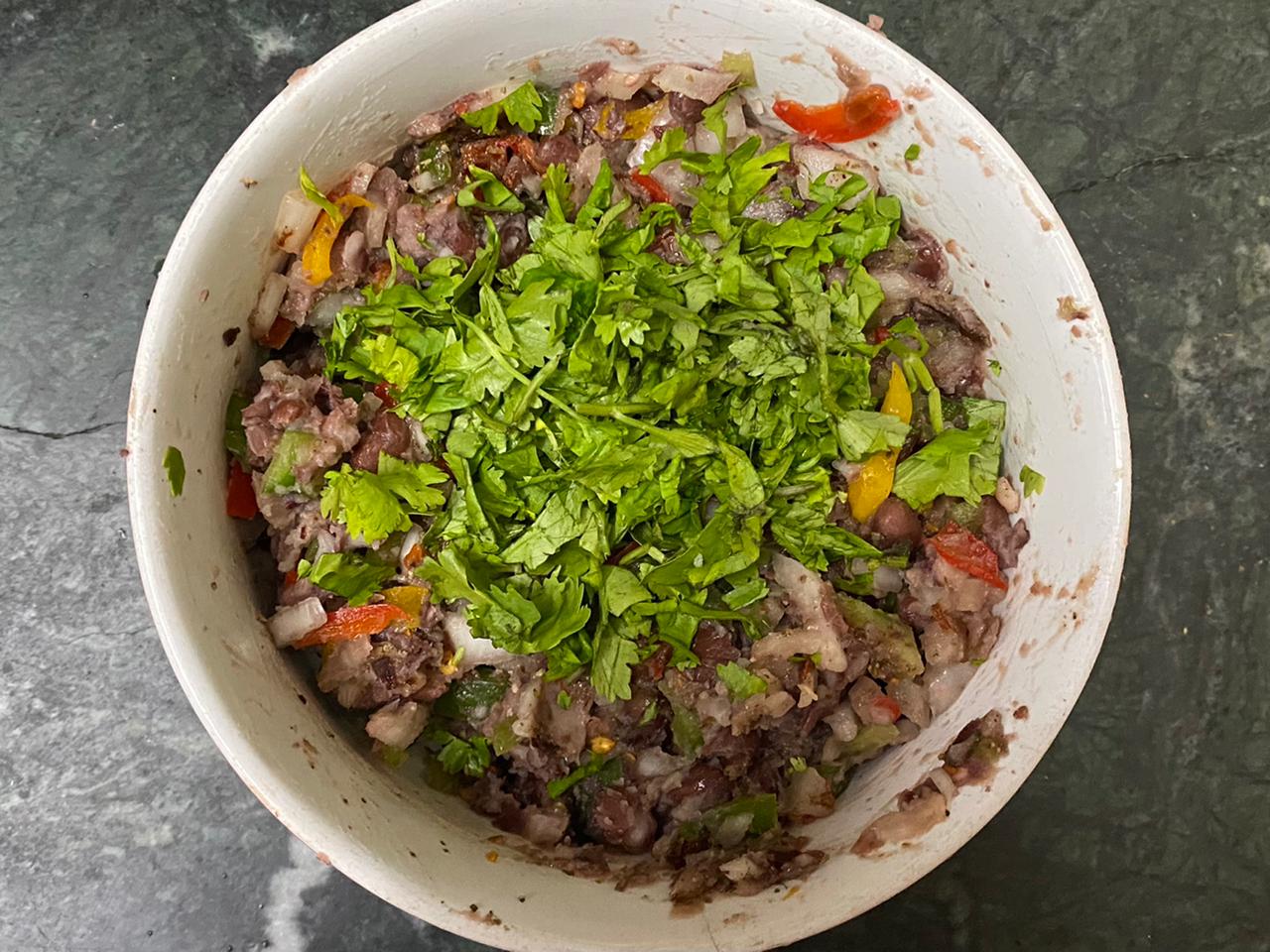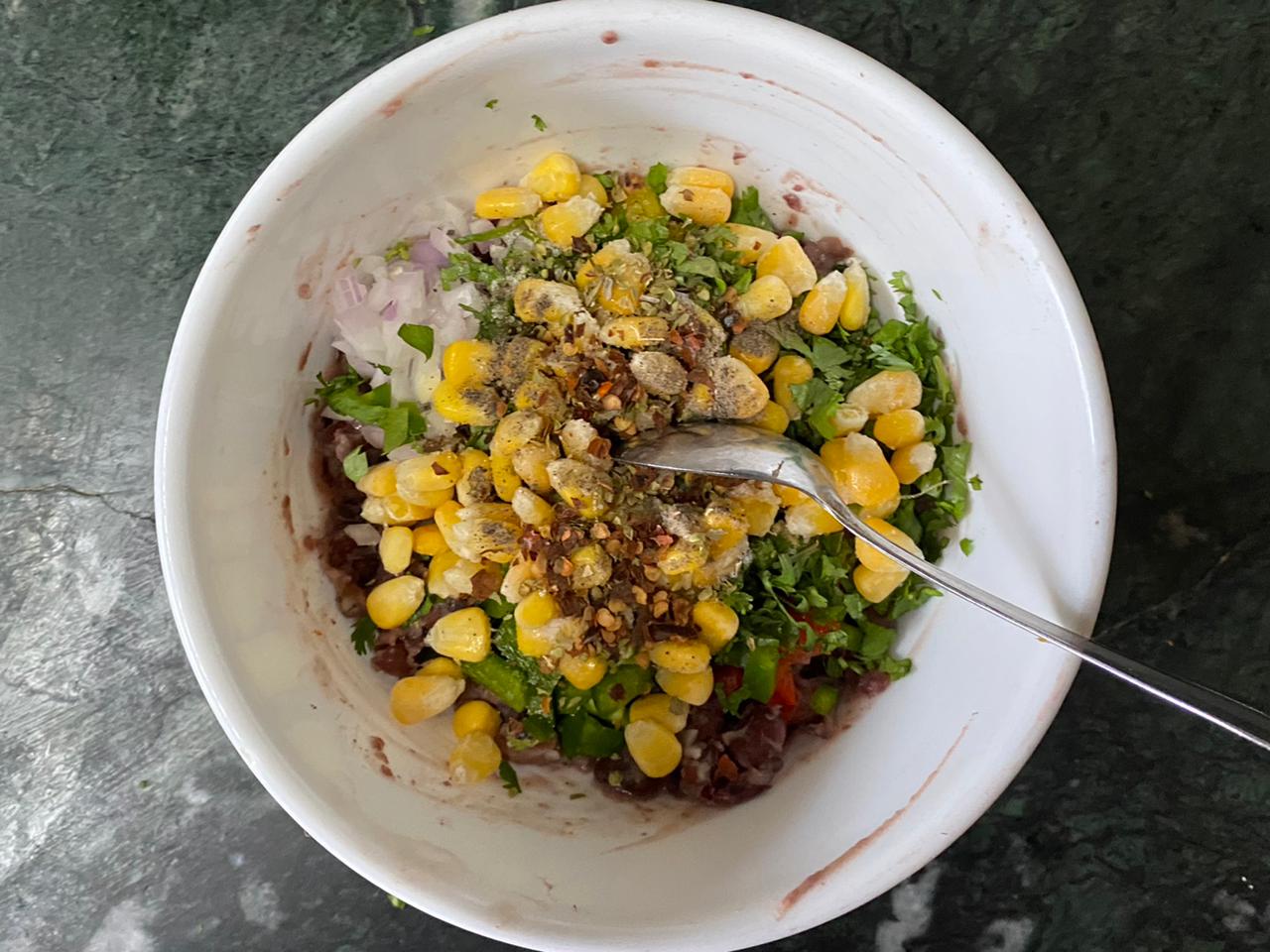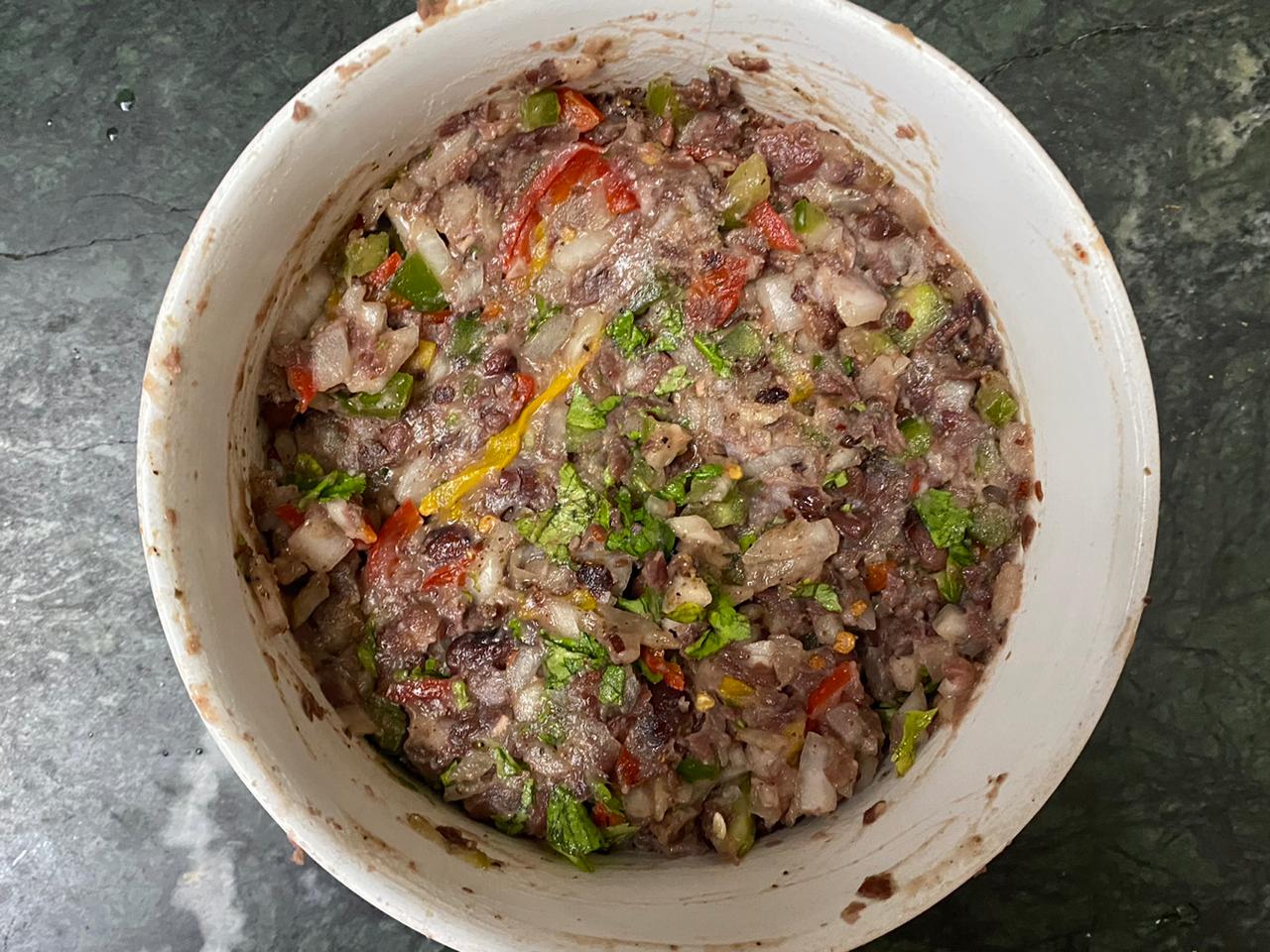 Next add salt, black pepper, oregano, chilli flakes, lemon juice and coriander leaves and mix. Taste to adjust the seasoning.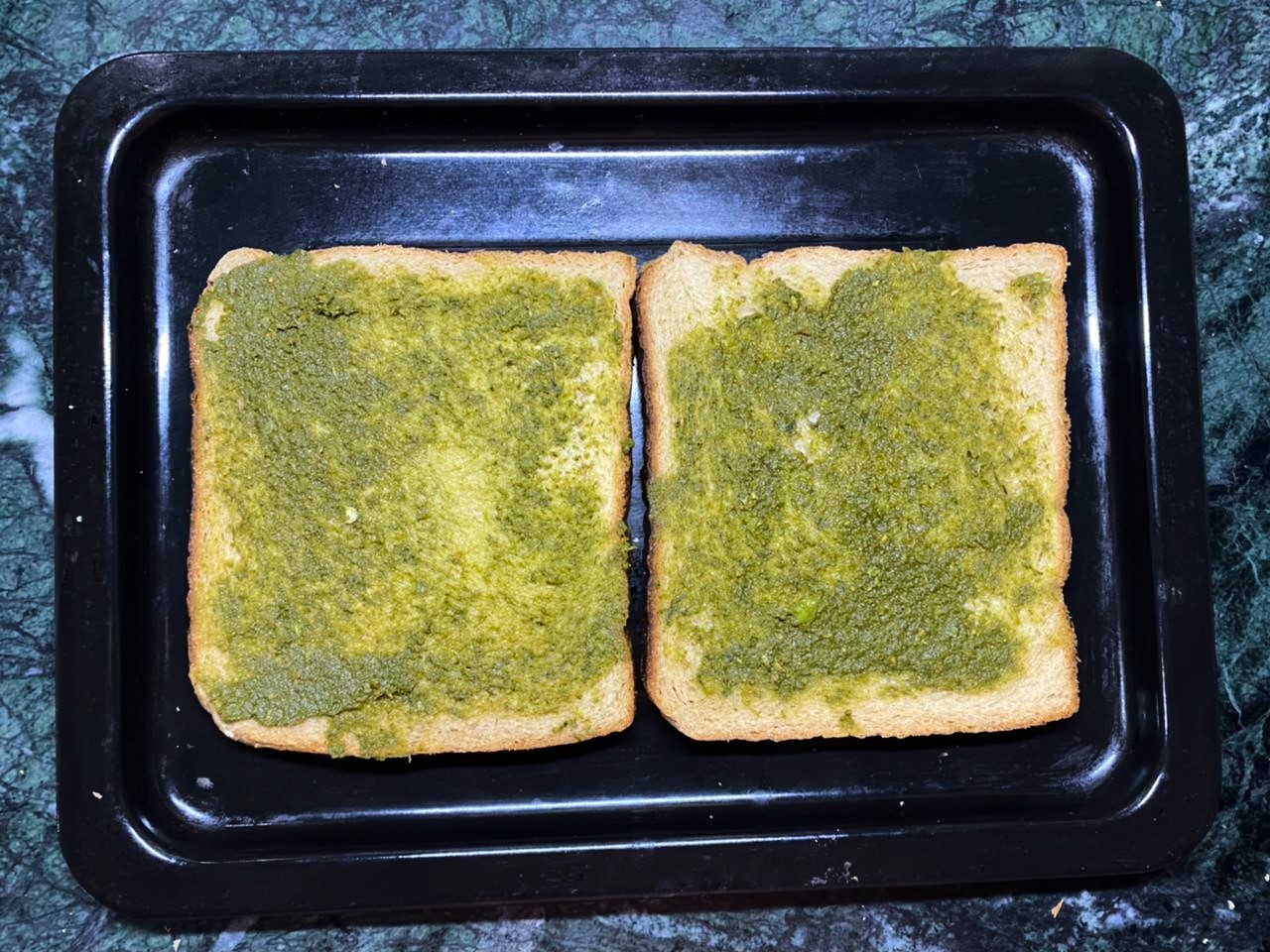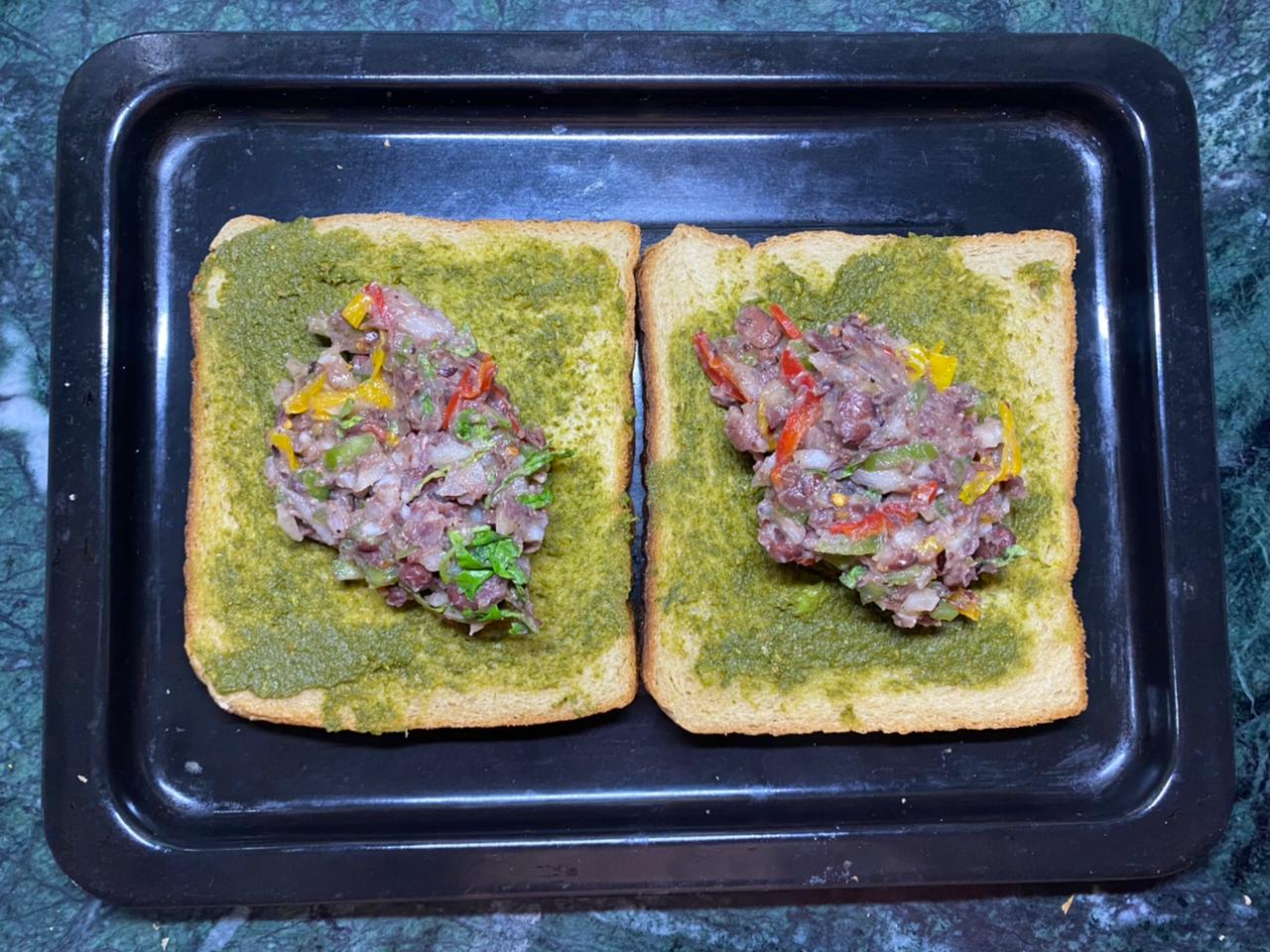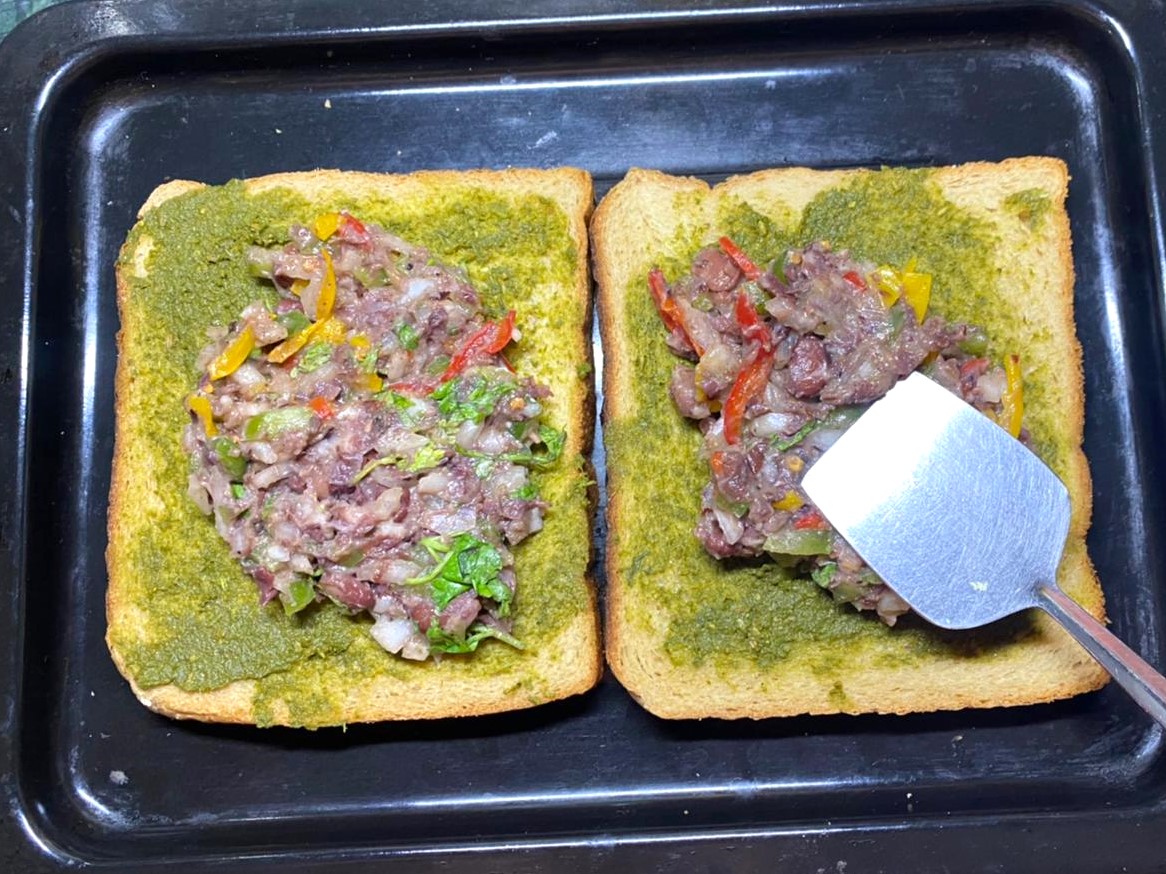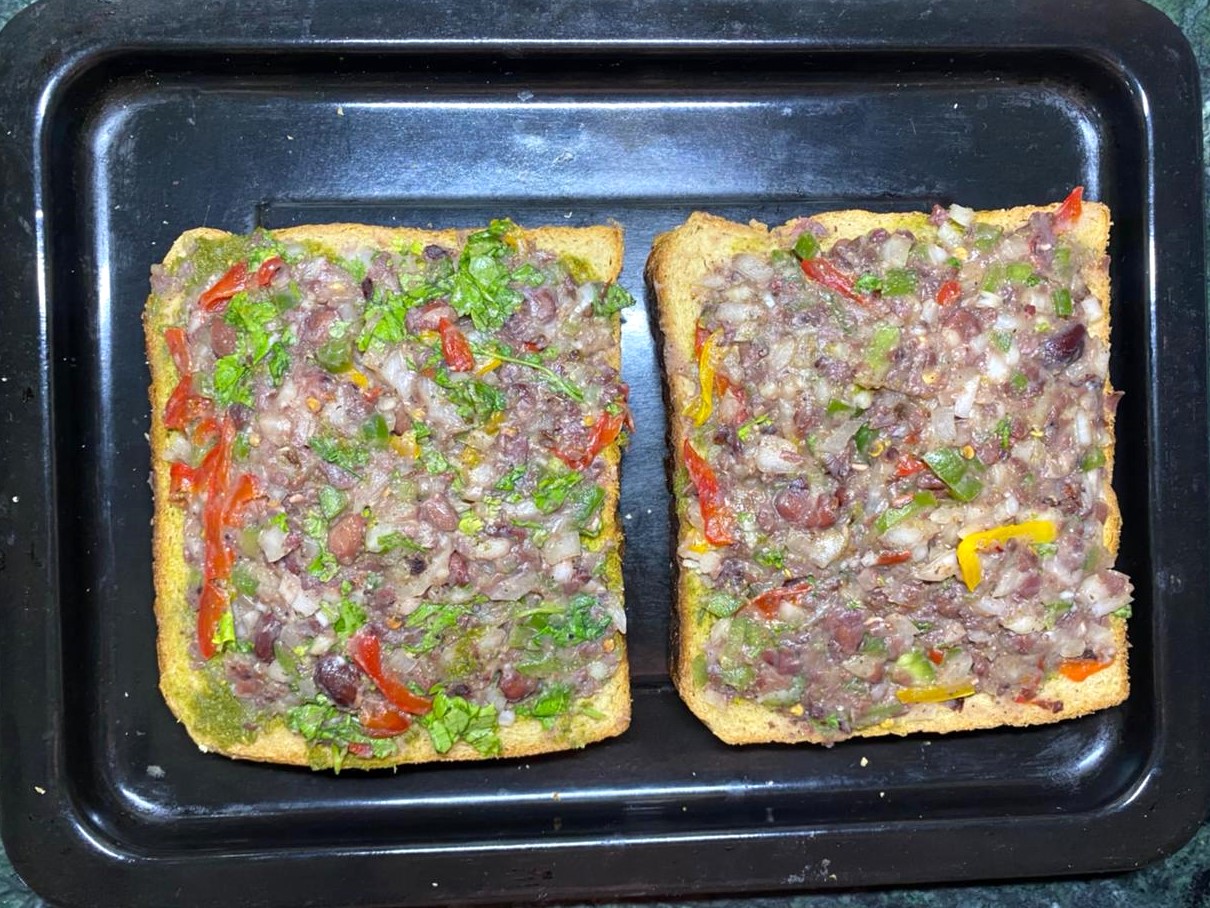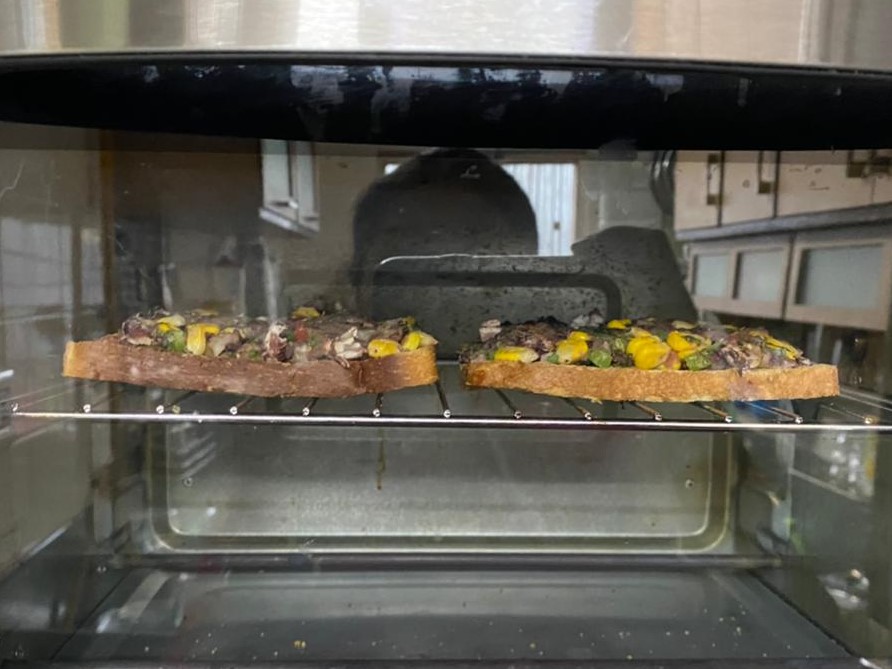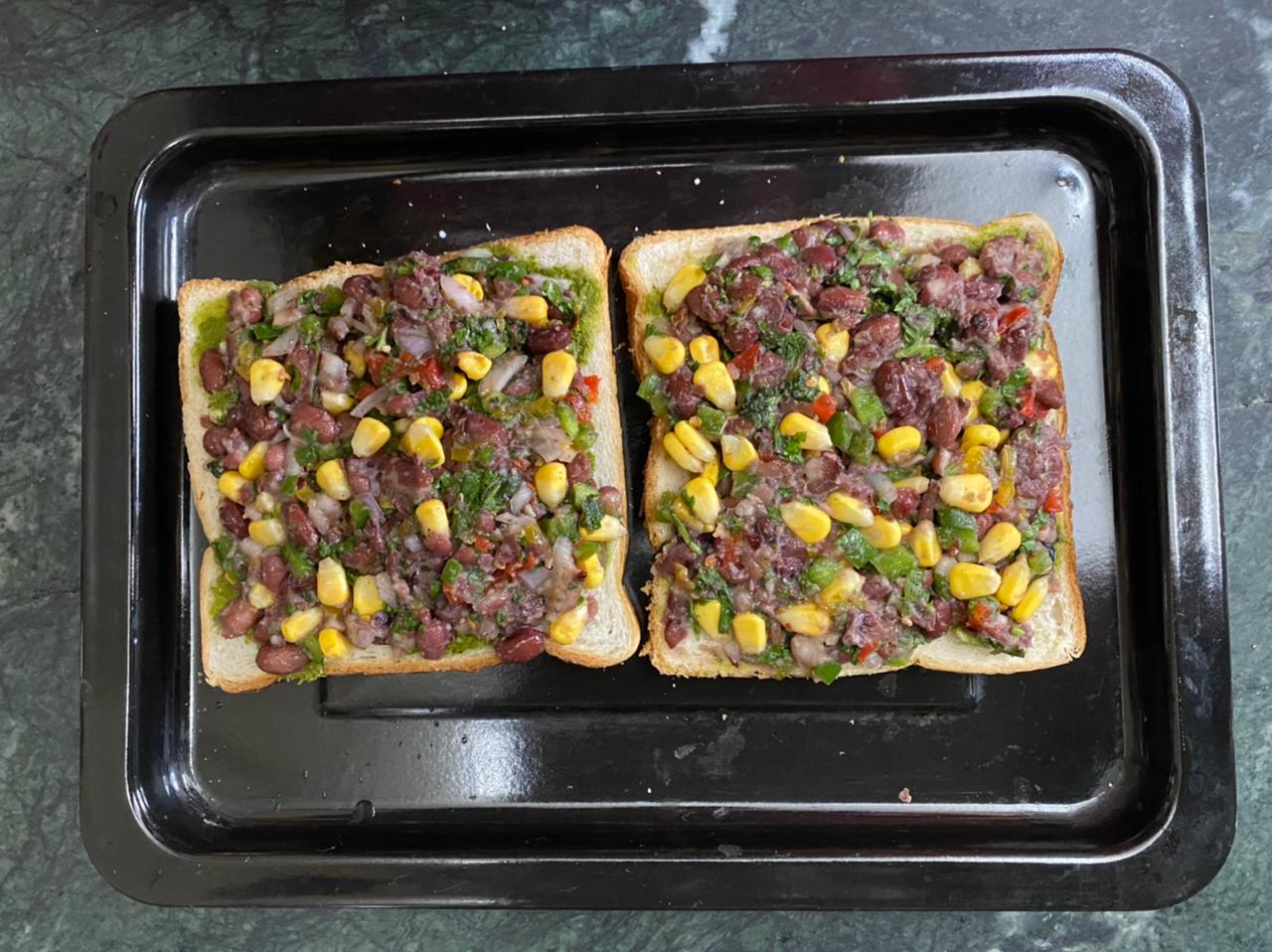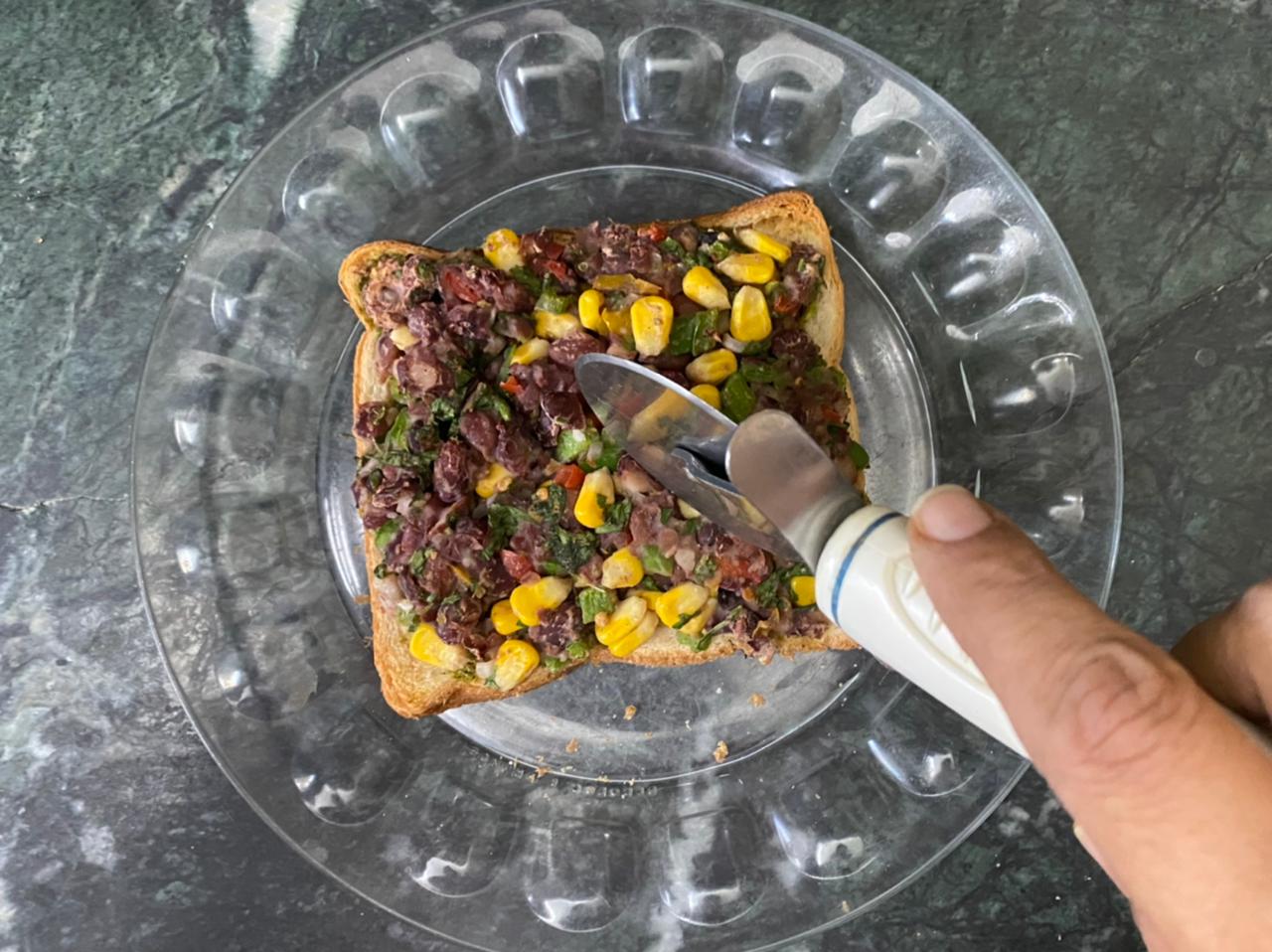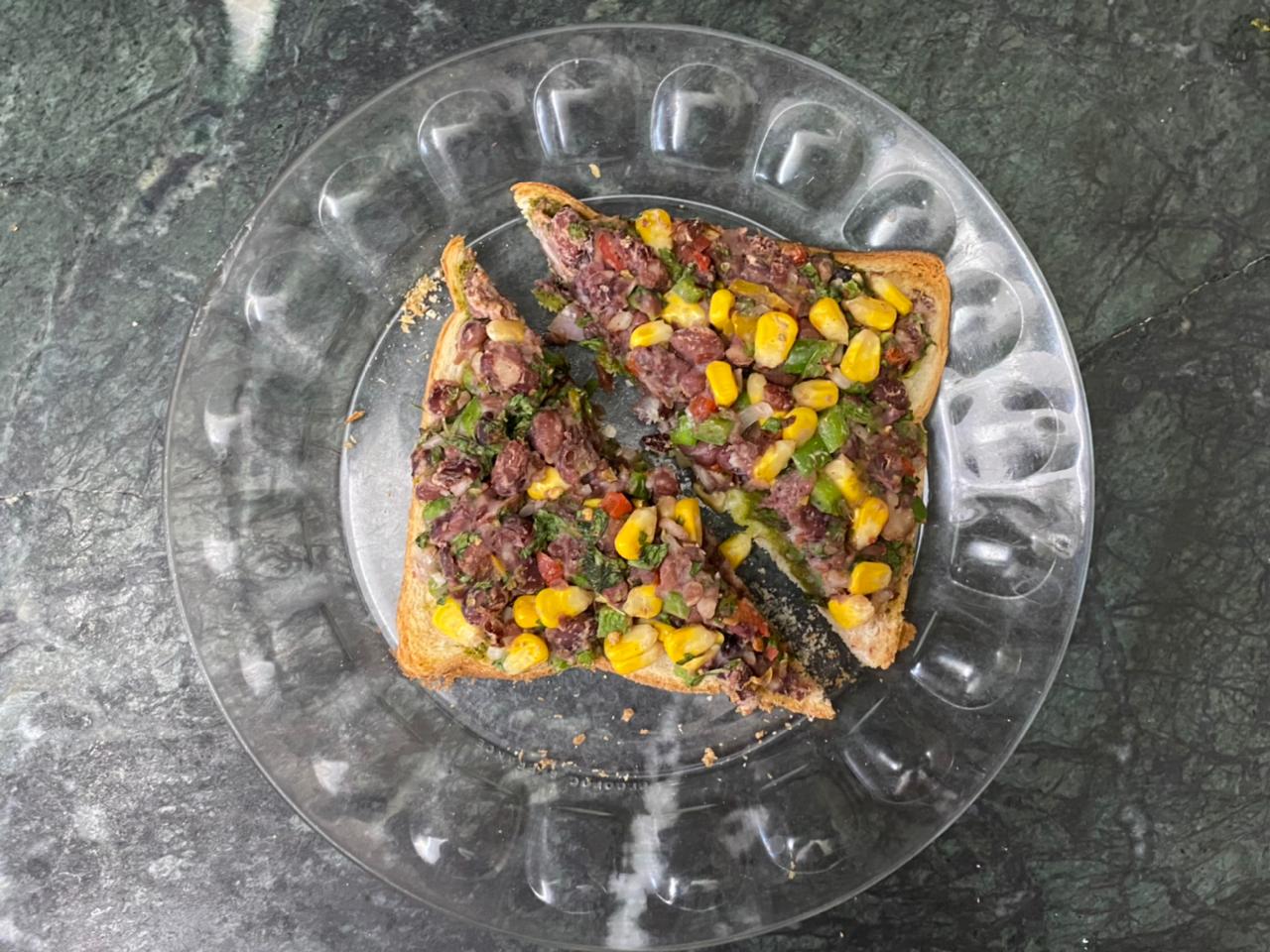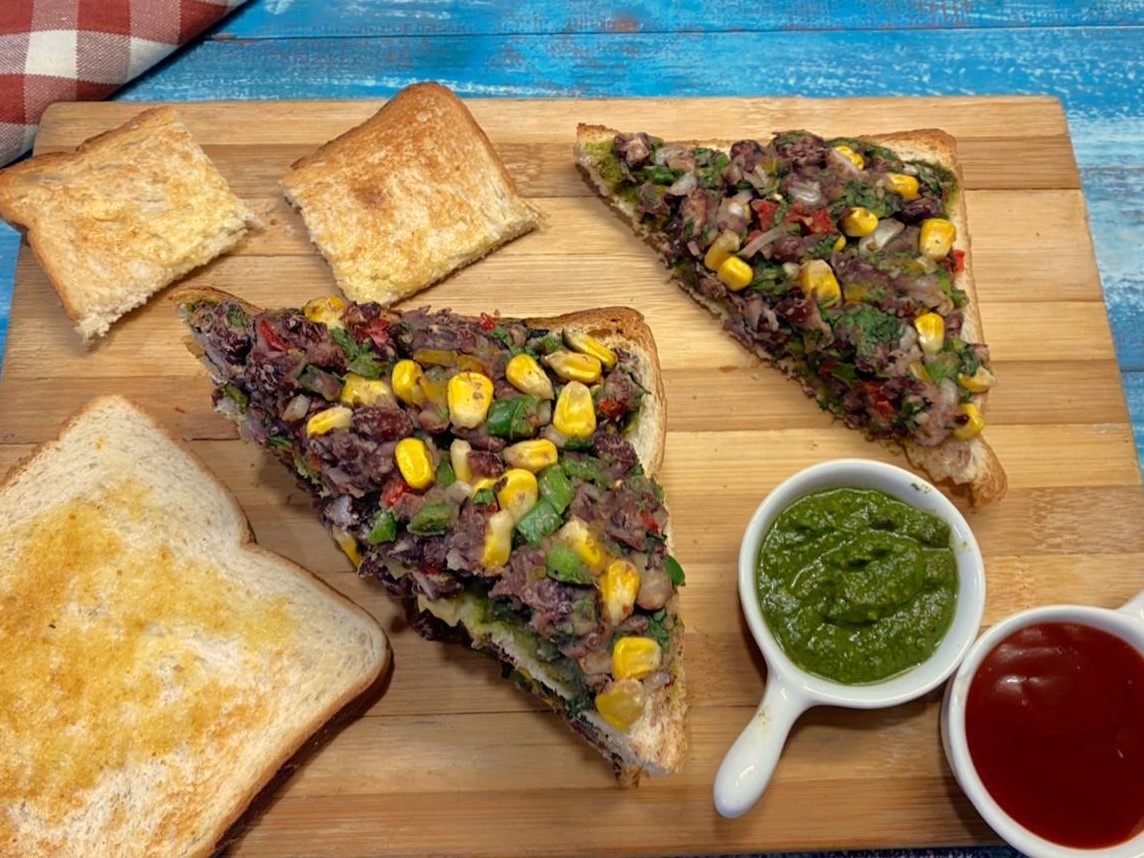 Preheat the grill to 220C /200 Fan/ Gas 7.
Spread ½ – 1 teaspoon green chutney on one side of the bread slices. Next layer the green chutney with the bean mixture. Spread it evenly.
Grill for 7-8 minutes or until the toastie is crisp and golden in colour. Slice and serve hot!