Stuffed Pizza Sandwich
Stuffed Pizza Sandwich is an Indian fusion food of delicious mixed vegetable stuffing with loads of cheese in a pizza base sandwich. Loaded with vegetables, herbs, cheese and cooked until crispy.
This is one of my 'cheat' recipes as it is super easy to make, filling, flavoursome and always popular amongst children. We are a pizza loving family. And for years, I have experimented and tried different 'pizza' and 'pizza based' recipes. And while some were good and are on my weekly menu, some have been written off! This recipe inspired from 'calzone' recipe is simple, quick and easy when I haven't got time to make pizza dough. Calzone, which means 'stuffed pants' in Italian, is like a little pizza sandwich. Calzone fillings vary, but generally, they are filled with common pizza toppings. Traditionally Calzone is prepared with dough and rolled in half moon shape. For my recipe, I have used 2 ready thin crust pizza bases and sandwiched the filling in between them.
So, Stuffed Pizza Sandwich is basically just pizzas in turnover form. Yet they taste different for some reason? I think crispier and eat mouthful has loads of topping/stuffing! This recipe can take whatever you have lying around in the fridge.
The best part of this recipe is that the vegetable stuffing can be prepared and kept in the freezer for more than a month. It takes just few minutes to assemble the stuffed pizza and is ready in few minutes.
This recipe is similar to other recipes like Homemade Pizza Dough Recipe, Homemade Pizza Sauce, Mini Pizza Cups, Stuffed Pizza Rolls, Pizza Puff, Florentine Spinach Bean Pizza Strips and Mini Pizza Cups.
Ingredients
For The Filling
2 teaspoons oil
1 teaspoon finely chopped garlic
½ cup finely chopped onions
2 tablespoons finely chopped carrots
2 tablespoons finely chopped baby corns
2 tablespoons finely chopped green pepper
2 tablespoons finely chopped yellow pepper
2 tablespoons finely chopped red pepper
2 tablespoons boiled corn
Salt to taste
1 teaspoon white pepper
2 teaspoons oregano
2 teaspoons chilli flakes
¼ cup pizza sauce
½ cup cheddar cheese
½ cup mozzarella cheese
For The Stuffed pizza
6 medium thin crust pizza bases
1 cup cheddar cheese
¼ cup butter
Directions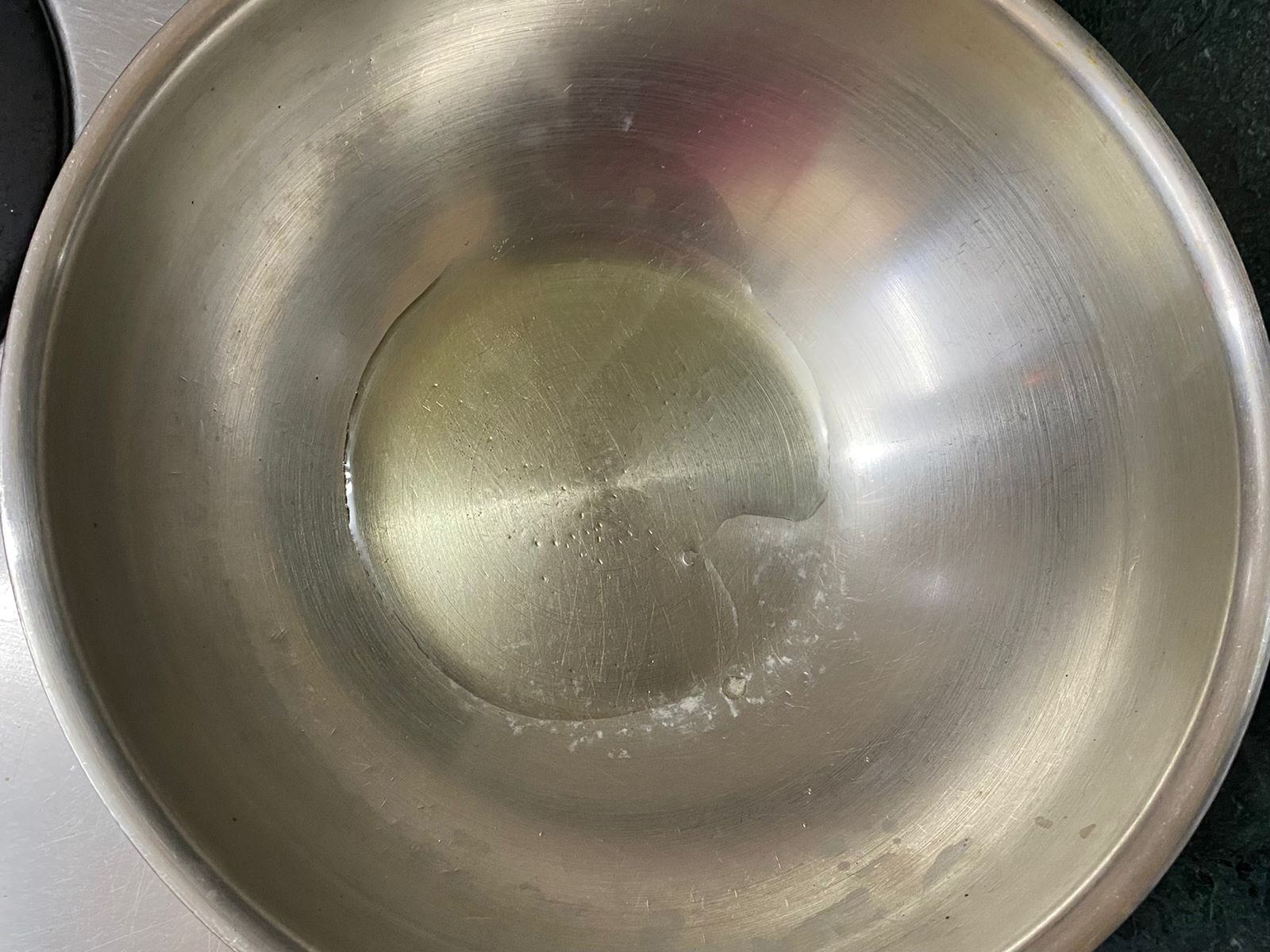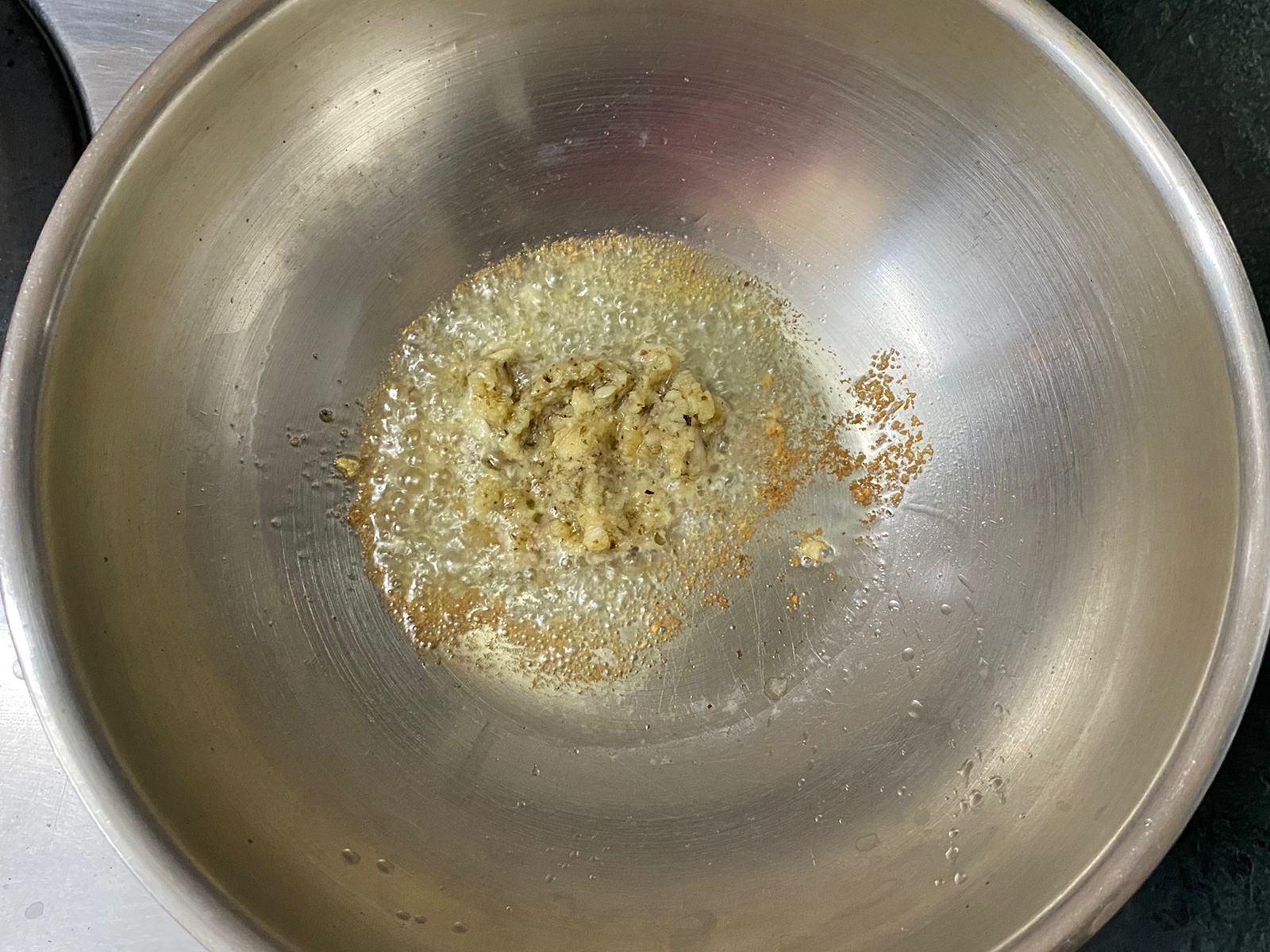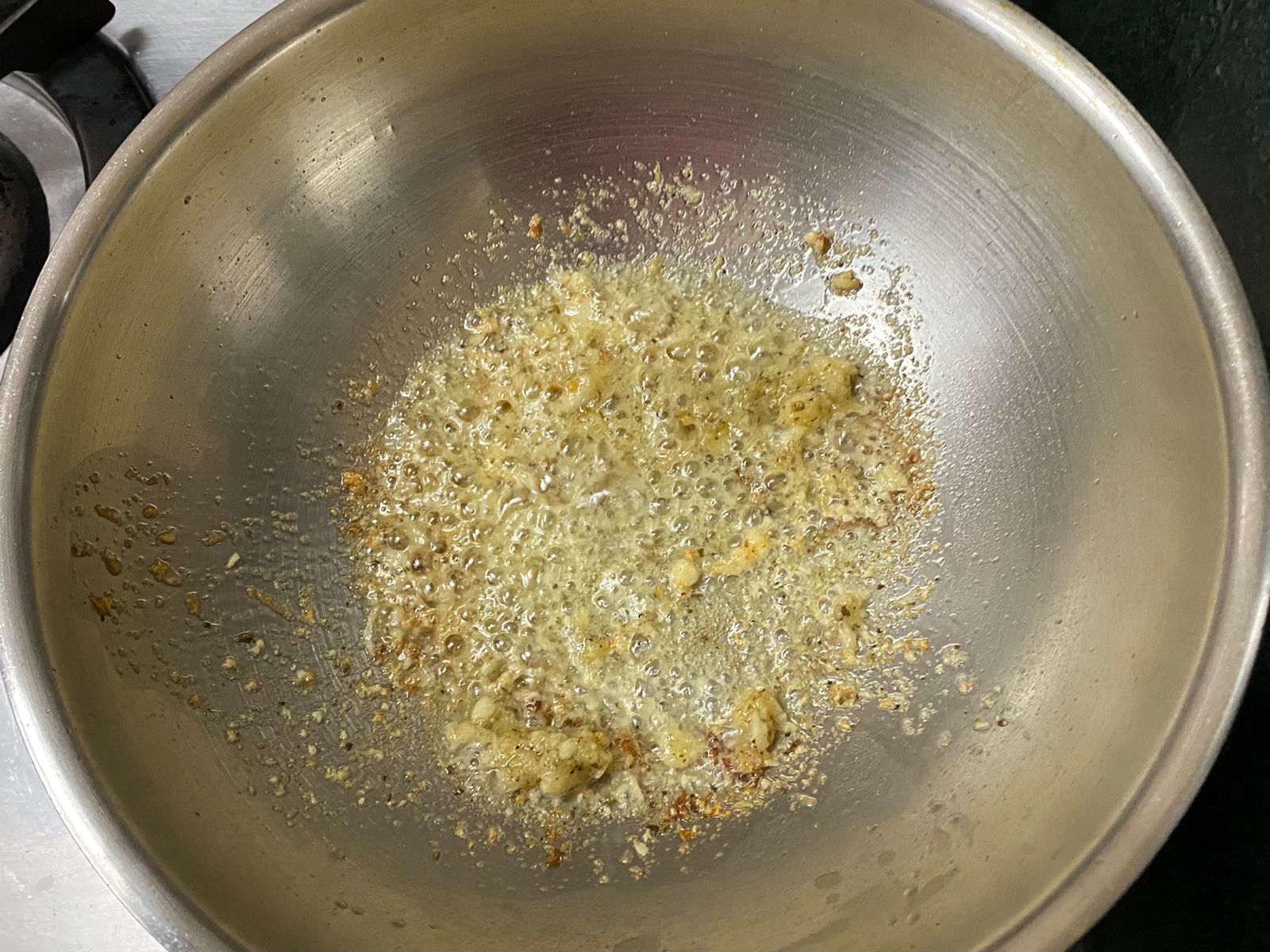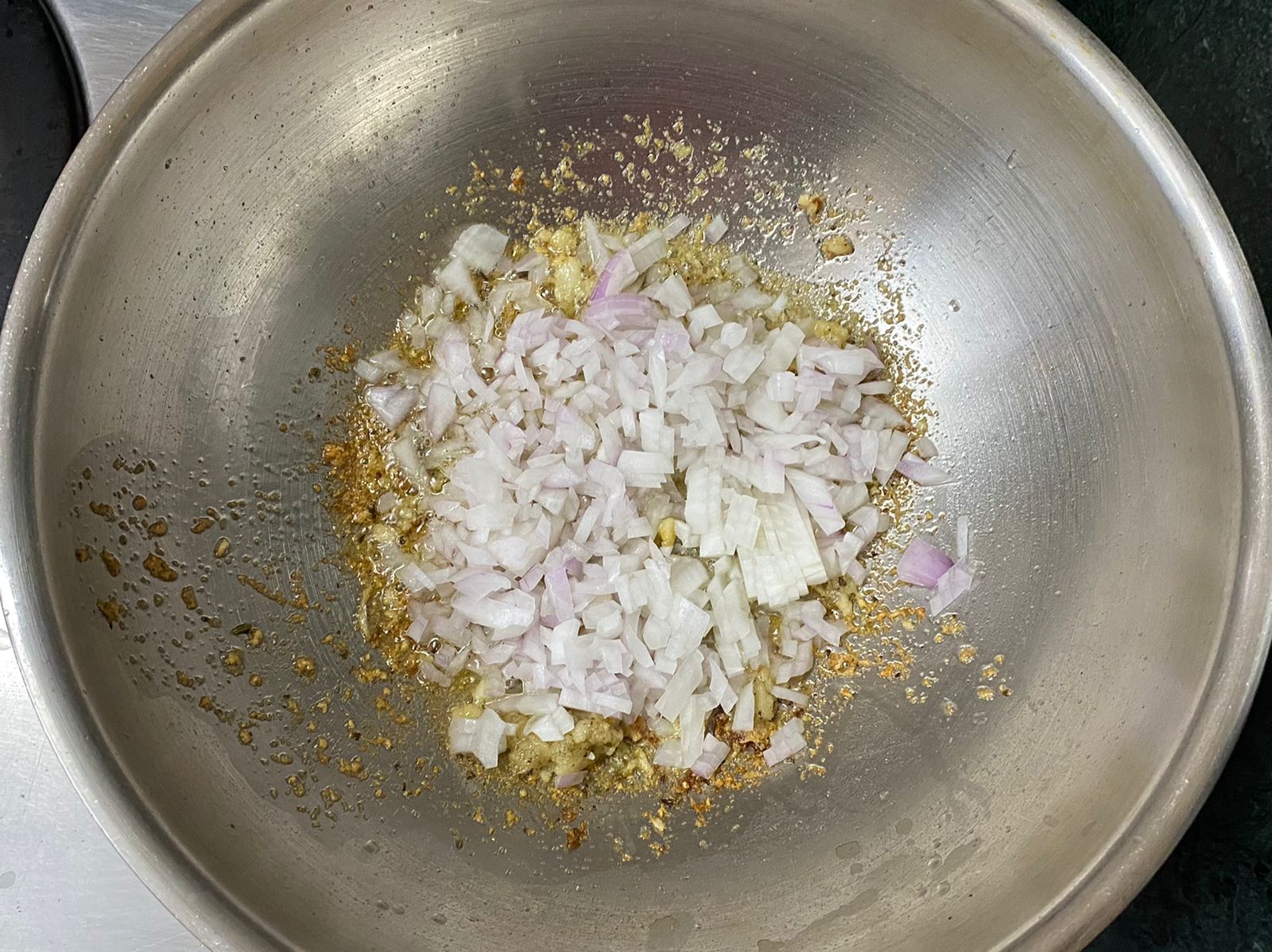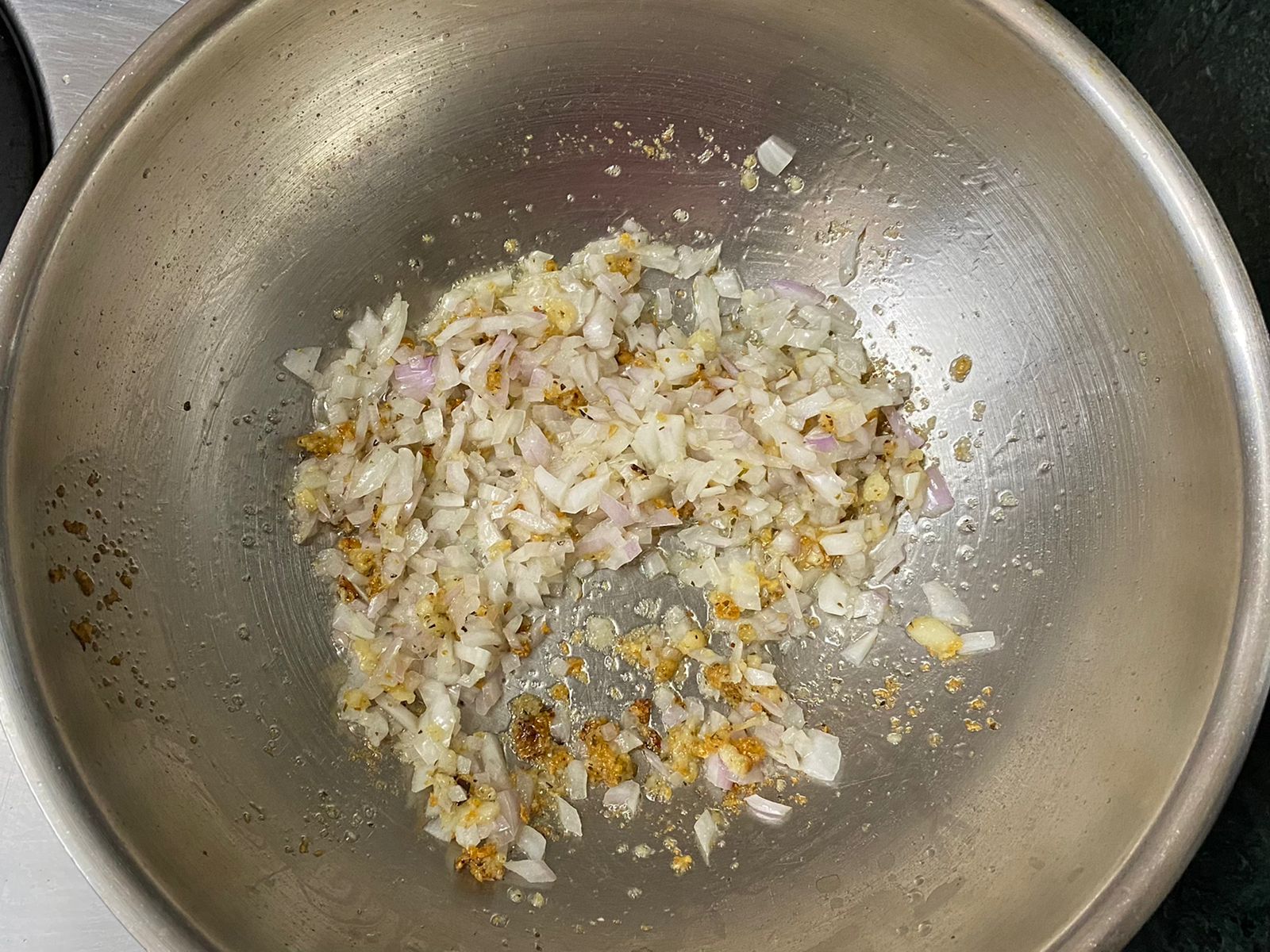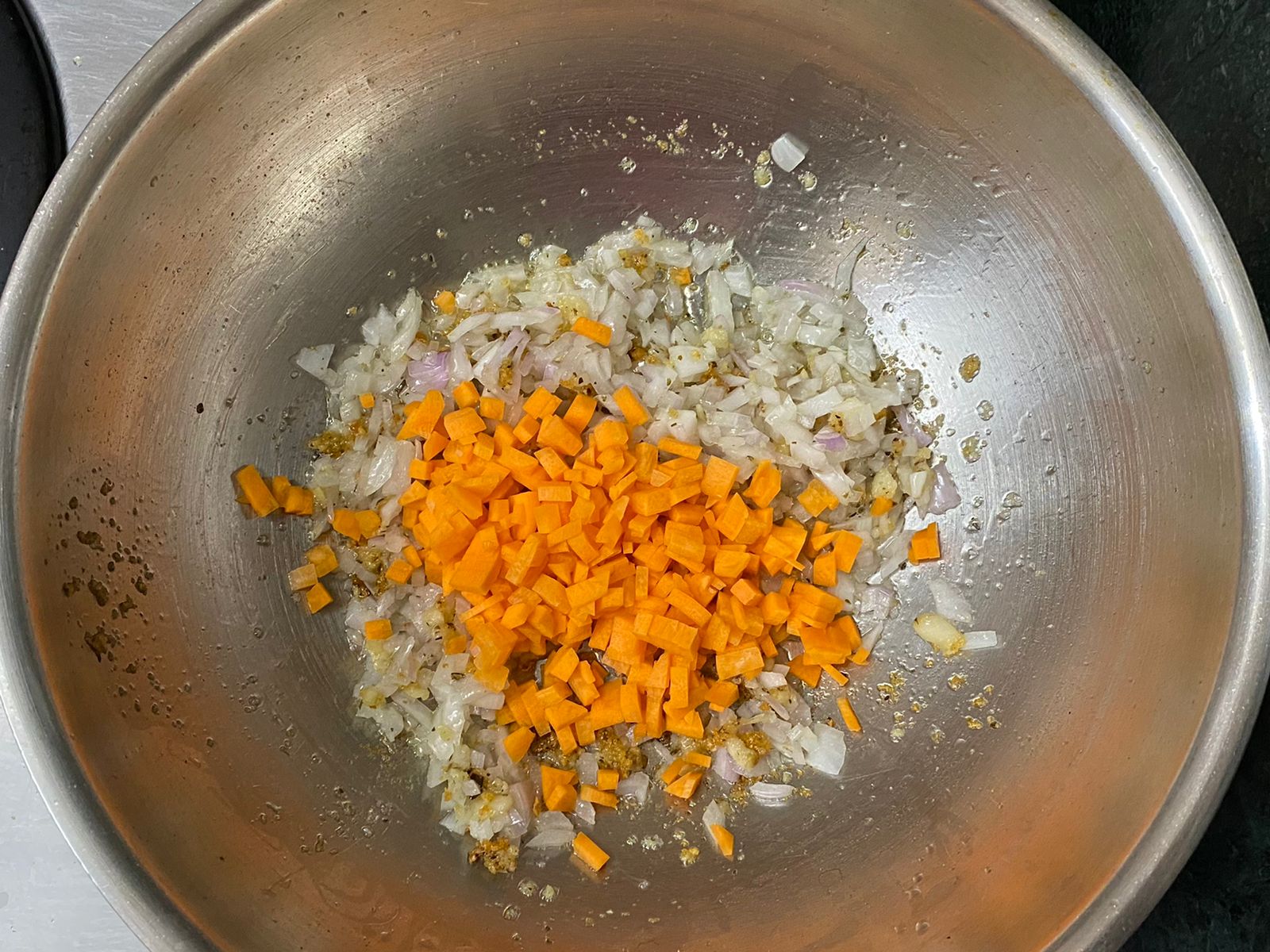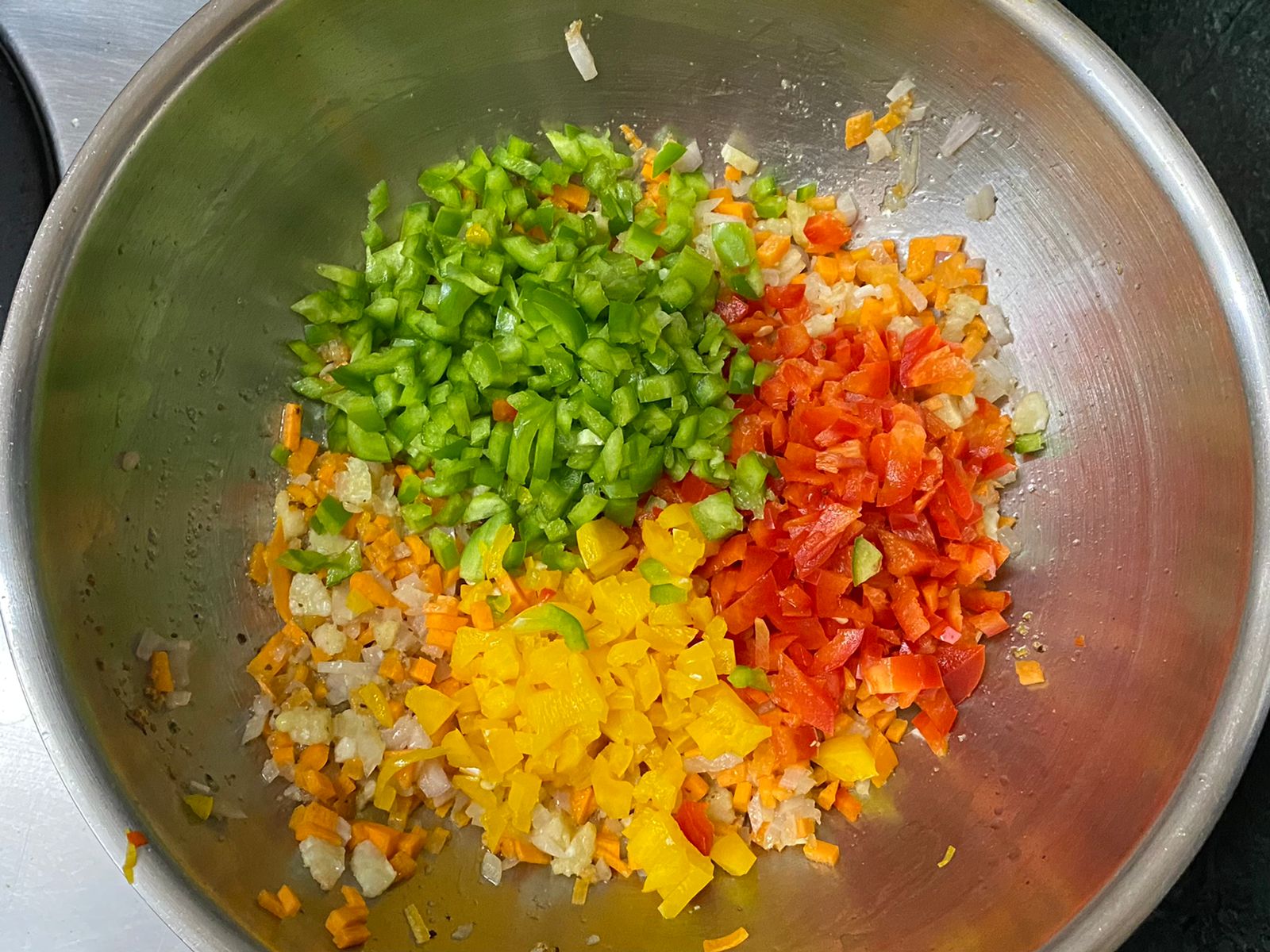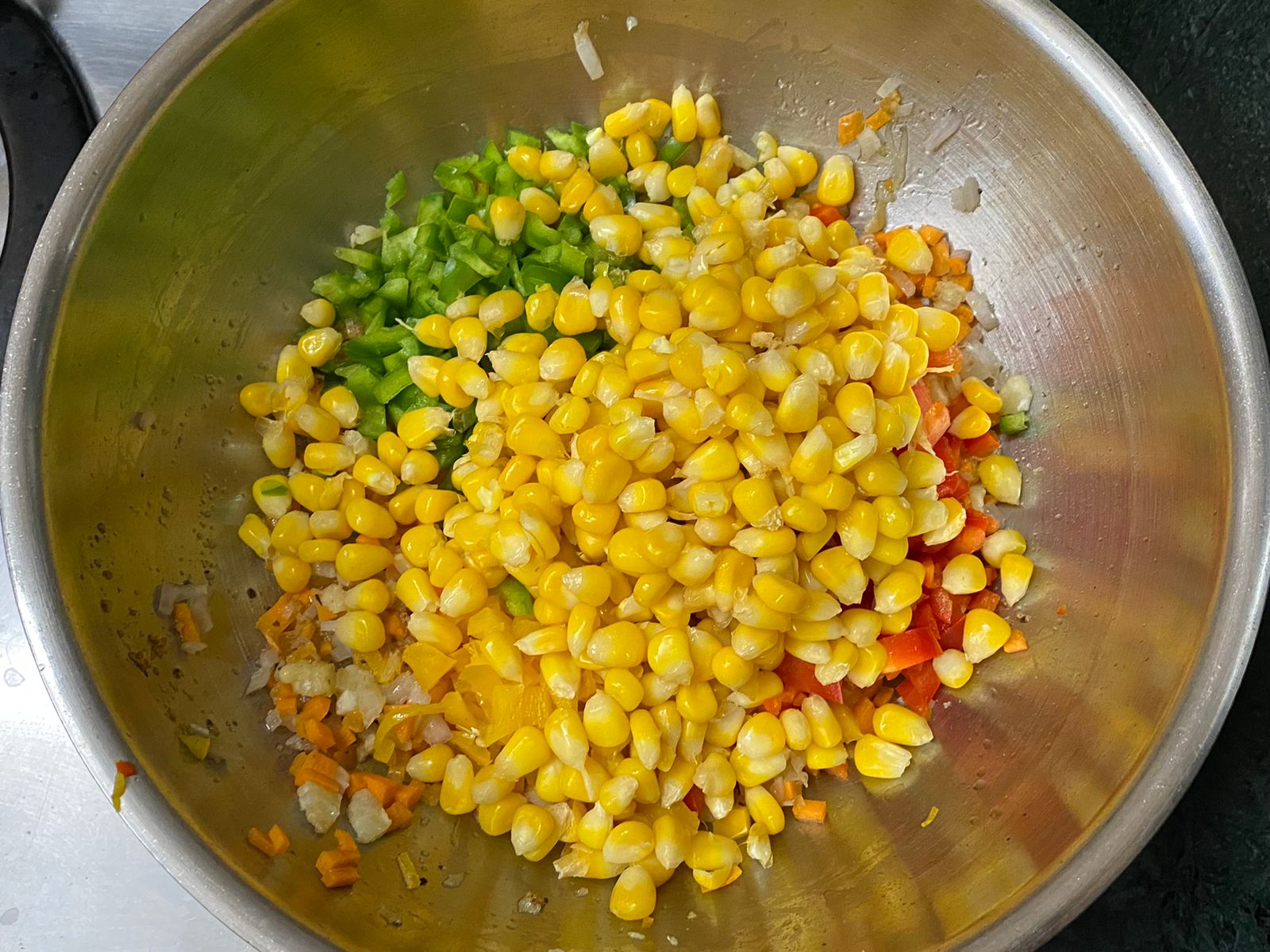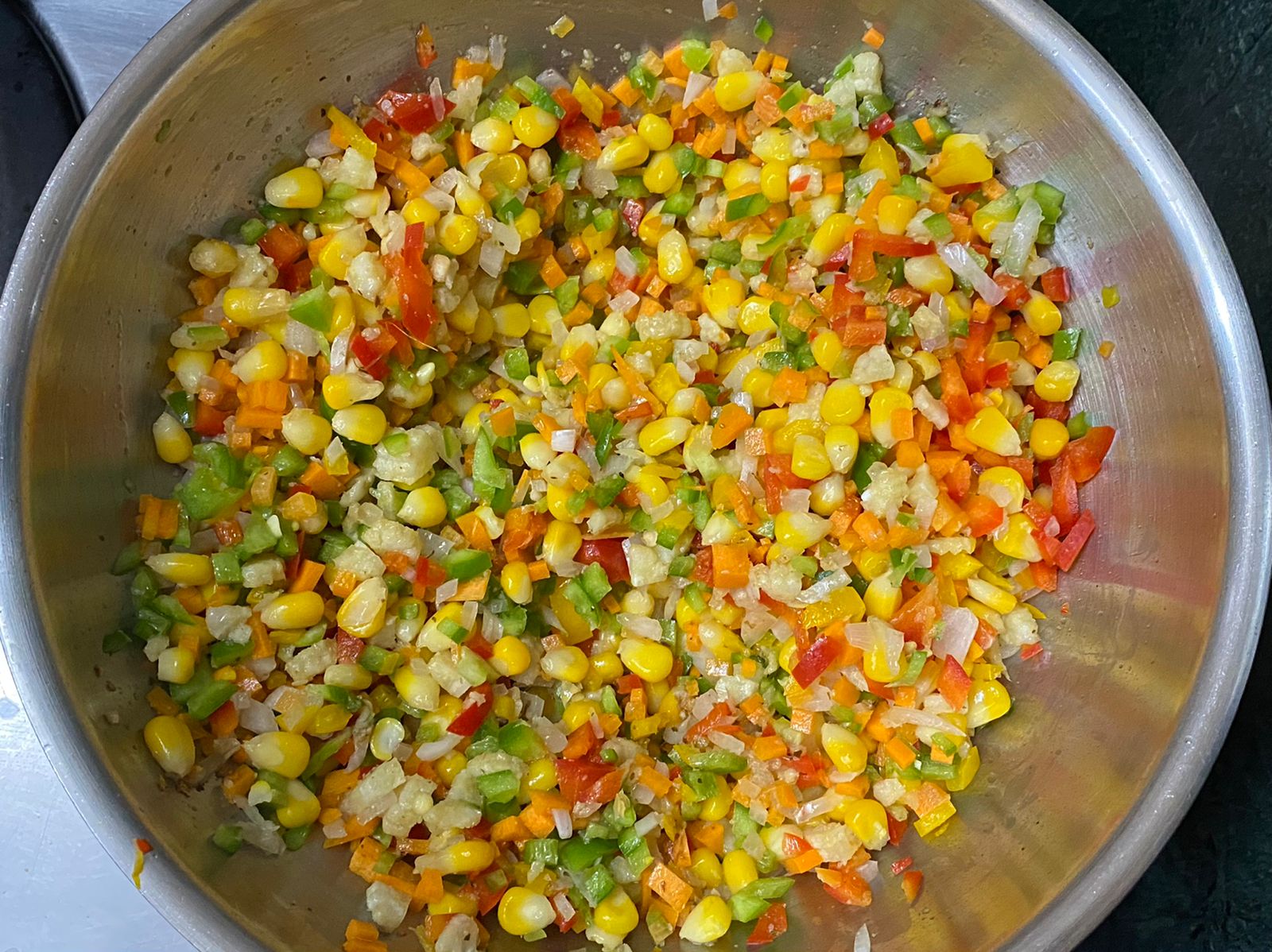 Heat oil in a pan and the add garlic and onions. Sauté on low- medium heat for 2-3 minutes or until the onions turn translucent. Next add carrots, baby corns, green peppers, yellow peppers, red peppers and corn and sauté for a minute.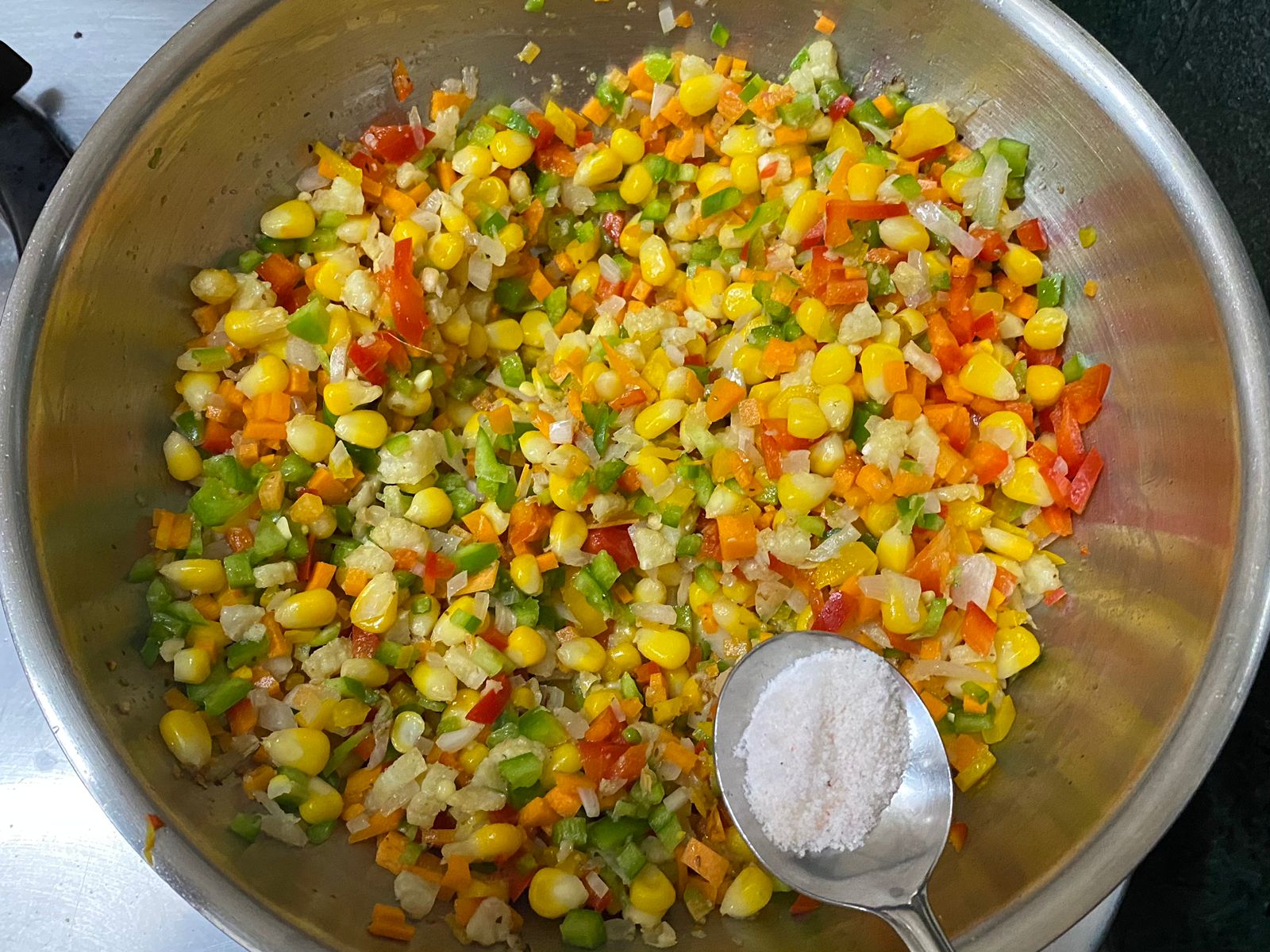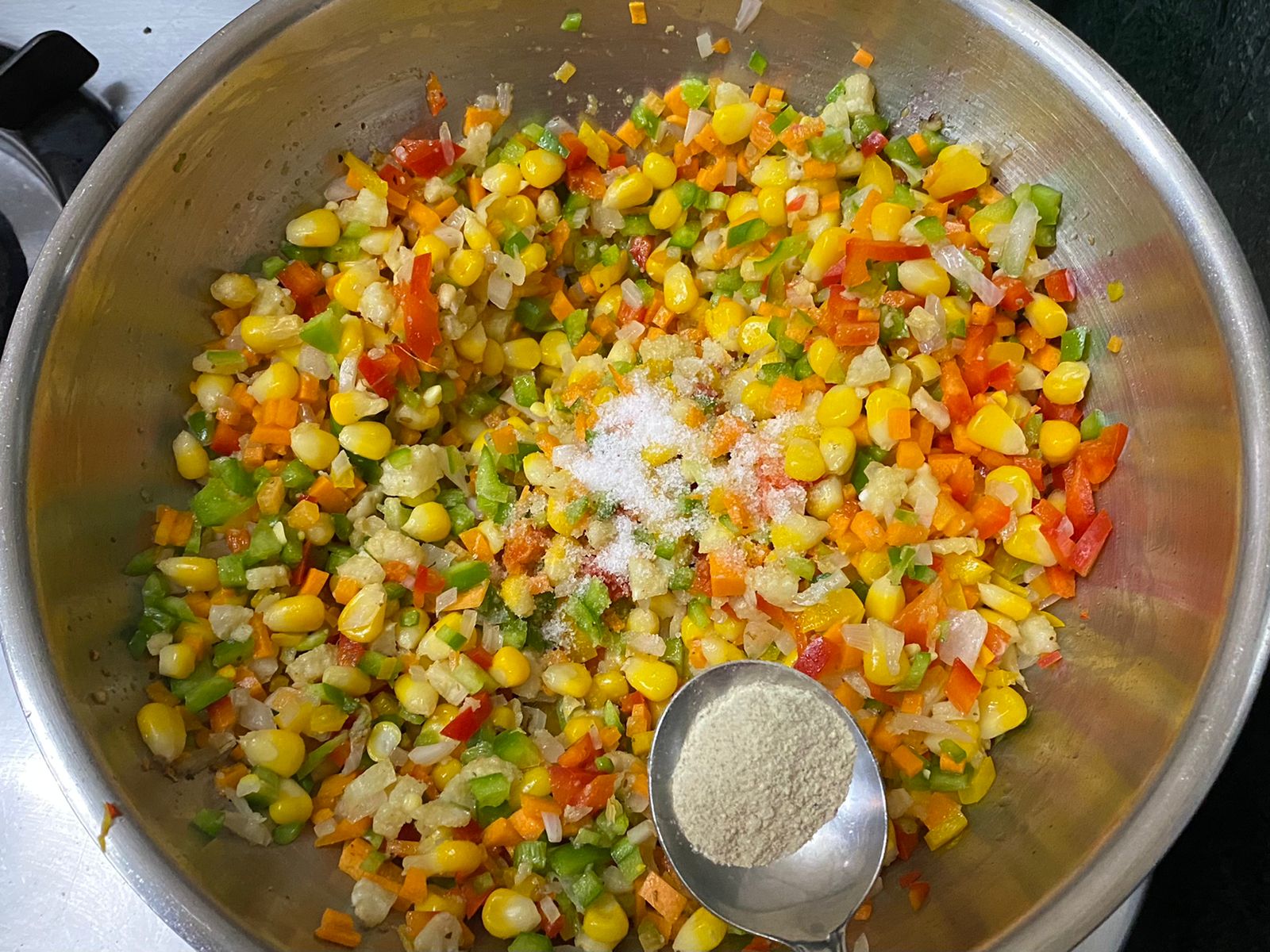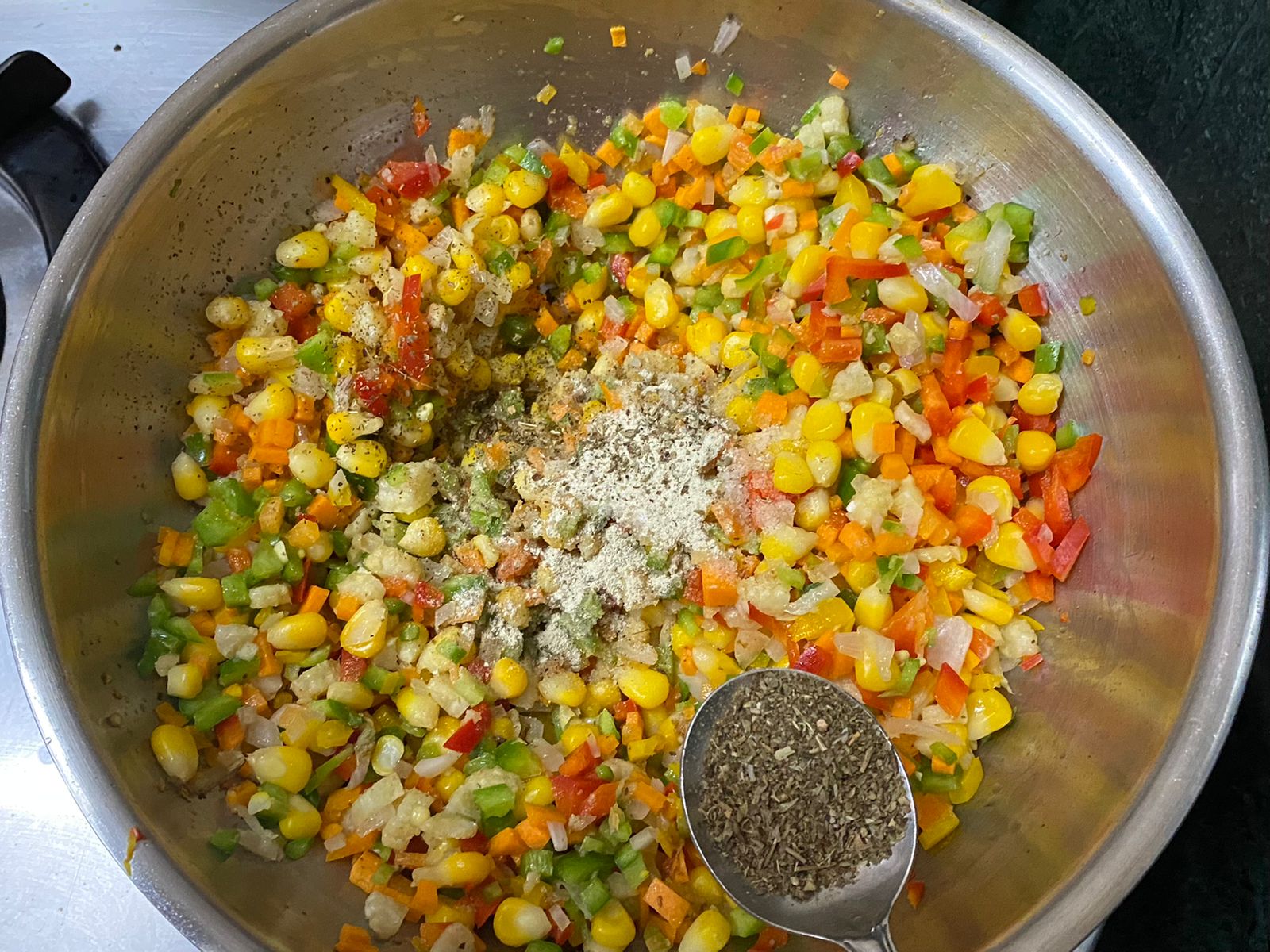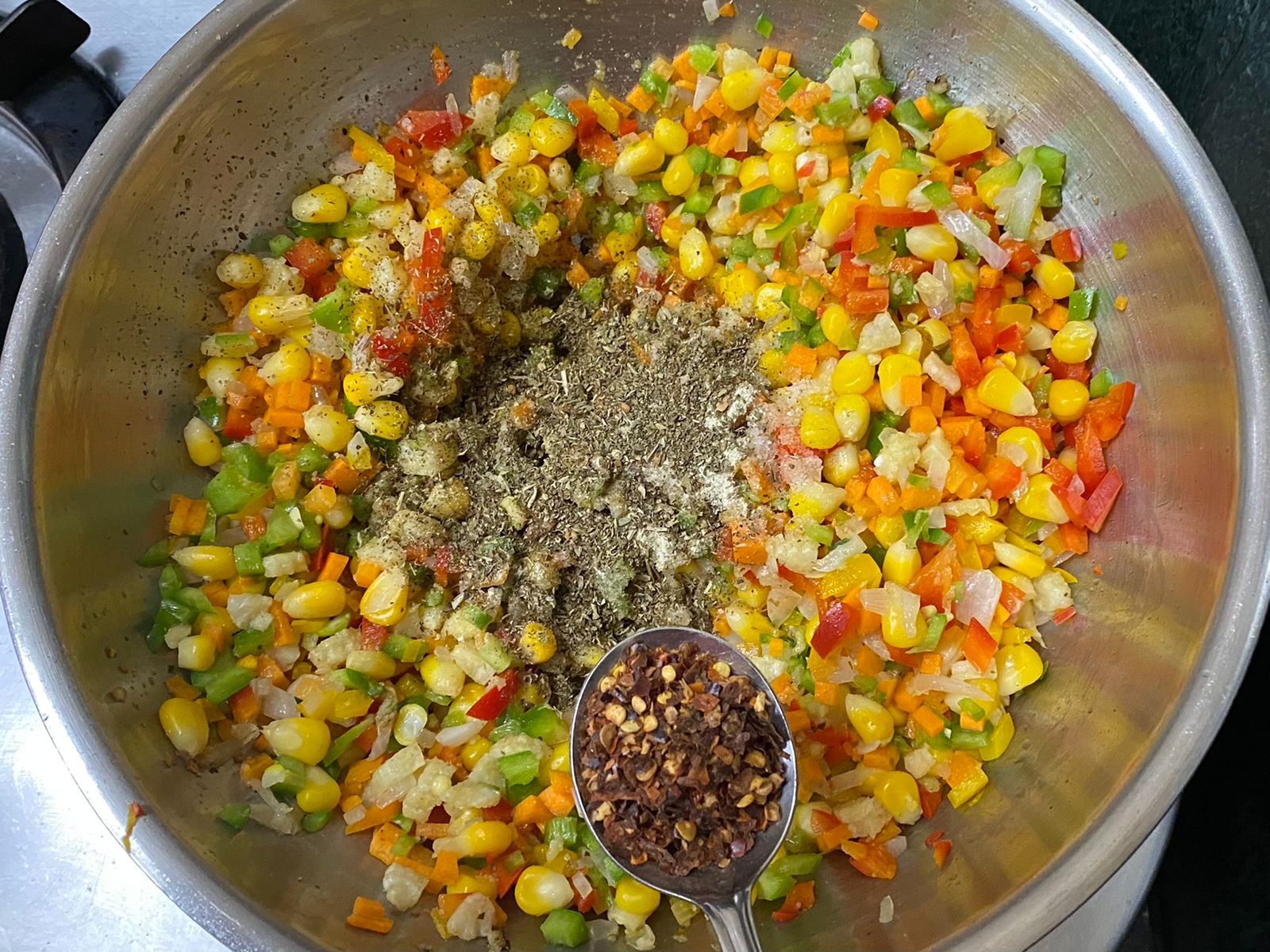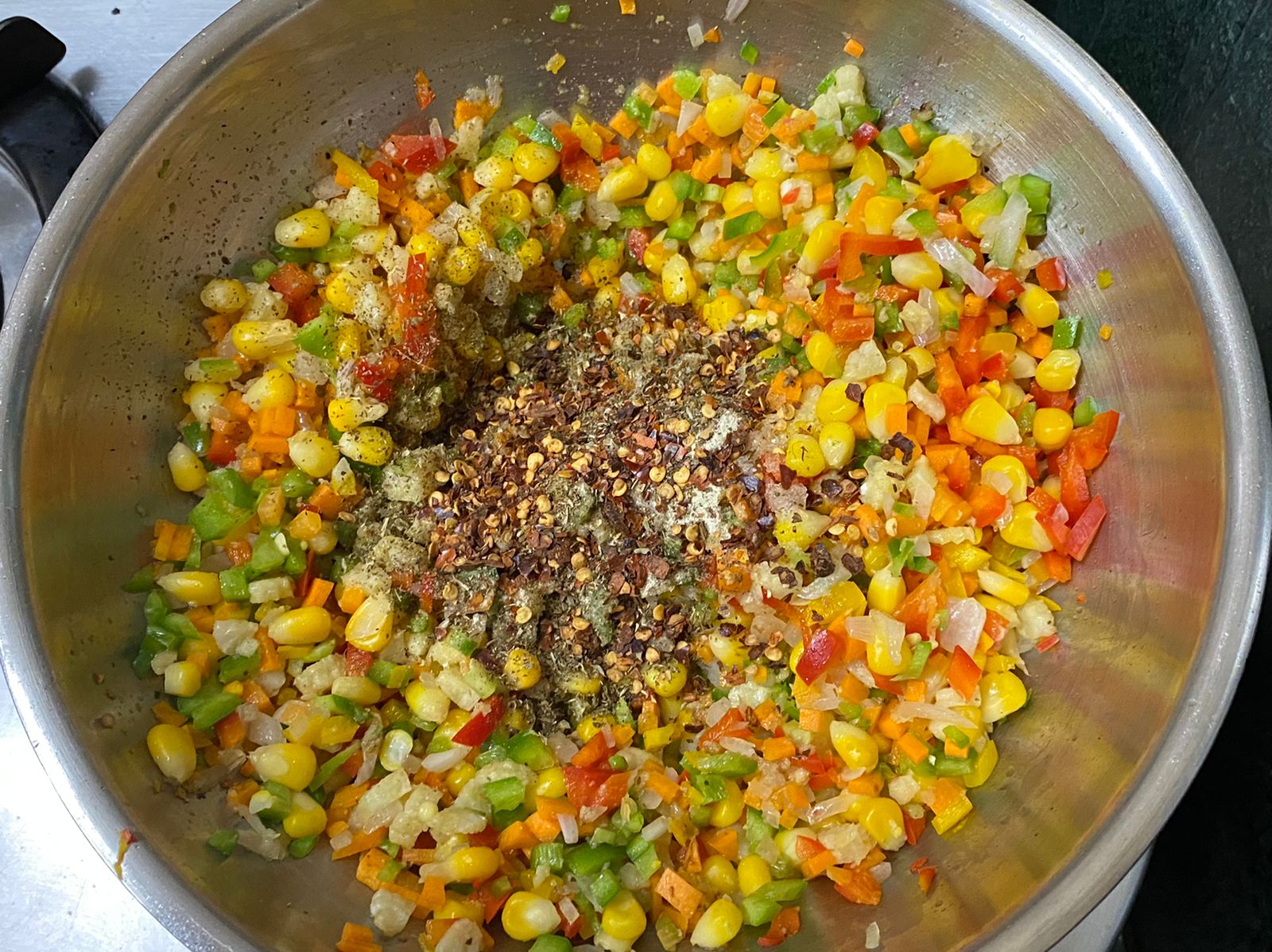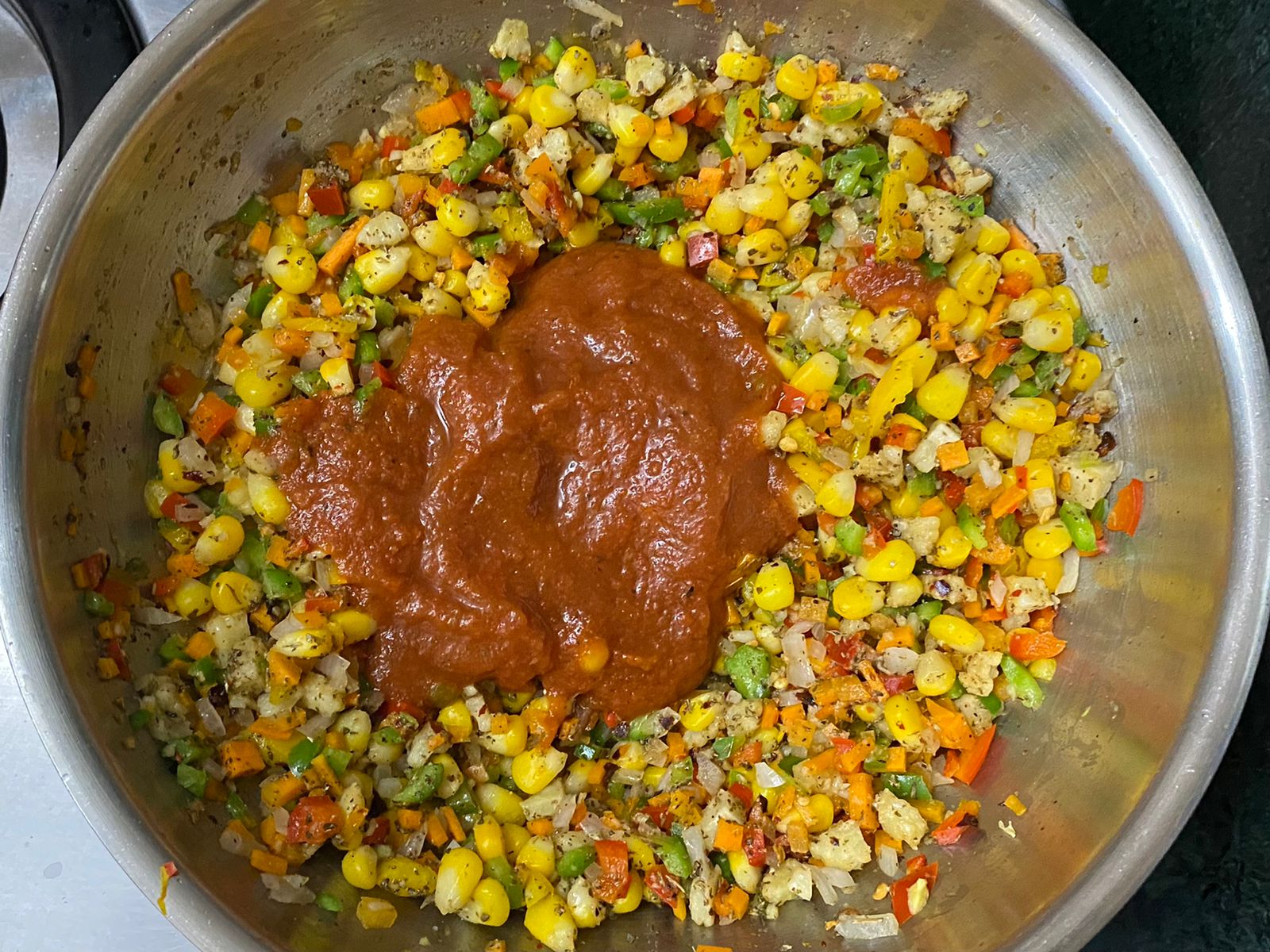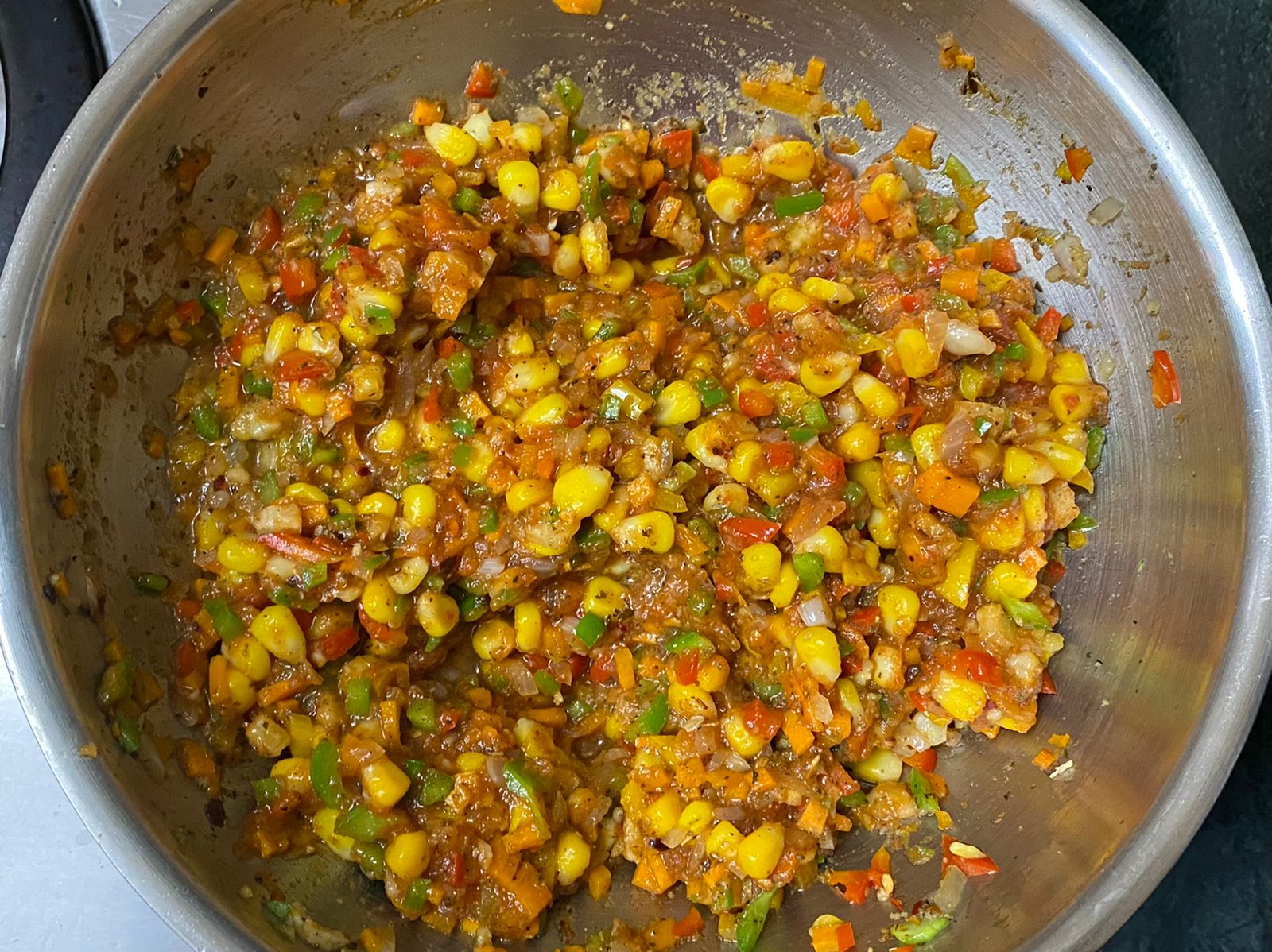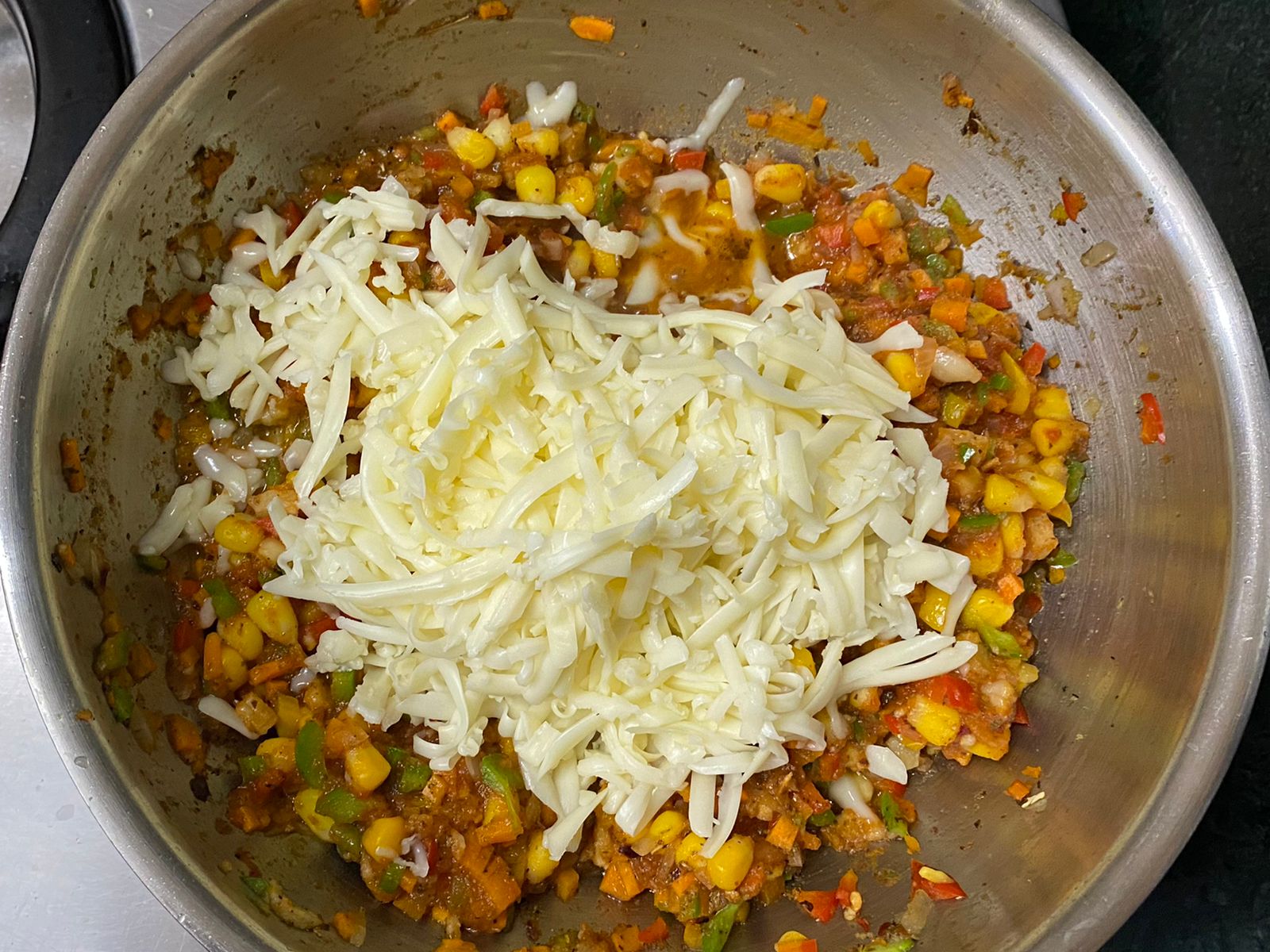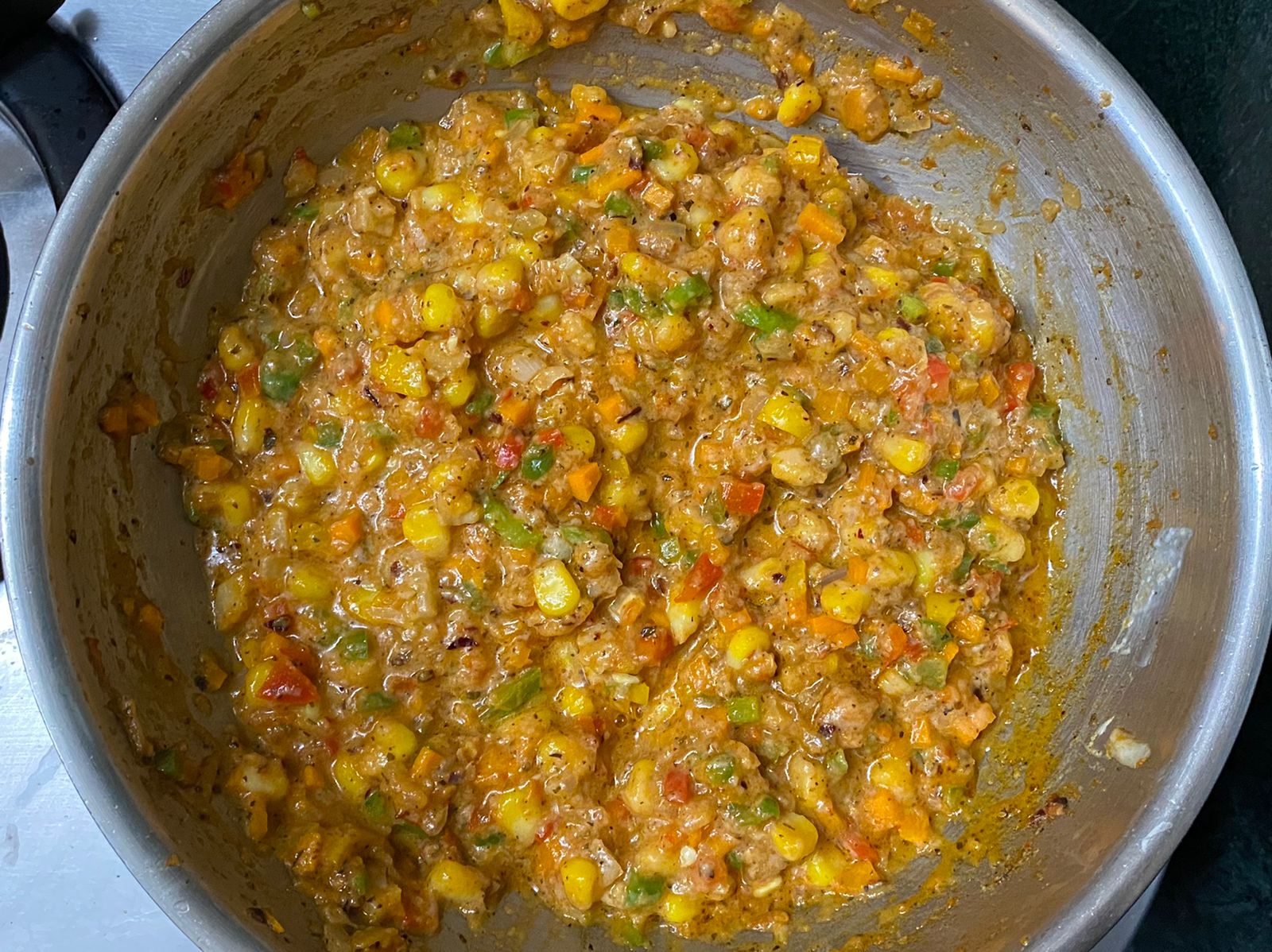 Add salt, white pepper, oregano, chilli flakes, pizza sauce and cheddar and mix. Turn the heat off and keep the filling aside to cool.
Once cooled add the mozzarella cheese.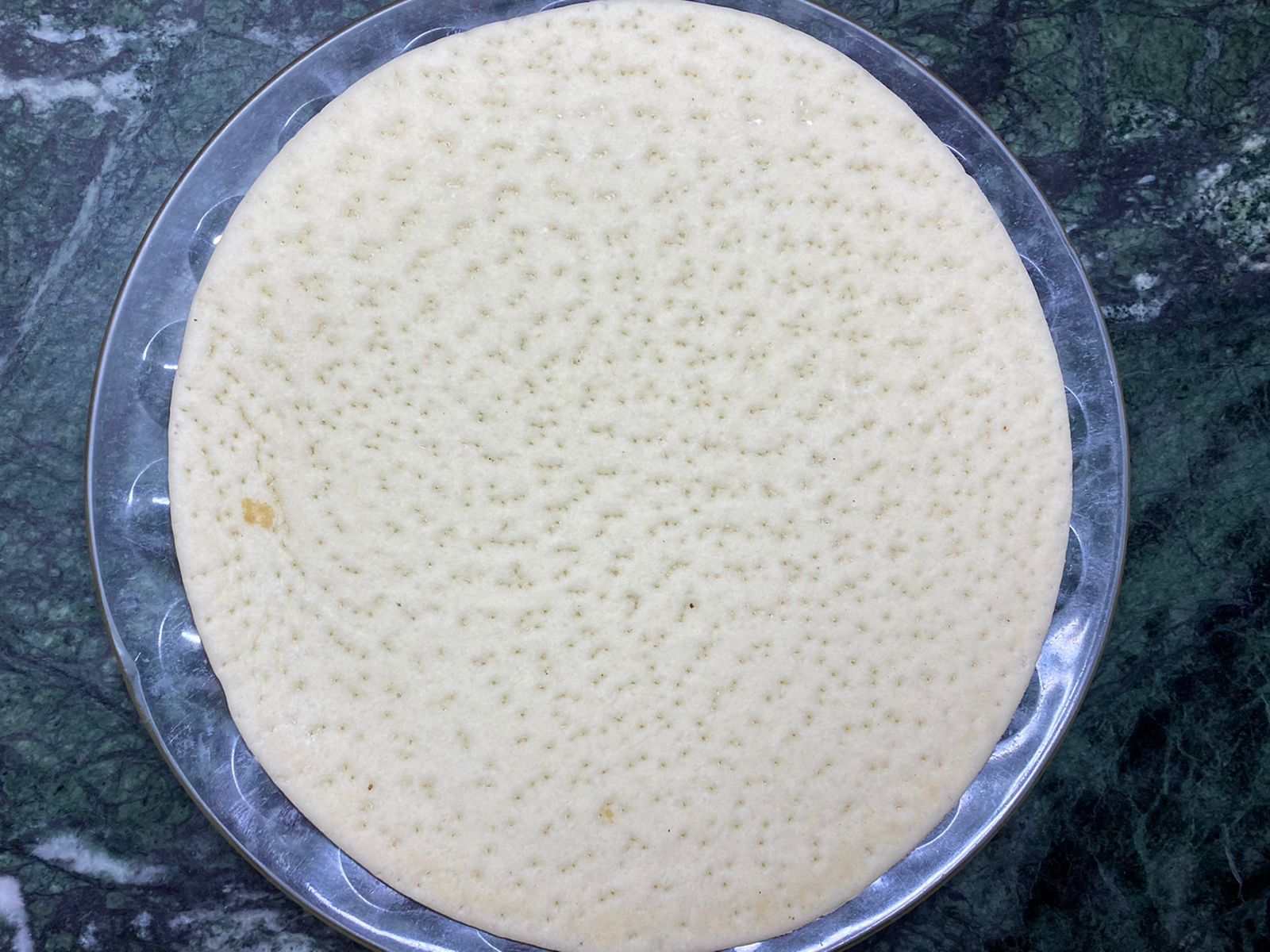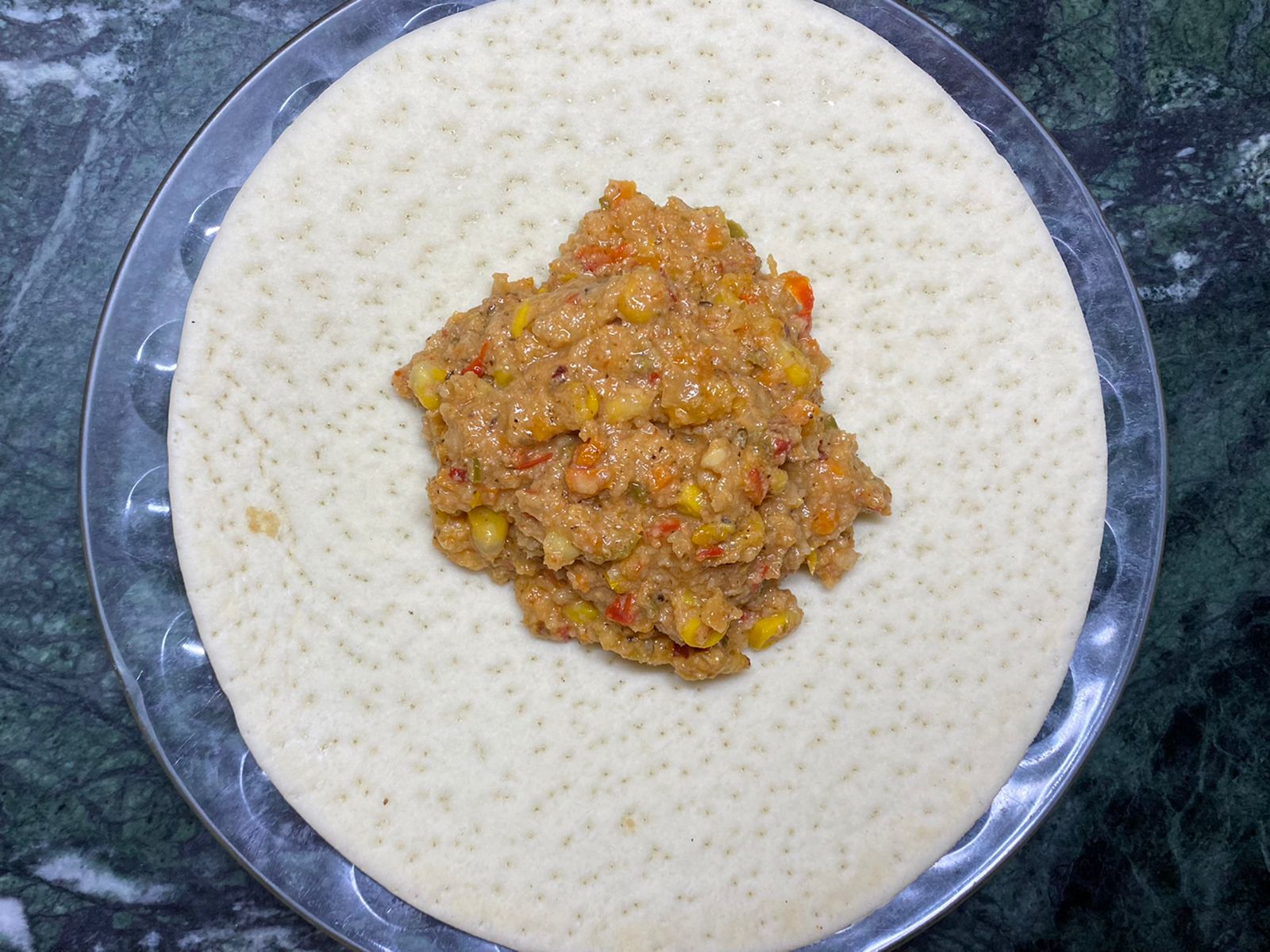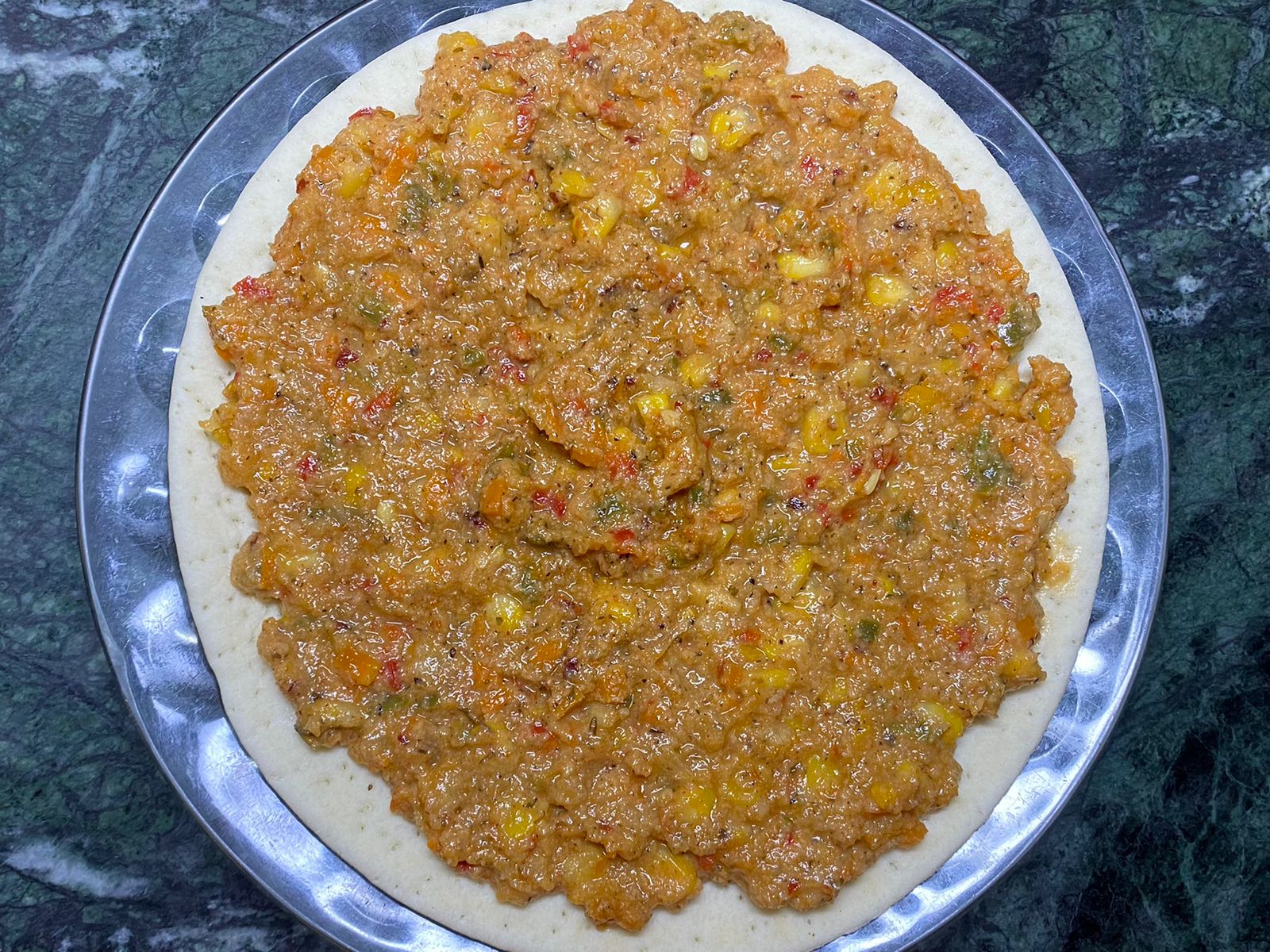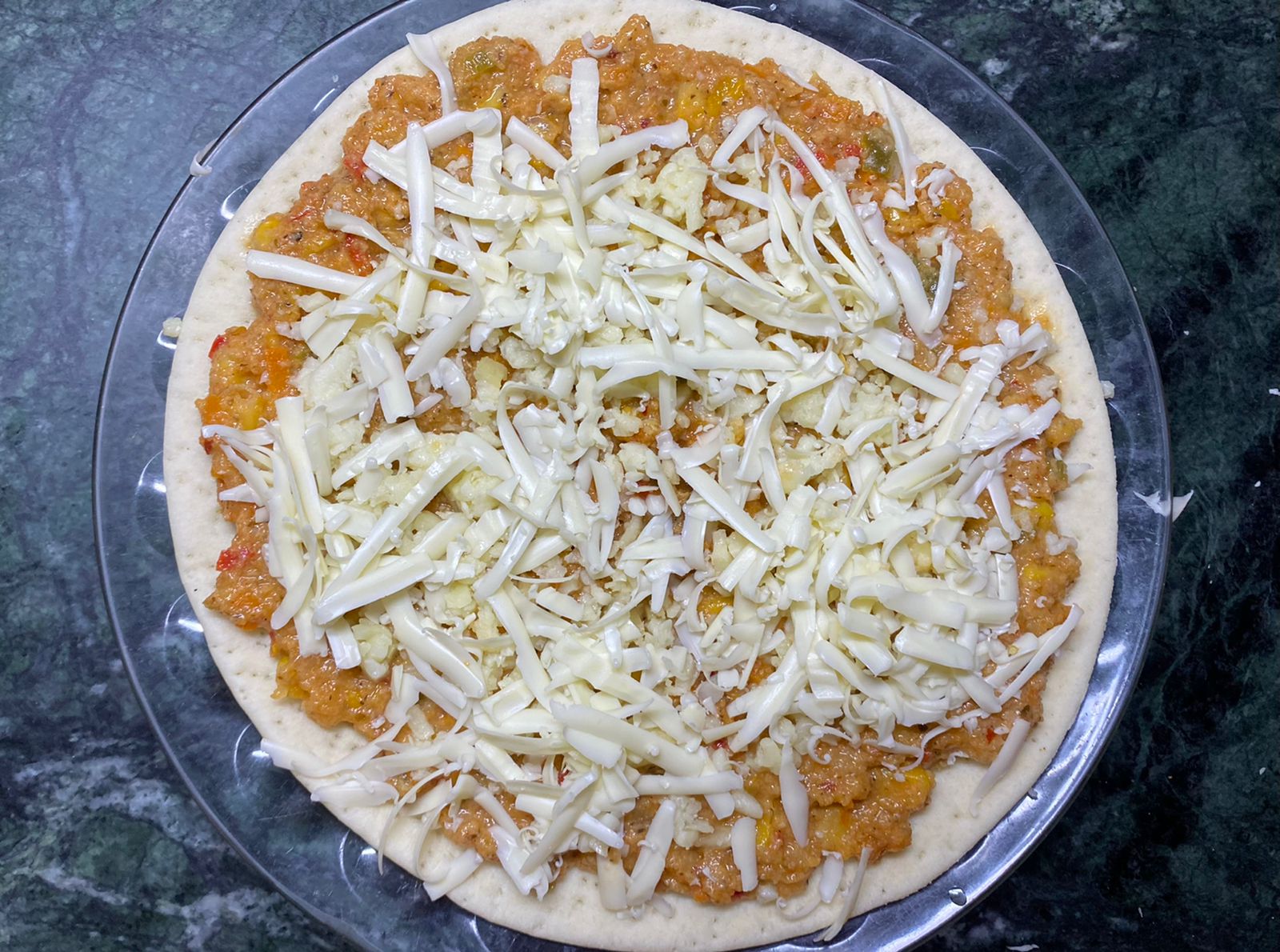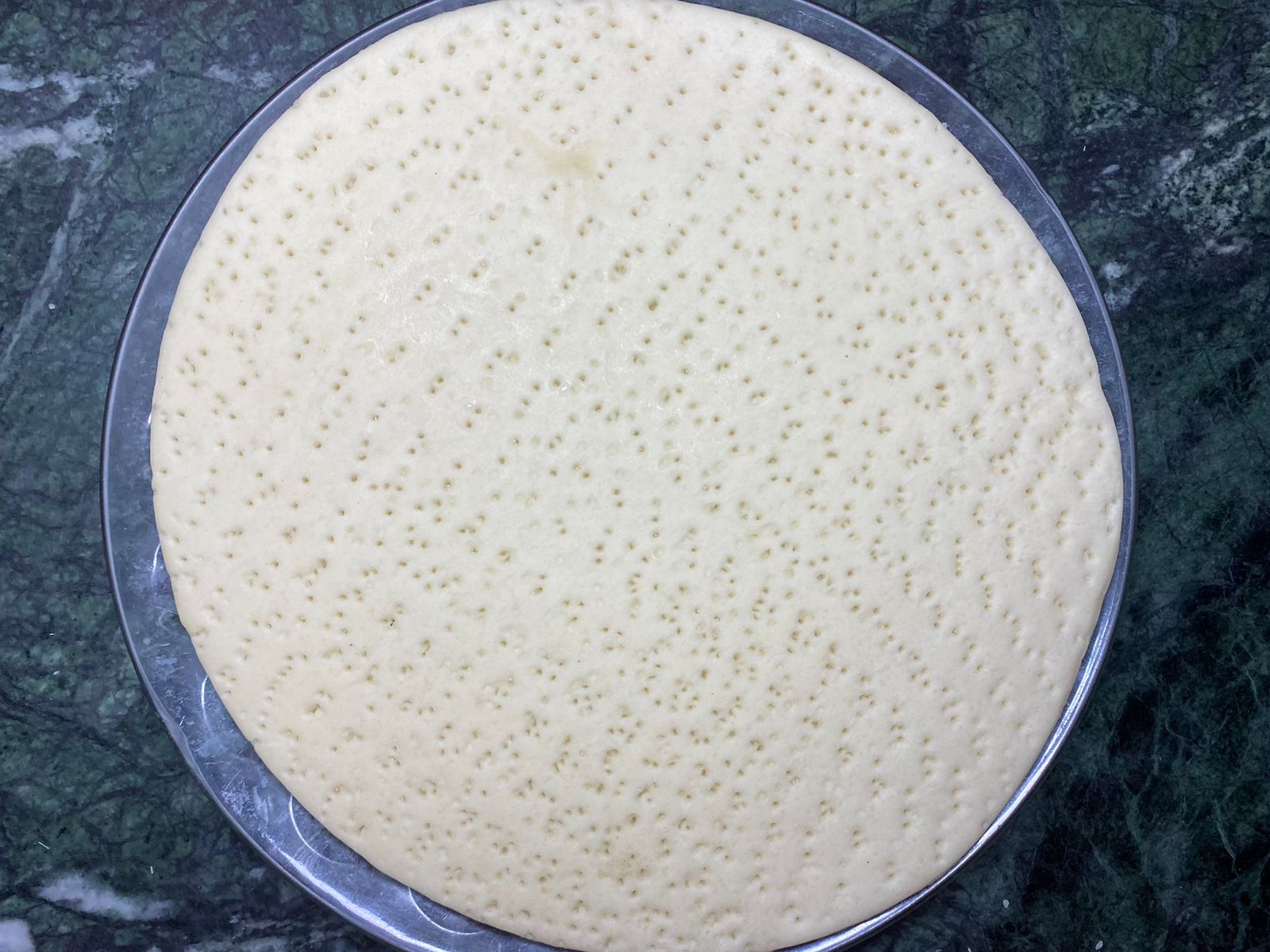 Take one pizza base and spread the pizza filling over the pizza base. Spread the grated cheddar cheese over the filling and cover the filling with the pizza base.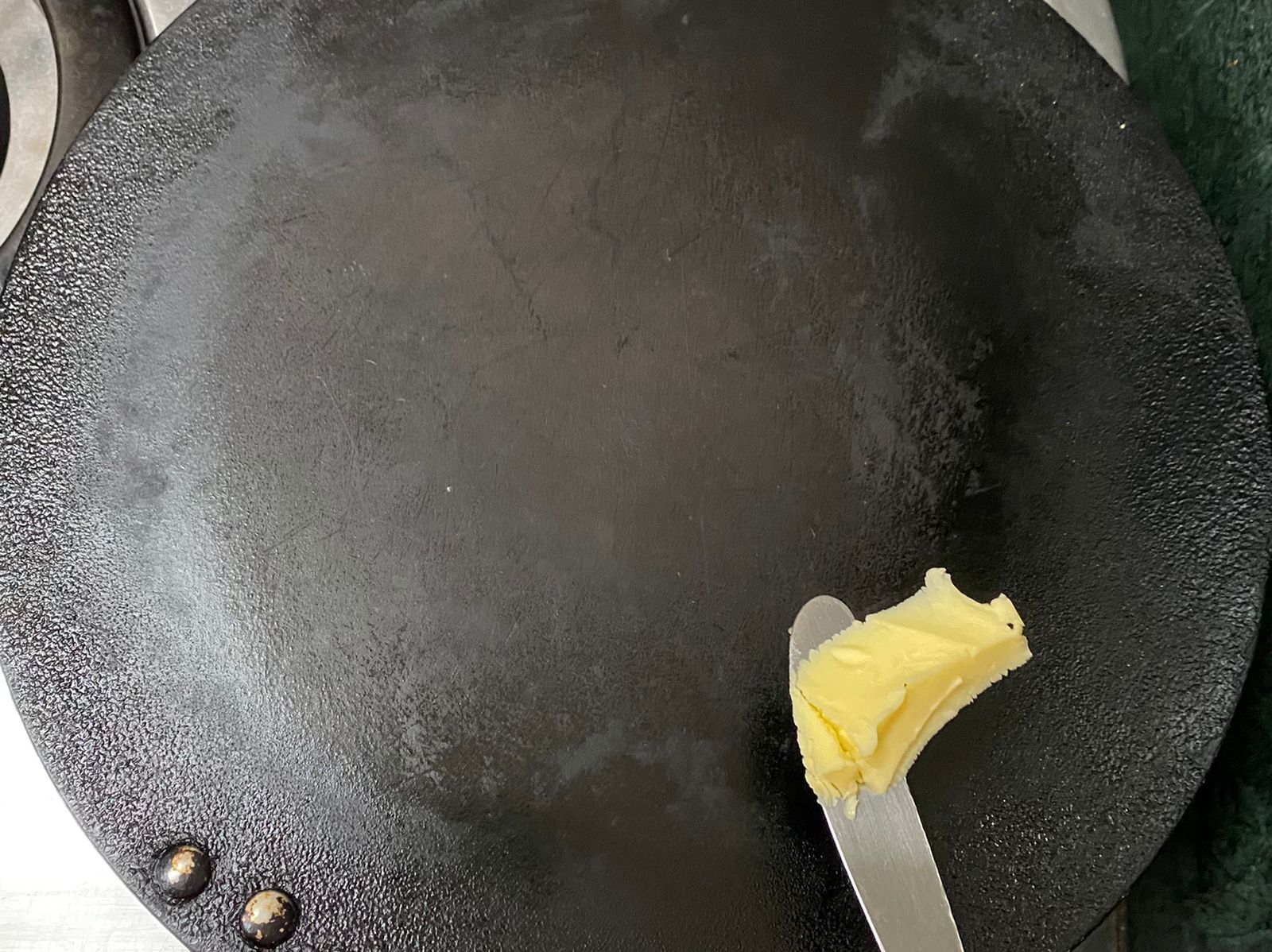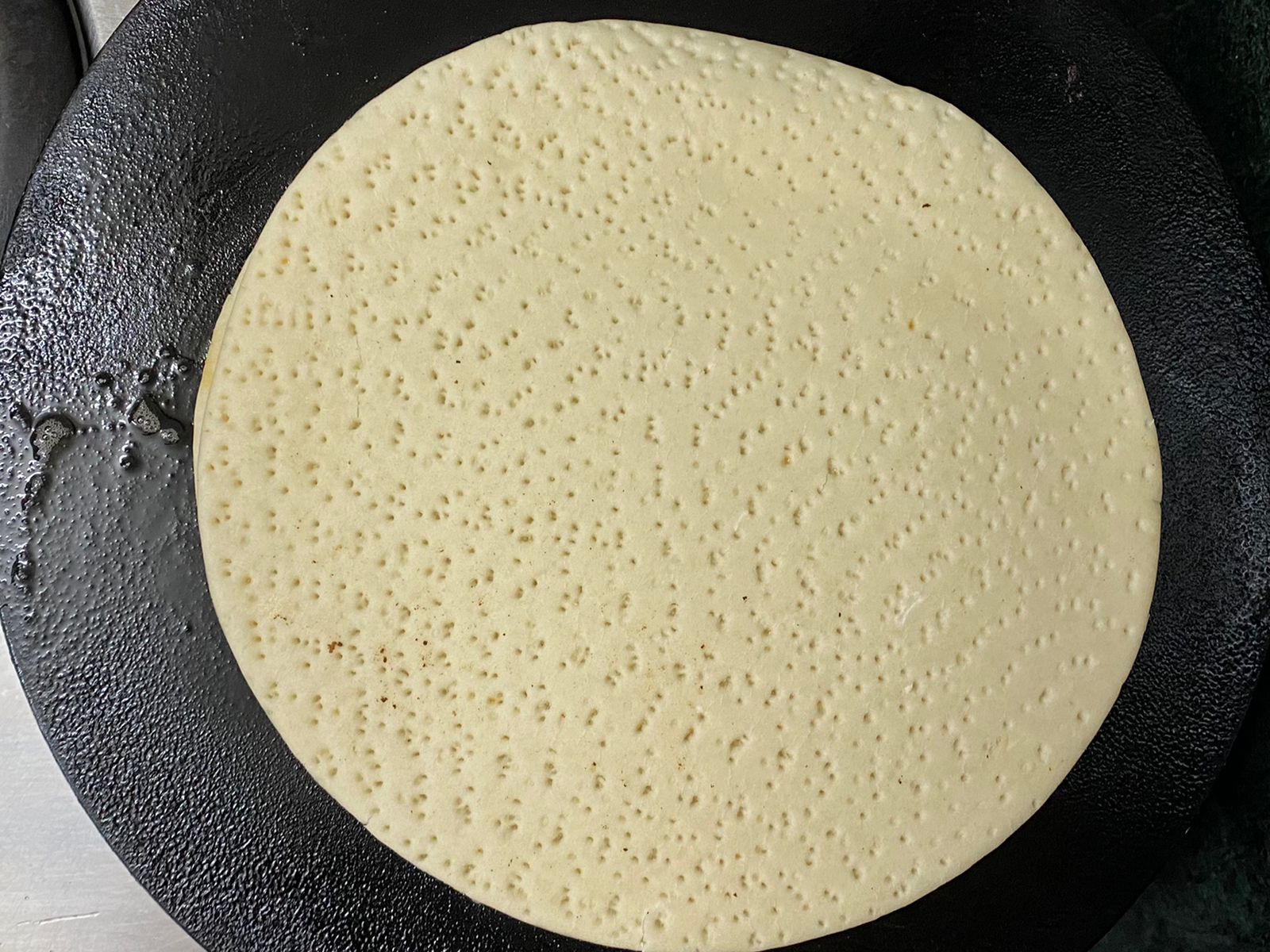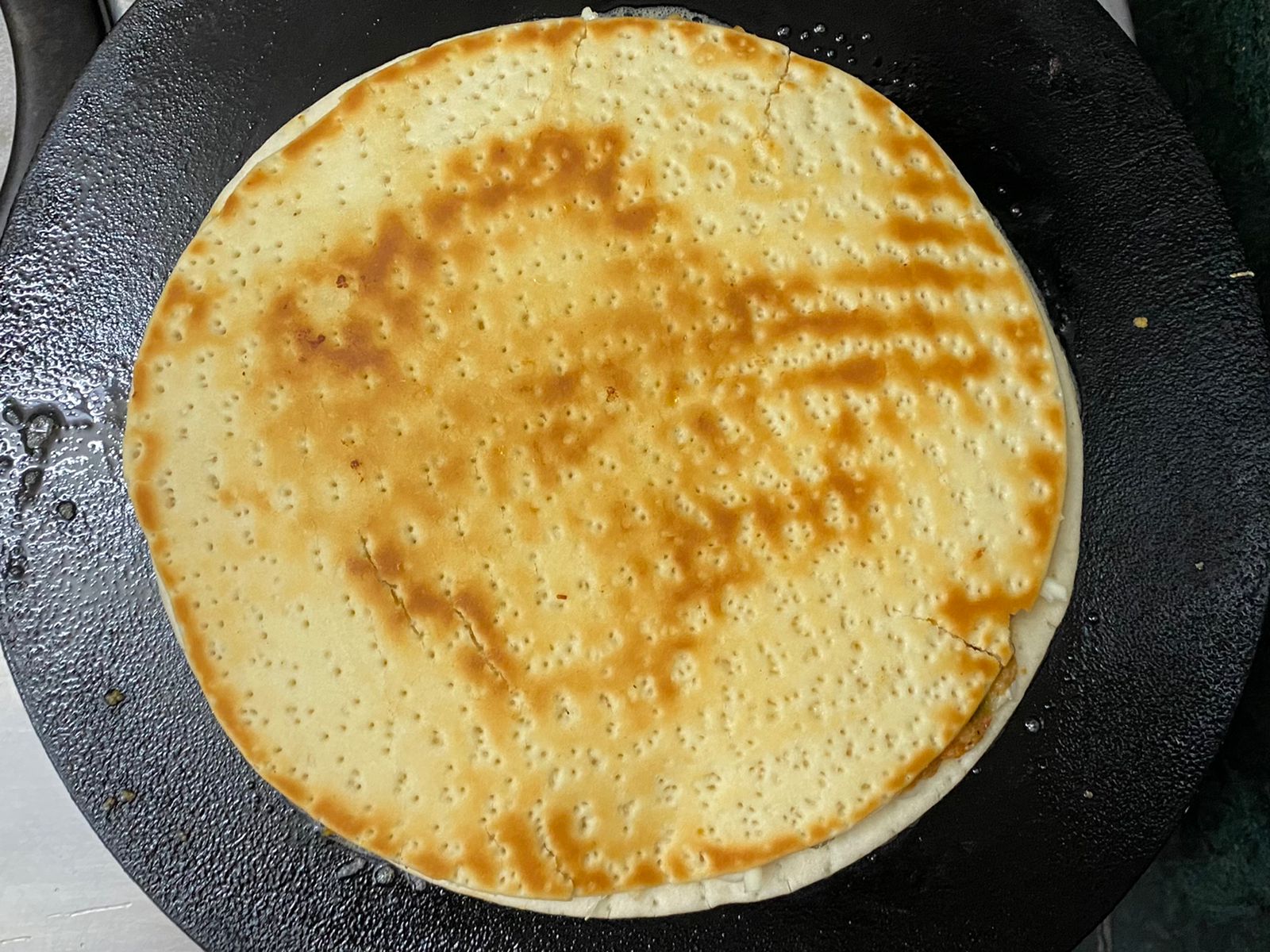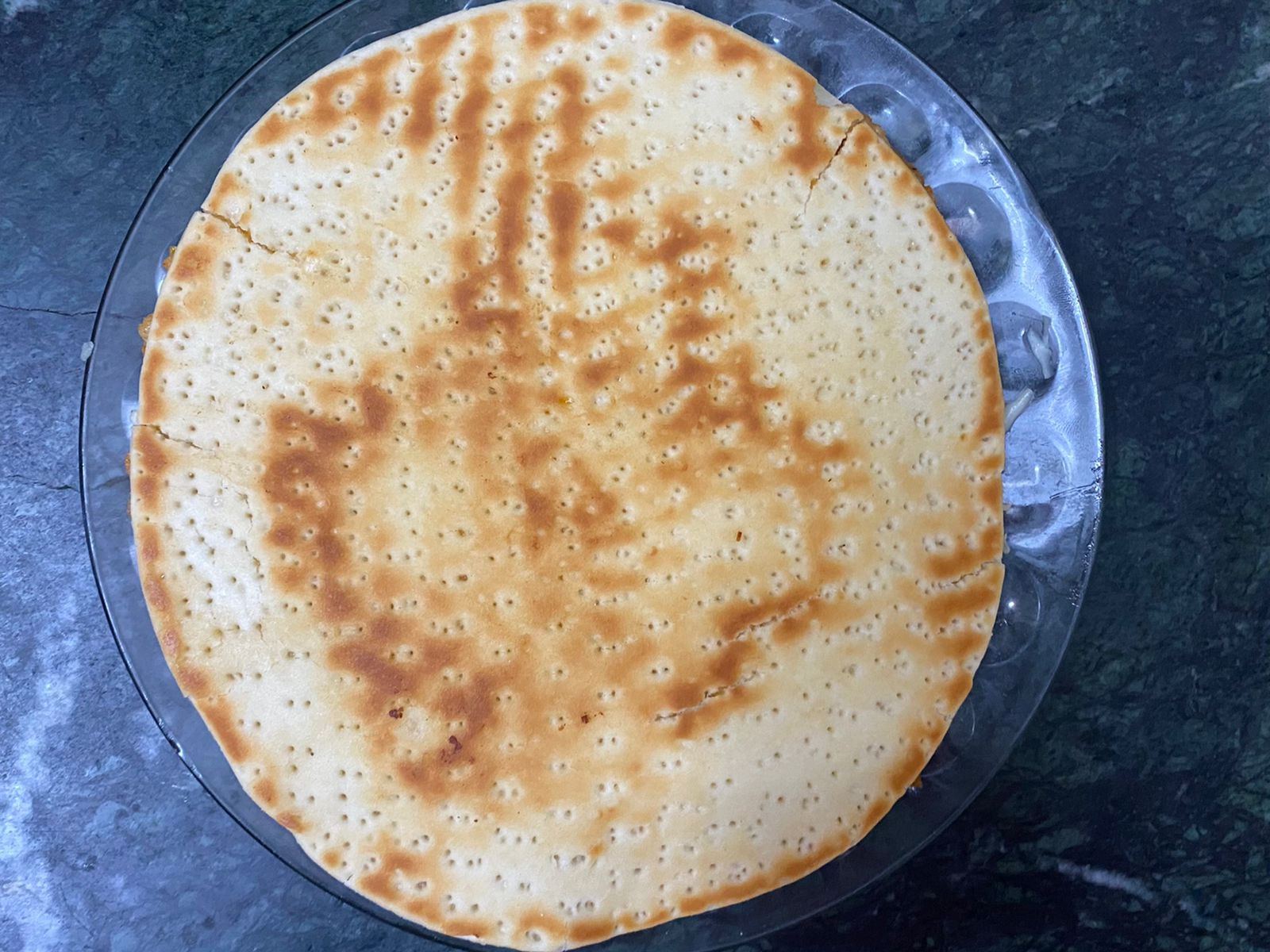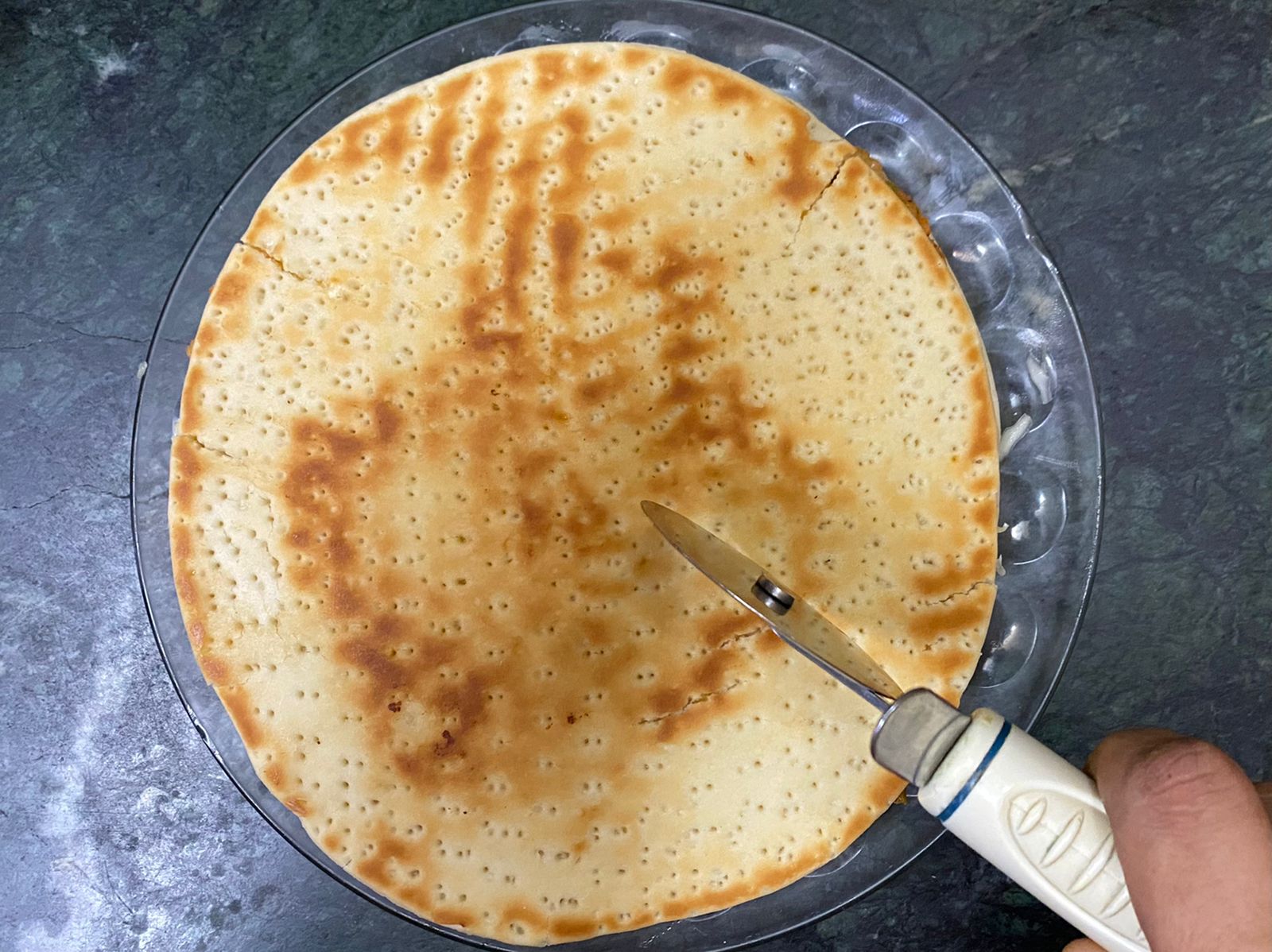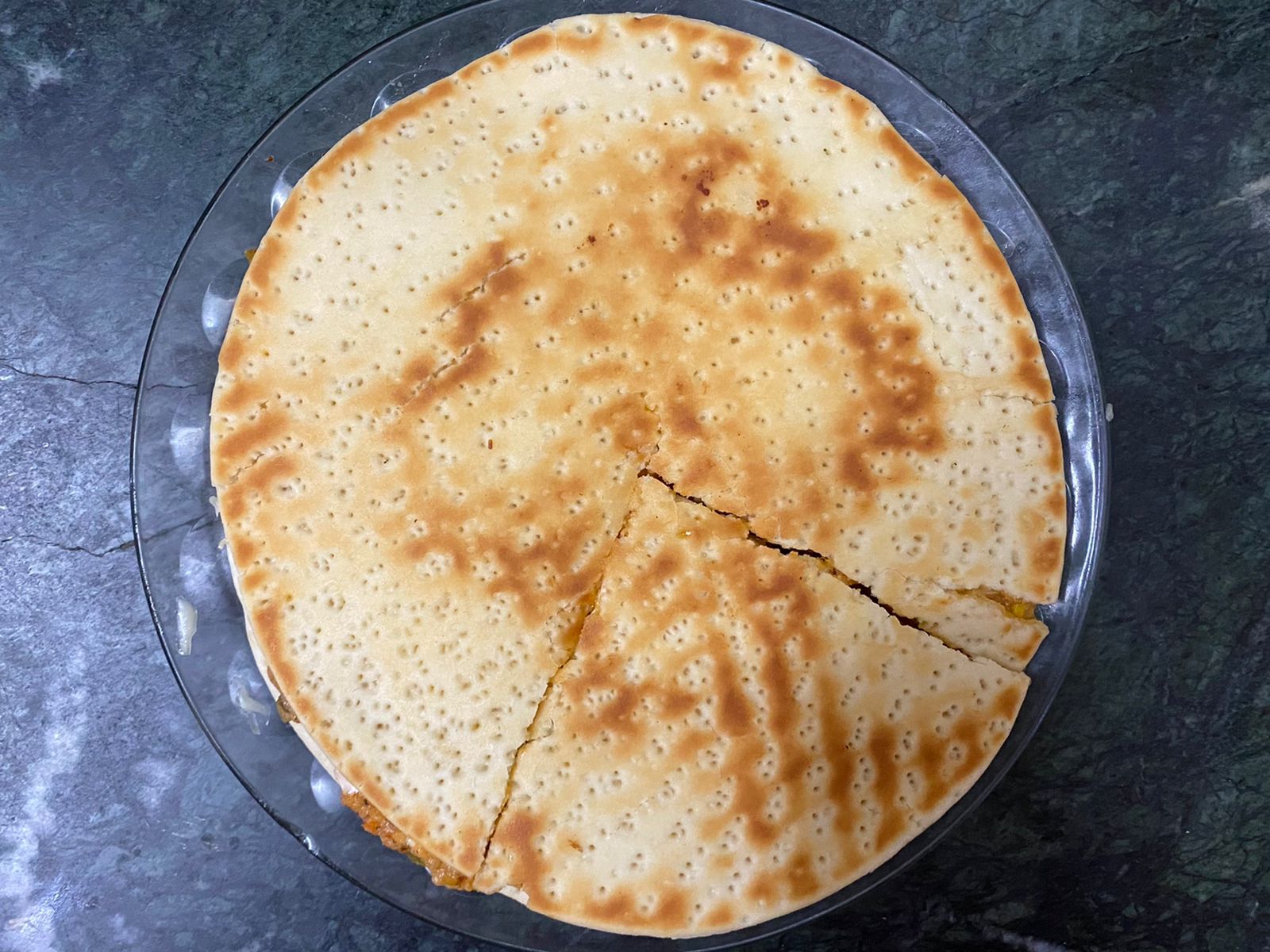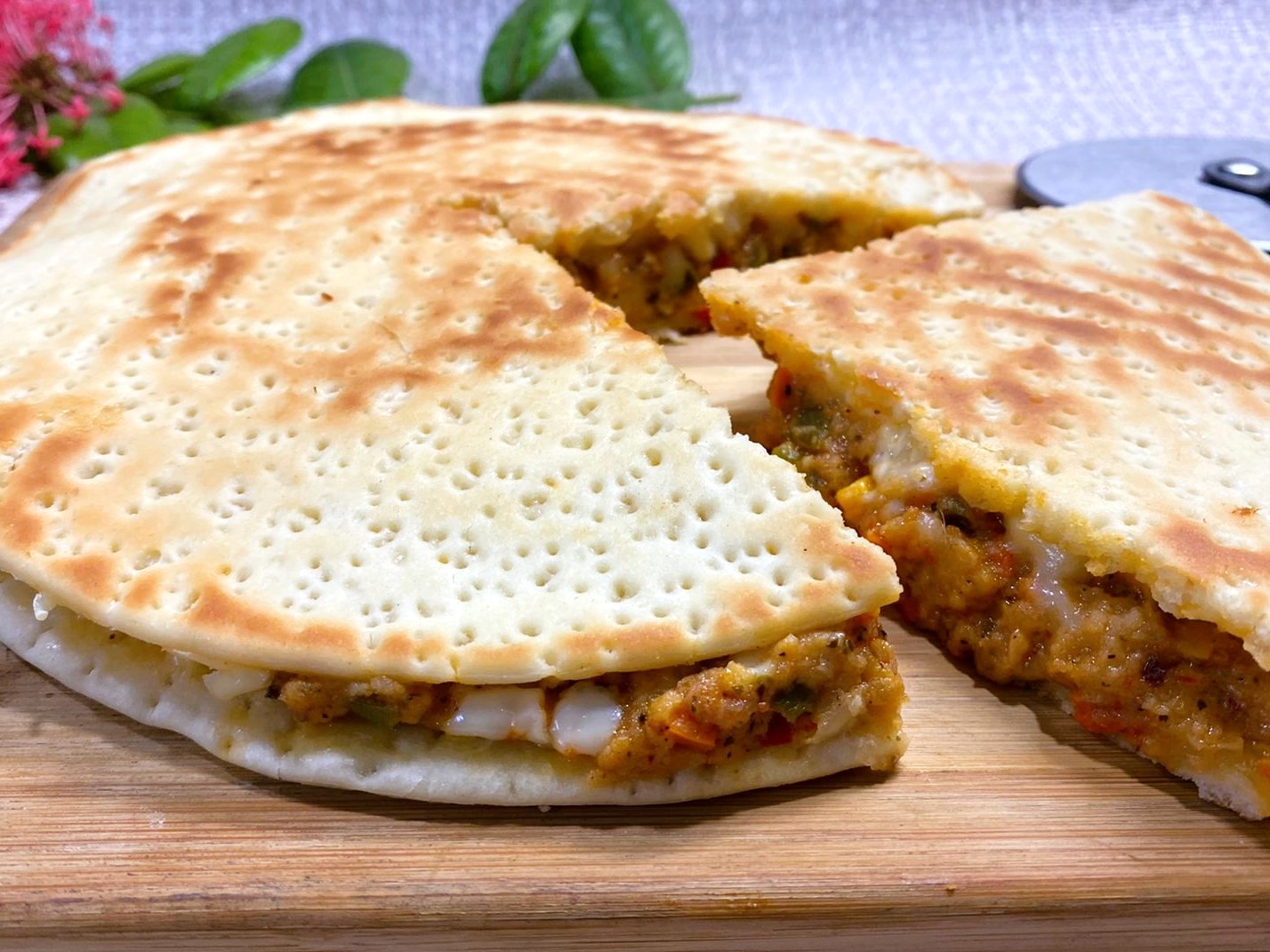 Heat a flat plan or griddle pan and spread ½ teaspoon butter to melt. Gently place the stuffed pizza and cook on medium heat for 3-4 minutes or until it turns golden. Flip it to the other side and add butter if needed. Cook it until golden in colour.
Cut the stuffed pizza in slices and serve hot!