Open Face Veggie Sandwich
Open Face Veggie Sandwich is an Indian fusion recipe of mixed vegetables in a delicious sauce topped with cheese and baked to perfection.
I was reading a news article about Danish food and learnt that there is one thing that Denmark is known for, when it comes to the culinary world, it is Danish open-faced sandwiches. The most traditional ones are with herring on top or maybe some homemade egg salad or fish filet with remoulade sauce. Inspired by the article, I decided to experiment to make a vegetarian version with an Indian twist. Now, I know that the bread recipe isn't something you can do on a busy day, but if you've already got the bread (by the way, it stores very well in the freezer so you can keep one loaf for now and one for later) then Open Face Sandwiches are an excellent quick lunch or dinner idea.
This is one of those recipes which is quick to make, healthy, and loaded with vegetables. Think of this as an Italian sub's lighter cousin. It's packed with generous amounts of vegetables and has a nice layer of melted cheese to keep it delicious. My children love this sandwich and I often keep the filling reading in the fridge as it can be quickly assembled.
Open Face Veggie Sandwich is a perfect party food or for potlucks. Feel free to experiment with different types of bread and cheese. This is a versatile, healthy and easy recipe perfect for weekdays or weekends.
Ingredients
8 hotdog rolls/ French Baguette
250 grams grated cheddar cheese
For The Filling
2 teaspoons butter
1 teaspoon oil
1 teaspoon minced garlic
¼ cup broccoli florets
¼ cup chopped baby corns
¼ cup diced onions
¼ cup small diced green pepper
¼ cup small diced red pepper
¼ cup small diced yellow pepper
1 teaspoon black pepper
Salt to taste
1 teaspoon oregano
1 teaspoon chili flakes
½ cup boiled sweet corn kernels
½ cup small paneer cubes
2 tablespoons pizza sauce
2 teaspoons red chili sauce
2 teaspoons tomato sauce
Directions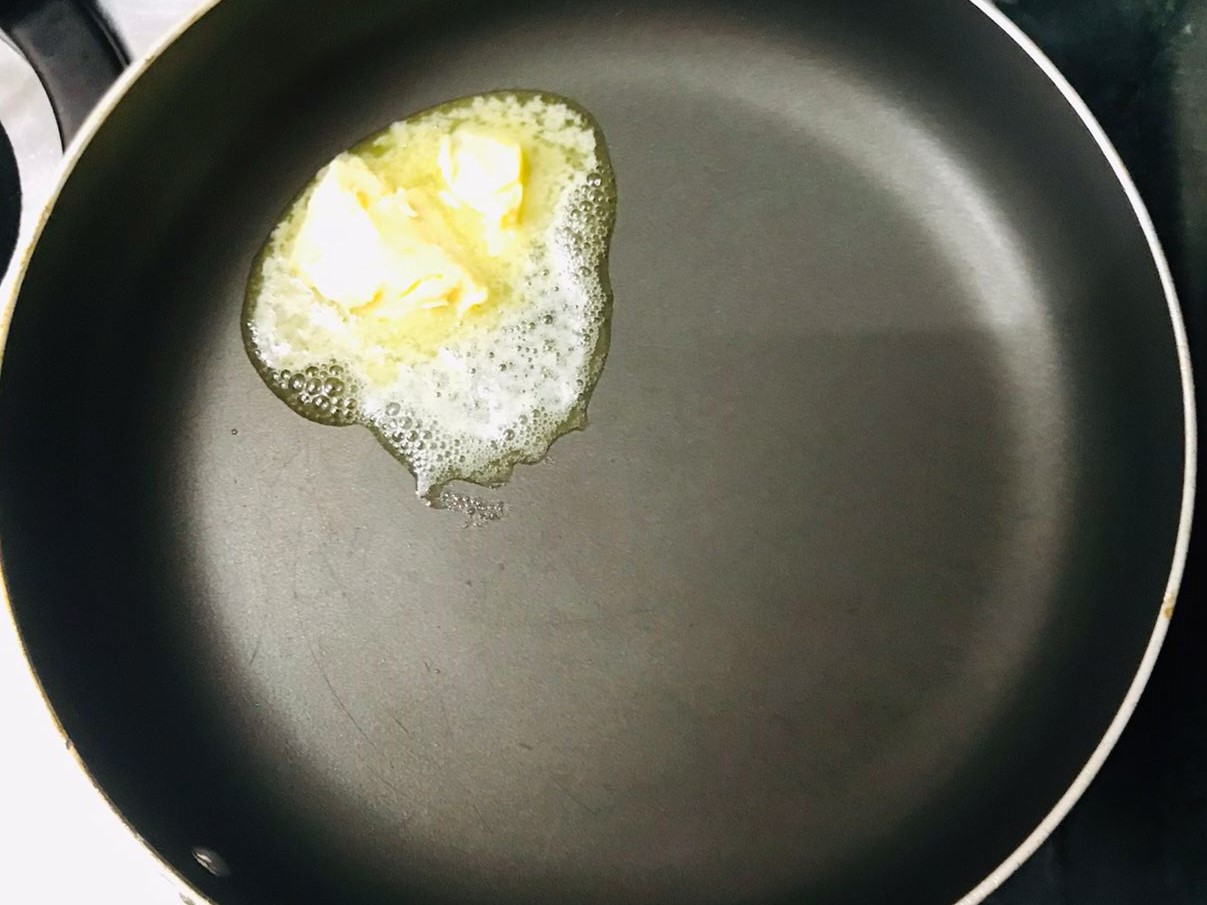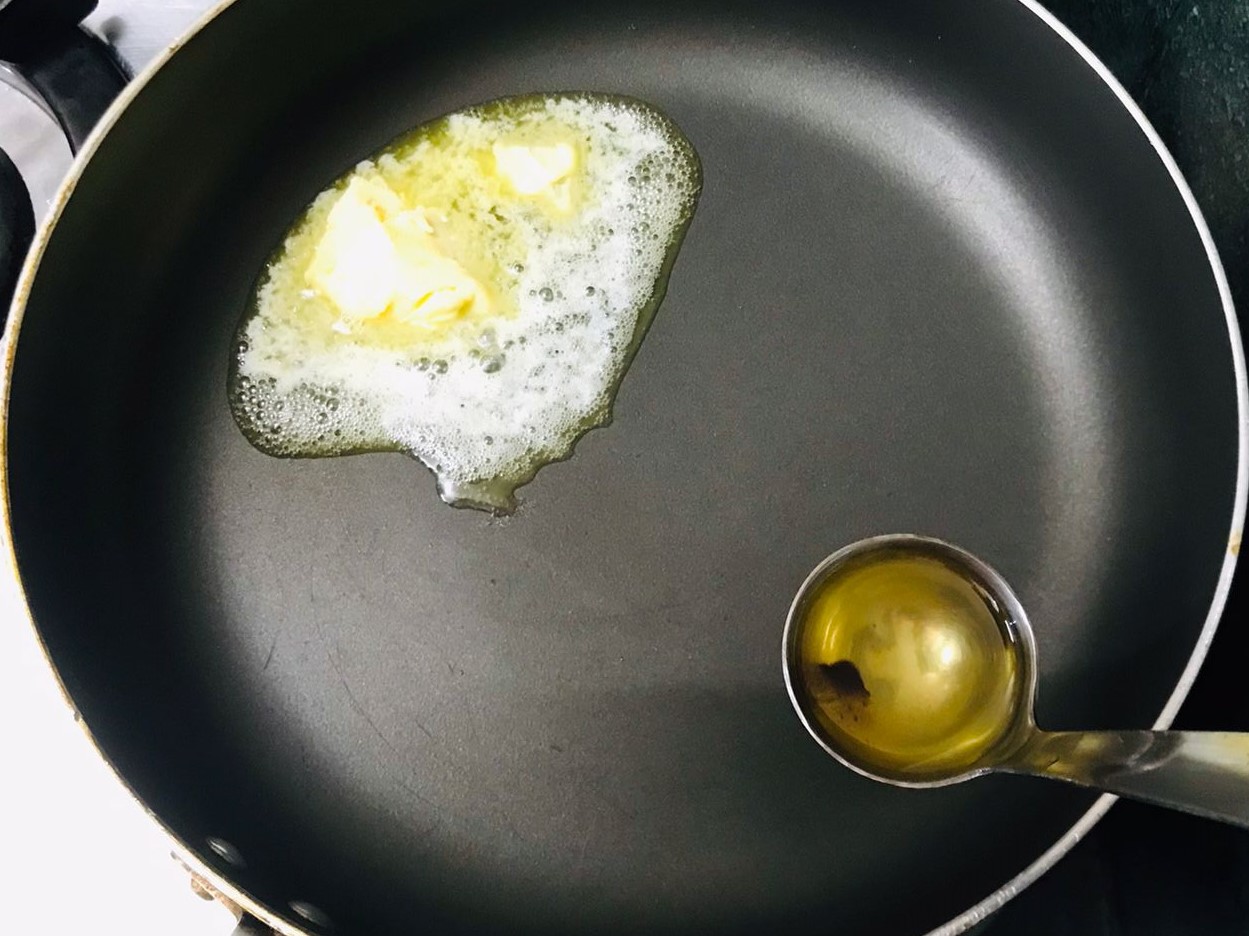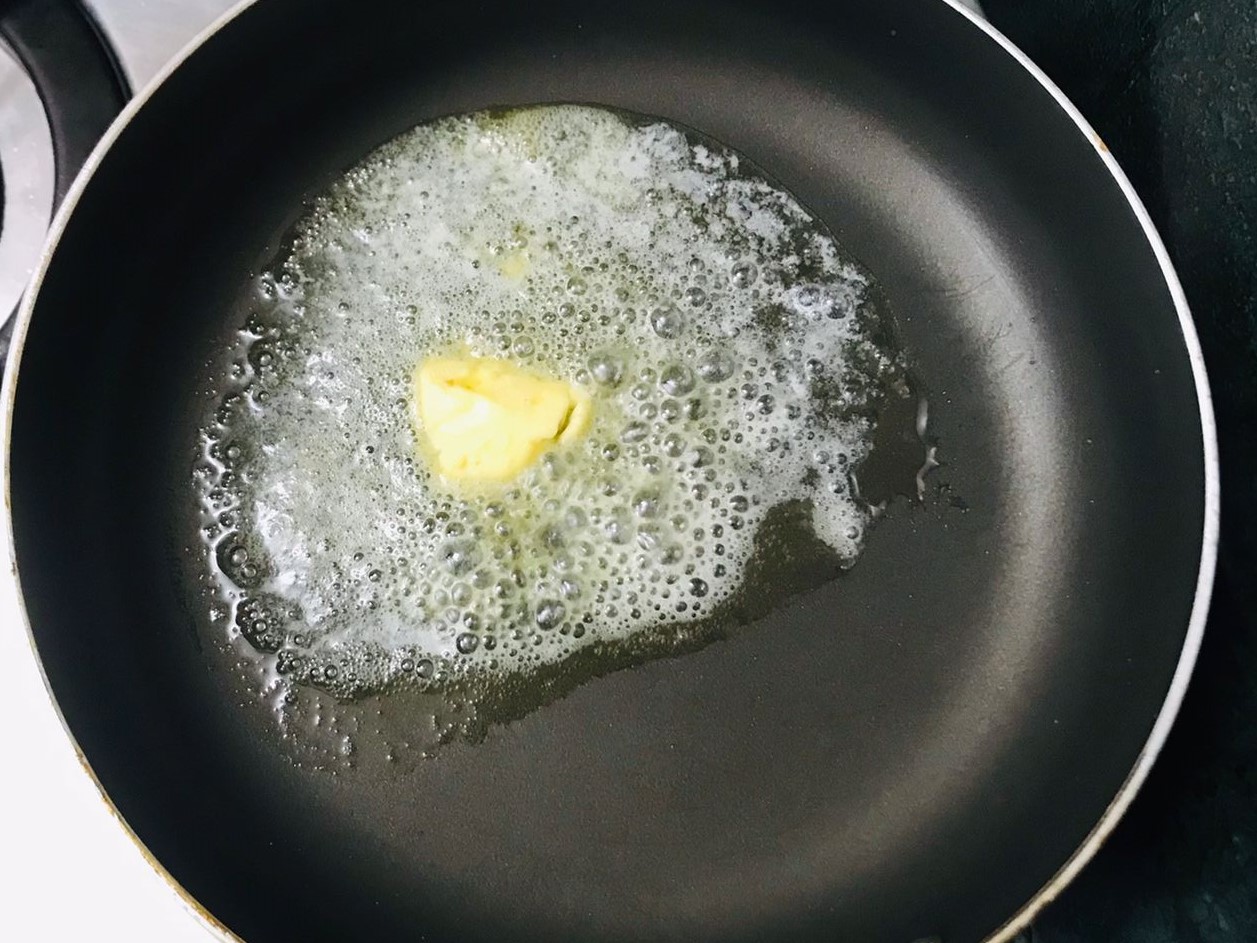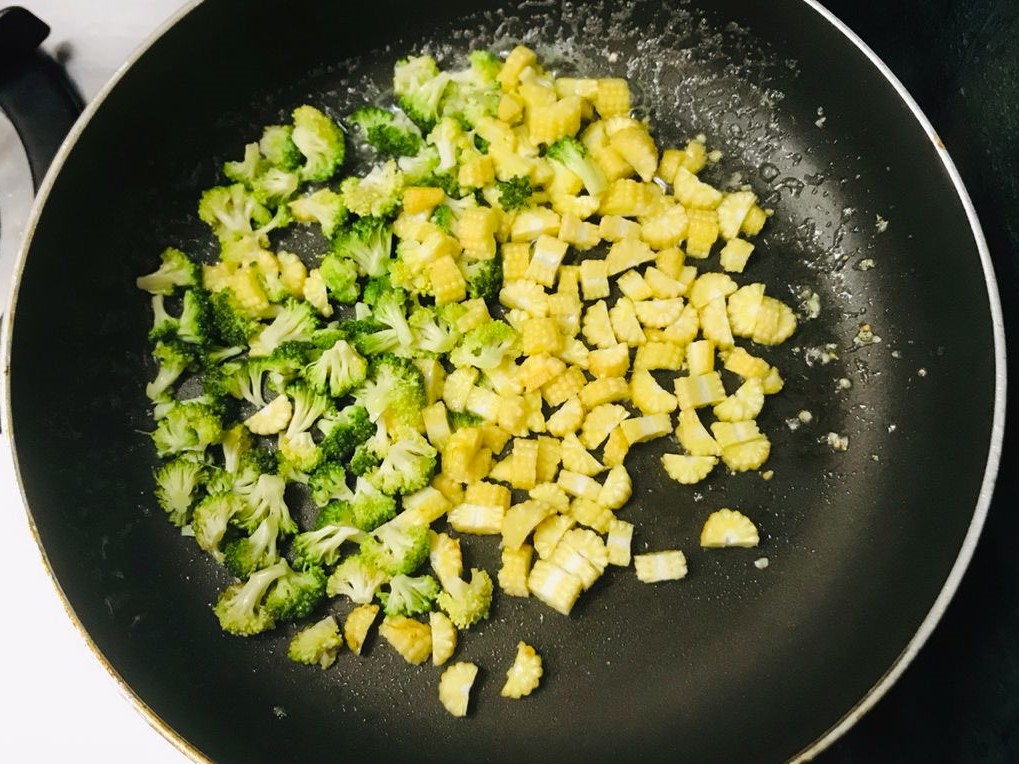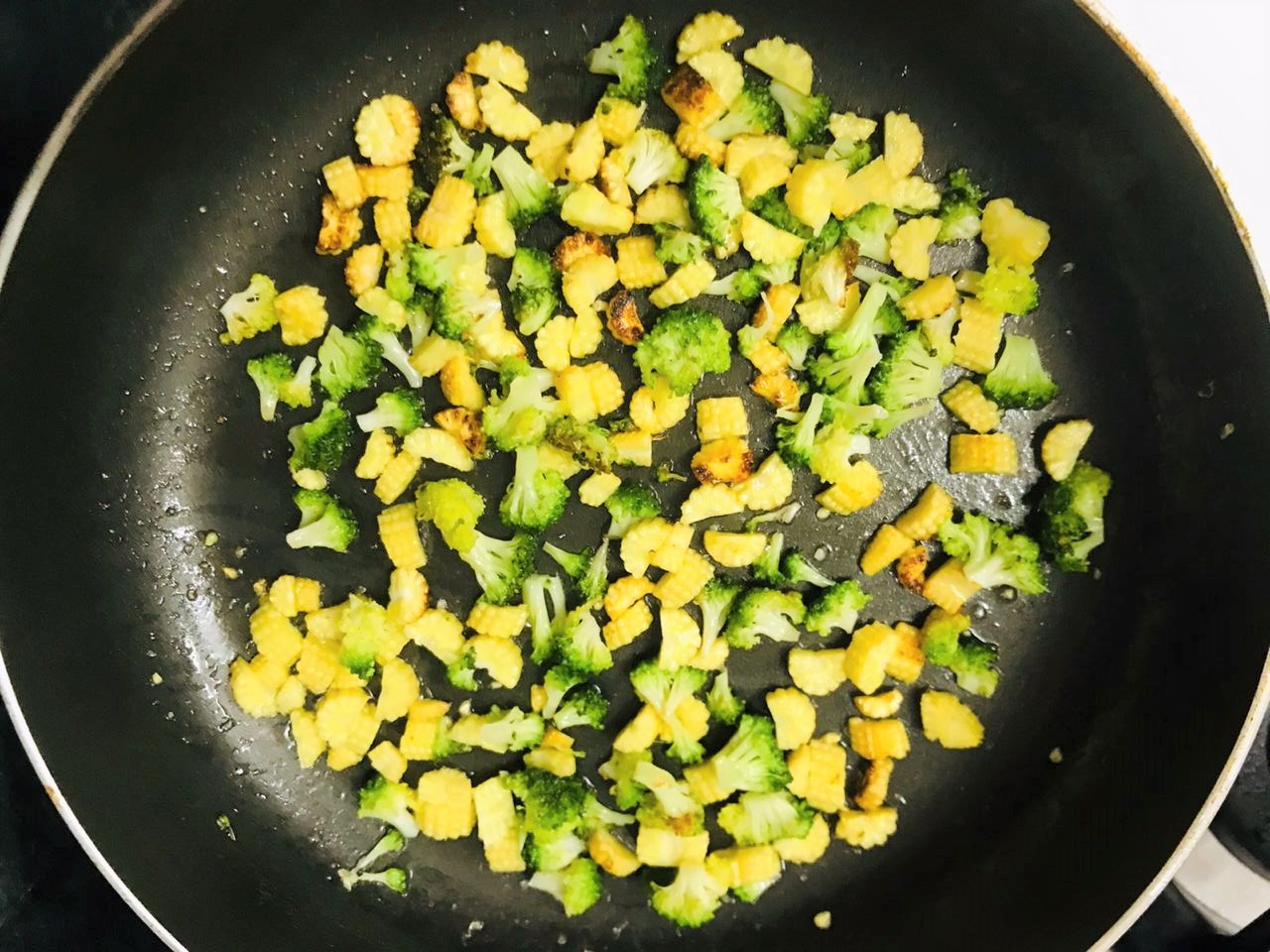 Heat butter and oil in a pan and add the broccoli and baby corns. Sauté for 2-3 minutes on medium heat or until it becomes soft and tender.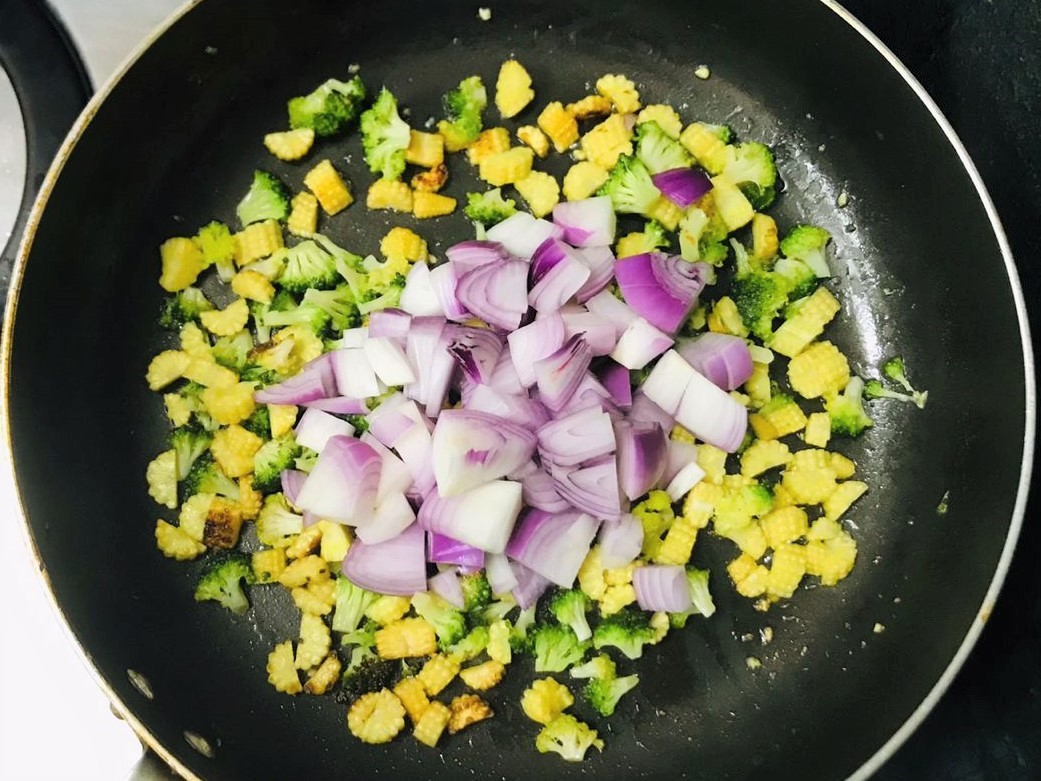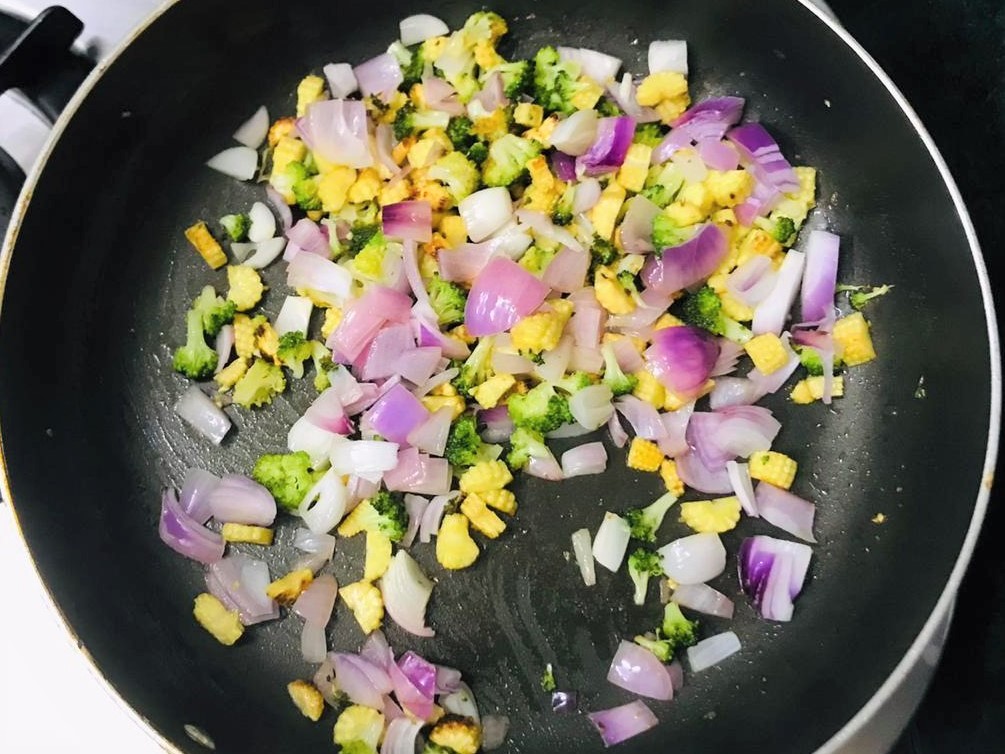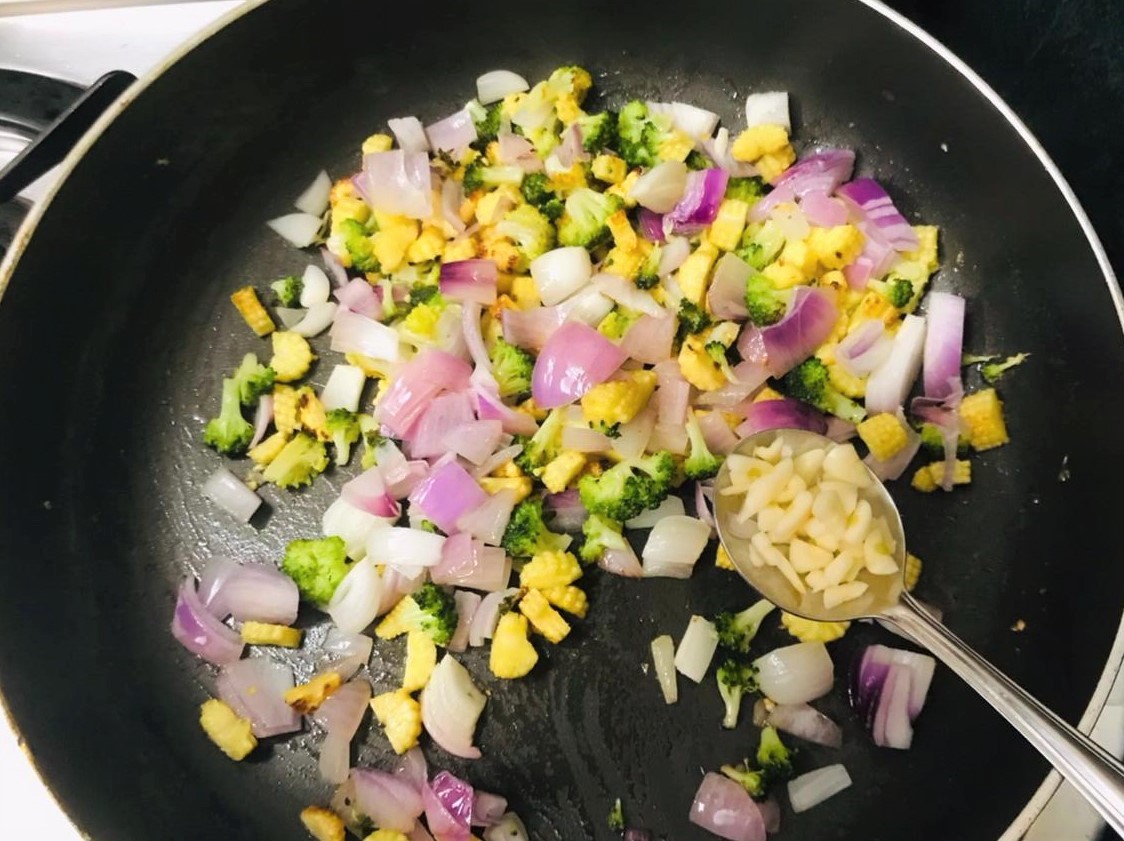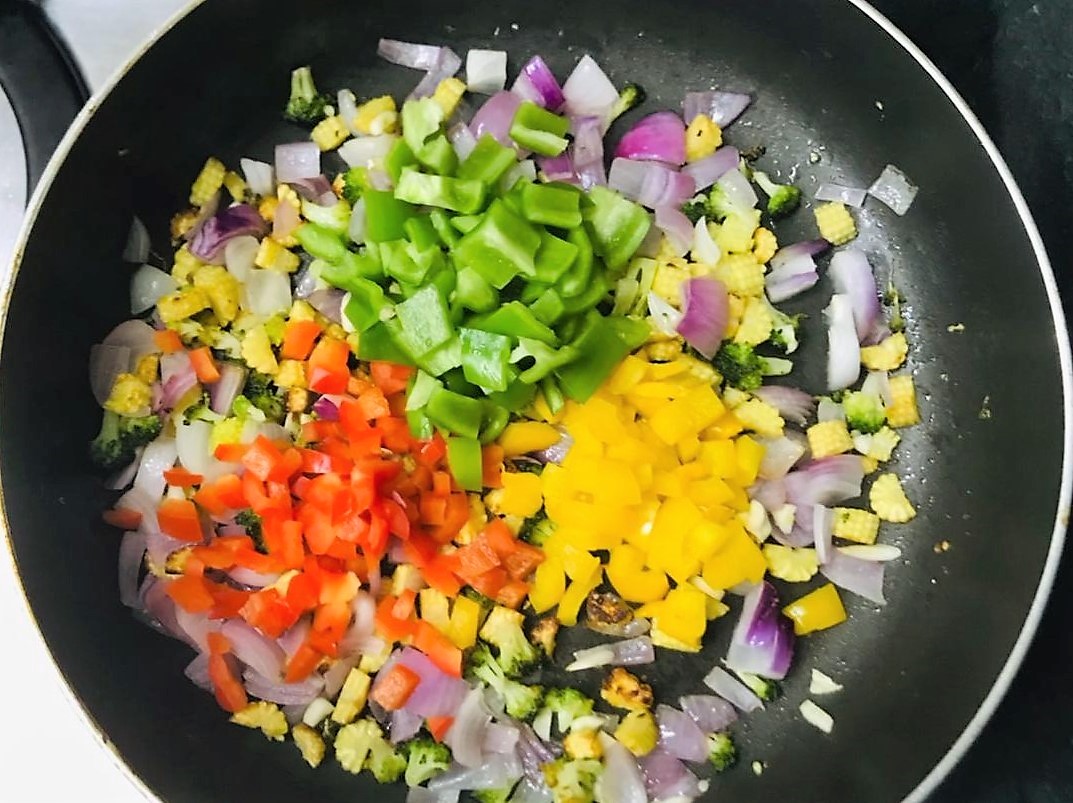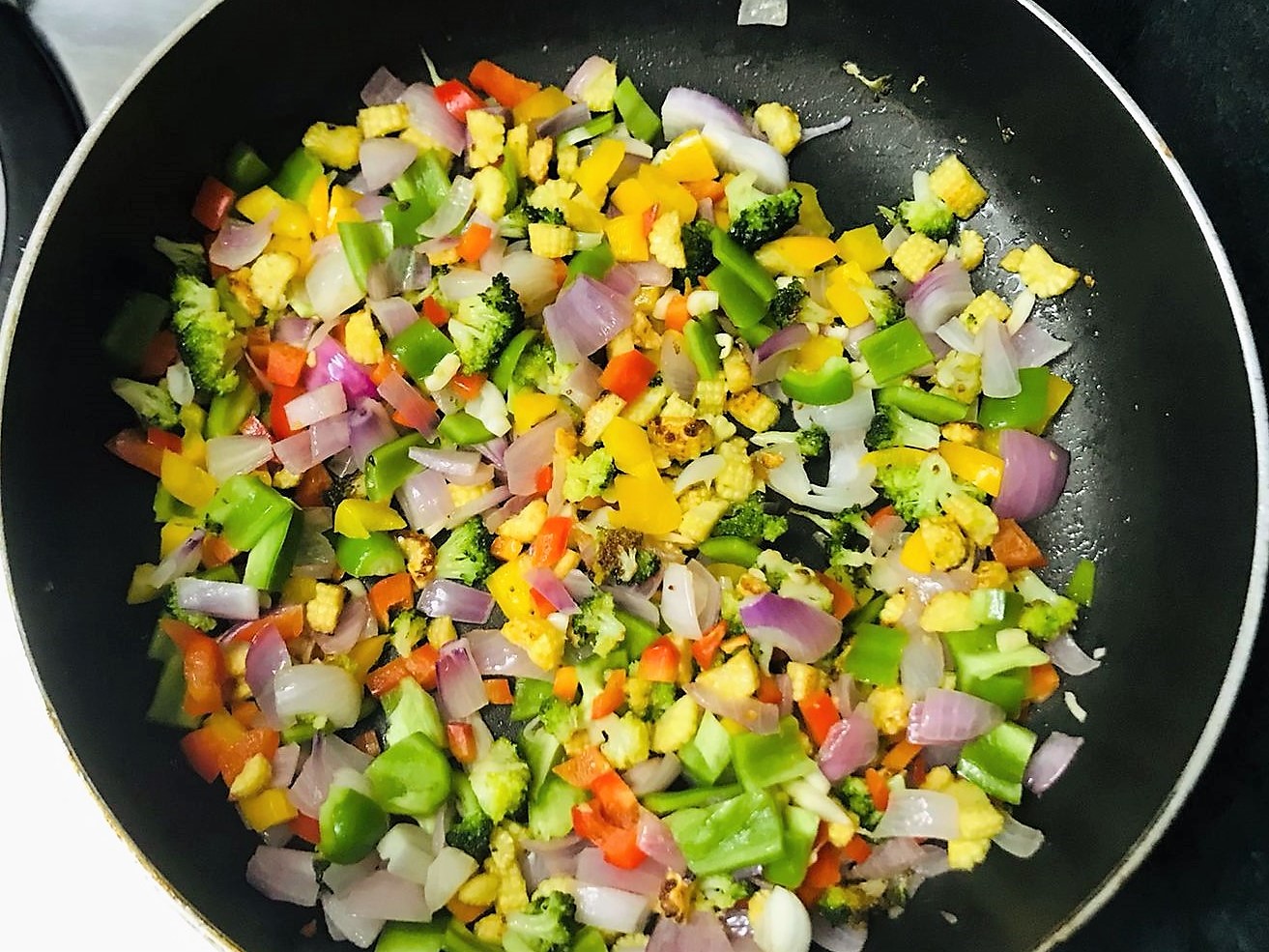 Next add the onions and garlic and sauté for a minute on low heat. After a minute, add the green, red and yellow pepper and sauté for 1-2 minutes on medium heat.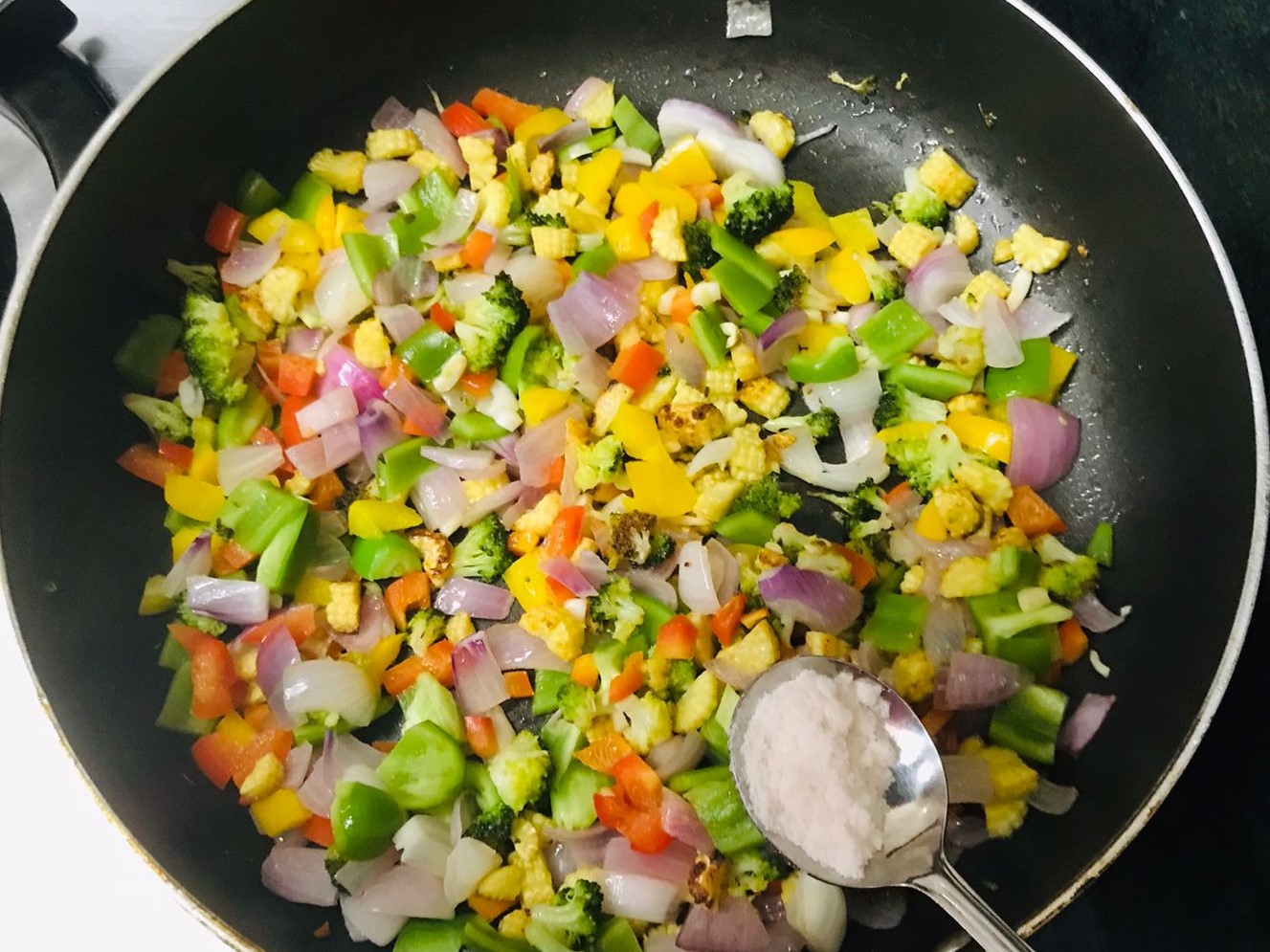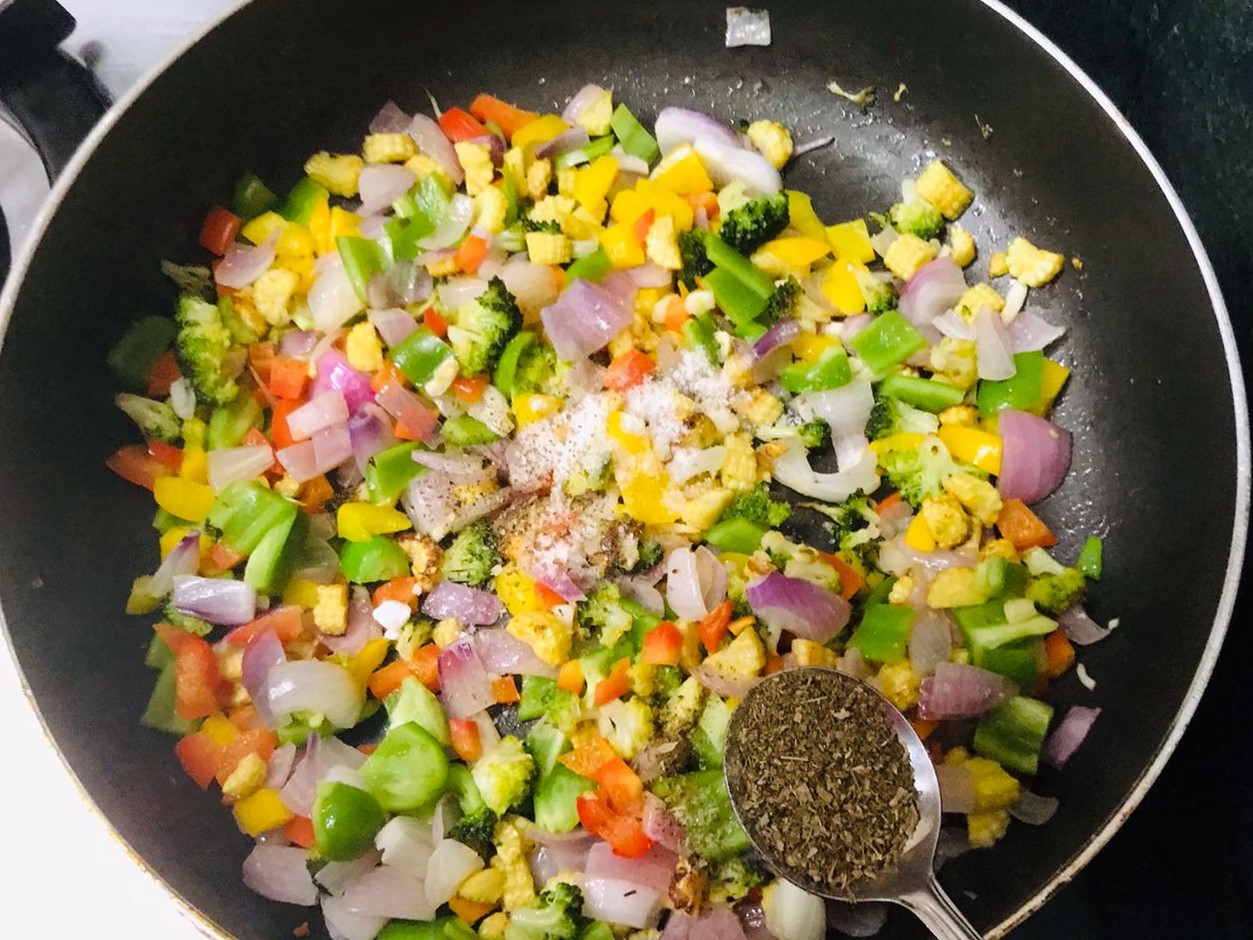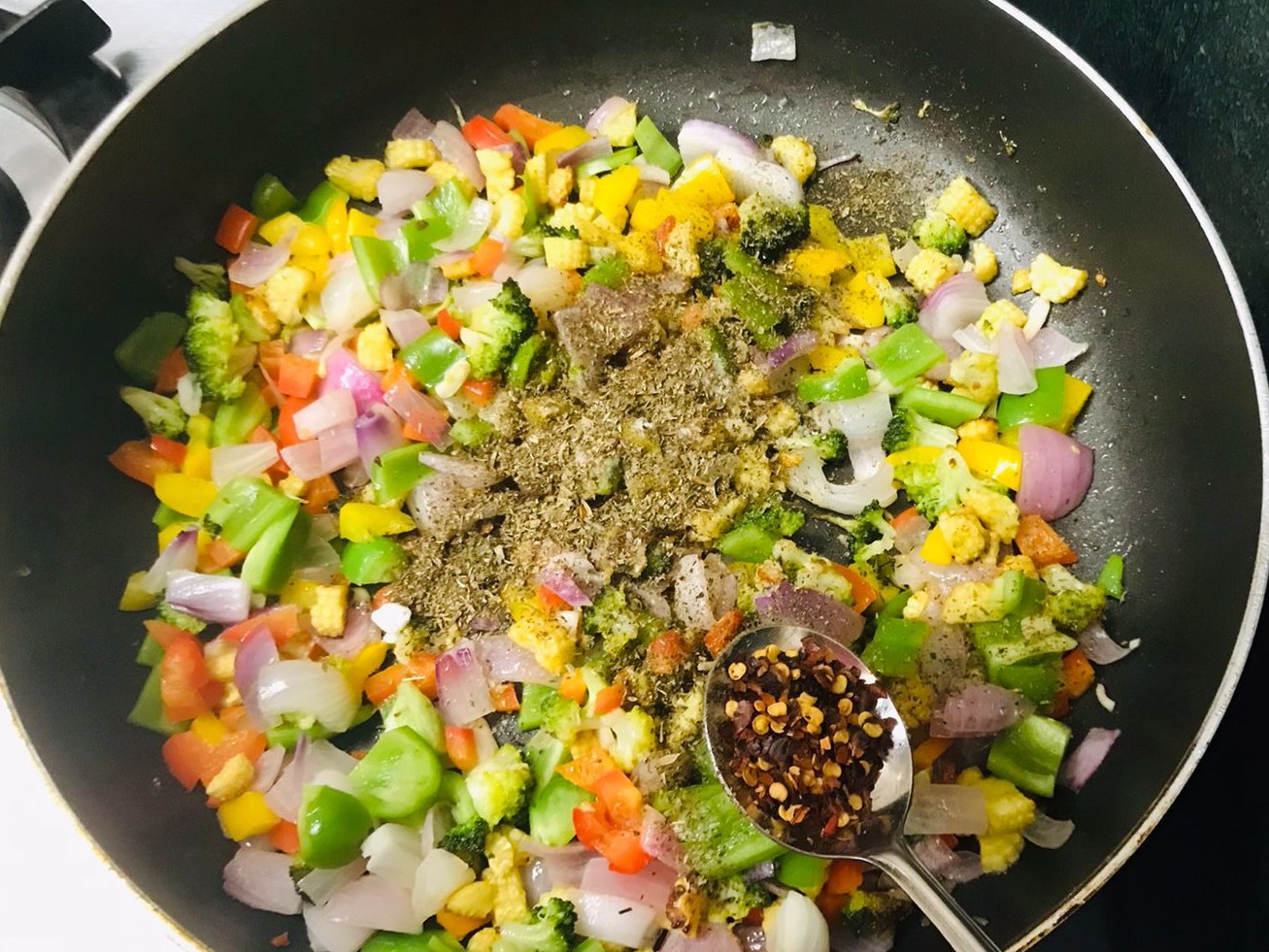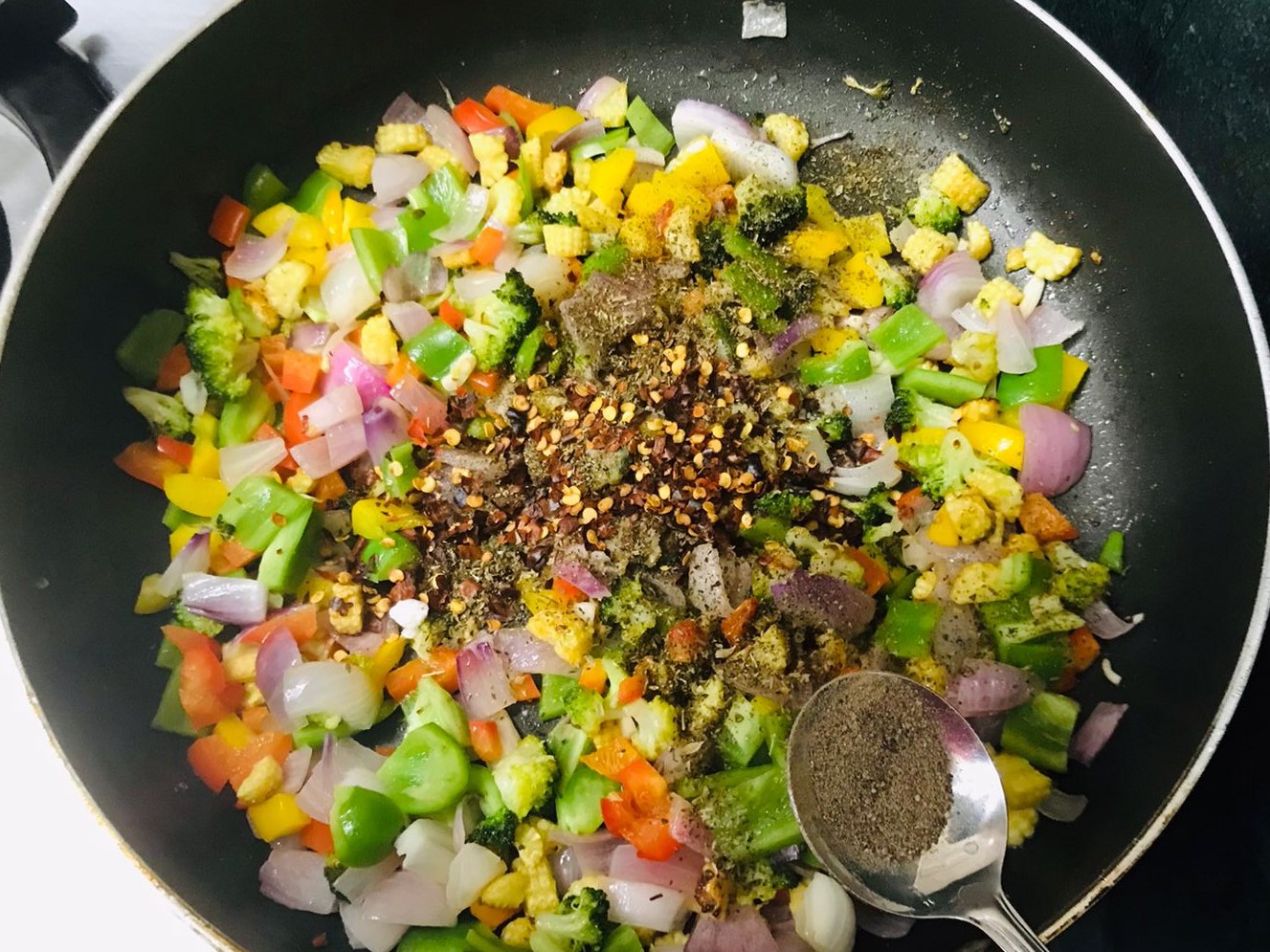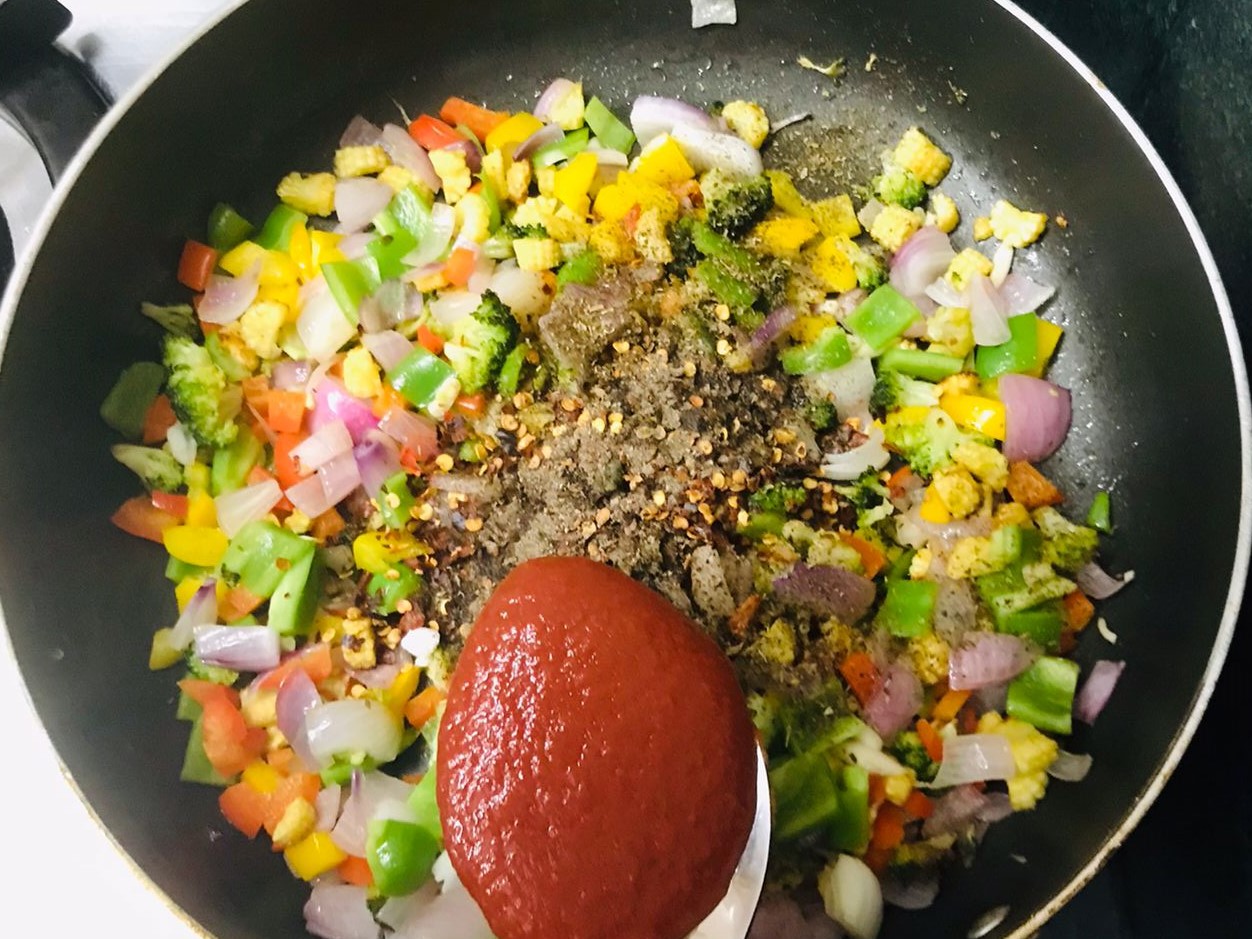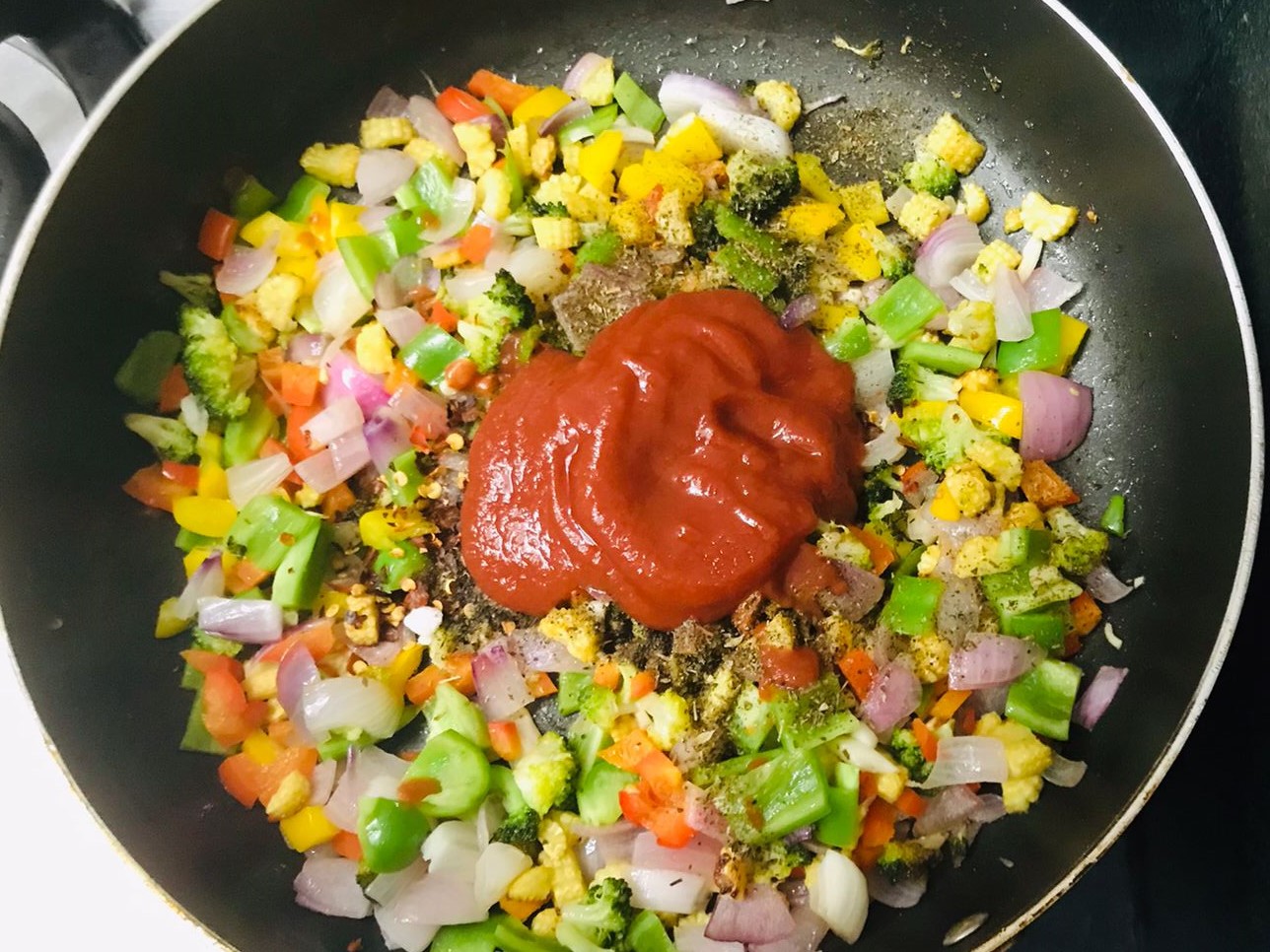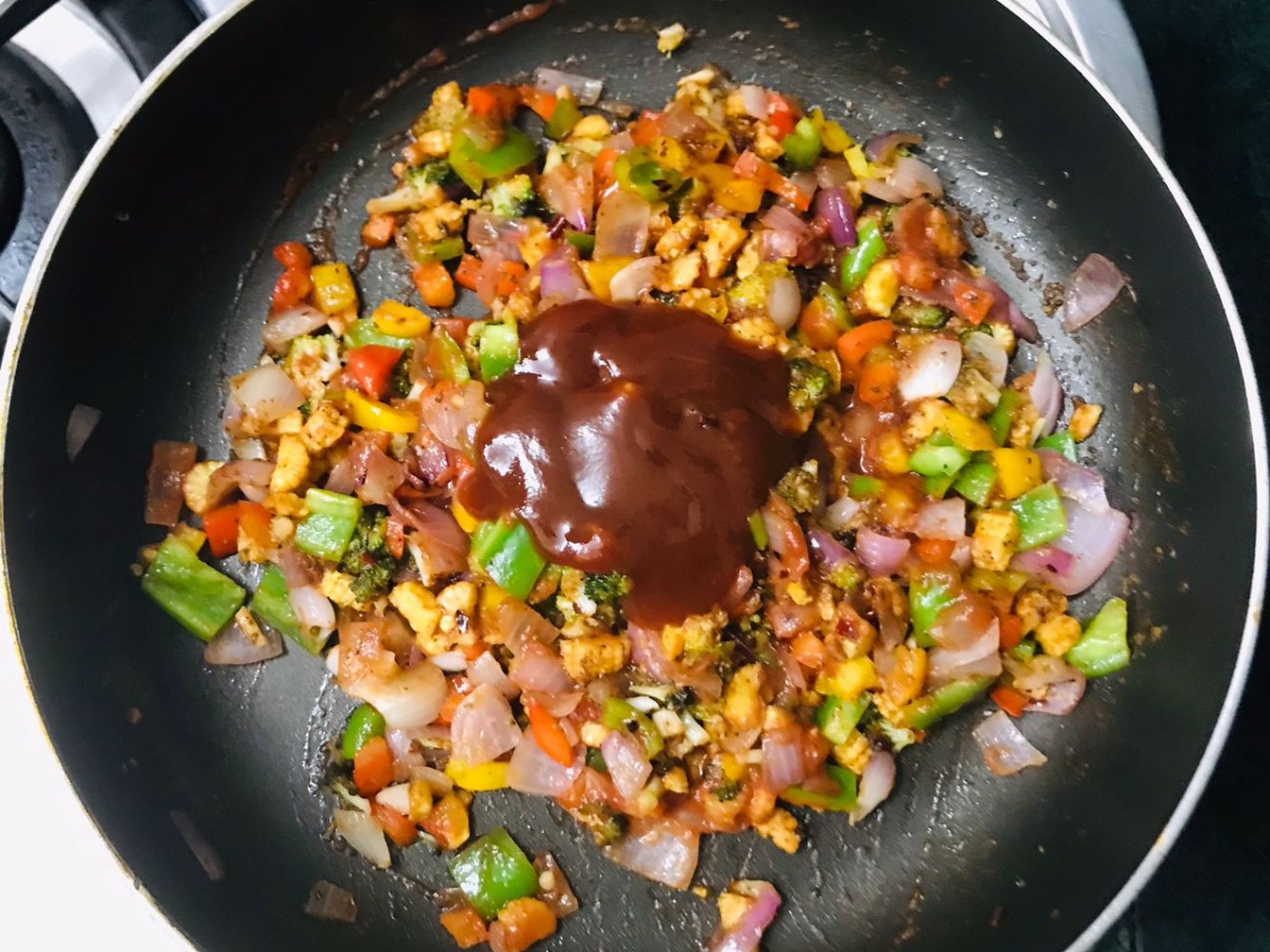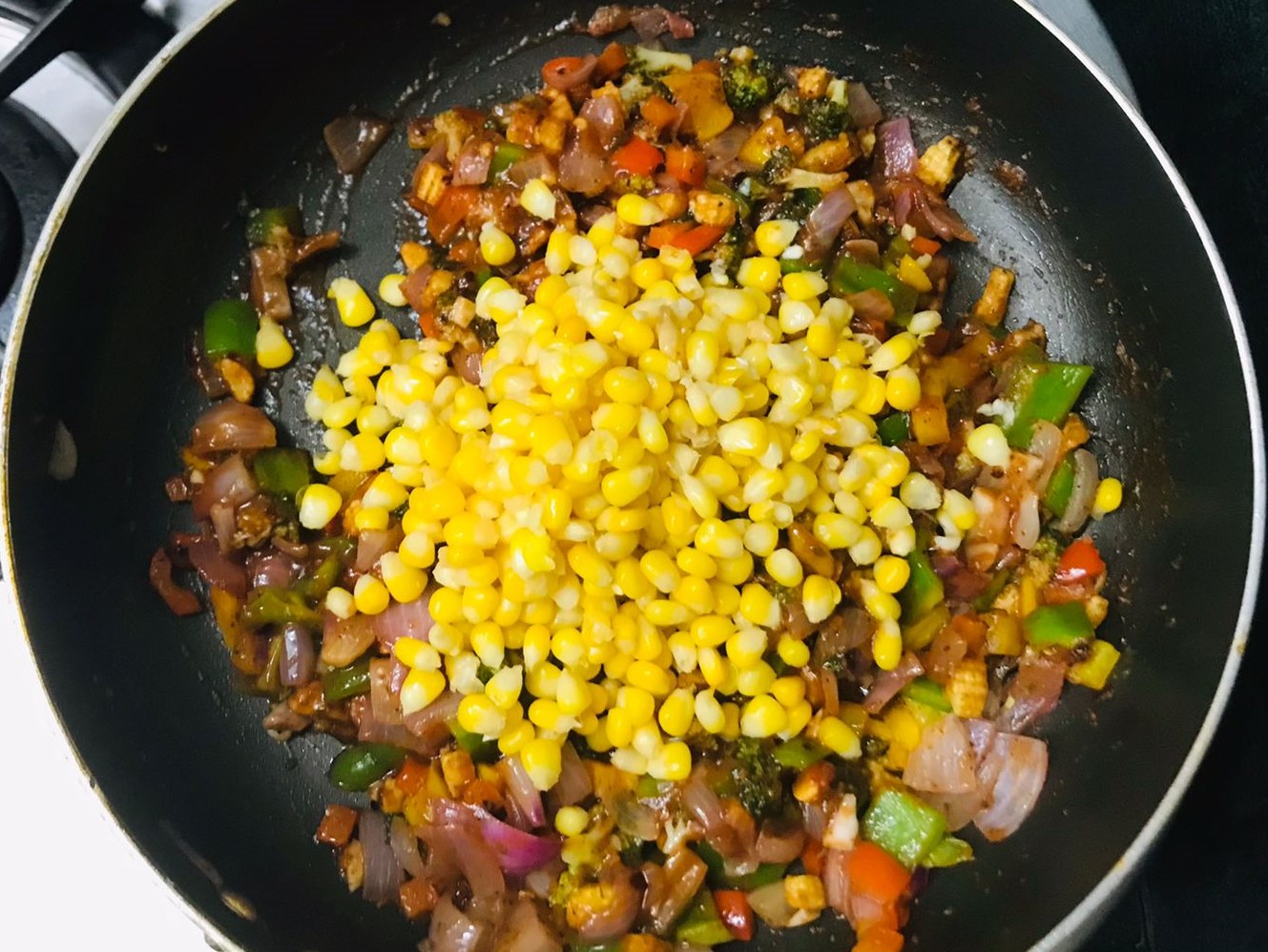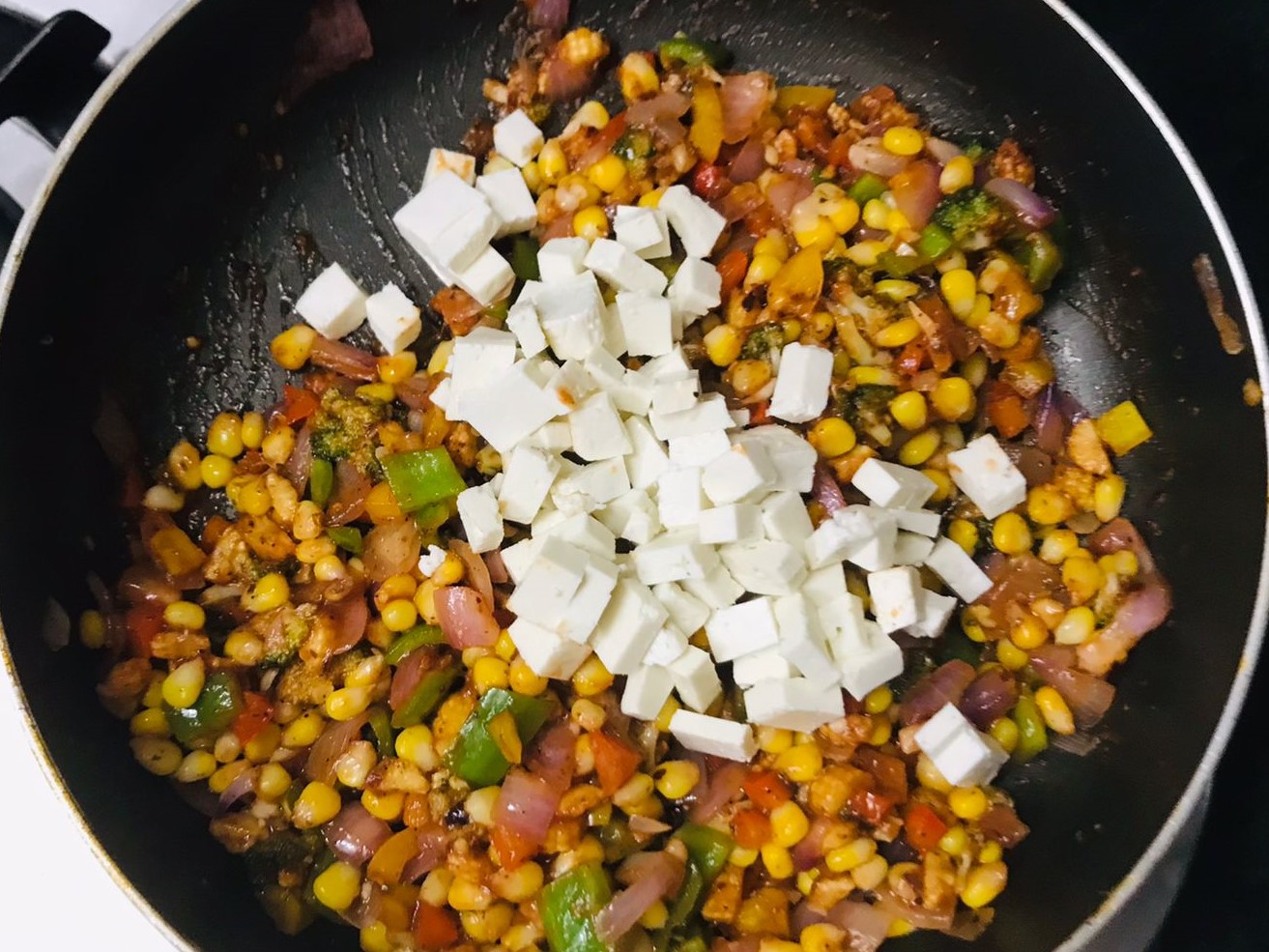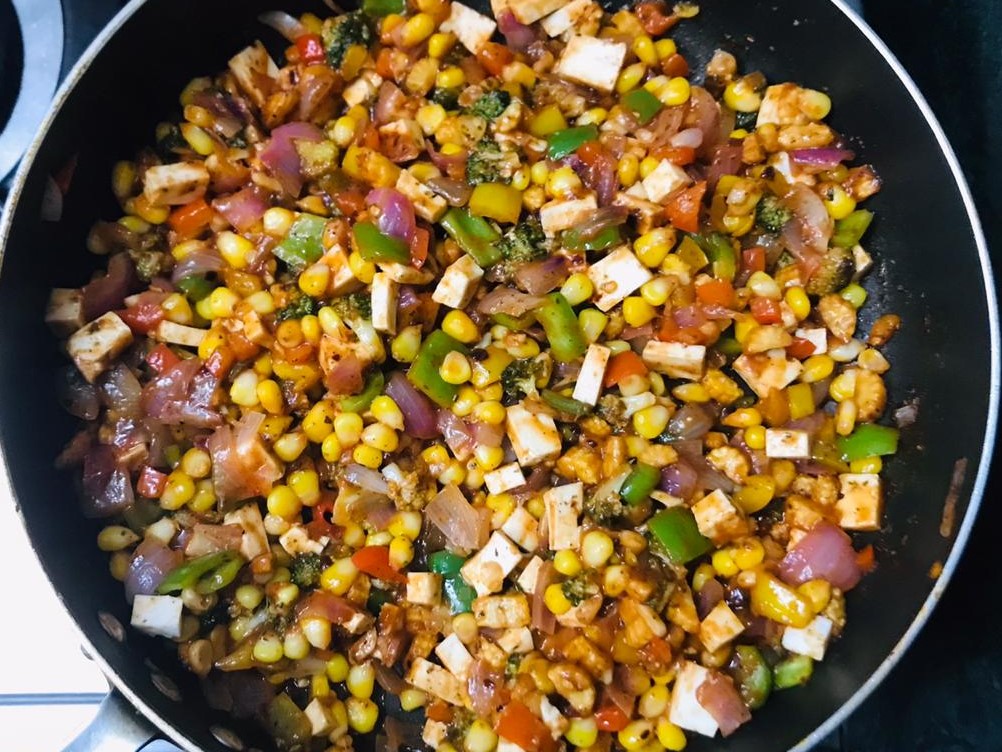 Next add the salt, black pepper, oregano, chili flakes, red chili sauce, pizza sauce, tomato sauce, boiled corns and paneer cubes and mix. Turn off the heat and keep it aside.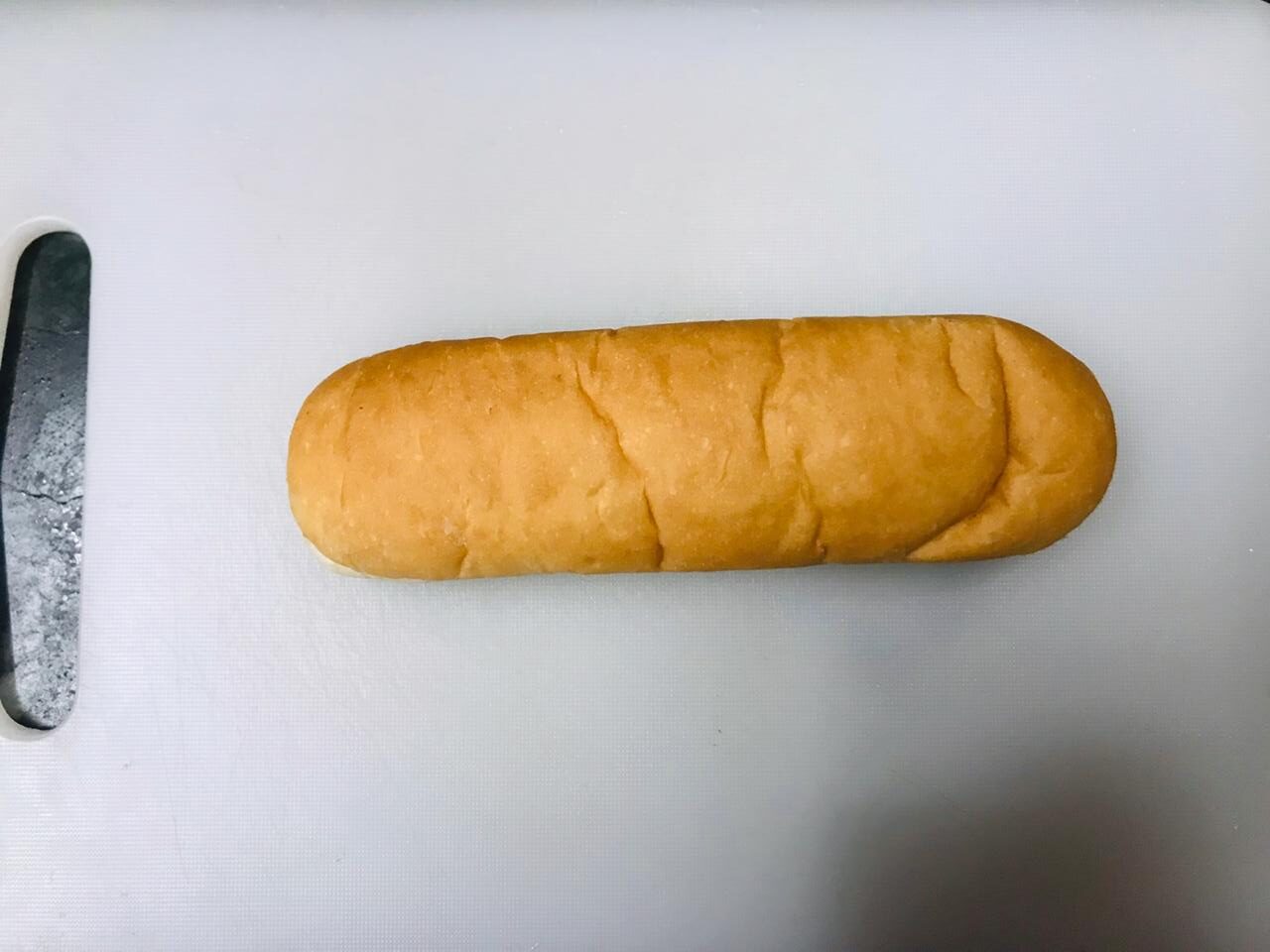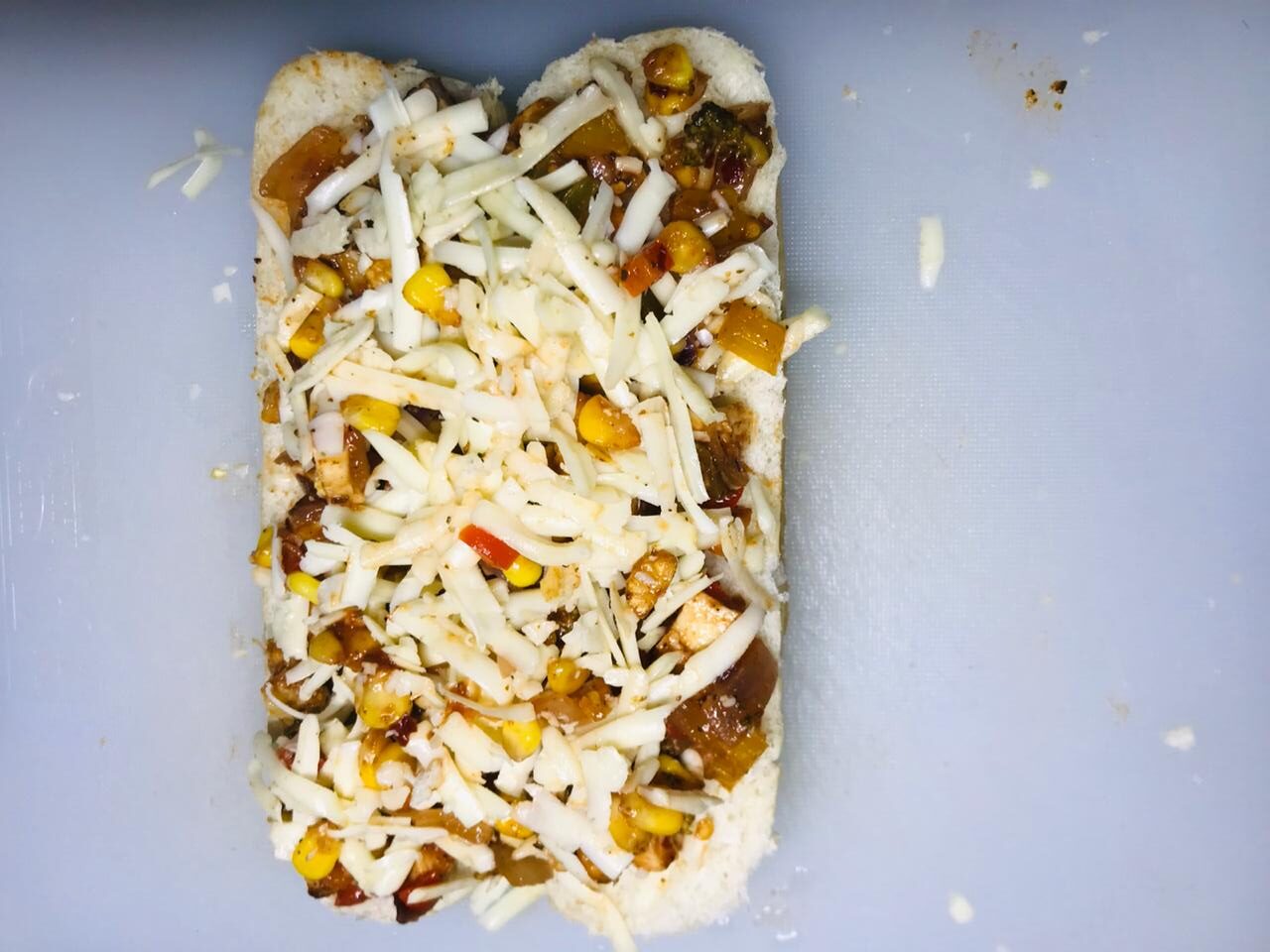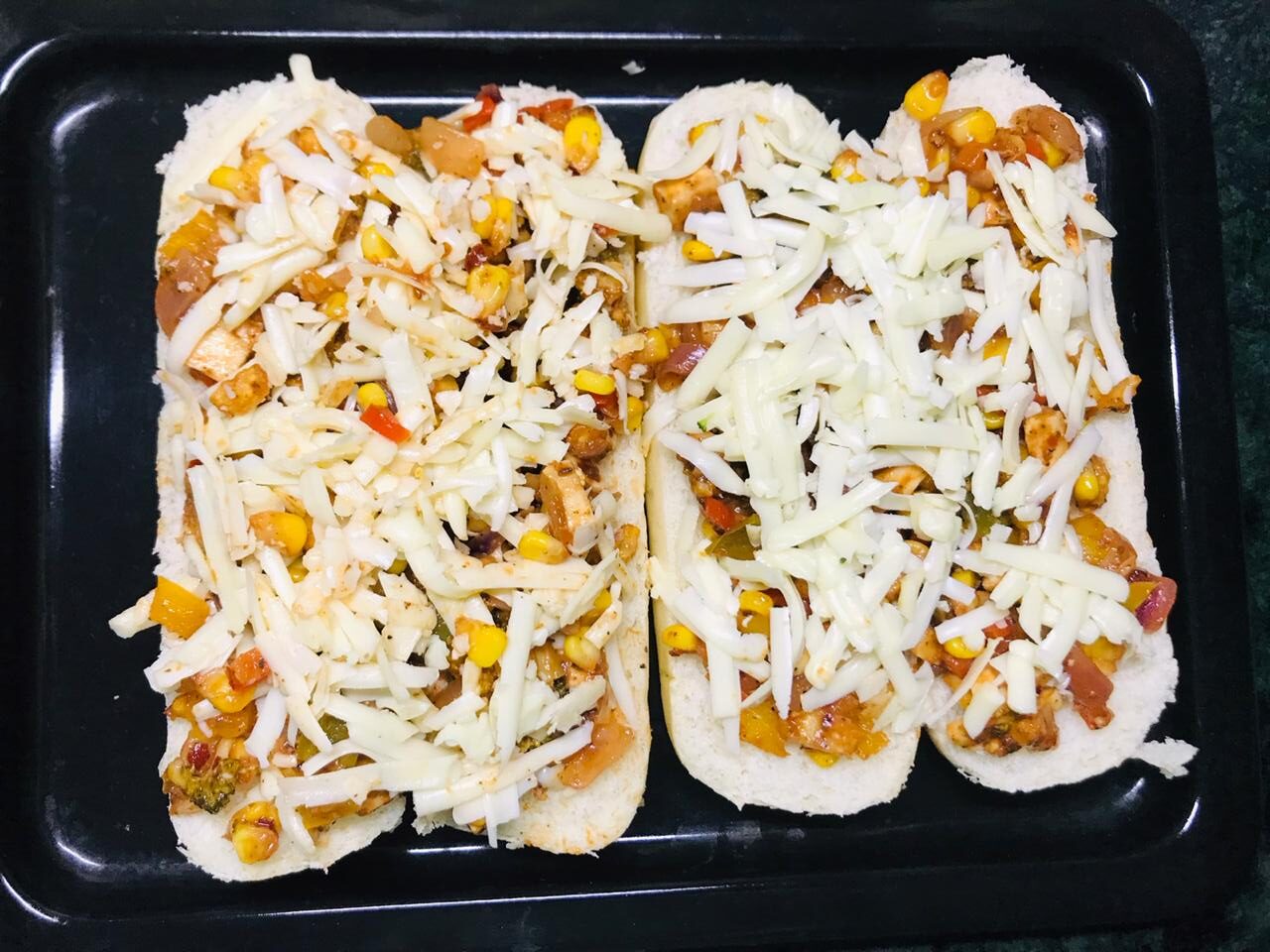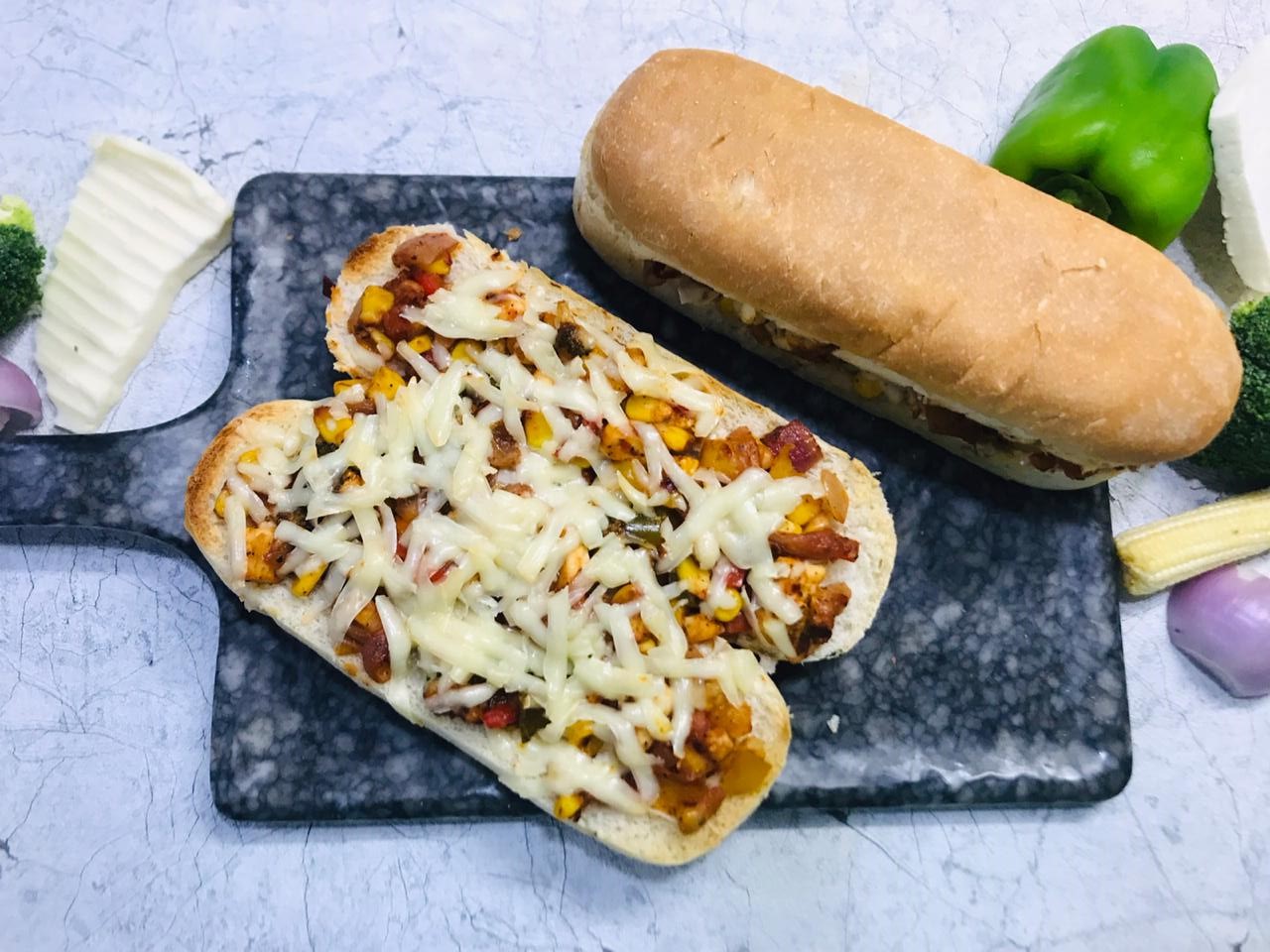 Preheat oven to 180C/160 Fan/Gas 4.
Slice each hotdog roll into half. Spread the prepared vegetable filling on both sides of the sliced roll and sprinkle the cheddar cheese.
Bake it in the hot oven for about 4-5 minutes or until the cheese has melted.
Serve hot!