Healthy Sugar free Strawberry Smoothie
Healthy Sugar free Strawberry Smoothie is a healthy refreshing drink prepared with strawberries, banana, dates, almonds, and milk. Packed with nutrition, this is one of the perfect ways to start your day!
At my home, we love smoothies. The children love drinking them—they are a healthy, sweet treat that's packed with nutrition and filling too! As a mum, I love that I can pack them full of basically everything they need: fruit, protein, fiber, grains! So as far as I am concerned, smoothies are a win-win drink.
This healthy strawberry smoothie is a great breakfast or after school snack, filling up their bellies with nutritious and yet delicious ingredients. My children prefer homemade strawberry smoothie without yogurt but feel free to add yogurt or even ice cream. My children absolutely love this simple strawberry smoothie recipe not knowing they are consuming loads of nutrition packed ingredients.
Other healthy recipes you might like to try are Turmeric Lemon Drink, Indian Mixed Fruit Cocktail Juice, Mumbai Style Dry Fruit Milkshake, Mango Salsa, Summer Rose Drink, Watermelon Mint Cooler, Cucumber Mint Cooler and Strawberry Ice Cream.
Ingredients
8-10 strawberries (cut in pieces)
8-10 unsalted almonds
2-3 dates
1 ripe banana (cut in pieces)
1 cup cold milk
Directions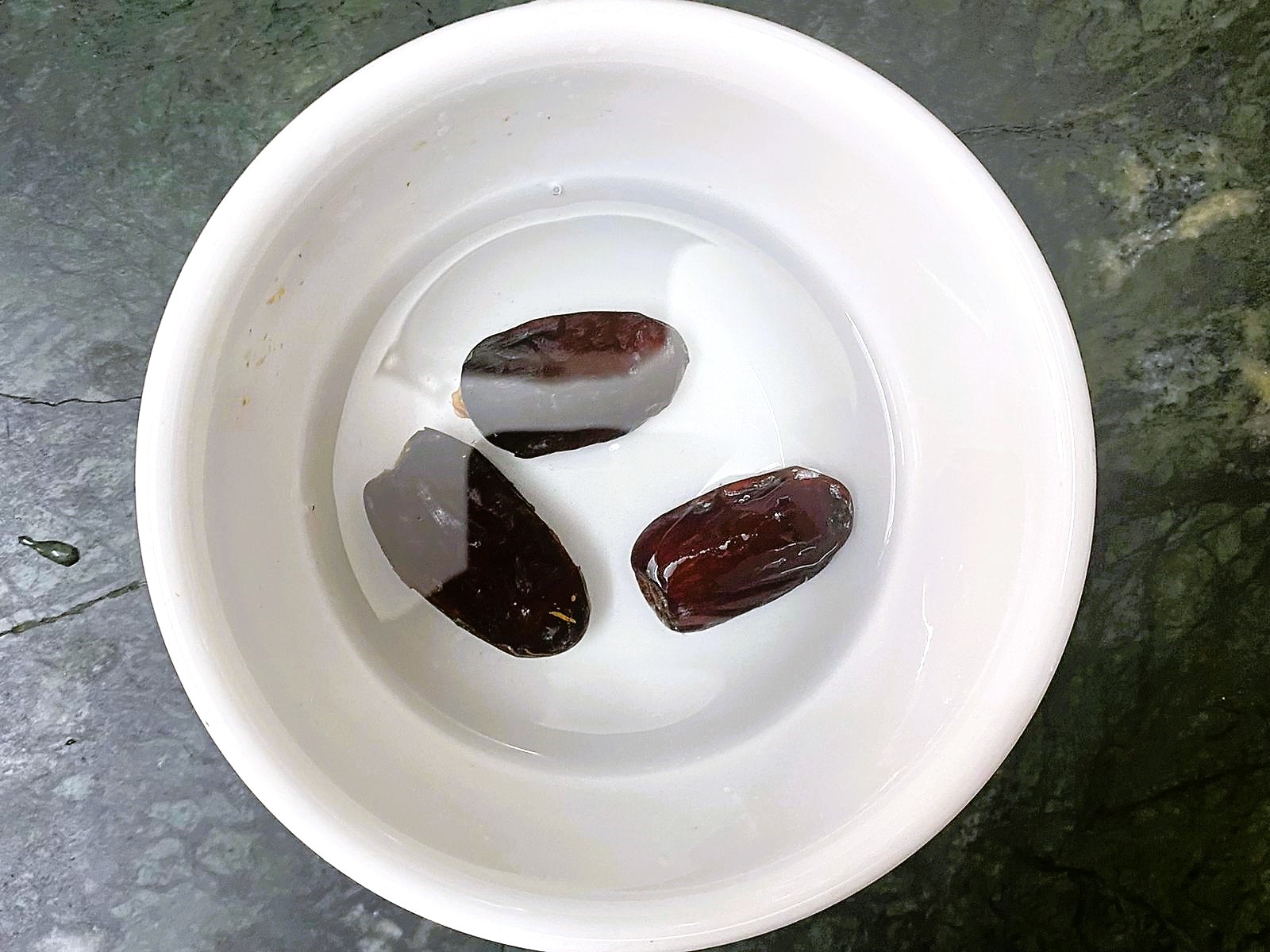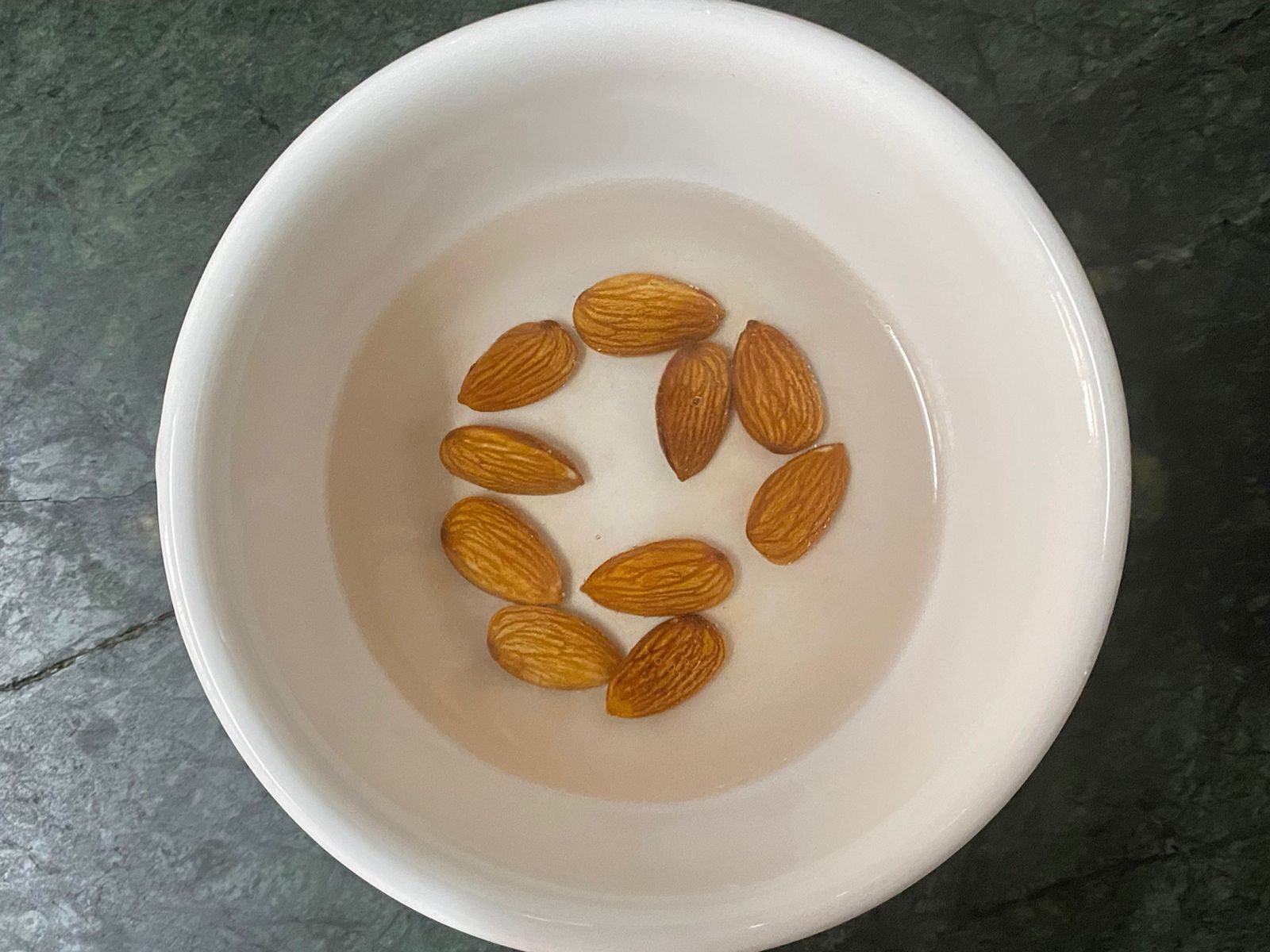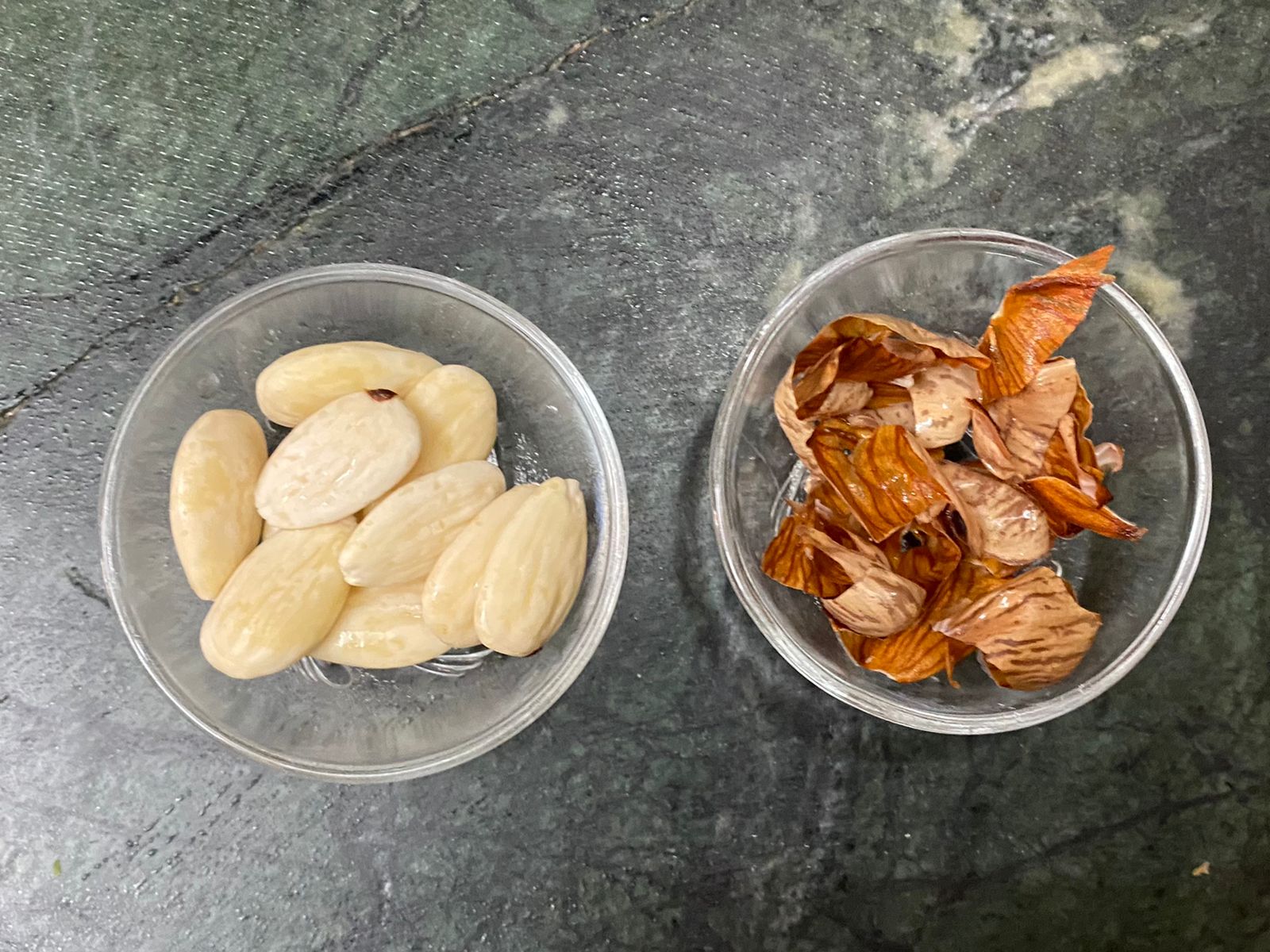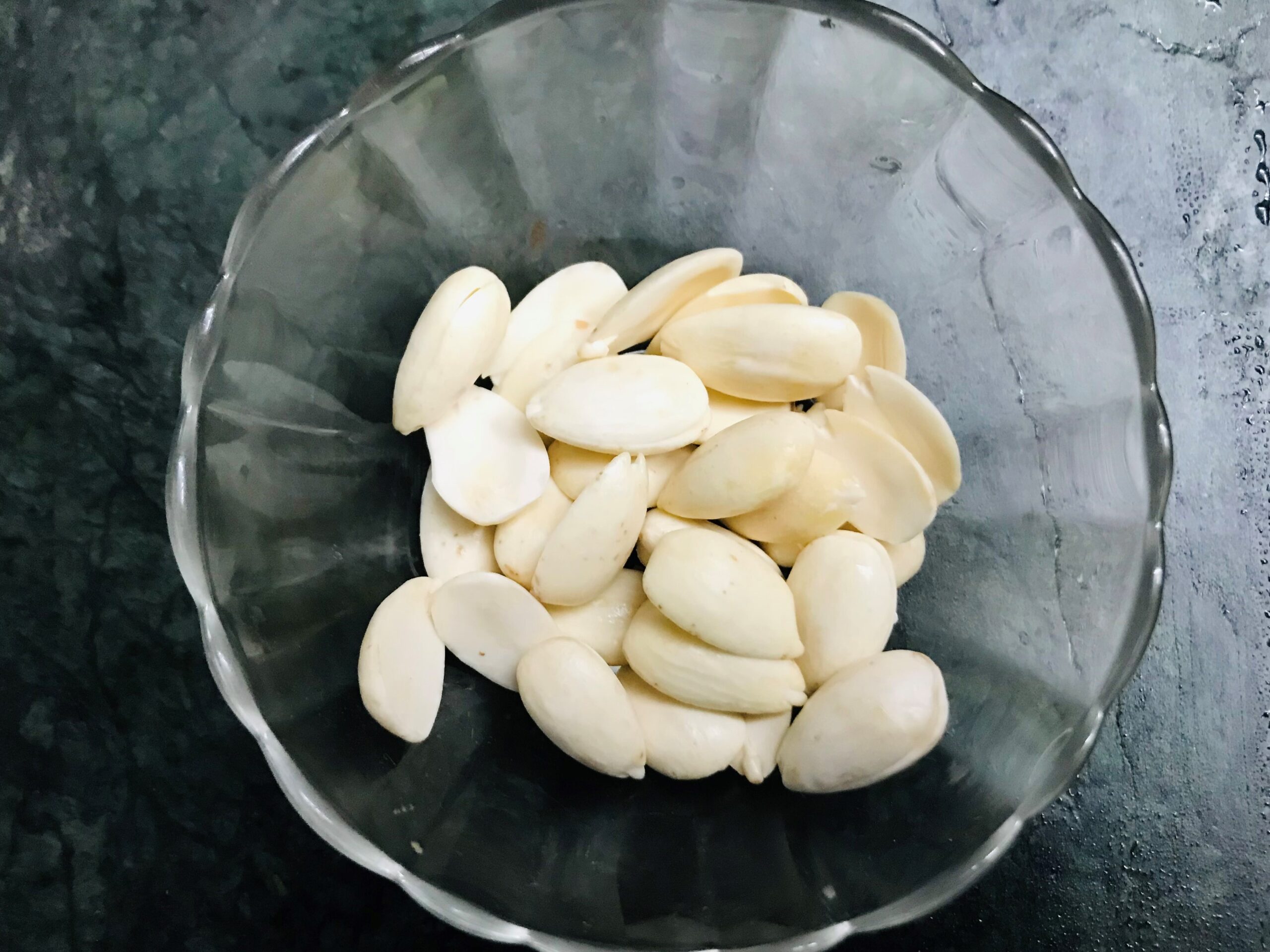 Soak the dates in cold water for about 10 minutes.
Soak the almonds in hot water for 30 minutes and then peel the skin off.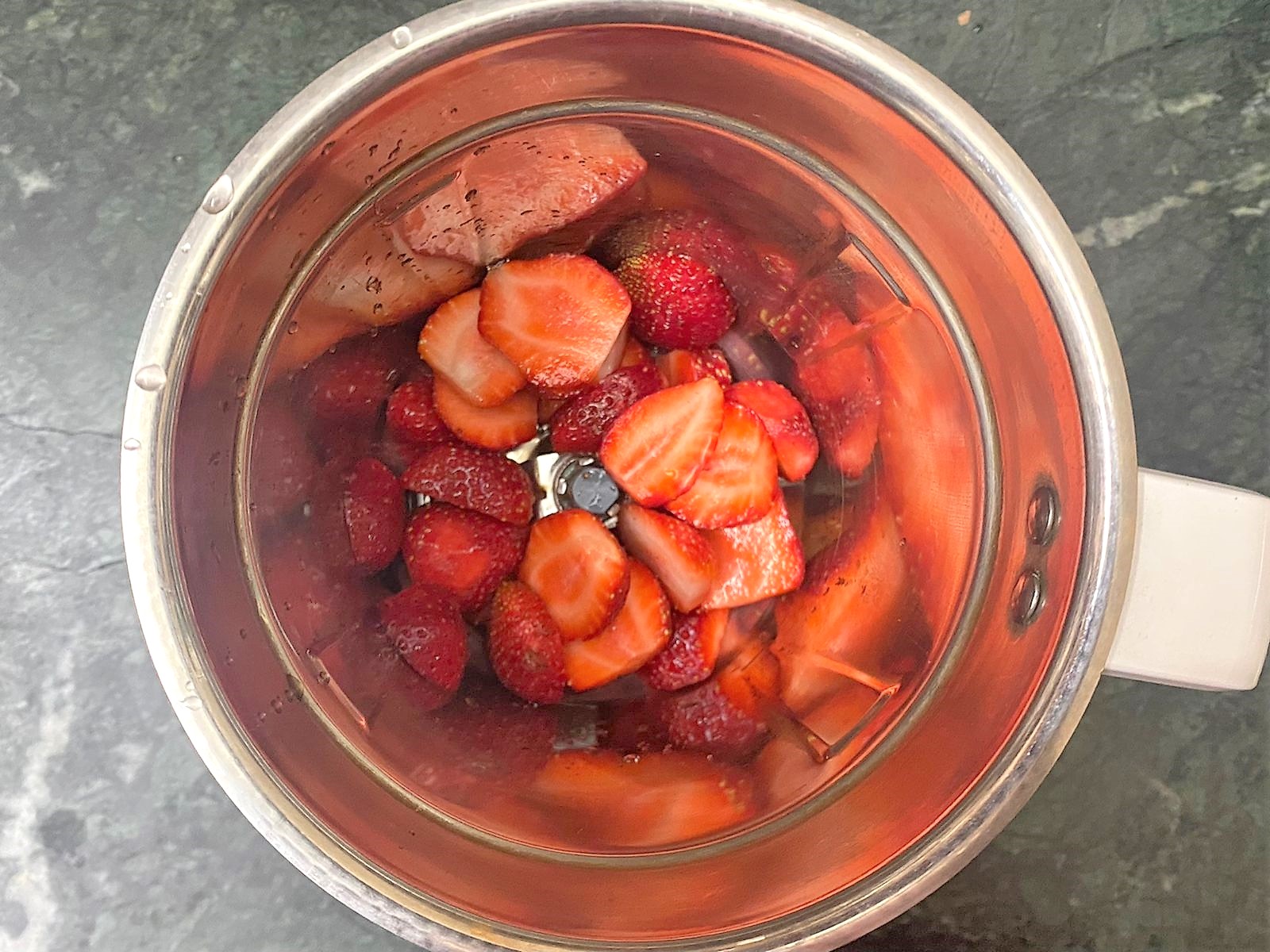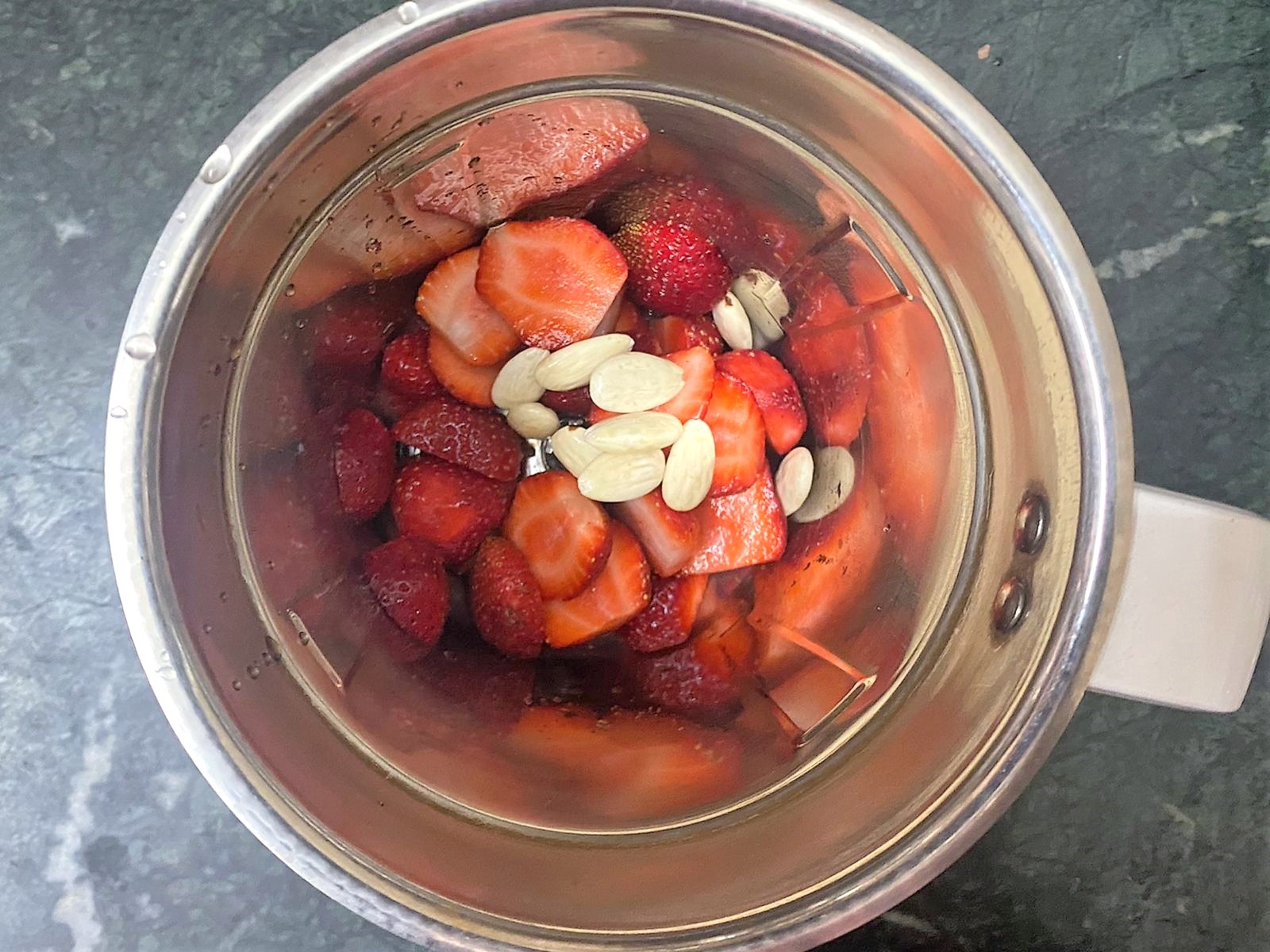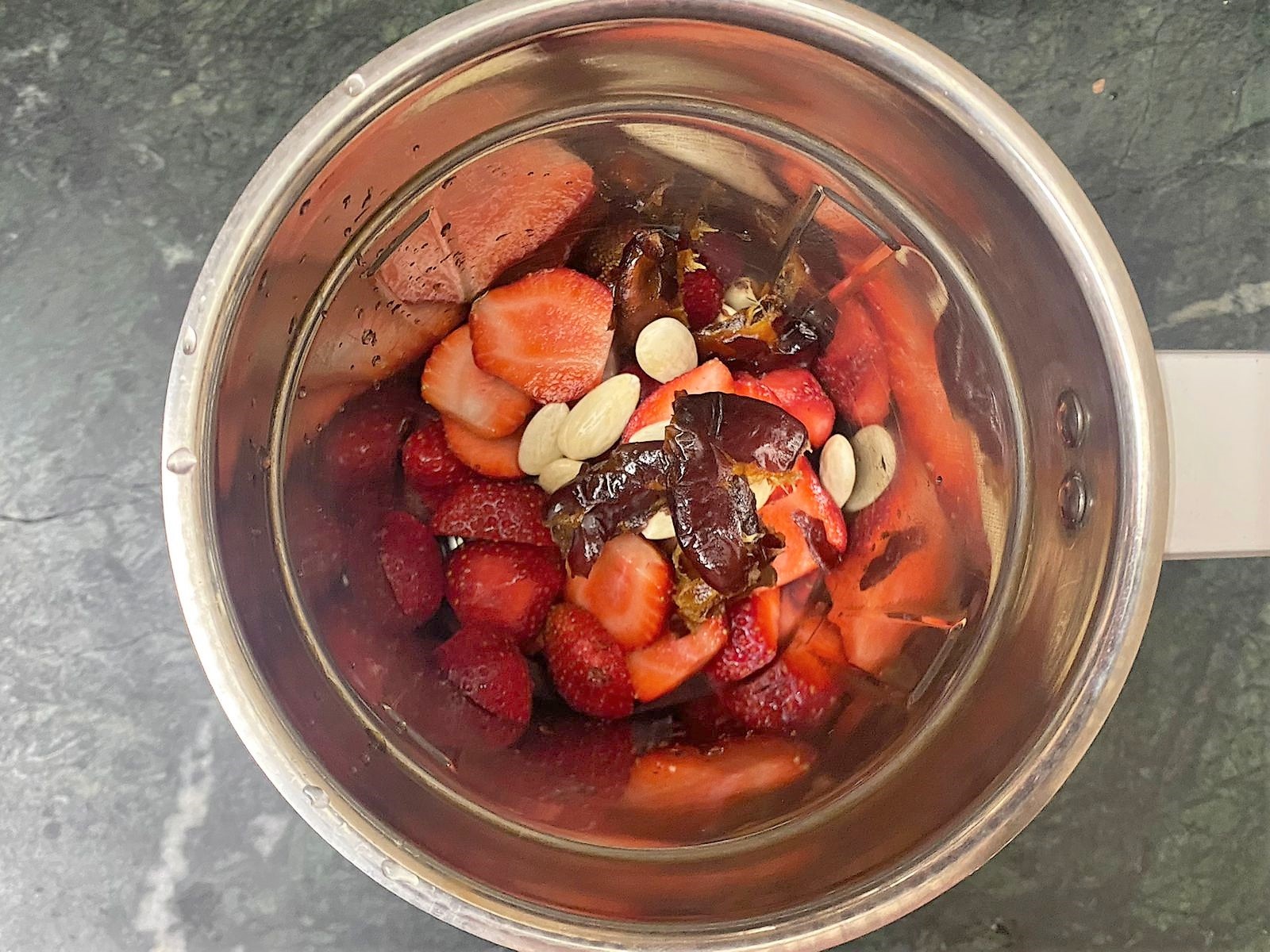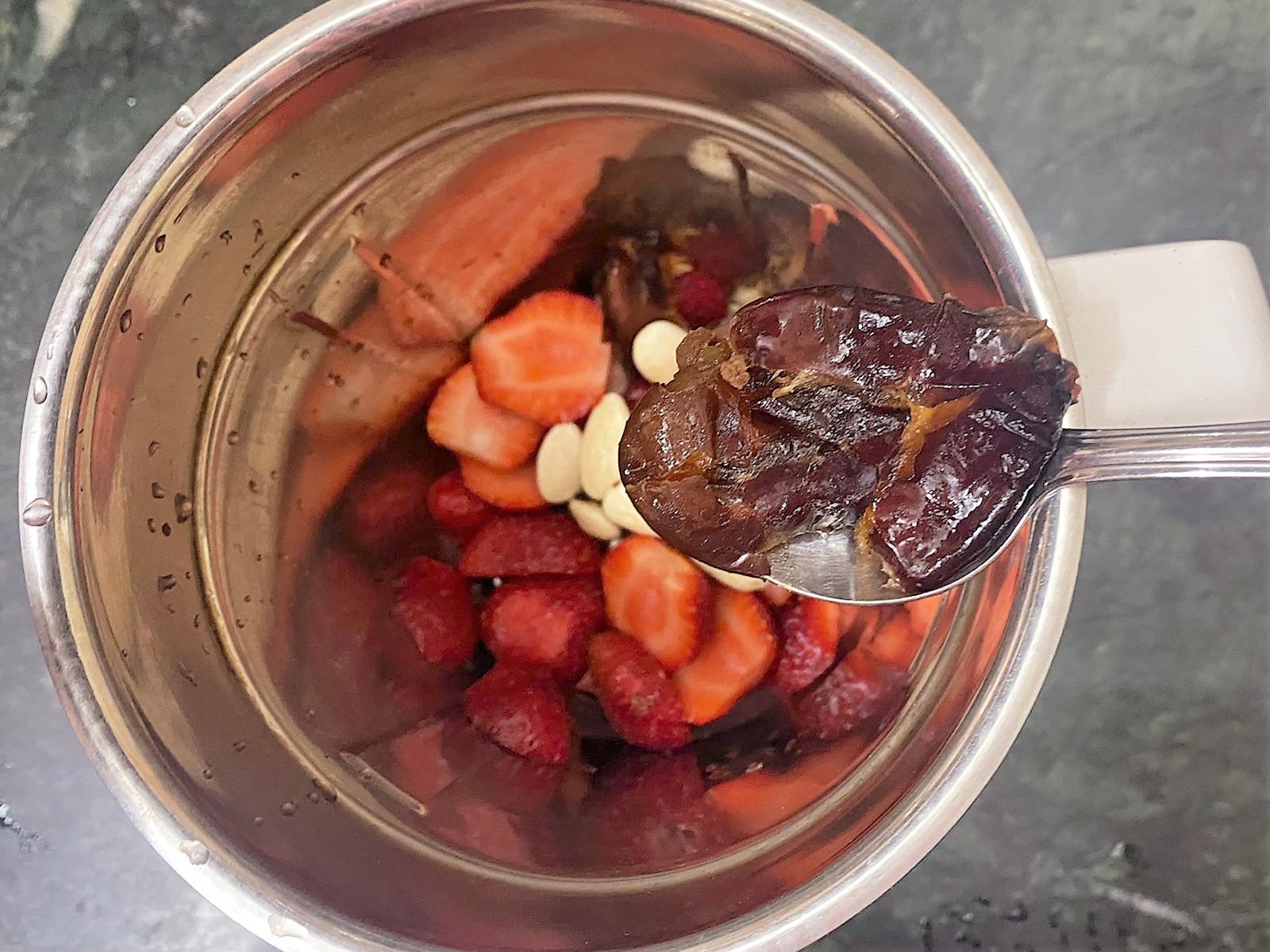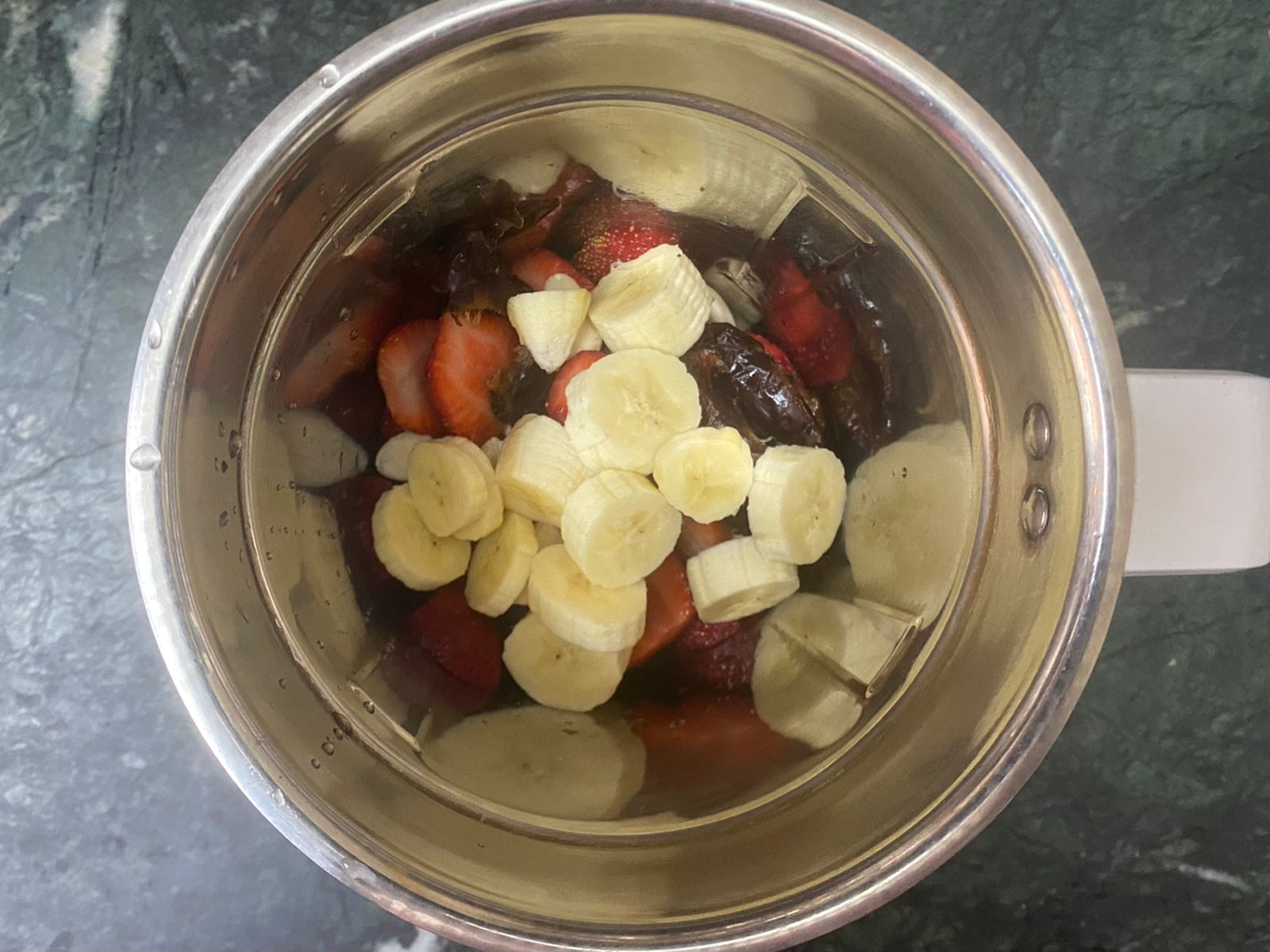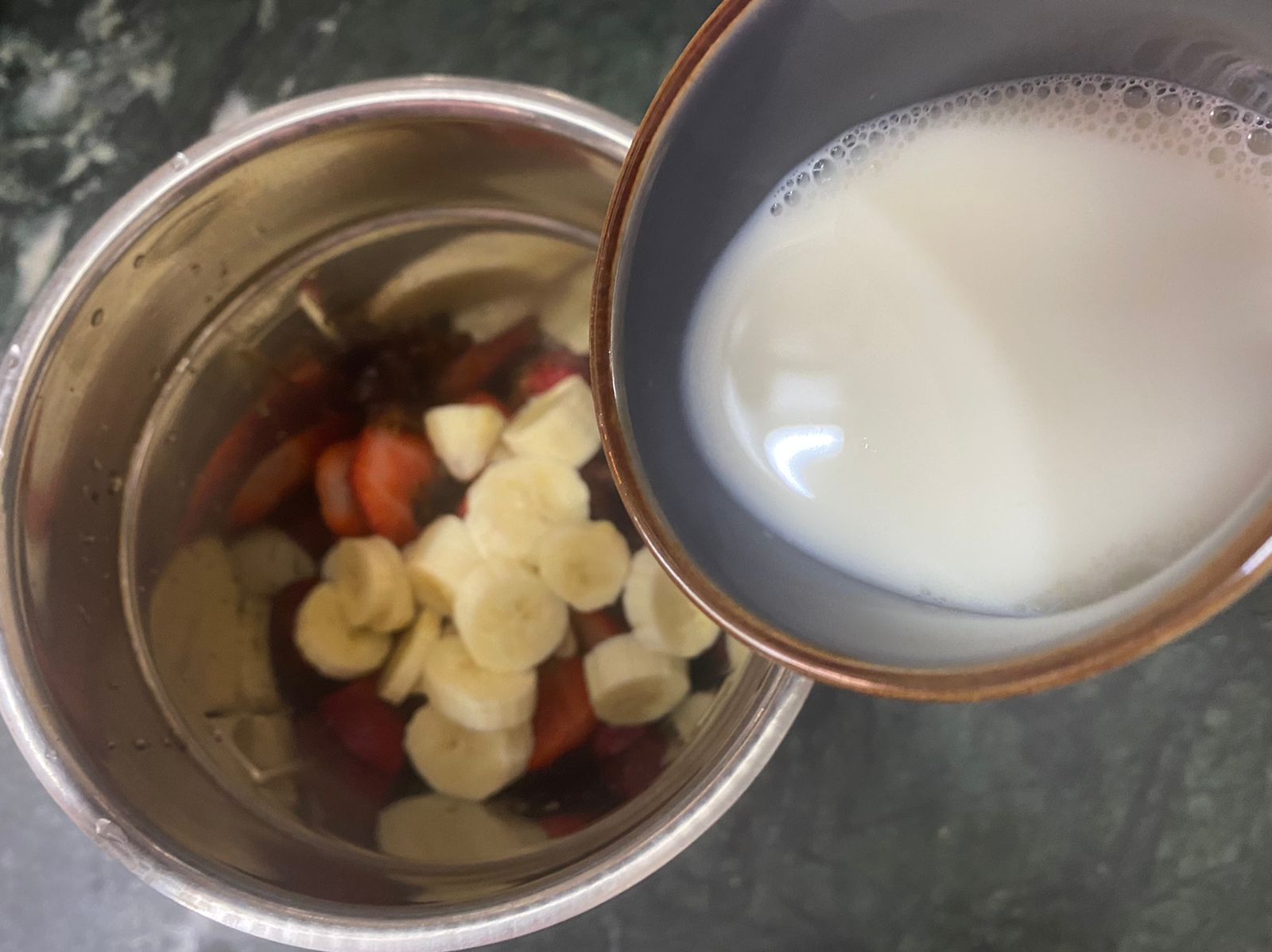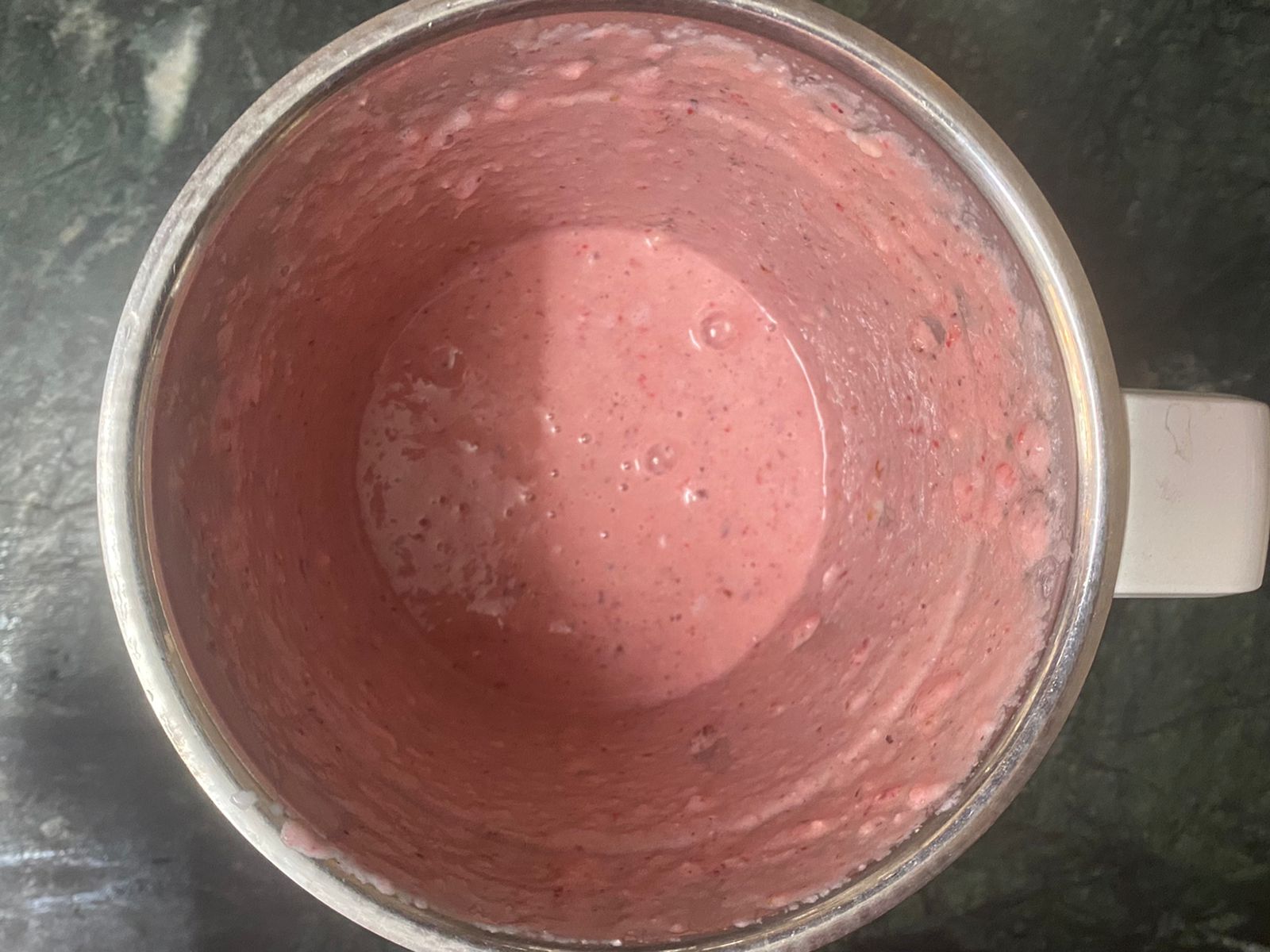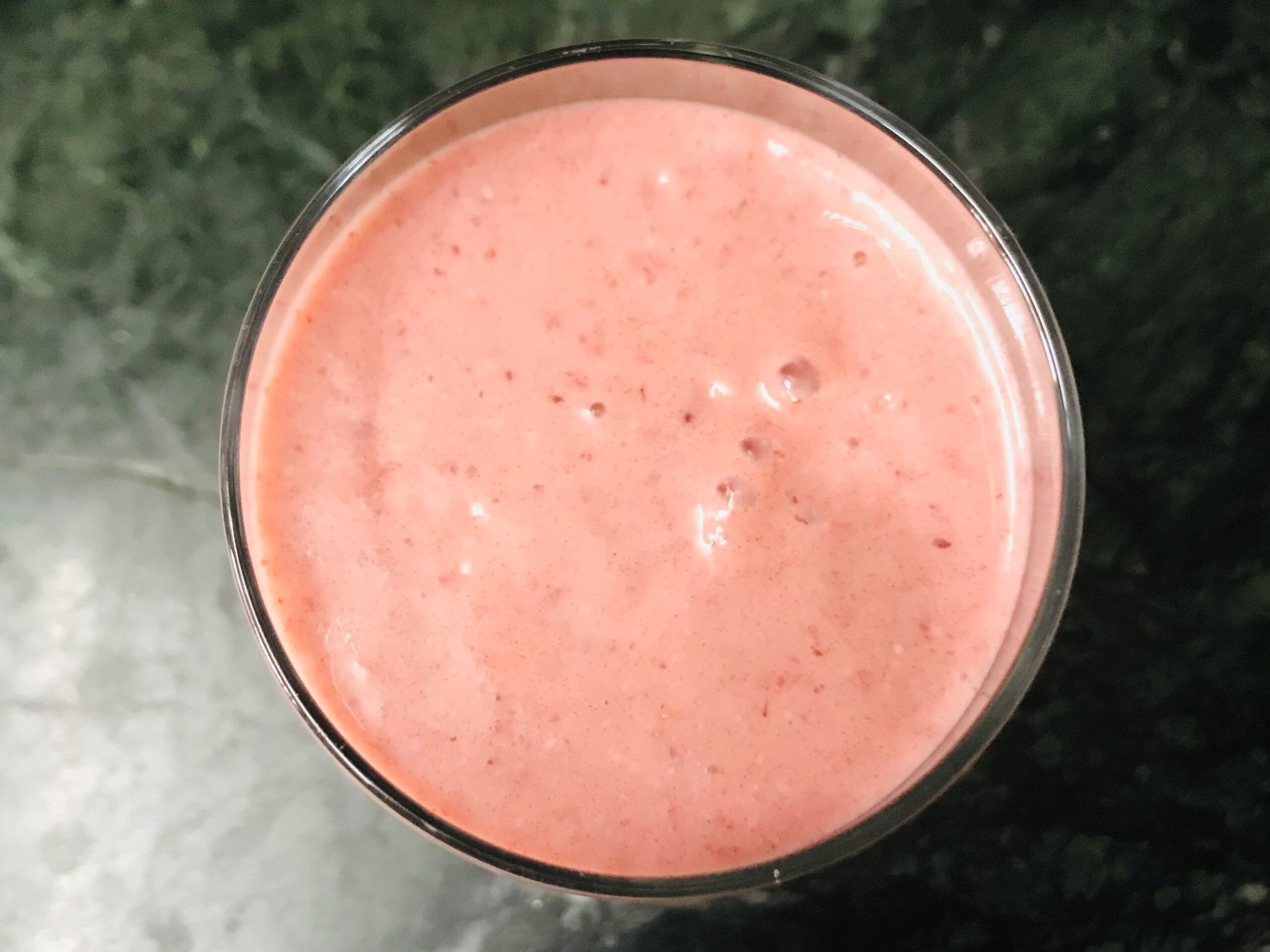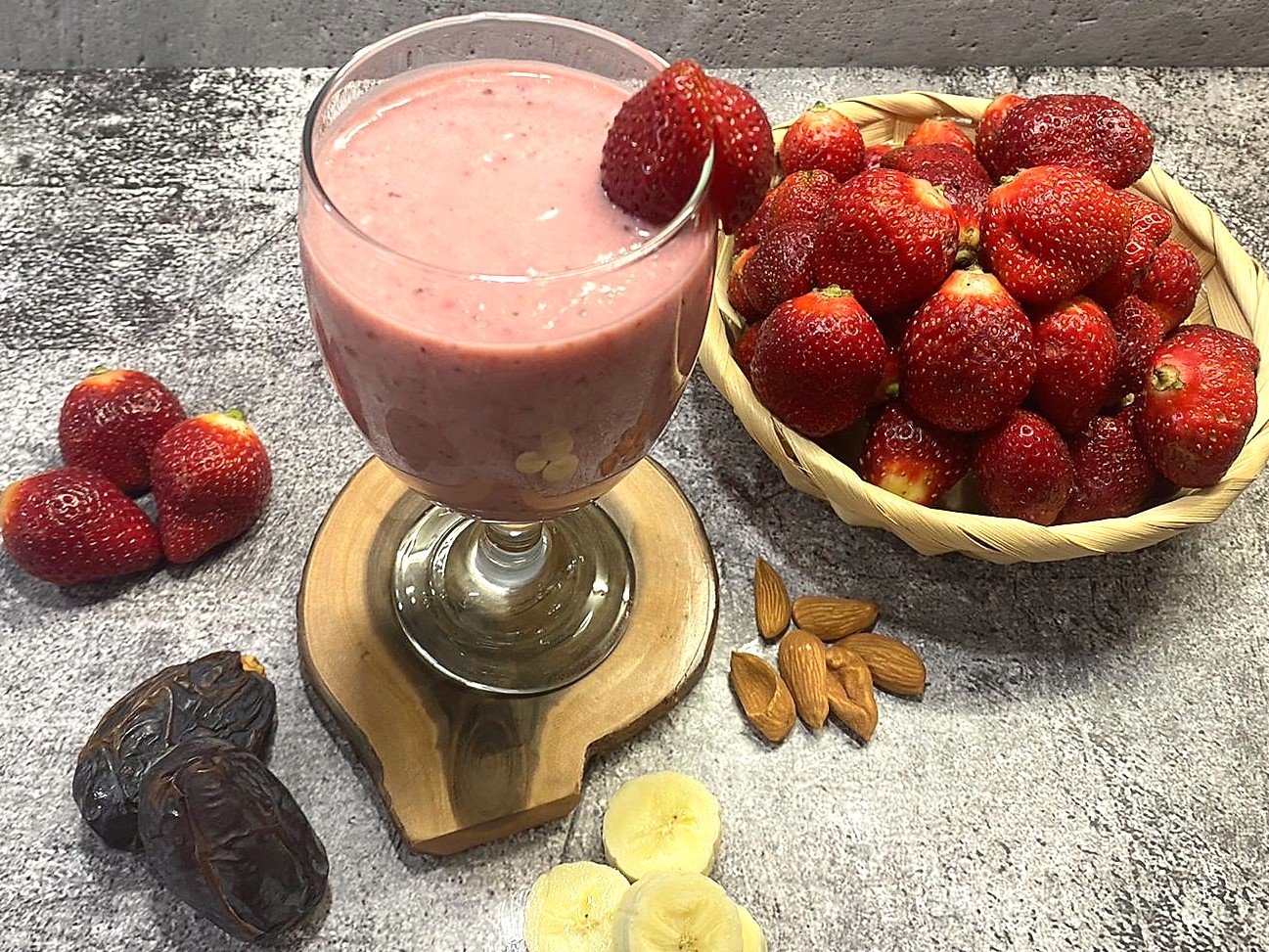 In a blender, add the strawberries, banana, dates, almonds, and milk. Blend it for 1- 2 minutes until smooth and creamy.
Enjoy!