Mumbai Style Dry Fruit Milkshake
Dry fruit Milkshake is a creamy, healthy delicious shake loaded with healthy nuts to give an energy boost. It is prepared with a perfect blend of dried fruits, nuts, and milk making it a great gluten-free energy booster.
In India flavoured milks are quite popular all year round and different varieties are prepared depending on the region and weather. I remember growing up, if I was not in a mood to eat especially during the scorching heat in the summers, my mother would often make a milkshake for me. It was a perfect summer cooler, healthy, filling and nutritious. Some of my favourite flavoured milk is saffron milk, cold cocoa, almond milk, thandai, rose milk, chocolate milk, butterscotch milk, mango milkshake and pistachio milk to name a few.
This Dry Fruit Milkshake is especially popular in Mumbai, India and there are soo many different variations available depending on the dried fruit and nuts used. My recipe is a simple take on the Mumbai favourite using the nuts and dried fruits available at home.
The main ingredient in this recipe is nut paste which can be frozen for a month. I usually make a big batch of the nut paste and freeze it in ice cube trays. This recipe is an energy booster with most of the nutrients in one drink. You might also like to try Indian Mixed Fruit Cocktail Juice, Thandai, Mango Lassi and Kadhai Milk/ Masala Milk.
Ingredients
8-10 unsalted almonds
1 tablespoon unsalted cashew nuts
1 tablespoon unsalted pistachios
2 dried figs
2 deseeded dates
2 cups cold milk
1 teaspoon brown sugar
Few saffron strands
1 teaspoon cardamom powder
Directions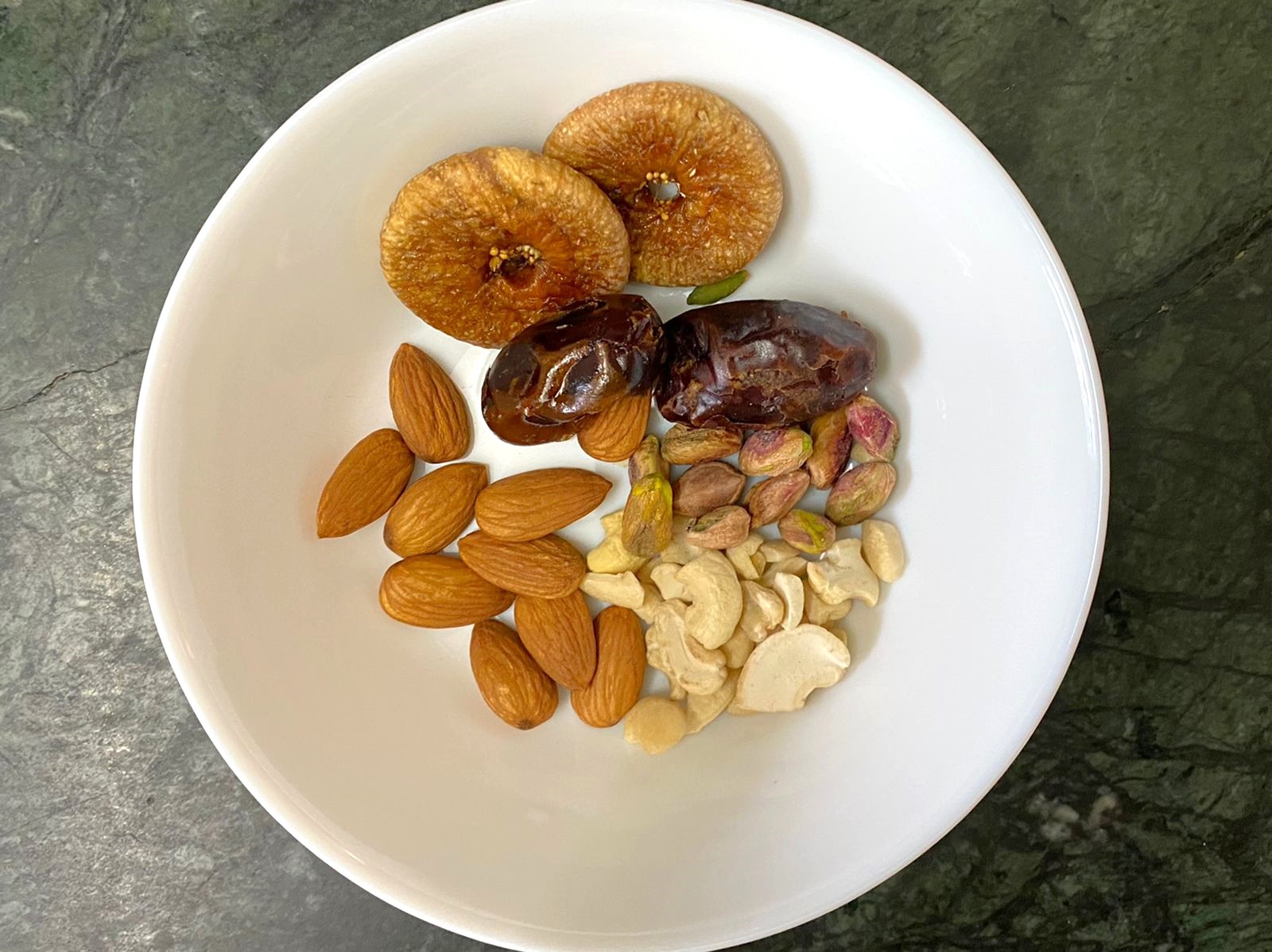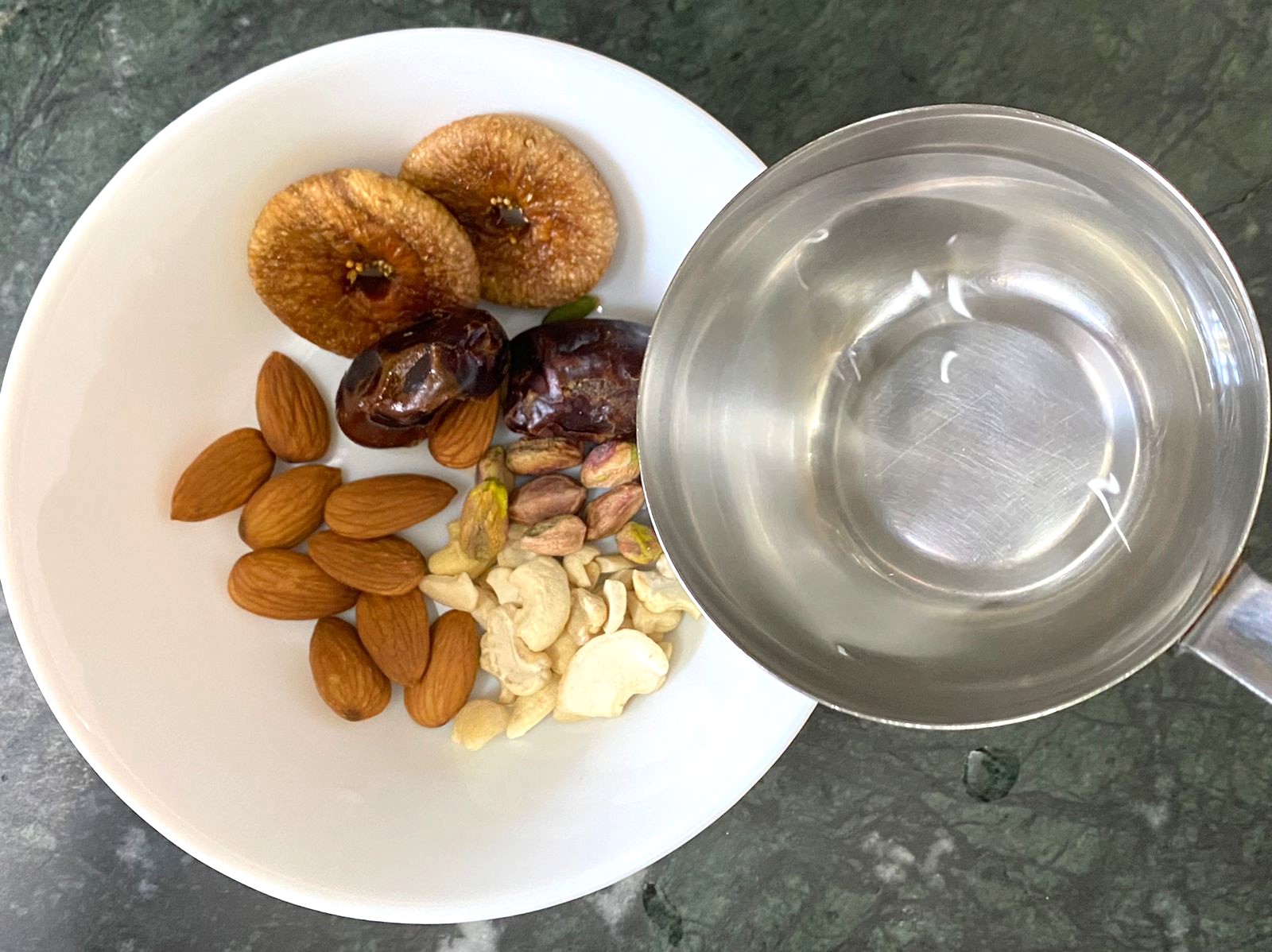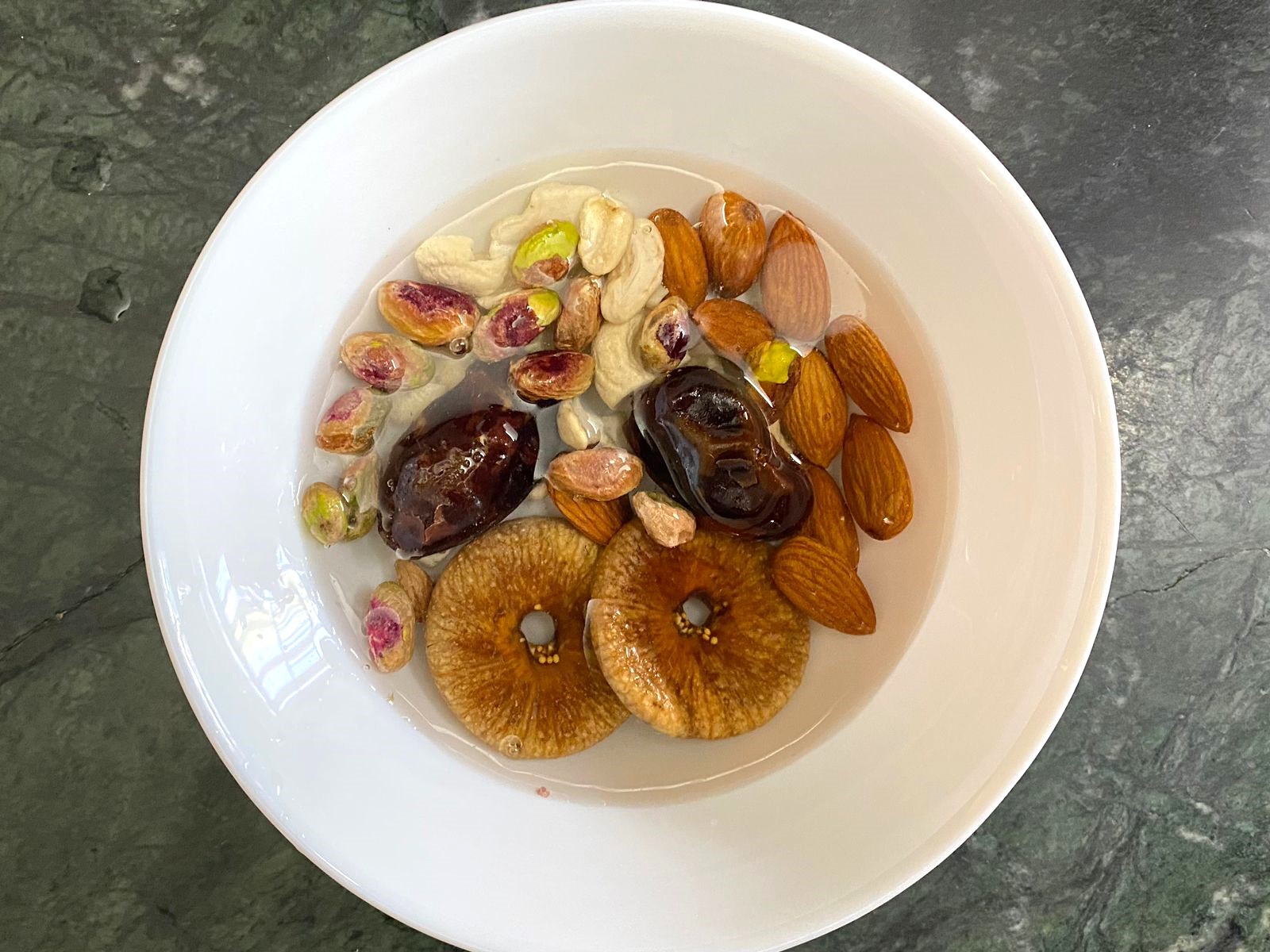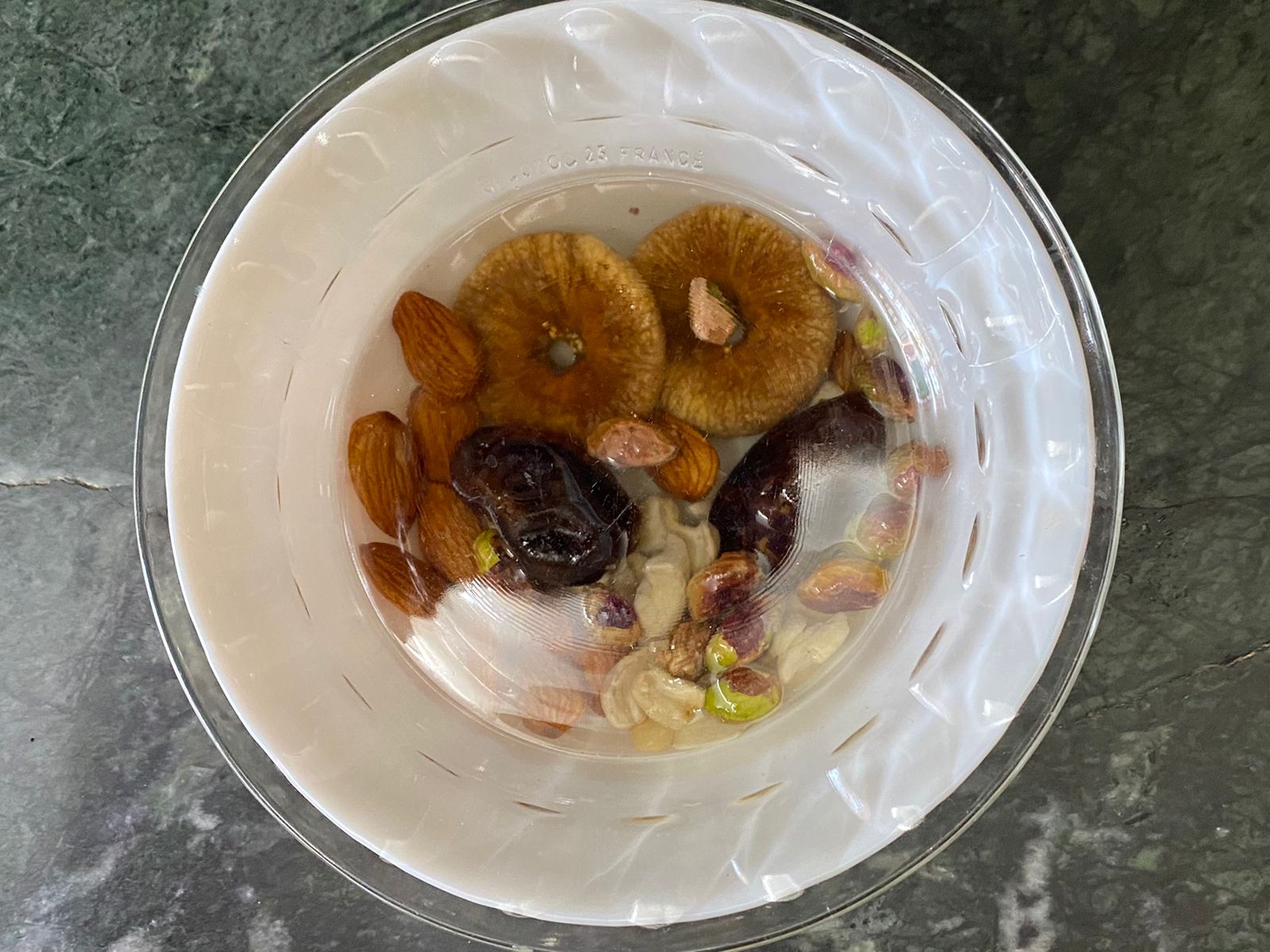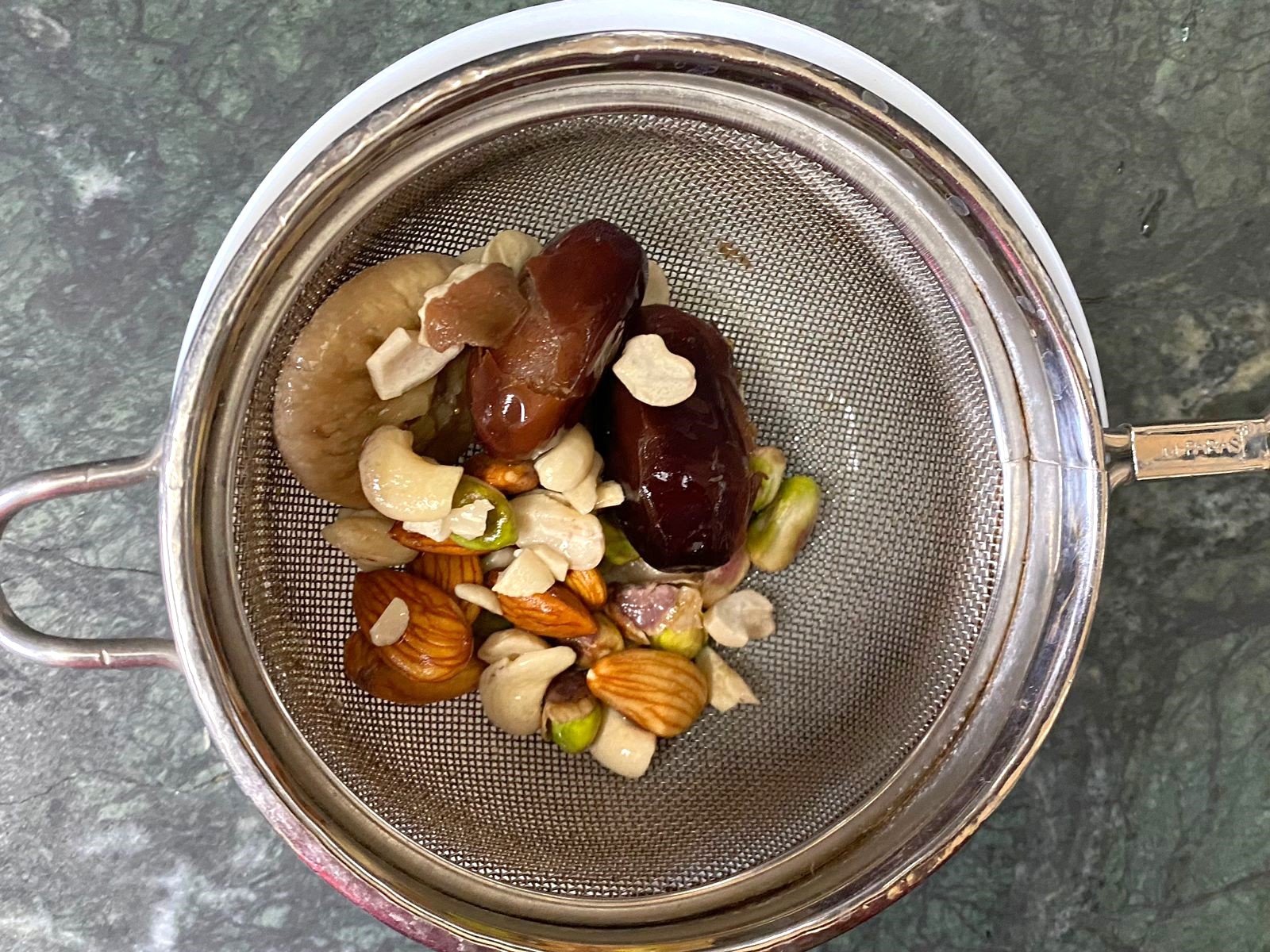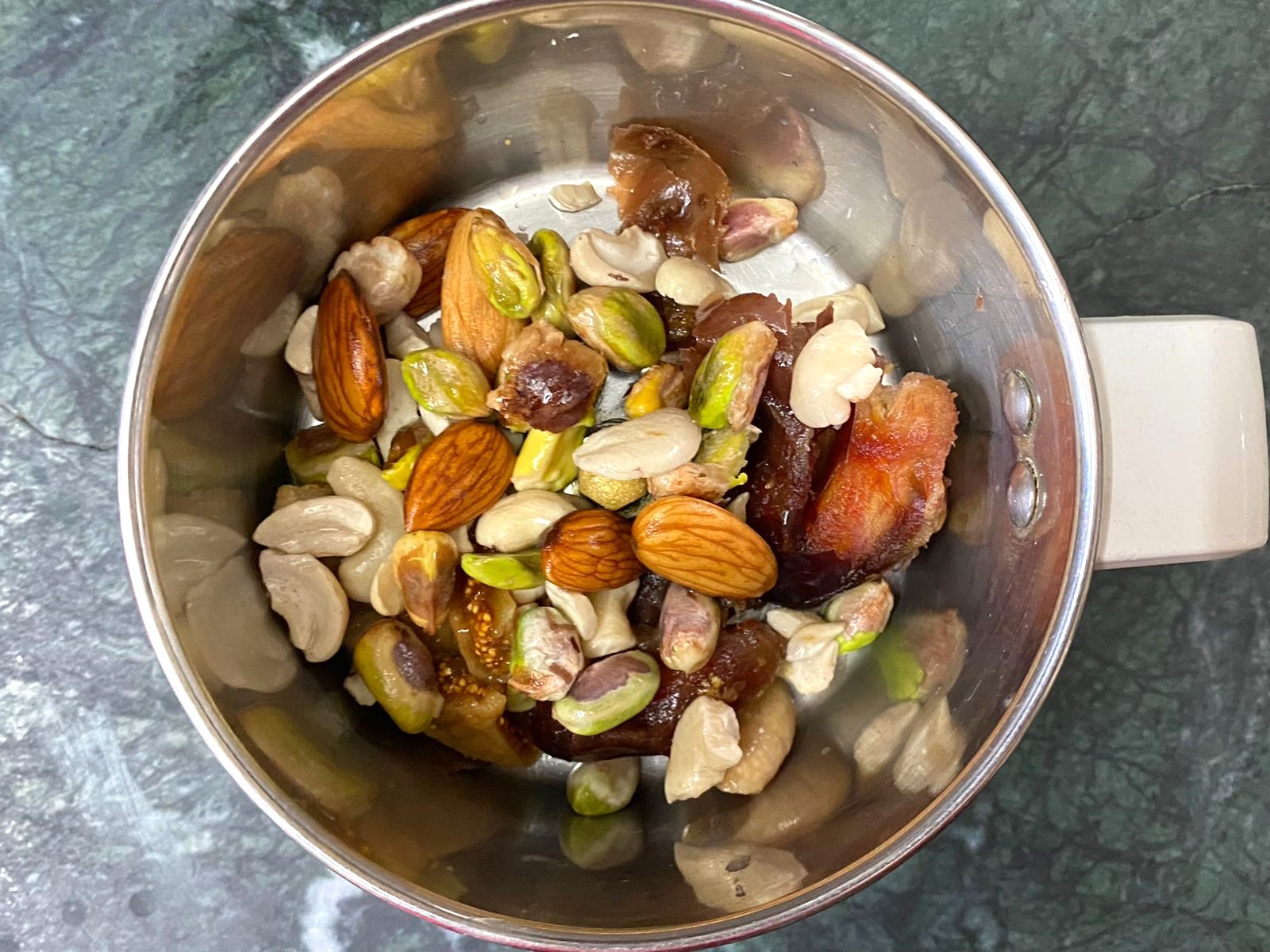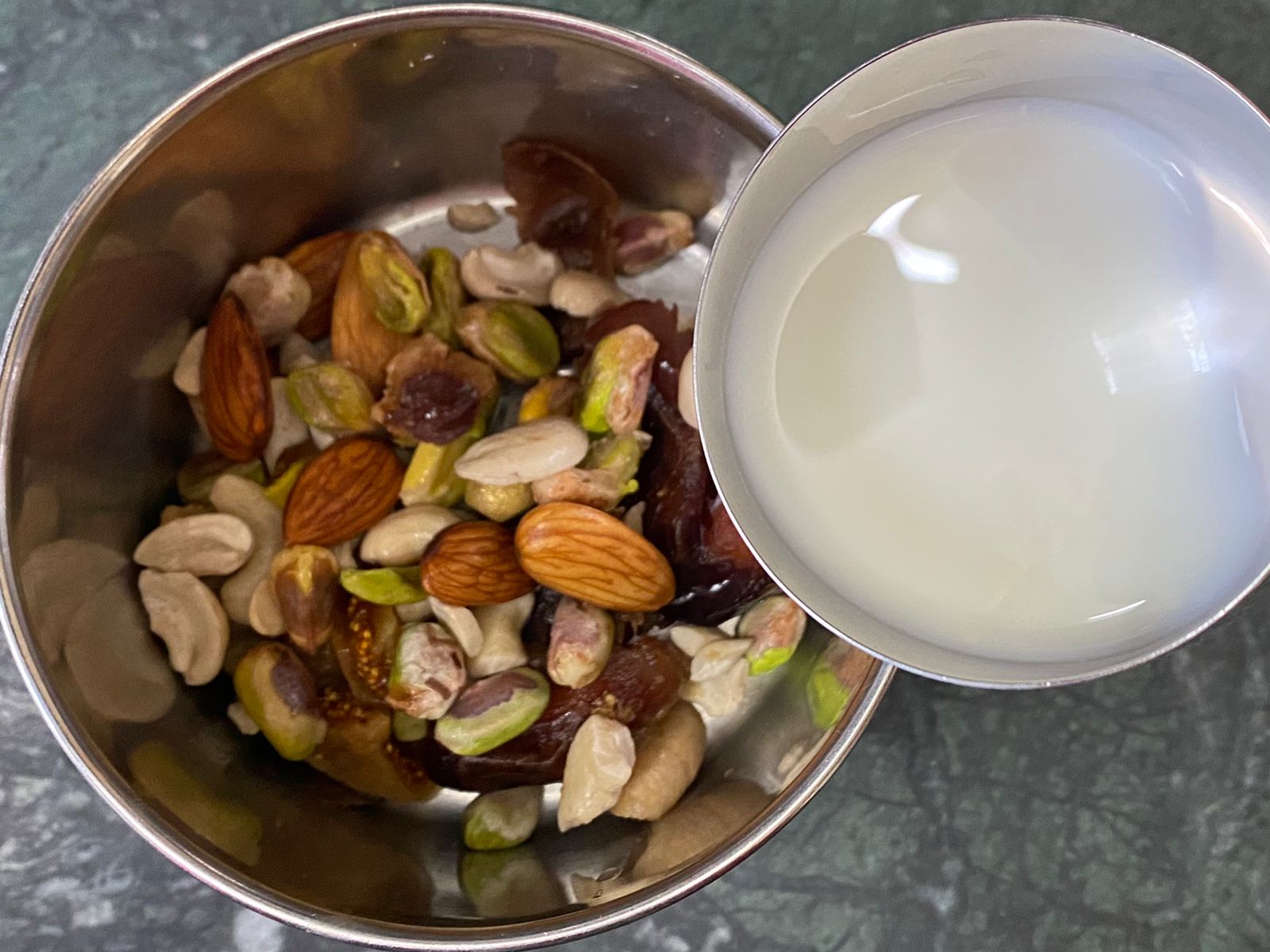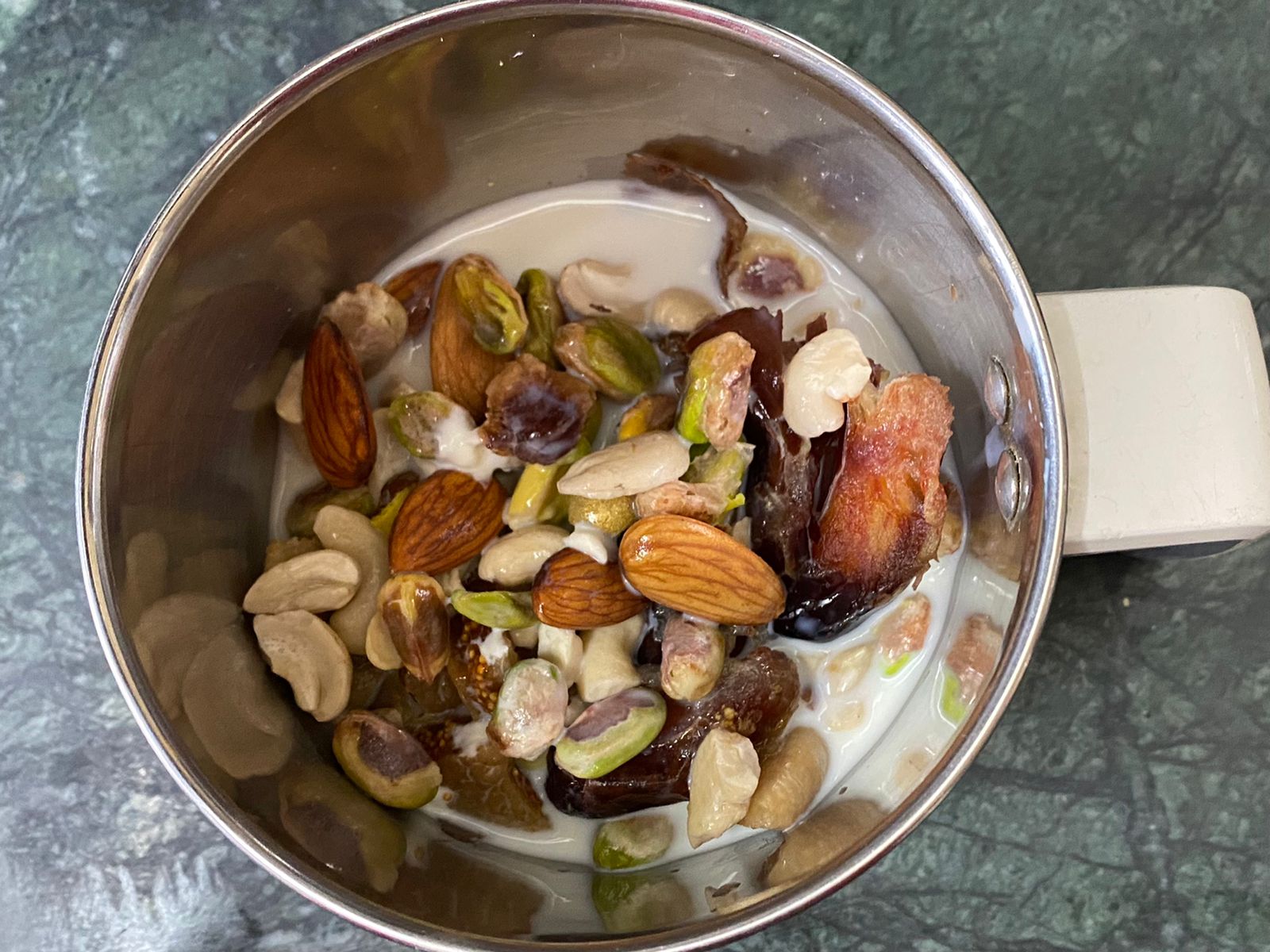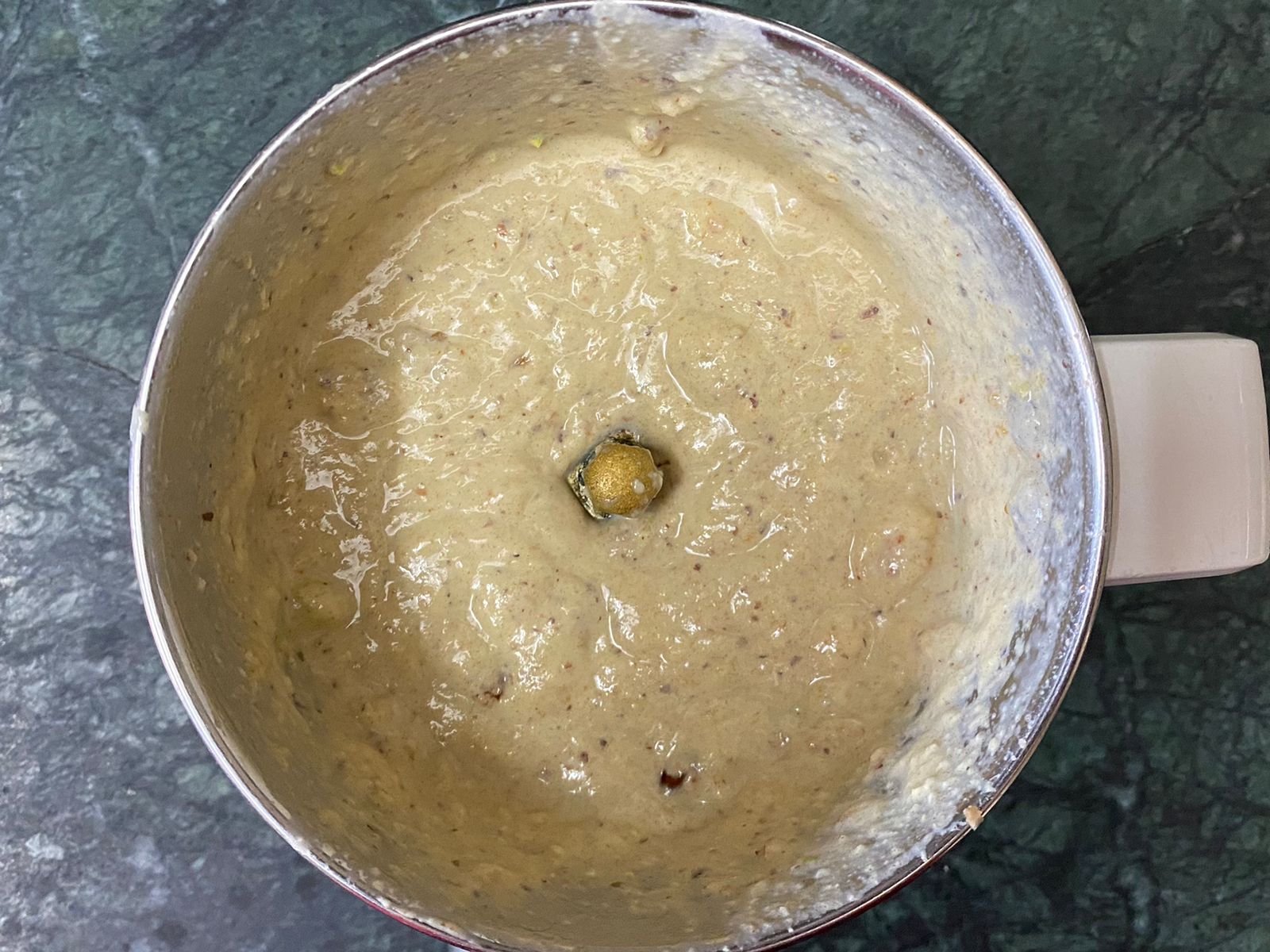 Soak the almonds, cashew nuts, pistachios, figs and dates in lukewarm water for about an hour. Cover and keep it aside.
After an hour, drain the nuts and grind them to a fine paste. You can add 2-3 tablespoons milk while grinding it.  Keep it aside.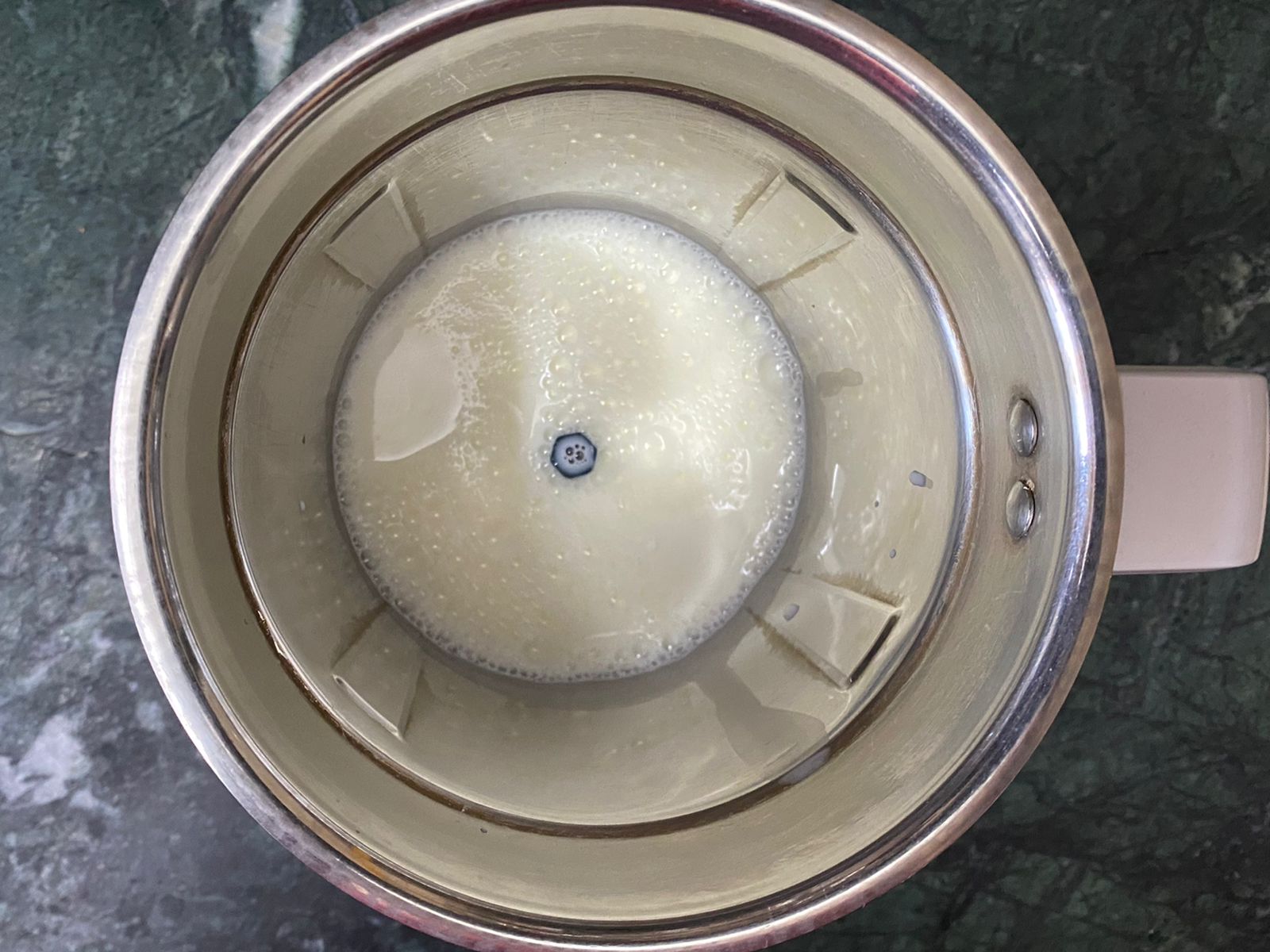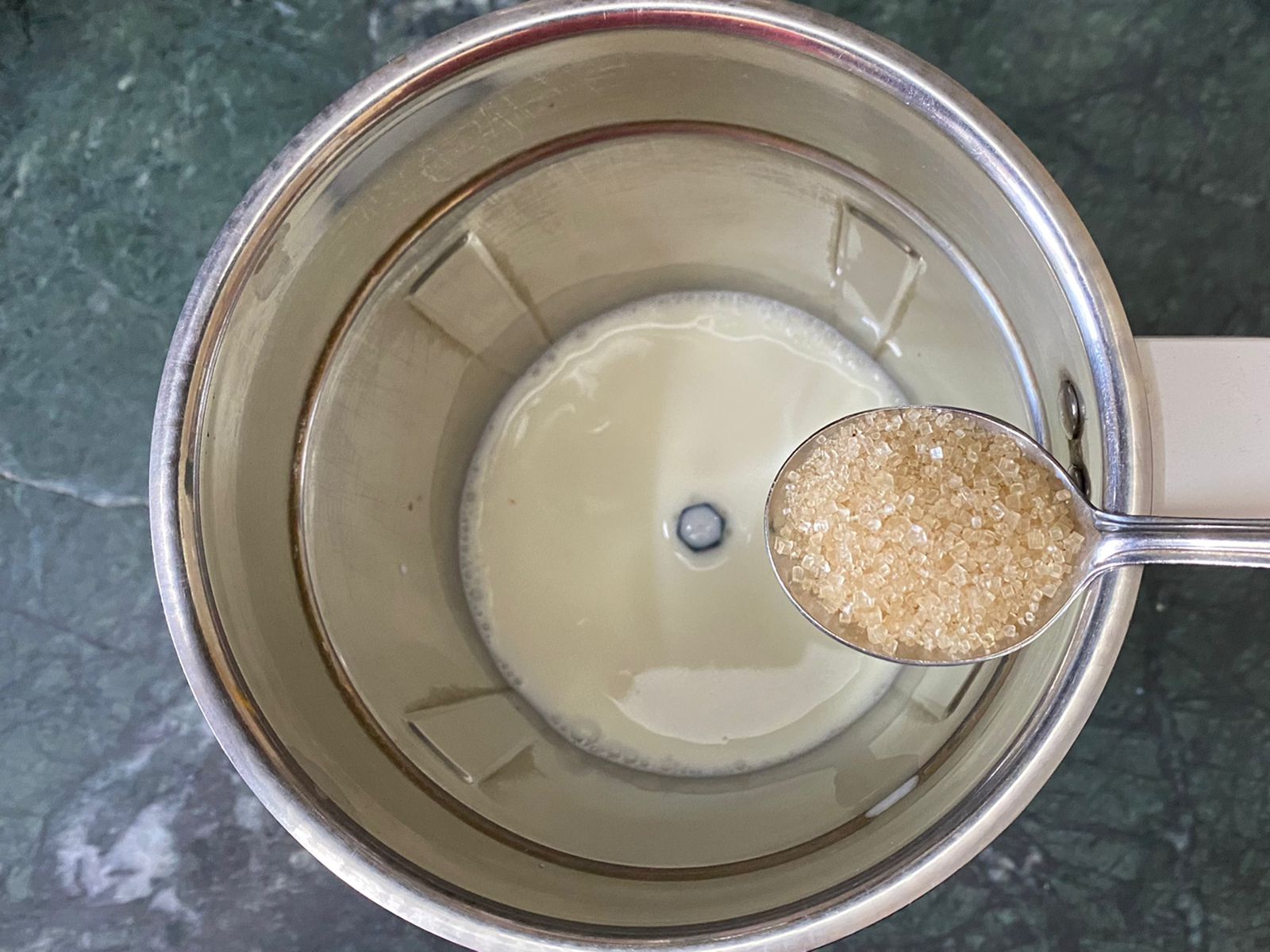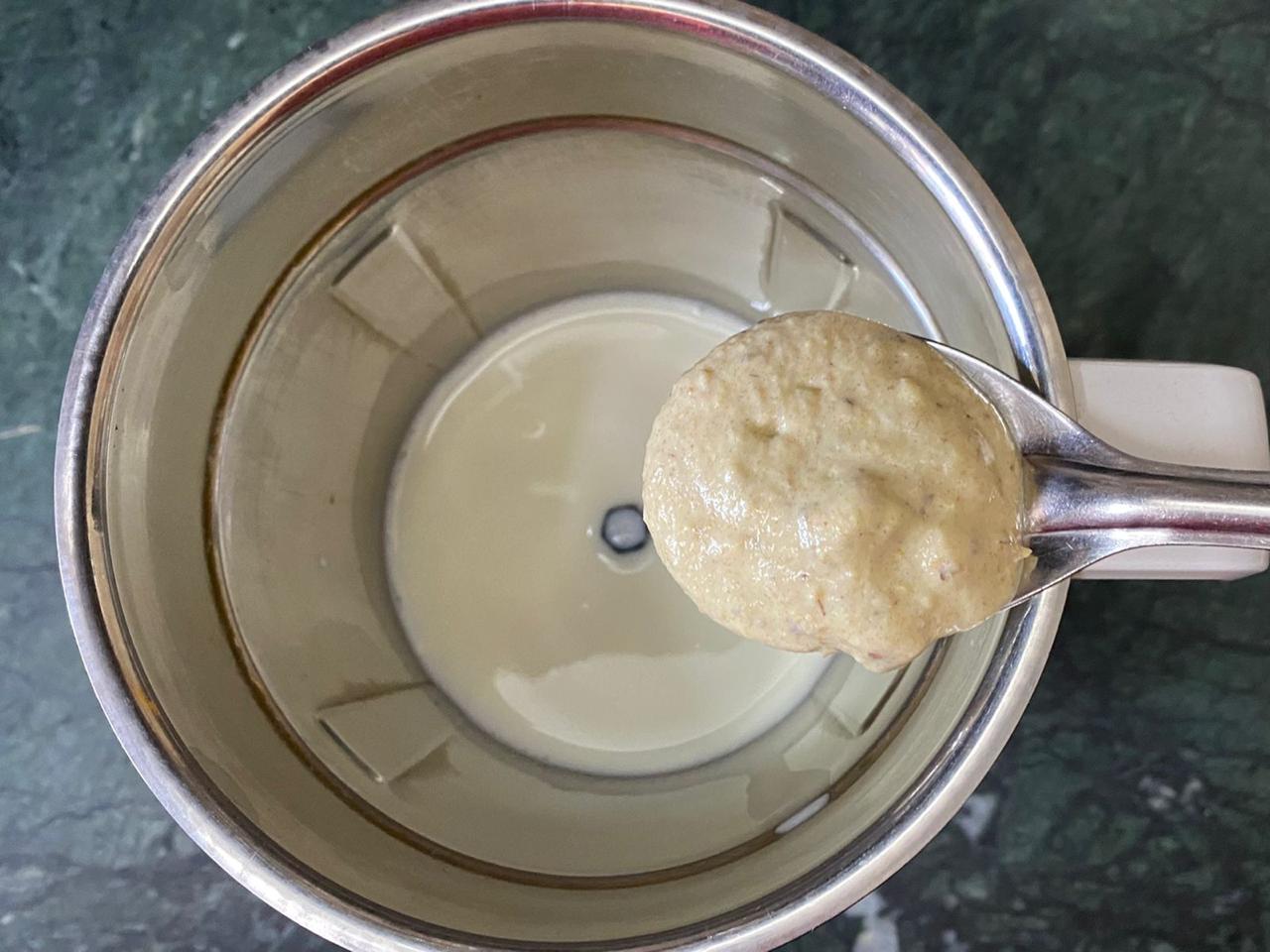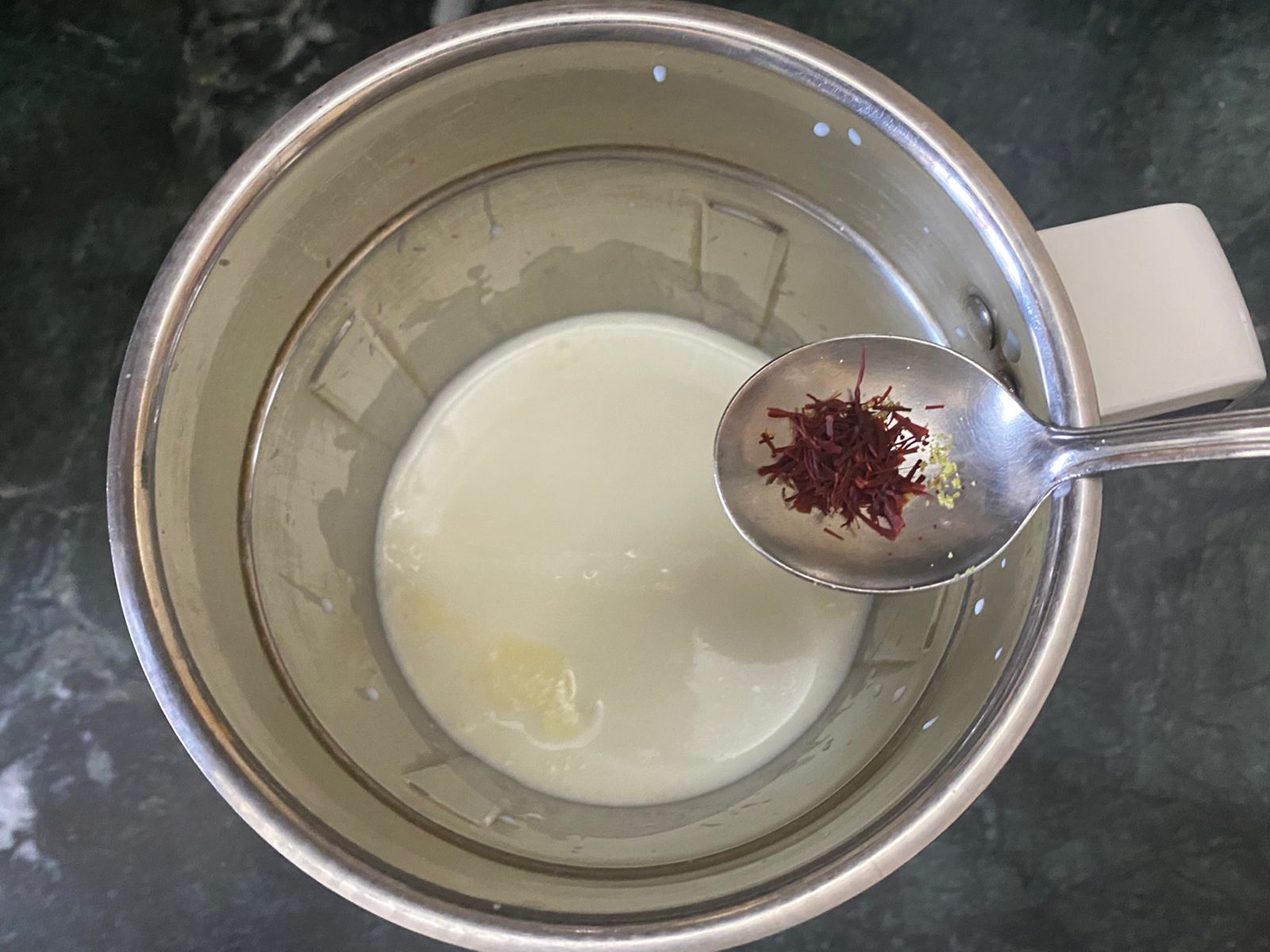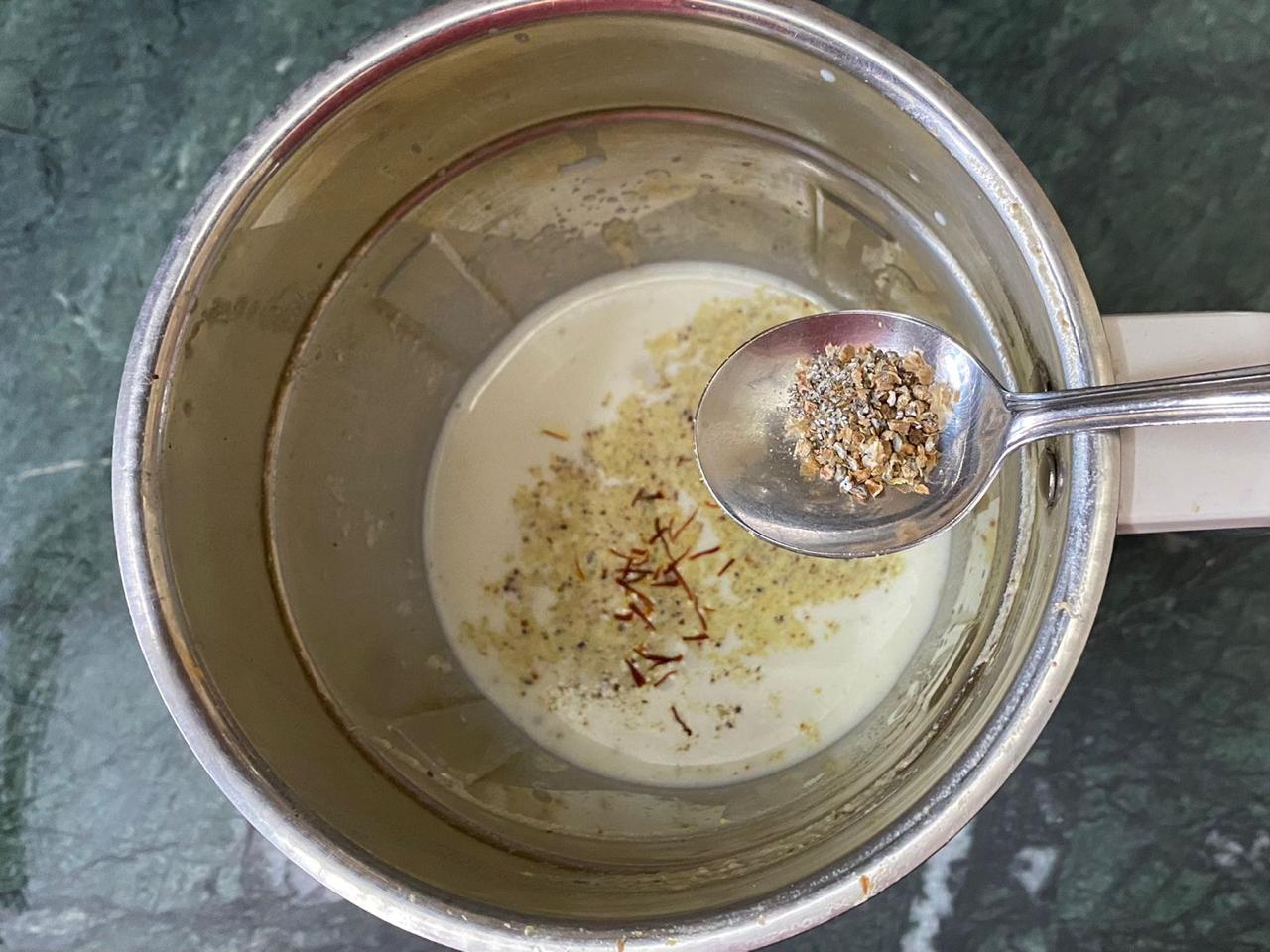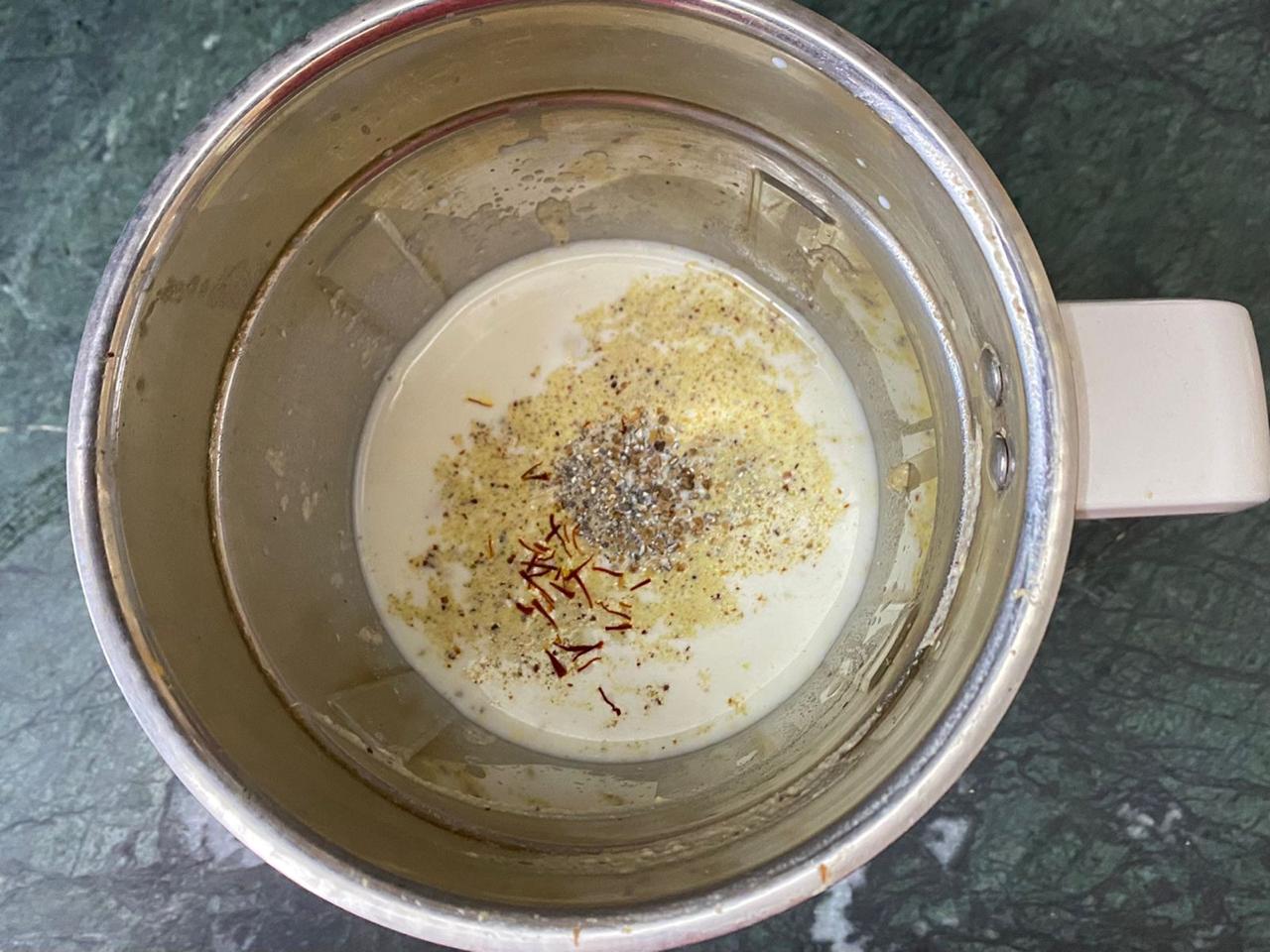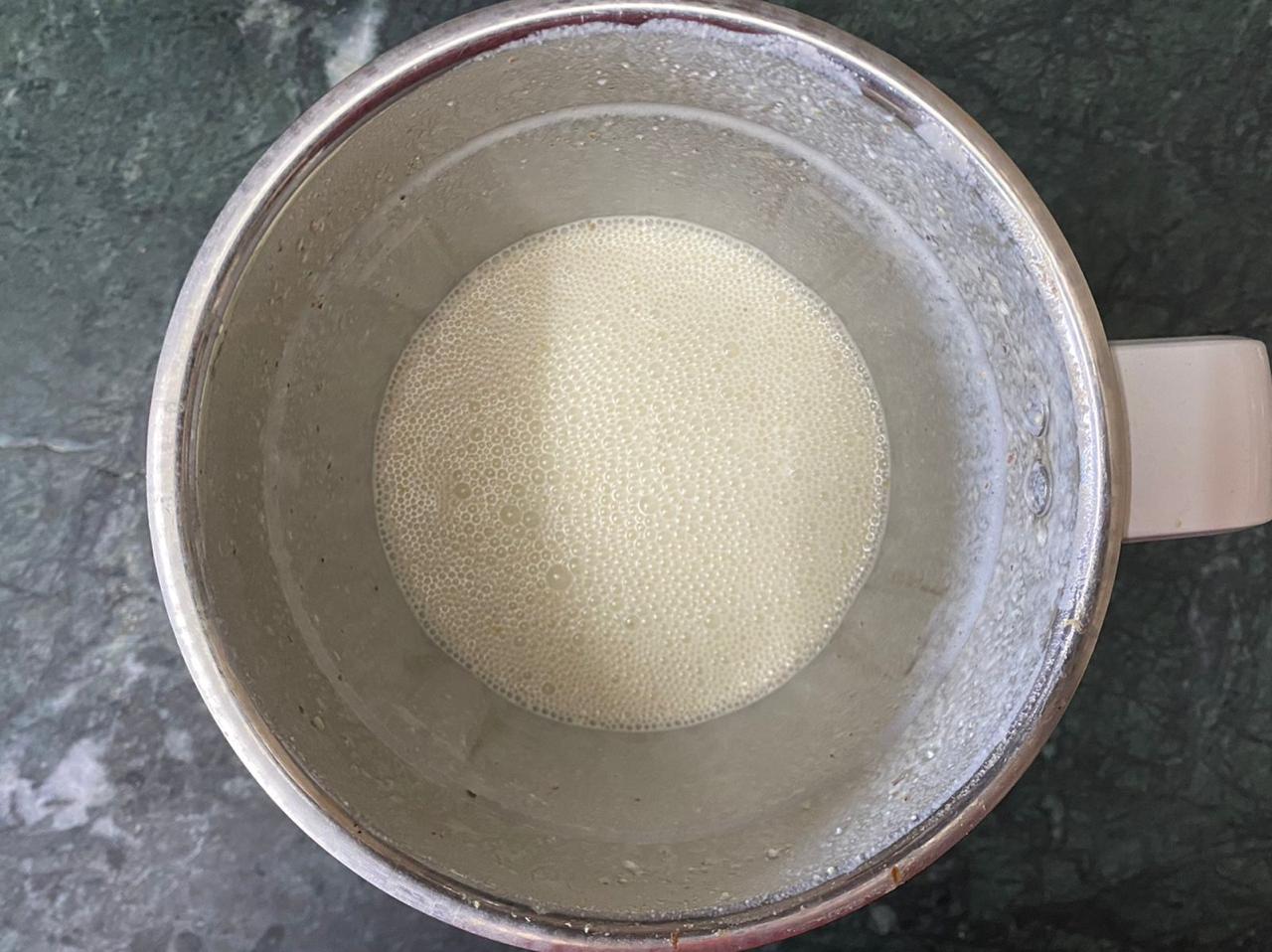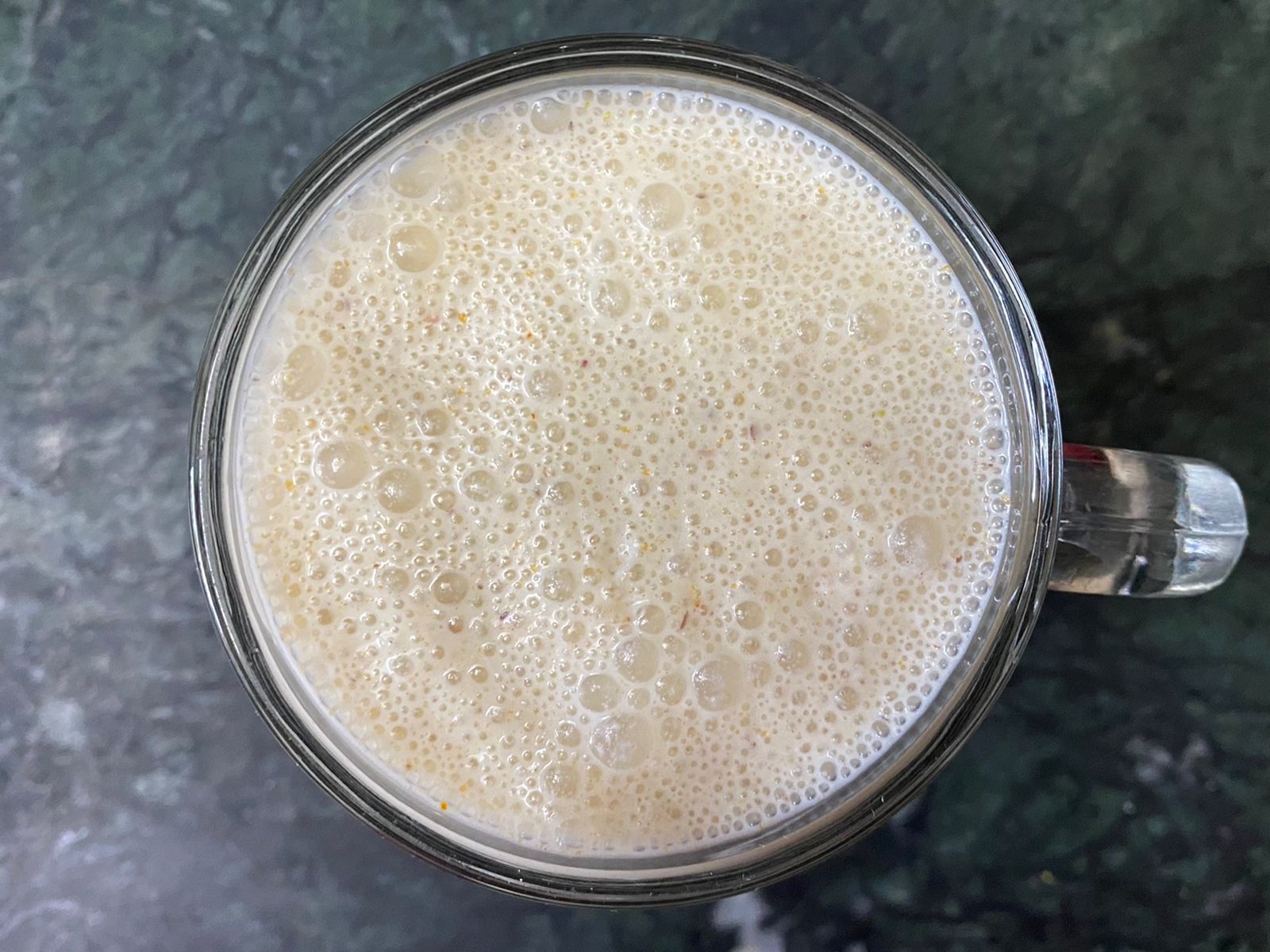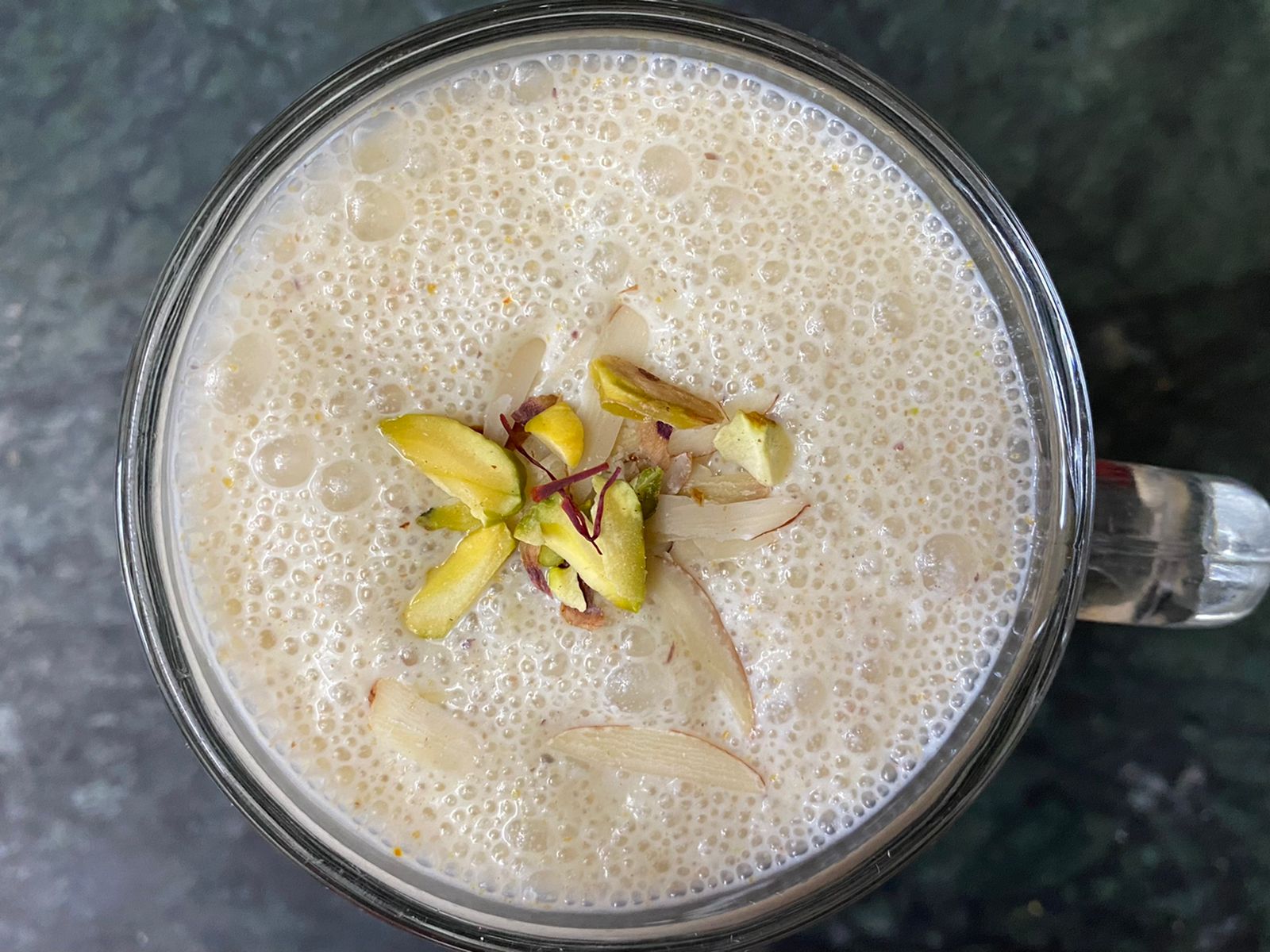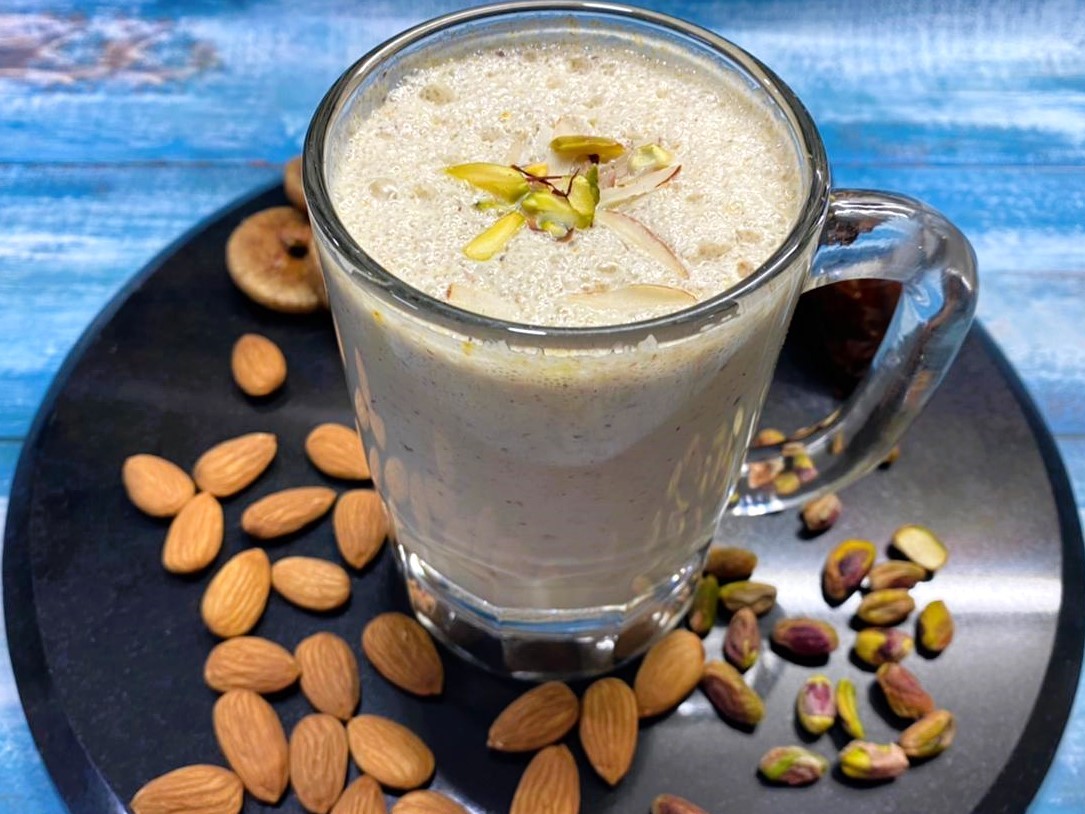 To prepare the milkshake take the cold milk in a blender and add sugar, prepared nut paste, saffron and cardamom powder. Blend for a minute or two until well combined.
Pour the milkshake into a chilled glass to serve and top it with some with some chopped almond and pistachios.