Indian Mixed Fruit Cocktail Juice
Indian Mixed Fruit Cocktail Juice is a juice made with mixed fruit. It is a very popular juice in Mumbai at the street side juice stalls. Indian Mixed Fruit Cocktail Juice is super easy to make, refreshing and loaded with antioxidants.
Summers can be quite hot in India, and nothing is more refreshing than a glass of cooling, refreshing juice. This juice is made with mixed of fruits and seasoned with a pinch of rock salt (again salt is very important in hot humid weather as people sweat a lot).
I just love the colour of this juice- deep purple hues! Although the name suggest it might have alcohol, but this cocktail juice has no alcohol but made with cocktail of fruits. I remember growing up in Mumbai, my mother would often make this juice at home, or we had our own favourite juice stalls from where we liked this juice. Each juice vendor has their own mix of fruits that they use to make this juice and hence the taste can vary slightly.
Mumbai is quite humid during the summer months and my mother always had an array of cold drinks she prepared for us at home. My favourite was Aam panna drink, Jamun shots, Cucumber Mint Cooler, Watermelon mint cooler drink along with this cocktail juice.
All the fruits used in this juice are filled with antioxidants to boost our immune system and also loaded with vitamins and minerals. Cocktail juice can be prepared in advance and kept in the fridge for a couple of hours. Simple, refreshing and delicious!
Ingredients
1 cup pomegranate
1 cup black grapes
1 cup chopped apple pieces
1 teaspoon black salt
8-10 ice cubes
Directions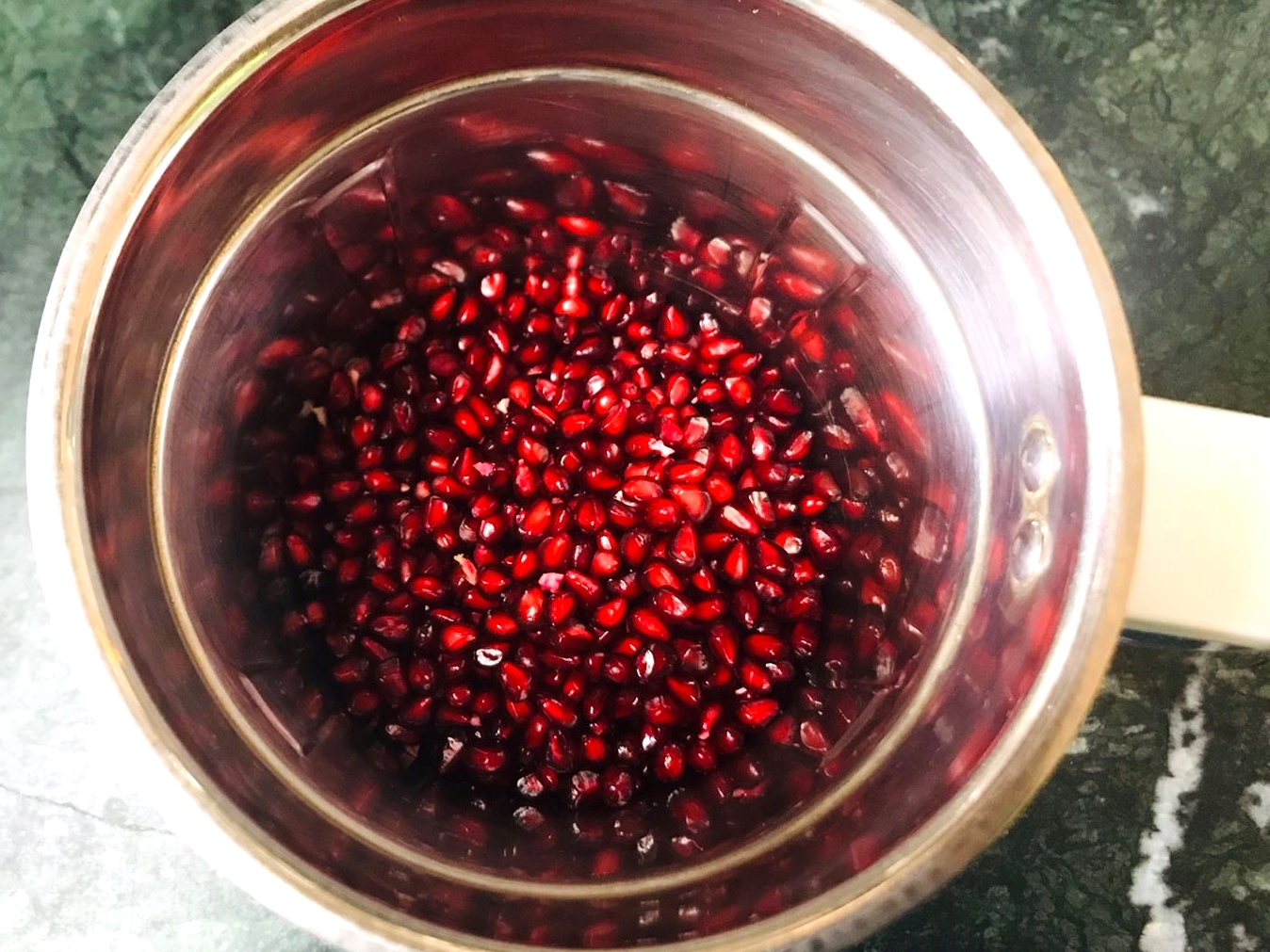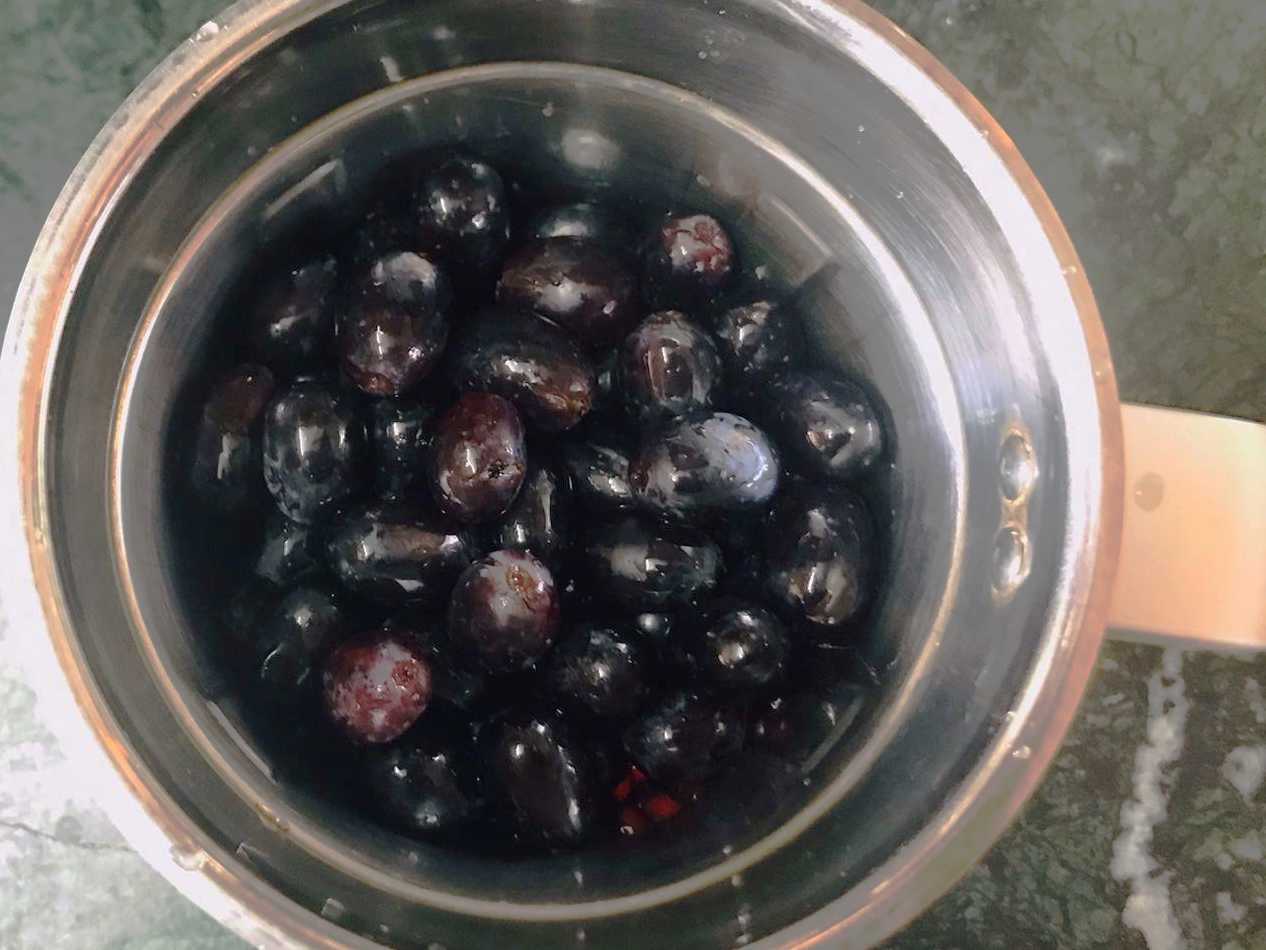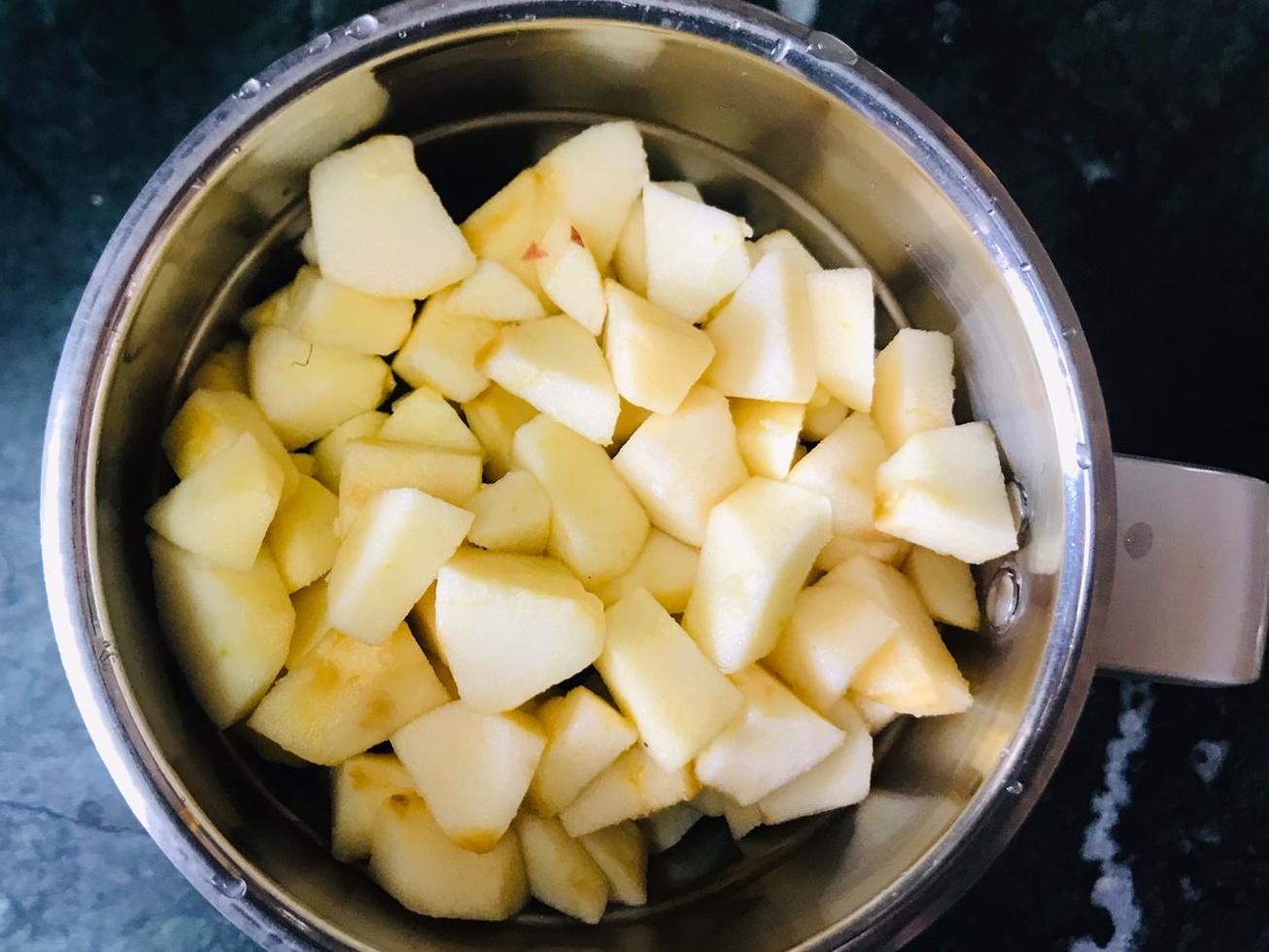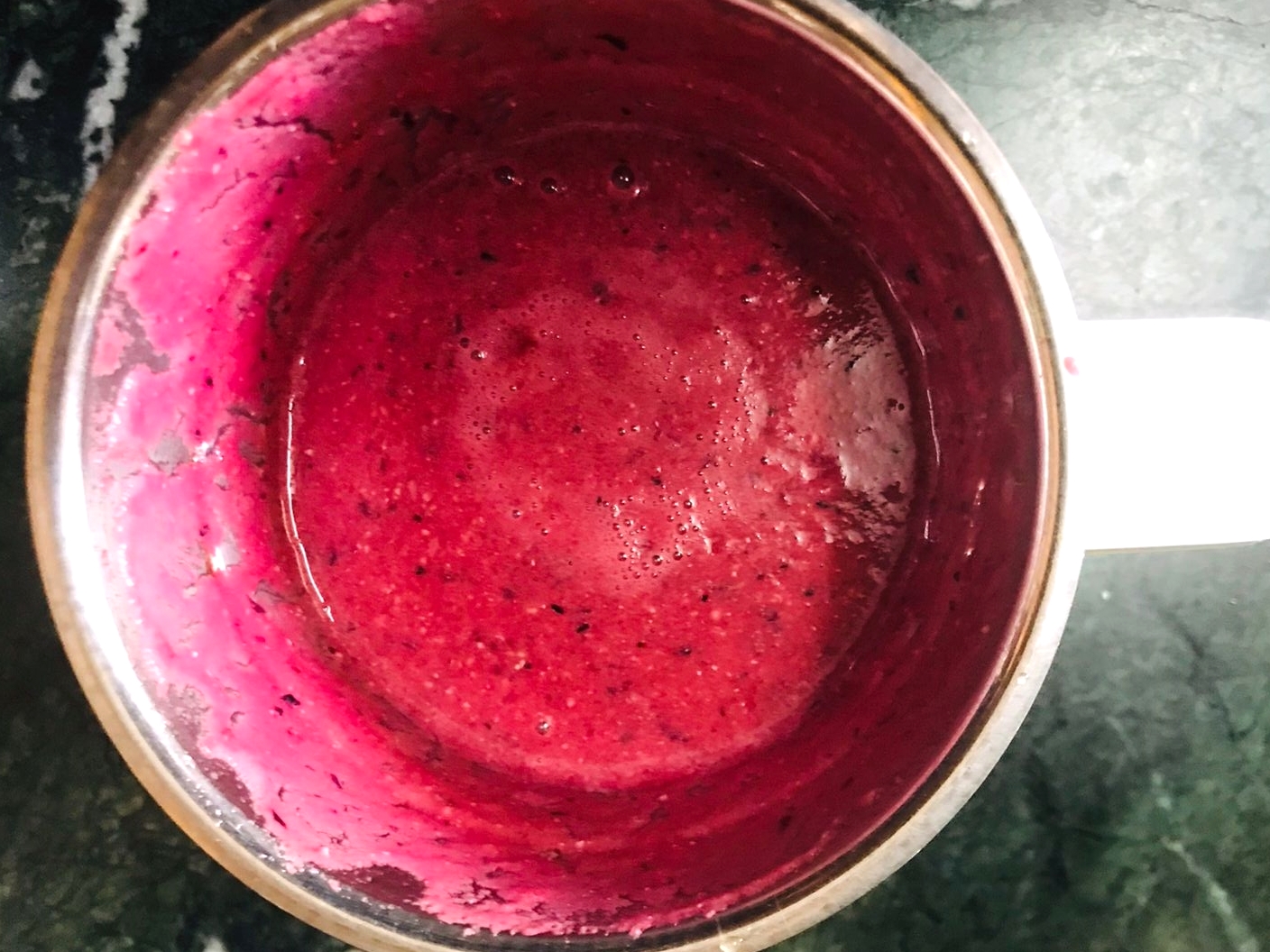 Add the pomegranate seeds, black grapes and apple pieces to a blender. Blend the fruits together until smooth.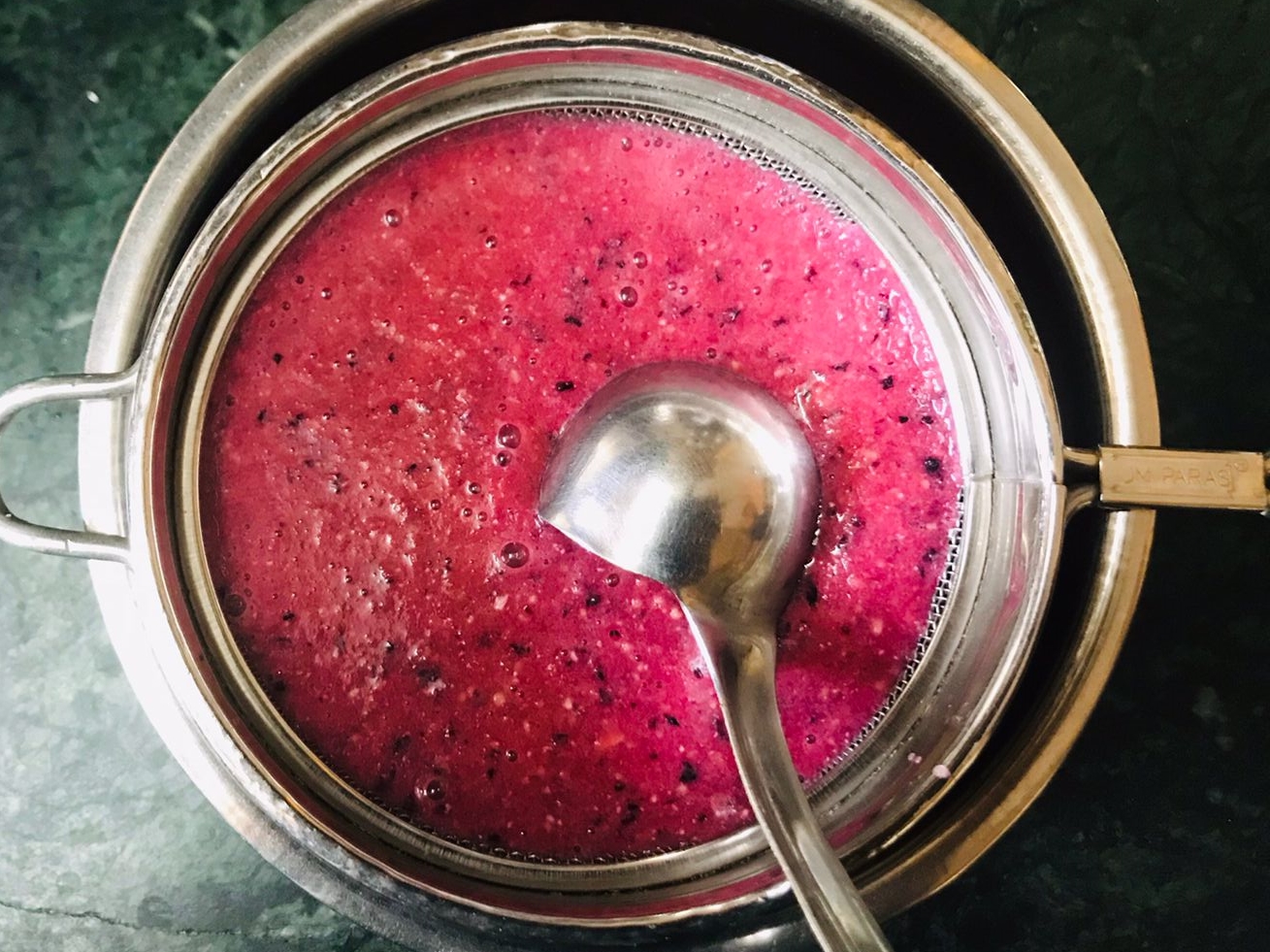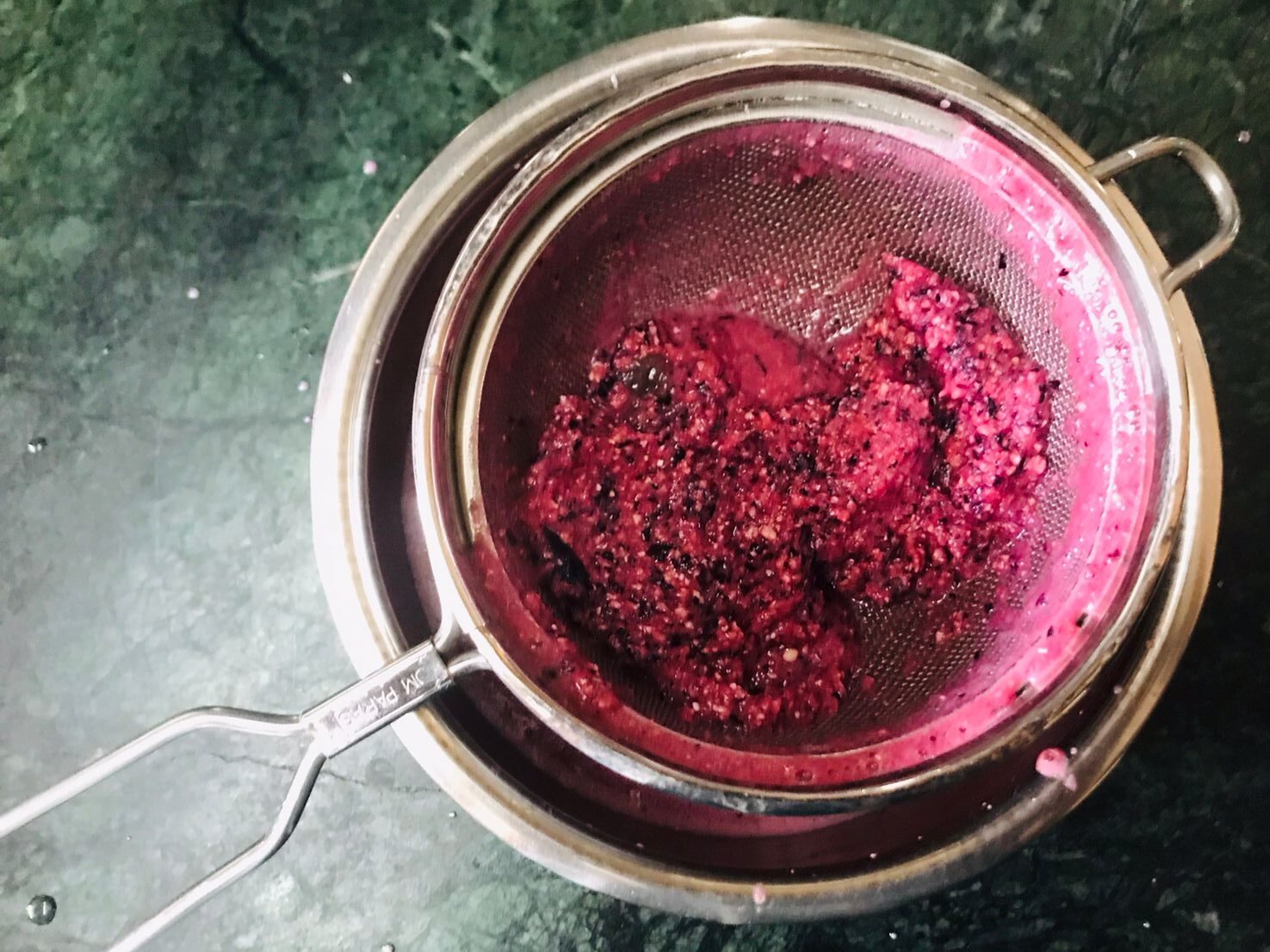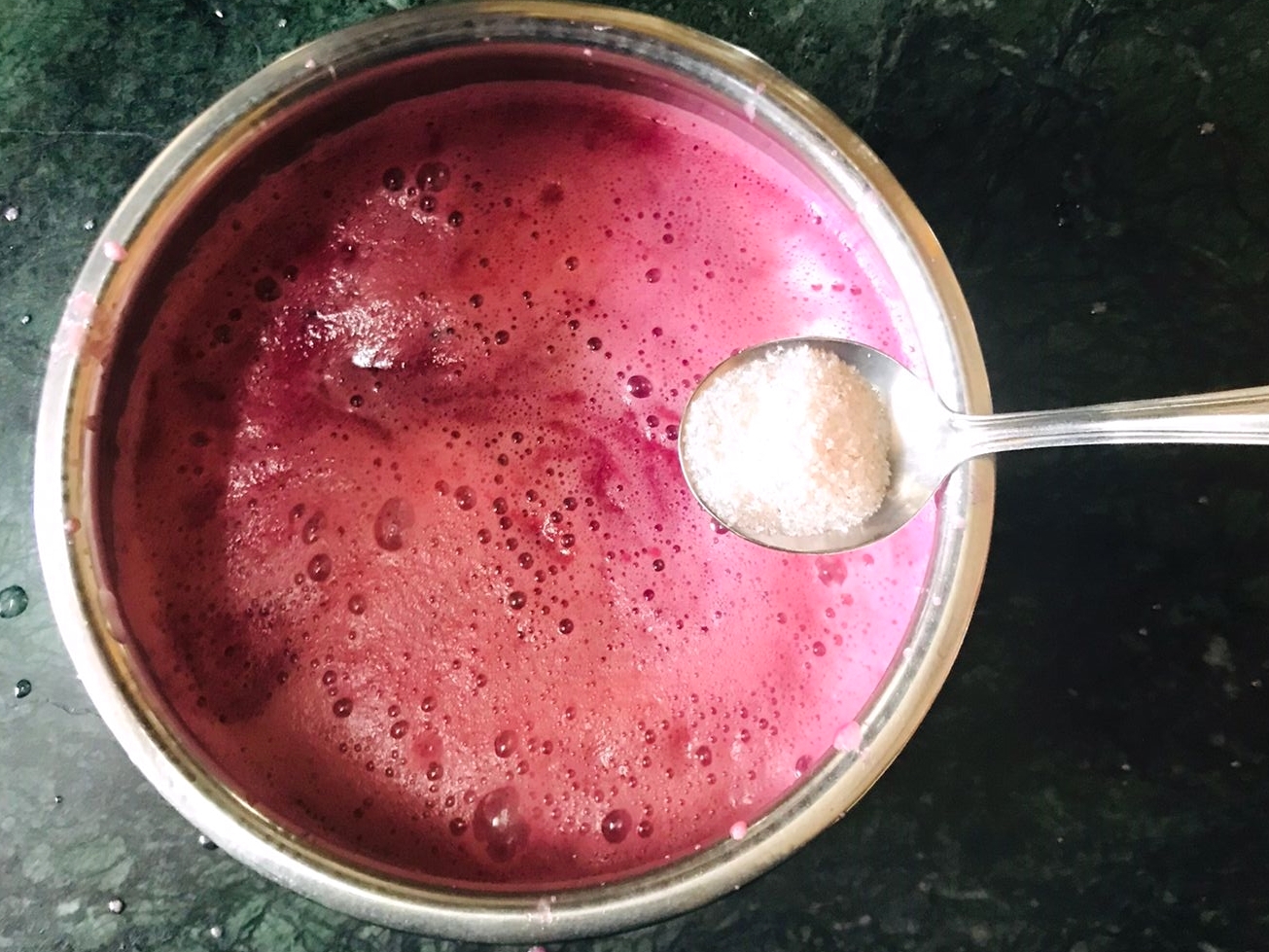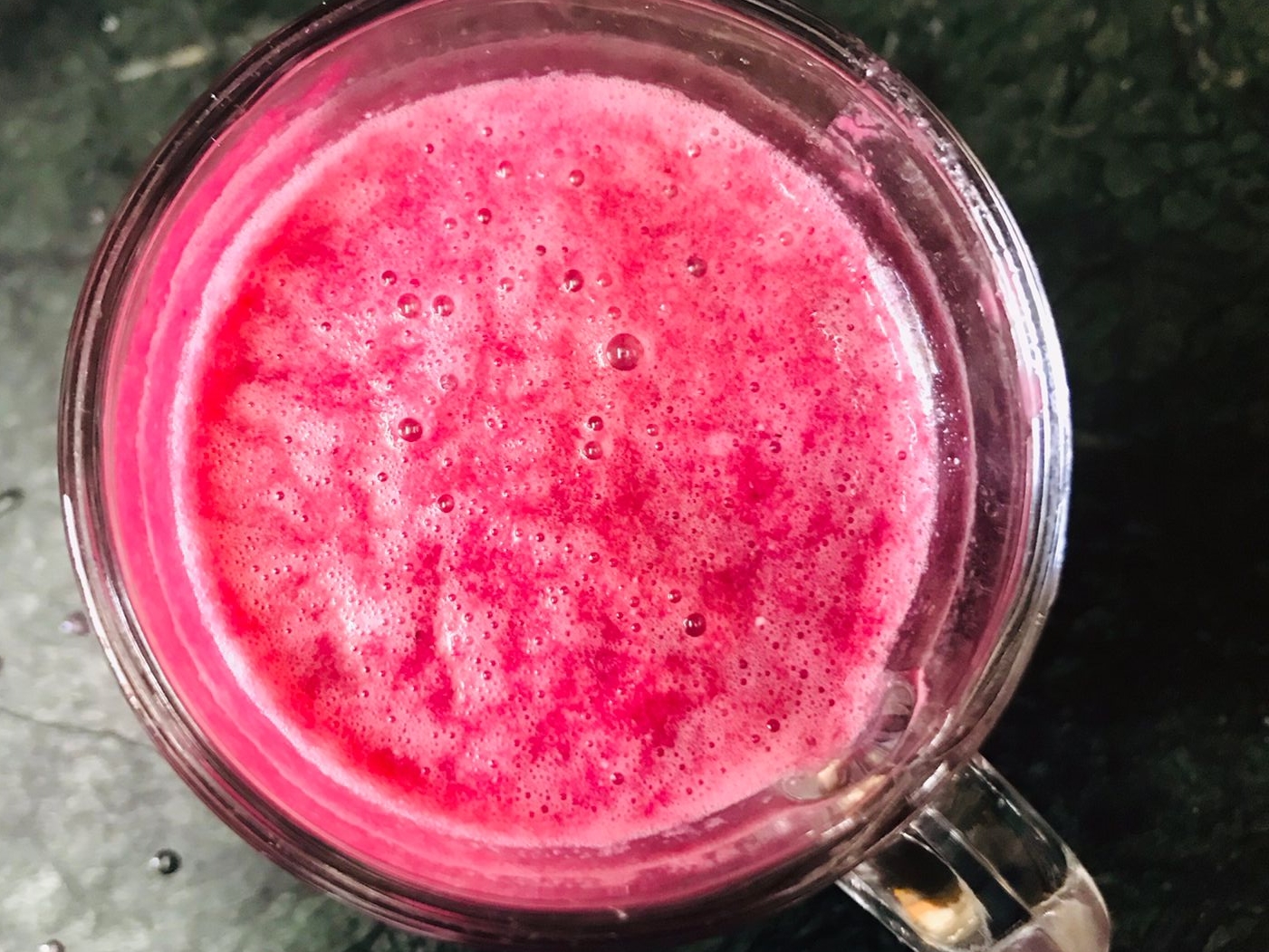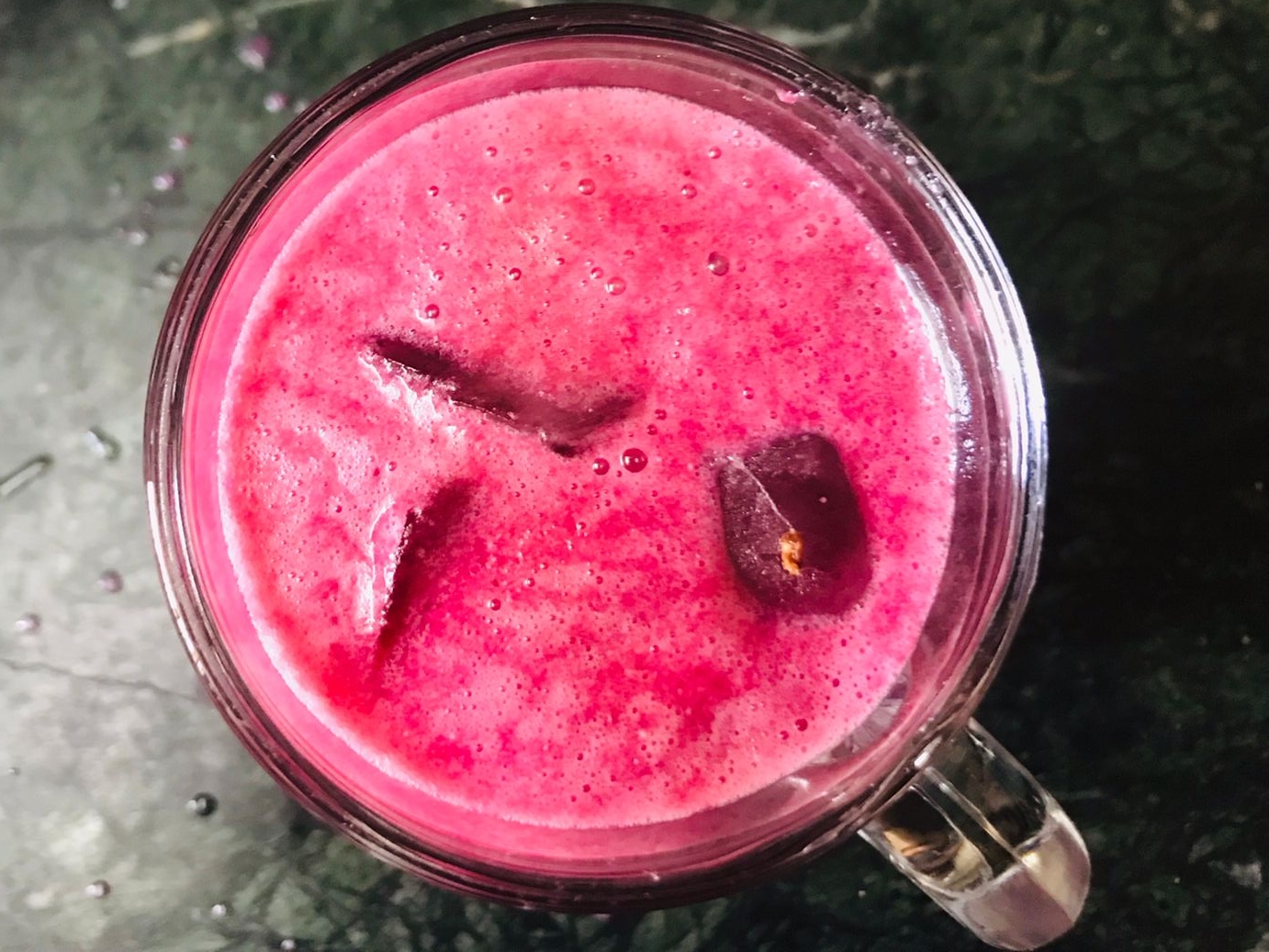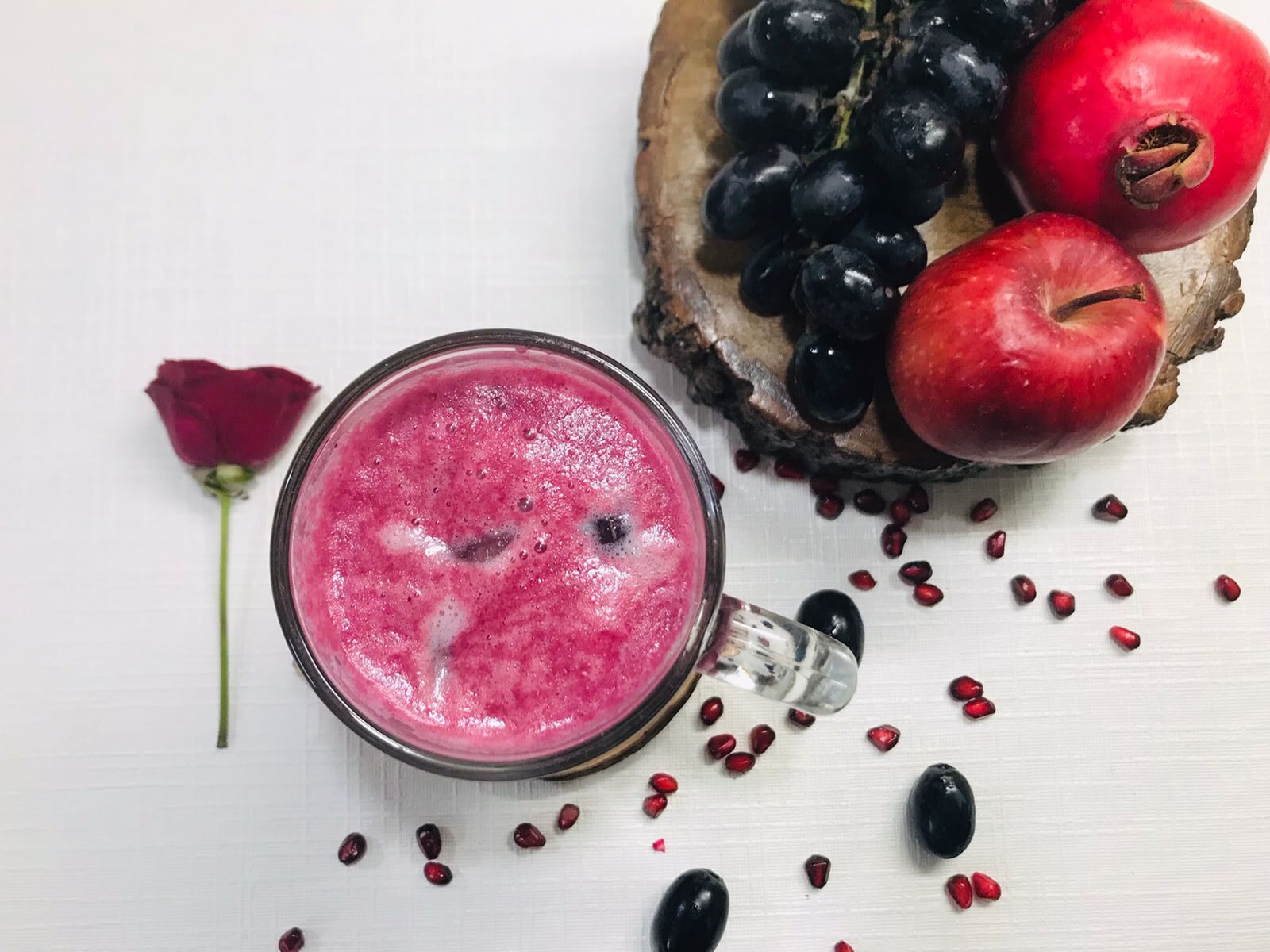 Strain the juice using a sieve and discard the seeds and skin.
Add black salt and mix.
Transfer to a glass for serving and add some ice cubes(optional).
Serve cold!