Black Plum Sorbet
Jamun or black plum is an incredibly healthy fruit. This Indian berry or black plum or kala jamun has numerous health benefits too.
Jamuns instantly remind me of fun summer evenings spent finishing bowls of this tiny fruit during long chat sessions with family. Something about this fruit instantly transports me to those incredible moments spent with family. One clear indicator that summer has arrived is the availability of Jamun in the market. I remember the neighbourhood fruit seller would sell the Jamuns in a leaf bowl, sprinkled with rock salt.
Living in the UK, I rarely see them in the shops, so I was quite surprised to see my local Indian shop selling packets of the frozen stuff. I just could not resist buying a packet and decided to experiment making a sorbet using the frozen stuff. My husband absolutely loves these delicious plums. One bite of this sorbet and he had a massive smile on his face. He was simply speechless and just kept brimming from ear to ear relishing each spoonful and letting it transport to his childhood memories. Since then, I have made it few times and each time the sorbet is devoured quickly. We simply love the tarty, sweet yet sour taste of jamun.
Jamun has several medicinal and health benefits. It is one of the best home remedies for stomach pain, diabetes and arthritis. The fruit also cures digestive issues like dysentery and flatulence. Jamun is a super food, full of antioxidants, minerals and vitamins.
Ingredients
600 gm seeded black plums (jamun)
1 teaspoon salt
5 tablespoons sugar
2 tablespoons lime juice
Directions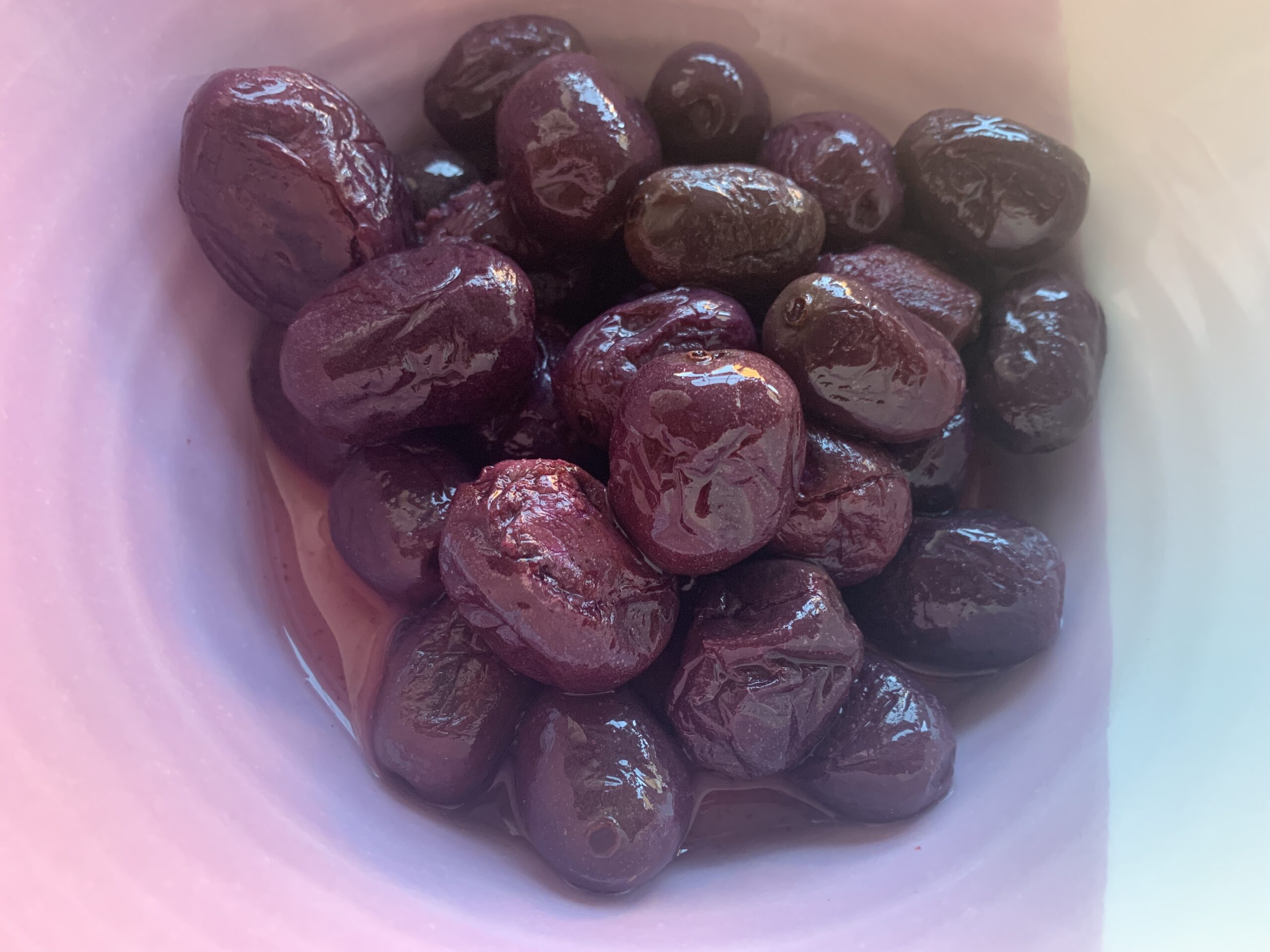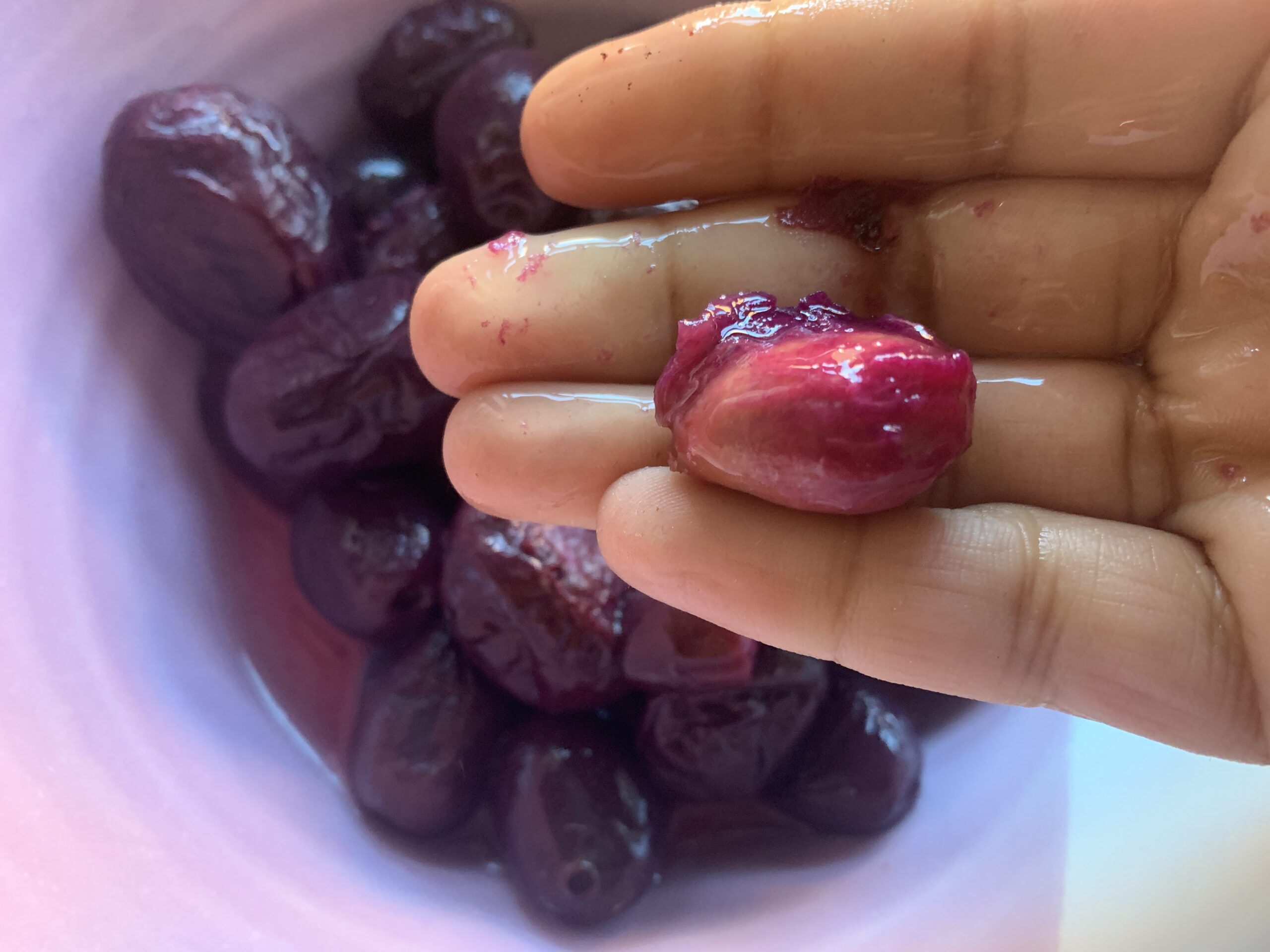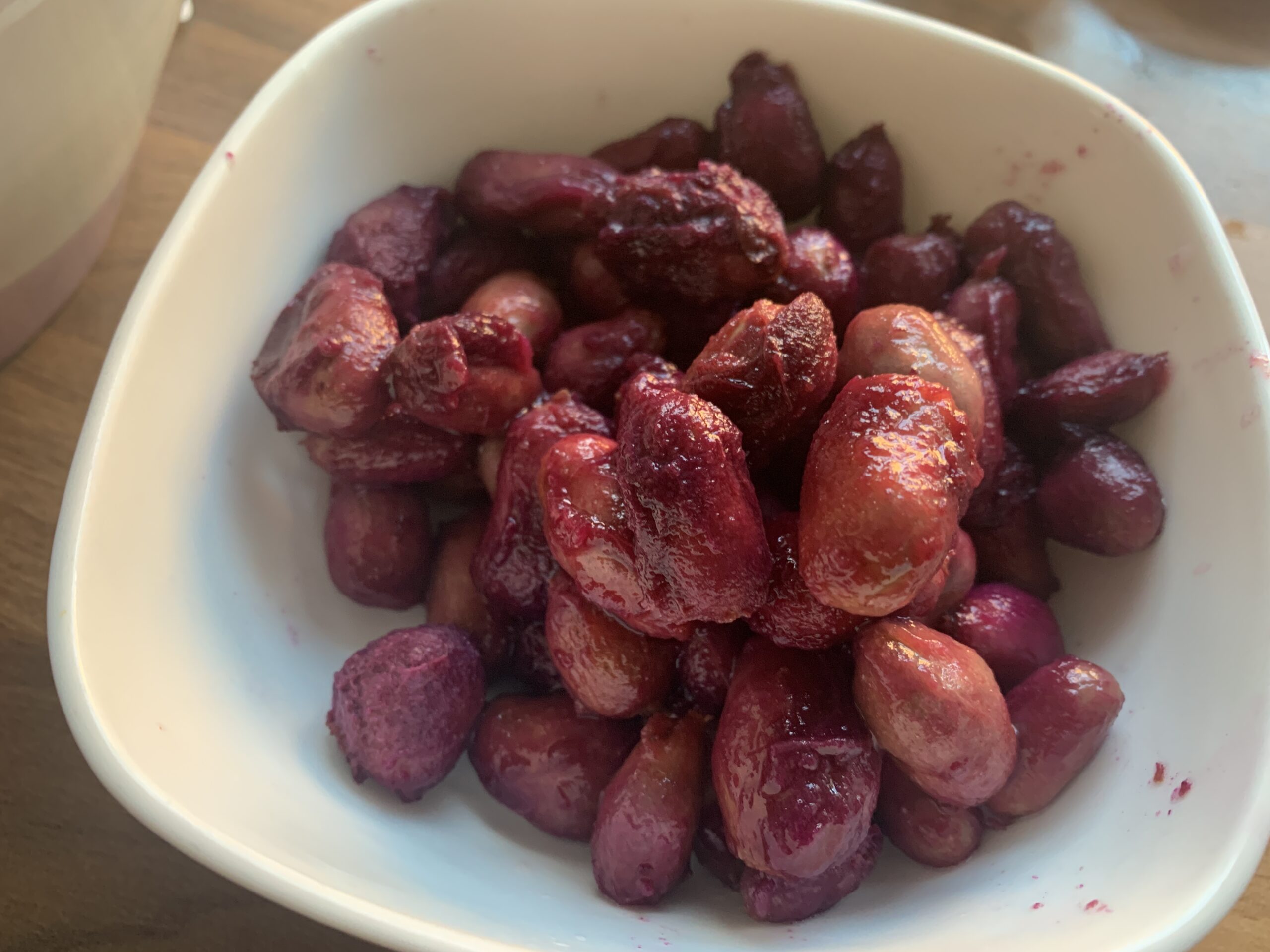 Pit the plums and scrape out all the pulp out. It should yield around 430-450 gm of pulp.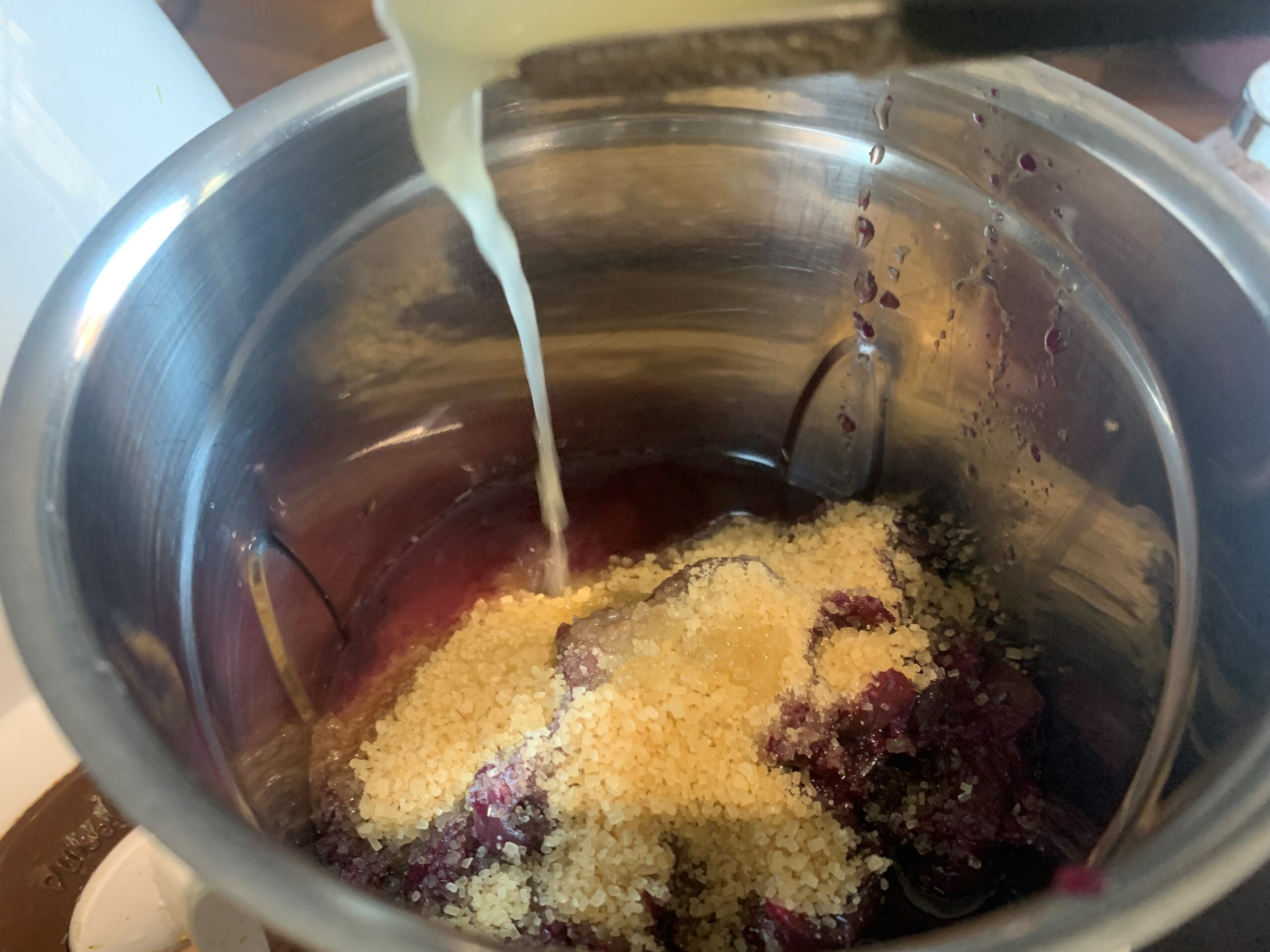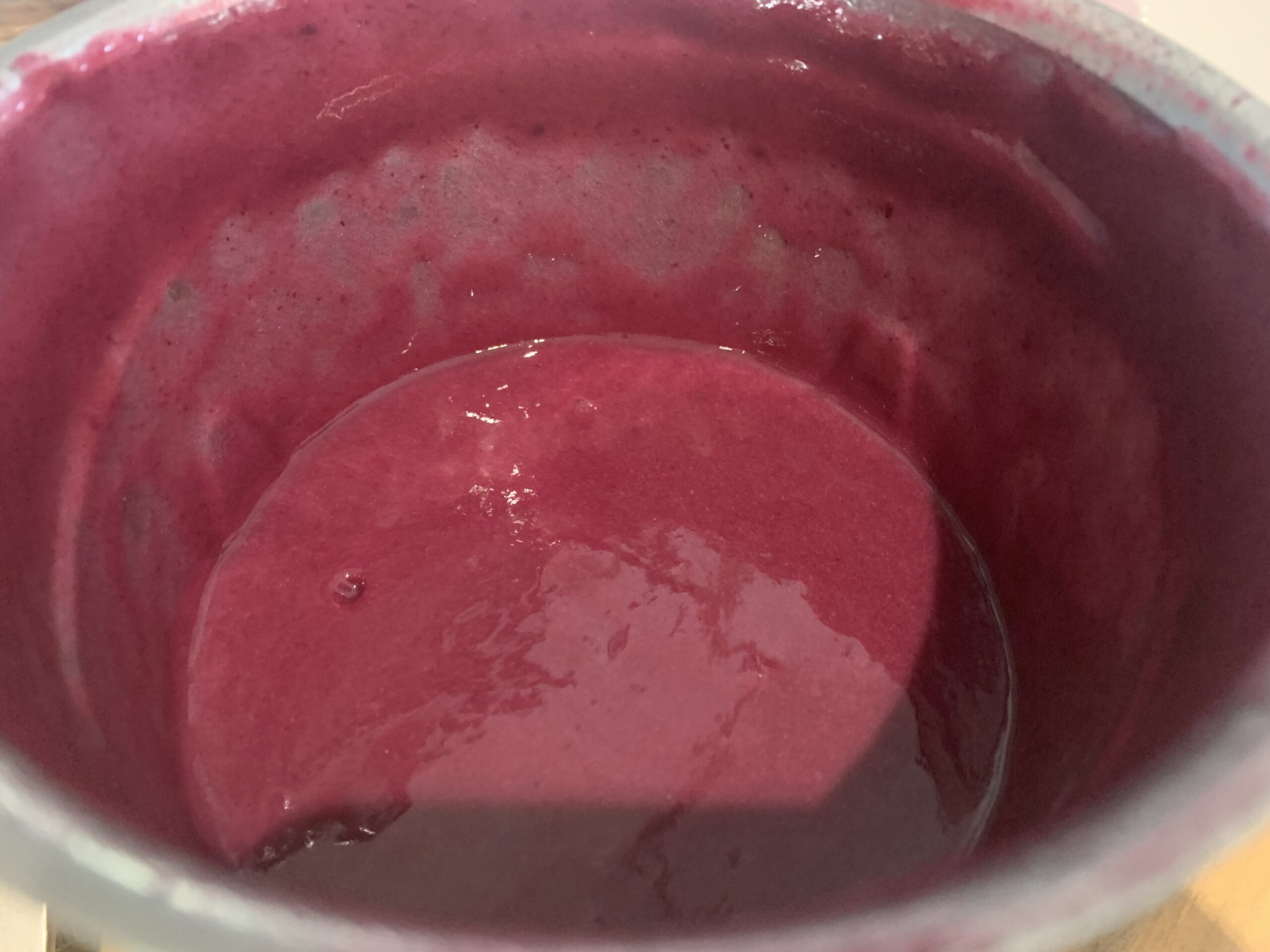 Add the pulp, sugar, lime juice and salt in a blender and puree it to a smooth paste.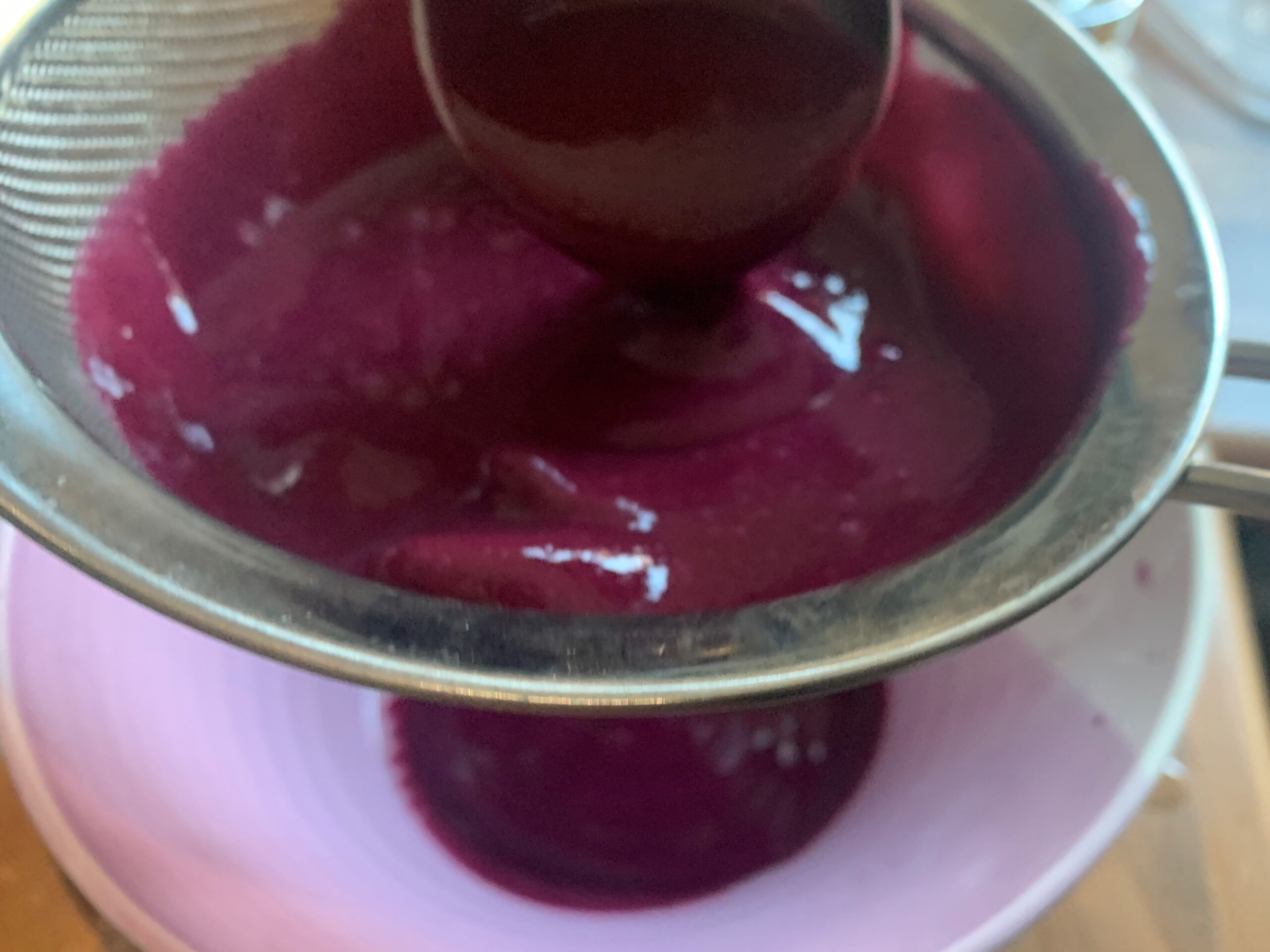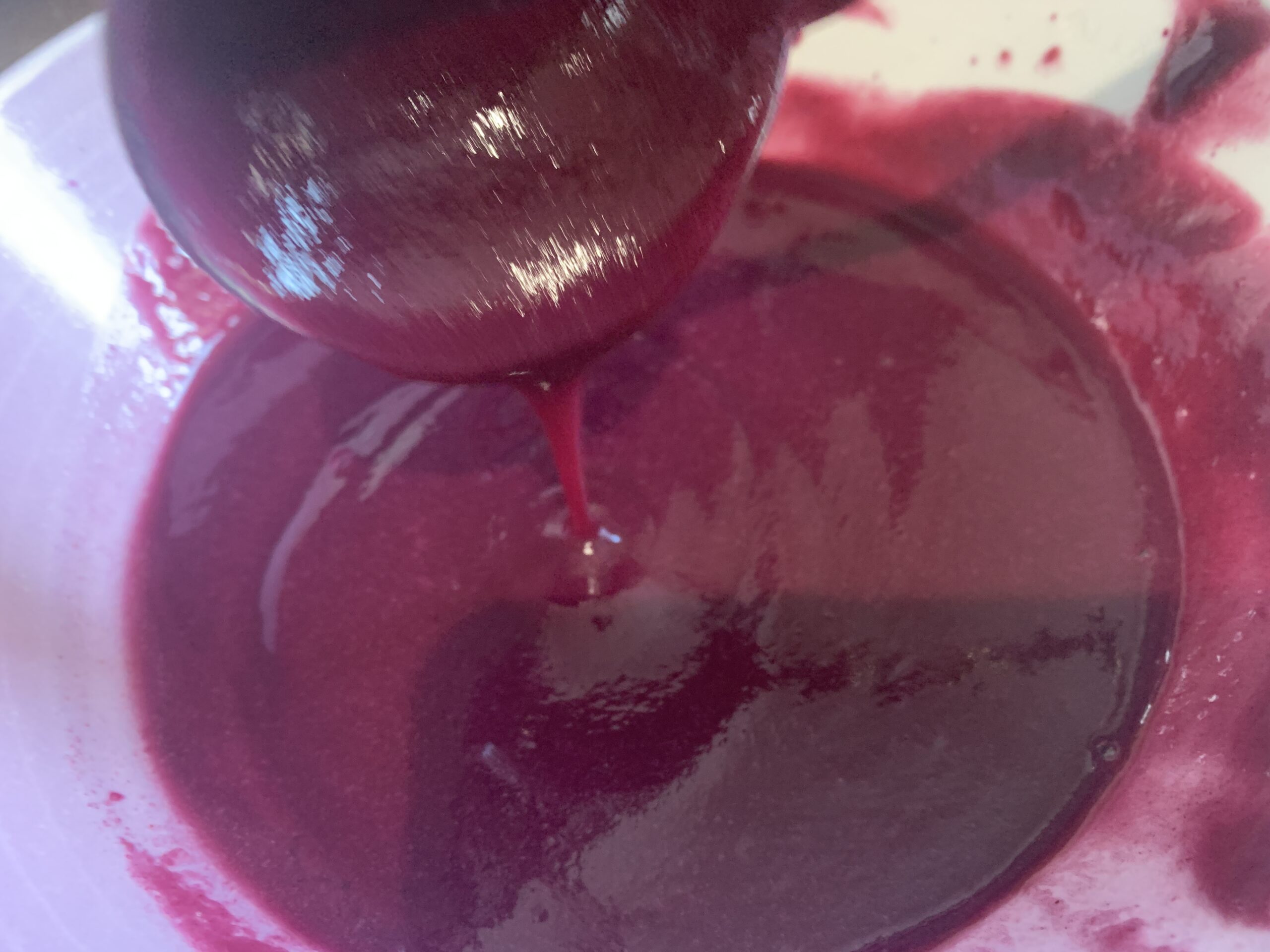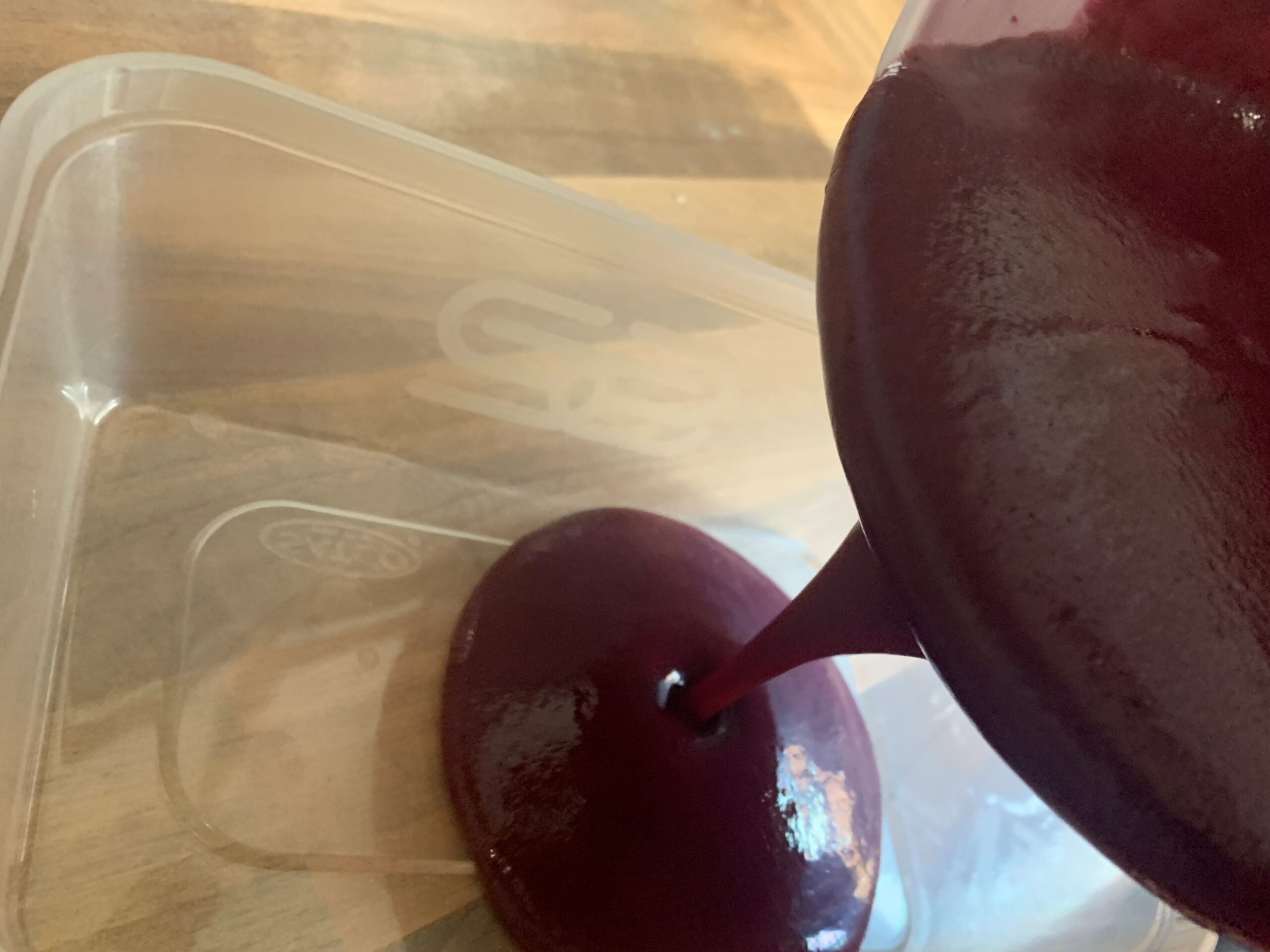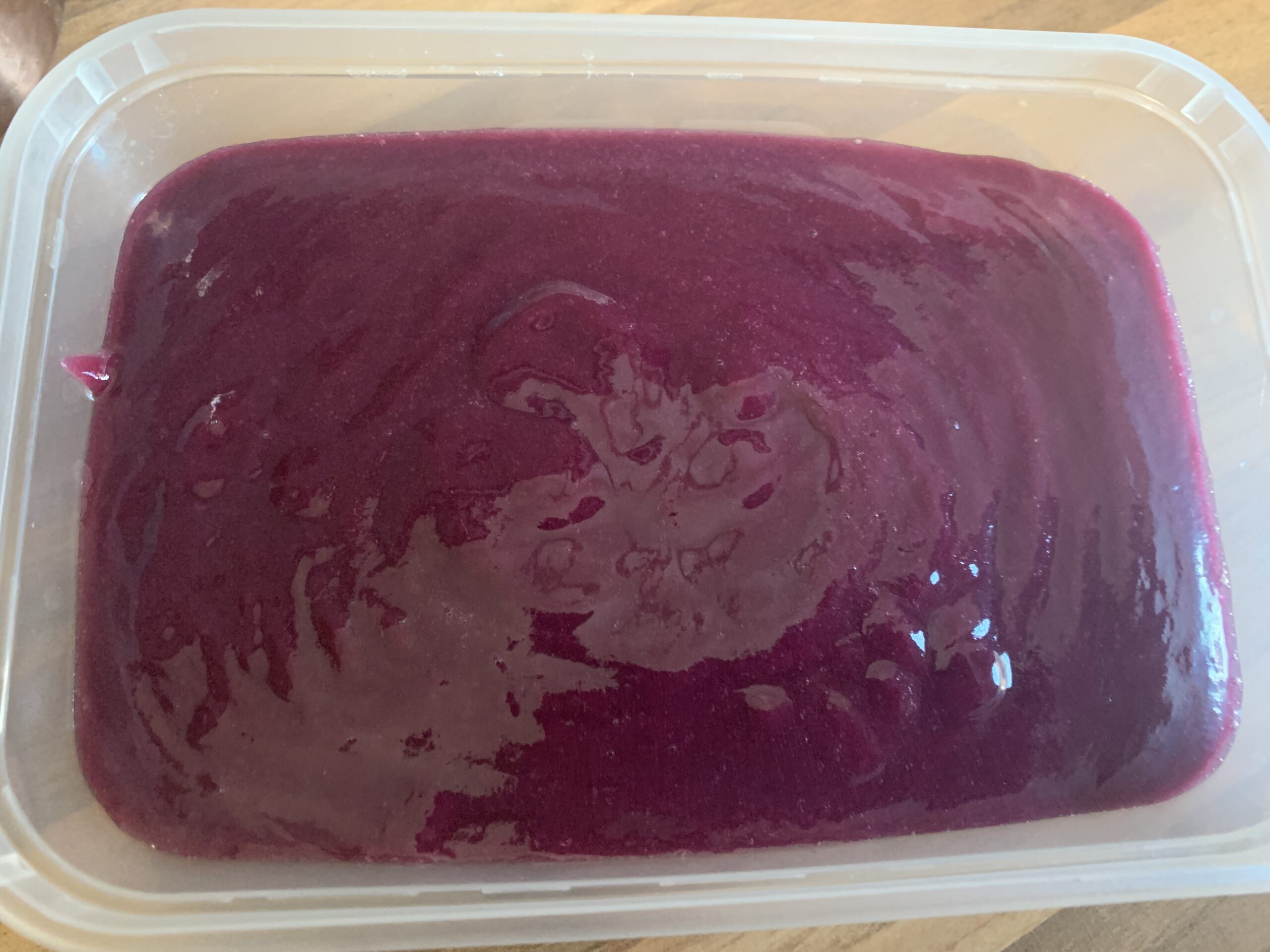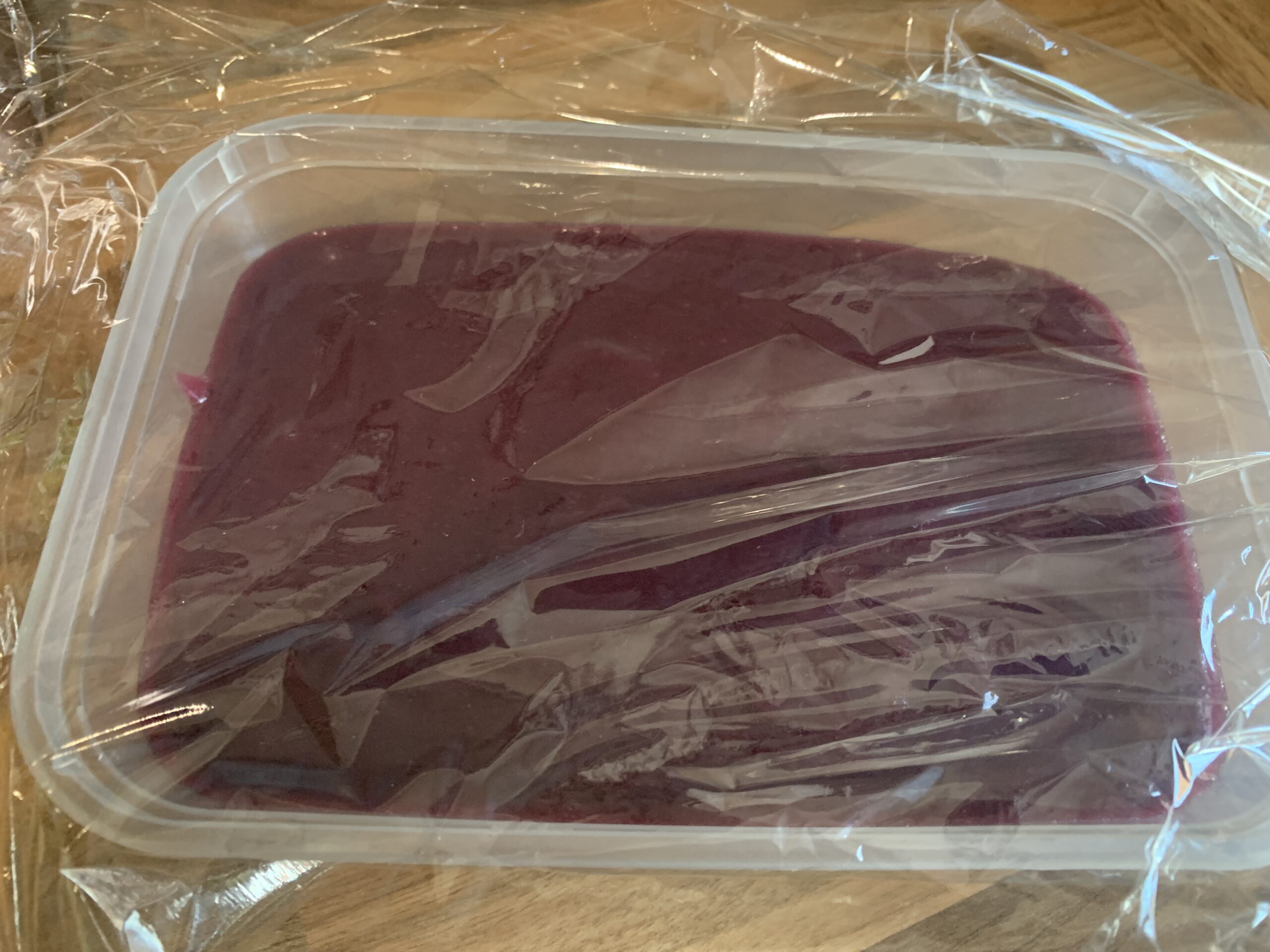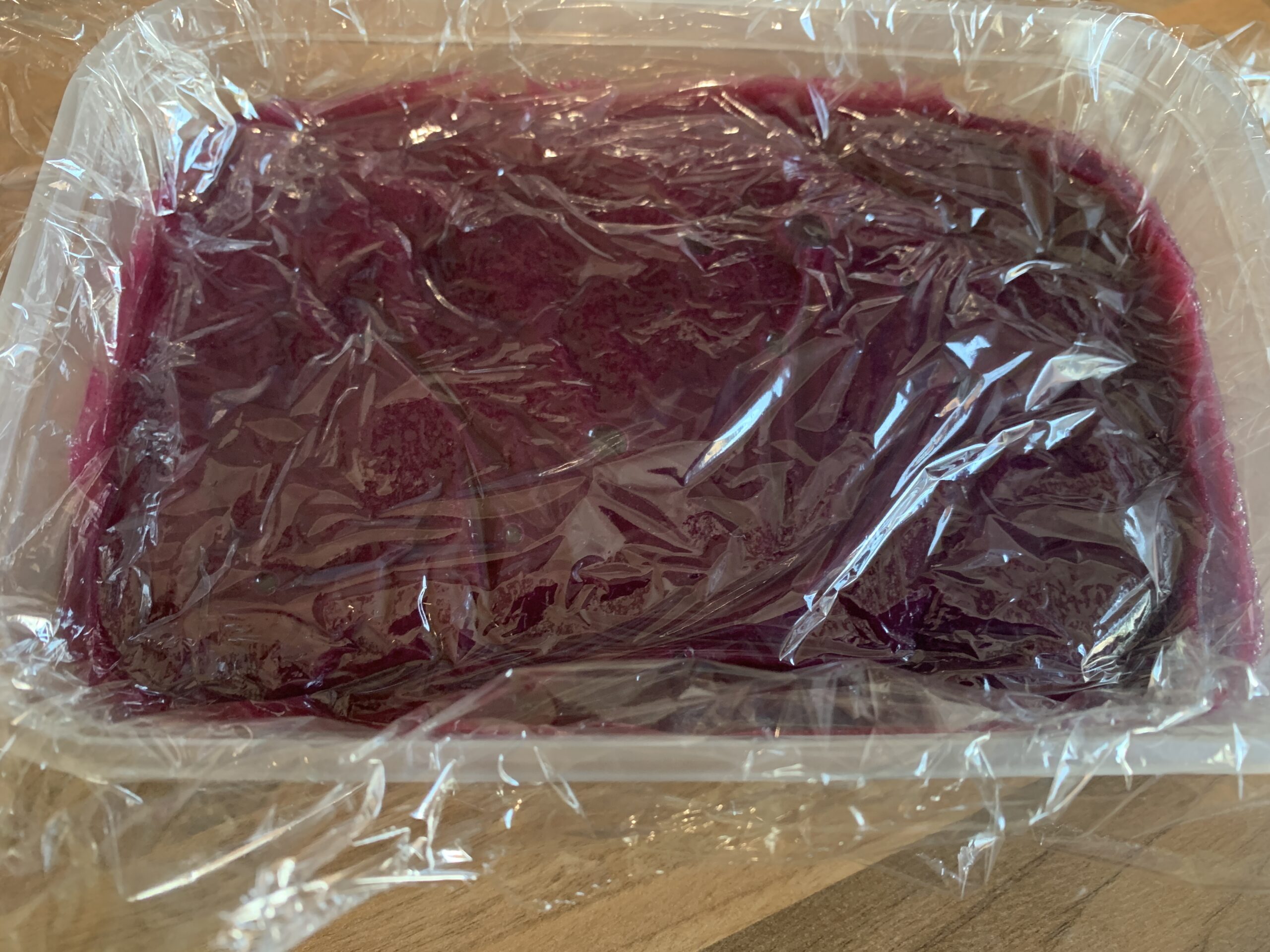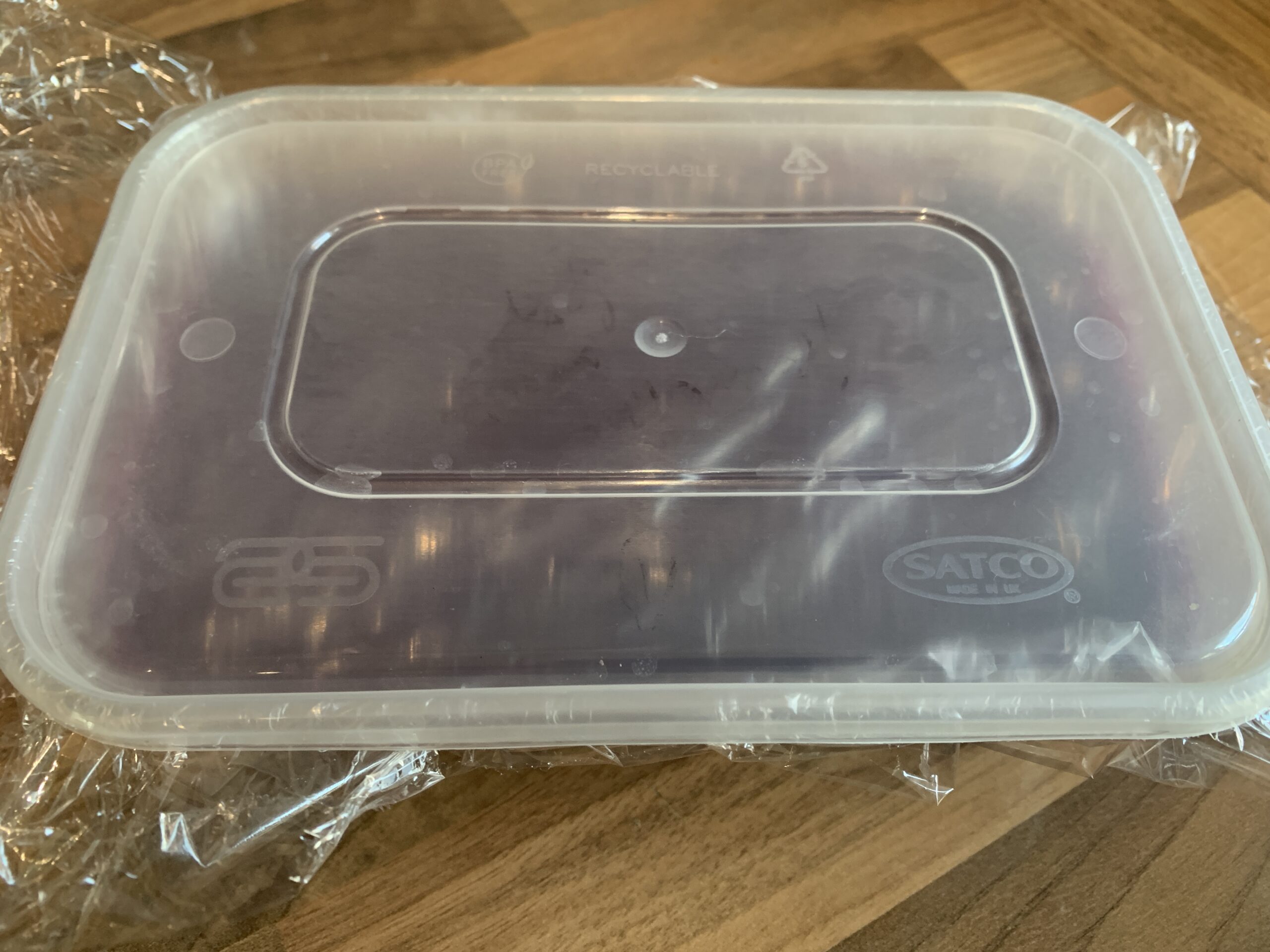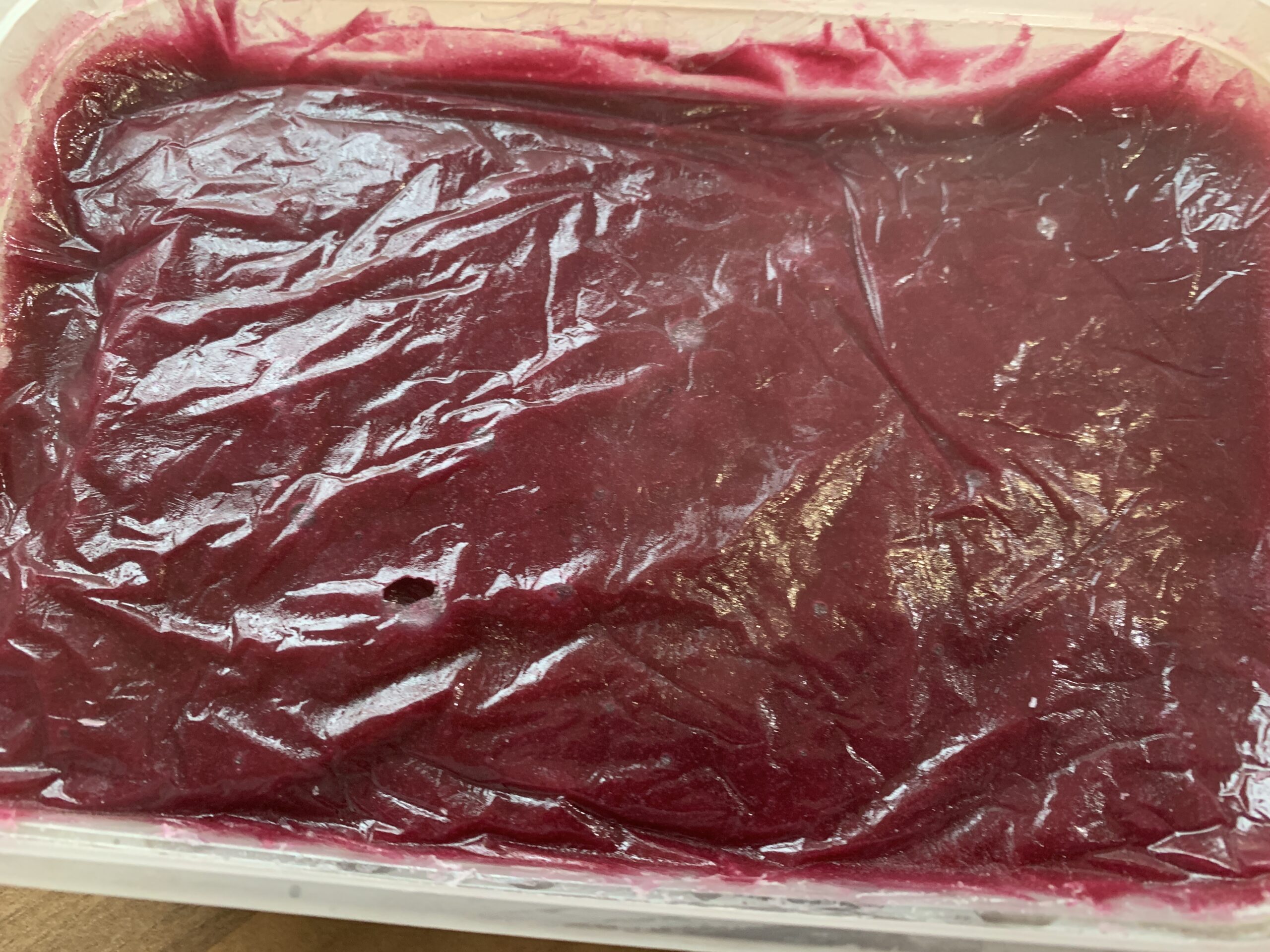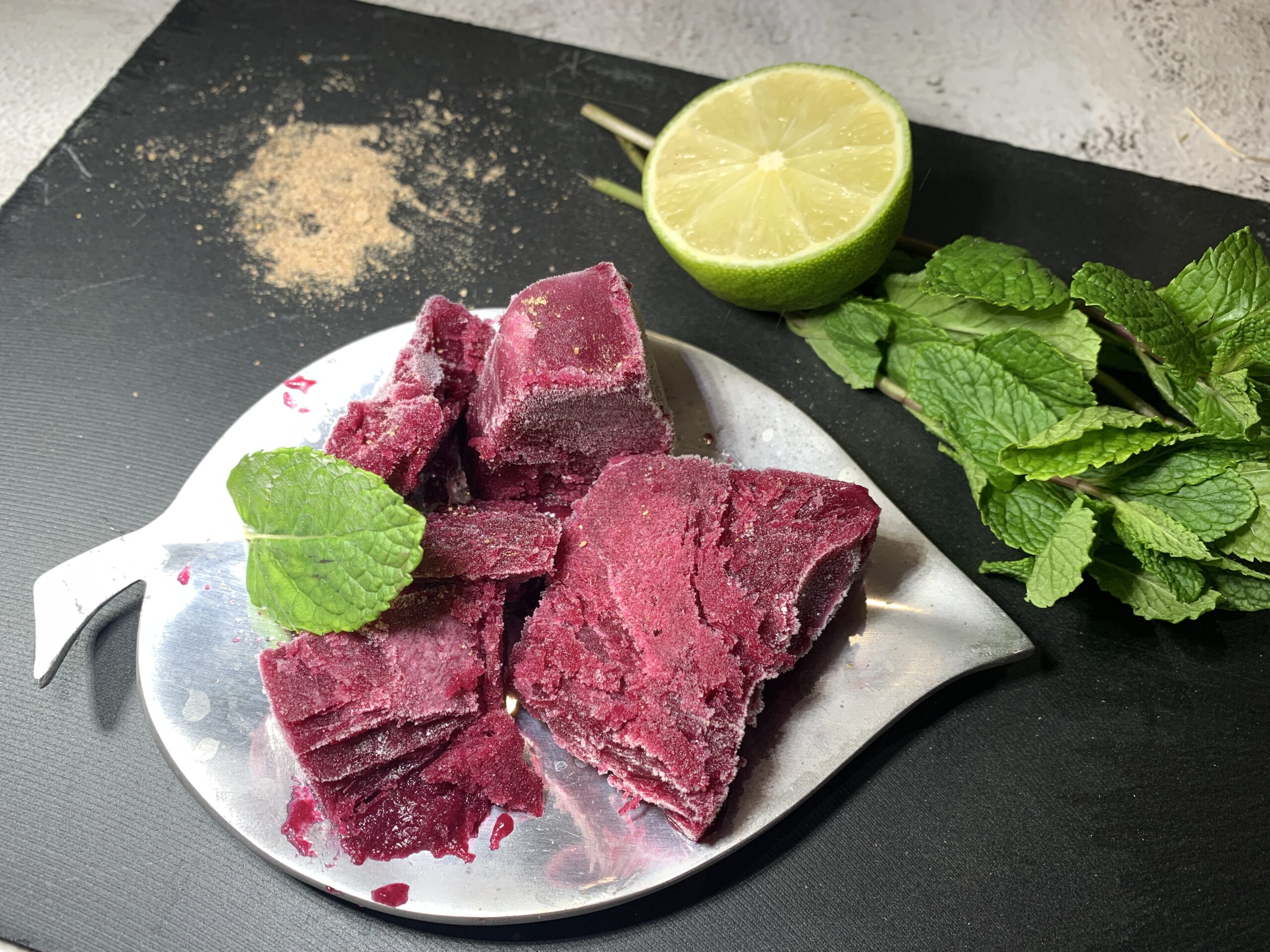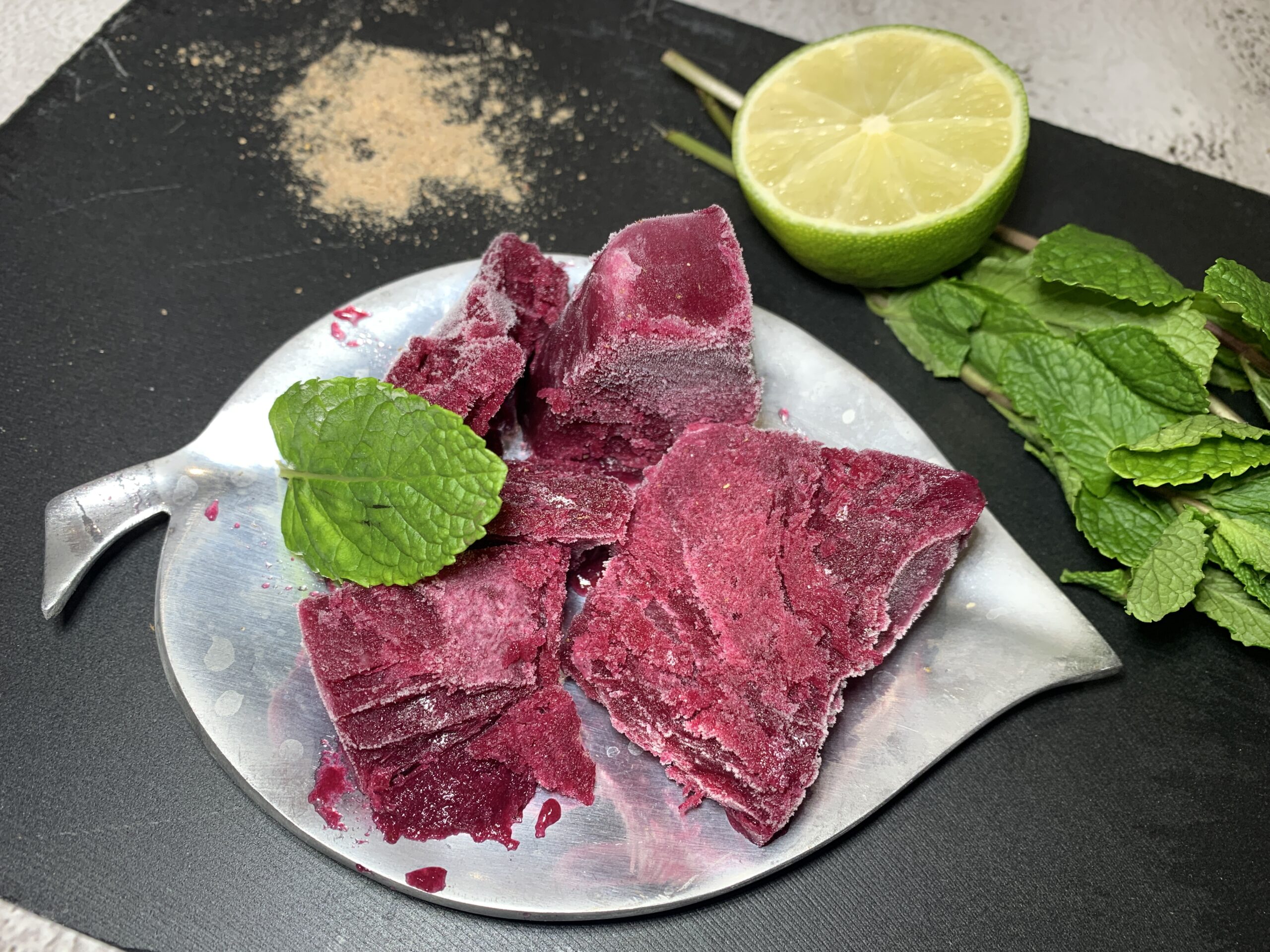 Sieve the pulp to discard any skin or residue. Pour it in a plastic box and layer it with some cling film. Freeze for 4-5 hours or until firm.
Serve it garnished with chaat masala and lime juice.