Gunpowder Potatoes
Gunpowder Potatoes is a delicious and simple recipe of crispy potatoes tossed in a spicy masala mix. Parboiled potatoes are roasted in oven and tossed in a delicious spice mix.
Gunpowder also called as Milagai Podi or Malaga Podi or Idli podi or Chutney Podi is a popular spicy South Indian spice mix. It is called 'gunpowder' due to the amount of the red chillies used to make this. Gunpowder is a spicy versatile spice which creates an explosion of flavours.
Gunpowder Potatoes is an accolade to this spice mix. My husband loves potatoes and also spicy food. His all time favourite Indian chaat is 'Aloo Chaat'. I have combined his love of aloo chaat with the flavours of gunpowder in this recipe.
Other potato recipes you might like to try are Nepali Aloo Sadeko, Aloo Raita, Aloo Bread Rolls, Dhaba Style Aloo Palak Gravy, Dubki Wale Aloo and Kashmiri Dum Aloo to name a few.
Ingredients
350 grams new potatoes (small size)
Salt to taste
1 teaspoon oil
1 teaspoon cumin seeds
1 teaspoon coriander seeds
1 teaspoon fennel seeds
2 teaspoons butter
3-4 finely chopped green chillies
3-4 finely chopped spring onion
2-3 tablespoons finely chopped coriander leaves
1 teaspoon Kashmiri red chilli powder
1 teaspoon chaat masala
1-2 teaspoons lime juice
Directions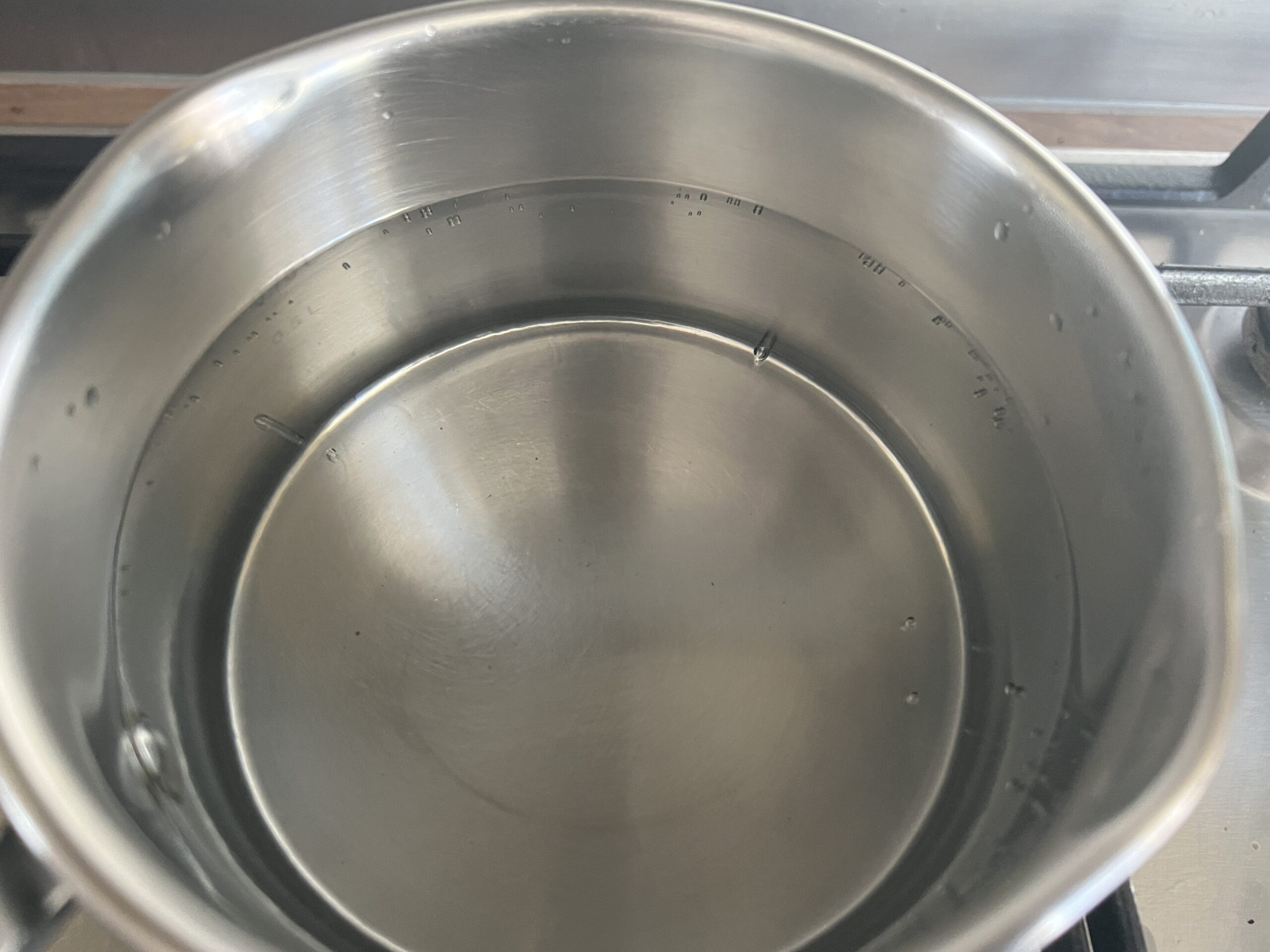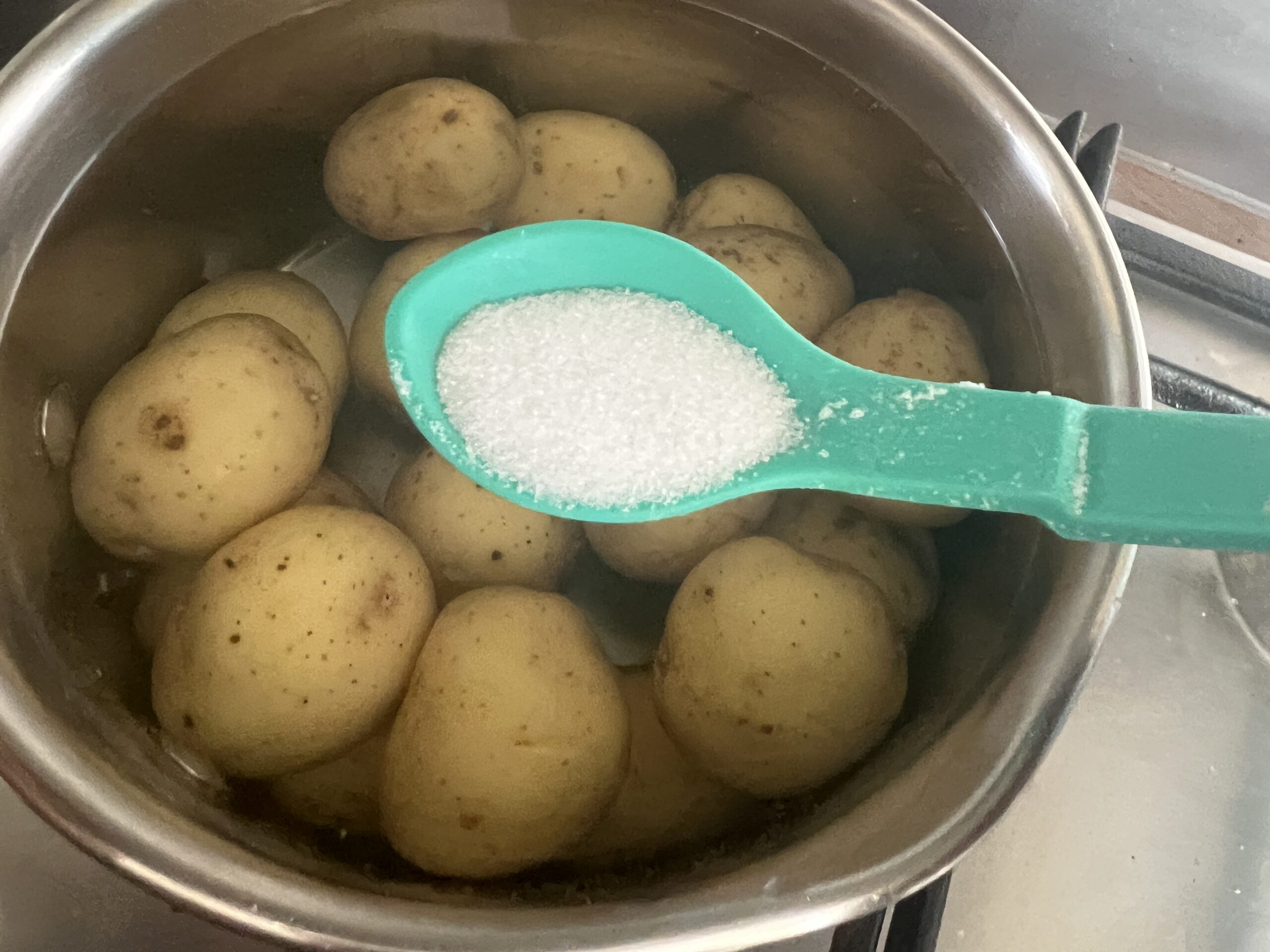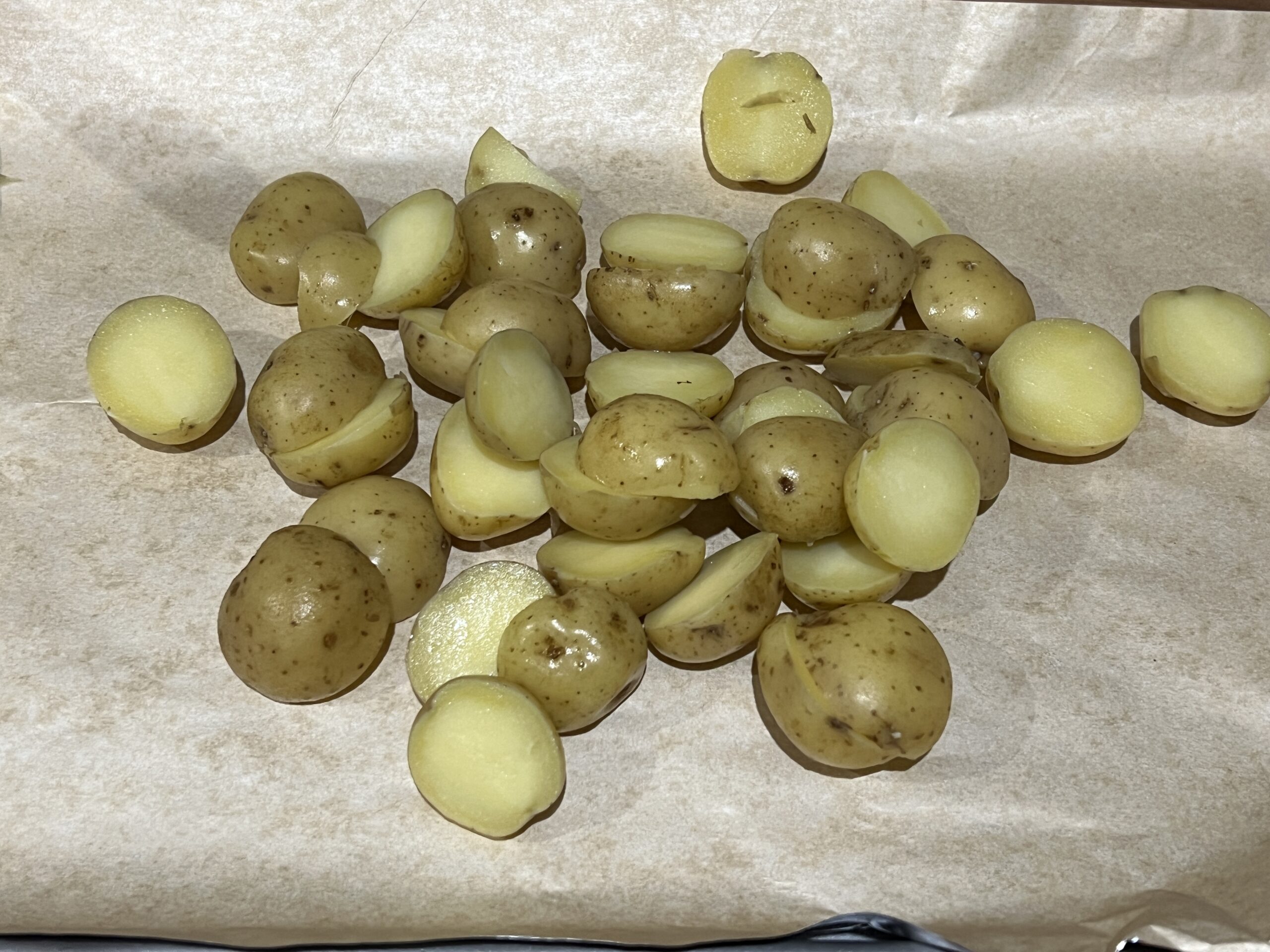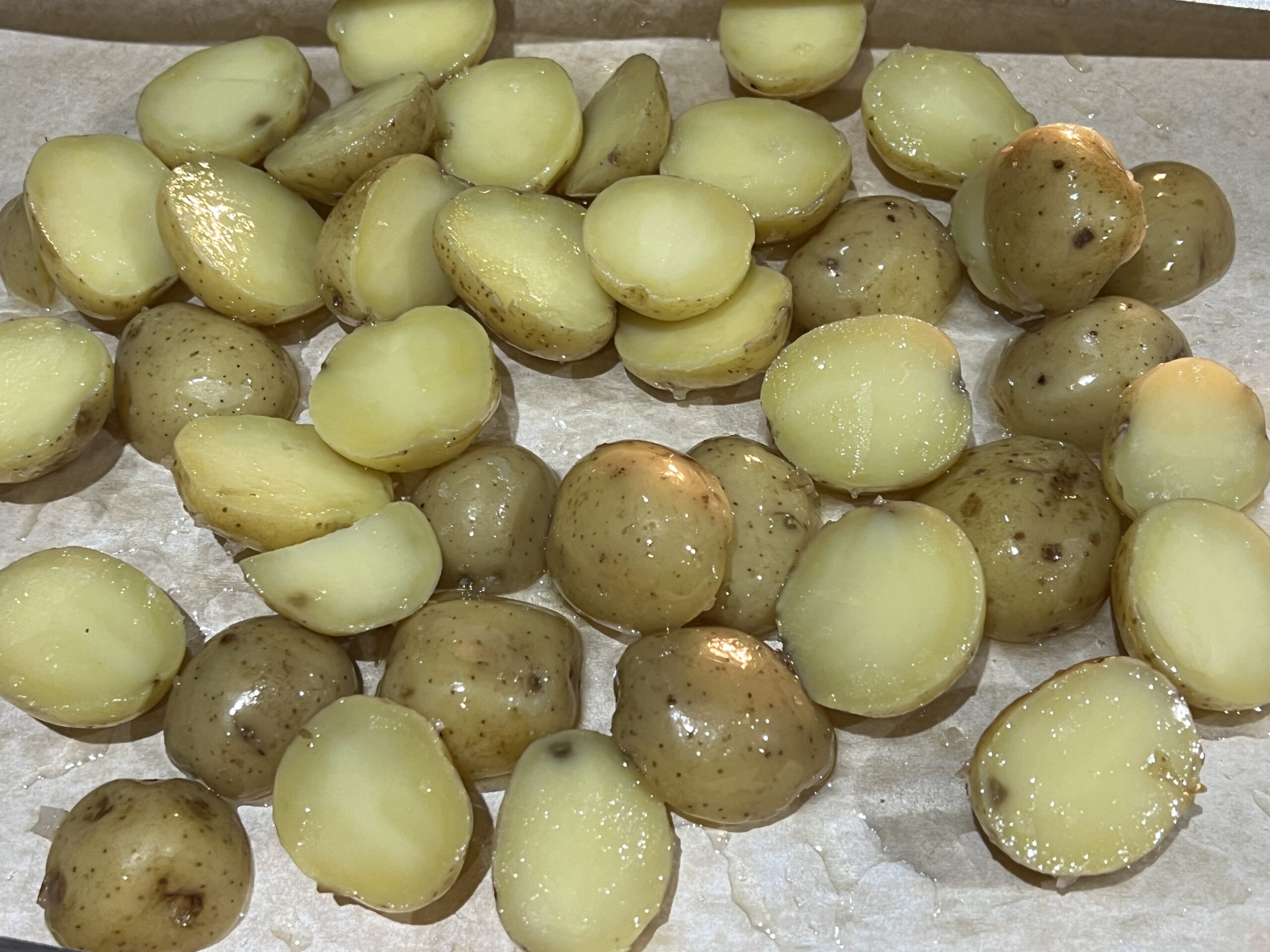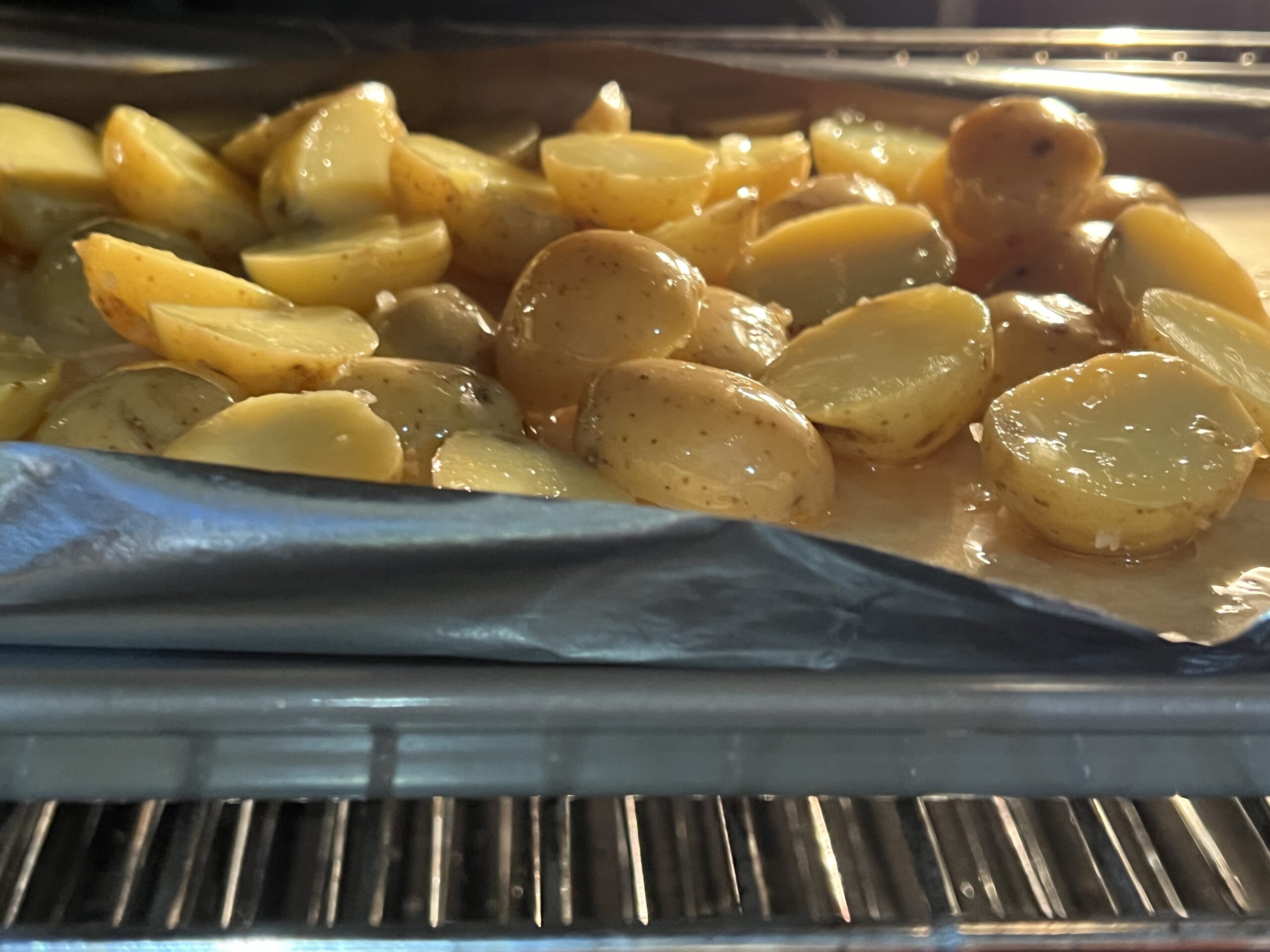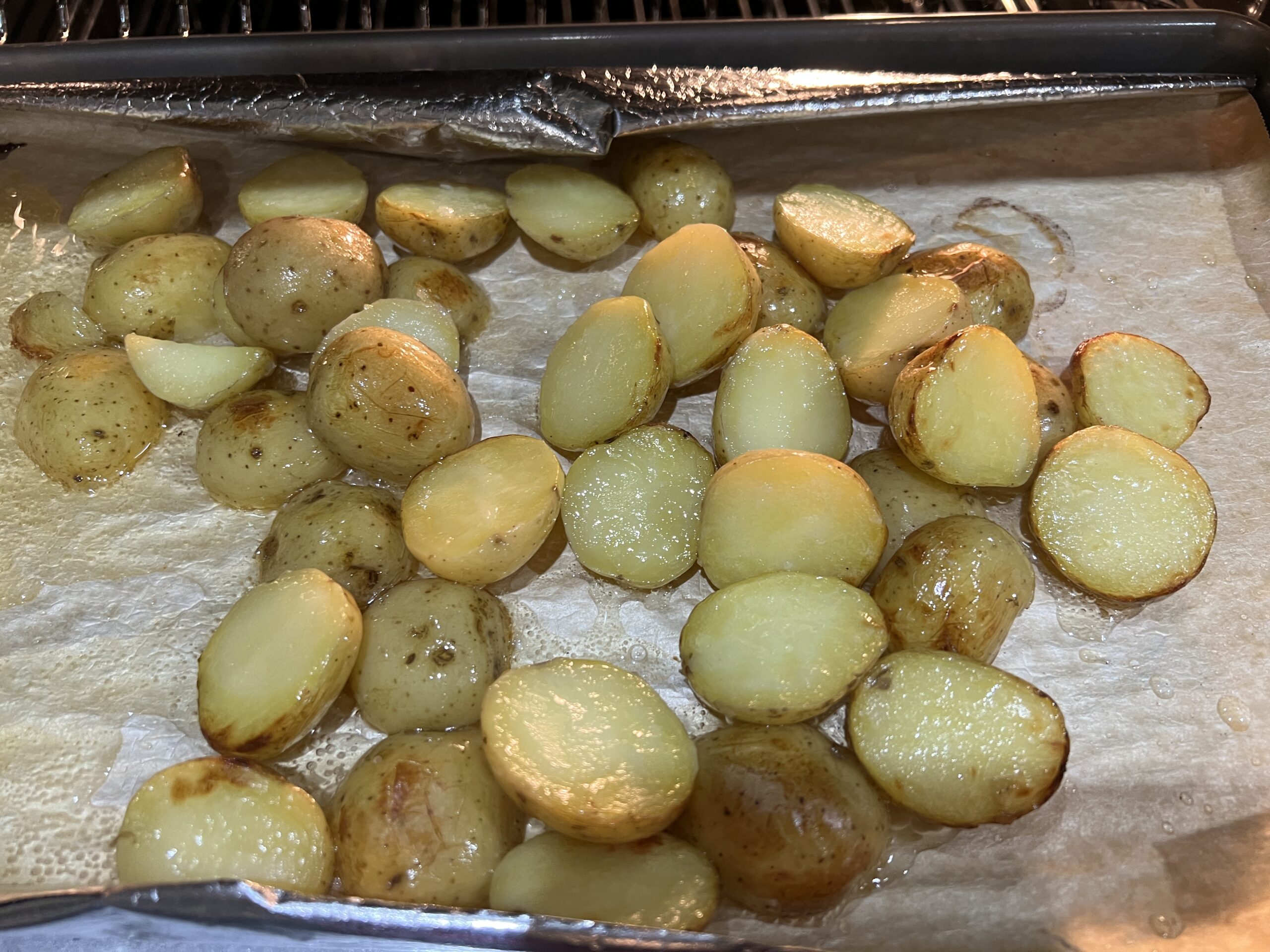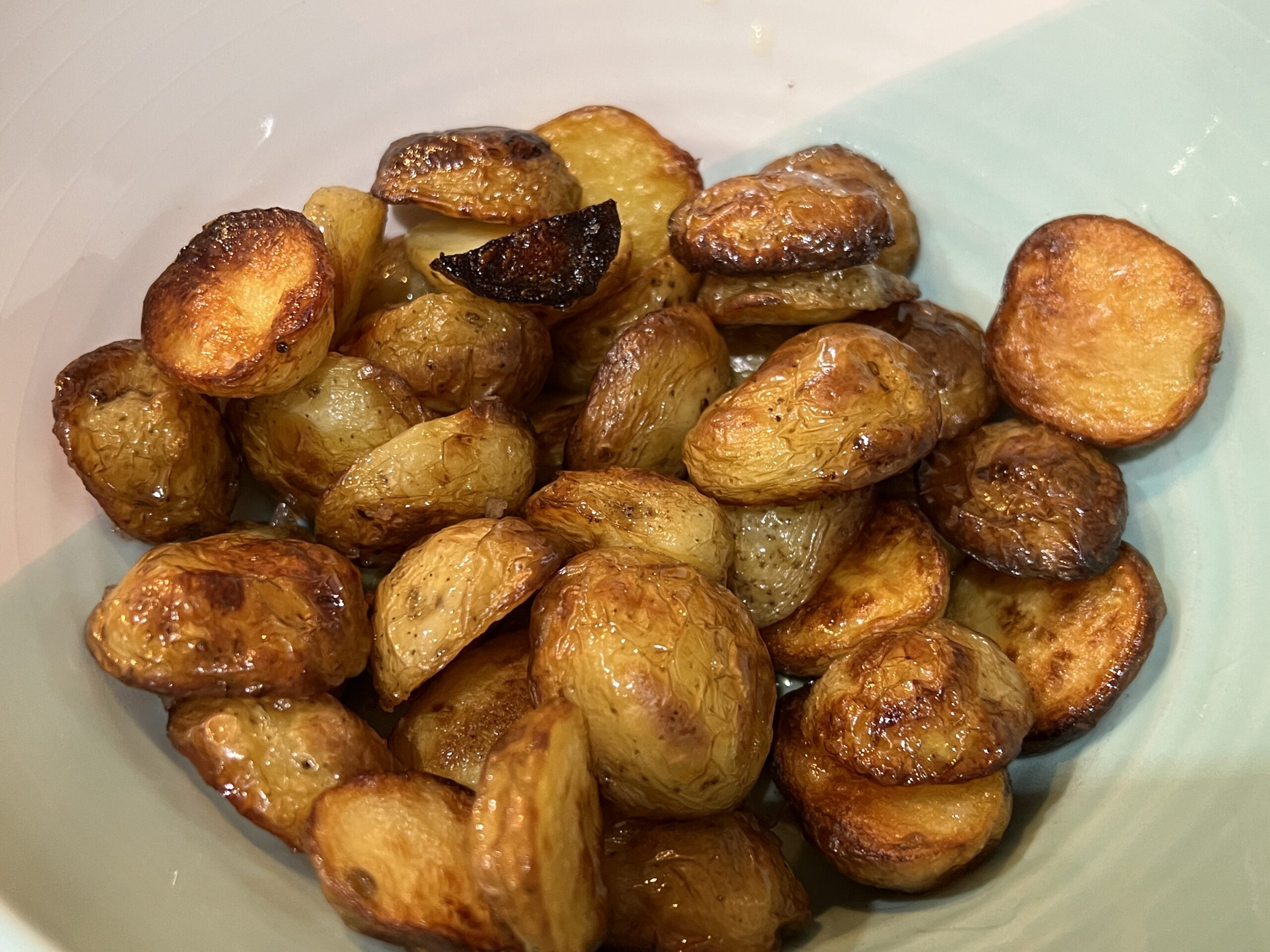 Boil 3-4 cups of water in a pan. Add the salt and boil the potatoes for 12-15 minutes or until cooked (they will slide off when pierced with a knife). Once boiled drain the potatoes in a colander, then set the colander on top of the cooking pan and cover the potatoes with a tea towel. Set aside for 10 minutes to steam dry and cut them in half.
Preheat the oven to 200C/180C Fan/Gas 6.
Line a baking tray with a parchment paper and spread the potatoes. Drizzle 1 teaspoon oil, some salt and roast the potatoes for 15-20 minutes or until they are golden and crispy.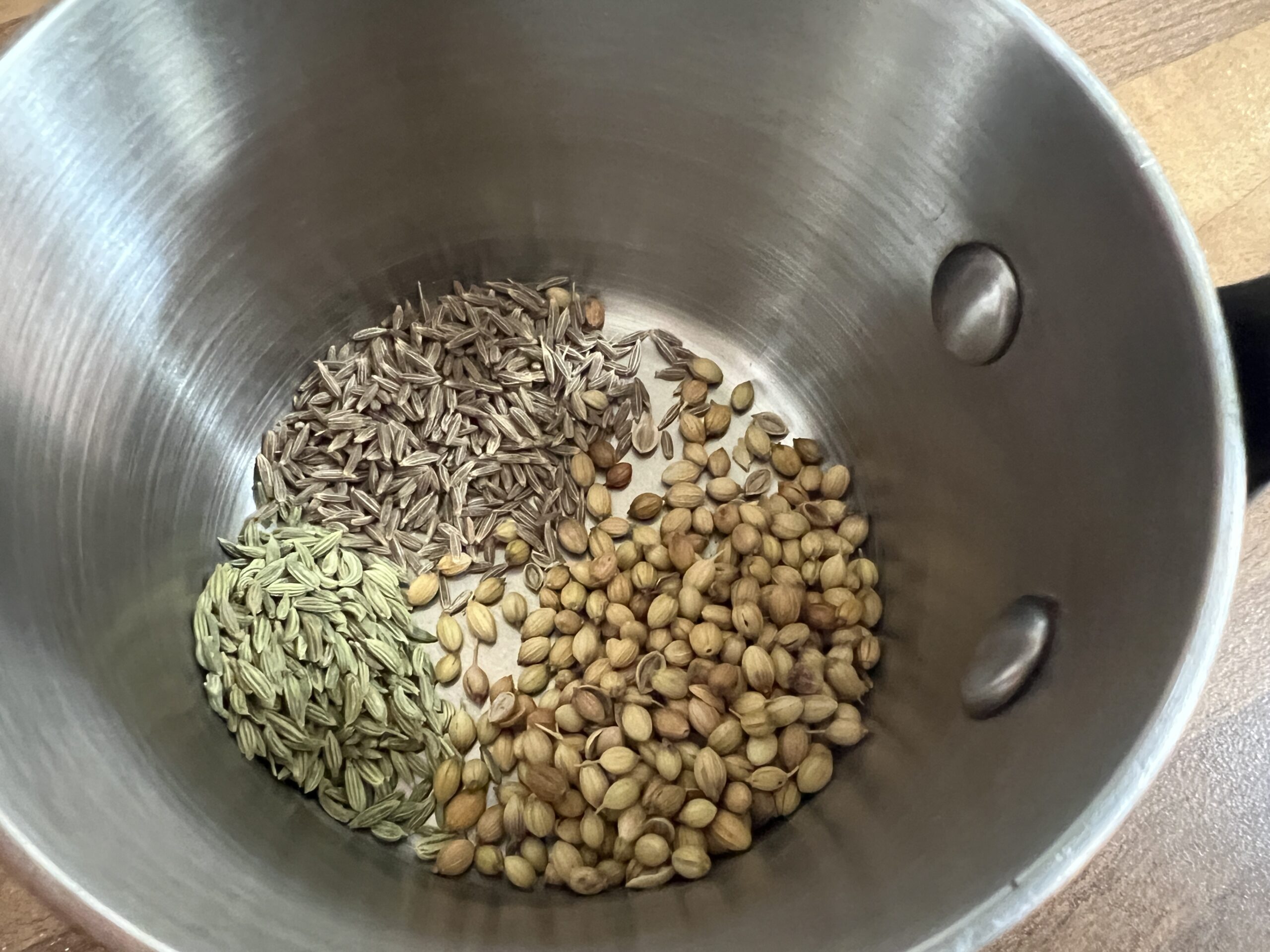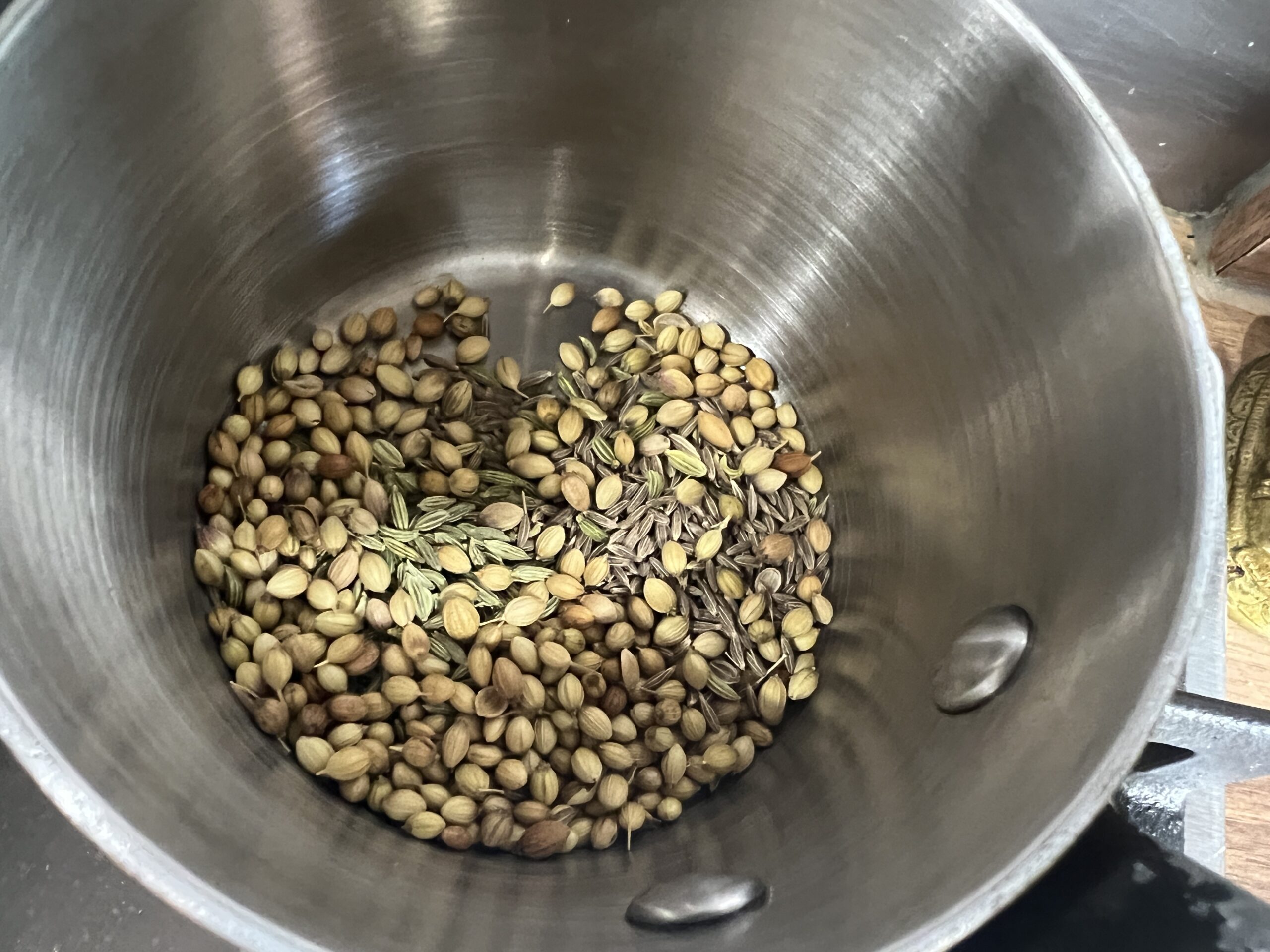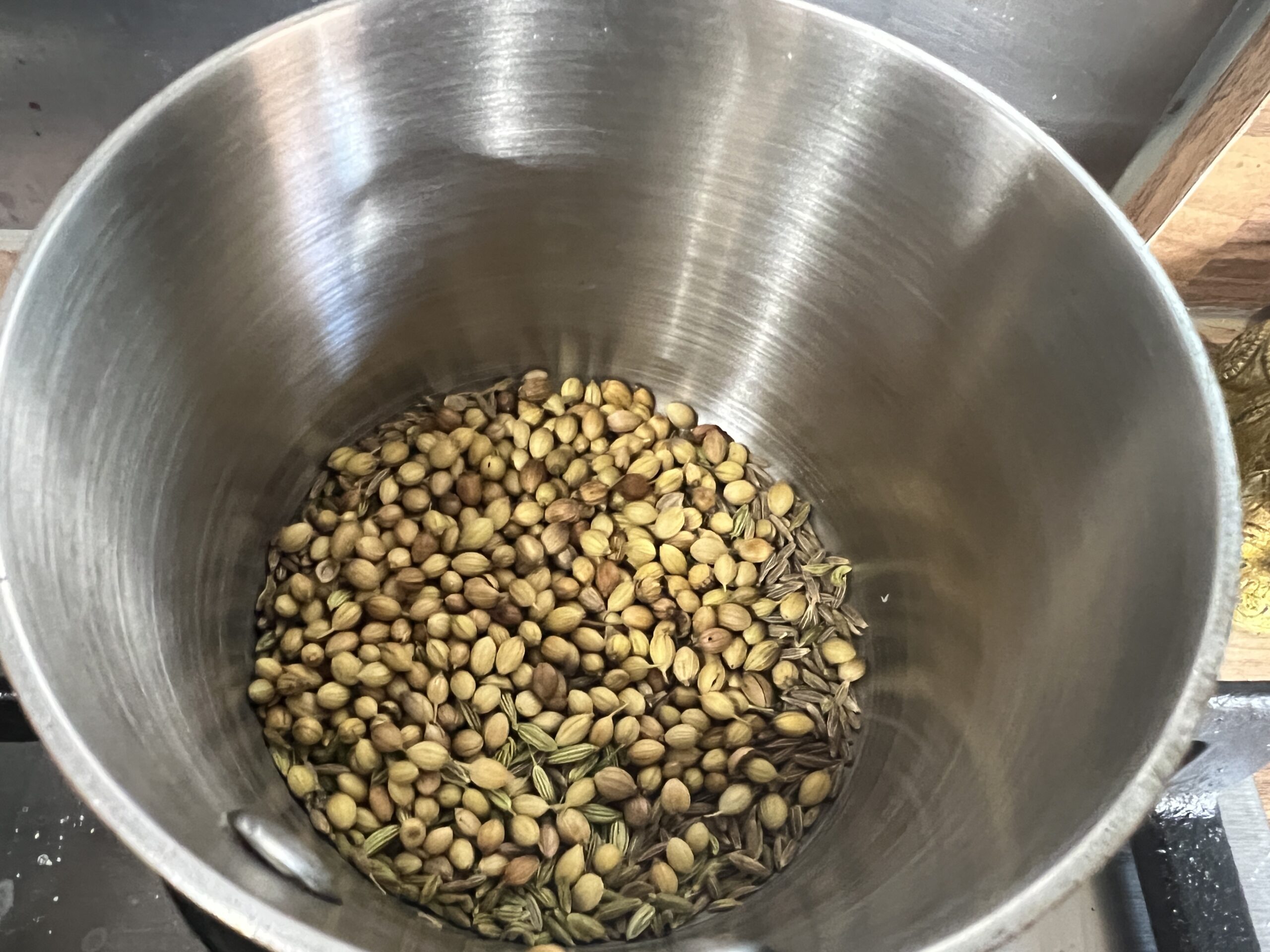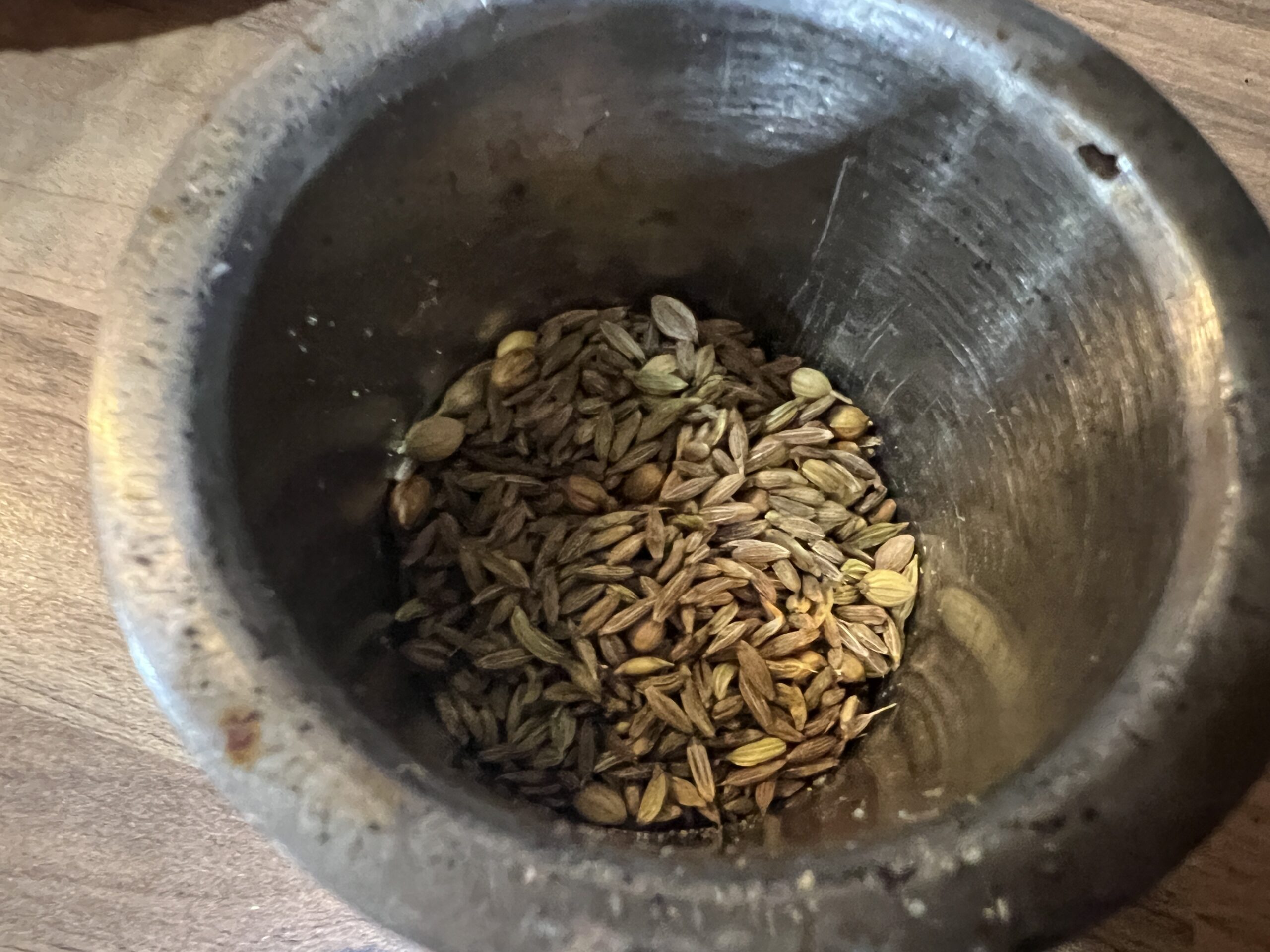 Dry roast the cumin, coriander and fennels seeds on medium heat for 2-3 minutes or until they turn slightly golden. Once roasted, crush them roughly (I would highly recommend doing it in pestle and mortar as it's nice to have some bigger chunks).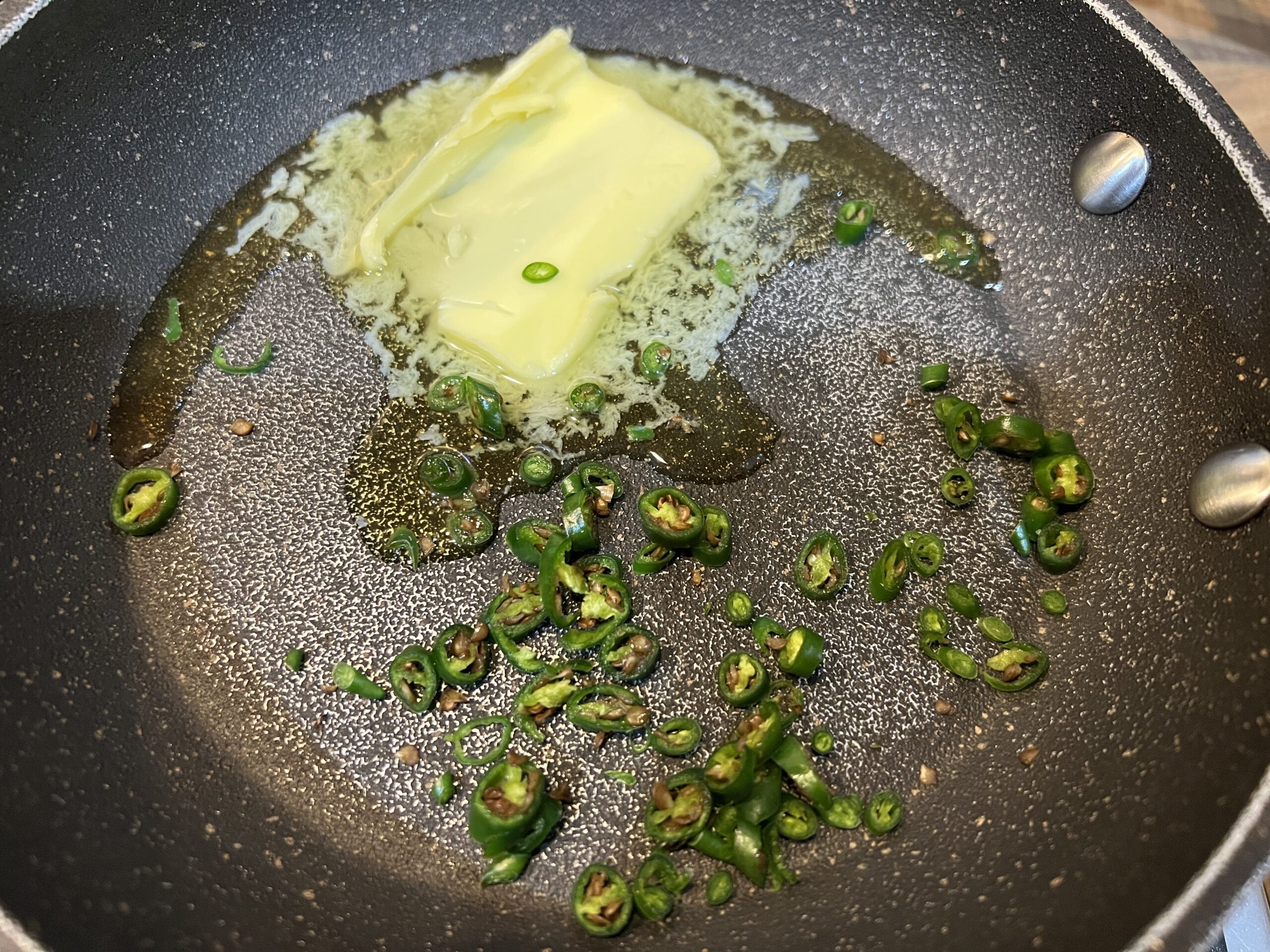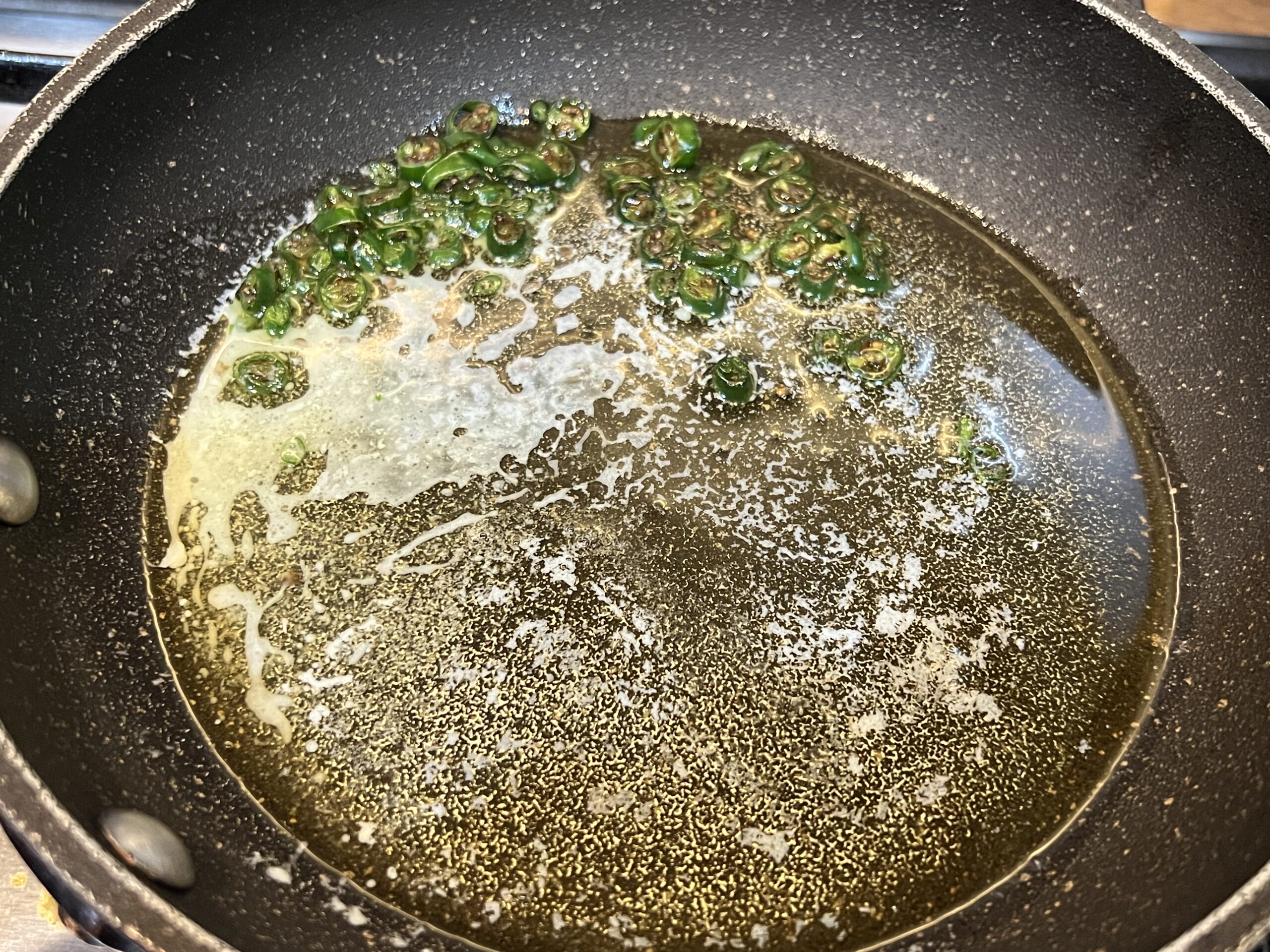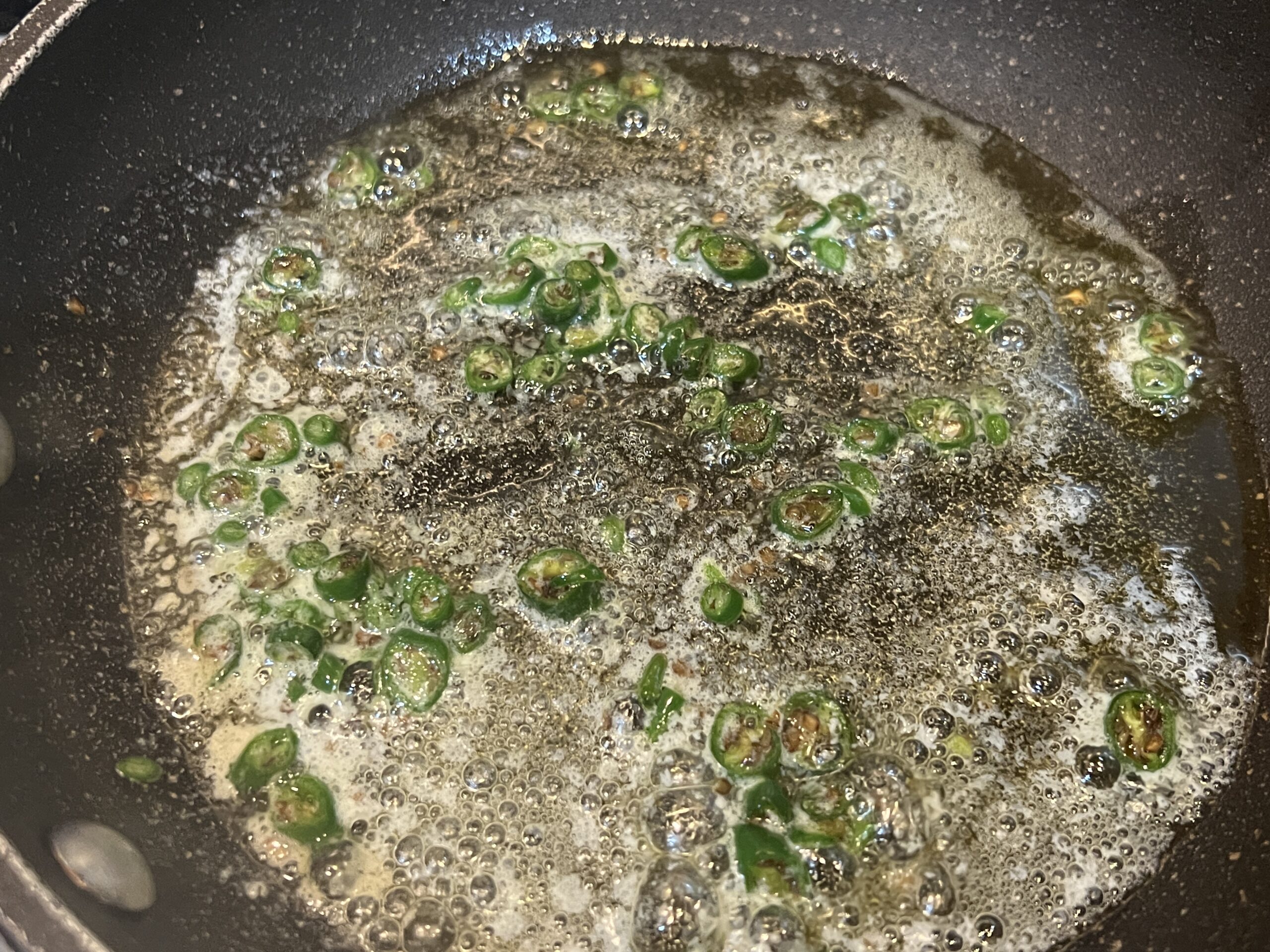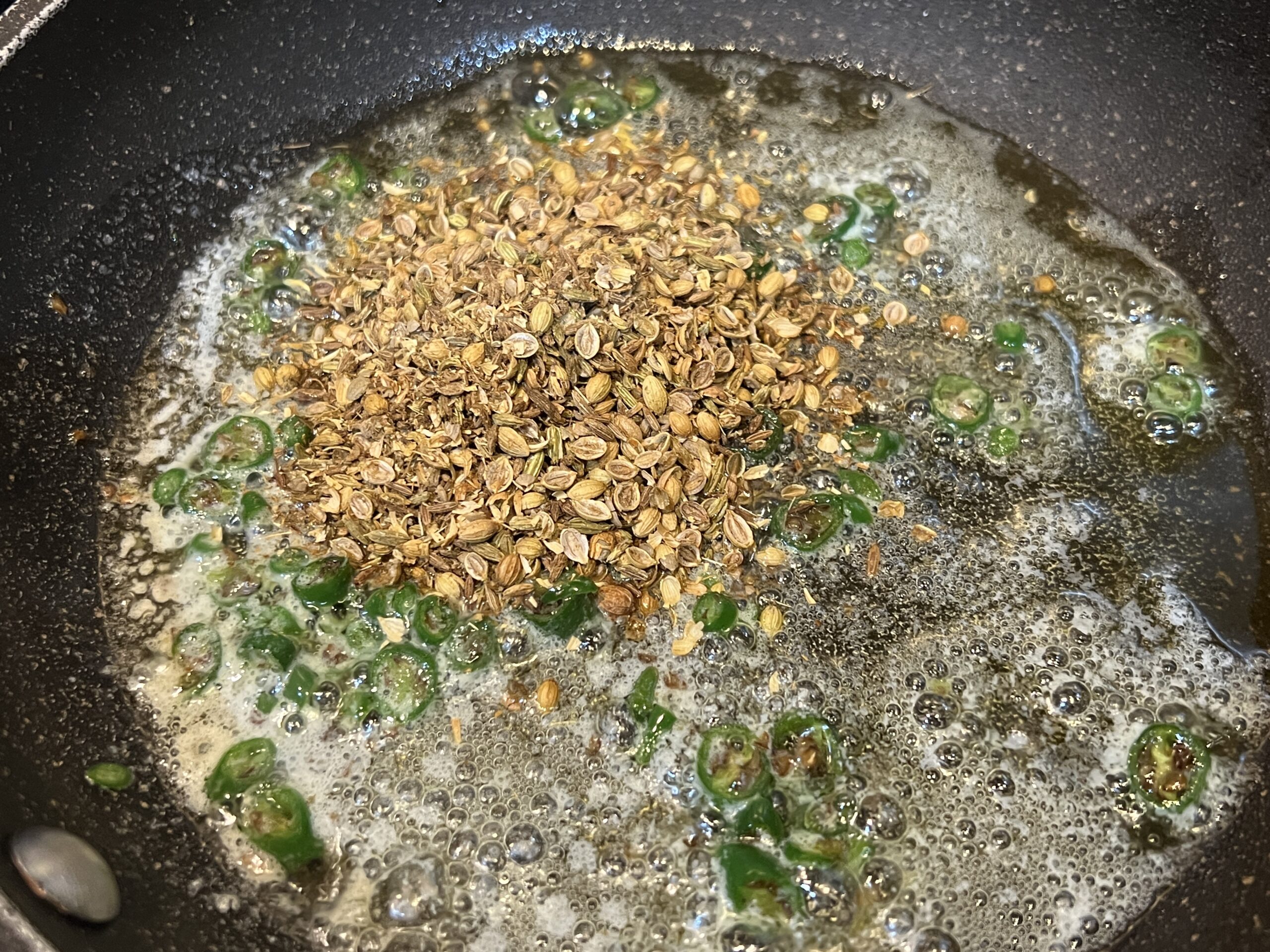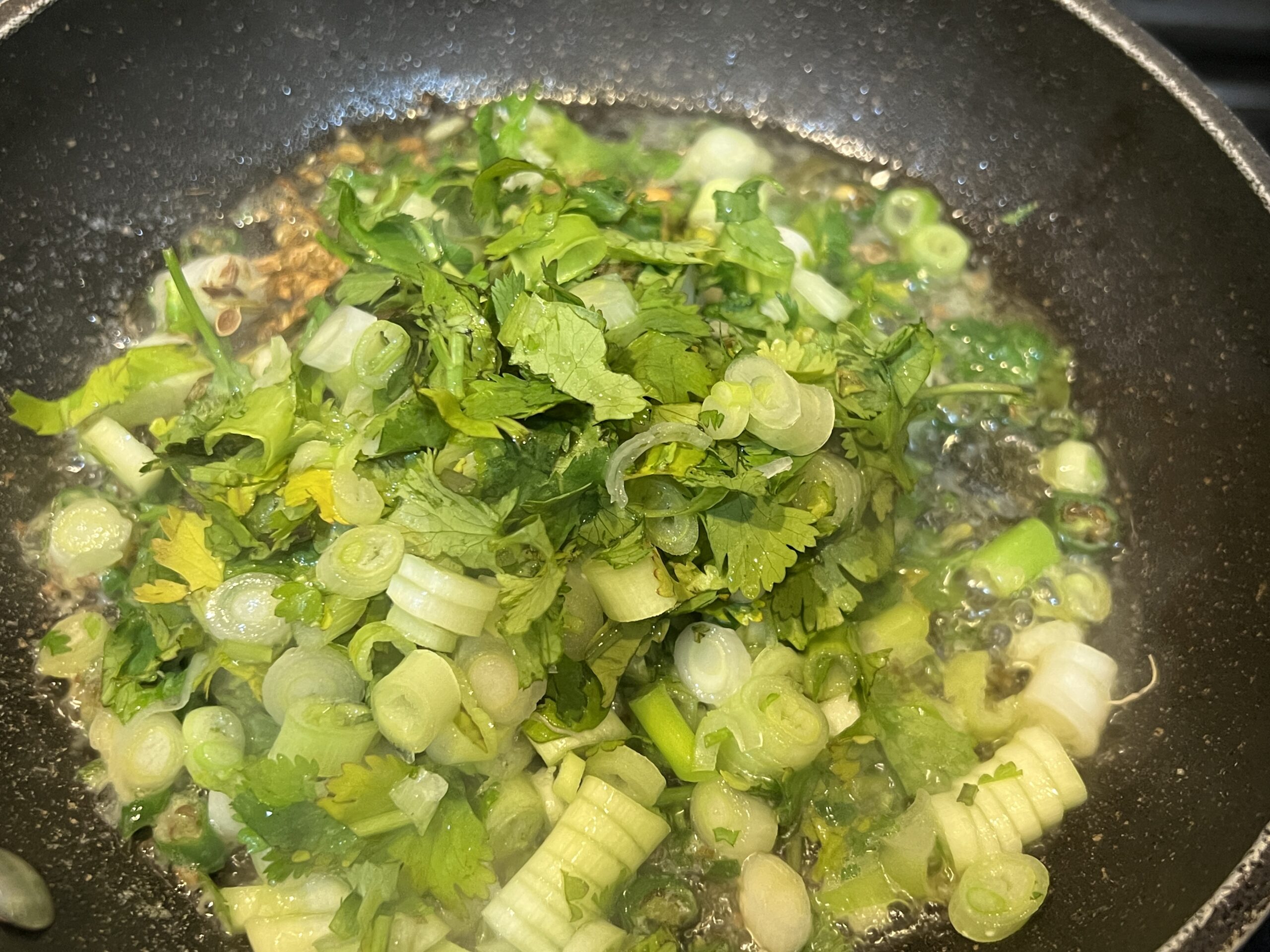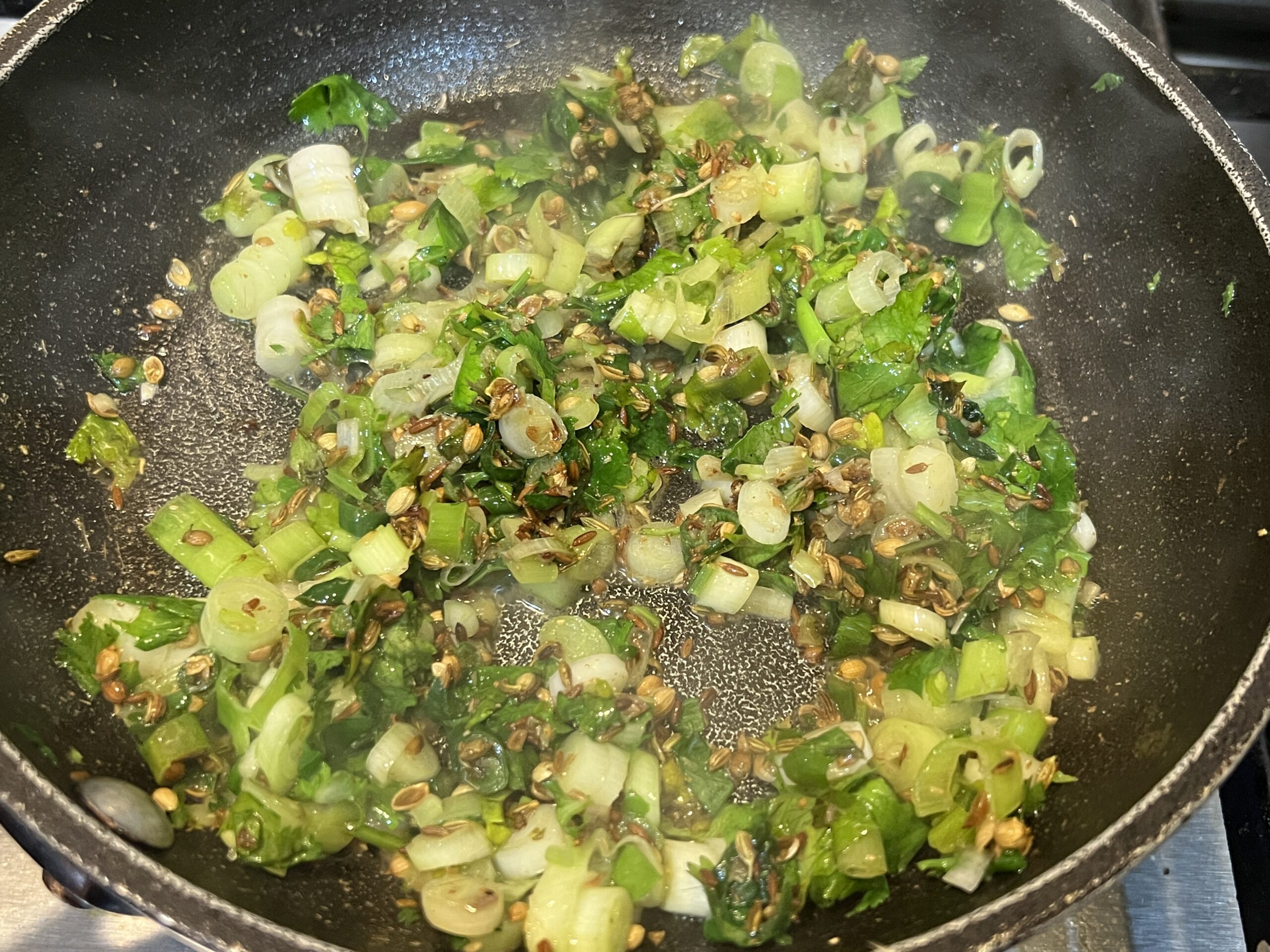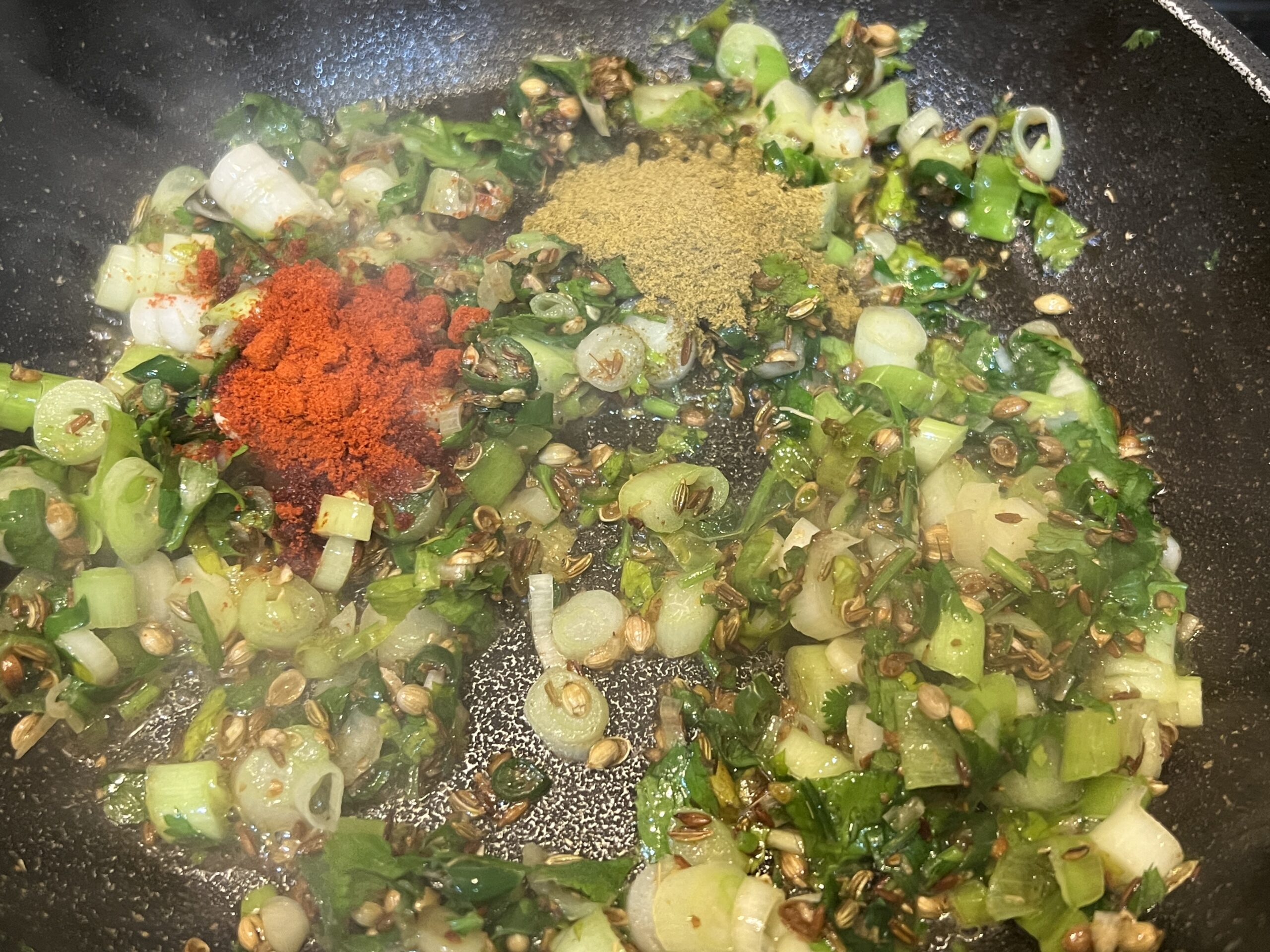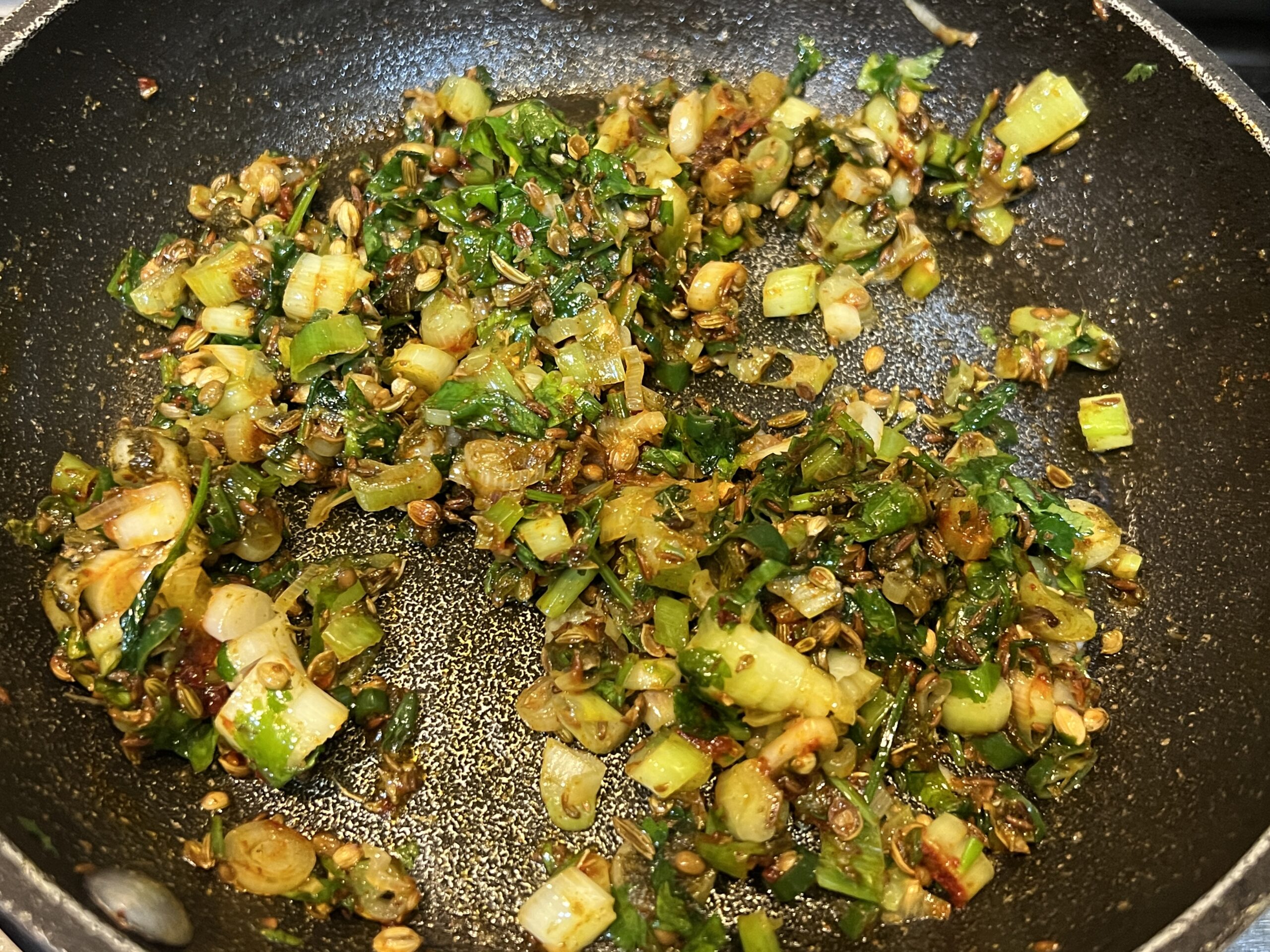 Heat the butter in a pan and add the green chillies. Sauté for 1 minute on medium heat and then add the prepared spice mix, spring onion and coriander. Sauté on medium heat for 2-3 minutes.
Add the Kashmiri Red chilli, chaat masala and mix.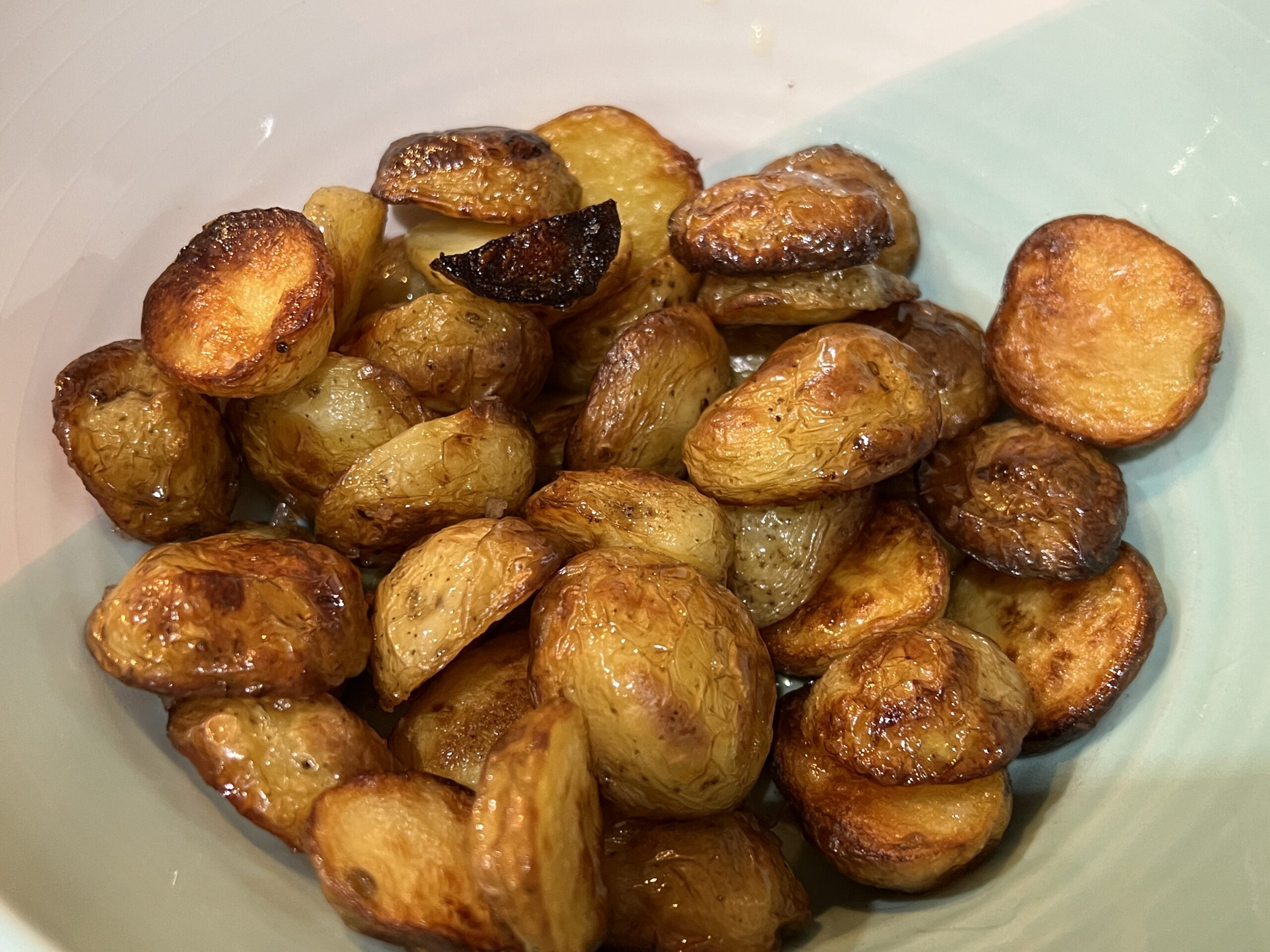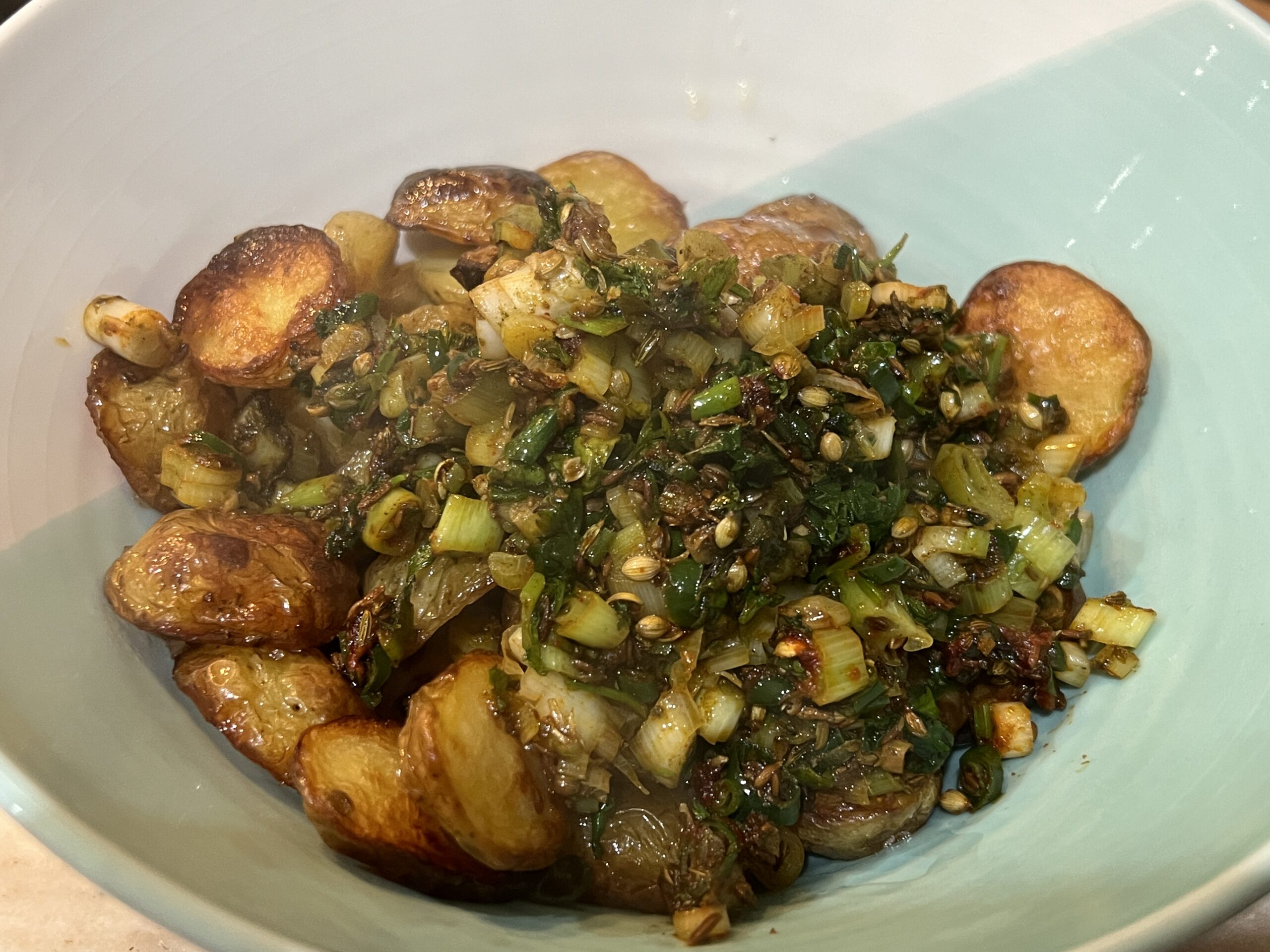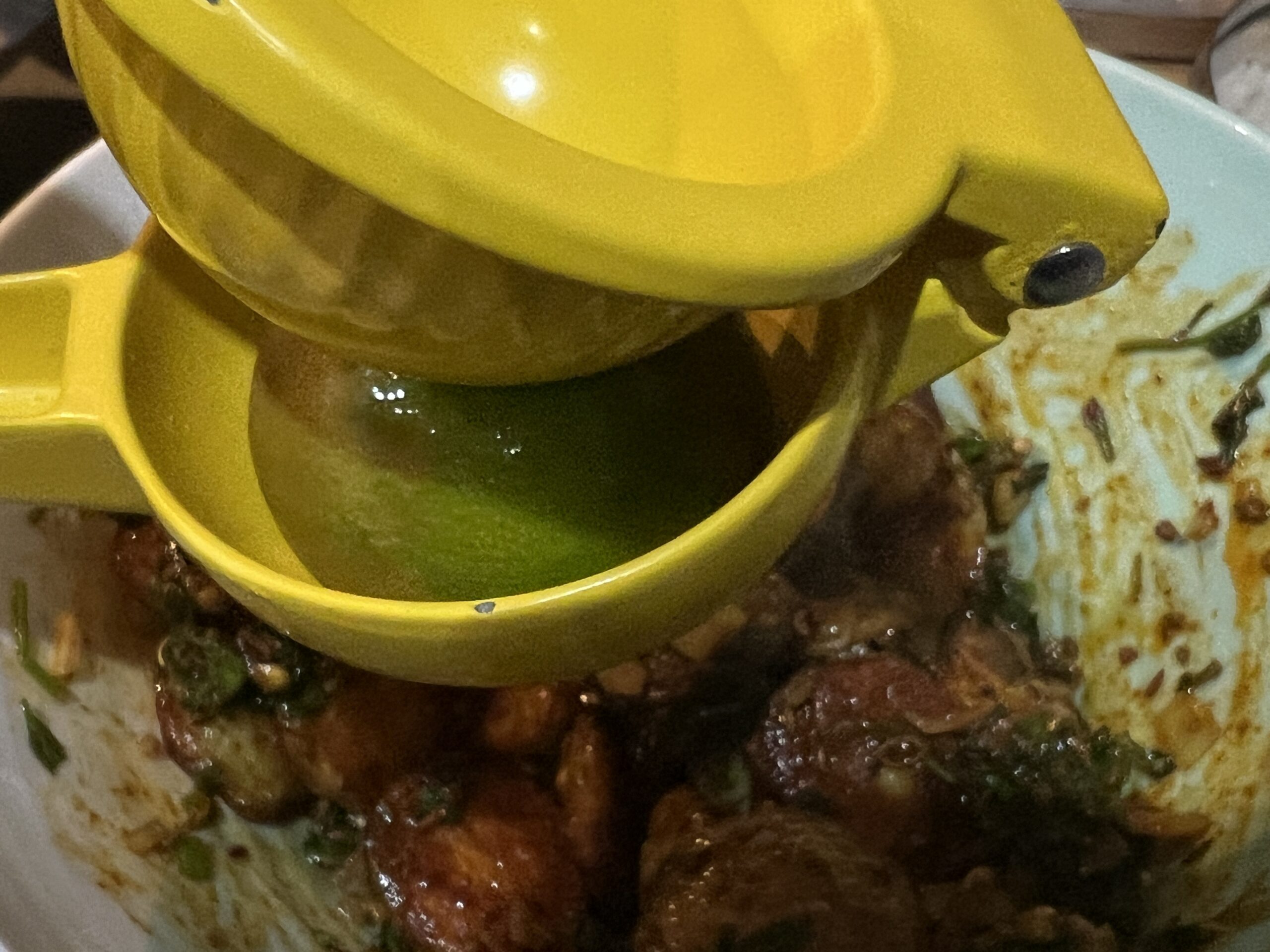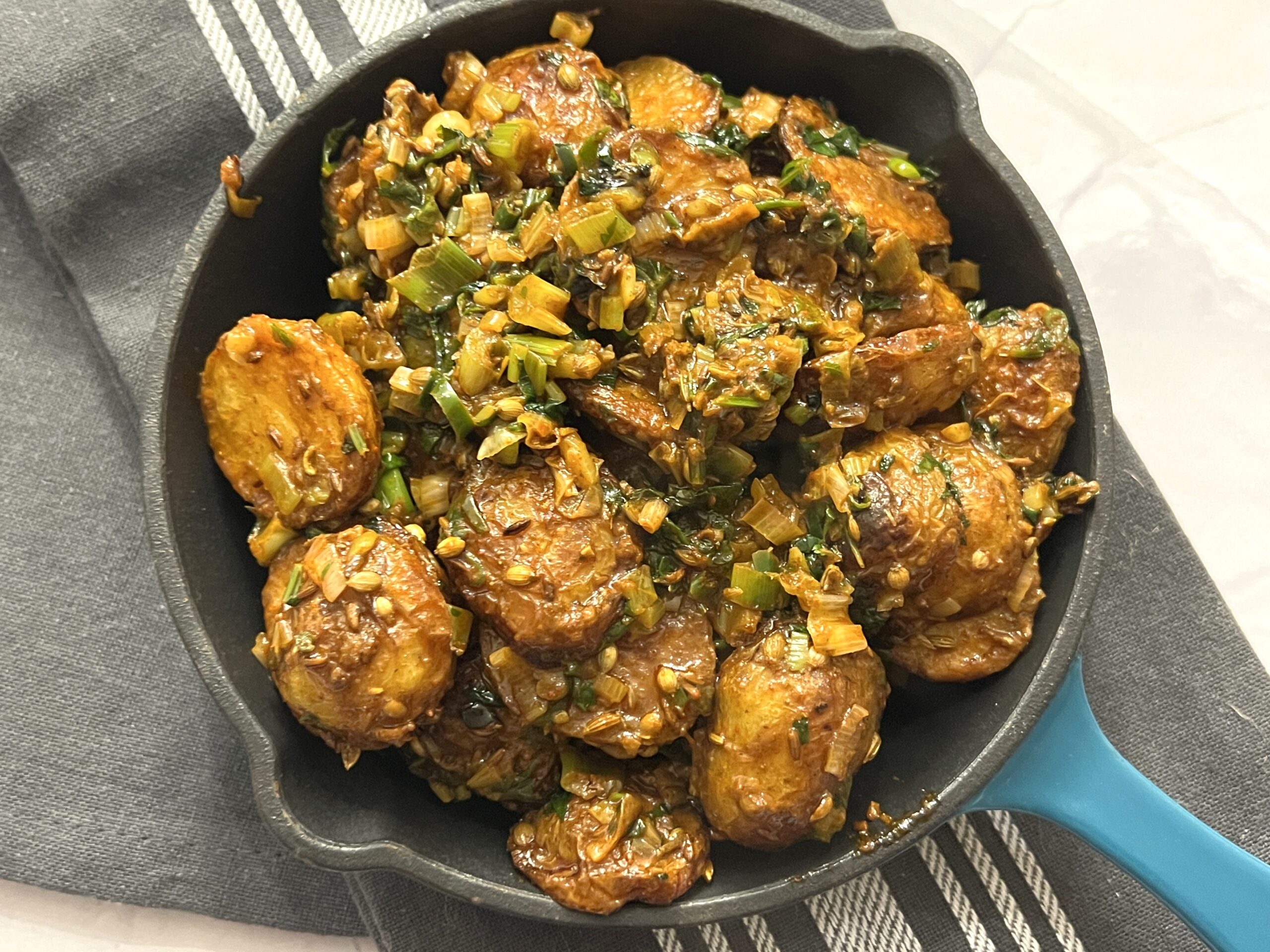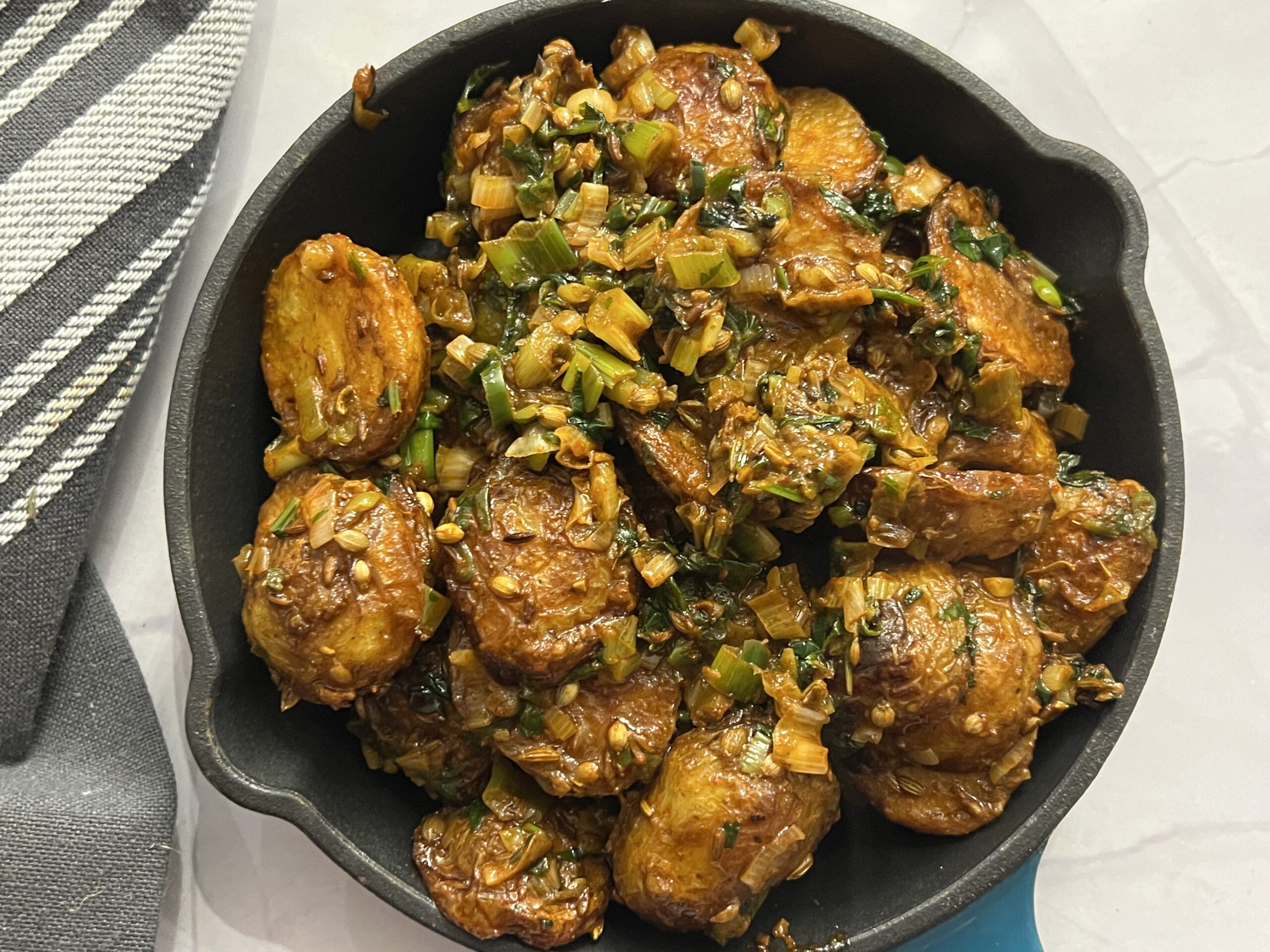 Once the potatoes are crispy, empty them in a bowl and add the prepared masala, lime juice and toss the potatoes in the spices.
Enjoy!