Gajar Mooli Beans Achar
Gajar Mooli Beans Achar is a simple, traditional recipe prepared during the winters in India when the vegetables are in season. Gajar (Carrot), Mooli (Radish) and Beans (French Beans) are abundant during the winters.
When you eat an Indian meal, it is usually served with chutneys and pickles. Pickles or achar is a common feature at all Indian dining tables. I remember growing up and even now in my house, I have Mango pickle, lal mirchi ka achar always on the table and this Gajar Mooli Beans Achar takes it well deserved place during the winters. A spoonful of achar adds excitement to even the simplest of meals.
There are countless varieties of achar in India and every region, state and family have their own recipes and variations. Over the years, I have learnt that there is no right or wrong way to make achar at home. Unlike some of the pickles that can take days, weeks, or even months to mature, this achar matures in 2-3 days and hence no waiting along to enjoy this achar.
Prepared with fresh carrots, mooli, beans and Indian spices this crunchy, spicy pickle is a perfect balance of flavours and one of my mum's special recipe. Simple, mildly spiced and flavourful!
This is my family's favourite recipe which we usually enjoy with Indian breads like Gujarati Methi Thepla, Dal Poori, Palak Poori, Sindhi Doda Roti, Gujarati Biscuit Bhakri and Chawal ka Tikda.
Ingredients
½ cup radish batons (1 inch long)
½ cup carrot batons (1 inch long)
½ cup beans (1 inch long)
2 teaspoons mango powder
1 teaspoon turmeric powder
Salt to taste
2 teaspoons red chilli powder
2 tablespoons mustard oil
1 teaspoon black onion seeds (kalonji
1 teaspoon fennel seeds
1 teaspoon asafoetida
Directions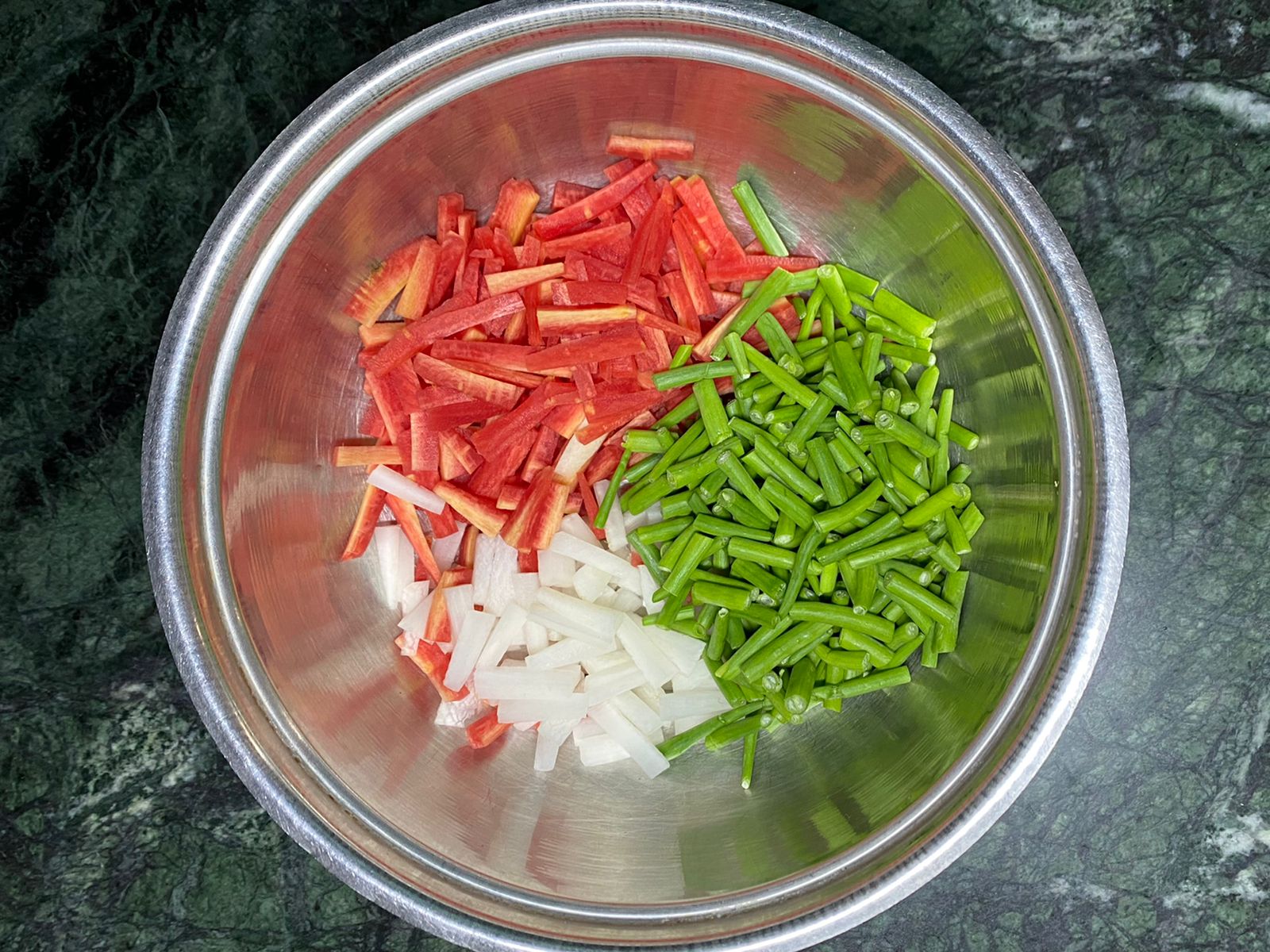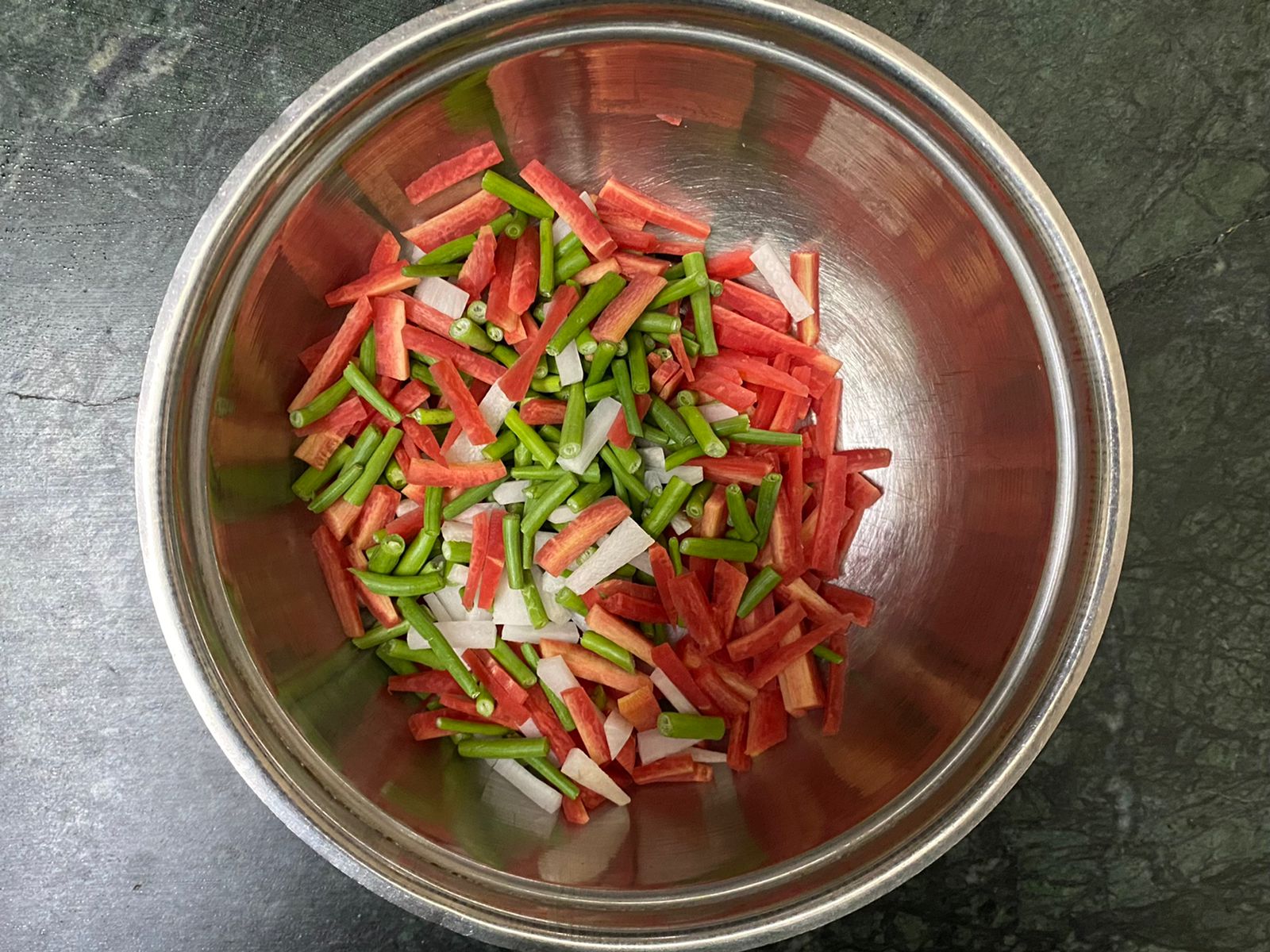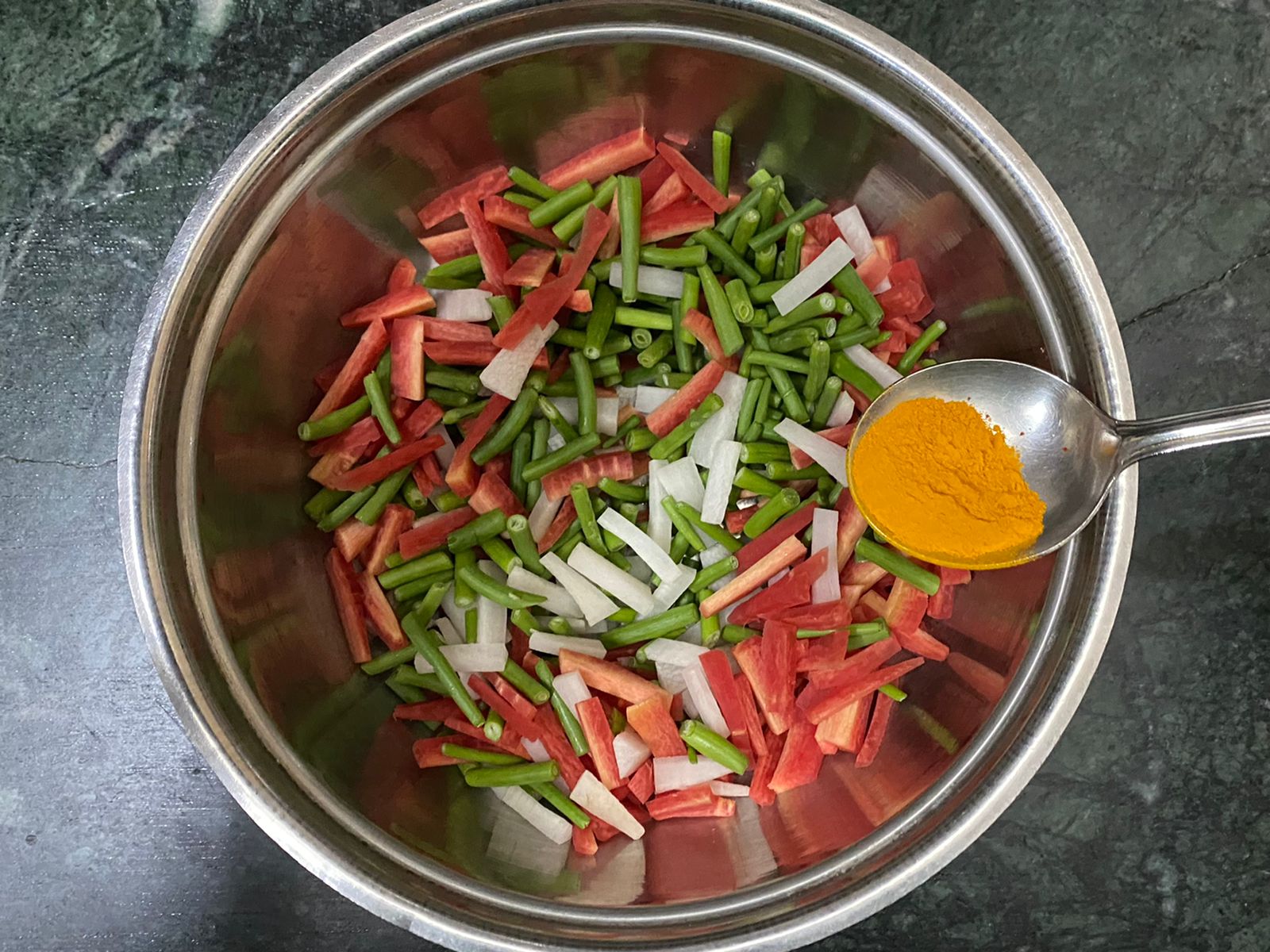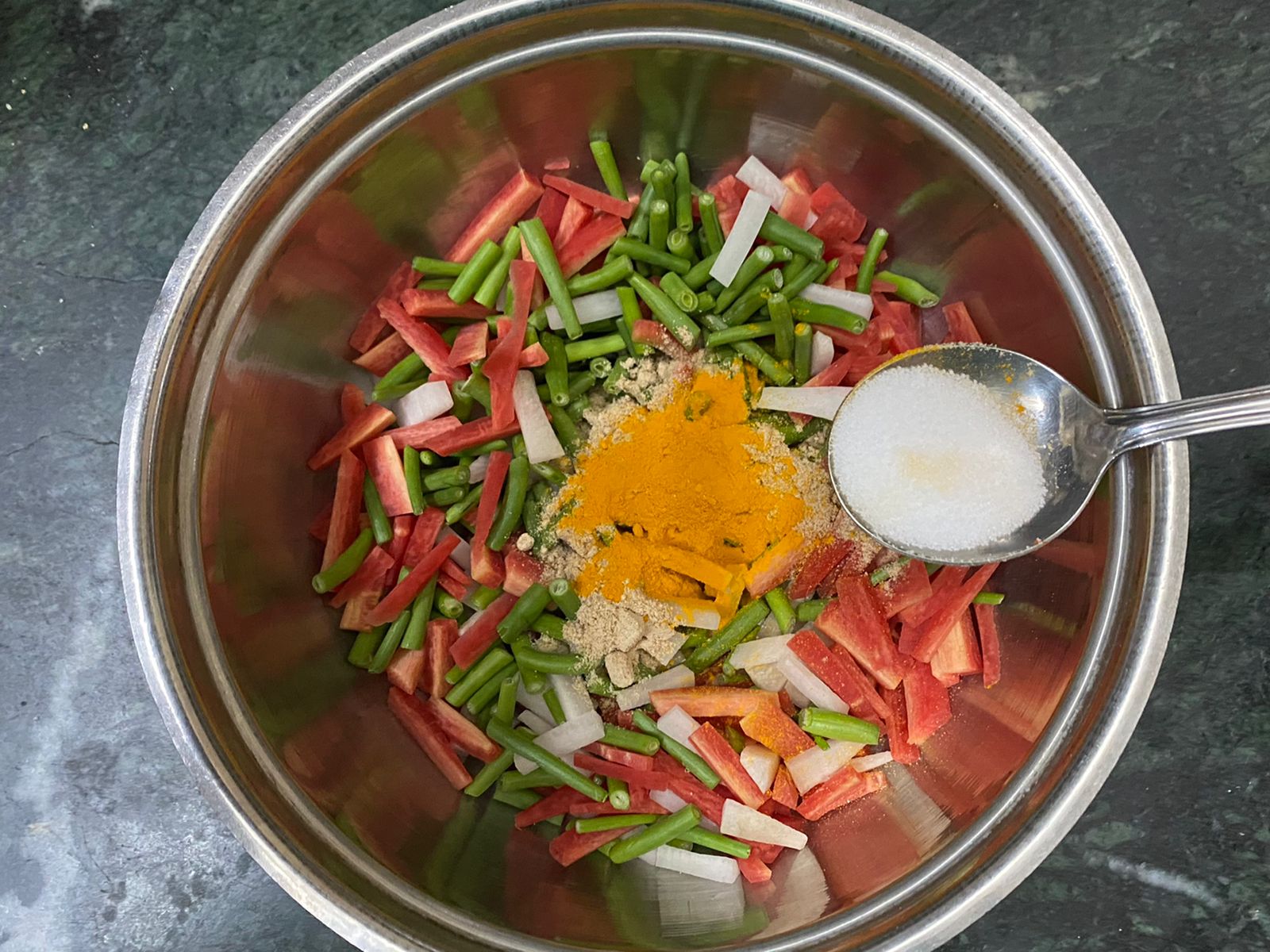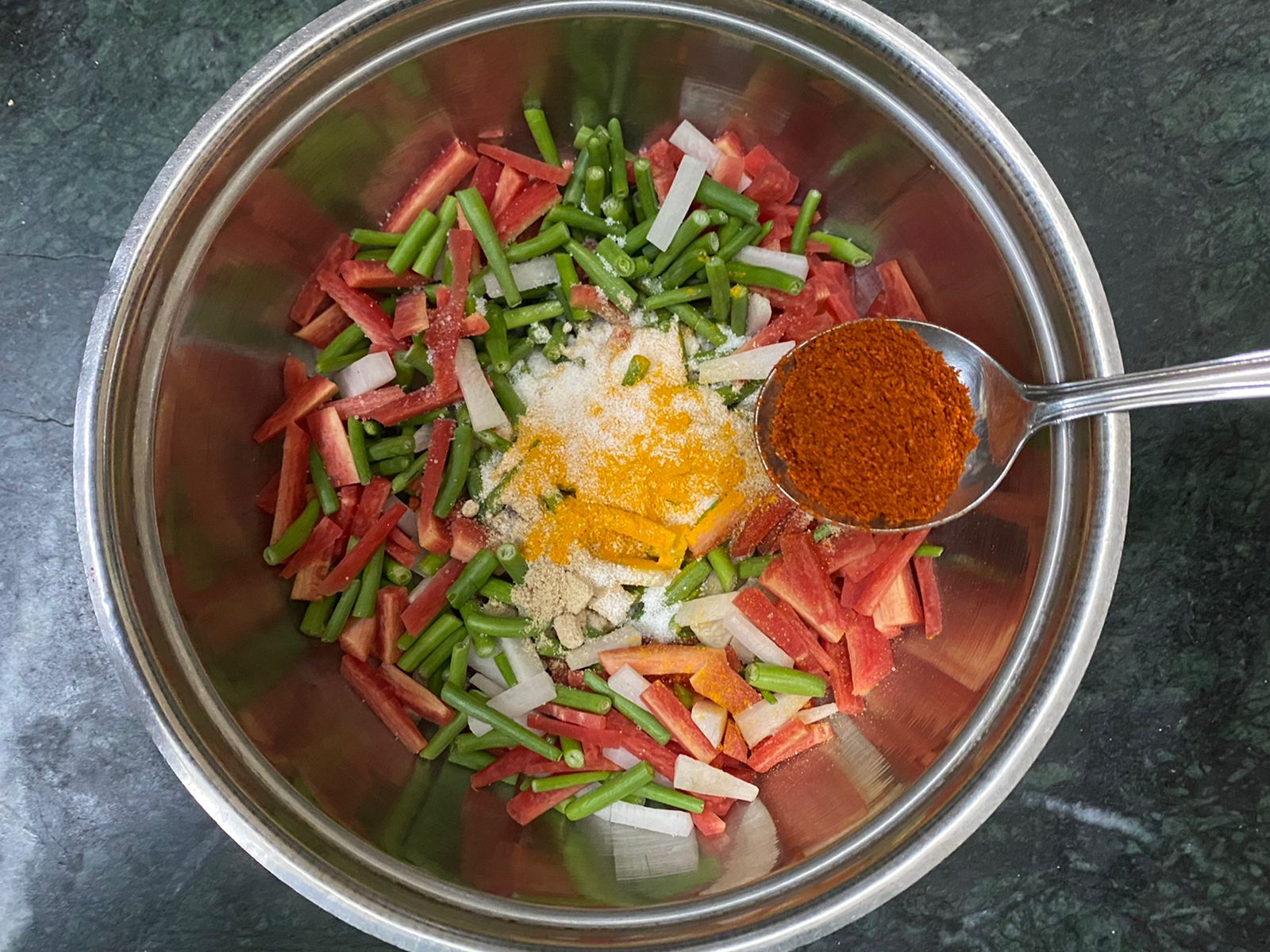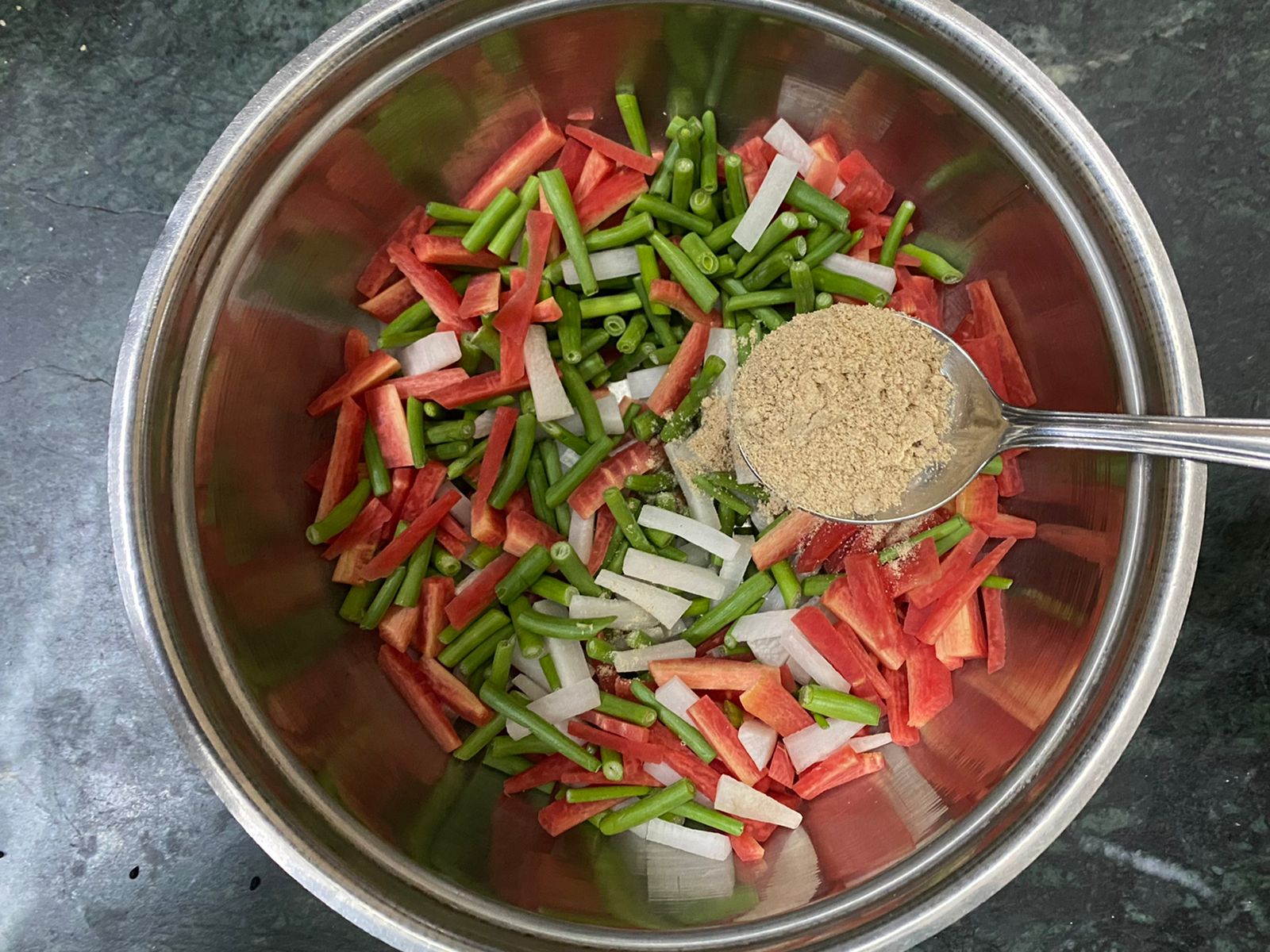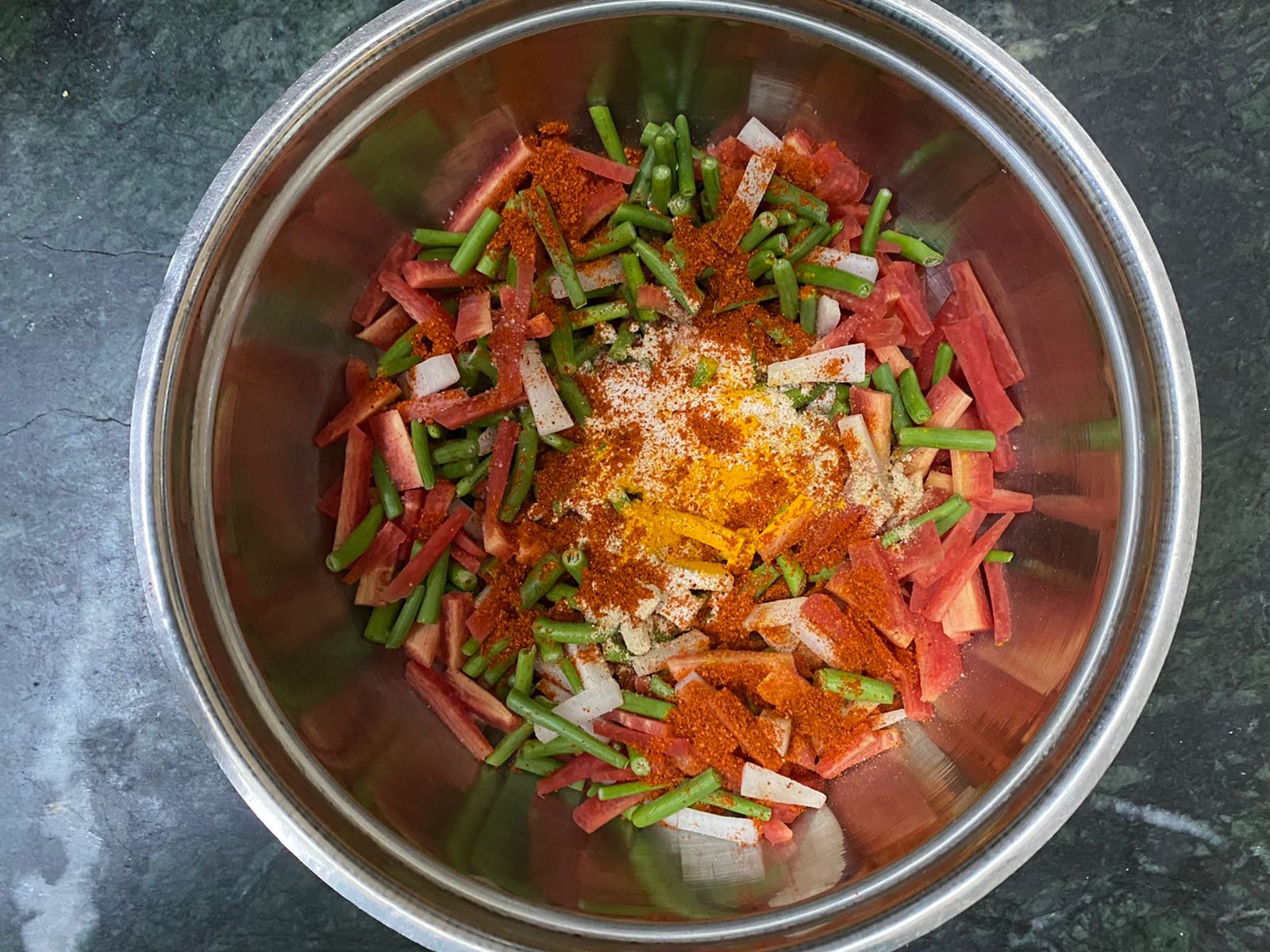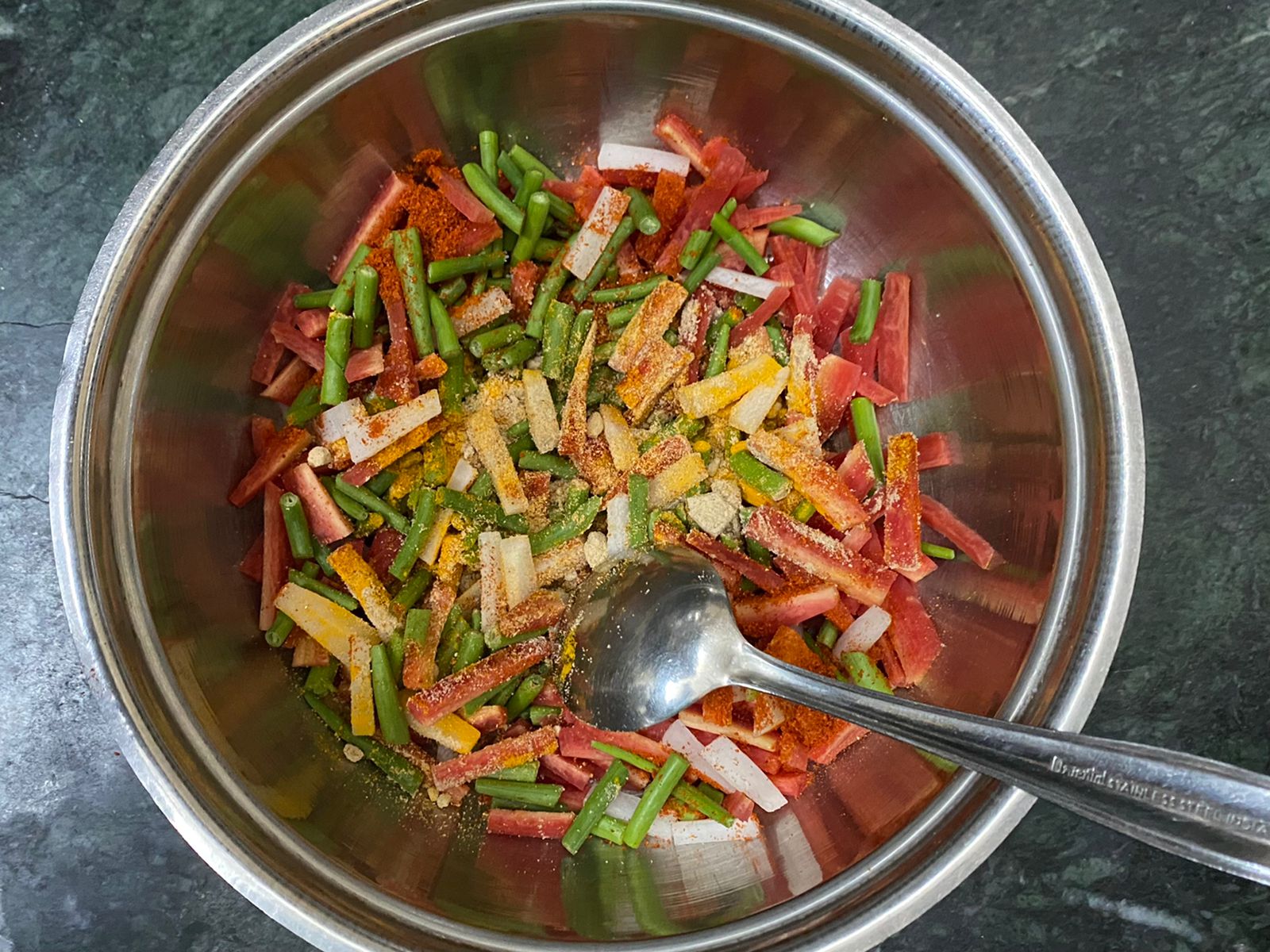 In a bowl toss together radish, carrot, beans, salt, turmeric powder, red chilli powder and mango powder.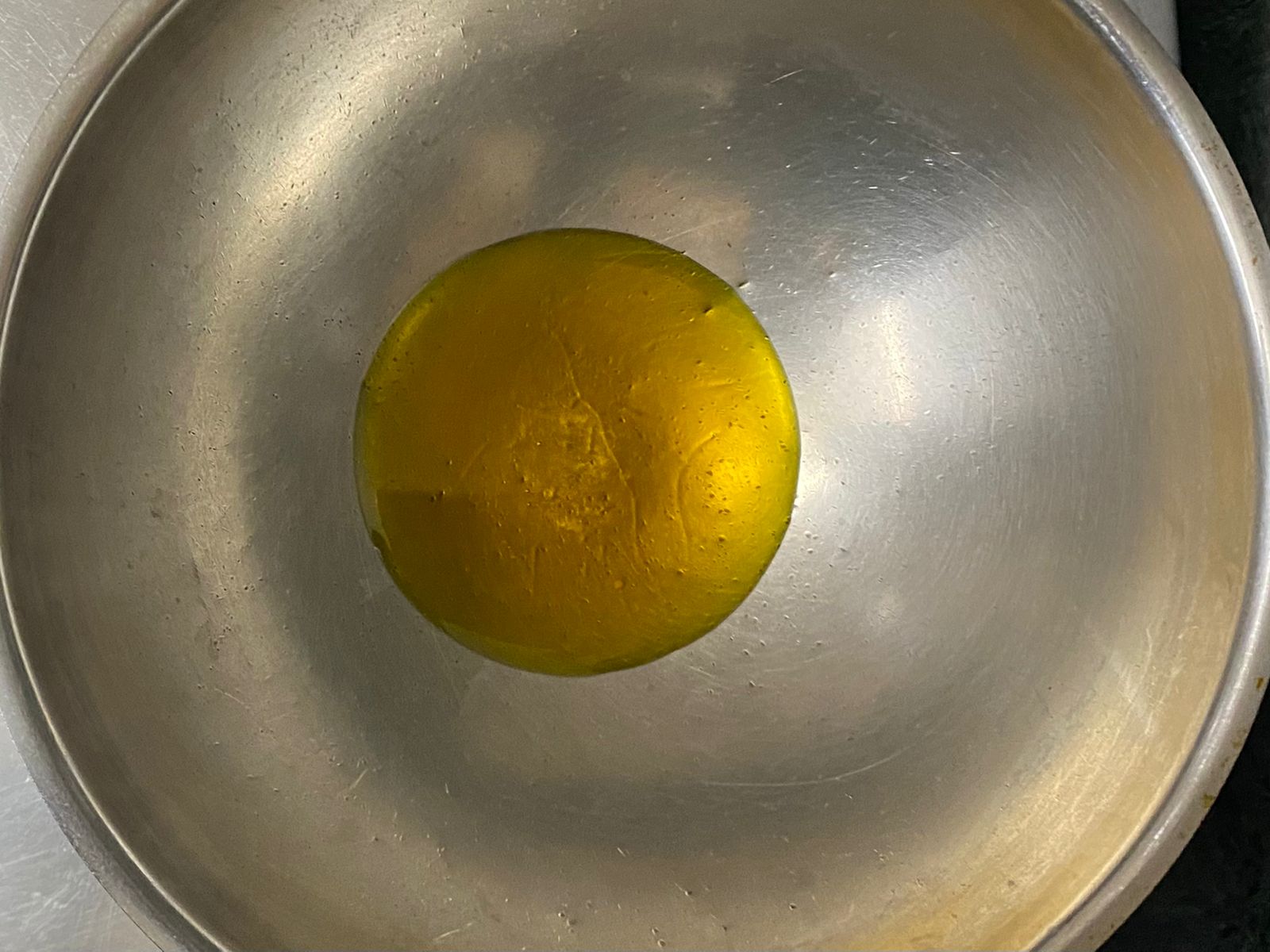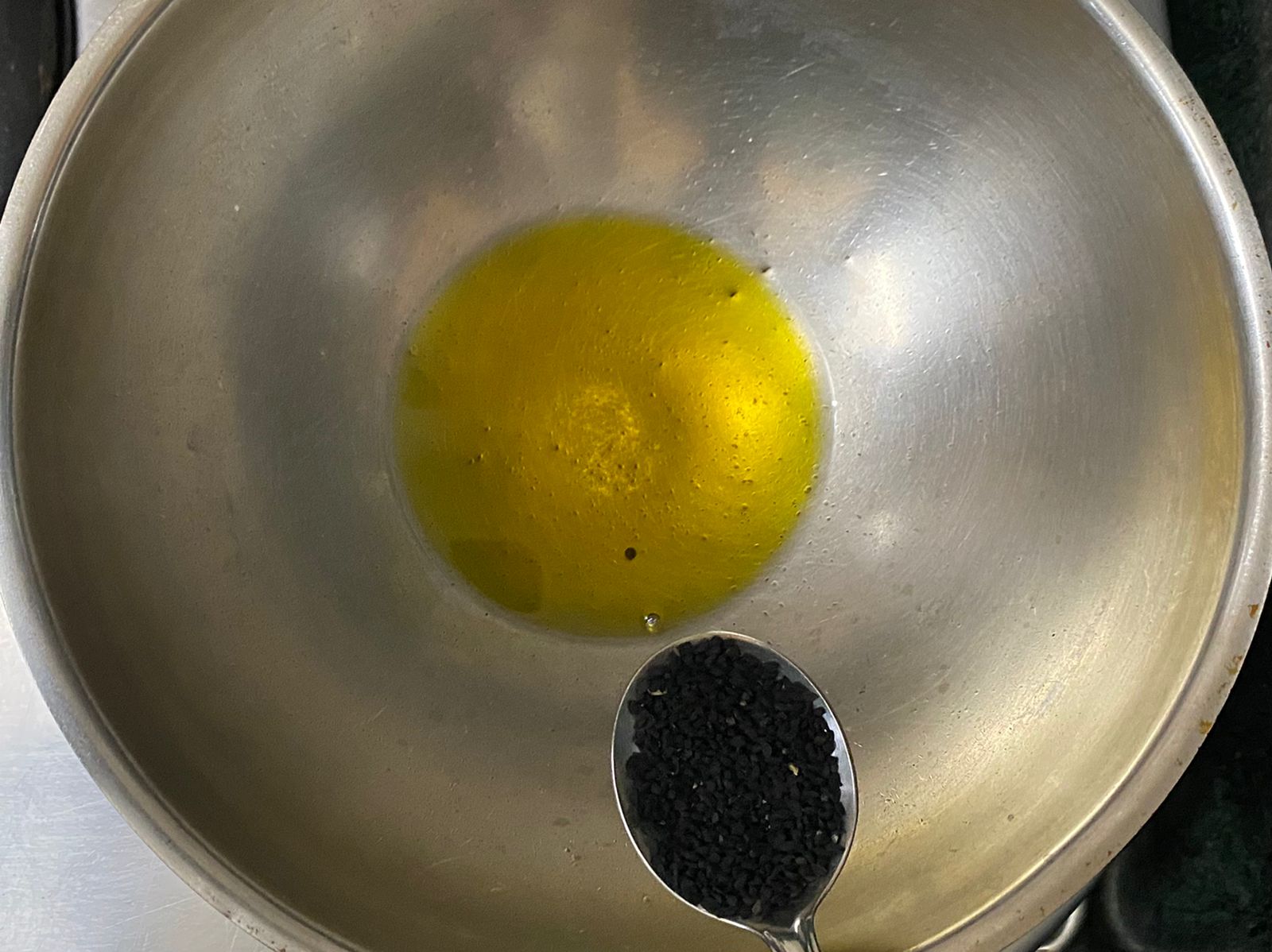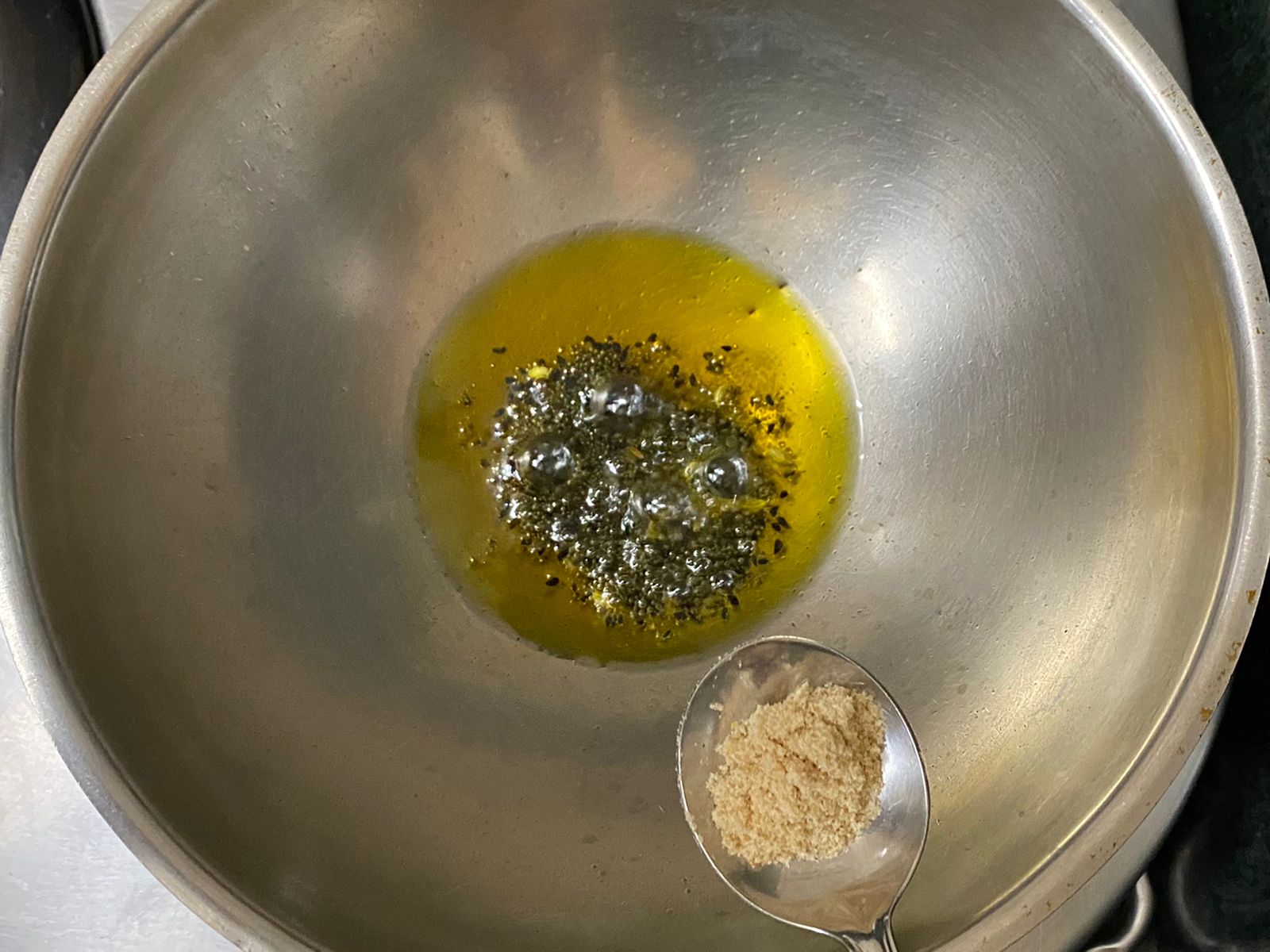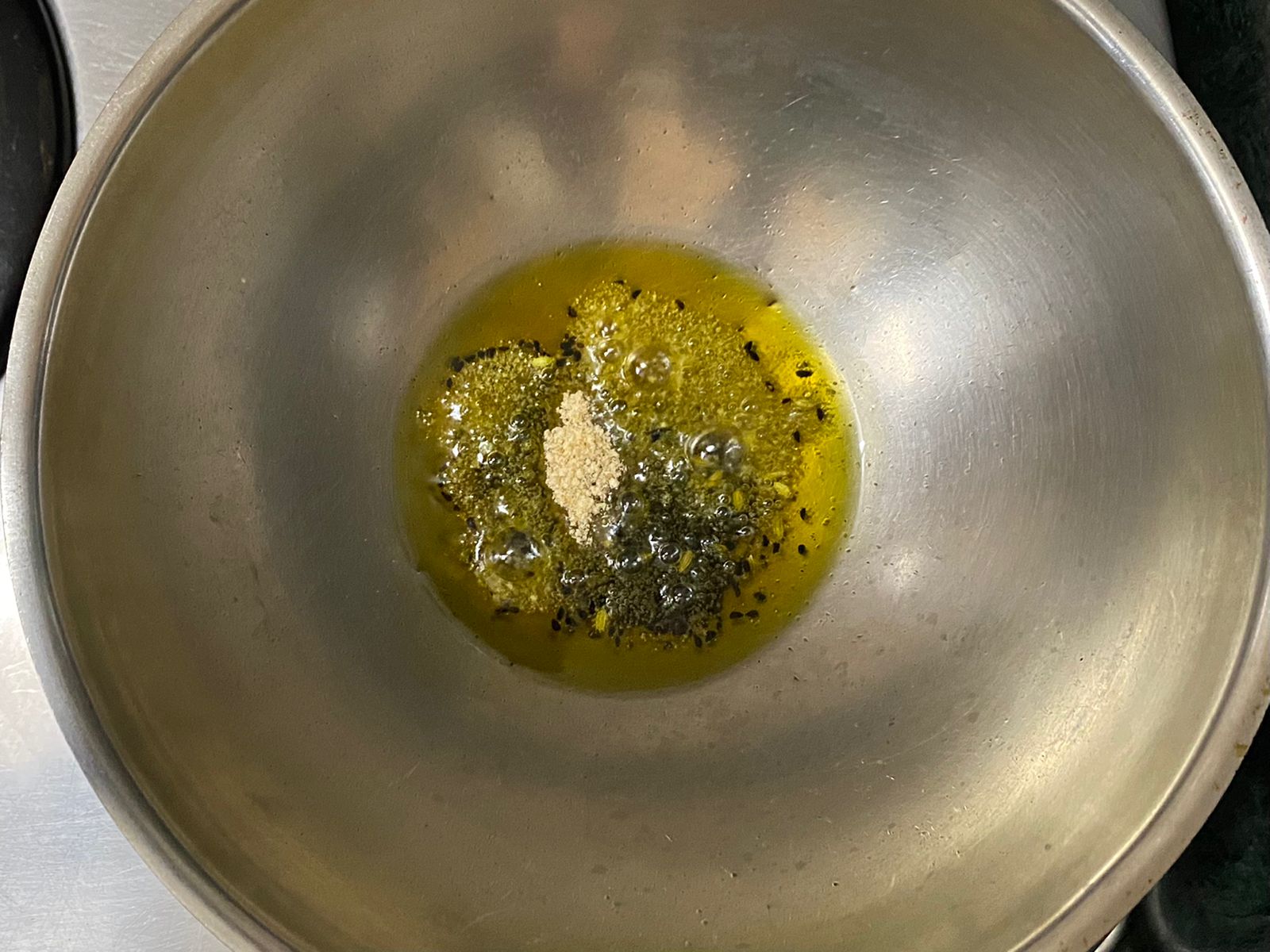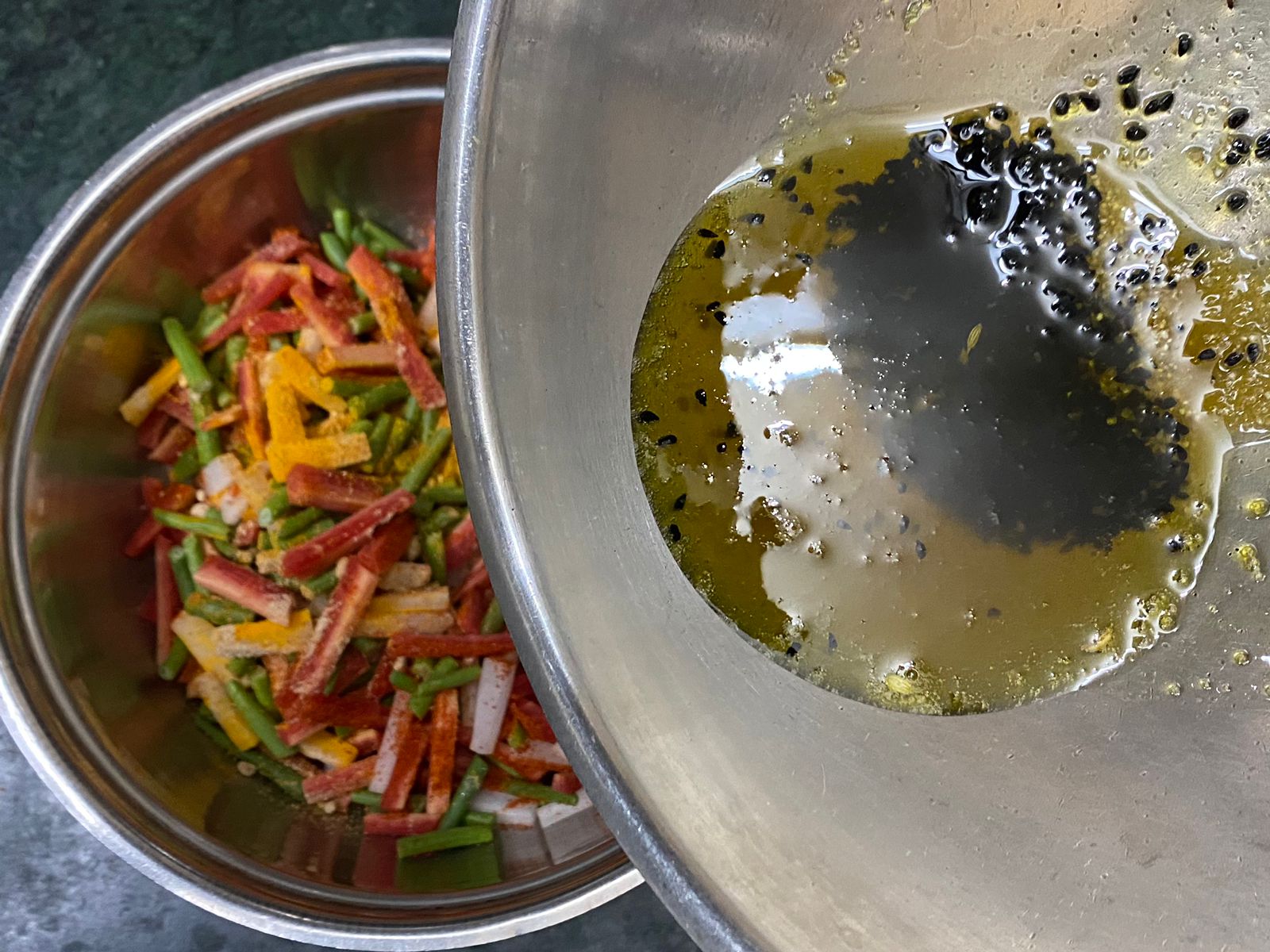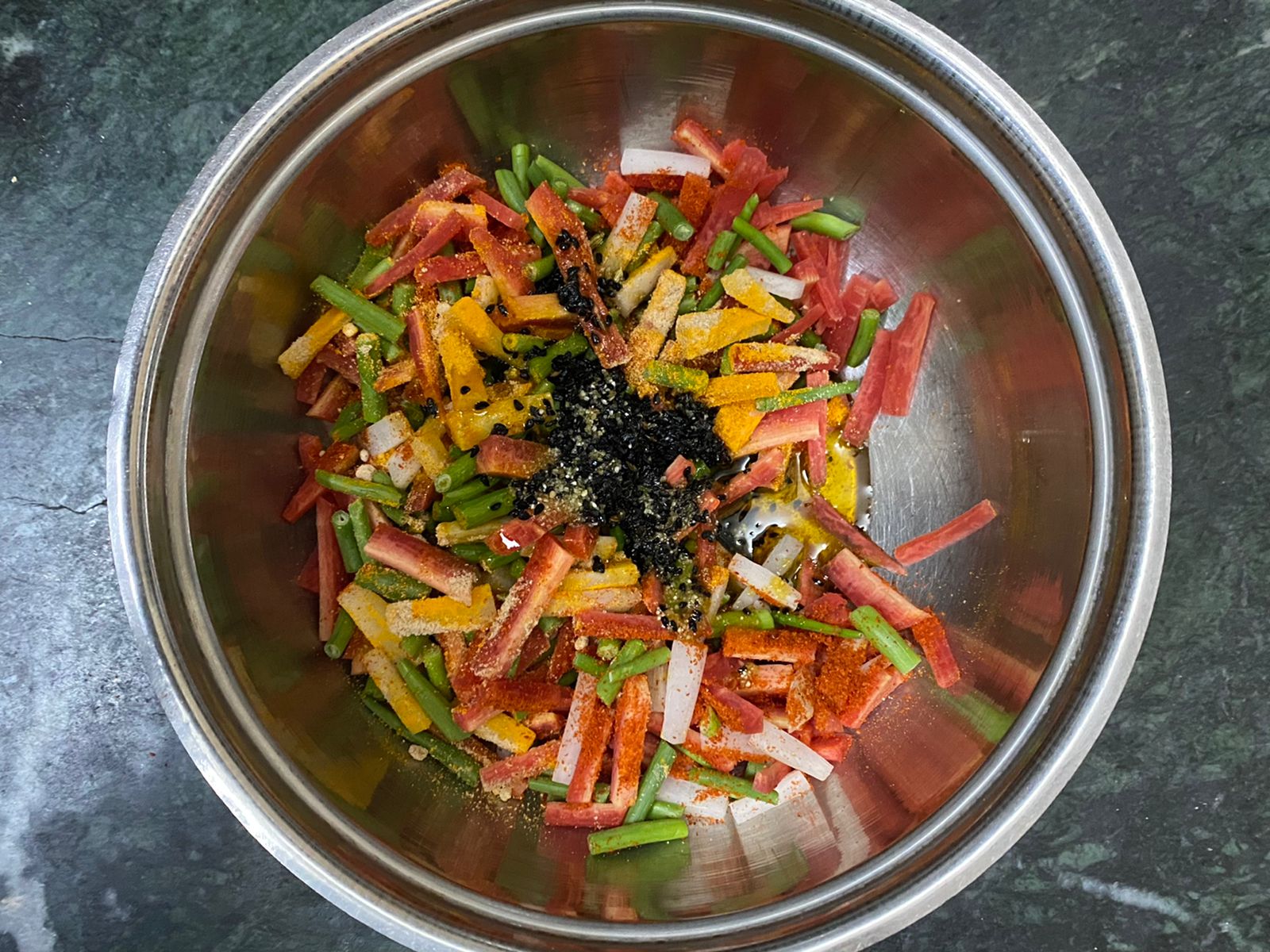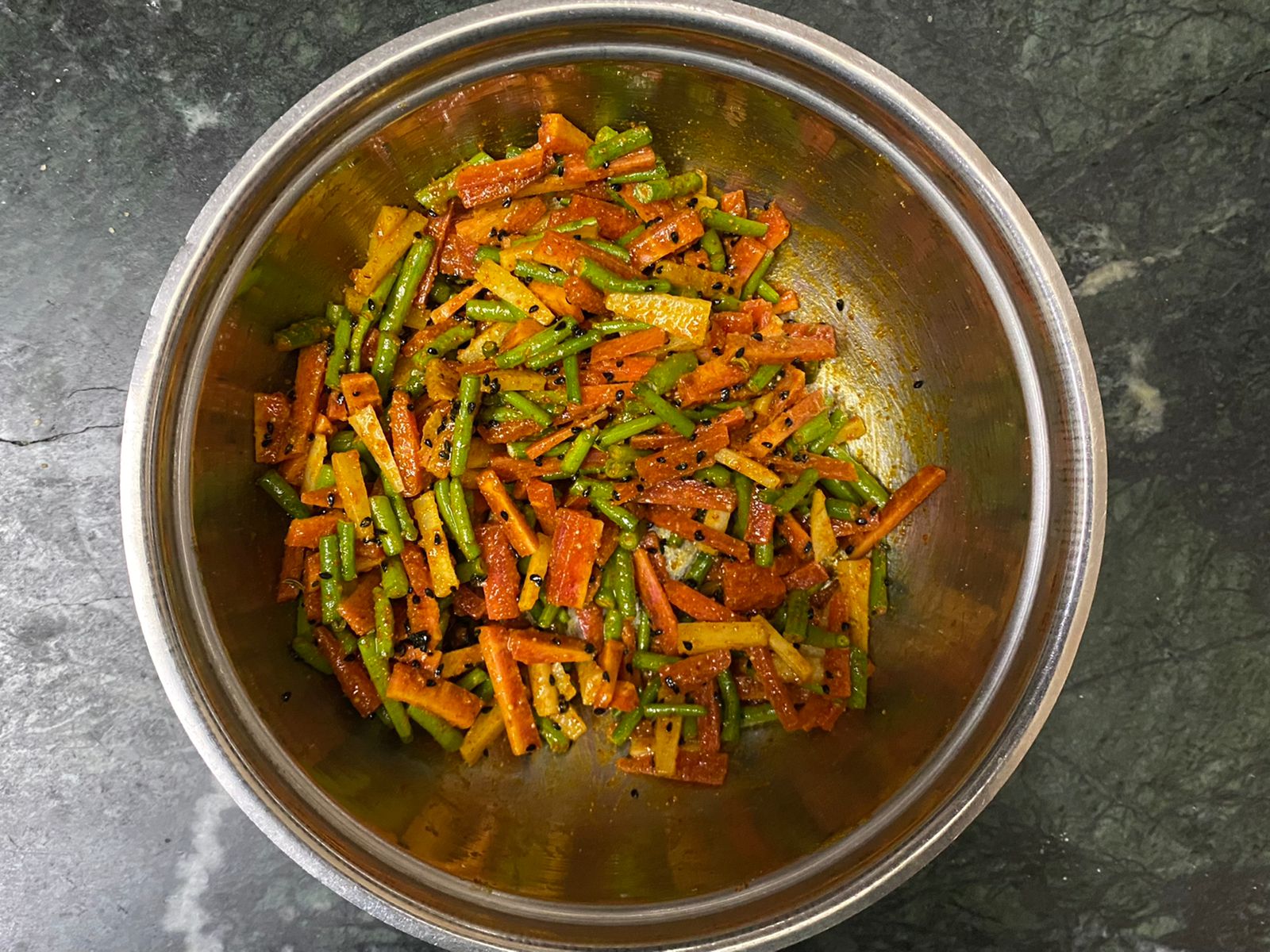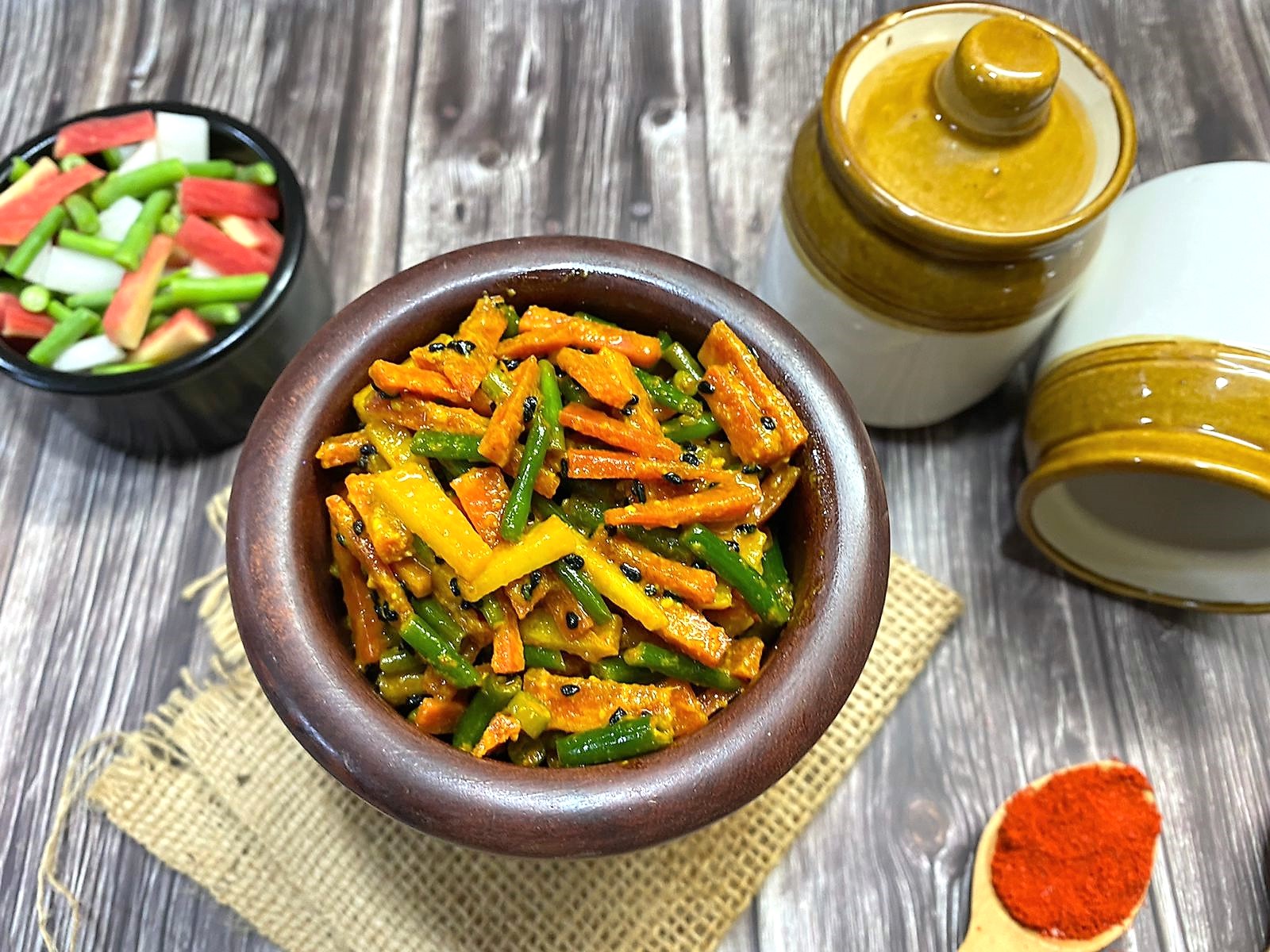 Heat oil in a pan and add the black onion seeds, fennel seeds and asafoetida. Once the seeds begin to splutter, turn the heat off and add the oil to the vegetables. Toss to coat the vegetables in the oil.
Cover the bowl and let it mature in the fridge for couple of days. Shake it once a day so that the oil coats all the vegetables. You will notice the pickle changes its colour slightly and the beans become darker in colour. Store it in an airtight container in the fridge and enjoy!