Fruit Custard
Fruit Custard is a rich, creamy dessert made with whole fat milk, custard powder and fresh fruits. Fruit Custard is a perfect chilled dessert enjoyed in the summers.
Fruit custard is a super simple recipe prepared with a handful of ingredients (milk, custard powder, fresh fruits and sugar) and always a favourite amongst children and adults alike. Fruit Custard is soaked in nostalgia for me as my mother always prepared this for our birthdays and any other celebrations at home using the fresh seasonal fruit. We would often go grocery shopping with my mother and would get to choose the fruits we wanted in the fruit custard, and it tasted slightly different each time due to the fruits used. My all-time favourite fruits in fruit custard are bananas, apple, sapota, mango, and pomegranate.
Although lots of flavours of custard powder are available these days, I prefer making this dessert with vanilla custard as it brings out the natural flavours of the different fruits that we add.
Other recipes you might like to try are Fruit Delight, Mango Rabri, Mango Lassi, Petha Mango Sandesh, Kalakand, Orange Pudding/Santre ki Kheer, and Mango Pistachio Sandesh.
Ingredients
1 litre whole fat milk
6 tablespoons vanilla custard powder
½ cup sugar
½ cup chopped bananas
½ cup chopped apple
½ cup pomegranate seeds
½ cup chopped sapota (chickoo)
Directions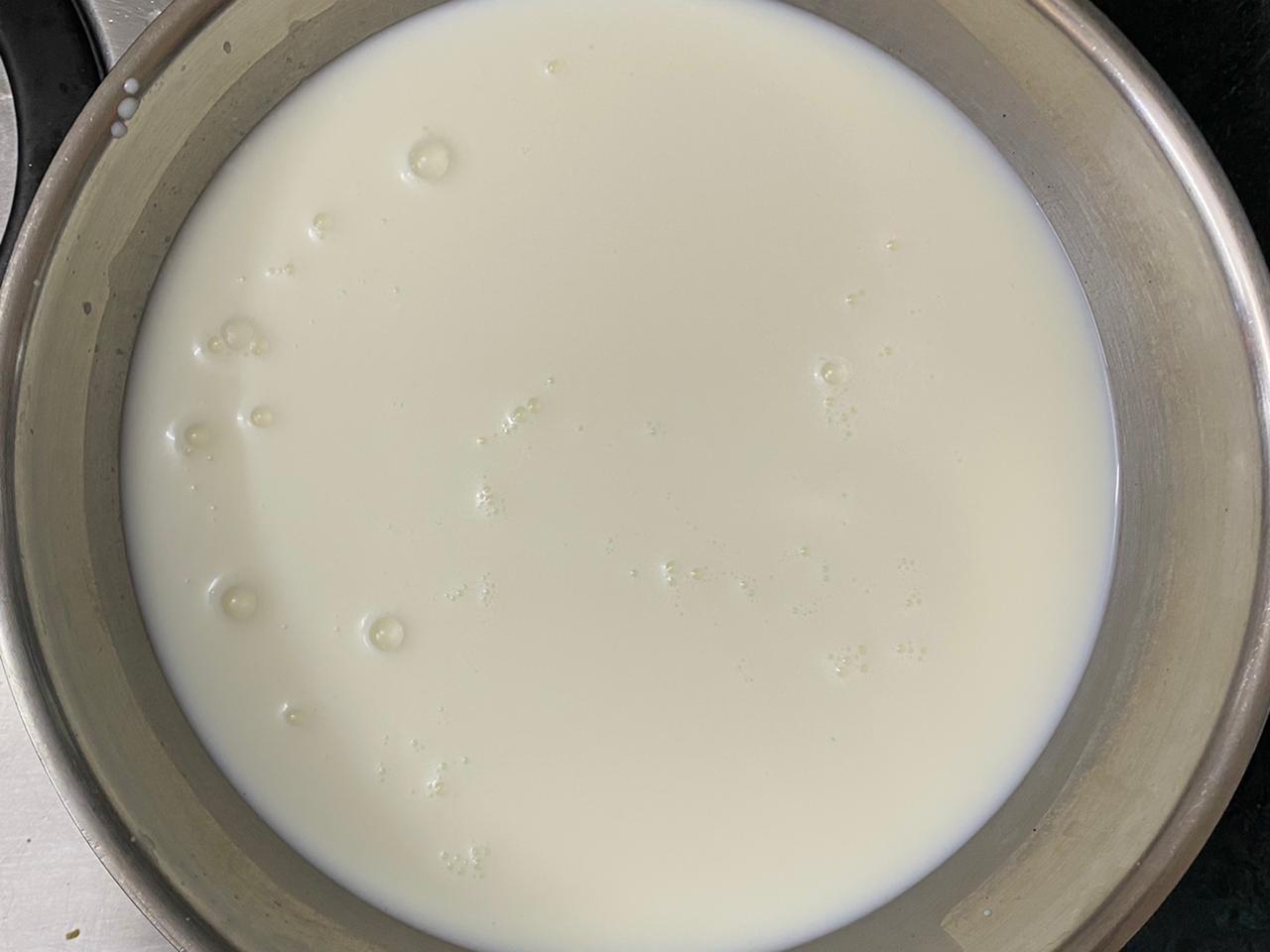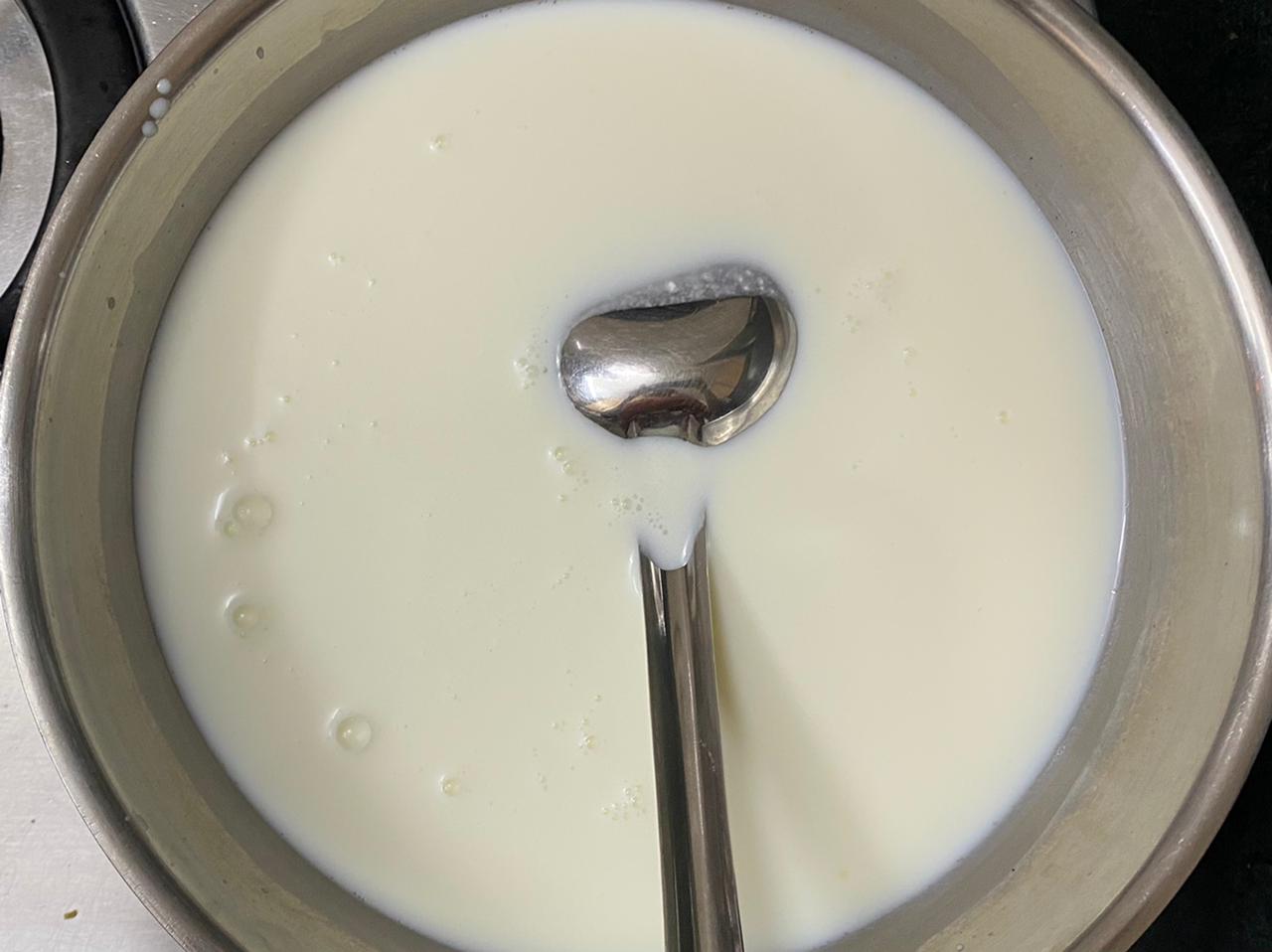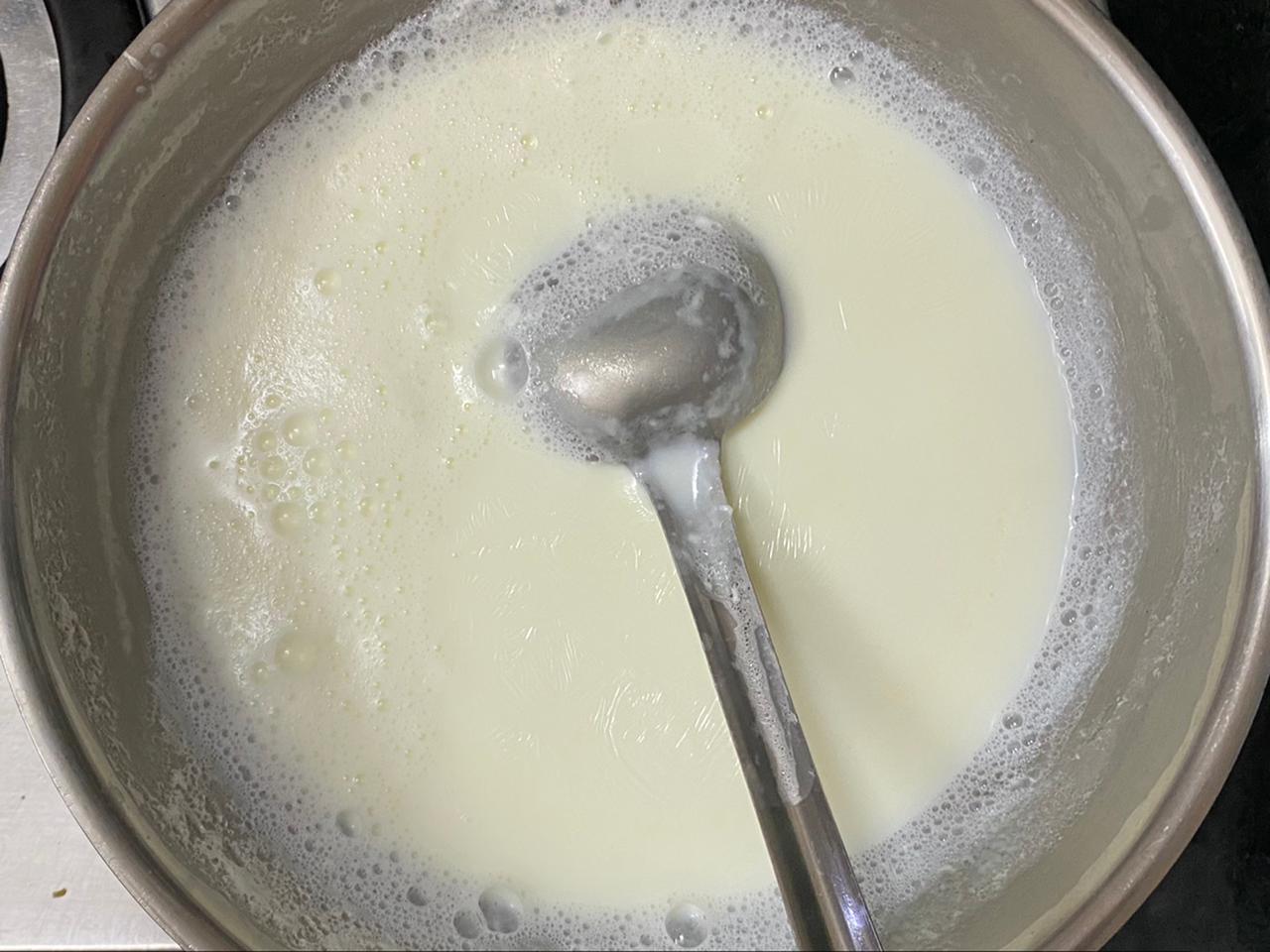 Pour the milk in a pan and let the milk come to a boil. Heat the milk for around 5-7 minutes on low heat. Stir in between so that the milk does not stick to the bottom of the pan.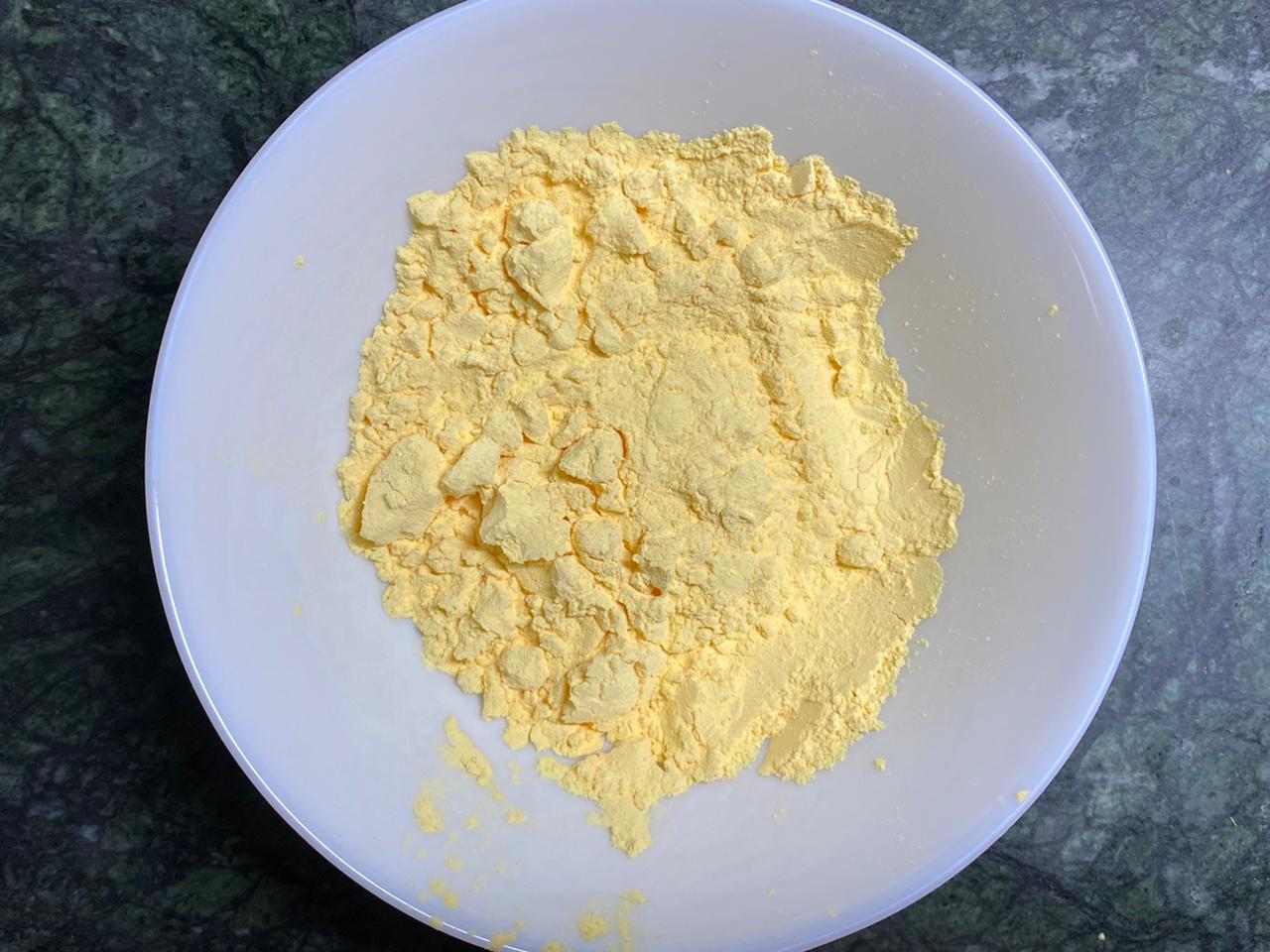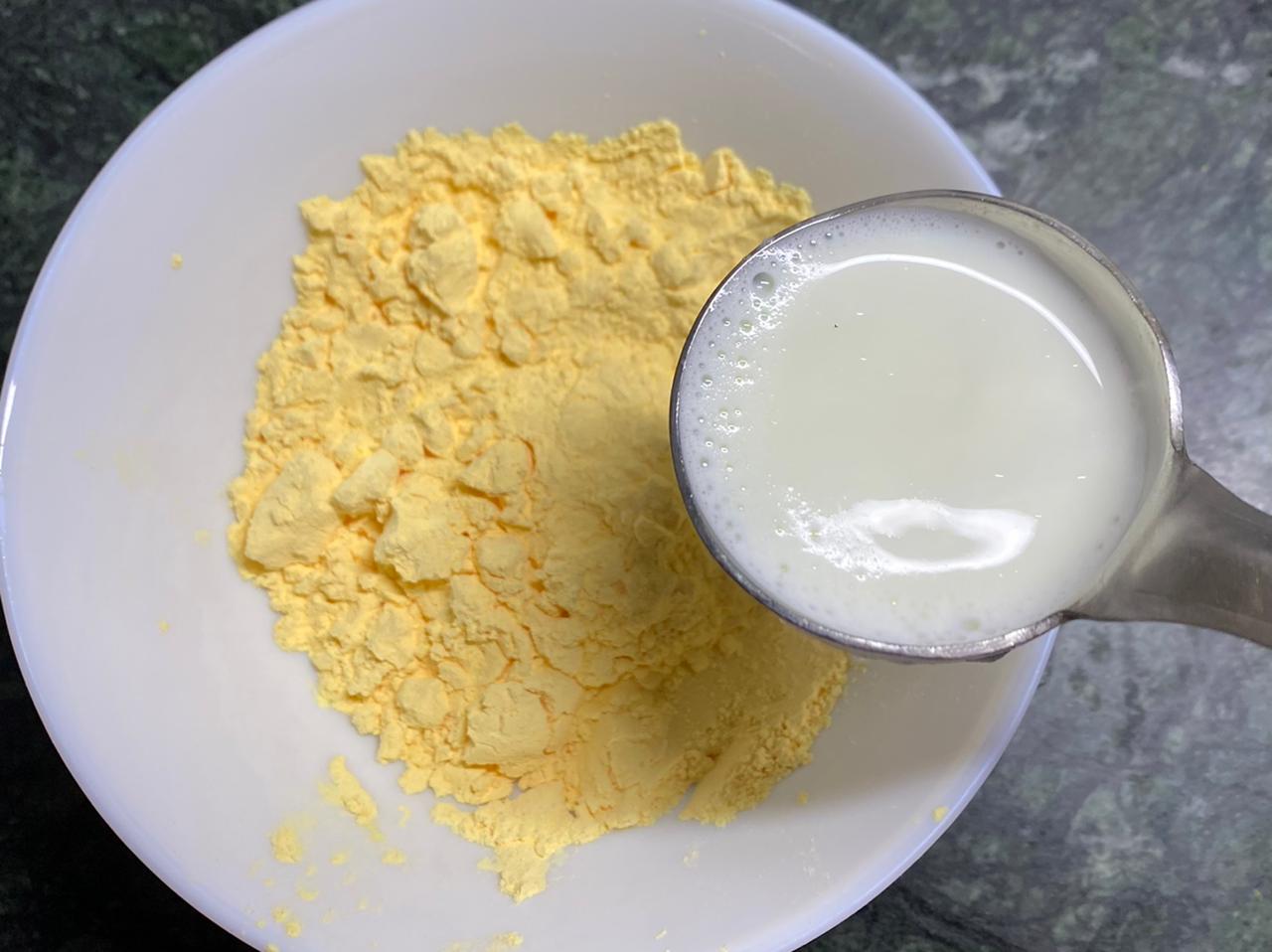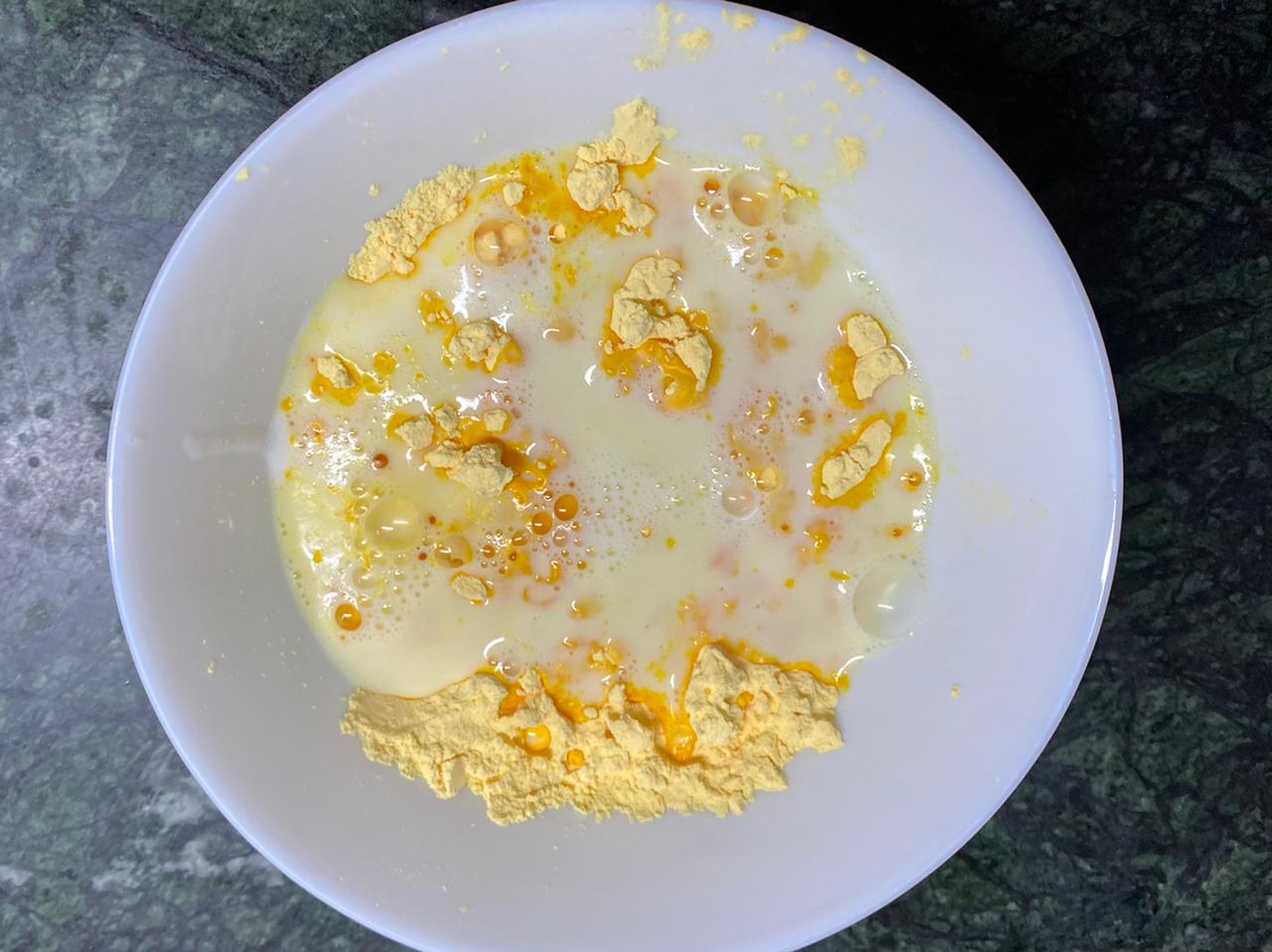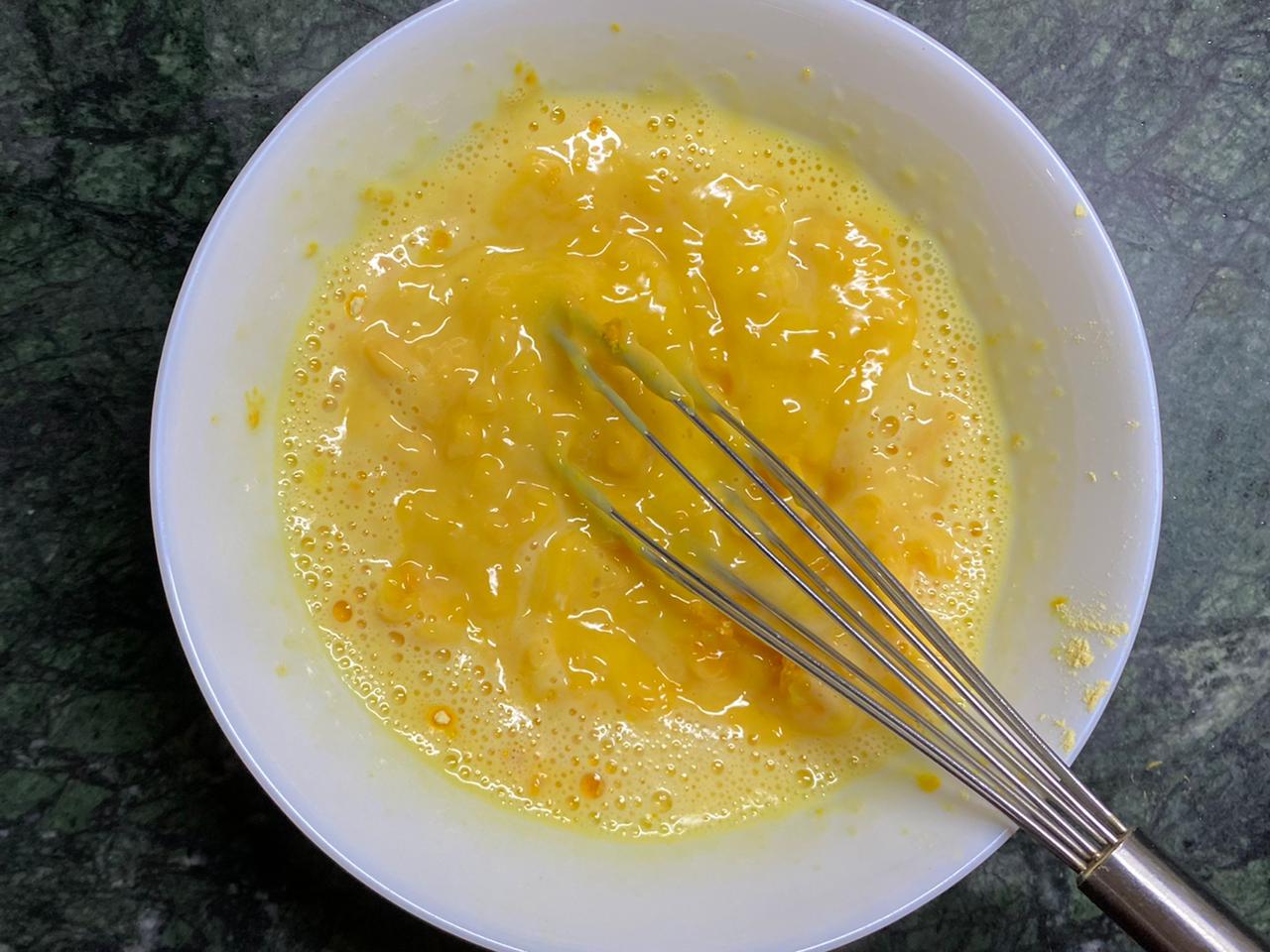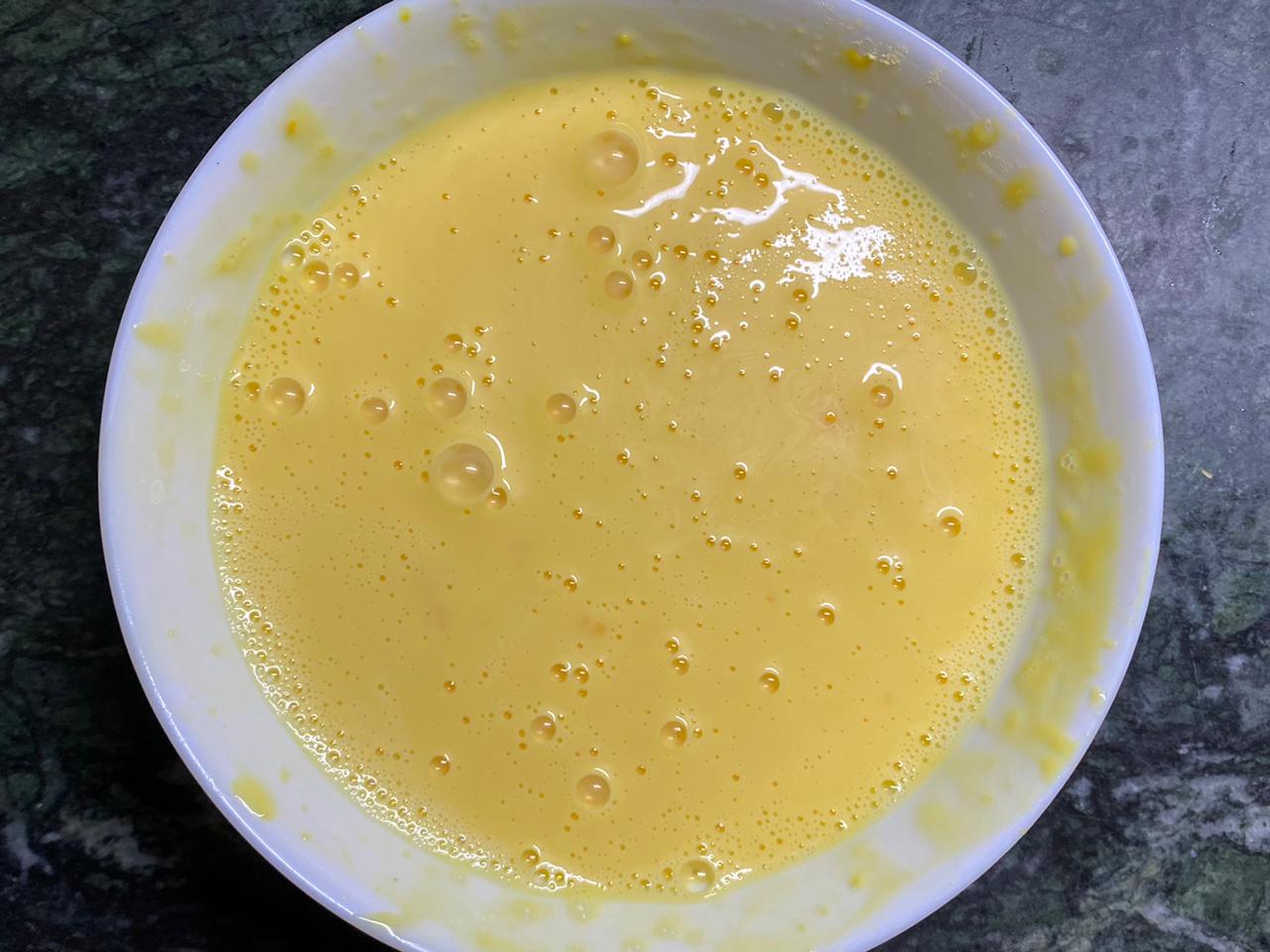 While the milk is boiling, add 2-3 tablespoons of warm milk to the custard powder and whisk. Make sure there are no lumps in the custard. You can add more milk if needed to make a smooth consistency. It should almost be like a thick batter or double cream consistency.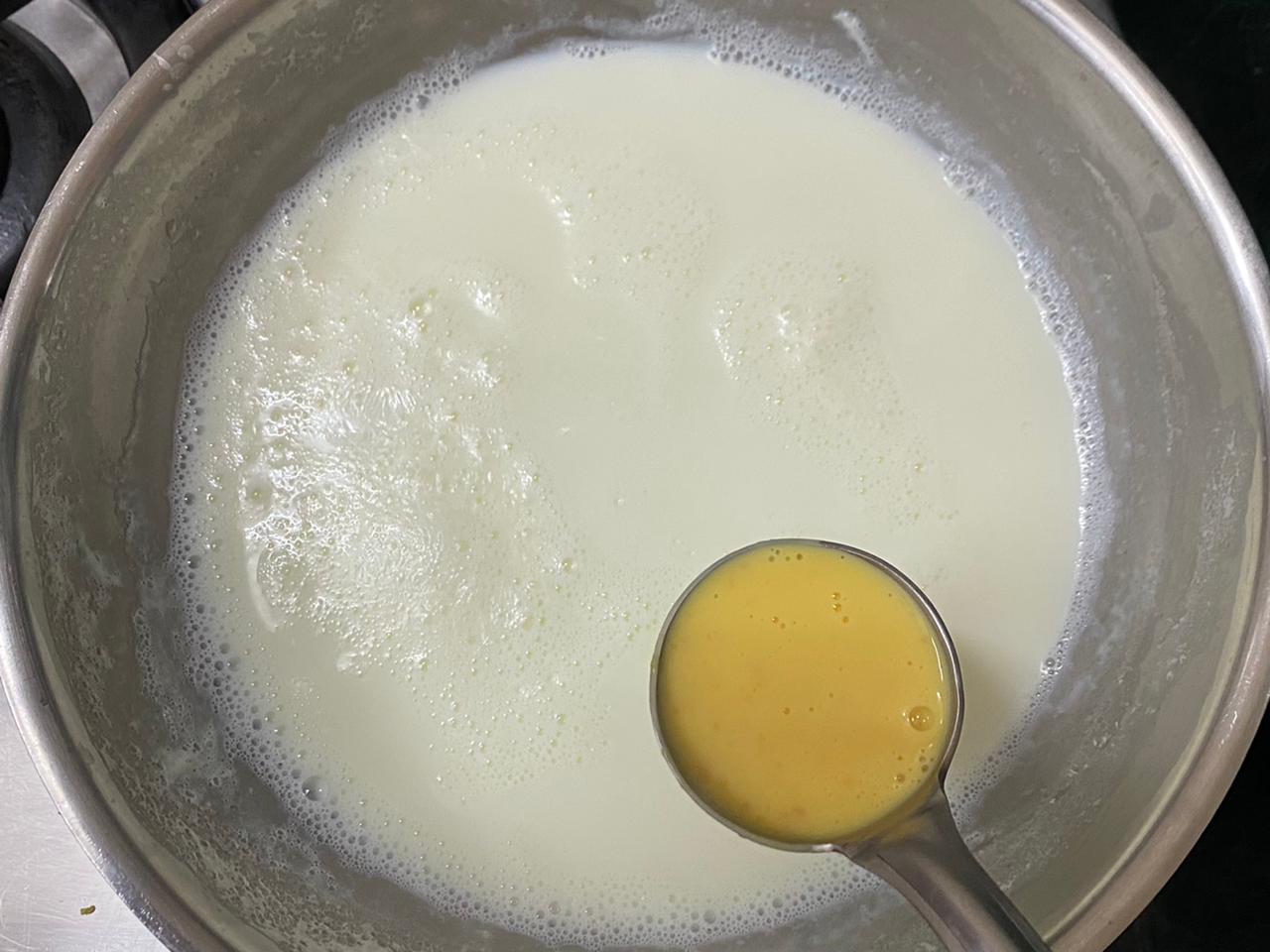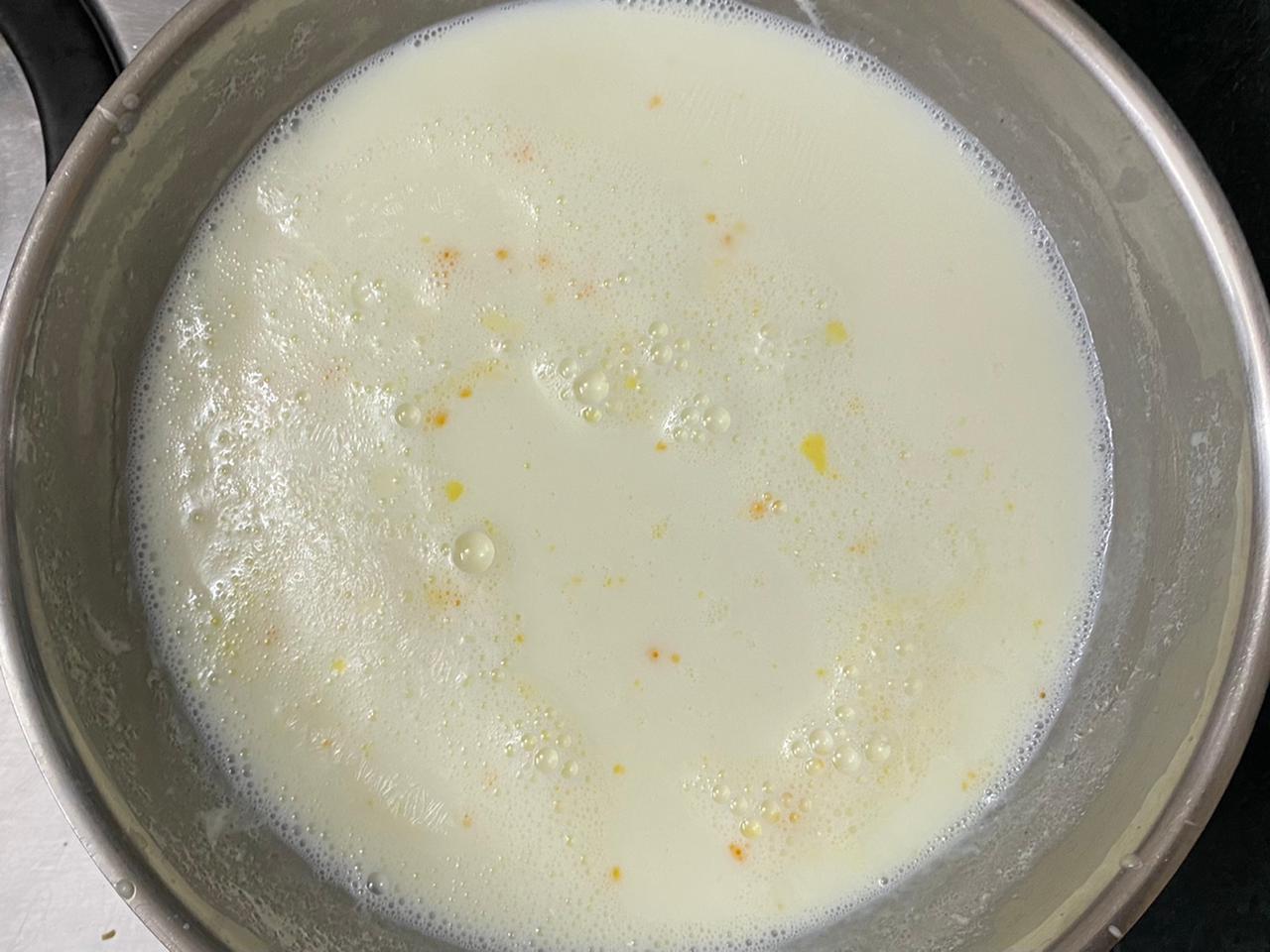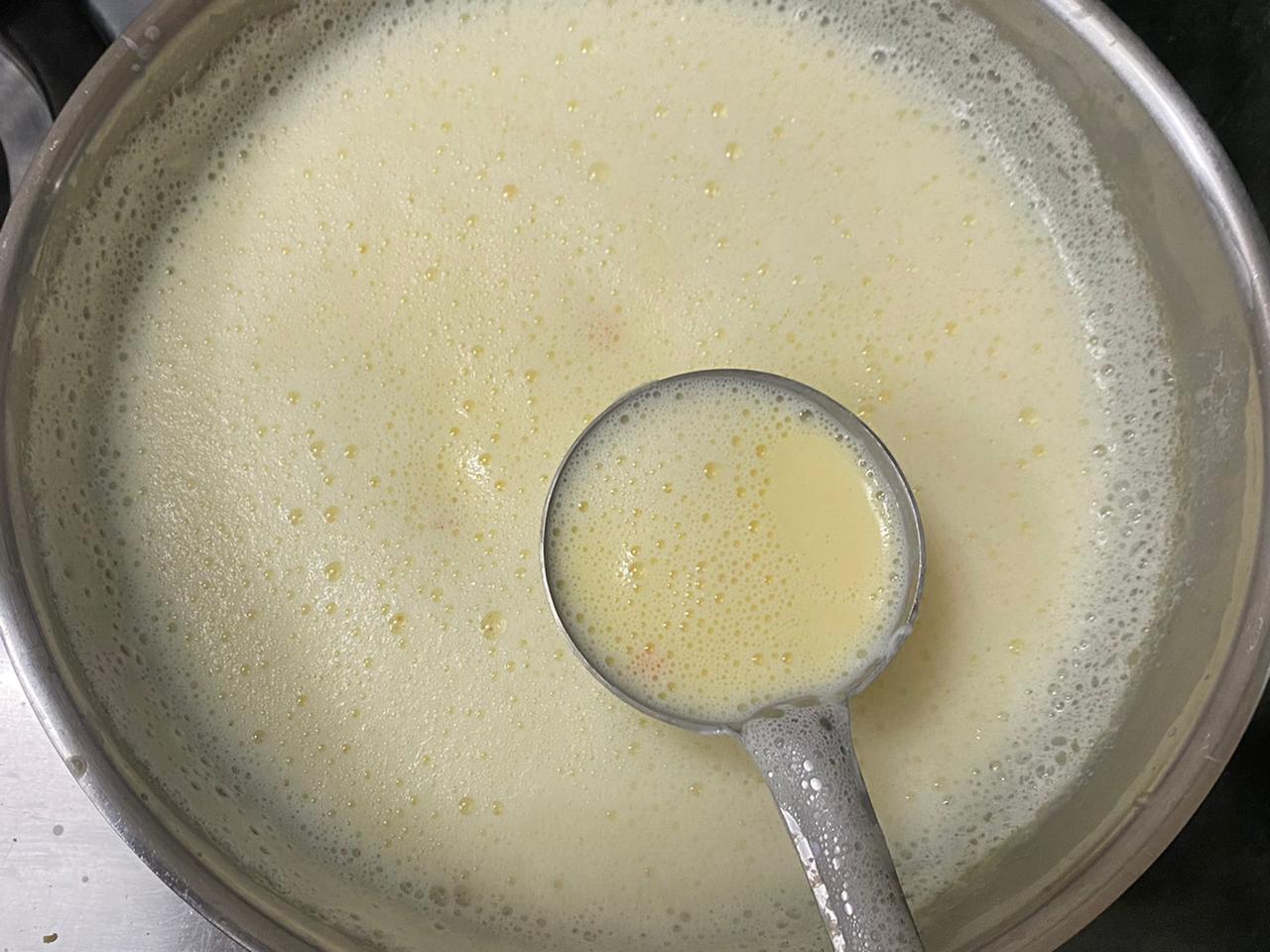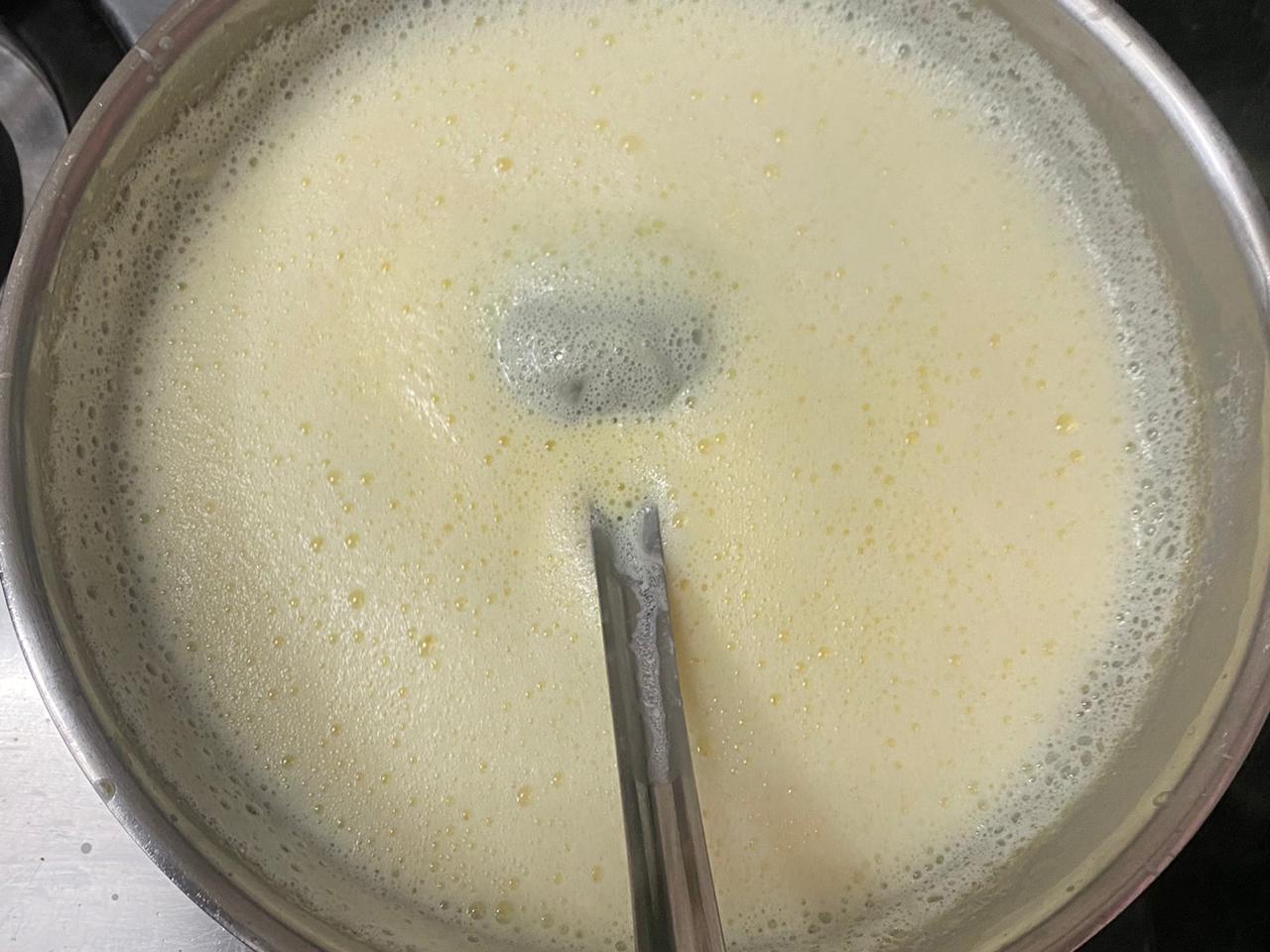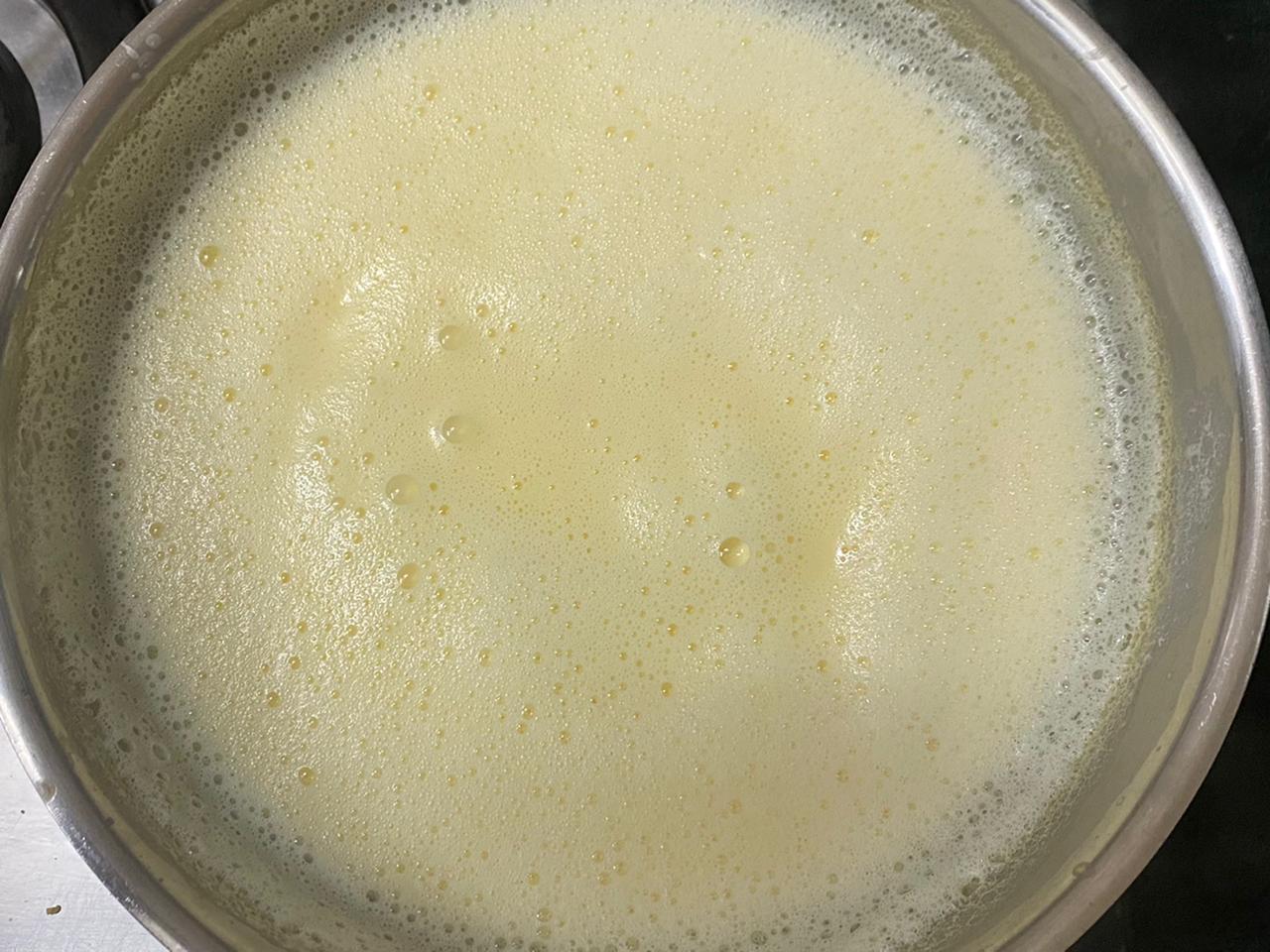 Once the milk has boiled for 5-7 minutes turn off the heat and add the prepared lump free custard powder in the milk and stir it continuously to mix everything together.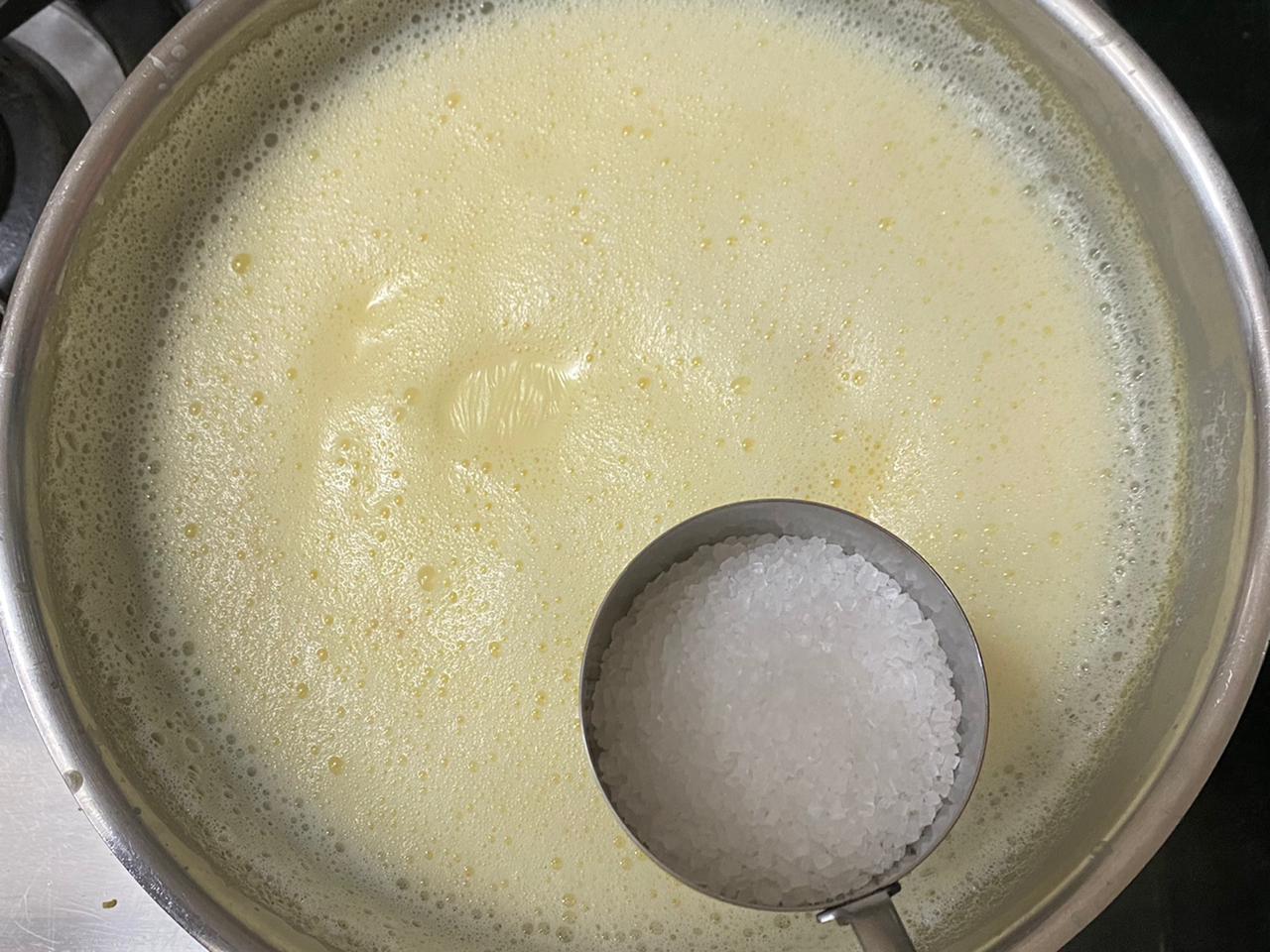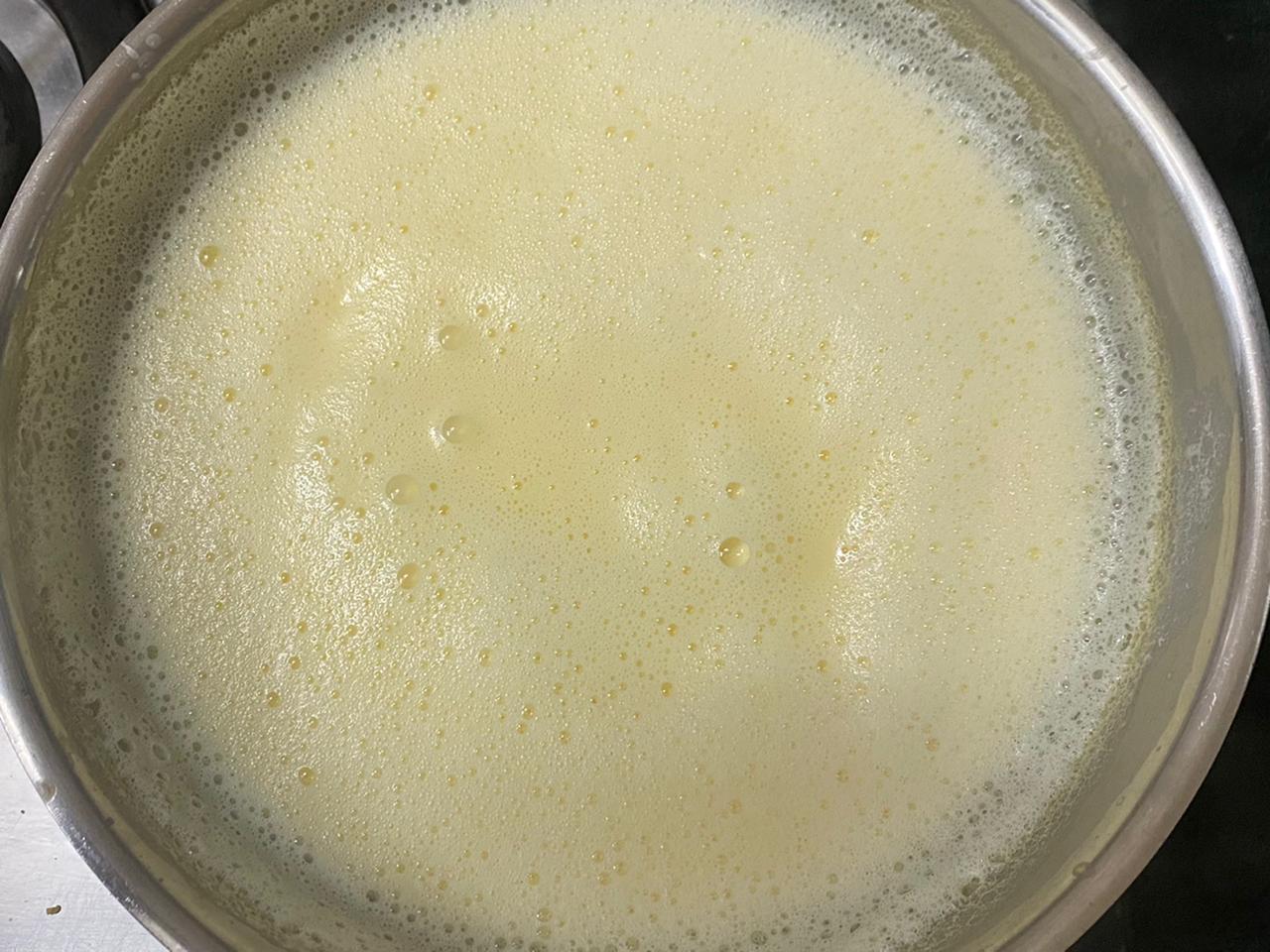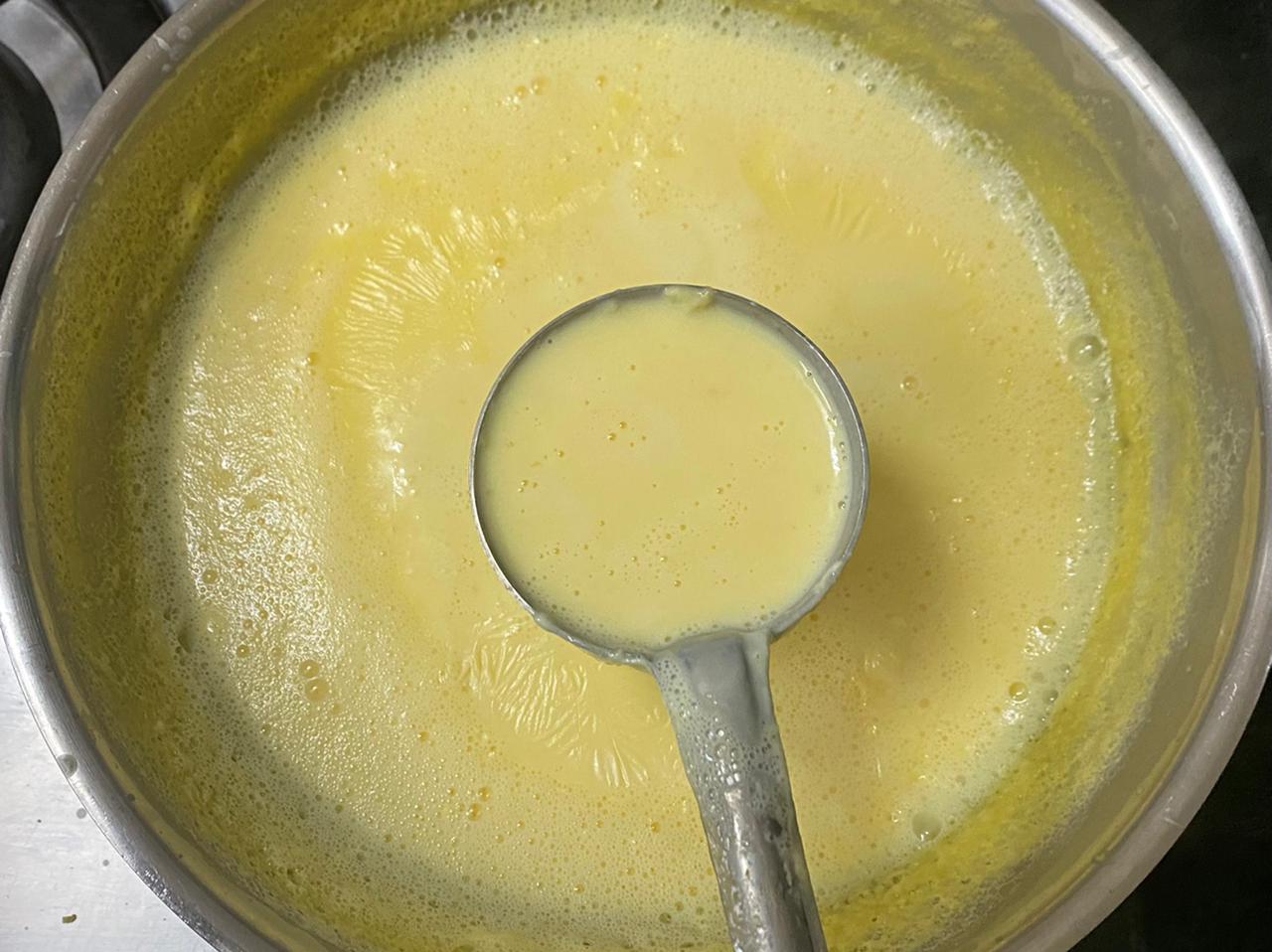 Turn the heat on and keep it on the lowest heat setting. Add sugar and mix. Keep stirring until the sugar has dissolved and the milk has thickened to a thick smooth consistency of a custard.
Turn off the heat and keep it aside to cool.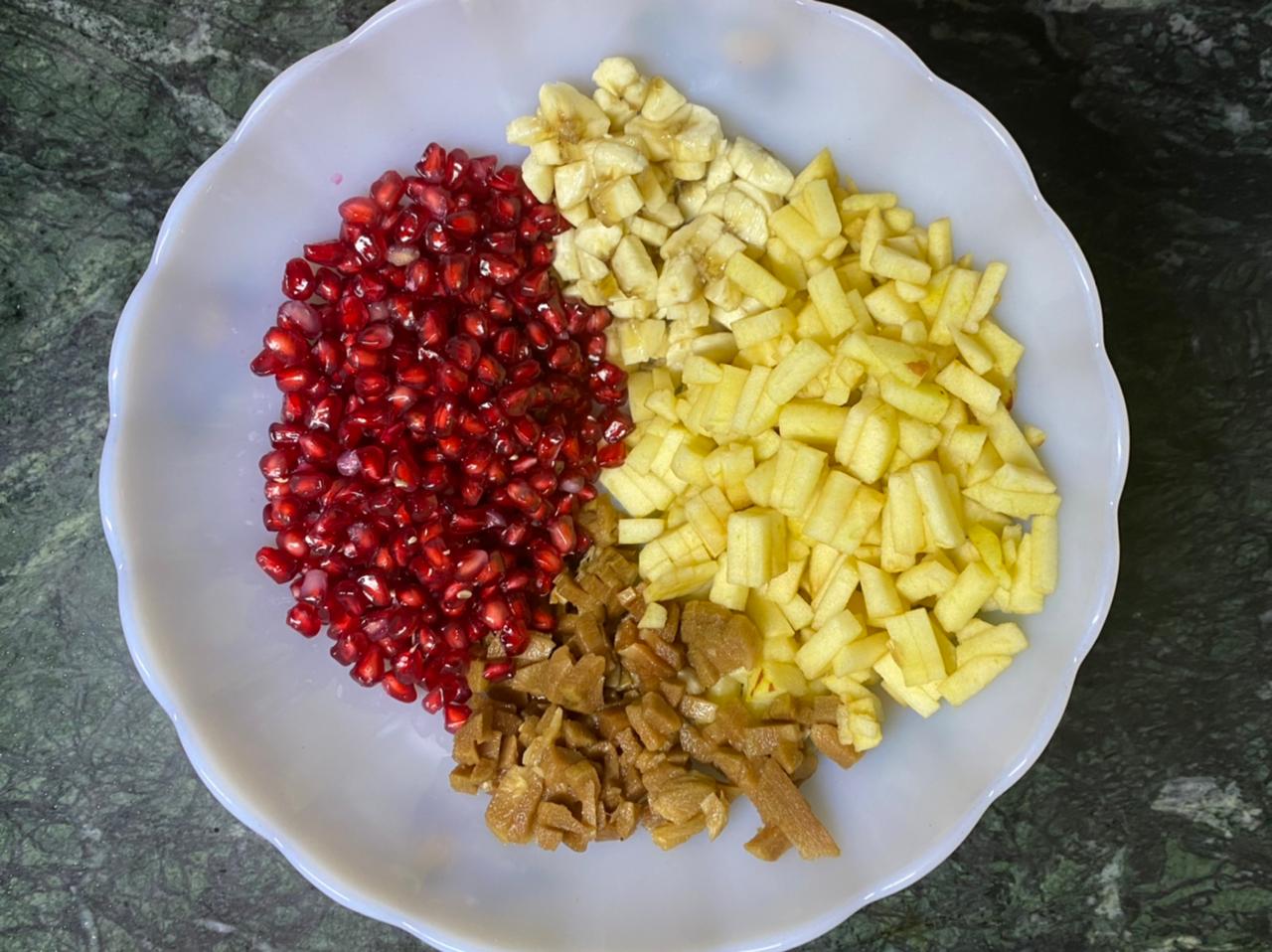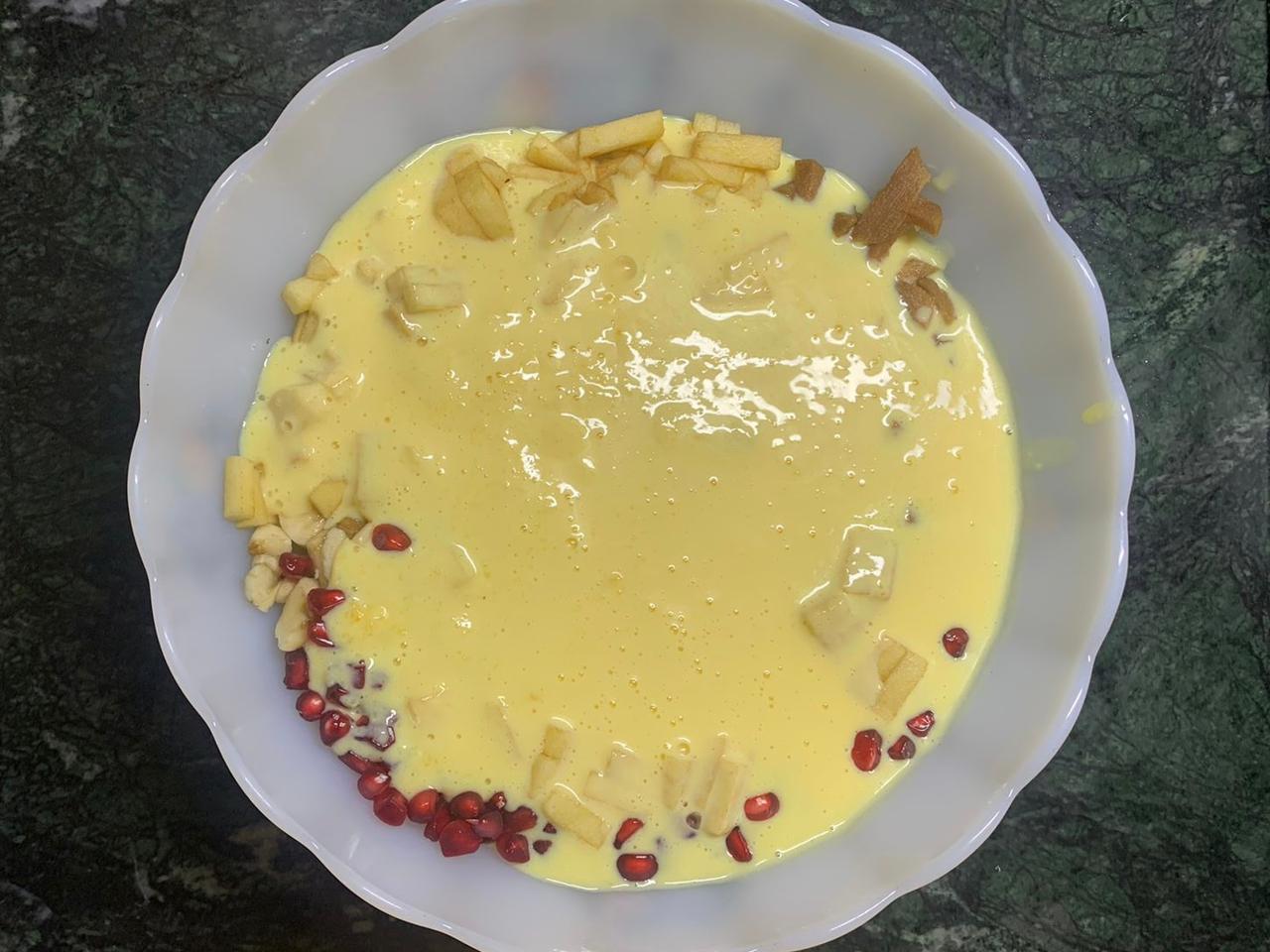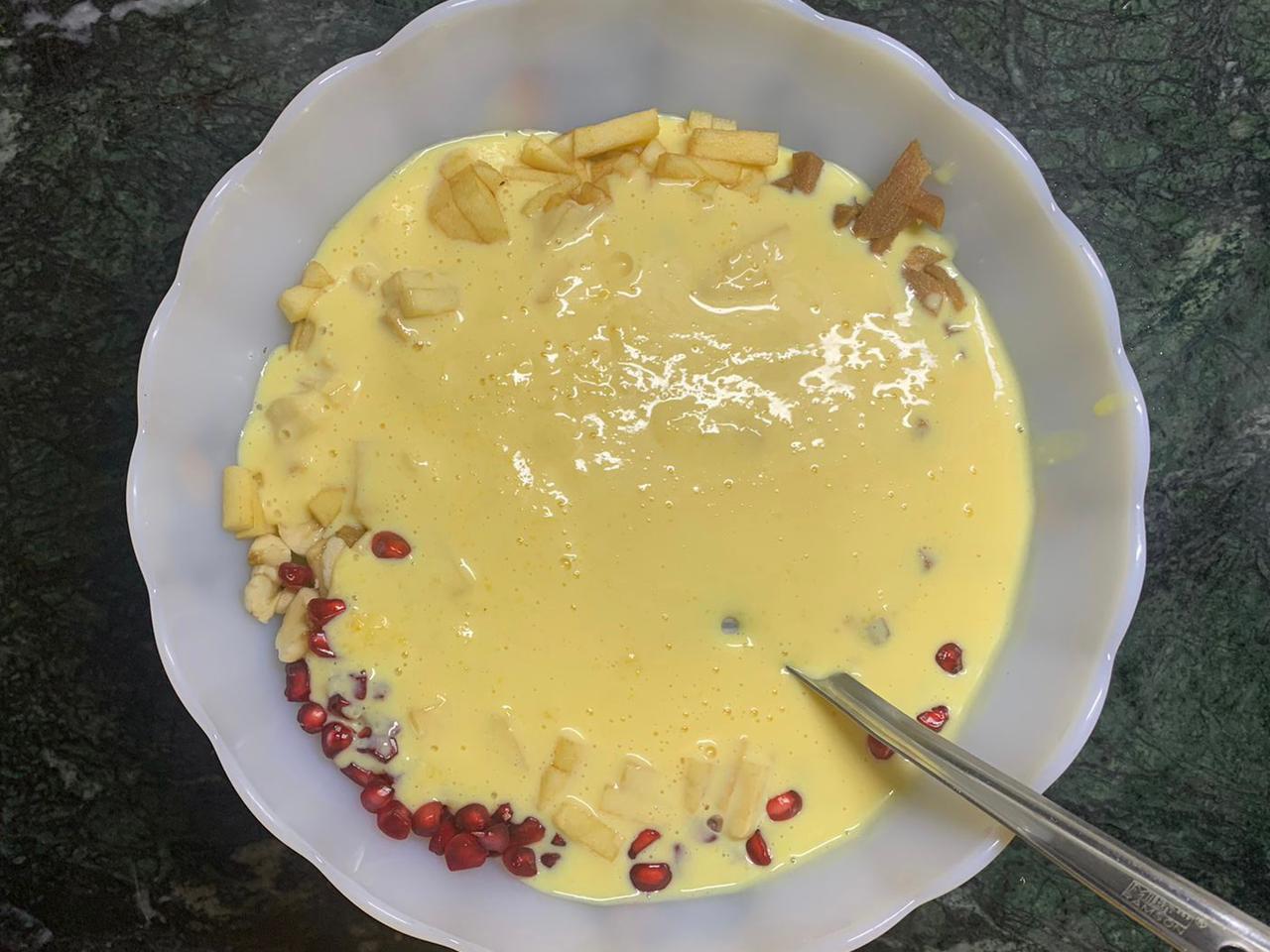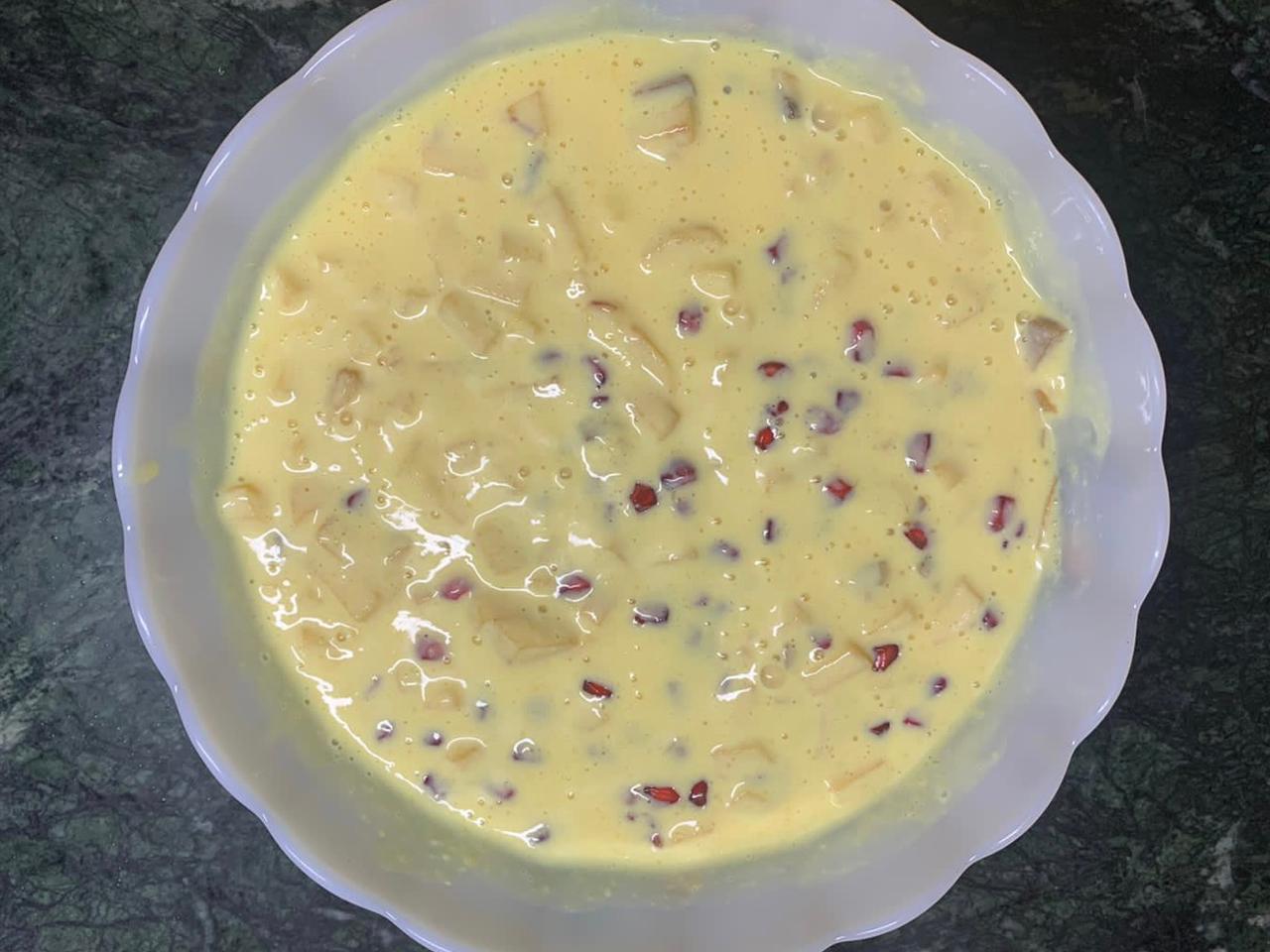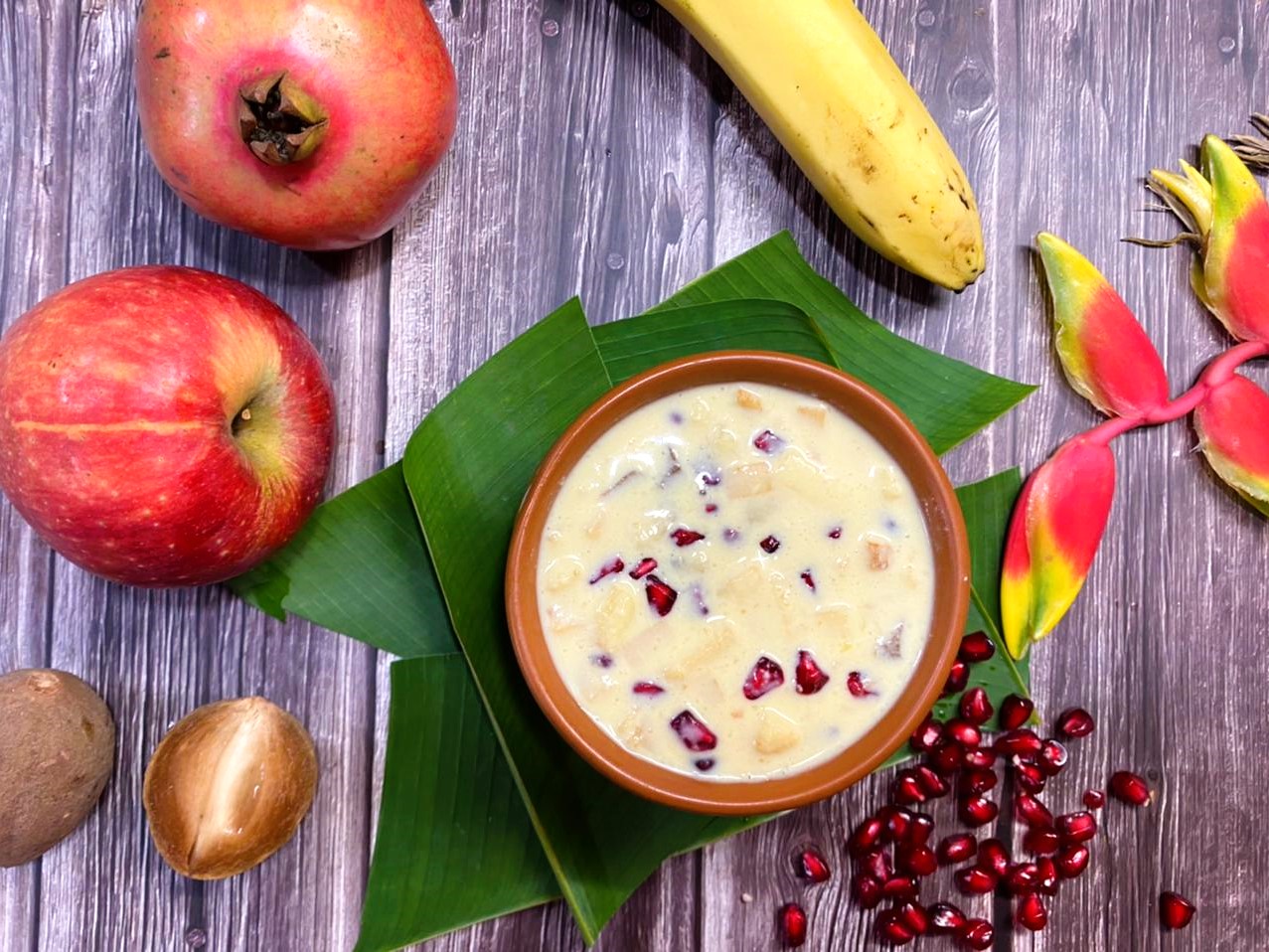 Once the custard has come to room temperature, transfer it to a bowl and cool it in the fridge for 1-2 hours until chilled.
Once chilled, add in the fruits and mix.
Chill for another 1-2 hours and serve cold.