Fruit Delight
There is nothing more refreshing in the summer than a delicious refreshing fruit dessert. Fruit delight is one of the desserts which is my all-time favourite! Creamy with cardamom and saffron flavours with a variety of fruits- you cannot go wrong!
I love the natural flavours of this dessert. No preservatives, no thickeners- just natural ingredients to make a luxurious self-indulgent dish.
This dish reminds me of my childhood as my mum would make it almost every week for us. Fruit delight was her ingenious way to feed us all the fresh seasonal fruits. I would often help her chopping all the fruits and helping her make this delicious indulgent dessert.
This is a simple, fuss free recipe which comes together very quickly.
Ingredients
1 litre whole fat milk
1 teaspoon ghee (to grease pan)
few strands of saffron
1 teaspoon green cardamom powder
4 tablespoons sugar
½ cup finely chopped apple
½ cup pomegranate seeds
½ cup chopped sapota (chickoo)
½ cup chopped bananas
½ cup chopped orange segments
Directions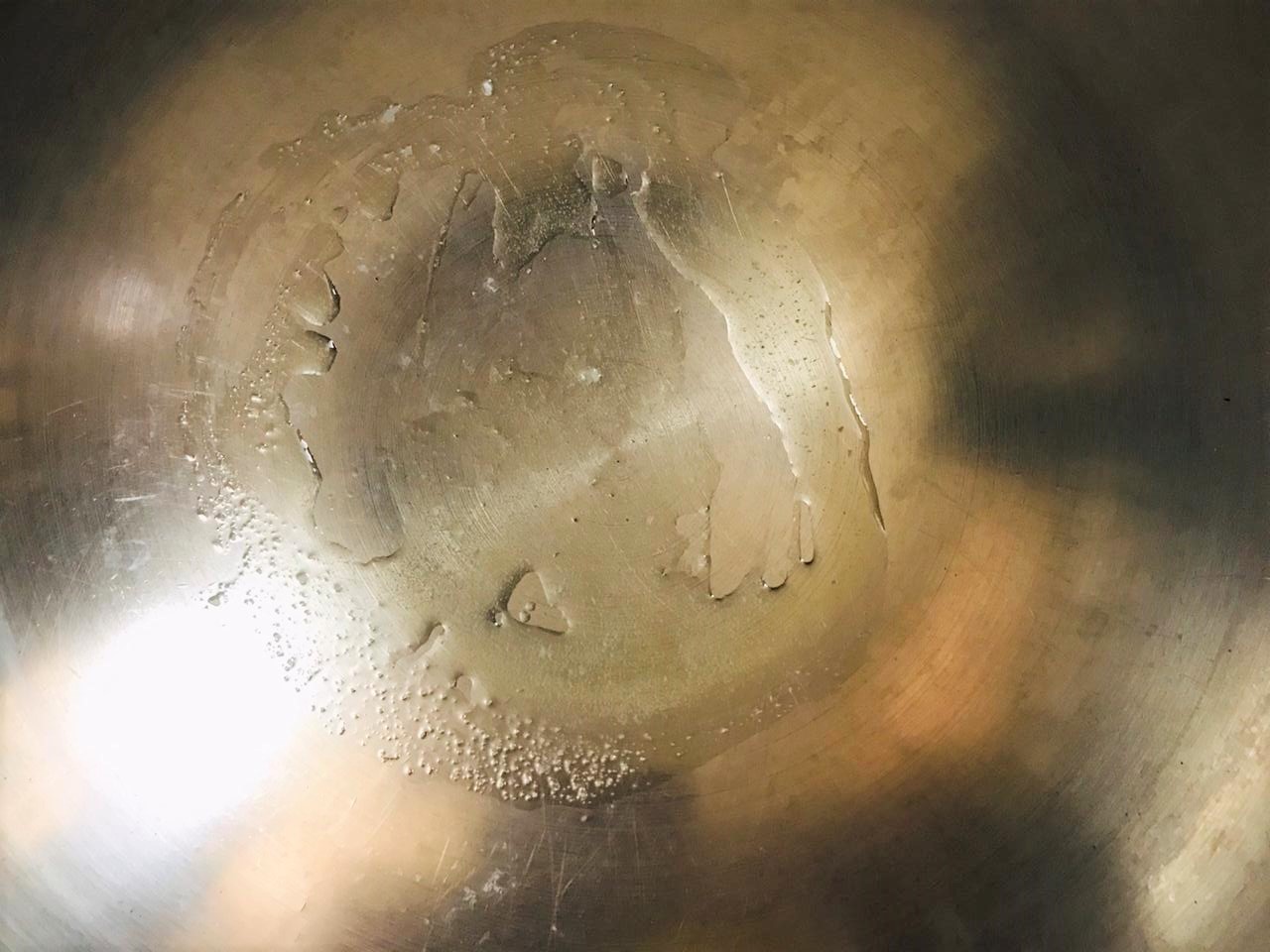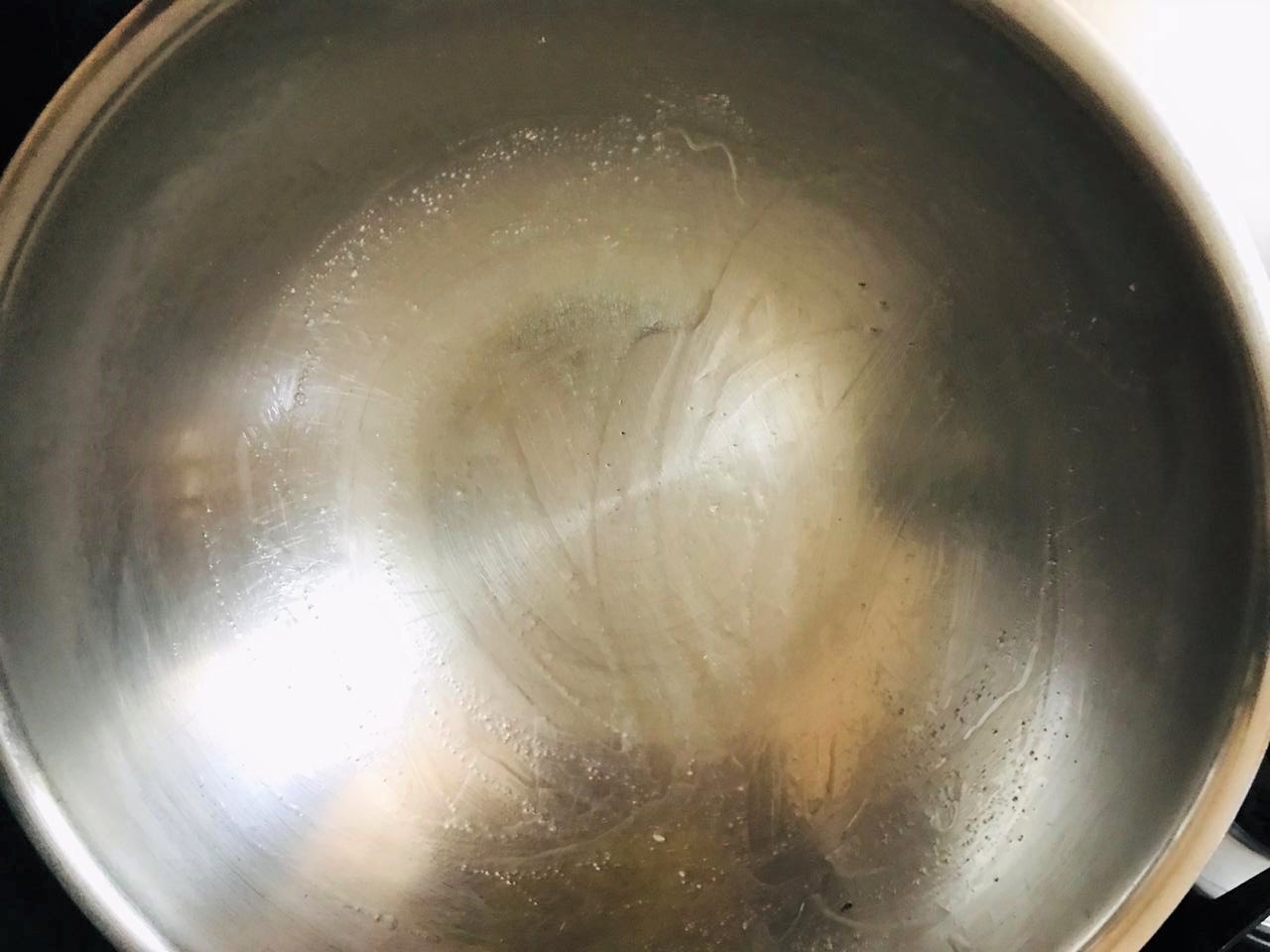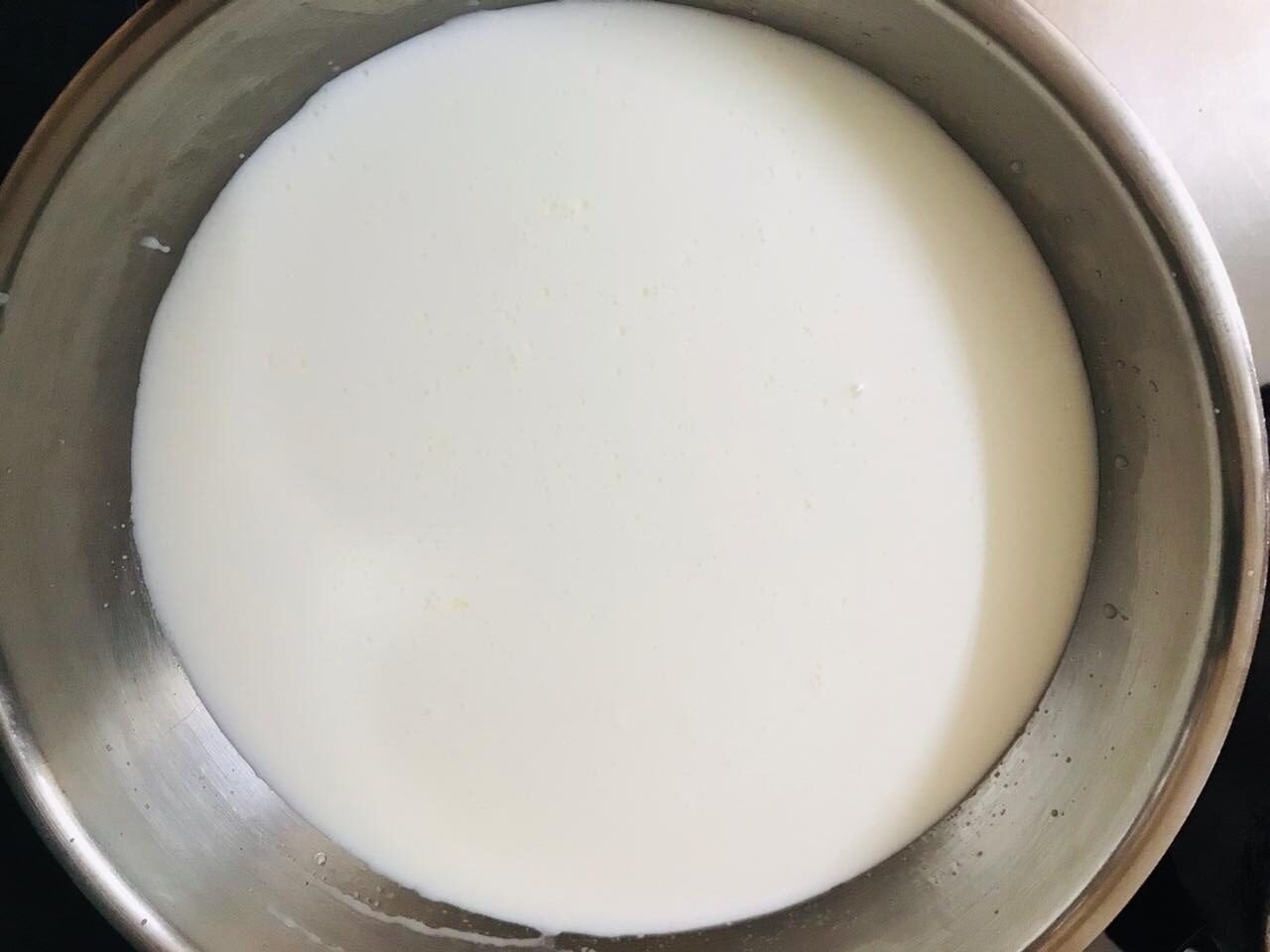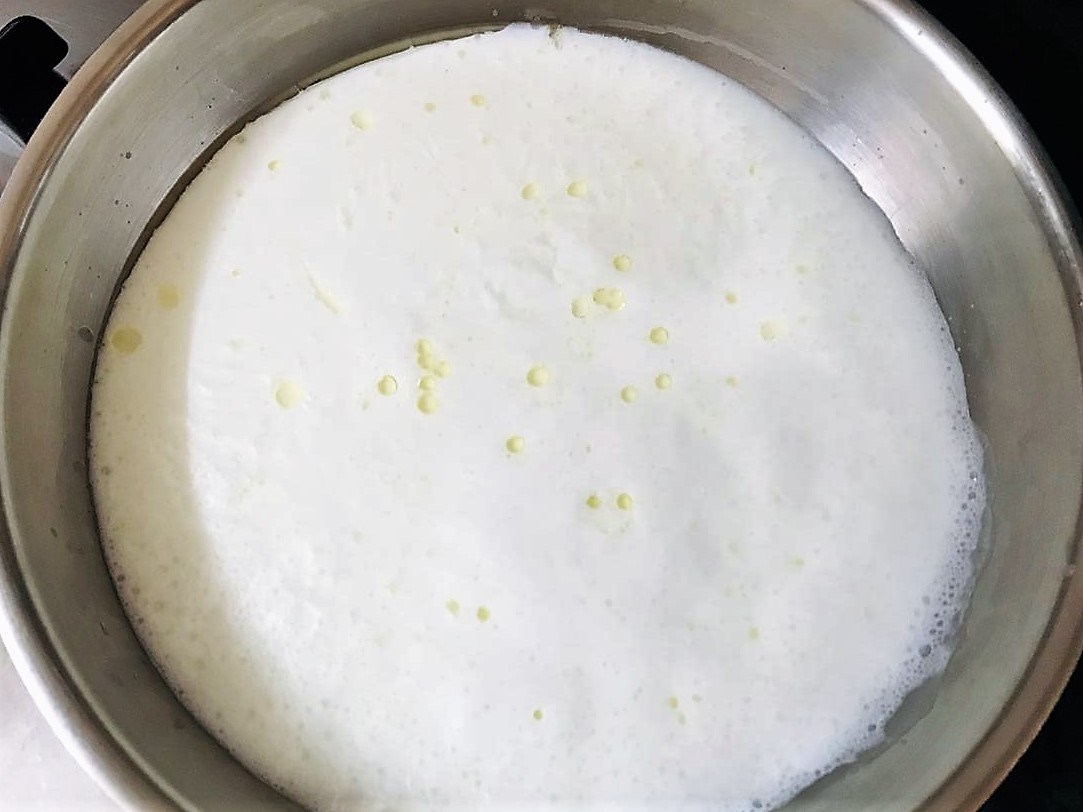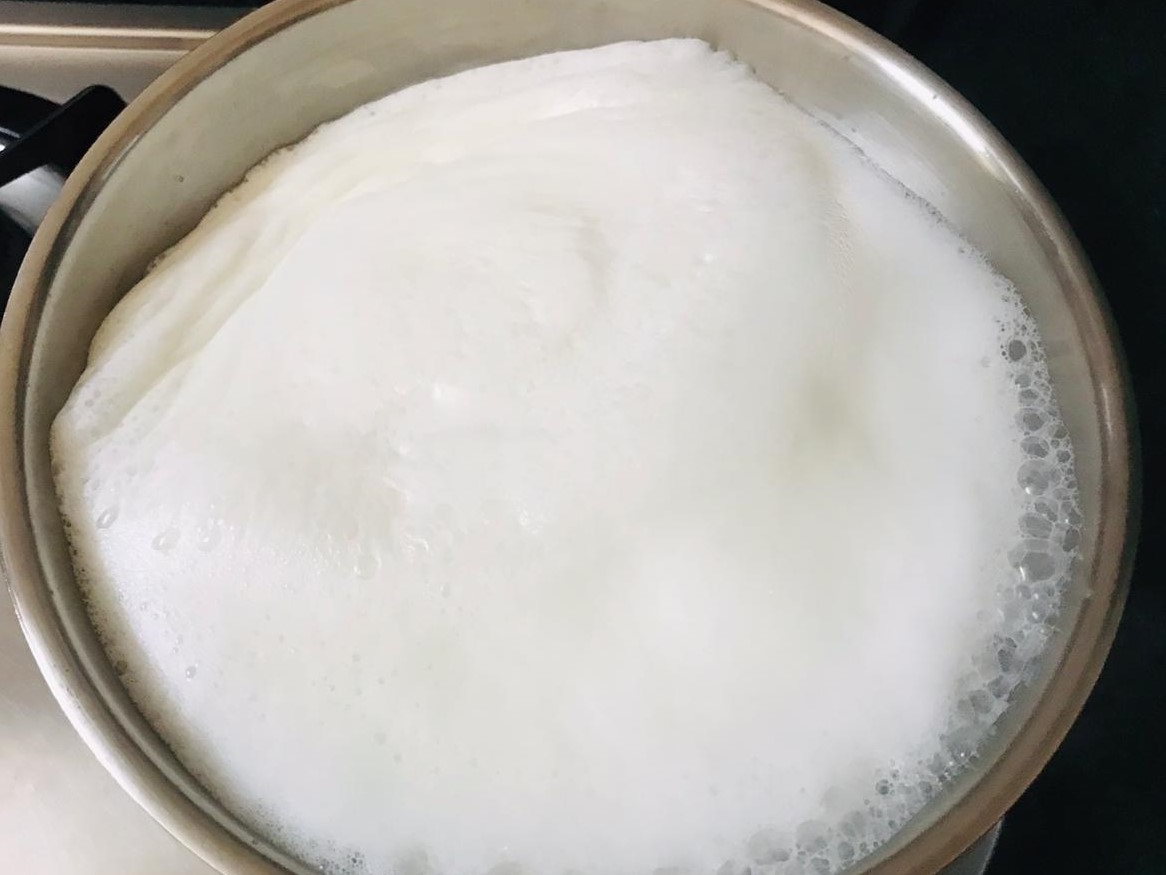 Grease ghee on a heavy bottom pan. Then pour the milk and let the milk come to a boil.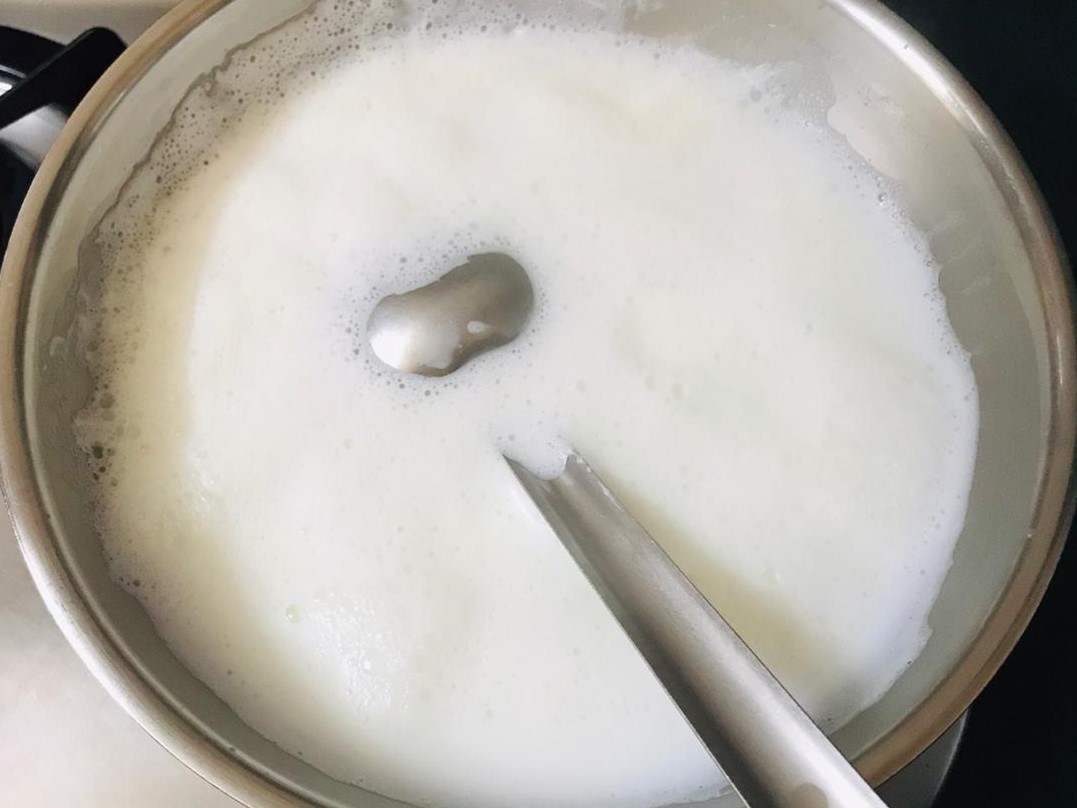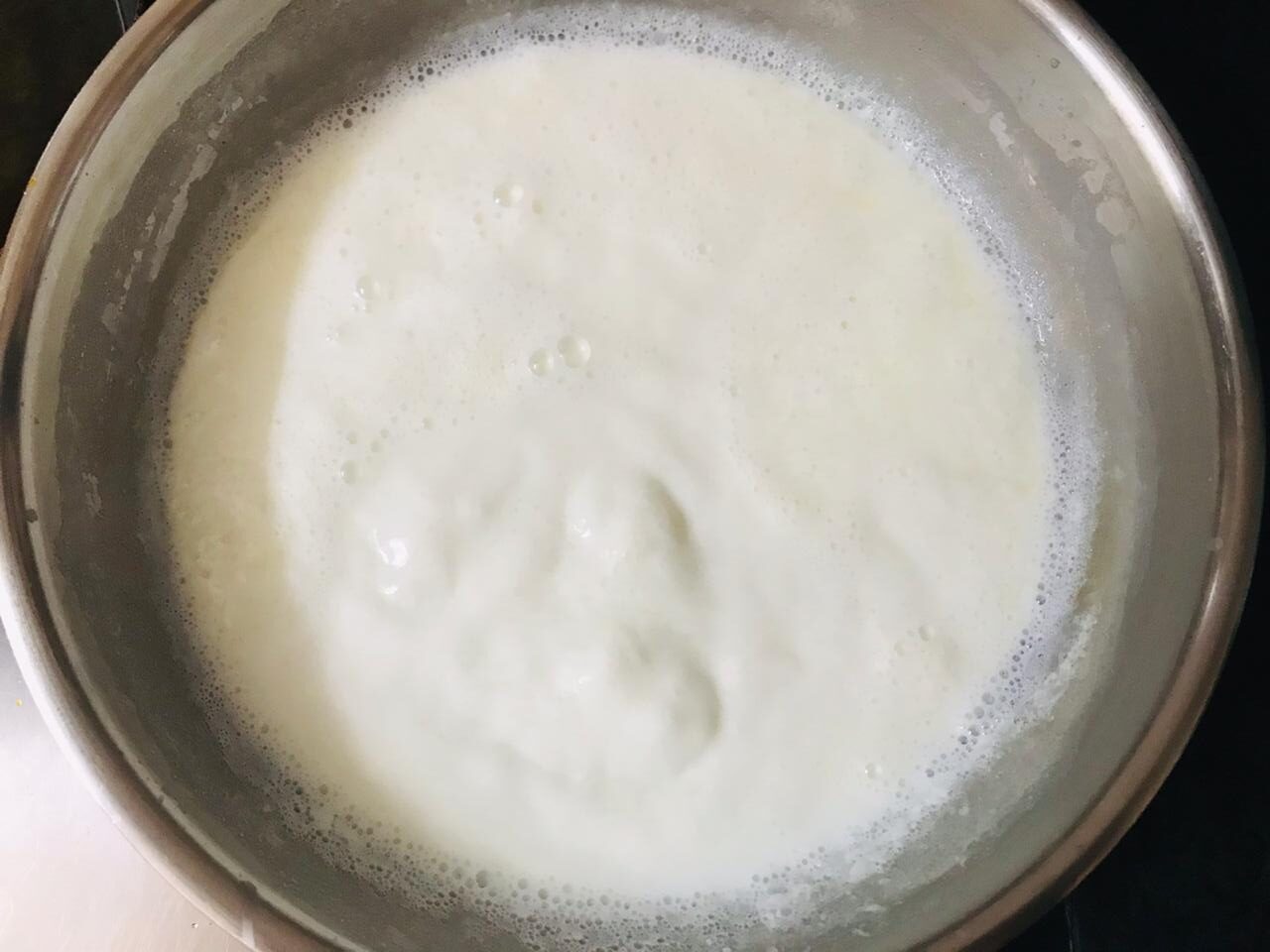 Set the heat to low heat and let the milk boil for around 15-20 minutes. Stir in between so that the milk does not stick to the bottom of the pan.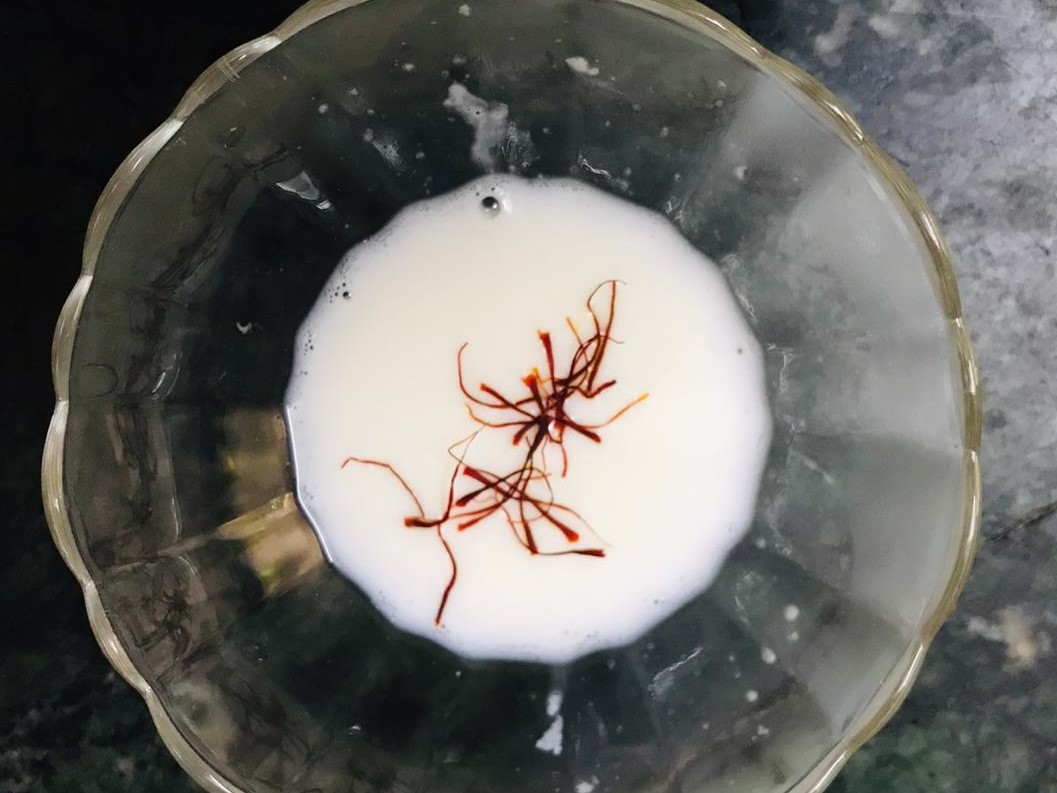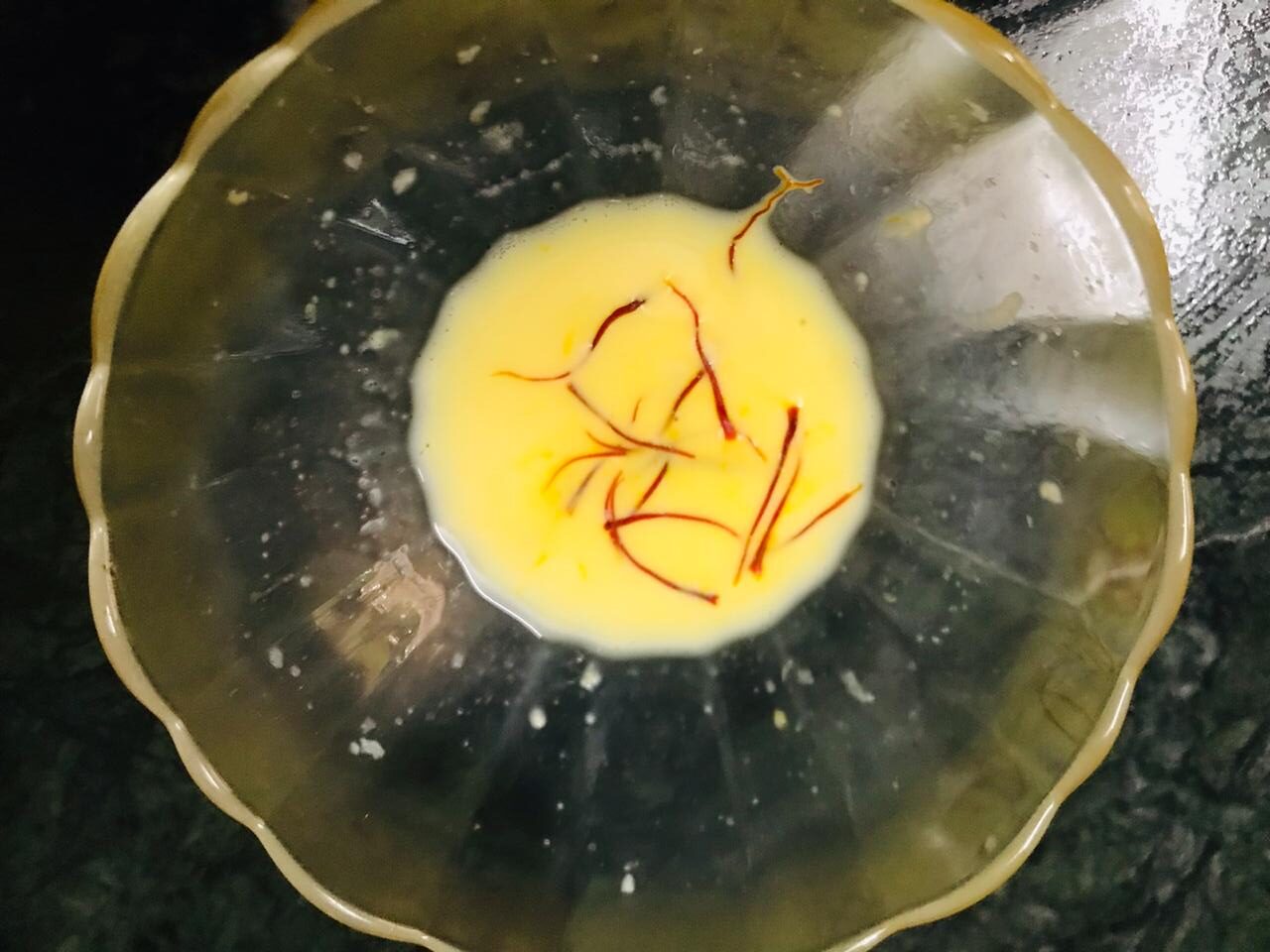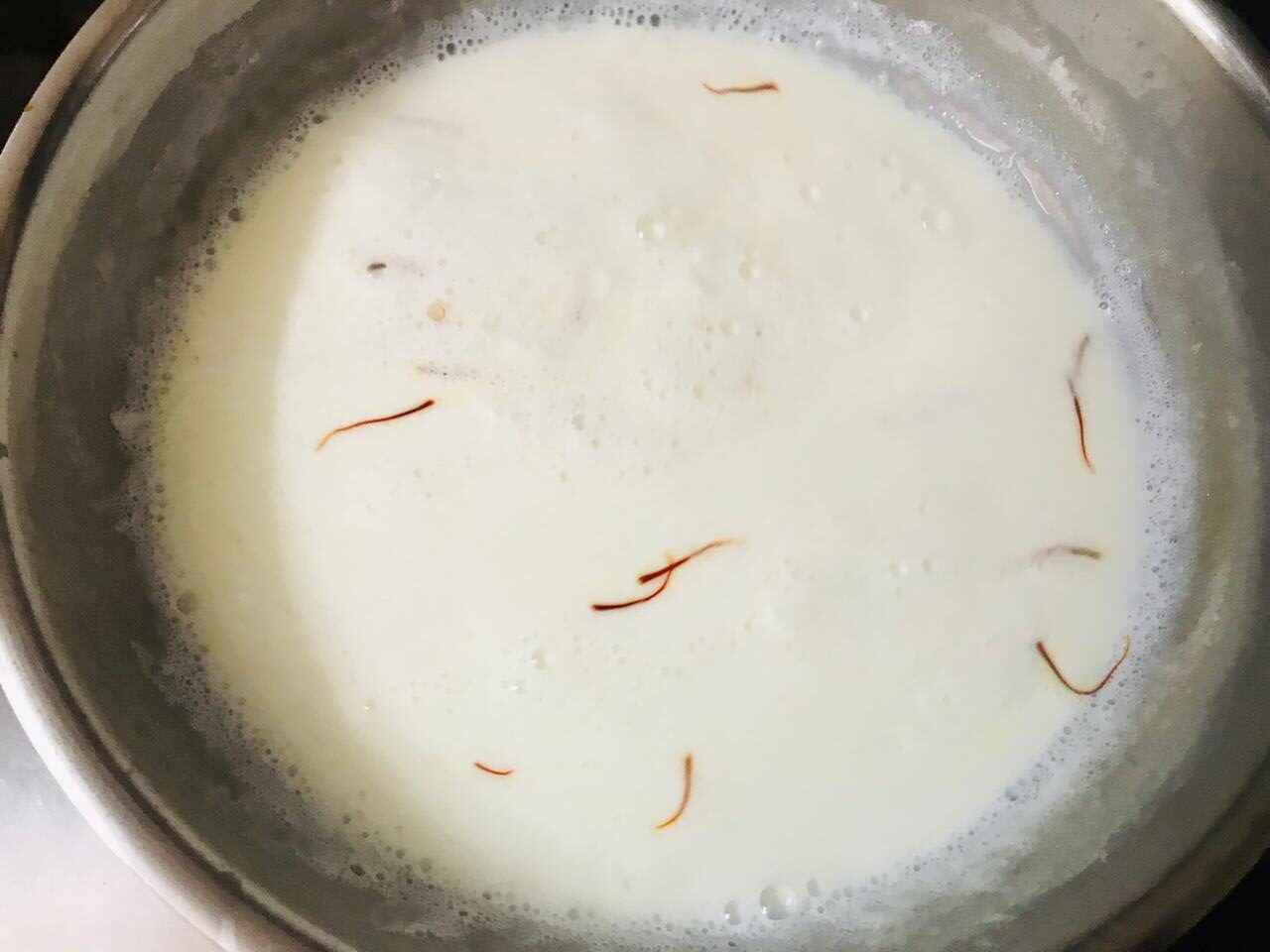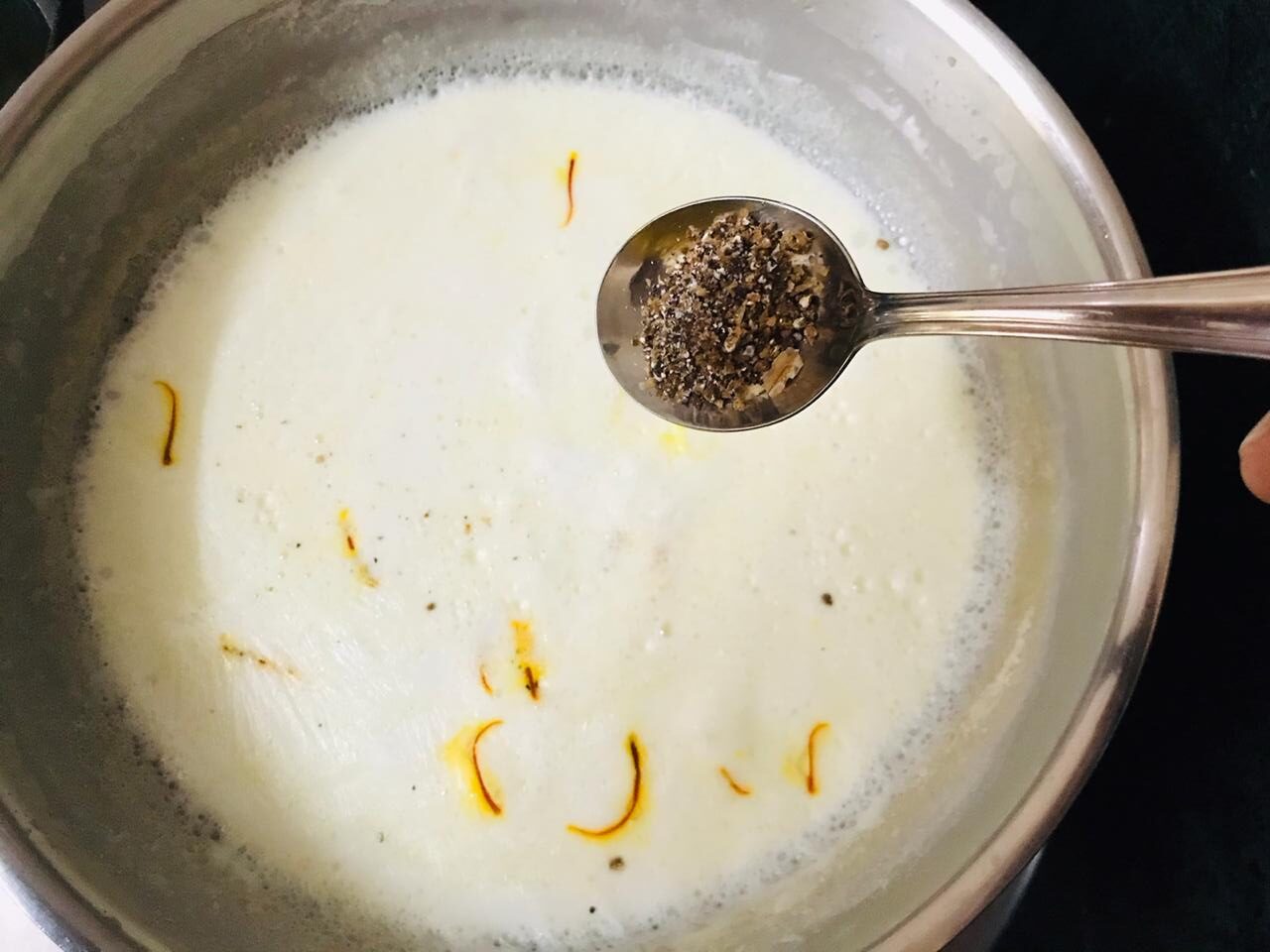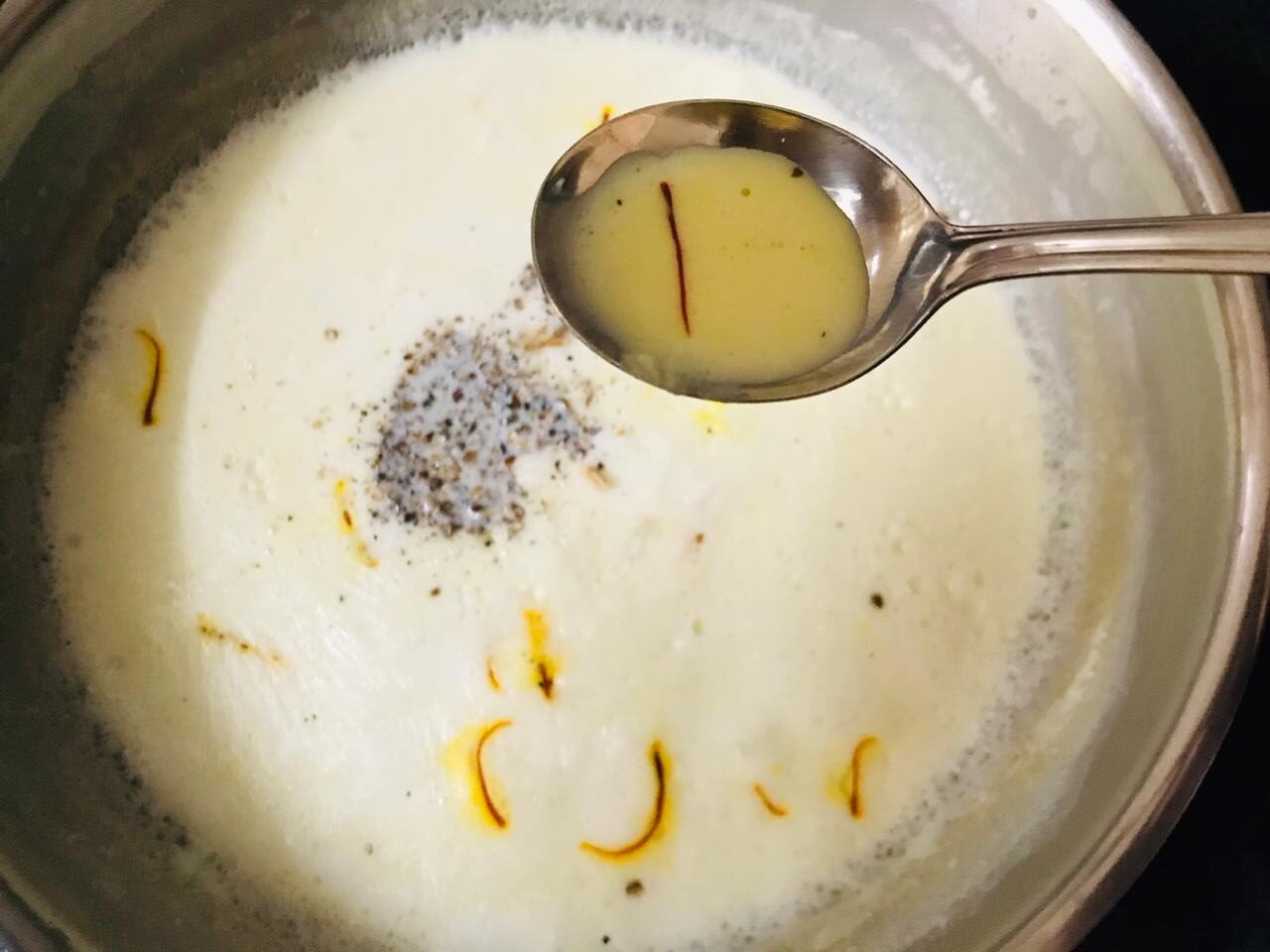 Dissolve saffron strands in 2 teaspoons warm milk for about 5 minutes. Add the saffron strands and cardamom powder to the milk and stir.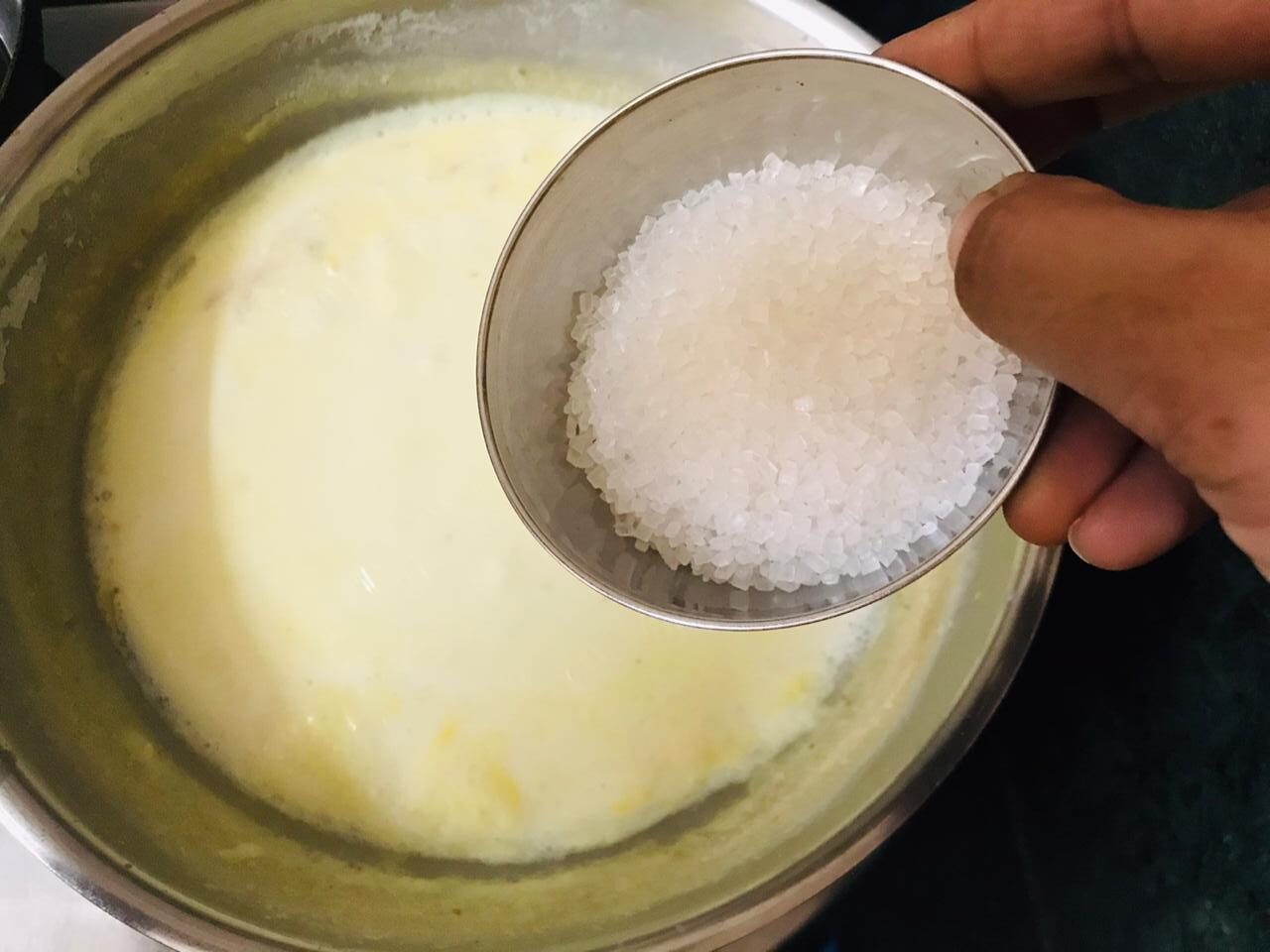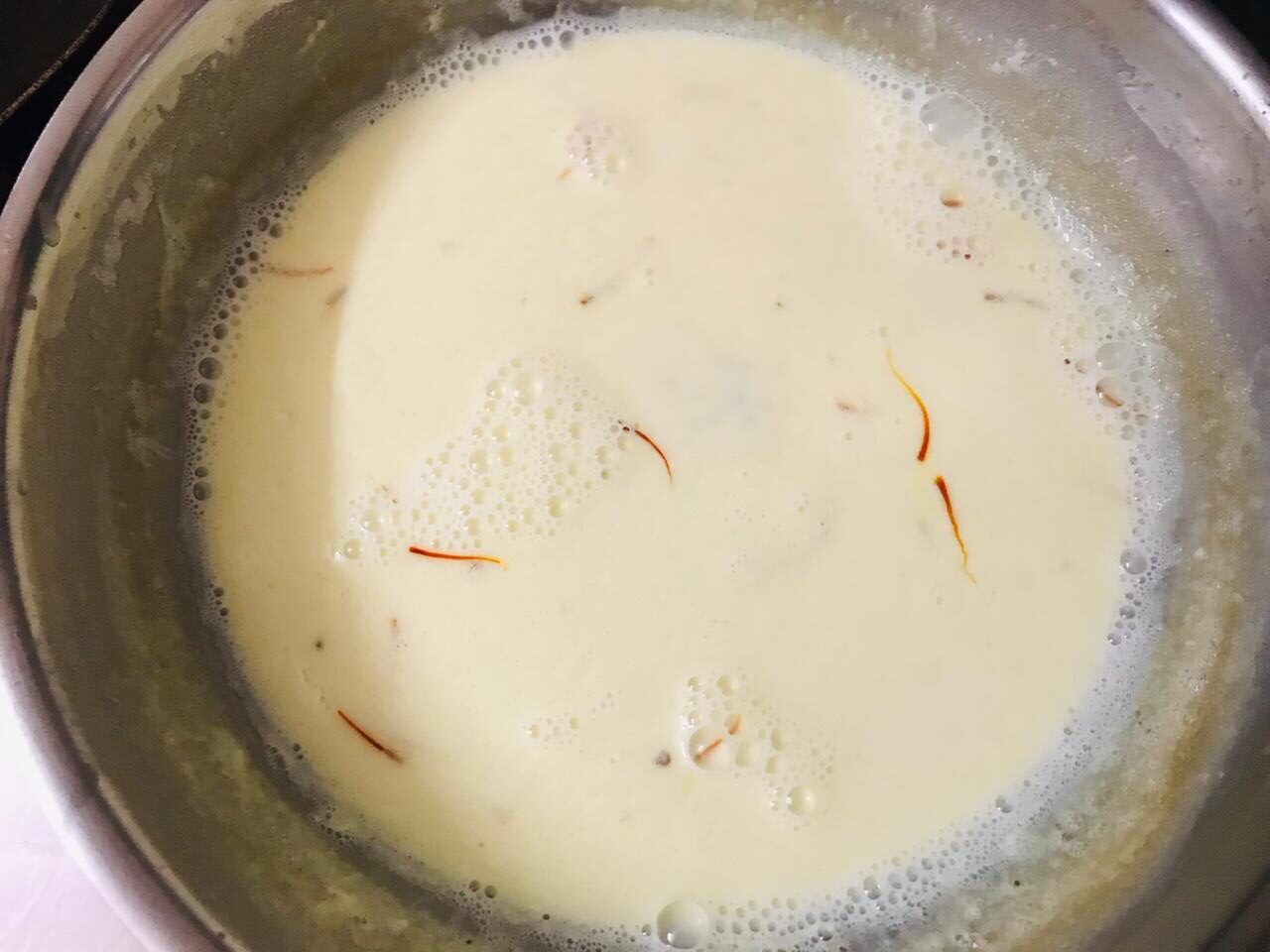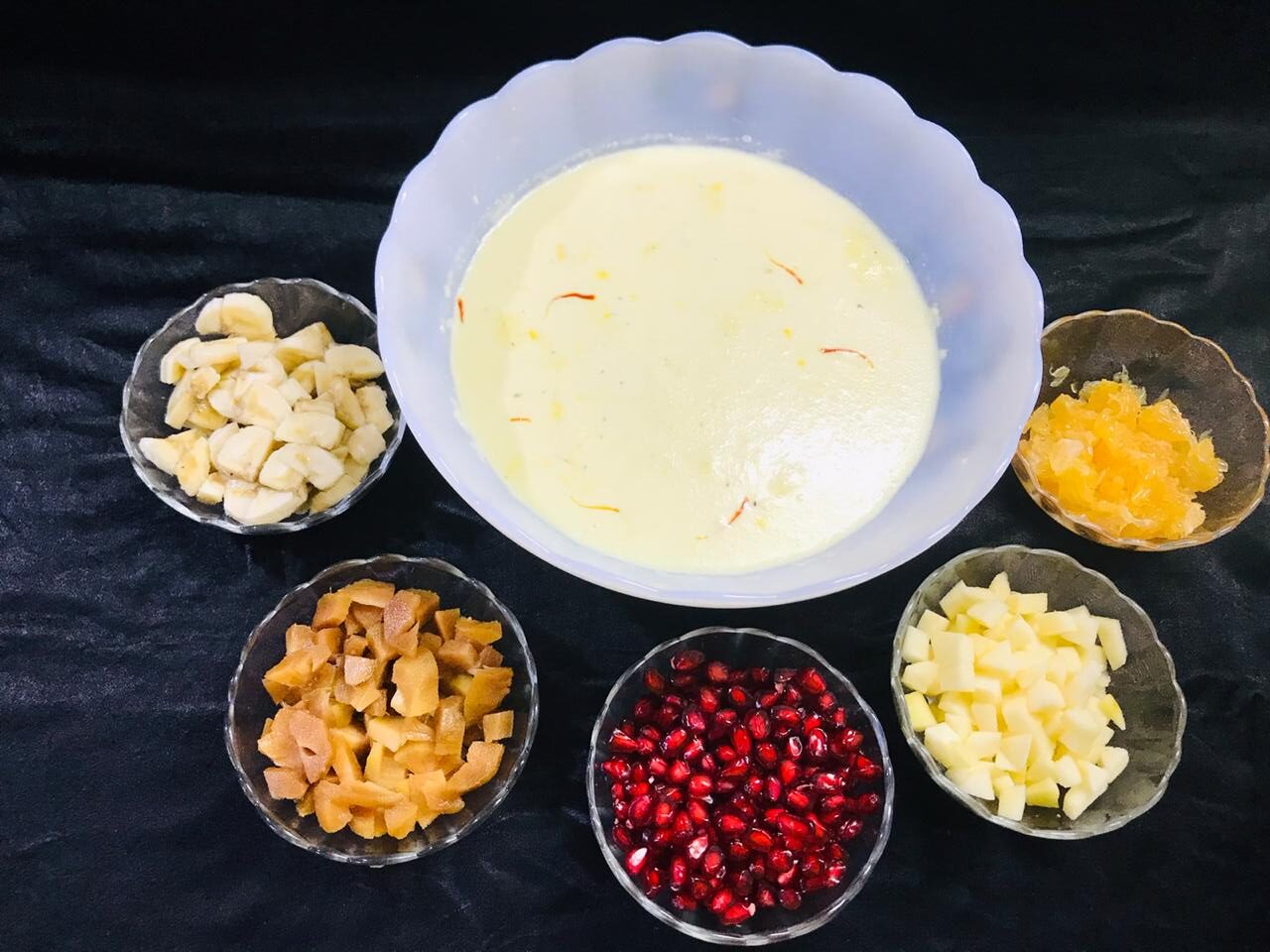 You will notice after 20 minutes that the milk would be reduced to about half and will be thicker, at this point add sugar and stir until the sugar dissolves.
Switch off the heat and let the milk cool down. Empty it in a bowl and keep it in the refrigerator to cool it for around an hour.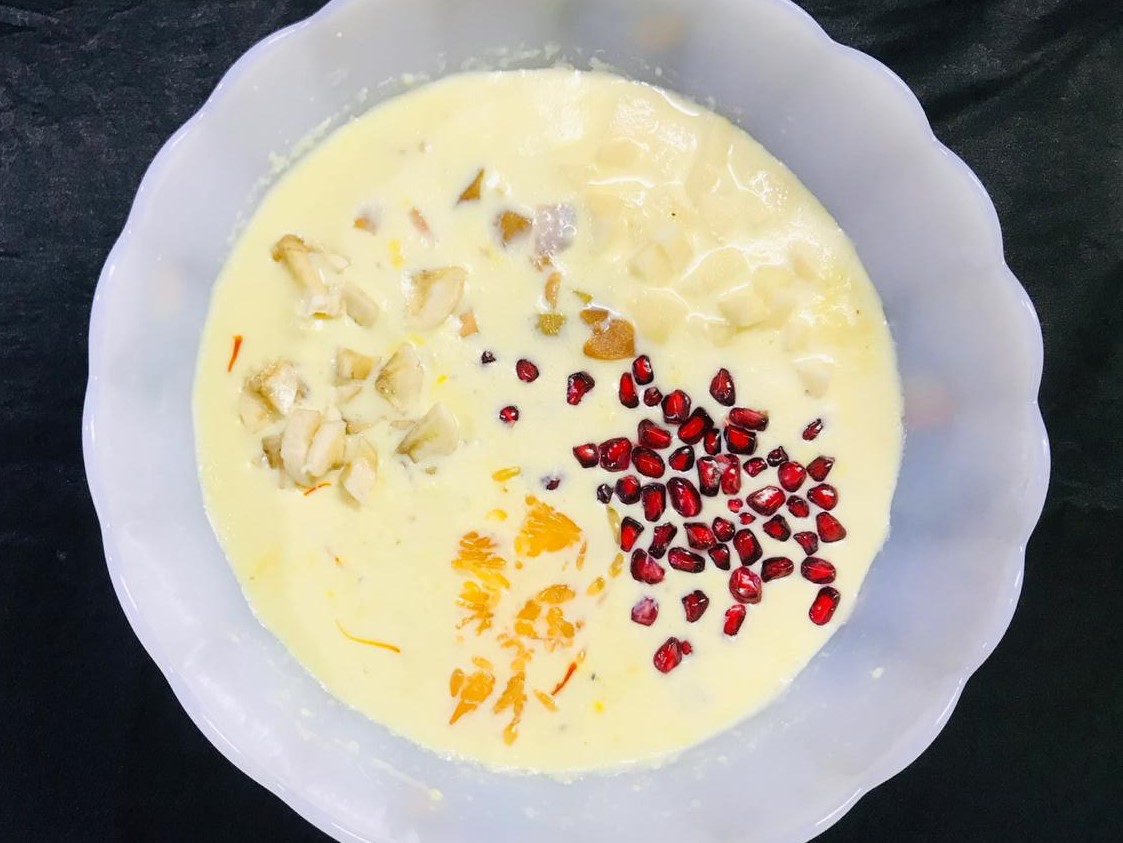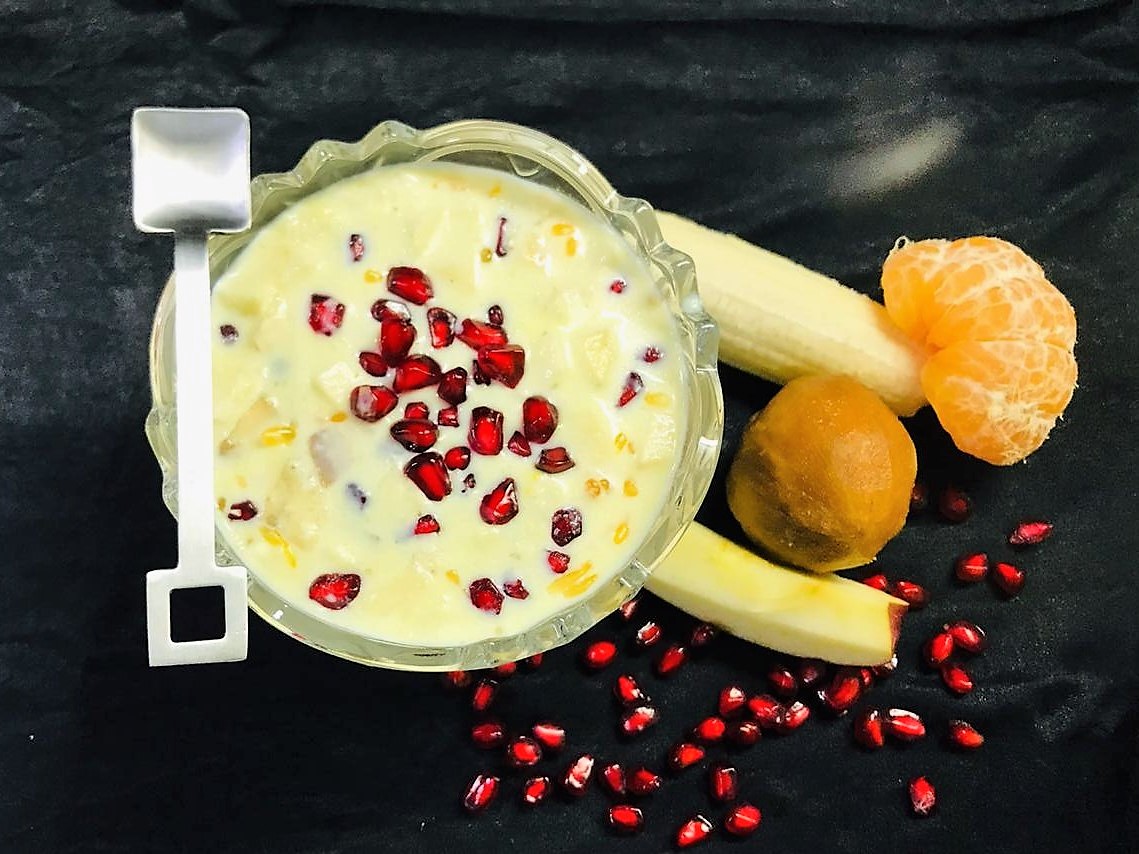 Add the chopped fruits to it and mix.
Serve cold!