Dry Fruit Banana Smoothie
Dry Fruit Banana Smoothie is a creamy healthy drink loaded with healthy nuts to give an energy boost. It is prepared with a perfect blend of dried fruits, banana, and milk making it a great gluten-free energy booster.
In India flavoured milks are quite popular all year round and different varieties are prepared depending on the region and weather. I remember growing up, if I was not in a mood to eat especially during the scorching heat in the summers, my mother would often make a milkshake for me. It was a perfect summer cooler, healthy, filling and nutritious. This Dry Fruit Banana Smoothie is my new favourite drink! It is a healthy drink full of nutrients.
Other recipes you might like to try are Mumbai Style Dry Fruit Milkshake, Healthy Sugar free Strawberry Smoothie, Kadhai Milk/Masala Milk, Thandai, Mango Shake, Mango Lassi and Mango Falooda.
Ingredients
1 deseeded date
2 dried figs
6 unsalted cashew nuts
2 unsalted walnuts
5 unsalted almonds
6-7 unsalted pistachios
1 banana
1½ cups milk
2 tablespoons honey (optional)
For Garnishing
½ teaspoon finely chopped unsalted almonds
½ teaspoon finely chopped unsalted pistachios
Directions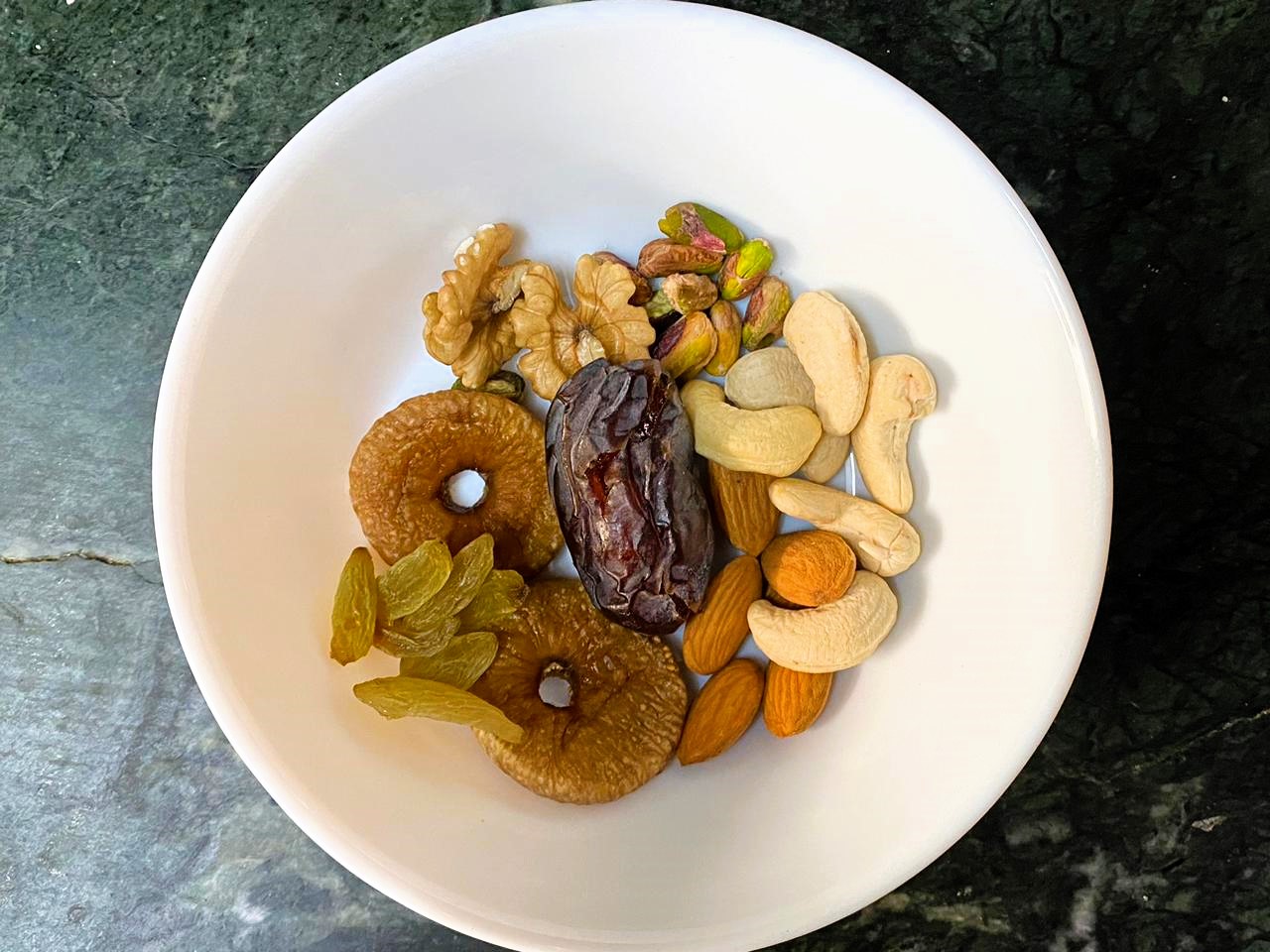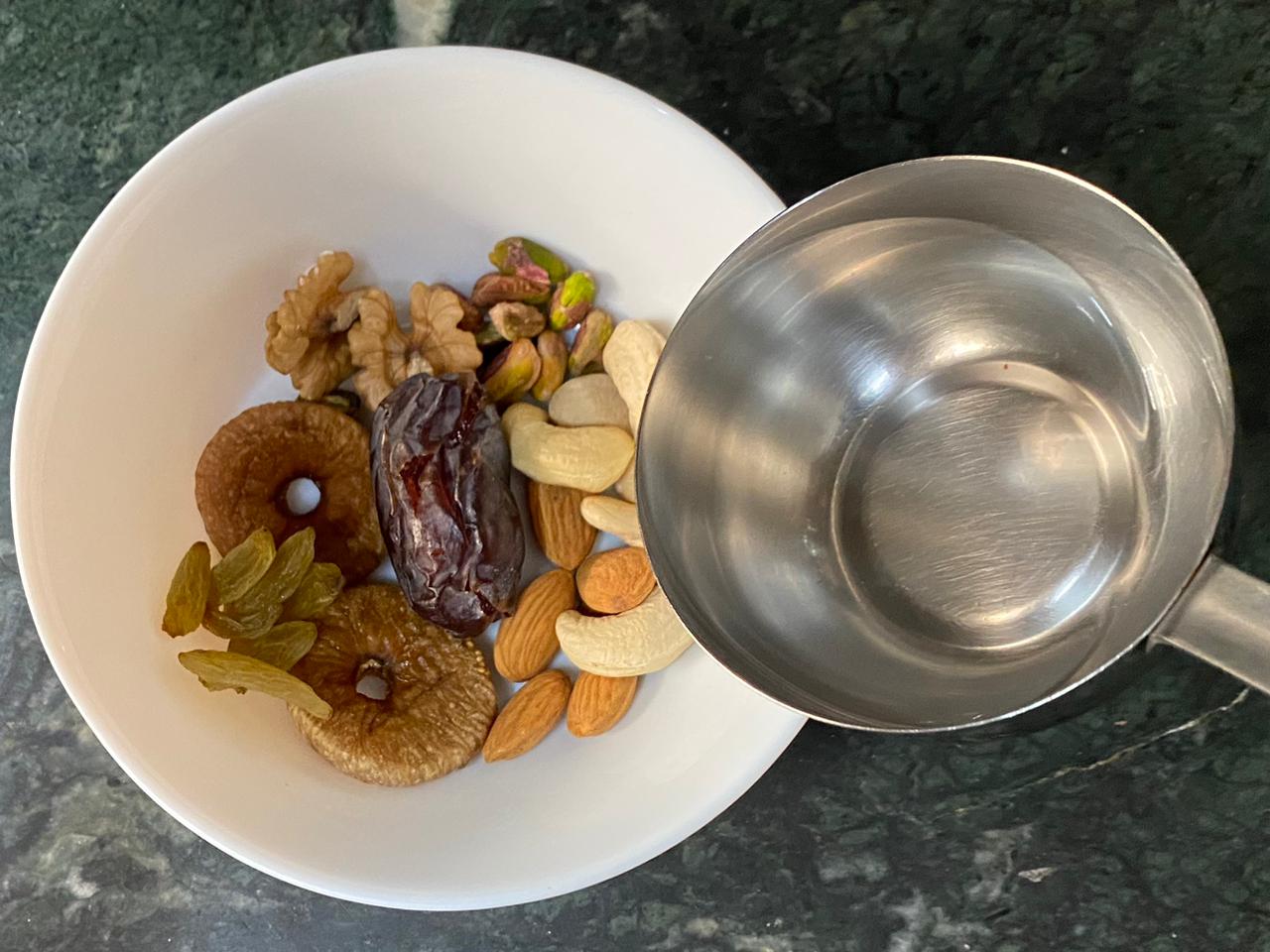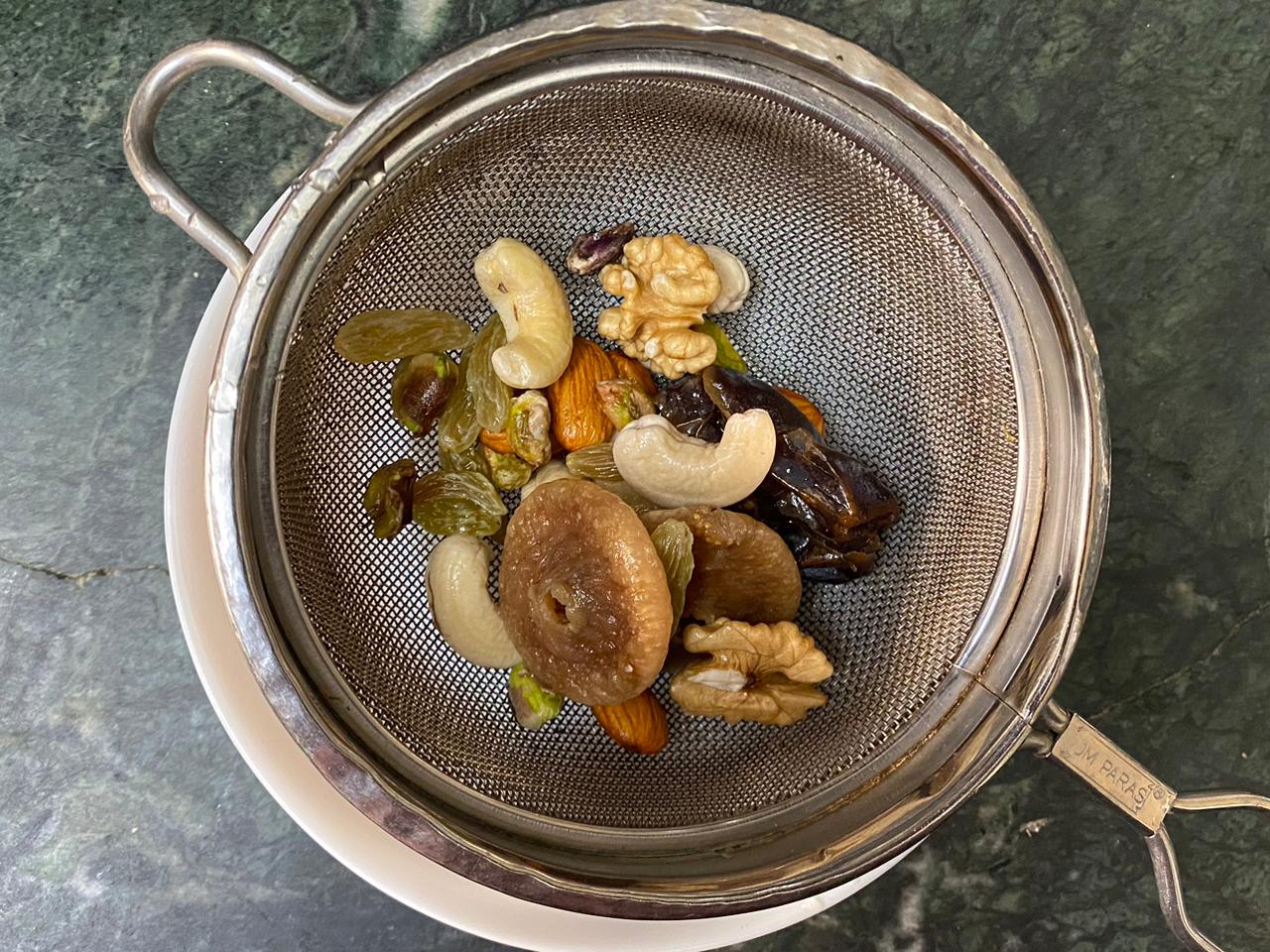 Soak the date, figs, cashew nuts, walnuts, almonds, pistachios in ½ cup of lukewarm water for about an hour.
After half an hour, strain the dry fruits.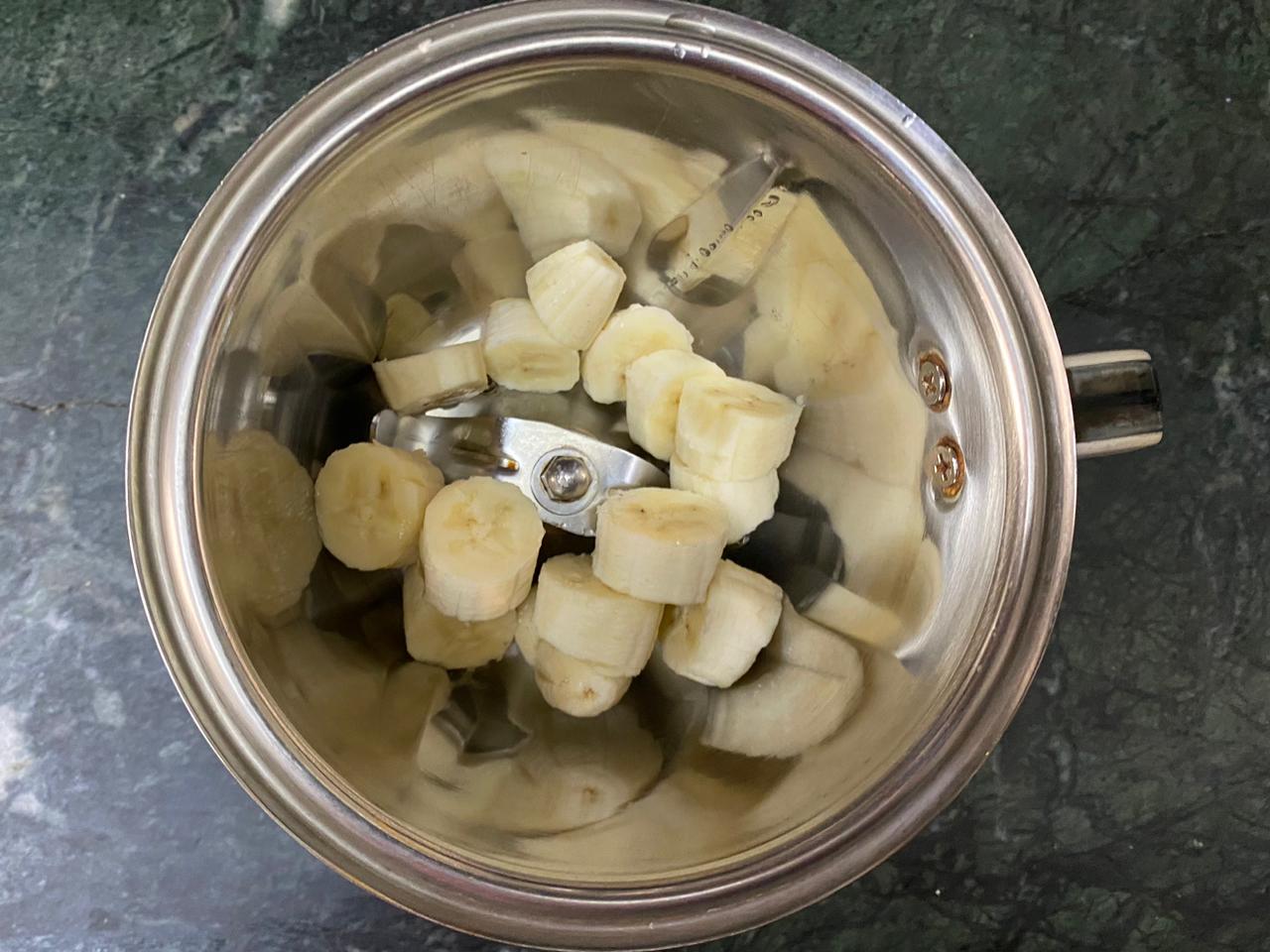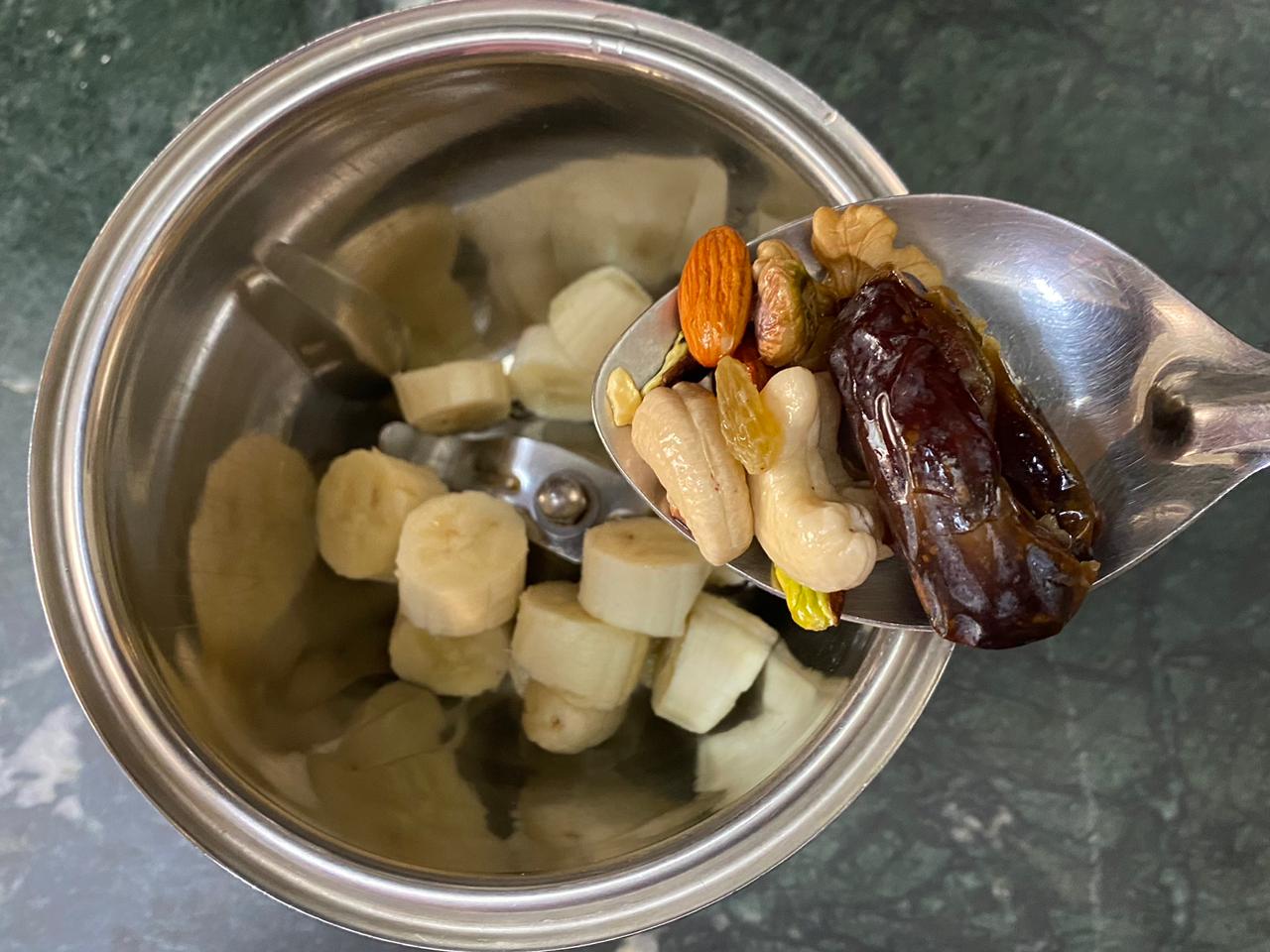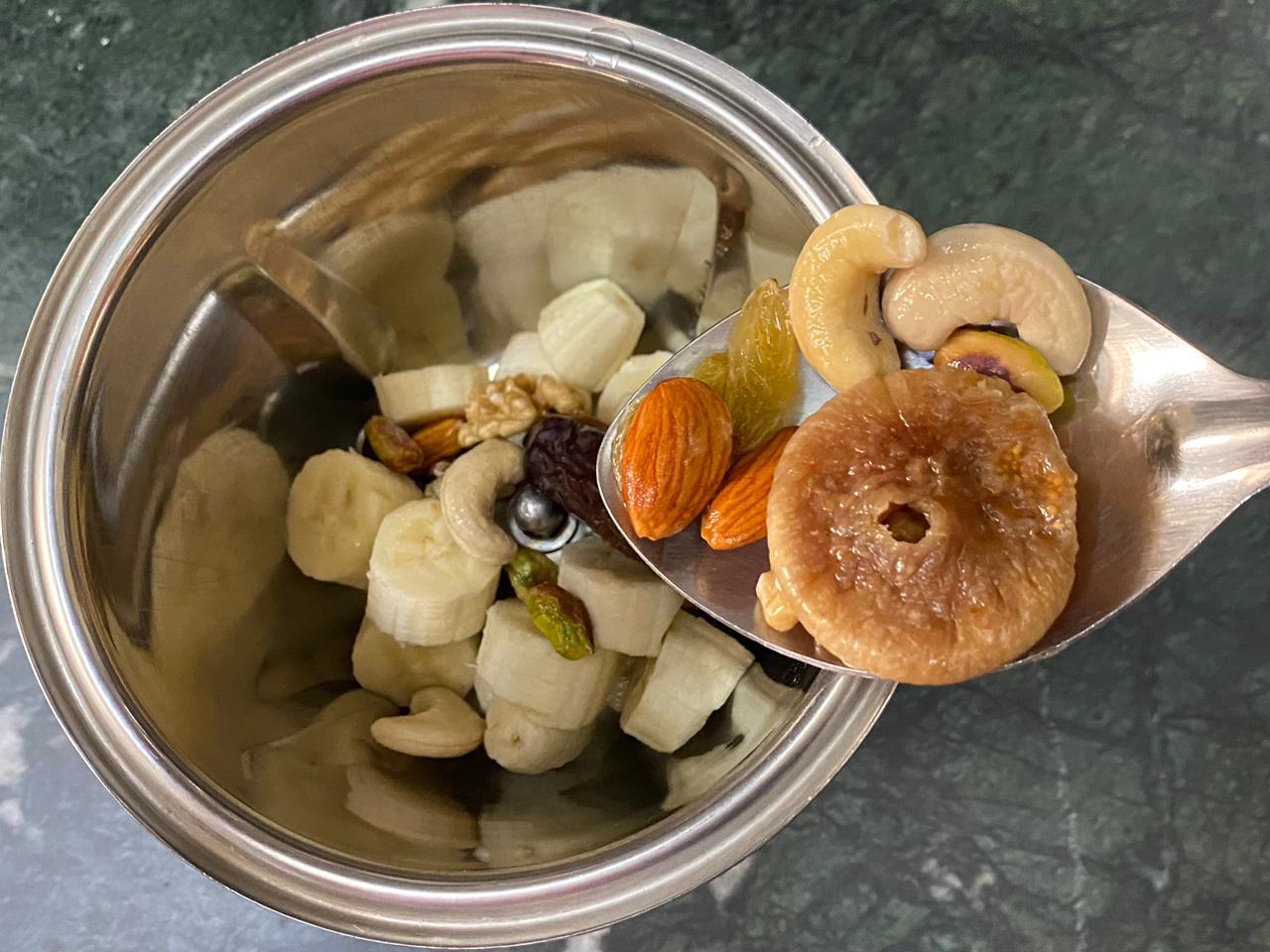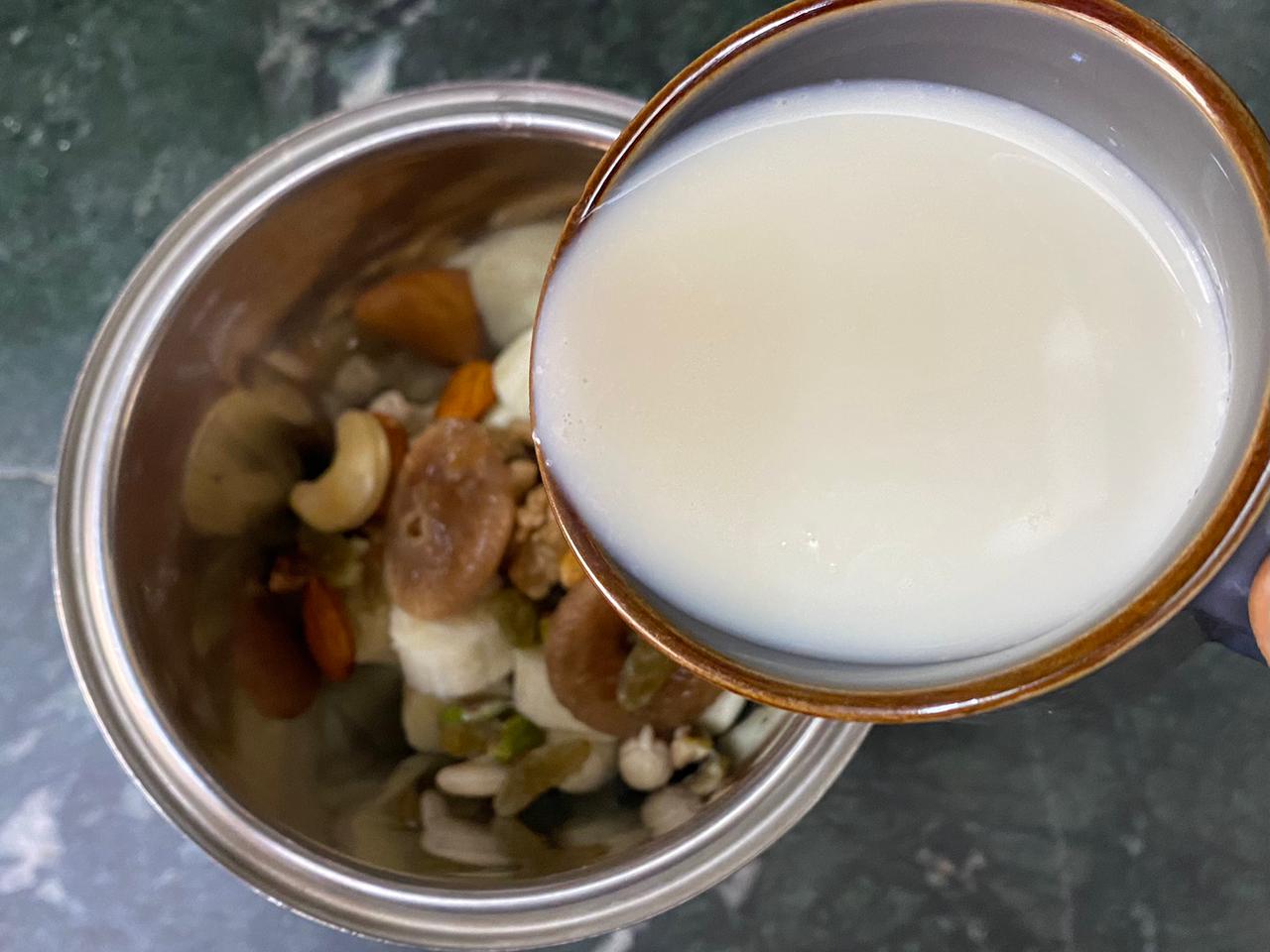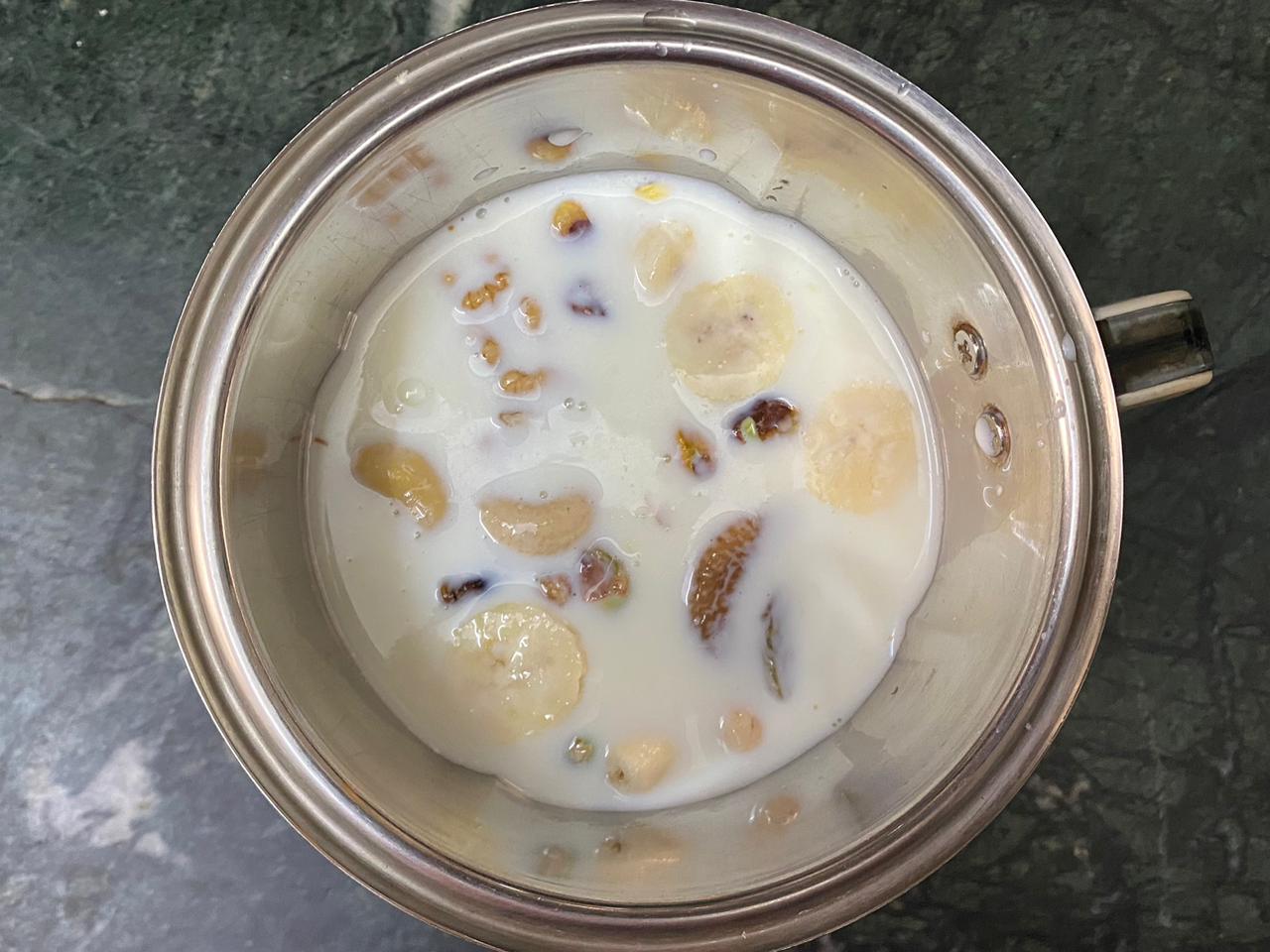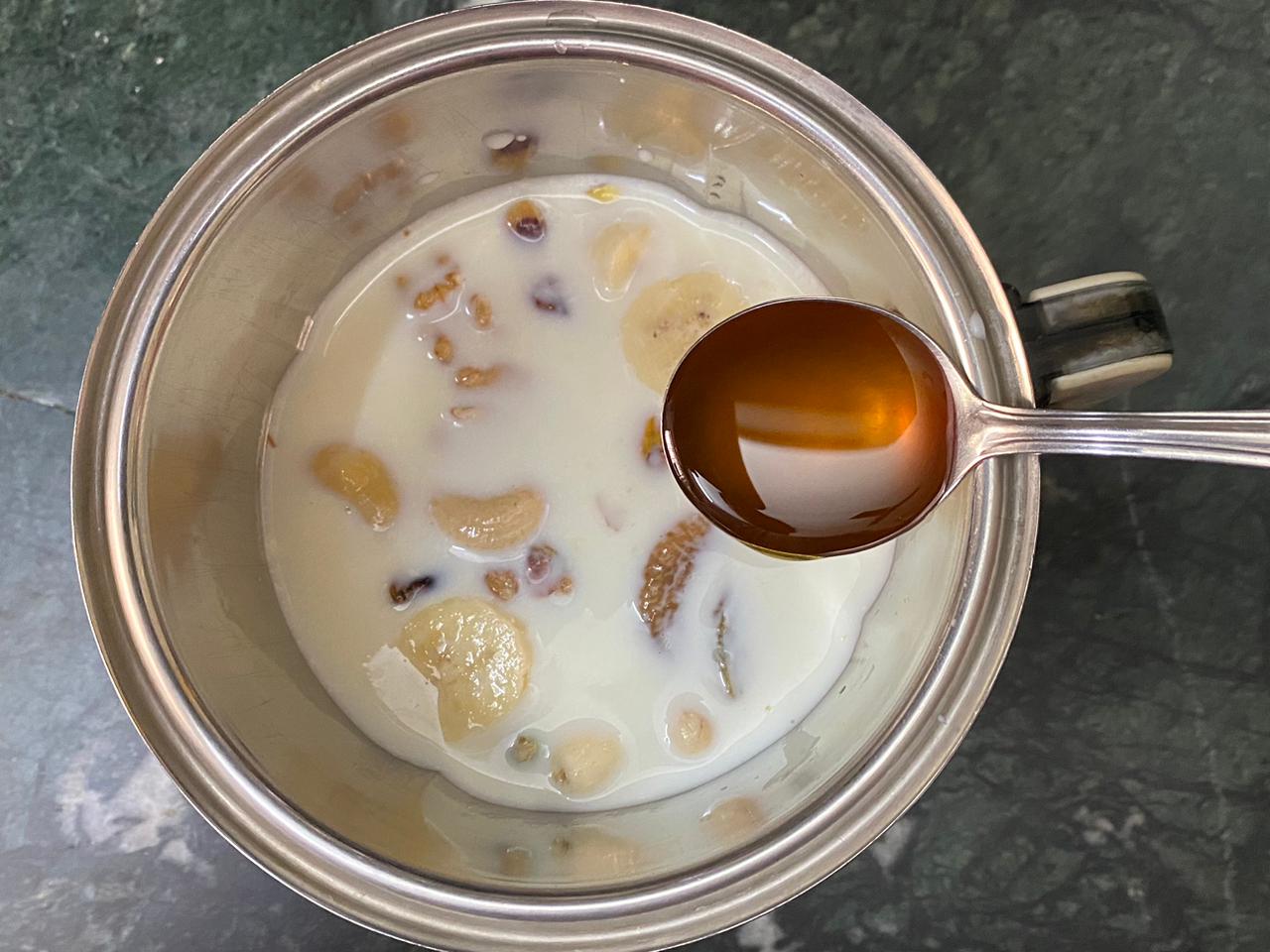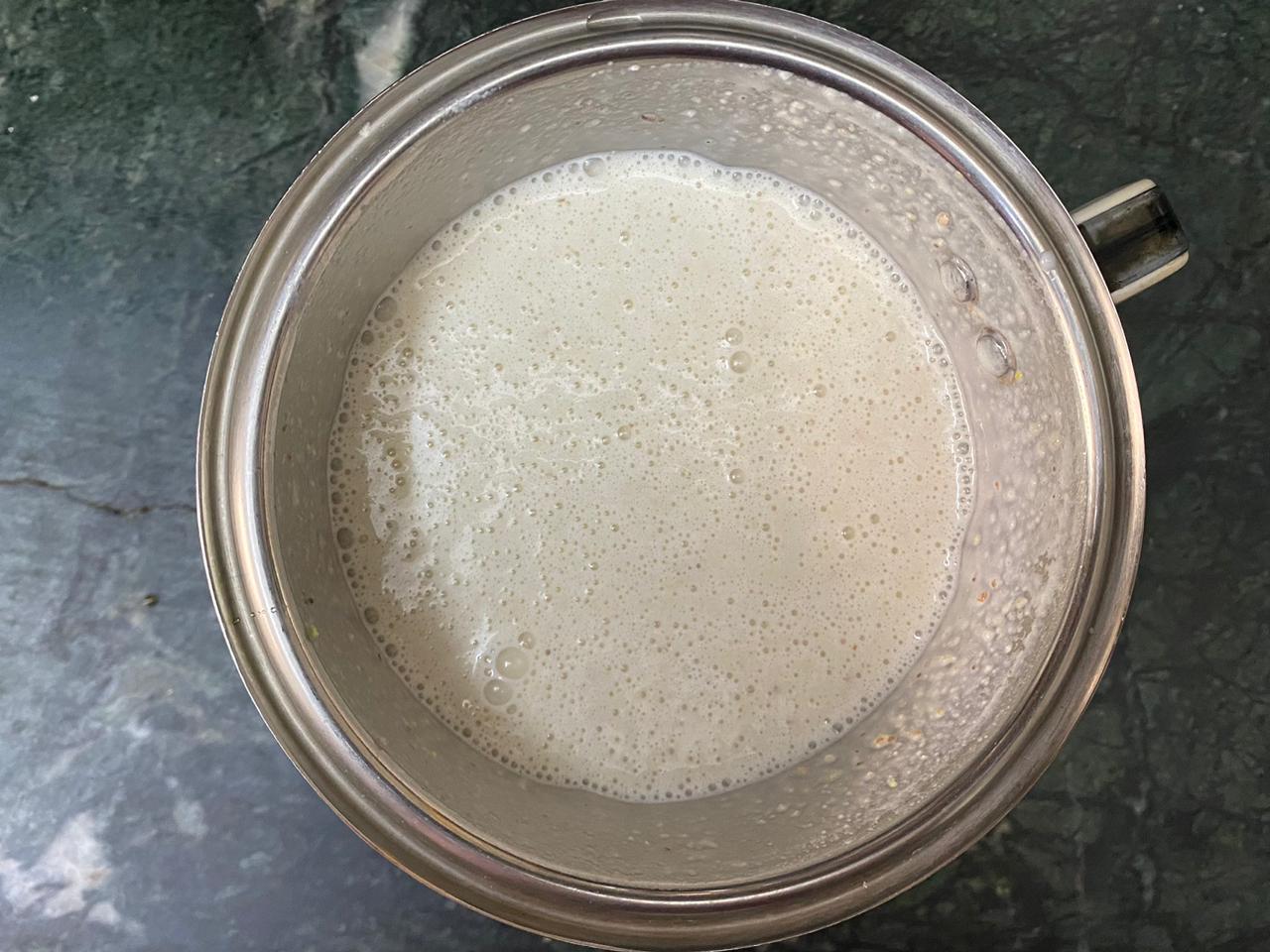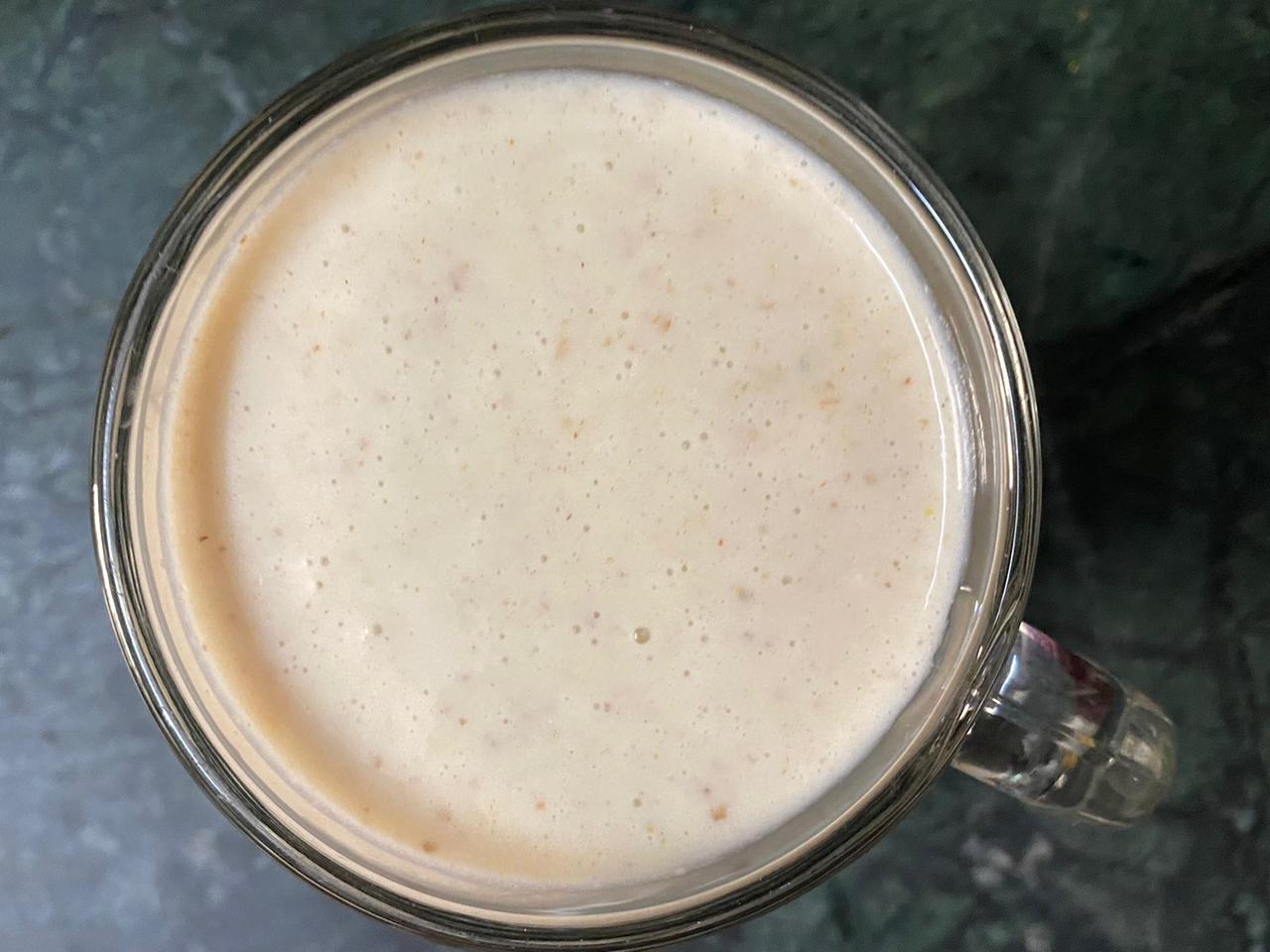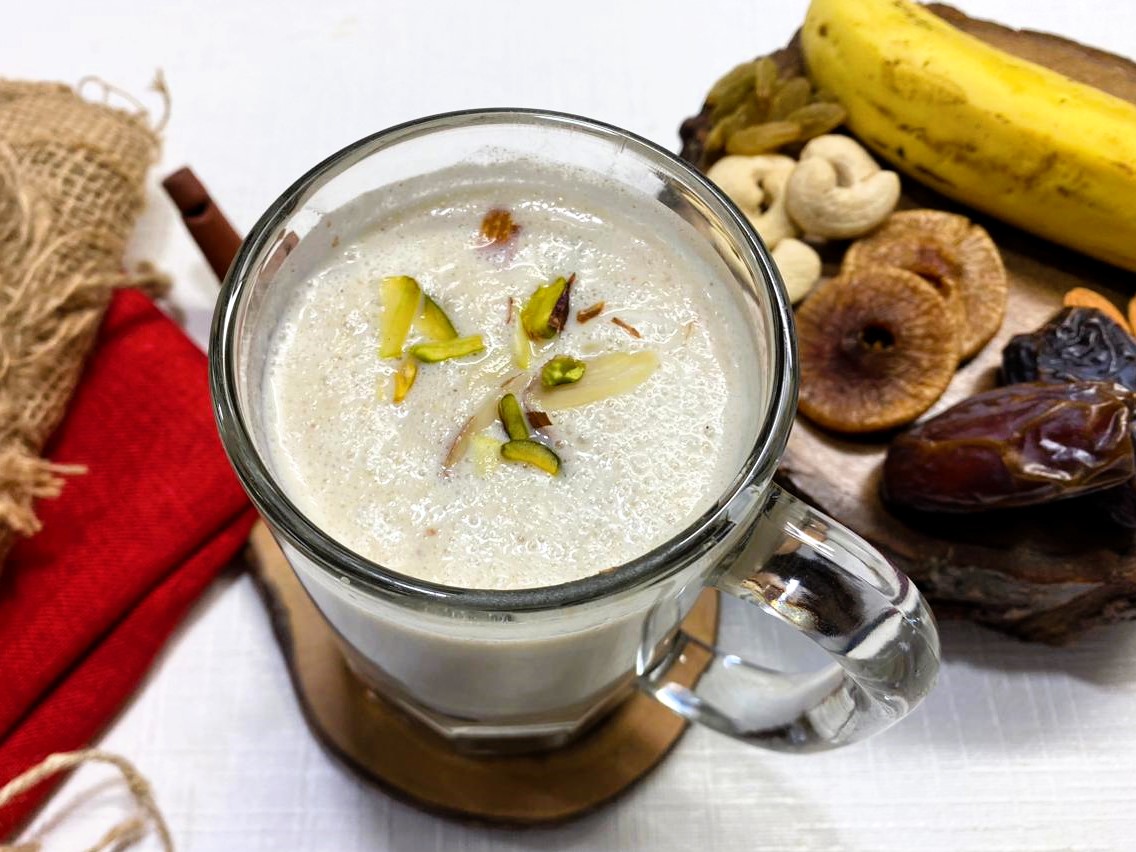 Add banana, strained dry fruits, milk and honey in a blender. Blend for a minute or two until well combined.
Pour the smoothie into a chilled glass to serve and top it with some with some chopped almond and pistachios.