Thandai
Thandai is a refreshing summer drink popular in India. 'Thandai' in Hindi means 'cooling'. Thandai is prepared with a mixture of almonds, fennel seeds, rose petals, melon seeds, cardamom, saffron, milk and sugar which are said to have a cooling effect on the body and hence the name. It is one of the most popular drinks served during the festivals of Holi and Mahashivratri.
For Holi, special Thandai is made using 'bhang' (using weed leaves). Just a small amount of weed is added to the thandai. My version is the 'traditional no bhang' version which can be enjoyed by everyone. In India, Thandai powder or Thandai syrup are quite easily available in shops. However, I prefer to make it at home as it is a simple recipe and once you have the mixture ready you can make fresh Thandai anytime of the year.
Thandai is easy to prepare and a super refreshing and comforting drink. I haven't strained the milk while preparing the thandai as I like the texture of the nuts however if you wish you can strain it before serving.
Ingredients
For Thandai Mixture
½ cup unsalted almonds (badam)
½ cup unsalted cashew nuts (kaju)
¼ cup unsalted pistachios (pista)
1 teaspoon fennel seeds (sauf)
1 teaspoon melon seeds
1 teaspoon poppy seeds (khus khus)
½ teaspoon black pepper (kali mirch)
7-8 saffron strands (kesar)
1 teaspoon dried rose petals (gulab ke patte)
For Thandai
½ litre full fat milk
2 tablespoons castor sugar
2 tablespoons thandai mixture
For Garnishing
1 teaspoon unsalted finely chopped almond
1 teaspoon unsalted finely chopped pistachios
Rose petals
Directions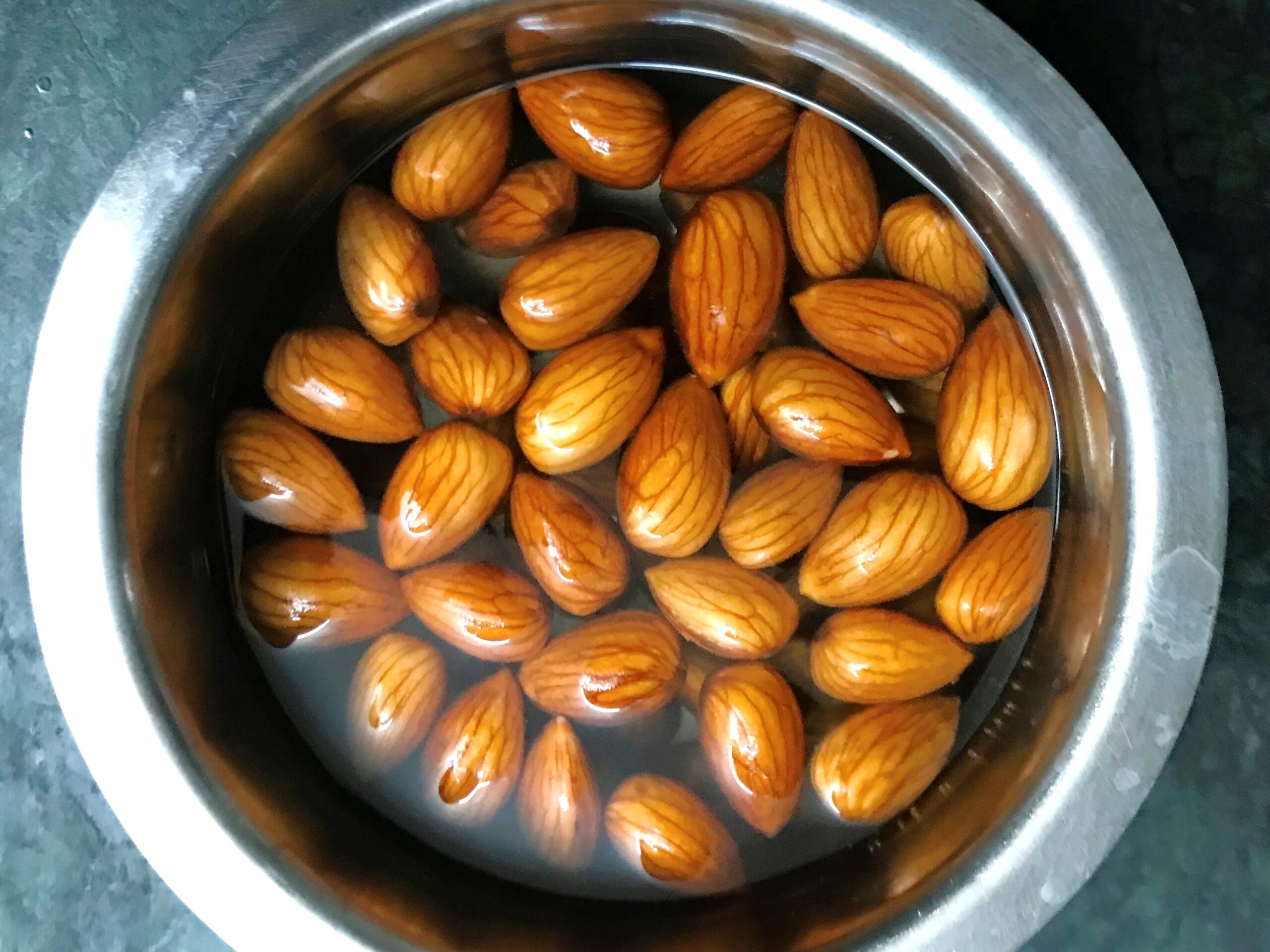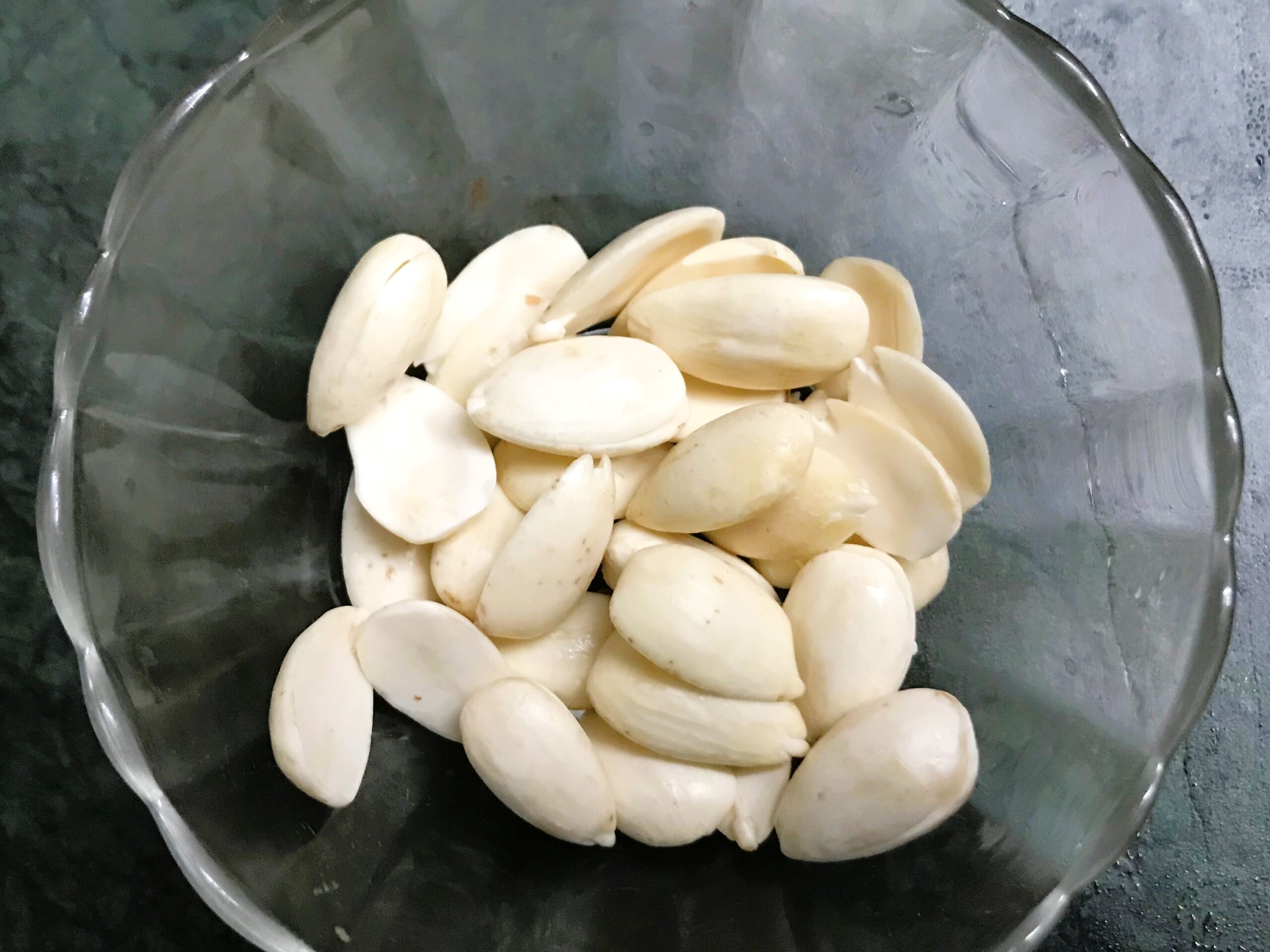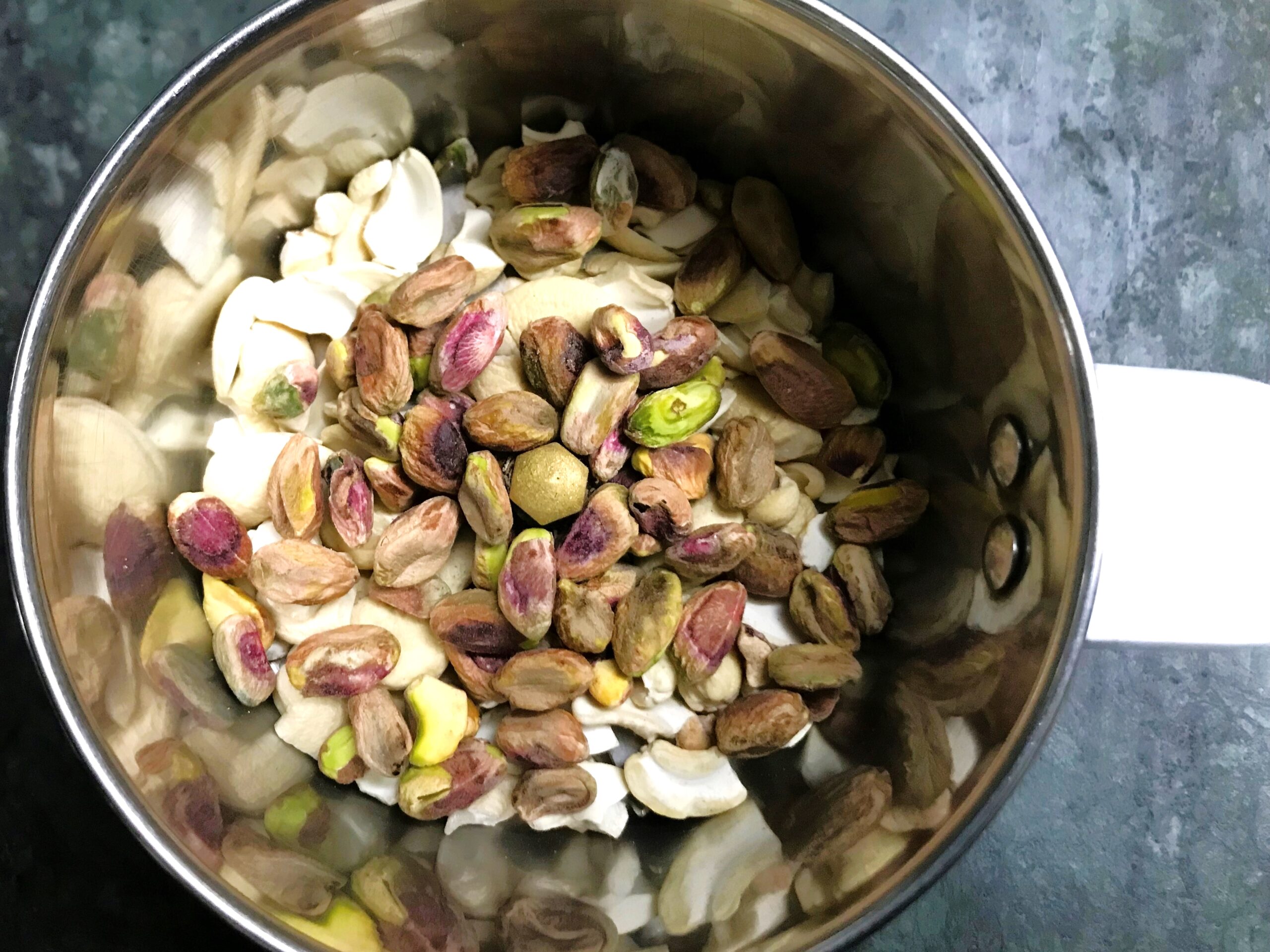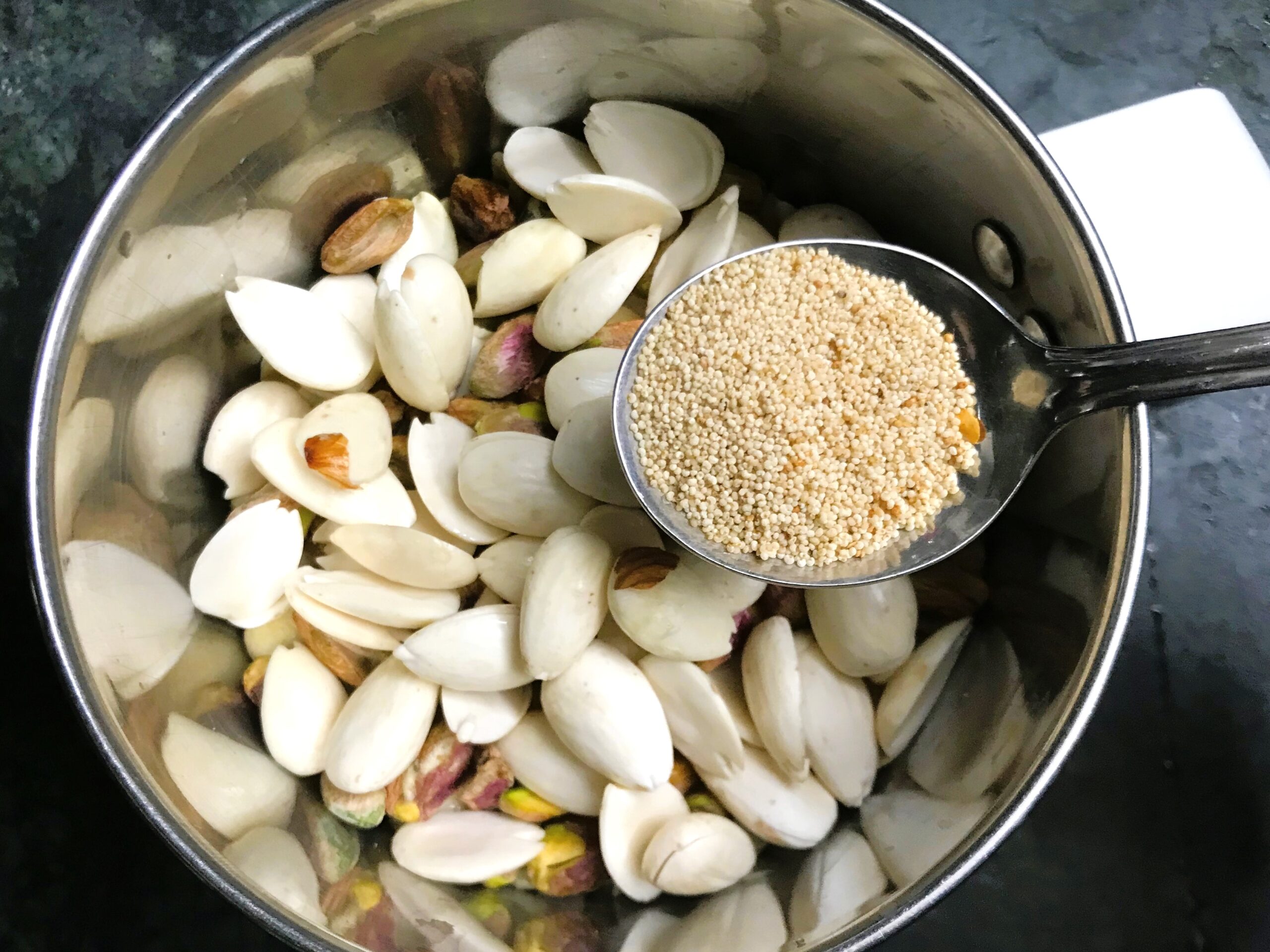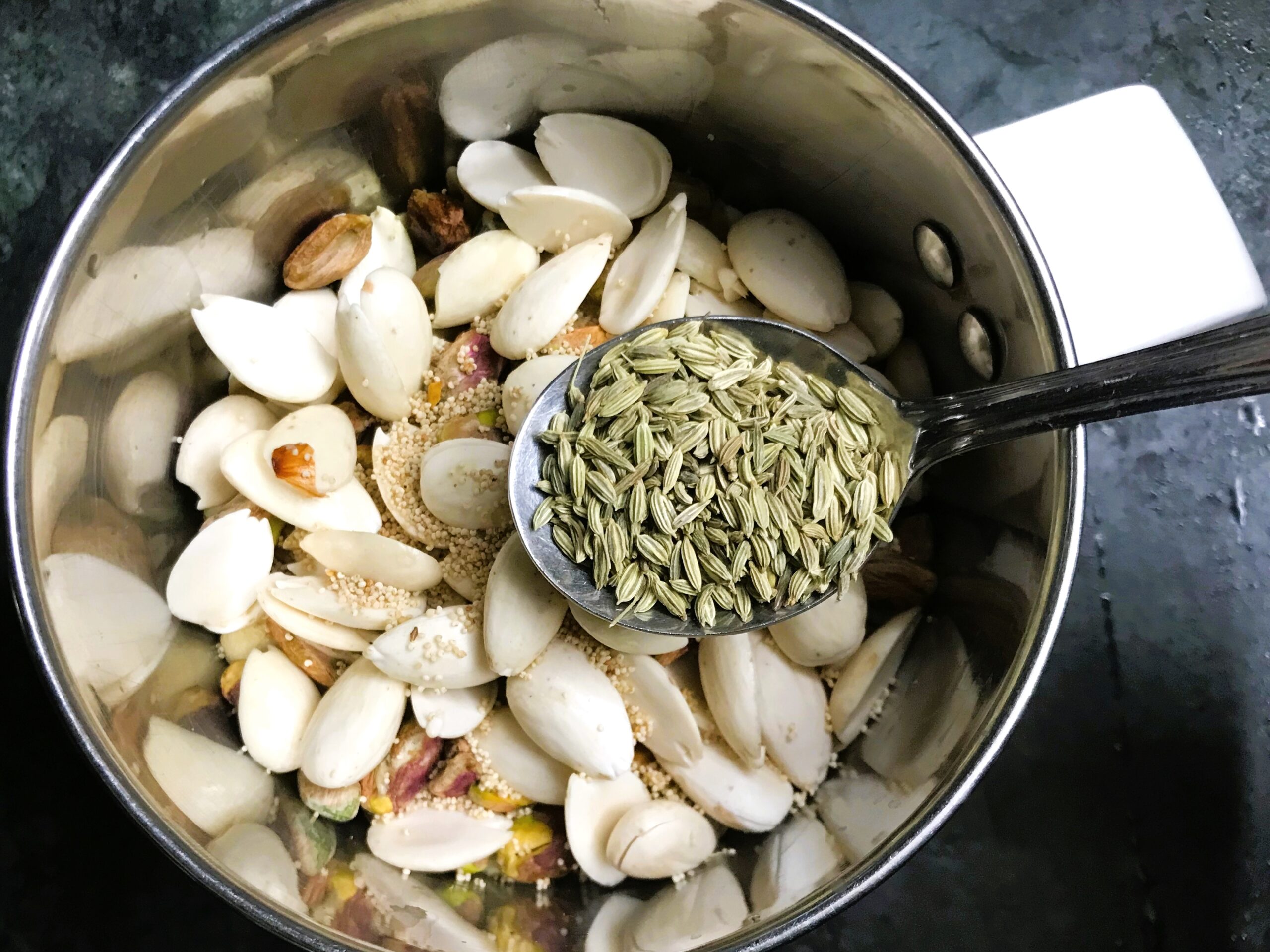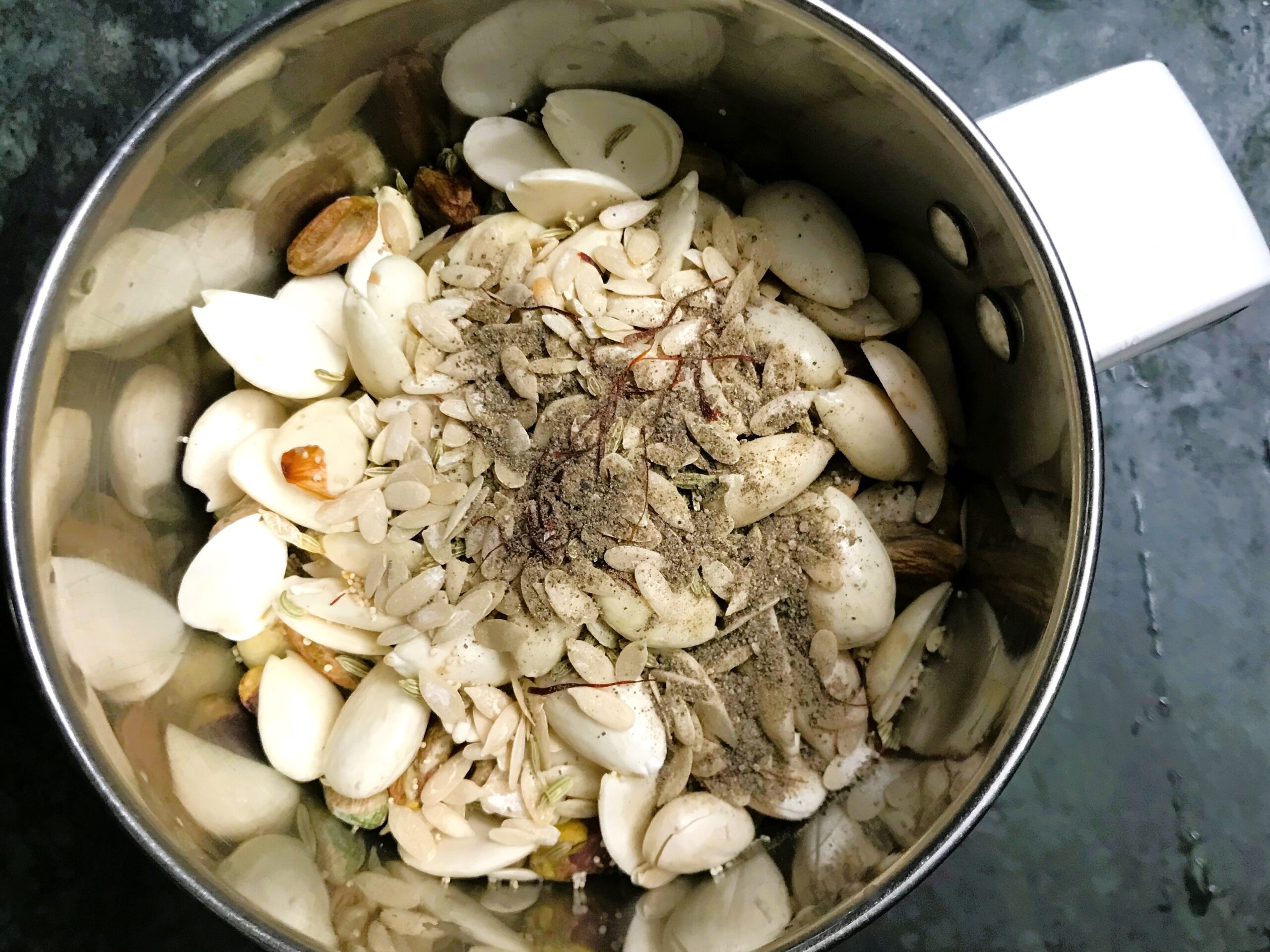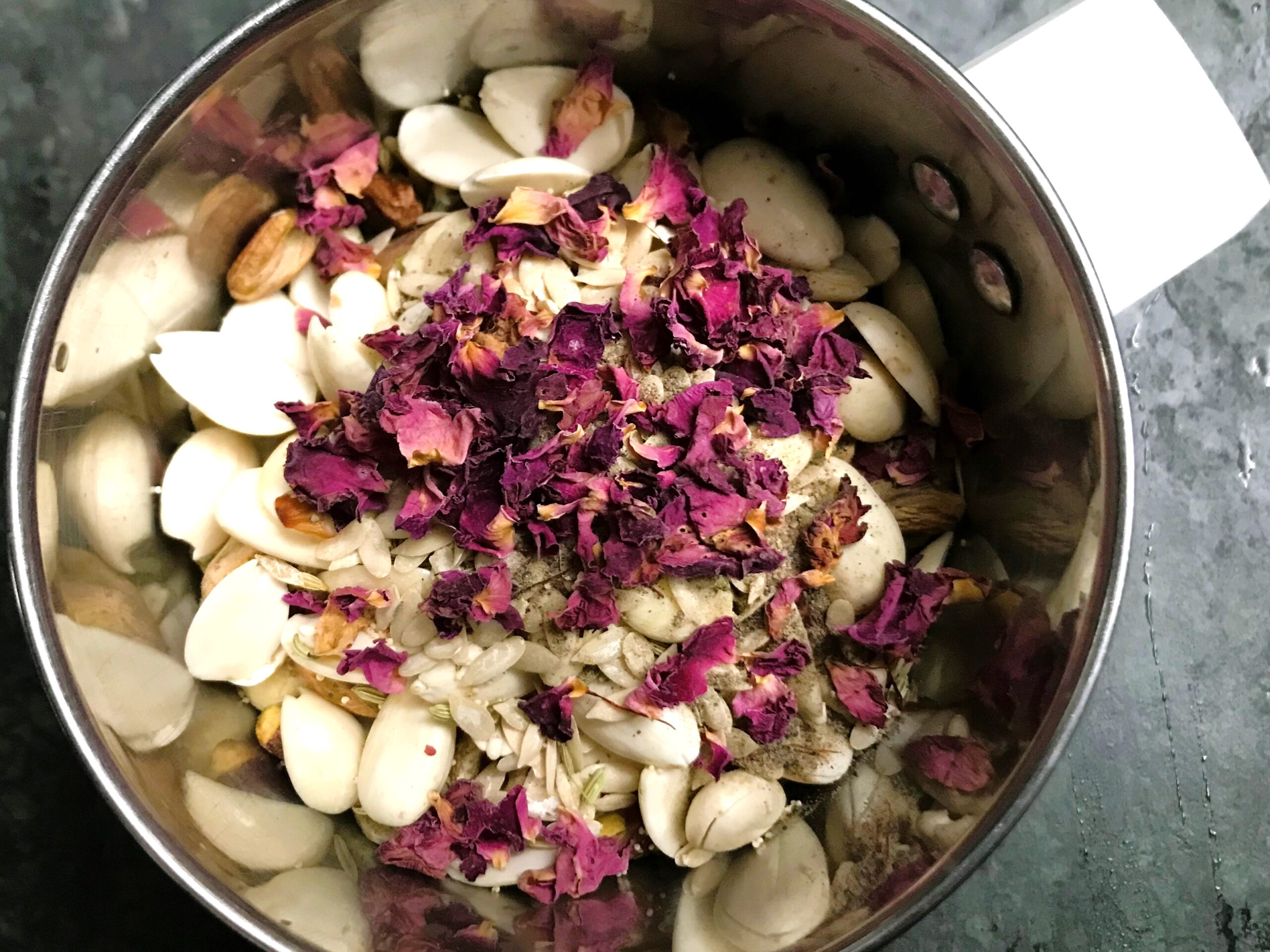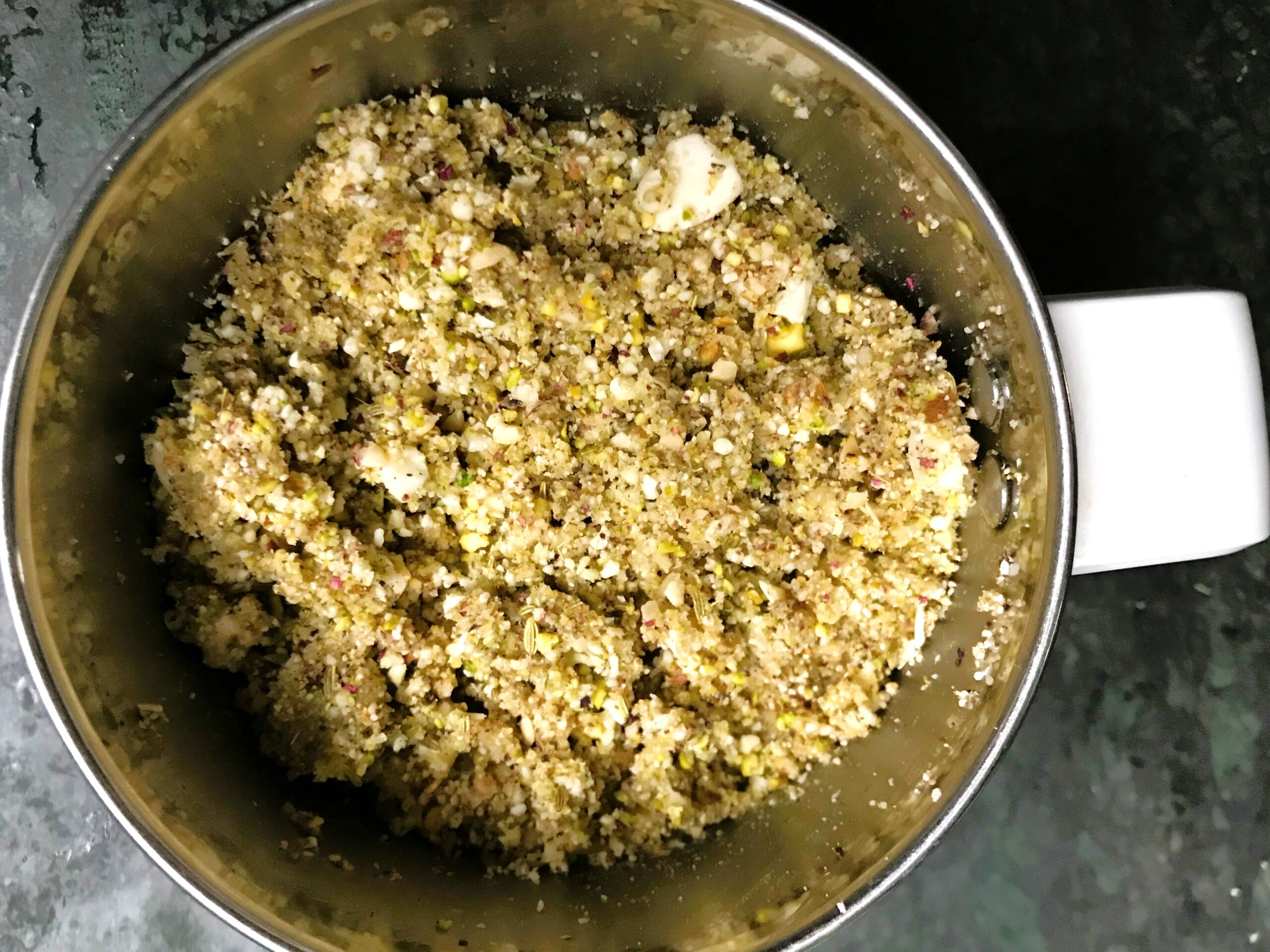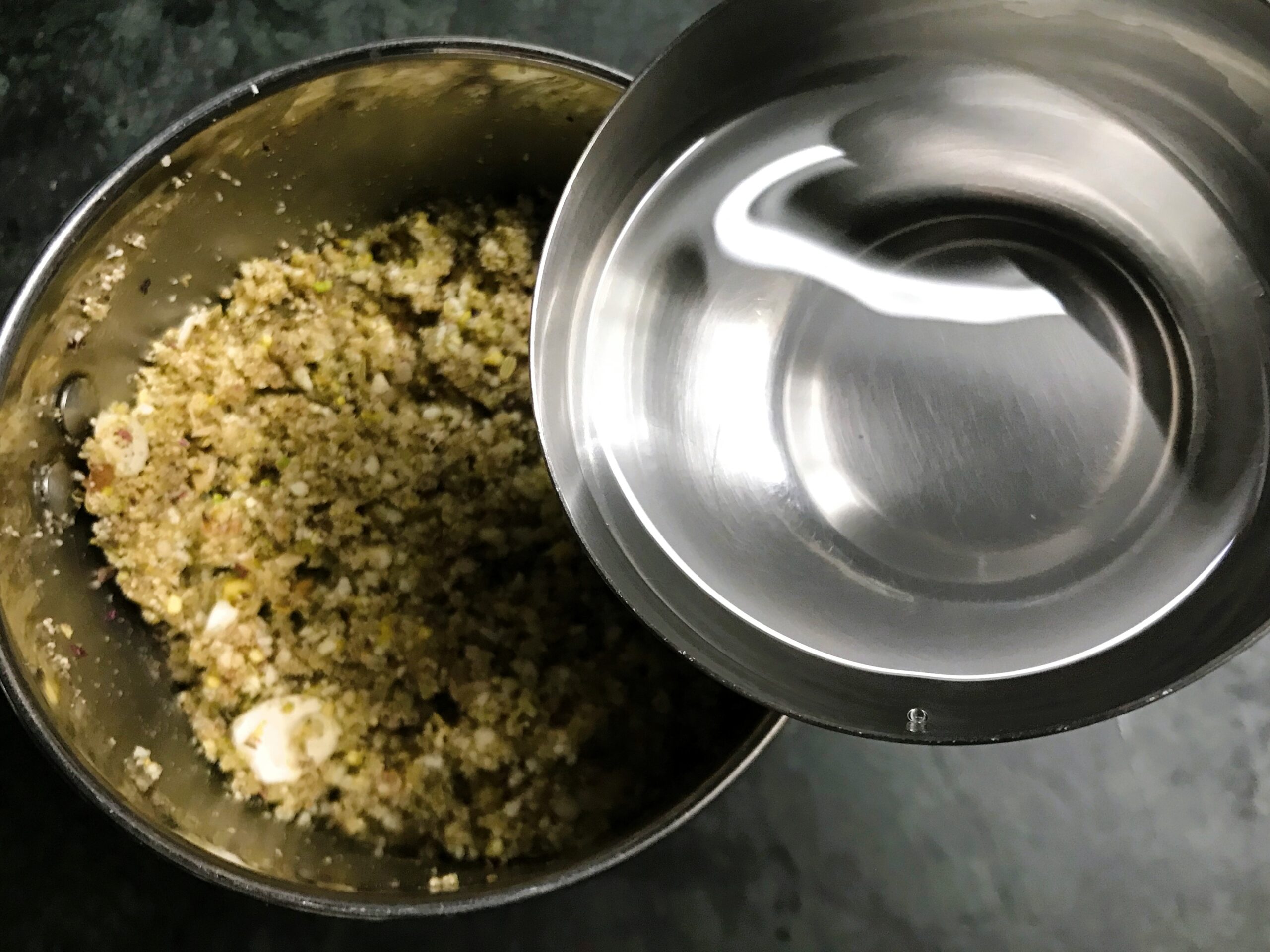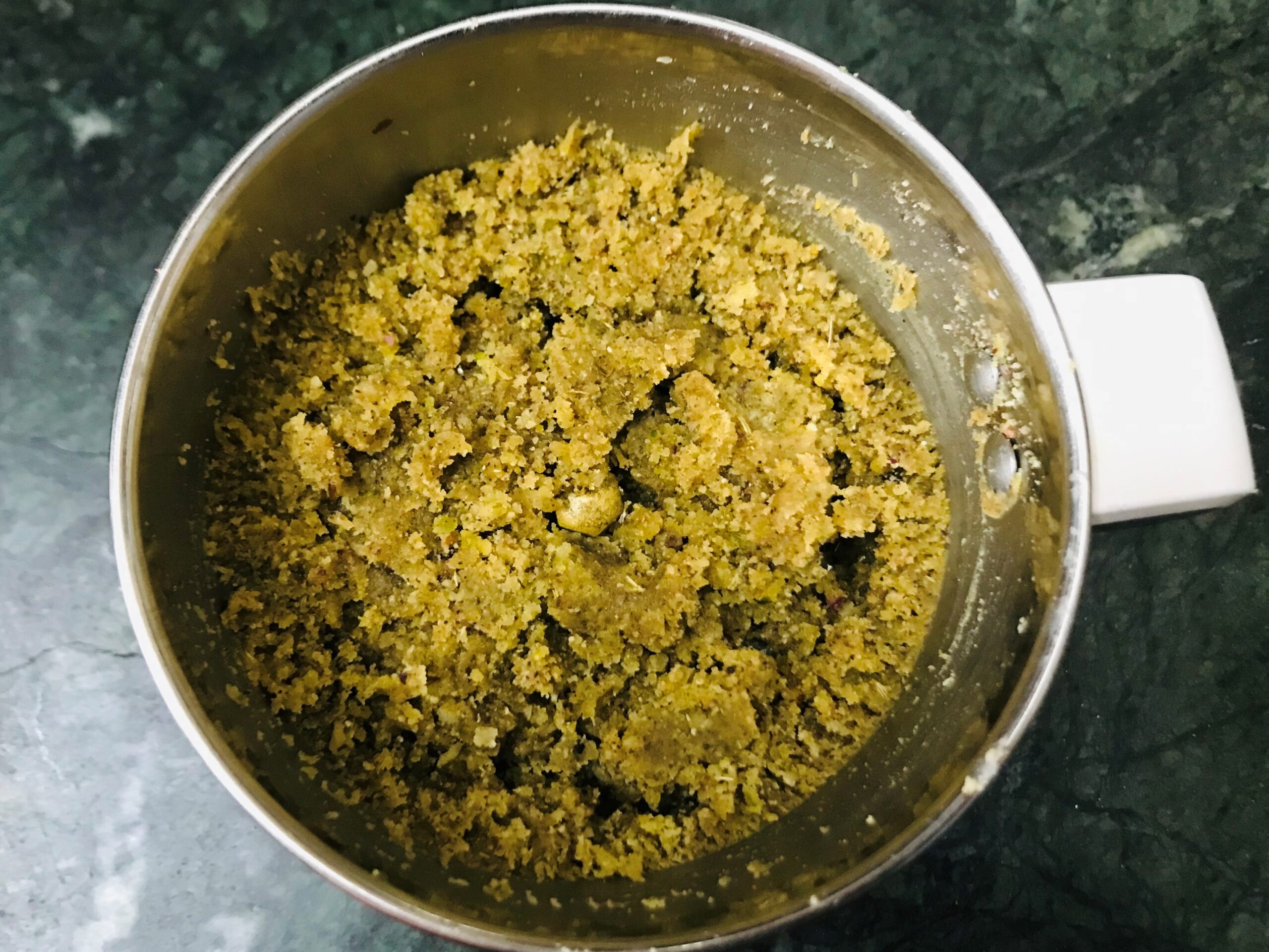 Soak the almonds in hot water for 30 minutes and then peel the skin off.
Add the cashew nuts, pistachios, peeled almonds, poppy seeds, fennel seeds, melon seeds, black pepper, saffron and rose petals in a grinder. Grind all the ingredients to a coarse powder. Add 2-3 tablespoons of water to help while grinding and grind it to a fine paste. Thandai mixture is ready to be used.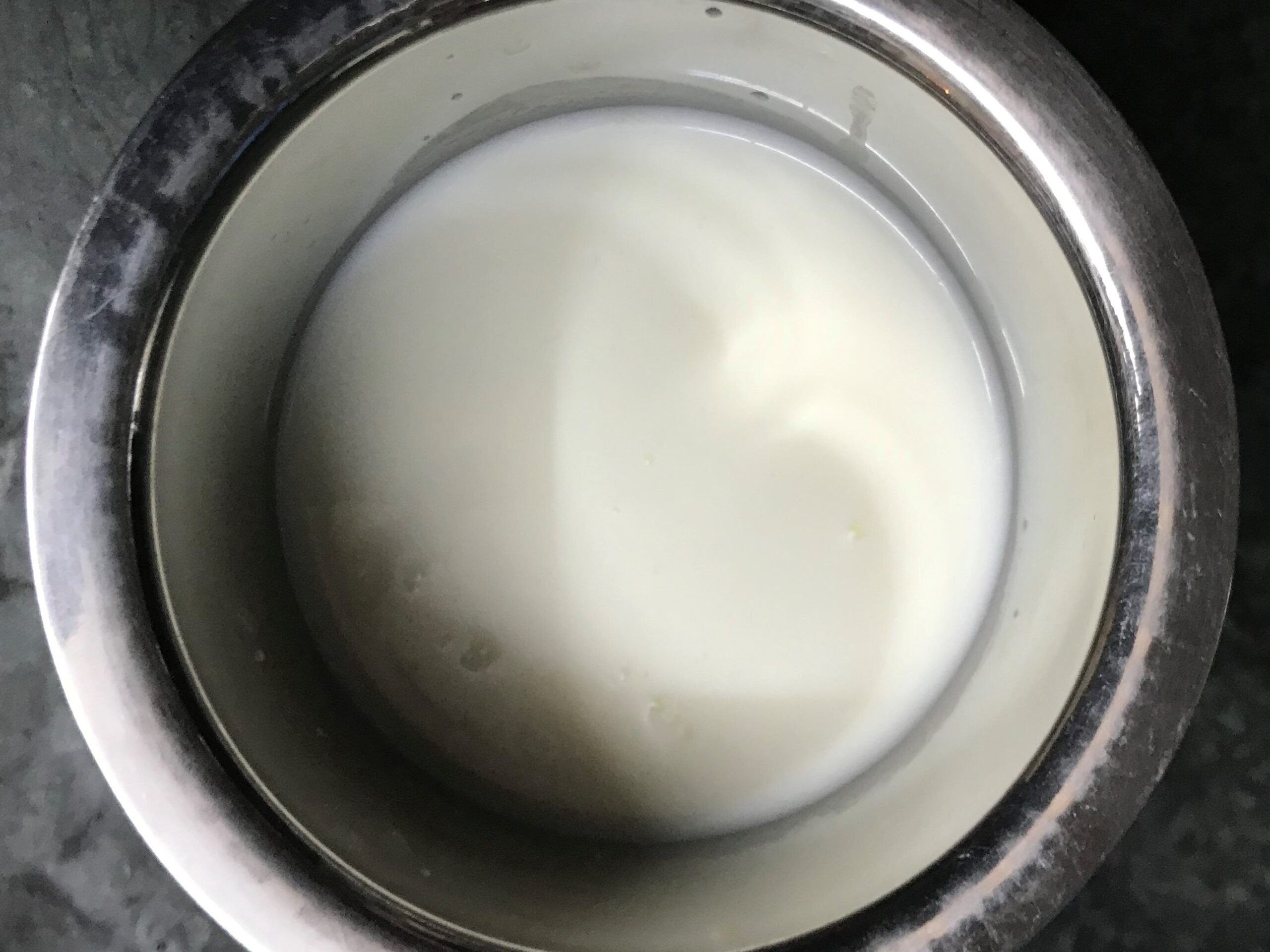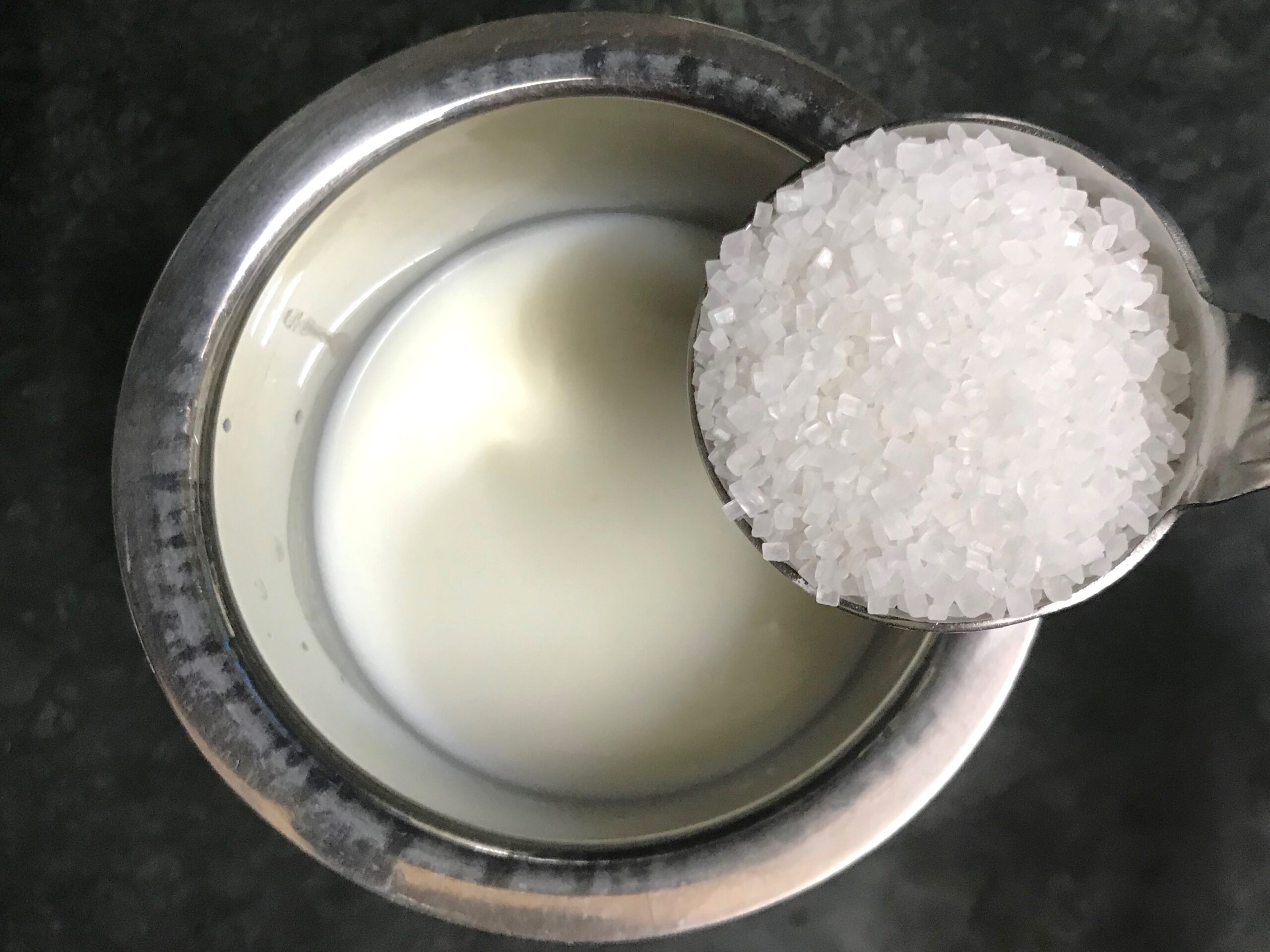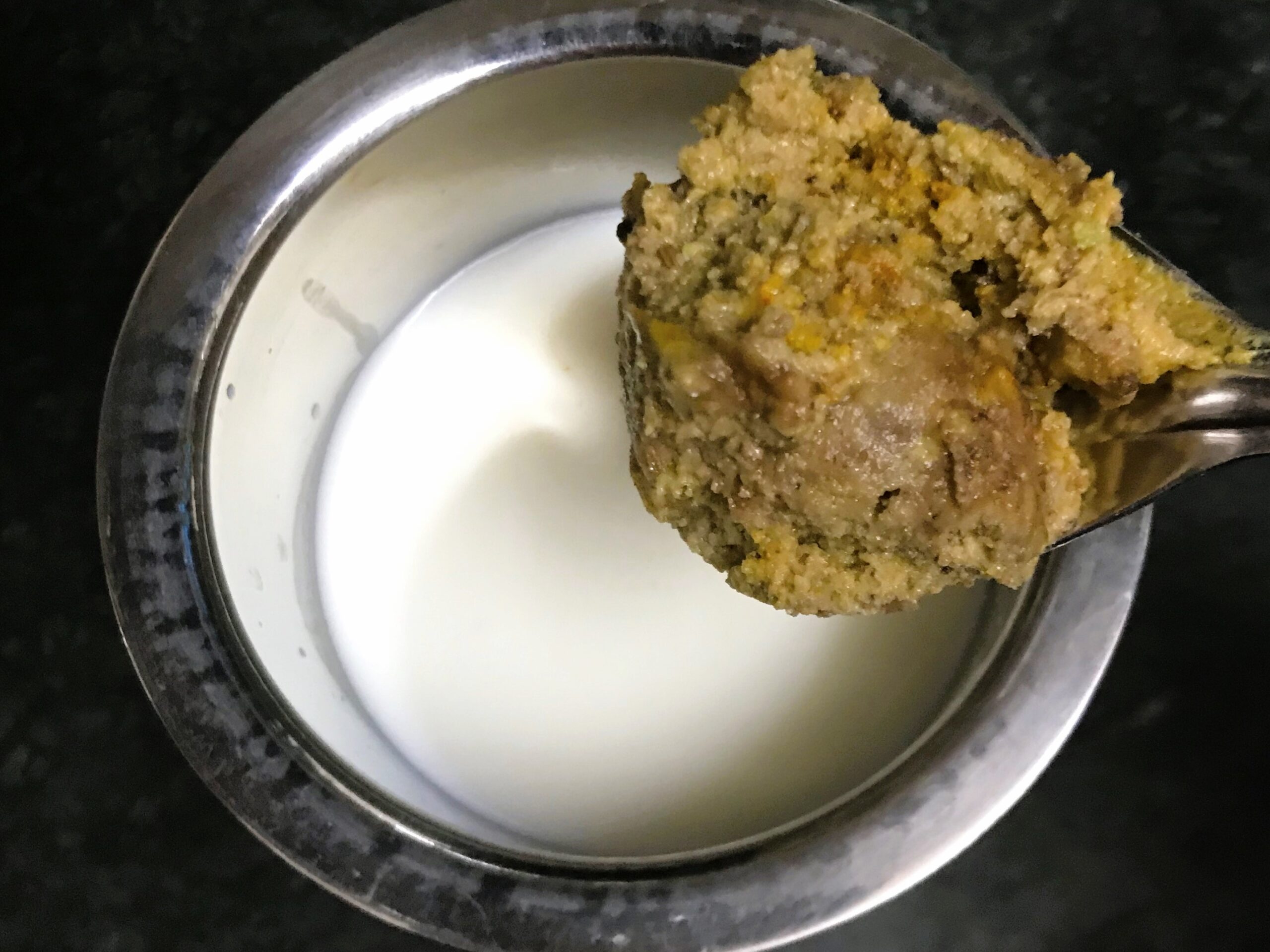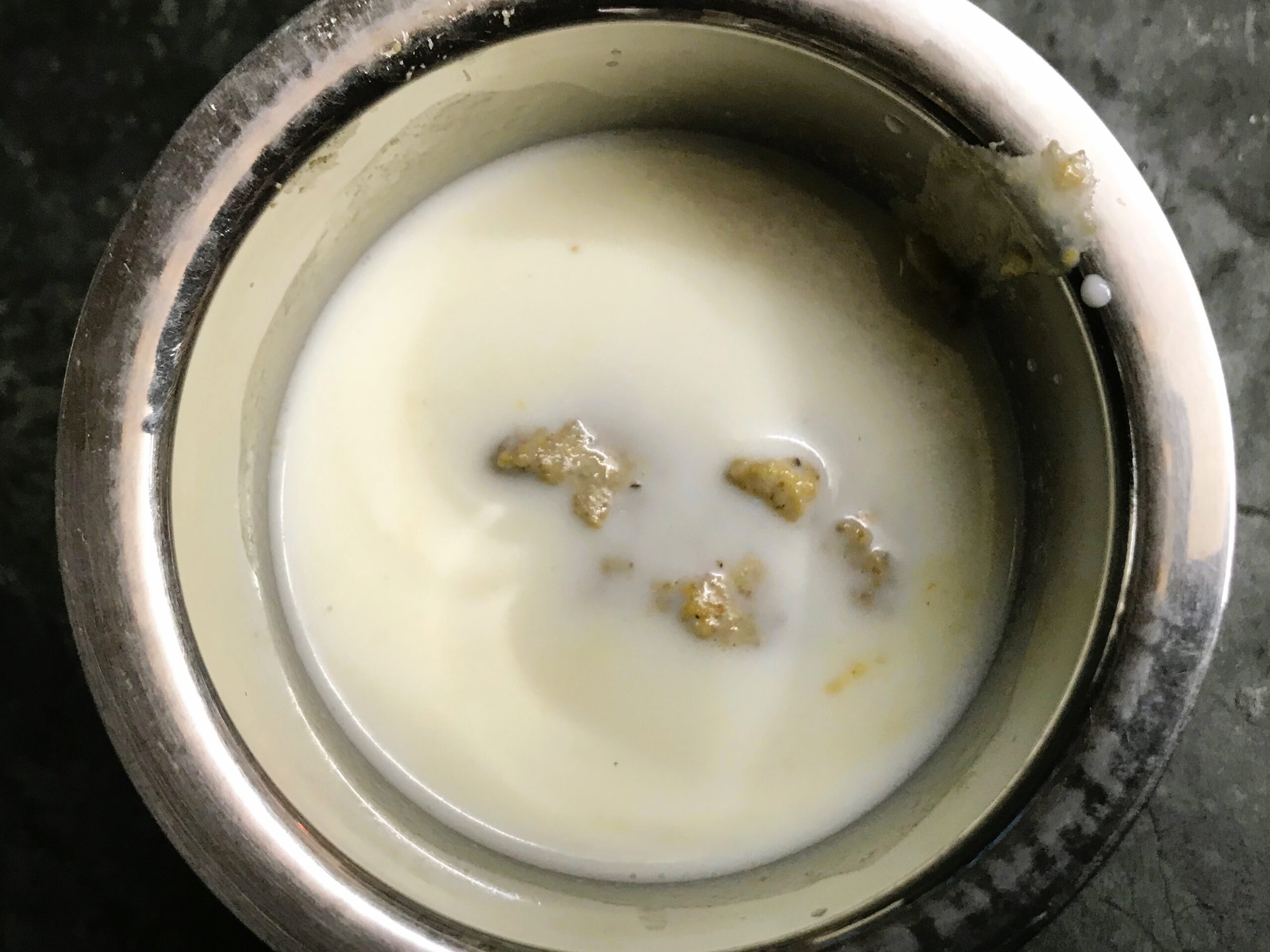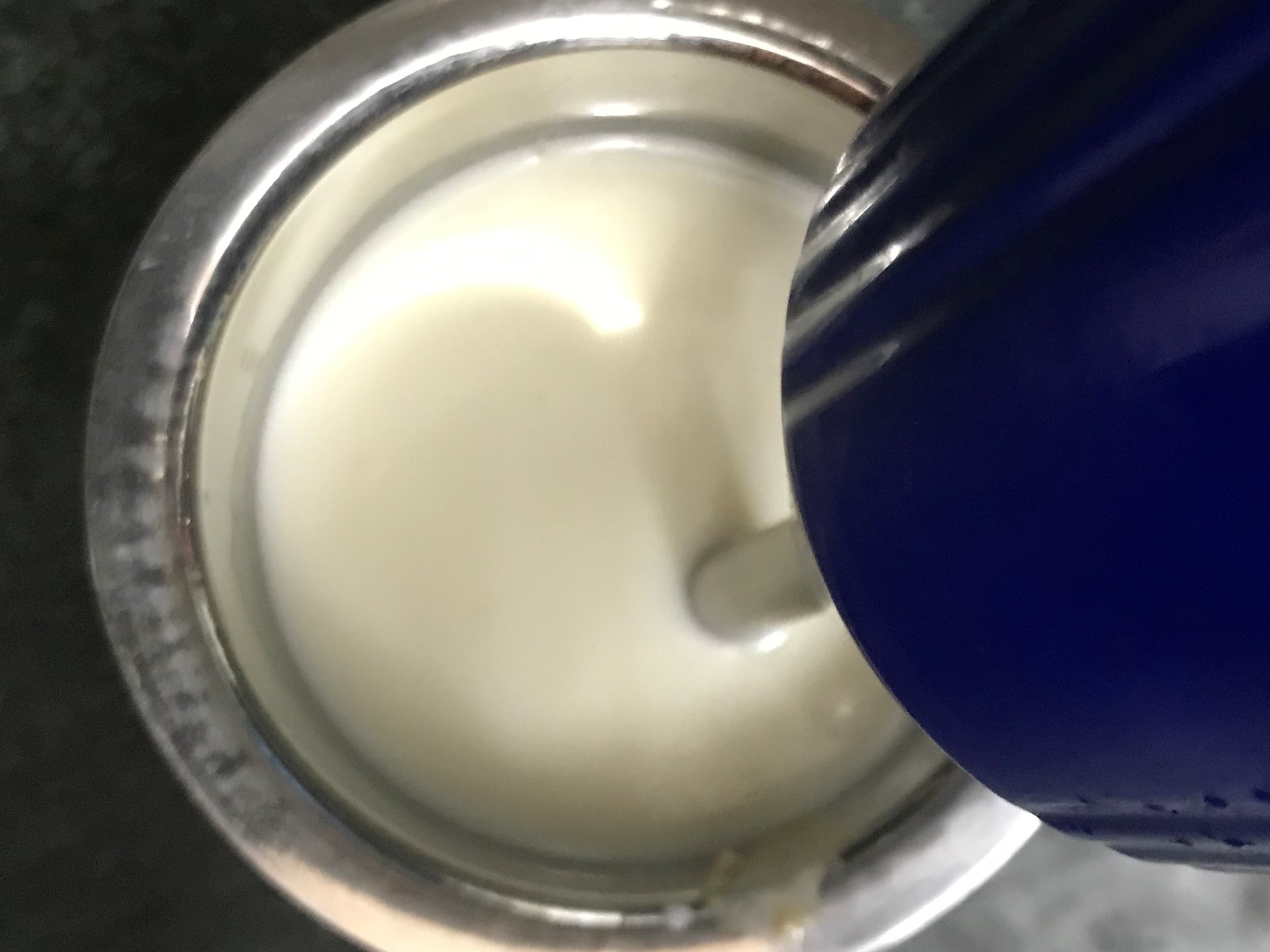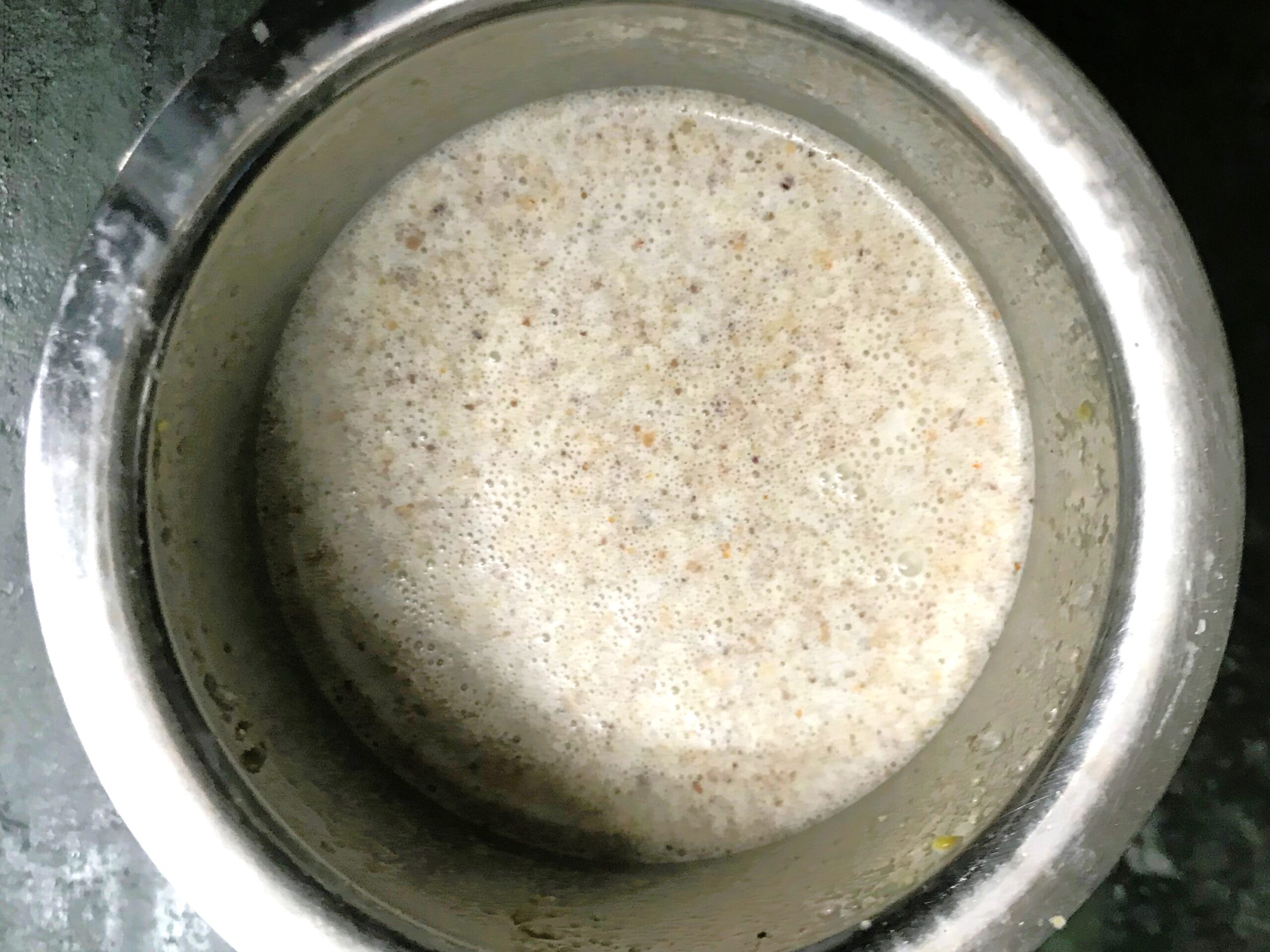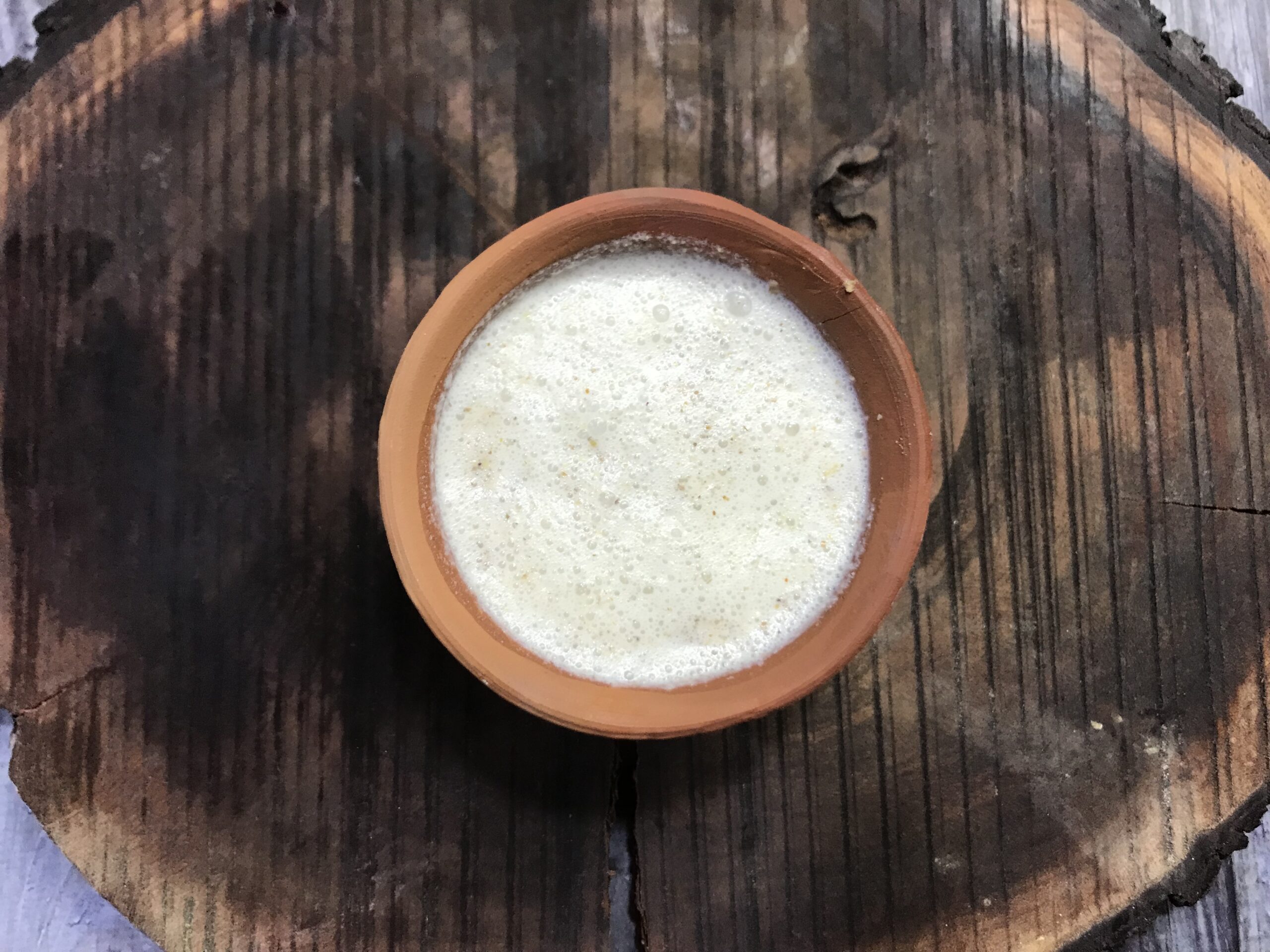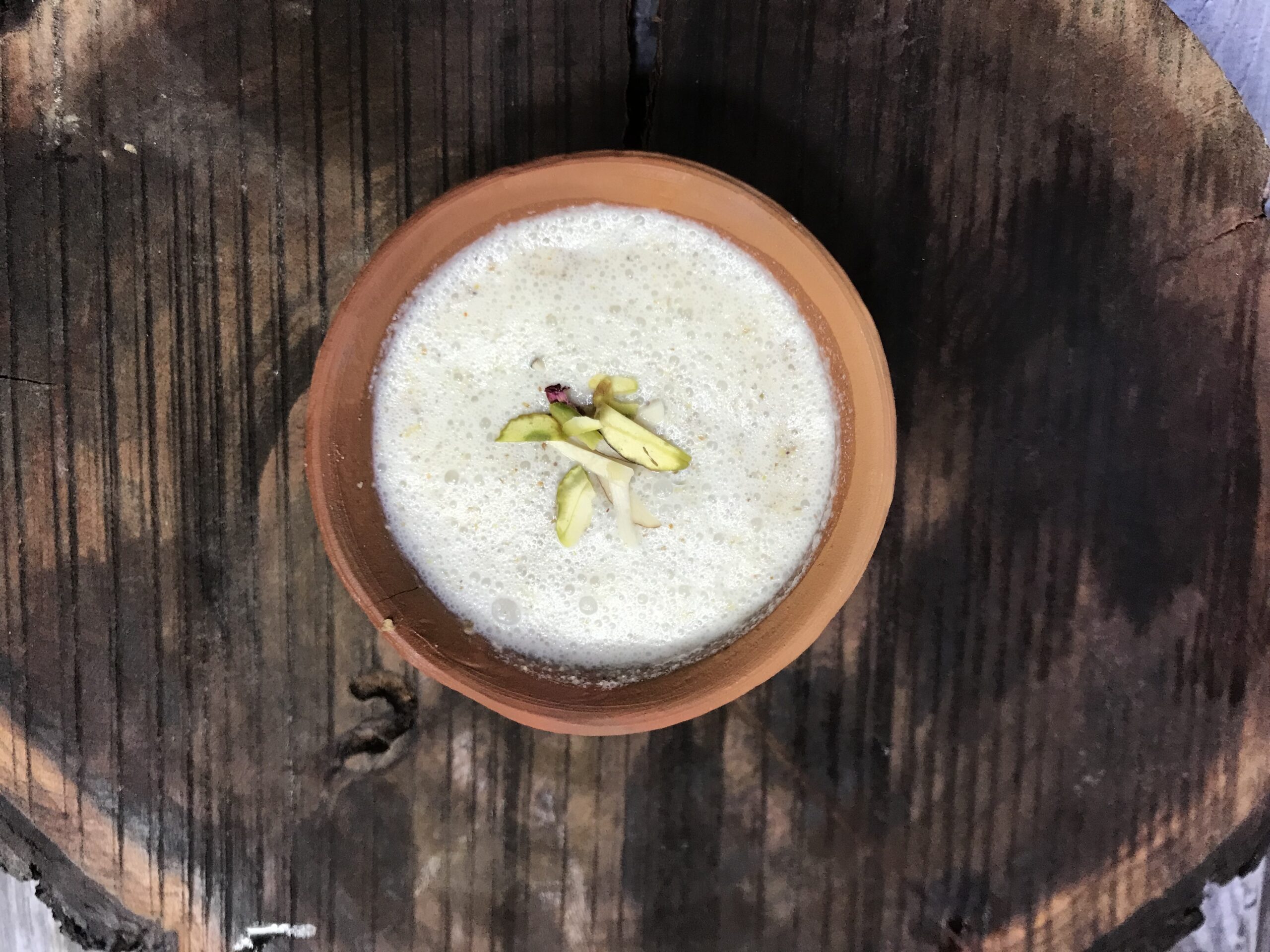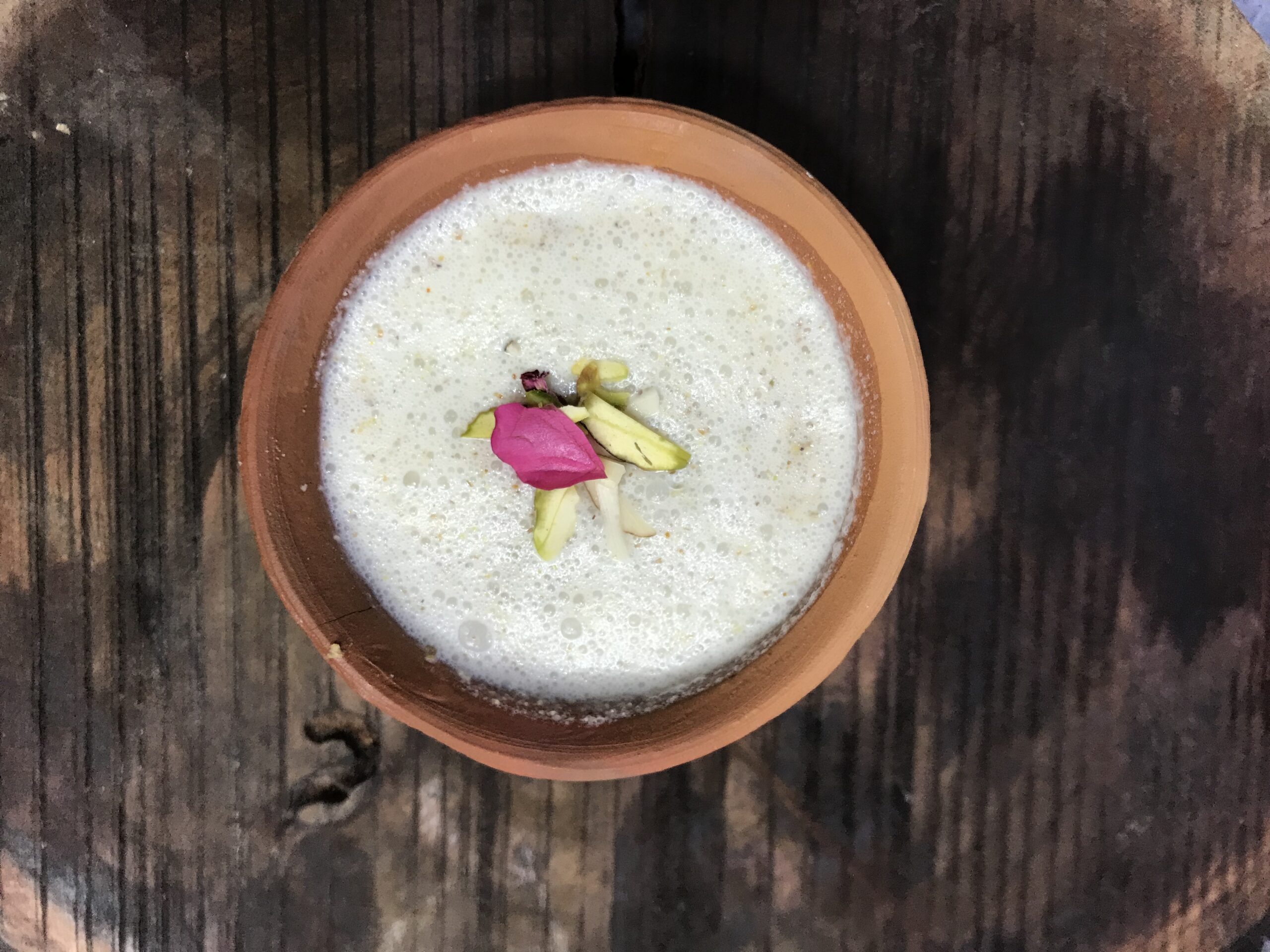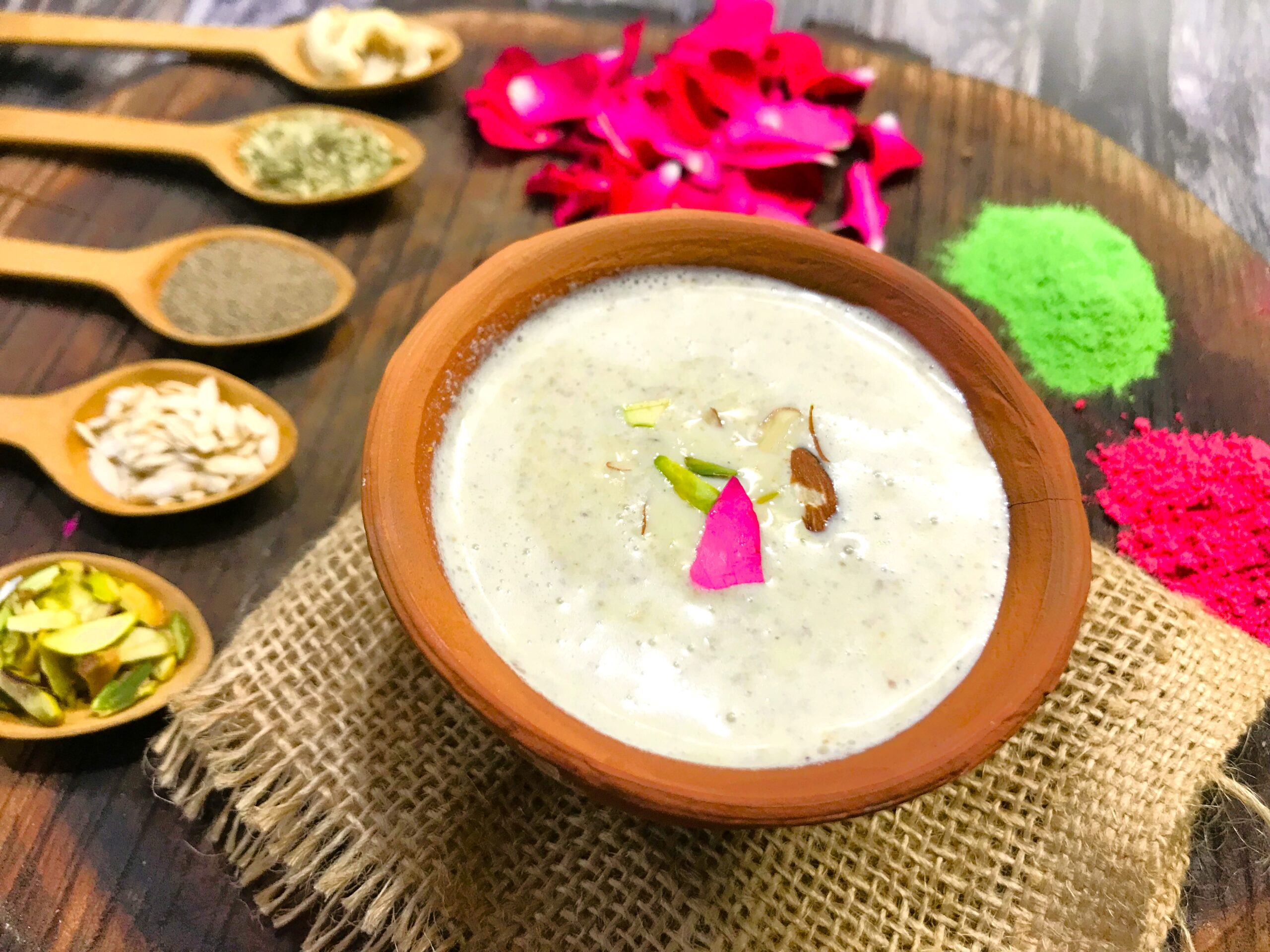 Bring the milk, sugar and thandai mix to a boil and simmer it on low heat for 5-6 minutes. Leave it to cool and then blitz using a blender until smooth.
Chill the thandai in the fridge for 1-2 hours. If you wish you can strain the thandai before serving, I prefer the little bits in it as it gives a lovely texture hence serve it just like that. Pour in an earthen pot/khullad/small glass and sprinkle the almonds, pistachios and rose petals before serving.