Classic French Crepes
Classic French Crepe is undoubtedly the best crepe recipe made with simple ingredients. Crepe is a French word that means pancake. Crepes are the European cousin of American pancakes.
Crepe is pronounced 'KR-ehp'. This simple recipe makes thin crepes with crispy edges like the authentic French crepes you will eat in France. A few months ago, we went to Paris for a holiday and my daughter enjoyed French crepes for breakfast, lunch and dinner! Since returning, I had to find a way to recreate them, for special weekend brunch! This simple crepe recipe will make you feel like you are in a Parisian Cafe. Soft, buttery, perfectly thin and lightly sweet, these crepes are super easy to make.
My friend once asked me the difference between American pancake, UK pancake and French crepes. In the UK, pancakes are similar to French crepes, except they are a little thicker than French crepes whereas American pancakes are fluffier and have a leavening agent in the batter to make them puff up. The batter for French crepes and UK pancakes is similar and has no leavening agent.
Homemade crepes are super simple and easy to make. You just need basic ingredients- flour, eggs, milk and butter and you will have super soft, French crepes in no time. I do not bother with a Crepe pan and use a non-stick pan at home and all work perfectly fine. Enjoy the crepes with a dusting of sugar (like my daughter) or top with your favourite fruit, honey, Nutella or whatever takes your fancy.
Other easy recipes you might like to try are Aebleskiver / Danish Pancake Balls, Foolproof Chocolate Soufflé, Orange and Cardamom Aebleskiver, Appe/Kuzhi Paniyaram and Moong Dal Chilla to name a few.
Ingredients
1 cup plain flour
Pinch of salt
1 teaspoon castor sugar
2 medium sized eggs
1 teaspoon melted butter
1 ½ cups (375 ml) milk
Other Ingredients
1-2 teaspoons softened butter
1 teaspoon icing sugar for dusting
Directions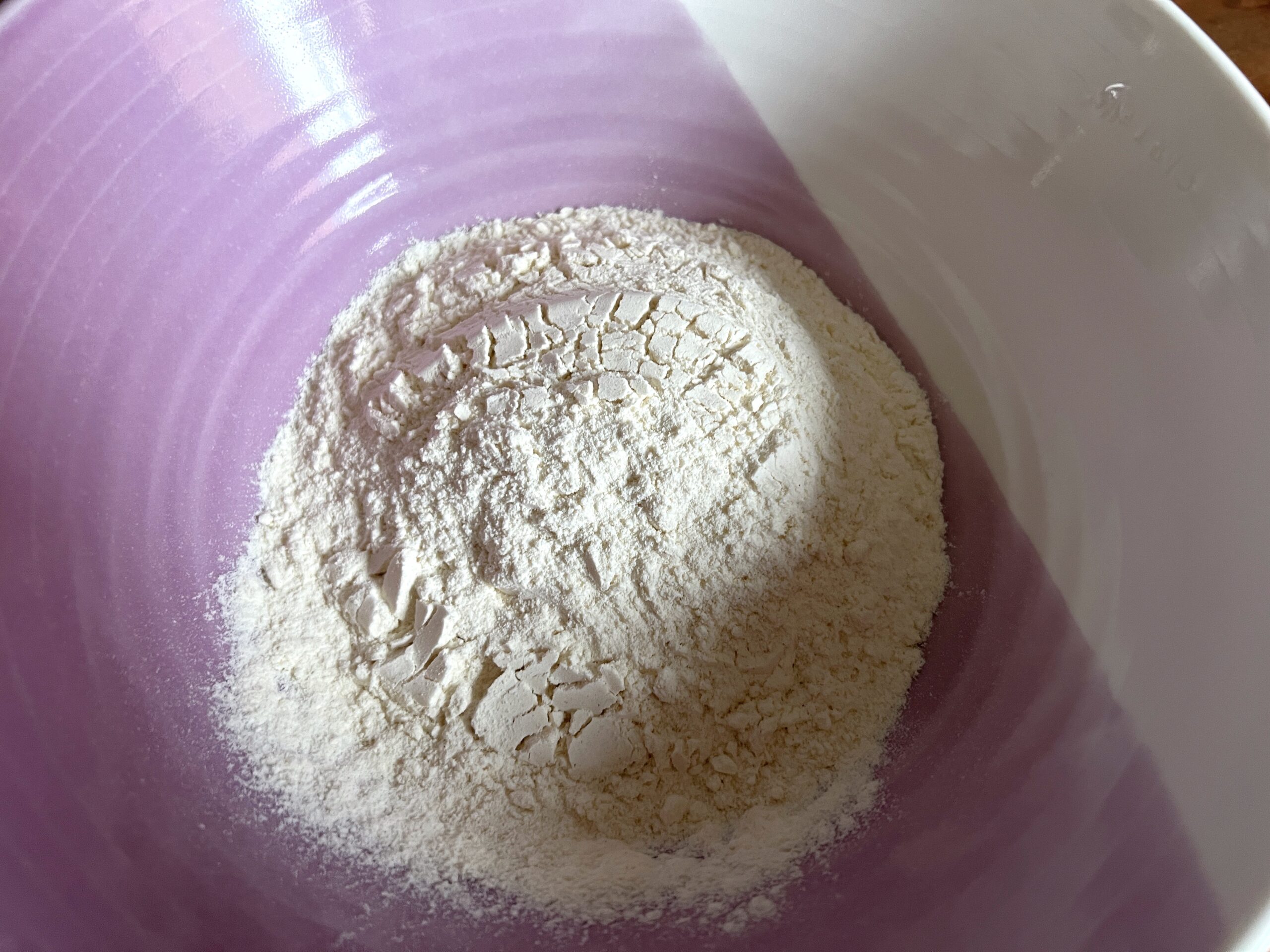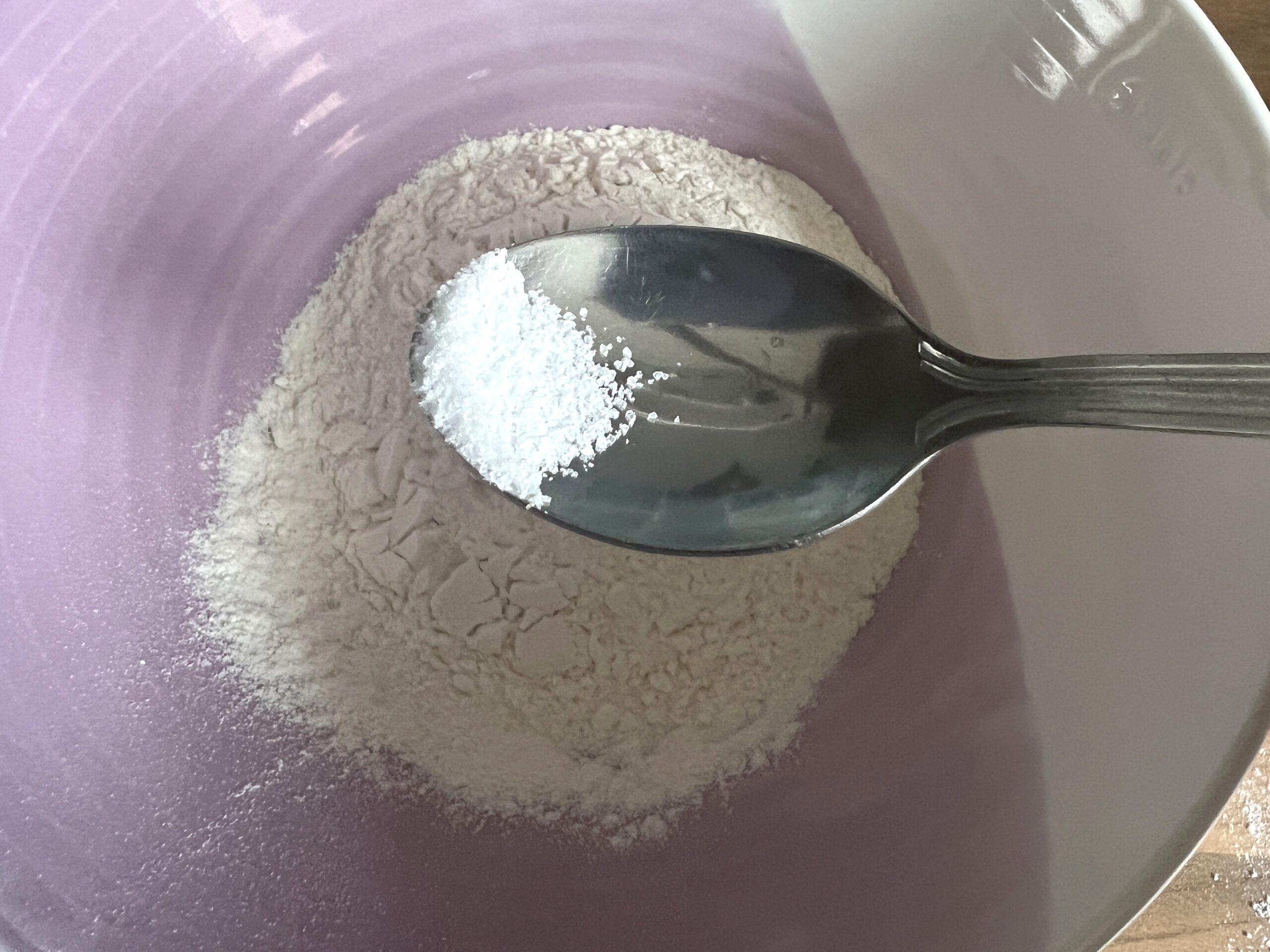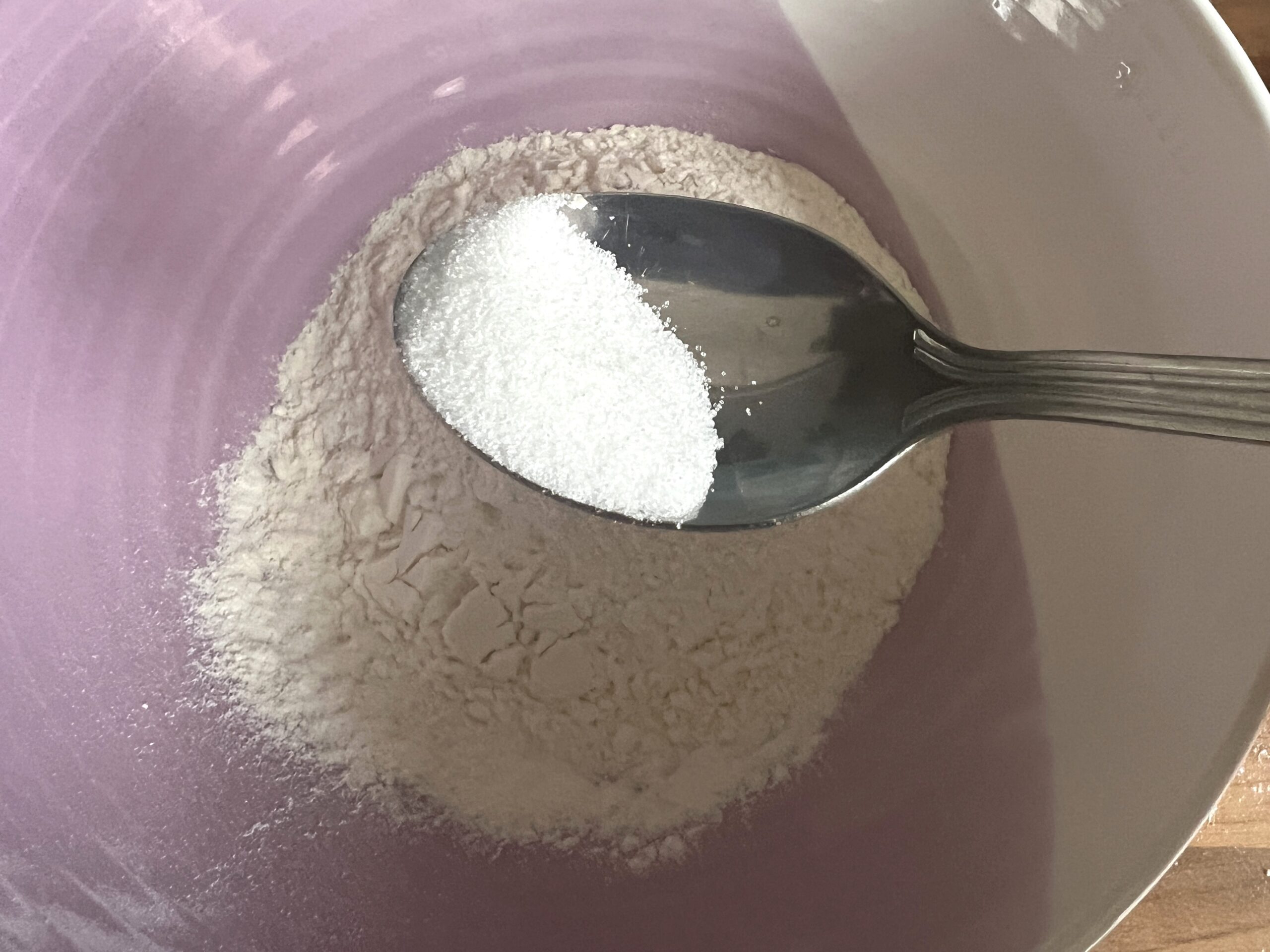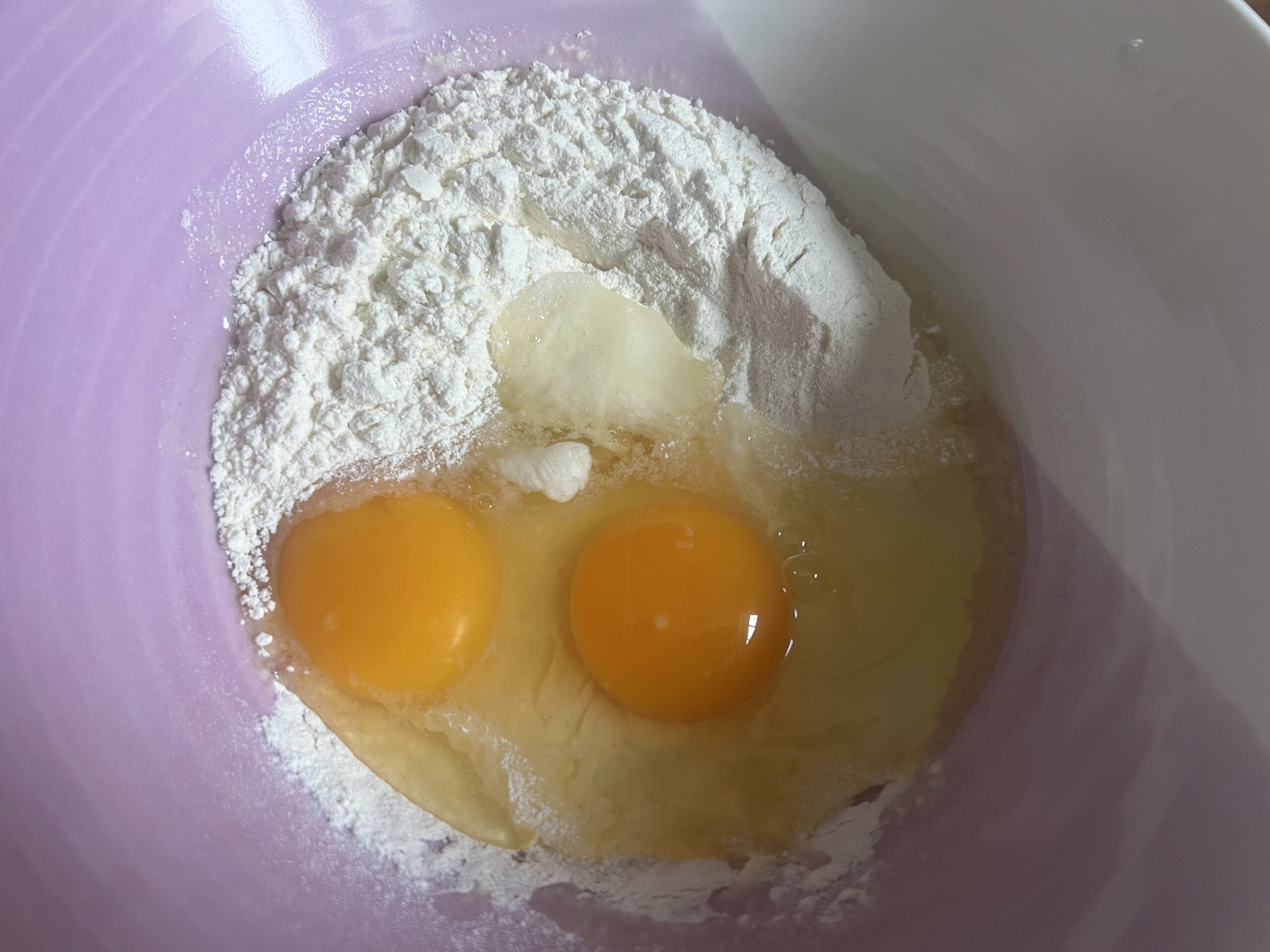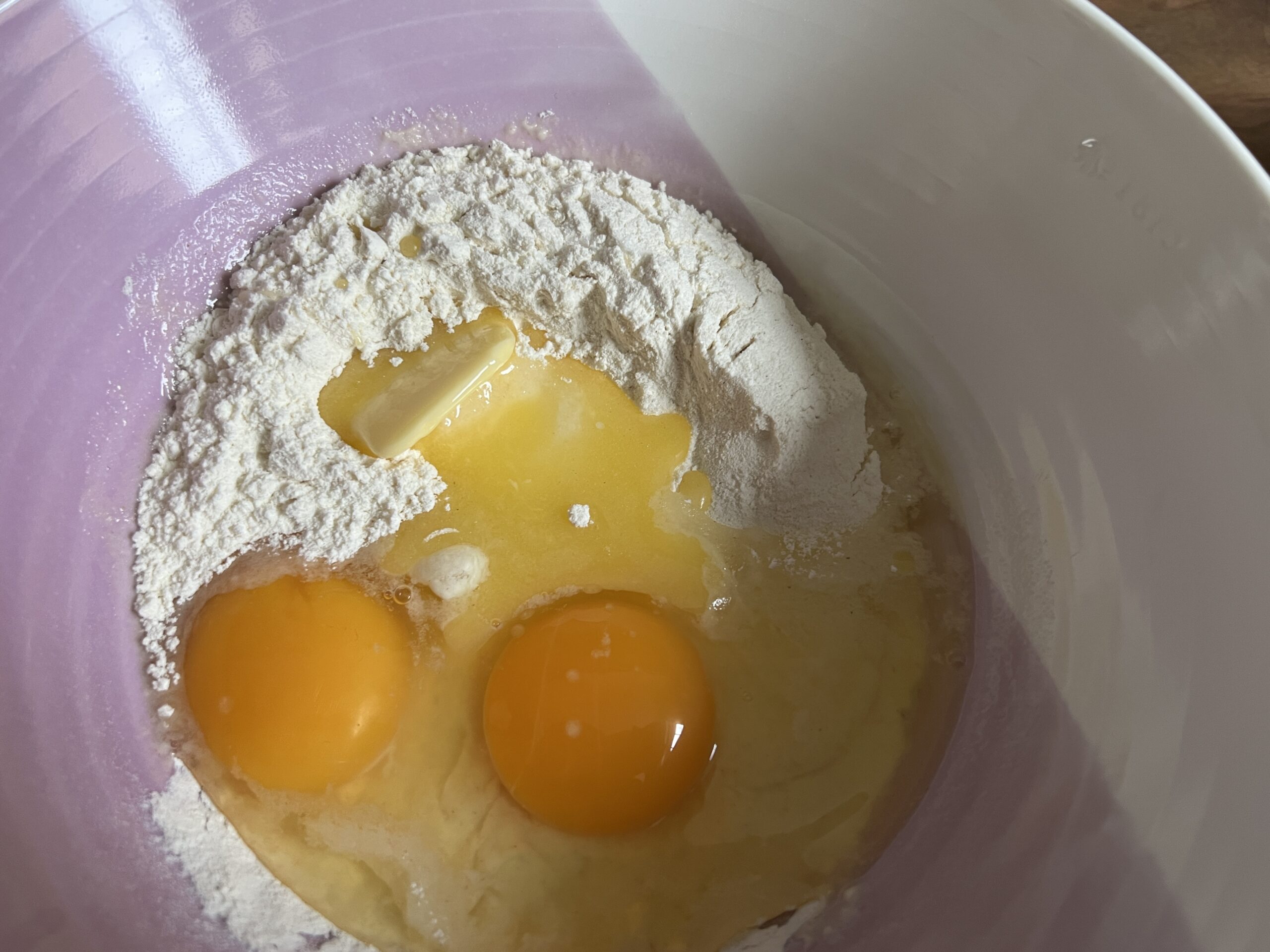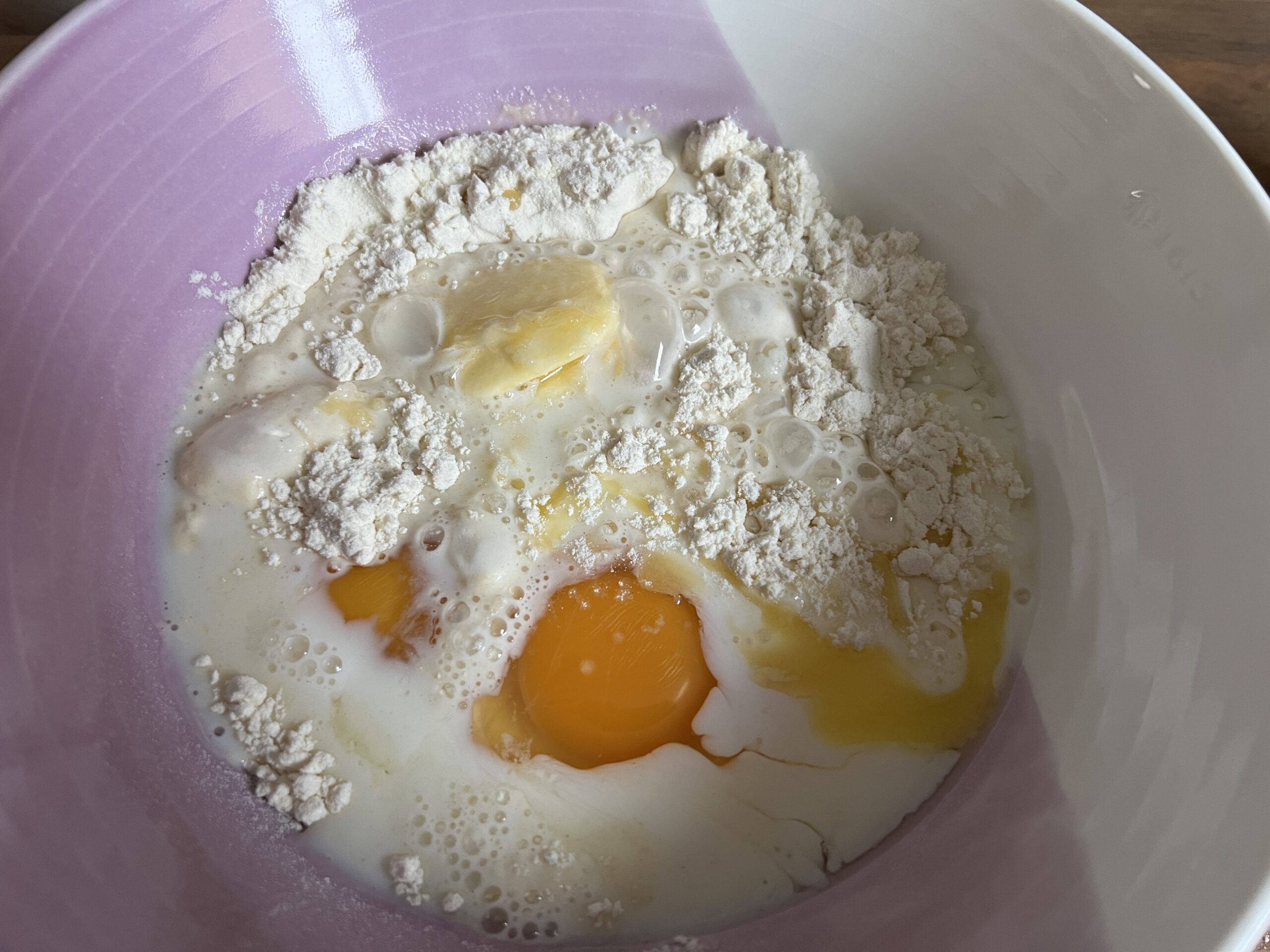 Whisk the flour, salt, sugar, eggs, melted butter and milk to form a smooth batter with no lumps.
Leave the batter to rest in a warm place for about an hour.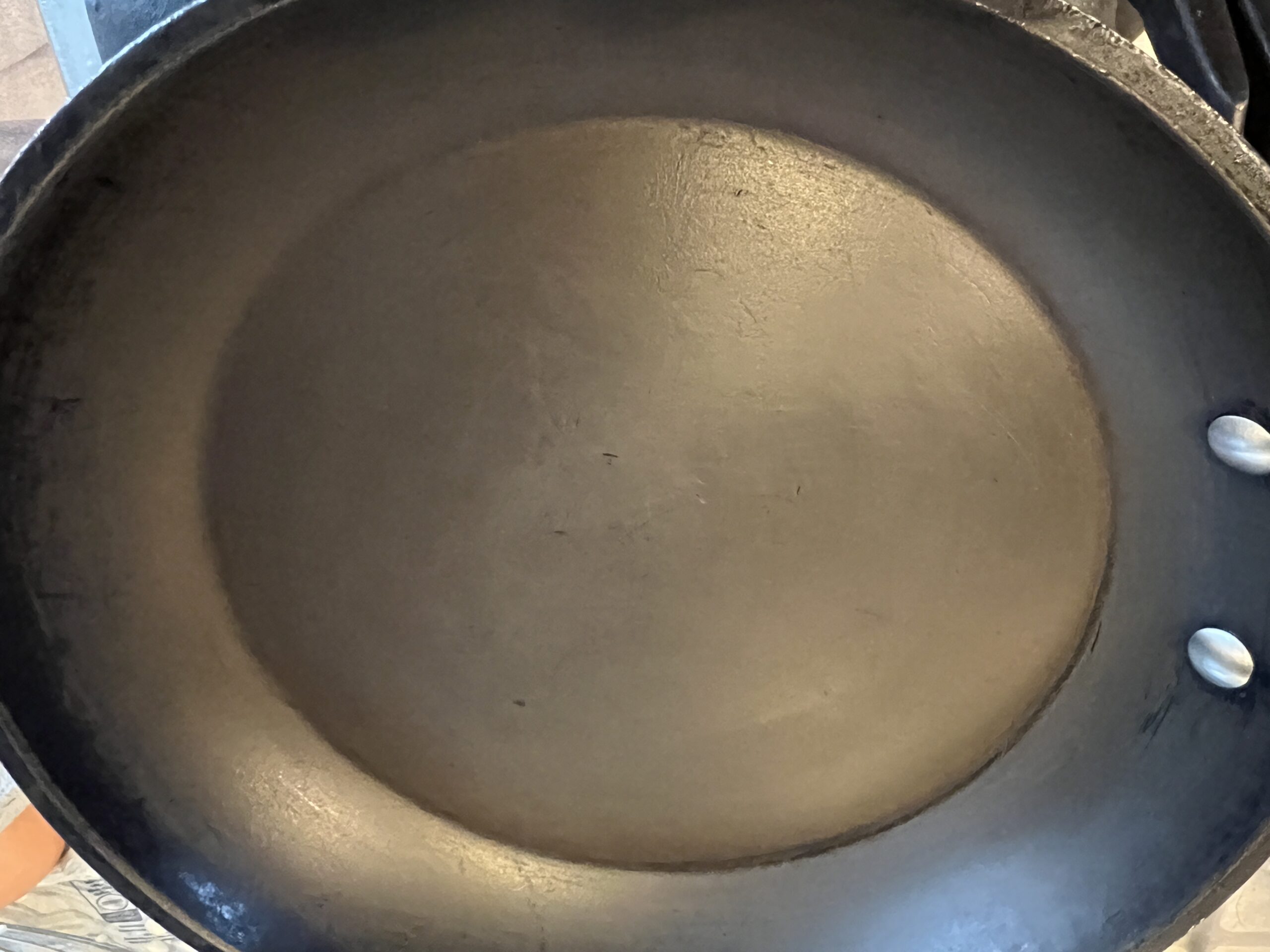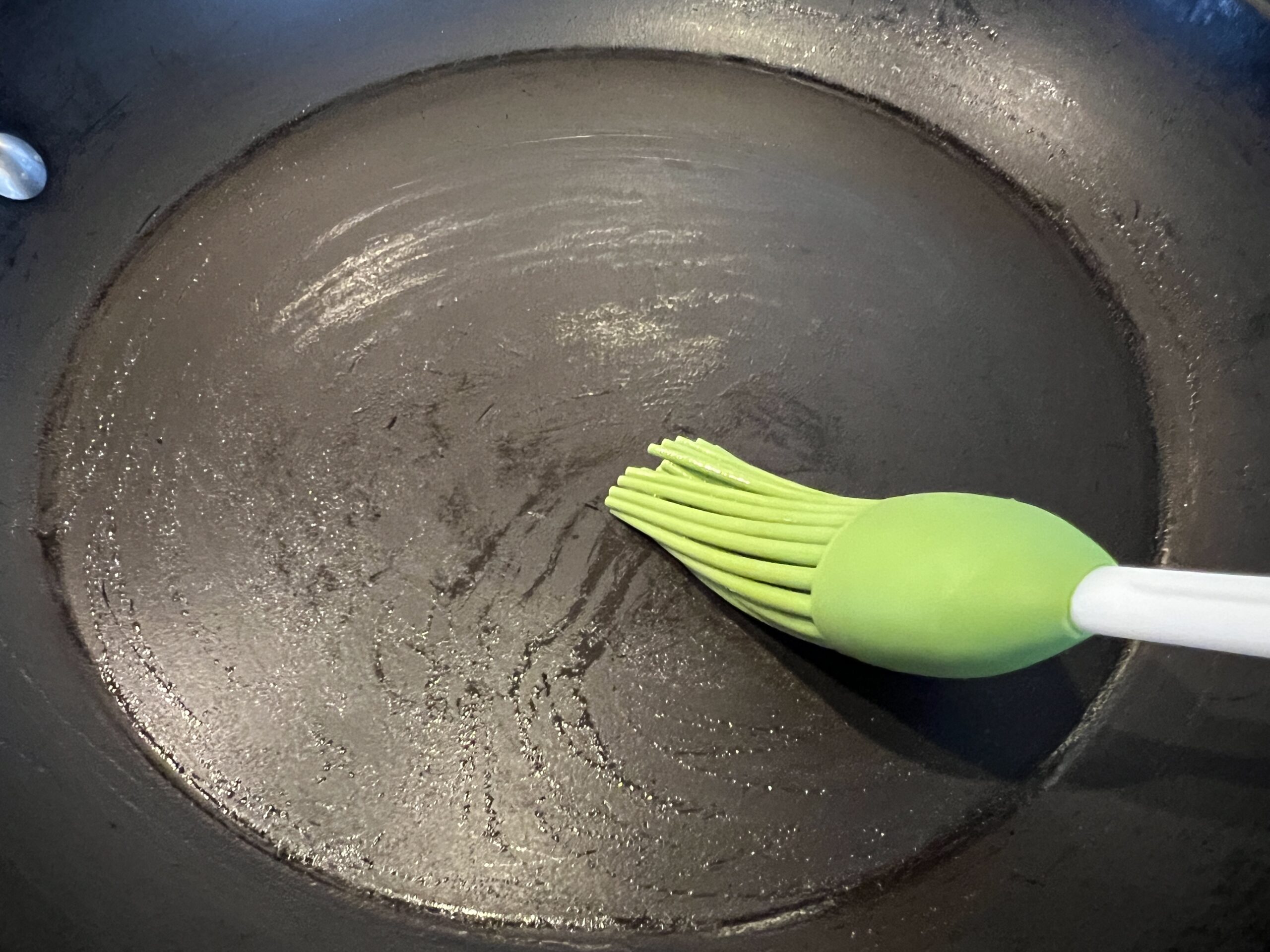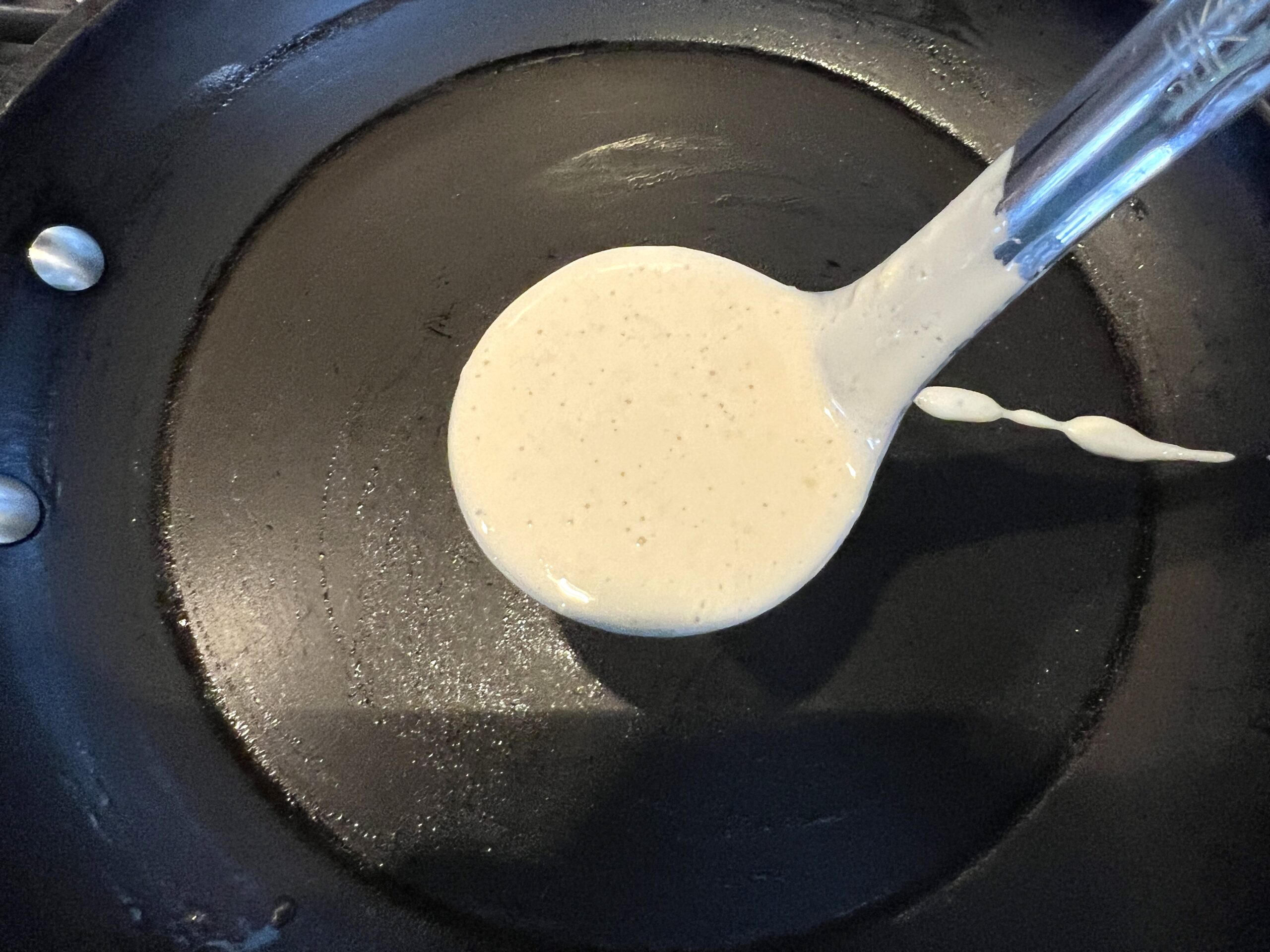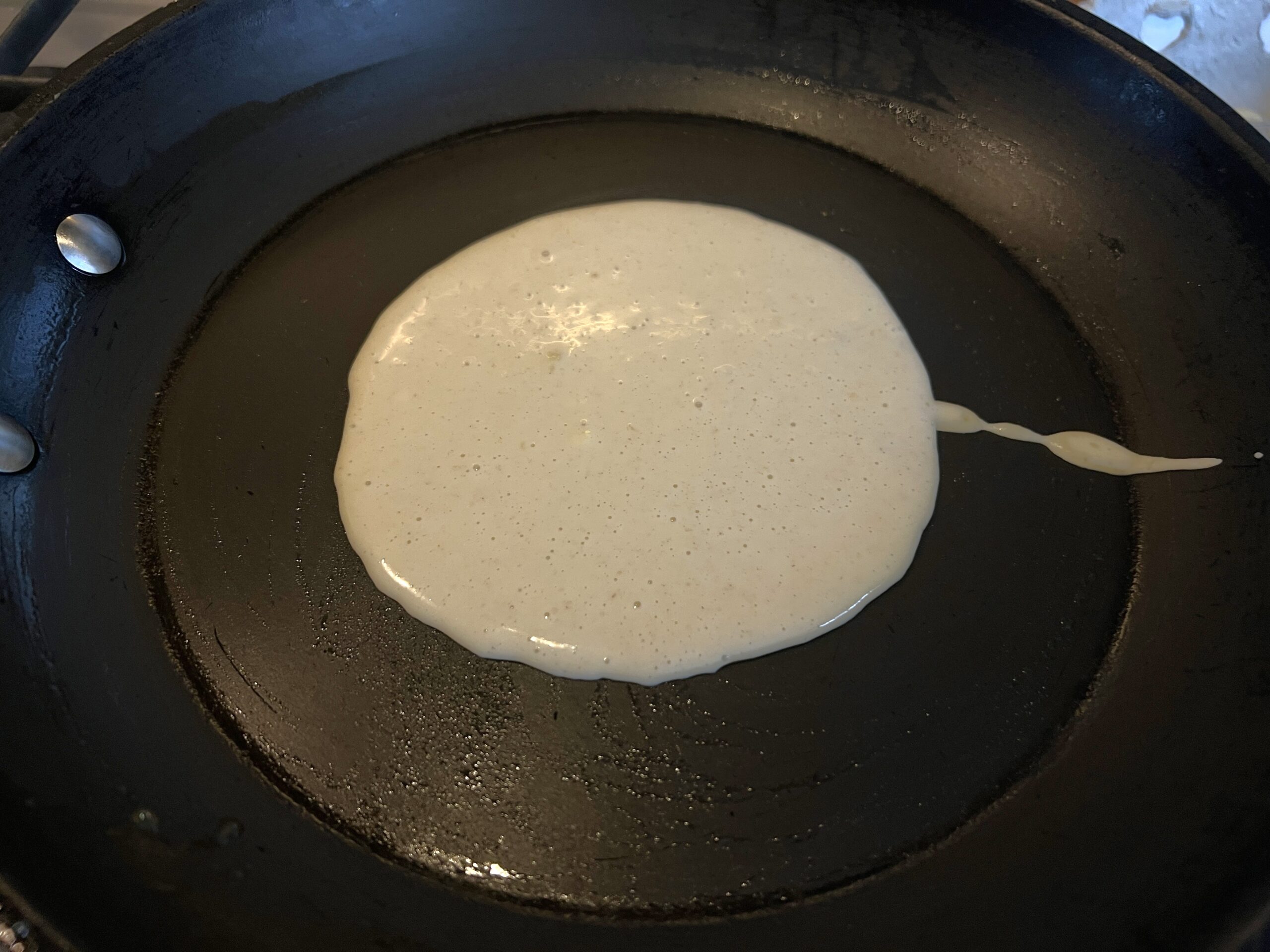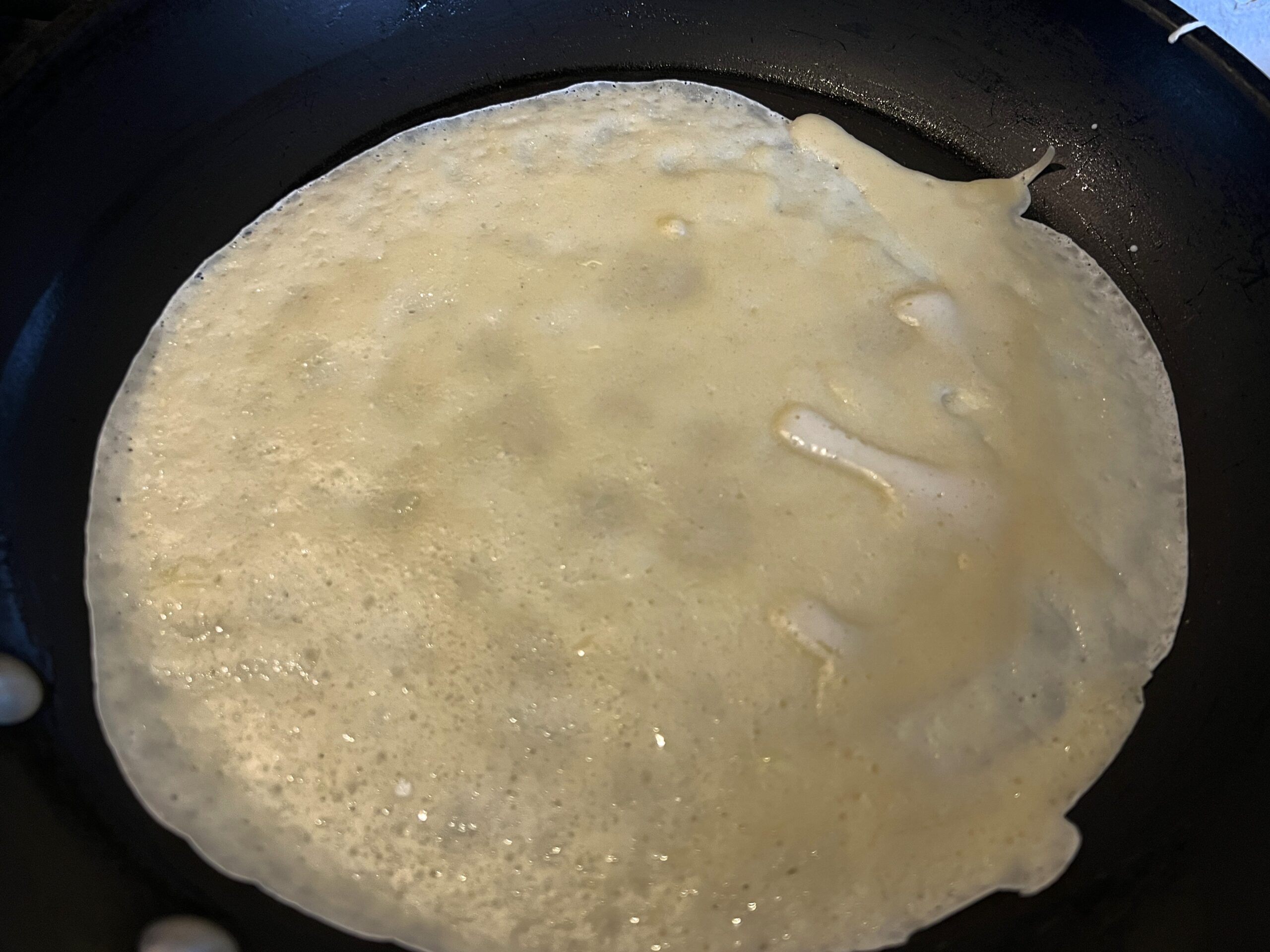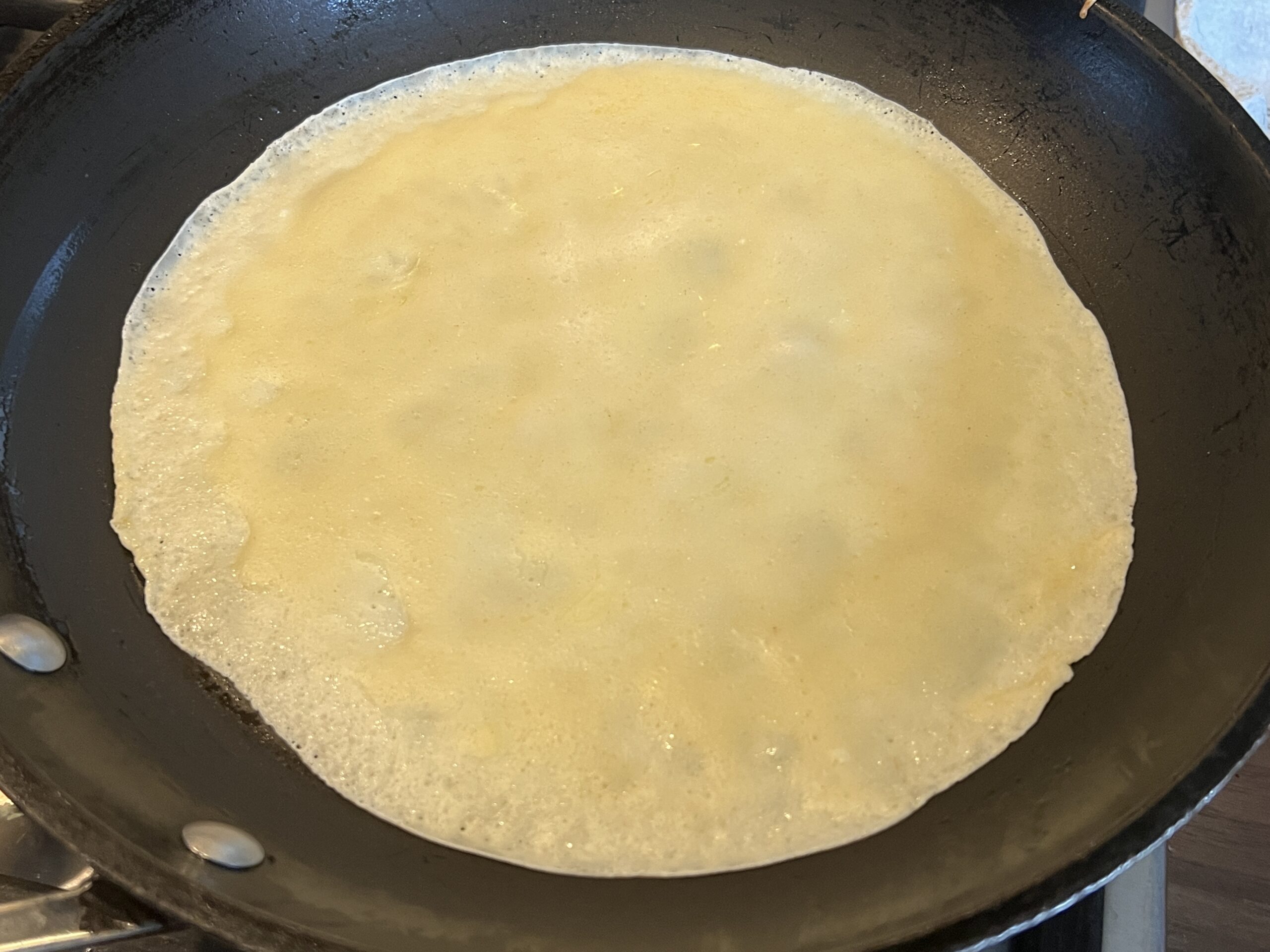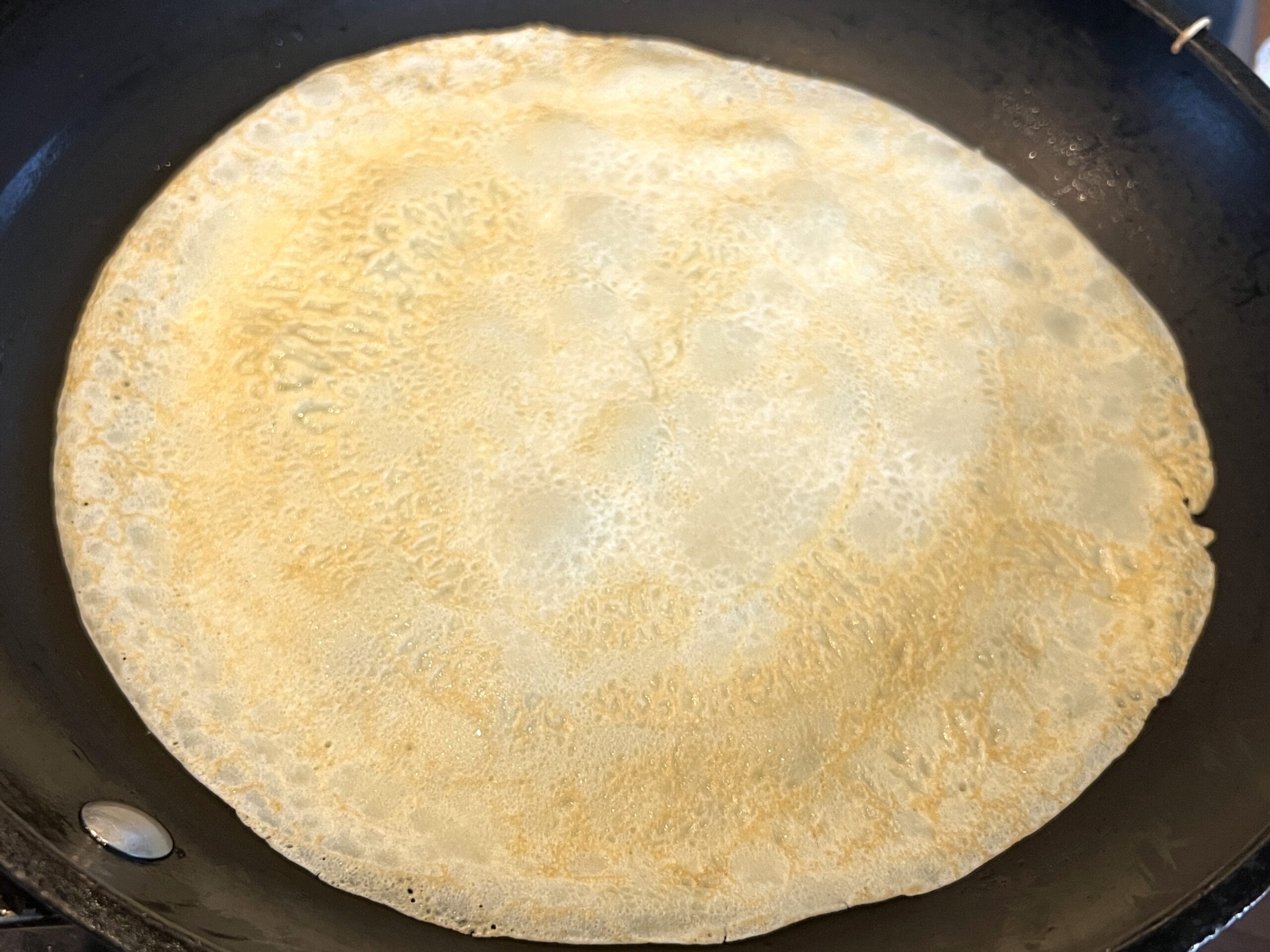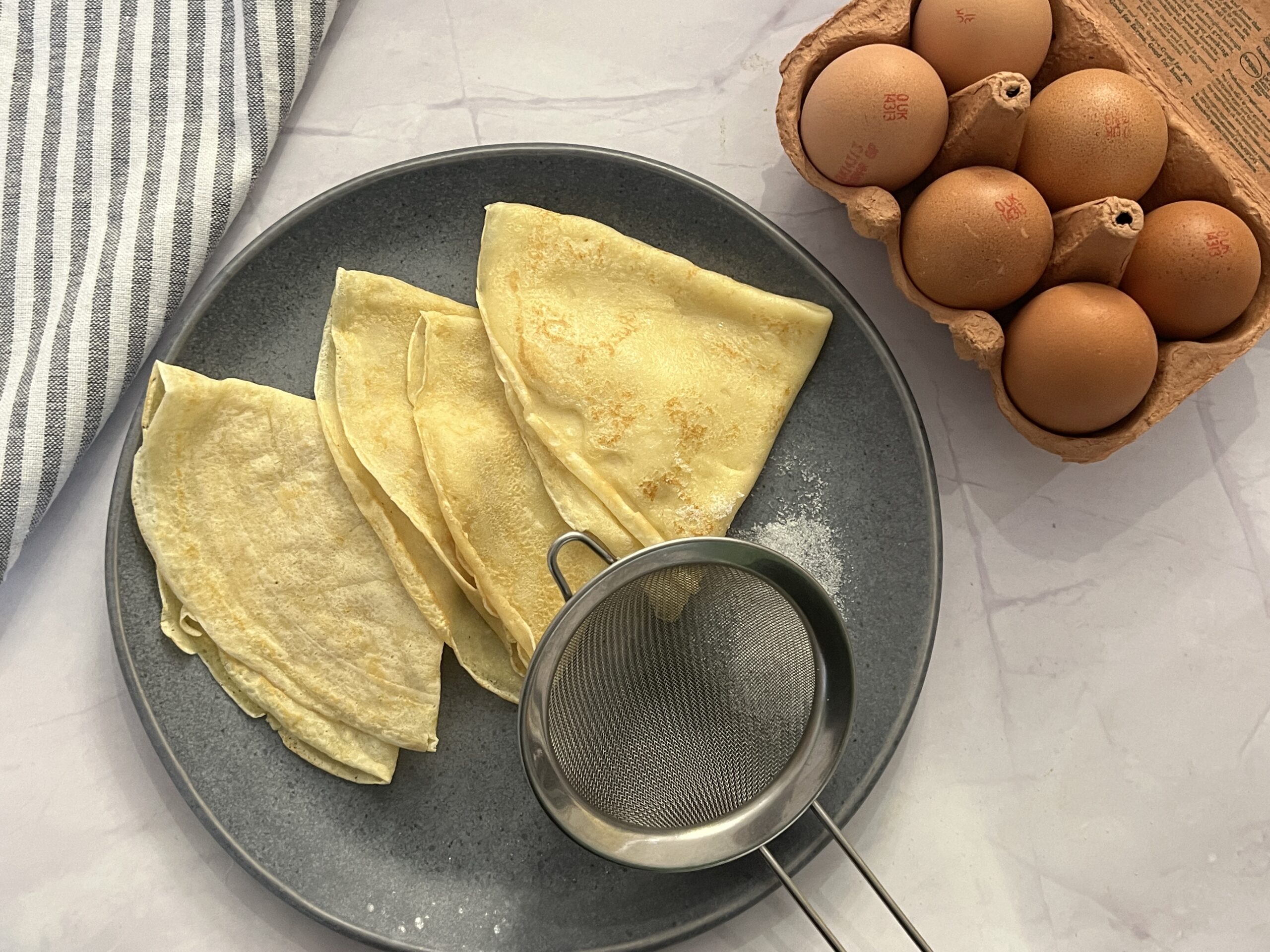 Heat a medium pan and brush it lightly with the softened butter. Add a ladleful of the batter and tilt the pan to cover the base thinly. Cook on medium heat for 30-40 seconds or until top is set and edges begin to turn golden. Loosen with a spatula and flip. Cook for 30 seconds on medium heat.
Transfer the crepe to a plate and repeat with the remaining batter. This batter makes approximately 8-10 crepes.
Dust with icing sugar and enjoy!