Eggless Marble Cake
Eggless Marble Cake is a soft, moist spongy cake made with vanilla and chocolate cake swirled together in layers.
A traditional marble cake (or Marmor) is a cake with a streaked or mottled appearance (like marble) achieved by very lightly blending light and dark batter. It originated in Germany in the 19th century and is called 'Marmorkuchen' in German. The technique of this cake is to create a marbled effect with two different colours of cake batters together. During the 19th century in Germany, molasses, spices, raisins, currants, and even coffee was used to create the darker colour batter for the marbling effect and then gradually got substituted with cocoa and now many different flavour variations are prepared with the same technique.
I am a lover of all types of cakes, especially anything to do with chocolate. Marble Cake is a classic and when you combine the two flavours of vanilla and chocolate, you can't really go wrong and is a favourite teatime treat at my home.
Marble cake with its swirls of vanilla and chocolate cake, looks fancy but tastes like pure old-fashioned goodness. You do not need two completely different batters to make this marble cake as one batter is made and then divided to mix cocoa in one and voila- that's the chocolate batter. It is soo therapeutic to make the swirls in the batter that sometimes I overindulge in doing it! Learnt from my mistake, please do not over-swirl the batters or the flavors get muddled; a few swirls with a knife will do the trick.
Other eggless recipes you might like are Eggless Walnut Brownie, Eggless Date and Walnut Cake, Eggless Vanilla Chocolate Chip Cake, Eggless Whole Wheat Jaggery Cake, Eggless Chocolate Bundt Cake and Eggless Chocolate Toscatarta Cake.
Ingredients
100 grams salted softened butter
400 grams condensed milk
2 teaspoons vanilla essence
2 cups plain flour
1 teaspoon baking powder
1 teaspoon baking soda
¾ cup milk
1/3 cup cocoa powder
Butter for greasing
Directions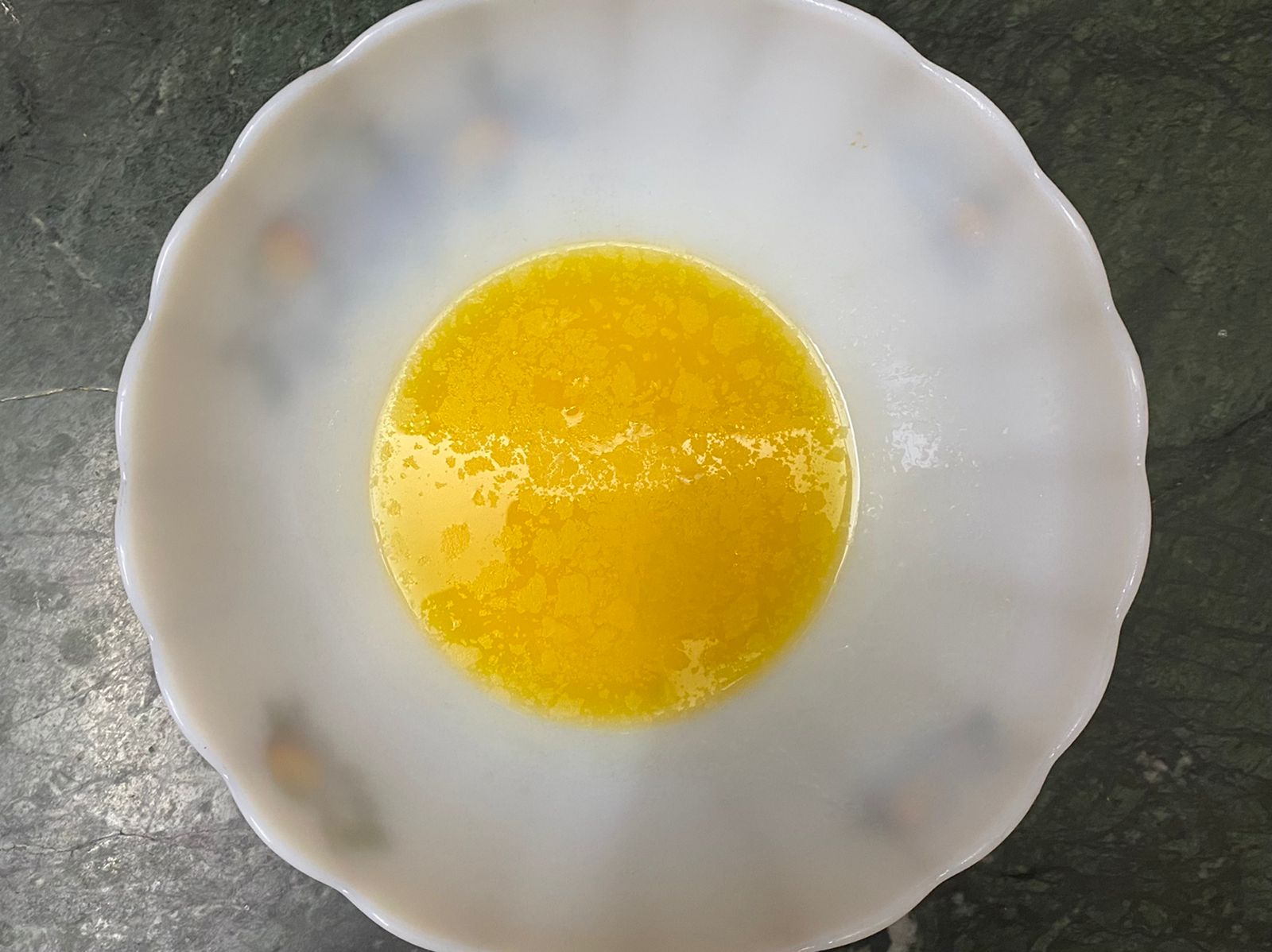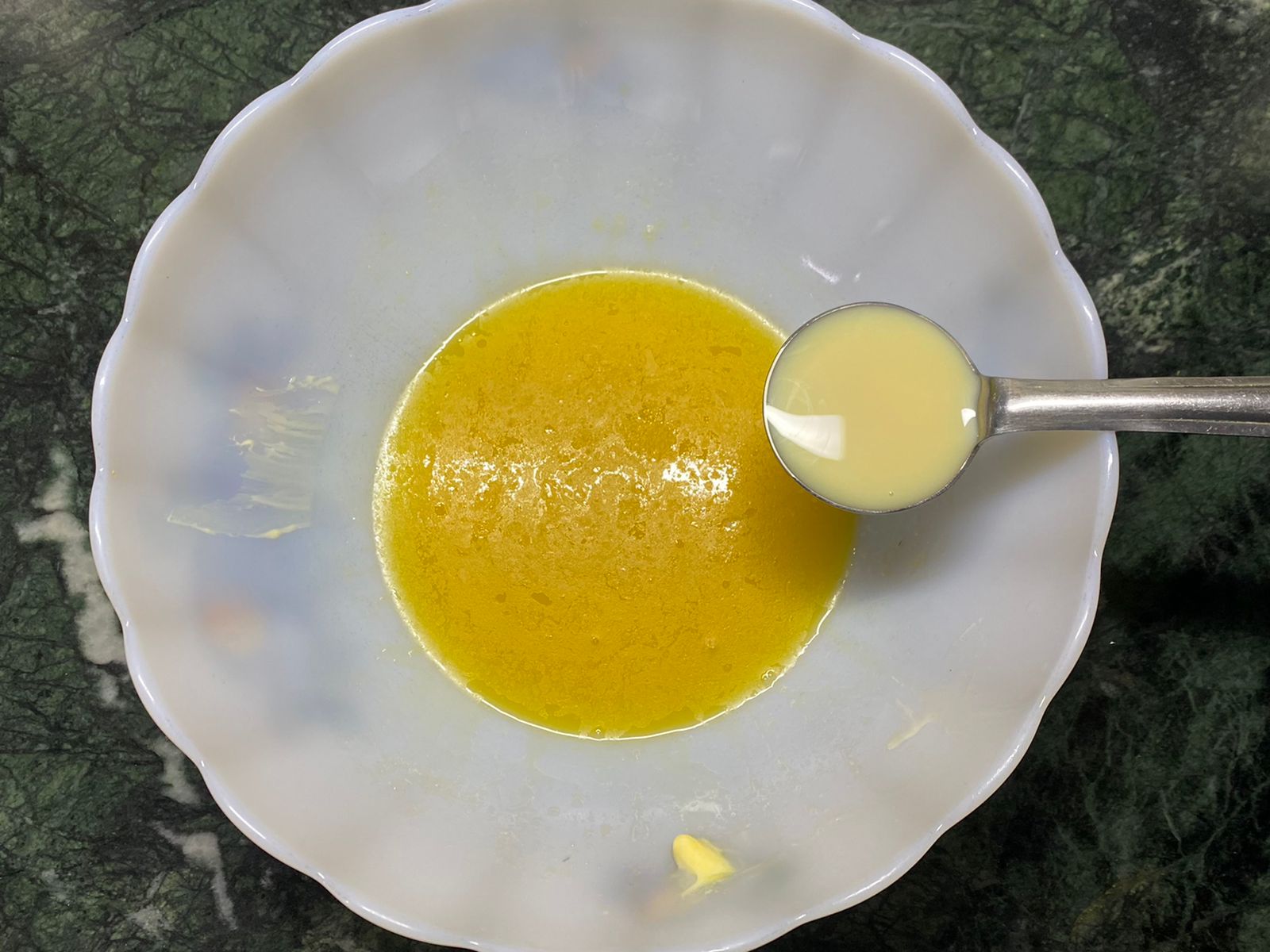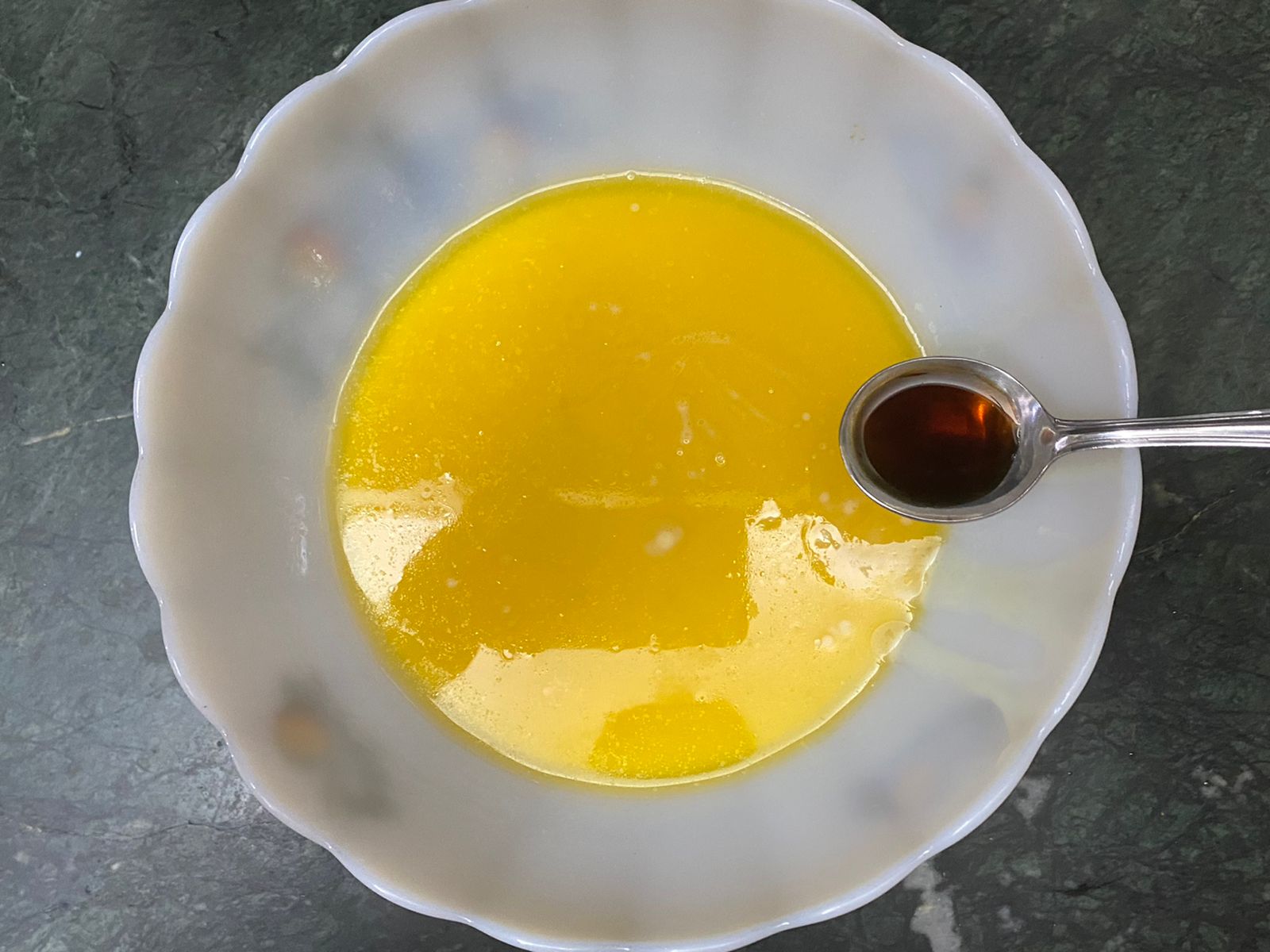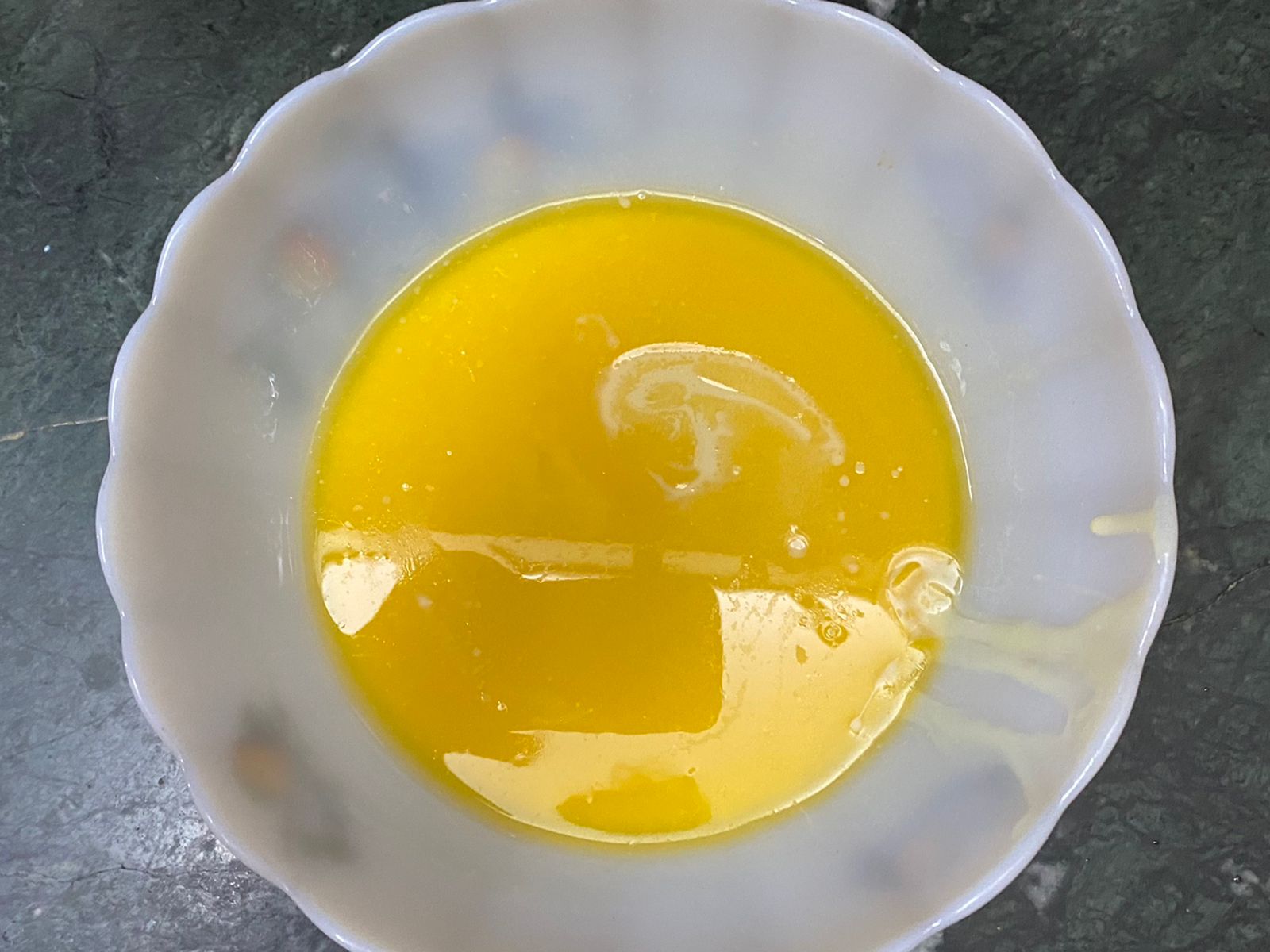 In a bowl mix together the softened butter, condensed milk and vanilla essence.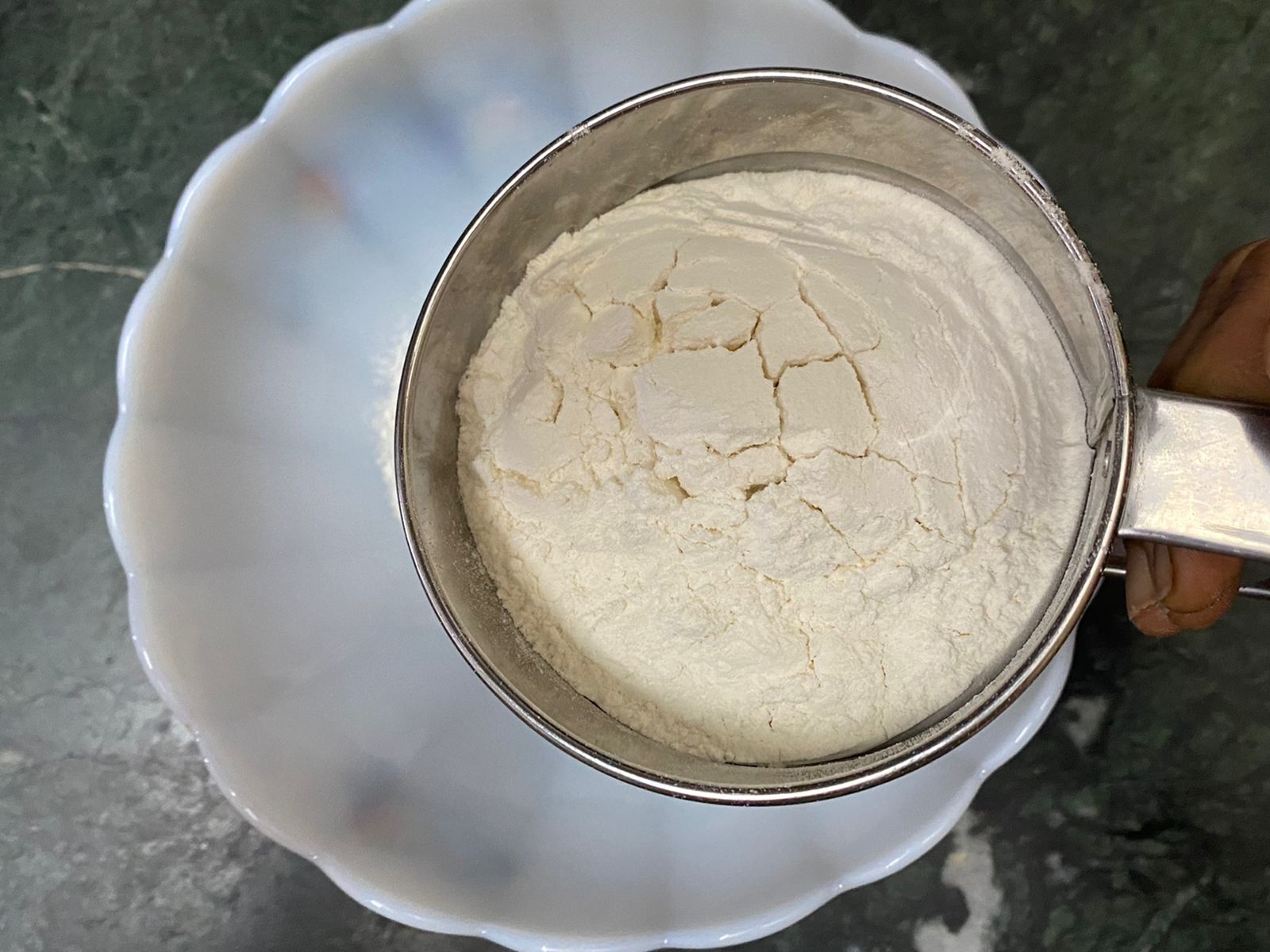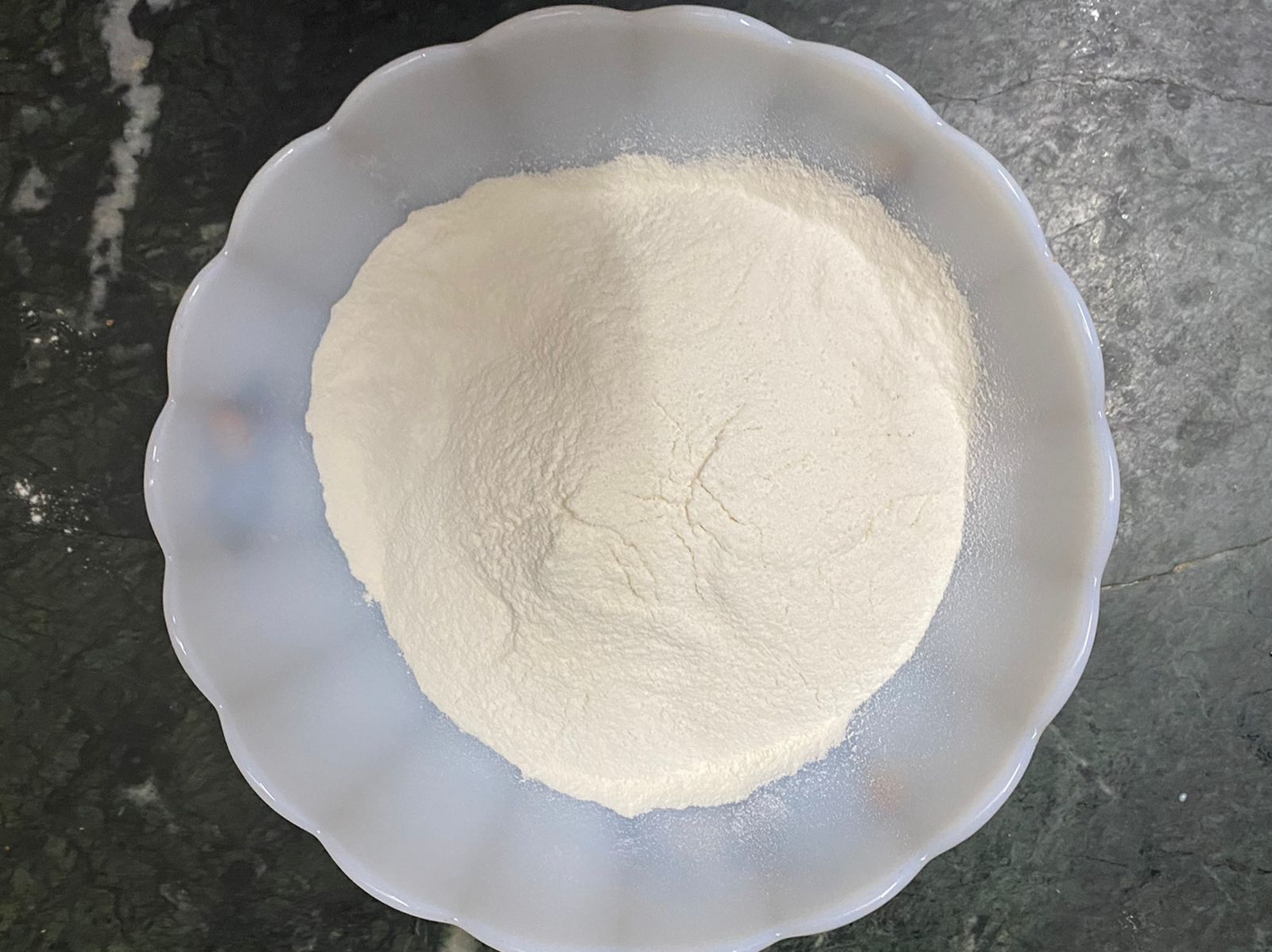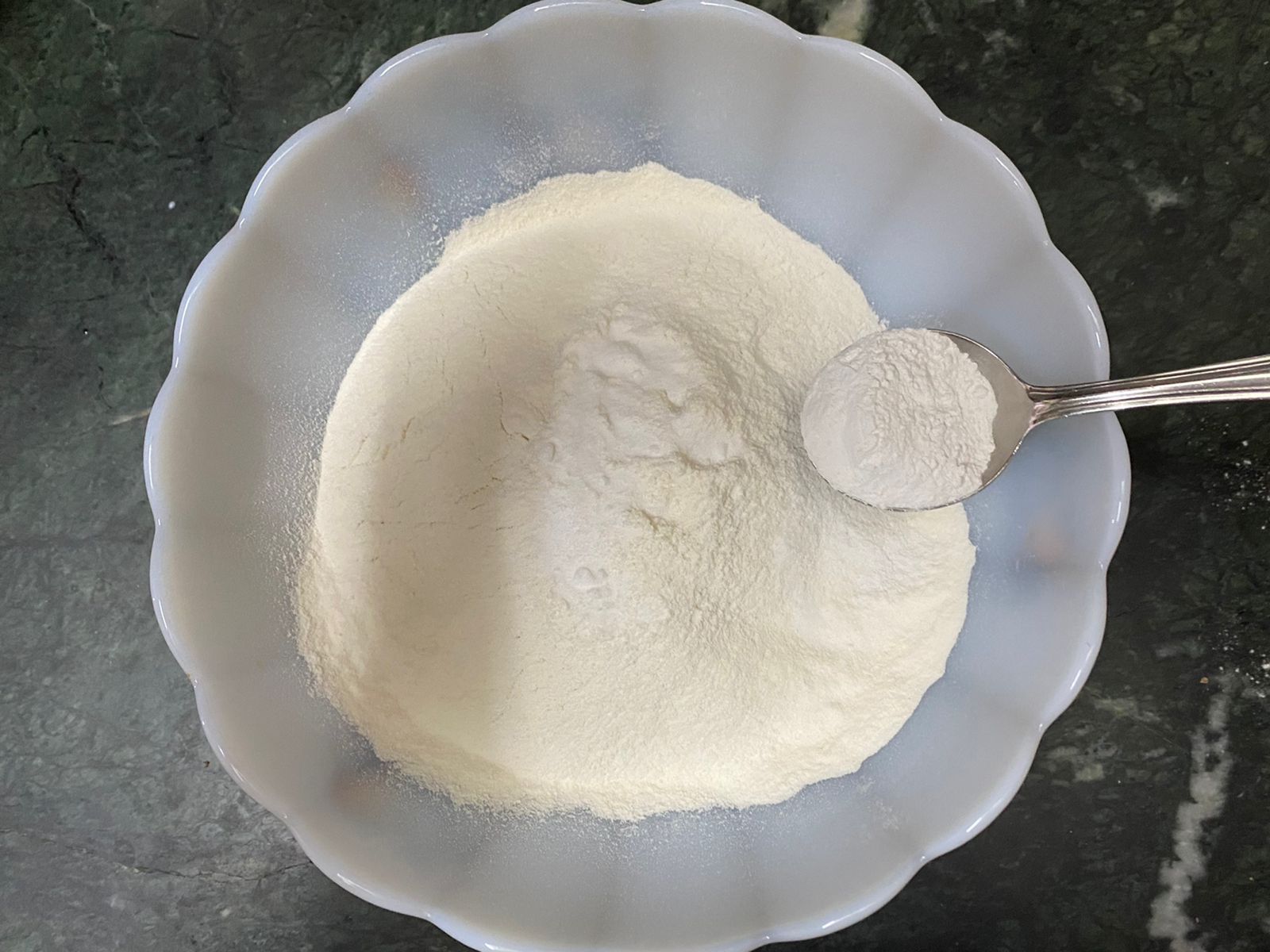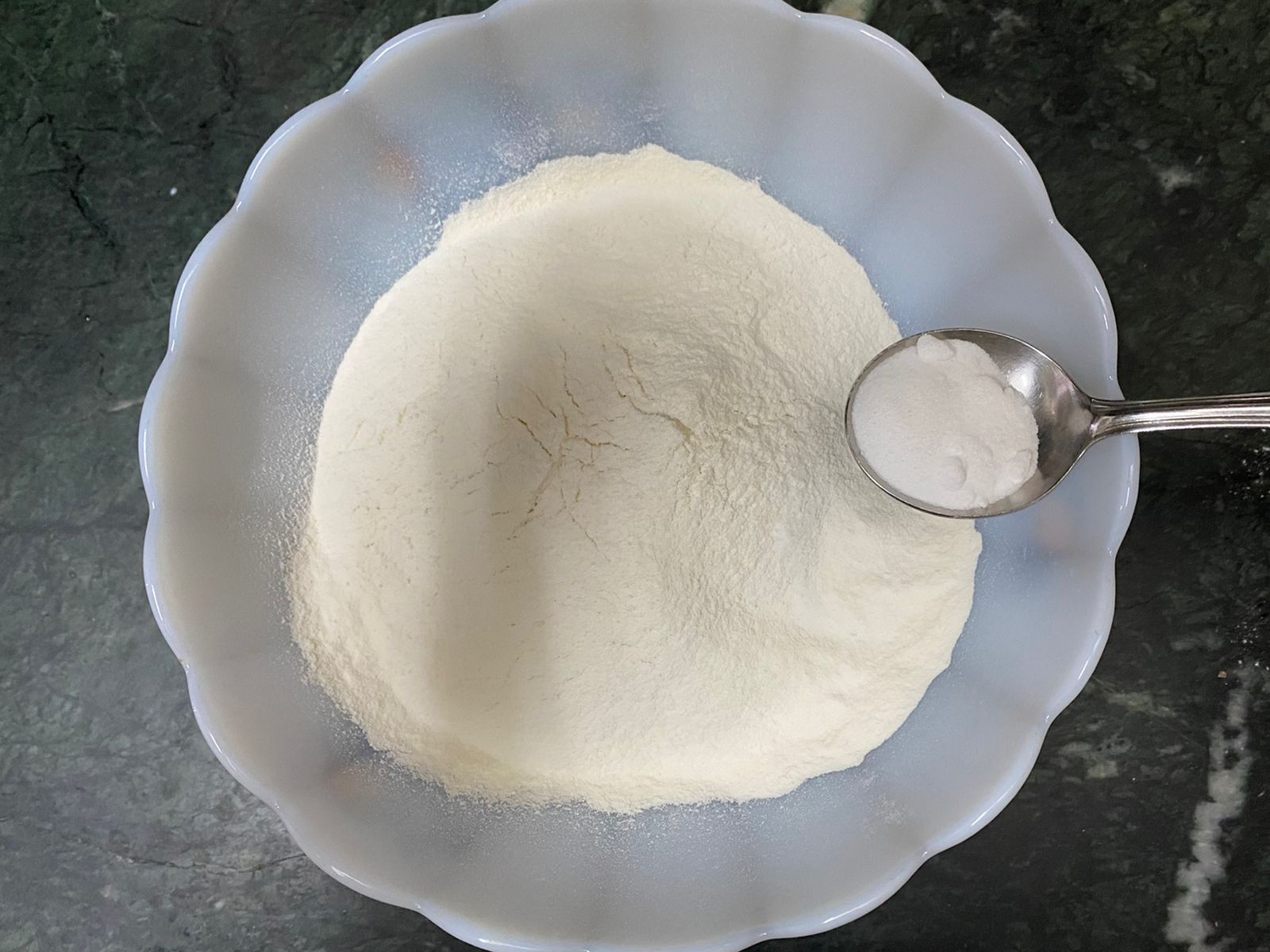 In another bowl, sift the flour 2-3 times to incorporate air and to remove lumps and add the baking powder and baking soda.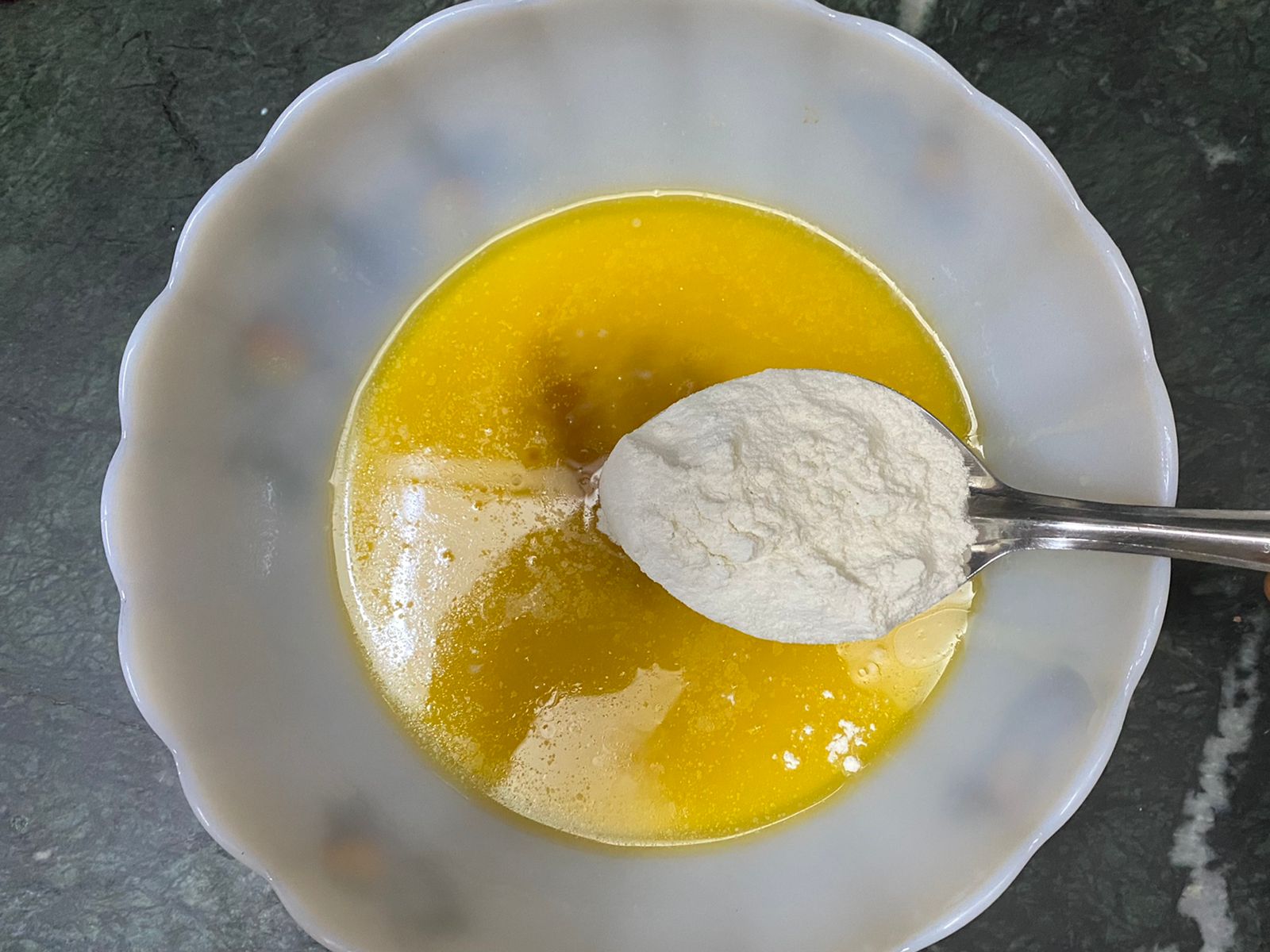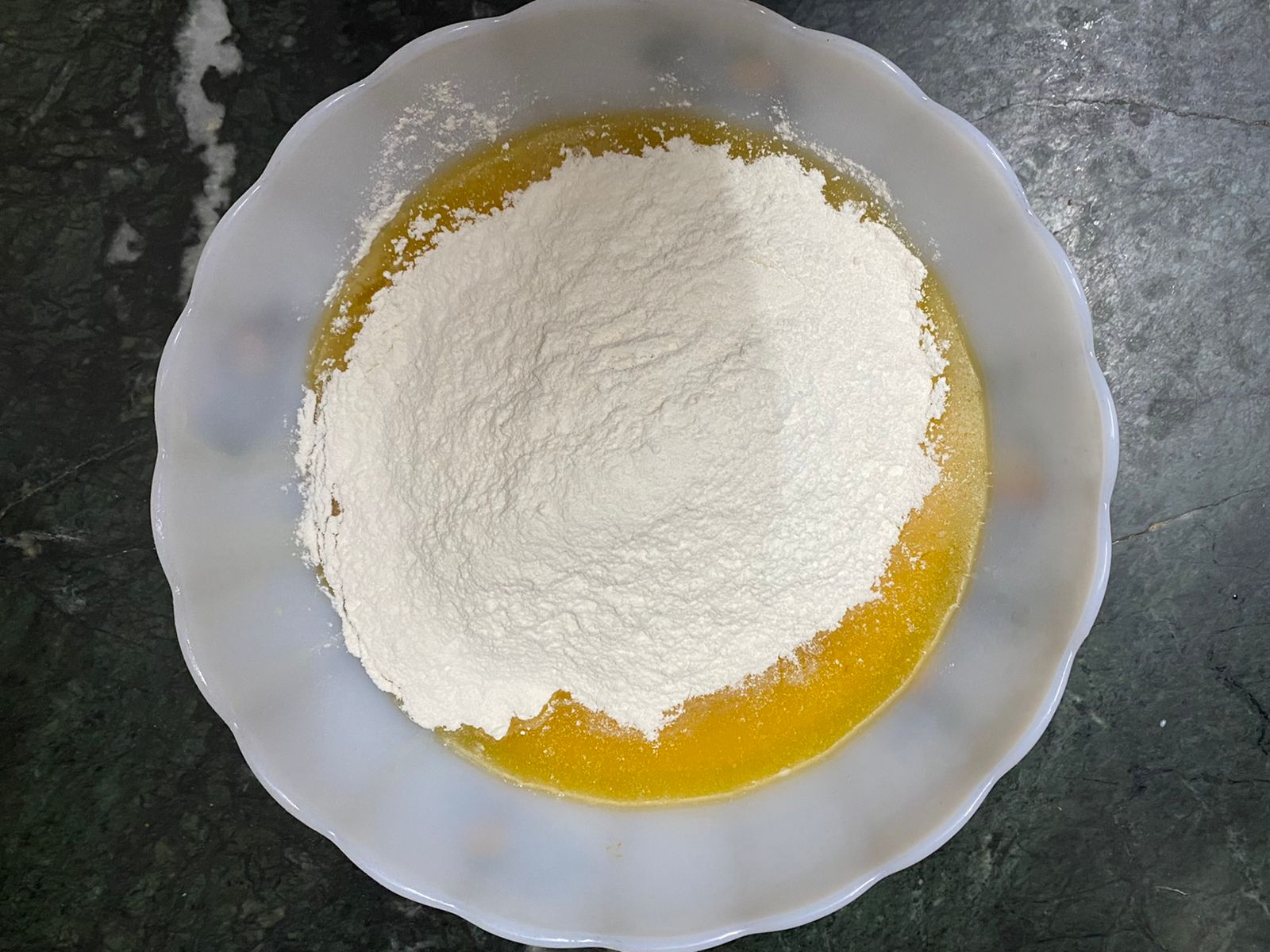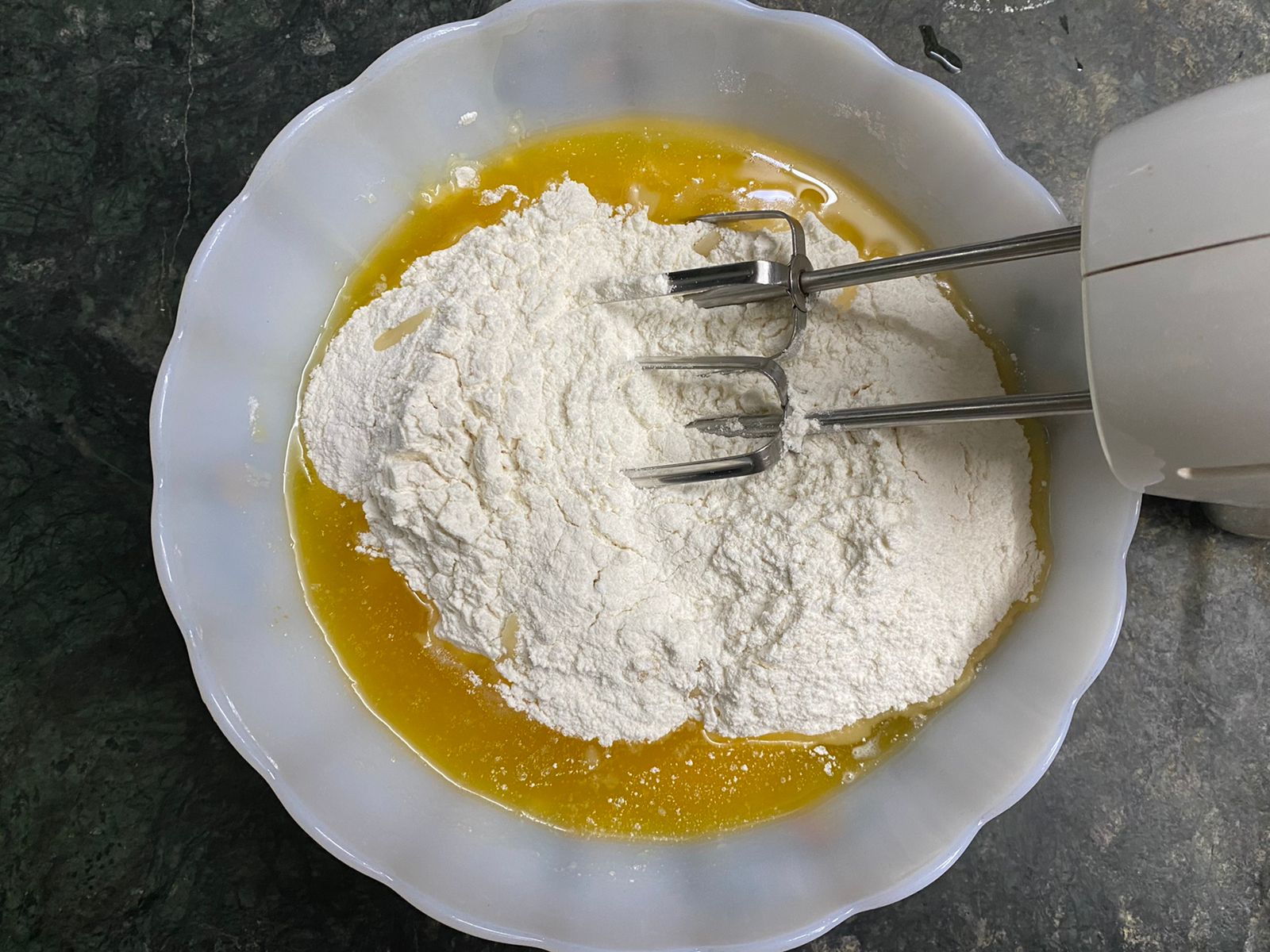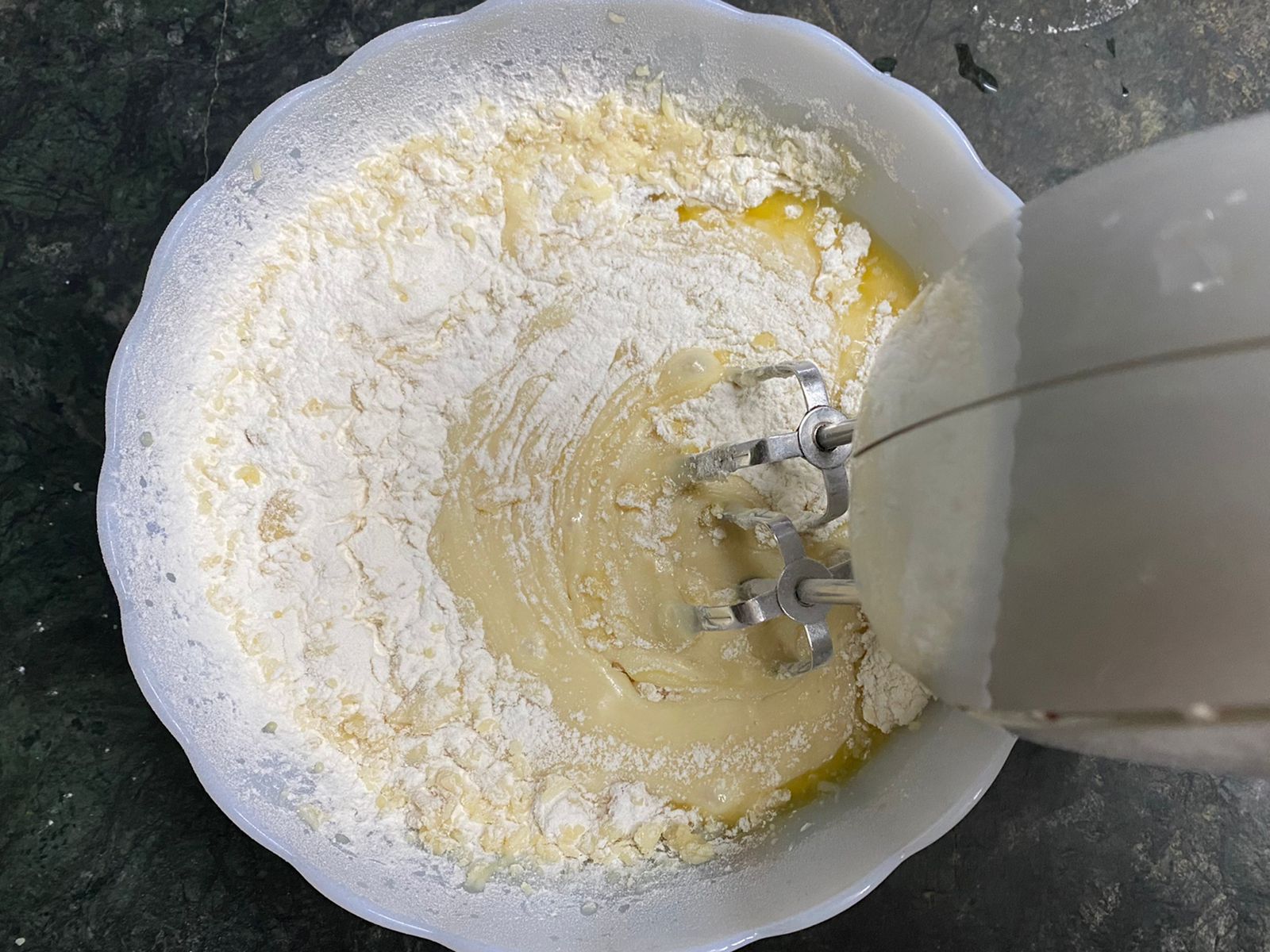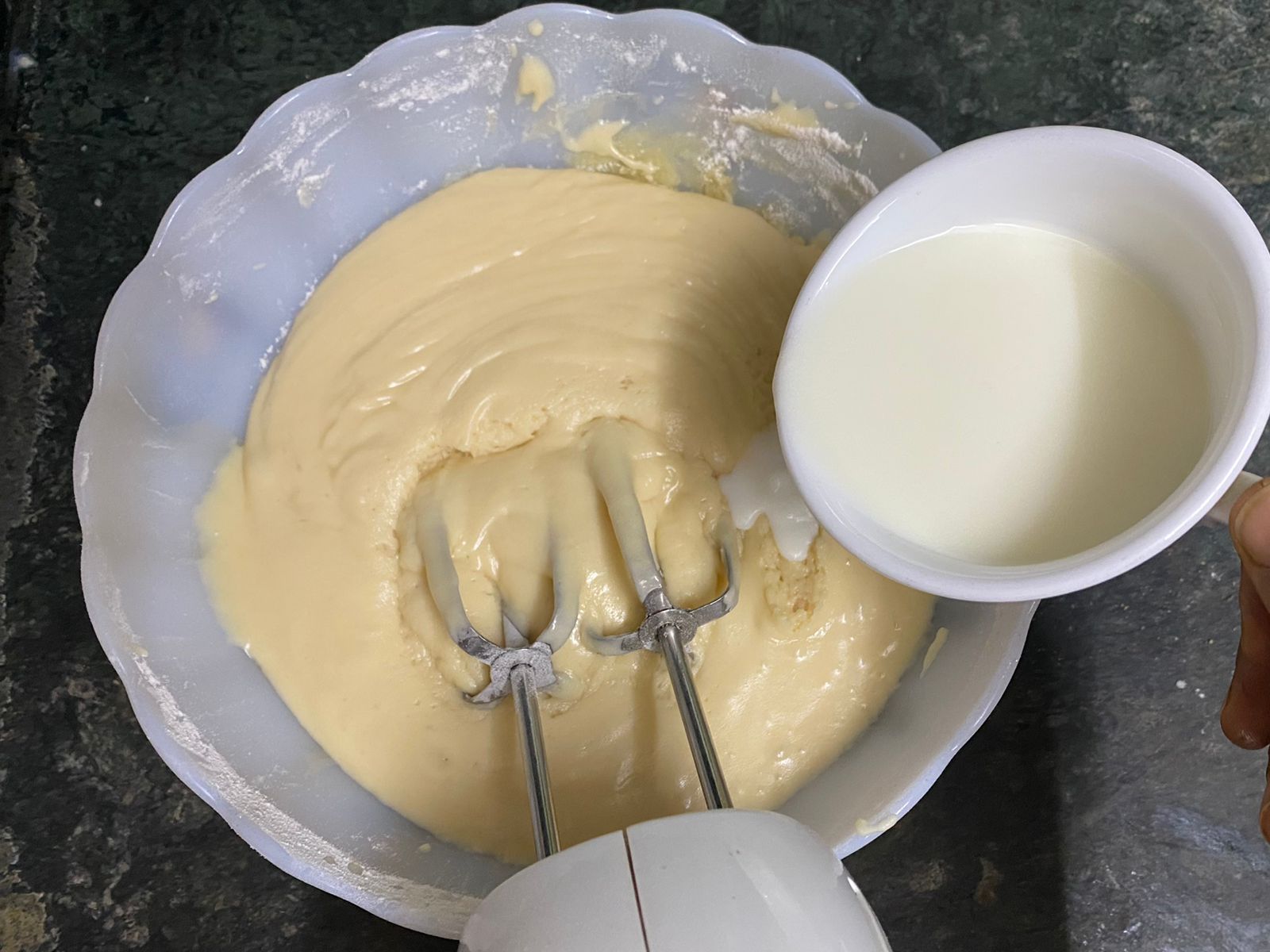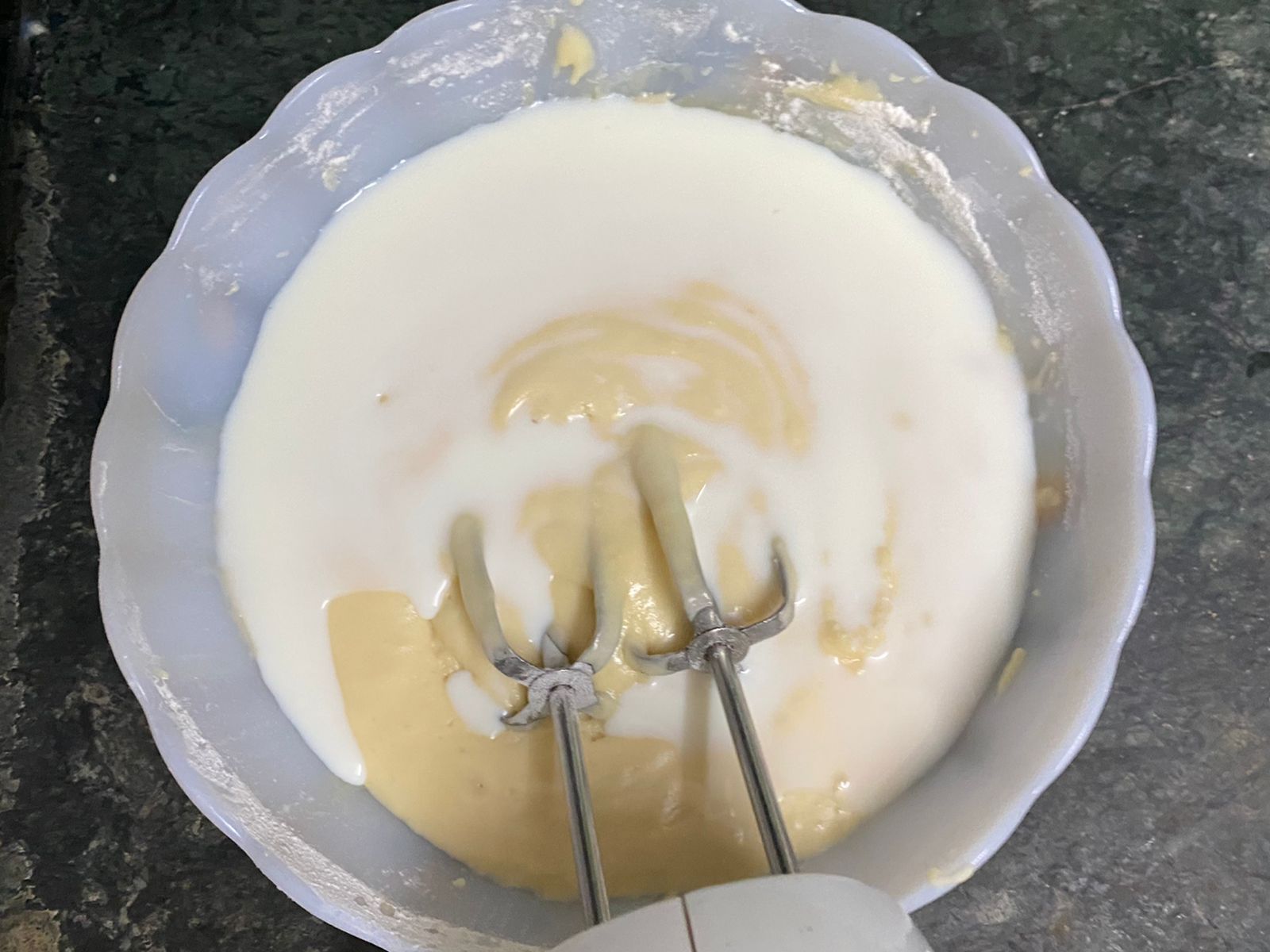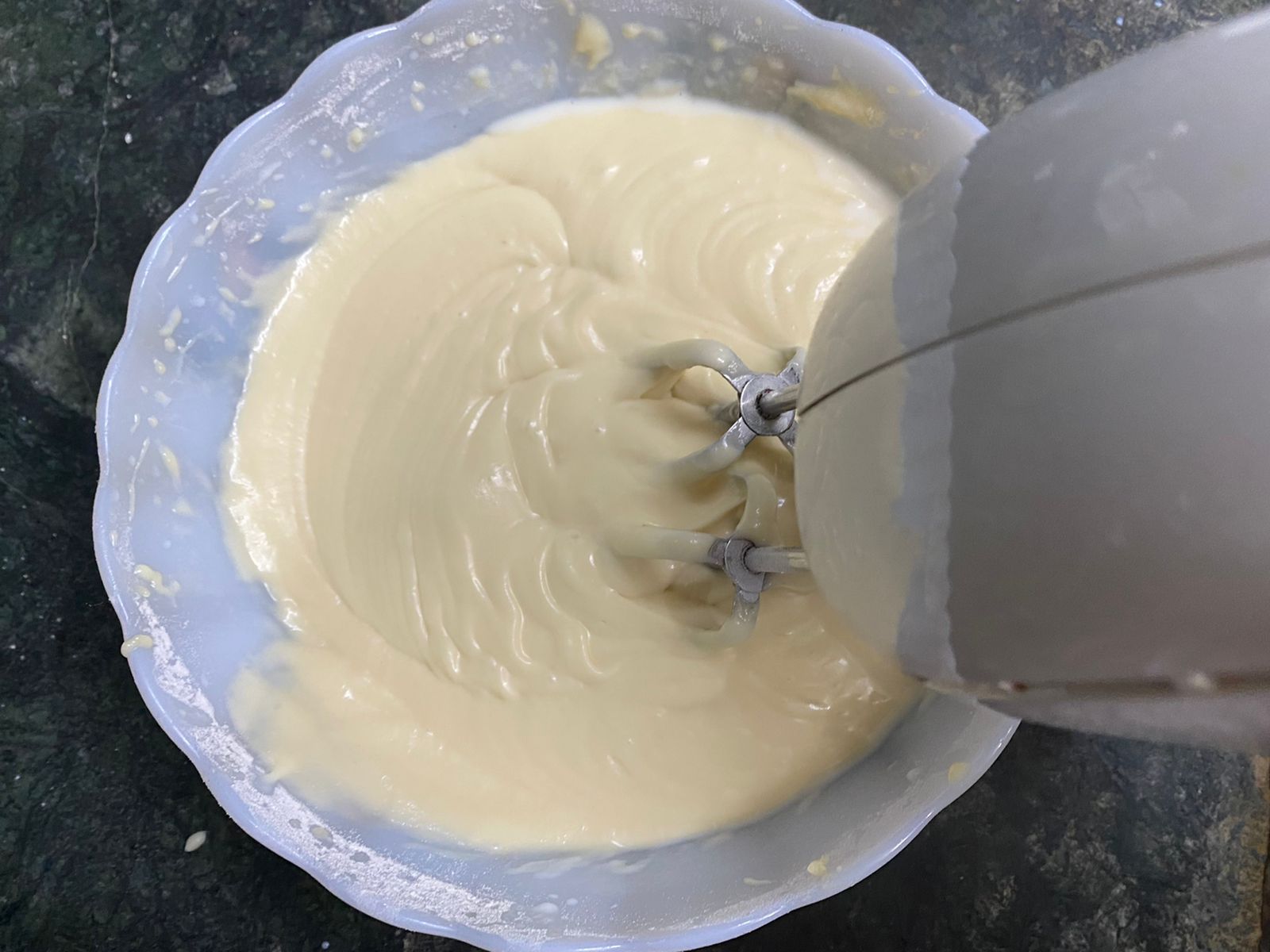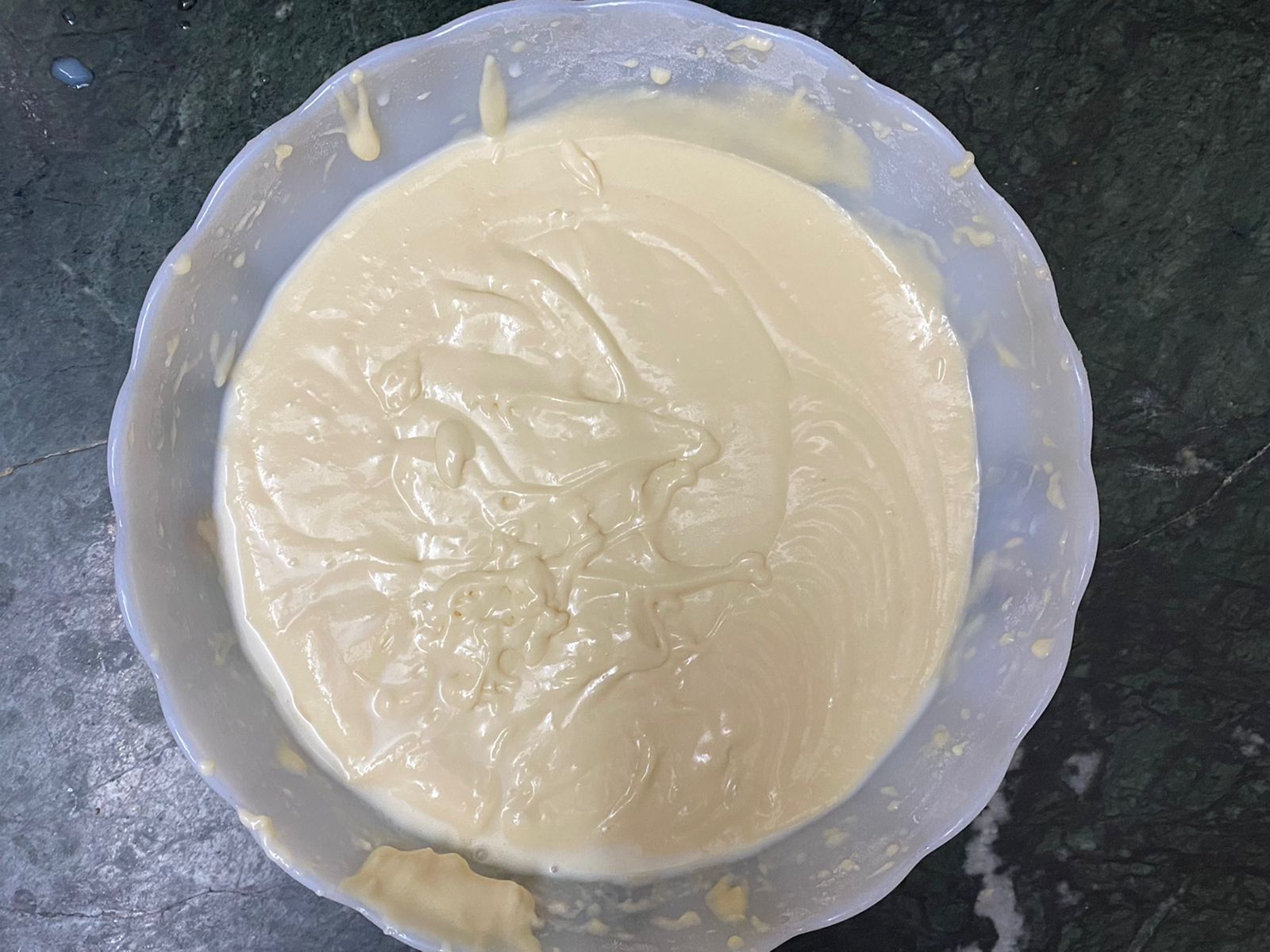 After that, add the dry ingredients to the butter and condensed milk bowl and whisk to mix everything together.
Next, add the milk and whisk to form a creamy smooth consistency batter.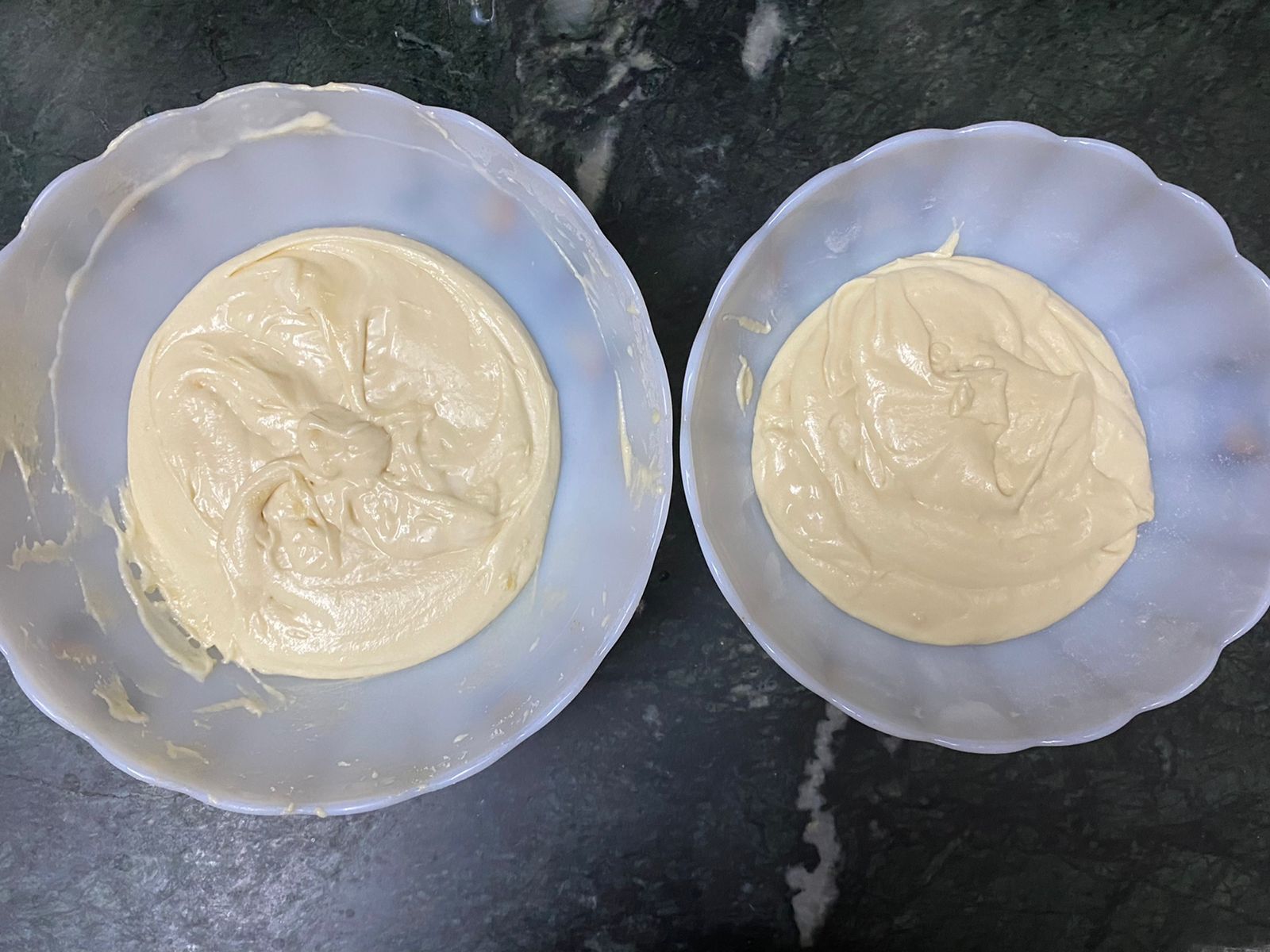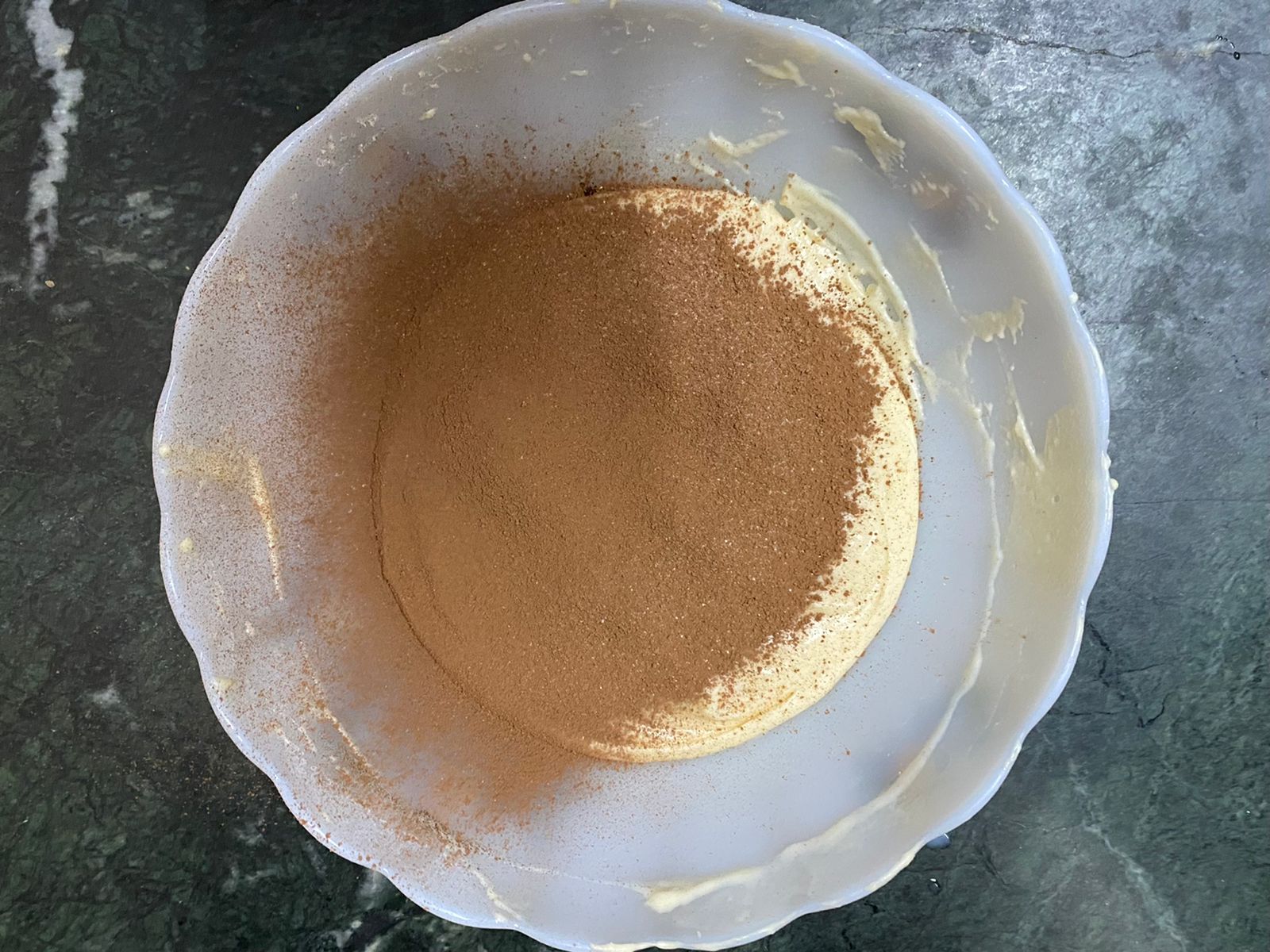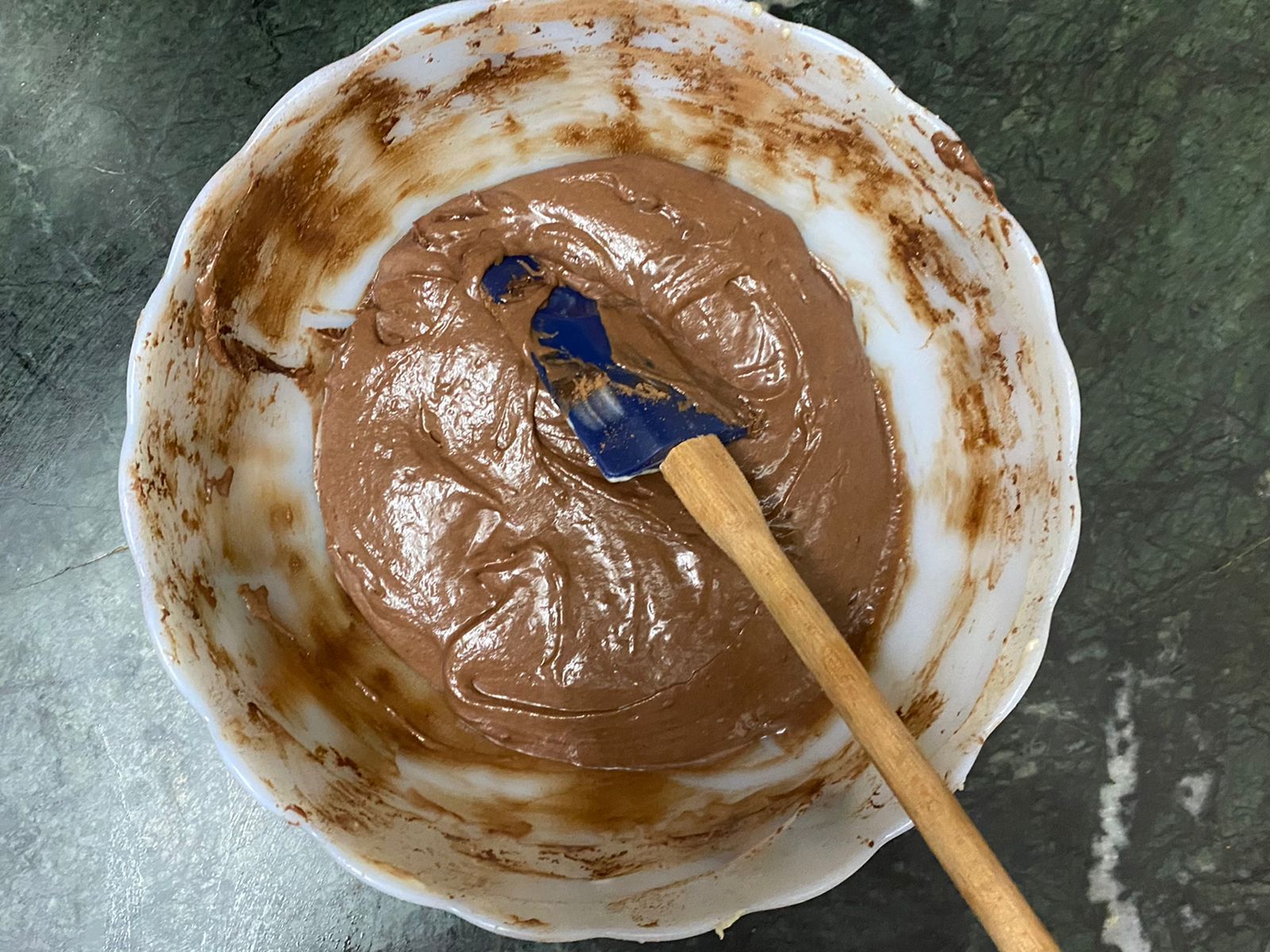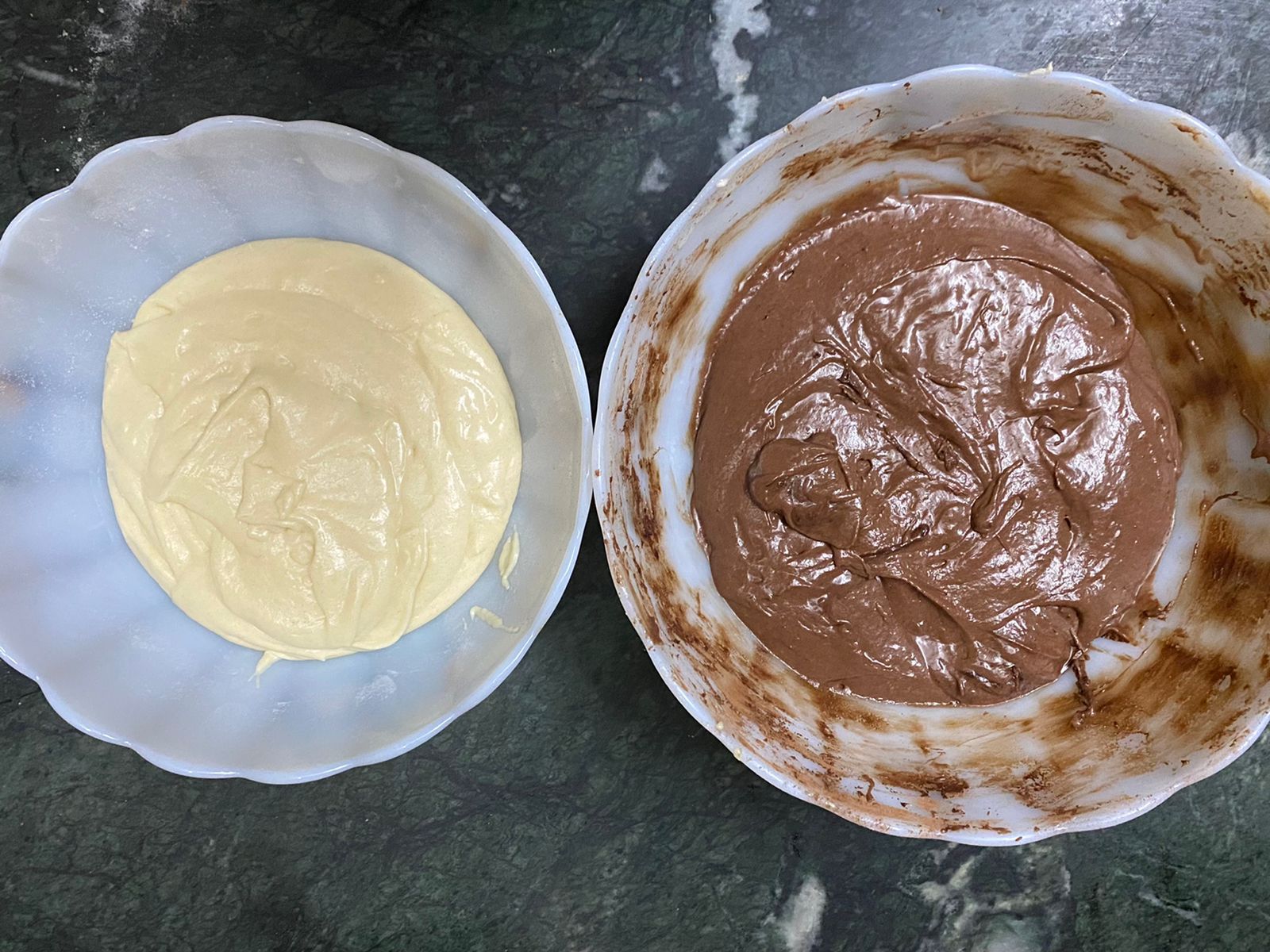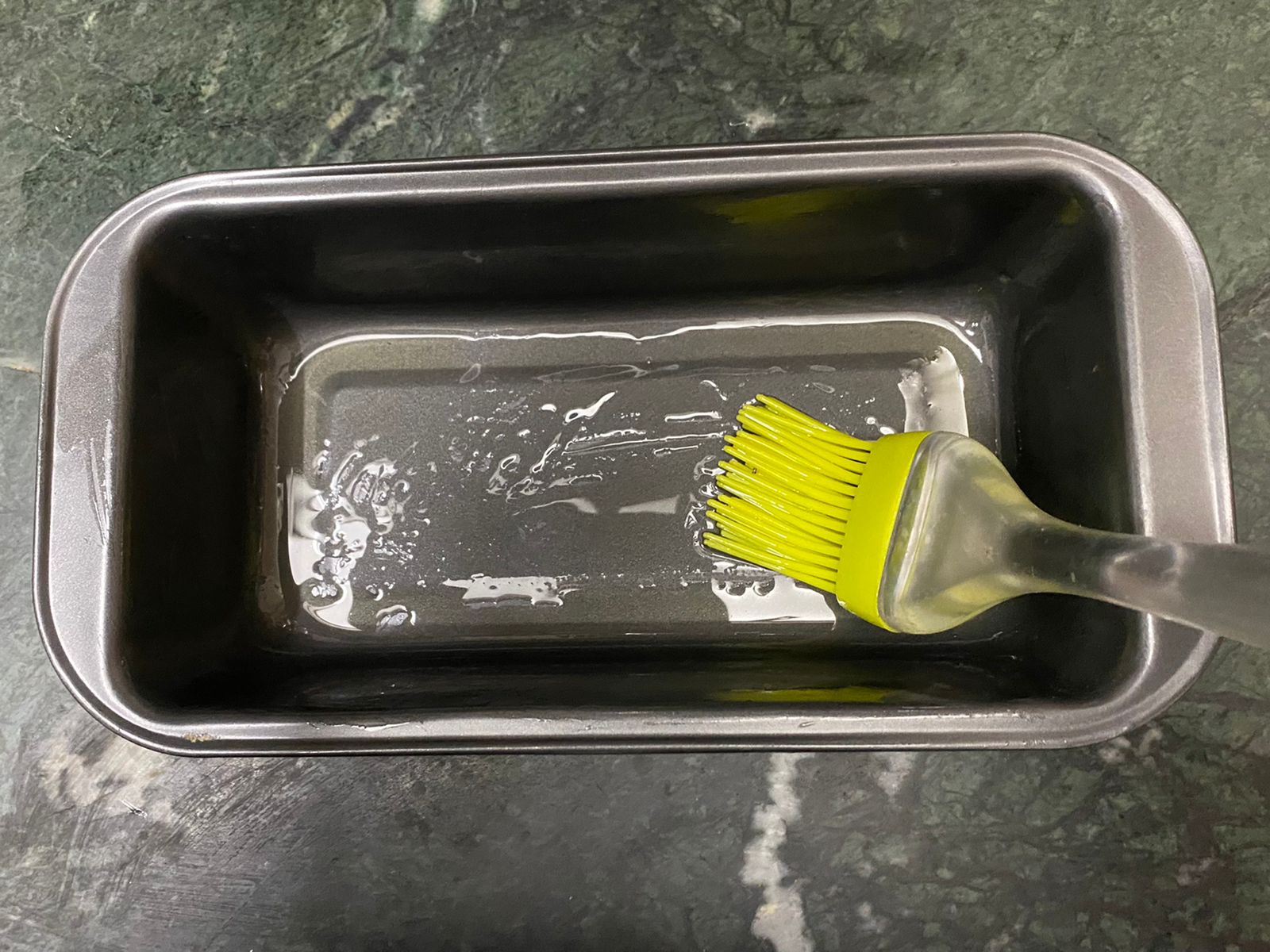 Divide the batter into 2 equal parts into 2 bowls.
Stir the cocoa powder into the batter in one of the bowls and mix.
Preheat the oven to 180C/fan160C/gas 4
Grease the loaf cake pan lightly using butter or spray it with non-stick cooking spray.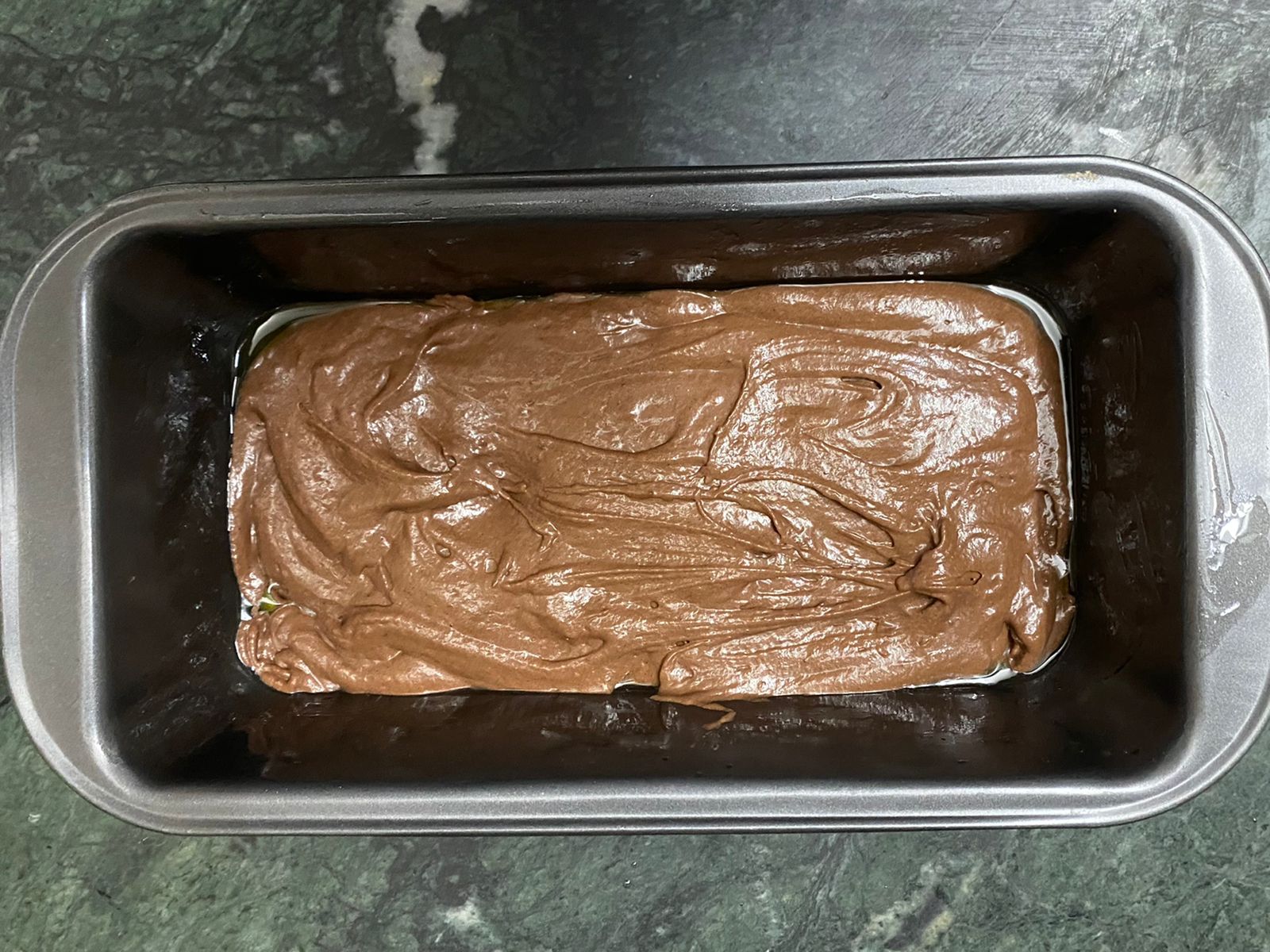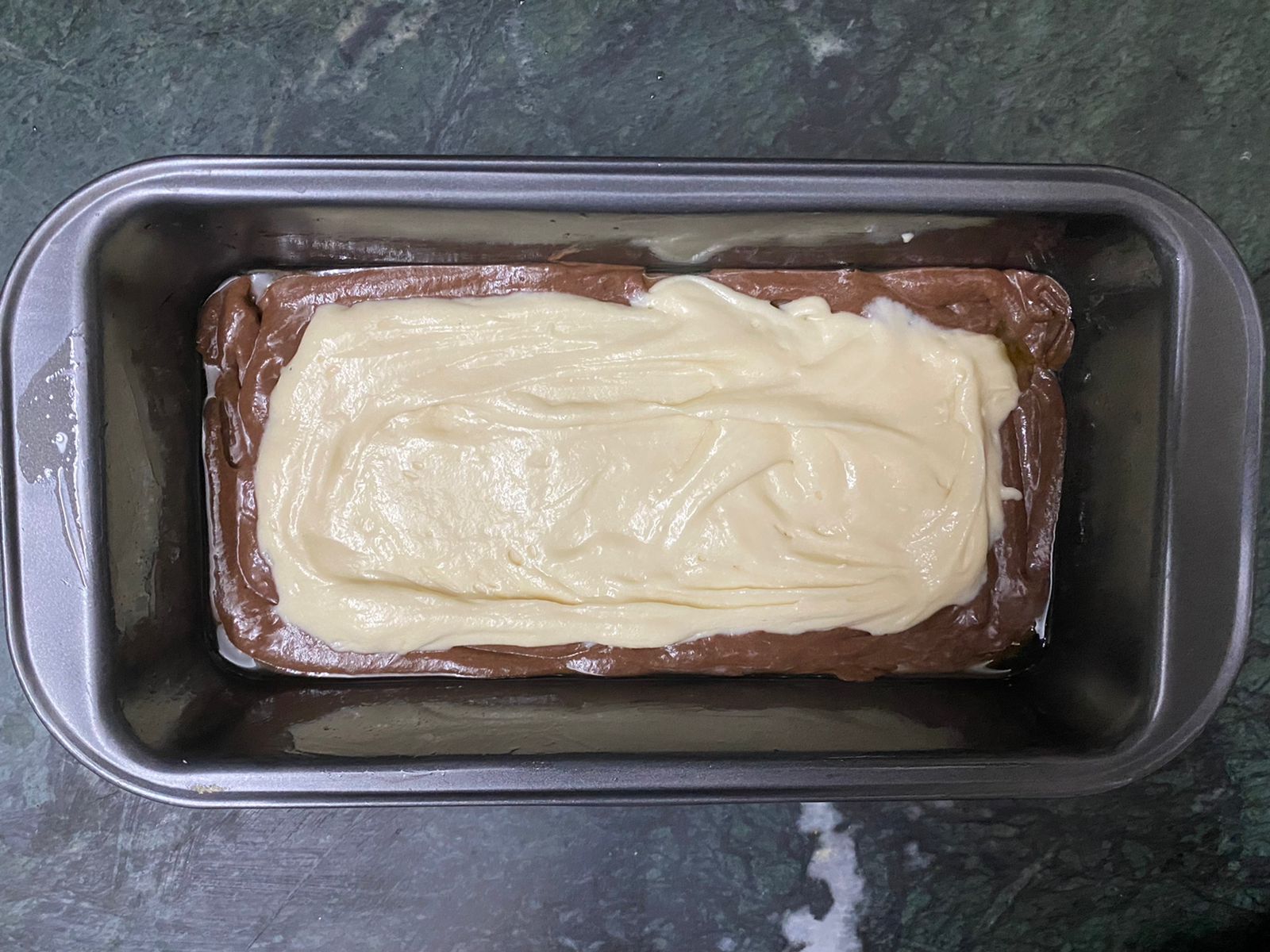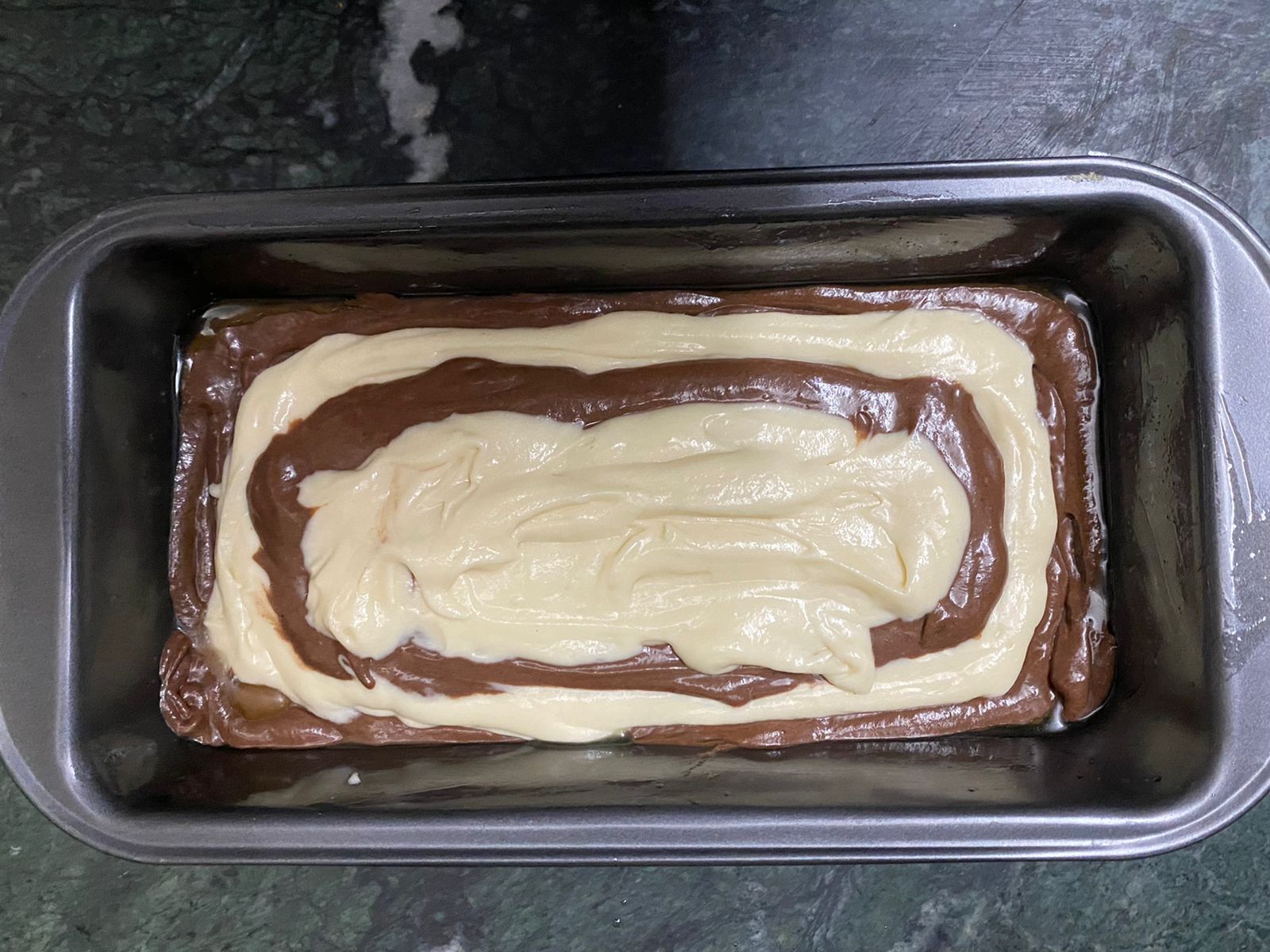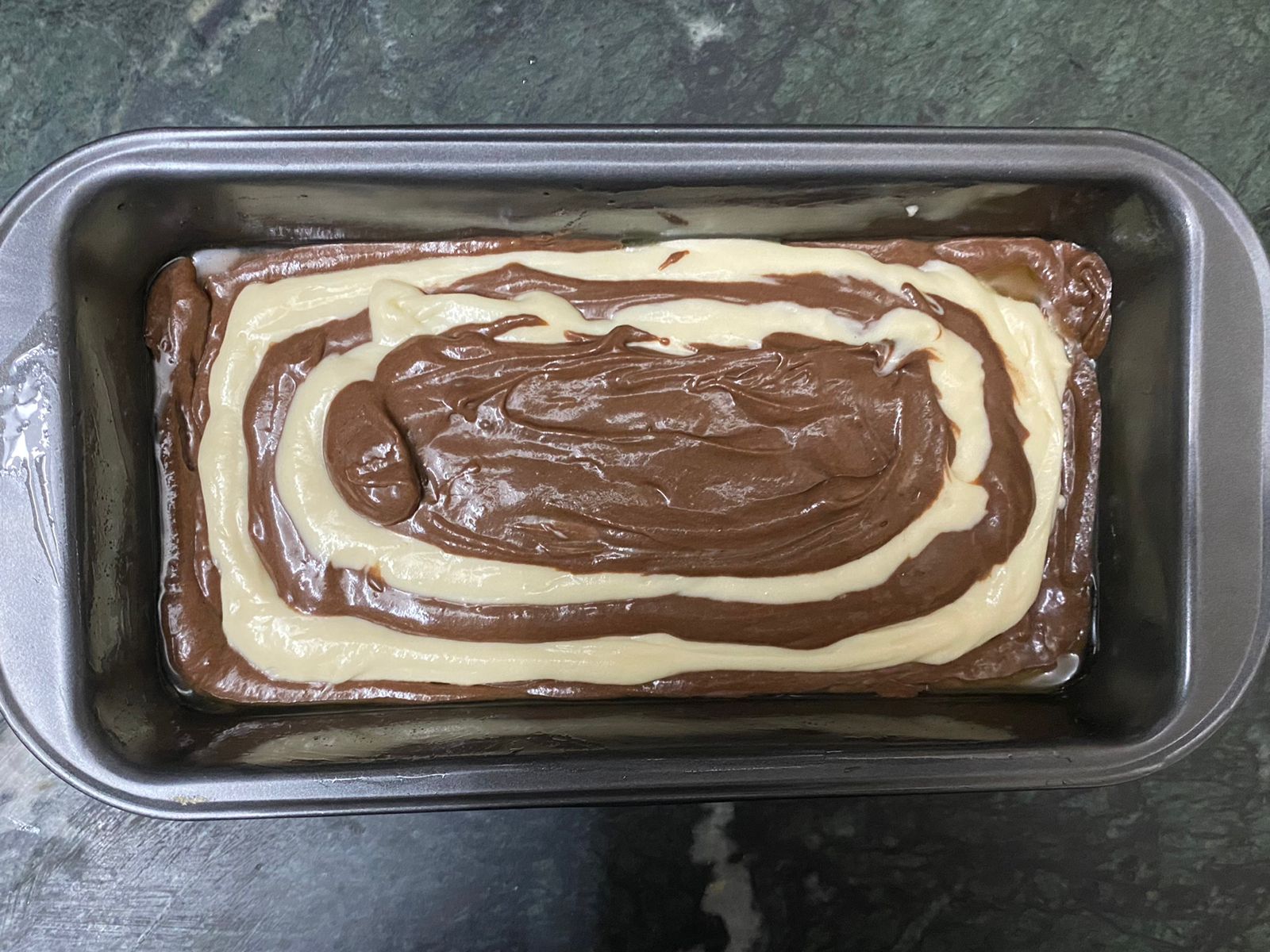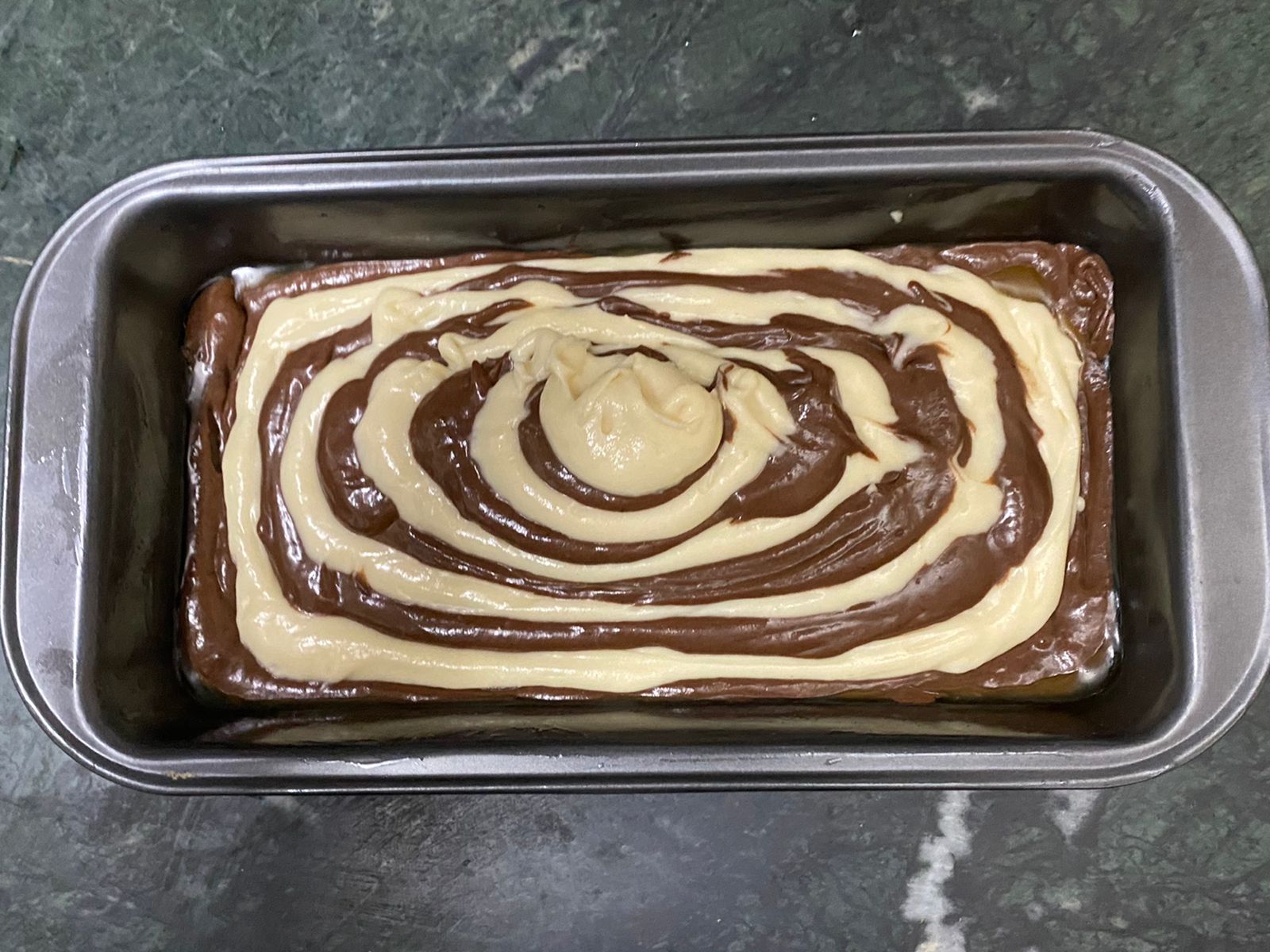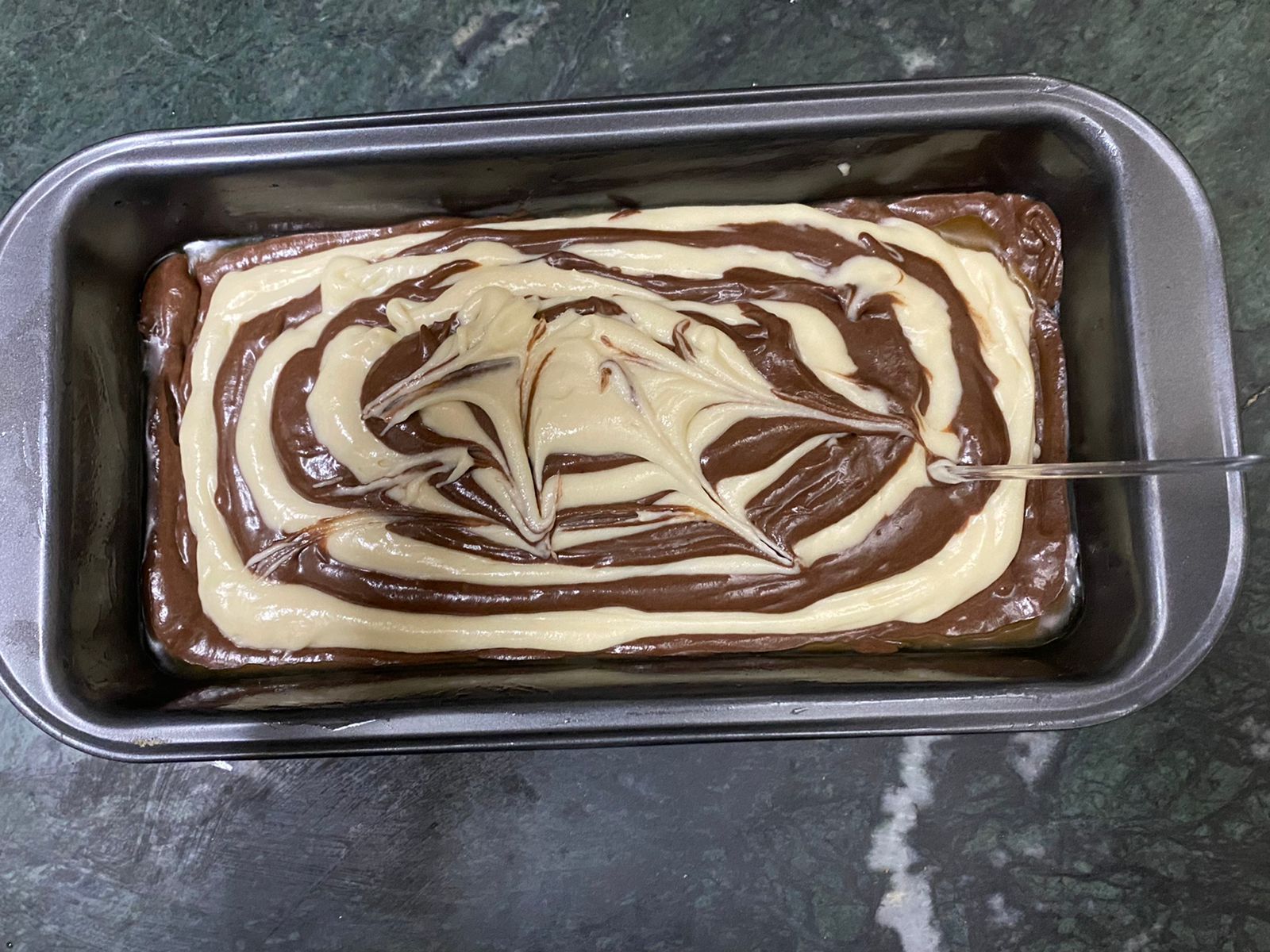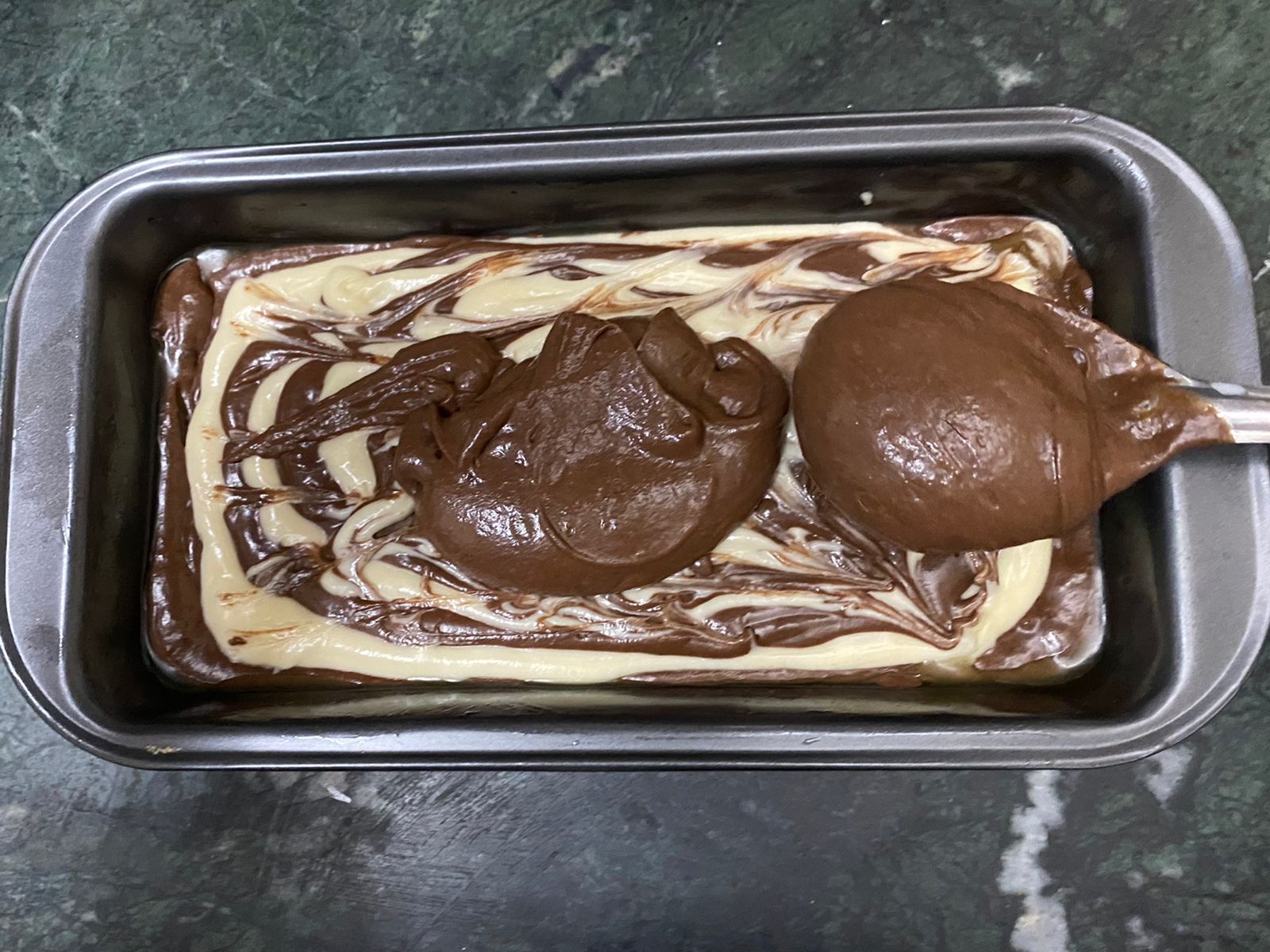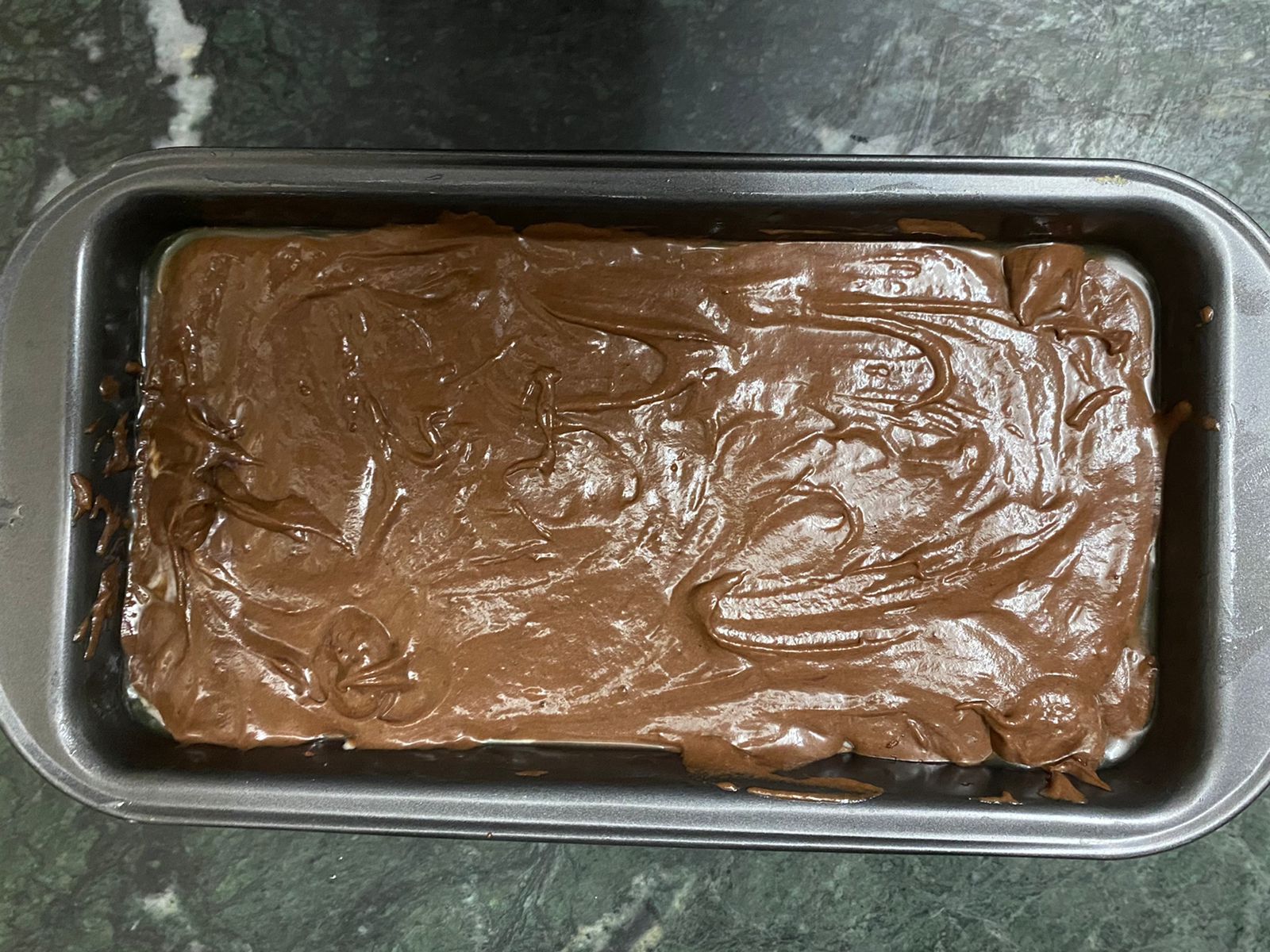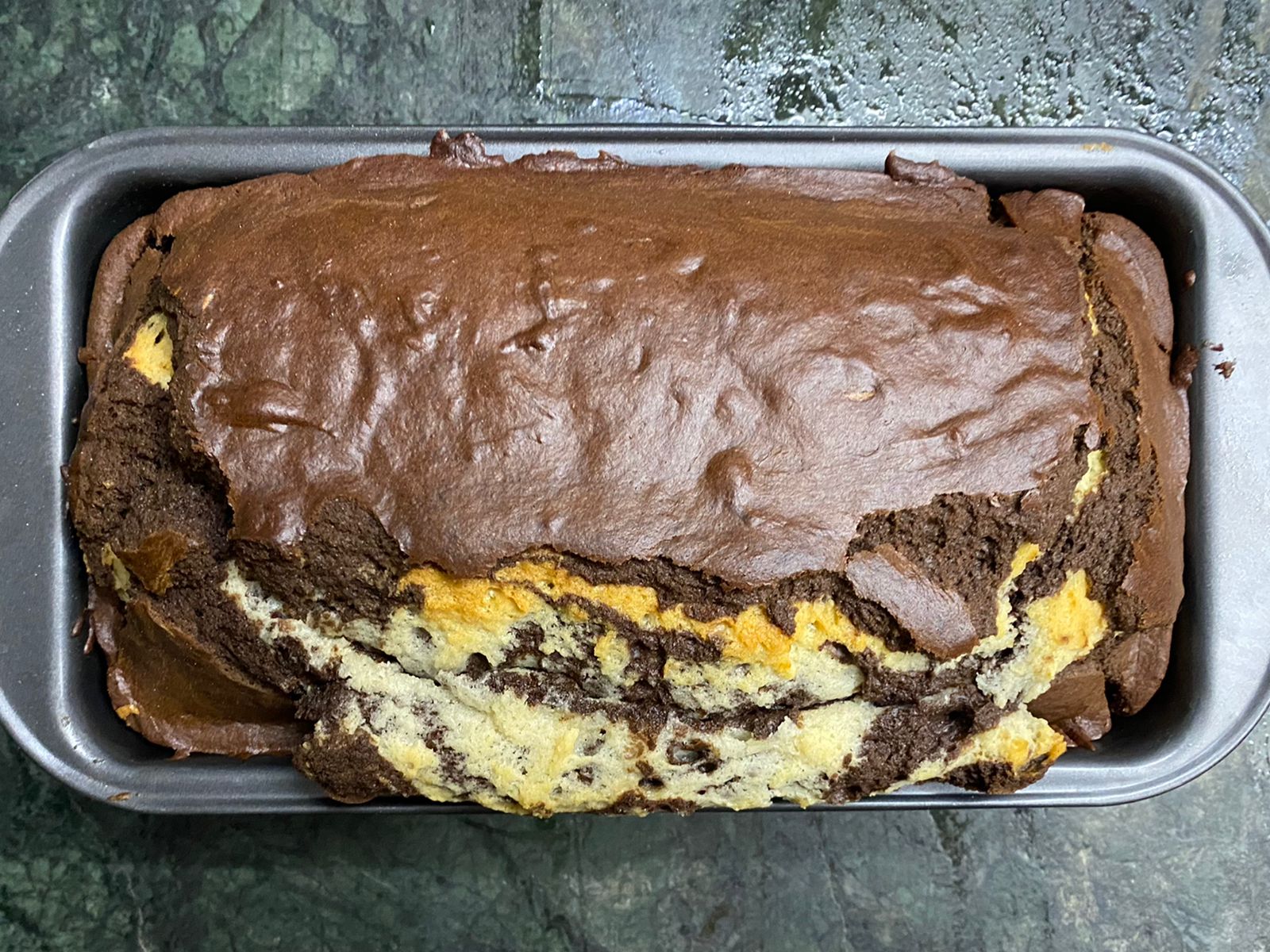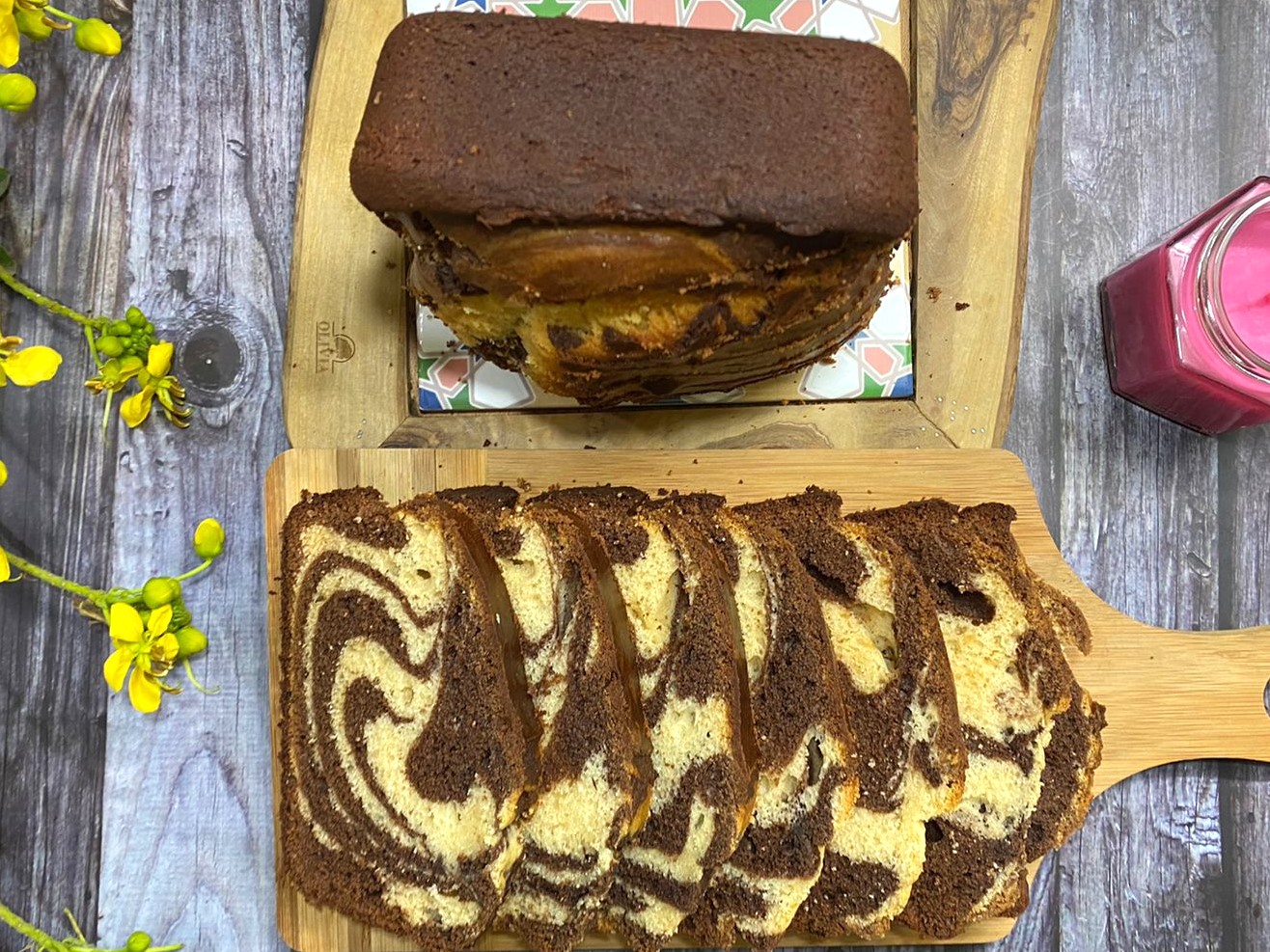 Pour 1/3 of the cocoa batter into the tin and spread out evenly. Pour ½ of the vanilla batter on top in a swirling motion then cover with the 1/3 mixture of cocoa batter.
Add the rest of the vanilla batter and use a metal skewer or knife to create the marbled effect. Finally add the cocoa batter and tap the tin to settle the mixture into the tin.
Bake for 35-40 minutes, until a metal skewer inserted into the middle of the cake comes out clean. Leave to cool on a wire rack before slicing and serving.