Chilli Water Chestnut
Chilli water chestnut is an Indo-Chinese dish quite popular in India. Water chestnuts are deep fried and tossed in Indo-Chinese sauce giving it a delicious spicy, umami flavour.
Water chestnut is a versatile root vegetable with high water content and is used widely in India and Southeast Asia- eaten raw or cooked. The name 'water chestnut' comes from the fact that it resembles a chestnut in shape and has papery brown skin over white flesh. Water chestnuts are a great source of potassium — almost as much as a banana — and also have fiber, B-6 and even a little bit of protein.
Water chestnut is an ingredient with a very unusual, utterly reliable crunch and light sweetness. The texture and flavour is closely related to that of lotus root. The best part about water chestnuts is that they retain their crunchiness even after frying and so they are fit for this delicious recipe.
The chestnuts are coated in a batter, deep fried and then tossed in an Indo-Chinese Sauce. Simple, yet delicious and perfect as an appetizer.
Other similar recipes you want to try are Chilli Baby Corn, Indo-Chinese Chilli Paneer, Chinese Style Crispy Vegetables, Crispy Chilli Corn and Asian Chilli Garlic Prawns and Vegetable Sweet Corn Soup to name a few.
Ingredients
500 grams peeled bite sized water chestnuts
Oil for deep frying
For The Batter
2 teaspoons finely chopped garlic
1 teaspoon finely chopped ginger
1 teaspoon finely chopped green chillies
Salt to taste
1 teaspoon white pepper
2 tablespoons plain flour
2 teaspoons corn flour
2 teaspoons dark soy sauce
For The Sauce
2 teaspoons sesame oil
1 teaspoon finely chopped green chillies
2 teaspoons finely chopped garlic
1 teaspoon finely chopped ginger
½ cup finely chopped onion
½ cup finely chopped green pepper
1 teaspoon white pepper
Salt to taste
2 teaspoons soy sauce
2 teaspoons vinegar
2 teaspoons red chilli sauce
2 teaspoons schezwan sauce
½ cup water
2 tablespoons corn flour
2 tablespoons finely chopped spring onions
Directions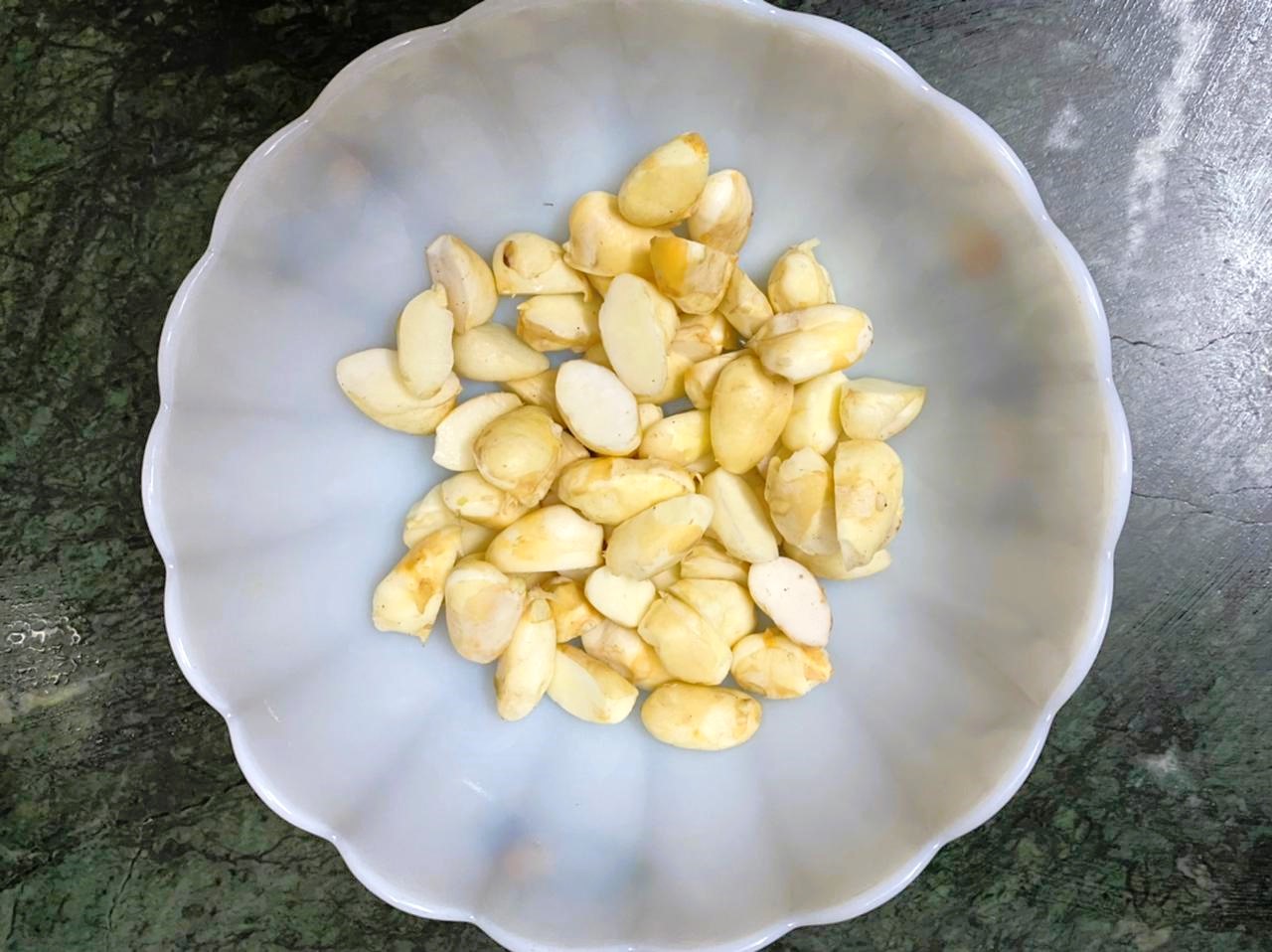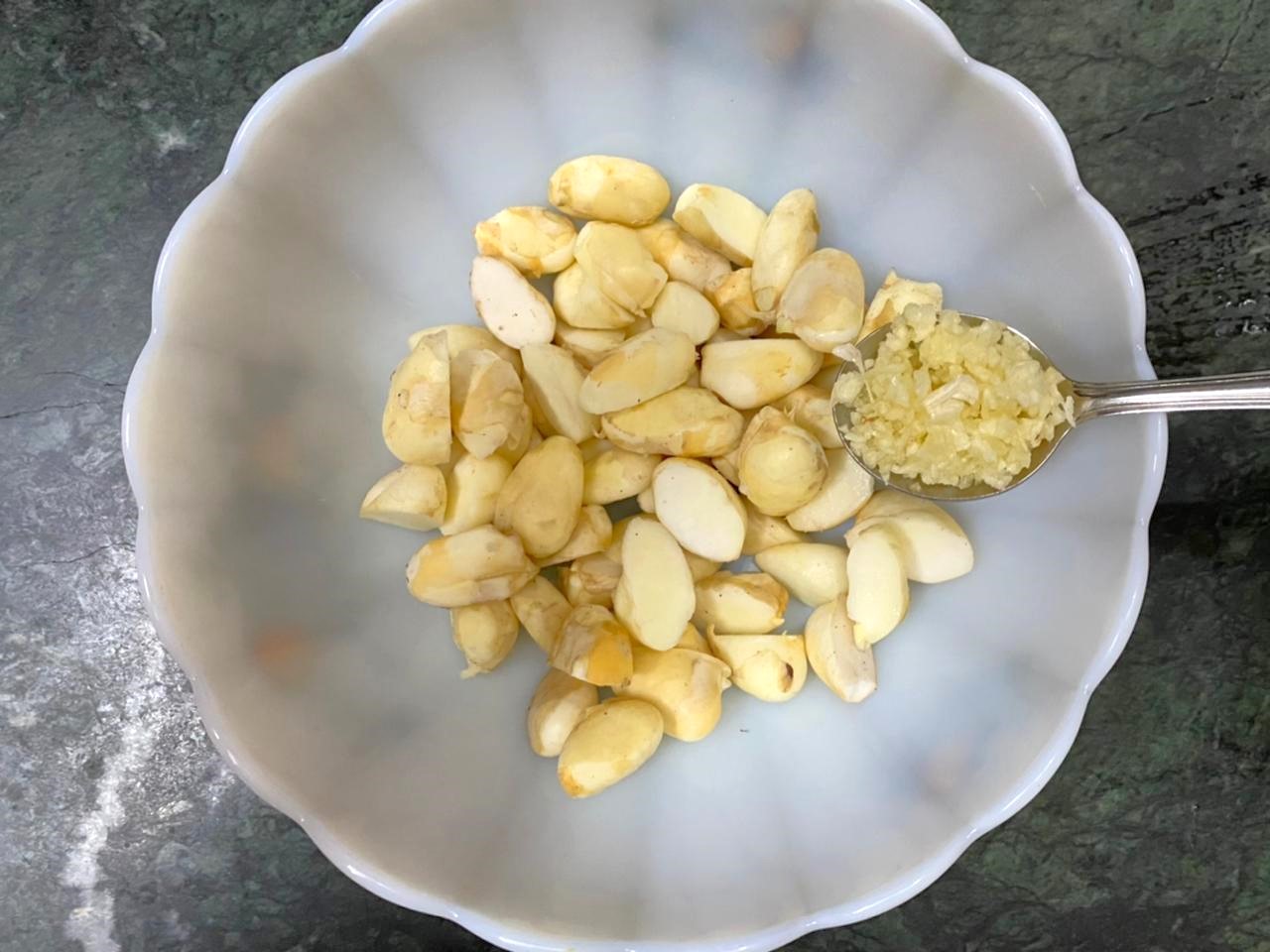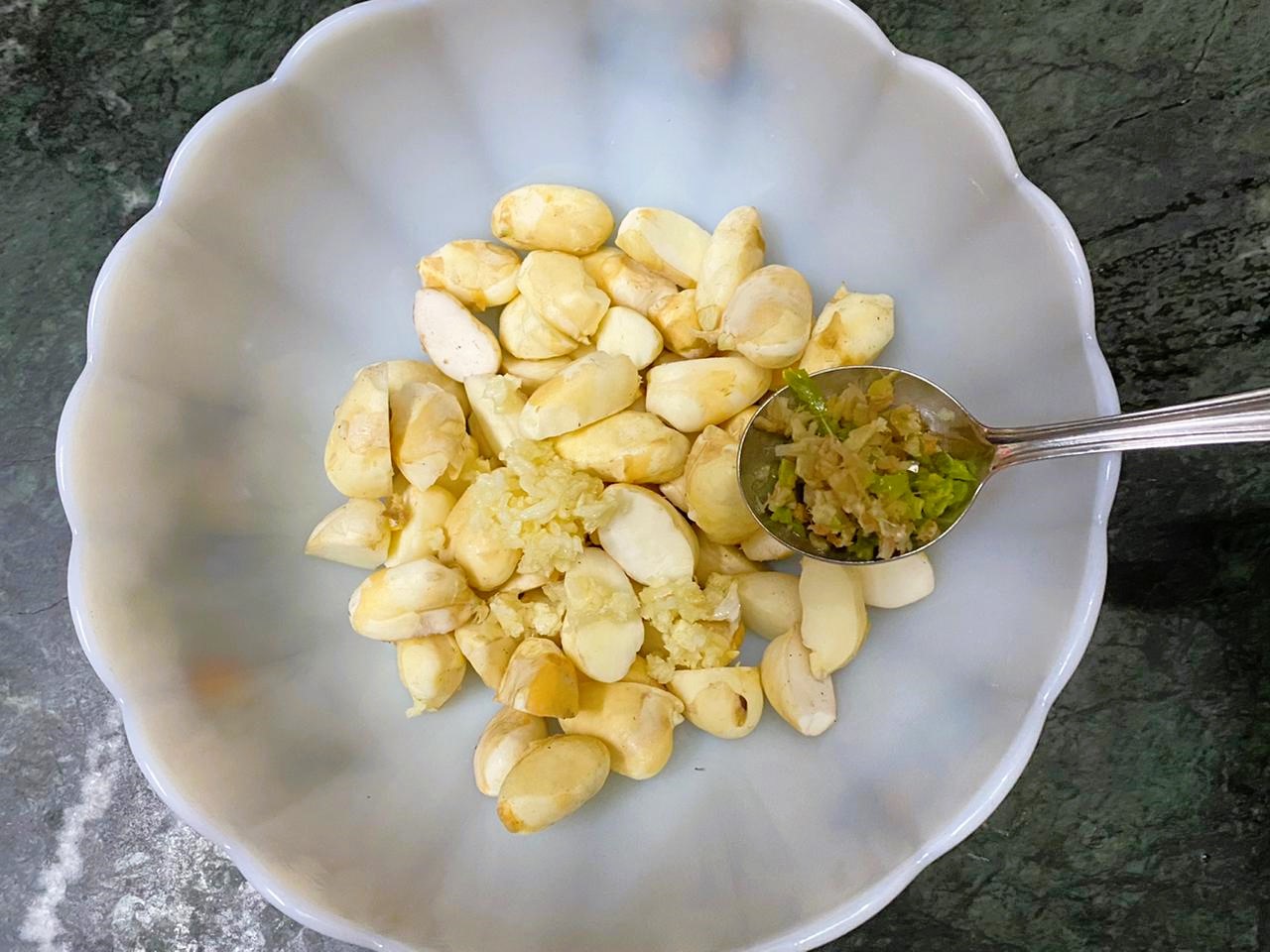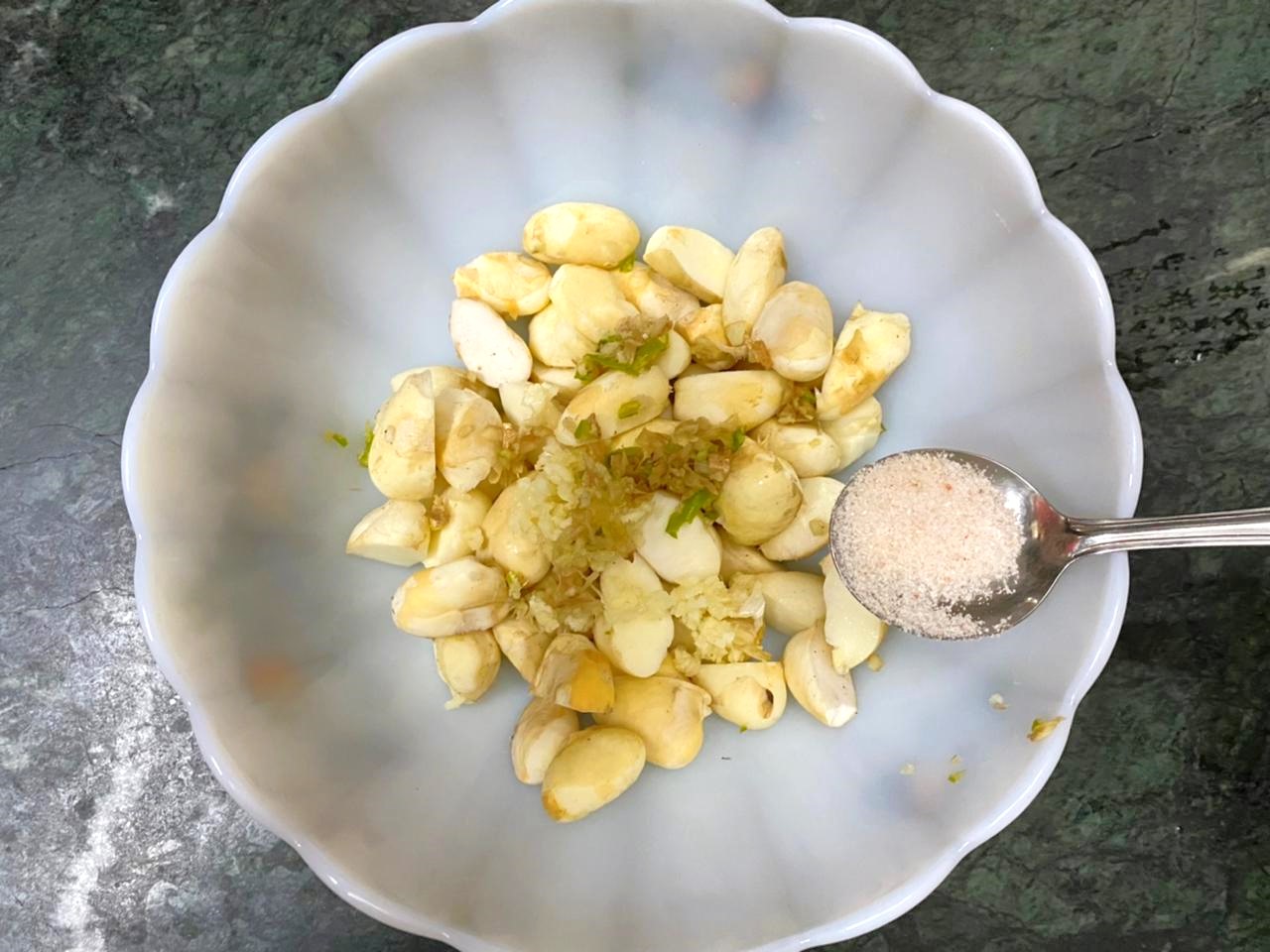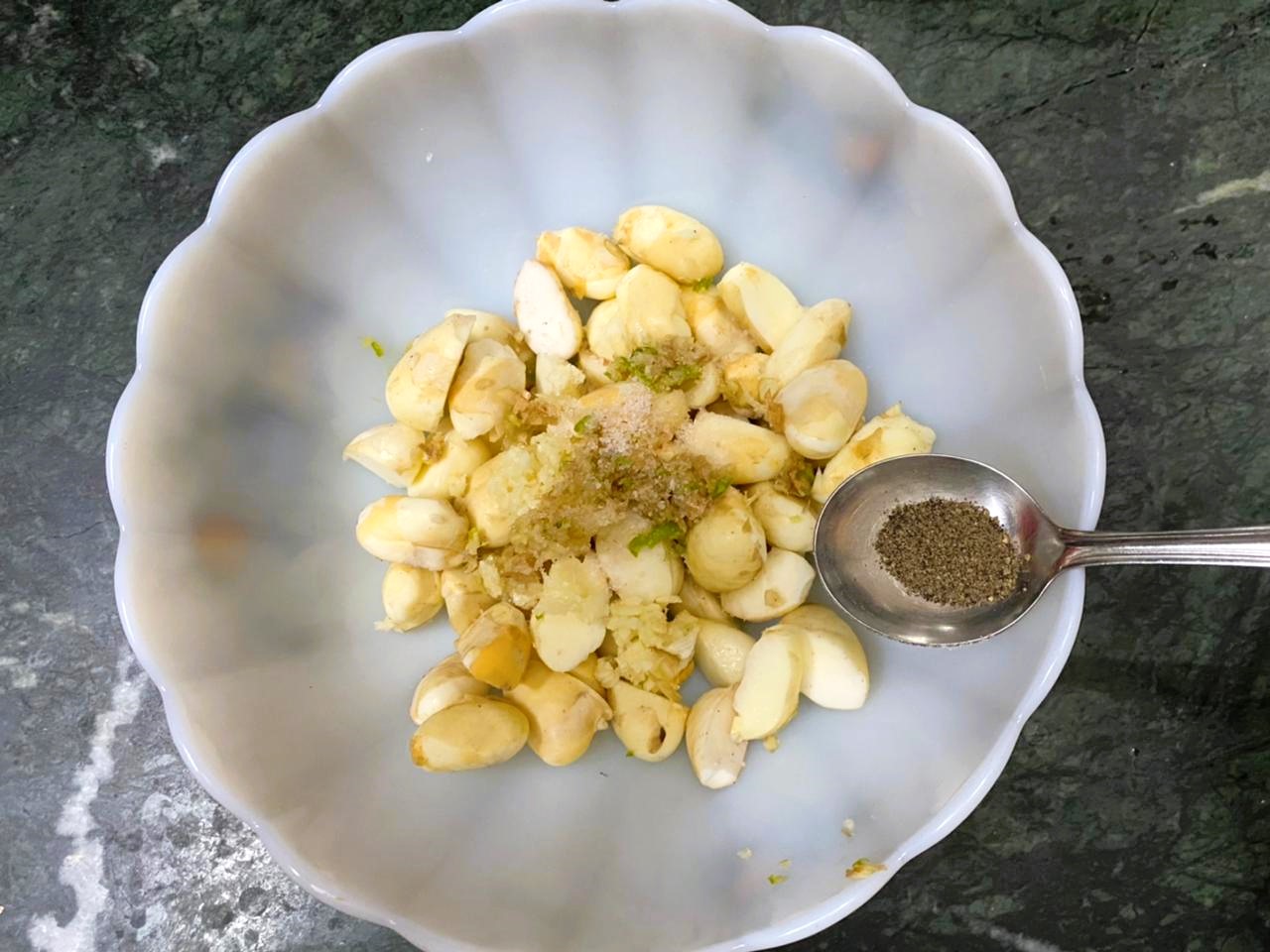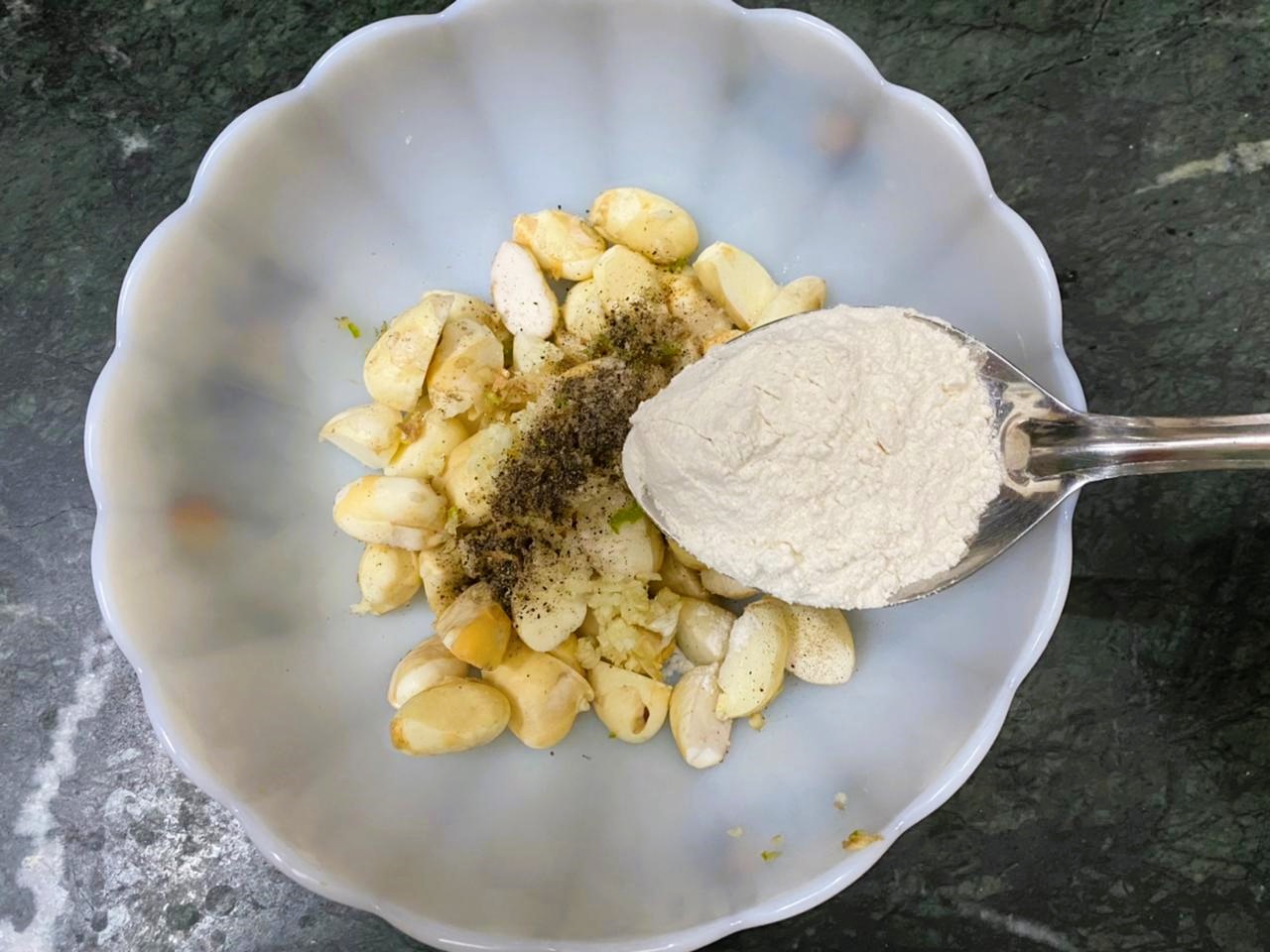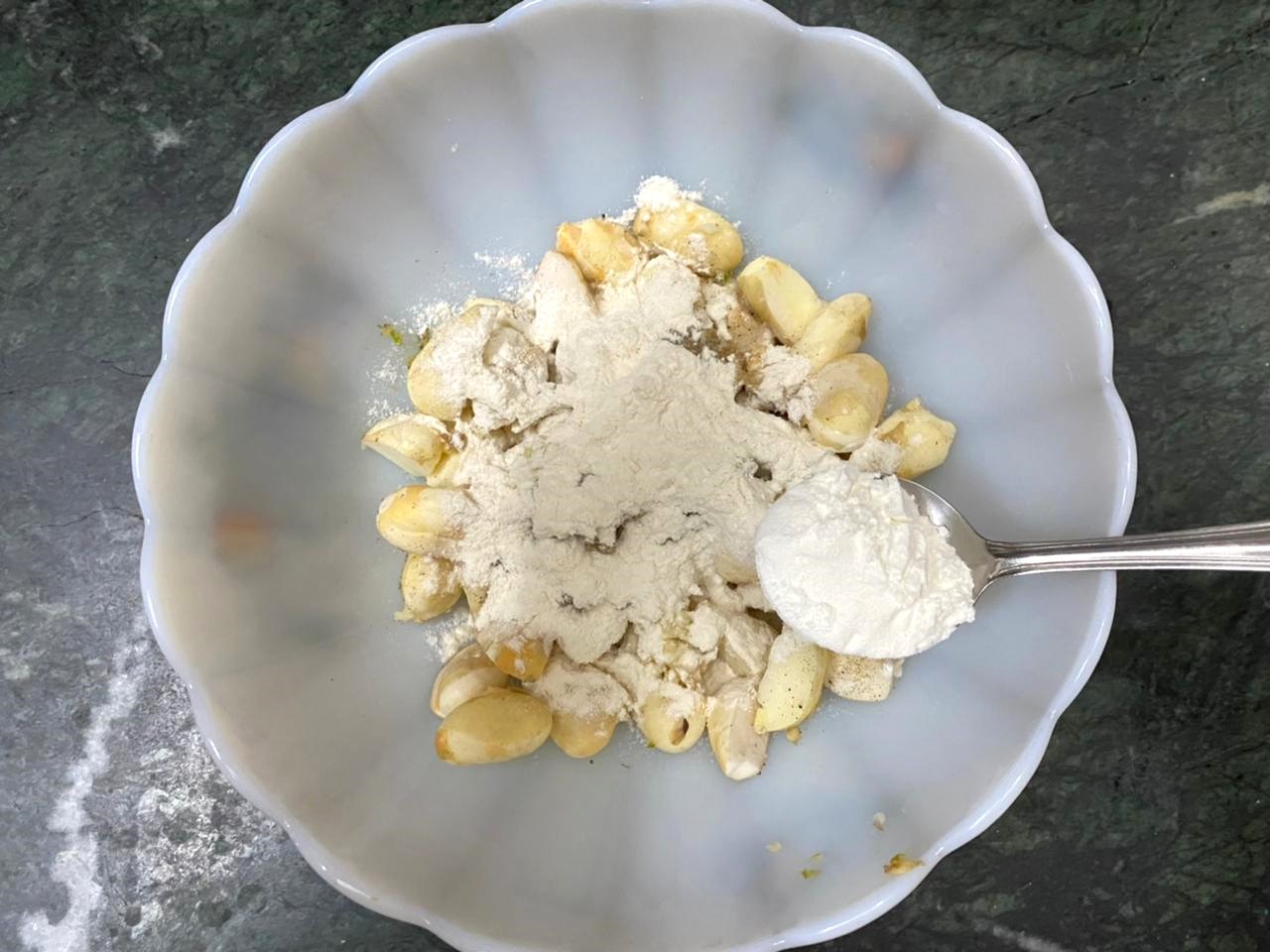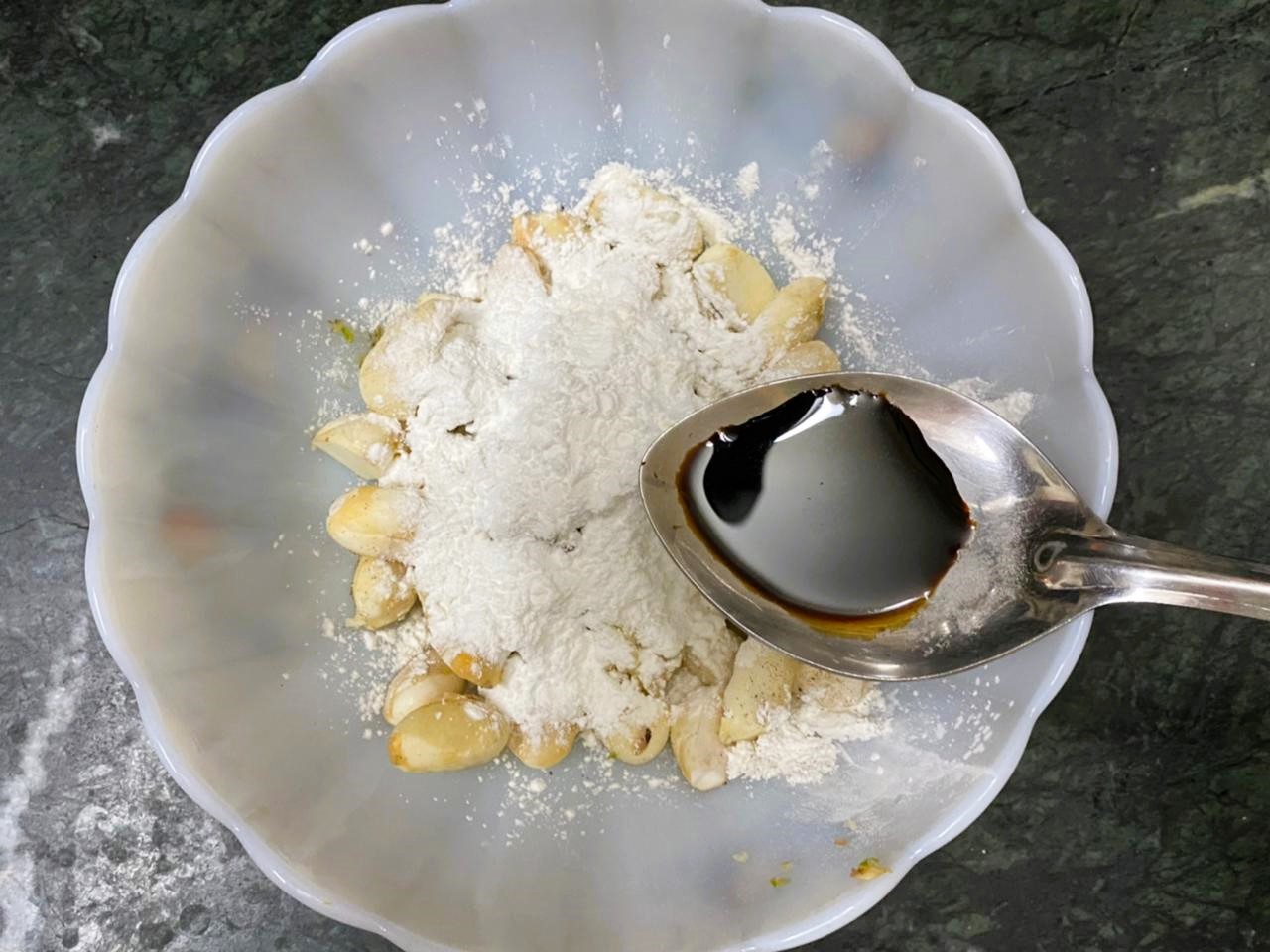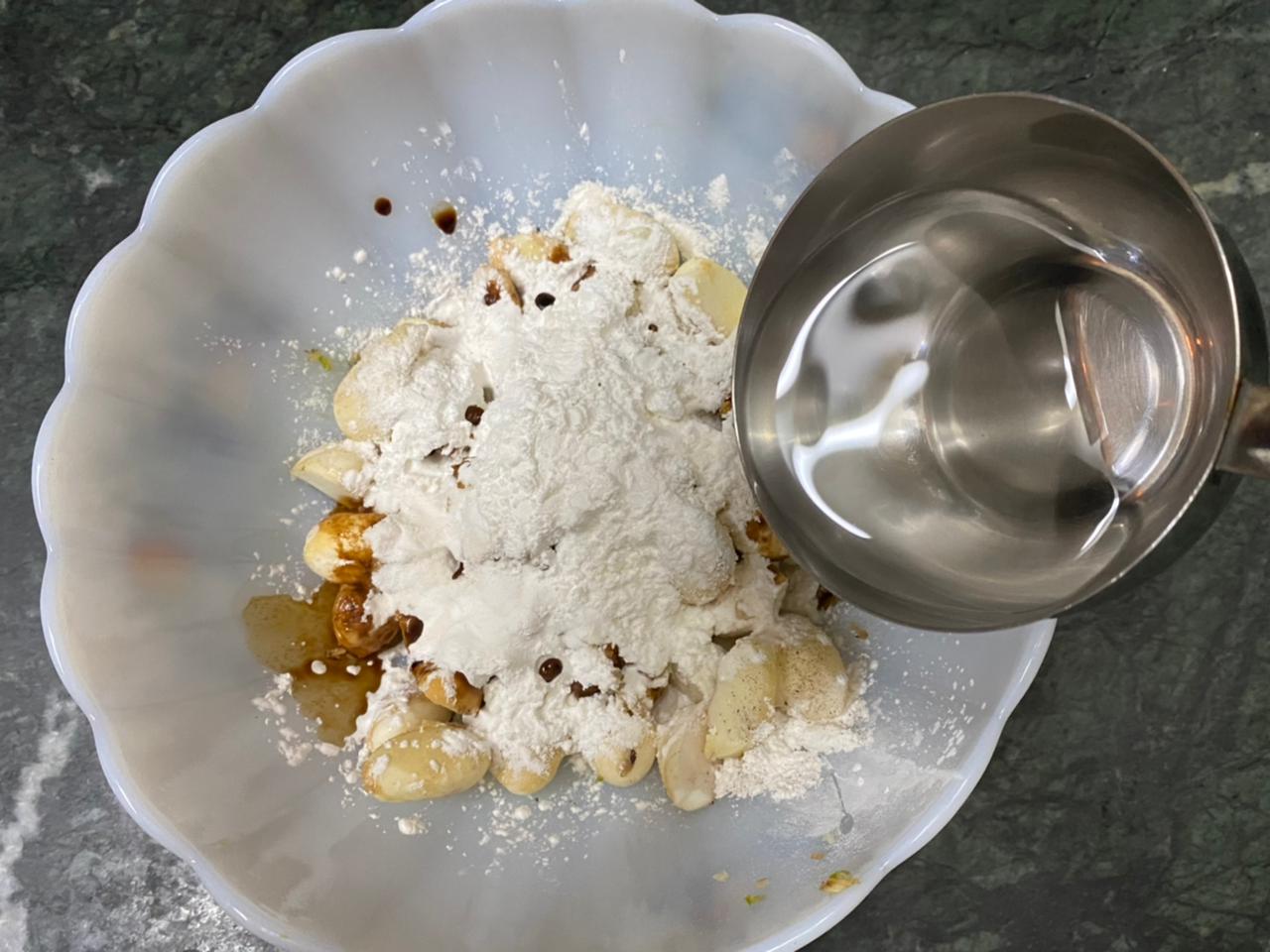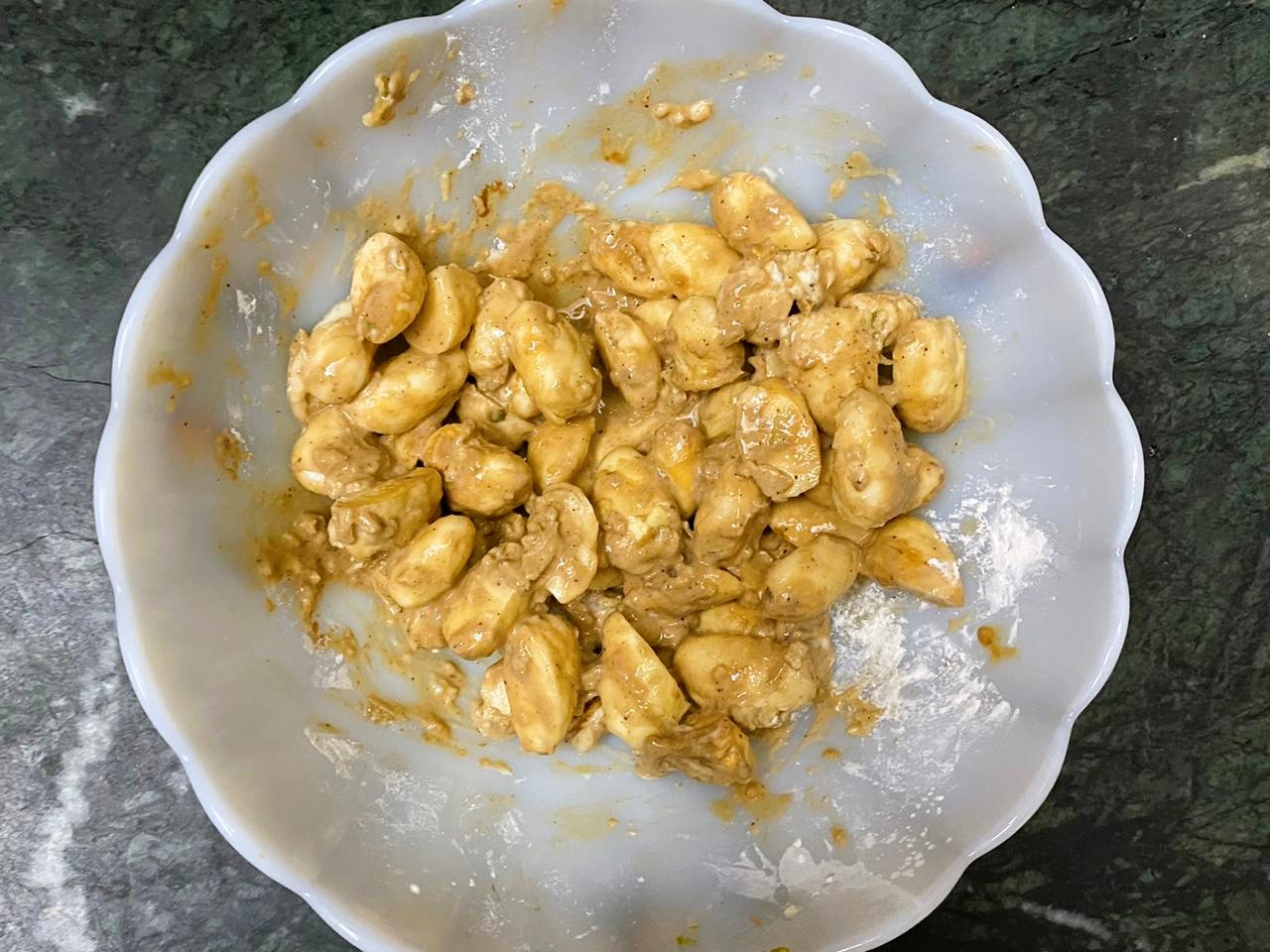 In a bowl, add the water chestnuts, garlic, ginger, green chillies, salt, white pepper, plain flour, corn flour and soy sauce. Toss everything together to coat the water chestnuts. You can add 2-3 tablespoons cold water if the batter is too dry as we need to evenly coat the chestnuts.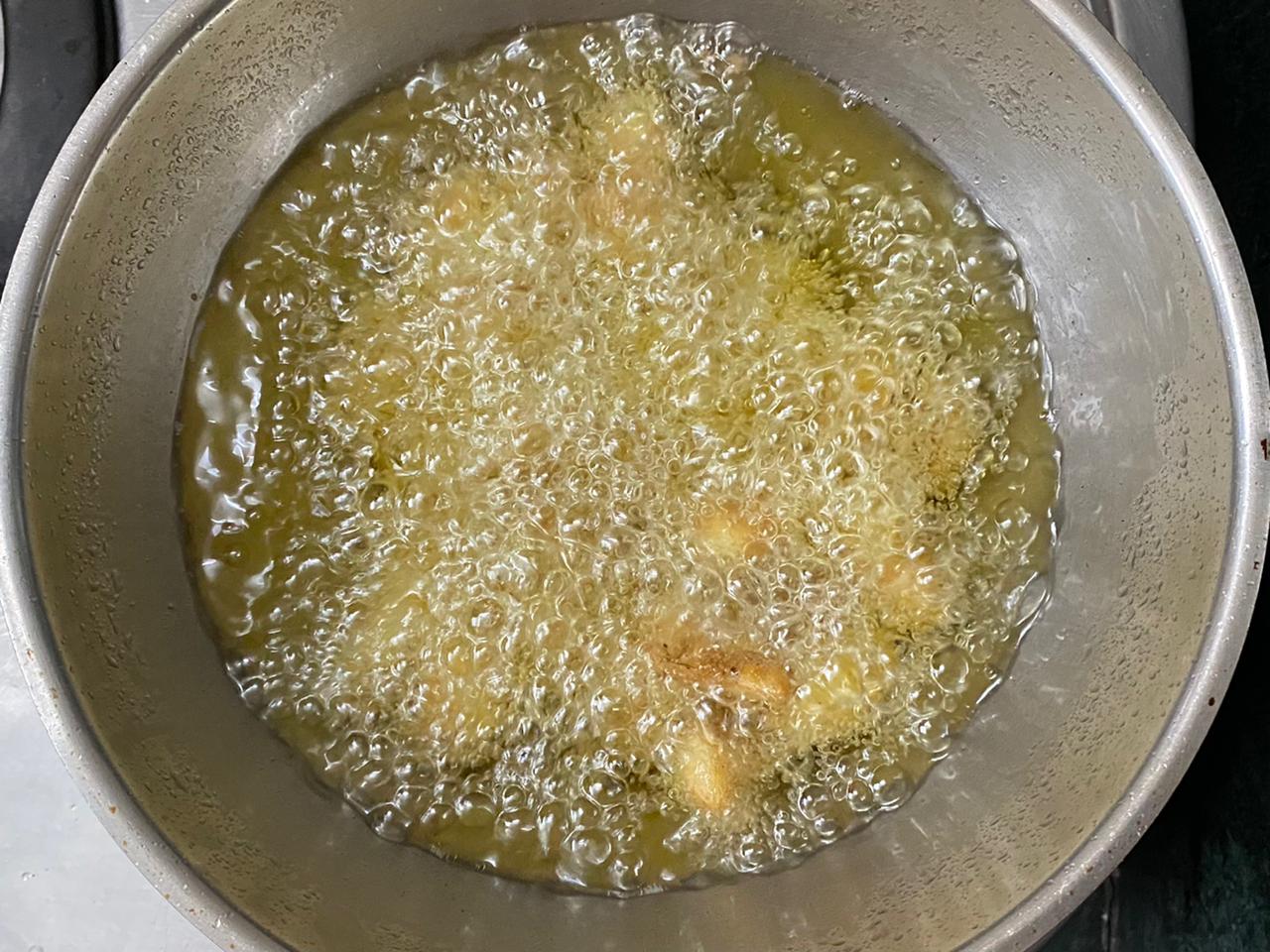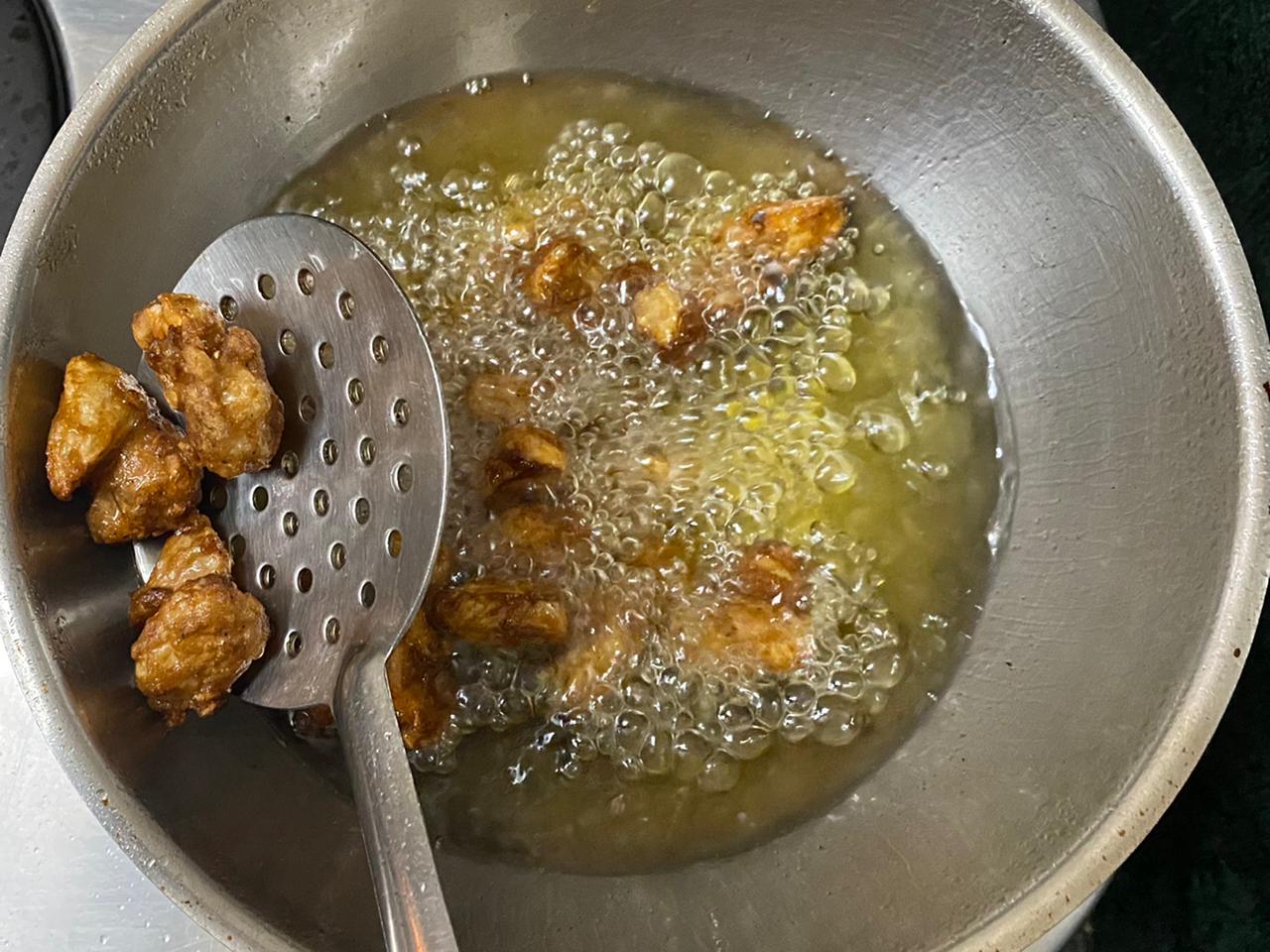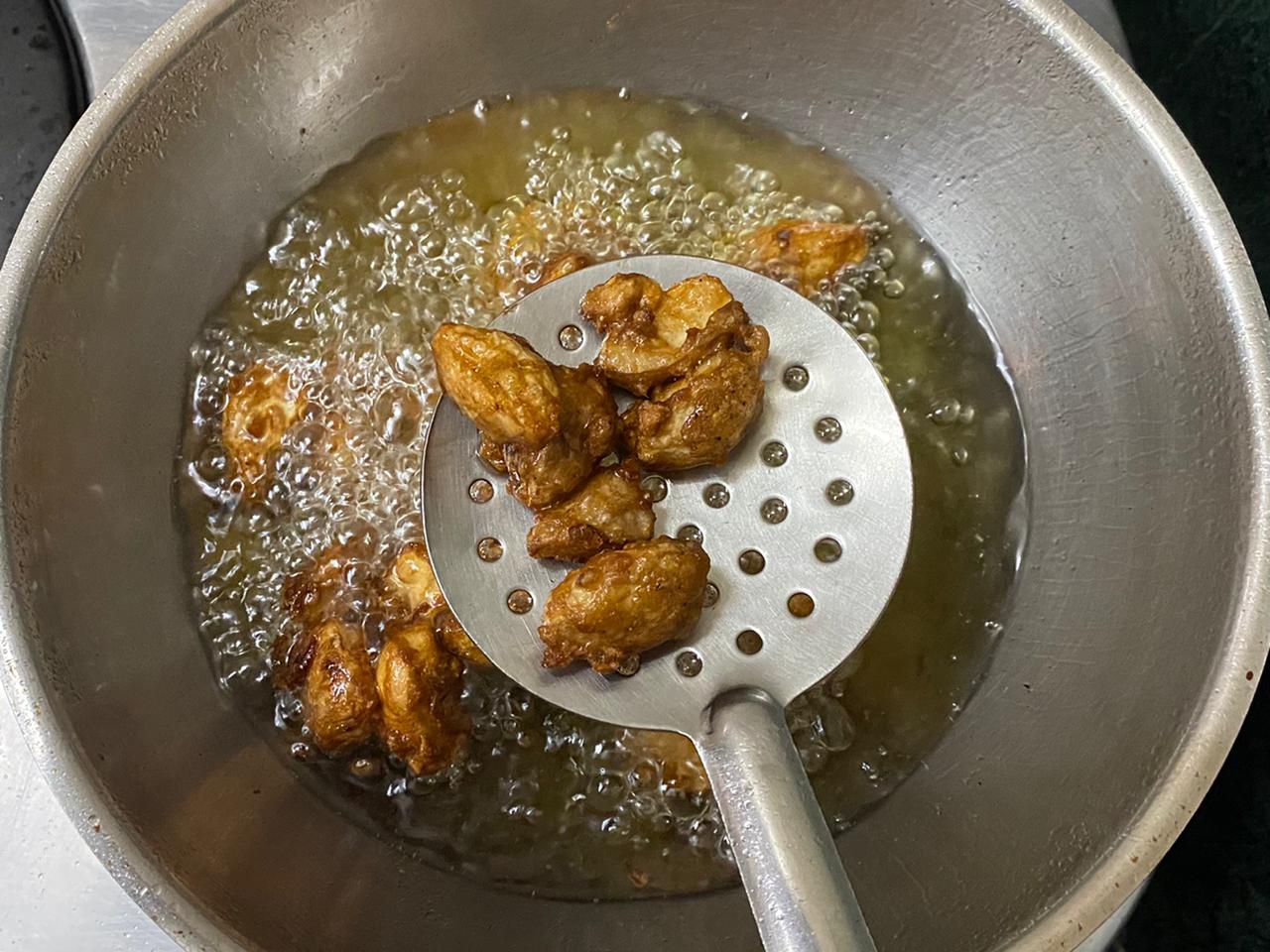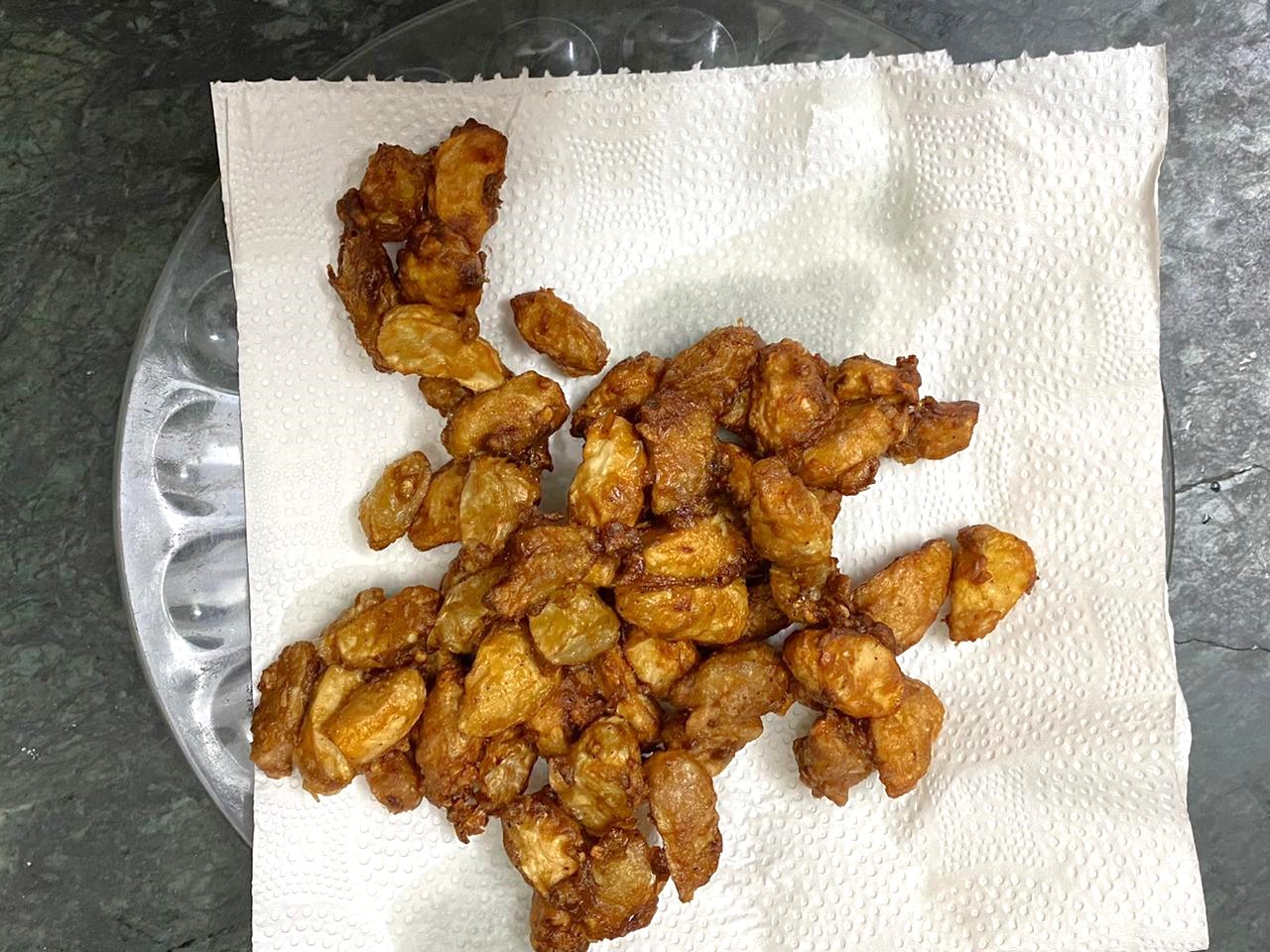 Heat oil for frying. To check if the oil is ready for frying add a small amount of batter in the oil. If it comes steadily and quickly on the surface, then that means the oil has the right temperature to fry.
Gently slide each water chestnut in the hot oil and fry them on medium heat. Fry the water chestnuts in batches until they turn golden and crisp on all sides.
Use a slotted spoon to fish them out from the oil. Drain the water chestnut on a kitchen roll/ absorbent paper to soak up excess oil.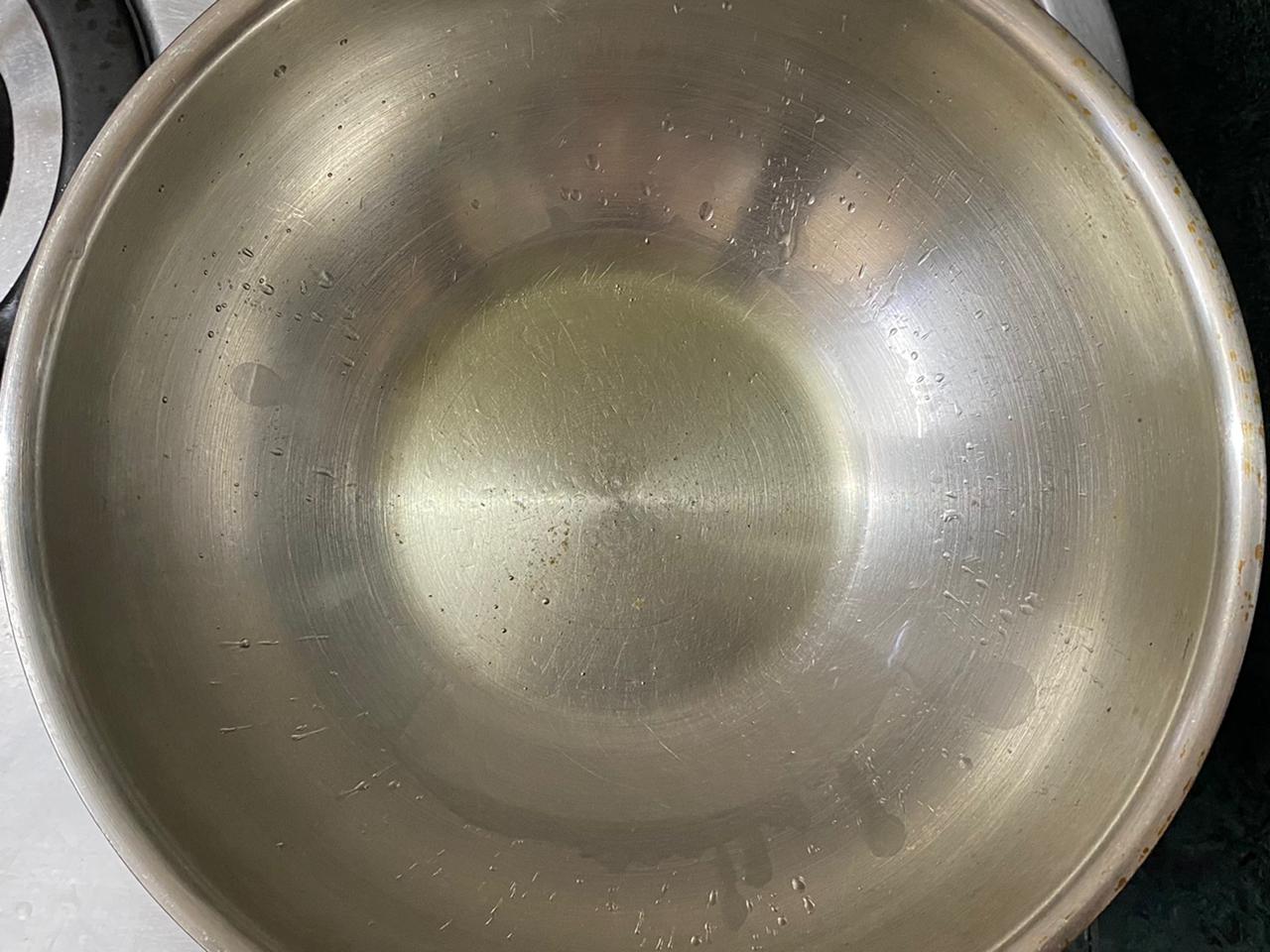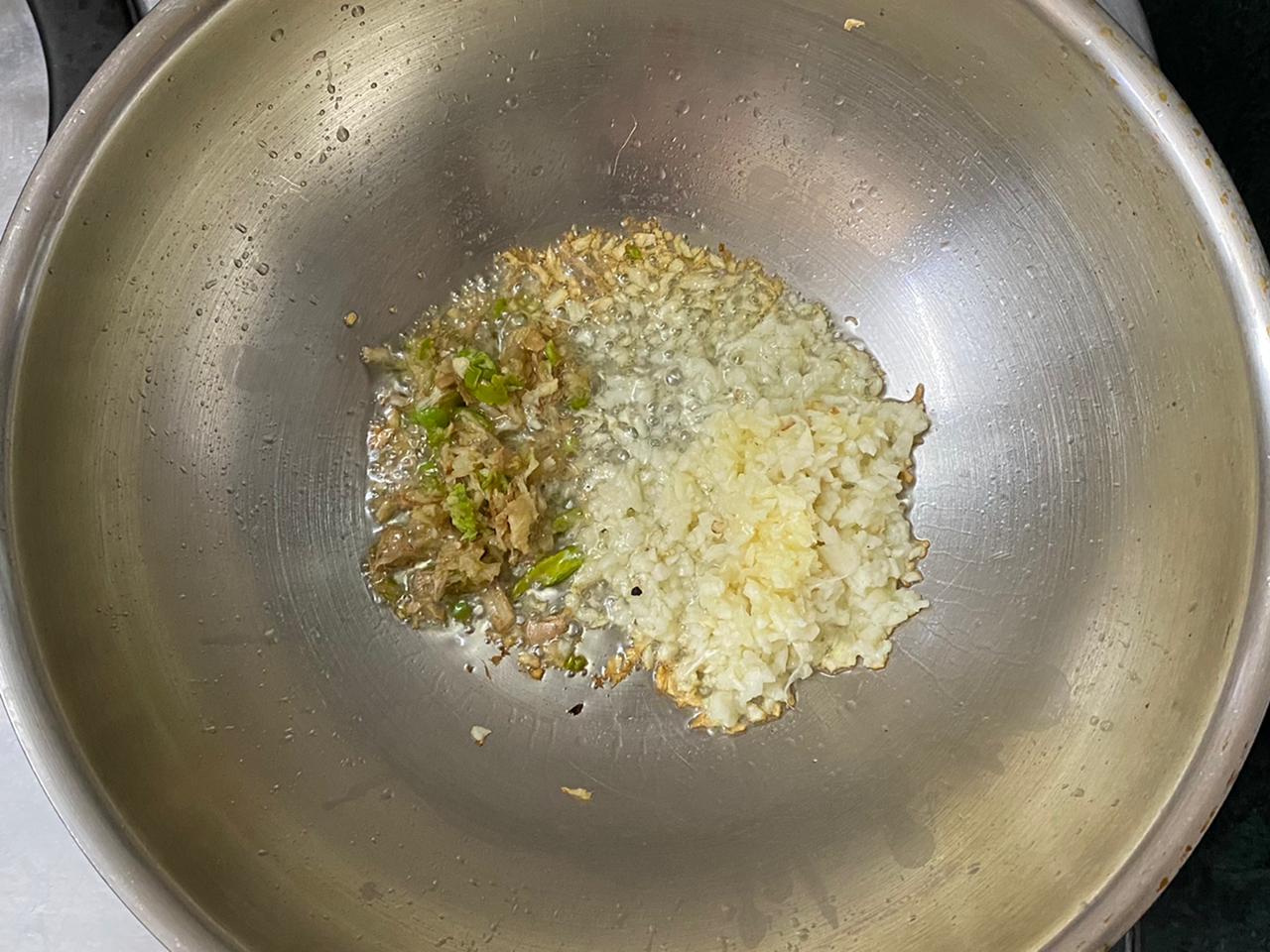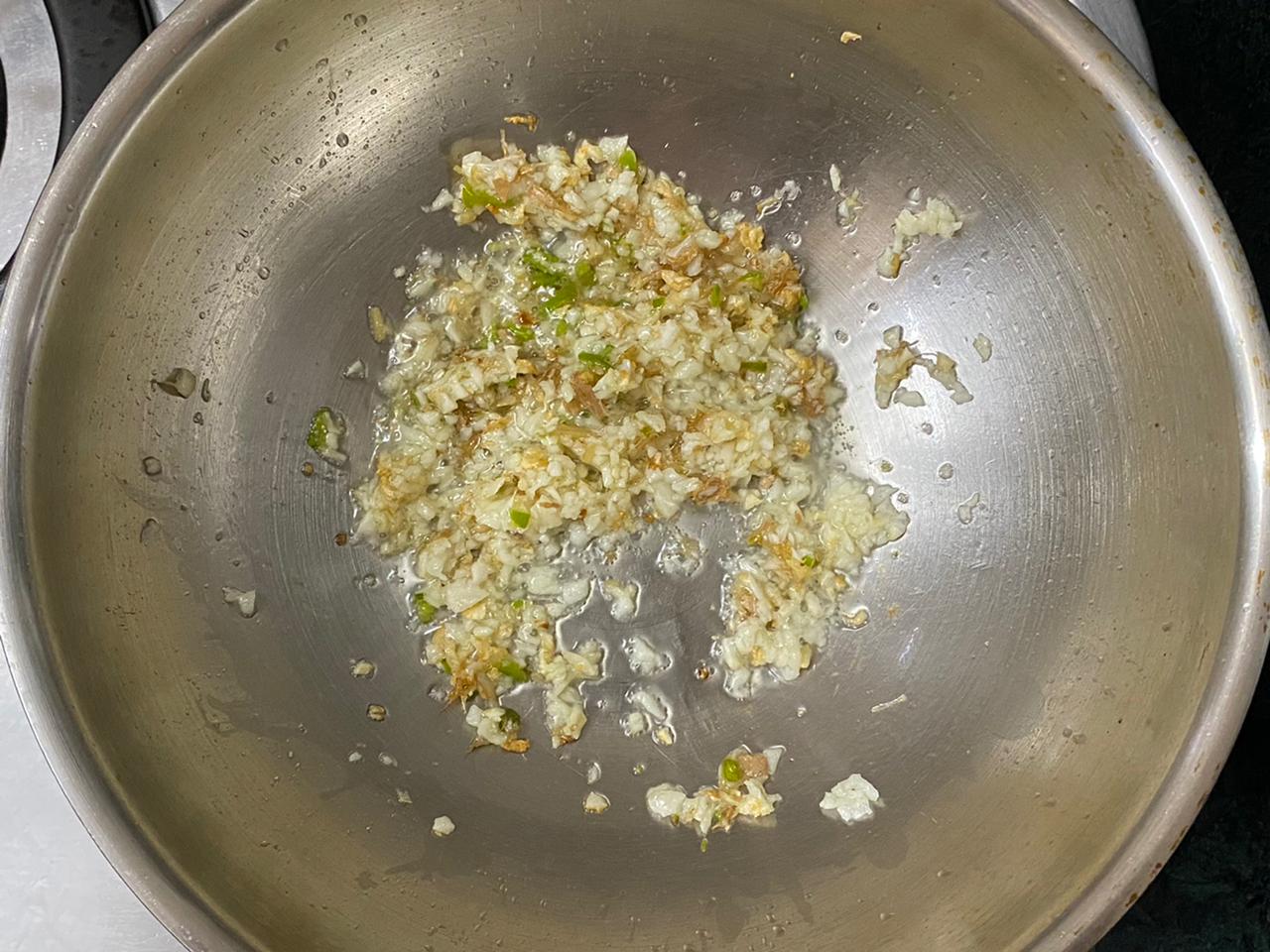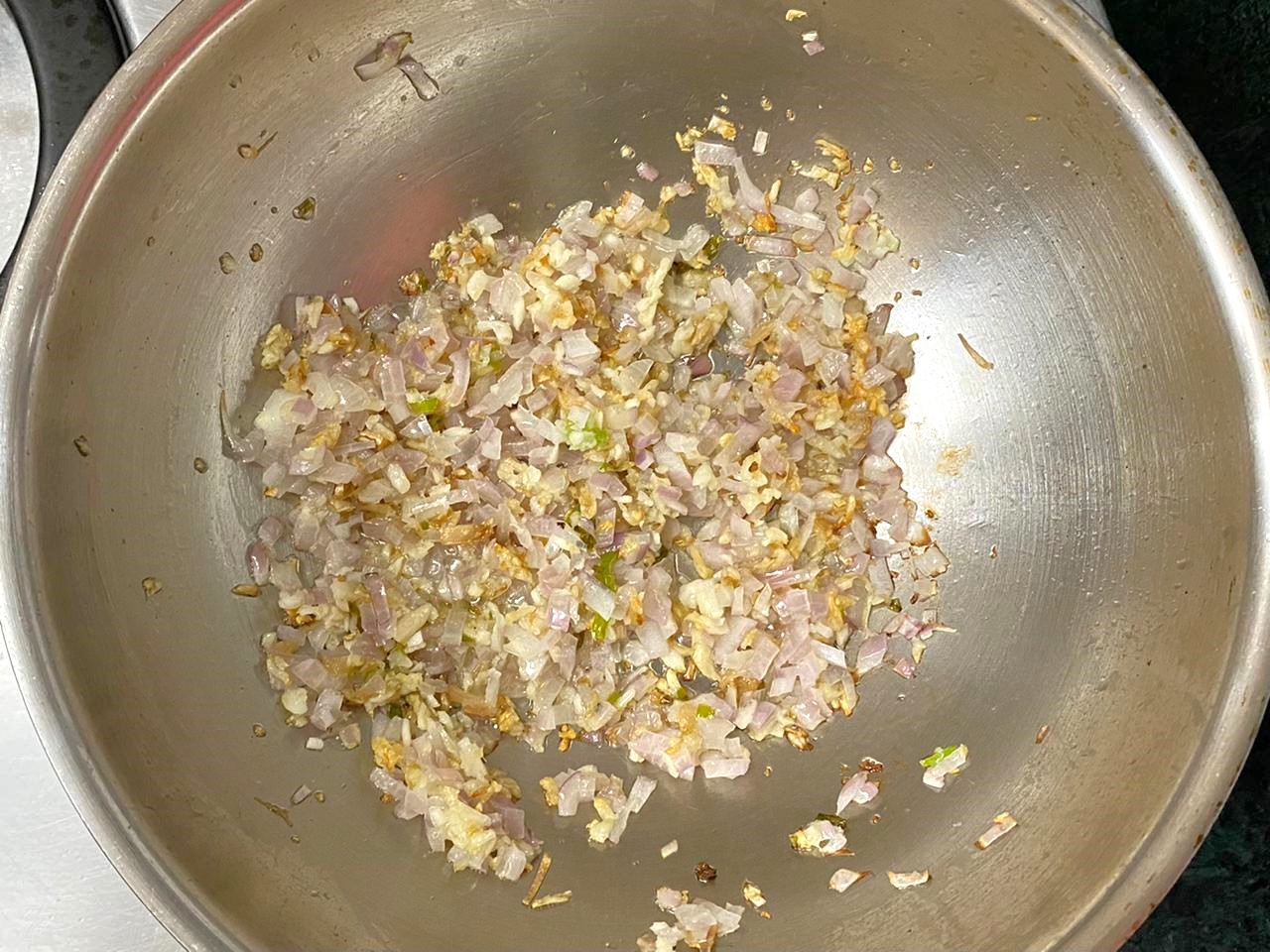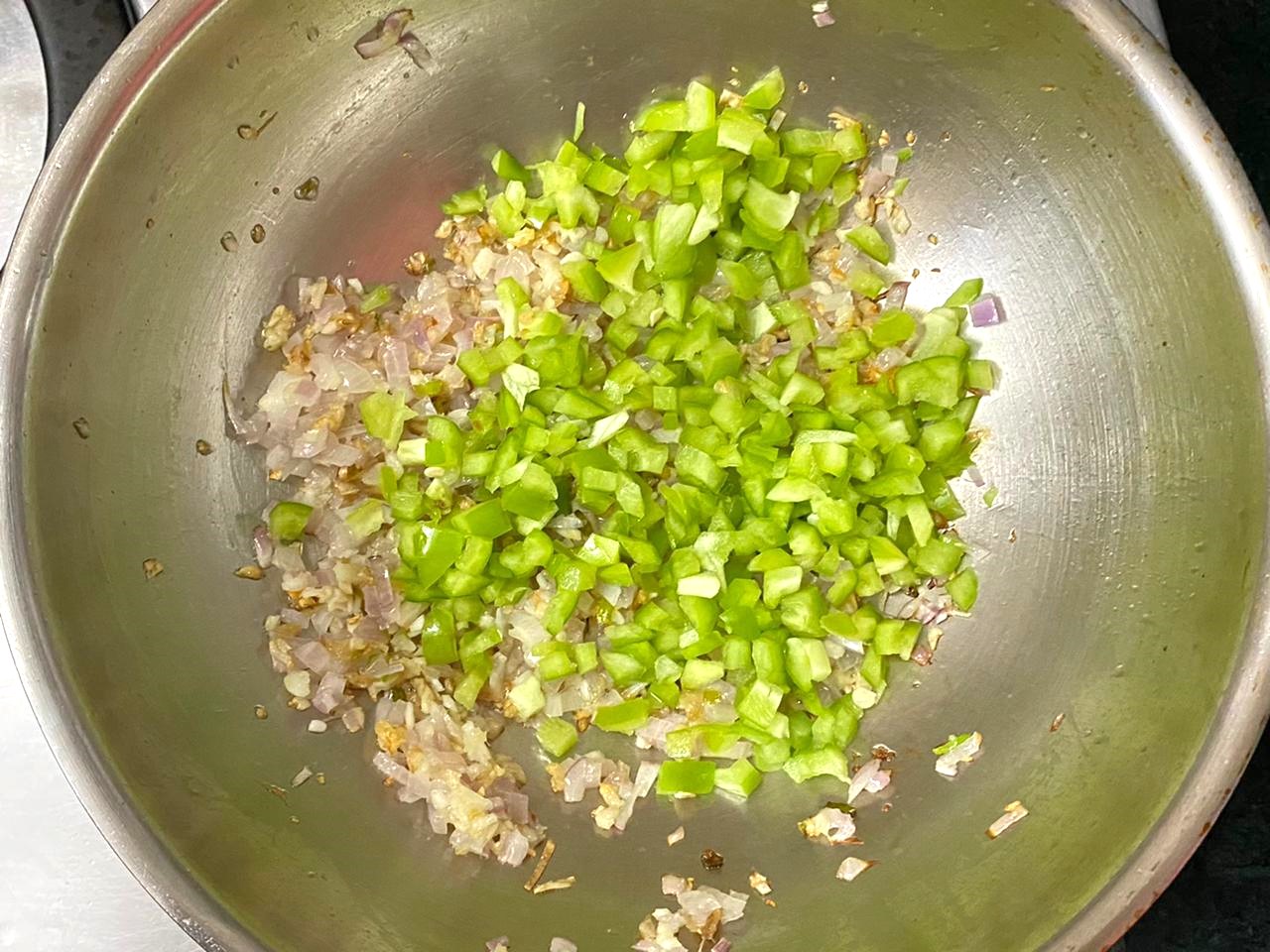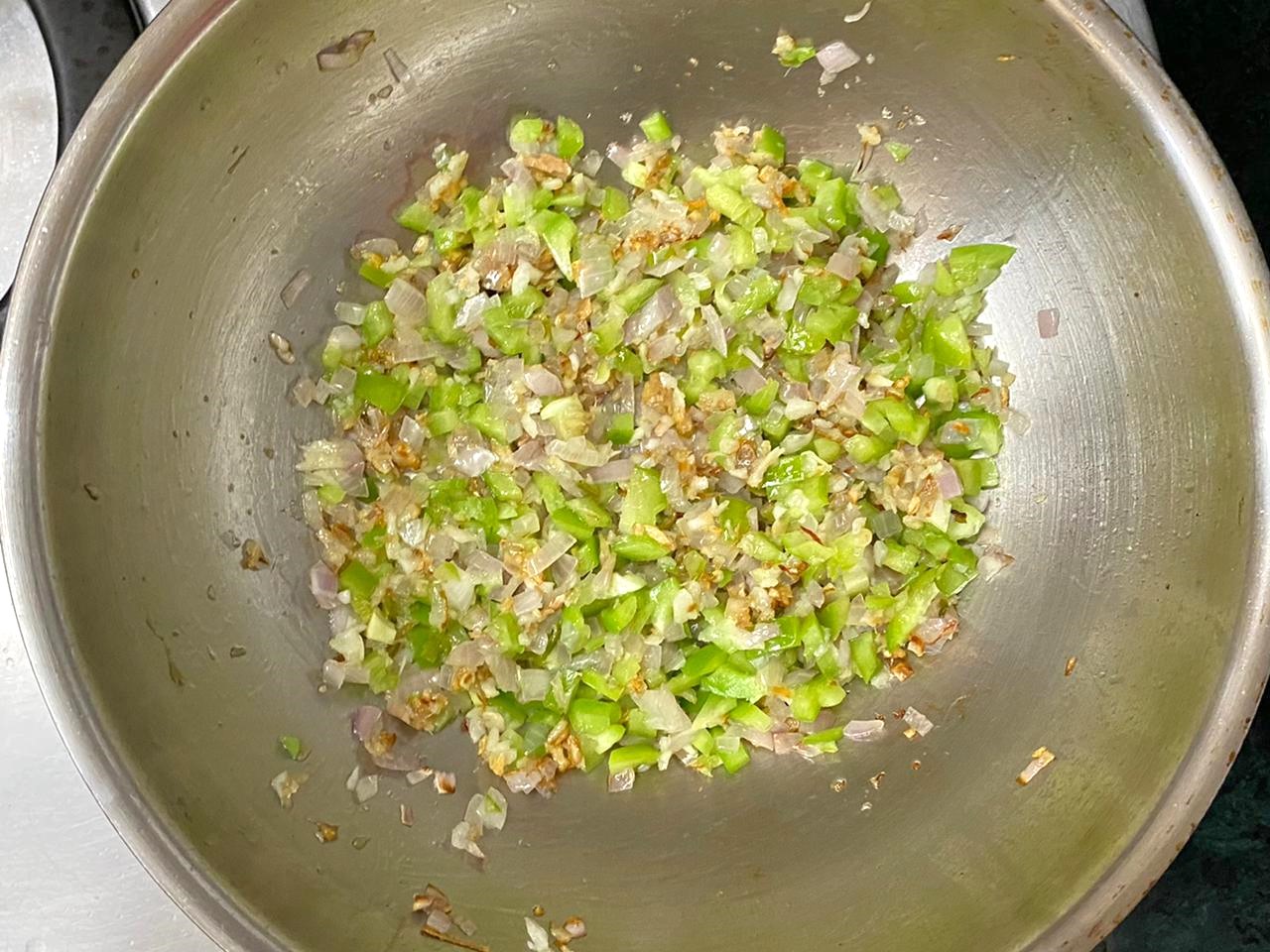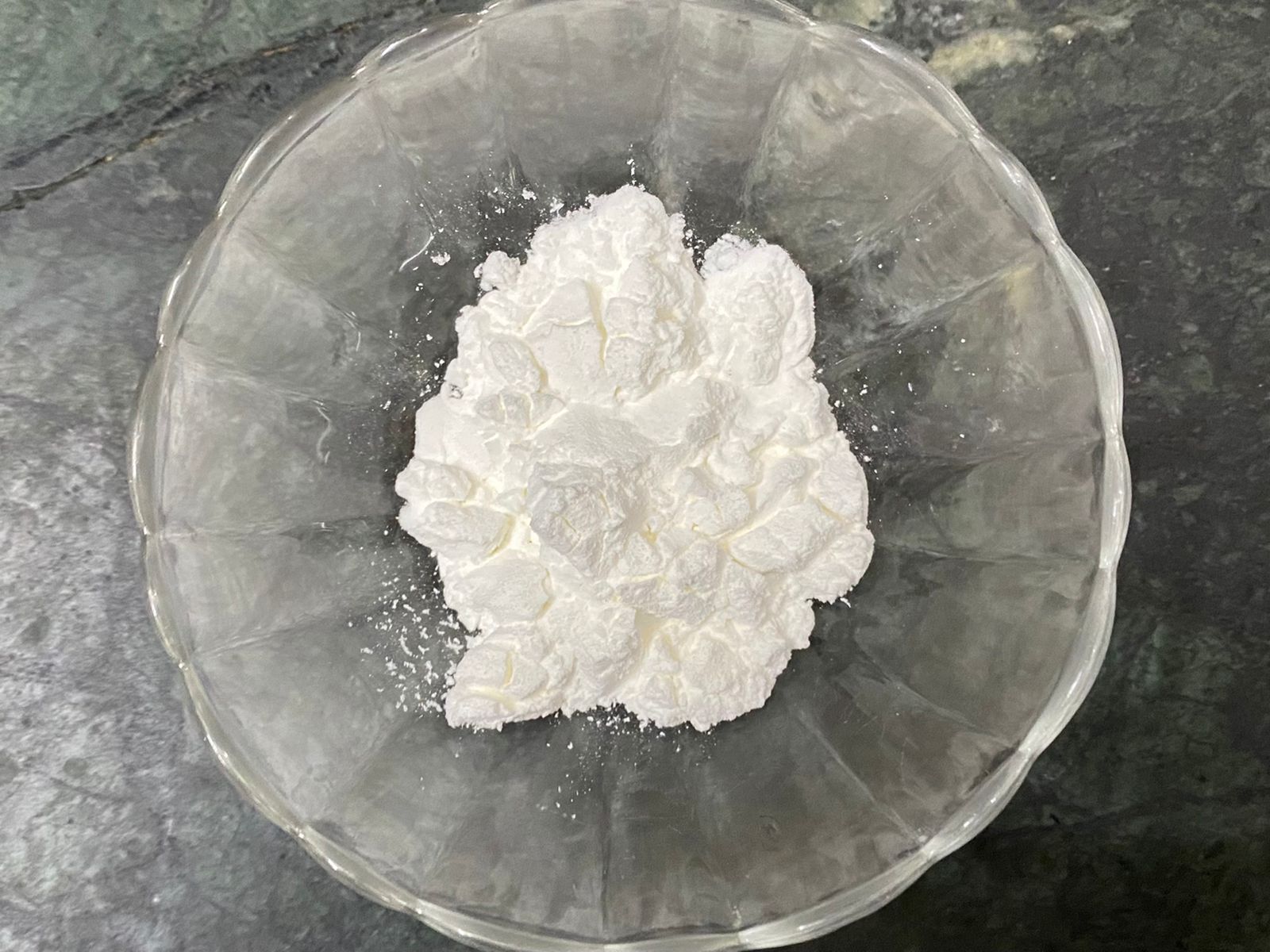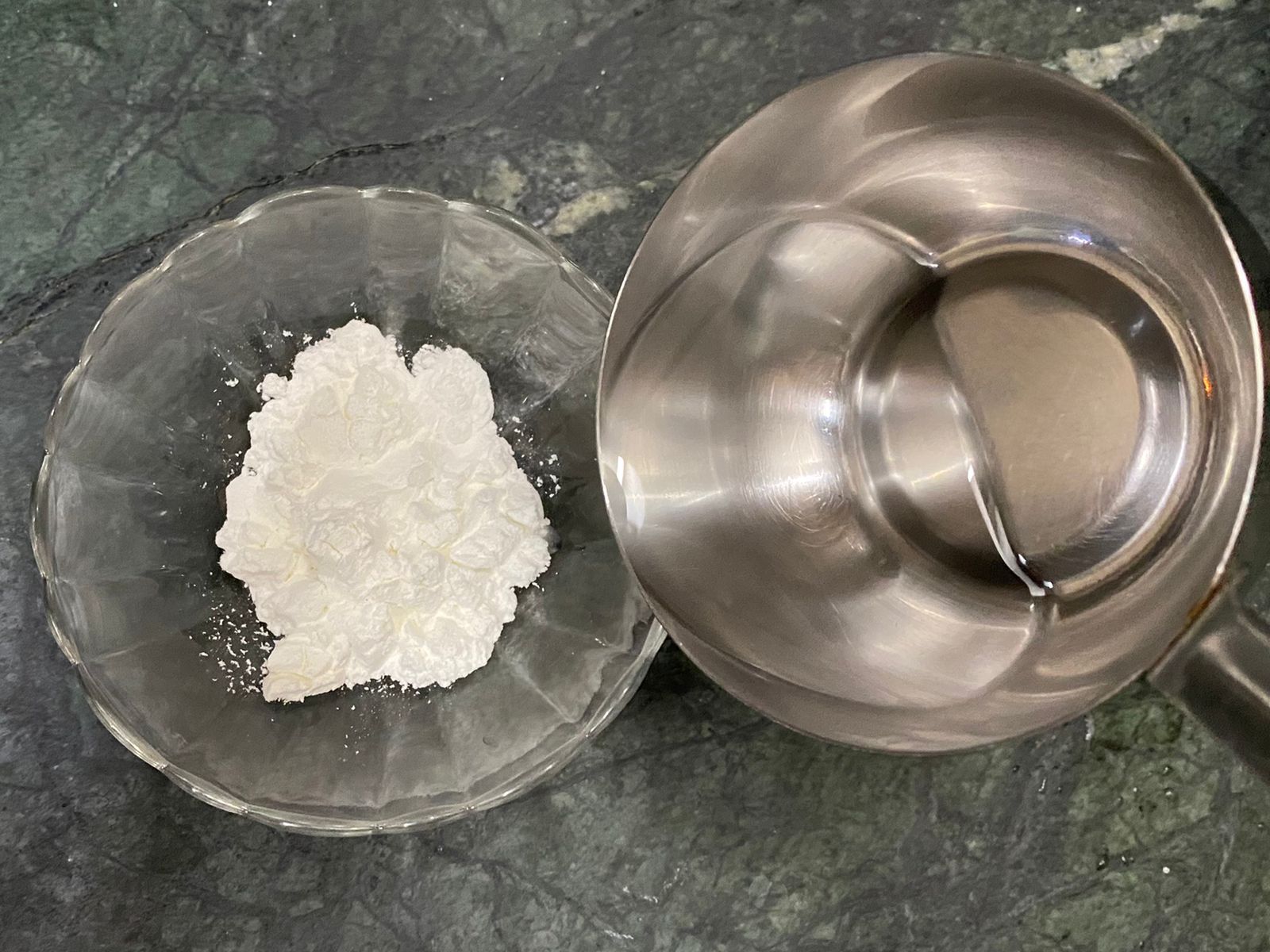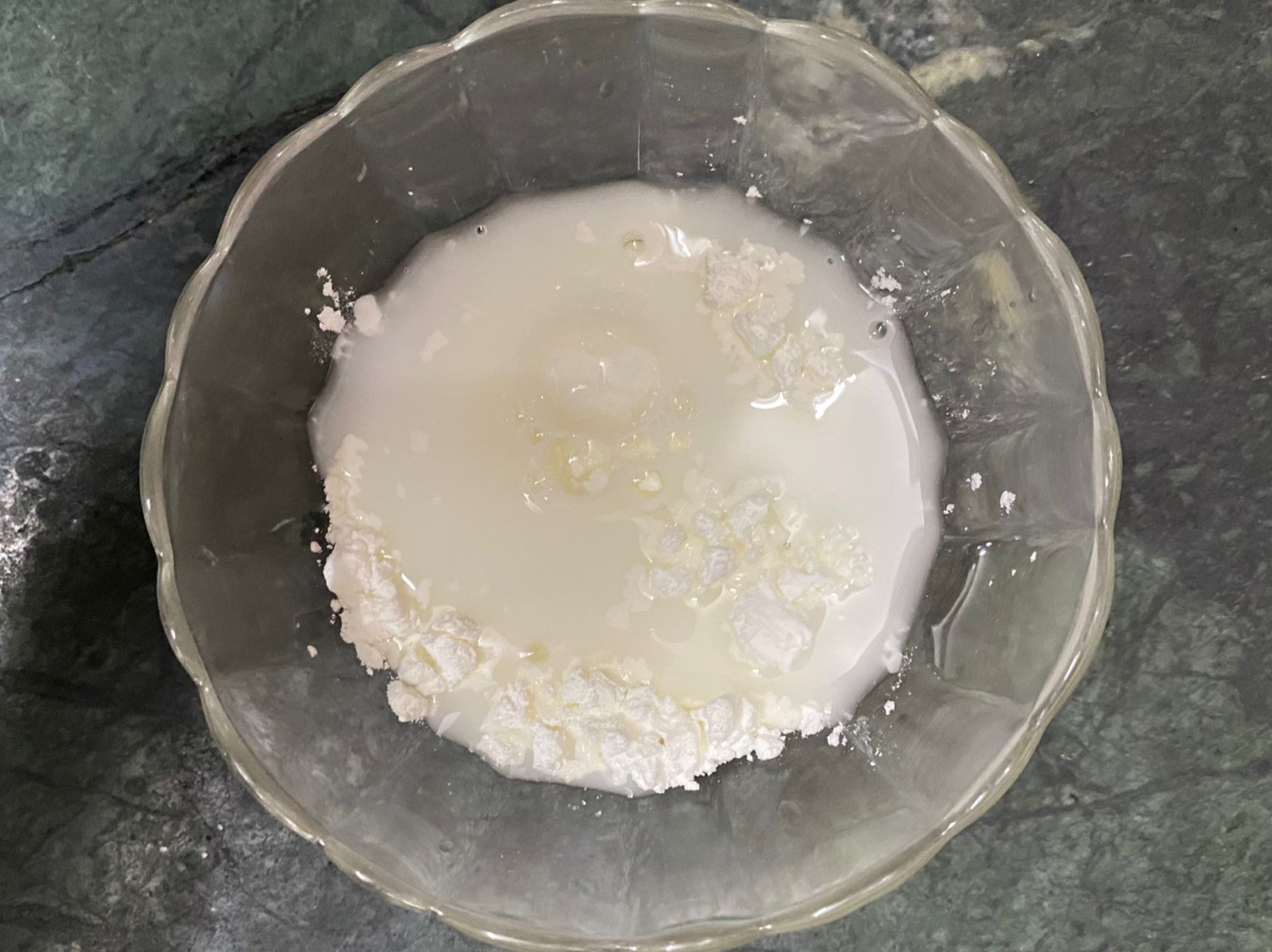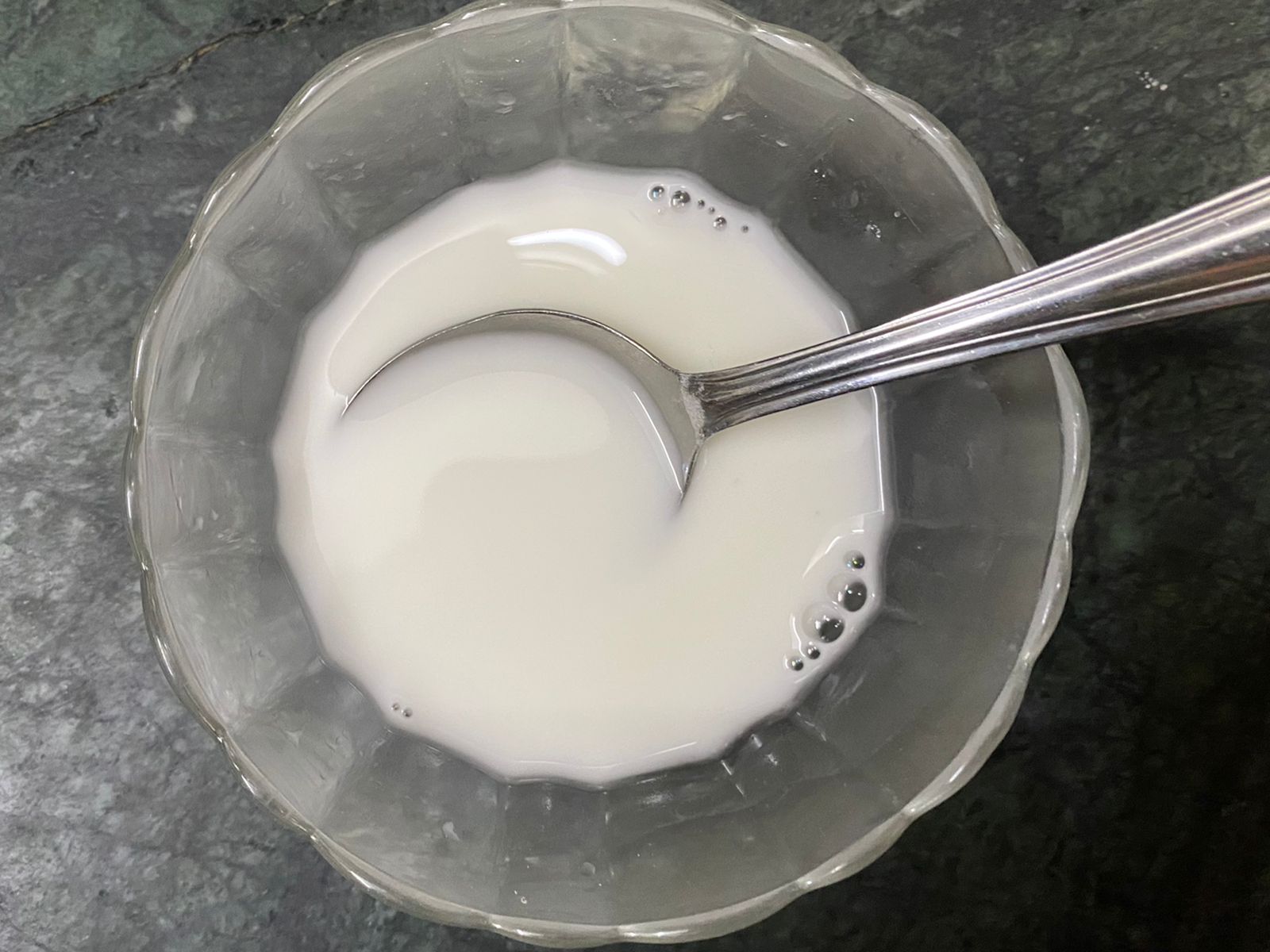 Heat oil in a pan and sauté the green chili, ginger and garlic for a minute. Next add the onions and green pepper and sauté for 2-3 minutes on medium heat.
Mix corn flour in 2 tablespoons of water and mix it to form smooth corn flour slurry. Keep it aside.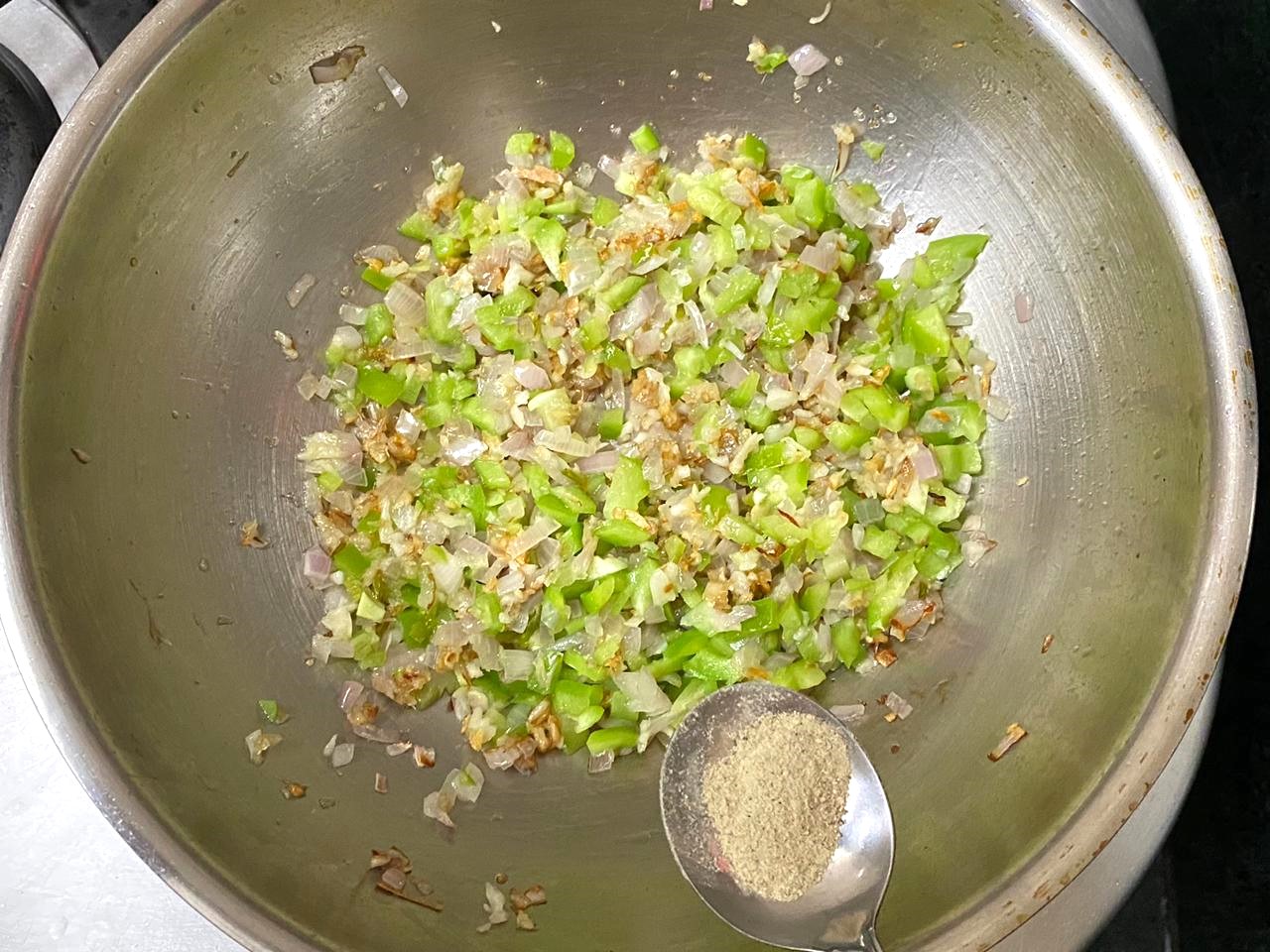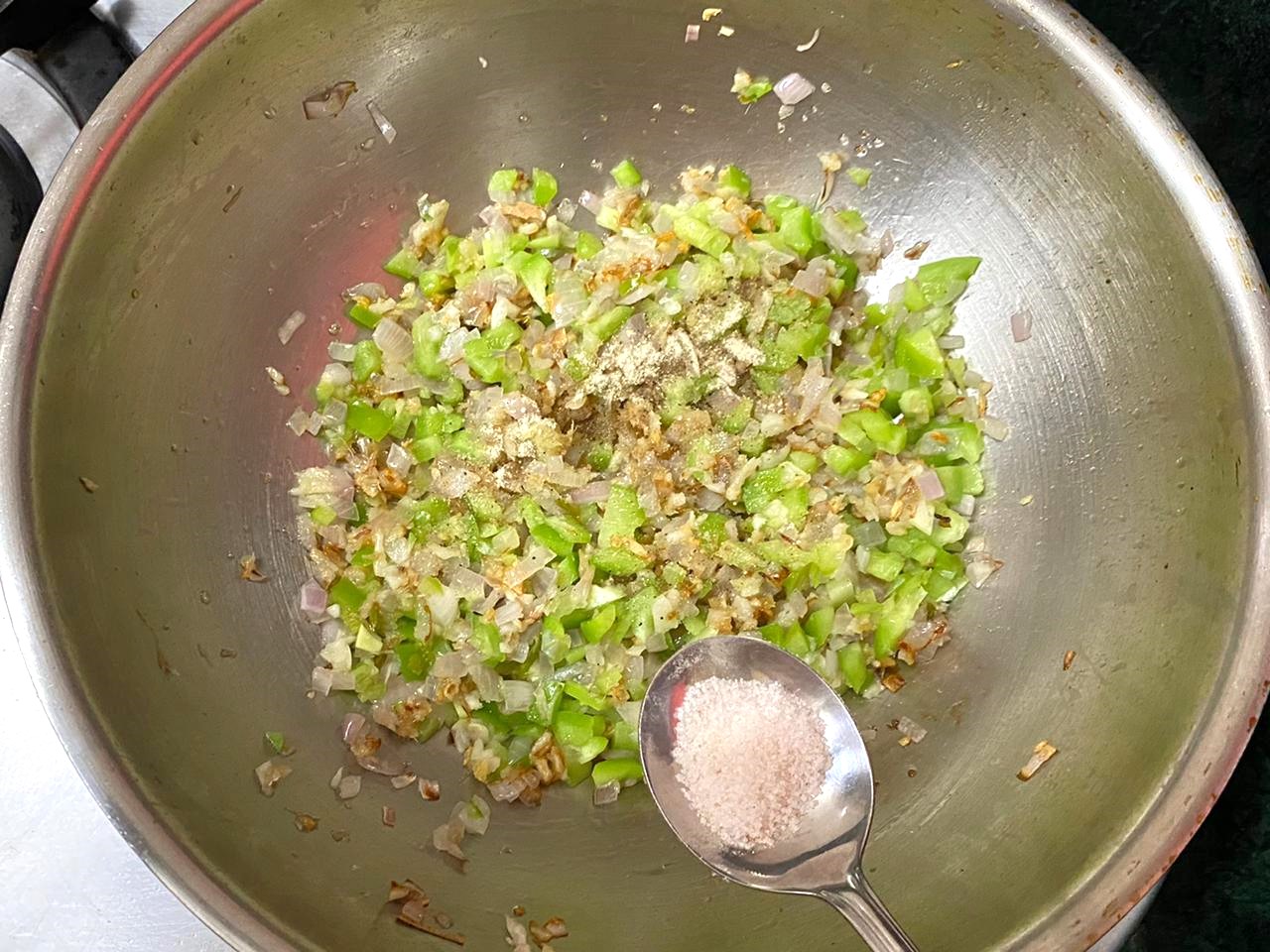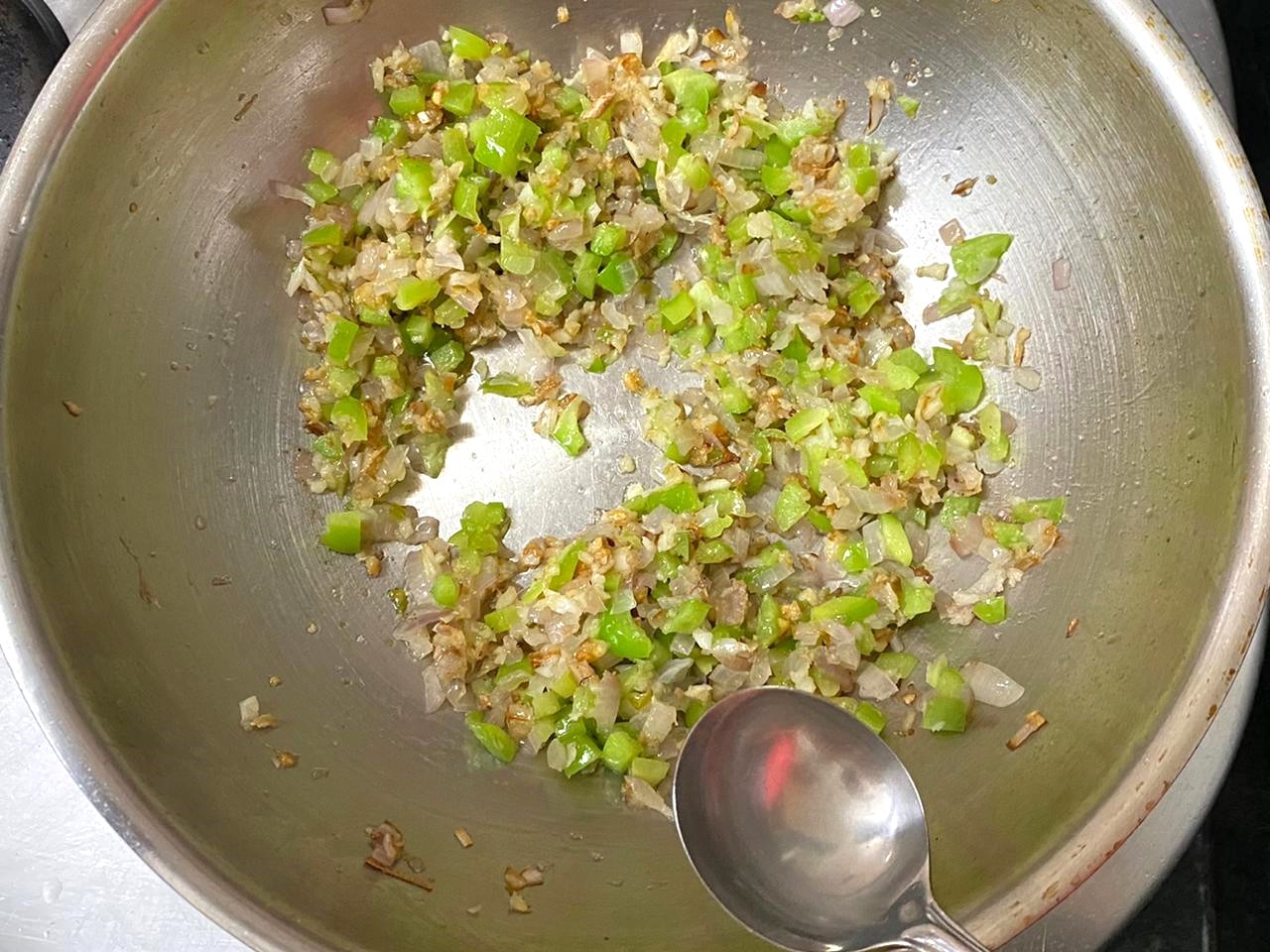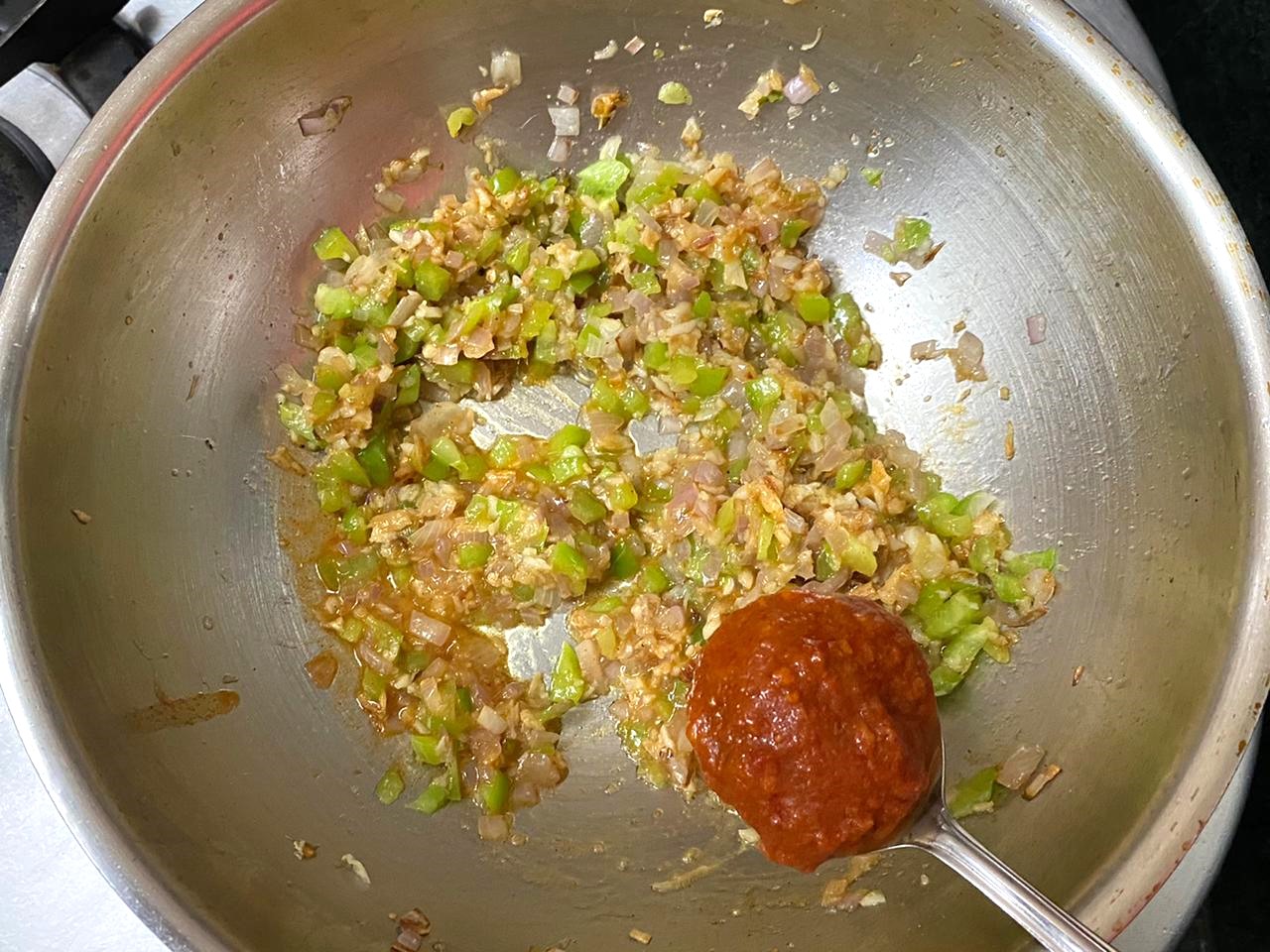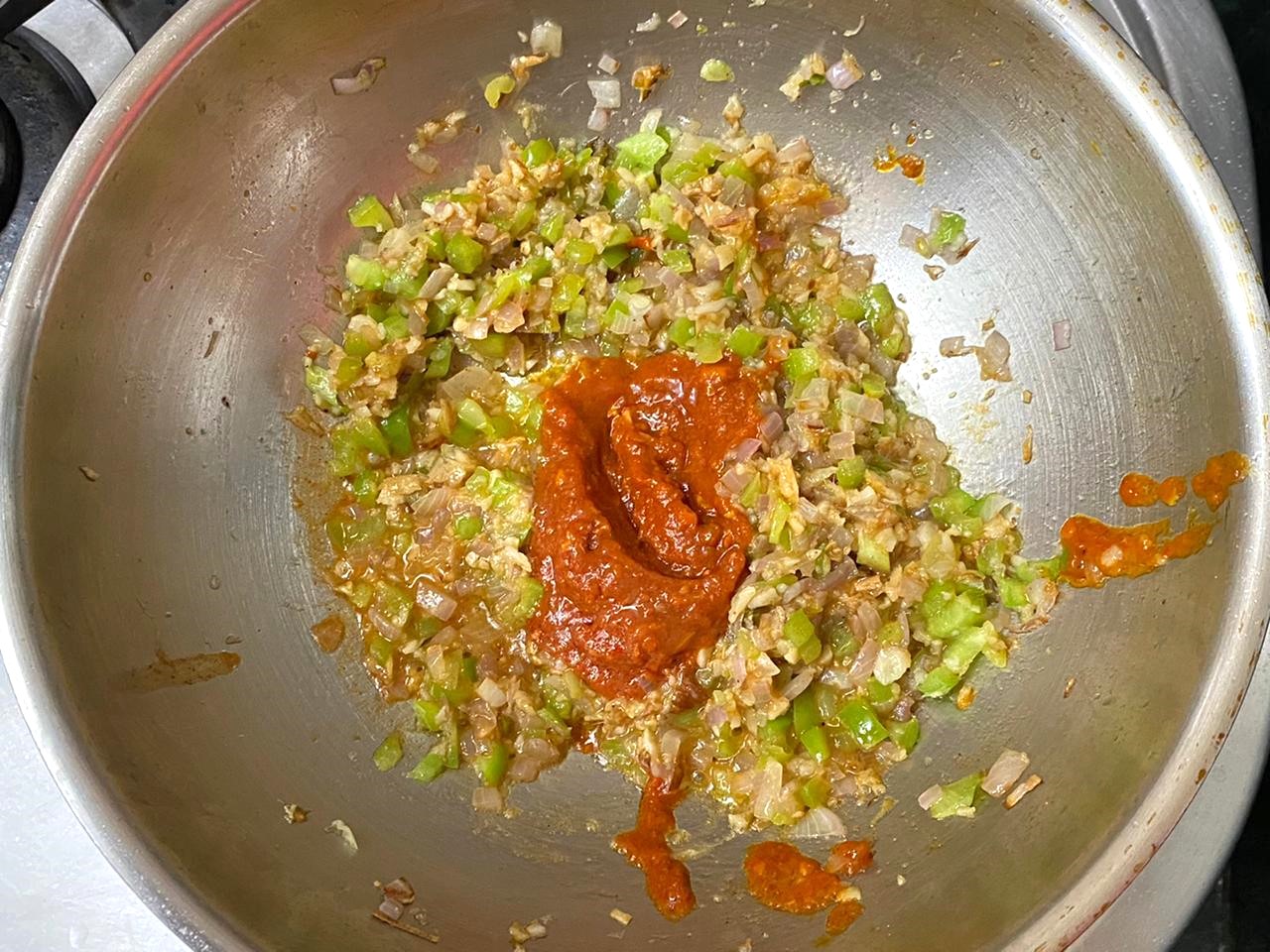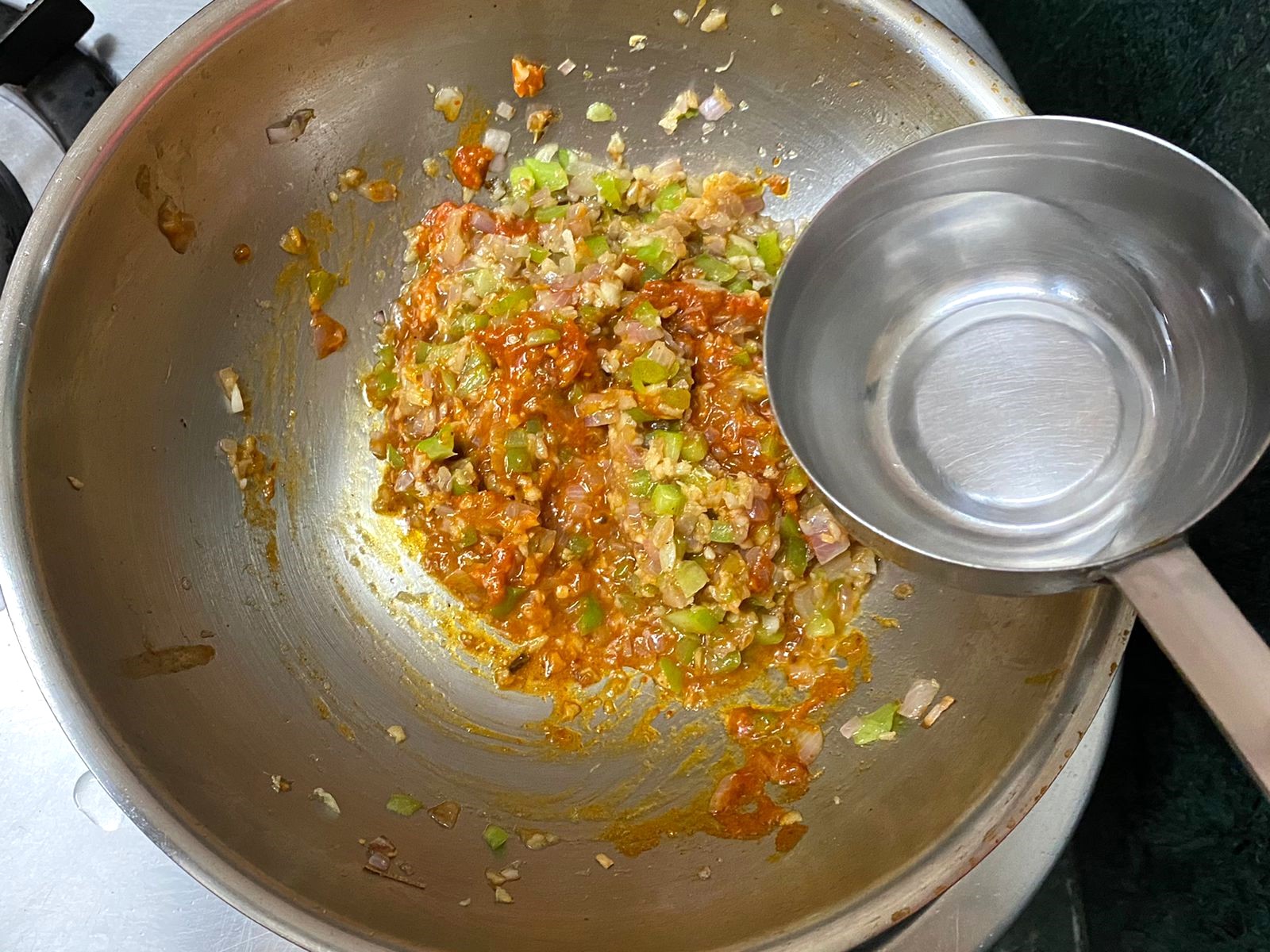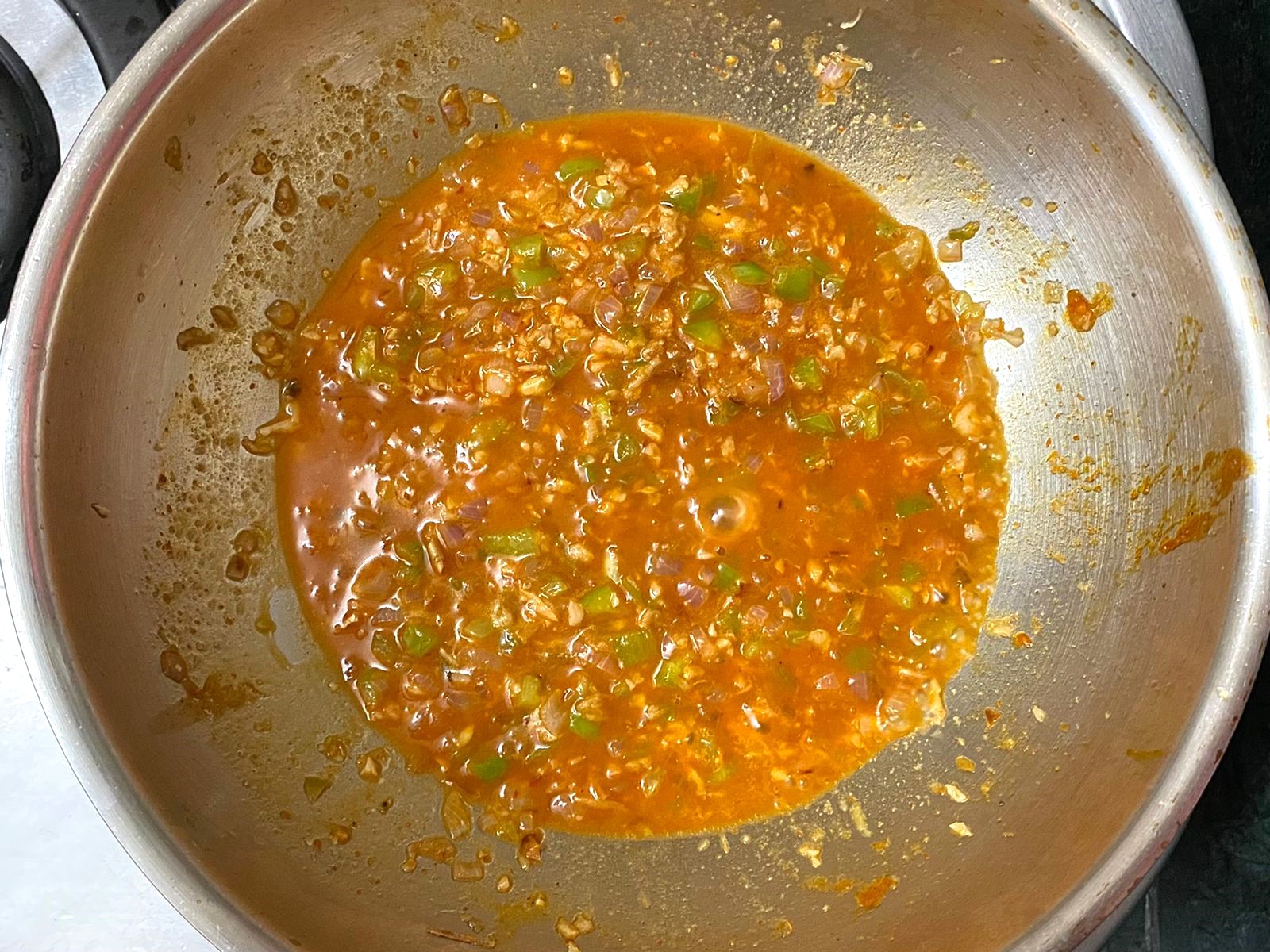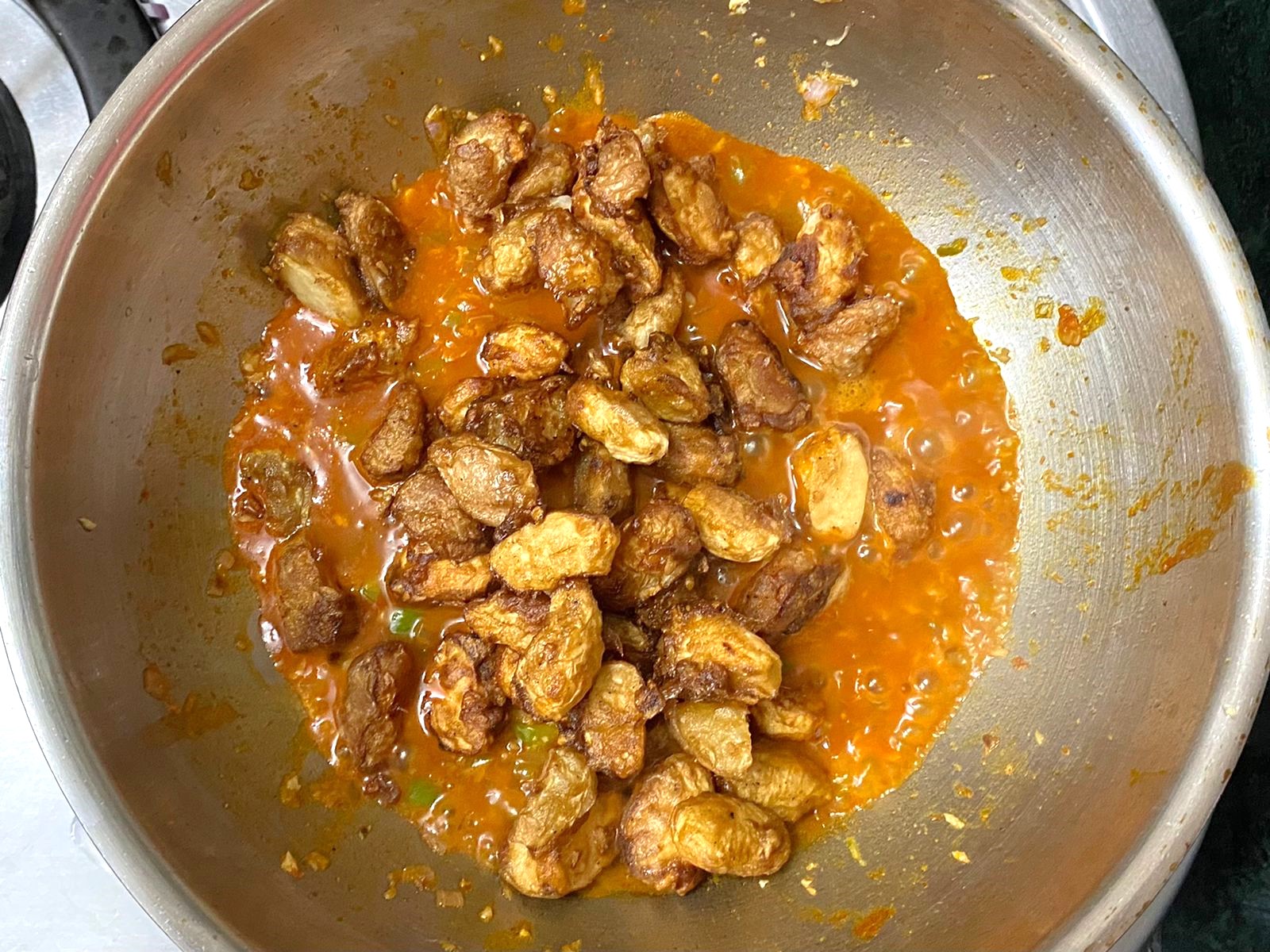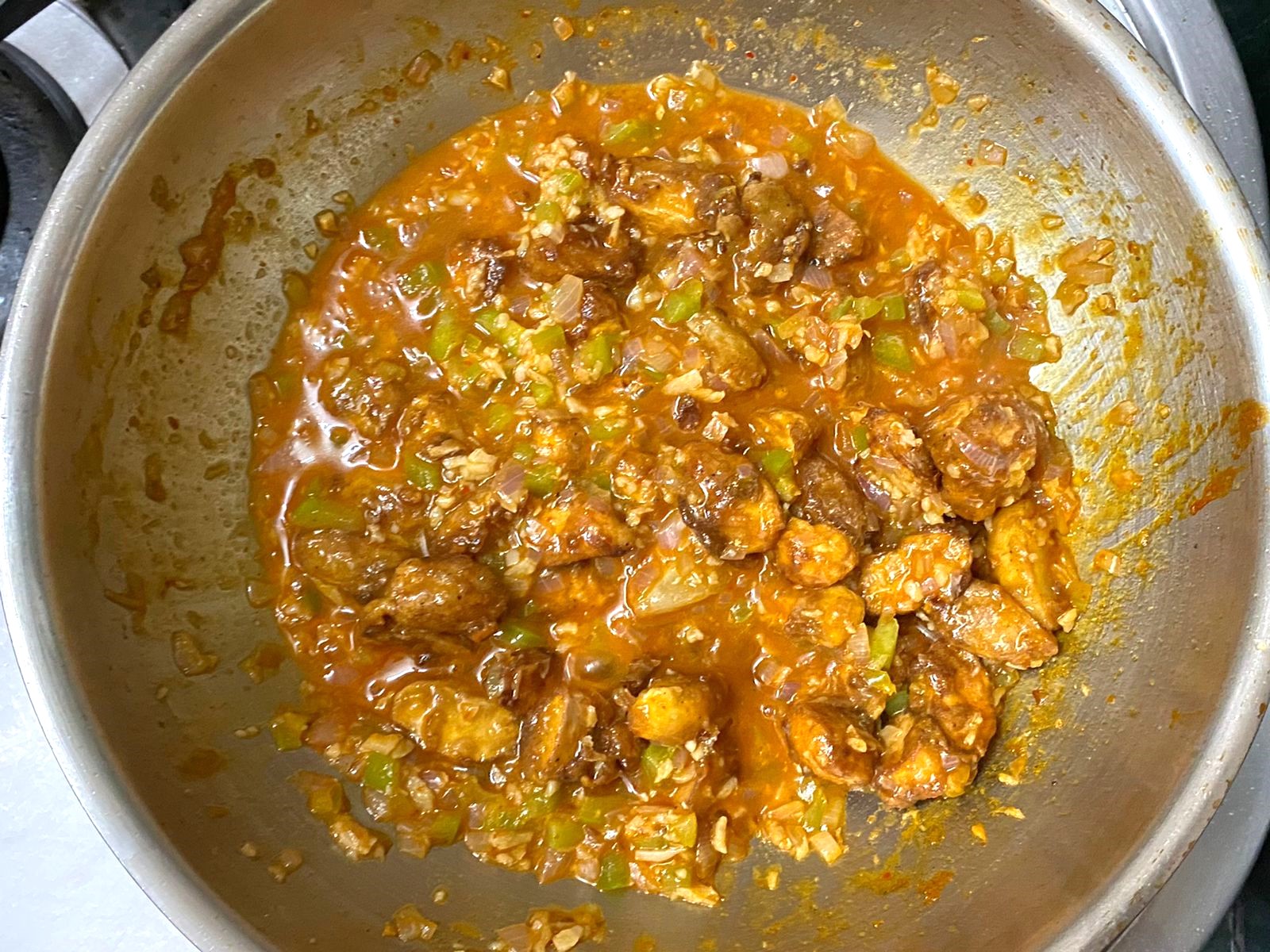 Add the pepper, salt, vinegar, red chilli sauce, schezwan sauce and water. Let it come to a boil and add the fried chestnuts. Toss on high heat.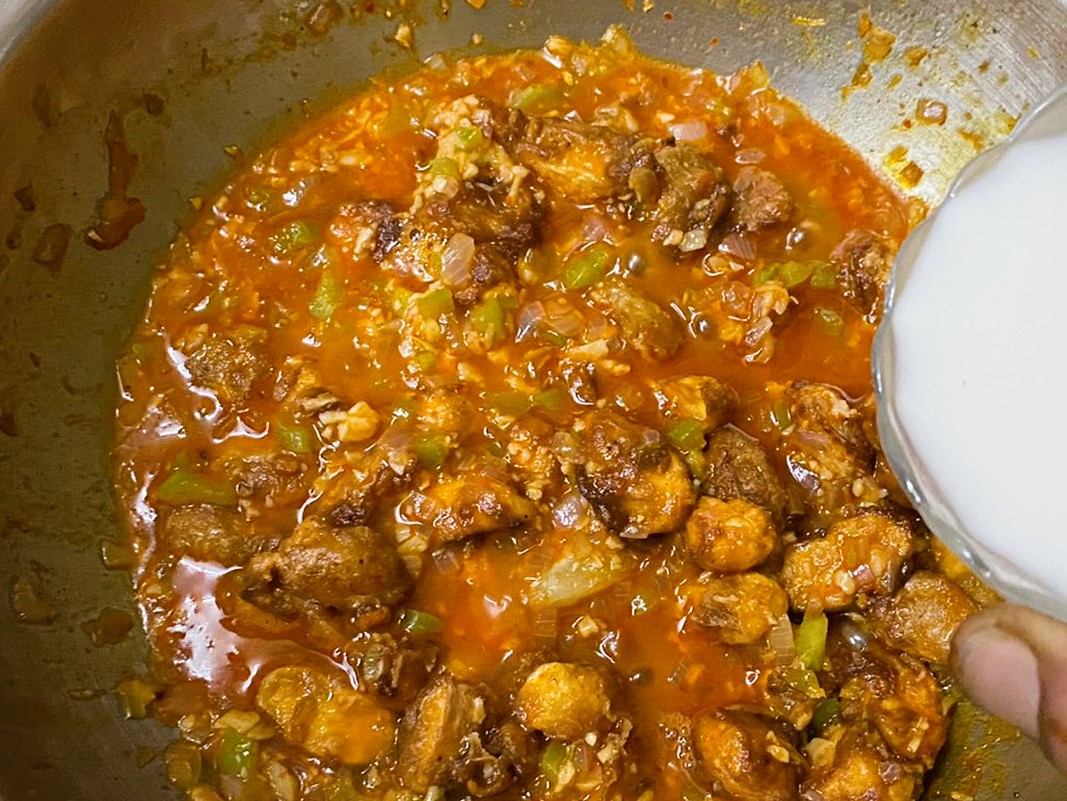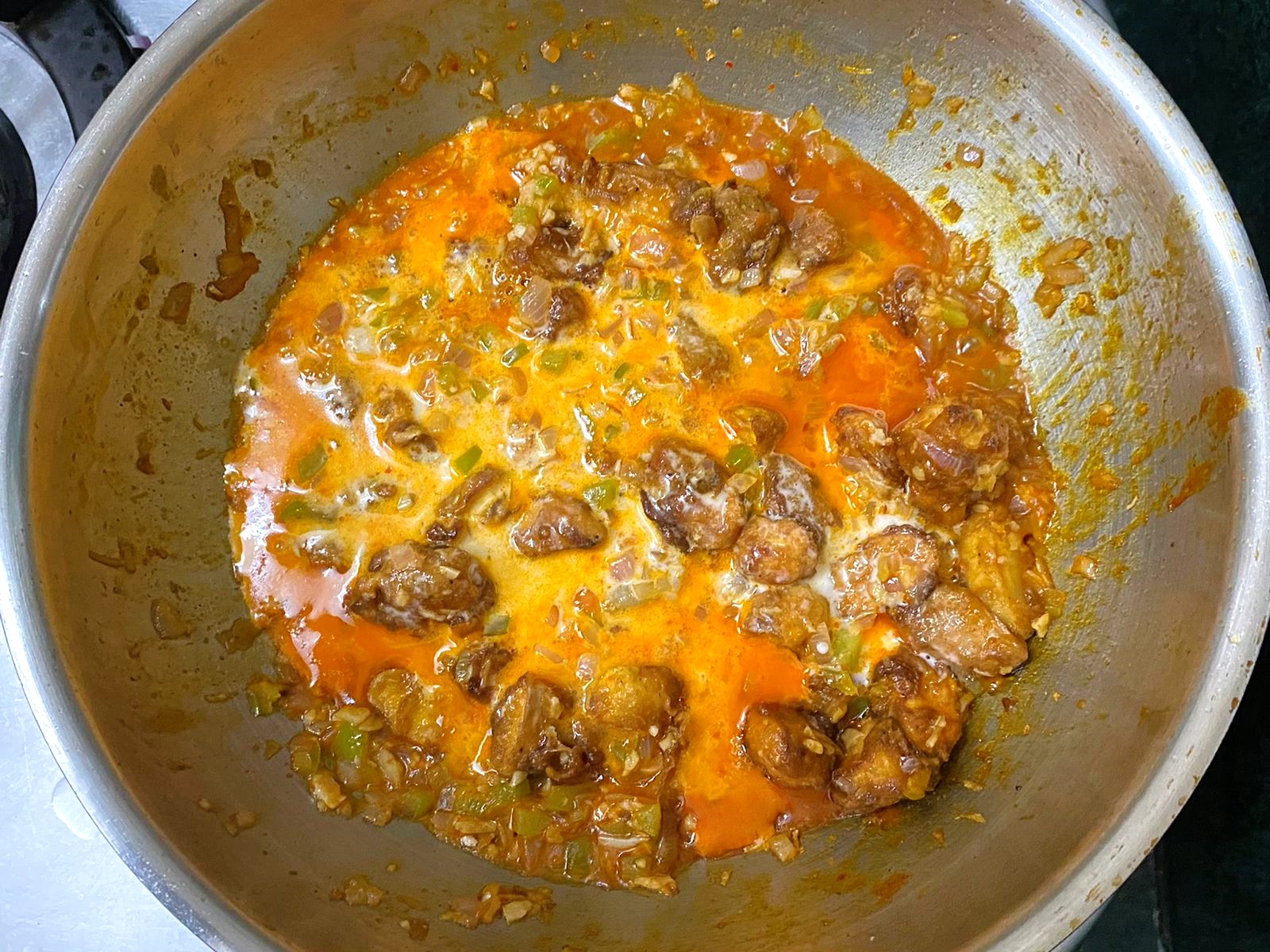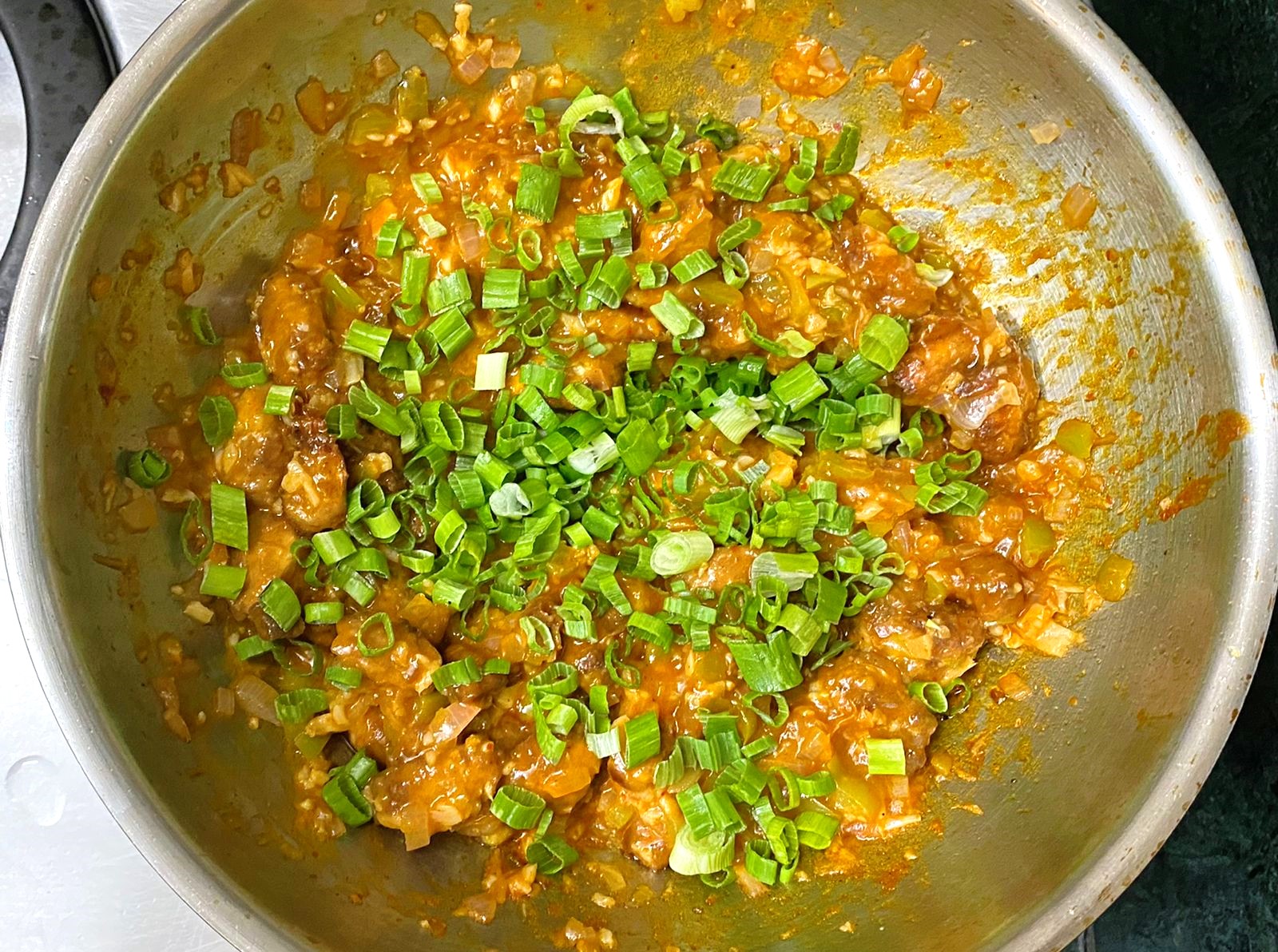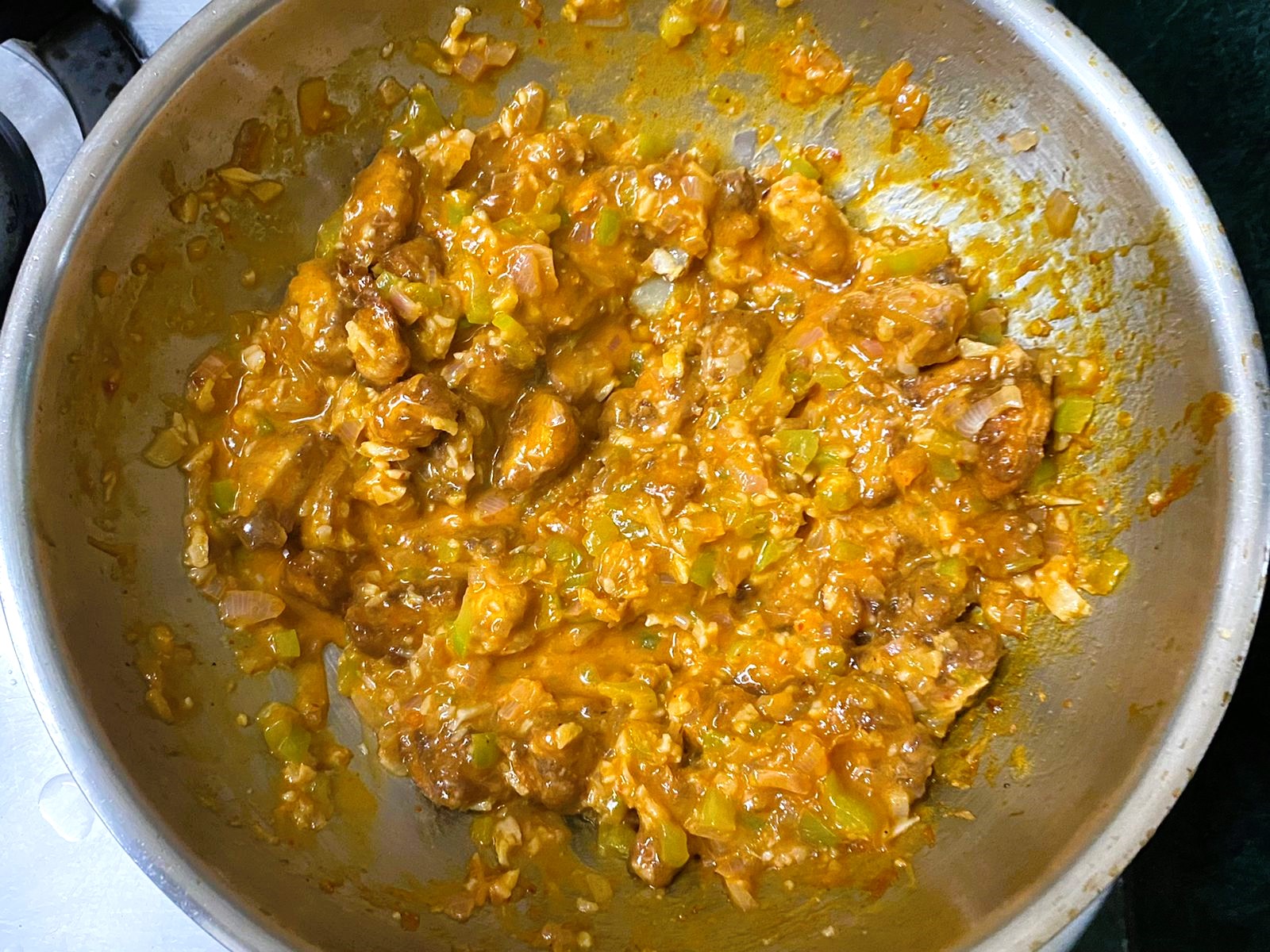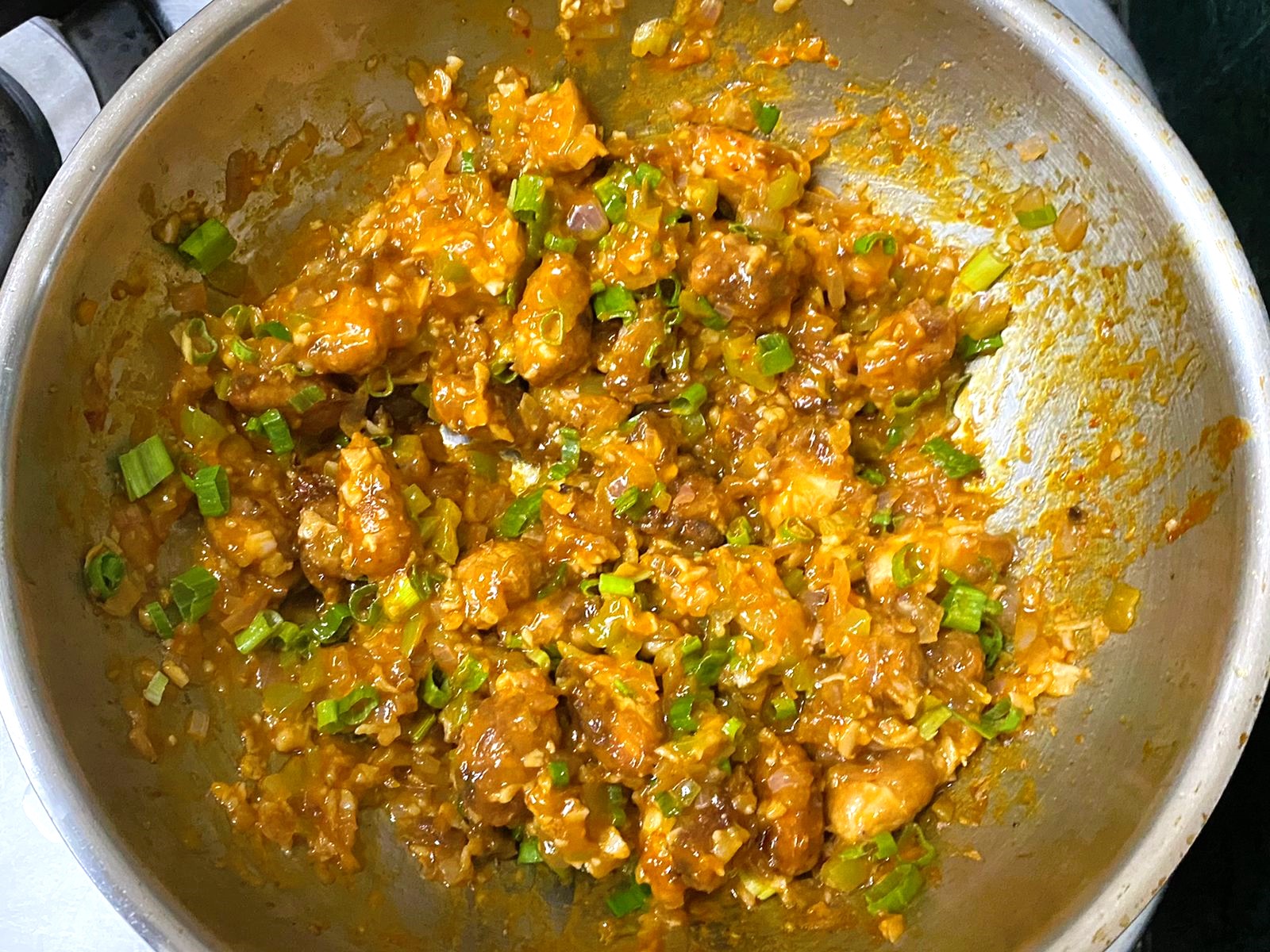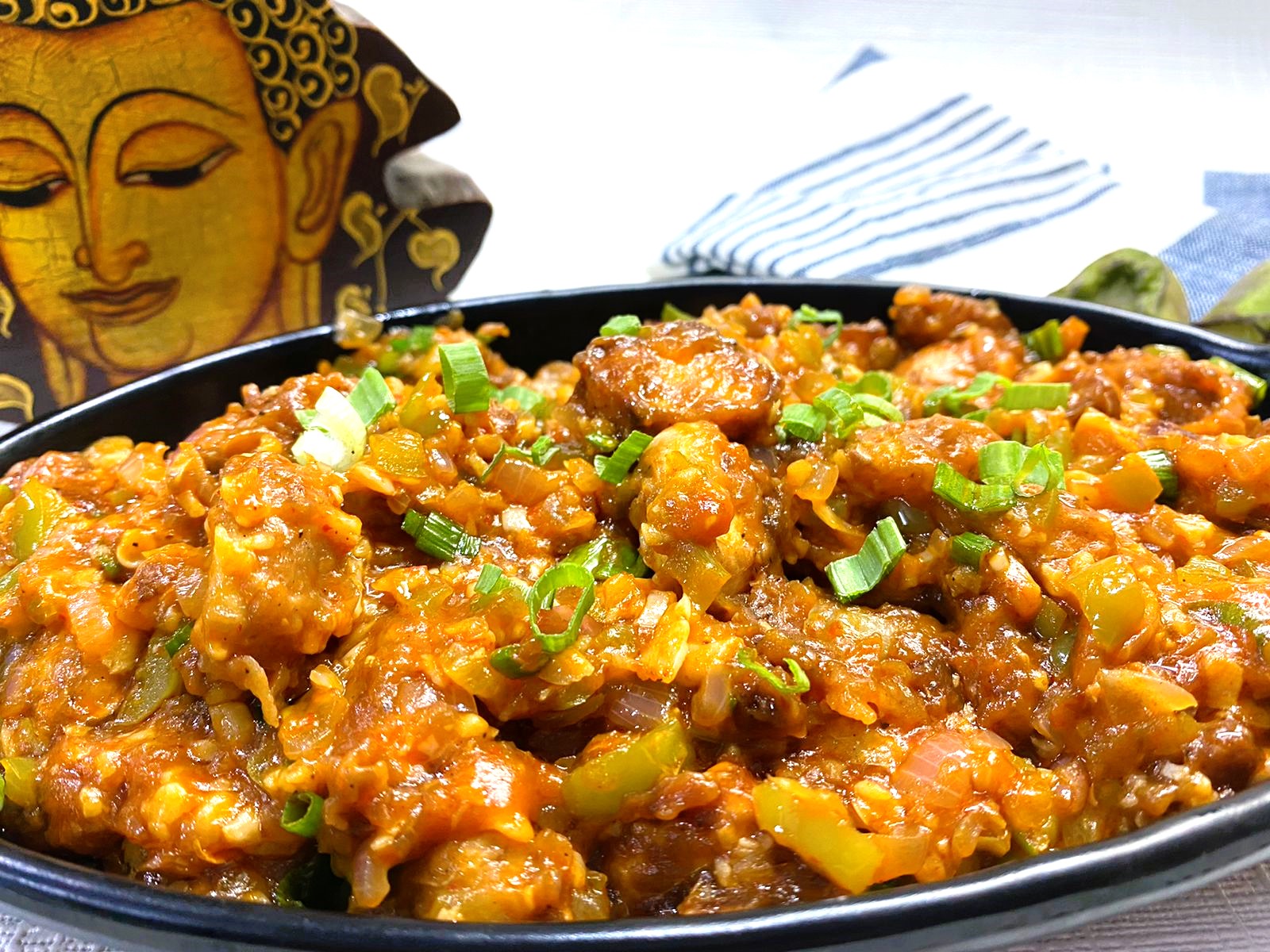 Add the prepared corn flour slurry and spring onions and toss. The sauce begins to thicken as soon as you add the corn flour slurry. Sauté for 1 minute on high heat and turn the heat off.
Serve hot garnished with spring onions.