Kolhapuri Chicken
Kohlapuri Chicken is a chicken curry, full of rich, spicy Kolhapuri flavours. Kolhapur is a city in the state of Maharashtra, India. It is renowned for its spicy cuisine and this chicken curry is no exception.
The unique flavour of this dish comes from the freshly ground spices, coconut and roasted onion. Each household in Kolhapur will have its own secret blend with adjustments to which ingredients are used, proportions of the ingredients and the level of toasting.
Coconut is however used by everyone. Some people use dry coconut, some use fresh and some use a mix of the two. Dry coconut gives you an extraordinarily rich taste and a stronger flavour of coconut in the curry. I prefer using fresh coconut as I do not like the curry being overpowered by coconut flavour.
My husband loves this spicy chicken curry. It might look a bit daunting while reading recipe, but it is quite a simple dish and delicious too.
Ingredients
For Marination
500 gm chicken
1 teaspoon turmeric powder
2 teaspoons chilli powder
1 teaspoon salt
Kohlapuri Masala
2-inch cinnamon sticks
2 teaspoons coriander seeds
1 teaspoon cumin seeds
1-star anise
8-10 black pepper corns
4-5 cloves
3-4 whole red chilli
2 teaspoons poppy seeds
1 cup fresh coconut or a mix of fresh and dry.
1 cup fresh coriander leaves
1-inch ginger
7–8 cloves of garlic
1 onion
½ cup water
Other Ingredients
1 tablespoon oil
2 finely chopped onions
1 teaspoon Kashmiri Red chilli powder
Directions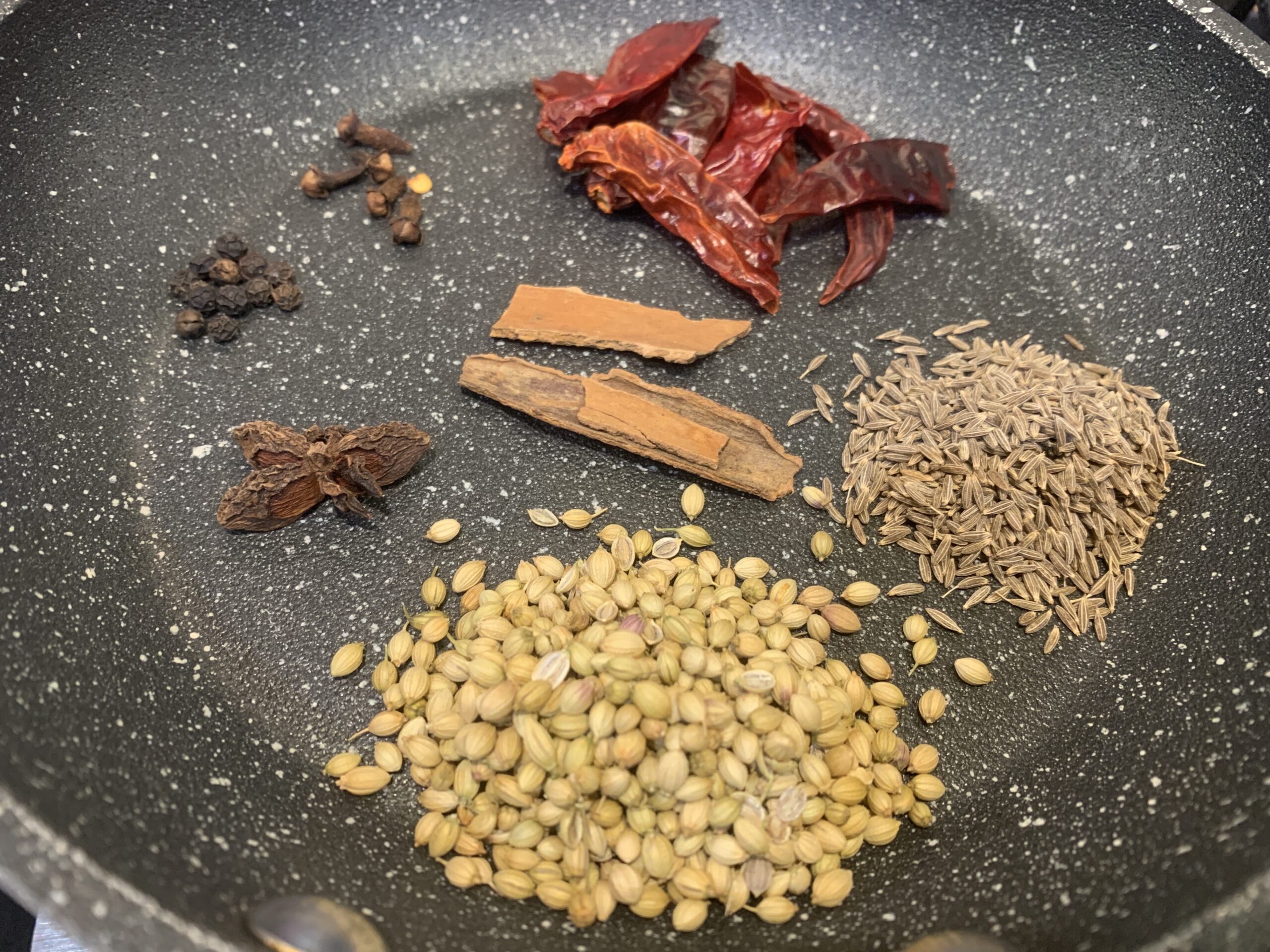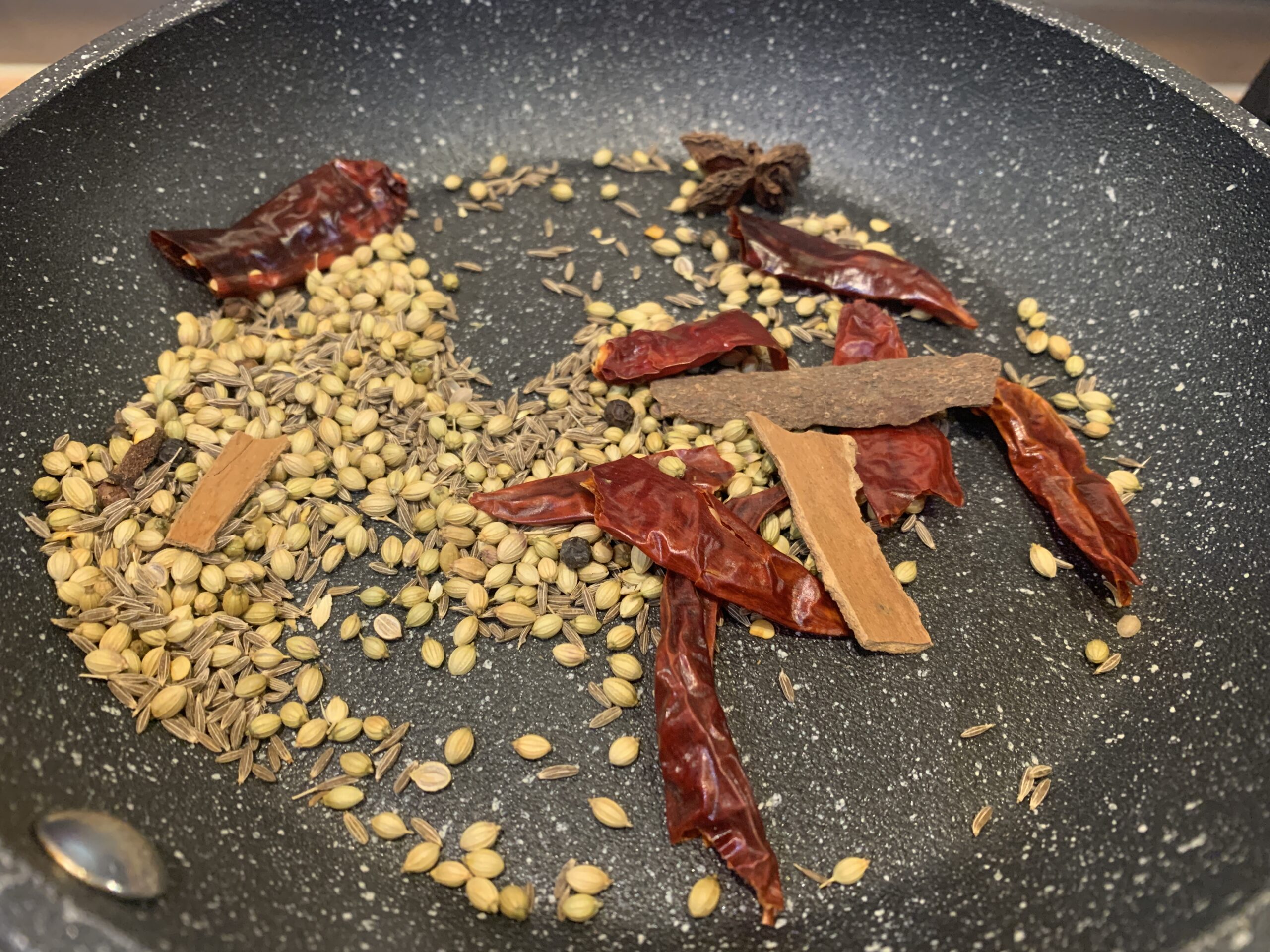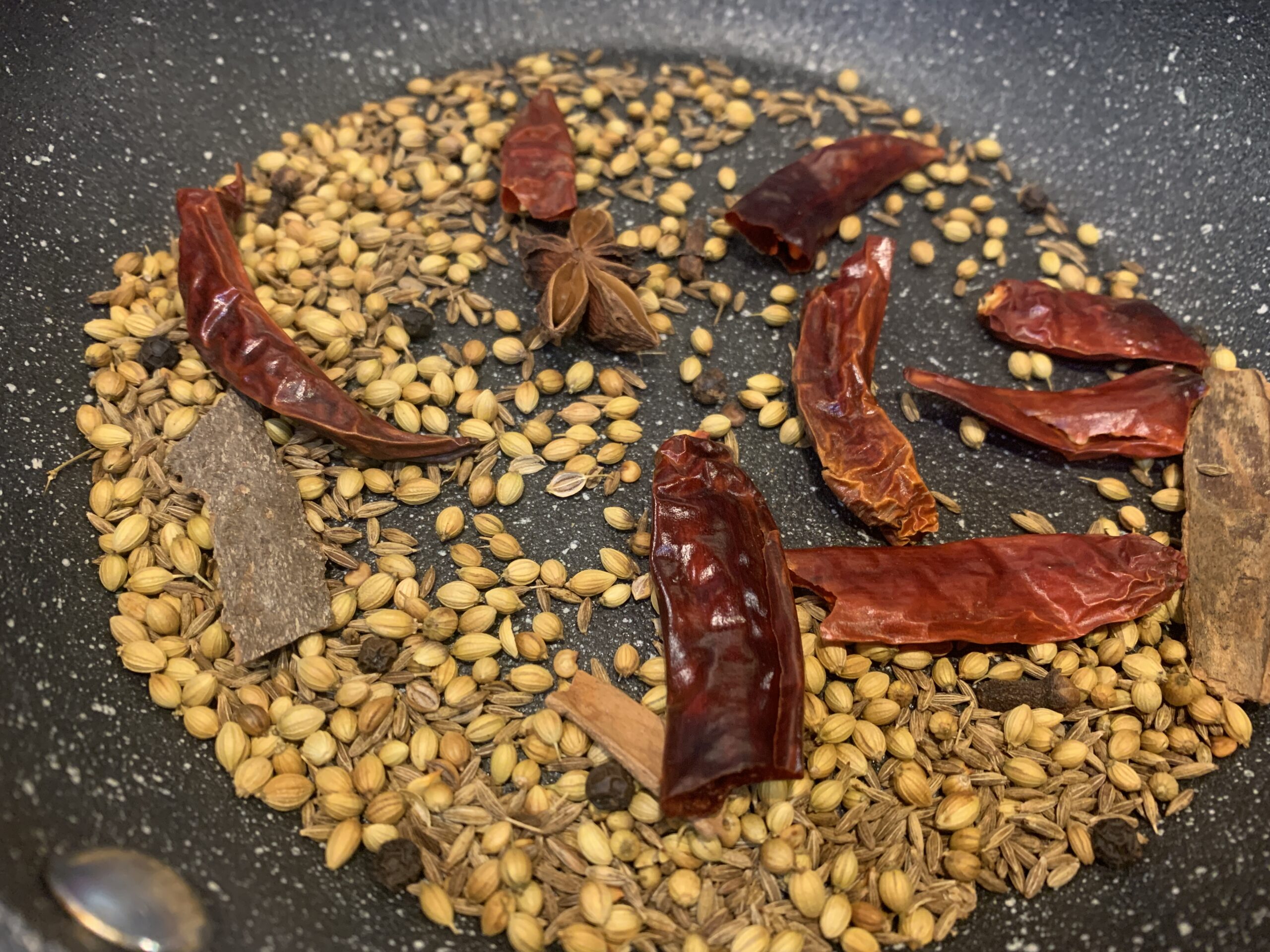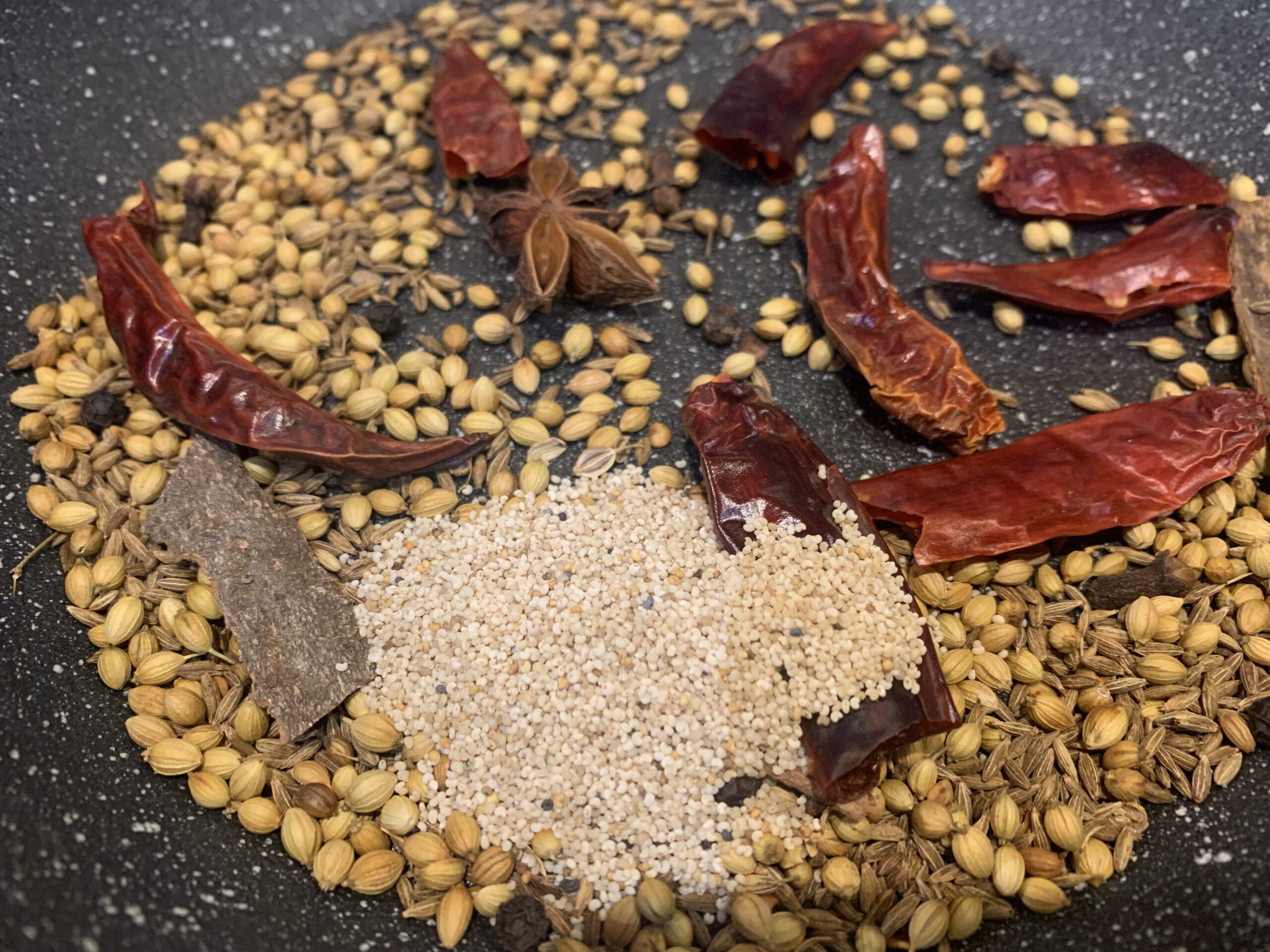 Dry roast cinnamon sticks, coriander seeds, cumin seeds, star anise, black pepper corns, cloves, whole red chilli, poppy seeds on low heat to release the flavours for 2-3 minutes or until slightly brown. Let it cool.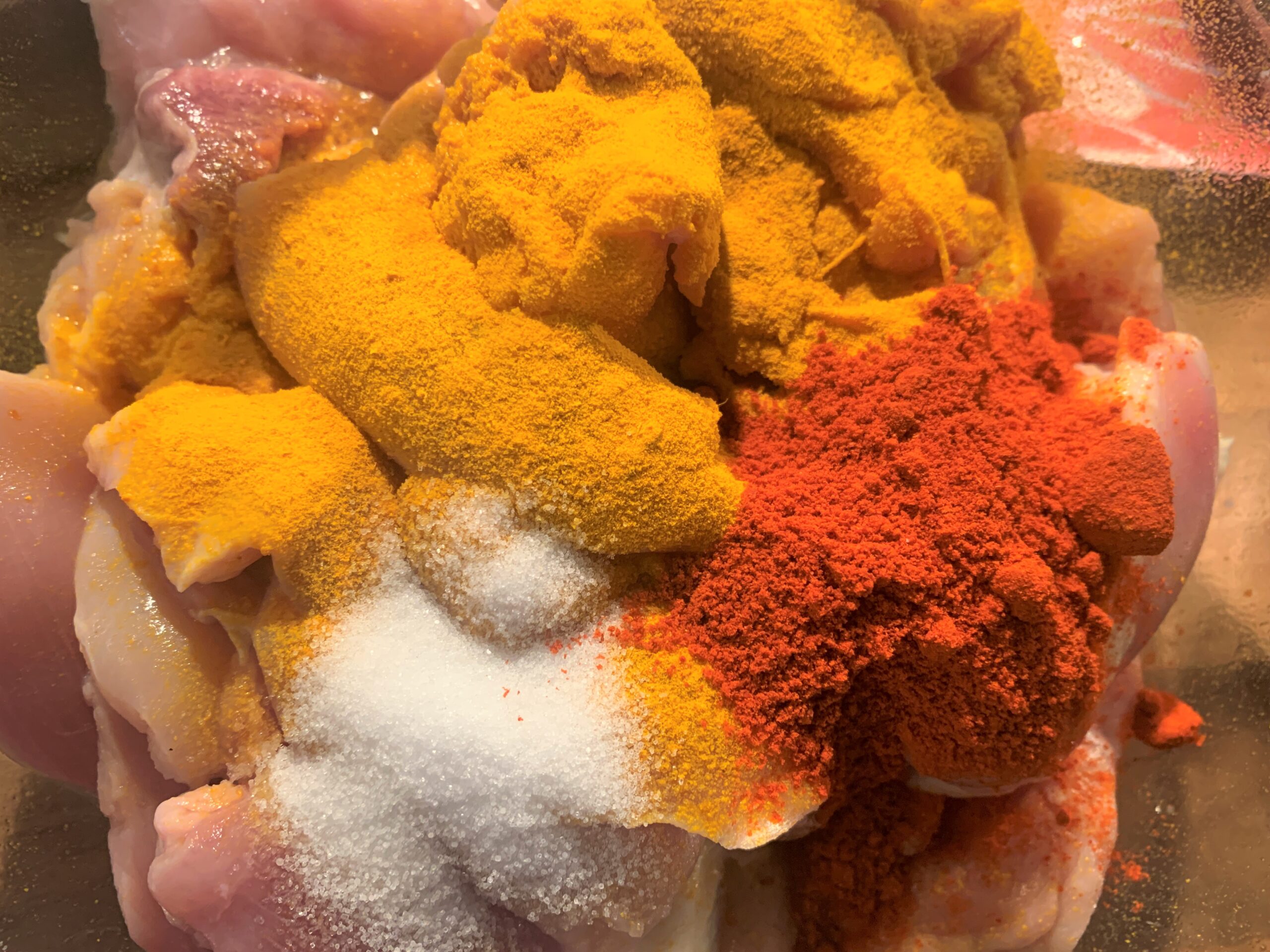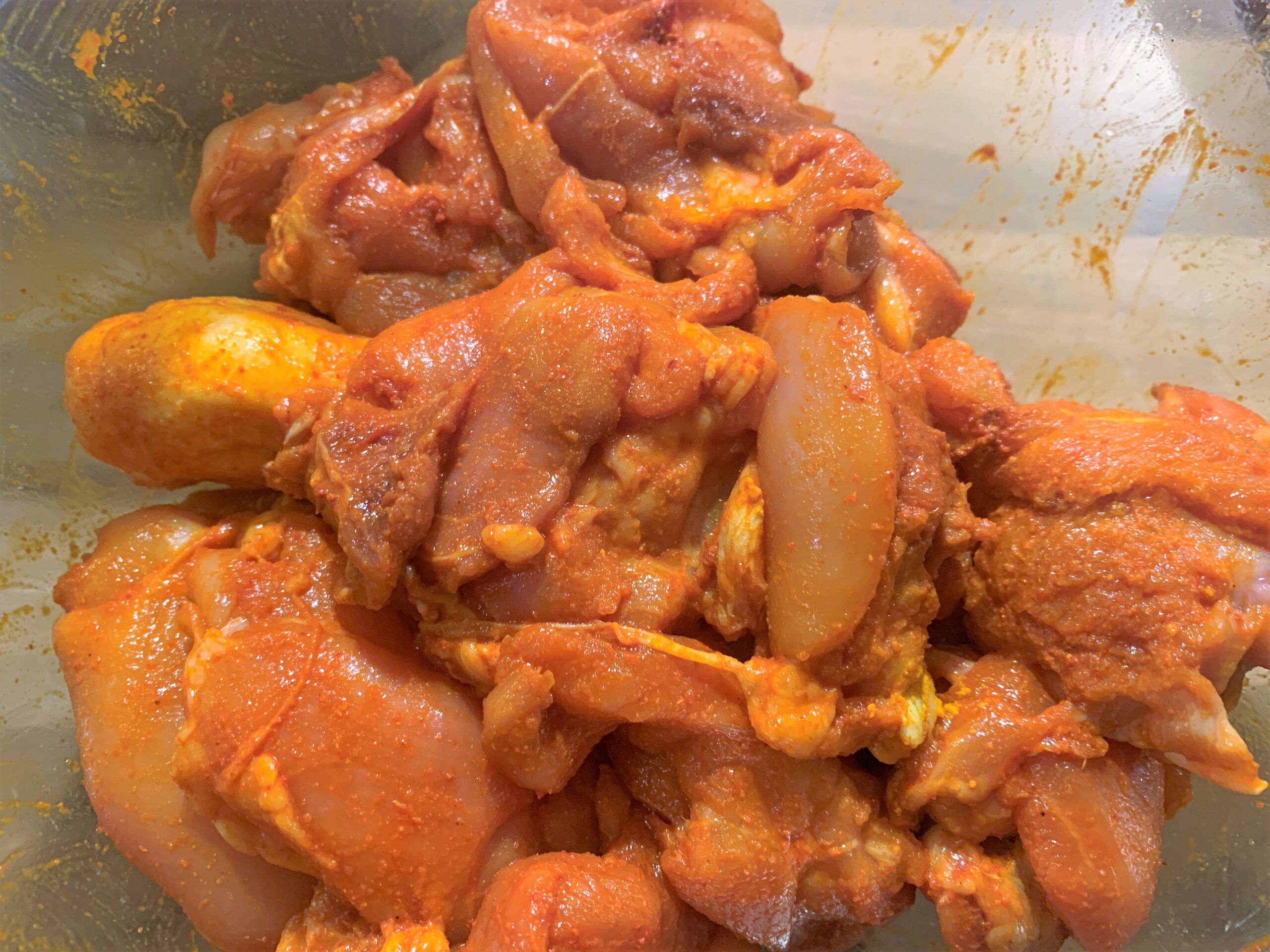 Add turmeric powder, red chillies, and salt to the chicken pieces. Mix well and leave aside for half an hour to marinate.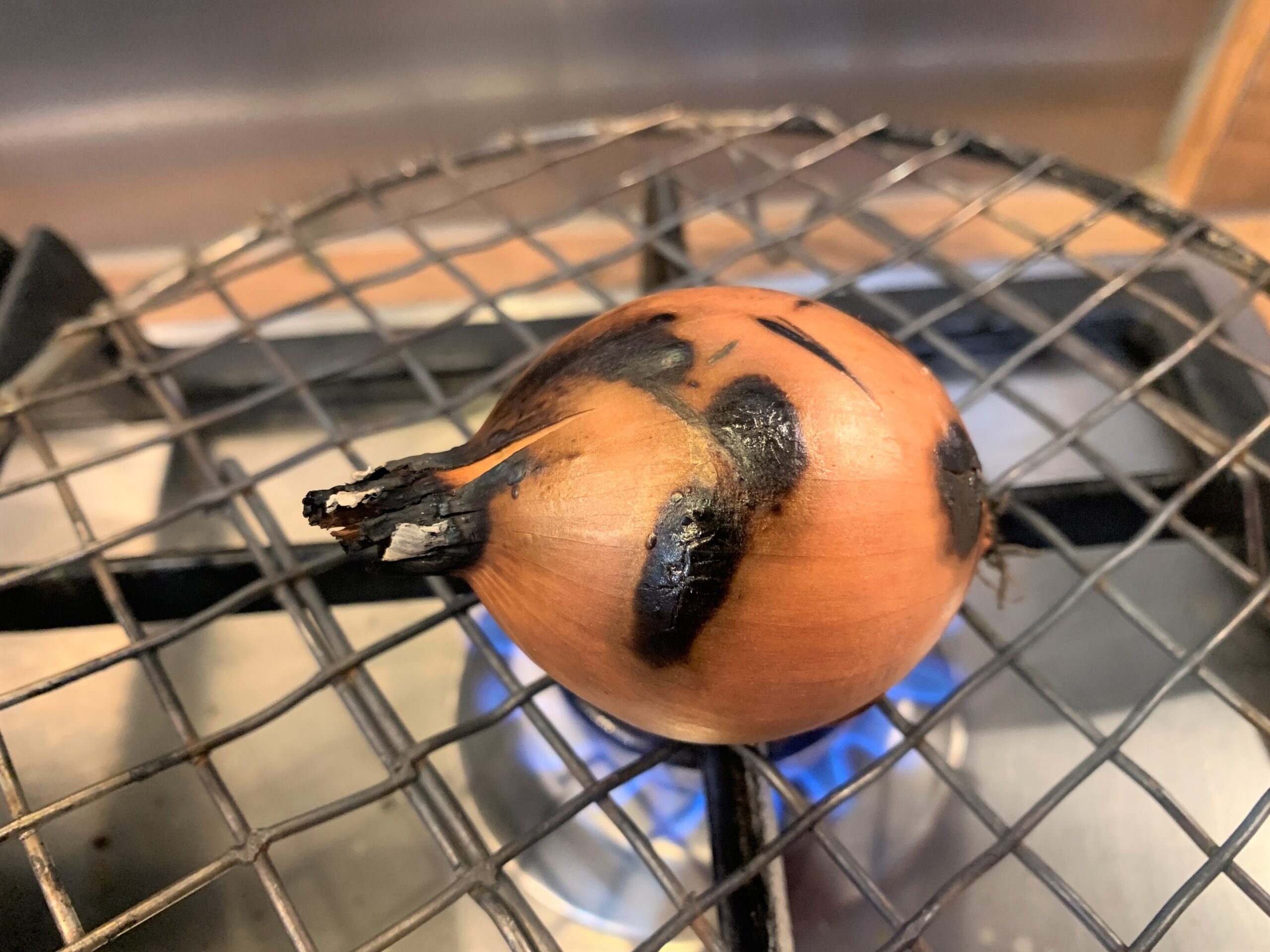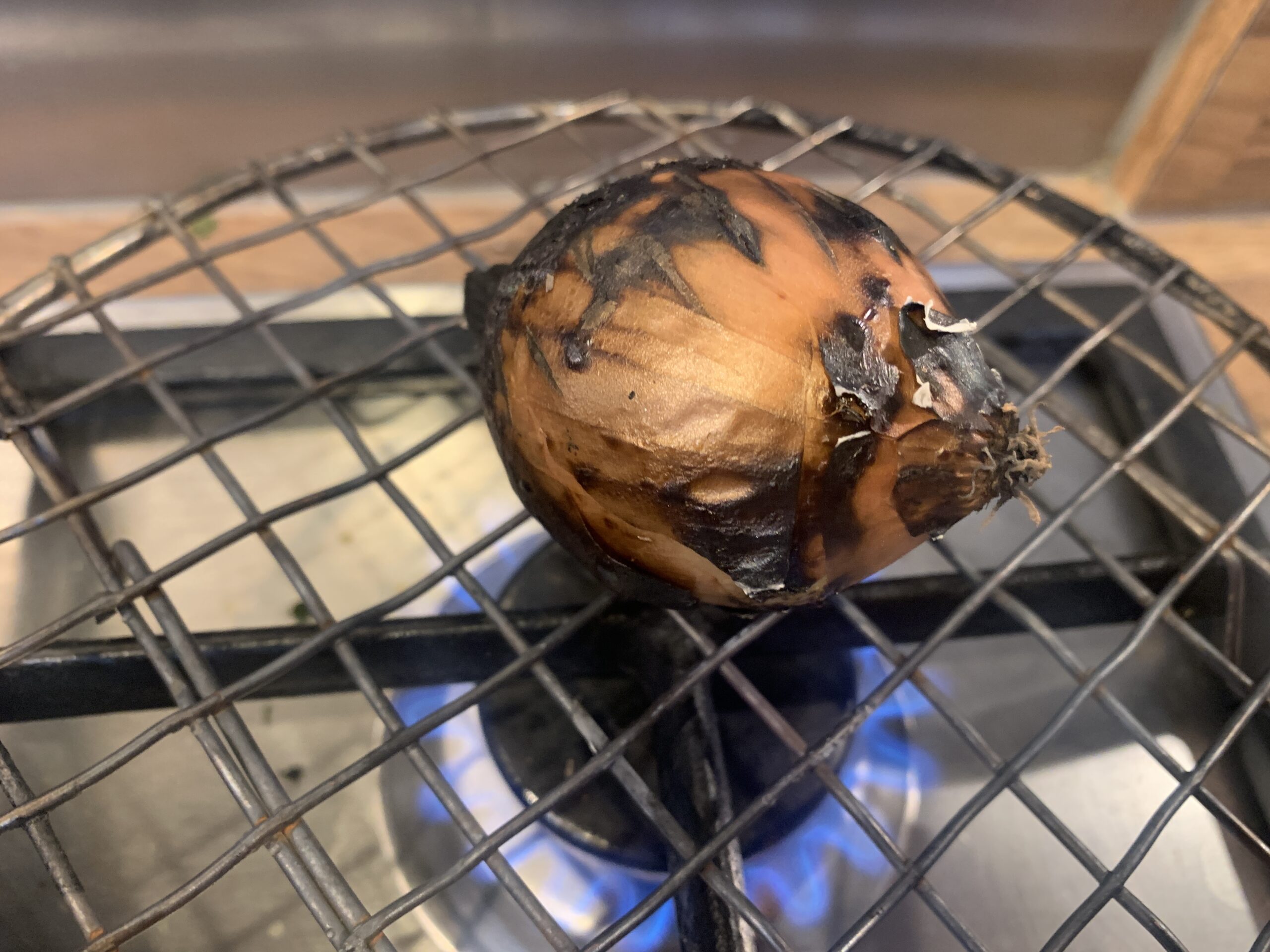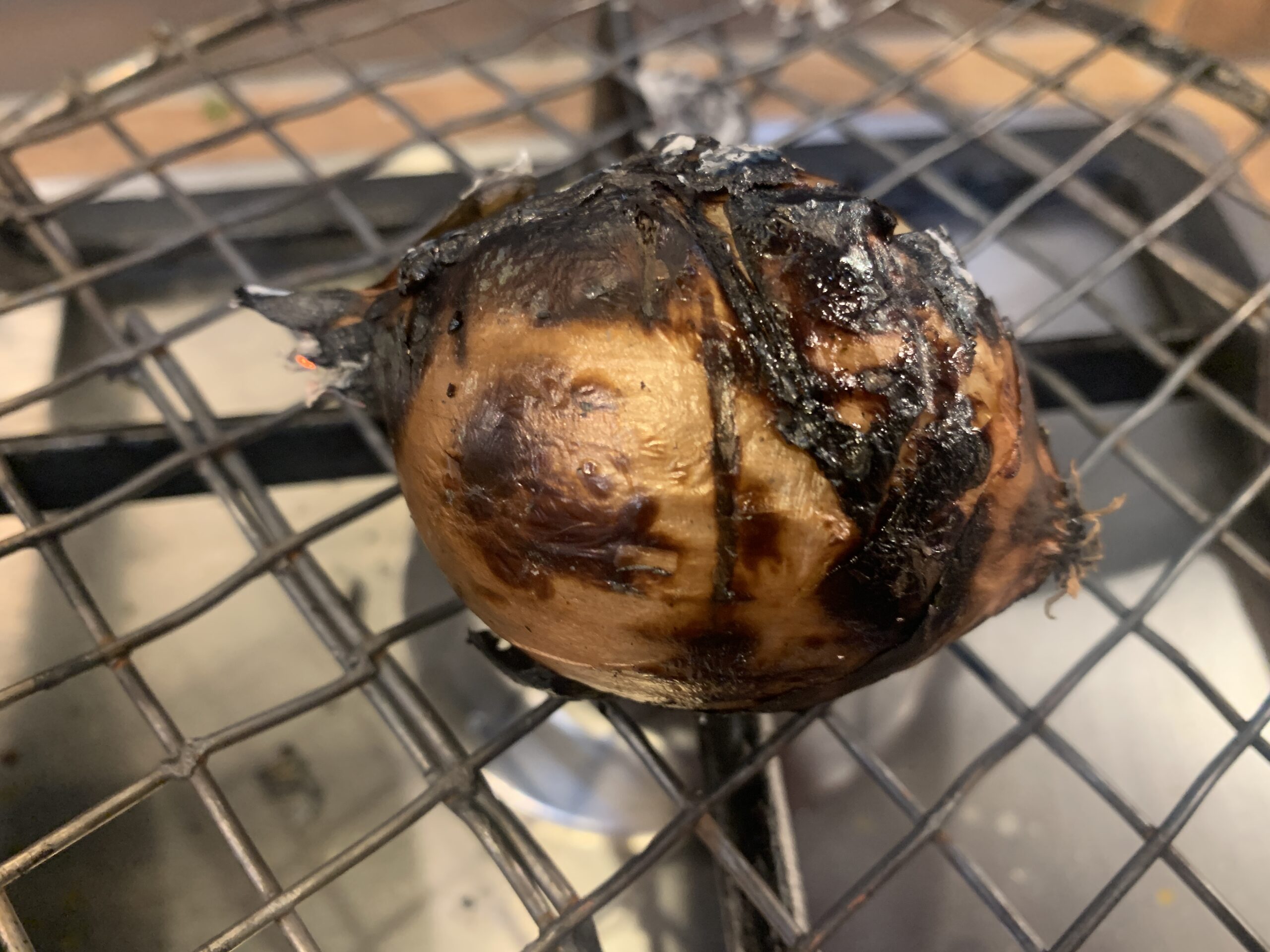 Roast the whole onion (skin on) on direct heat to caramelize the onion. It takes 2-3 minutes. Do not worry if the skin burns a bit. Keep turning the onion while roasting. Once roasted for 2-3 minutes leave it to cool down.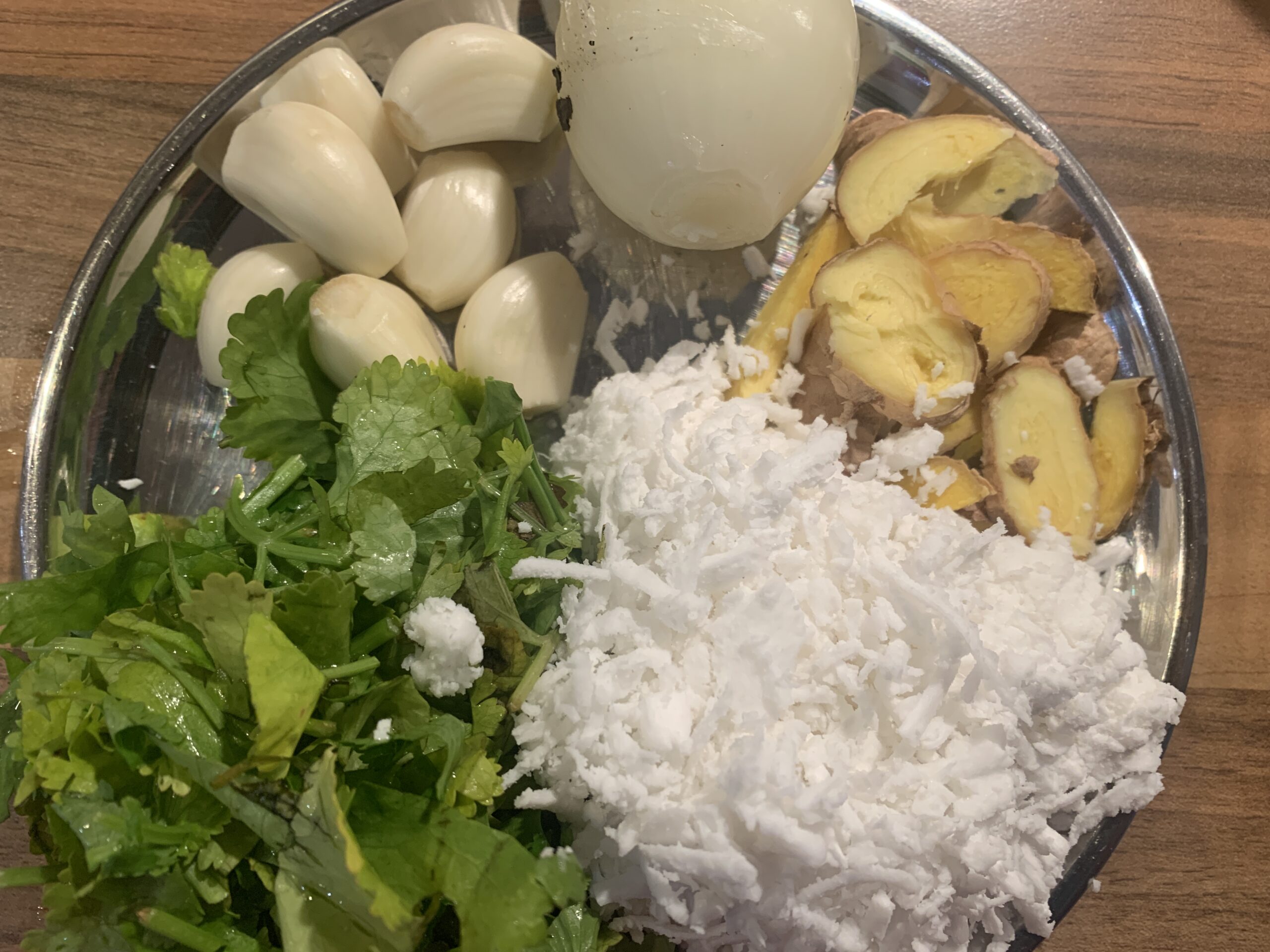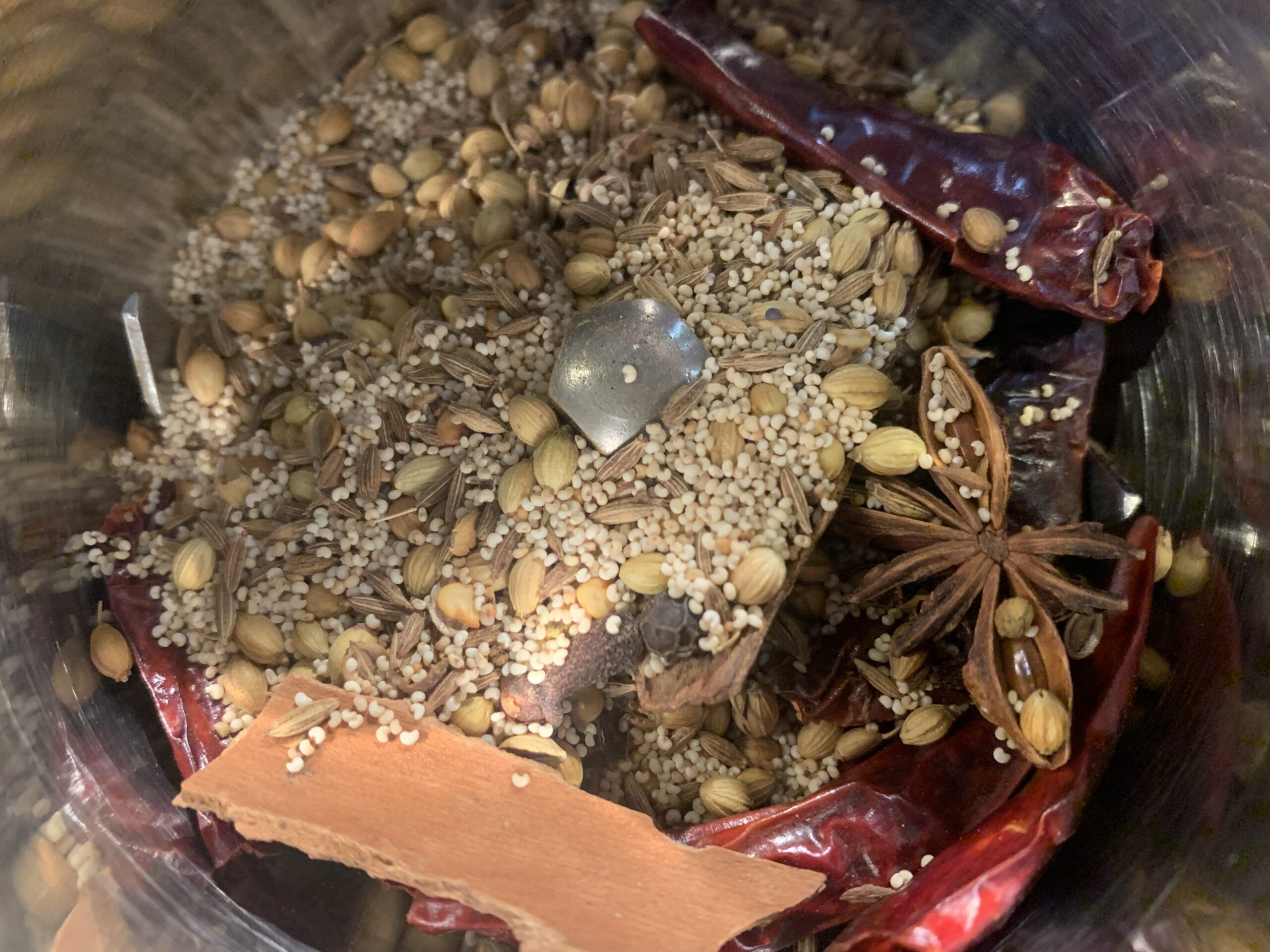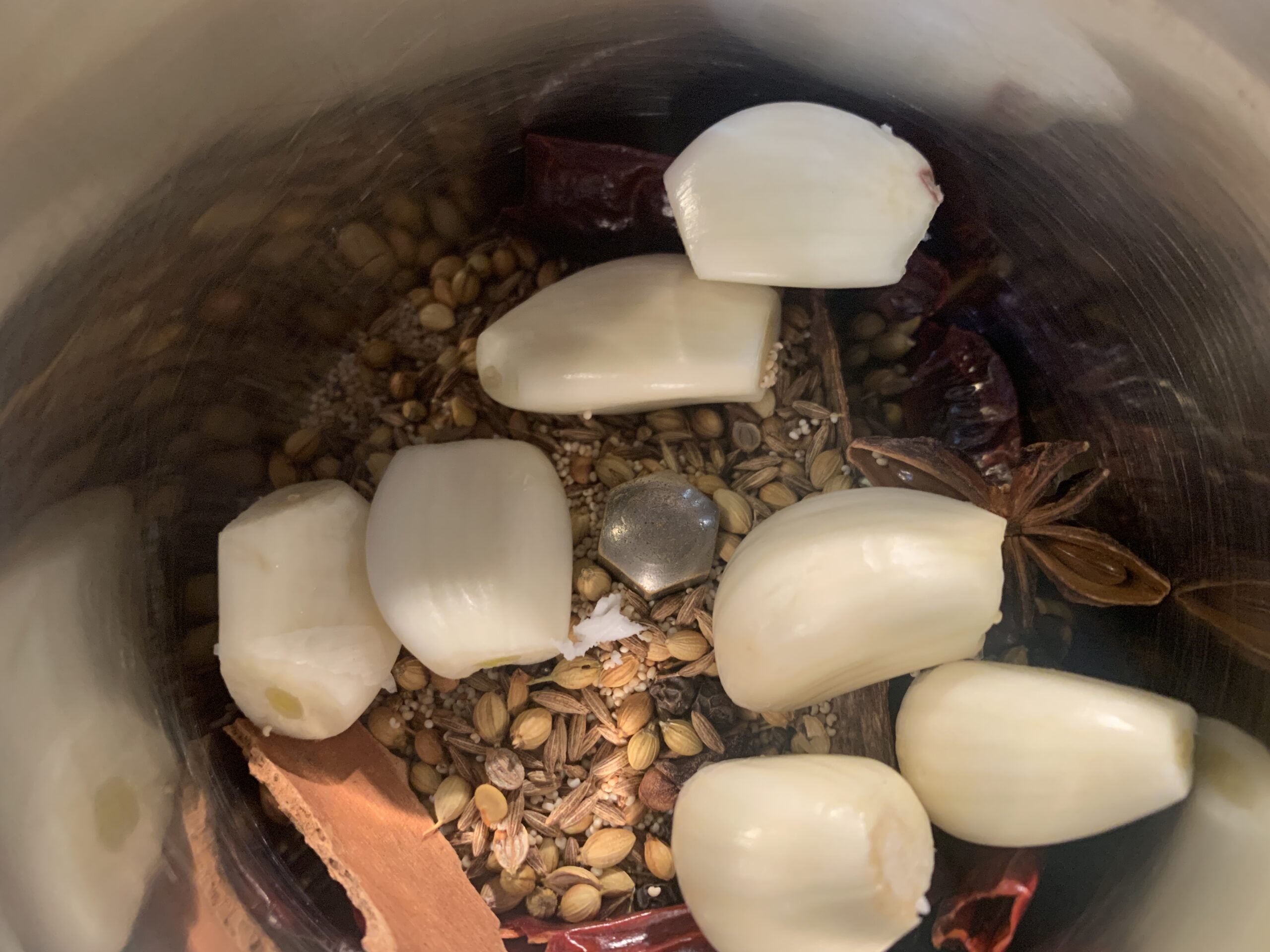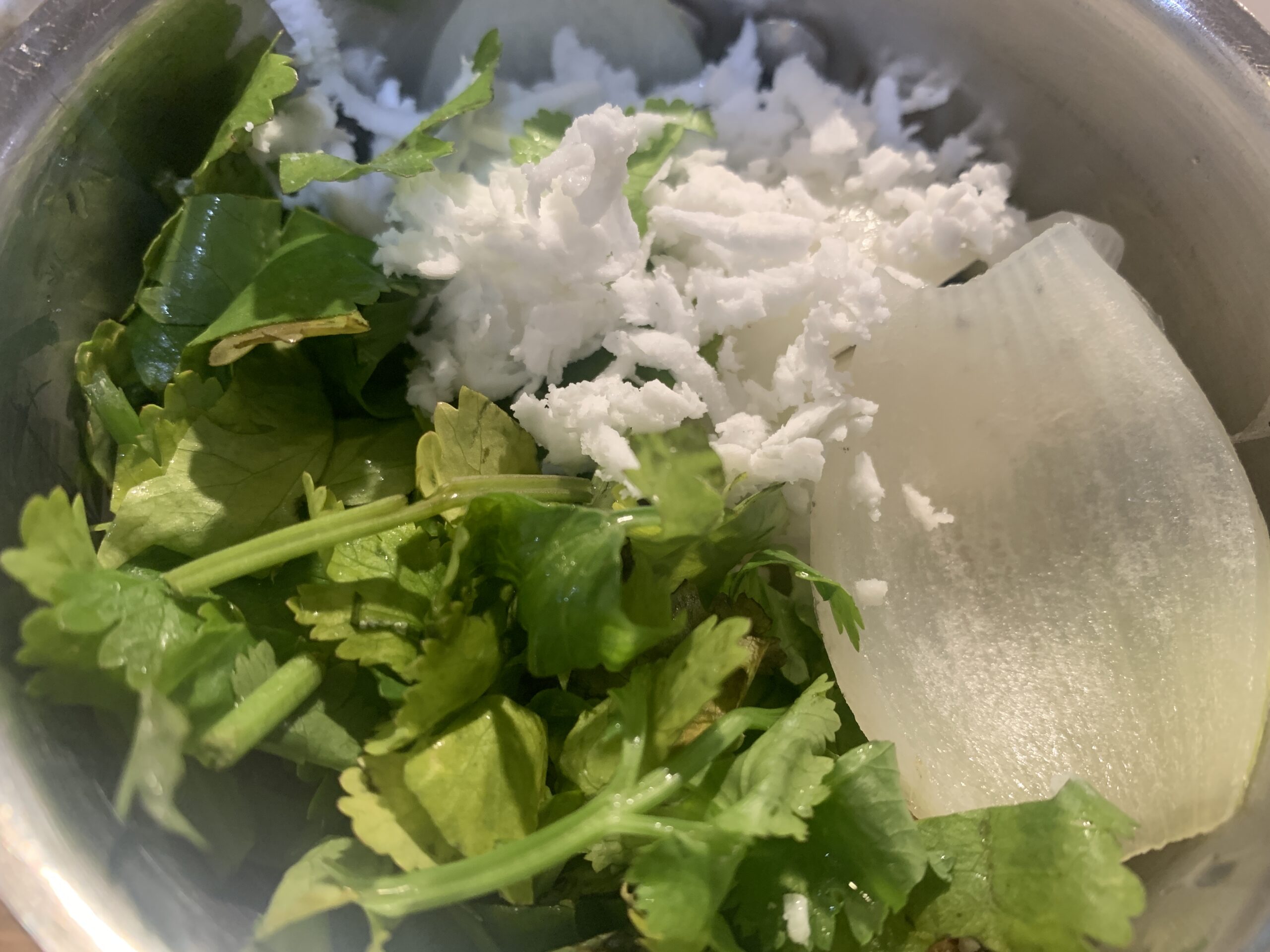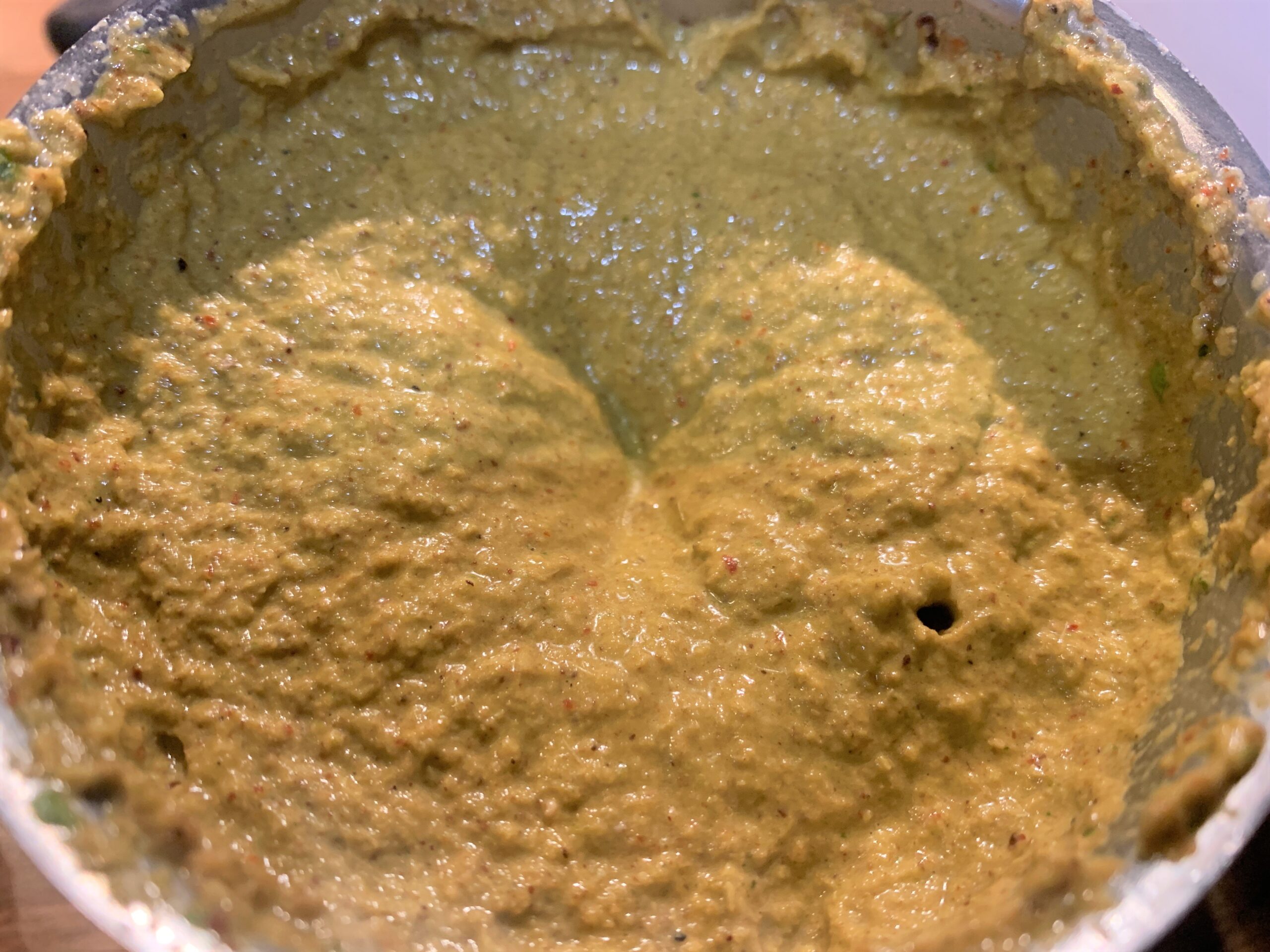 Peel the roasted onion and chop roughly.
Grind the roasted spices, roasted onion, coriander leaves, garlic, ginger and fresh coconut to a fine paste using warm water.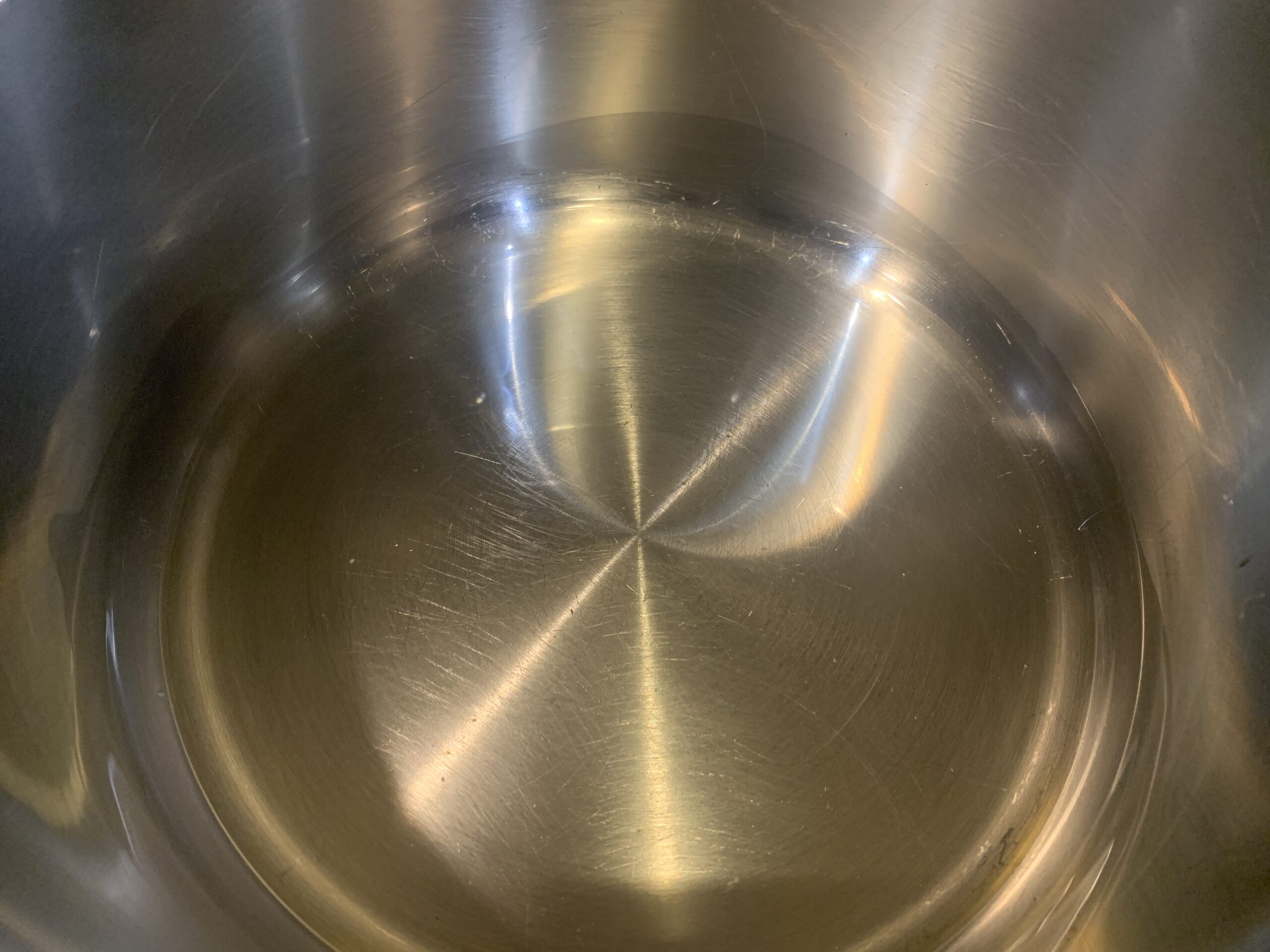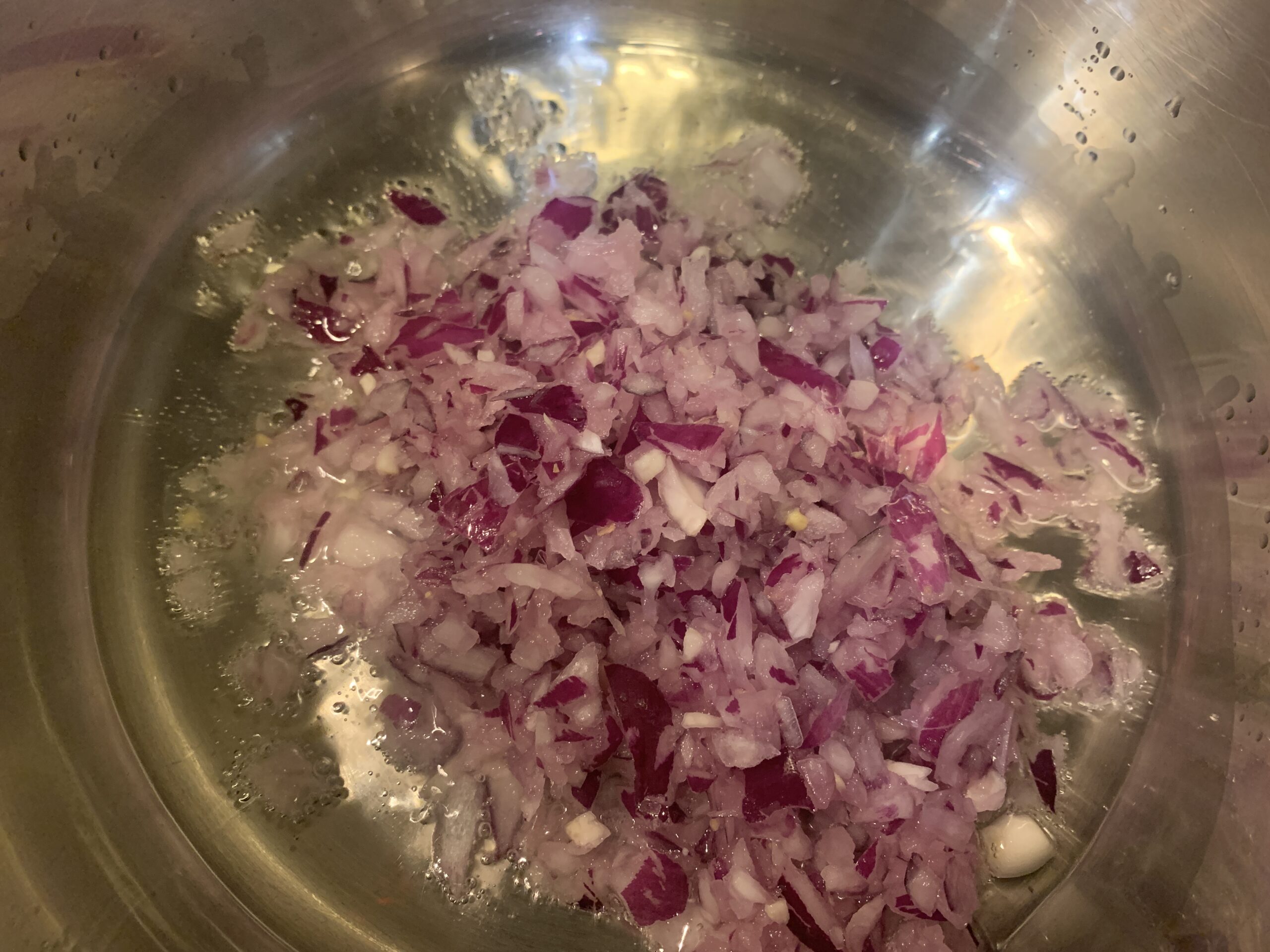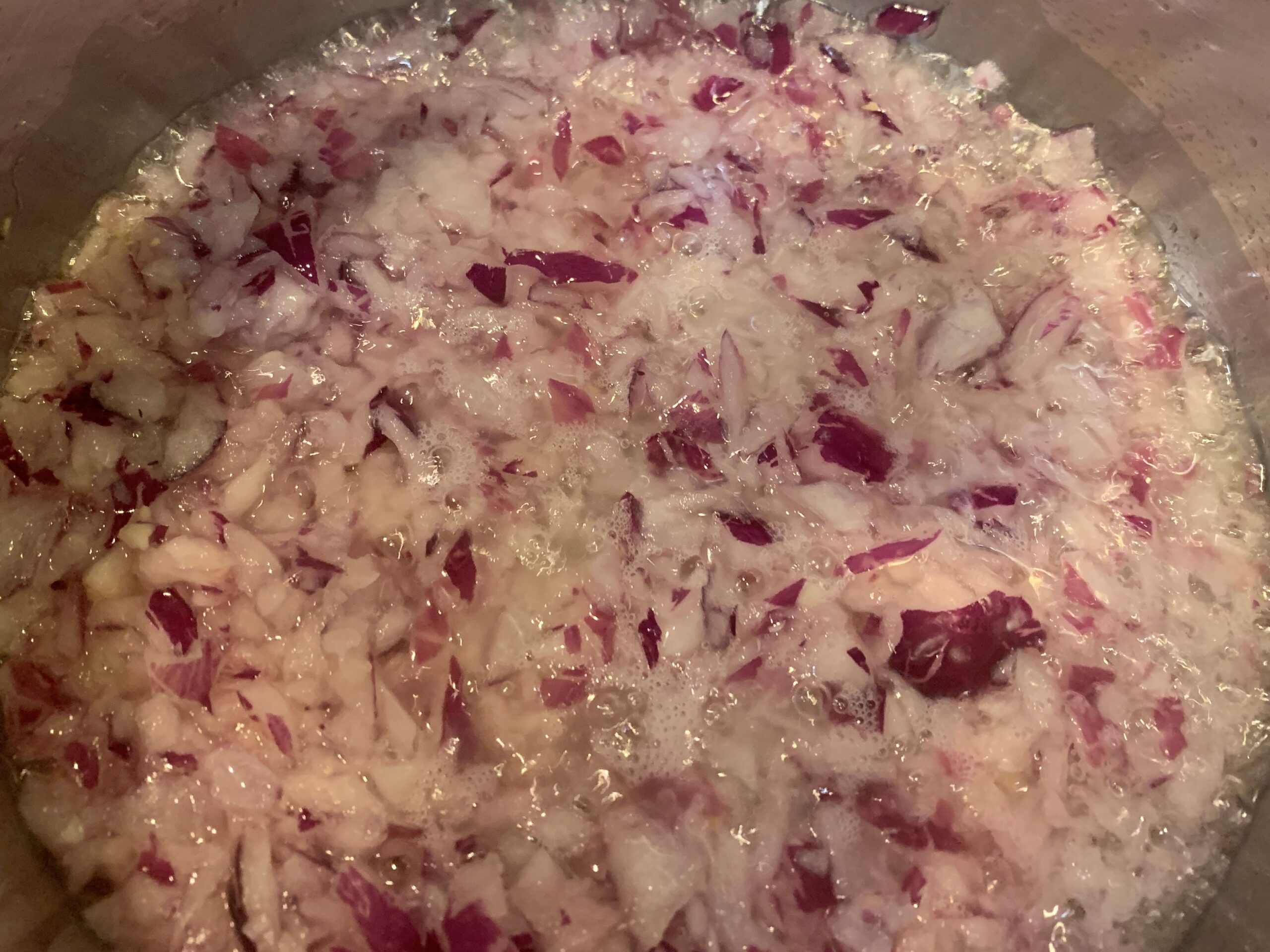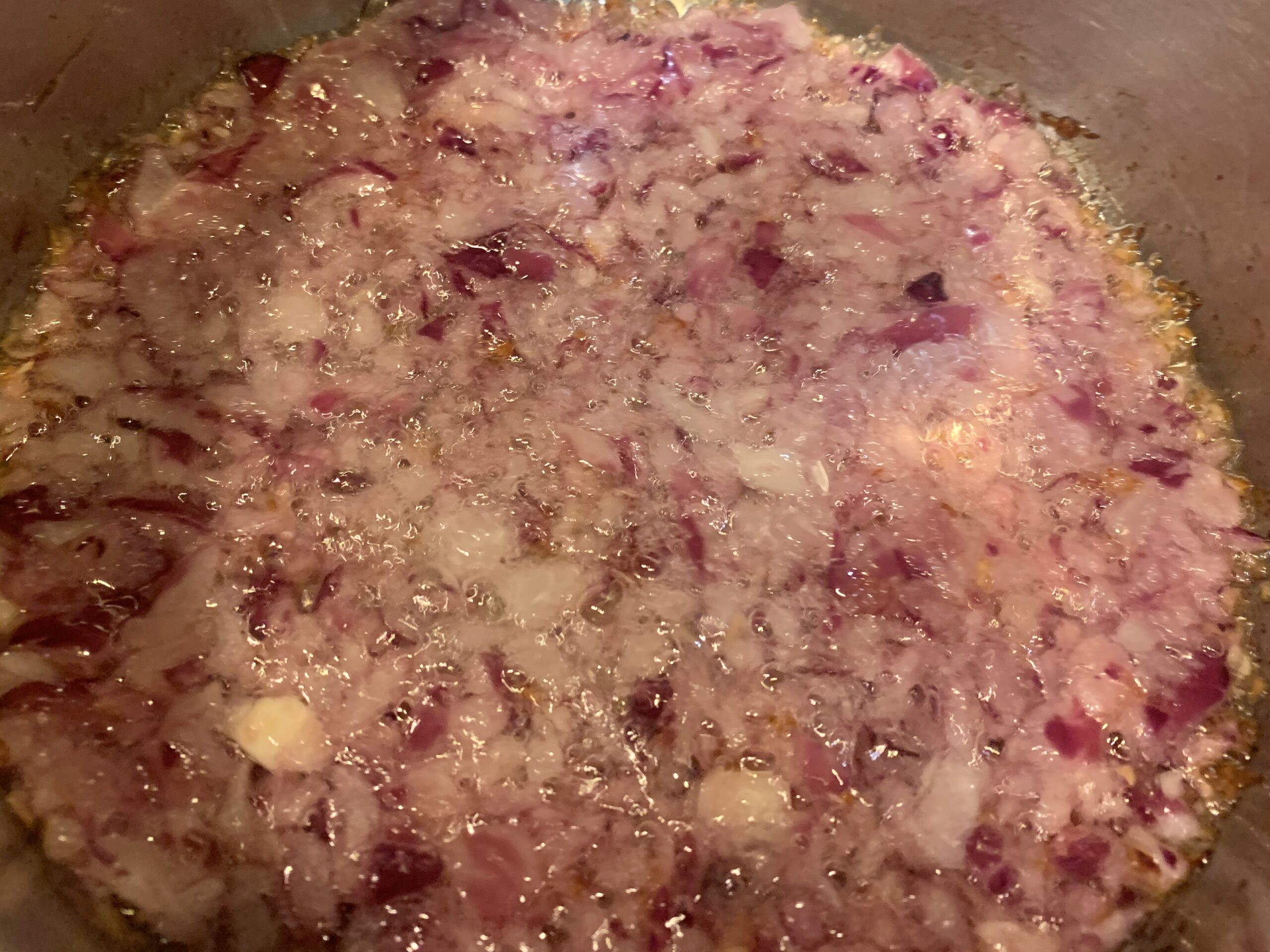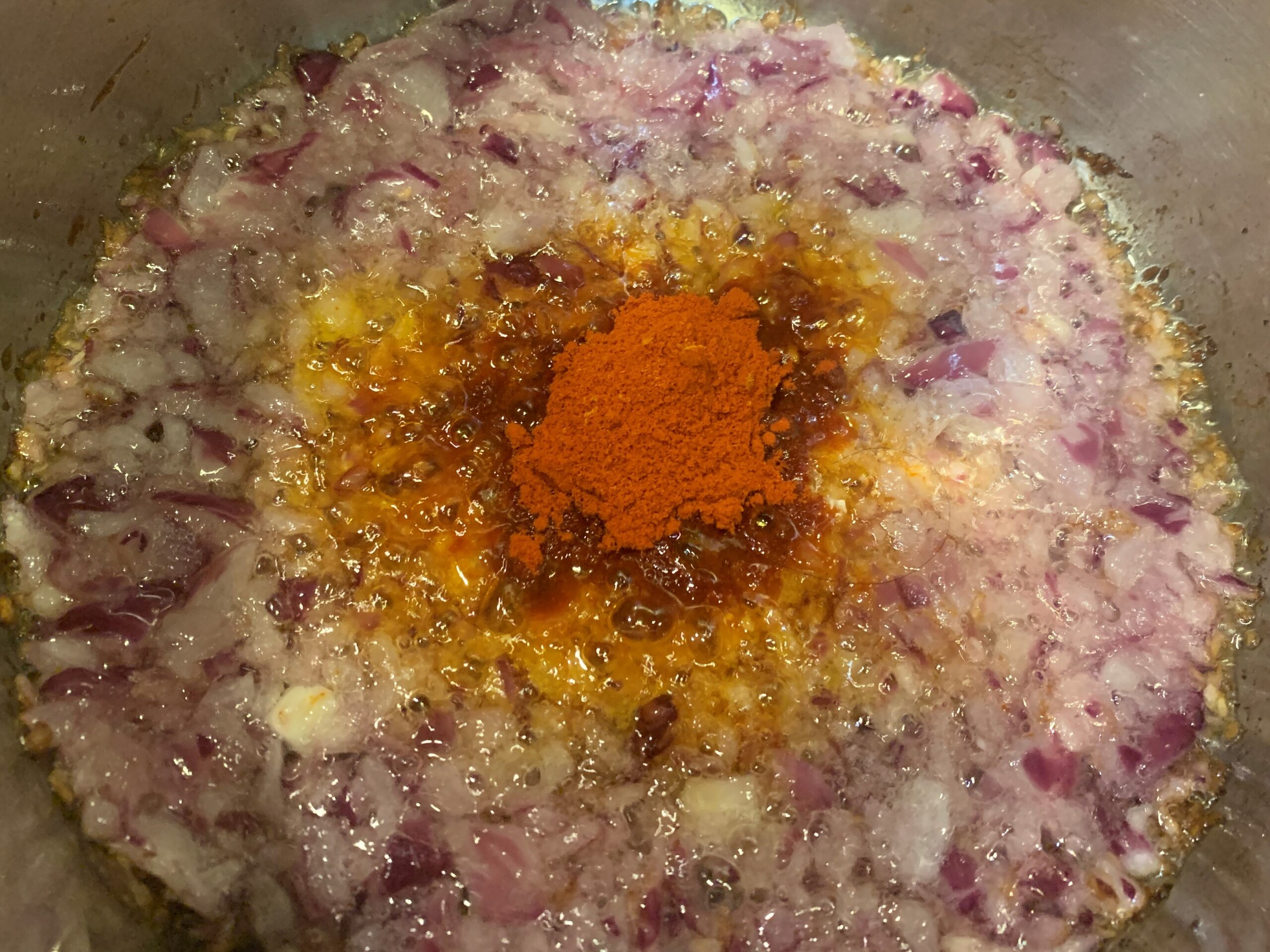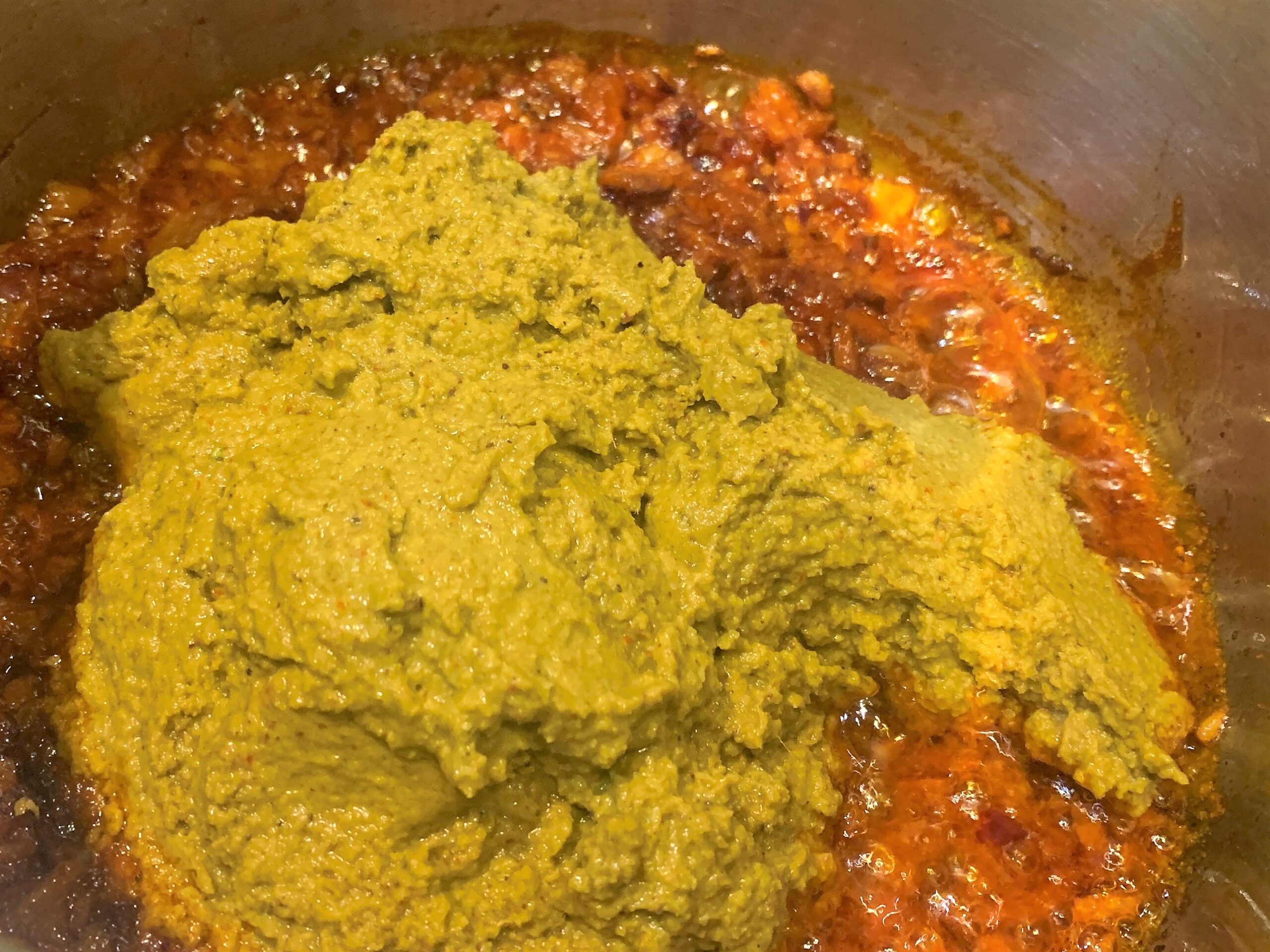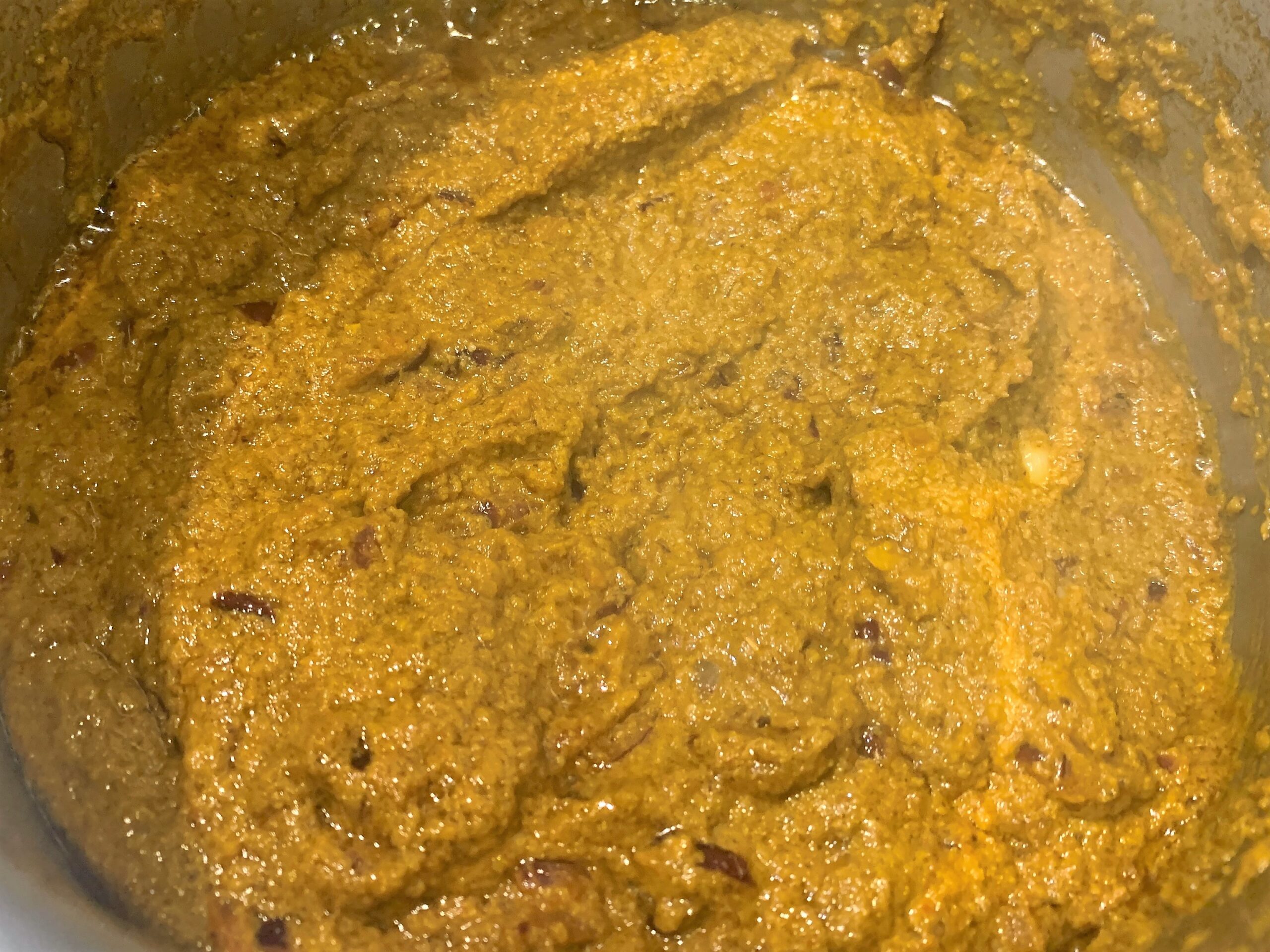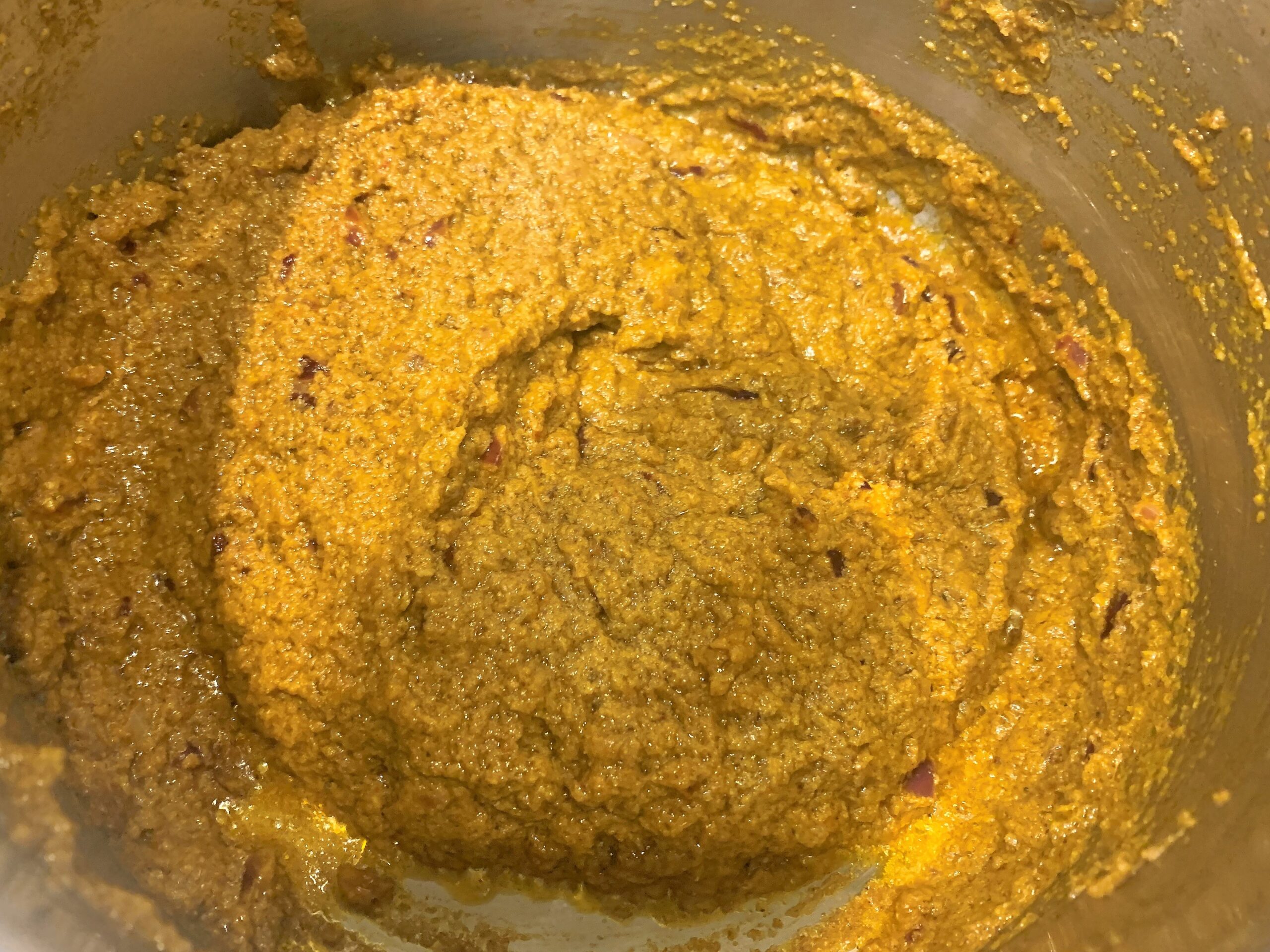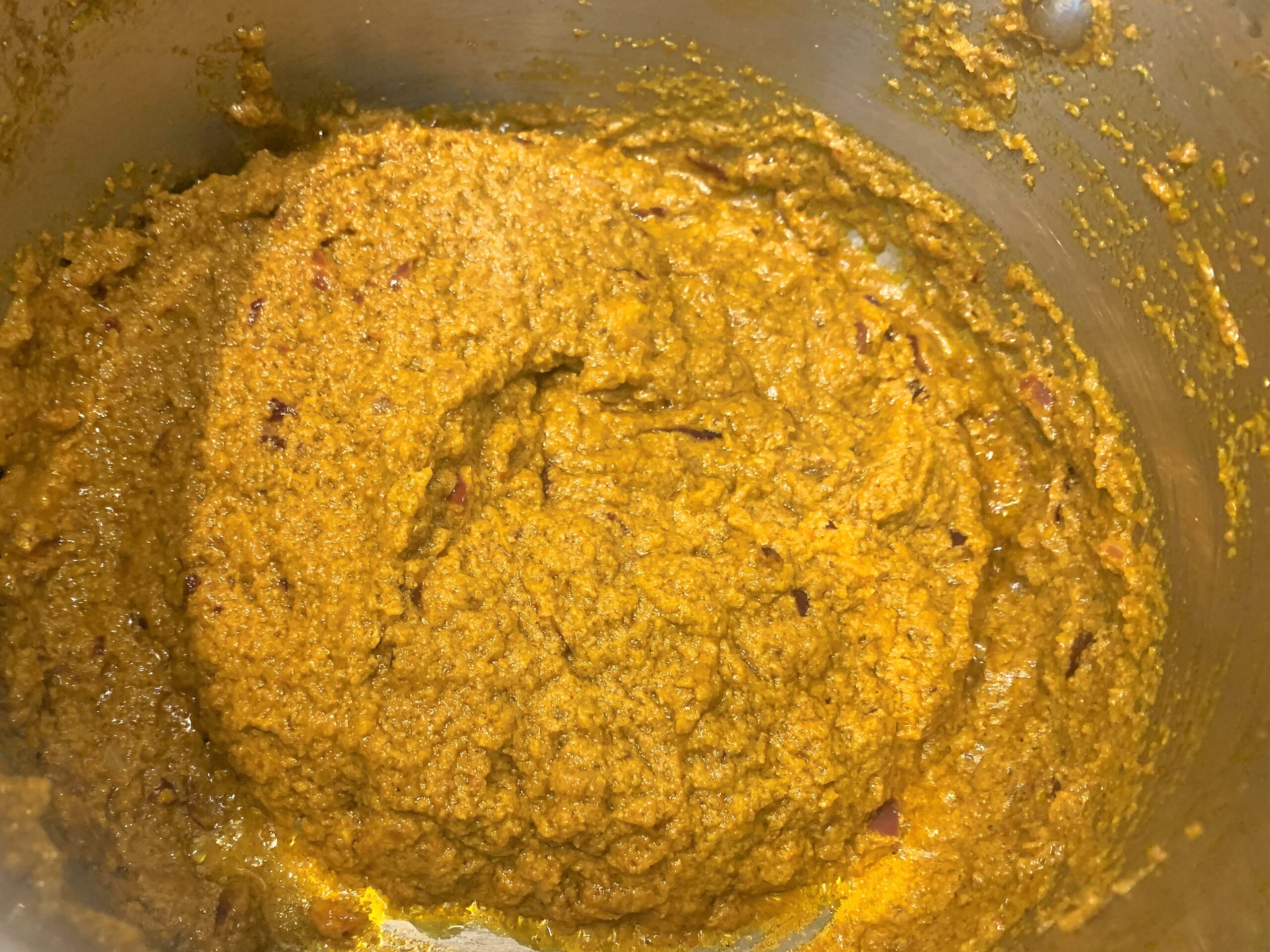 Heat oil in a pan. Add the chopped onions and sauté for 2-3 minutes until golden brown. Add red chilli powder and the prepared masala and sauté on low-medium heat till it releases oil (3-4 minutes).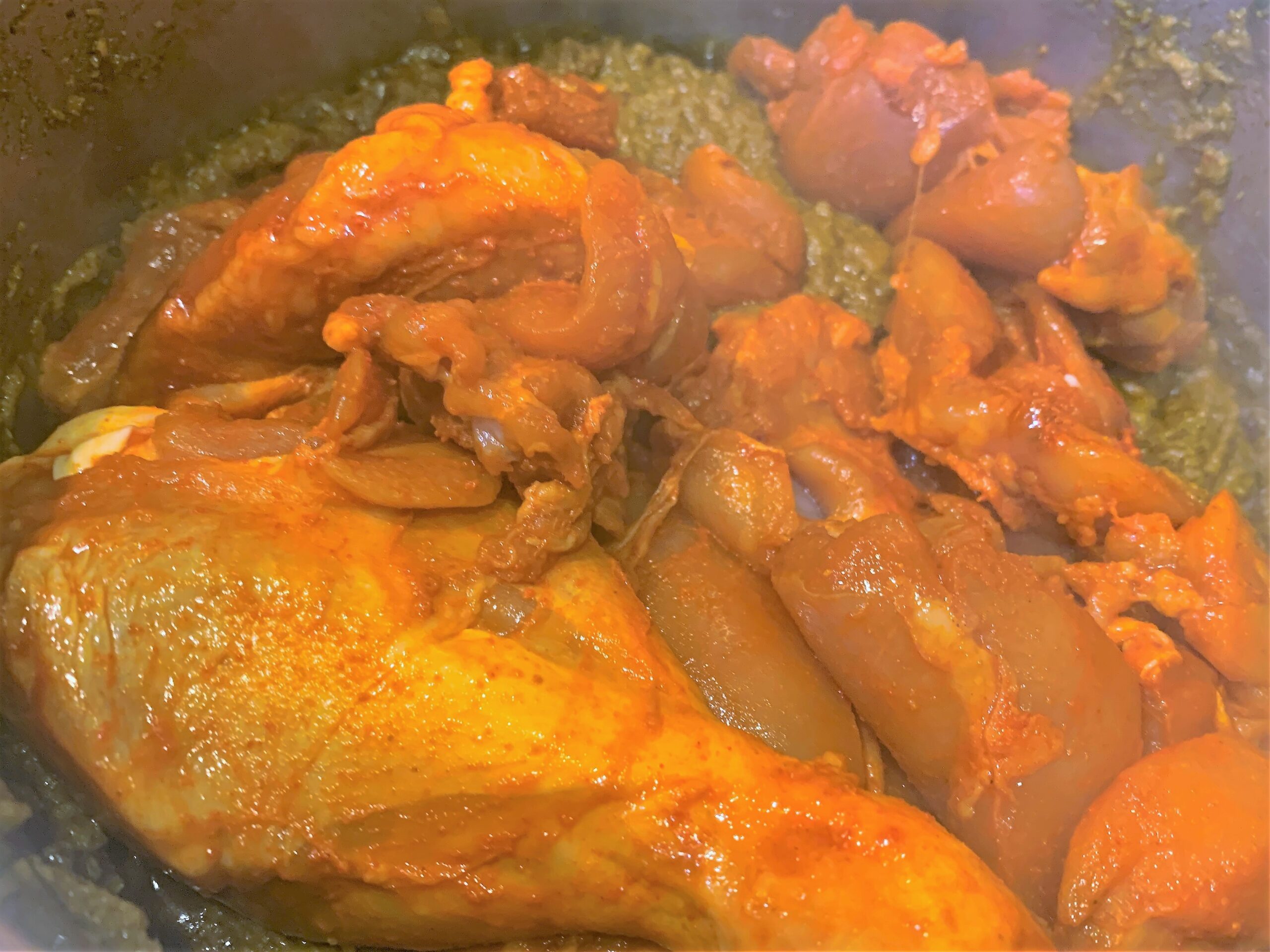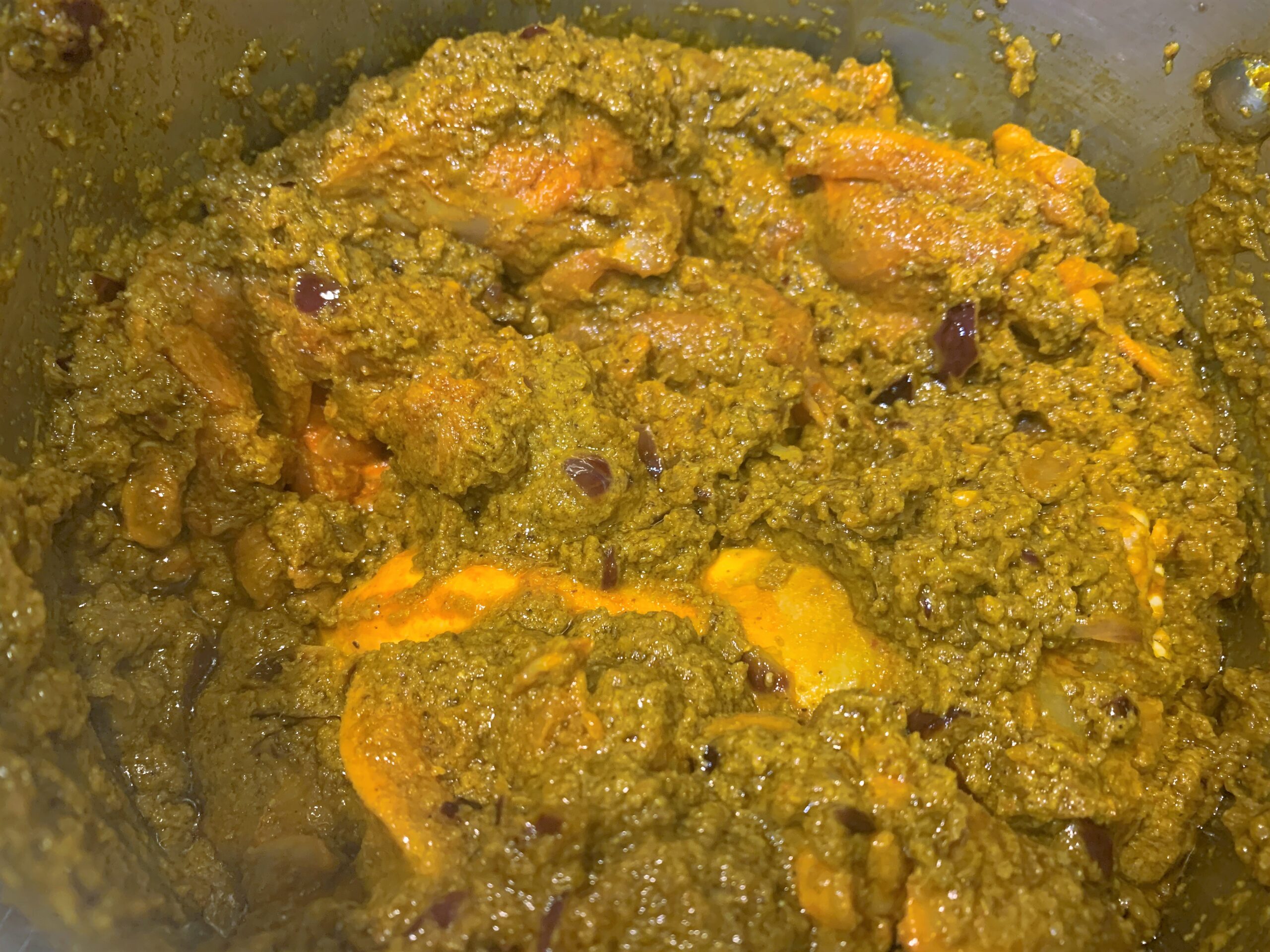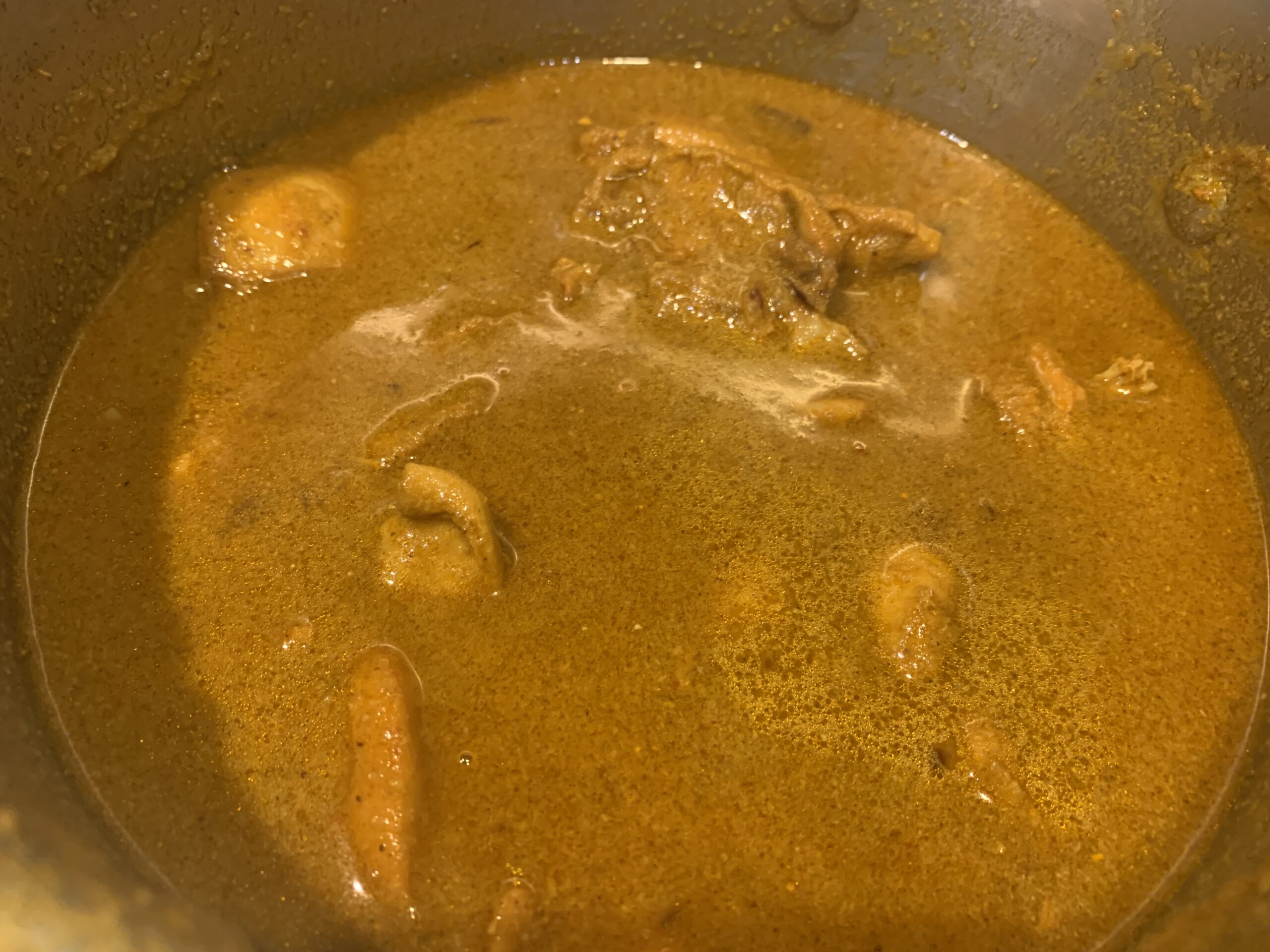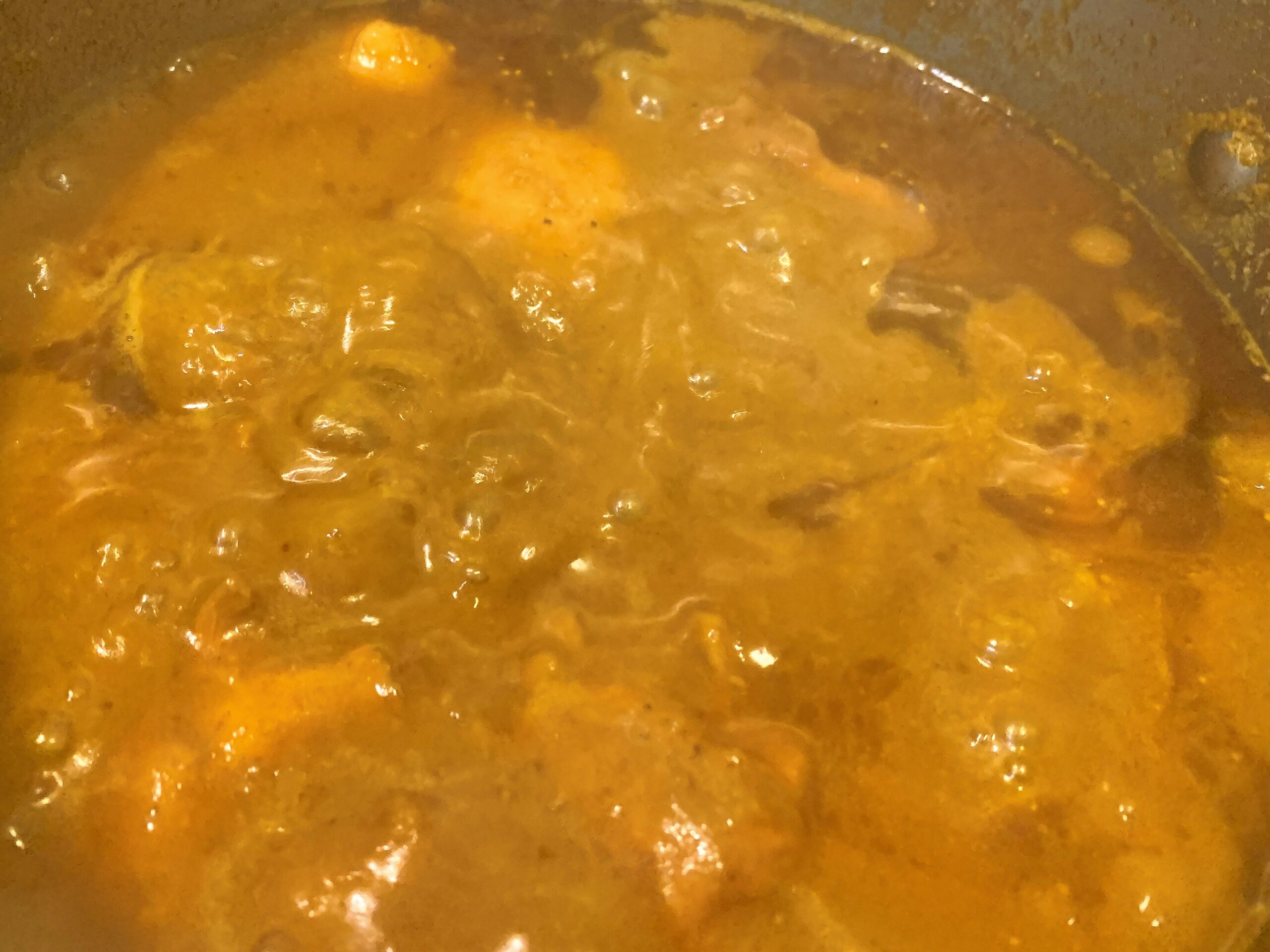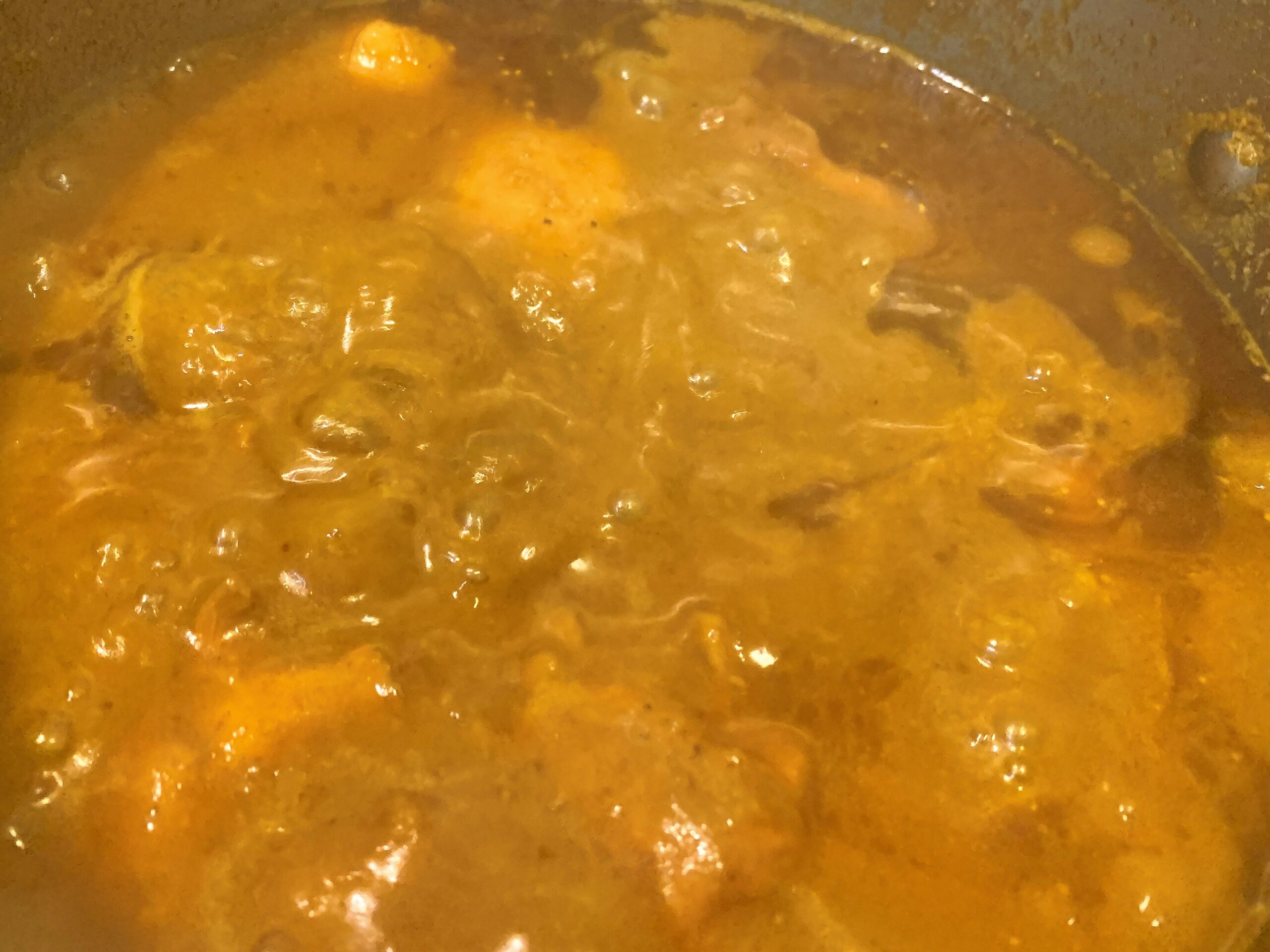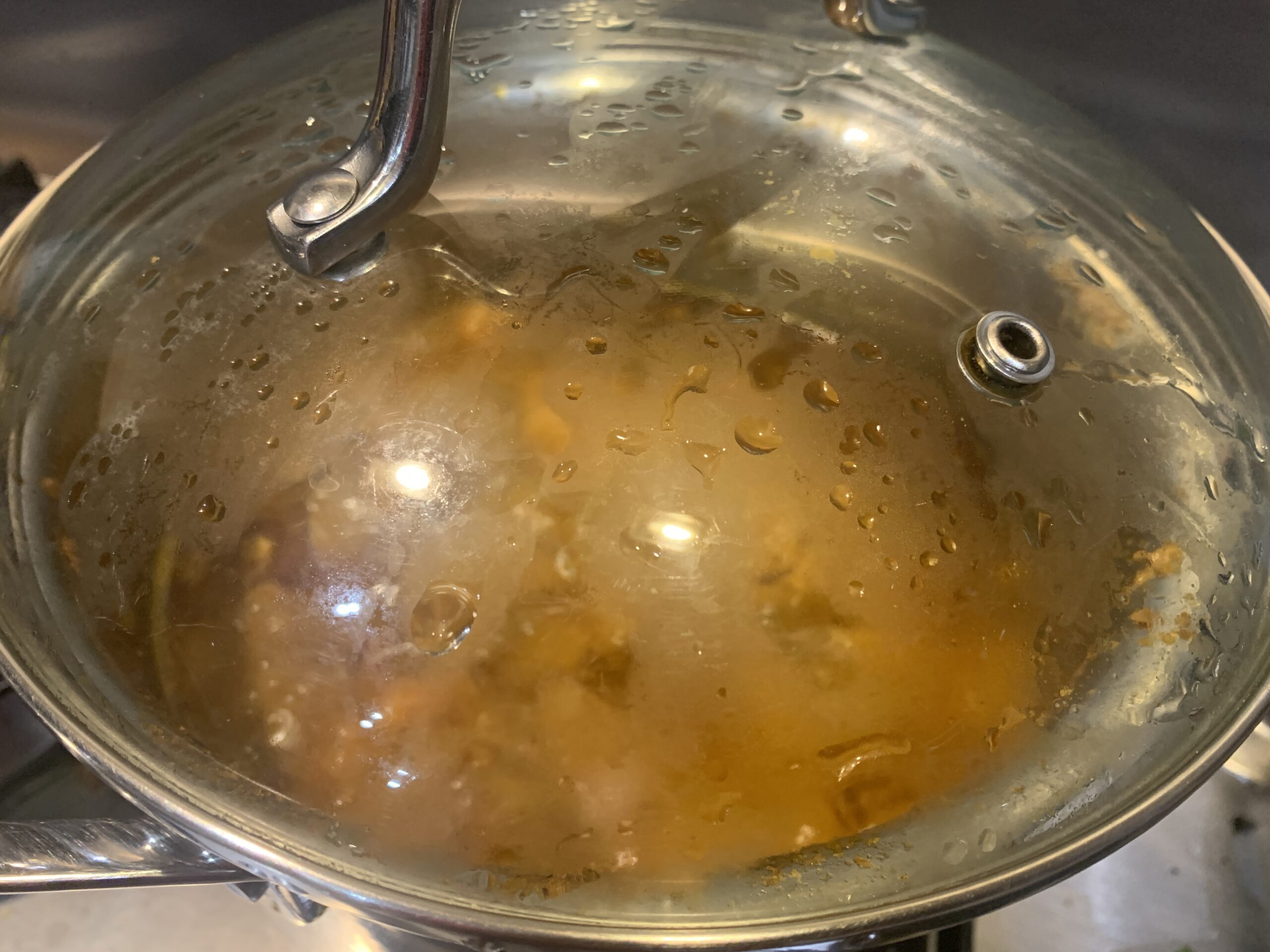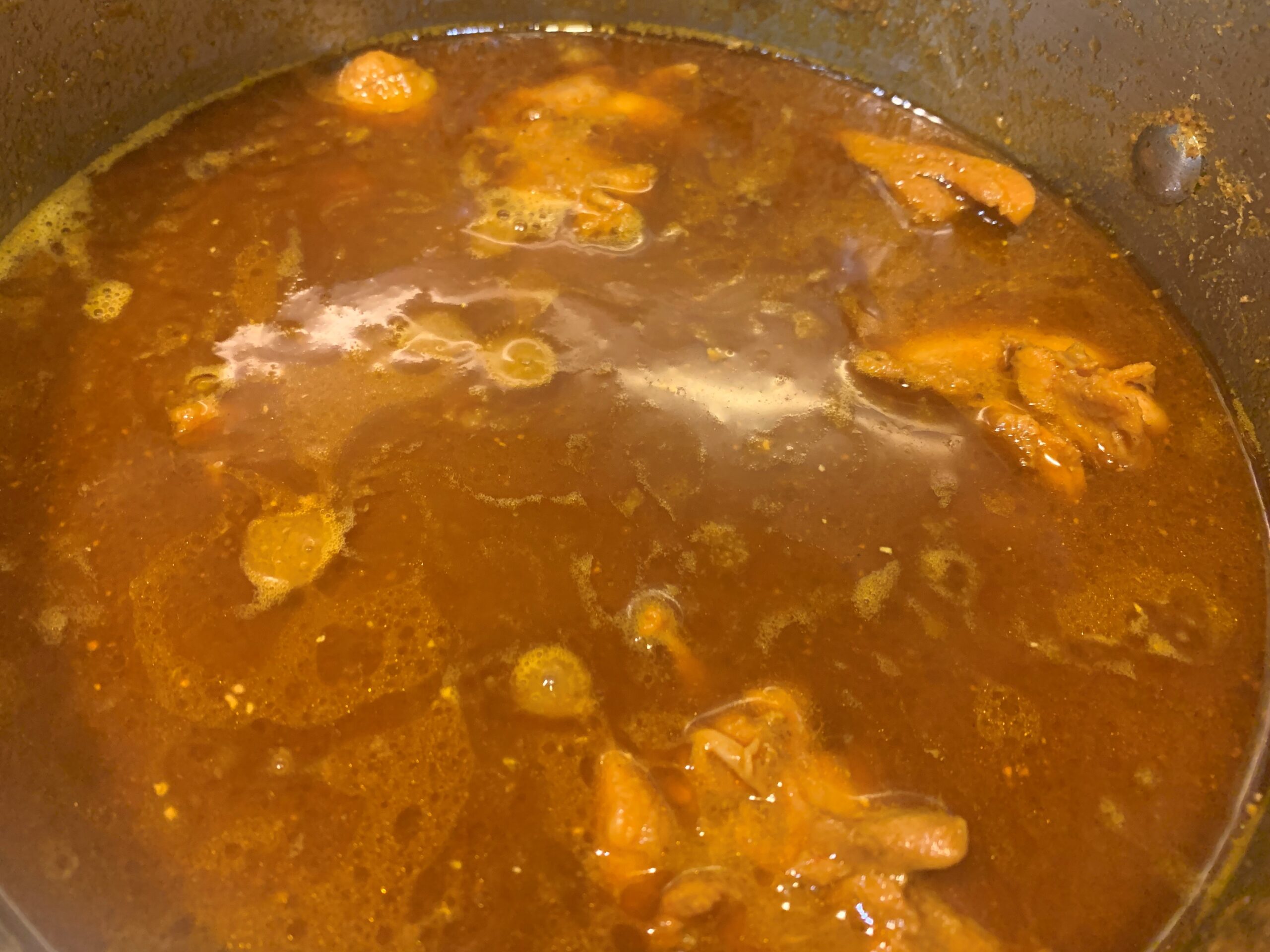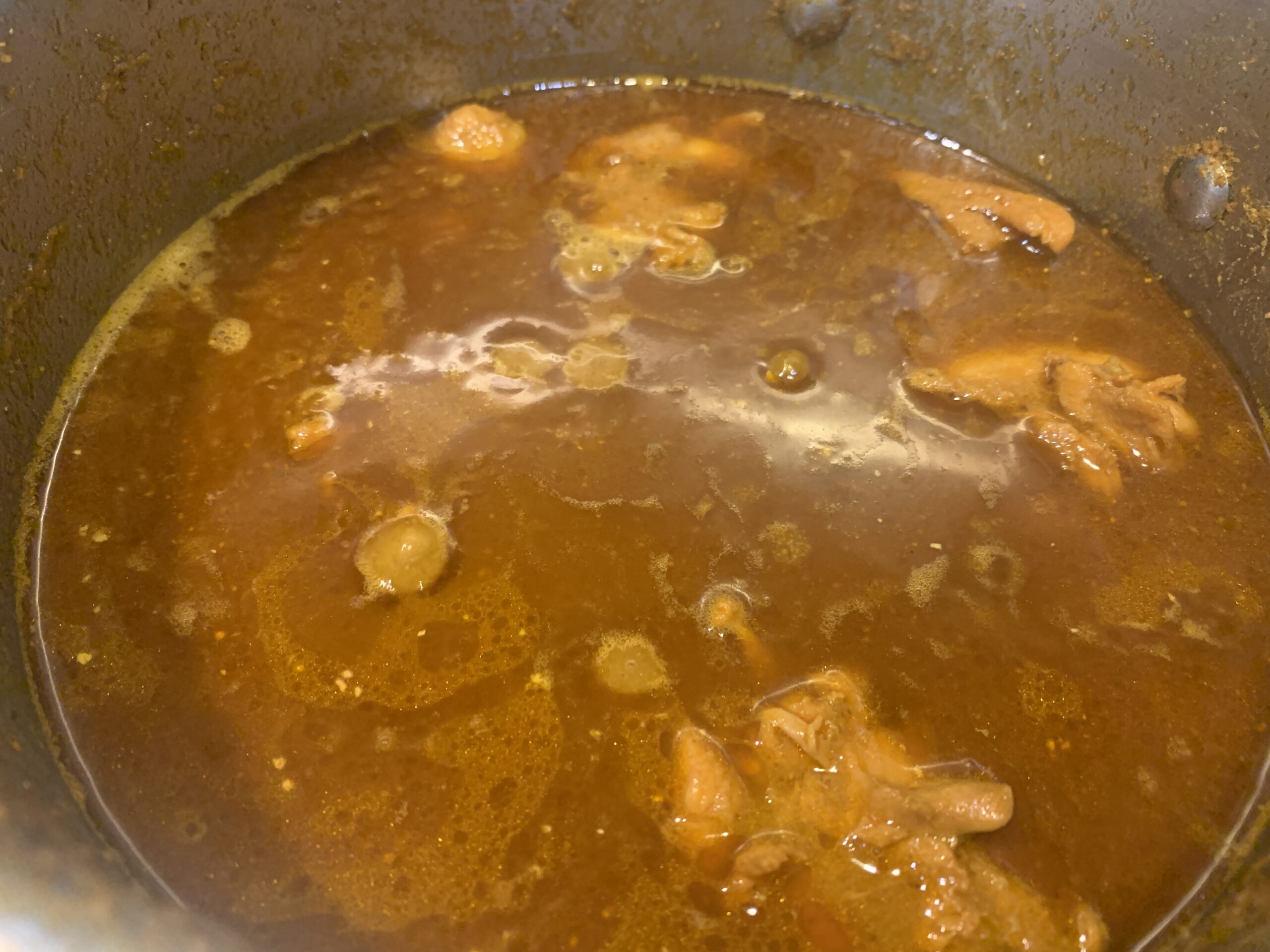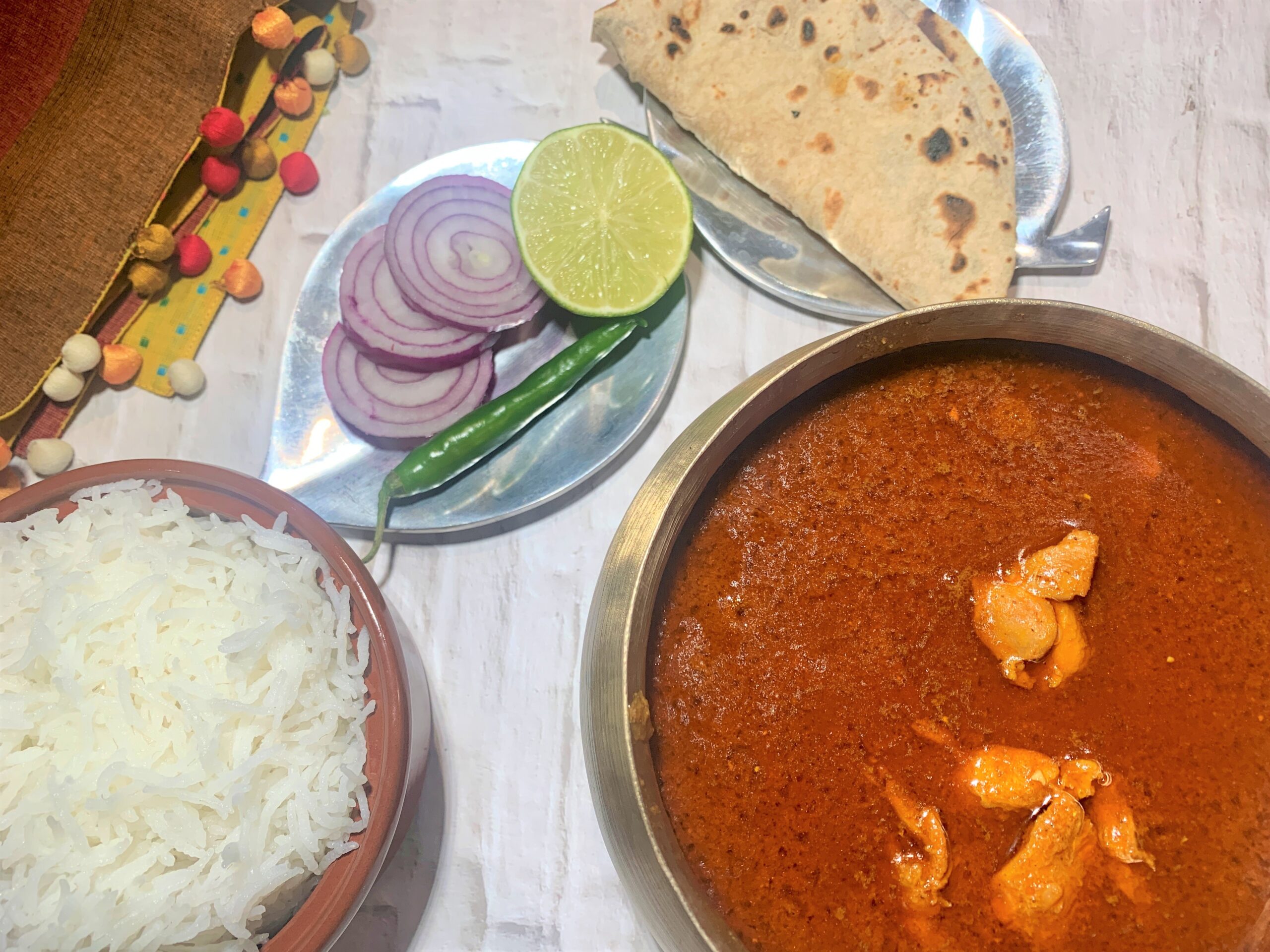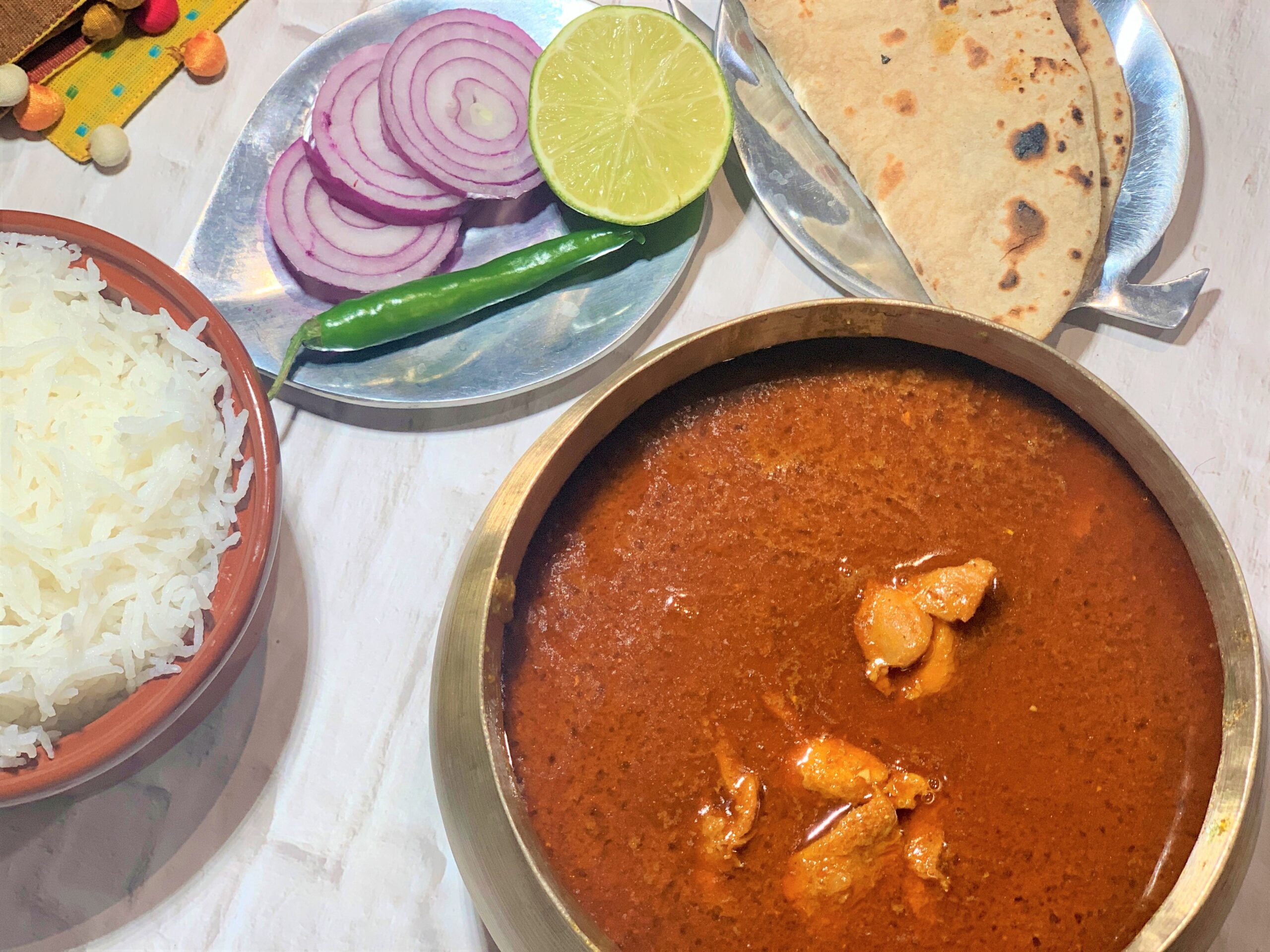 Add the marinated chicken and mix. Add 1 cup water and bring to boil. Cover and cook for 20-25 minutes on low-medium heat. Remember to stir regularly.
After 20 minutes check that the chicken is cooked.
Serve hot with boiled rice and roti!