Sukhdi
Sukhdi is a traditional Indian sweet from Gujarat. It is made with a simple combination of jaggery, ghee, and whole wheat flour. In Maharashtra, this sweet is known as 'gur papdi' or 'gol papdi'.
'Sukh' means 'happiness' in Sanskrit, and various dialects spoken in India such as Hindi, Sindhi and Punjabi, Gujarati and so on. This recipe personifies contentment and happiness in each bite. Sukhdi tastes a lot like fudge and is prepared with only 3 ingredients- jaggery, whole wheat flour, and desi ghee.
Sukhdi has origins from one of the oldest Jain Temples in Gujarat called 'Mahudi'. Sukhdi is prepared in the temple premises and offered as prasad (offering to God). Sukhdi or gur papdi recipe is quite popular during winter months or festivals such as Diwali, Holi or Ganesh Chaturthi.
Other recipes you might like are Atta Ladoo, Rajasthani Besan Churma, Gond Ke Ladoo, Instant Badam Halwa and Gajar Halwa. 
Ingredients
¾ cup ghee
1 cup wheat flour
½ cup crushed jaggery
Directions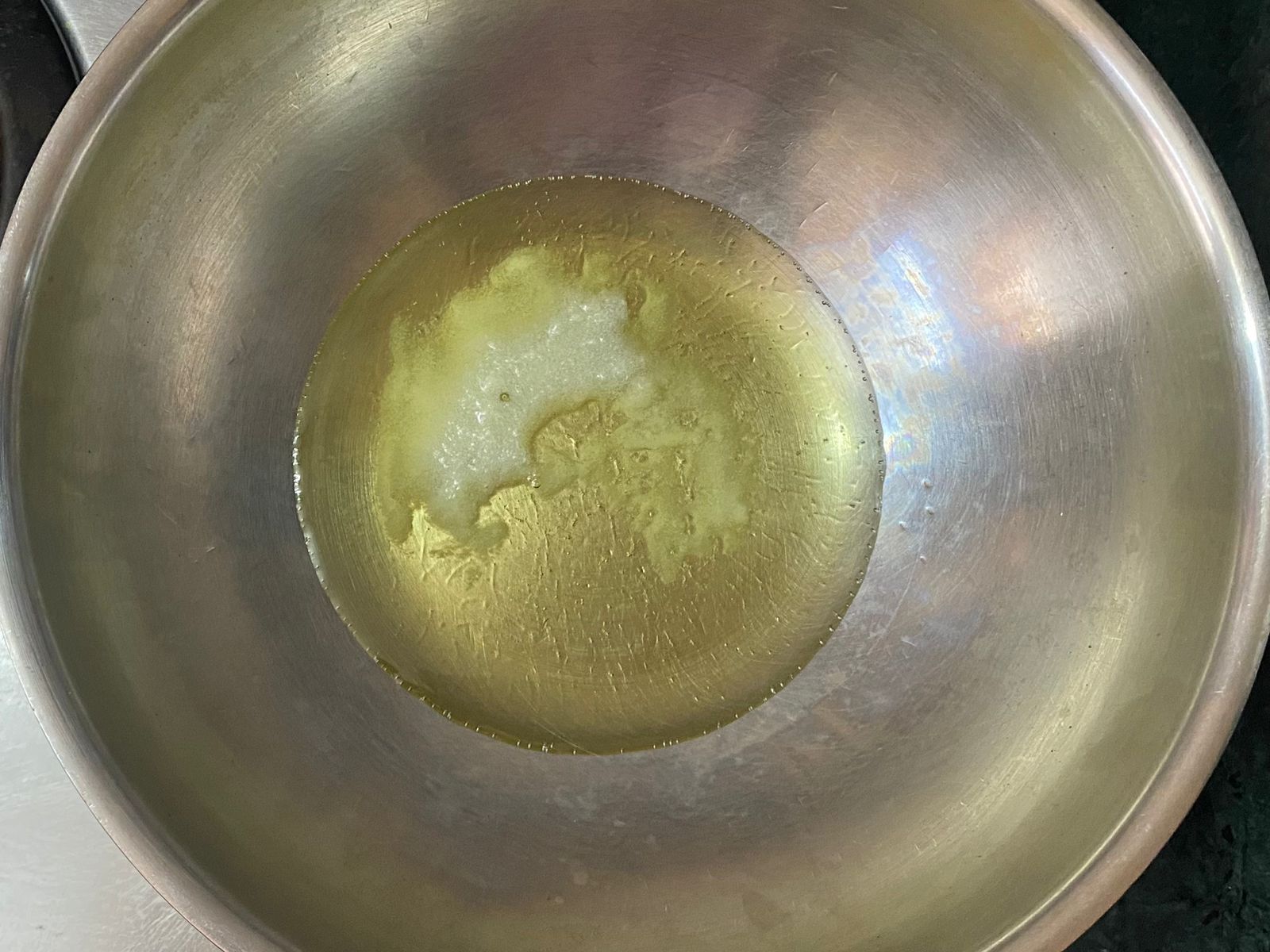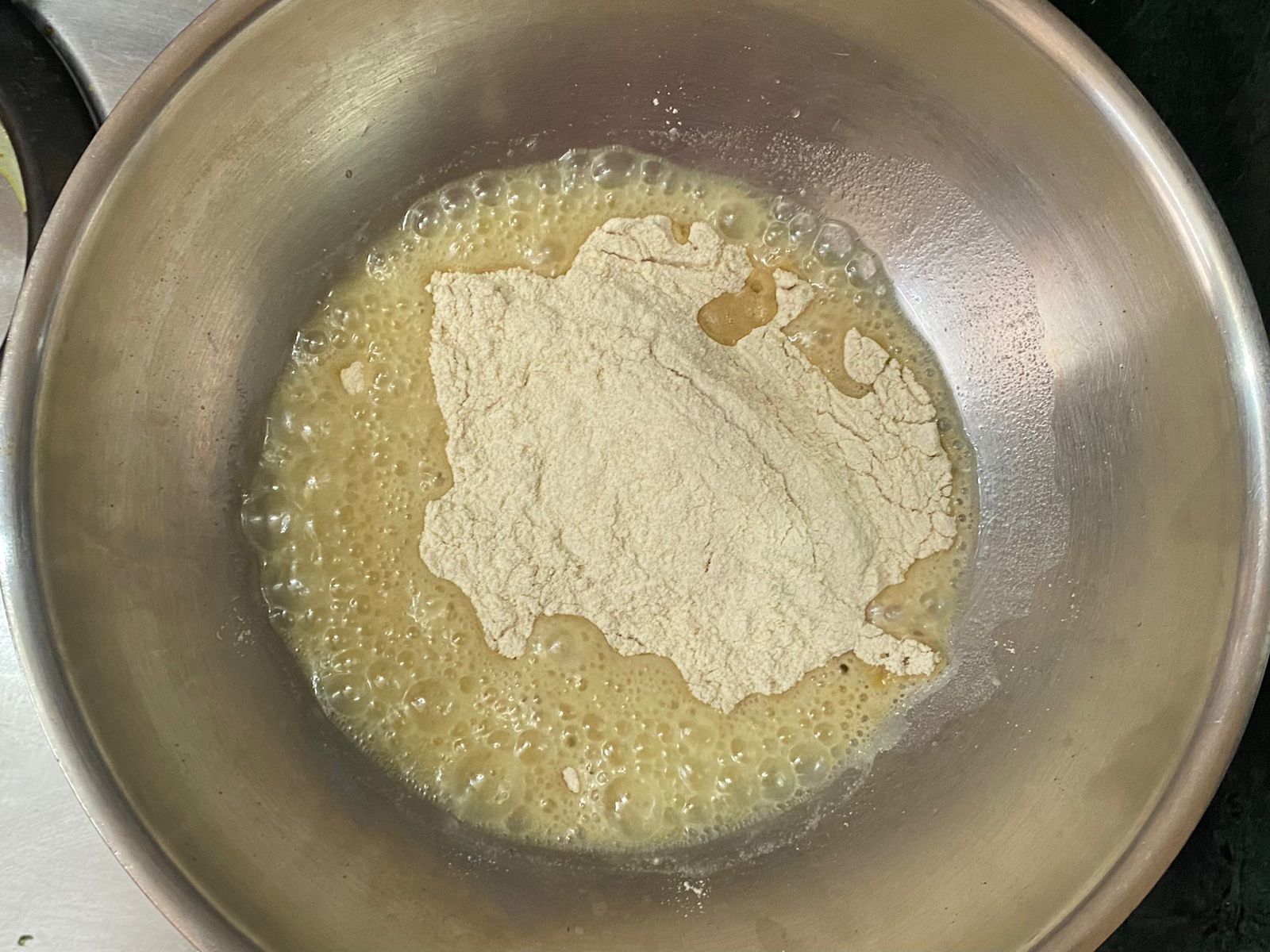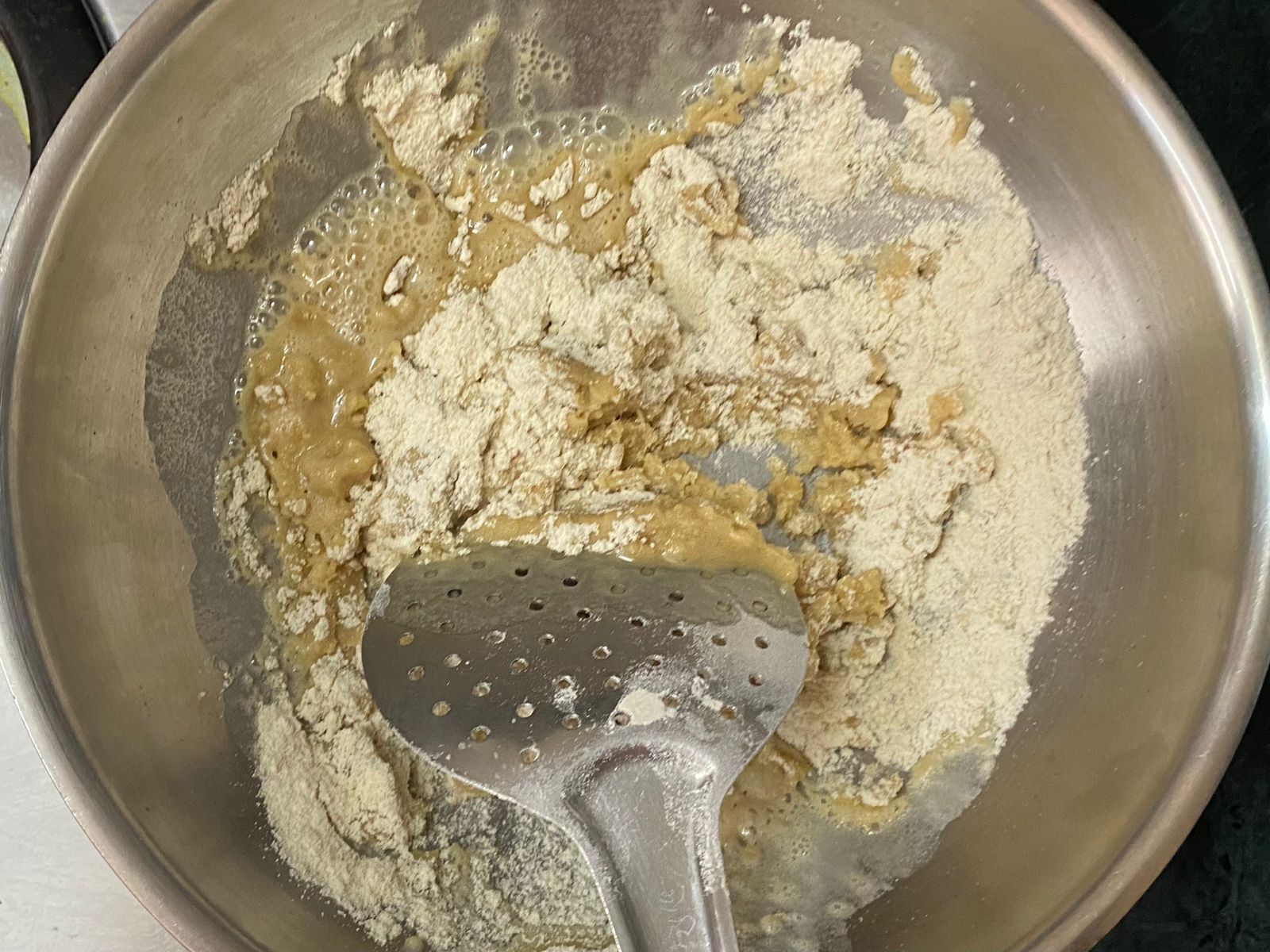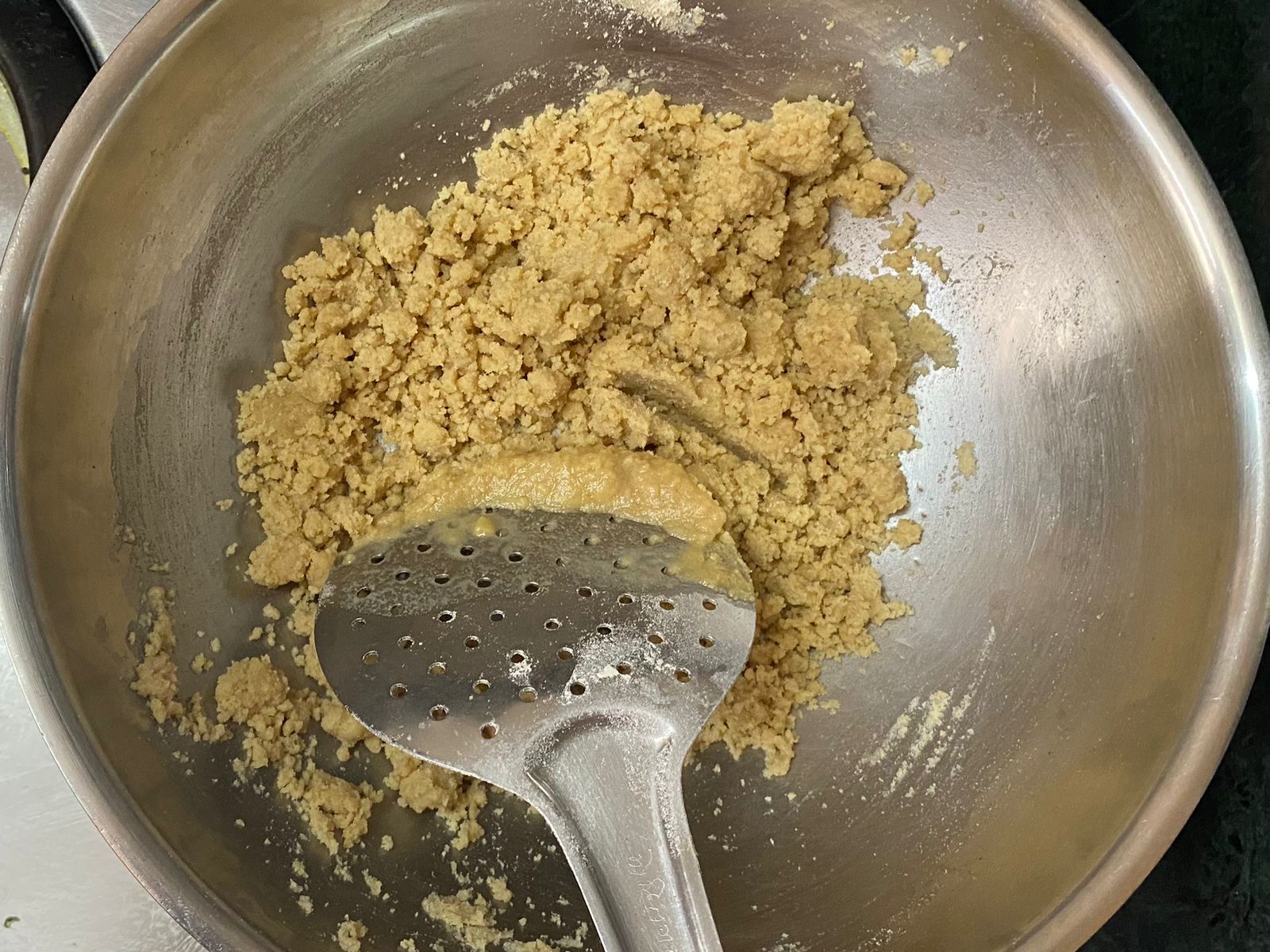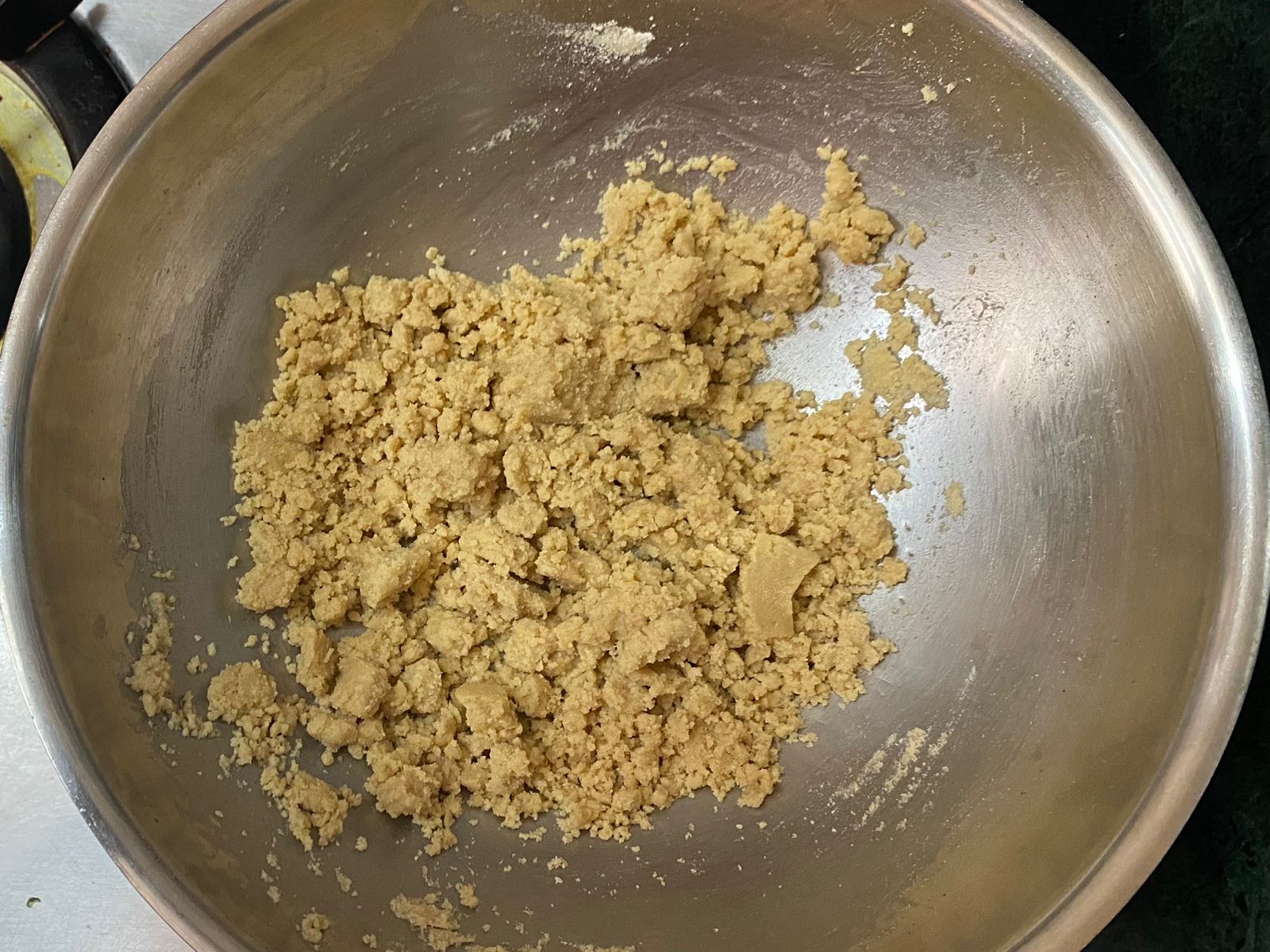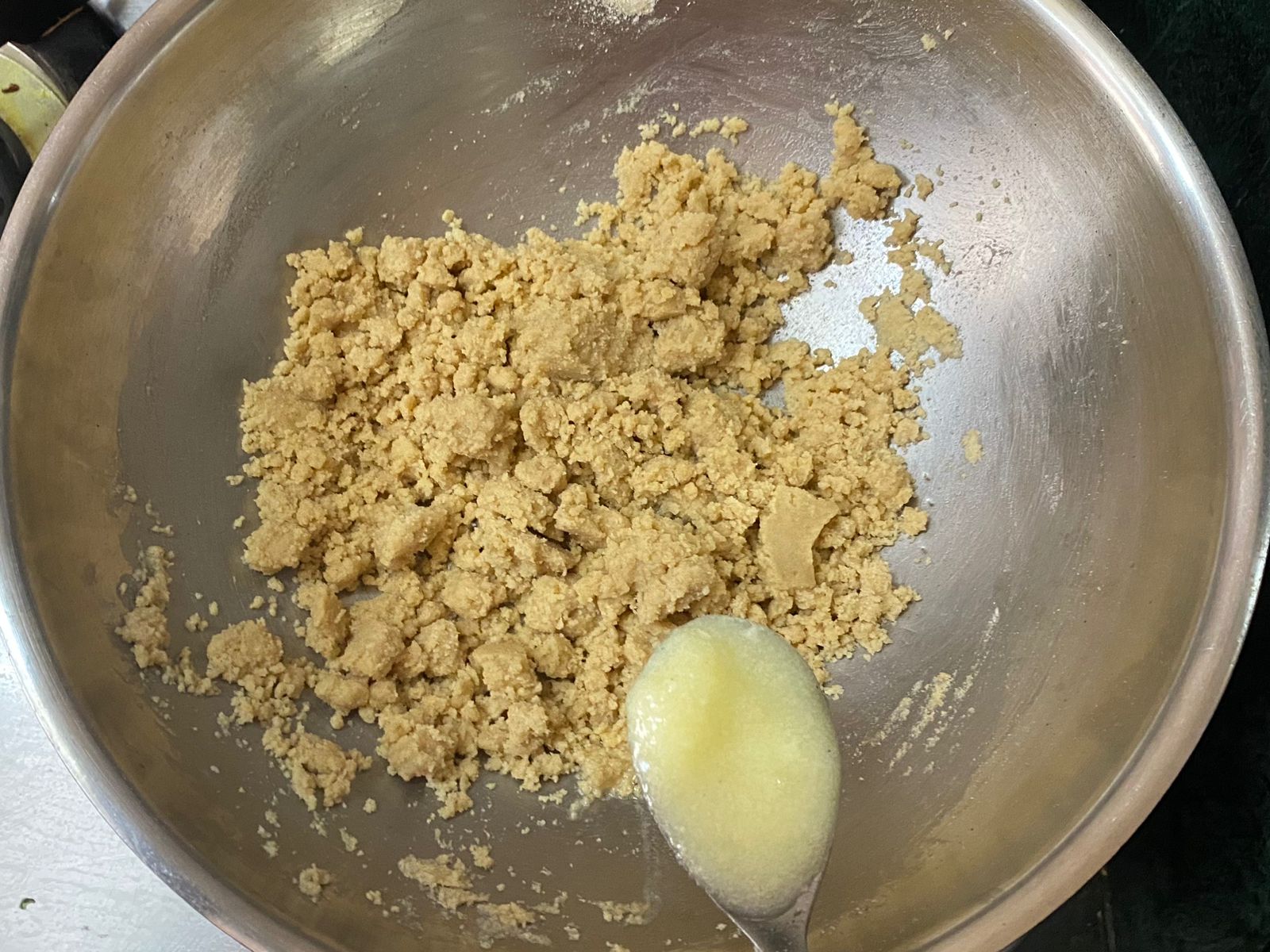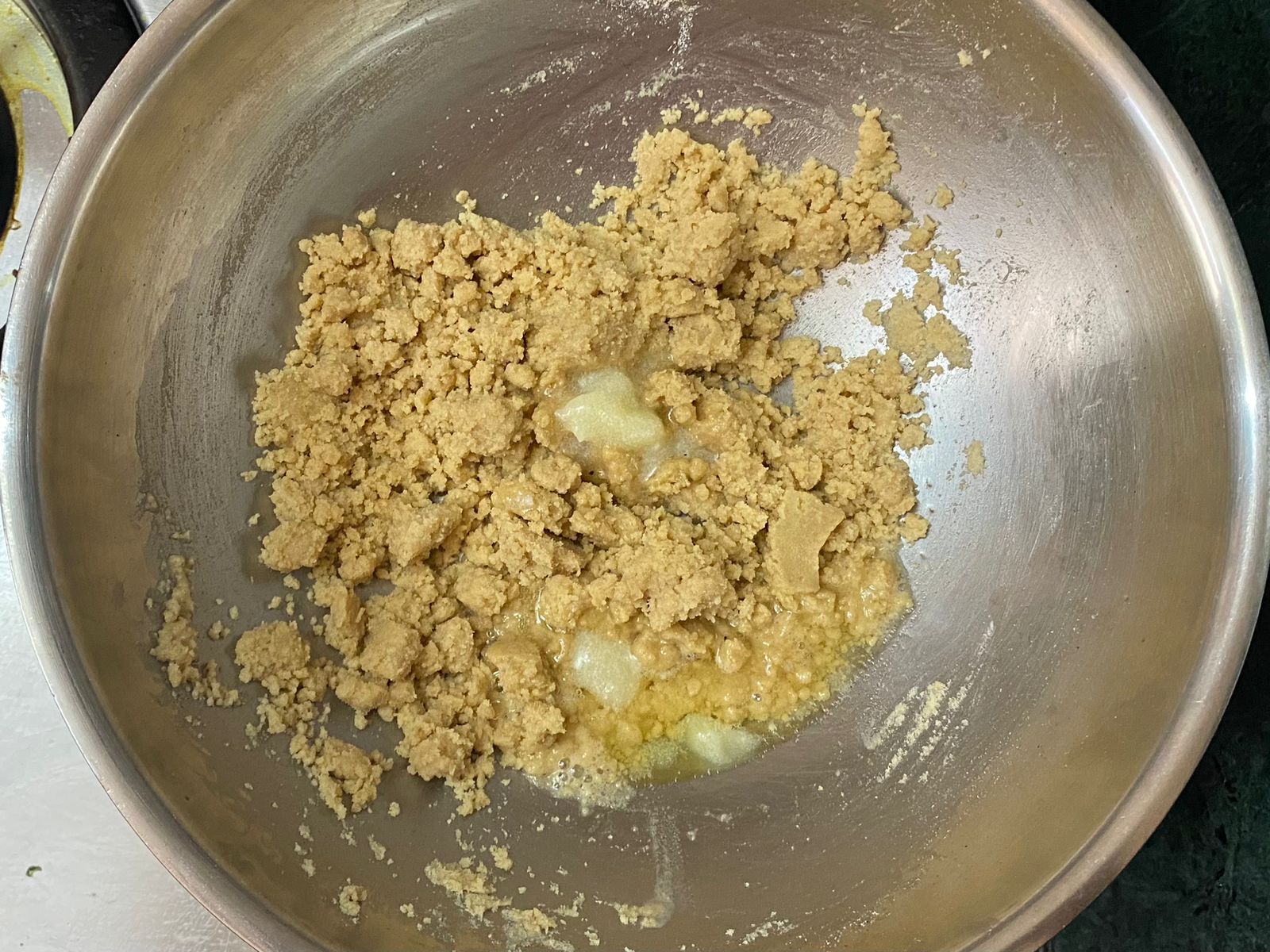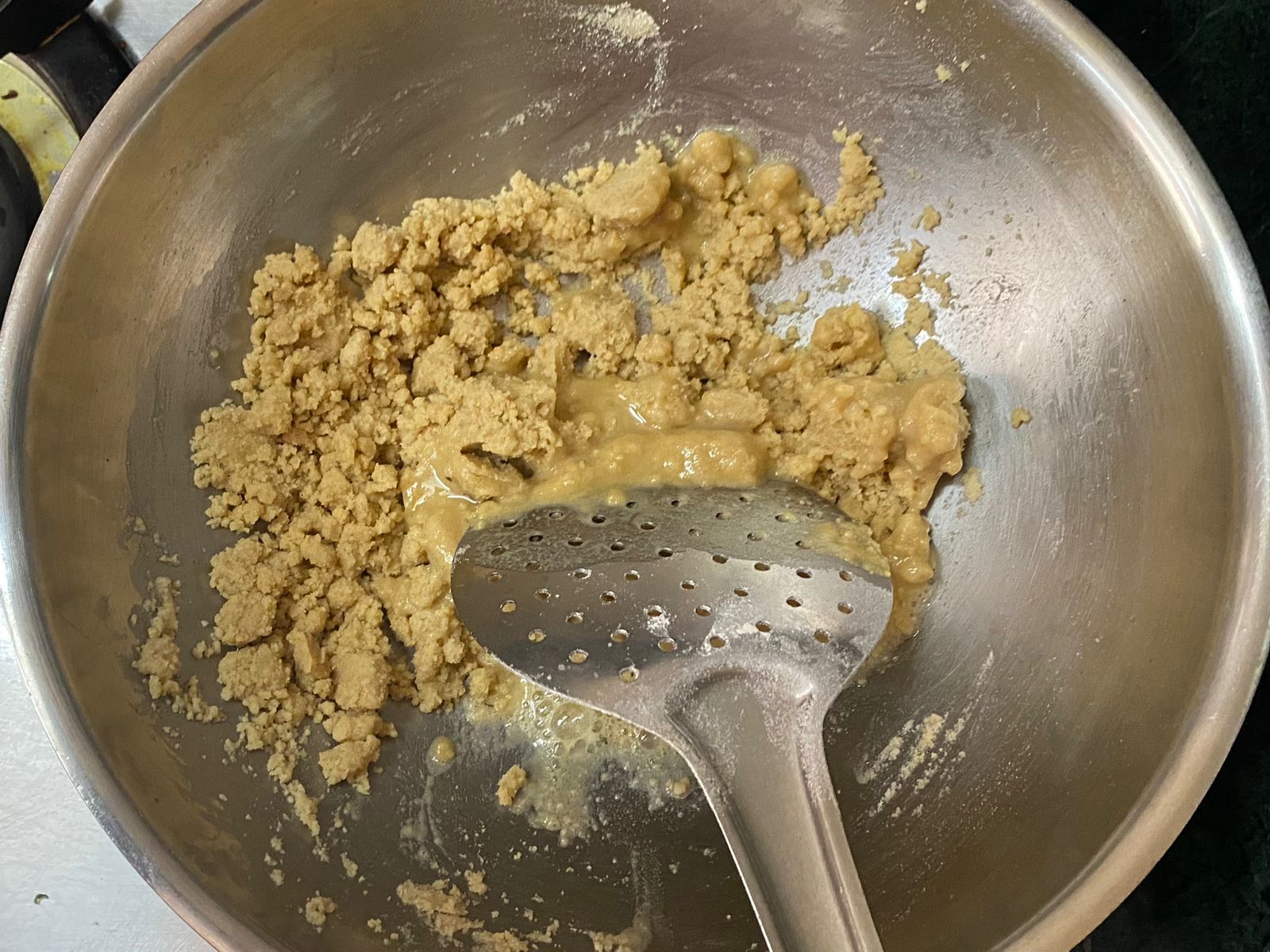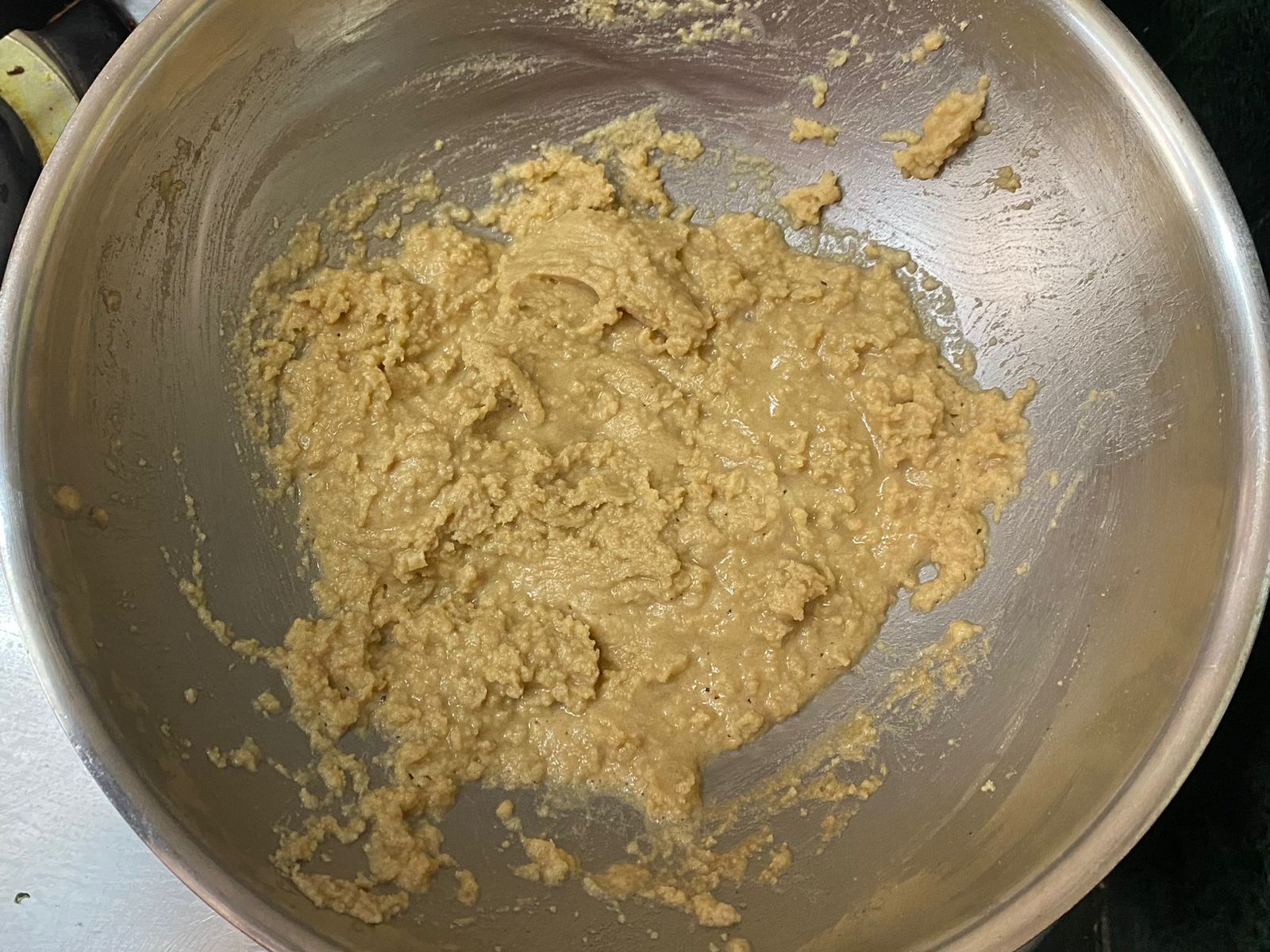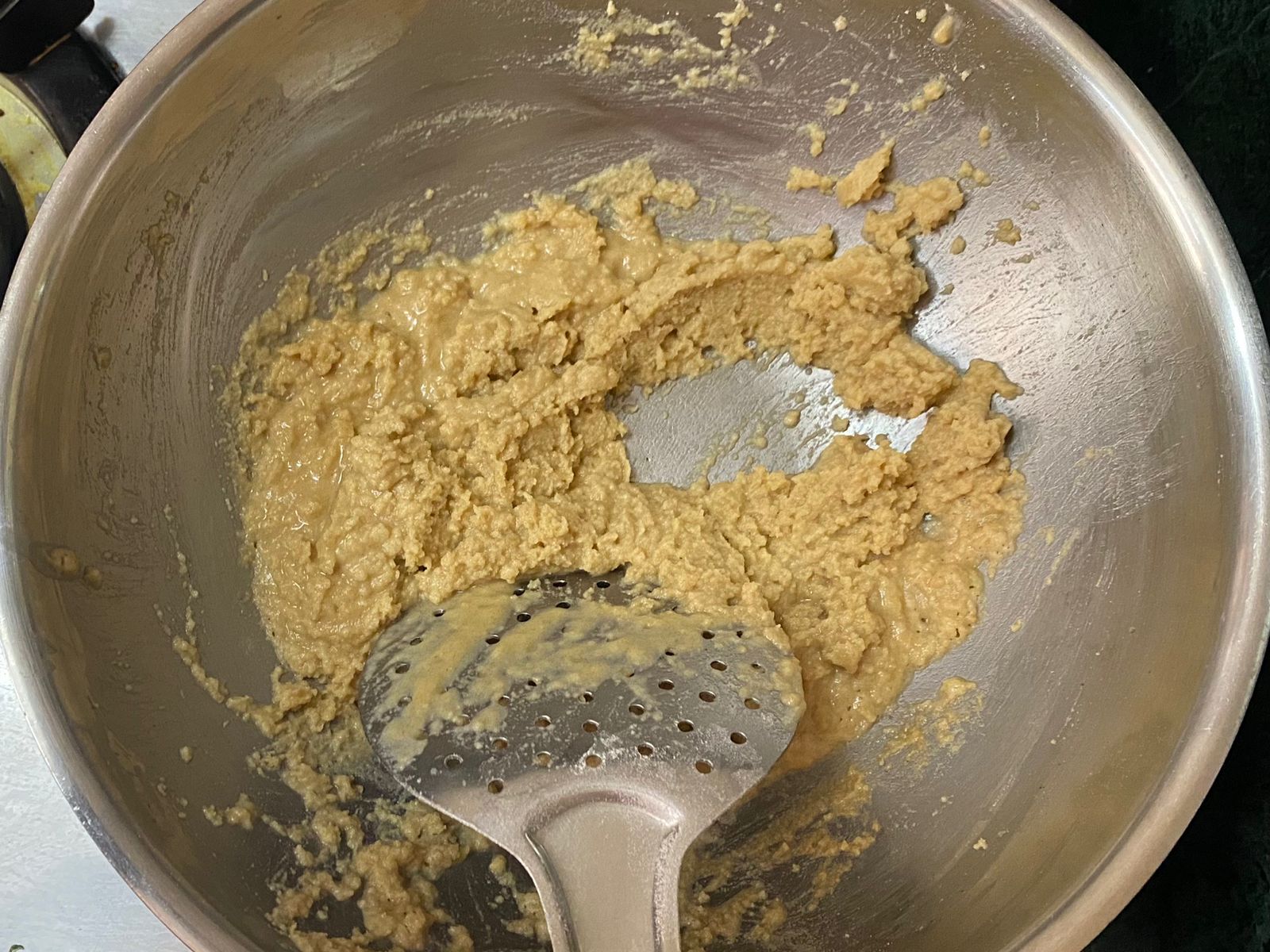 Heat ghee in a pan and add the wheat flour and roast the flour on low heat for around 10-15 minutes. Stir continuously while roasting the flour so that there is even roasting and browning. Once roasted the flour begins to turn slightly golden, releases a nutty aroma and the ghee begins to leave the sides.
When the flour turns golden in colour, turn off the heat and keep the mixture aside.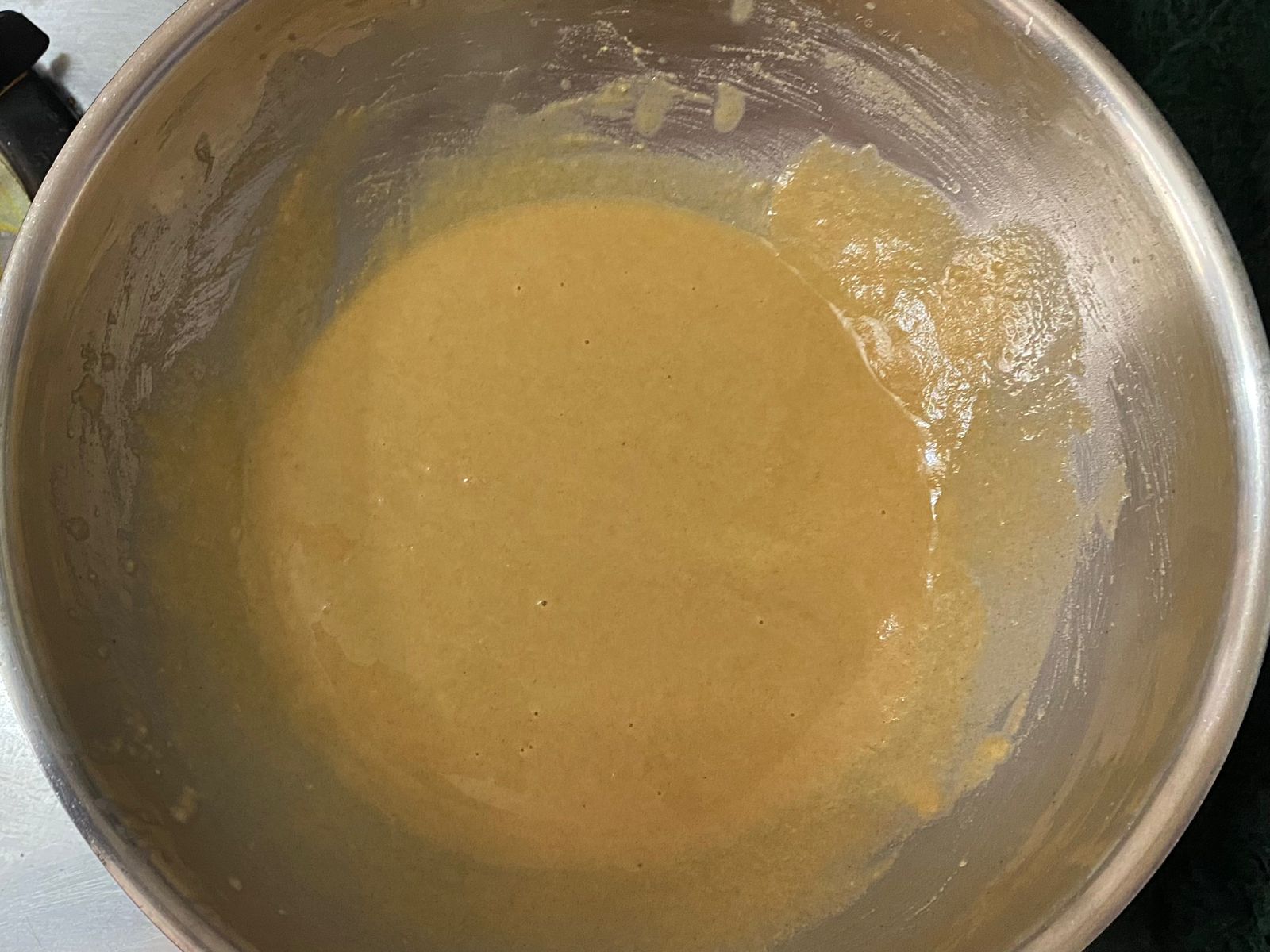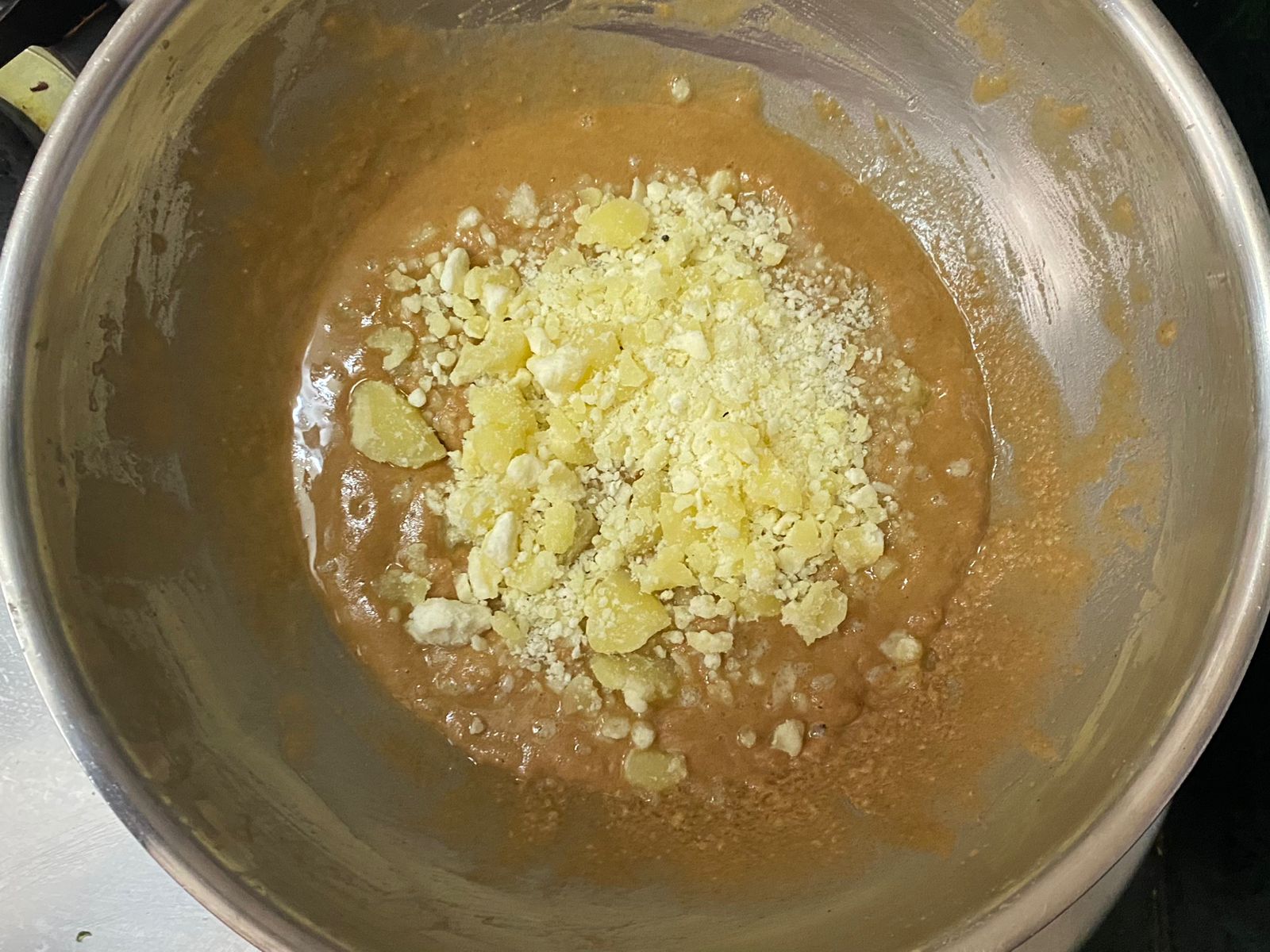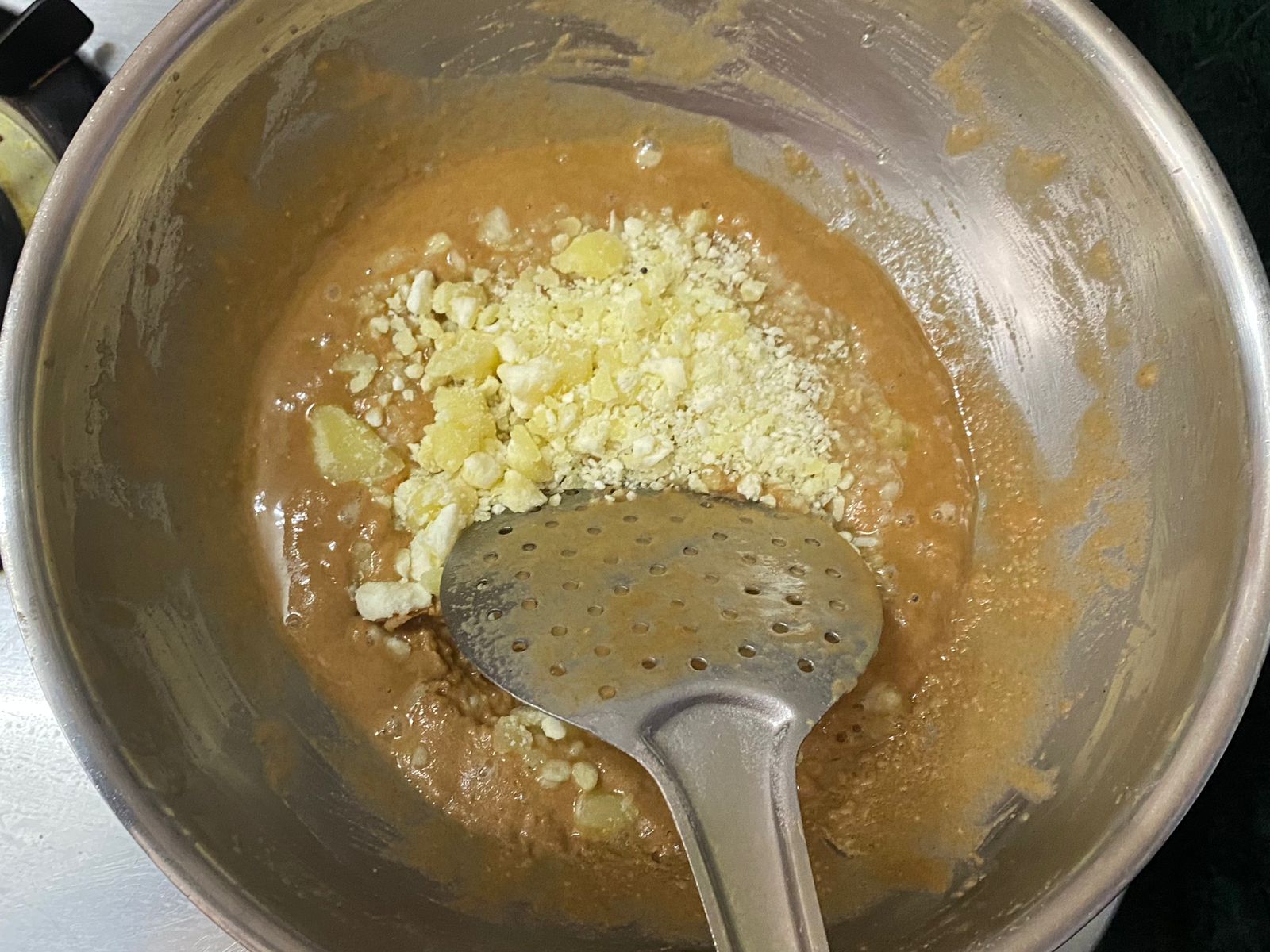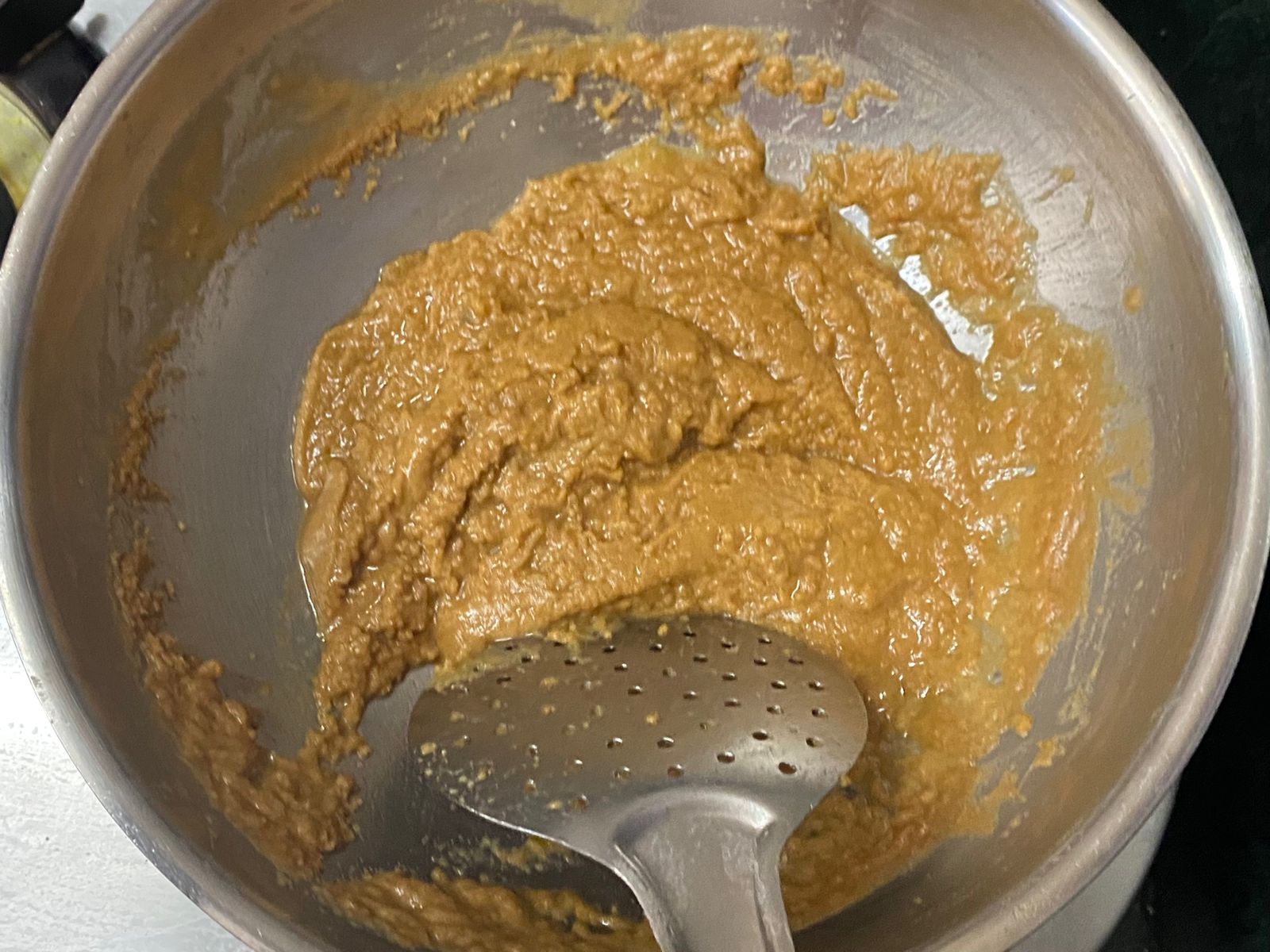 Next, add the jaggery and mix so that the jaggery is mixed thoroughly in the flour-ghee mixture. In hot flour mixture the jaggery melt itself. This step is very important, this will avoid the atta from being overcooked.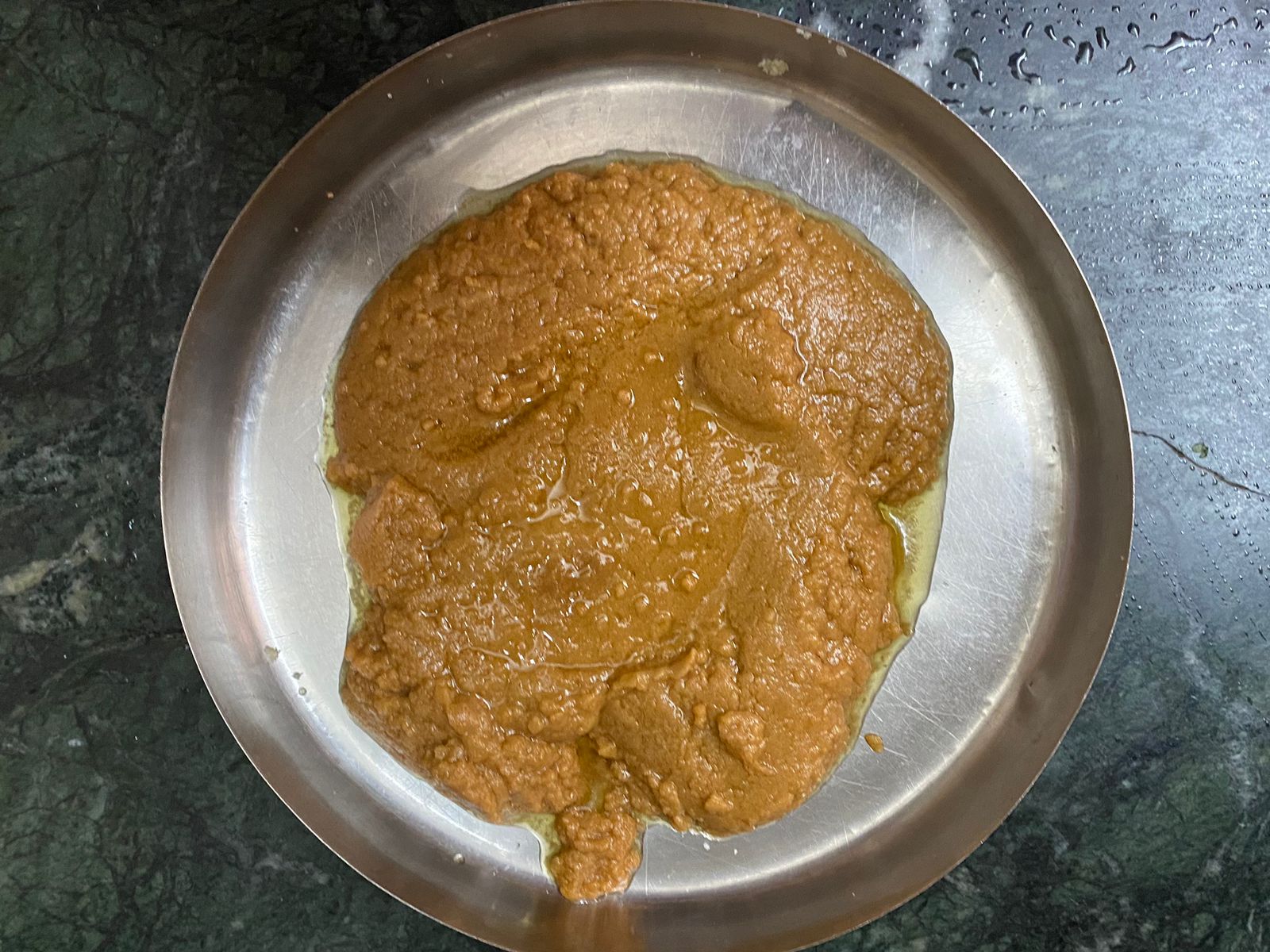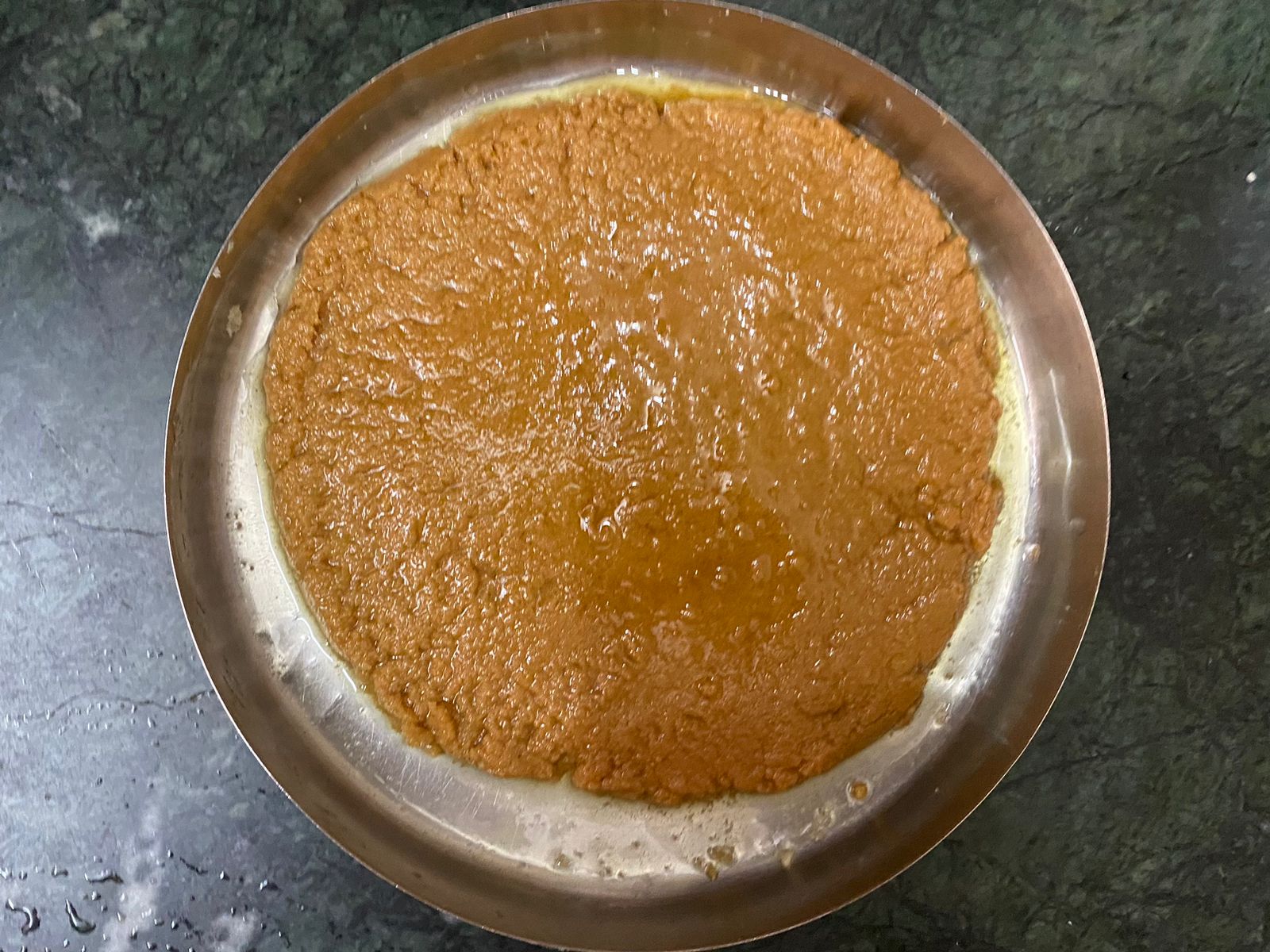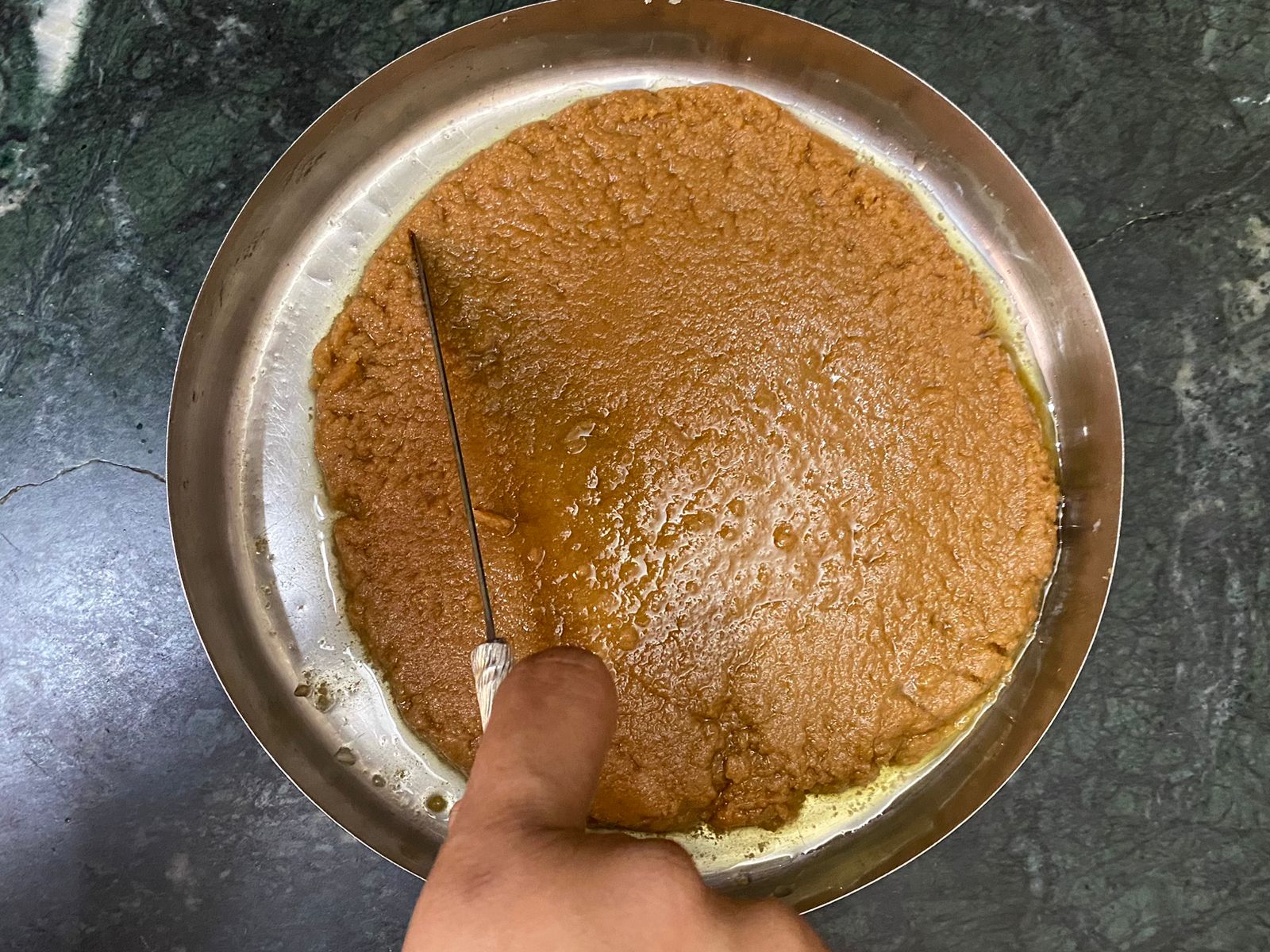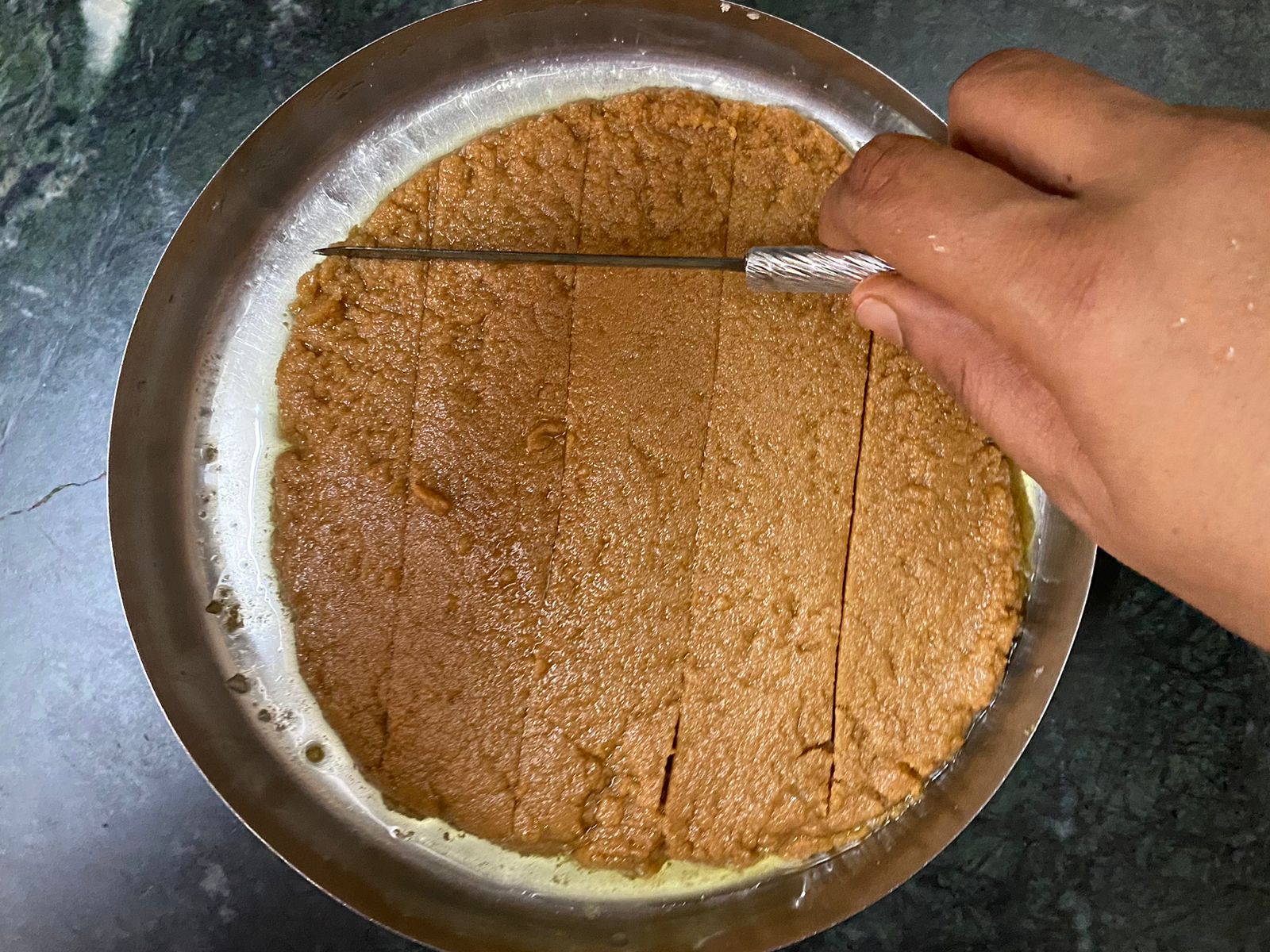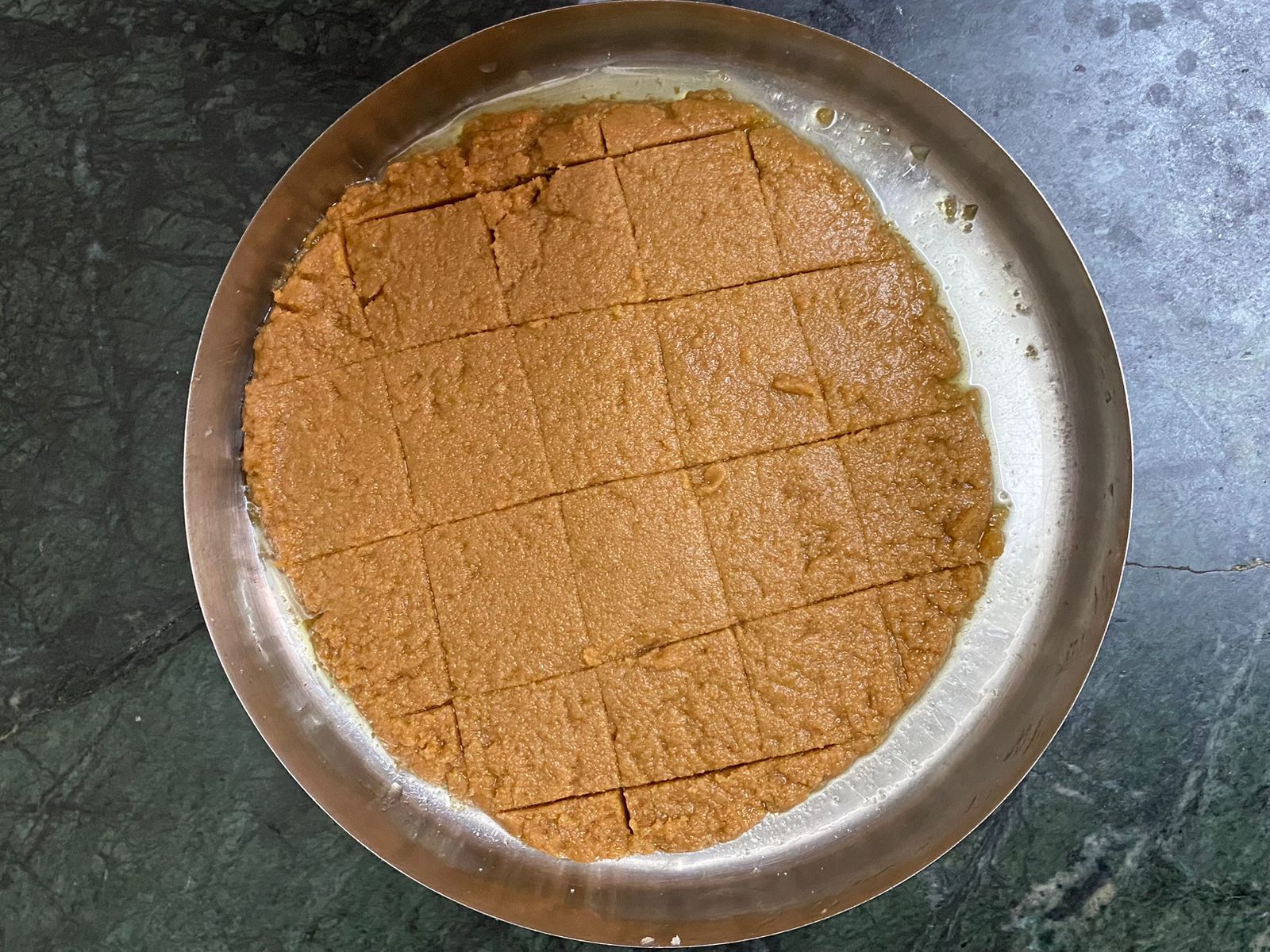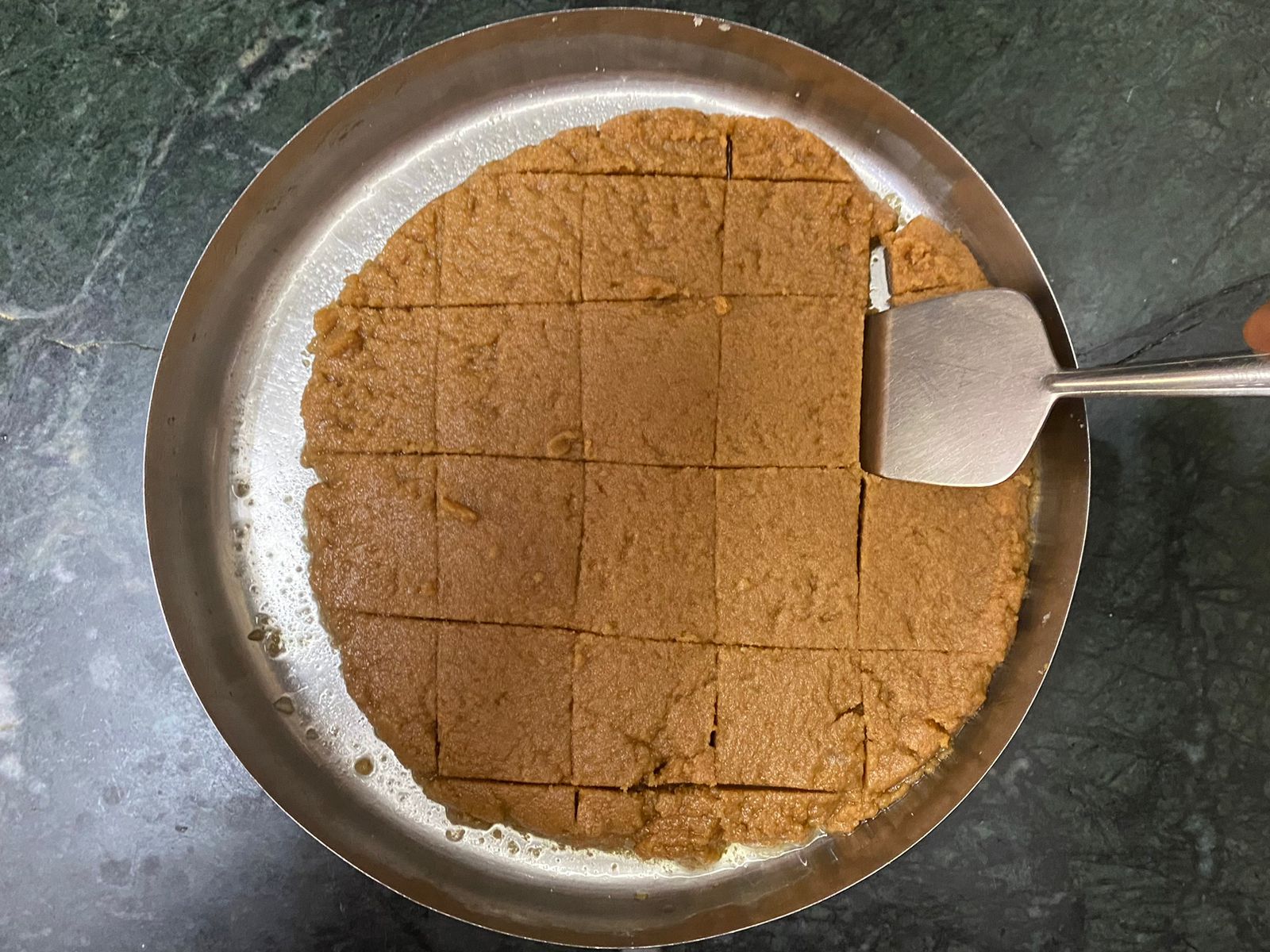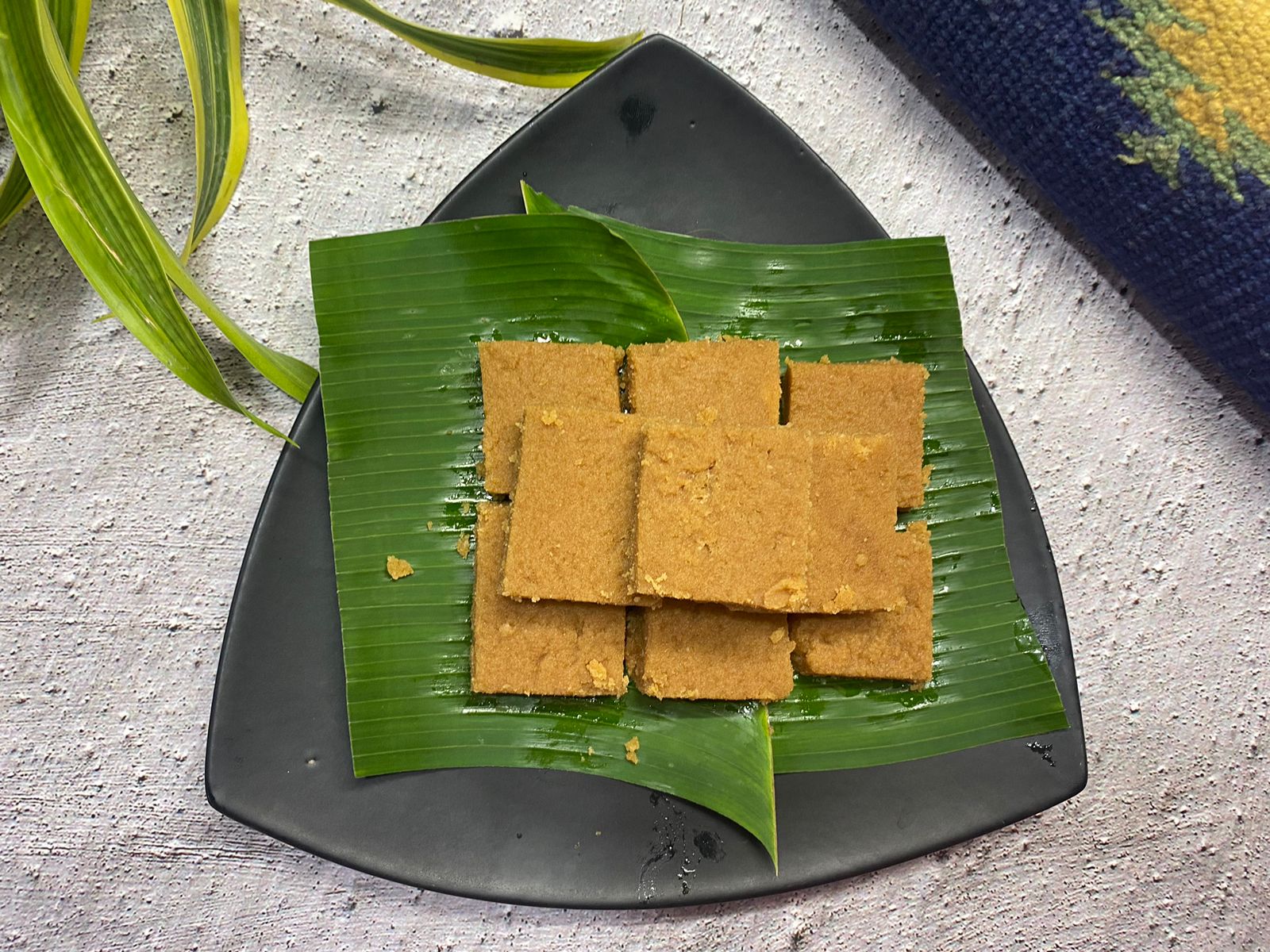 Grease a tray, thali or baking pan with melted ghee or oil. Pour the prepared mixture into the tray or thali and spread evenly using a spatula. Let it cool for 5-6 minutes. While it is still warm, slice into the desired shape and size.
Enjoy!