Pan Fried Scallops with Samphire and Hazelnut Butter
These delicious scallops with samphire and hazelnut make an impressive starter.
This is one of those dishes that is every bit as luxurious as it looks but contains the simplest of ingredients. Sweet, tender scallops served on a bed of samphire drizzled with nutty hazelnut butter. With each bite you get a little of everything. I just love how the nutty warm butter slowly melts through, and the scallops and samphire soak it all up.
This recipe is an inspiration from my trip to Scotland. While away with friends we dined at a specialty sea food restaurant in Fort William. There were many different dishes cooked from local fresh produce- each one delicious and moreish. The scallops definitely stood out for me as I just love the sweet taste of the scallops.
I love the salty taste of samphire against the sweet mellow scallops. If you are not familiar with samphire, it has vibrant green small, knobbly stalks and is similar to baby asparagus, with a distinctively crisp and salty taste. Not only does it go well with seafood it is quite high in its nutritional value too. It is rich in vitamins A, C, B2, D and has high levels of Iodine, iron, calcium, magnesium, silica, zinc and manganese. Additionally, samphire is rich in fibre and amino acids. If you cannot get your hands on it simply serve this with the same quantity of blanched baby asparagus.
This recipe only takes 15 minutes of preparation time and less than 10 minutes cooking time. I hope you love this recipe! It was a quick little dish I made the other day (remembering our meal at the restaurant) and wanted to share my take on it.
Ingredients
¼ cup whole blanched hazelnuts
6-8 large scallops (side muscles removed)
100 gm samphire
2 tablespoons unsalted butter
Salt to taste
1 teaspoon olive oil
¼ teaspoon freshly ground black pepper
Directions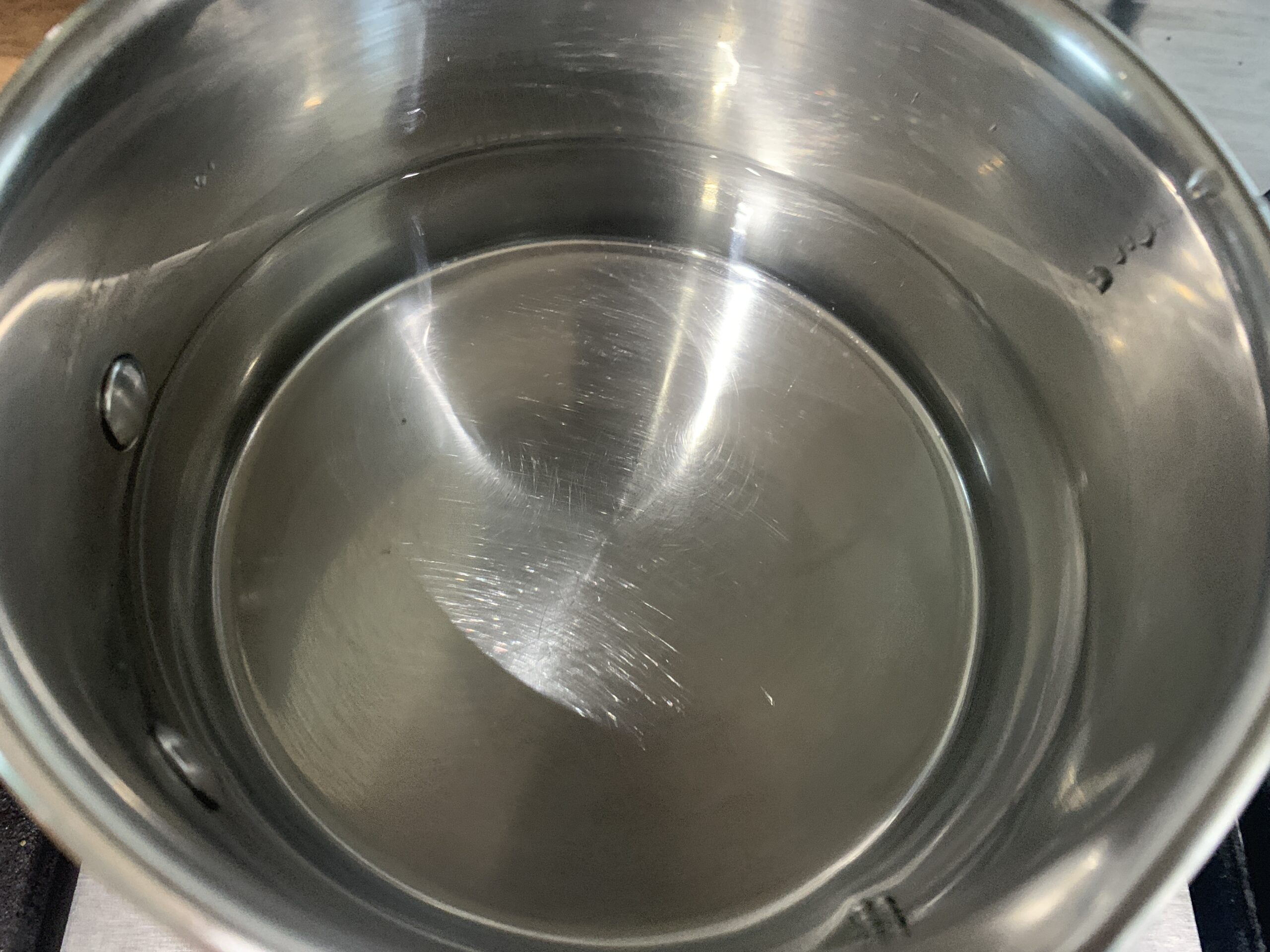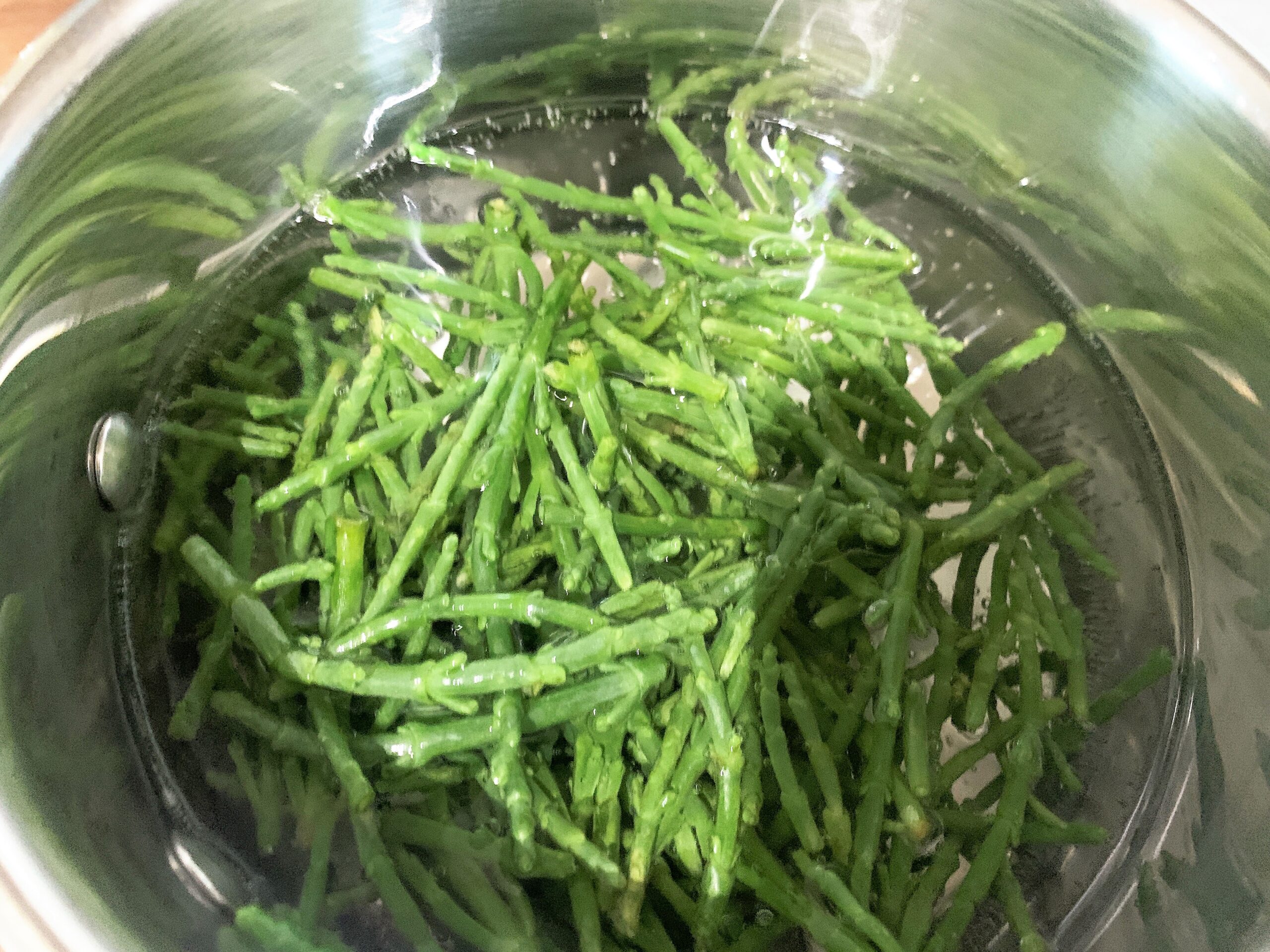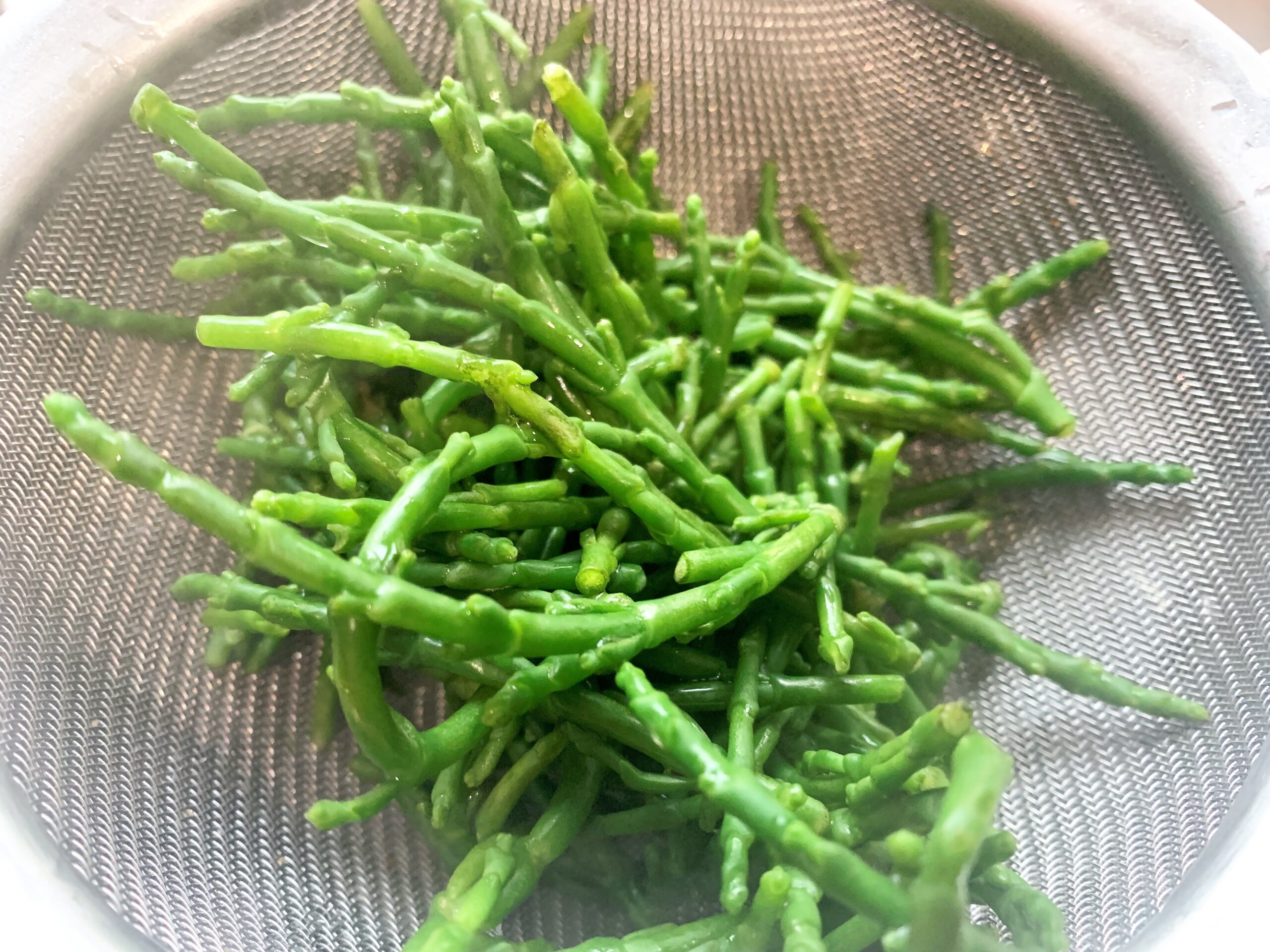 Remove the tough, woody stems from the samphire and rinse them in water. Boil 2 cups of water and add salt and samphire. Simmer for a minute and strain.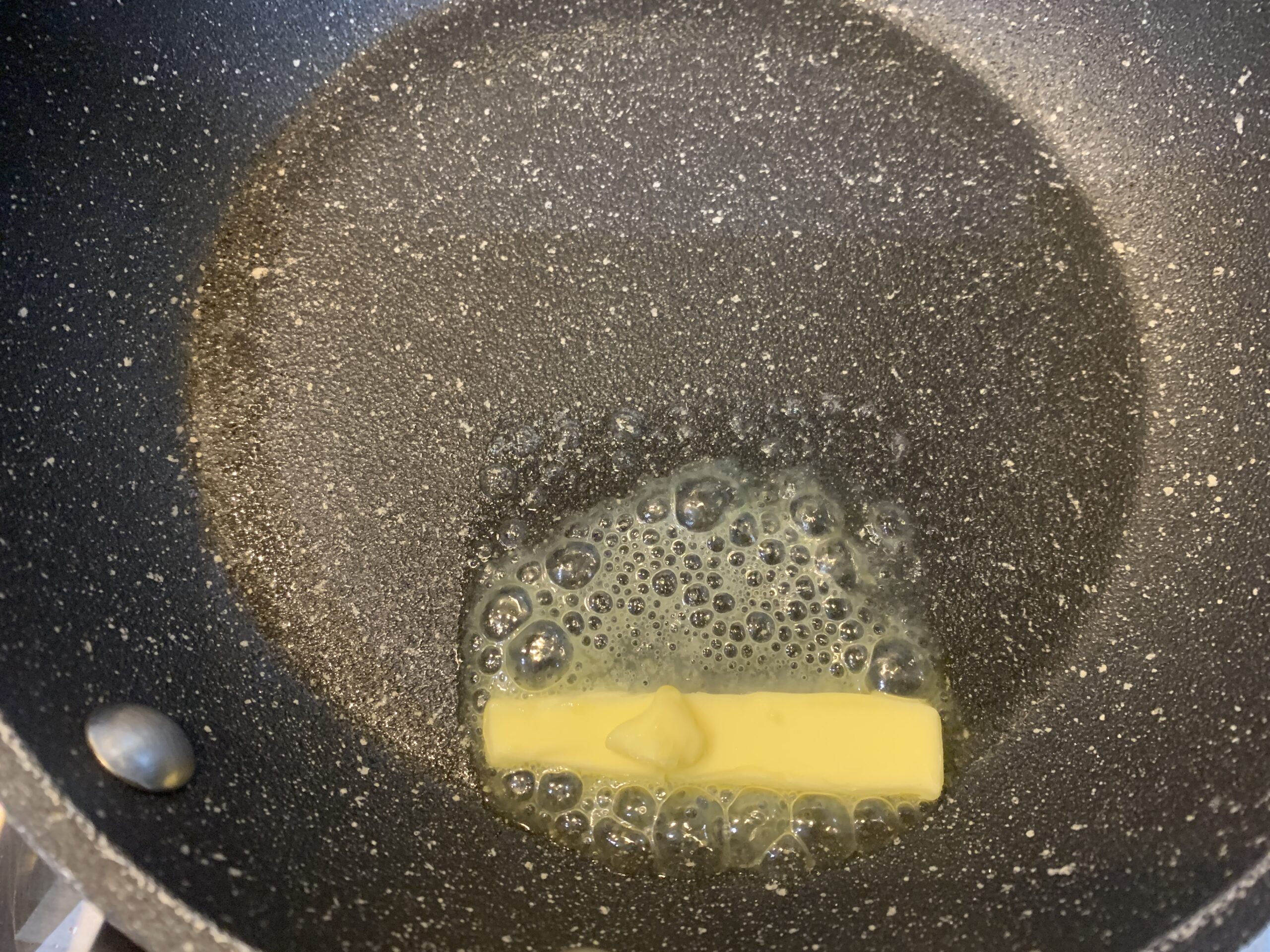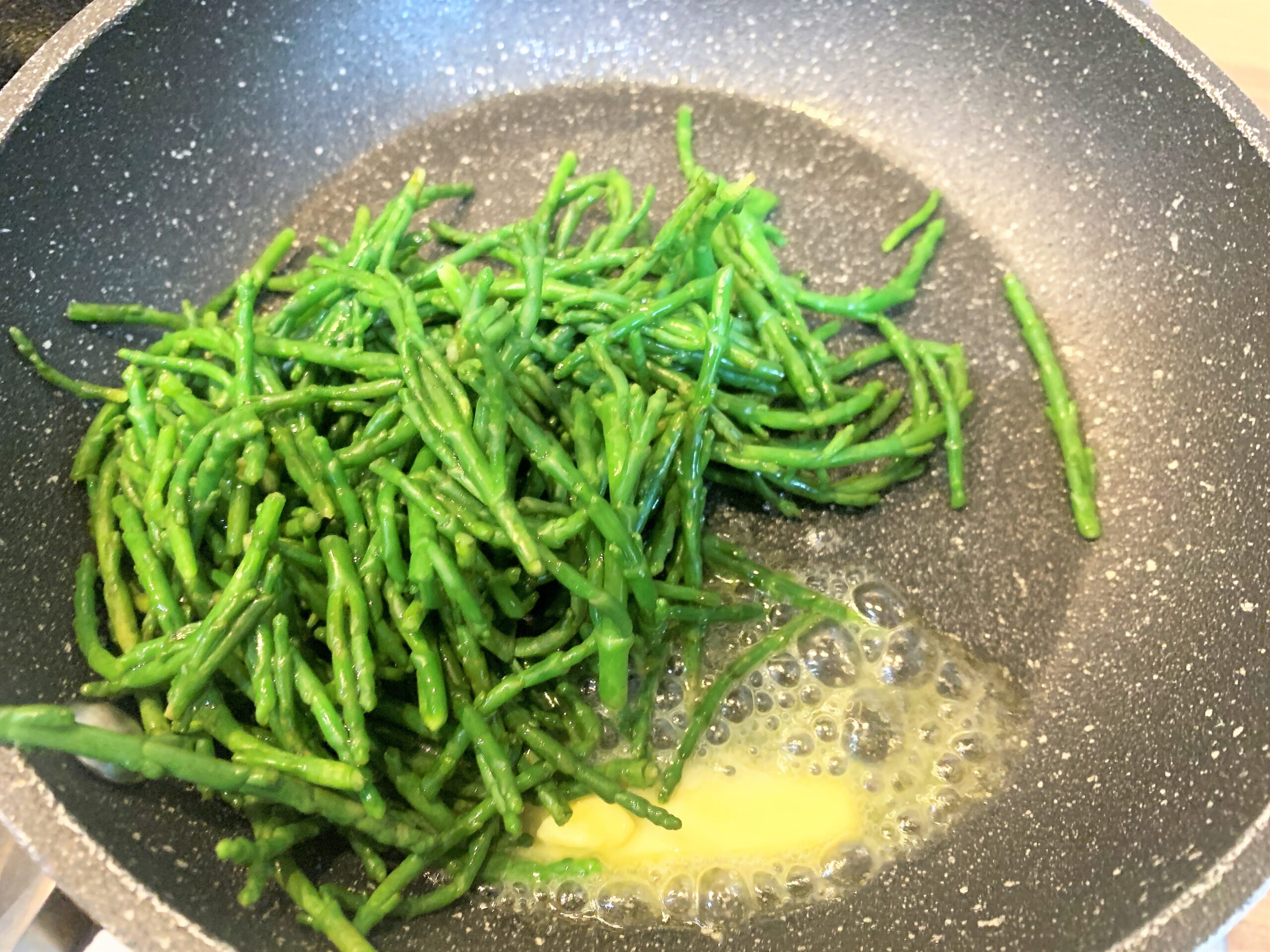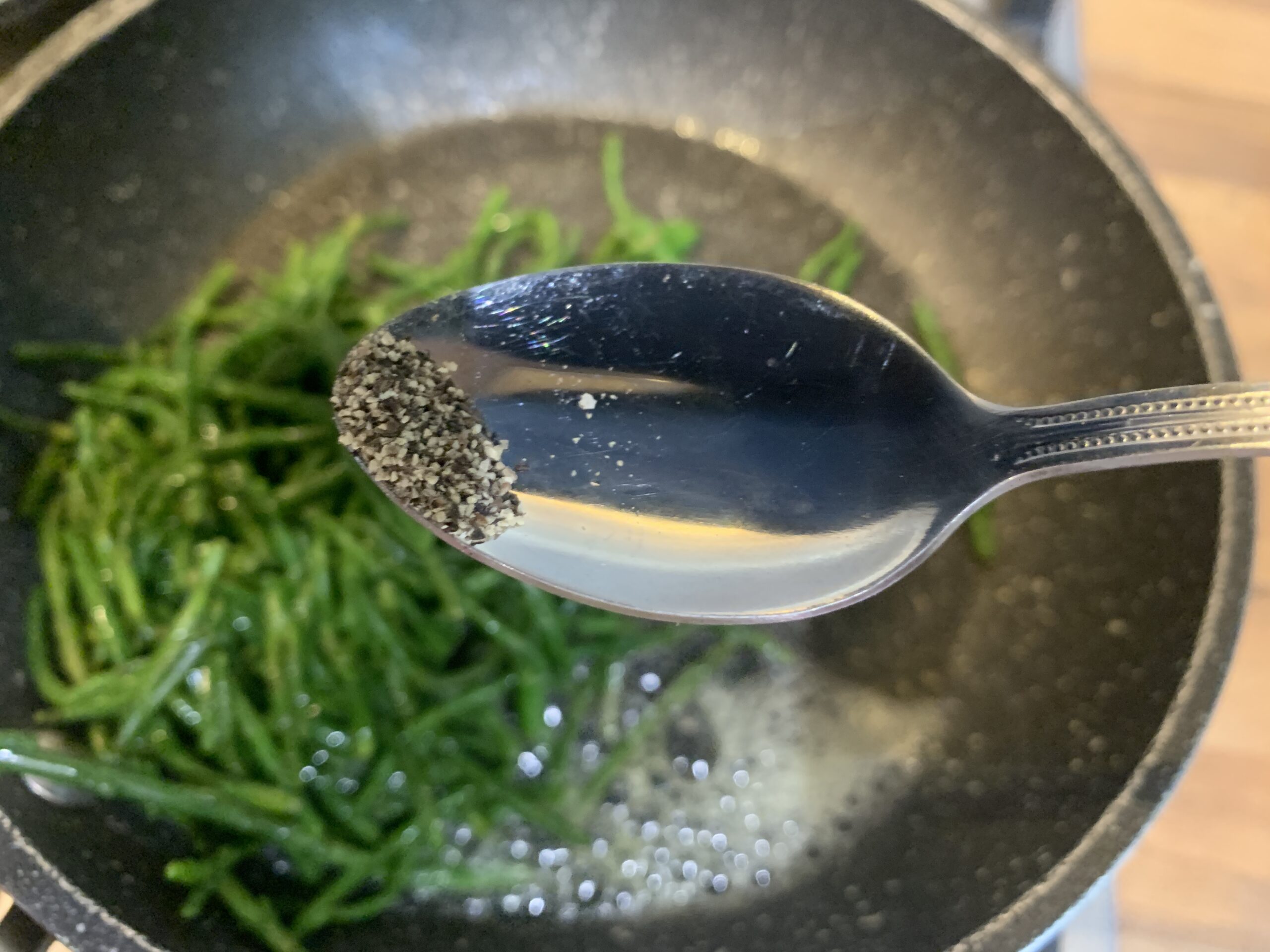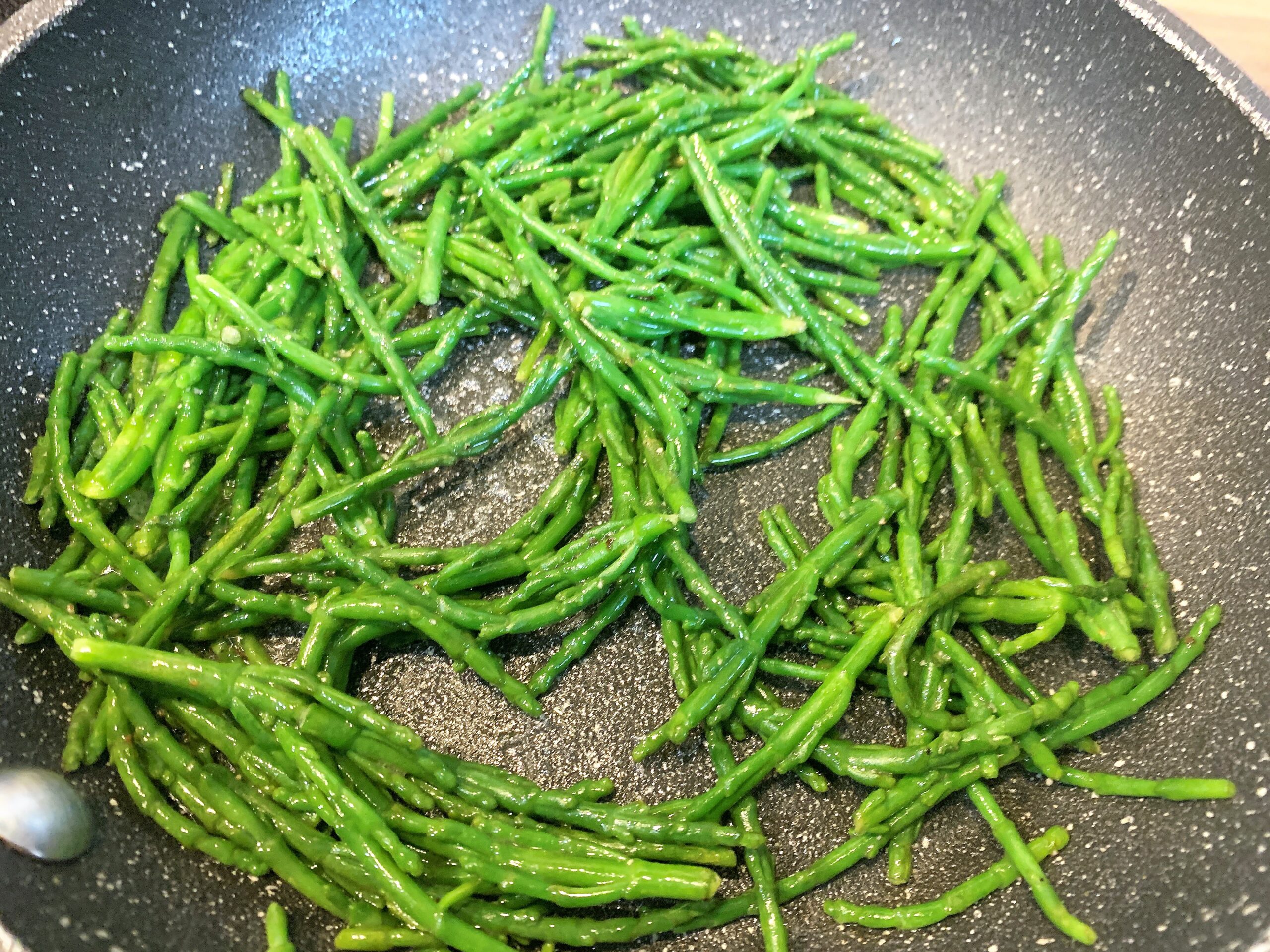 Heat ½ teaspoon butter in a pan and add the samphire with some pepper. Sauté for a minute and turn the heat off.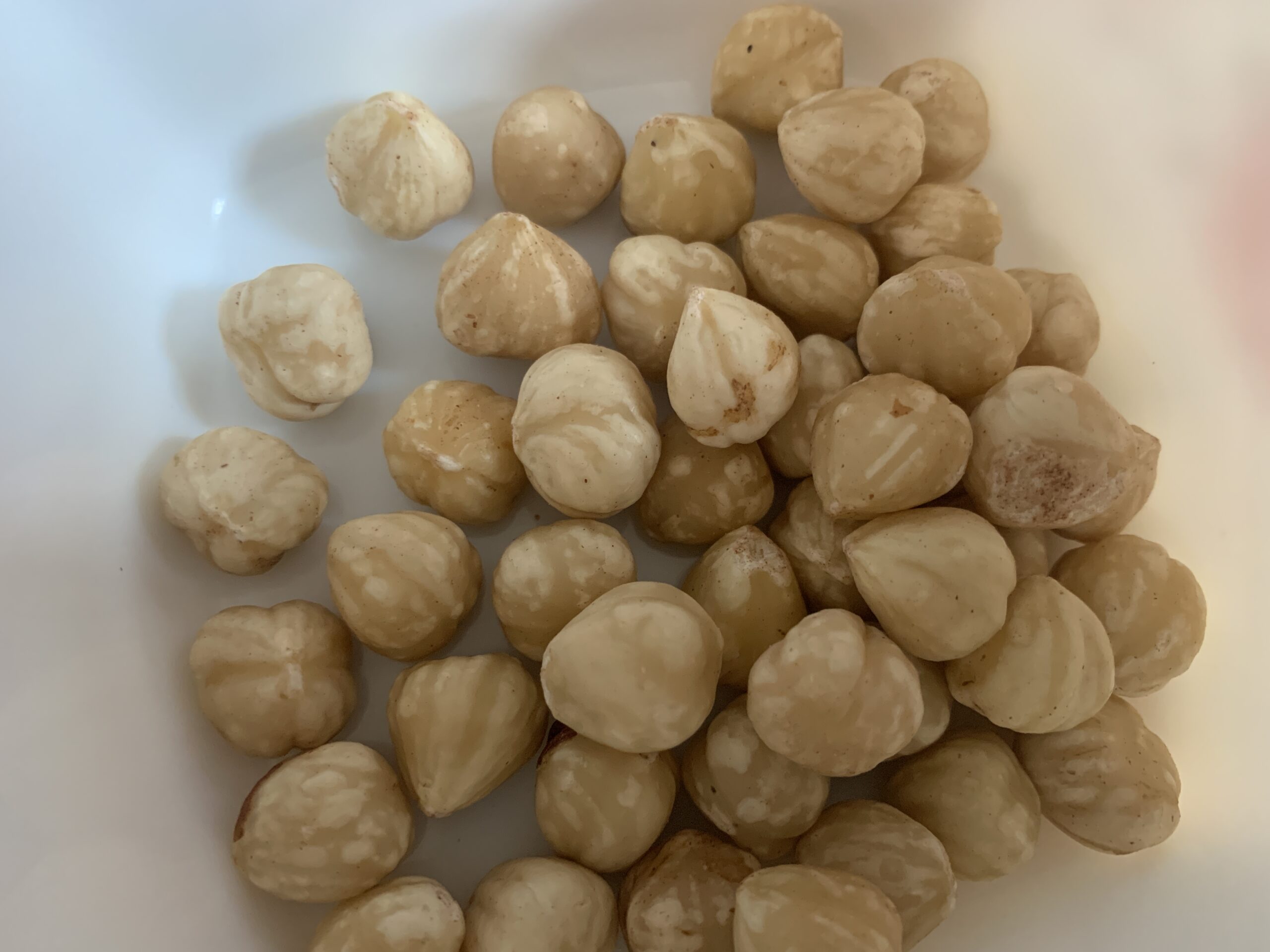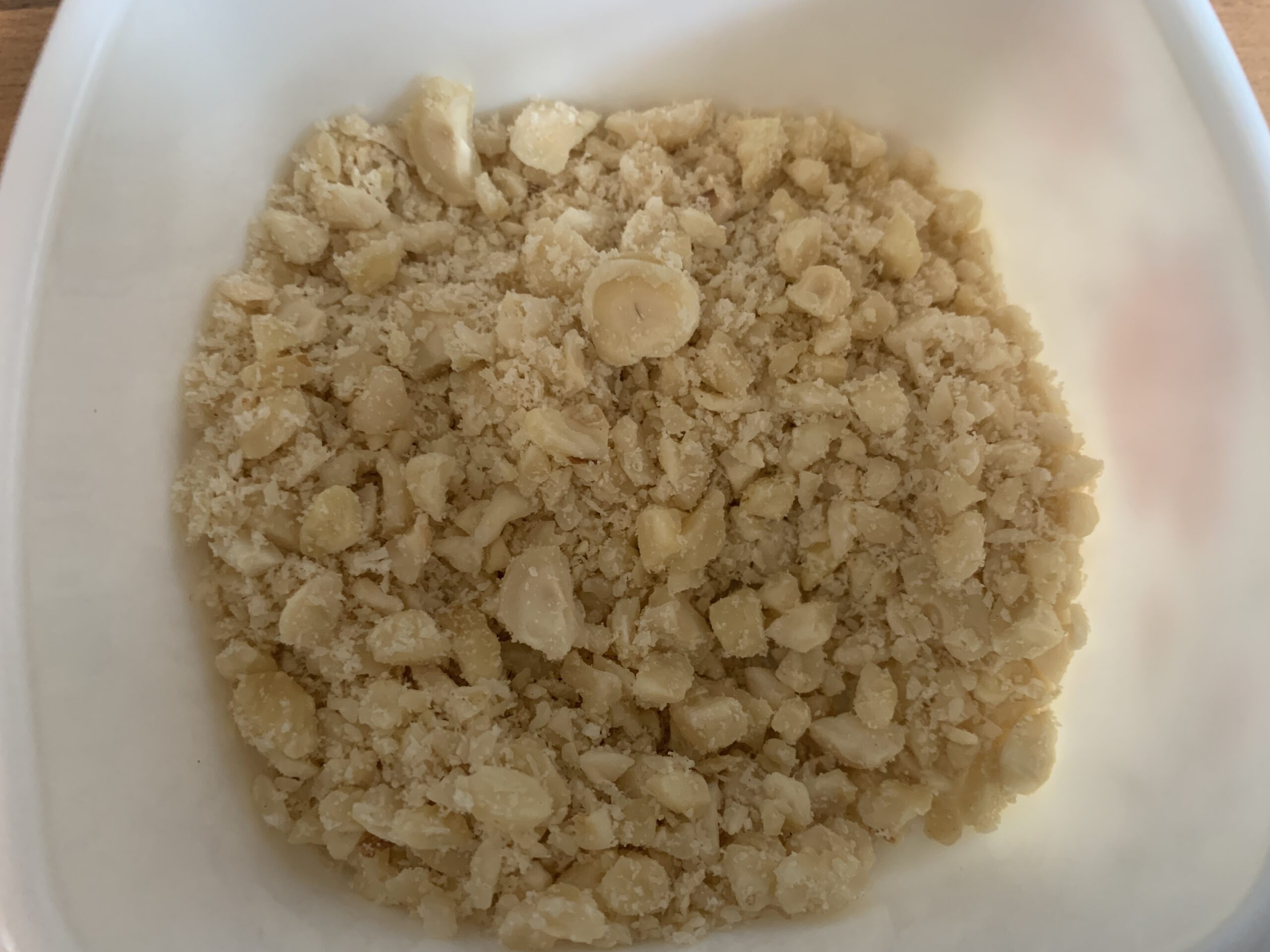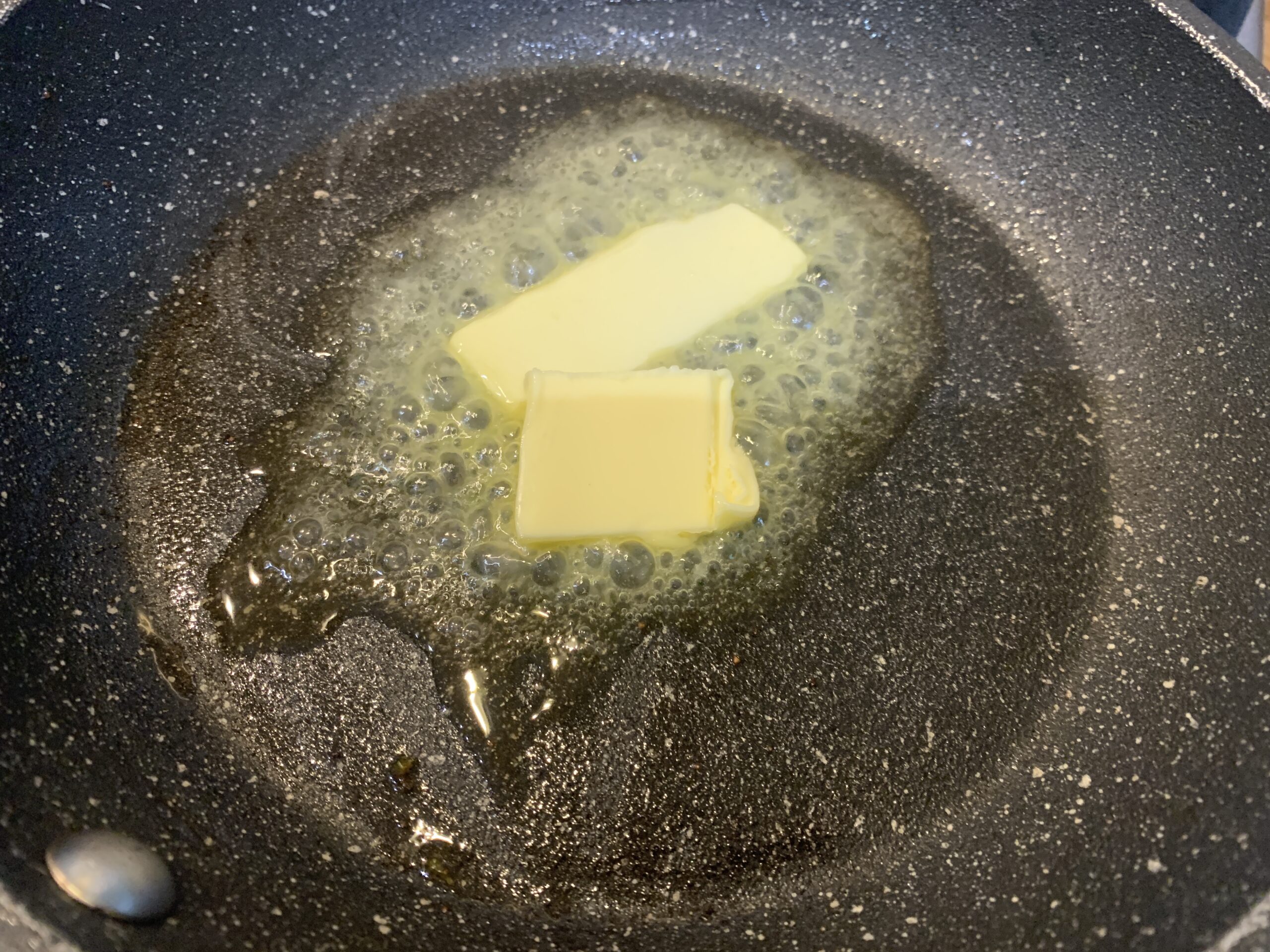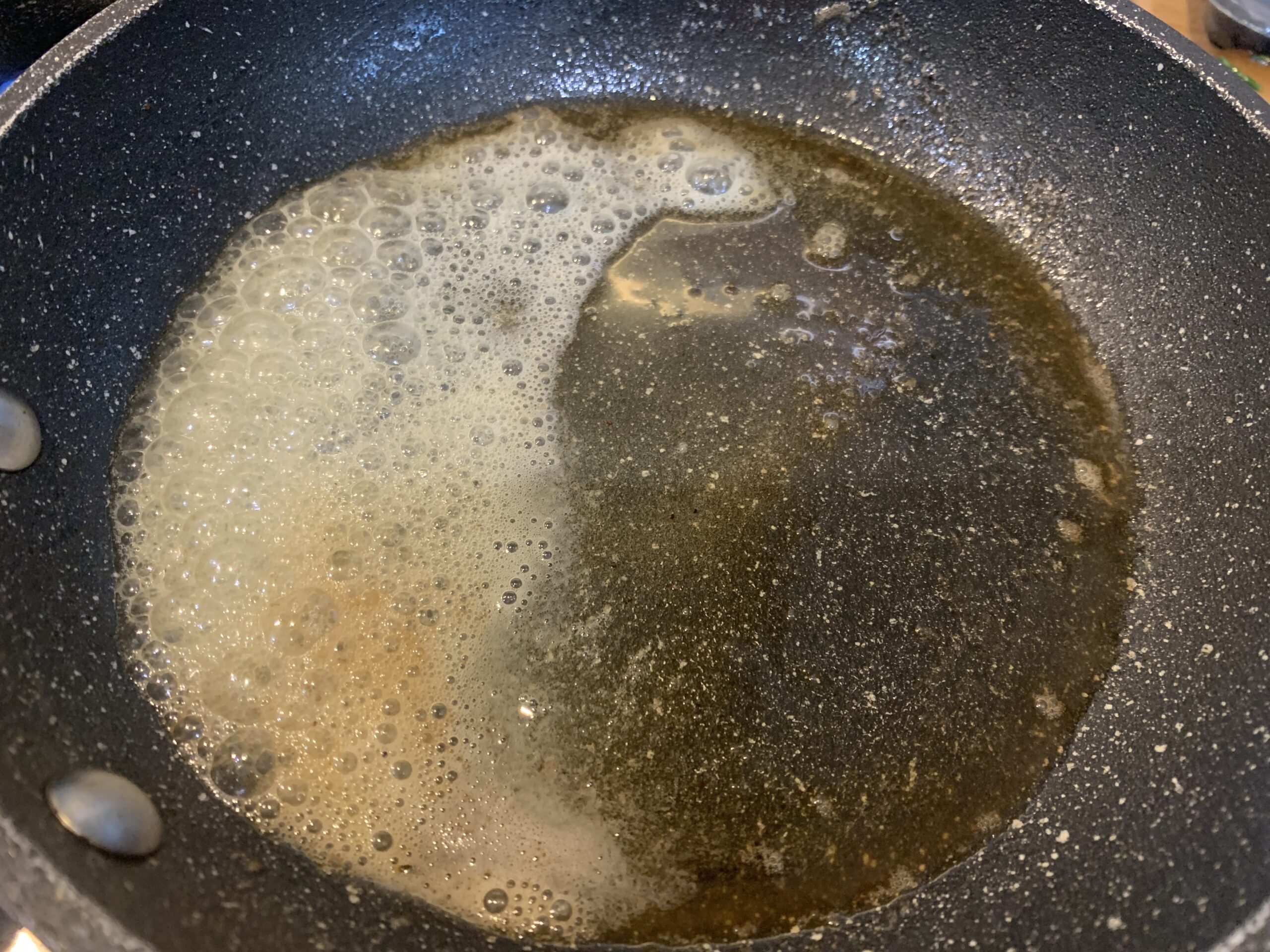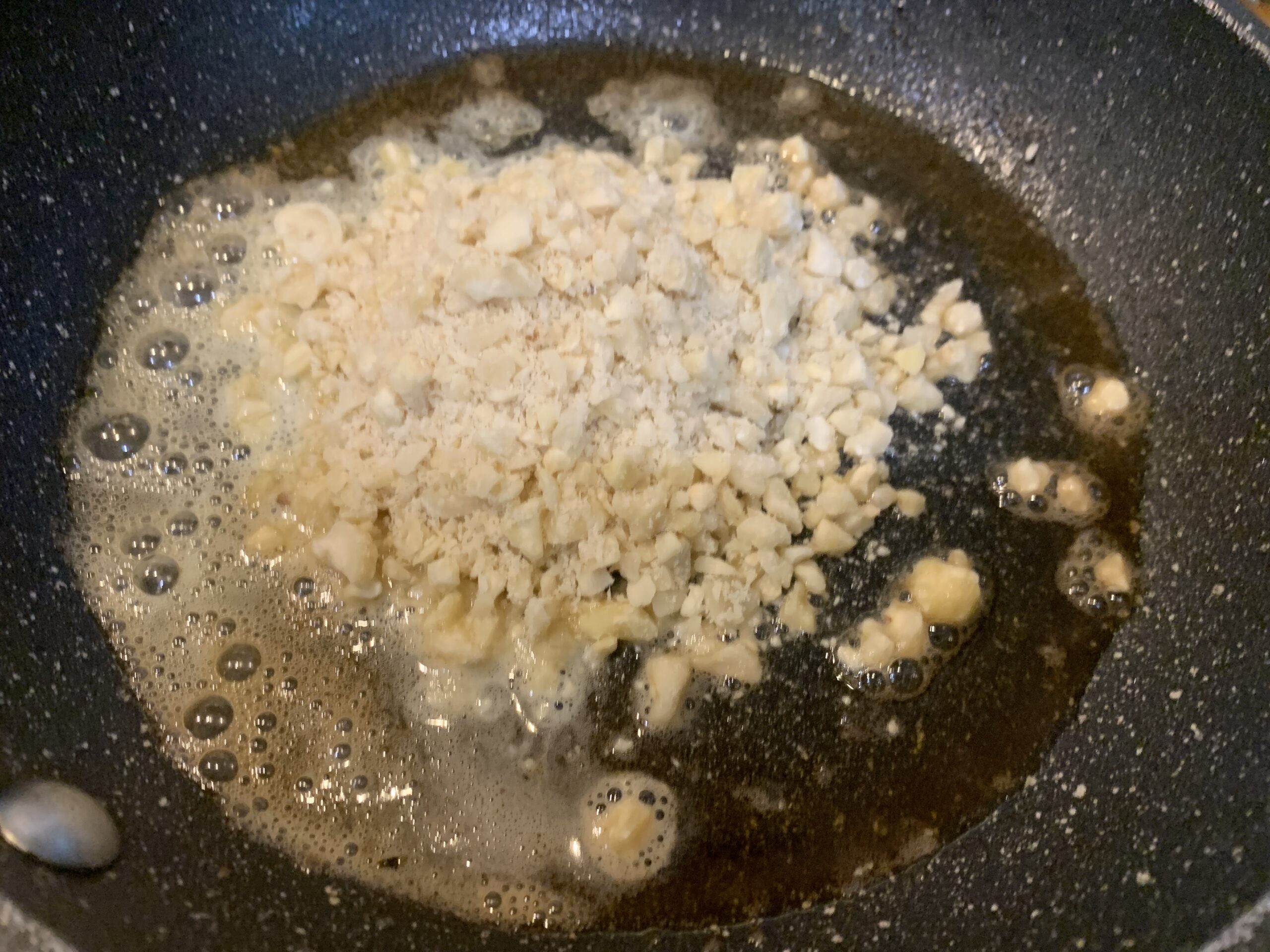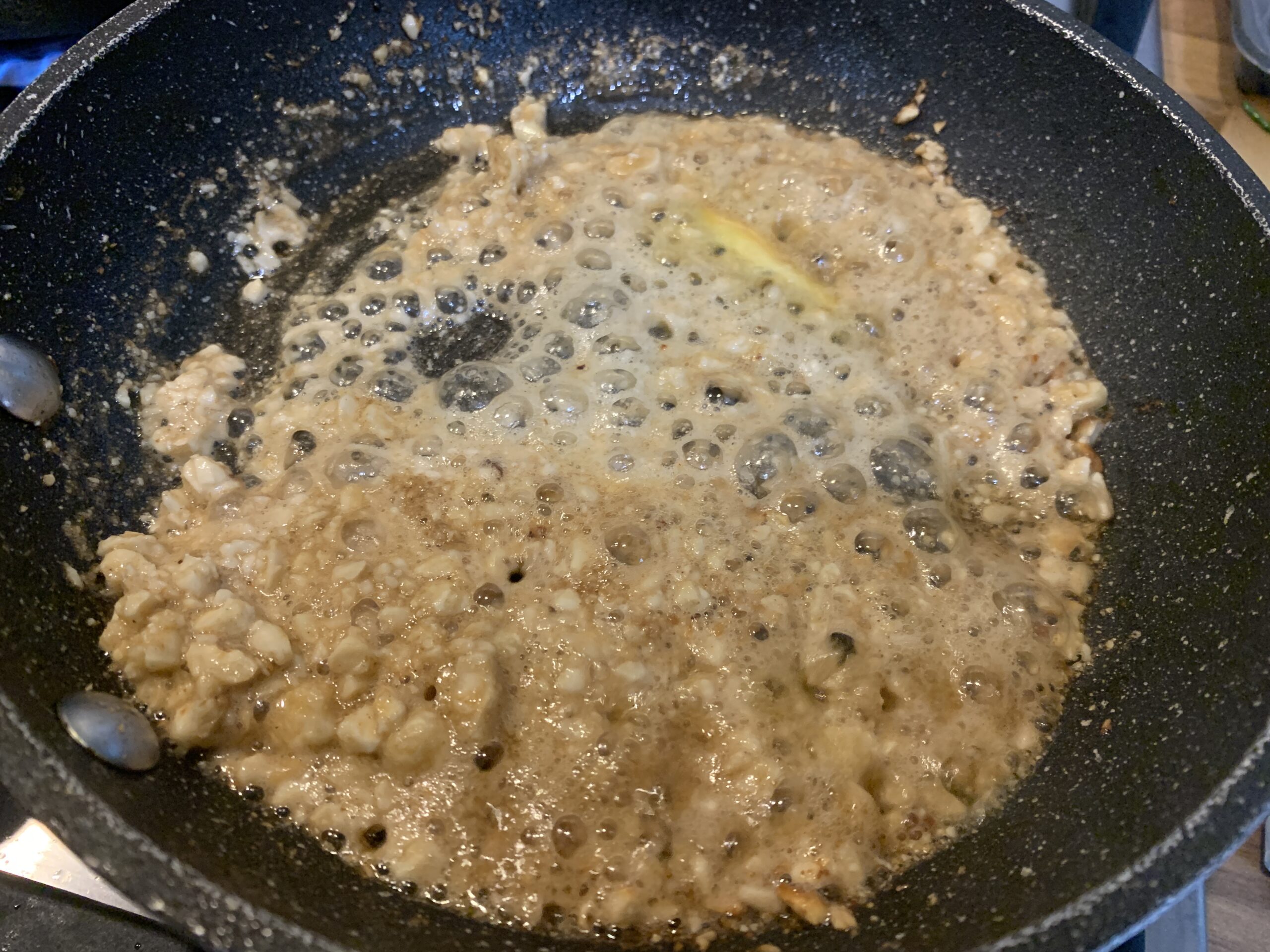 Add the hazelnuts to a food processor and pulse until they are chopped to coarse powder (keep them slightly chunky).
Heat 1 tablespoon butter in a pan and add the coarse hazelnuts. Let the hazelnuts sizzle for a minute in the butter until fragrant, as the butter starts begins to slightly brown.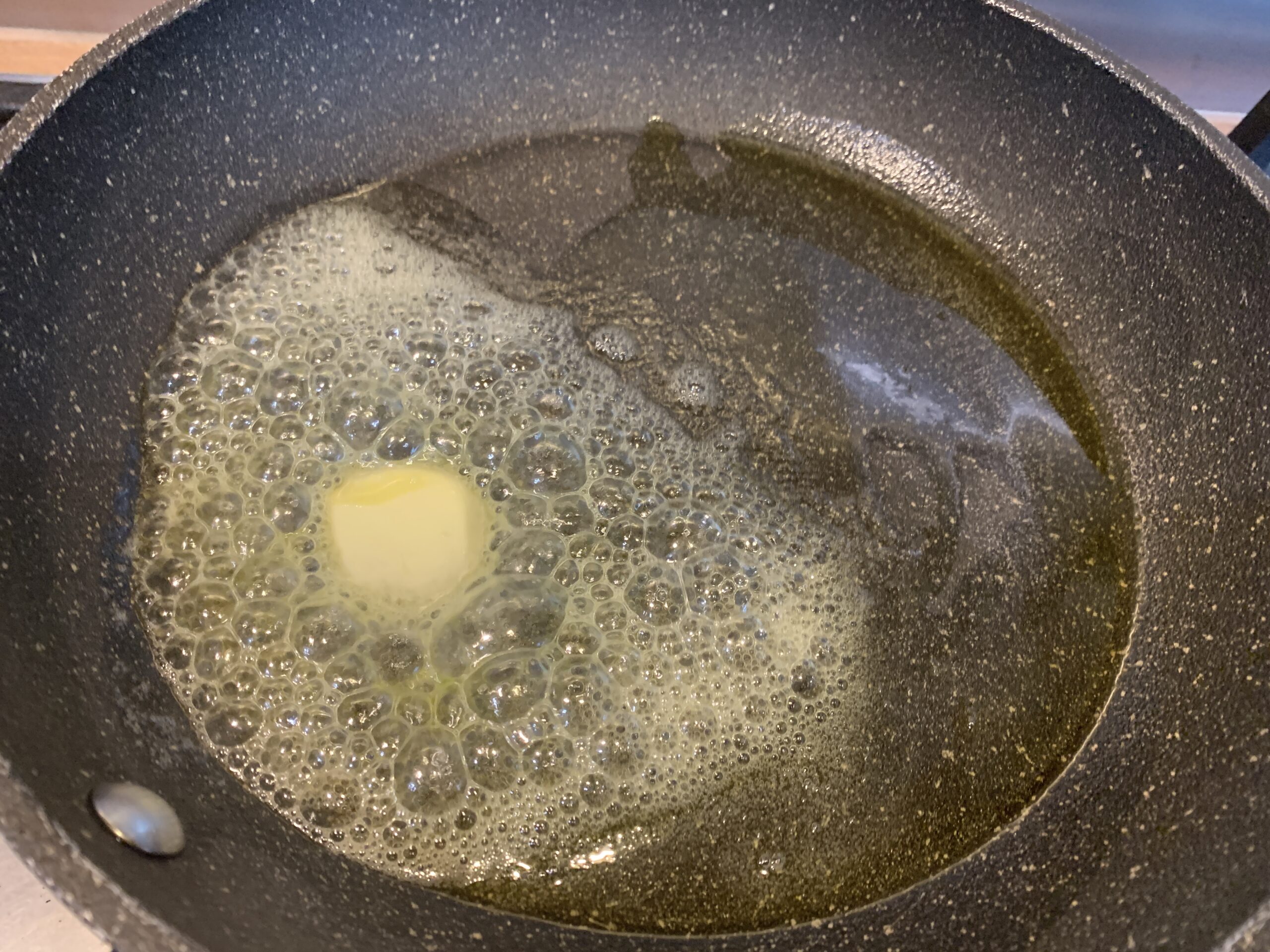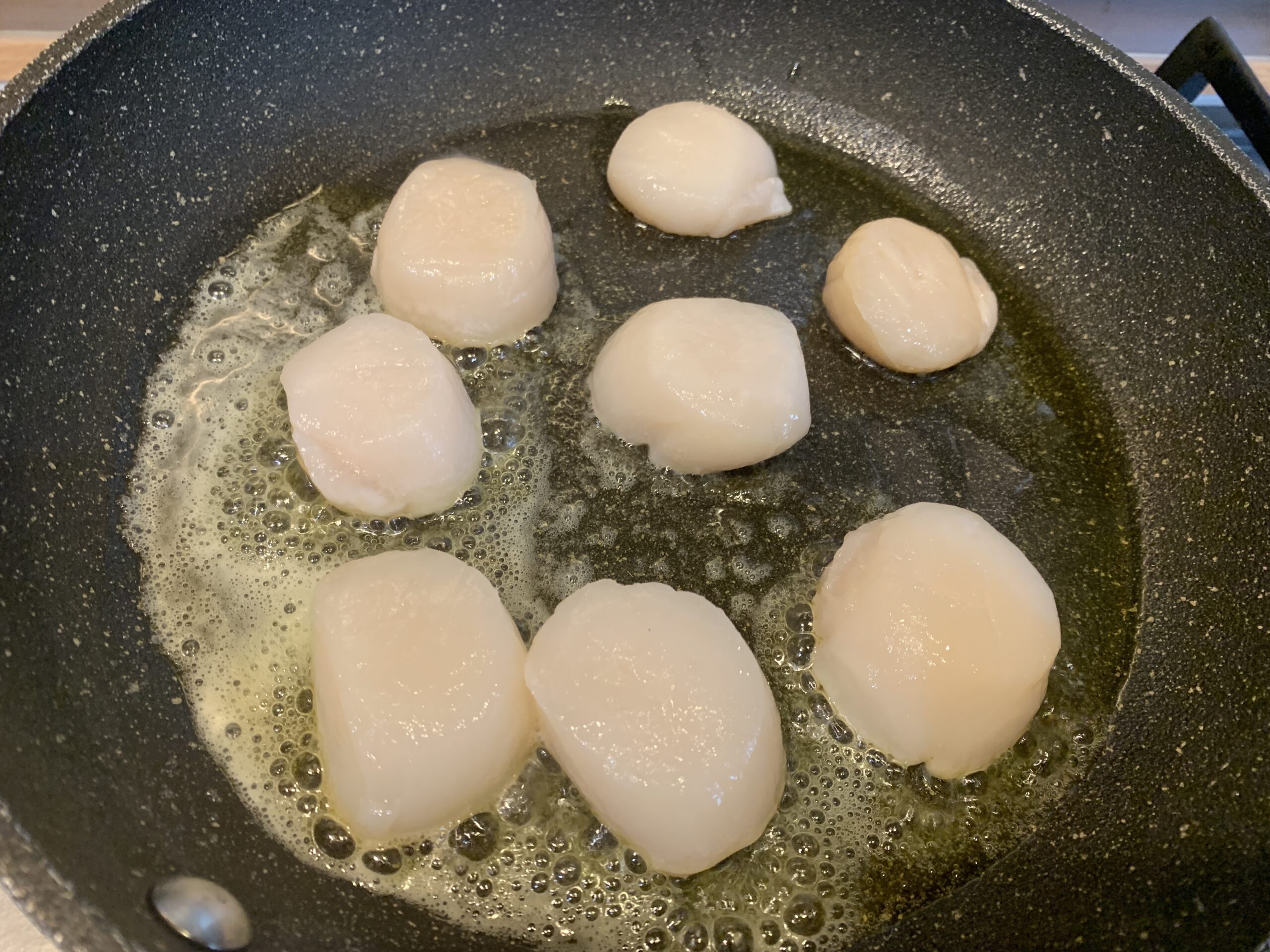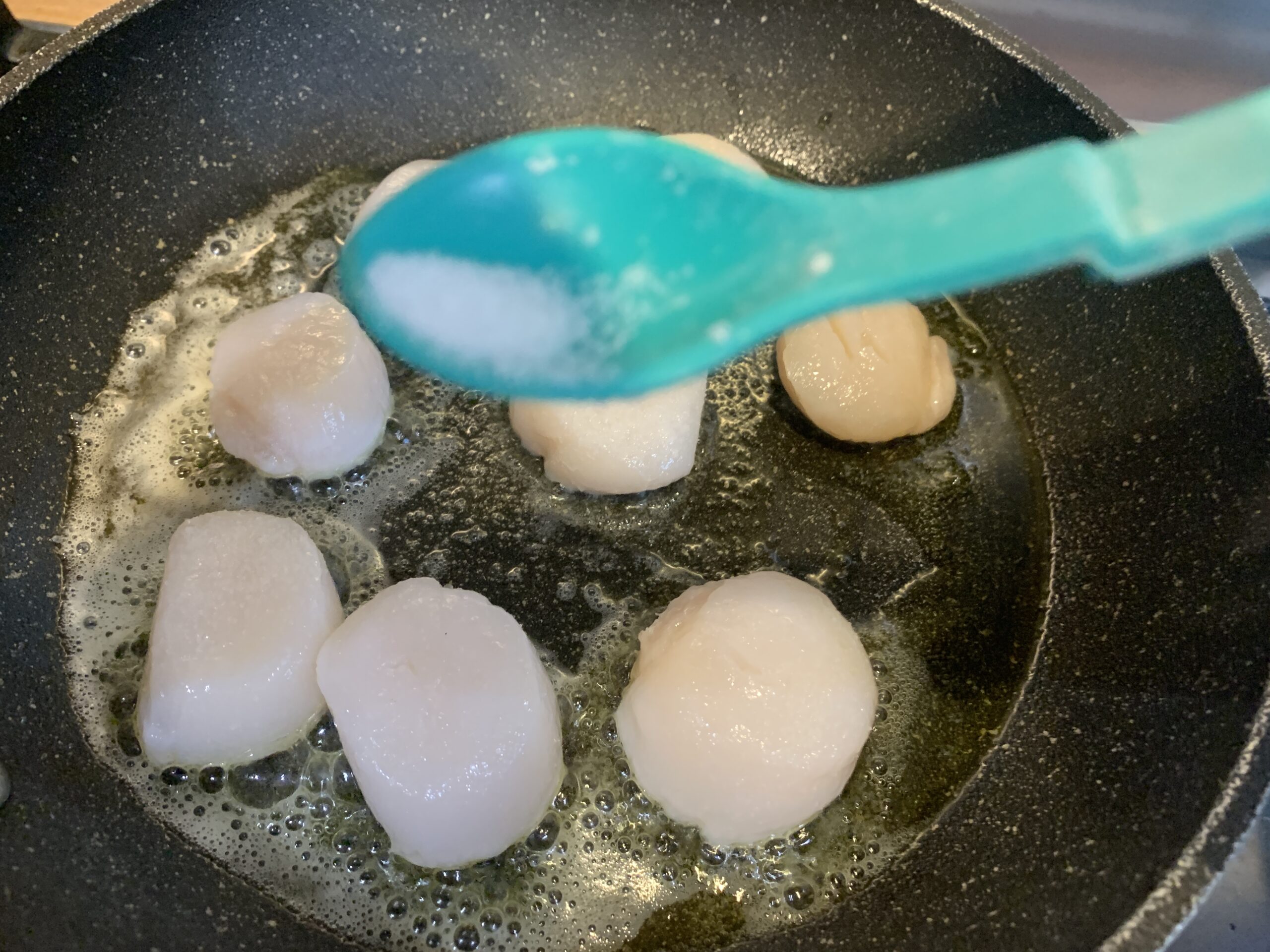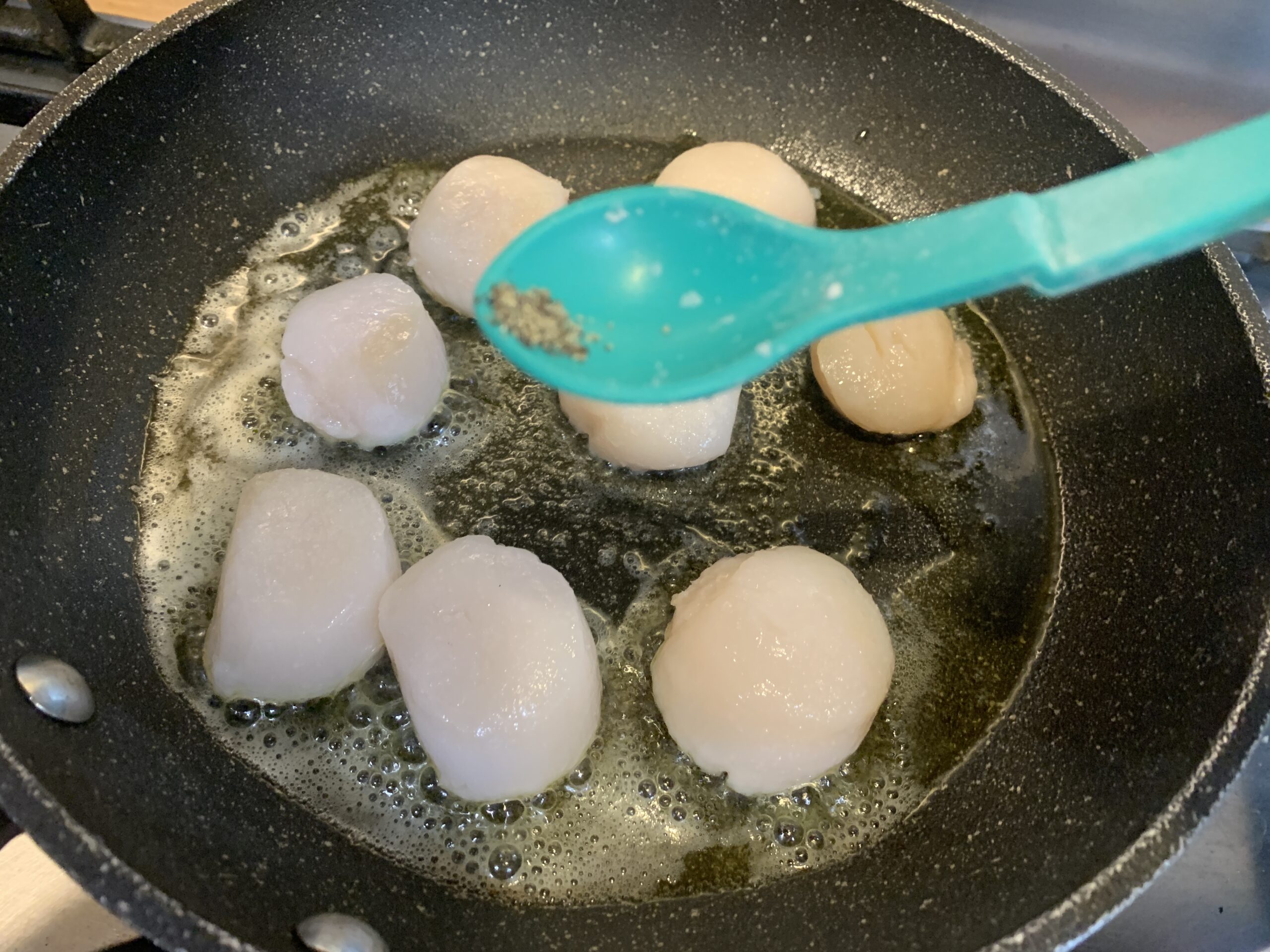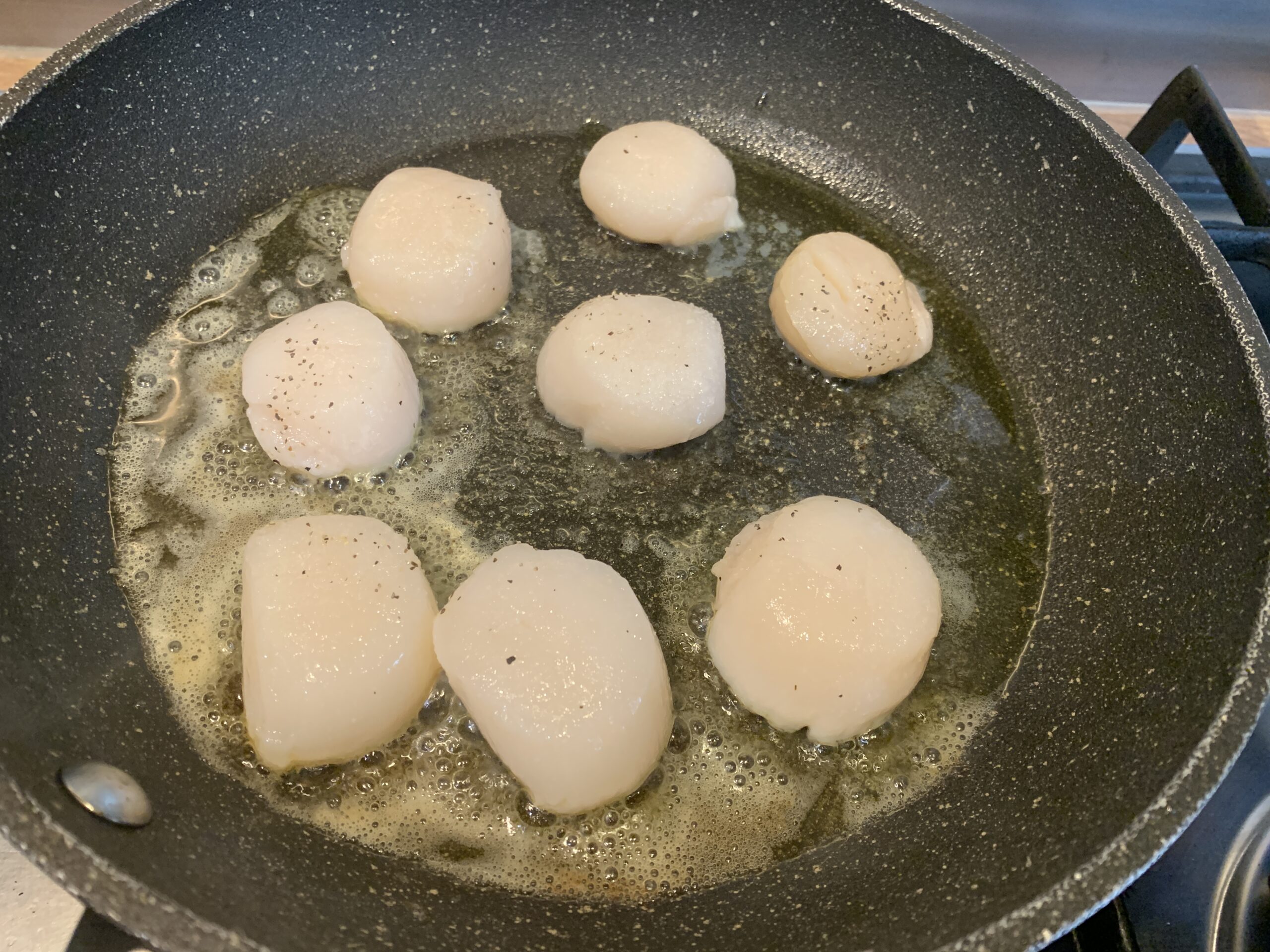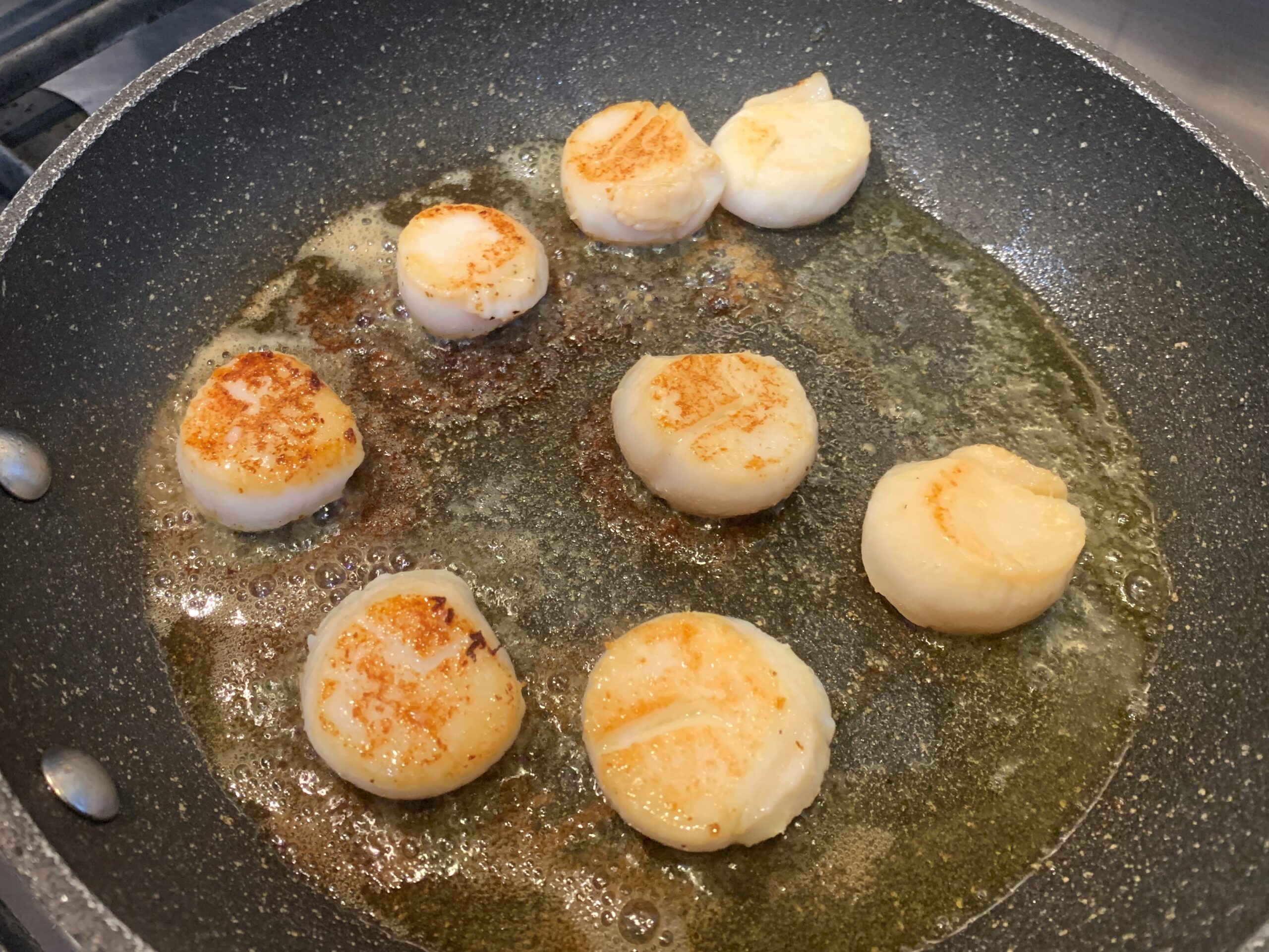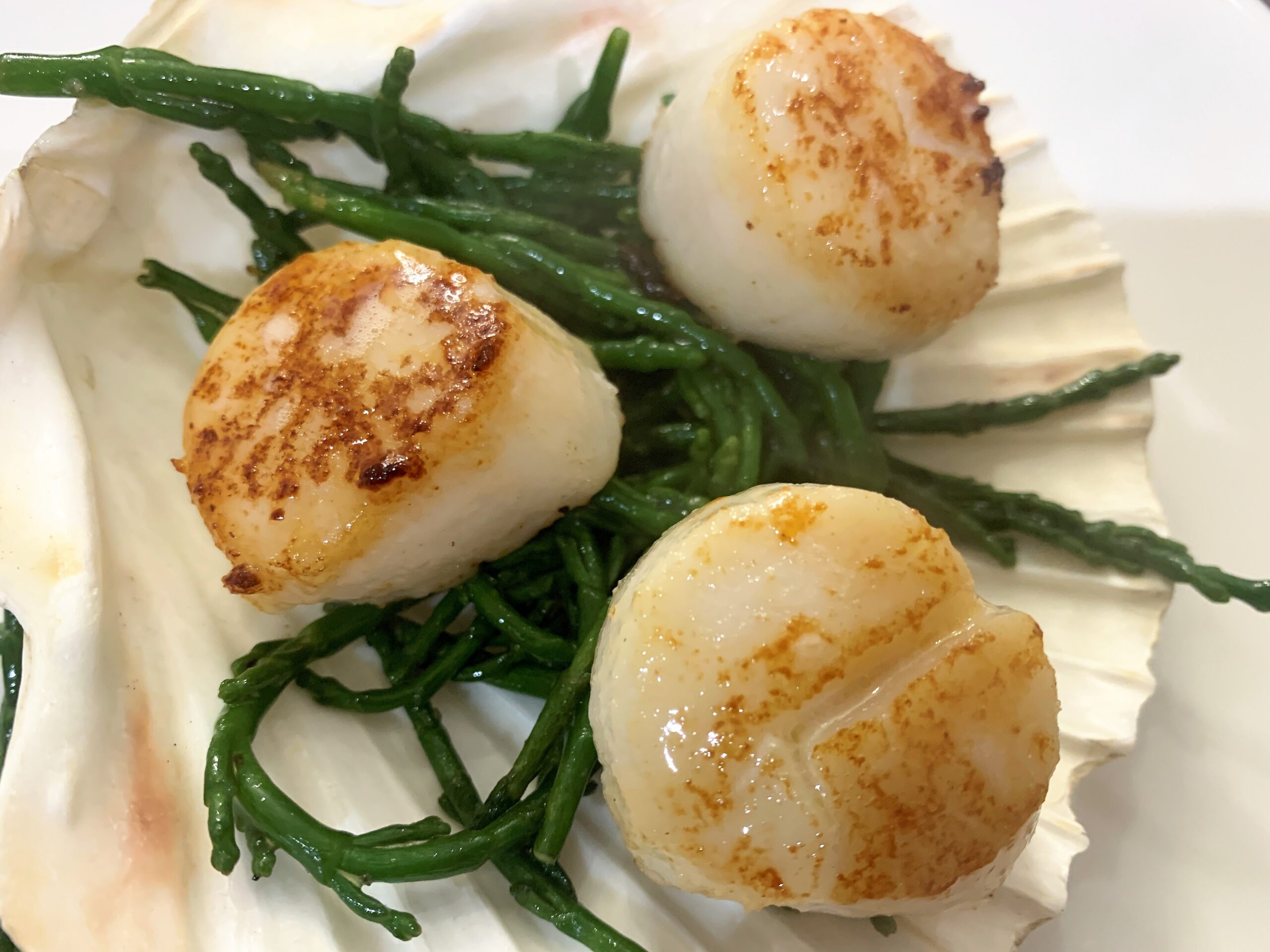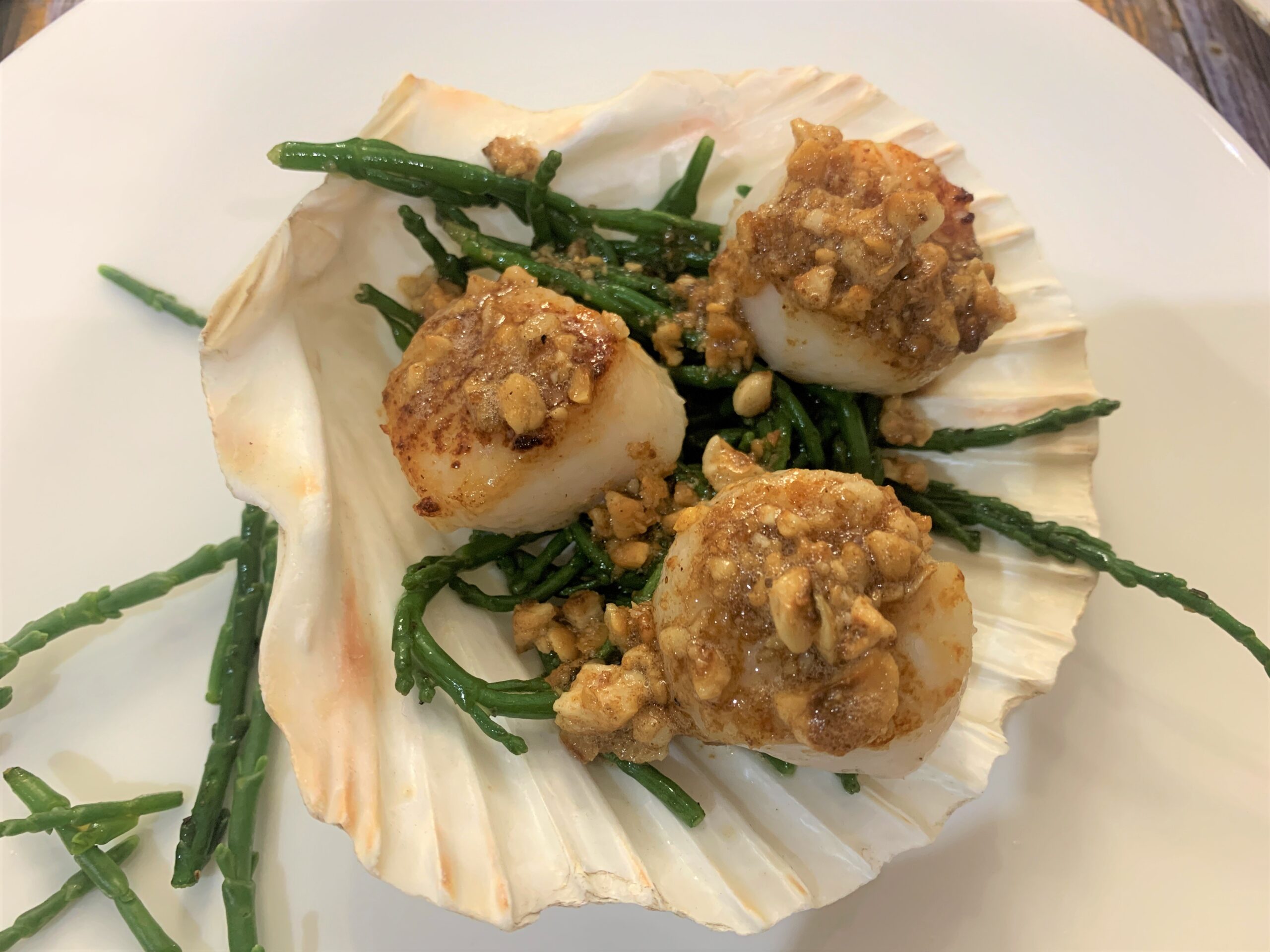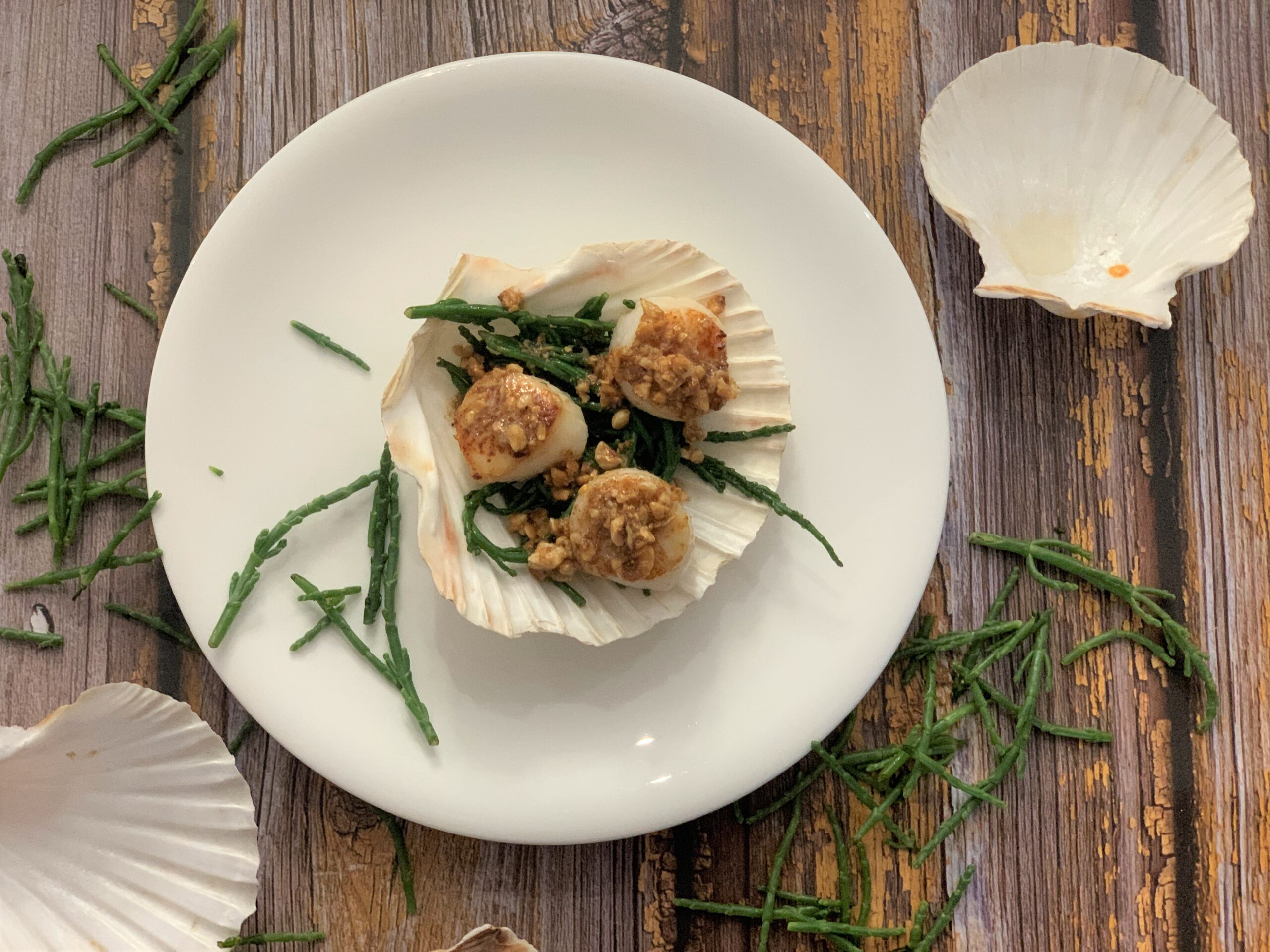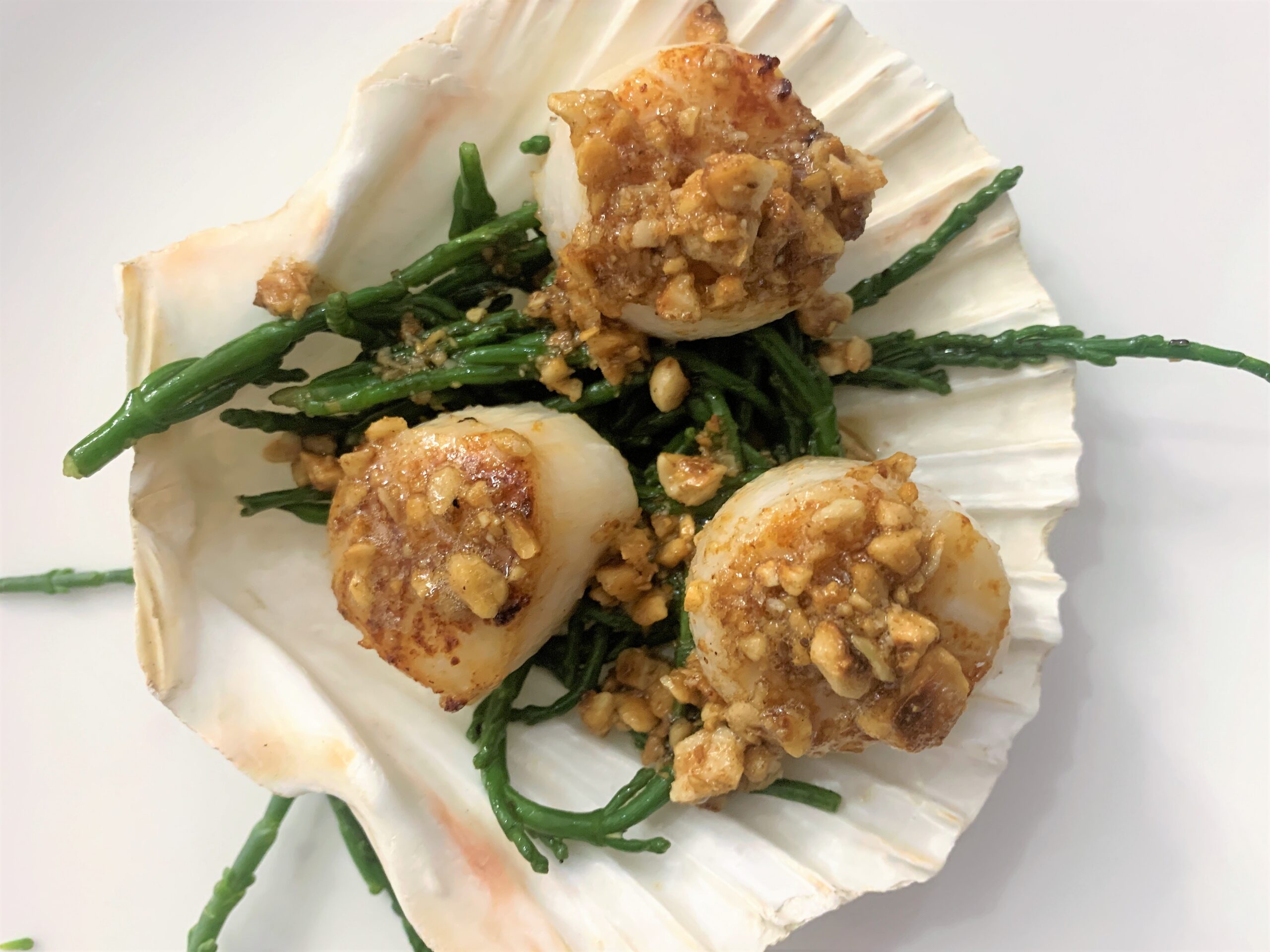 Heat oil and ½ tablespoon in a pan. Place the scallops in the pan presentation-side down and season with salt and pepper. Leave to cook undisturbed for around 2 minutes until a nice golden crust forms, then flip over and cook for a final minute. The scallops should feel springy to the touch when ready. Do not move the scallops around in the pan as this will prevent them from cooking.
Once they are nicely browned, remove the scallops from the pan.
For serving place the scallops on top of the samphire and drizzle the hazelnut butter on top.