Vegetable Kolhapuri
Vegetable Kolhapuri is a popular dish from Kohlapur, a town in the Southwest of Maharashtra. Kolhapuri cuisine is known to use special dry red chilies called 'Lavangi mirchi', which is pounded into a paste alongside other dry spices and coconut. The use of fresh Kohlapuri paste makes this dish spicy, aromatic, and full of authentic flavours. Vegatable Kohlapuri is a spicy mixed vegetable cooked in freshly prepared Kohlapuri spice blend.
Kolhapur is also well known for meat curries like mutton, Kohlapuri chicken, Kohlawadi prawns and other dishes like Misal, usal, Bhel, Vada Pav, which are prepared in a slightly different way compared to dishes from the rest of Maharashtra. Kohlapuri curries may not feature on an Indian restaurant menu abroad however it is extremely popular in India. Kohlapuri food is quite different from the curries that typically represent Indian food abroad as it is not prepared with the usual onion tomato gravy and also the freshly made spice mix has aromatic, nutty flavour from the roasted spices, coconut and poppy seeds.
I have been to Kolhapur few times and had the opportunity to savour the authentic vegetarian Kolhapuri cuisine. I instantly fell in love with the Kohlapuri Misal, vada pav, chilli pitla, kat vada and dal. Like mentioned before one of the ingredients of the authentic Kolhapuri cuisine is the paste made using the lavangi chilies. Lavangi chilies are small, but very hot so I have toned down the fieriness by substituting the chillies with milder Kashmiri Chillies.
This recipe is quite a simple and versatile dish as the paste can be prepared in advance and you can use any vegetables you like in this dish. The only thing I would highly recommend is the importance of roasting the spices before grinding. This dish is my husband's favourite recipe as he loves spicy food.
Ingredients
For Mixed Vegetables
½ cup cauliflower florets
½ cup diced potatoes
¼ cup carrot batons
¼ cup French beans (cut in 1-inch pieces)
¼ cup peas
¼ cup diced onions
¼ cup diced green pepper
1 cup diced paneer
For Spice Mix
2 teaspoons oil
1 bay leaf
2 teaspoons coriander seeds
1 inch cinnamon stick
4-5 dry Kashmiri red chillies
3-4 cloves
3-4 green cardamom
8-10 black peppers
2 teaspoons cumin seeds
1 black cardamom
2 teaspoons poppy seeds
2 teaspoons desiccated coconut
2 teaspoons cashew nuts
For The Gravy
2 tablespoons oil
1 teaspoon cumin seeds
1 bay leaf
2-3 dry red chillies
1 cup finely chopped onions
1 tablespoon finely chopped garlic
2 teaspoons finely chopped ginger
2 teaspoons finely chopped green chillies
2 teaspoons red chilli powder
2 teaspoons coriander powder
1 teaspoon turmeric powder
Salt to taste
1 cup tomato puree
1 tablespoon kasuri methi
1 teaspoon garam masala
2 tablespoons finely chopped coriander
Directions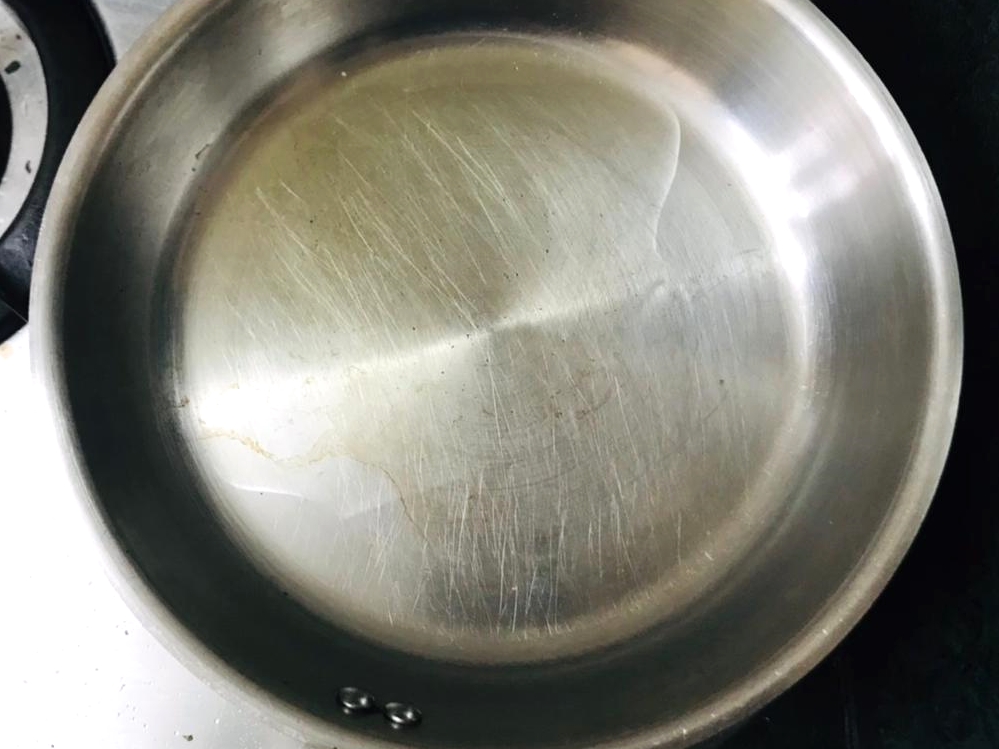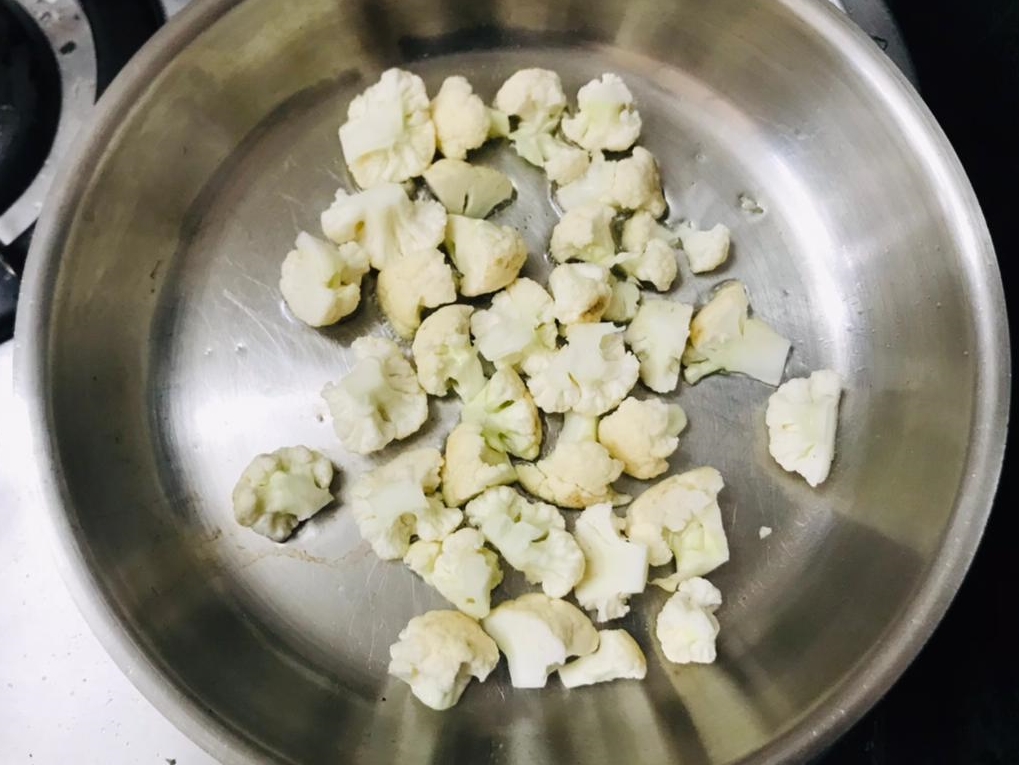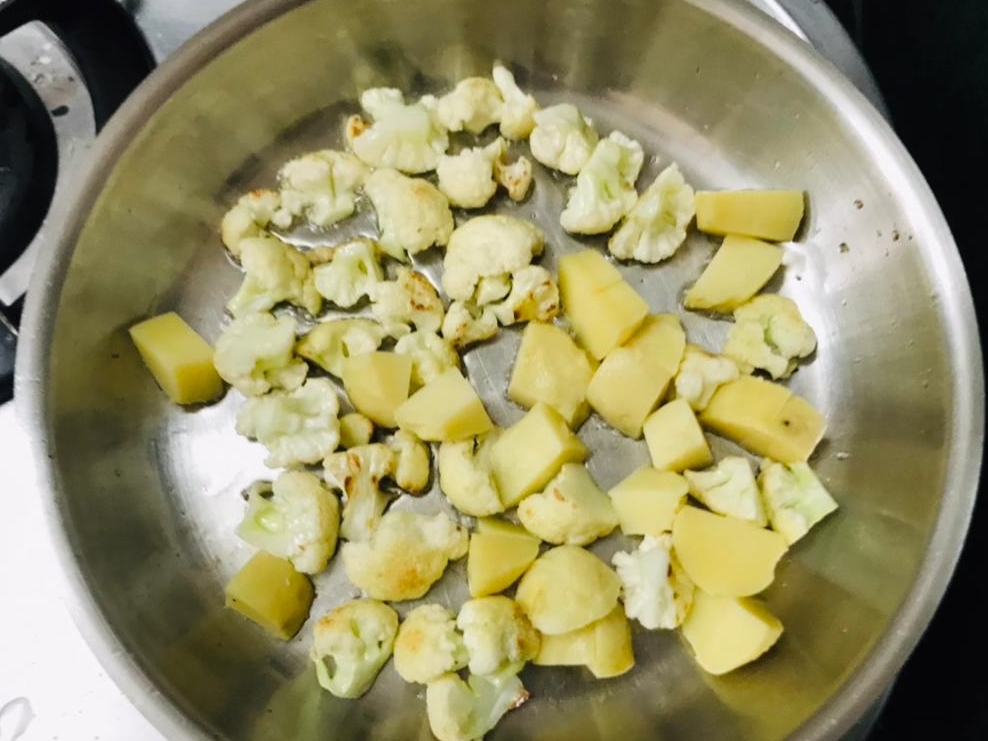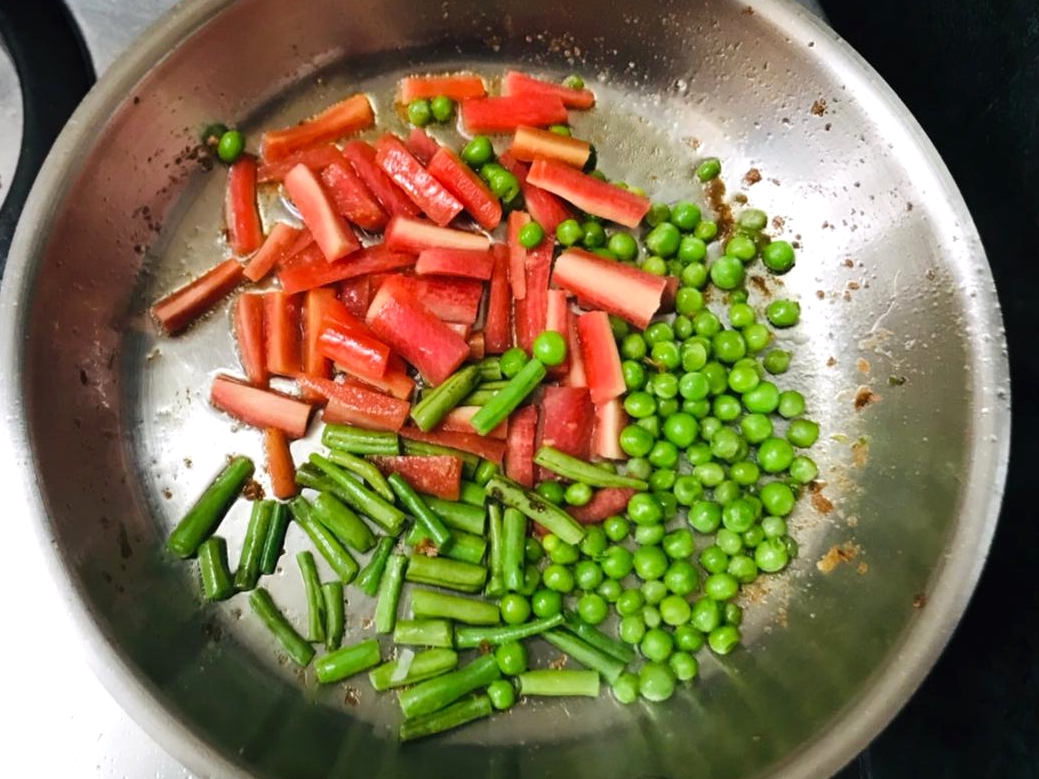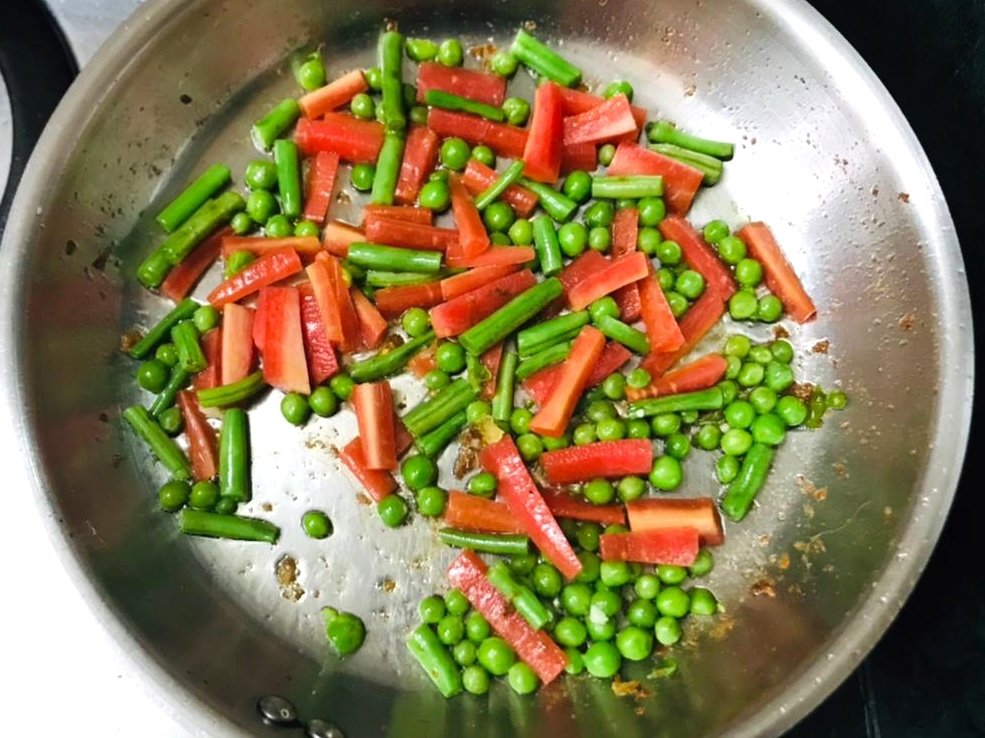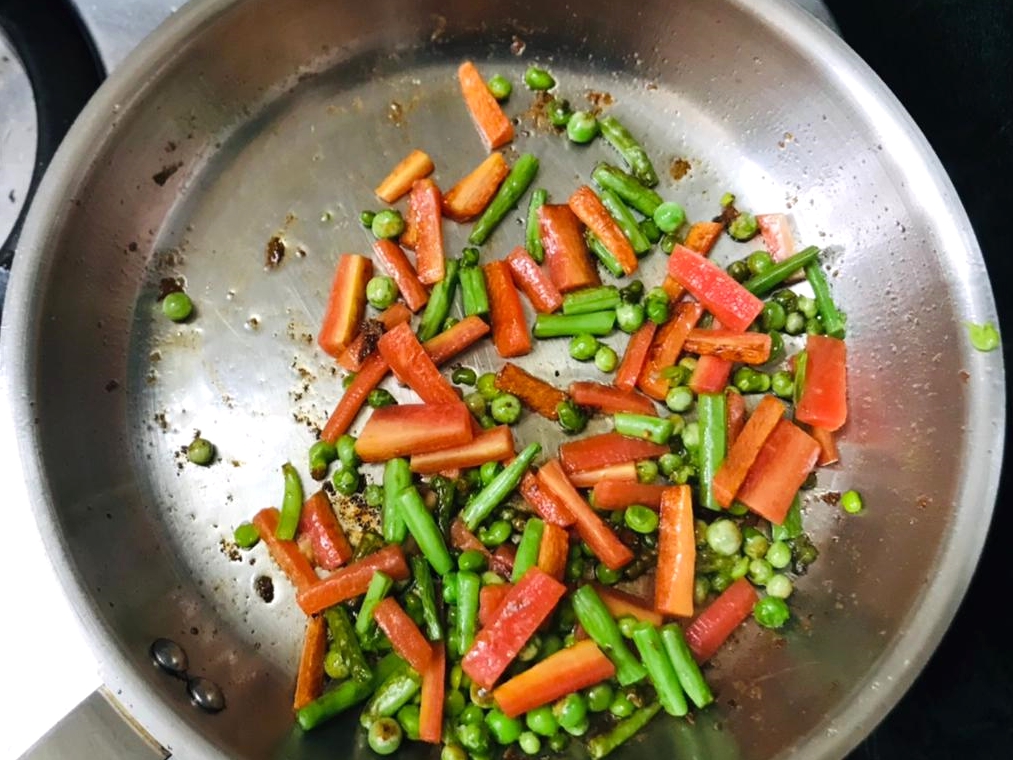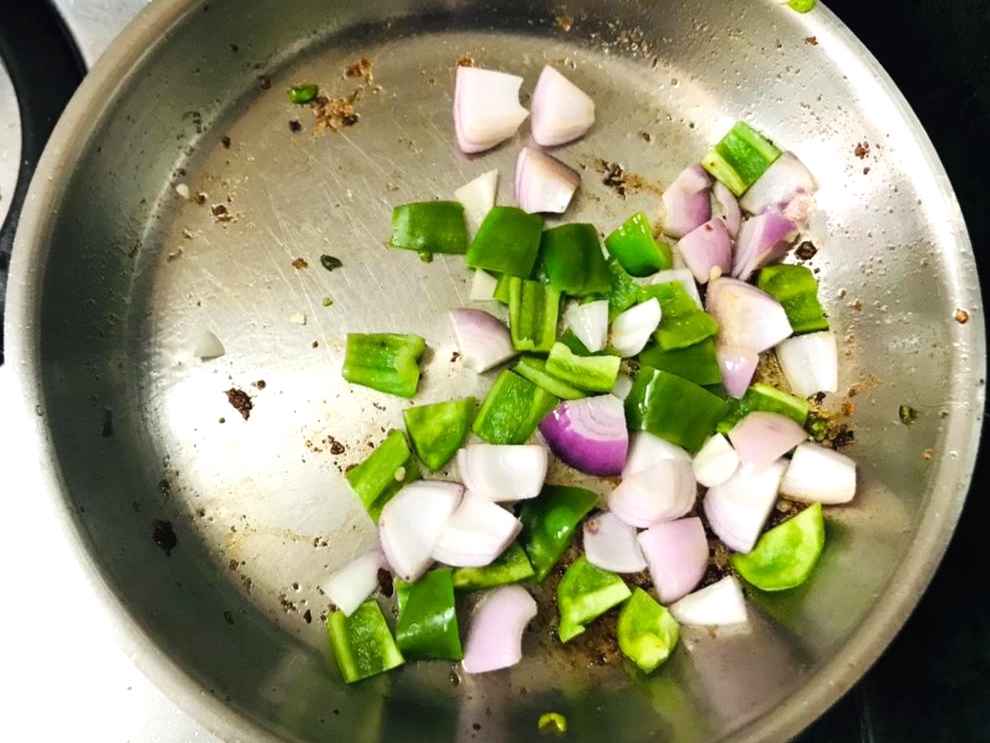 Heat oil in a pan and add the cauliflower florets and potatoes. Sprinkle 1-2 teaspoons water and cover and cook on medium heat for 6-7minutes or until the vegetables turns soft. Turn off the heat and empty it in a bowl.
Next add the carrots, beans and peas and sauté on medium heat for 4-5 minutes or until they turn soft. Empty them in a bowl. In the same pan add the onions and green pepper and sauté for a minute. Turn off the heat and empty in a bowl.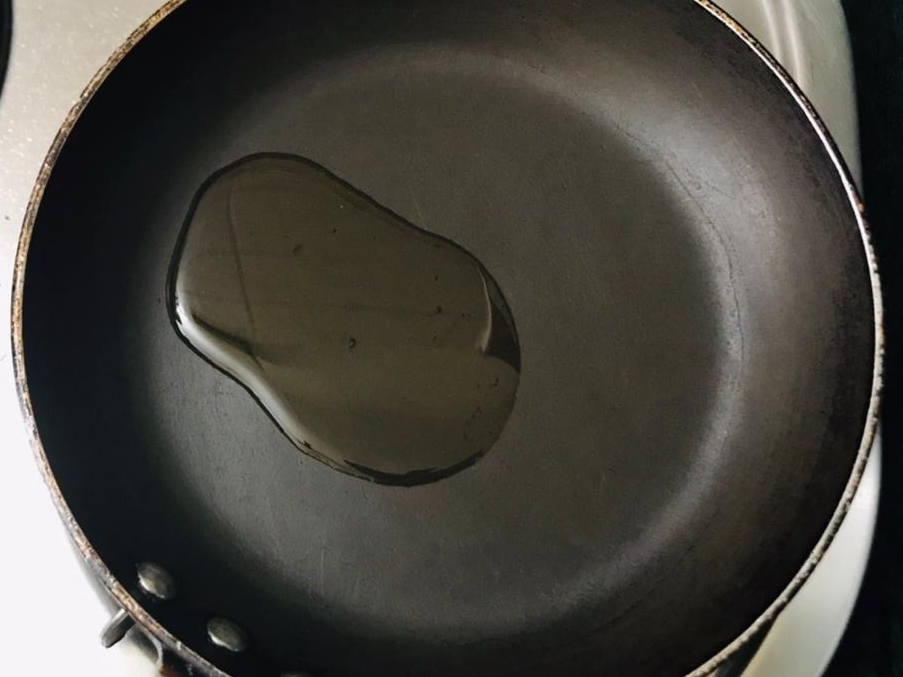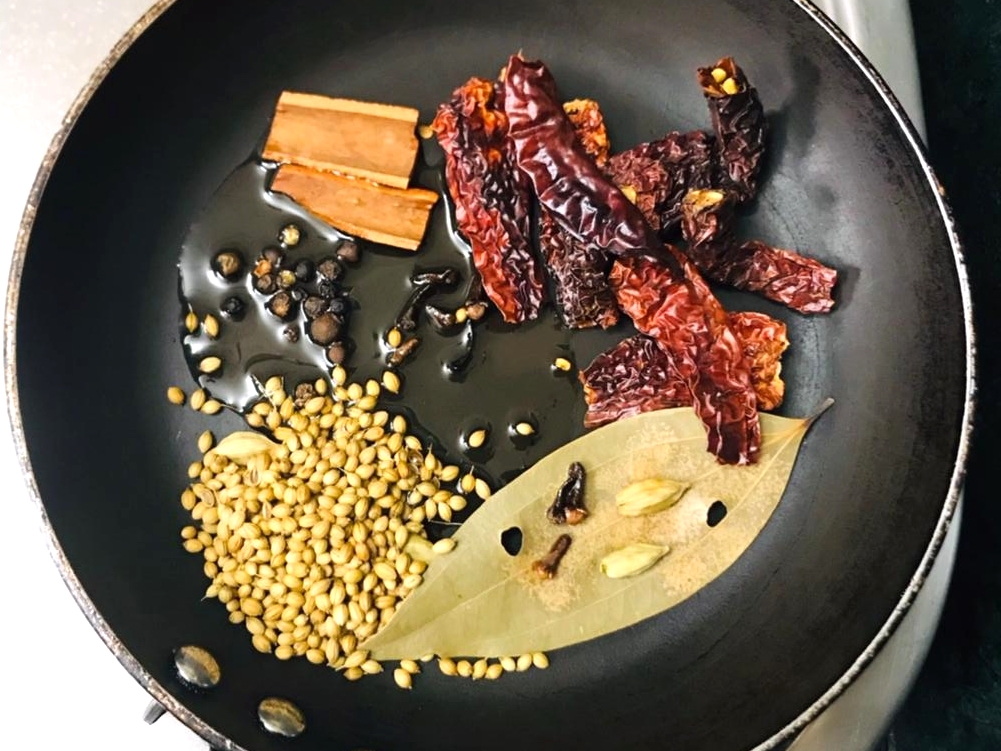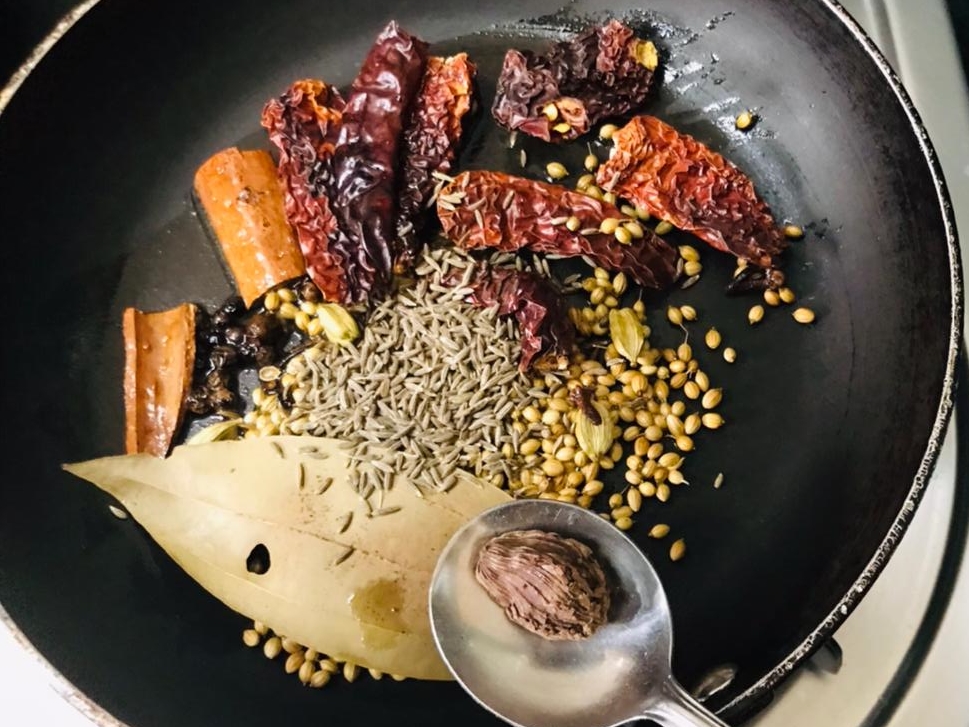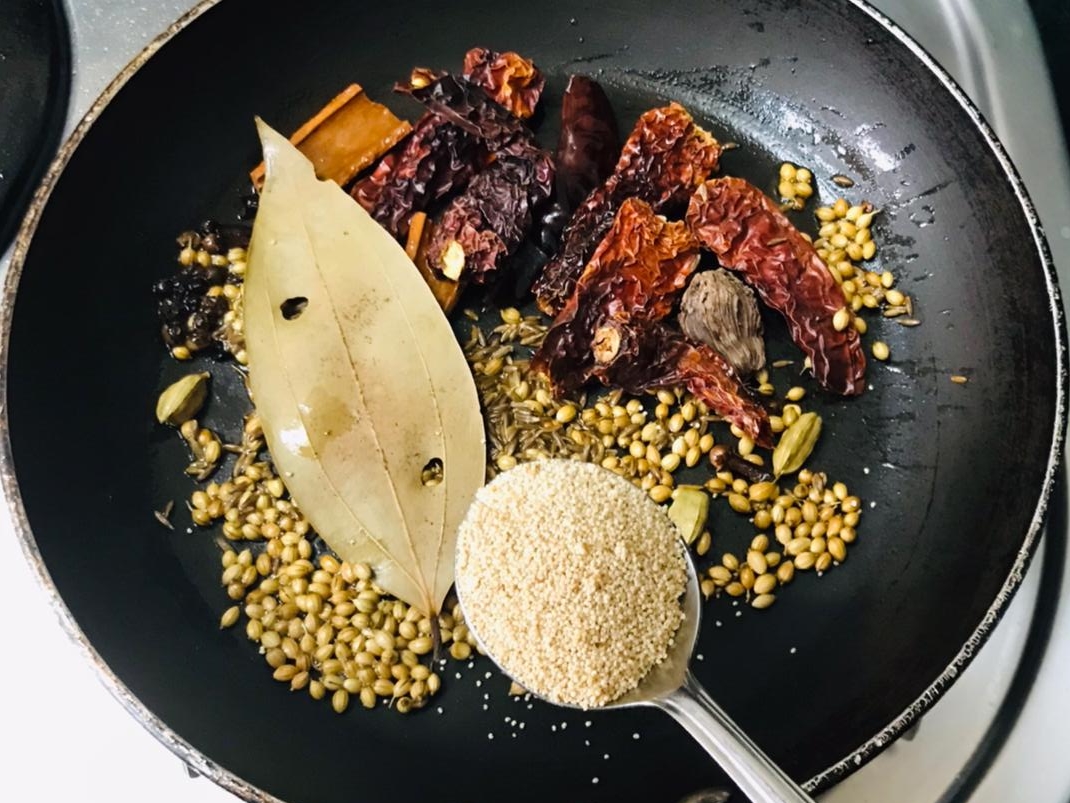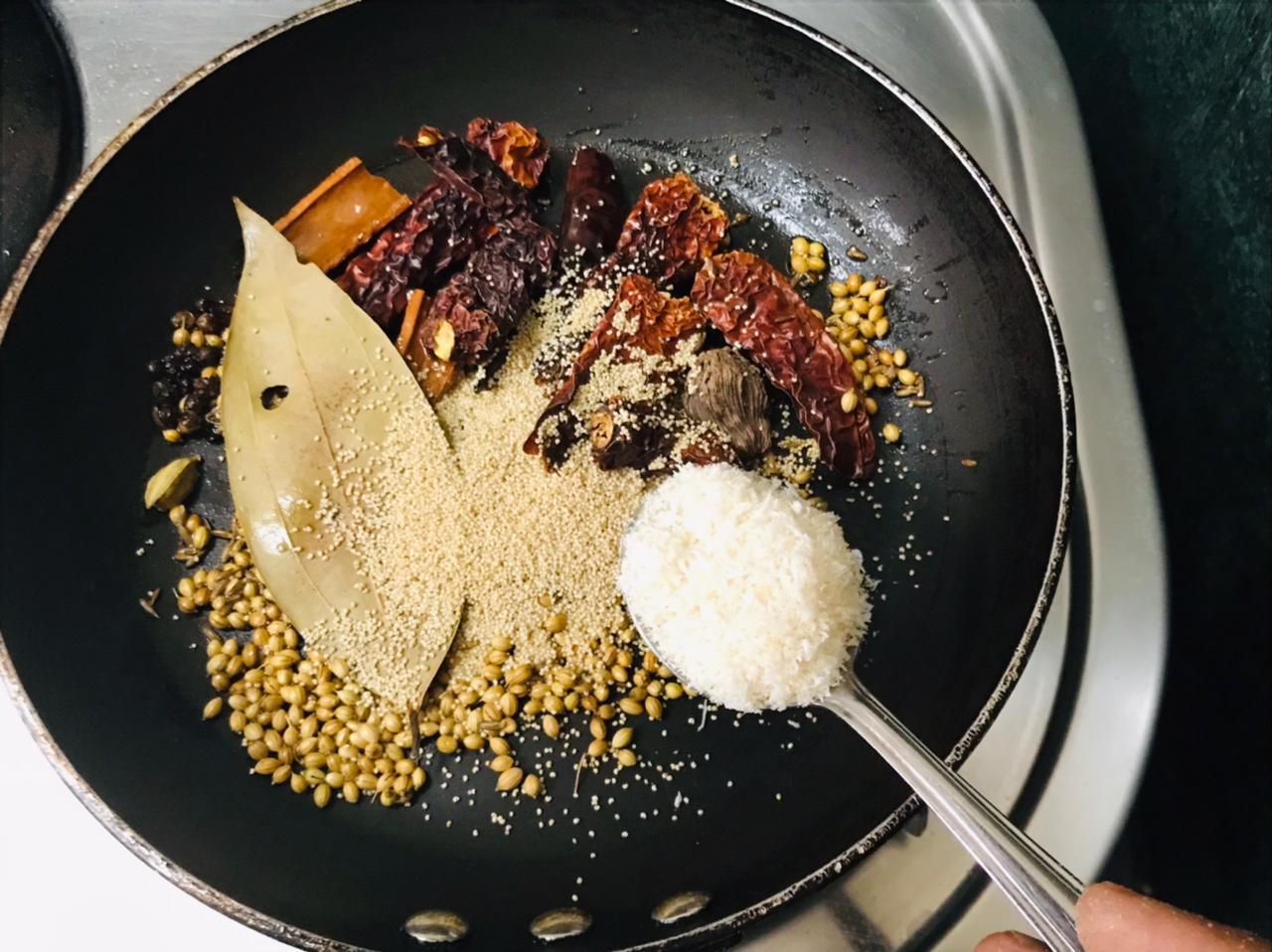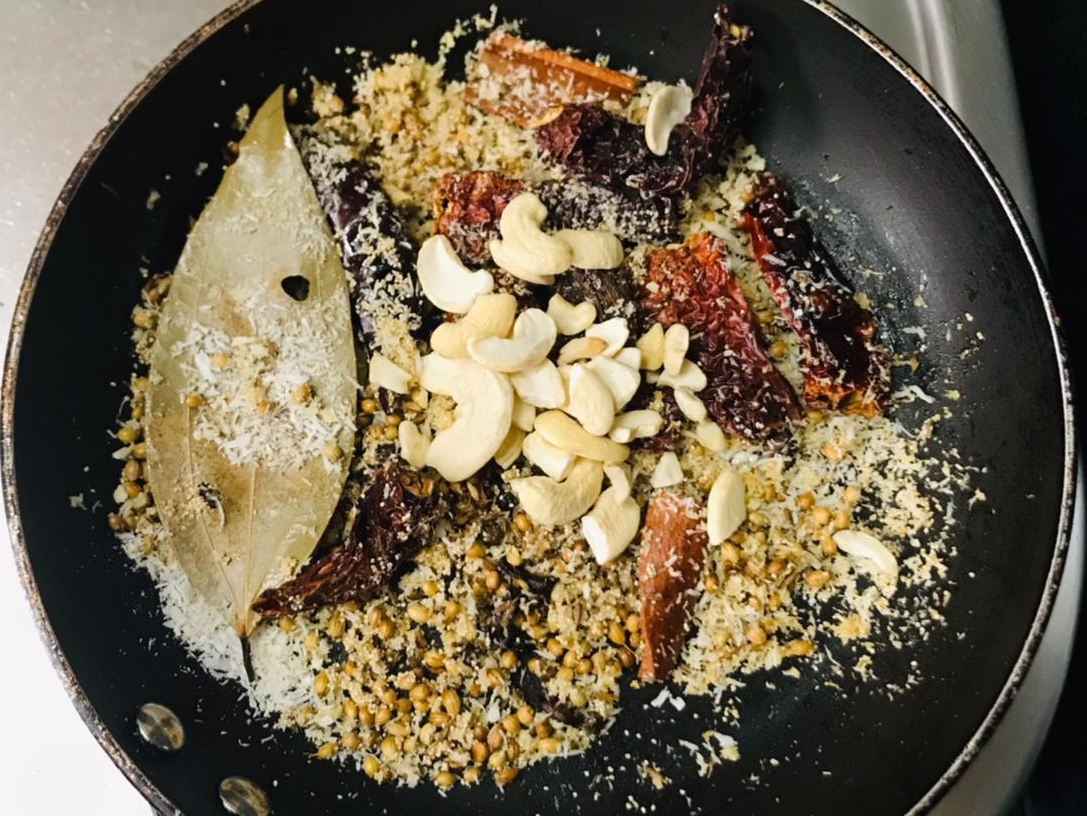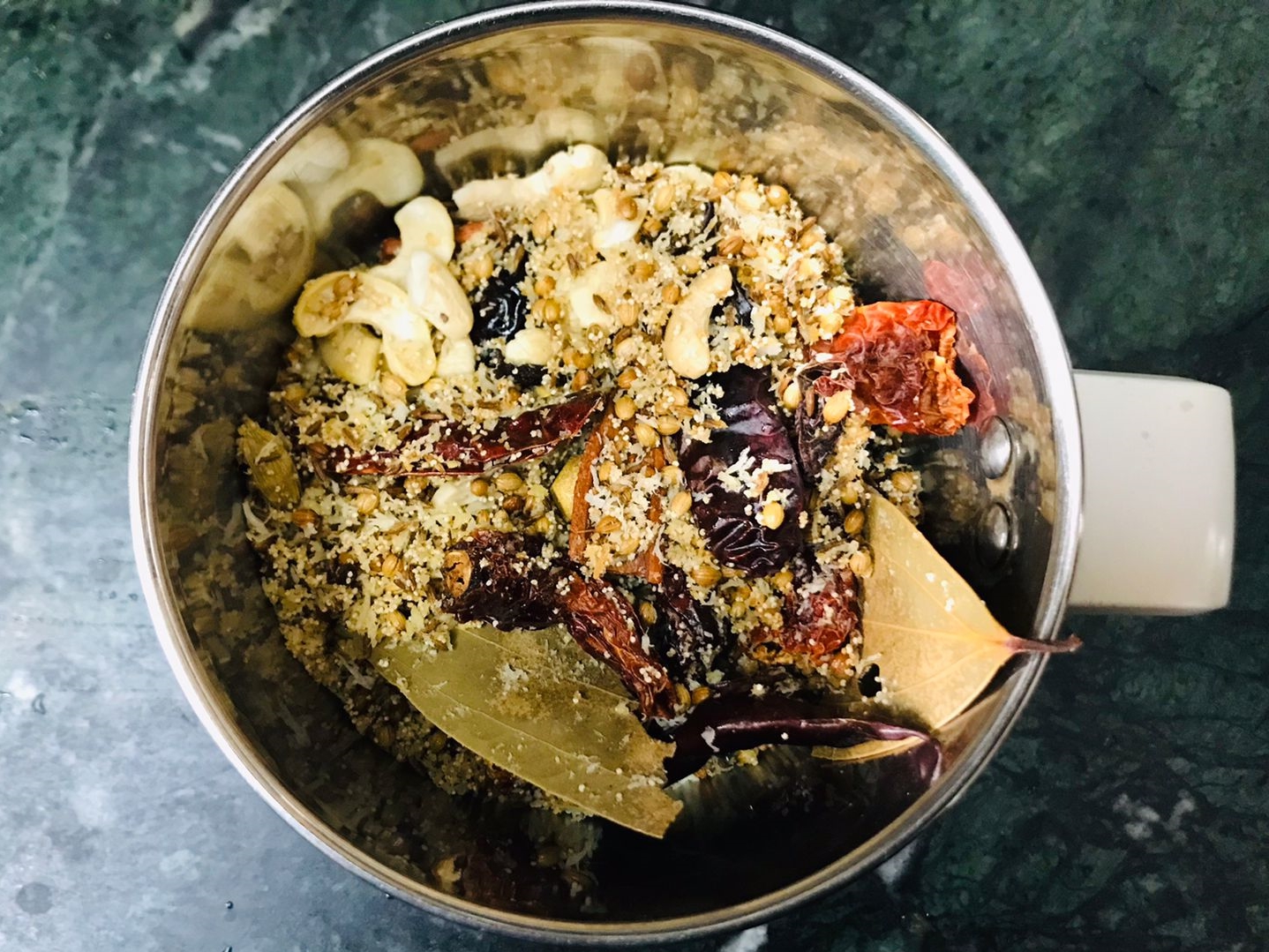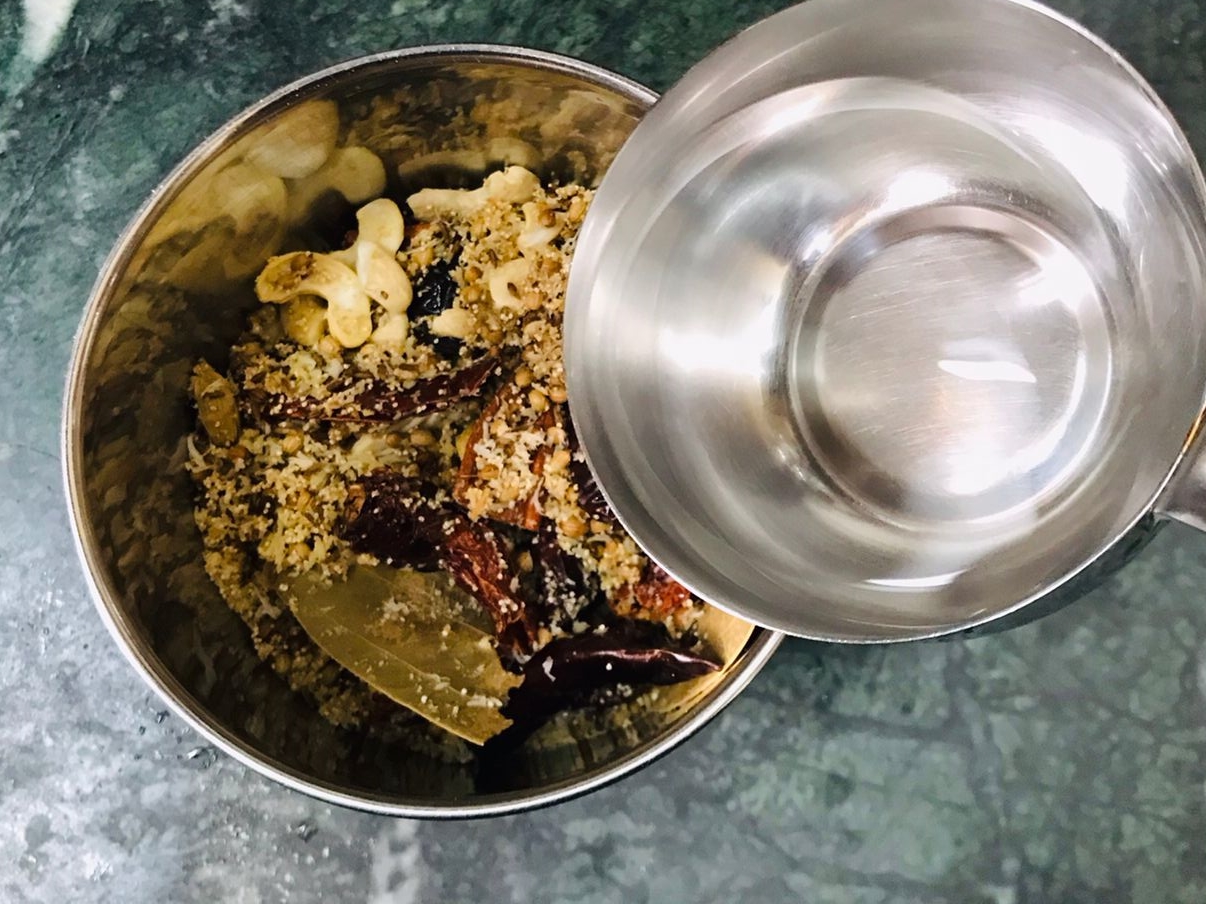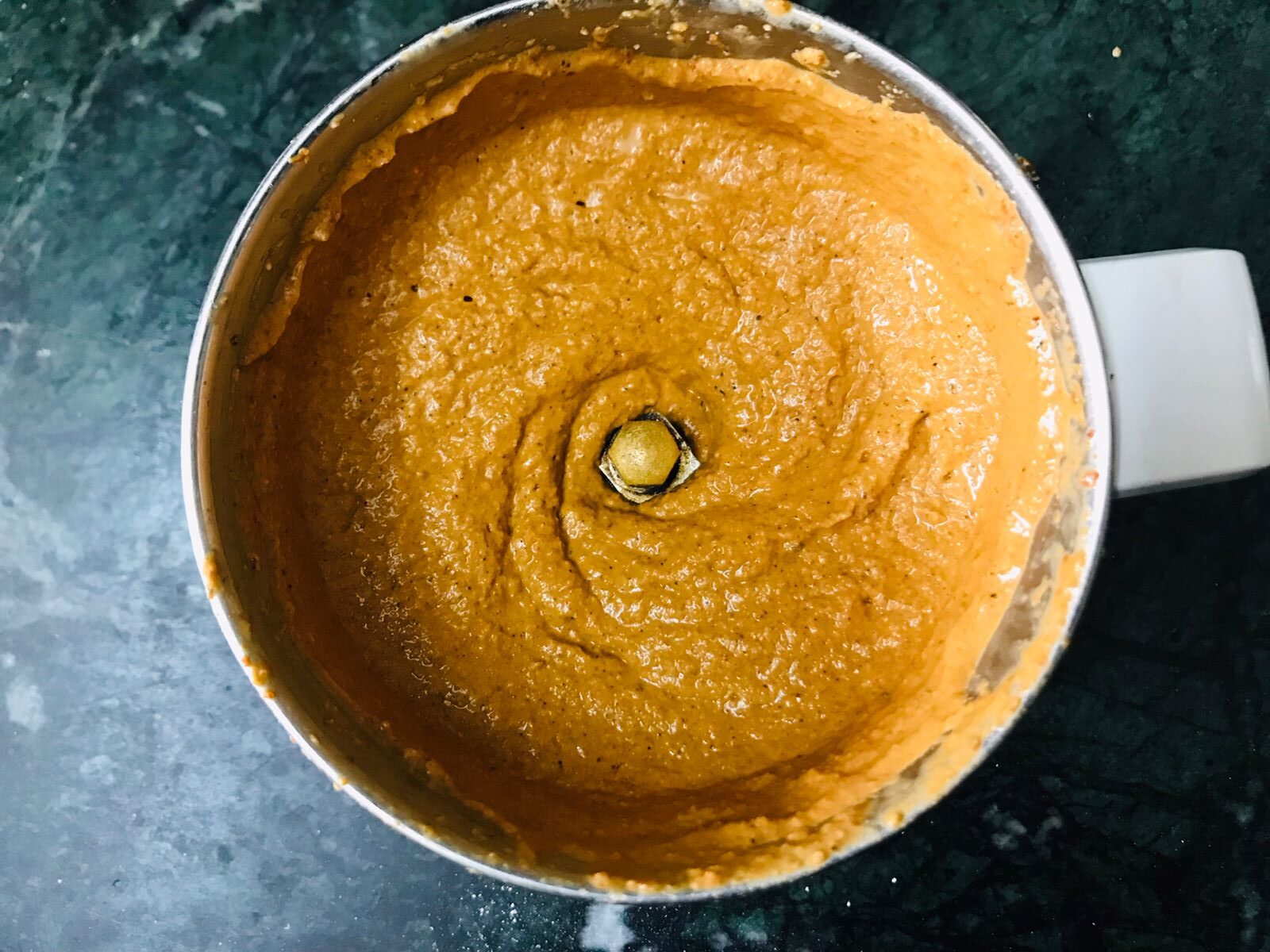 Heat oil in a pan and add the bay leaf, coriander seeds, cinnamon stick, dry red chillies, cloves, green cardamom, black pepper, cumin seeds, black cardamom, poppy seeds, desiccated coconut and cashew nuts. Roast for 3-4 minutes on low heat until all the spices turn golden. Turn off the heat and keep it aside to cool.
Empty the spices in a grinding jar and grind it to a smooth paste by adding 3-4 teaspoons of water.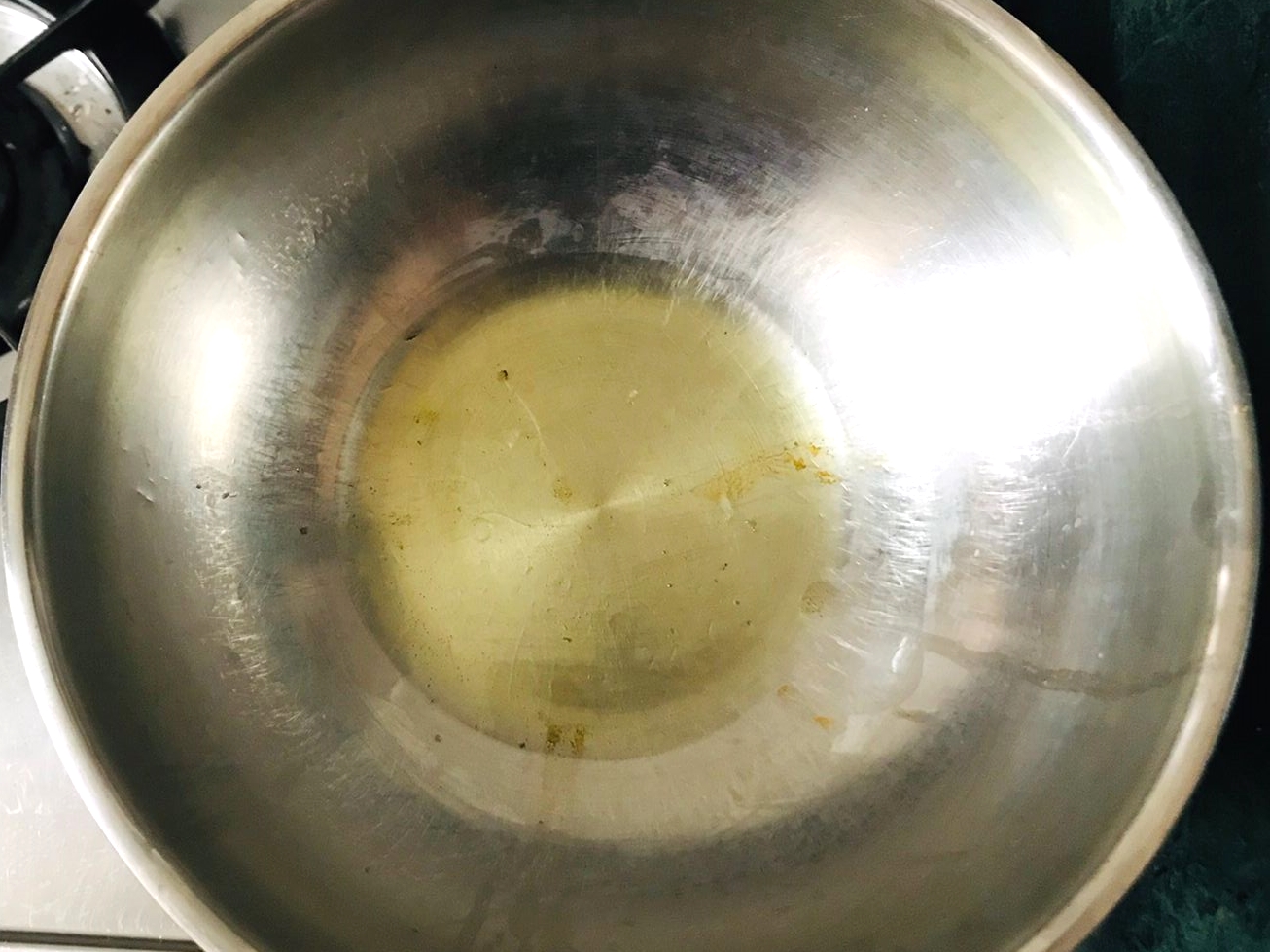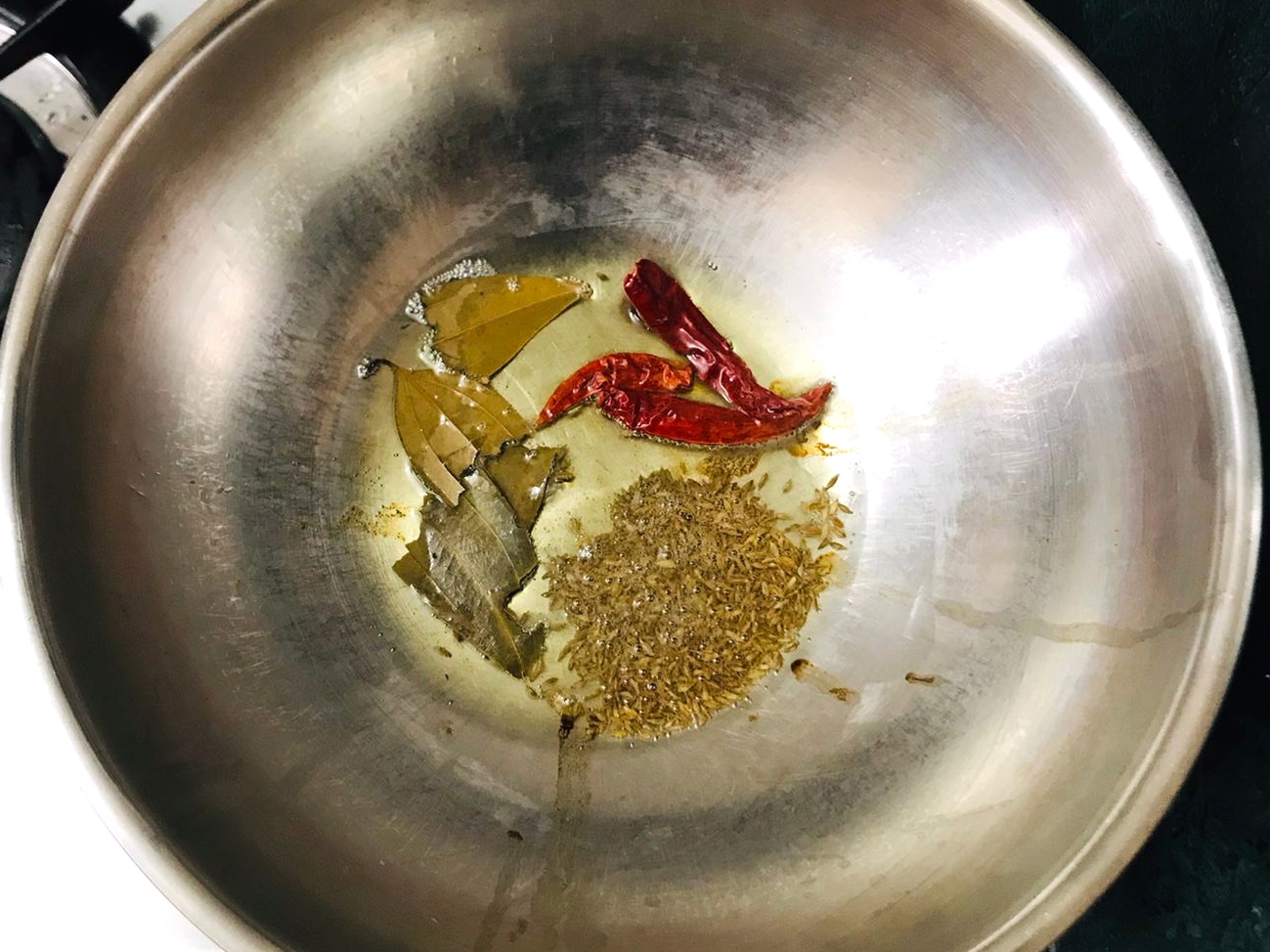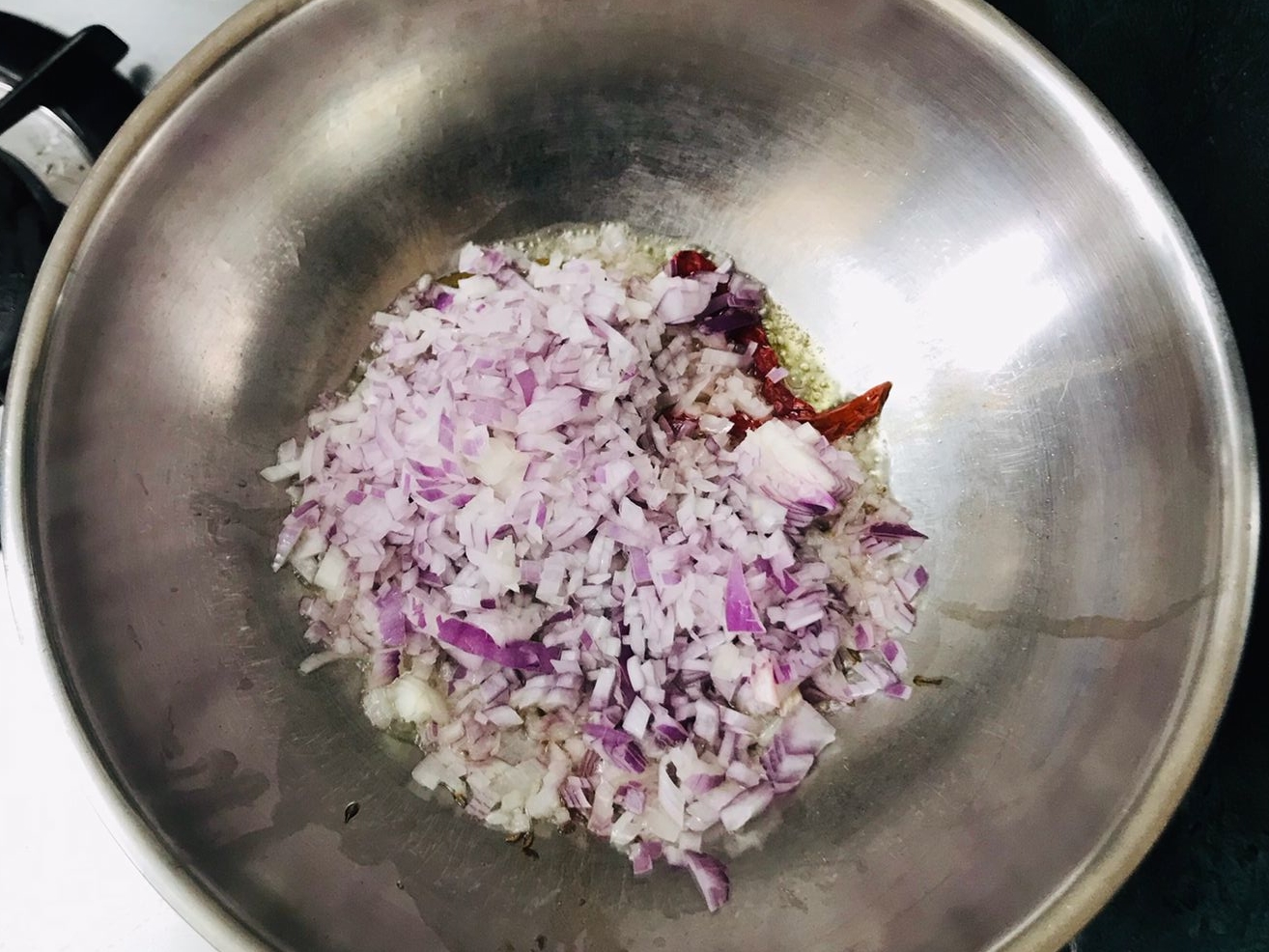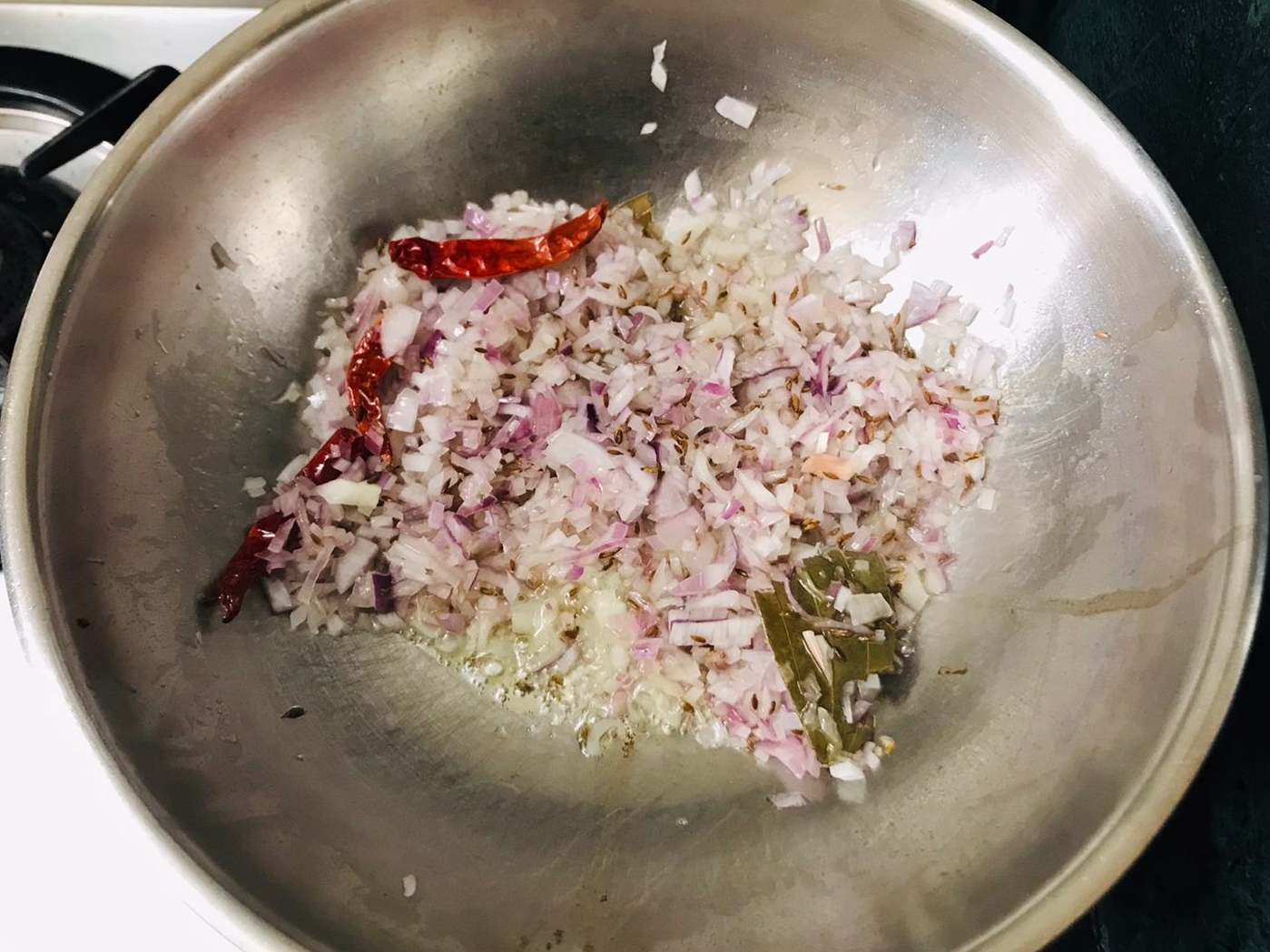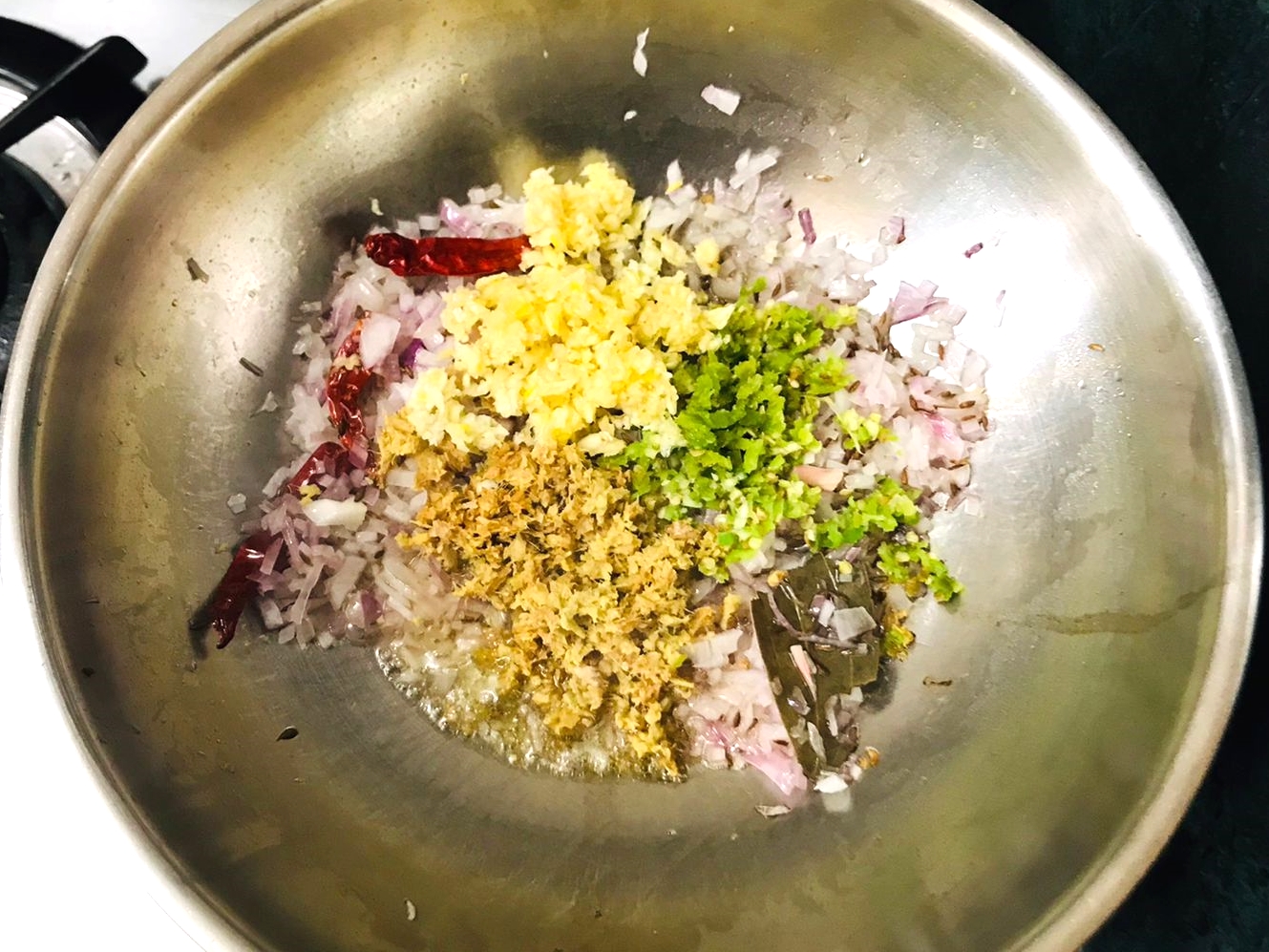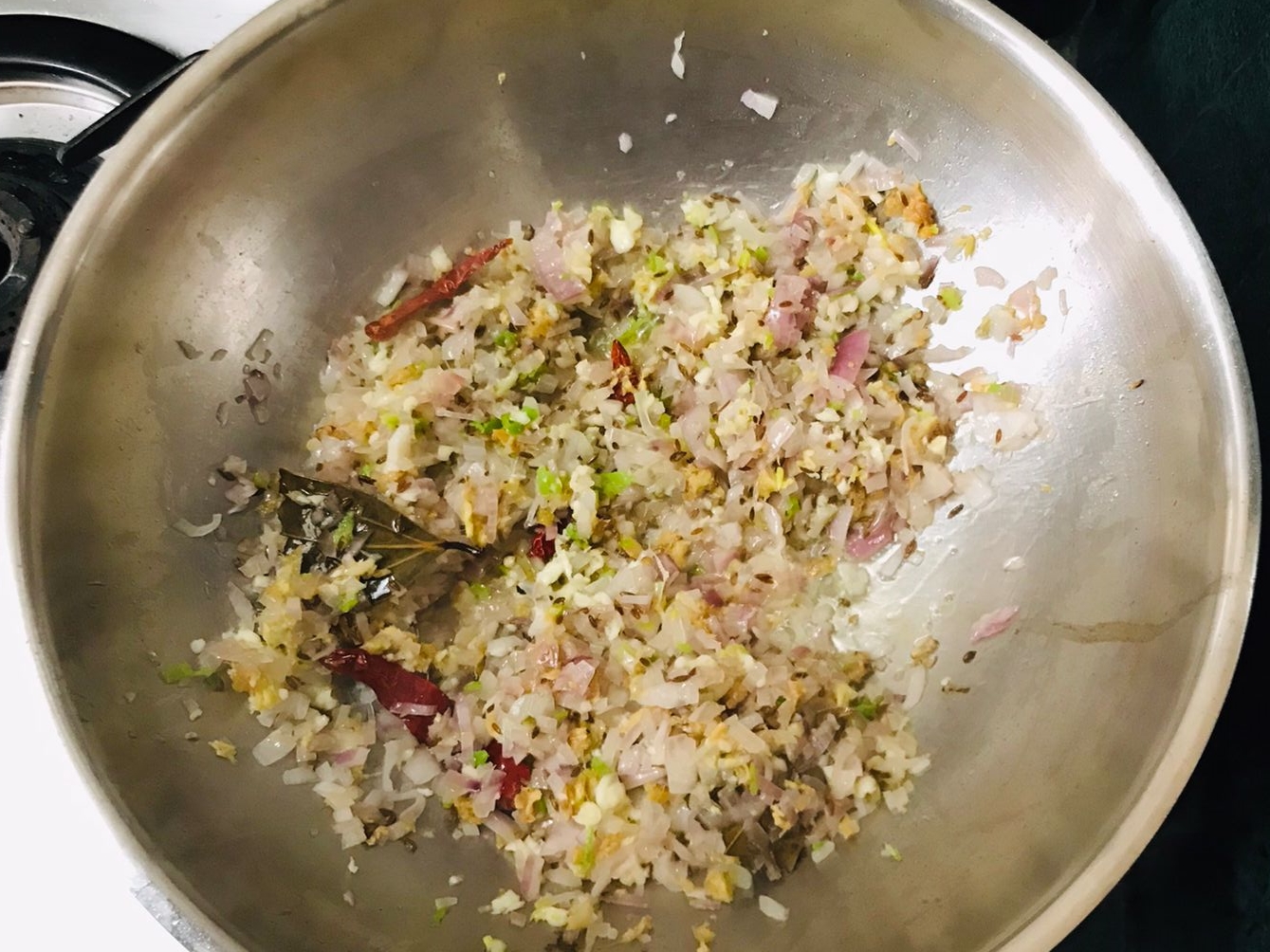 Heat oil in a pan and add the cumin seeds, bay leaf and dry red chillies. When the cumin seeds begin to splutter and turn golden, add the onions and sauté for 3-4 minutes or until they turn translucent. Next add the green chillies, ginger and garlic and sauté for 1-2 minutes.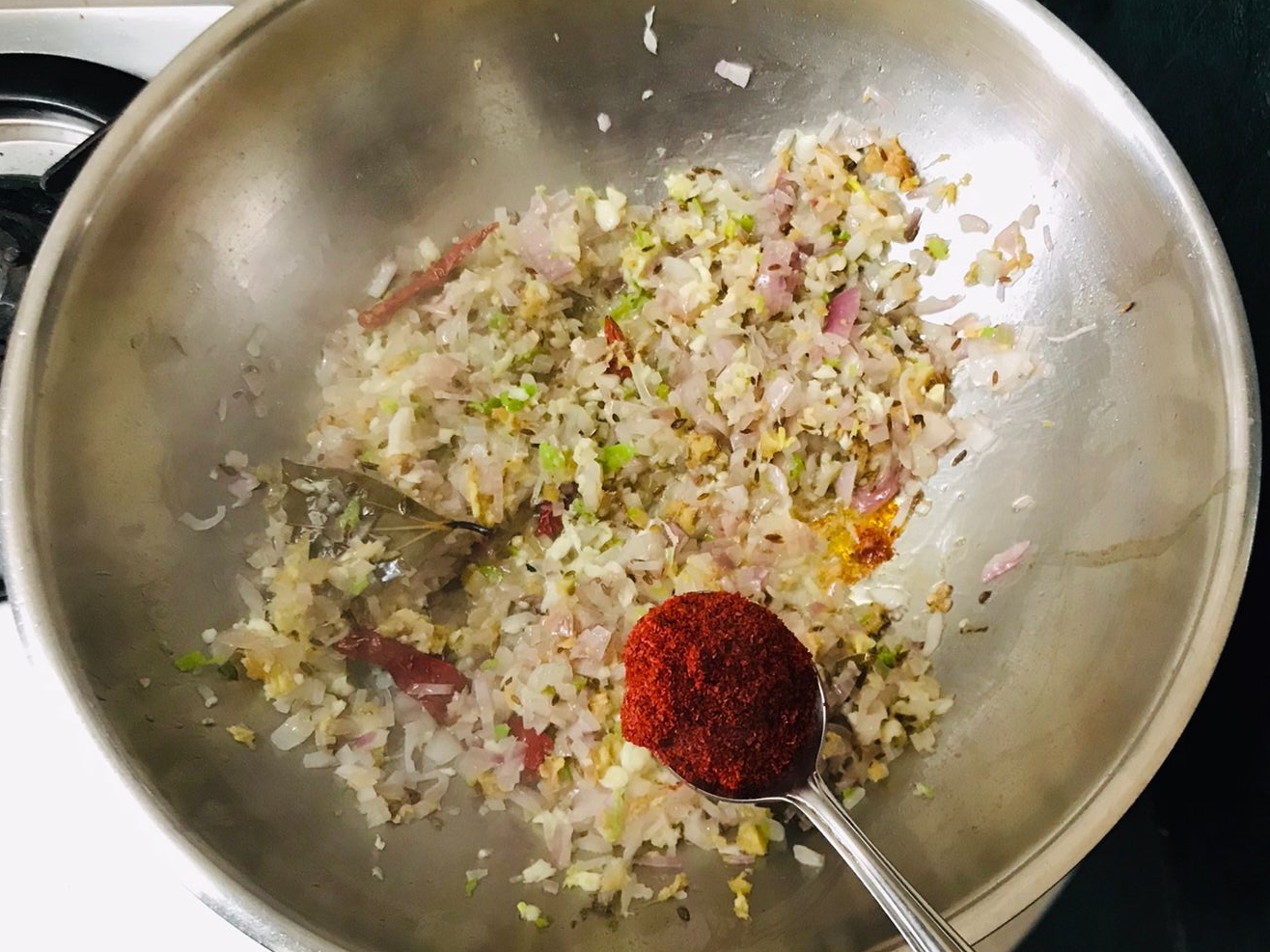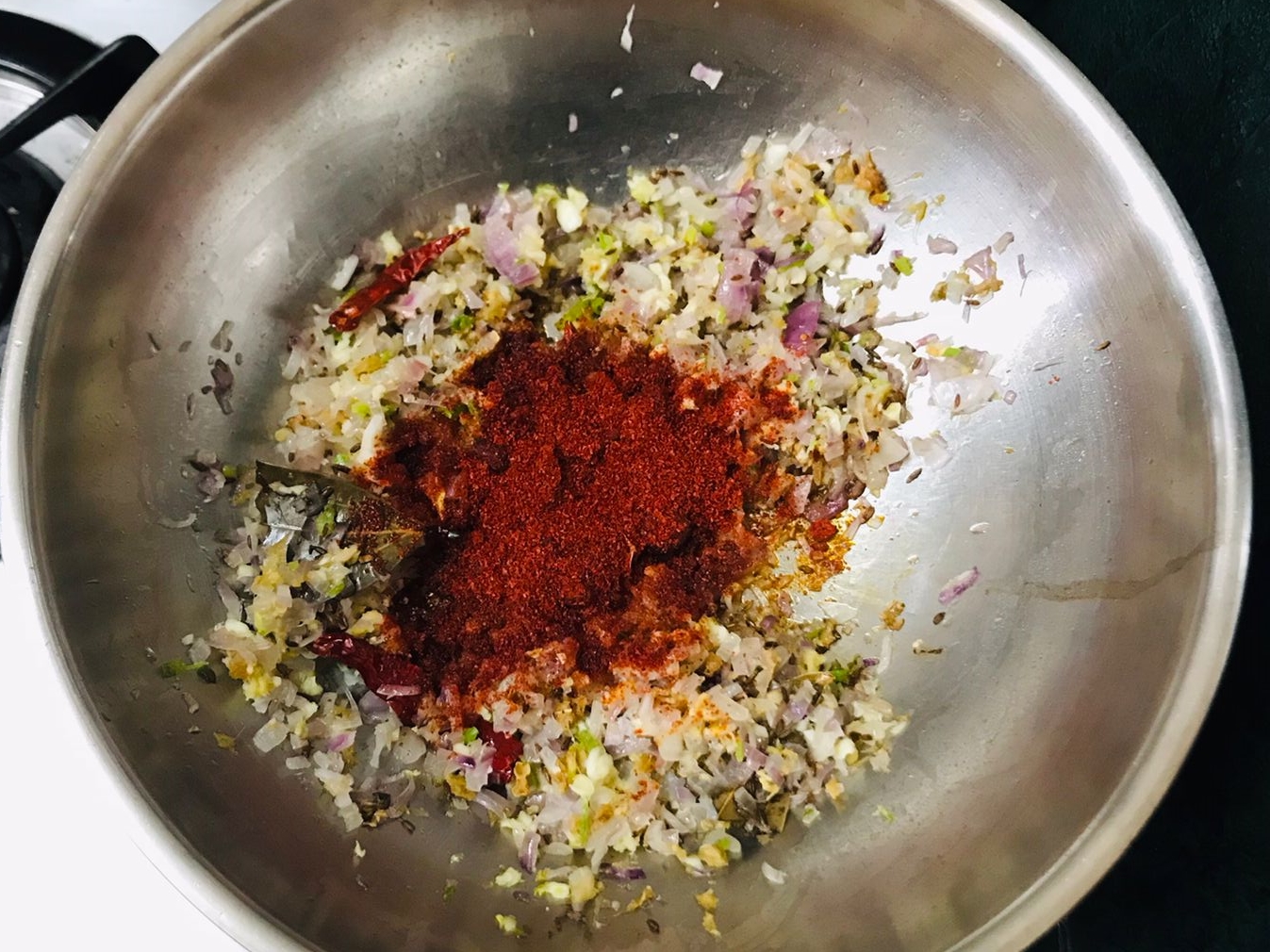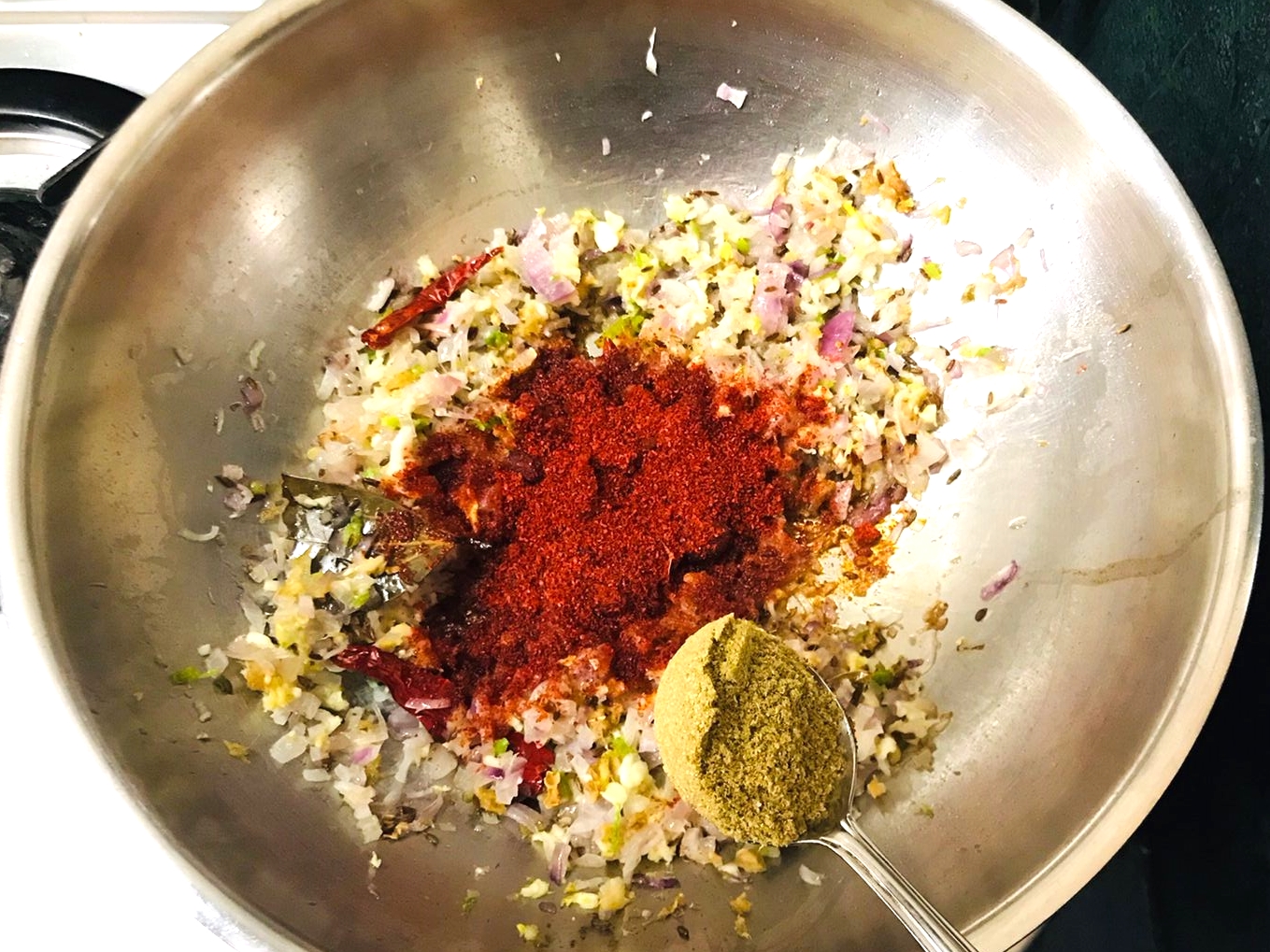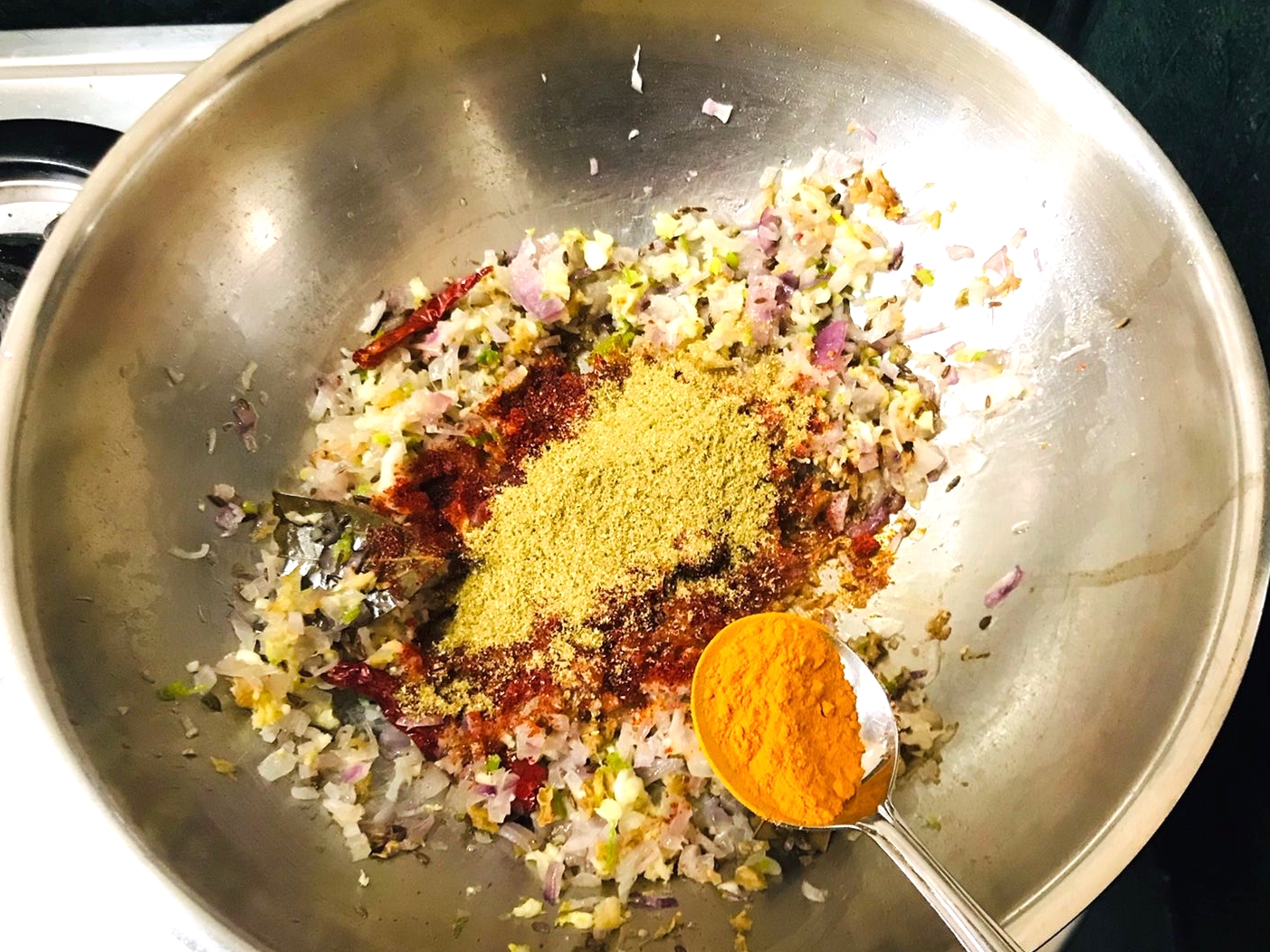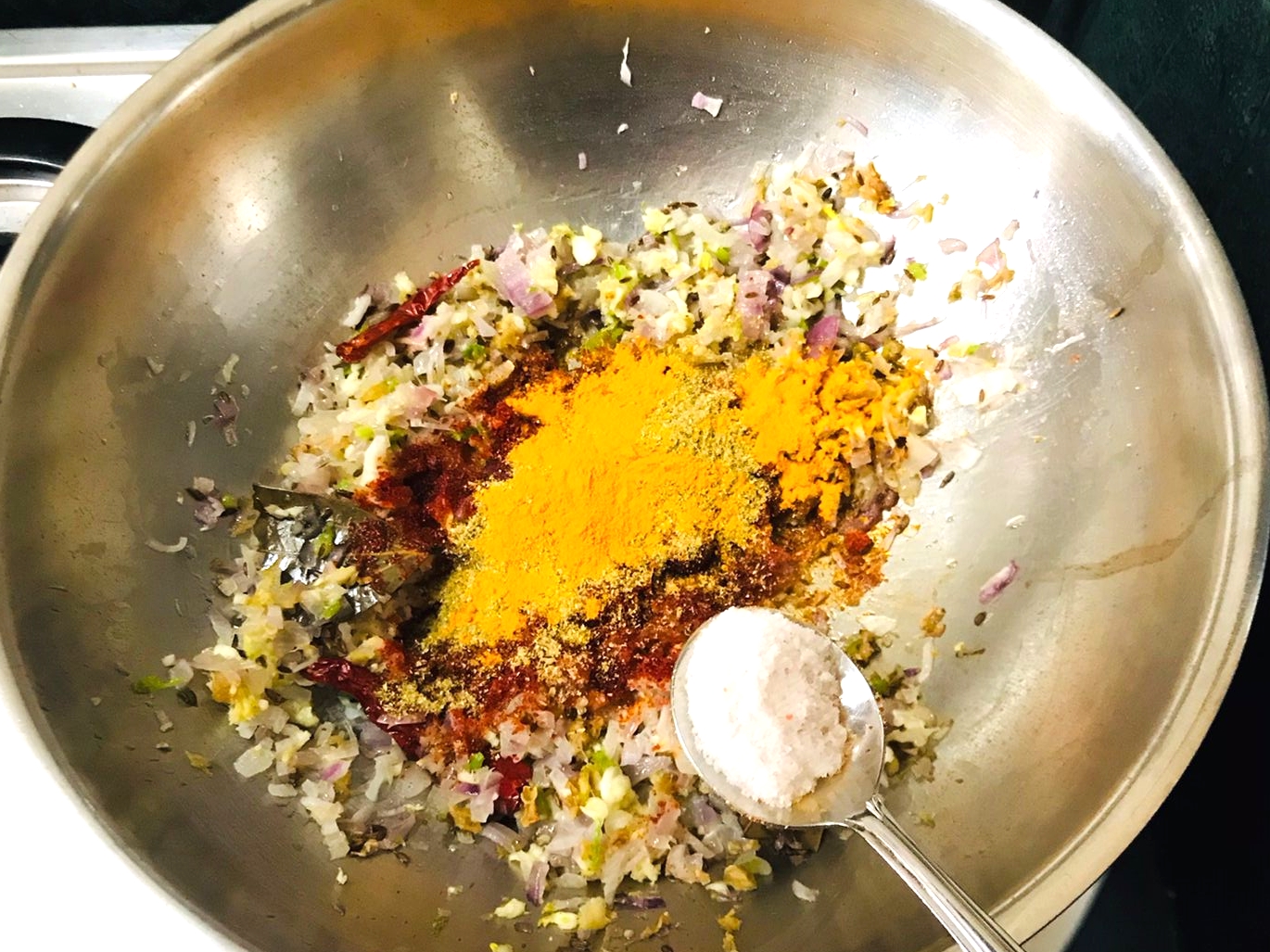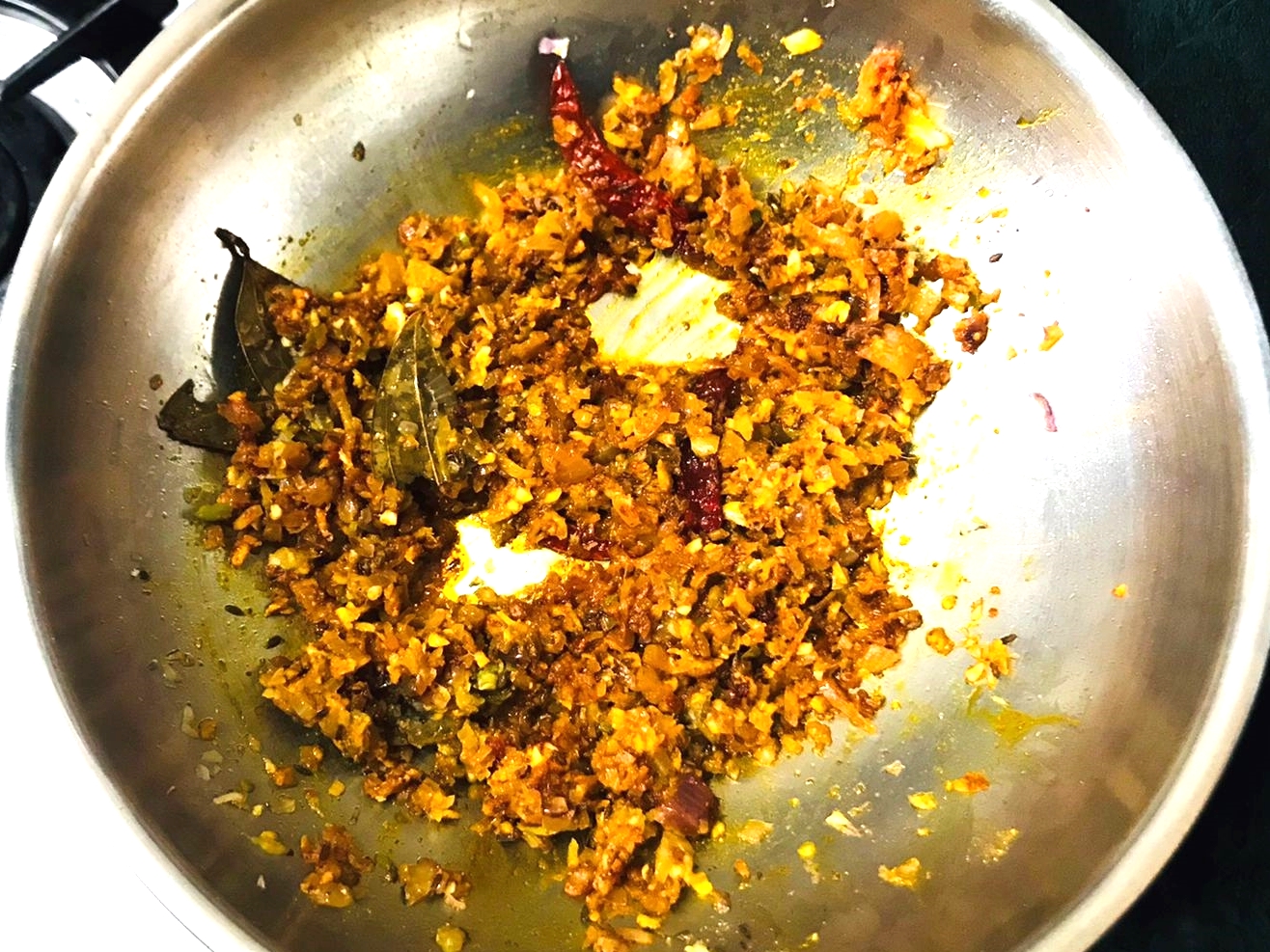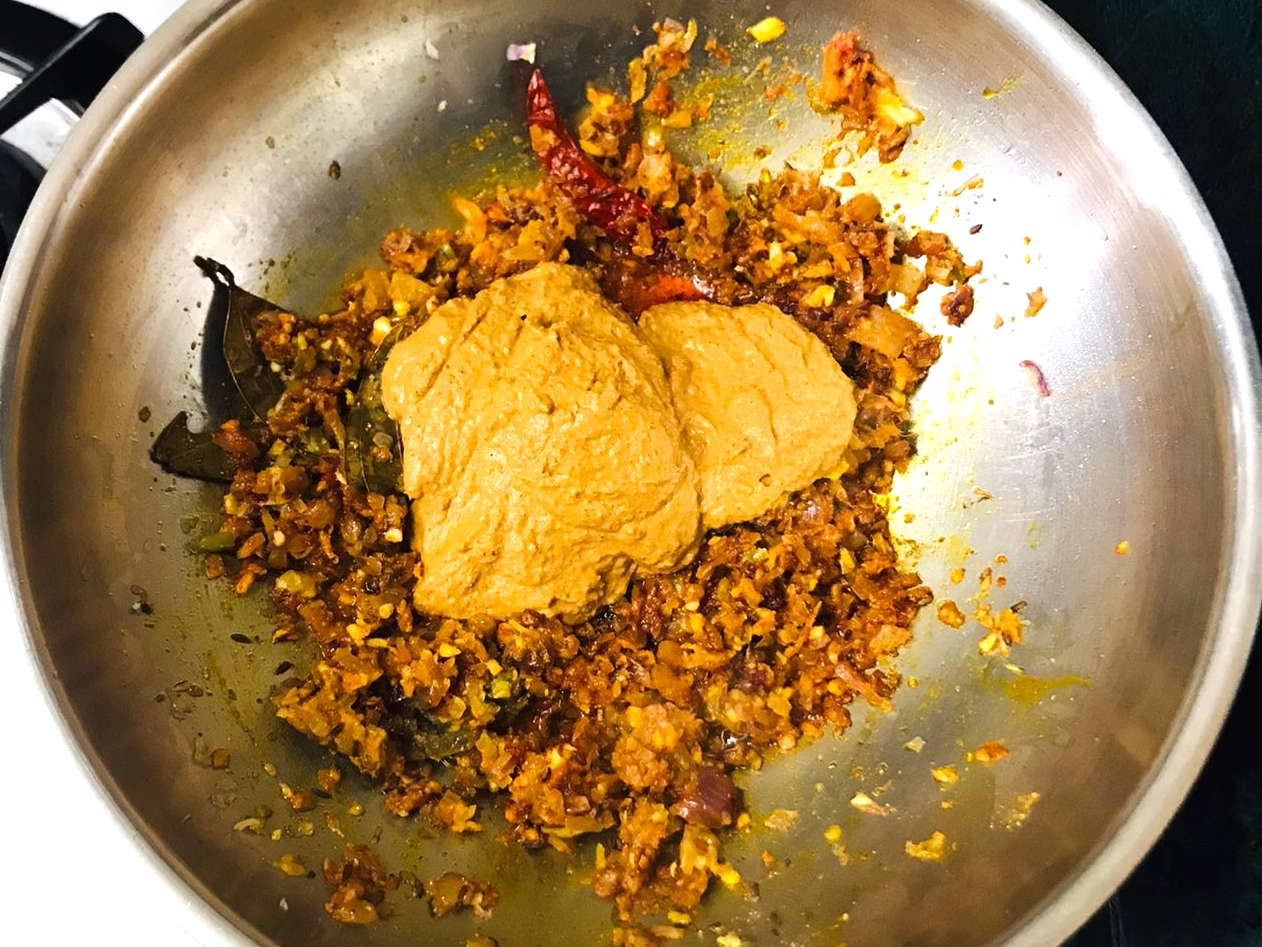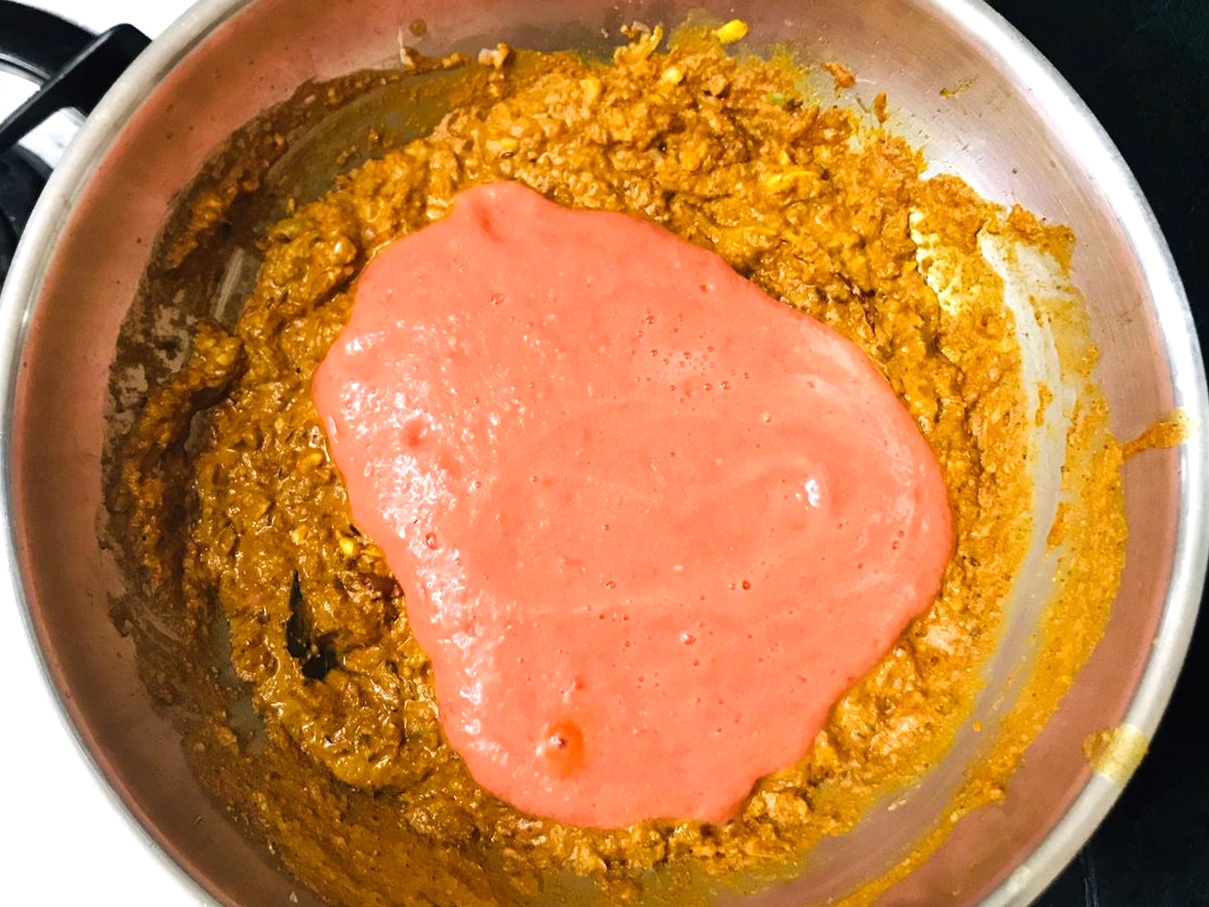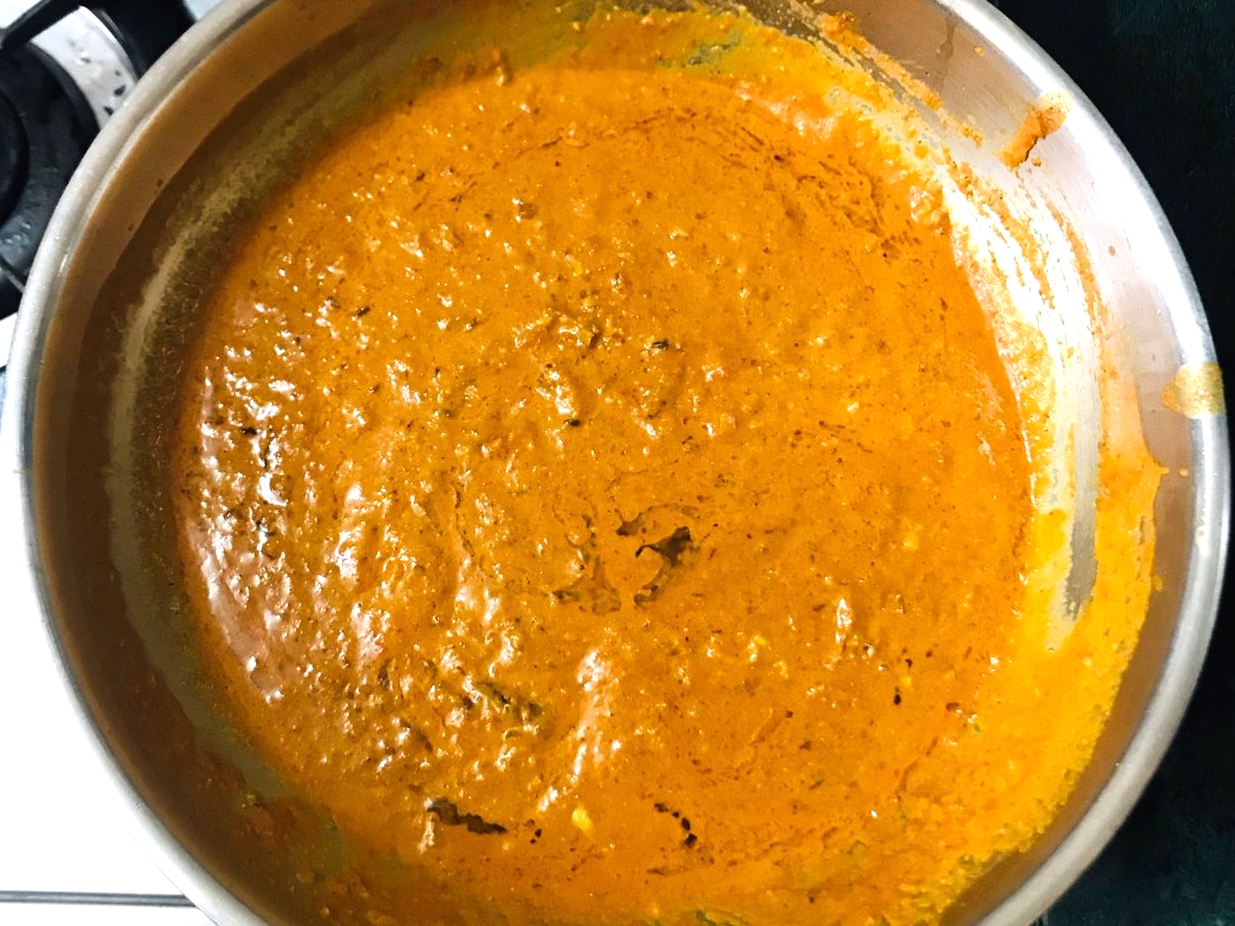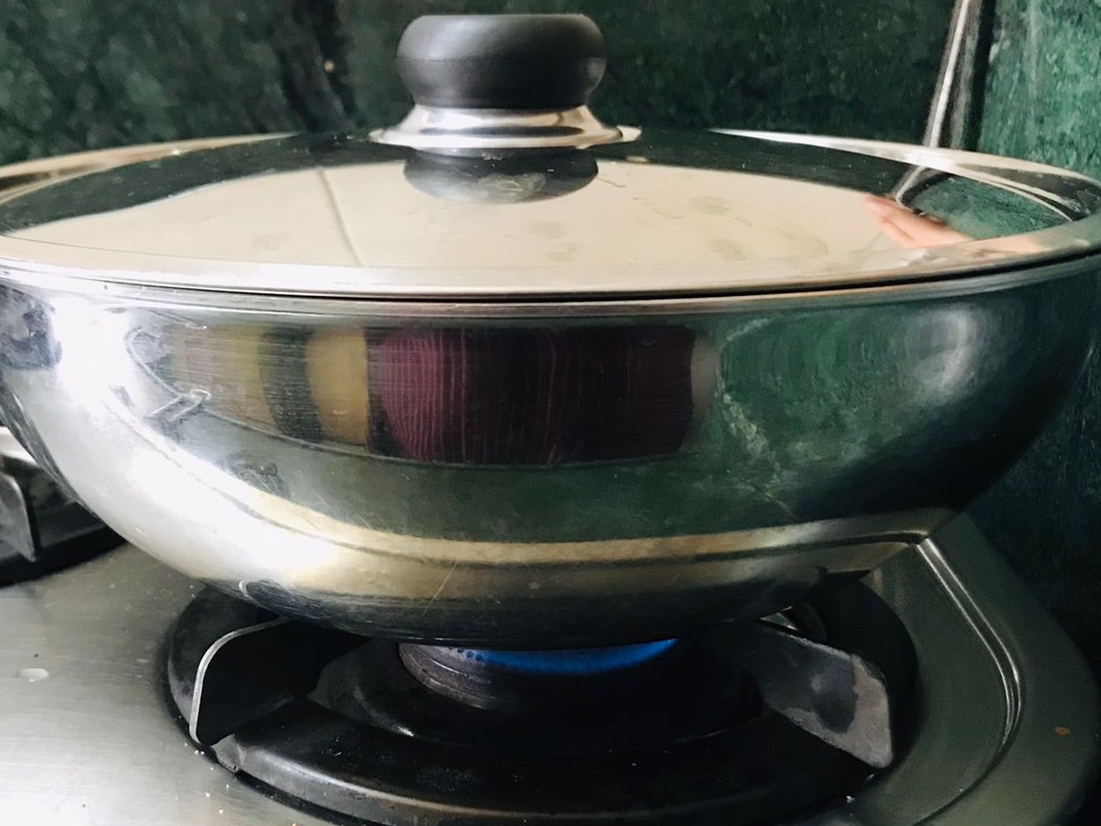 Add the red chilli powder, coriander powder, turmeric powder and salt and mix. Add the spice paste and sauté for 2-3 minutes.
Next add the tomato puree and cover and cook on low-medium heat for 7-8 minutes.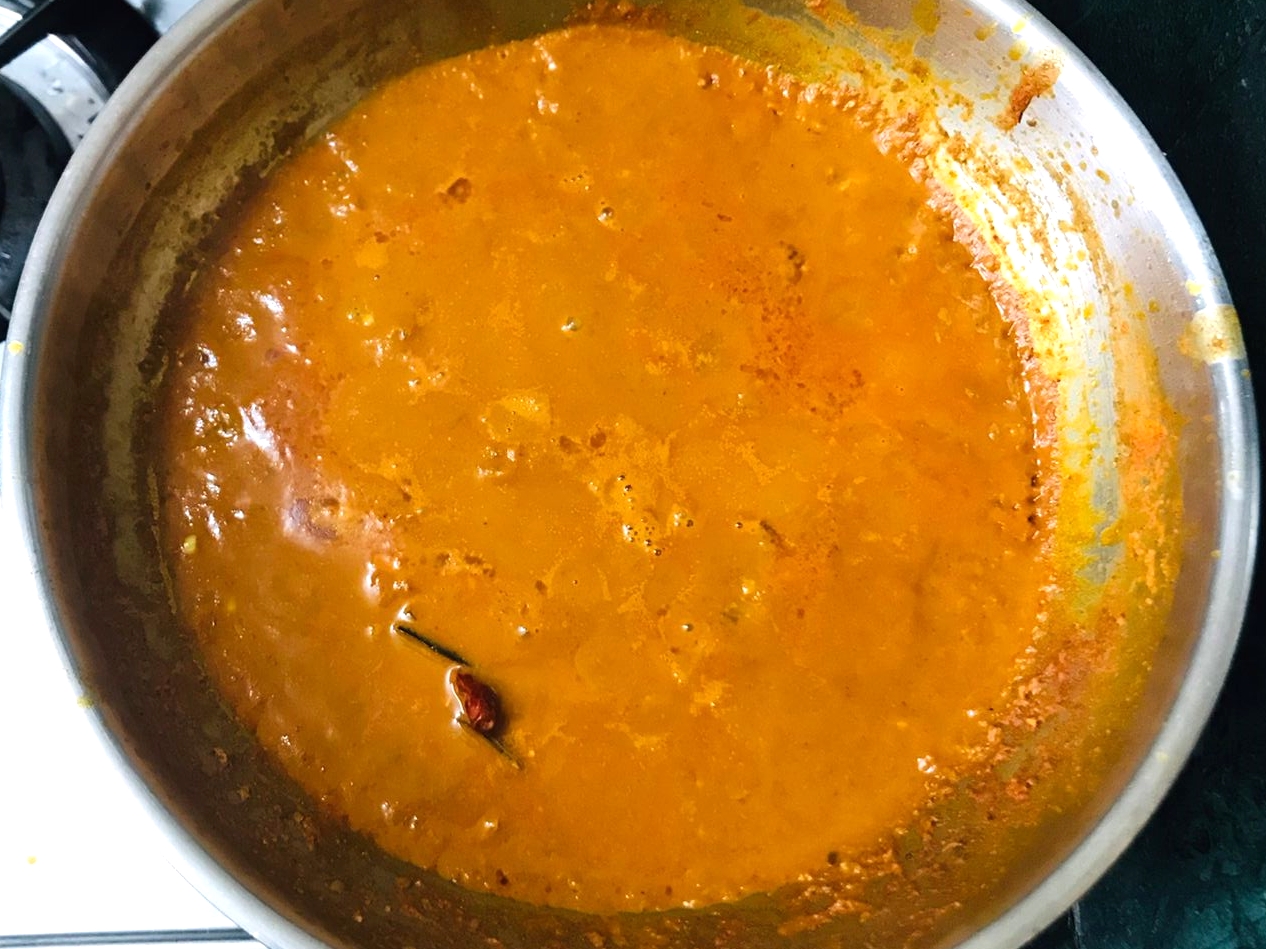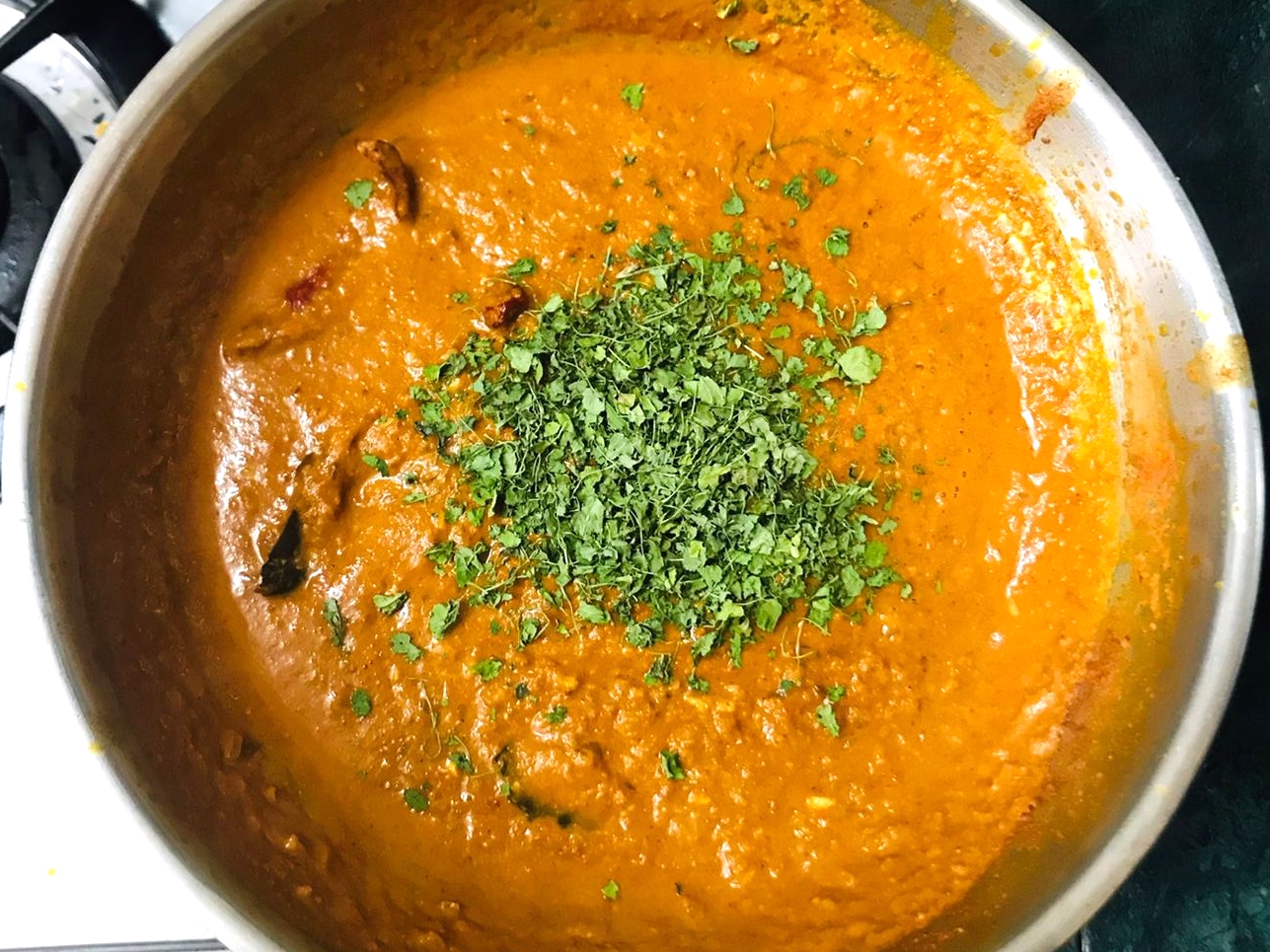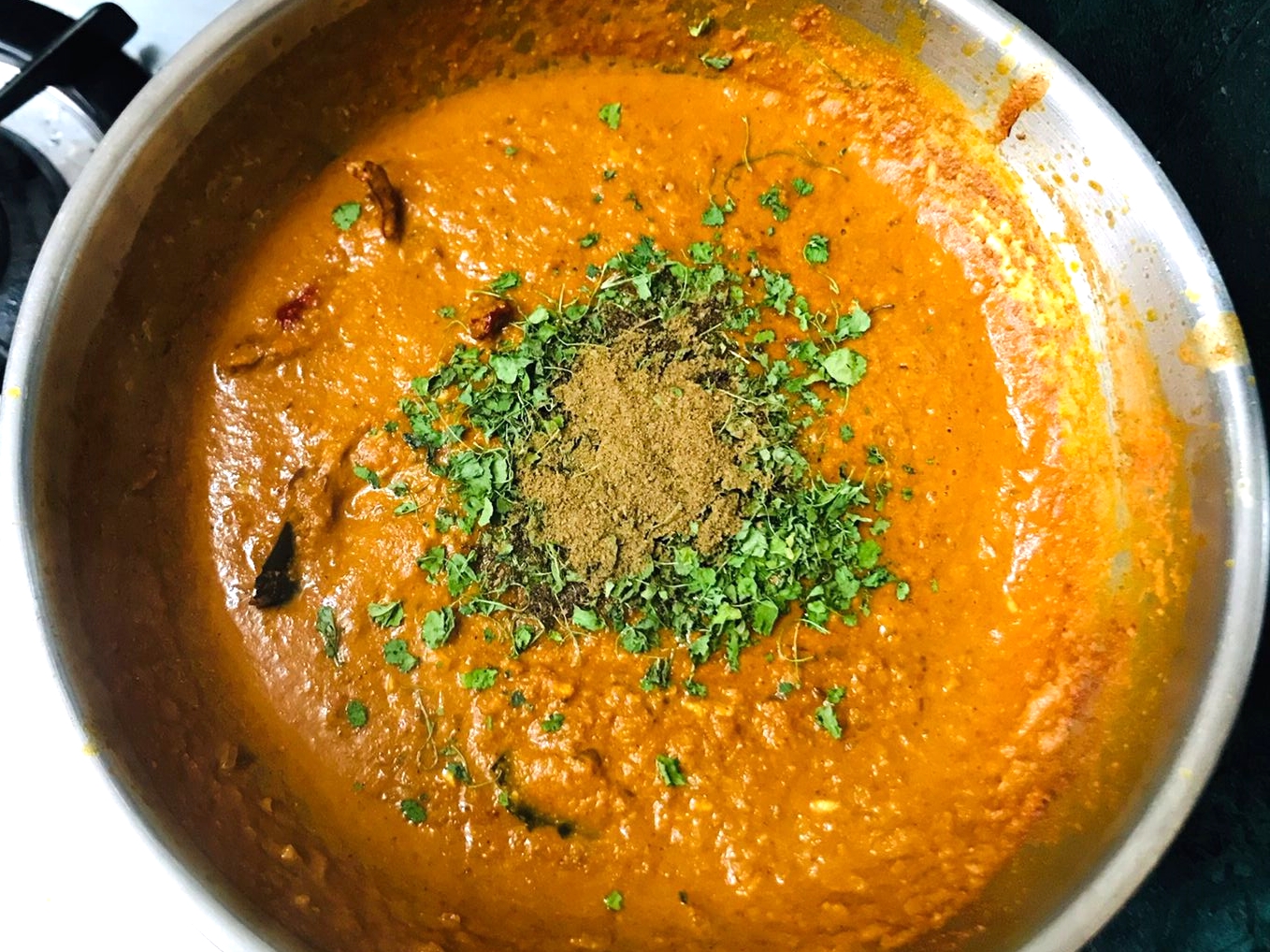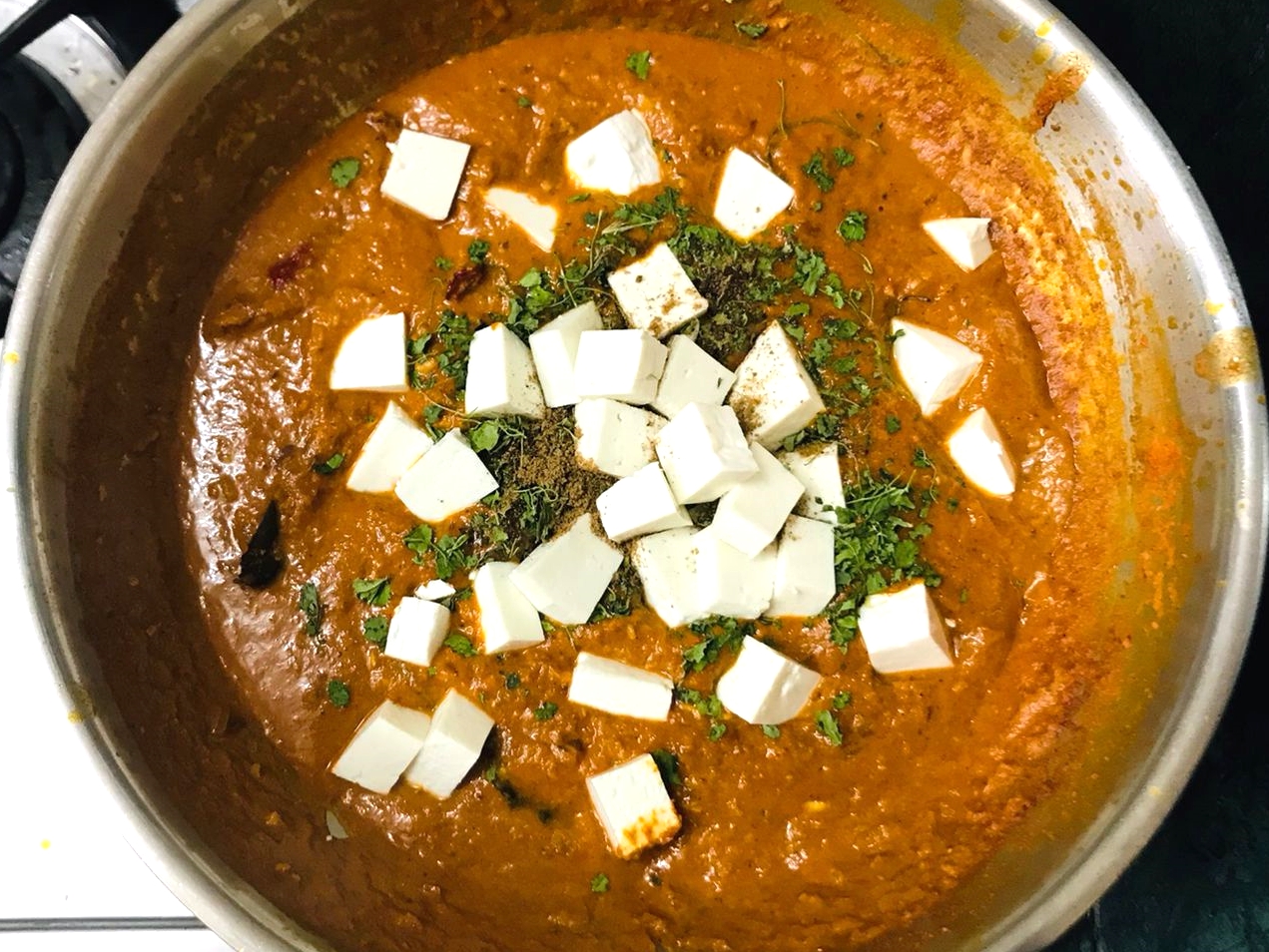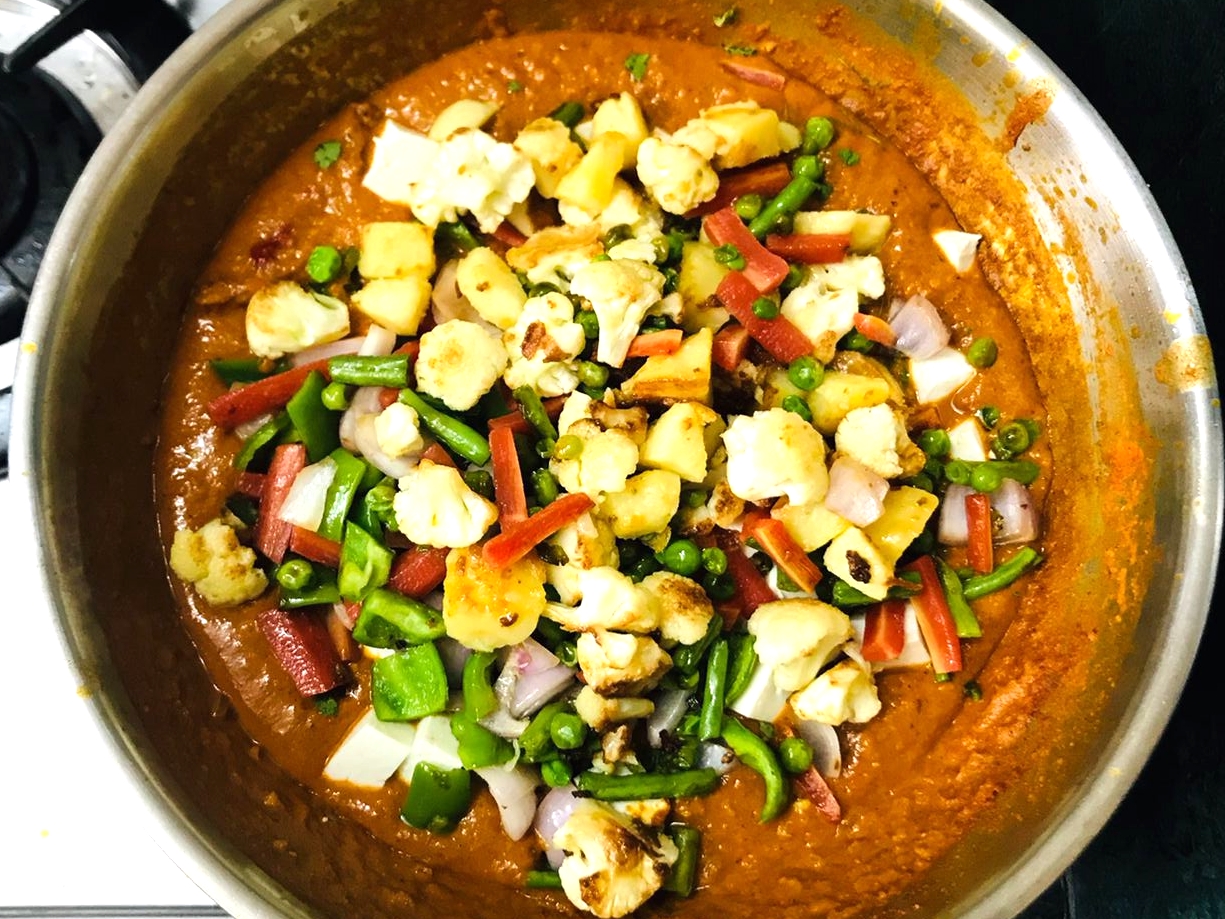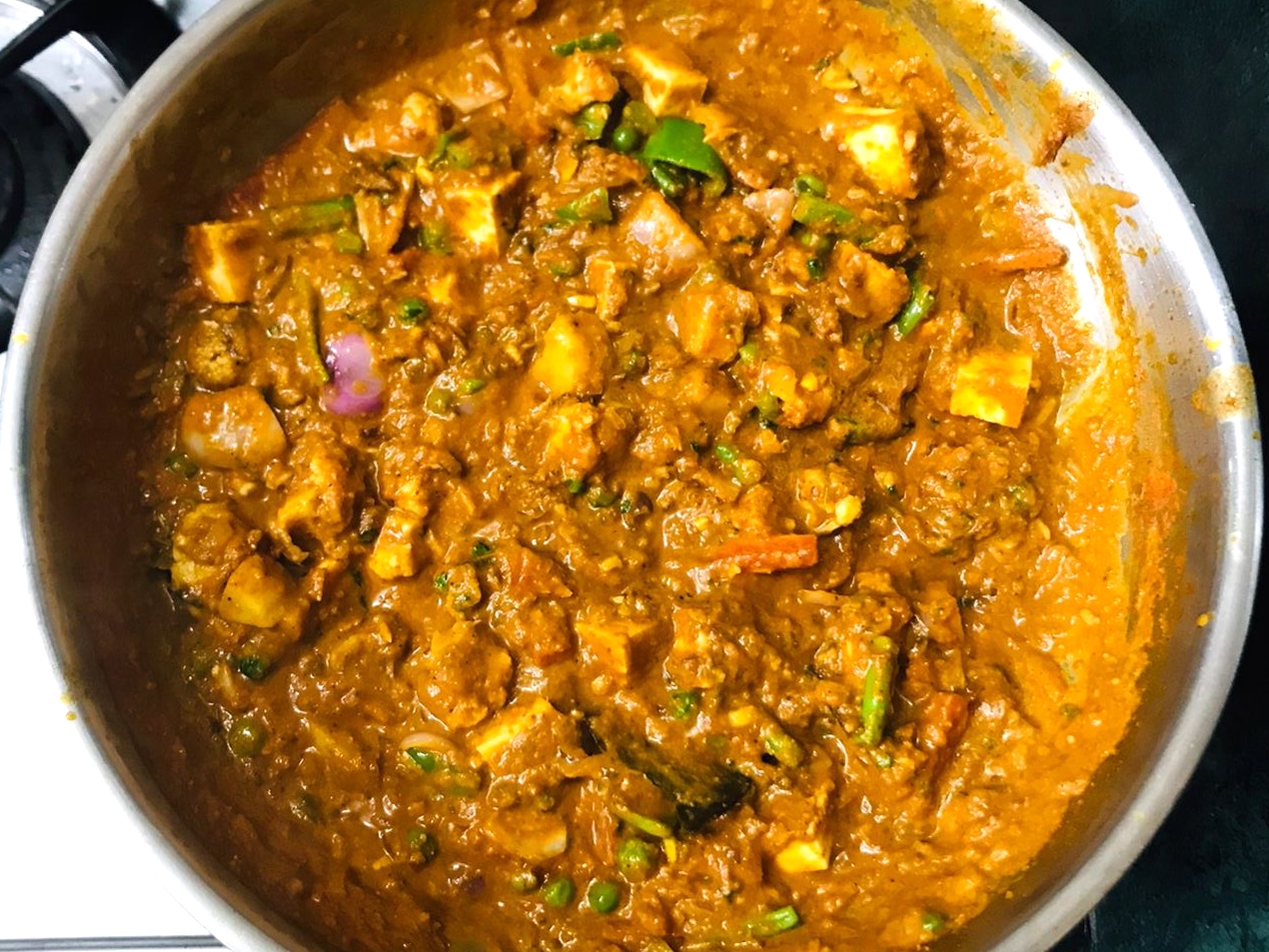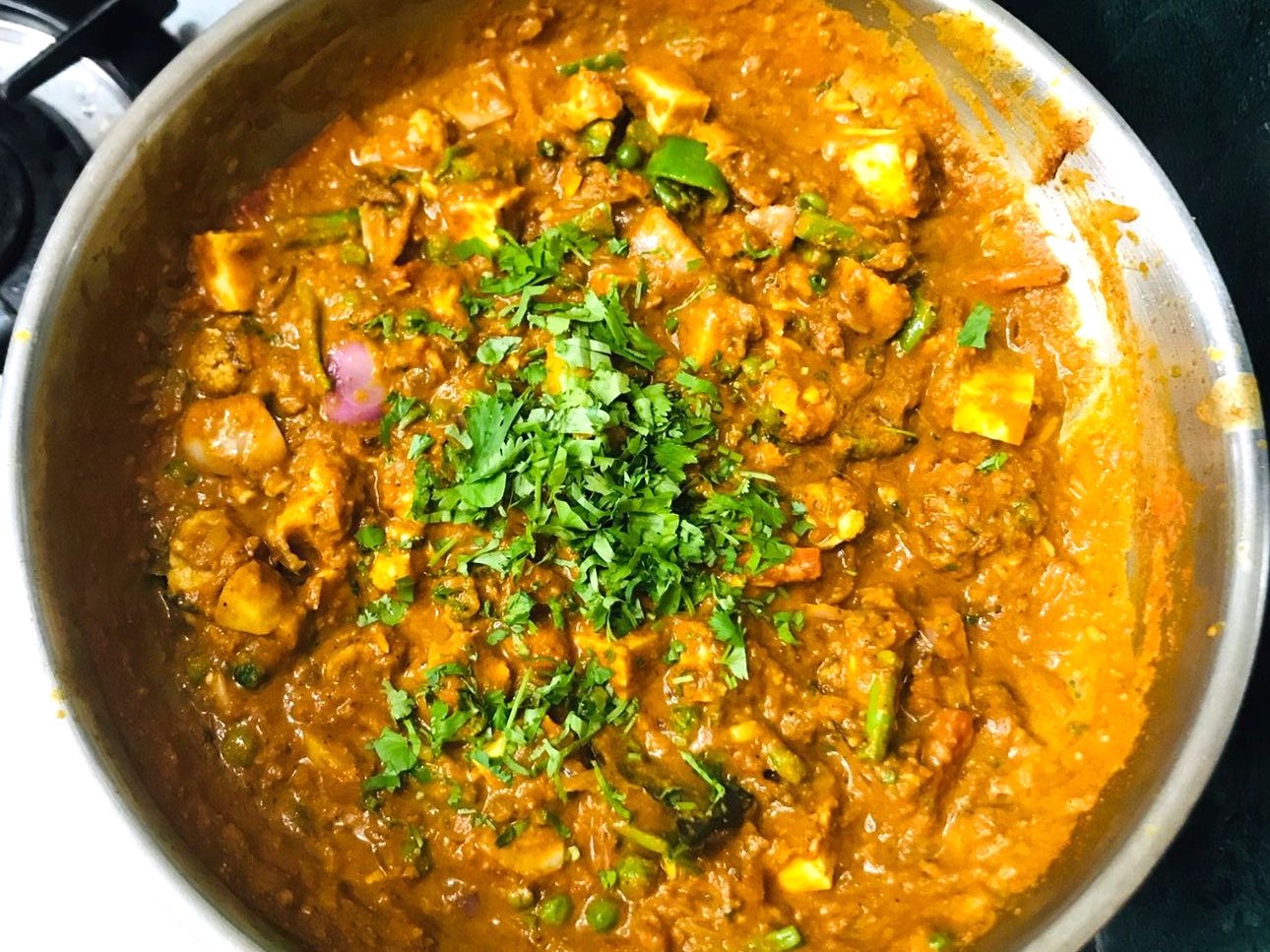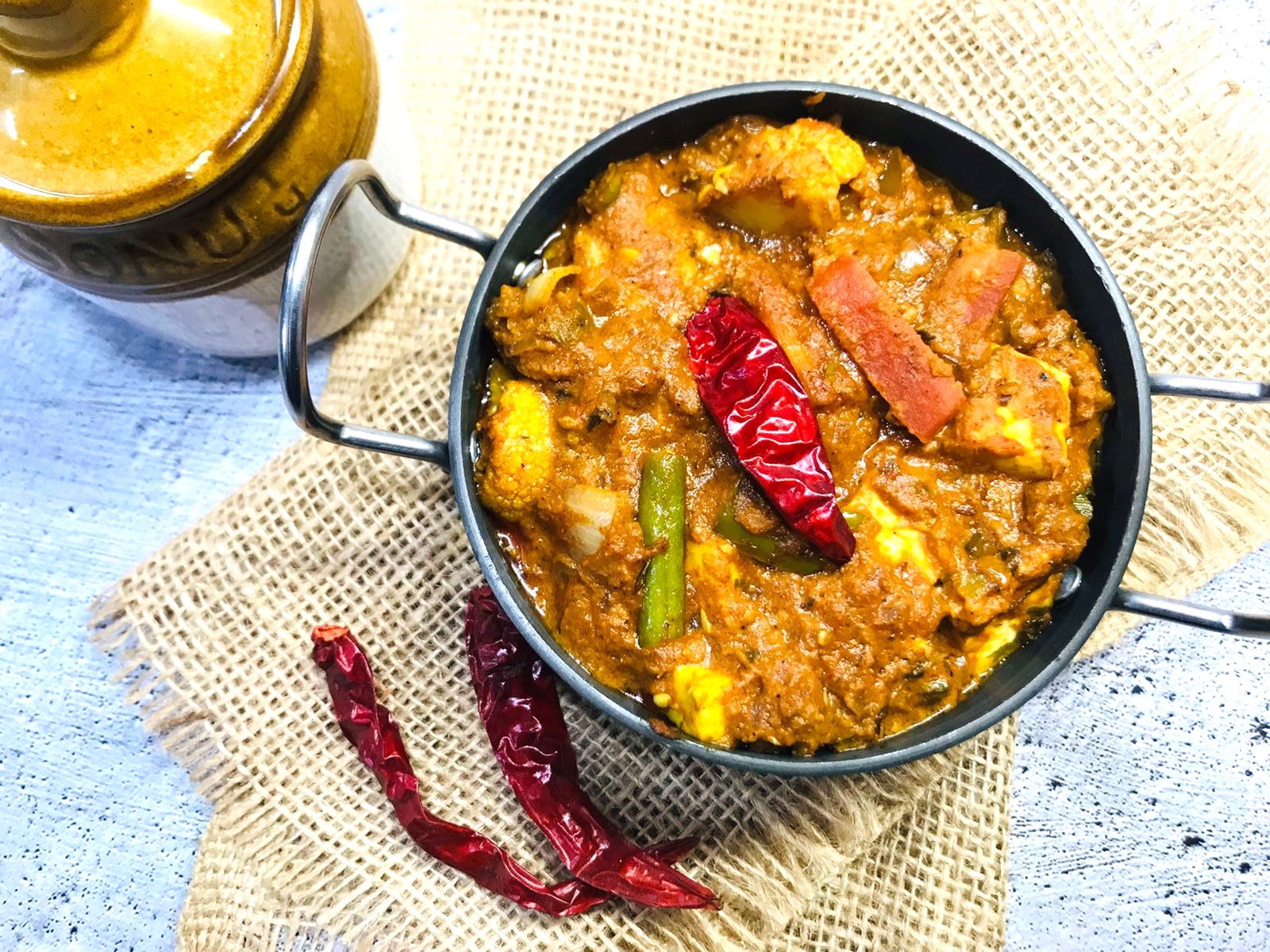 Add kasuri methi, garam masala, paneer and sauteed vegetables and cook for 2-3 minutes.
Finally add the finely chopped coriander.
Serve hot with rice or Roti.