Paneer Kolhapuri
Paneer Kolhapuri is a popular paneer recipe full of rich, spicy distinct Kohlapuri flavours. Kolhapur is a city in the state of Maharashtra, India. It is renowned for its spicy cuisine and this paneer recipe is no exception.
Paneer Kohlapuri is quite an easy recipe. The unique flavour of this dish comes from freshly ground spice mix. Each household in Kolhapur will have their own secret blend of ingredients and proportions of the ingredients.
This regional specialty is full of flavours and is a real treat for paneer lovers. The fresh aromas of the spices that fill the kitchen while cooking the recipe is enough to make anyone hungry. My family loves this paneer over any other popular paneer recipe. Kohlapuri dishes are earthy and aromatic and not for the faint hearted as a lot of Kolhapuri dishes are popular for being extremely spicy. I have toned down the chillies in this recipe as paneer is a delicate ingredient and would get lost if the curry is too spicy.
The flavour of spices, the delicious taste and the aroma of the gravy all makes Paneer Kohlapuri a perfect indulgent dish.
Ingredients
For Spice Masala
1 teaspoon coriander seeds
1 teaspoon cumin seeds
4 cloves
3 green cardamom
1 inch cinnamon stick
1 big cardamom
1-2 mace
2-3 dry red chilies
1 bayleaf
1 star anise
1 teaspoon poppy seeds
1 teaspoon melon seeds
1 teaspoon coconut powder
For Gravy
2 tablespoons oil
1 teaspoon cumin seeds
1 cup finely chopped onion
2 teaspoons ginger green chili garlic paste
1 cup finely chopped tomatoes
1 teaspoon salt
1 tablespoon kasuri methi
2 tablespoons chopped coriander leaves
1 teaspoon turmeric powder
1 teaspoon red chili powder
2 tablespoons butter
1 cup paneer cubes
½ cup grated paneer
½ cup onion cubes
1 chopped tomato (1 cm sizes)
½ green pepper diced
1 green chili slit lengthwise
2 tablespoons cream
Directions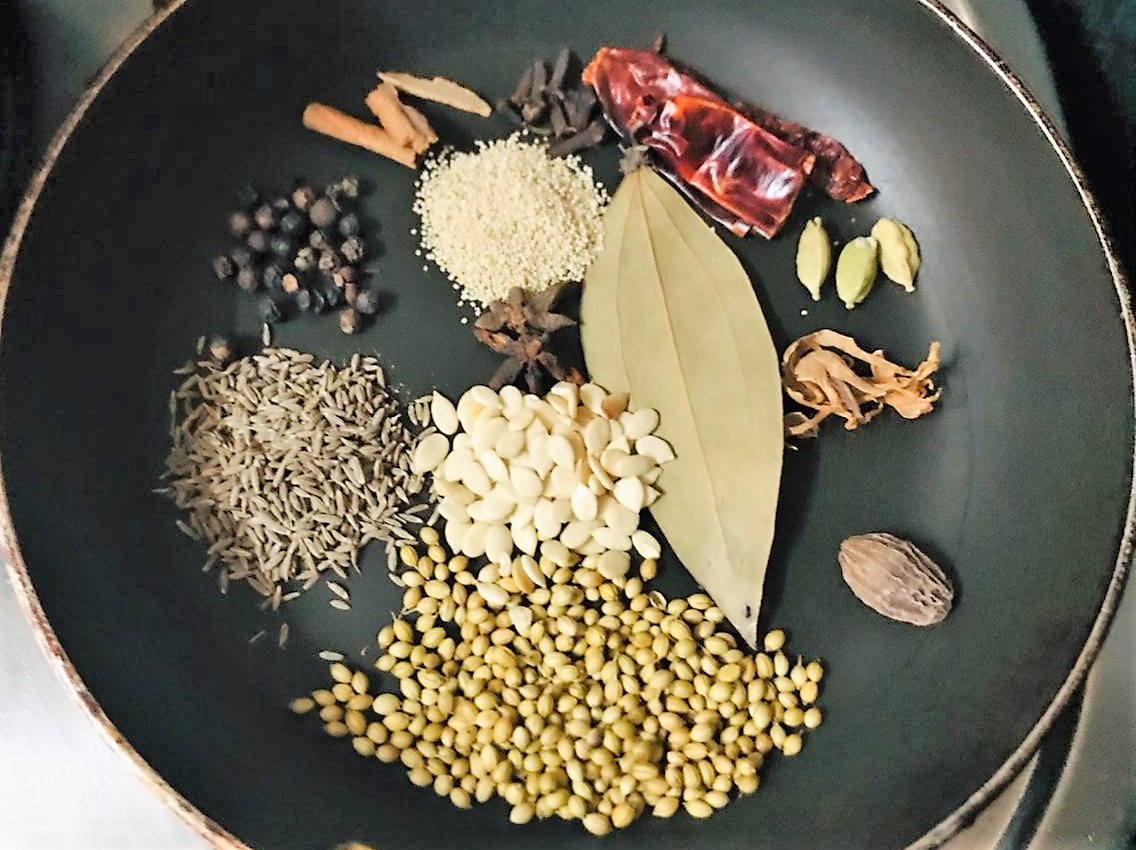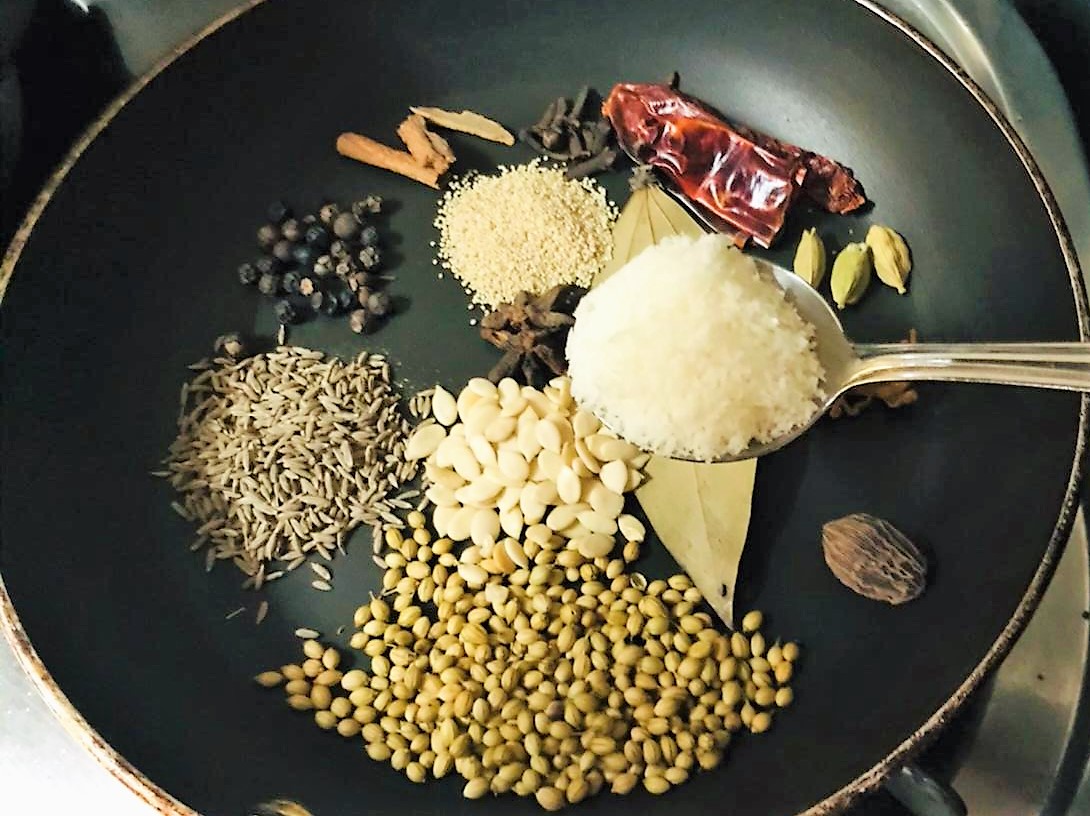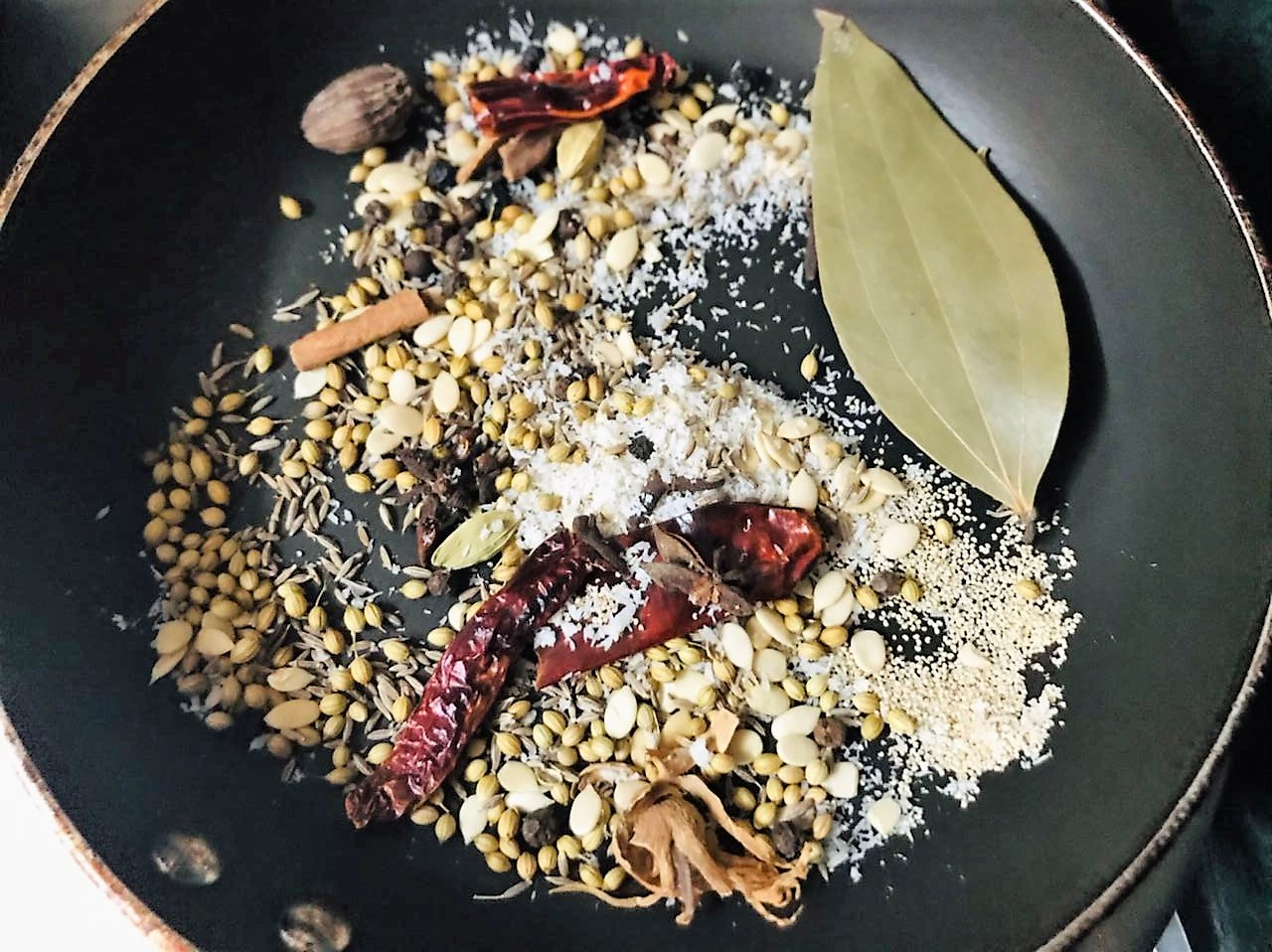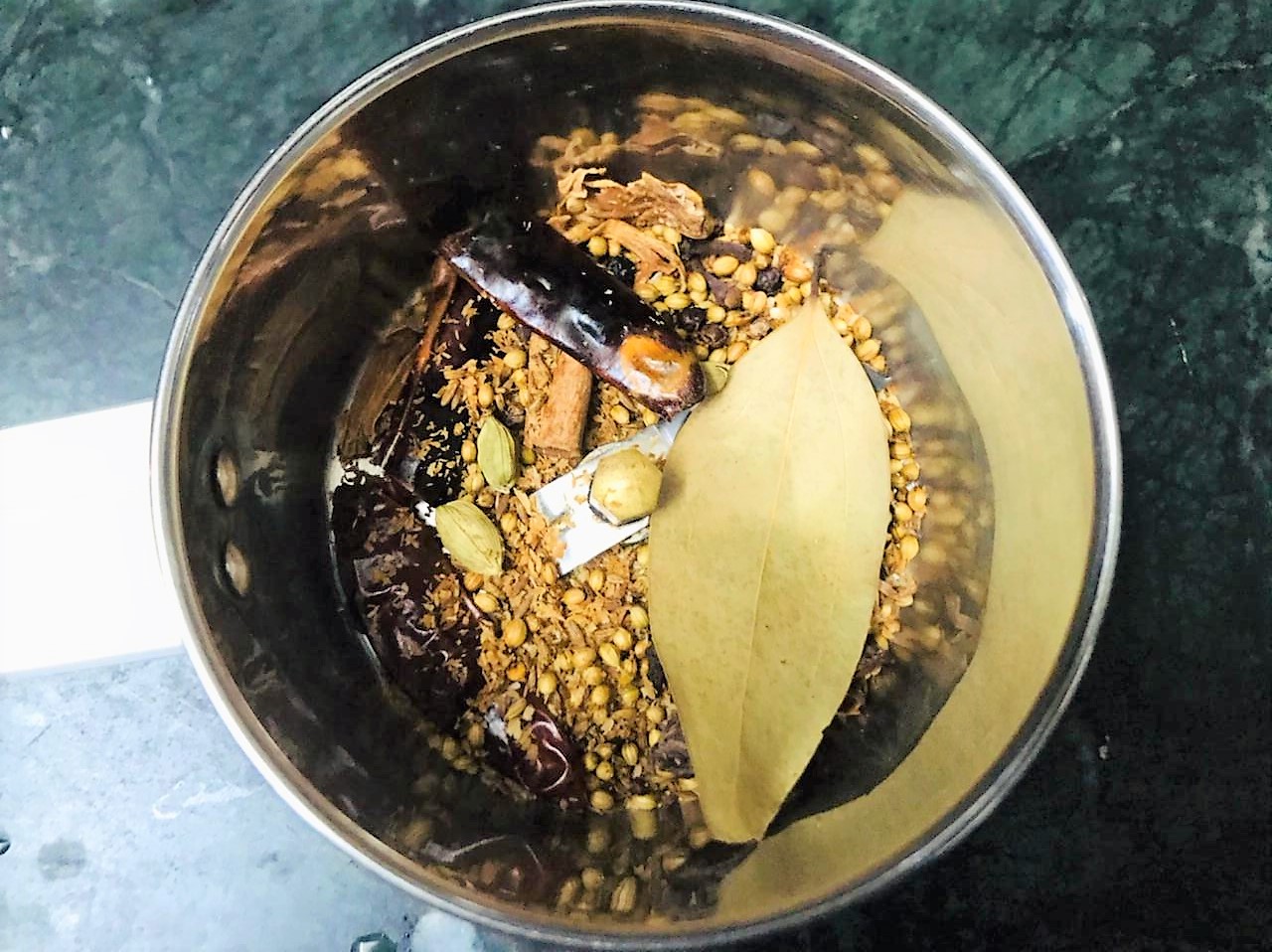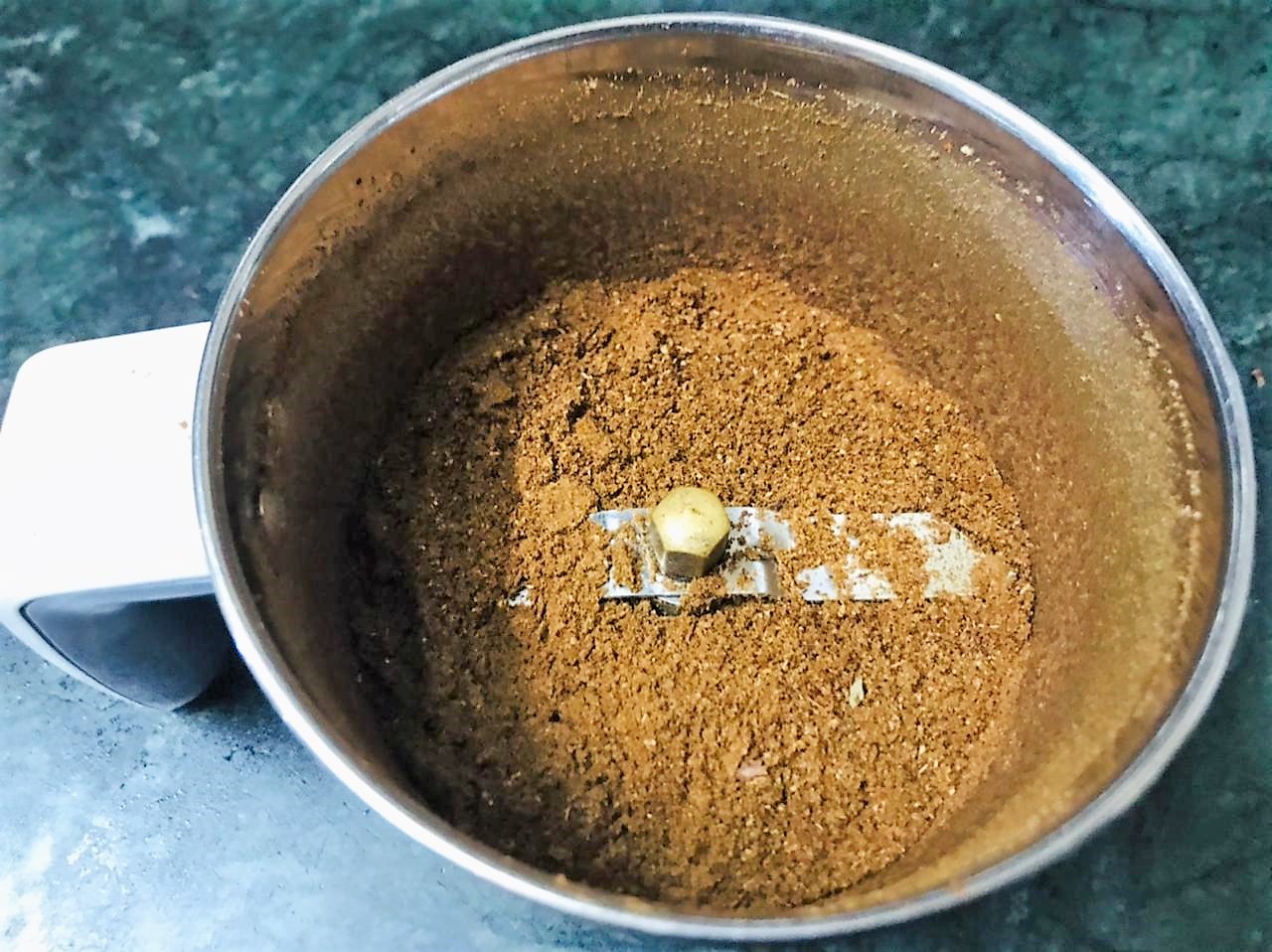 In a pan dry roast coriander seeds, cumin seeds, cloves, cardamom, cinnamon stick, black cardamom, mace, dry red chilies, 1 bayleaf, star anise, poppy seeds, melon seeds, coconut powder (all the ingredients in spice masala) for about 2-3 minutes on medium heat.
Once roasted switch off the heat and keep it aside to cool.
Grind the spices into a fine powder.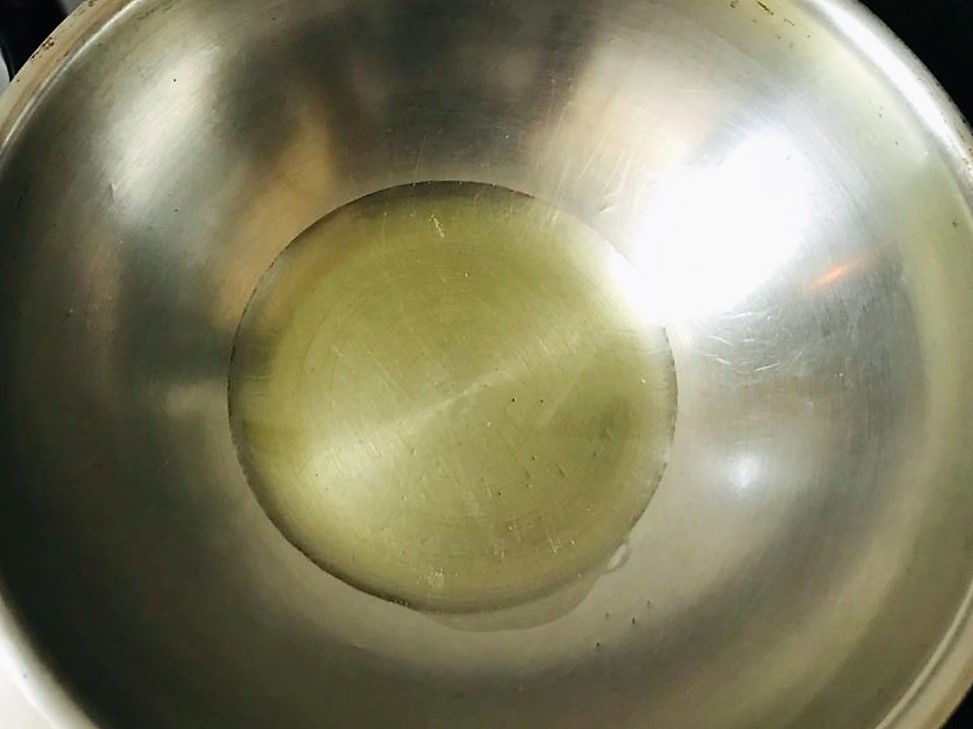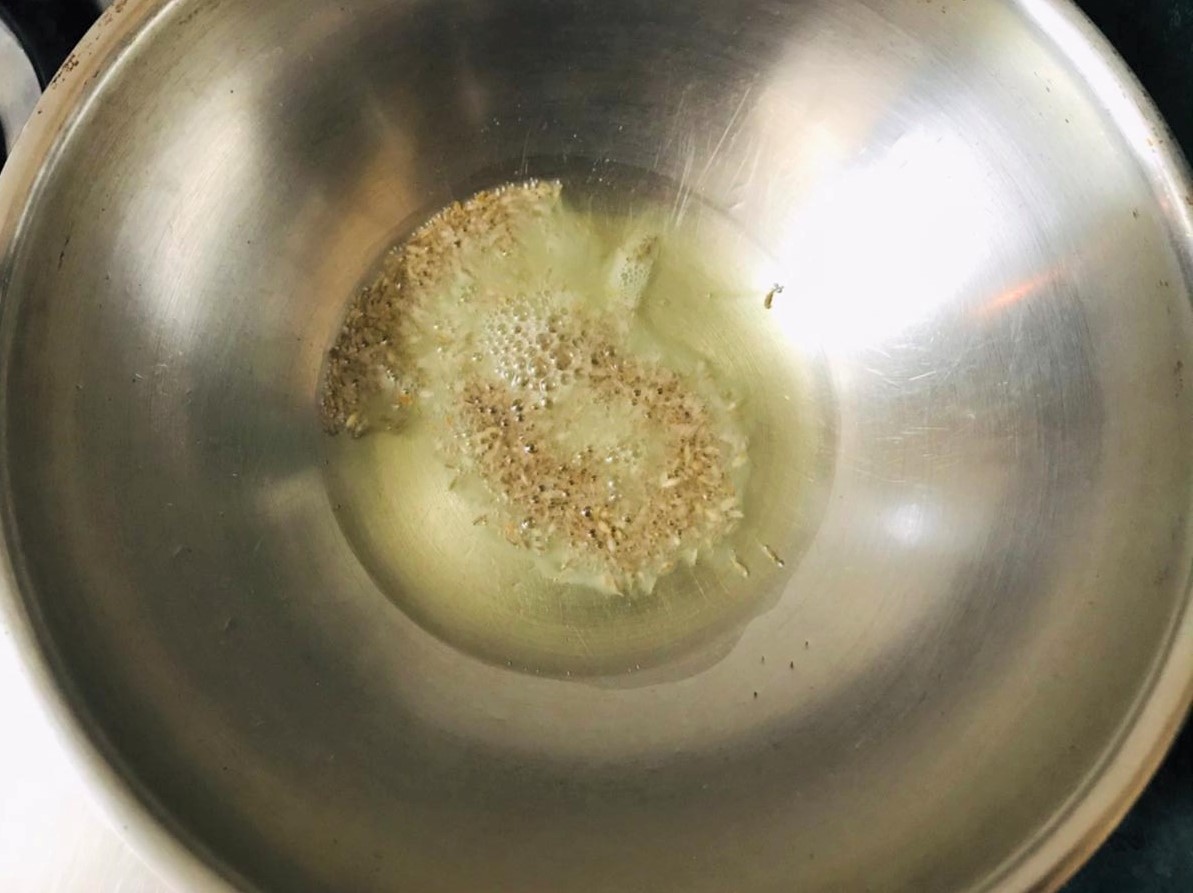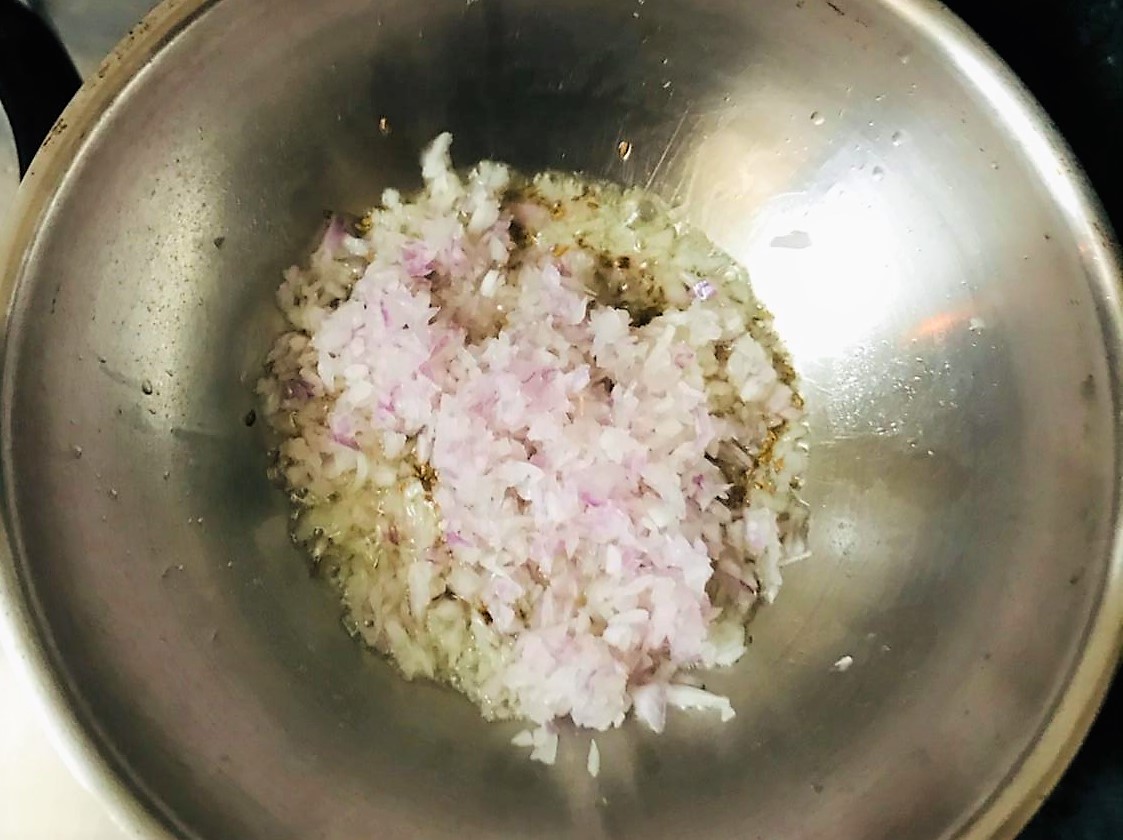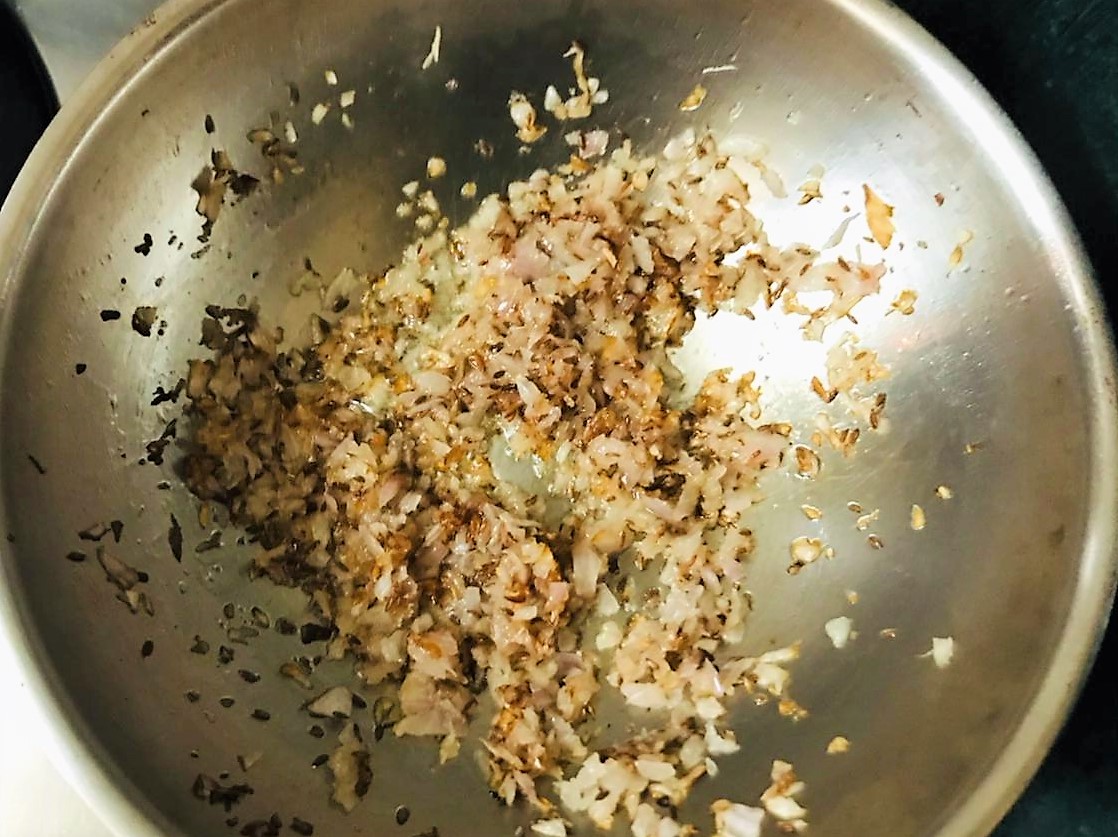 Heat oil in a pan and add the cumin seeds. Once they start spluttering add the onions and sauté until they turn translucent and golden brown.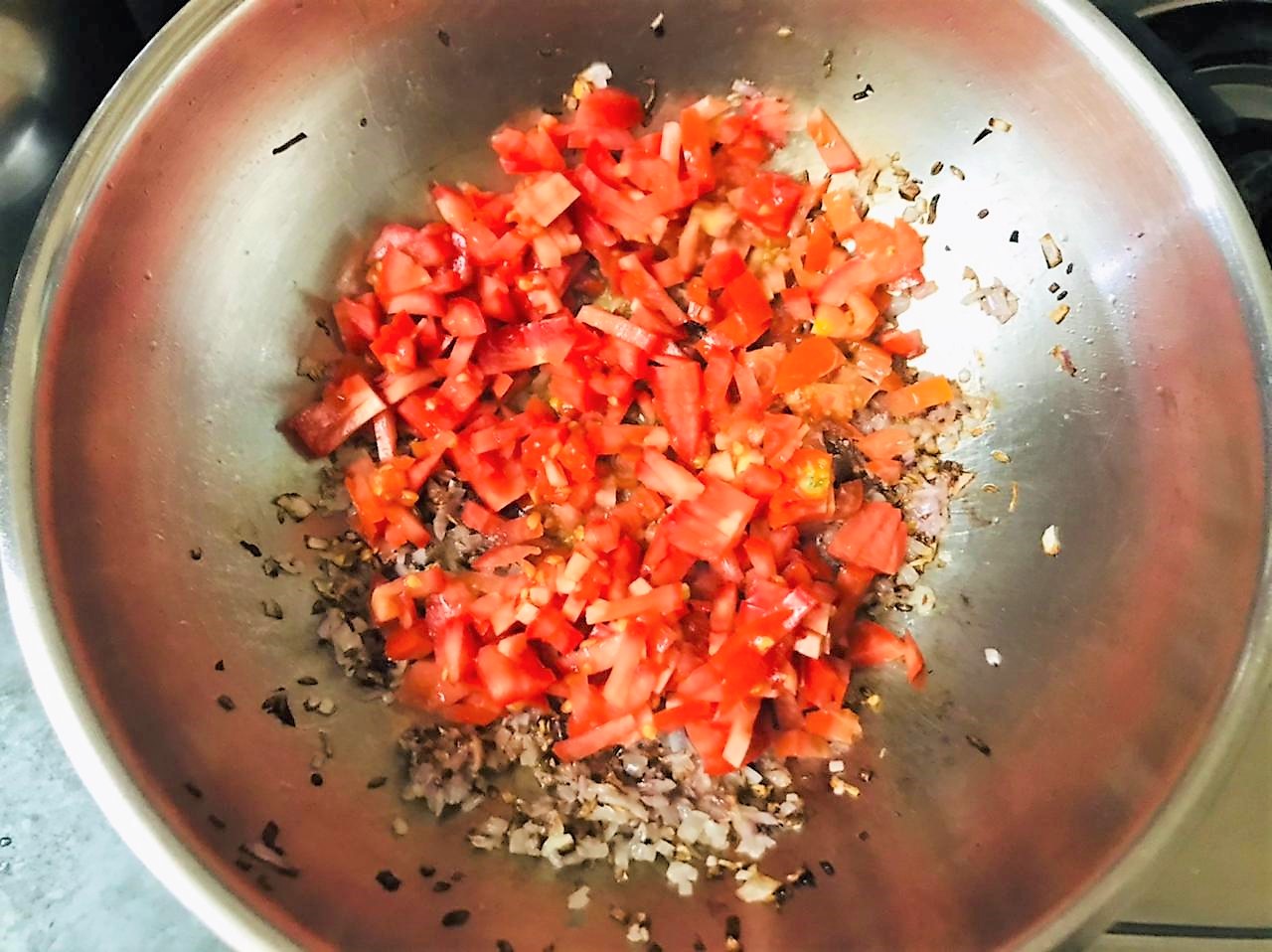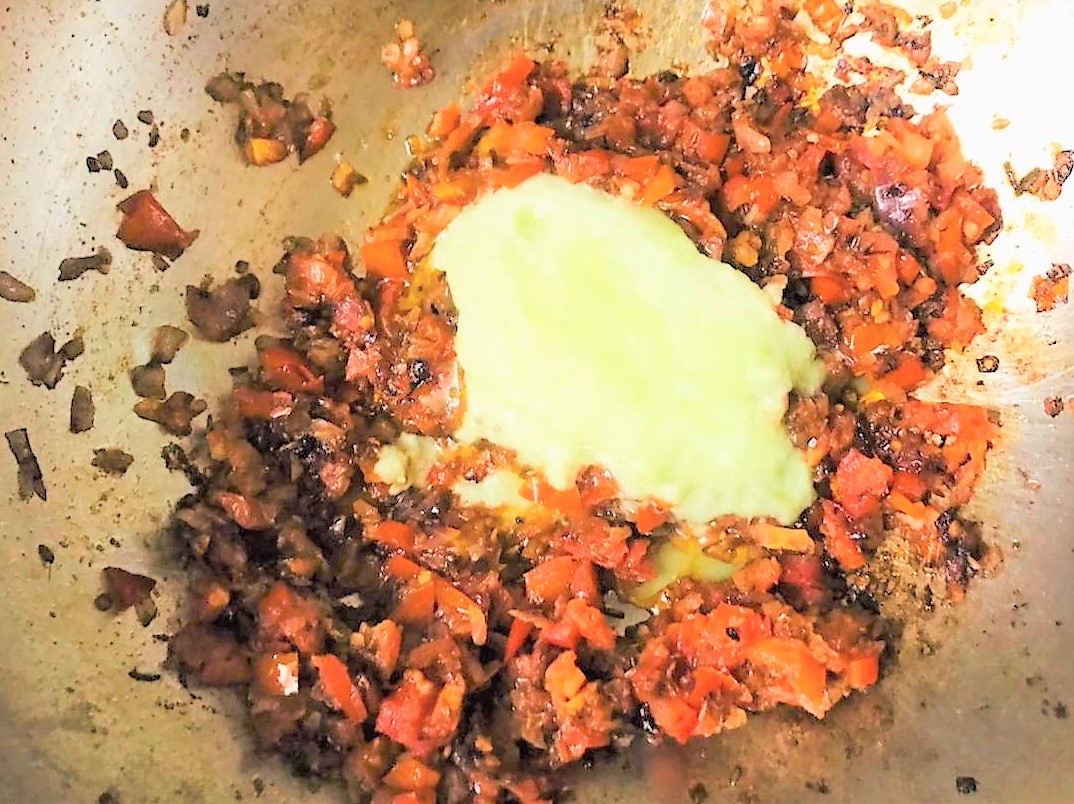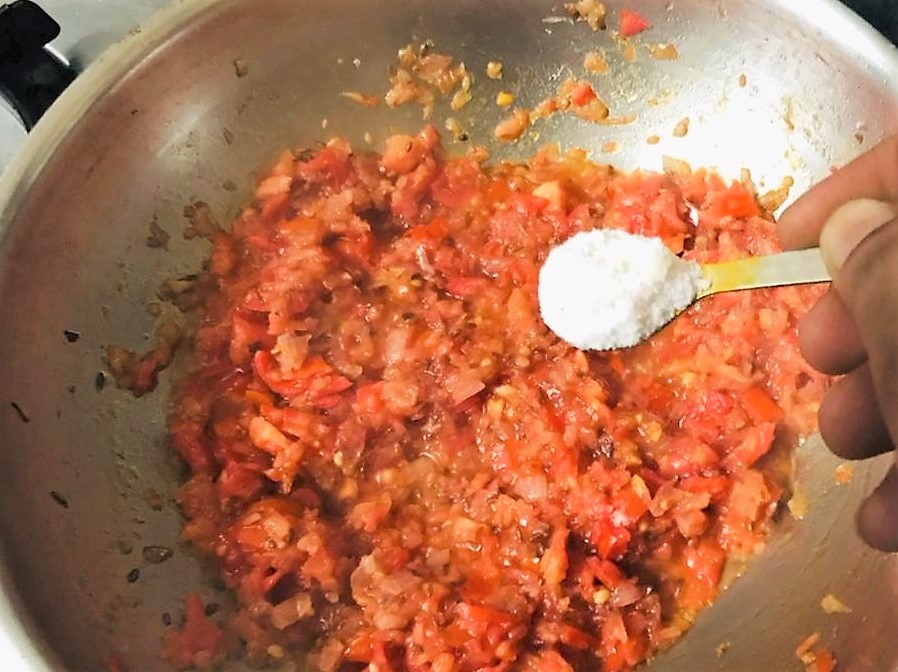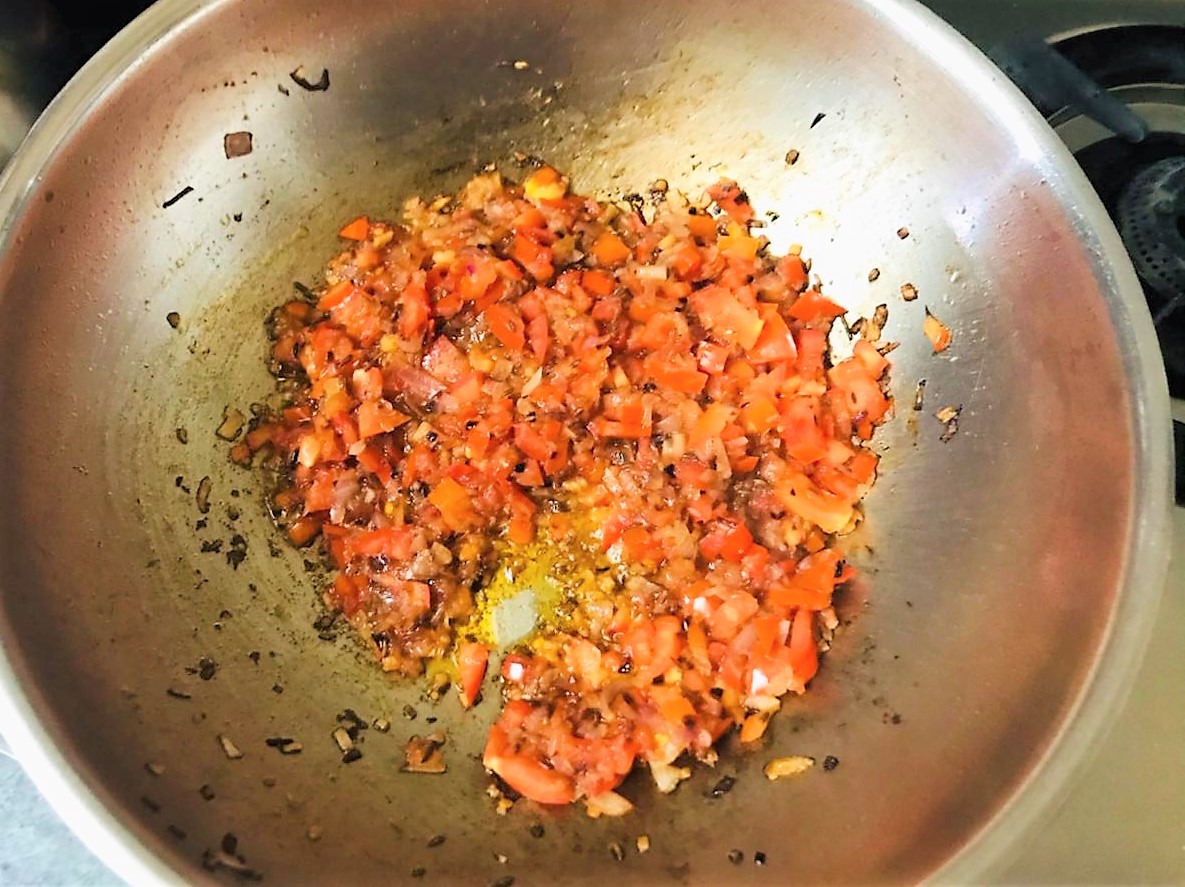 Add the green chili, ginger and garlic paste and cook for 1-2 minutes.  Next add the tomatoes and salt and cook until the tomatoes turn mushy.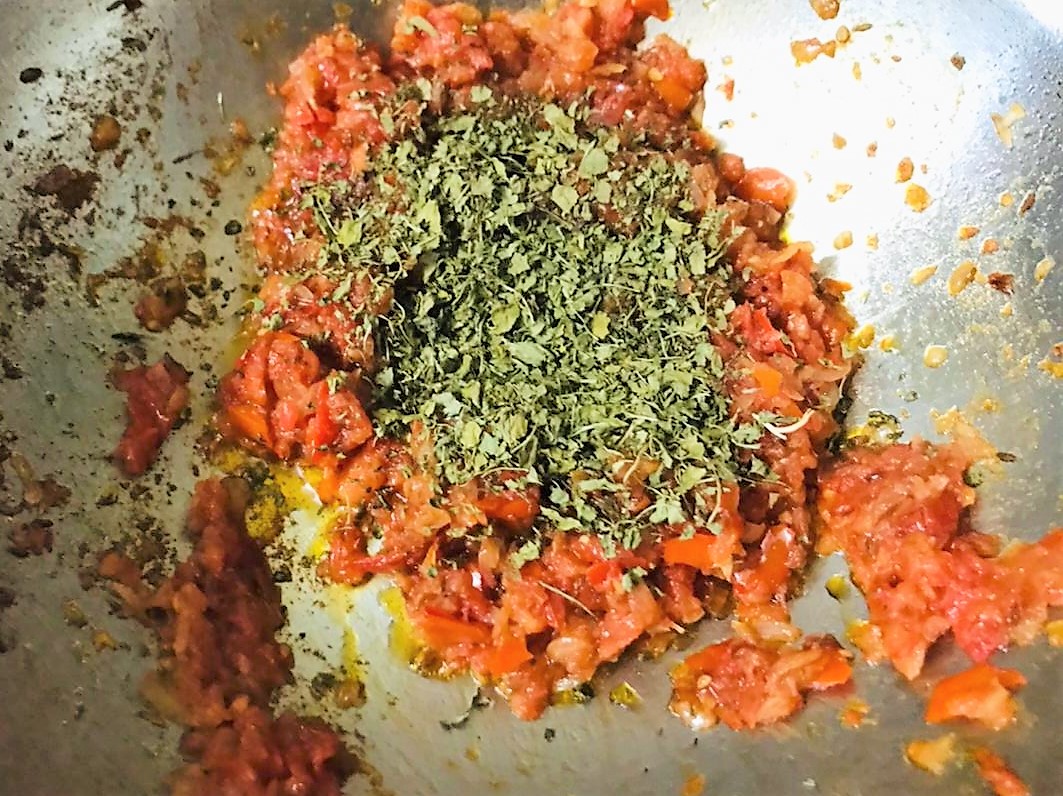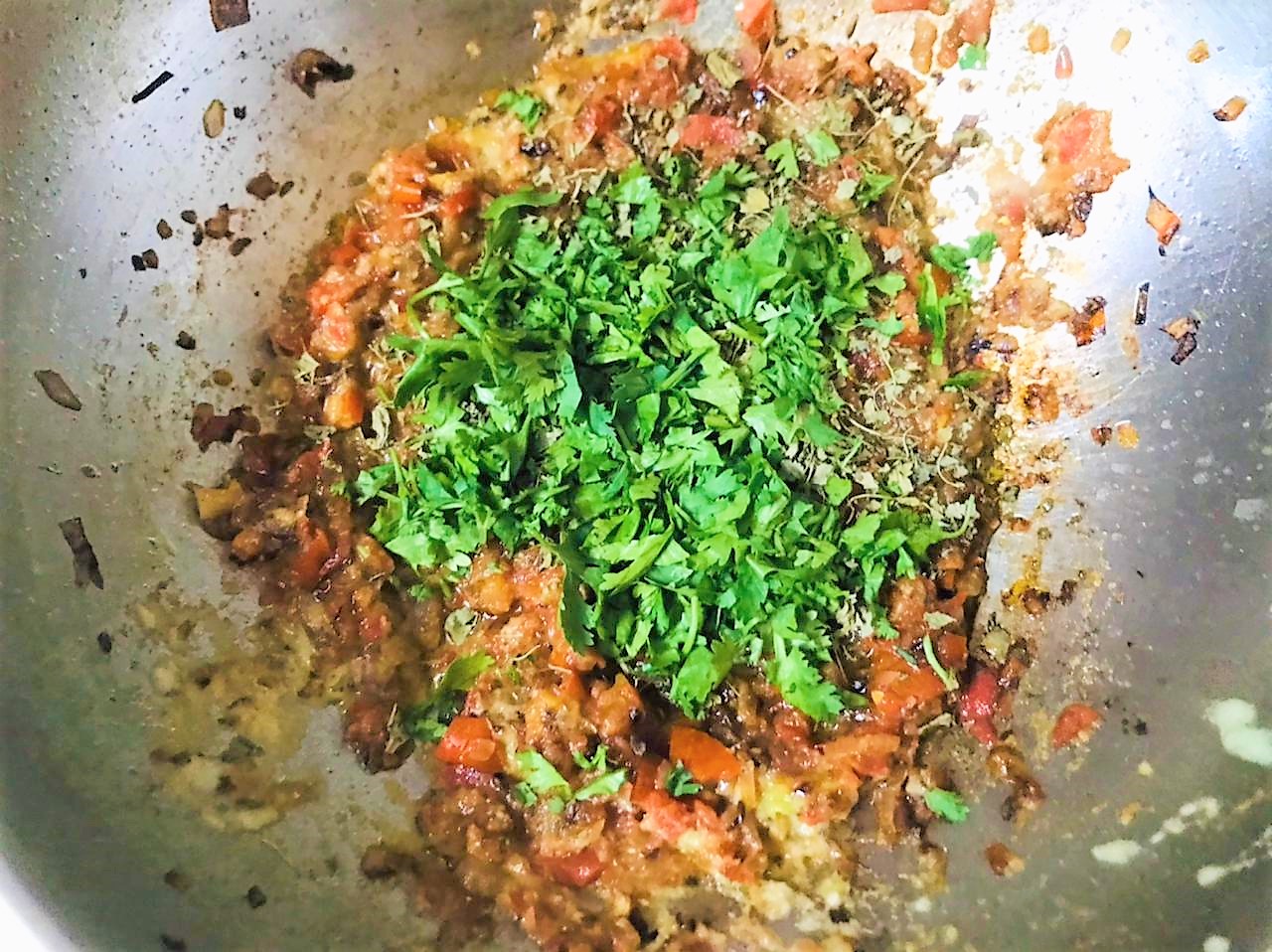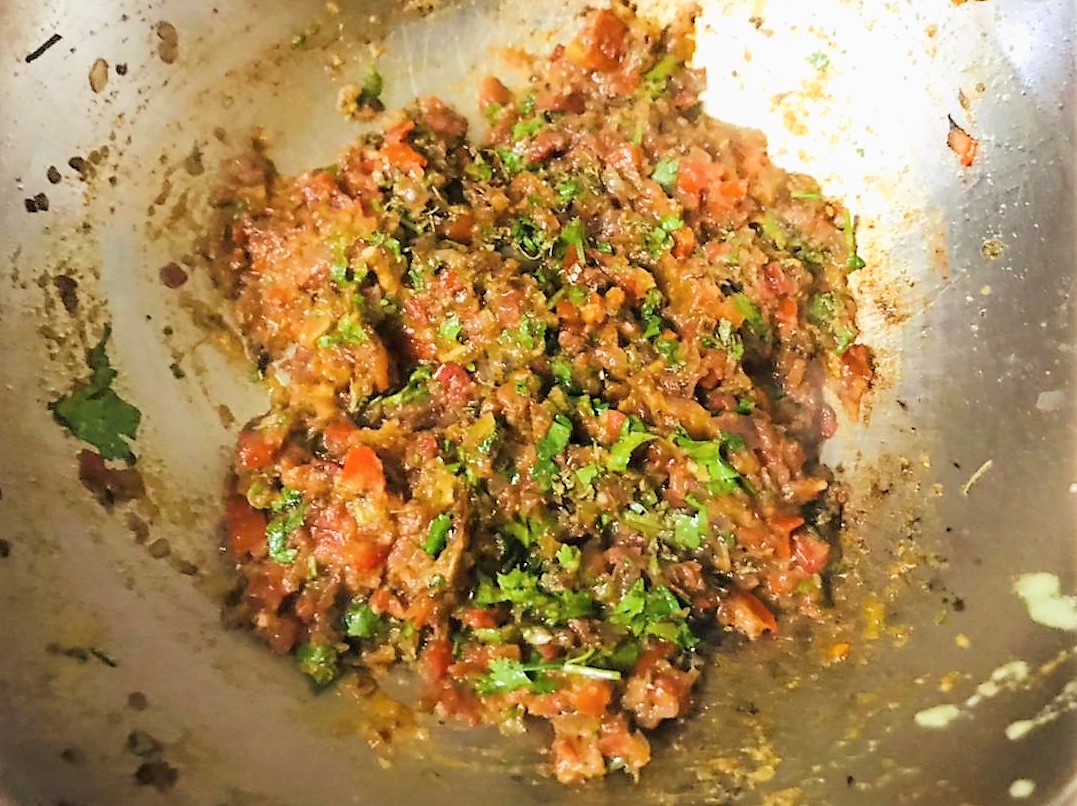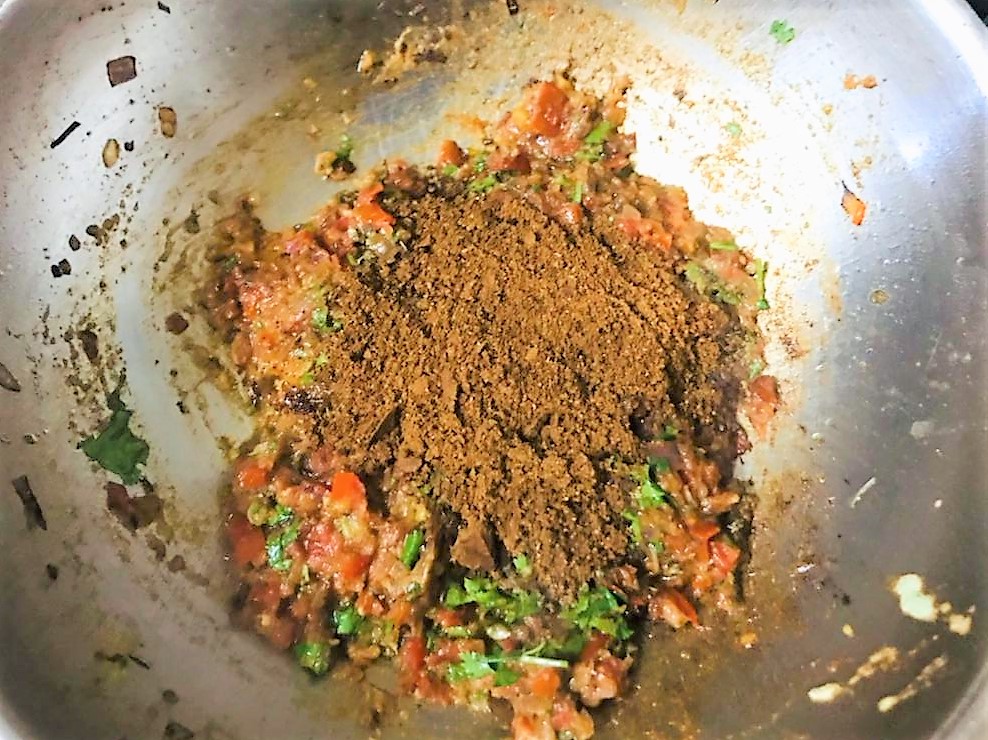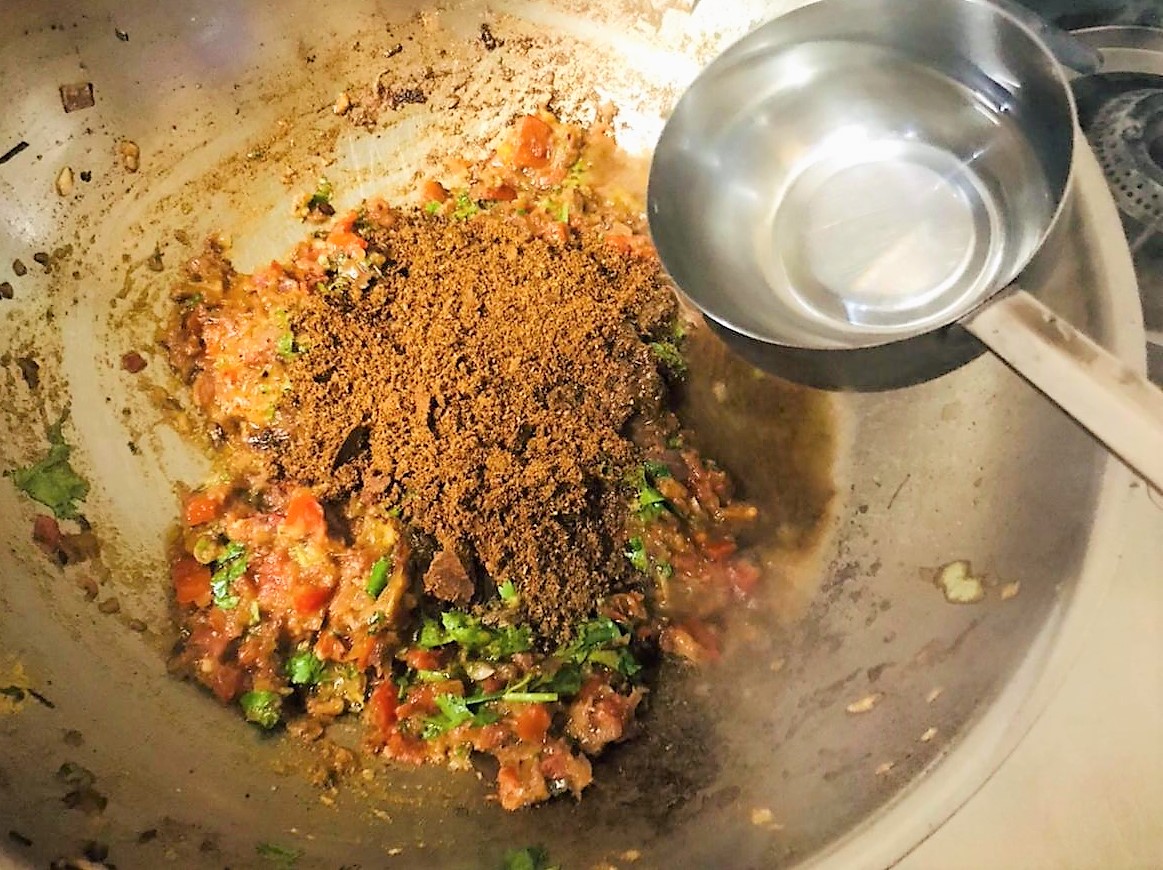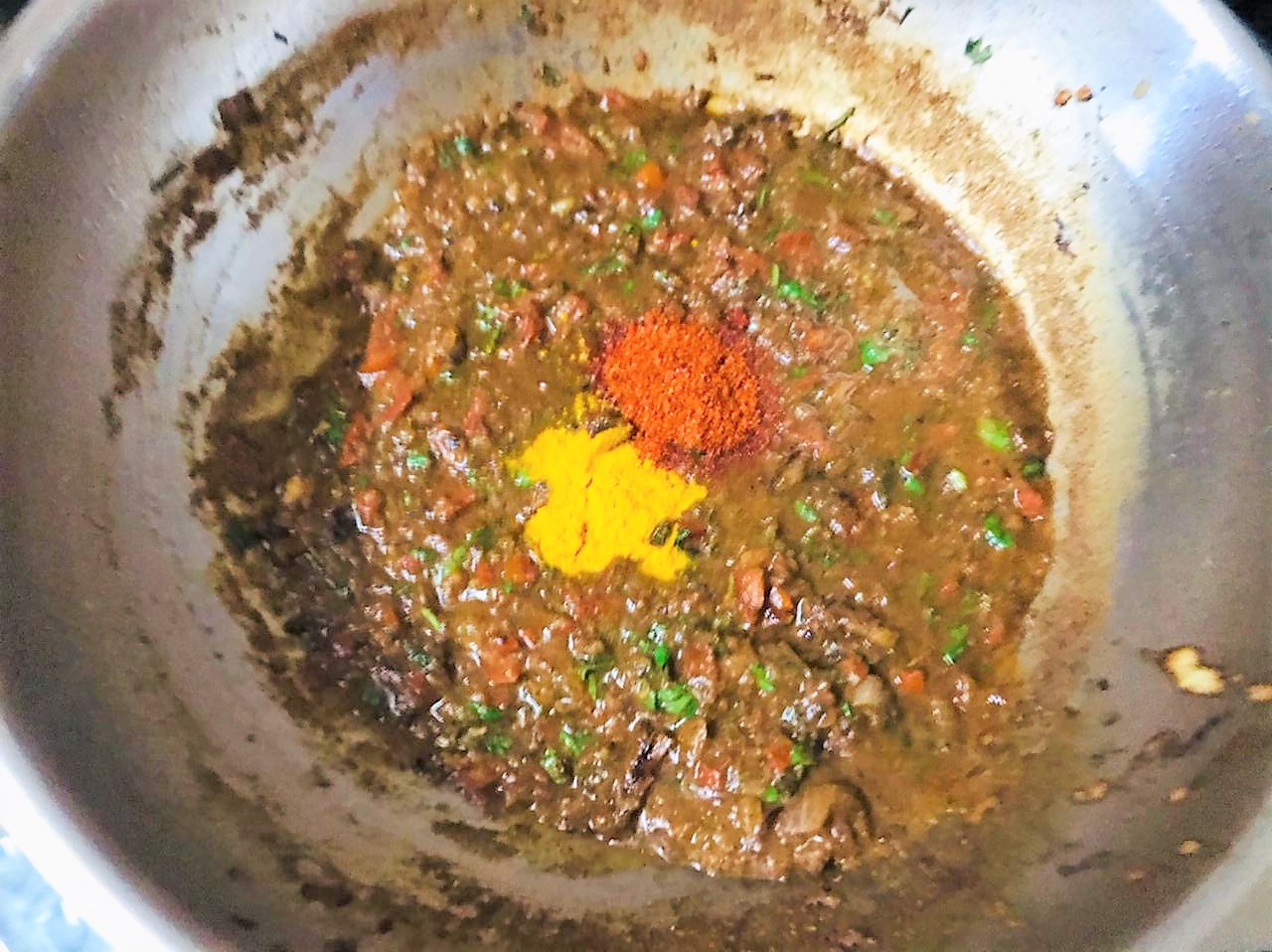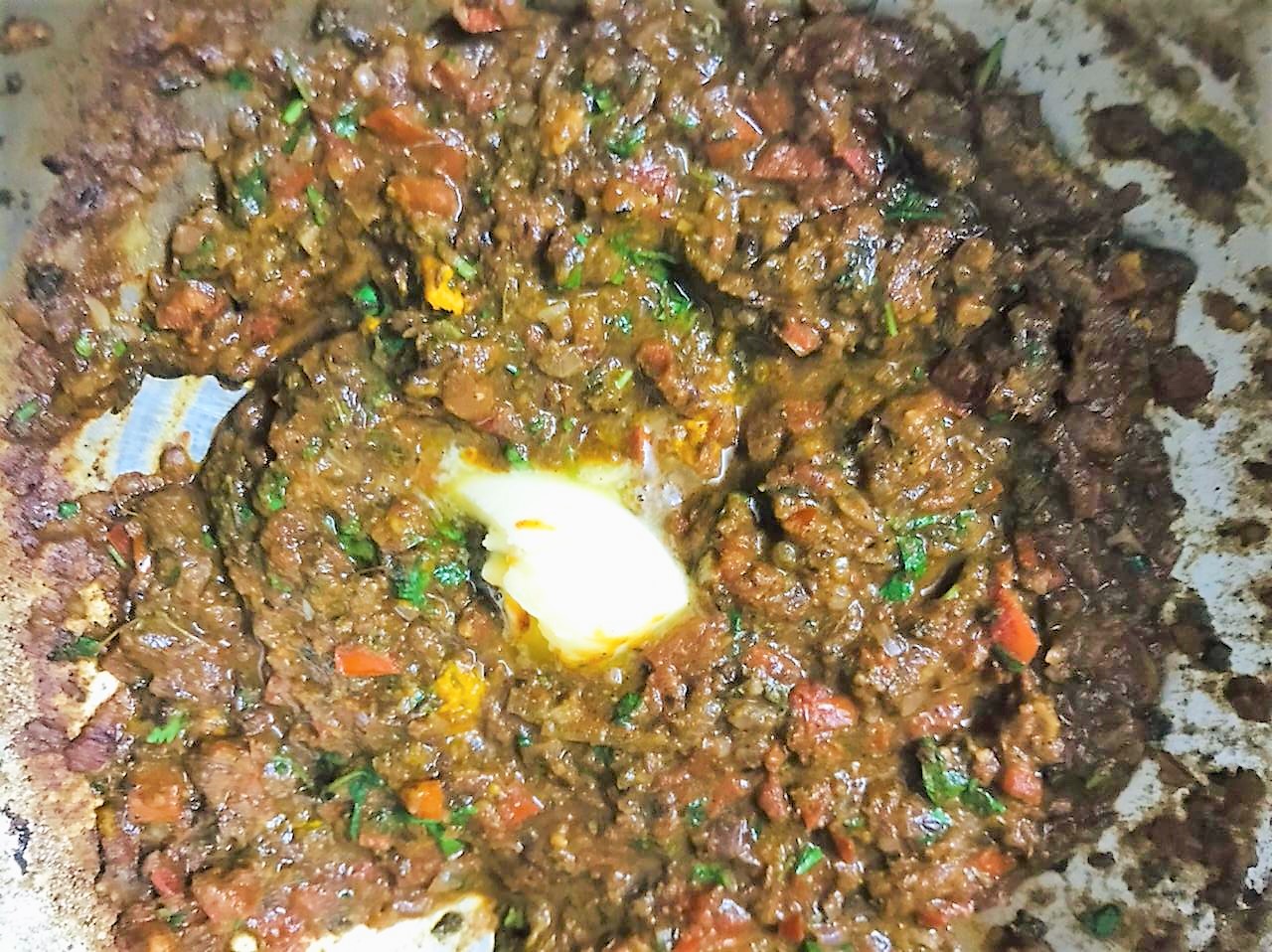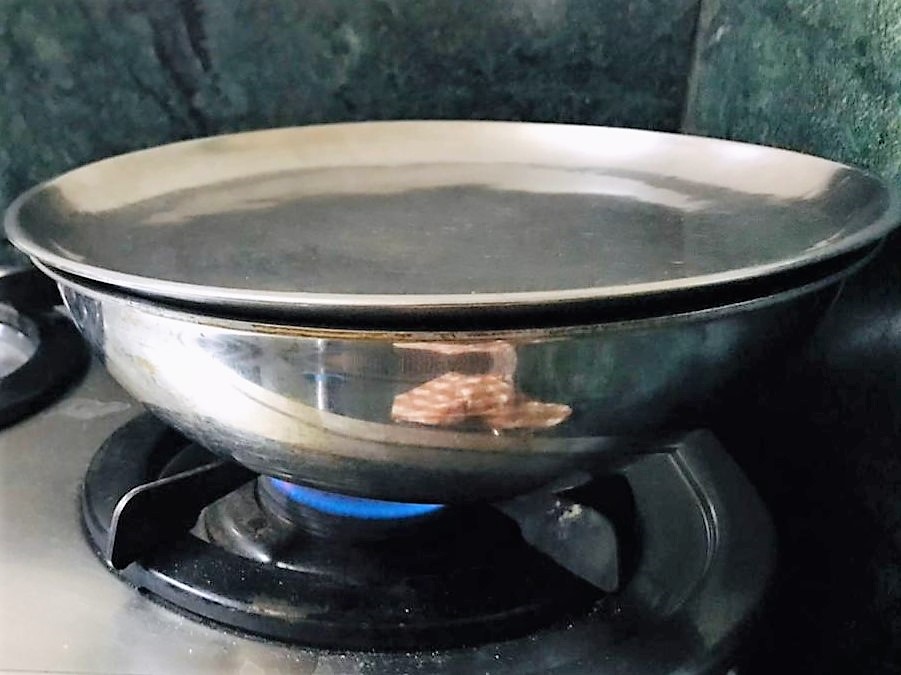 Add kasuri methi, coriander leaves and the spice masala and cook on medium heat for 1 minute and then add ½ cup water, turmeric powder, red chili powder and butter.  Cover and cook on low heat for 5-6 minutes until the oil separates from the gravy.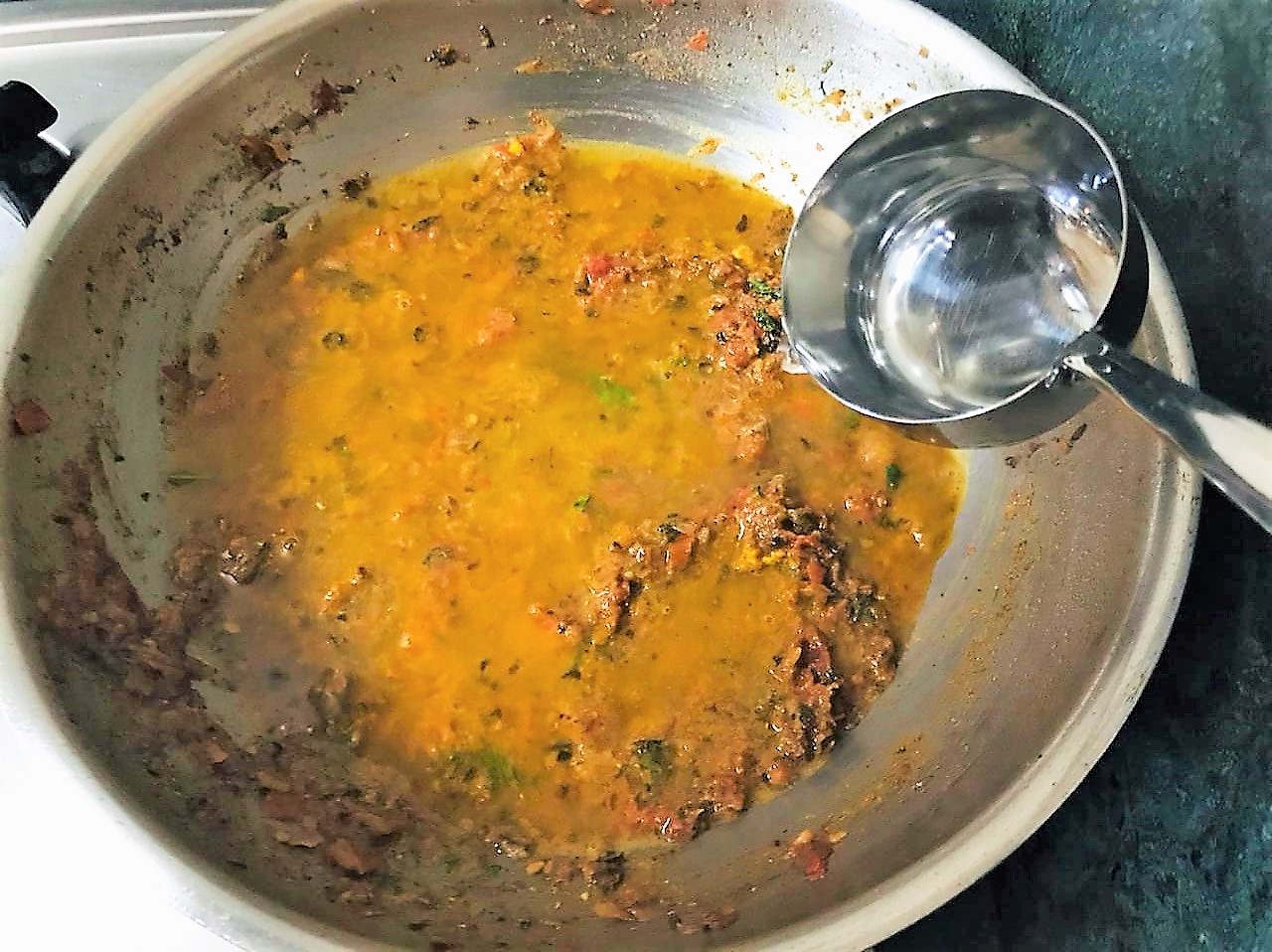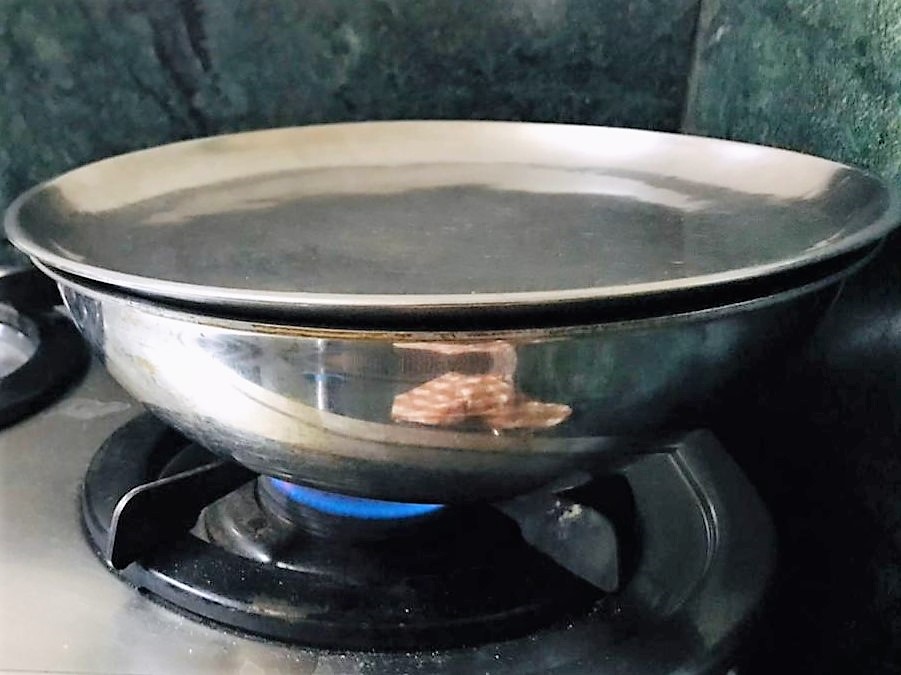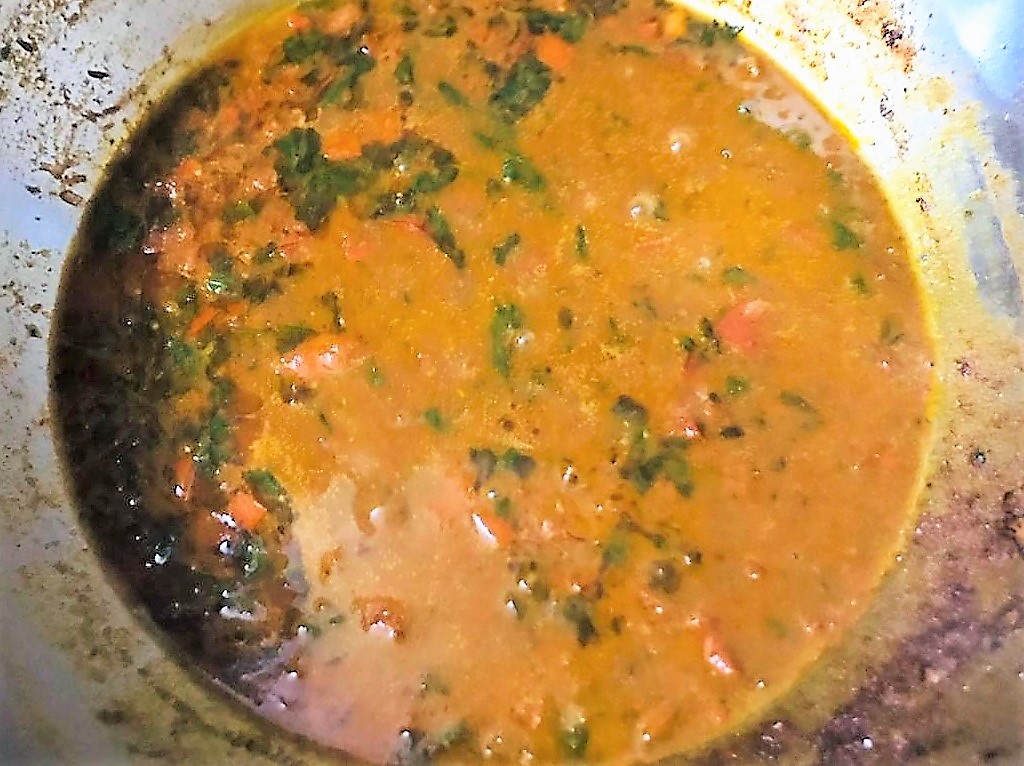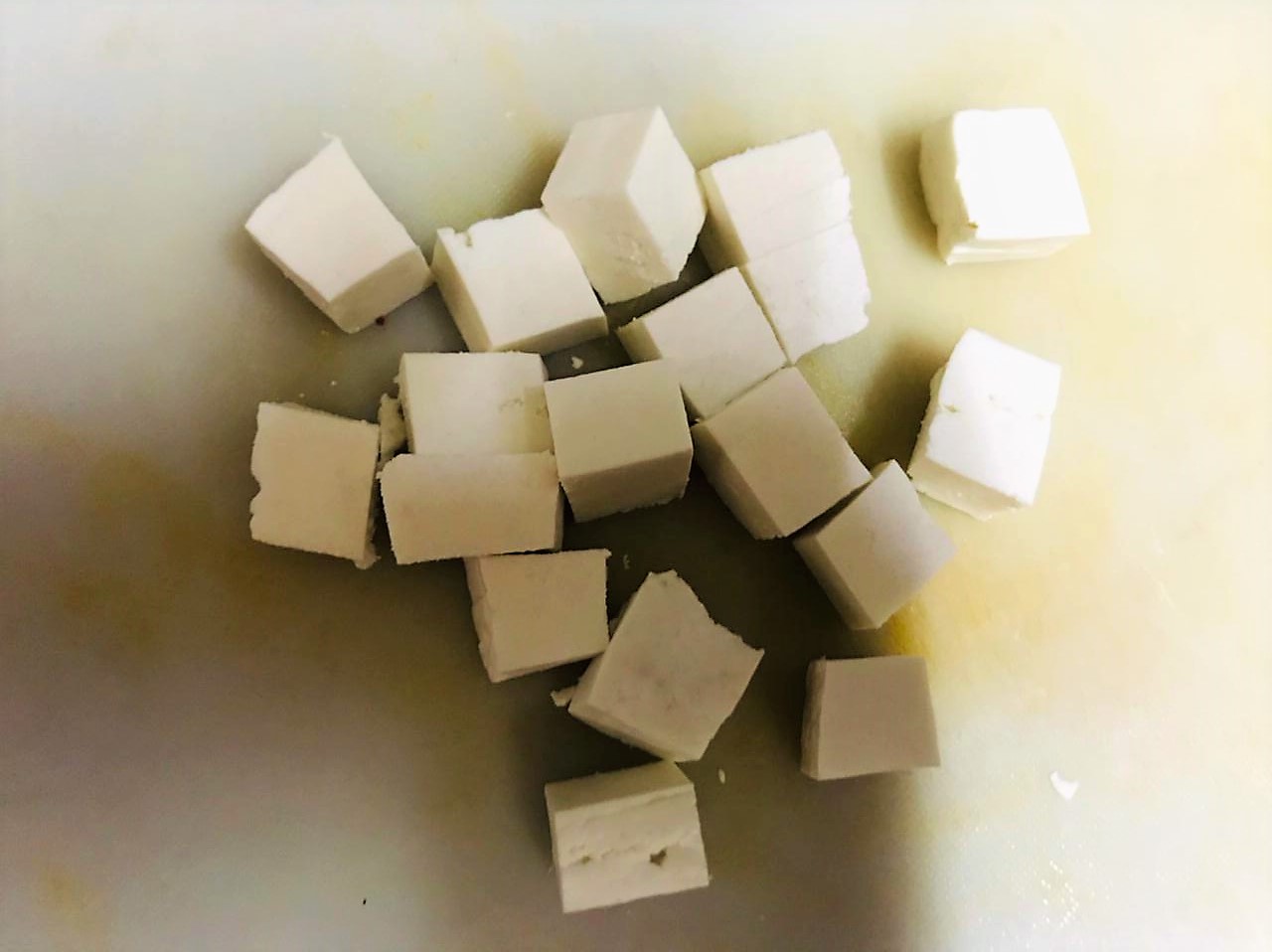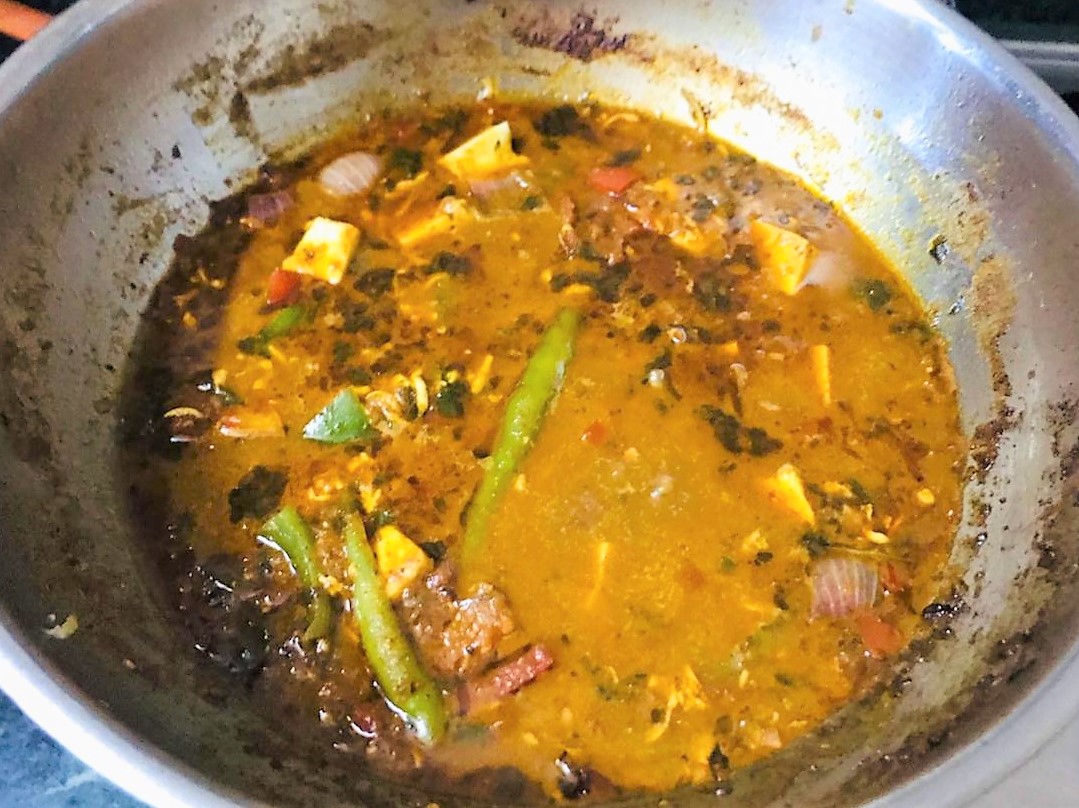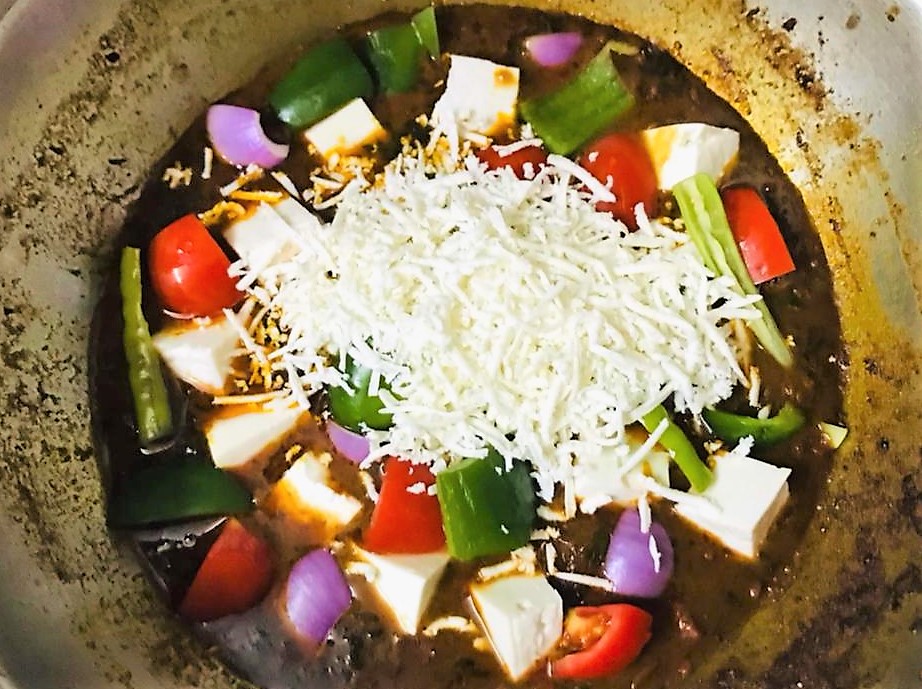 Add approximately 1 cup water to adjust the consistency in the gravy and cook it covered on medium heat for 5 minutes.
Add paneer cubes and grated paneer and mix. Simmer it on low heat for about 5 minutes.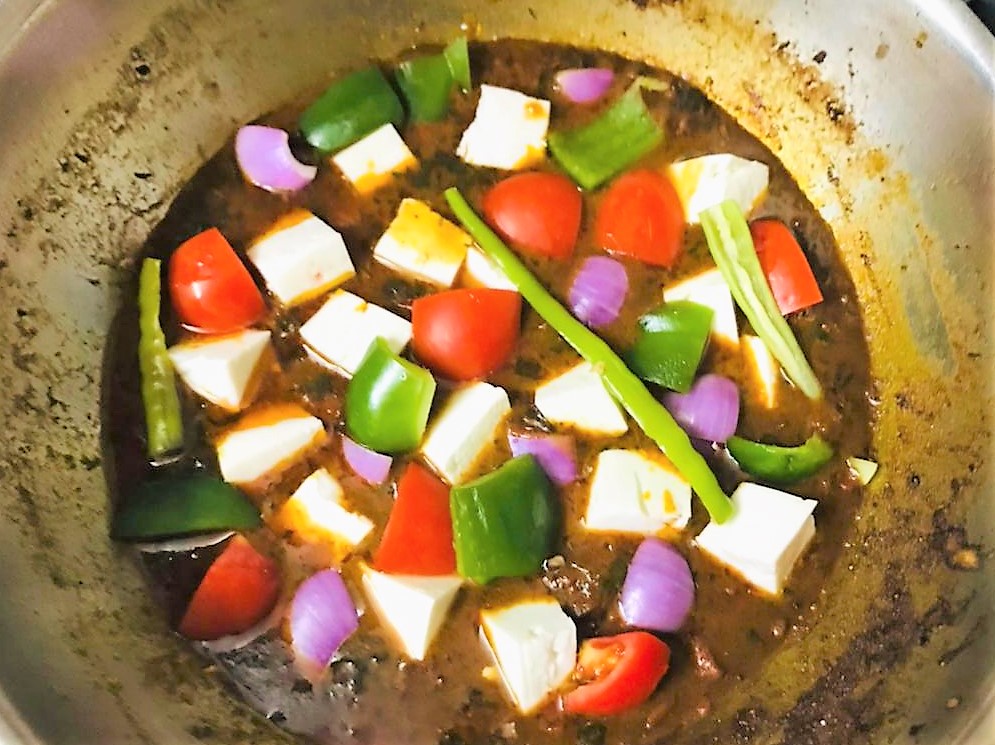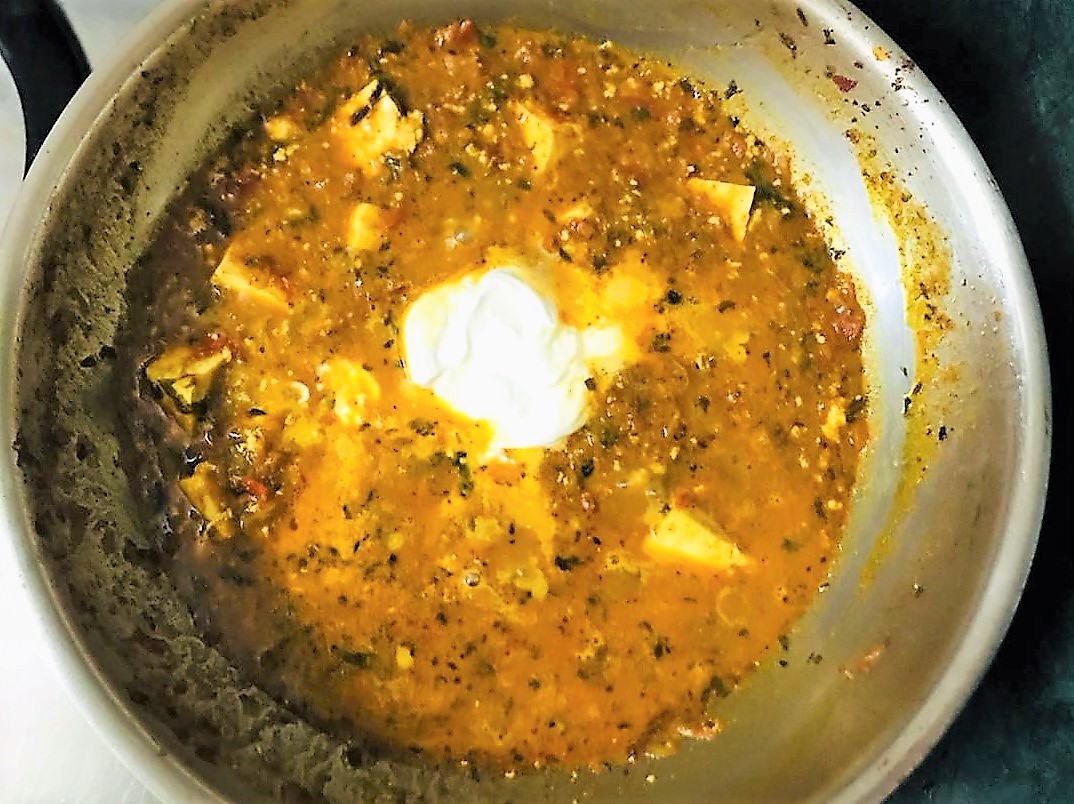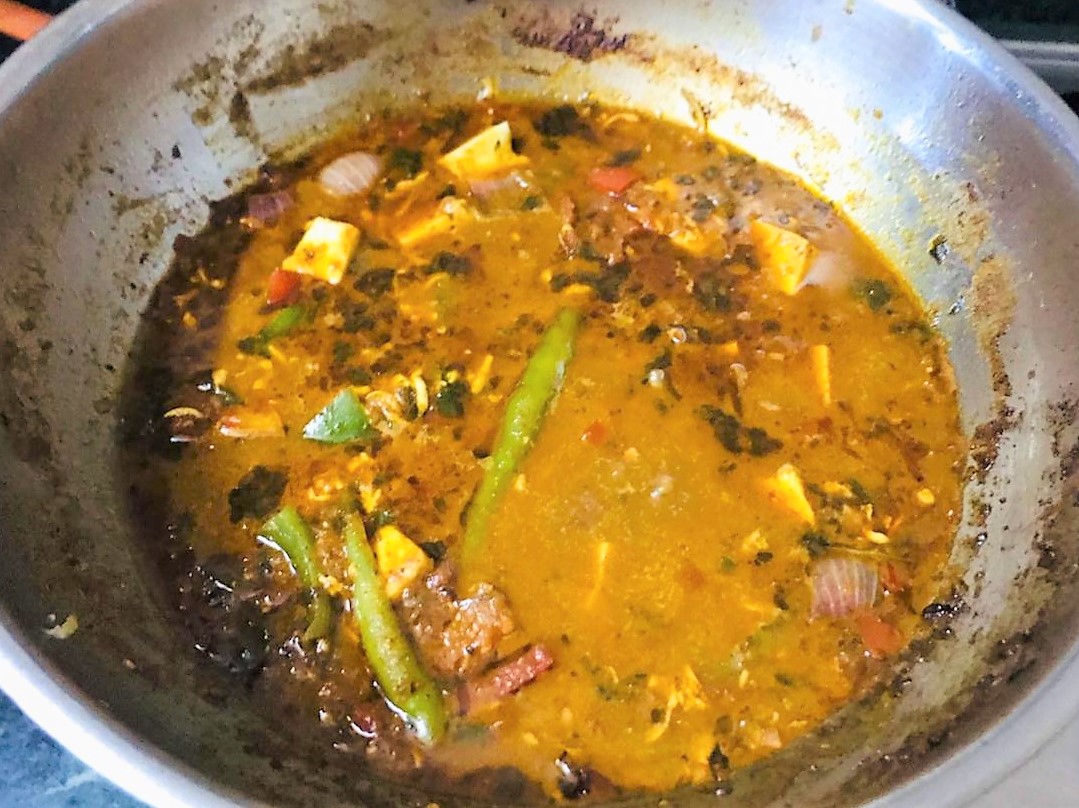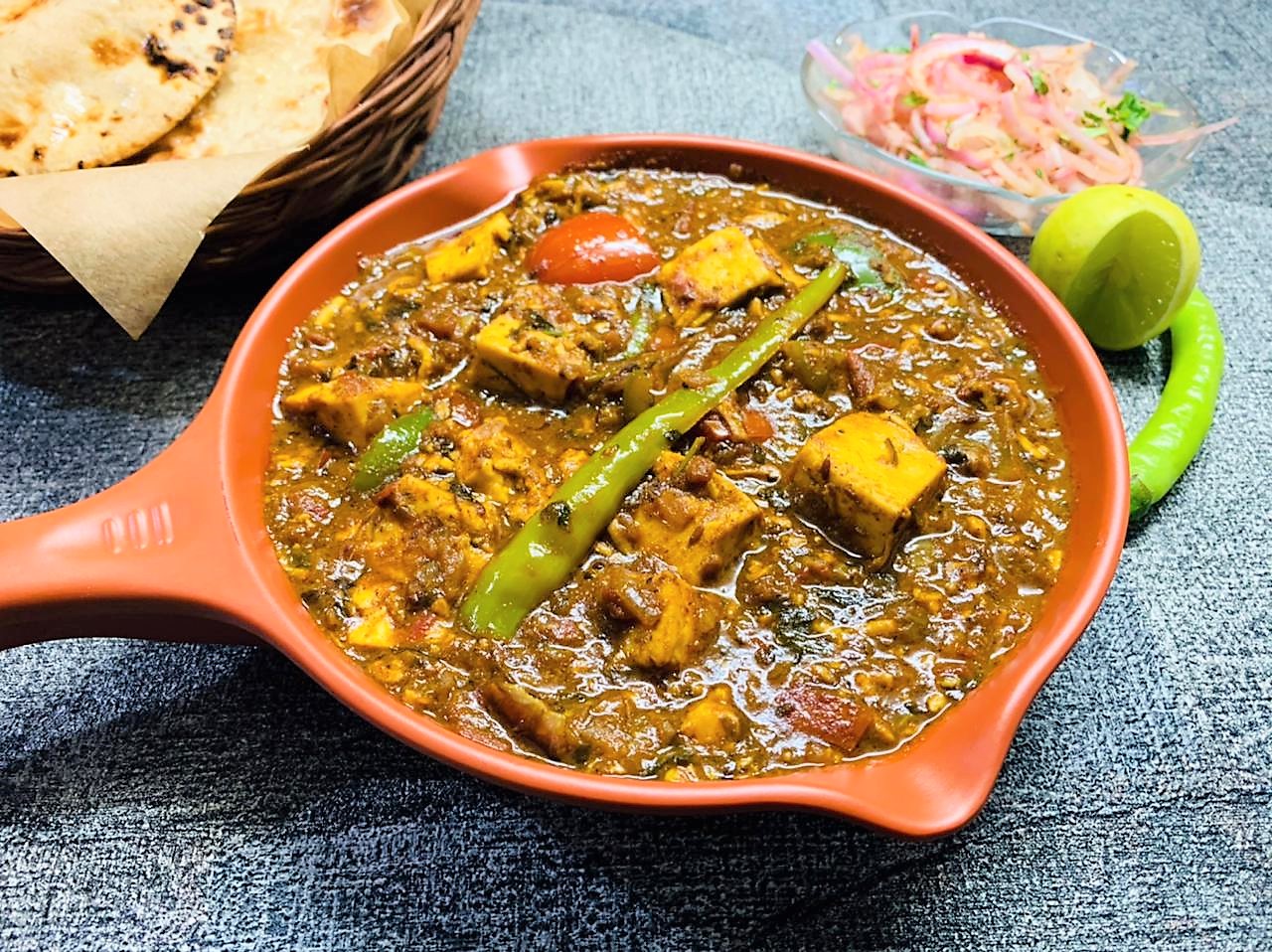 After 5 minutes, add cream, tomato, onion, green peppers and green chili and cook for 2 minutes.
Serve hot with Indian breads.