Tabbouleh Salad
Tabbouleh salad (sometimes spelled tabouli or tabbouli) is a popular mezze throughout the Middle East and has roots in Lebanese cooking. This fresh green vegan salad features chopped fresh parsley, fresh mint, tomato, onions, lemon juice, and olive oil. Traditional tabbouleh also includes bulgur wheat grains.
I make this salad often in summers and I just love the freshness that the fresh herbs and vegetables give to this salad. The seeds used in this salad are not the main ingredient, in fact, a pretty insignificant element in terms of quantity. I enjoy experimenting with the seeds I use for this salad and in the past have tried bulgur, quinoa, freekeh and couscous.
I have tasted Tabbouleh in lots of different countries and I have learnt that regionally, there are differences in the way tabbouleh is prepared. In some parts of Turkey, the bulgur is soaked and softened in tomato juice instead of water. In Greece, the salad is often made with more bulgur and less green. My recipe has far more herbs and vegetables than the grains, making it more Lebanese style in the green/white balance.
No matter how it is made, one thing is certain that tabbouleh is one of the most popular green mezze salads in the Middle East. This salad is perfect for summer as it is light, lemony, and refreshing.
Ingredients
1/3 cup mixture of quinoa and freekeh
1 cup finely chopped fresh parsley
¼ cup roughly chopped fresh mint
2 finely chopped red tomatoes
¼ cup finely chopped onions
½ cup finely chopped cucumber
¼ cup freshly squeezed lemon juice, or more to taste
¼ cup extra virgin olive oil
¼ teaspoon baharat spice mix (optional)
1/8 teaspoon nutmeg powder (optional)
Salt to taste
Directions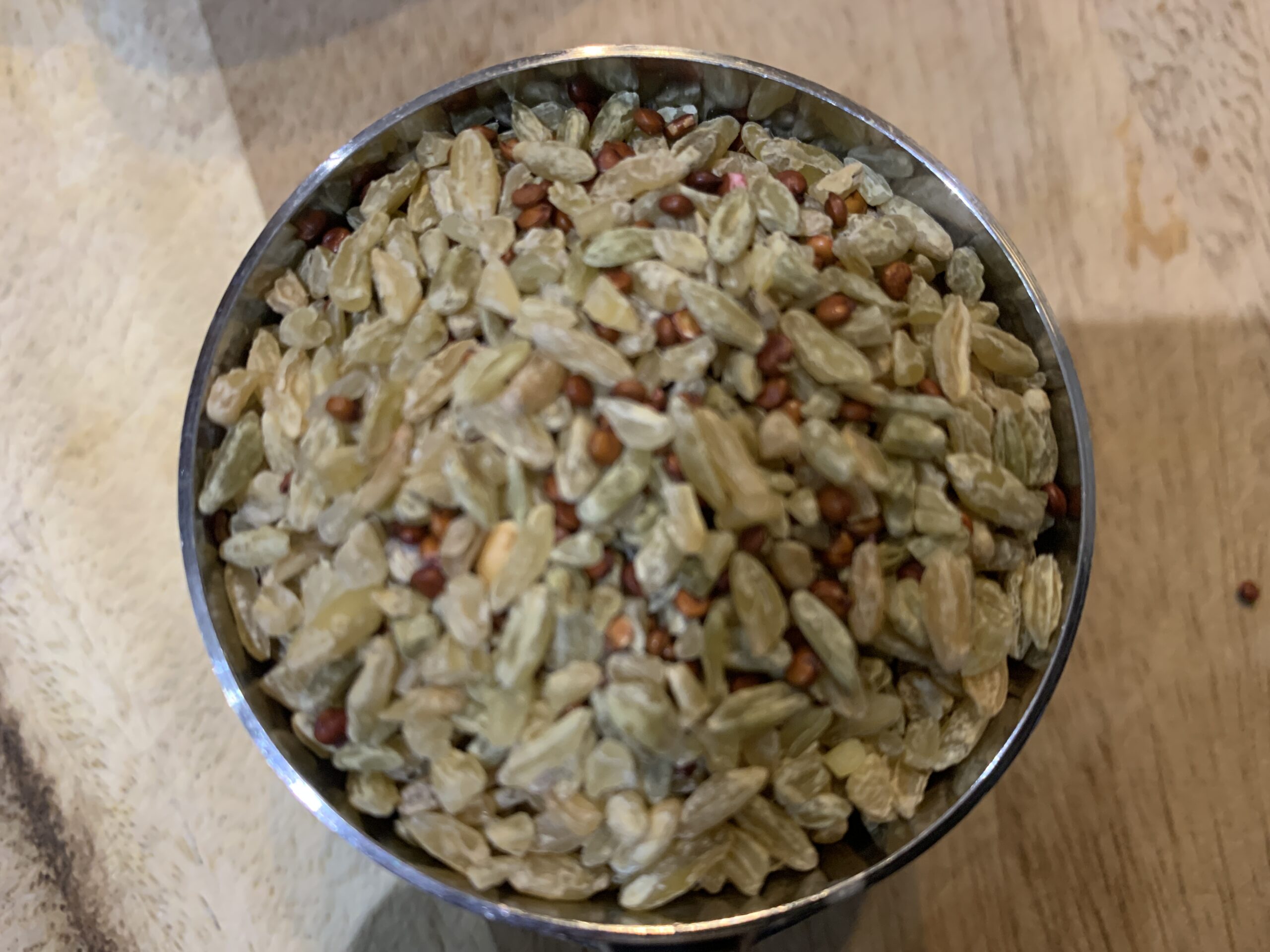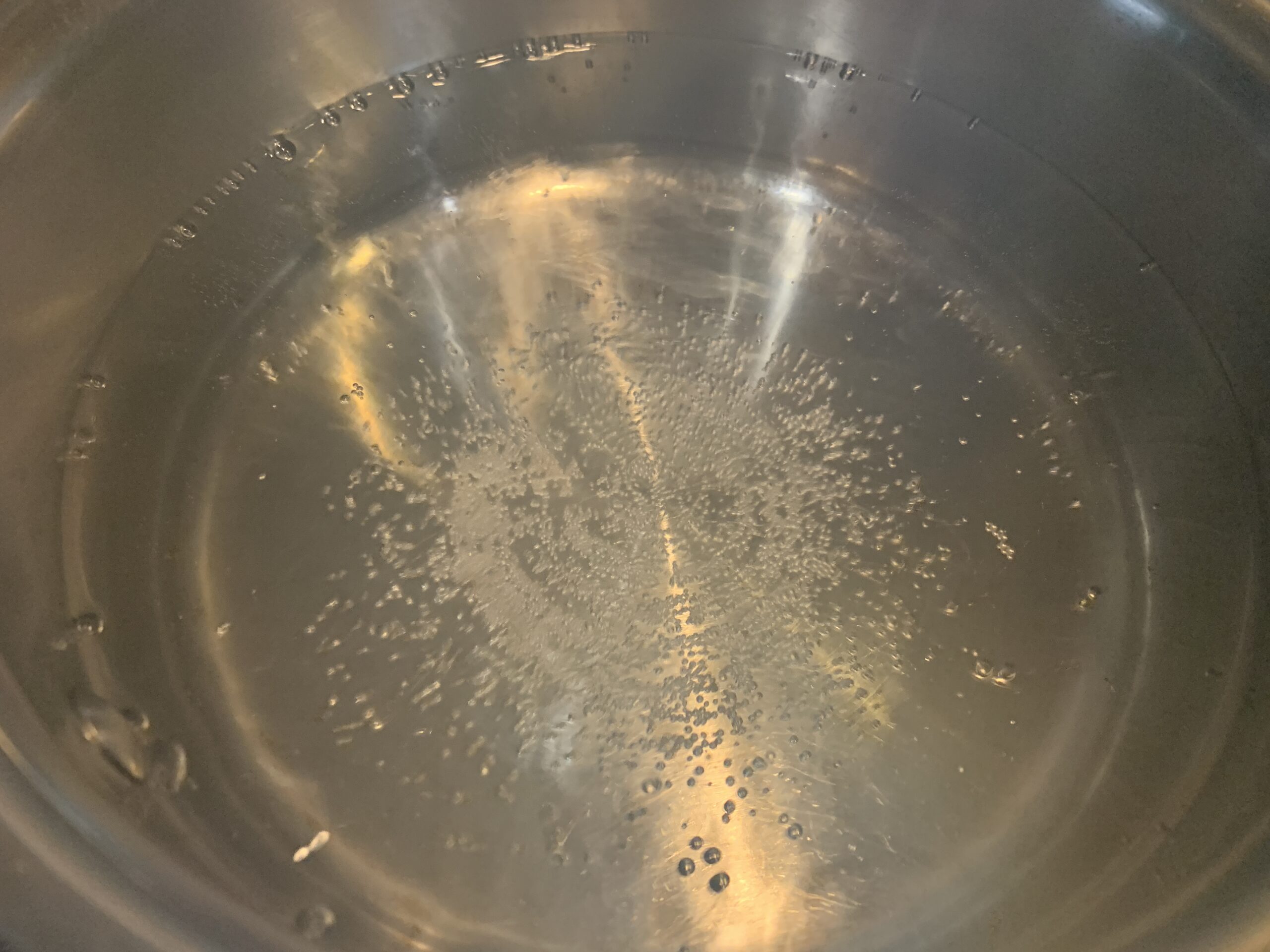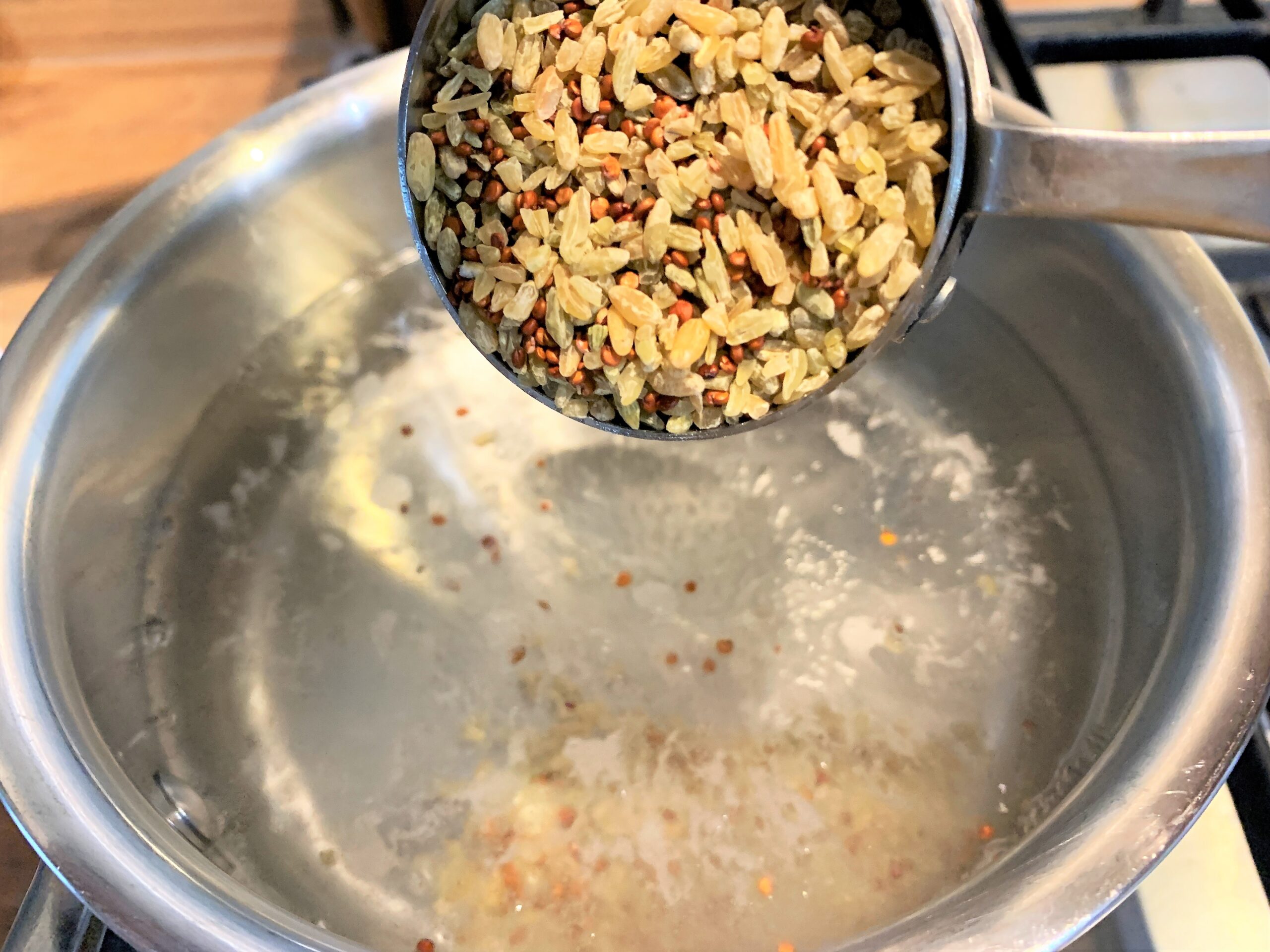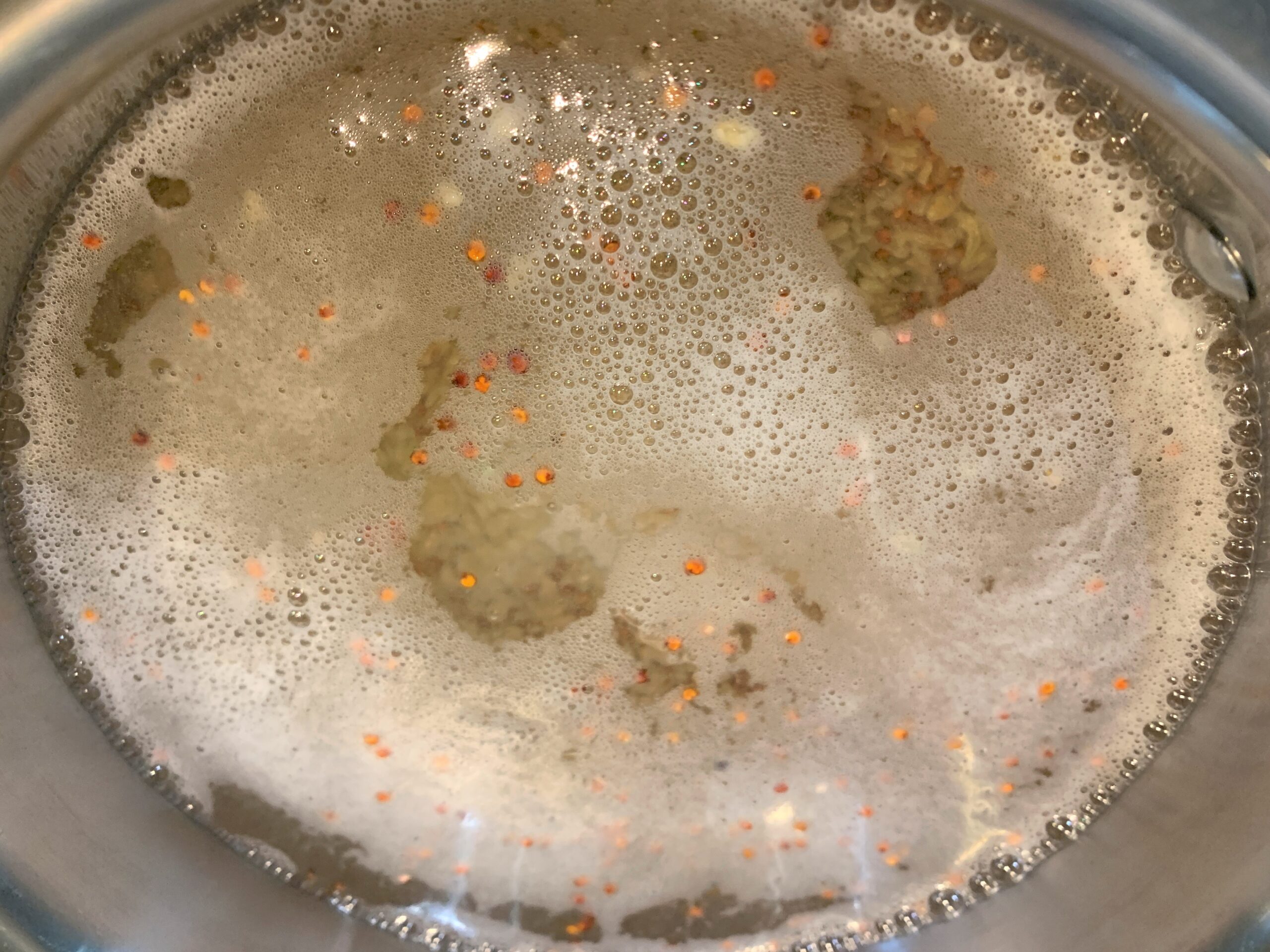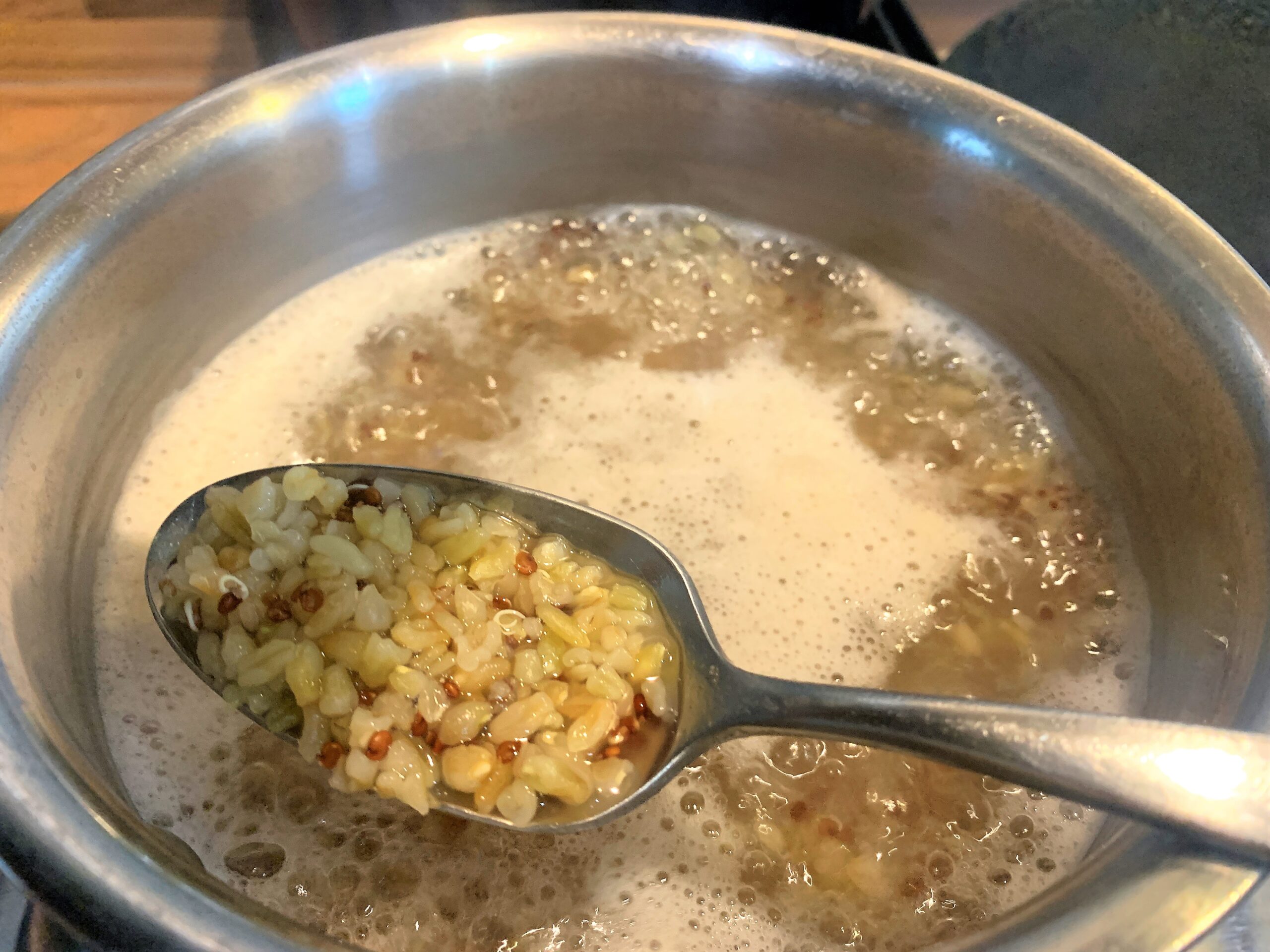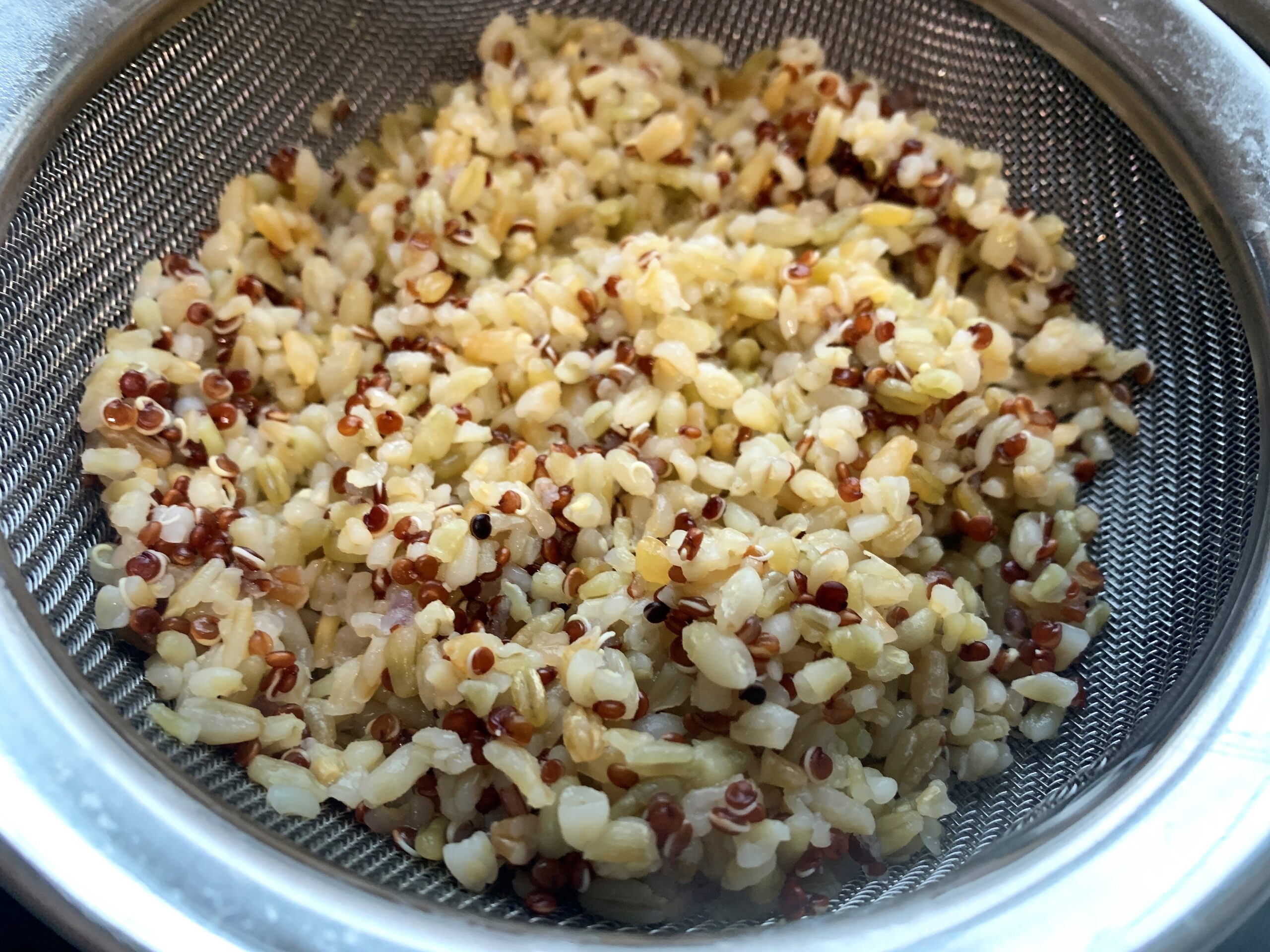 Boil 3 cups water in a pan and add the seeds mix to the boiling water. Bring to a boil and then reduce to a simmer and cover the pan. Cook for 10-15 minutes until the seeds are tender, but not mushy.  Remove them from heat and strain.  Let the seeds cool to room temperature.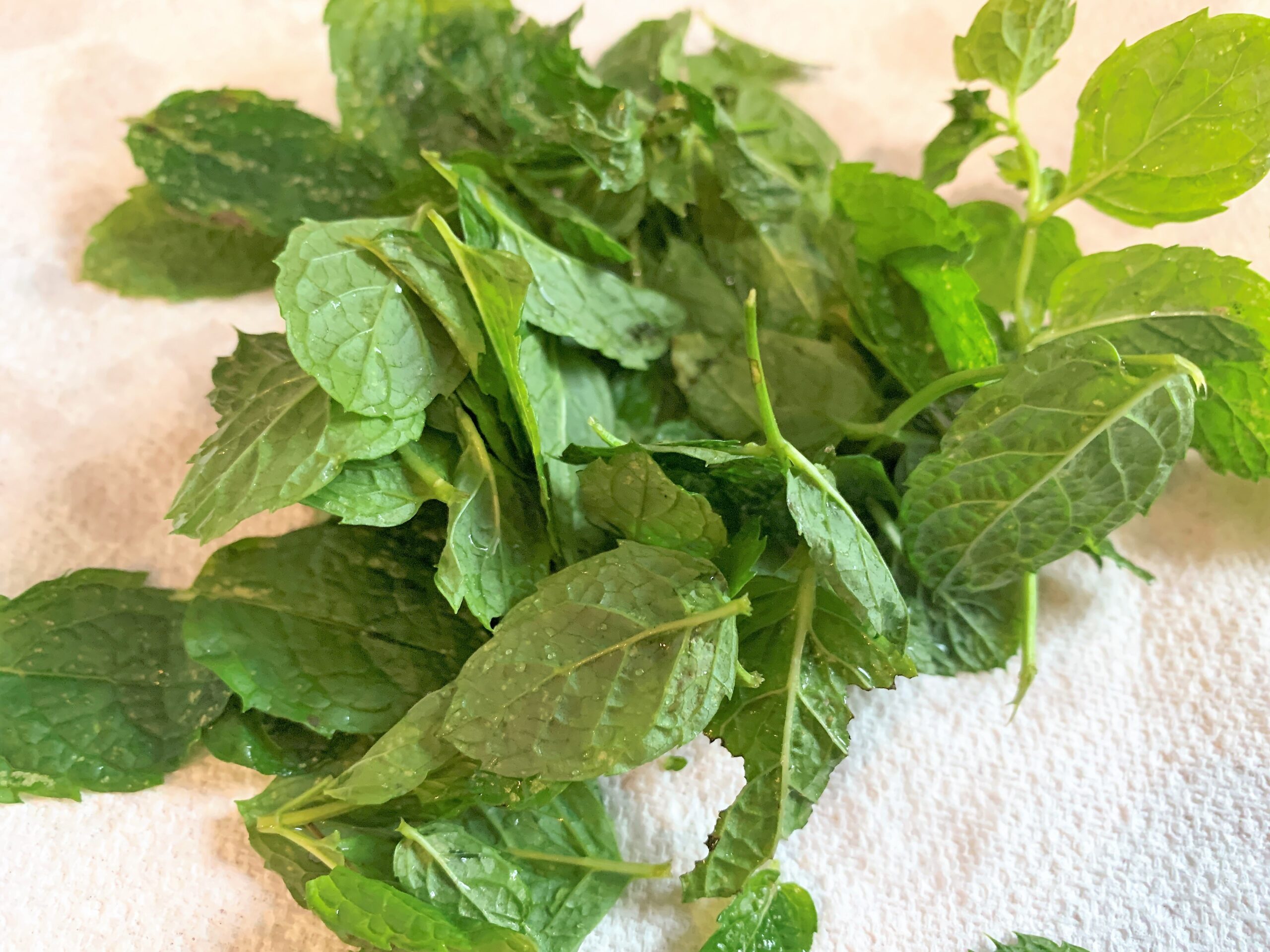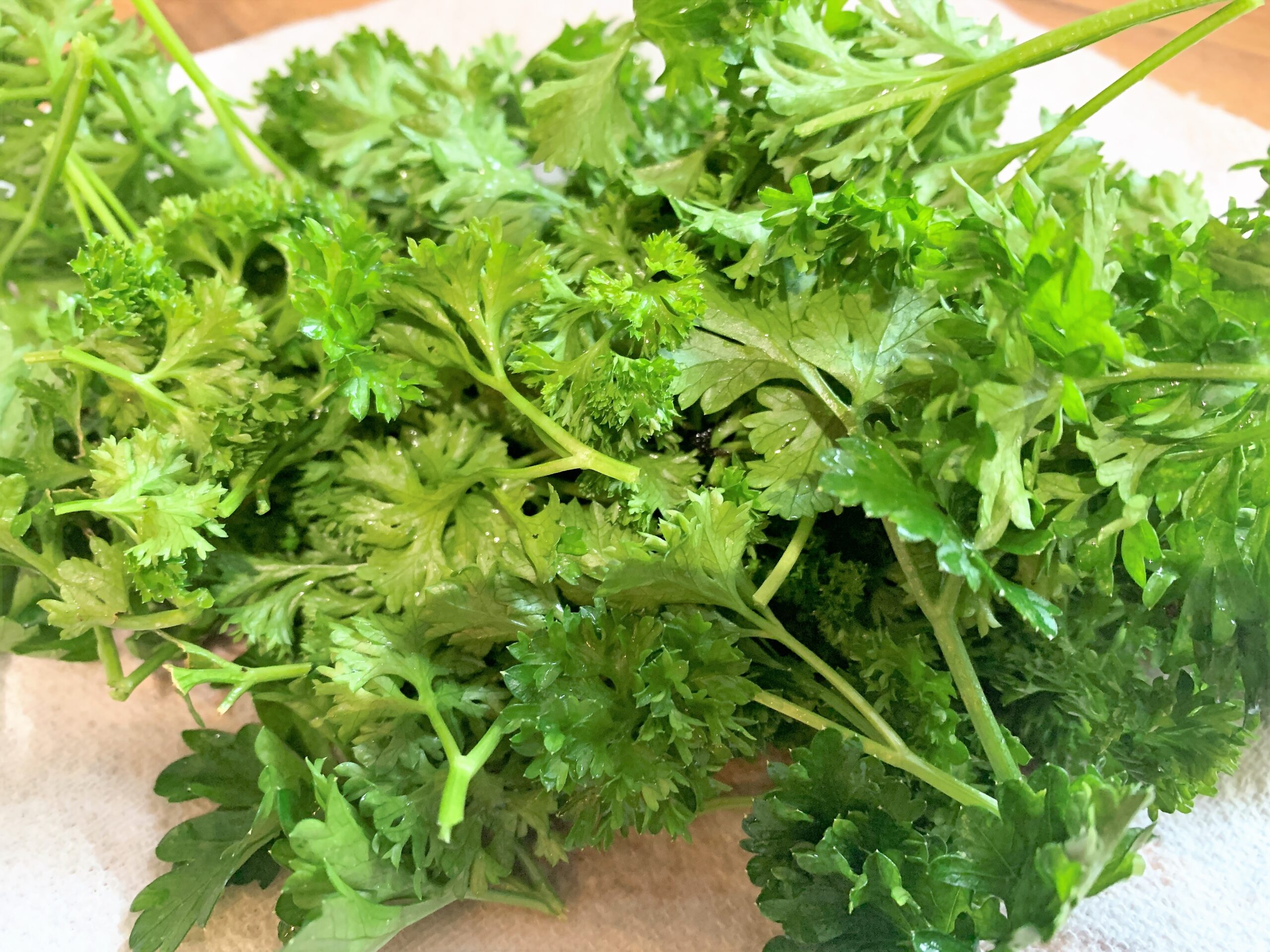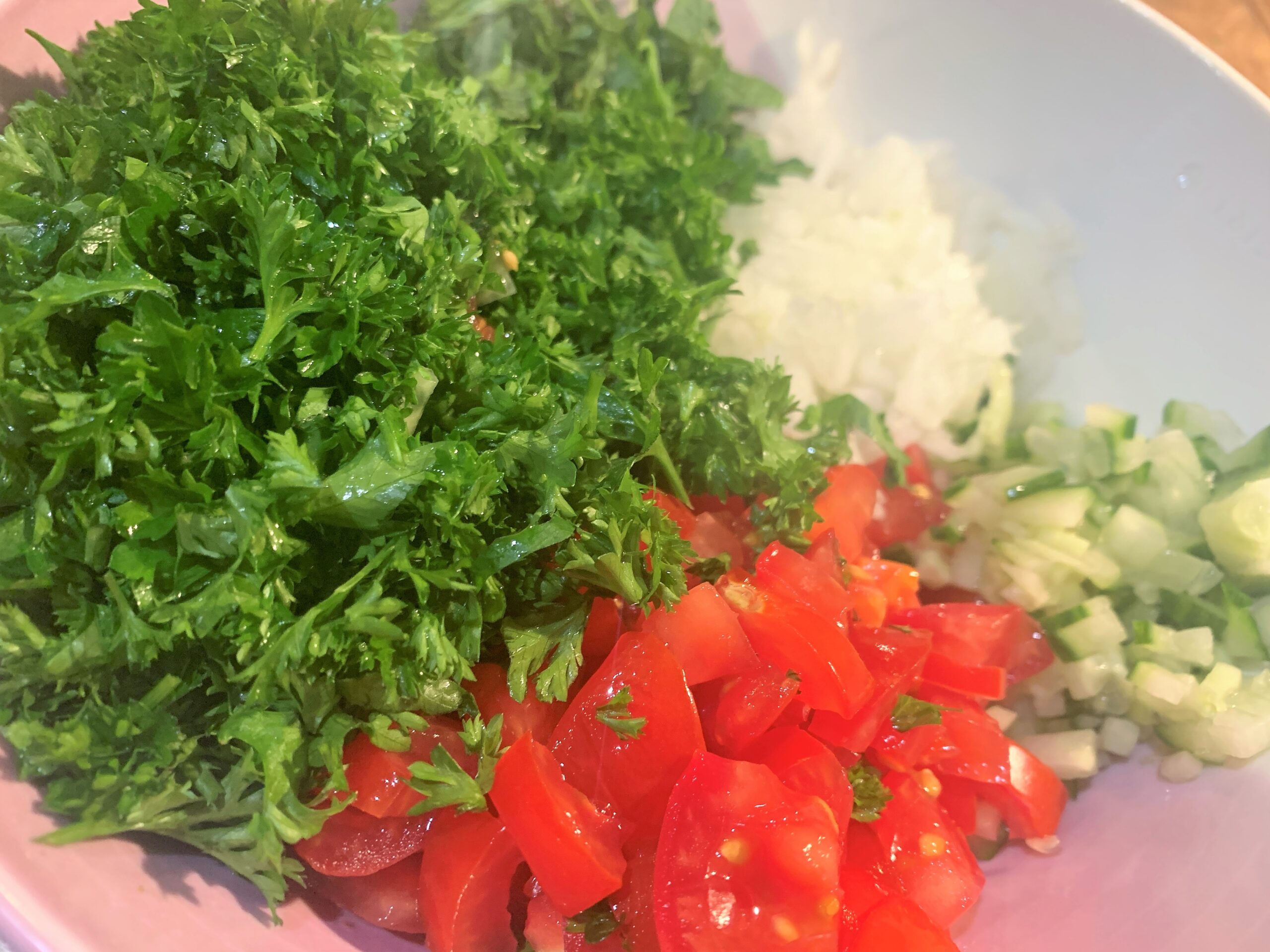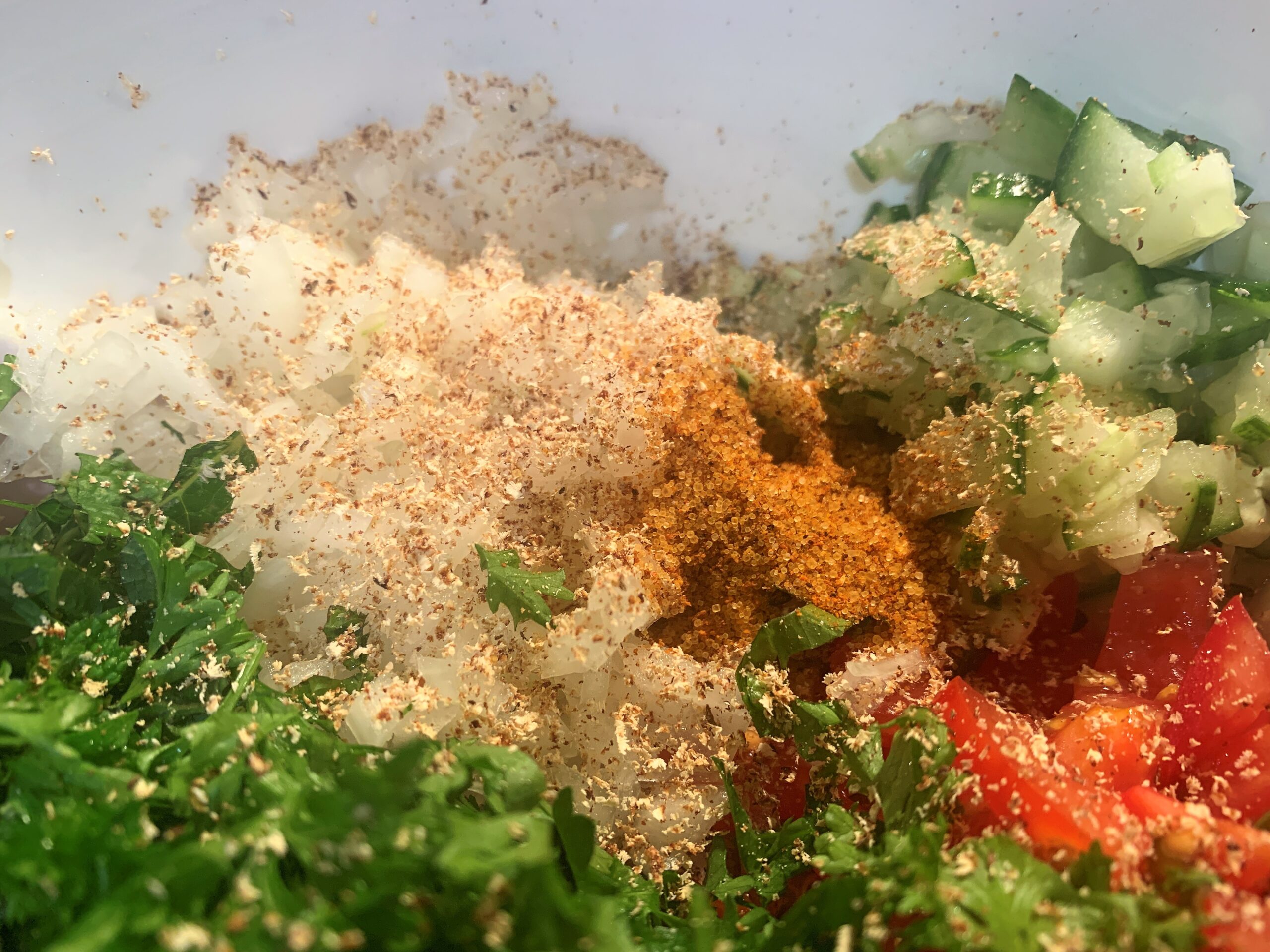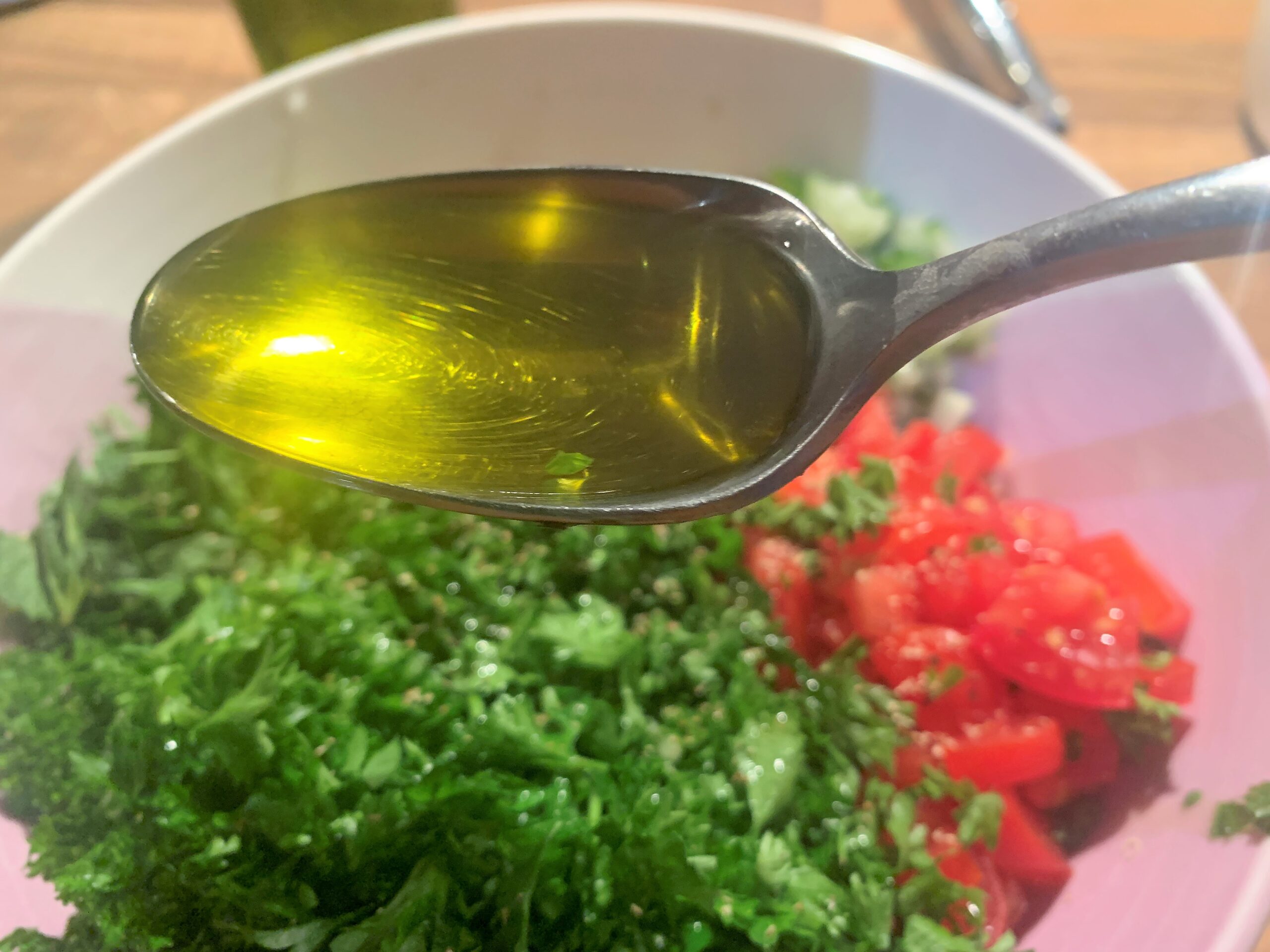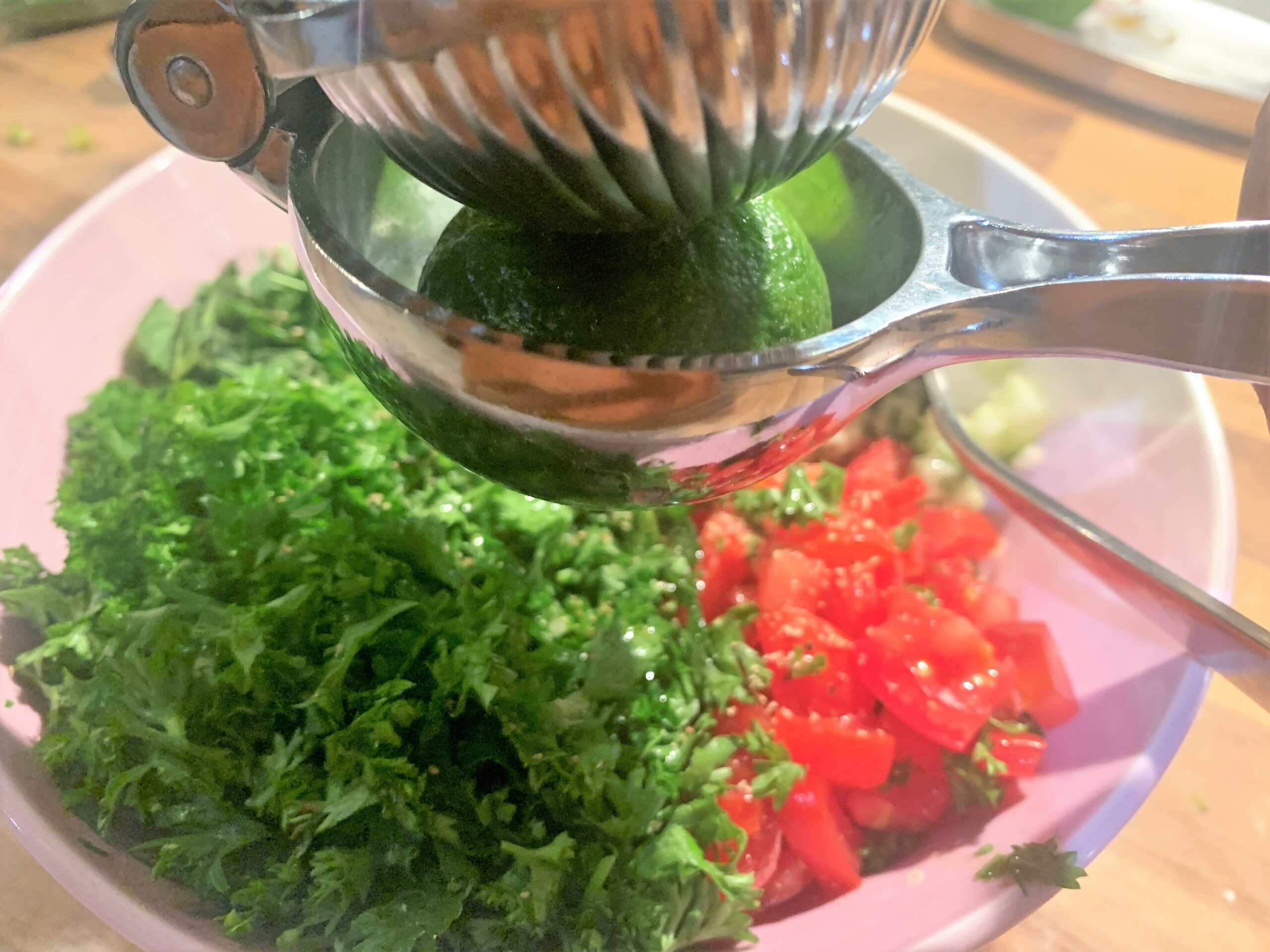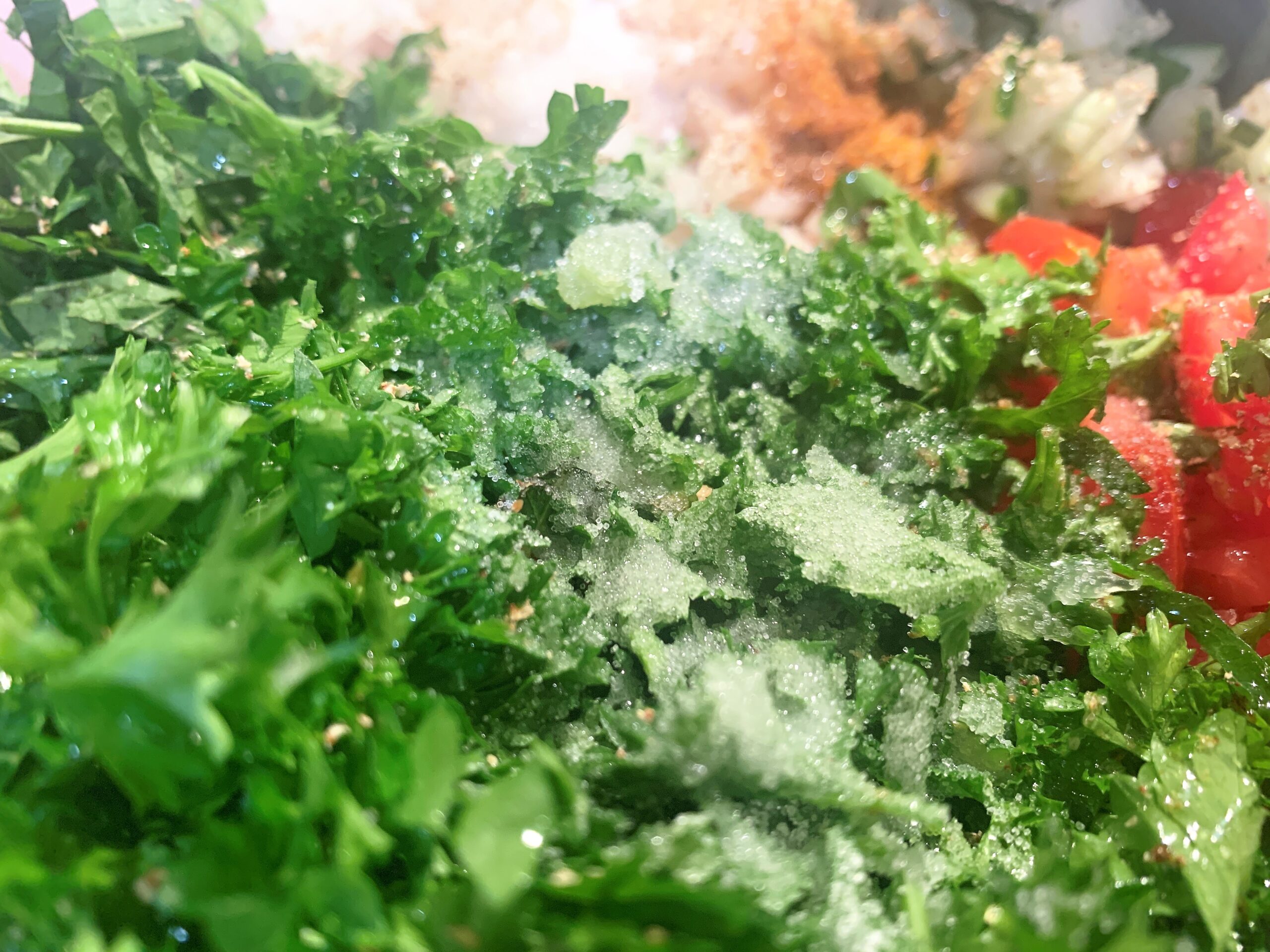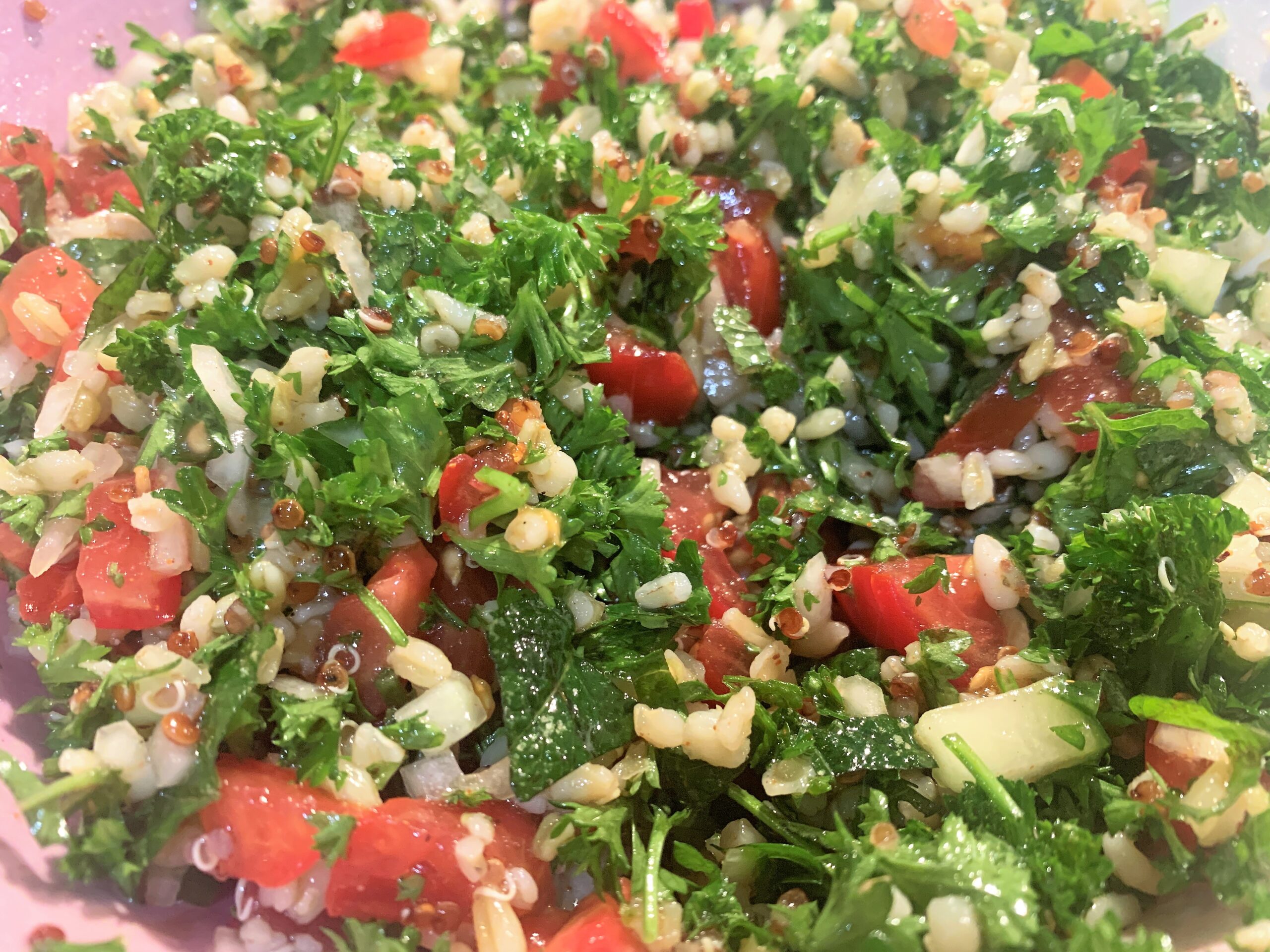 Take the cooled quinoa and freekeh in a bowl and add the parsley, mint, tomatoes, onion, cucumber, baharat spice, nutmeg powder, olive oil, lime juice and salt and toss gently to combine. Taste and add more salt, lemon juice or spice mix to taste.
Serve at room temperature, or chill in the refrigerator.