Tomato and Coriander Shorba
Tomato and Coriander Shorba is a delicious thin tomato broth delicately flavoured with coriander, ginger and black pepper. A perfect winter warmer! It is a popular winter recipe in India popularly known as 'tamatar dhaniye ka shorba'. 'Tamatar' translates to 'tomato', 'dhaniya' means coriander and 'shorba', on the other hand, means a 'rich stew'. This recipe dates back to the Persian times.
As the weather cools down, soup becomes an essential part of everyday meal in my family. I remember growing up my mother and sister-in-law always prepared either a hearty soup like sweetcorn soup, tomato soup, vegetable soup, thumpa or a baked dish like macaroni and pineapple, au gratin as a starter during the winters. Winters in Delhi can be quite chilly and trust me that there was nothing more satisfying than slurping down a hearty bowl of warm-and-comforting soup.
Shorba and Soup are two different dishes. Firstly, soup is meant to be served as a starter and before the main course, whereas shorba can be eaten before or during the main course. Soups tend to have thicker consistency and shorba is more like a broth or consommé and is jam packed full of spices and lots of flavour. This shorba recipe is easy, quick and captures the flavours of fresh tomatoes and spices.
Shorba is prepared with a number of Indian spices like ginger, cardamom, black pepper, bayleaf and many more all of which are not only extremely beneficial for health, but they also have thermogenic properties that maintain that help in maintaining body temperature during winters. This tomato and coriander Shorba is a delicious recipe celebrating the tomatoes. Simple, quick to make and utterly delicious! Definitely worth a try especially during winters.
Ingredients
500 gm roughly chopped tomatoes
½ inch roughly chopped ginger
3 tablespoons fresh coriander (stalks and leaves)
1-2 garlic clove
½ teaspoon whole black pepper corns
1 bayleaf
1-2 cloves
2 green cardamoms
1 black cardamom
3 cups water
Salt to taste
½ teaspoon whole coriander seeds (optional)
½ teaspoon white pepper powder
For The Tempering
1 teaspoon butter
1 tablespoon finely chopped coriander
Directions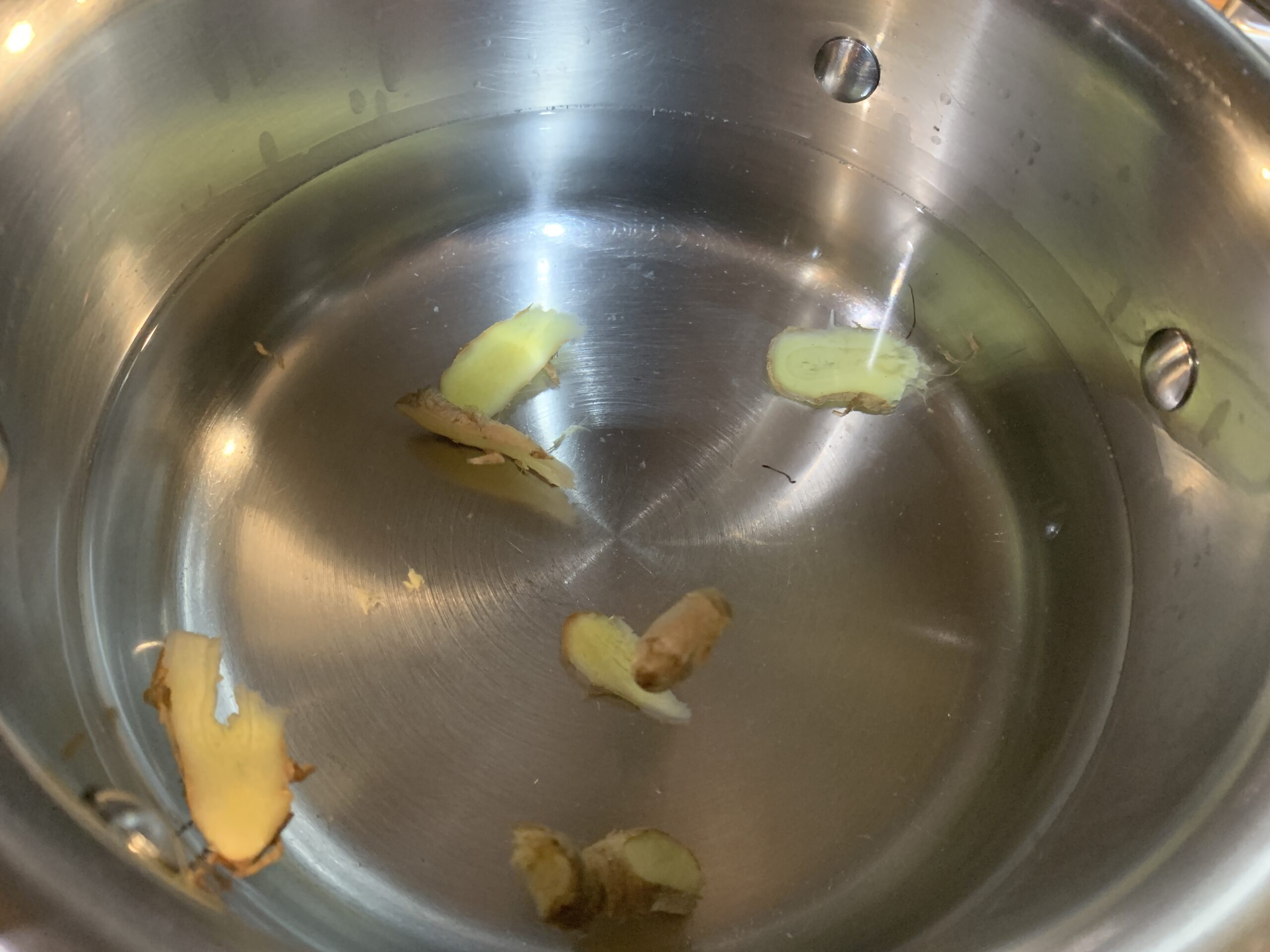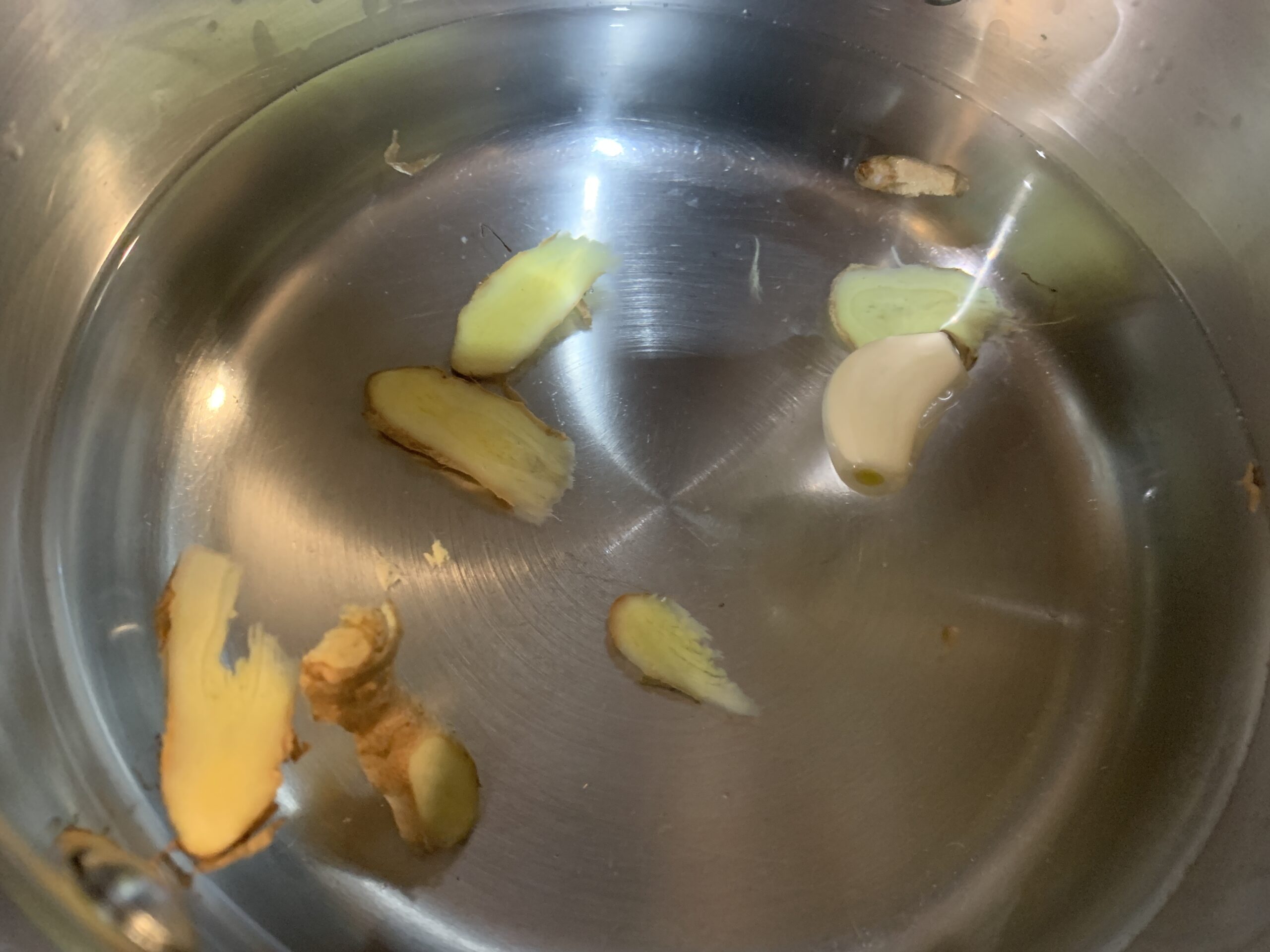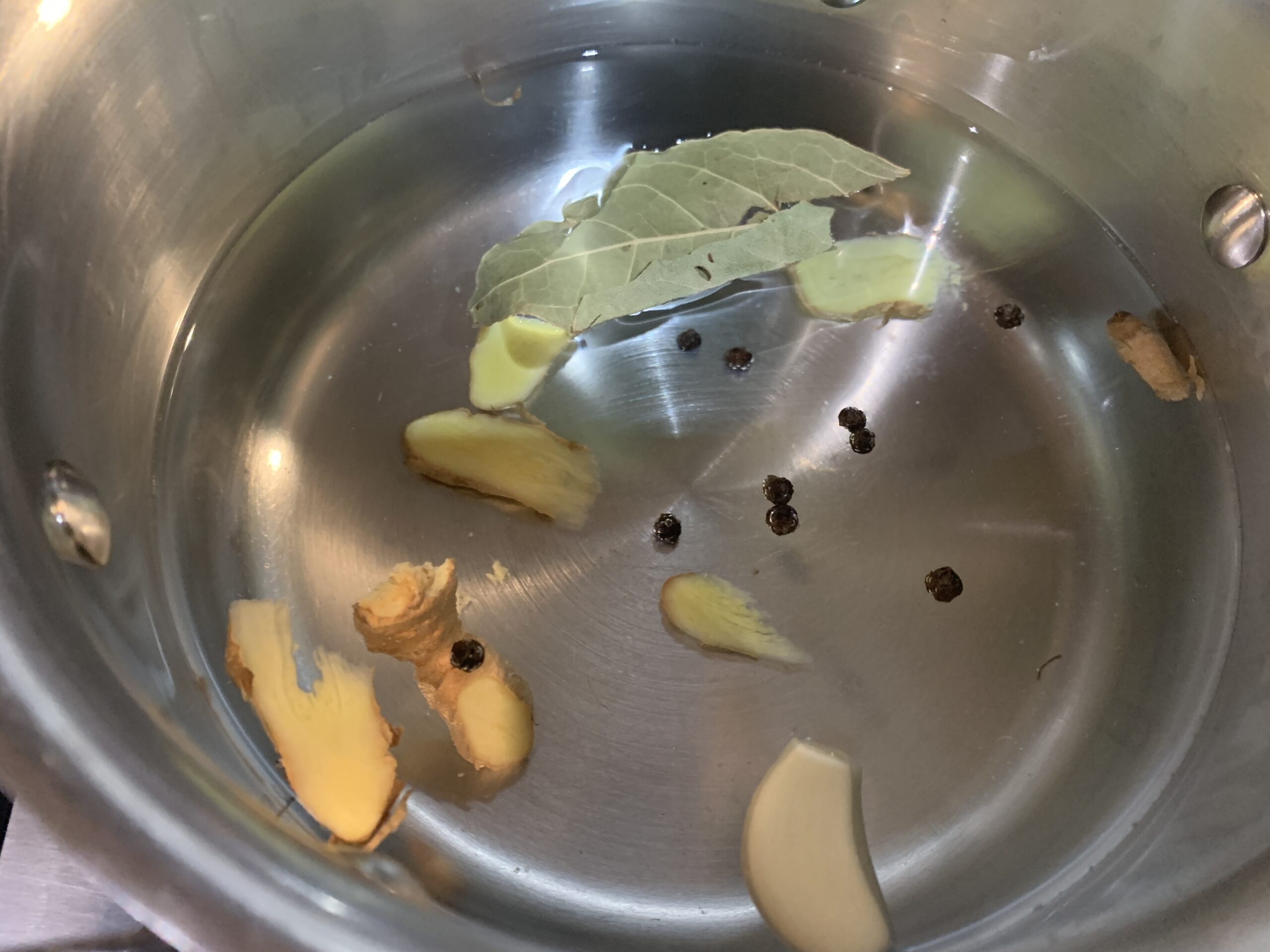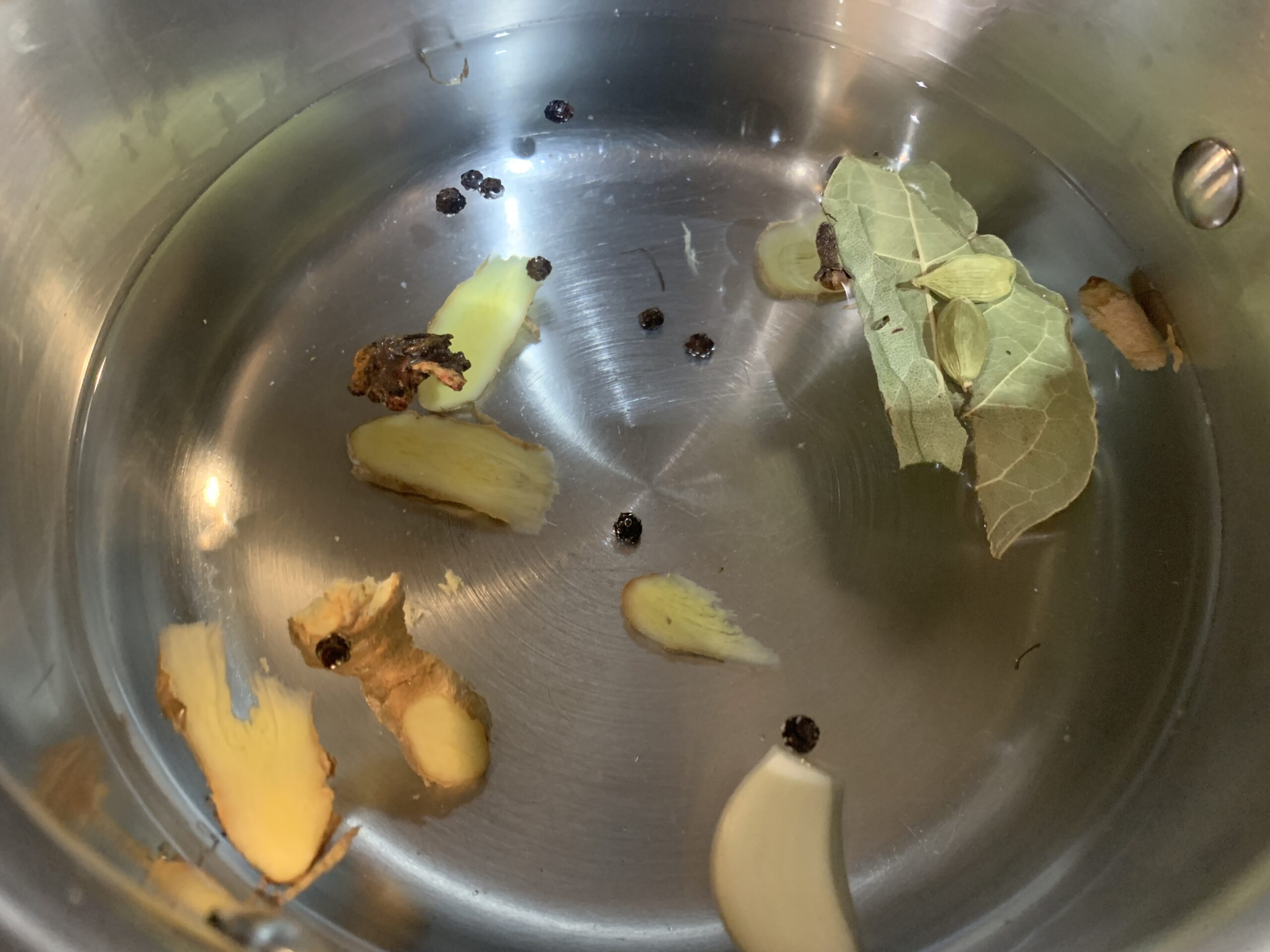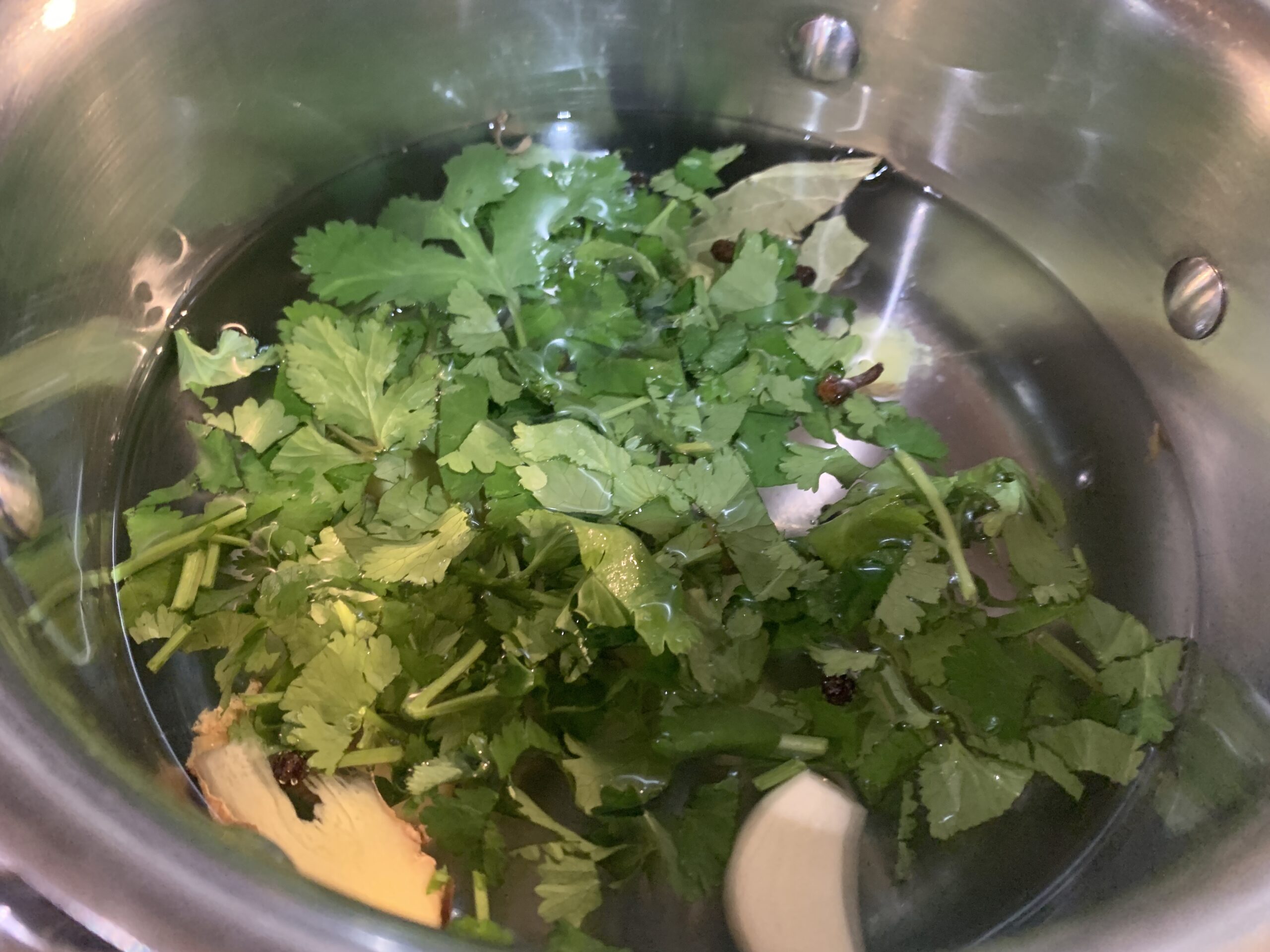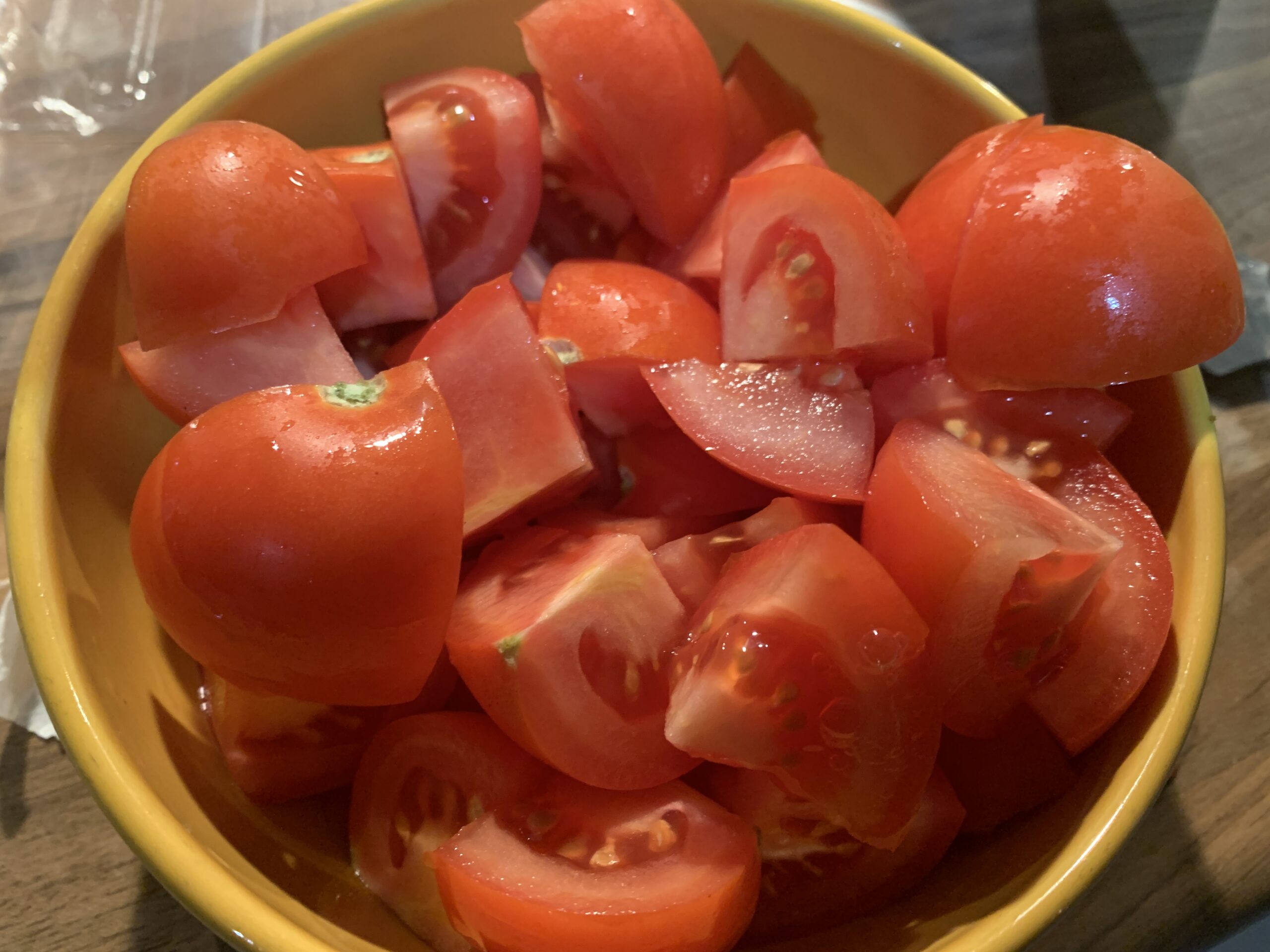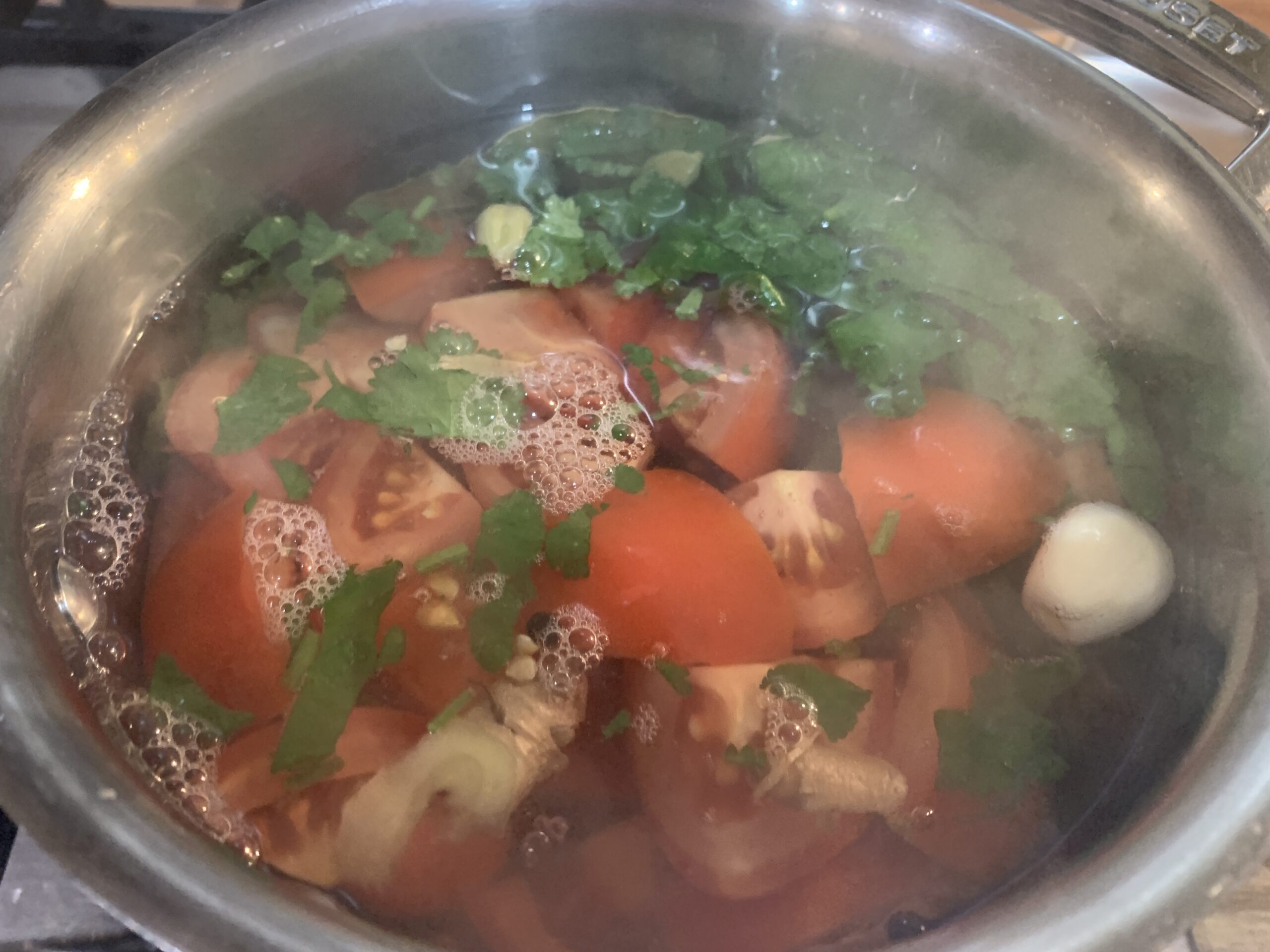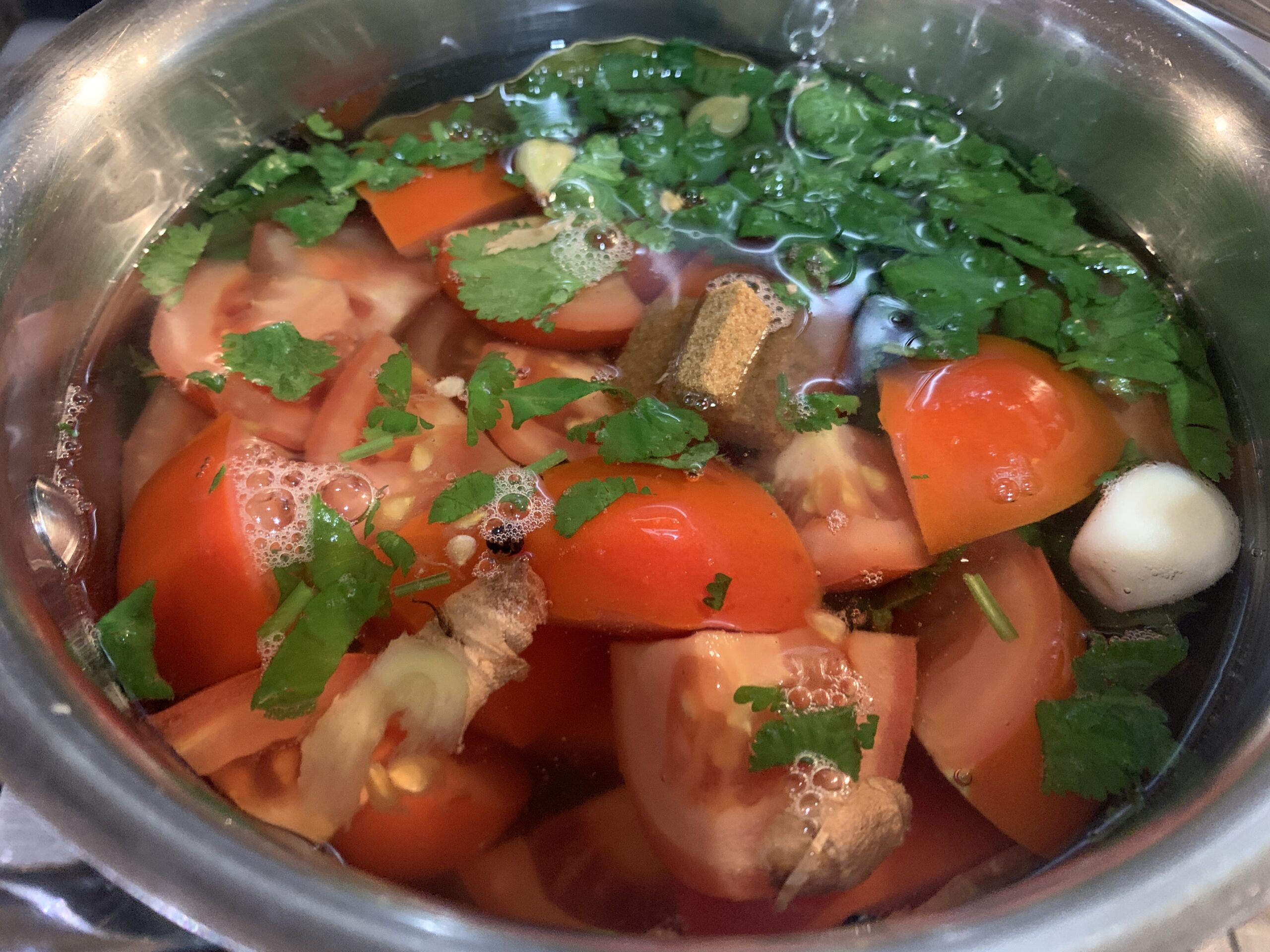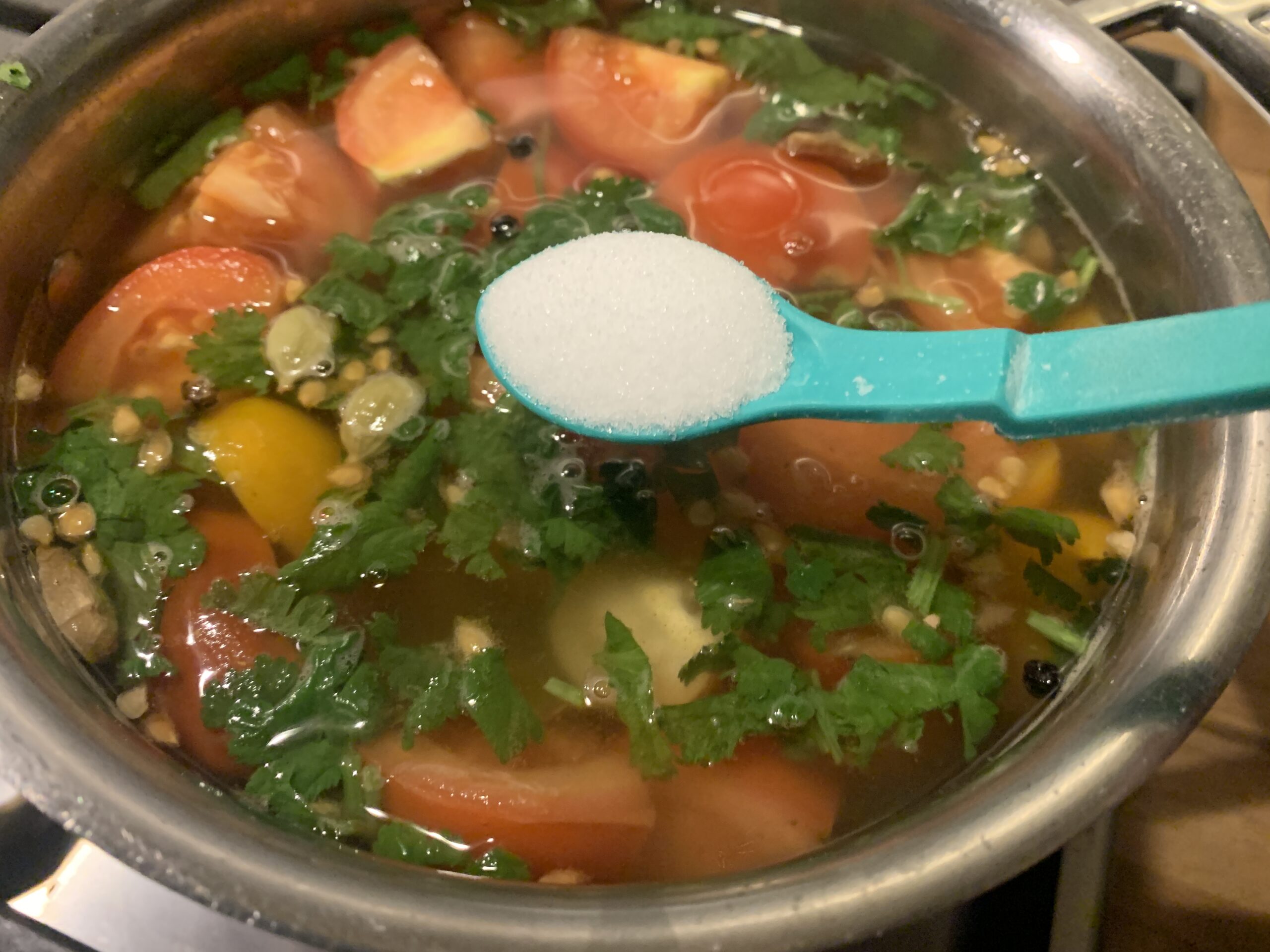 In a pan heat the 3 cups water and add the ginger, garlic, pepper, bayleaf, cloves, green cardamom, black cardamom, coriander, and tomatoes and bring it to a roaring boil.
Once it begins to boil, lower the heat and add the salt. Let it simmer on low-medium heat for 10-15 minutes to gently soften the tomatoes.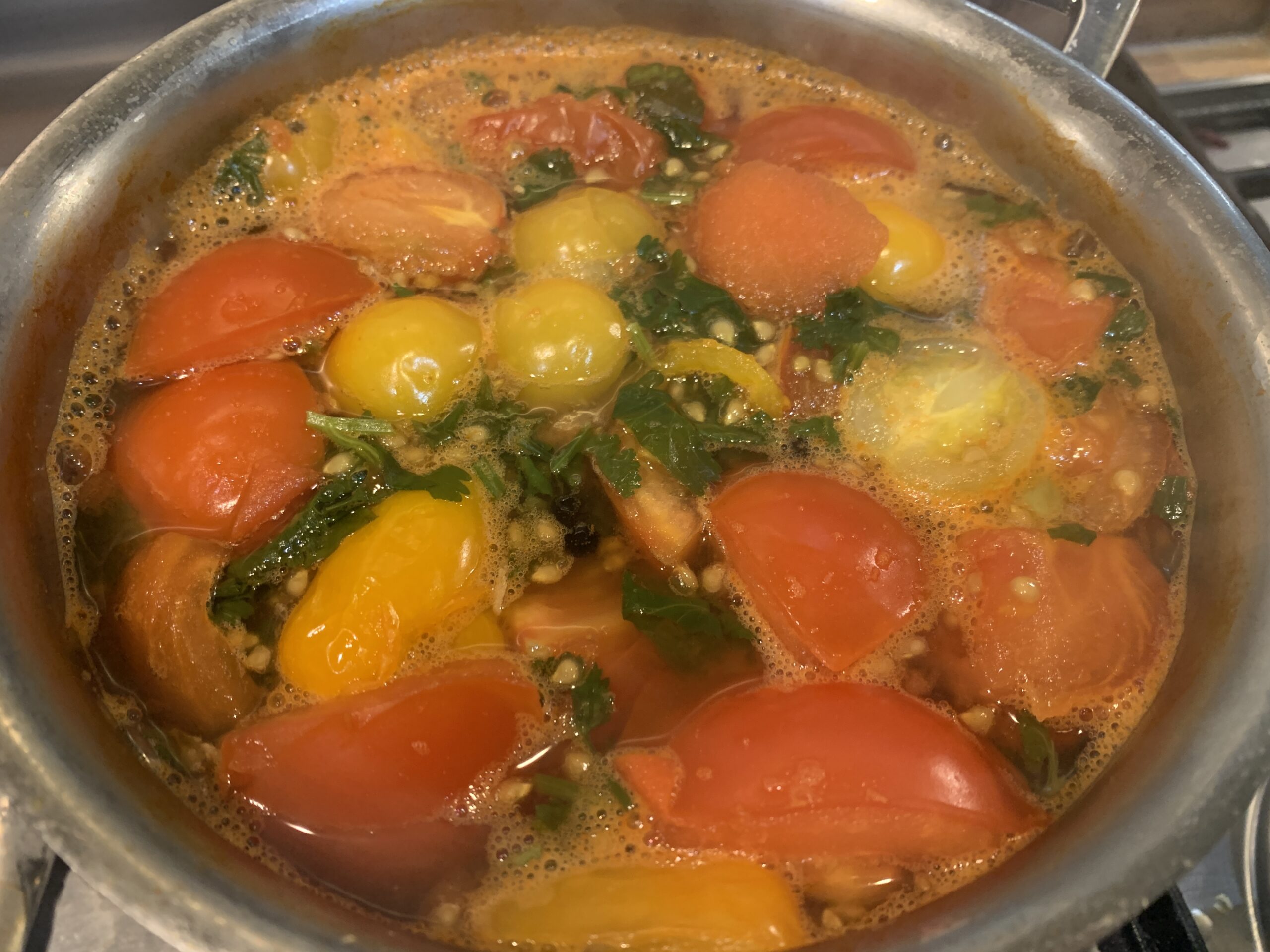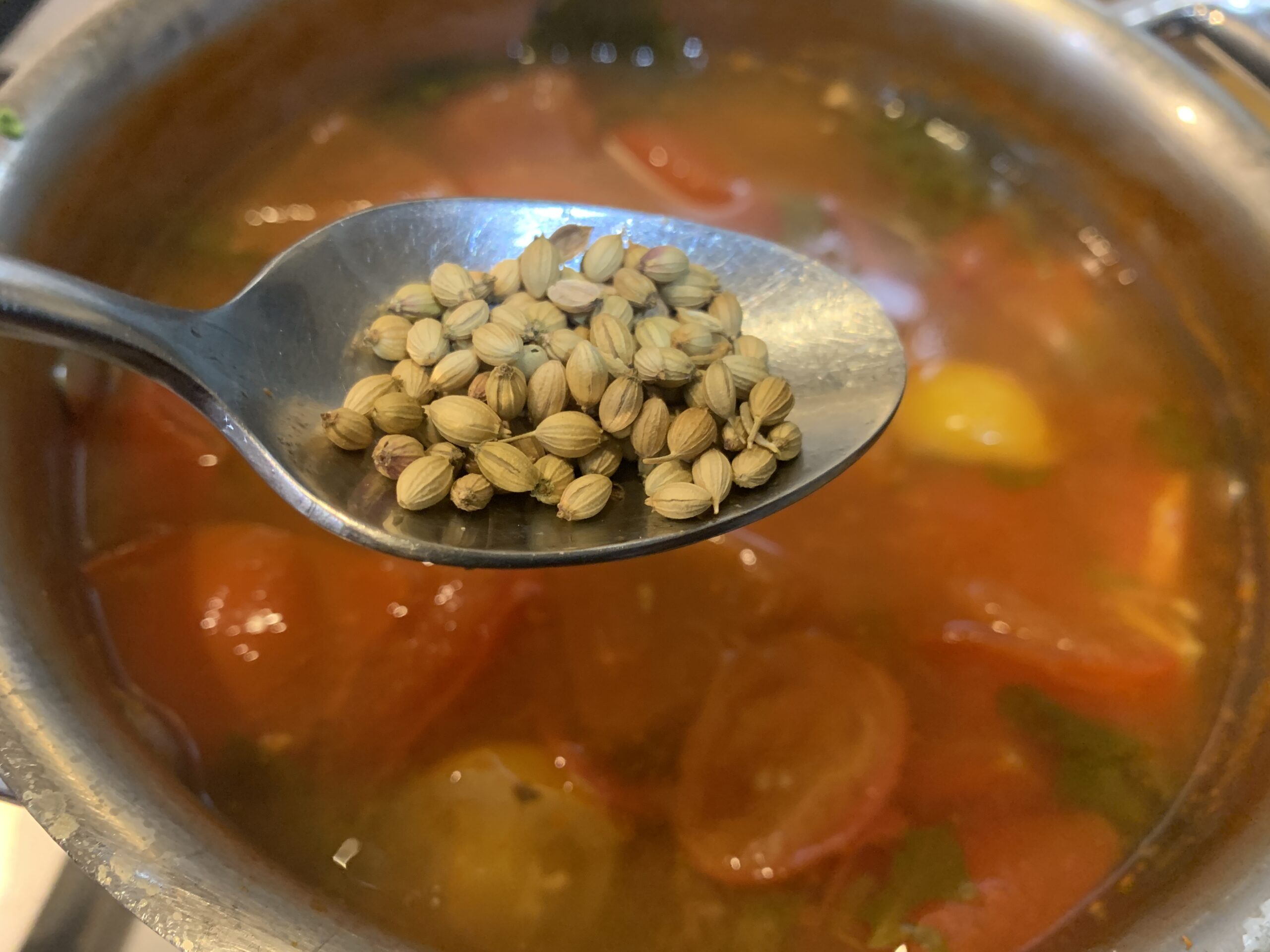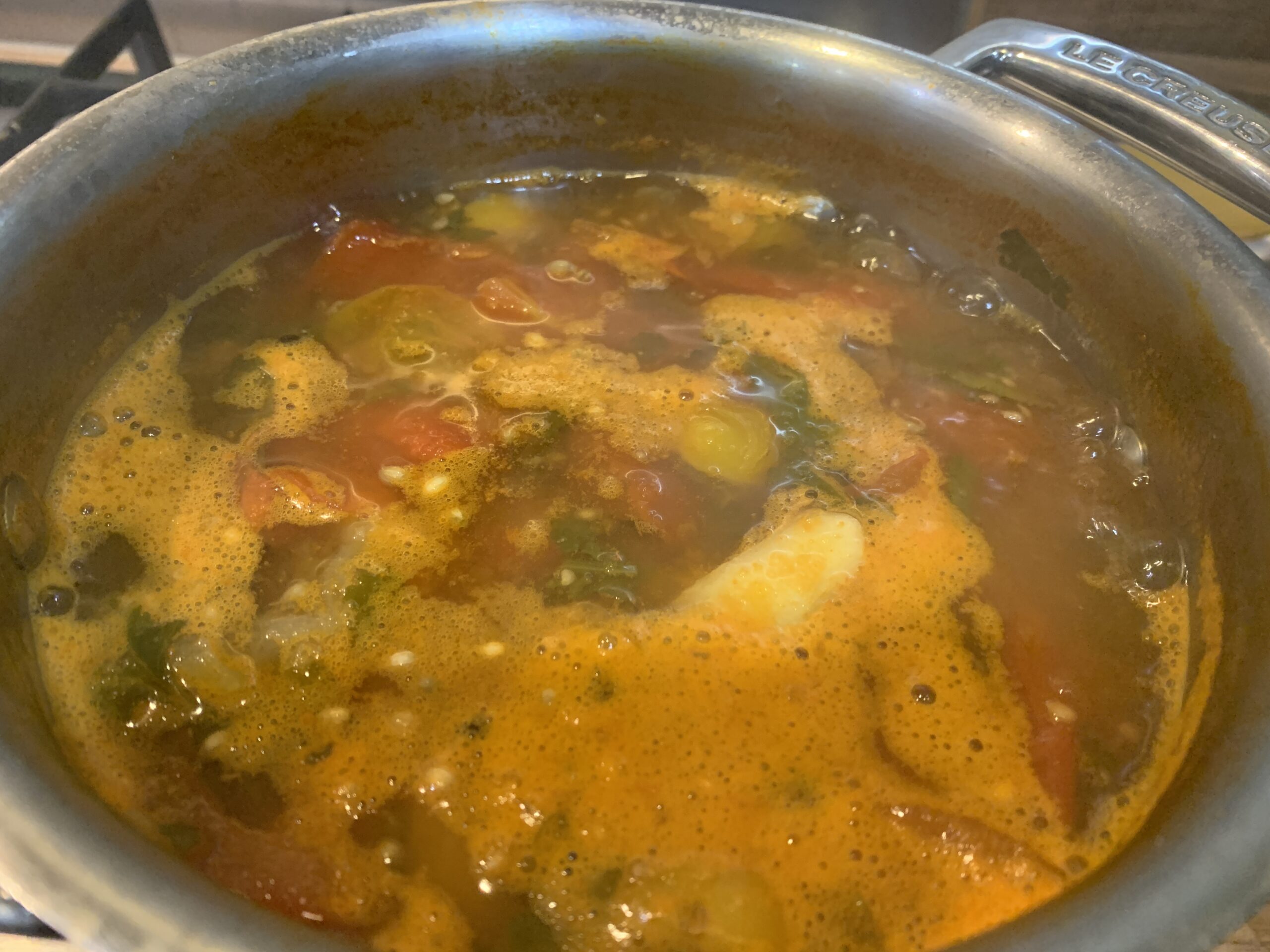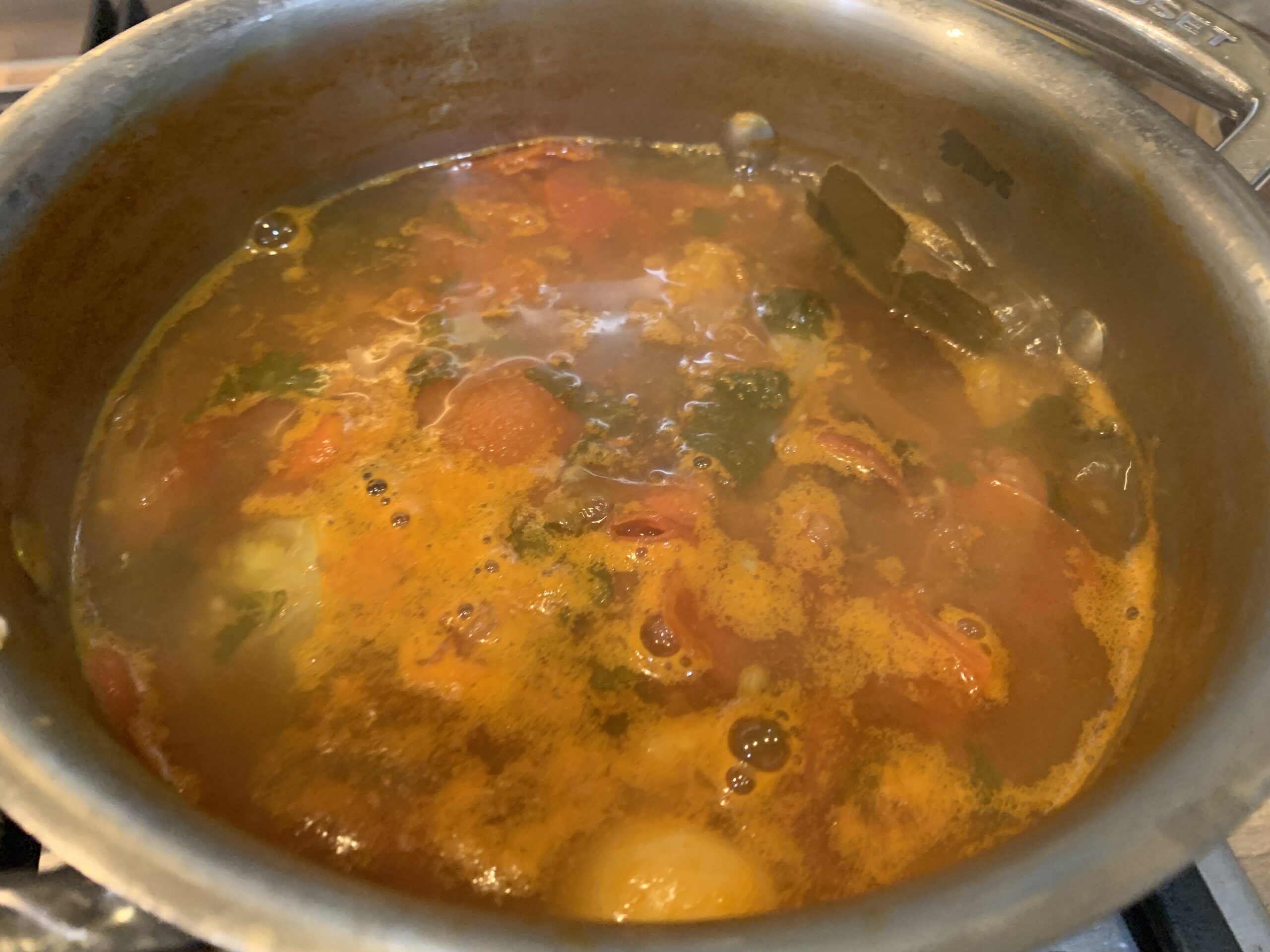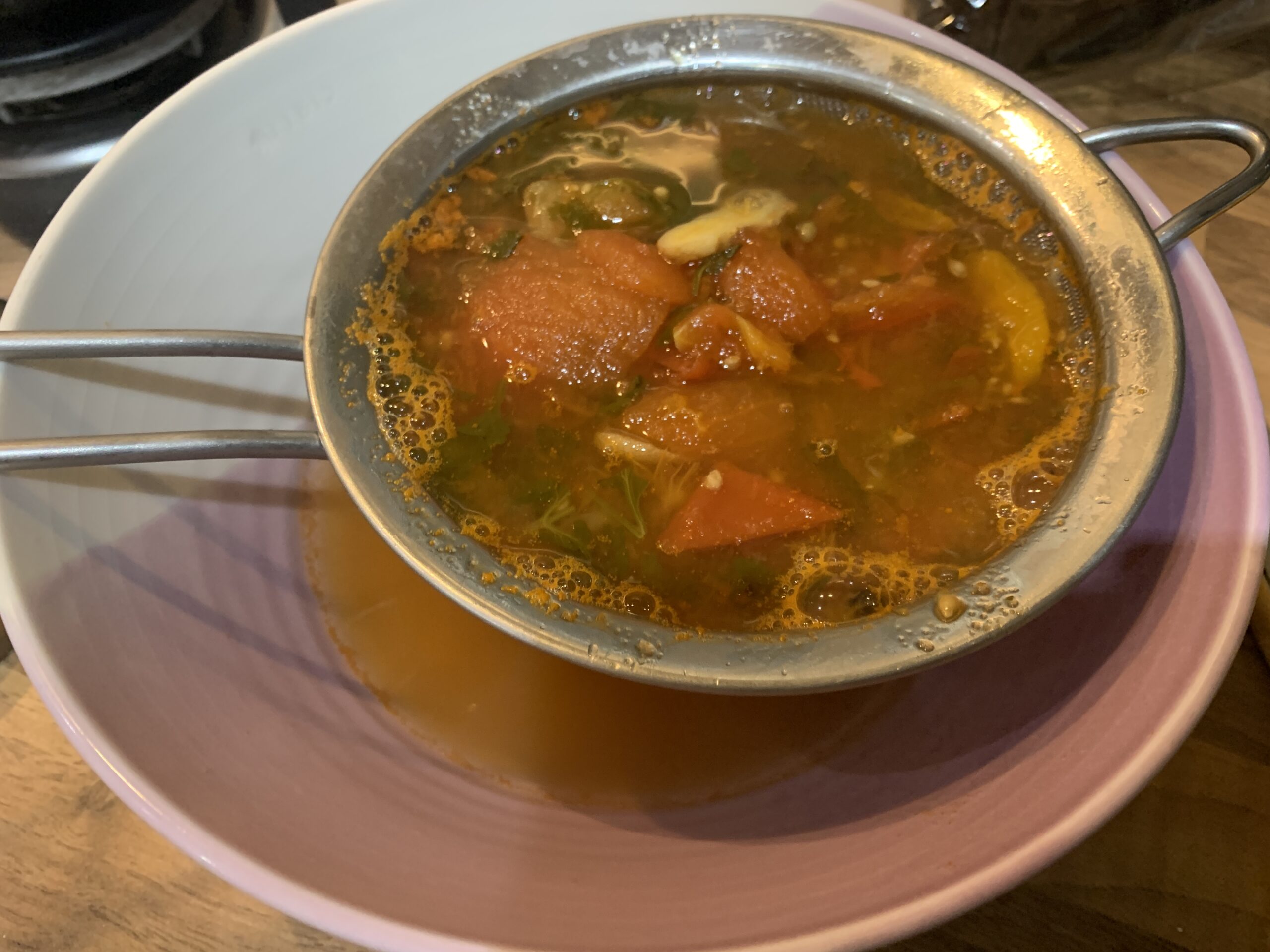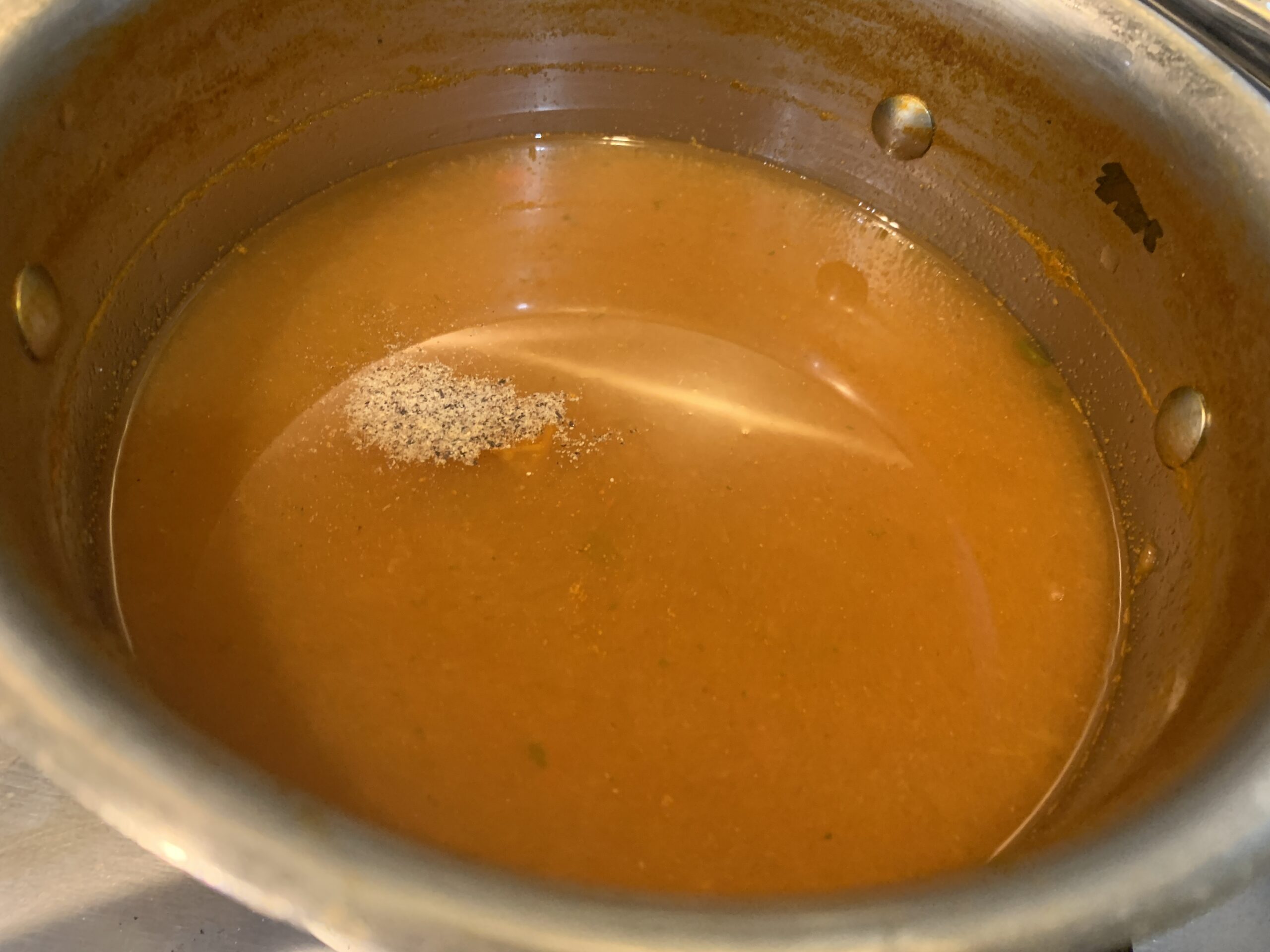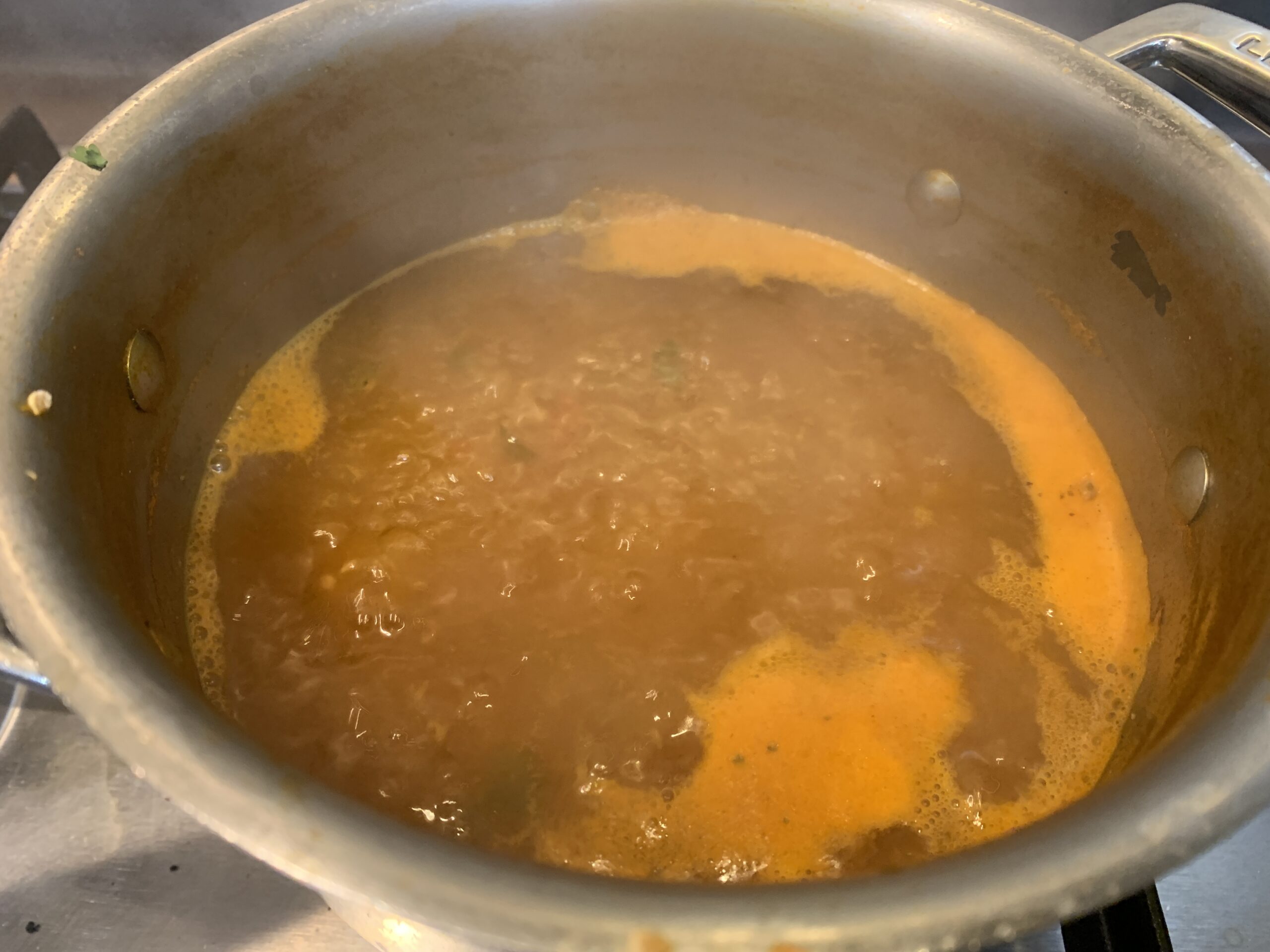 Once the tomatoes begin to soften add the coriander seeds ad let it simmer on low-medium heat for 10-15 minutes.
Then strain the mixture using a sieve. Add the shorba to a pan and sprinkle some white pepper. Let it boil for 1-2 minutes.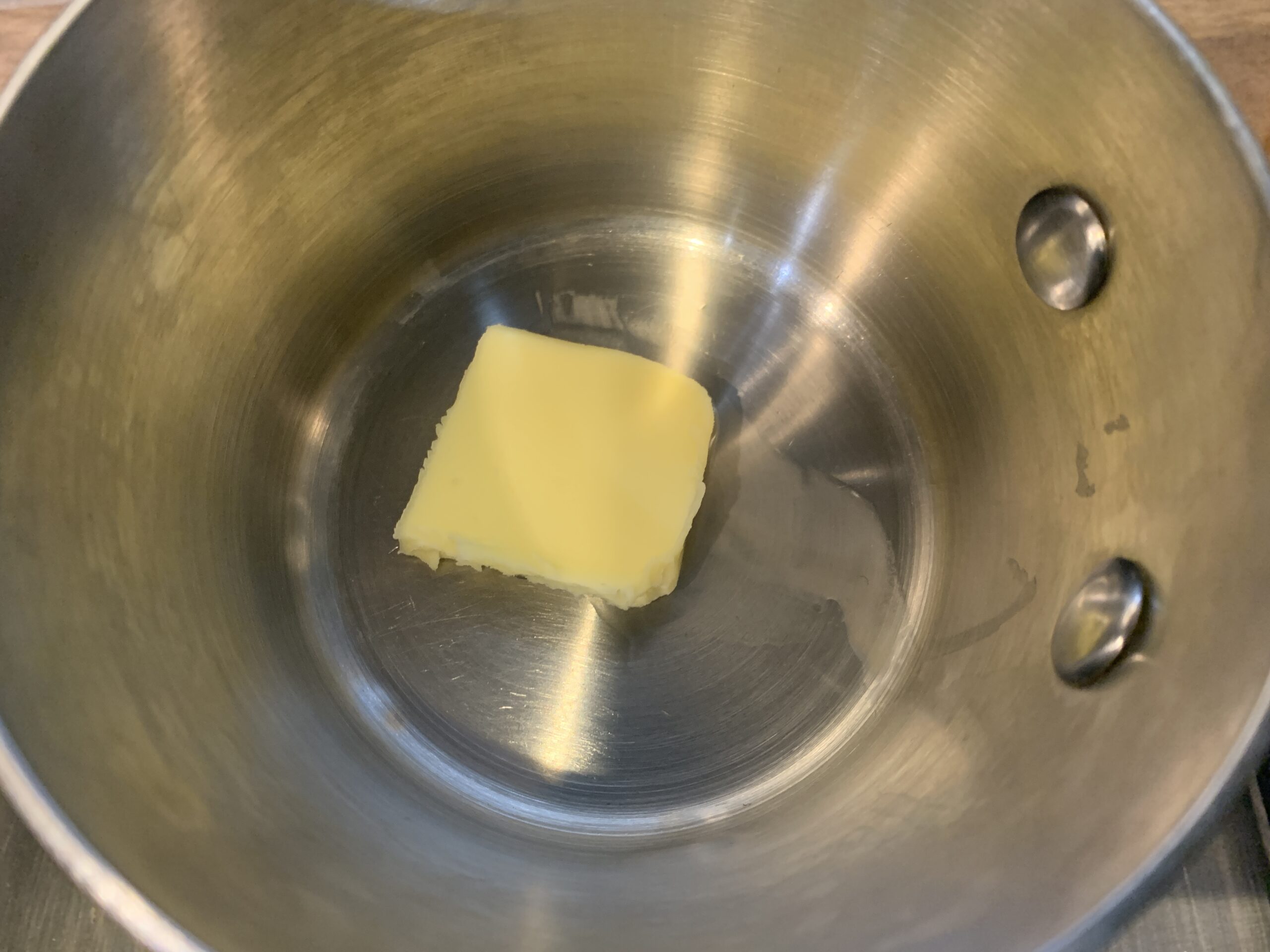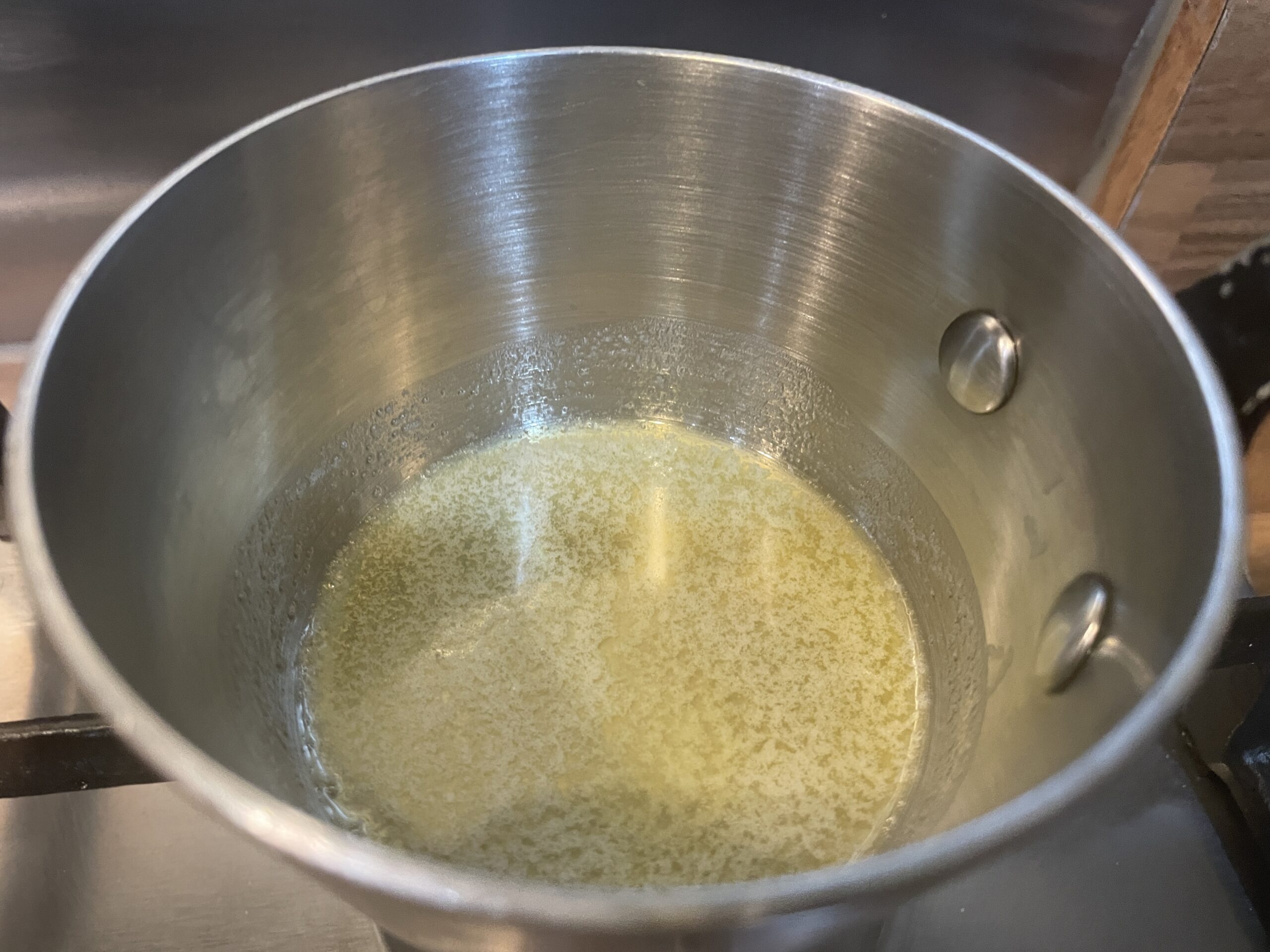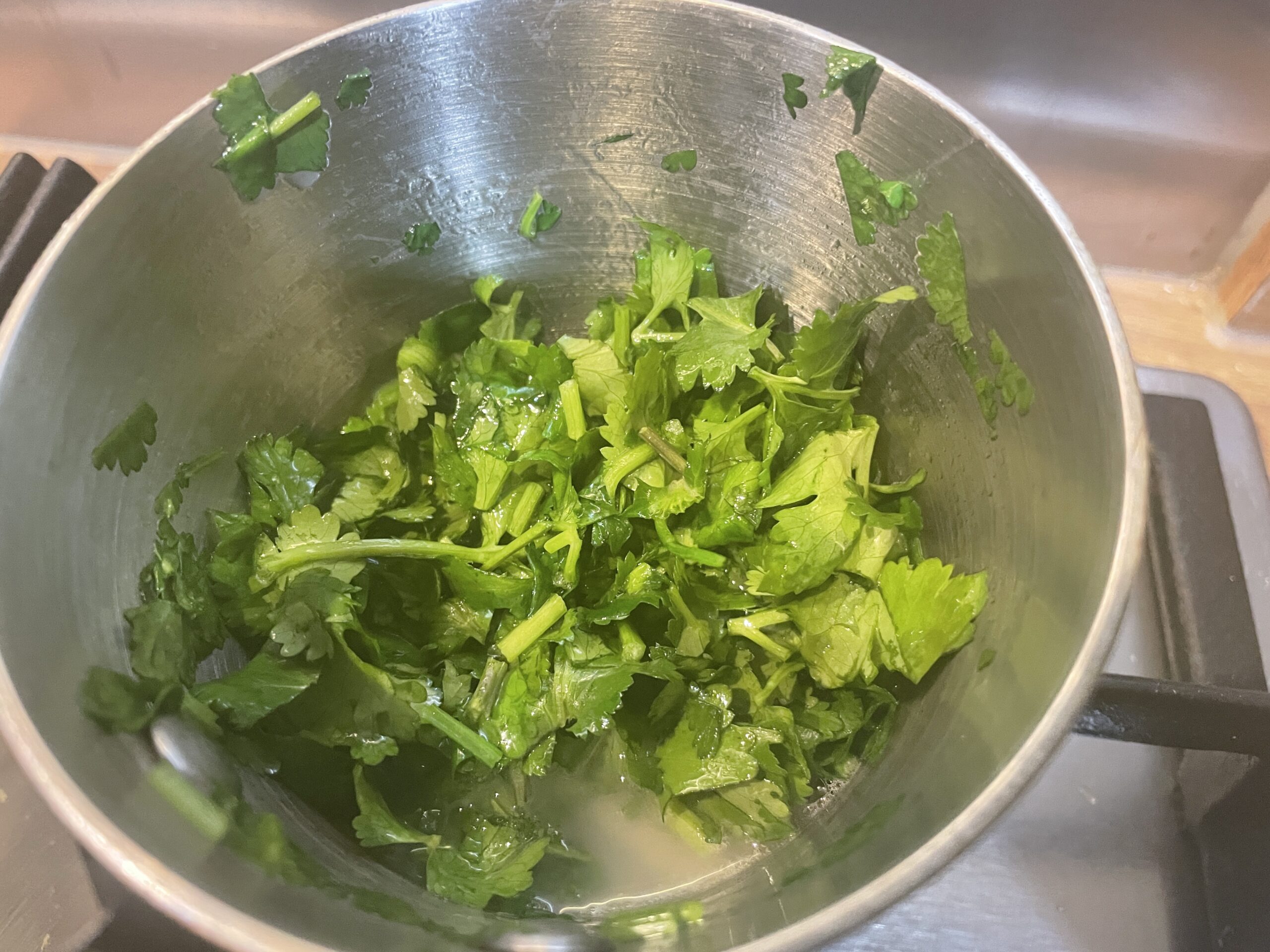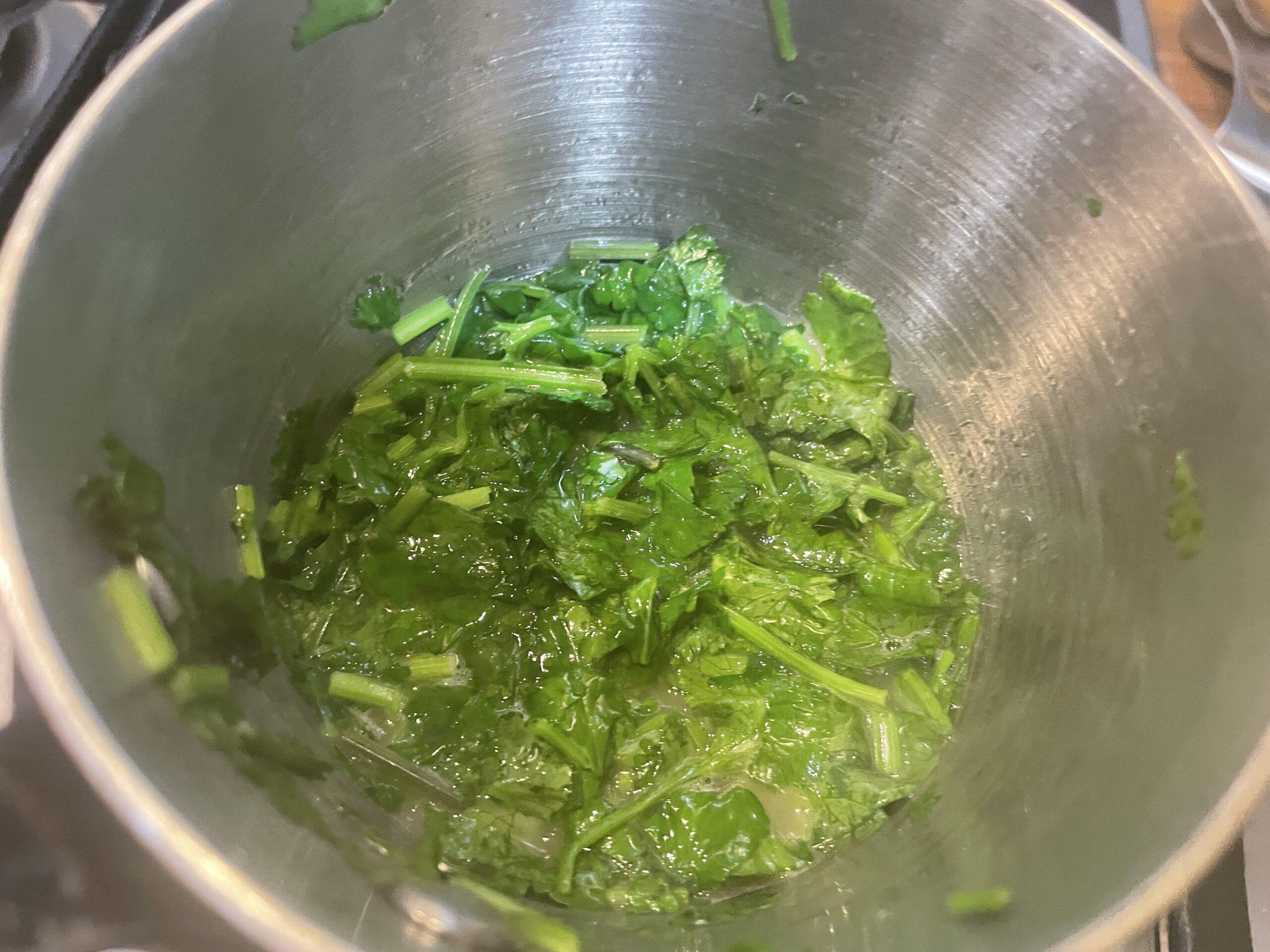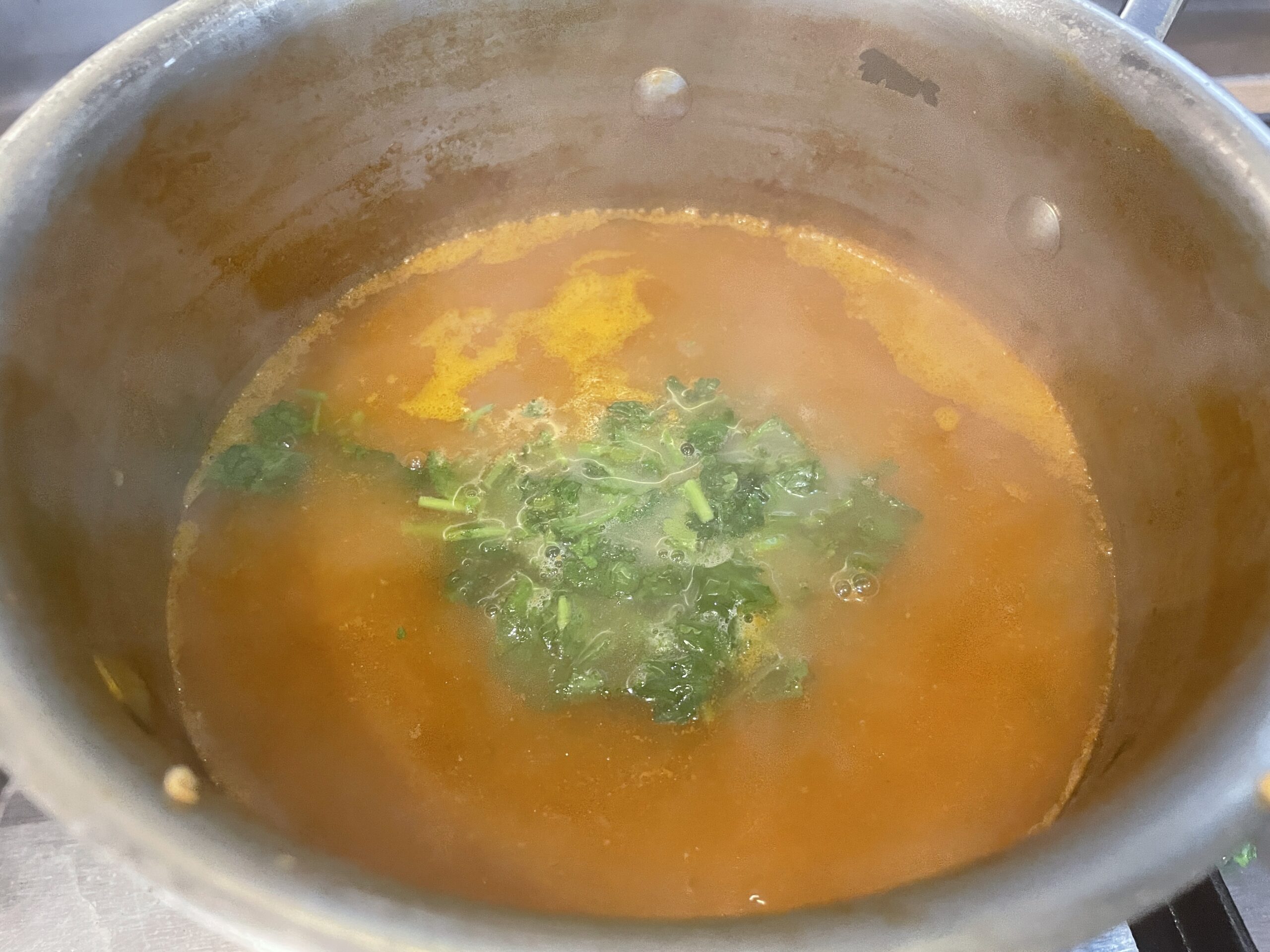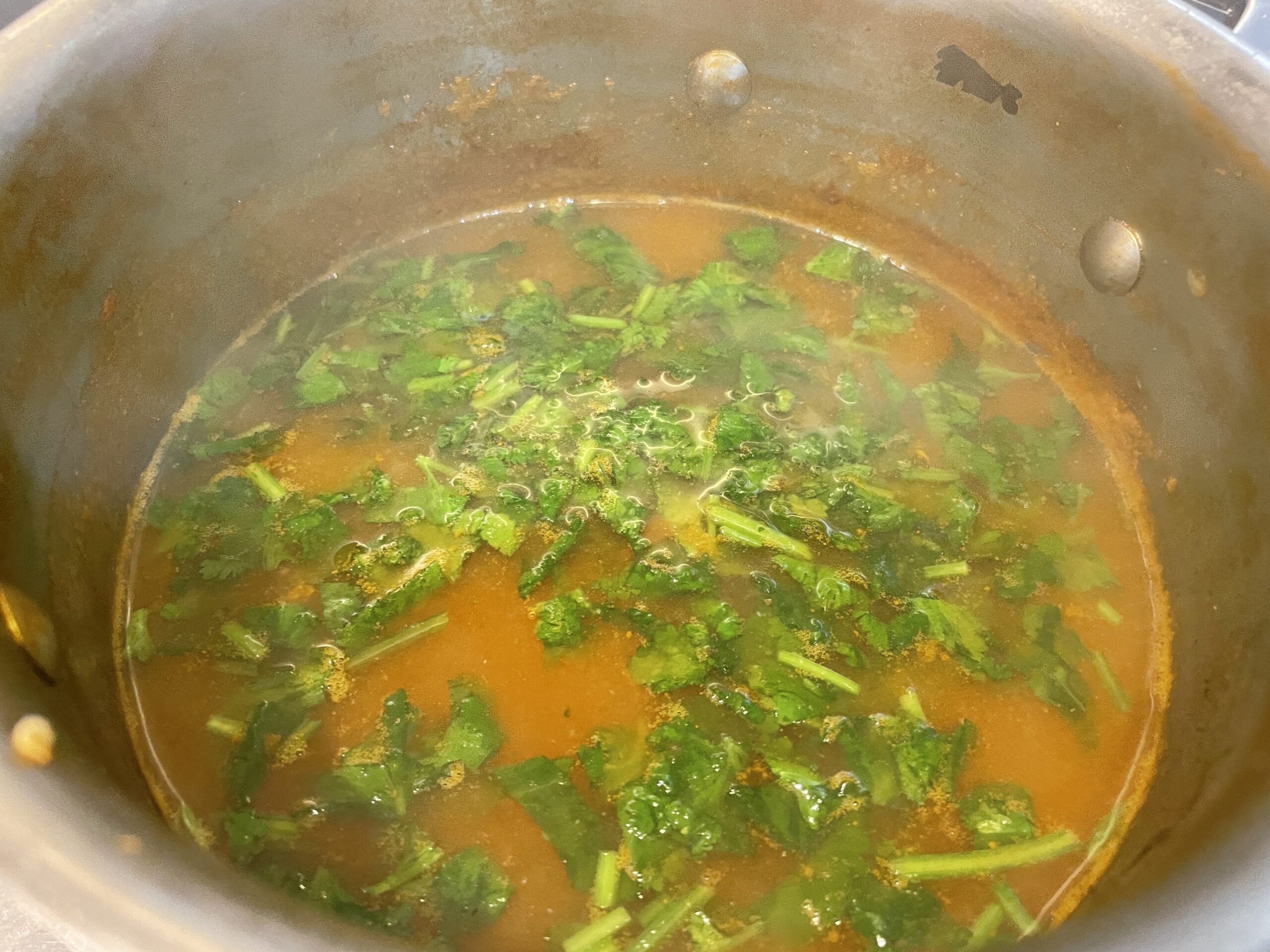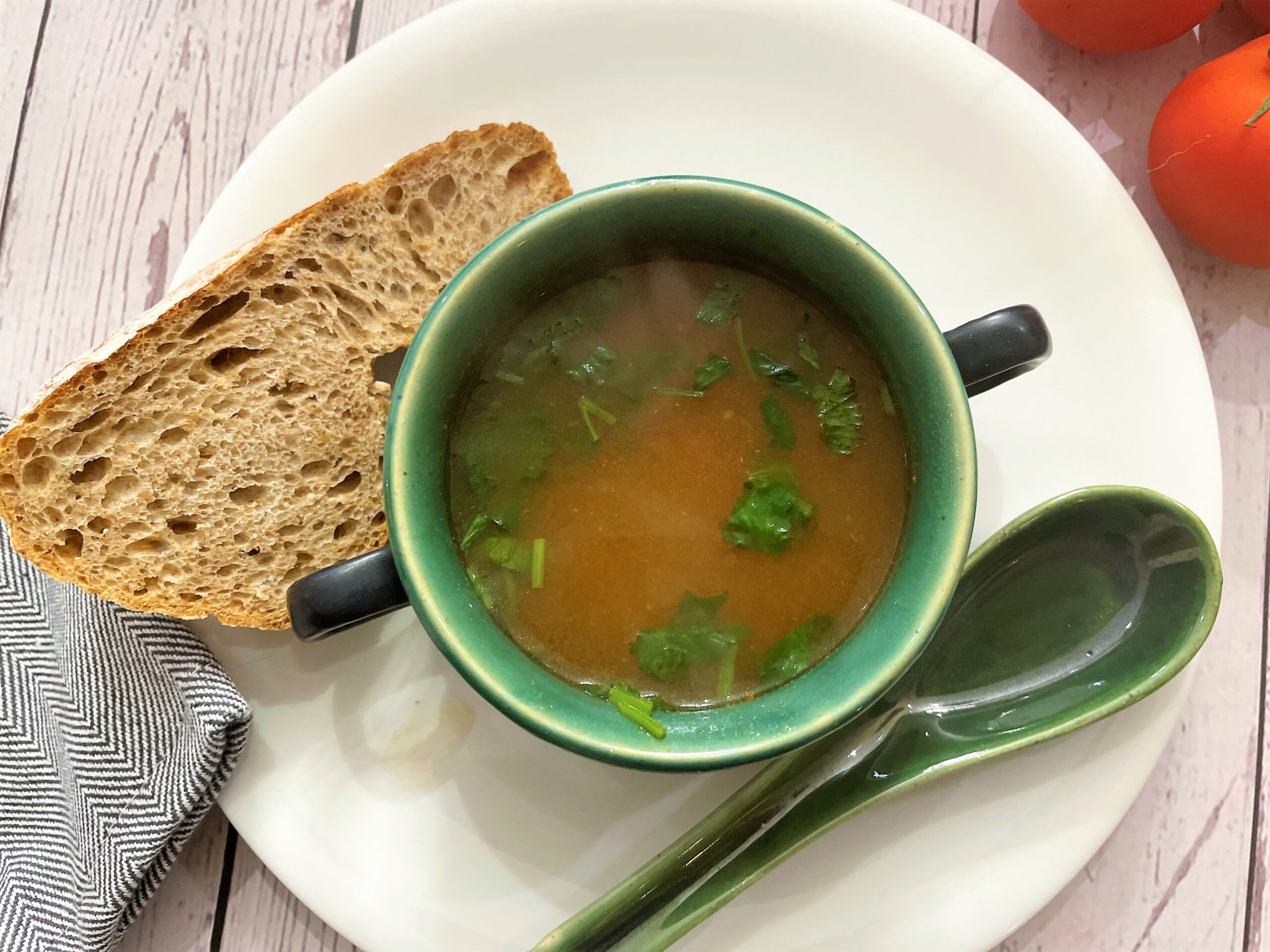 Heat butter in a pan and add the fresh coriander. Add the tempering to the shorba and mix.
Serve hot.