Drumstick and Bottle Gourd Soup
Drumstick and Bottle Gourd Soup is a delicious, light, and healthy soup.
Drumstick and Bottle Gourd are both highly nutritious vegetables and slowly earning popularity on the food menus. While drumstick and bottle gourd have been proclaimed as the recent superfoods, these vegetables have been used in Indian cooking, especially in South Indian dishes for centuries.
Drumstick also known as Moringa derives its name from a Tamil word, murungai, meaning twisted pod. Drumsticks are highly nutritious and an excellent source of B vitamins like niacin, riboflavin, vitamin B12, calcium and iron. Drumsticks are also believed to possess blood purifying and anti-inflammatory properties.  
Bottle gourd is also known as lauki, ghiya, dudhi in India is from the same family as zucchini and courgette.  Bottle Gourd is a delicately flavoured, low-calorie vegetable that is an exceptionally good source of vitamin C, K and calcium. 
This simple recipe is an amalgamation of two highly nutritious vegetables which results in an amazing, thick, rich, creamy and nutritious gluten free and vegan soup. This delicious low calorie soup can be served on its own or with crackers and/or bread.
Ingredients
1 cup roughly chopped bottle gourd
3-4 roughly chopped drumsticks
2-3 cups water
1 teaspoon salt
¼ teaspoon black pepper
½ teaspoon lemon juice
Directions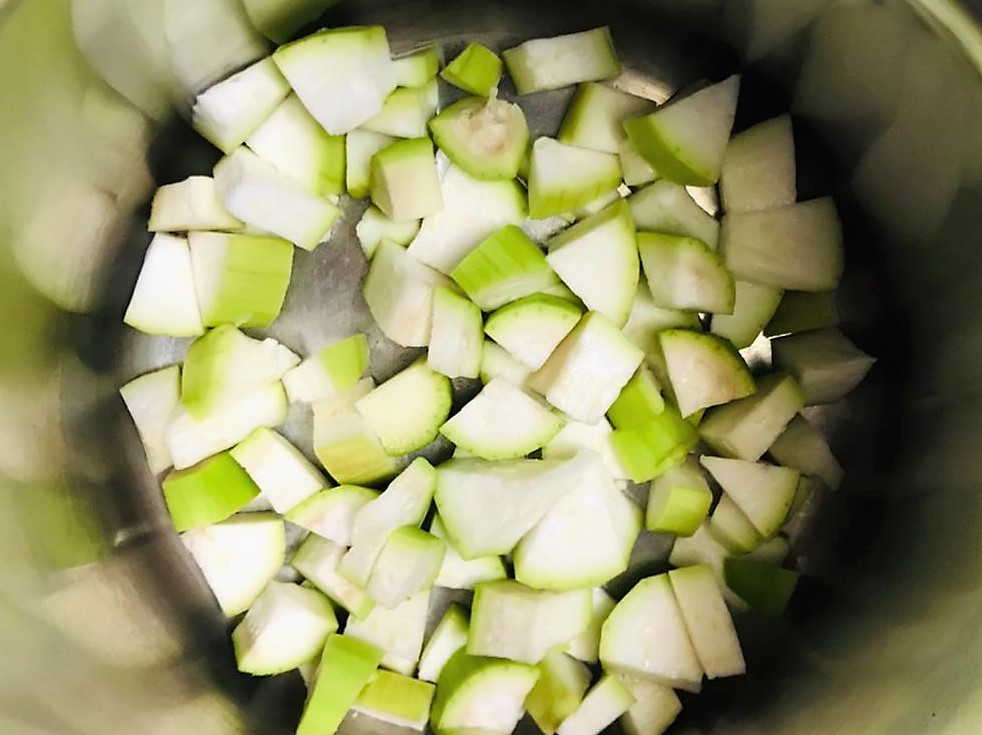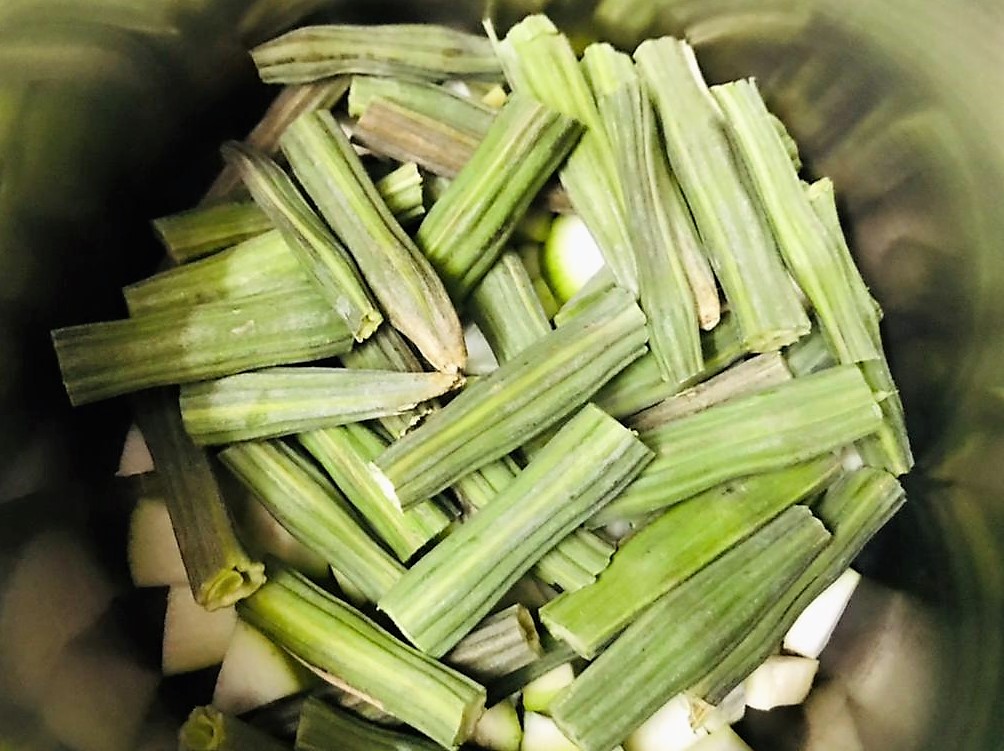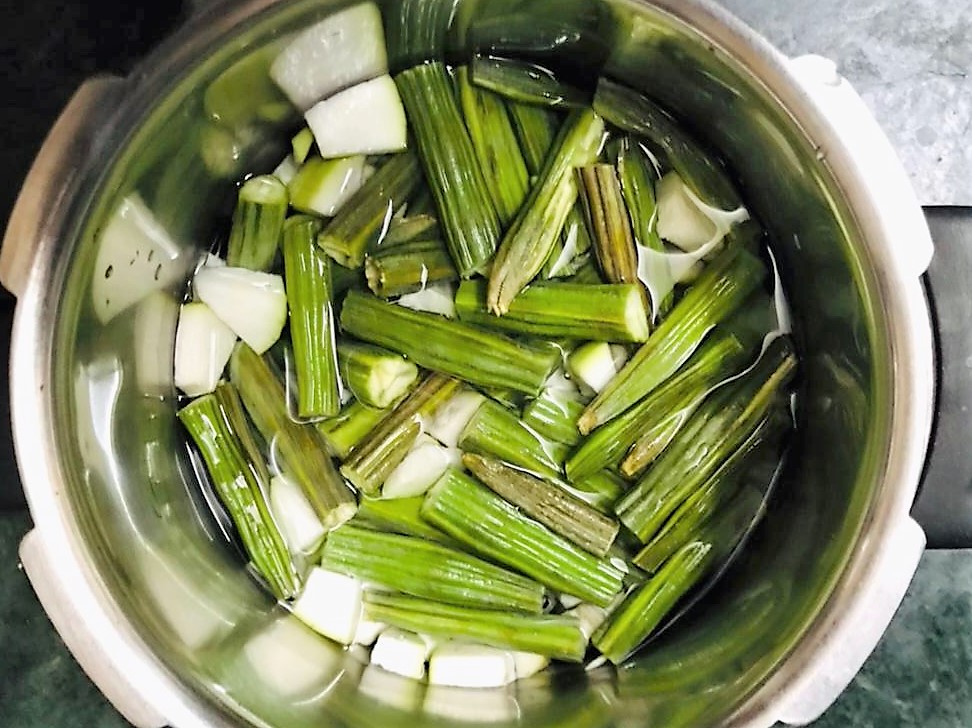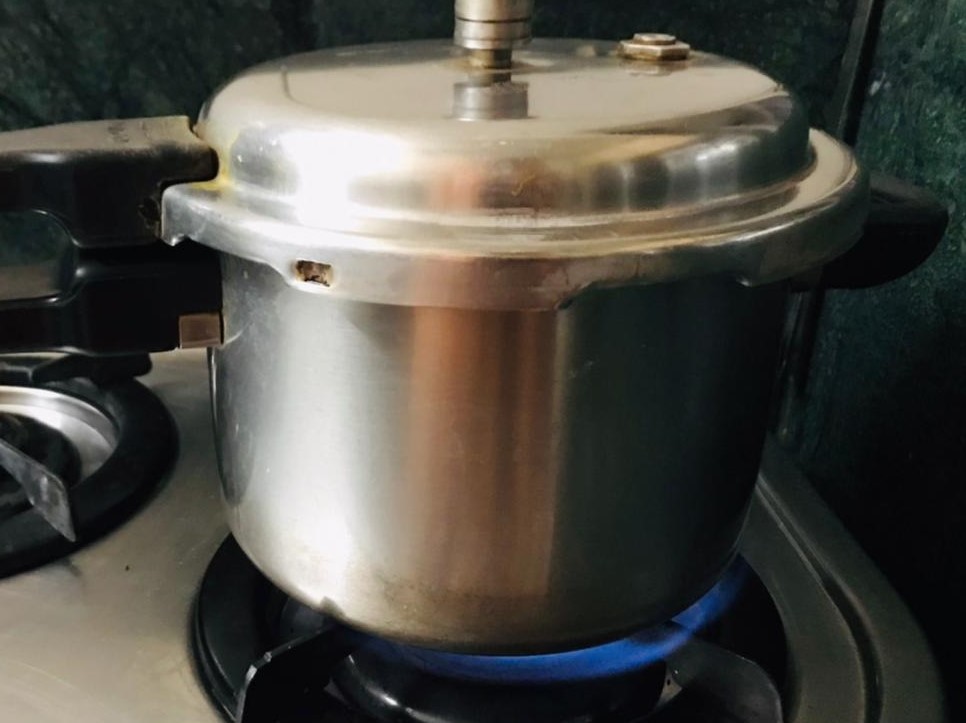 The bottle gourd and drumsticks can be either cooked in a pressure cooker or a pan.
Pressure Cooker – Pressure cook the bottle gourd and drumstick in 2 cups water until soft (3-4 whistles).
Pan- Boil 3 cups of water and boil the bottle gourd and drumstick for 10-15 minutes on medium heat.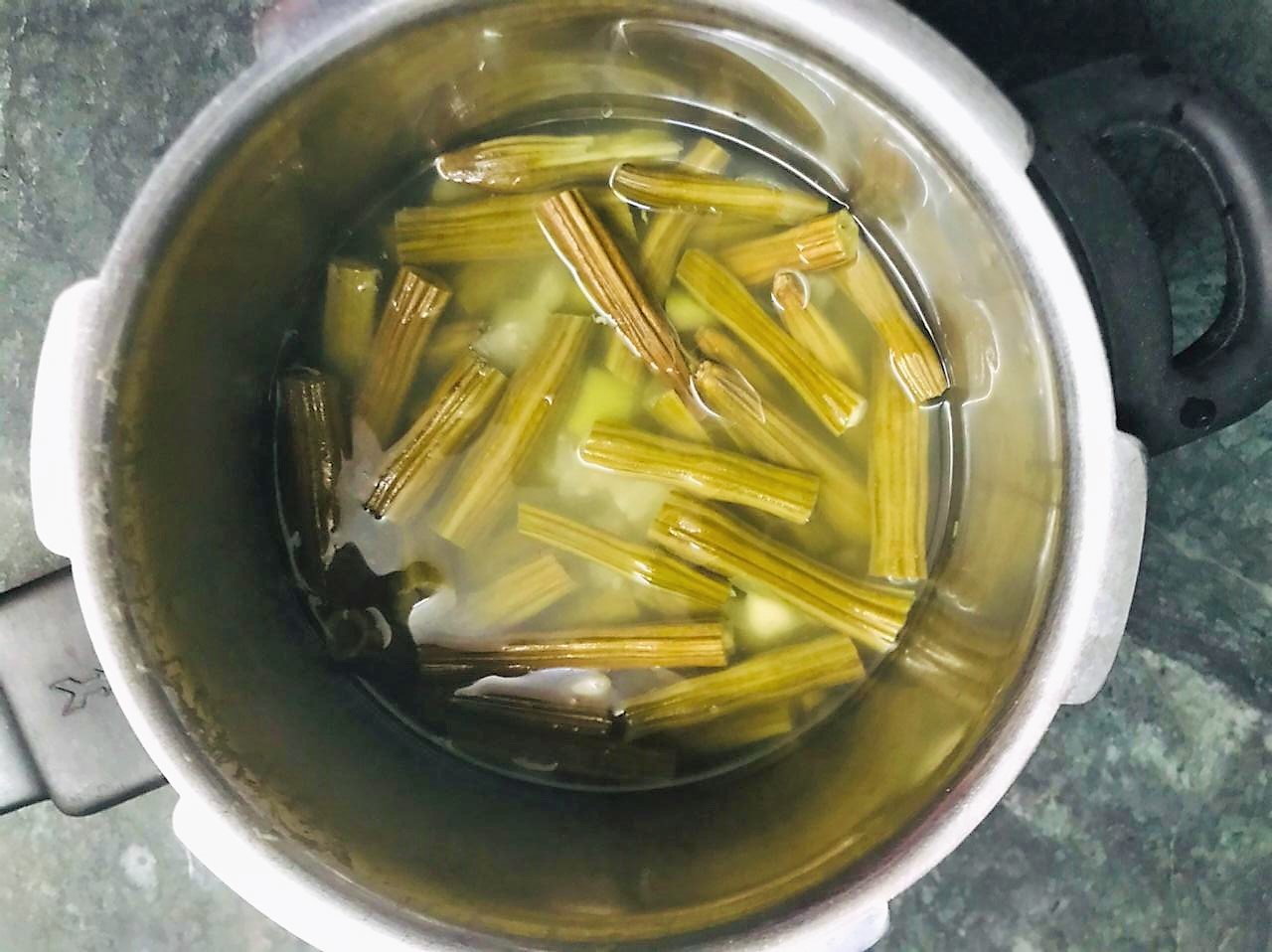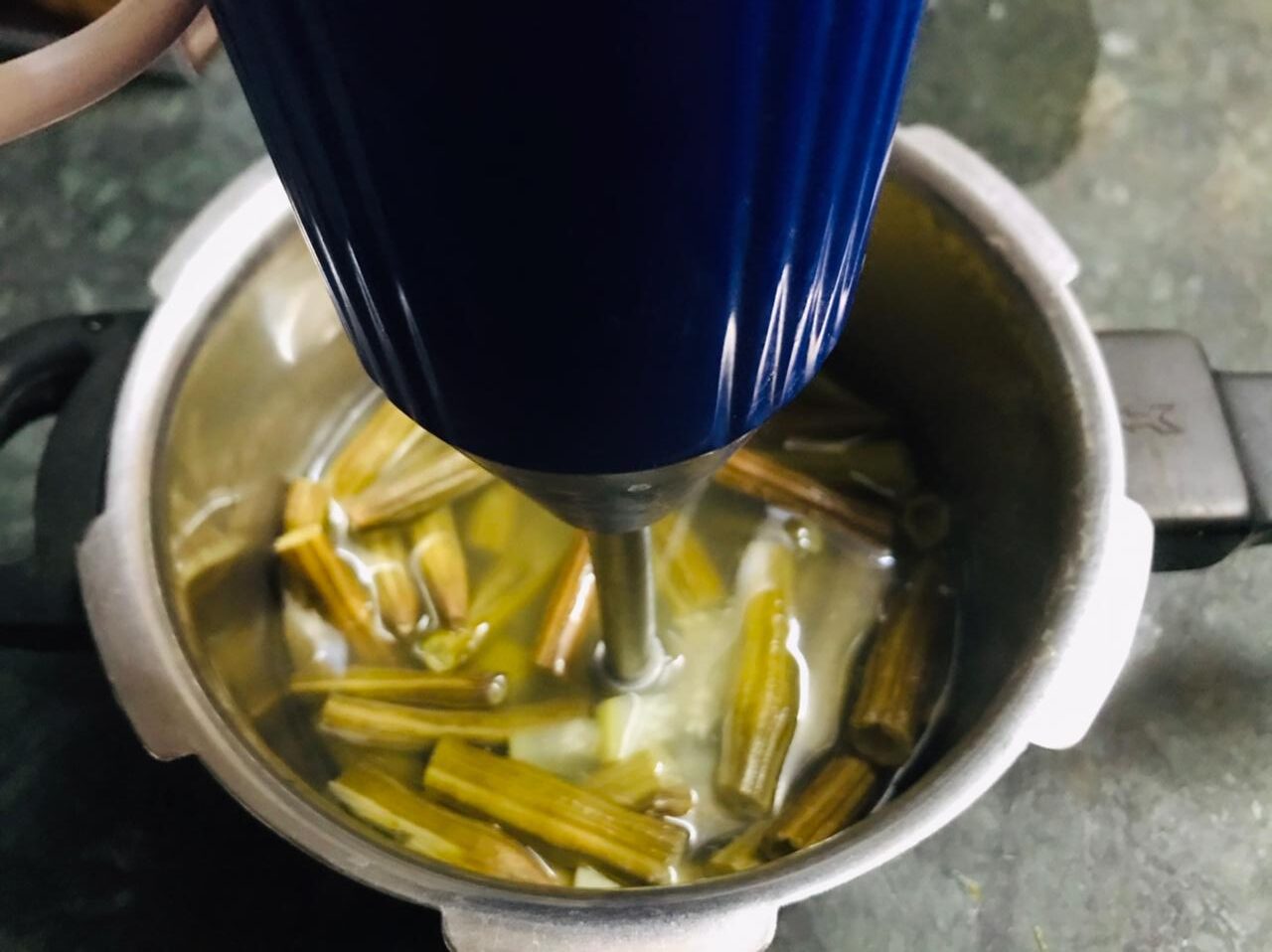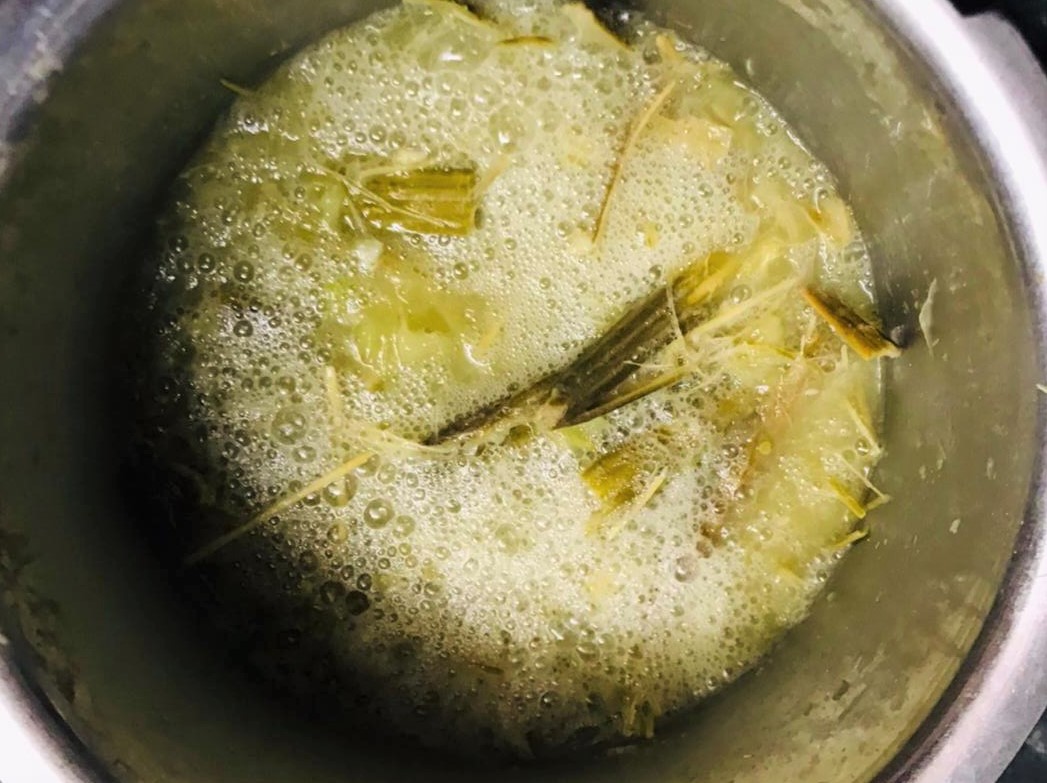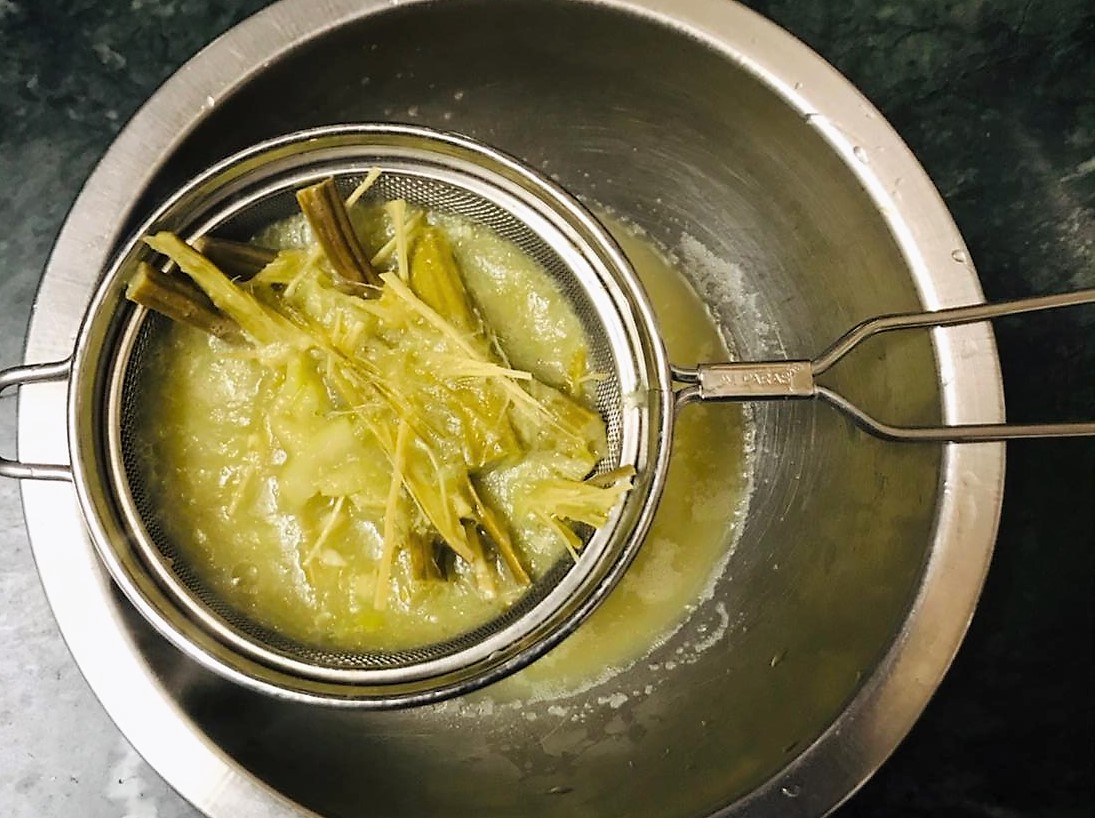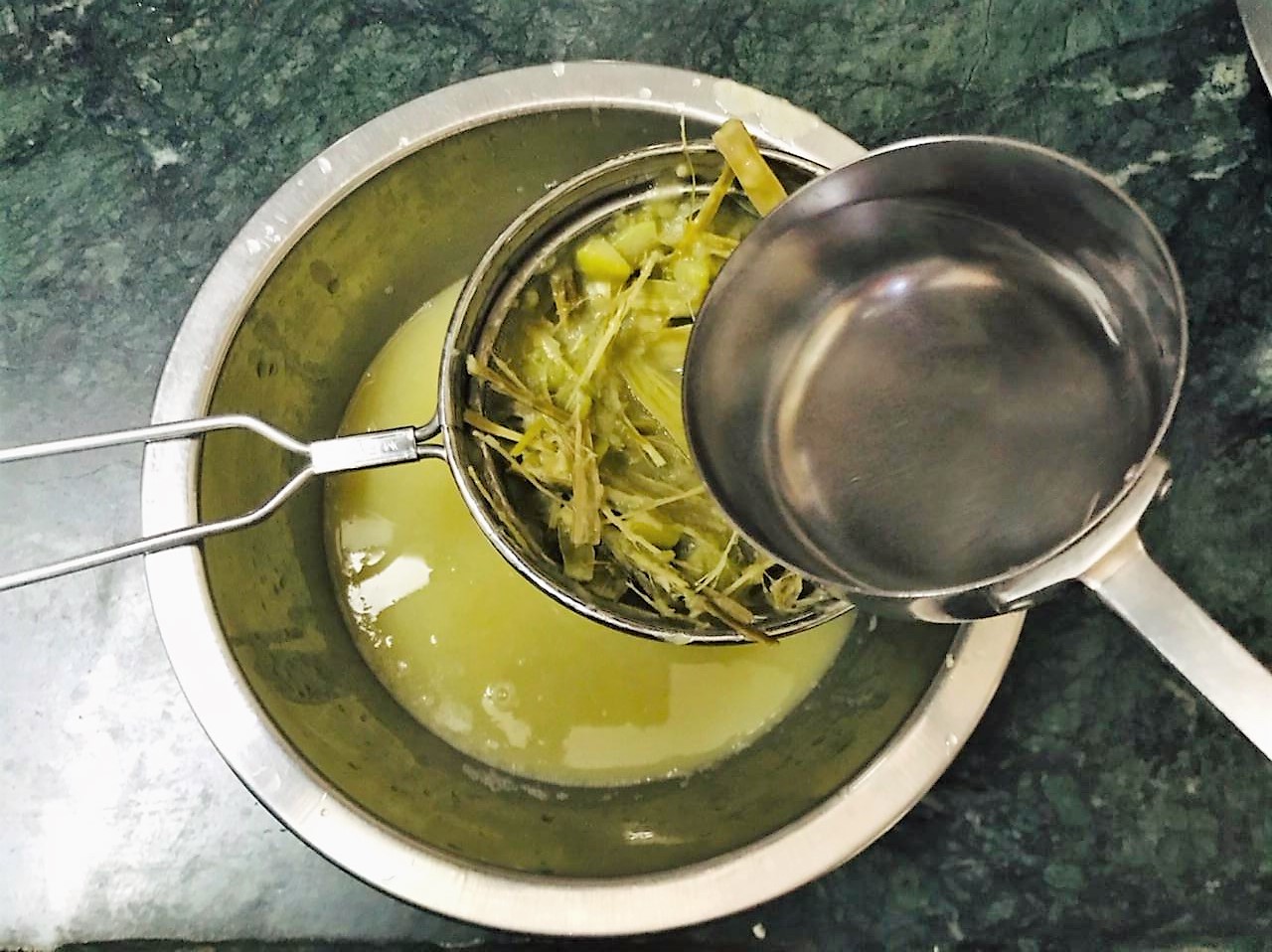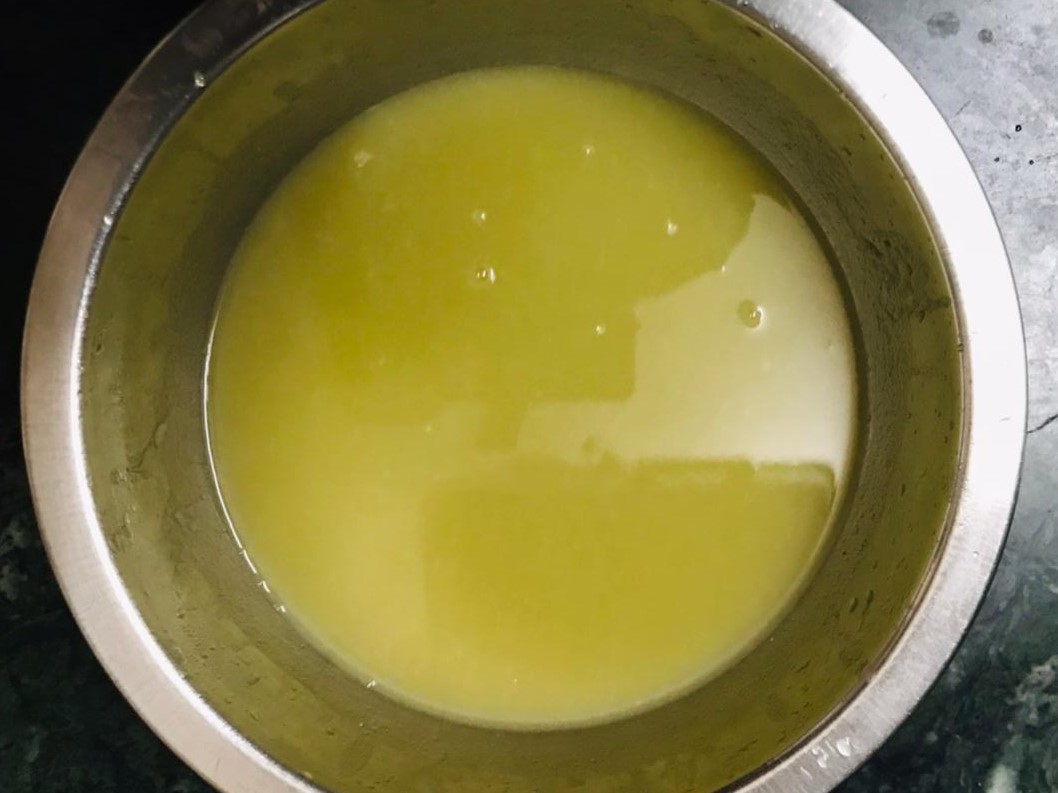 Blend the boiled bottle gourd and drumsticks into thick puree.
Strain the puree by adding ½ cup of water.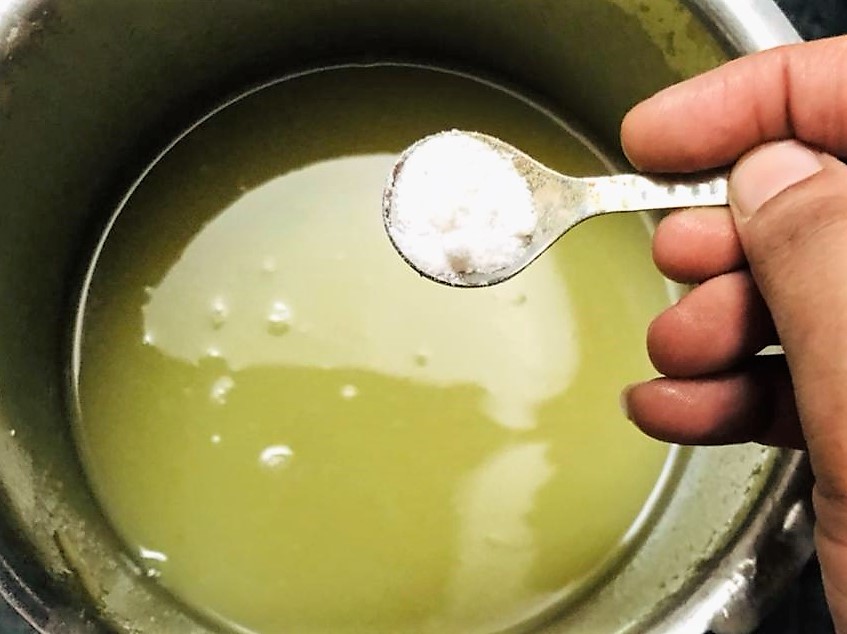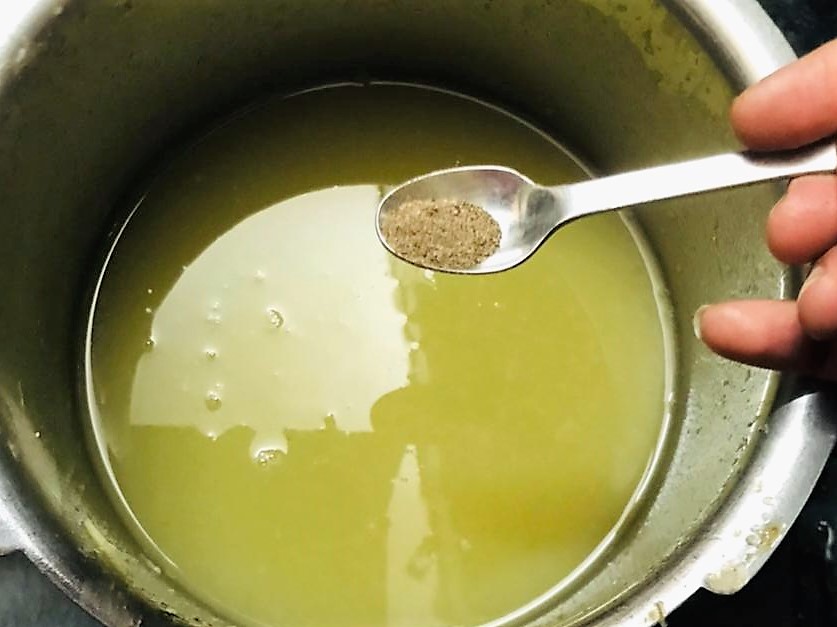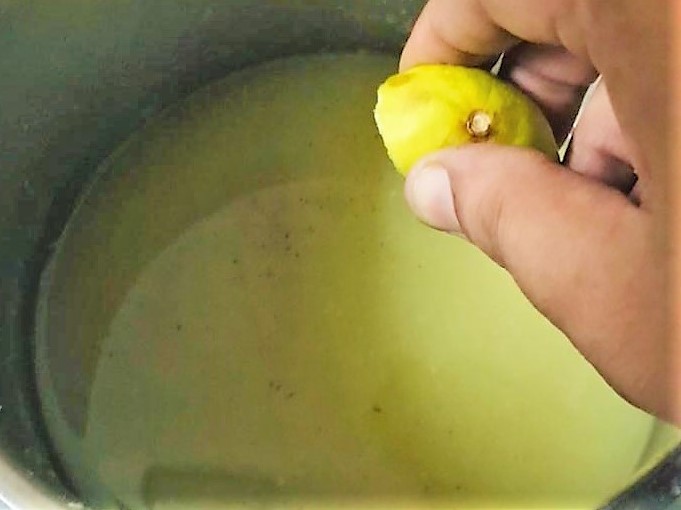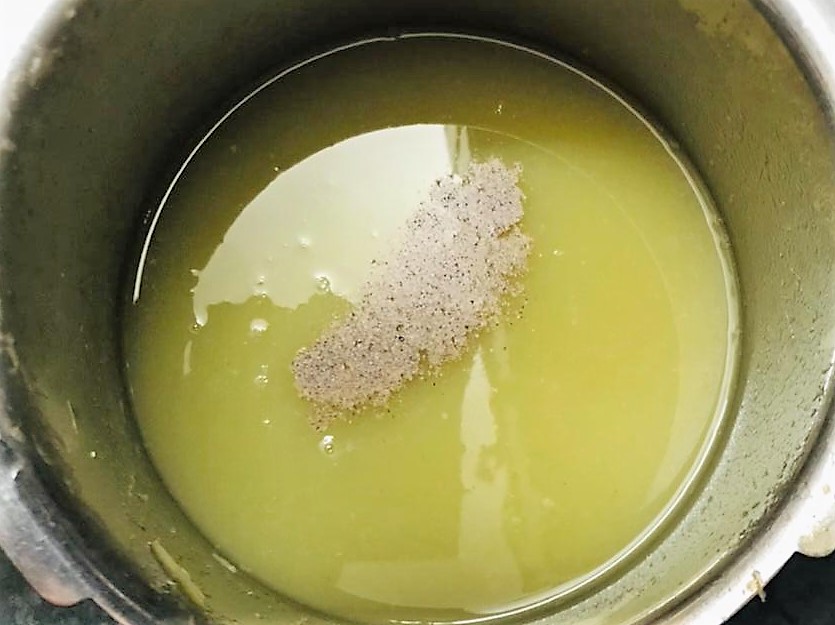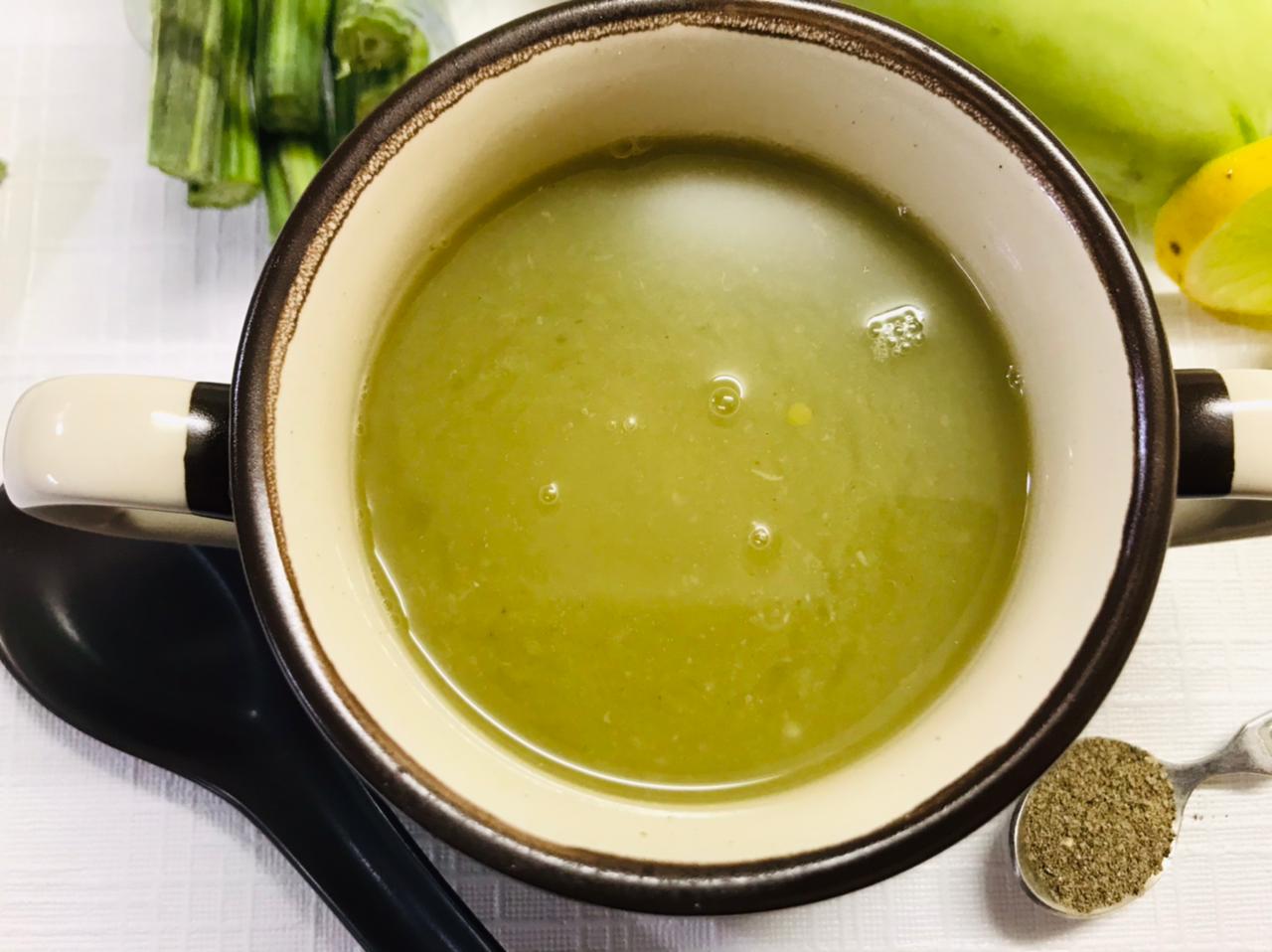 Heat the strained puree in a pan and add salt, black pepper and lime juice. Simmer until it boils and serve hot.