Vegetable Manchow Soup
Vegetable Manchow soup is a hot and spicy soup made from mixed vegetables. It is a popular Indo-Chinese soup flavoured with ginger and garlic with oodles of vegetables. Indo-Chinese food has a long history in India, and one of its popular soup recipes is undoubtedly 'Manchow Soup' whether chicken or vegetable.
I love the different textures in this soup from the crunchy vegetables to the crispy noodles and the layers of flavouring from the ginger, garlic, and different sauces.
Everyone in my family loves this soup, especially my mother-in-law. This soup is perfect when you need something warm and comforting on a cold evening. This is one of those guilt free soups wherein you can really indulge yourself as it is loaded with lip smacking vegetables.
If you are looking for a hot soup that can beat the winter chills, then this one is surely for you!
Ingredients
1 tablespoon sesame seed oil
1 teaspoon finely chopped ginger
1 teaspoon finely chopped green chilli
2 teaspoon finely chopped garlic
½ cup finely chopped onion
½ cup finely chopped carrot
½ cup finely chopped cabbage
½ cup finely chopped green pepper (capsicum)
½ cup finely chopped baby corn
½ cup finely chopped mushroom
½ cup finely chopped spring onions
1 tablespoon vinegar
1 tablespoon green chilli sauce
1 tablespoon soy sauce
1 teaspoon white pepper
1 teaspoon salt
2 tablespoons cornflour
4 cups vegetable stock
200 gm noodles
Oil for deep frying
2 tablespoons cornflour (frying noodles)
Directions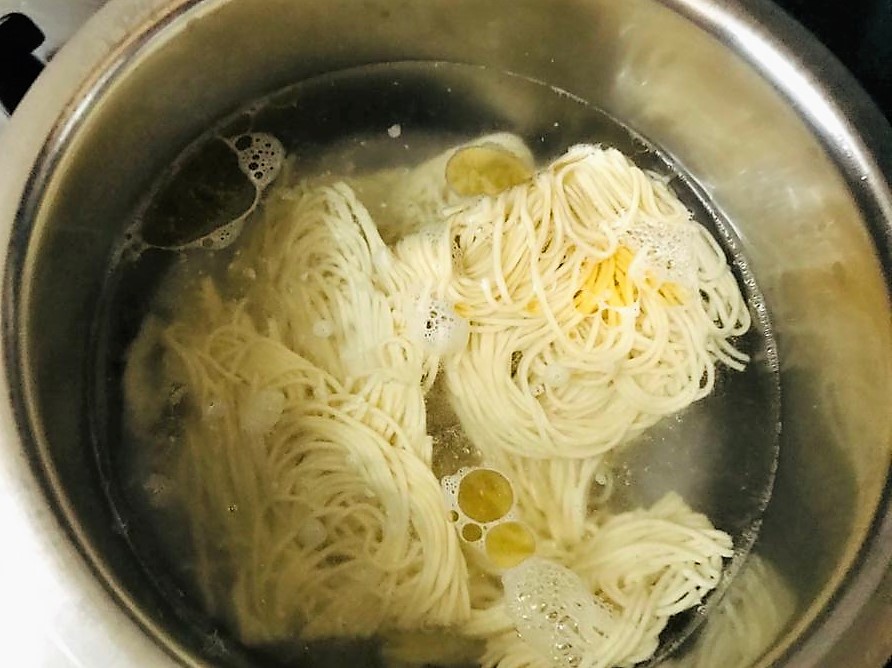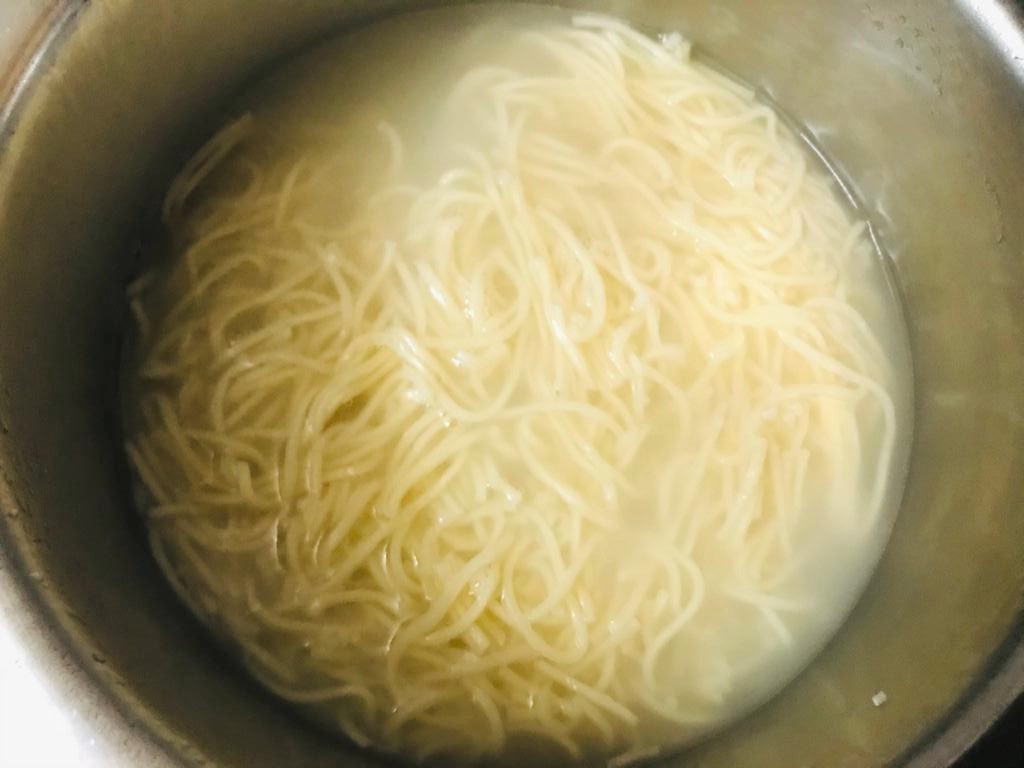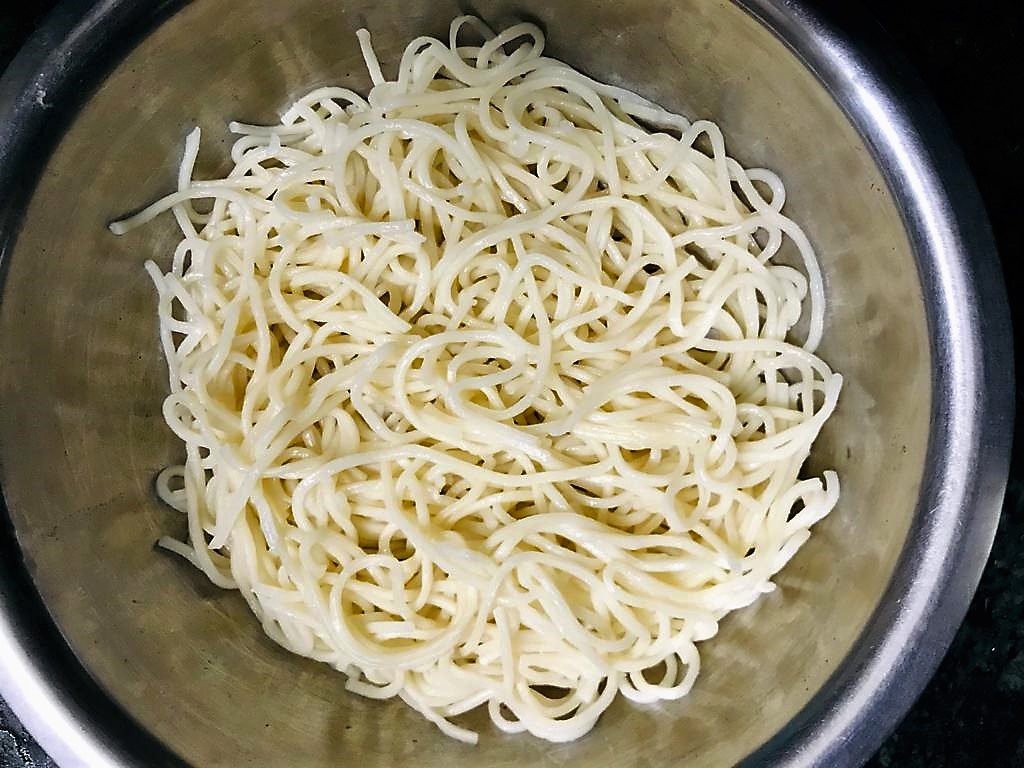 Boil the noodles according to the instructions on the package or until they are cooked al dente.
Drain the noodles in a colander and wash them under running cold water and drain them thoroughly. Leave them to cool for atleast 30 minutes to dry them completely.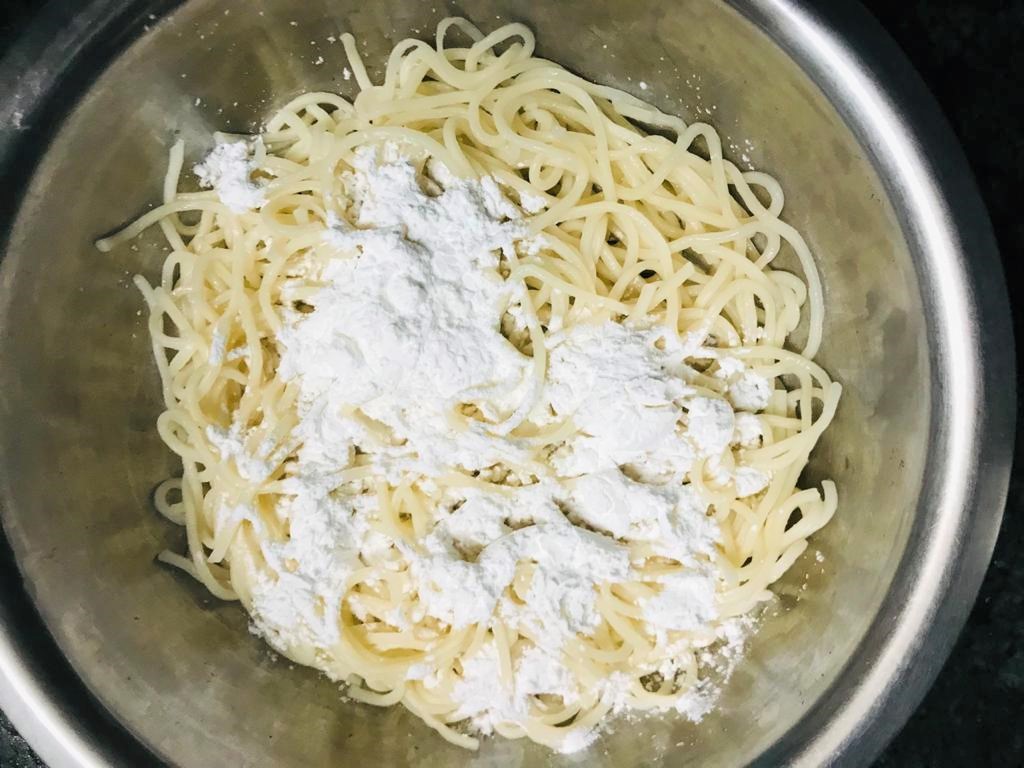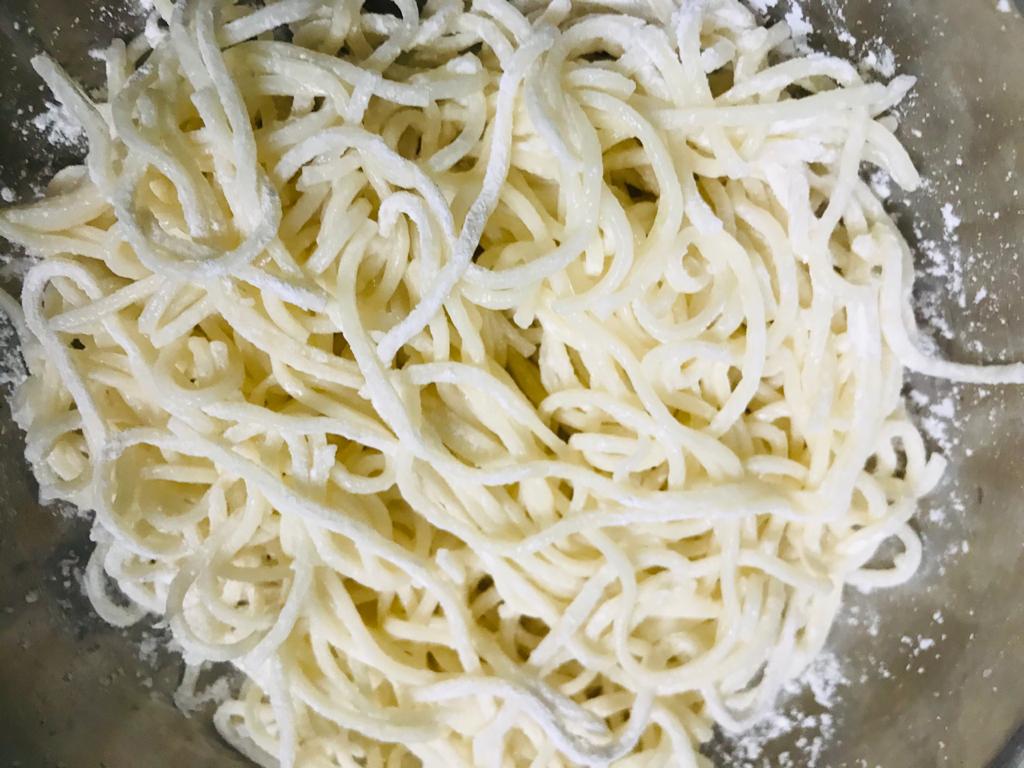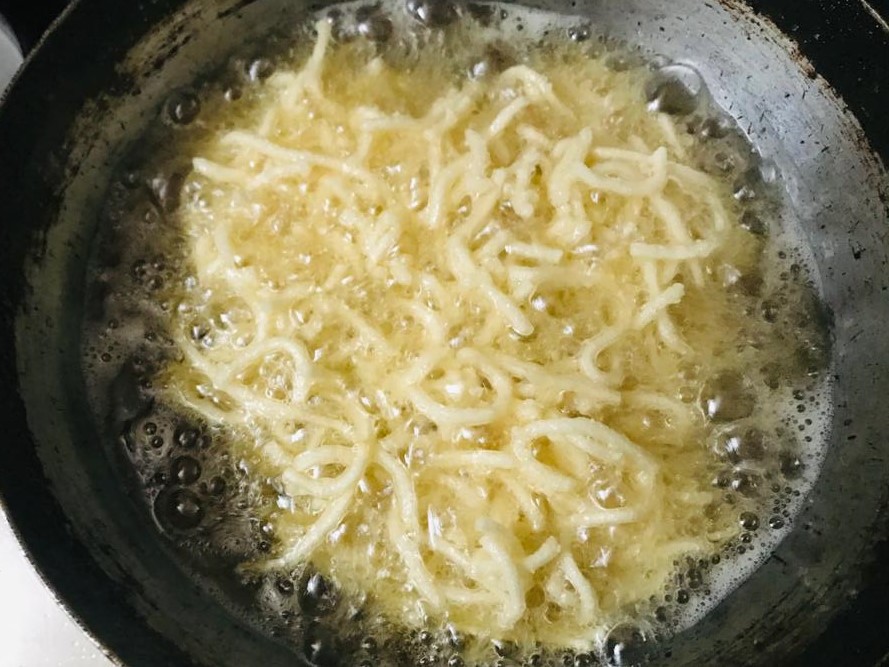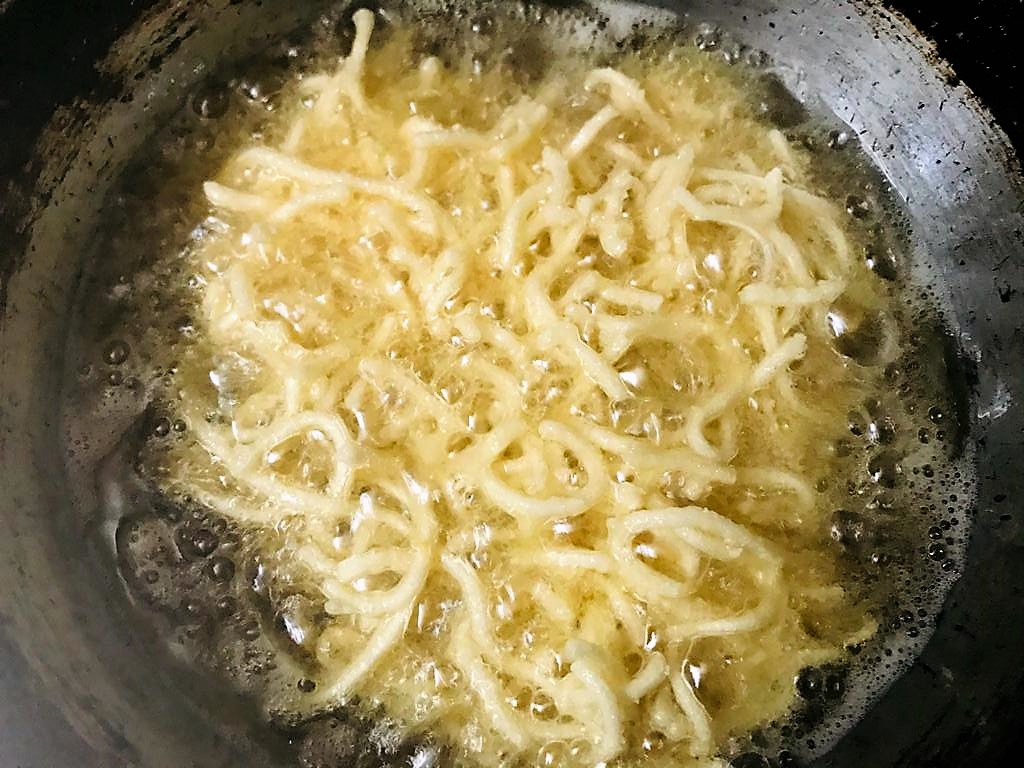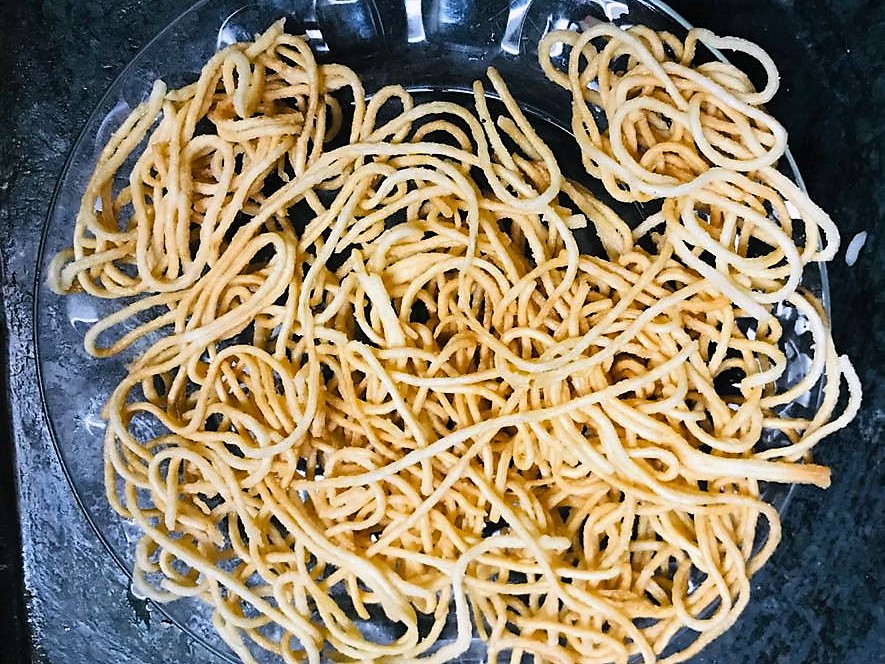 Once the noodles are dry, sprinkle the cornflour over the noodles and toss them making a thin coating of cornflour on the noodles.
Heat oil for frying. Once hot fry small handful of noodles on medium heat until they turn golden brown. You can use a fork to separate them out slightly, so the noodles do not get stuck to each other. Flip them halfway through to get the even frying and once fried, drain on an absorbent paper.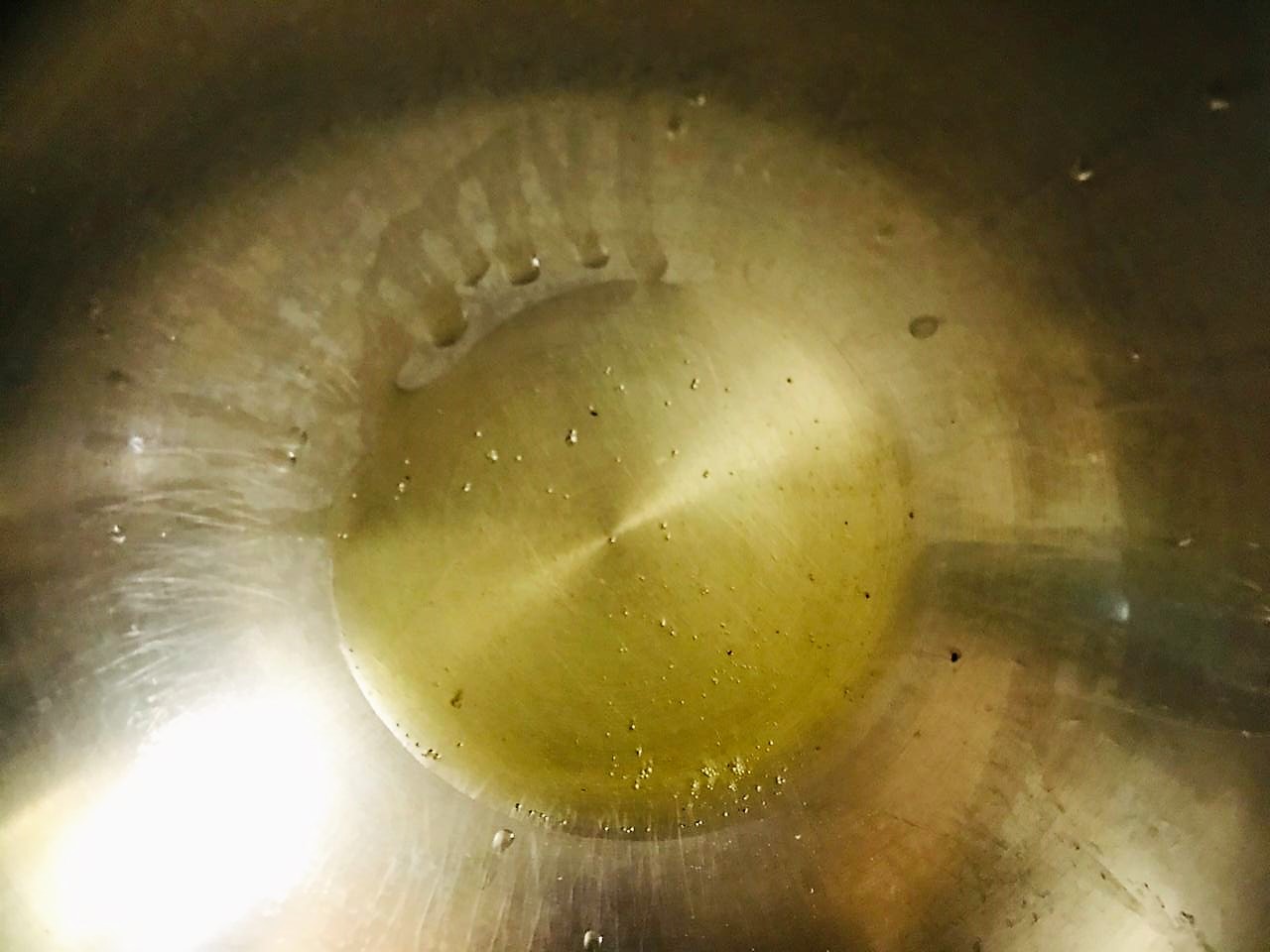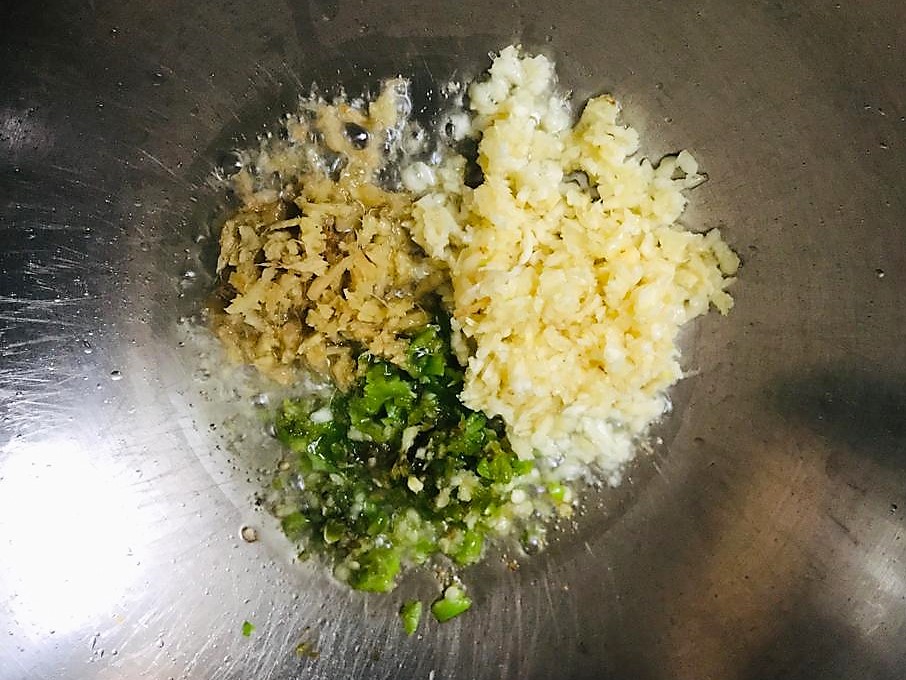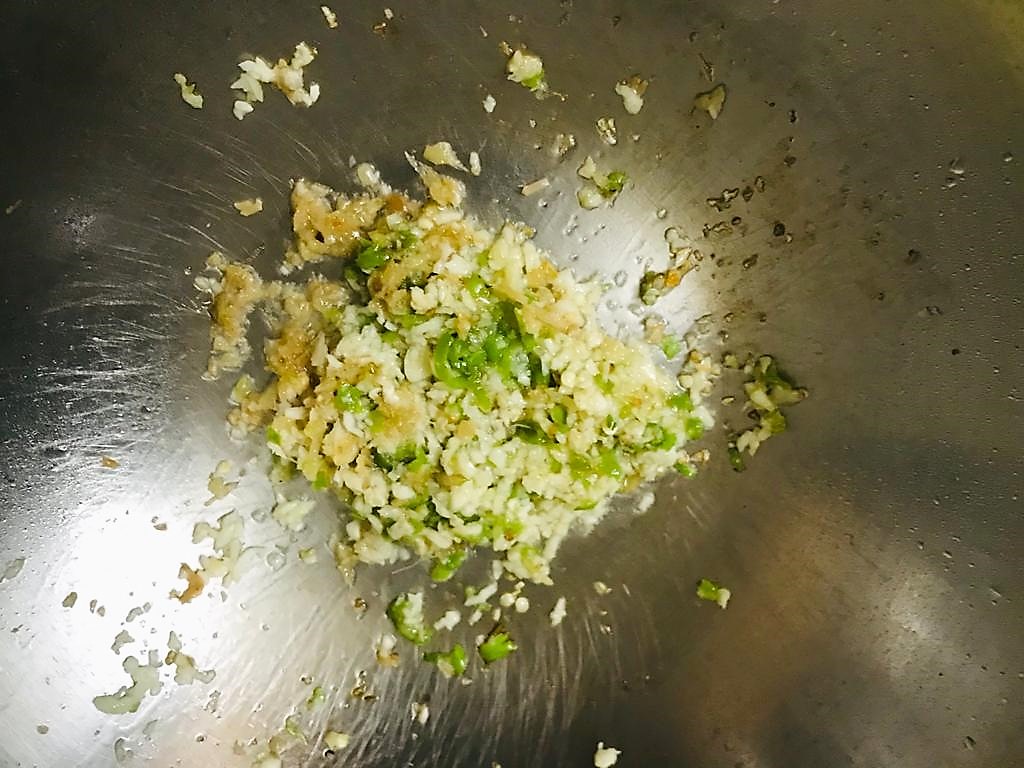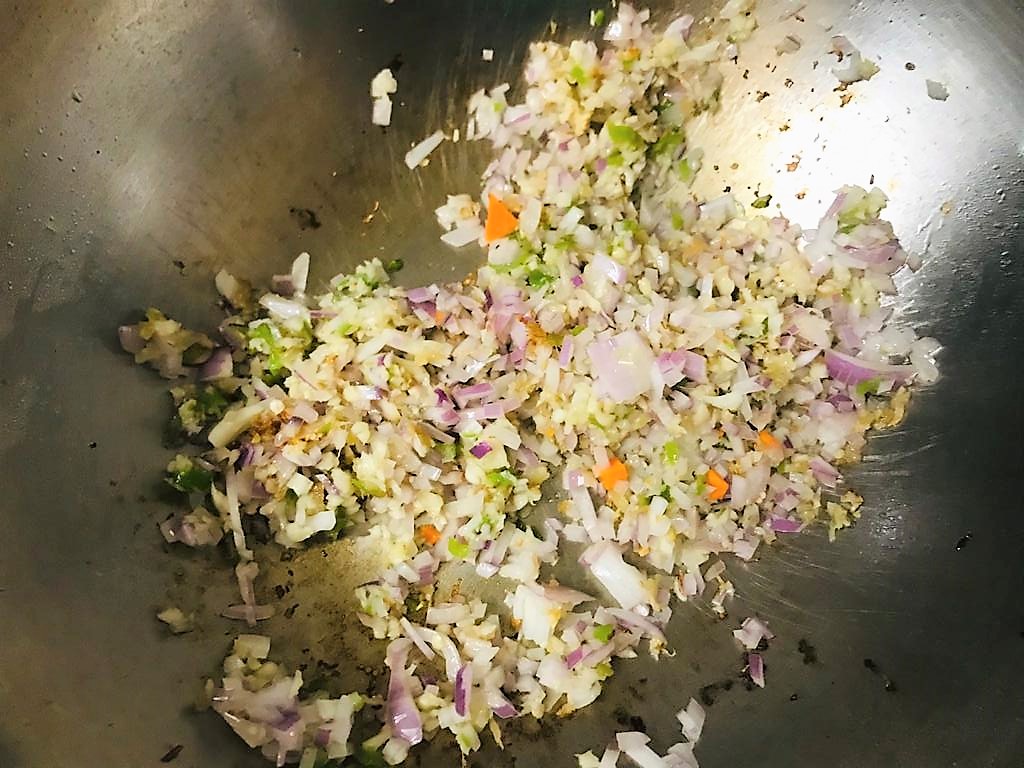 Heat oil in a pan. Add ginger, green chilli and garlic and give a stir. Next add the onions and sauté for a minute.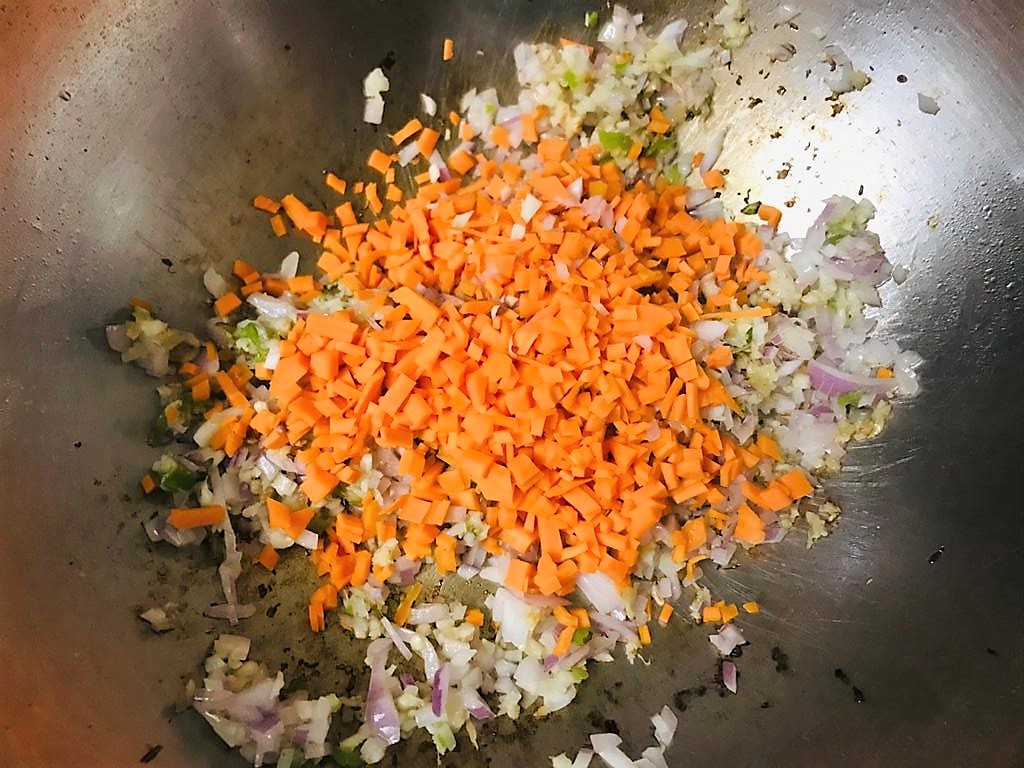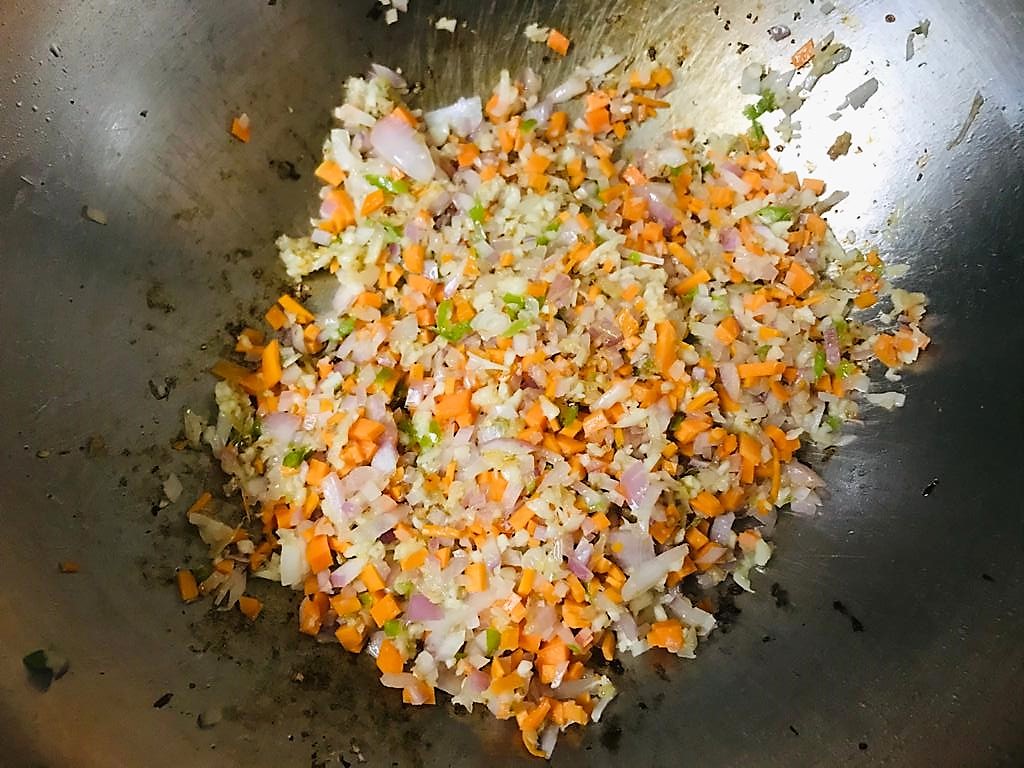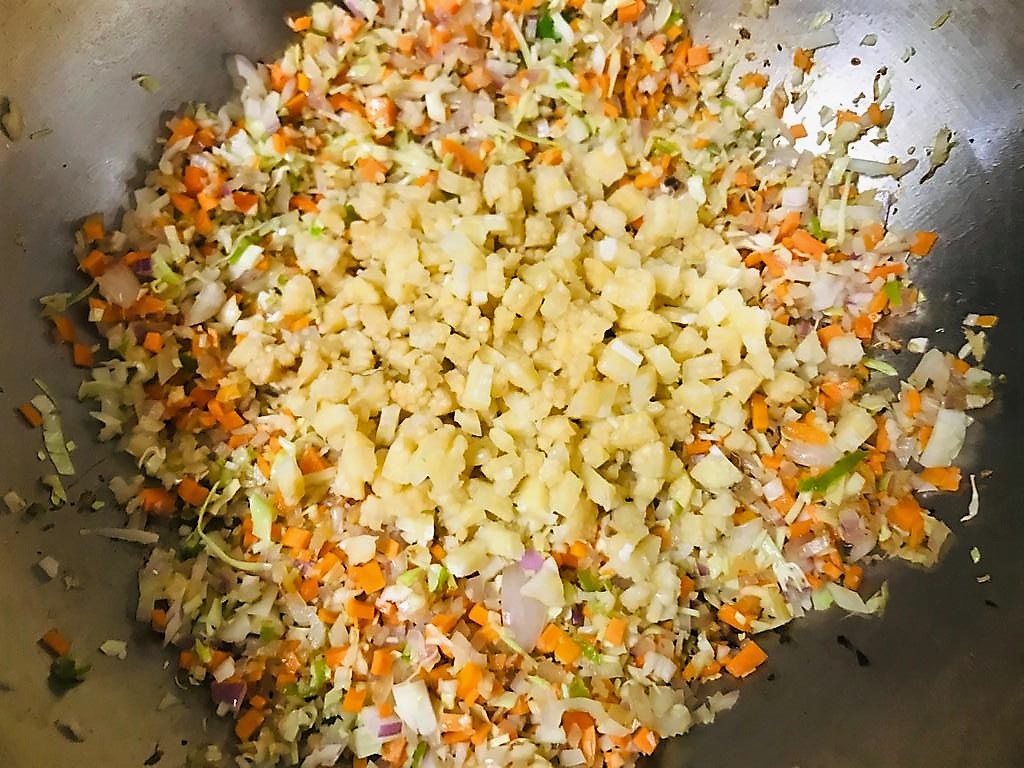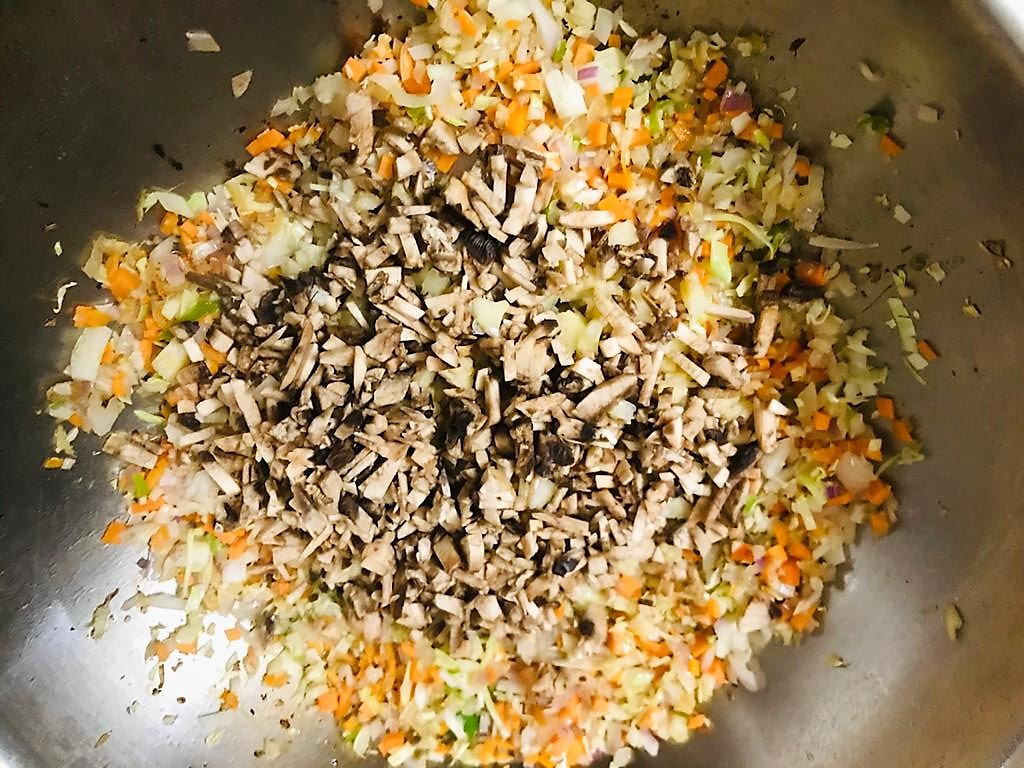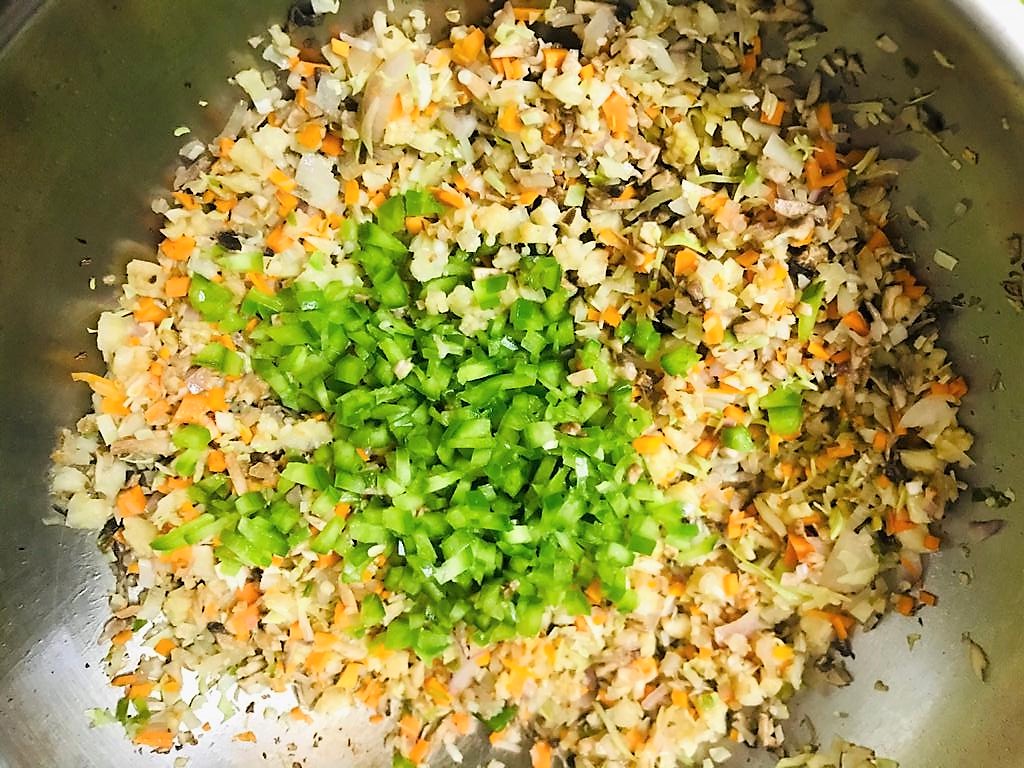 After a minute, add the carrot, cabbage, baby corn, mushroom and green peppers and sauté the vegetables for a couple of minutes.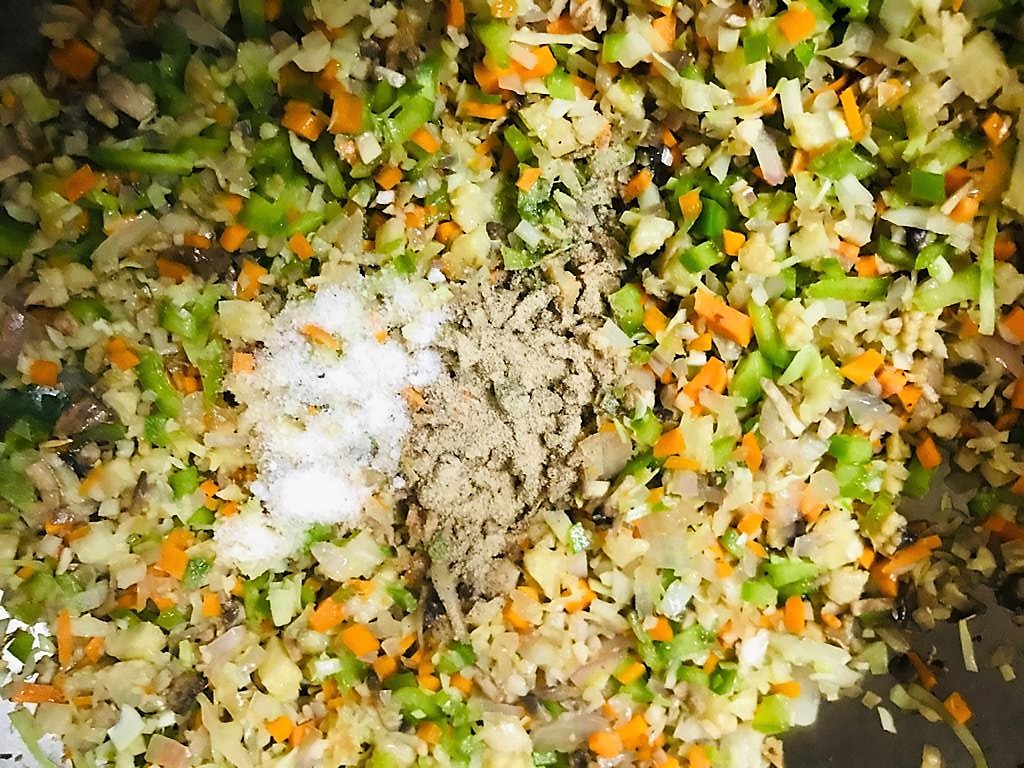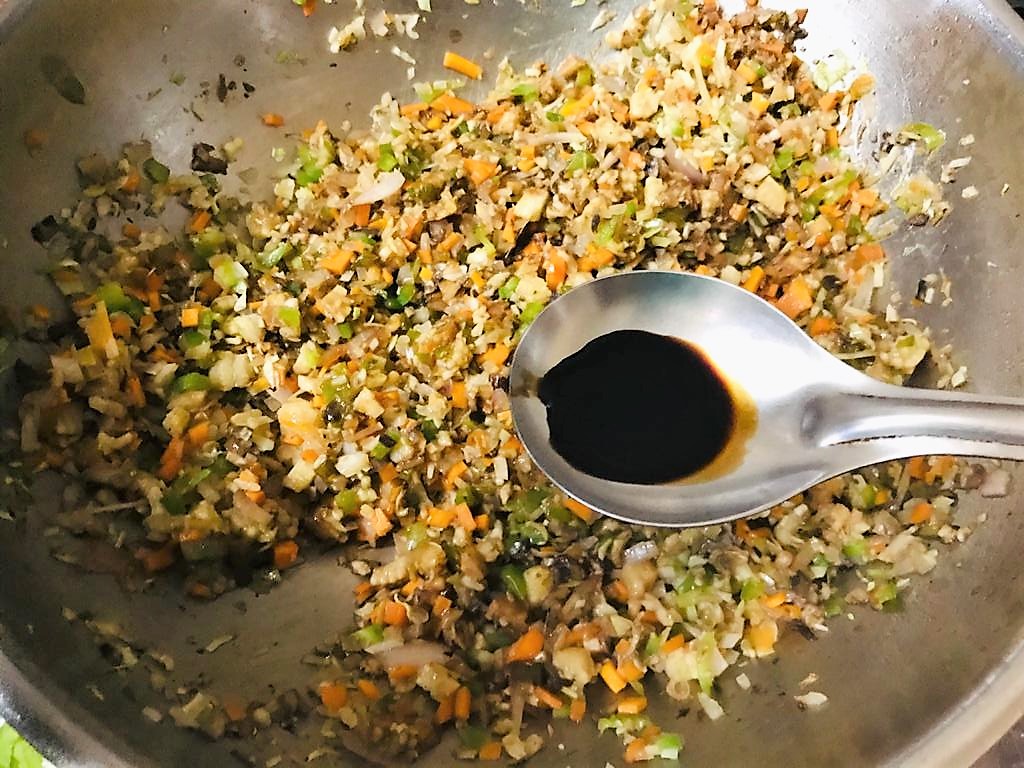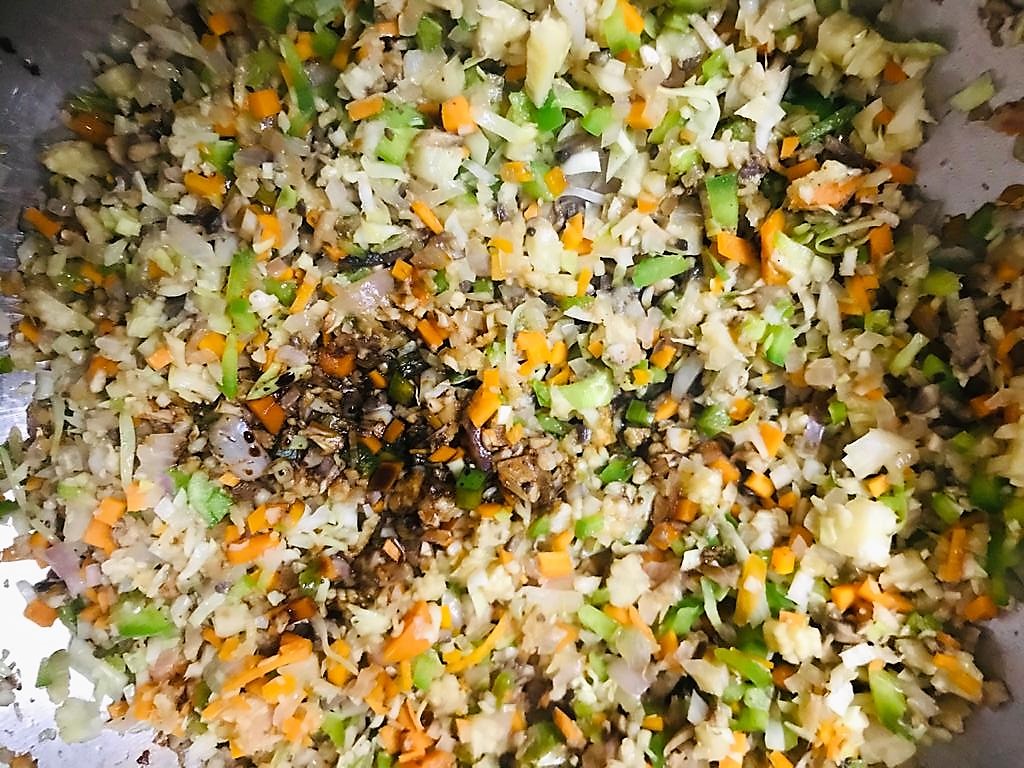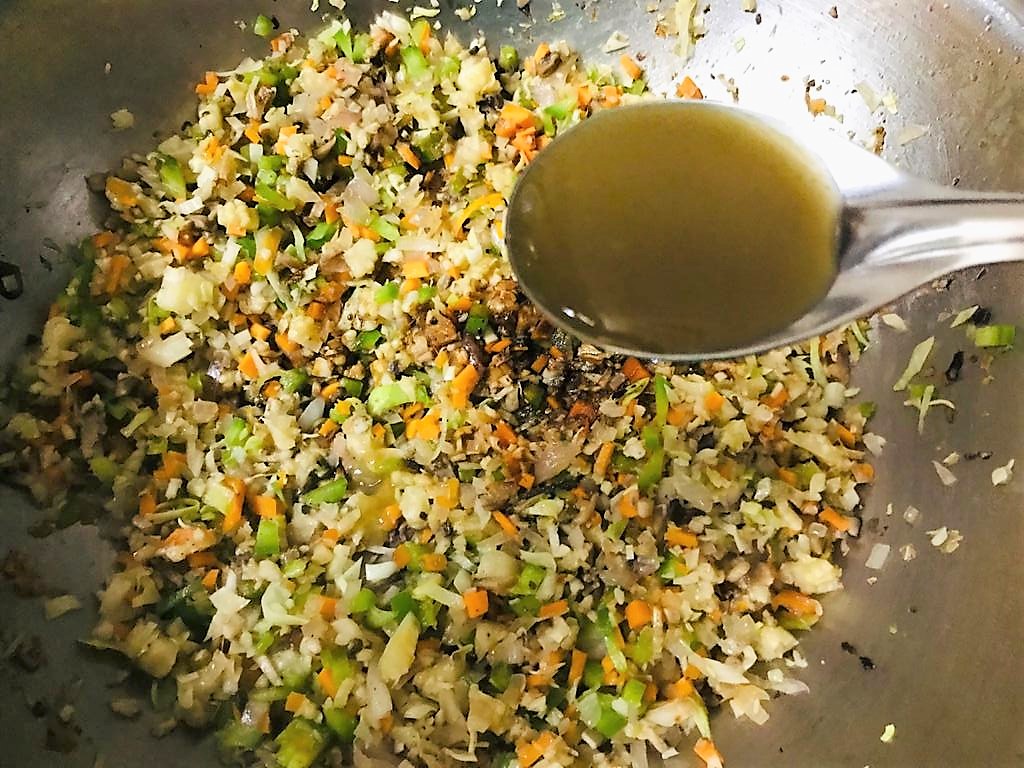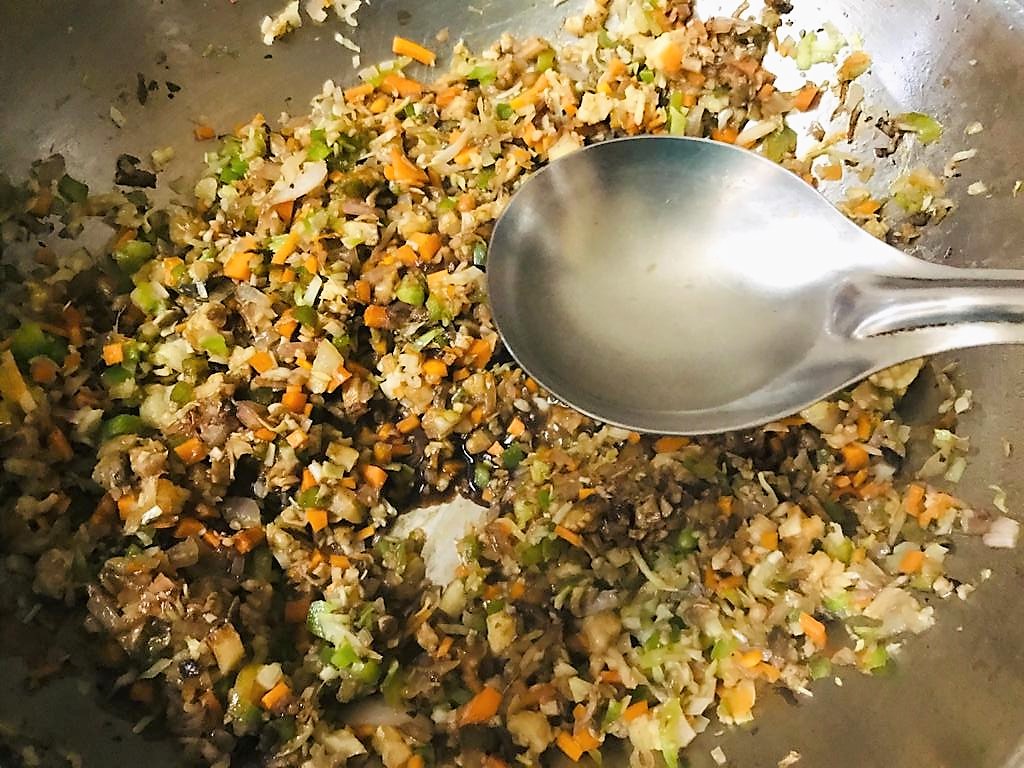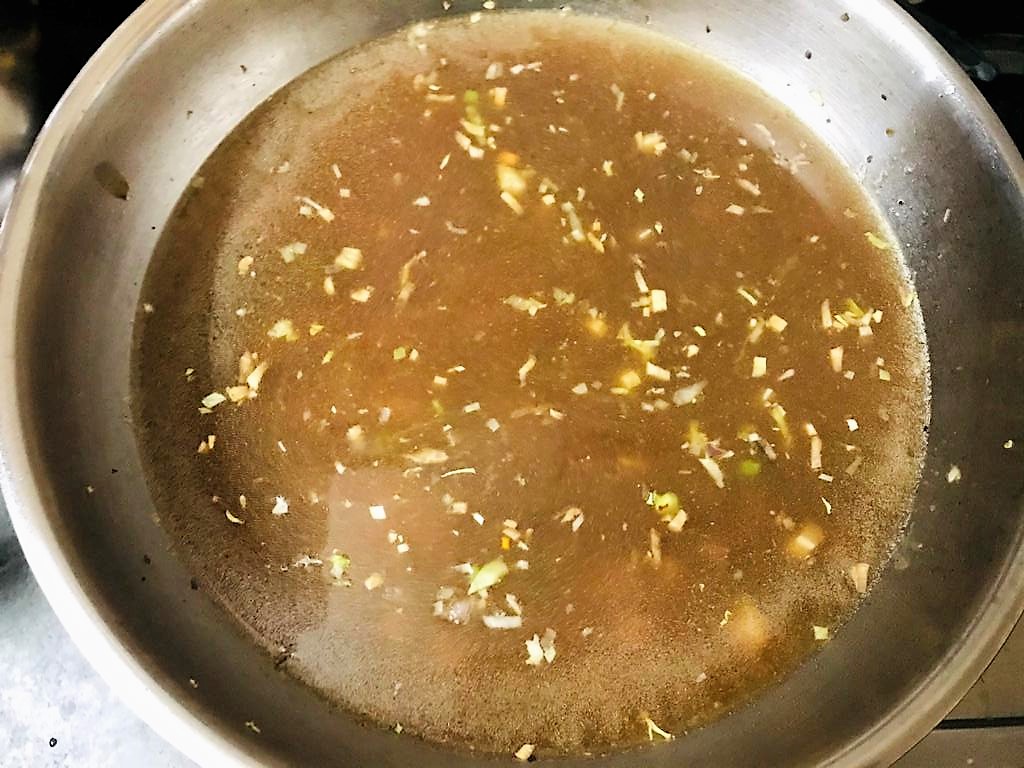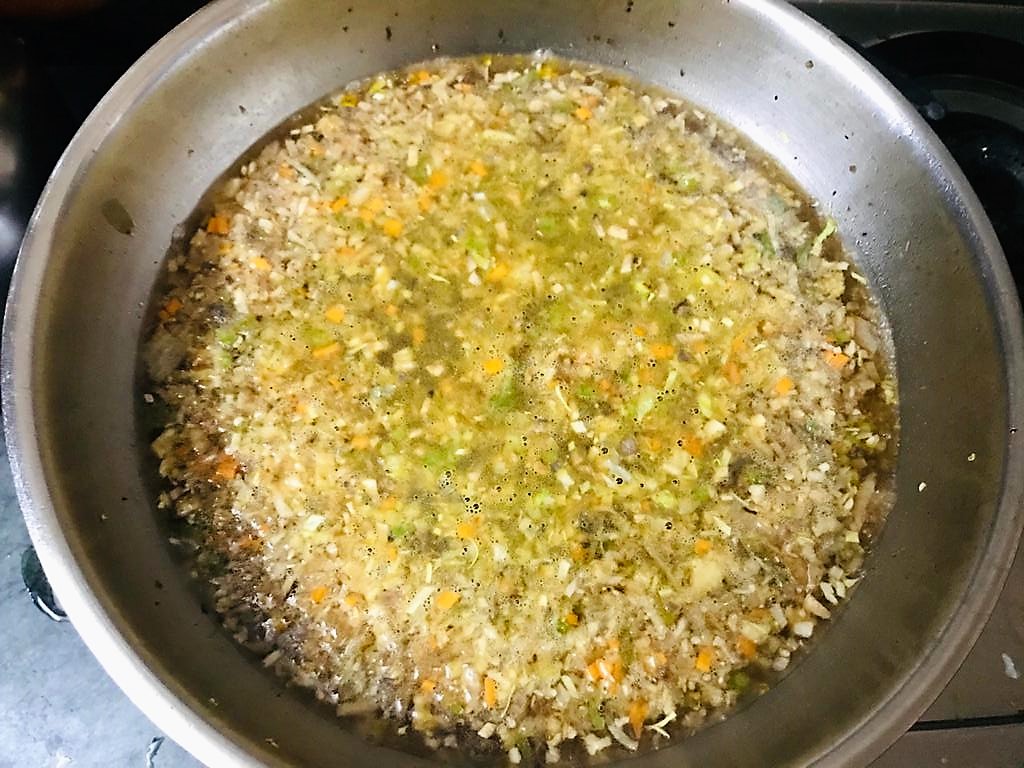 Next add the salt, white pepper, soy sauce, vinegar and green chilli sauce and mix.
Add the vegetable stock and let it come to boil. Once it starts boiling, let it simmer for 2 minutes.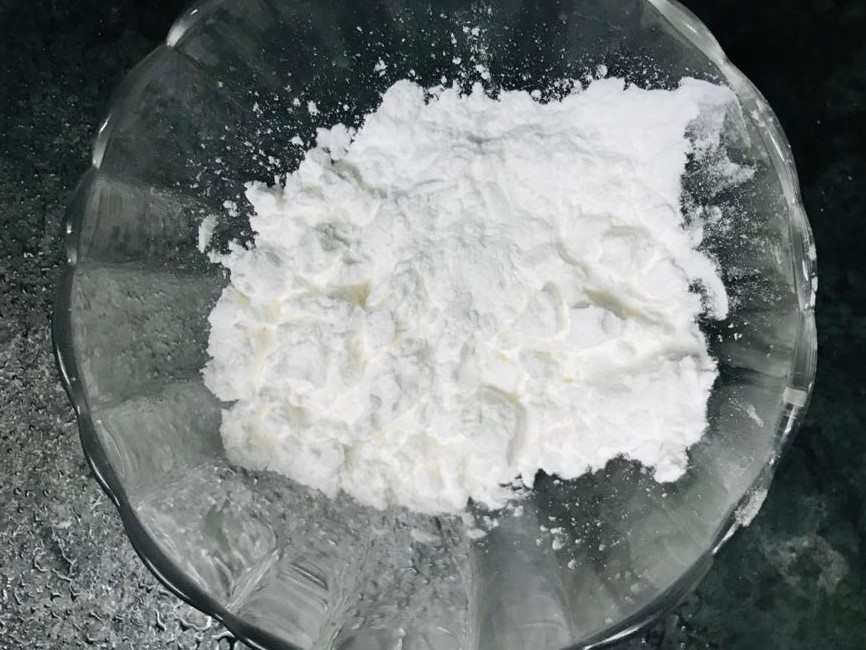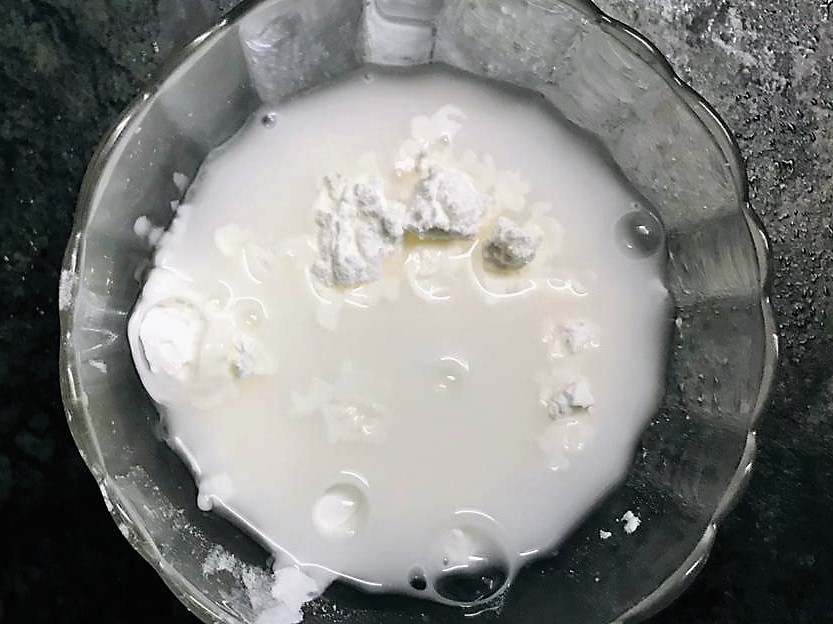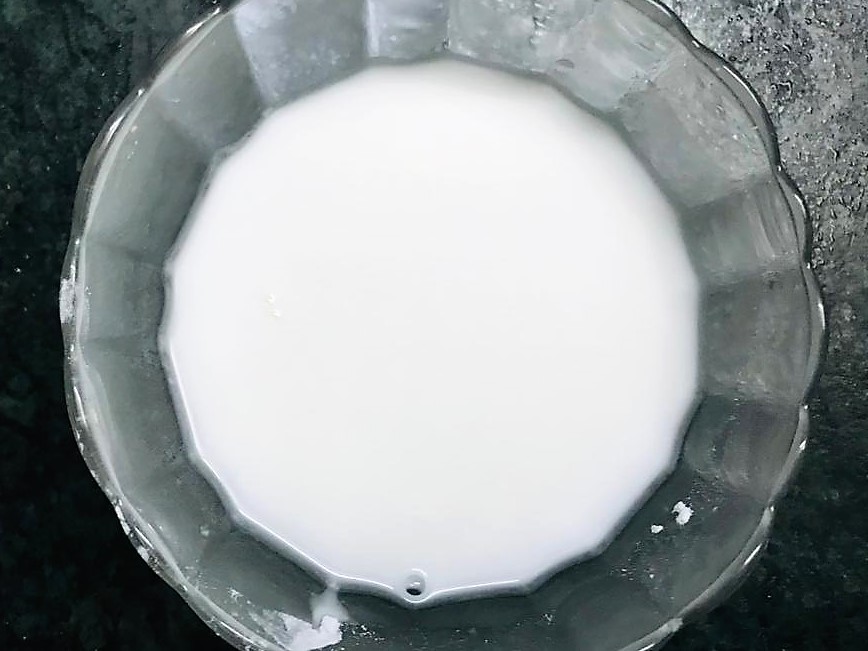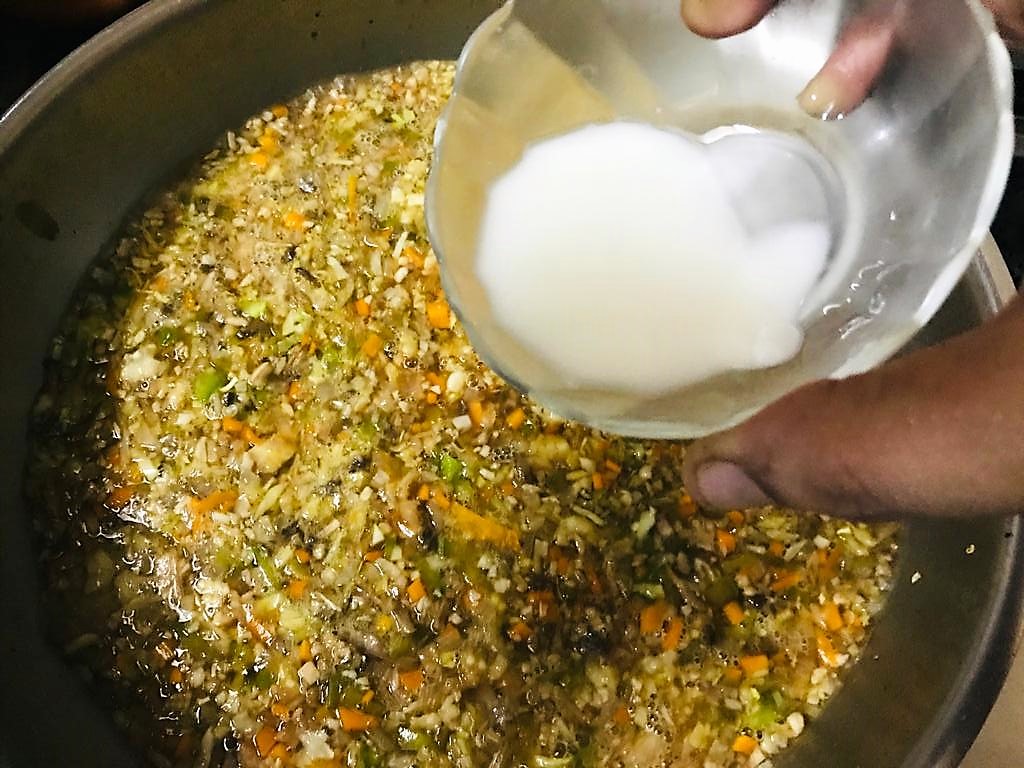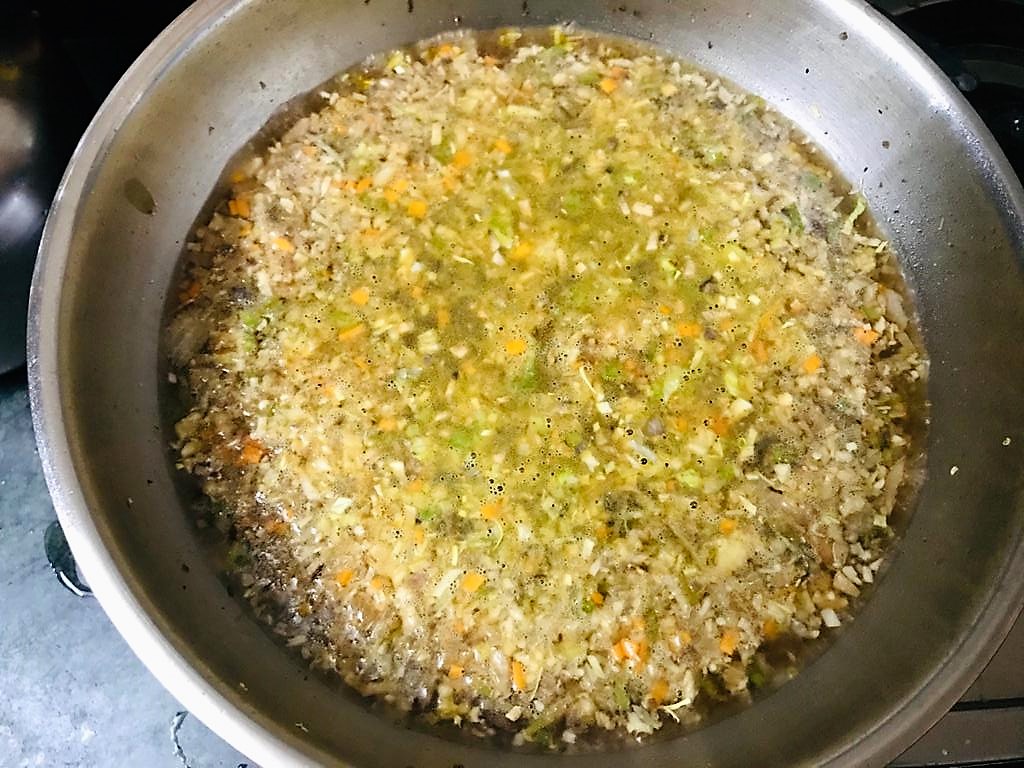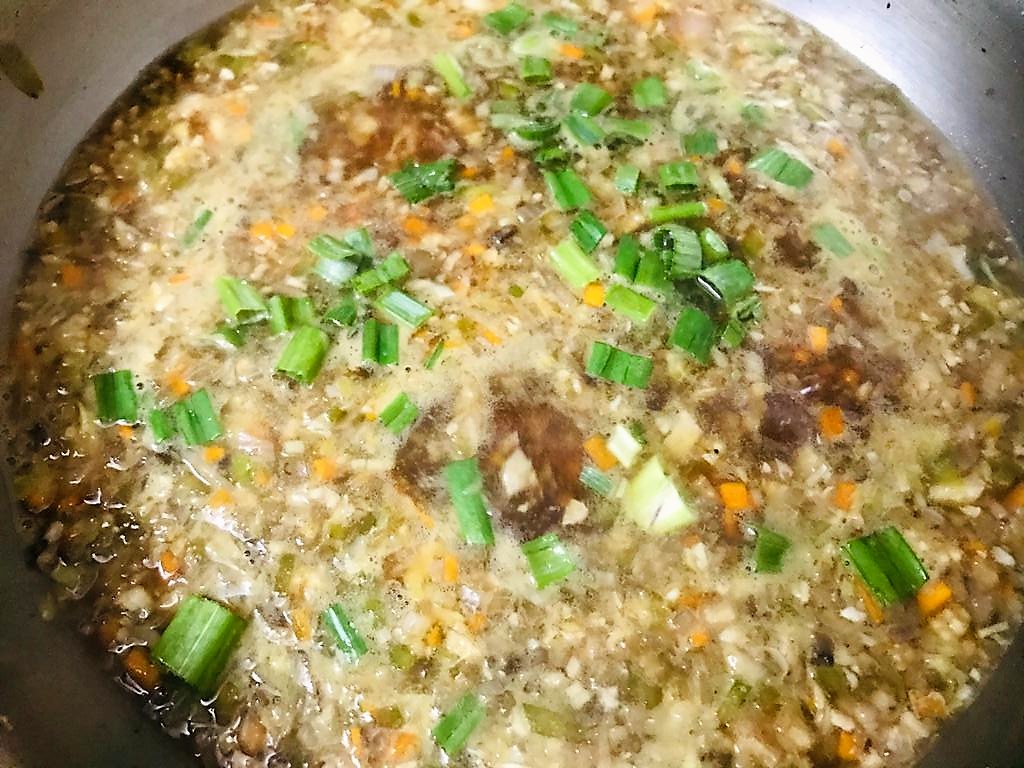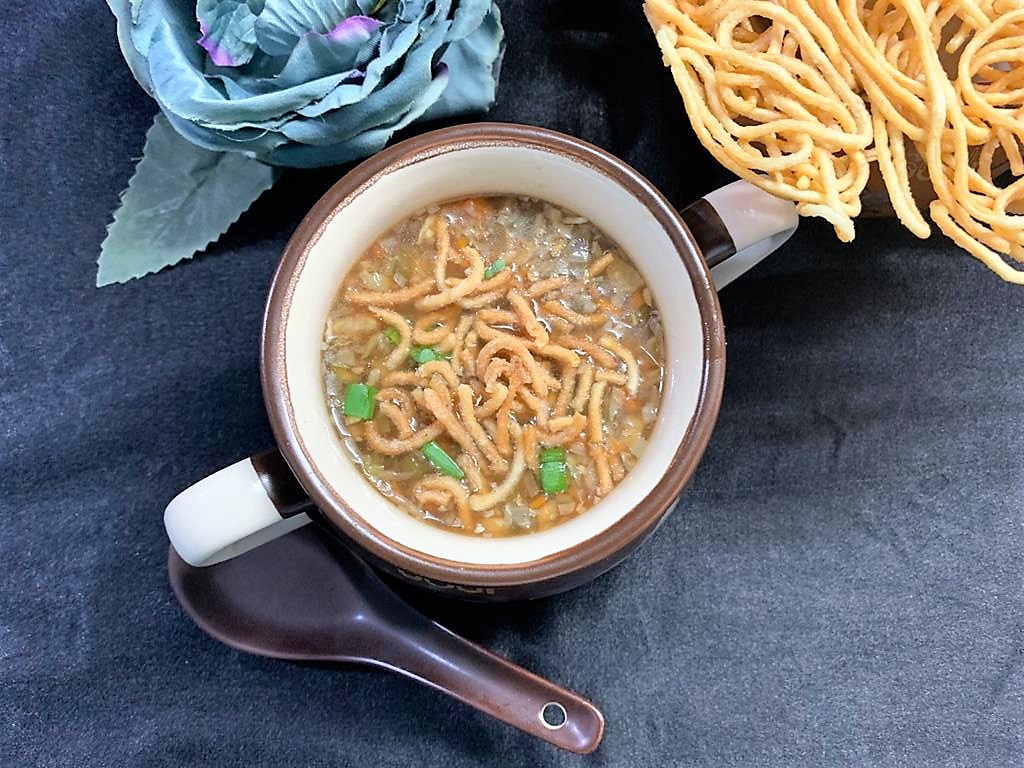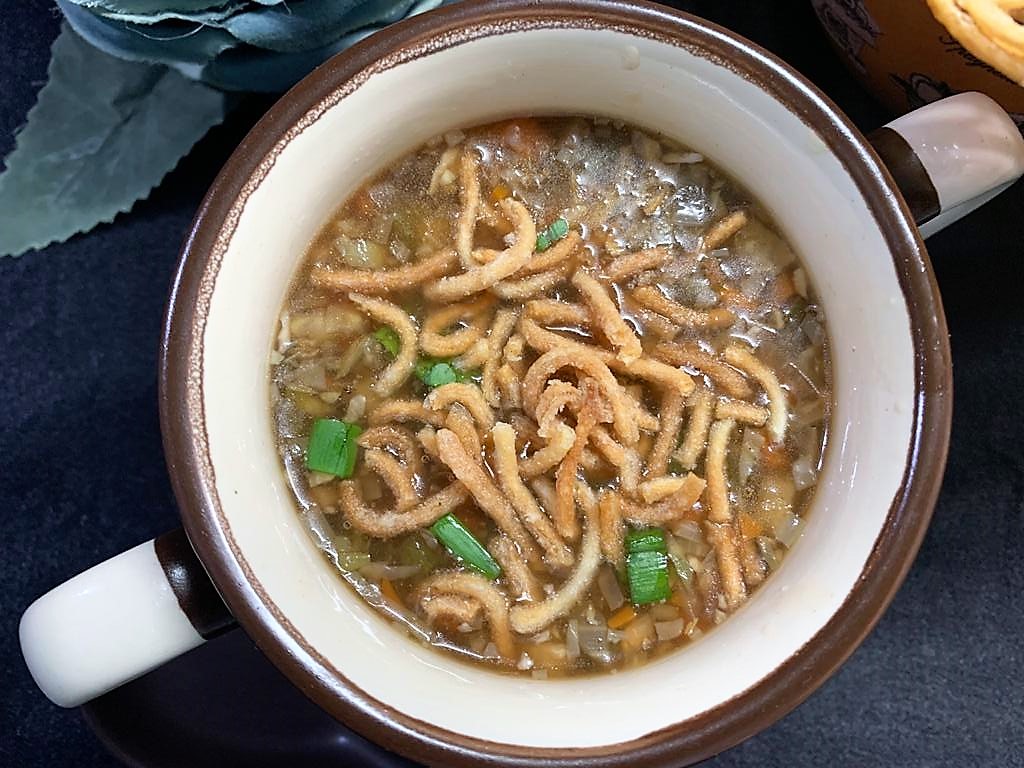 Mix 1 tablespoon water in cornflour to make a slurry paste.
When the soup starts boiling, add the cornflour paste to the soup. Mix well and let it simmer for 2-3 minutes or till the soup thickens slightly. Finally add the spring onions.
Serve it hot with fried noodles as garnishing.