Baked Layered Chole Tikki Chaat
Baked Layered Chole Tikki Chaat is a quick and easy dish with layers of flavours. Fragrant chickpea curry is layered with spiced mashed potato and baked to give a perfect golden crust and topped with spicy, sweet, and tangy green and tamarind chutneys, pungent onions and crispy chips.
Everyone in my family love the combination of chole tikki. Chole tikki chaat is a popular street food where crispy potato patties are served with spicy chickpea curry, mint-coriander chutney and tamarind chutney. The combination is finger licking yummy!
However, sometimes when I am short of time, I always find this is a quick and easy way to savour the delicious combination without working hours in the kitchen. Traditionally, aloo tikkis are shallow fried until crispy however I bake the potatoes giving a delicious crunchy topping and thus making it healthier and quicker at the same time.
This recipe is simple, easy, gluten free and vegan dish that can be customized according to your taste. A perfect dish for weekend or parties too!
Ingredients
For Chole
1 cup white chickpea (chole)
1½ teaspoons ginger julienne
salt to taste
1 teabag
pinch of asafoetida
4 teaspoons chola masala
1 teaspoon red chilli powder
2 teaspoons coriander powder
3 tablespoons oil
For Potato Masala
7-8 boiled potatoes
2 tablespoons cornflour
1 teaspoon salt
1 teaspoon red chili powder
1 teaspoon black salt
1 teaspoon cumin powder
1 teaspoon garam masala
Other Ingredients
2 tablespoons ghee
½ cup green chutney
½ cup tamarind chutney
1 cup finely chopped onions
1 tablespoon chopped coriander leaves
1 cup fried chips
Directions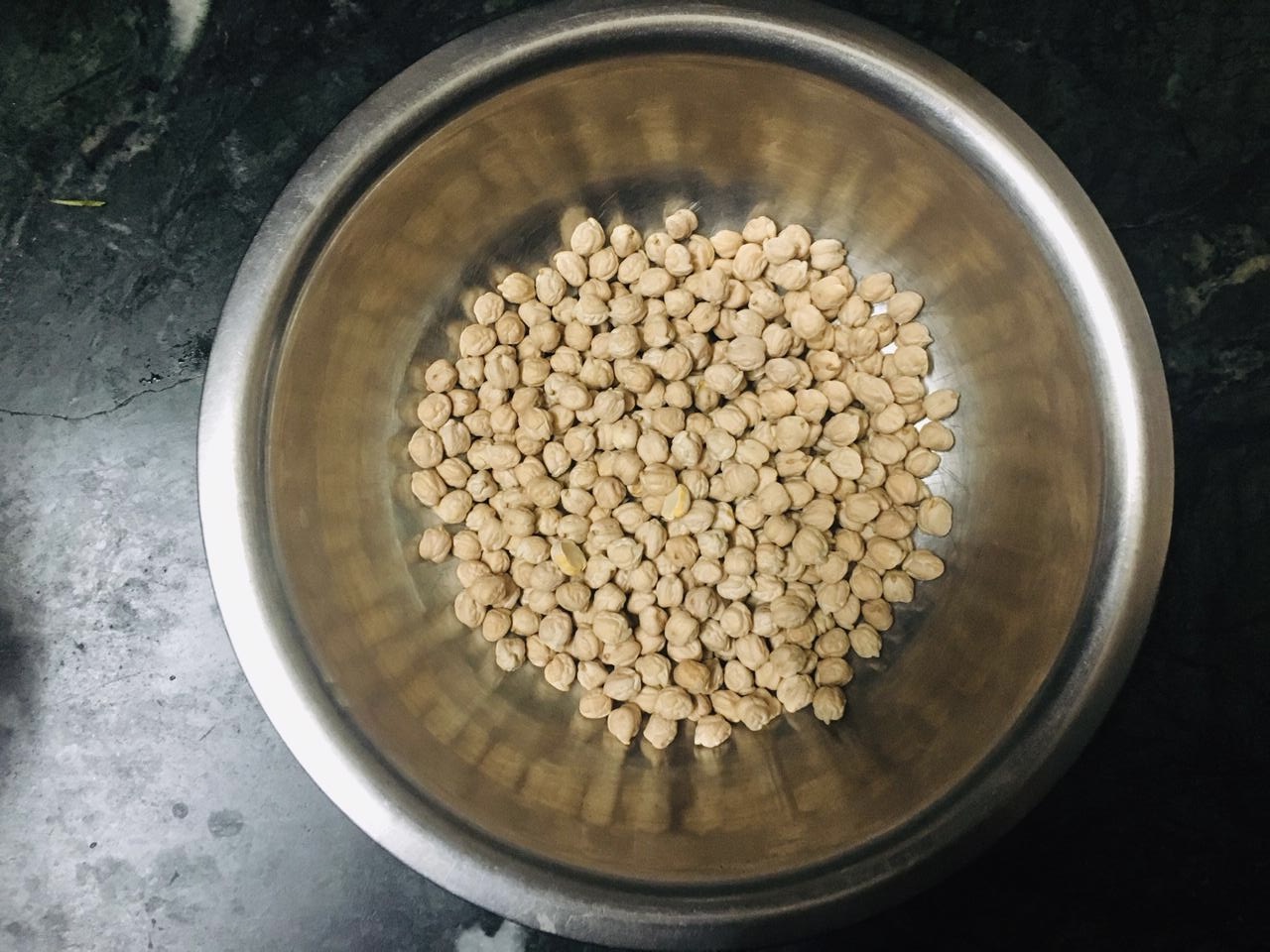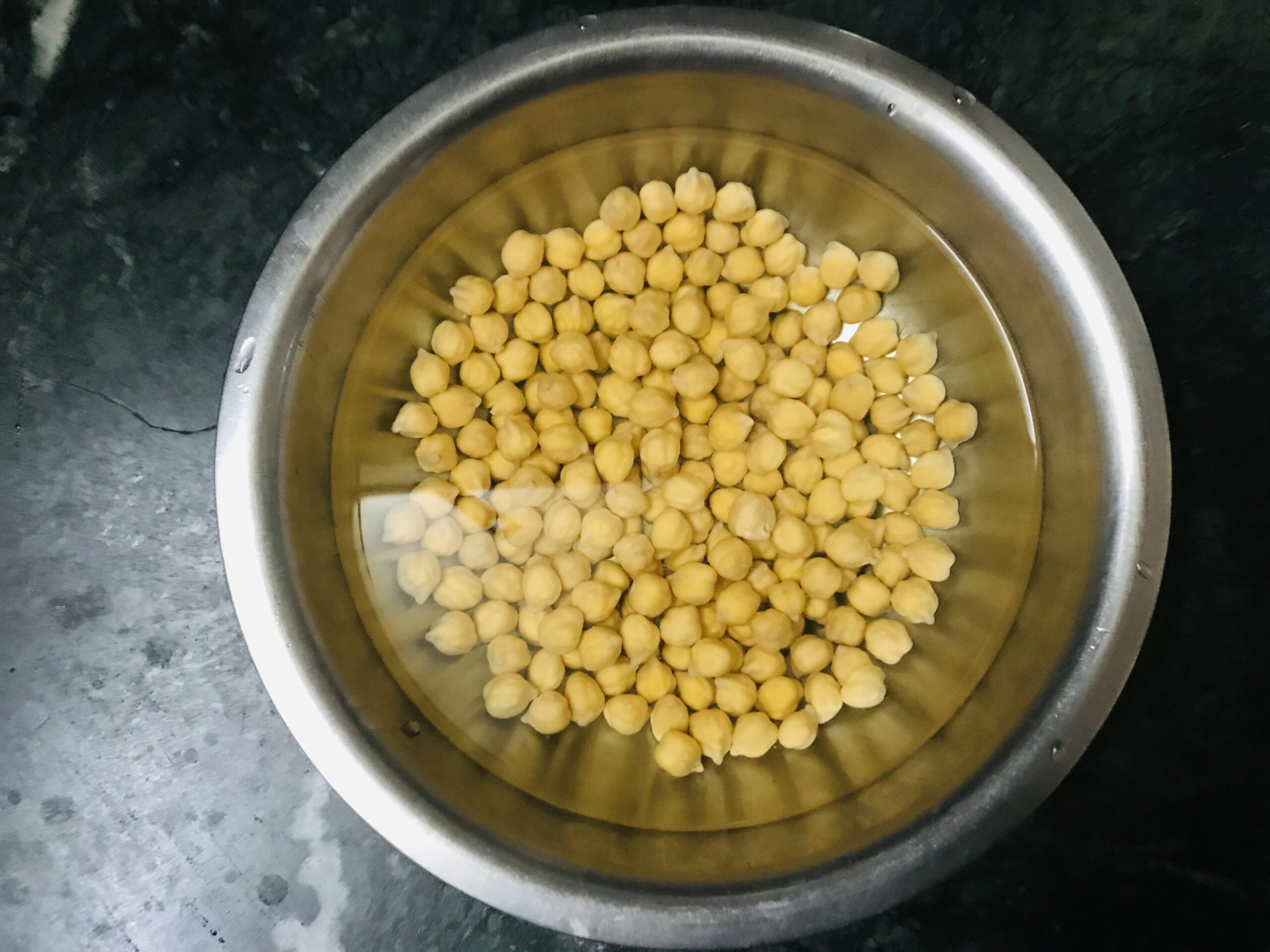 Wash the chickpeas and soak in 3-4 cups of water for 6-8 hours. You can soak them overnight too.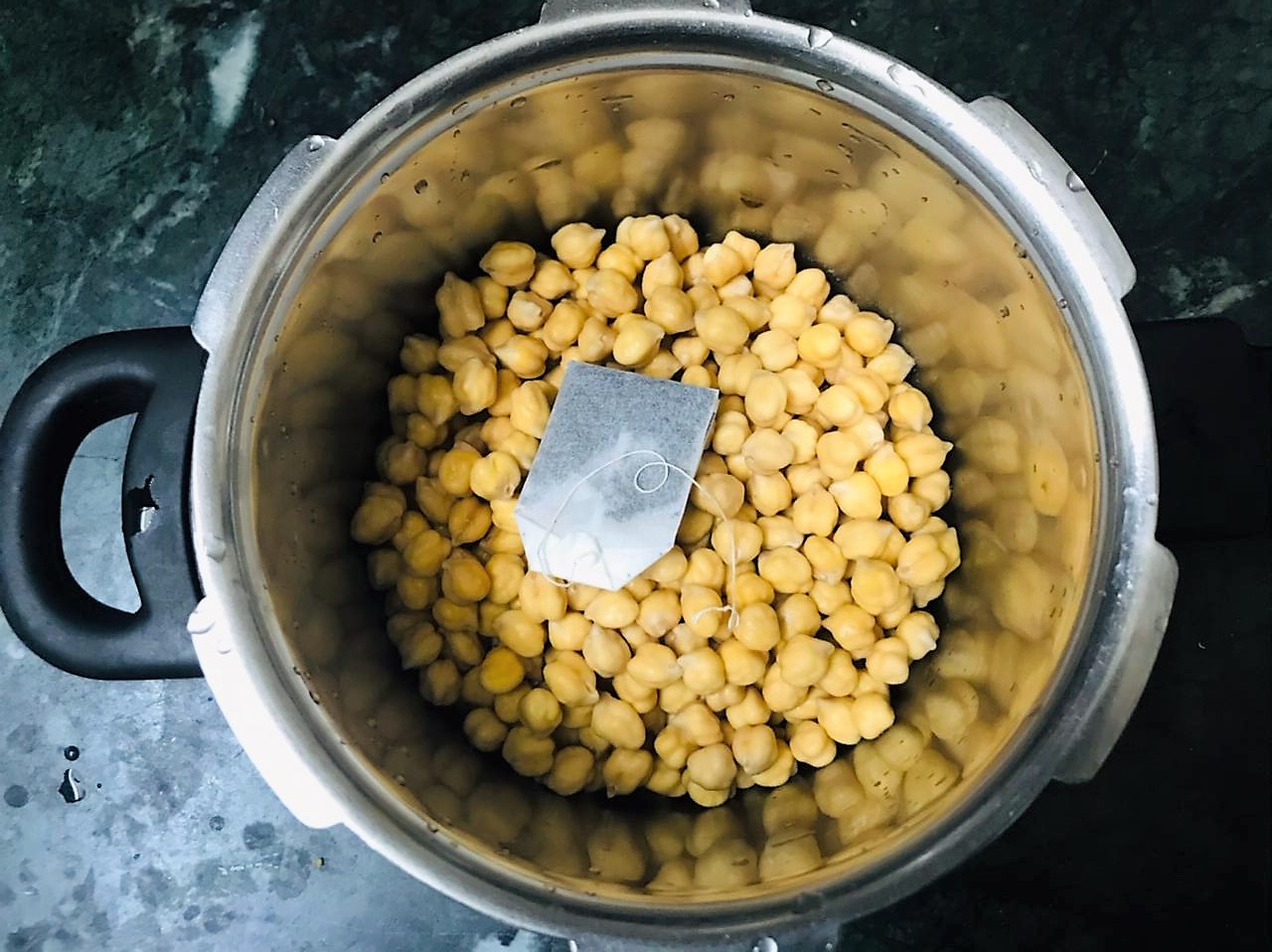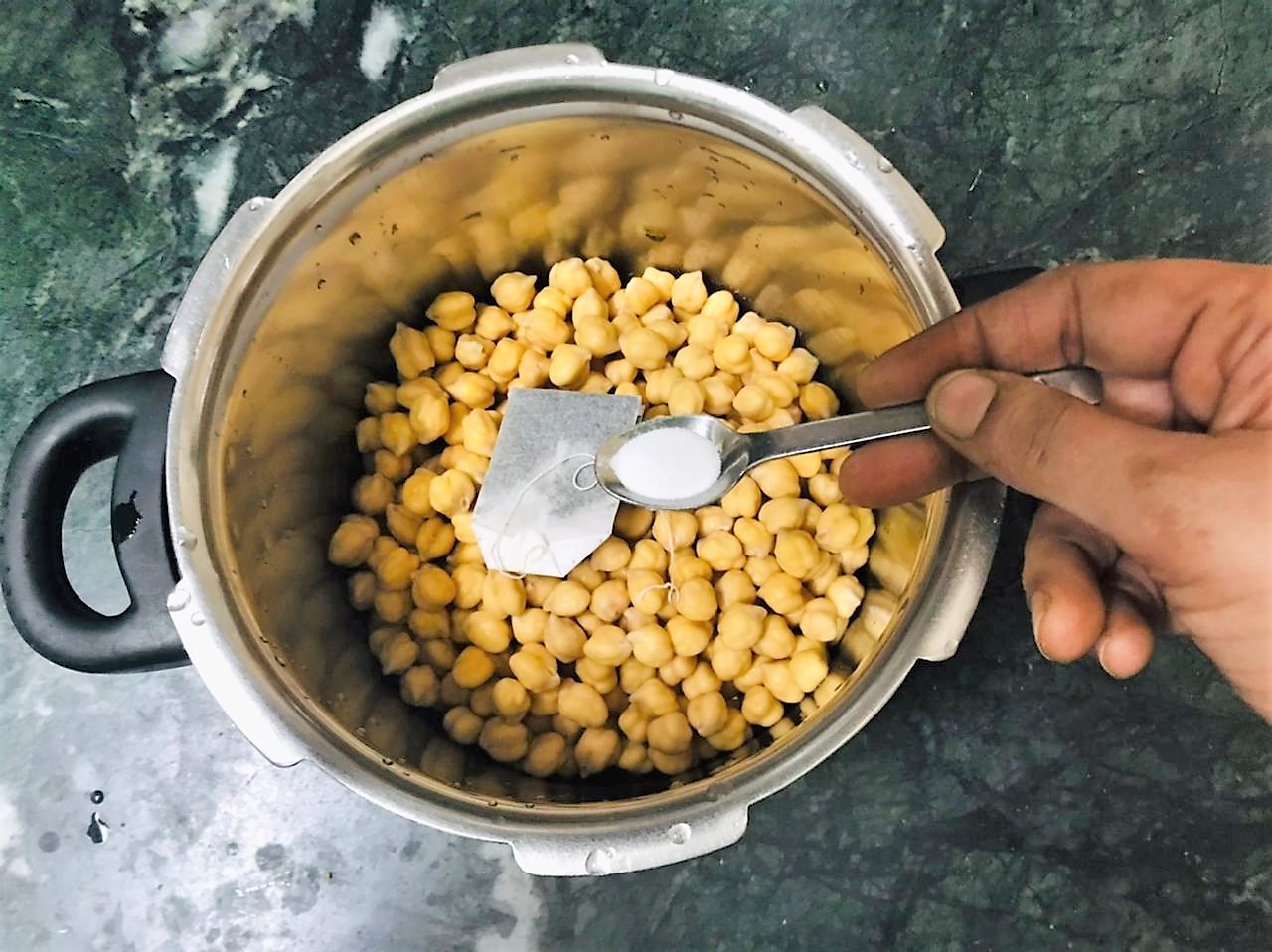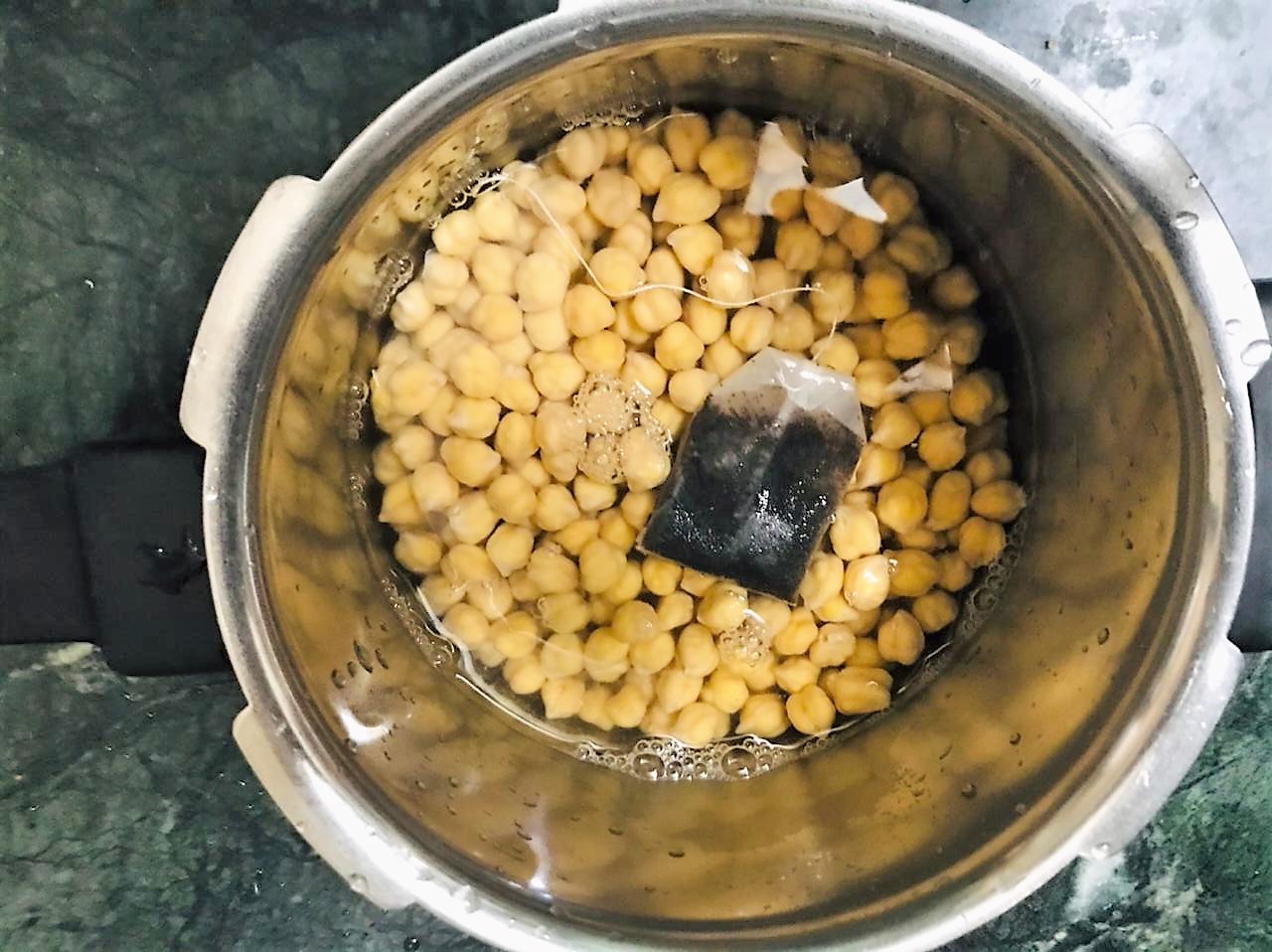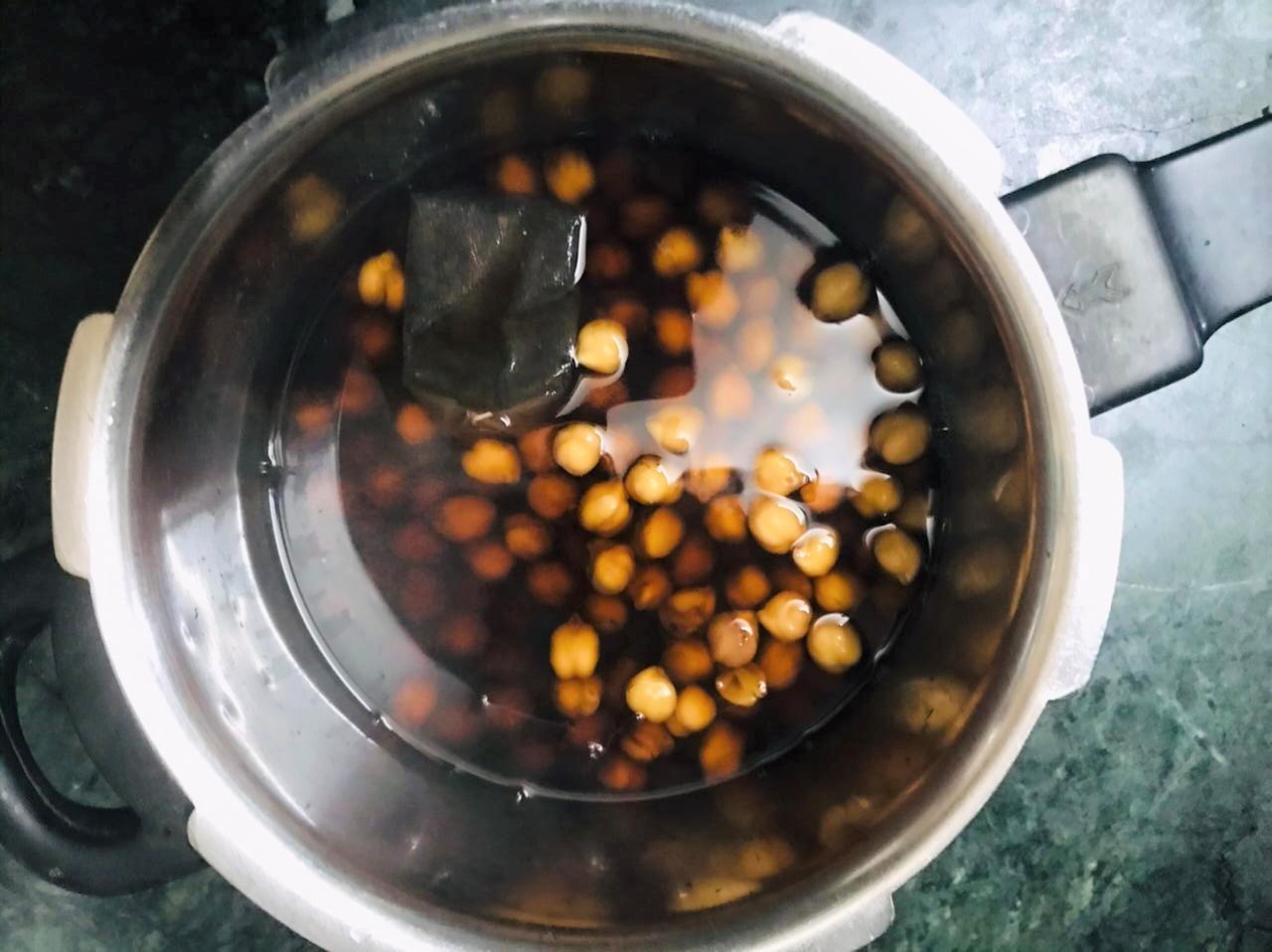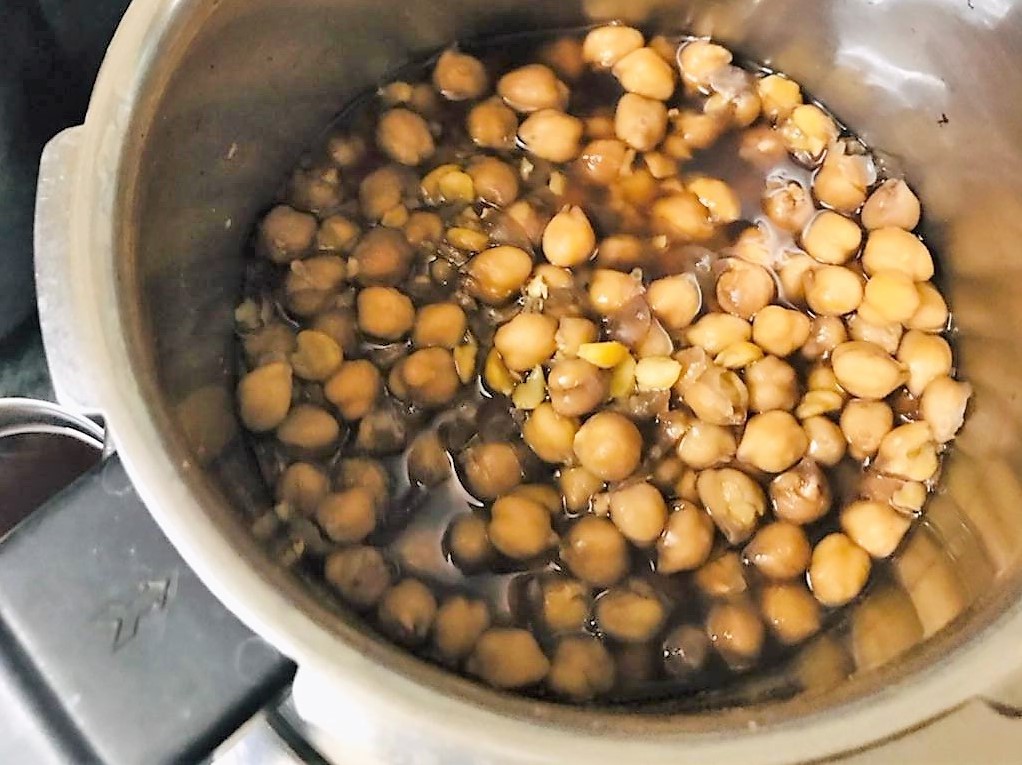 Drain the water and add the chickpeas to a pressure cooker along with 3 cups of water and tea bag. Pressure cook until chole are slightly softened. (3-4 whistles). Discard the tea bag.
If you want to cook chickpeas in a pan, please read tip 2 in Tips and Variations.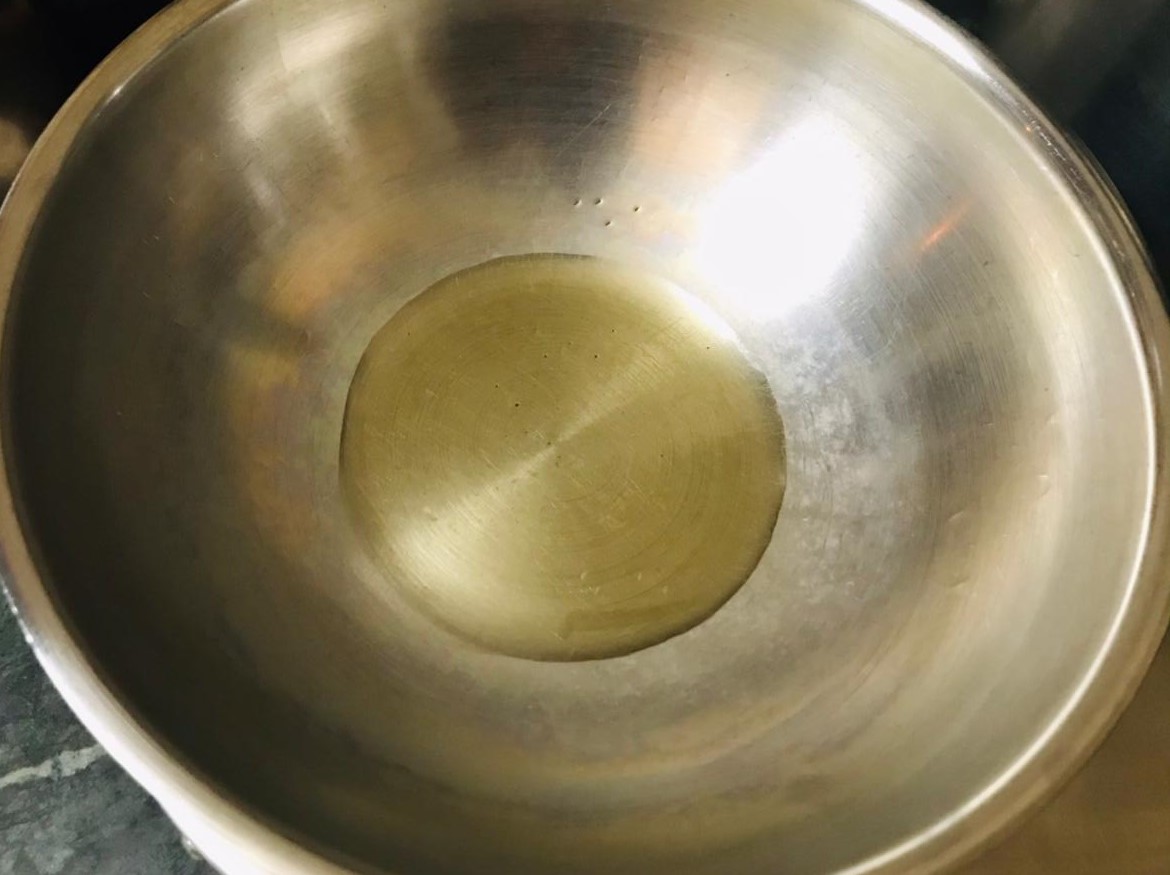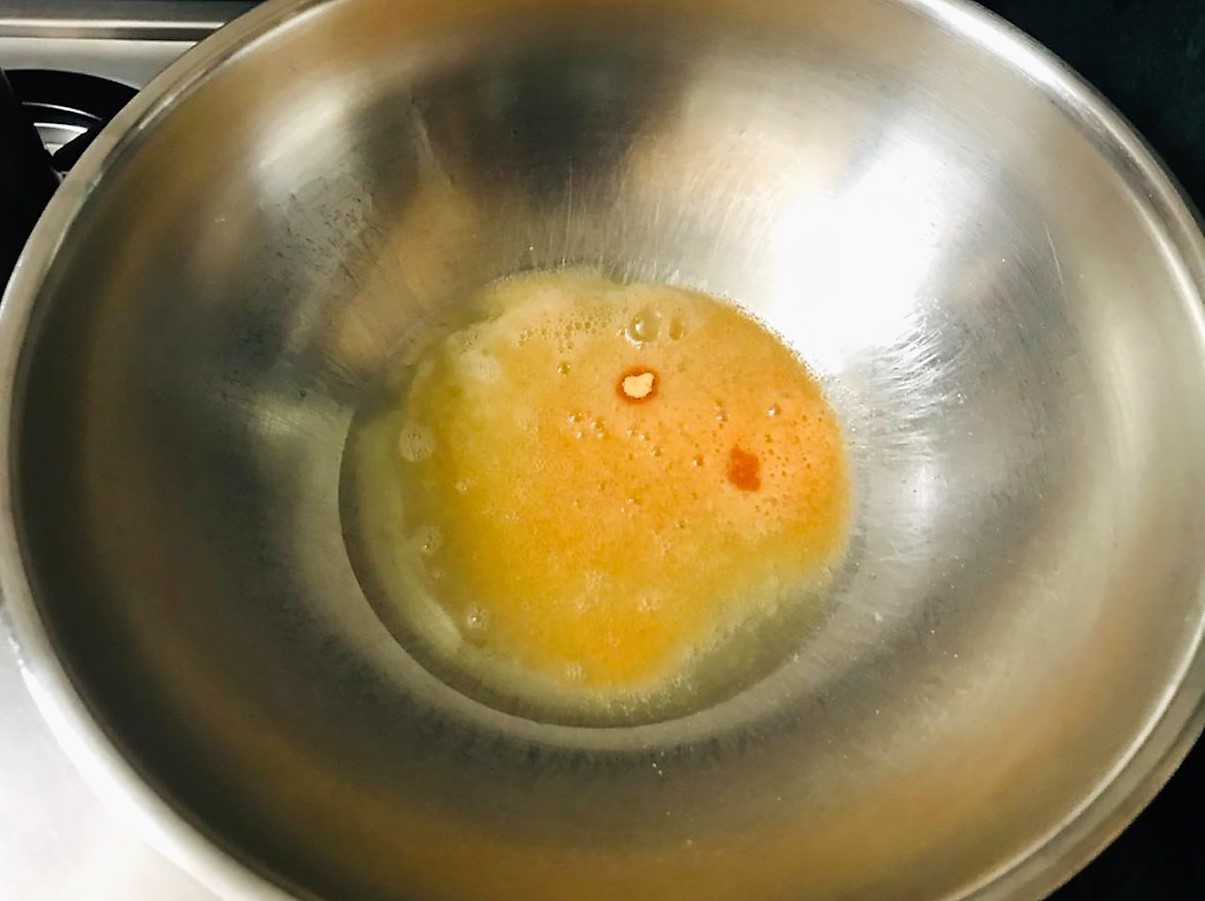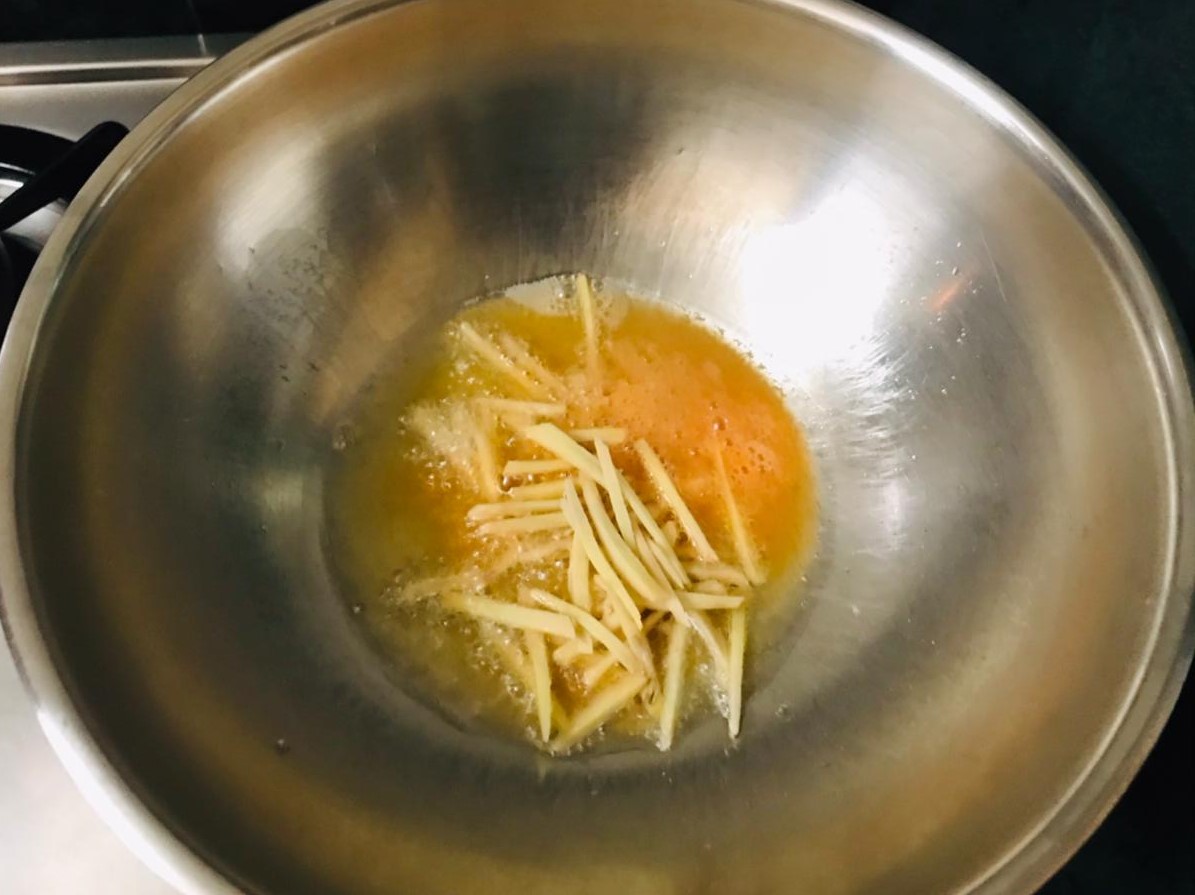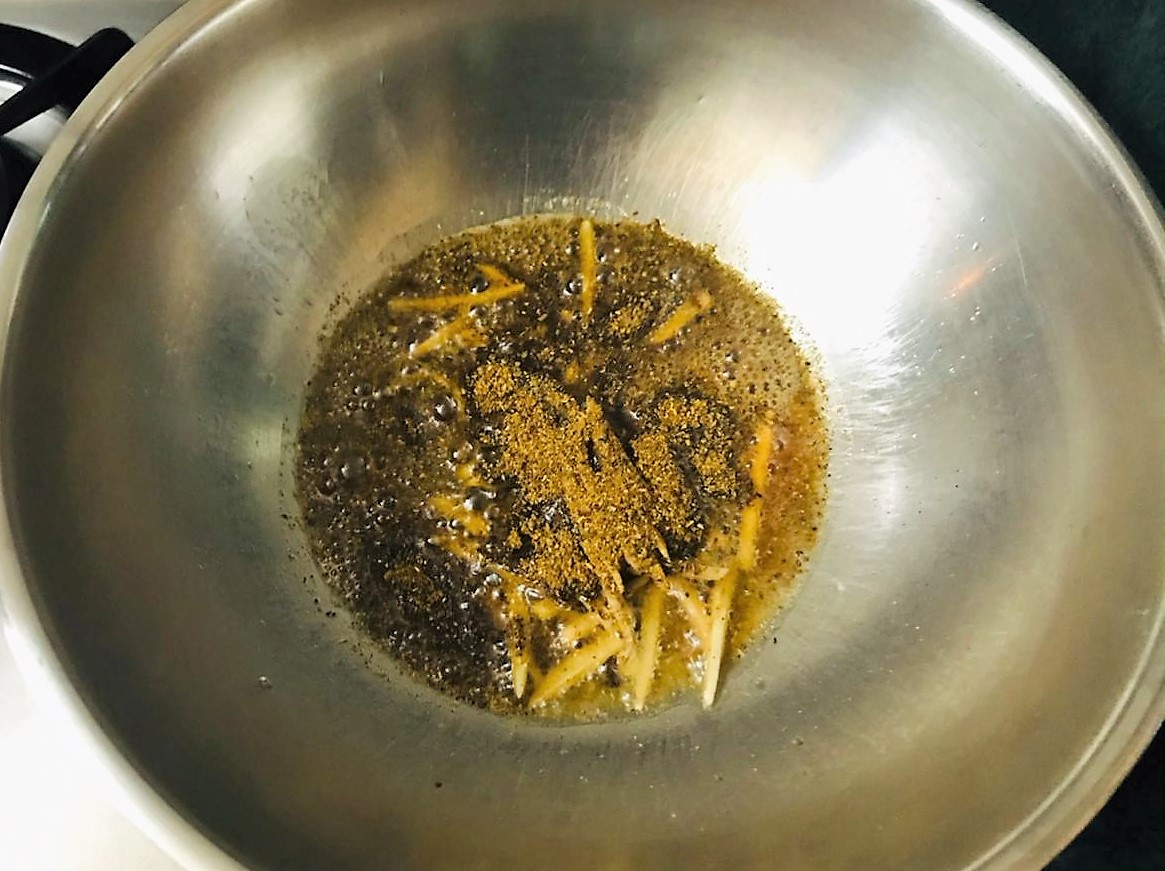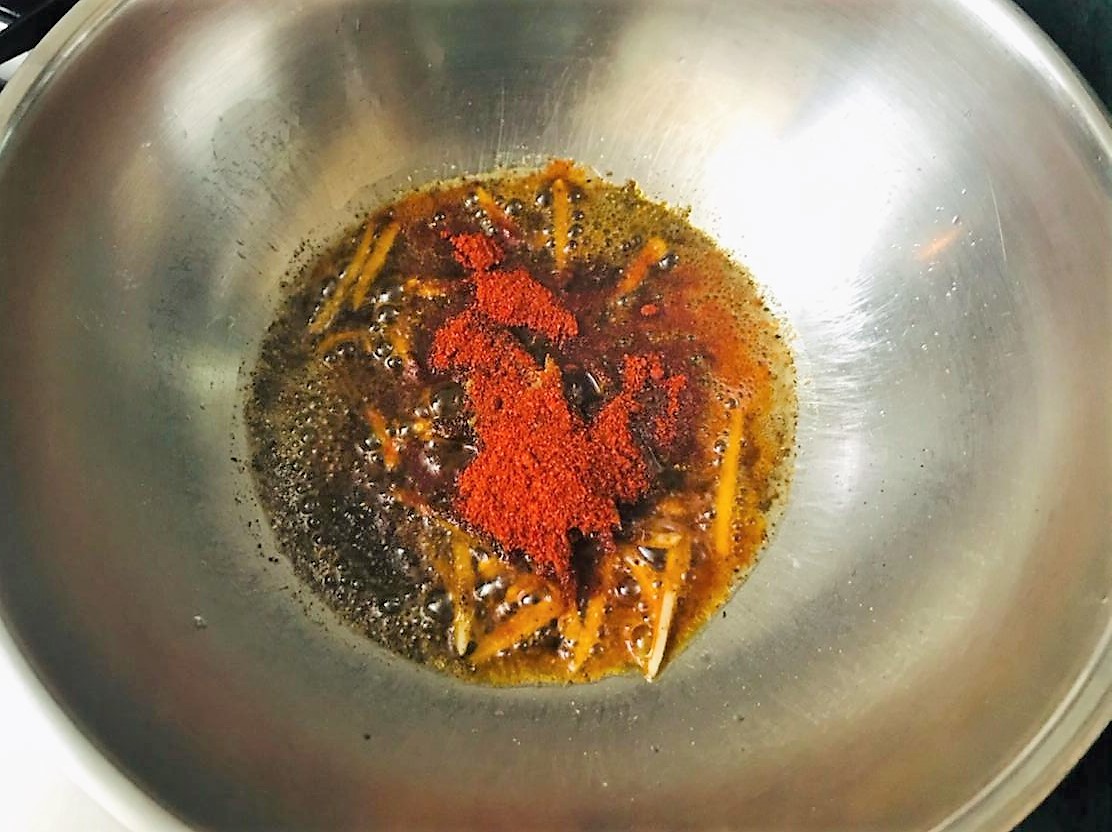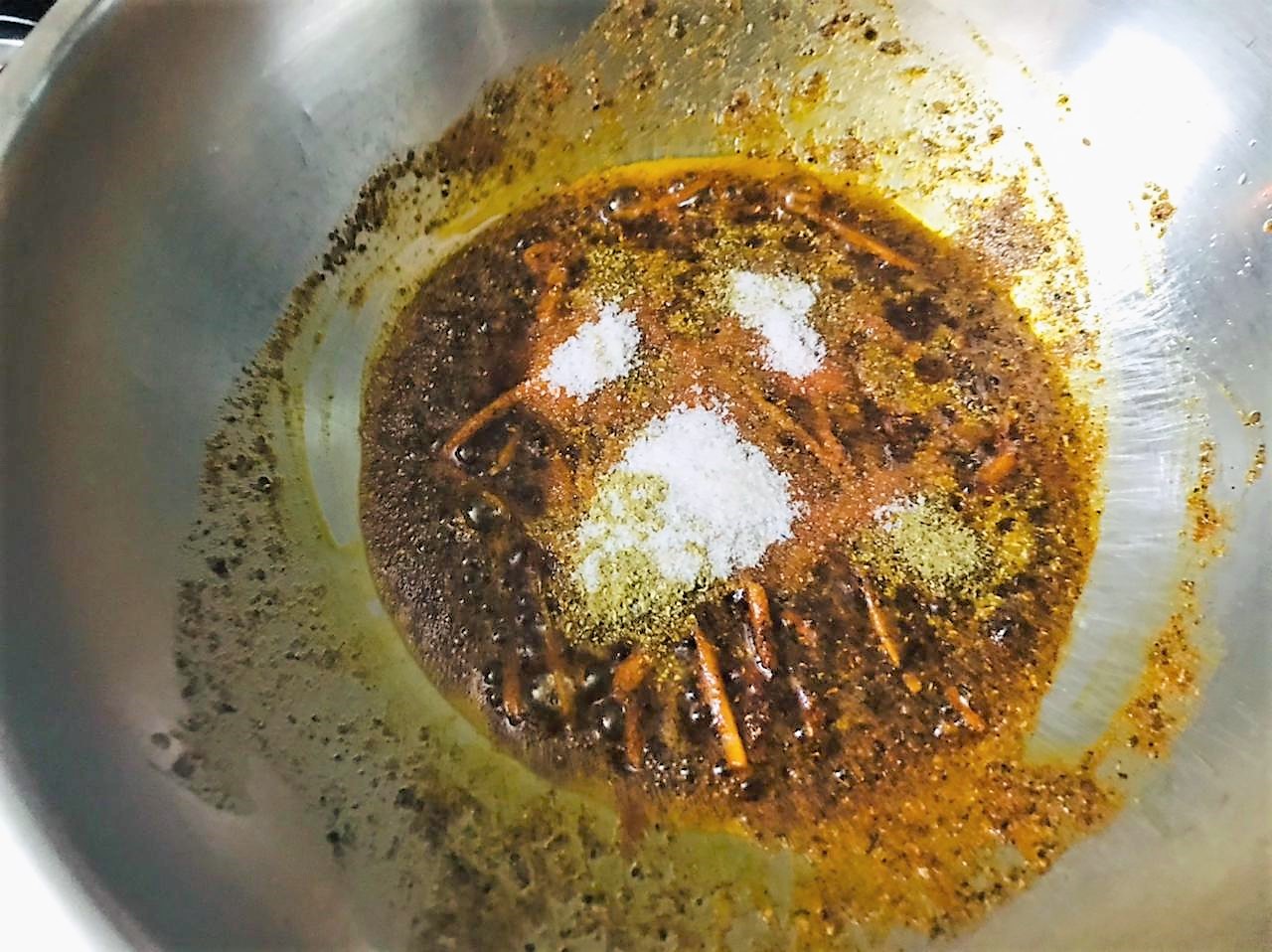 Heat oil in a pan and add a pinch of asafoetida and ginger juliennes. Sauté for a minute on low heat.
Switch off the heat and add chola masala, red chilli powder coriander powder and salt mix it.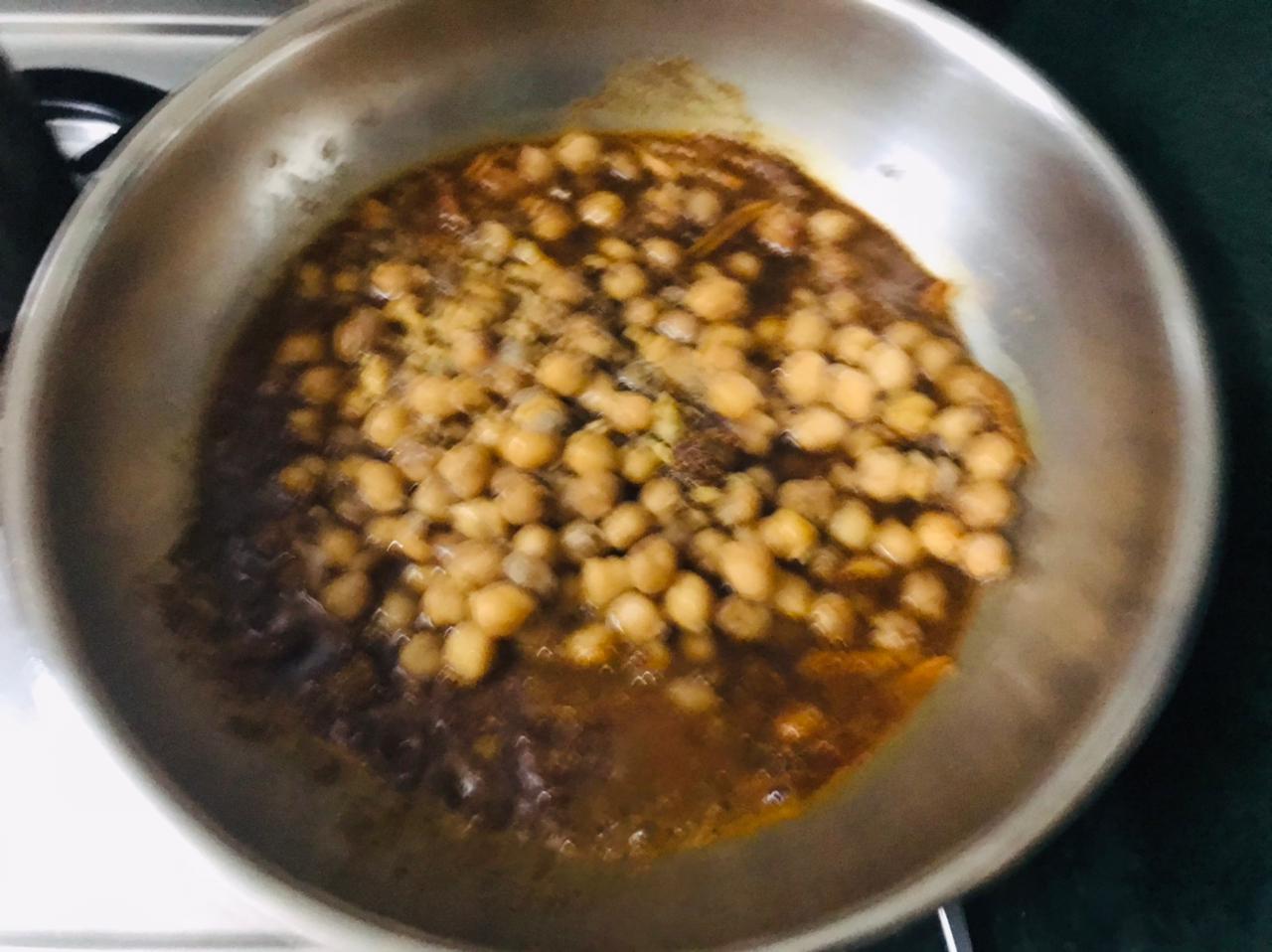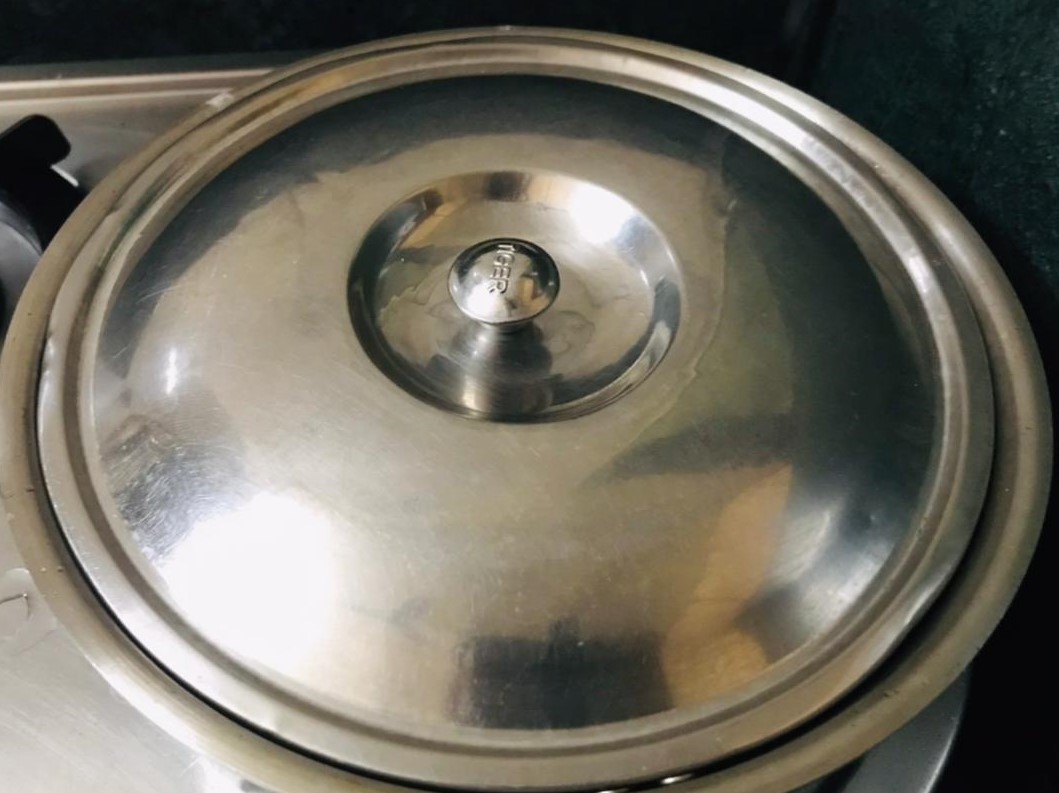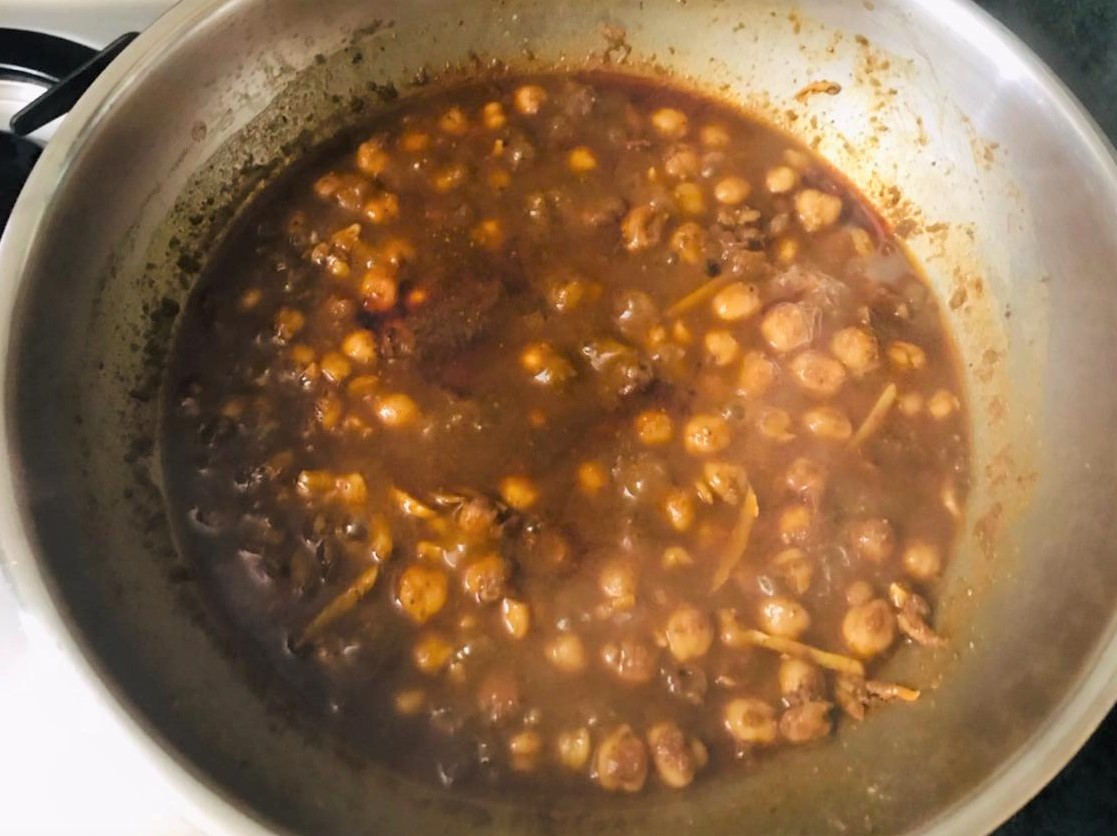 Add the boiled chole and add ½ cup of water if chole are too dry. Cover and let the cholas simmer on low heat for 10-15 minutes, stirring occasionally.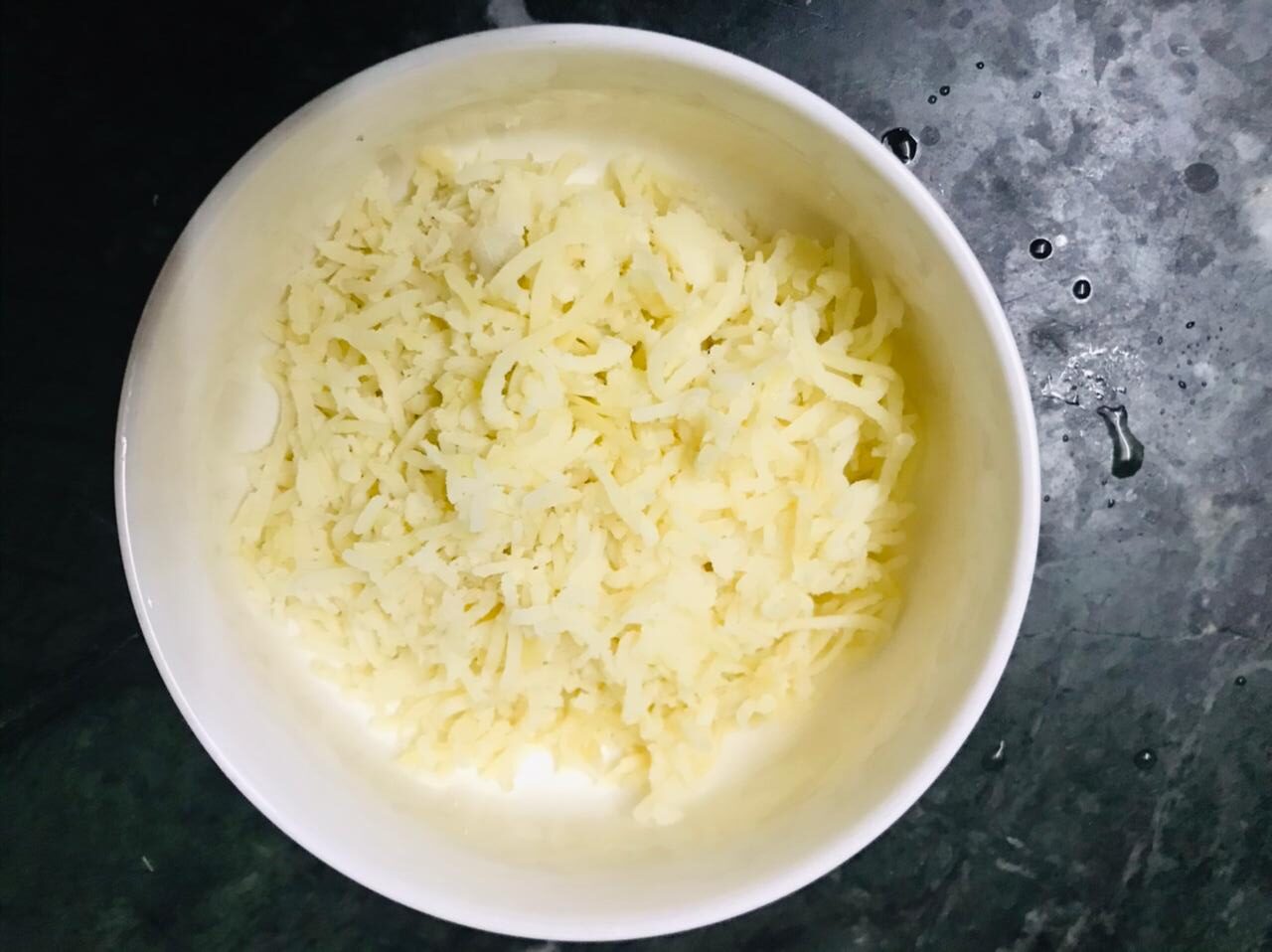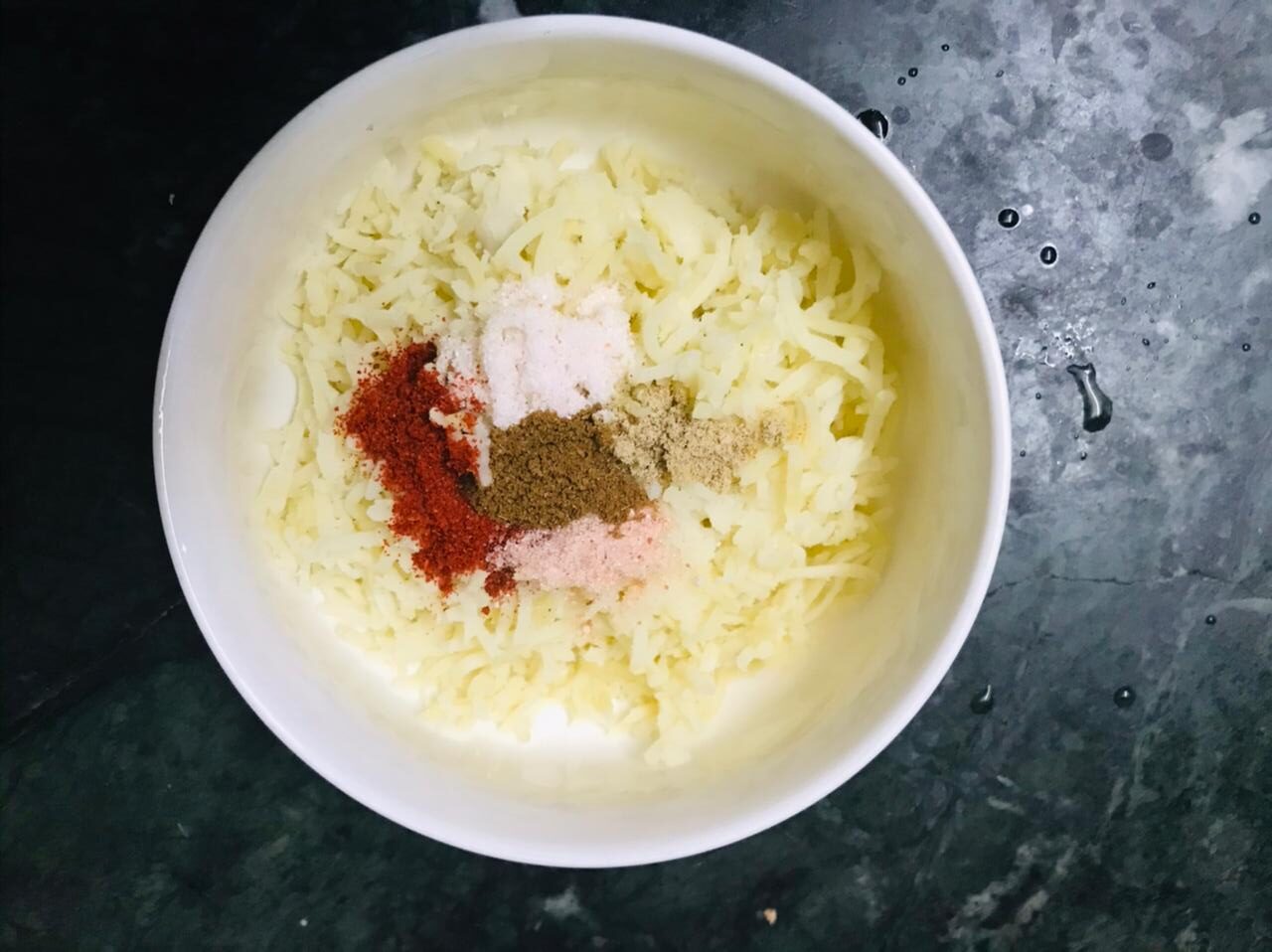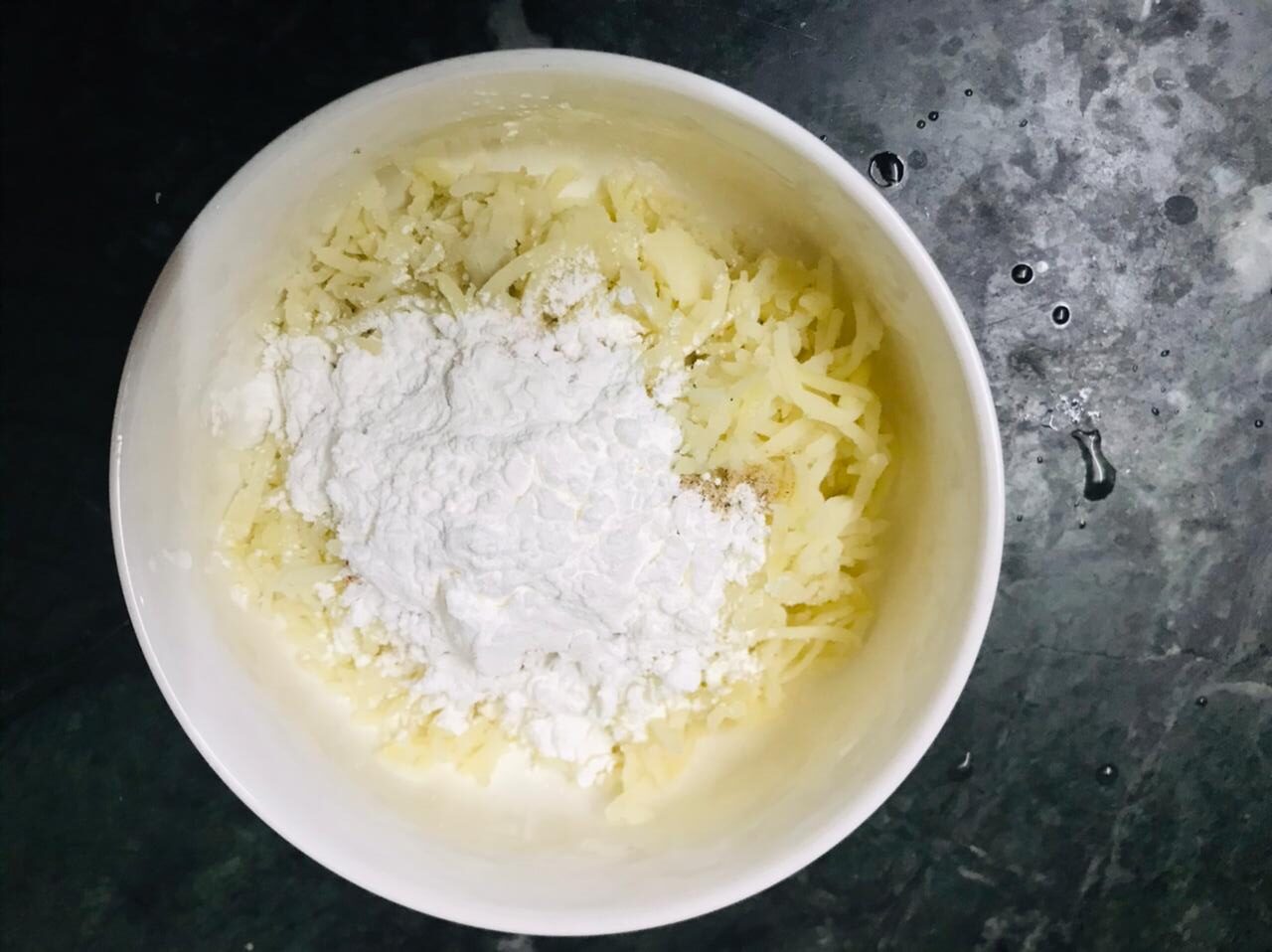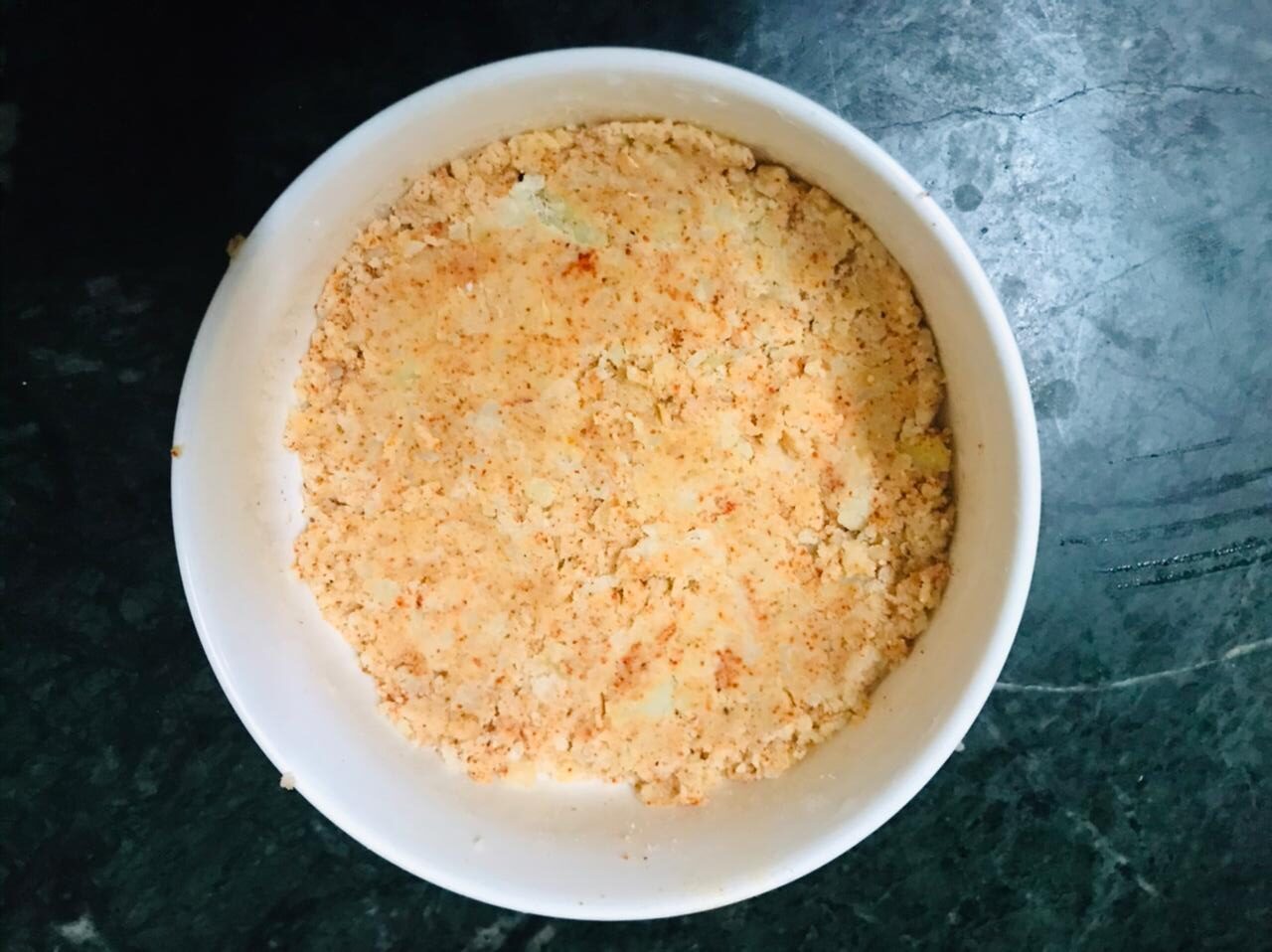 For Potato Masala
Grate the boiled potatoes and add cornflour, salt, red chilli powder, cumin powder, black salt and garam masala. Mix the potato and spices gently combining all the ingredients together.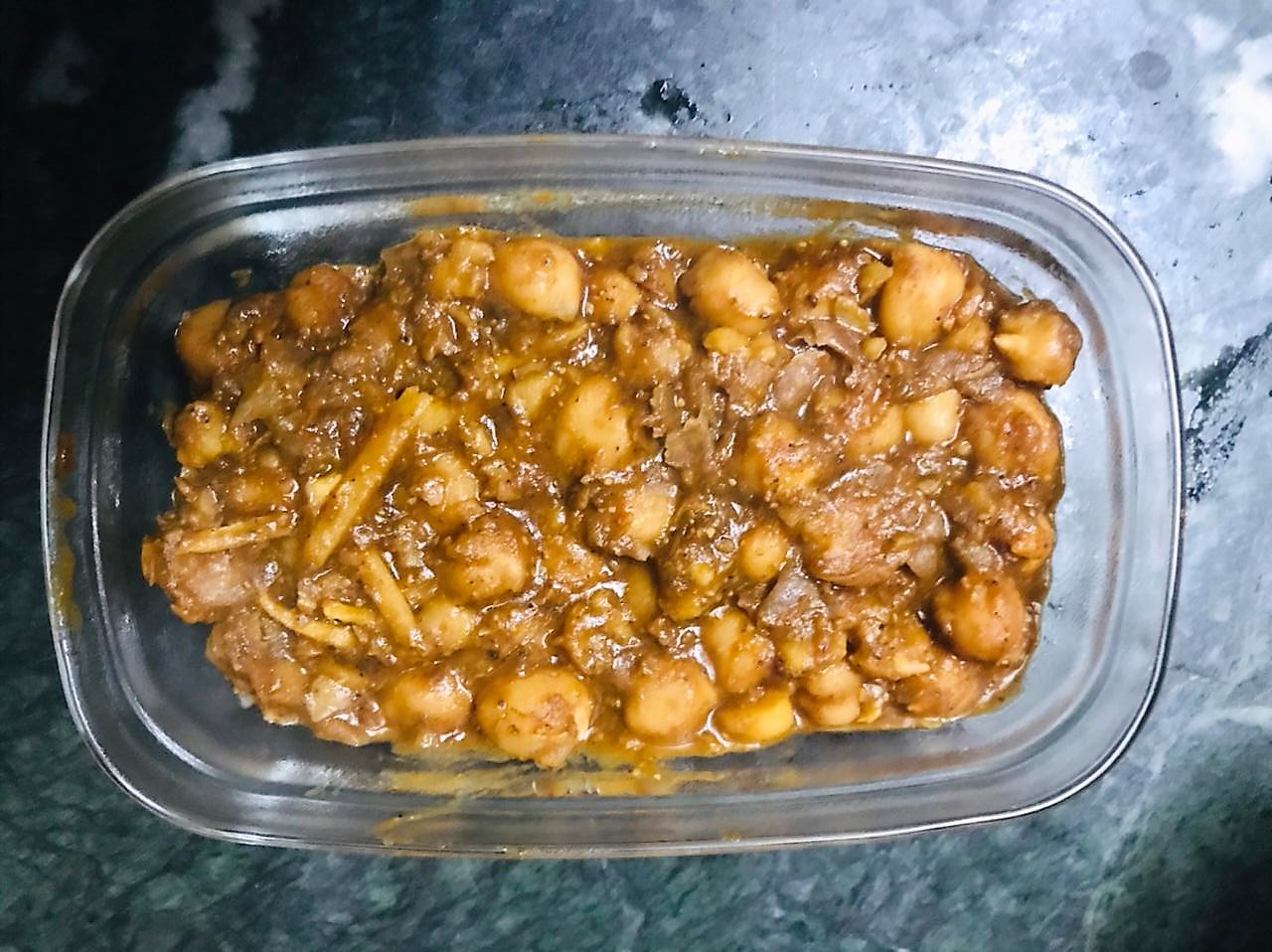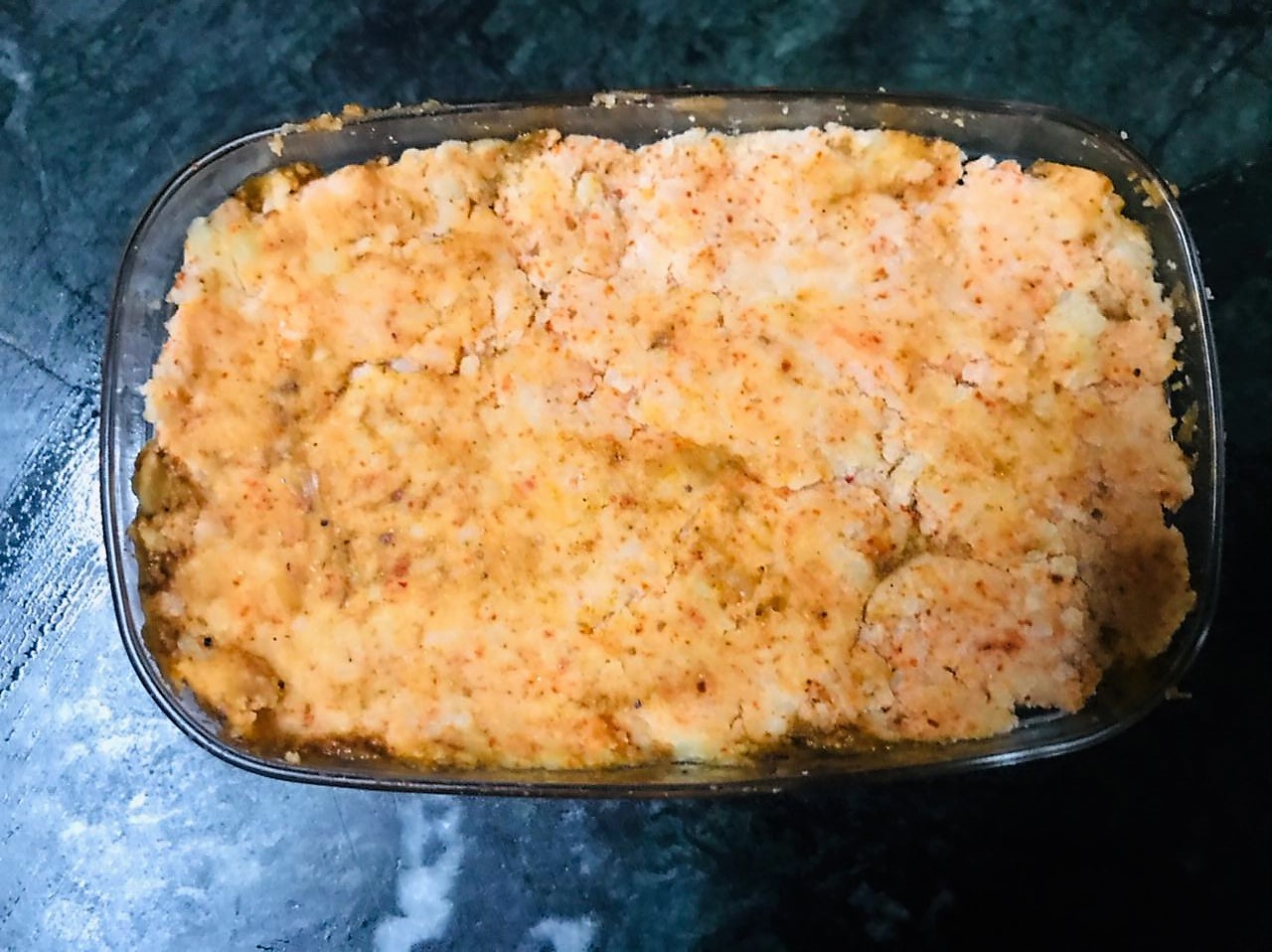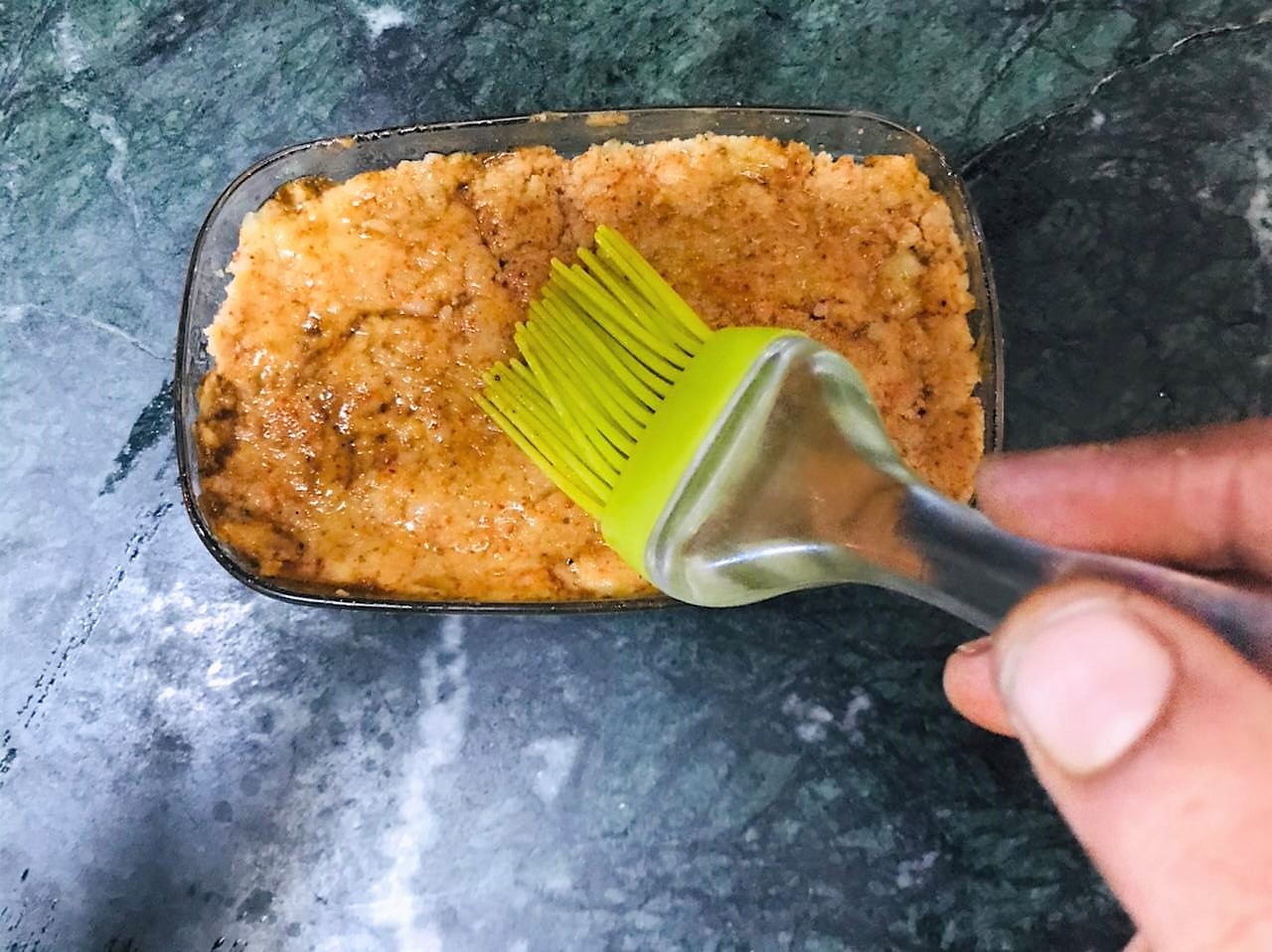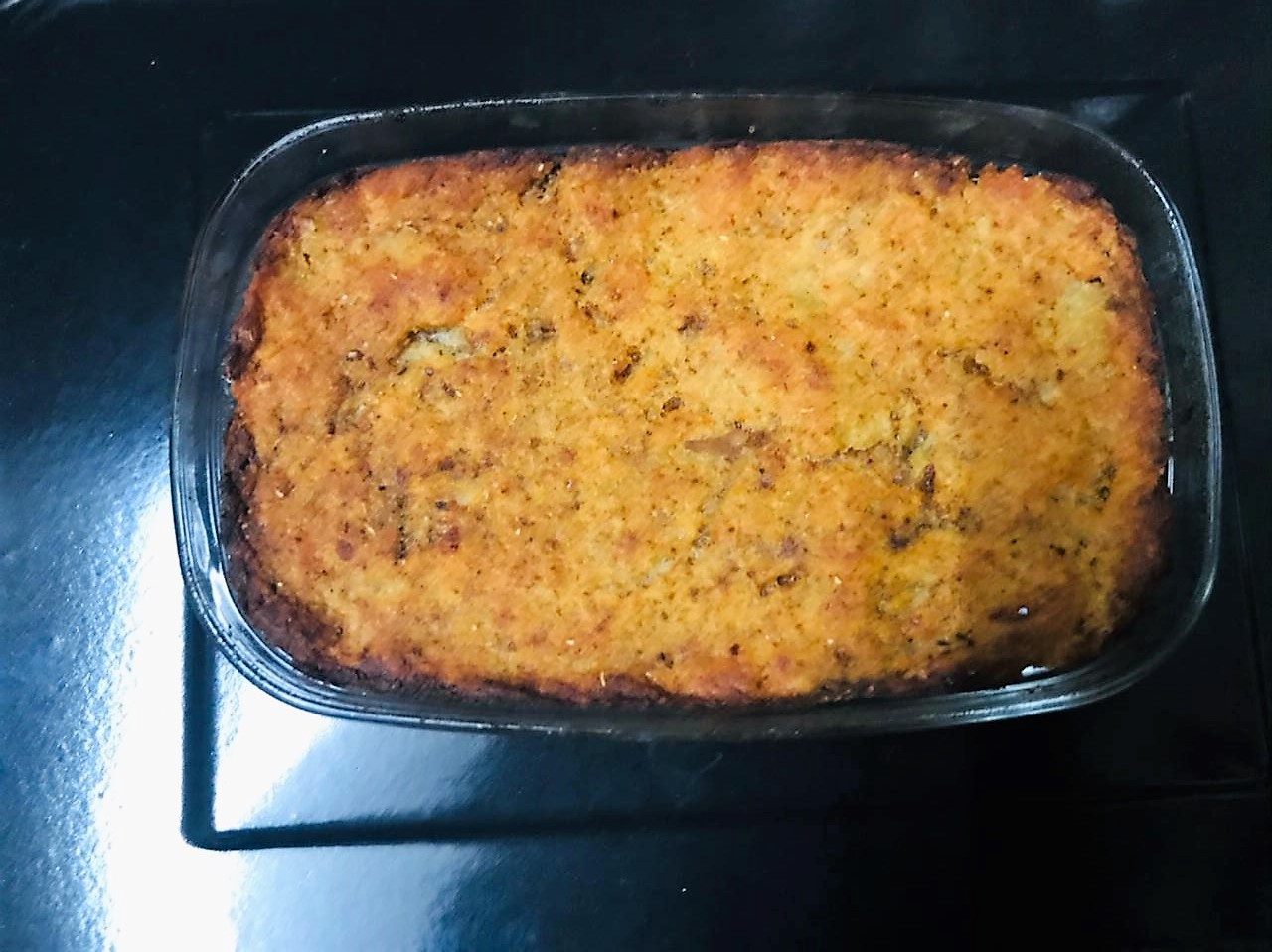 Preheat the oven to 180C/fan160C/gas 4.
Take a baking dish around 8-inch x 5 inch.
Spread the cooked chole forming a base layer. Gently spread the potato masala over the chole and brush it with a thin layer of ghee. Bake the chole and potato at 180C/fan160C/gas 4 for 7-8 minutes or until the potato masala turns golden.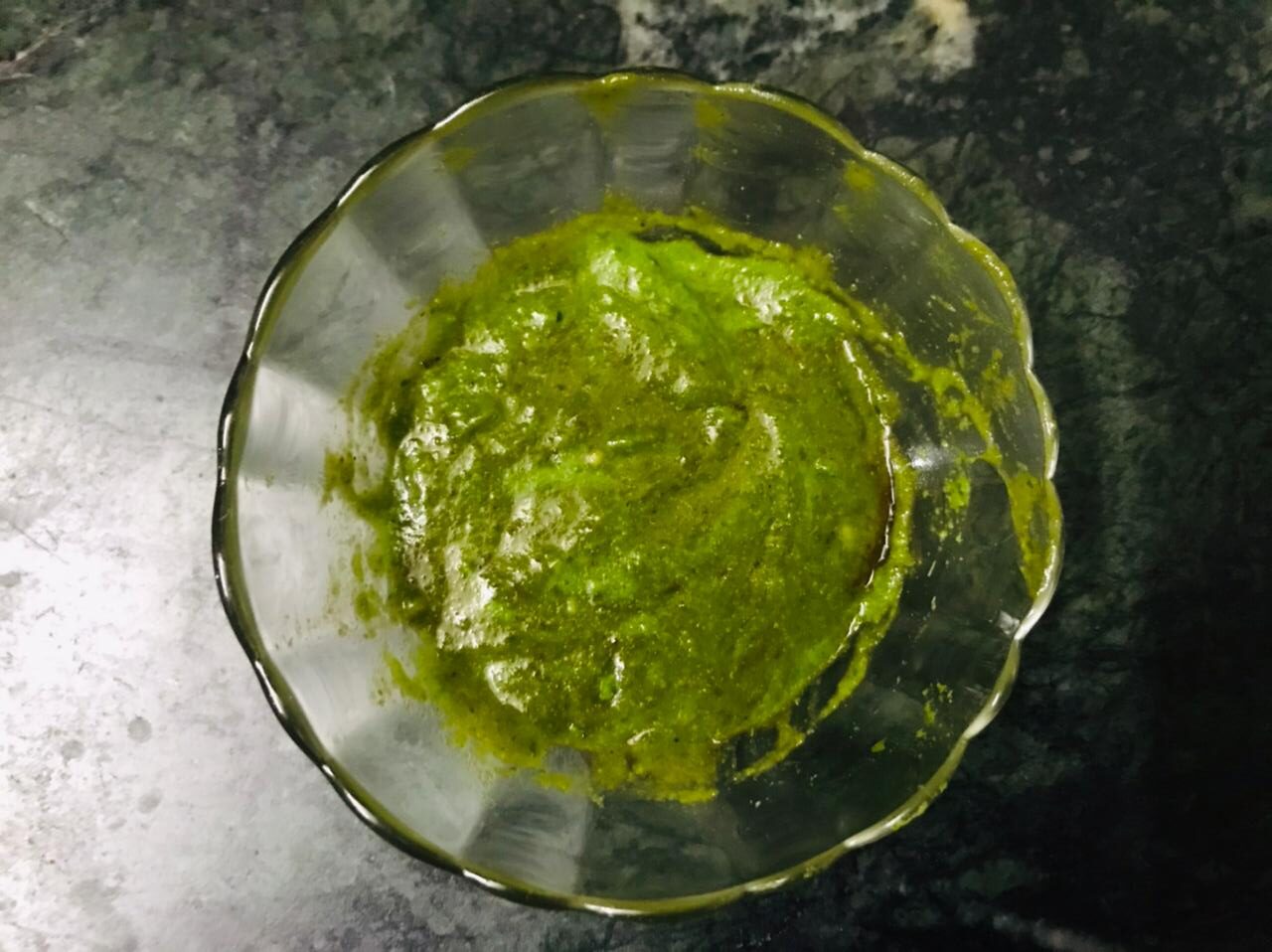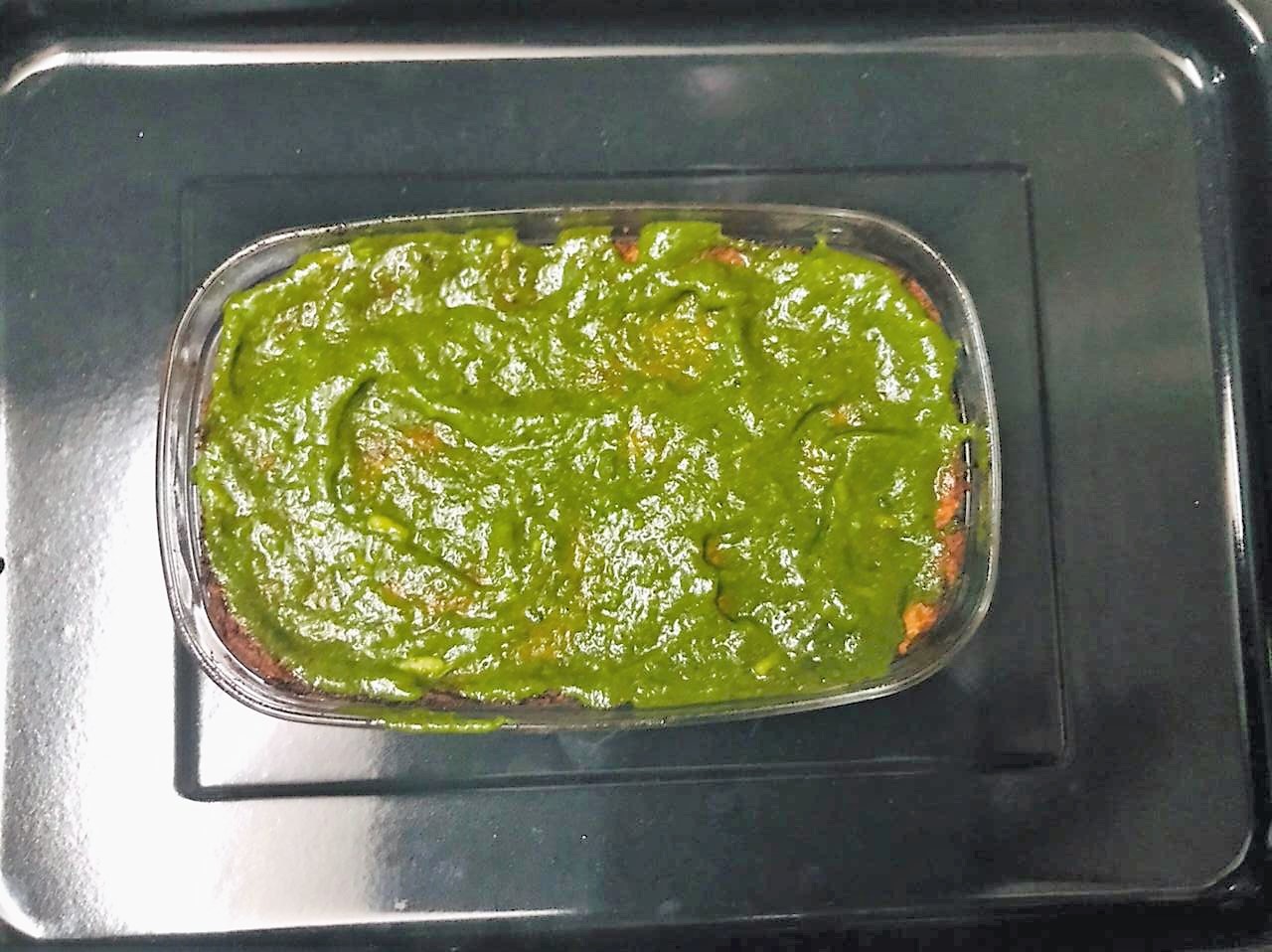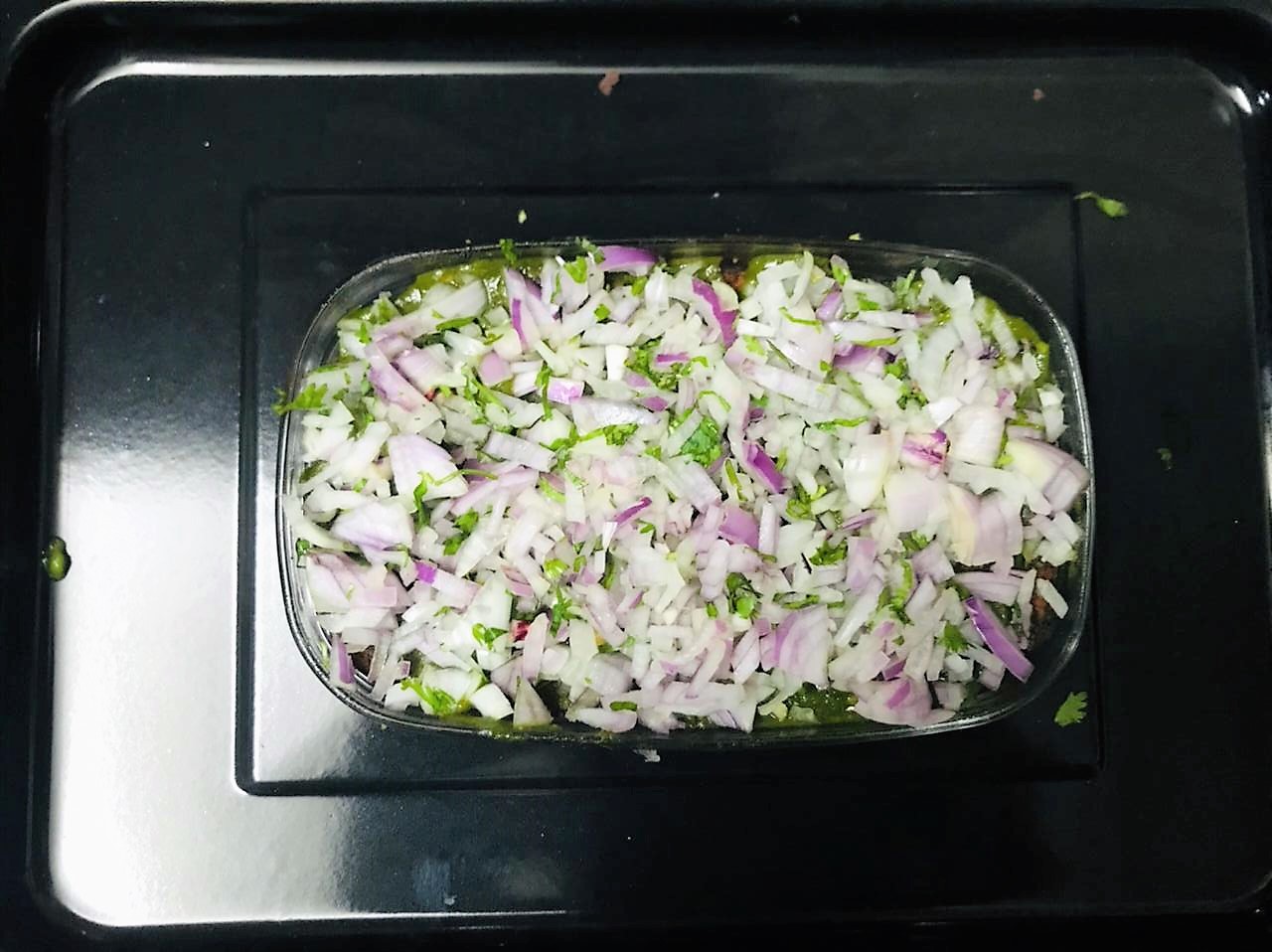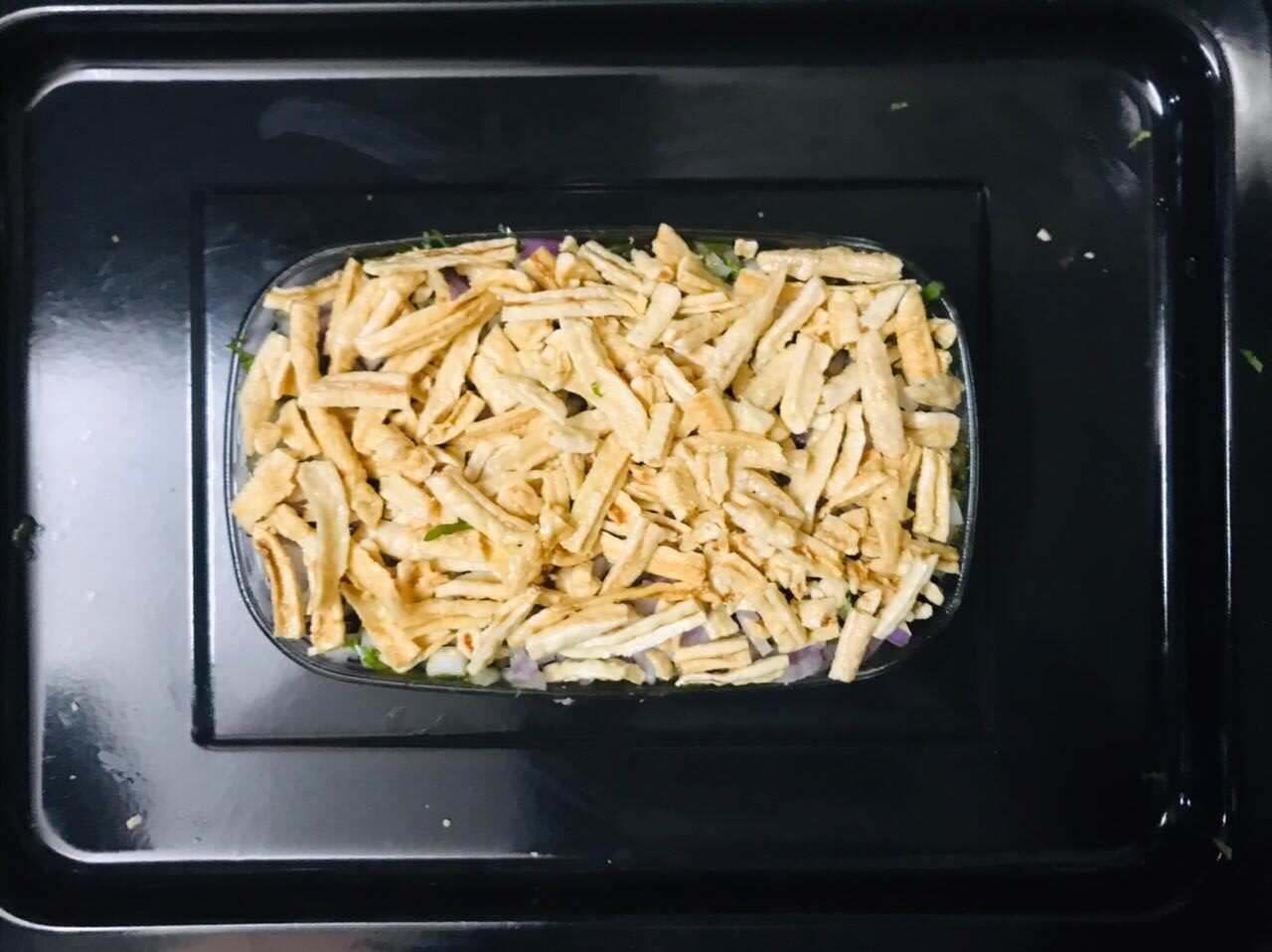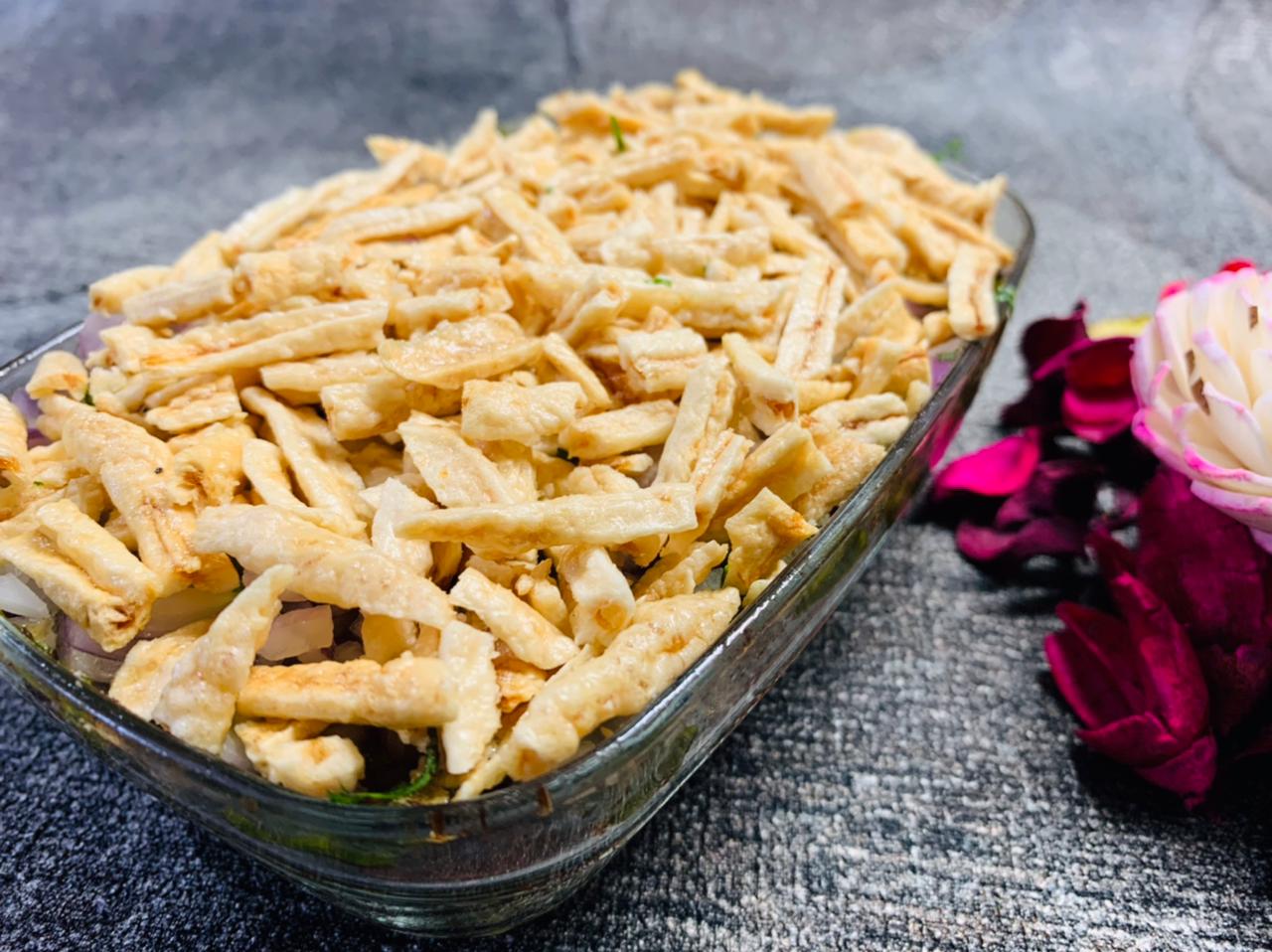 Mix green chutney and tamarind chutney in a bowl and spread it evenly on the baked chole tikki.
Mix onions and coriander together and spread it over the chutneys.
Finally layer it with a fried chips and serve hot!