Surti Anda Ghotala
Surti Anda Ghotala is a popular egg recipe from Surat, Gujarat. It is prepared using eggs (boiled and fried/sunny side up), onions, tomatoes, and a handful of spices.
It is called 'Surati' as it is a popular recipe from Surat, 'anda' means egg in Hindi and 'ghotala' in means scam or some type of chaos (which reflects in the final appearance of the dish as all the ingredients are mixed together in a scrambled form. It was and still is a popular street food. India is packed full of incredible street food to try and amongst the vendors it is not easy to advertise their speciality as there is no big investors promoting them, hence they rely on word-of-mouth praise to attract more customers to make their business profitable. One of the unique ways to market their dishes is by giving the dish such a unique name that people cannot just ignore and walk away. That's the humble origin of Anda Ghotala!
There are two main variations of anda ghotala popular in Surat- the first one uses tomatoes, so the gravy is red and in the second version wild green garlic and coriander is used for a vibrant green colour and a punchier taste. This recipe is for the first version using tomatoes in the gravy. Egg Ghotala has lots of textures from the gravy, grated boiled eggs, and fried egg. Traditionally, the recipe is enjoyed with some buttered bread rolls but any soft bread to soak up the spices will work.
Surti Anda Ghotala is a quick and easy recipe which can be prepared in under 15 minutes. Perfect for weekday dinners or lazy Sunday brunches.
Other Breakfast recipes you might like to try are Classic French Crepes, Maharashtrian Kanda Poha, Parsi Spiced Scrambled Eggs or Akuri, Hard Boiled Egg Bhurji, Sprouted Moong Beans Appe, and Tadka Wale Fried Eggs to name a few.
Ingredients
For the Gravy
1 tablespoon oil/butter
½ cup finely chopped onion
2-3 finely chopped garlic cloves
1-2 finely chopped green chillies
1 finely chopped tomatoes
Salt to taste
¼ teaspoon turmeric powder
½ teaspoon Kashmiri Red chilli powder
½ teaspoon Pao Bhaji Masala
2 boiled eggs (grated)
For Fried Eggs
2 eggs
½ teaspoon oil
Salt to taste
1/6 teaspoon Kashmiri red chilli
1-2 teaspoons finely chopped spring onions
Directions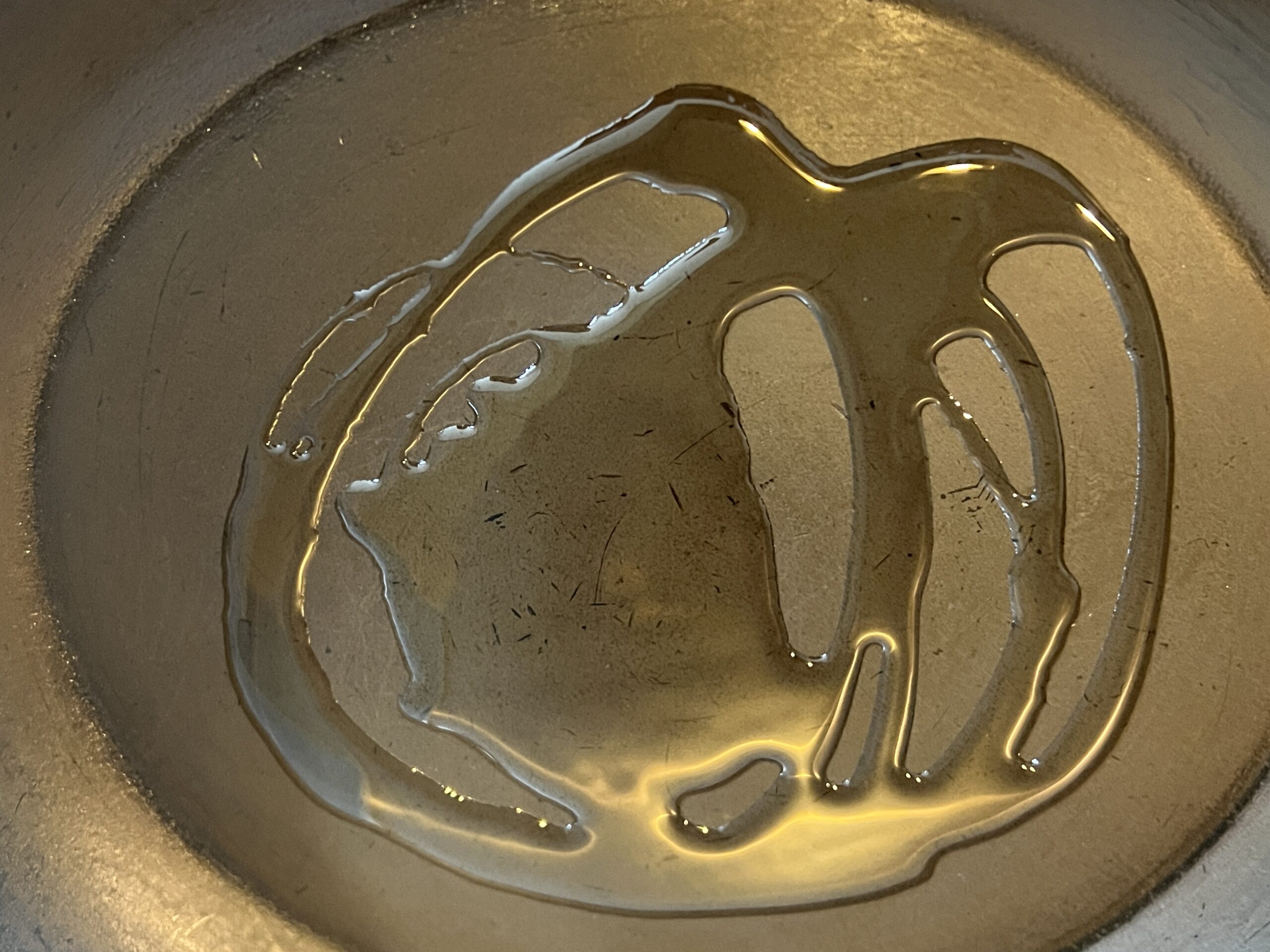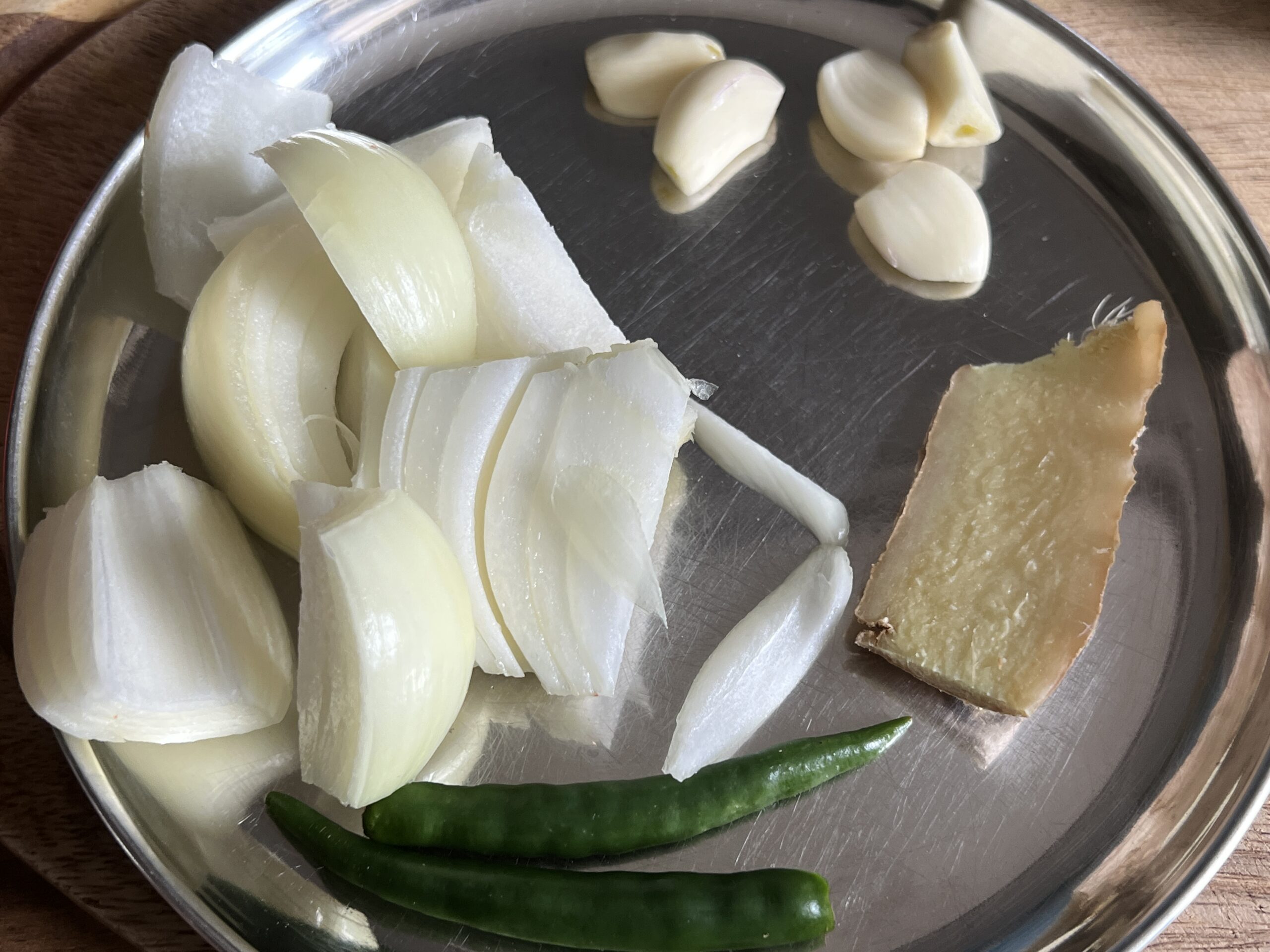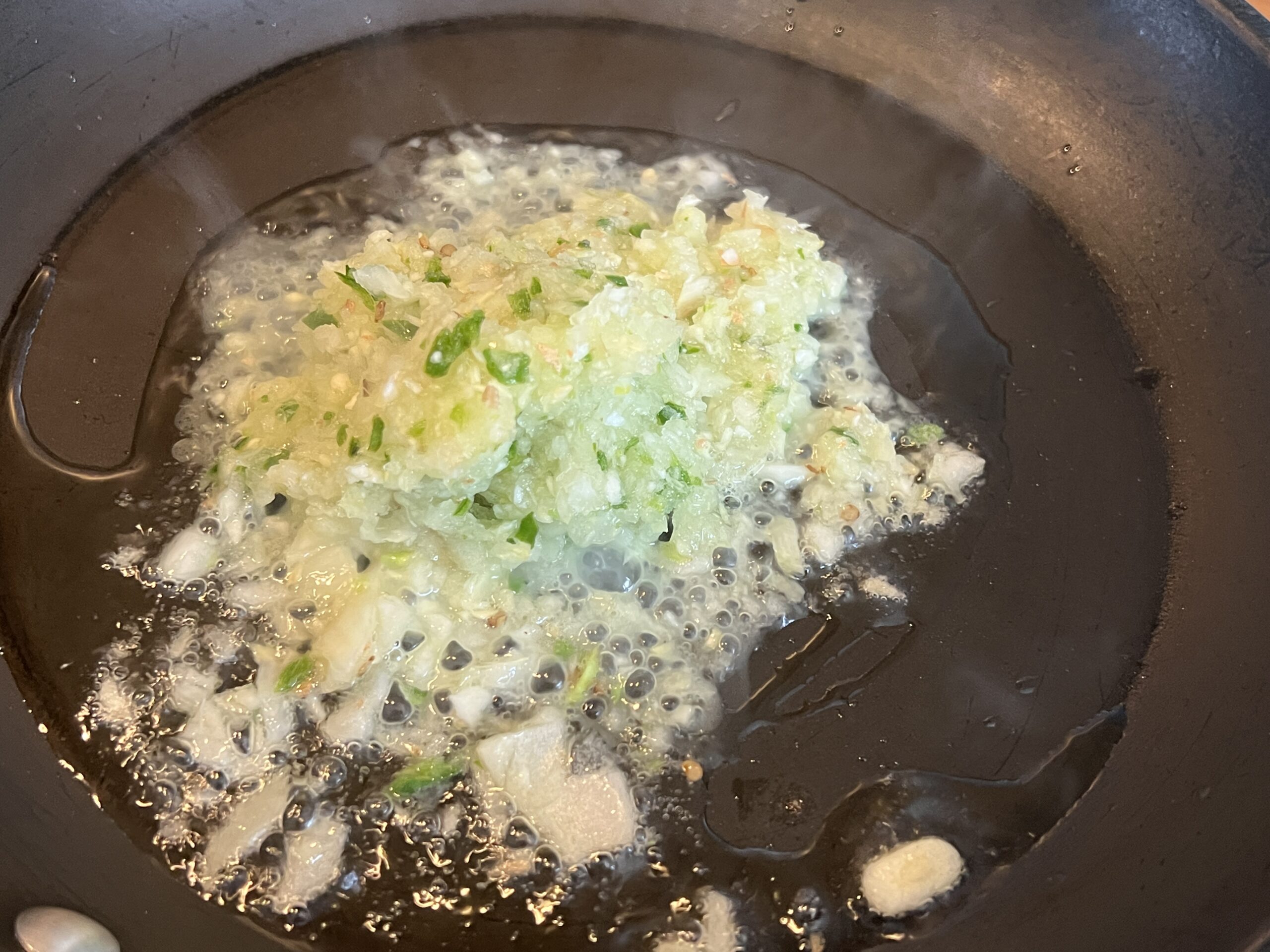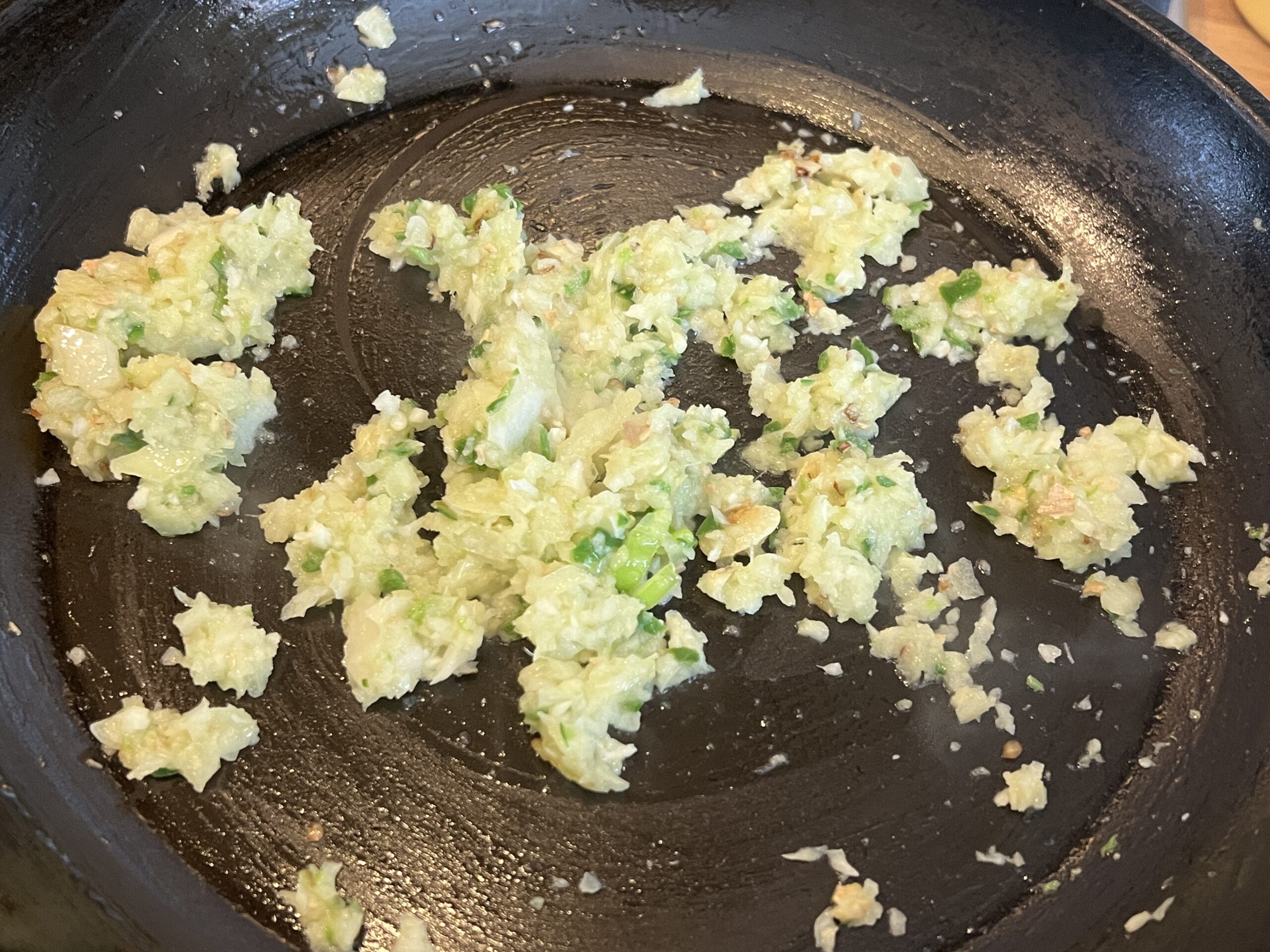 Heat oil in a pan and add the finely chopped the garlic, ginger, onion and green chillies. Sauté on medium heat for 3-4 minutes.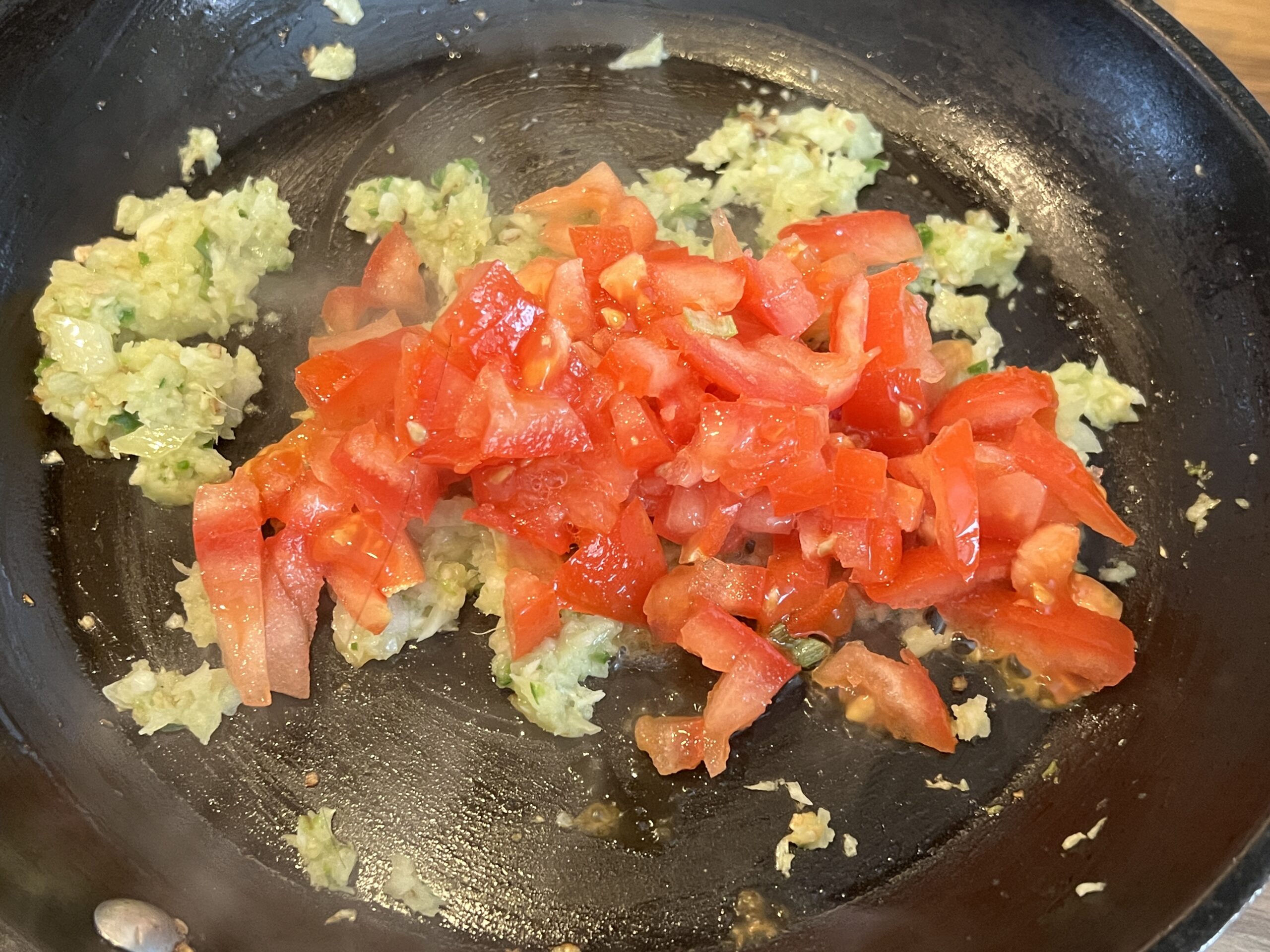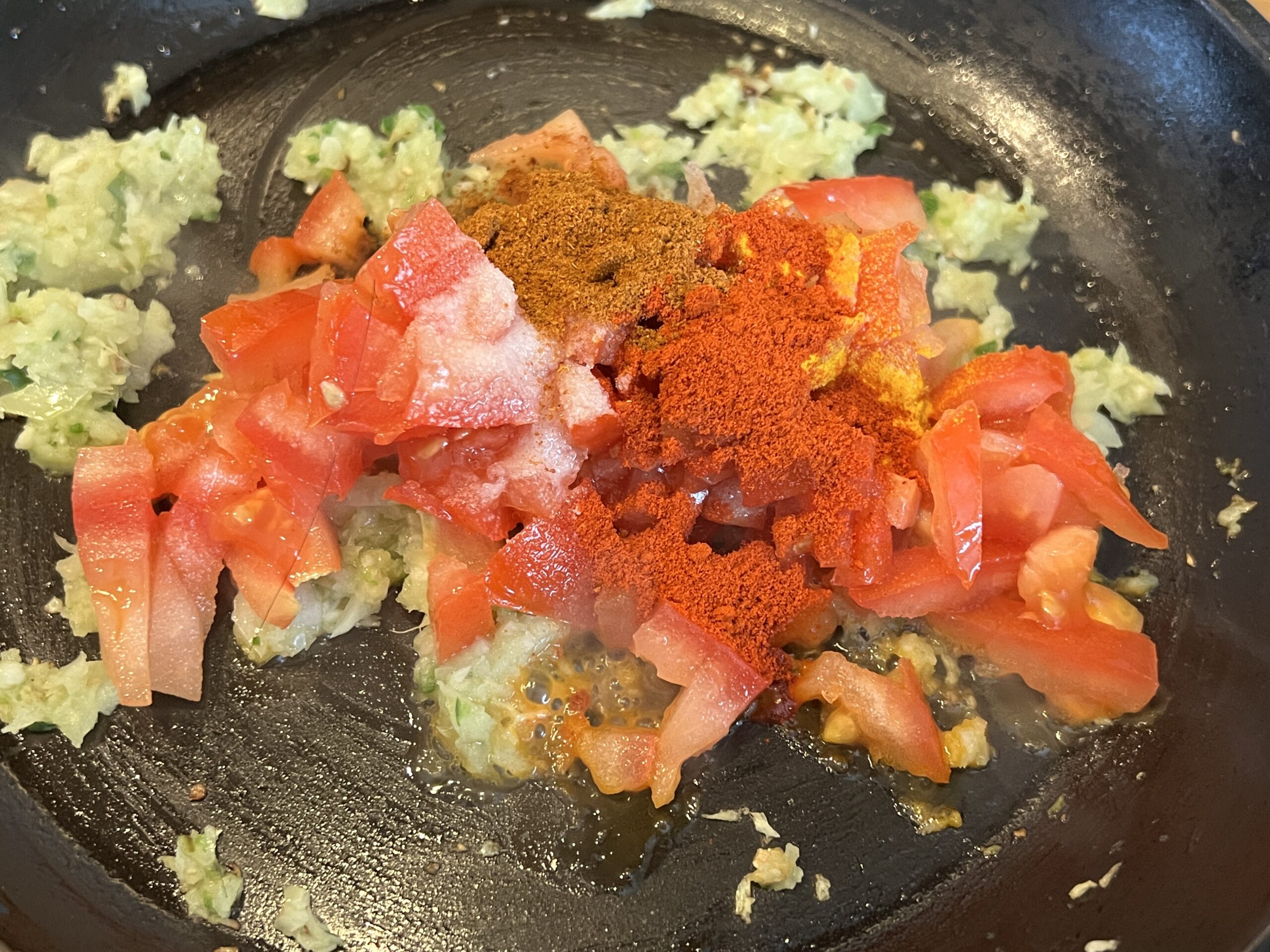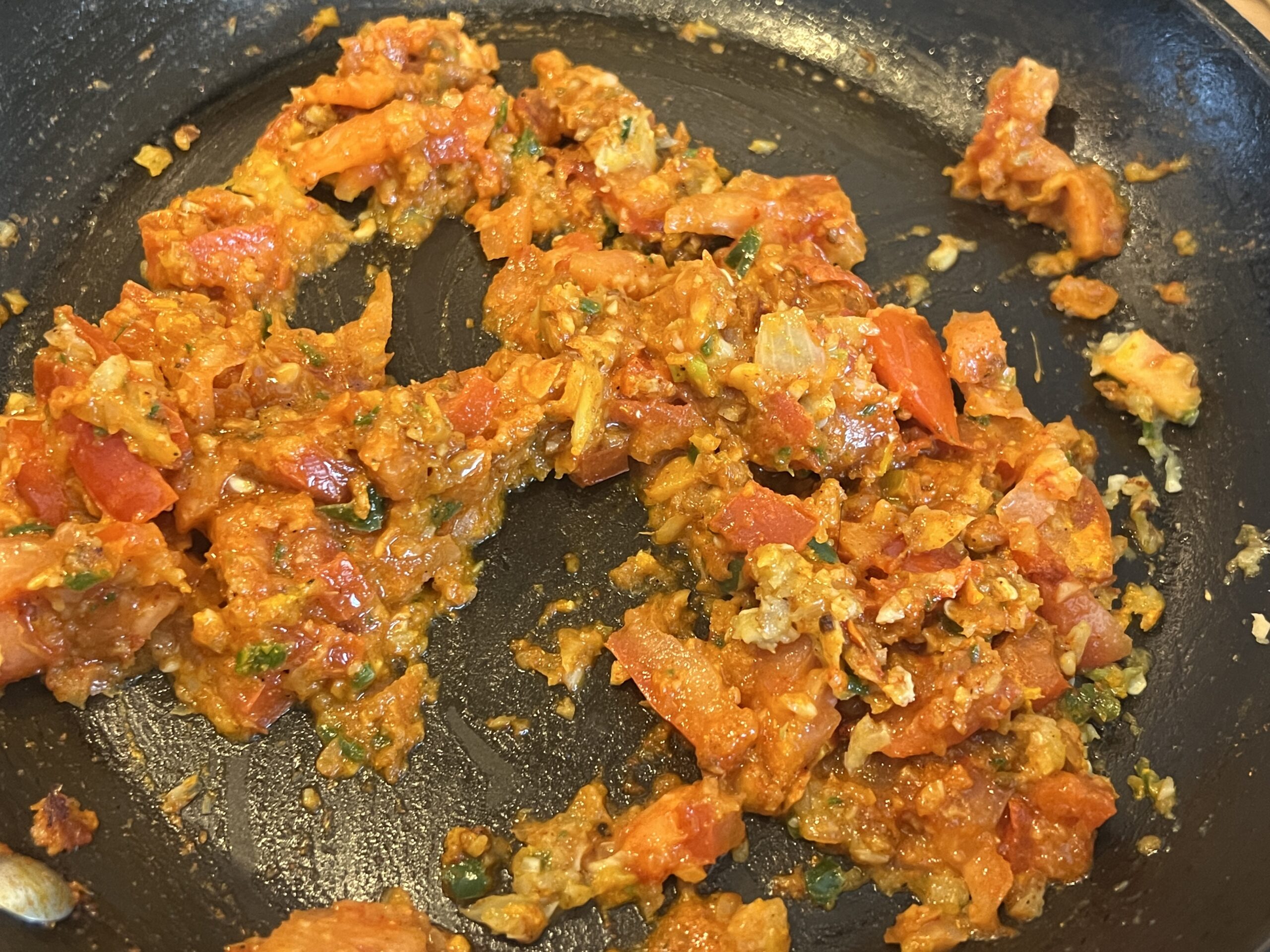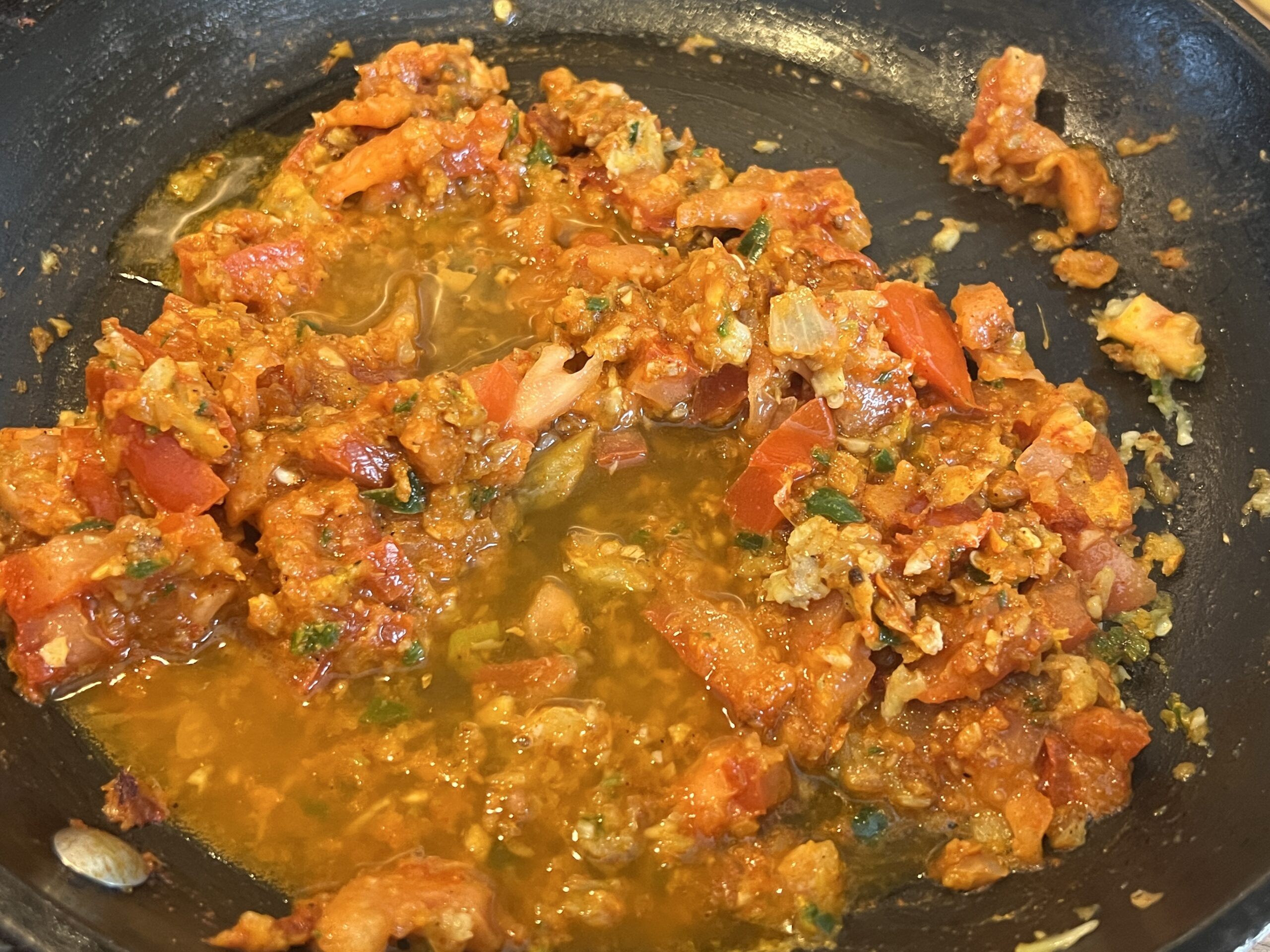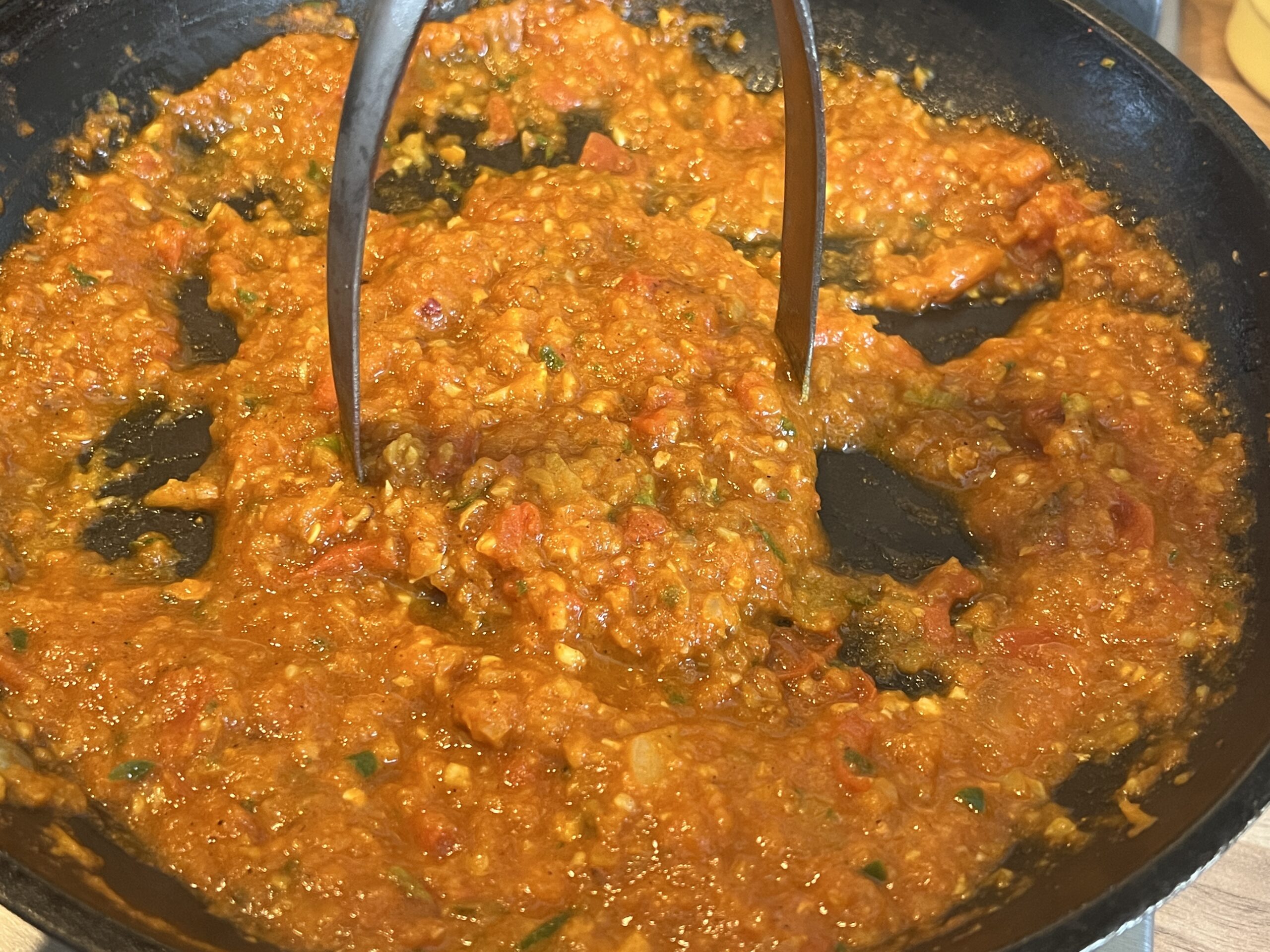 Add the tomatoes, salt, turmeric powder, Kashmiri red chilli powder, pao bhaji masala and ¼ cup water and mix.  Cook the tomatoes for 4-5 minutes on medium heat until they are soft and mushy. I would highly recommend using a masher to mash the tomatoes and onion gravy for smooth consistency.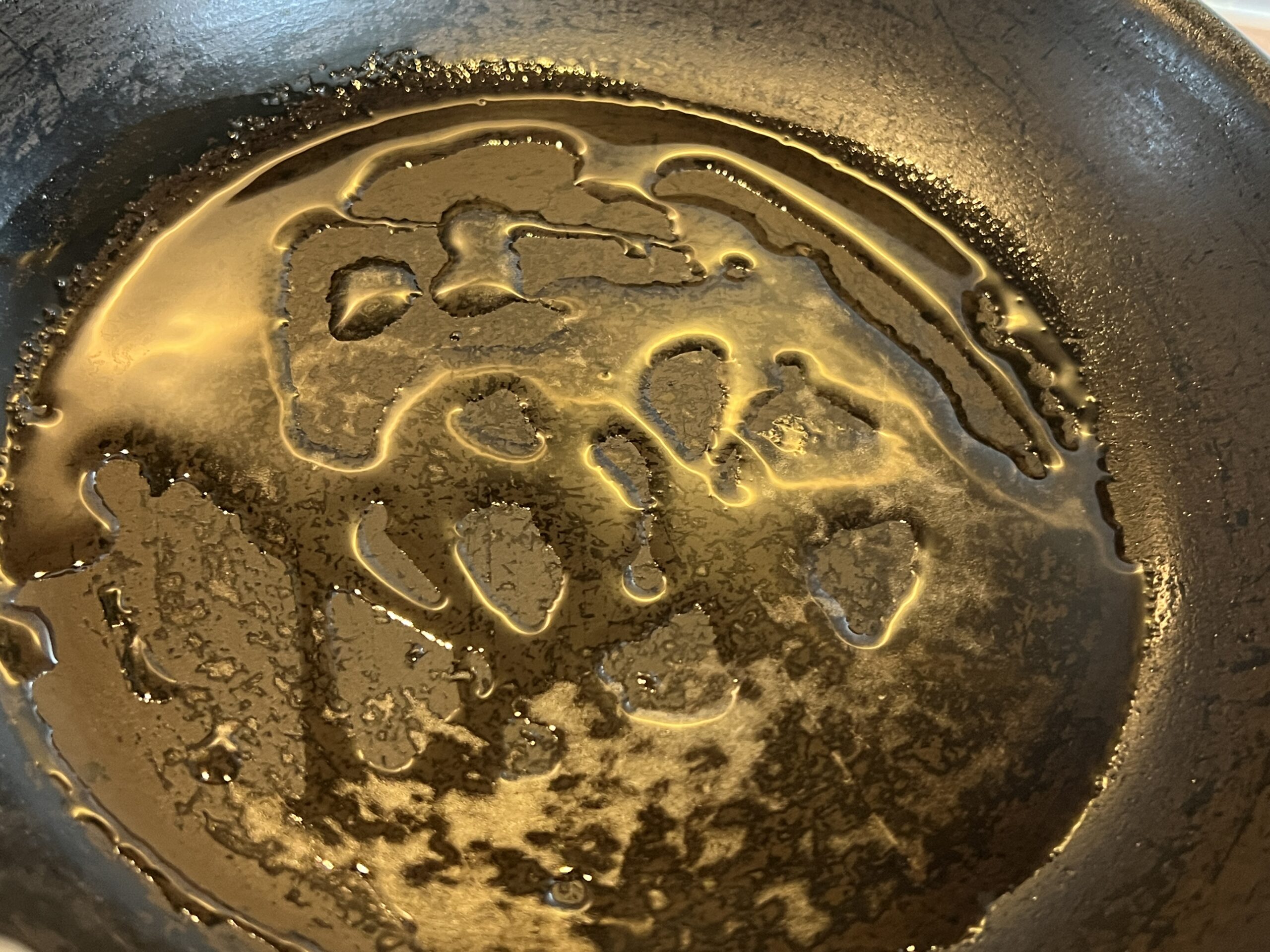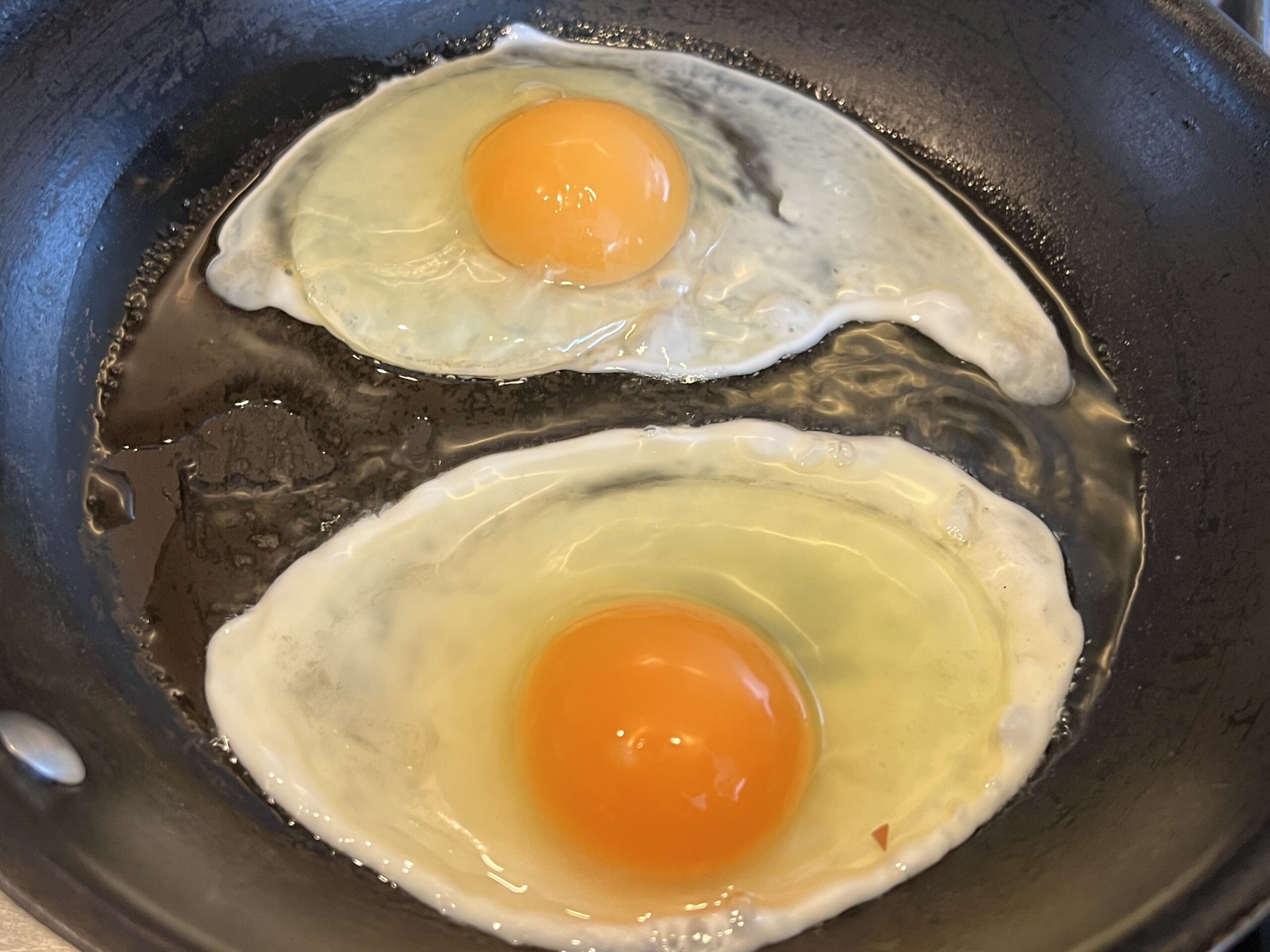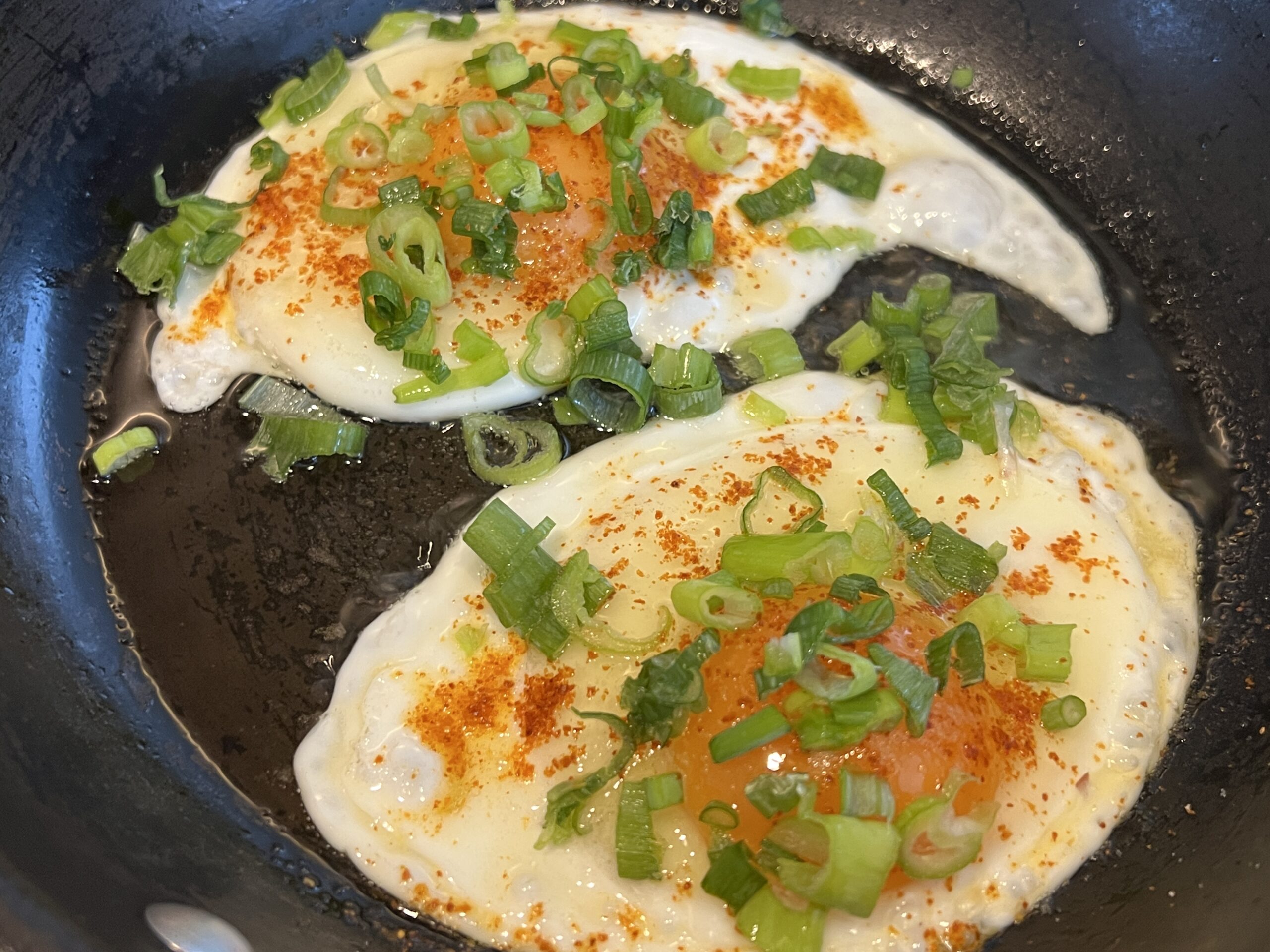 While the gravy is cooking, heat oil in a separate pan. Crack 1 egg in a small saucer and slide it off into the pan. Repeat with the second egg. I prefer not to crack straight into the pan in case some shells fall in the pan. Sprinkle salt, chilli and spring onion. Cook for 2-3 minutes over a low heat. Check the white is set and if not then cook for another 15-20 seconds. Turn the heat off and keep aside.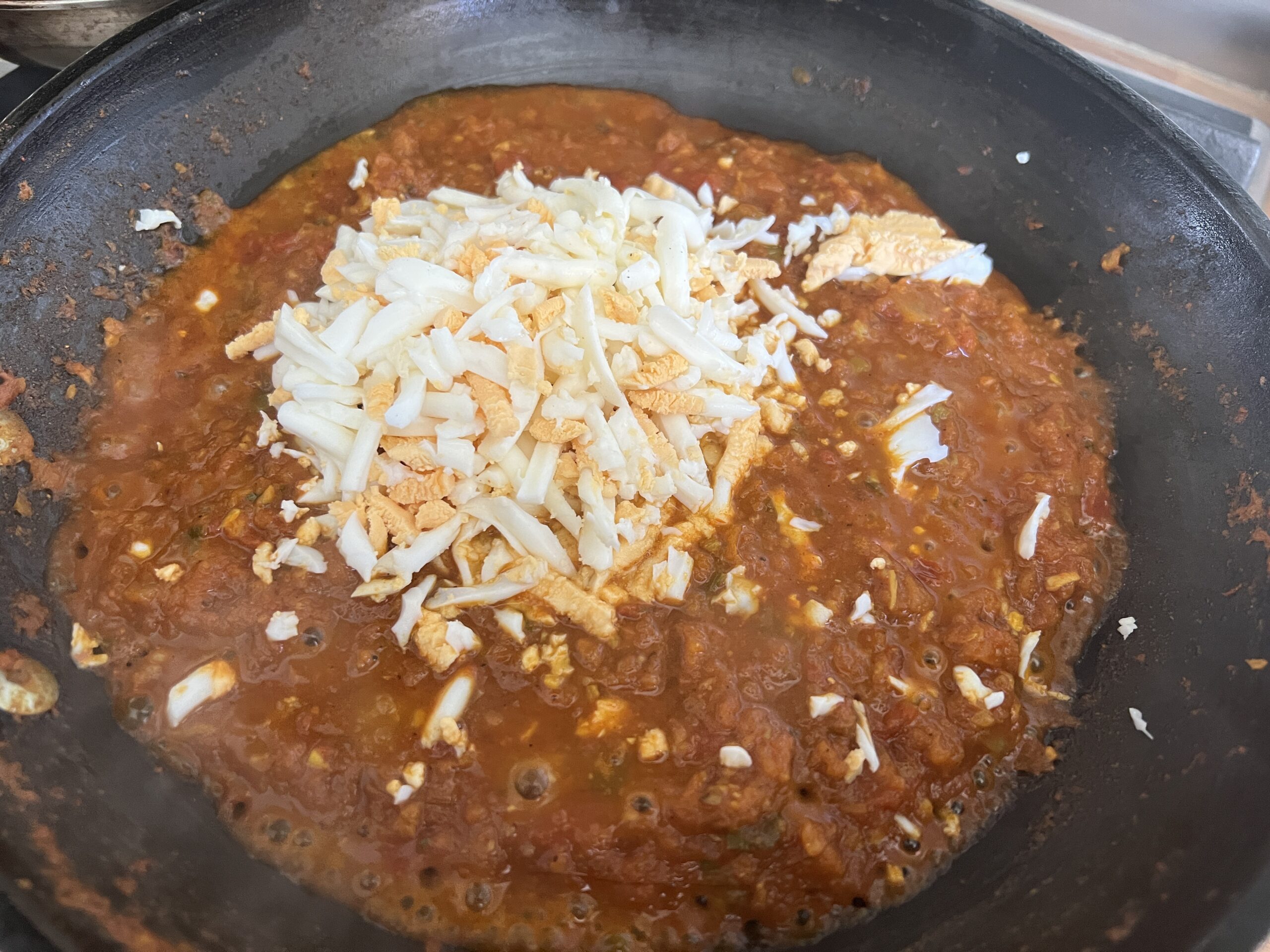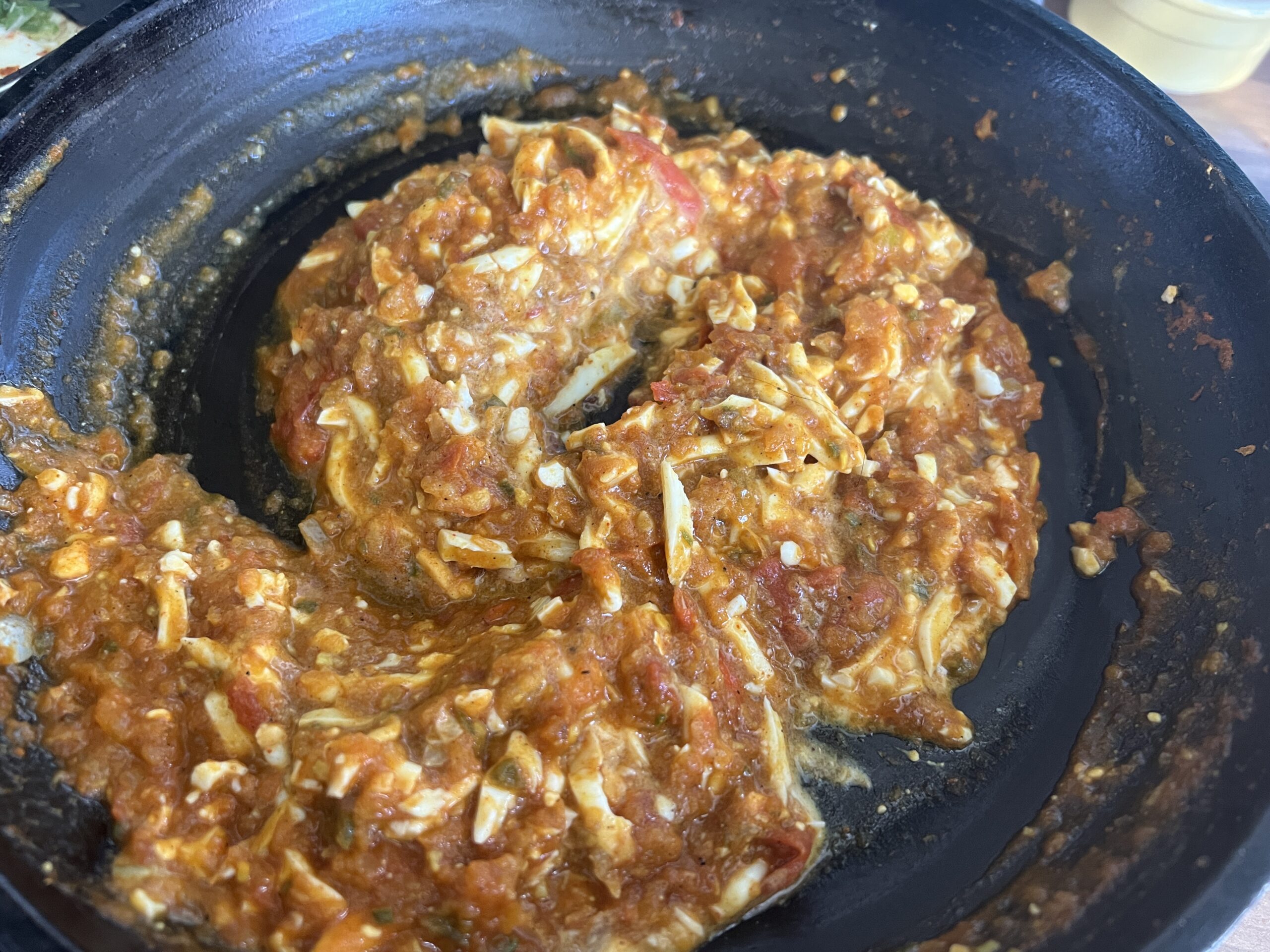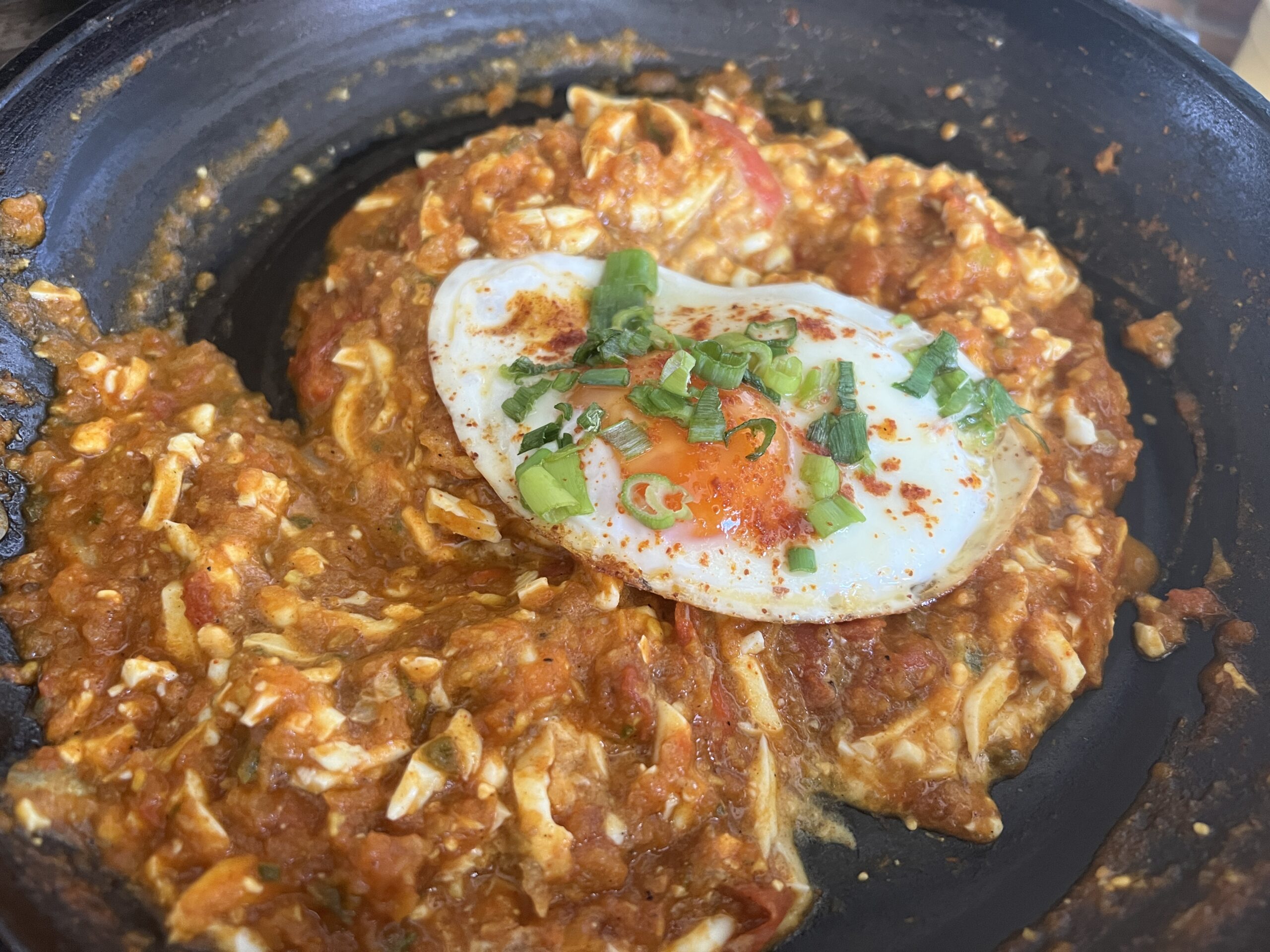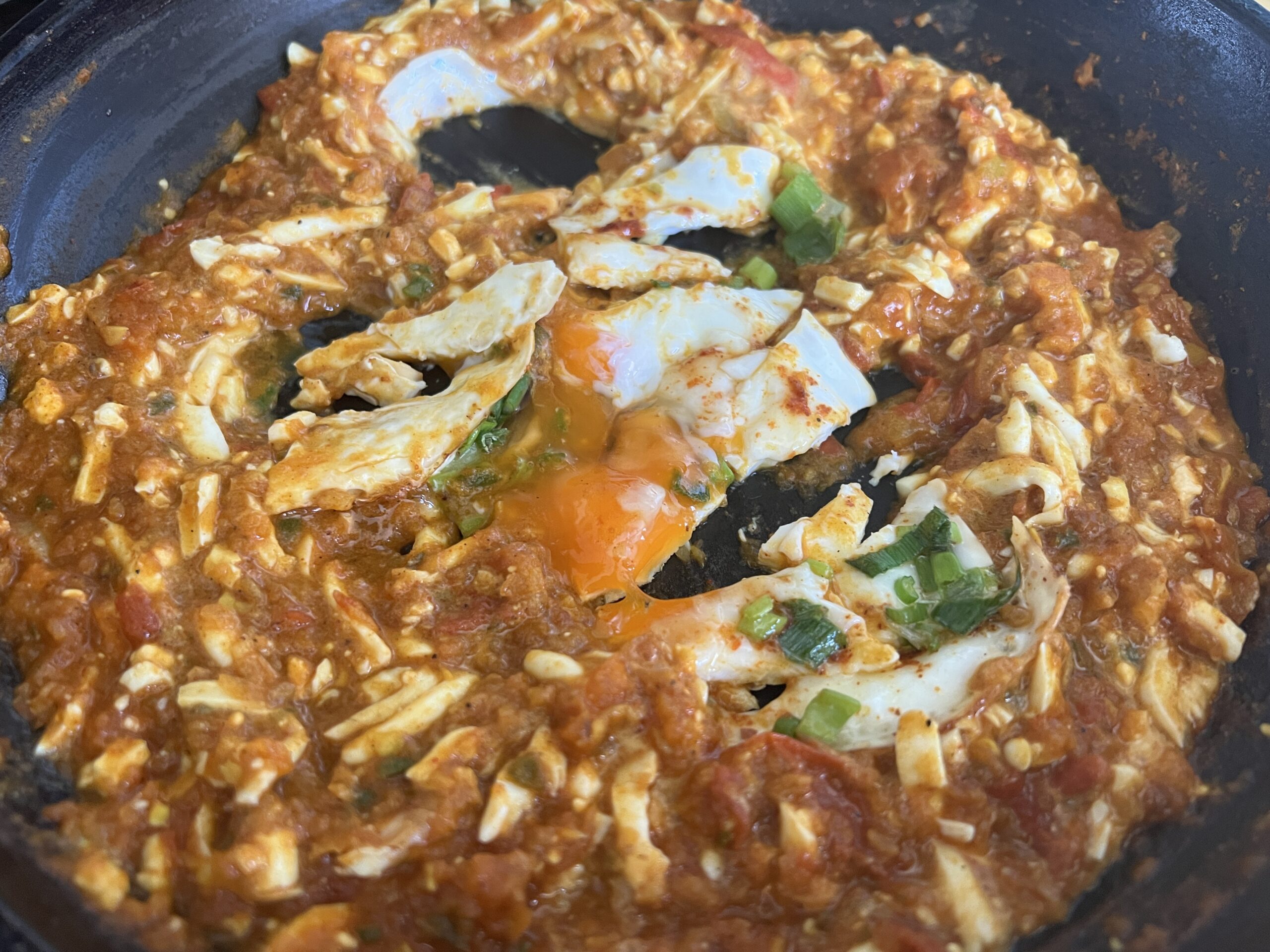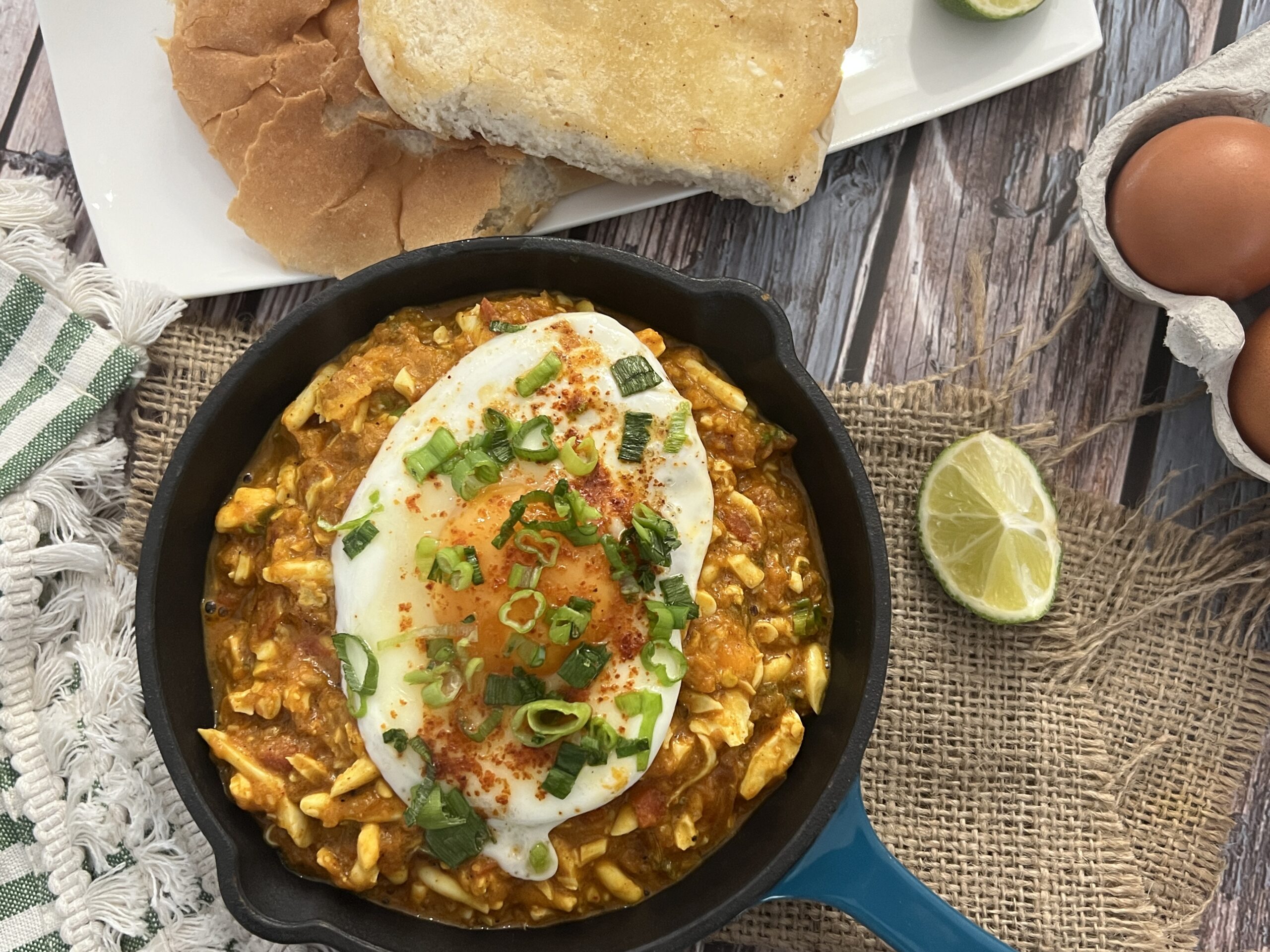 Once the tomatoes have cooked and softened, add the grated boiled eggs and mix. You can add some water to adjust the consistency if needed.
At this point add one fried egg and roughly break it in the gravy. I prefer to keep big chunks of it.
Serve topped with the second fried egg with bread or buttered bun.