Tadka Wale Fried Eggs
Tadka Wale Fried Eggs is a super easy, delicious and nutritious recipe of fried eggs topped with an Indian tadka. Whether you prefer things hot and spicy, bold and flavourful, or just mild, cooking eggs this way would just become one of your favourite things to eat!
'Tadka' in Hindi means 'tempering' (also known as chhonk, bagar, phodni, vagarne, oggarane, and more, depending on different Indian region) is an Indian cooking that involves blooming spices (and sometimes other ingredients) in oil/ghee/butter to extract their aromas flavours. It is then either spooned or mixed to the dish. Tadka is part of what makes Indian cooking so richly delicious, flavoursome and aromatic.
My husband has been a happily content 'sunny-side-up' man for many years. I mean, every now and then he would give them a little flip to briefly fry the other side. And let's be real — just about any dish tastes better if you pop a fried egg on it. A simple fried egg on a slice of bread has to be 'top 10' favourites. He isn't fussed between over-easy, over-medium, and over-hard fried eggs but does like a touch of spice on top- either a good sprinkling of black pepper powder or red chilli powder.
I prepared these Tadke Wale Fried Eggs for him one day, and since that day they have become his favourites. Simple, easy and super delicious! Fried Eggs- Indian style!
Some more Indian recipes that you may like are Hasselback Egg Tadka, Punjabi Egg Curry, Paneer Bhurji and Boiled Egg Bhurji.
Ingredients
3-4 eggs
2-3 teaspoons oil
¼ teaspoon cumin seeds
1 teaspoon ginger garlic chilli paste
1 finely chopped onion
1 finely chopped tomato
Salt to taste
¼ teaspoon turmeric powder
1 teaspoon finely chopped corinader
¼ teaspoon red chilli powder
¼ teaspoon pao bhaji masala (optional)
¼ teaspoon garam masala
¼ teaspoon dried mango powder
Directions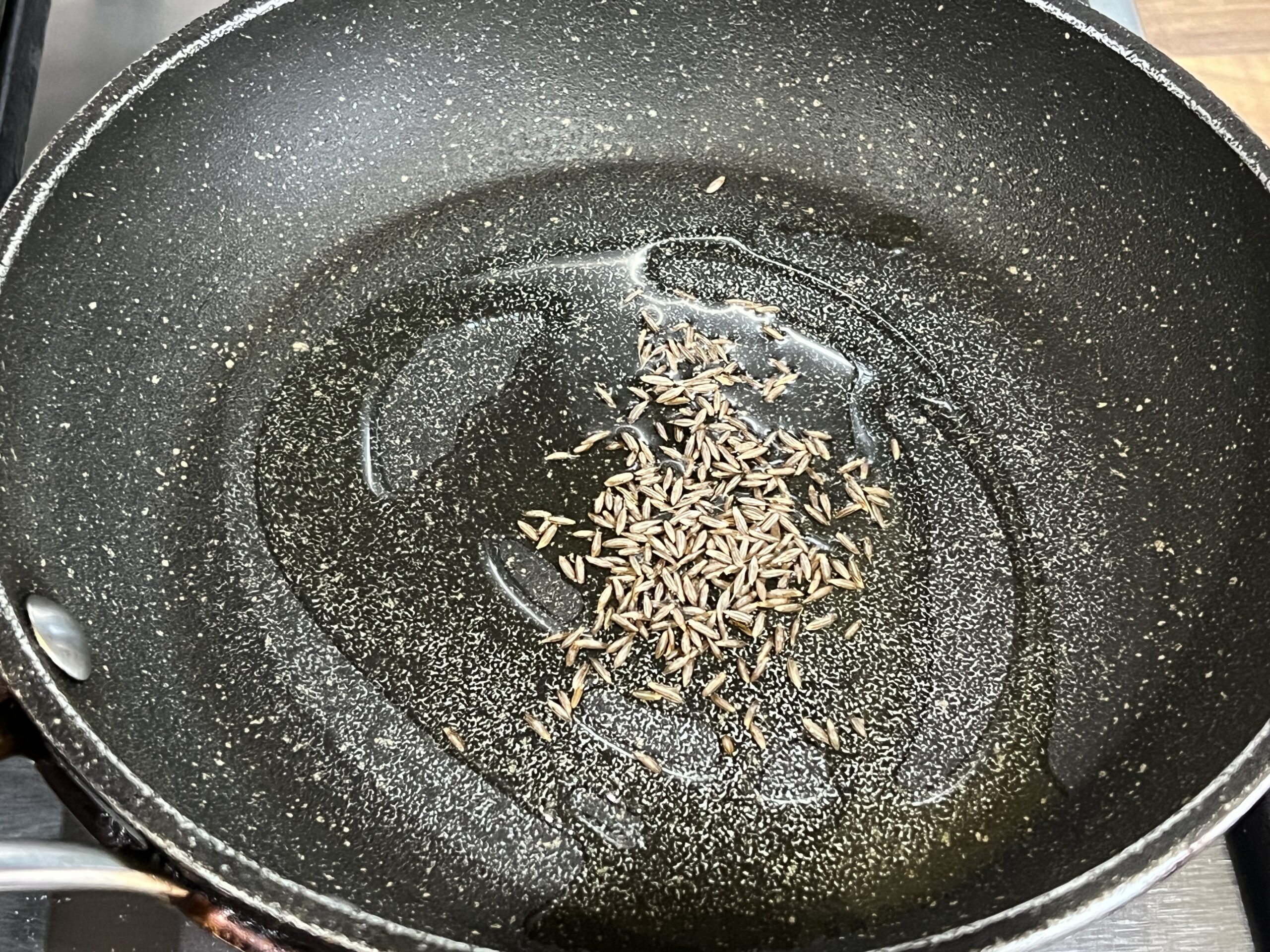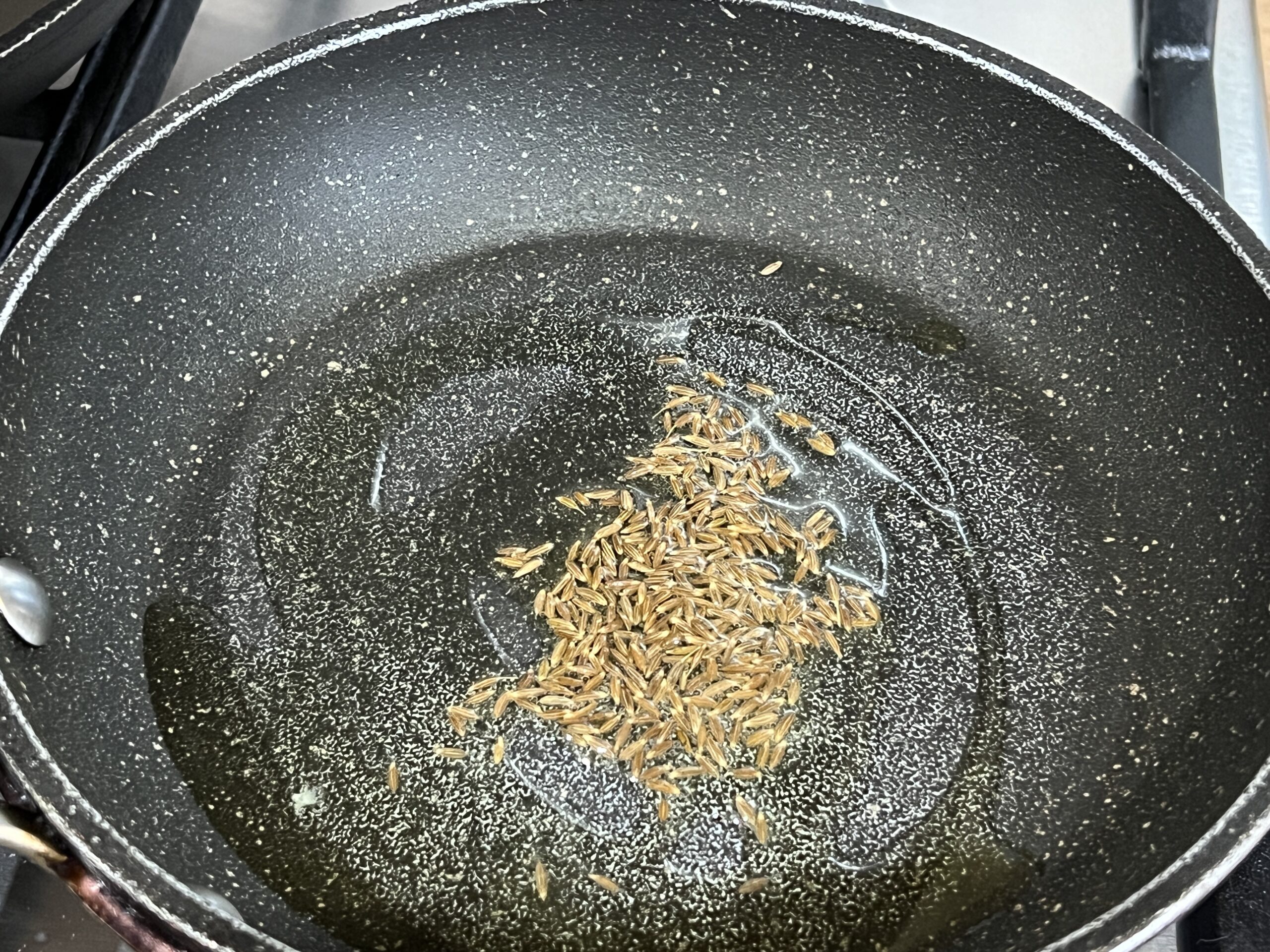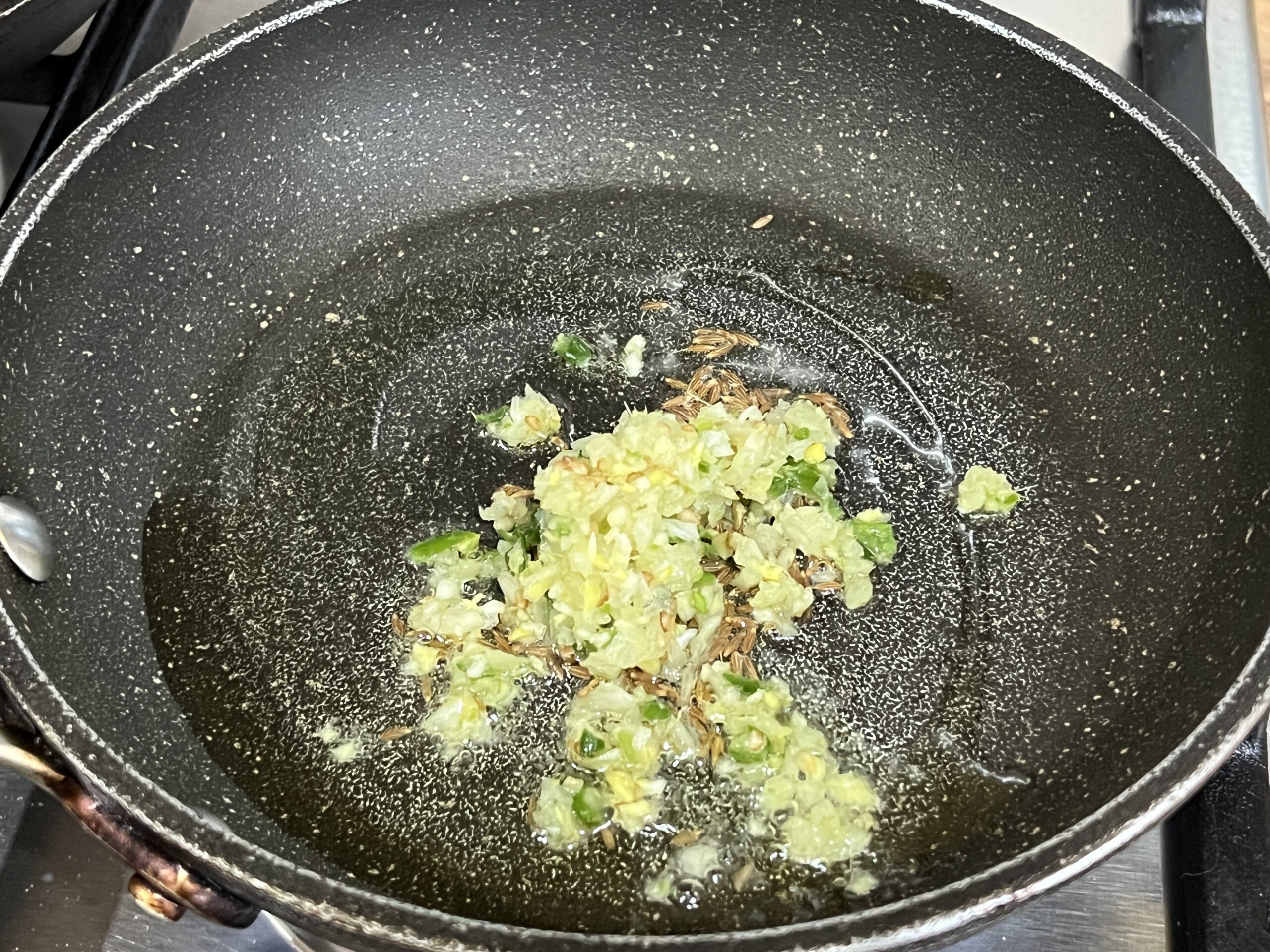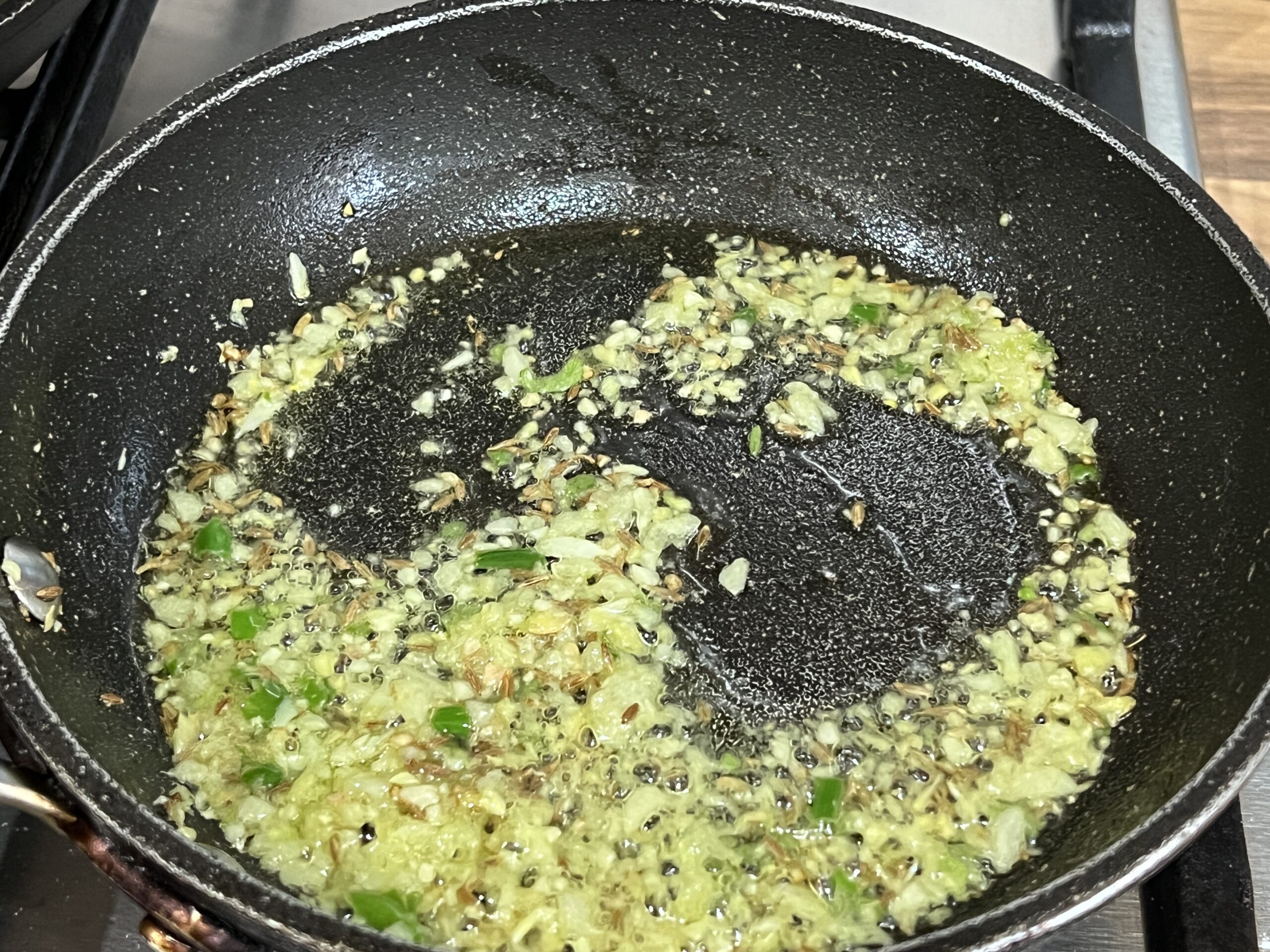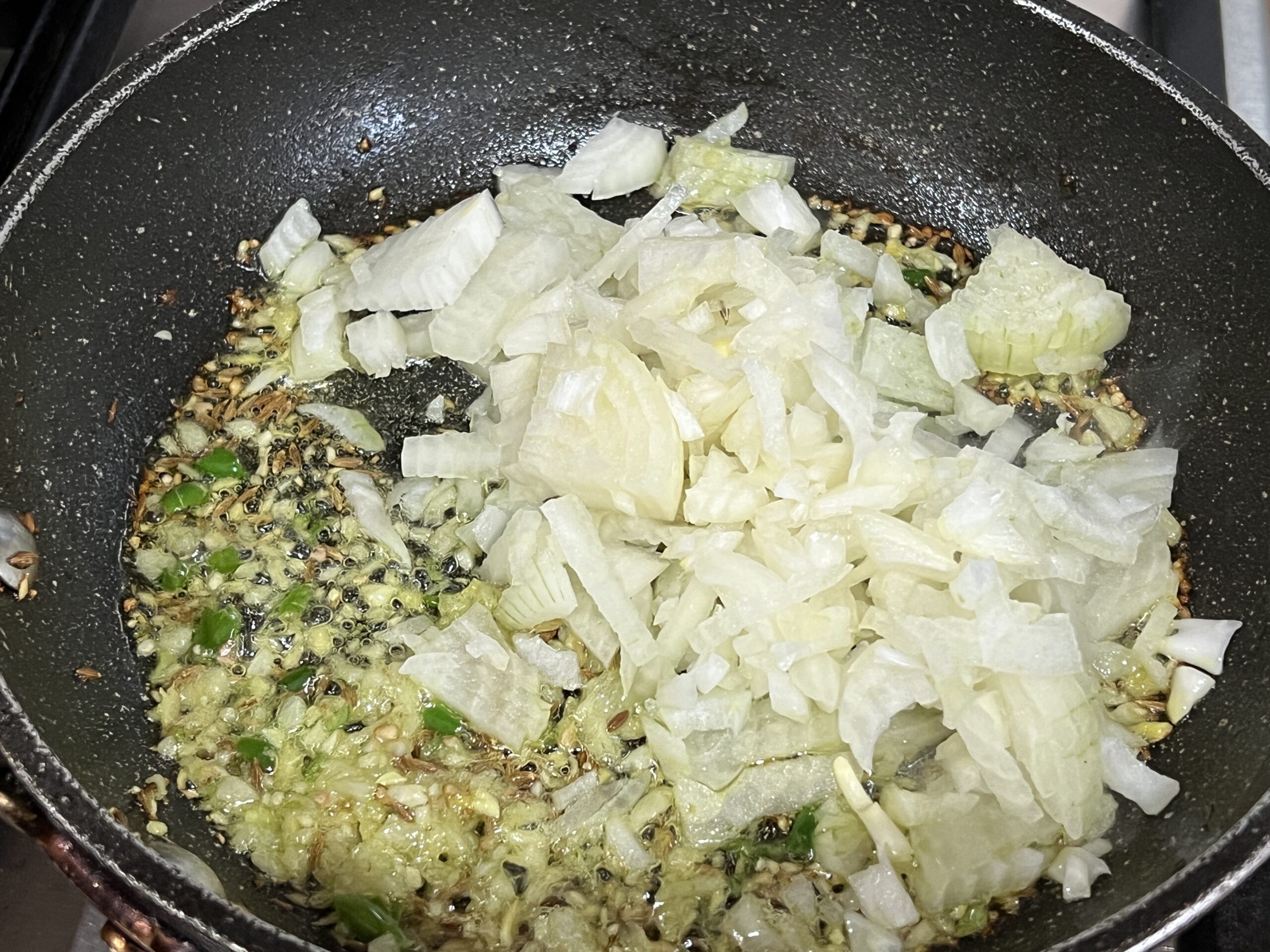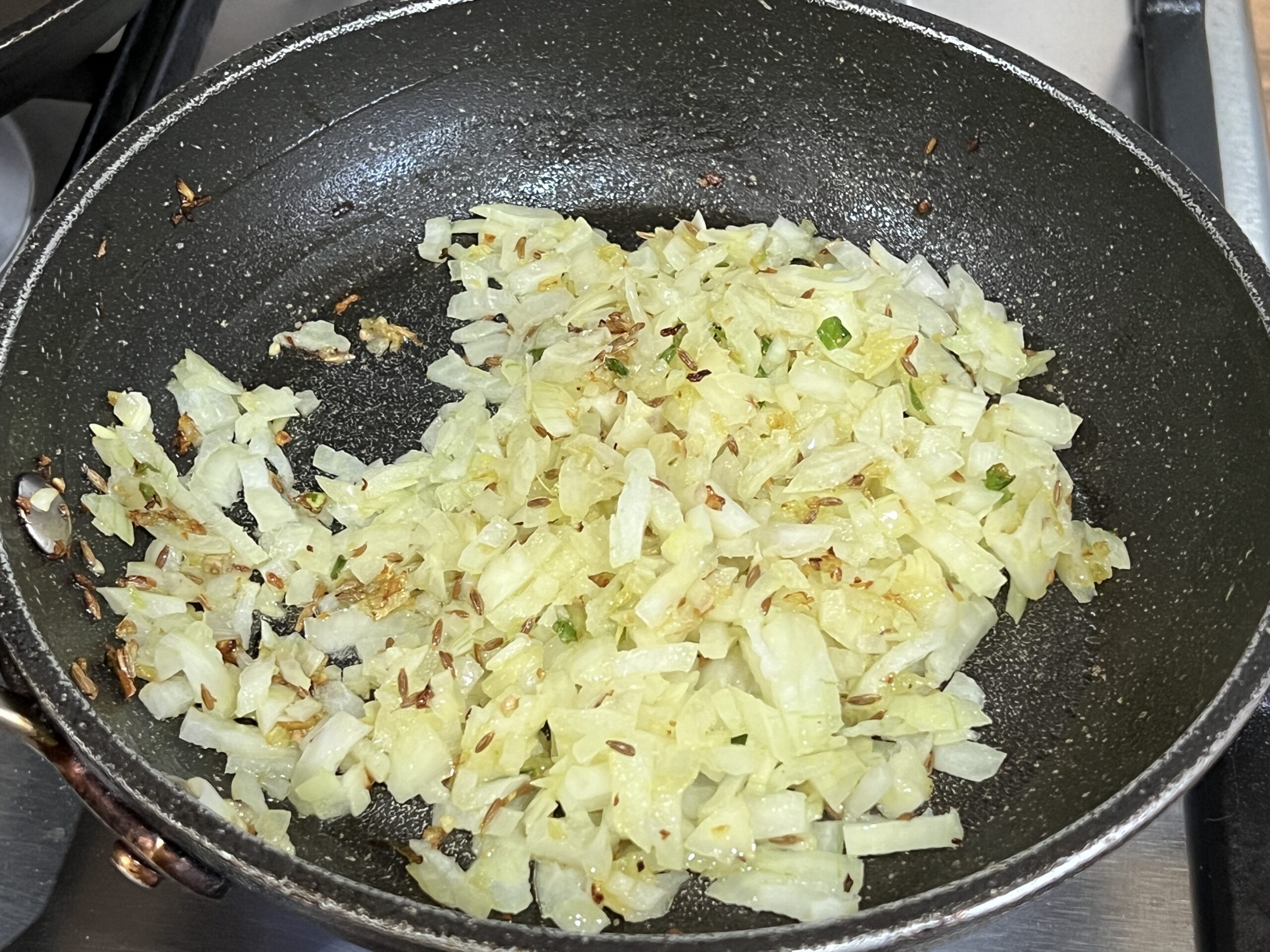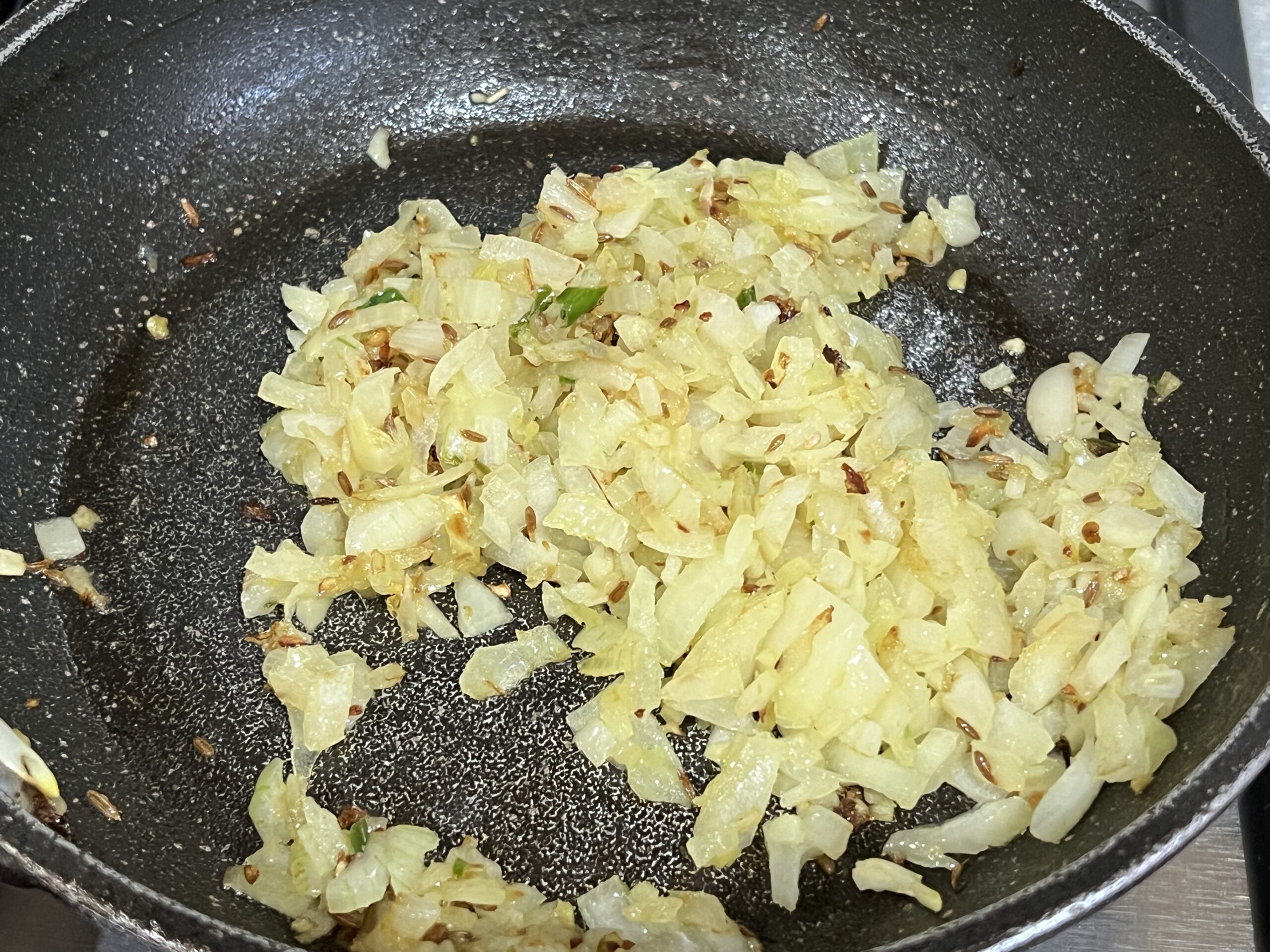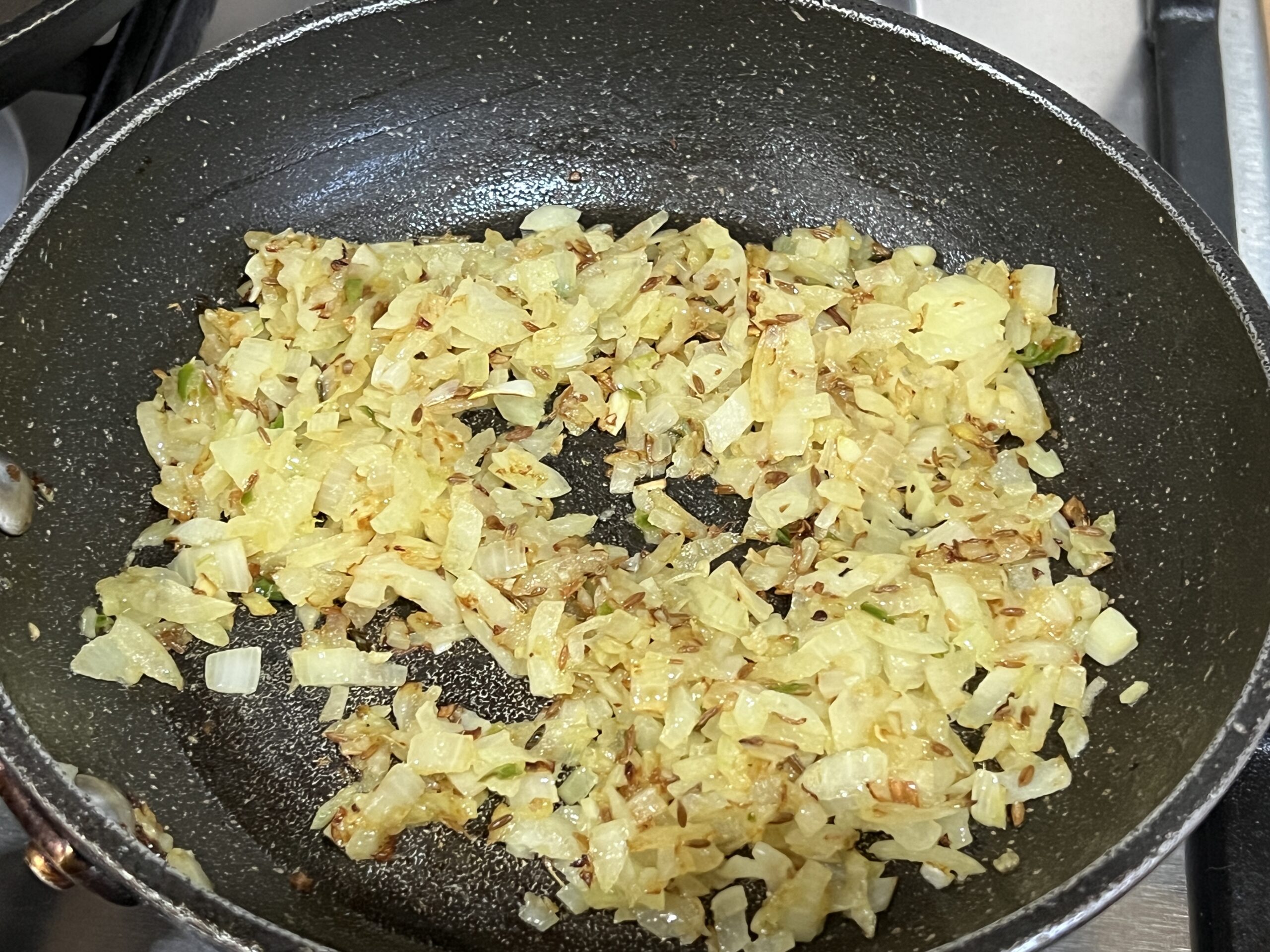 Heat 1 teaspoon oil in a pan and add the cumin seeds. Once the seeds begin to splutter add the ginger garlic chilli paste. Sauté for 1 minute on low heat to infuse the oil.
Add the onions and cook on medium heat for 4-5 minutes until slightly brown.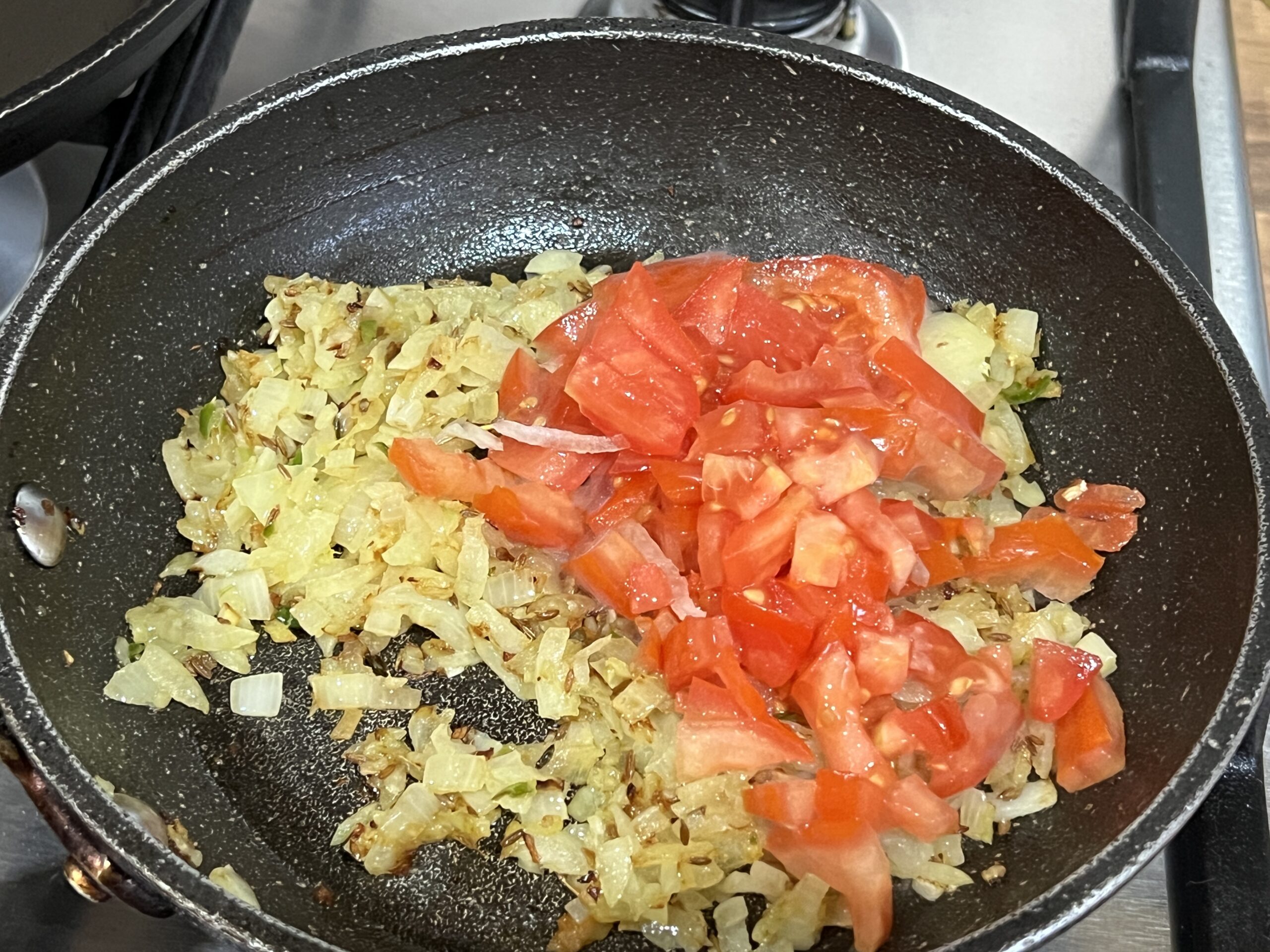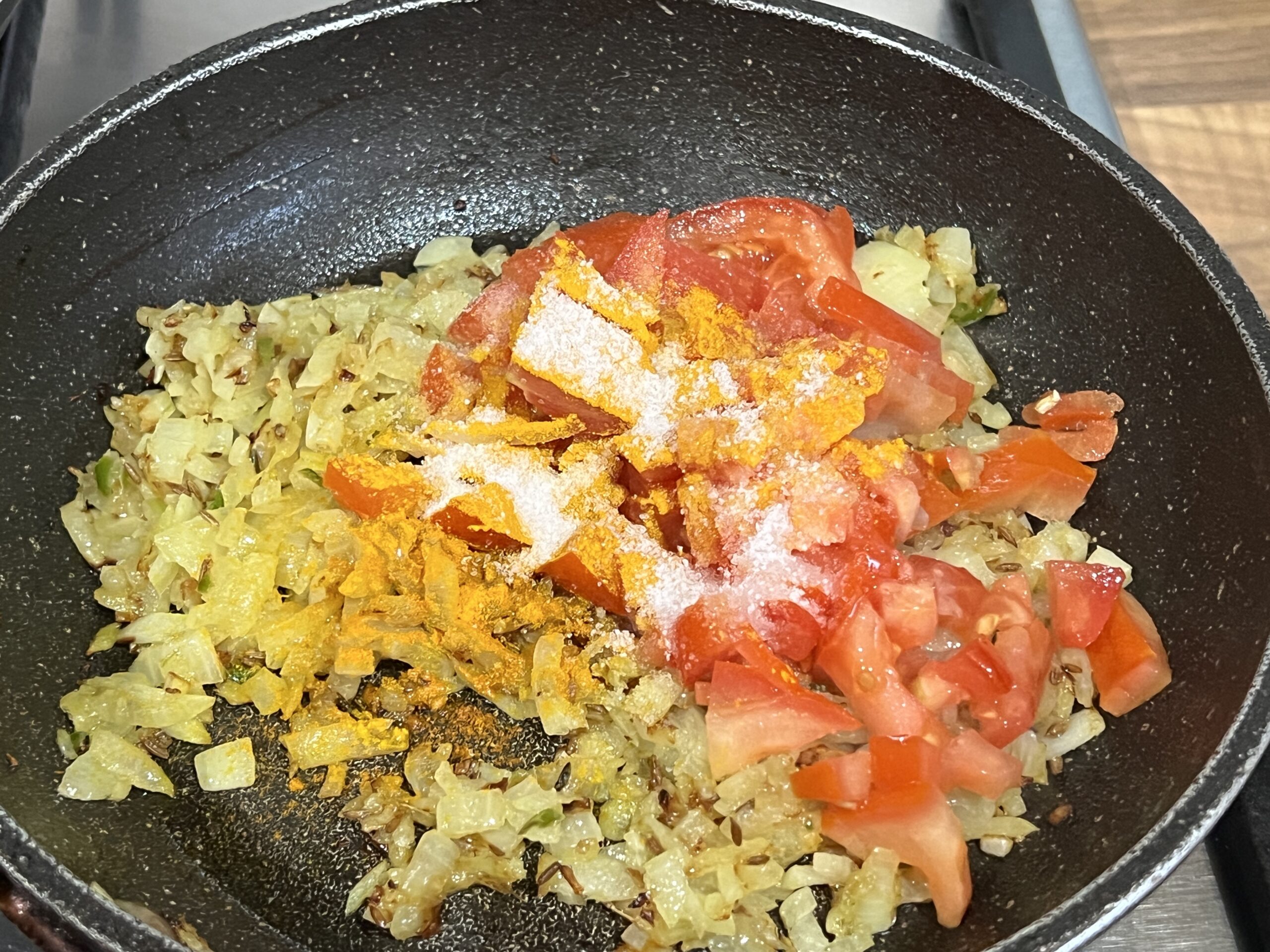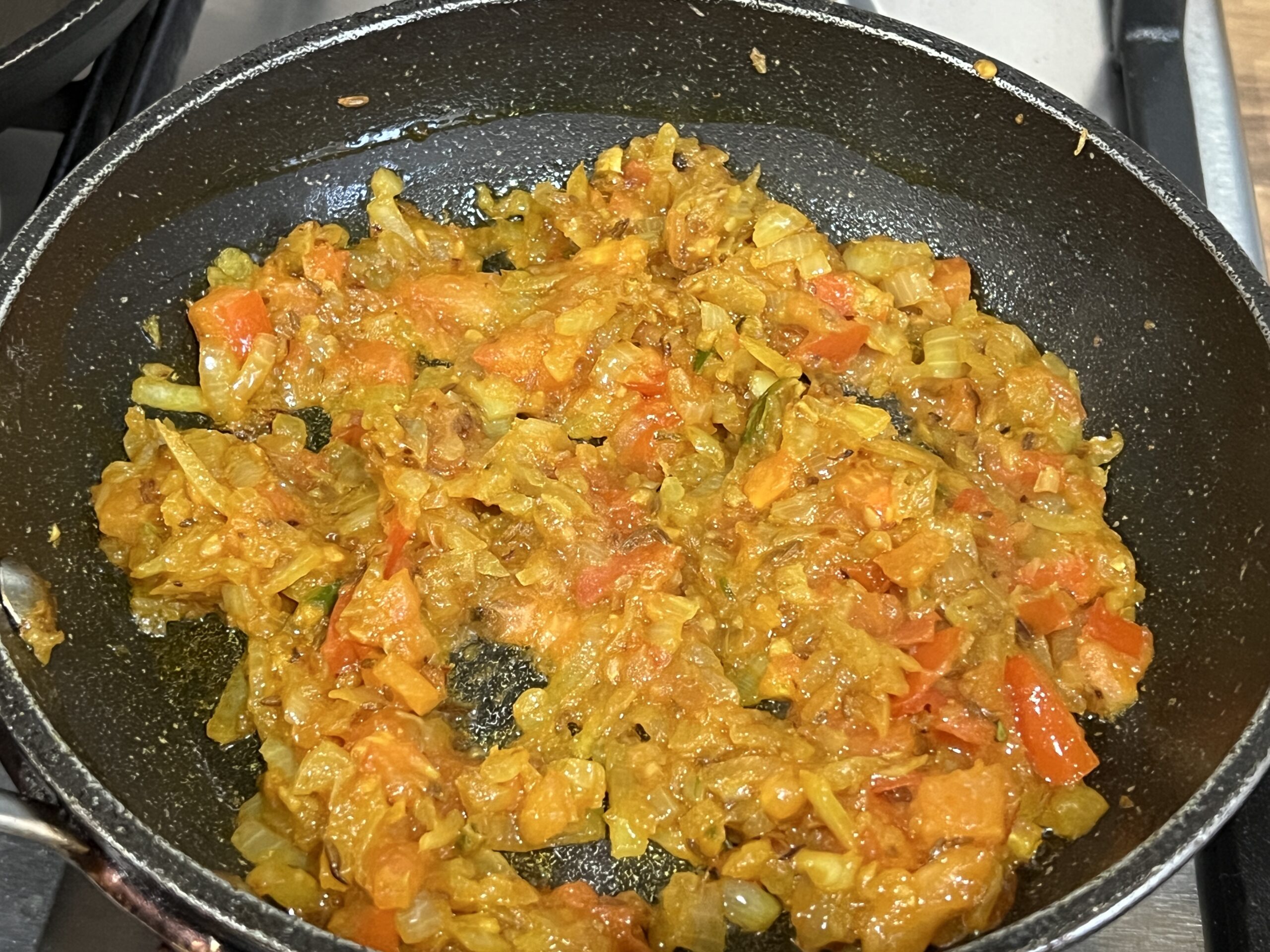 Once the onions are slightly brown, add the tomatoes, salt and turmeric powder and cook on medium heat for 2-3 minutes until they are soft and mushy.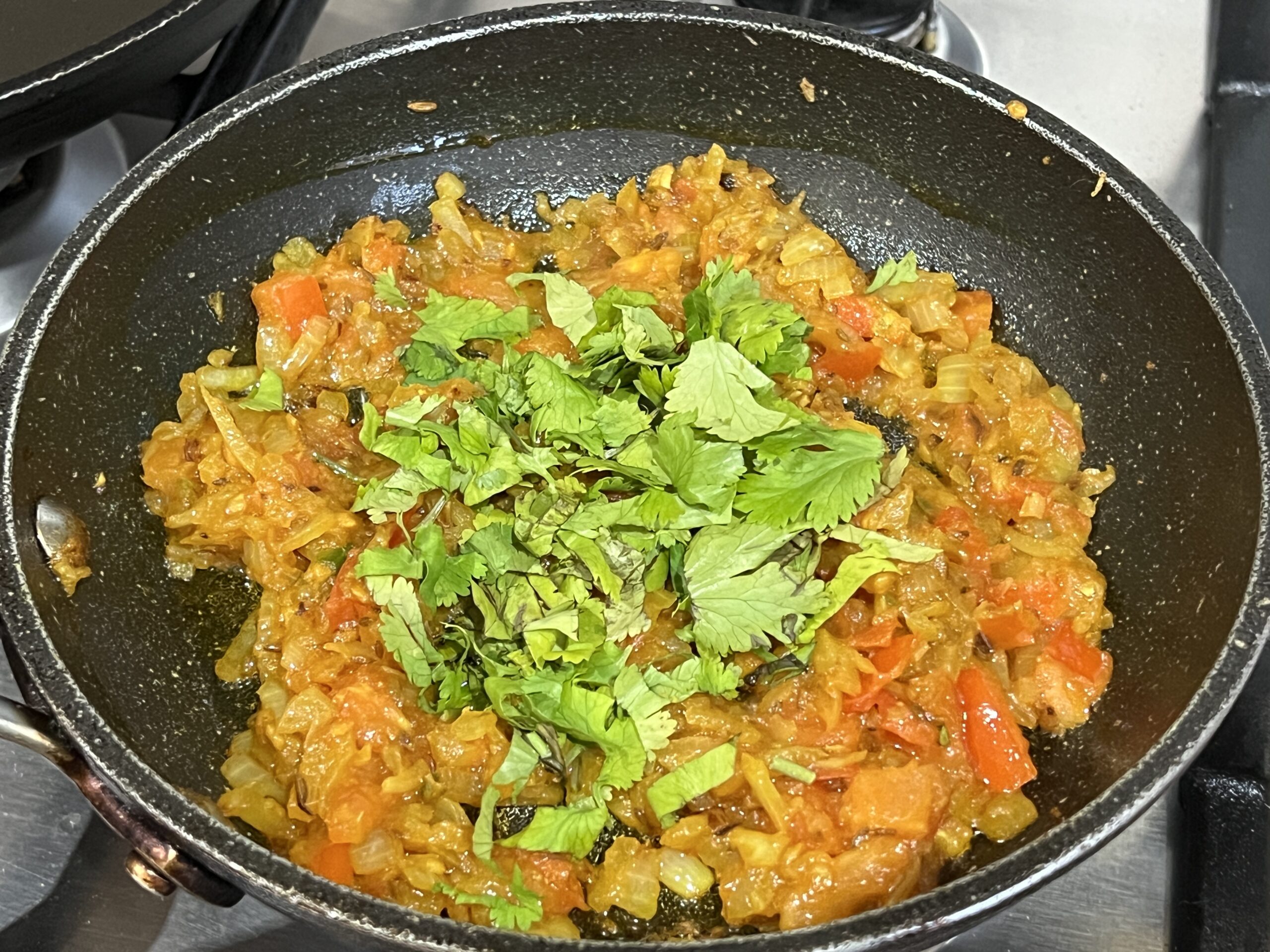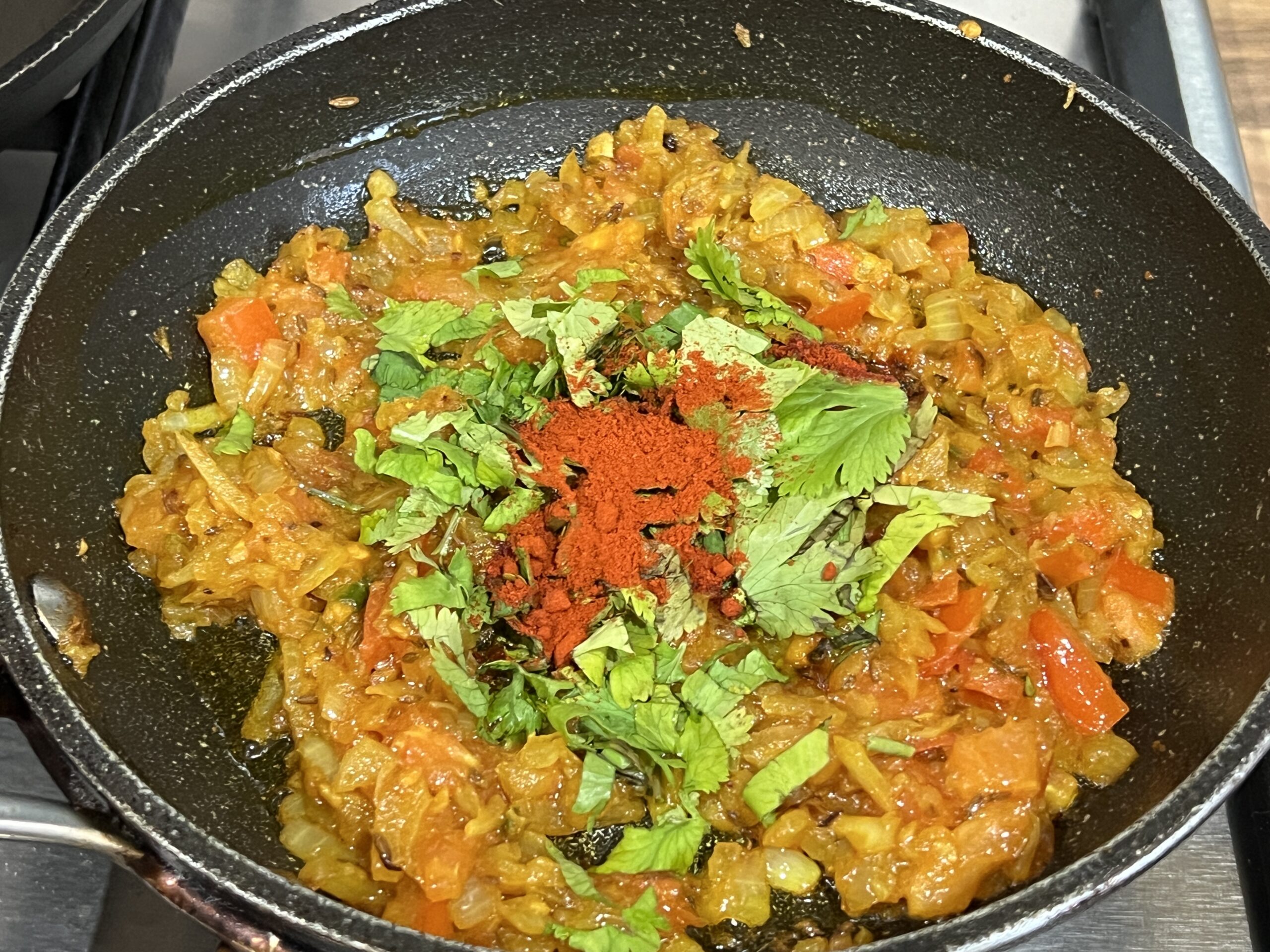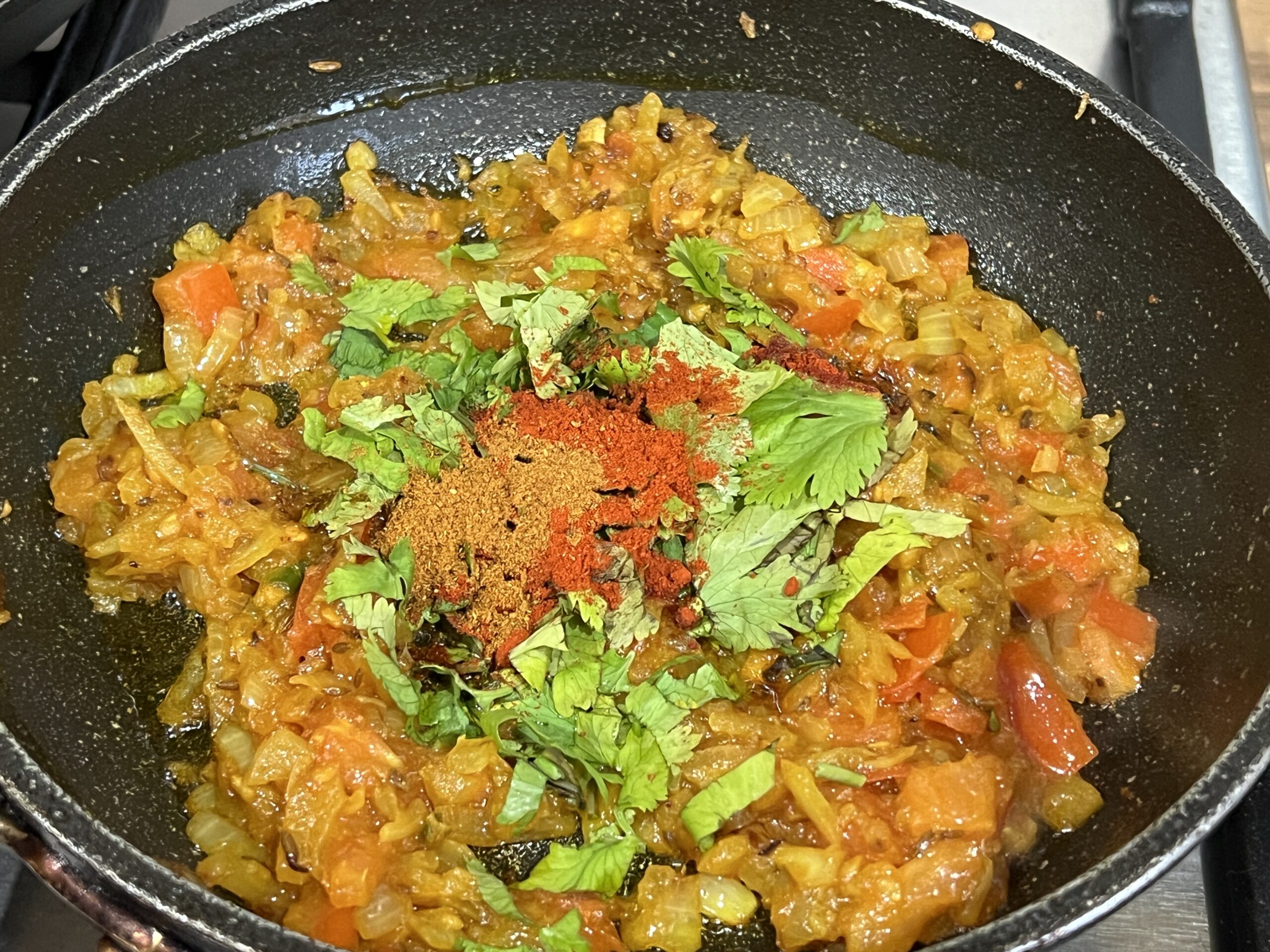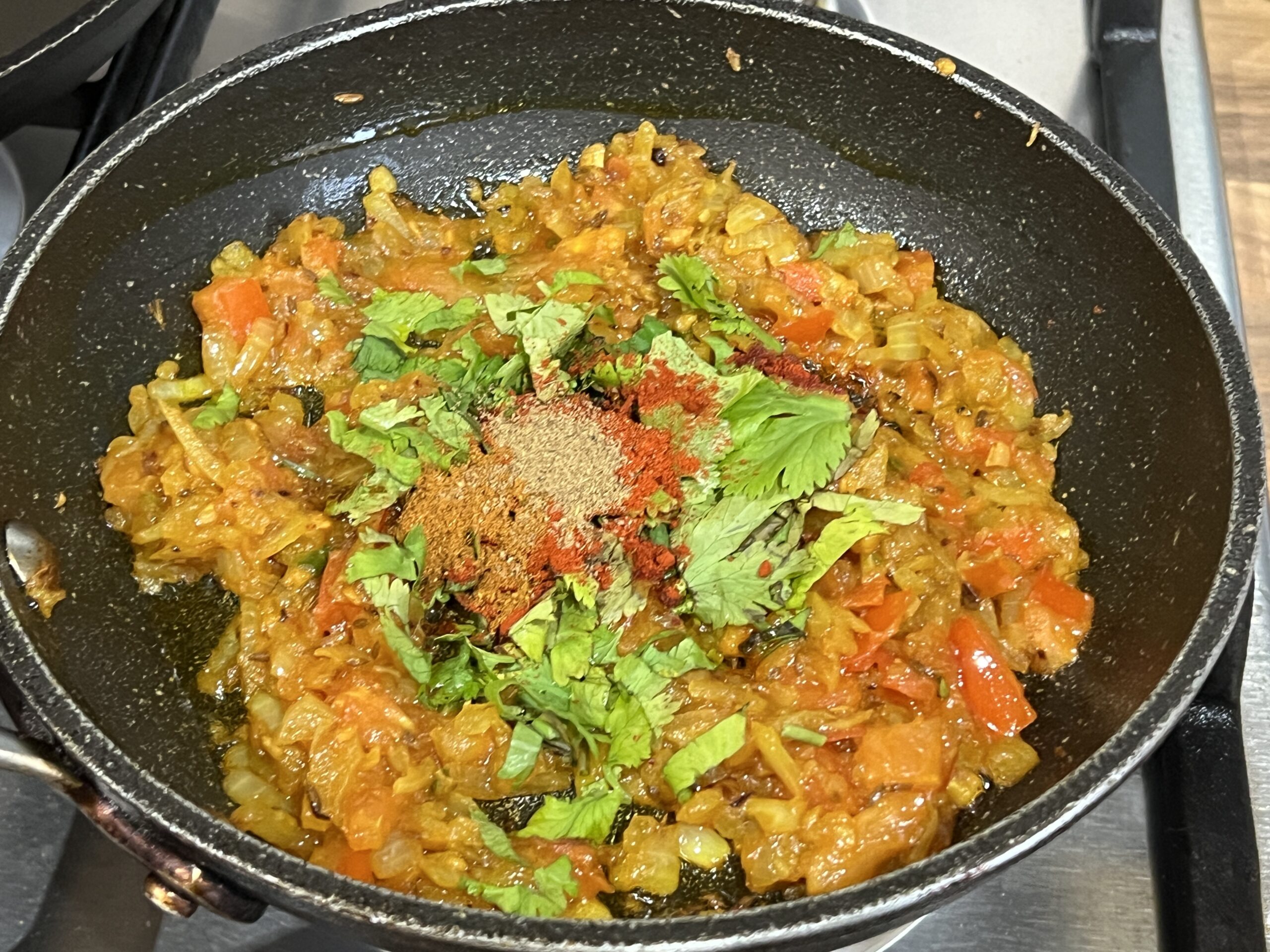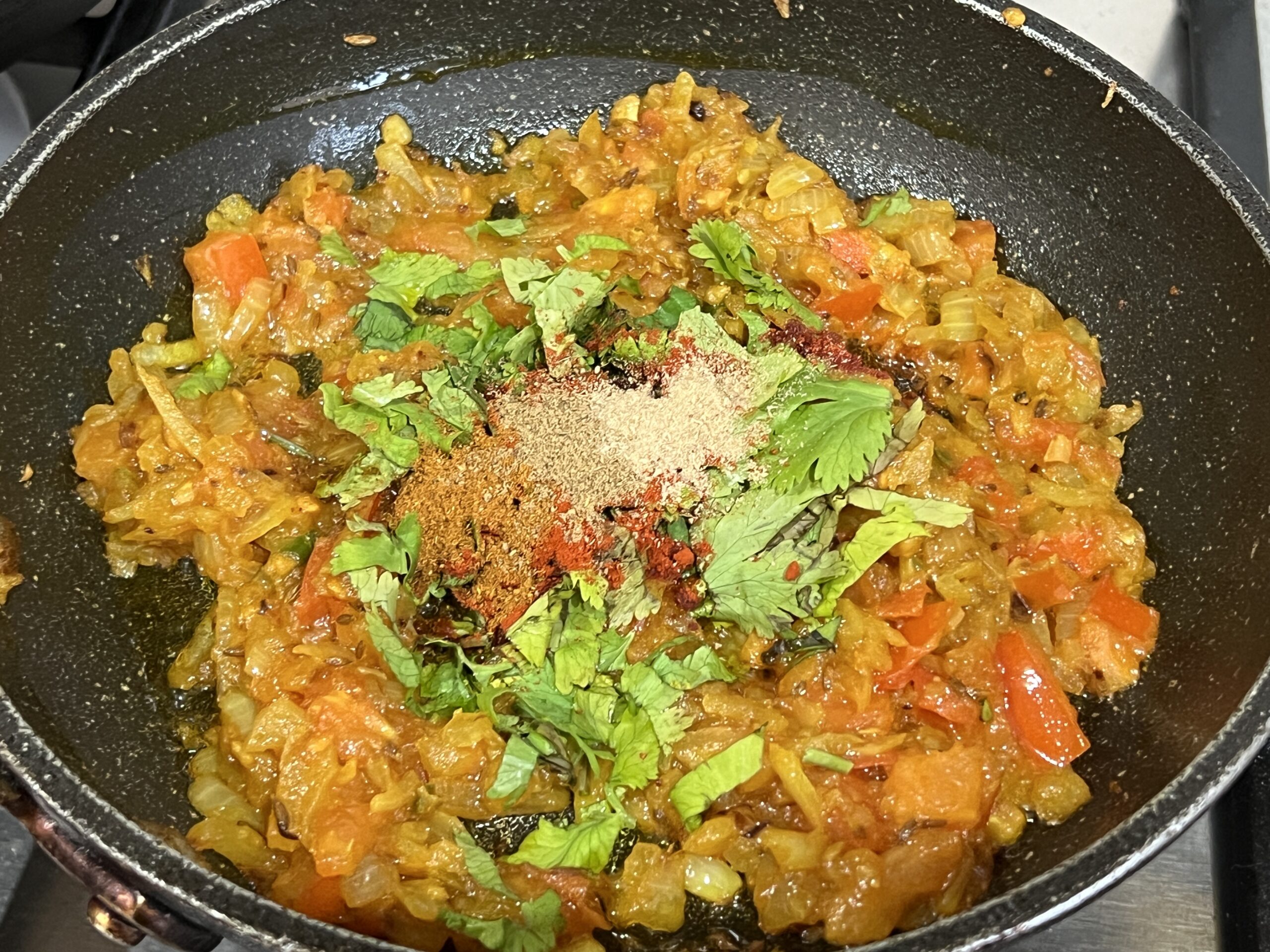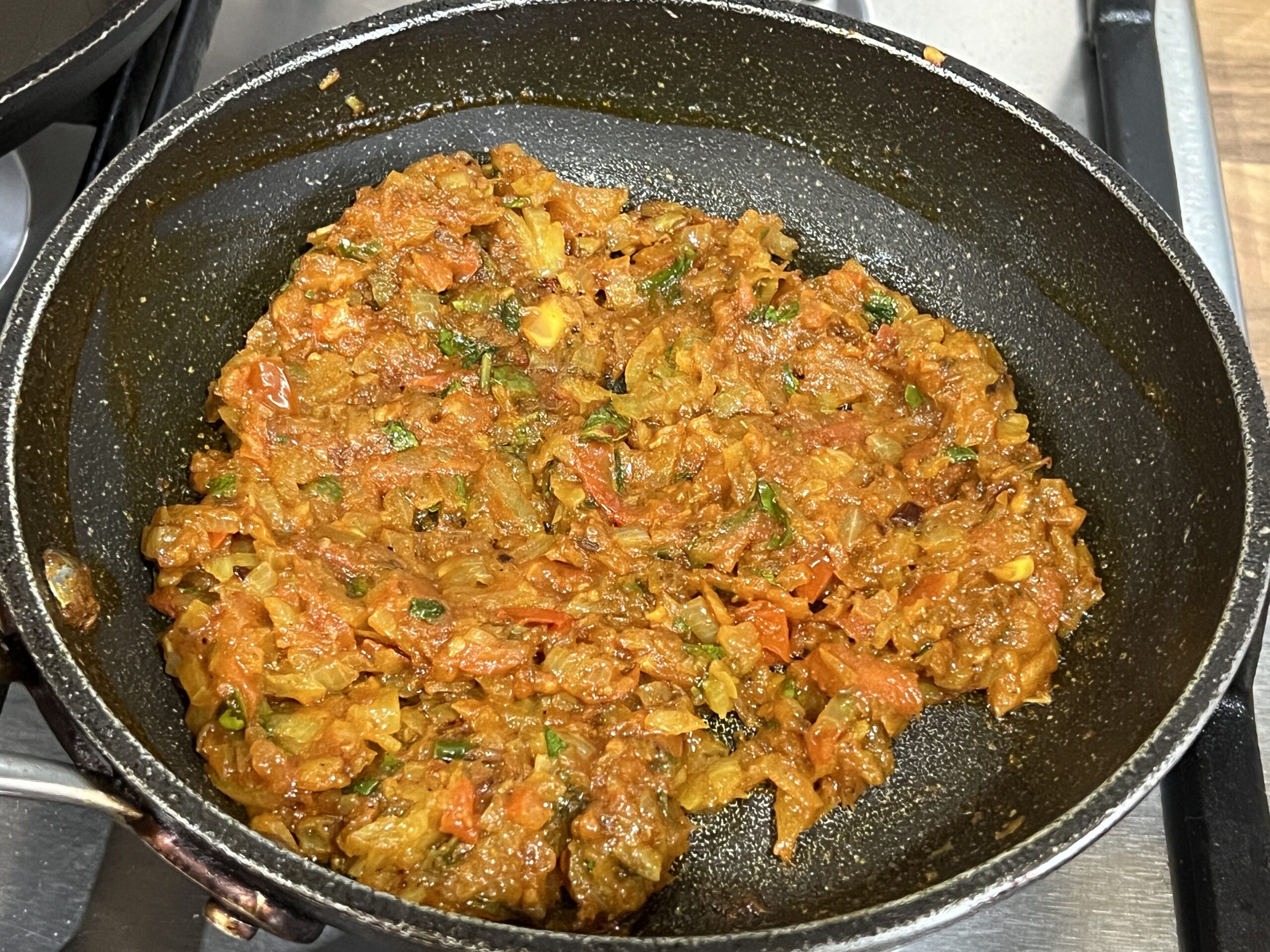 Add coriander leaves, red chilli powder, pao bhaji masala, garam masala, and dried mango powder and mix.  Cook the tadka for 1-2 minutes and turn the heat off.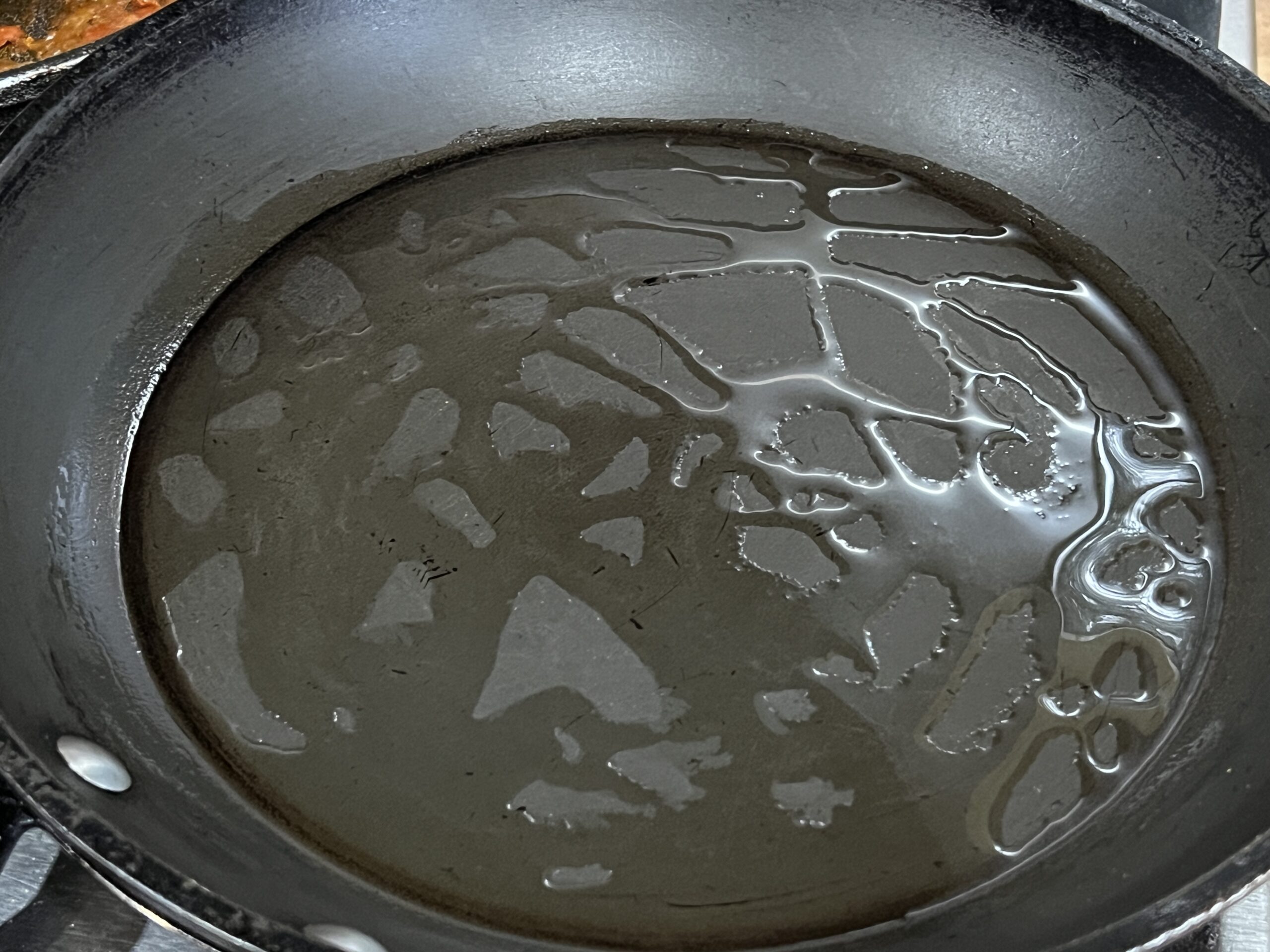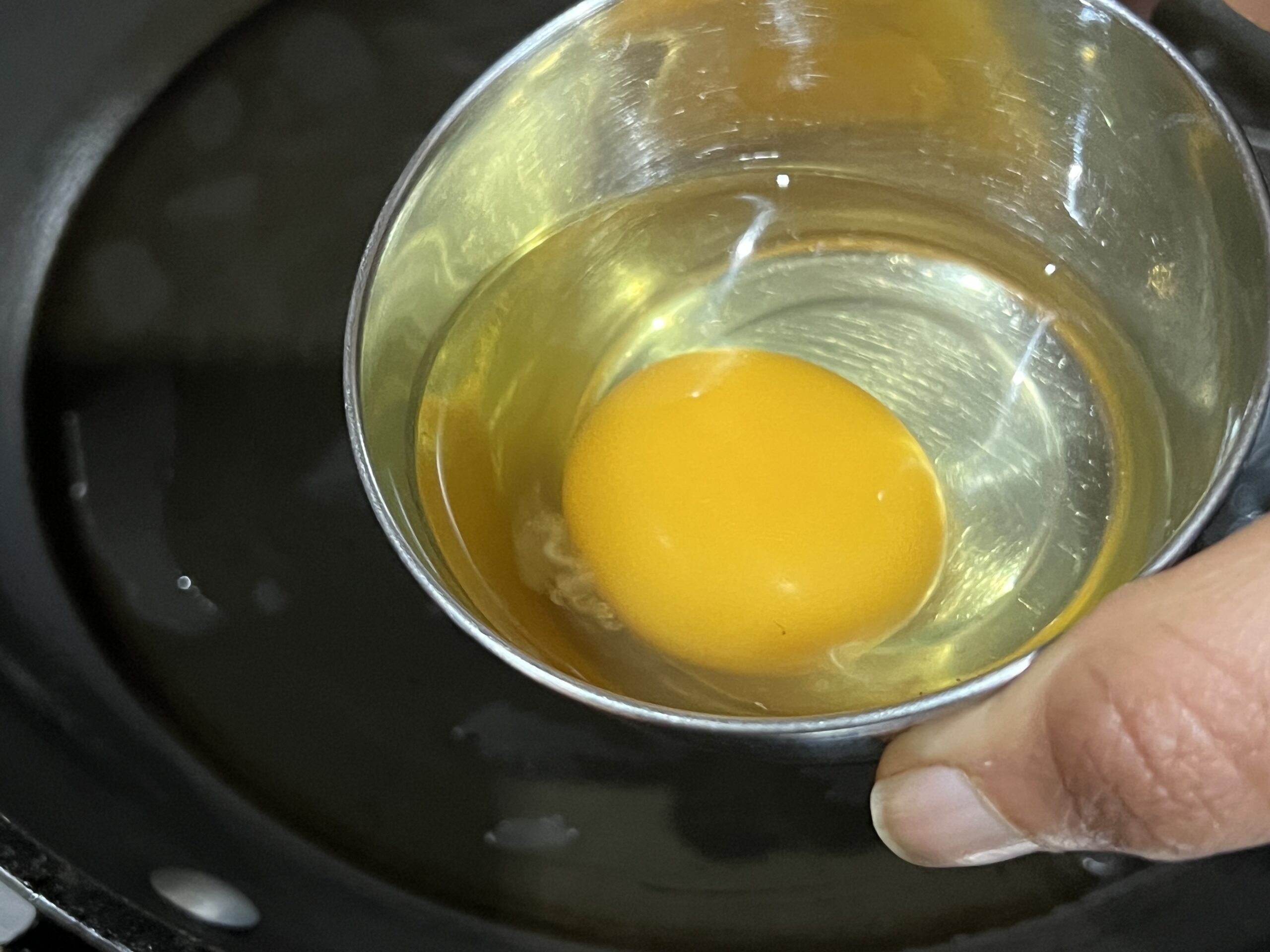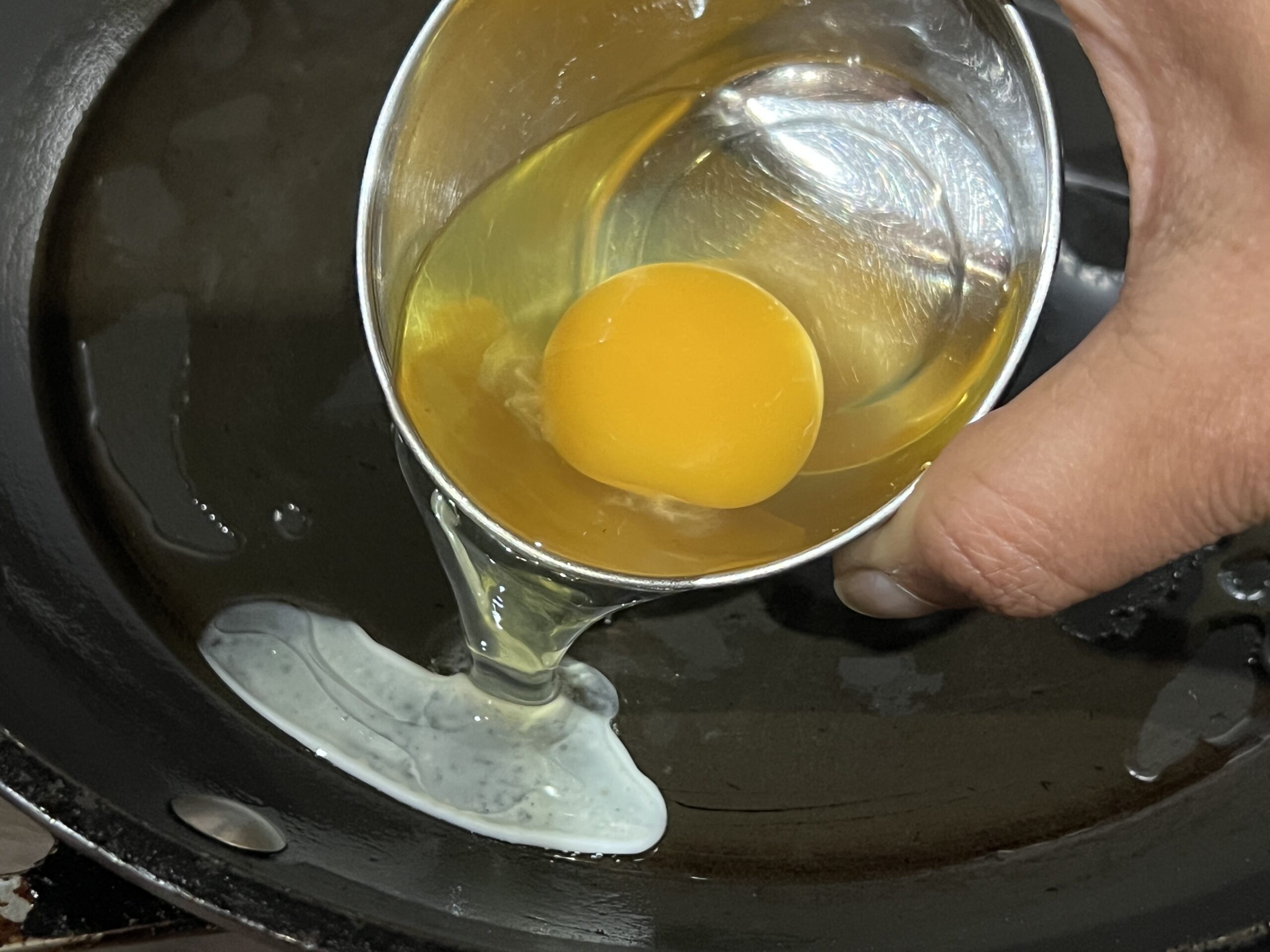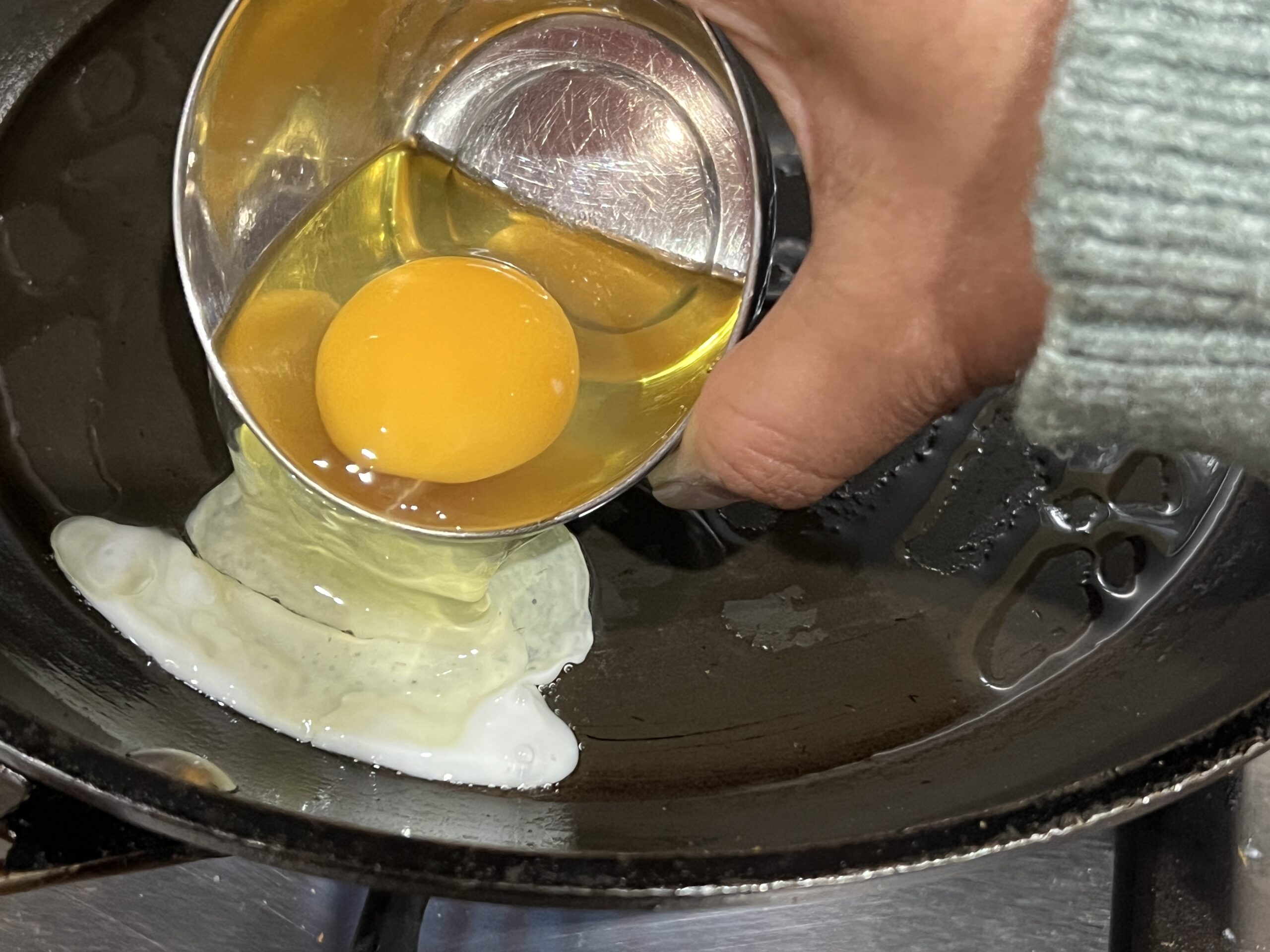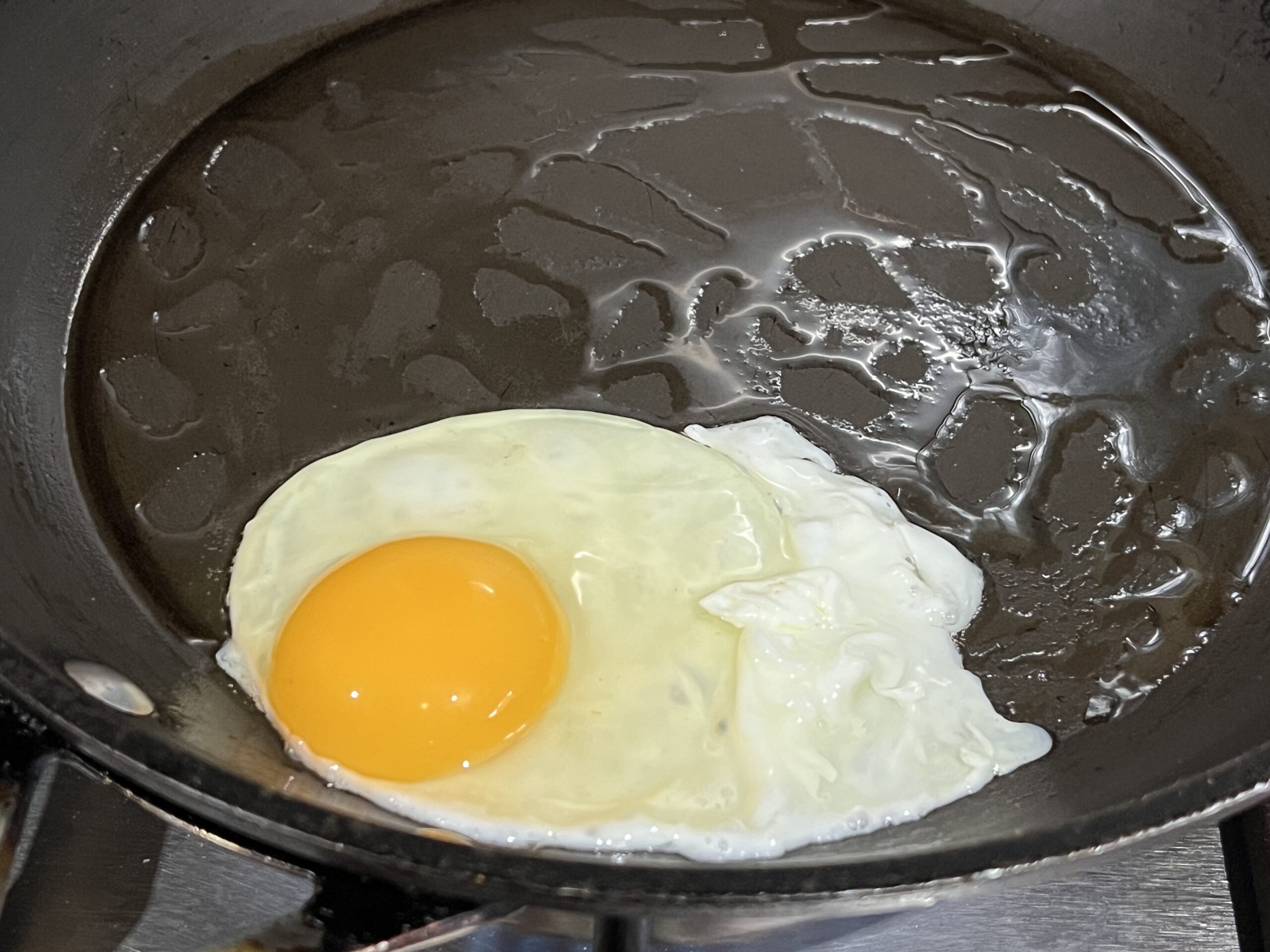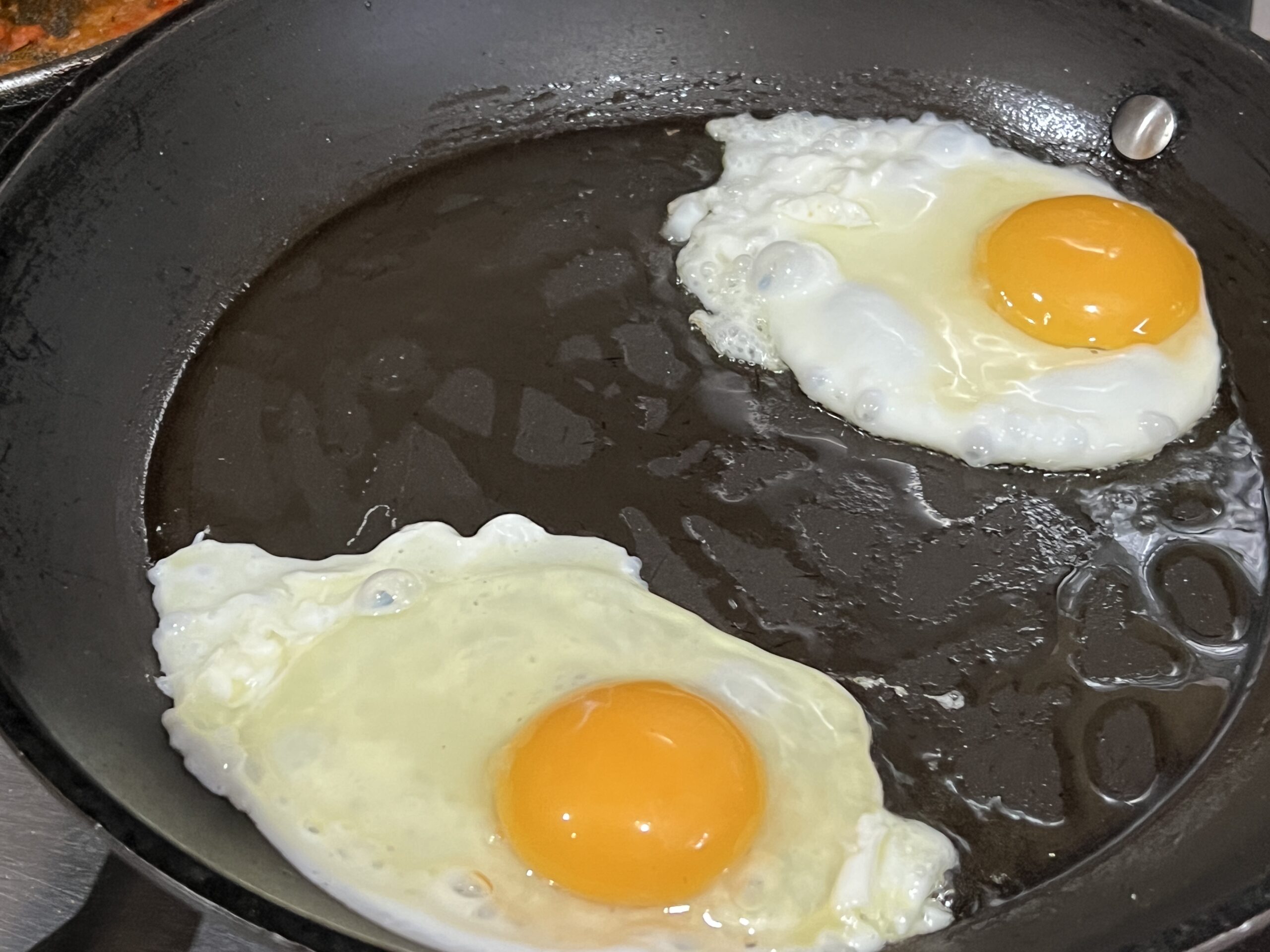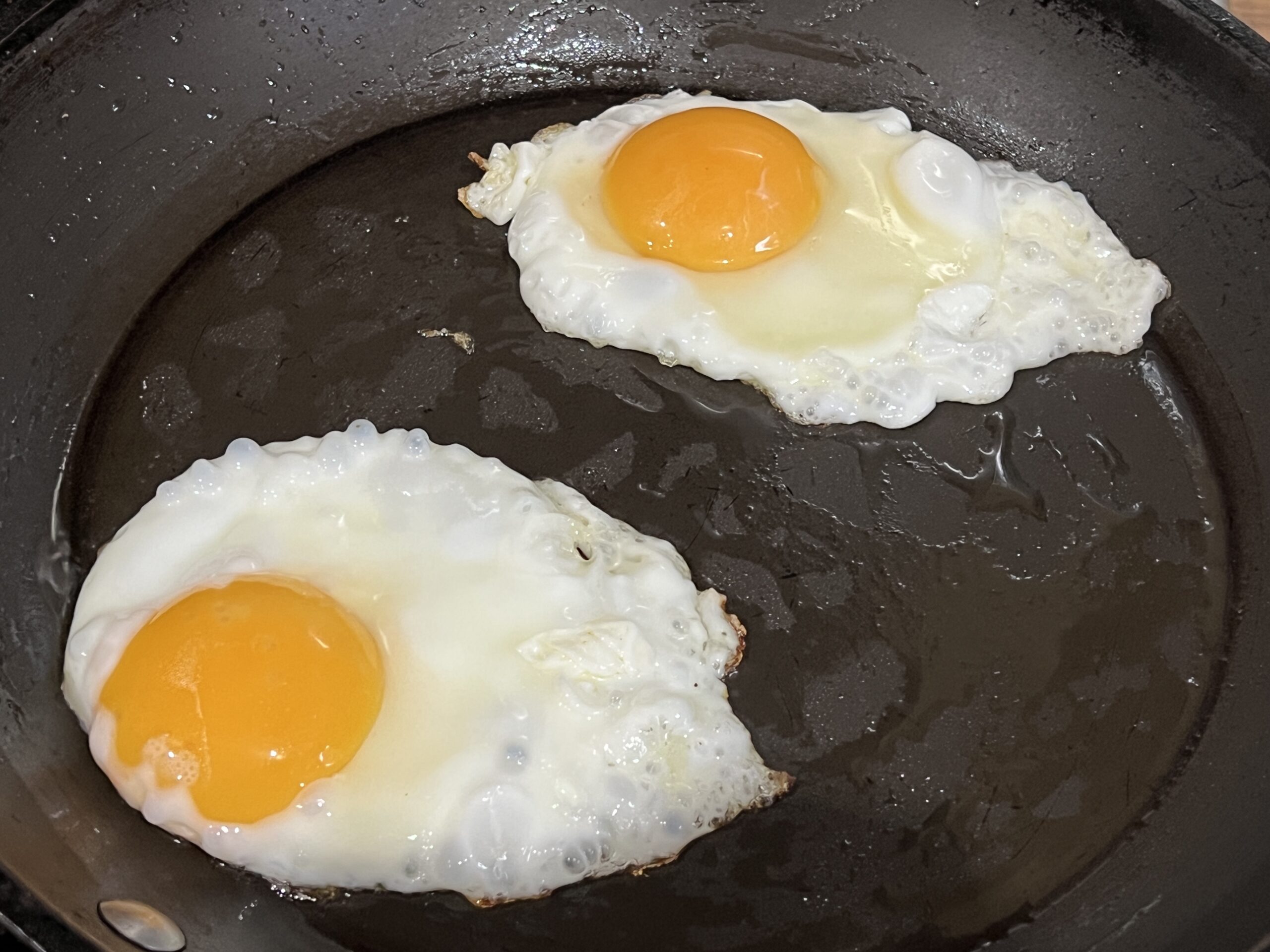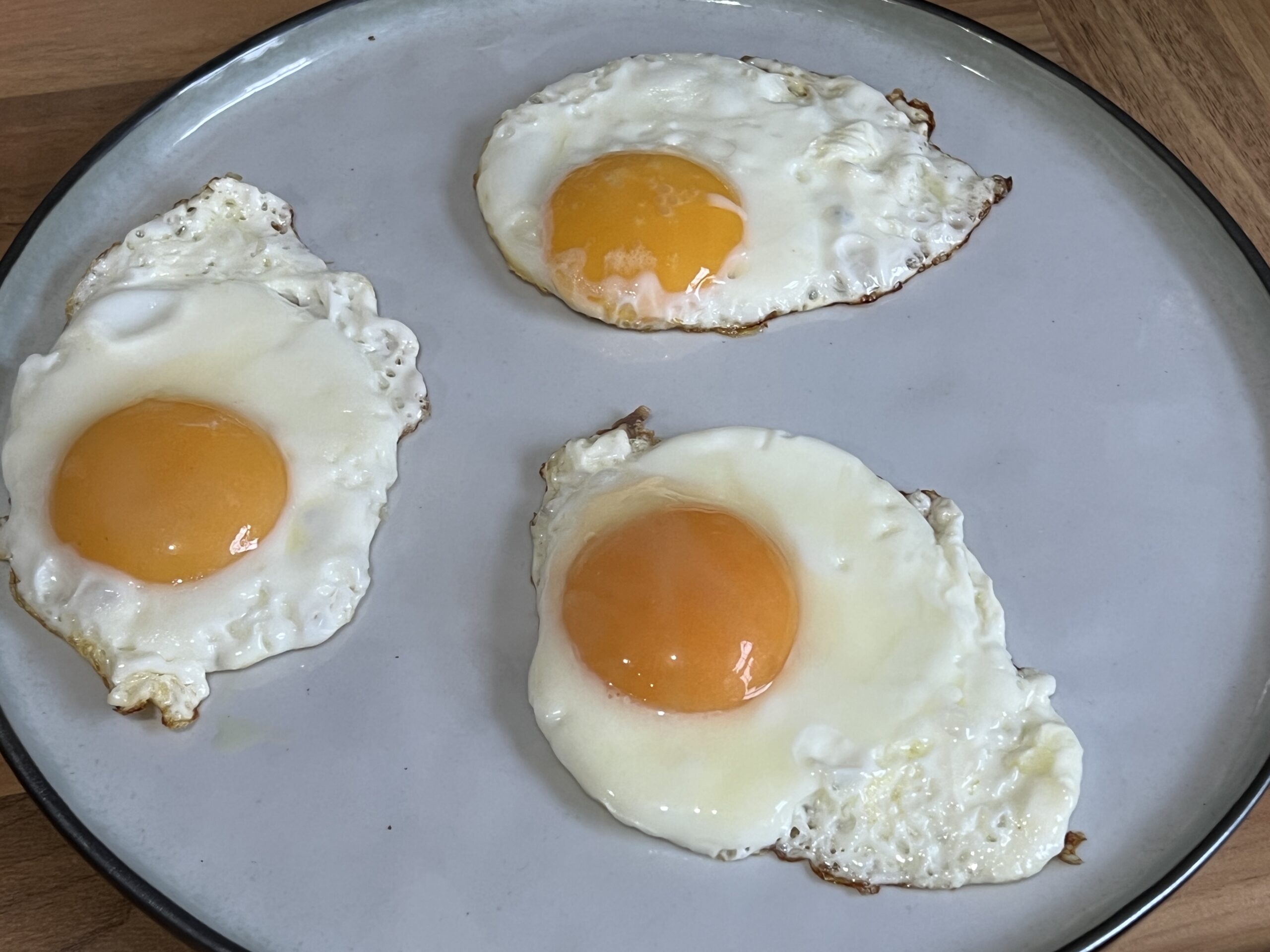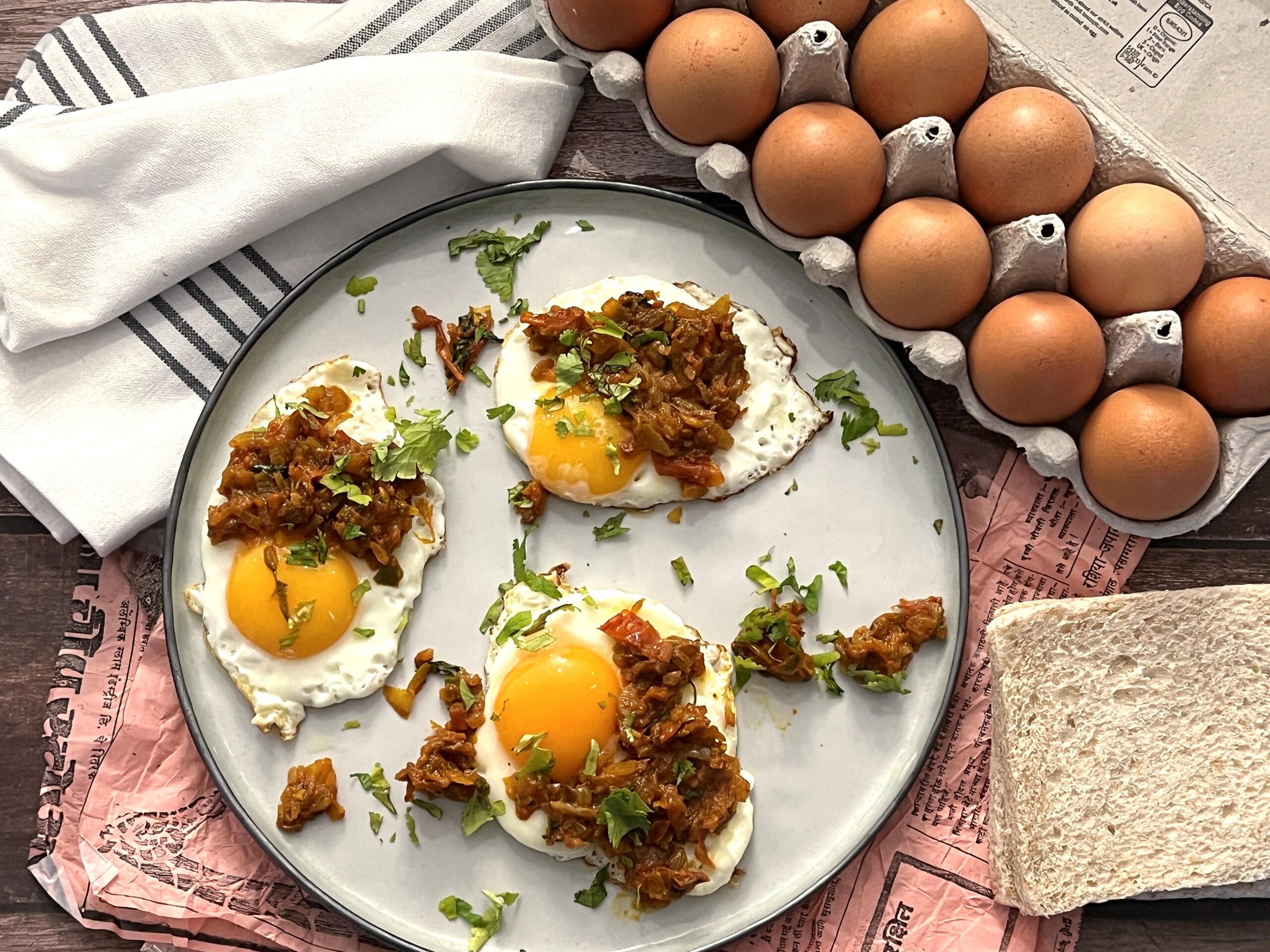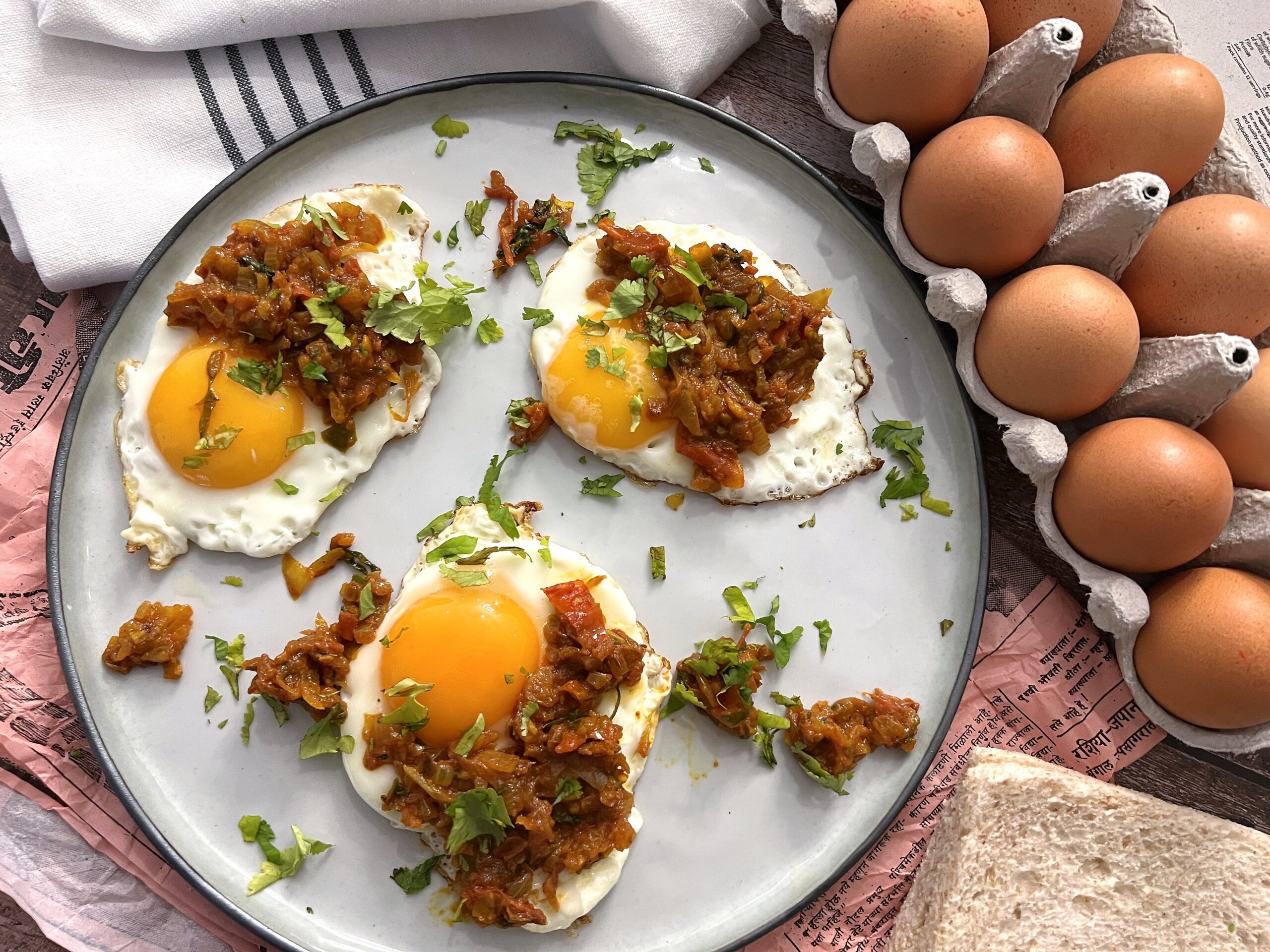 Carefully break an egg into a small bowl. Heat 1 teaspoon oil in a large non-stick pan over medium heat.  Once the pan is hot, carefully pour in the egg, and let it cook until the whites are completely set but the yolks are still soft approximately 1-2 minutes.
Remove immediately on a serving plate.
Top with the tadka a generous sprinkling of coriander.