Pizza Puff
Pizza Puff is an inspired dish from the popular Pizza Puff from Chicago. Pizza Puff is a deep-fried dough pocket filled with cheese, vegetables sautéed in Italian herbs and pizza sauce.
In India Pizza Puff are quite popular on the McDonald menu and I am sure the inspiration behind the McDonalds McPuff was the popular pizza puff from Chicago. Hugely popular in Chicago these puffs are distant relatives to panzerotti and calzones. Calzones are baked instead of fried, and do not always include tomato sauce. They taste a sort of pizza, but the main flavour is the crunchy vegetables dominated by pizza sauce which is interspersed with cheddar and mozzarella cheese. The wrap on the outside soaks up some oil while frying which makes the puff flaky and crispy on the outside.
The deep-fried pizza pockets are extremely delicious and irresistible. They are always, best eaten hot. My children love these soo much that it is sort of a sacred rite for them to burn their mouths after their first bite(They never learn). I like them a lot, especially when I am seeking out comforting indulgent food. One must try these ones to really appreciate the flavours of this recipe. It is not like the filling is particularly novel, nor are the pizza puff classified as anything higher than fast food, but I don't know—there's just something about them that I and my children will always have a soft spot for.
I usually make homemade Pizza Sauce for this recipe. Other recipes you might like are Stuffed Pizza Rolls, Homemade Pizza, Corn Cheese Croquettes, Paneer Bread Rolls and Semolina Spinach Fingers to name a few.
Ingredients
For The Filling
2 teaspoons oil
1 teaspoon finely chopped garlic
½ cup finely chopped onions
2 tablespoons finely chopped carrots
2 tablespoons finely chopped baby corns
2 tablespoons finely chopped green pepper
2 tablespoons finely chopped yellow pepper
2 tablespoons finely chopped red pepper
2 tablespoons boiled corn
Salt to taste
1 teaspoon white pepper
2 teaspoons oregano
2 teaspoons chilli flakes
¼ cup pizza sauce
½ cup cheddar cheese
½ cup mozzarella cheese
For The Dough
1 cup plain flour
Salt to taste
2 teaspoons oil
¼ cup cold water
Other Ingredients
Oil for deep frying
Directions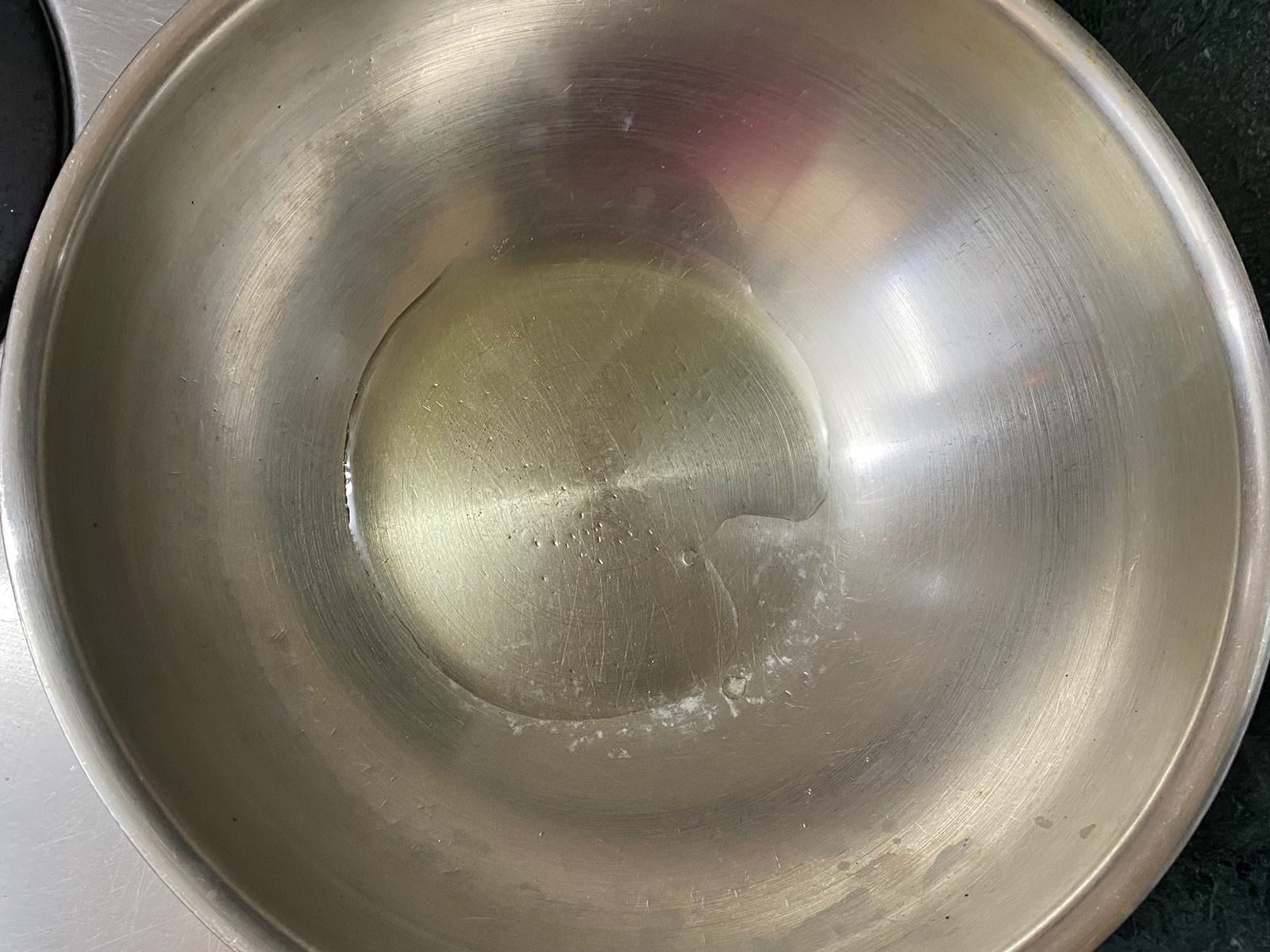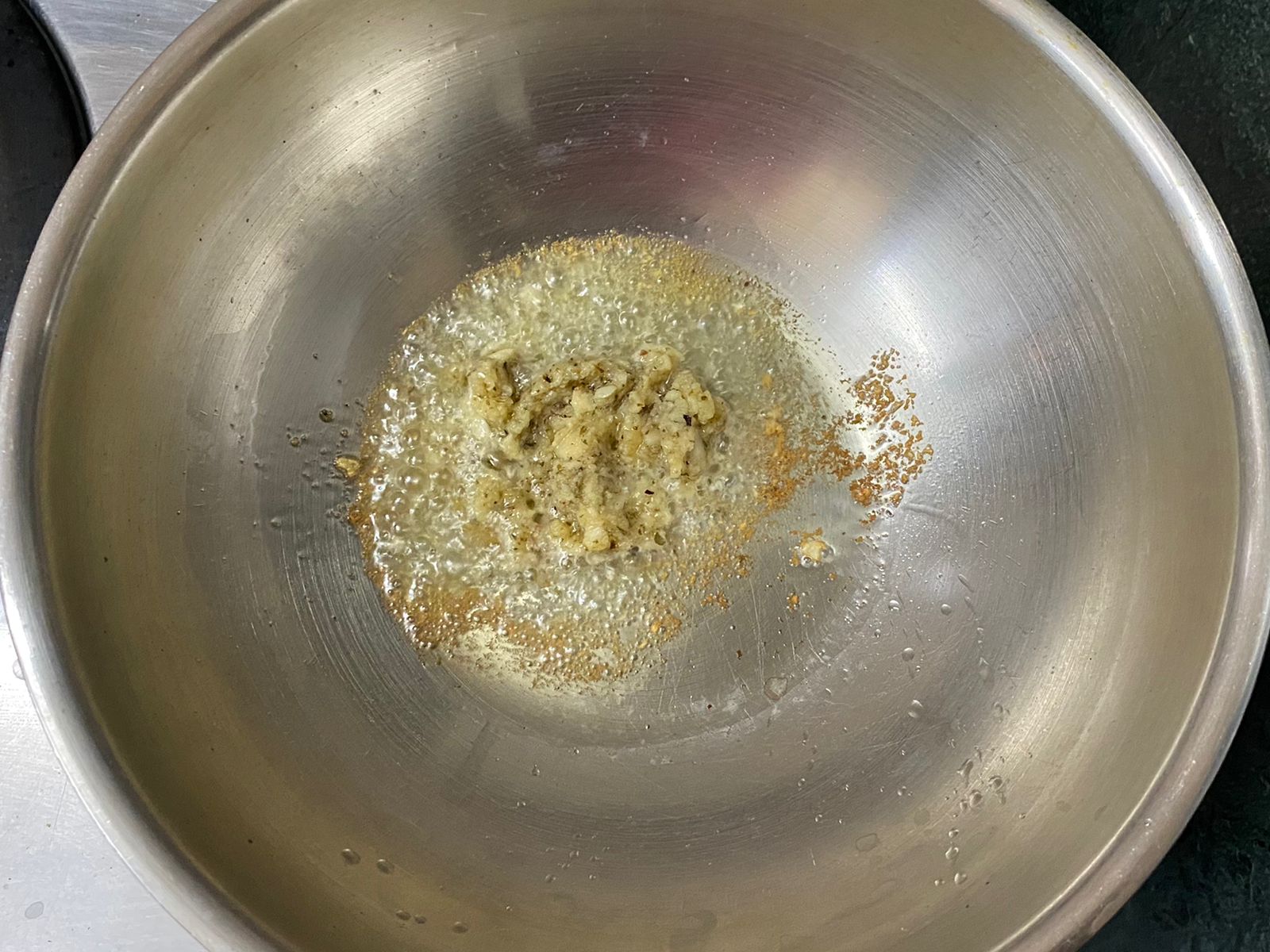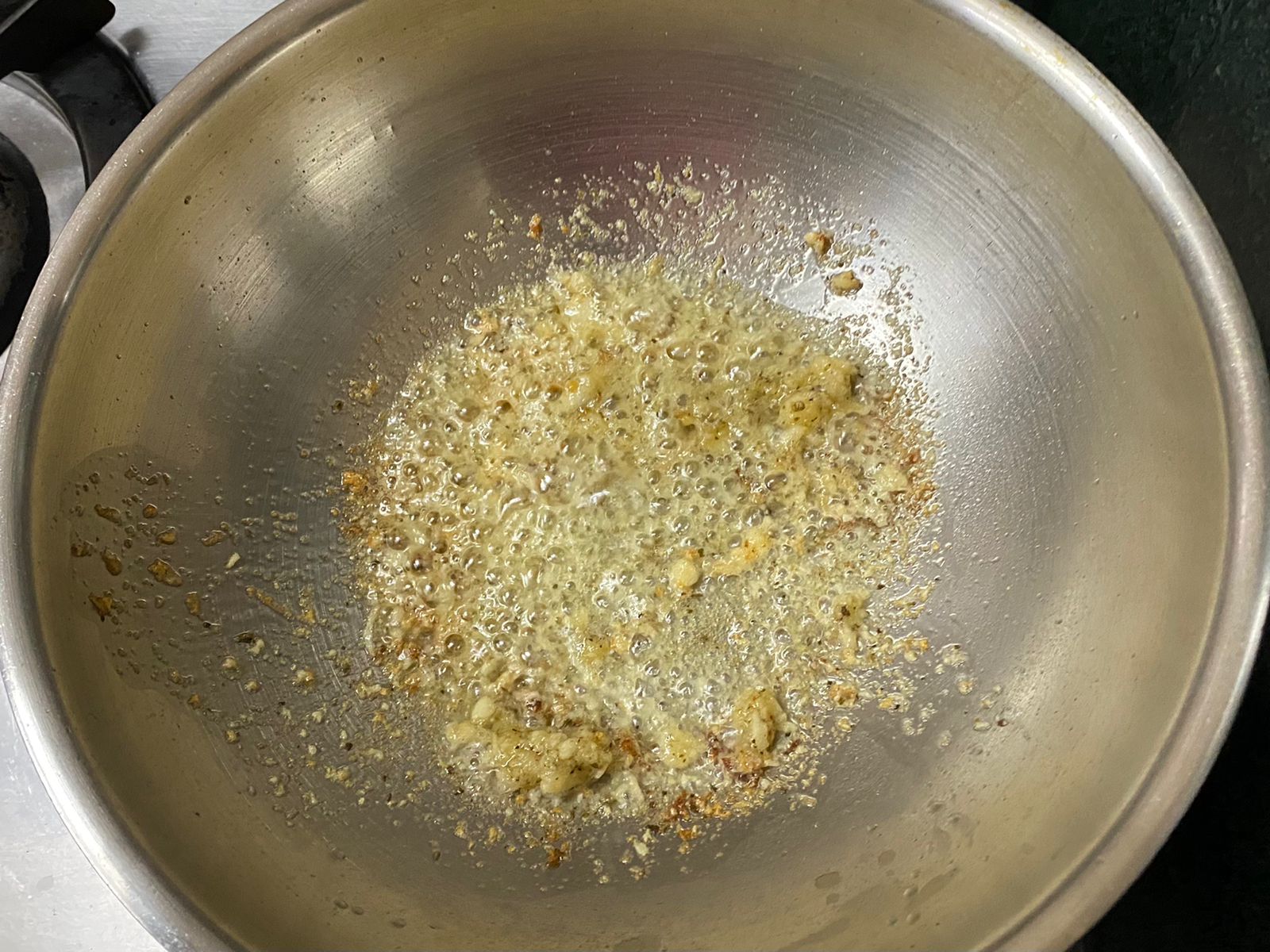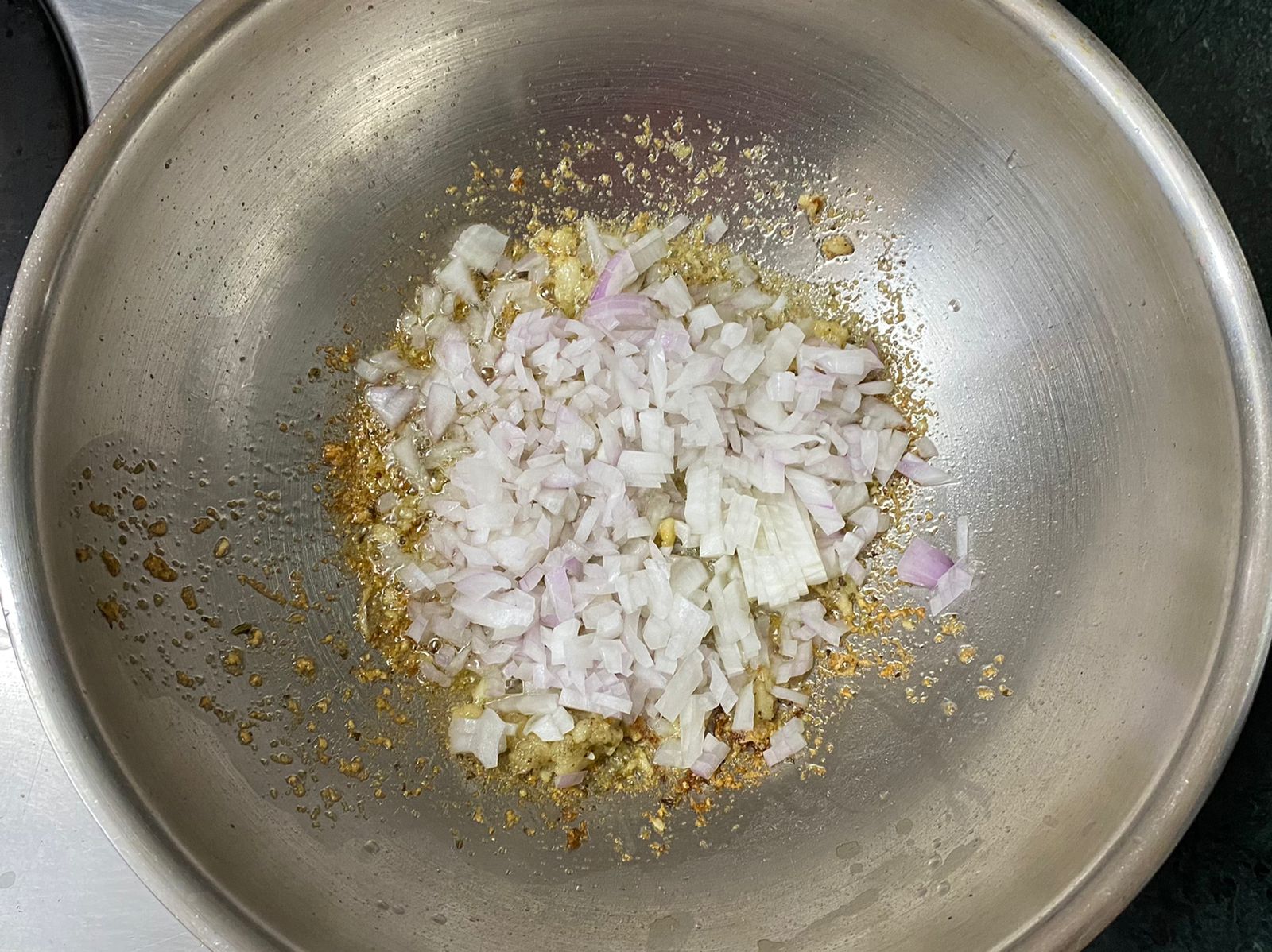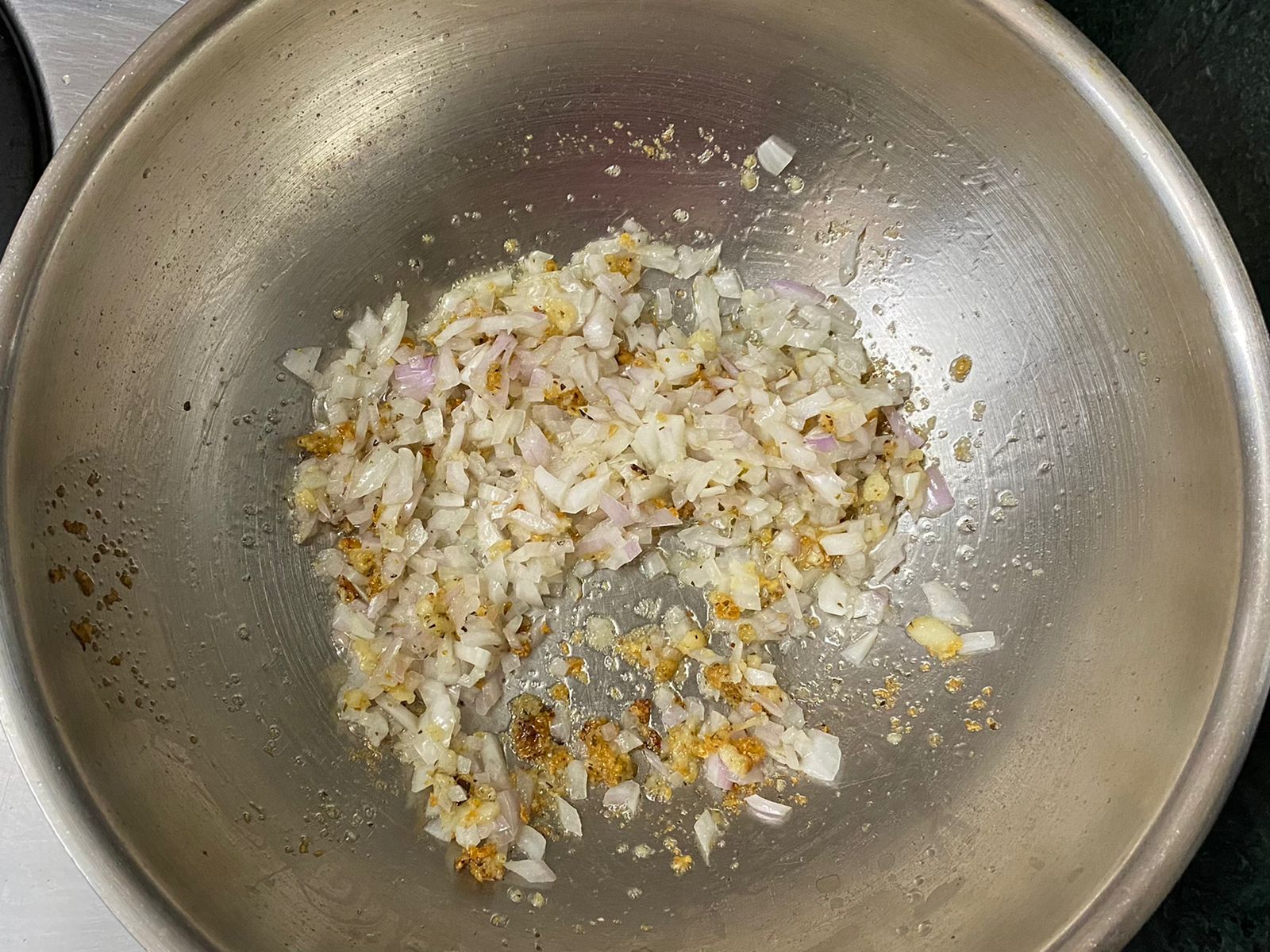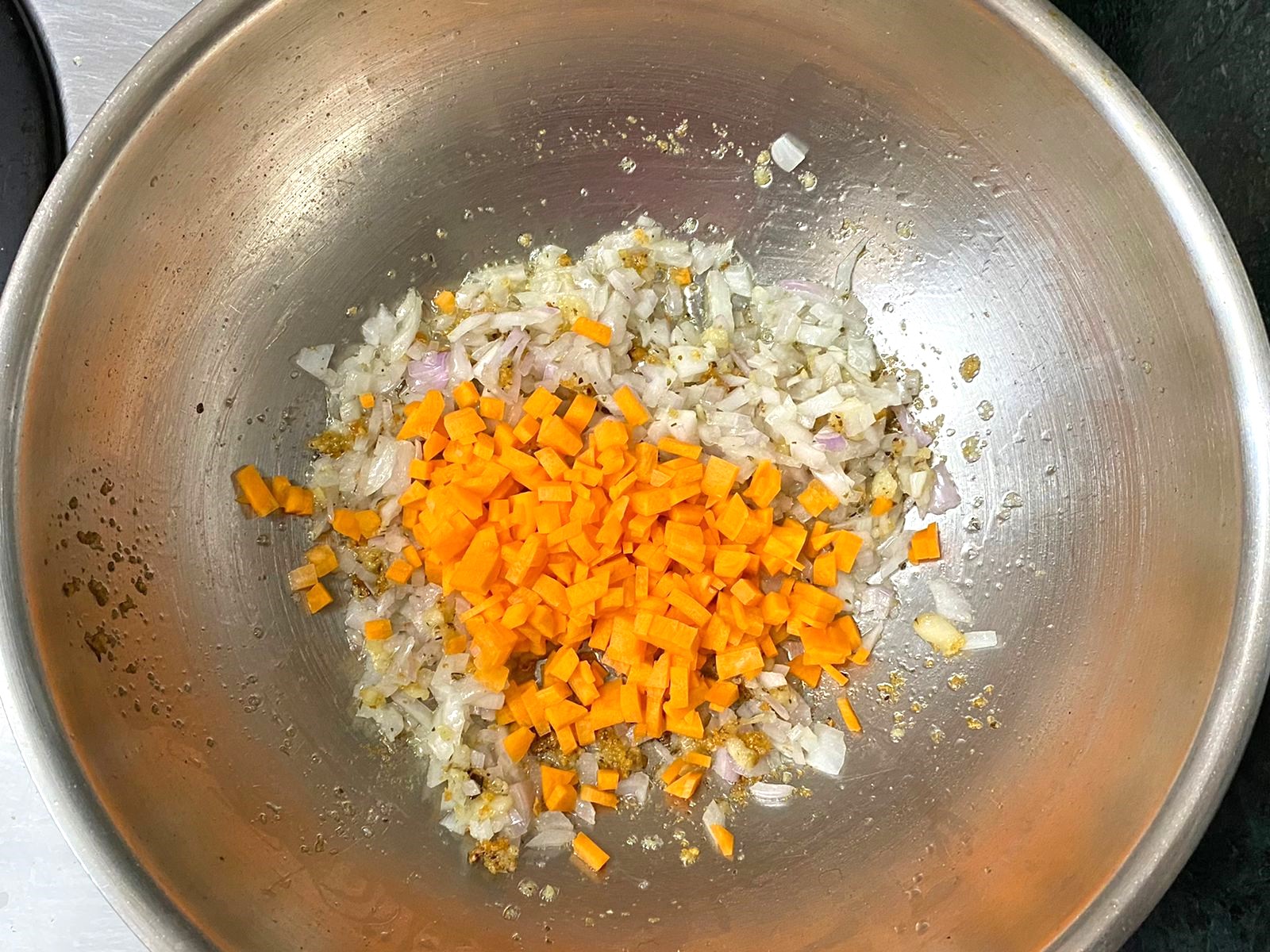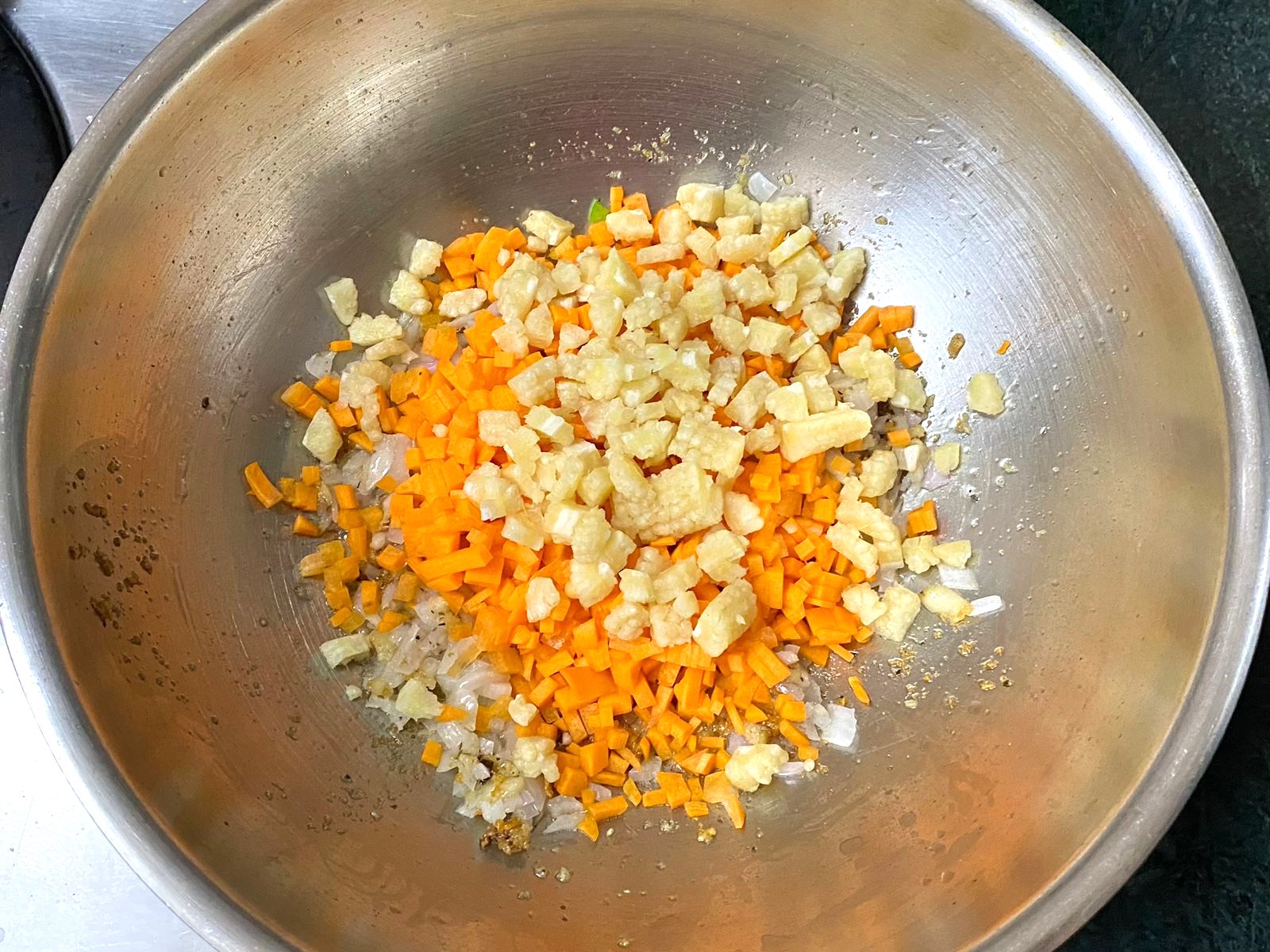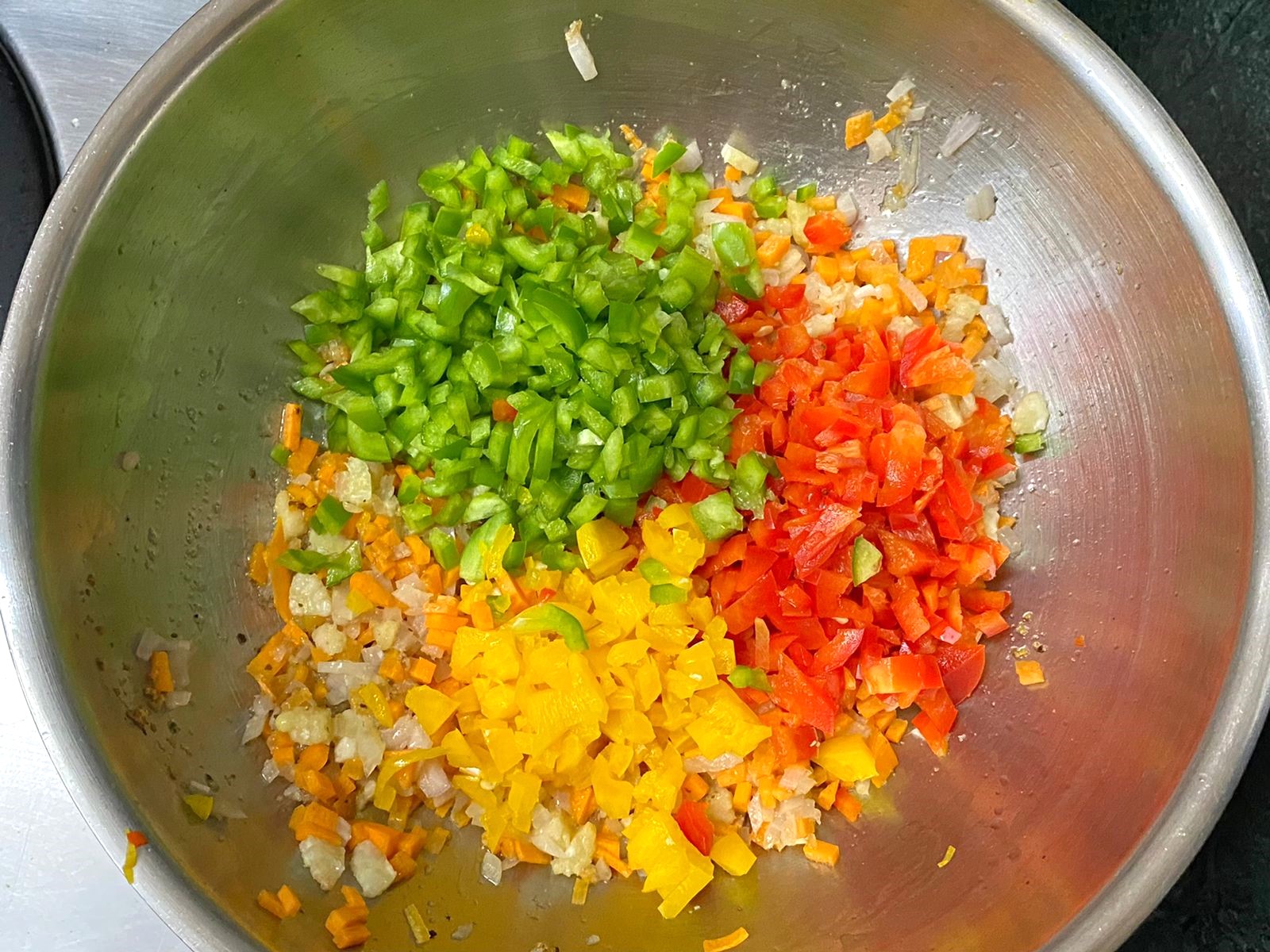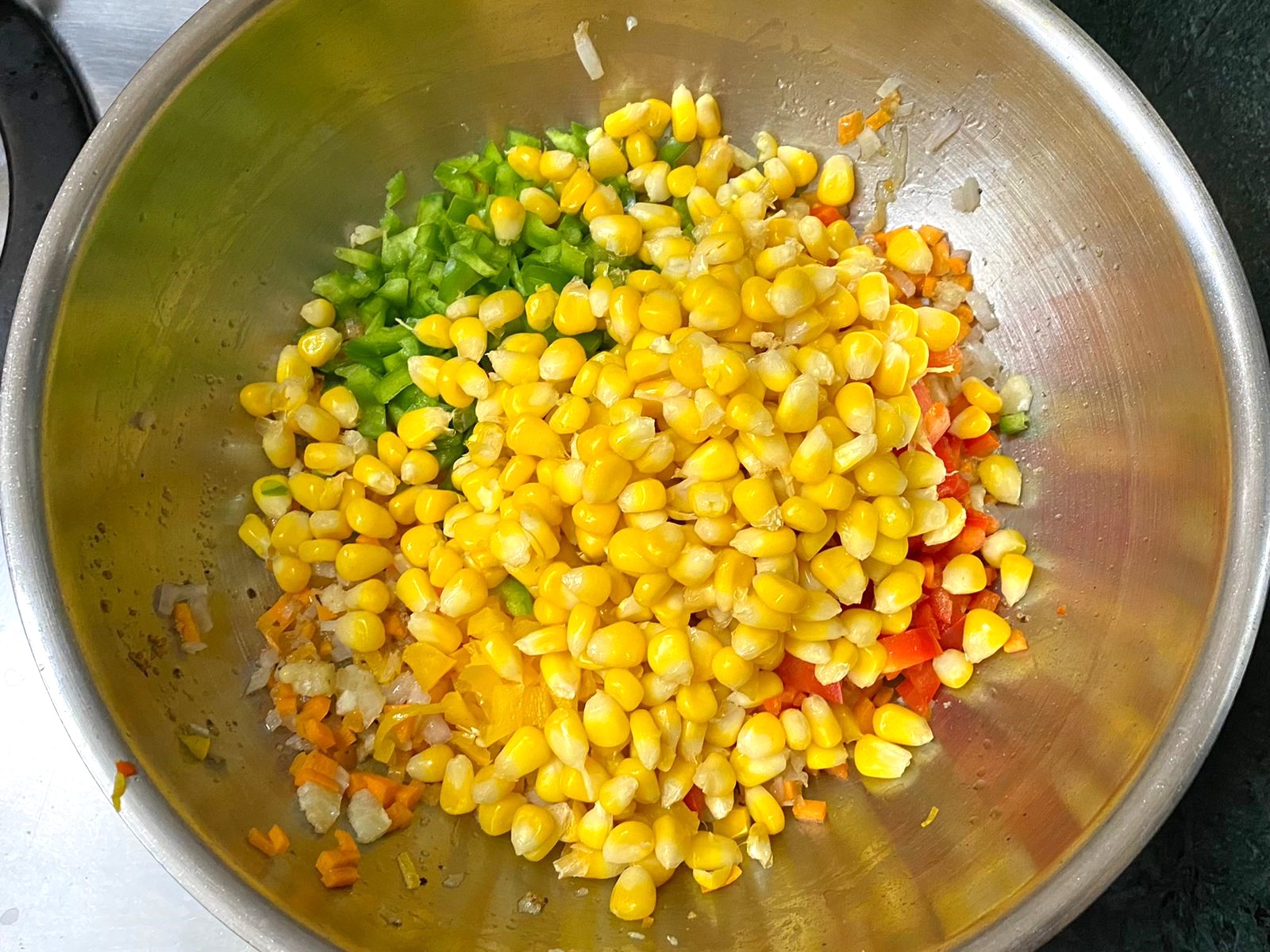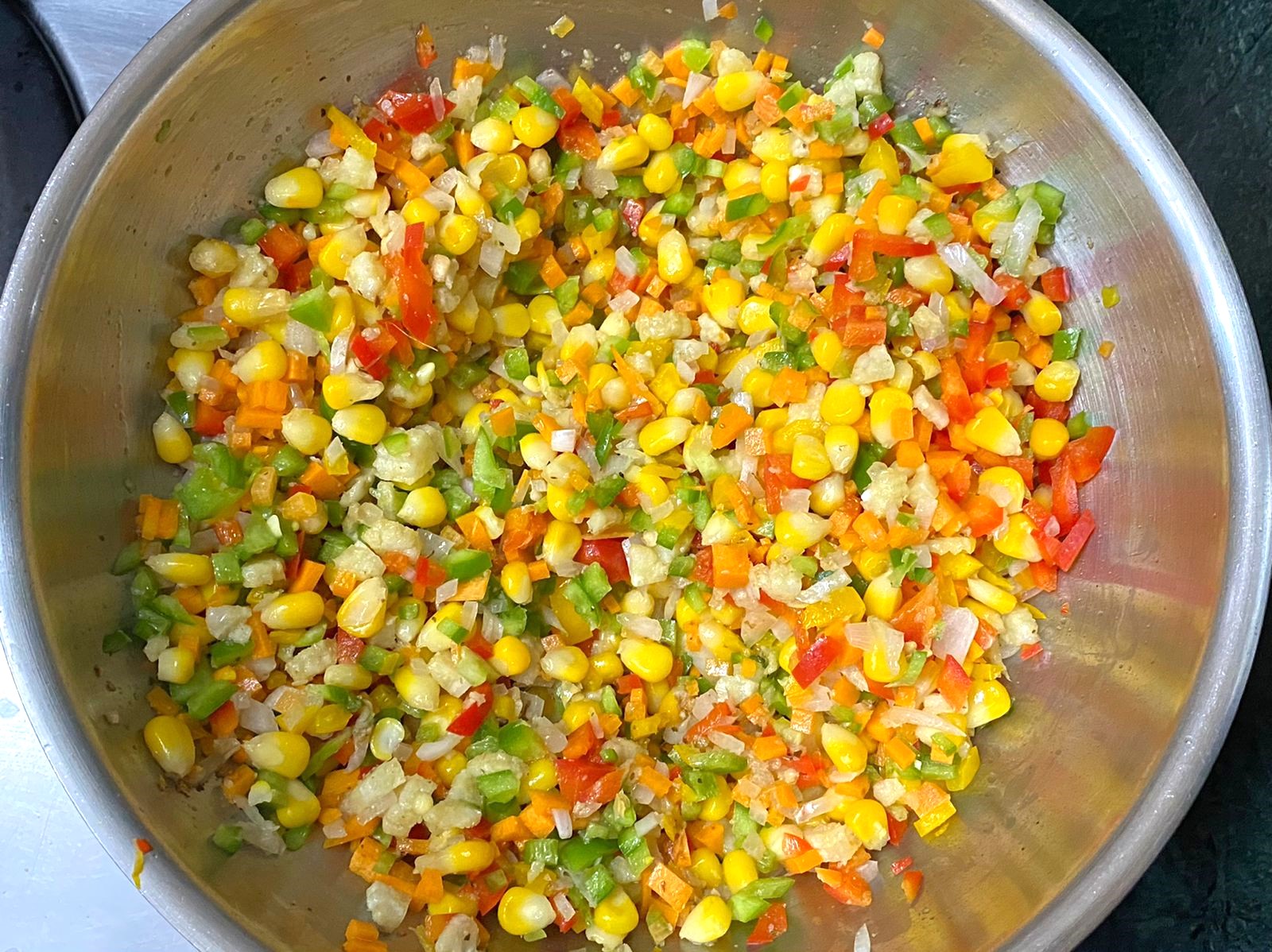 Heat oil in a pan and add garlic and onions and sauté on low- medium heat for 2-3 minutes or until the onions turn translucent. Next add carrots, baby corns, green peppers, yellow peppers, red peppers and corn and sauté for a minute.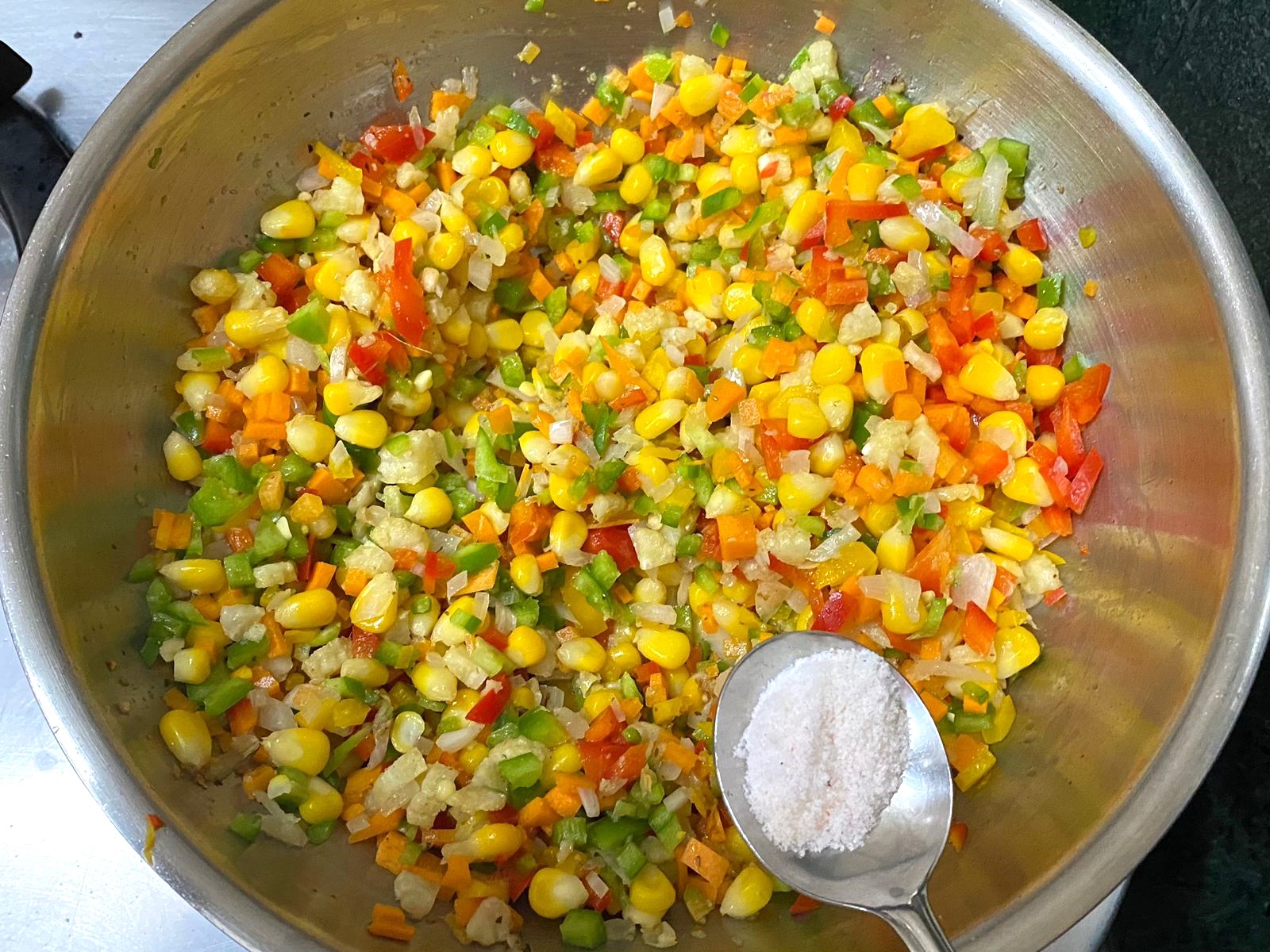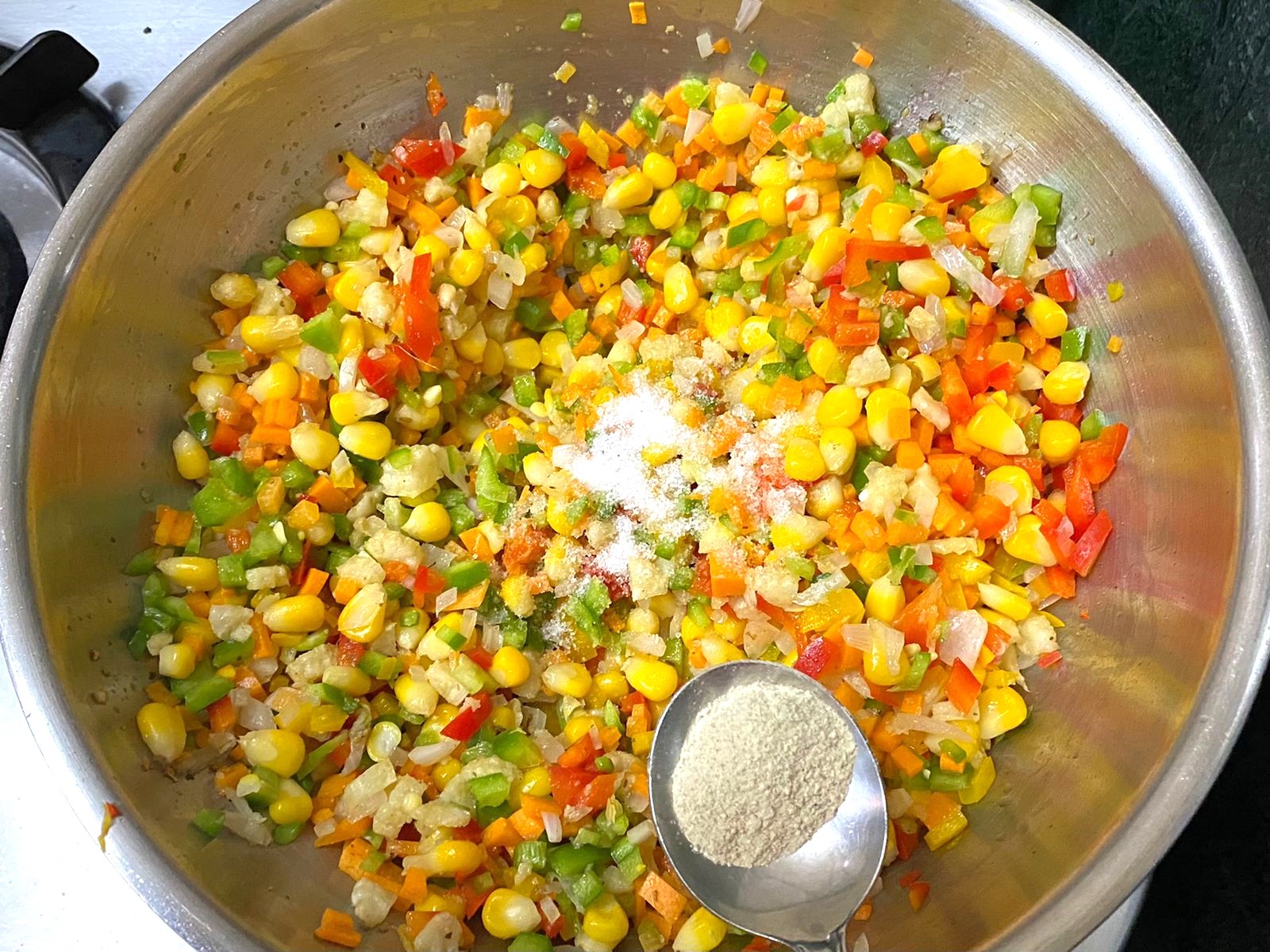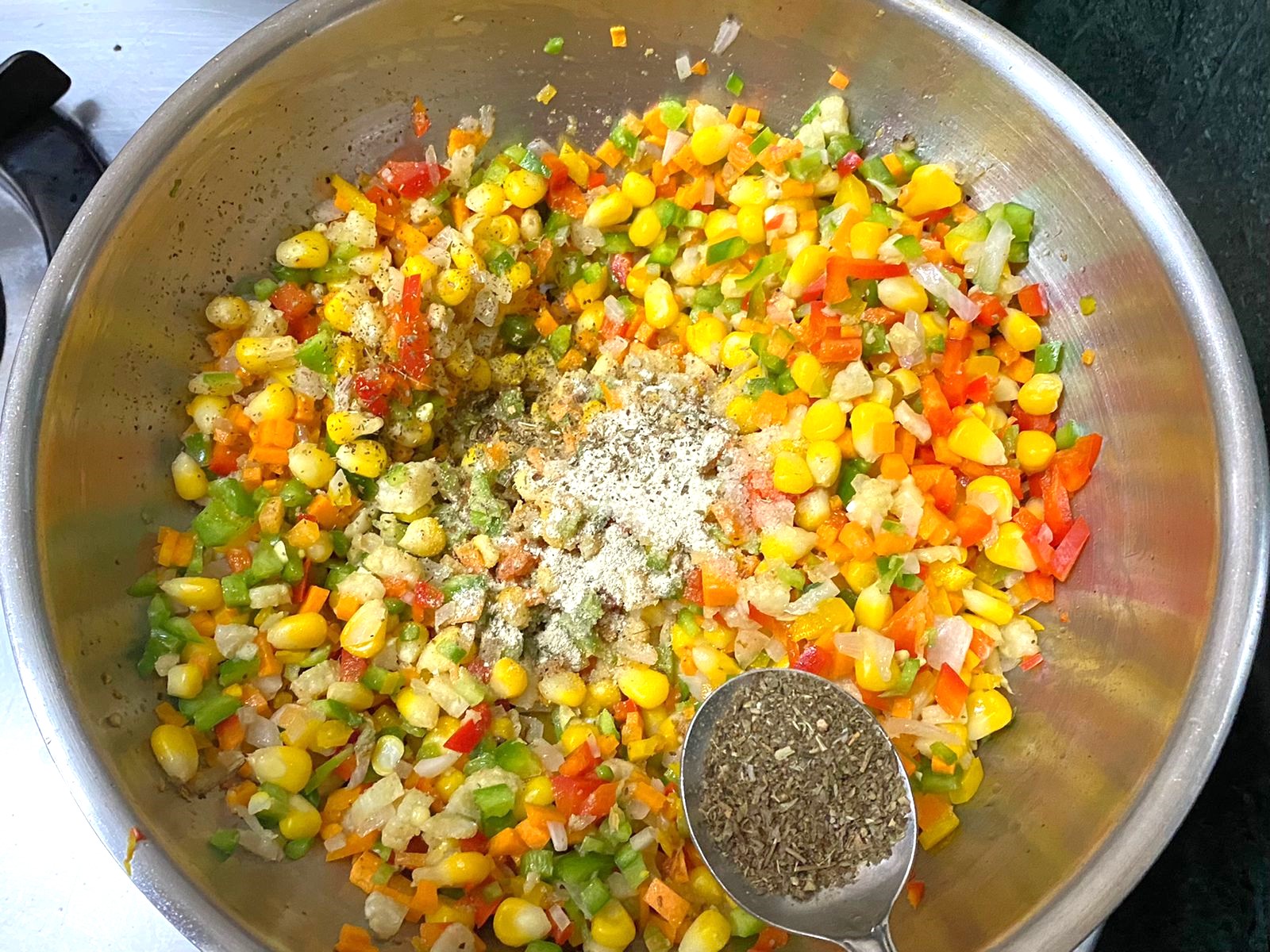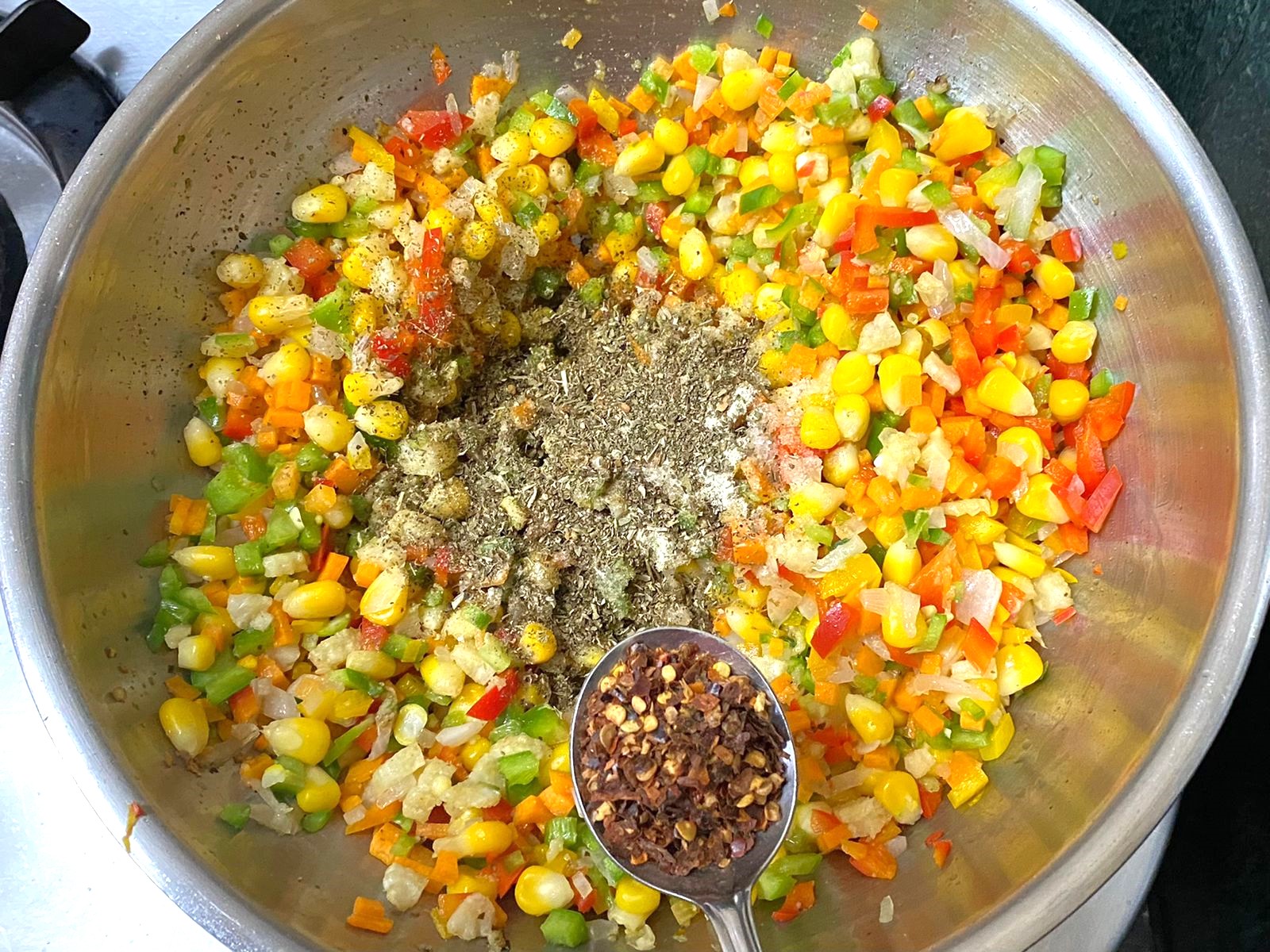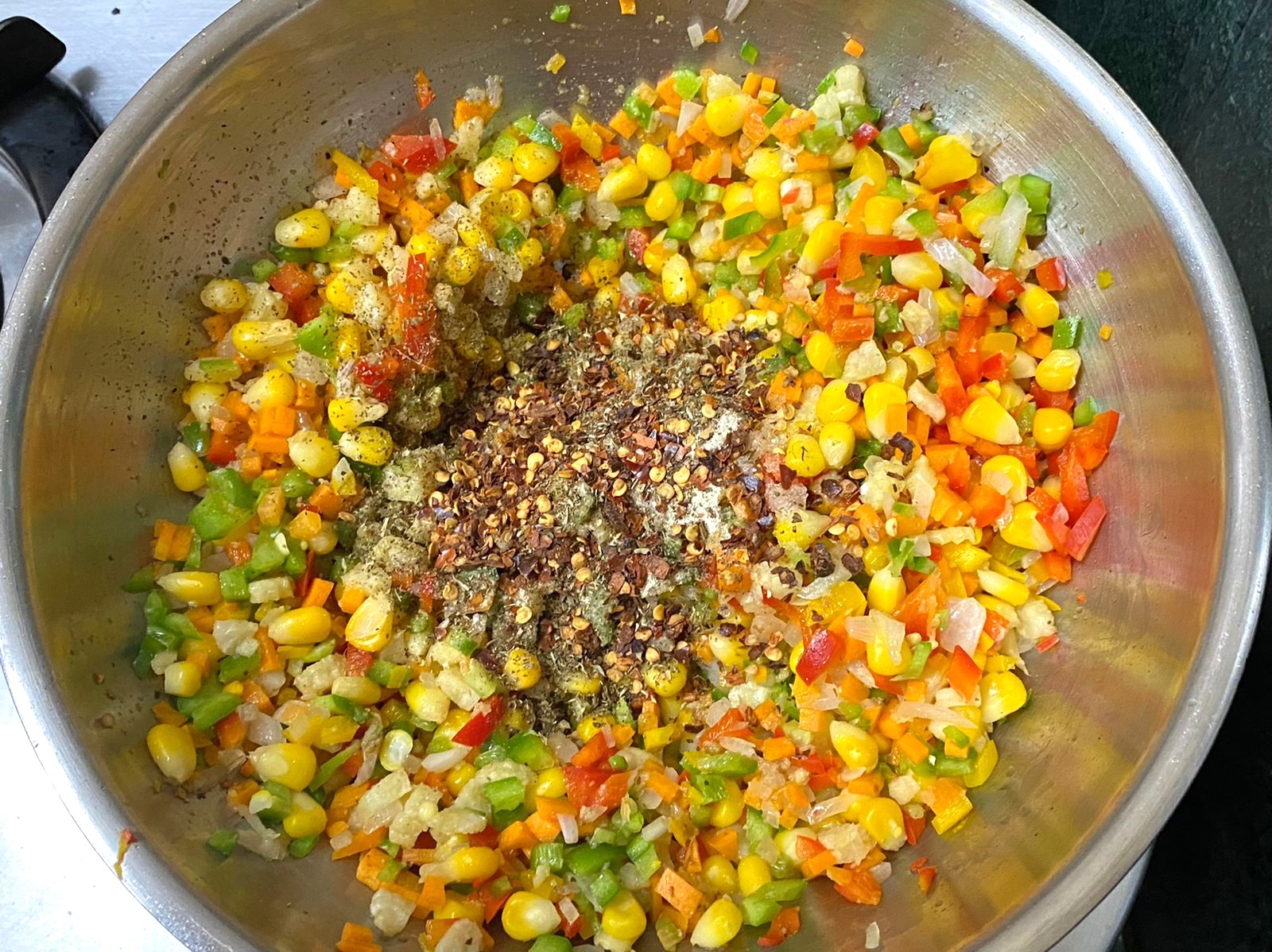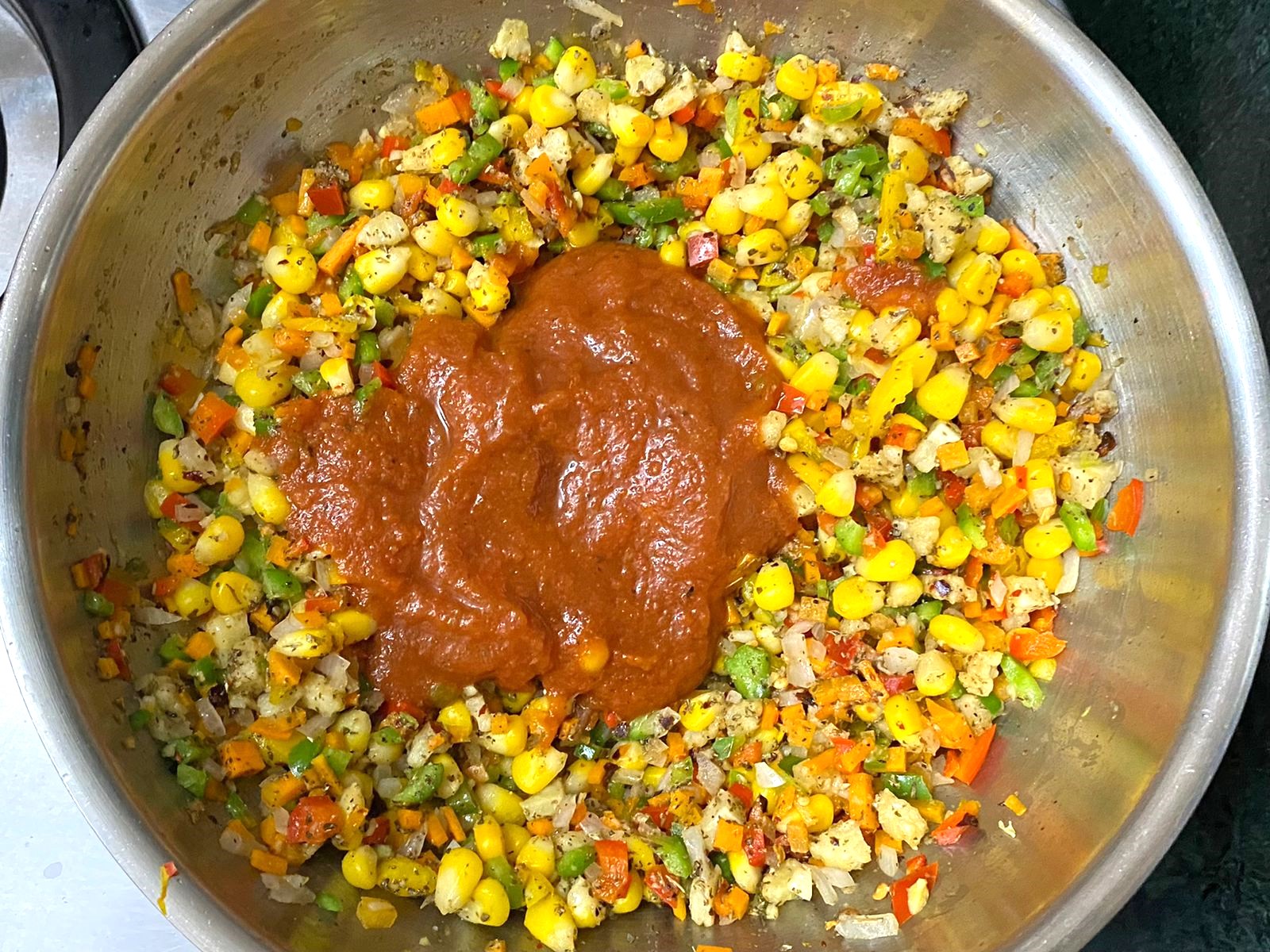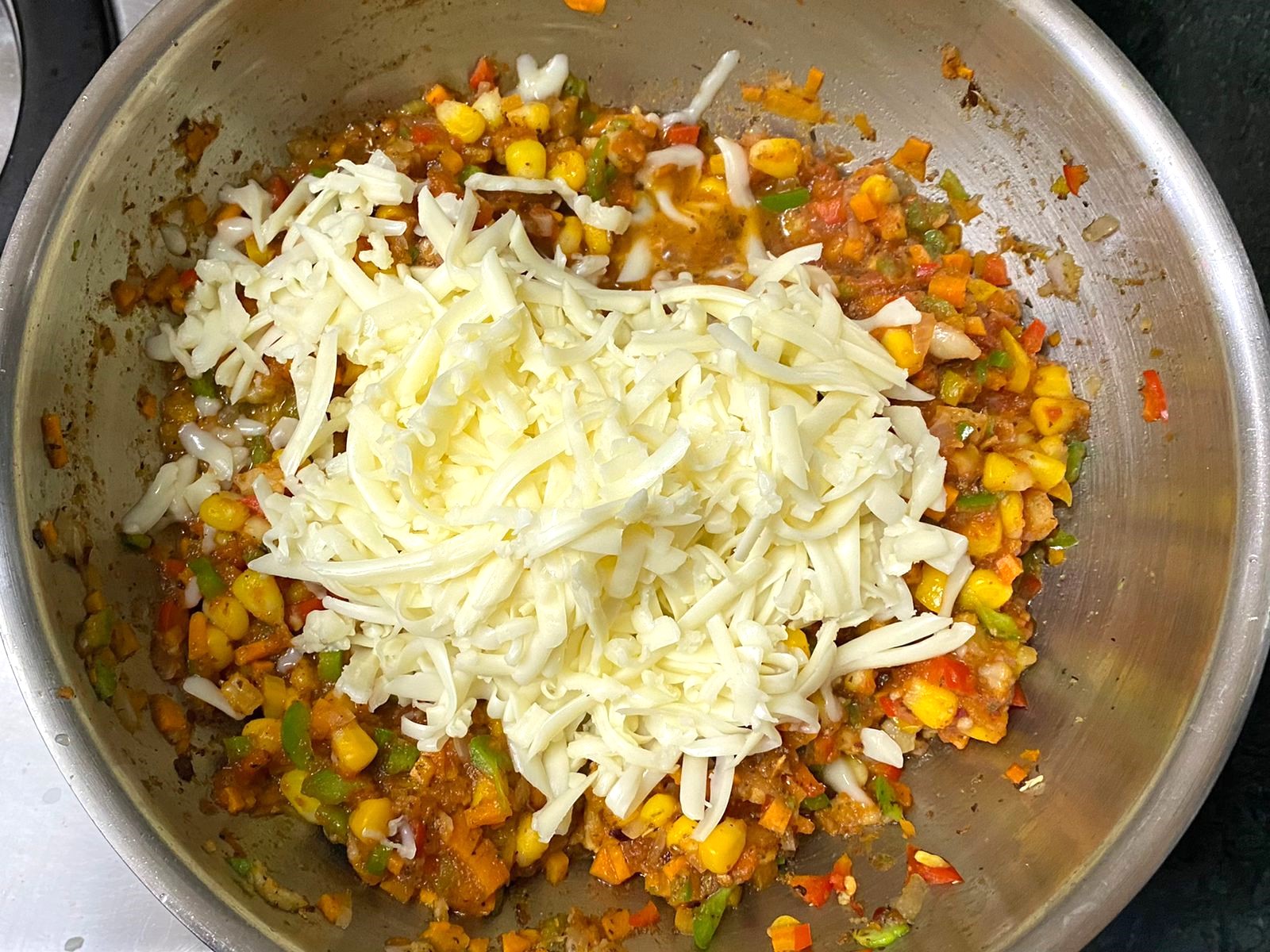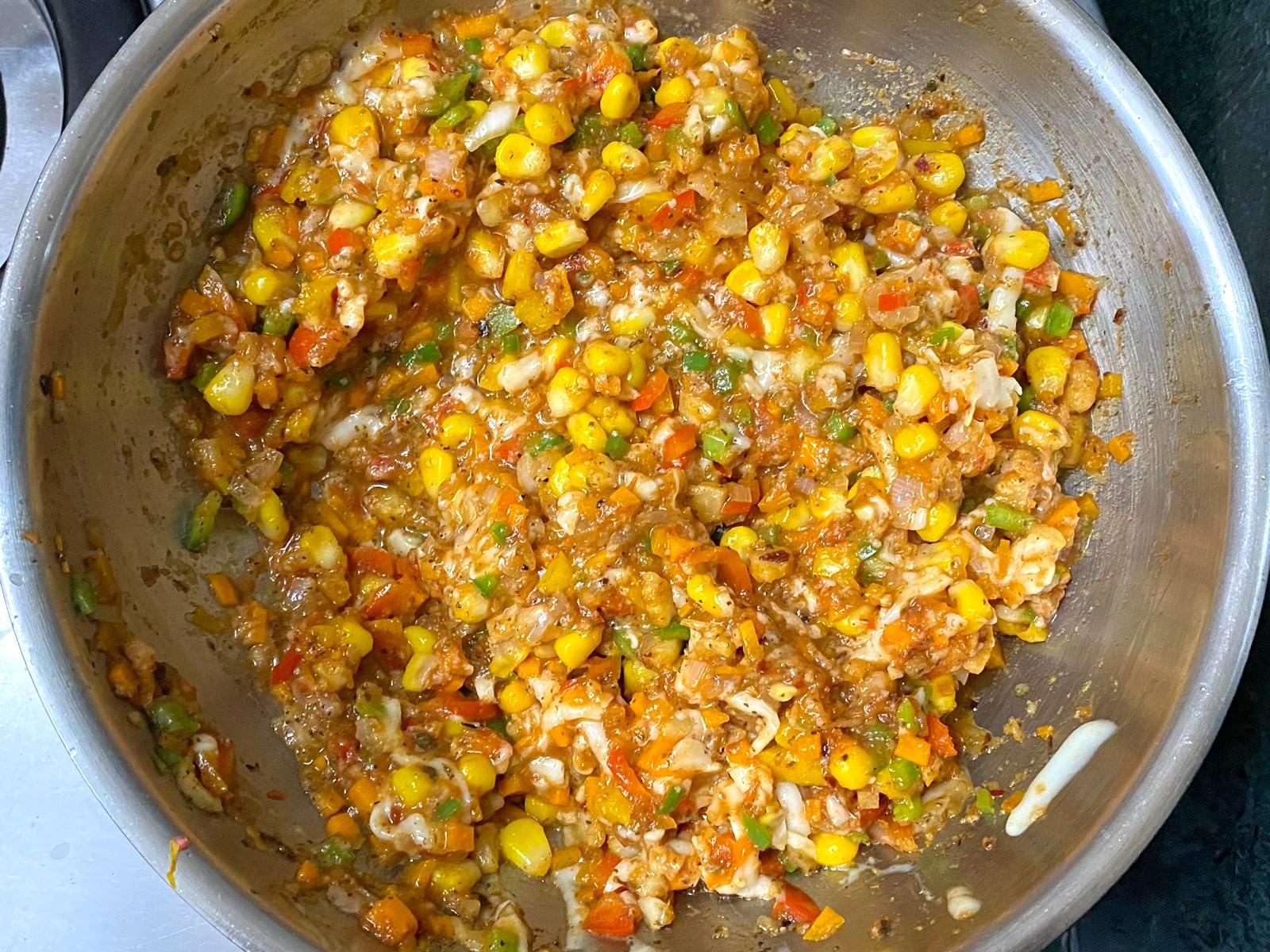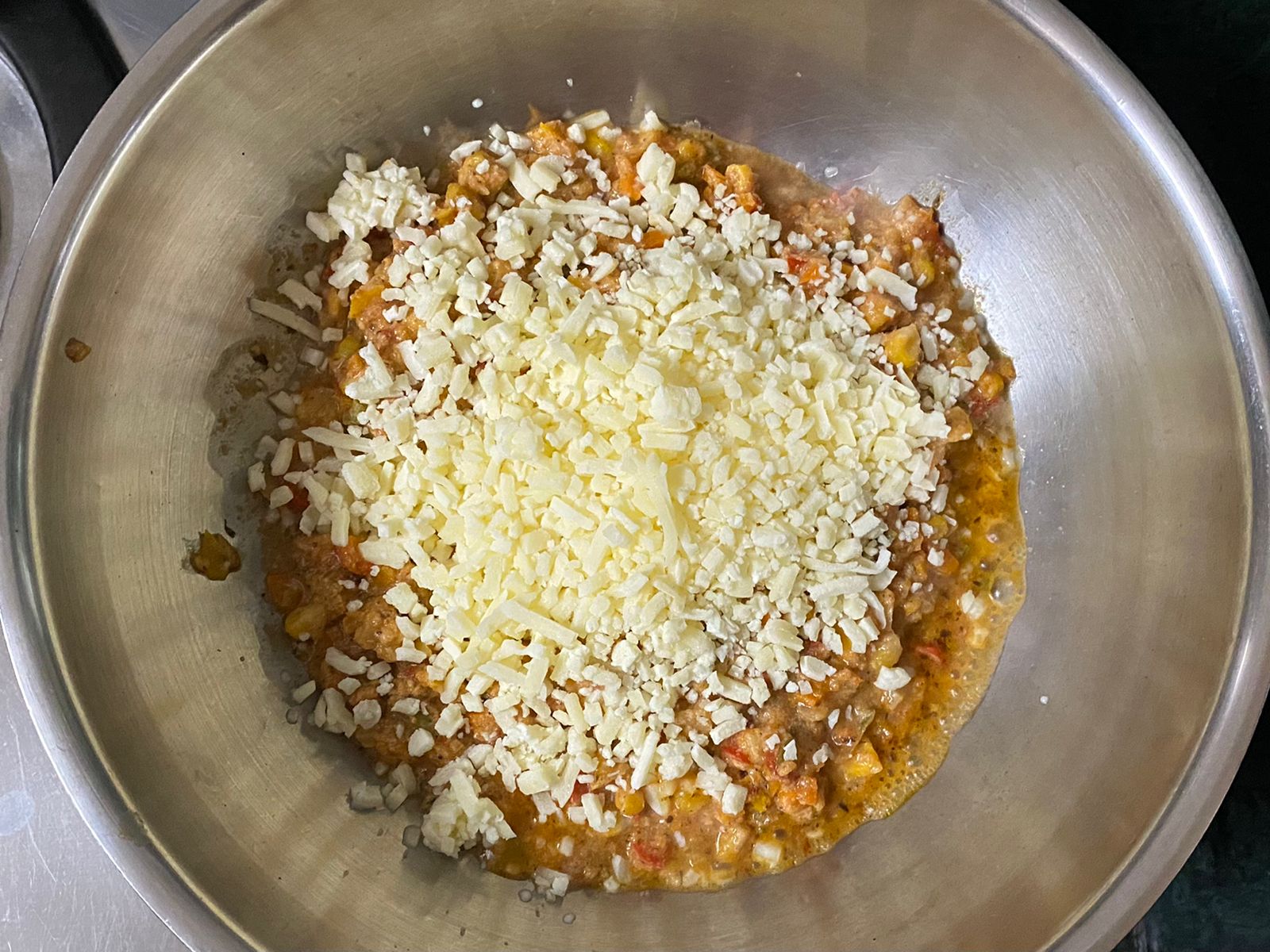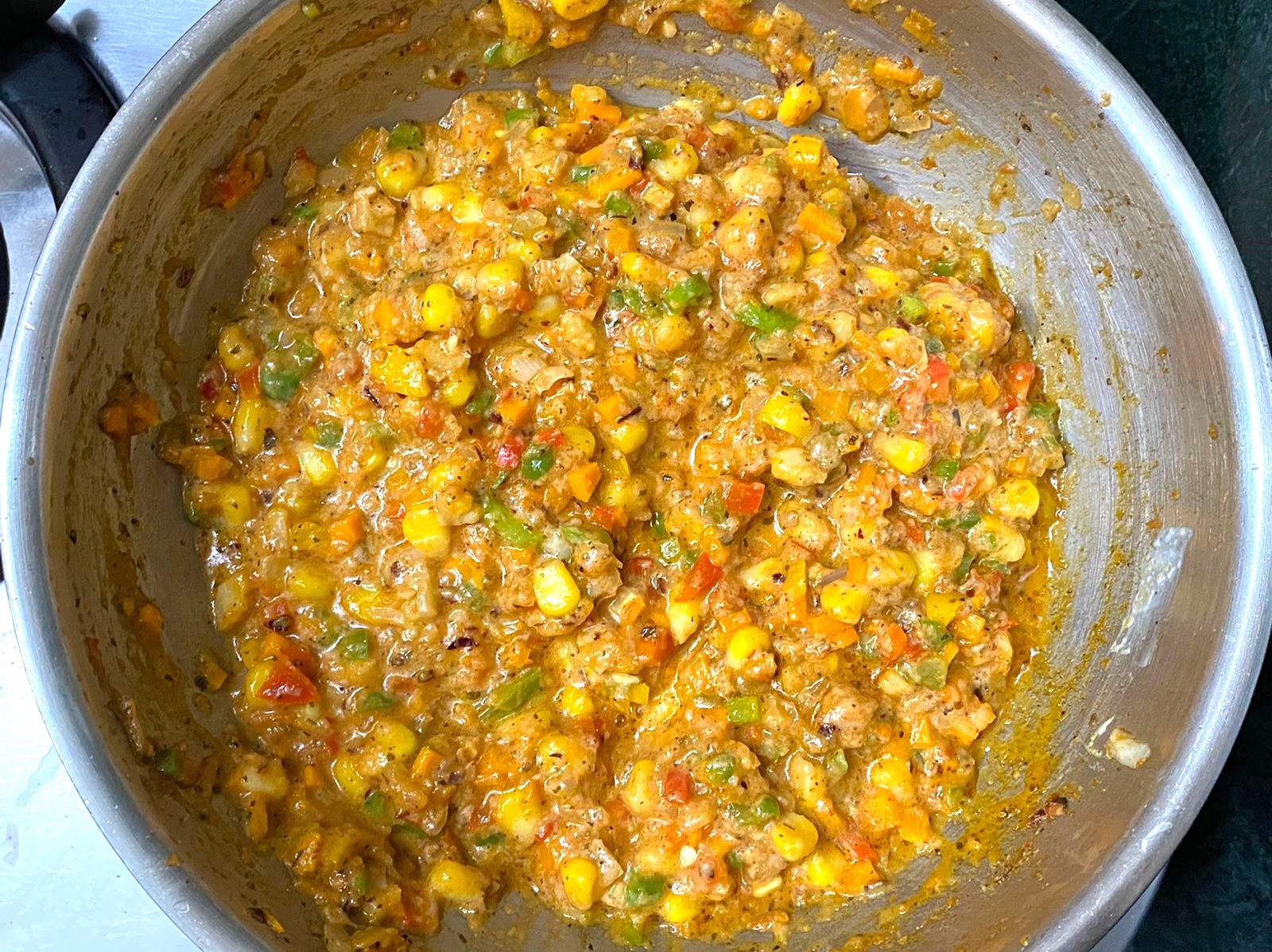 Add salt, white pepper, oregano, chilli flakes, pizza sauce and cheddar and mix. Turn the heat off and keep the filling aside to cool.
Once cooled add the mozzarella cheese.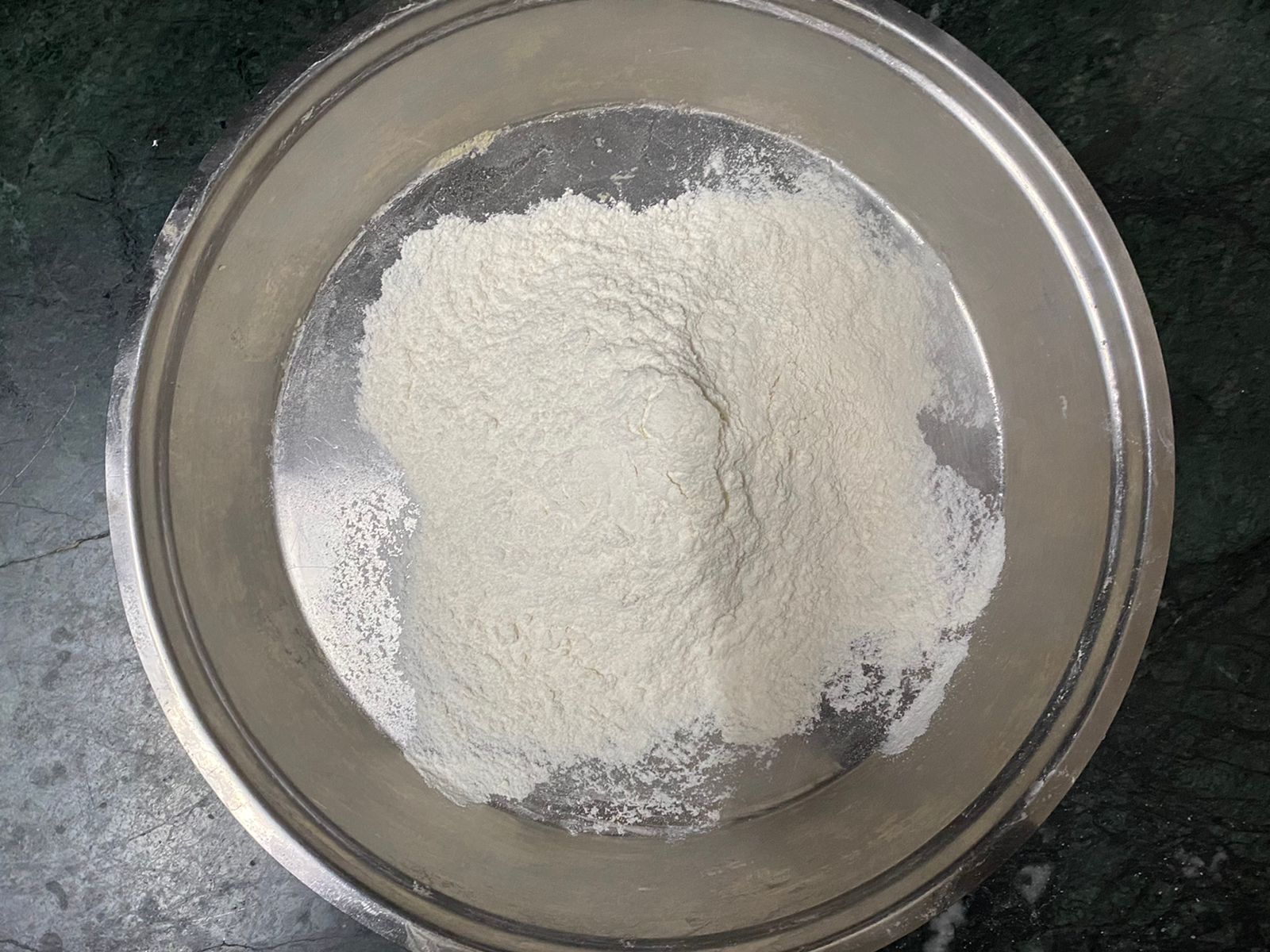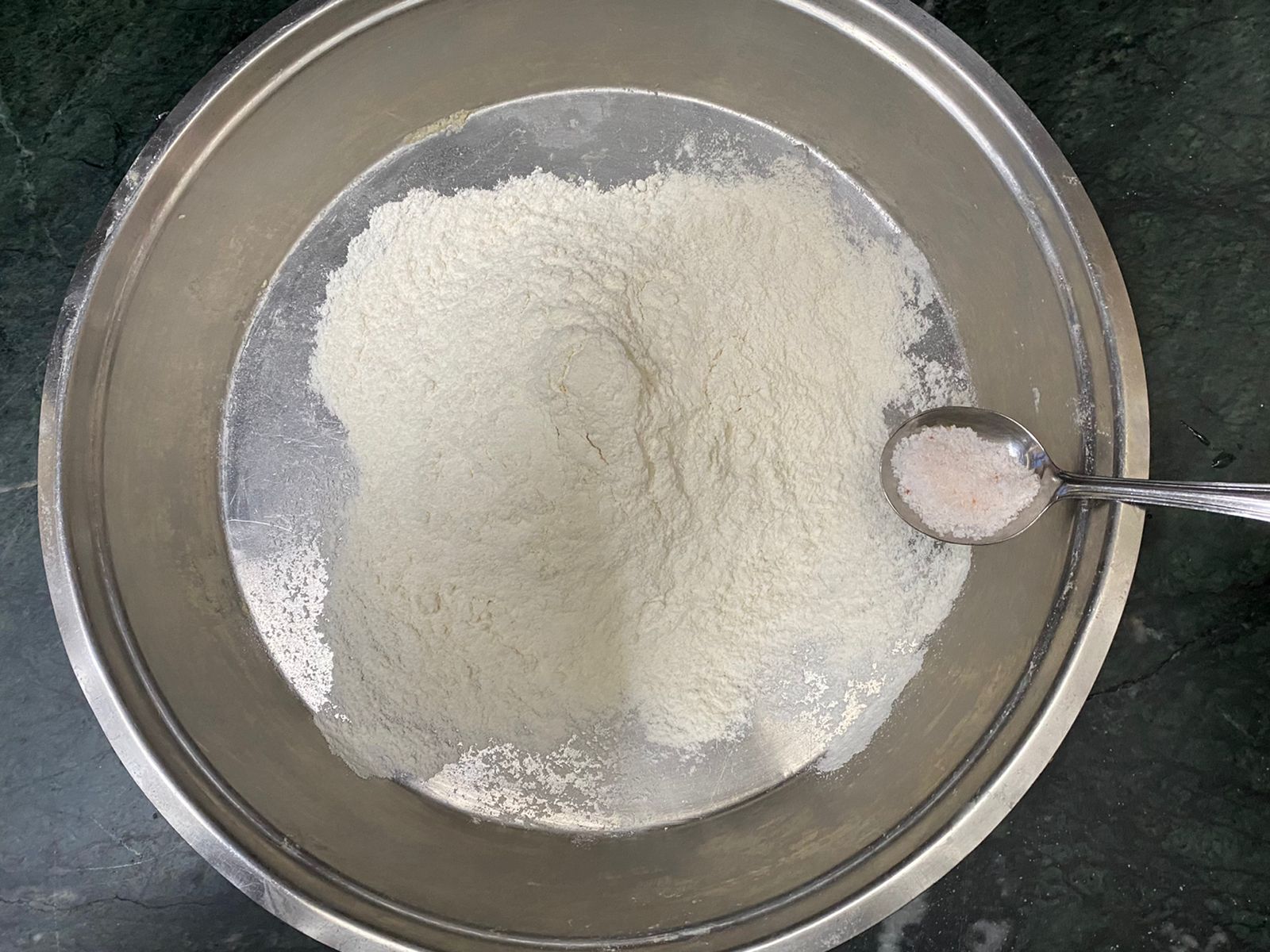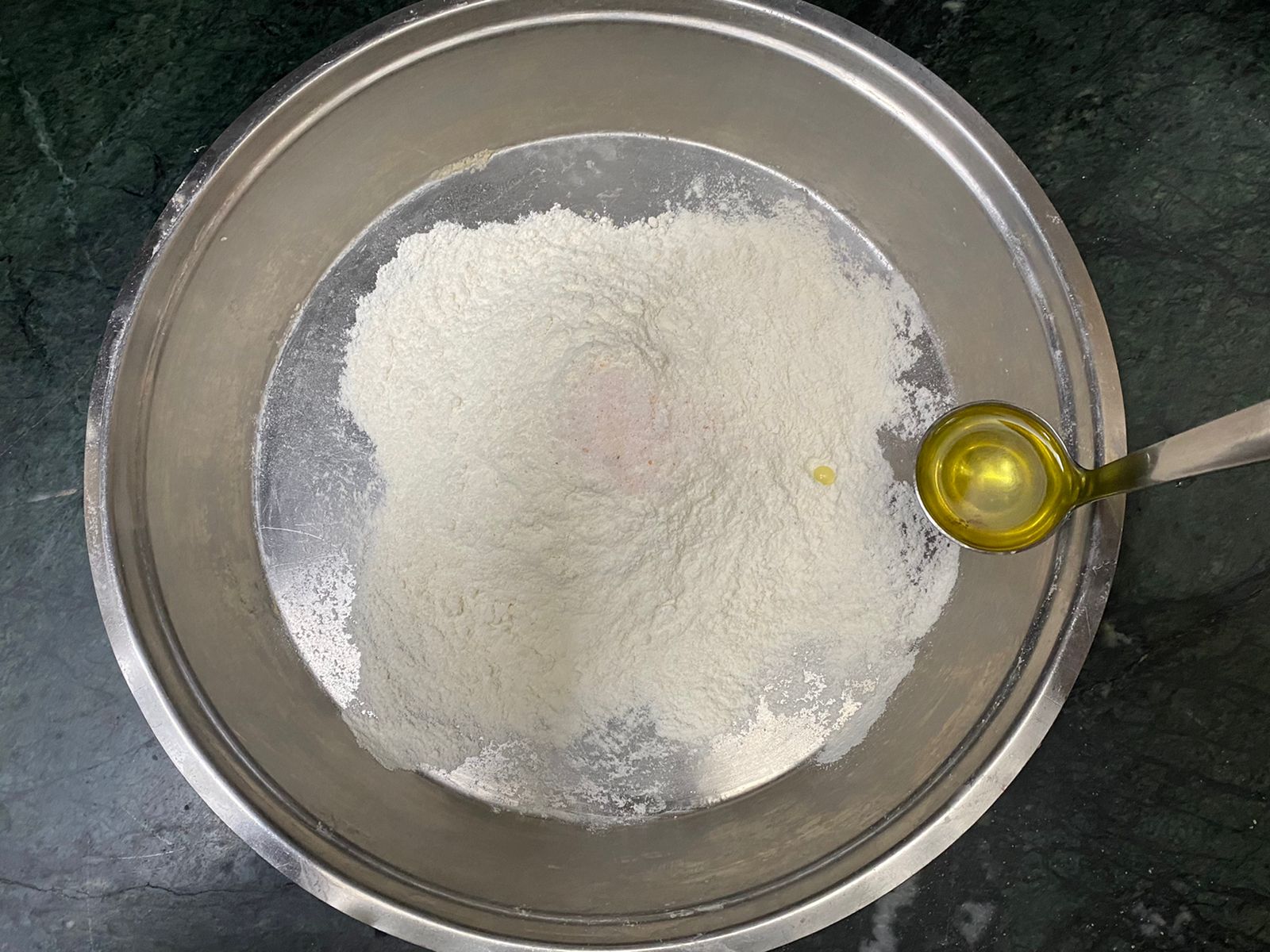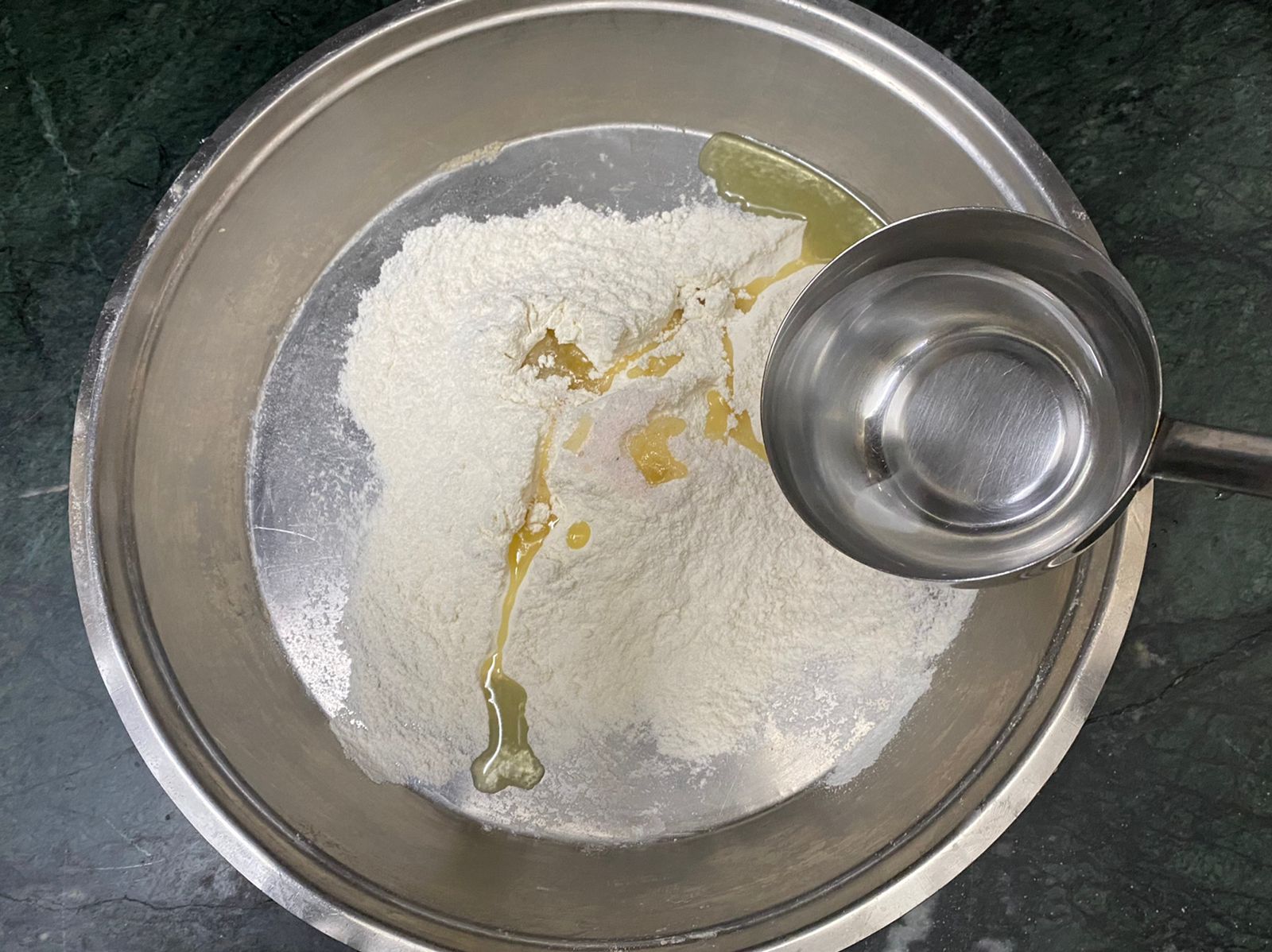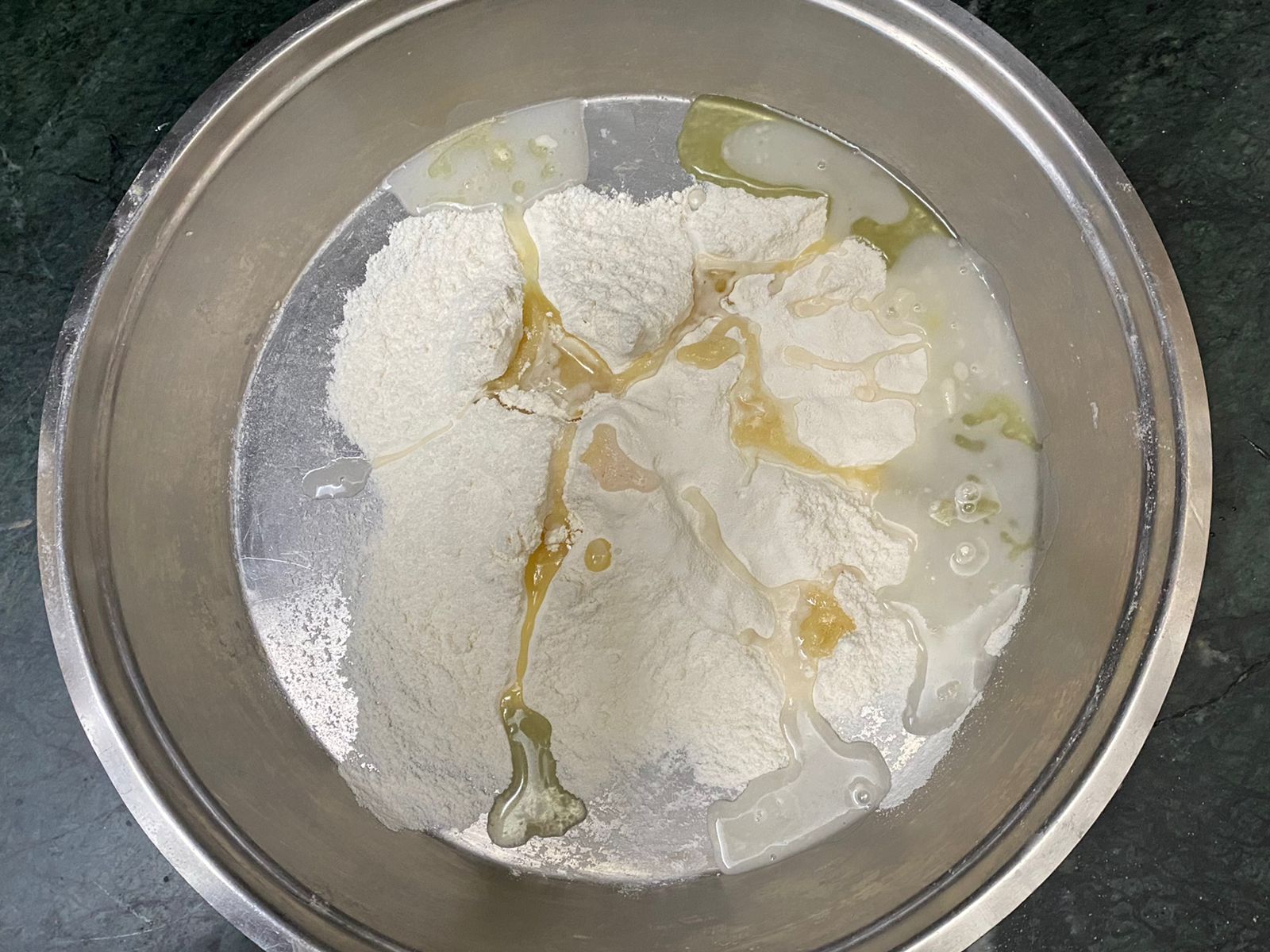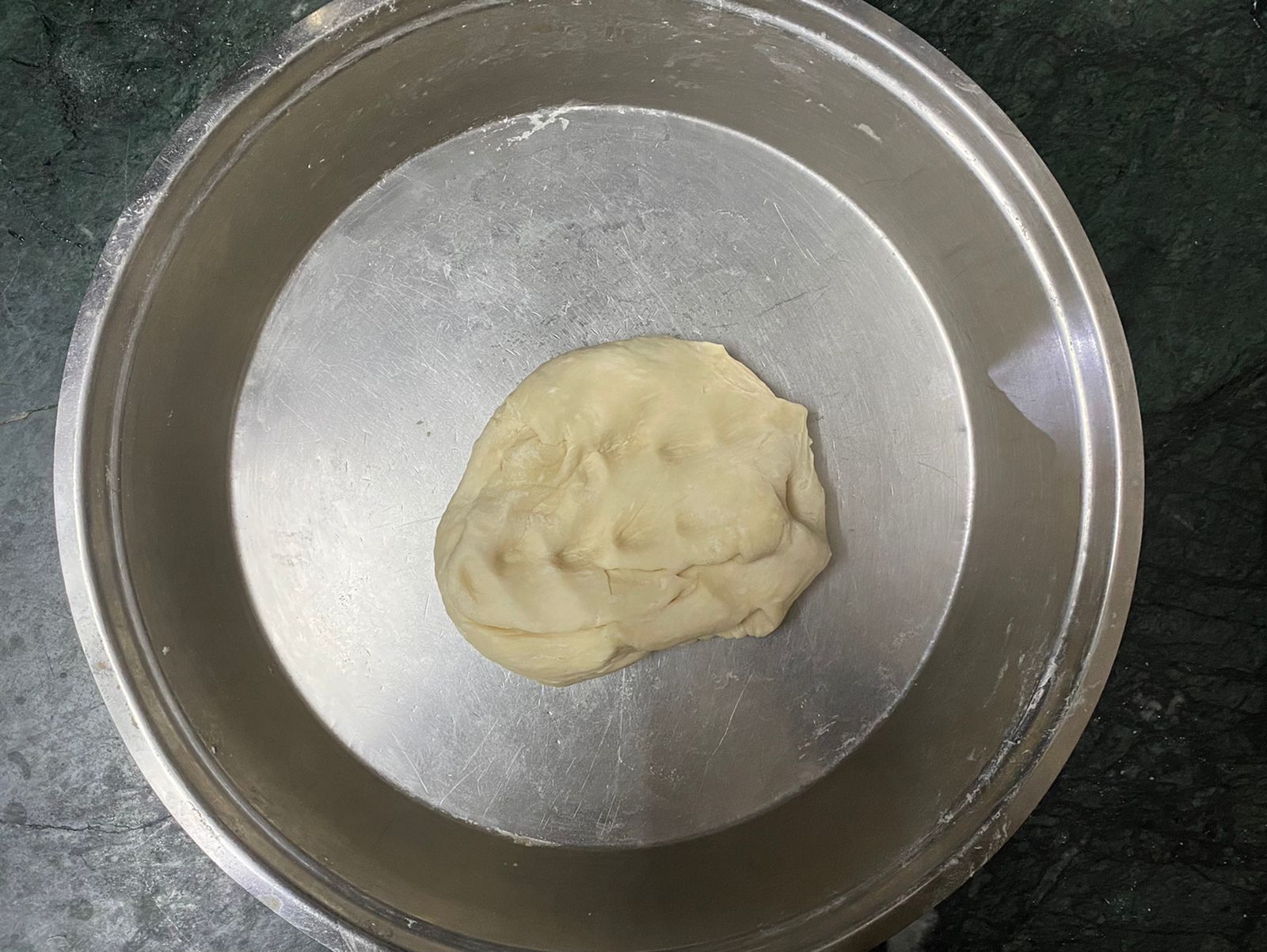 To make the dough mix together plain flour, salt and oil. Add water in parts and knead a soft dough. Cover the dough with a moist muslin or kitchen towel and let it rest for 30 minutes.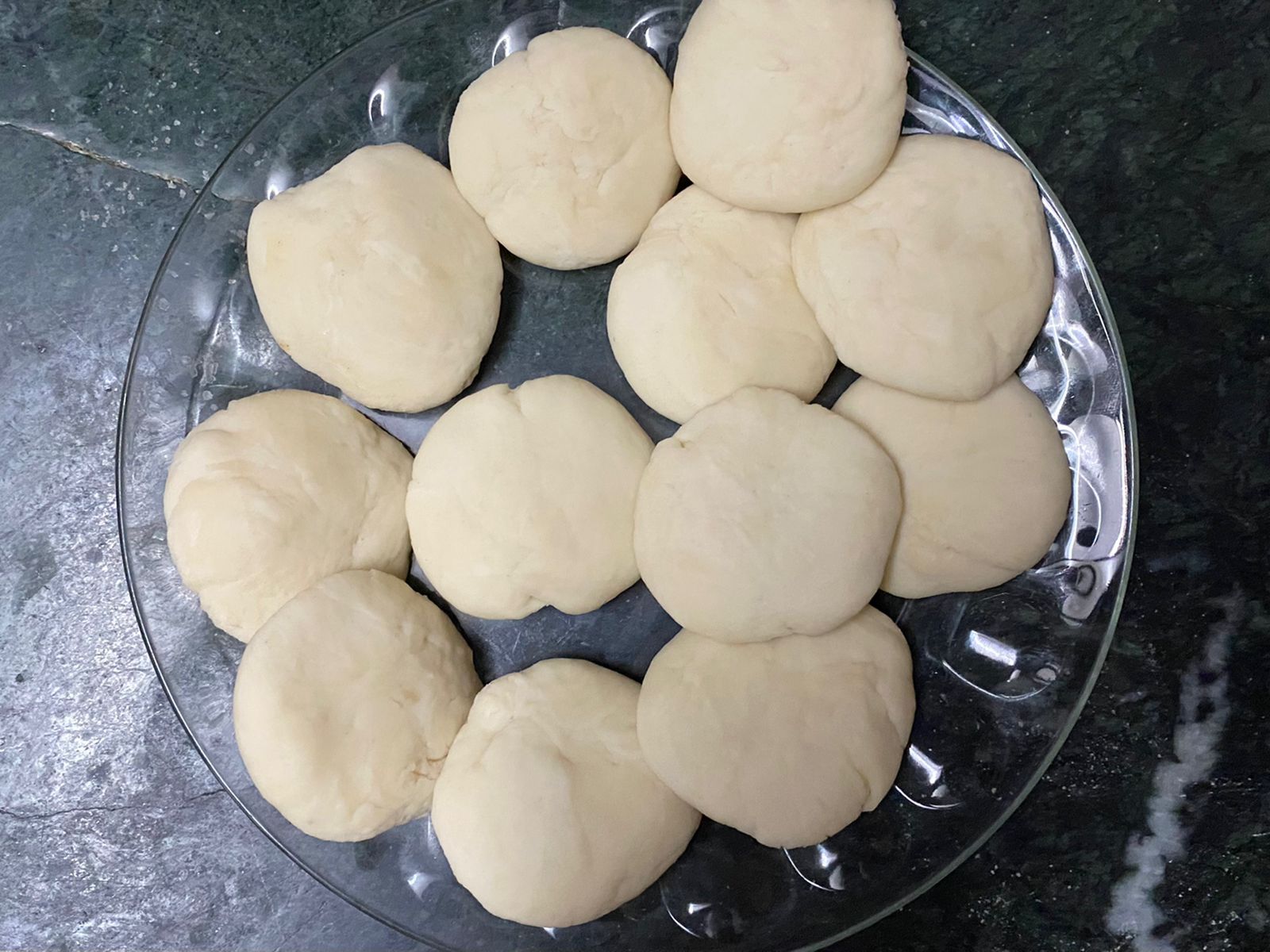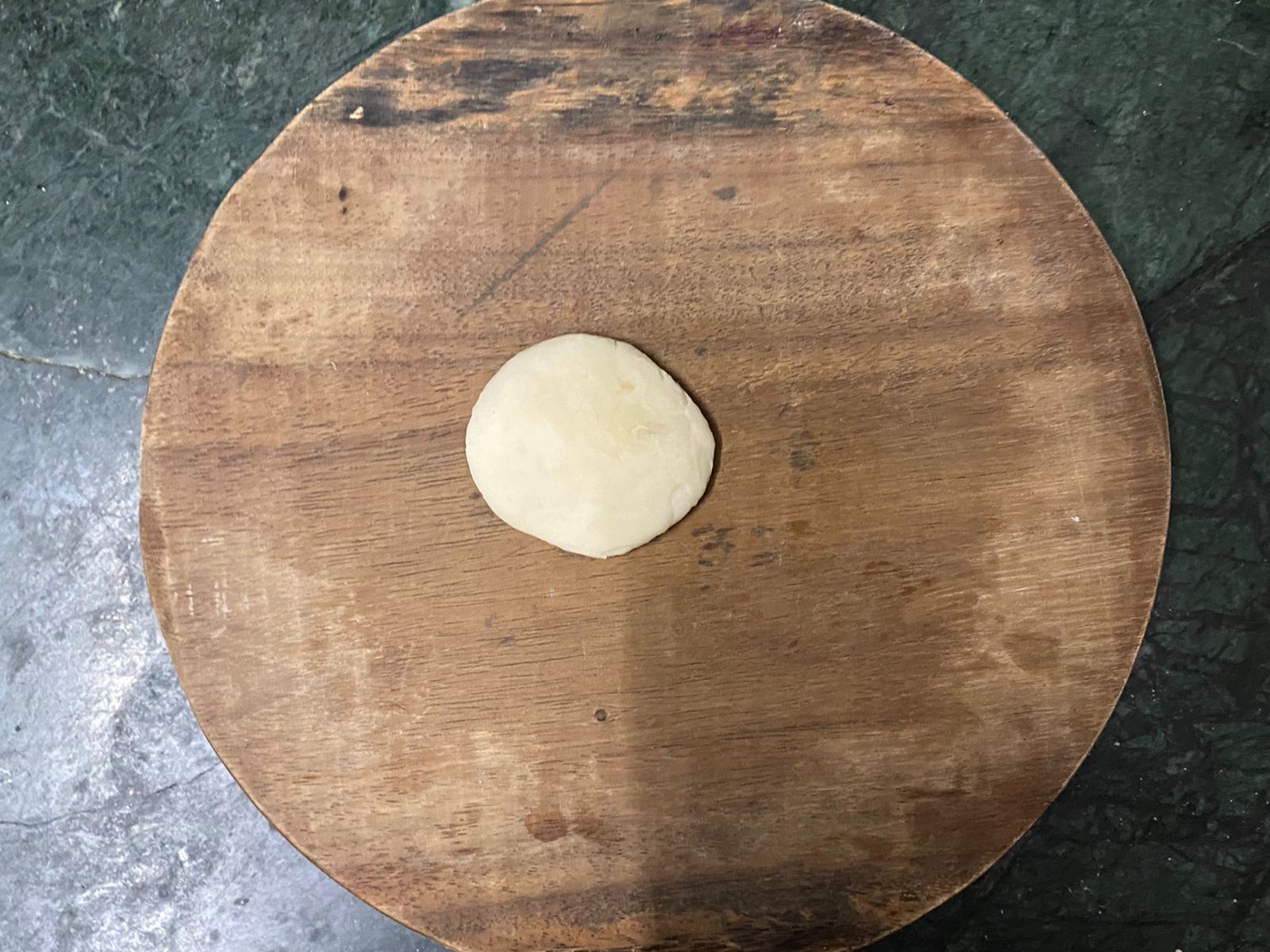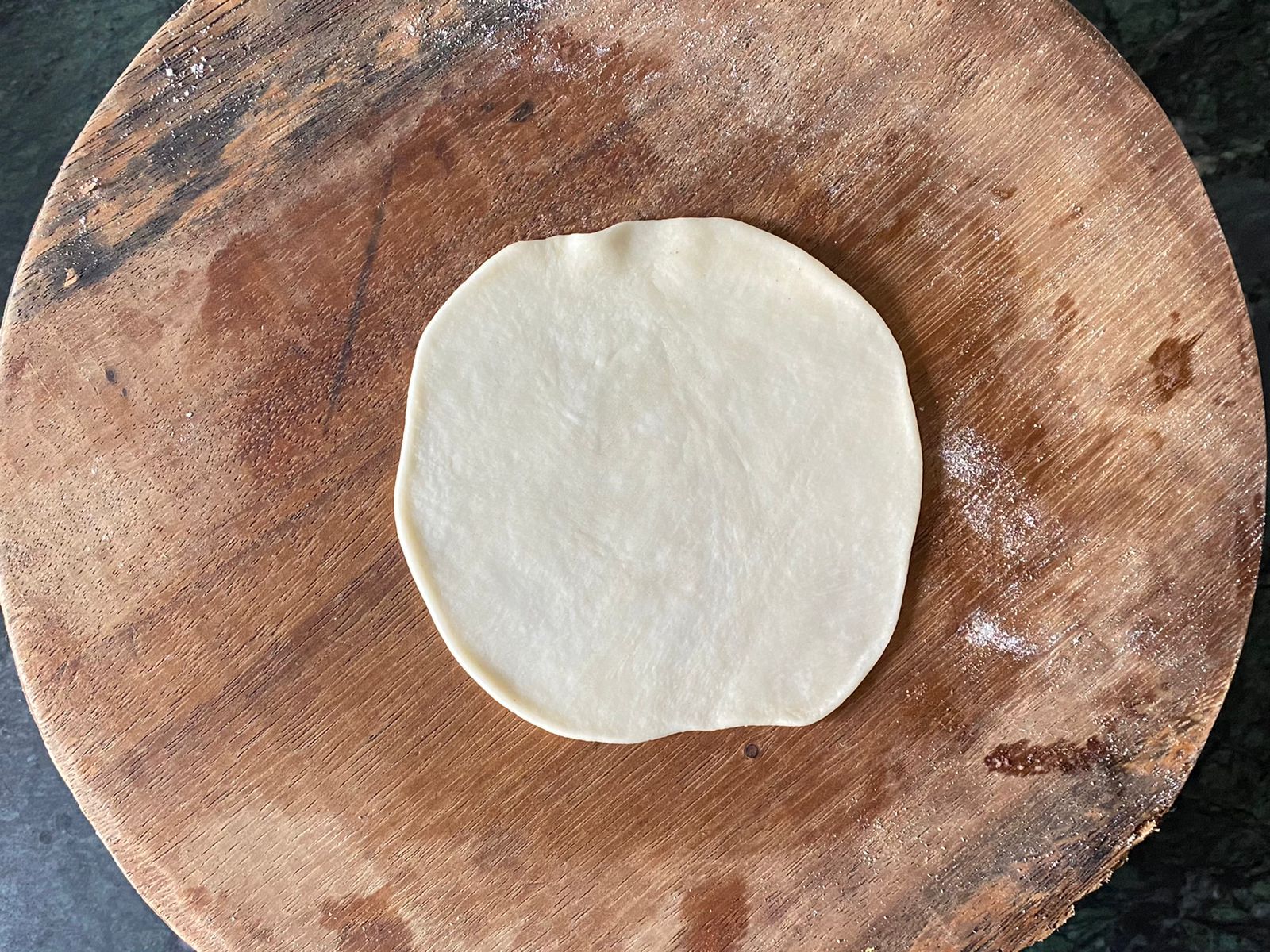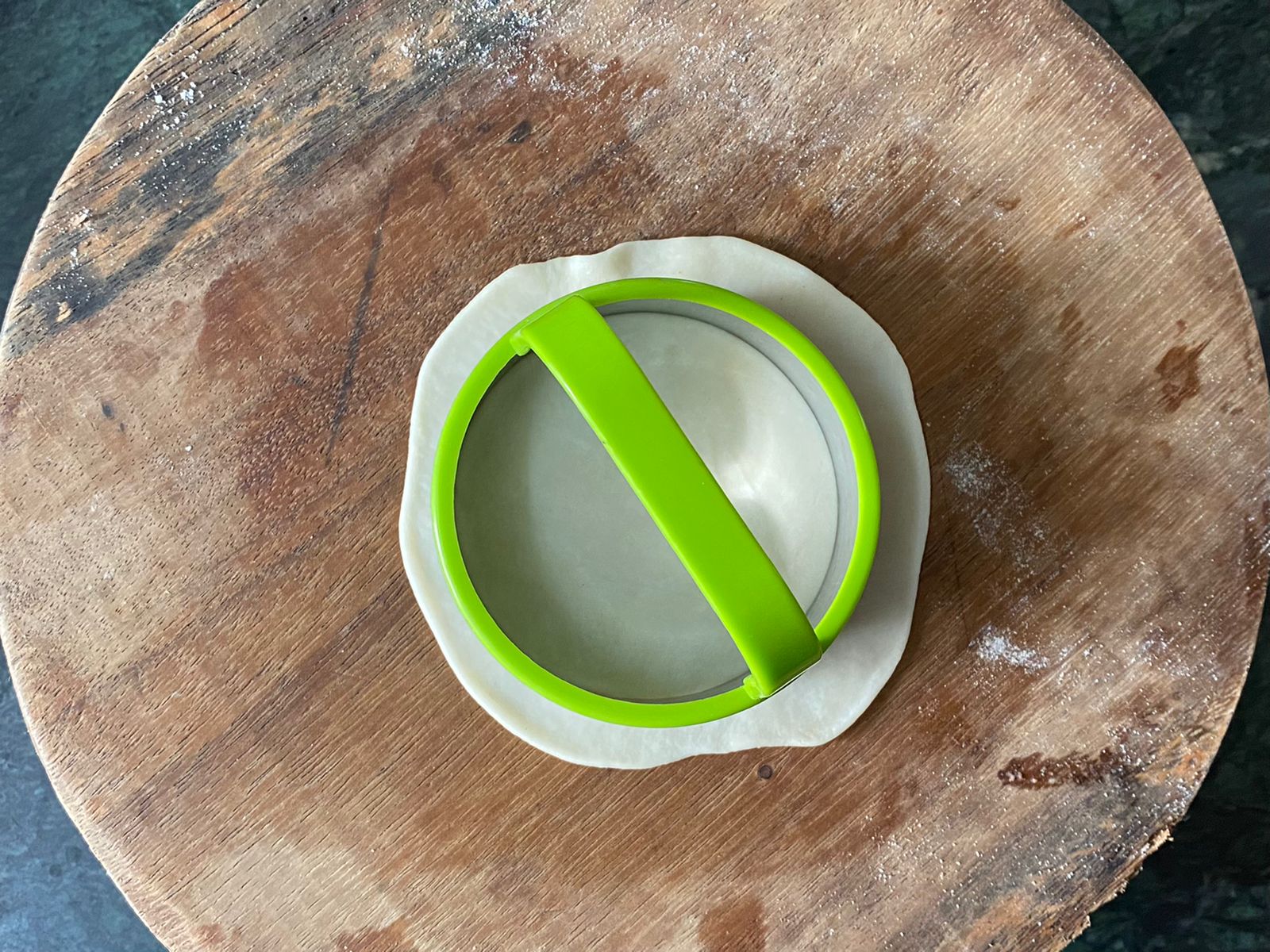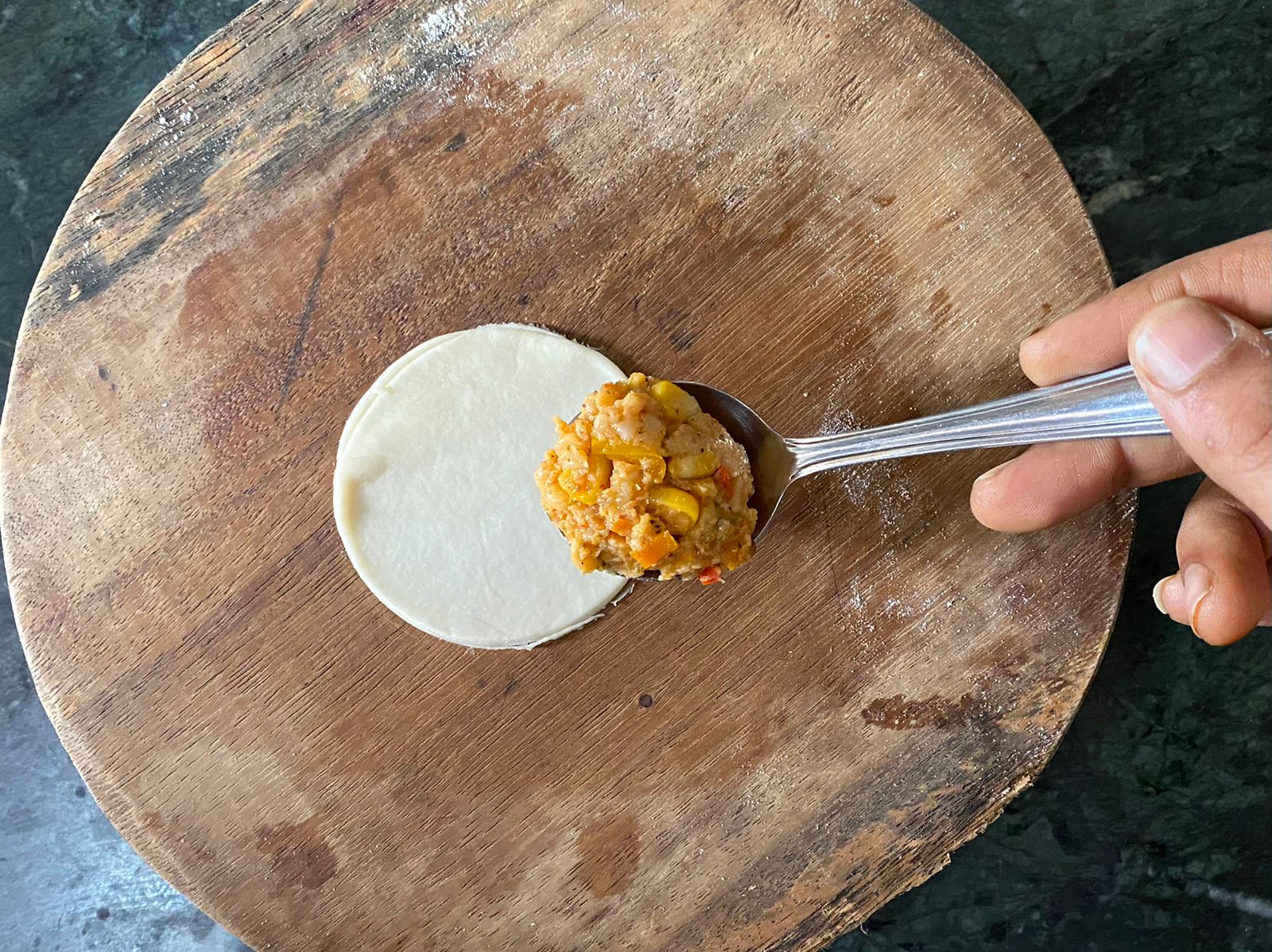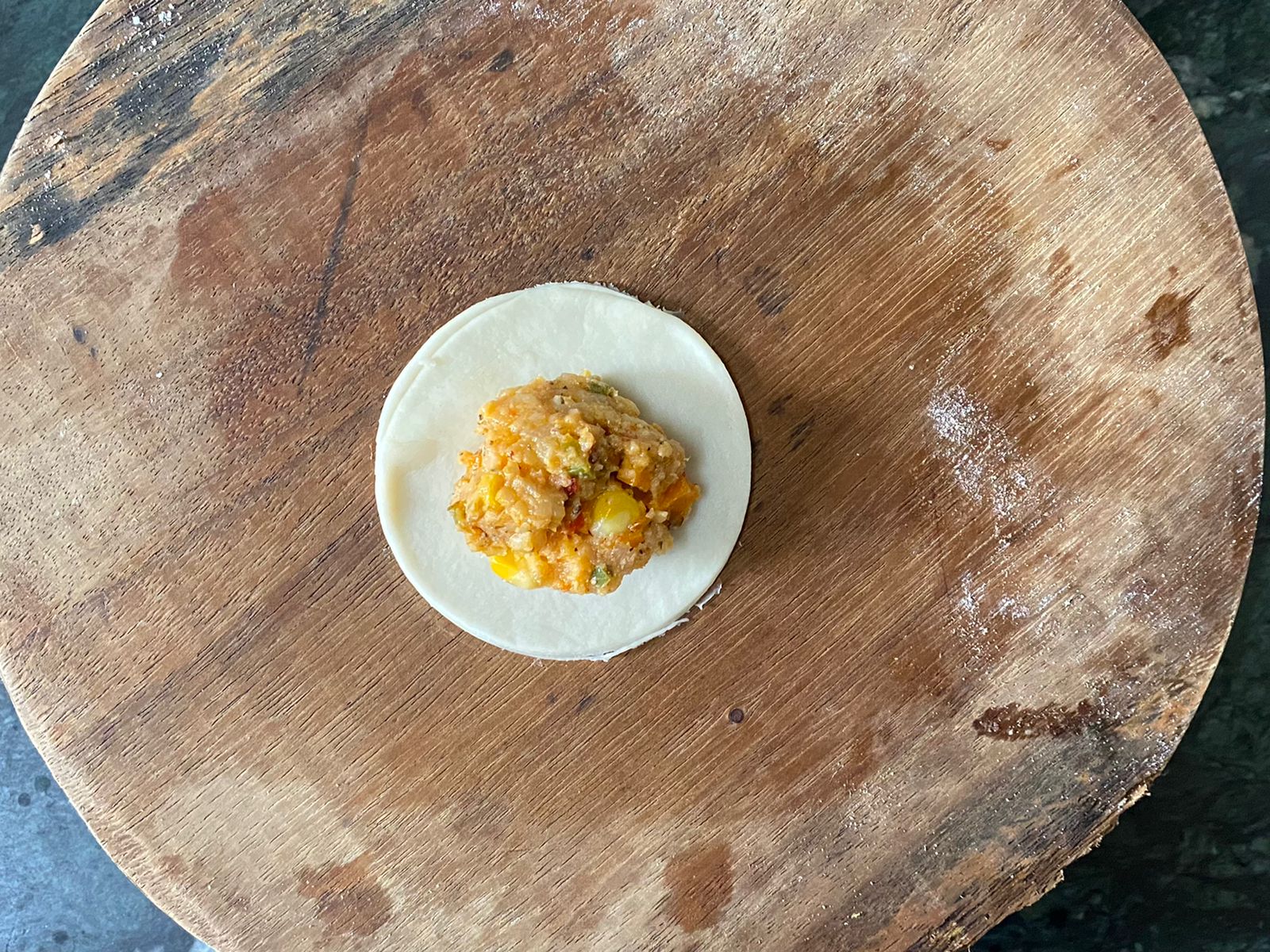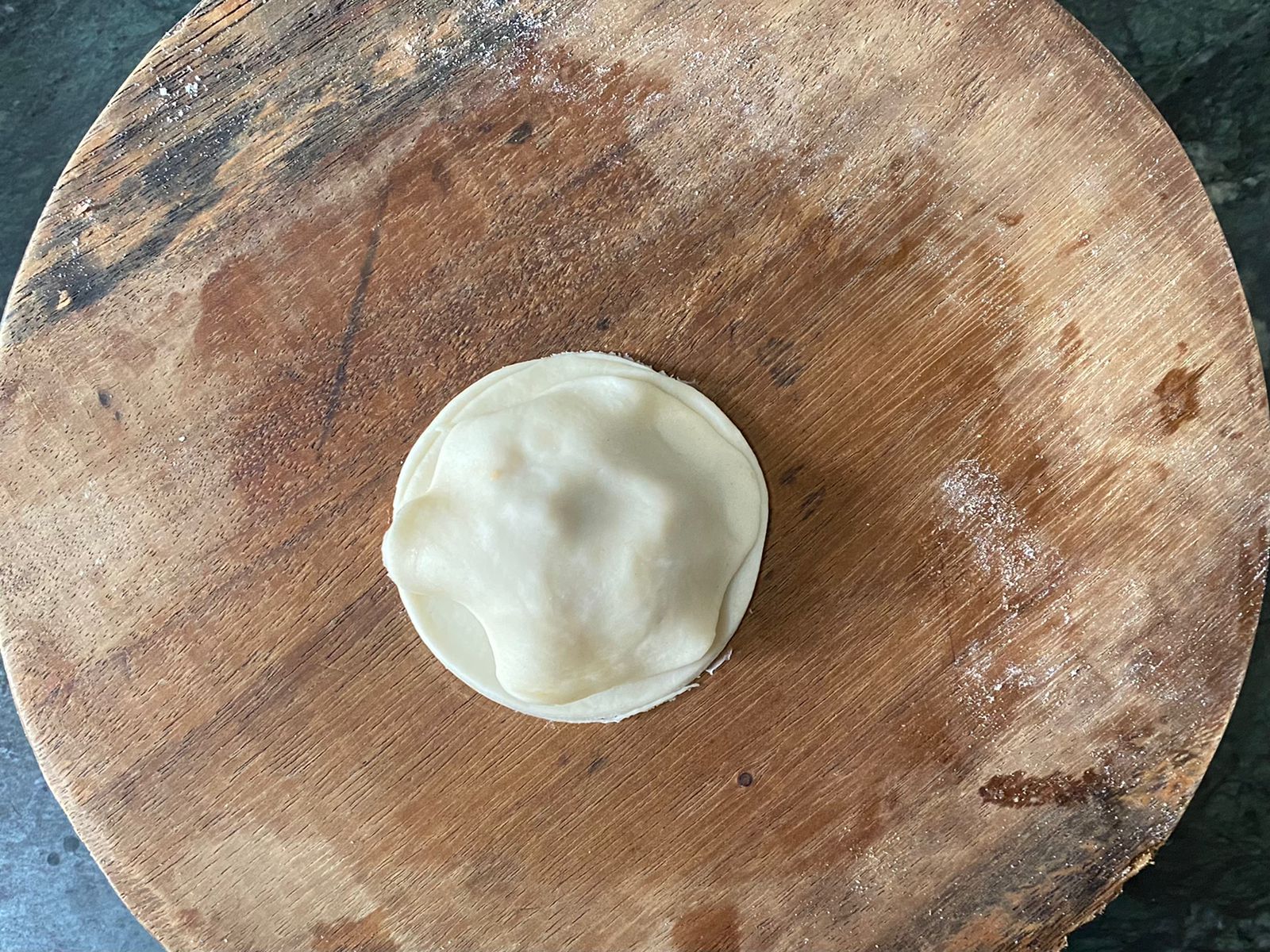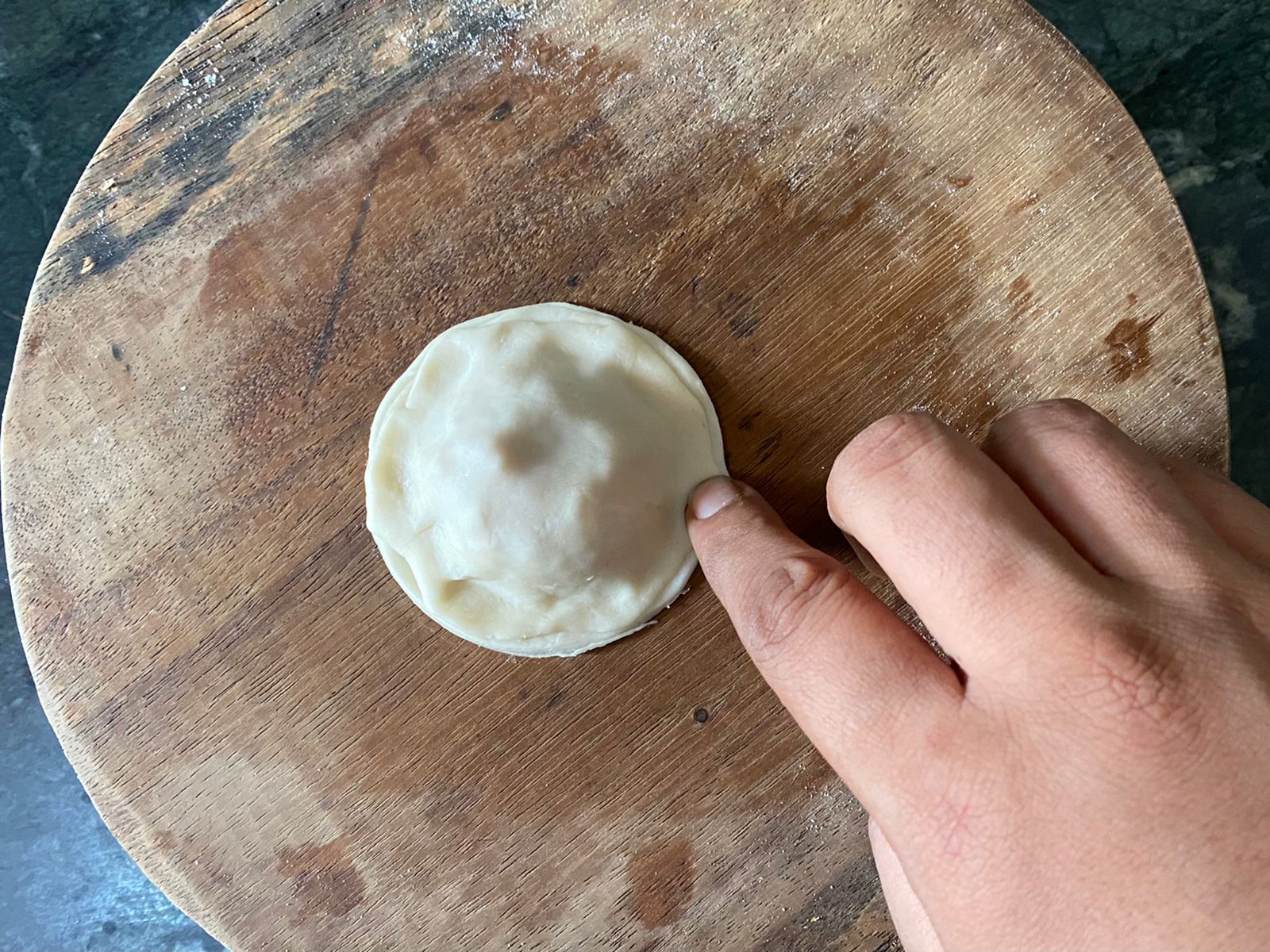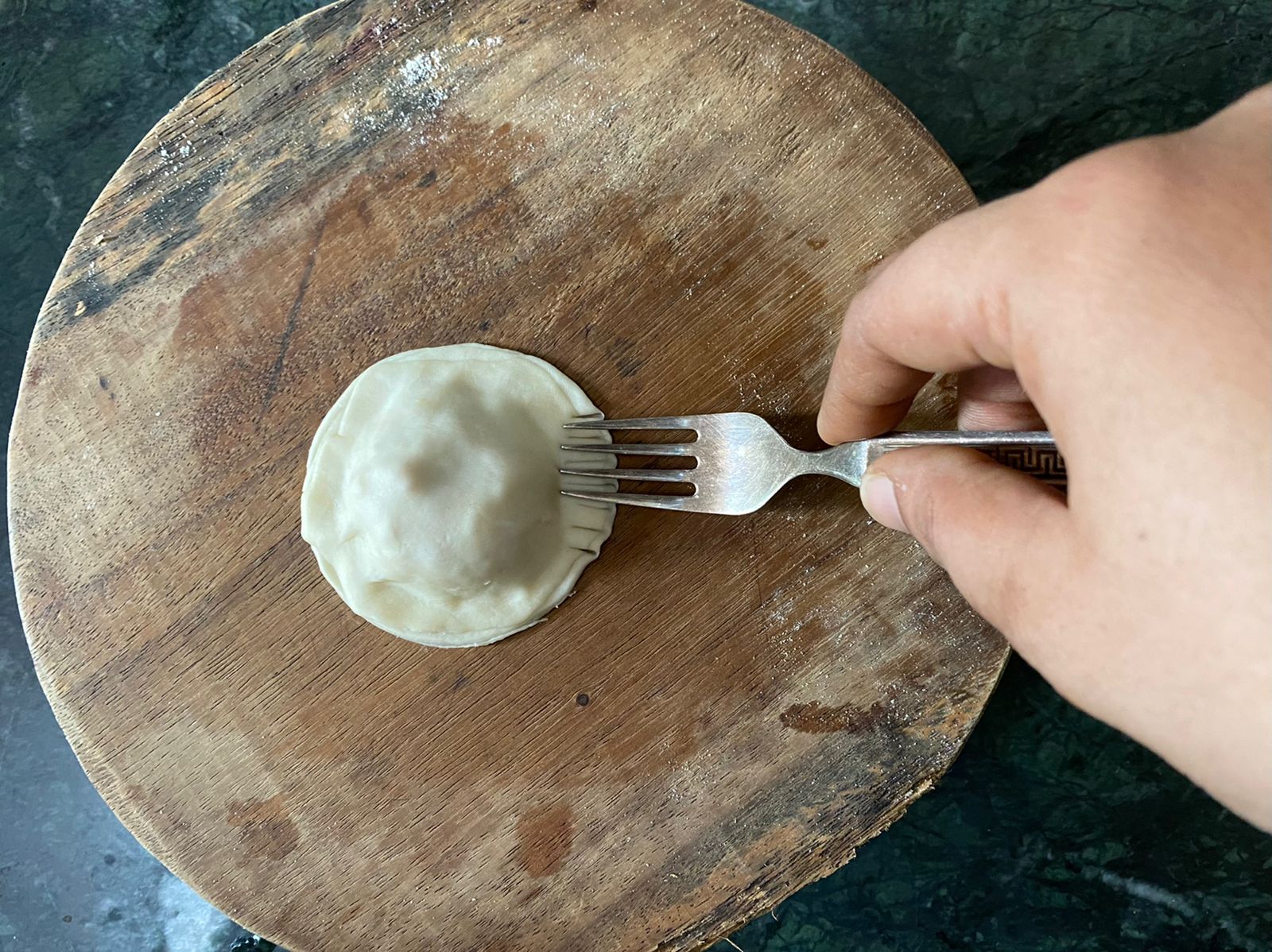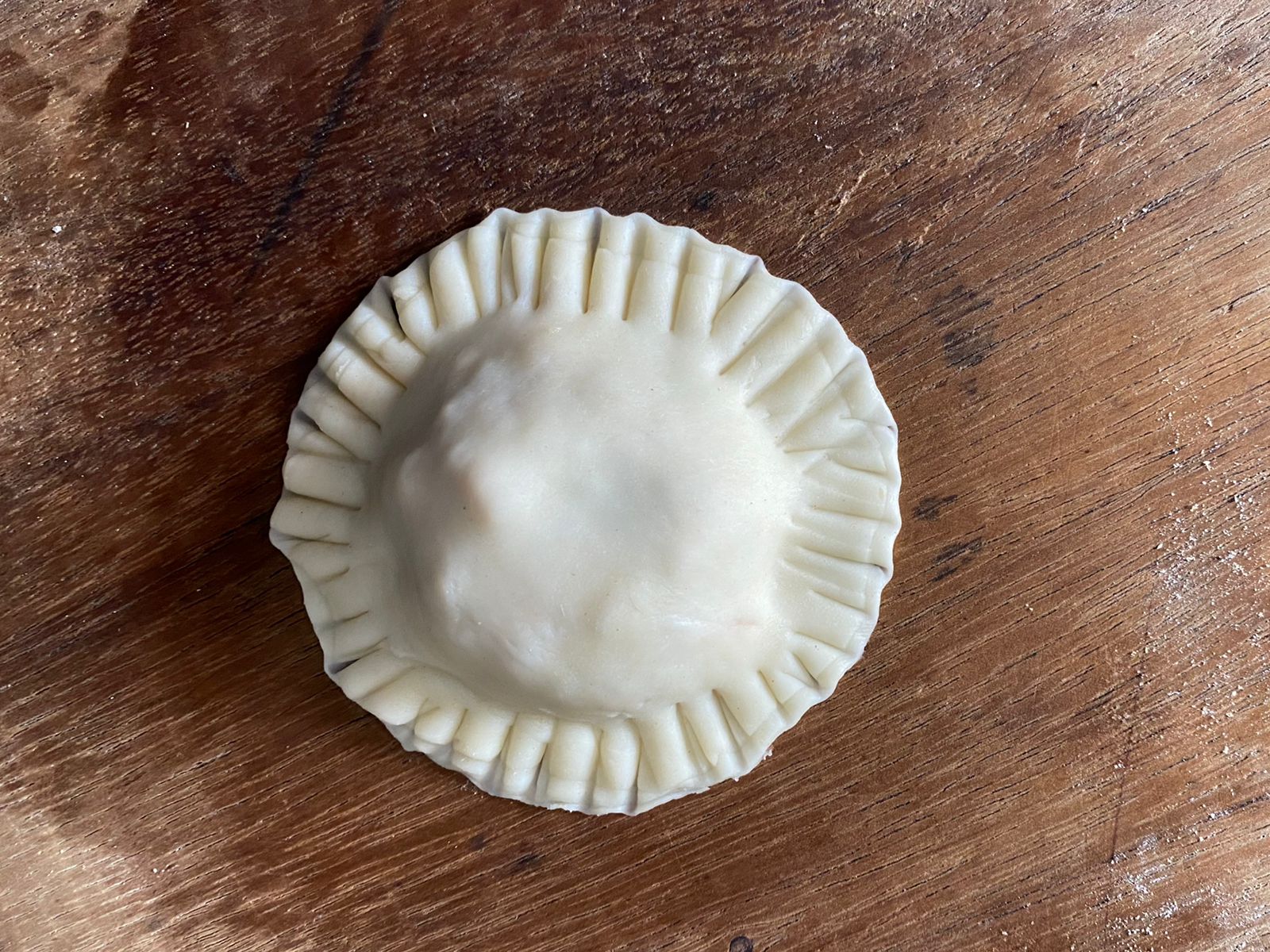 After 30 minutes of resting, knead the dough for a minute and divide it into 10-12 equal sized balls. Flatten the dough using a rolling pin and cut a circular shape around 3- 3½ inch in diameter. To make 1 Paneer Puff you would need 2 circular wraps. Place 2 teaspoons of prepared stuffing in the center and place the rolled wrap on top. Simply press down on the edge of the puff, using the tines of a fork to both seal the dough together and leave a homey decorative pattern all around the puff.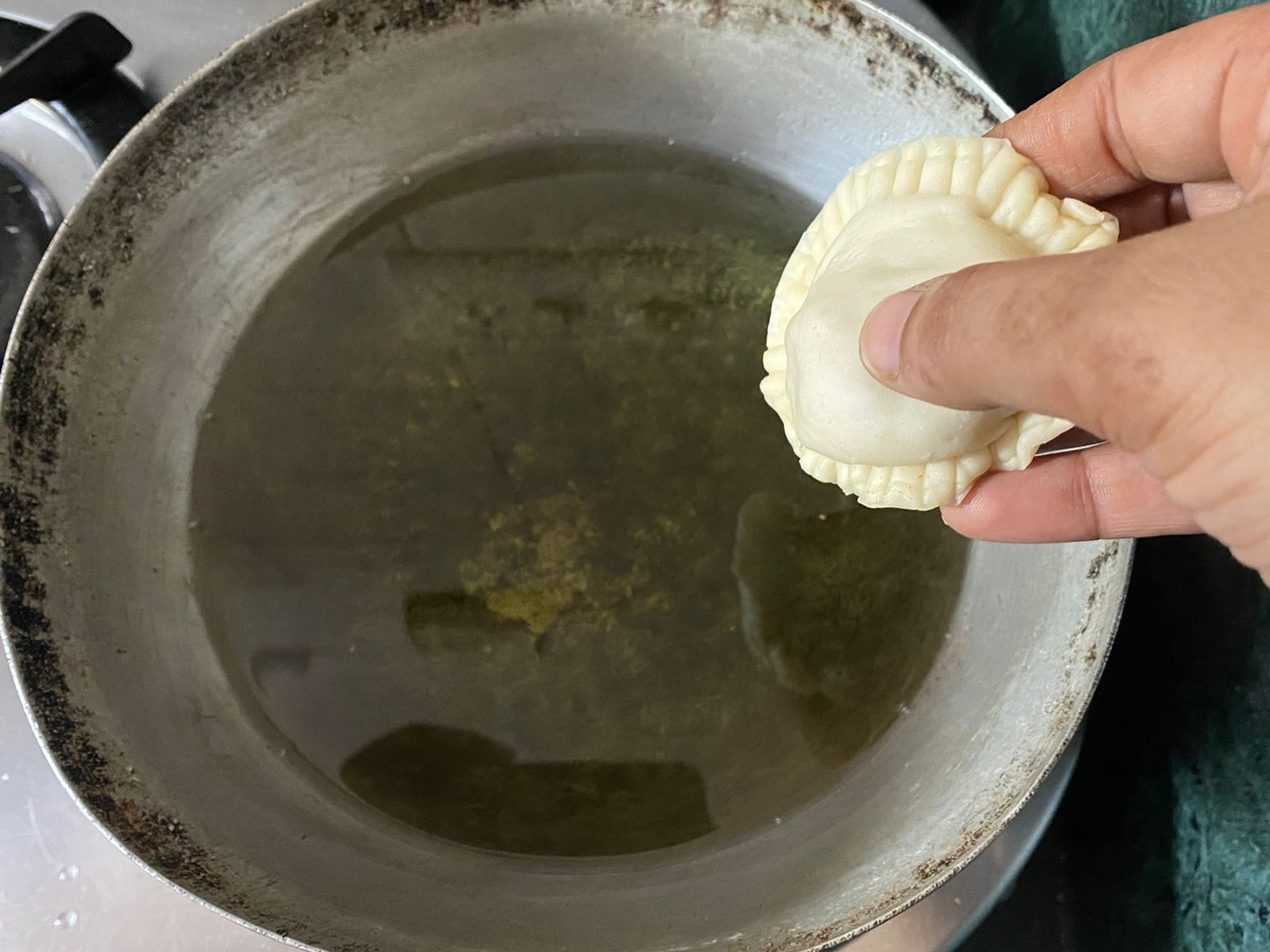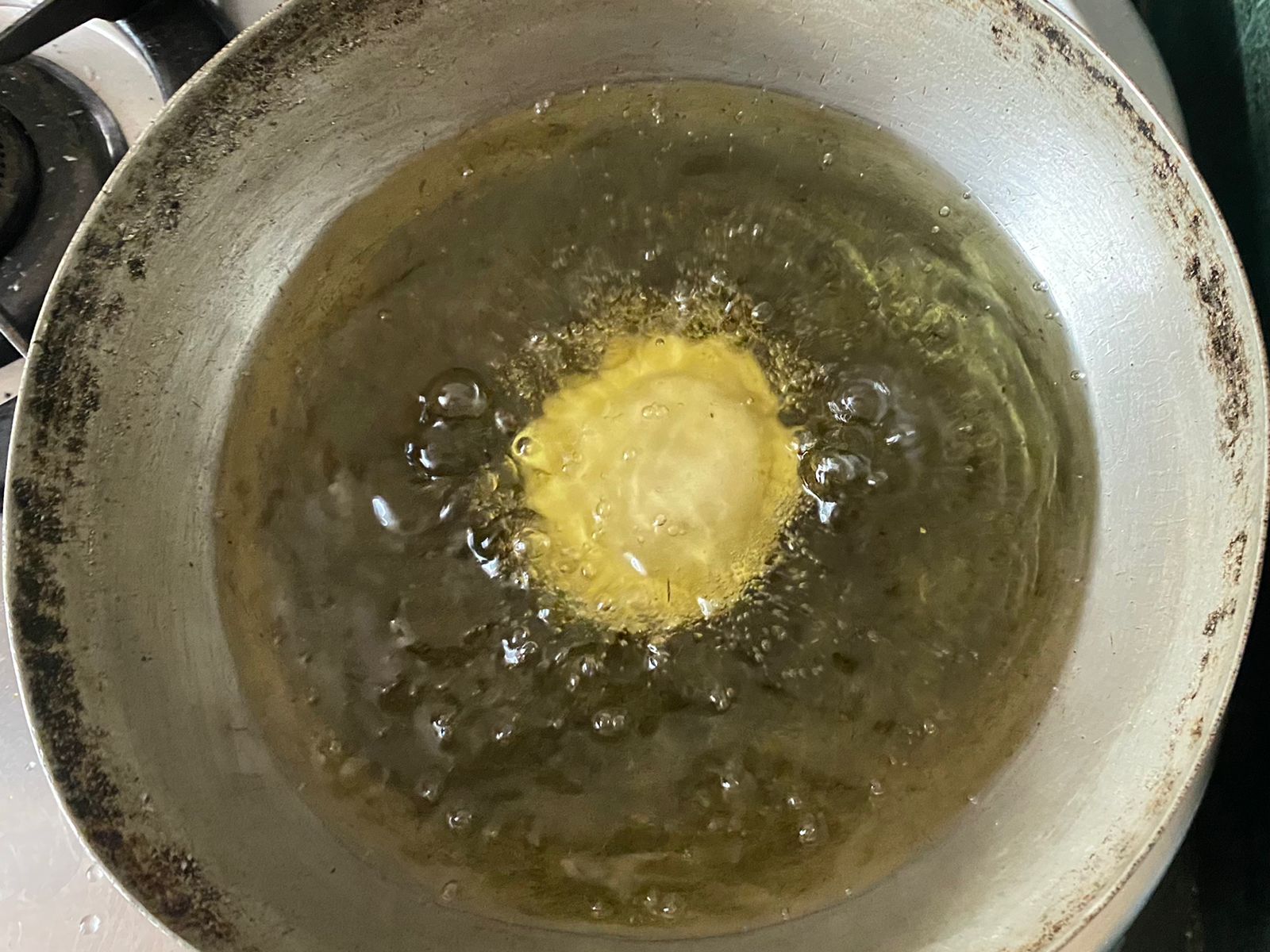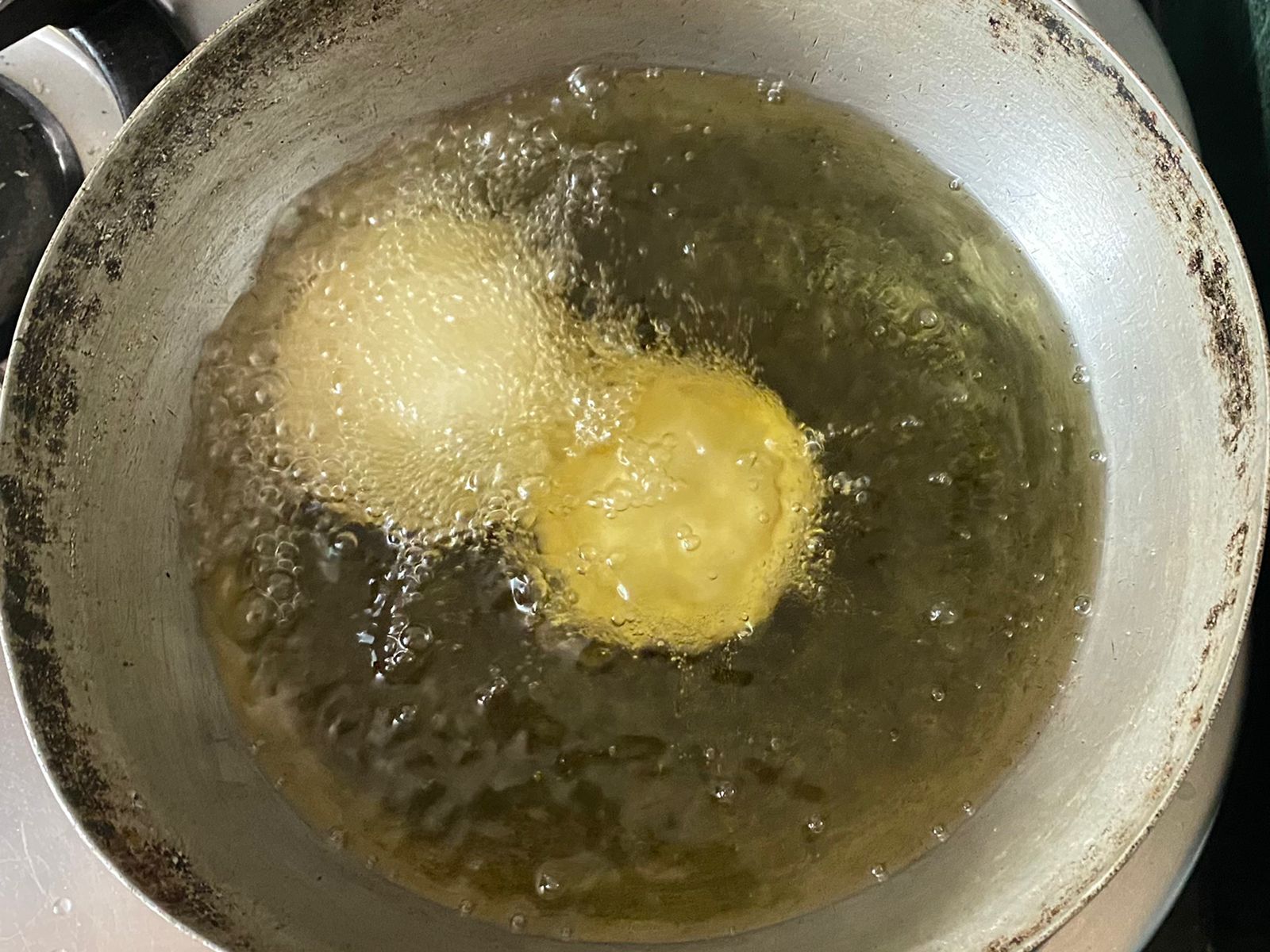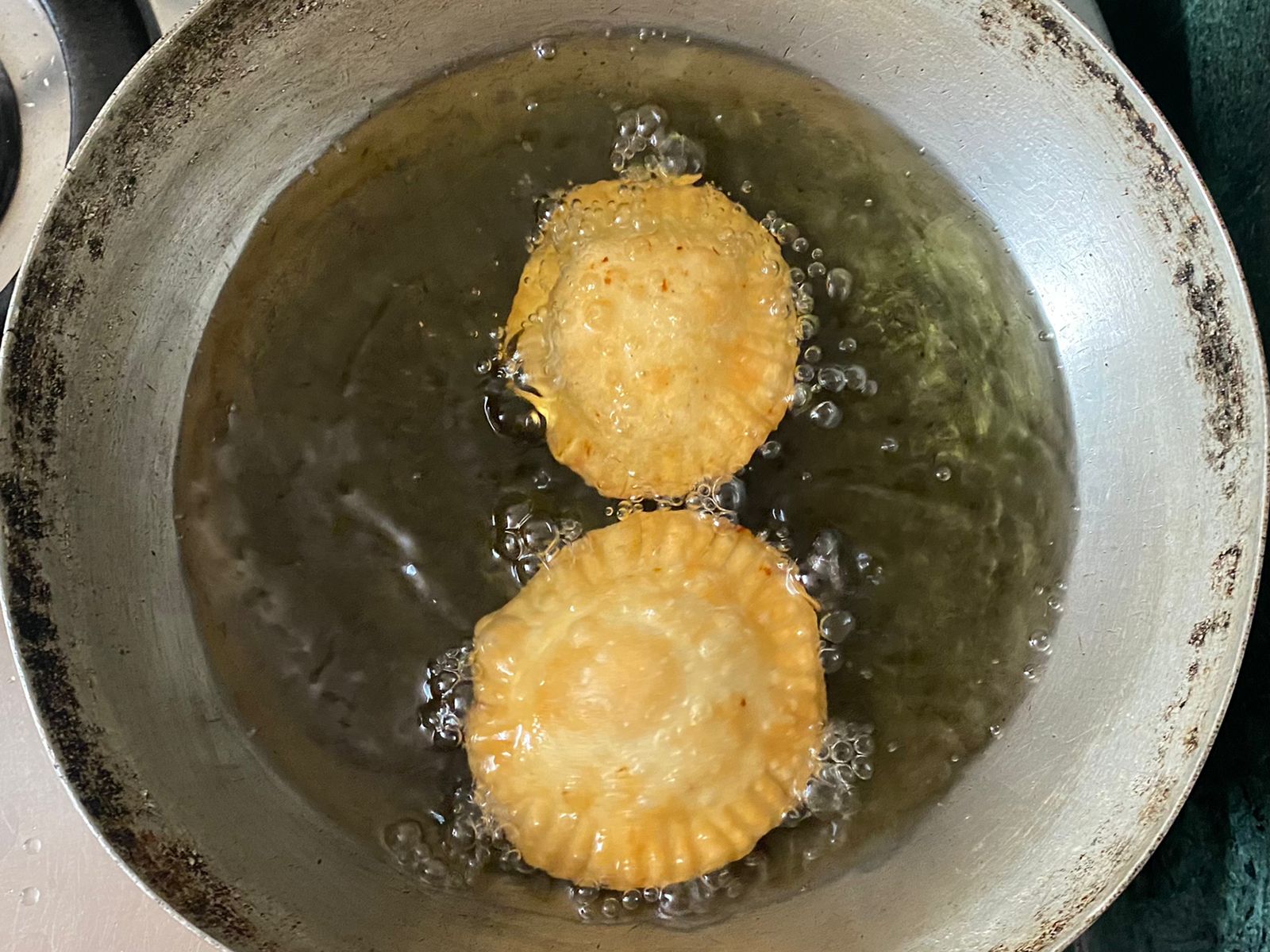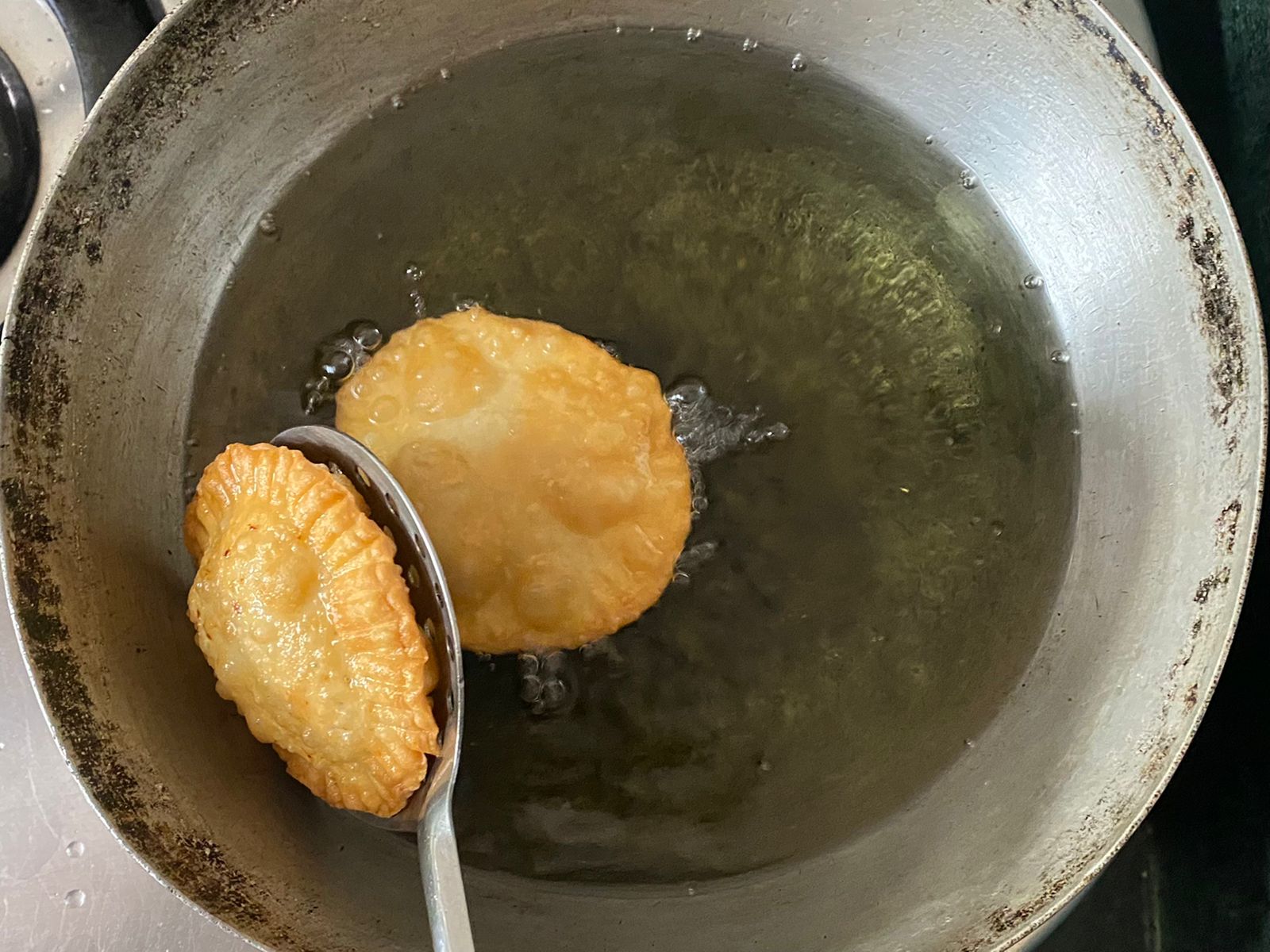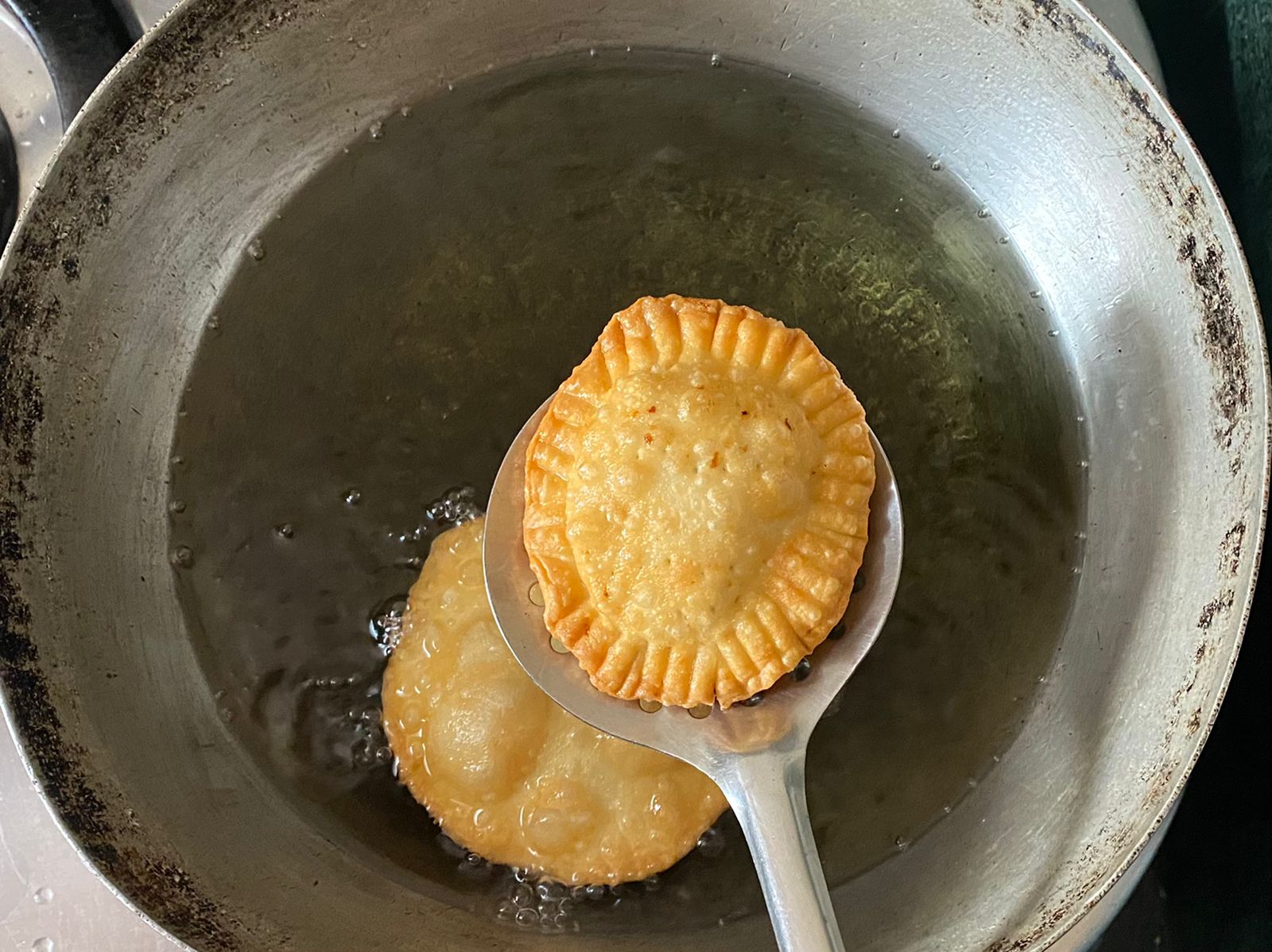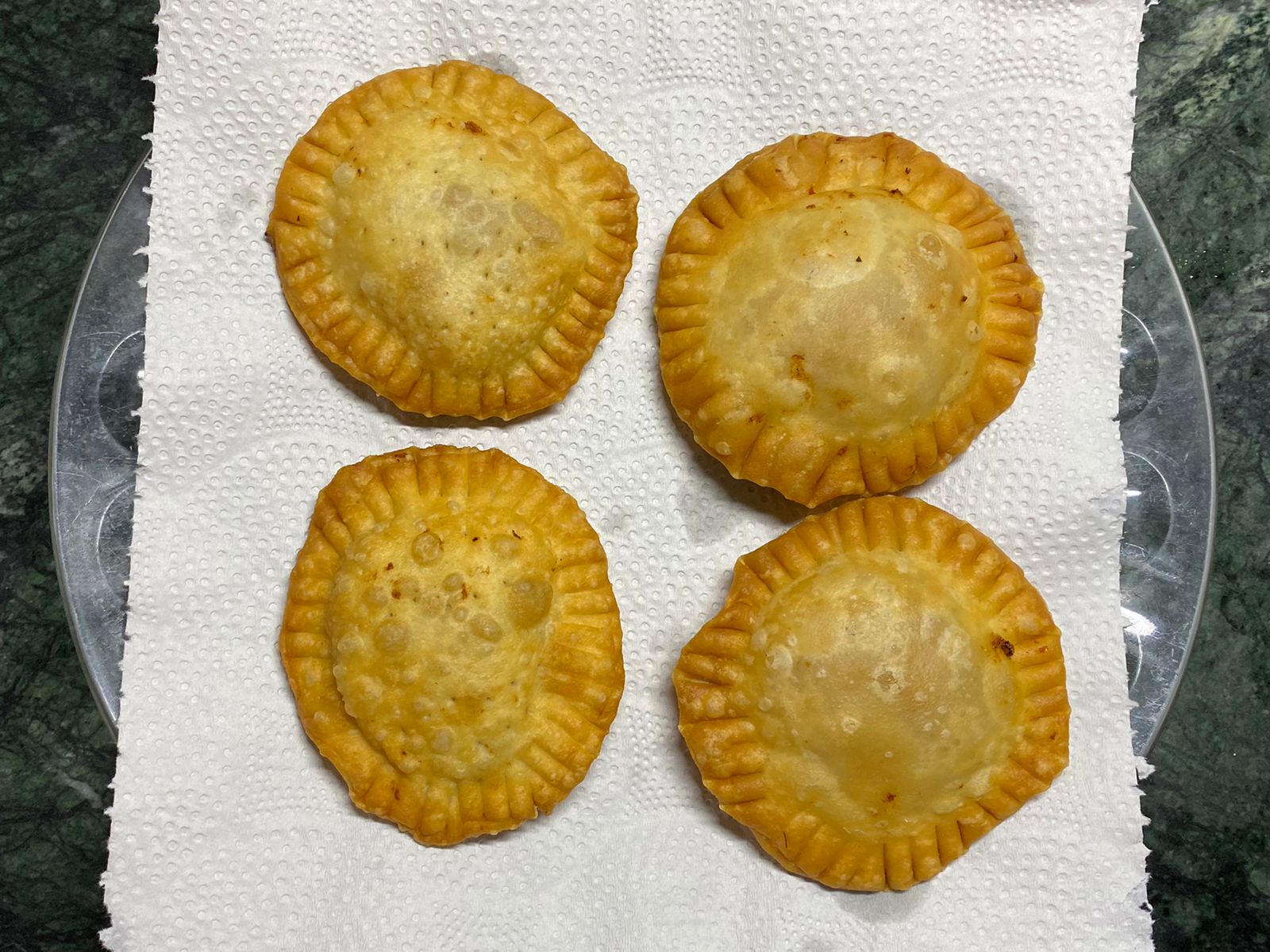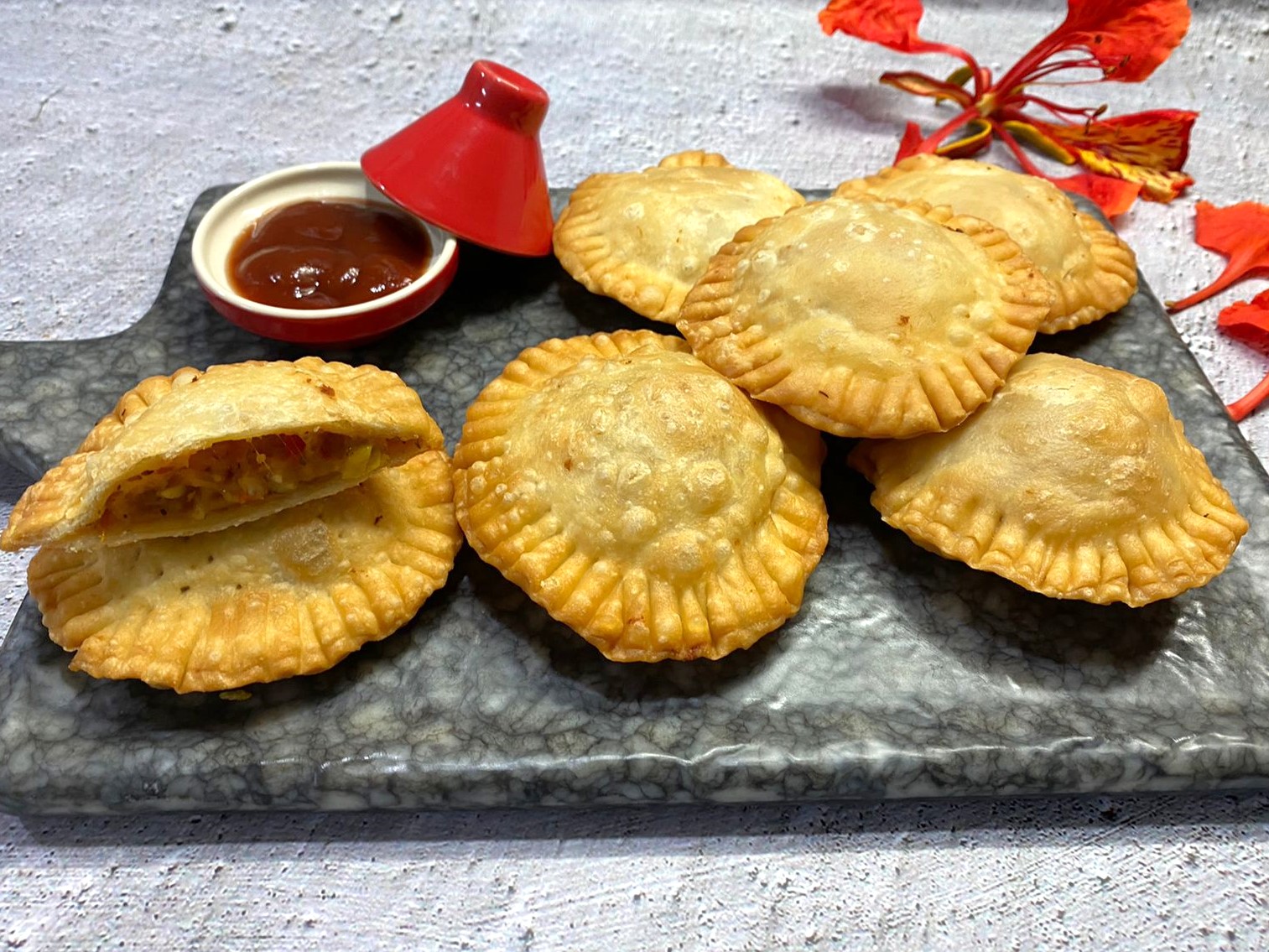 Heat oil in a pan for frying. To check if the oil is hot enough to start frying, add a pinch of dough to the oil and if it bubbles up immediately then you know the oil is ready for frying.
Gently slide the puff in the oil. Flip them once and turn the heat to low- medium. Fry them for 3-4 minutes or until they turn golden in colour.
Use a slotted spoon to remove them from the oil. Drain them on a kitchen roll/absorbent paper to soak excess oil.
Serve hot with choice of your dipping.