Stuffed Pepper Rings
Stuffed Pepper Rings is a delicious recipe of green pepper rings stuffed with Indian spiced potato filling and cooked until crispy.
I love stuffed peppers but always wished that I could make them quicker! This is my 10-minute recipe for those moments when you crave something comforting yet quick. These easy and quick to make Stuffed Pepper Rings can be flavoured in a variety of ways.
Growing up my mother prepared stuffed peppers often using a variety of fillings. I feel like traditional oven baked Stuffed Peppers take forever to make, so instead, years ago I decided to simply cut peppers into rings and then stuff them with different fillings and this recipe is always a hit. I feel the portion size is also good and everyone can enjoy a ring or two.
Other recipes you might enjoy are like Chatpata Sabut Aloo, Kurkuri Bhindi/Okra, Quick Aloo Kasuri Methi, Sukha Kala Chana, Bengali Begun Bhaja and Aloo Baigan.
Ingredients
1 green pepper
Oil for greasing
For The Filling
1 cup finely chopped onions
1 cup boiled mashed potatoes
2 tablespoons finely chopped coriander leaves
1 teaspoon red chilli powder
1 teaspoon cumin powder
Salt to taste
1 teaspoon chaat masala
1 teaspoon garam masala
Directions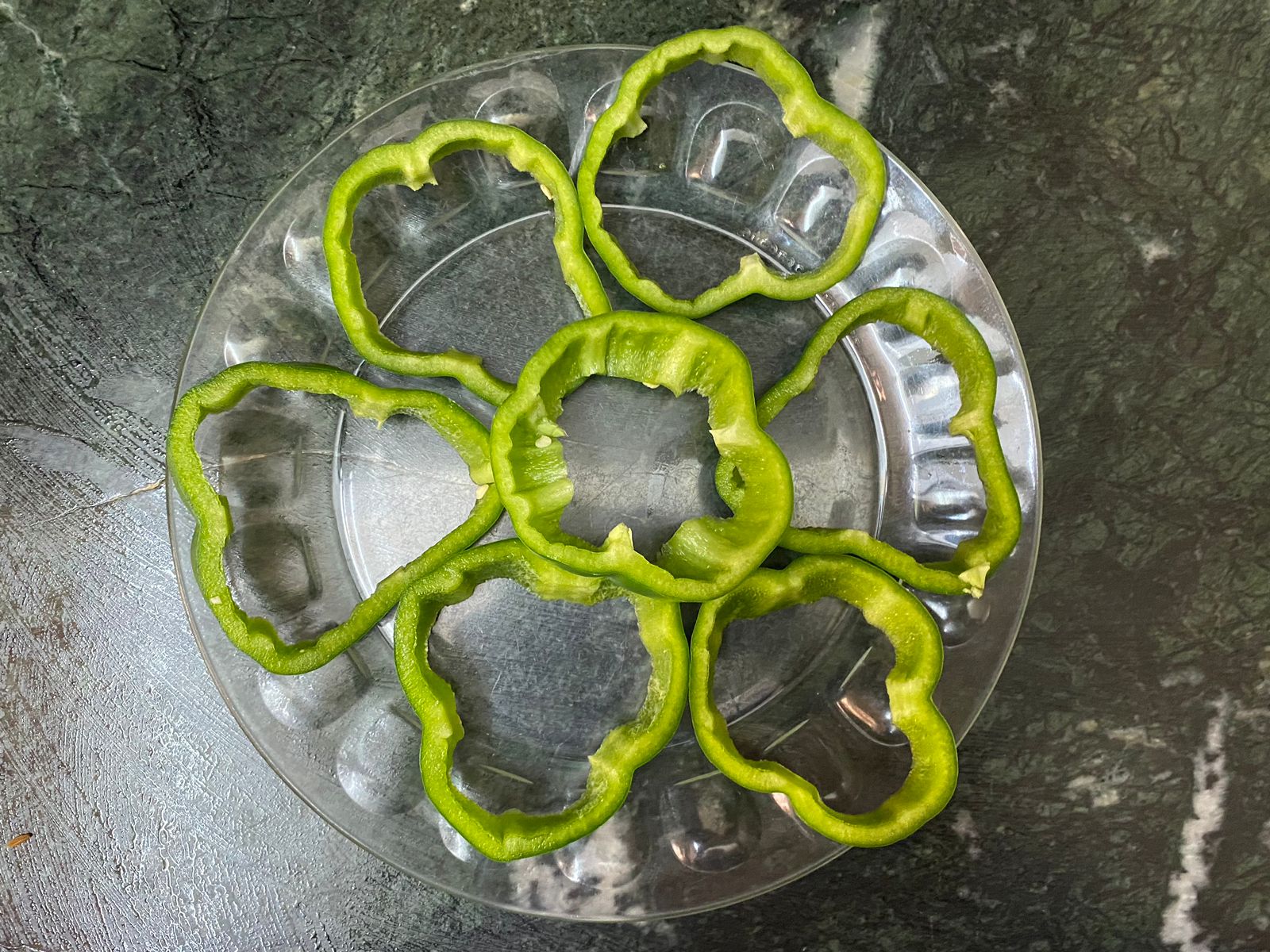 Cut peppers into rings (between ¼ and ⅛ inch thick), carefully remove any attached stems and seeds and set aside.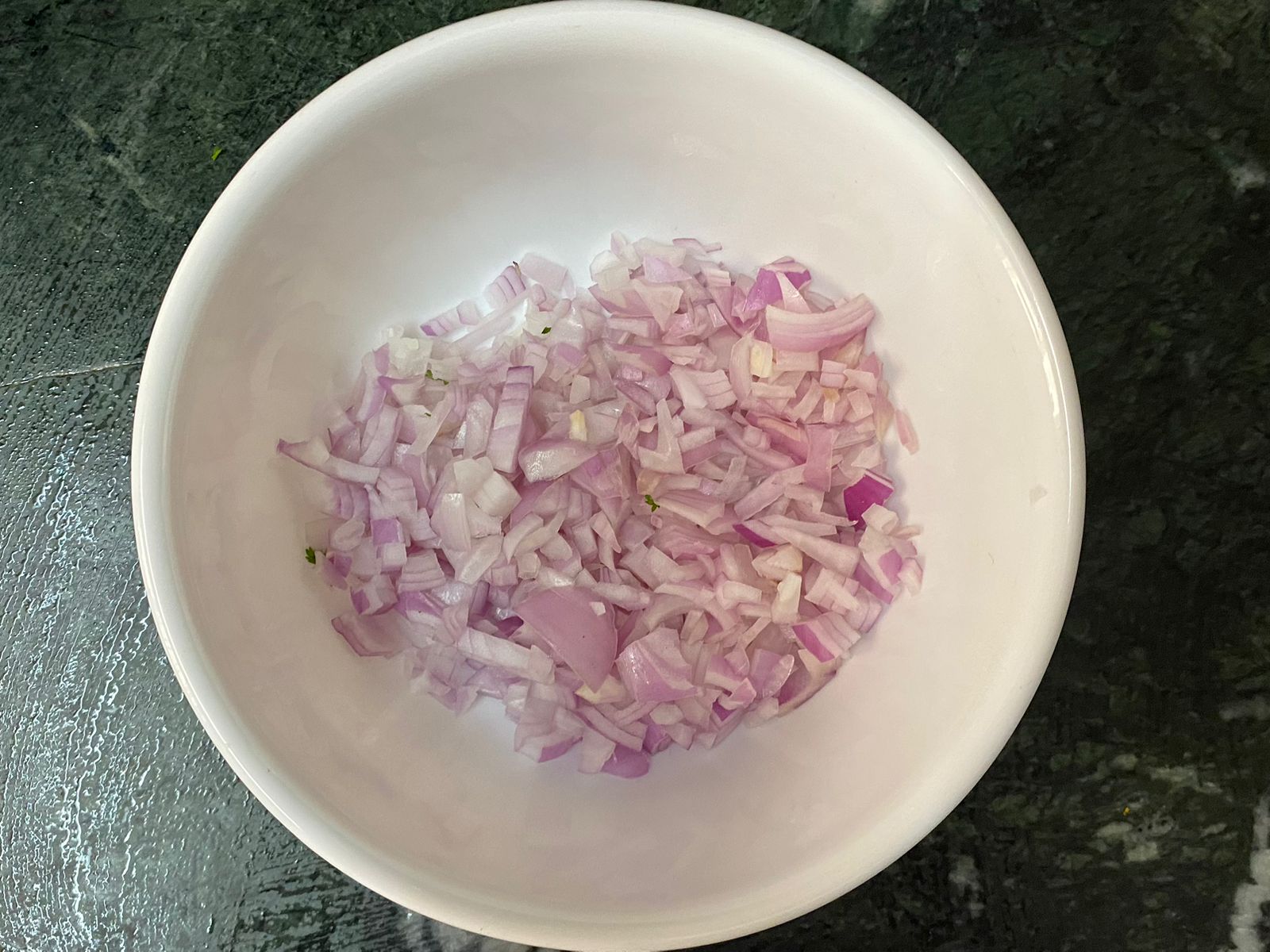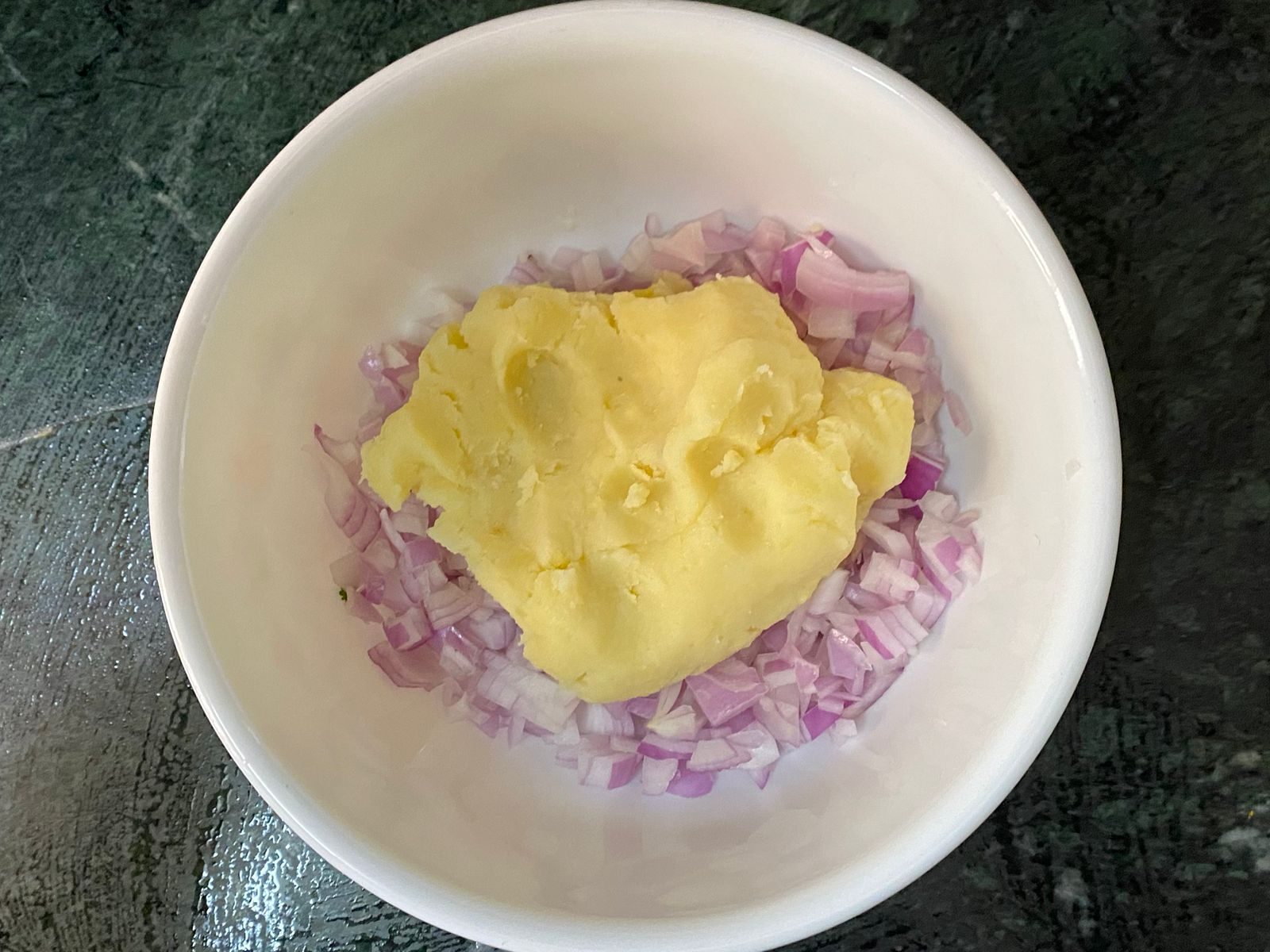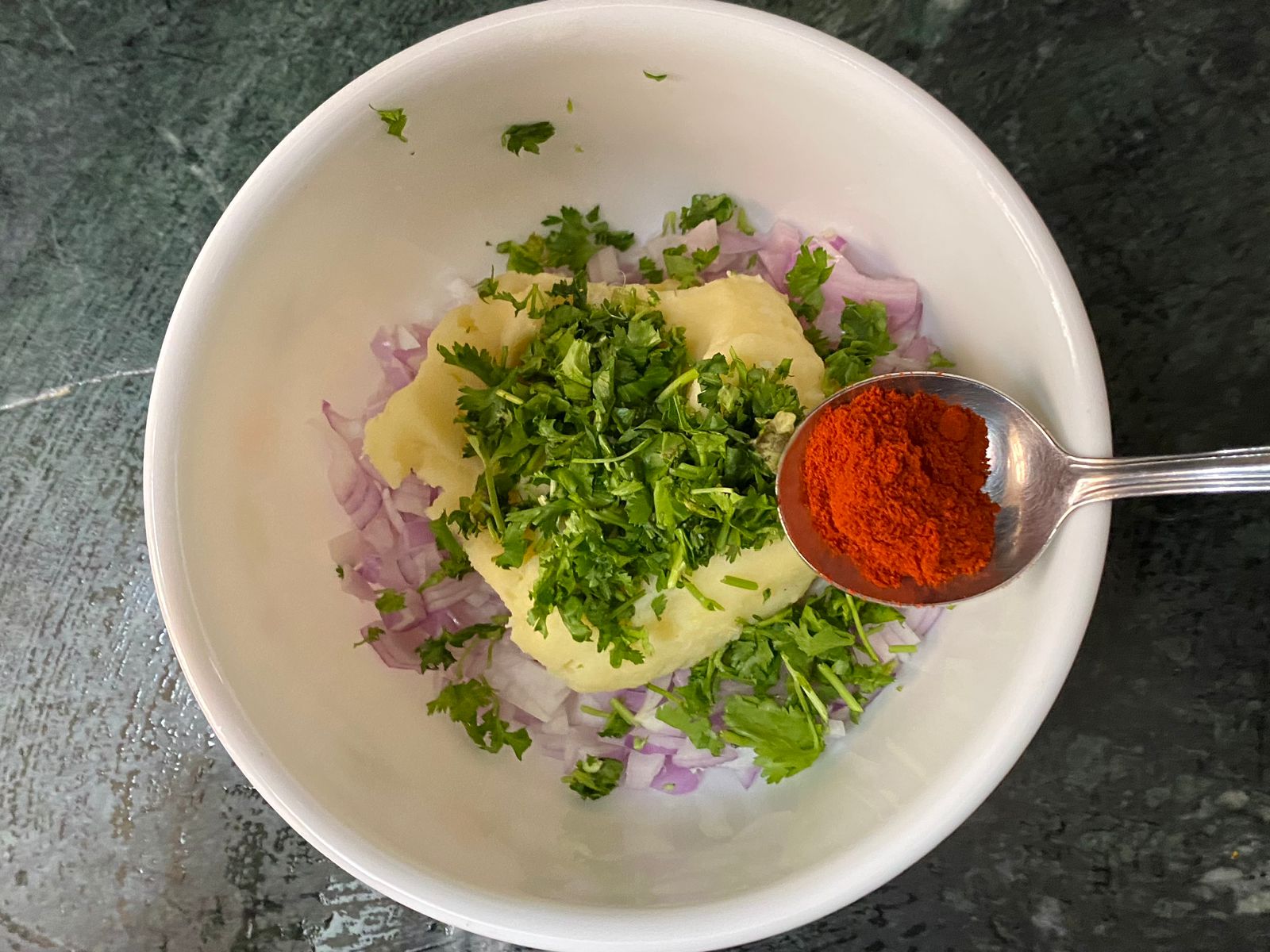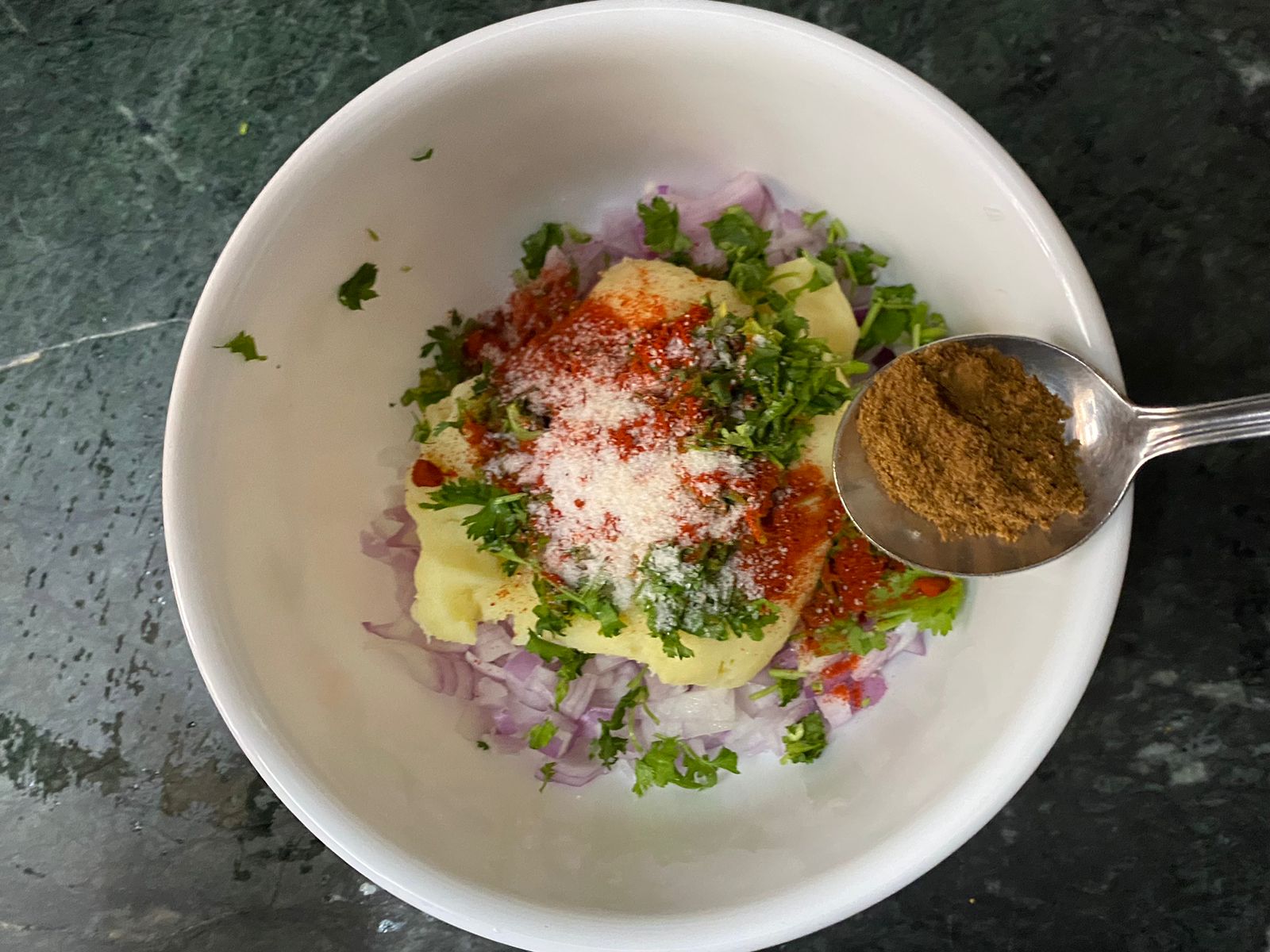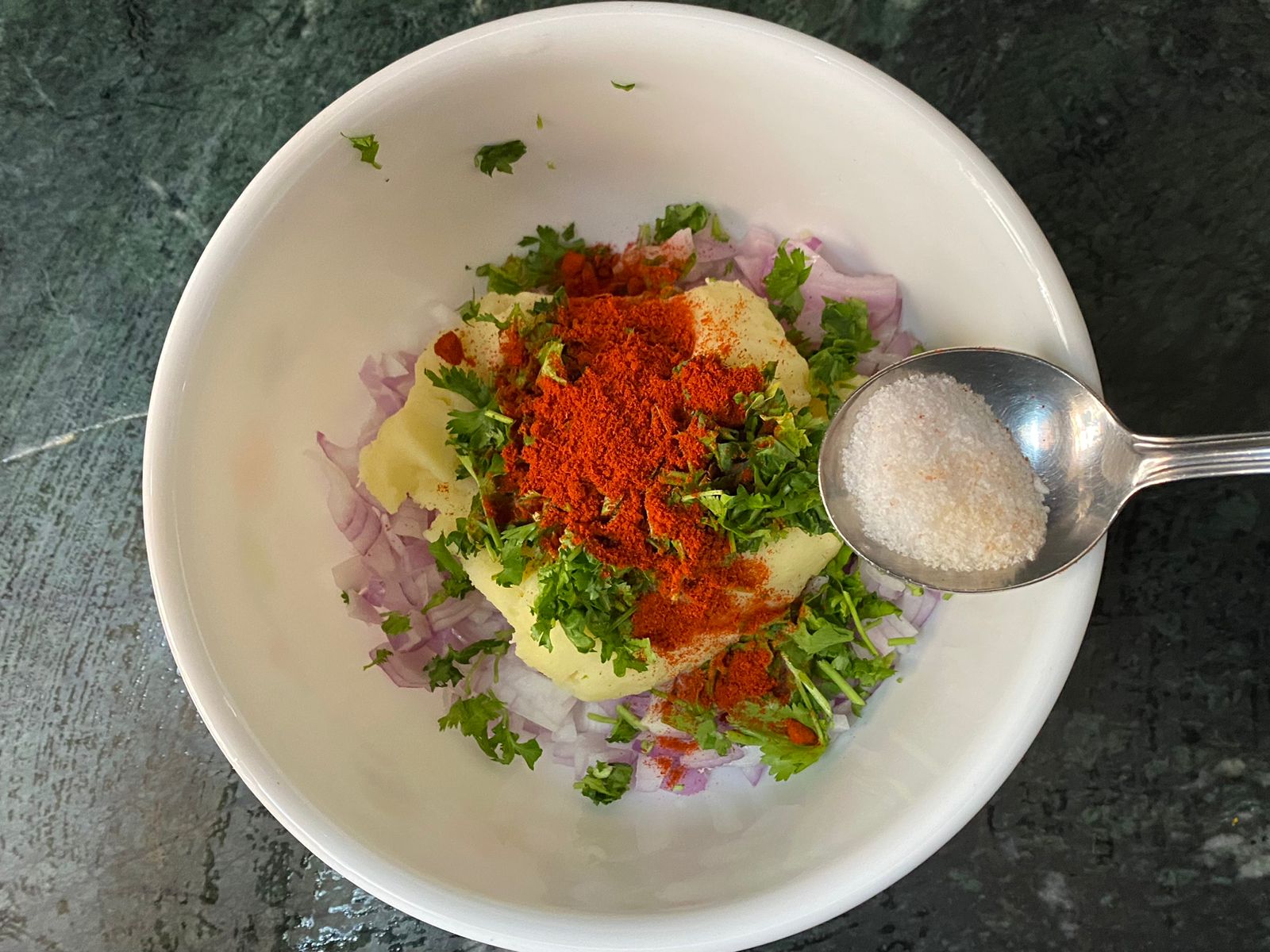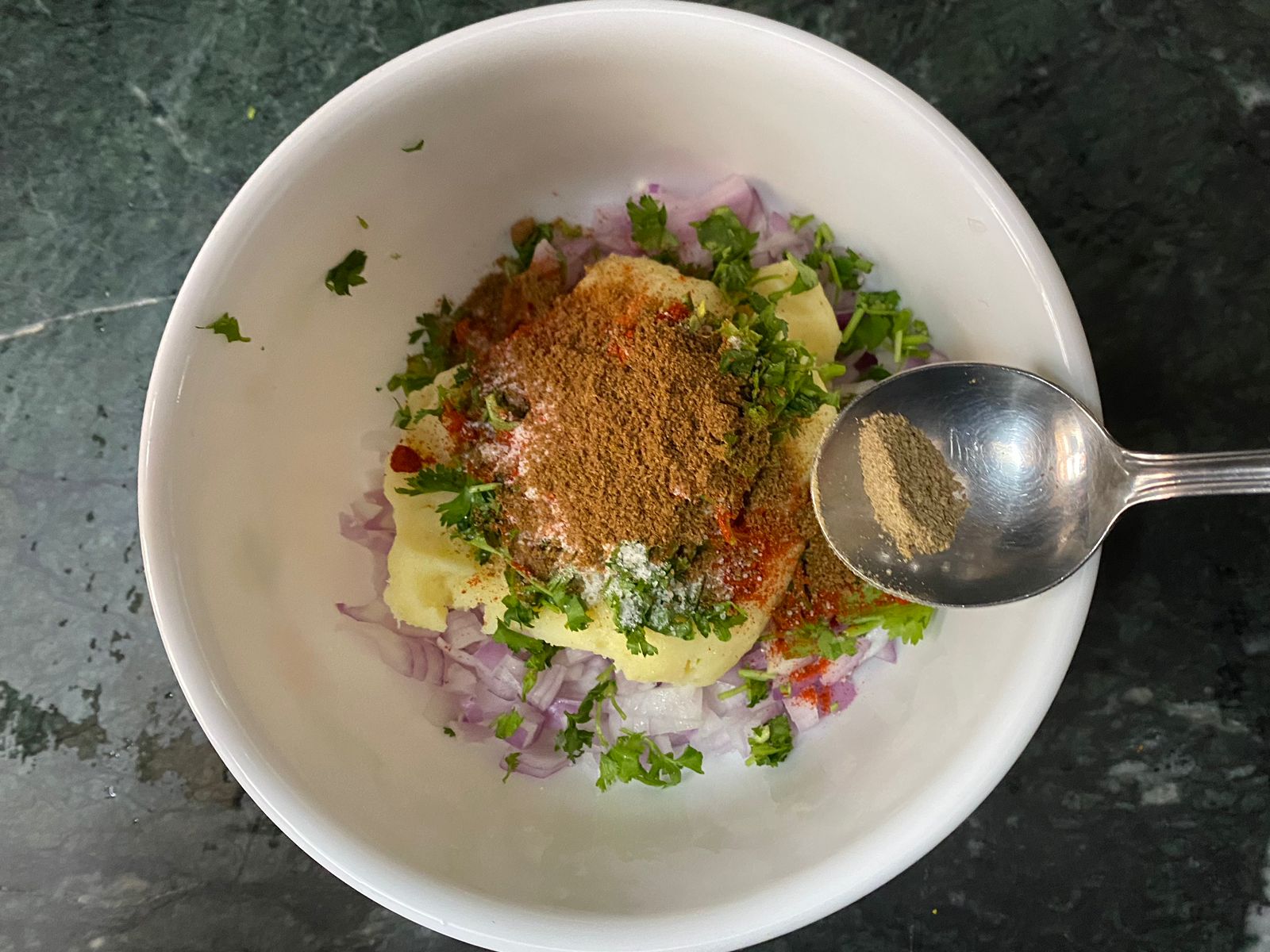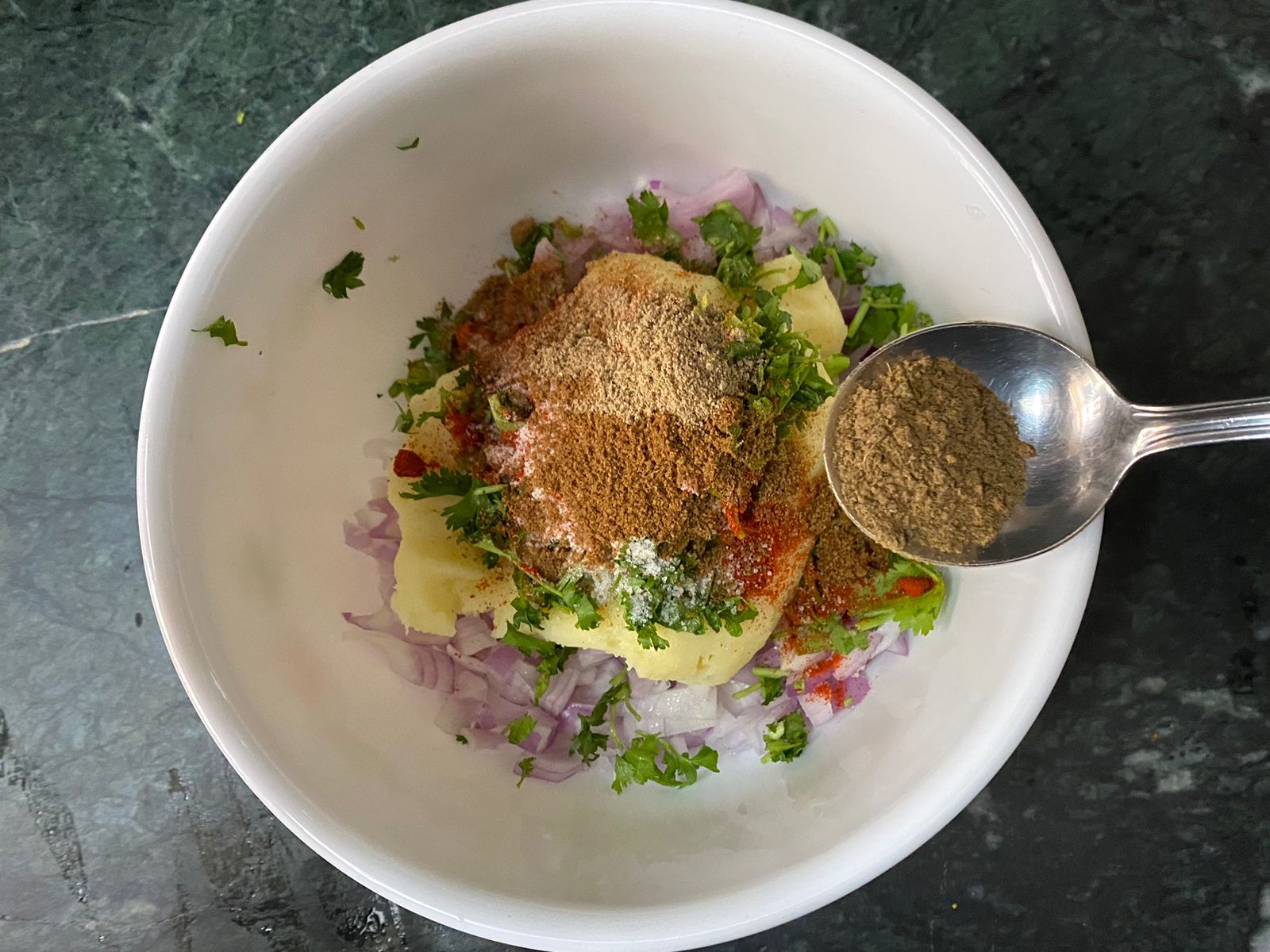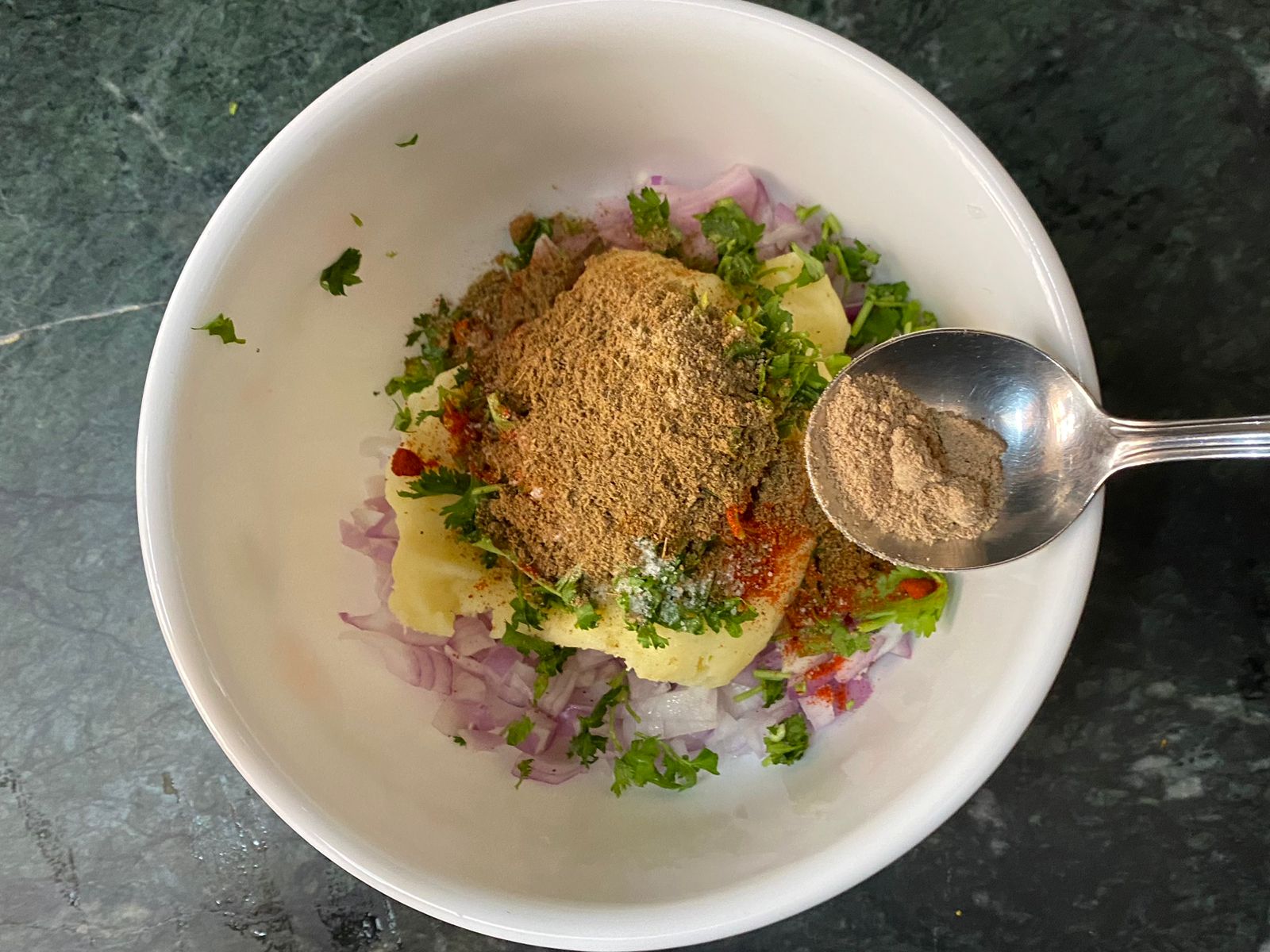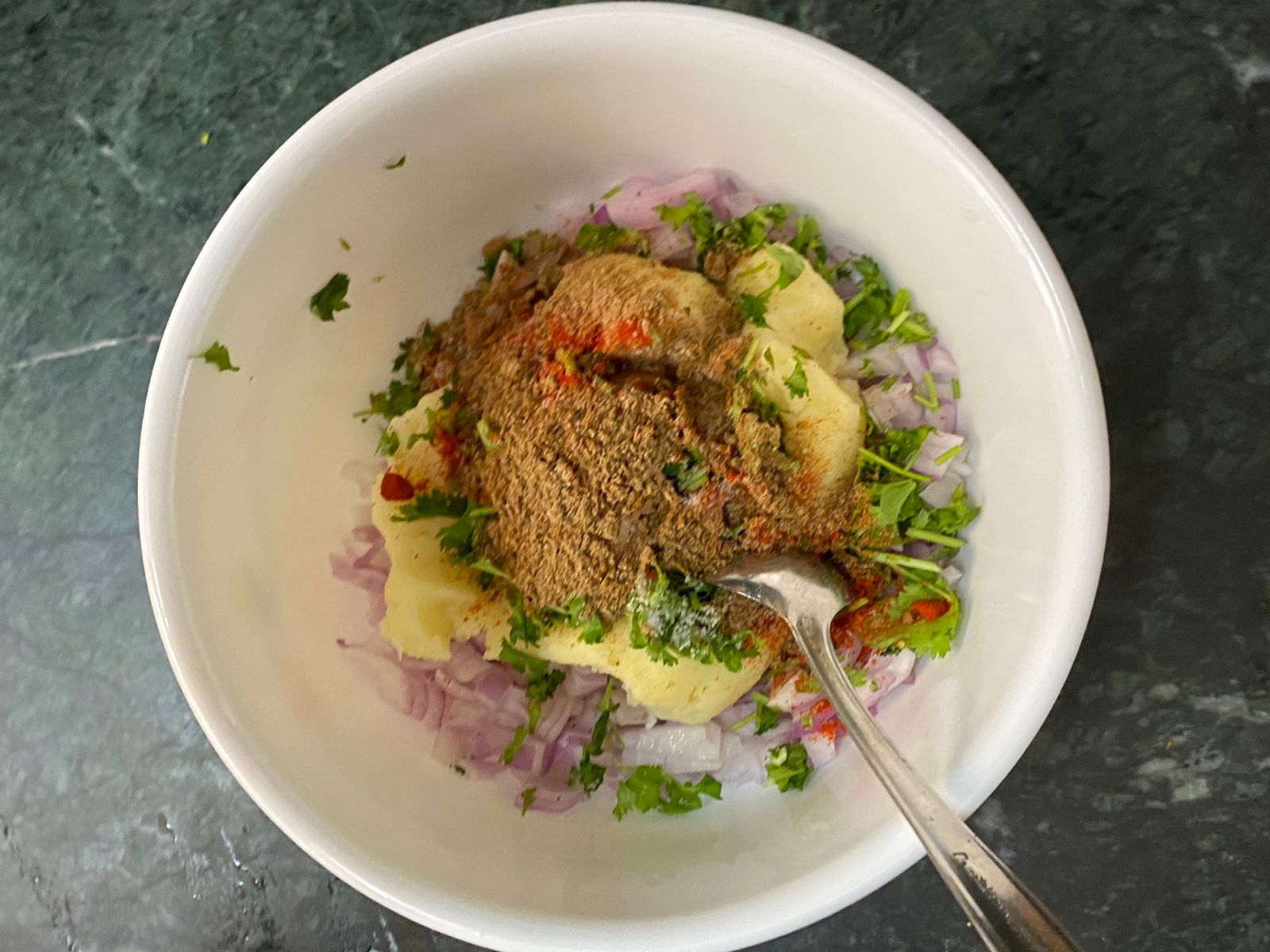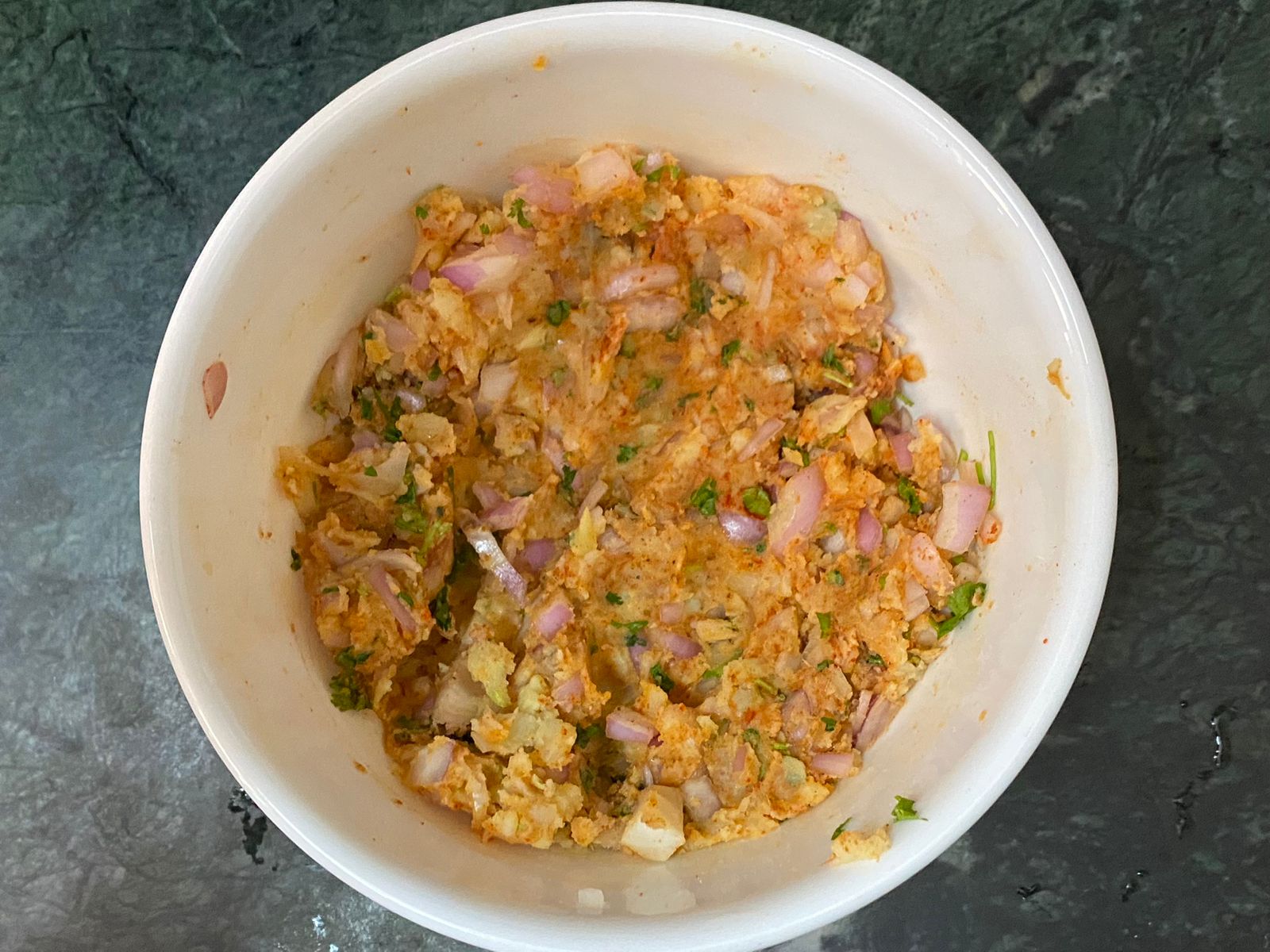 In a bowl, add the onions, potatoes, coriander leaves, red chilli powder, cumin powder, salt, chaat masala and garam masala. Mix them all together until well combined. Taste to adjust the seasoning.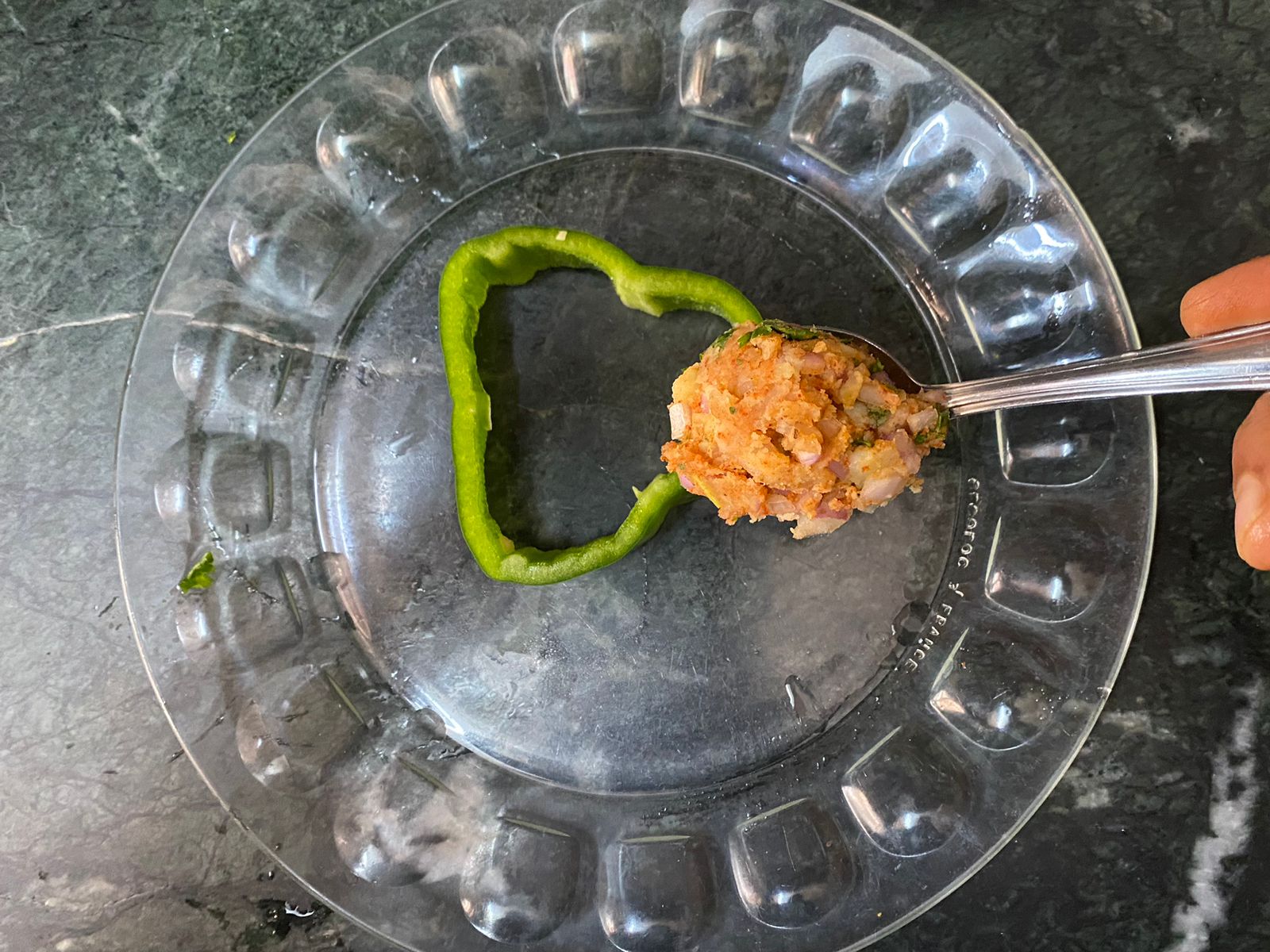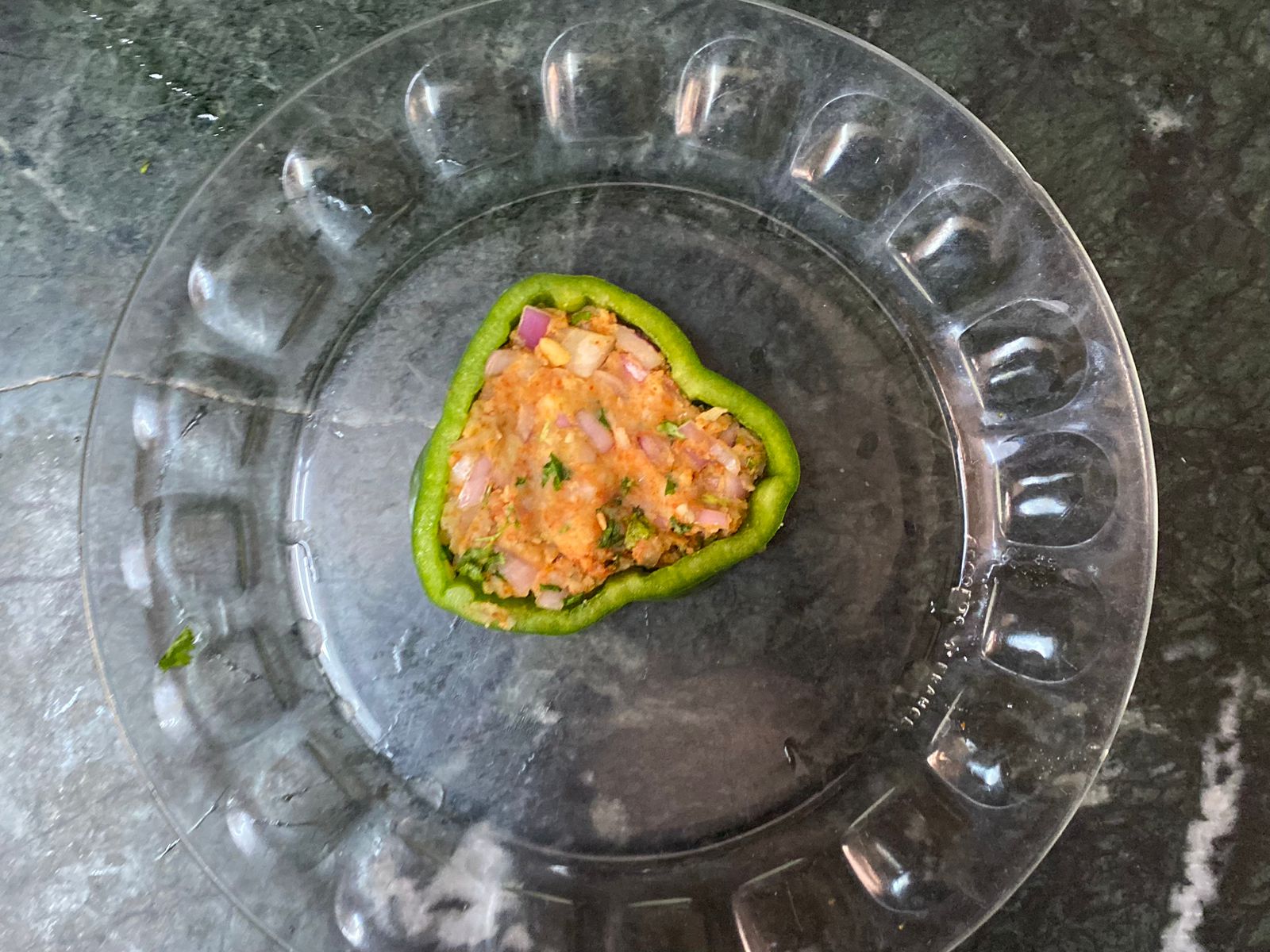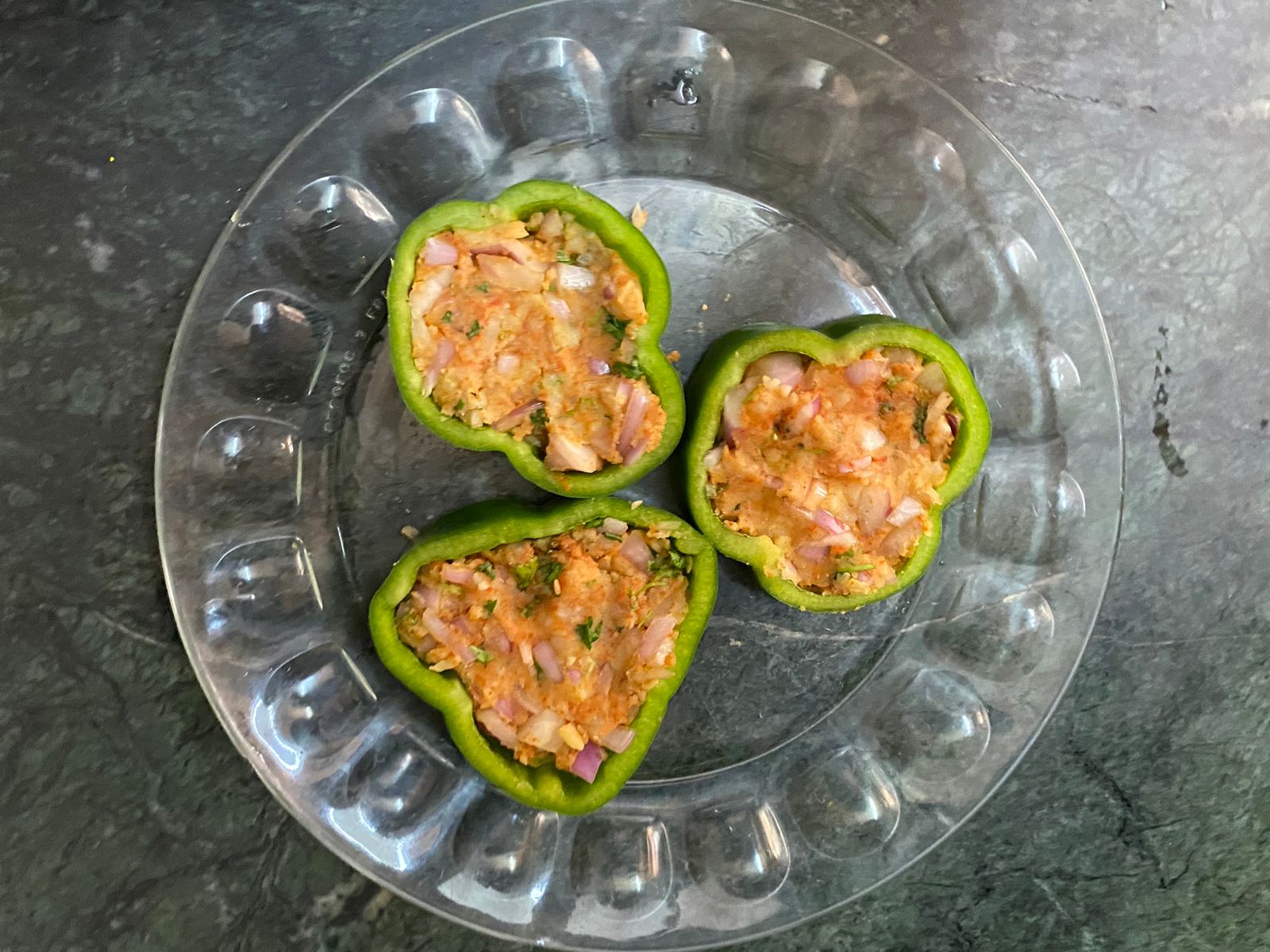 Stuff the prepared filling into each ring, pressing down firmly, completely filling the ring.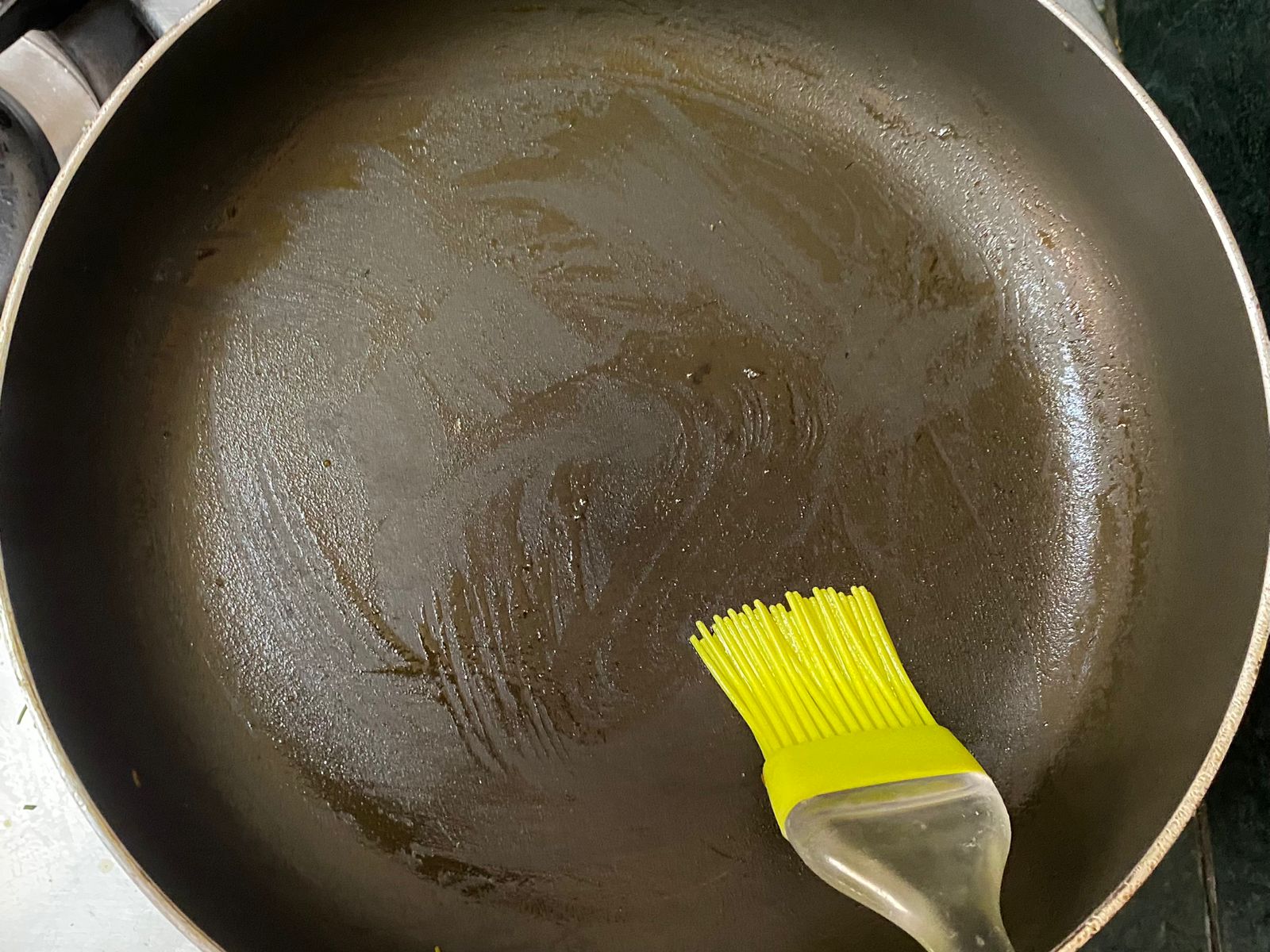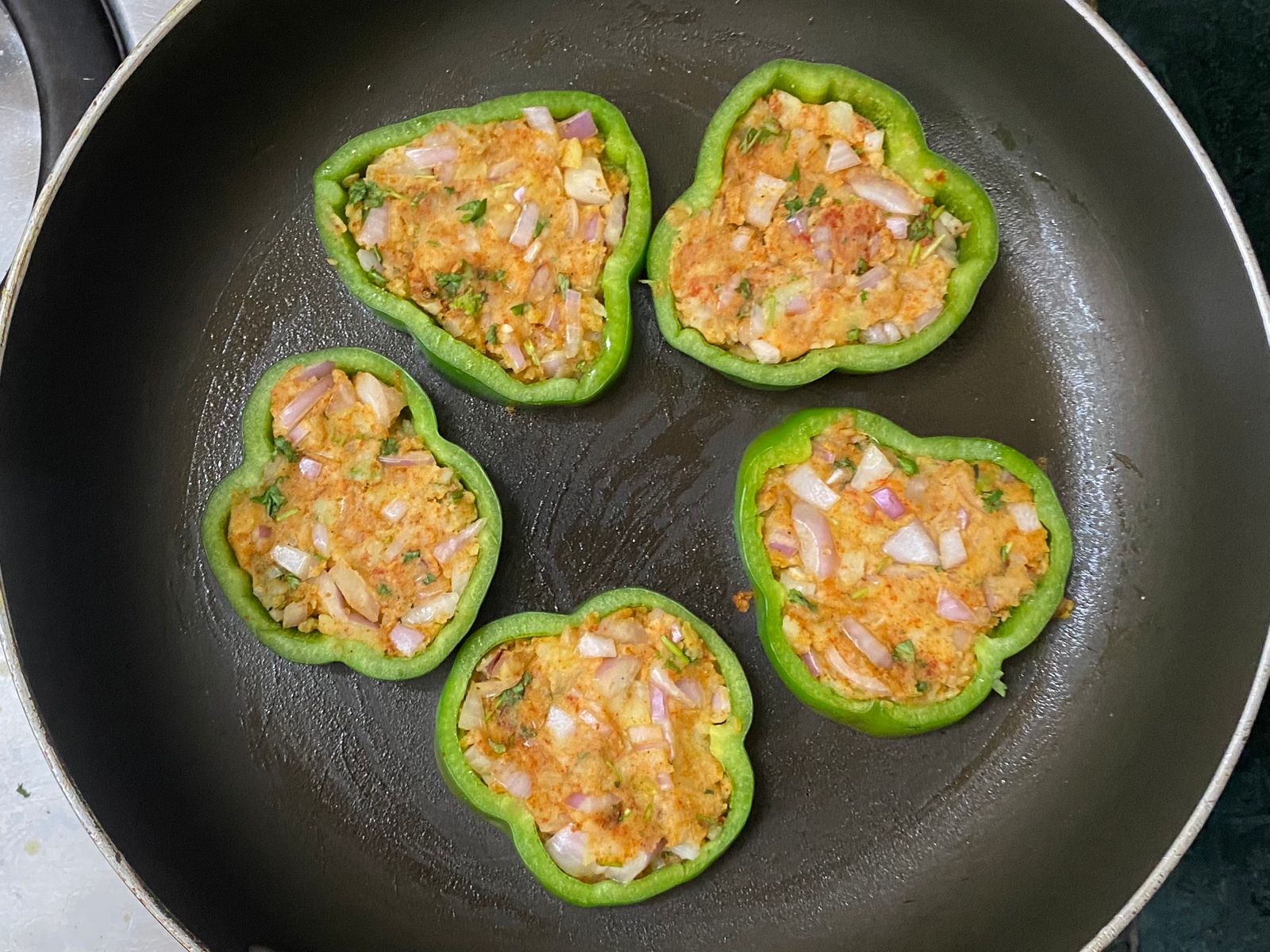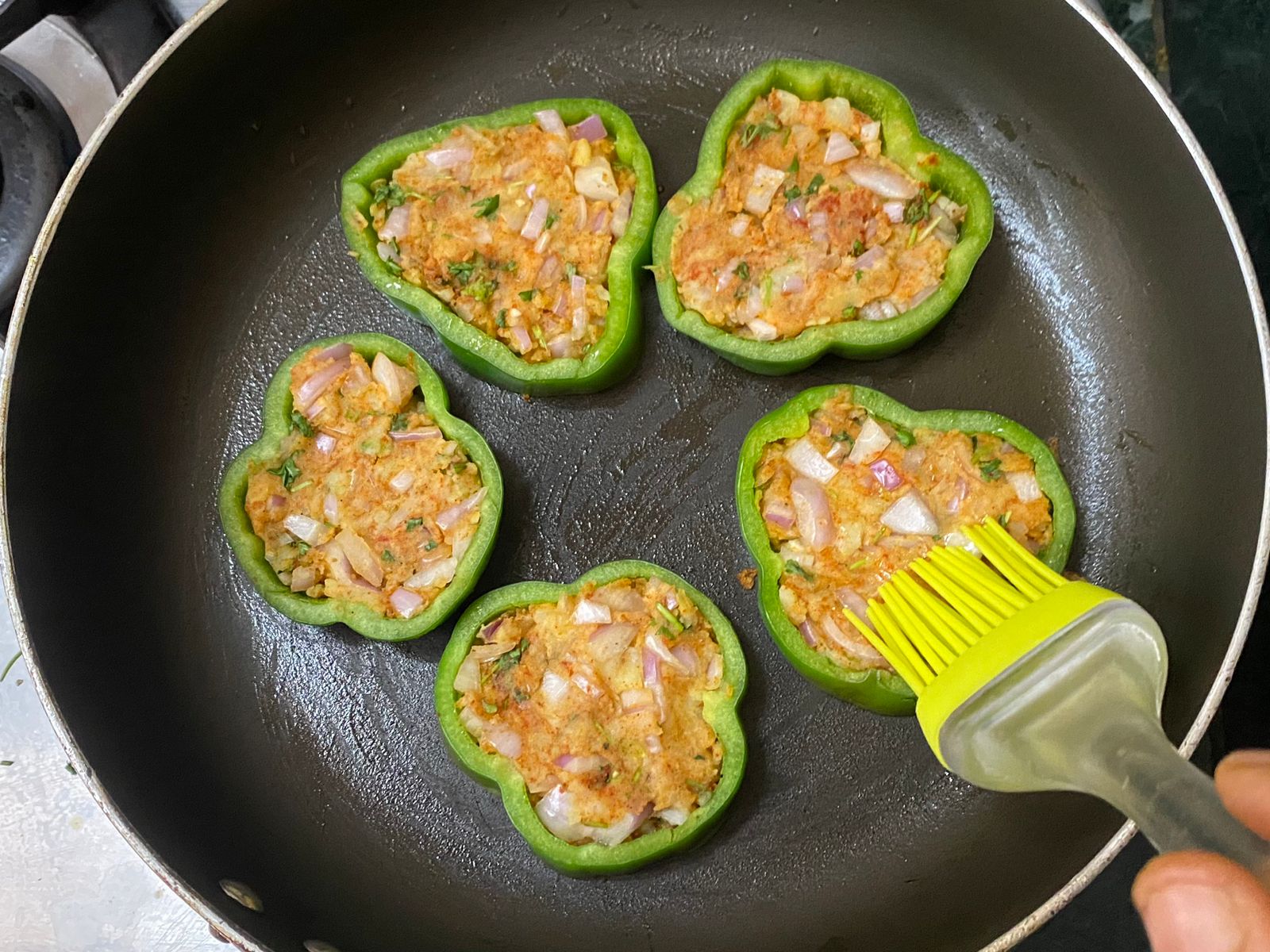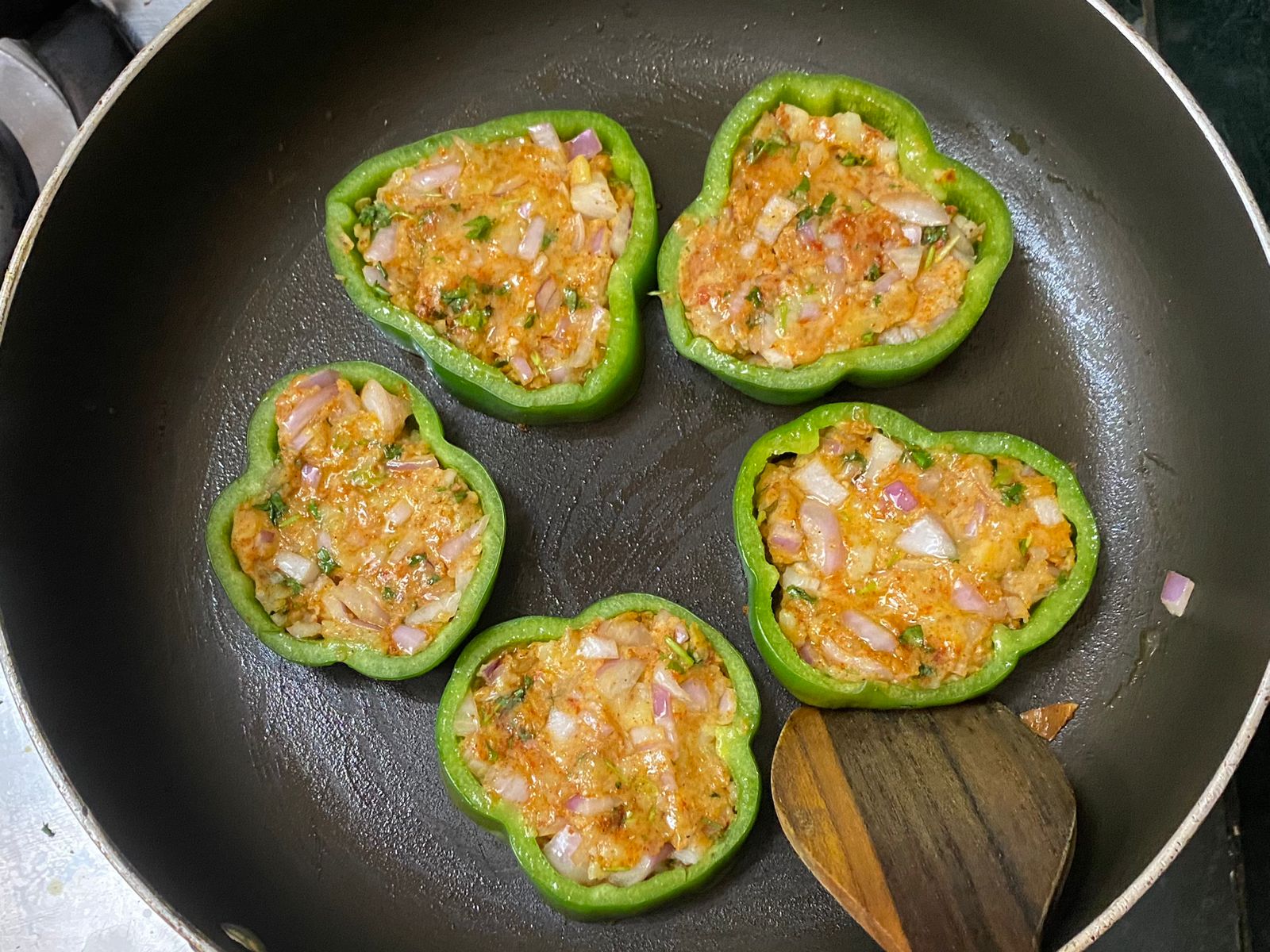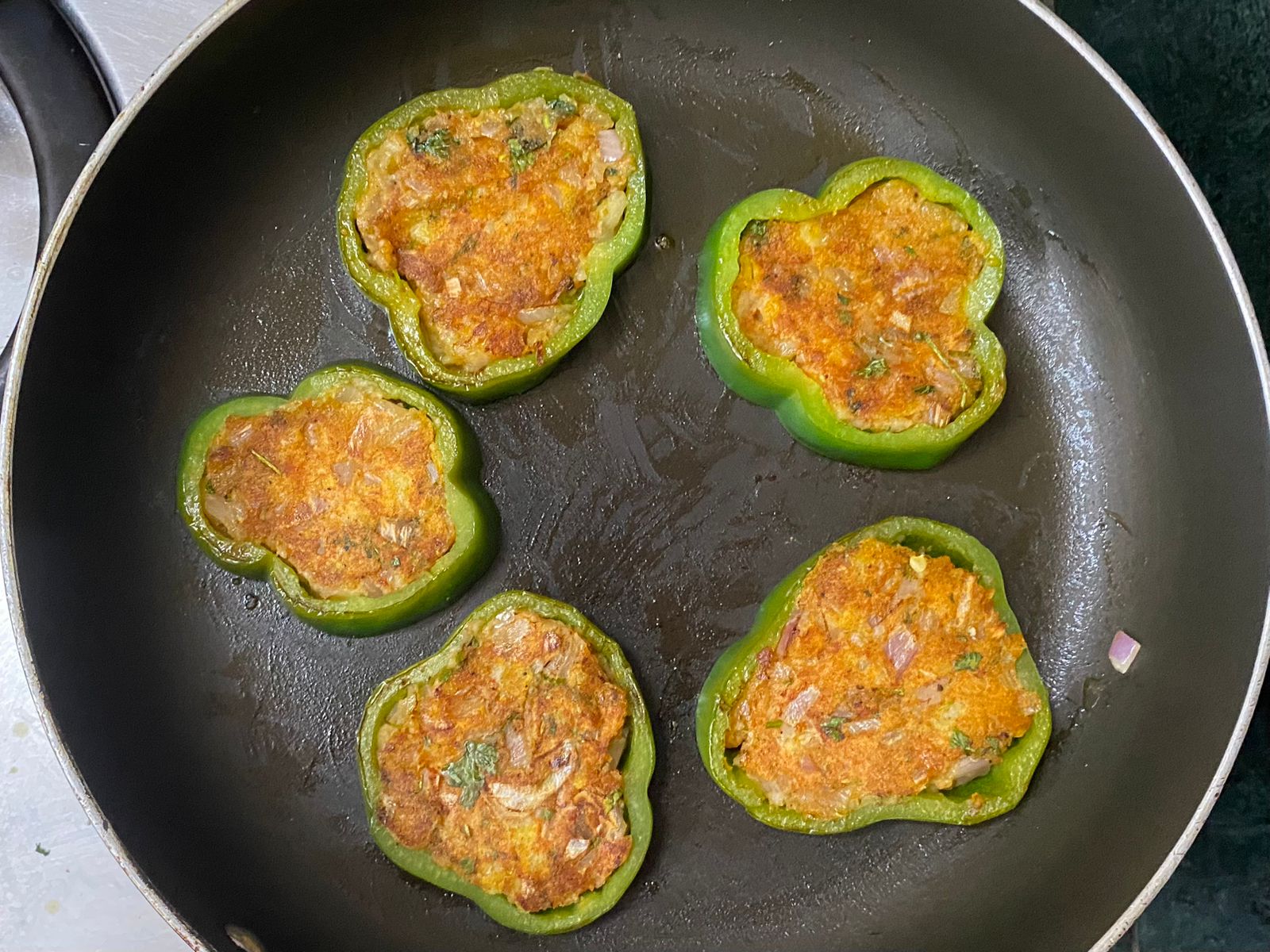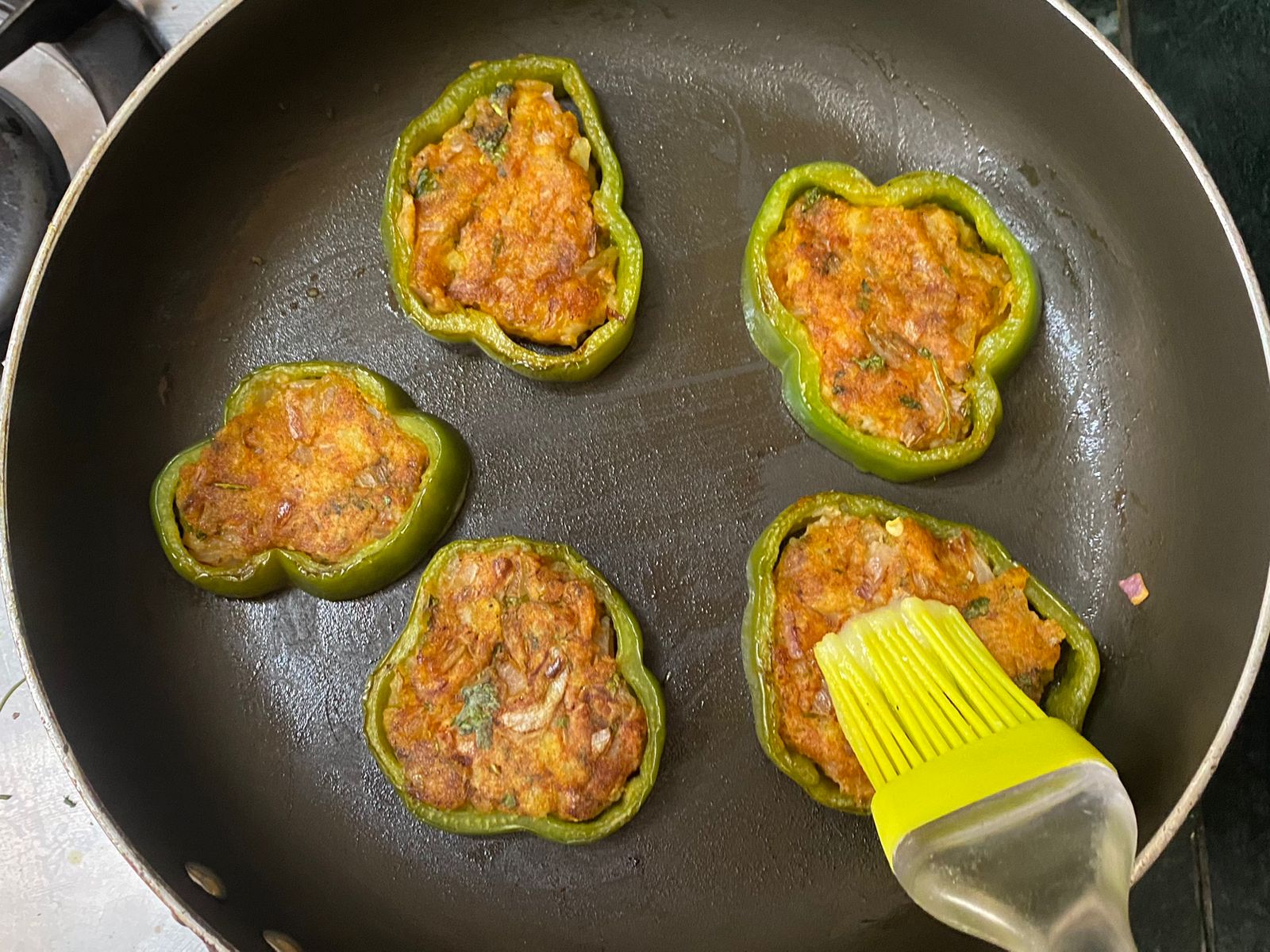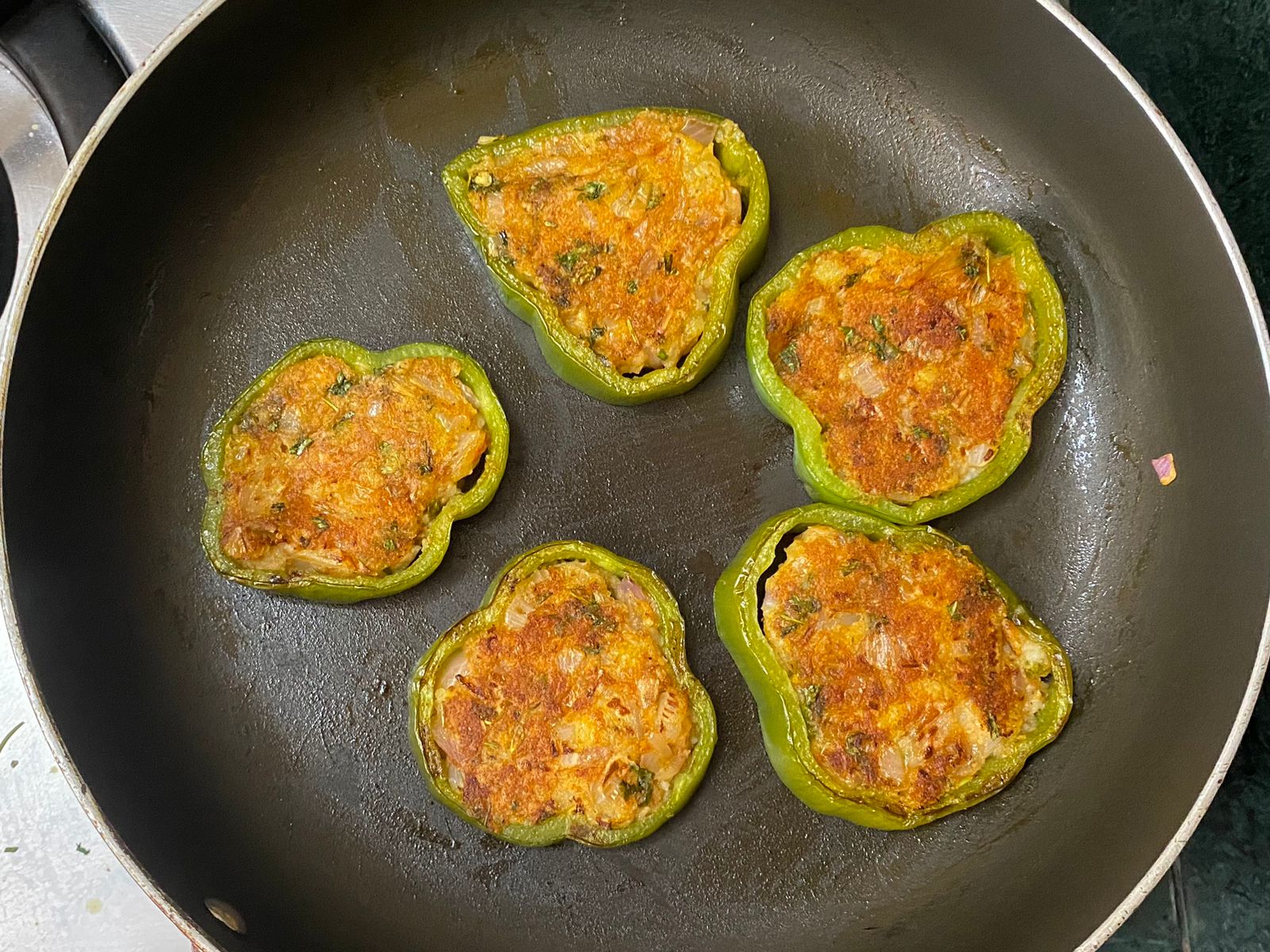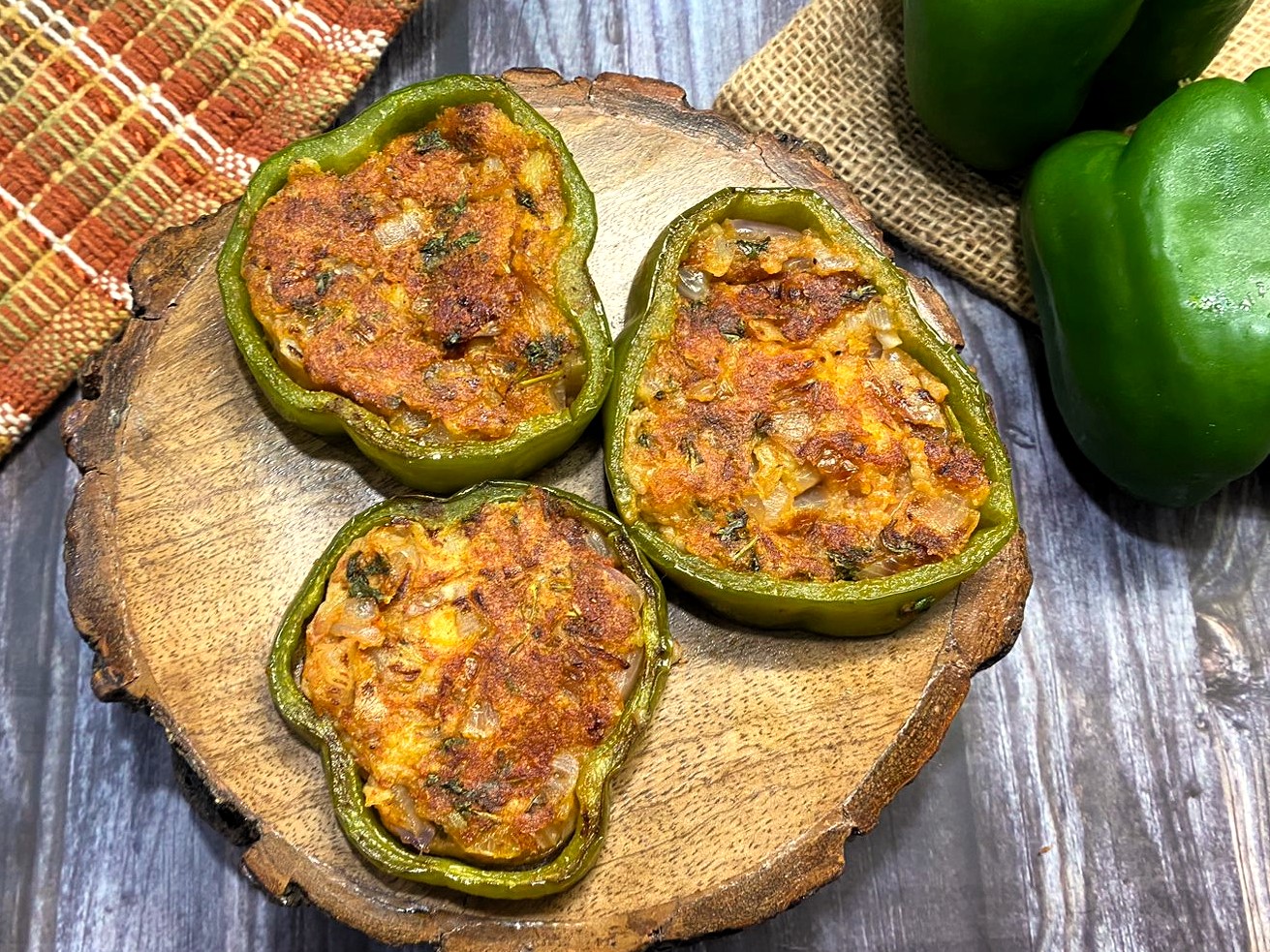 Heat a pan and lightly grease it with oil. Place the stuffed green pepper rings and brush them with some oil. Cook both sides for 2-3 minutes on medium heat. This helps in giving a lovely crispy texture to the potato filling and also slightly cooking the peppers.
Enjoy!