Sukha Kala Chana
Sukha Kala Chana is a dry chickpea recipe. 'Sukha' in Hindi means 'dry', 'Kala chana', Kala stands for black, and chana for chickpeas. This no onion, garlic, tomato recipe is super simple, quick and nutritious. Traditionally prepared and served along with puris and halwa for Navratri 'Ashtami' prasad (a devotional food offering).
Navratri is popular Indian festival in remembrance of Goddess Durga that is celebrated over 8-9 days. On the 8th day (Ashtami) or 9th Day (Navmi)- a special offering is prepared of this chana, puri and halwa to be offered to the Goddess. Navratri is observed two times in a year. Chaitra Navratri or Vasanta is observed during springtime. Sharad Navratri is observed during September-October timeframe. Lots of people fast during this time and special fasting food is prepared. This recipe is special because it marks the end of the fasting period.
Sukha Kala Chana always reminds me of childhood. My mum always made a big batch as she knew I will always have second helping. Just the smell while cooking this teleport me to those childhood days. Not only is this dish delicious, but it is also packed with nutrition too as it is rich in fiber, protein, calcium and iron.
Other recipes you might like are Rajma, Mogar Dal, Amritsari Chole, Mixed Vegetable Dal to name a few.
Ingredients
1 cup Black Chickpeas (Kala Chana)
Salt to taste
1/8 teaspoon bicarbonate of soda
1 teaspoon oil/ghee
1/6 teaspoon asafoetida (hing)
1 teaspoon cumin seeds
2-3 teaspoons coriander powder
2 teaspoons red chilli powder
1 teaspoon turmeric powder
1 teaspoon dry mango powder
1-2 teaspoons finely chopped coriander (optional)
Directions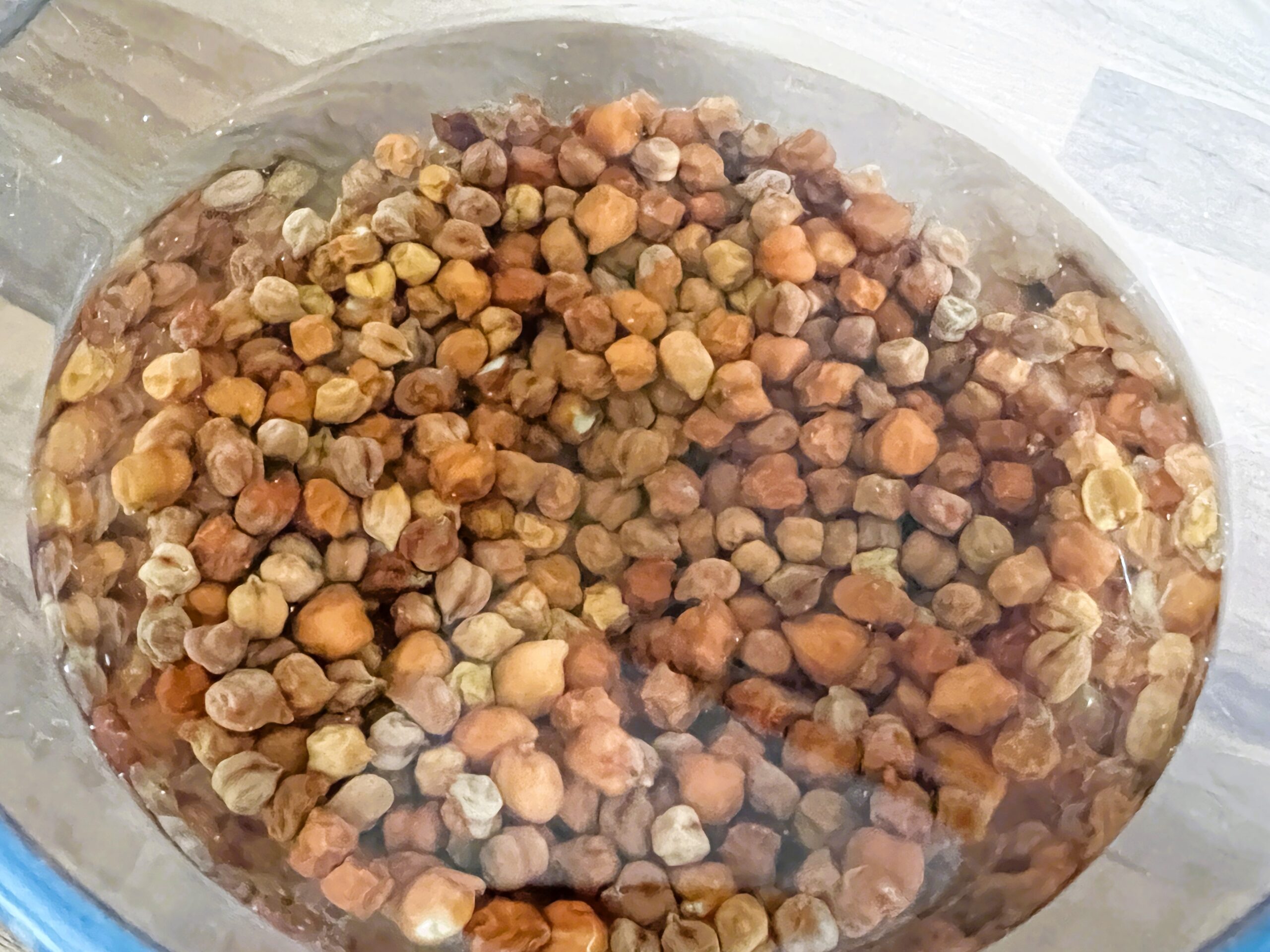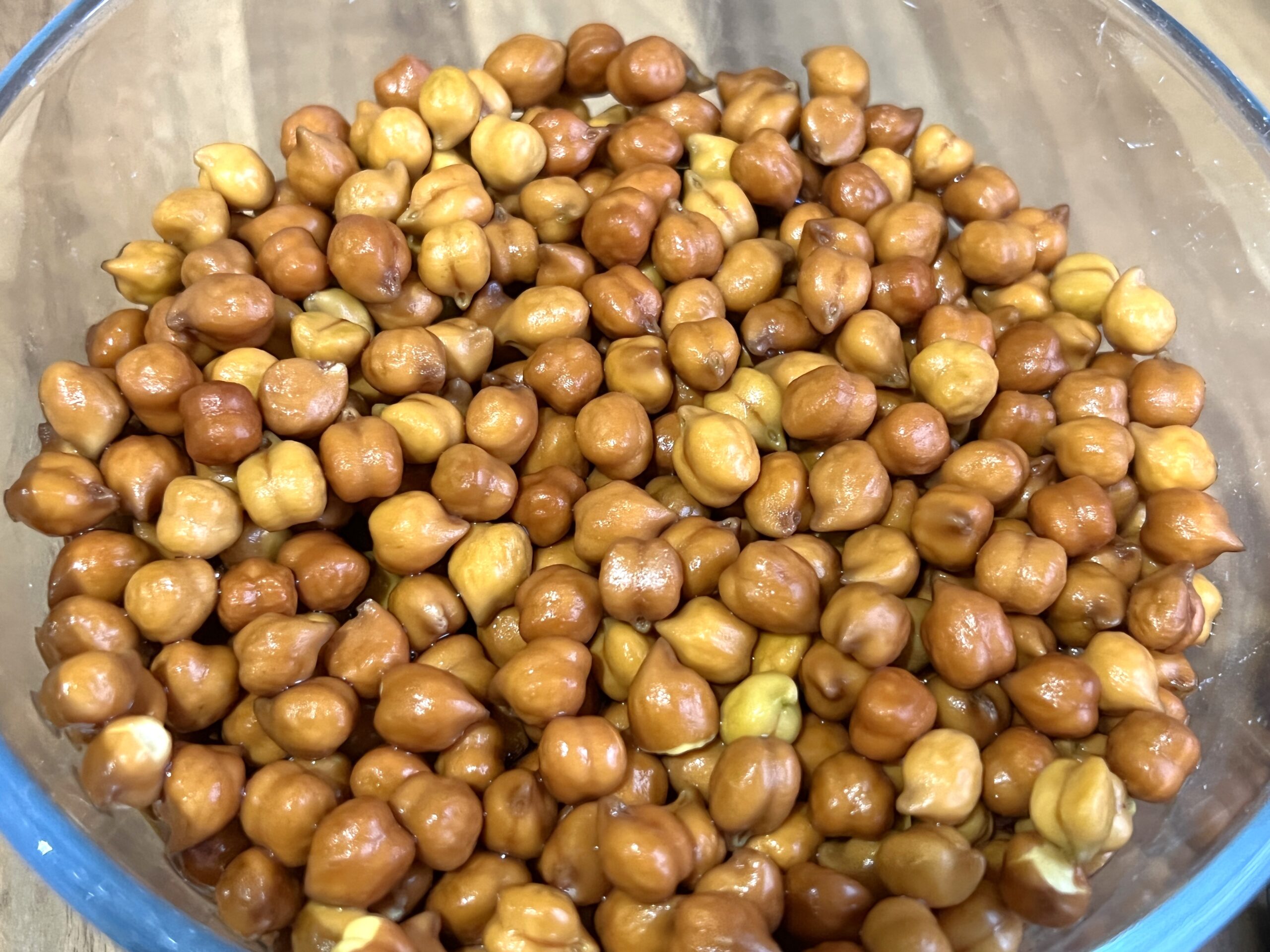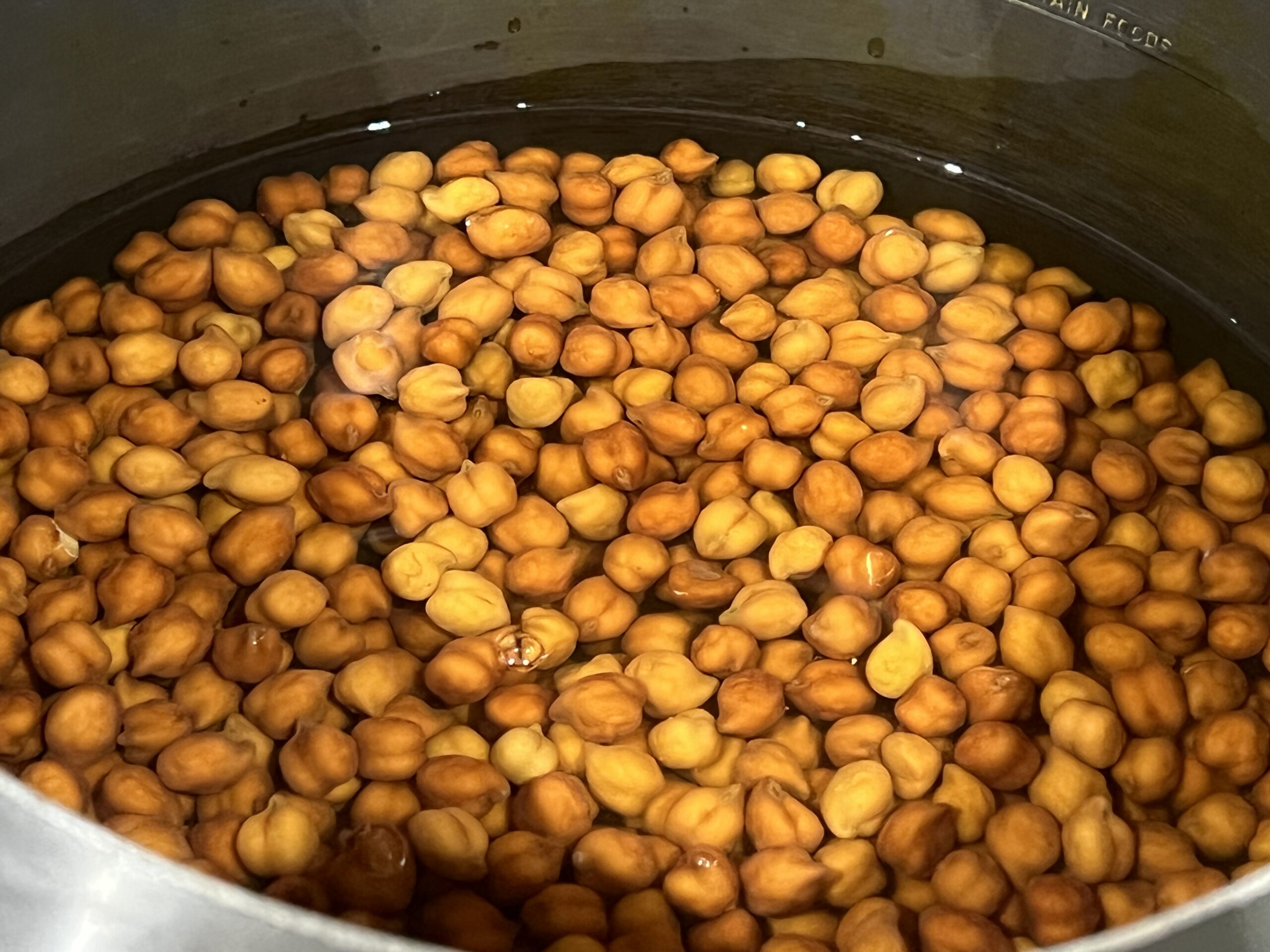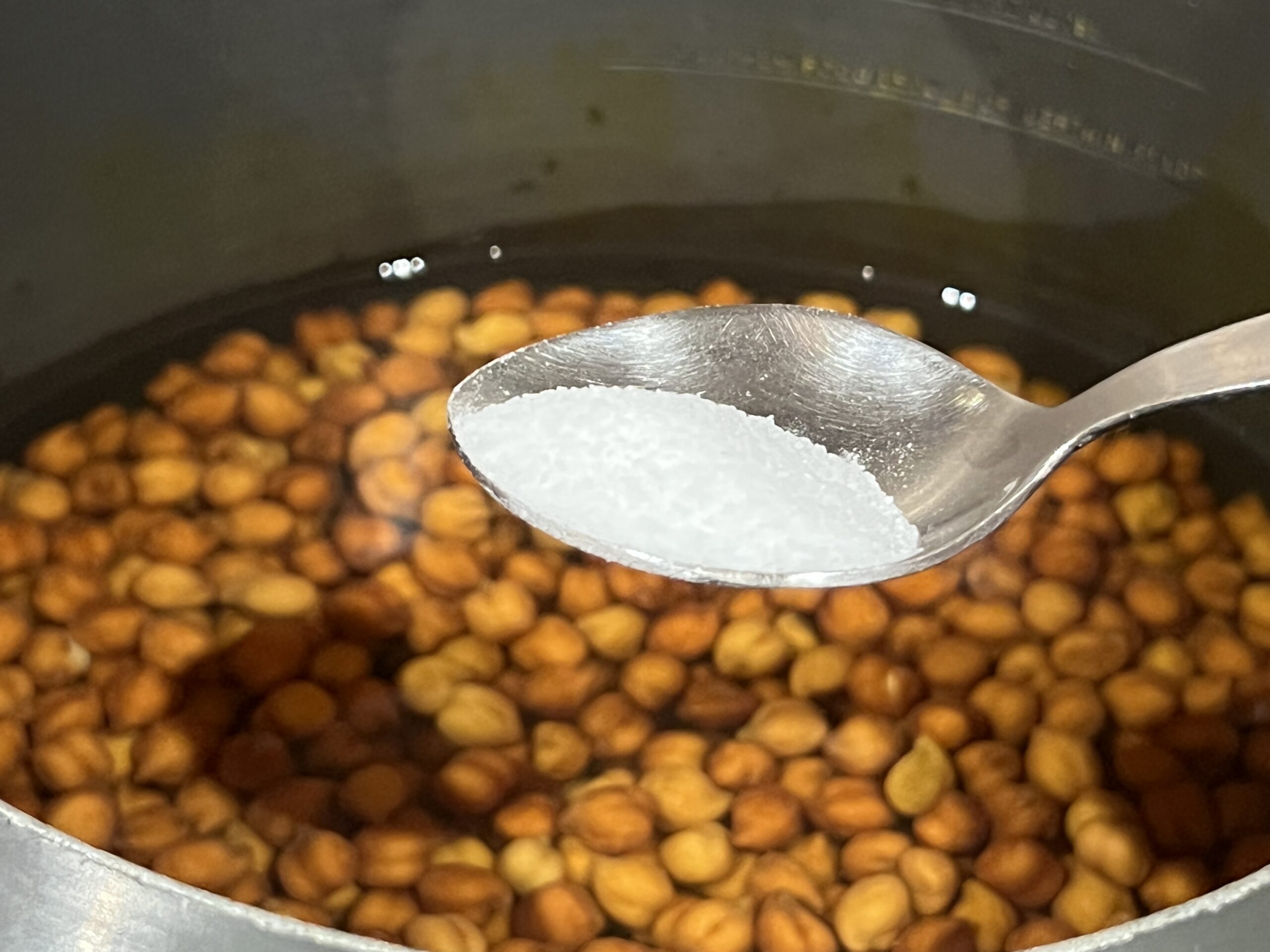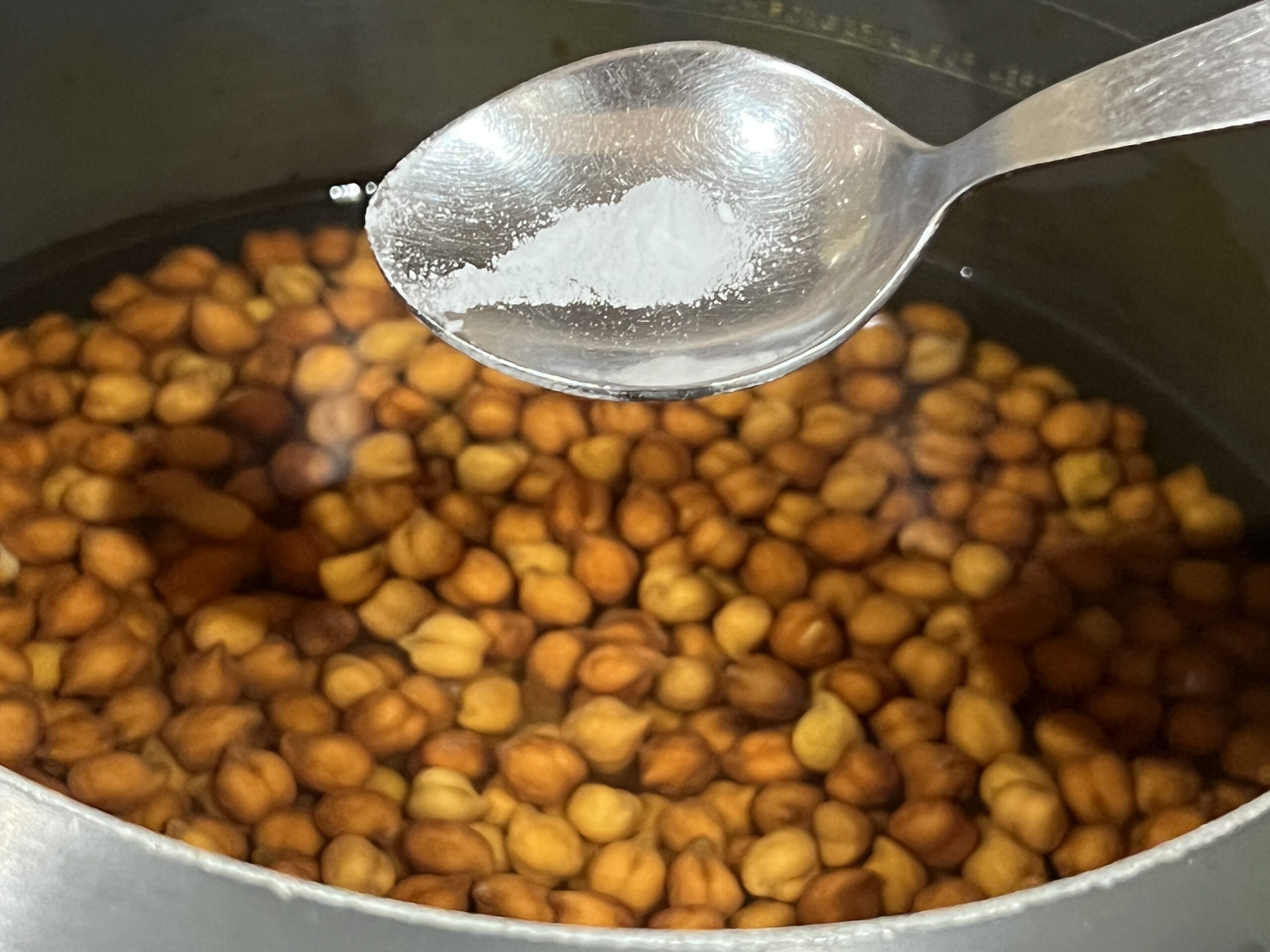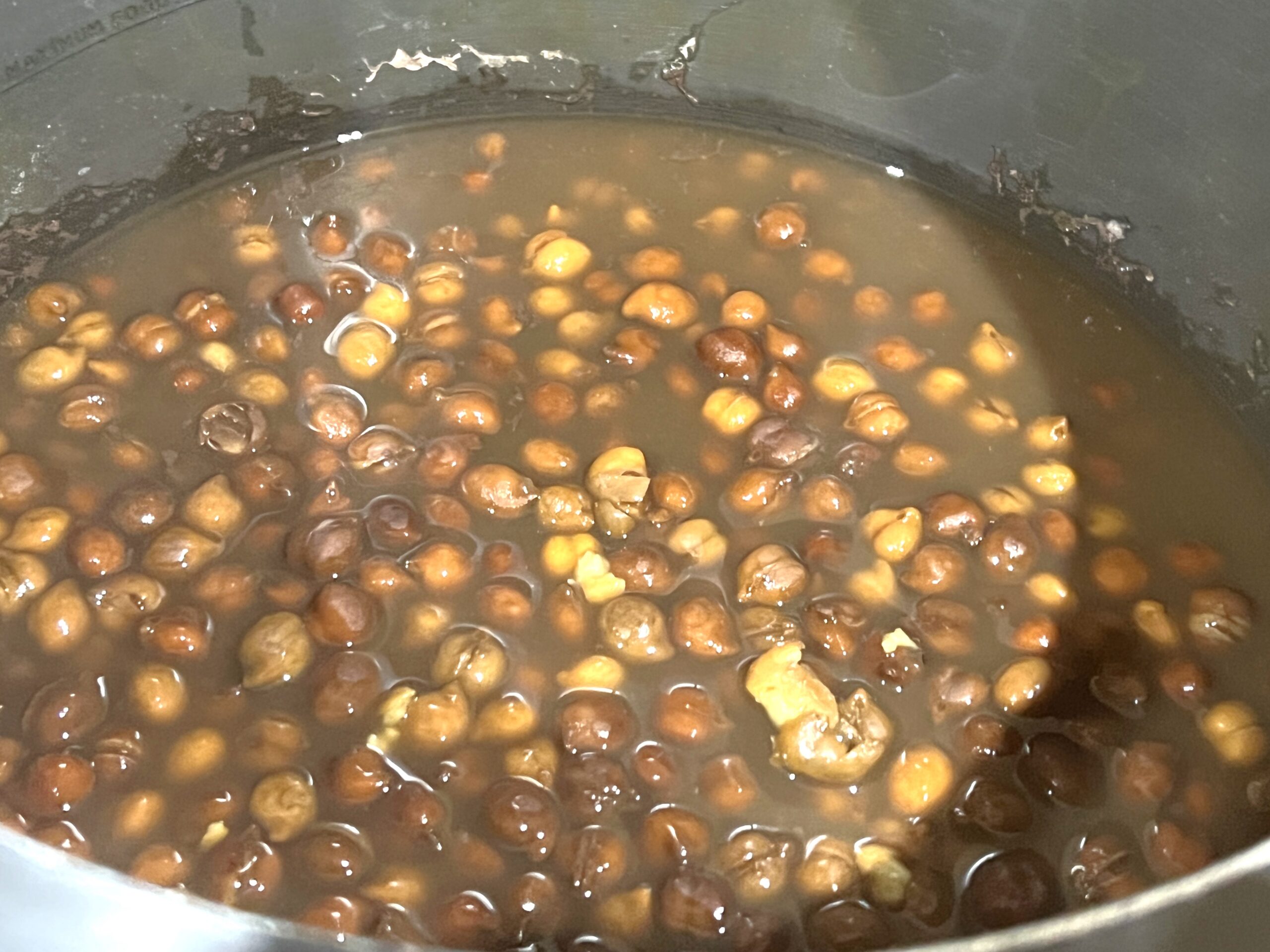 Wash and soak the the kala chana in 3-4 cups of water for 6-8 hours or overnight.
Once soaked, drain the water and add the kala chana in a pressure cooker. Add 2 cups of water, salt and bicarbonate of soda cook the chana until done. I usually pressure cook for 5-6 whistles and turn off the heat. Allow the pressure to release naturally.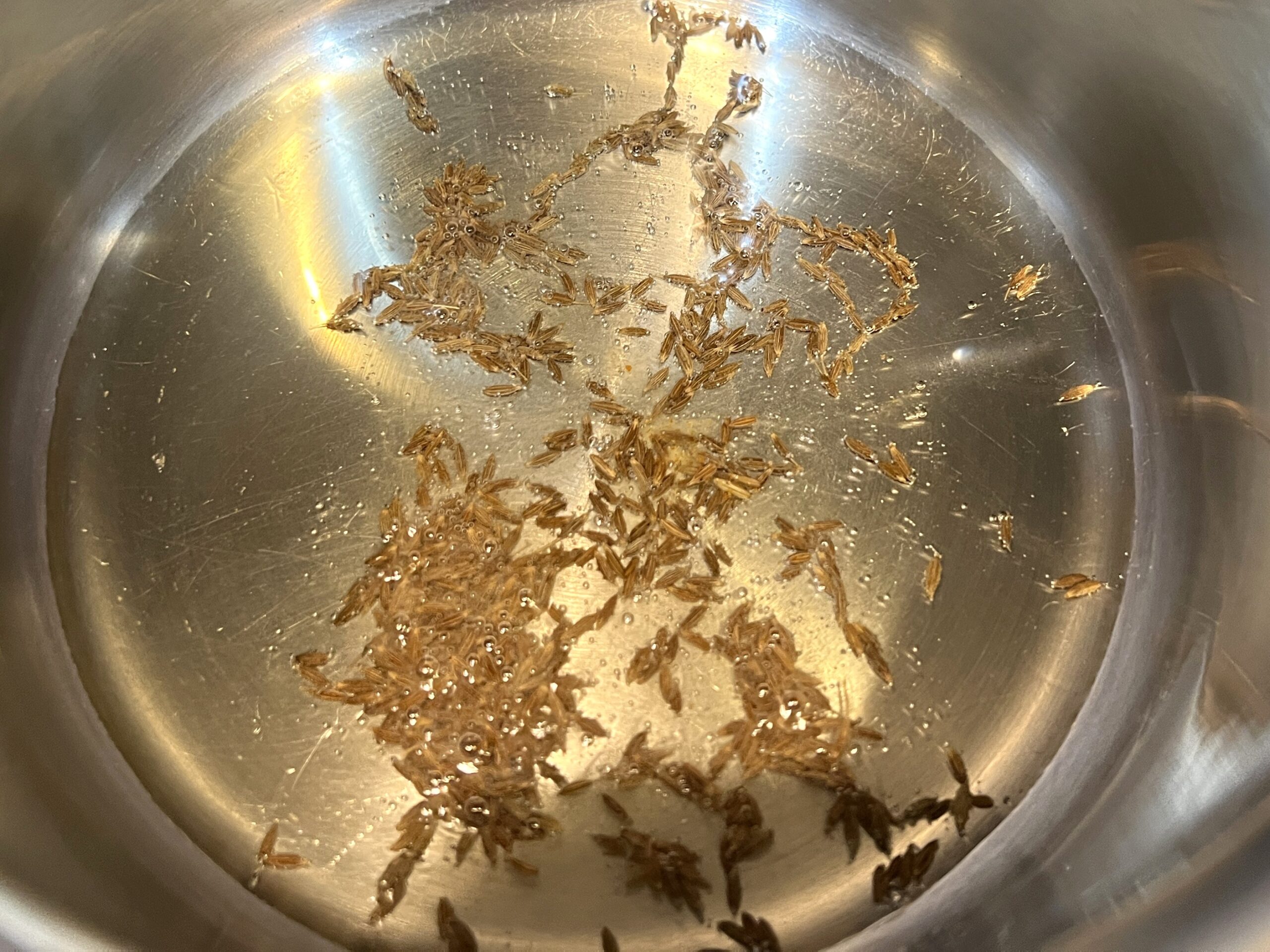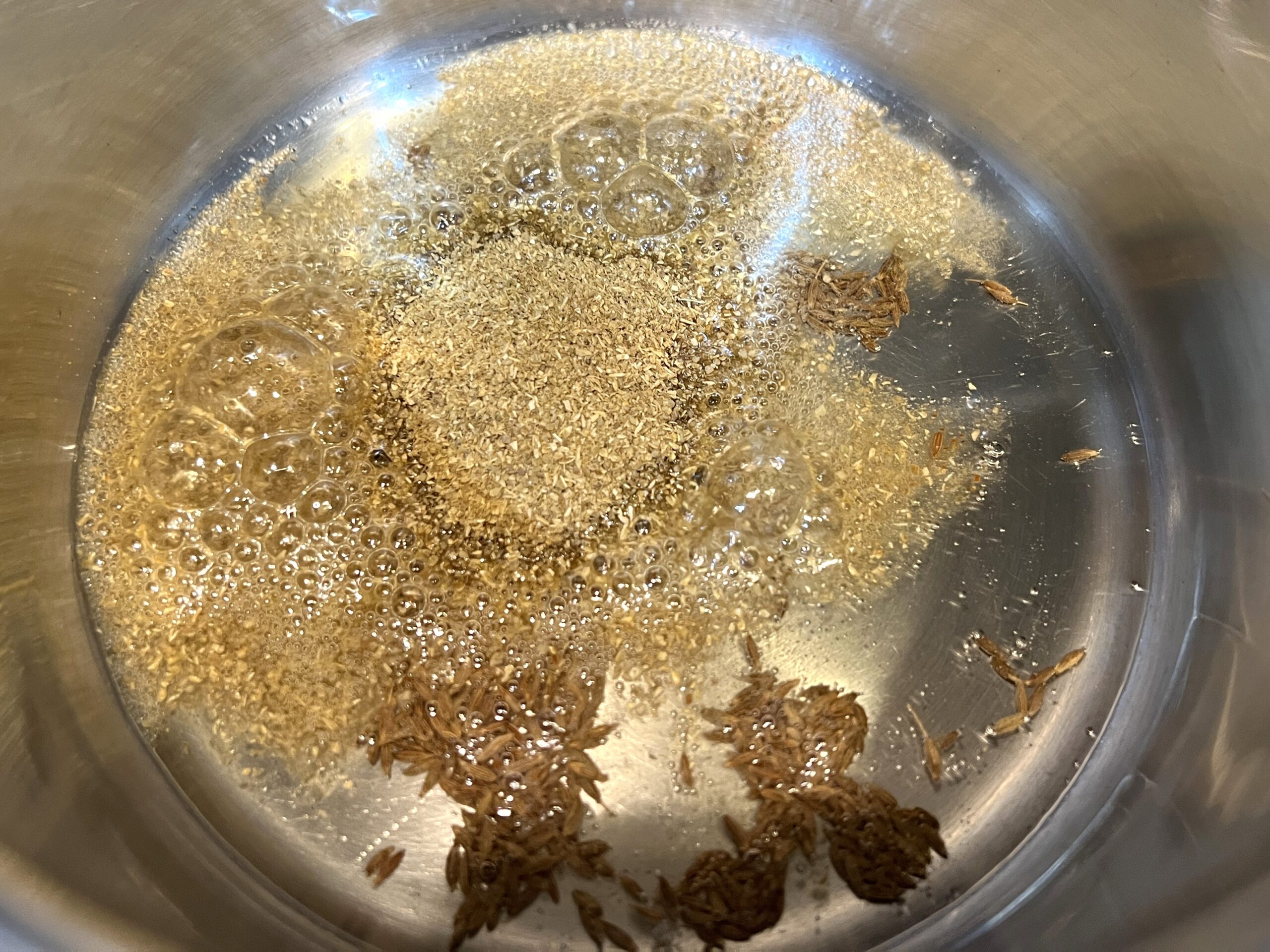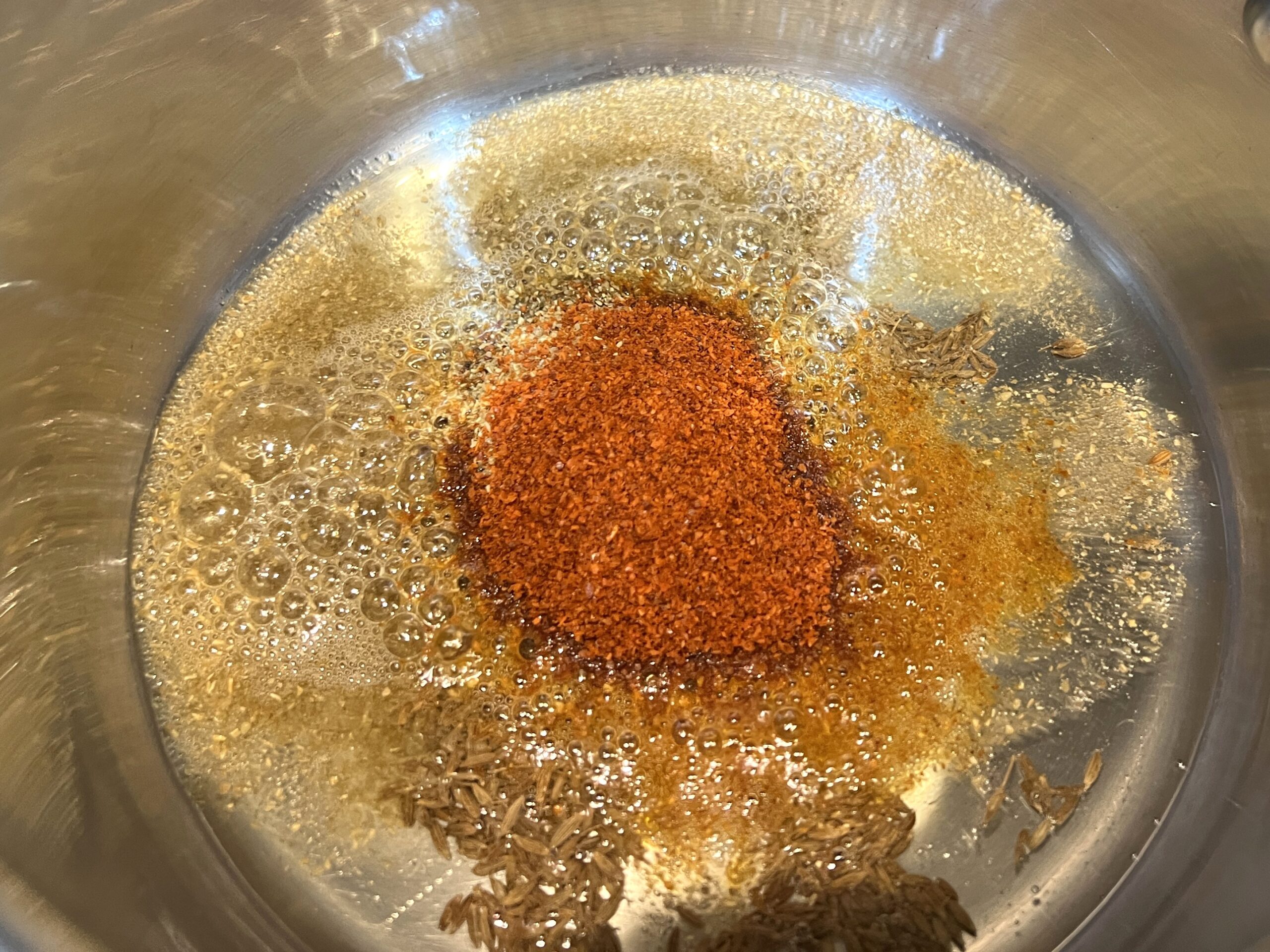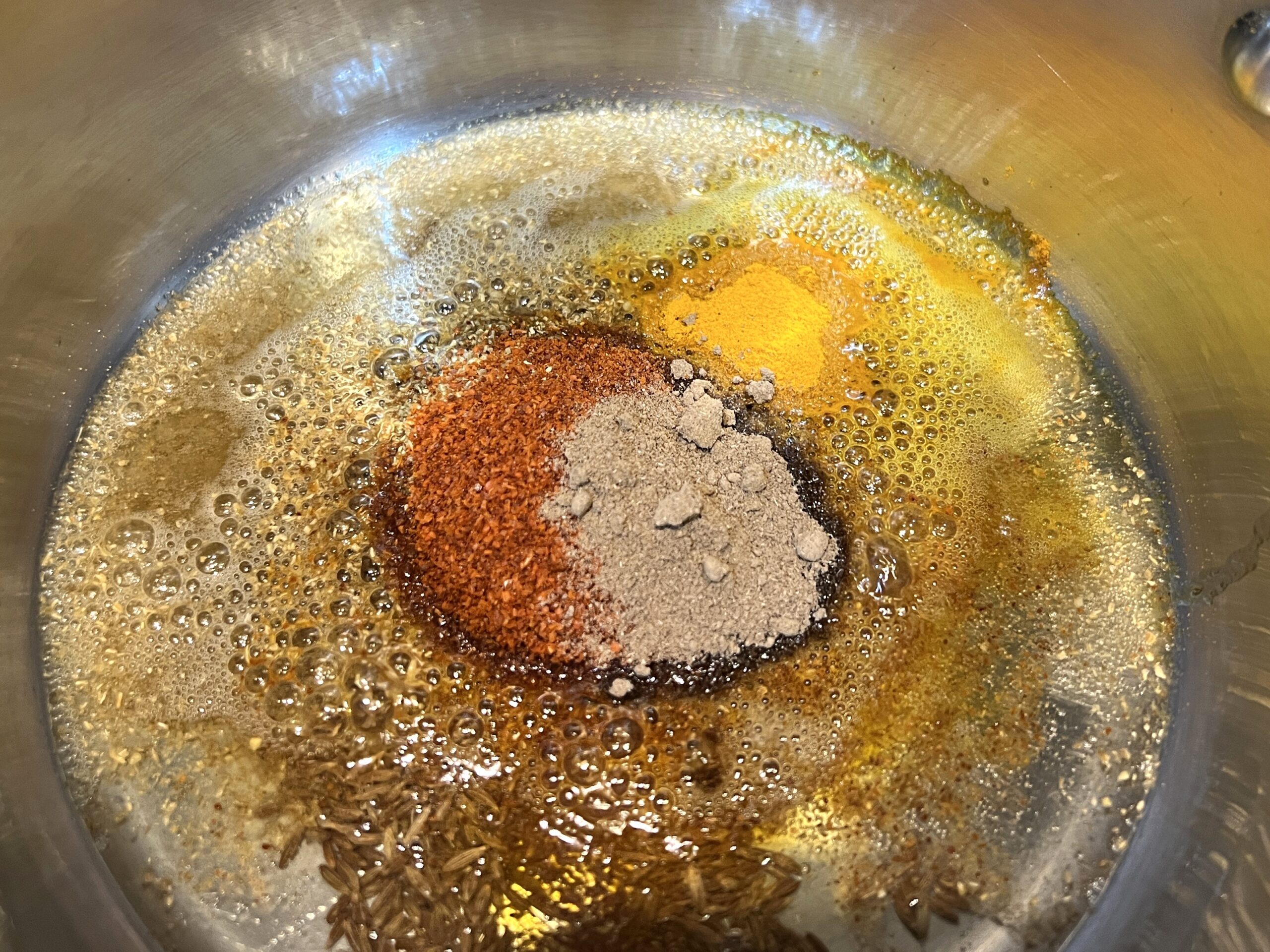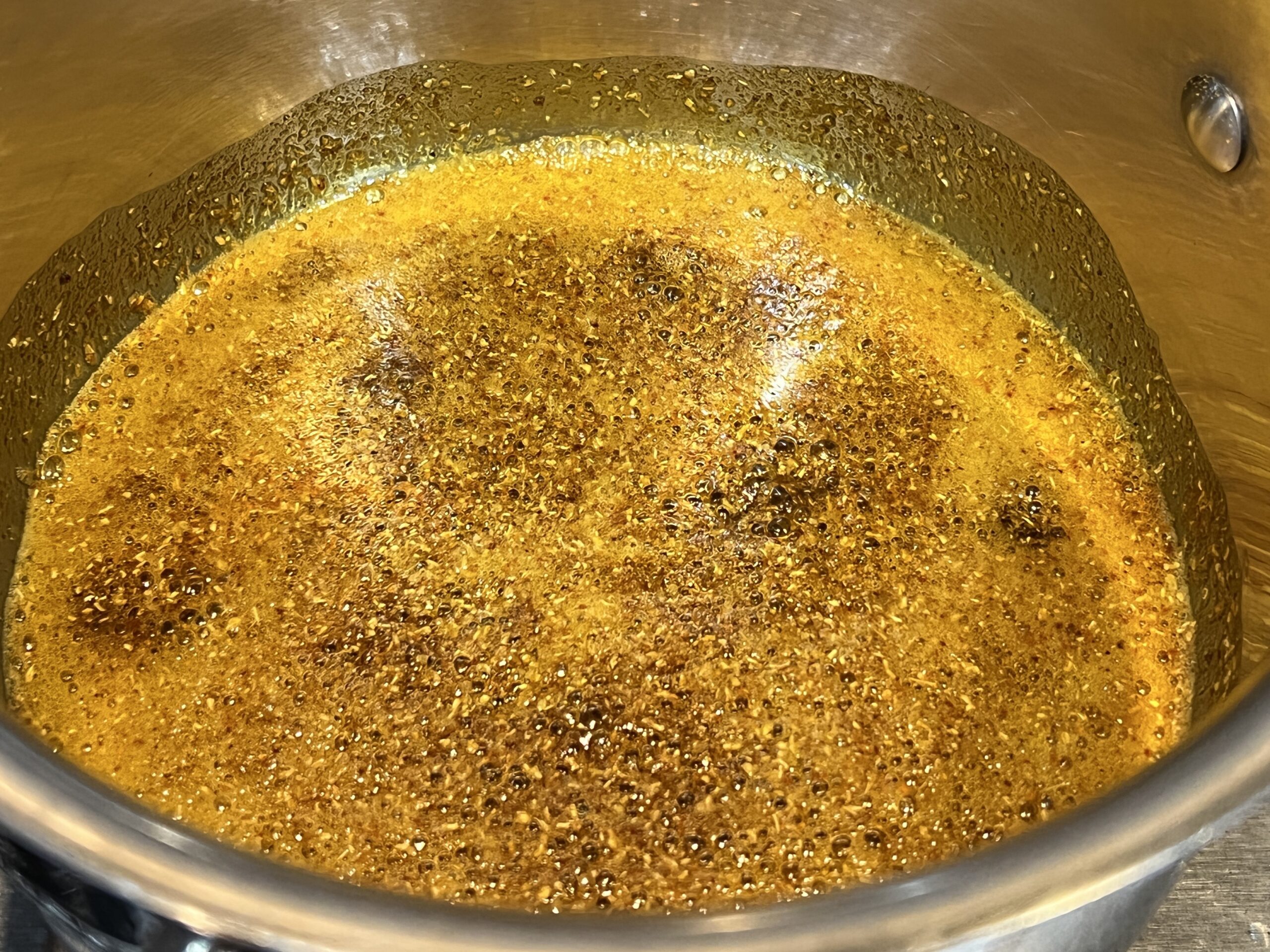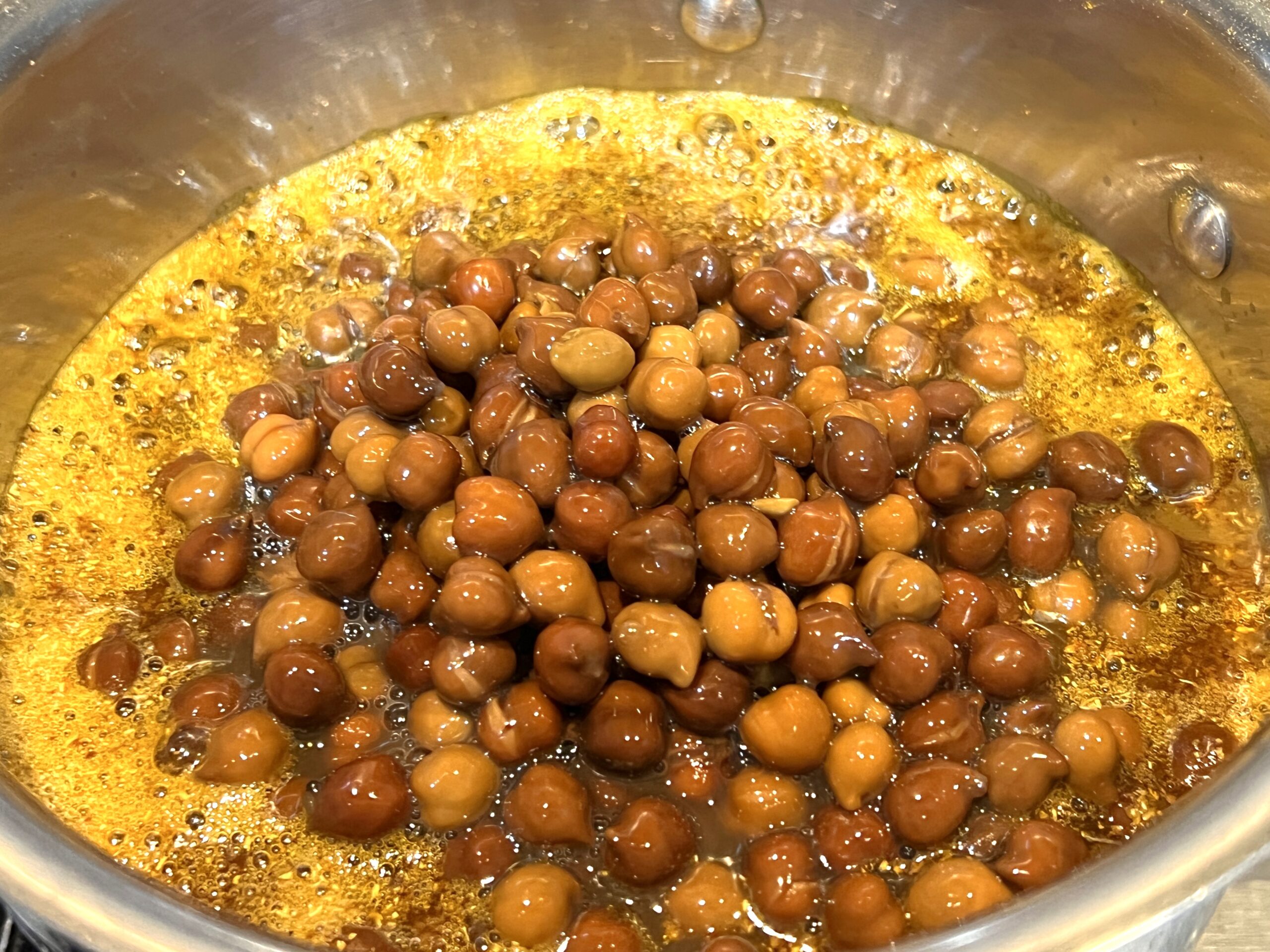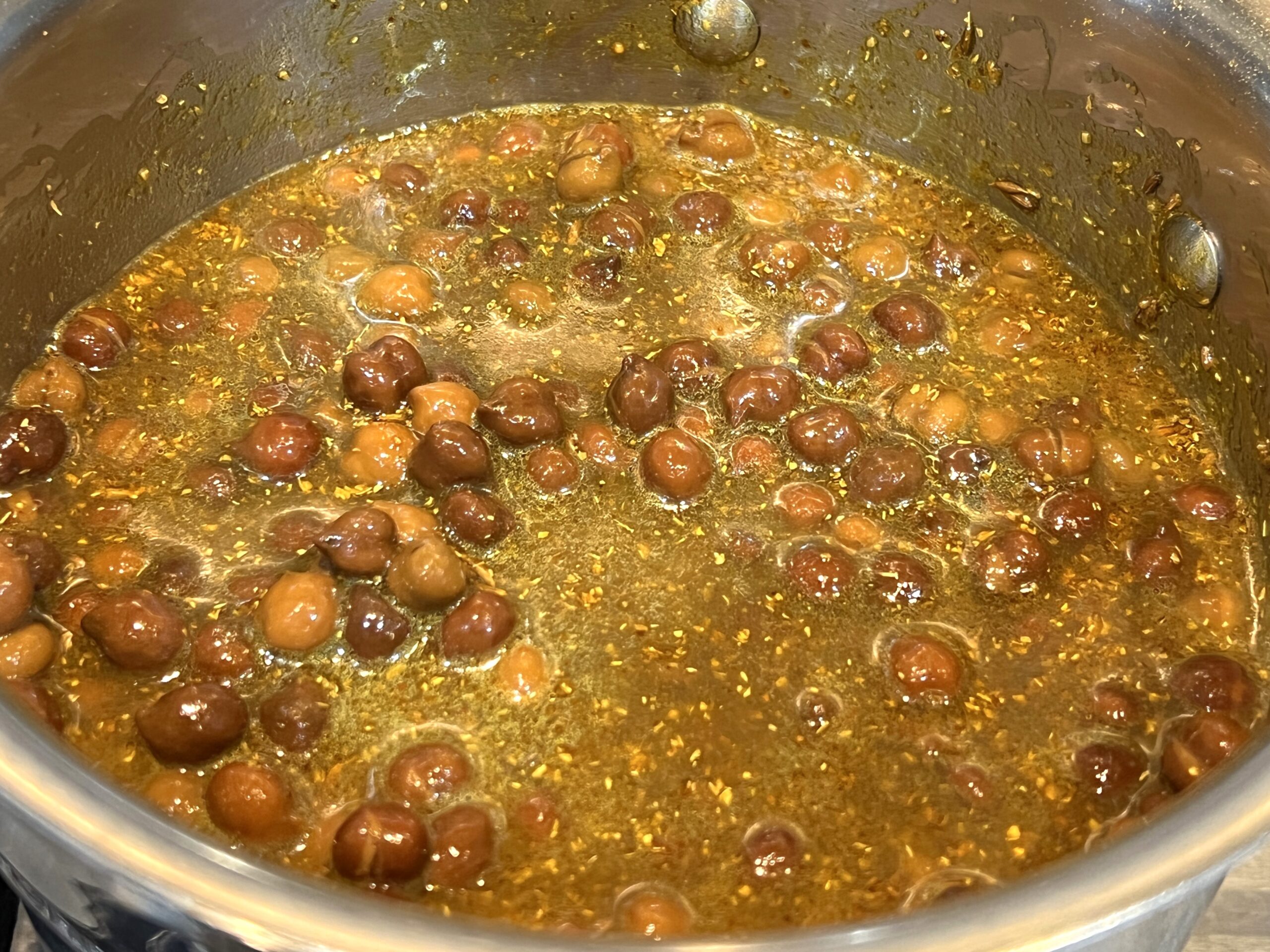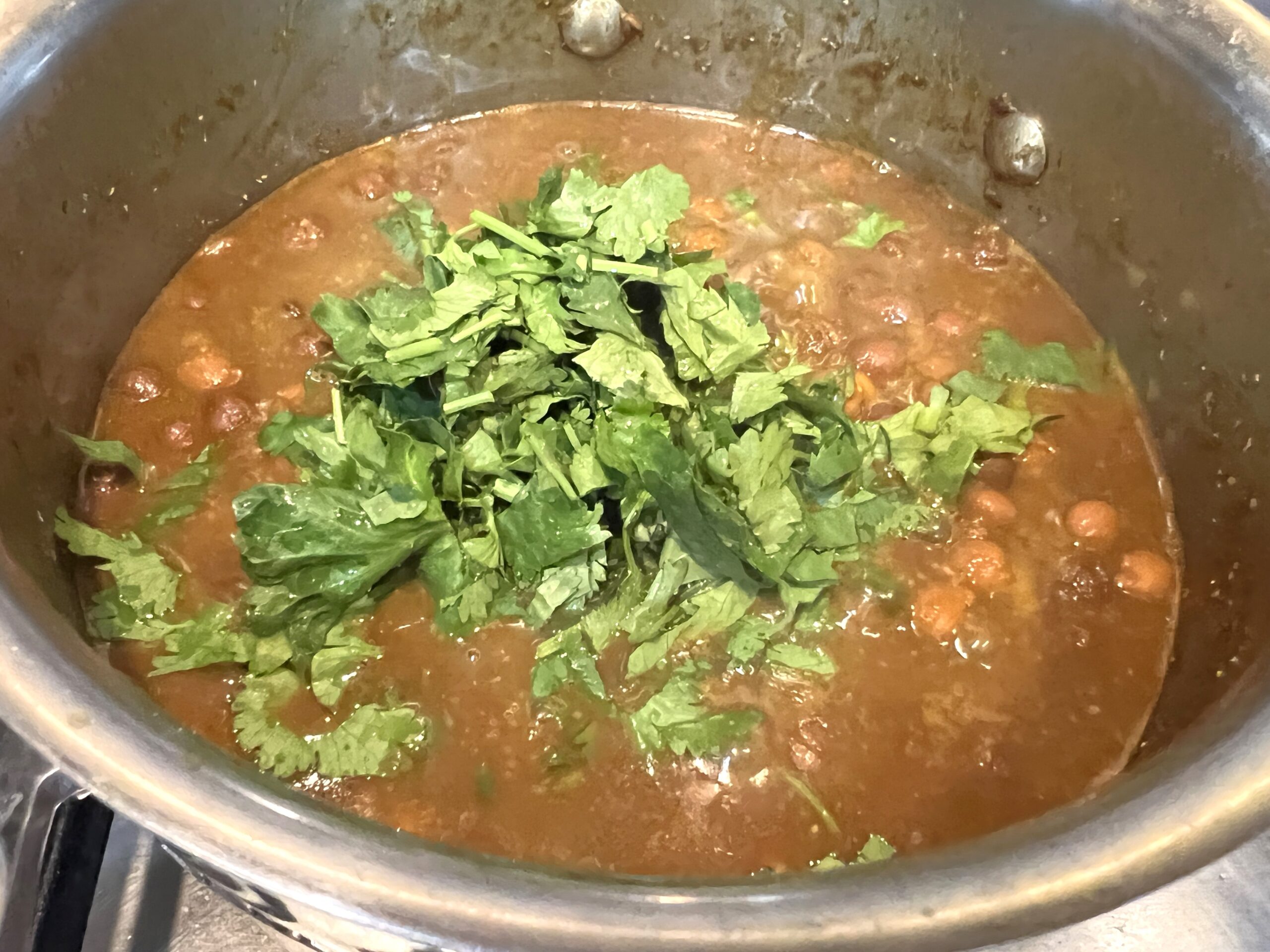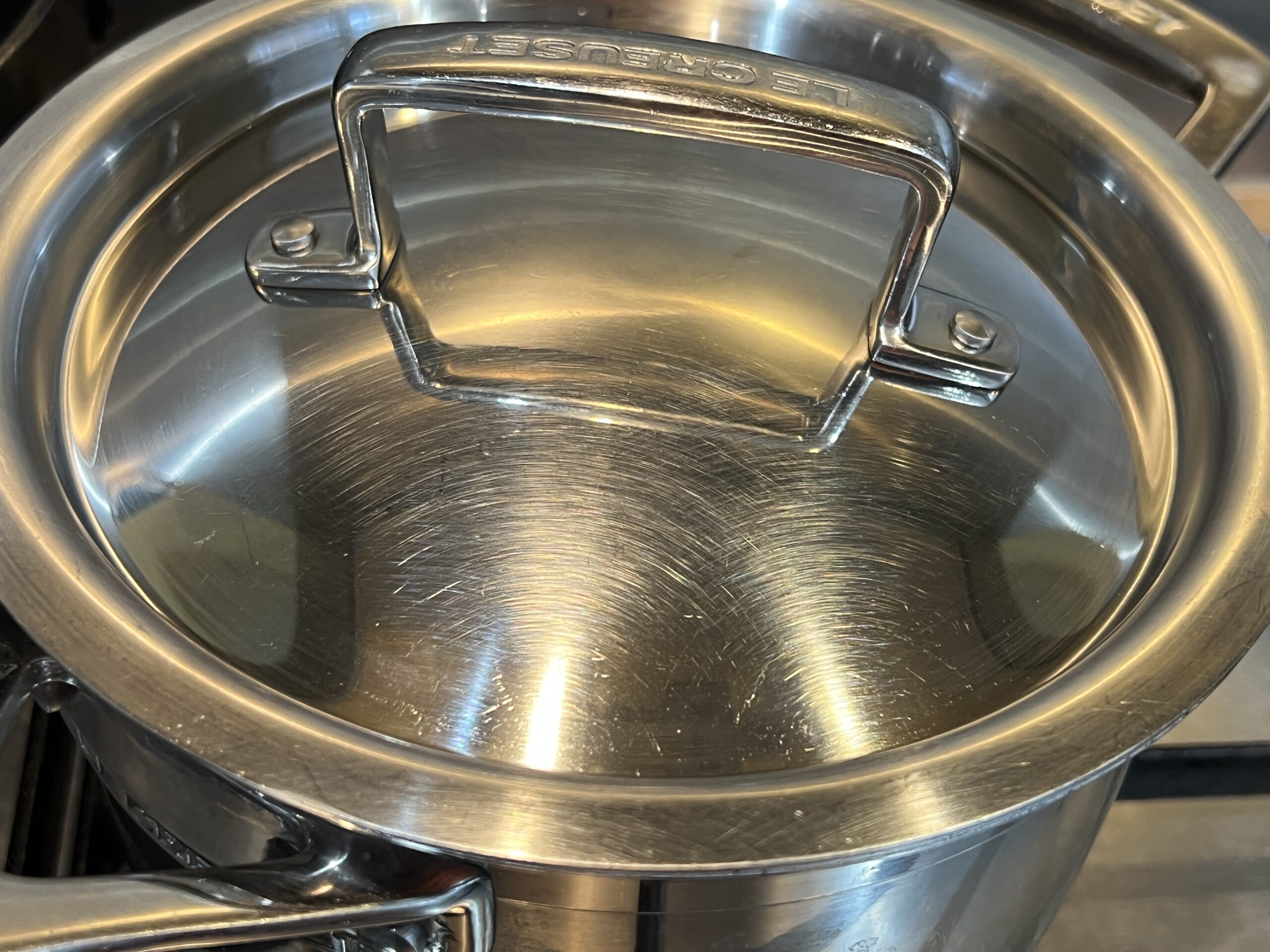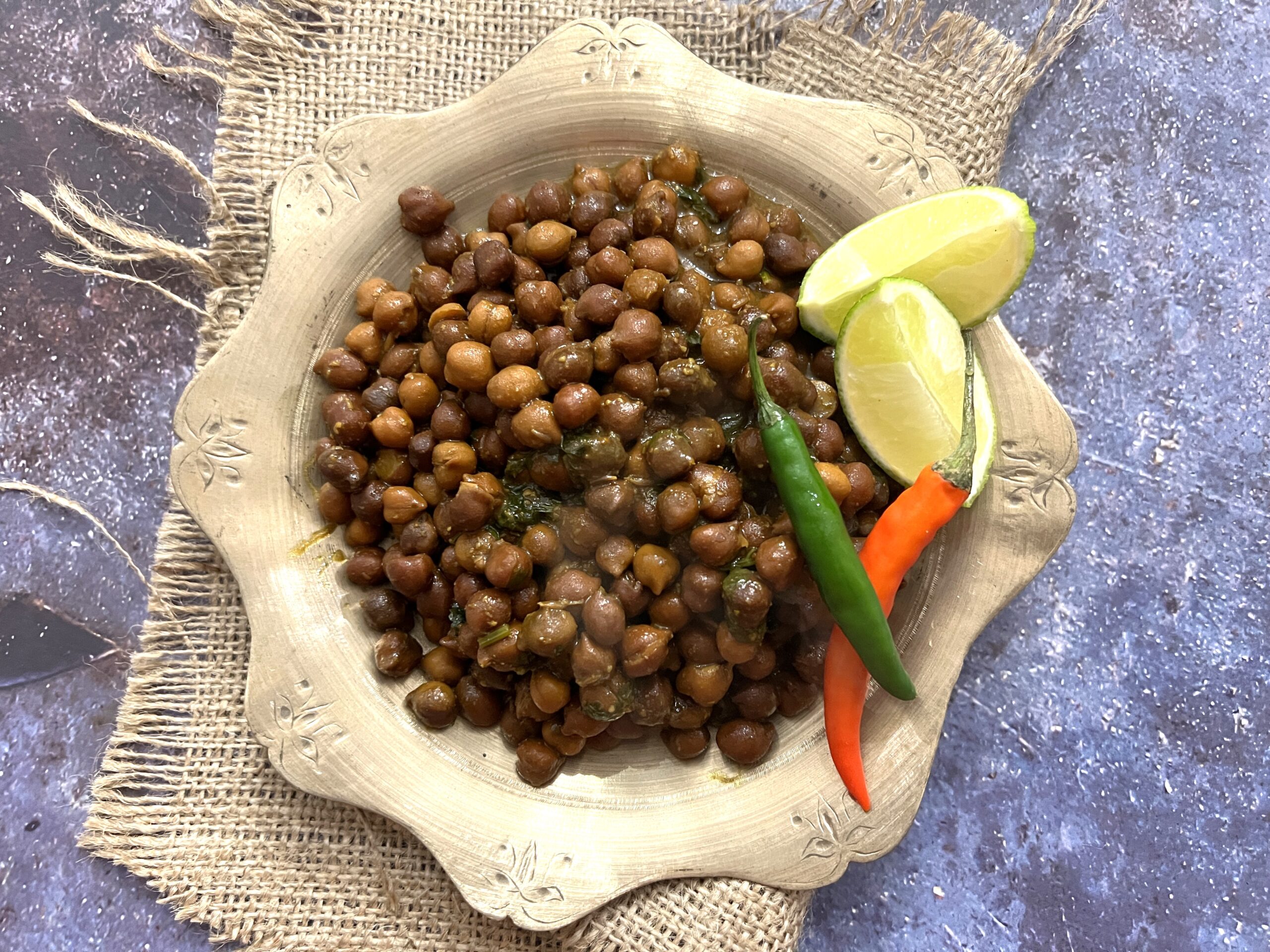 Heat oil/ghee in a pan and add the cumin seeds, asafoetida, coriander powder, red chilli powder, turmeric powder, and dry mango powder and roast the spices on low heat for few seconds.
Add the boiled chana along with the water and coriander leaves and stir. Cover and cook on medium heat for 5-10 minutes or until all the water is absorbed.
Enjoy hot on its own or with puri.