Bengali Begun Bhaja
Bengali Begun Bhaja is a popular Bengali recipe of spiced eggplant or aubergine slices pan fried in mustard oil. 'Begun' is Aubergine/Eggplant/Brinjal and 'Bhaja' simply means 'fry' or 'fried'. Begun Bhaja is a traditional Bengali style dish of delicately spiced aubergine/eggplant slices that shallow fried until crispy and usually served with rice and dal.
The recipe of Began Bhaja is extremely simple. Aubergine/Eggplant/Brinjal is coated in seasoning and shallow fried on medium heat. The taste of Begun Bhaja is difficult to explain to anyone who has not eaten fried eggplant before. Suffice it to say that it is probably unlike anything one has ever tasted, especially if seasoned with the right amount of spices.
Sugar plays an important part in the marination as it allows aubergine/eggplant to develop an amber-coloured crust and deepens the flavour of this humble vegetable. One can use any type of aubergine/eggplant. Traditionally either the thin long ones or round large ones are used. I have used the round large one in this recipe. A tip I learnt from my mum while shopping for the aubergine/eggplant is to select the aubergine/eggplant which has round shallow indentations and also light in weight as they tend to have fewer seeds. The trick in making this recipe is the marination, slicing the eggplant/aubergine and frying on low heat.
Here are some more aubergine/eggplant Recipes, that you might like to try -– Saksuka, Aloo Baingan, Smoked Baingan Bharta, Roasted Aubergine Houmous and Classic Baba Ghanoush.
Ingredients
1 large eggplant/aubergine/brinjal
1 teaspoon turmeric powder
½ teaspoon red chilli powder
Salt to taste
¼ teaspoon sugar
1 teaspoon plain flour (optional)
5-6 tablespoons mustard oil
Directions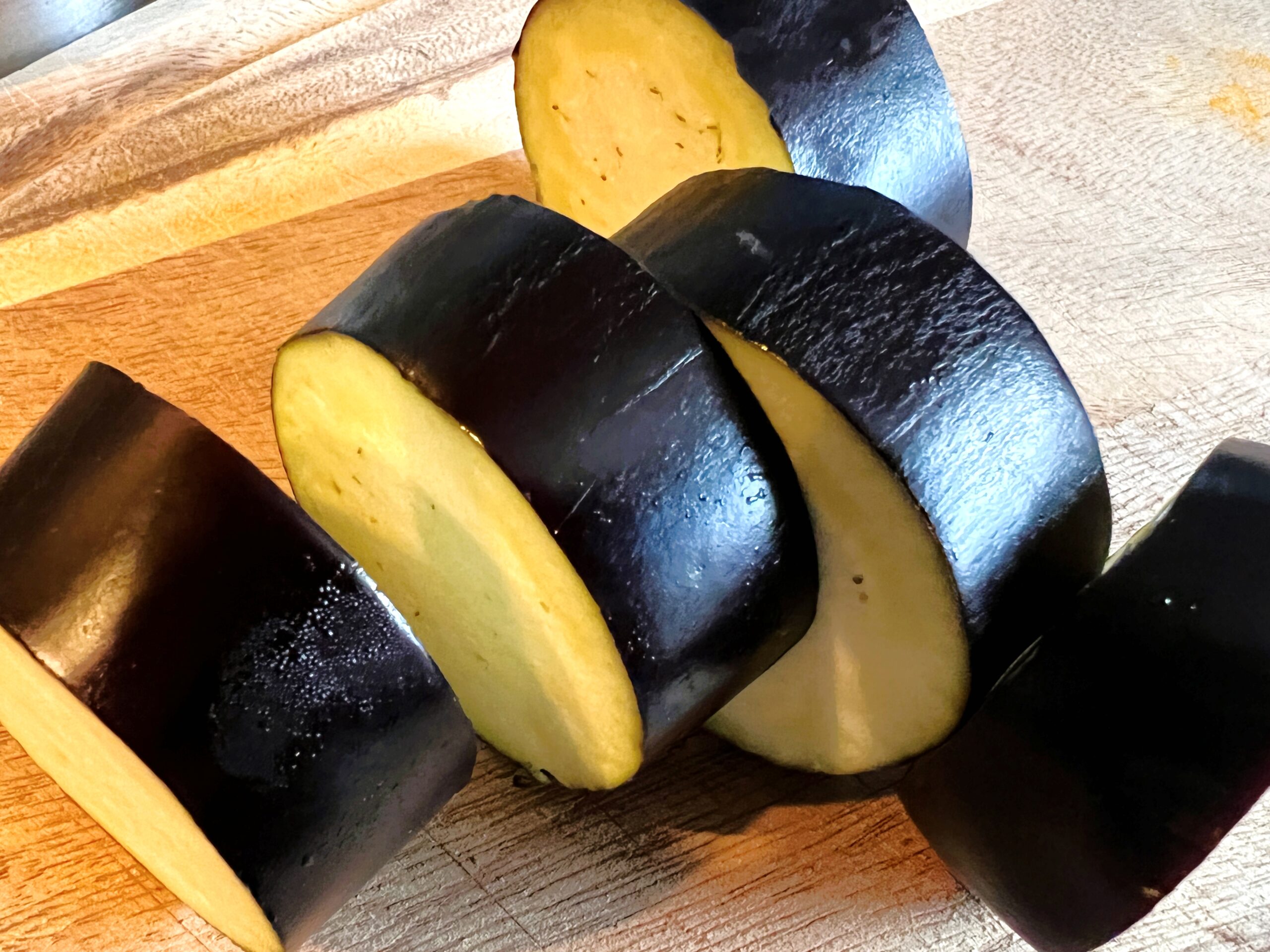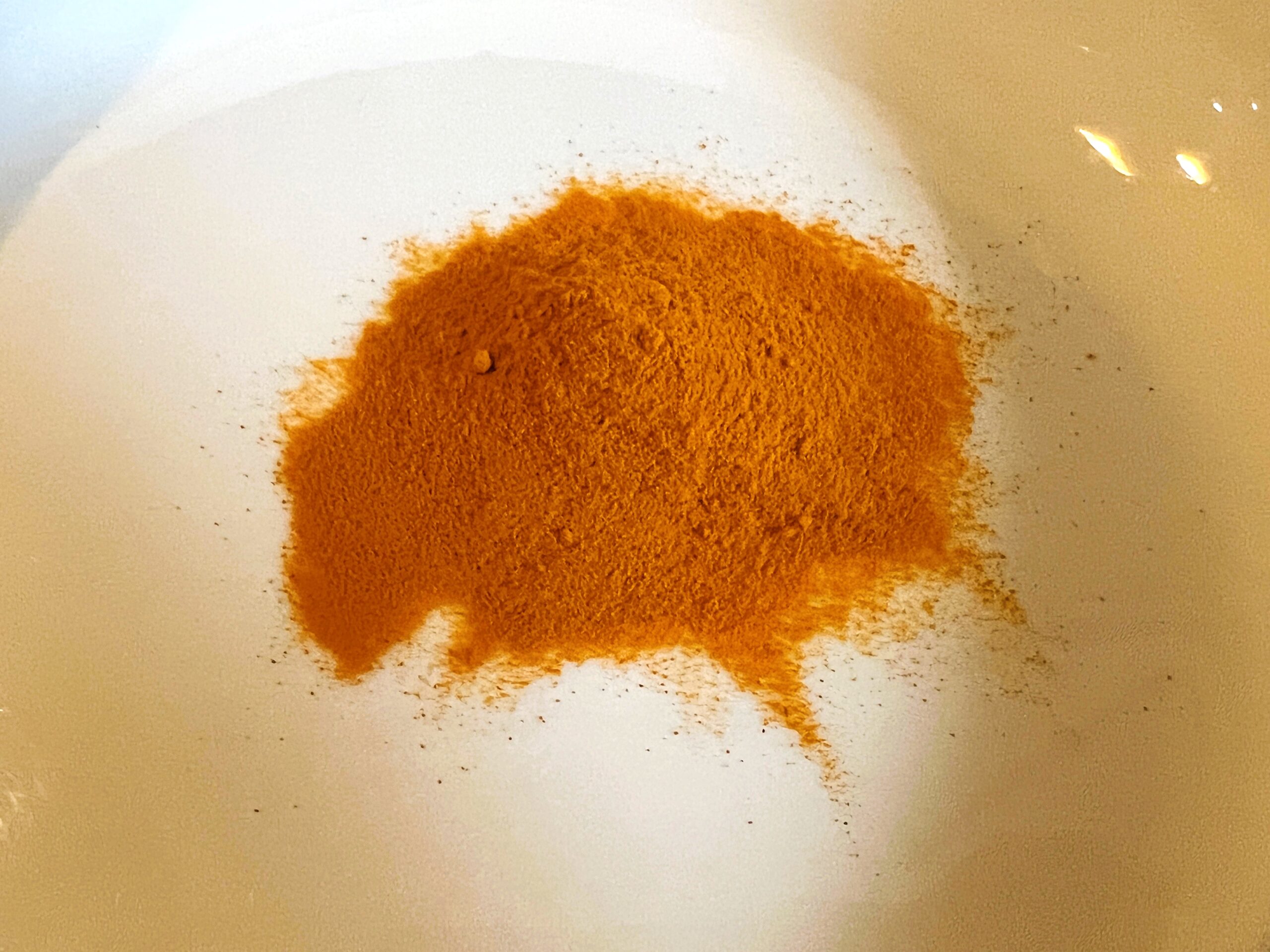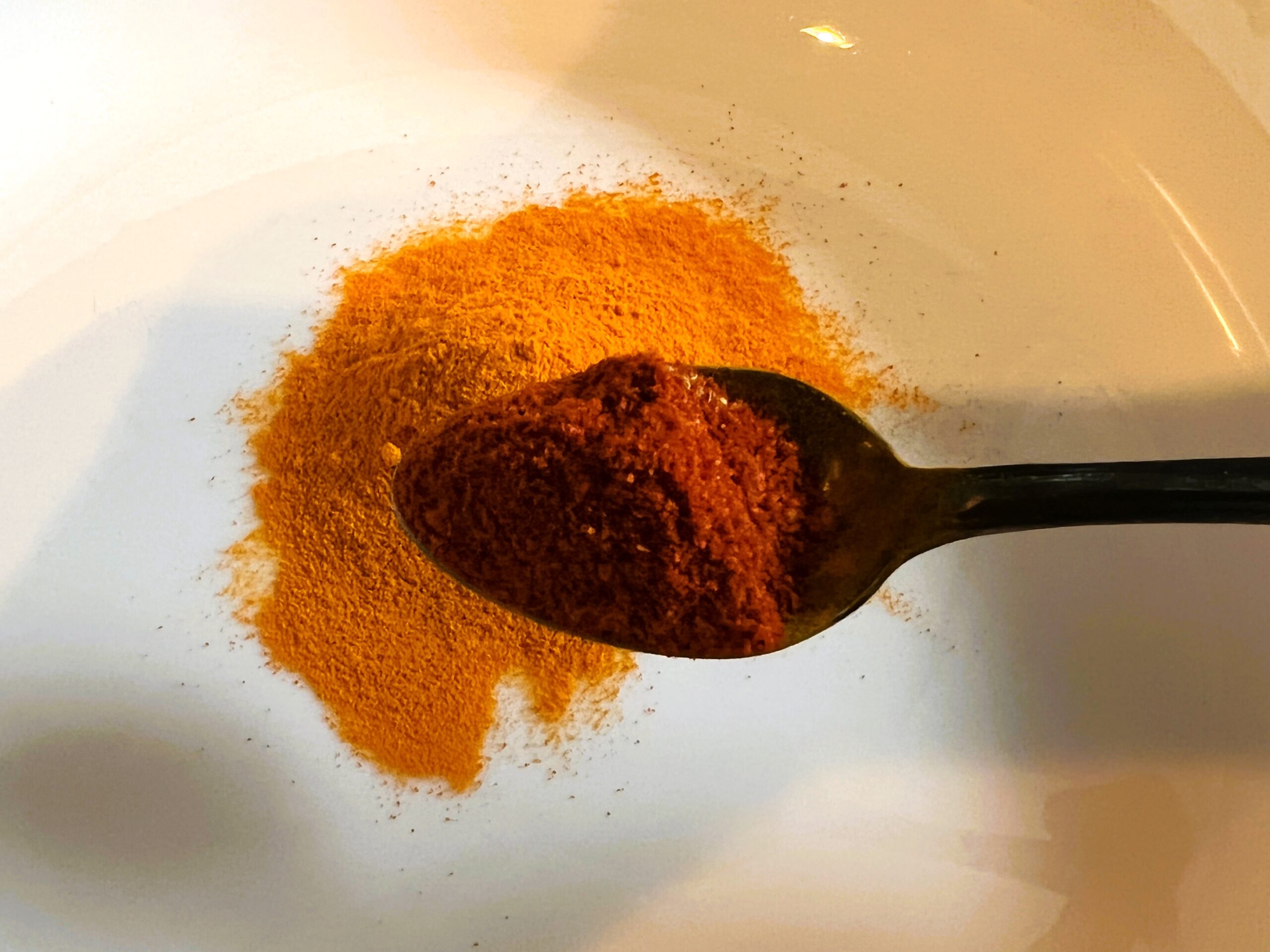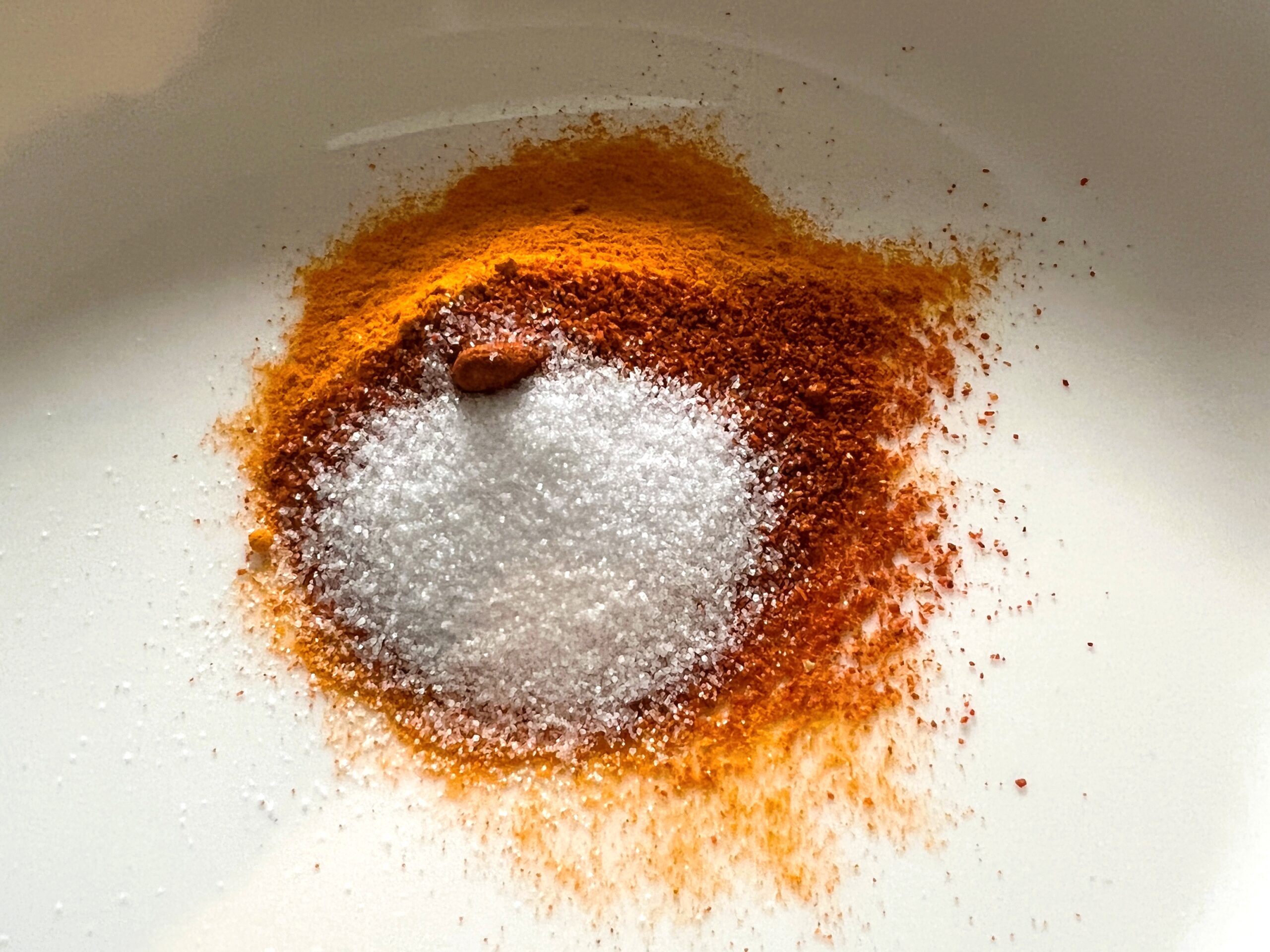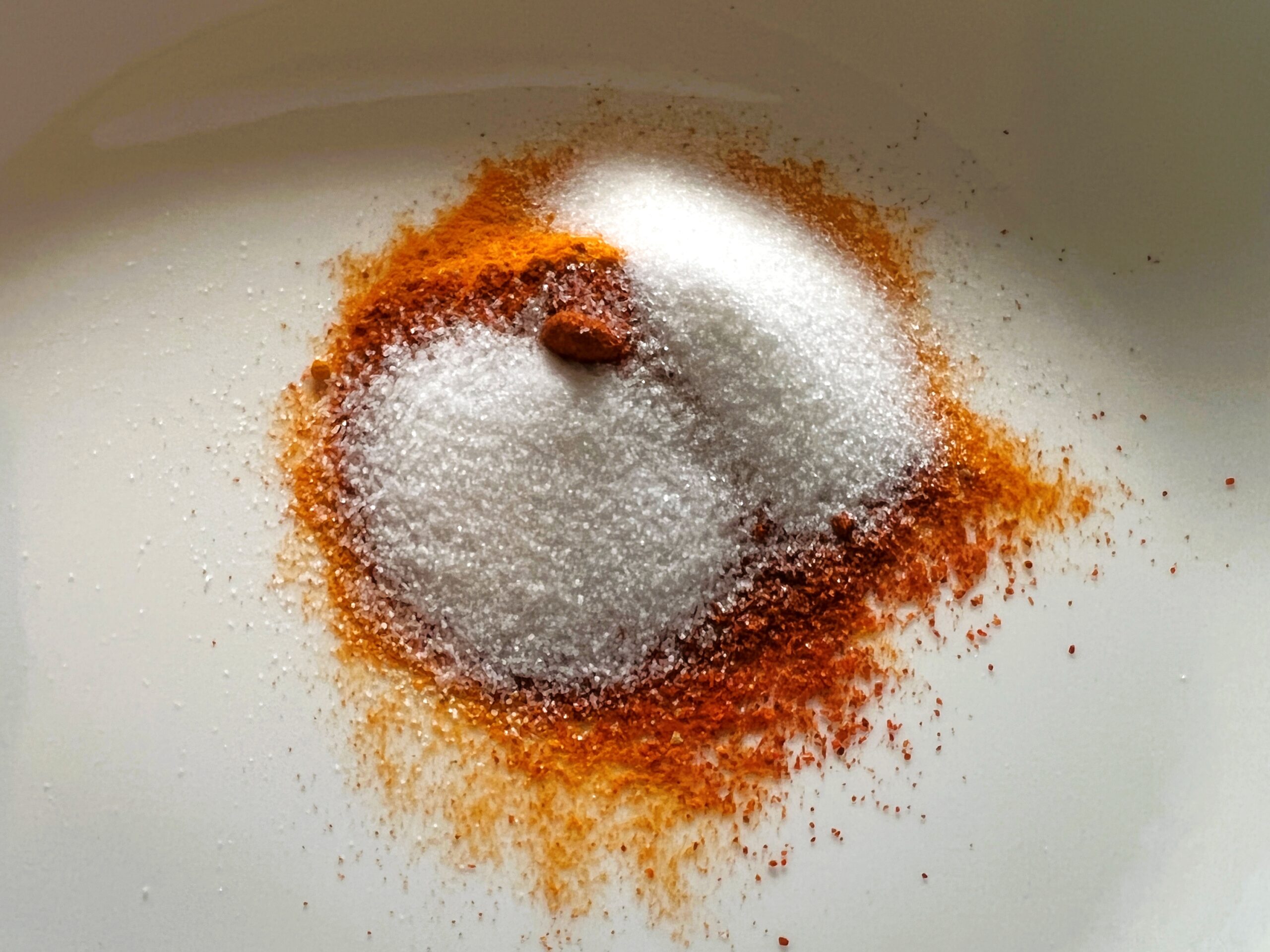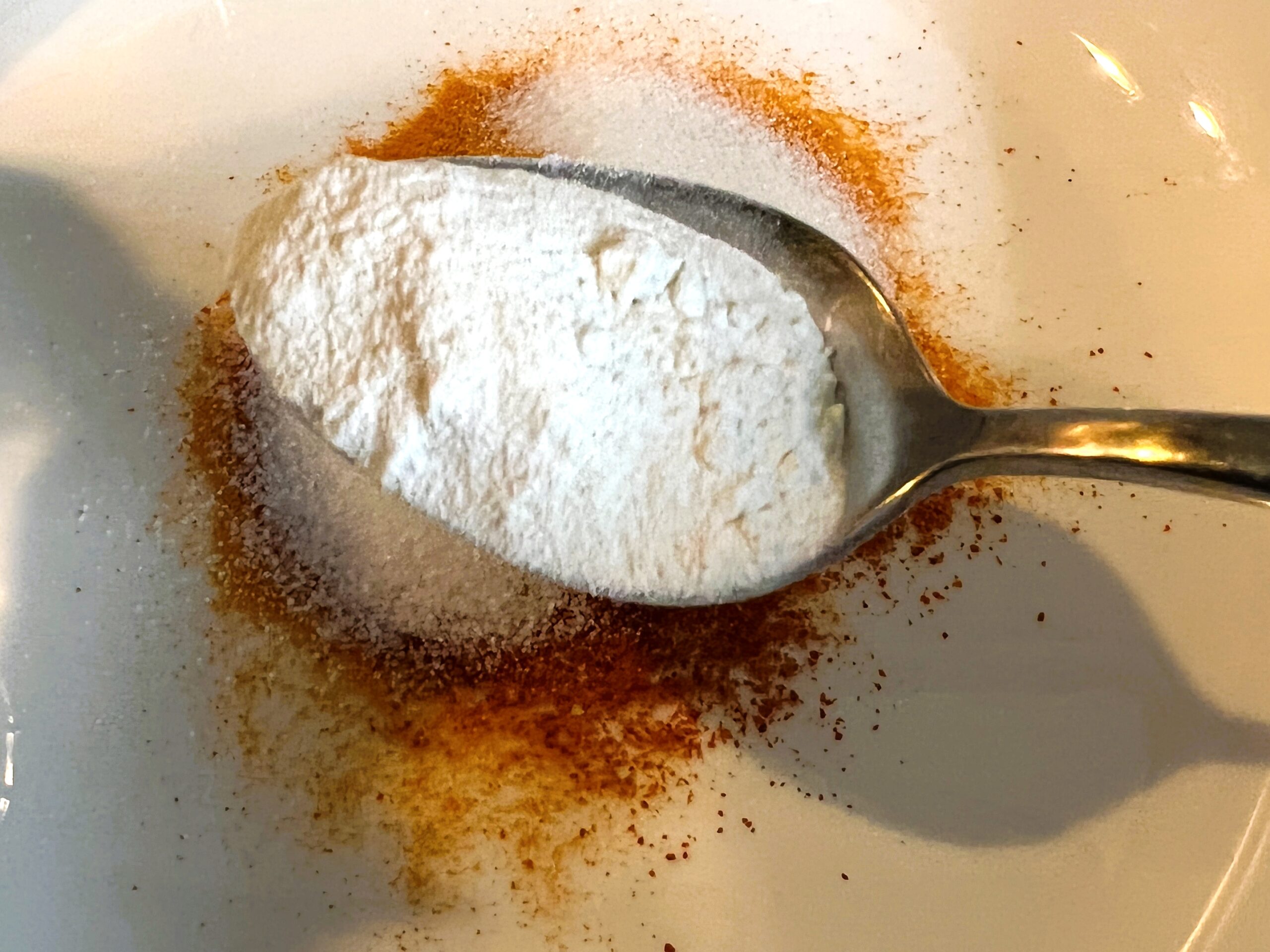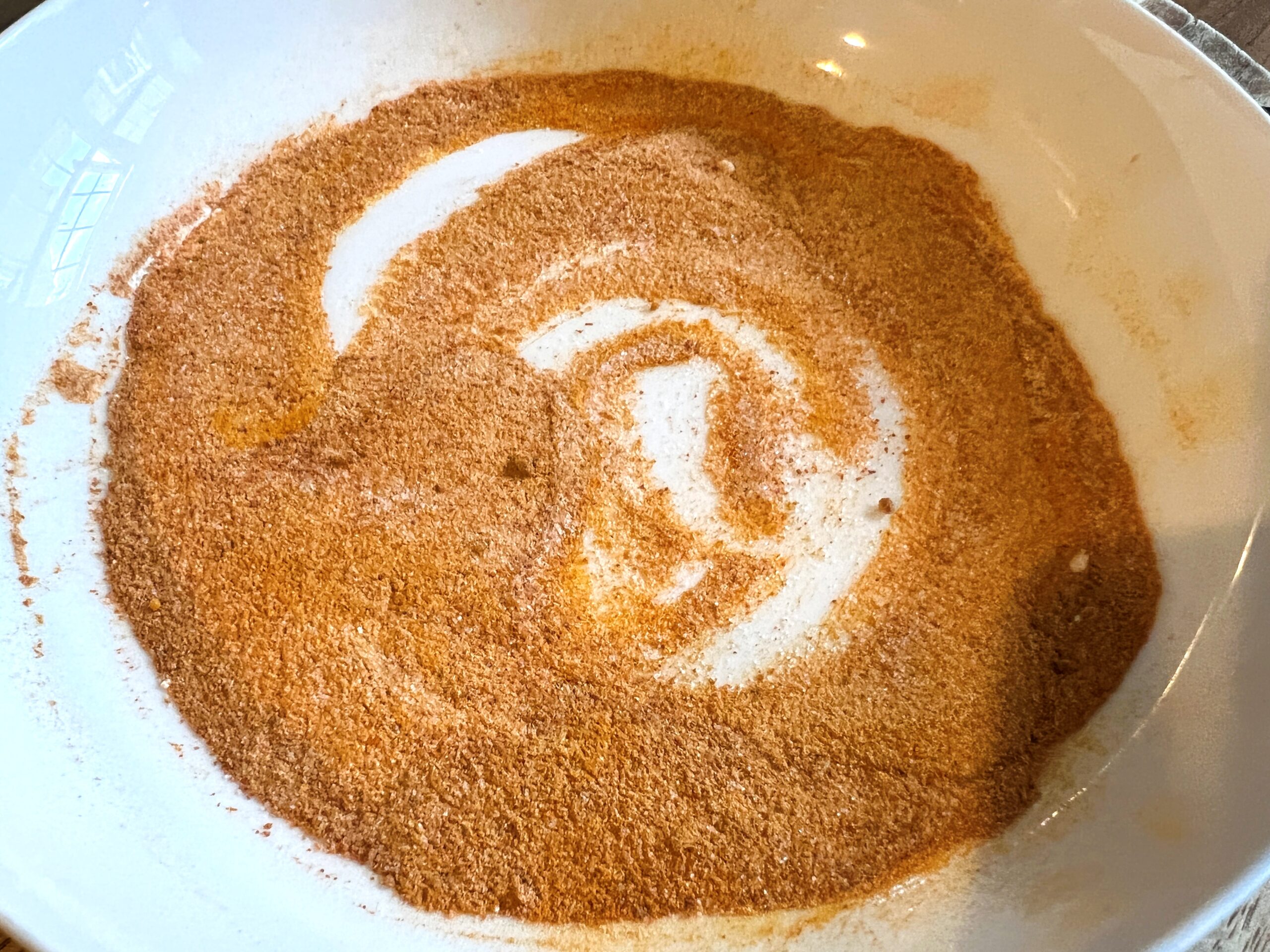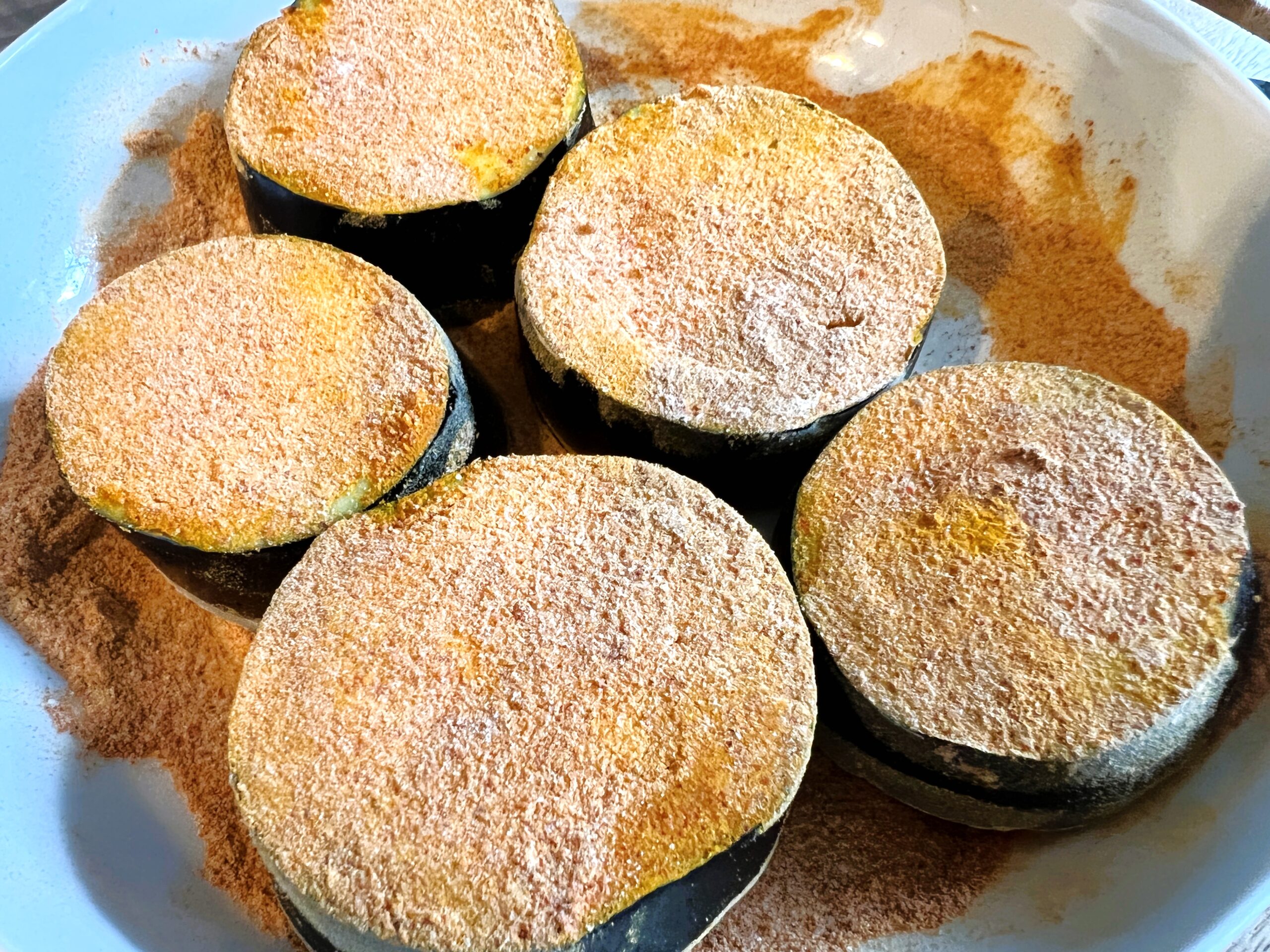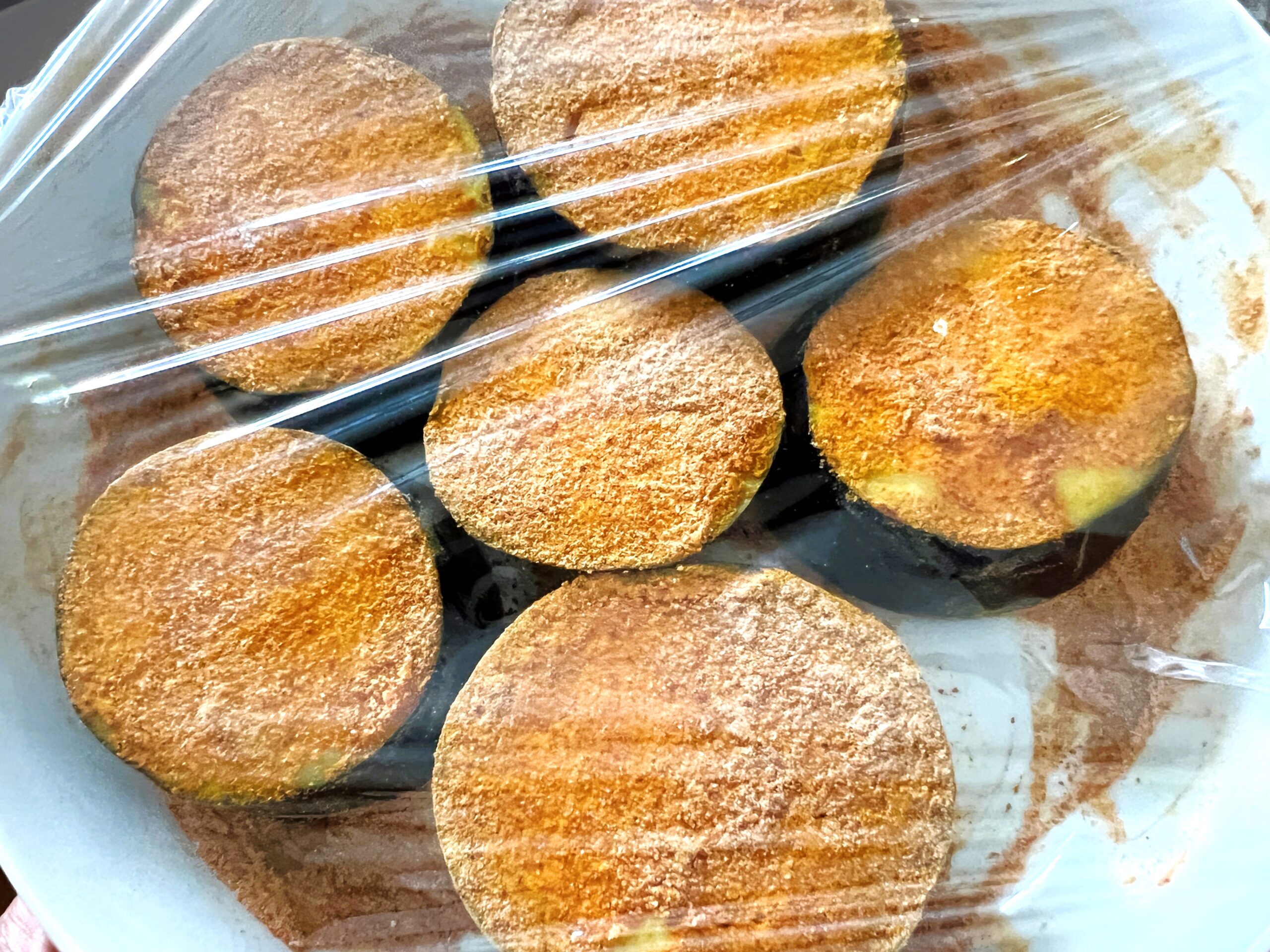 Slice the eggplant/aubergine into 2 cm thick disc. You should get 5-6 pieces depending on the size of it. In a bowl, Mix together the turmeric powder, red chilli powder, salt, sugar, and flour.
Coat the sliced eggplant/aubergine in the spices and cover and let them rest for 15-20 minutes.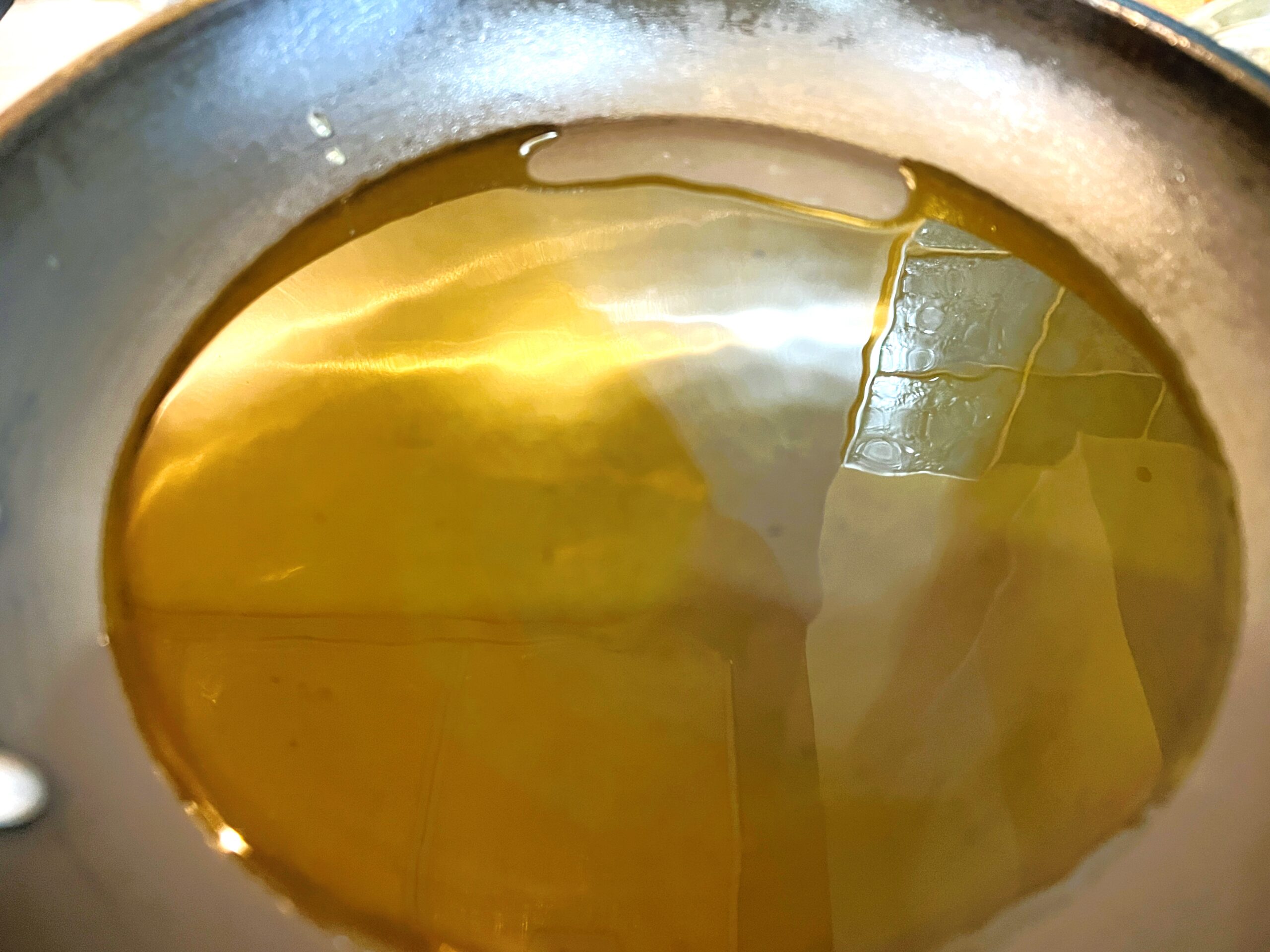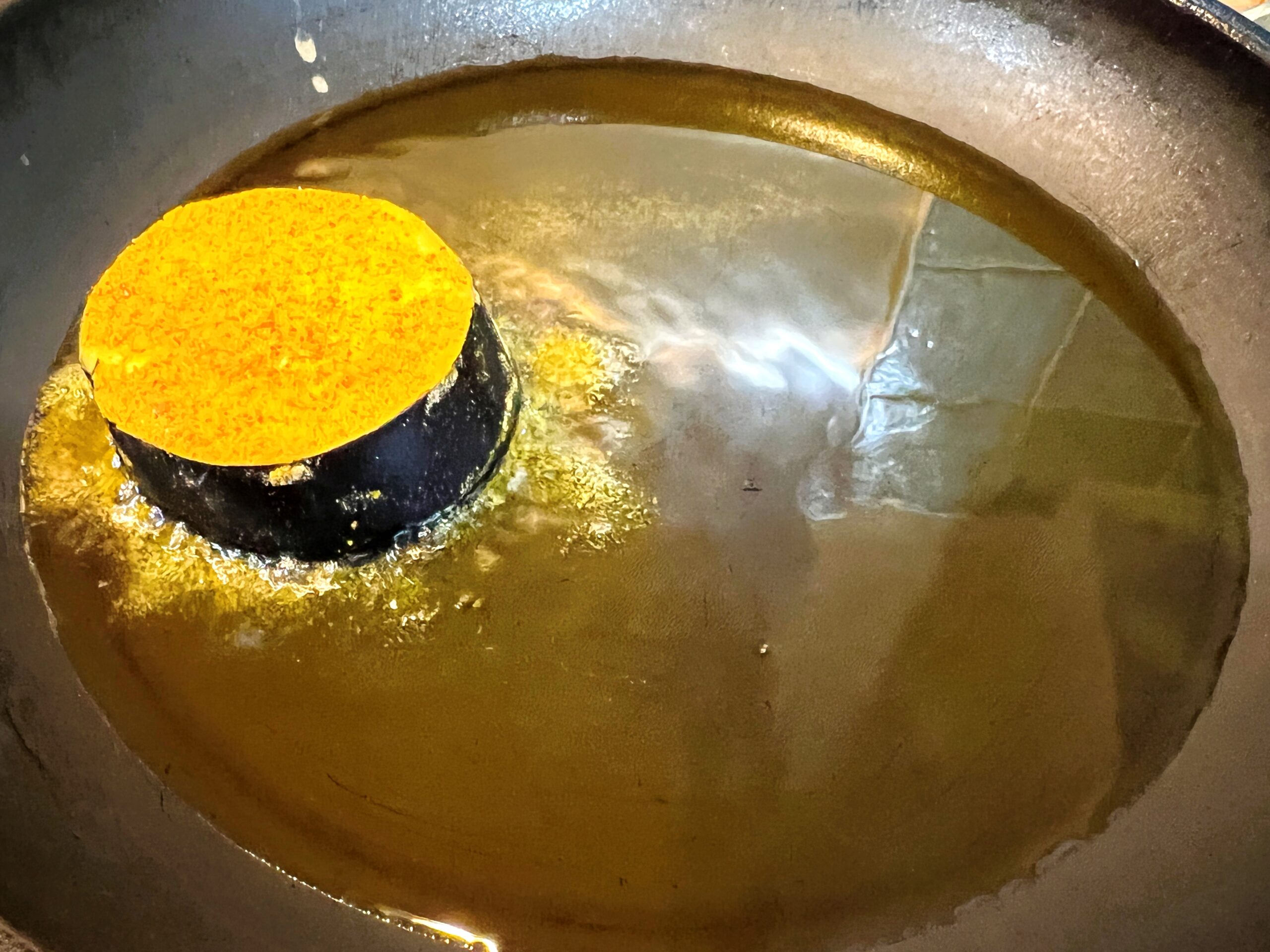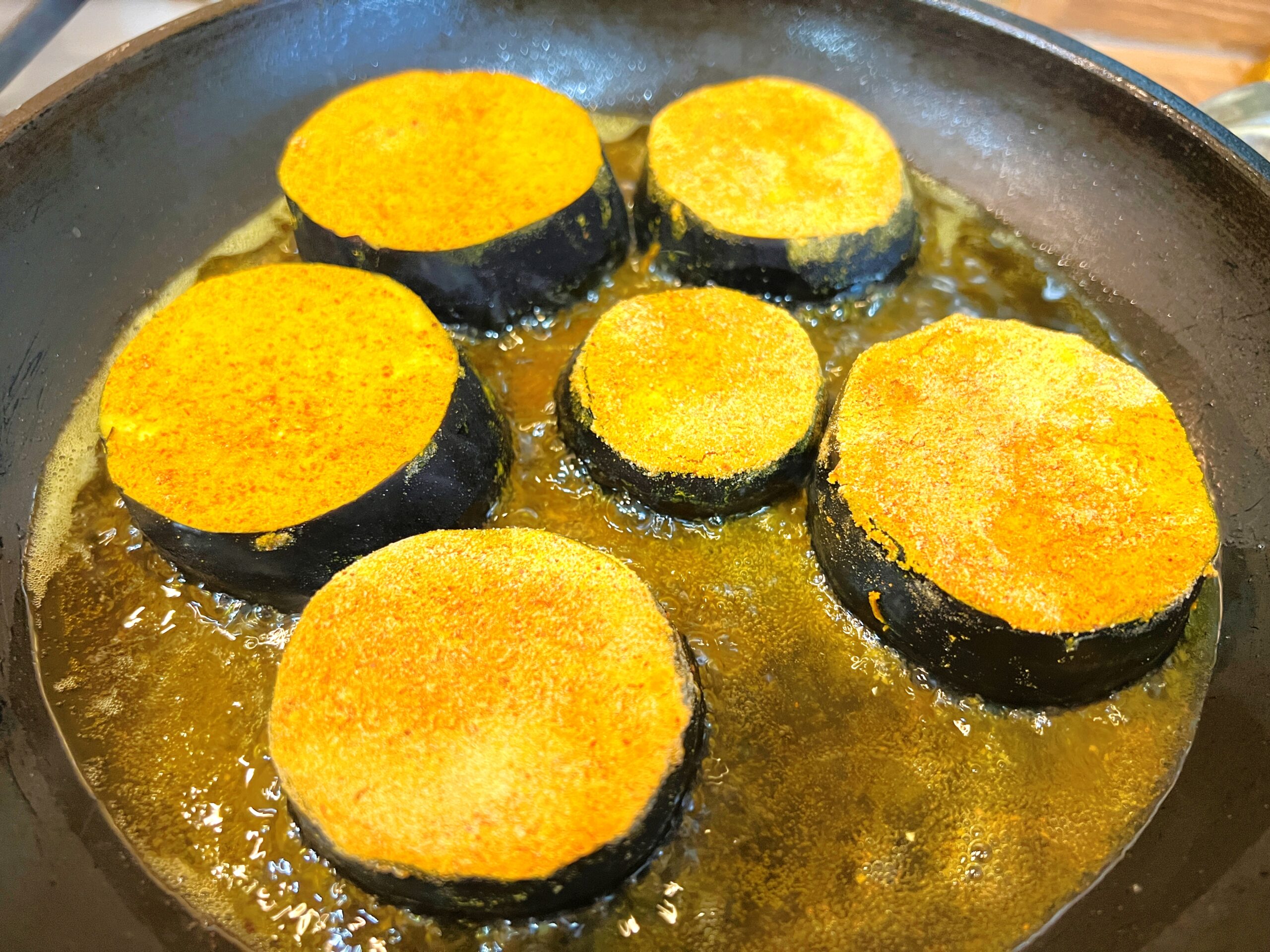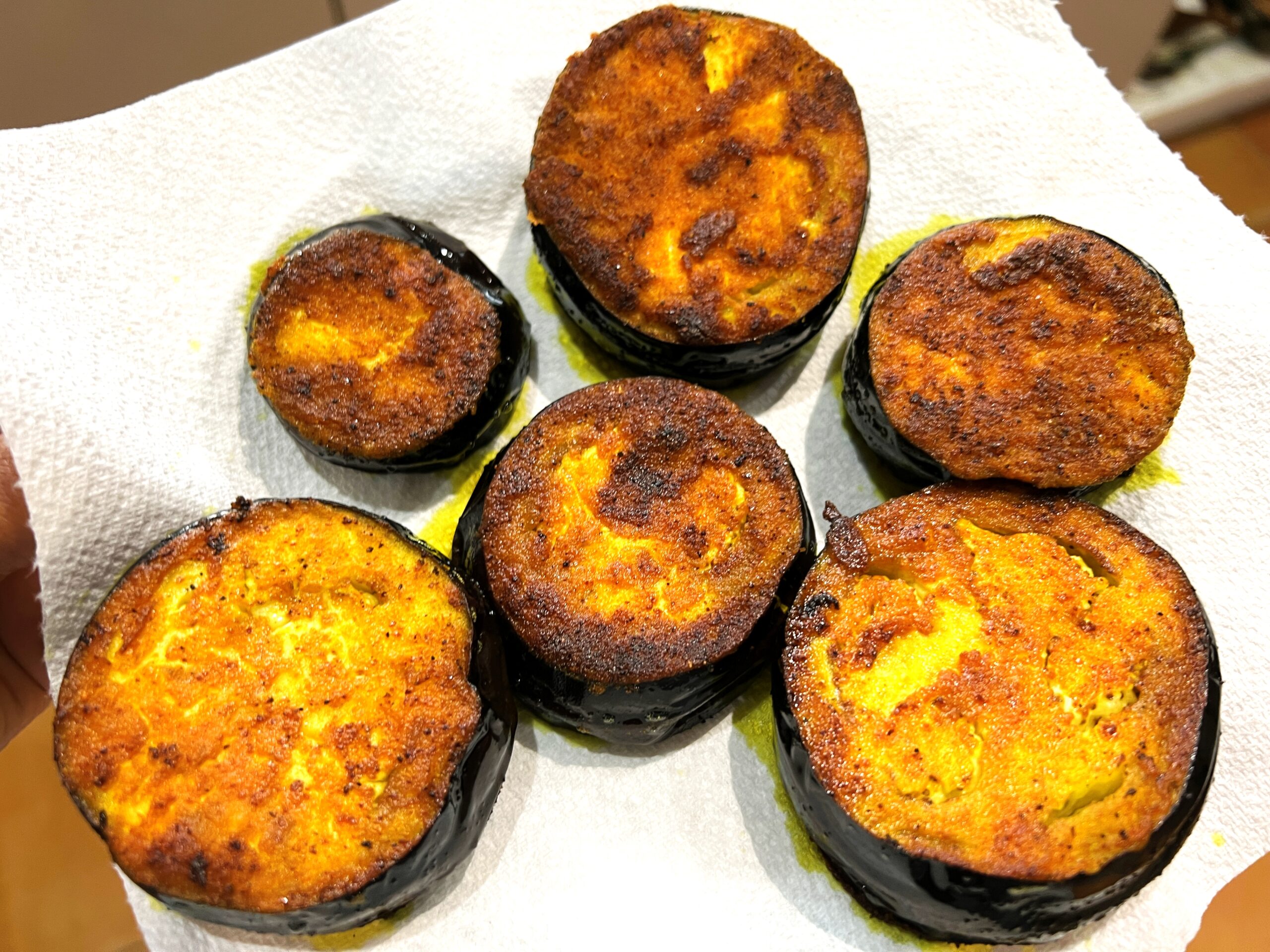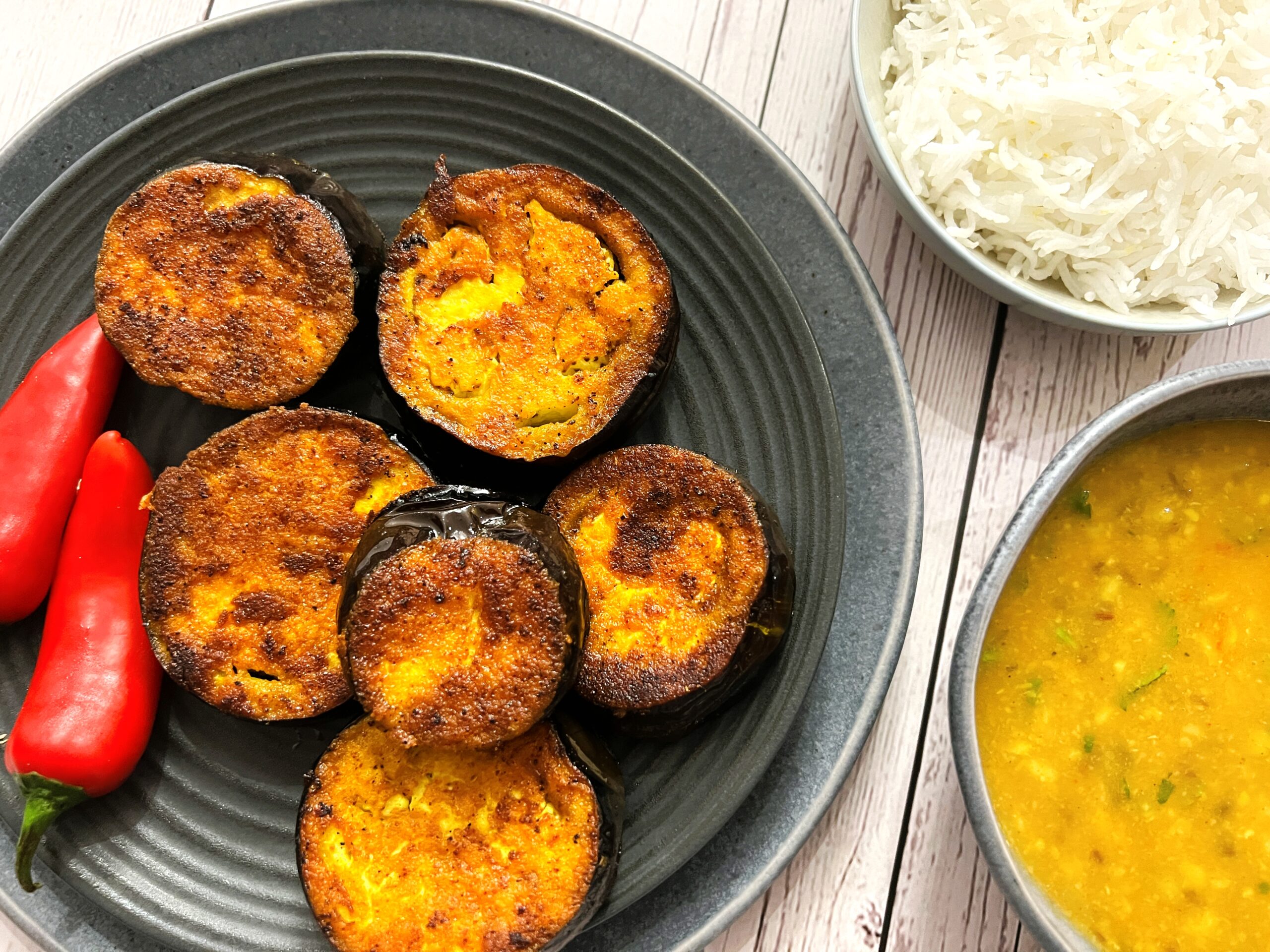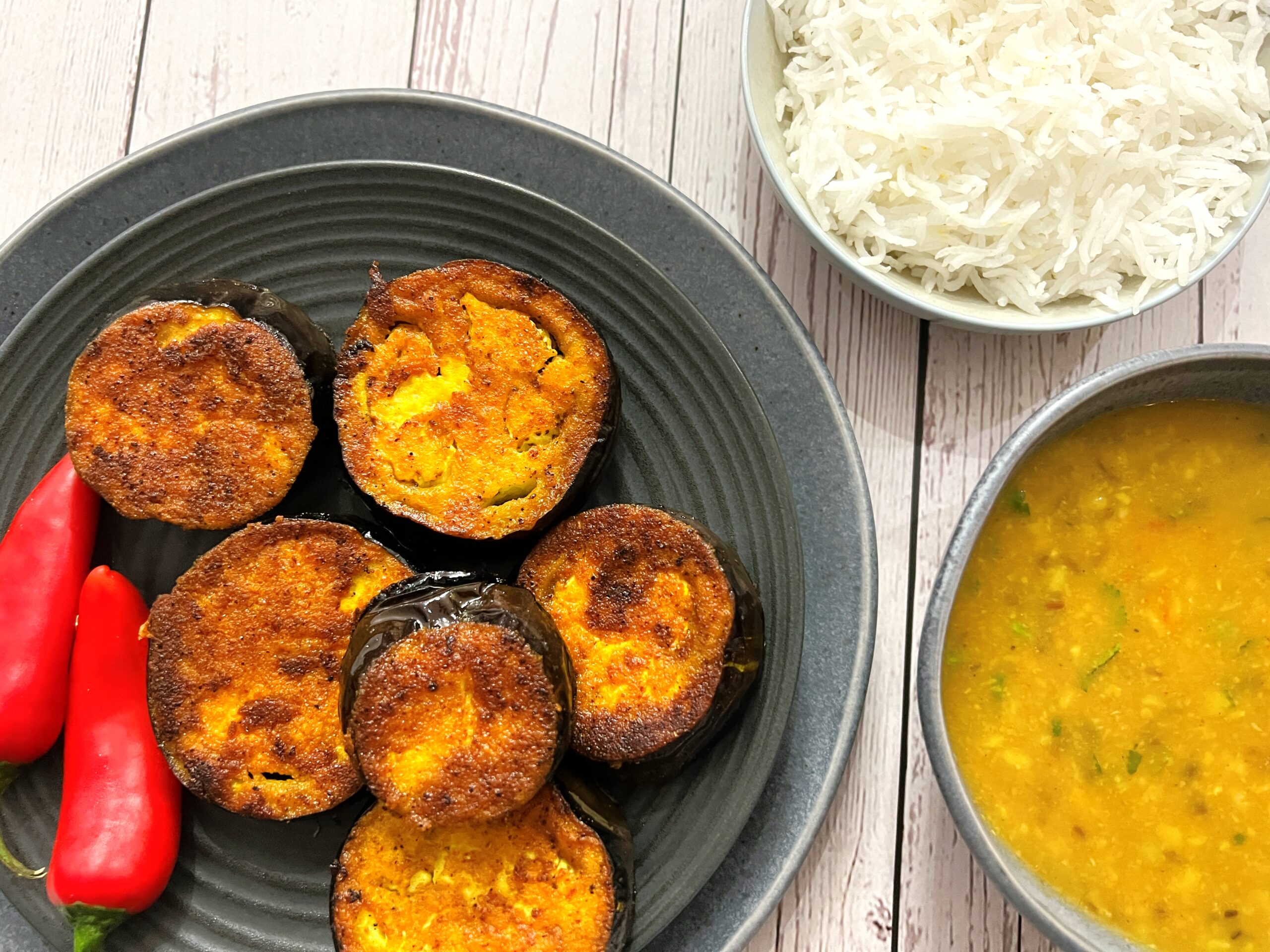 Heat the oil in a pan and once it starts smoking lightly gently lower the marinated slices in the hot oil. Fry them on low heat for 4-5 sides on one side or until golden and then flip to fry the other side.
Serve hot with rice and dal.