Stuffed Dhokla Roll
Stuffed Dhokla Roll is a delicious recipe of potato masala stuffed in a Dhokla. This is one of those fusion foods which looks a bit complicated but is super easy and quick to make.
Dhokla is an irresistible Guajarati Indian snack that is fluffy and soft in texture and steamed. They are often made with chana dal, ground chickpeas or other dried legumes or with rice and corn or with semolina (like this one). Dhokla has a marvelous light, spongy texture. Traditionally, the batter is slightly spicy with ginger and green chillies, but I have stuffed it with potato filling hence there is no spice in the batter.
I often make dhokla at home on the weekends for breakfast or evening time snack for a light healthy and quick snack. I enjoyed this stuffed dhokla roll at my friend's house and was blown away with the flavours. For us, they make a great tea-time snack!
Other recipes you might like to try are Khaman Dhokla, Sweet Corn Dhokla/Makai Dhokla, Green Semolina Dhokla, Gujarati Dudhi Muthiya, Sandwich Dhokla and Maharashtrian Kothimbir Vadi.
Ingredients
For The Filling
2 teaspoons oil
1 teaspoon mustard seeds
7-8 curry leaves
1 cup finely chopped onions
2 teaspoons finely chopped green chillies
2 teaspoons finely chopped ginger
2 cups boiled mashed potatoes
Salt to taste
1 teaspoon turmeric powder
2 teaspoons red chilli powder
1 teaspoon chaat masala
2 tablespoons coriander leaves
For The Batter
2 cups fine semolina
1 cup plain yoghurt
Salt to taste
1 teaspoon baking soda/eno
Oil for greasing
For The Tempering
2 teaspoons oil
2 teaspoons red chilli powder
Directions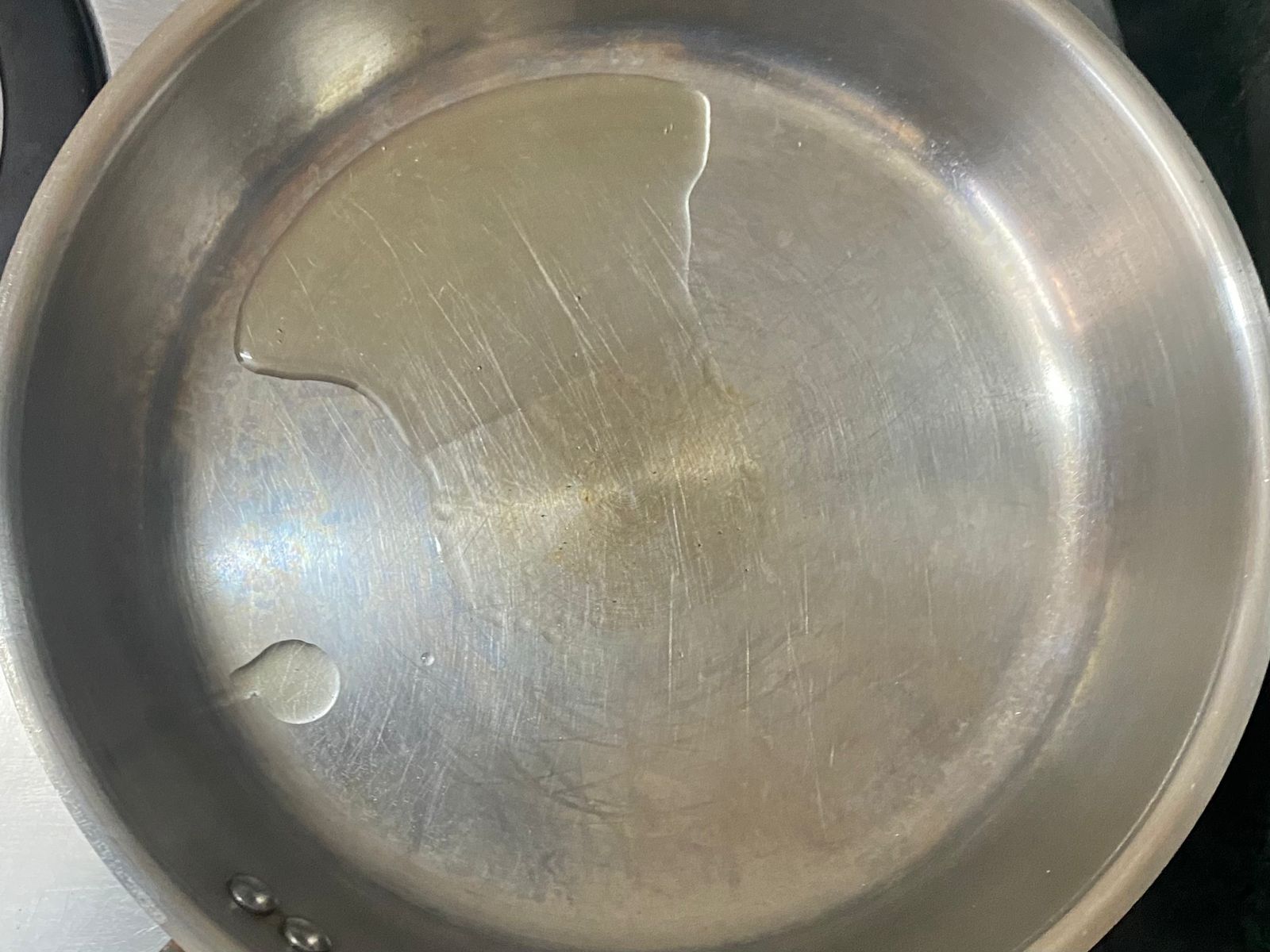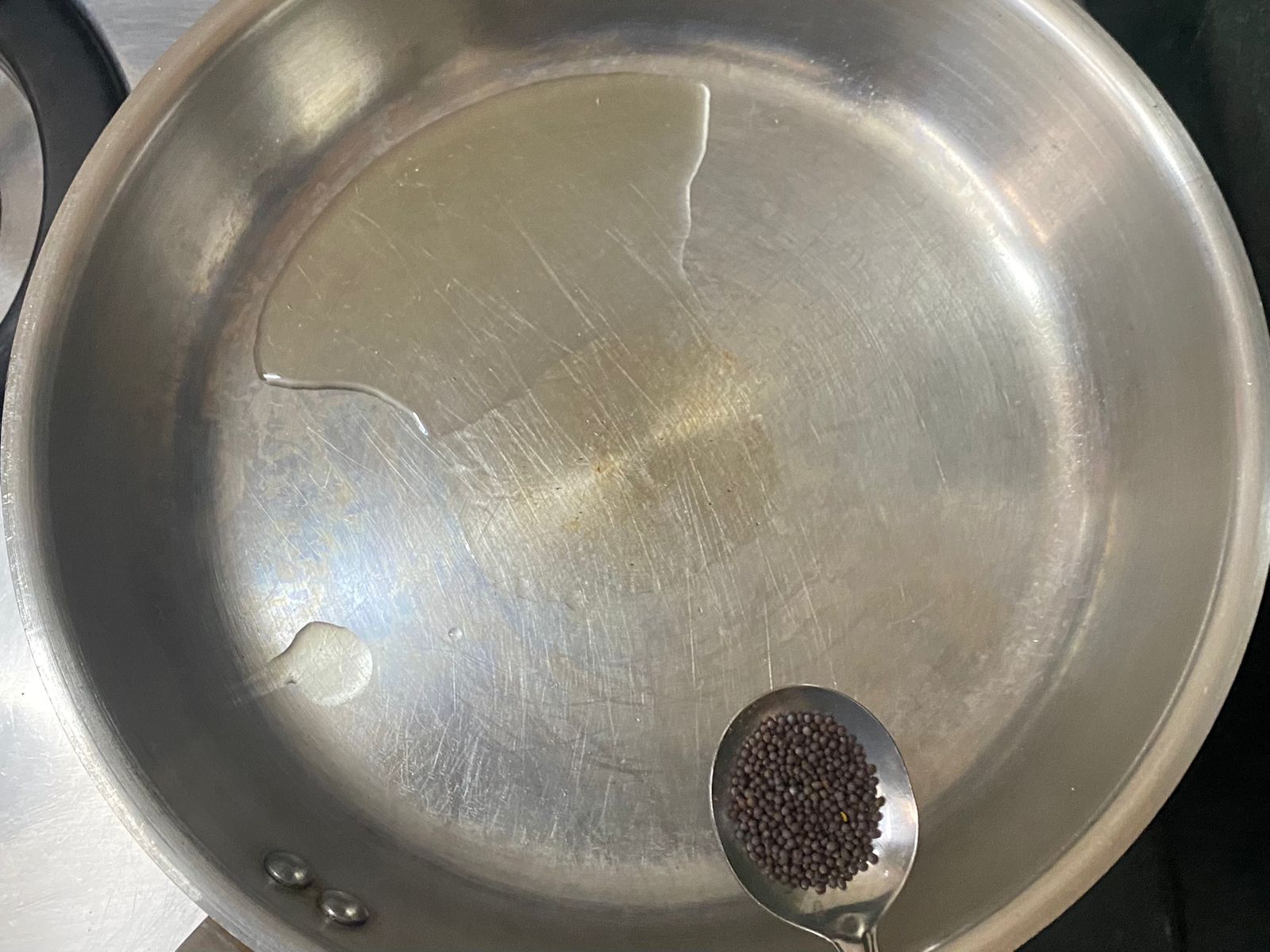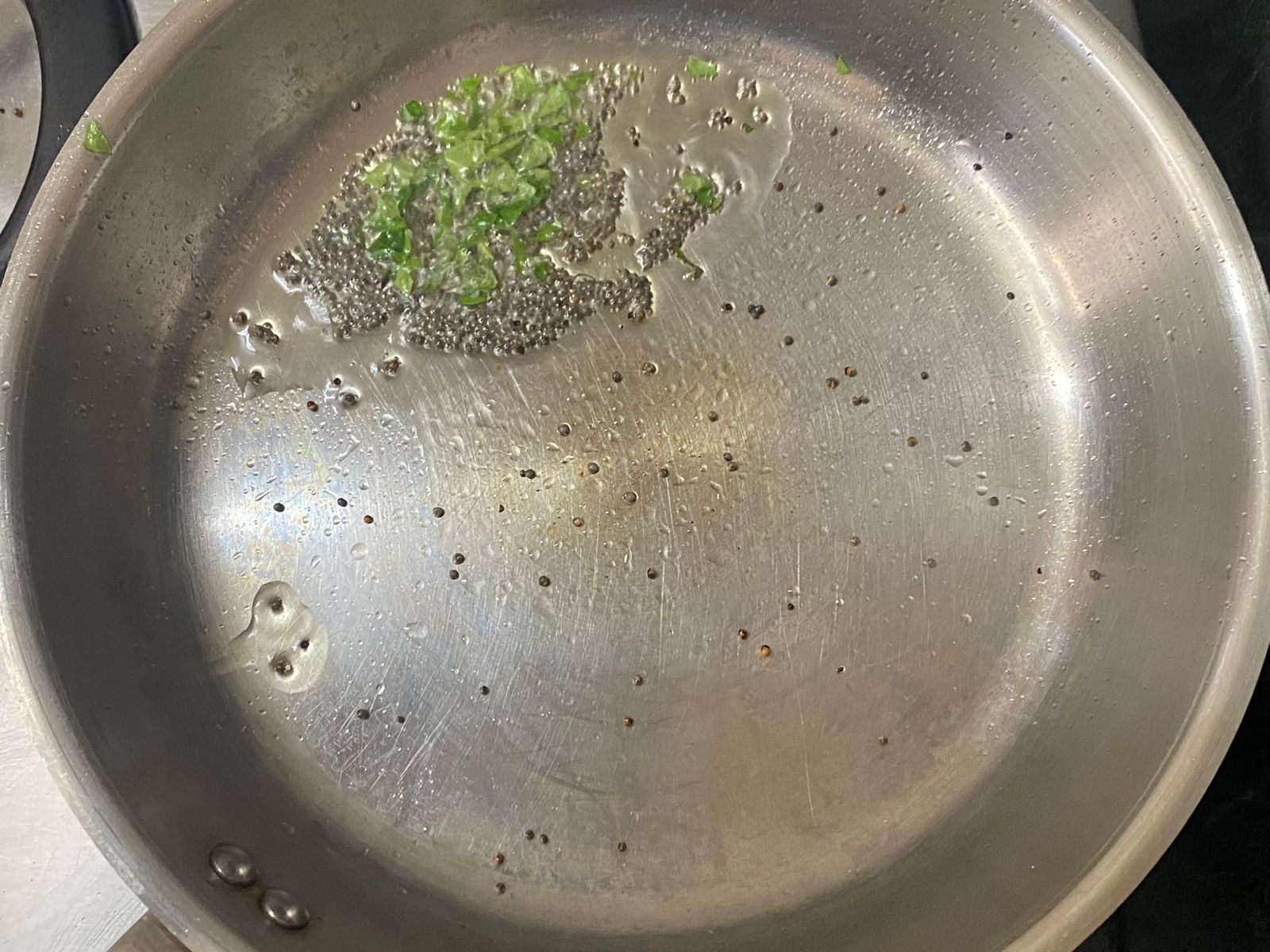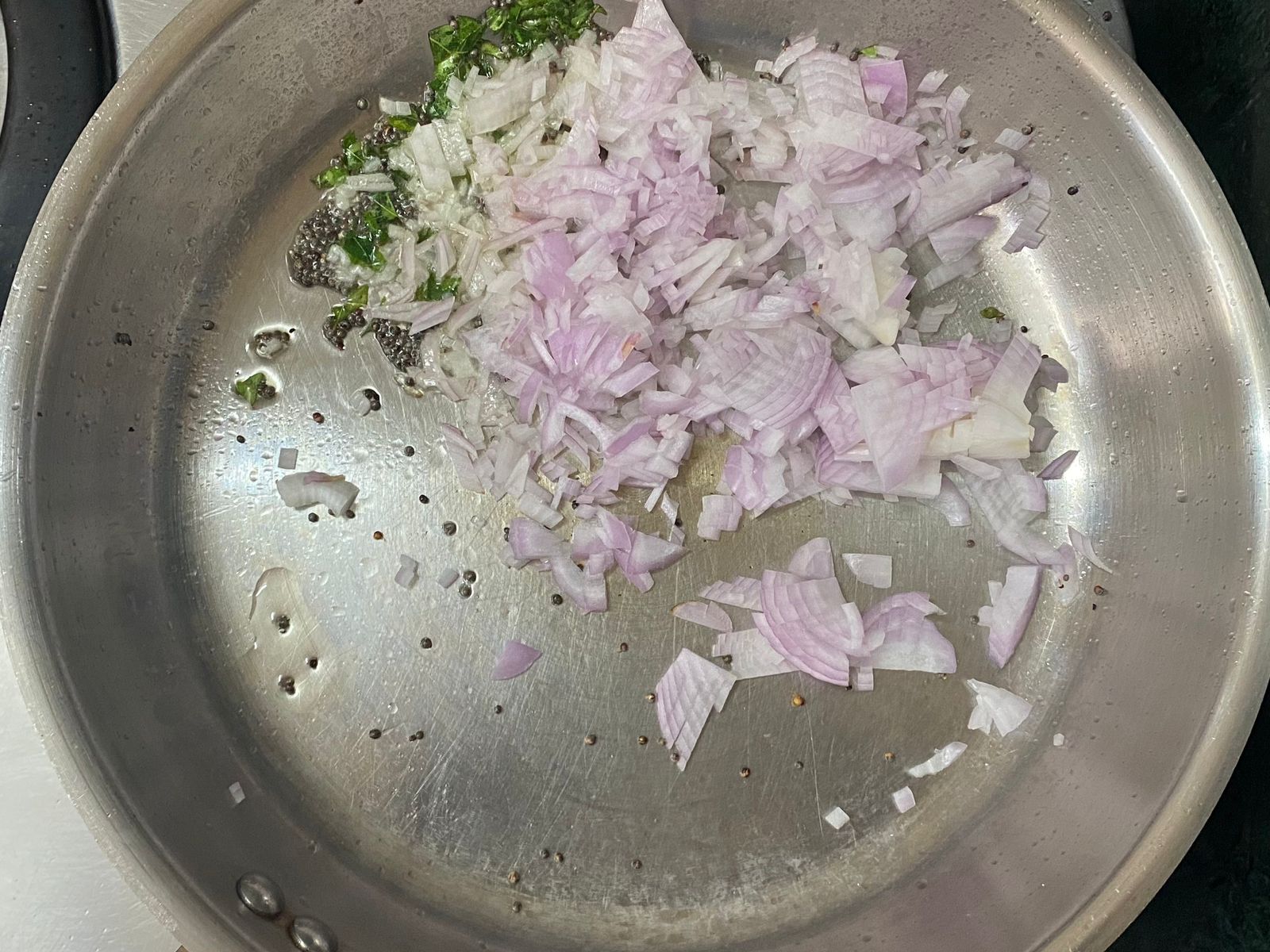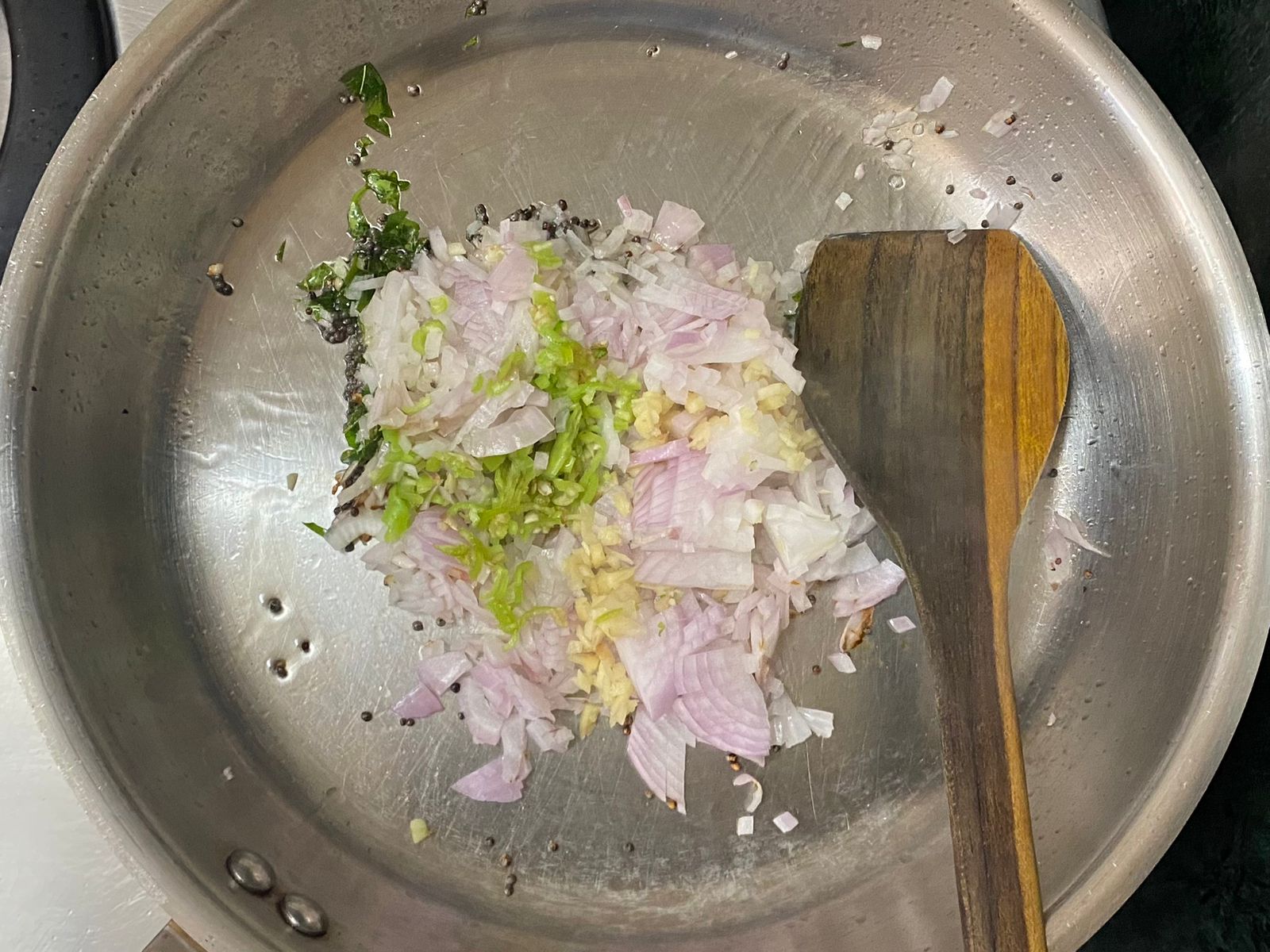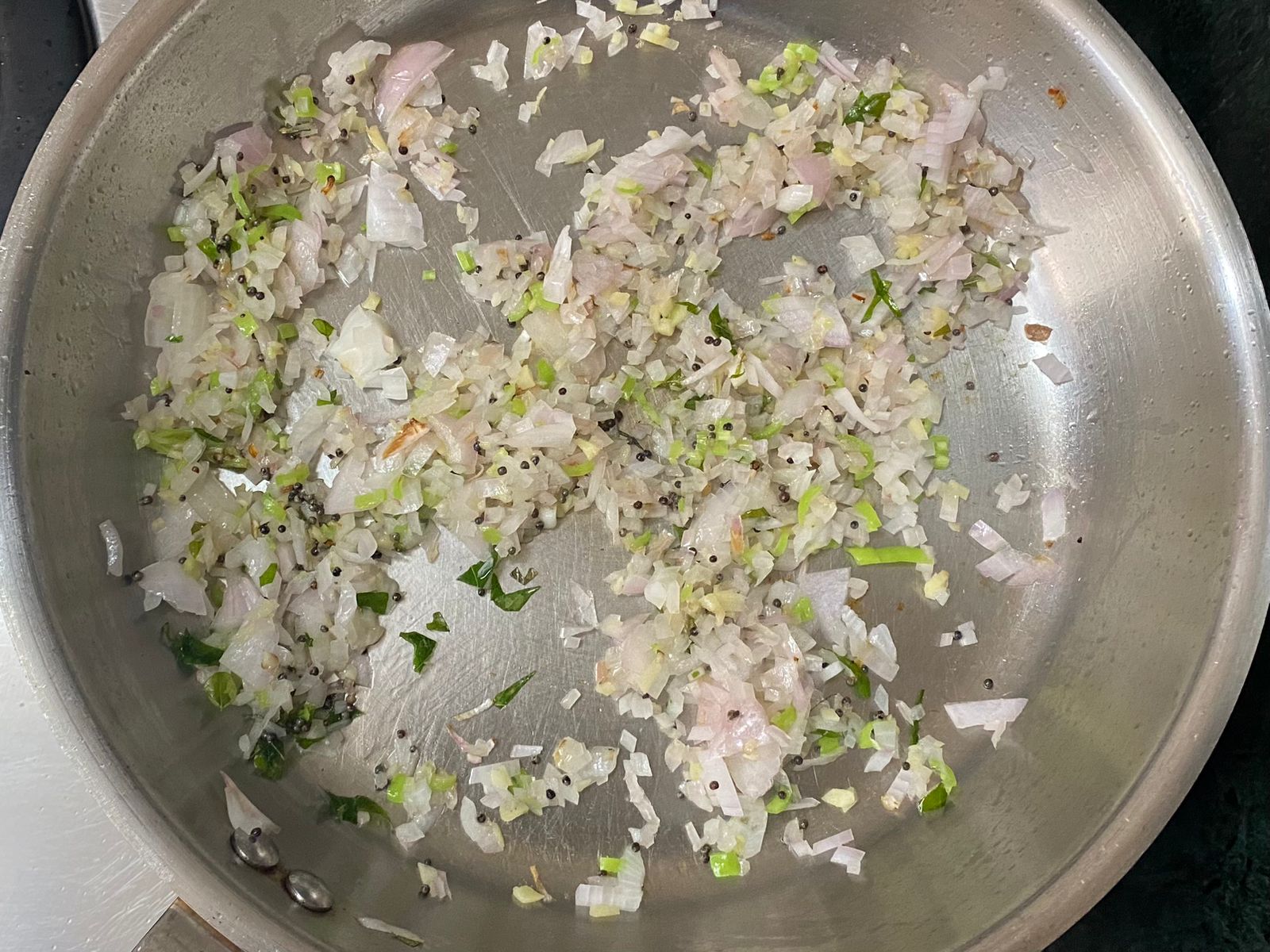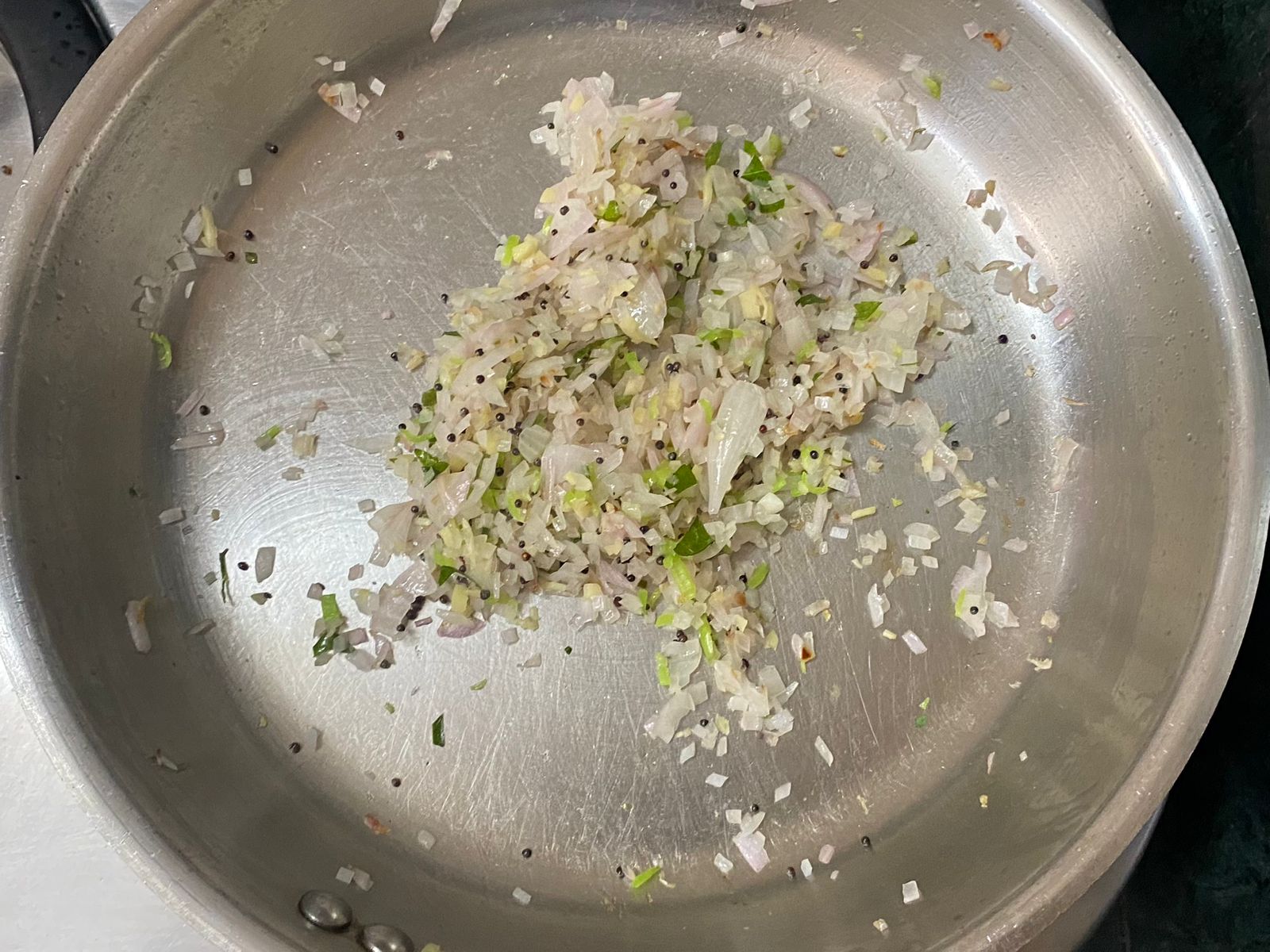 Heat oil in a pan and add mustard seeds and curry leaves. When the mustard seeds begin to splutter, add the onions, green chillies and ginger. Sauté on medium heat for 3-4 minutes or until the onions turn translucent.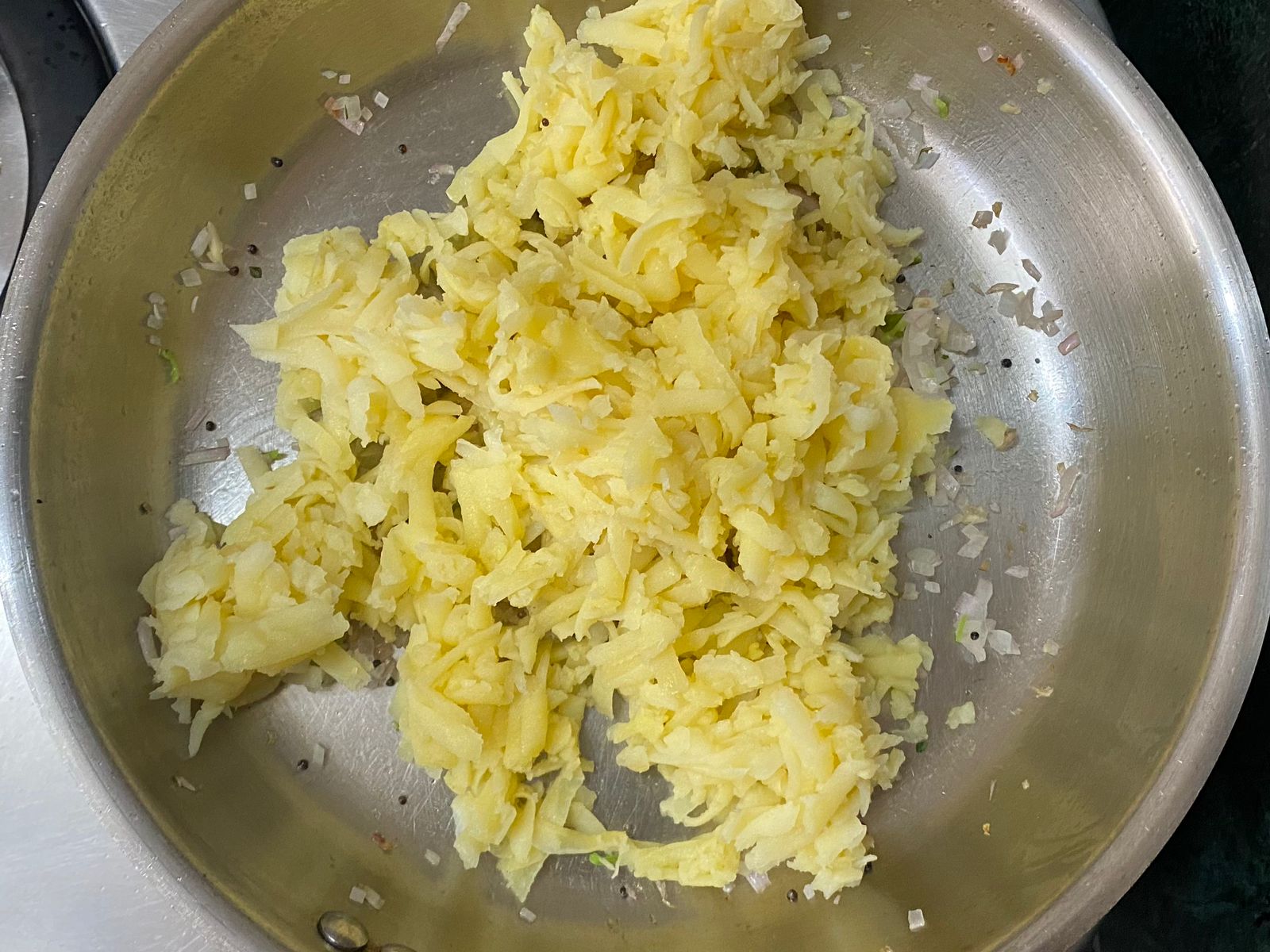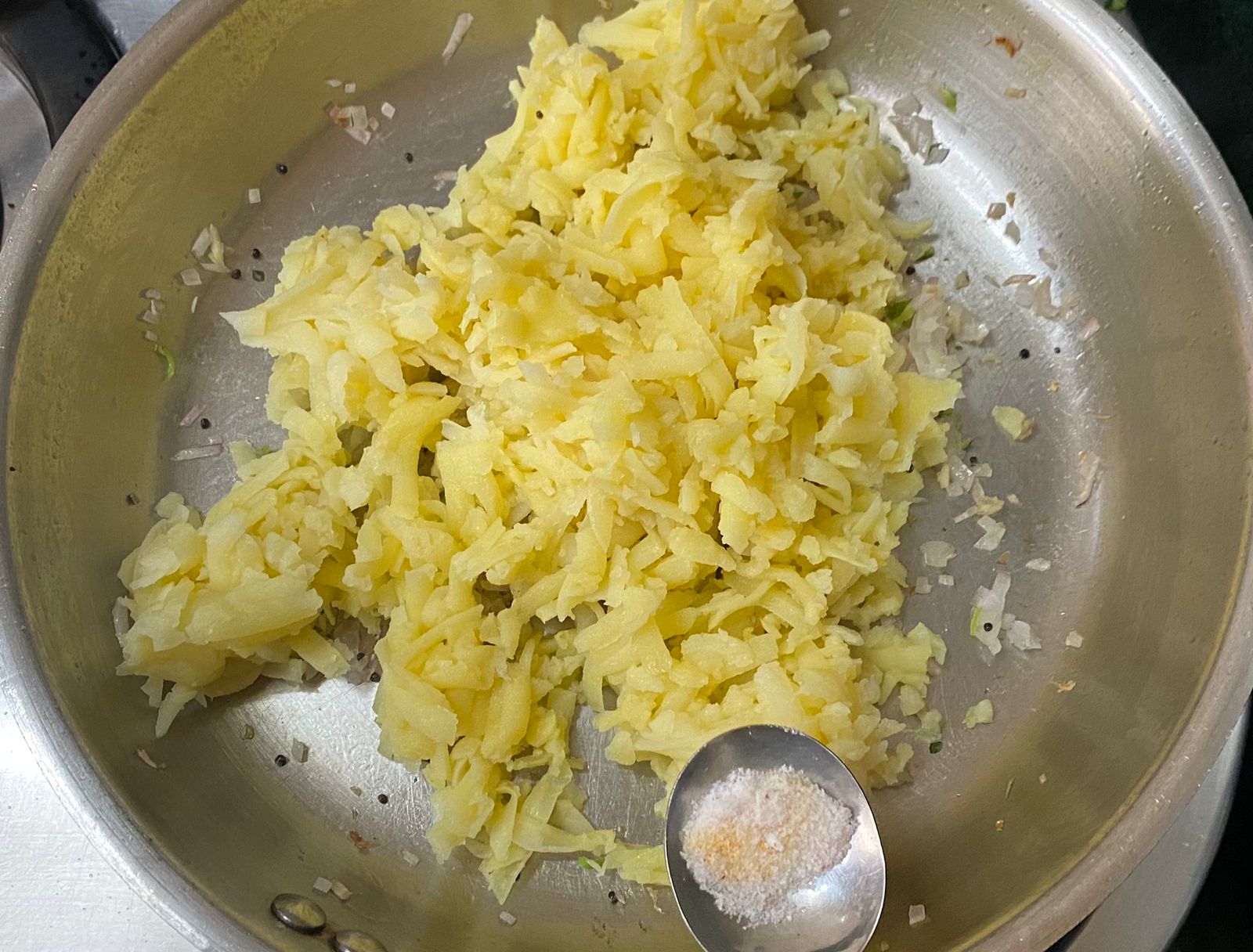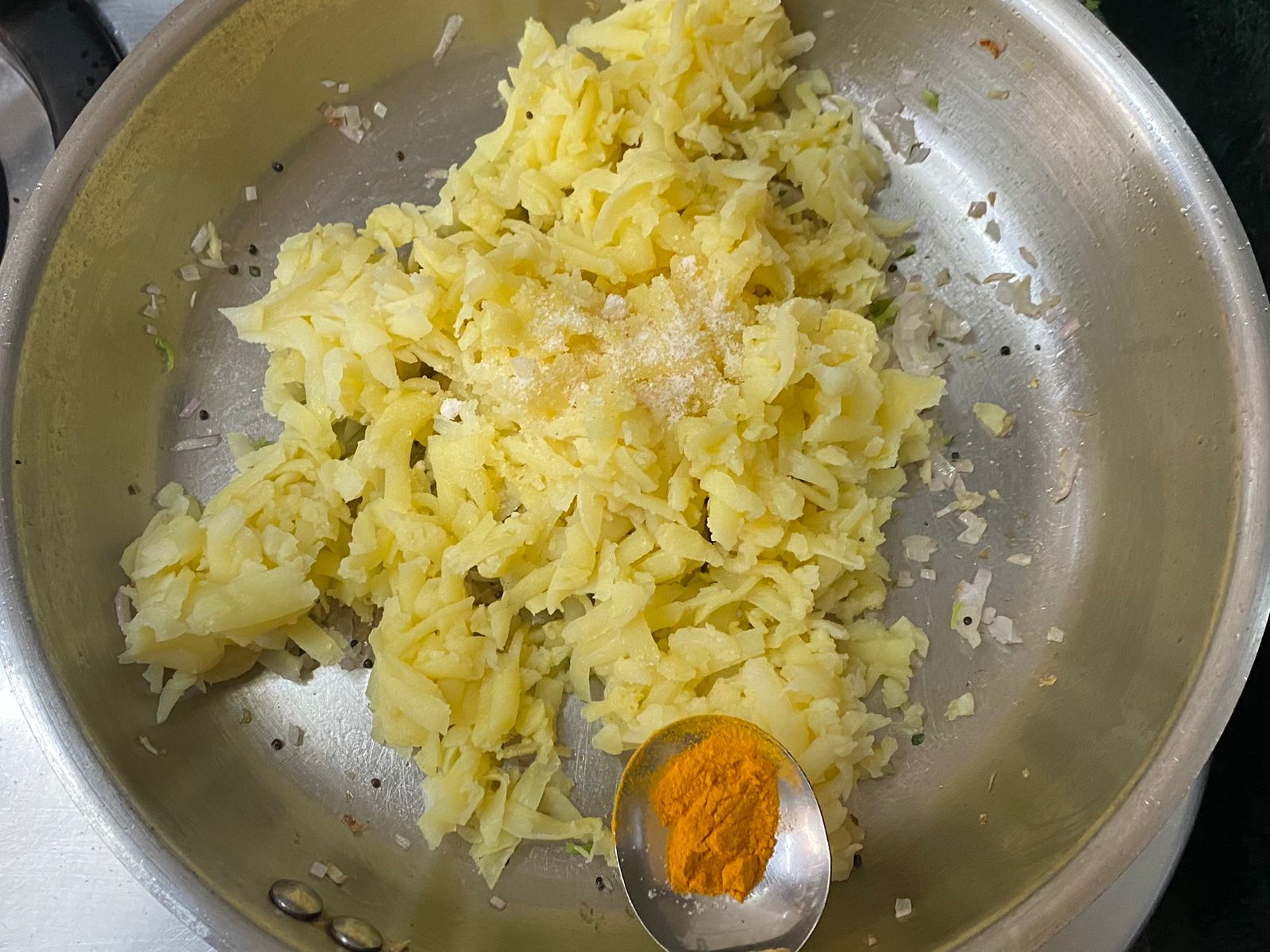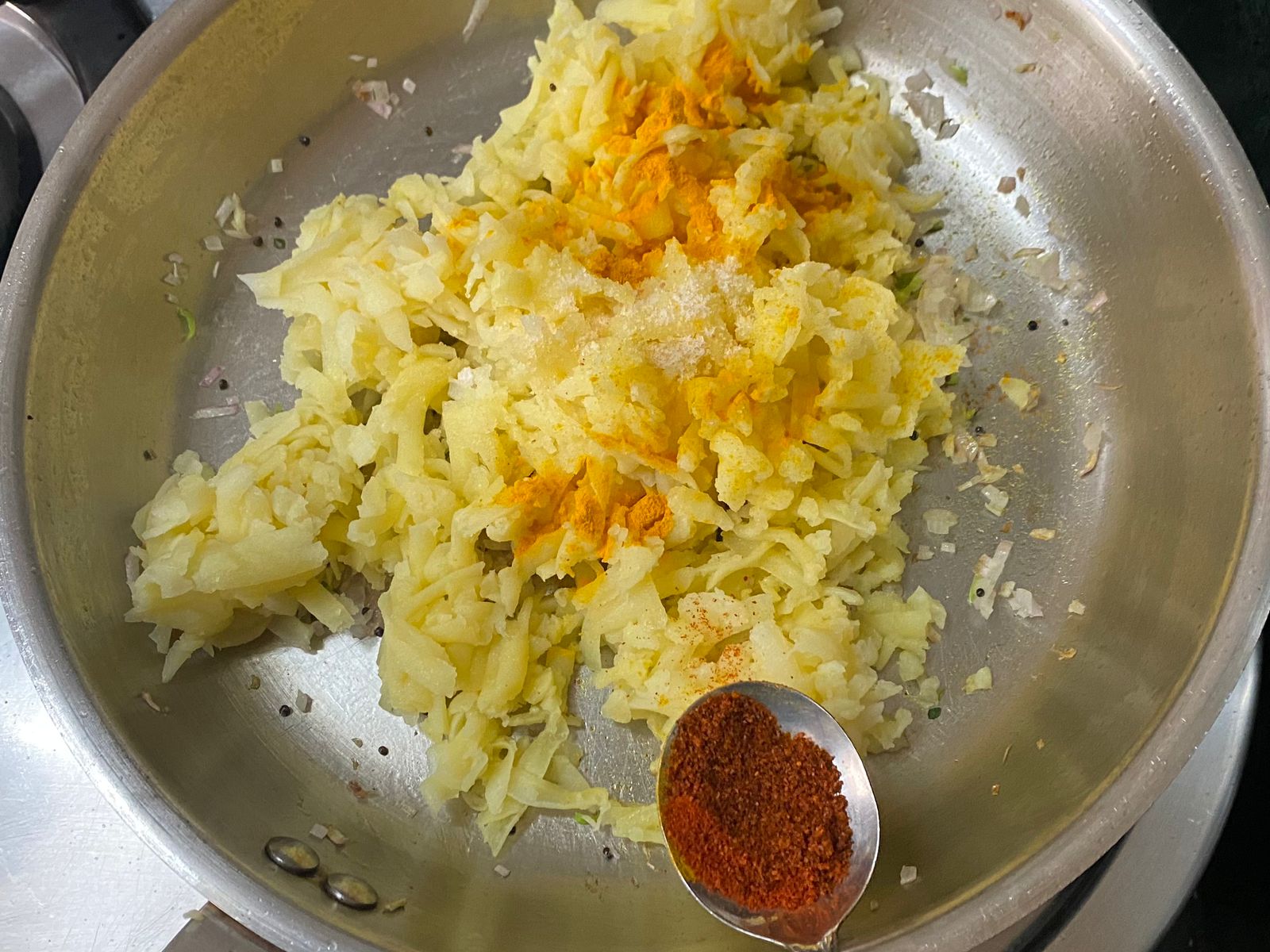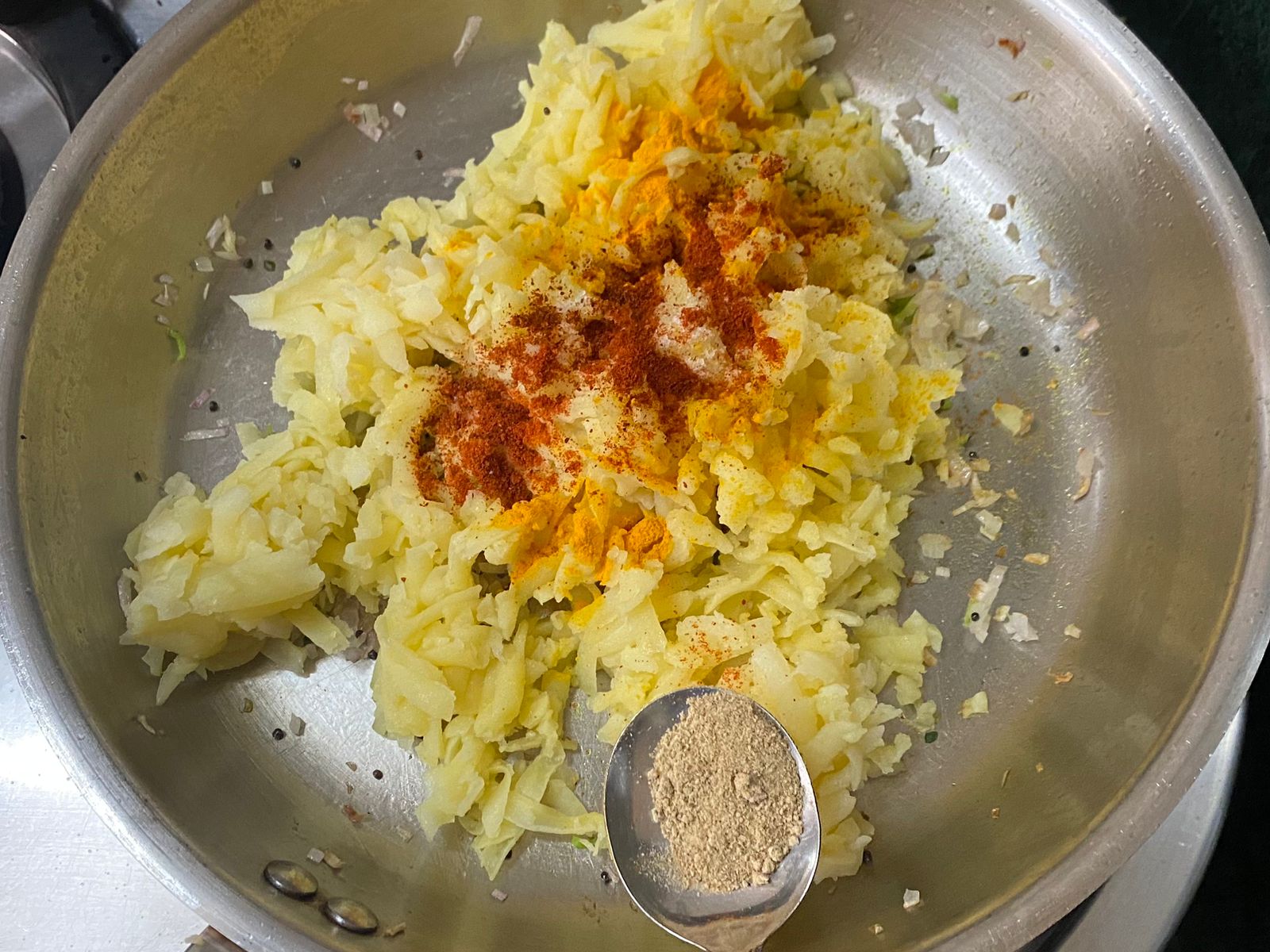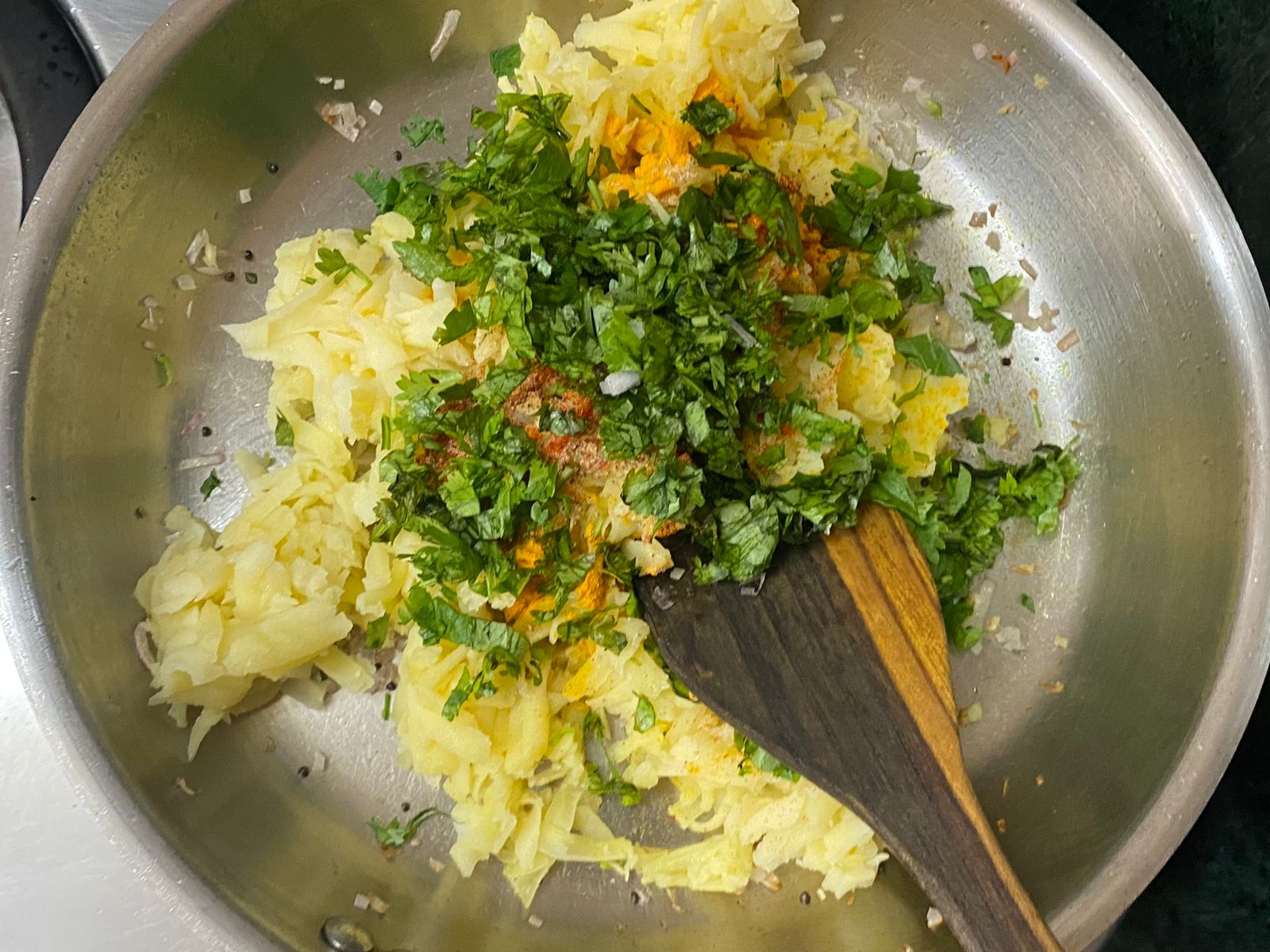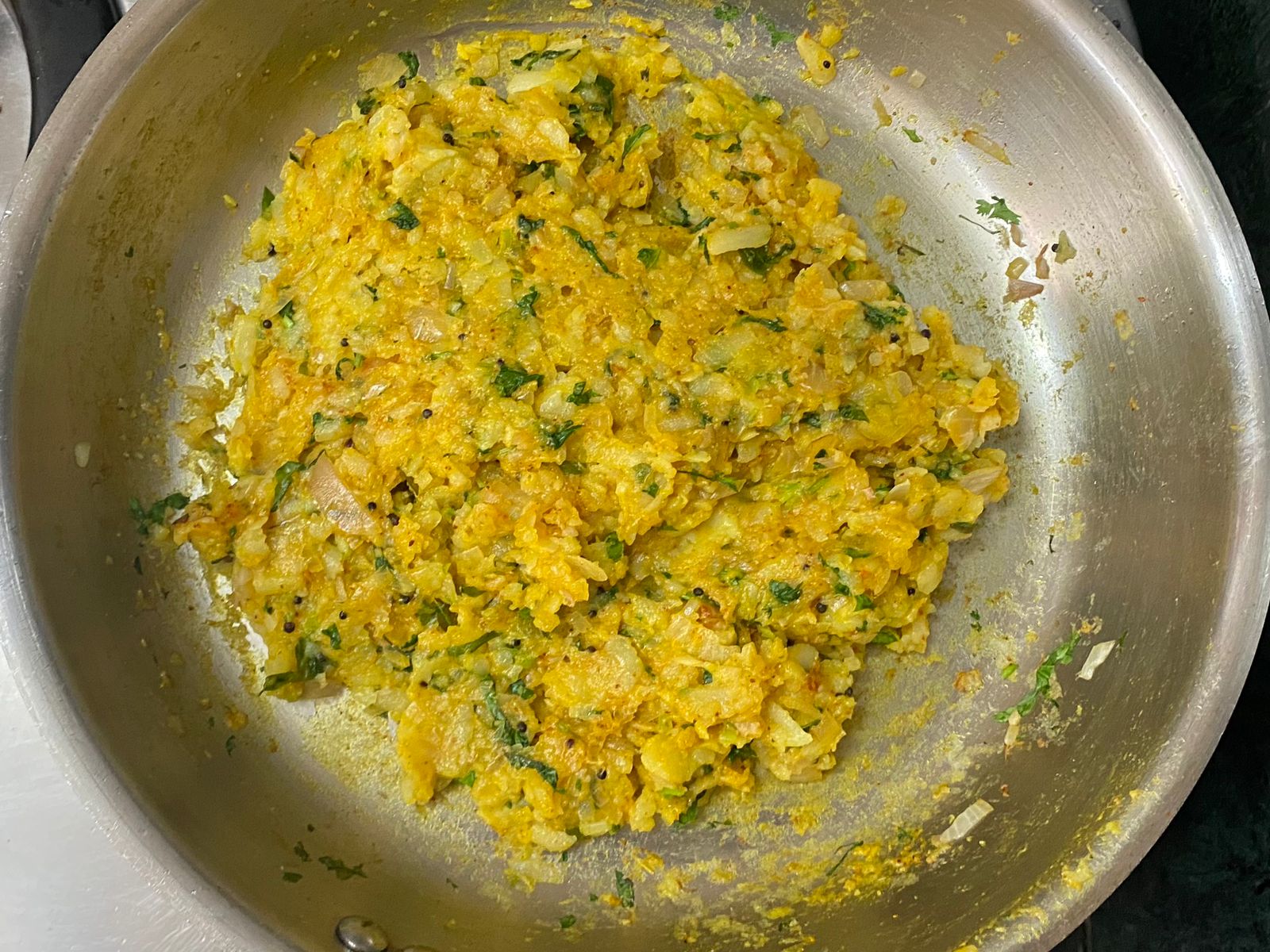 Next add potatoes, salt, turmeric powder, red chilli powder, chaat masala and coriander leaves. Mix and taste the filling to adjust the seasoning. Keep it aside to cool.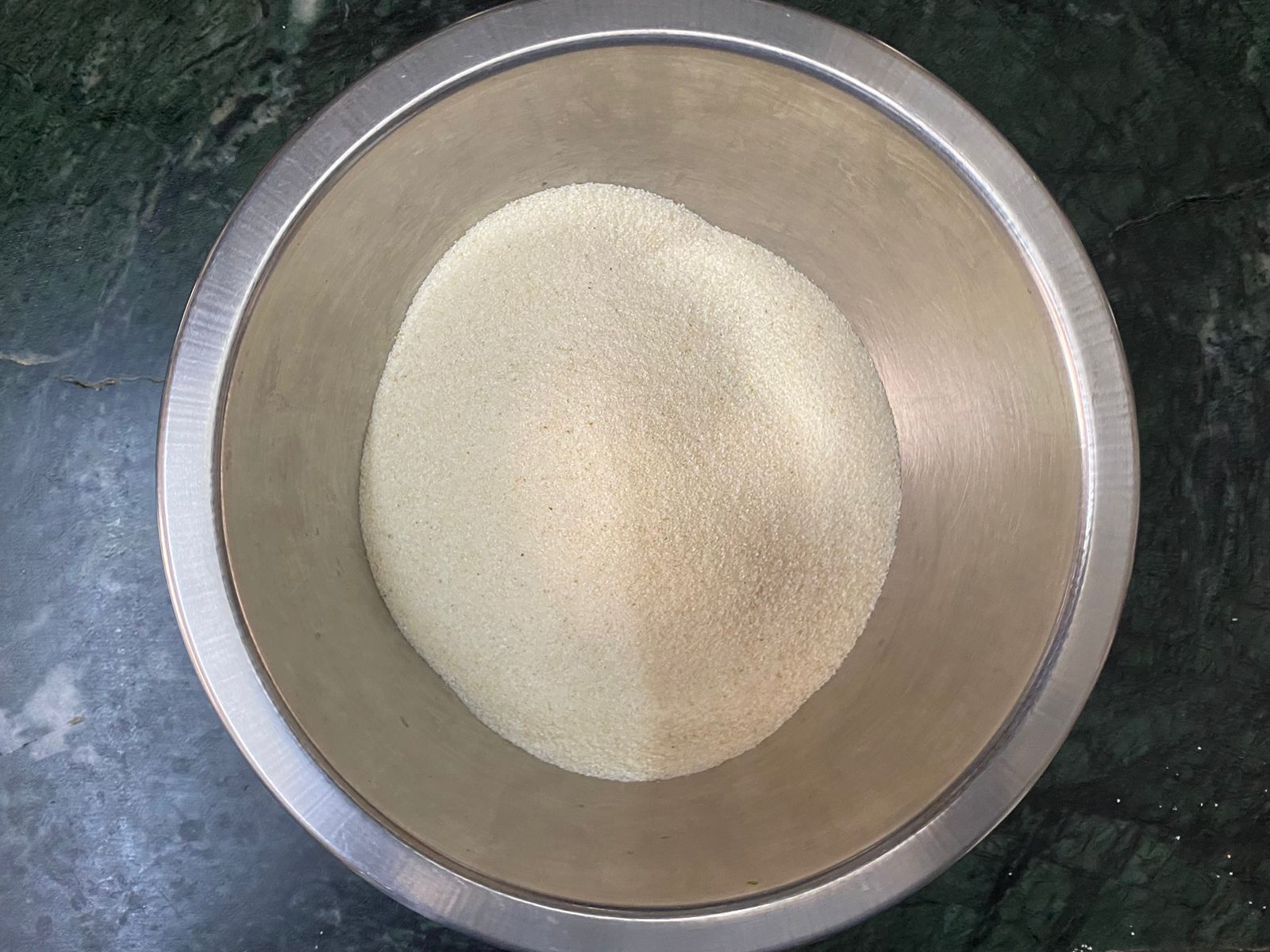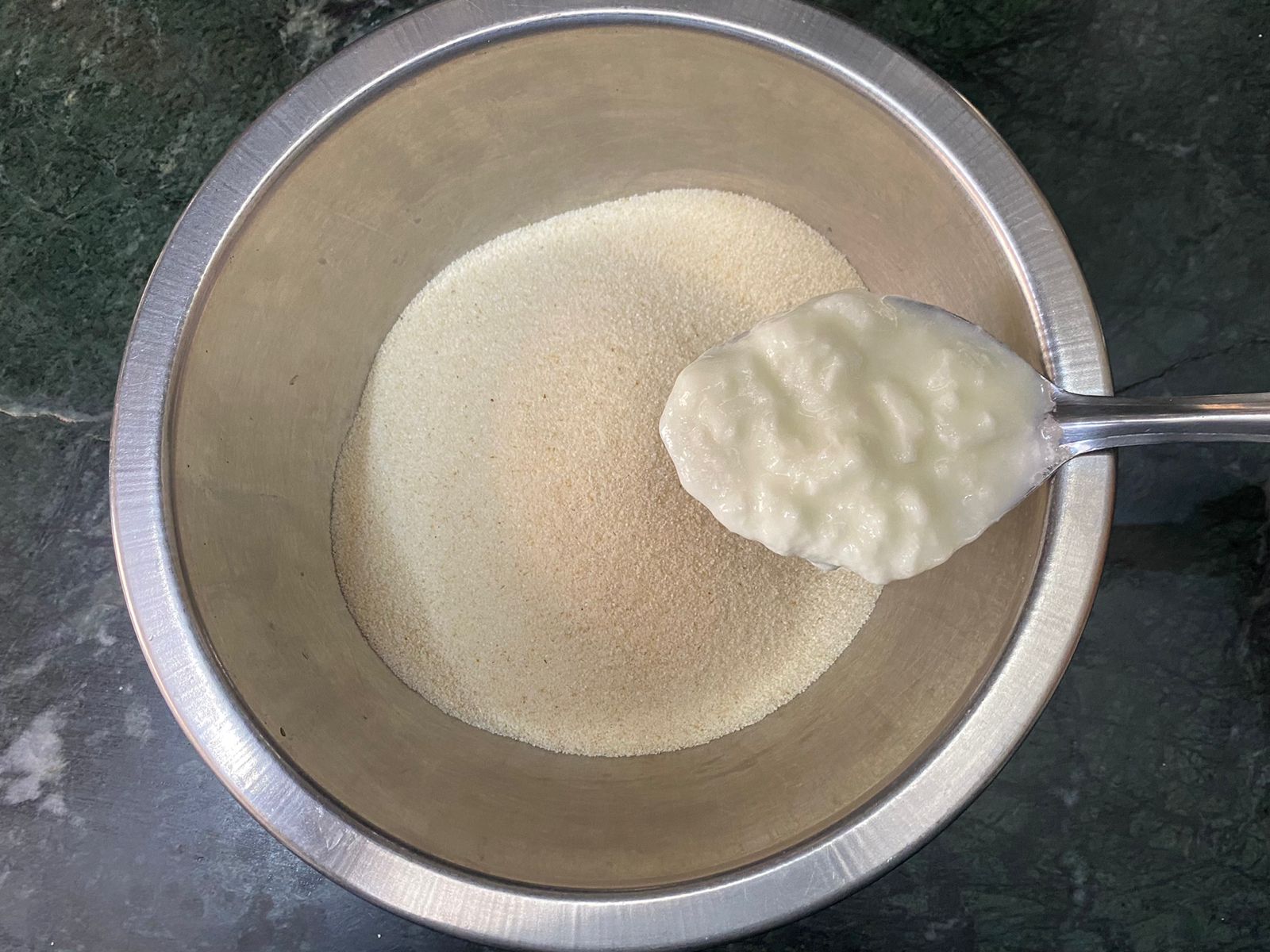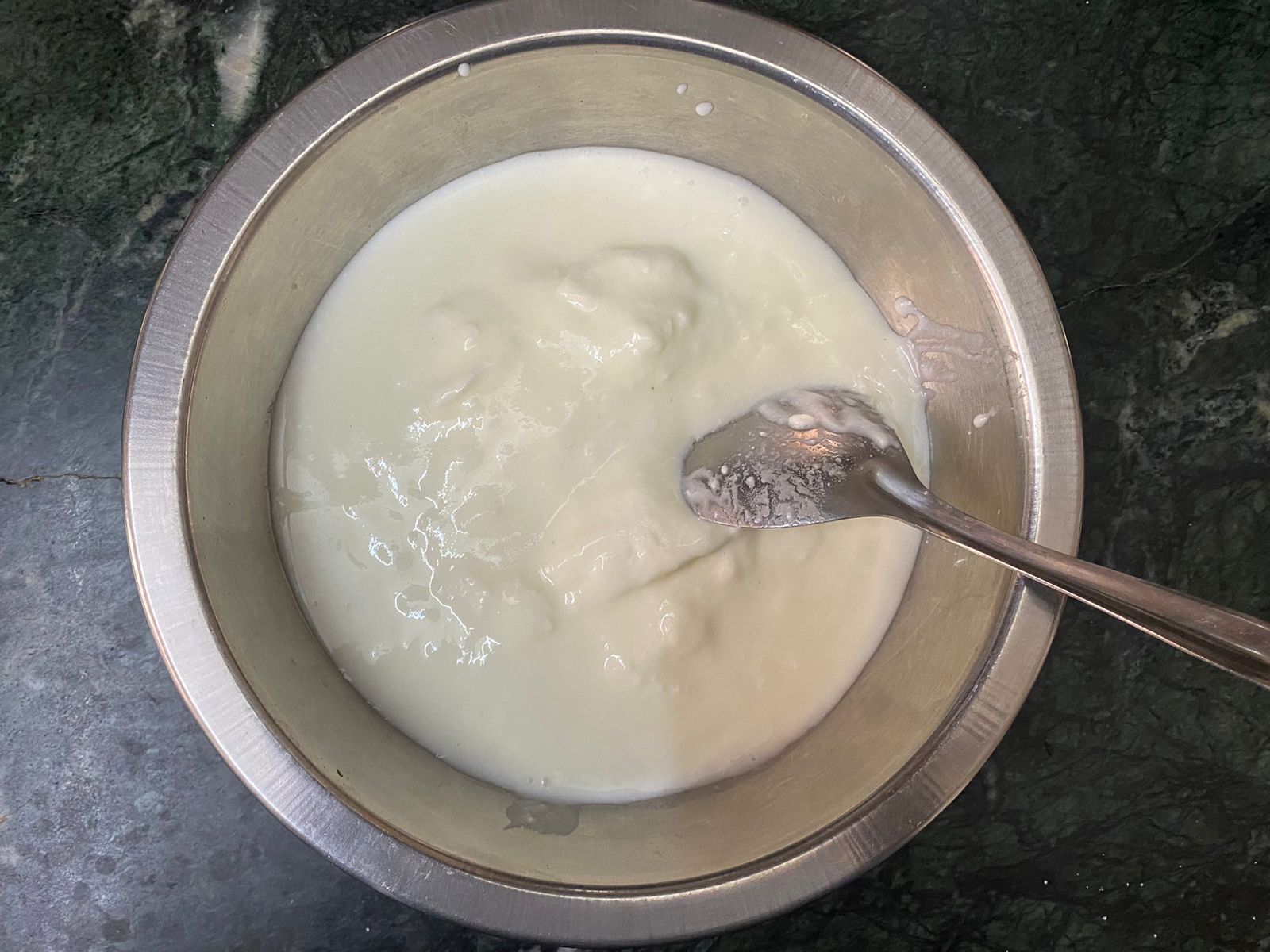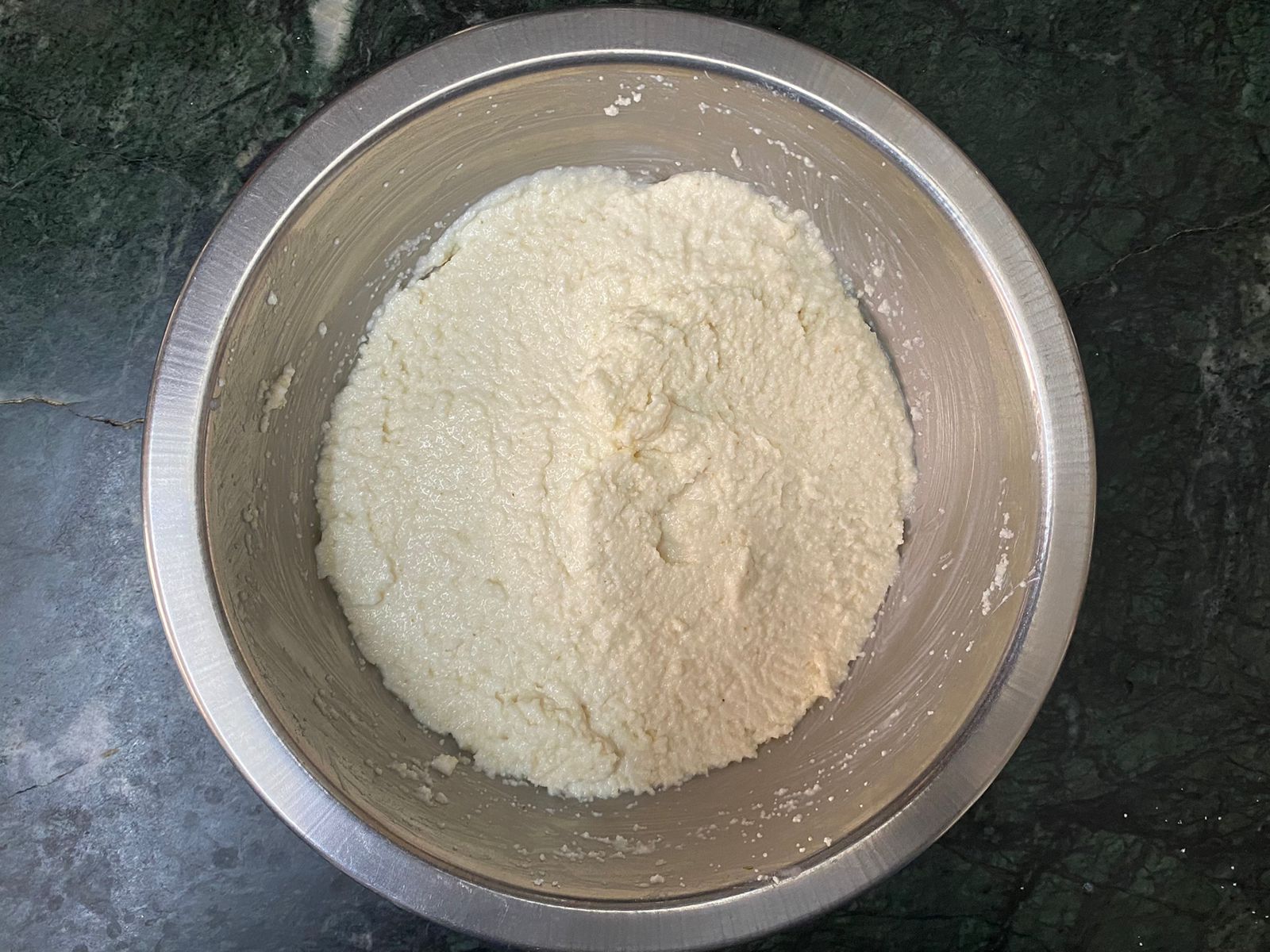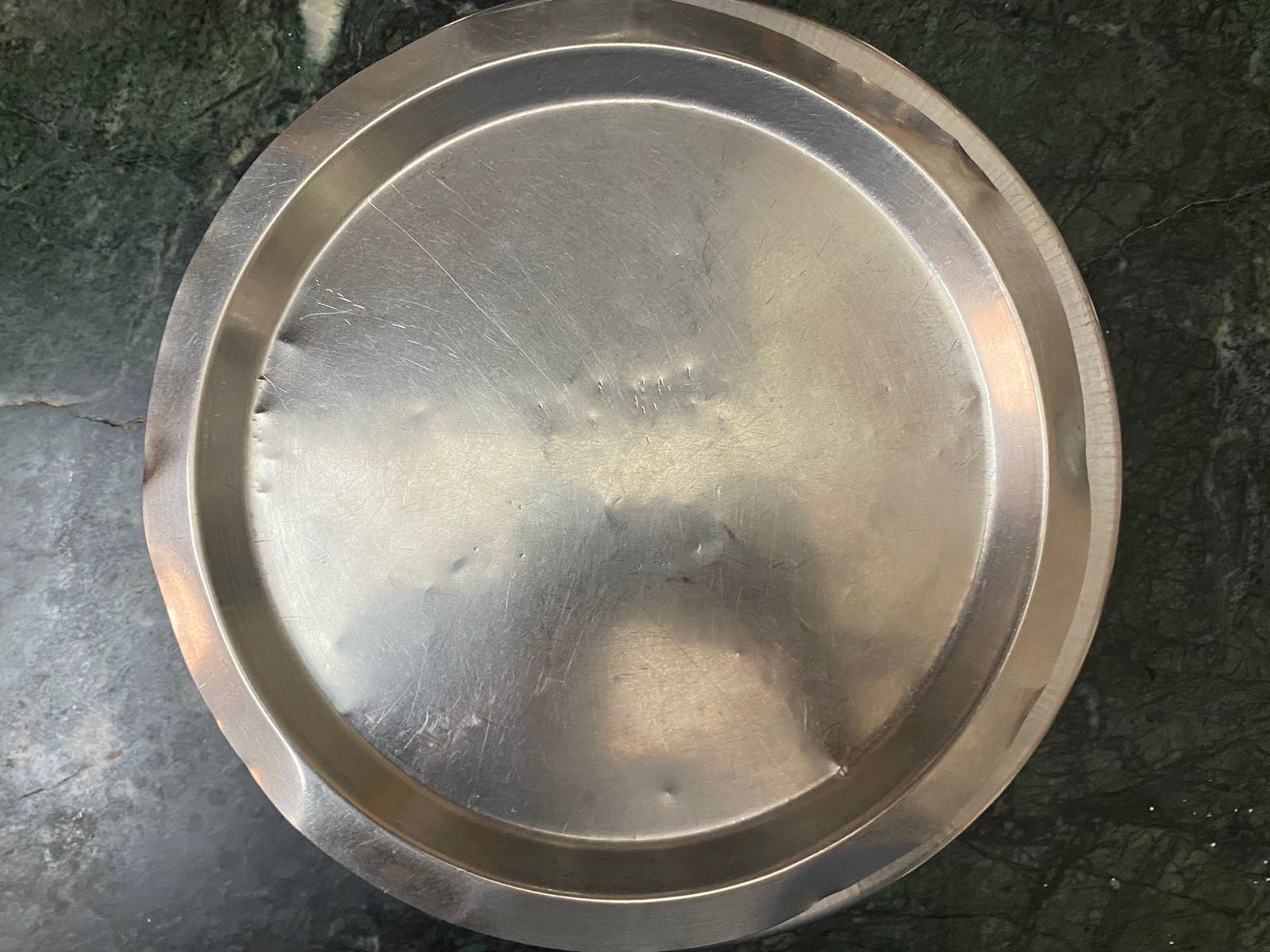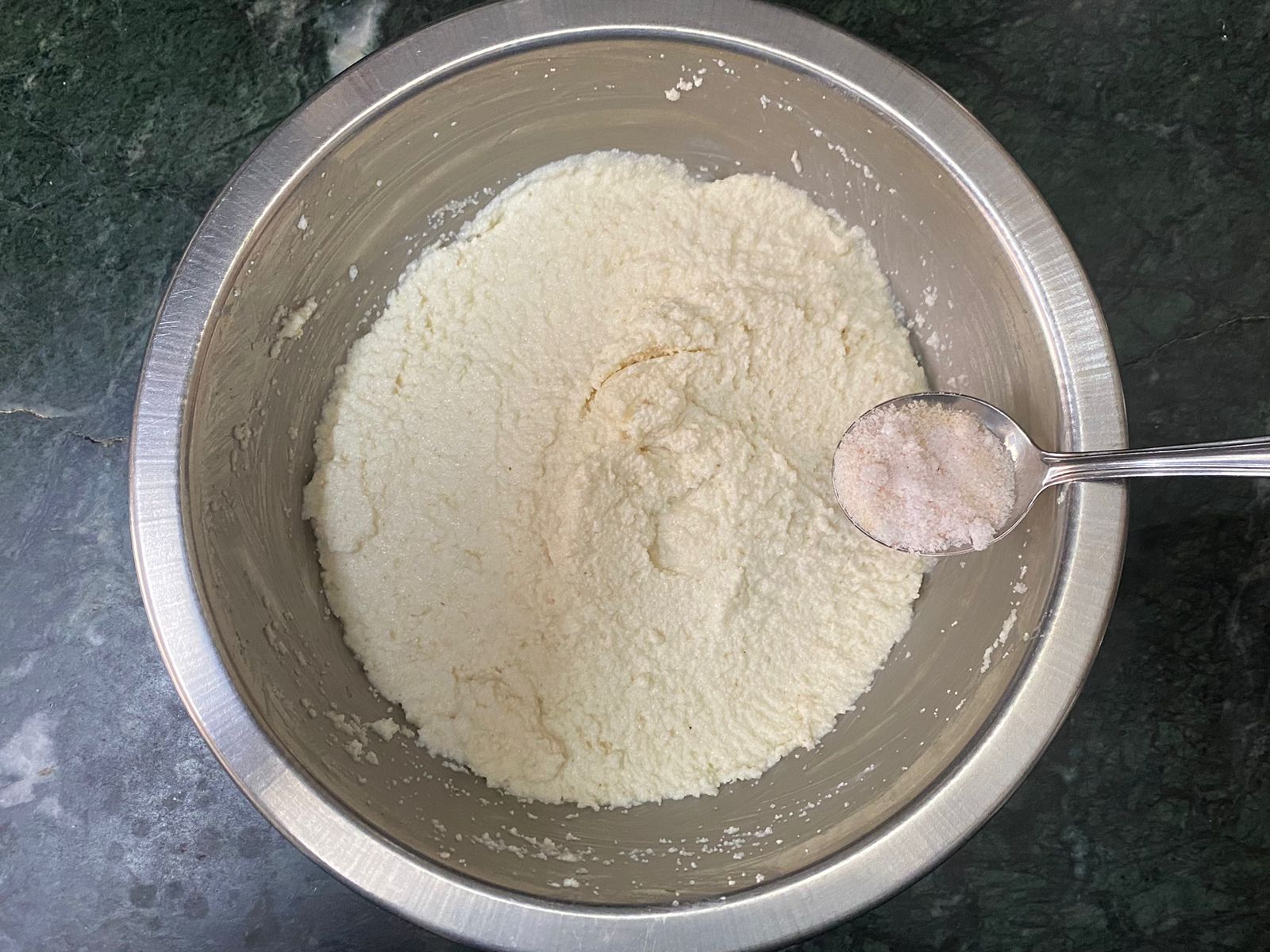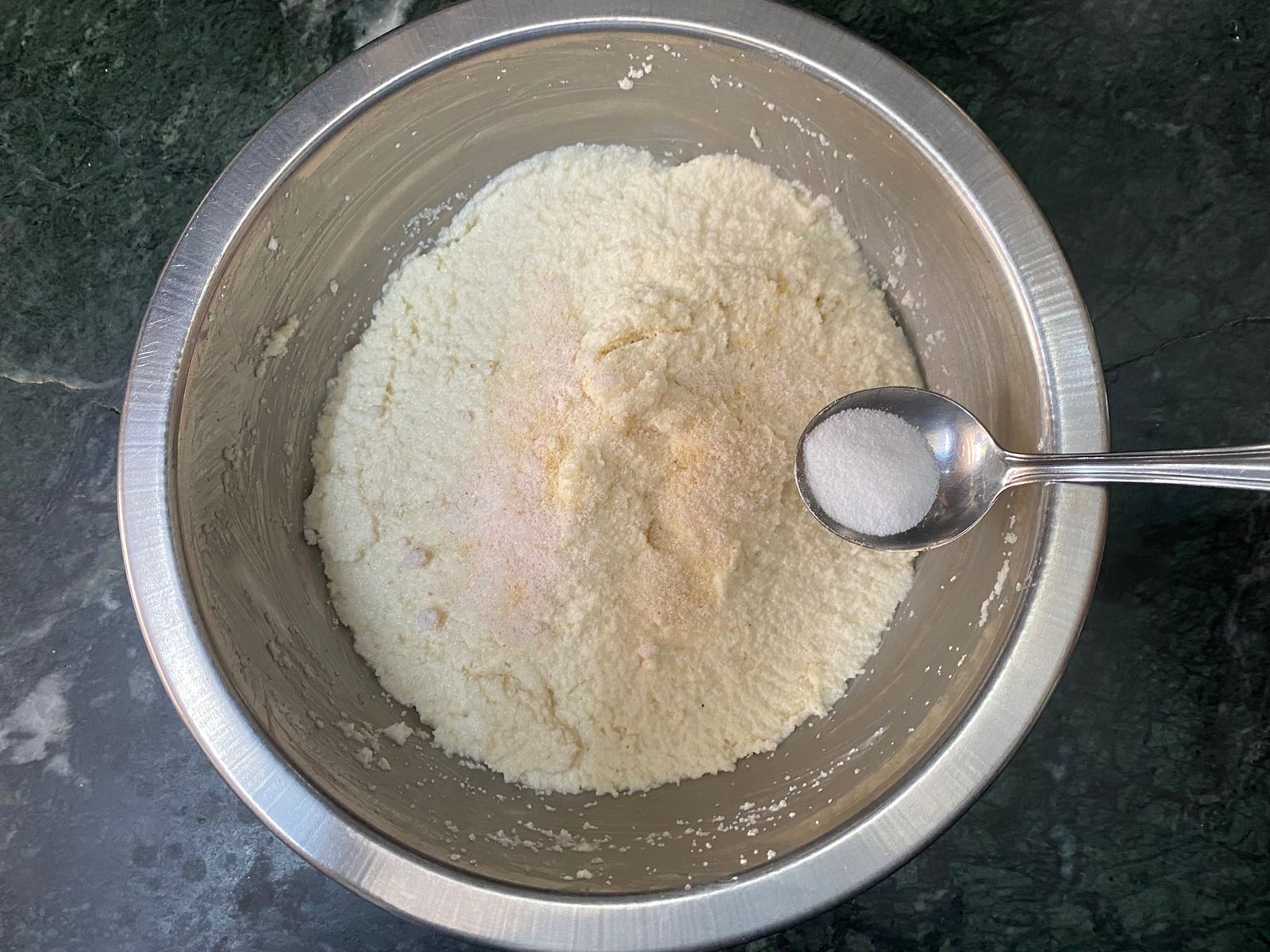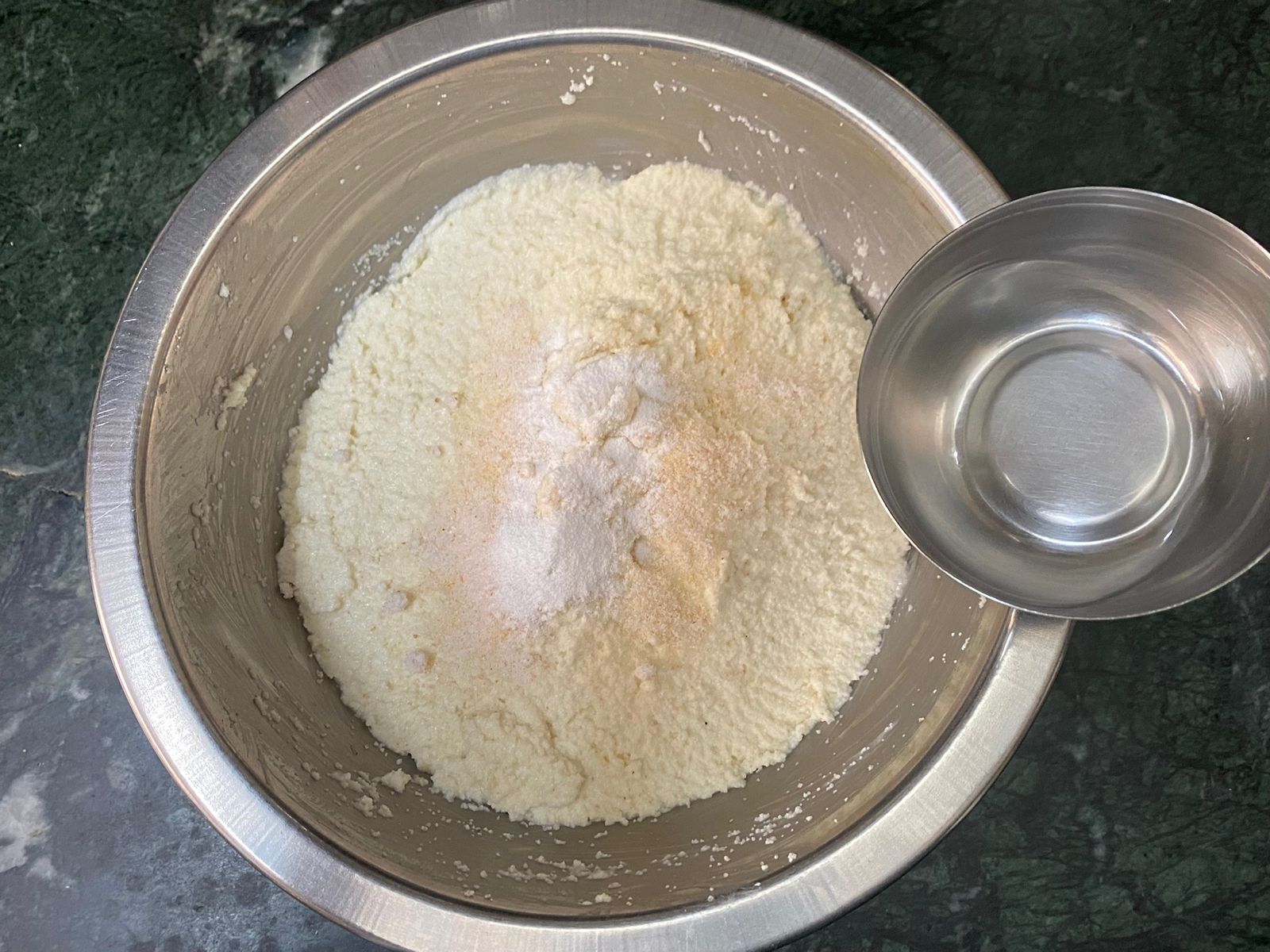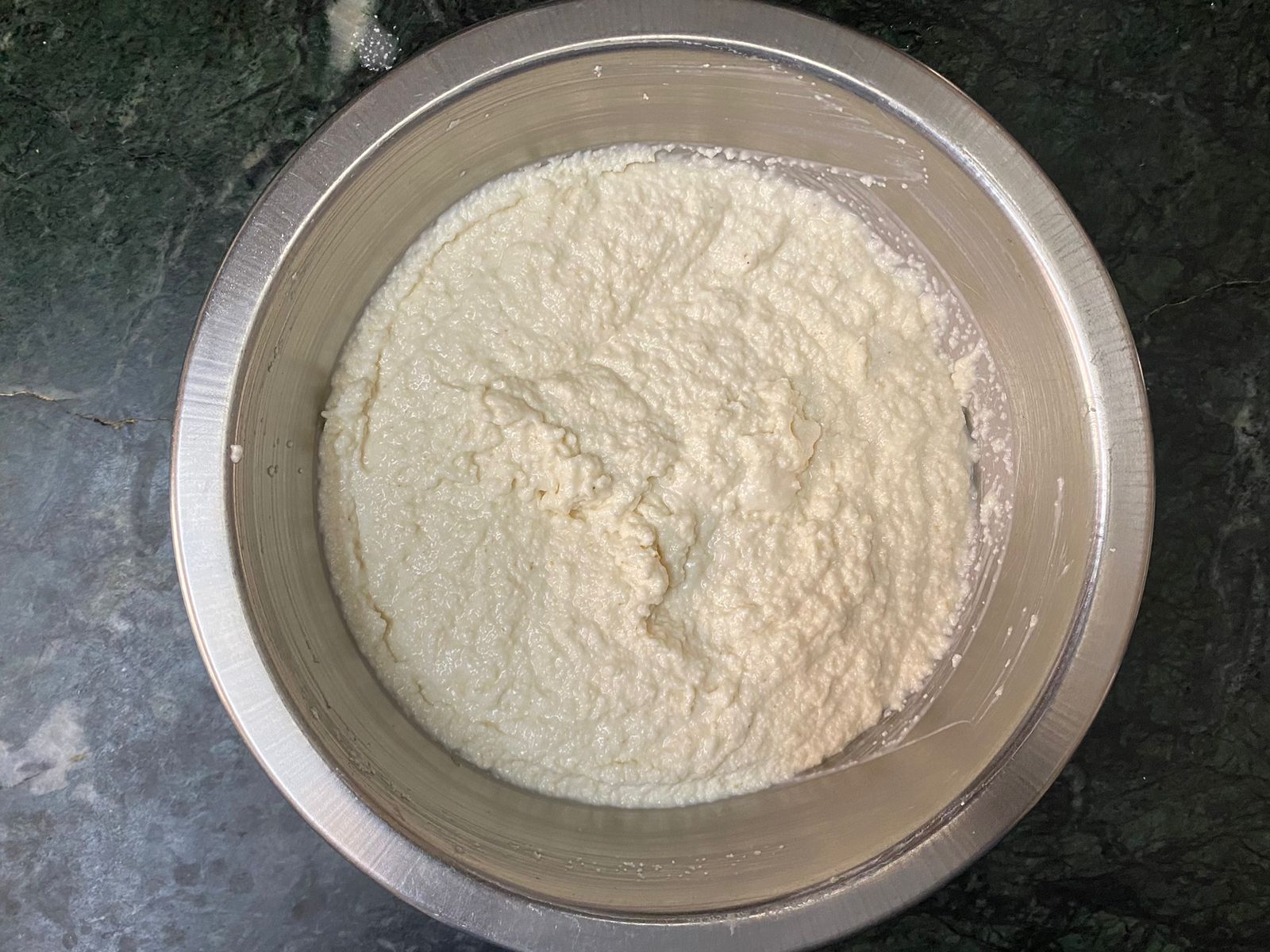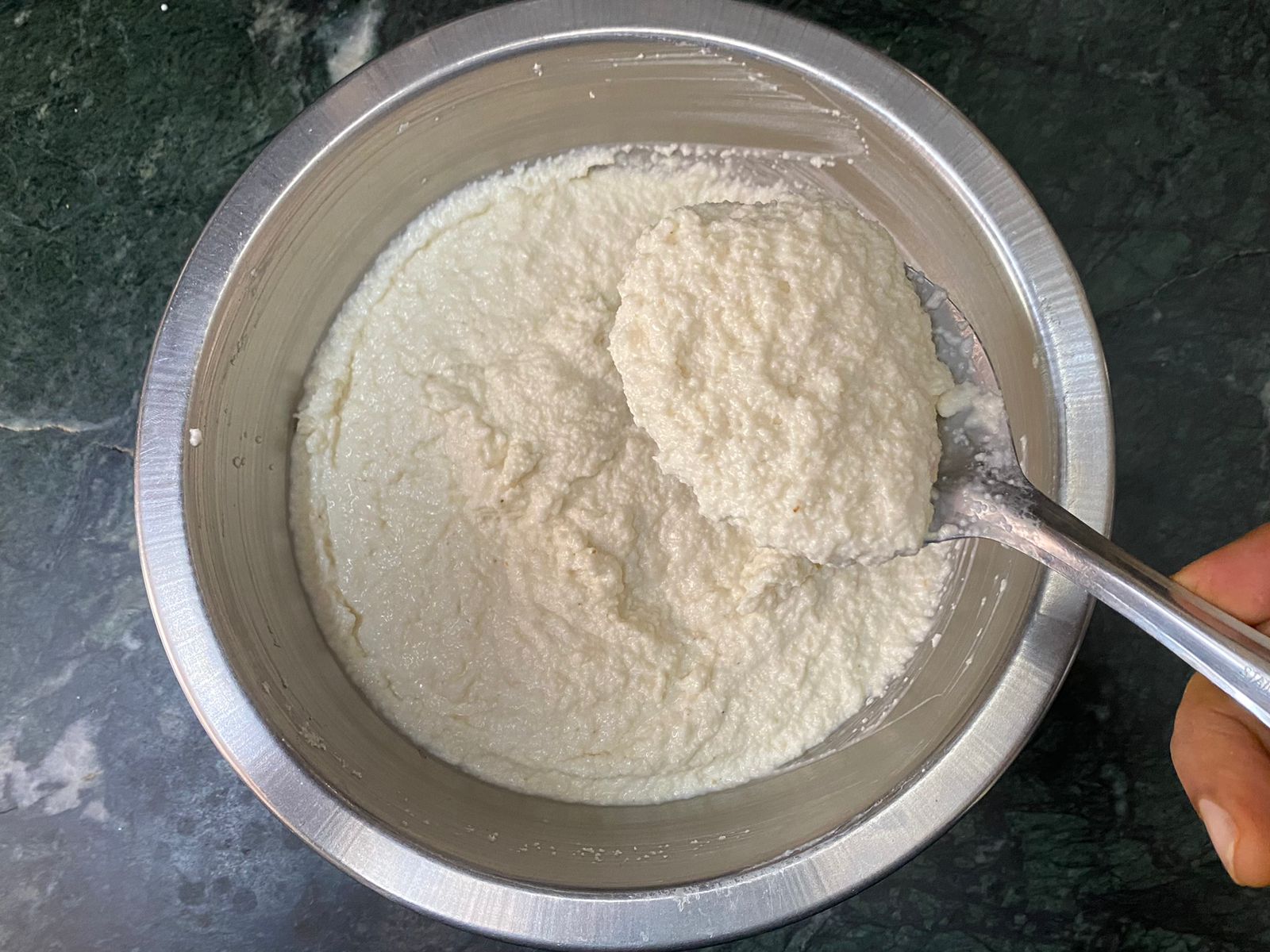 In a bowl, mix semolina and yoghurt. Cover and leave aside for about 30 minutes to an hour.
Once the batter has rested, add salt, baking soda and 1 cup of water and whisk to form a smooth thick consistency batter.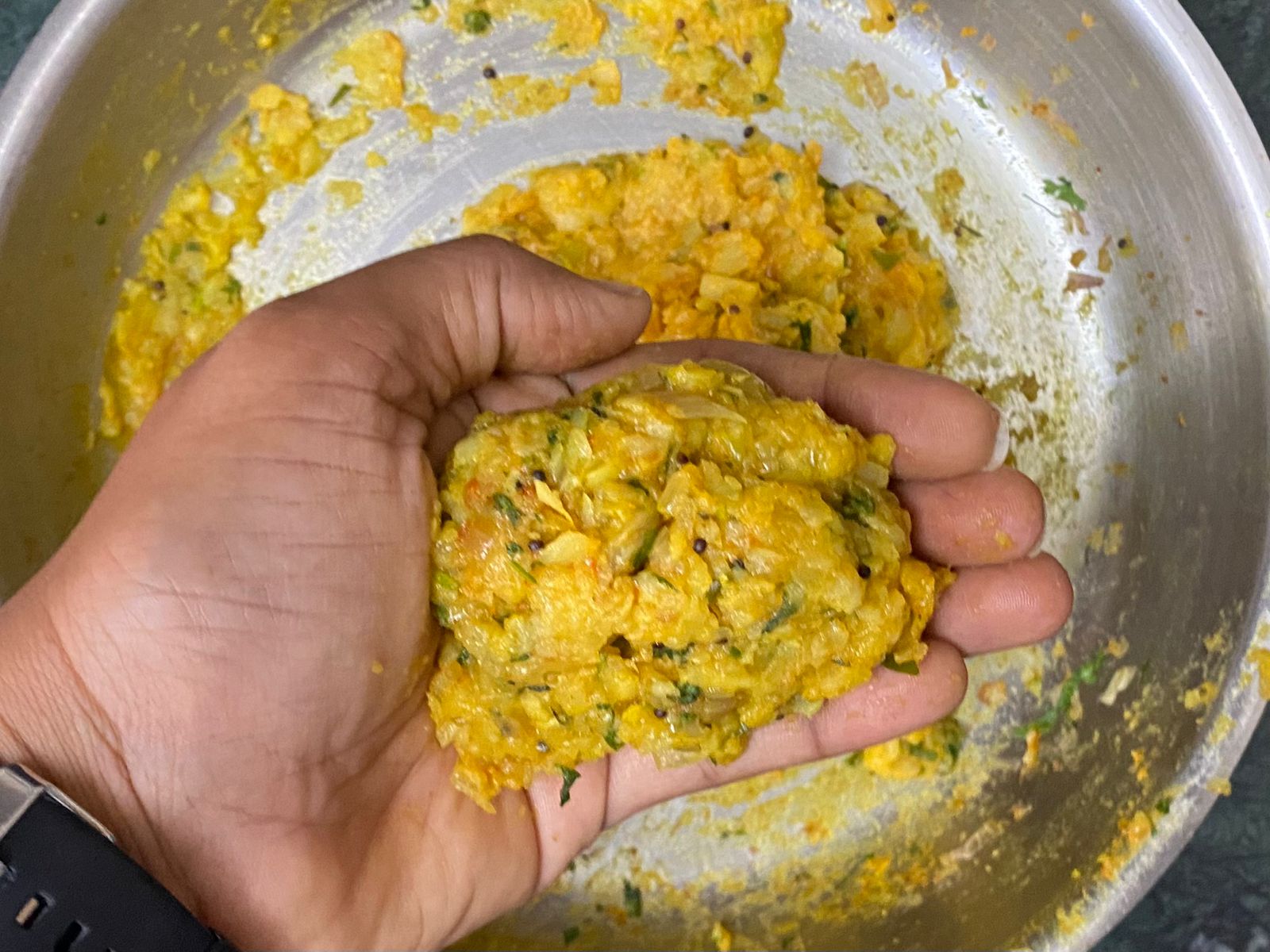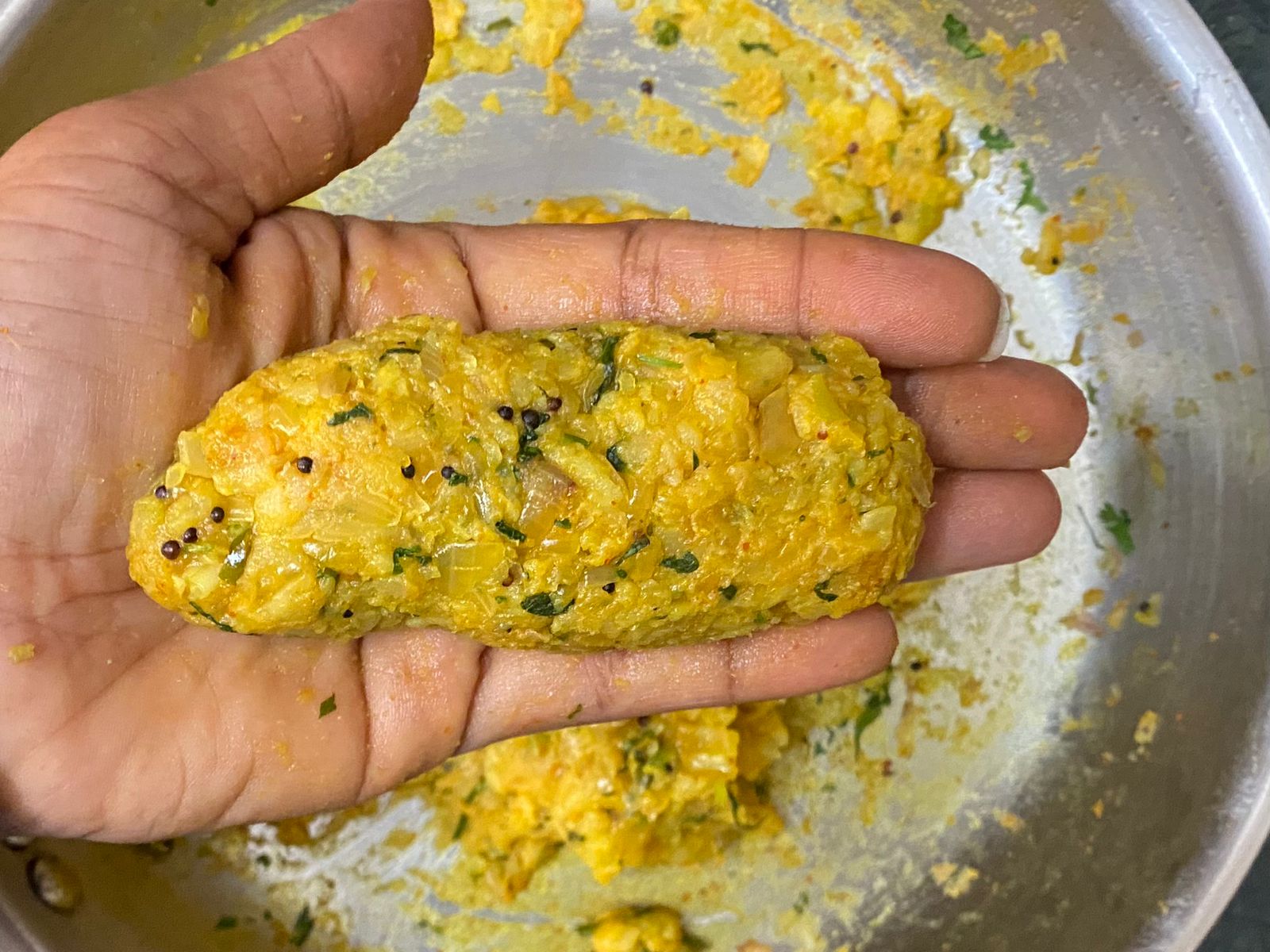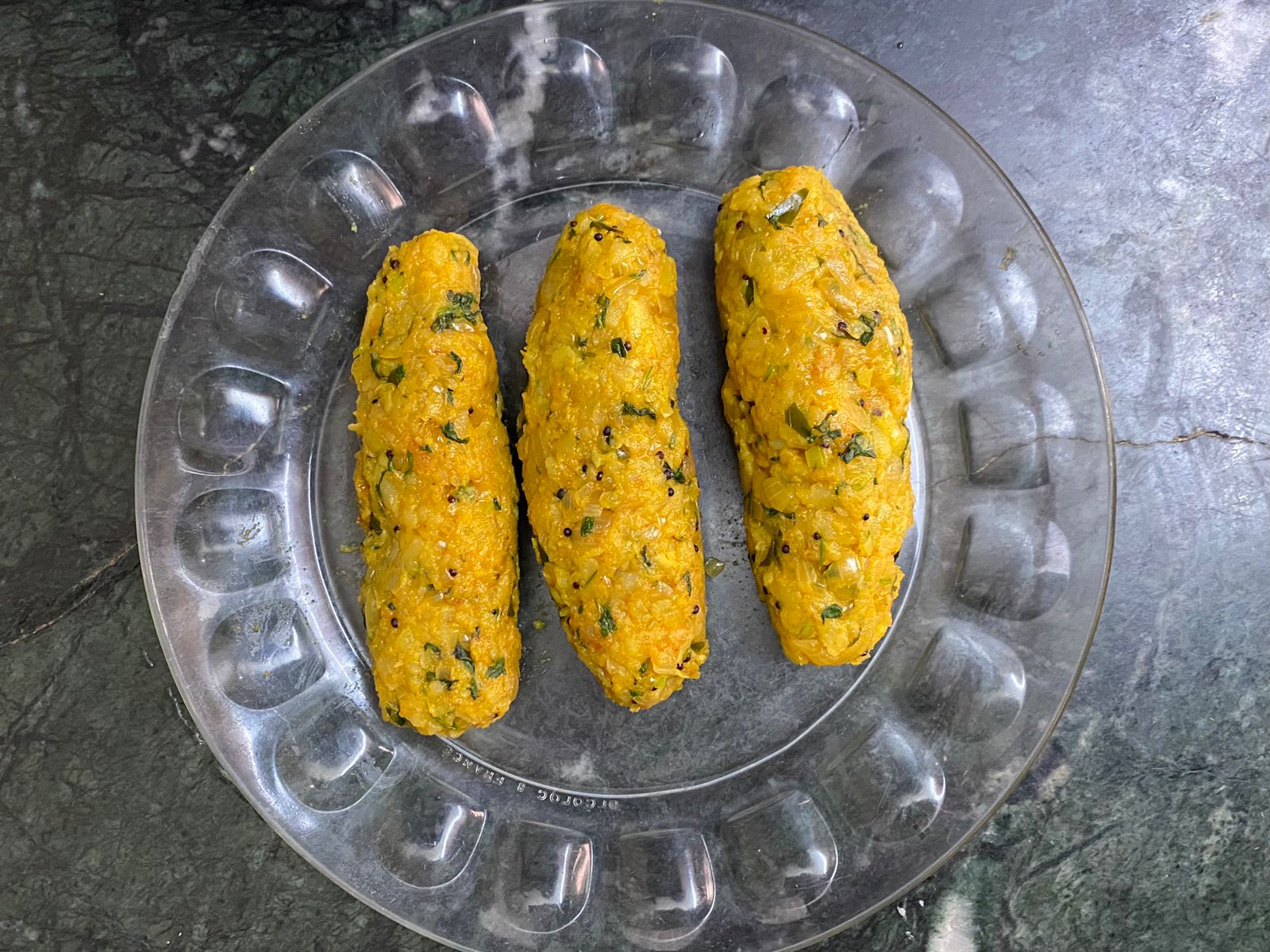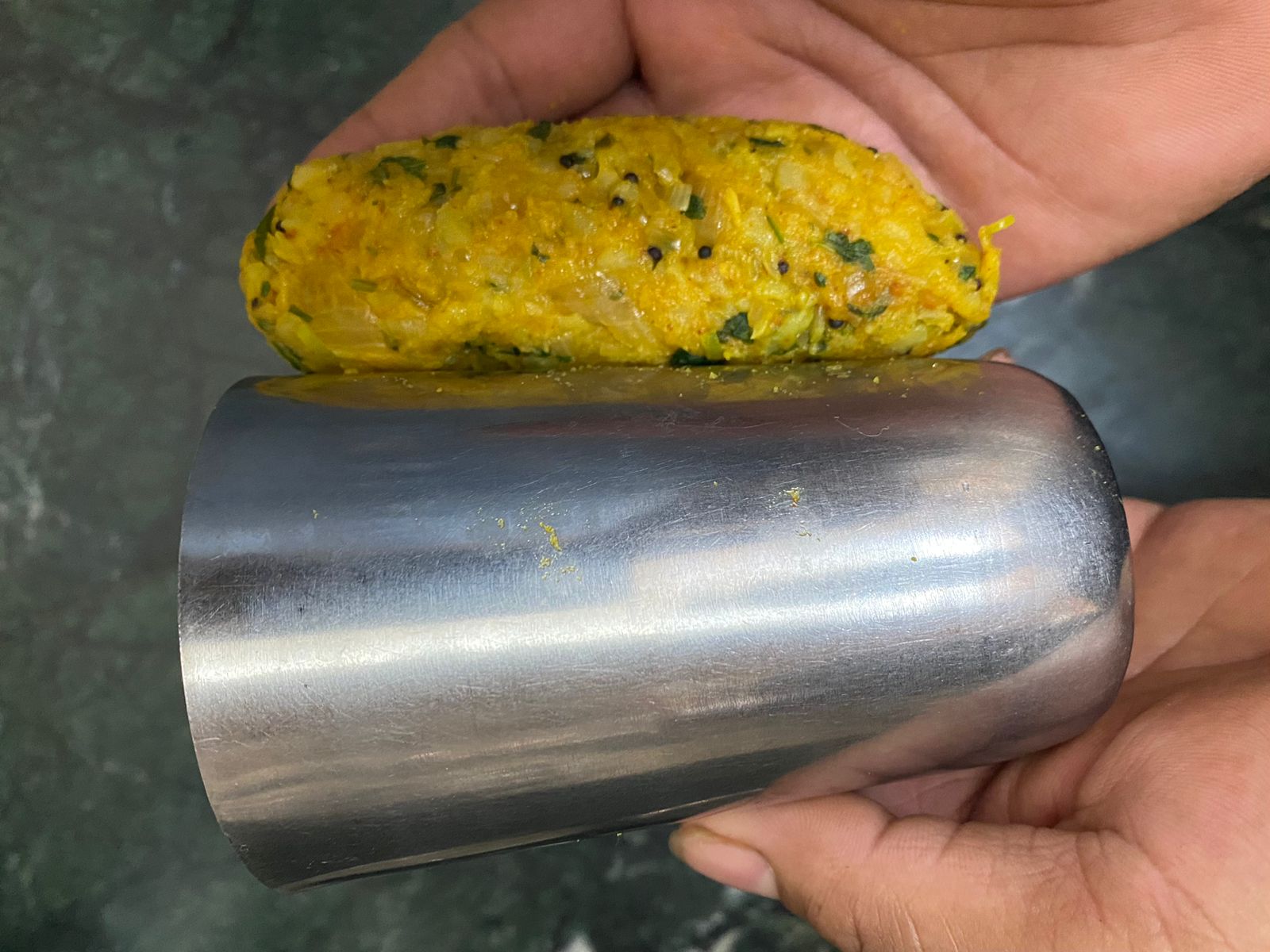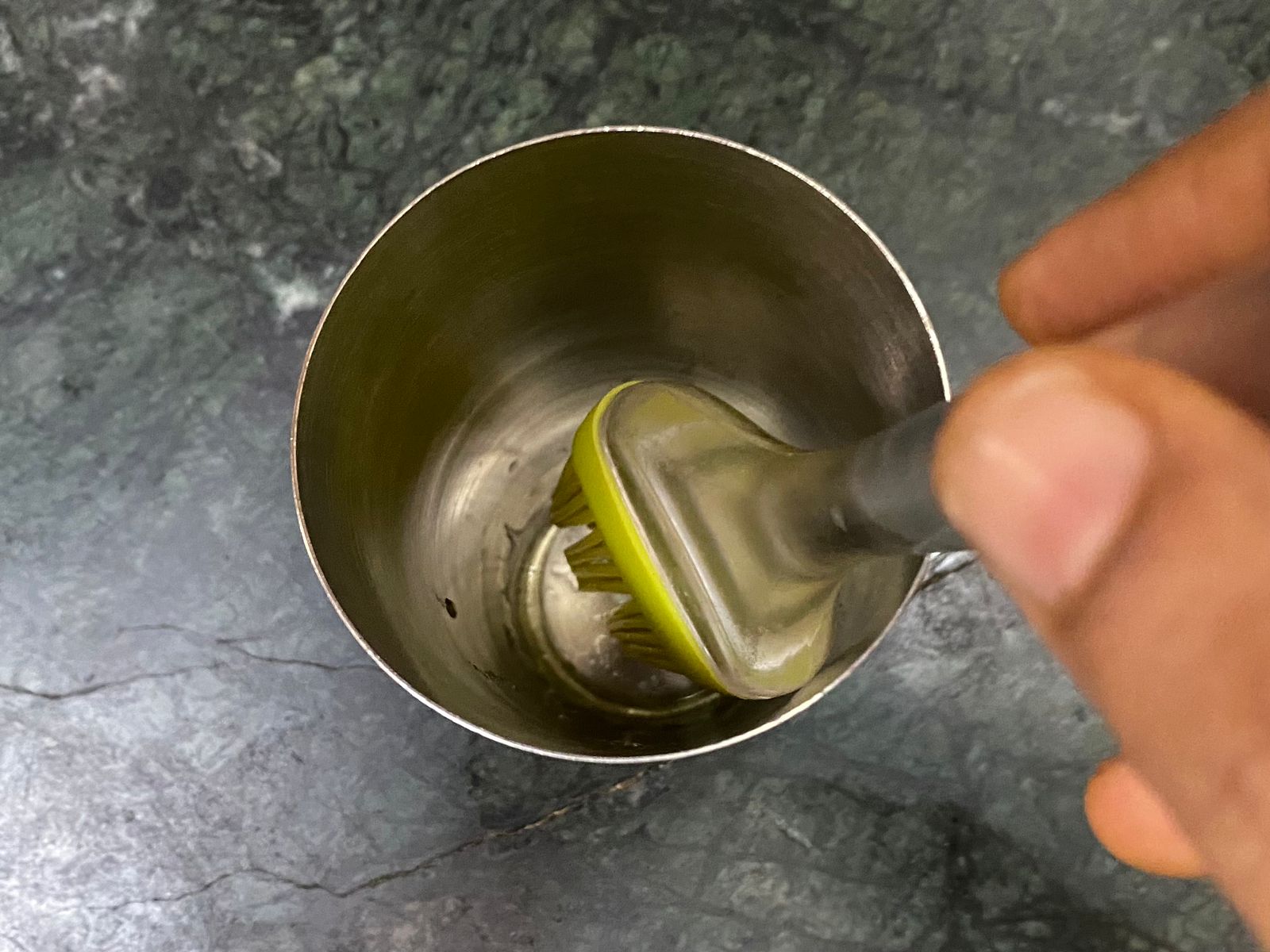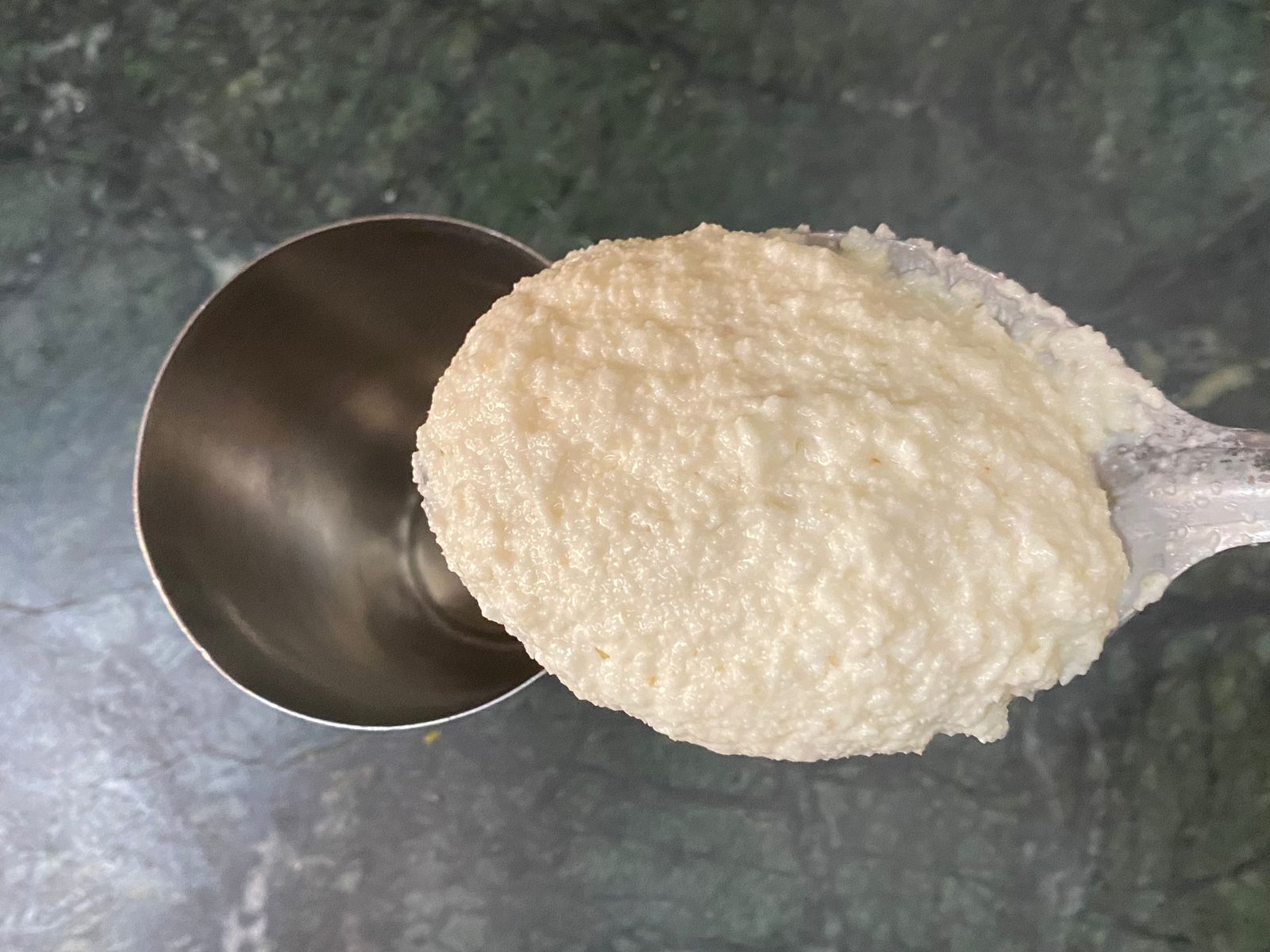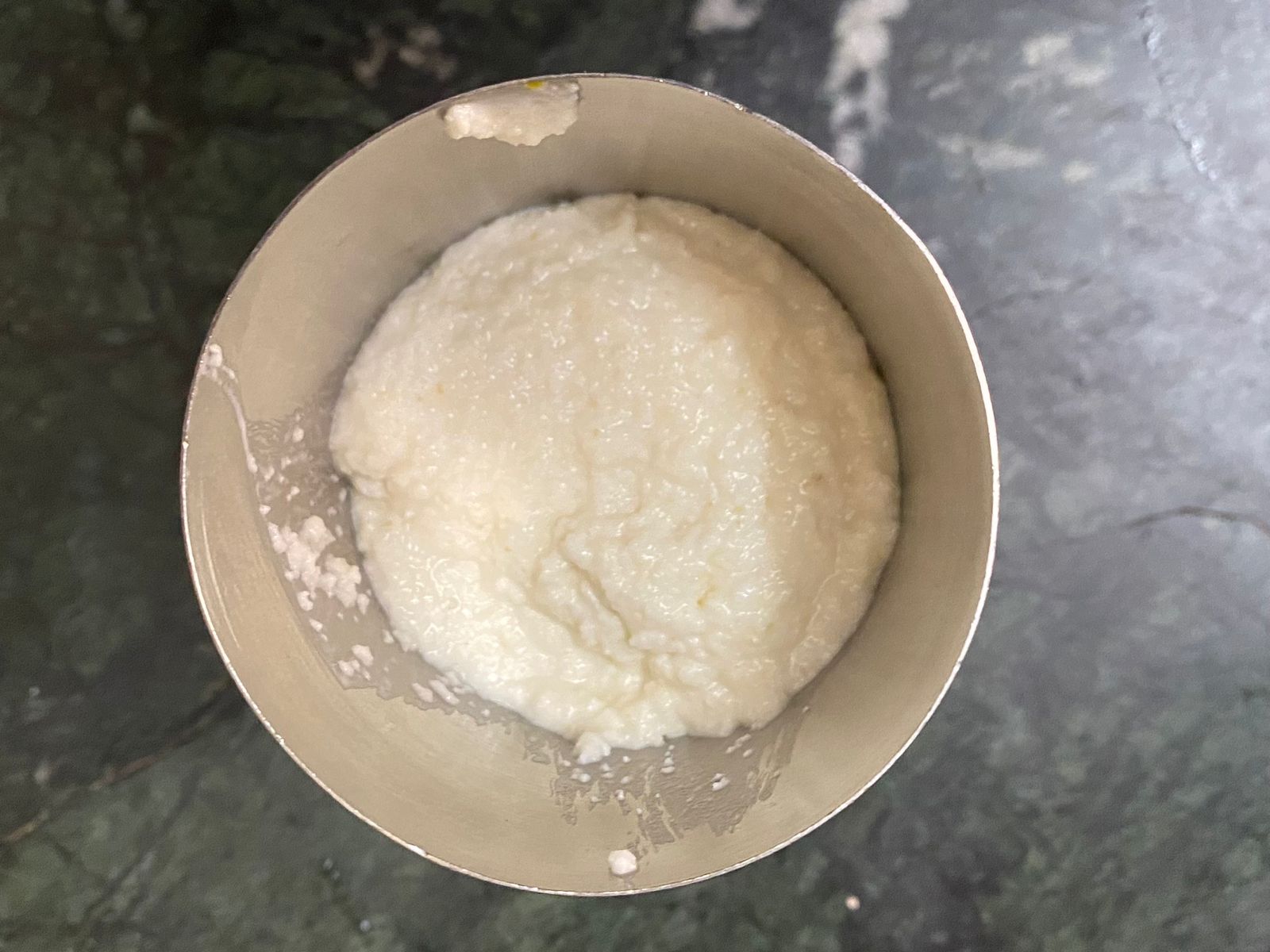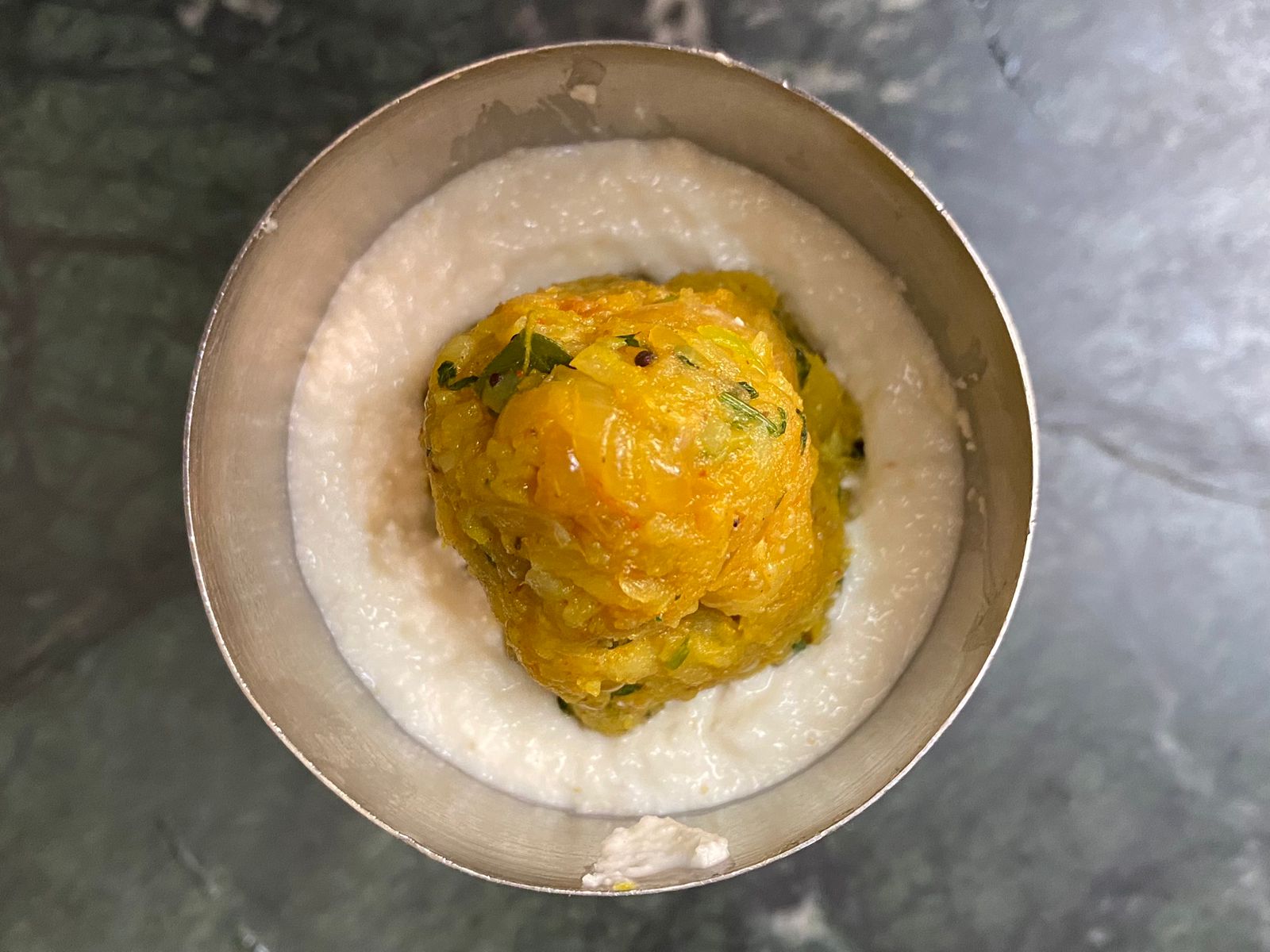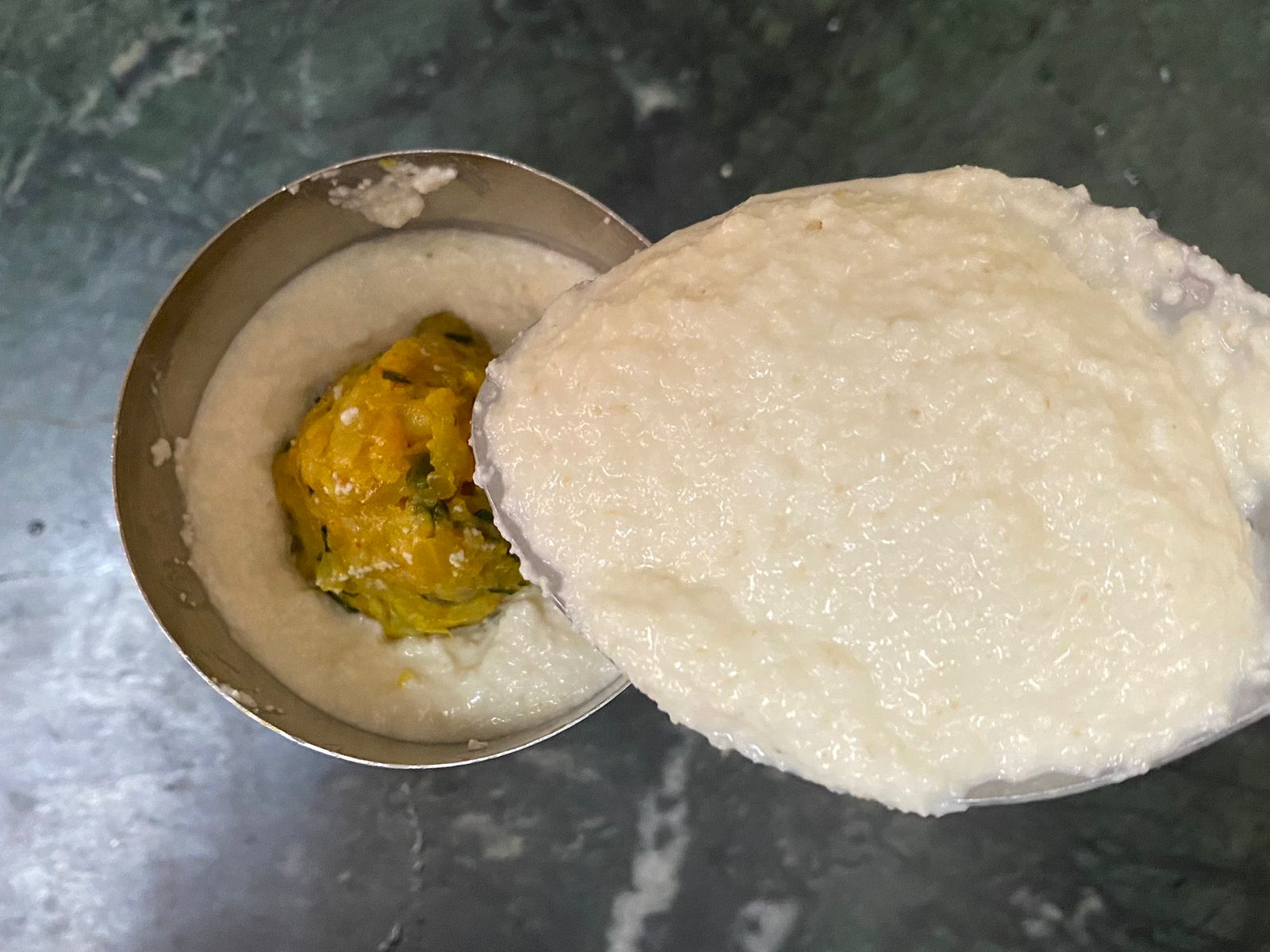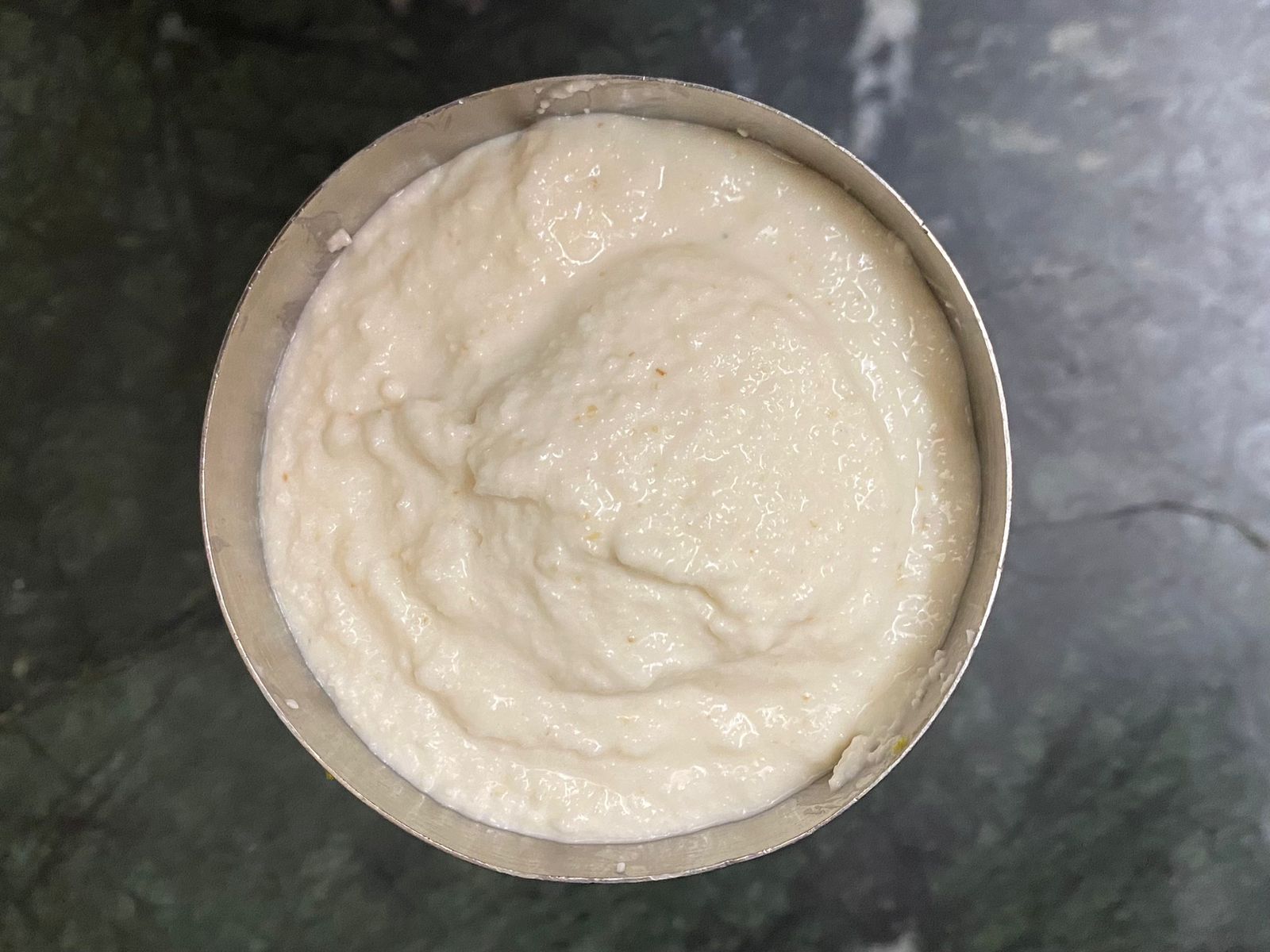 I have used a steel tumbler for this recipe. Any long heat proof tumbler will work.
Divide the potato mixture into 3-4 portions and roll it into a log (approximately half the length of the tumbler).
Grease the tumbler with oil and add ¼ cup of the dhokla batter. Gently place one potato log in the center and then top with more batter. The batter should come up to ¾ th of the tumbler.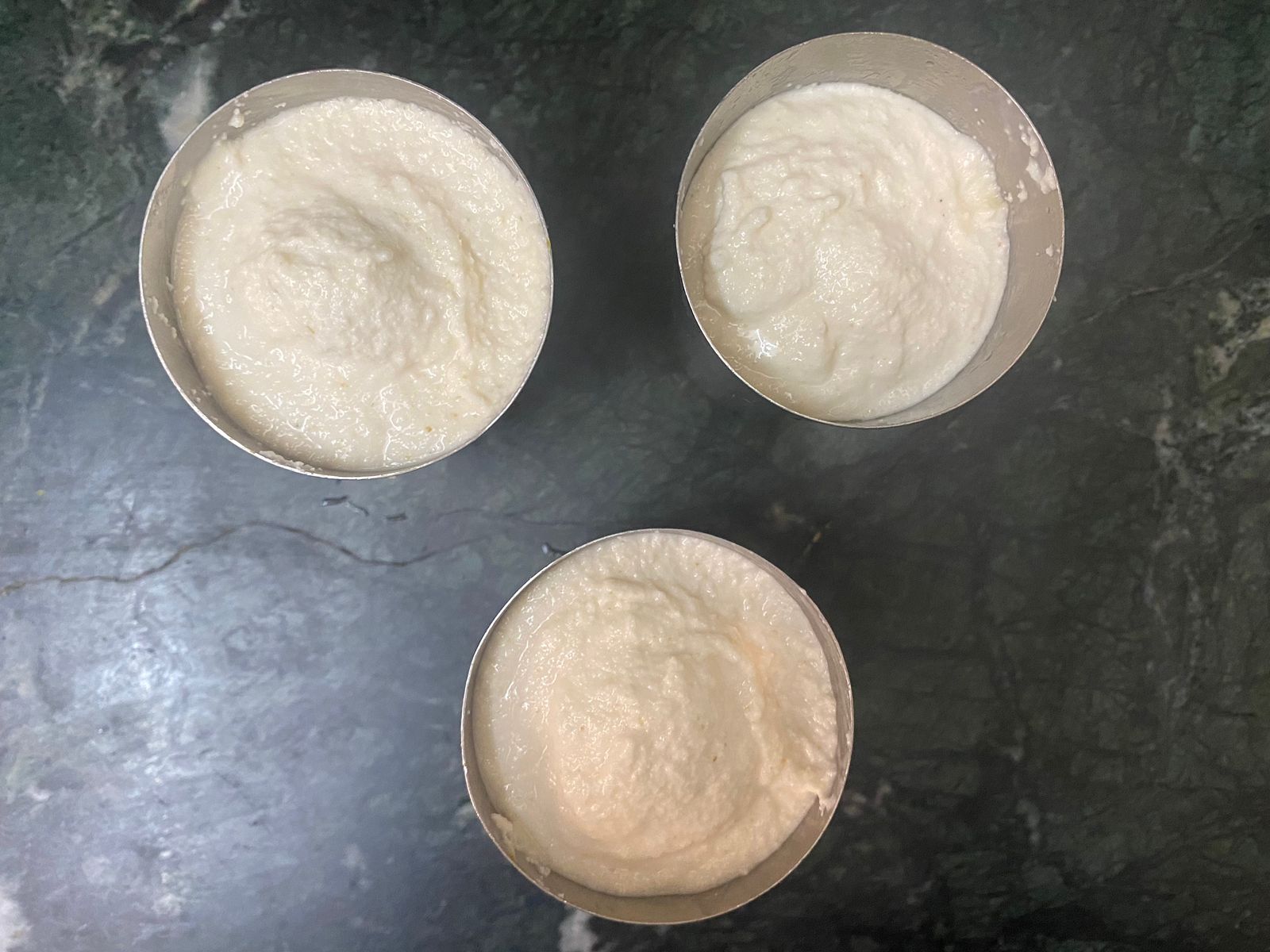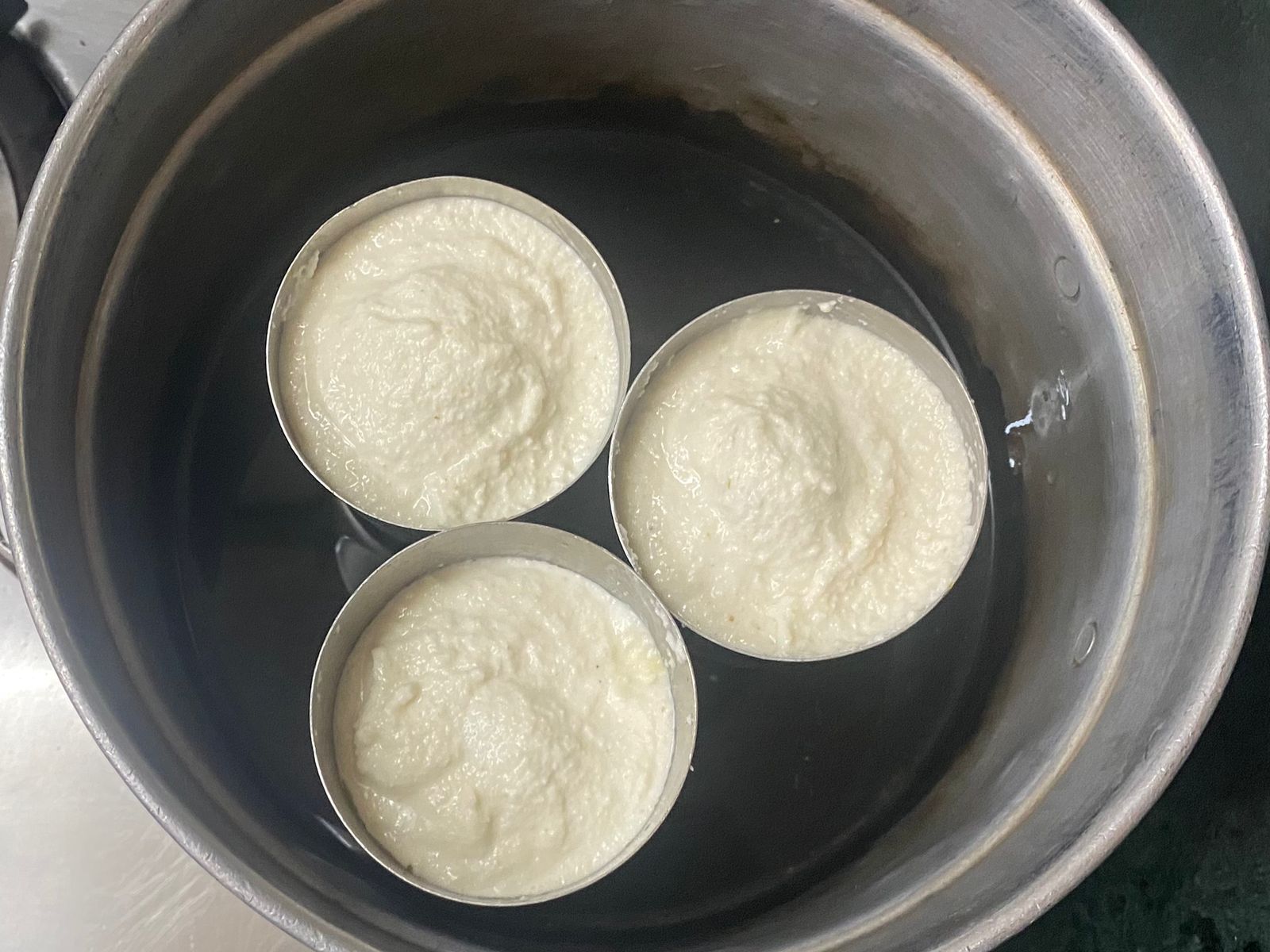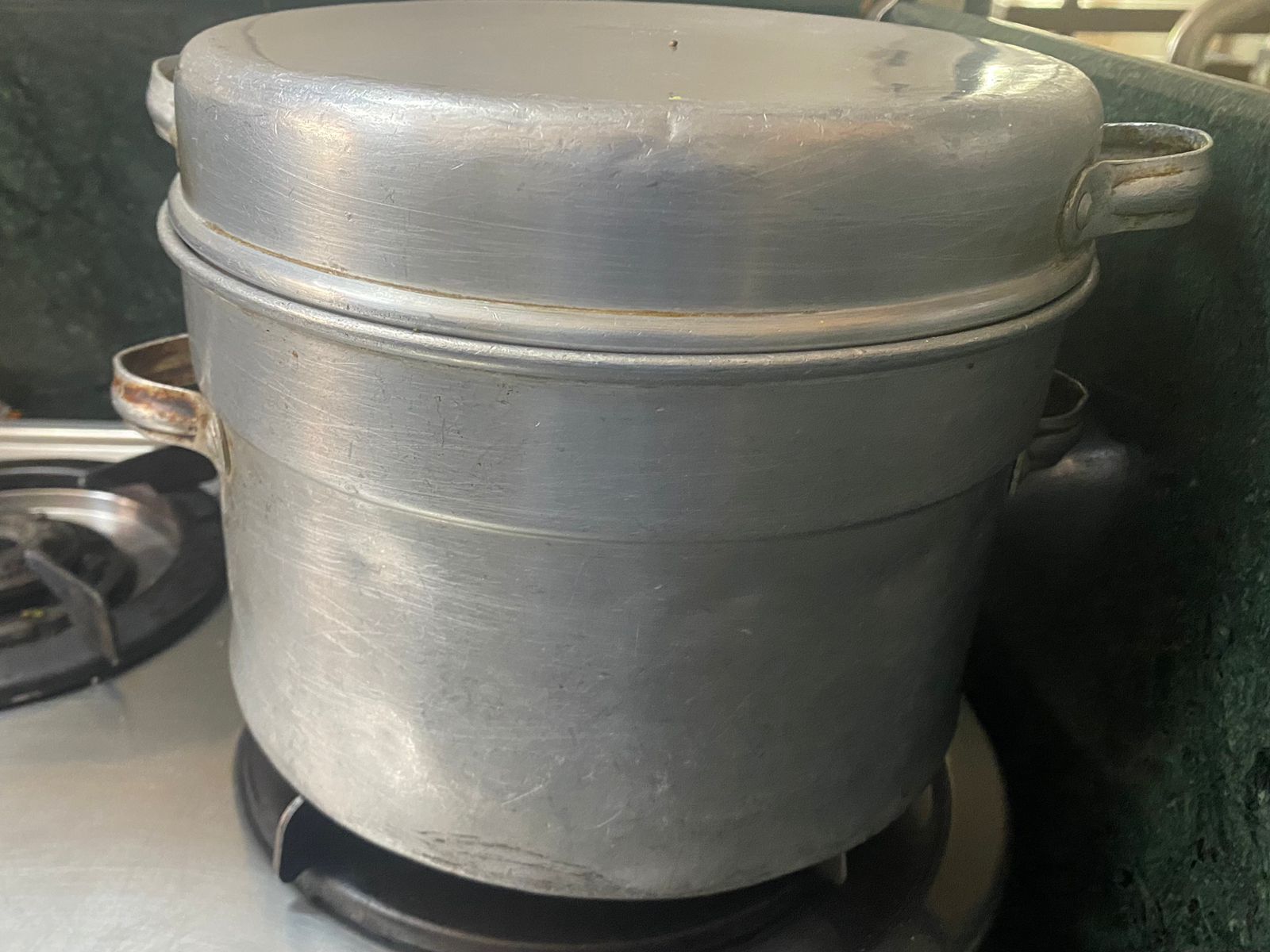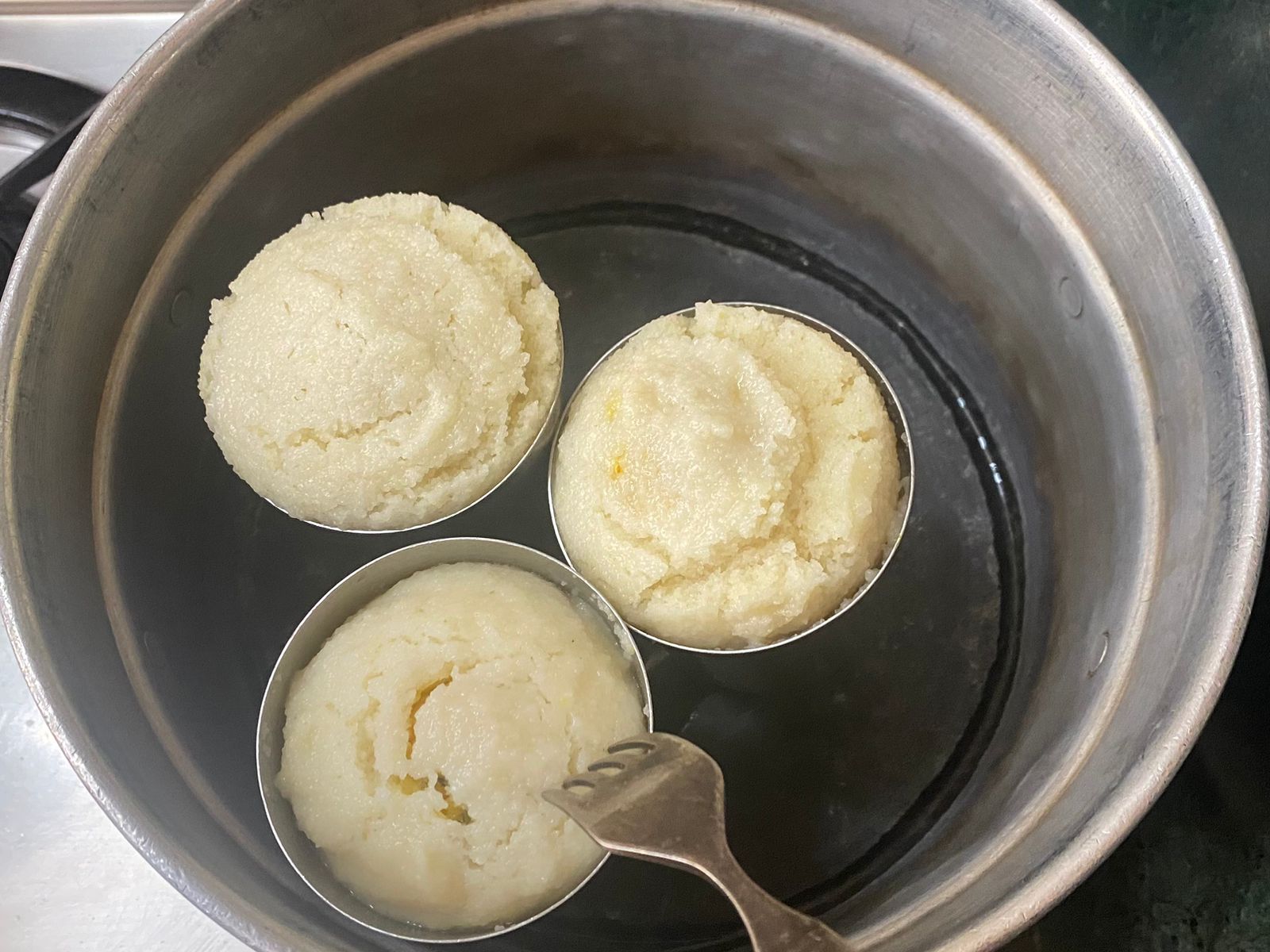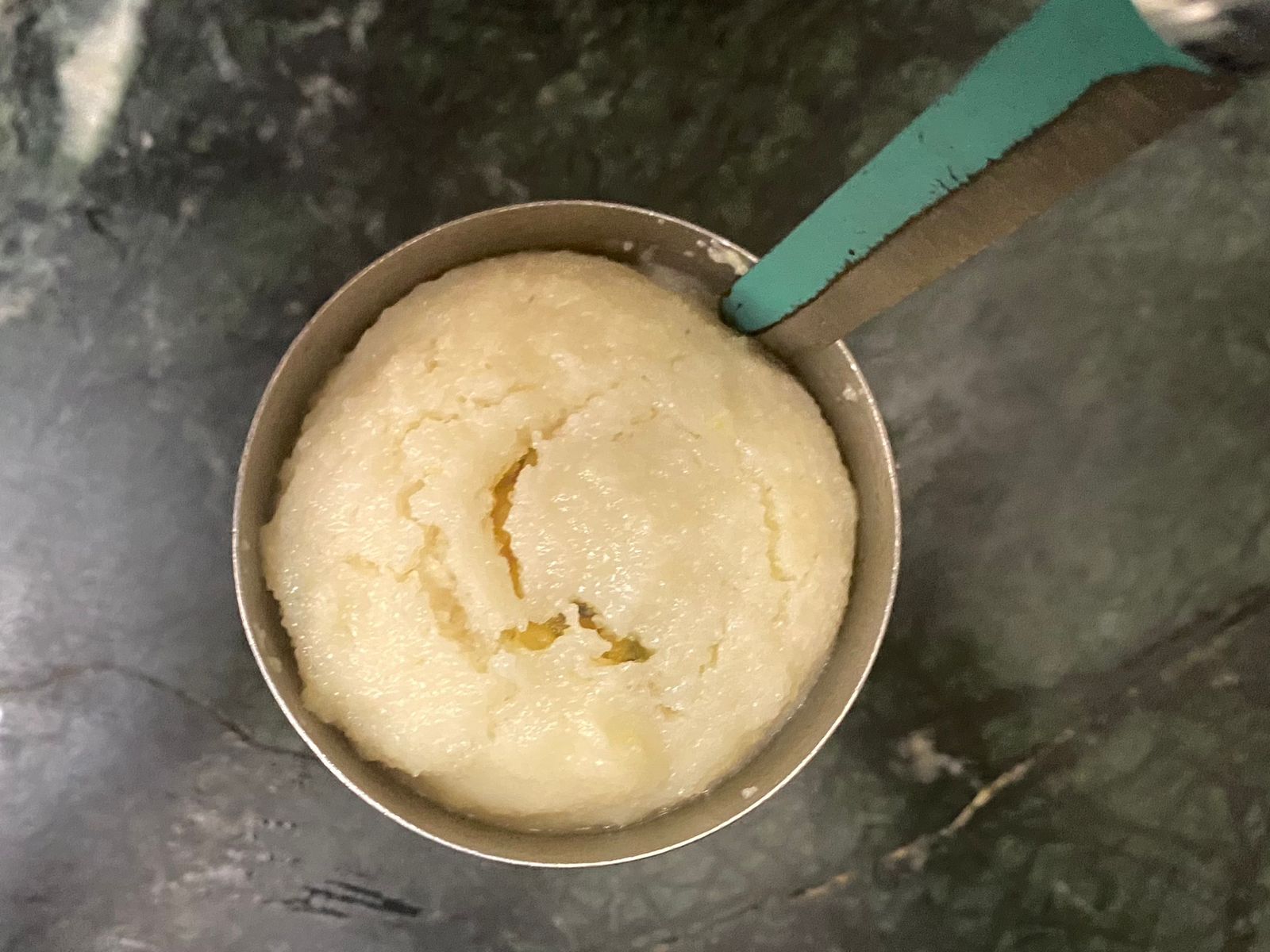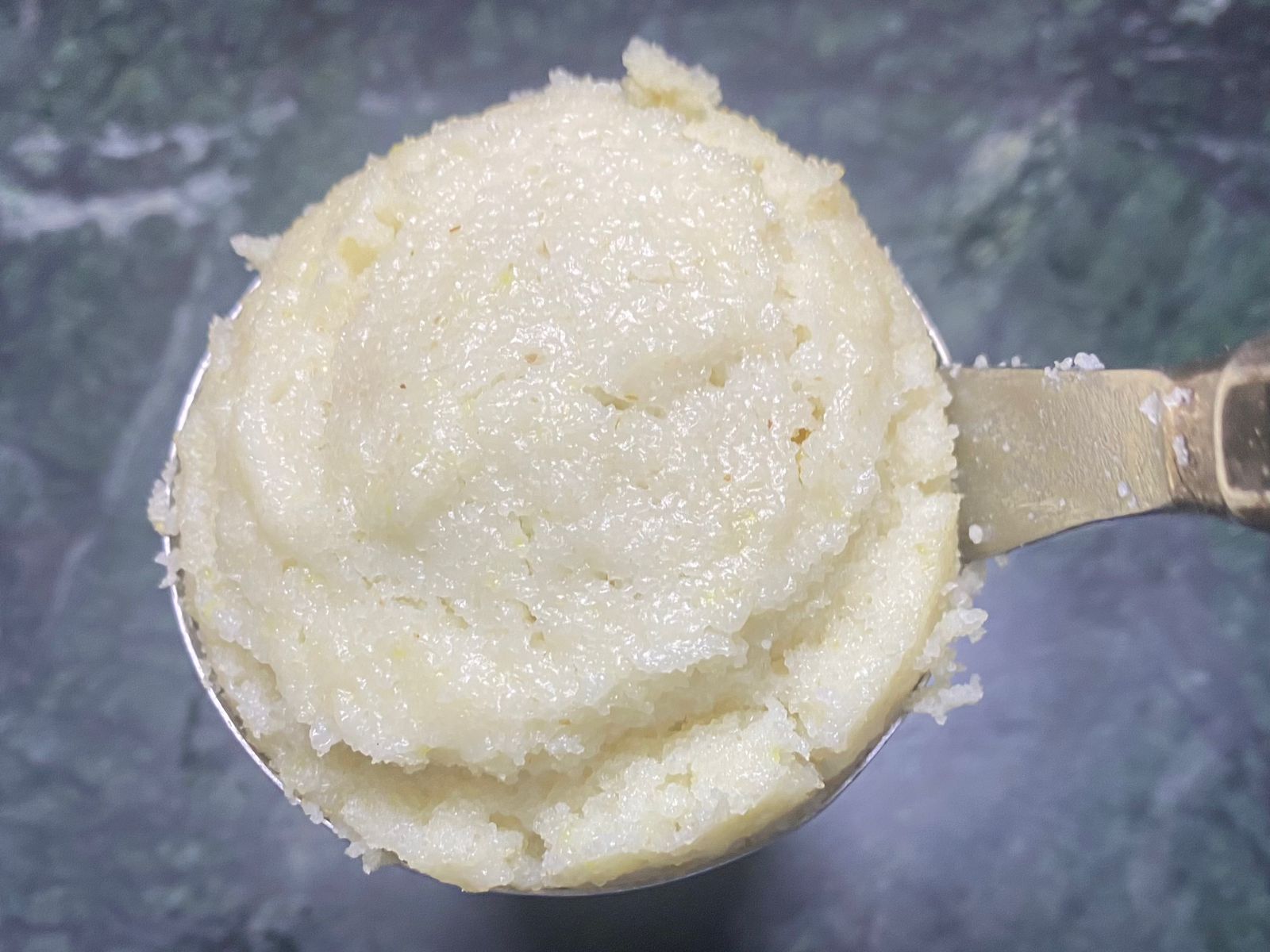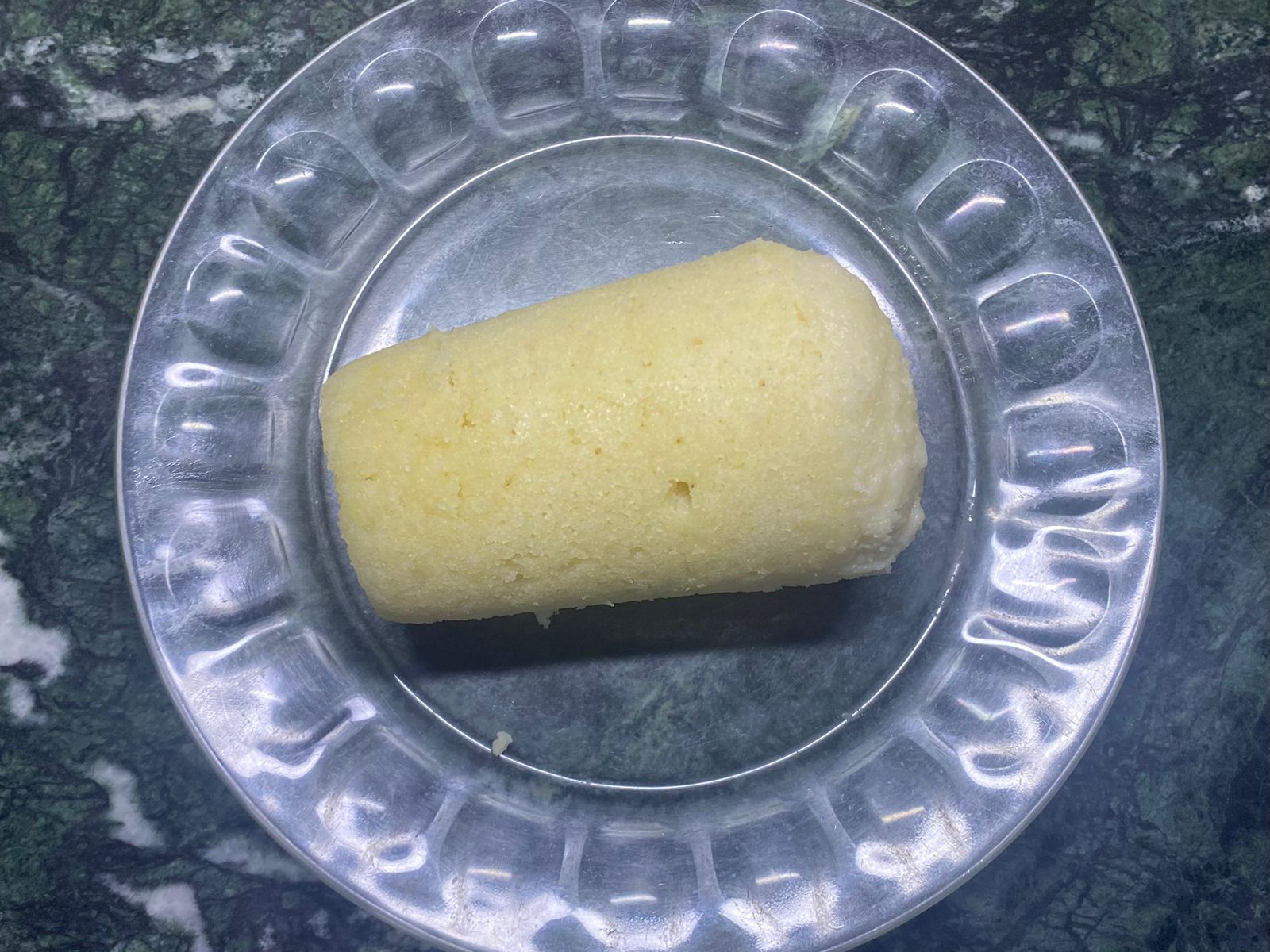 Fill a large pan with water and place a trivet at the base. Set each tumbler over the trivet. Cover it with a lid and steam for about 15-20 minutes.
To check if the dhokla is cooked. Insert a toothpick and if dhokla is cooked the toothpick will come out clean. If not, then allow to cook for another 5 minutes. Once cooked allow it to cool for 2-3 minutes. Insert a knife around the edges to loosen up the dhokla. Flip it over onto a plate.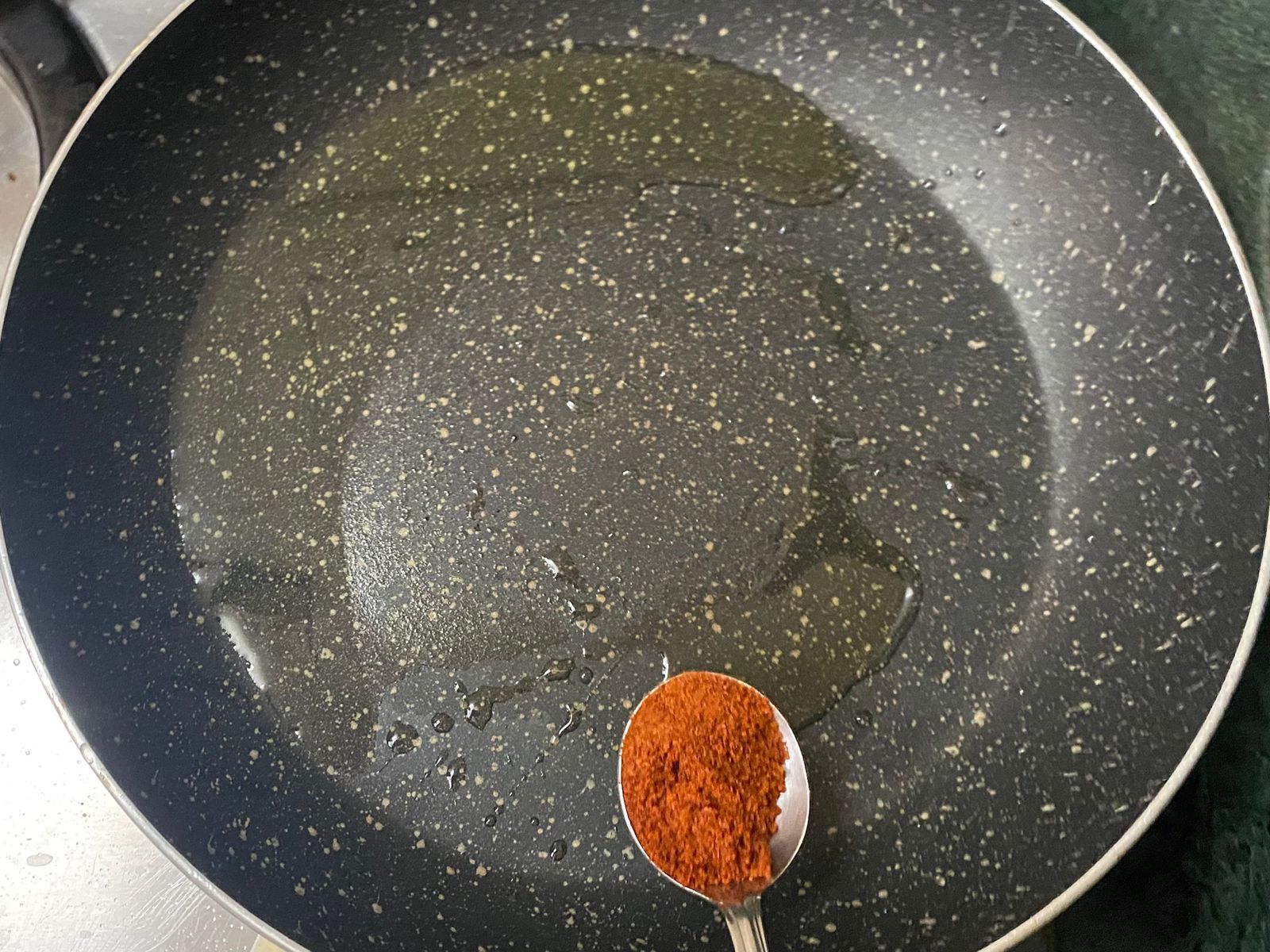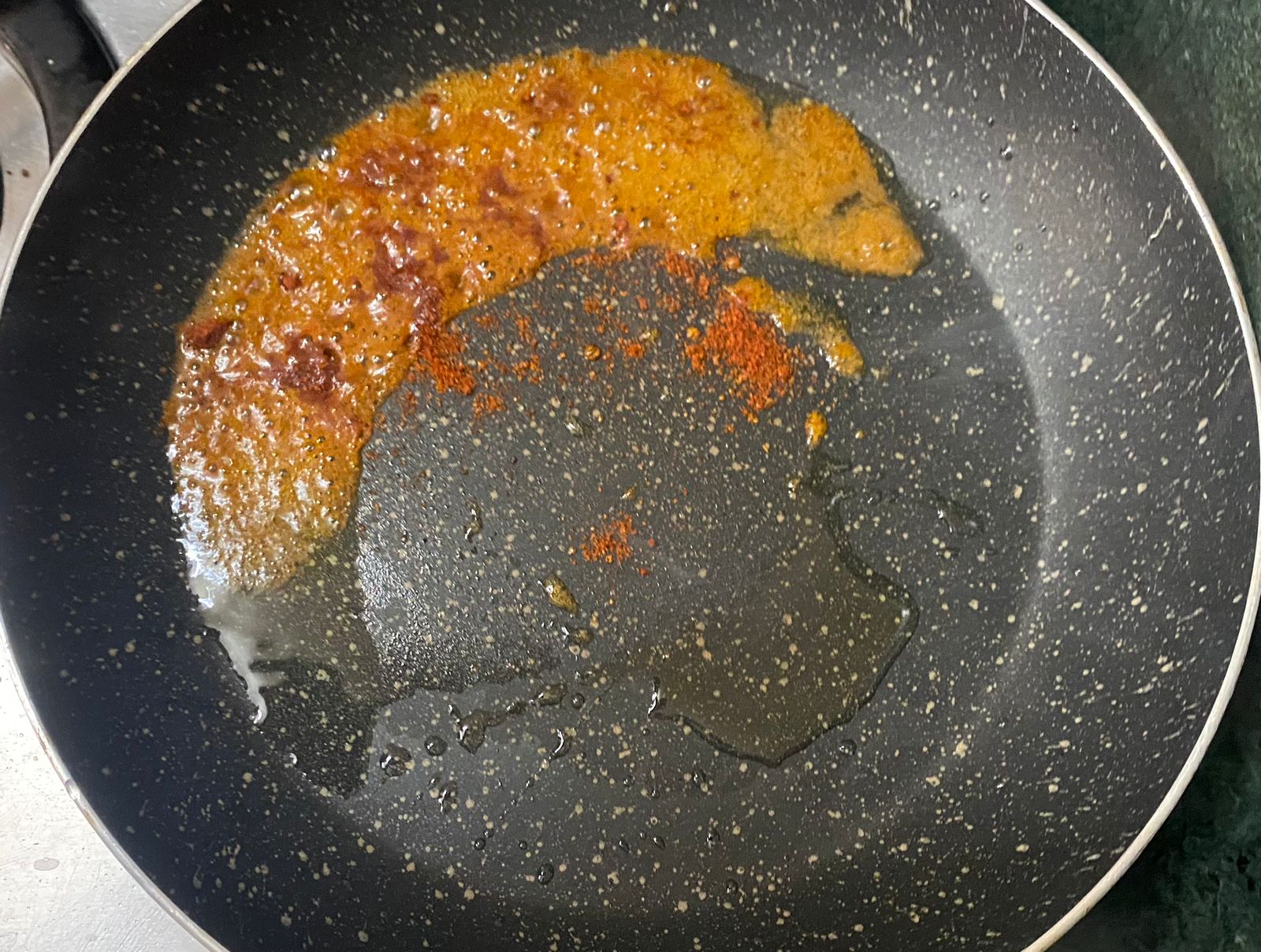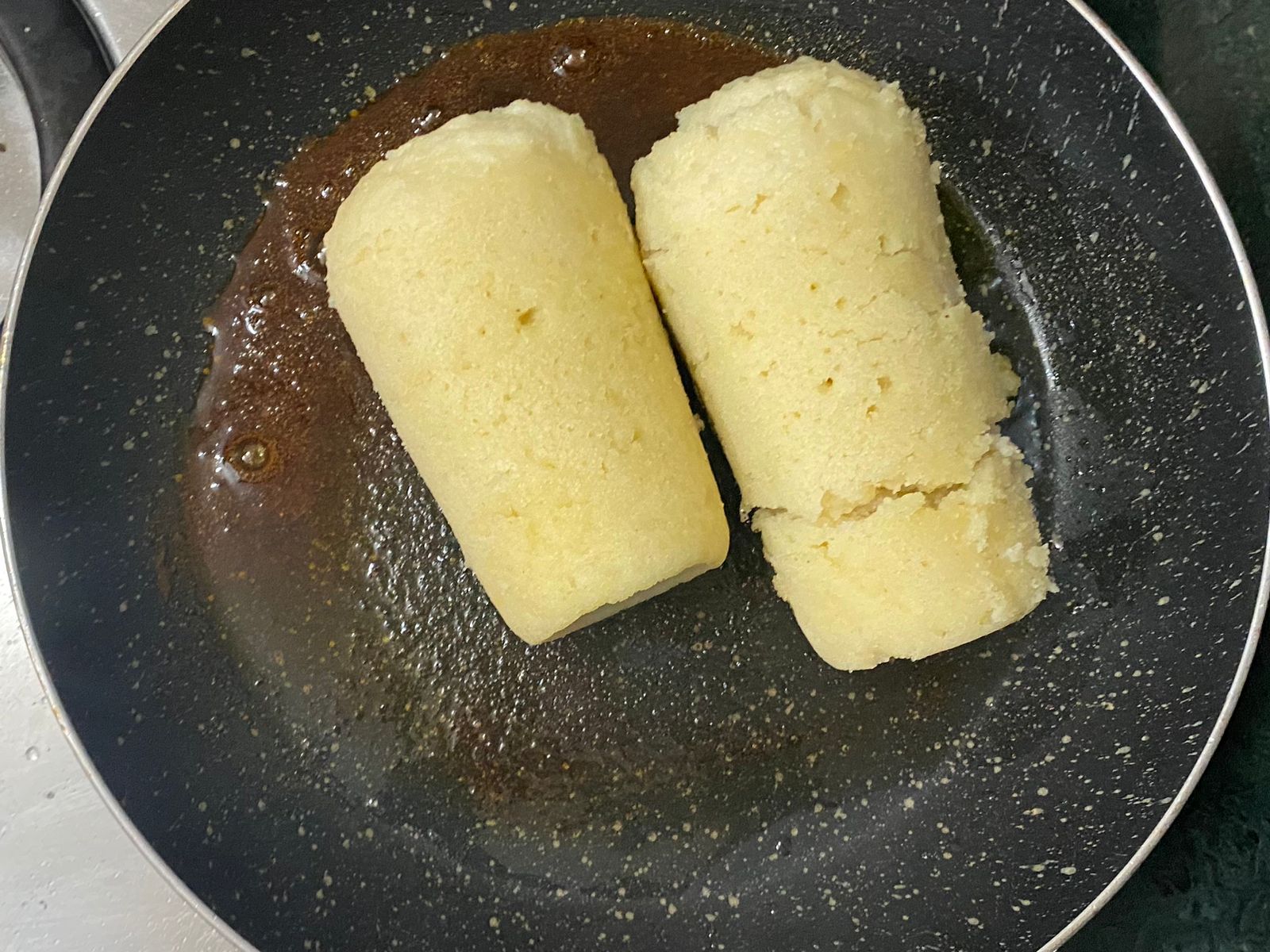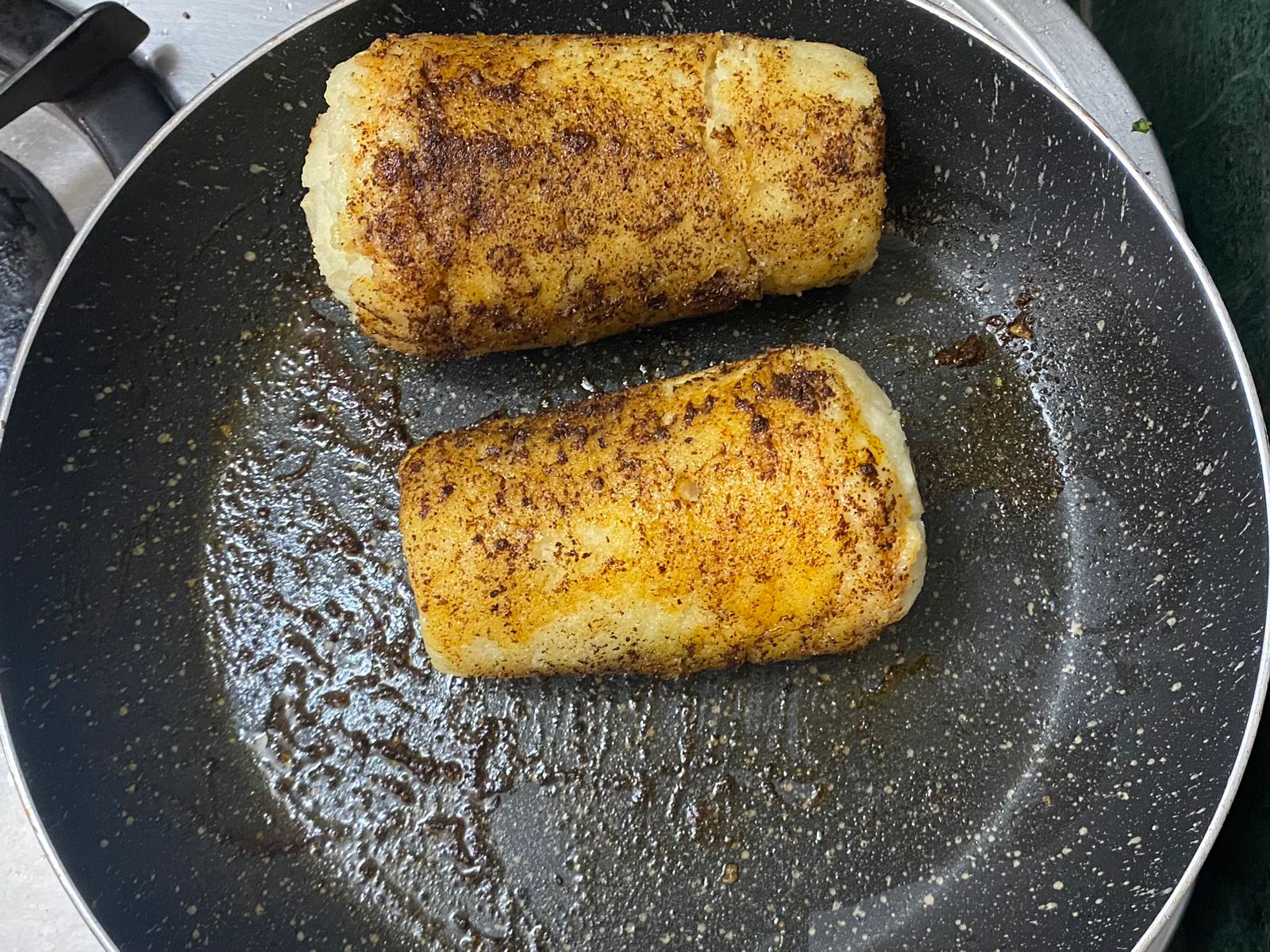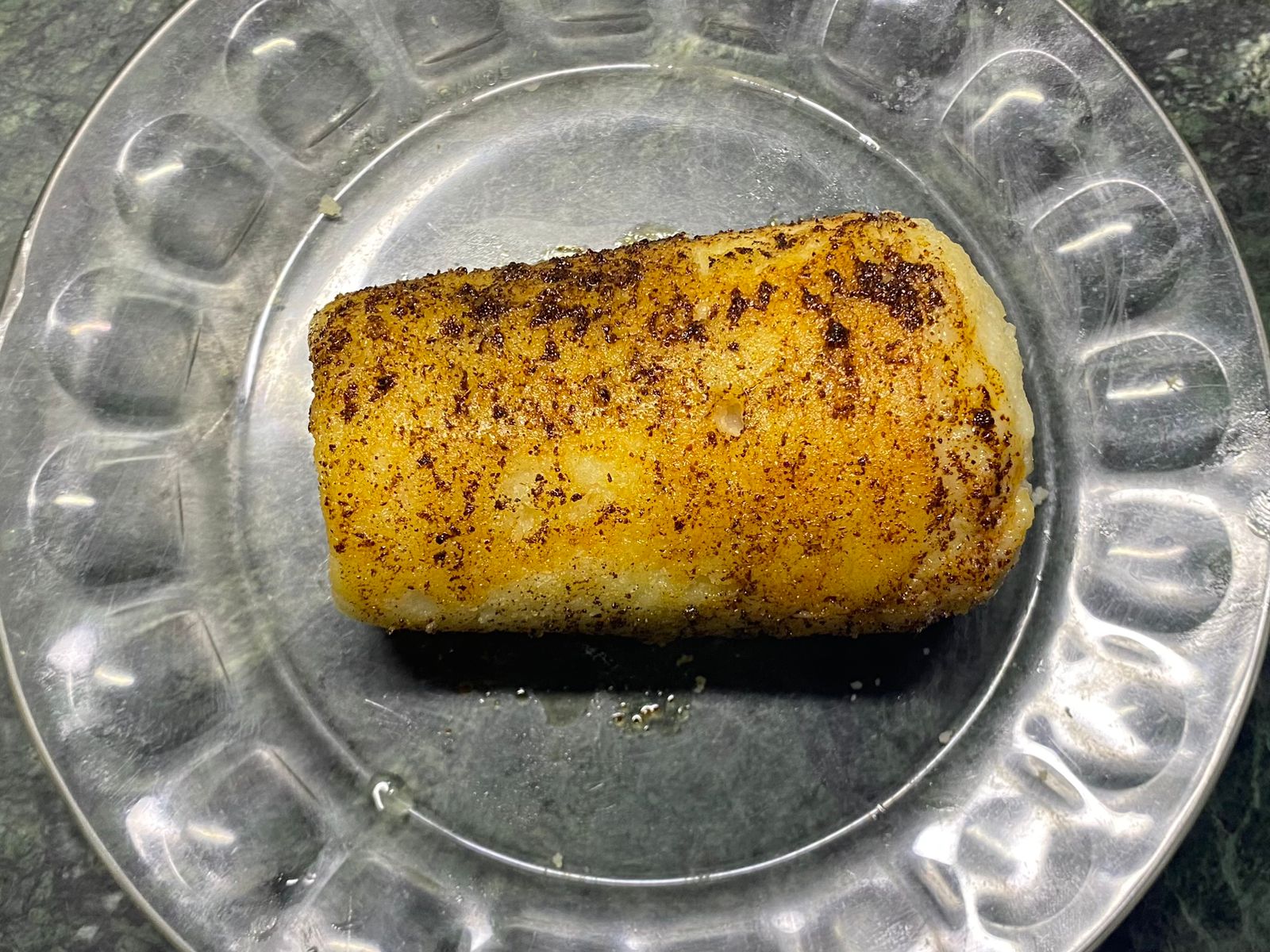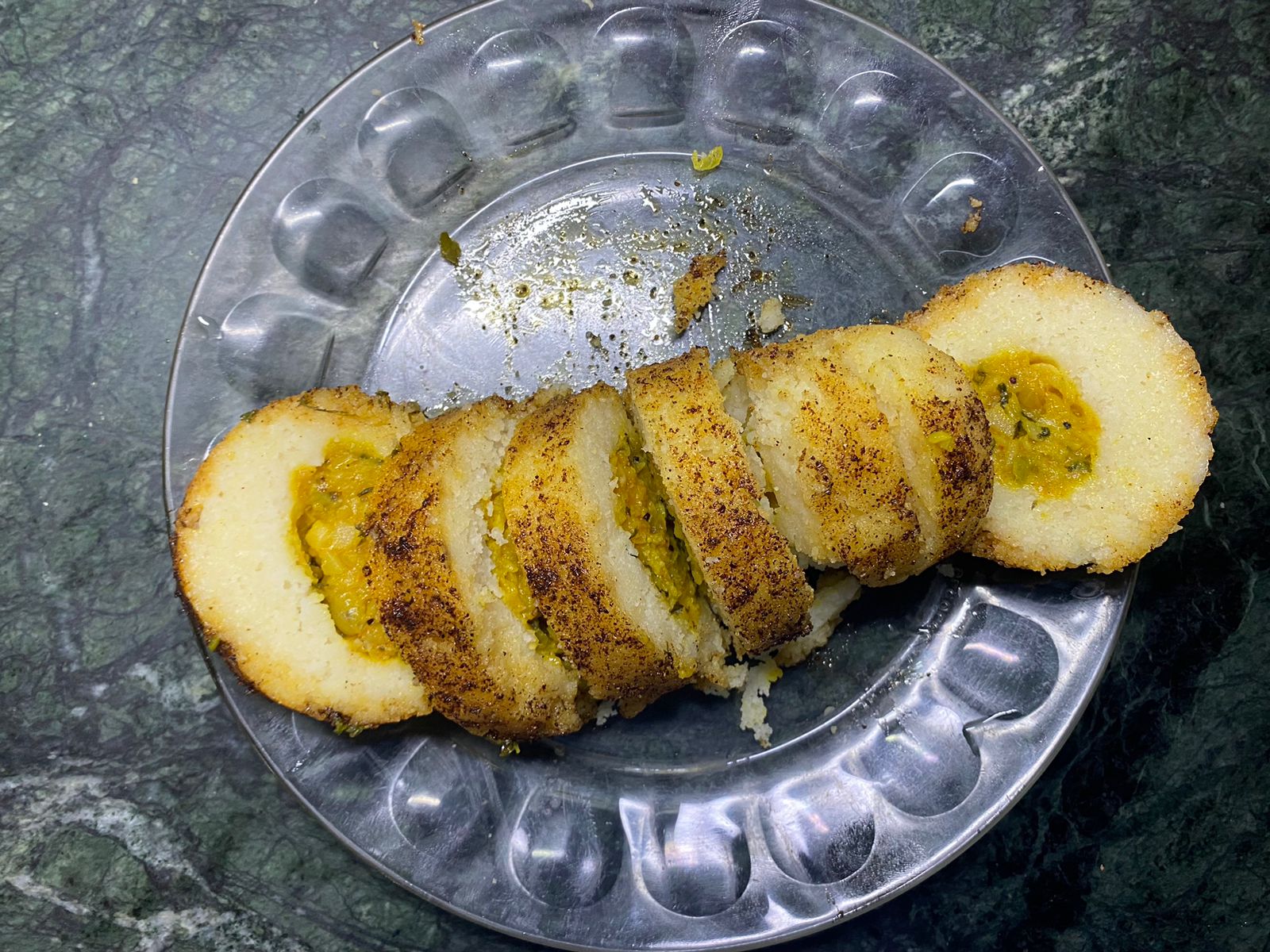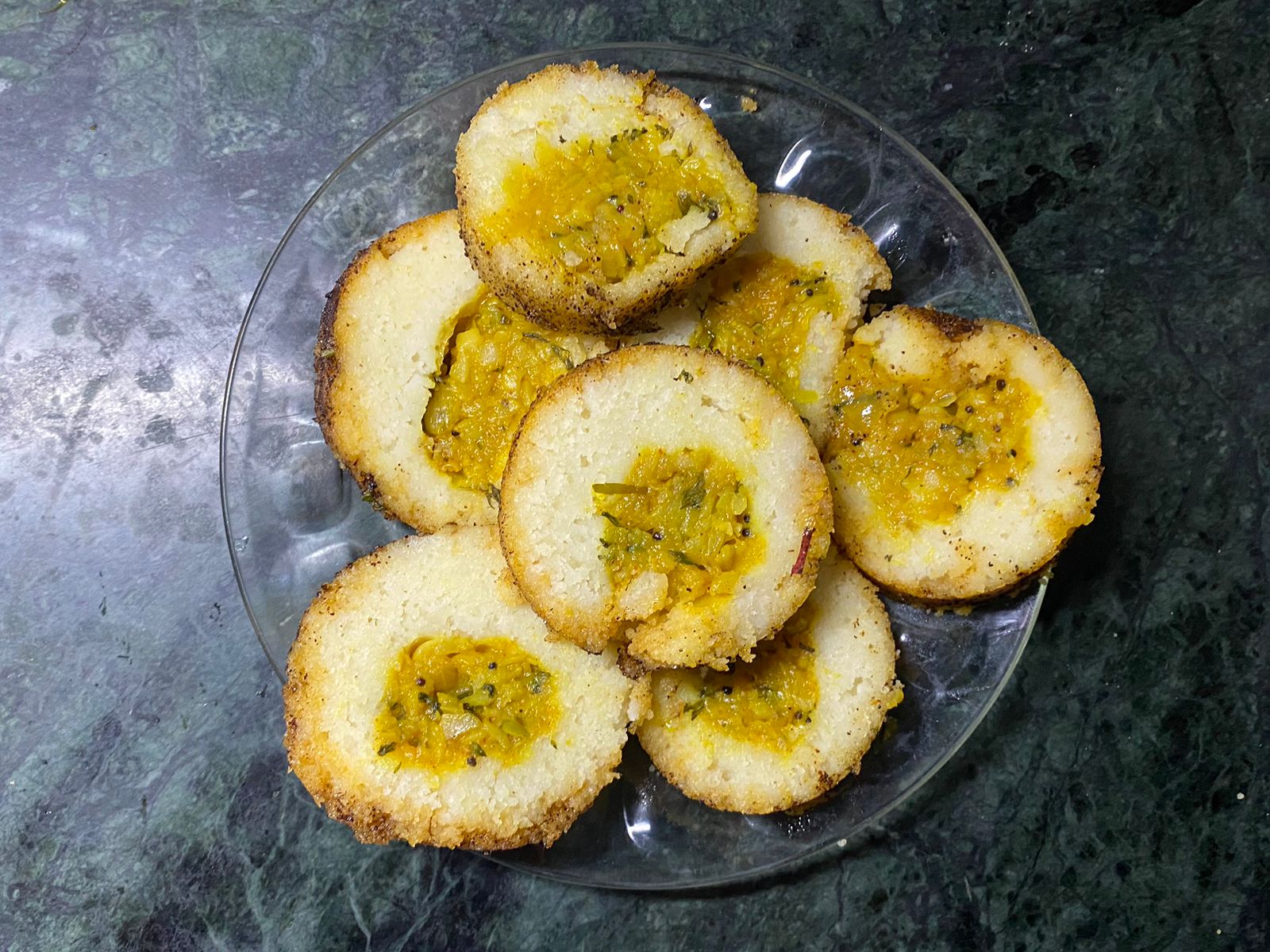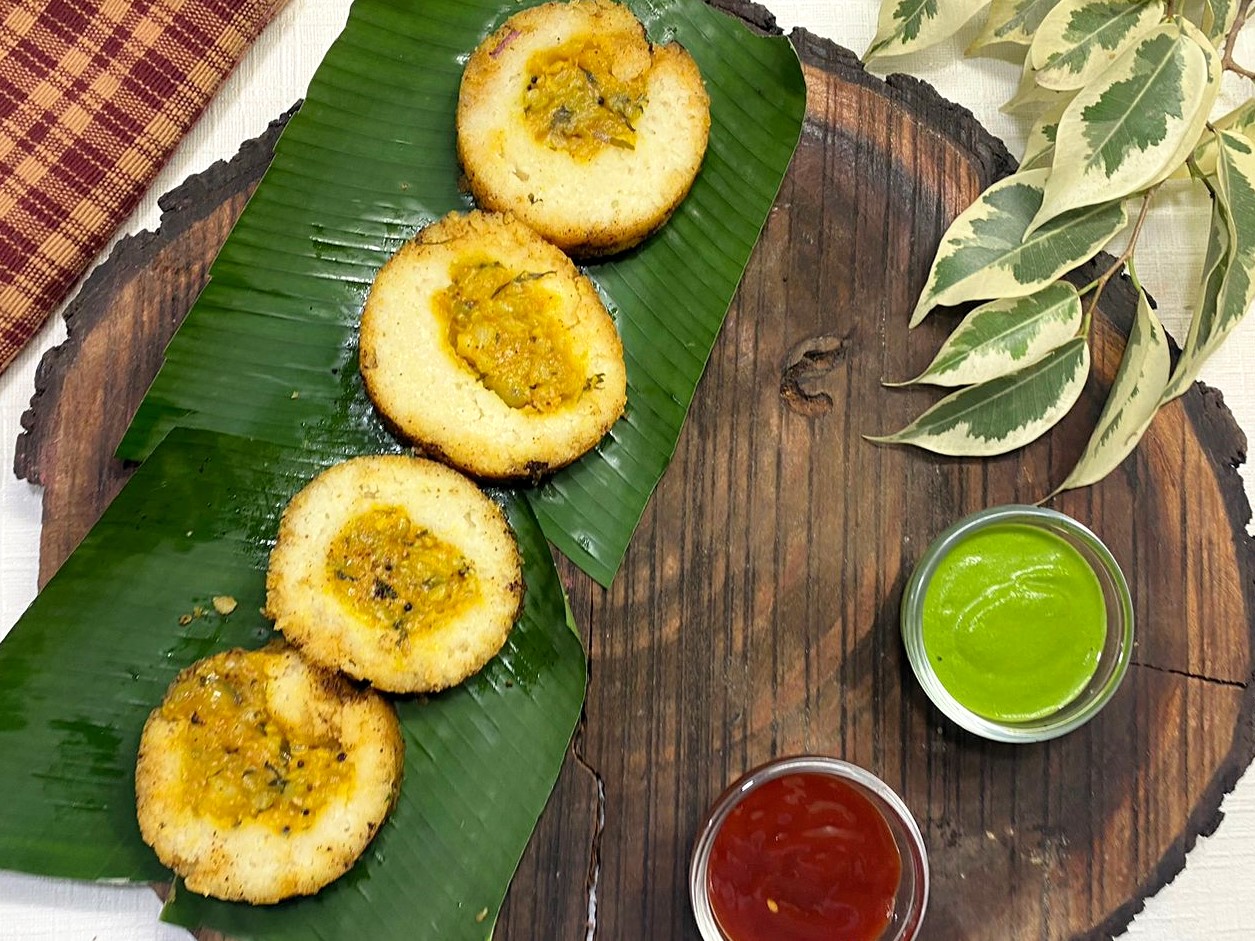 For Tempering- Heat oil in a pan and red chilli powder. Turn off the heat and roll the steamed dhokla in the red chilli.
Next cut the dhokla into 1-inch rounds.
Enjoy it hot with green chutney!