Street Style Paneer Frankie
Street Style Paneer Frankie is a simple, wholesome and delicious recipe of paneer cooked with vegetables, and then then stuffed inside a crisp paratha/wrap/tortilla with schezwan sauce and salad.
Lots of people ask me about the difference between 'Kathi Roll' and 'Frankie'. There is a slight difference between the two dishes which are based on sauces, filling, style of cooking and seasoning used. Frankies originated in Mumbai, whereas Kathi Rolls hails from Kolkata. Frankie is said to be created by Amarjit Tibbs of Mumbai who was inspired by the Lebanese pita breads filled with various fillings, so he invented it with Indian flavourings and names it after his favourite cricketer -Frank Worrell (the West Indian cricket icon). Traditionally, Frankie would consist of a sauteed vegetables or cutlets wrapped in roti or a paratha, typically made with eggs on one side. Kathi Roll gets its name from a 'kati', or the skewer used to cook the meat. Traditionally Kathi Rolls is prepared with grilled meat and vegetables. Rolls used in frankie are not as flaky as the kathi rolls one. Saying all this, Indian cuisine is changing so much that the small differences between the two is slowly disappearing and there are loads of recipes which takes the best of both world!
This recipe is inspired by my childhood in Mumbai, and I am full of nostalgia remembering eating these at different street stalls/vendors. This version captures the same crunchy vegetables in spicy masala, all wrapped in a crispy wrap with crunchy salad.
This Street Style Paneer Frankie is perfect for an easy weeknight dinner, or for quick brunch on weekends. Other recipes you might like are Aloo Frankie, Paneer Kathi Roll, Vegetable Frankie, Ragi Wrap and Schezwan Paneer Frankie.
Ingredients
For The Dough
2 cups wheat flour
2 teaspoons oil
1/3 cup water
For The Filling
1 teaspoon oil
½ cup sliced onions
½ cup sliced carrots
½ cup sliced cabbage
¼ cup green pepper
2 tablespoons sliced red pepper
2 tablespoons sliced yellow pepper
Salt to taste
1 teaspoon chaat masala
2 teaspoons red chilli powder
1 cup grated paneer
2 tablespoons green chilli sauce
2 tablespoons red chilli sauce
For Assembly
¼ cup schezwan sauce
1 cup sliced onions and green pepper
2 teaspoons chaat masala
2 tablespoons mayonnaise (optional)
½ cup grated cheddar cheese (optional)
Directions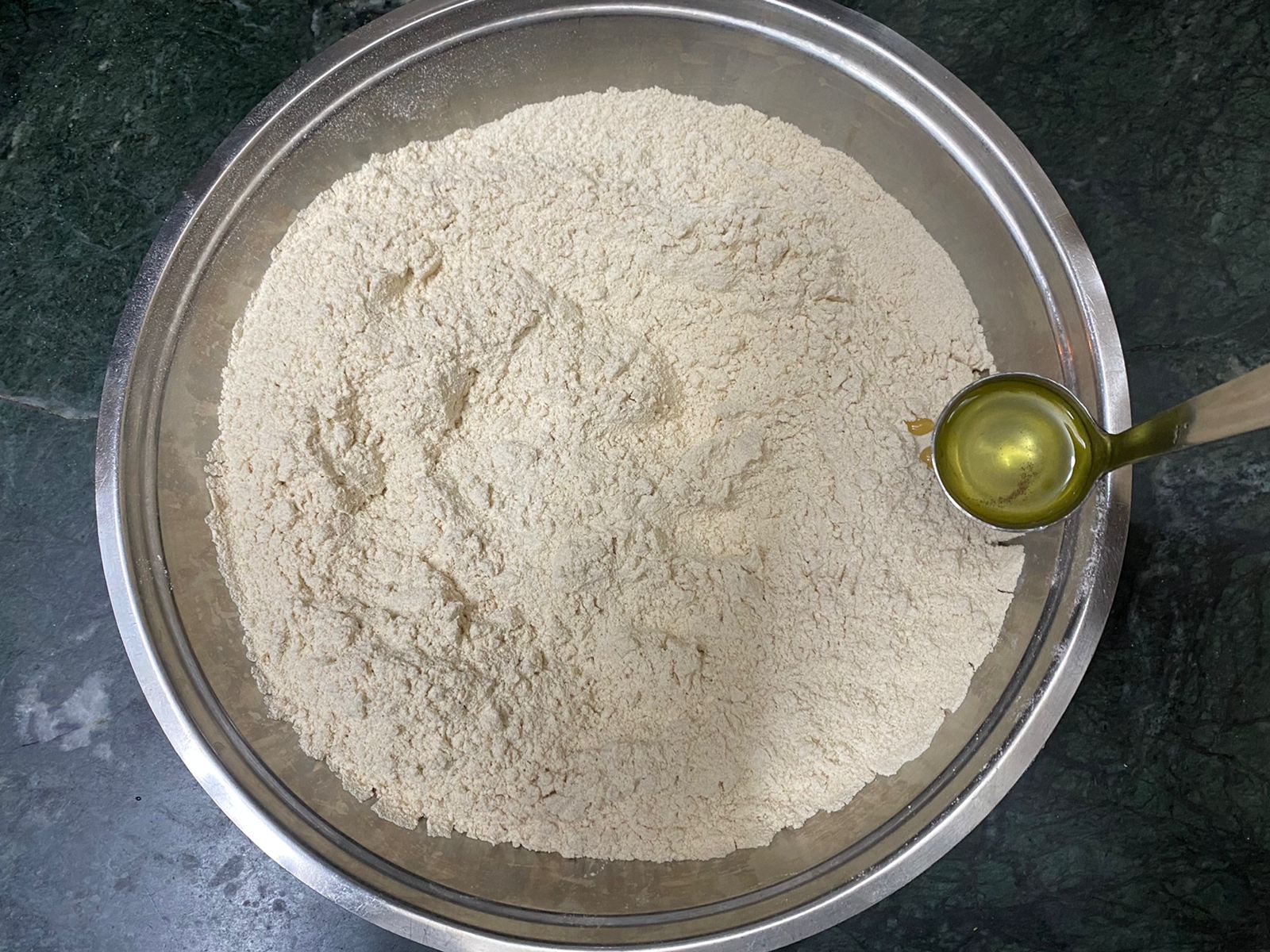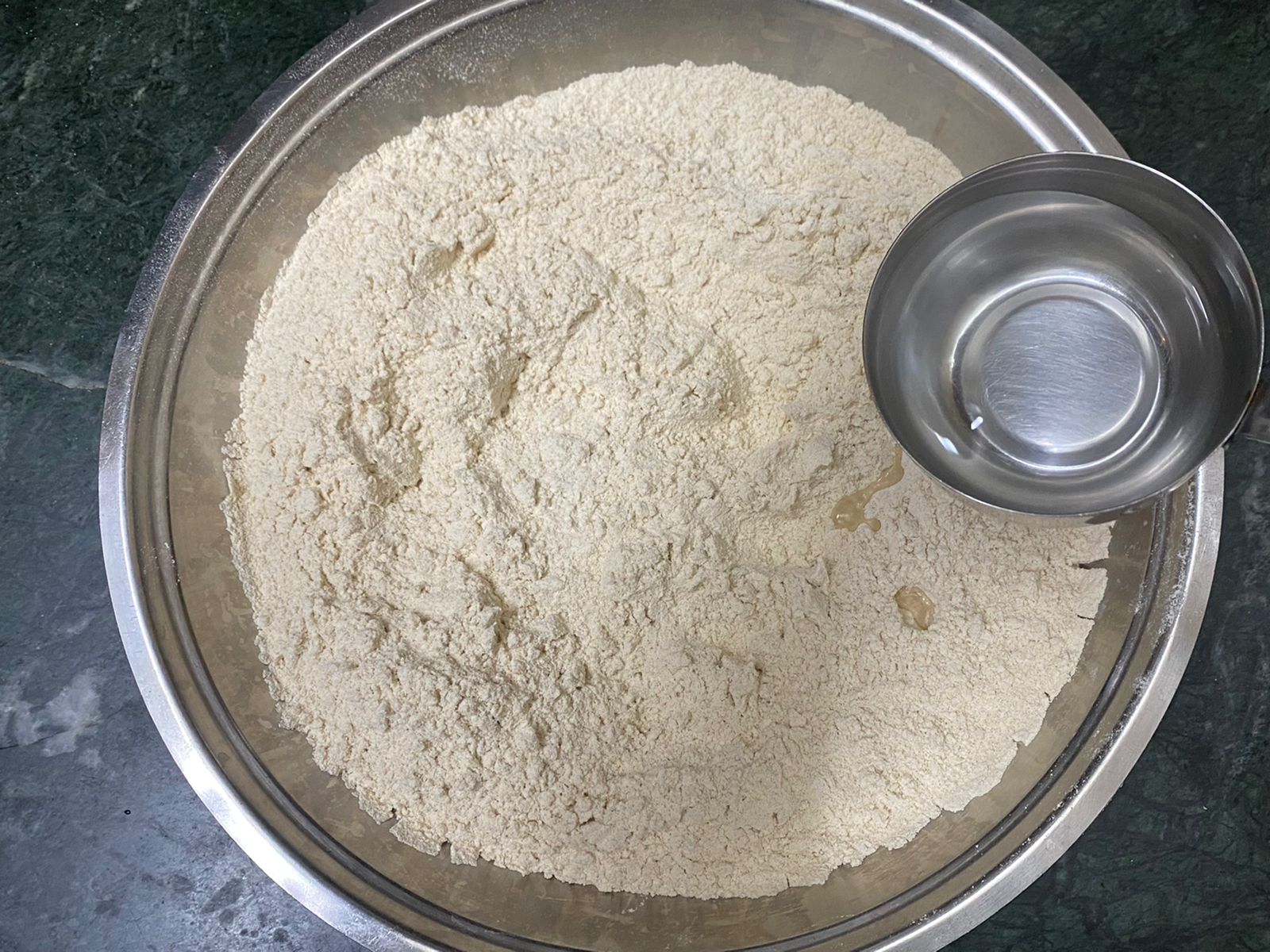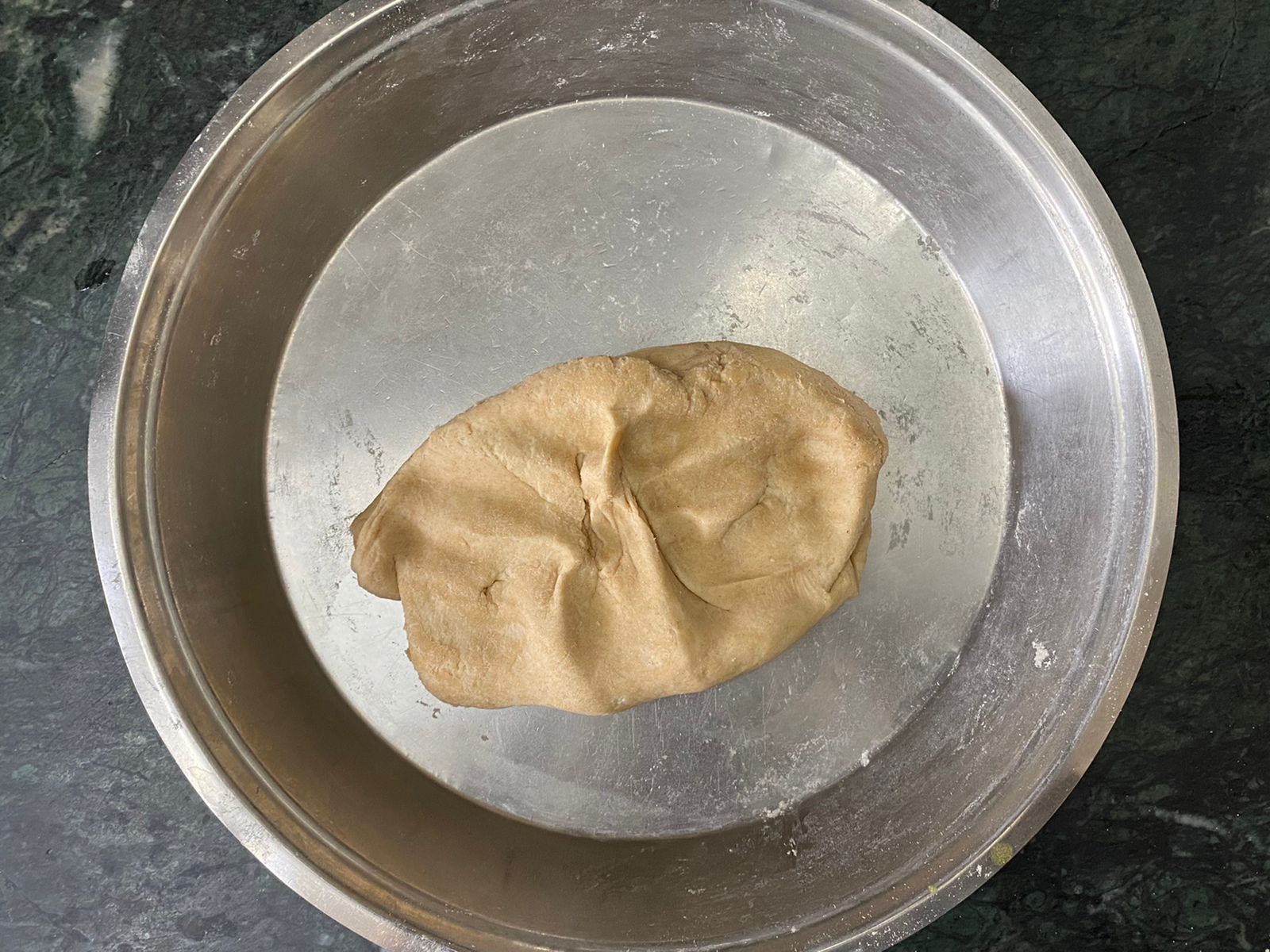 In a bowl mix flour and oil. Gradually add water and knead to form a soft dough.
Cover the dough and leave it to rest for 10-15 minutes.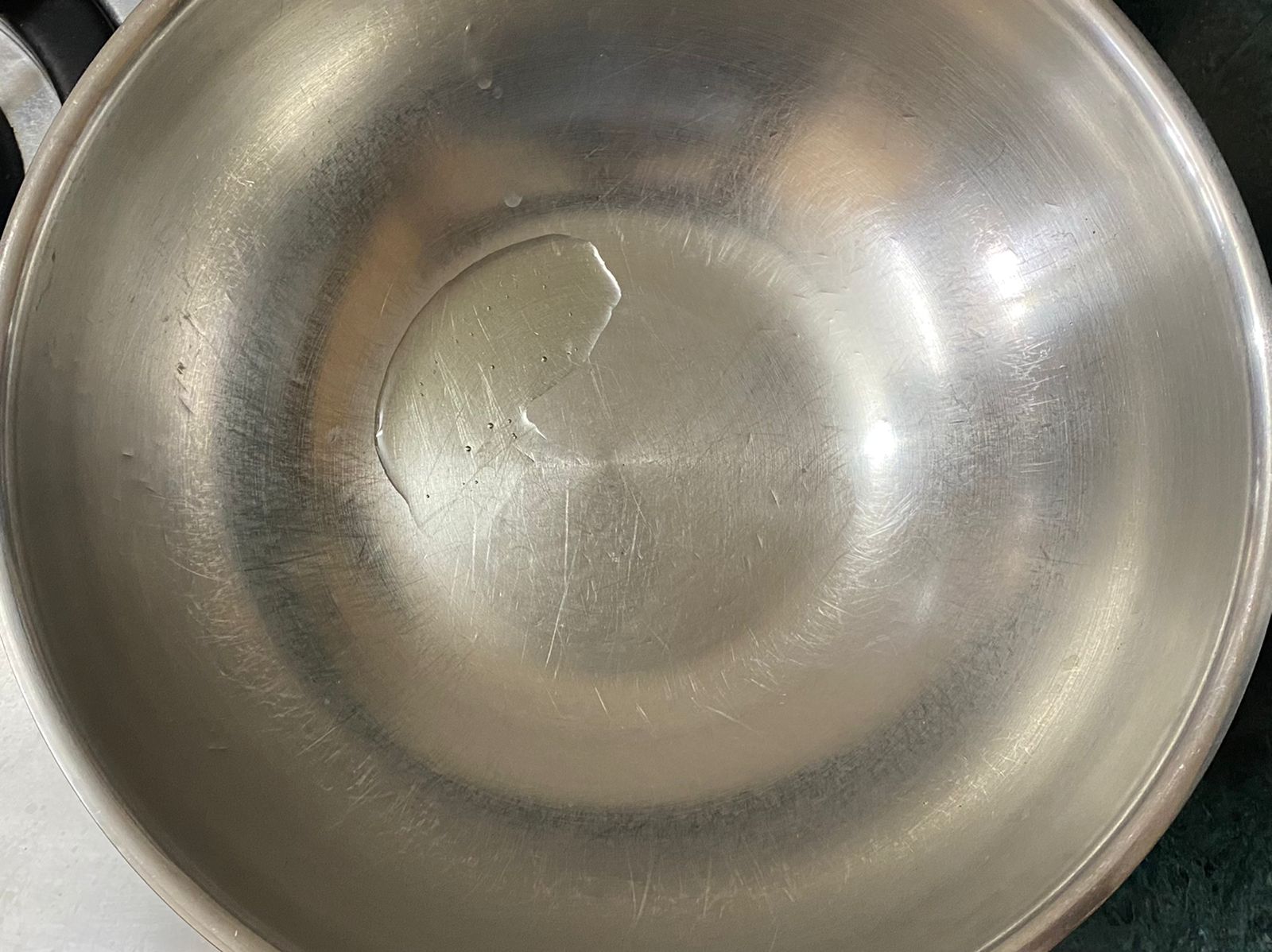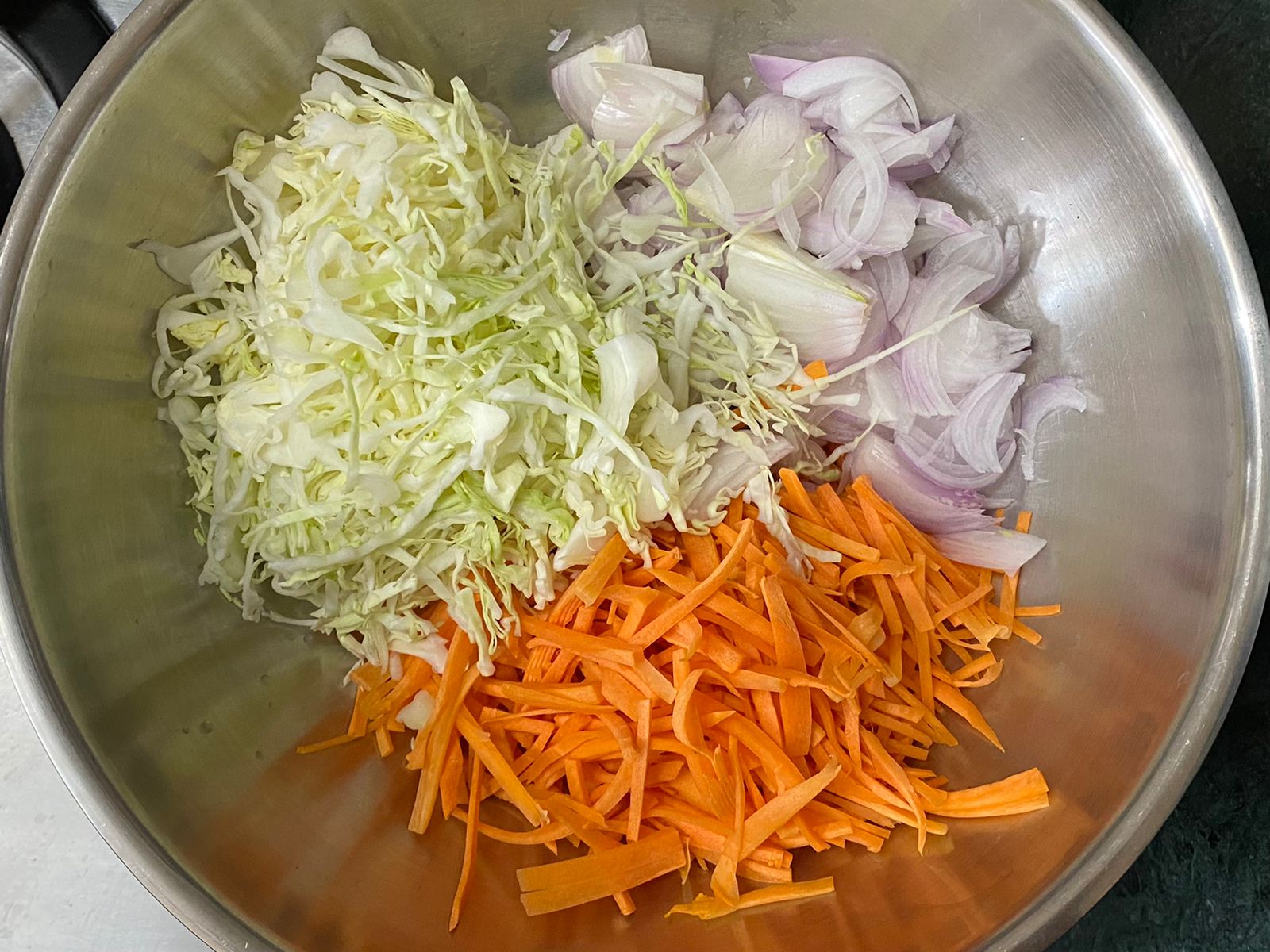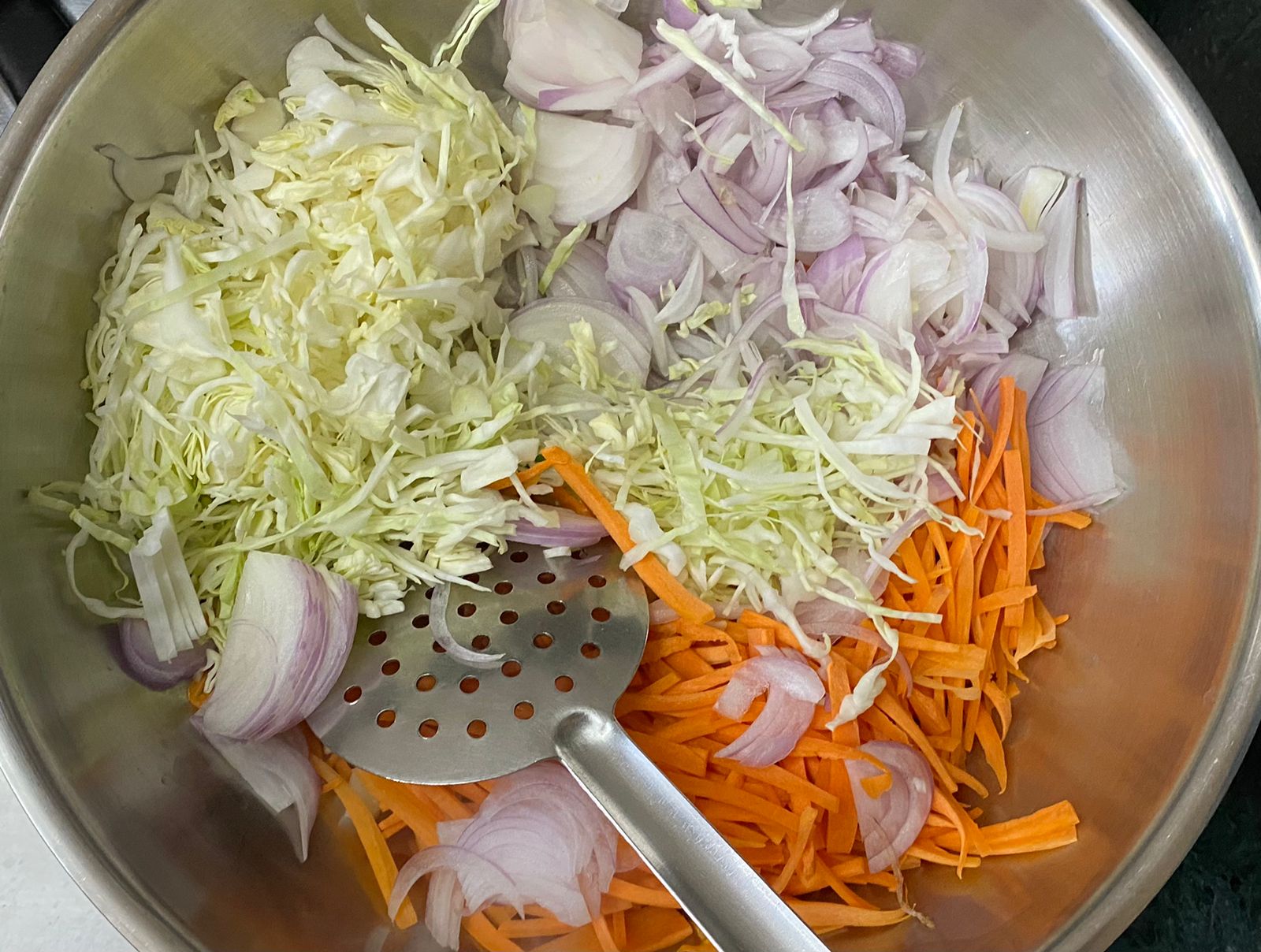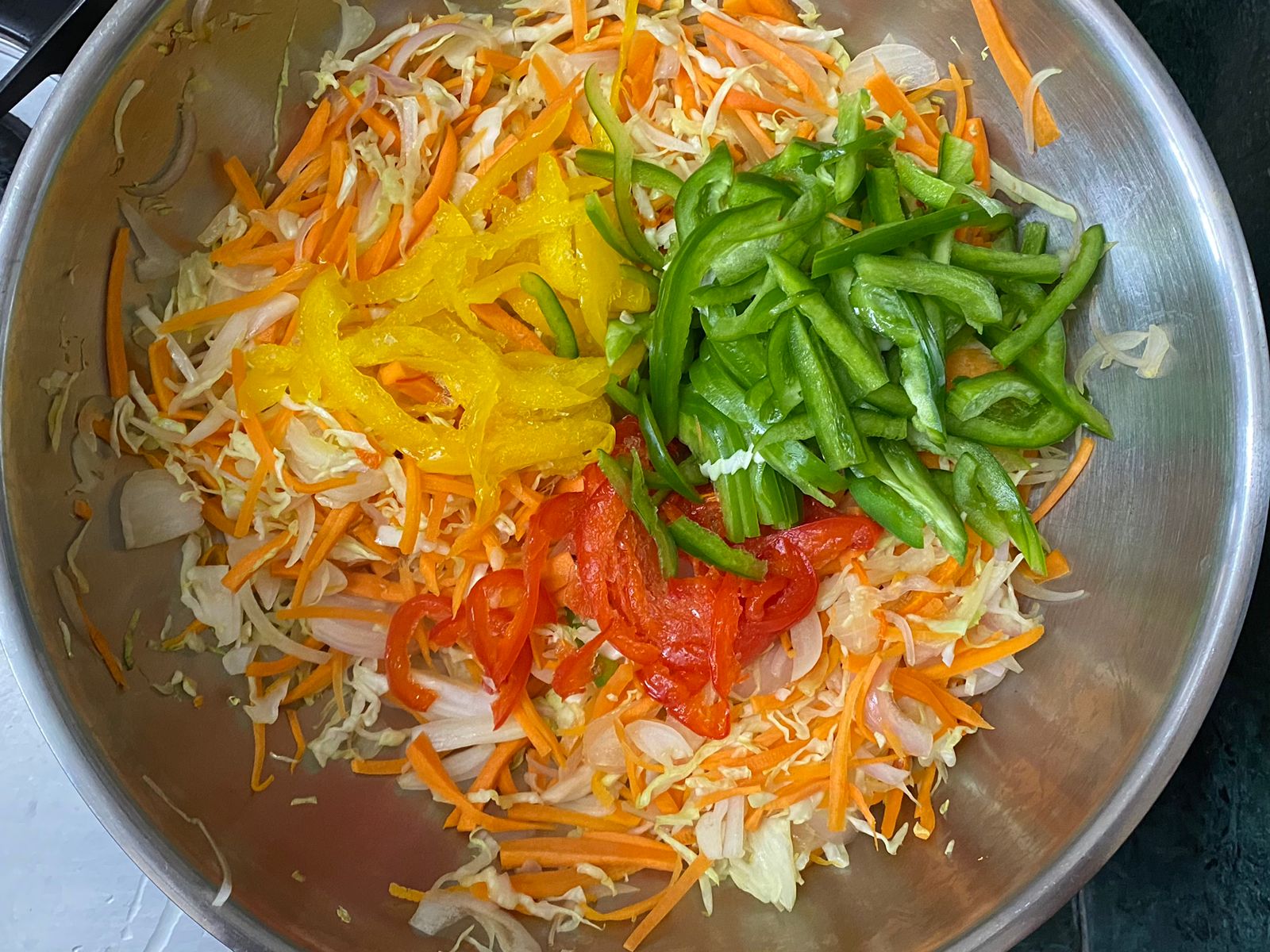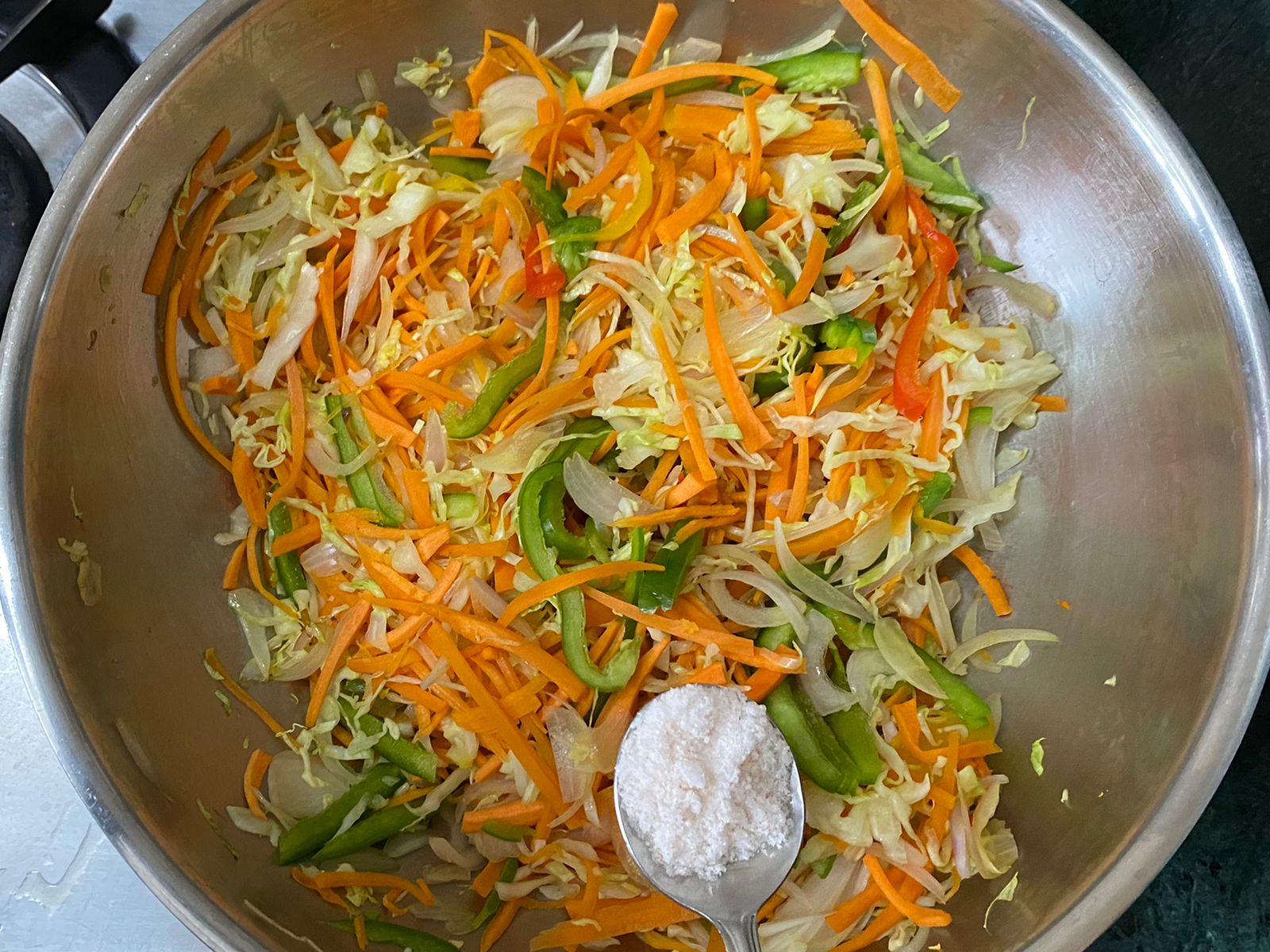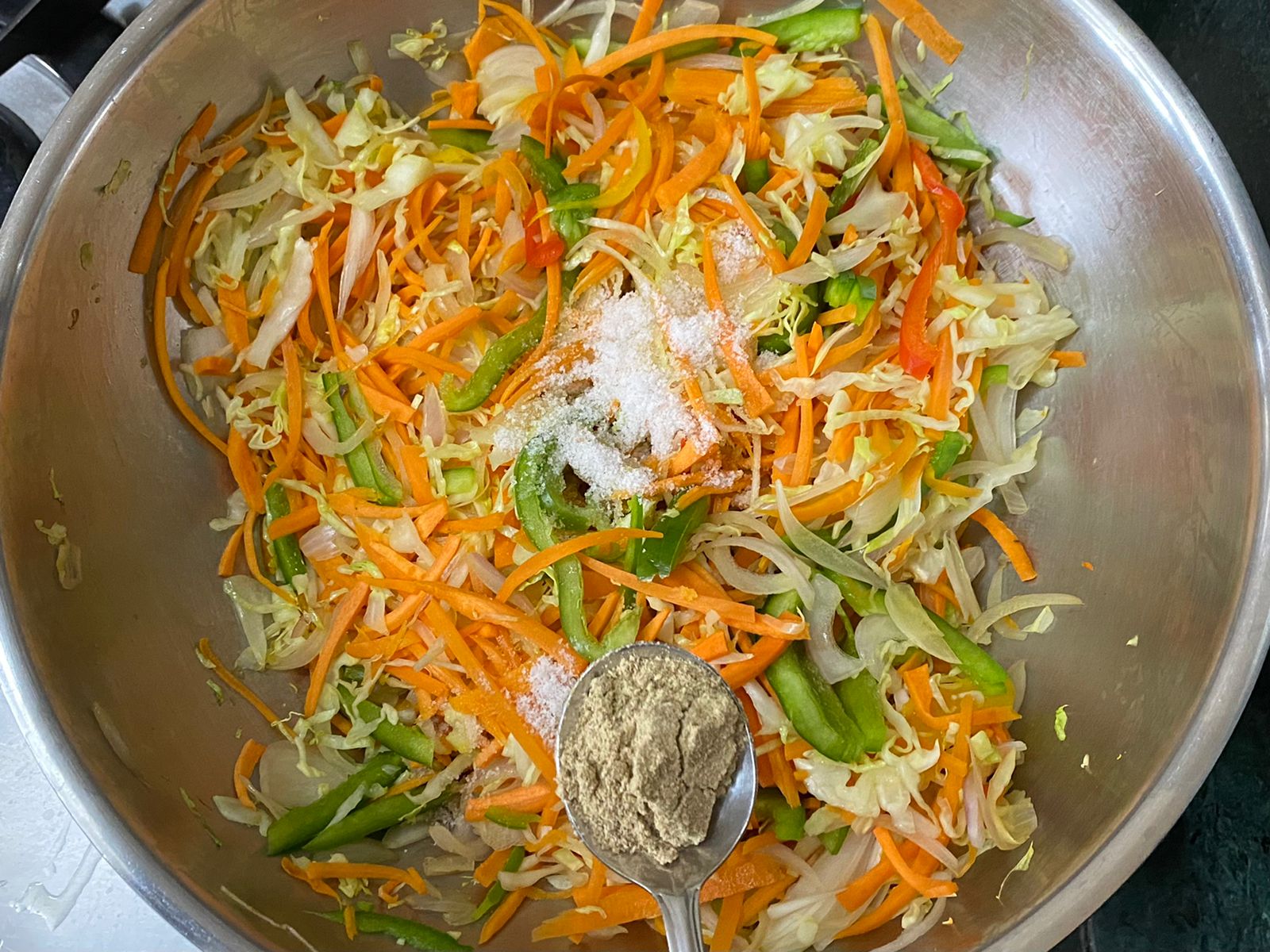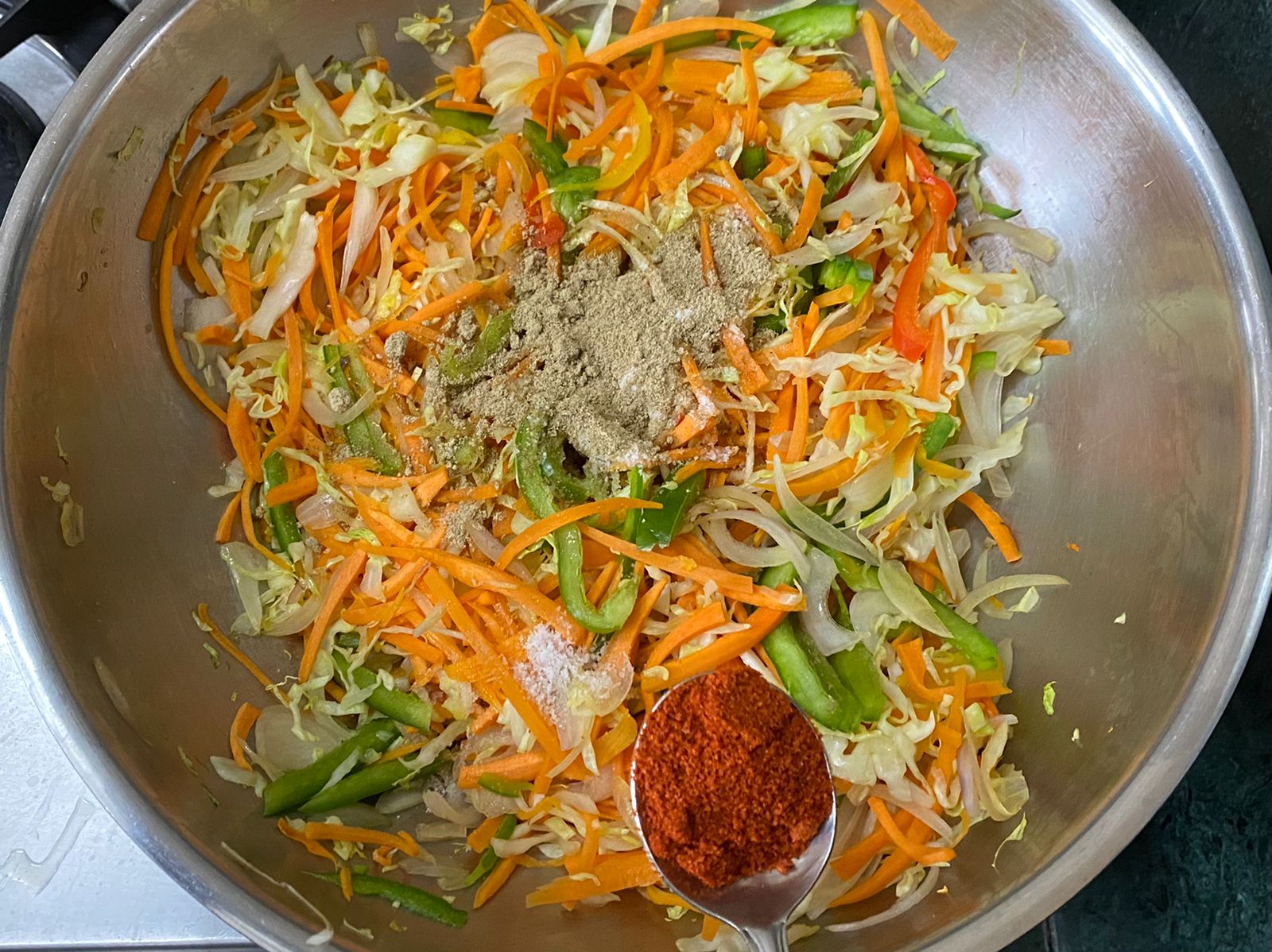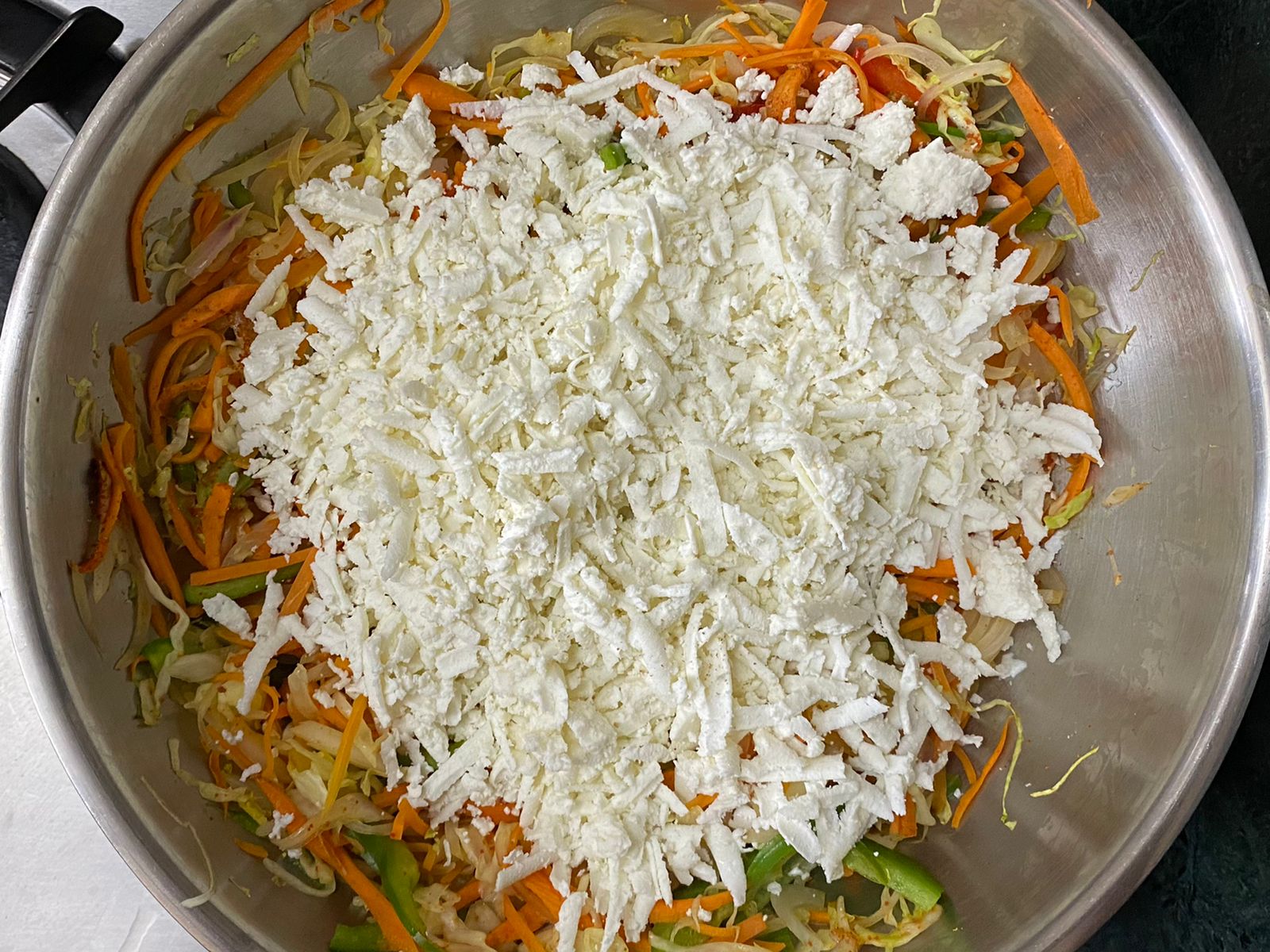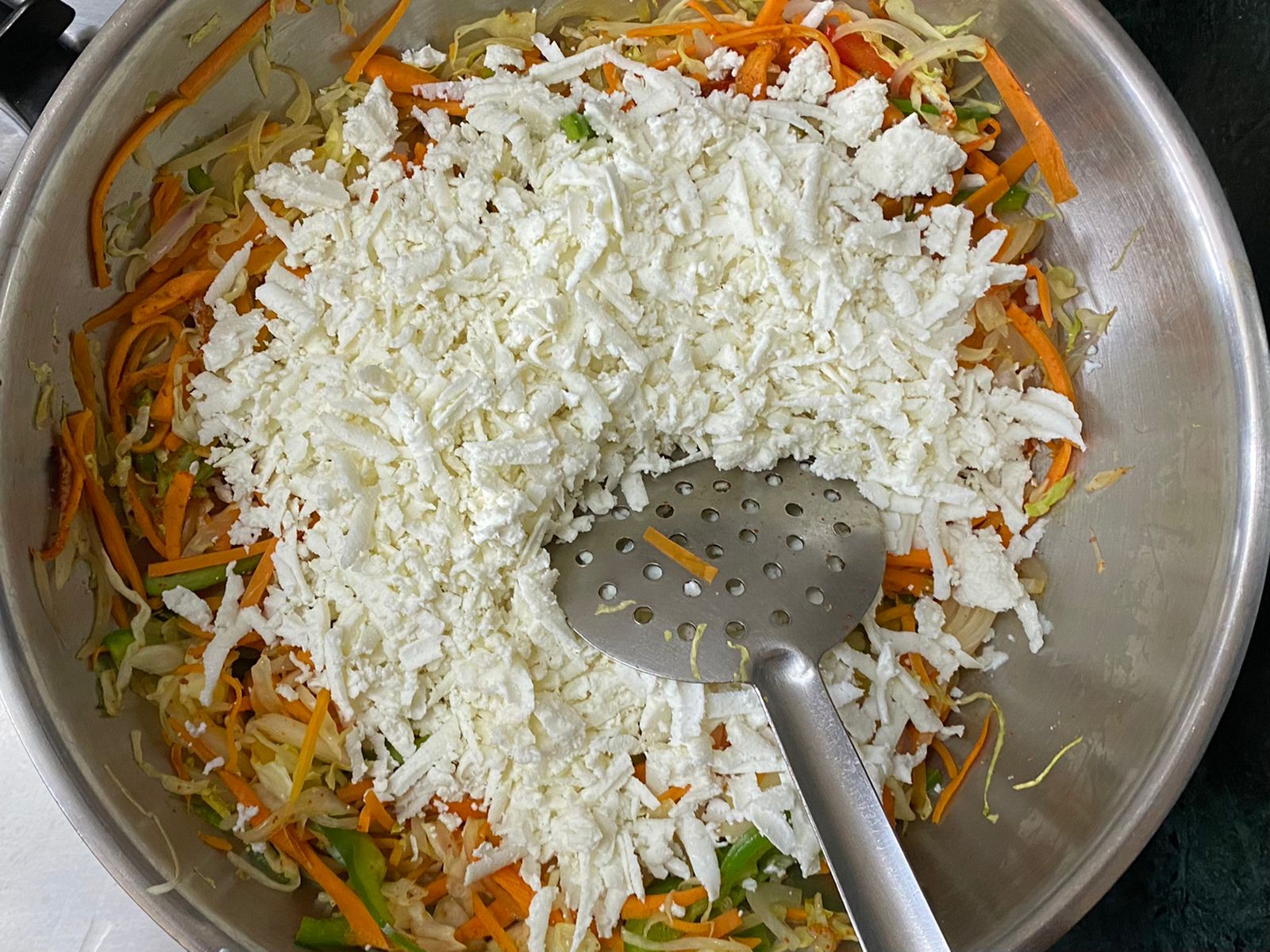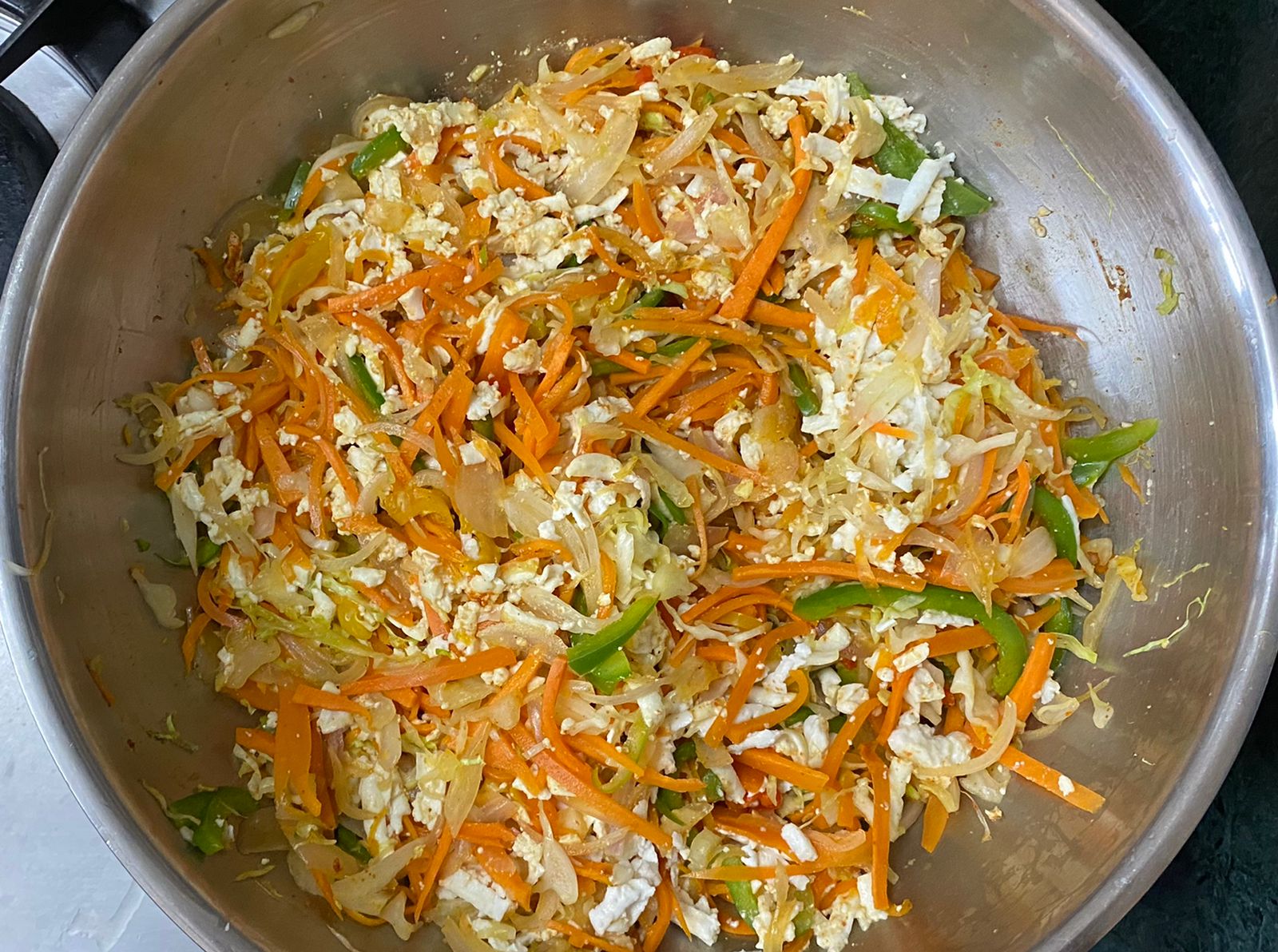 Heat oil in a pan and add onions, carrots and cabbage. Sauté for 4-5 minutes on medium heat or until the vegetables are slightly cooked. We want to keep the vegetables al dente.
Next add the red, green and yellow peppers, salt, chaat masala, red chilli powder and grated paneer. Mix and cook on medium heat for 1-2 minutes.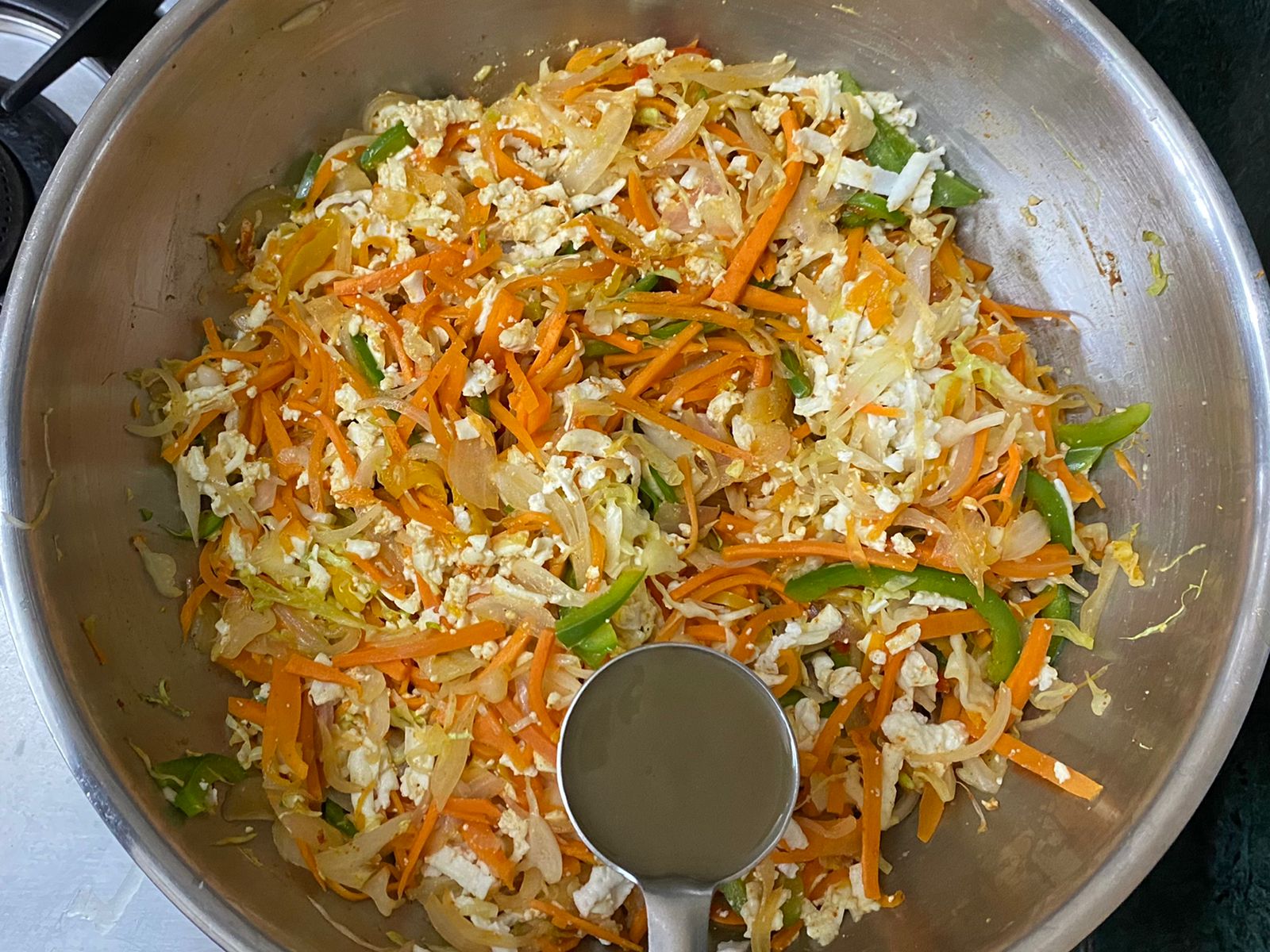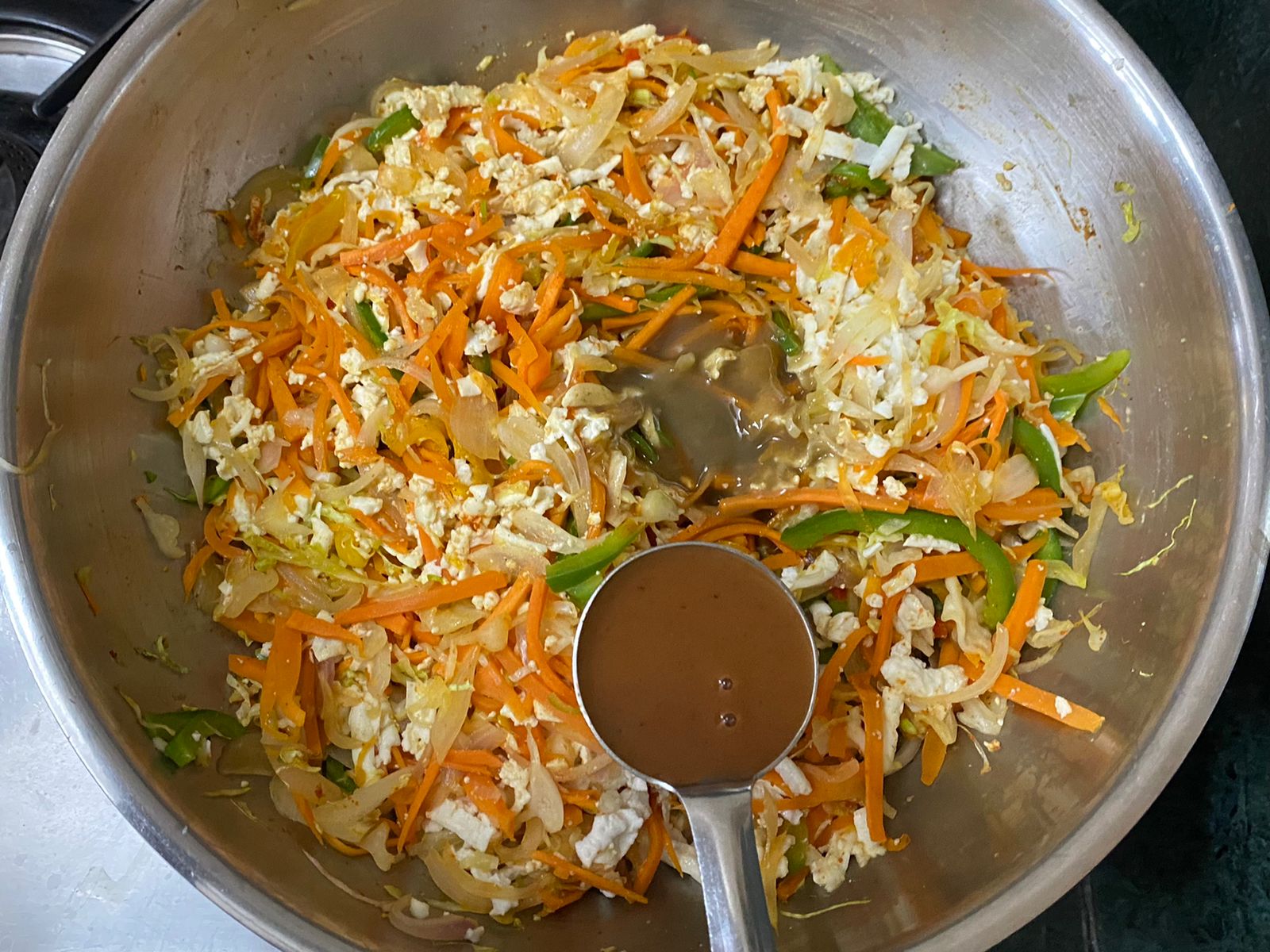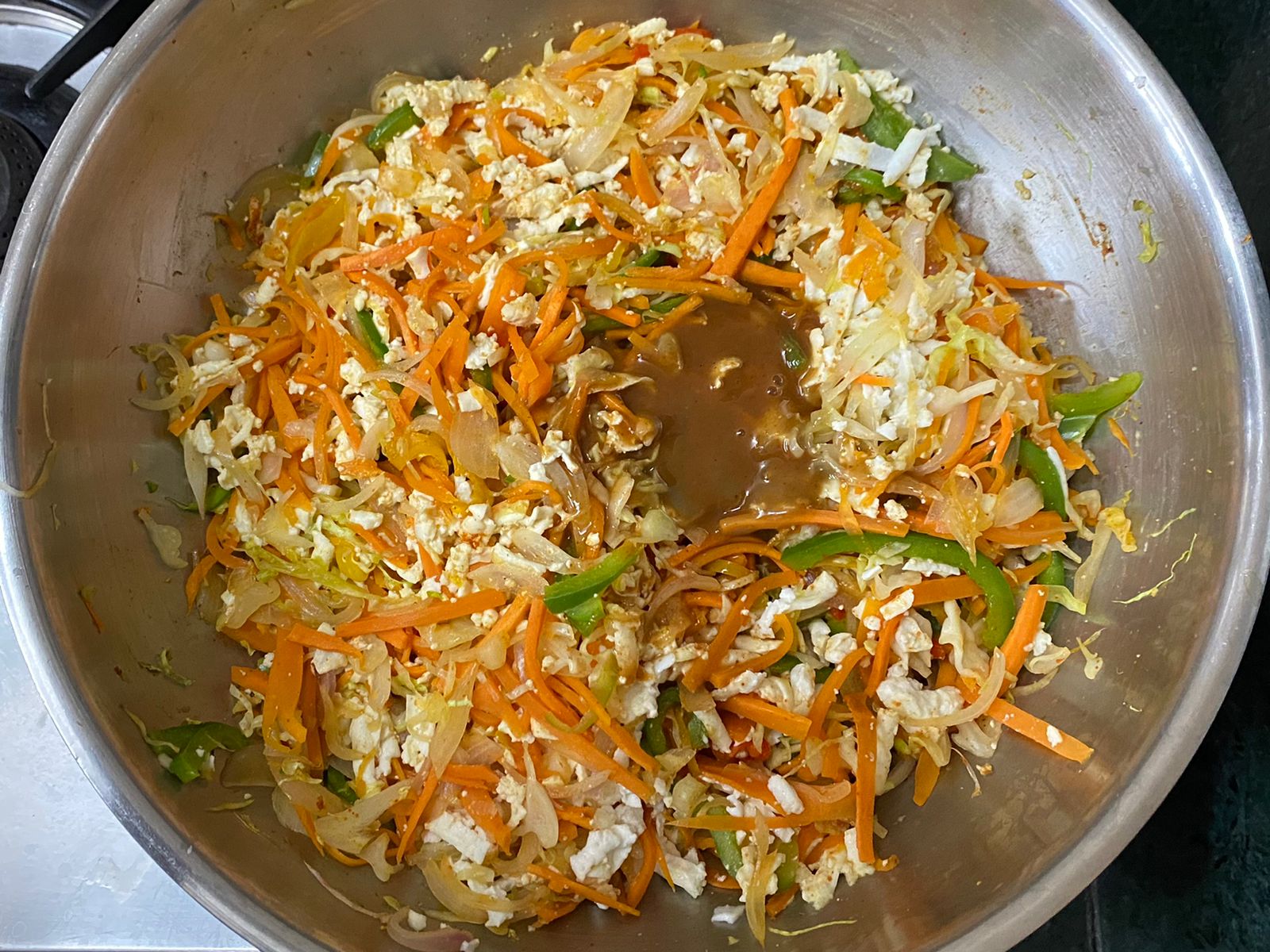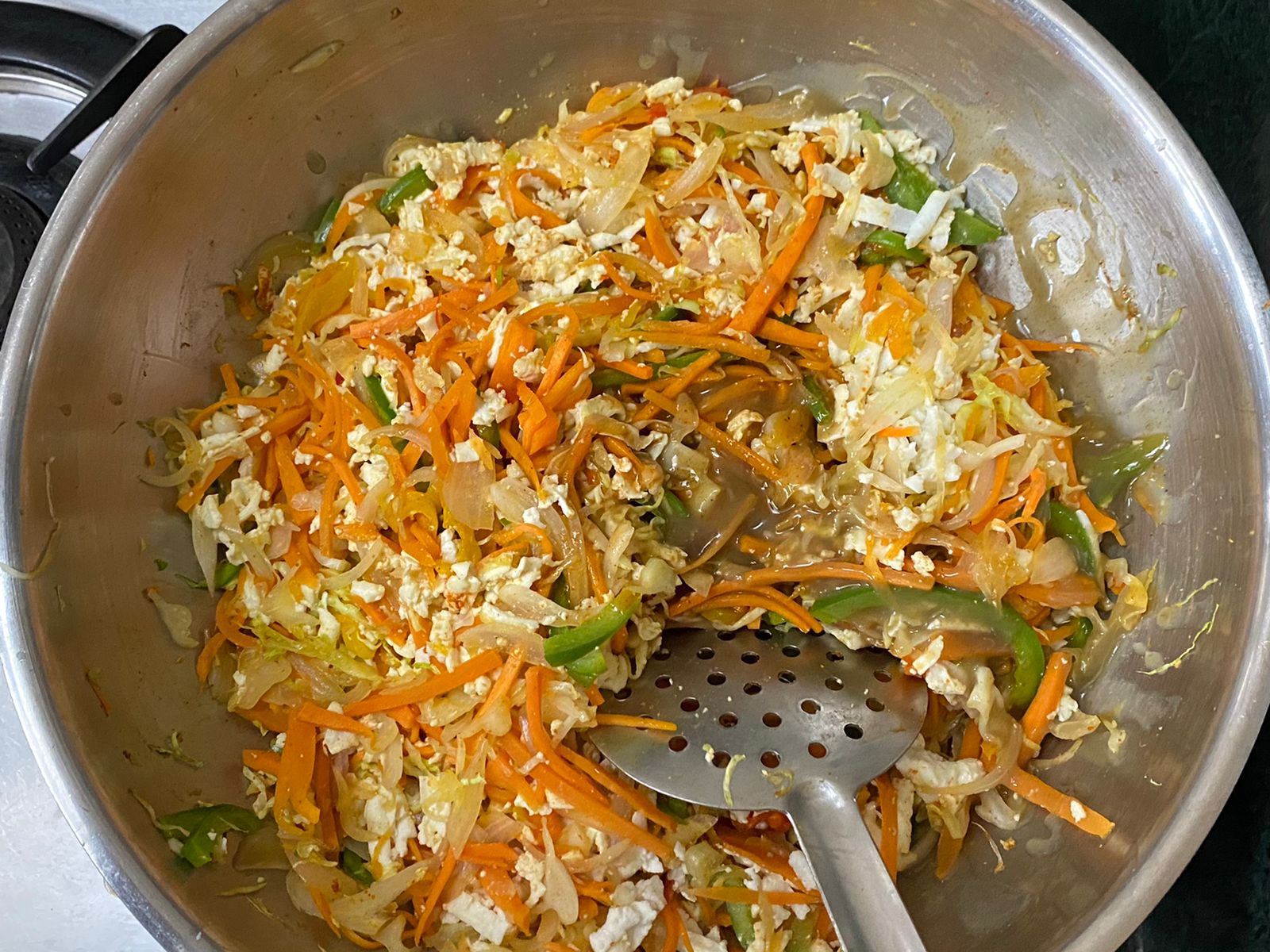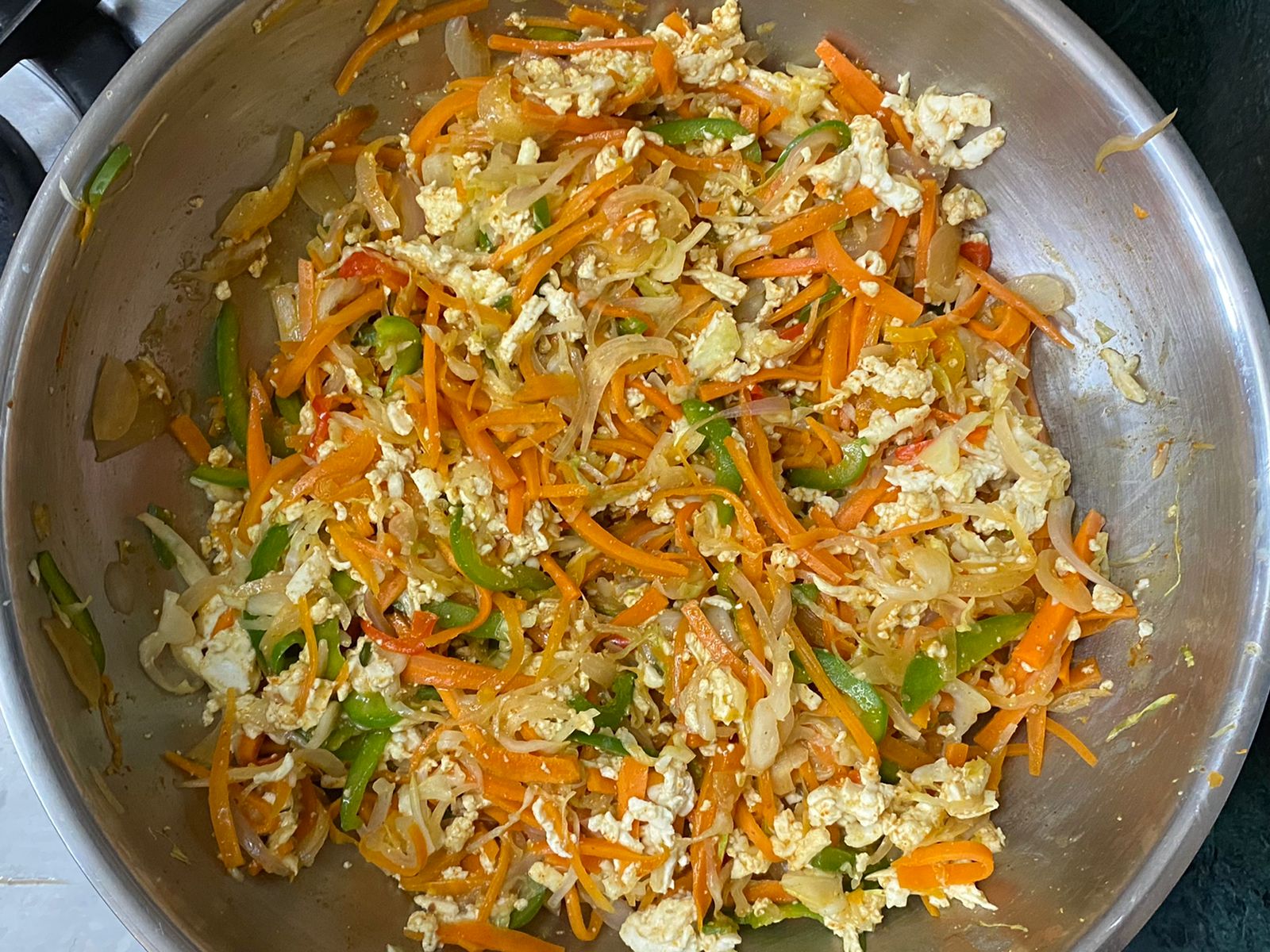 Add the green chilli sauce and red chilli sauce and mix. Turn off the heat and keep it aside to slightly cool.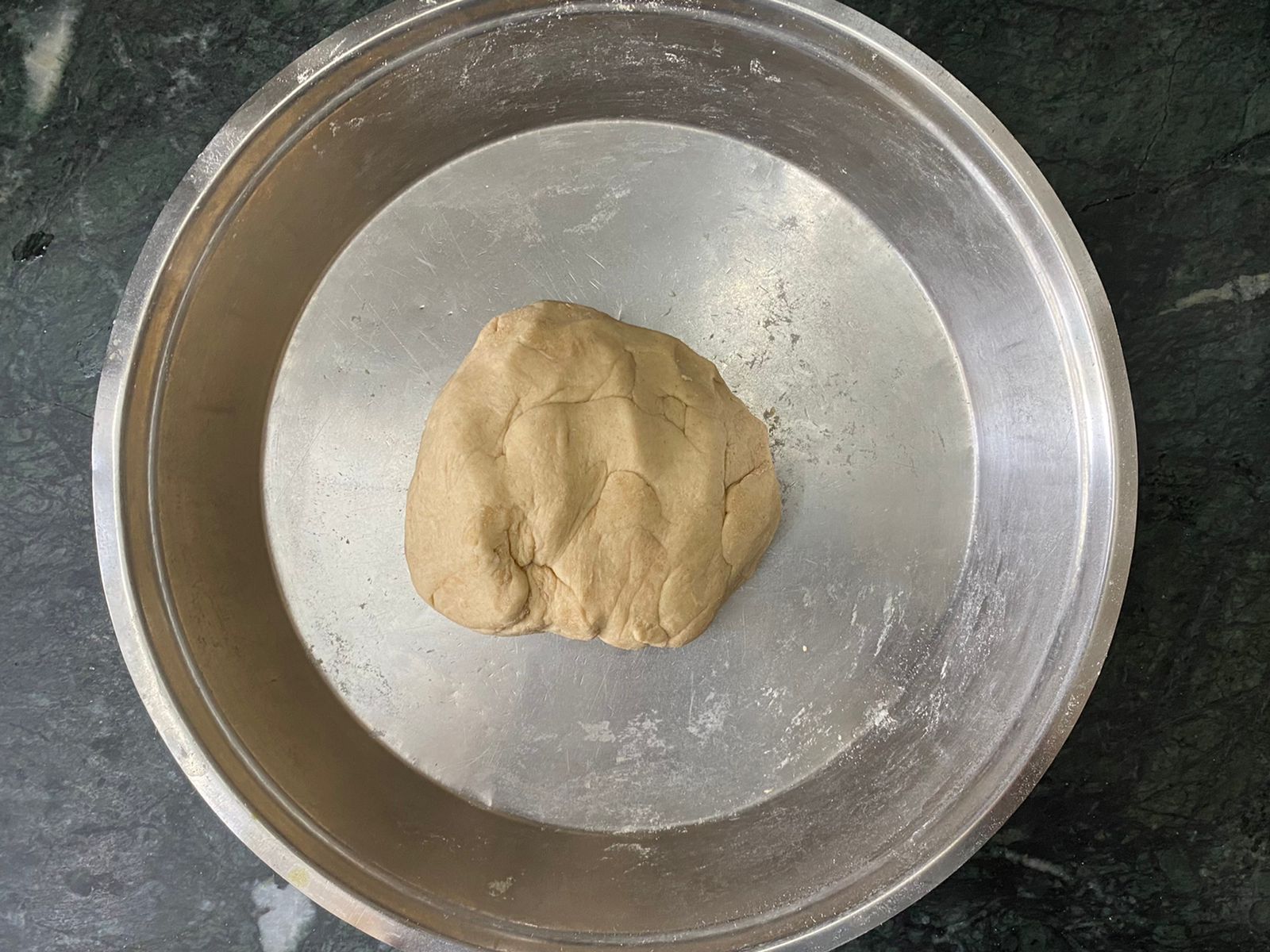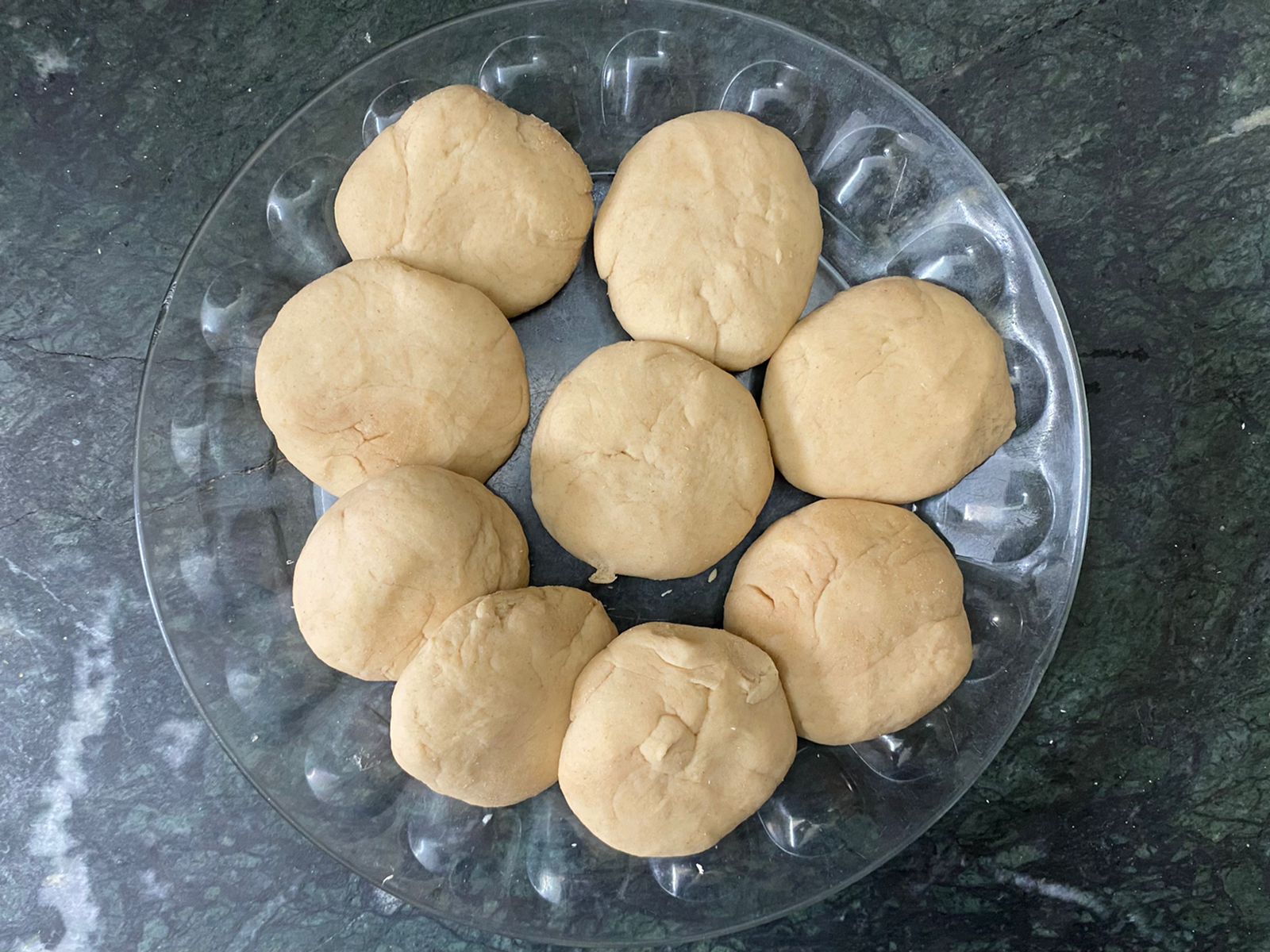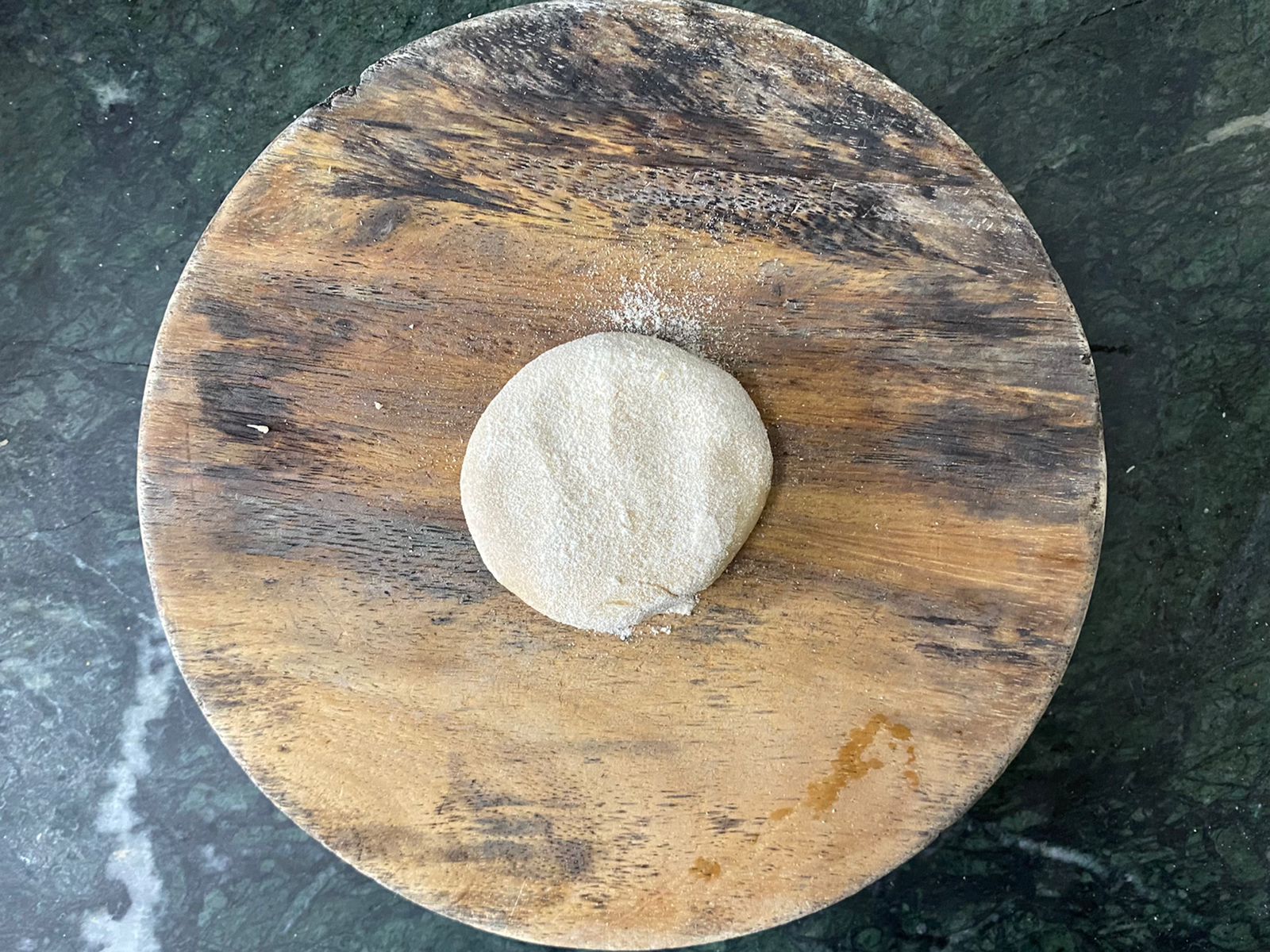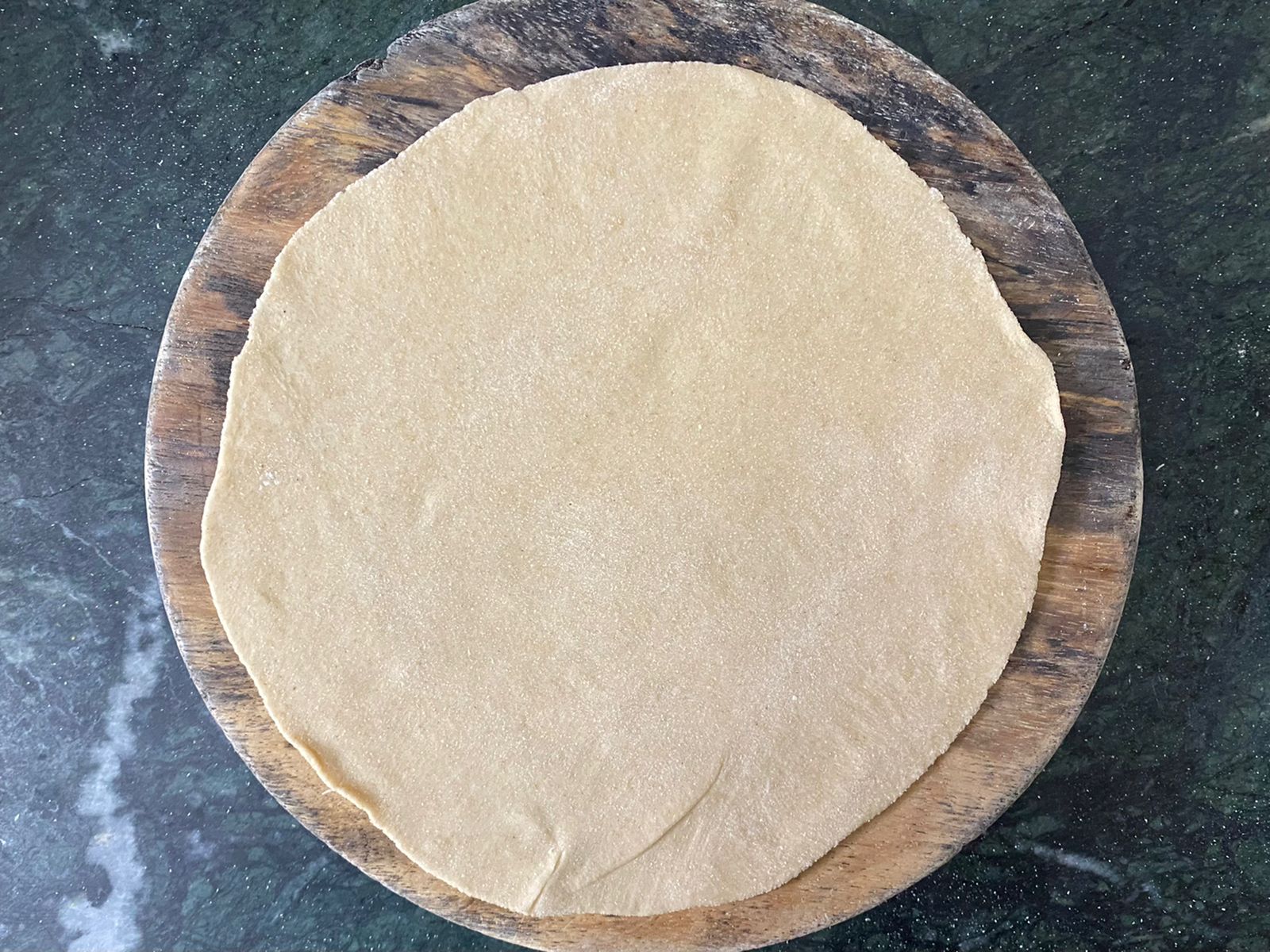 Once the dough has rested for at least 30 minutes knead the dough once again and divide it into 8-9 equal portions.
Dust some flour on the worktop and roll the dough balls into thin circles around 6-7 inches in diameter. Dust with more flour if it sticks to the rolling pin.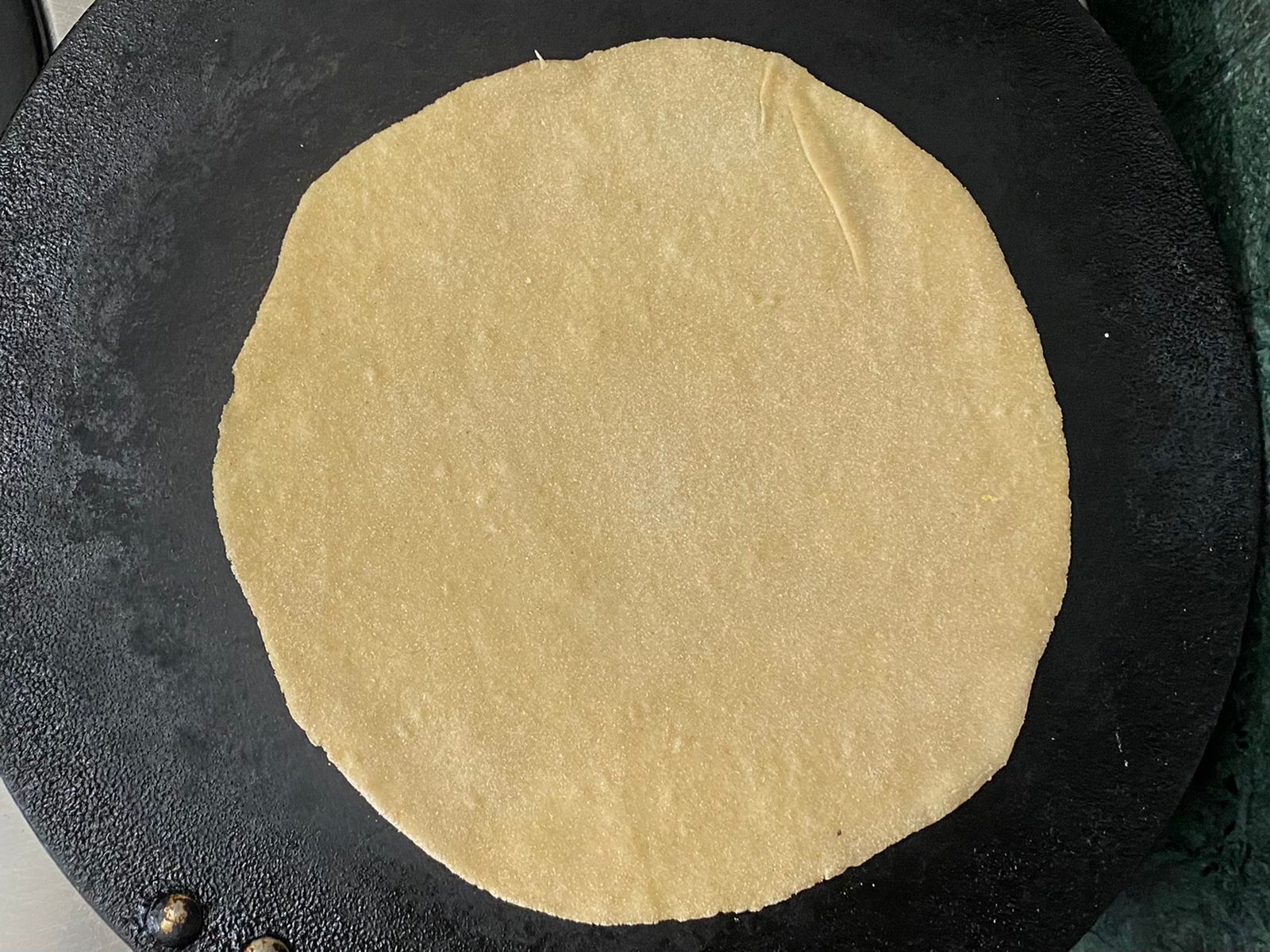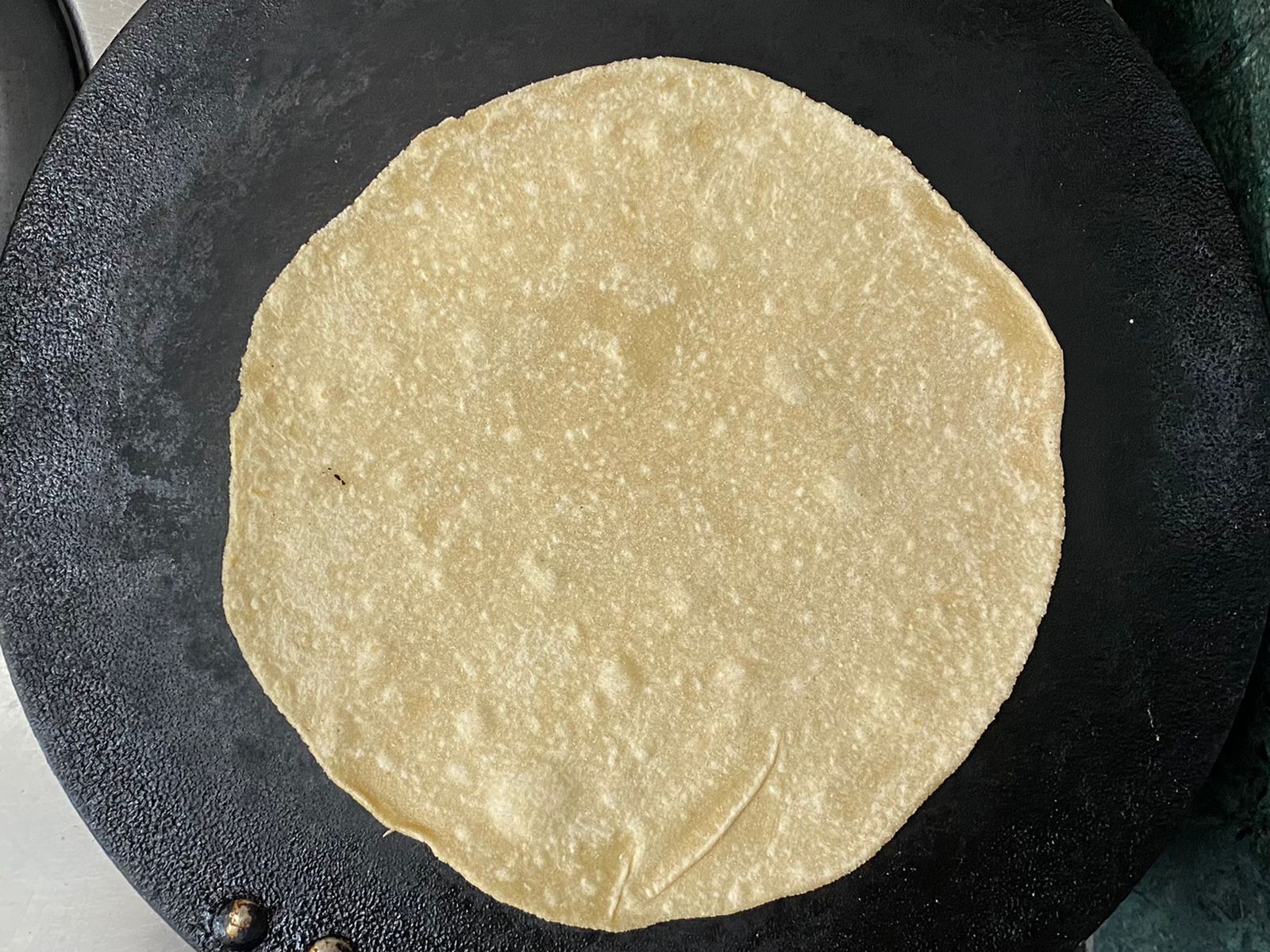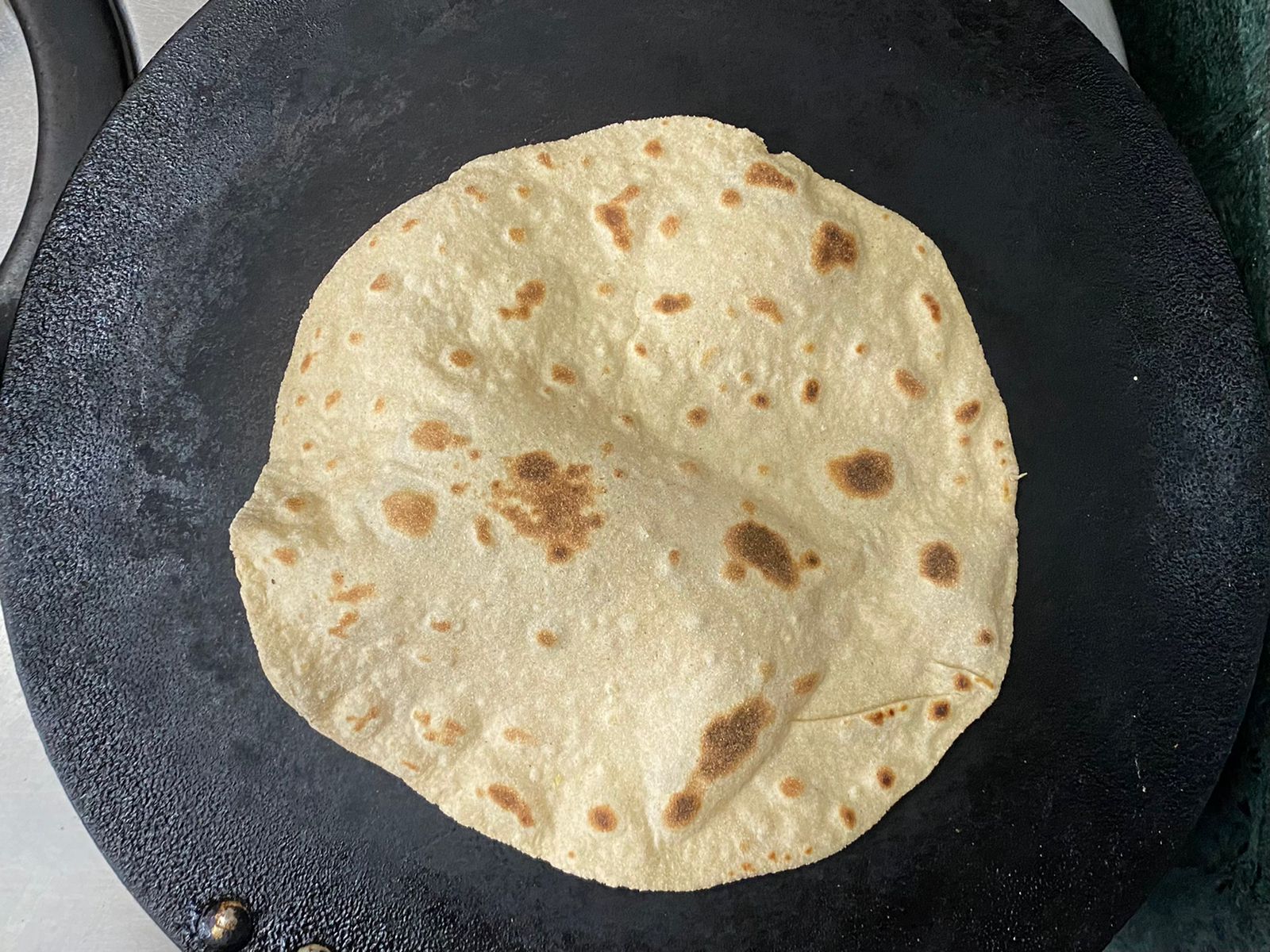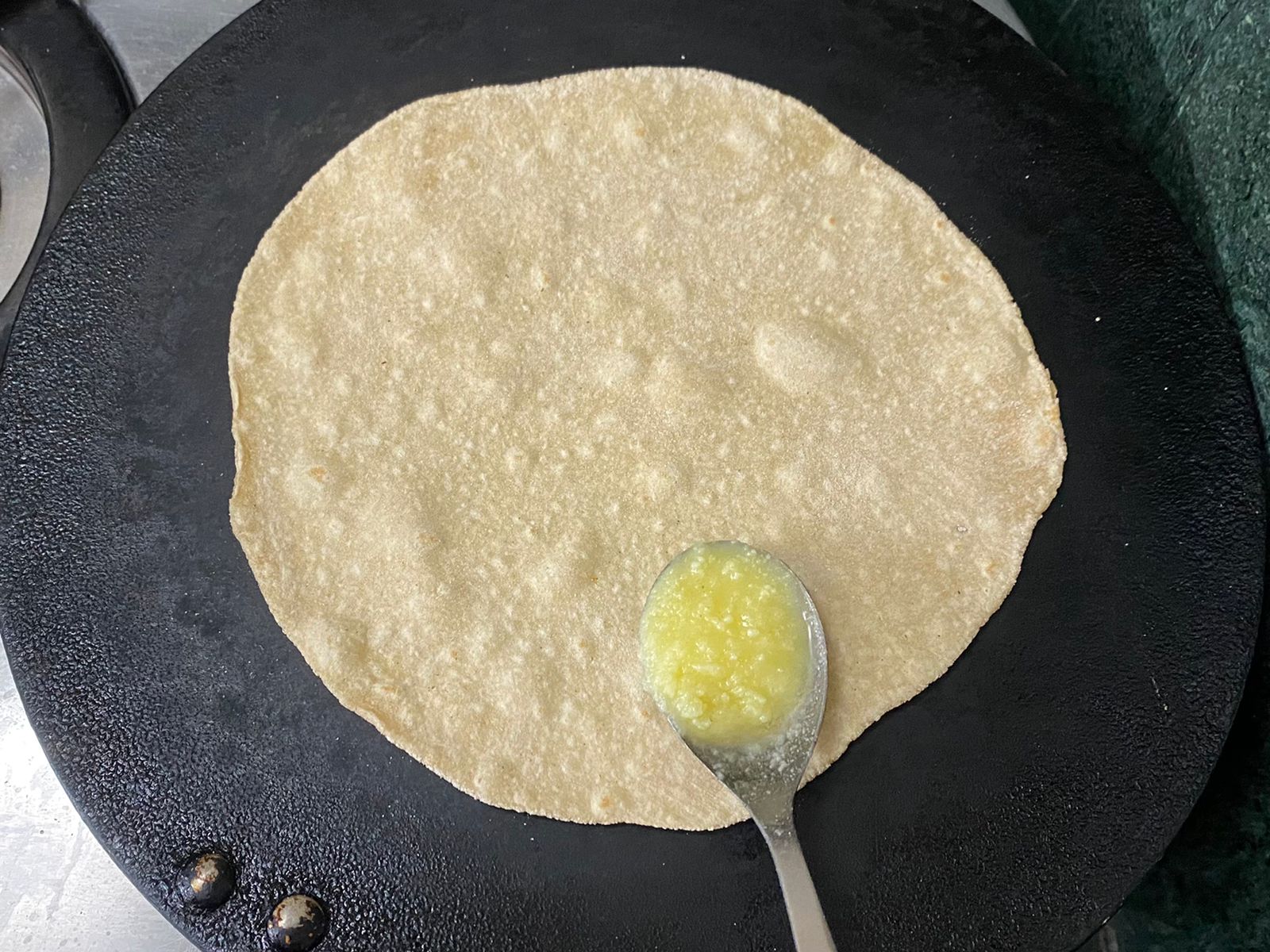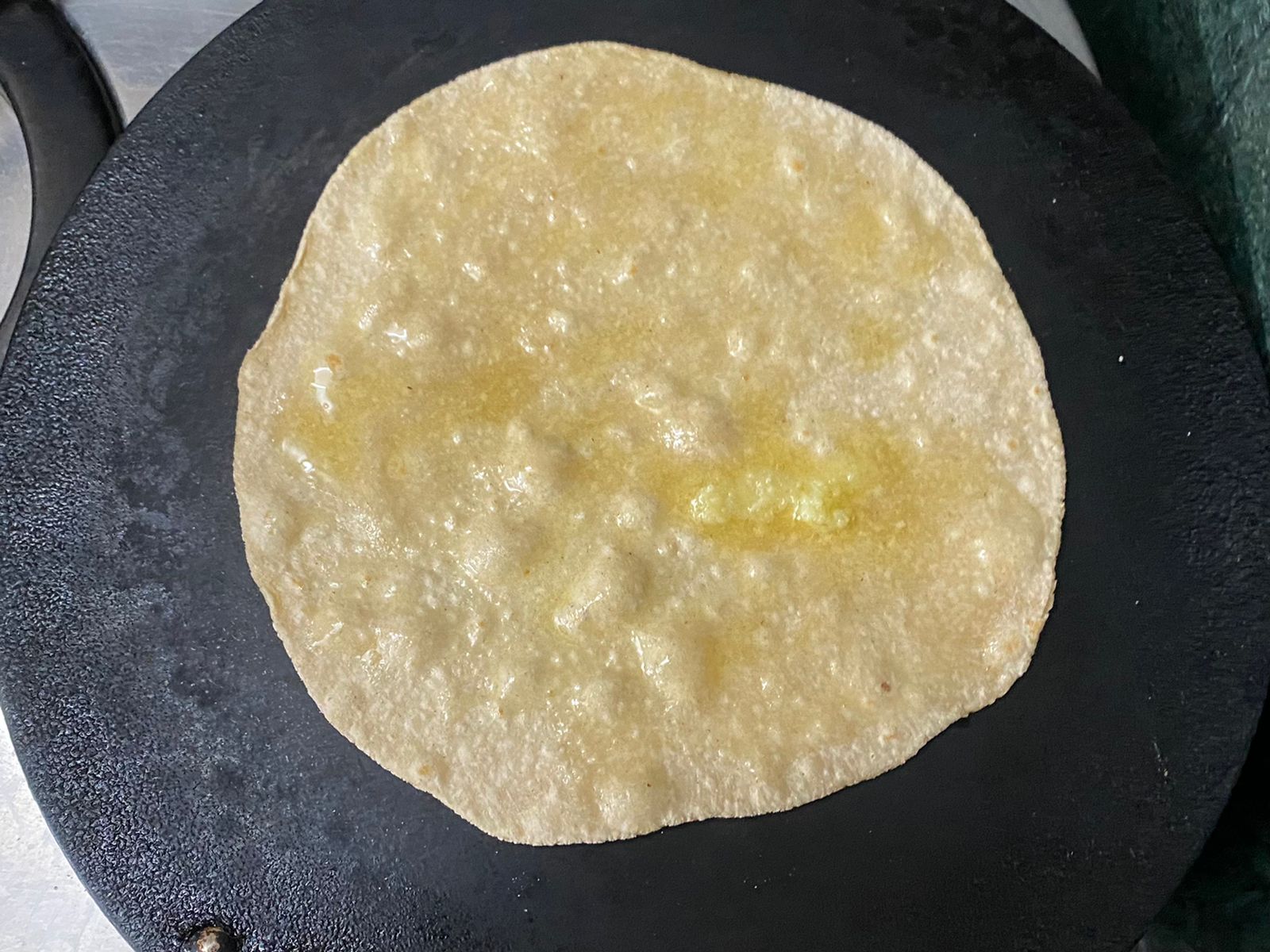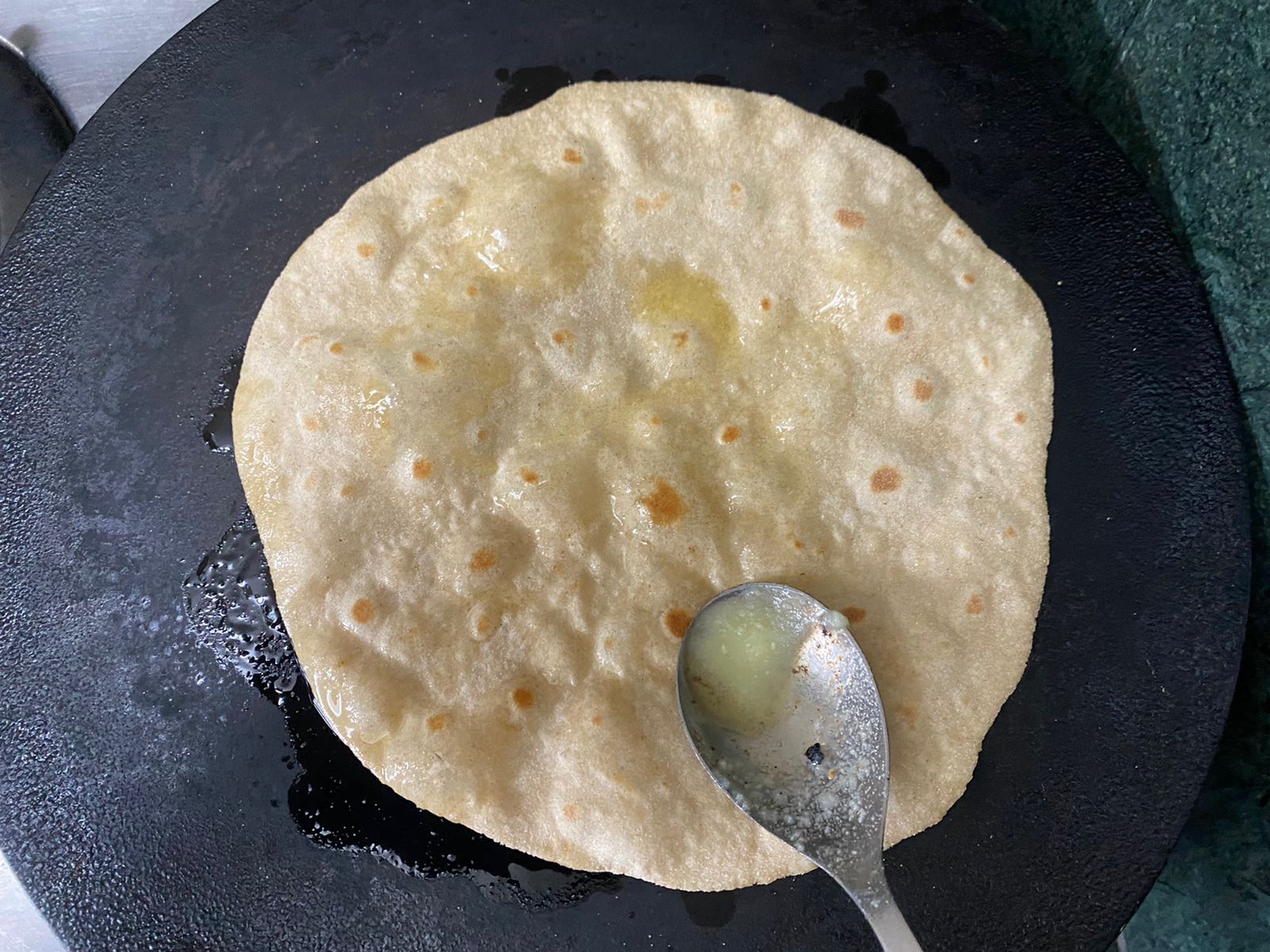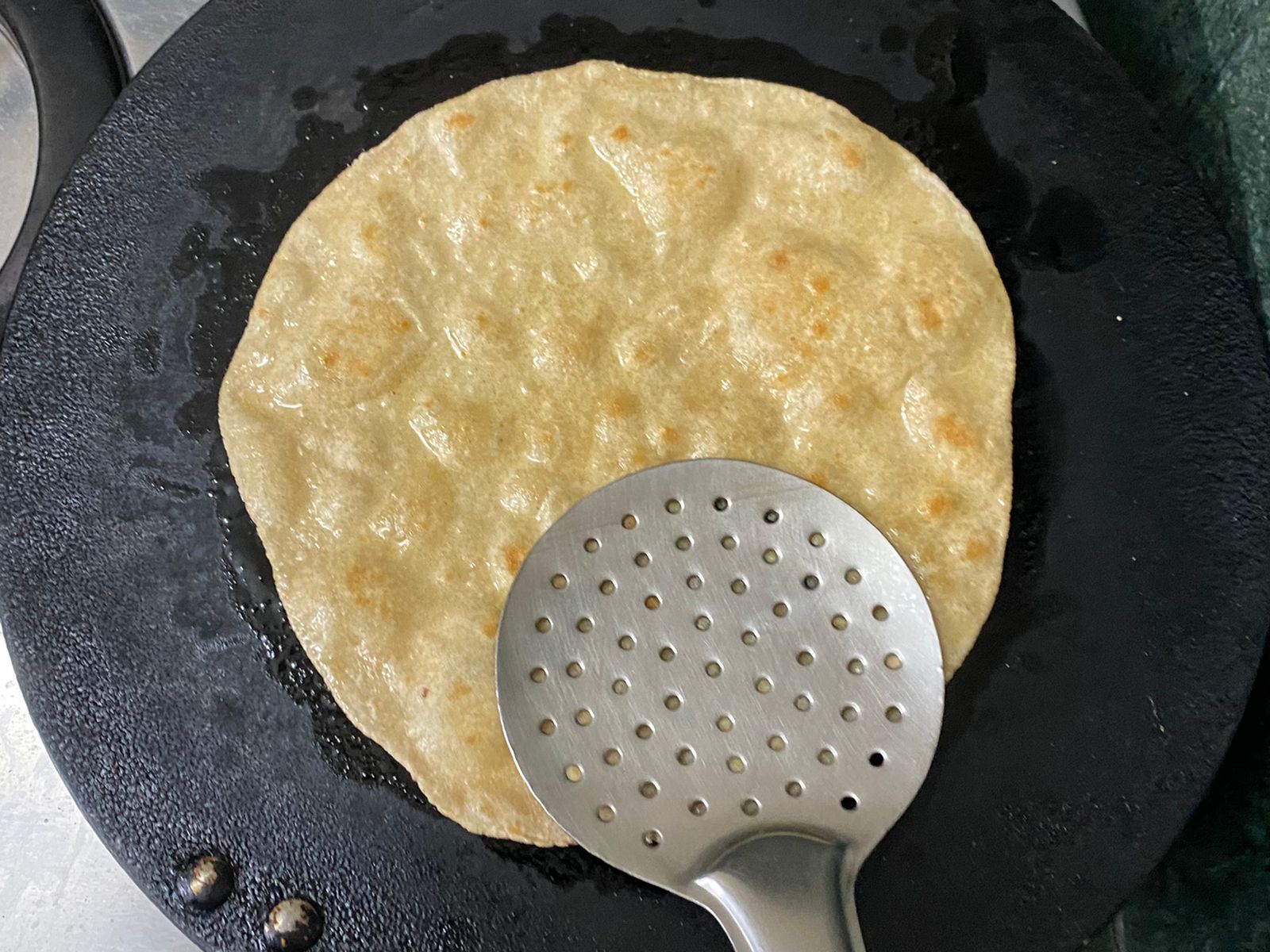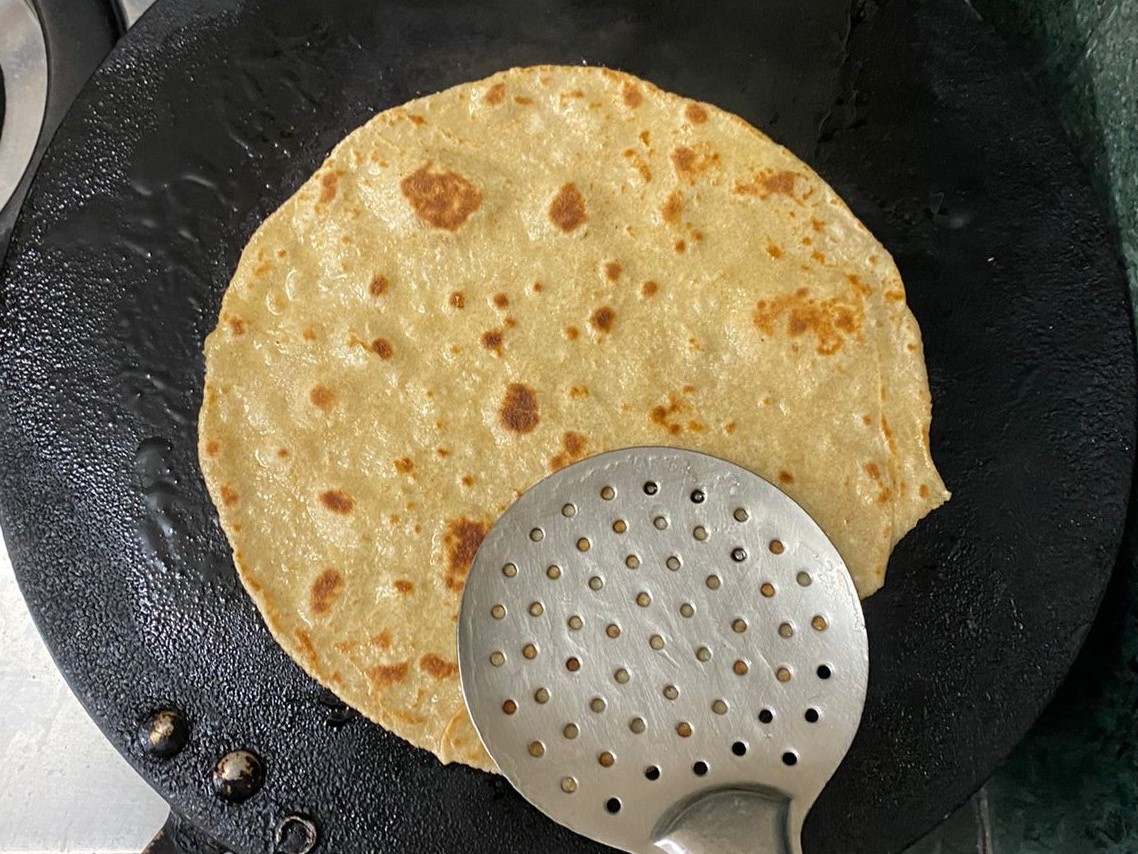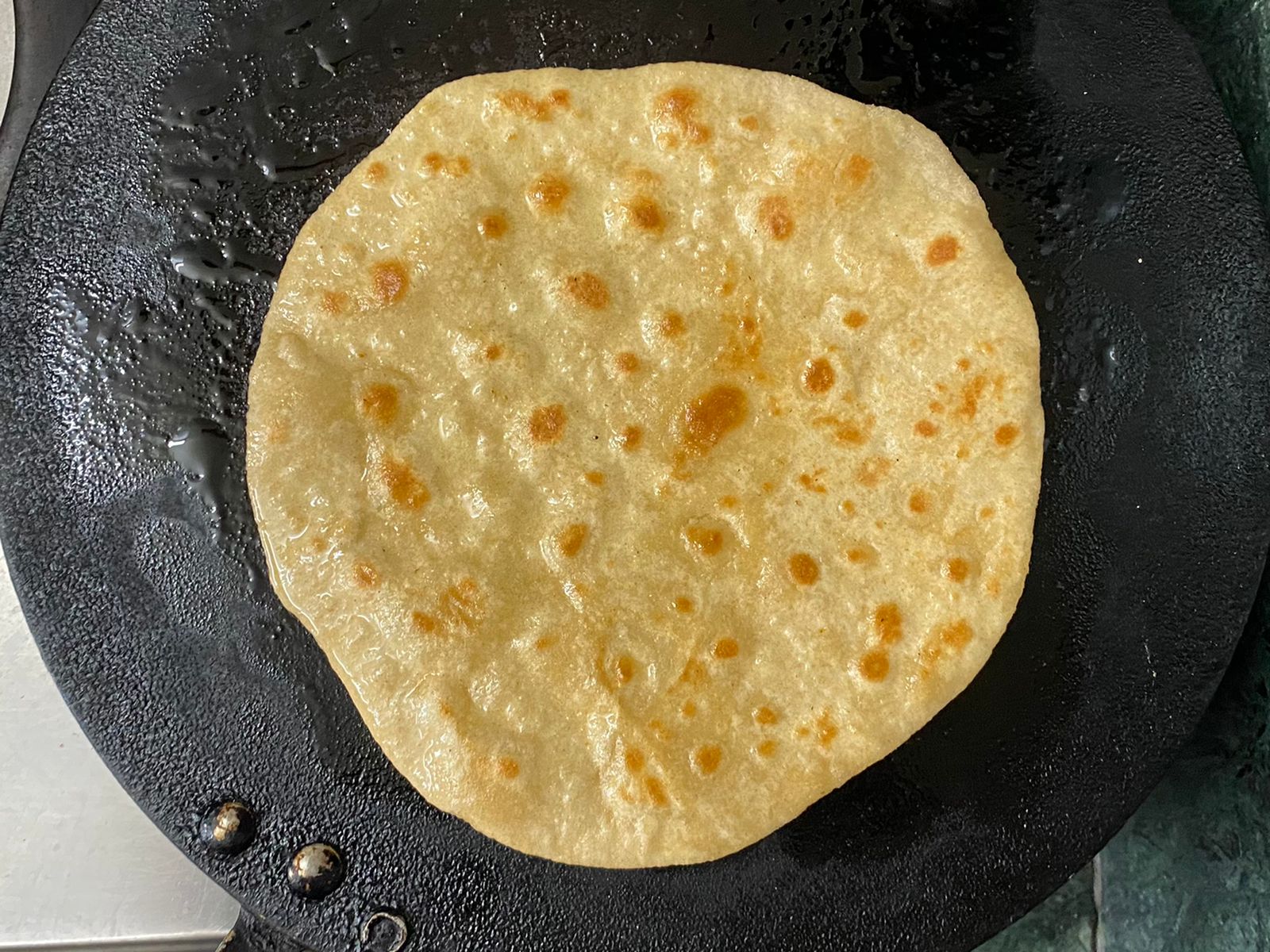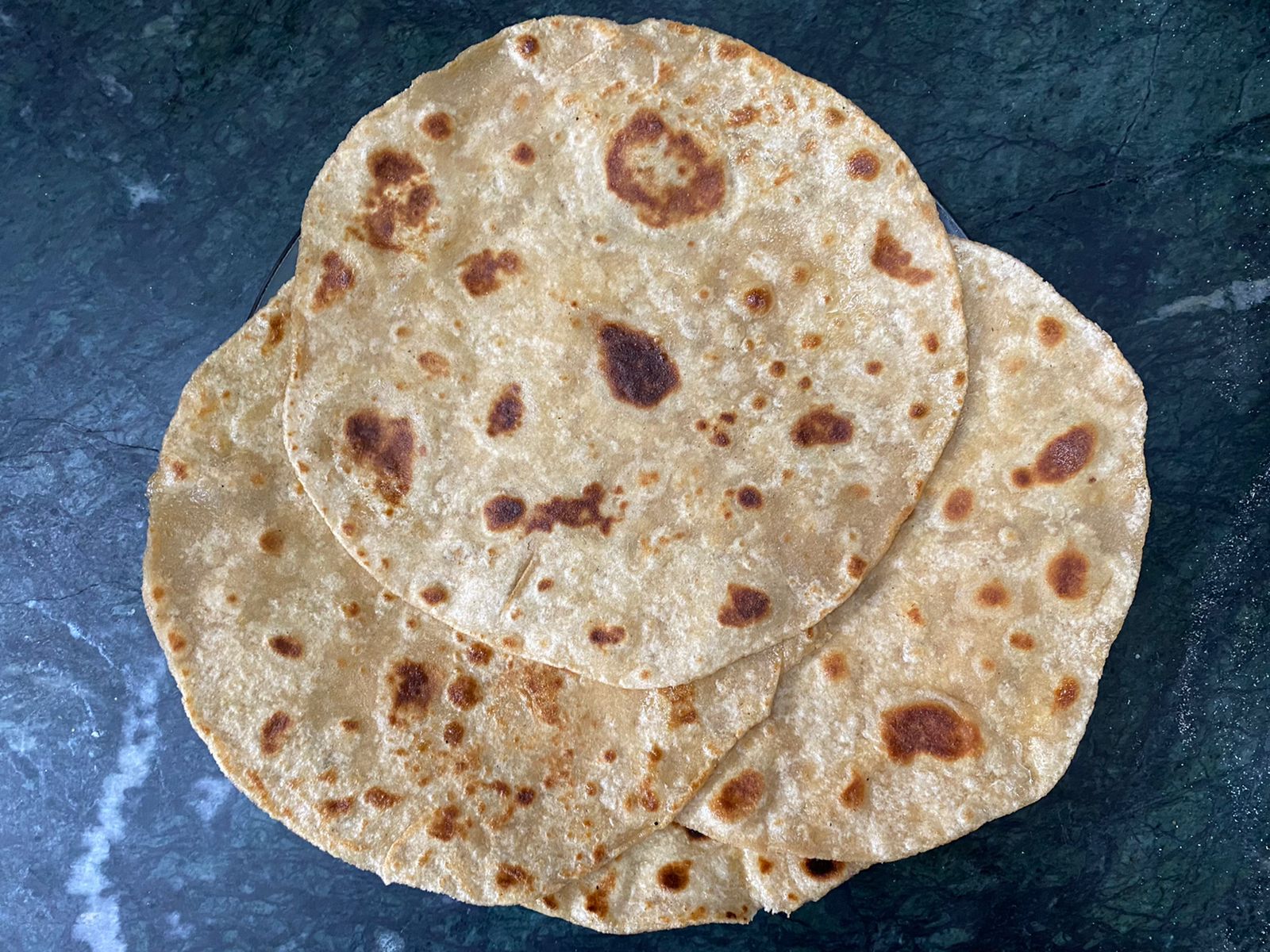 Heat a tawa/flat pan and place the rolled wrap on the hot tawa. Cook the wrap on medium heat and spread ghee/oil on both the sides by flipping it couple of times on each side. When it has golden spots that means it is cooked. Store them in a lidded box while you cook the other wraps.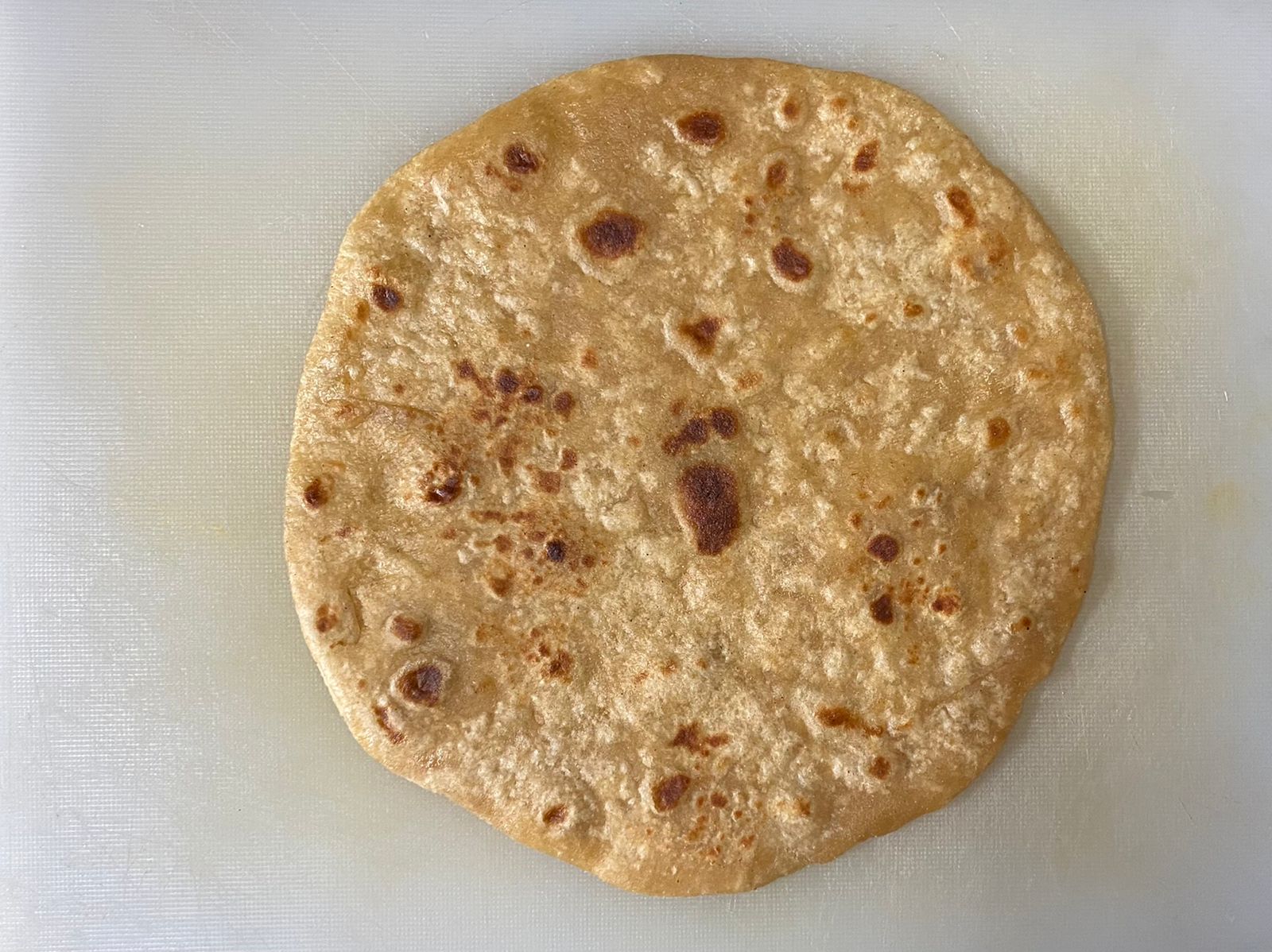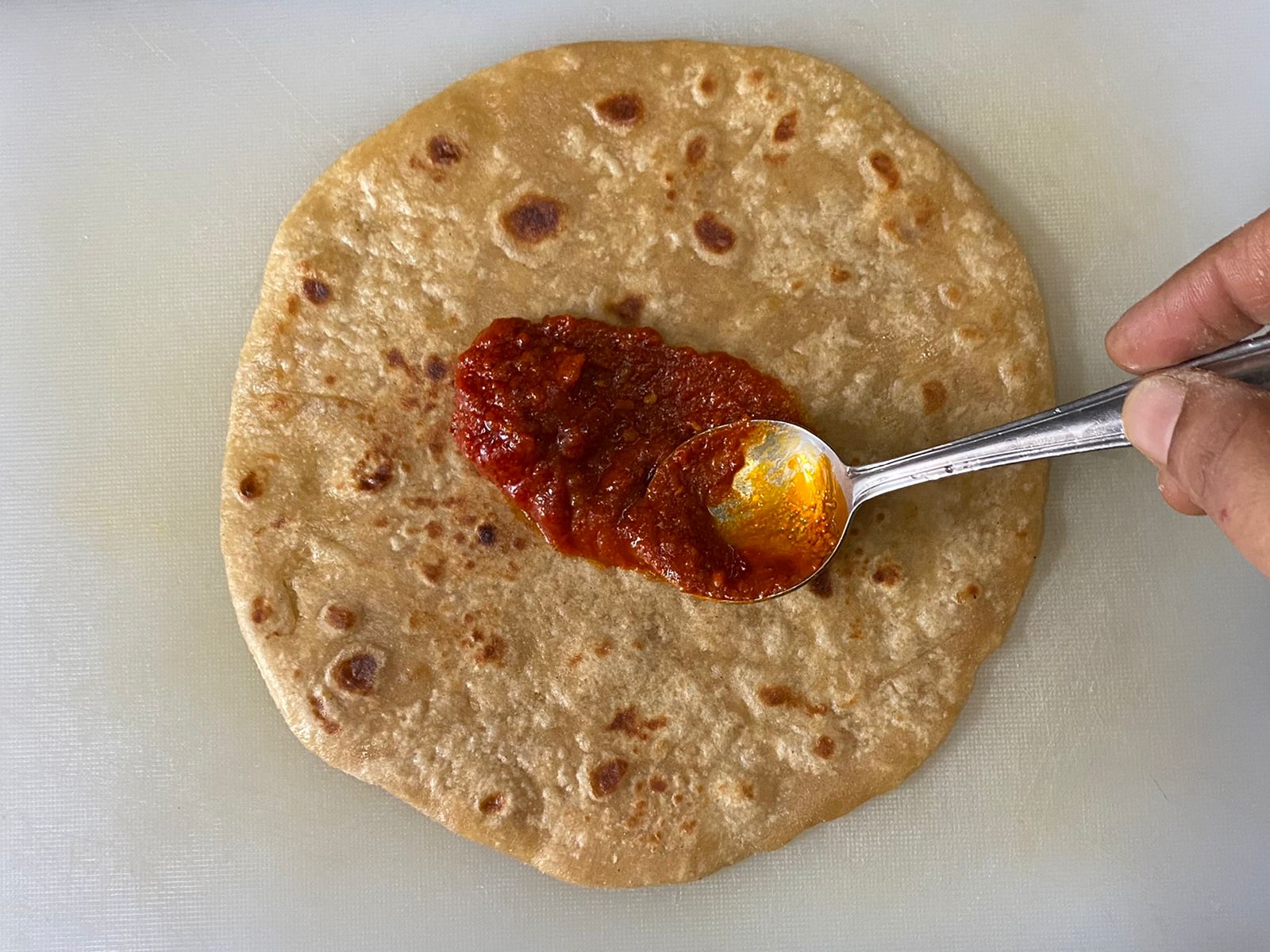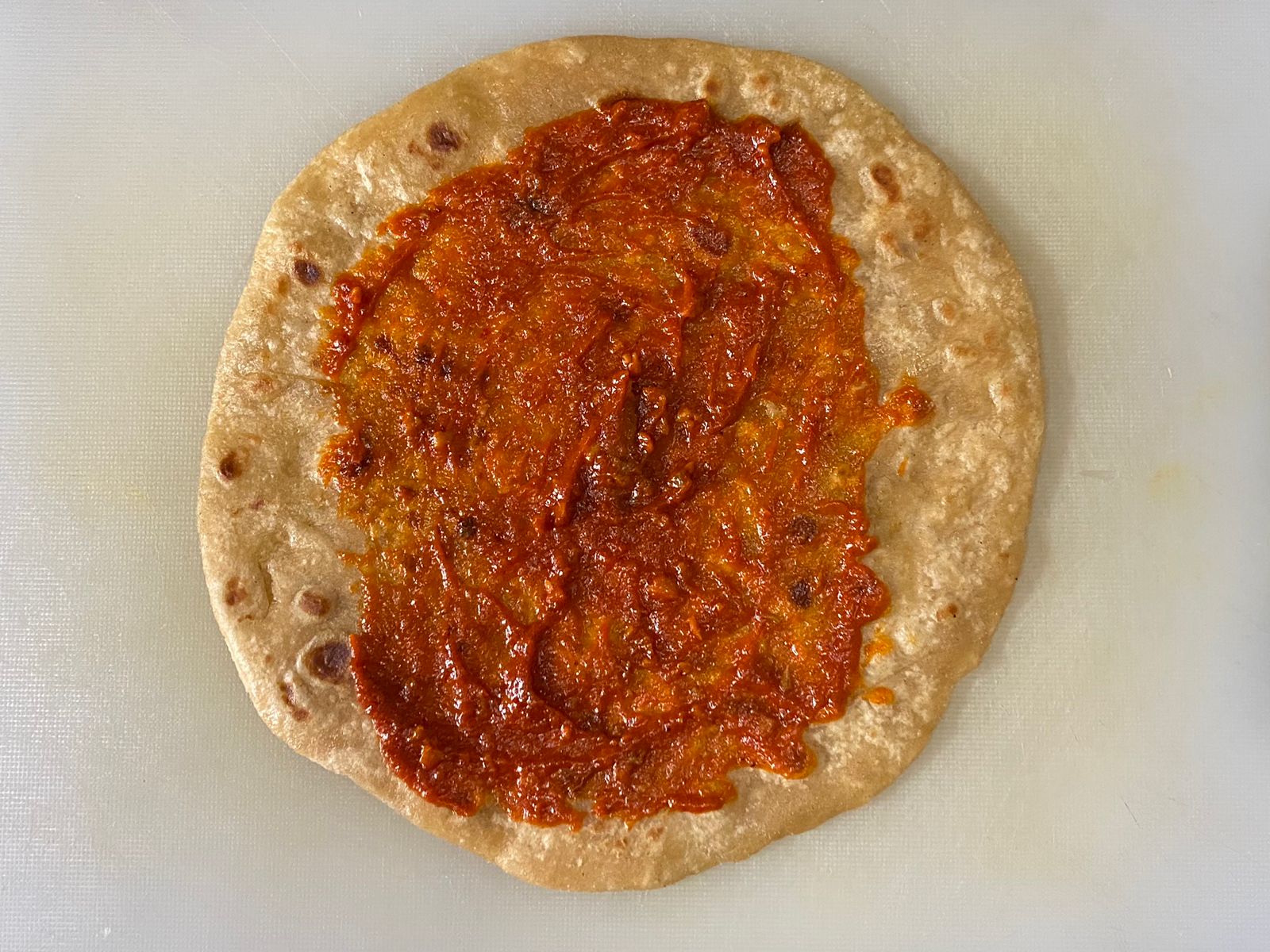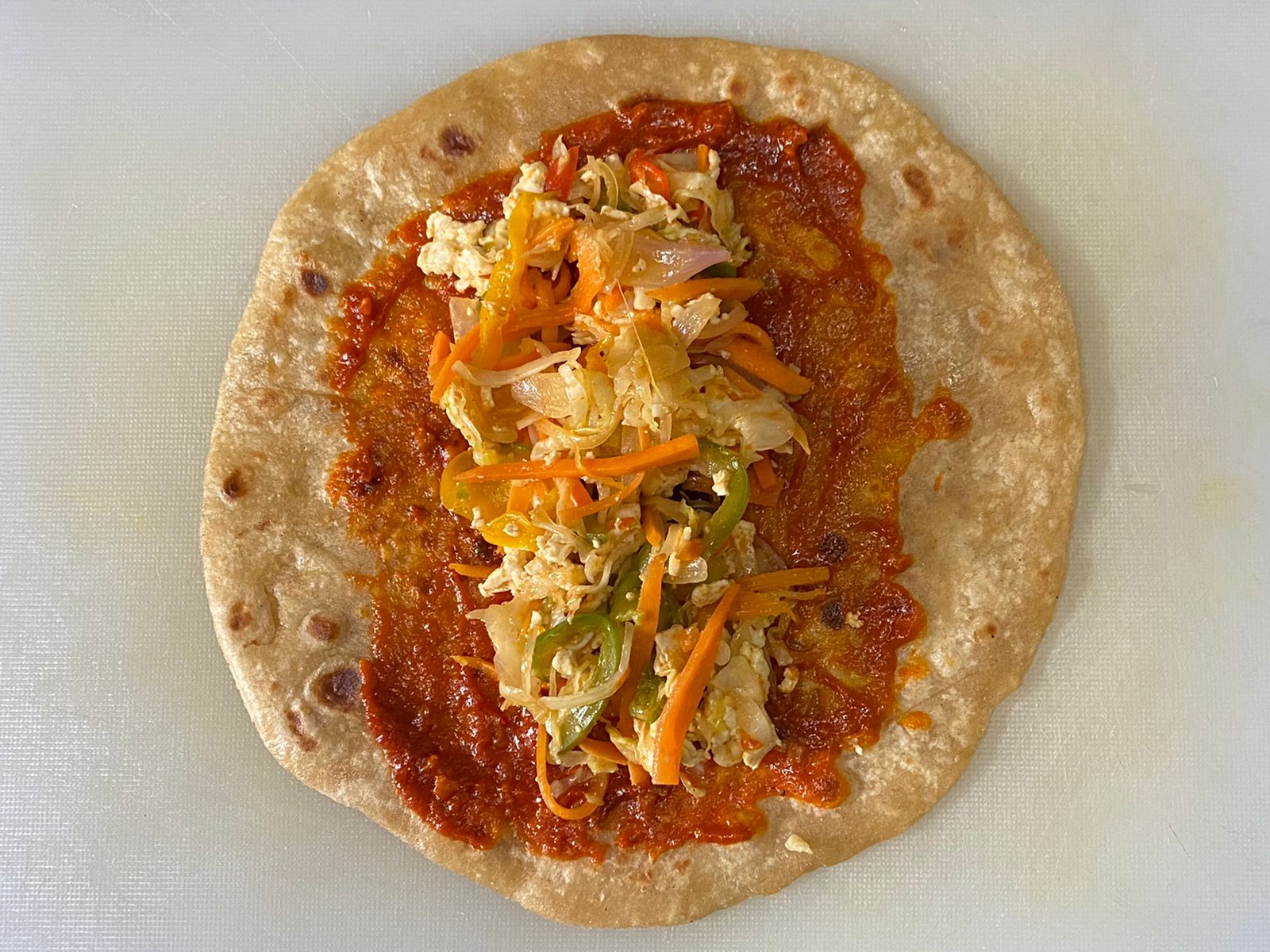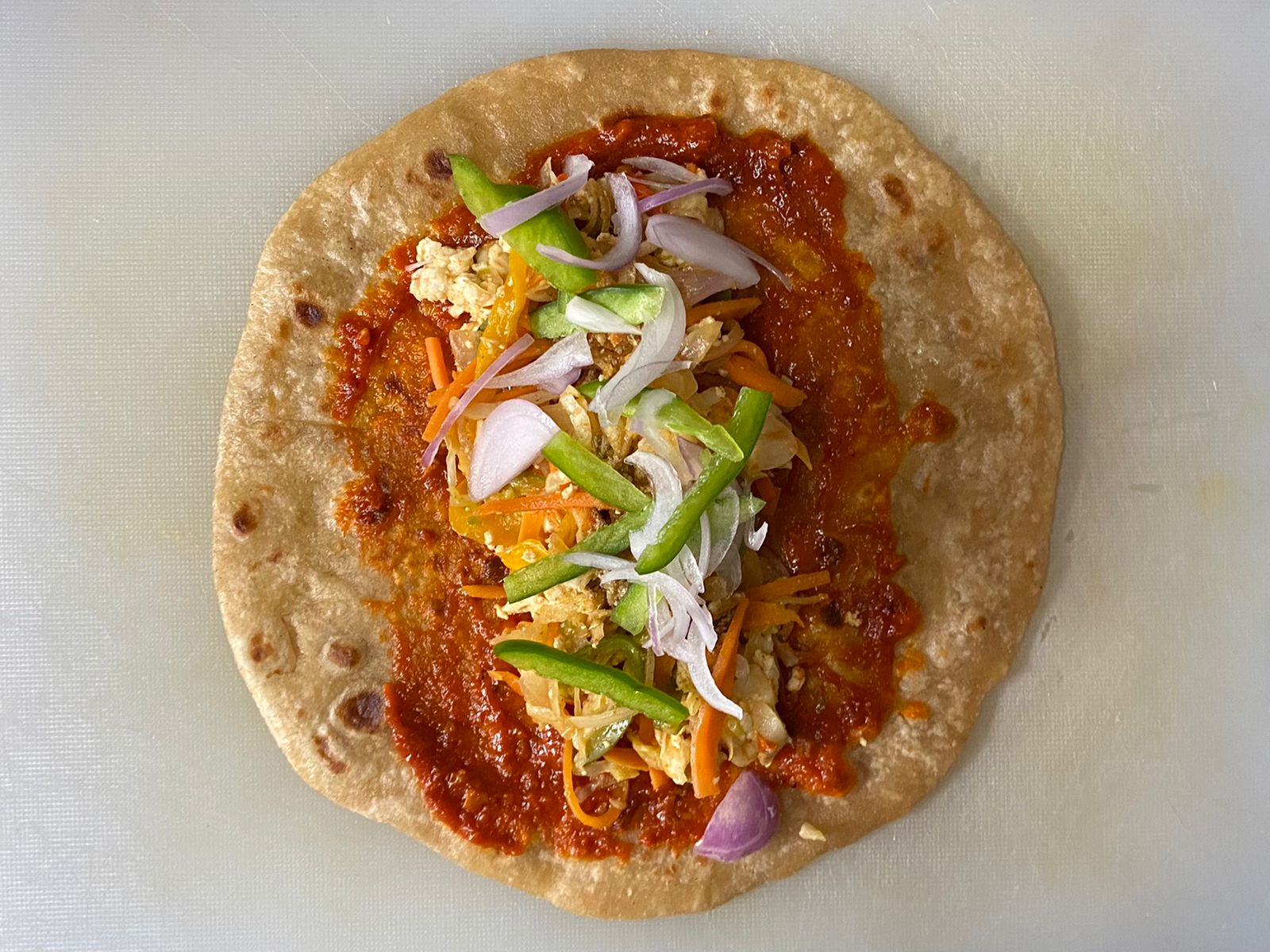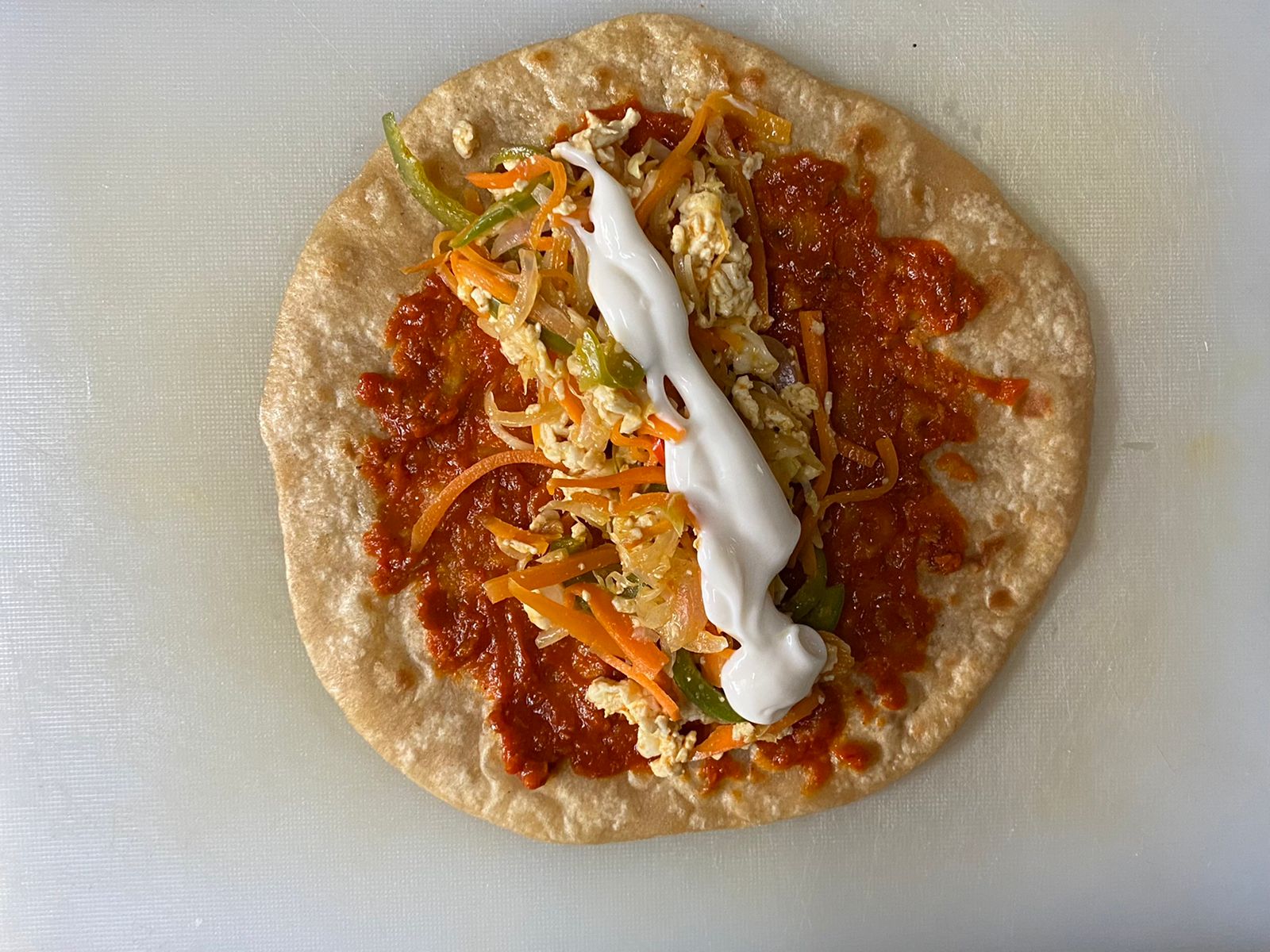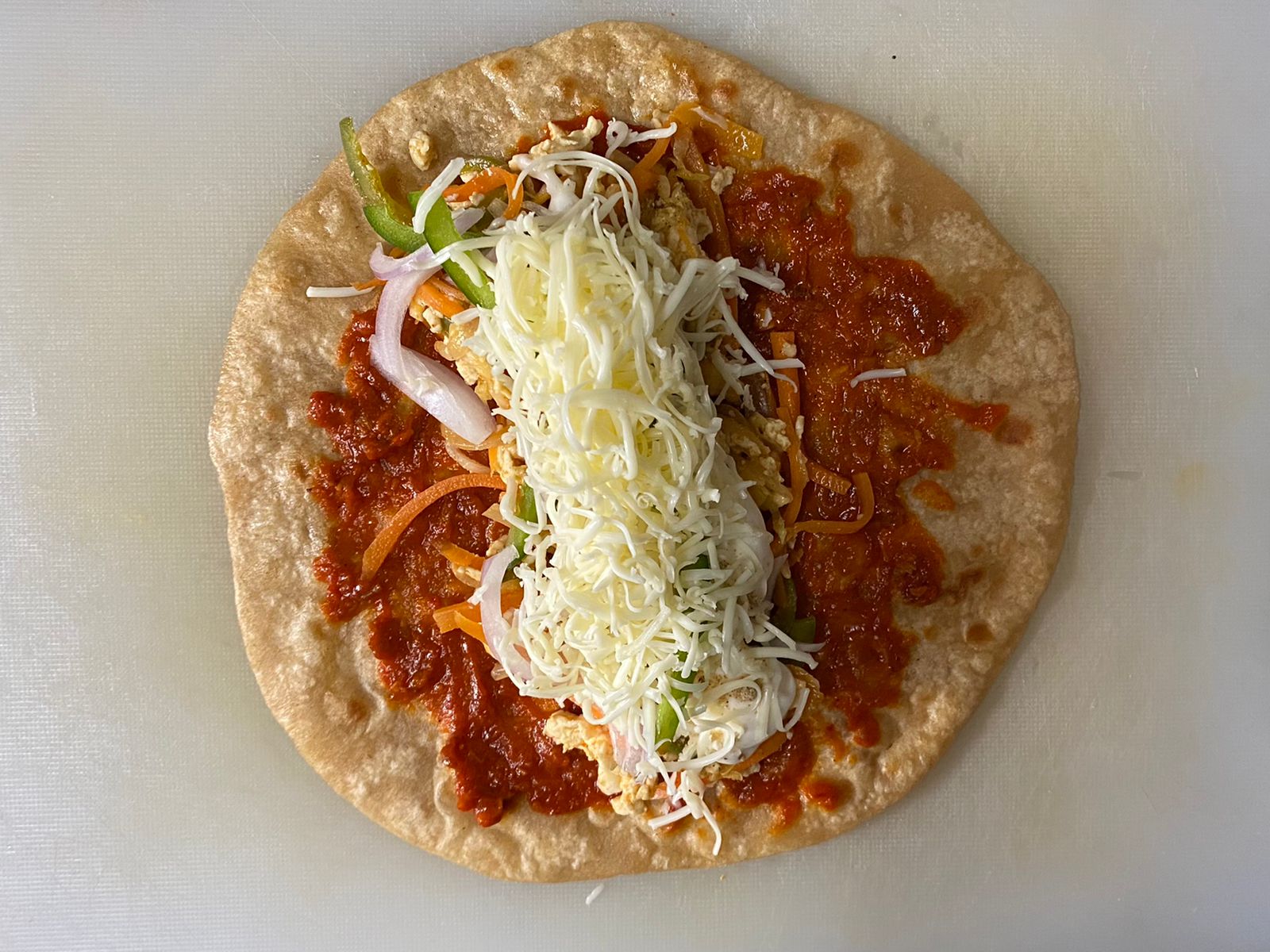 Take a cooked wrap and spread a teaspoon of schezwan sauce evenly. Place filling in the middle of the wrap (as shown in the pictures).
Top with onions, green pepper and sprinkle with chaat masala. (Optional-If you want you can add mayonnaise and cheese at this point)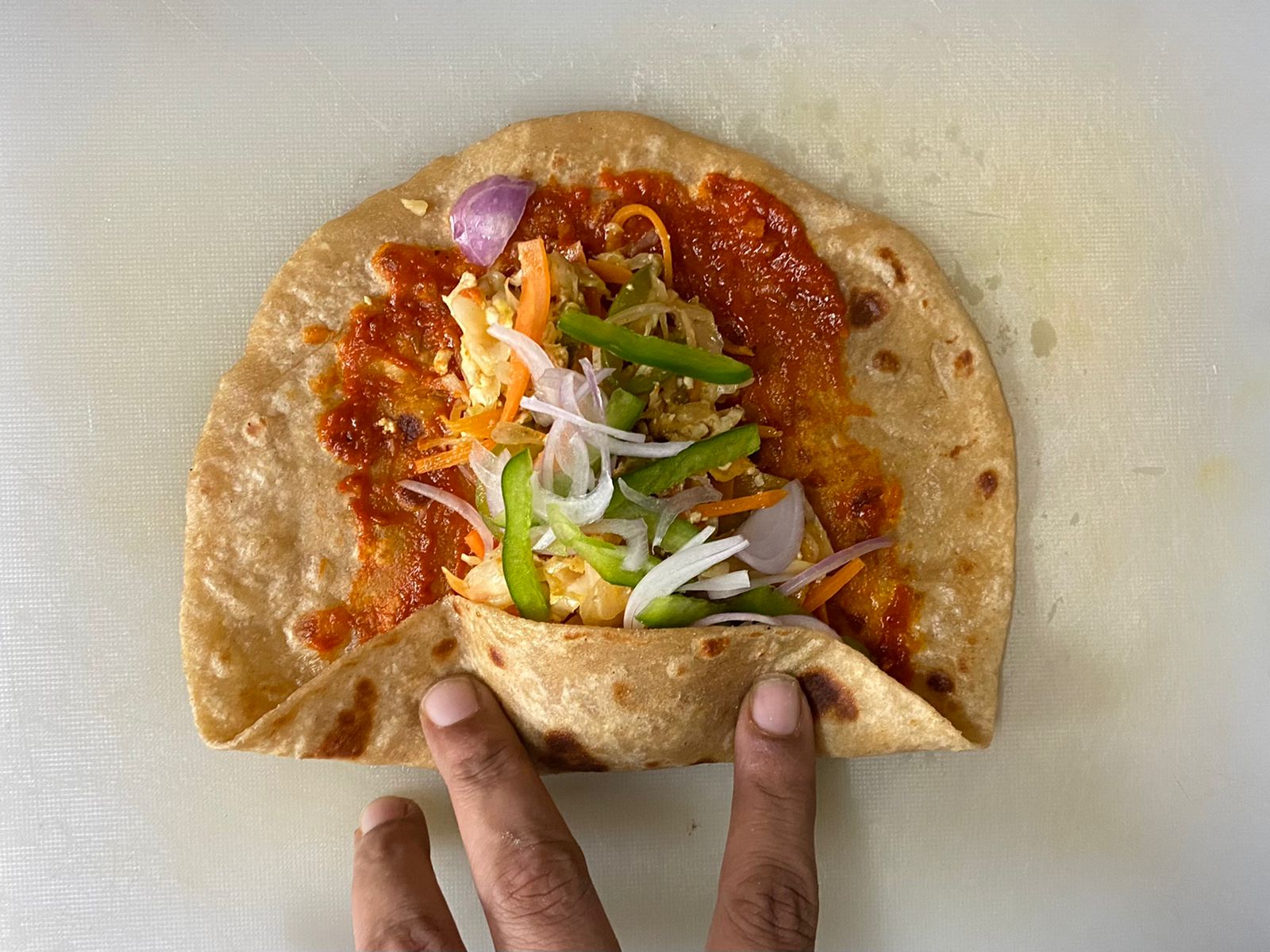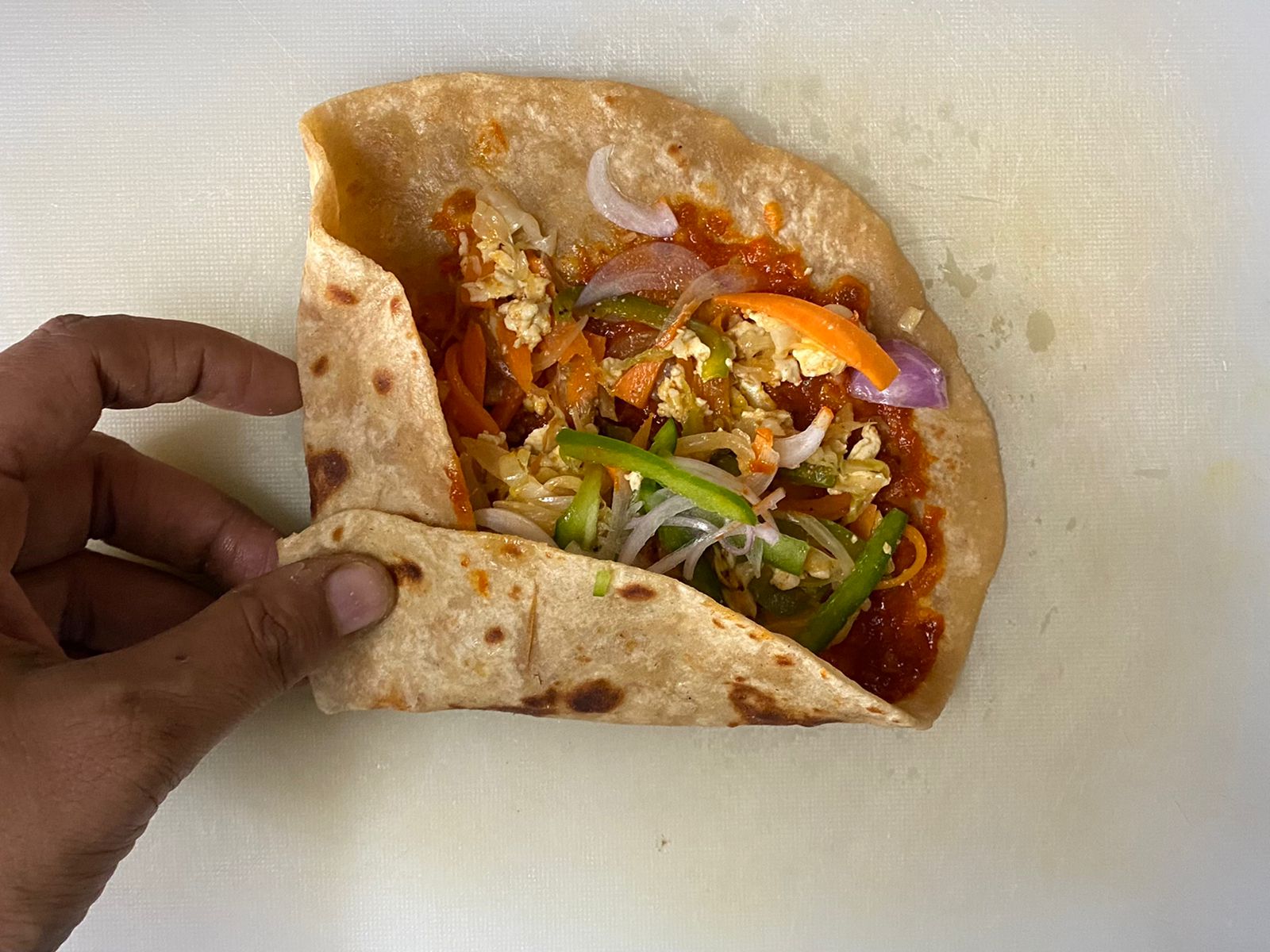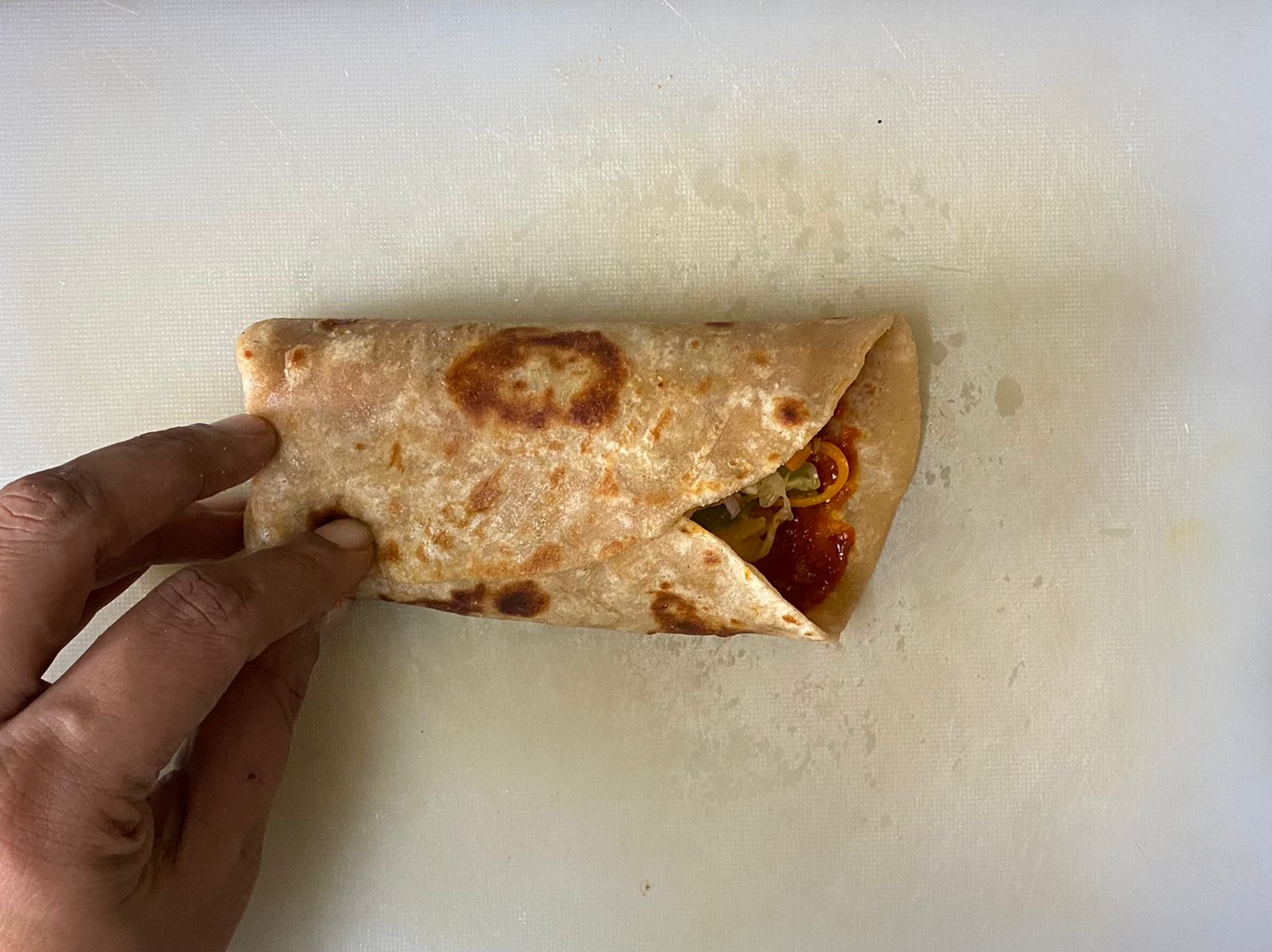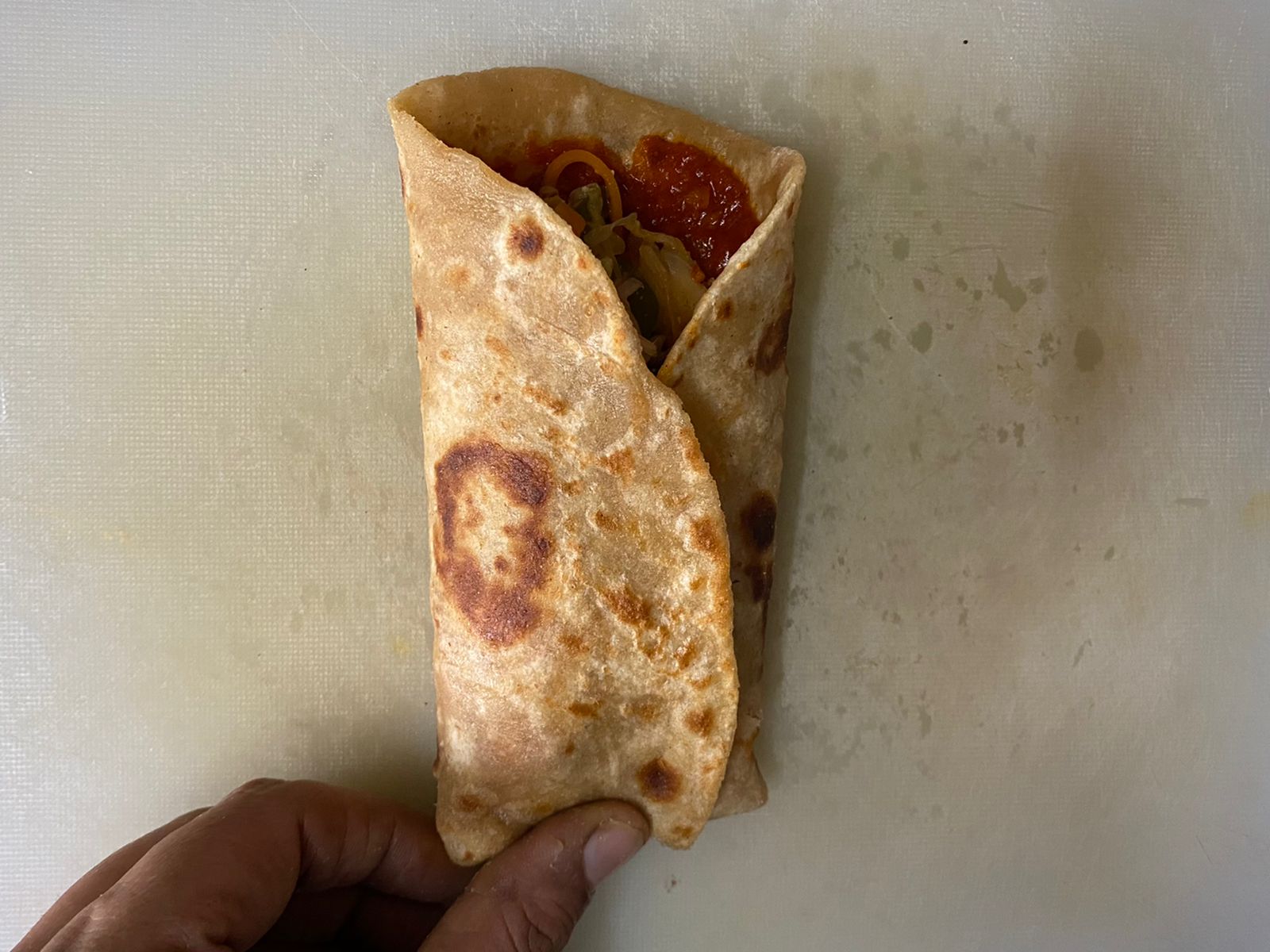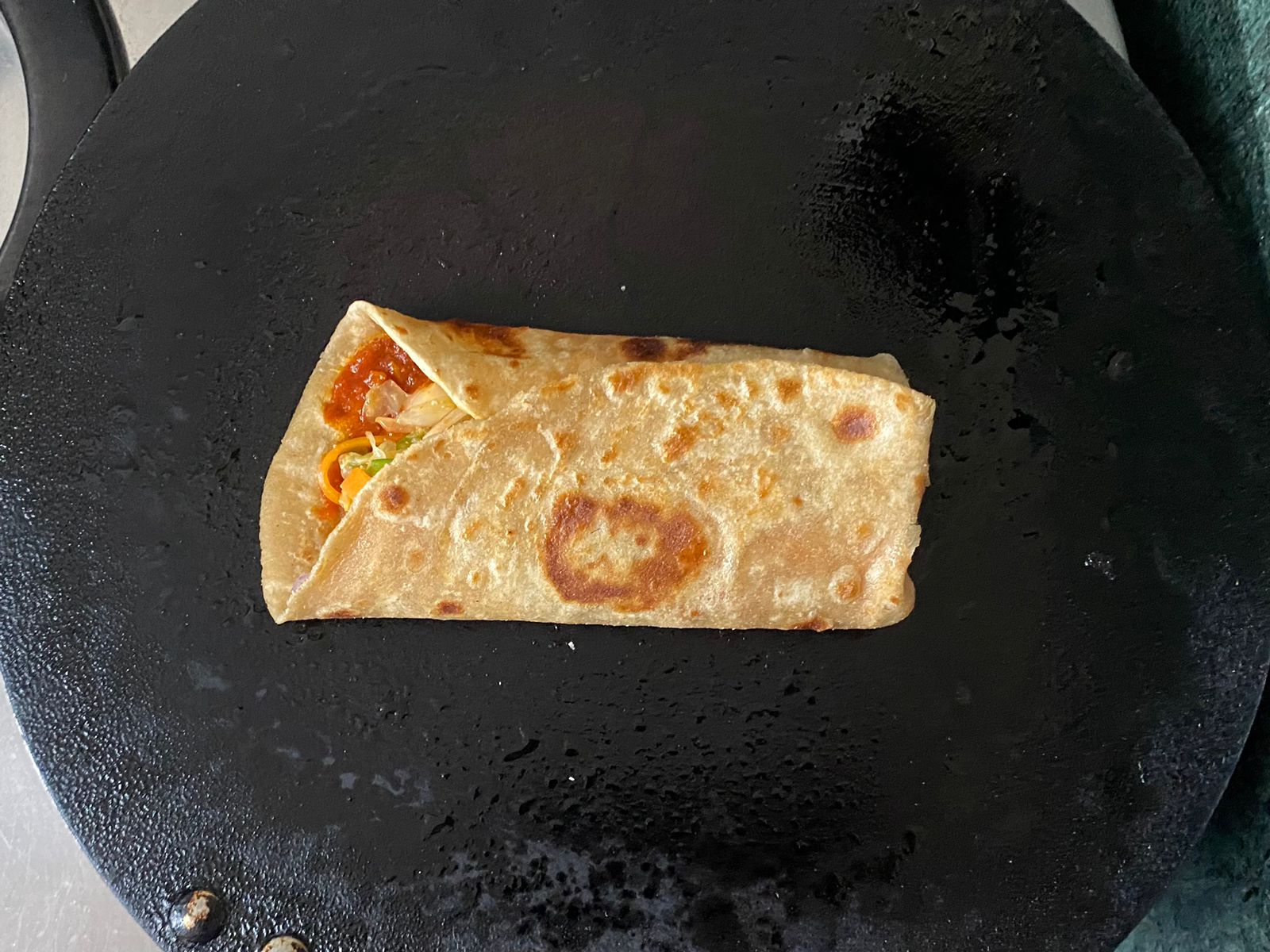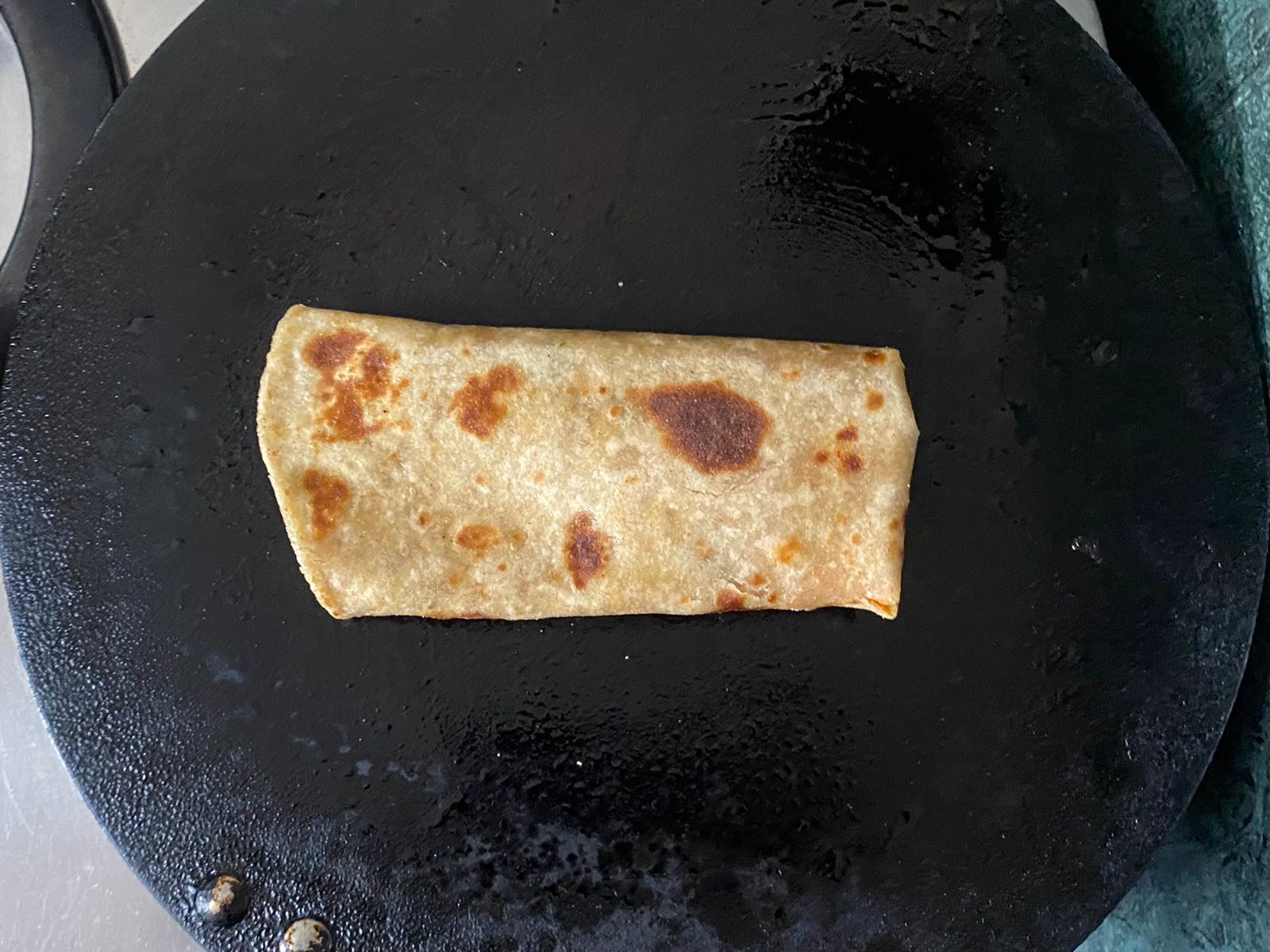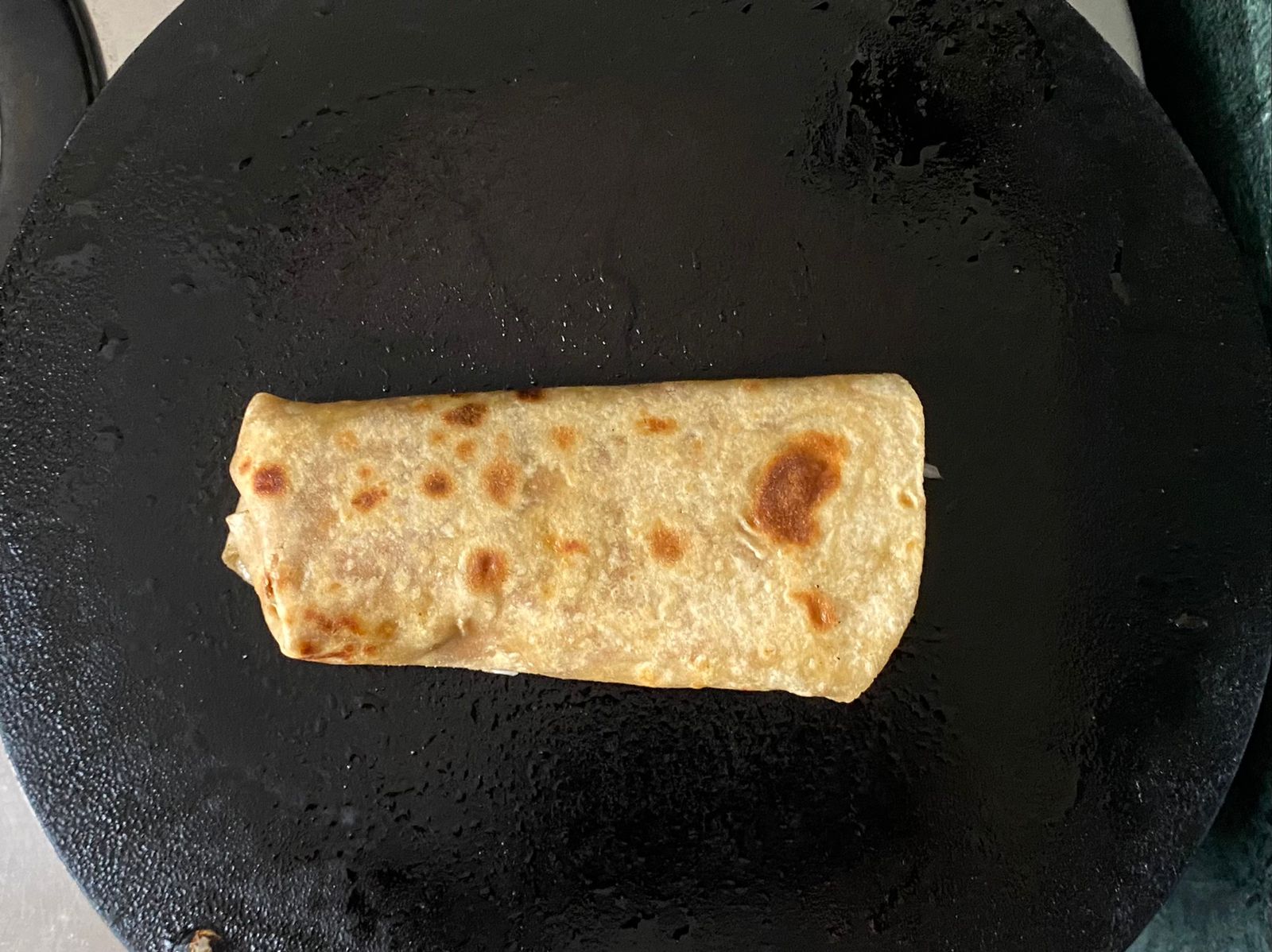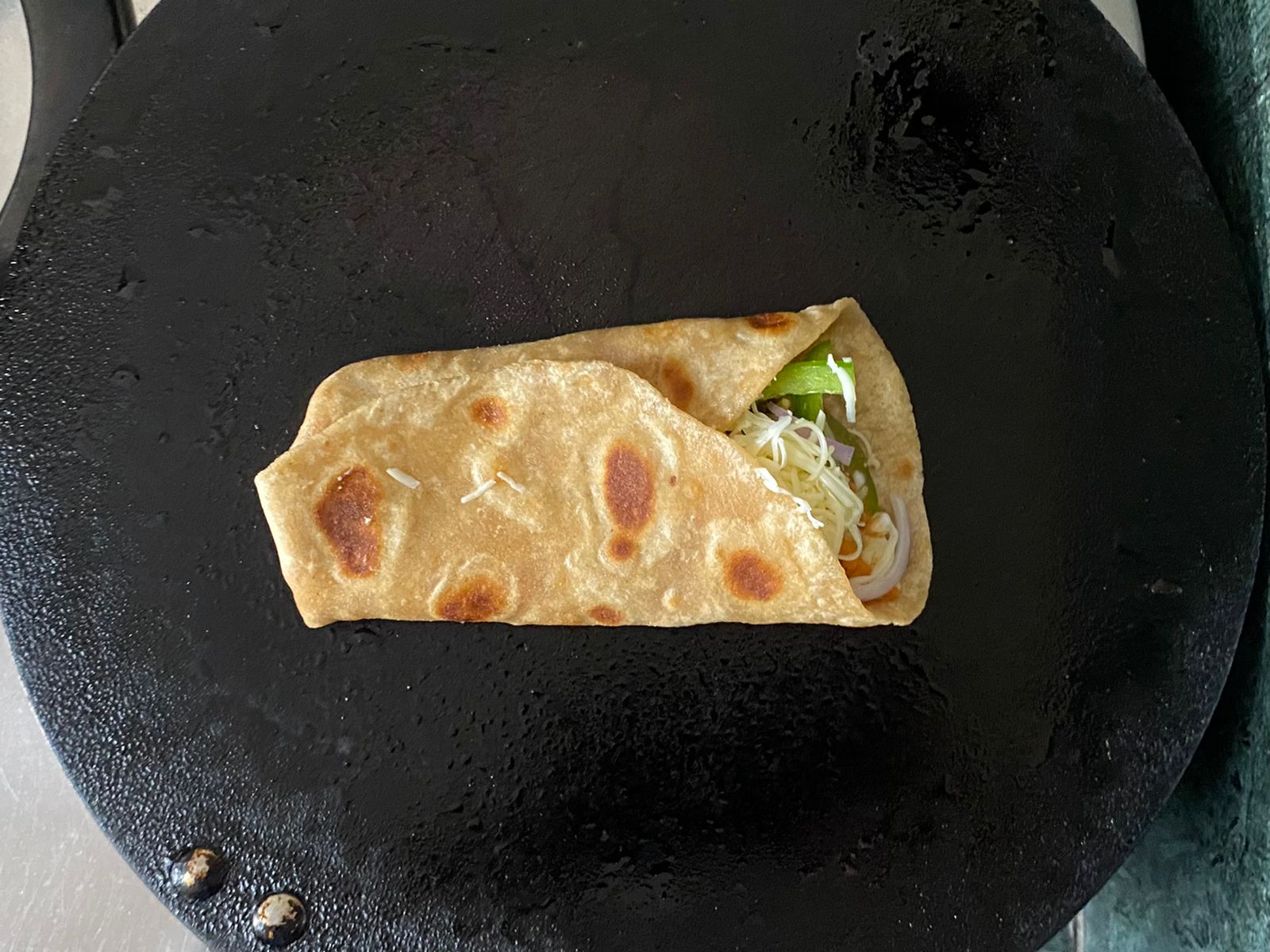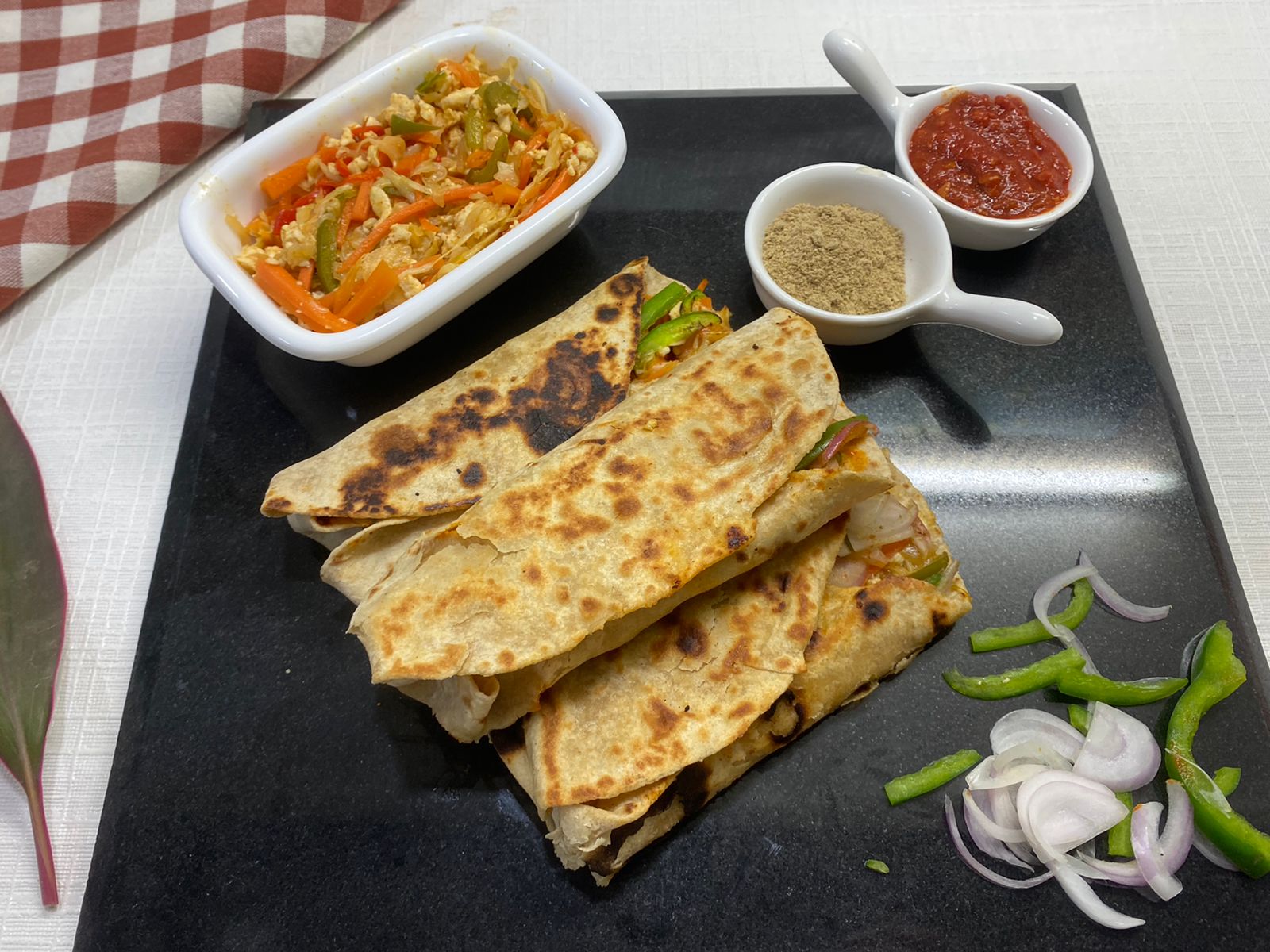 Roll the bottom side up and then secure by folding the sides in. If you wish you can use a small toothpick to hold the wrap together. The wrap can be served as it is or you can heat a pan and cook the wrap on low heat until crispy from both sides.
Serve it on its own or with any sauce of your liking.