Spanish Tomato Bread
Spanish Tomato Bread is a classic Catalan tapas recipe prepared by topping tomato pulp on top of garlic-rubbed toasted bread, finished with a drizzle of olive oil and sea salt. It is made with only 5 ingredients — toasted bread, raw garlic cloves, fresh juicy red tomatoes, olive oil and coarse sea salt.
It is called as 'Pa Amb Tomaquet' or pan tumaca or in Spanish 'Pan con Tomate' (pronounced pam too-mah cat). If you have ever been to a Spain or for a Spanish Tapas, you would have eaten your weight load in tomato bread as it is served absolutely everywhere and is on every Spanish menu. This tomato bread never disappoints and taste just fresh and flavourful.
Few years ago, we did a road trip in Spain and every bar, pub or restaurant we stopped at served these delicious tapas. In some restaurants it is served as a 'DIY' kit wherein the ingredients are brought to the table for you to prepare it yourself which stops the bread from going soggy!
People often confuse it with Italian Bruschetta. Bruschetta is prepared with finely diced tomatoes mixed with herbs whereas this Spanish bread has garlic and tomatoes as the main flavours. Light, refreshing and super easy to whip up! If you have fresh tomatoes laying around in your fridge, then this is a must try recipe!
This is 5 ingredient tapas will transport you to the Catalonia region of Spain with just one bite!
If you like tapas style dishes then I would recommend trying Wai Wai Sadeko, Lebanese Batata Harra, Houmous, Muhammara and Turkish Cacik/Yogurt Dip with Cucumber to name a few.
Ingredients
5-6 thin slices of sourdough bread
2- 3 unpeeled garlic cloves
2 ripe red tomatoes
2-3 teaspoons extra virgin olive oil
Sea salt to taste
Directions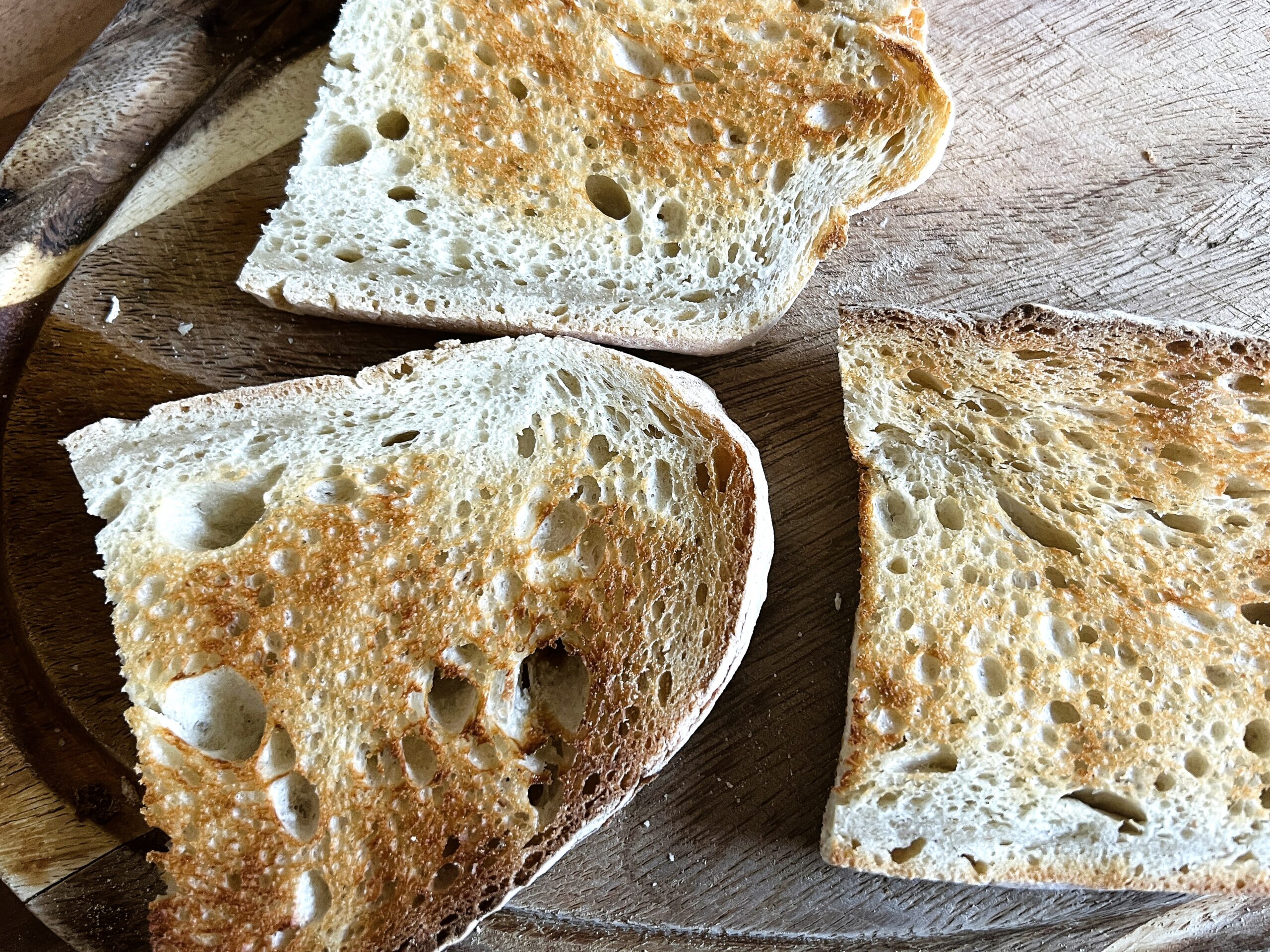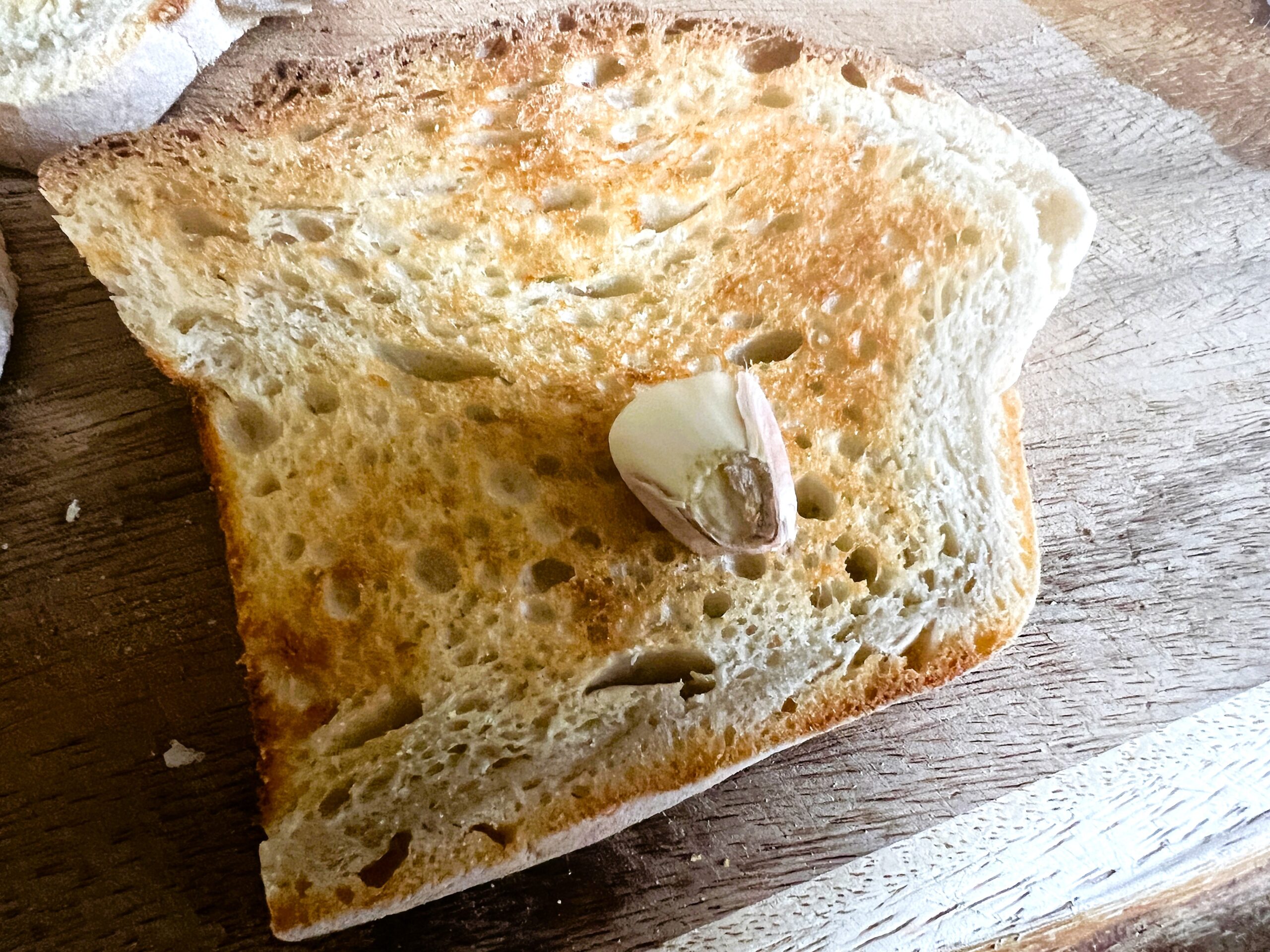 Toast the bread slices. I prefer to toast the bread in the toaster as it is quick and easy. We want crisp and golden bread as the bread is used almost as grater for garlic and tomatoes.
Next, slice an unpeeled garlic clove in half and rub it (cut side down) all over the surface of the bread. I would suggest going light if you are not a fan of spicy as raw garlic has a spicy taste to it. I enjoy the spicy pungent taste of garlic hence always give an extra rub.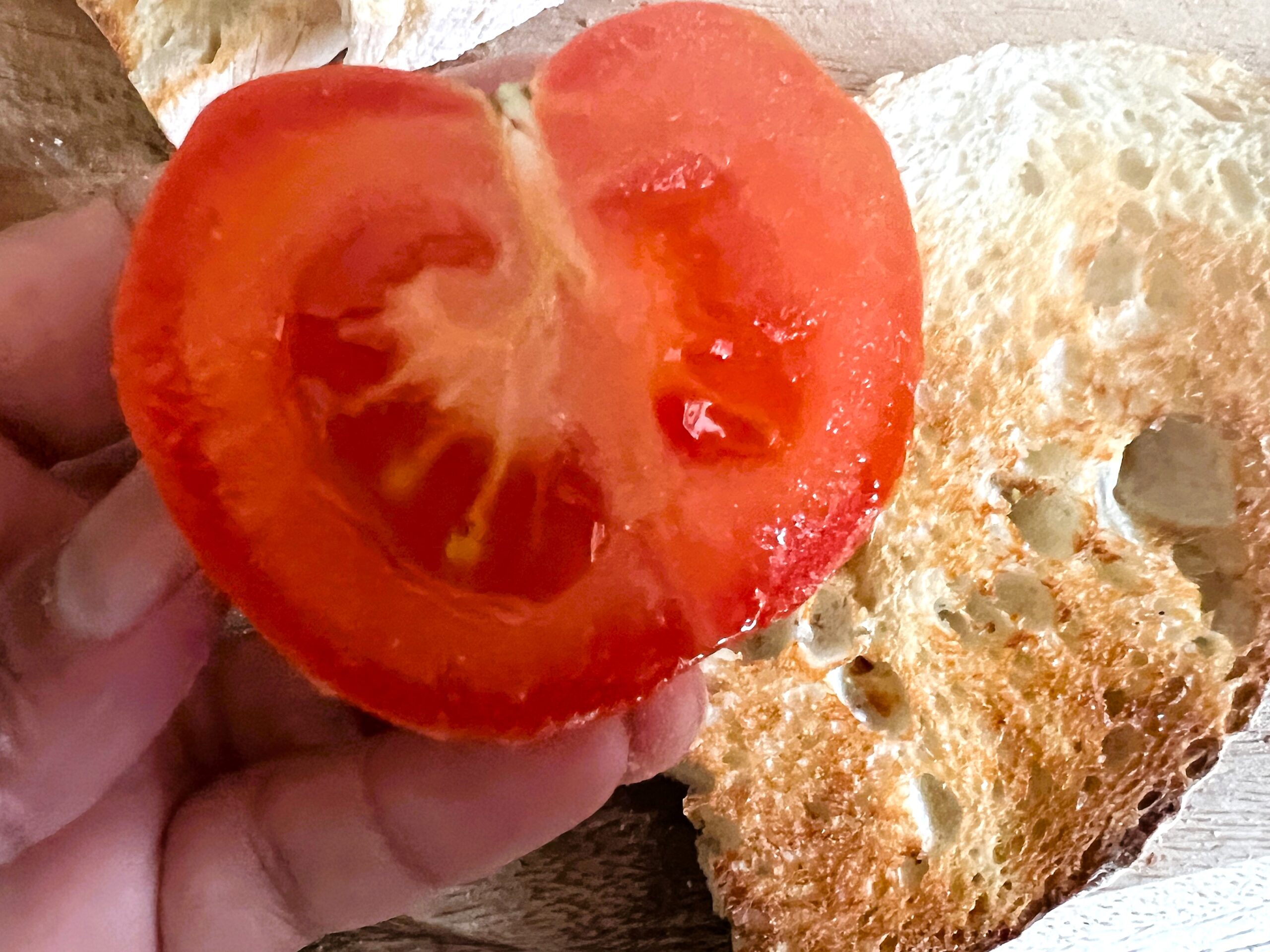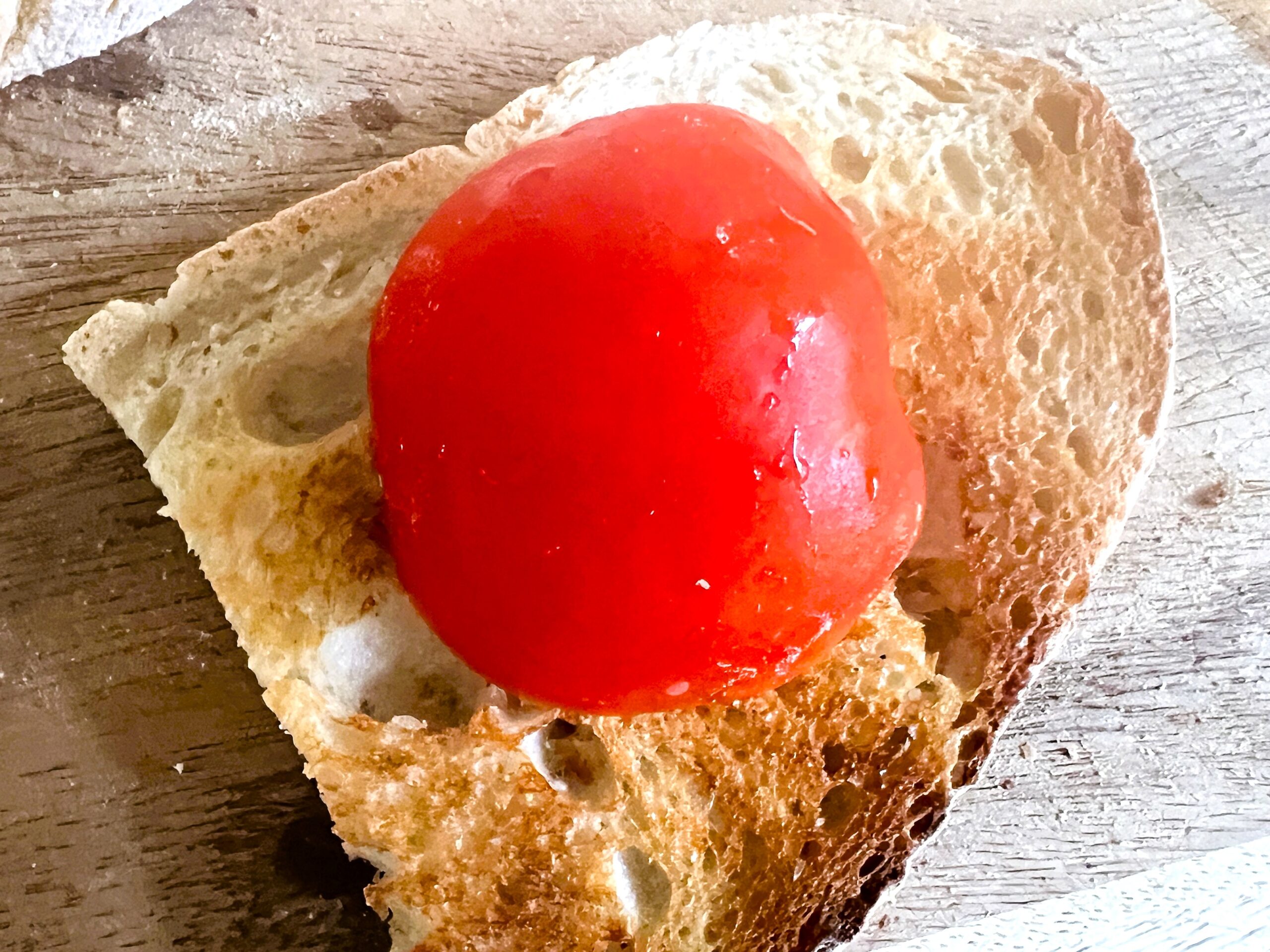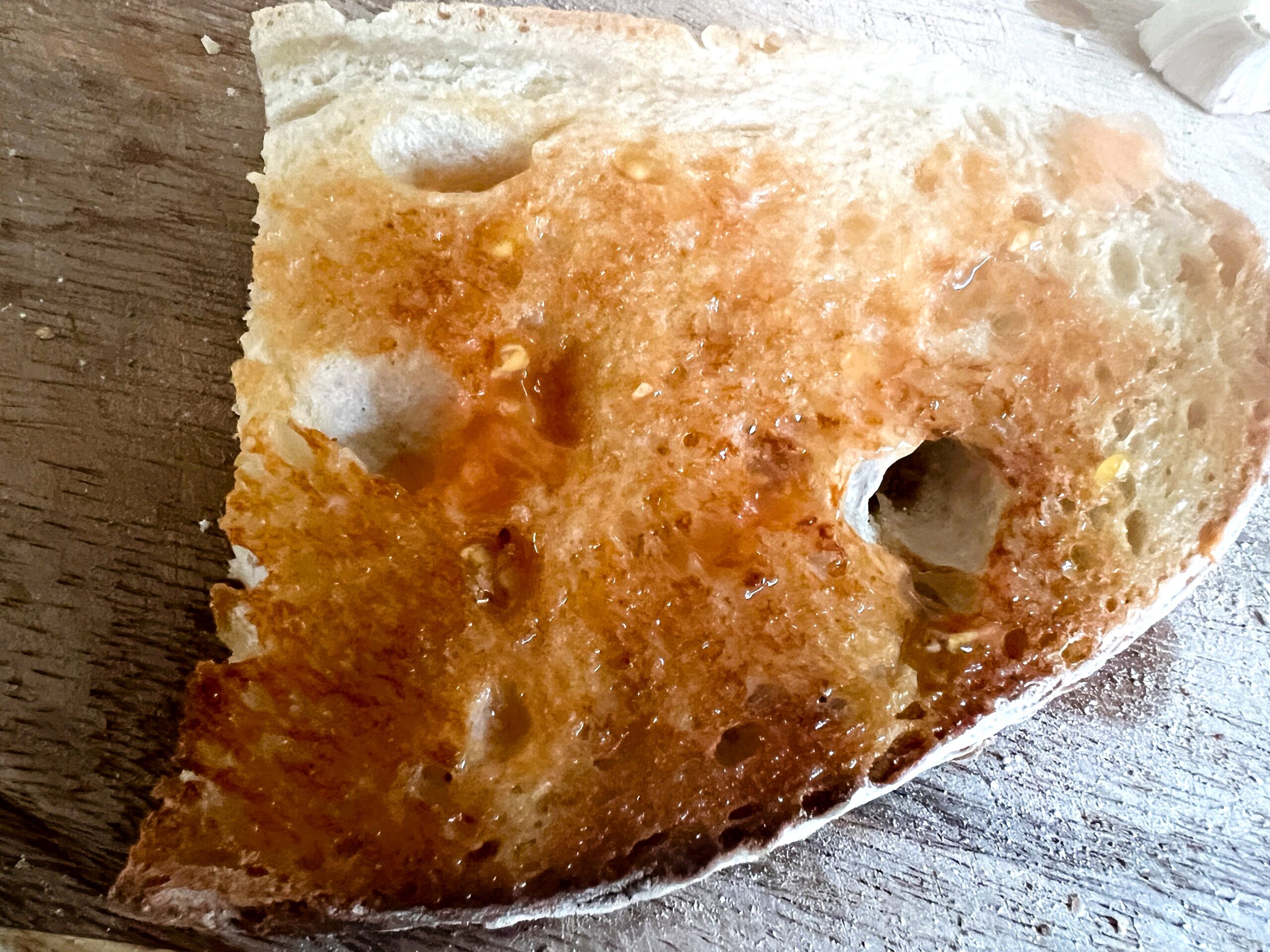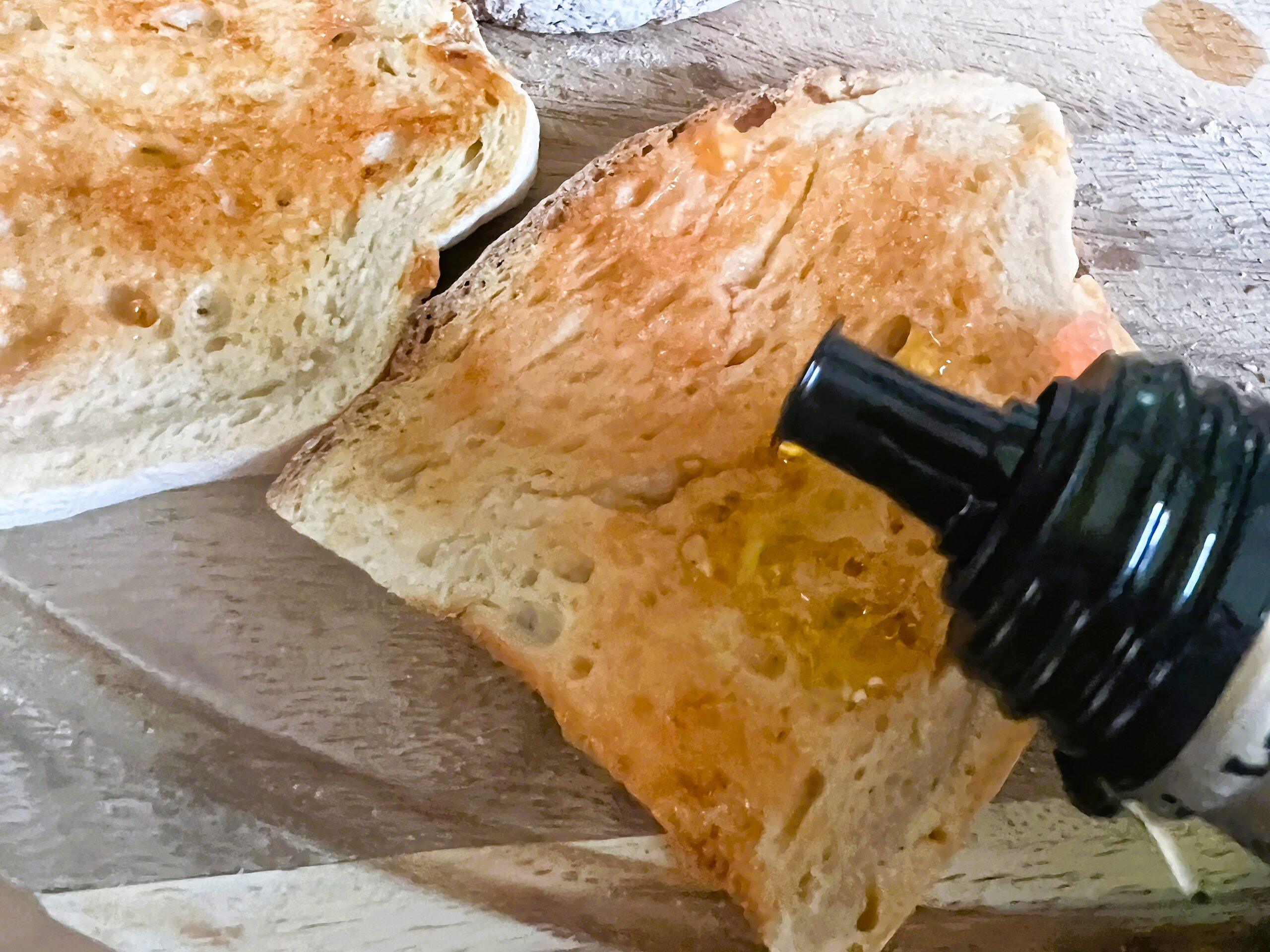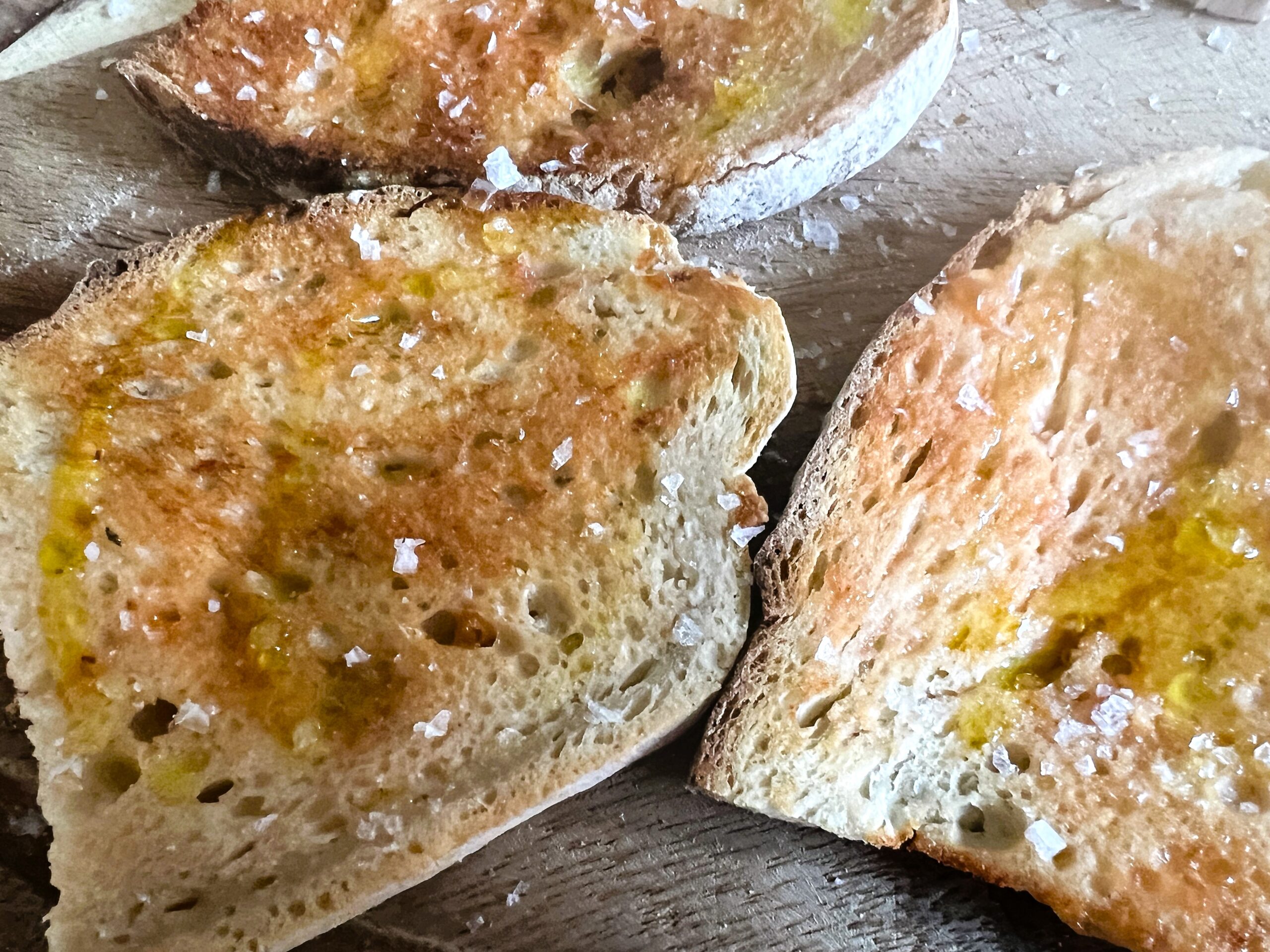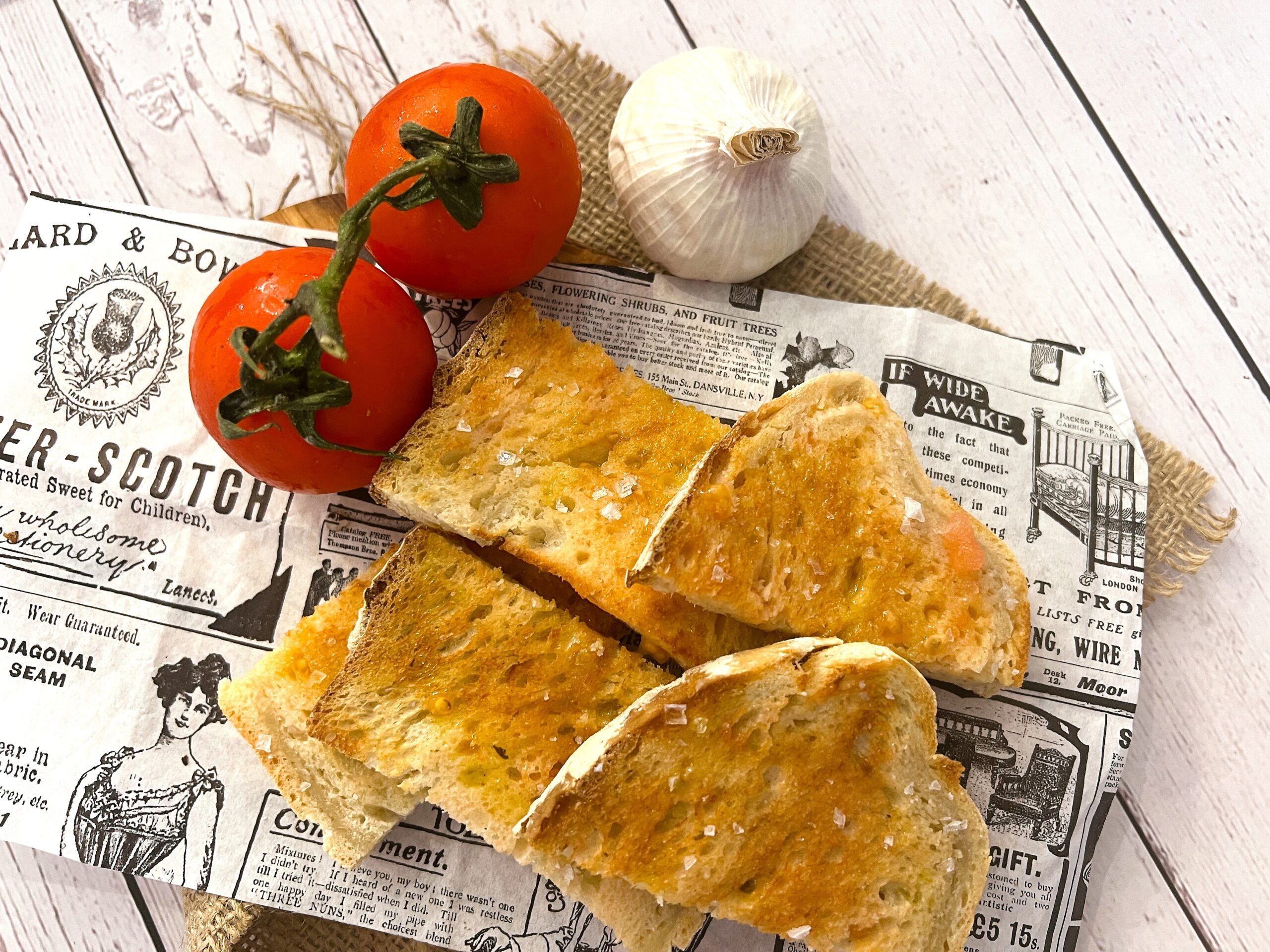 Slice a tomato in half and rub it (cut side down) all over the surface of the bread, being sure to squeeze out lots of the rind.
Next, drizzle olive oil and a generous sprinkle of salt.
Enjoy it right as the tomato bread can go soggy very quickly due to the tomatoes and oil.