Seared Basil Scallops with Courgette Ribbons
Scallops with Courgette Ribbons is a delicious and simple recipe of scallops pan fried in basil oil with a light warm salad of marinated courgette. Sweet juicy scallops cooked to perfect with a light citrusy crunchy courgette is a delectable and quick recipe.
I love scallops! I can have them in any shape or form and would often pick it from any menu when we are dining out. Sweet, succulent and just ultimate sea food treat. Scallops are referred as the 'candy of the sea' due to their sweet buttery, and absolutely divine taste.
Searing scallops might seem intimidating, but it's insanely easy to do at home. This recipe is super simple and easy to prepare. I would highly recommend keeping all the ingredients ready as it takes only a few minutes of cooking. I like to marinate the courgettes for few minutes as it slightly softens them and also adds flavour to the vegetable.
Basil Scallops with Courgette Ribbons is a quick and easy recipe that can be enjoyed as a starter for those special occasions when you need something extra decadent.
Other recipes you might enjoy for those special occasions are Vietnamese Spring Rolls, Singaporean Prawn Laksa, Pan Fried Scallops with Samphire and Hazelnut Butter, Paneer Firecracker Rolls, Amritsari Fish, Thai Cod in Pandan Leaves to name a few.
Ingredients
8 scallops removed from their shells and cleaned
1 tablespoon butter (room temperature)
¼ teaspoon lime zest
½ chilli flakes
Salt to taste
¼ black pepper powder
2 tablespoons shredded basil
Courgette Salad
1 courgette
1 teaspoon lime juice
¼ teaspoon grated garlic
Salt to taste
1/8 black pepper powder
1 teaspoon olive oil
Directions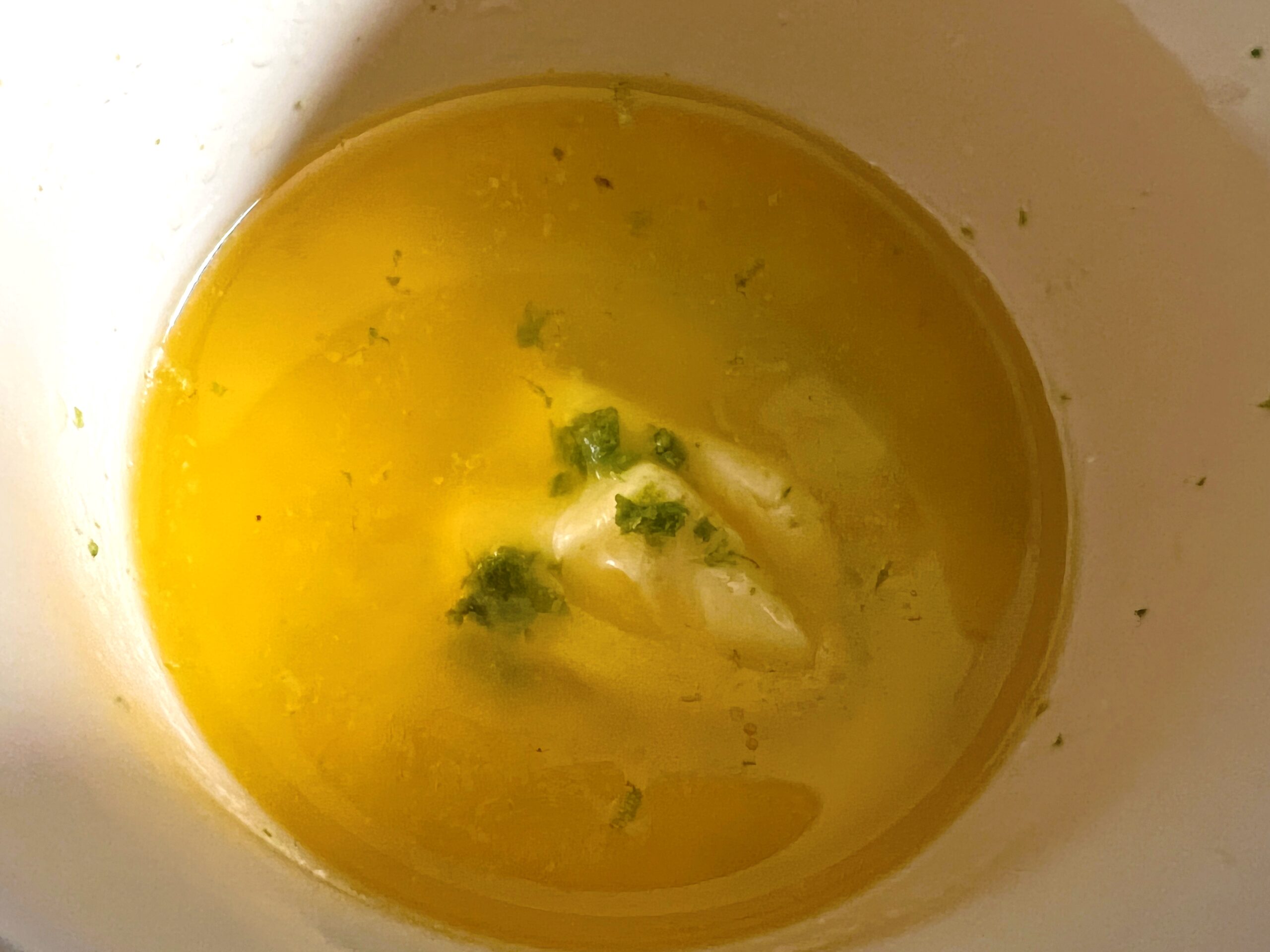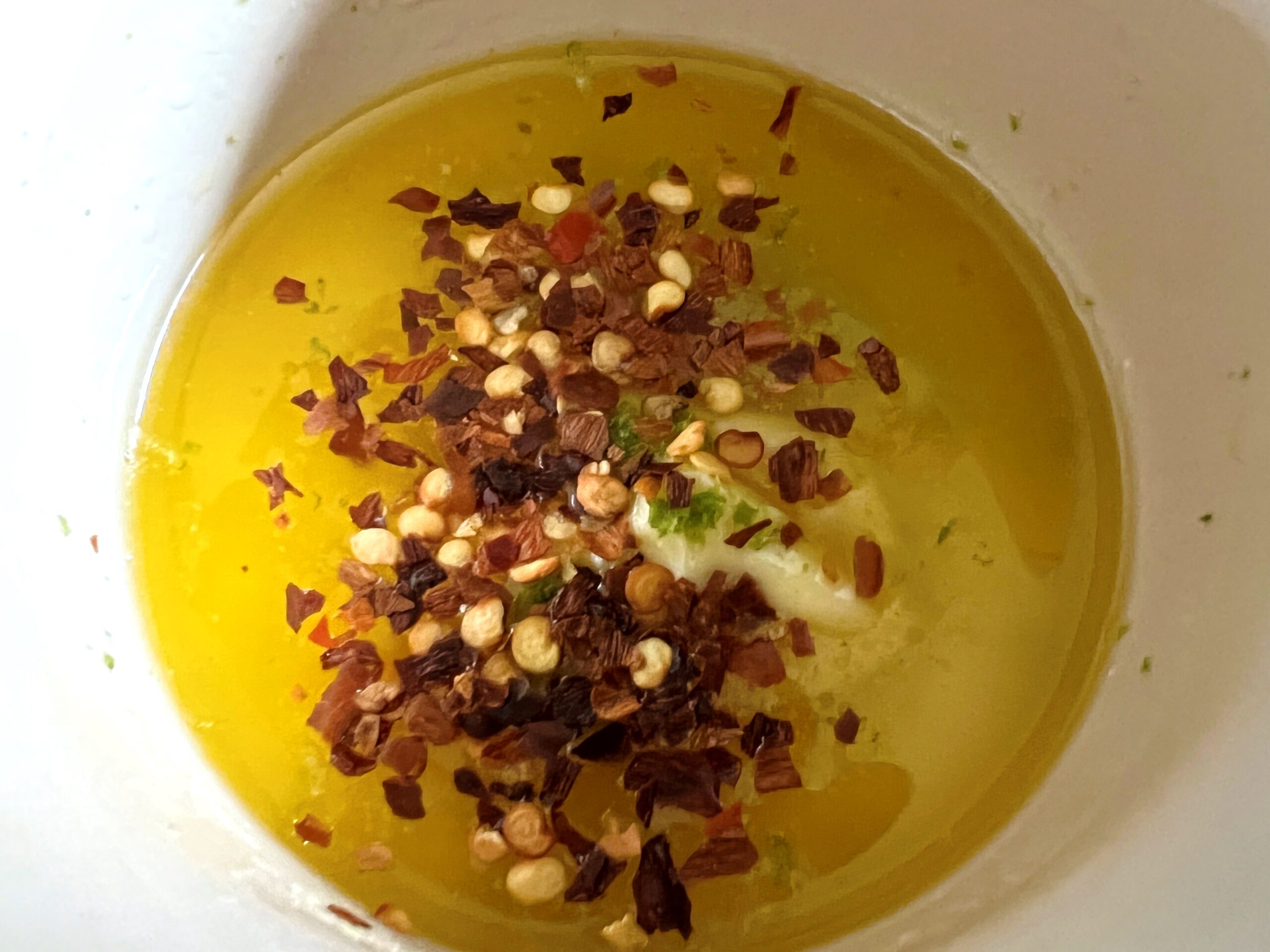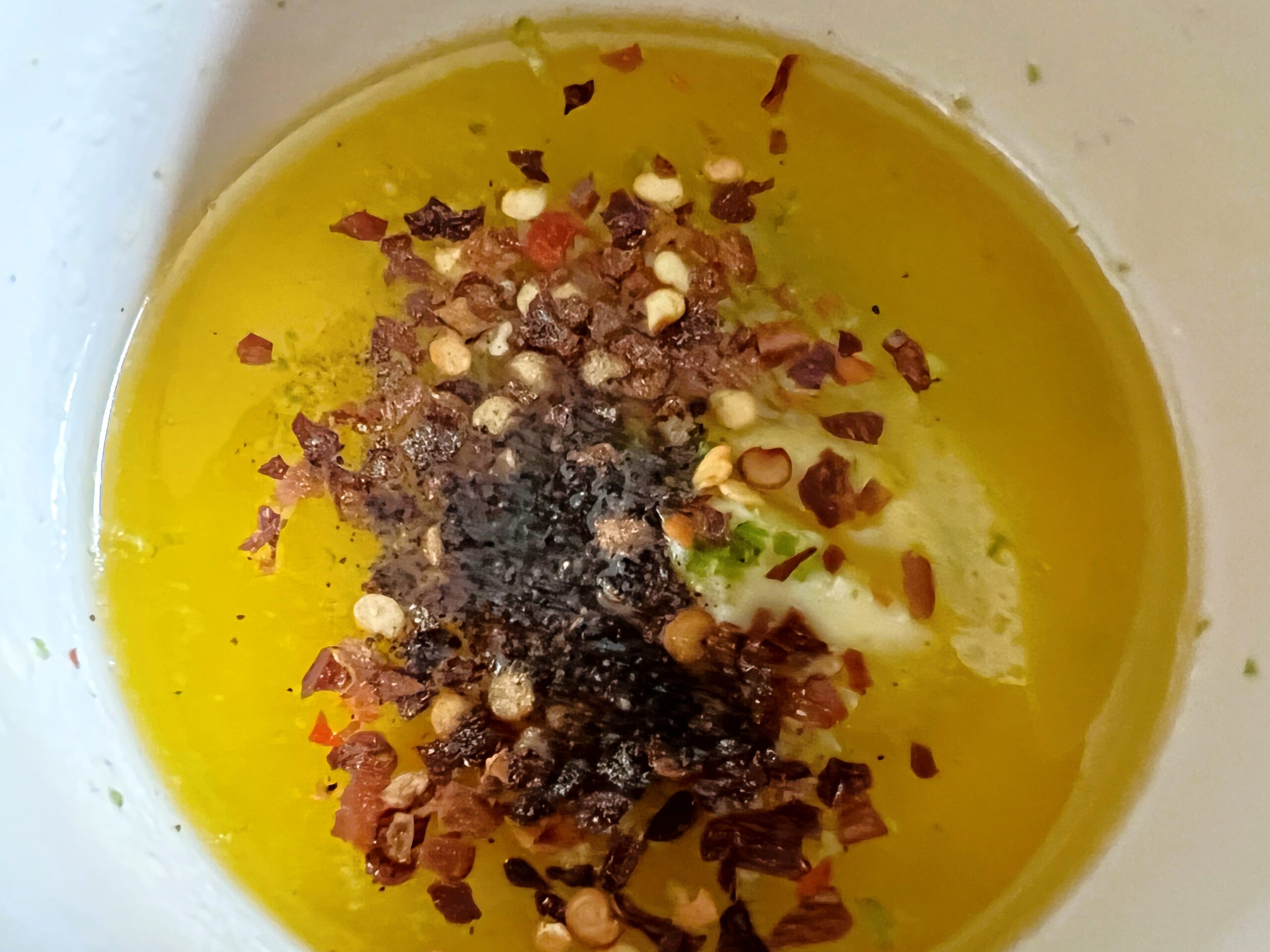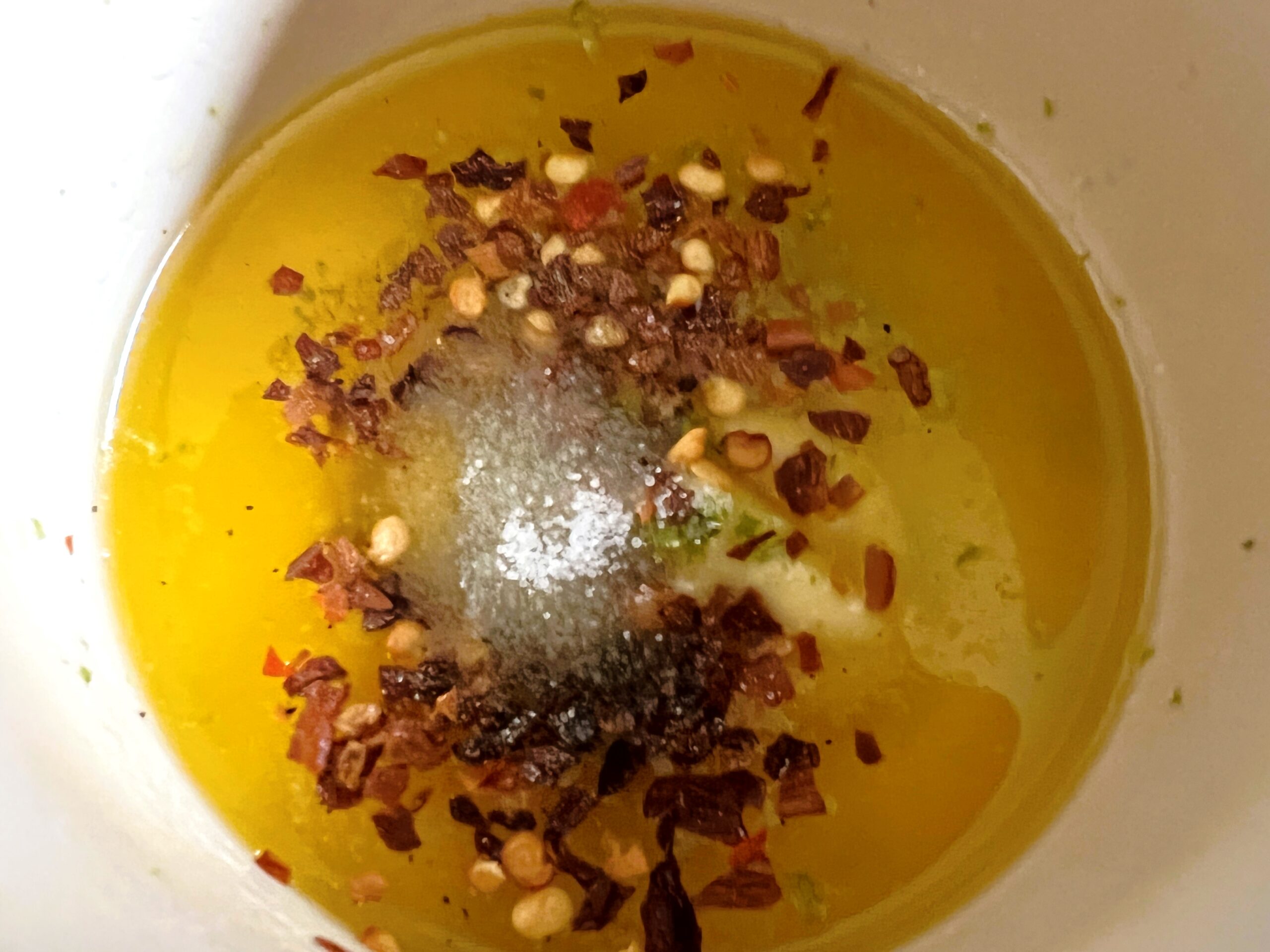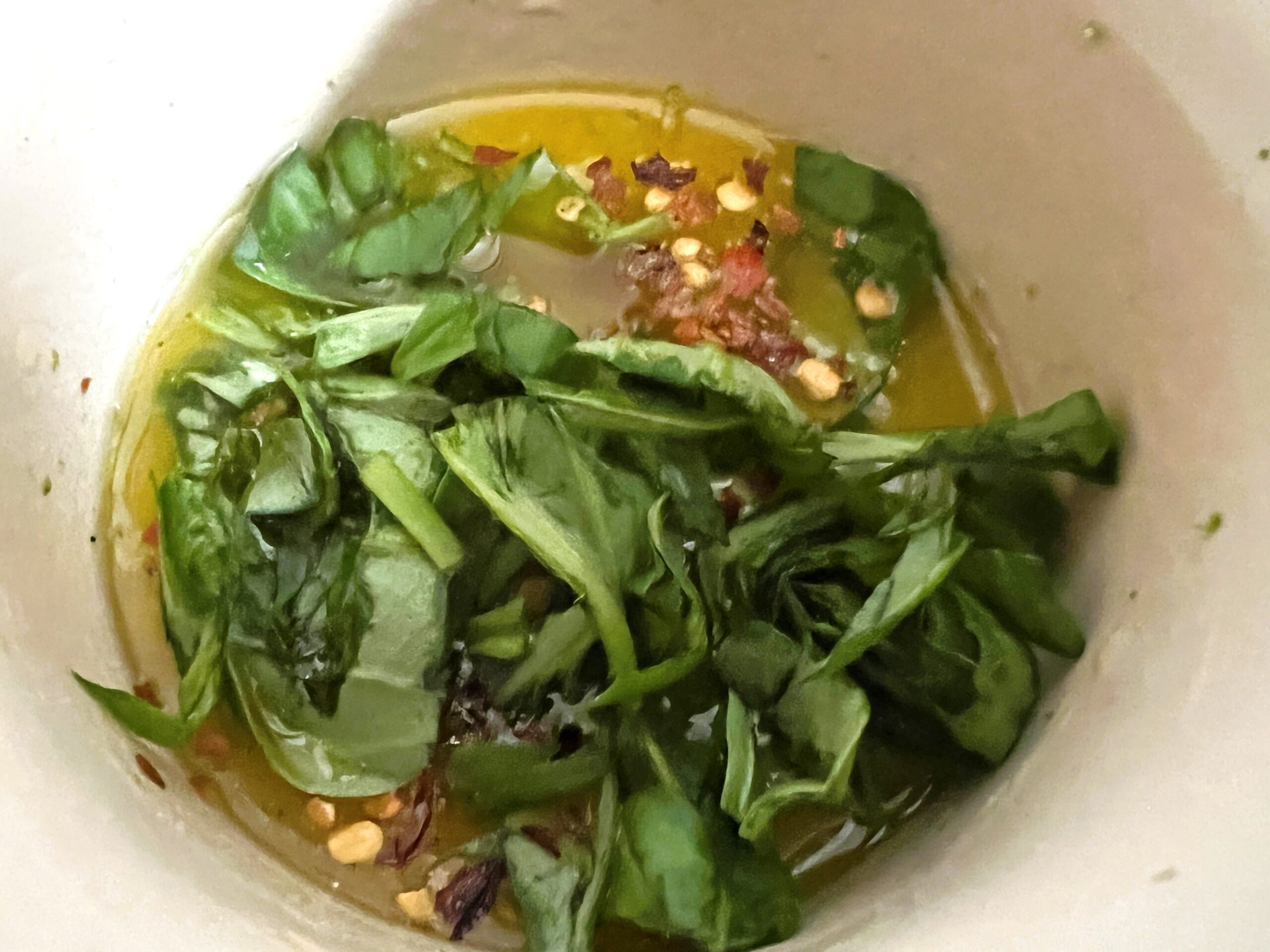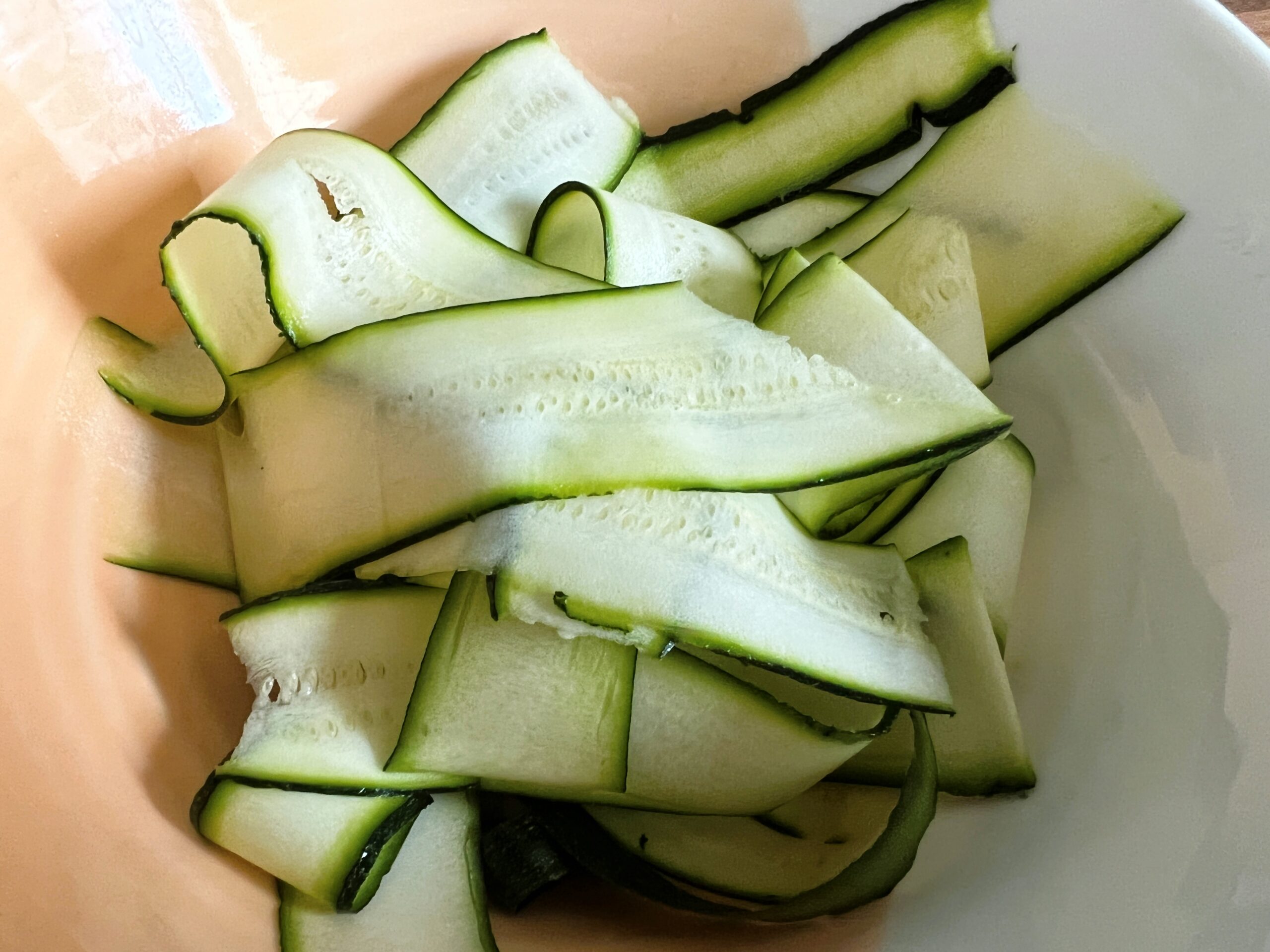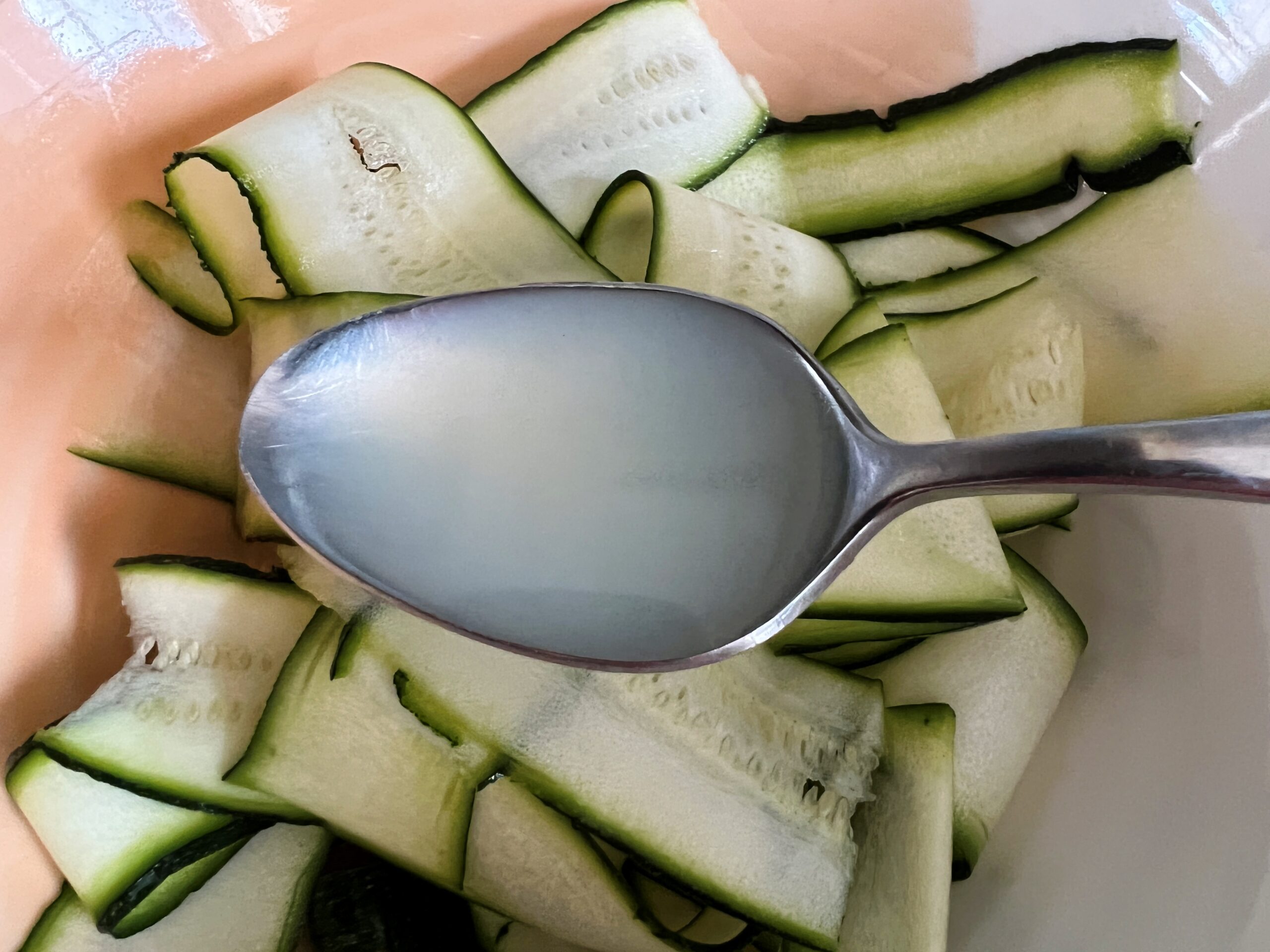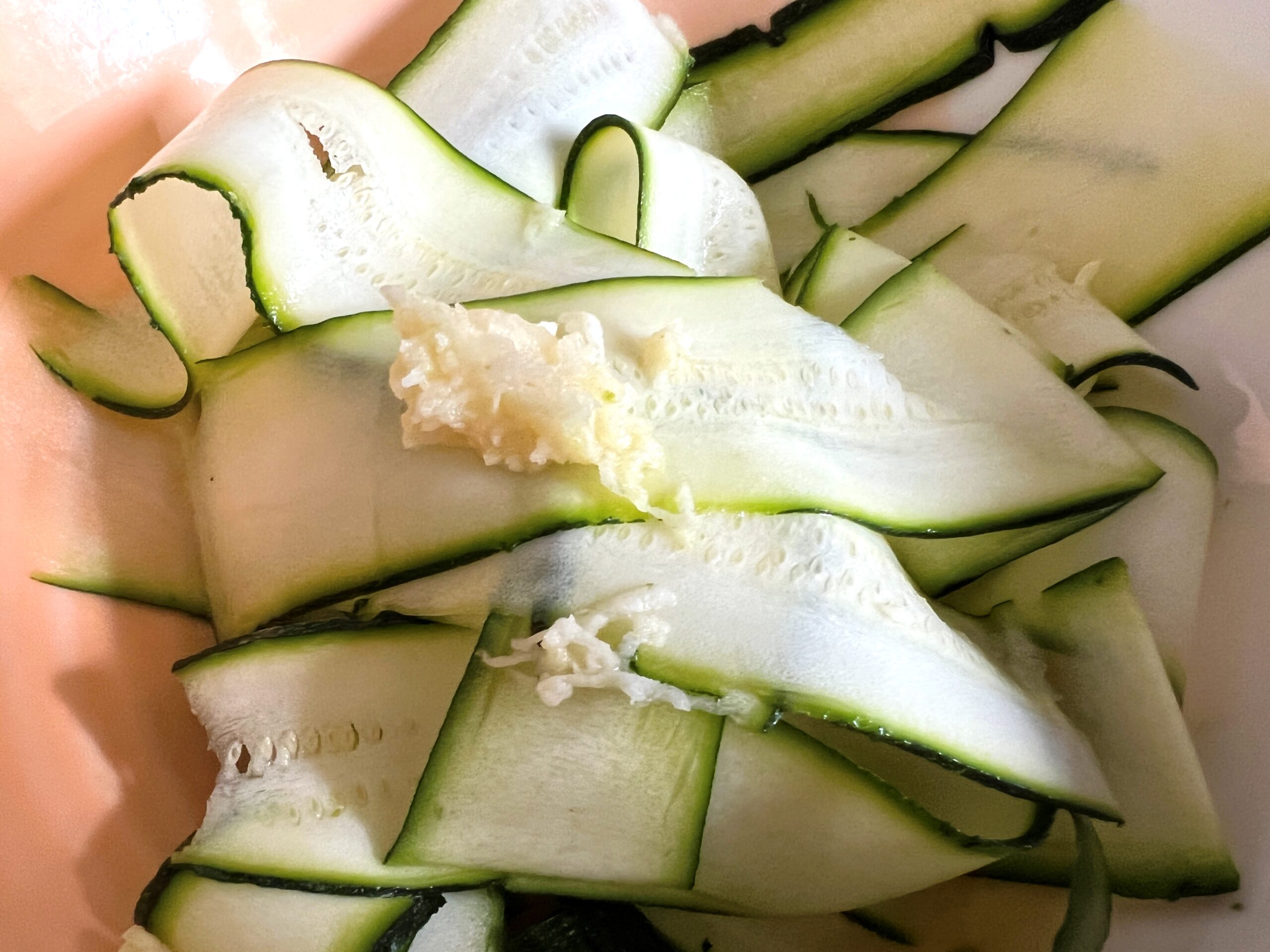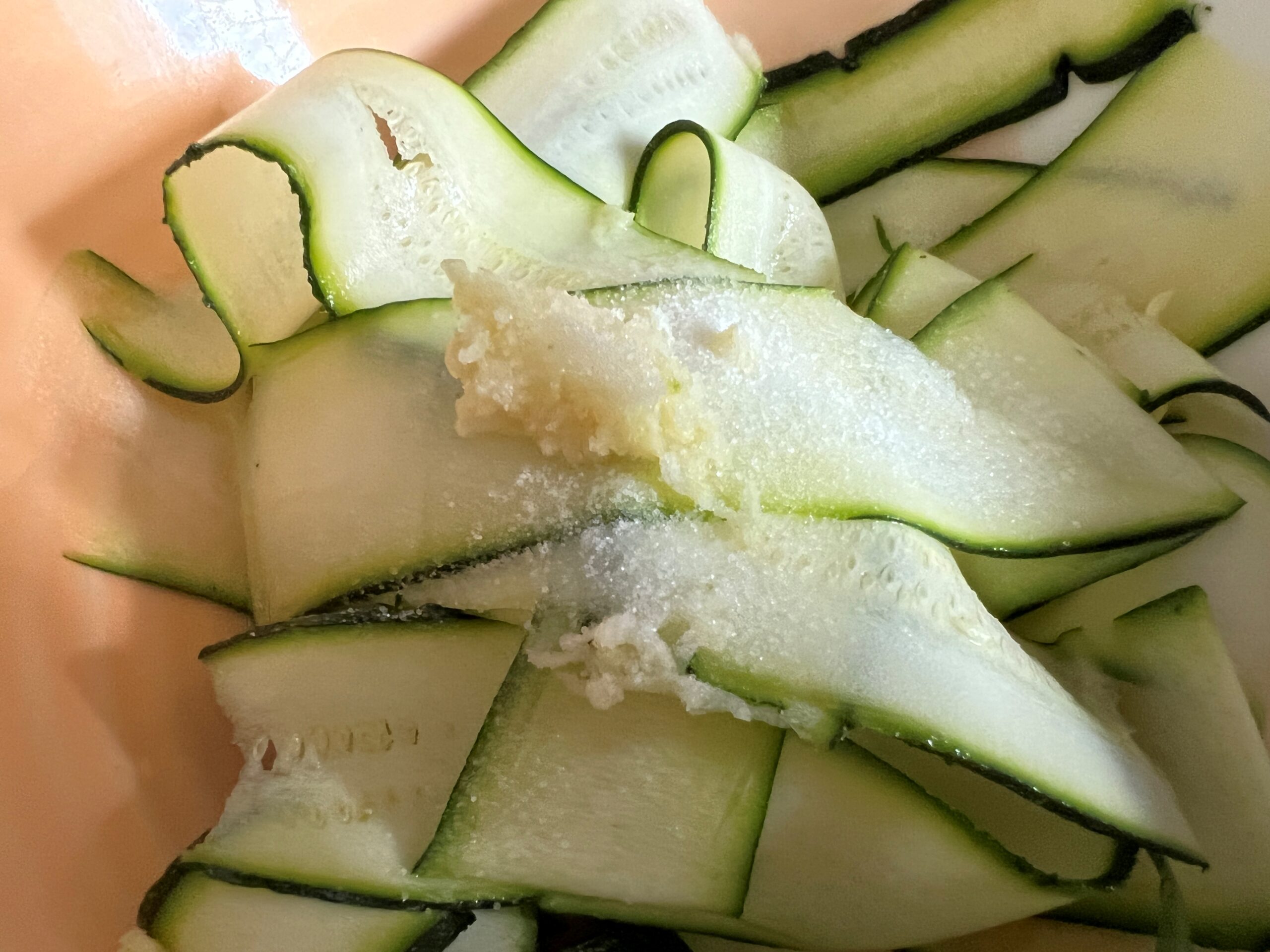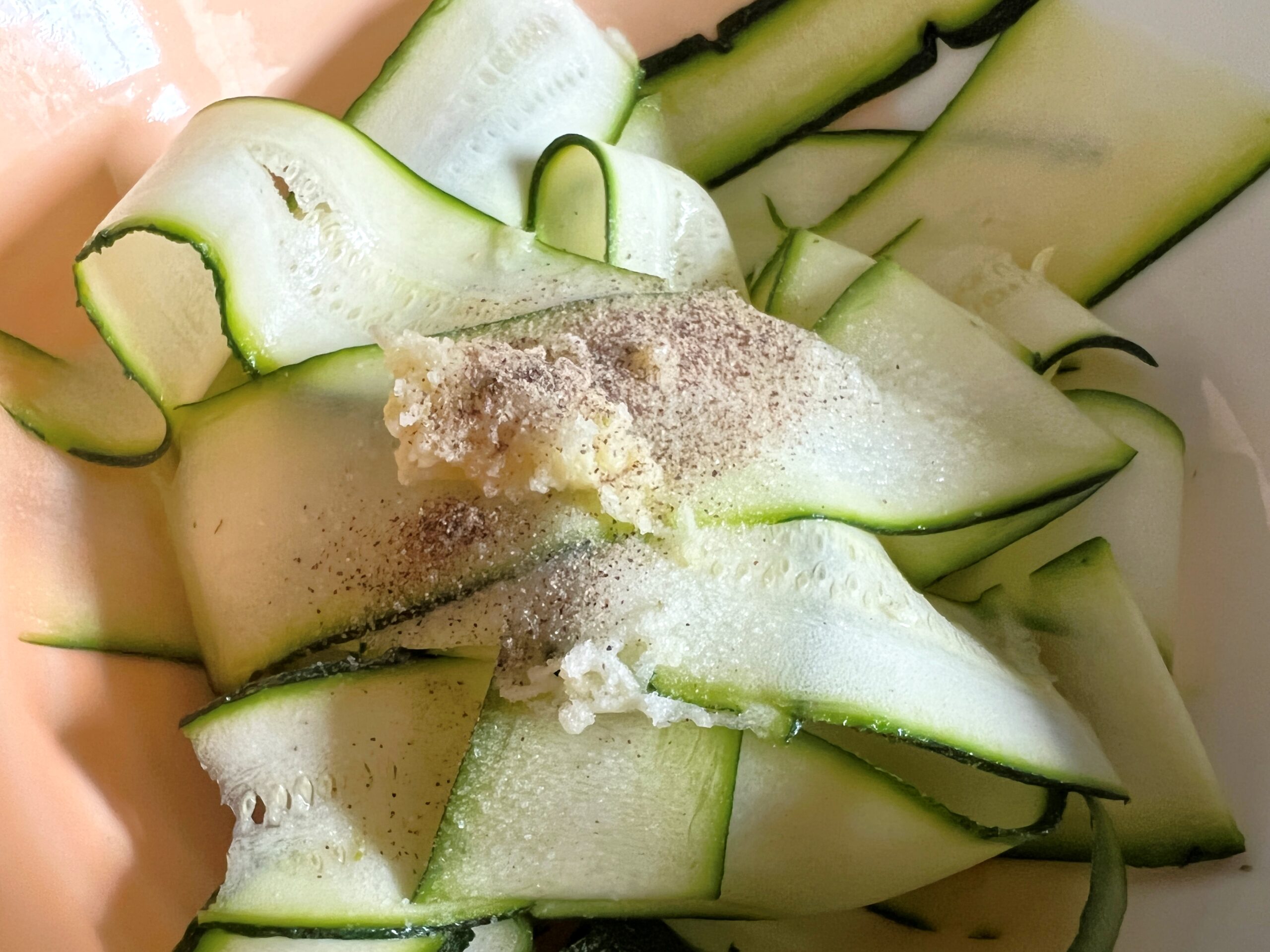 Mix the butter, lime zest, red chilli flakes, salt, pepper and basil together.
Shave the courgettes into ribbons using a vegetable peeler. Add the lime juice, garlic, salt, pepper, olive oil and leave to marinate for 5-10 minutes.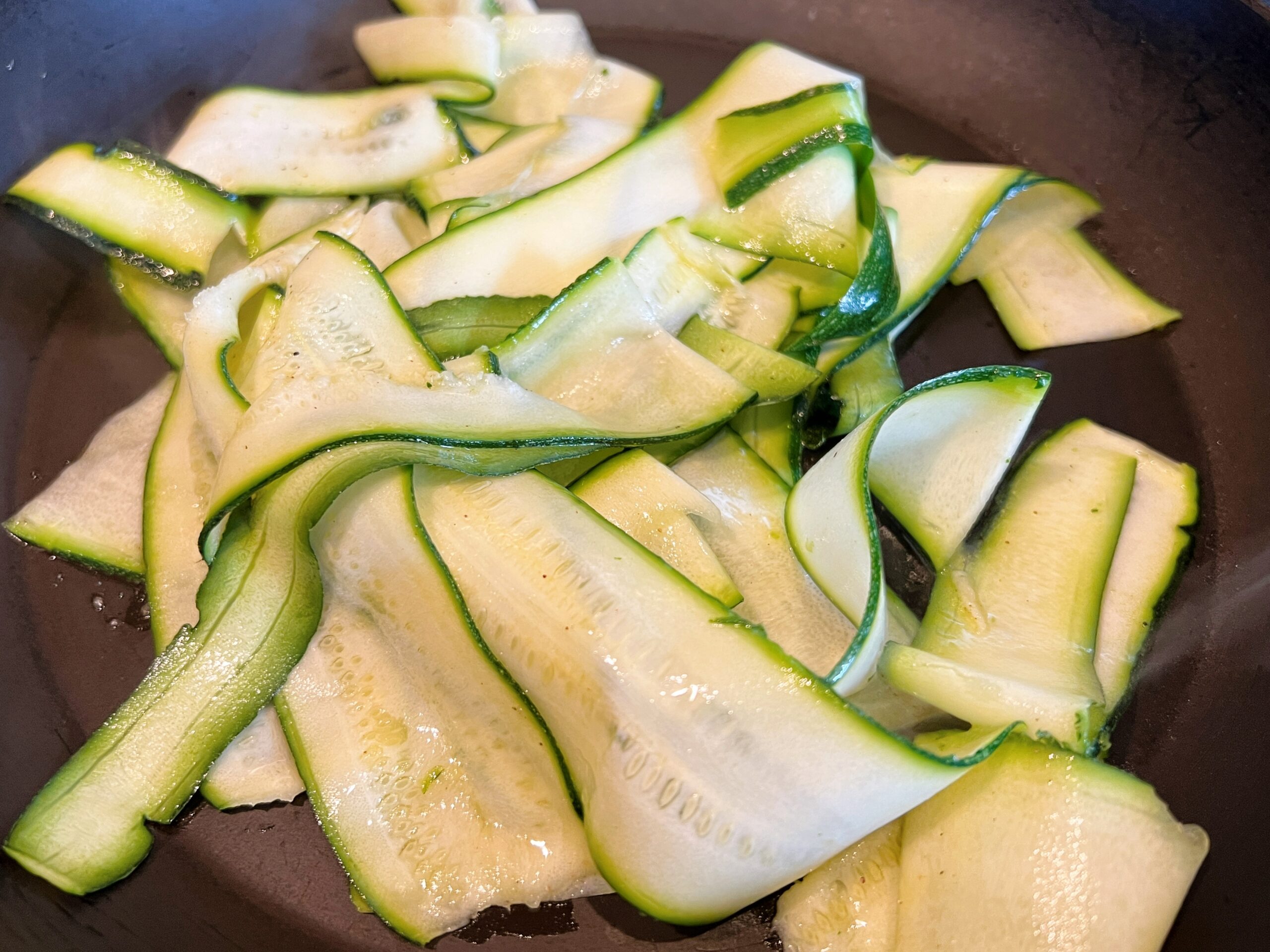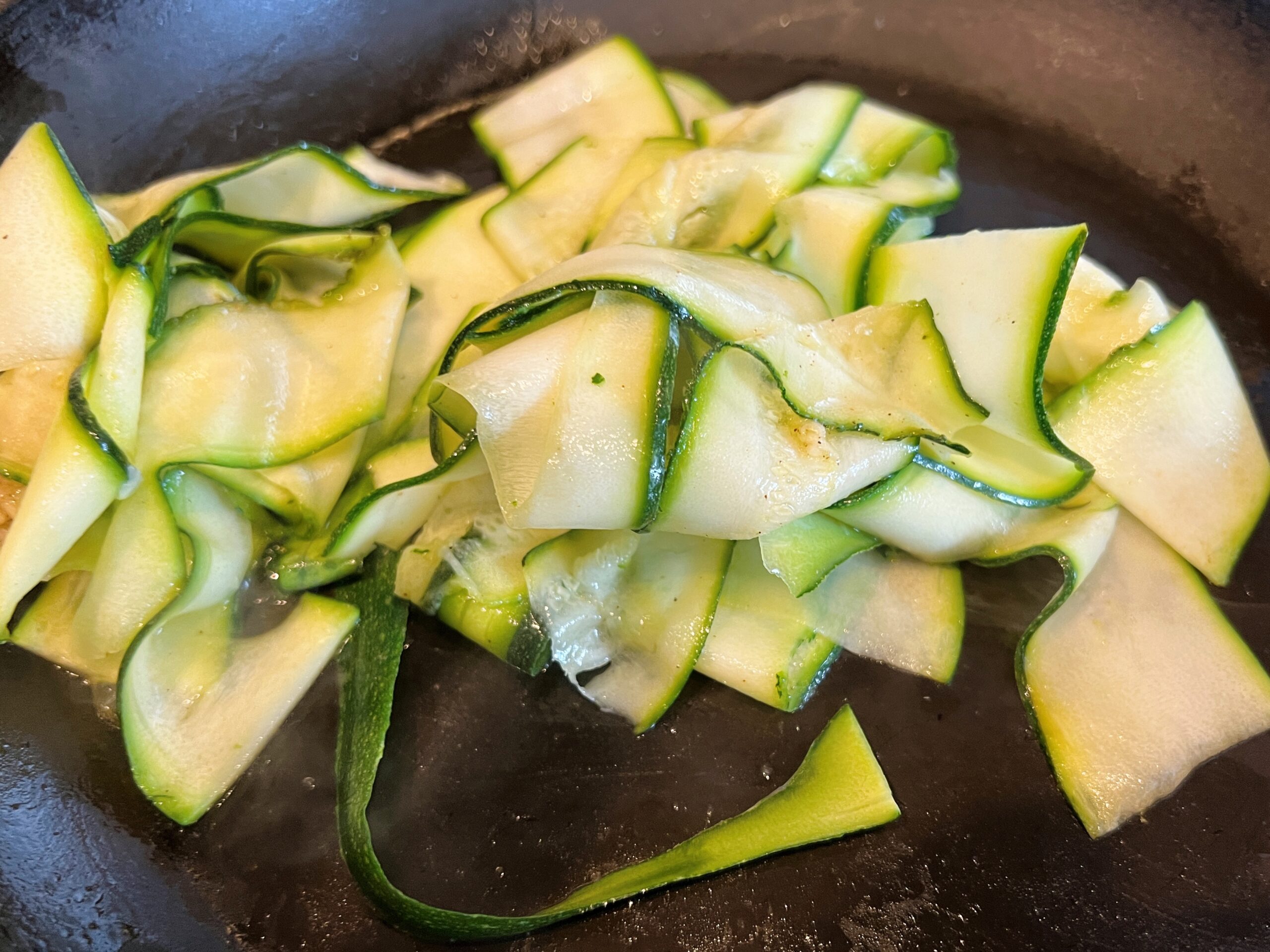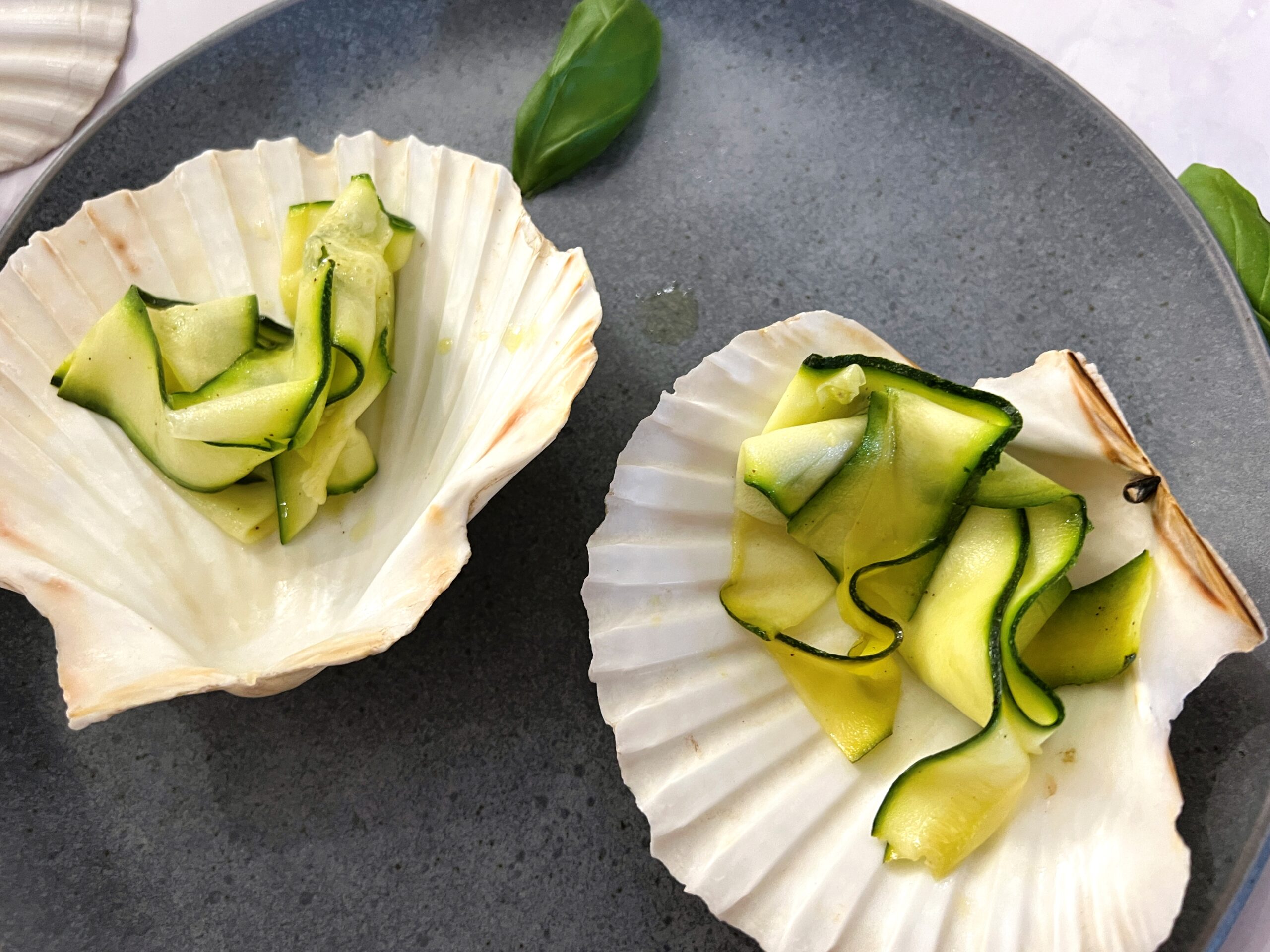 Heat a pan and toss the marinated courgette for 1-2 minutes to slightly warm them through. (Remember we are not softening them but just warming them through and cooking the raw garlic off). Put the warmed courgette ribbons on serving dish or scallop shells.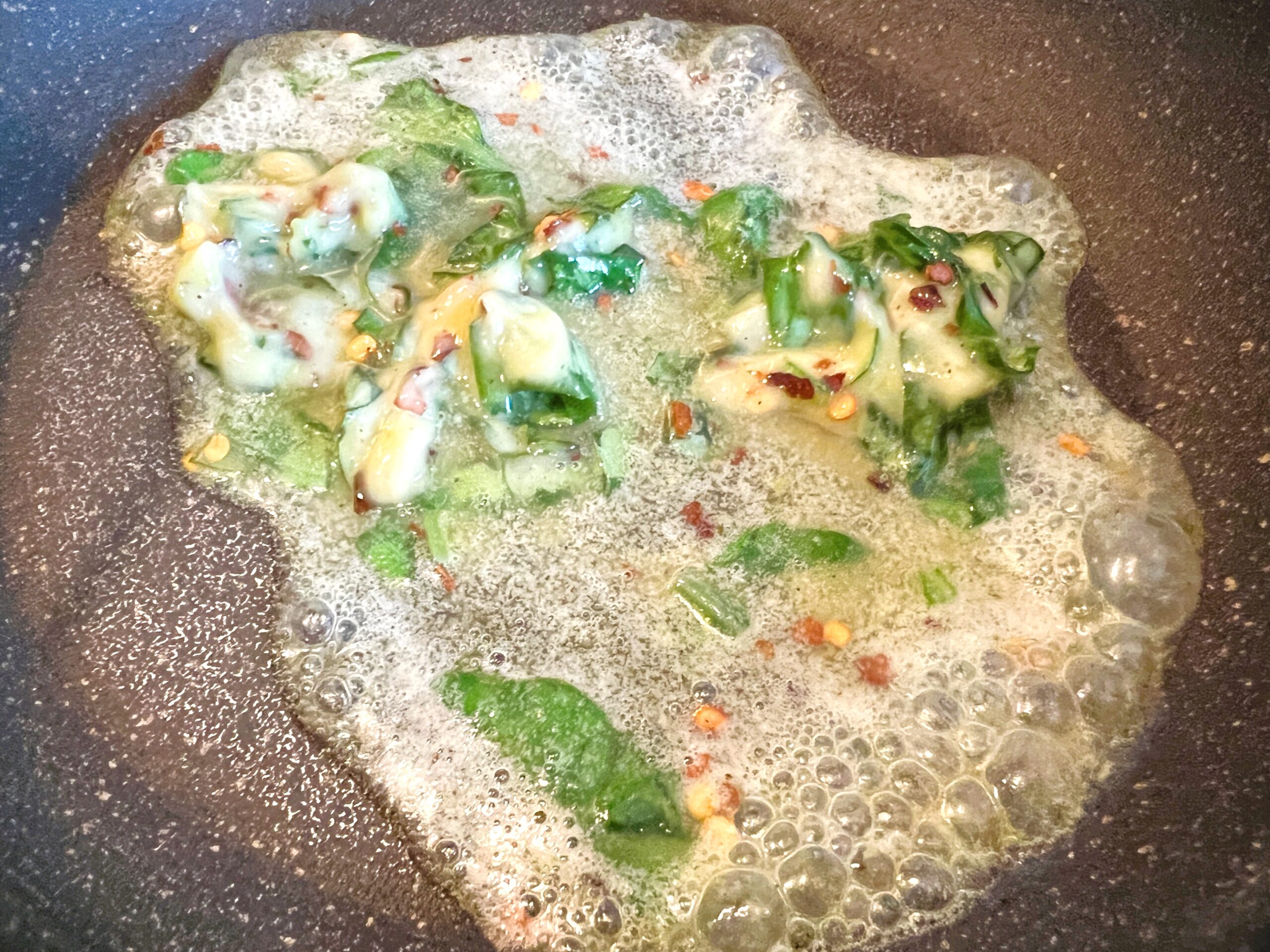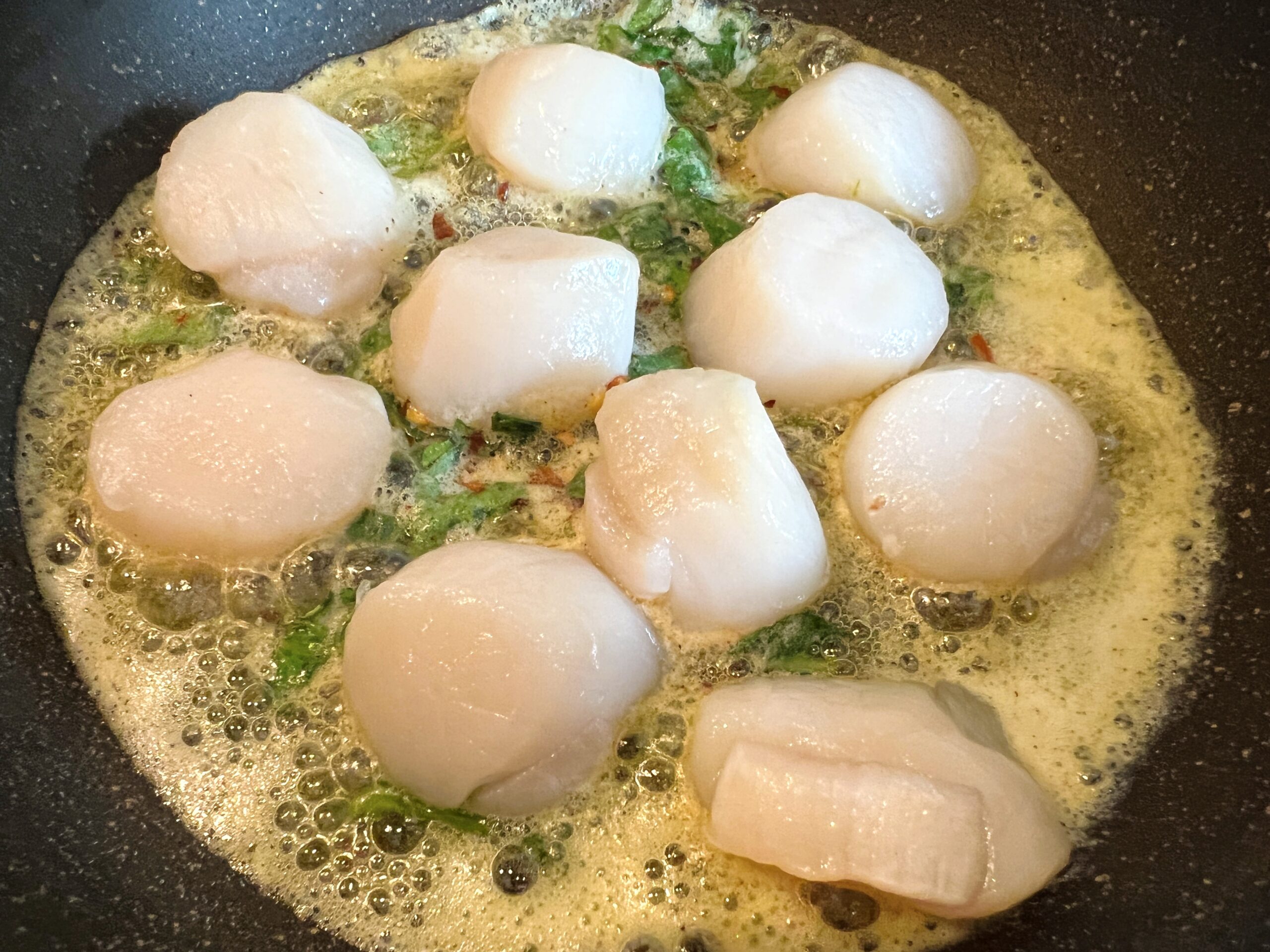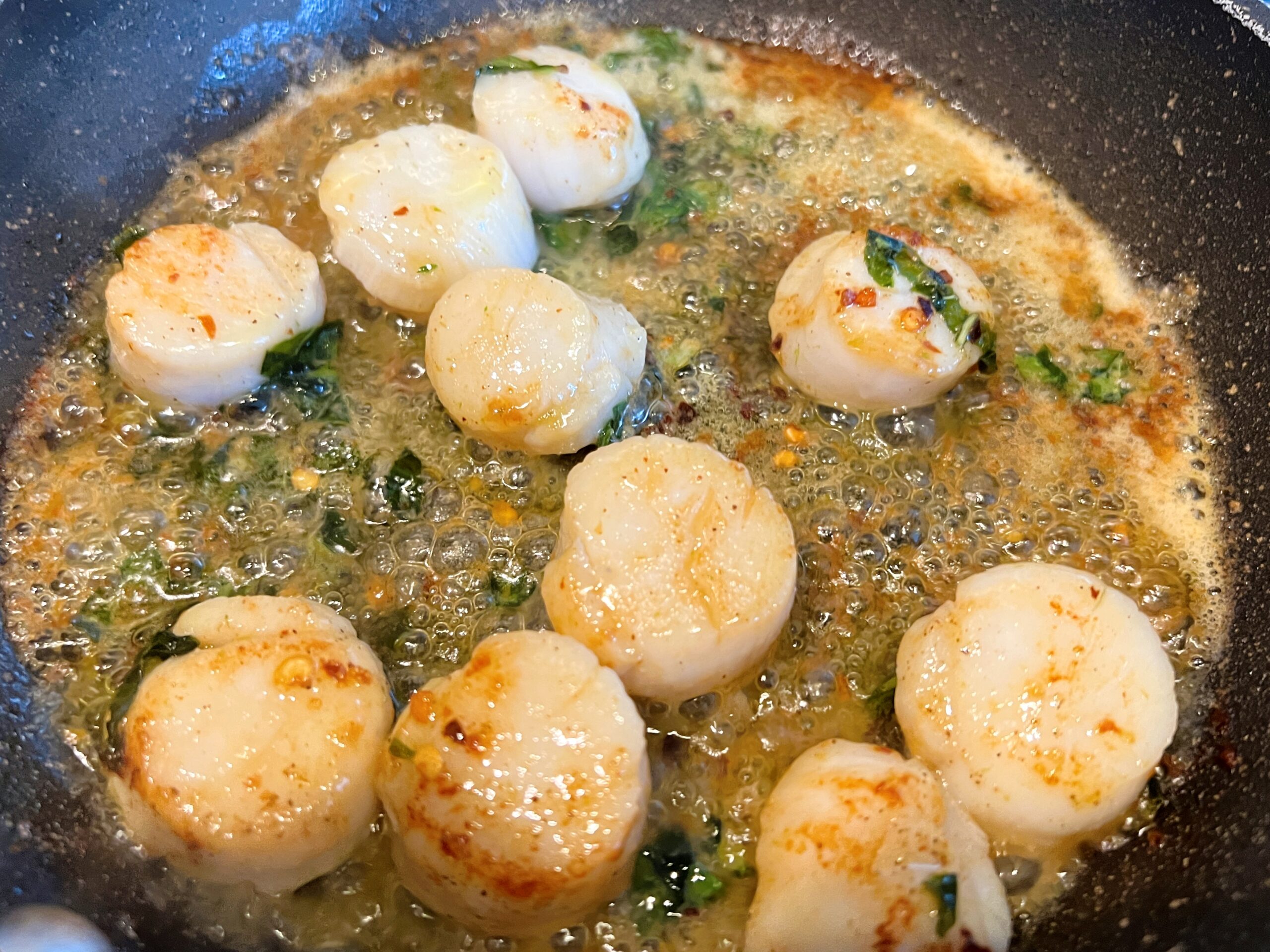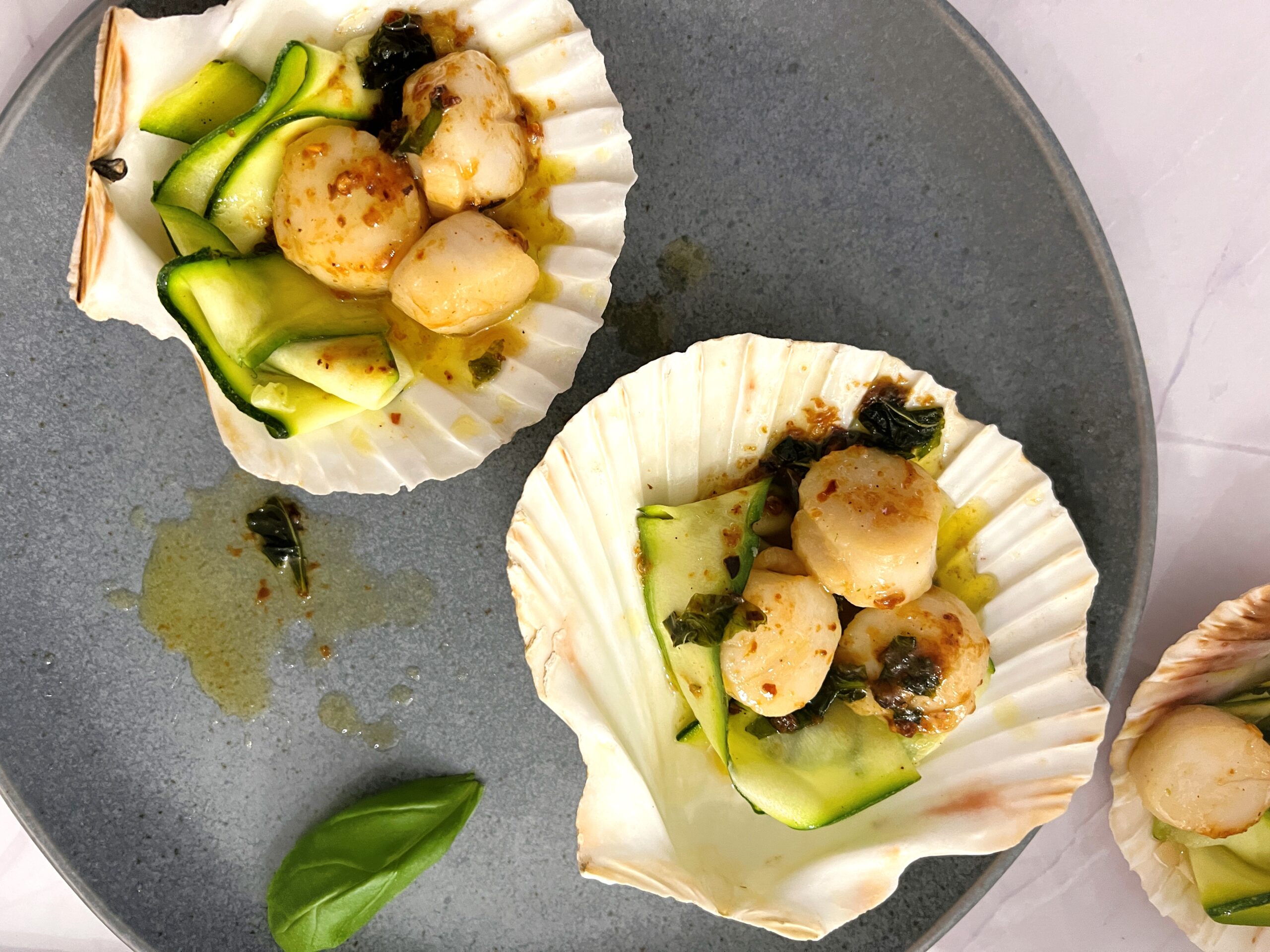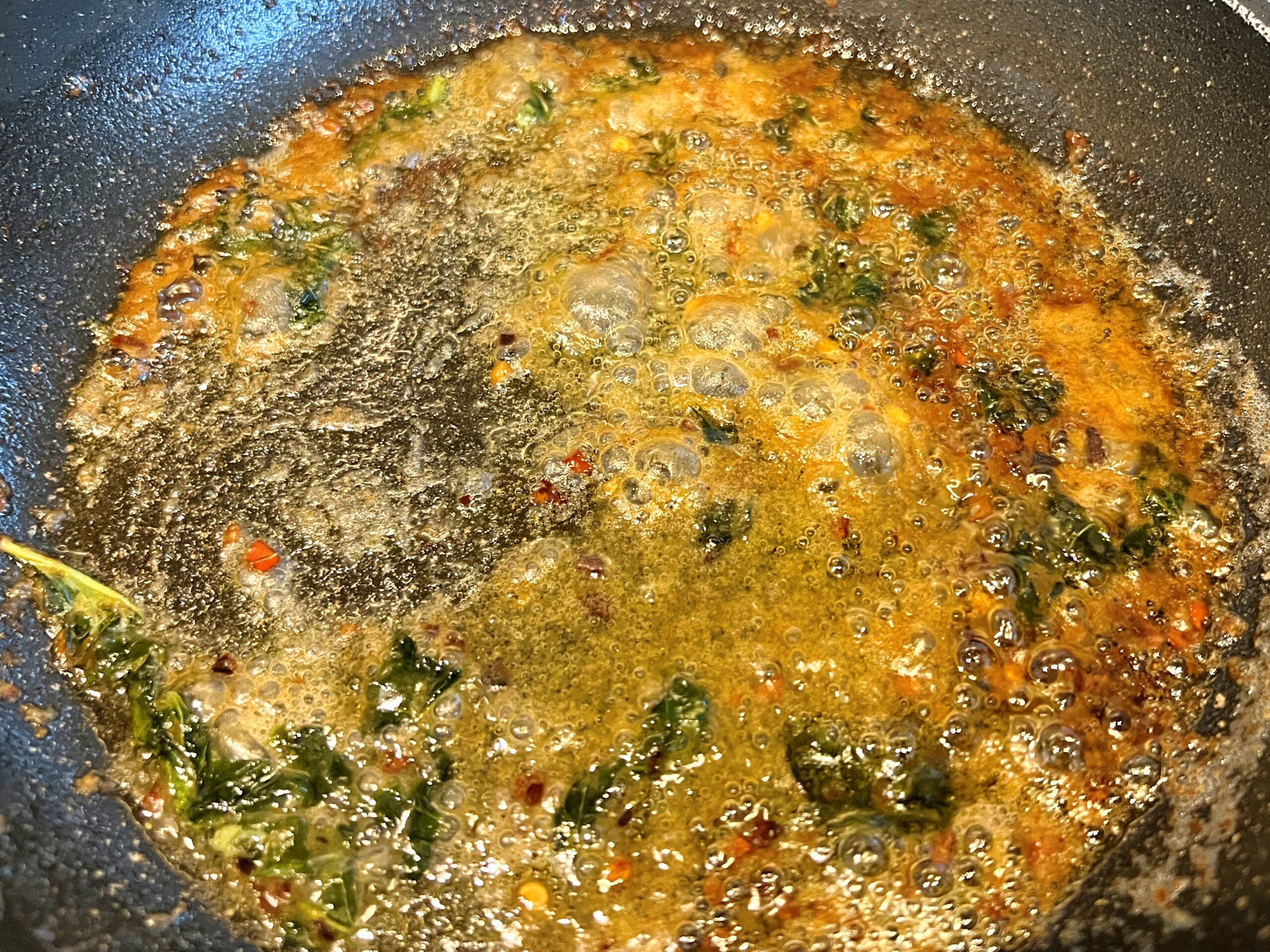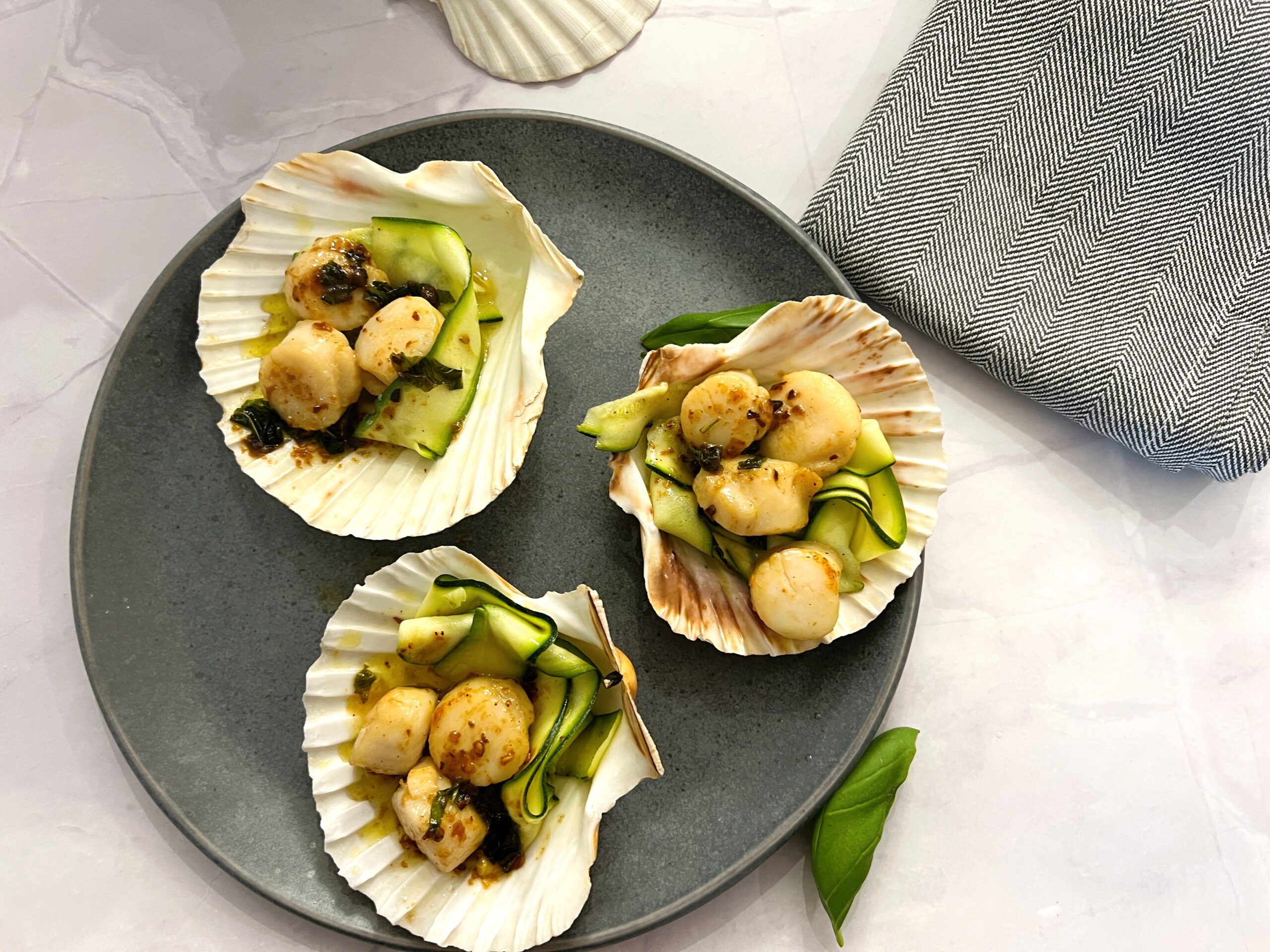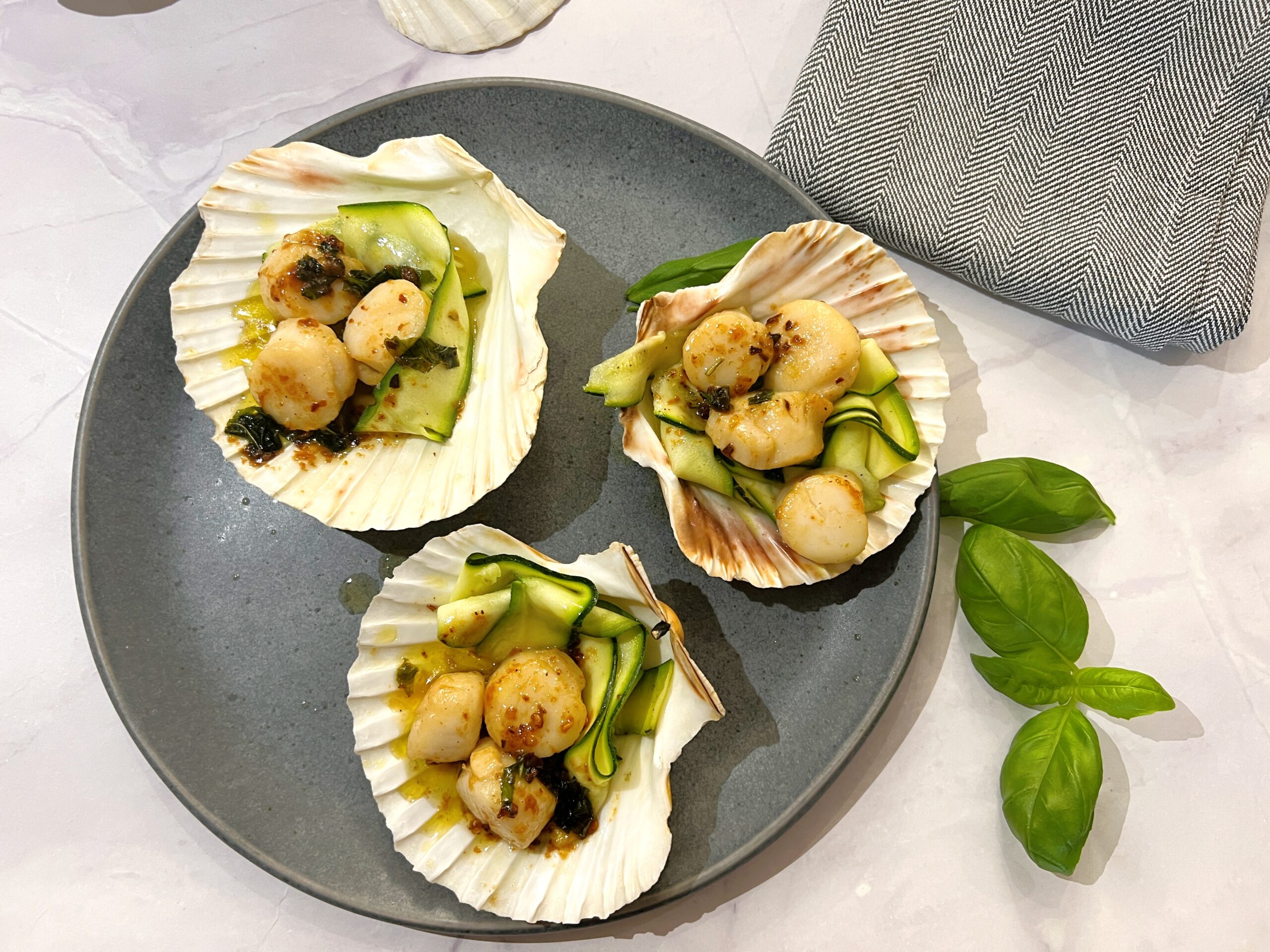 Melt the flavoured butter in a pan on high heat and add the scallops (always pat the scallops before frying them for a nice crust). Cook, undisturbed, until bottom has developed a golden crust, 2 to 3 minutes. Flip and cook until golden on other side, 1-2 minutes more, then scoop out the scallops and transfer them on top of the courgette ribbons. Allow the butter left in the pan to brown slightly (don't let it burn), then drizzle over the scallops.
Serve hot!