Sirka wala Pyaz (Vinegar Onions)
Sirka wala Pyaz or Onions picked in Vinegar is one of the most popular condiments in Indian restaurants along with Green Chutney.
'Sirka' in Hindi is 'Vinegar' and 'Pyaz' is 'onion'. While growing up in India, whenever we dined out, 'Sirka wala Pyaz' and Green Chutney would invariably be on the table and while we browsed the menu, we would nibble on the onions with chutney. Simple, moreish and satisfying- that's what I would call these onions!
Living in the UK, I rarely see them in Indian Restaurants (and if you have never eaten them, you don't know what you are missing) and always reminisce eating those in India and terribly missing them (I know some of you while reading this would be recalling your own memories eating them). My husband absolutely loves them, so I often make them at home and keep a jar in the fridge.
I would definitely recommend giving these a try as they will become your family favourite in no time (if you like raw onion in your salad).
Other recipes you might like are Lal Mirchi ka Achar, Methi Ki Launji, Mirchi ki Tipore, Rajasthani Besan Bhari Mirchi and Cranberry Chilli Relish.
Ingredients
2 cups peeled pearl onions
2/3 cup water
1 tablespoon finely chopped beetroot
1-2 black cardamoms
1inch cinnamon stick
Salt to taste
1½ cup white vinegar
1 teaspoon sugar (optional)
Directions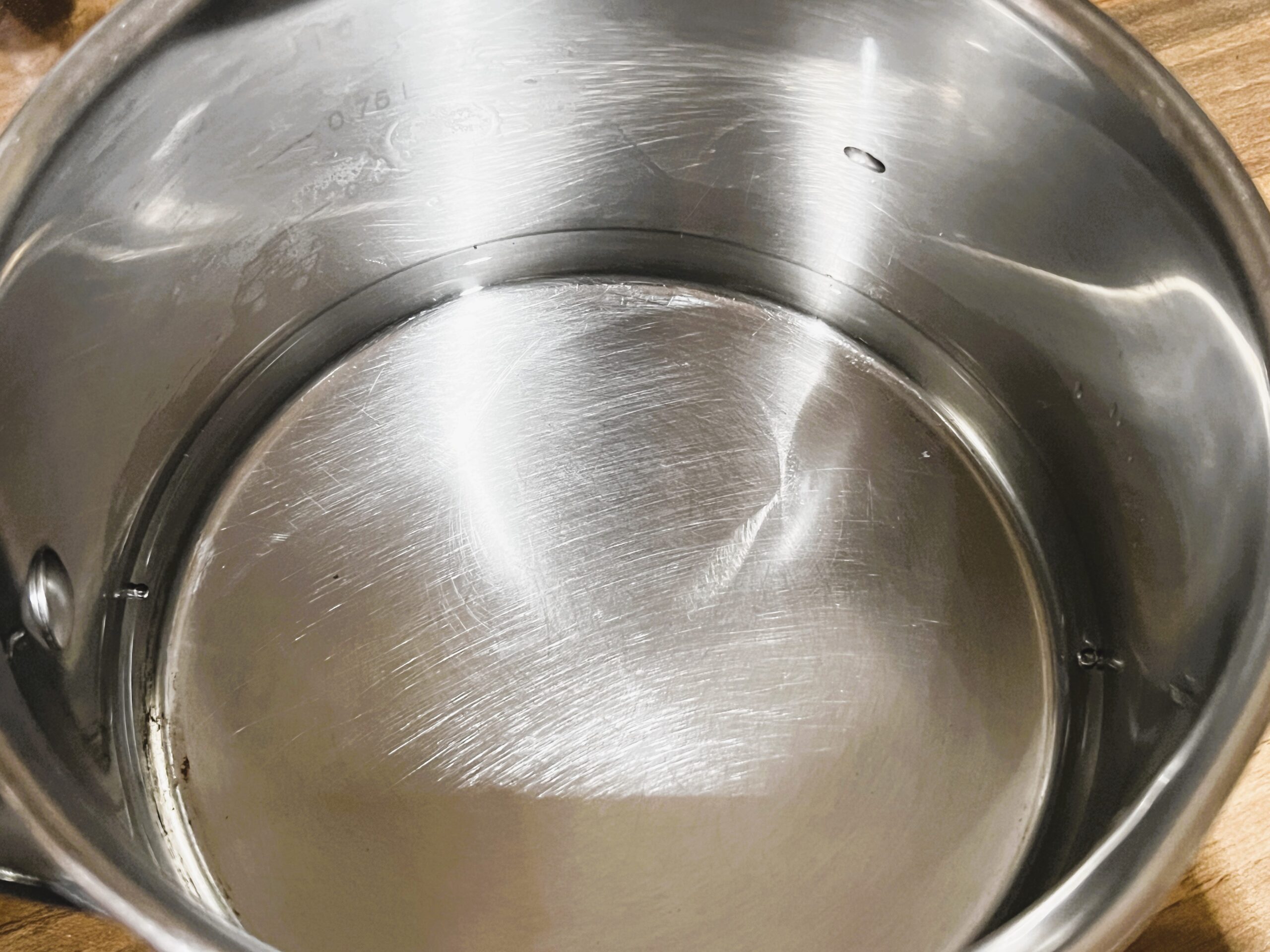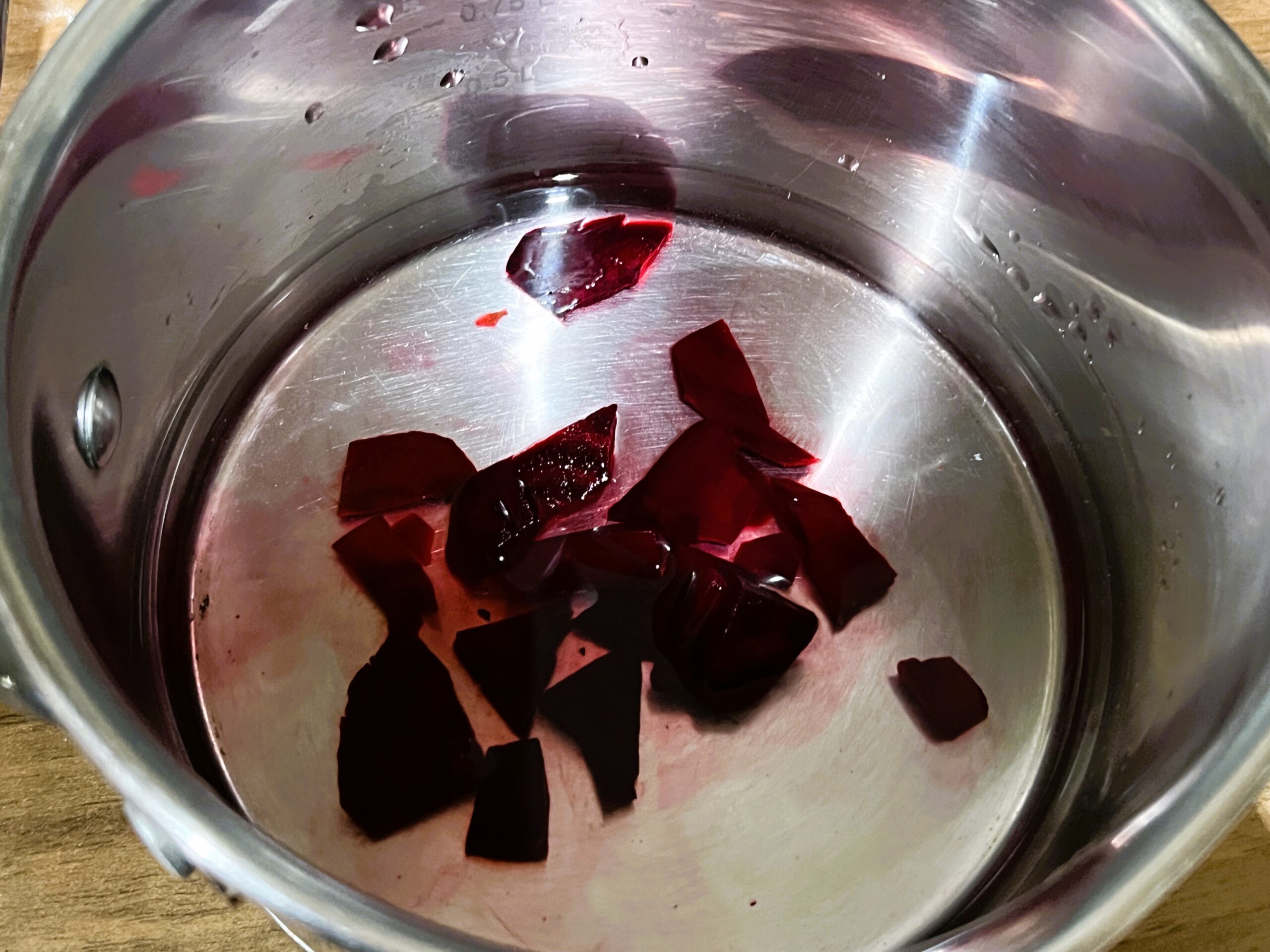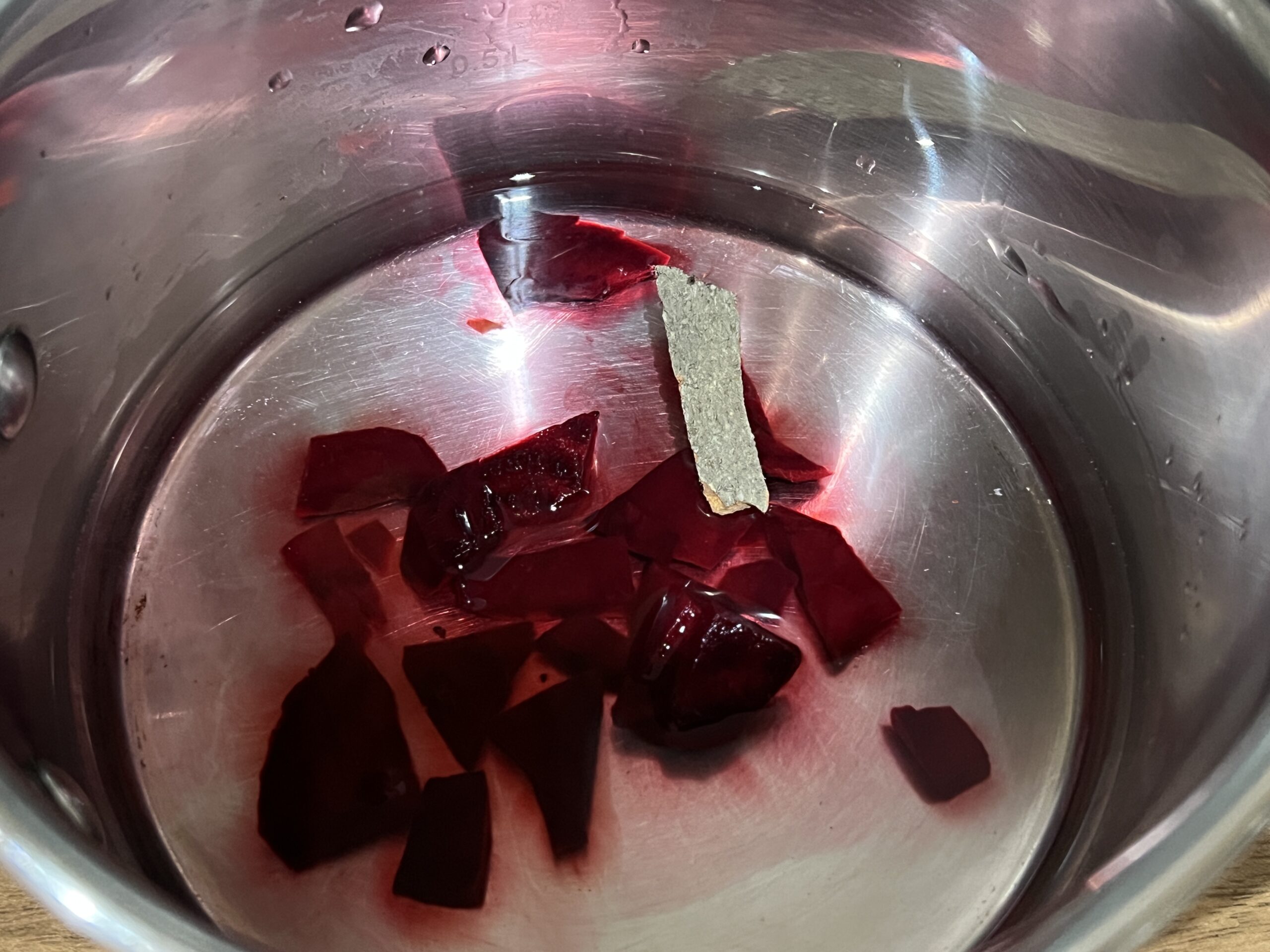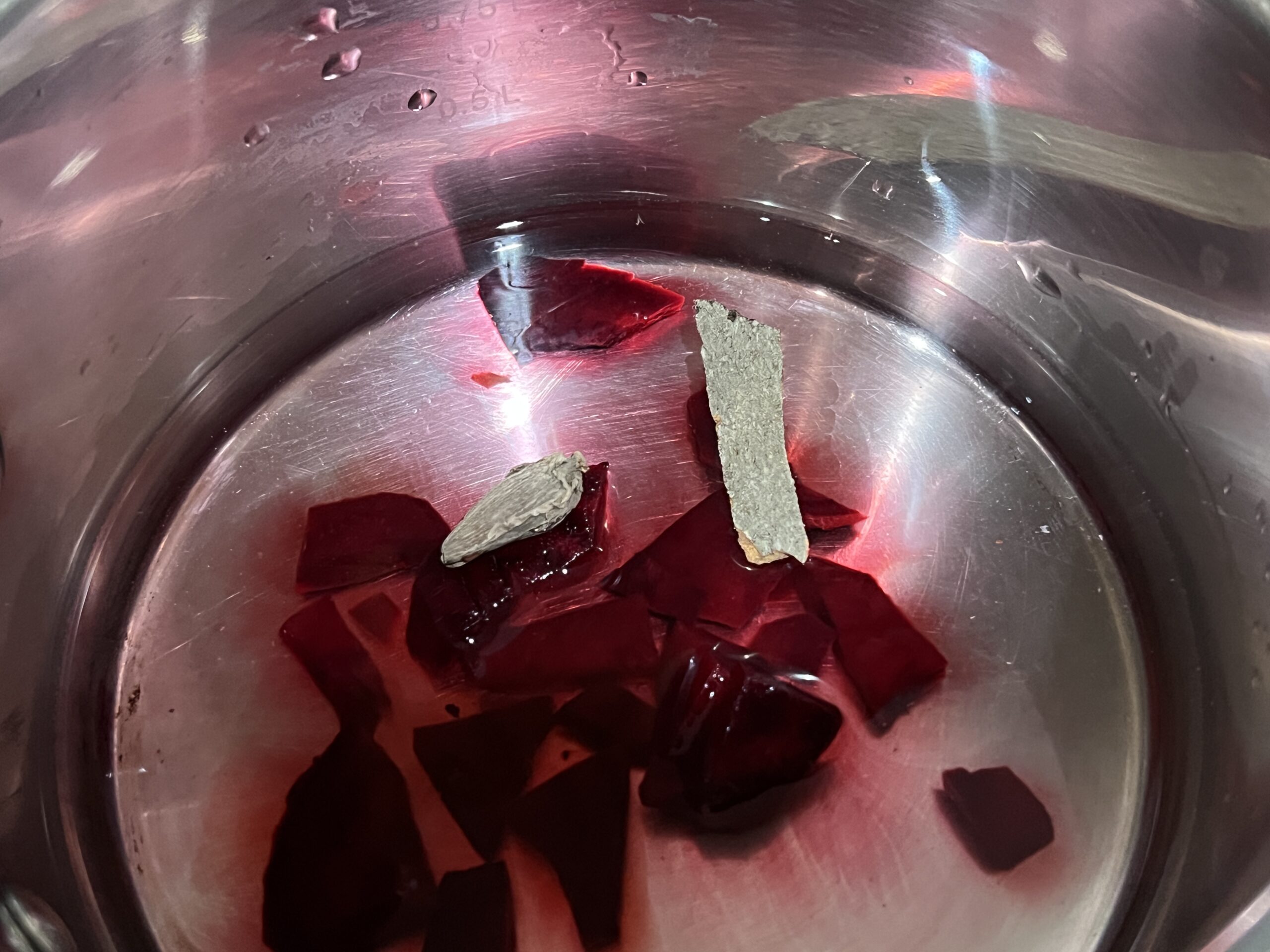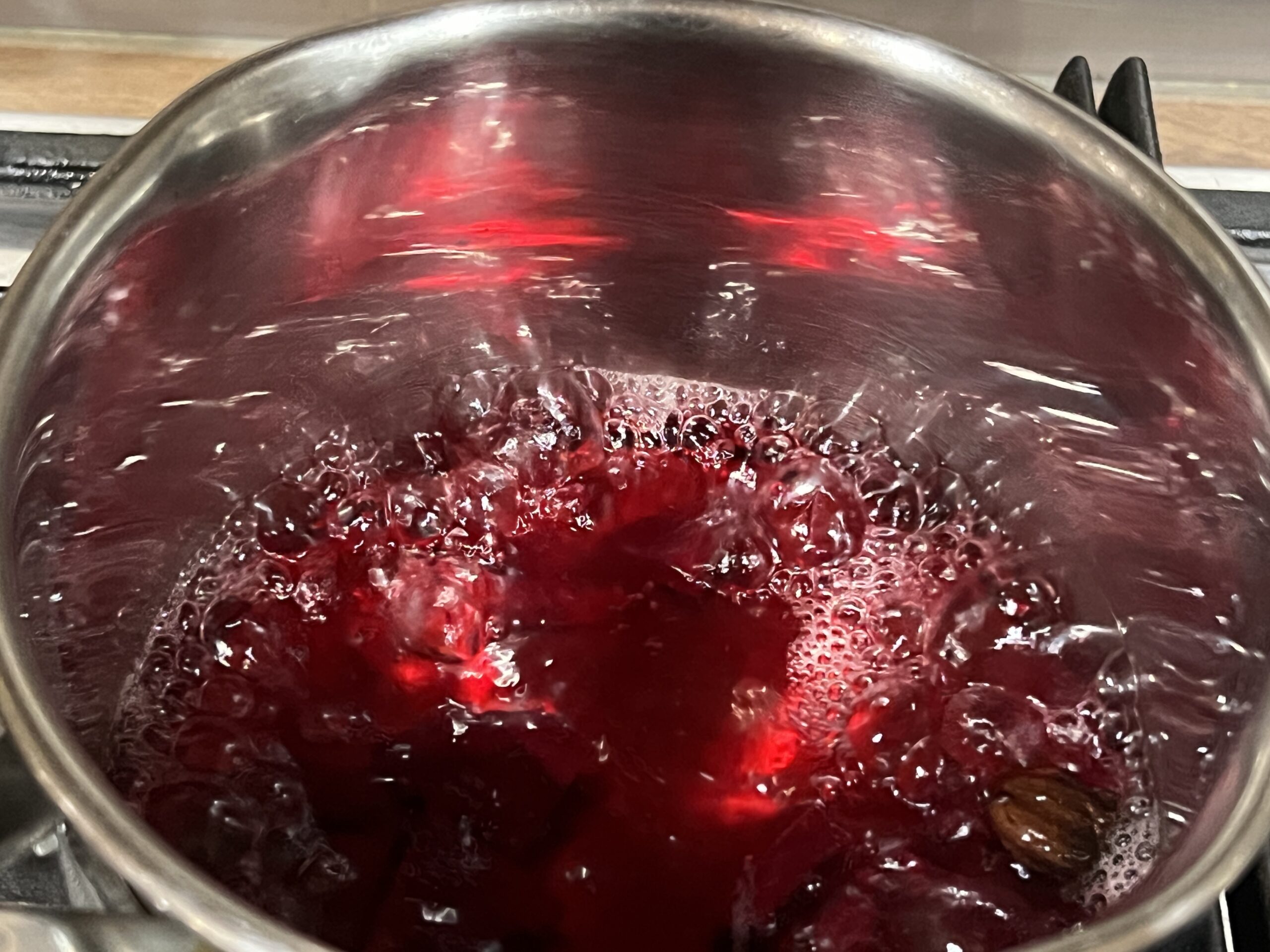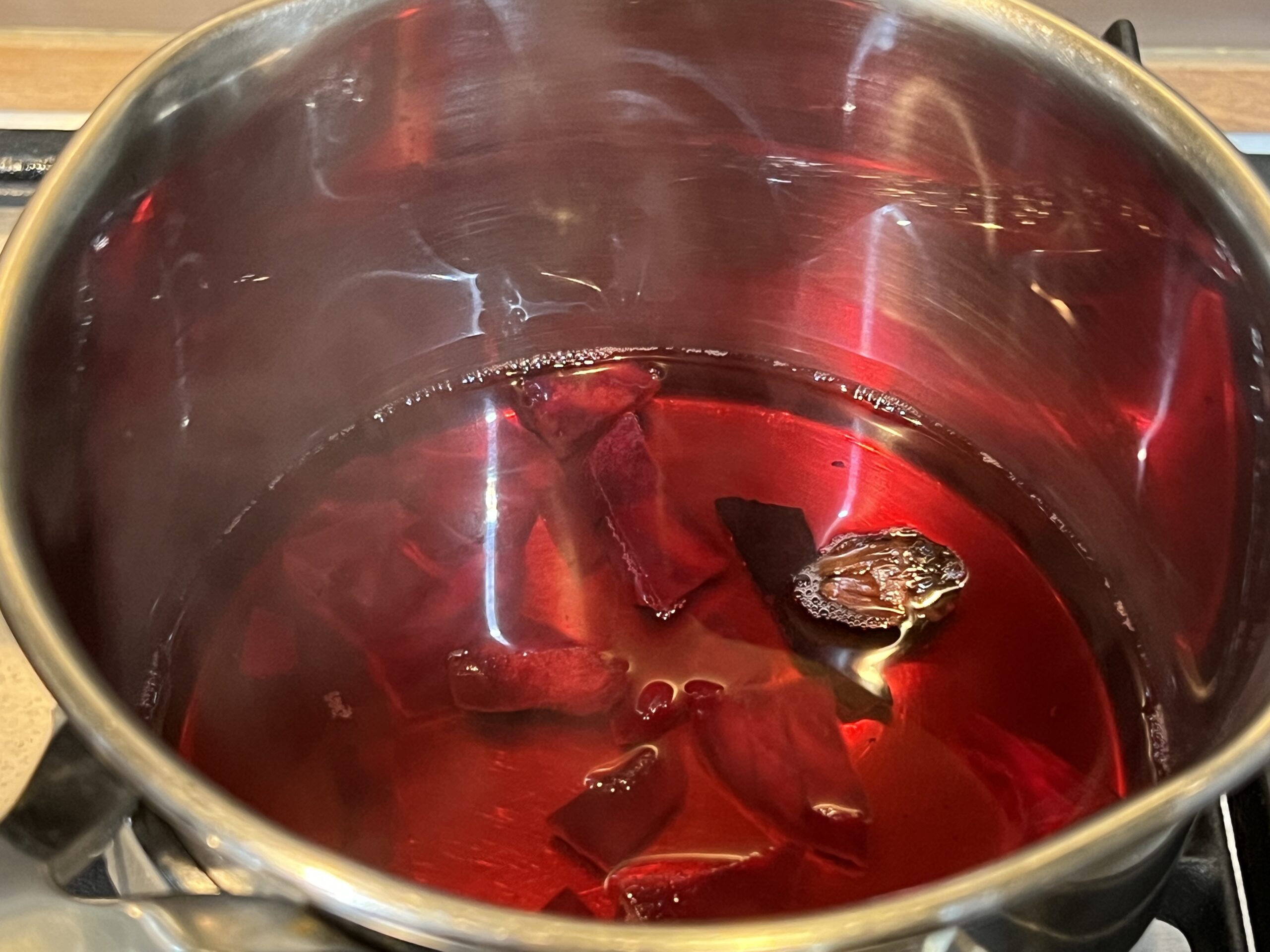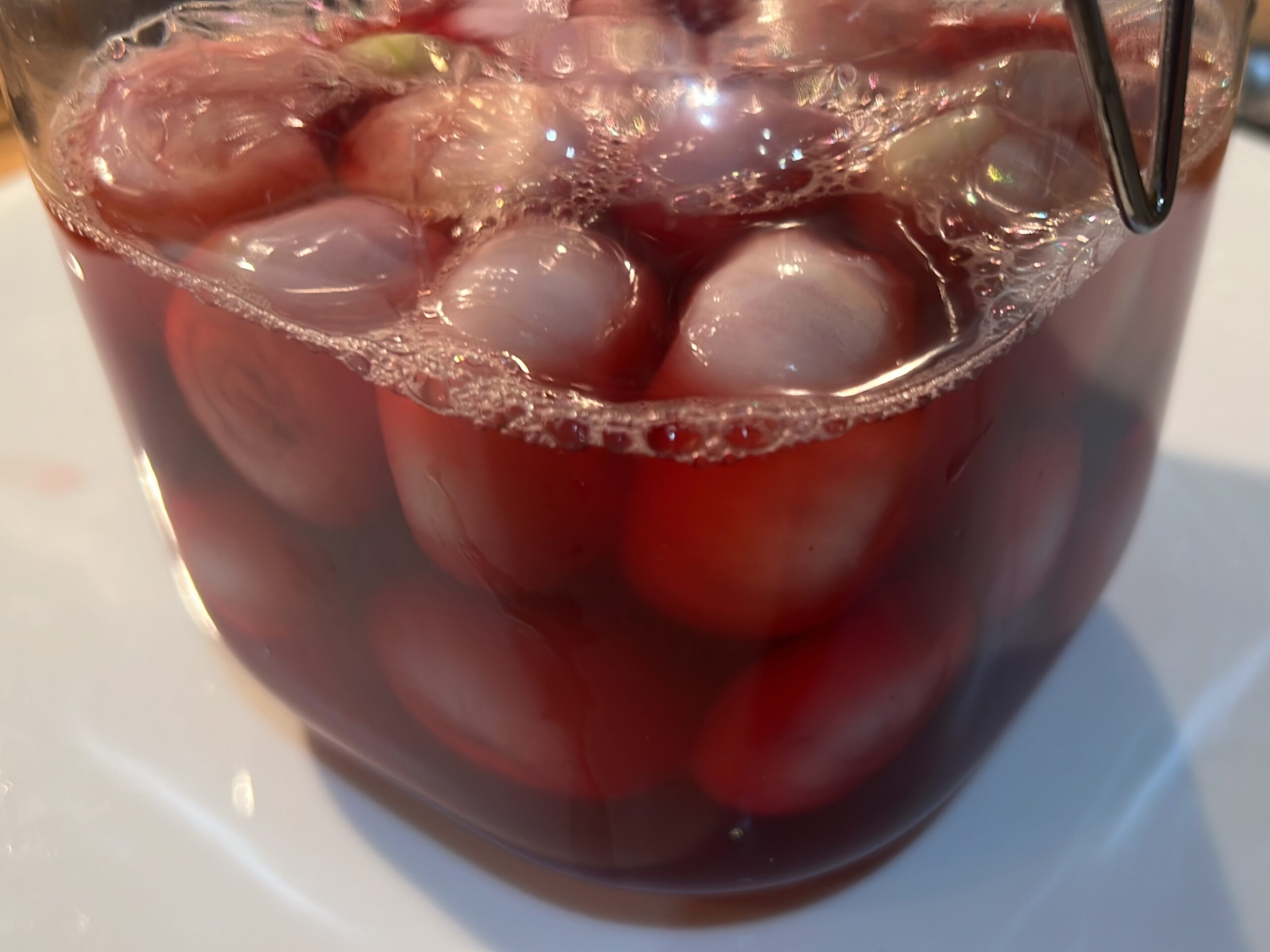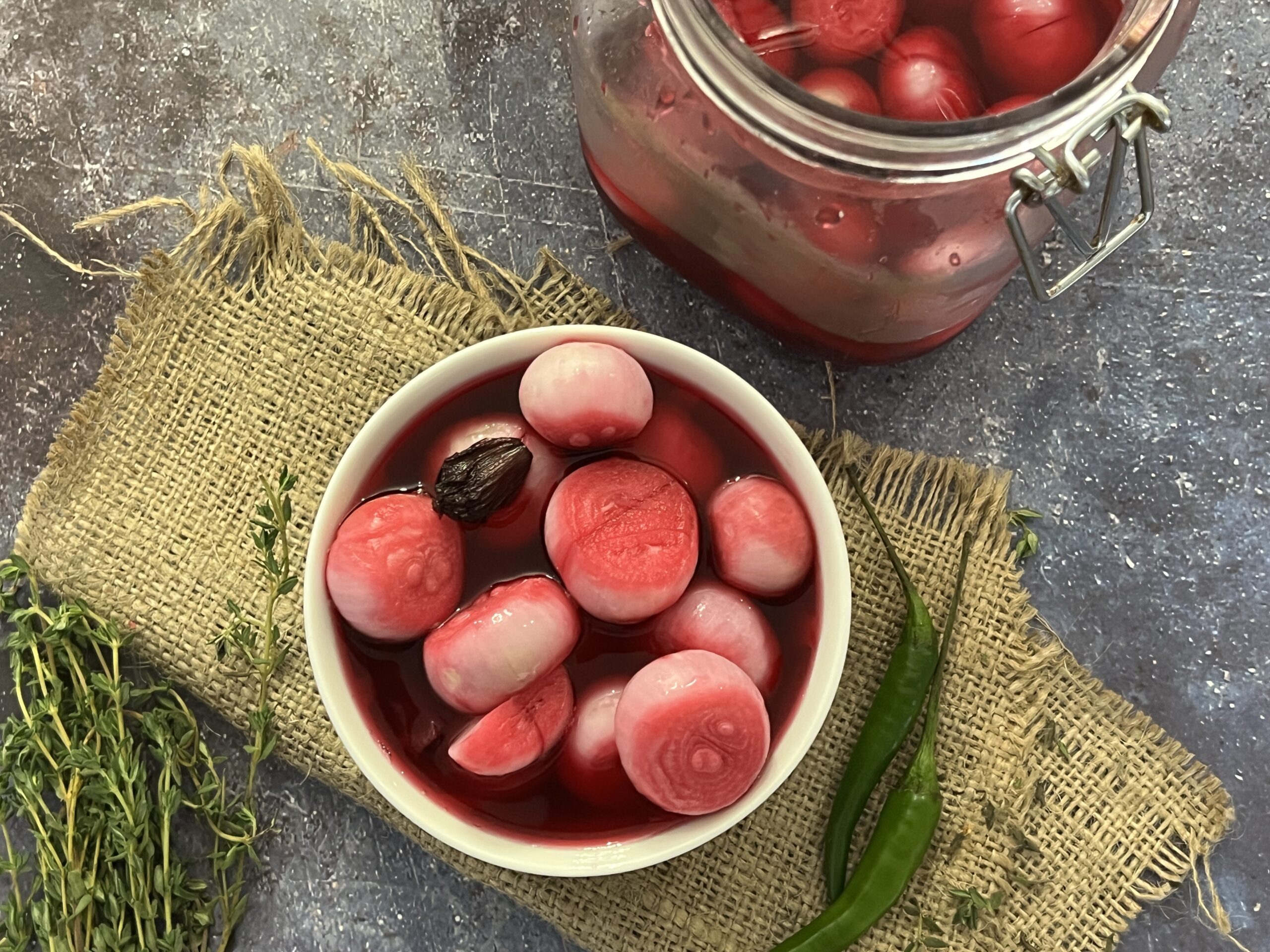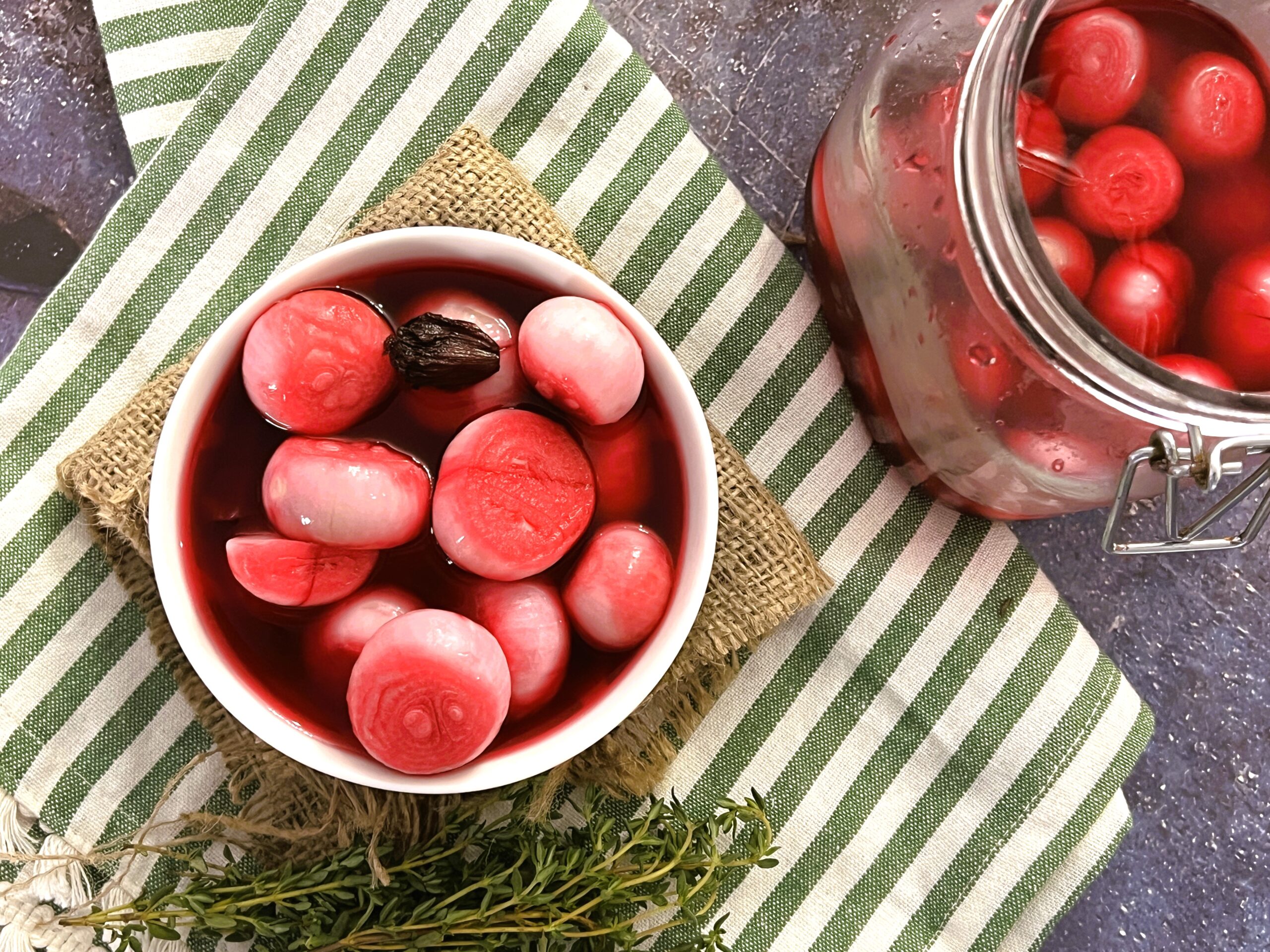 In a pan, boil together water, beetroot, cardamon and cinnamon stick. Once it comes to a boil, simmer for 2-3 minutes to infuse the water with all the spices.  Keep it aside to cool down.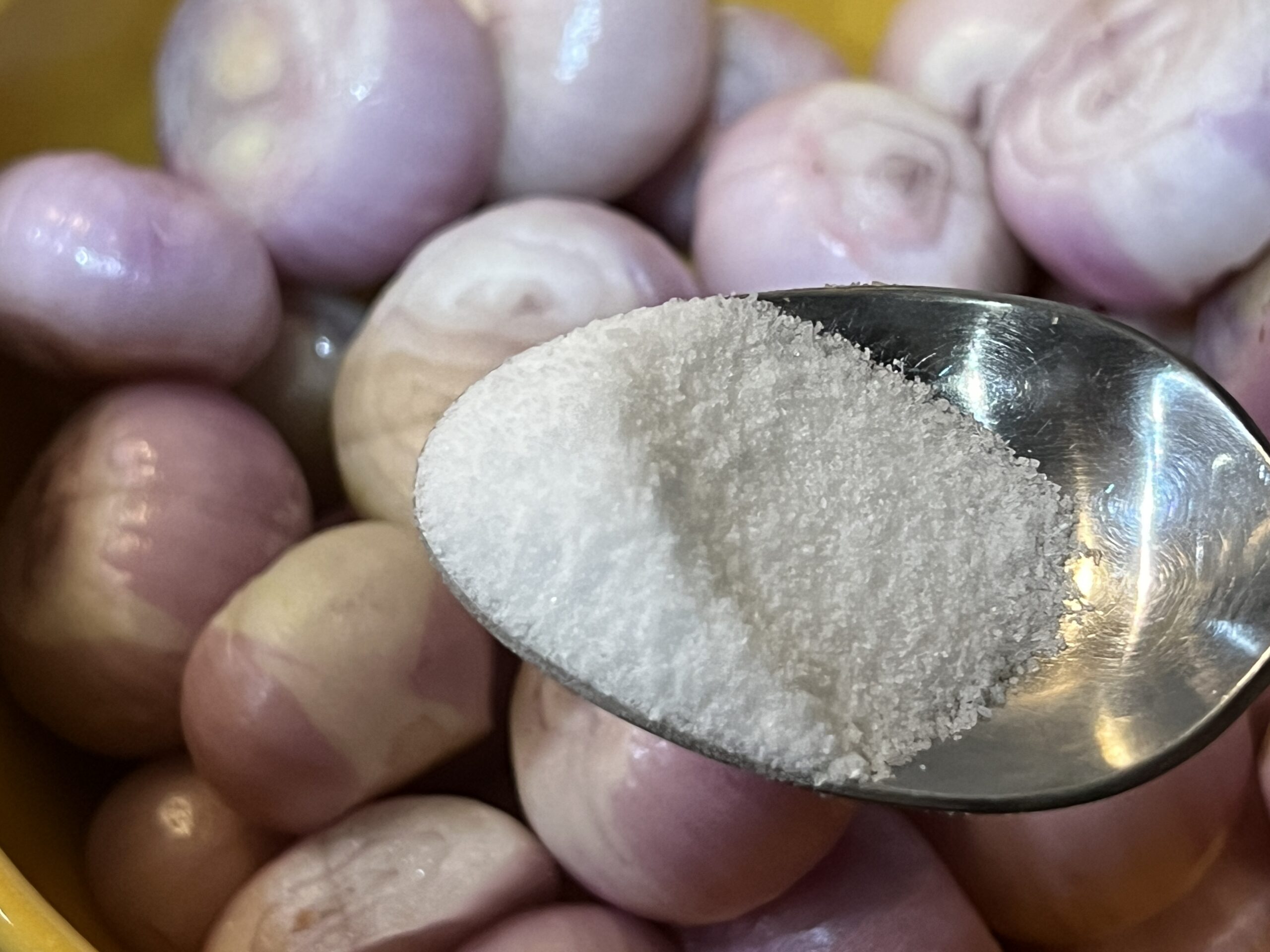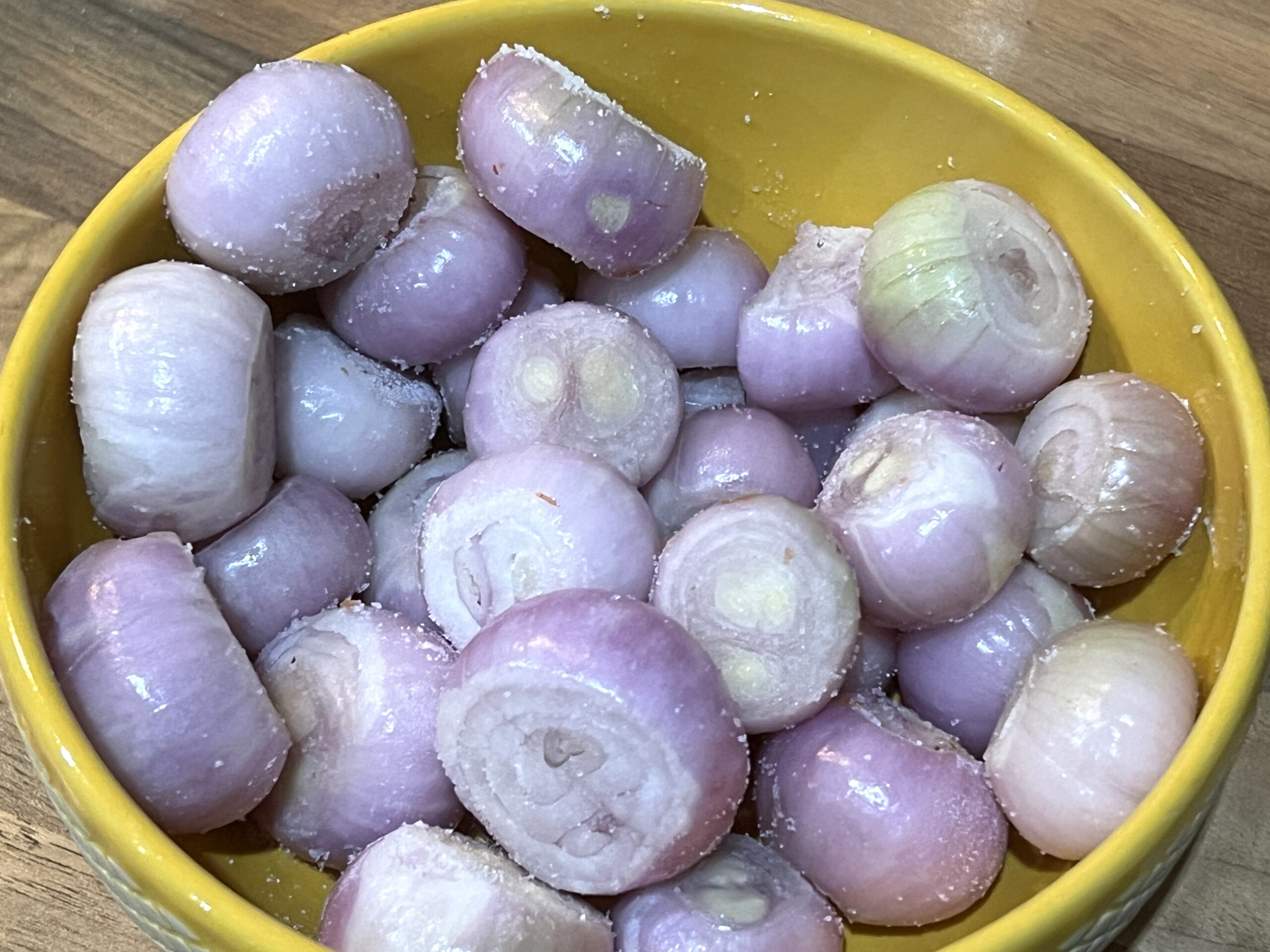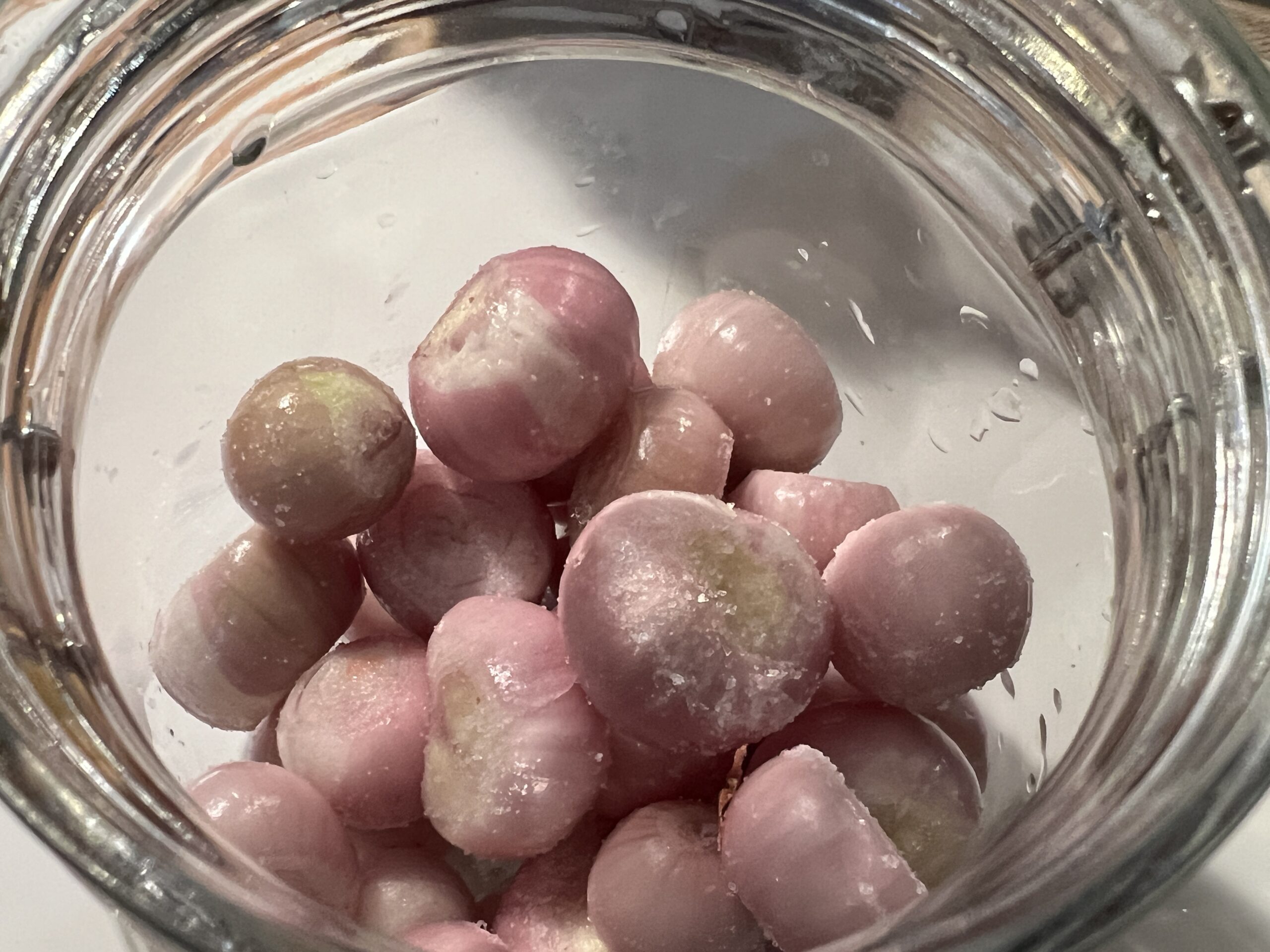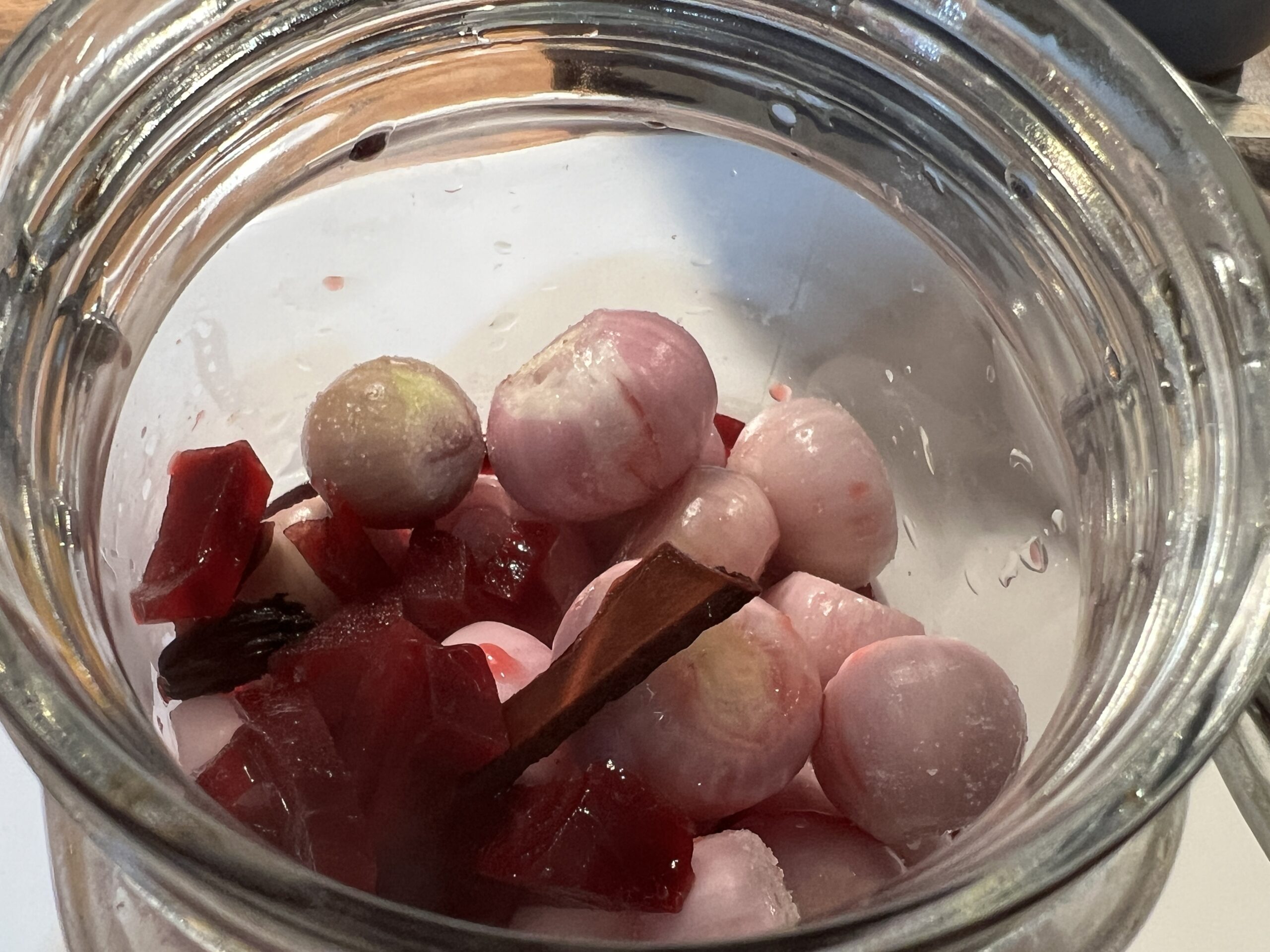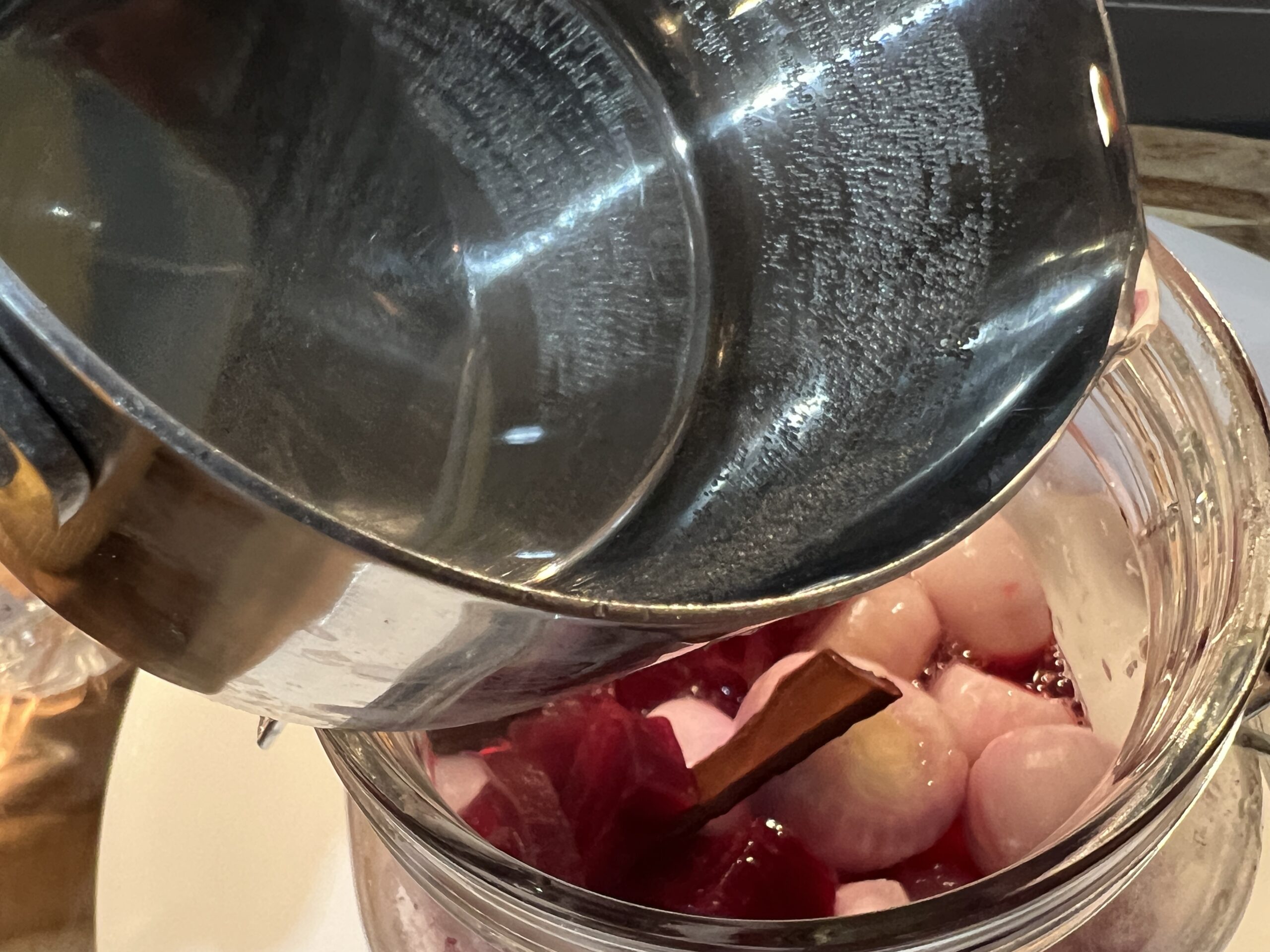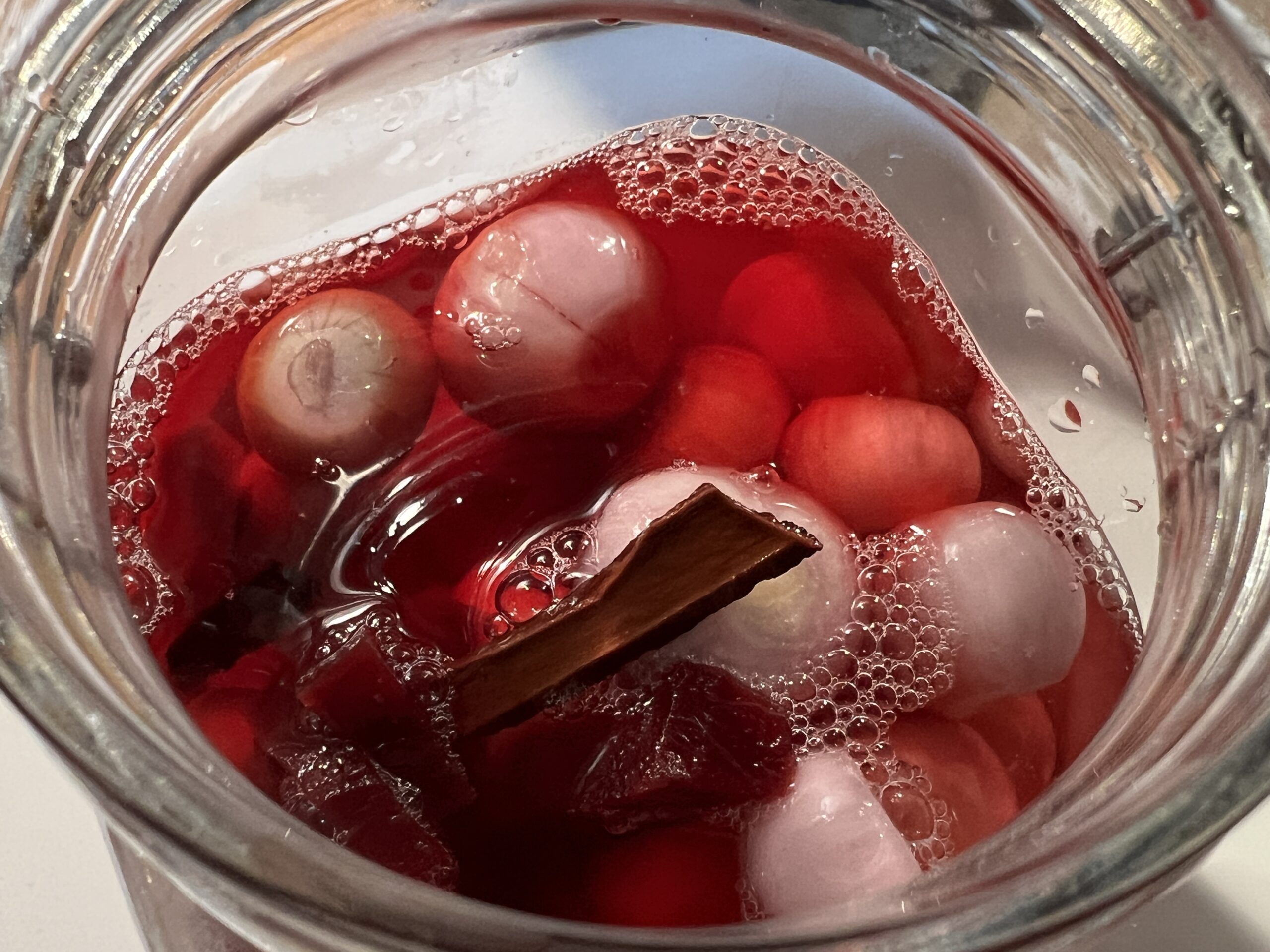 Toss the onions in salt and keep aside for 30 minutes.
Add the salted onions to a glass jar and pour the cooled water (with beetroots and spices) sugar (optional) and vinegar. Stir gently. Cover the jar and refrigerate it. The onions are ready to be enjoyed after 24 hours of pickling.