Quinoa Khichdi
Quinoa Khichdi is a one pot comfort meal prepared with quinoa, lentils, vegetables and spices. It is a delicious, easy and packed with nutrition meal that can be made in less than 30 minutes.
Quinoa is a gluten-free whole grain high in protein, rich in fiber and has many more nutritional values than rice. Khichdi is one of the comfort foods that is eaten all over India. Khichdi has always been my comfort food! Growing up my mother always made khichdi when I was not well or when my mother wanted to cook something simple and wholesome. While khichdi is typically made with rice and lentils, I have swapped rice with quinoa in this recipe. This nutrition-packed khichdi is lightly spiced and has oodles of flavour and nutrition.
Other recipes you might like to try are Hare Lahsun ki Sabji, Green Garlic Pancakes, Ragi Wrap Stuffed with Paneer, Sprouted Beans and Lentils Chilla, Vegetable Sevai and Moong Dal Chilla.
Ingredients
2 teaspoons ghee
1 teaspoon cumin seeds
½ teaspoon asafoetida
4-5 curry leaves
1 inch cinnamon stick
2 cloves
3-4 black pepper
¼ cup finely chopped onions
¼ cup finely chopped tomatoes
4 cup finely chopped carrots
¼ cup finely chopped French Beans
Salt to taste
1 teaspoon turmeric powder
1 teaspoon red chilli powder
1 cup quinoa
½ cup-soaked yellow moong dal
1 teaspoon garam masala
2 tablespoons finely chopped coriander leaves
Directions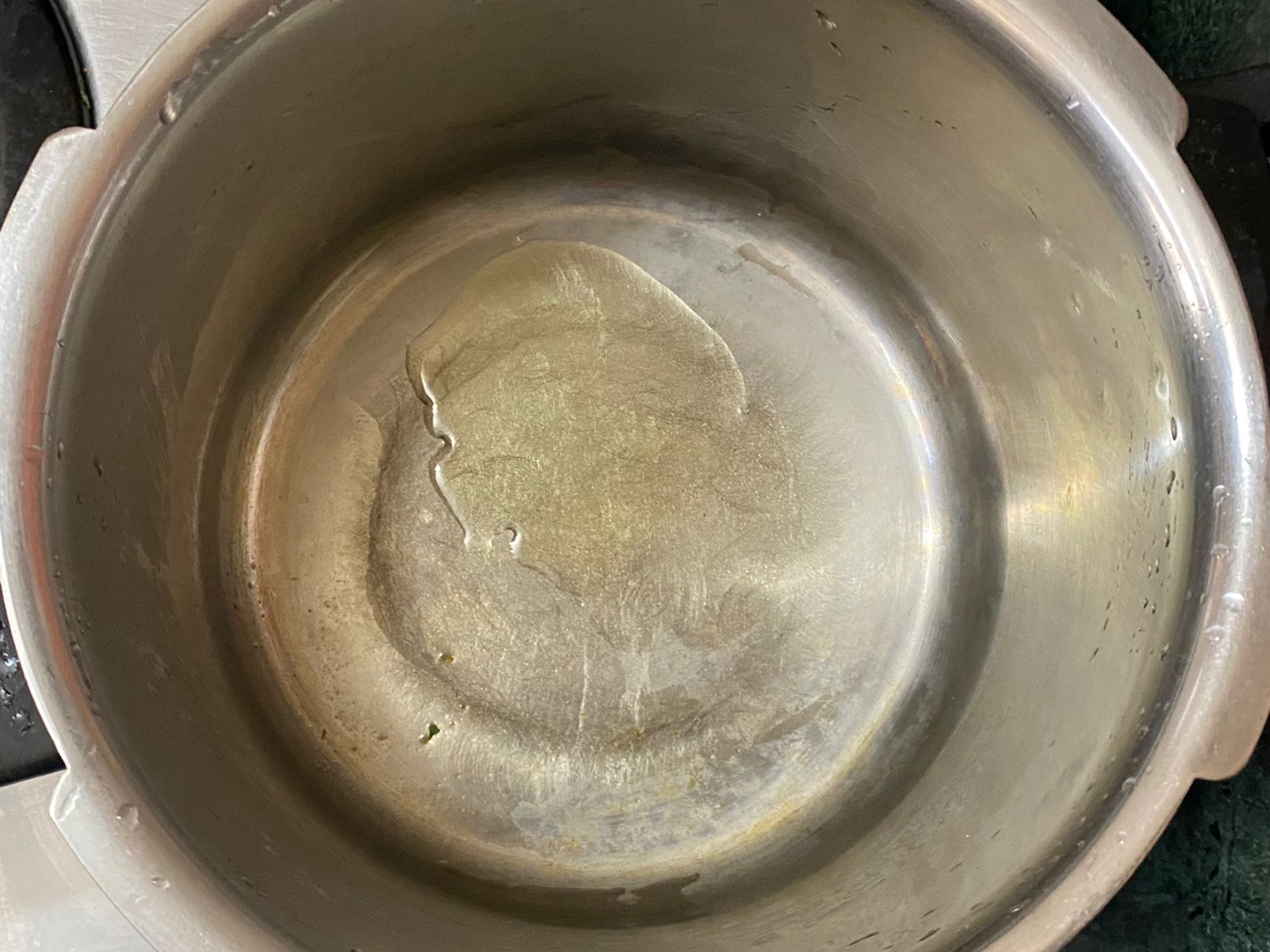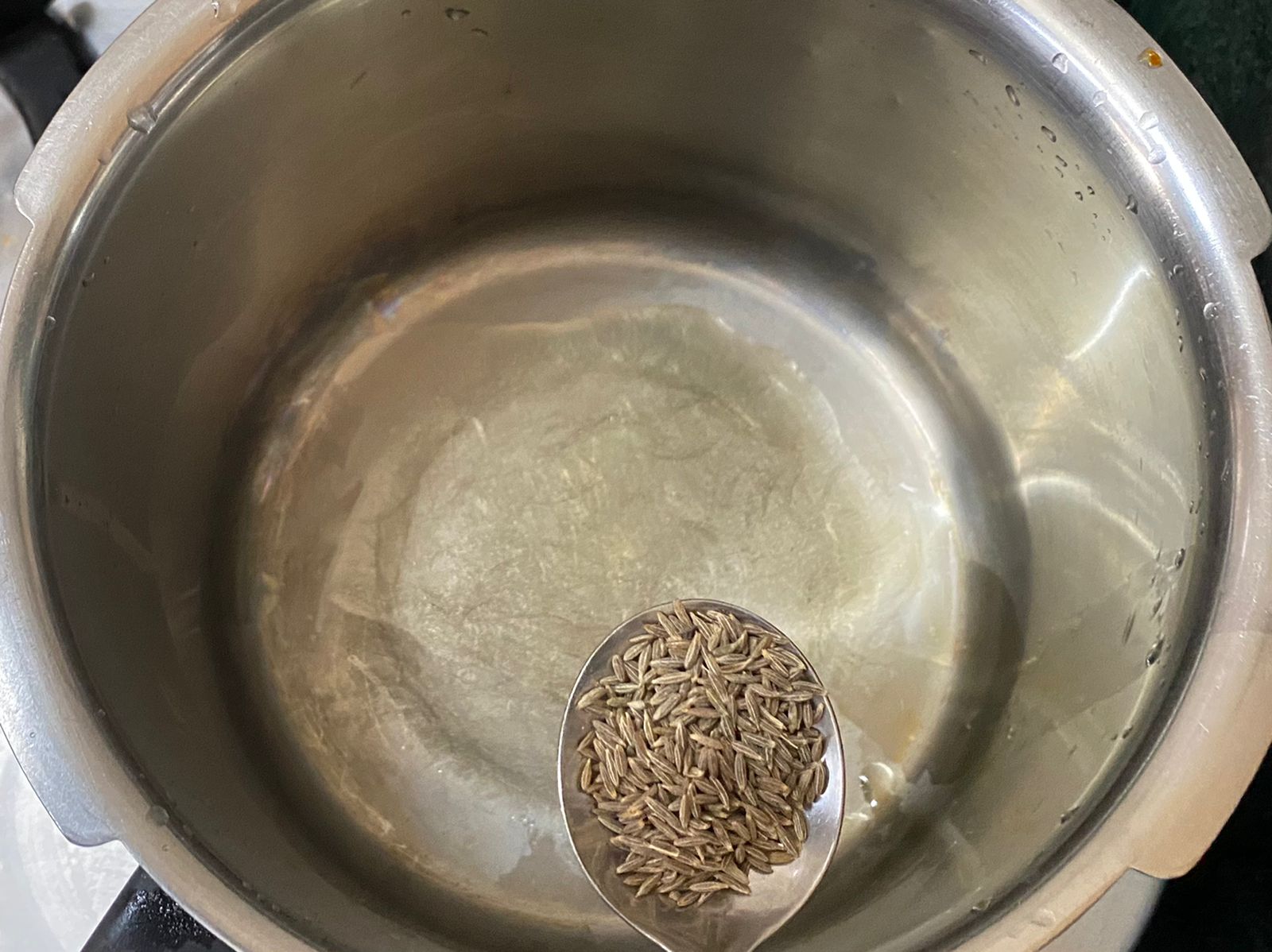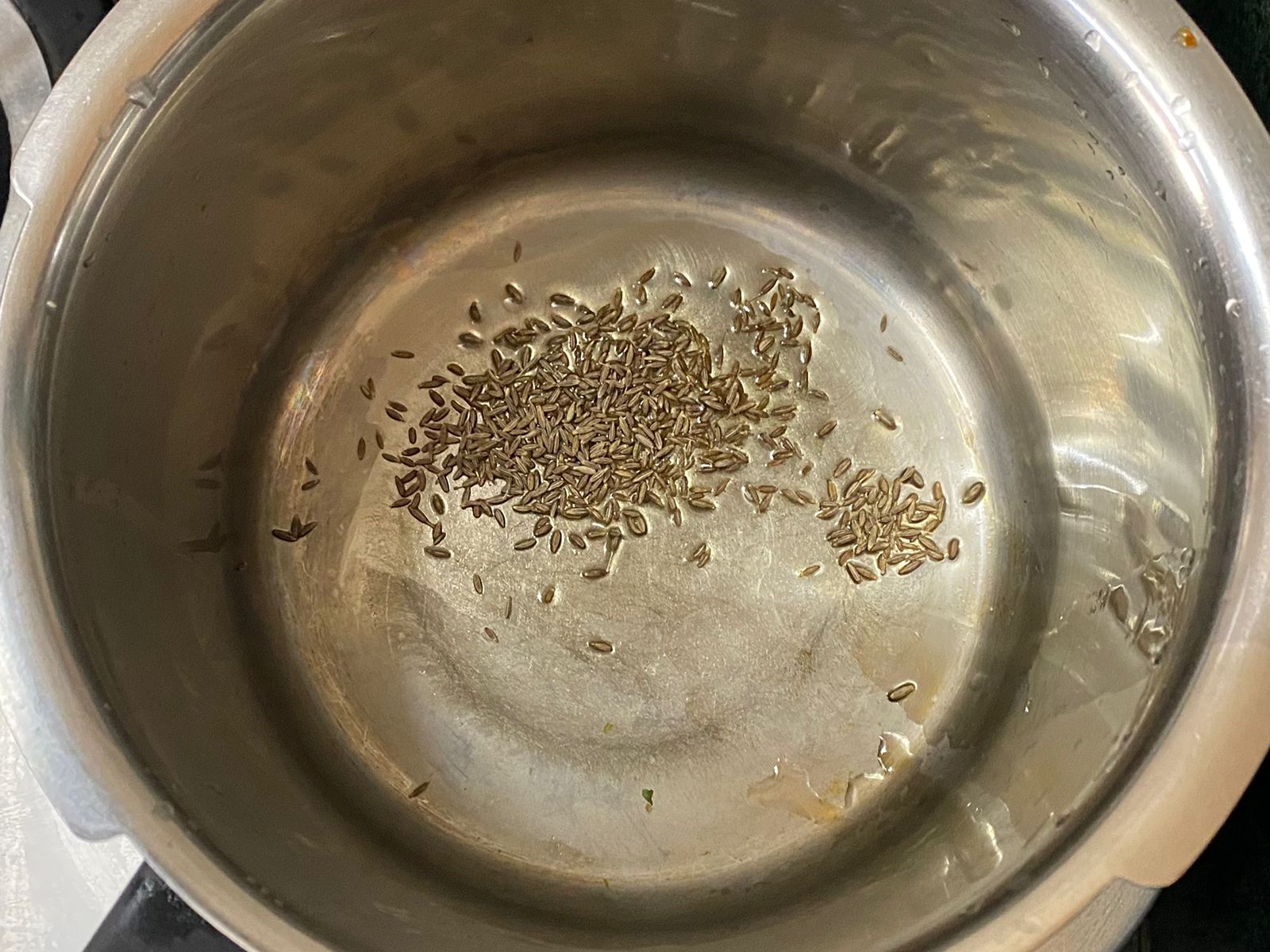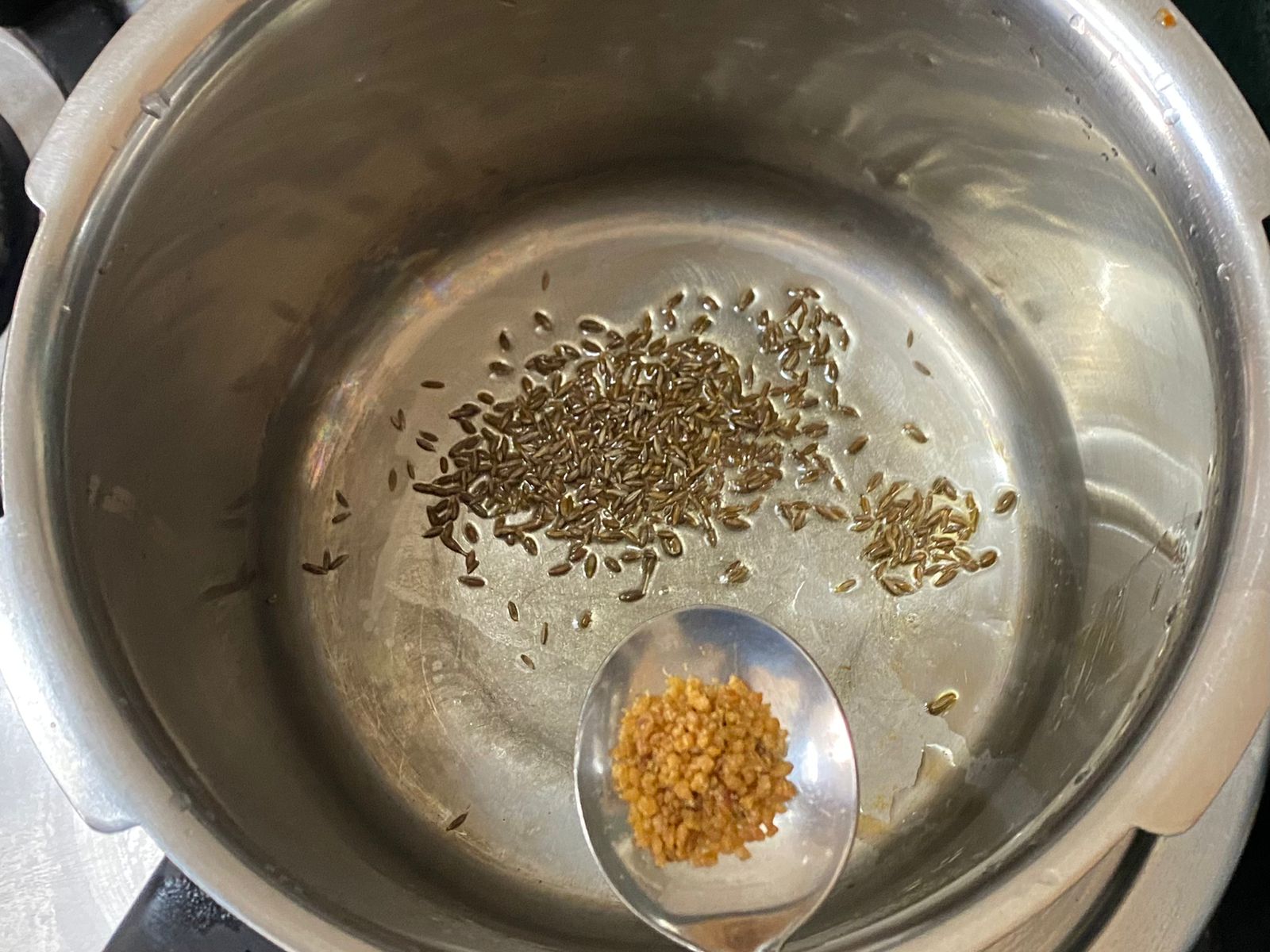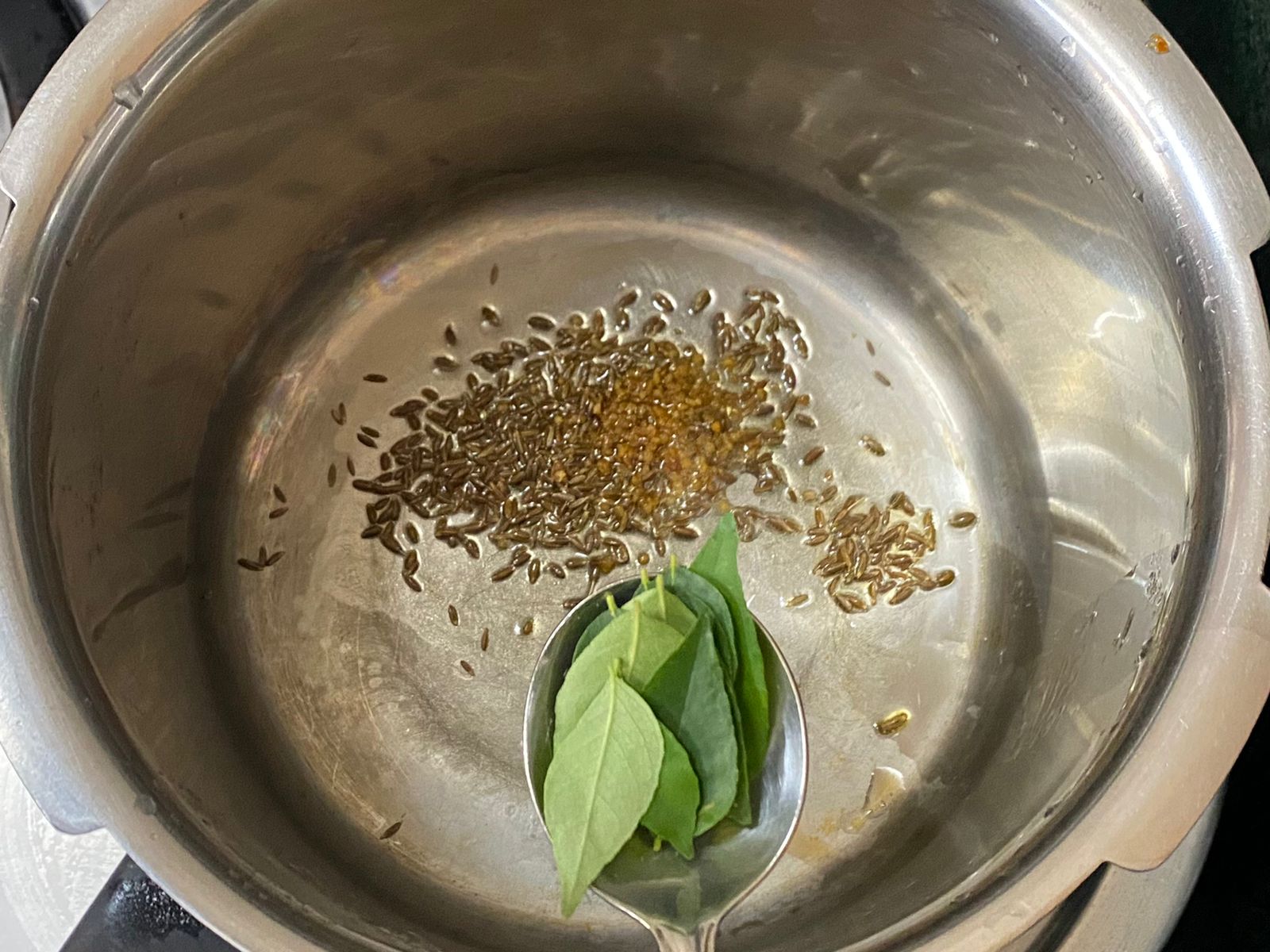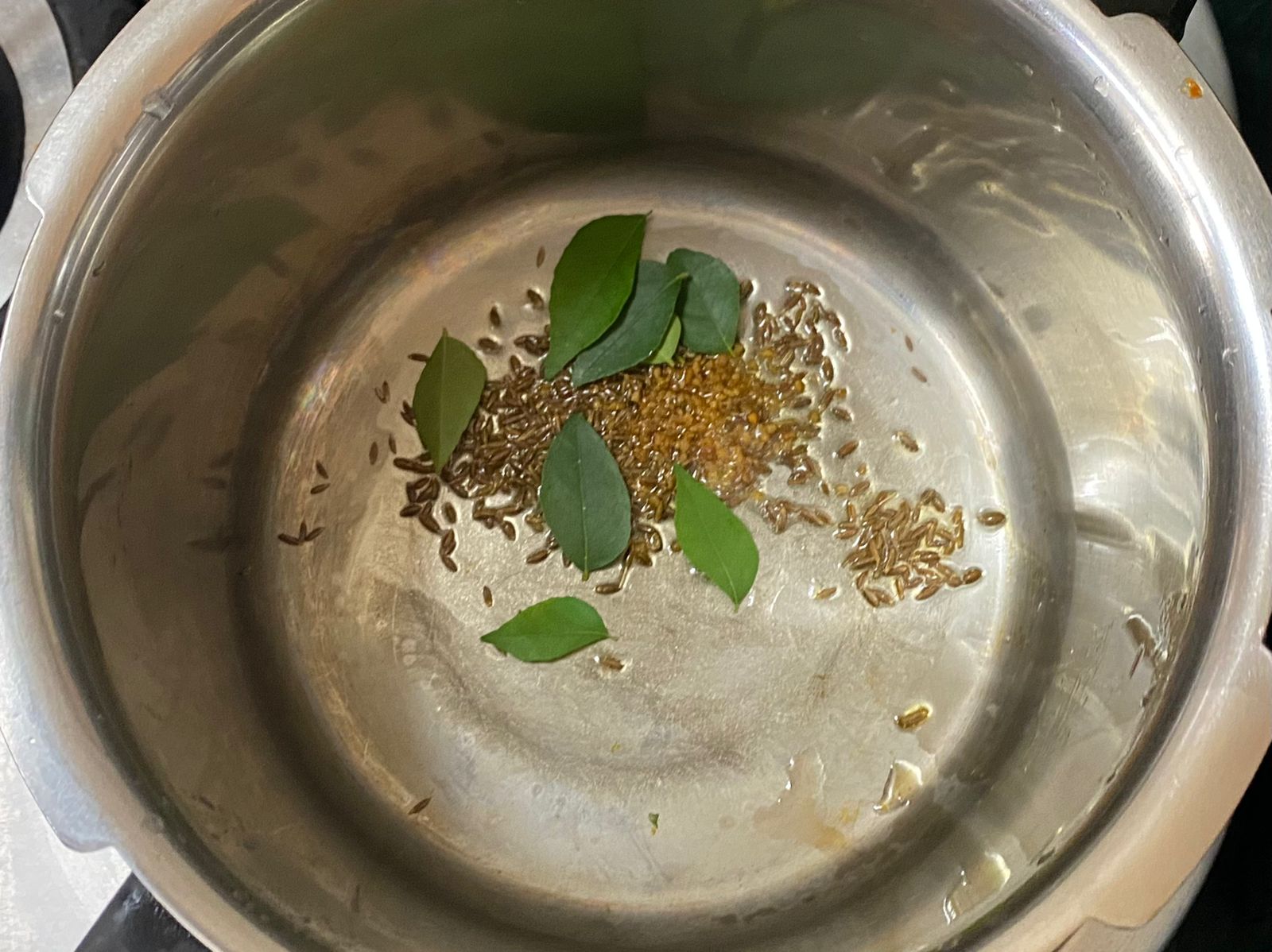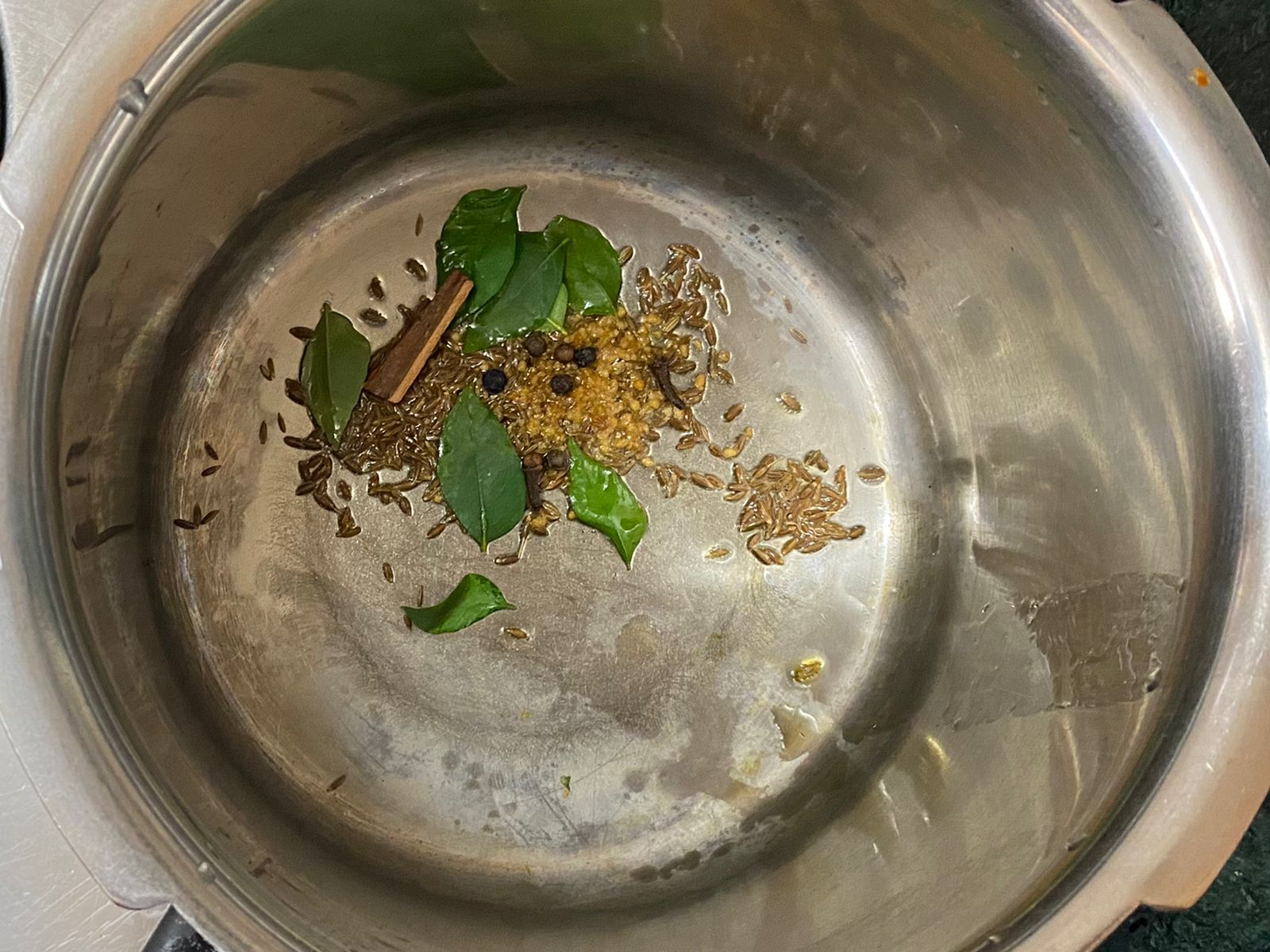 In the pressure cooker, heat ghee and add the cumin seeds, asafoetida, curry leaves, cinnamon stick, cloves and black pepper. Sauté on low heat for 1 minute or until the cumin seeds begin to splutter.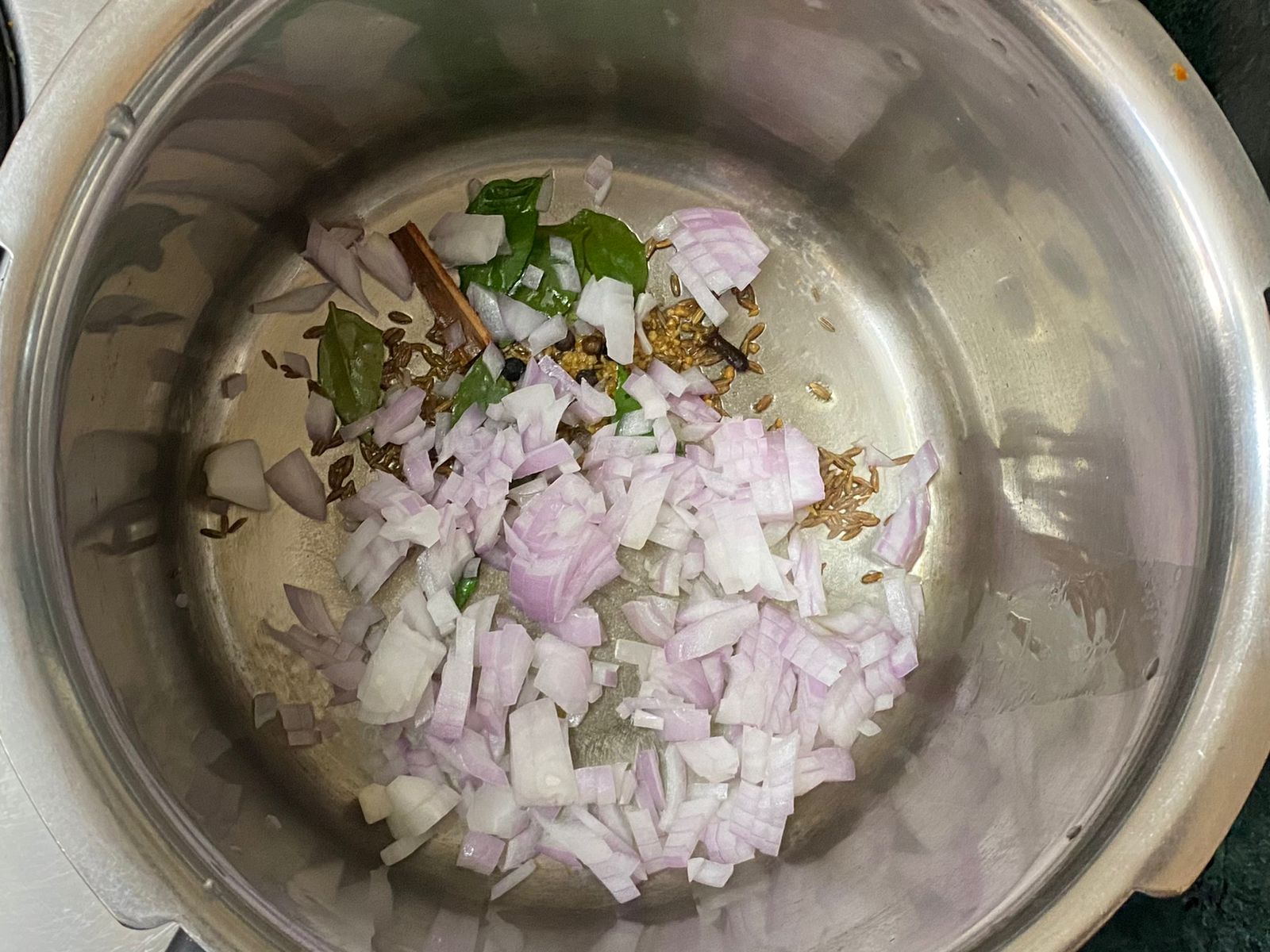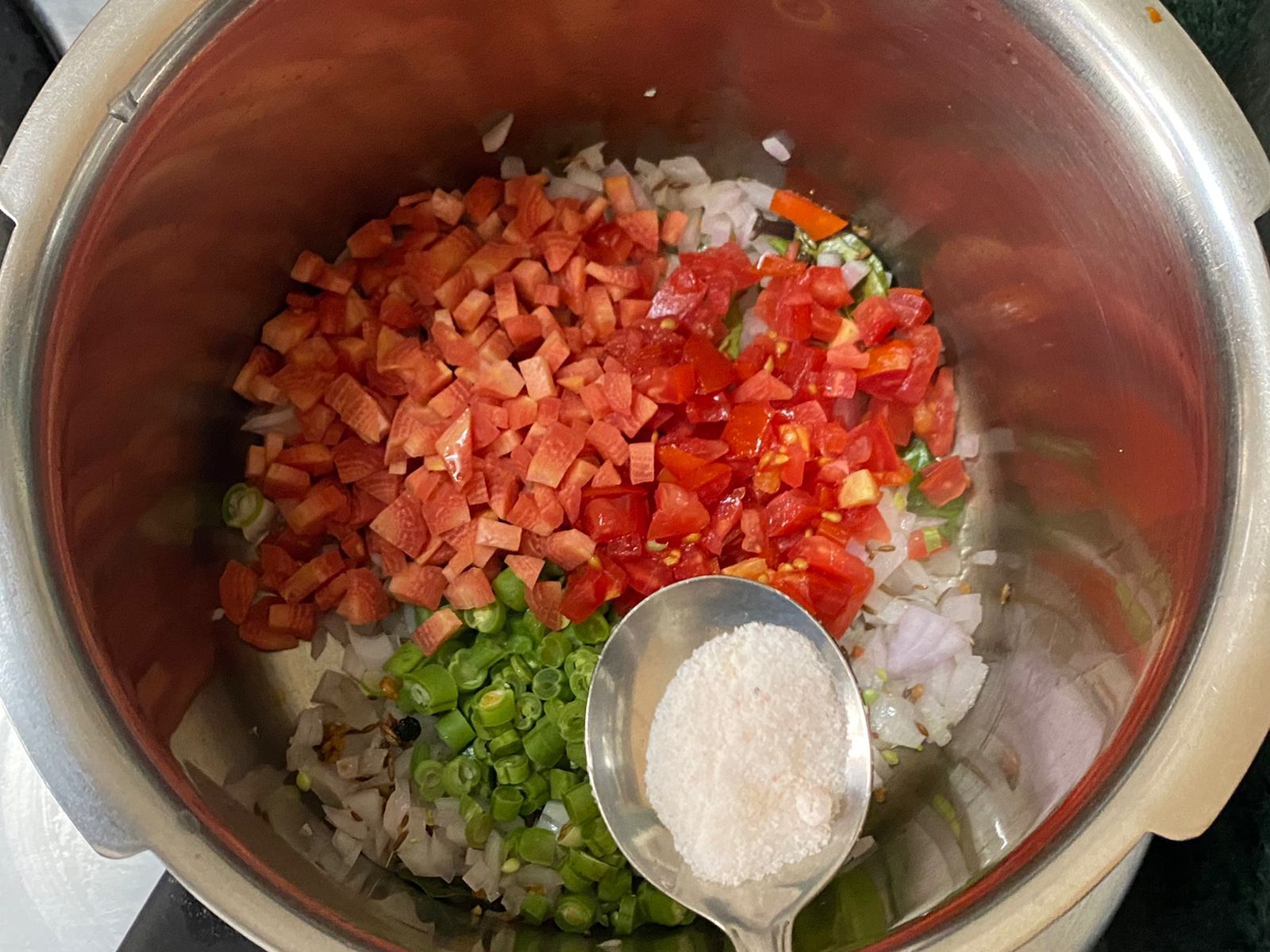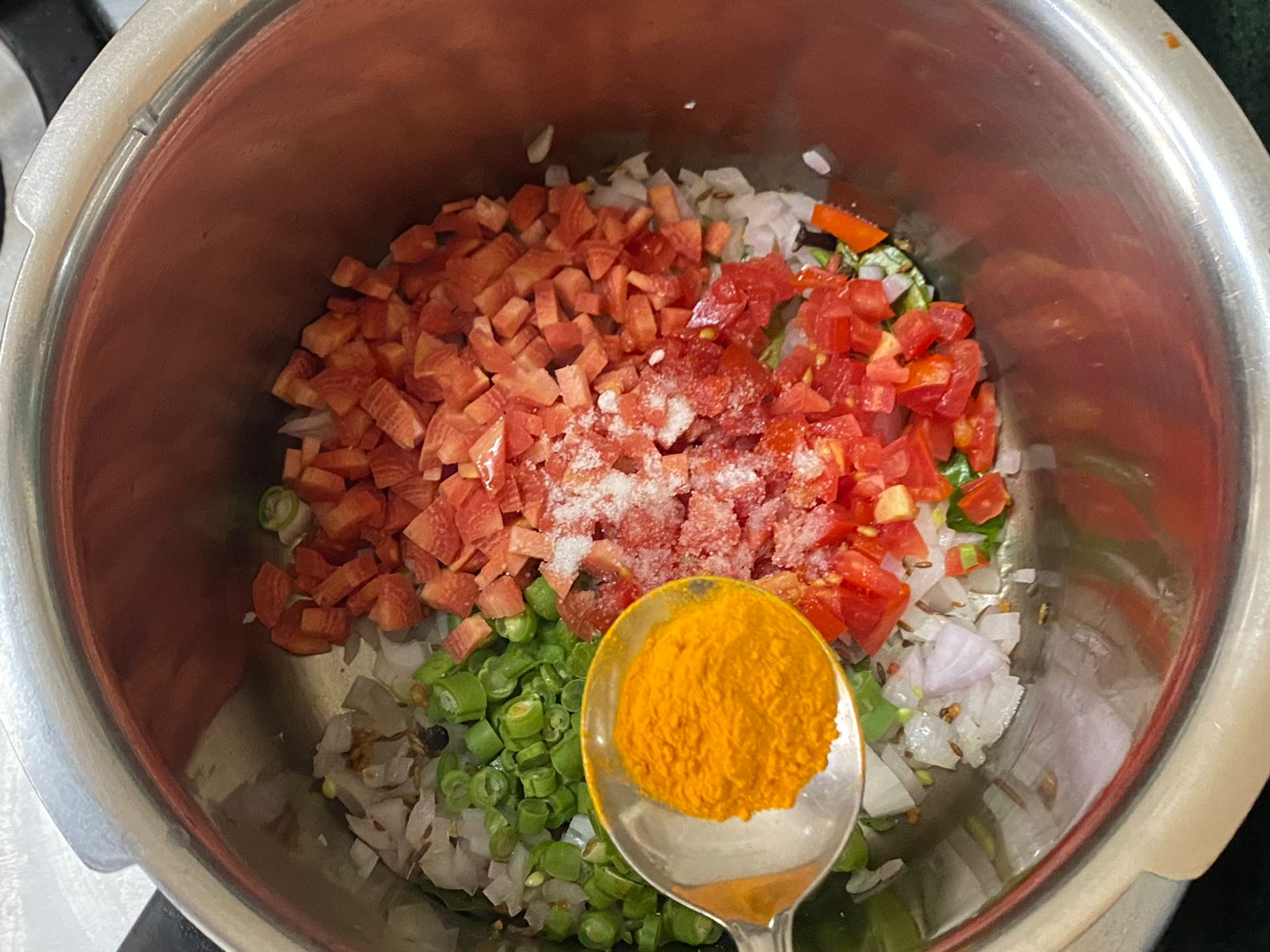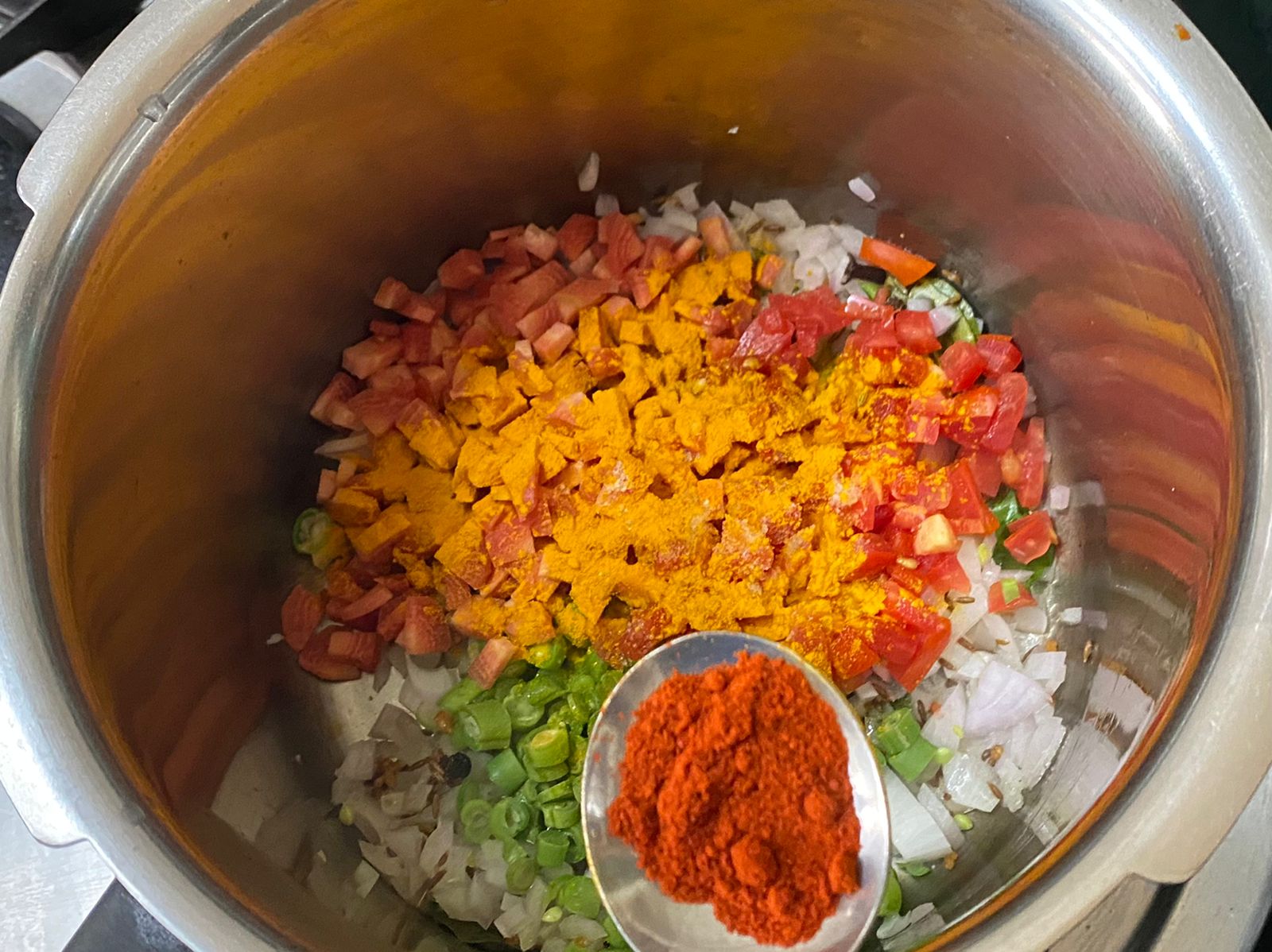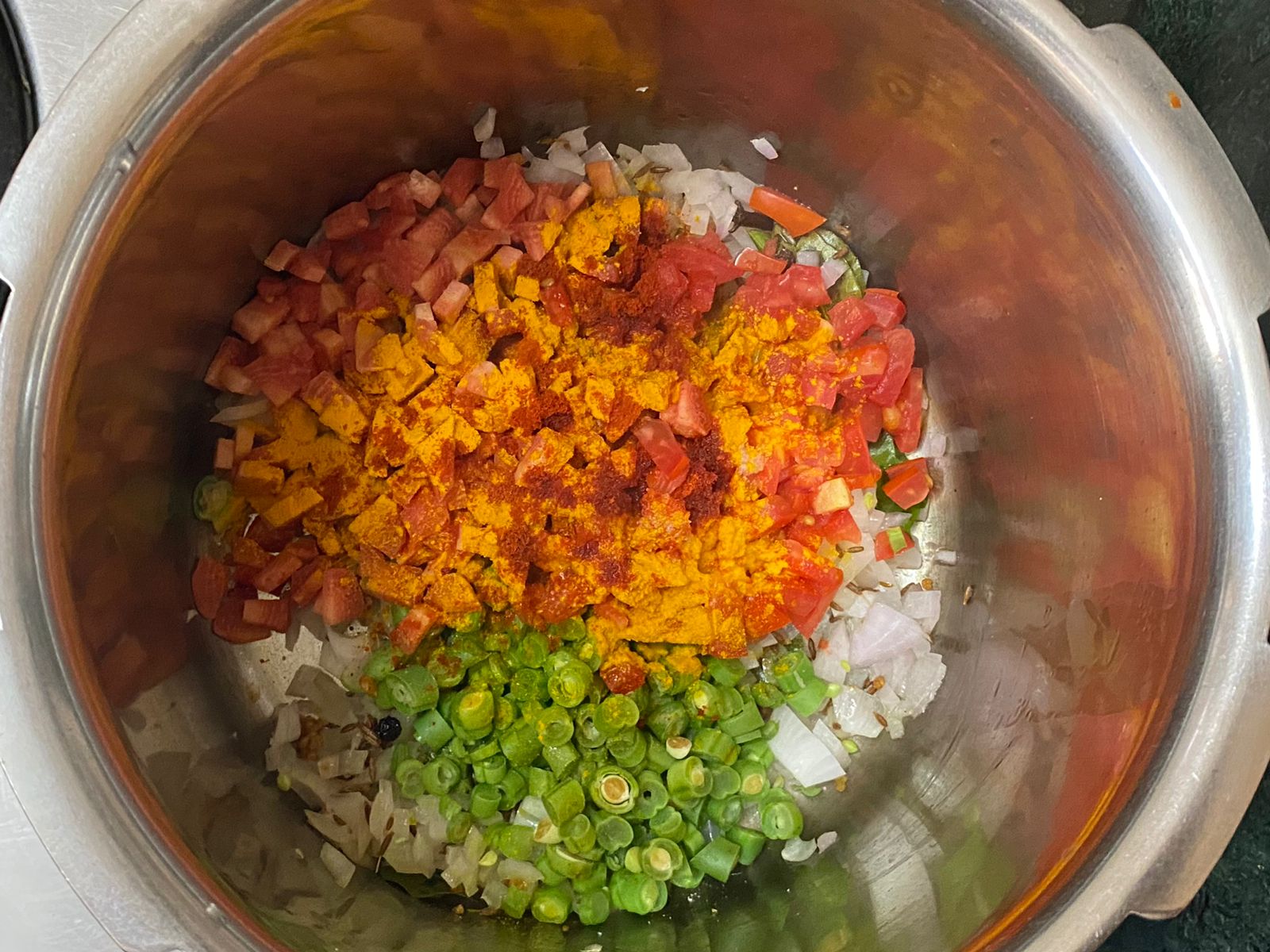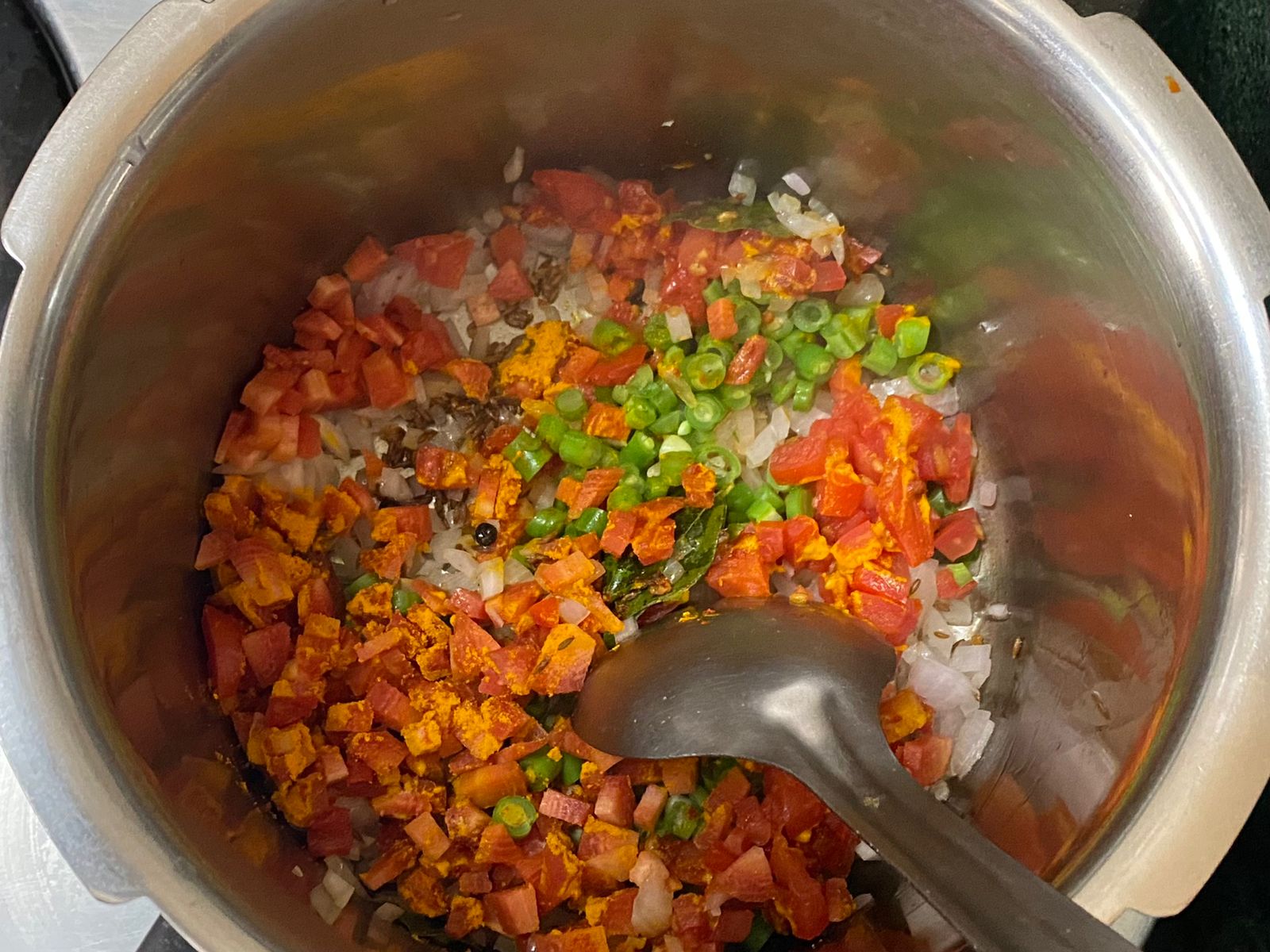 Next add onions, tomatoes, carrot, French beans, salt, turmeric powder, and red chilli powder and sauté on medium heat for 1-2 minutes.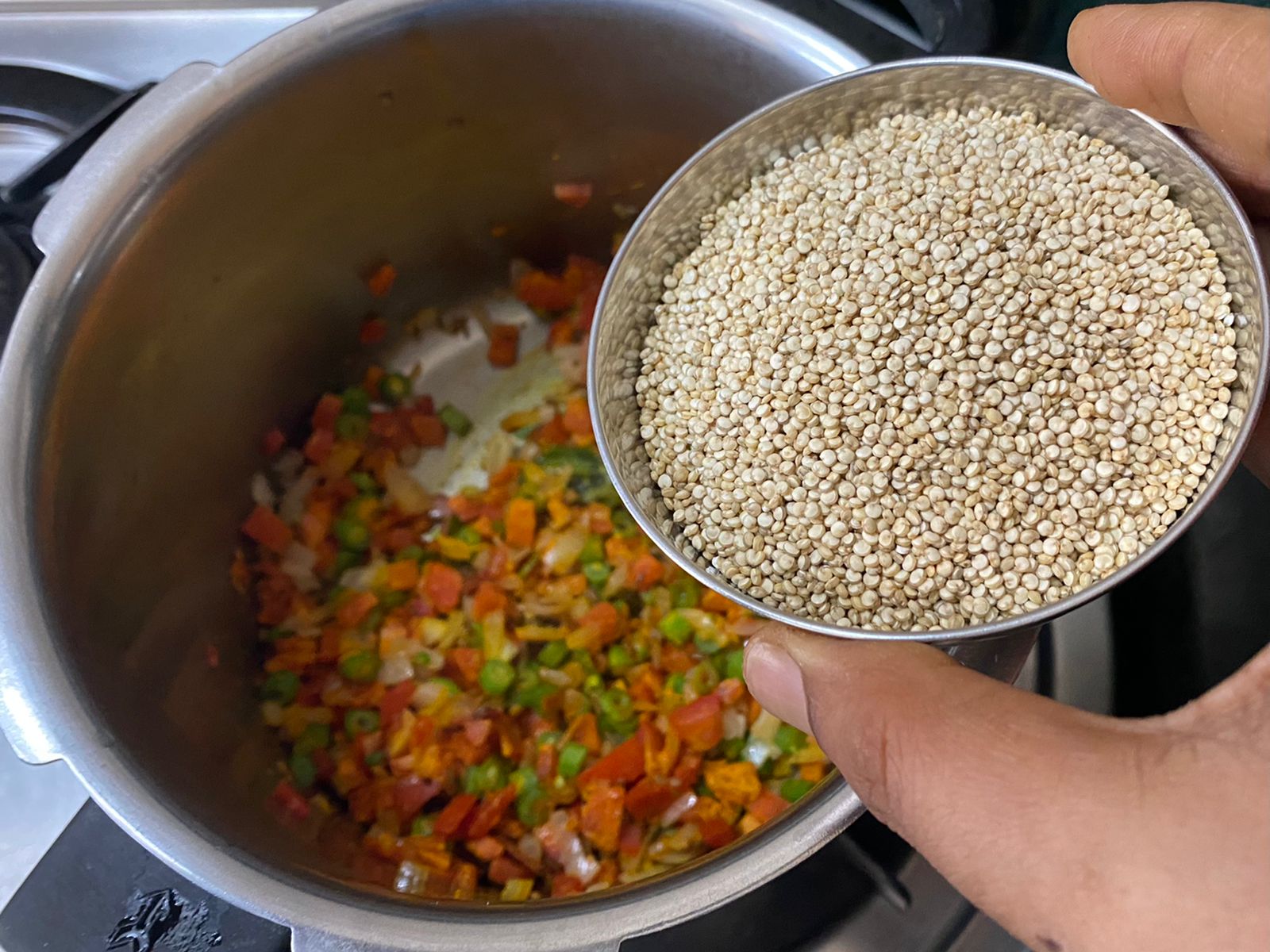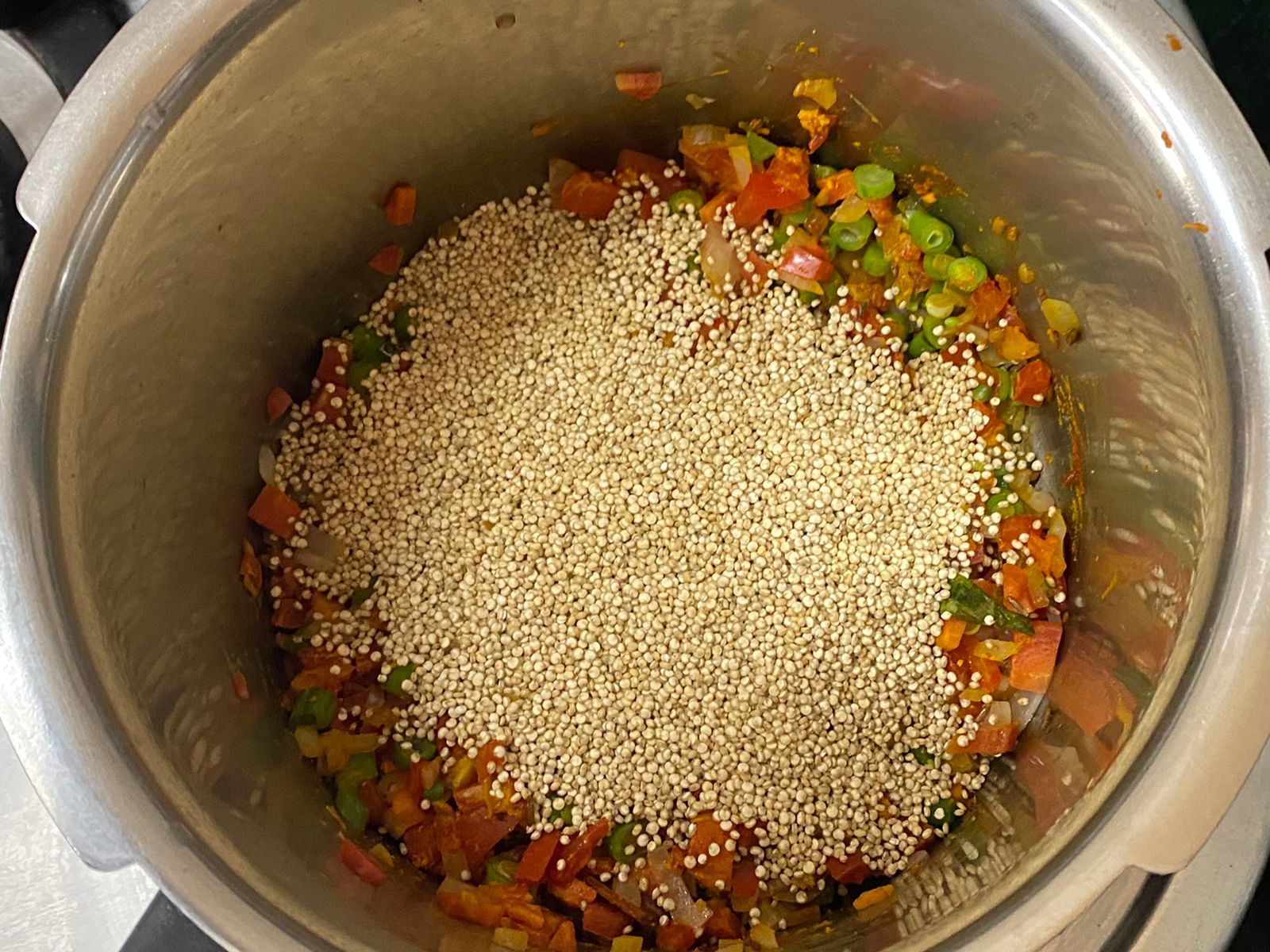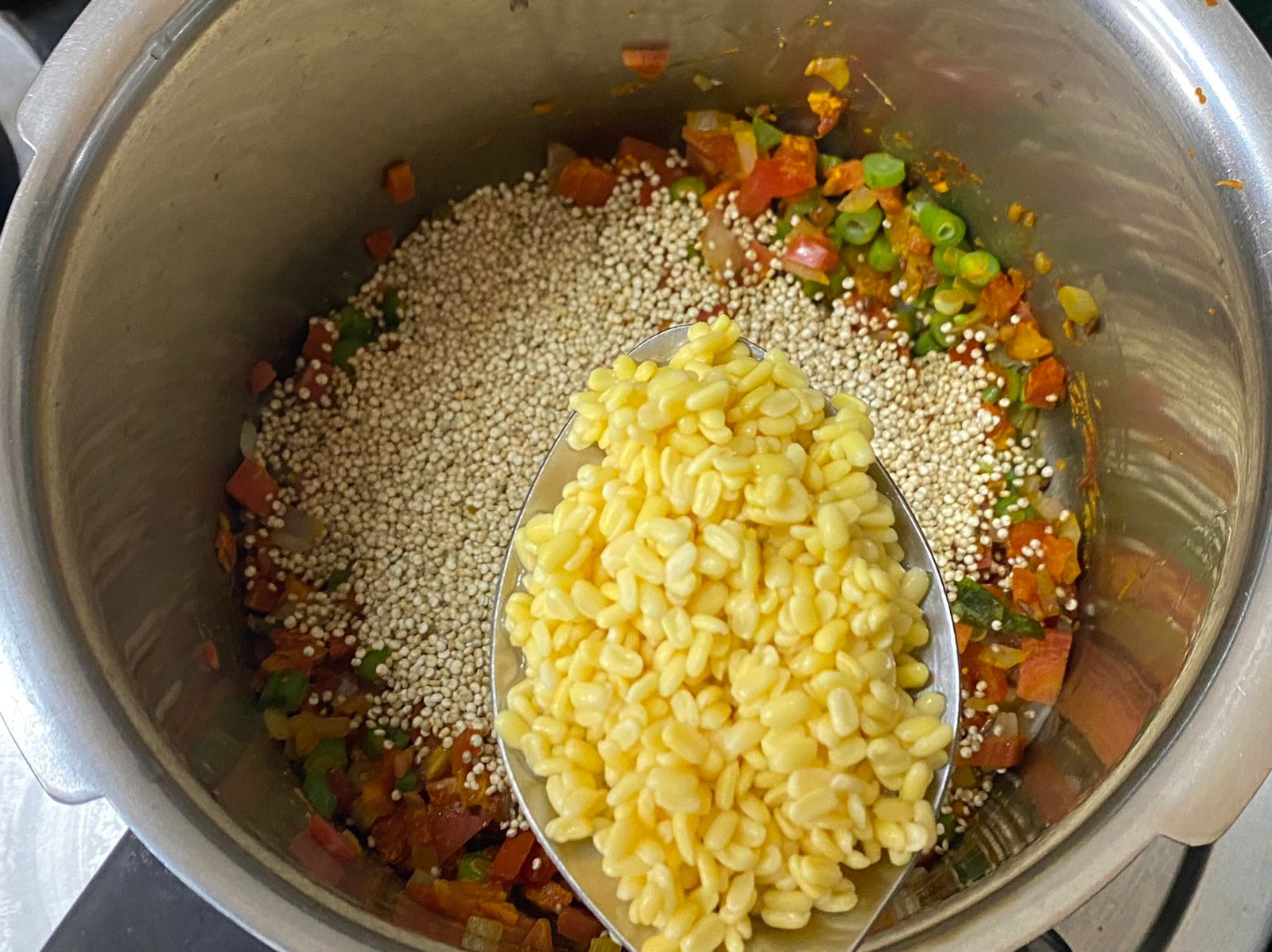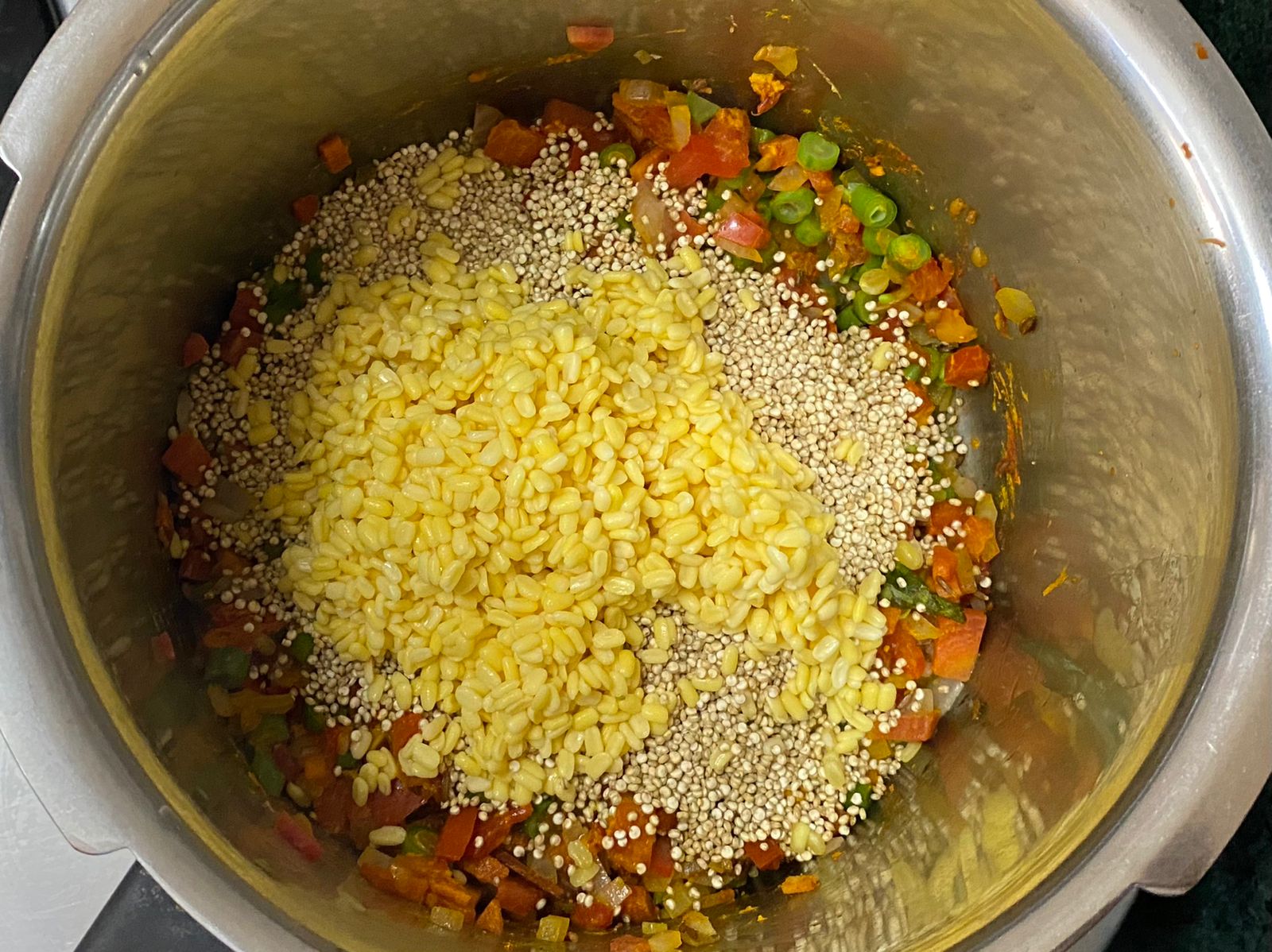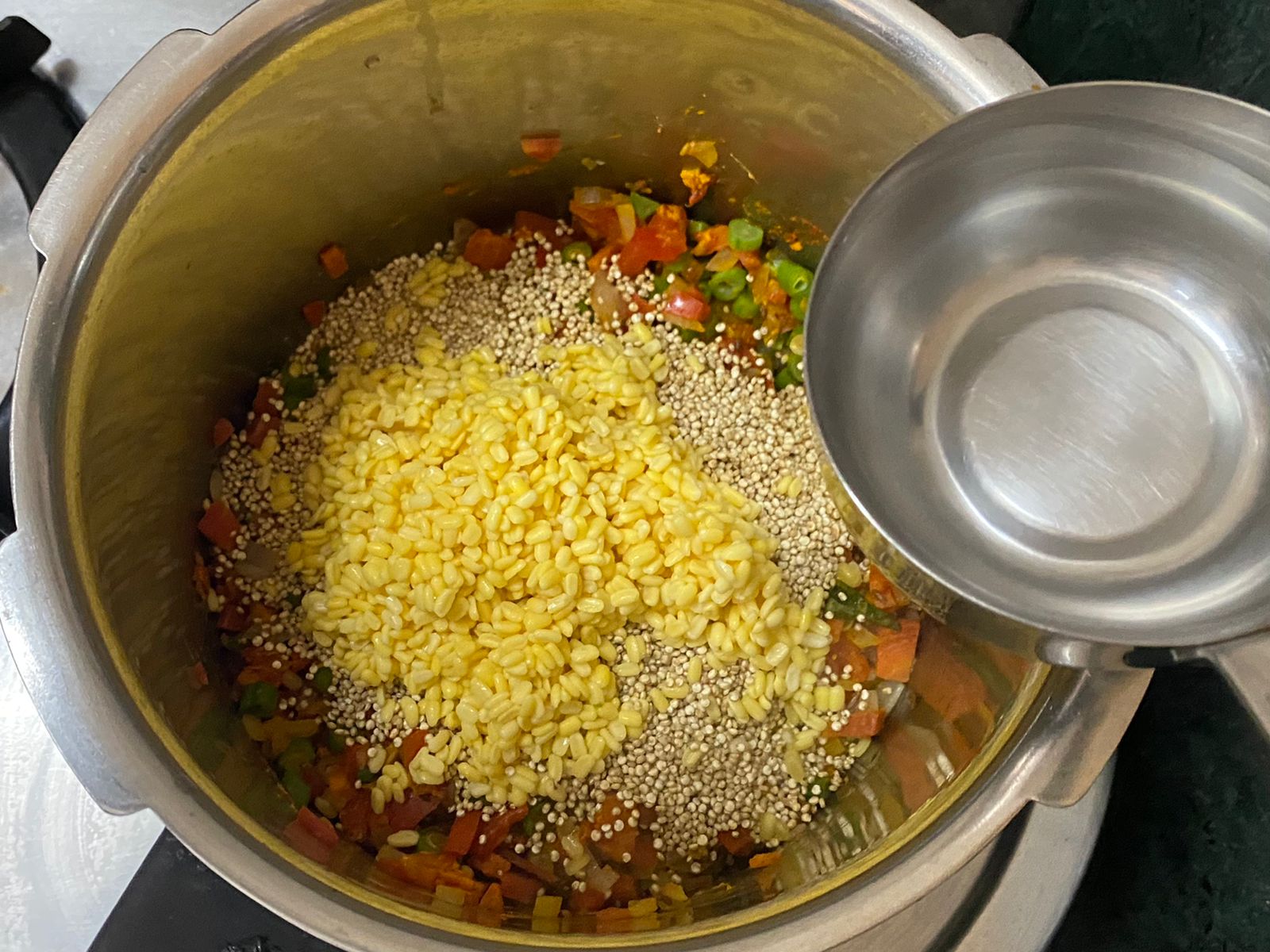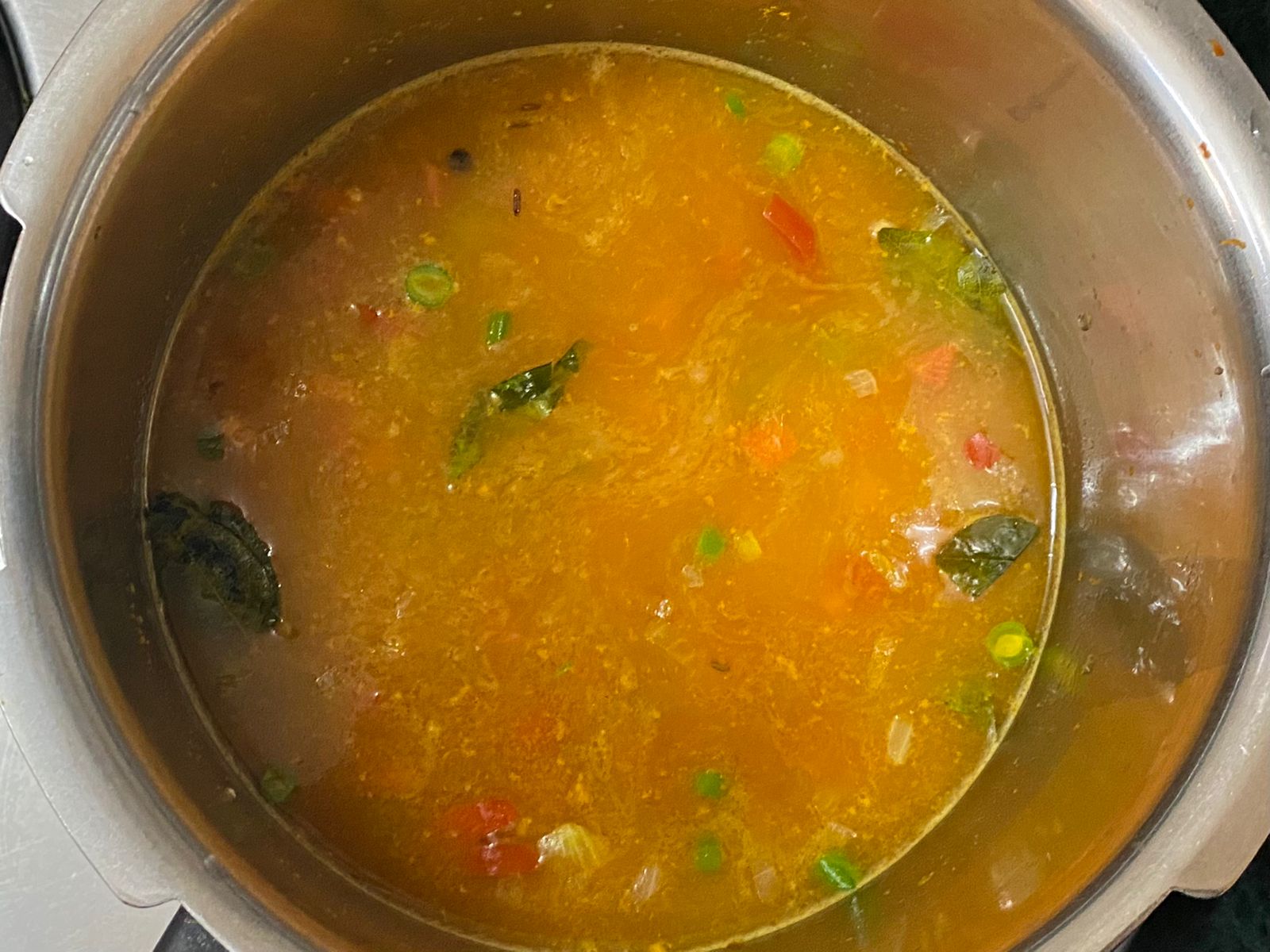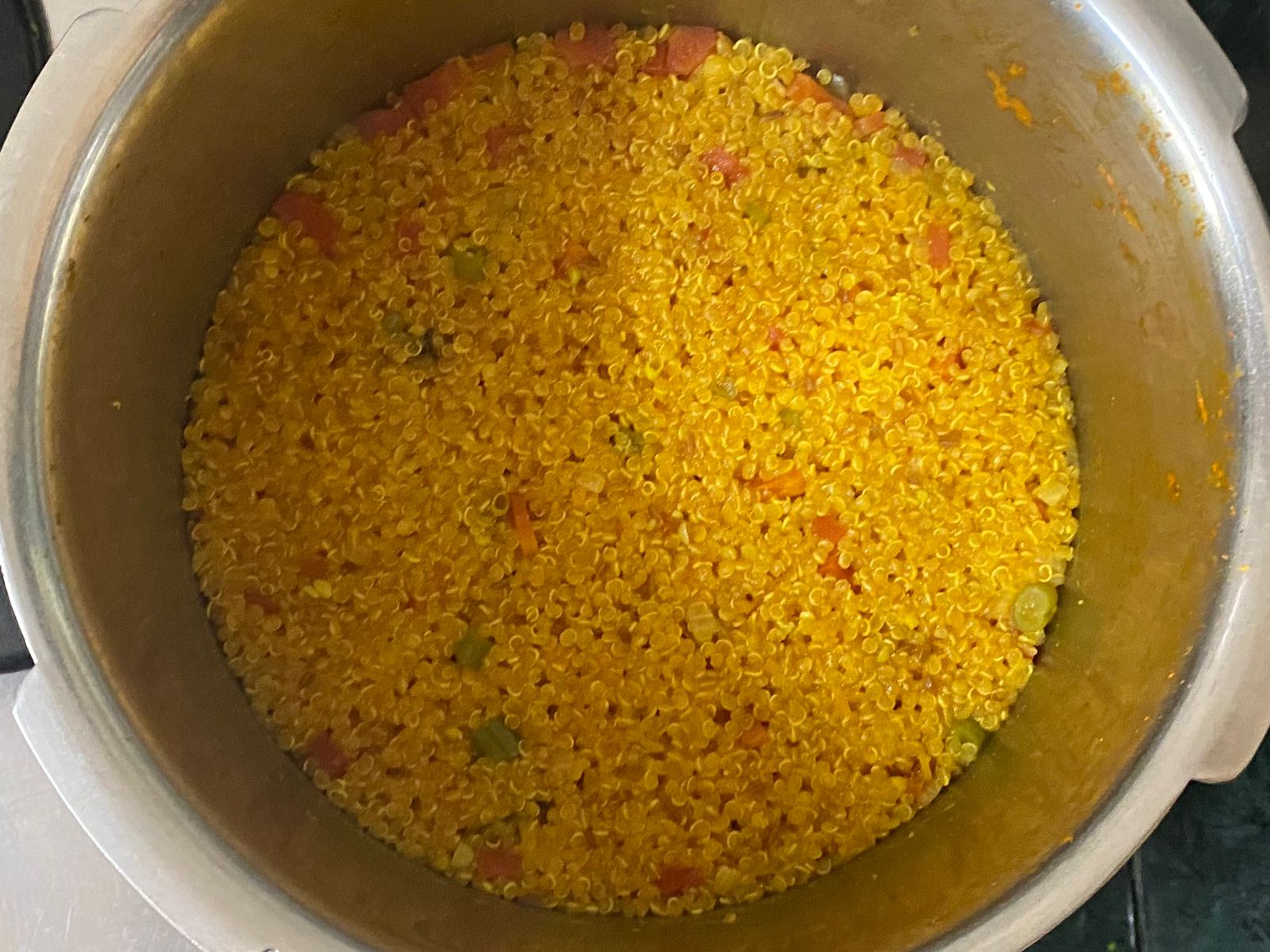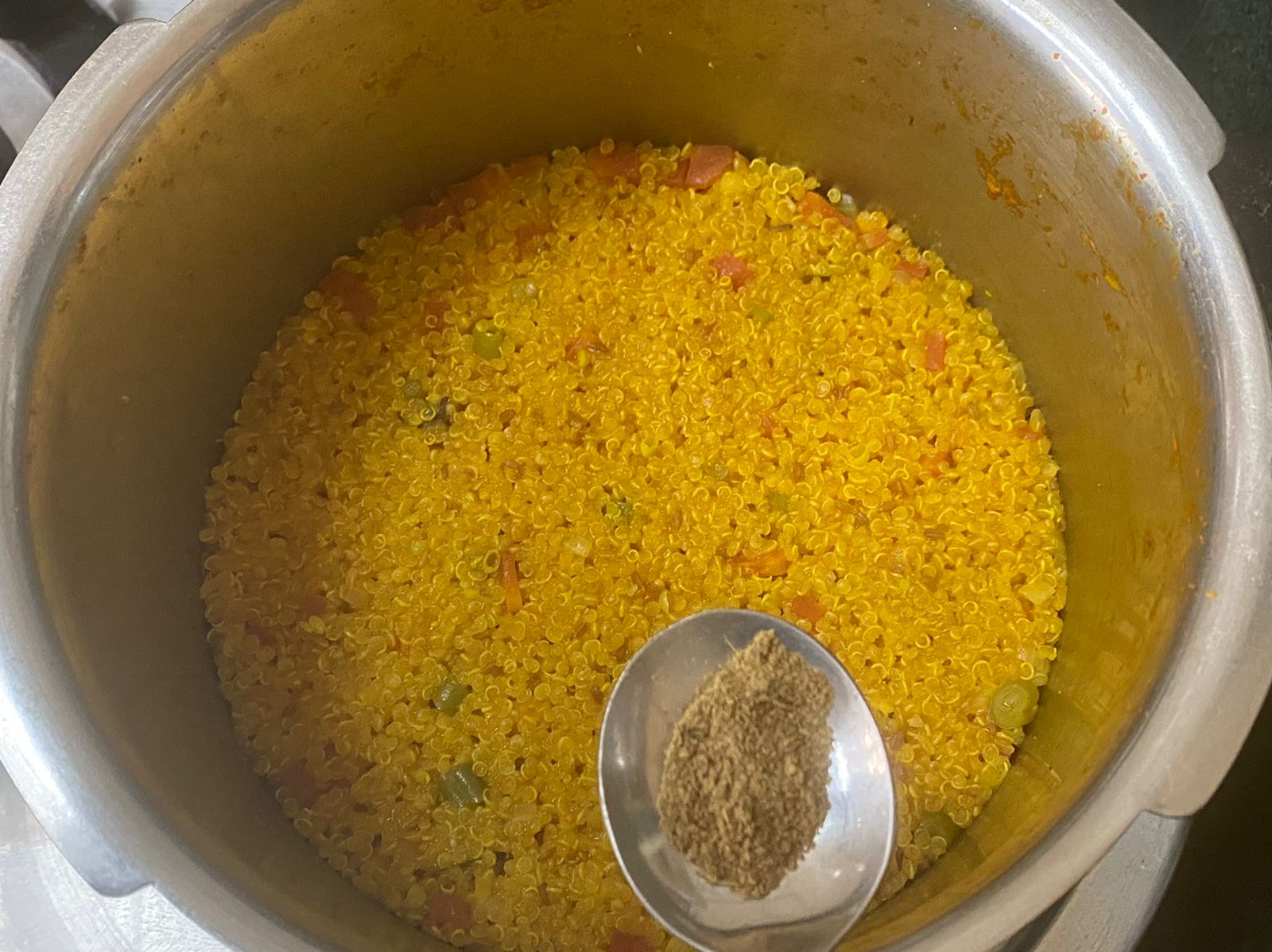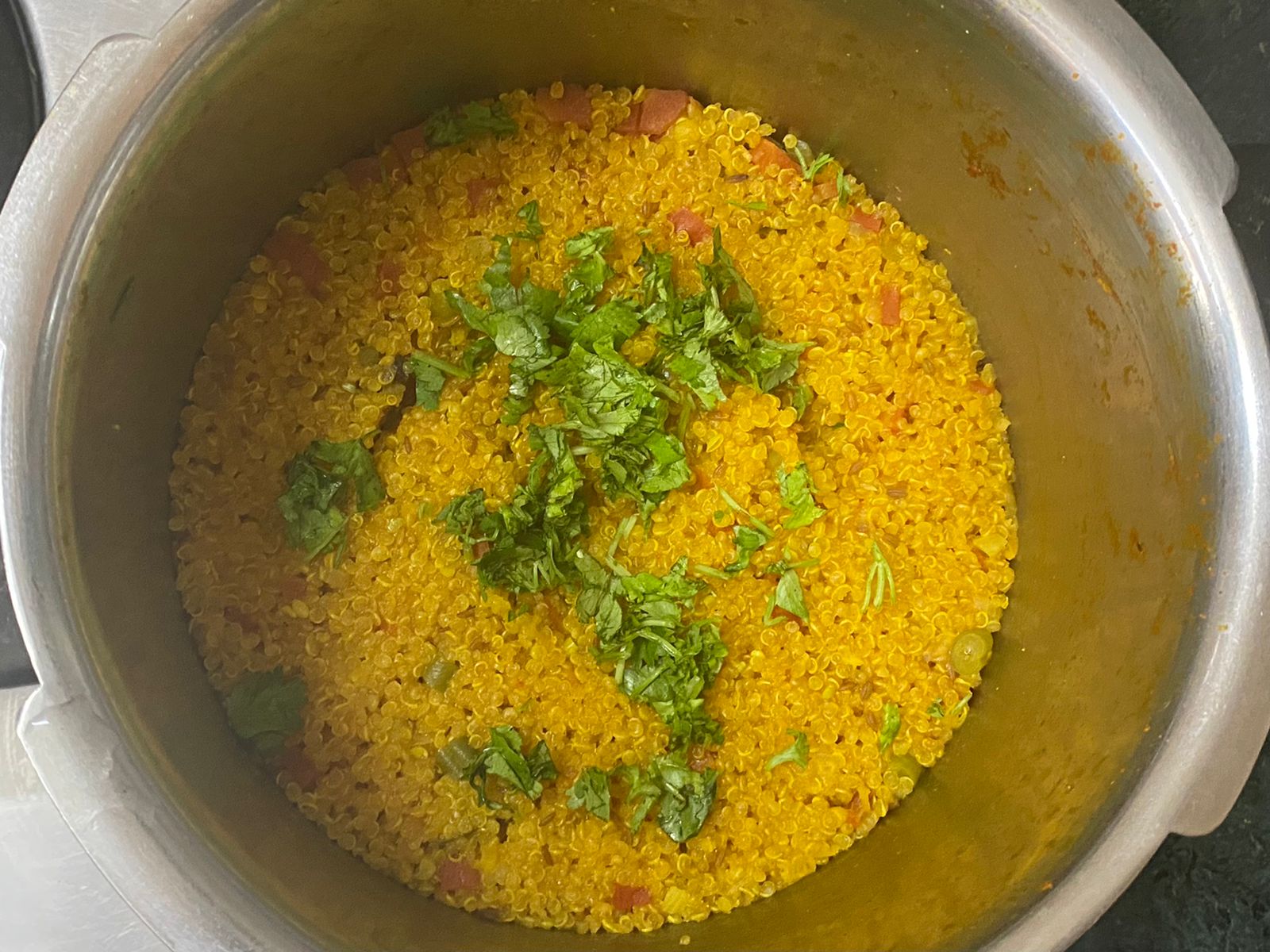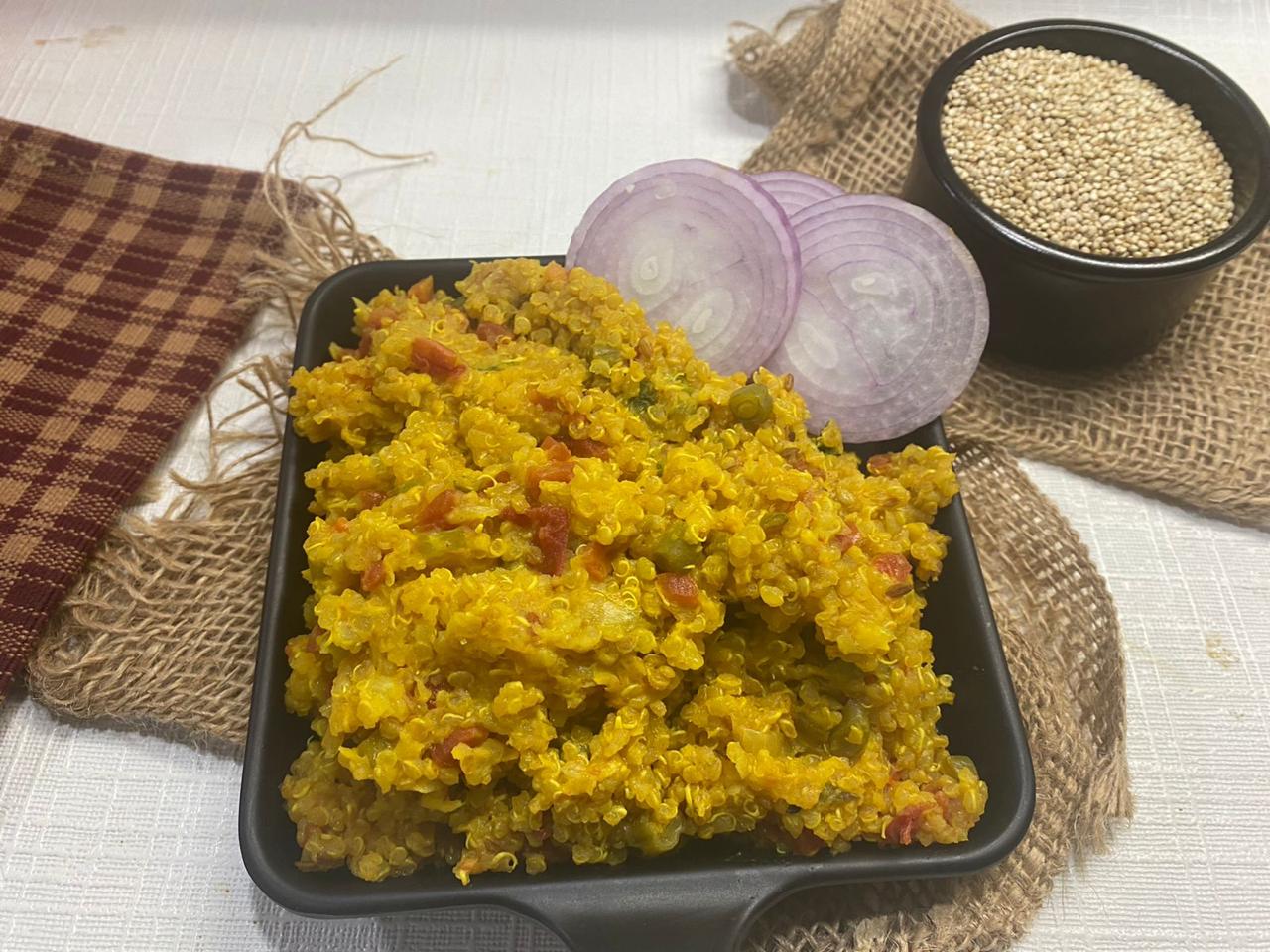 Then add quinoa, moong dal and 3 cups of water and cook the khichdi for 4-5 whistles.
Once the pressure is released open the cooker and add garam masala and coriander leaves and gently mix.
Enjoy it warm or room temperature.