Green Garlic Pancakes
Green Garlic pancake is a crispy, flavourful pancake prepared with rice, green garlic, onion and spices. These mini pancakes are super delicious and great as an appetizer, snack or side dish.
I love going for long walks at the start of spring, as it is invariably accompanied by a light breeze of garlic. That will be wild garlic, a plant whose bright green, very upright leaves and star-like white blossoms cover the ground under the trees. I always carry a big bag and pick them to use in salads, curries, breads and pancakes to name a few.
Apart from being delicious, green garlic has many medicinal values too. Green Garlic or Hara Lahsun works as a powerful antioxidant to boost your immune system and prevent against common infections like cough and cold as well as chronic diseases like cancer.
Other recipes you might like are Vegetable Rosti, Sprouted Beans and Lentils Chilla, Besan Chilla, Moong Dal Chilla and Sprouted Moong Beans Appe.
Ingredients
1 cup jasmine rice
2 green chillies
1 inch ginger piece
¼ cup sliced onion
1/3 cup roughly chopped coriander leaves
½ cup roughly chopped green garlic
2 tablespoons rice flour
Salt to taste
2 tablespoons ghee/butter
Directions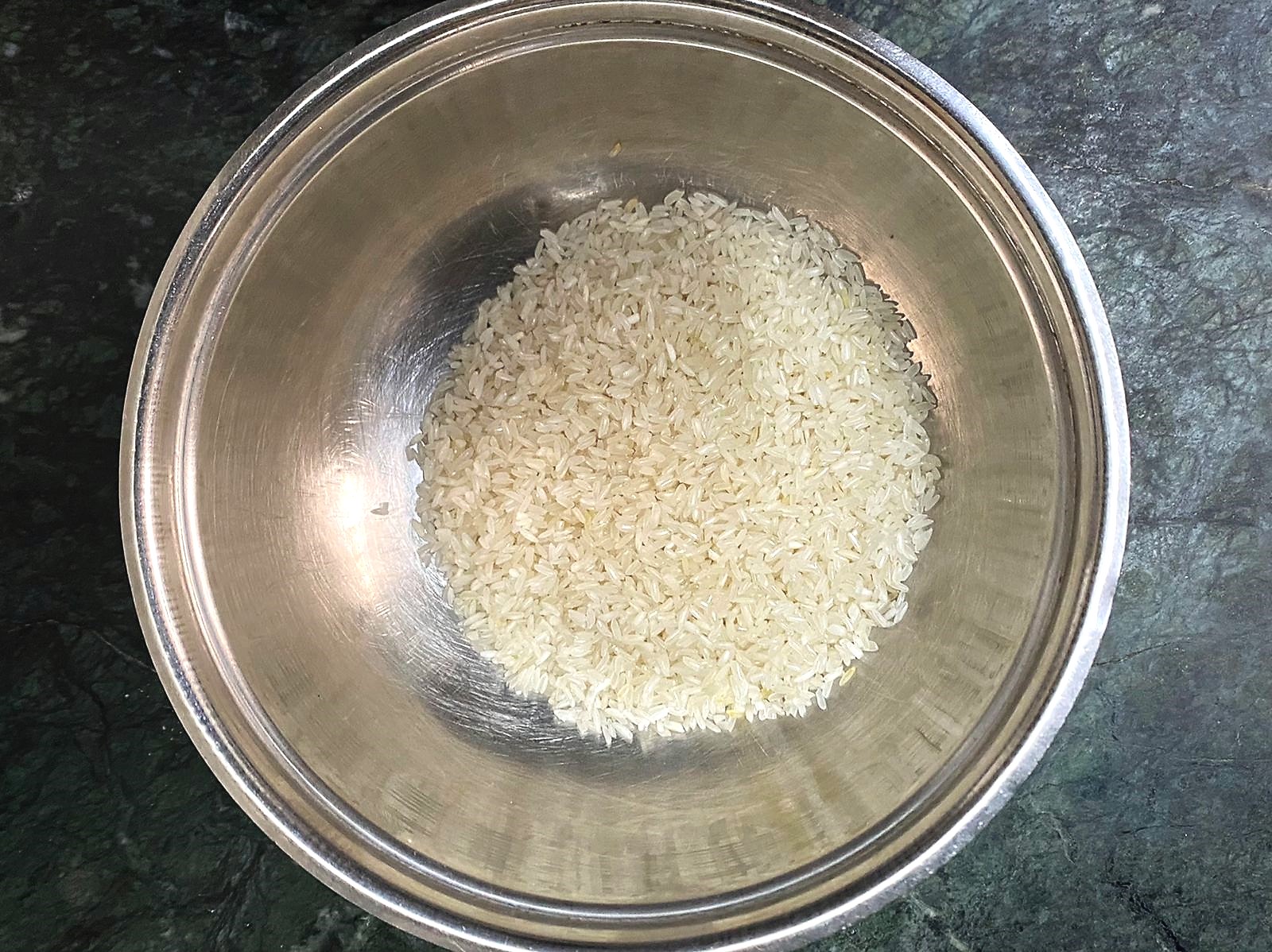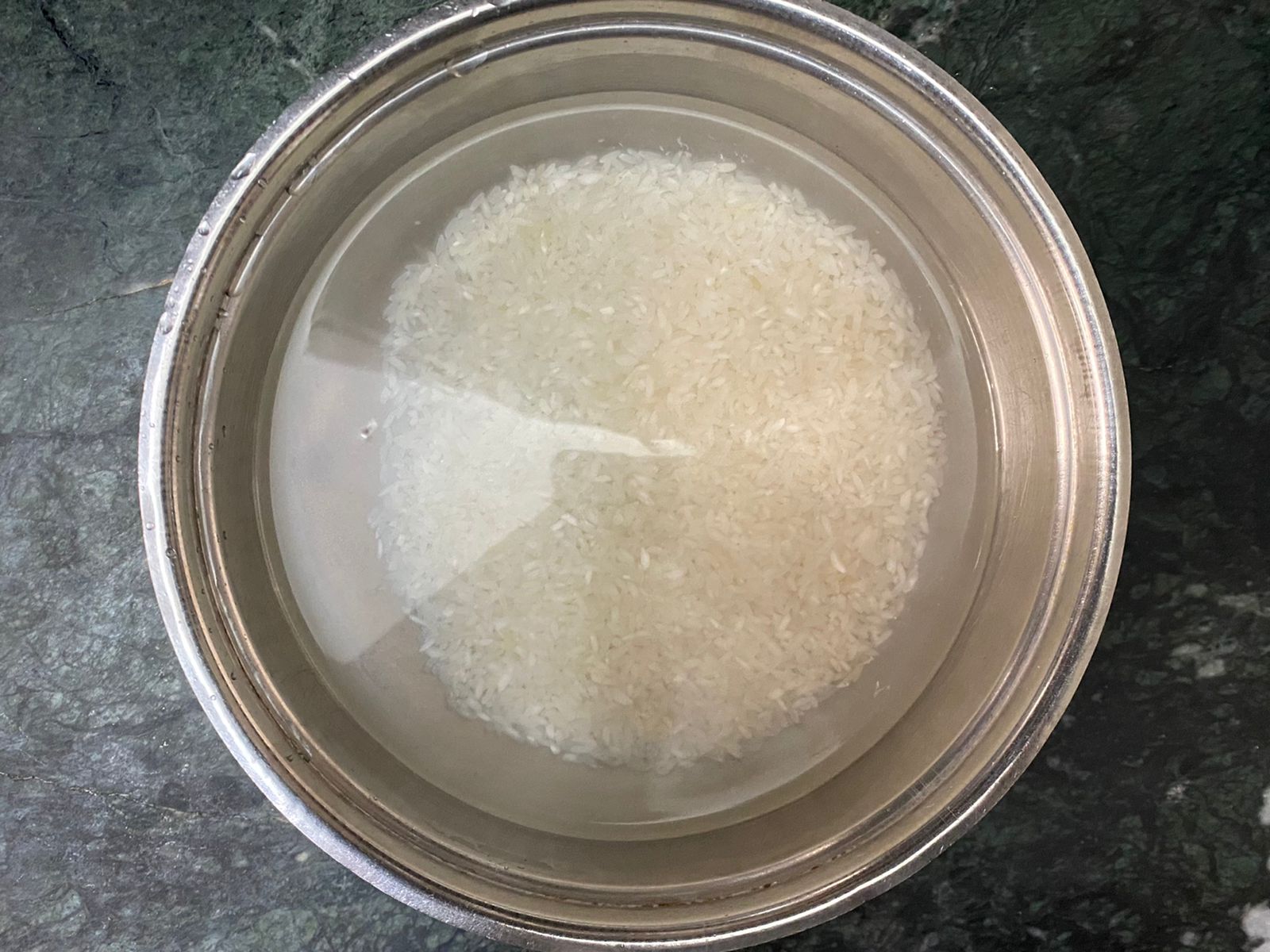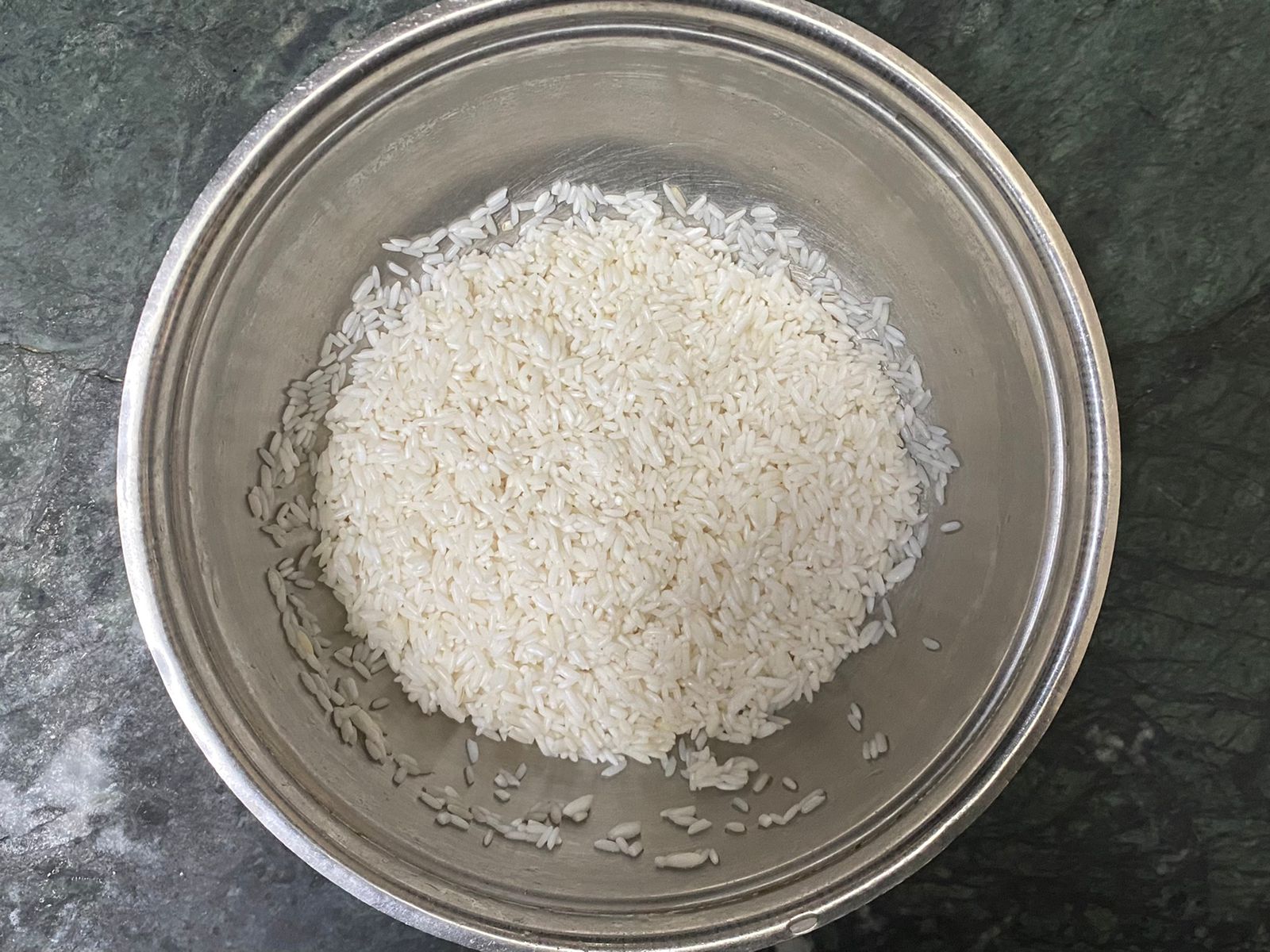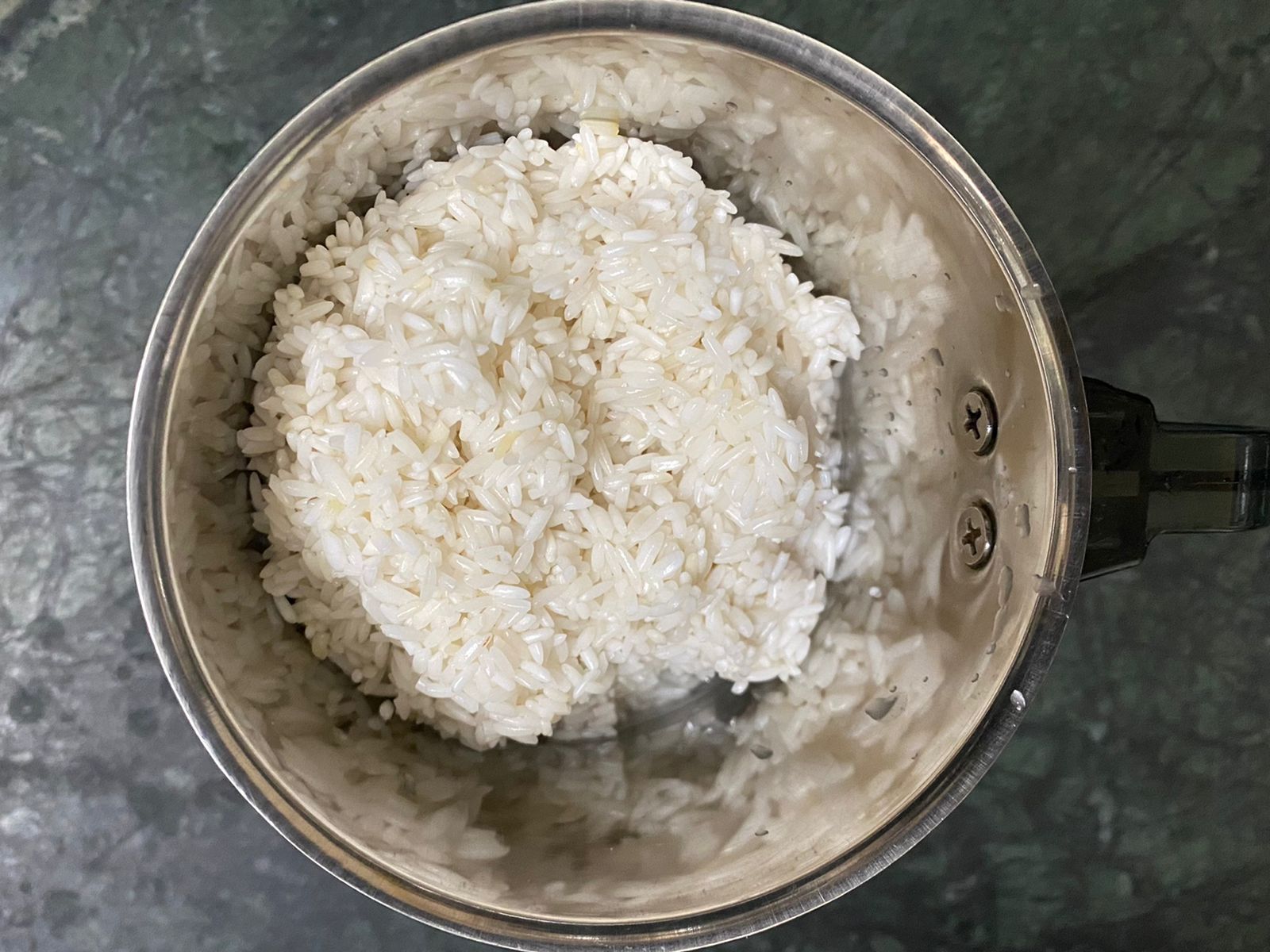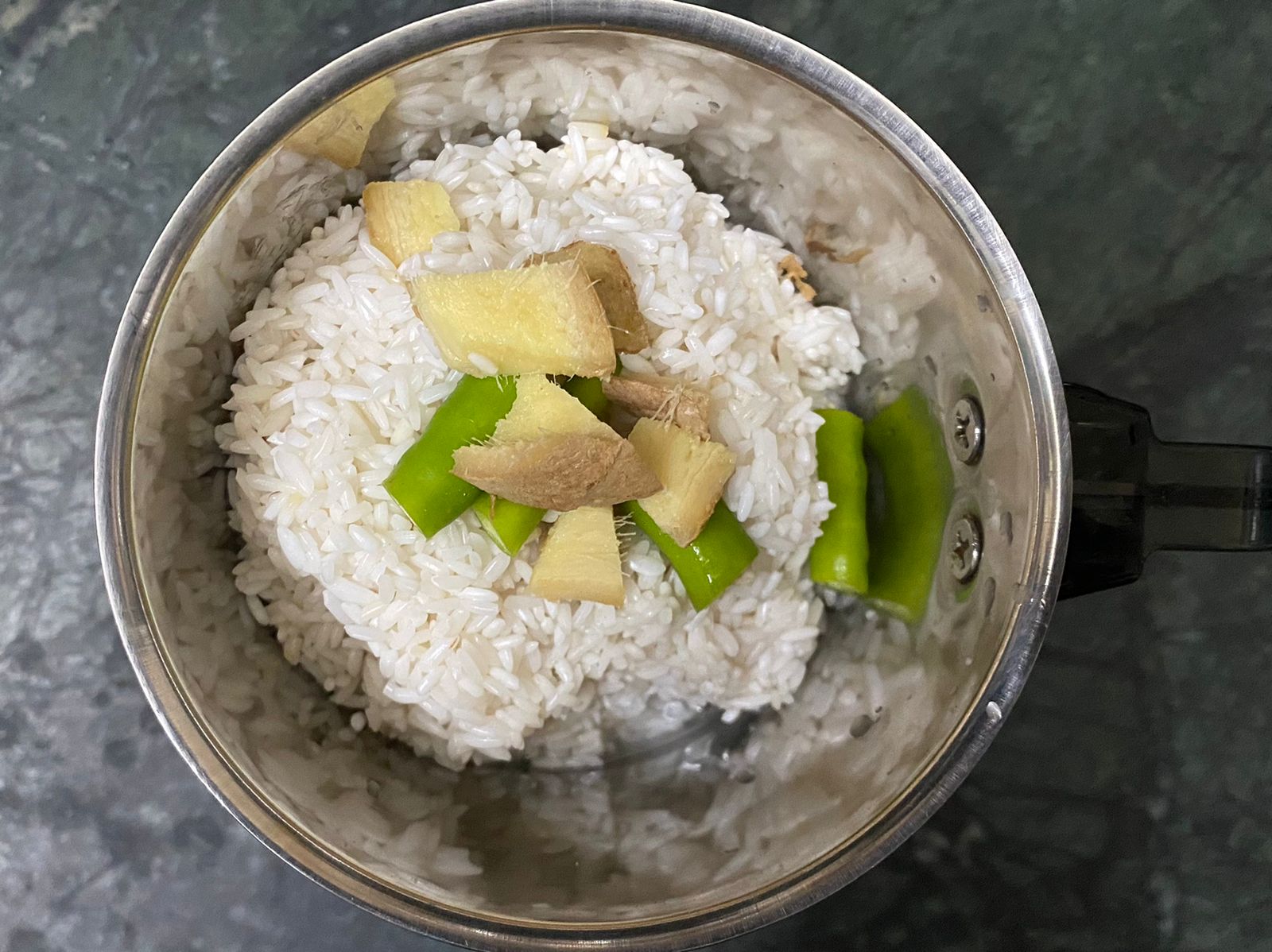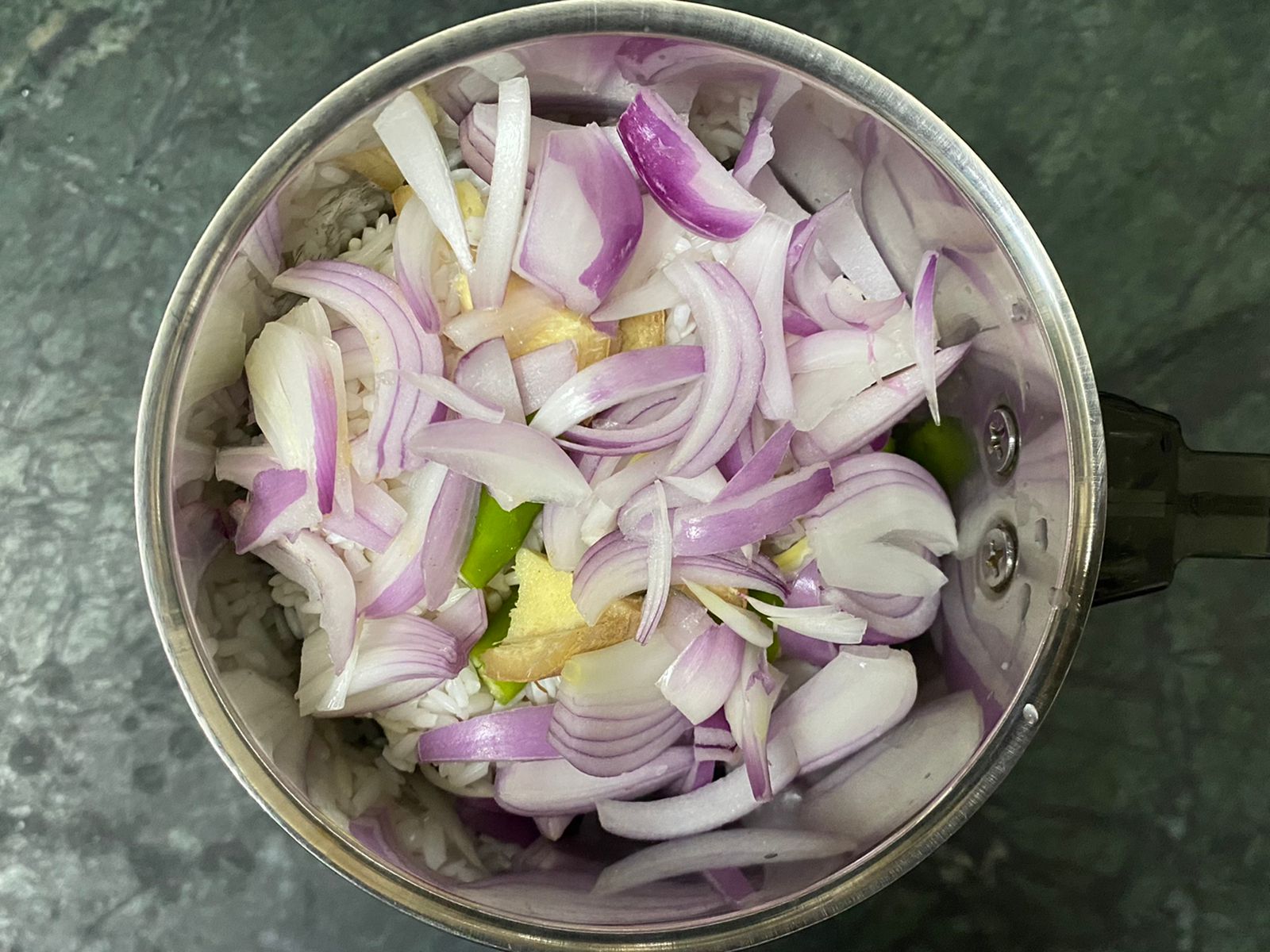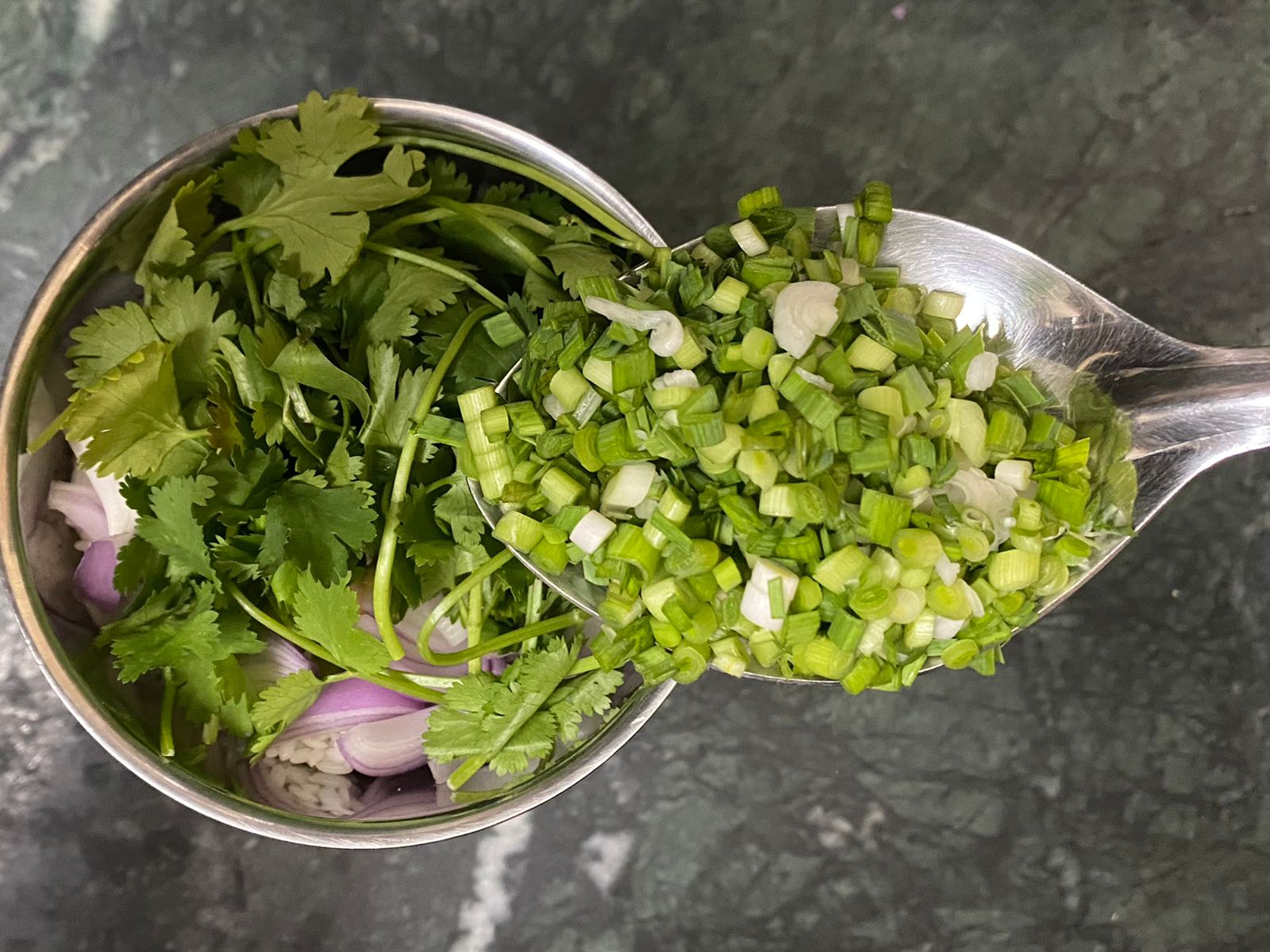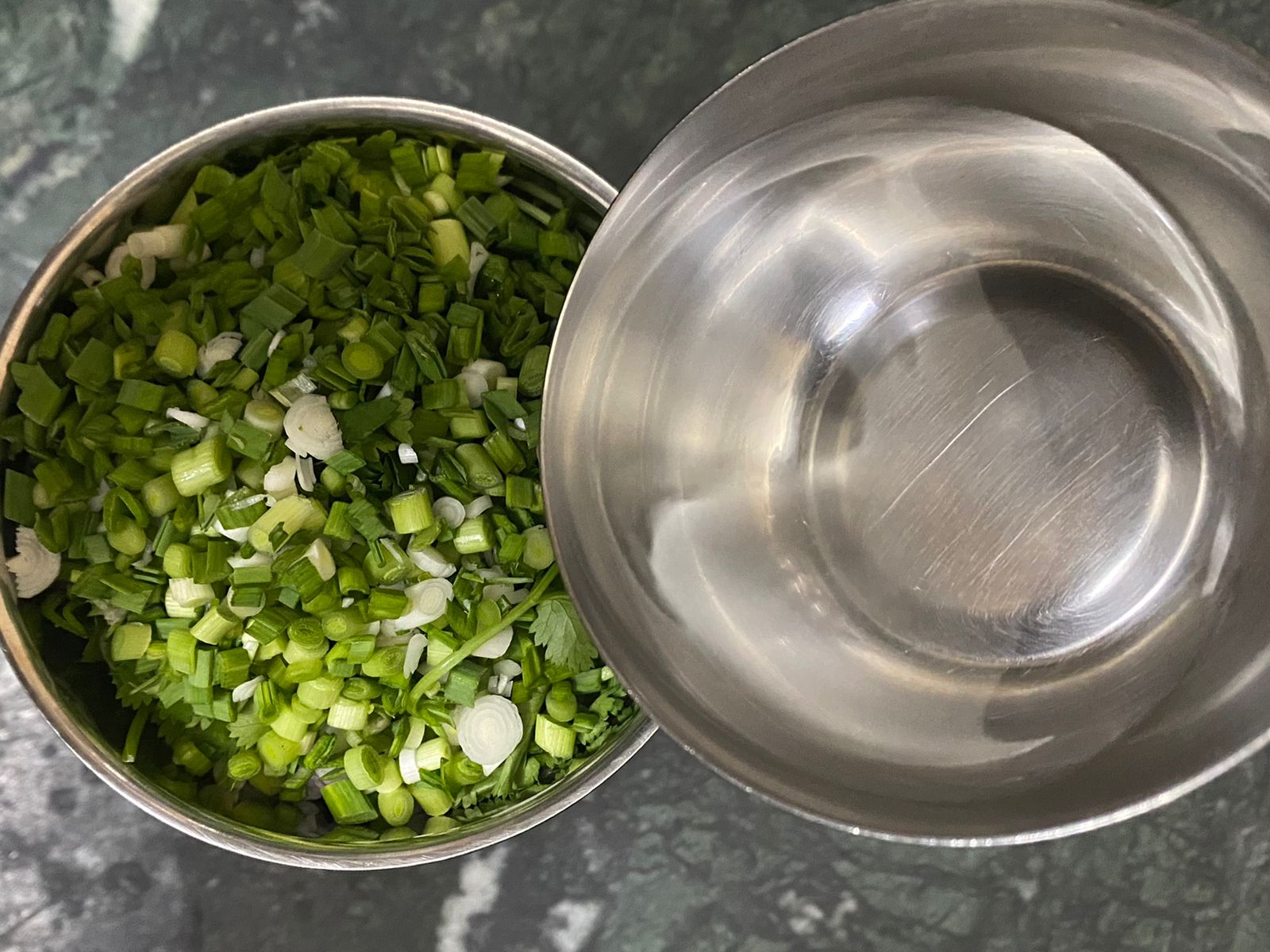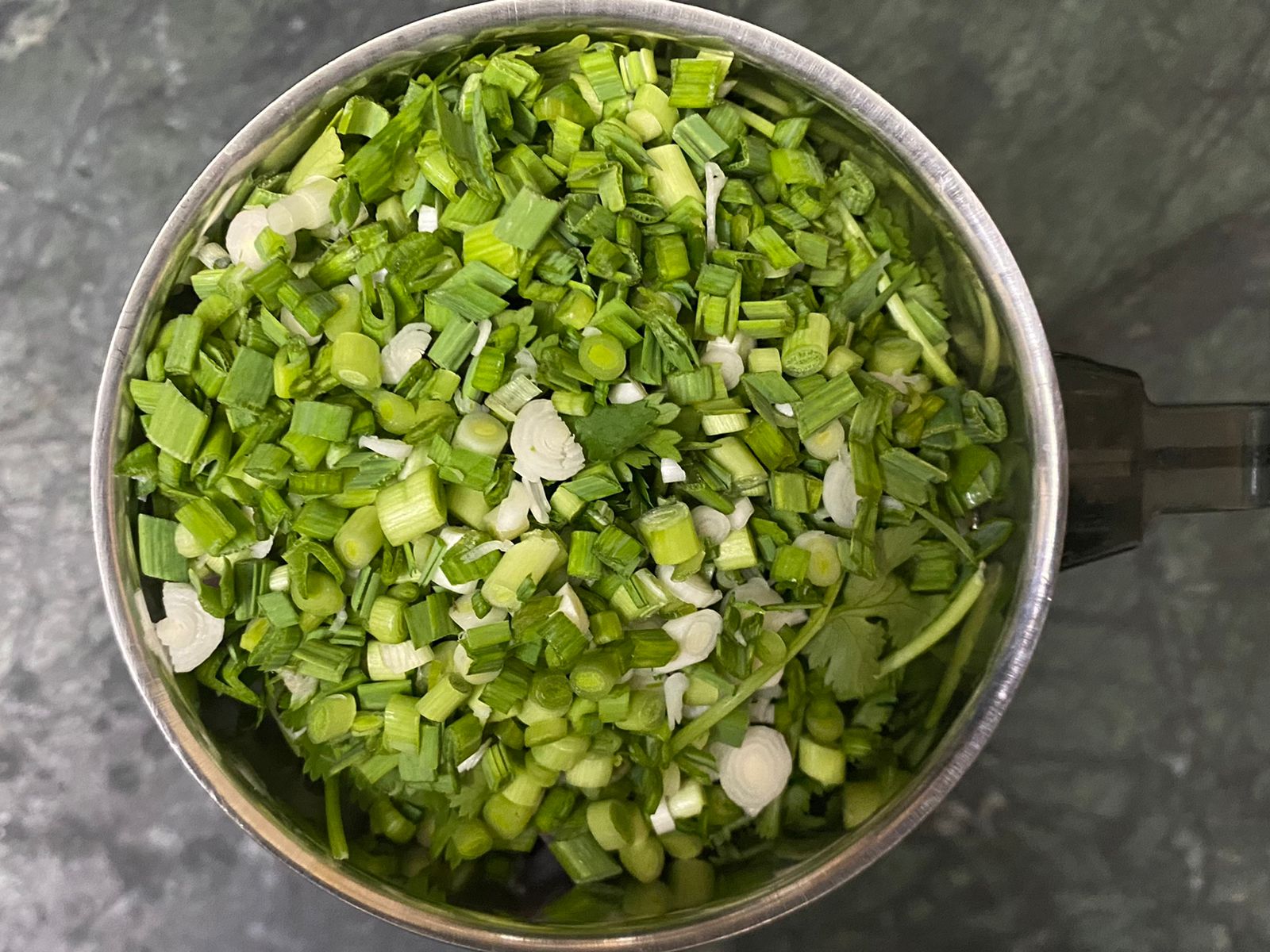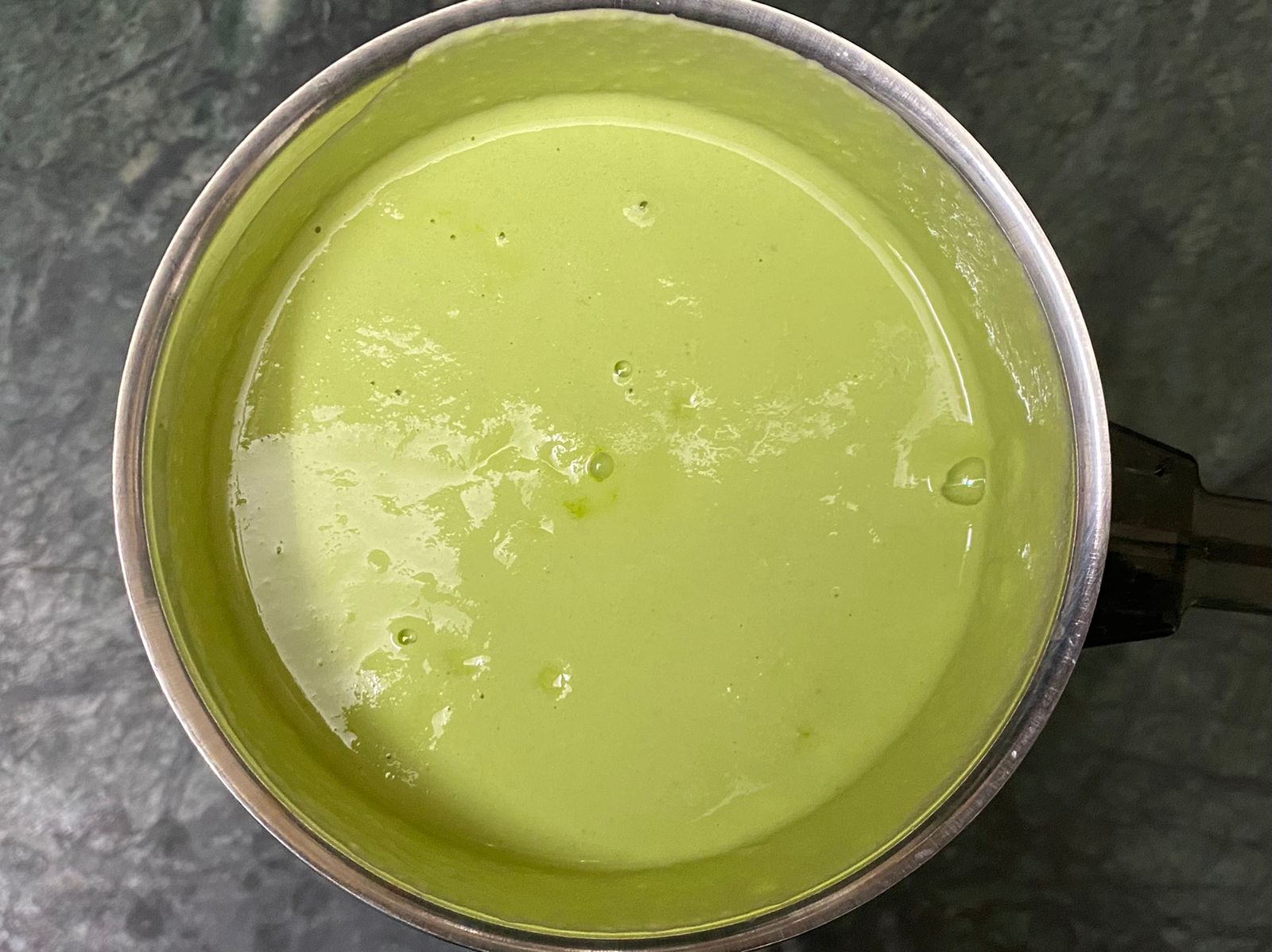 Wash the rice under running water and soak rice in 3 cups of water for 3-4 hours.
Once soaked, drain off the excess water. Grind the rice with green chillies, ginger, onions, coriander leaves, green garlic and 2 tablespoons water to form a smooth thick consistency batter.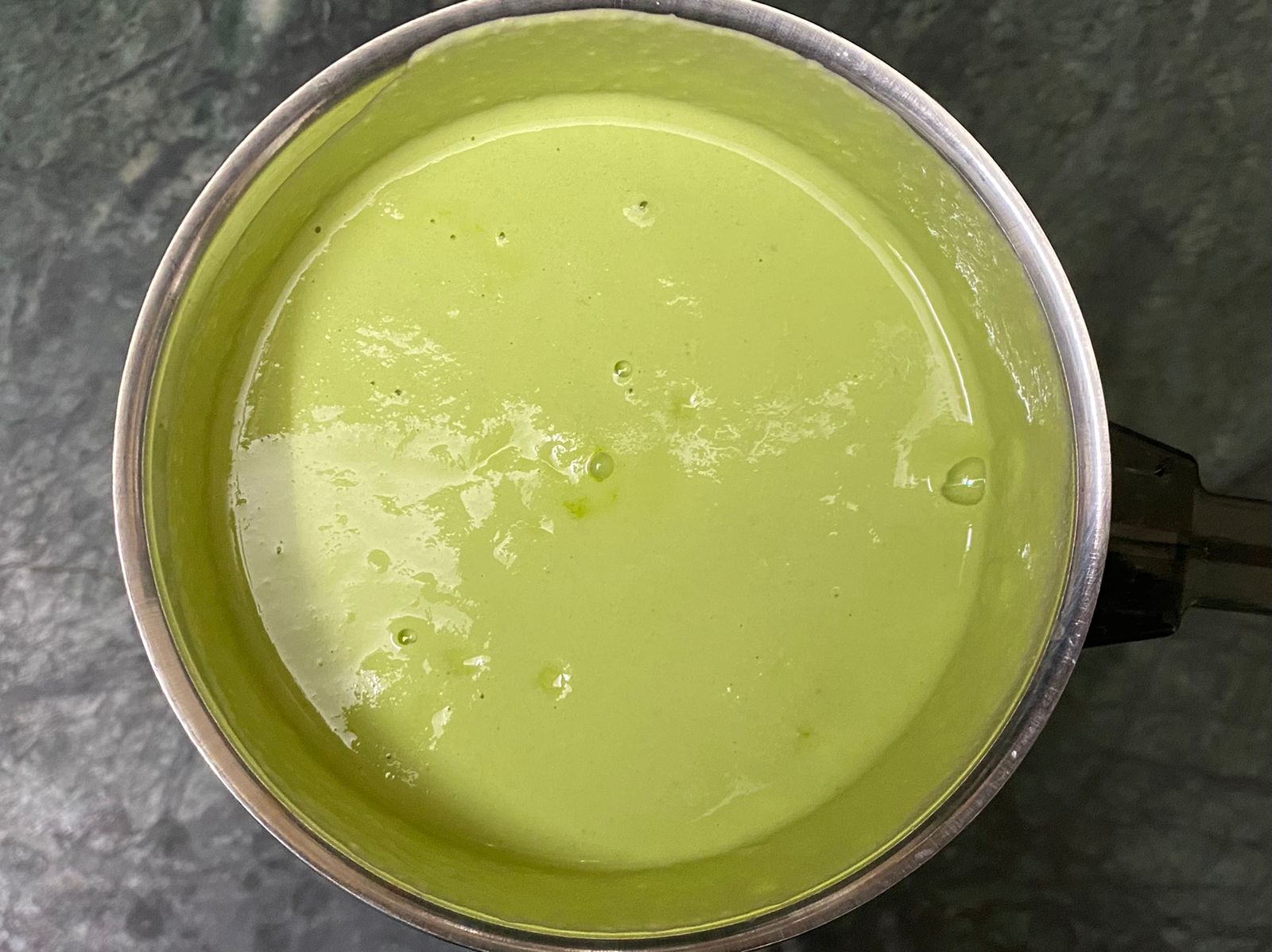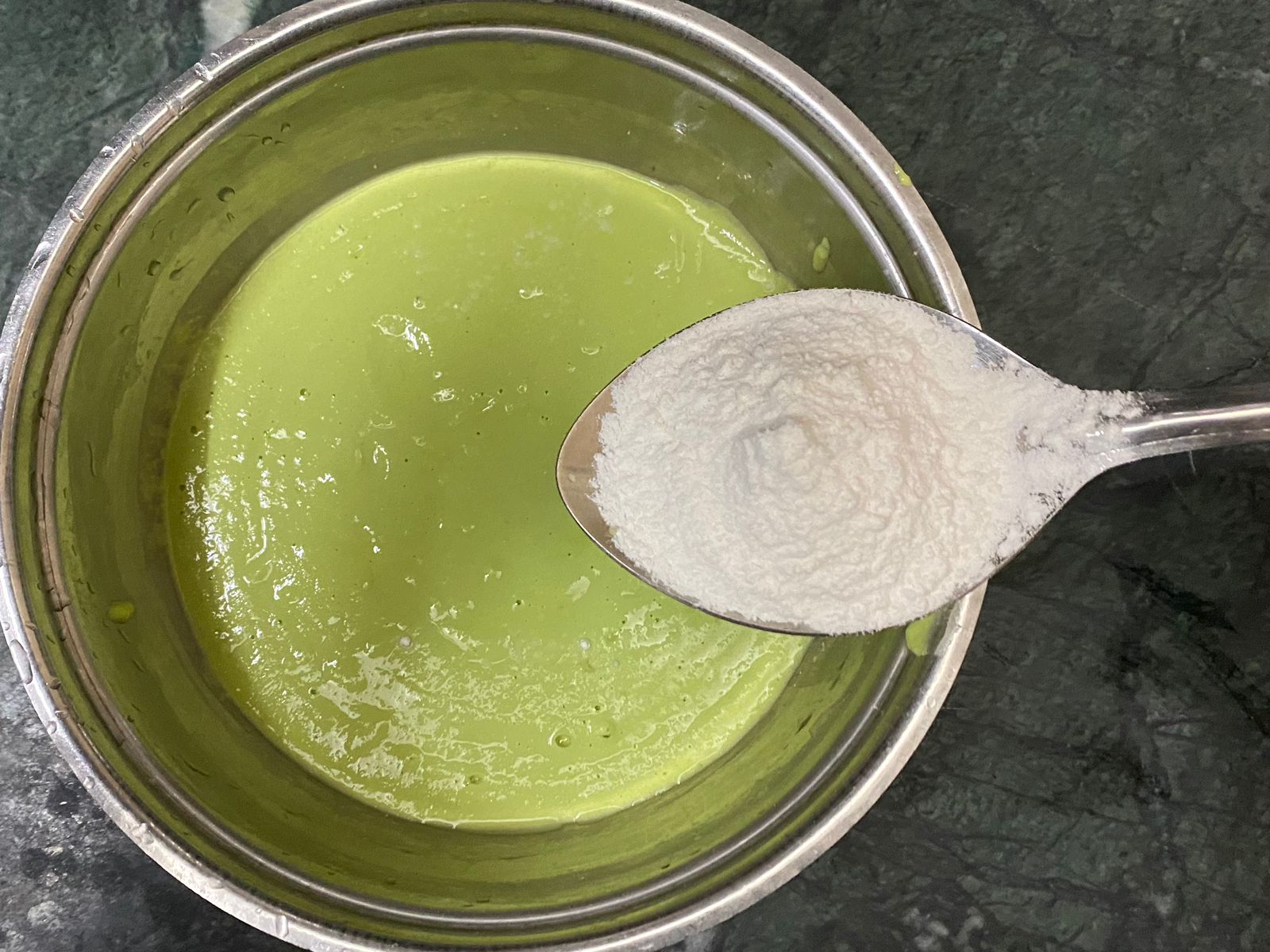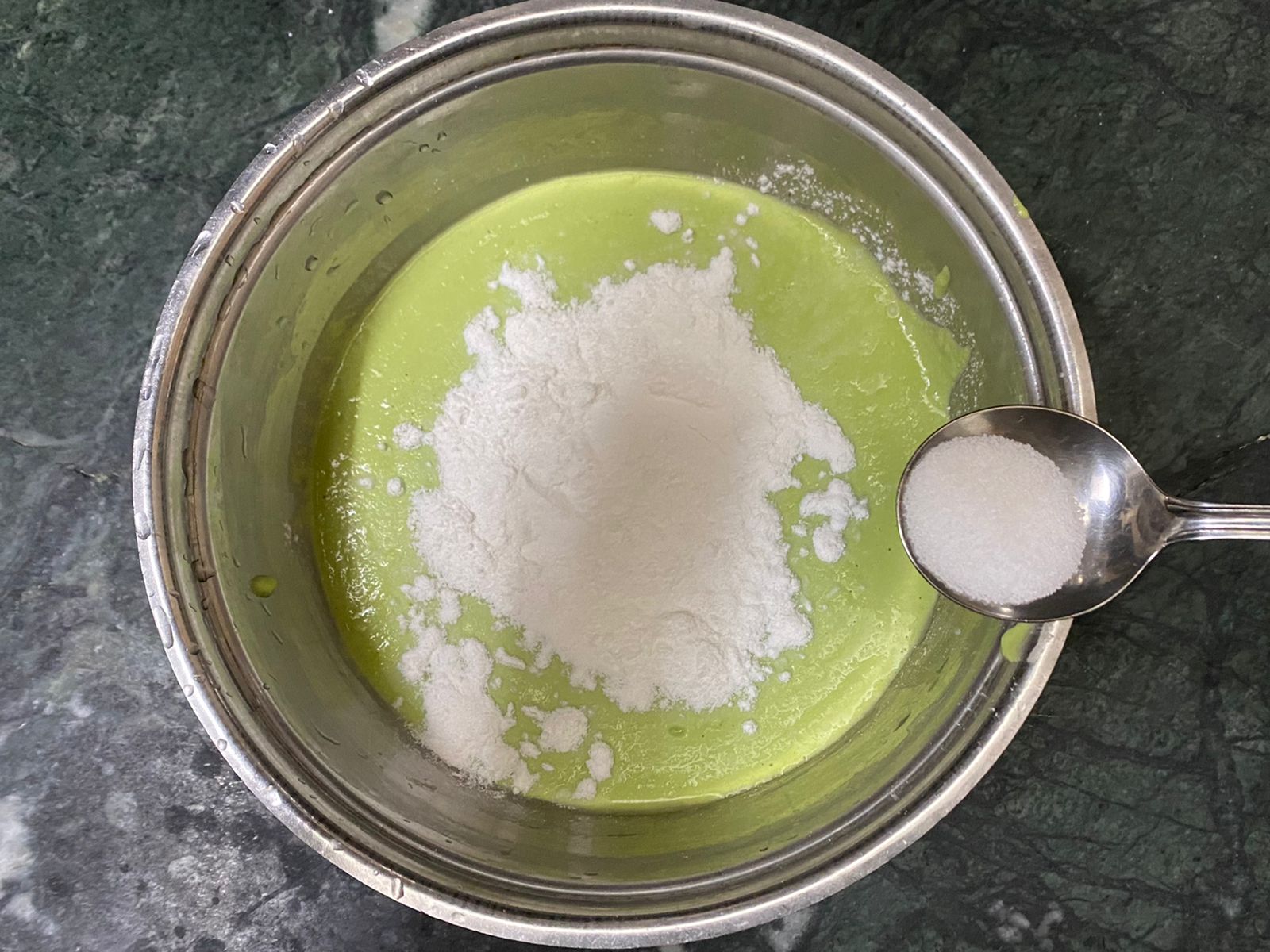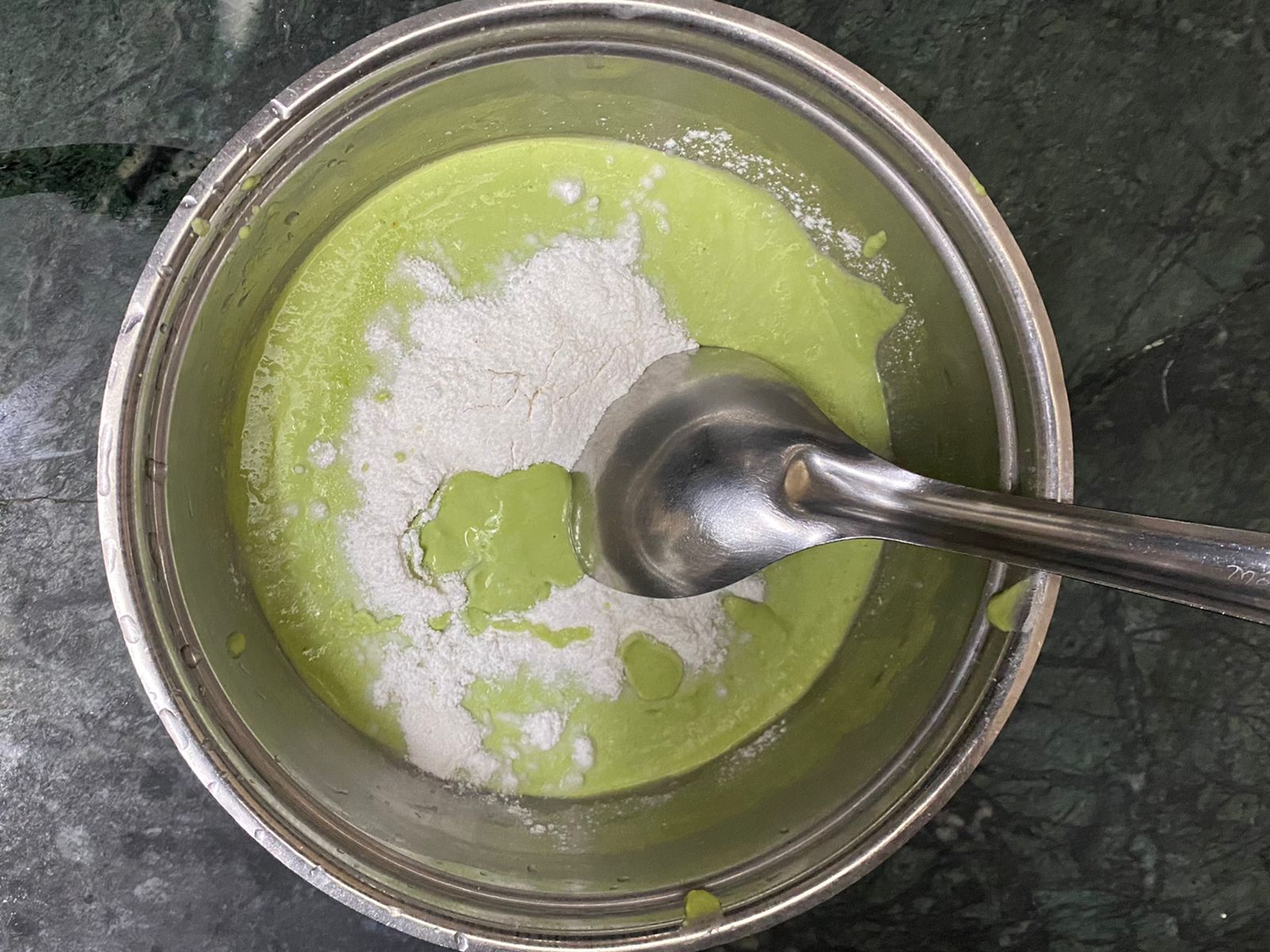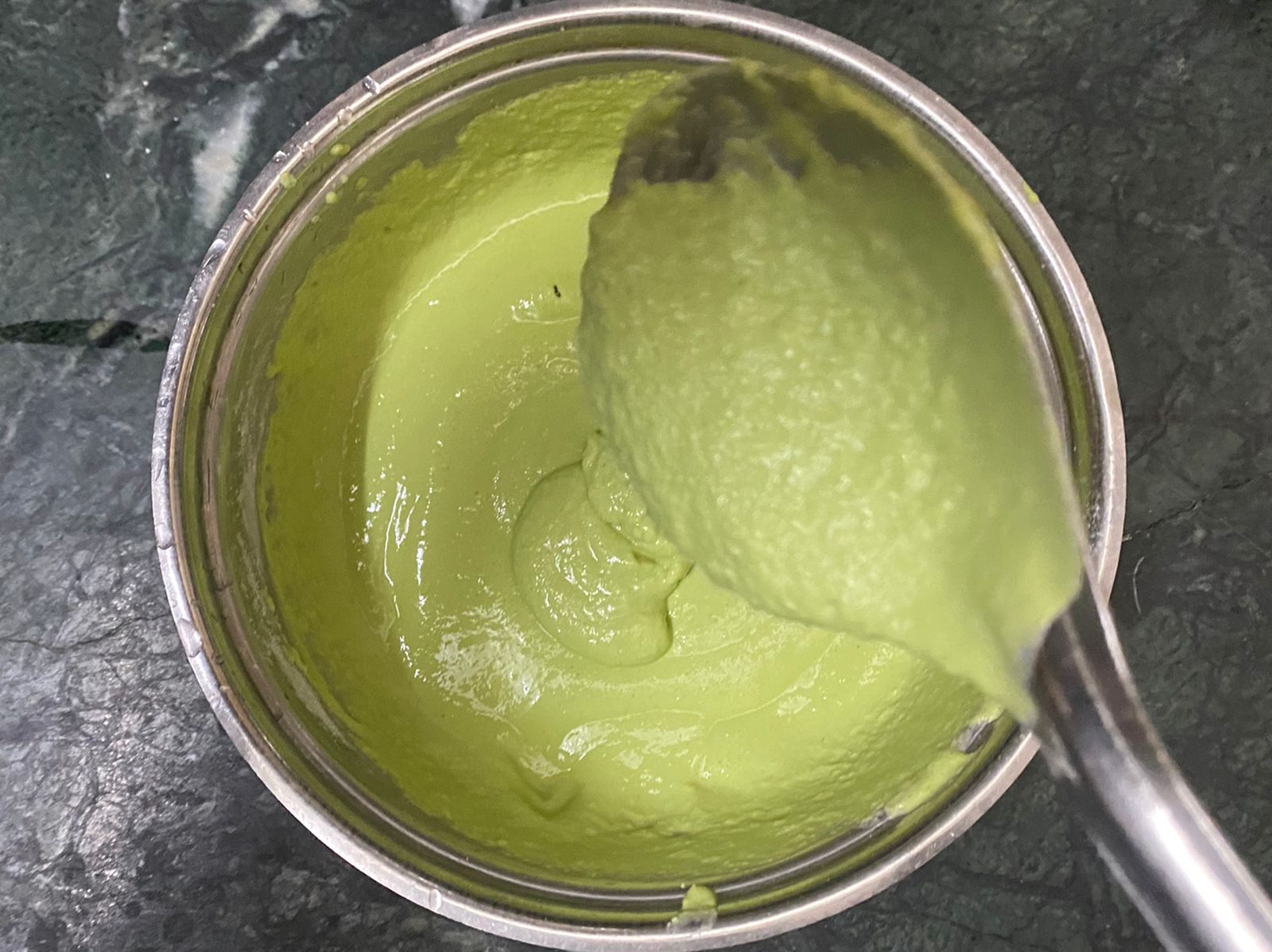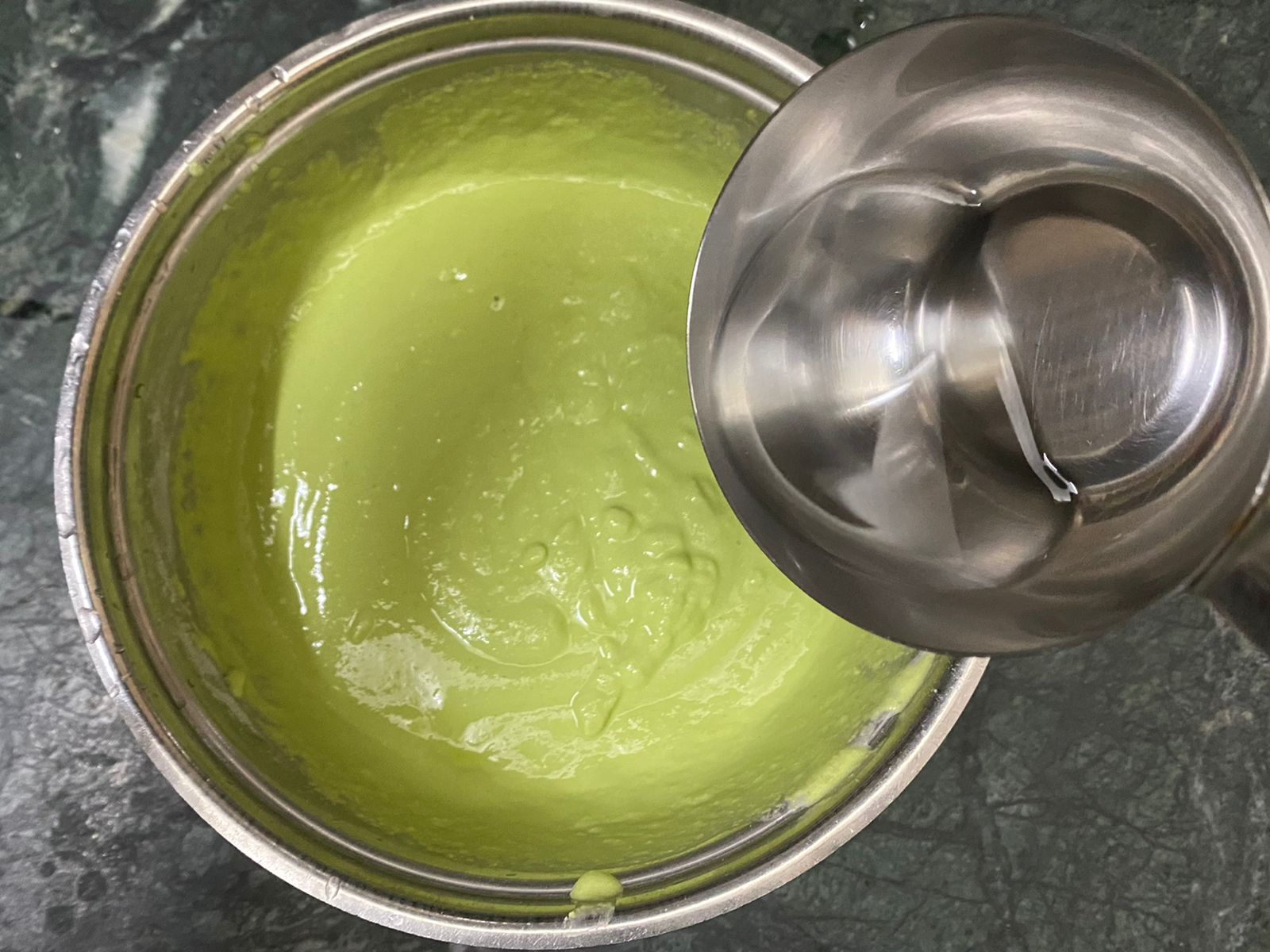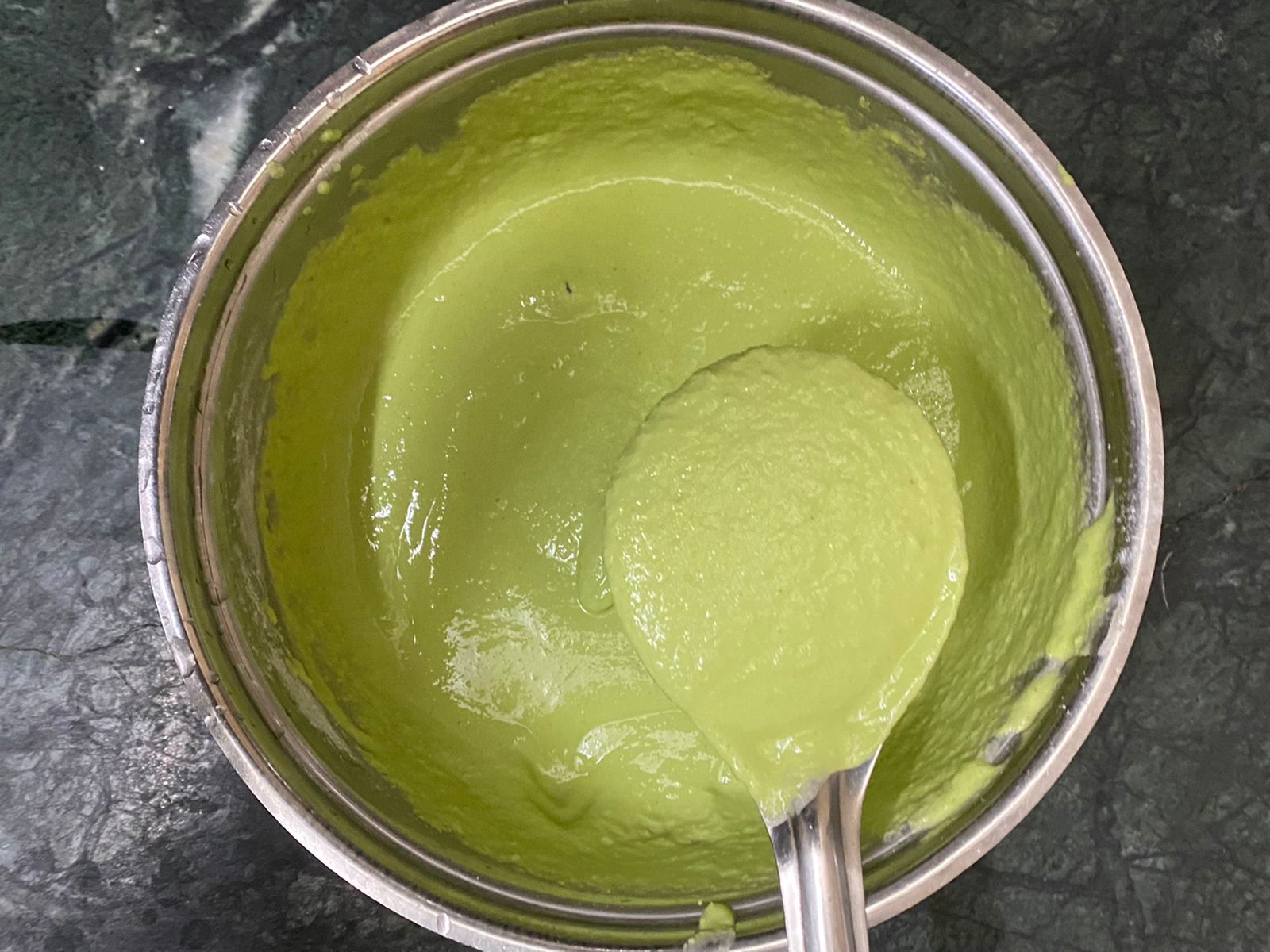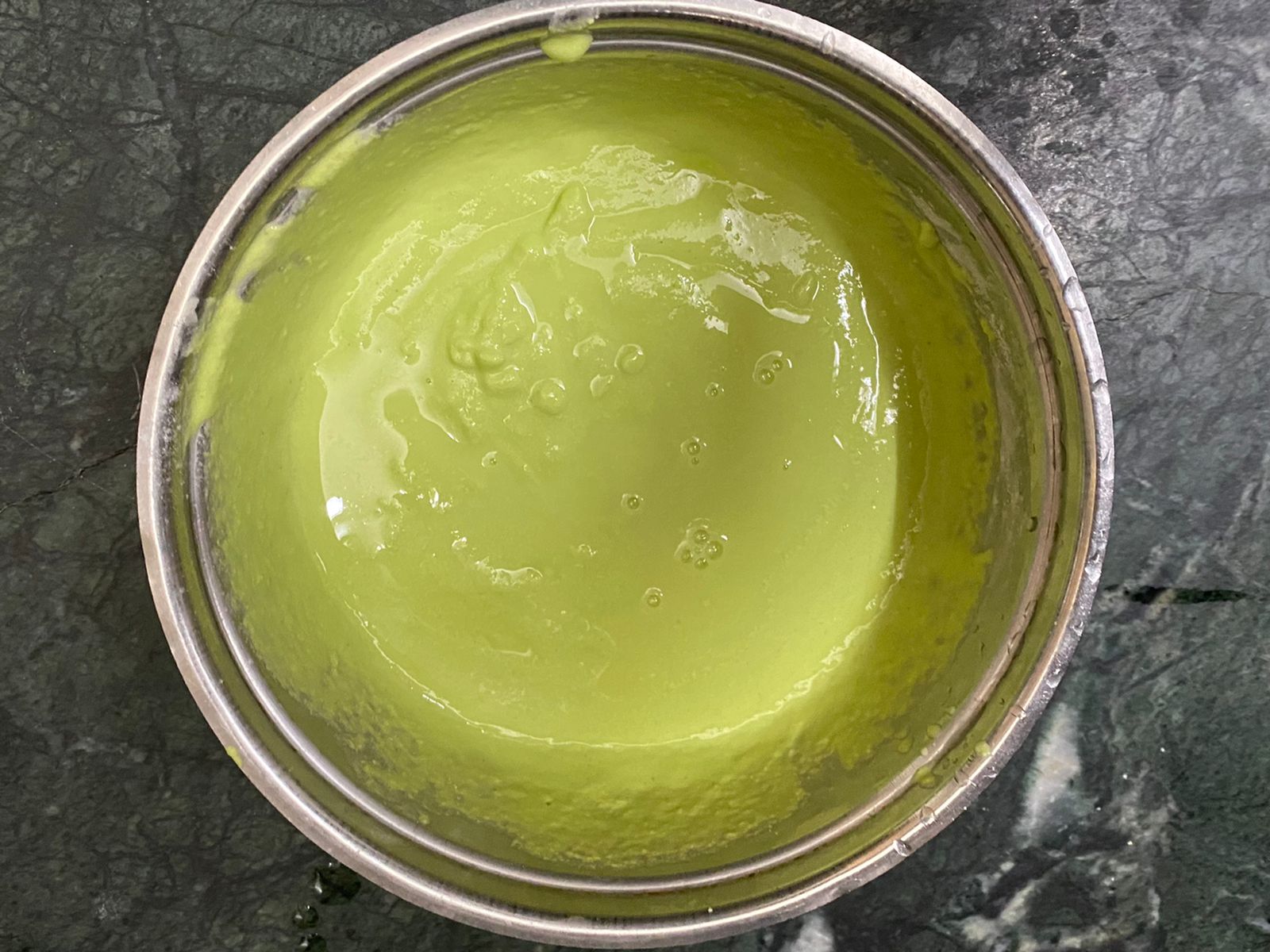 Empty the batter in a bowl and add rice flour and salt. Adjust the consistency of the batter by adding 1-2 tablespoons of water as needed. The consistency should be a double cream consistency.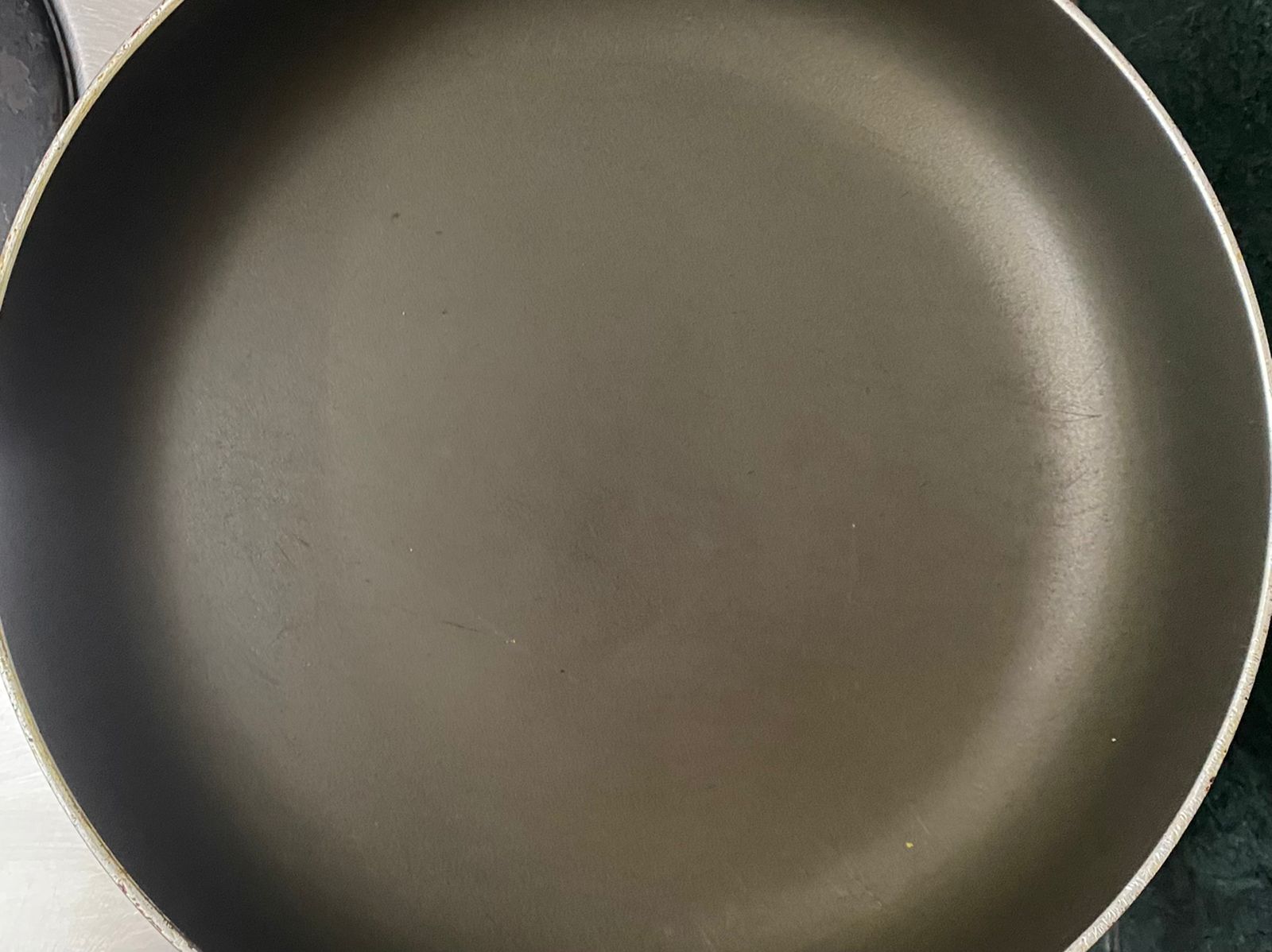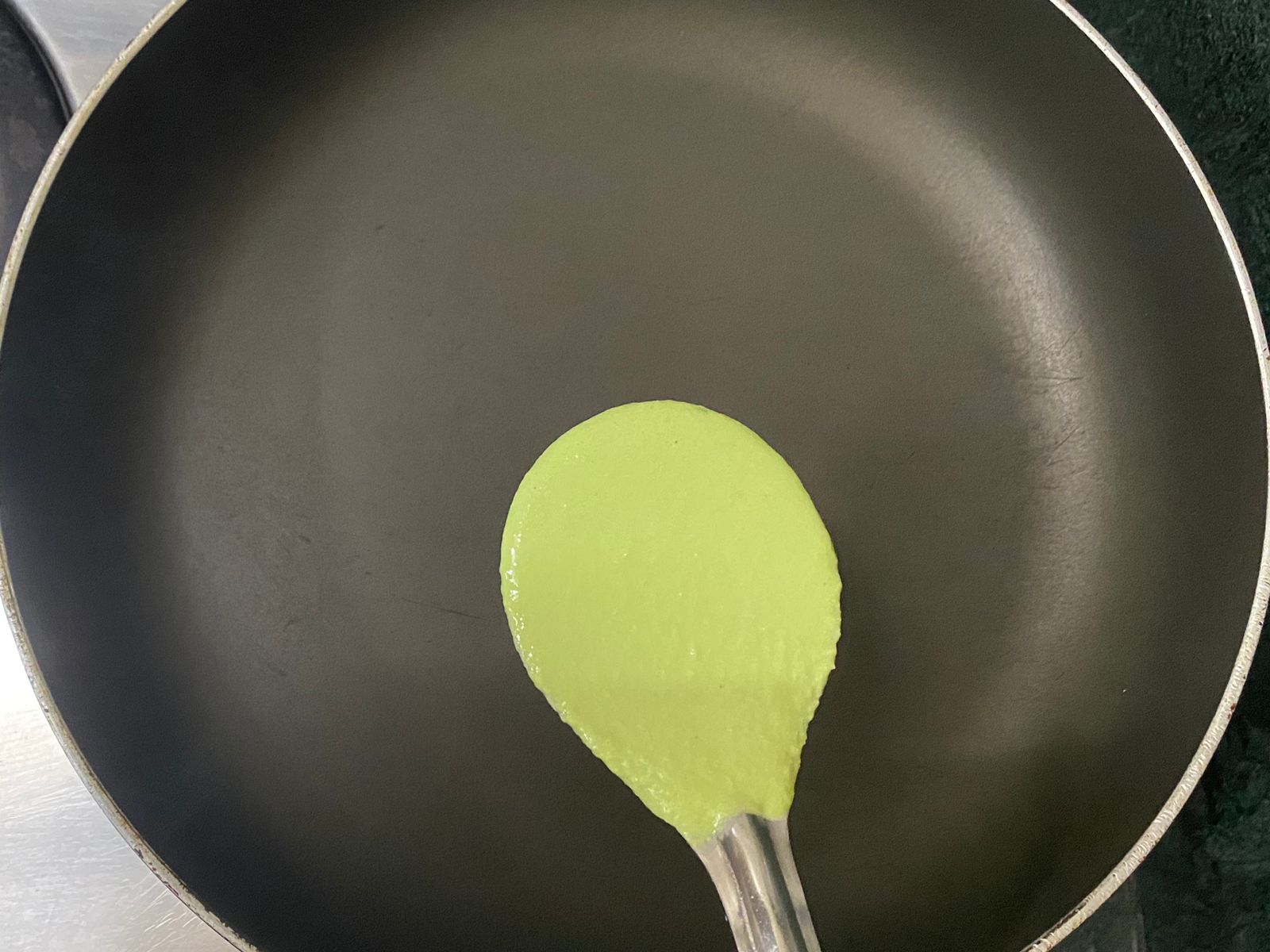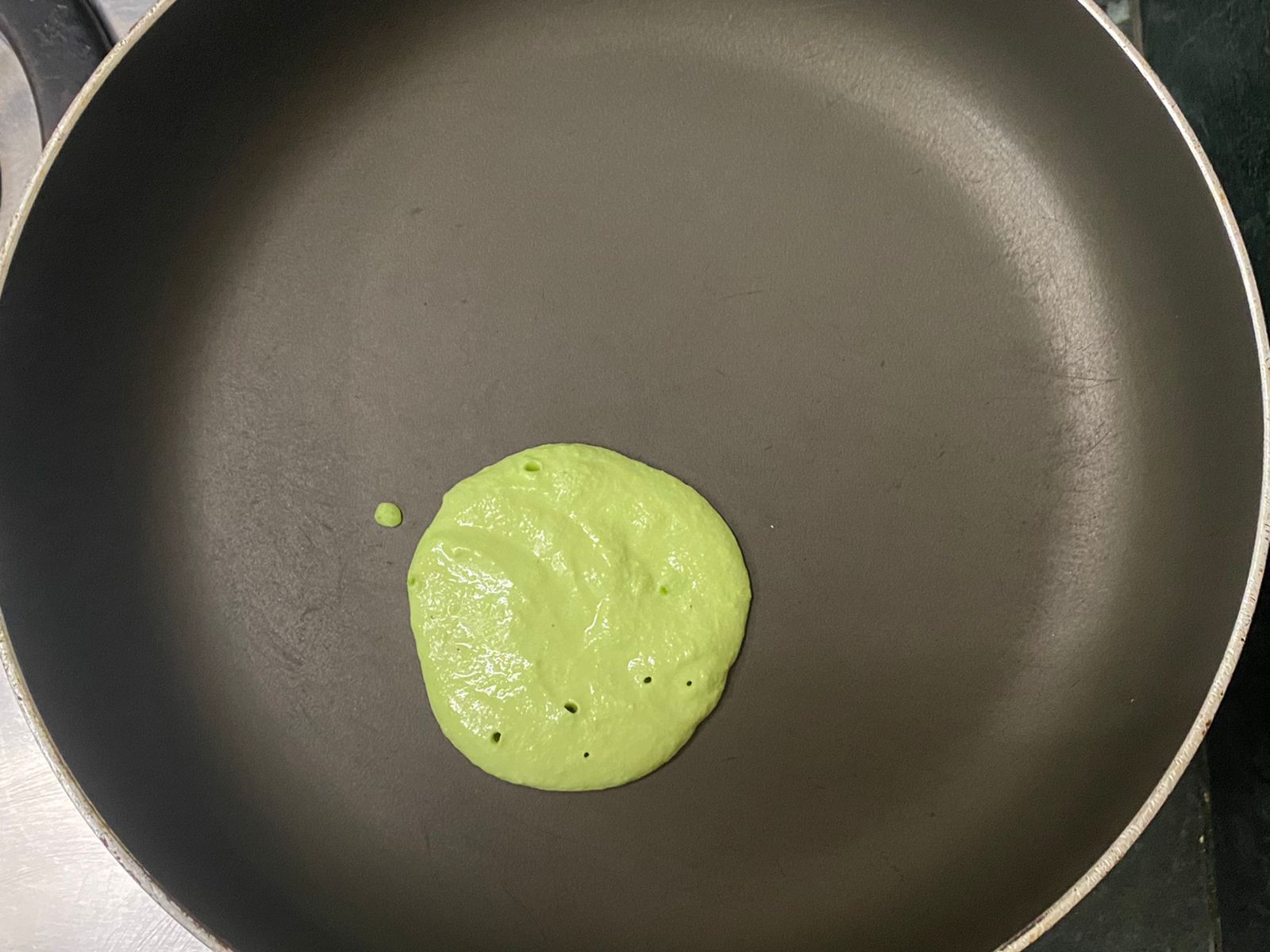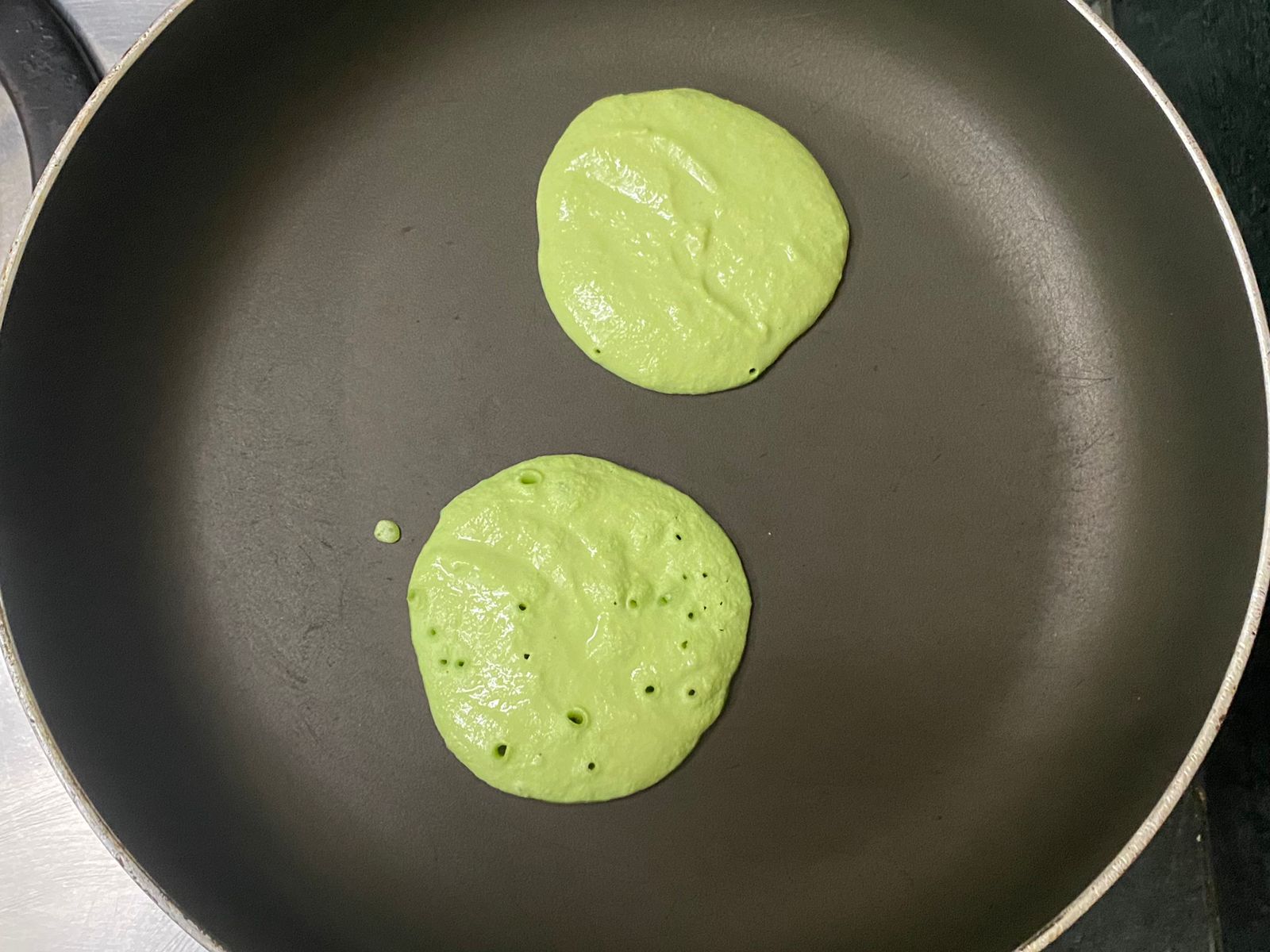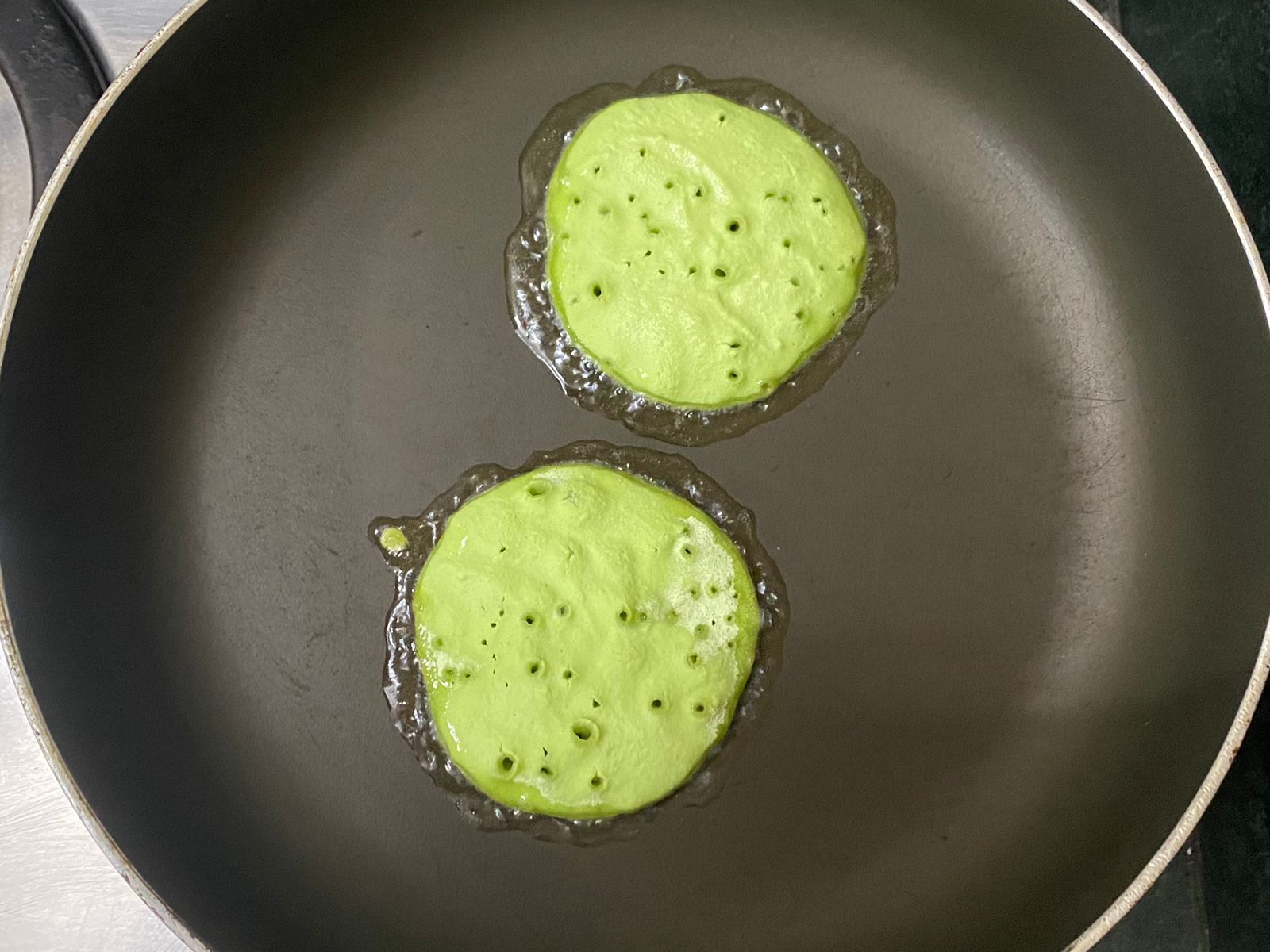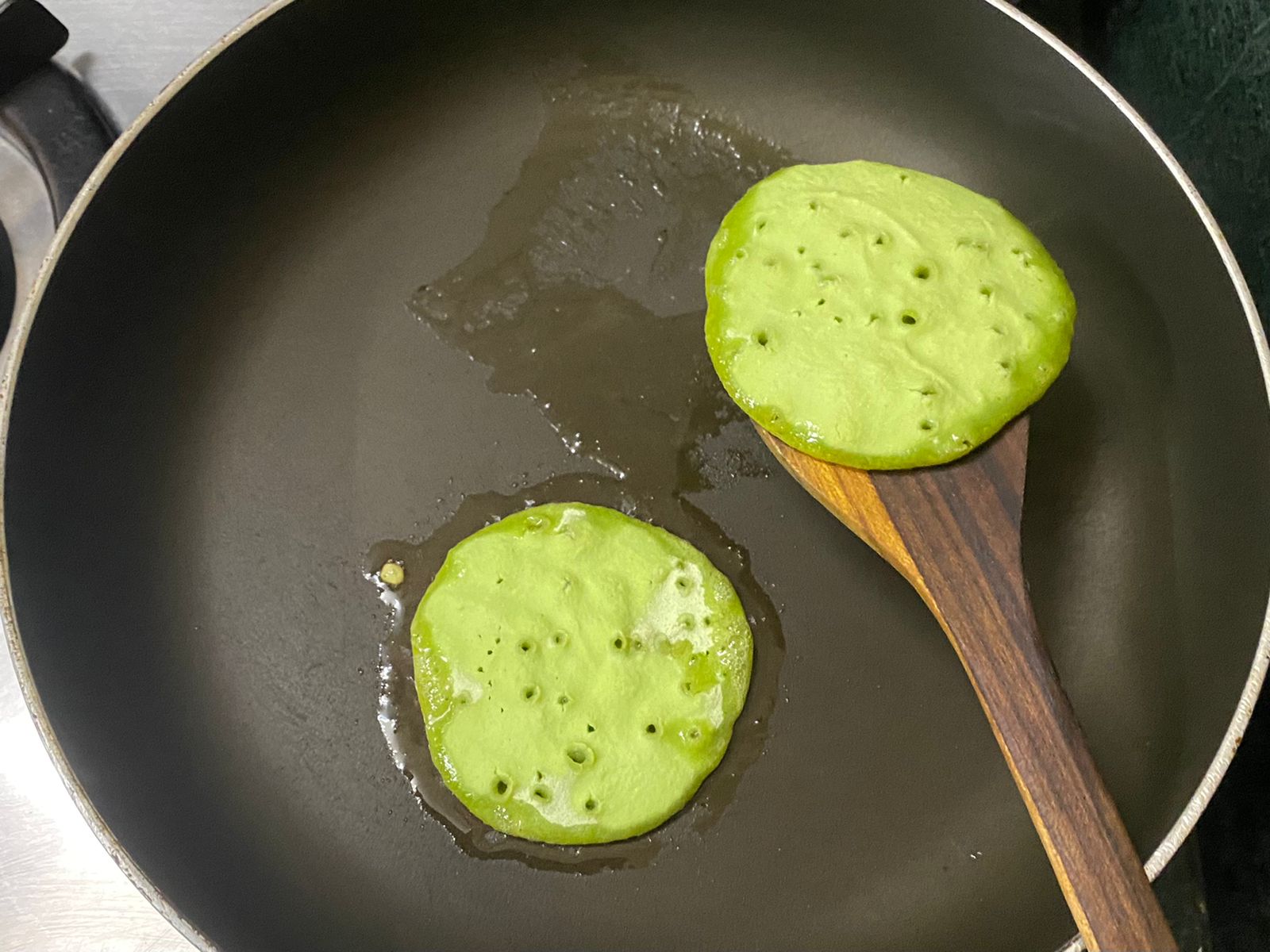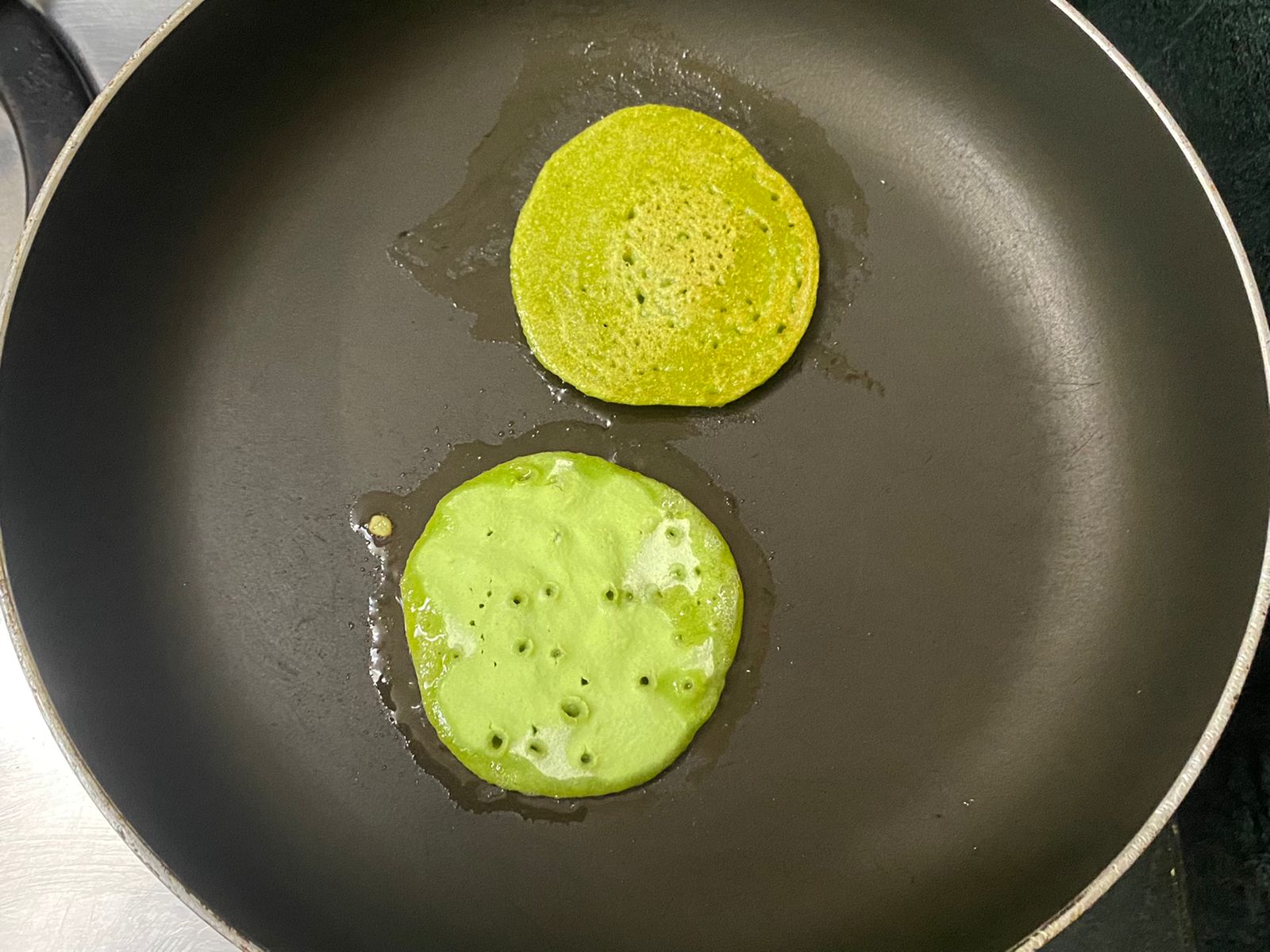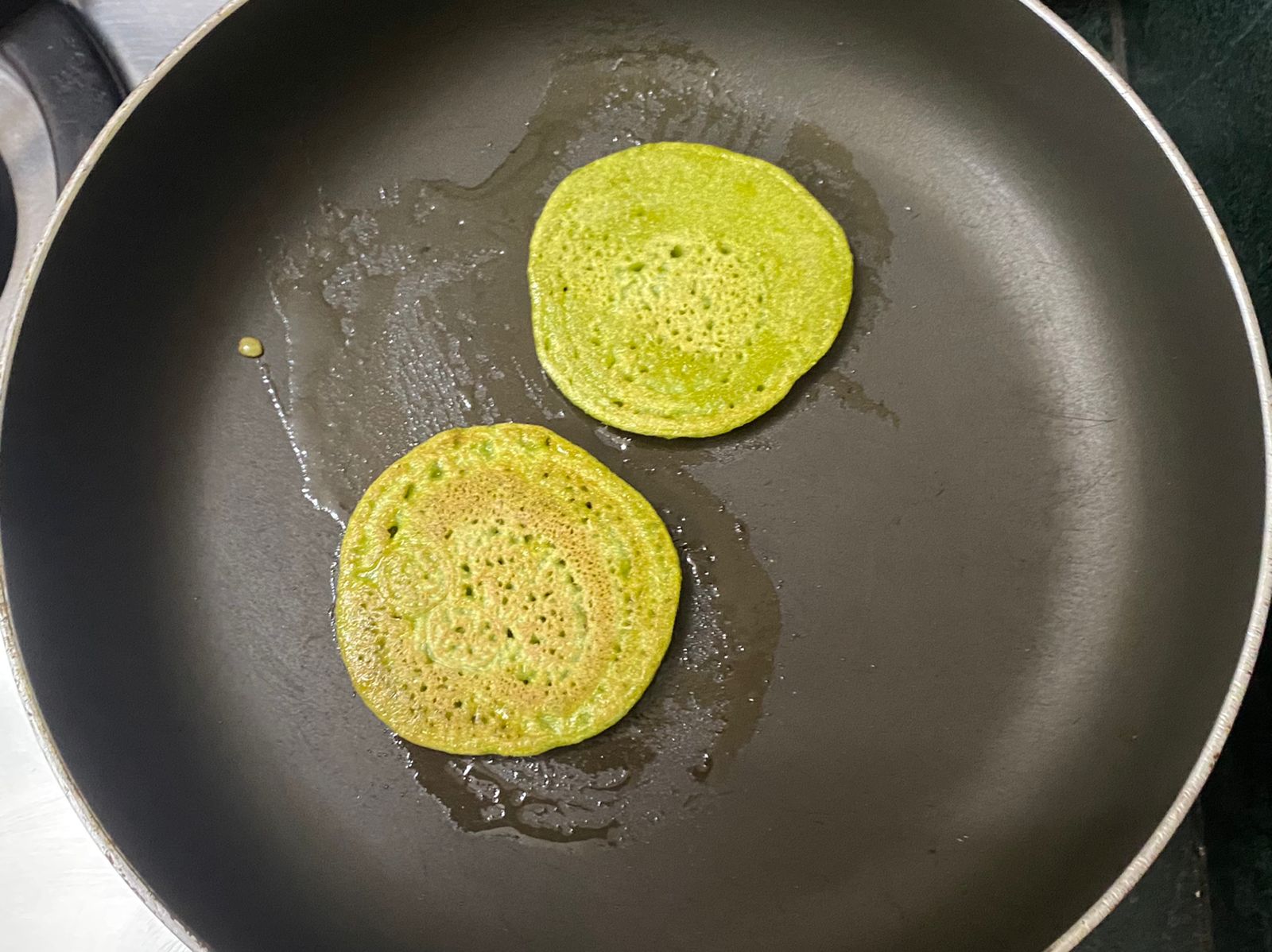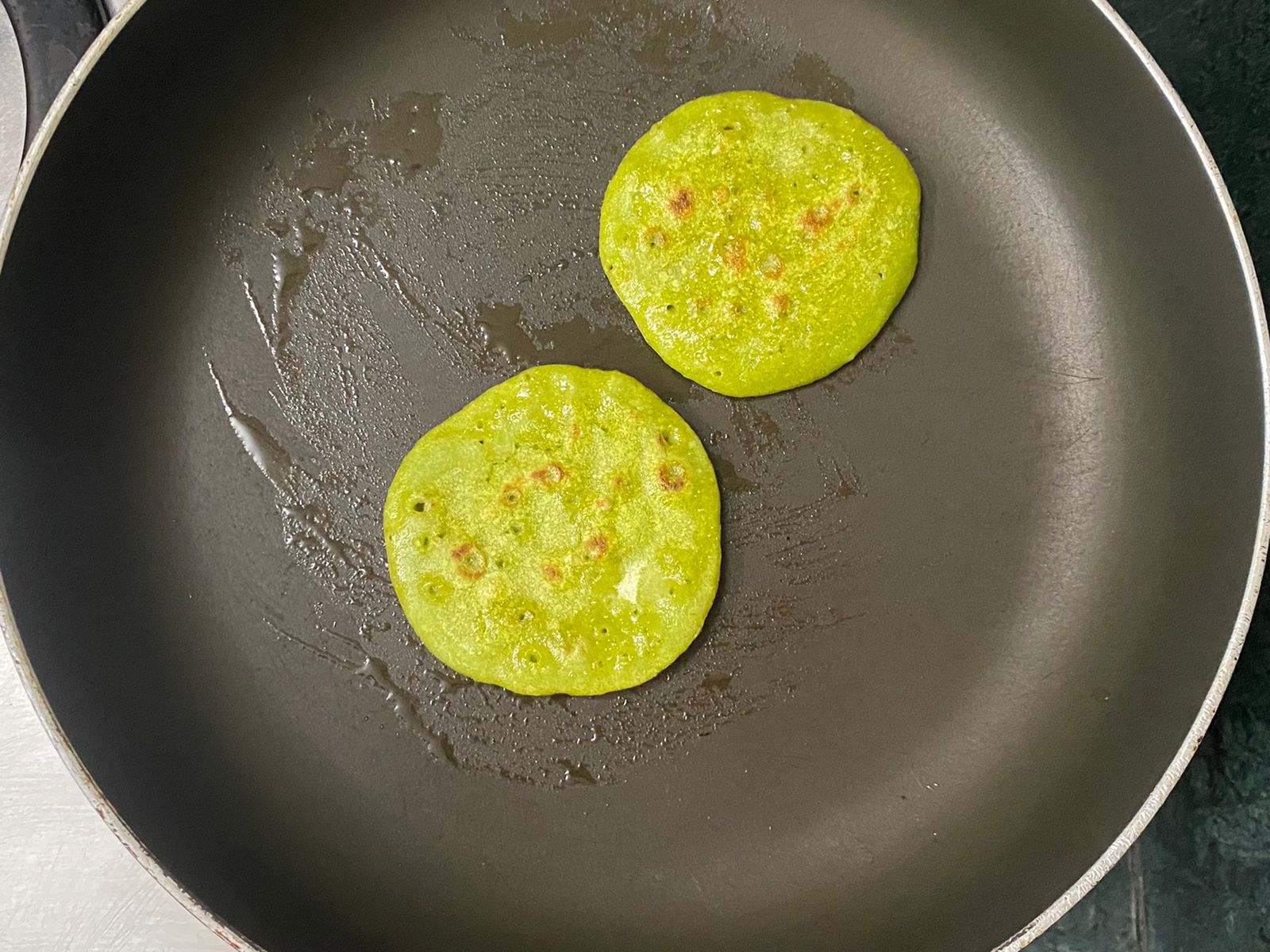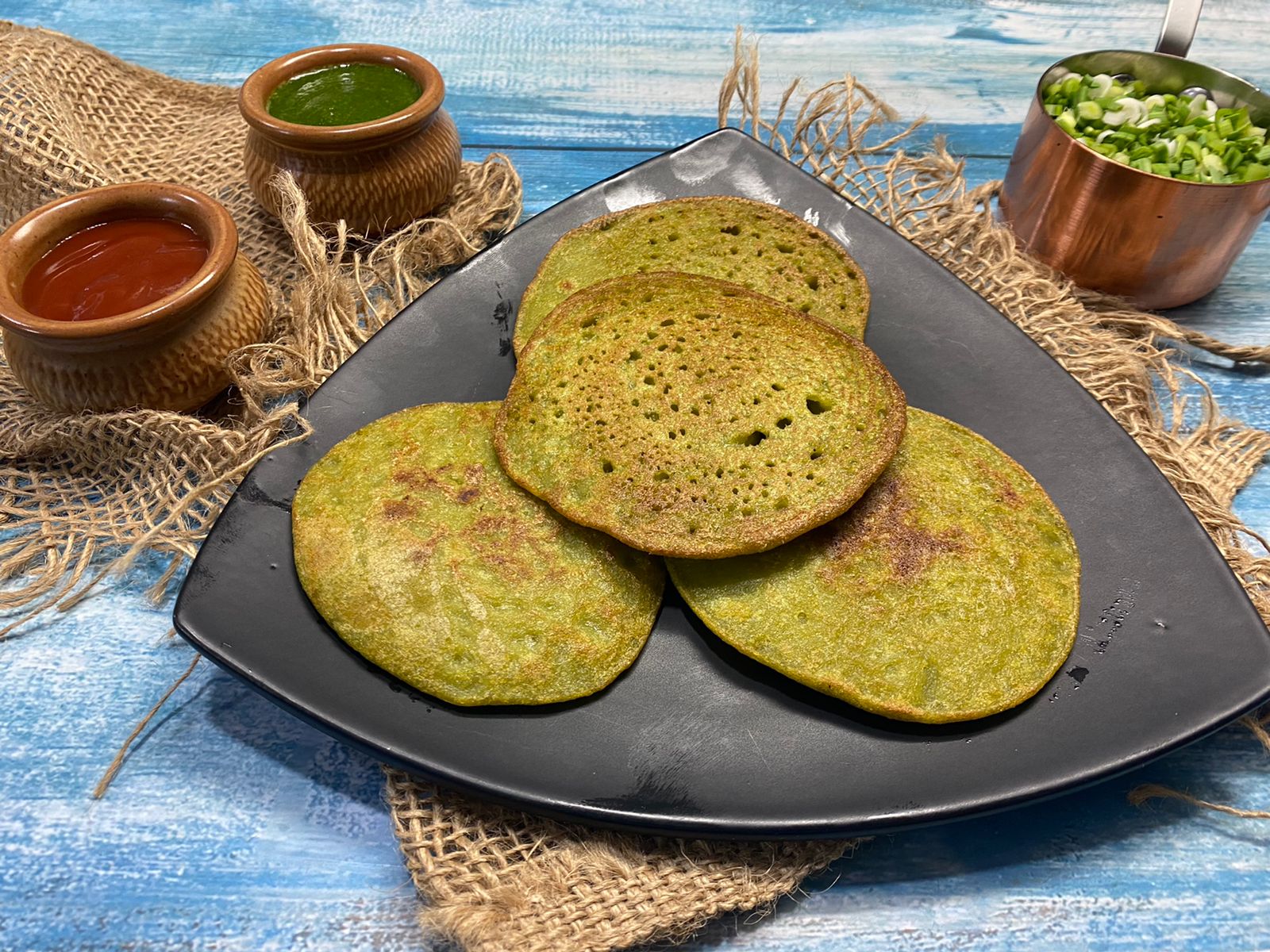 Heat a nonstick pan. When the pan is heated to medium heat, pour in rounds of the batter, approximately 2-3 inches wide. Make sure you don't put the pancakes too close together as they will spread during cooking. Drizzle some ghee and cook the pancakes on one side for about 2 mins or until lots of tiny bubbles start to appear and pop on the surface. Flip the pancakes over and cook for a further minute on the other side. Repeat until all the batter is used up.
Serve hot with green chutney.