Potato Lotus Stem
Potato Lotus Stem or also known as 'Aloo Kamal Kakdi ki Subji' or 'Aloo Bhey Ki Subji' in Hindi is a delicious North Indian recipe of sauteed lotus stems and potatoes in a delicious, aromatic onion tomato gravy.
If you haven't used lotus stems before it is an edible part of Lotus Plant. Lotus Stem is also known as Nadru, Kamal Kakdi, Bhein, Lian Ou in different countries and languages is a popular vegetarian ingredient widely used in Chinese, Indian and Asian sub-continent cuisine. Lotus root is slightly sweet, nutty and earthy and resembles the taste of water chestnuts. The texture of the edible stem is crisp and crunchy. It is also described as a chewy potato when steamed or boiled. Lotus Stem comes in 2 different varieties; one has 7 holes and the other one has 9 holes. 7-hole lotus root is best for soups or lotus root powder because it is softer whereas the 9-hole lotus root is best for stir-fries, and salad. But the two types can be interchangeable for home cooking.
Lotus Stem powder is used in traditional Chinese medicine due to its medicinal properties. The edible stem is packed with nutrients and minerals including Vitamin C, Vitamin B, iron, potassium, copper, thiamin, and zinc. Not only is it packed with nutrition, lotus stems also helps in regulating blood pressure, in digestion, promotes weight loss, lowers blood sugar levels and prevents excess water retention to name a few.
Potato Lotus Stem is a flavoursome, aromatic recipe that is loaded with flavour, texture and flavours. It might seem complicated to prepare but with simple easy steps you will have an amazing dish in no time.
This recipe can be enjoyed with Indian breads like Onion Coriander Tandoori Roti, Roomali Roti, Plain Naan, Chilli Garlic Naan, Mint and Sesame Lachha Paratha and rice like Jeera Rice.
Ingredients
250 grams sliced lotus stem
For the Paste
2 tablespoons oil
1 cup sliced onions
1 cup tomatoes
8-10 garlic cloves
1 inch ginger piece
2 bay leaf
1 black cardamom
6-7 black peppers
For Sautéing Vegetables
2 teaspoons oil
1 cup boiled diced potatoes
½ cup sliced onions
1 cup diced tomatoes
For The Gravy
1 tablespoon oil
1 teaspoon cumin seeds
1 teaspoon asafoetida
1 teaspoon turmeric powder
2 teaspoons red chilli powder
1 teaspoon kasuri methi
Salt to taste
2 teaspoons coriander powder
1 cup whisked yoghurt (room temperature)
2 slit green chillies
1 teaspoon garam masala
2 teaspoons finely chopped coriander leaves
Directions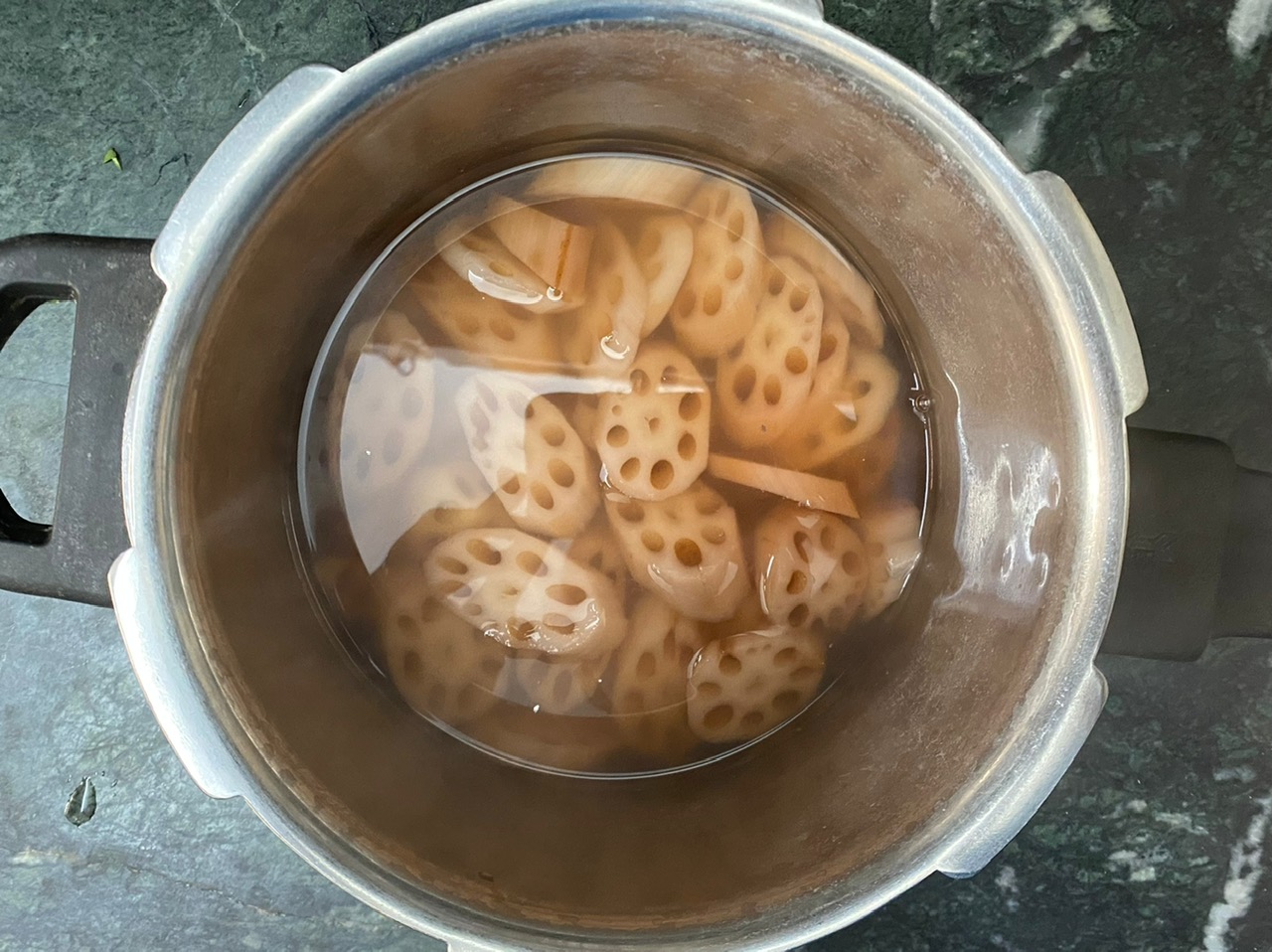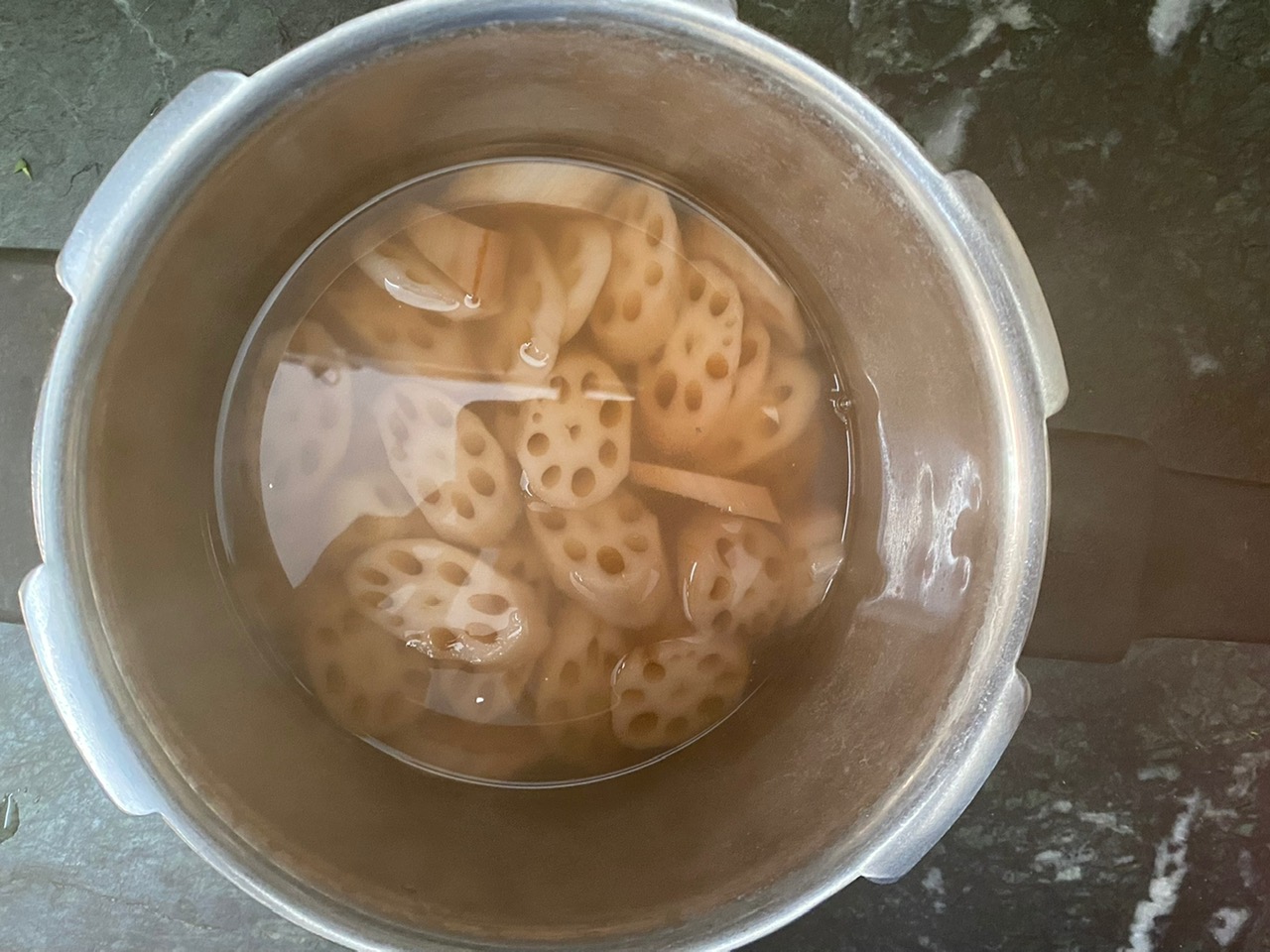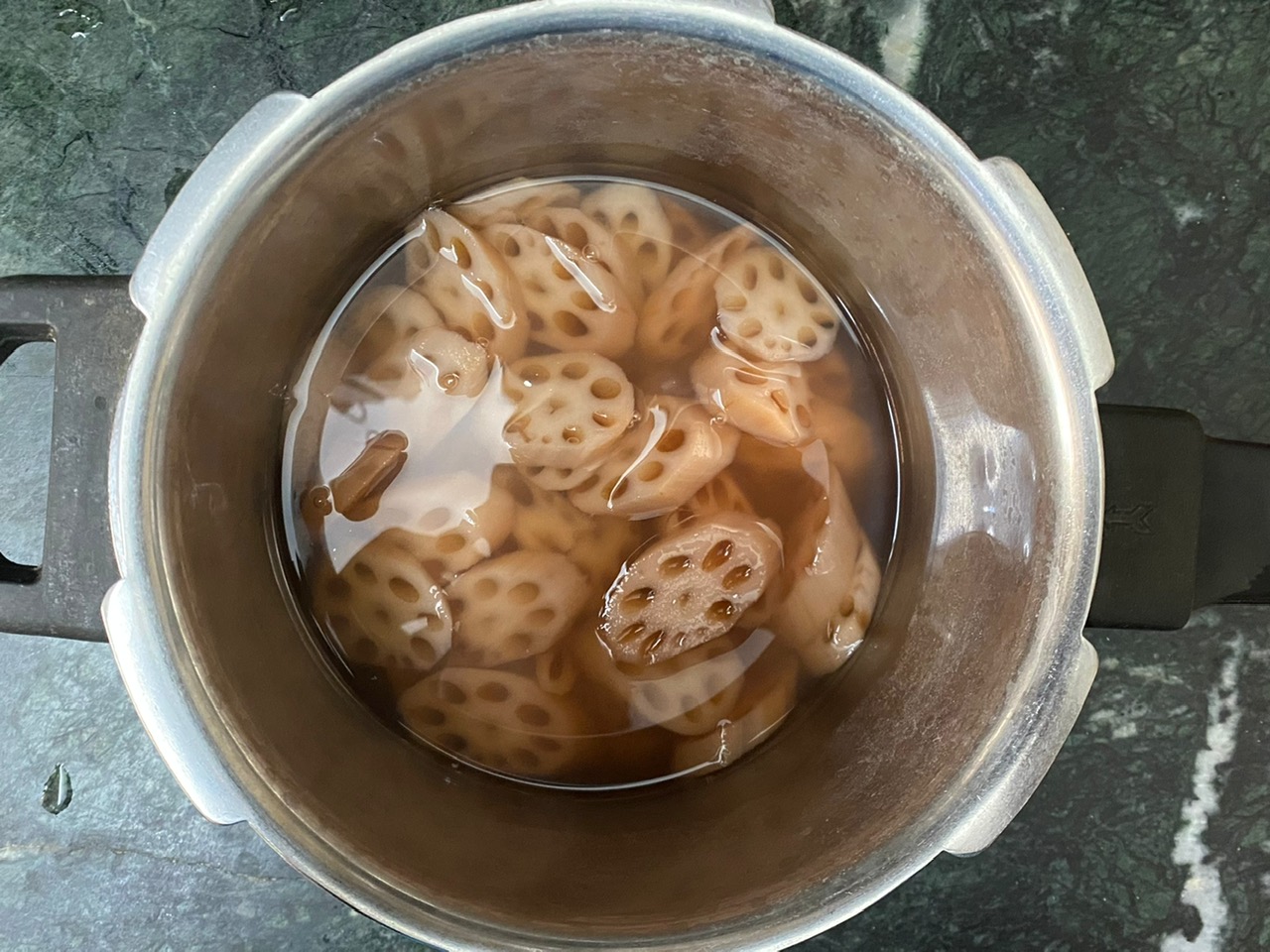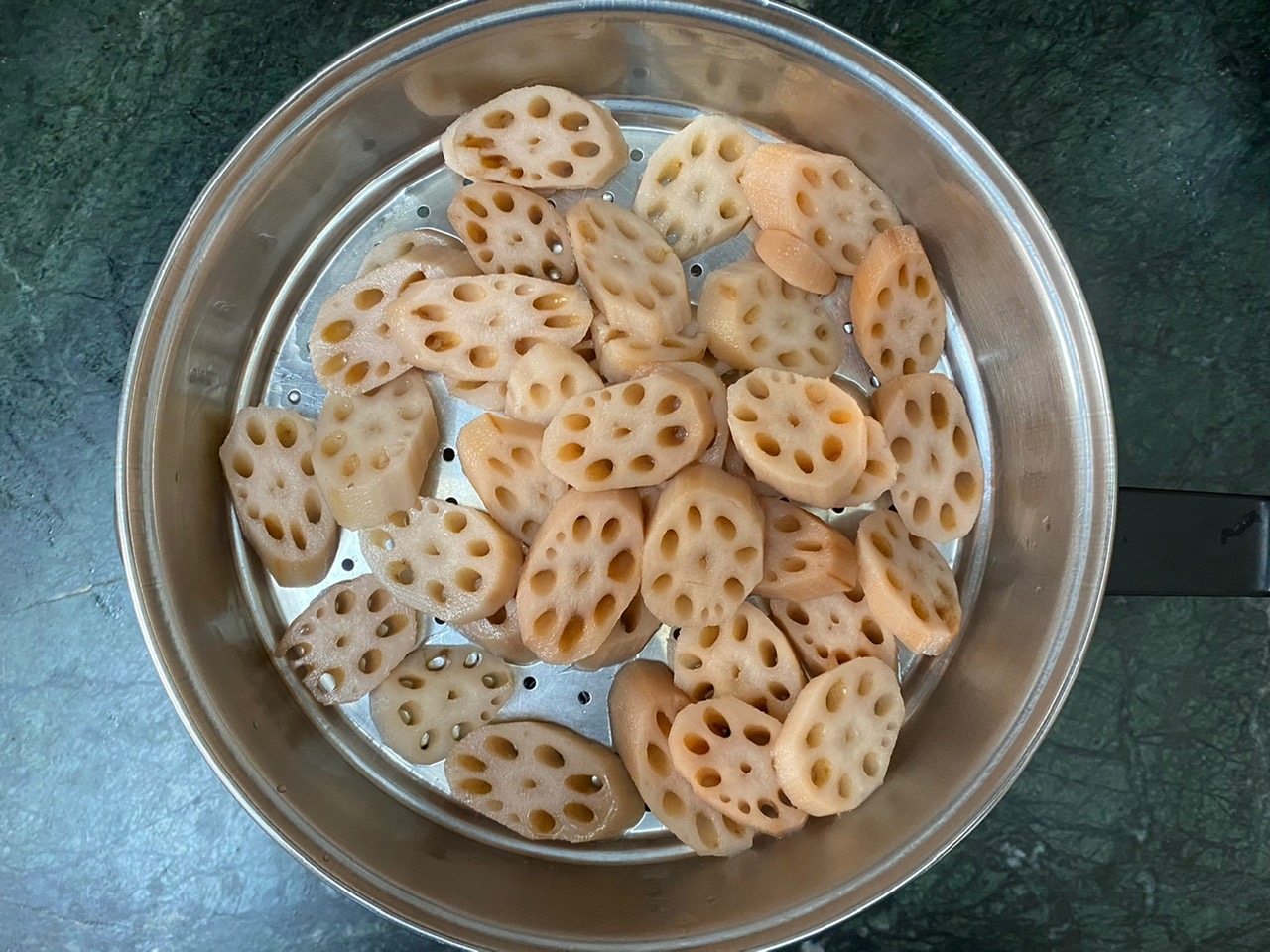 Boil the lotus stem in the pressure cooker for 4-5 whistles on medium heat. Strain the lotus stem and drain off the excess water.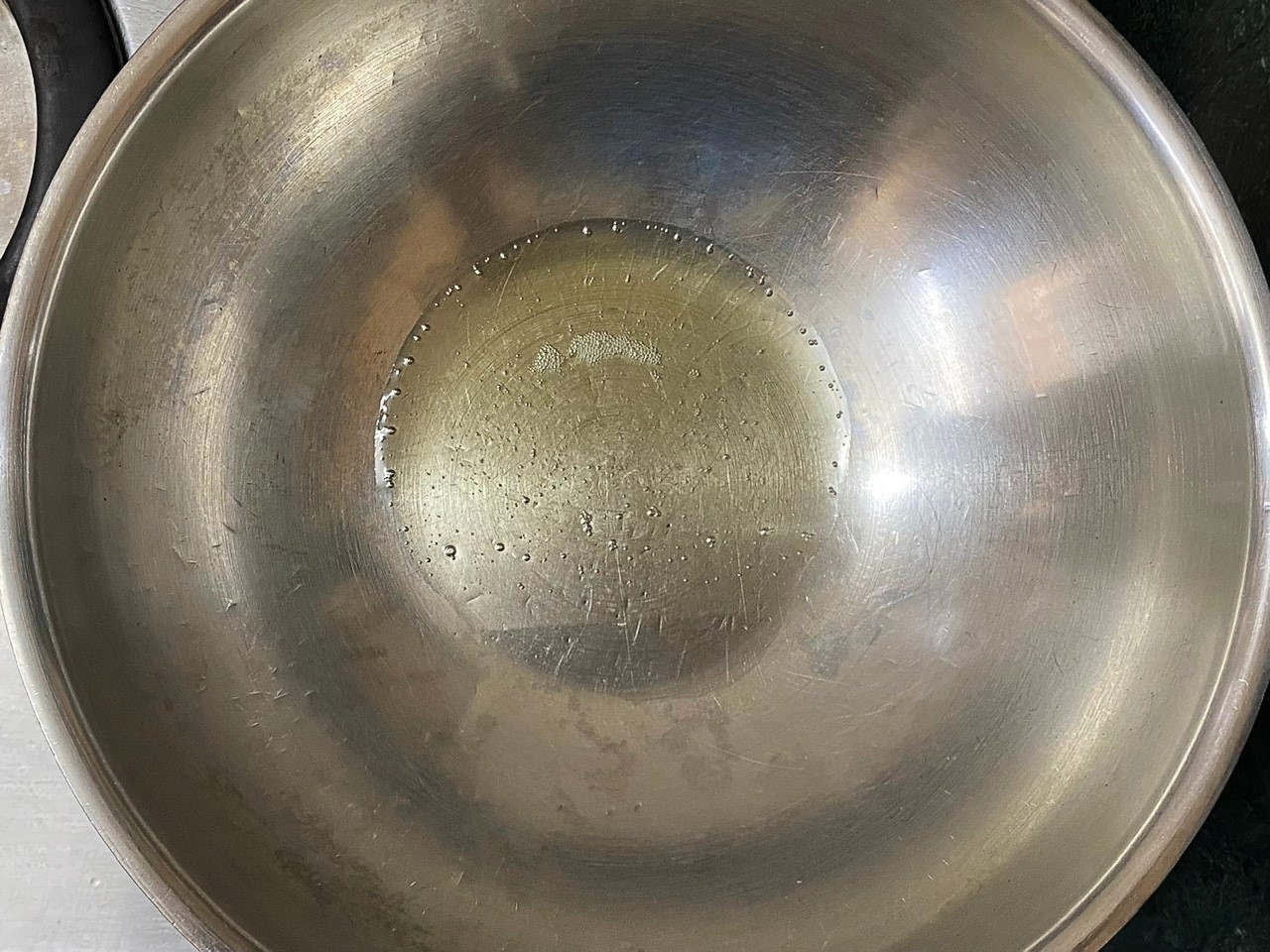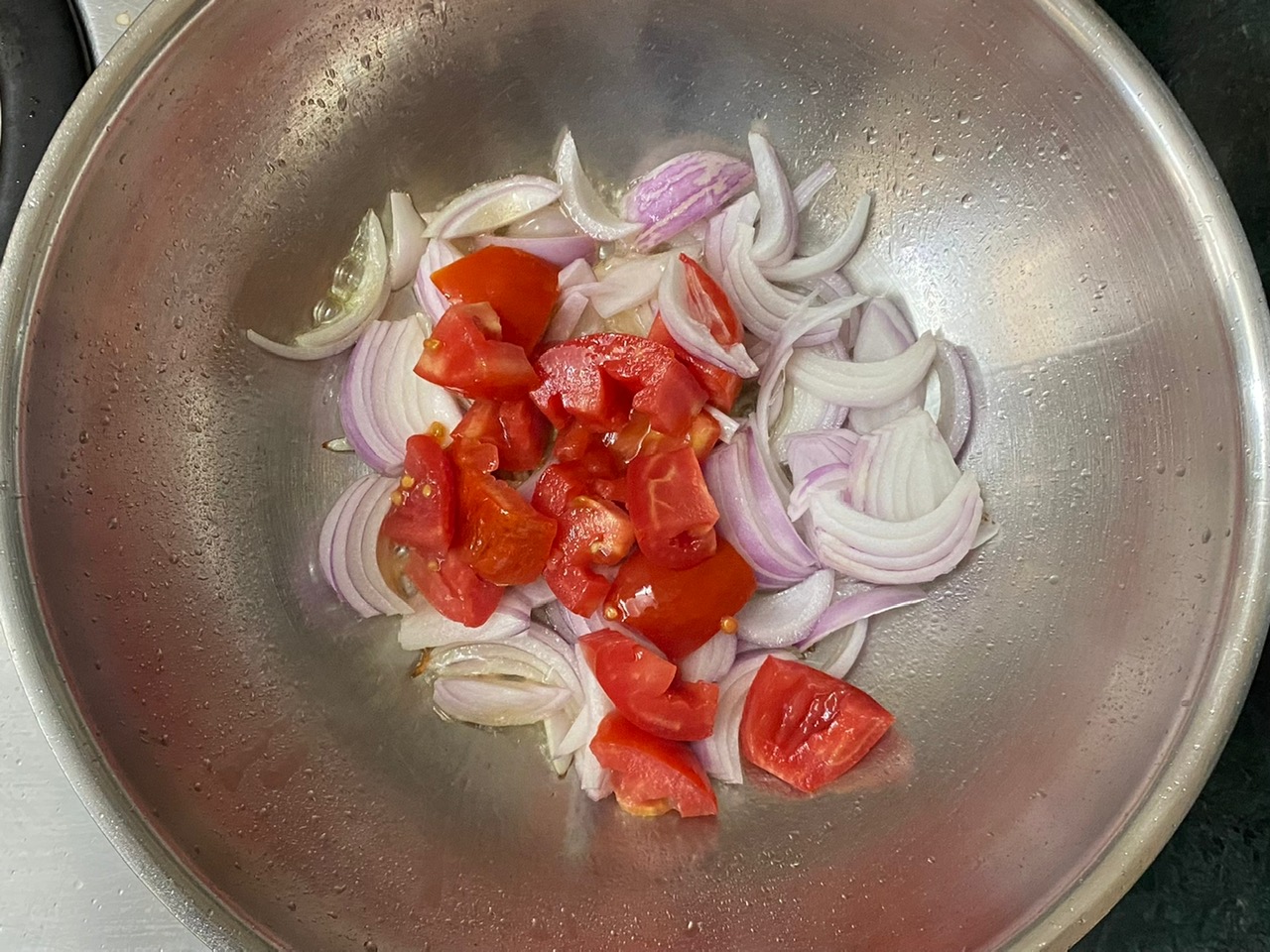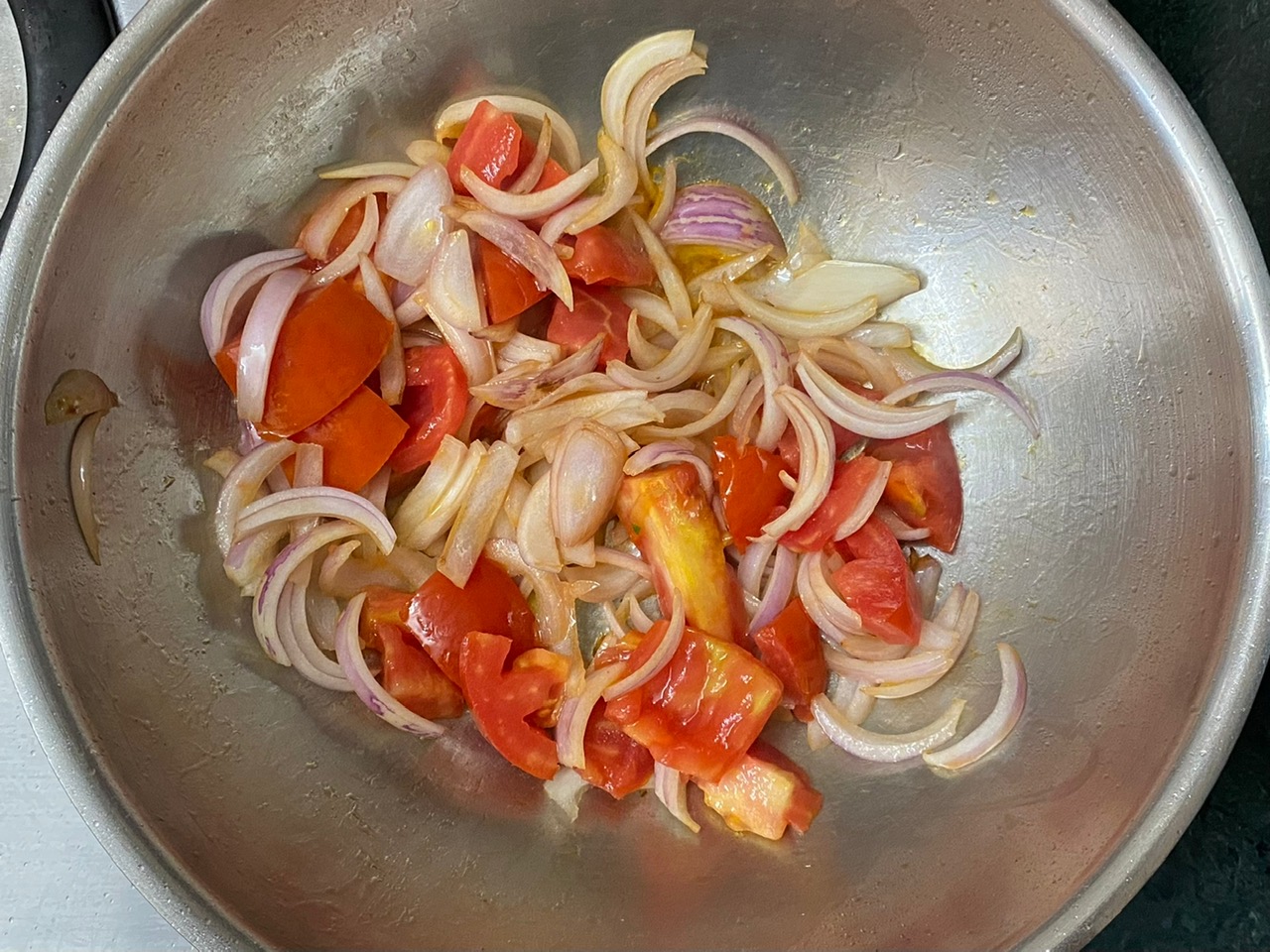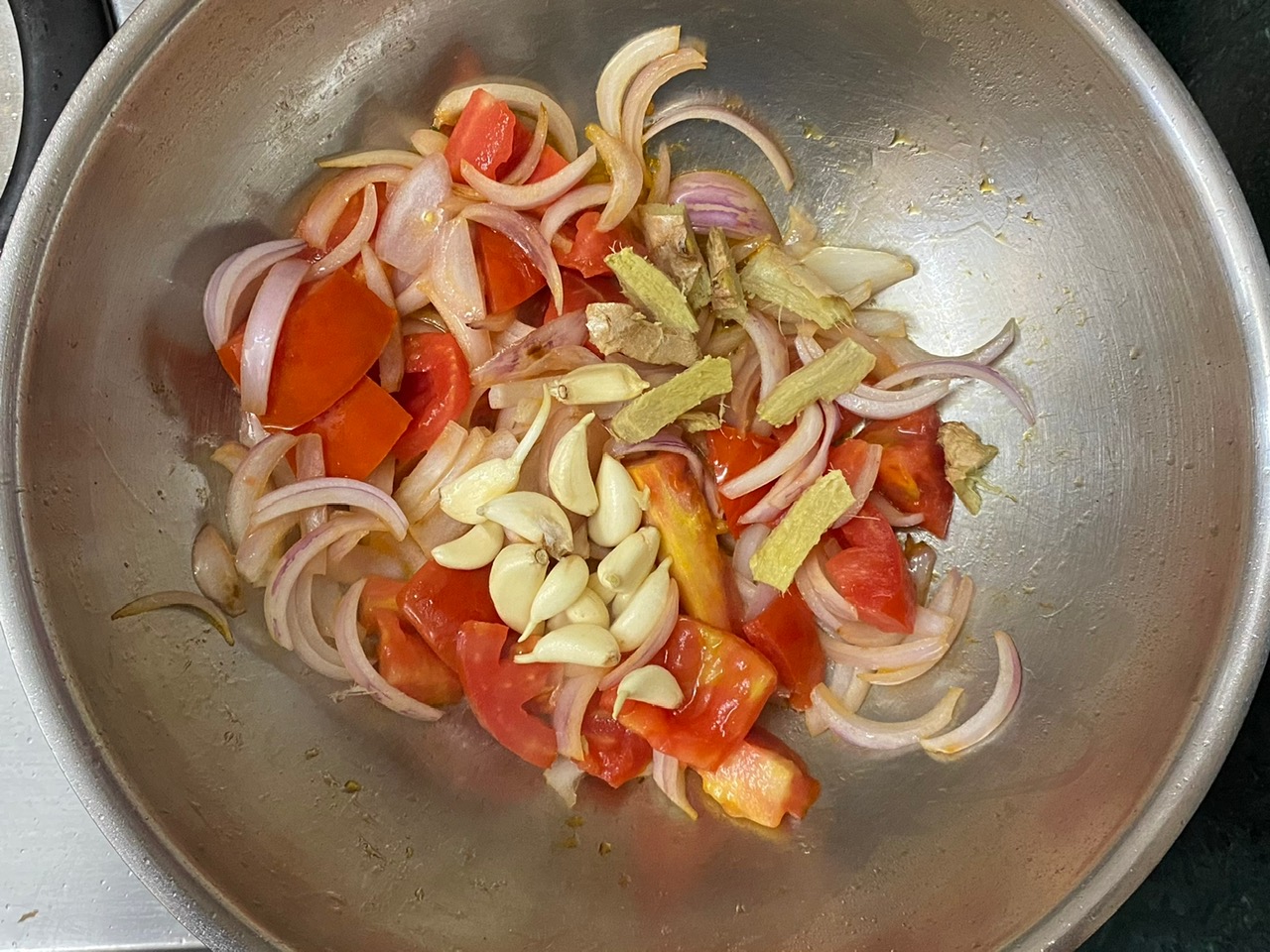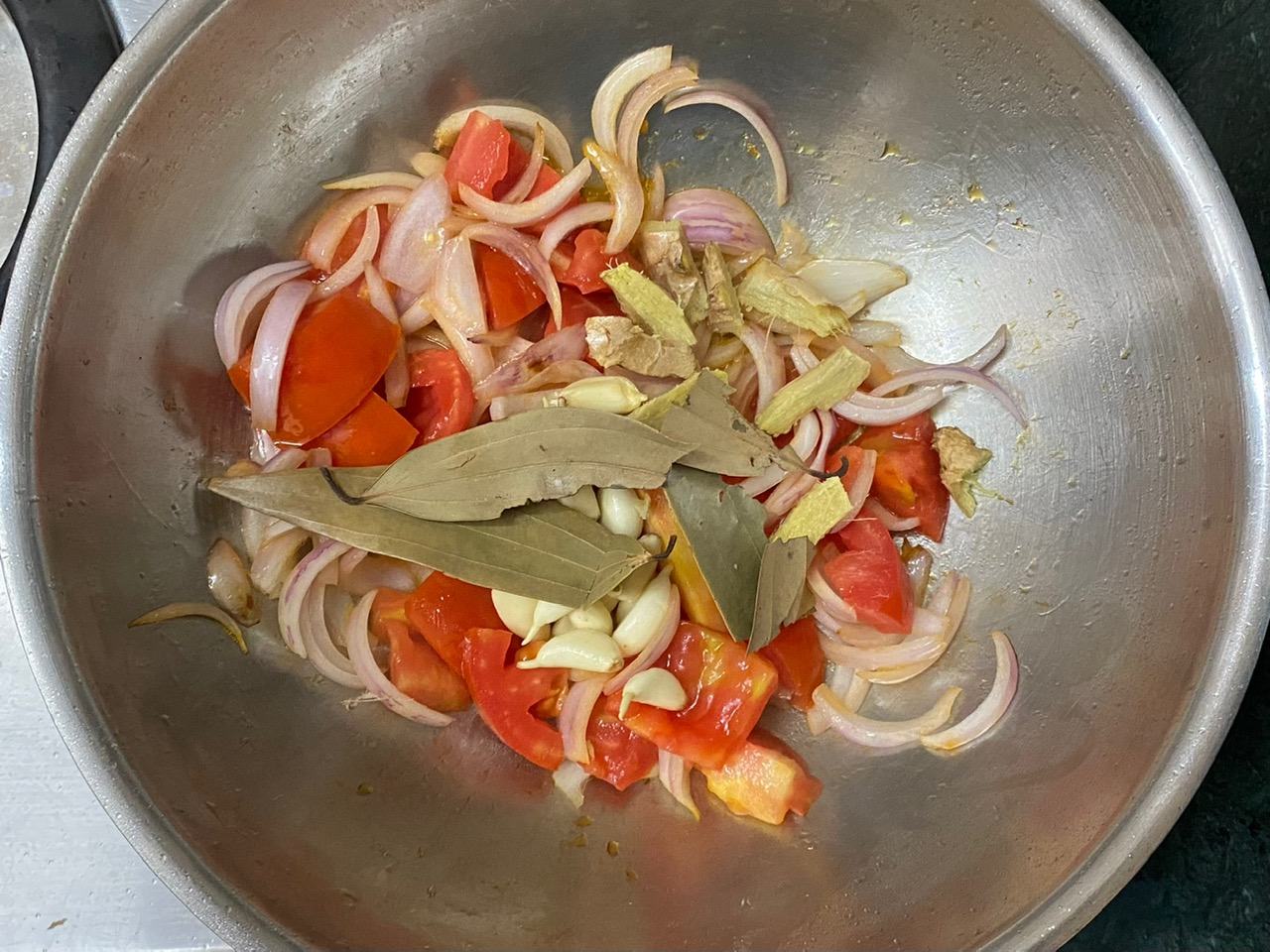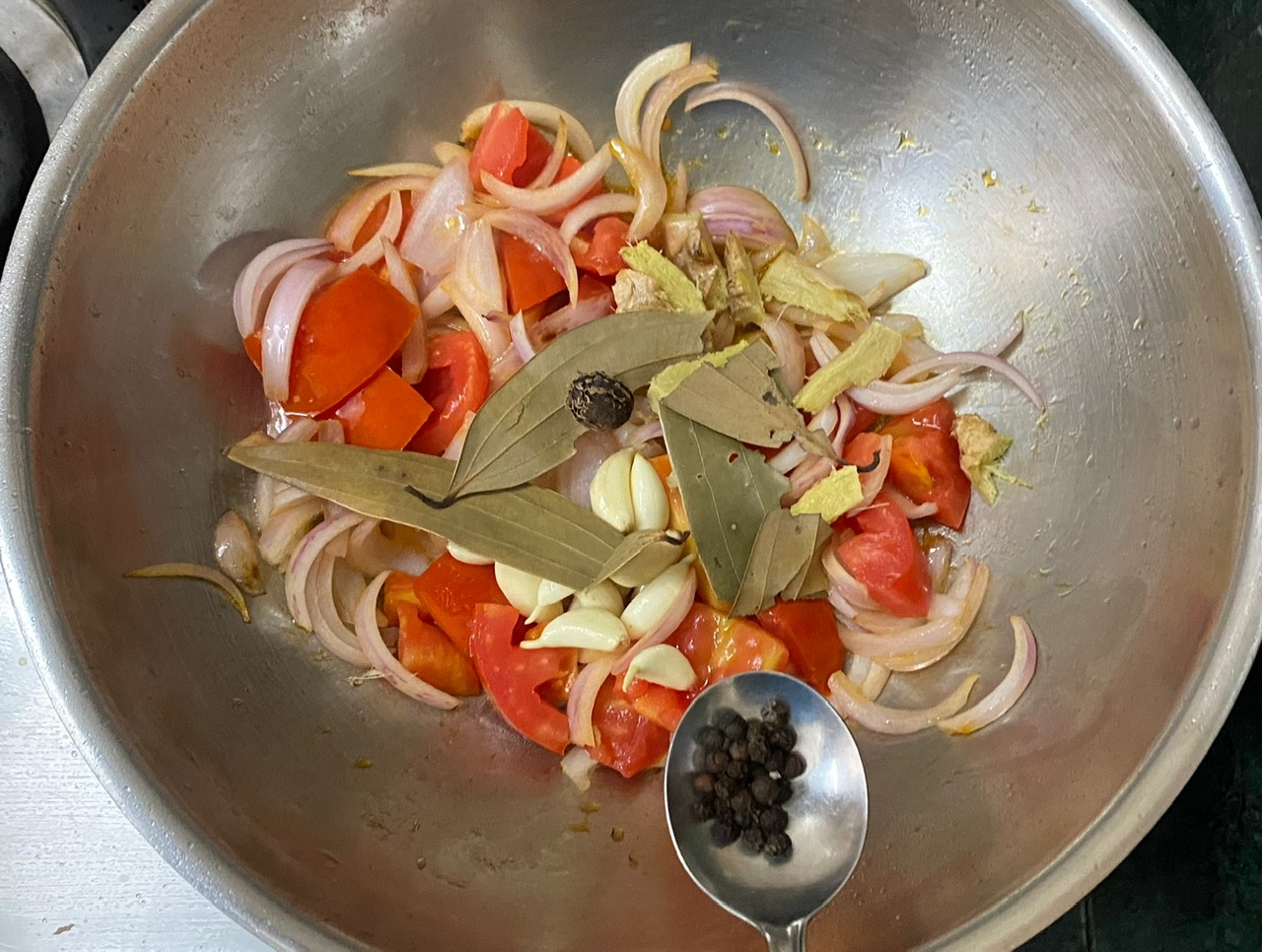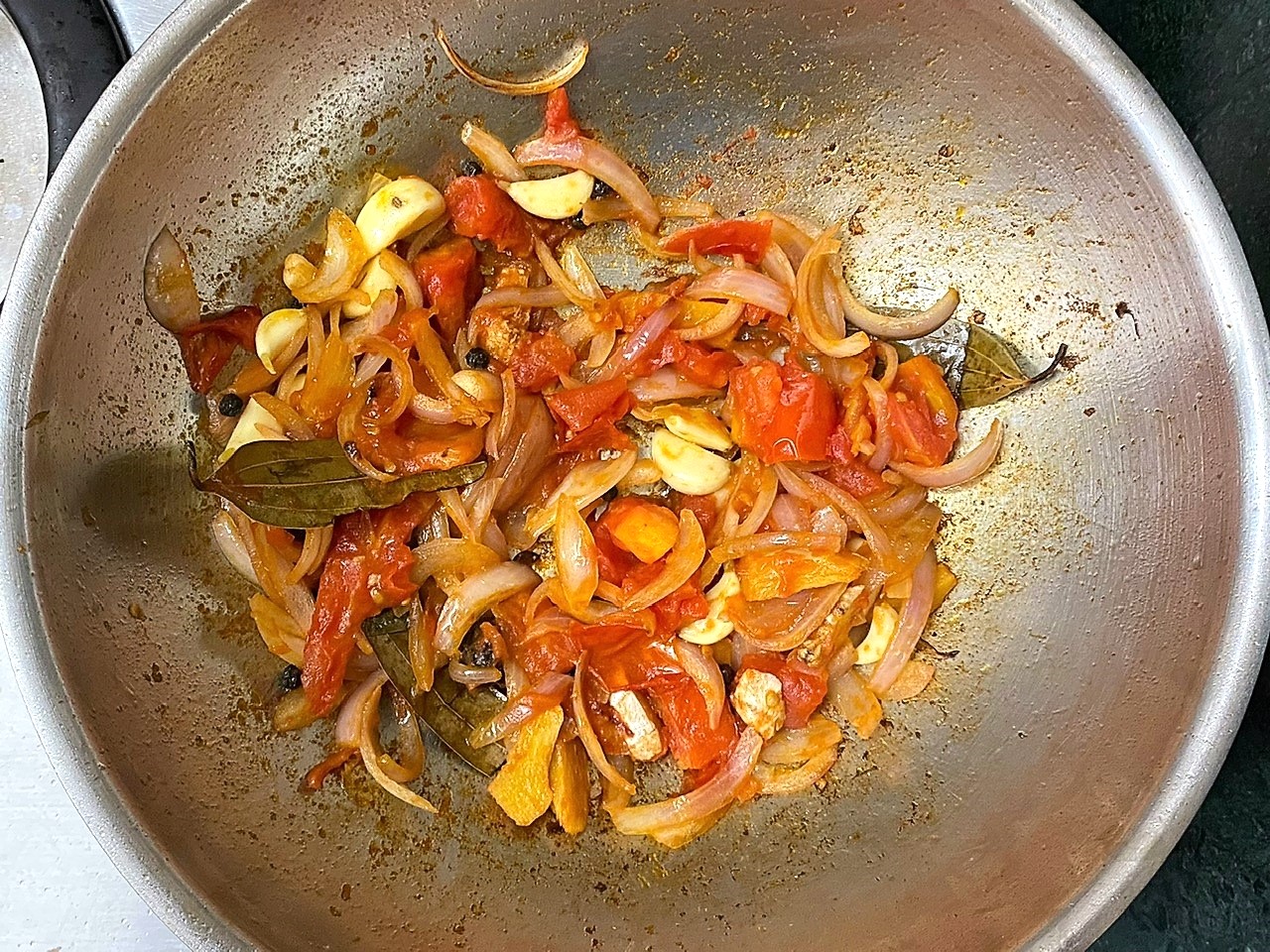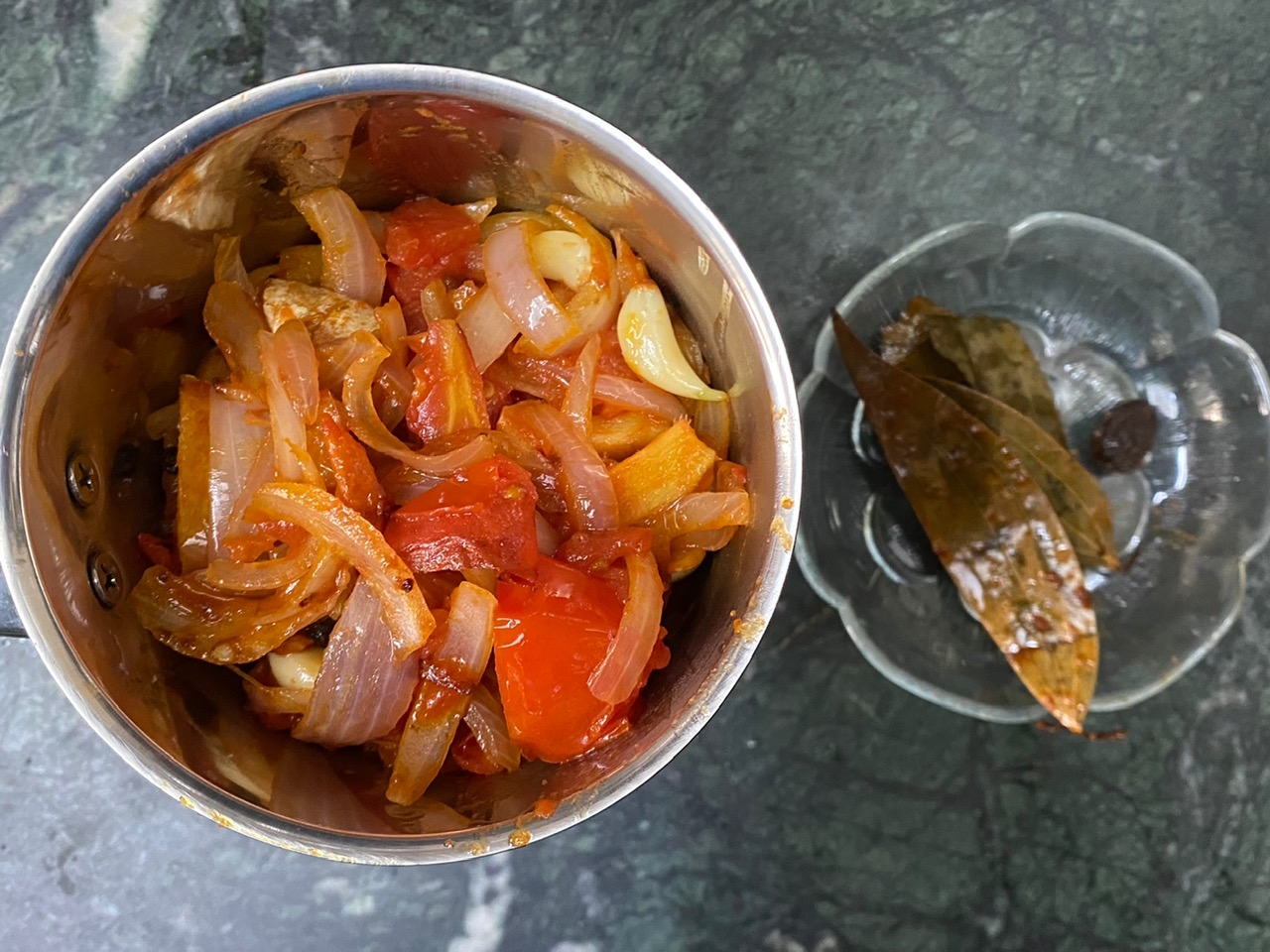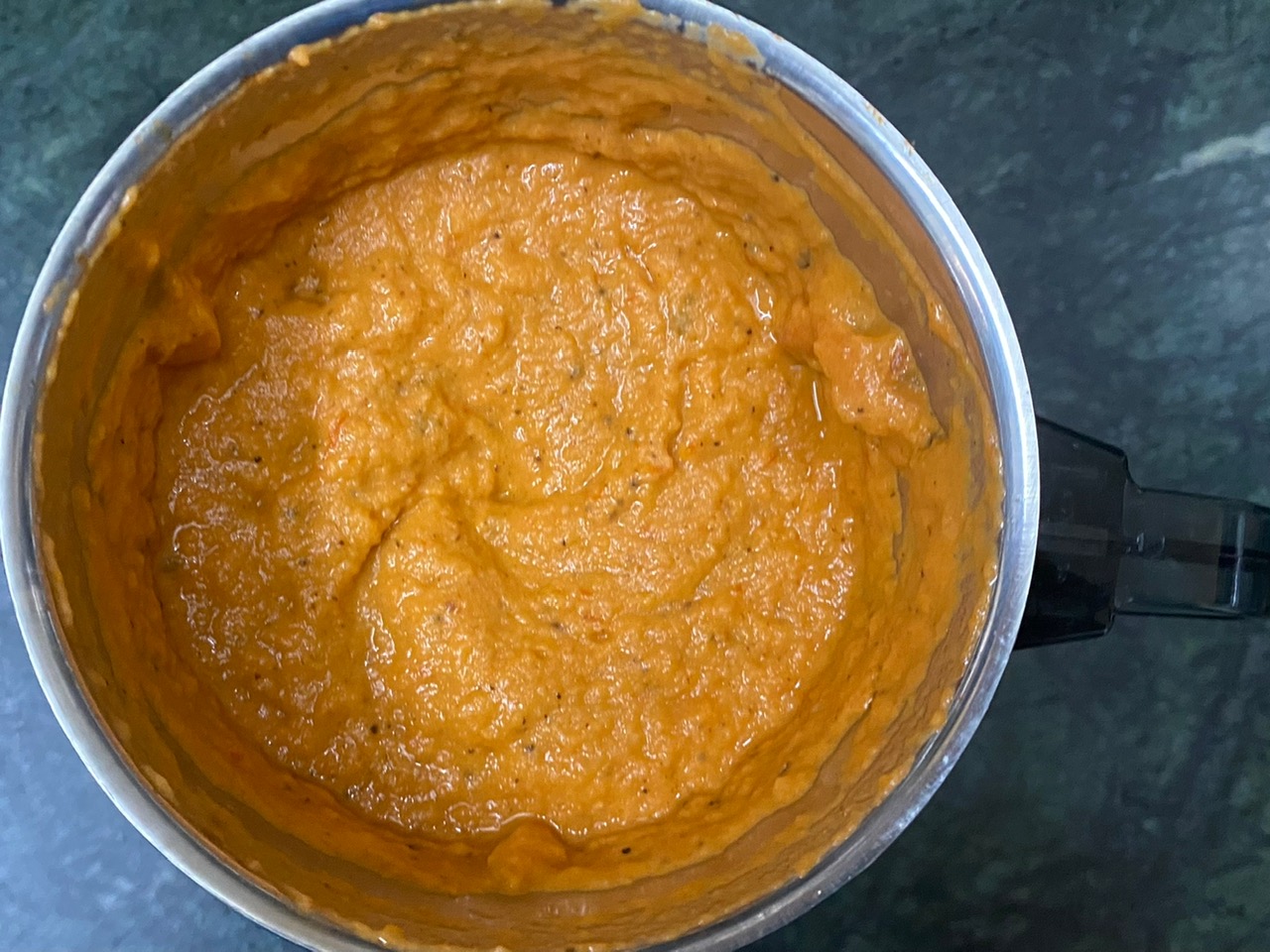 Heat 2 teaspoons of oil in a pan and add the onions, tomatoes, garlic, ginger, bay leaf, black cardamom and black peppers. Sauté them on medium heat for 5-6 minutes or until the tomatoes turn mushy. Take all the spices out and keep them aside.
Once cooled, blend the puree with a hand blender or in a food processor until smooth.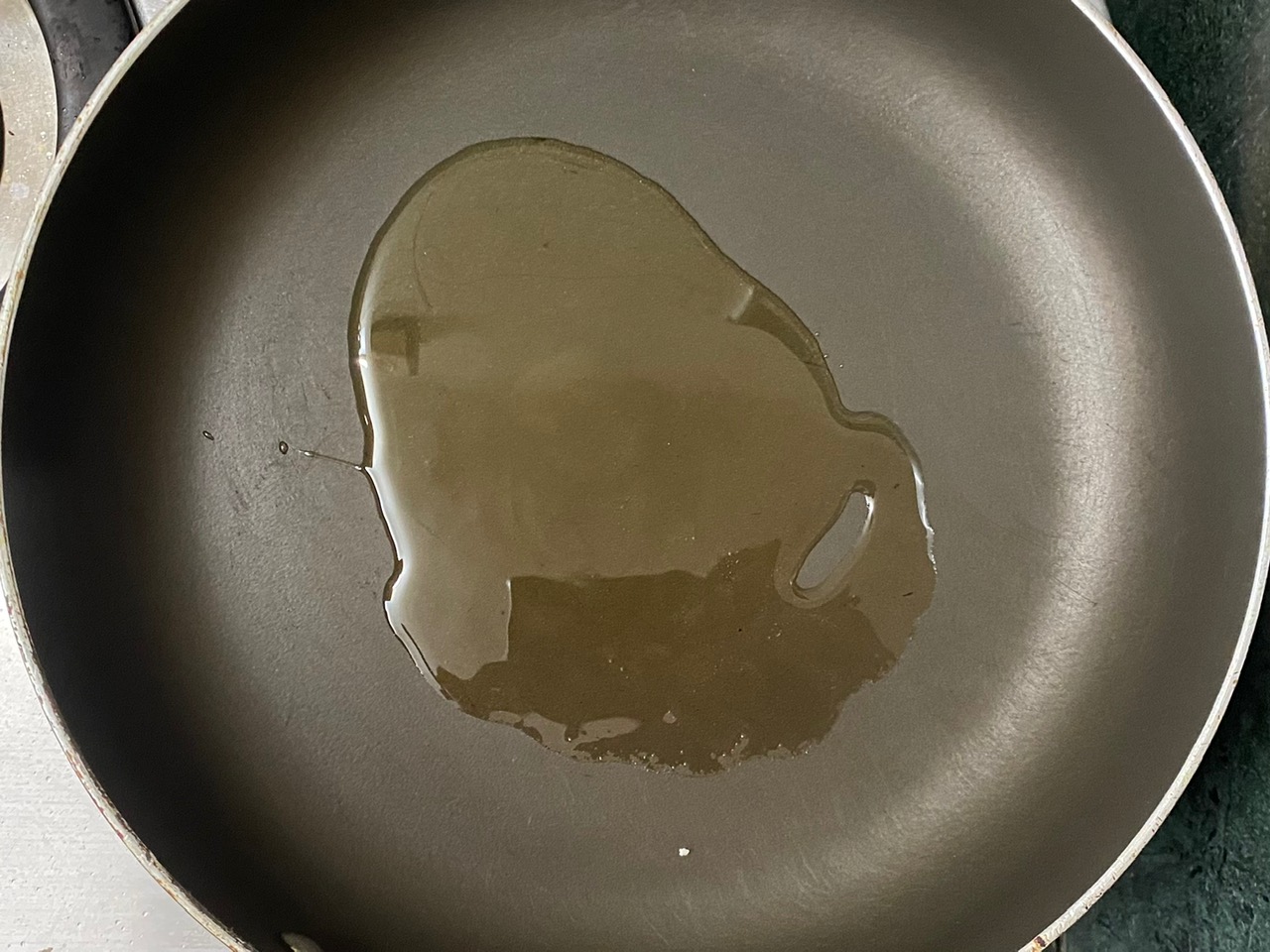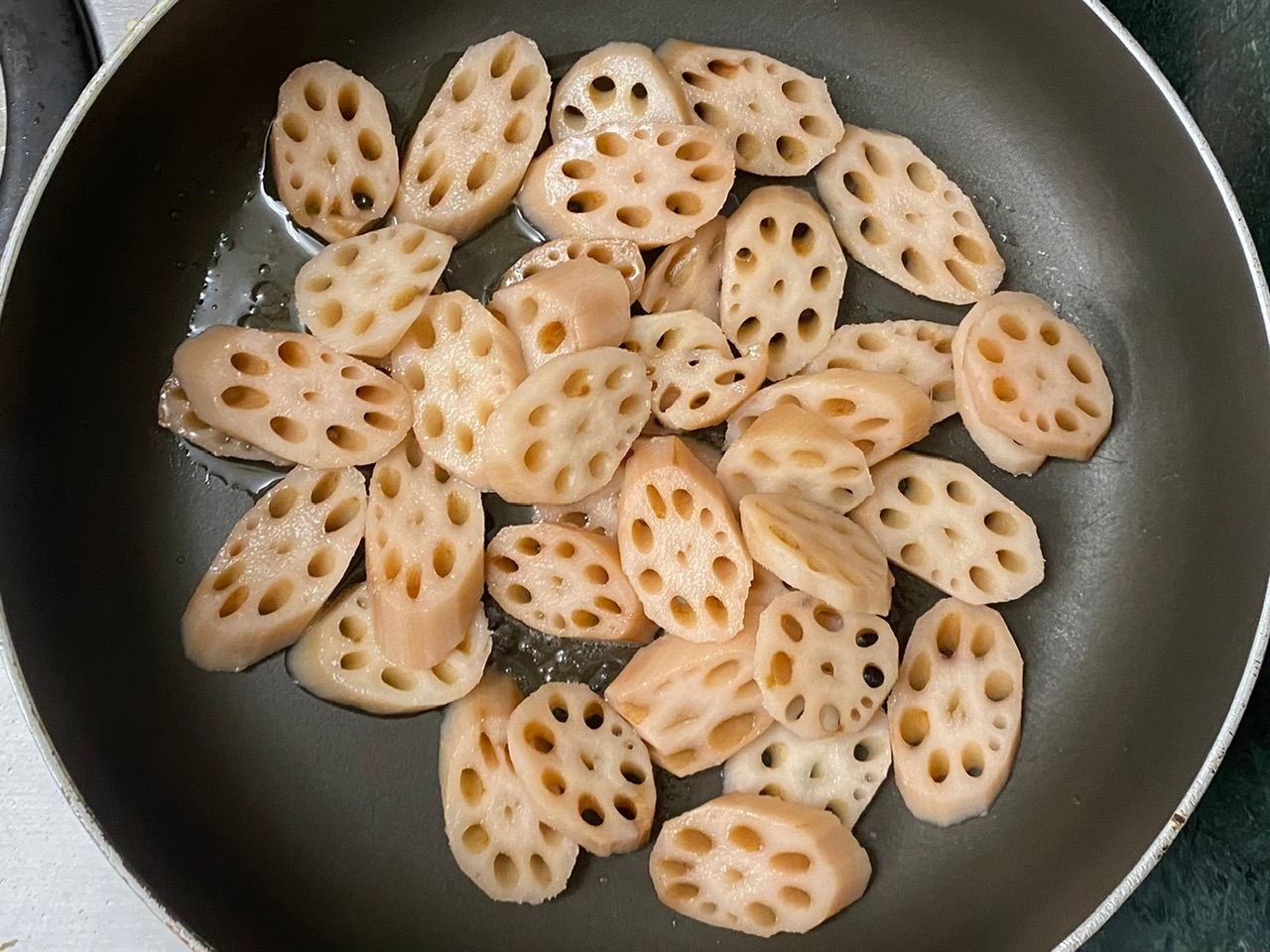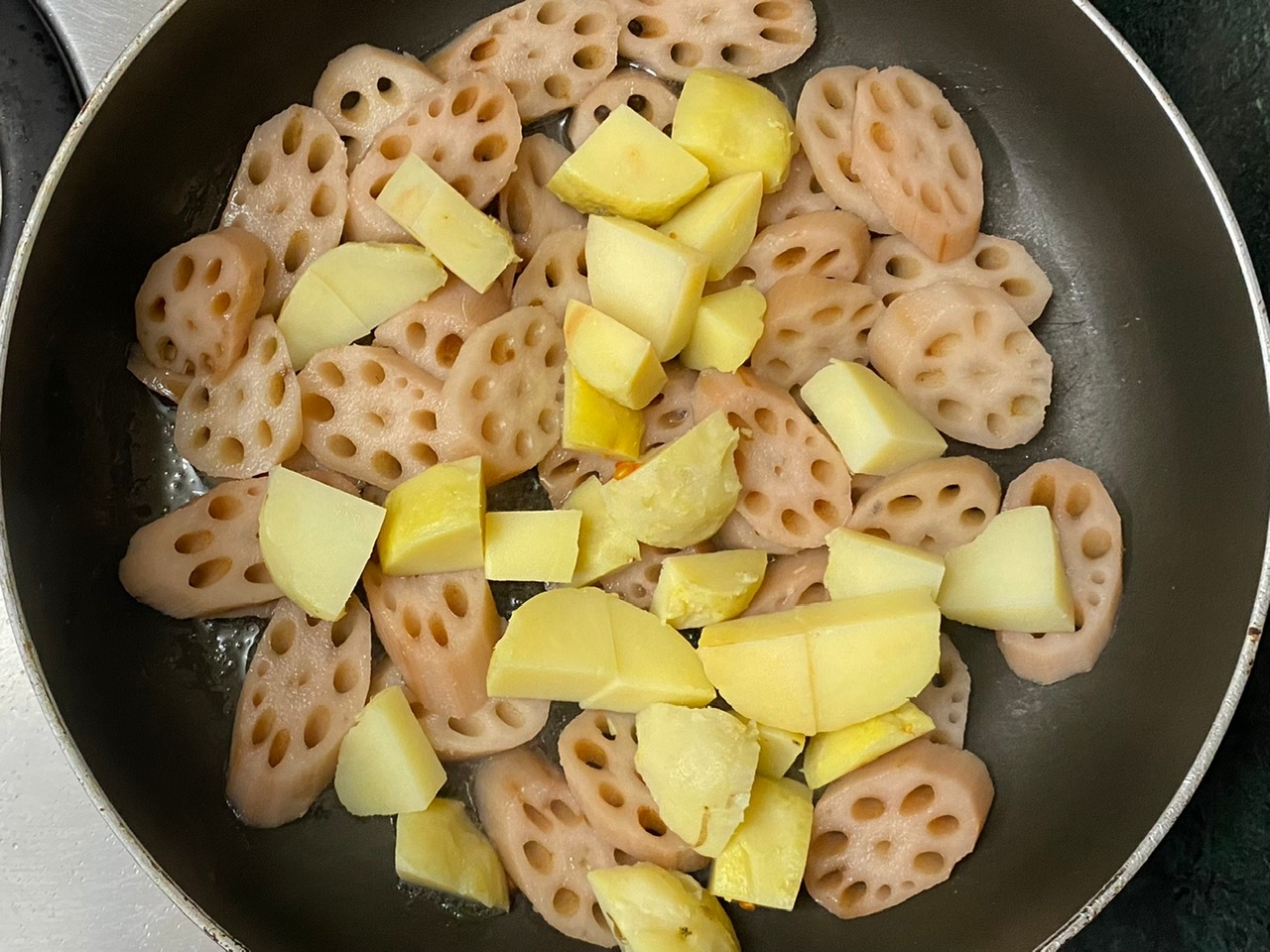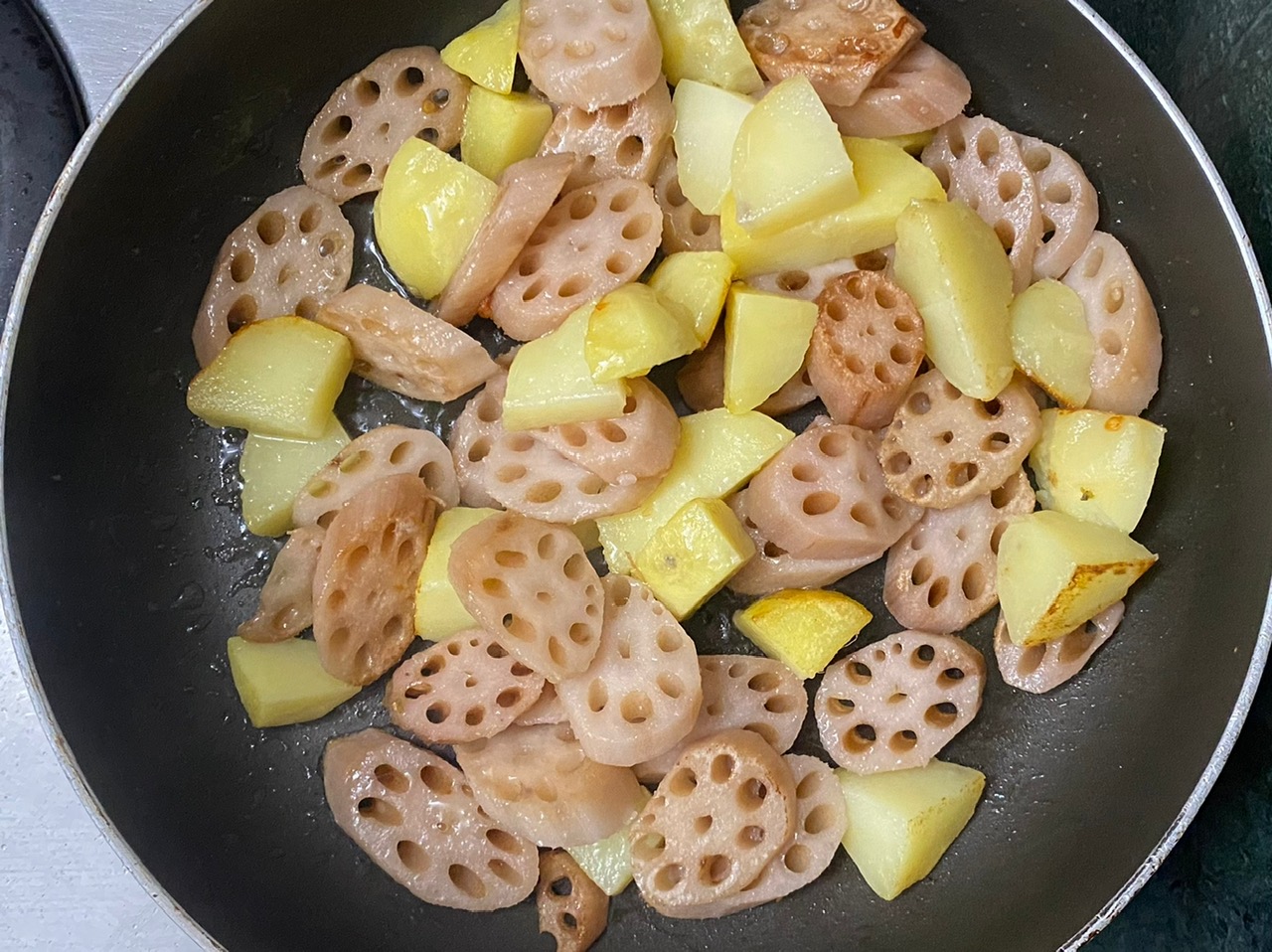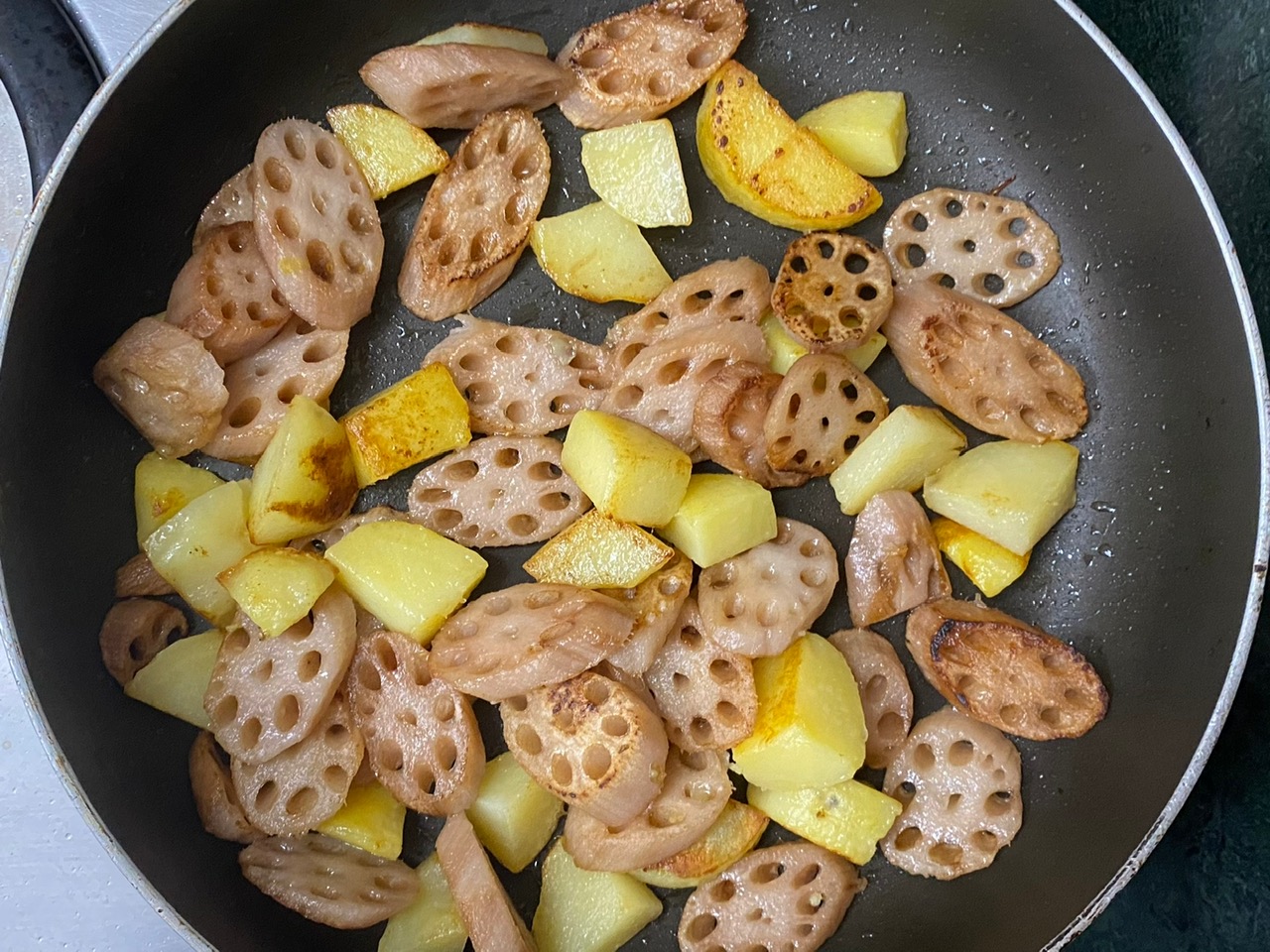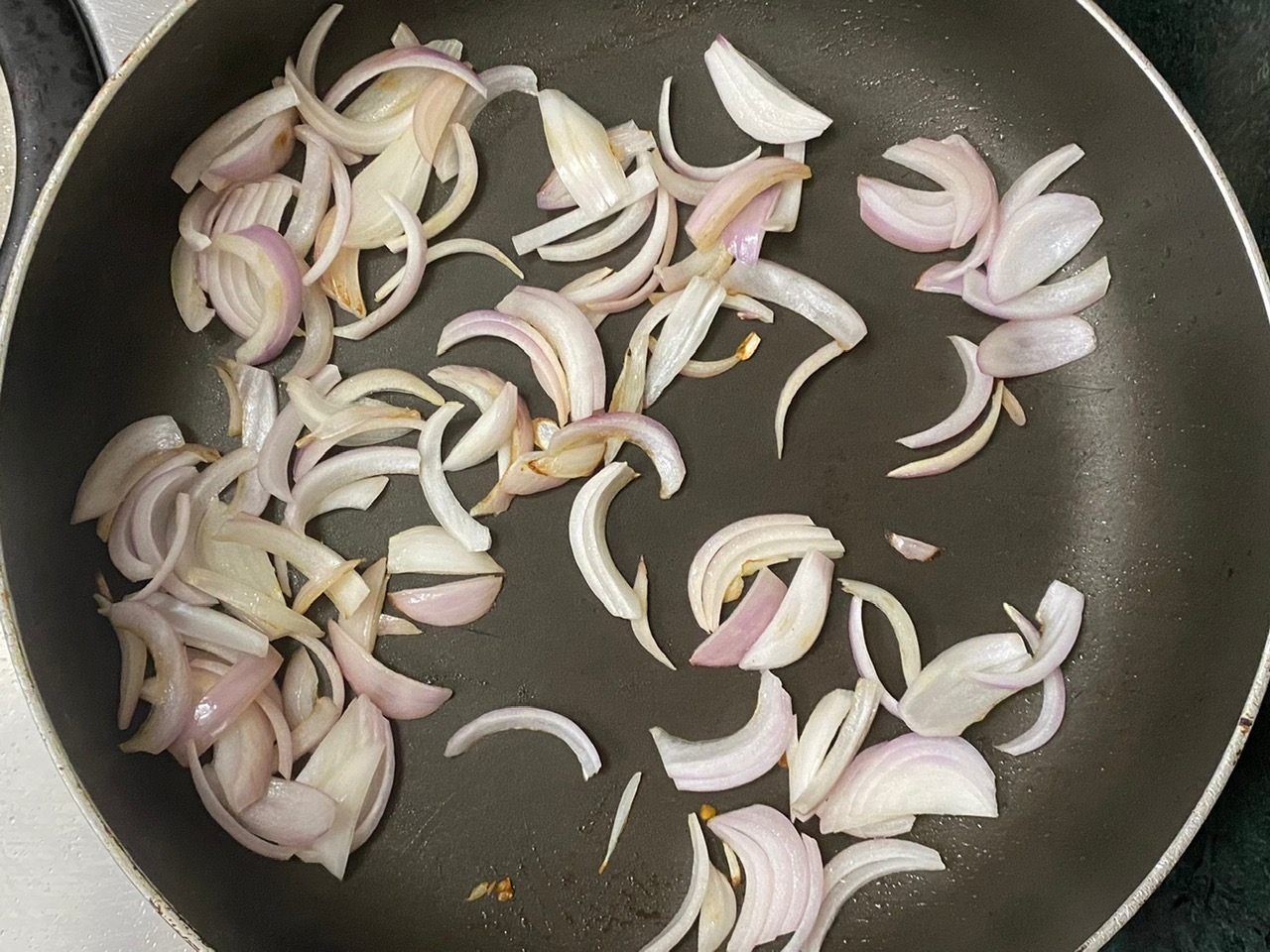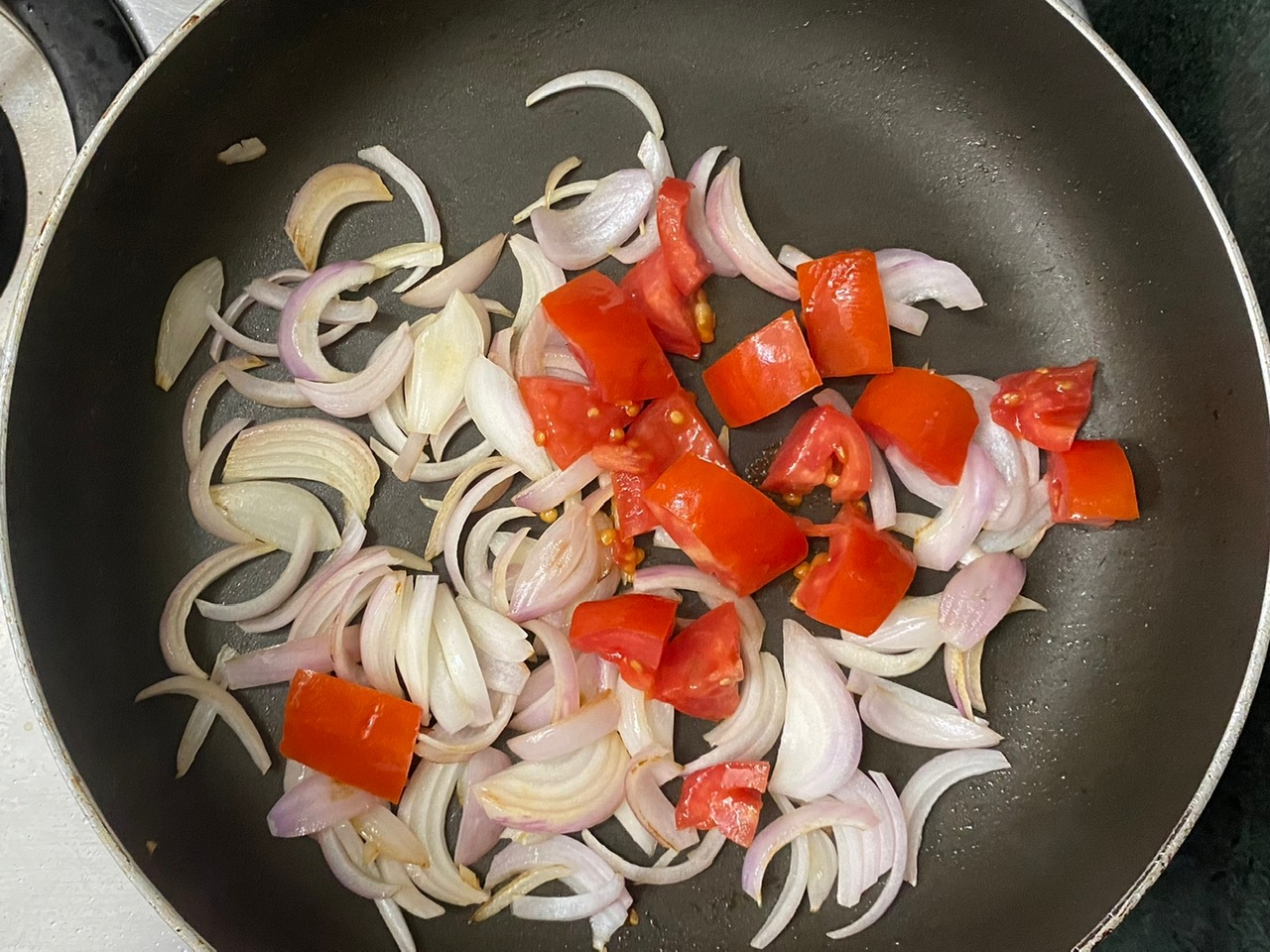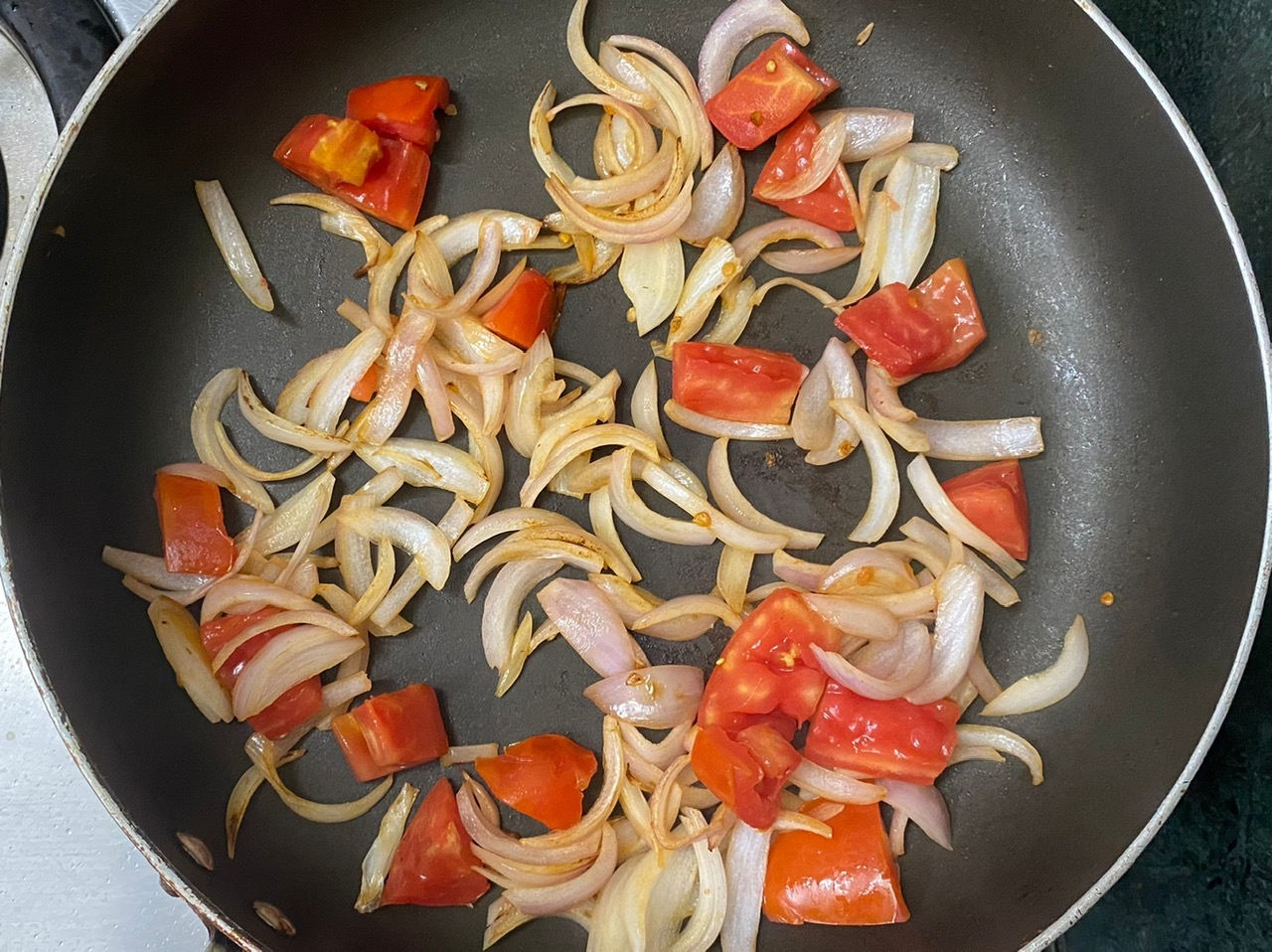 Heat 1 teaspoon oil in a pan and add the boiled lotus stem and potatoes. Sauté them on medium to high heat for 4-5 minutes or until potatoes are crisp and golden. Keep them aside.
Heat 1 teaspoon oil in the pan again and sauté the onions for 3-4 minutes on medium heat. Next add the tomatoes and sauté for 2-3 minutes on medium heat.
Turn off the heat and keep them aside.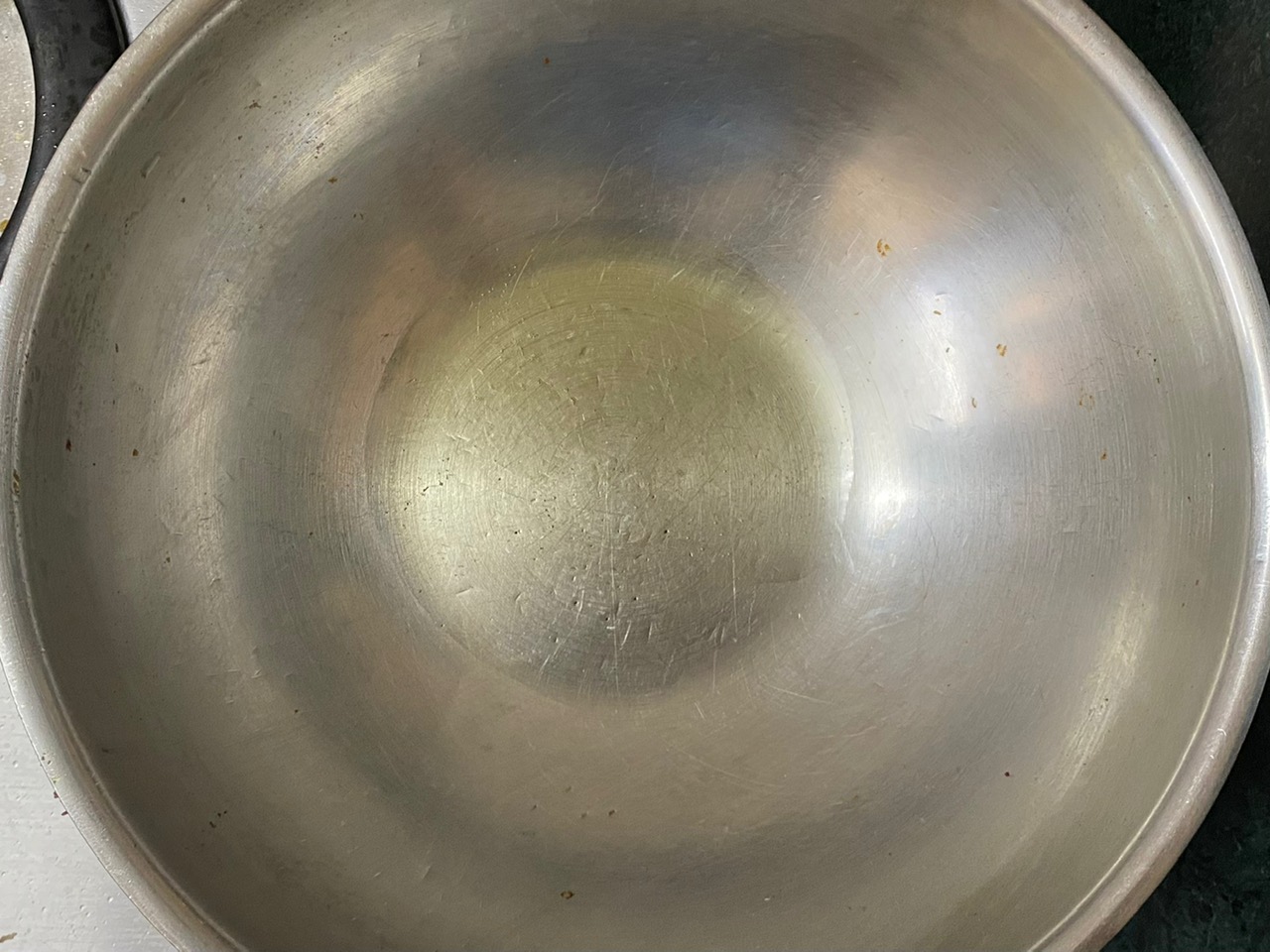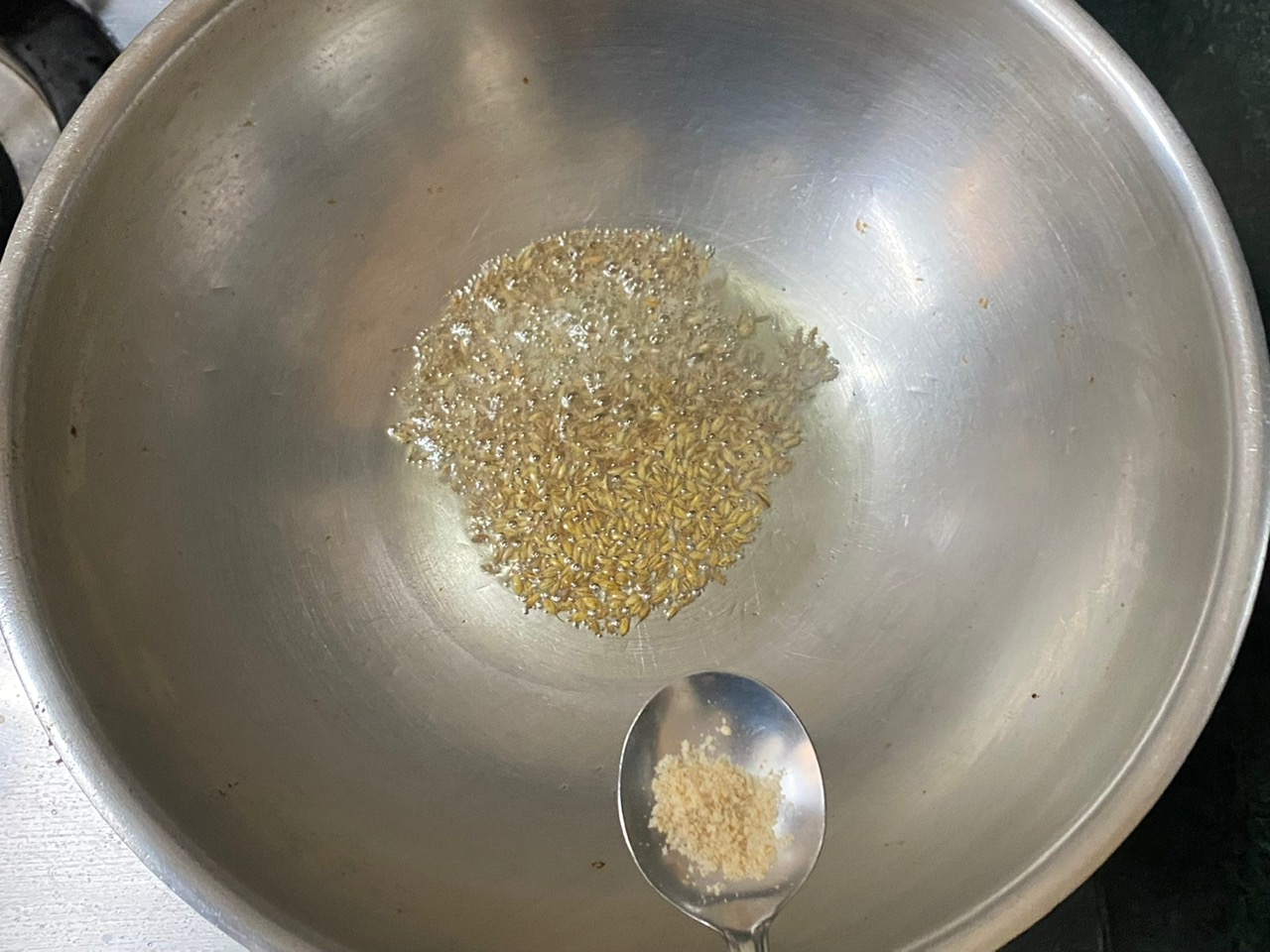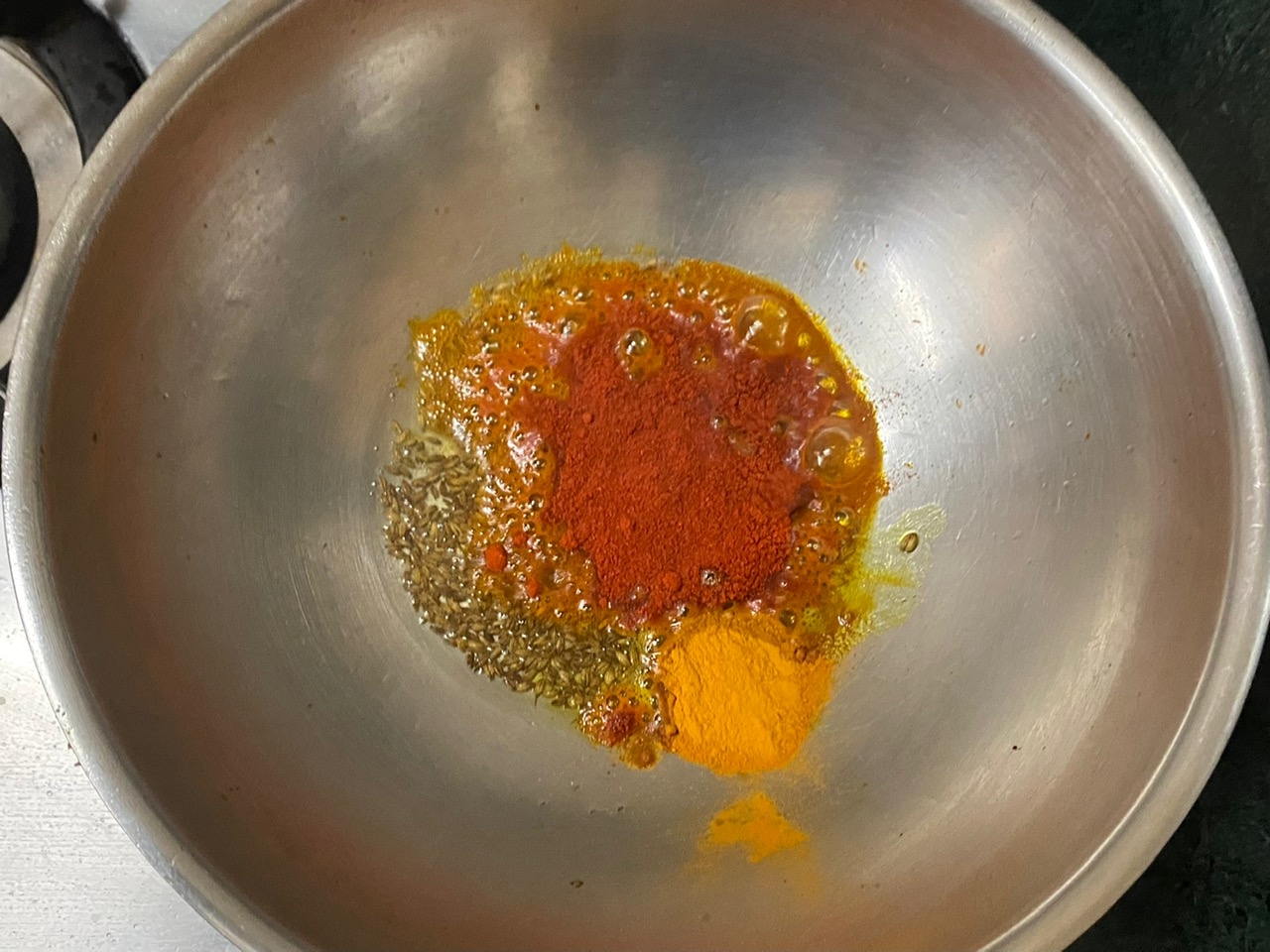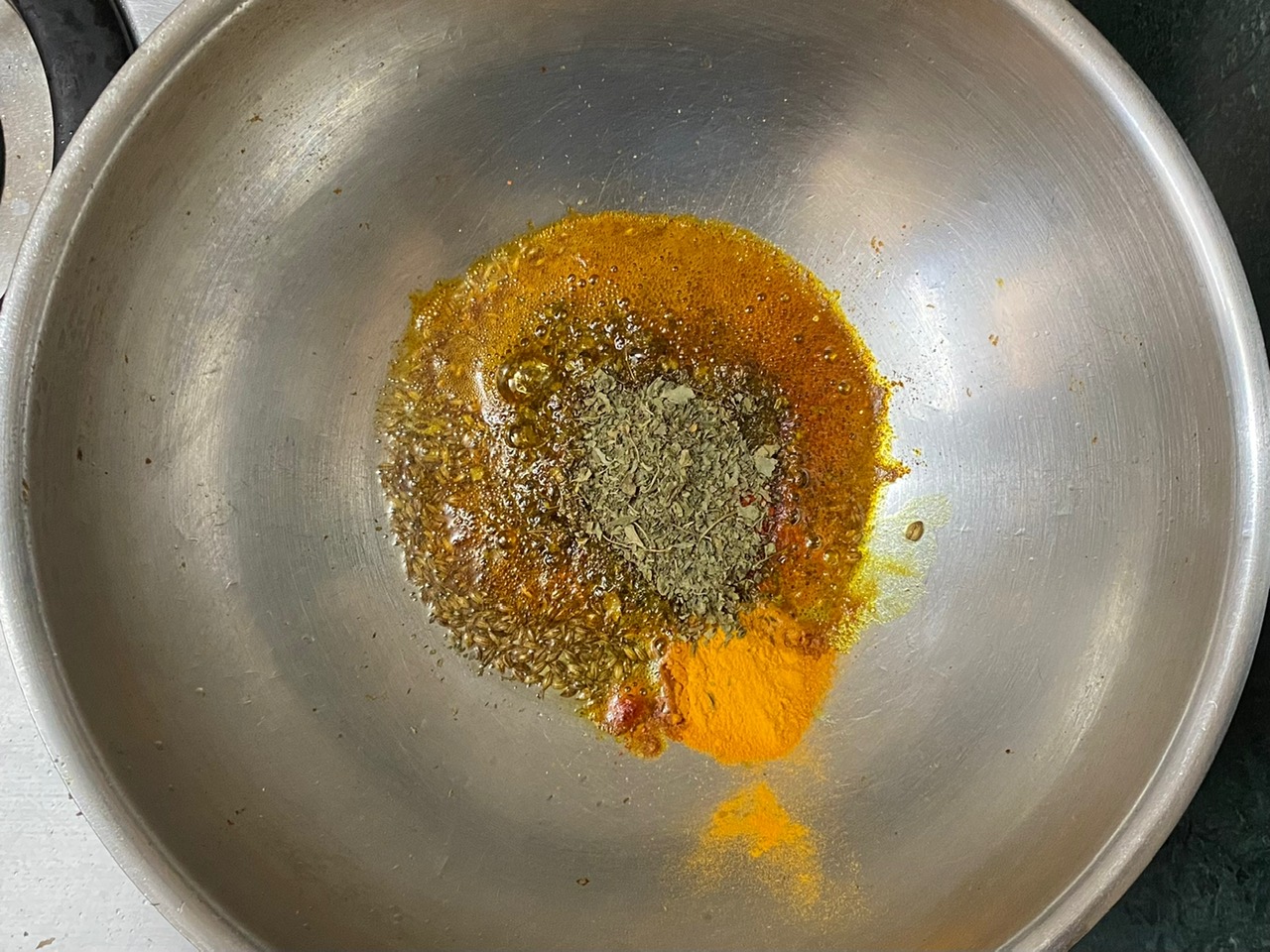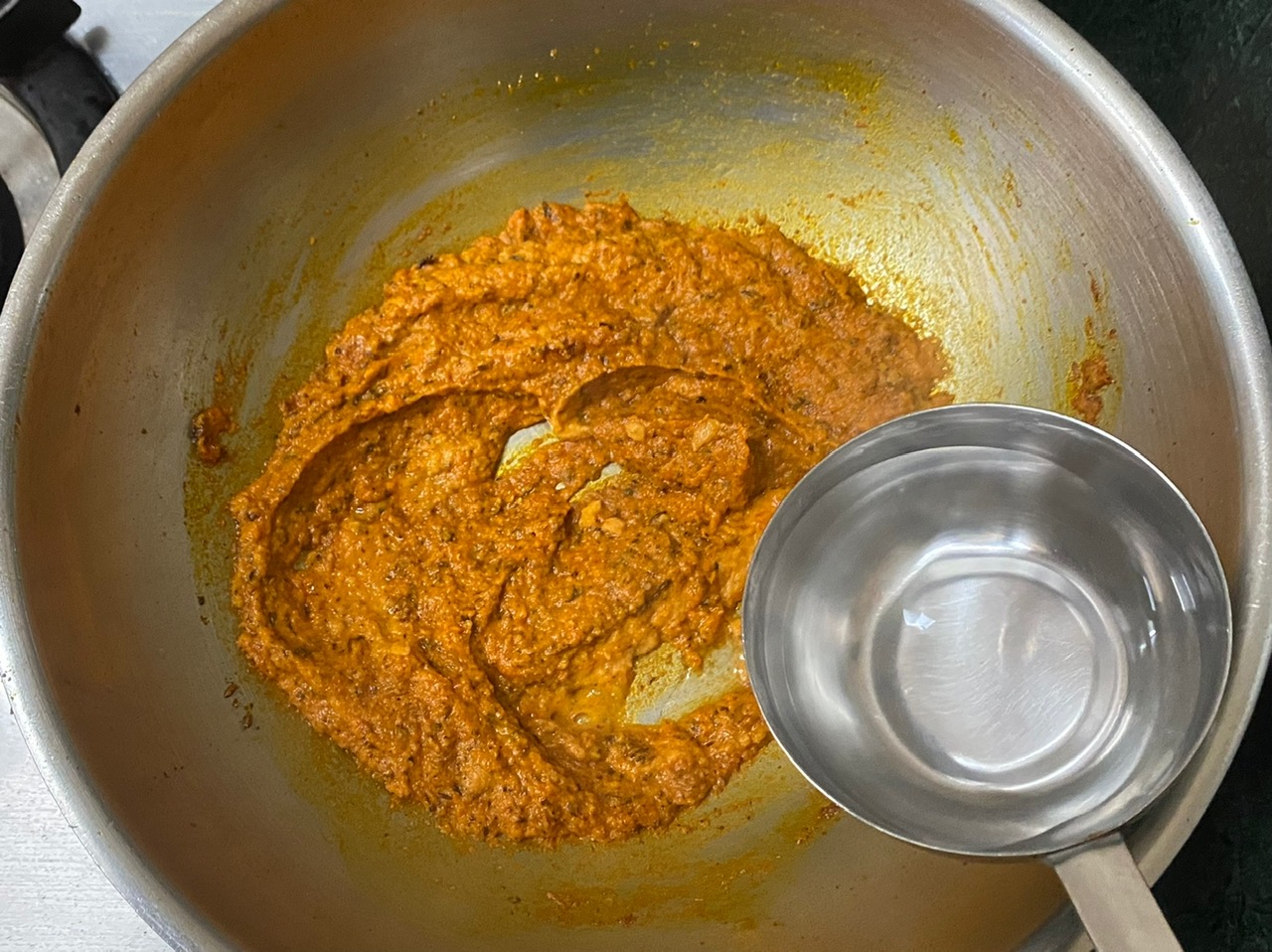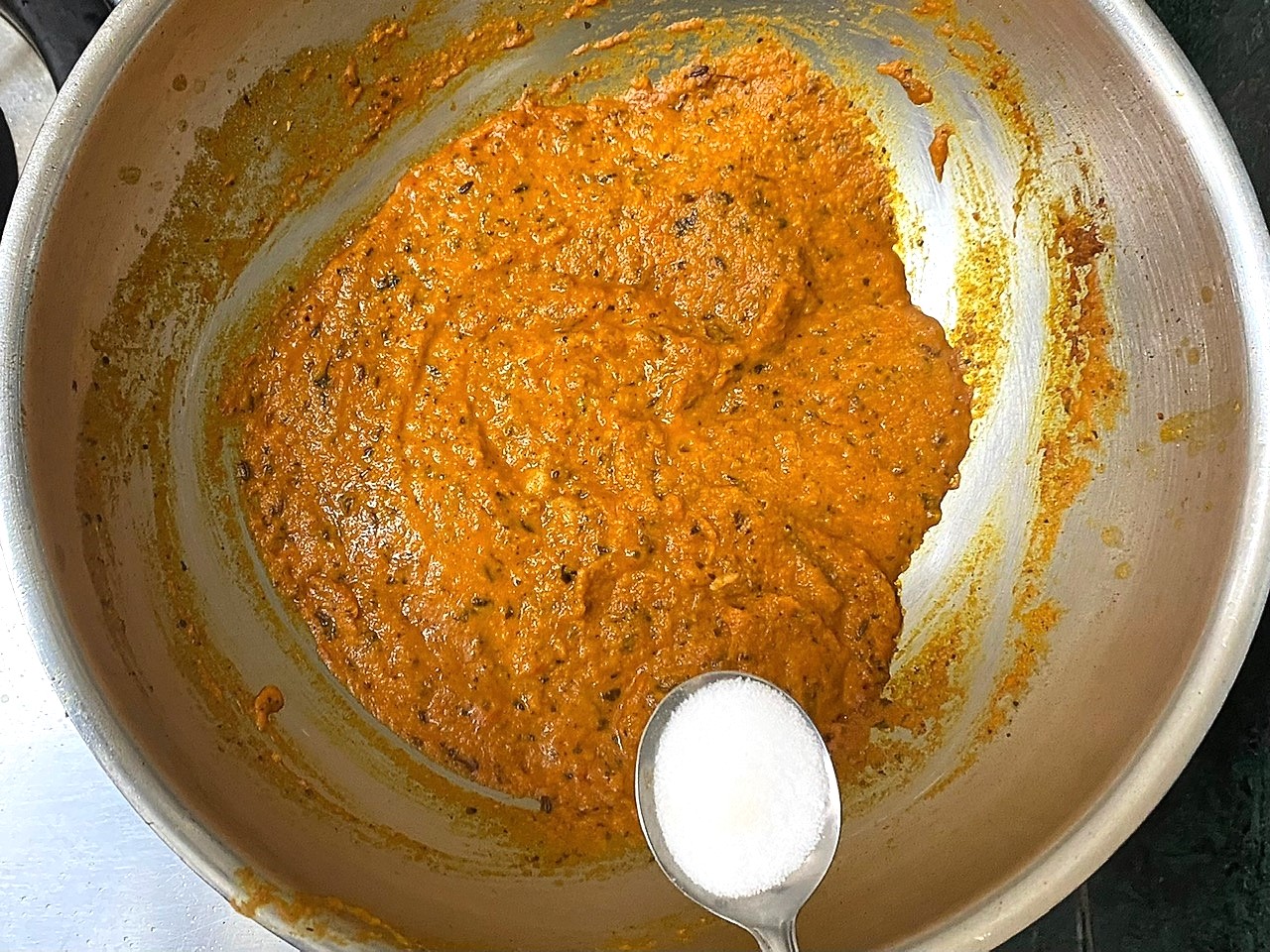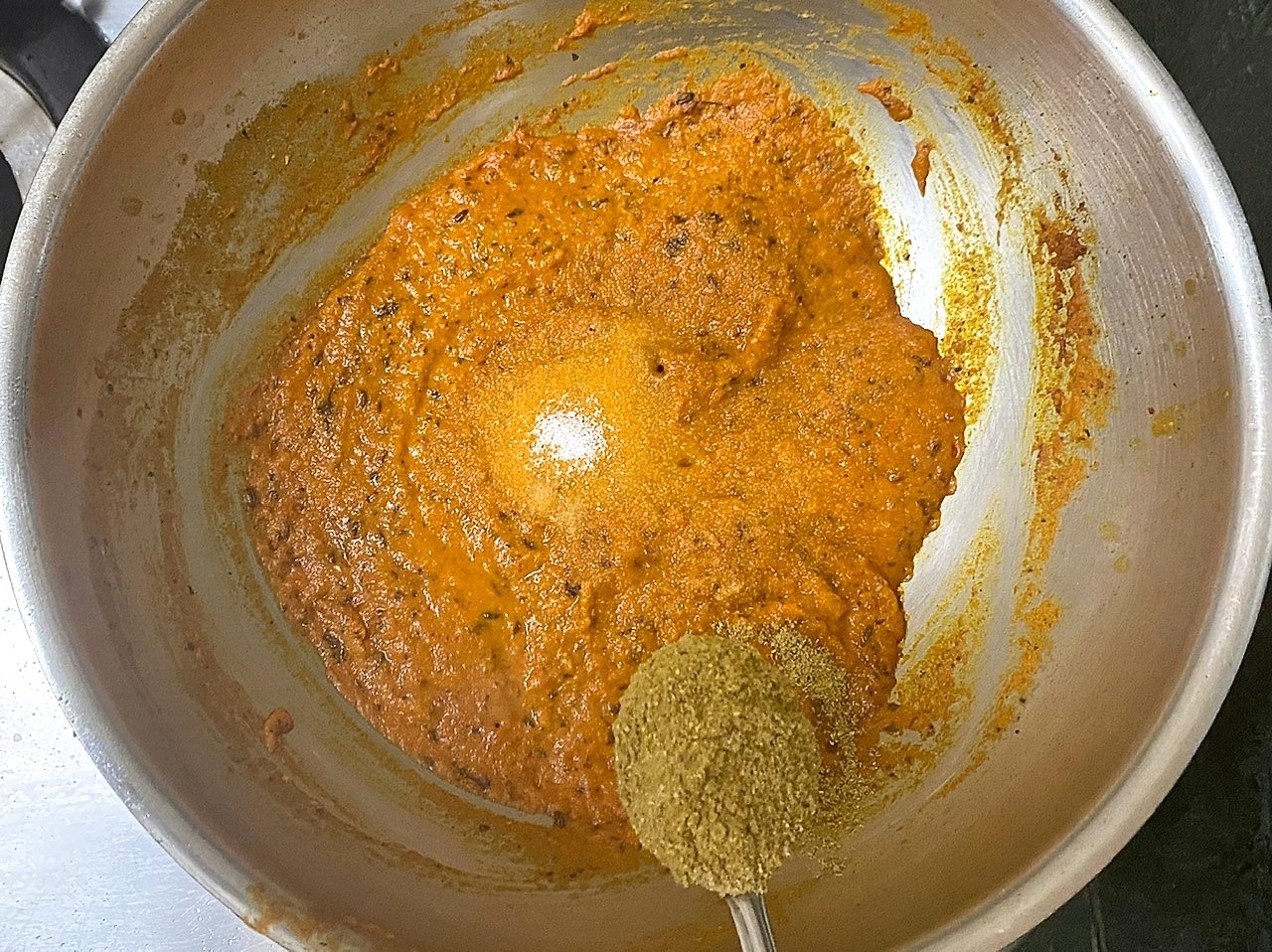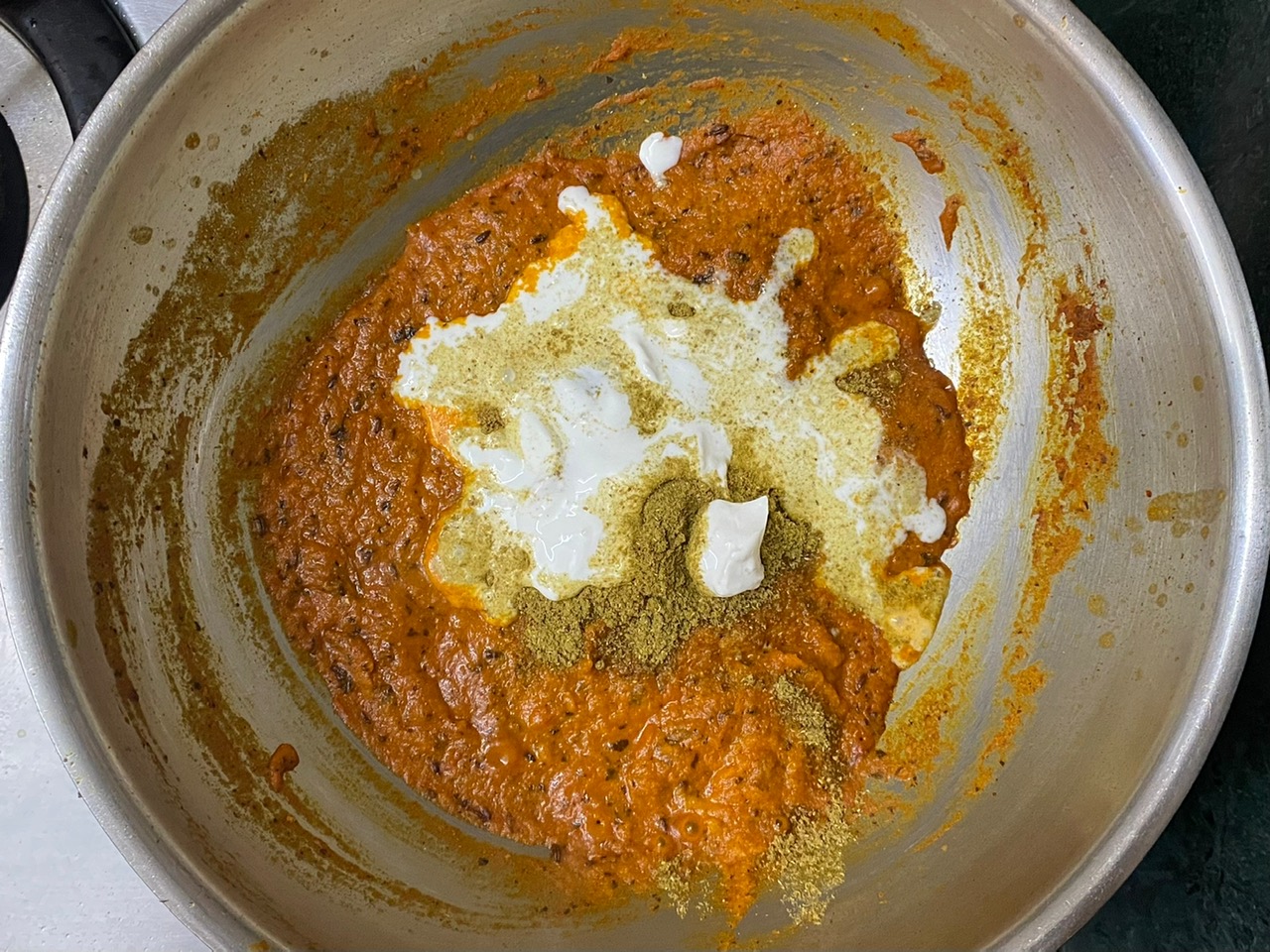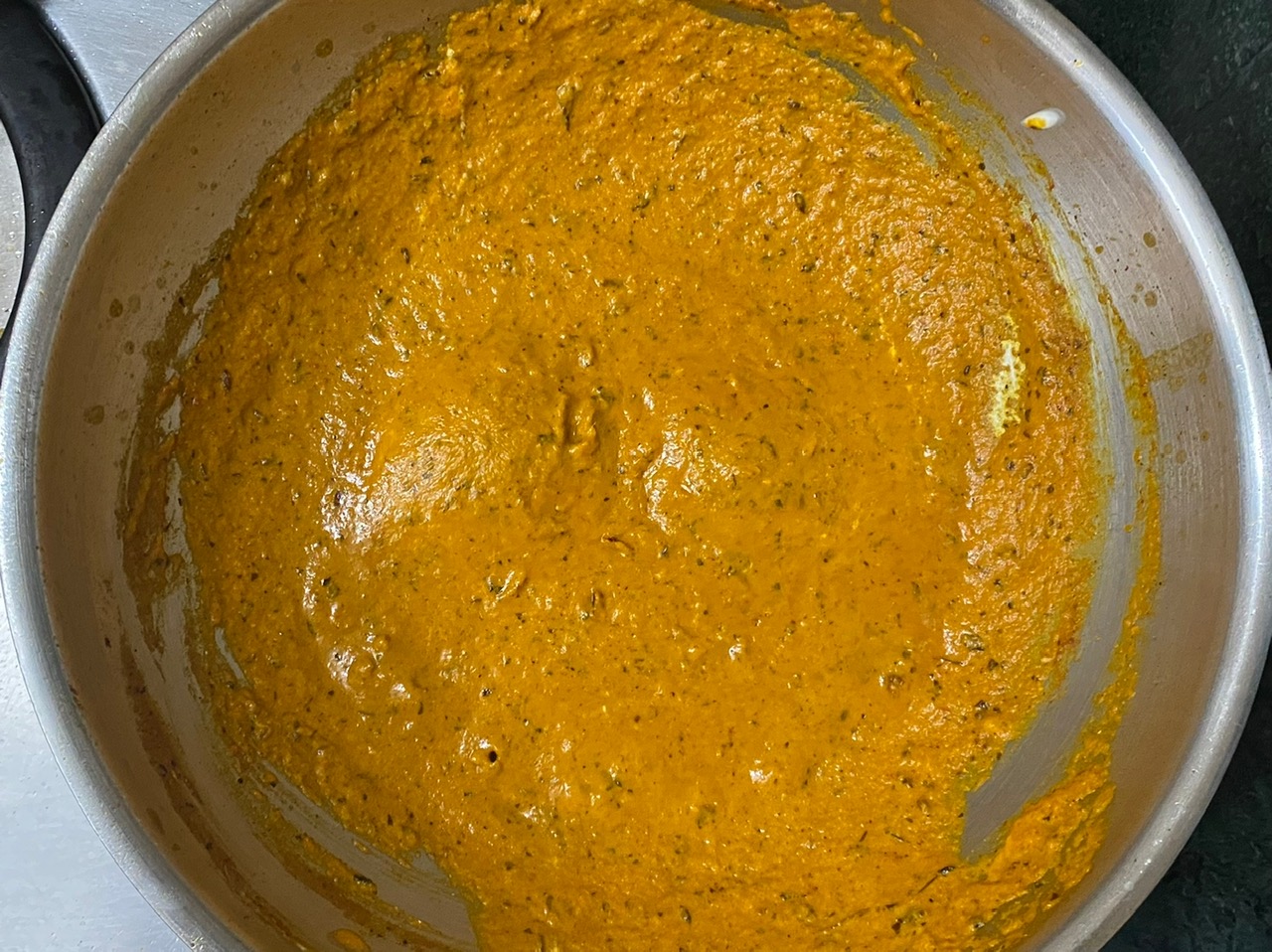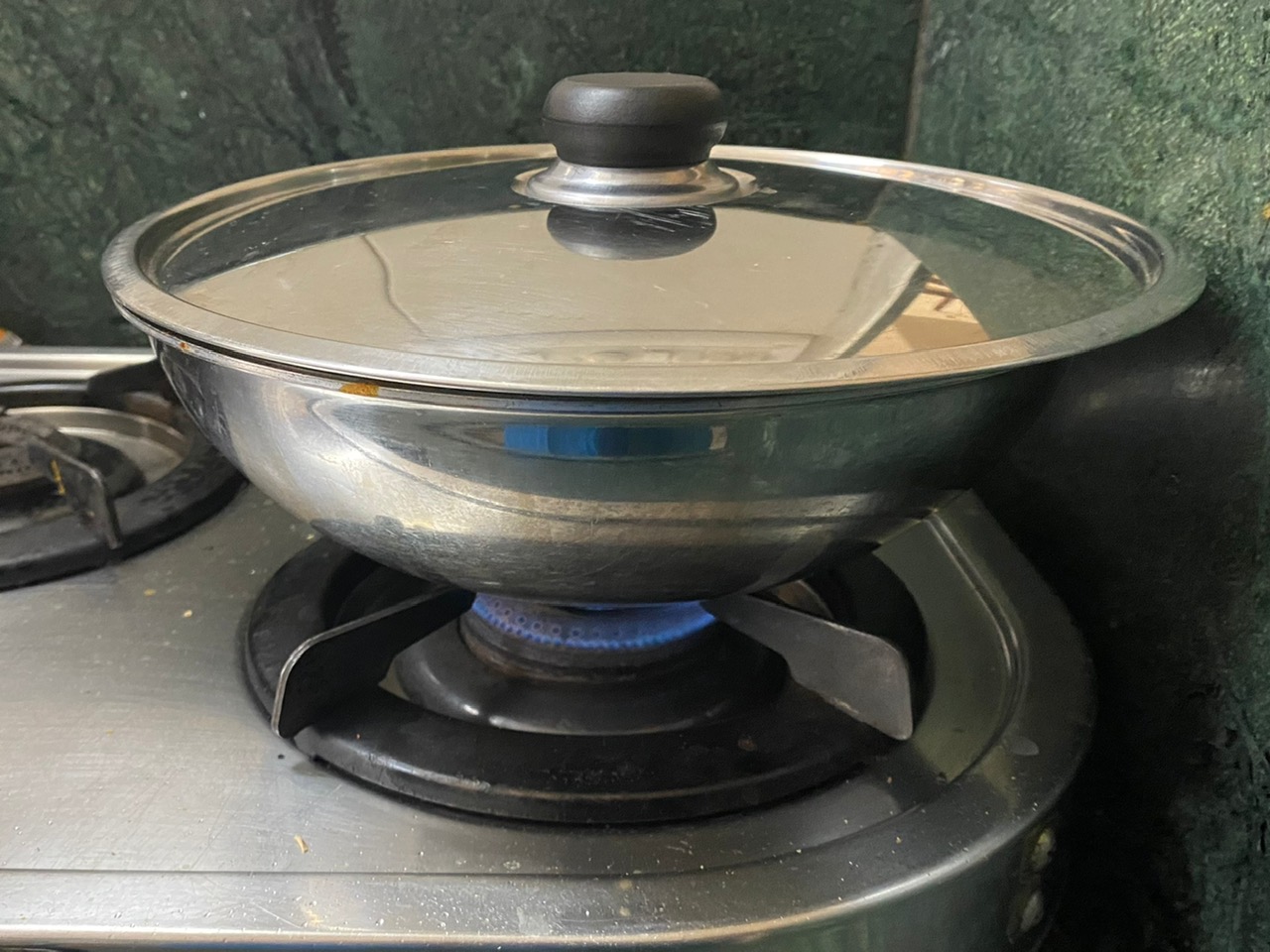 Heat oil in a pan and add cumin seeds and asafoetida. Once the seeds begin to splutter add the turmeric powder, red chilli powder, kasuri methi, prepared onion tomato puree, water, salt, coriander powder, and whisked yoghurt. Keep stirring the gravy until it comes to a rolling boil. Cover and cook the gravy on medium heat for 5-7 minutes.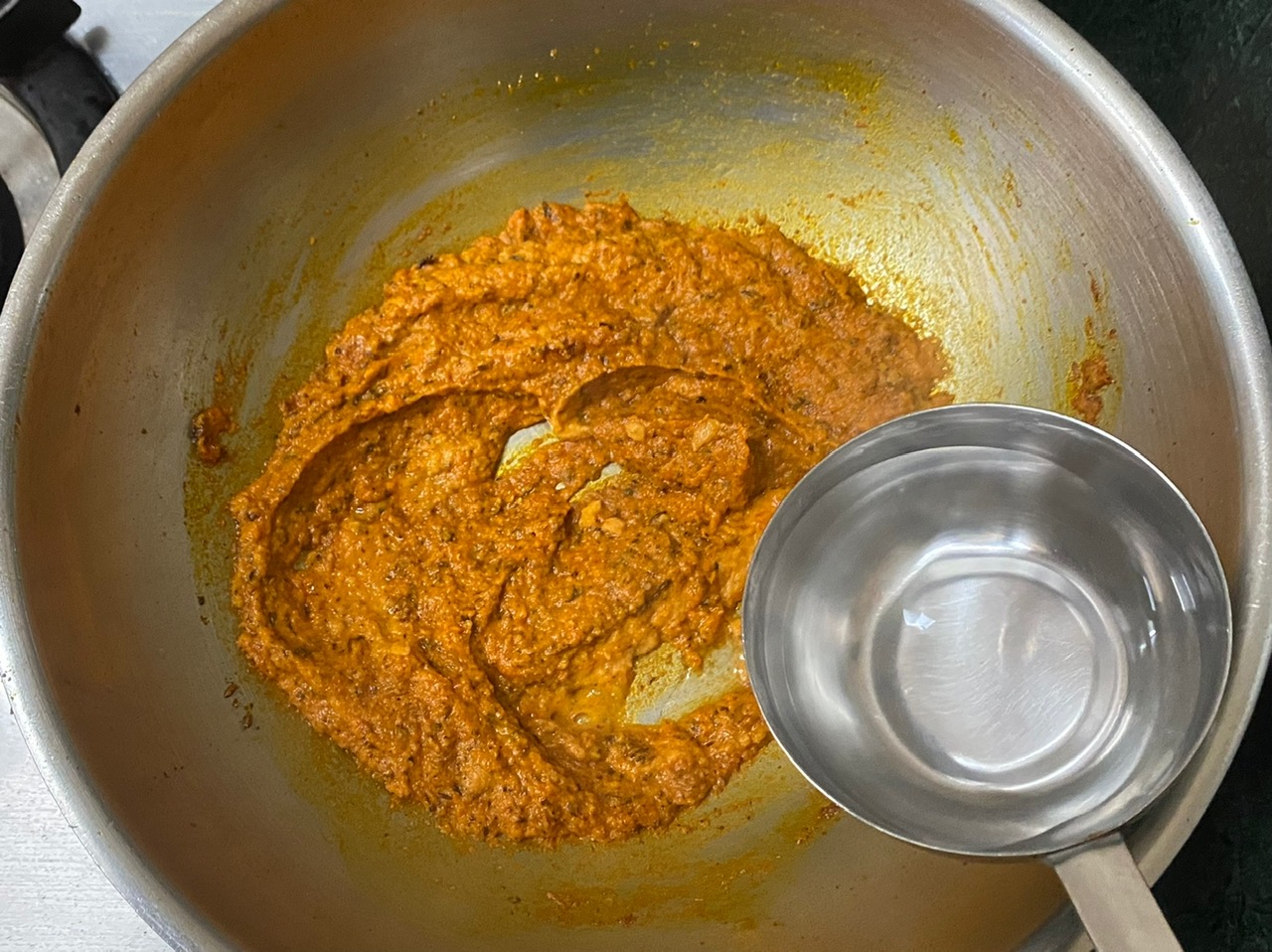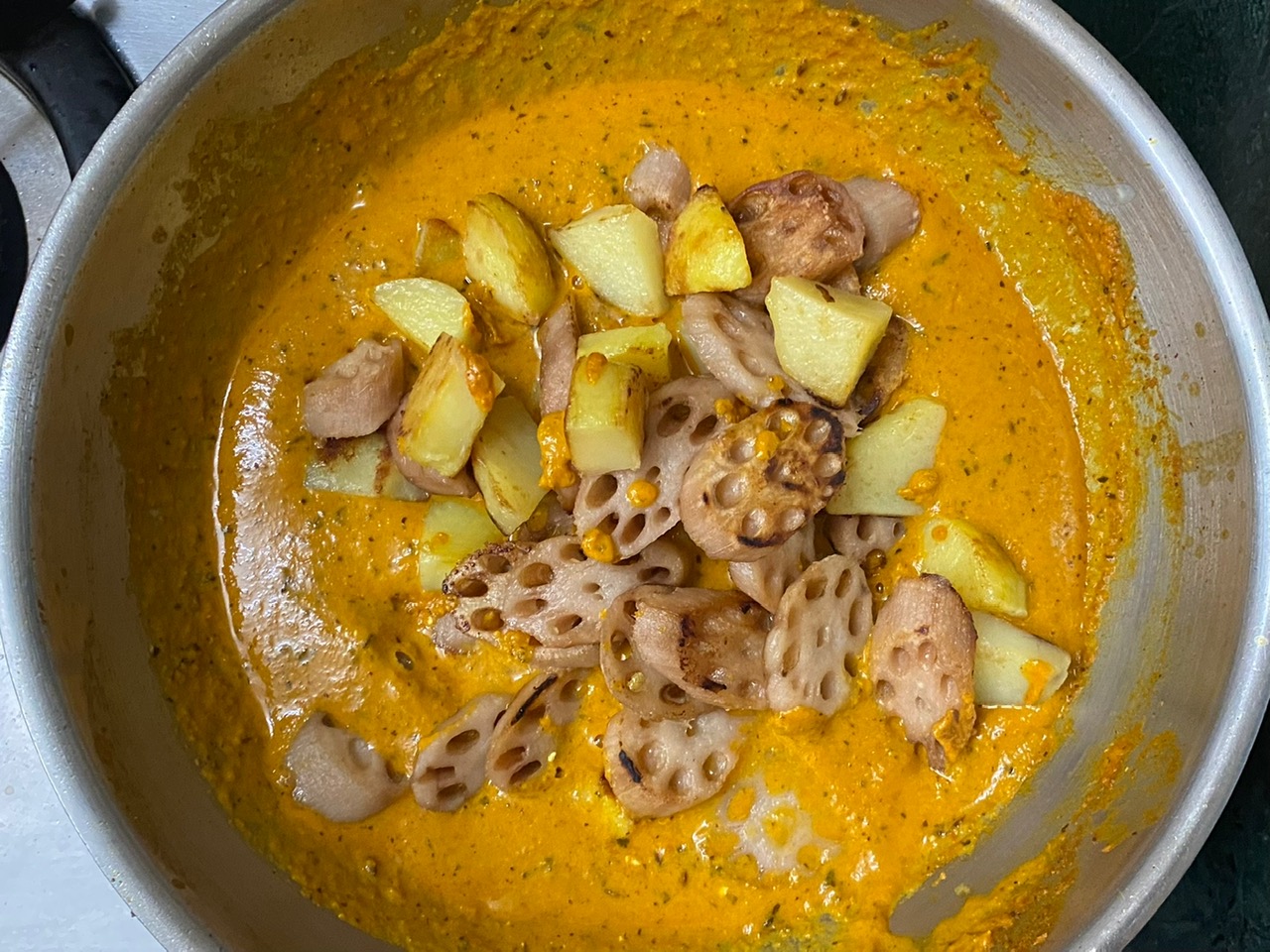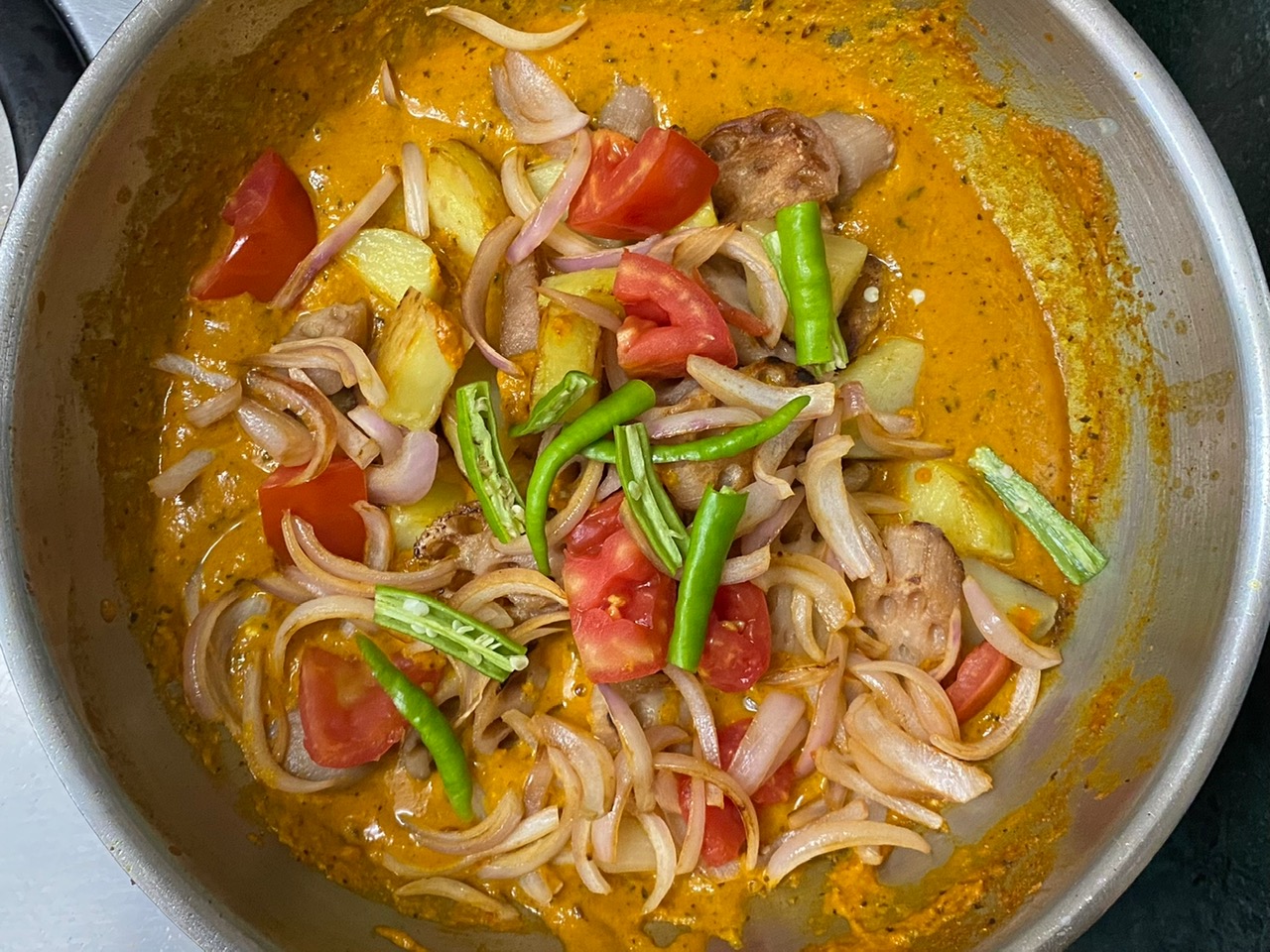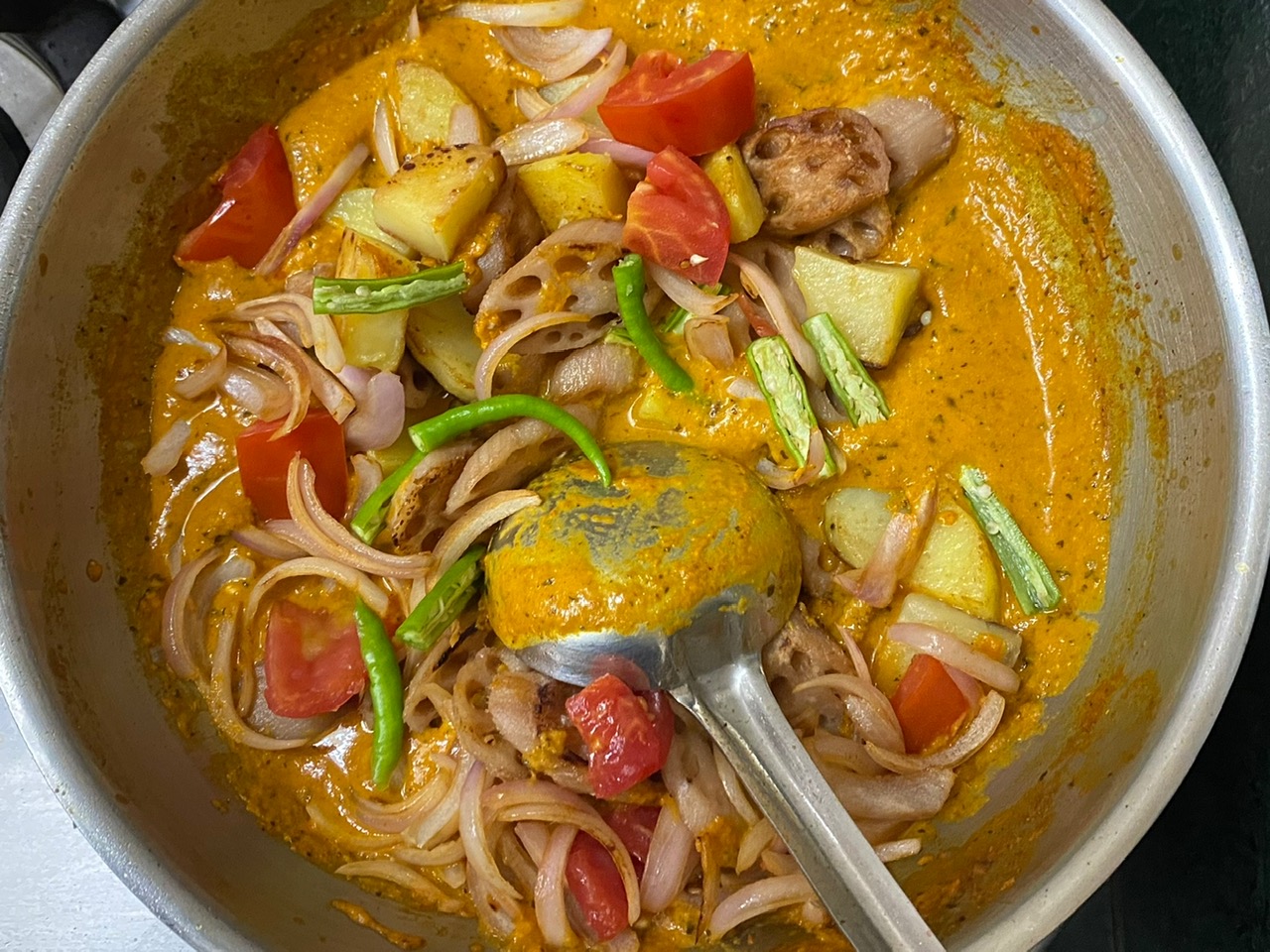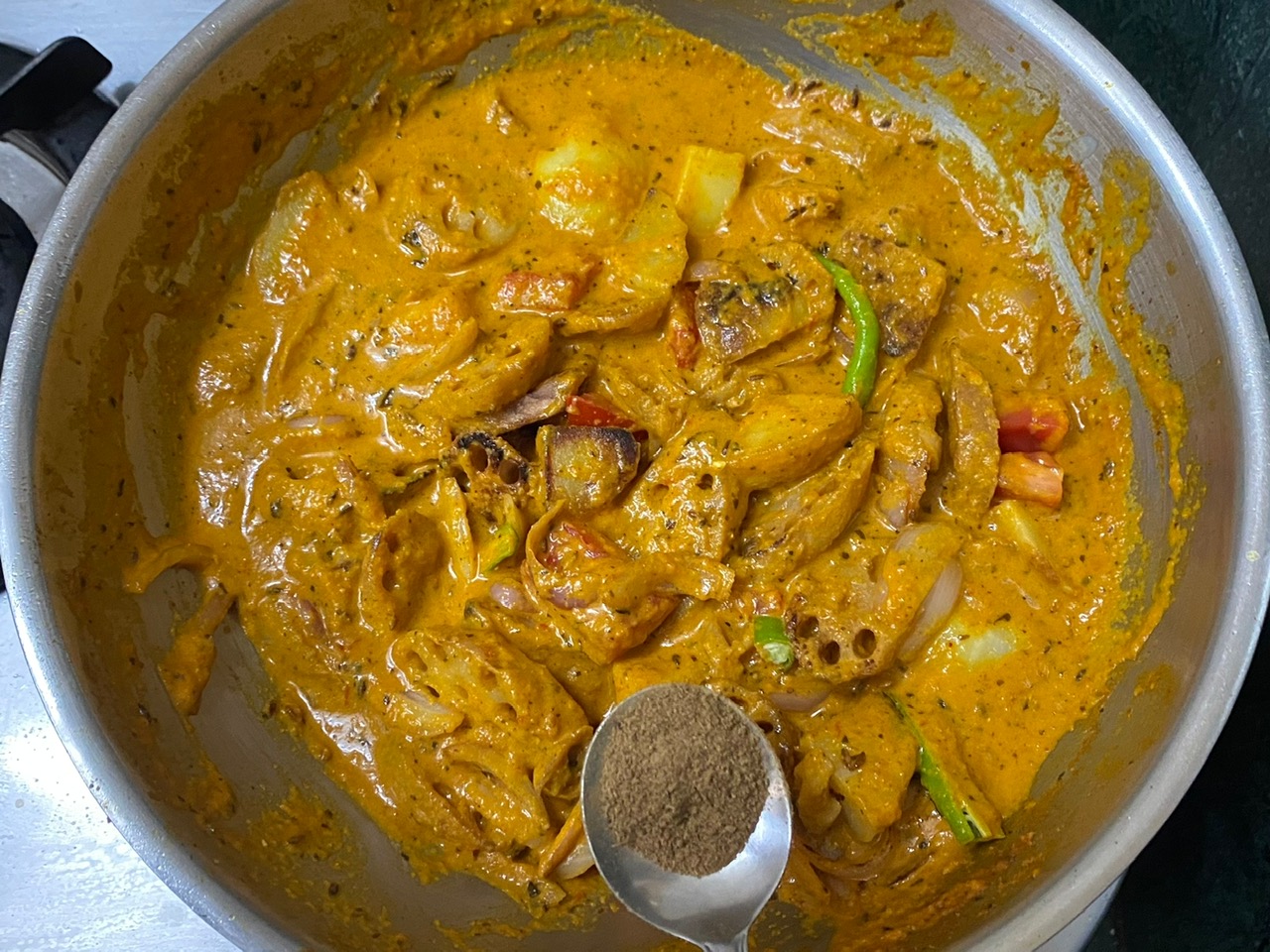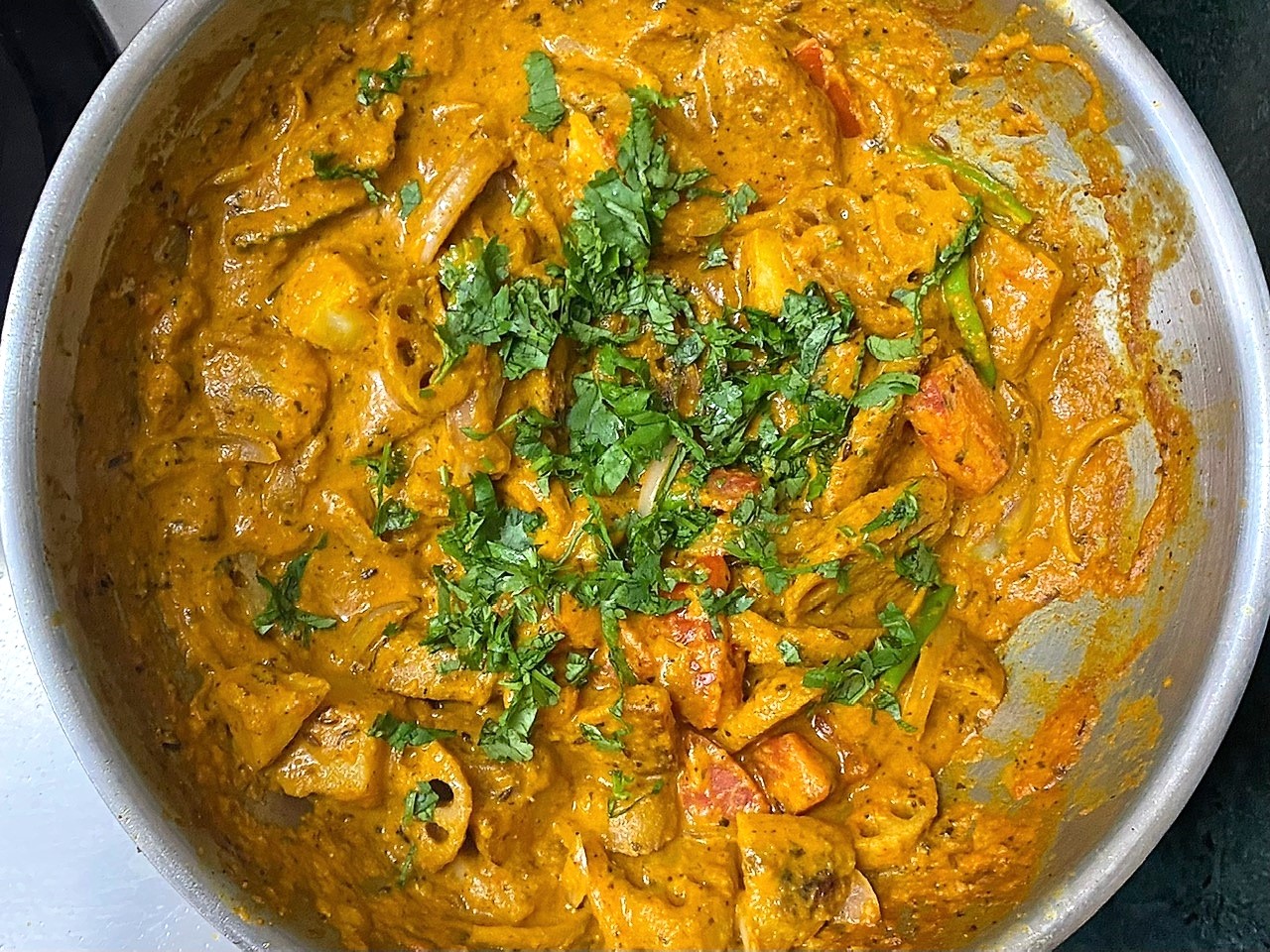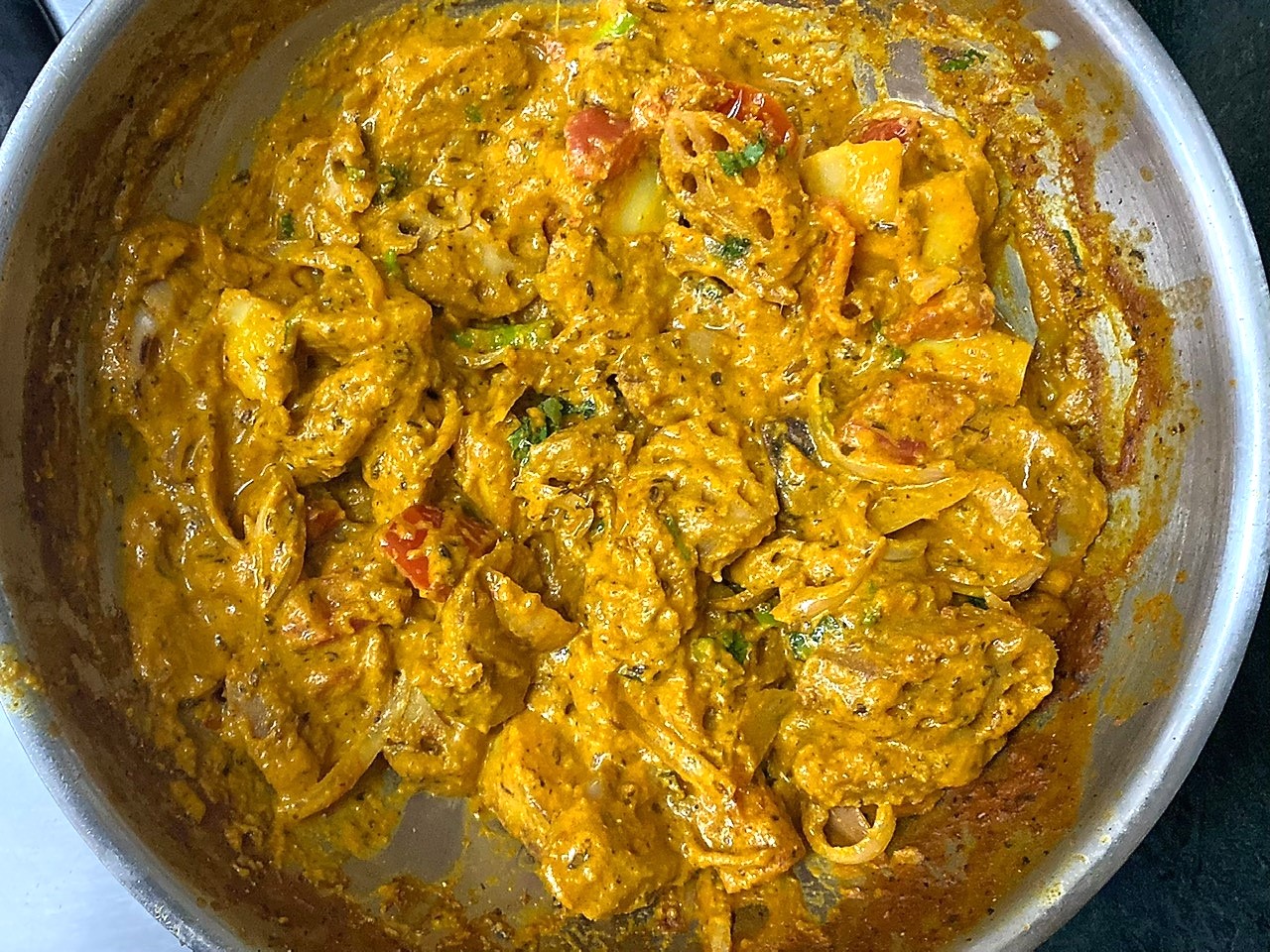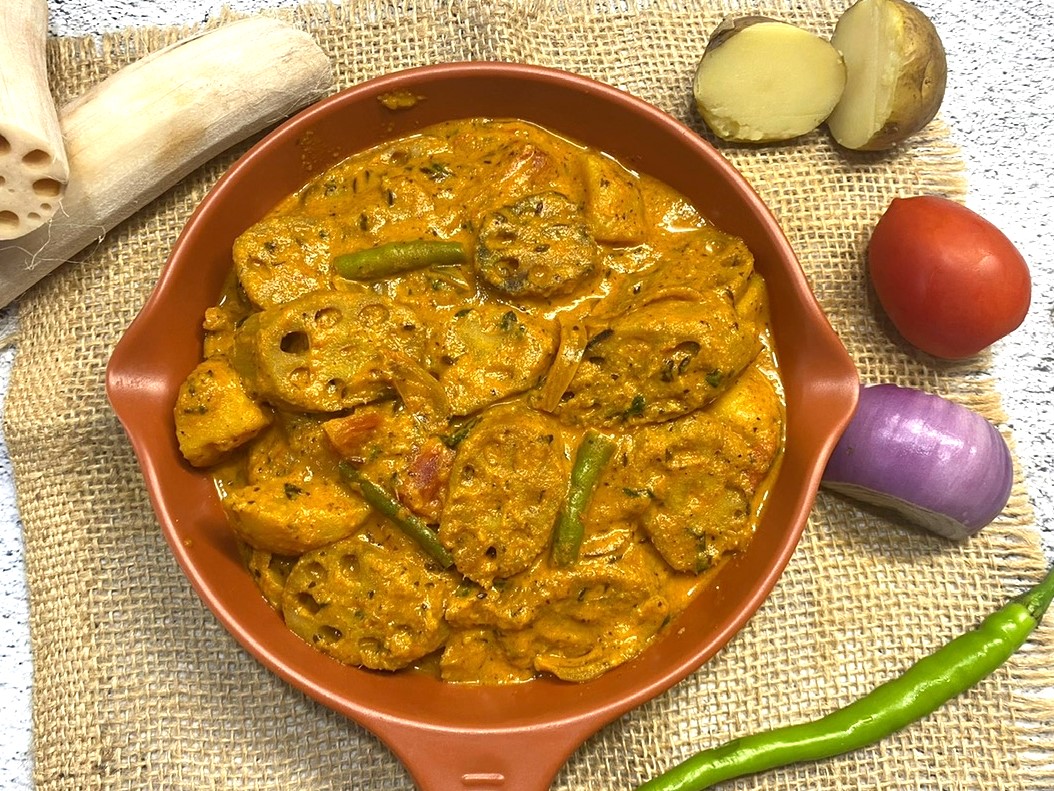 Once the gravy has cooked for 5-7 minutes add ½ cup water, sauteed lotus stem, potatoes, onions, tomatoes, slit green chillies, garam masala and coriander leaves. Cook on medium heat for 4-5 minutes.
Serve hot with Lachha Paratha, Roti or Rice.