Masala Lachha Pyaaz
Masala Lachha Pyaaz is a delicious accompaniment to any Indian meal or BBQ. Thin sliced onions tossed in spices and lime juice. 'Pyaaz' in English means 'onions' and 'Lachha' means thin slices.
I love onions and often prepare a type of onion salad with meals. I am quite particular about how onions should be cut as I feel the taste/flavour of onions change depending on how they are cut. For instance, finely diced onions will taste different to diced onions or to roundels or simply slicing them and so on. So, for this recipe we are cutting the onions in rings/roundels like the onion rings. The rings are separated while soaking in water.
In India, when dining out, onion salad is usually always served with food. Be it the 'Sirke wala pyaaz' or roundels of onions or this Masala Laccha Pyaaz. Growing up, we had an Indian restaurant nearby and they made the most amazing Masala Lachha Pyaaz and since then I have always enjoyed this salad and often make it when we do BBQ at home or with some Indian curries.
Other salad recipes you might like to try are Kidney Beans and Corn Salad, Greek Salad, Burnt Garlic Broccoli Salad, Pasta Salad and Paneer Salad to name a few.
Ingredients
2 large, peeled onions
Salt to taste
½ teaspoon chaat masala
1 teaspoon Kashmiri Red Chilli Powder
1 teaspoon coriander powder
2-3 teaspoons lime juice
1-2 teaspoons finely chopped coriander (optional)
Directions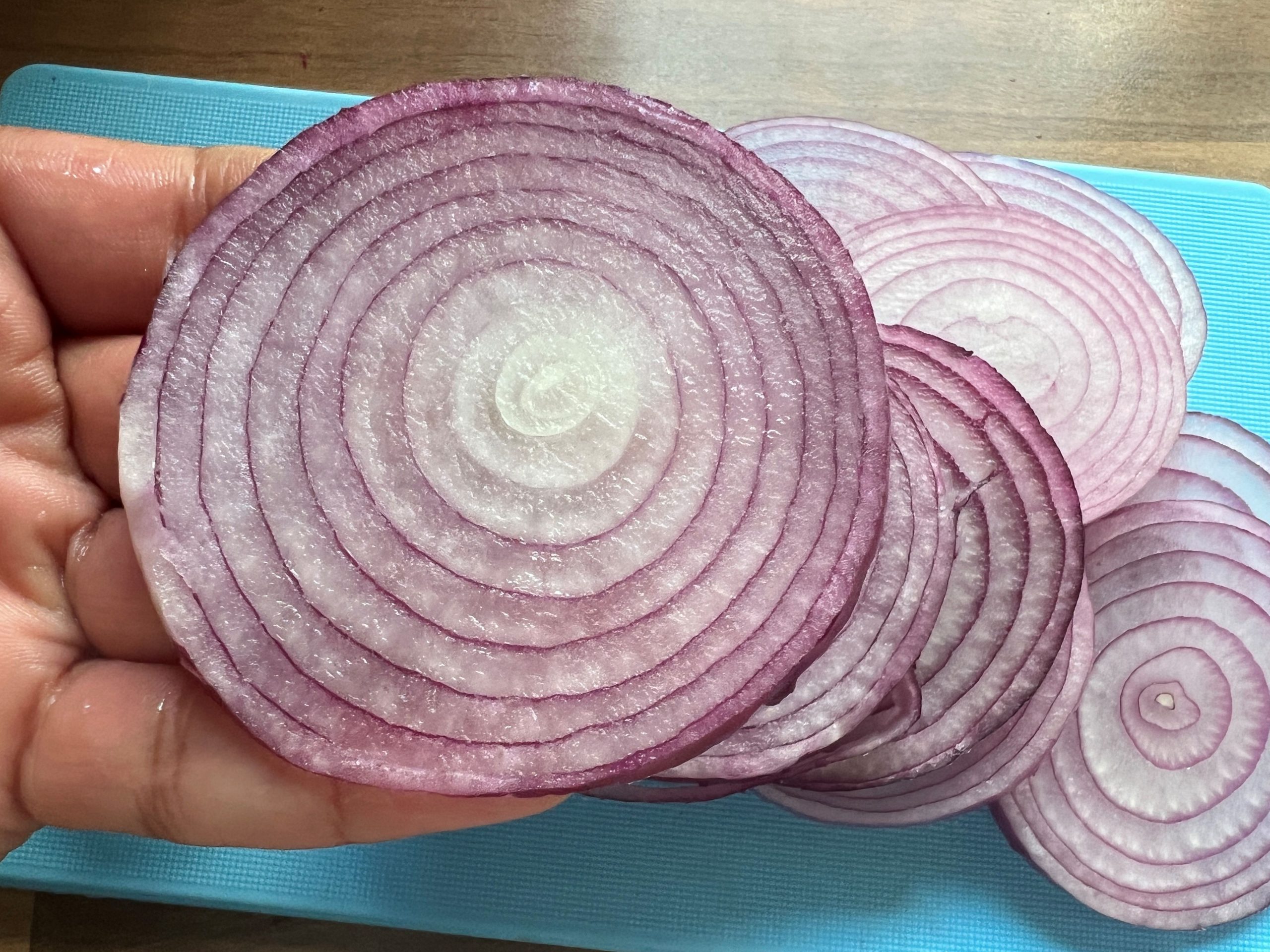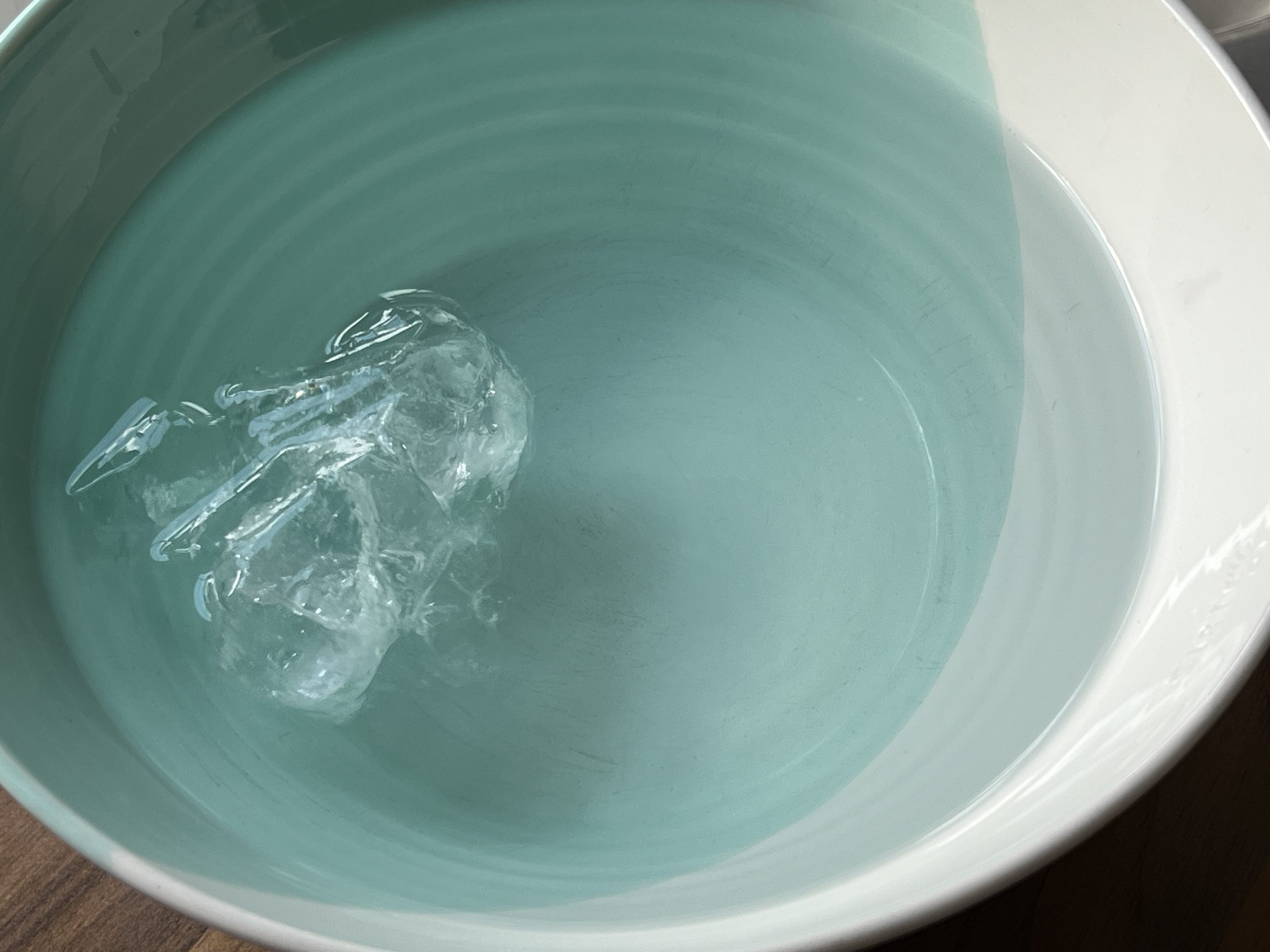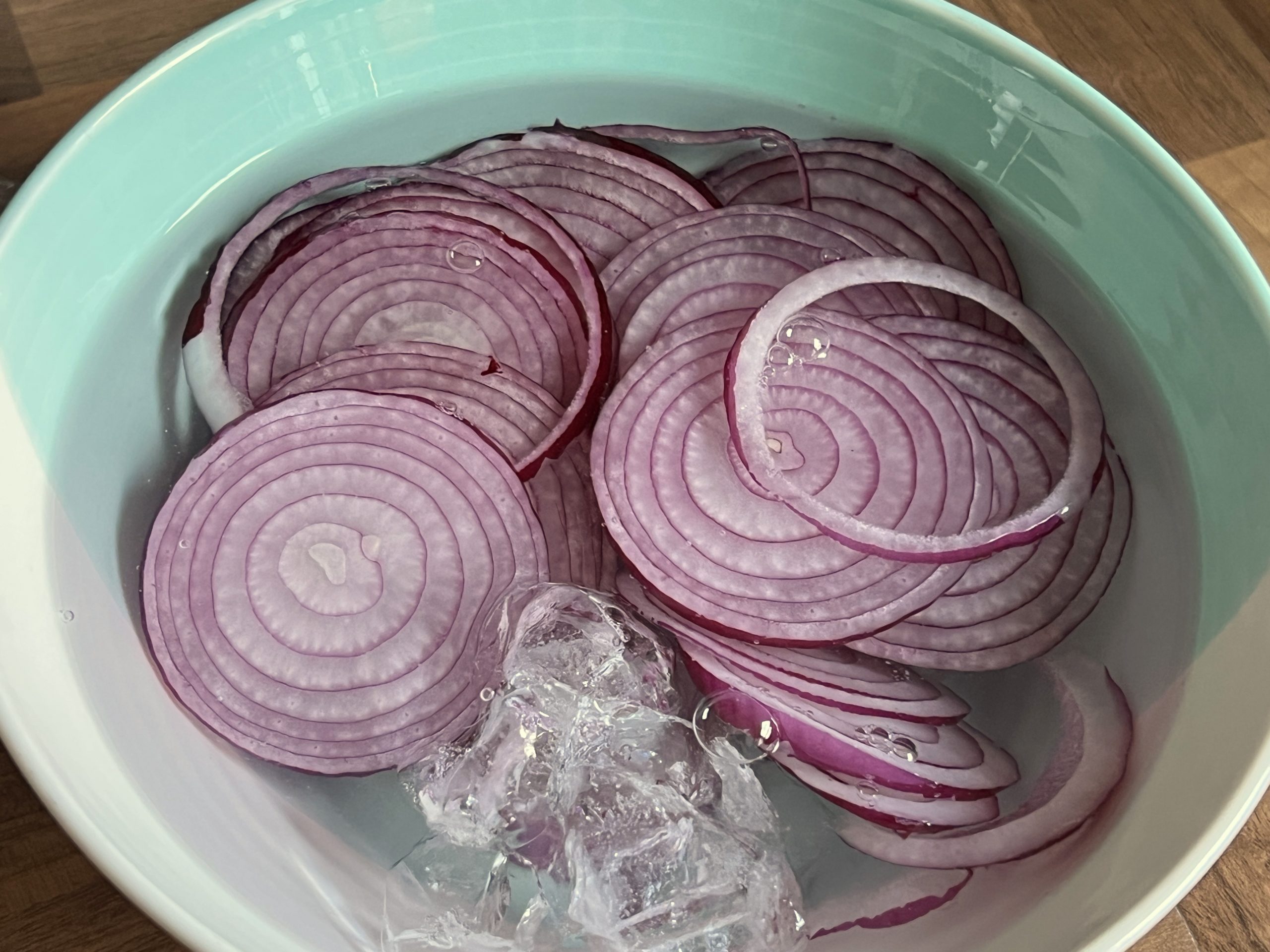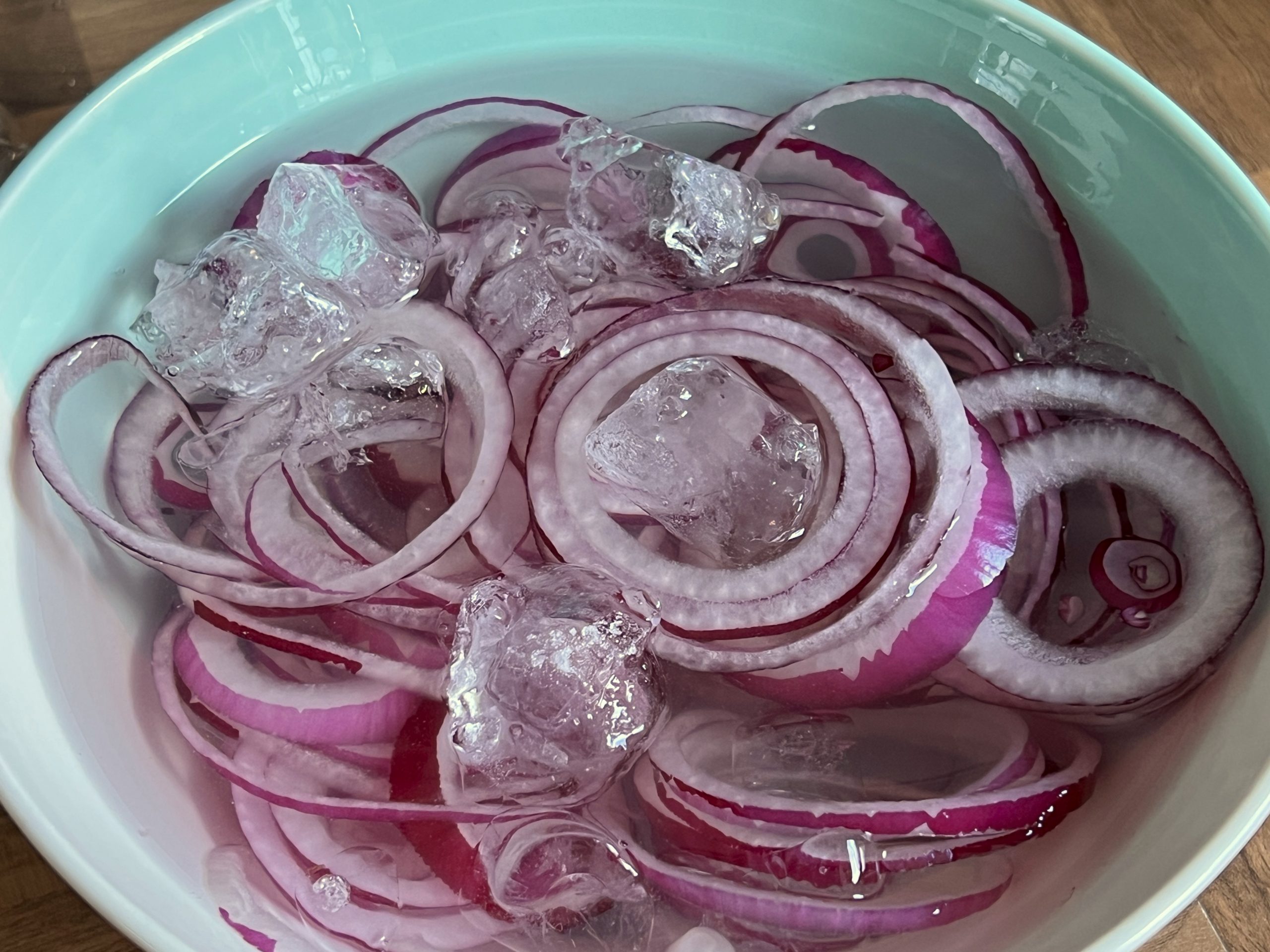 Slice the onions into roundels about 2 mm thick. Take a bowl with chilled water (you can put some ice too) and soak the onions in chilled water for 10-15 minutes. Separate the rings while they are soaking.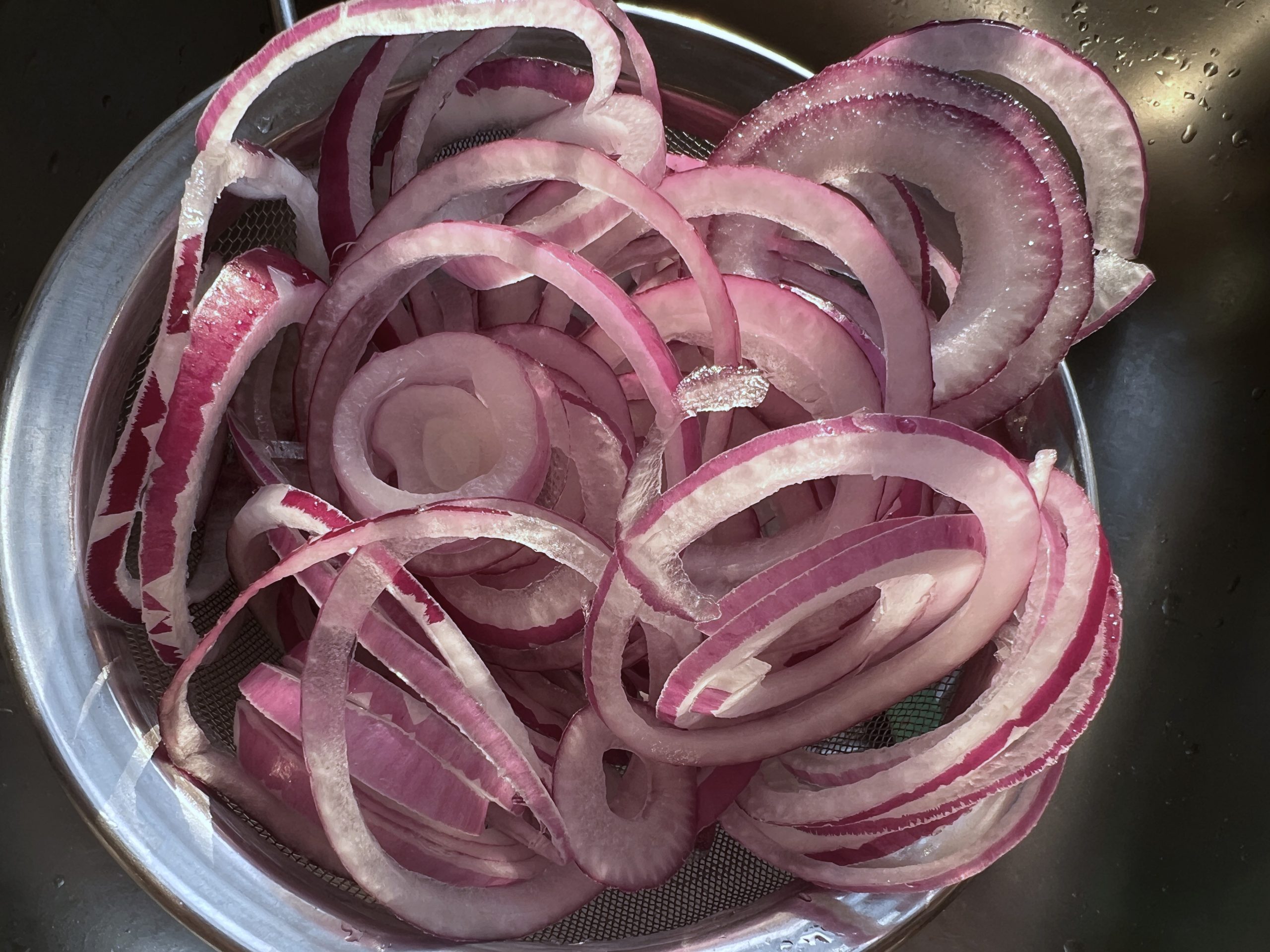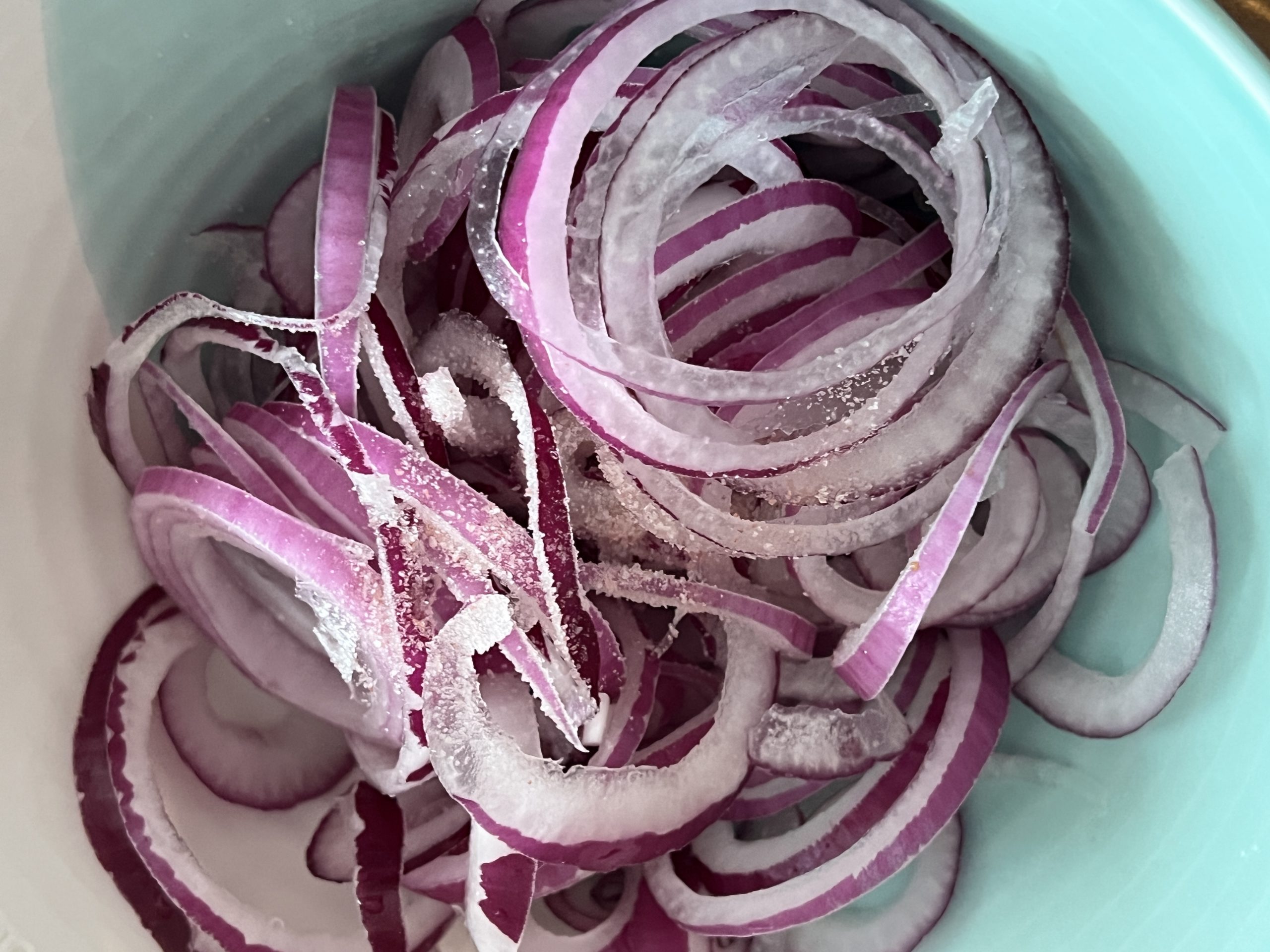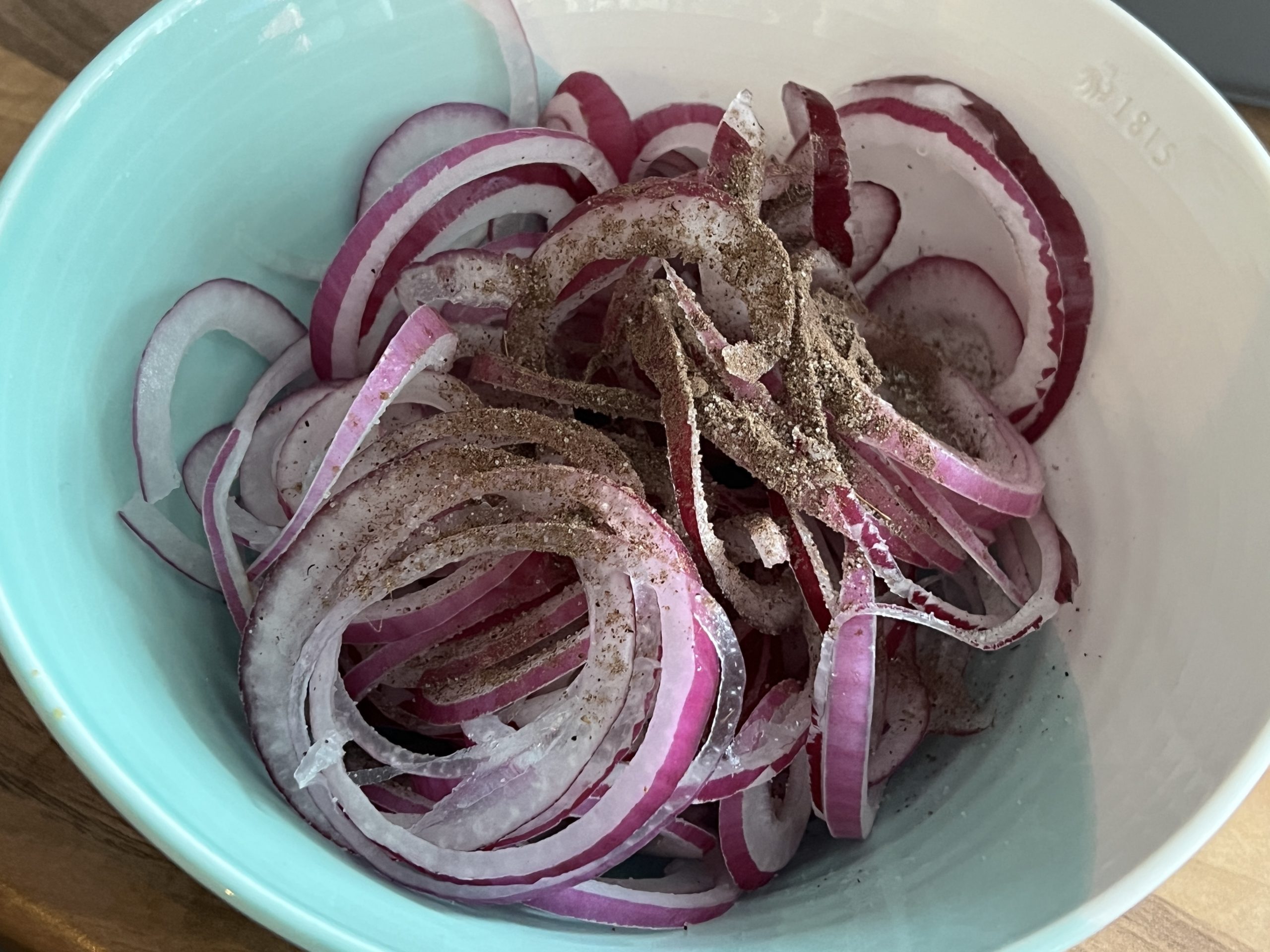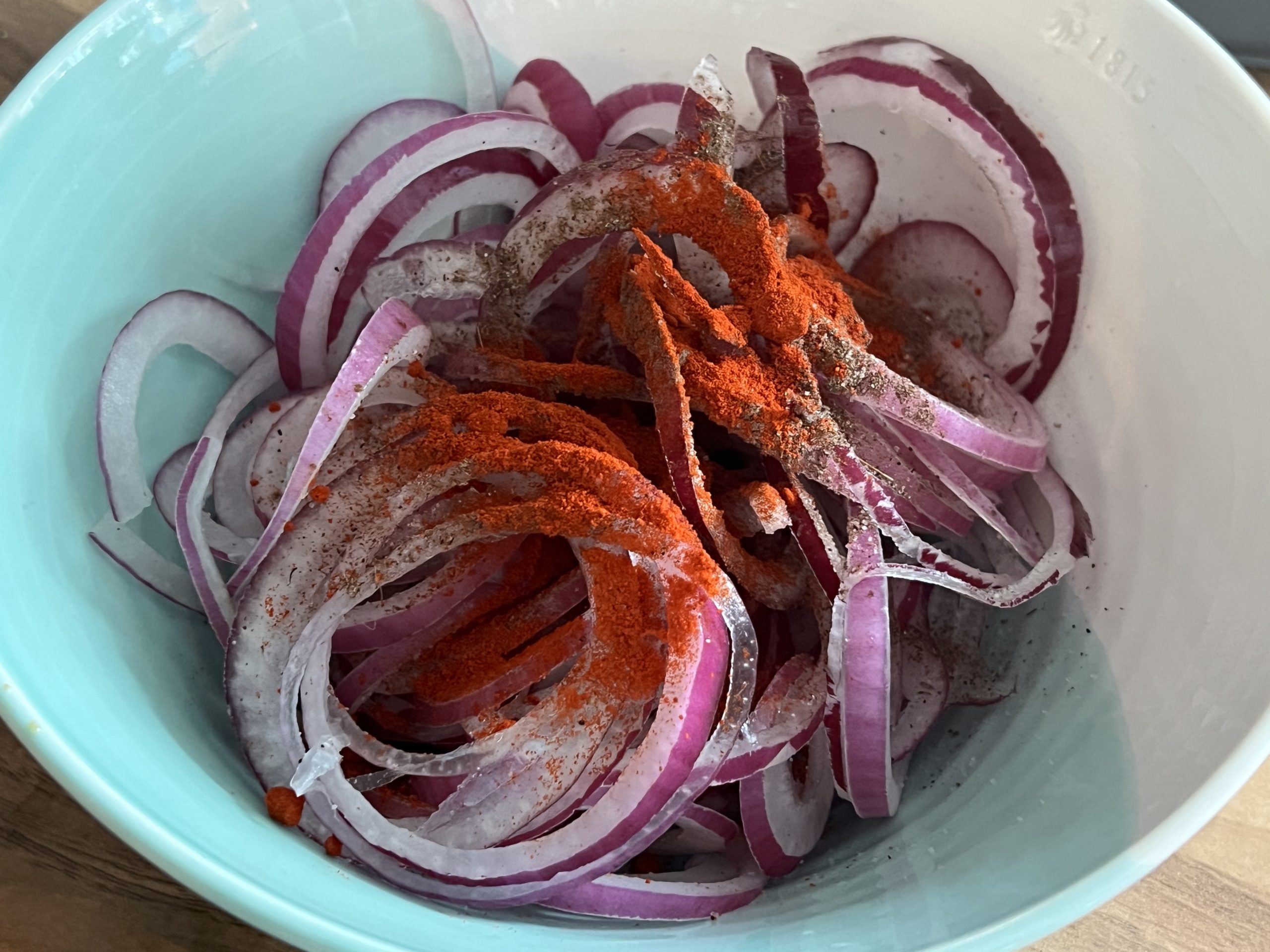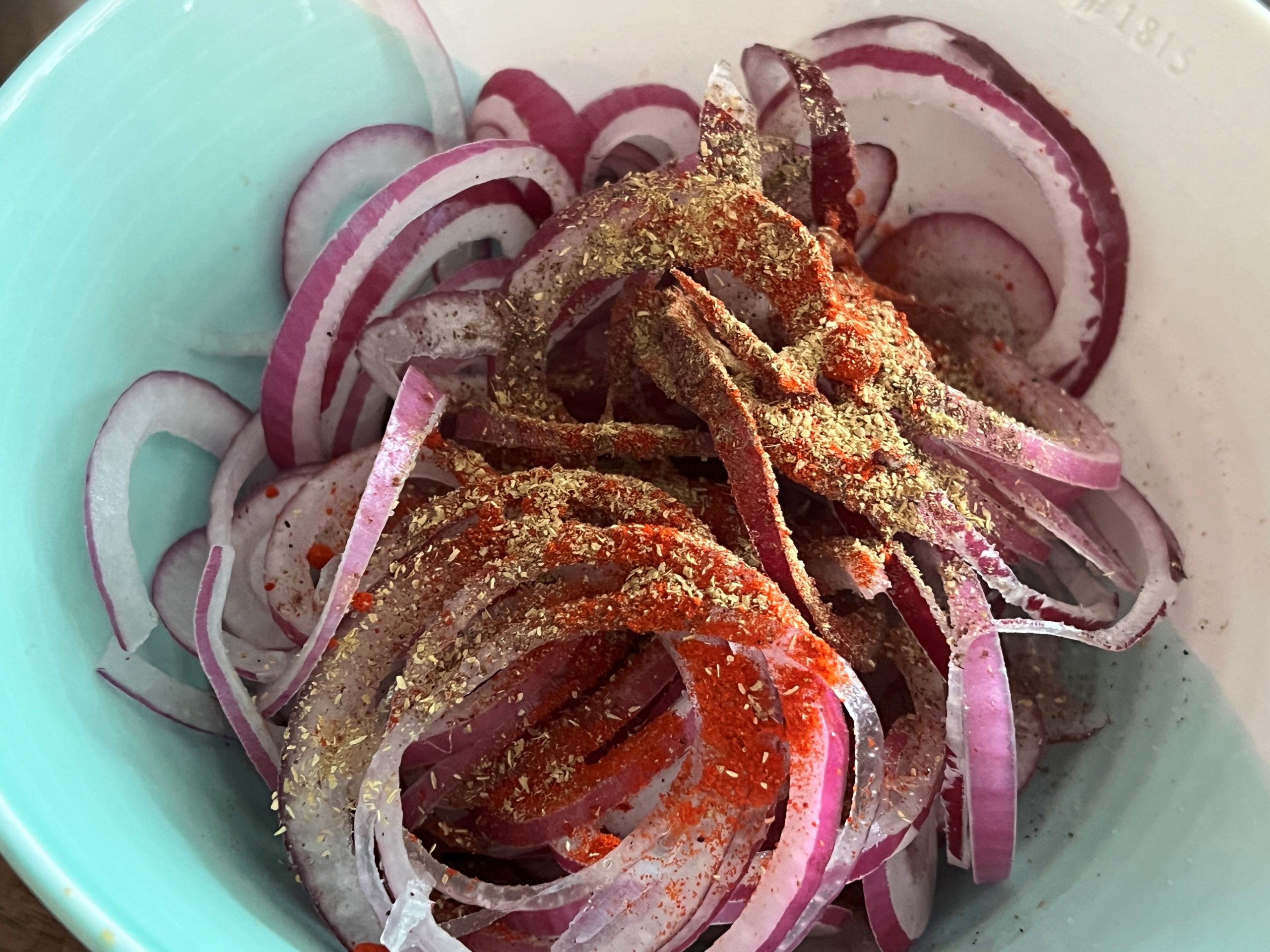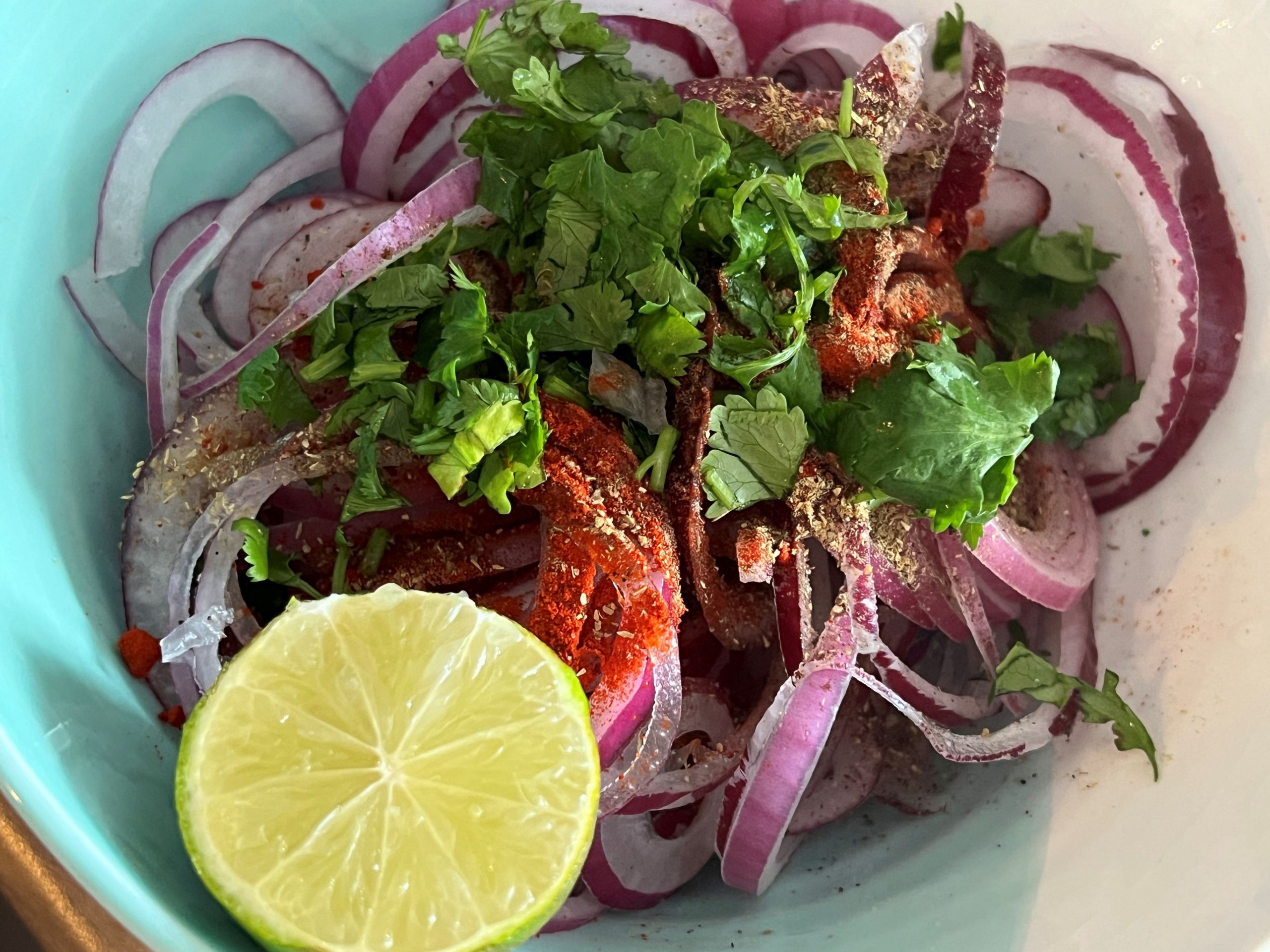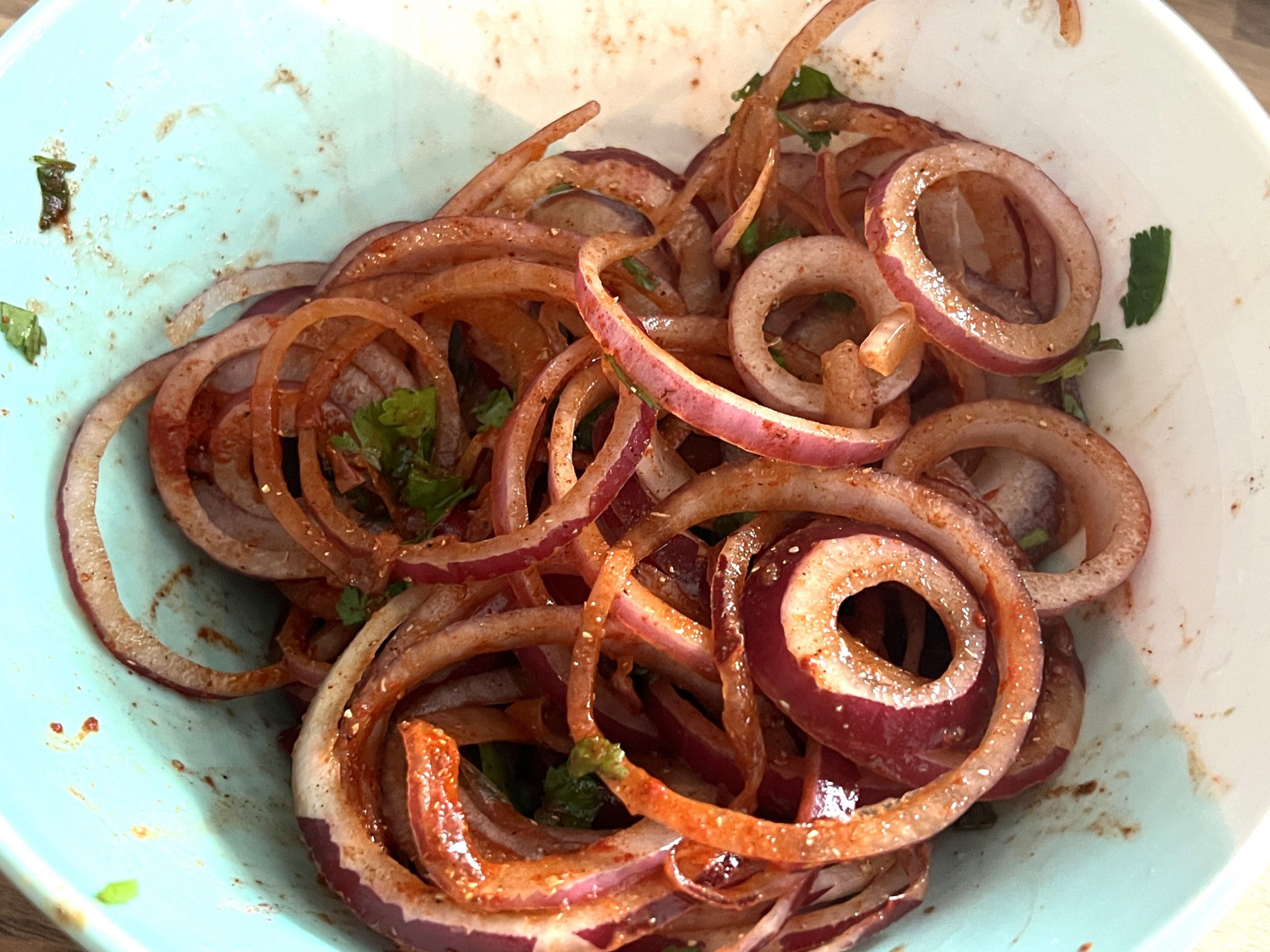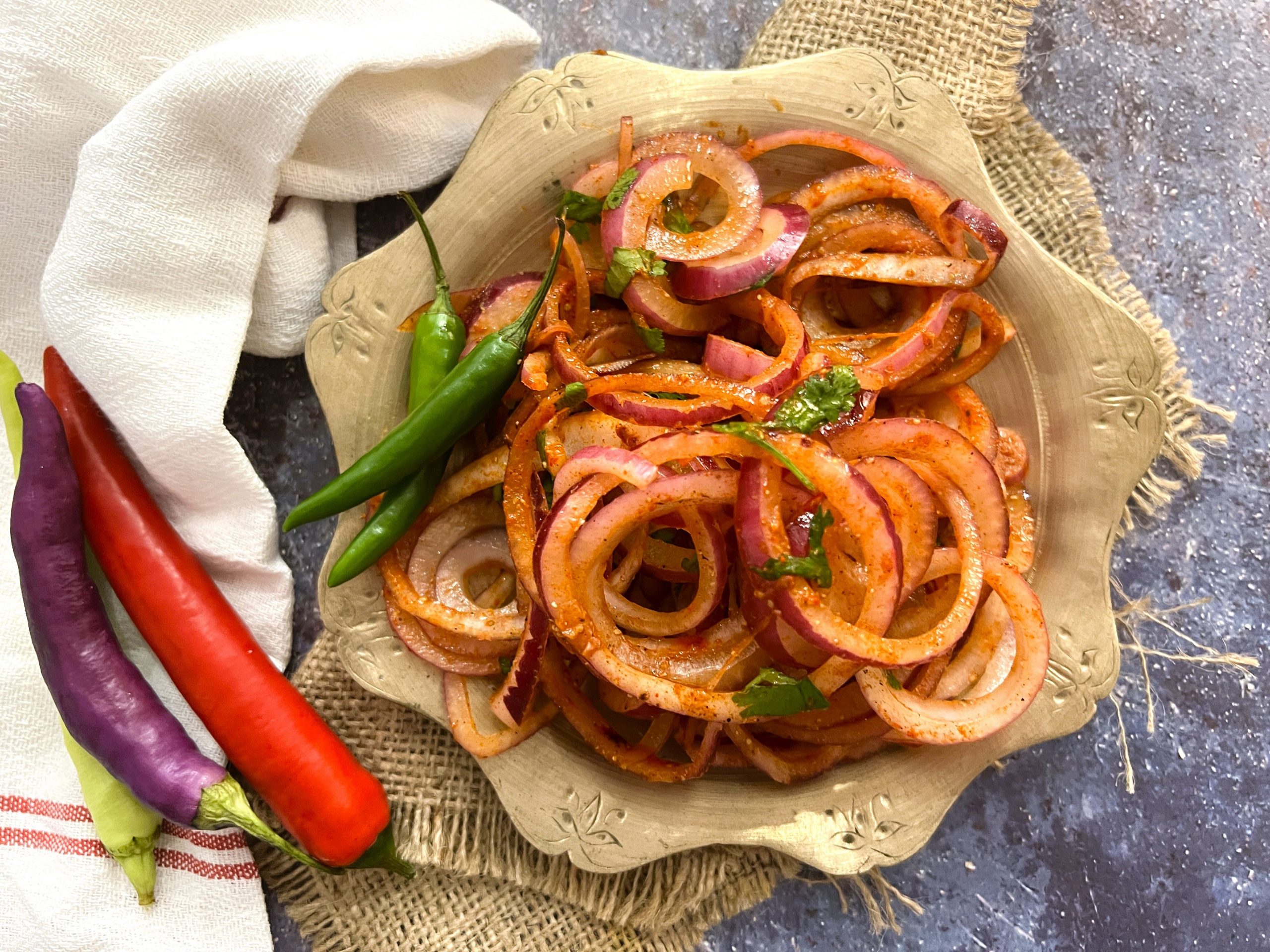 Drain all the water from the onions or pat dry them with a kitchen towel. Add the salt, chaat masala, Kashmiri Red chilli powder, coriander powder, coriander and lime juice. Toss and serve immediately.