Pasta Salad
Pasta salad is a super easy healthy salad using pasta, fresh vegetables, and a zingy homemade dressing to tie it all together.
The ingredients are simple and flexible, so you can make this when you are inundated by seasonal produce and you can adapt to what is in season. A complete meal and ready in 15-20 minutes.
This is one of the very few salads that my children love! They do not enjoy eating salad, but they love this combination of pasta and vegetables and it is my way of feeding them fresh healthy food. My children love helping me make this salad. It is really satisfying watching them cook and to see them eating healthy food!
Ingredients
1 cup spiral/penne pasta
4 tablespoons extra virgin olive oil
4 tablespoons white vinegar
2 tablespoons lemon juice
1 tablespoon mayonnaise
1 teaspoon black pepper powder
1 teaspoon red chilli flakes
1 teaspoon garlic powder
1 teaspoon powdered sugar
1 teaspoon oregano
1 teaspoon basil
1 teaspoon salt
1 diced onion
1 diced red pepper
1 diced yellow pepper
1 cup diced paneer or feta
10 cherry tomatoes slit in half
Directions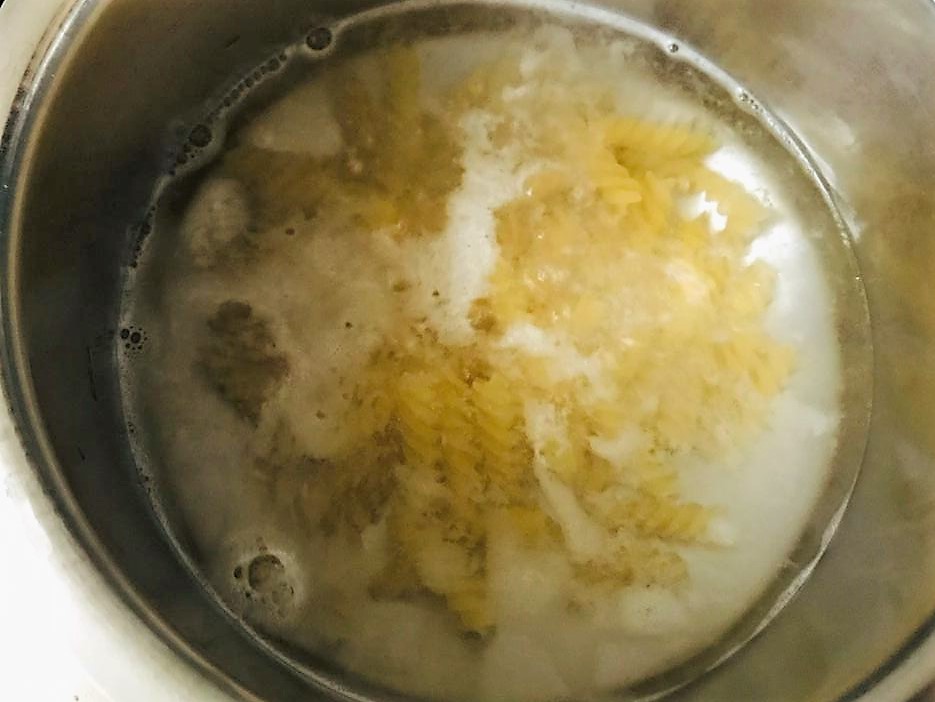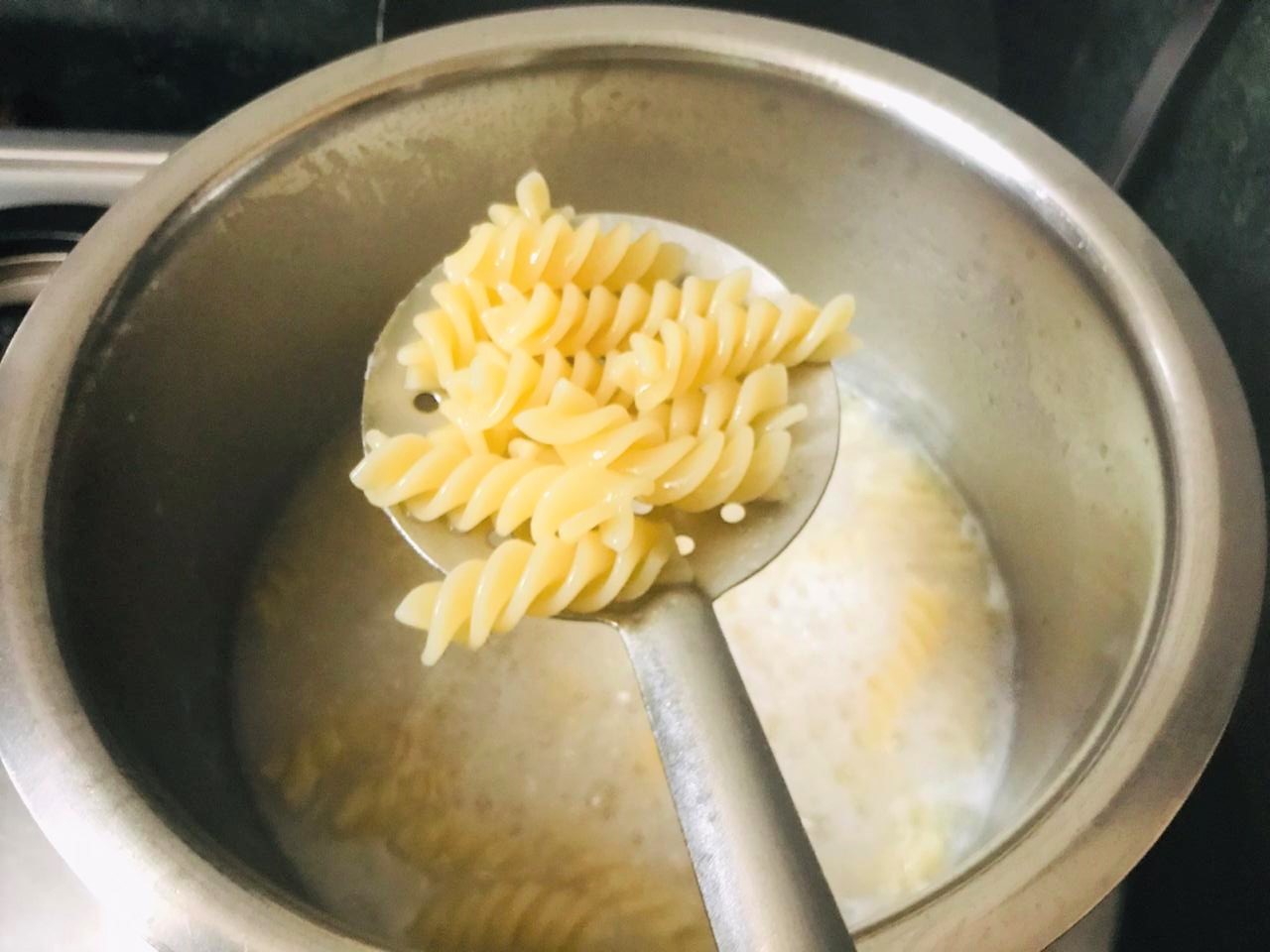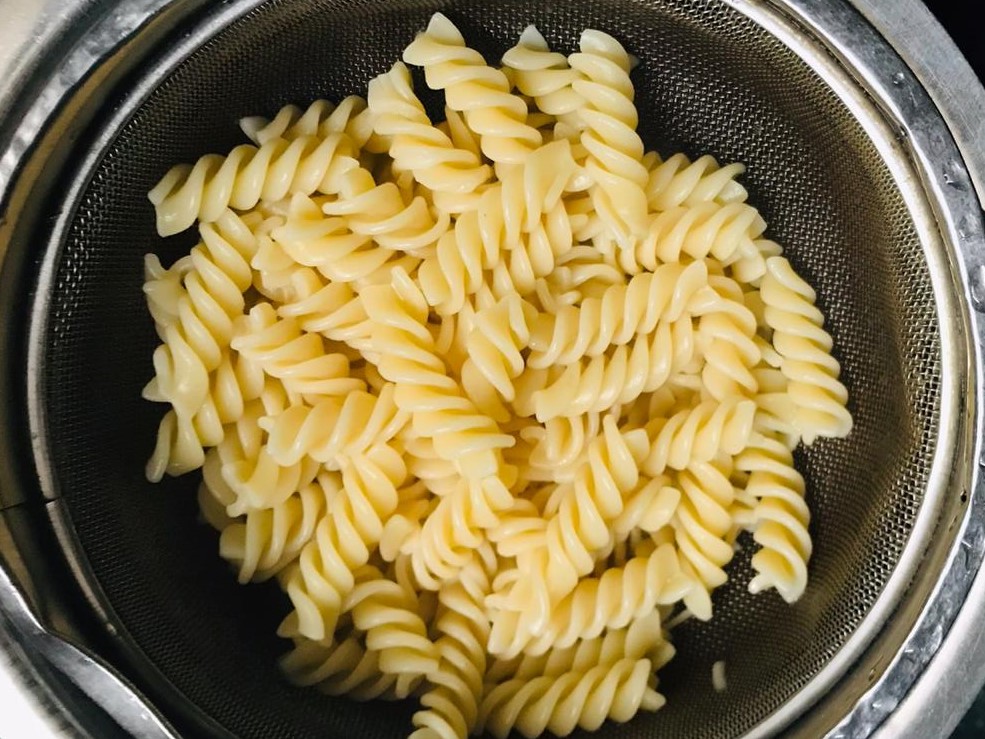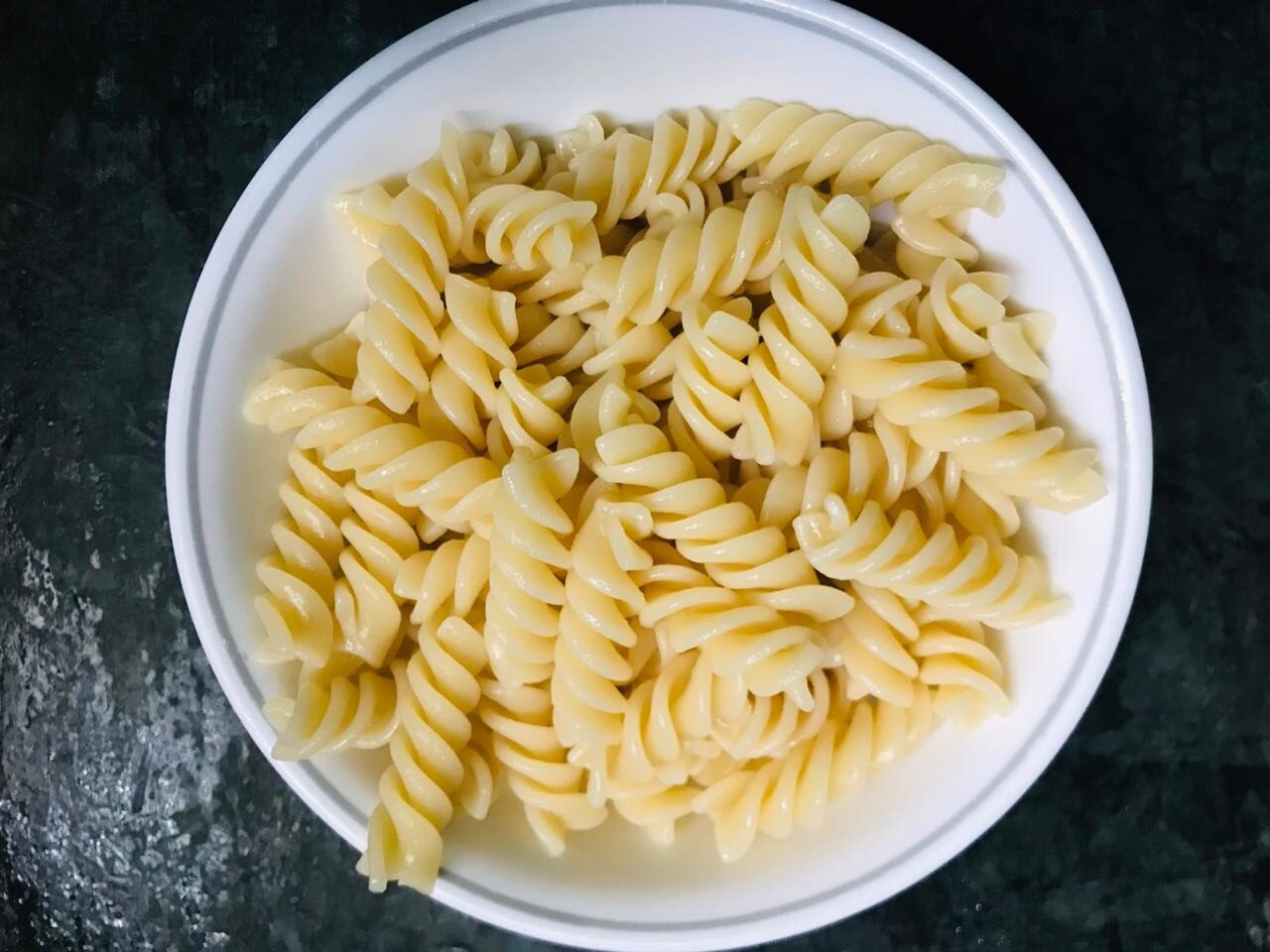 Boil the pasta according to the instructions on the pasta pack. Once boiled, drain the pasta and let it aside to cool.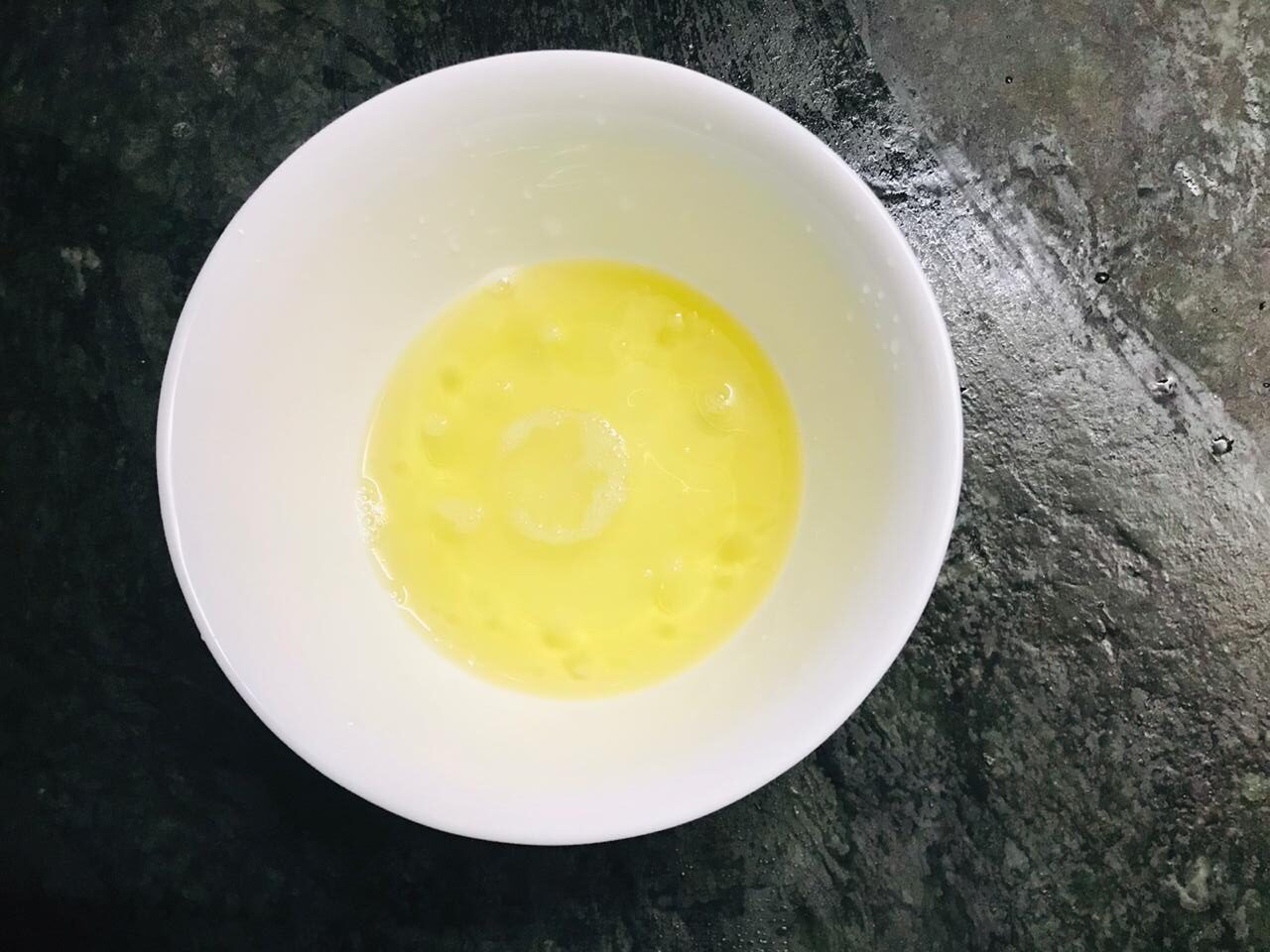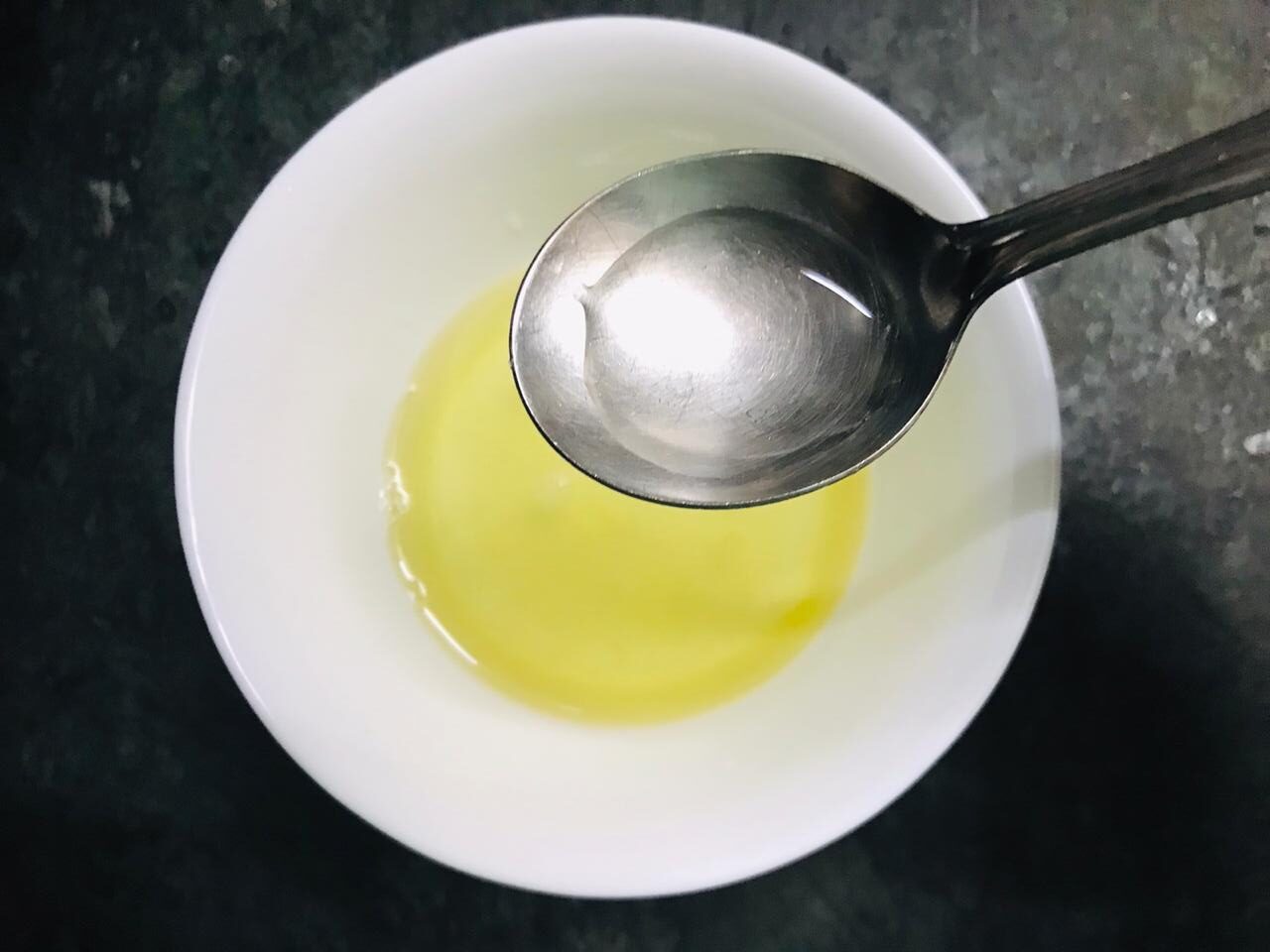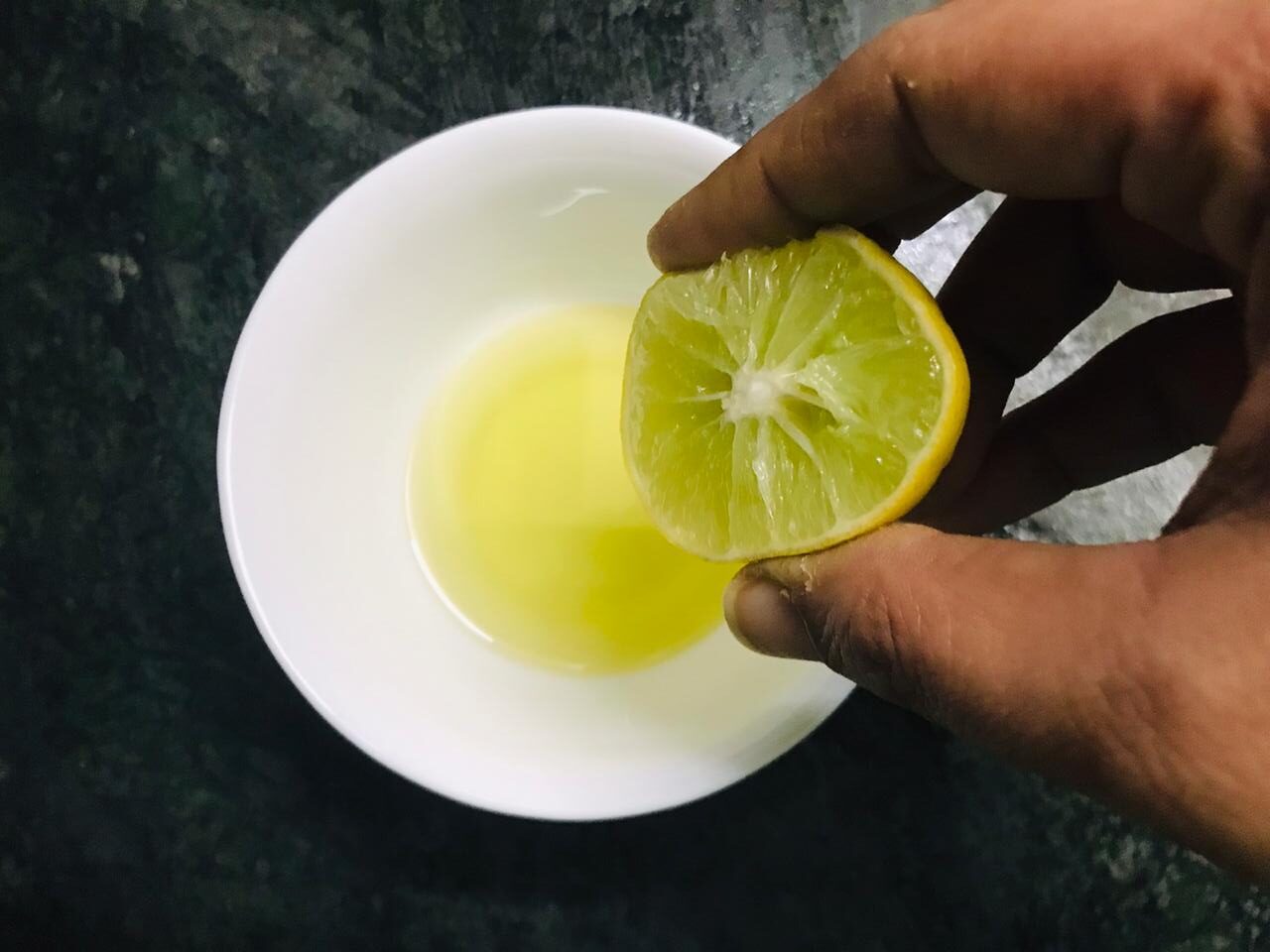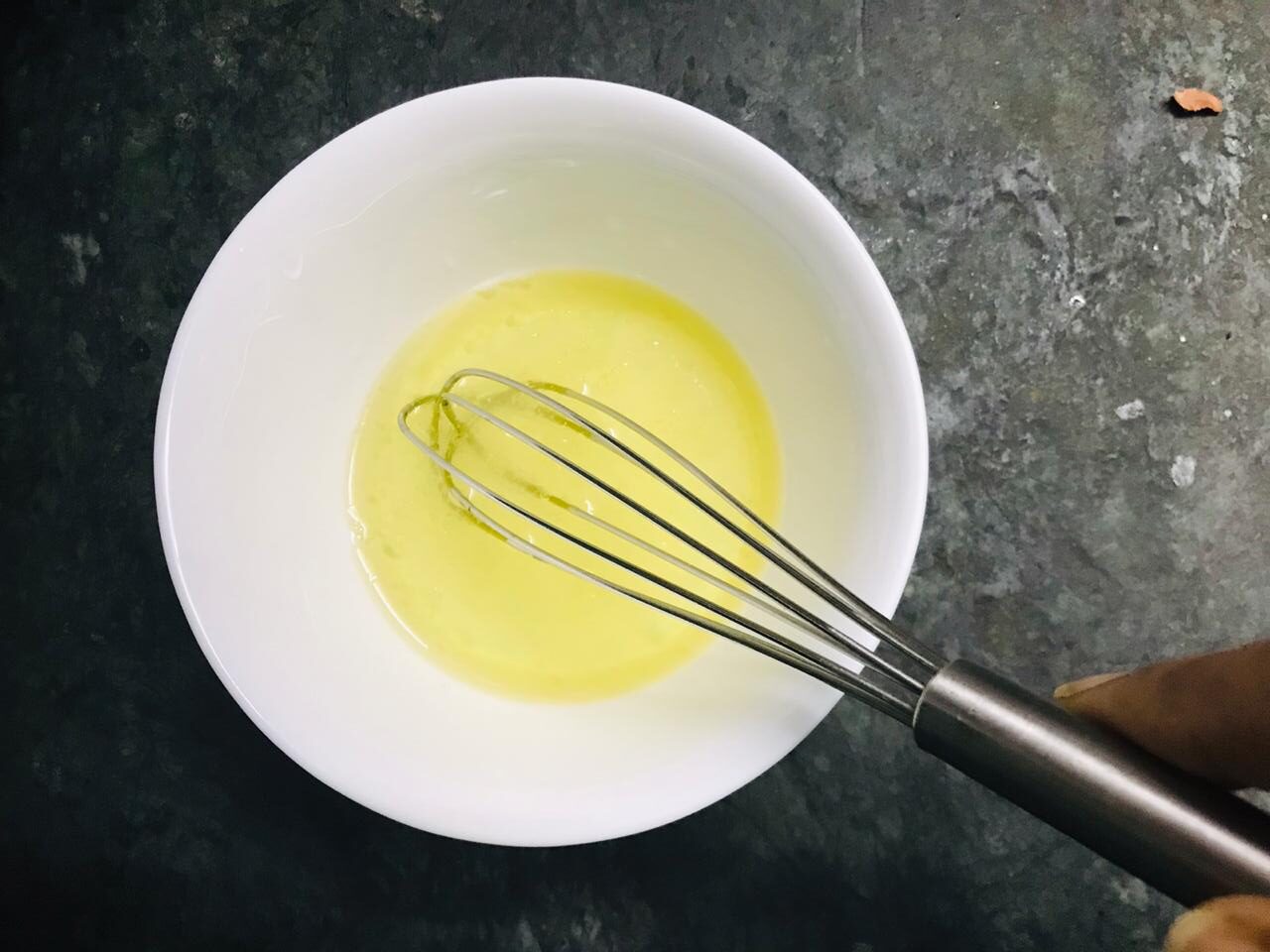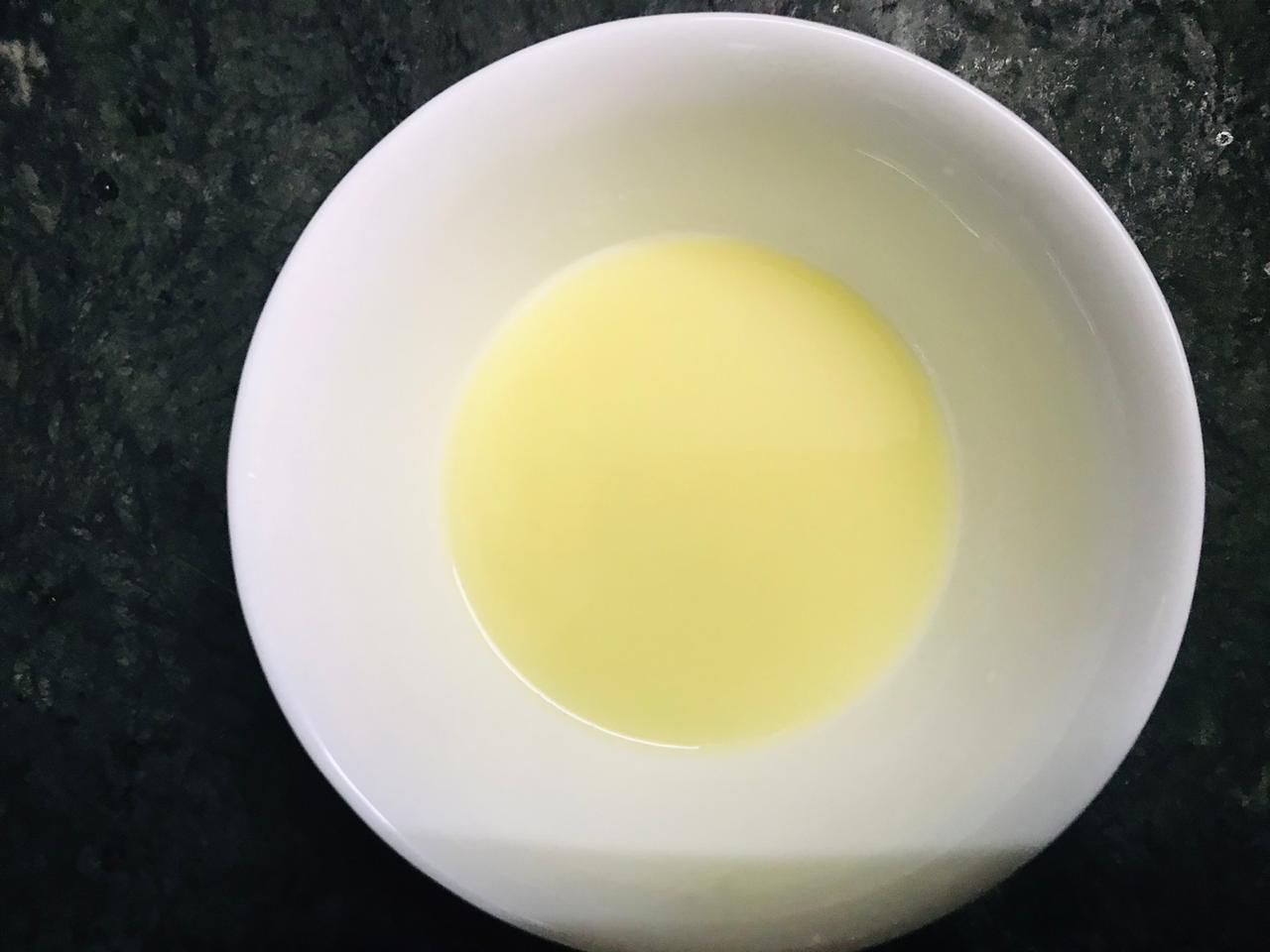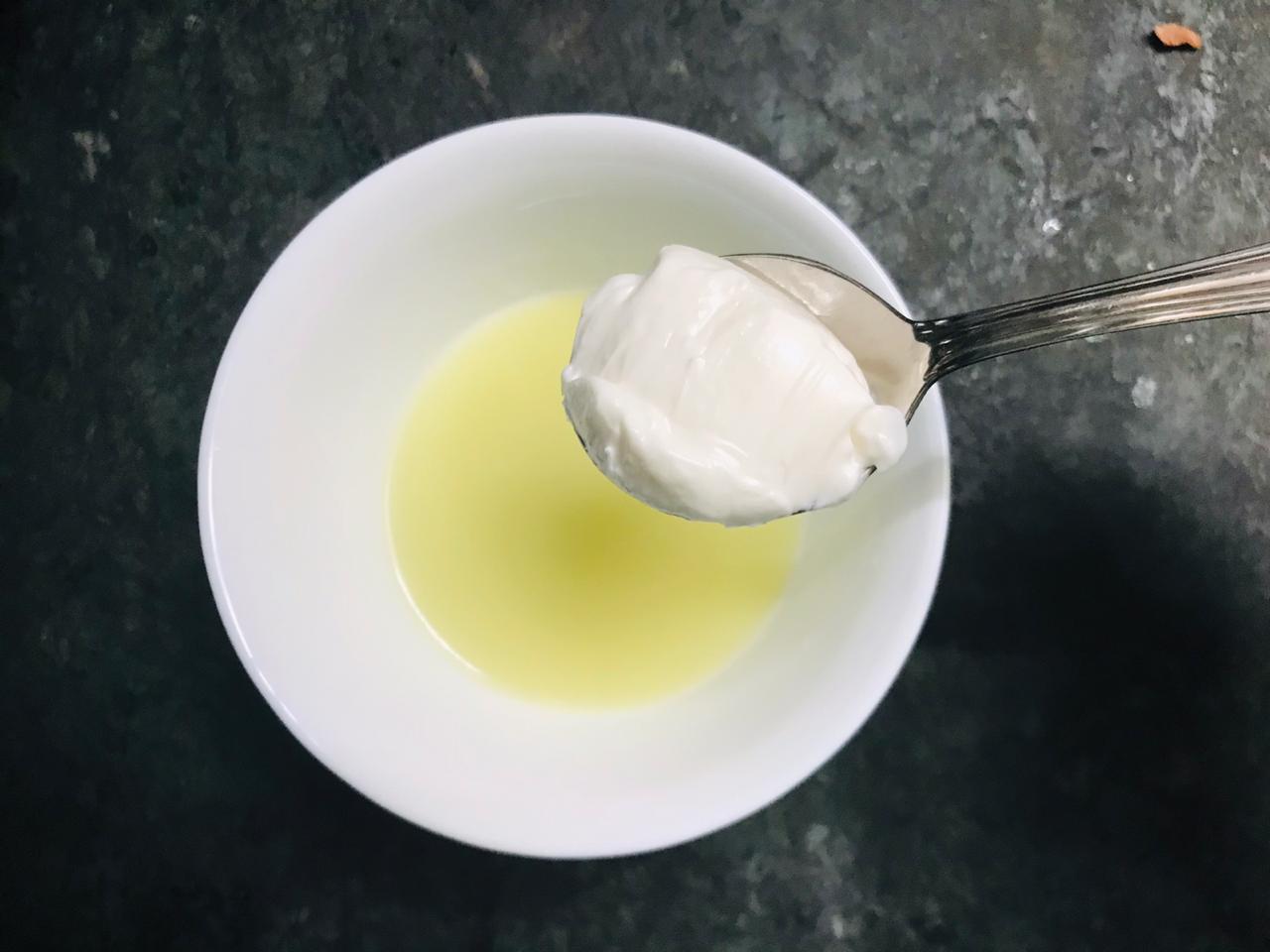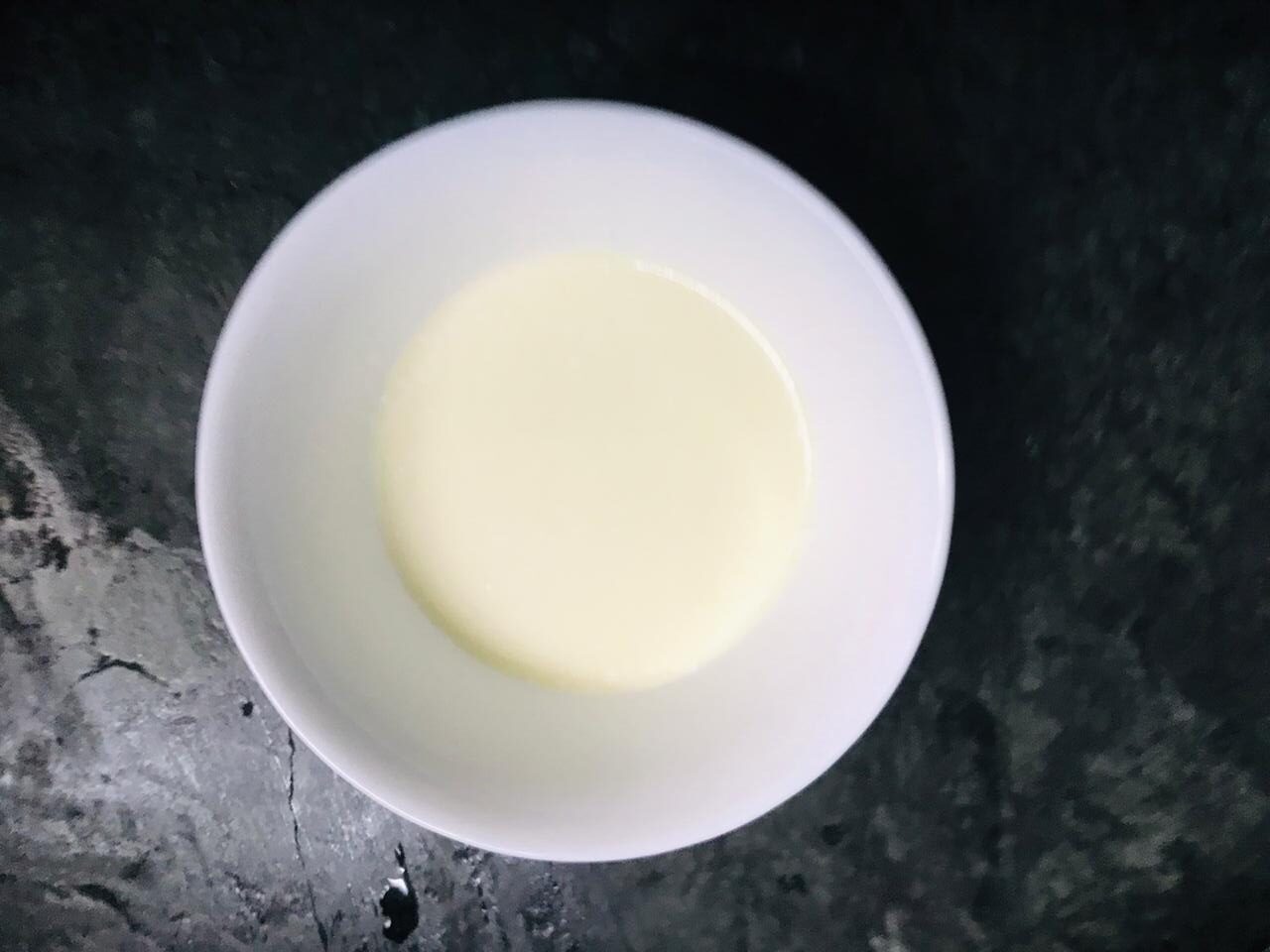 In a bowl, mix olive oil, white vinegar and lemon juice. Whisk it for 2 minutes until it becomes thick and creamy. Next, add the mayonnaise and whisk for another minute.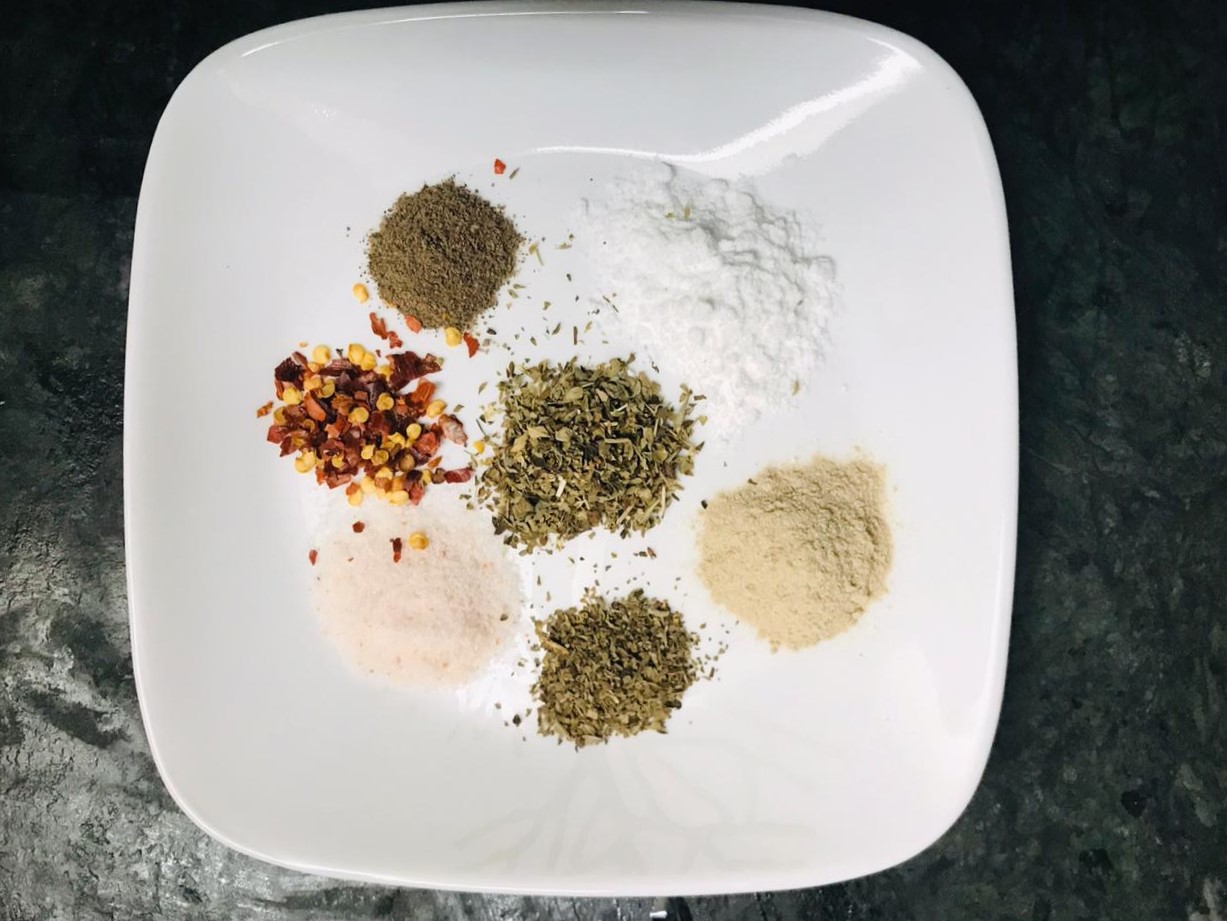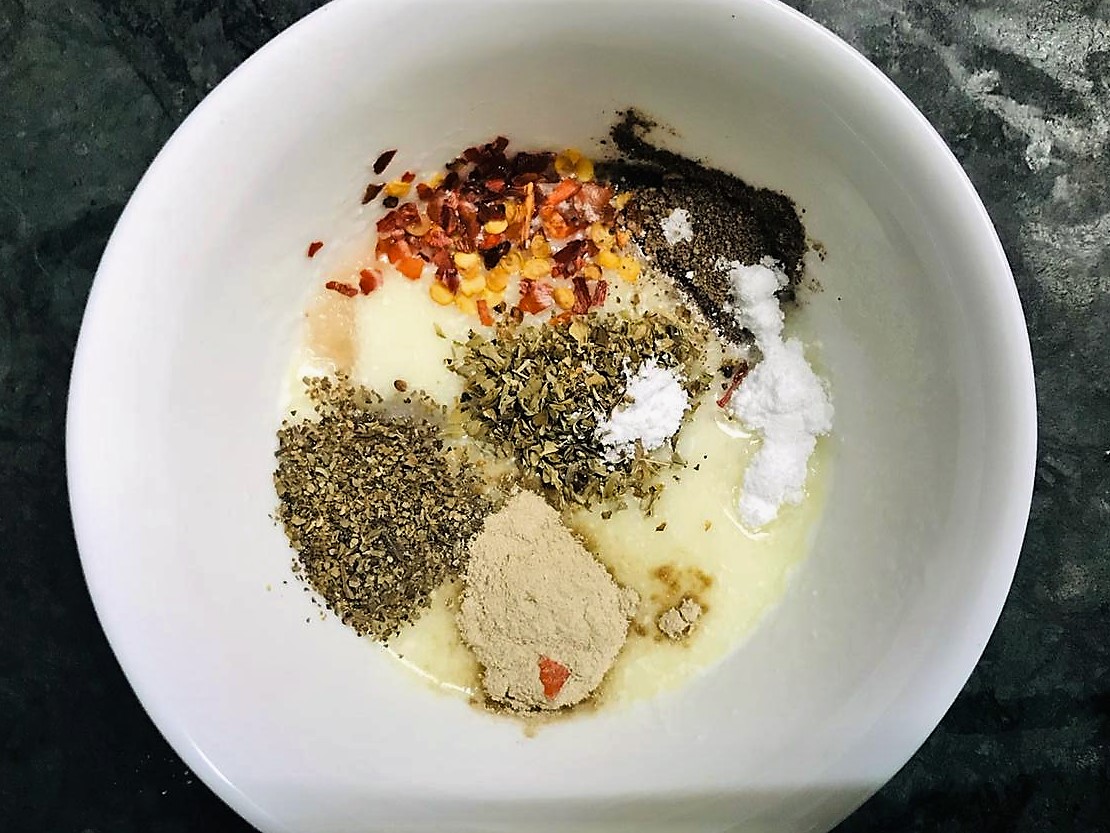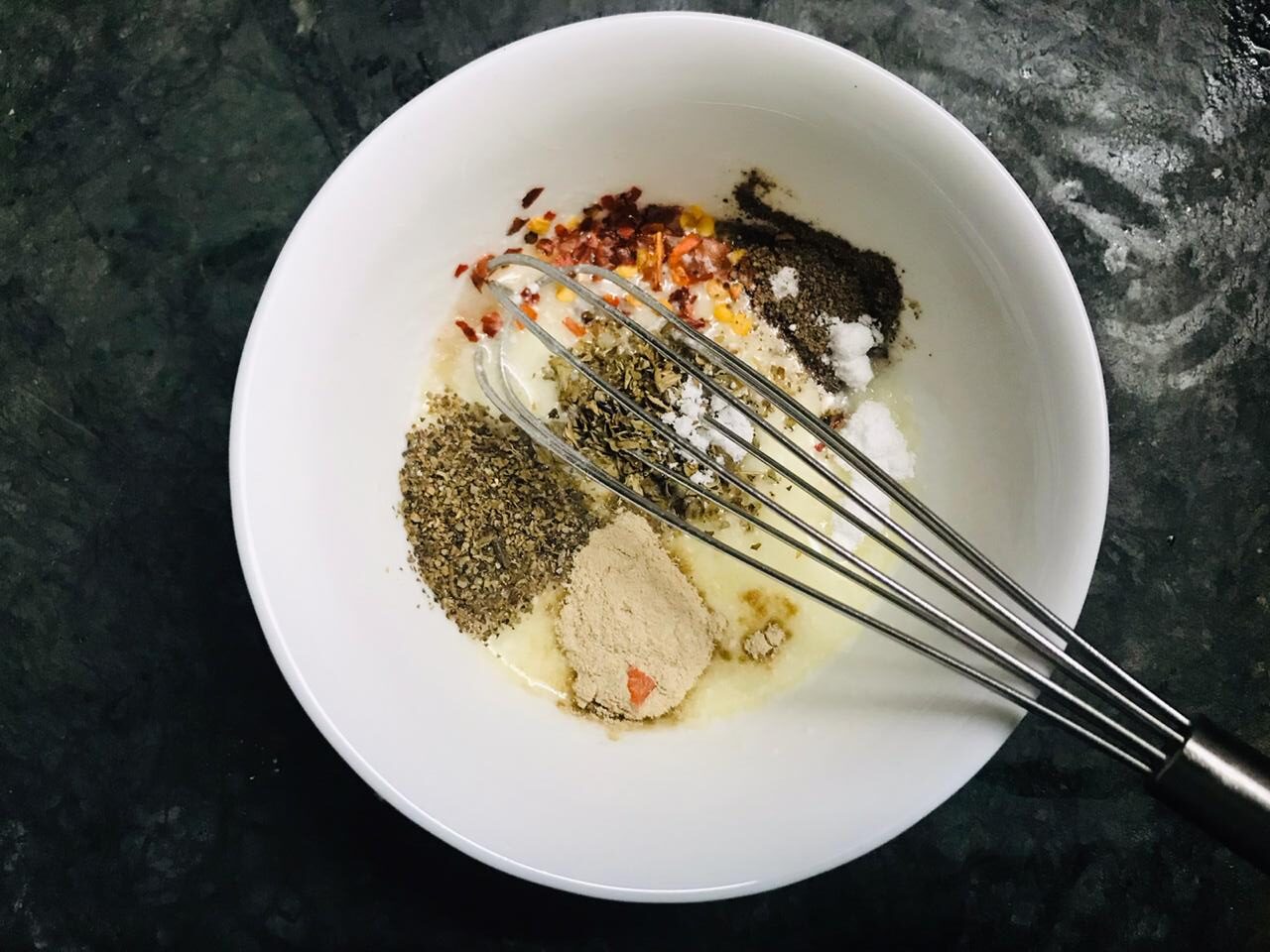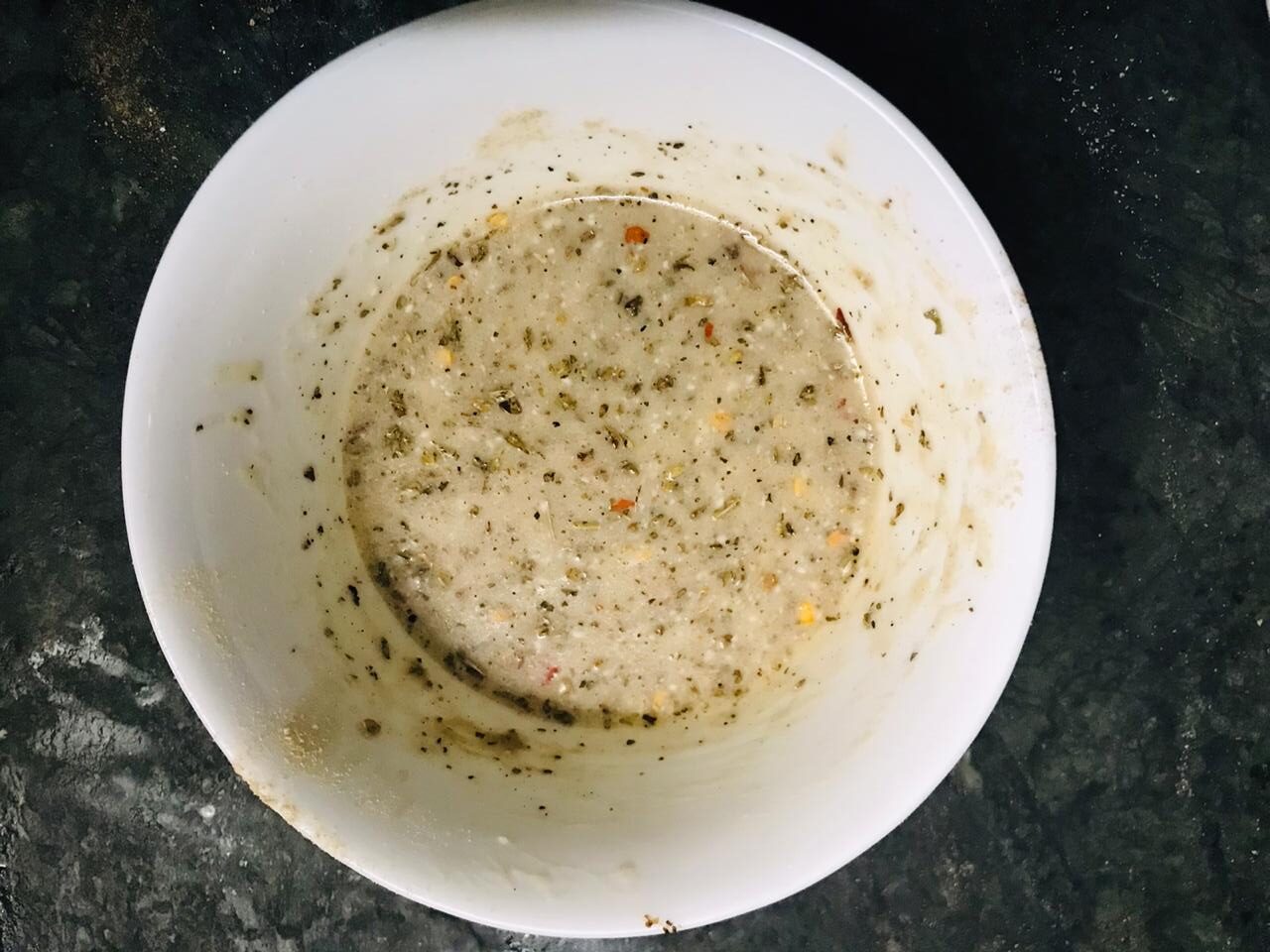 Add salt, sugar, black pepper, oregano, chilli flakes, basil and garlic powder in the salad dressing and mix.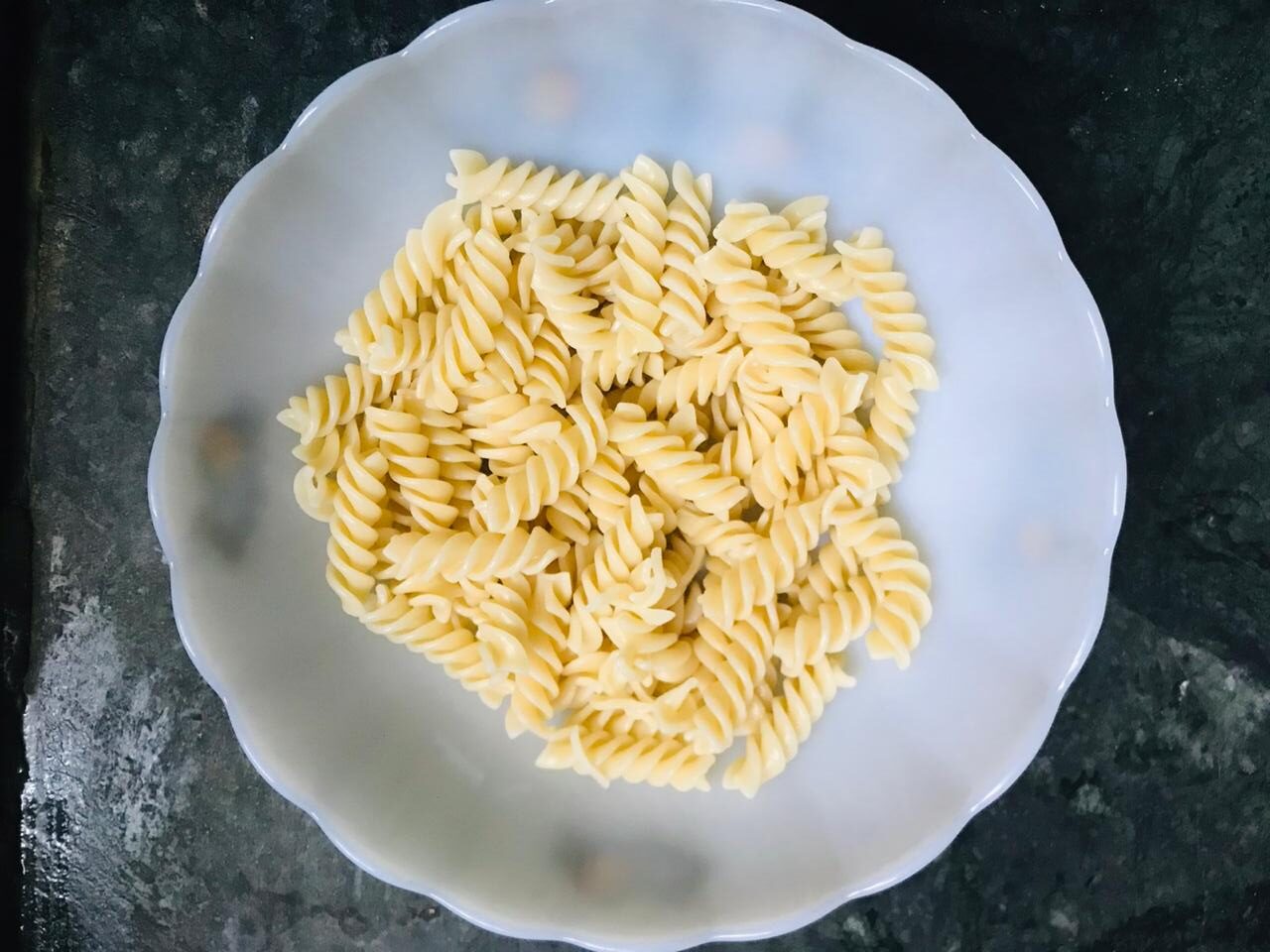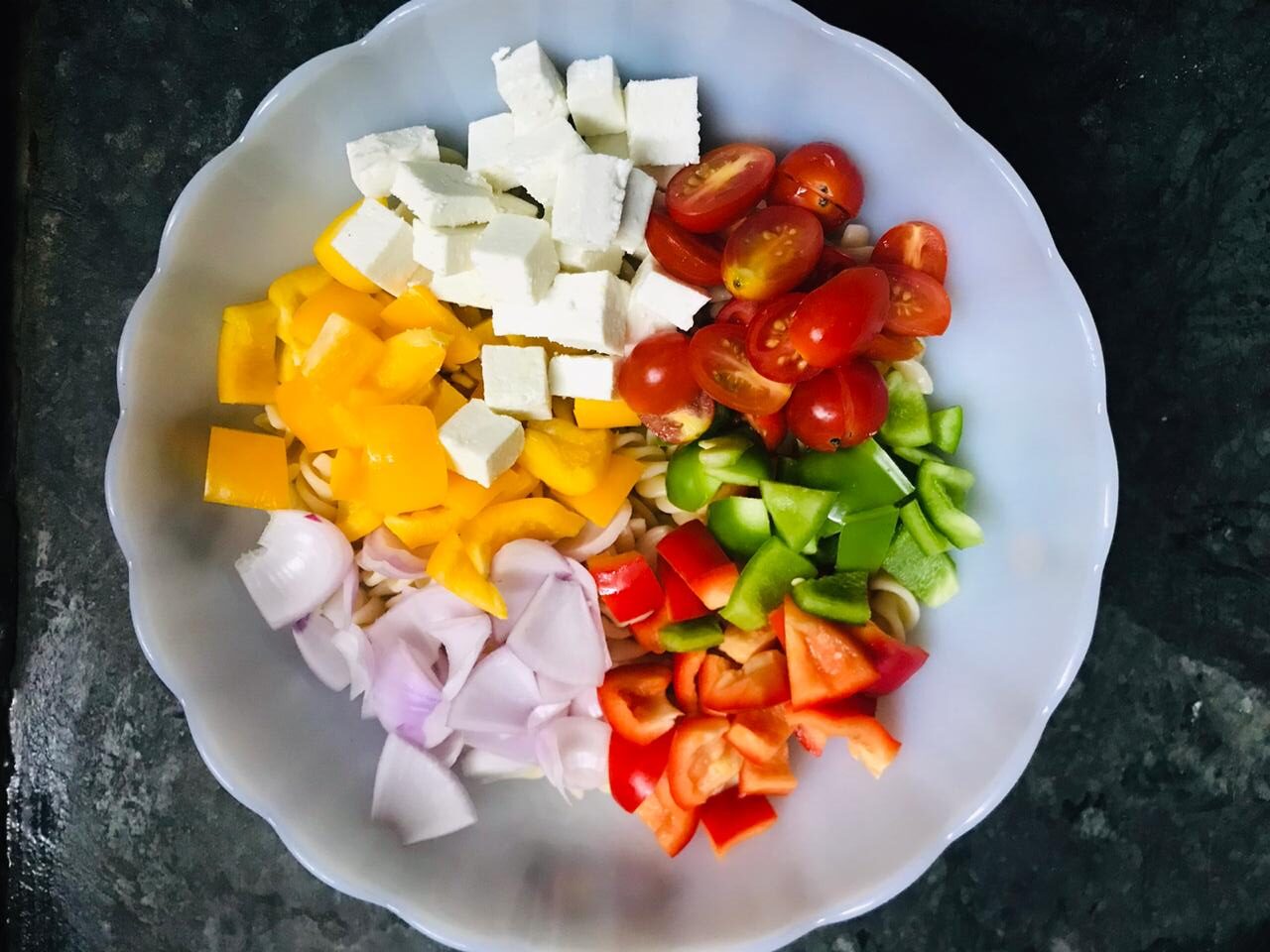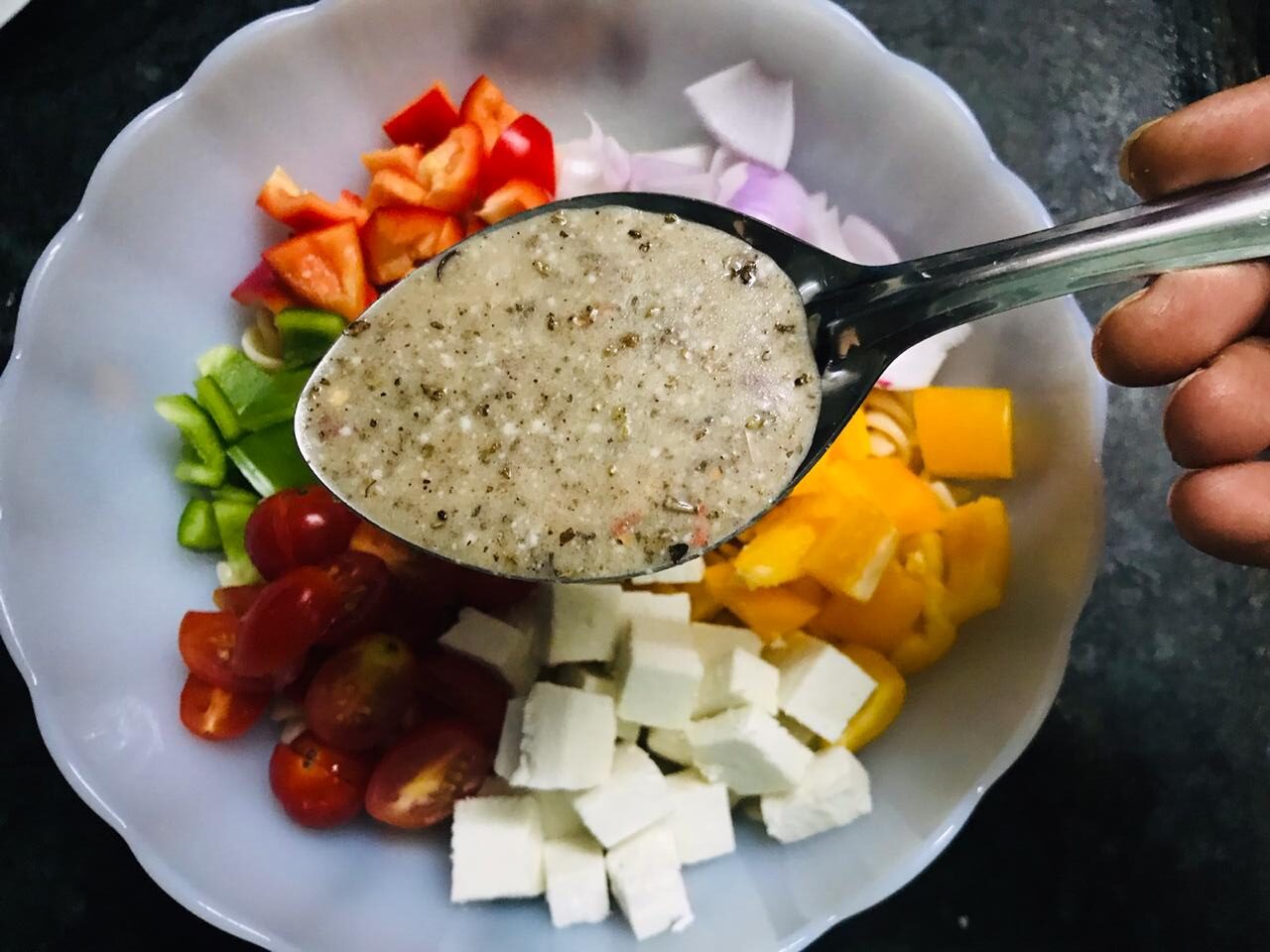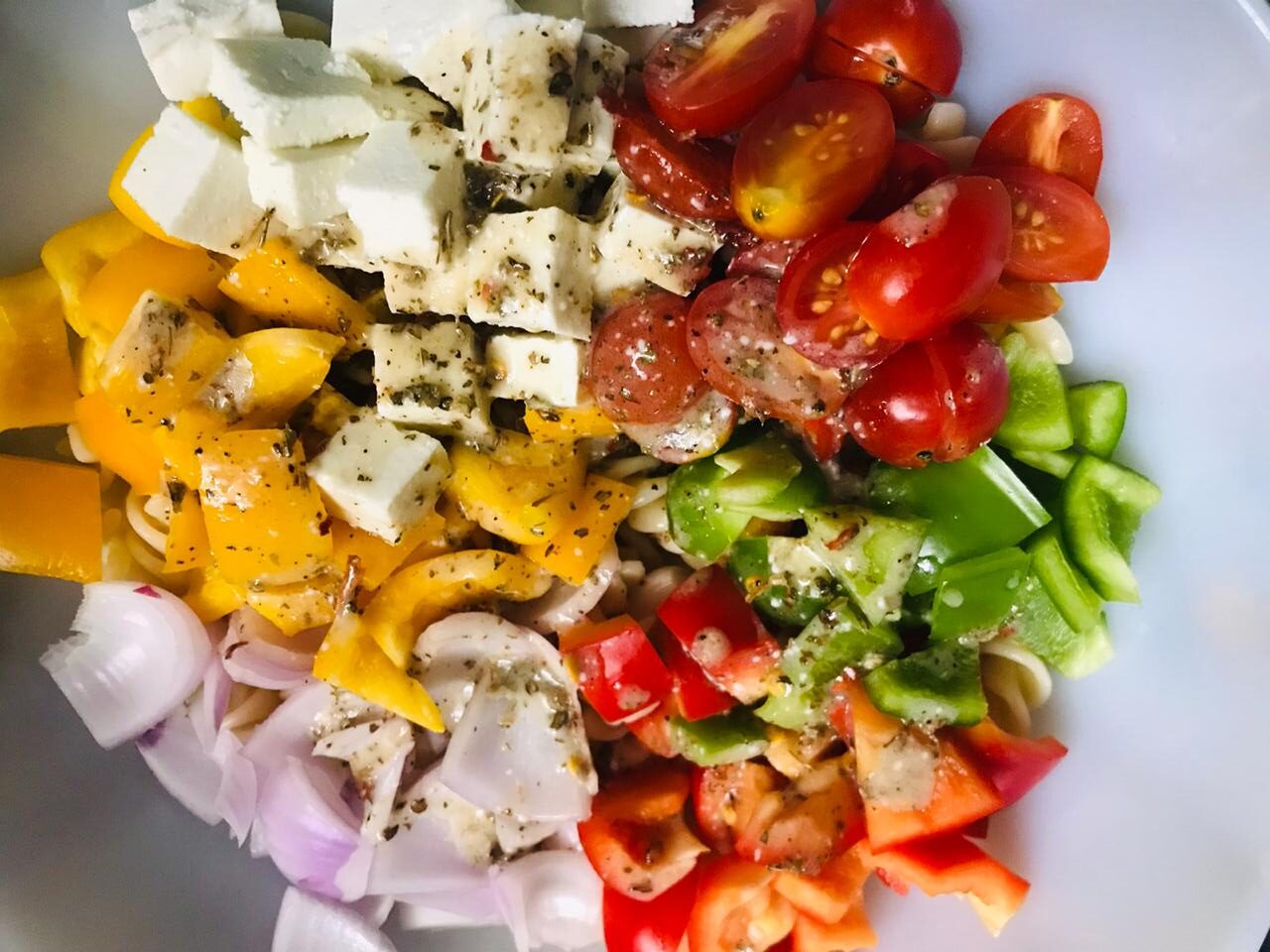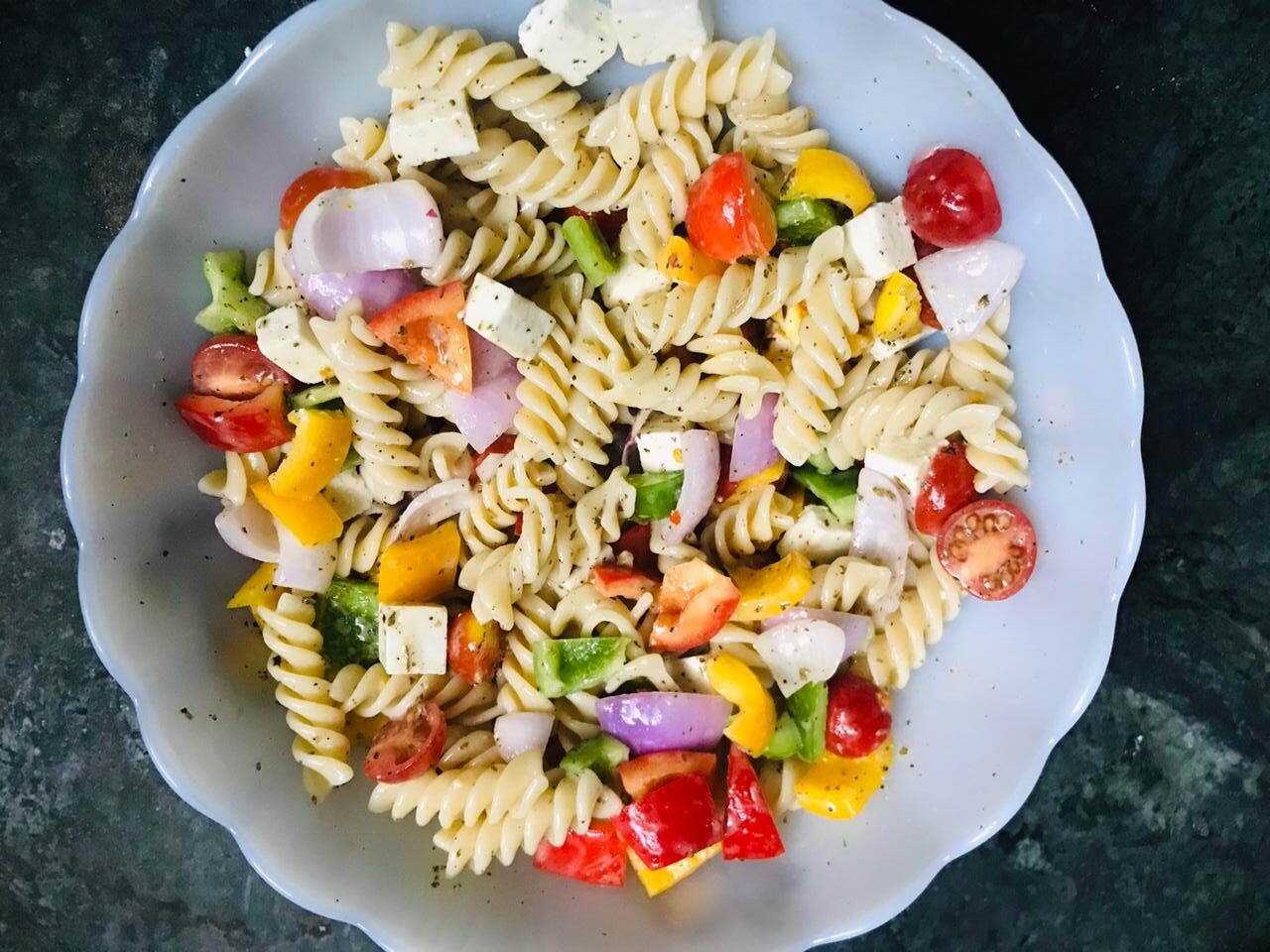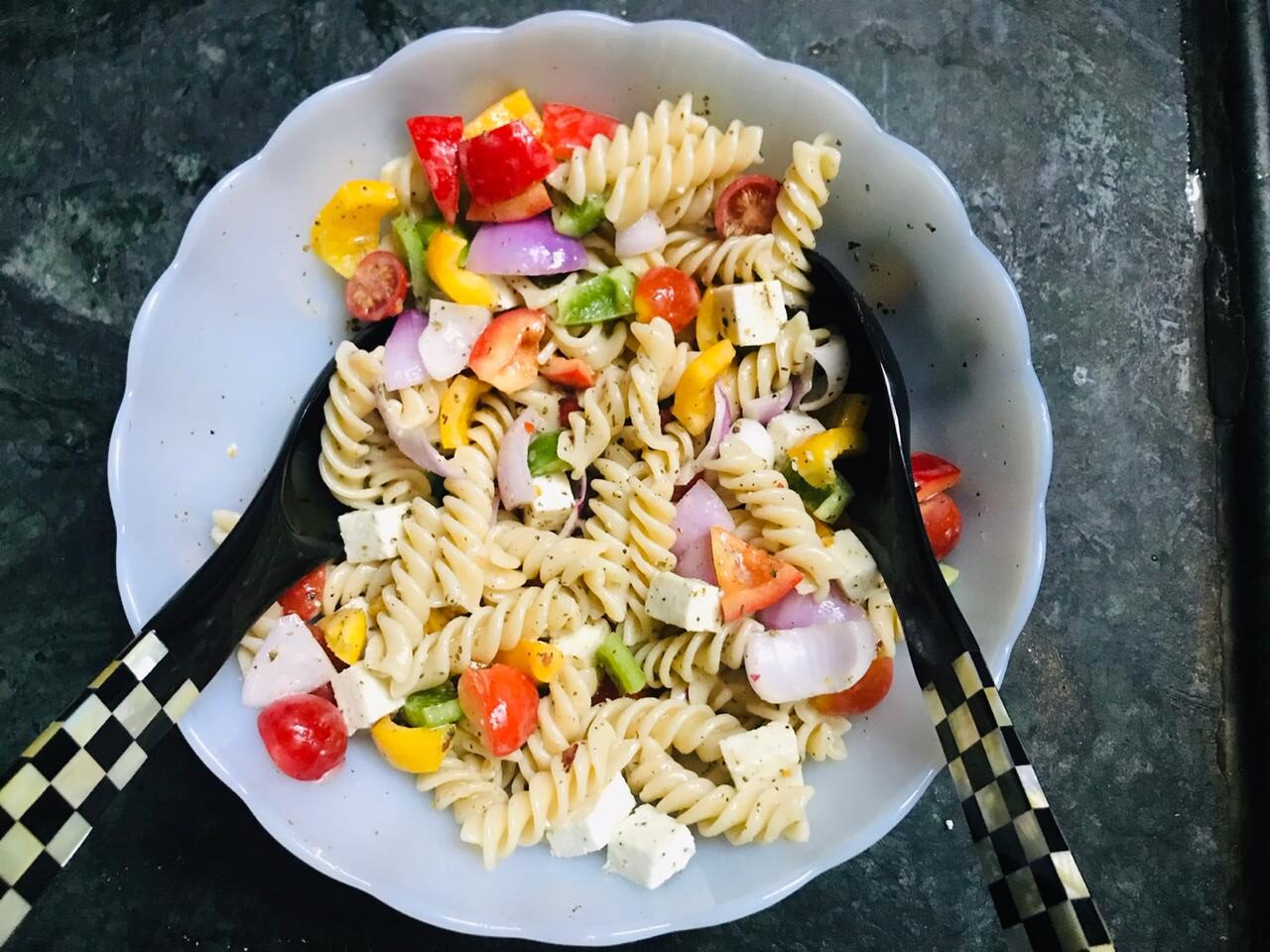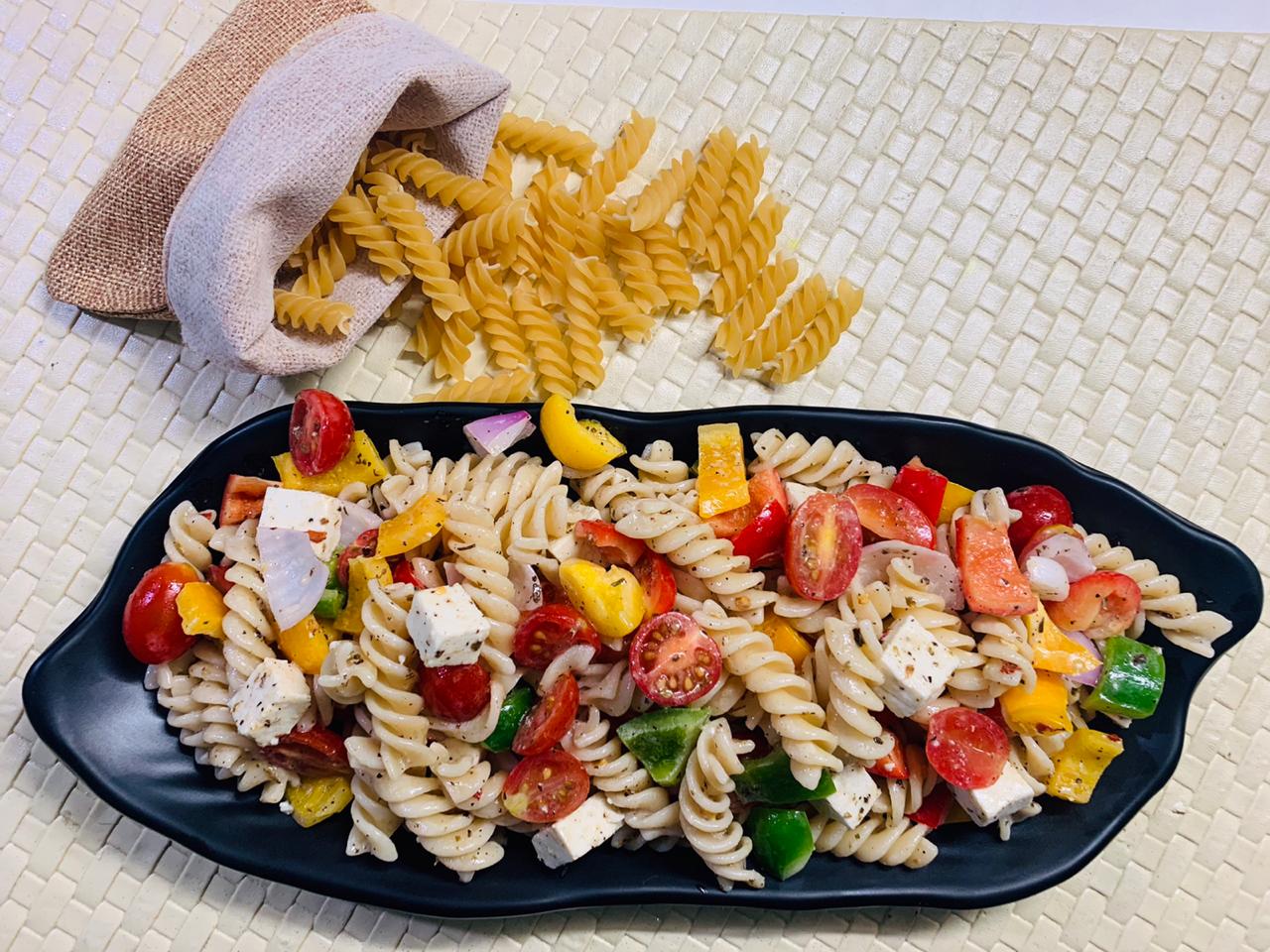 In a bowl, mix the boiled pasta with cherry tomatoes, peppers, paneer/feta and onion.
Add salad dressing and toss to give an even coating on the pasta and vegetables.
Serve and enjoy!