Paneer Salad
Paneer Salad is a healthy, nutritious salad made with paneer, fresh seasonal vegetables and herbs. The name itself defines the recipe!!
For centuries, milk and milk products have played a crucial part in the Indian cuisine when it comes to a healthy balanced, and protein-rich diet especially for vegetarians. Paneer is also one of the most popular and essential milk products in India and is used to make a variety of nutritious, homemade meals. It is enjoyed raw as much as it is liked in a curry or gravy dish. It is hard to find people who dislike paneer. Paneer is very easy to prepare and digest and is amongst the richest sources of healthy nutrients.
At my home, being a vegetarian, I cook many recipes using paneer. I love this Paneer Salad as it is a wholesome meal full of vitamins, fiber, minerals and proteins and takes minutes to prepare. It is one of those fuss free recipes too wherein you can add any vegetables you prefer in the salad and the dressing is super simple and easy to prepare.
Other recipes you might like are Pasta Salad, Burnt Garlic Broccoli Salad, and Greek Salad.
Ingredients
¼ cup diced green pepper
¼ cup diced yellow pepper
¼ cup diced red pepper
¼ cup diced onions
1/3 cup deseeded diced tomatoes
¼ cup chopped lettuce leaves
¼ cup sliced cucumber
1 cup cubed paneer cubes
2 tablespoons finely chopped basil leaves
2 teaspoons extra virgin olive oil
Salt to taste
1 teaspoon chilli flakes
2 teaspoons dried parsley
2 teaspoons lemon juice
1 tablespoon roasted peanuts
Directions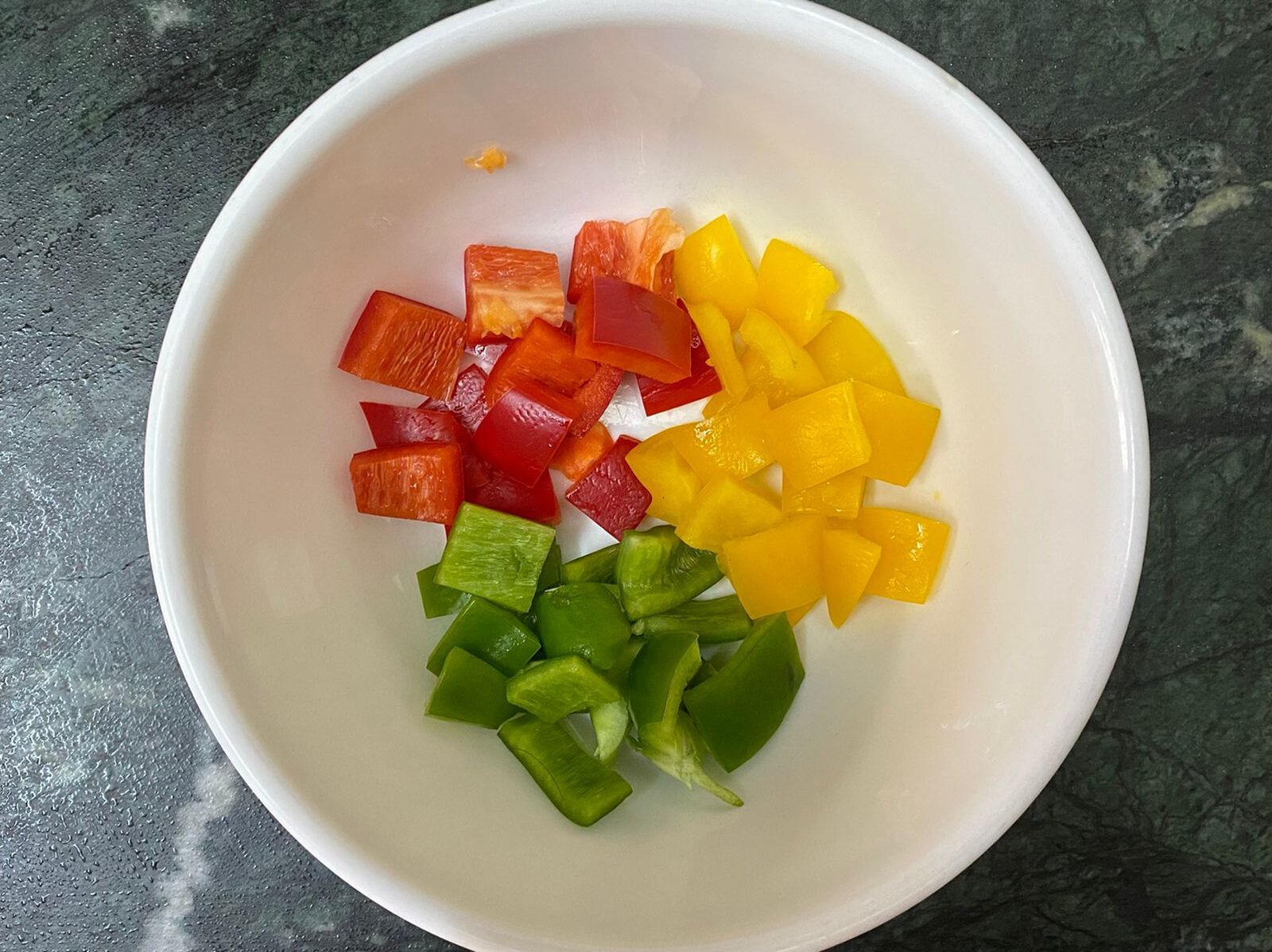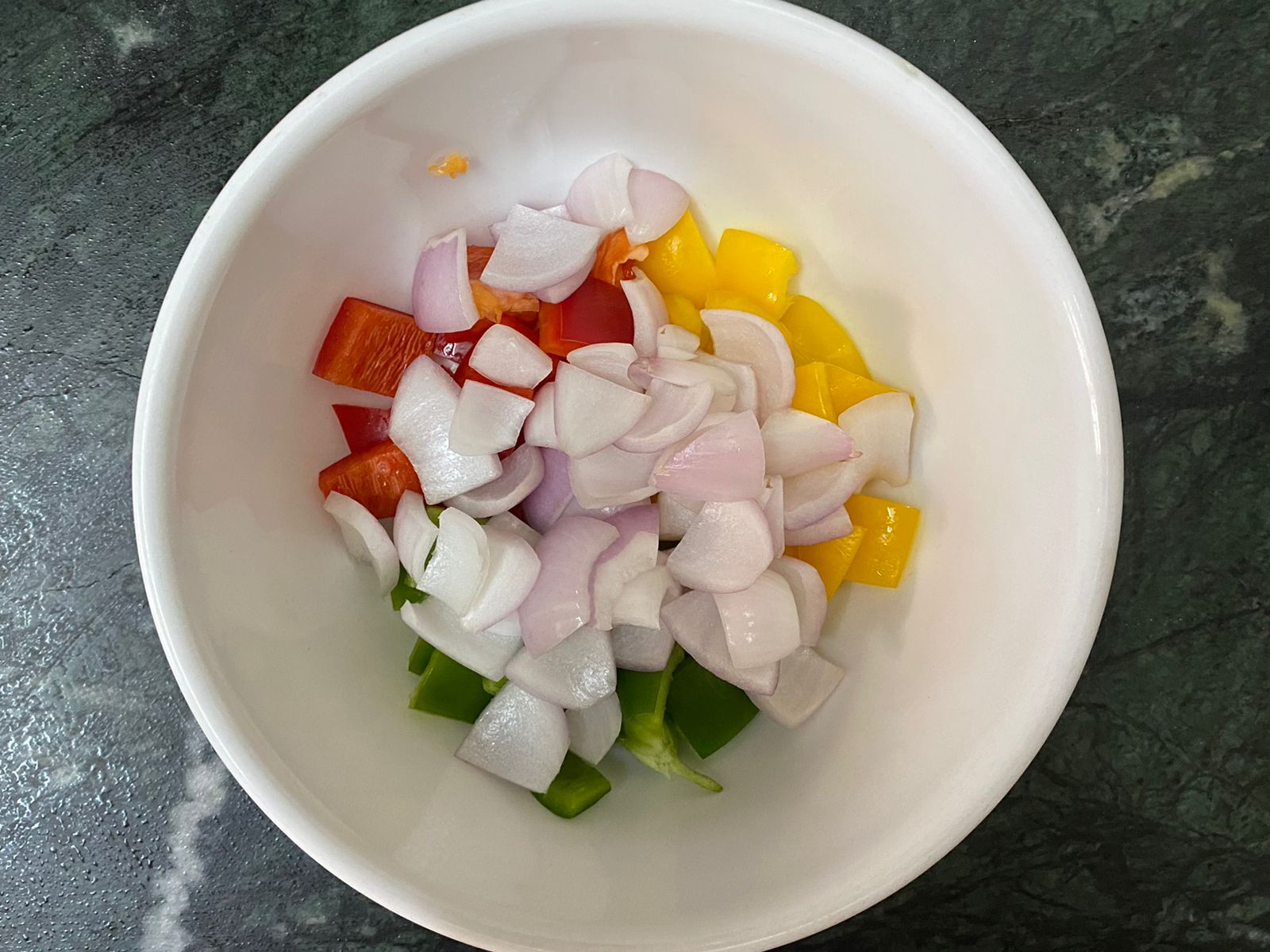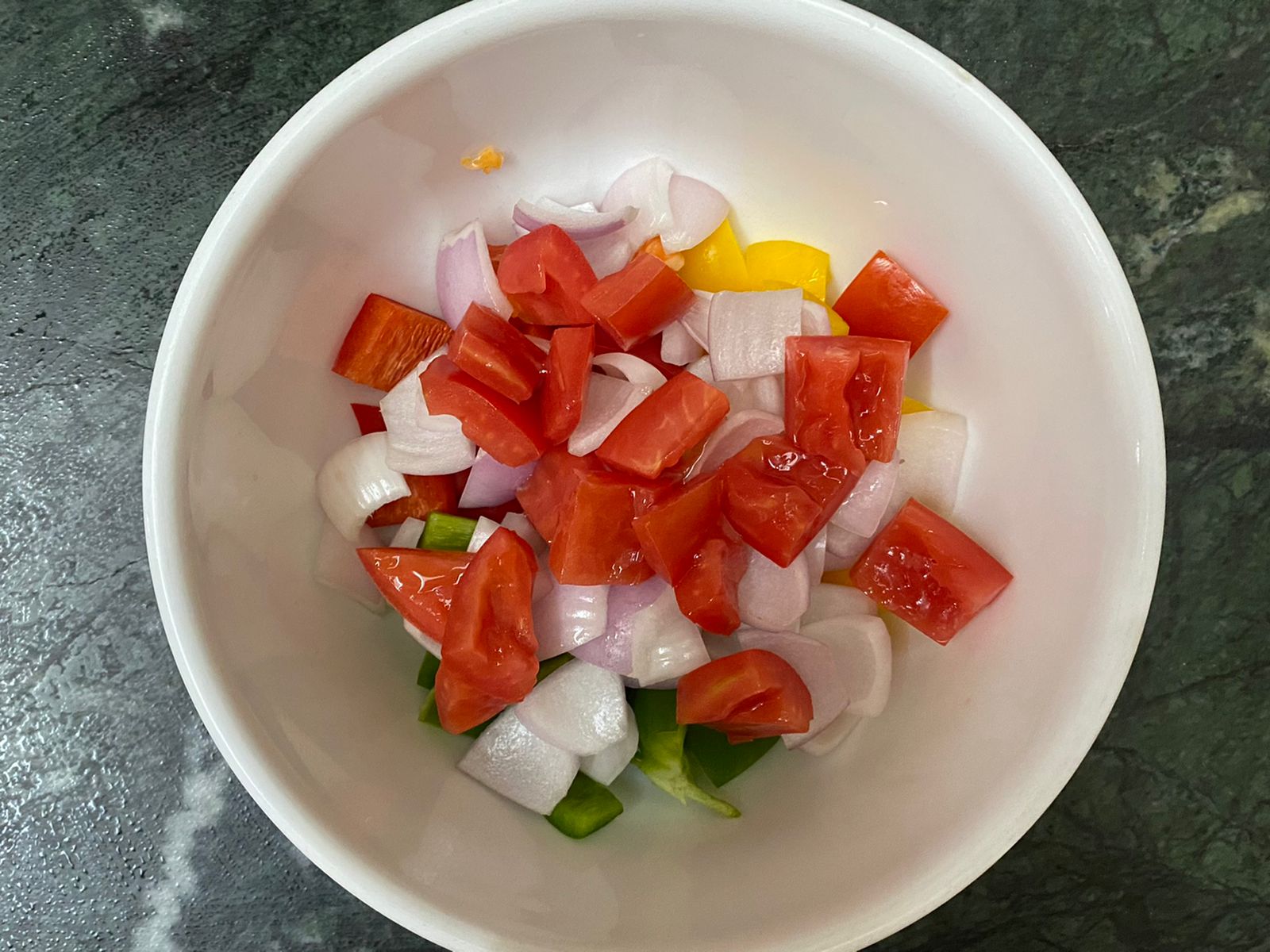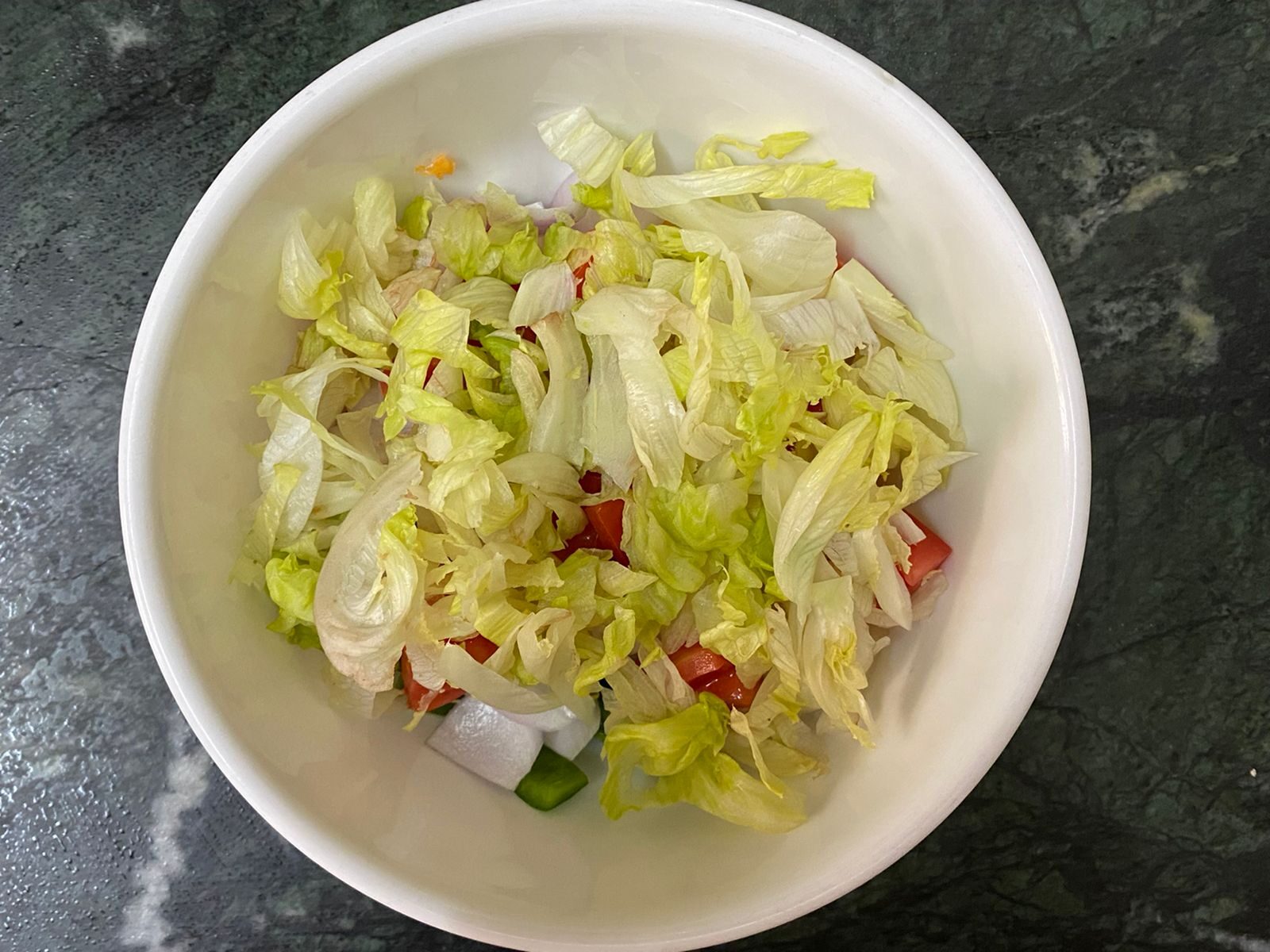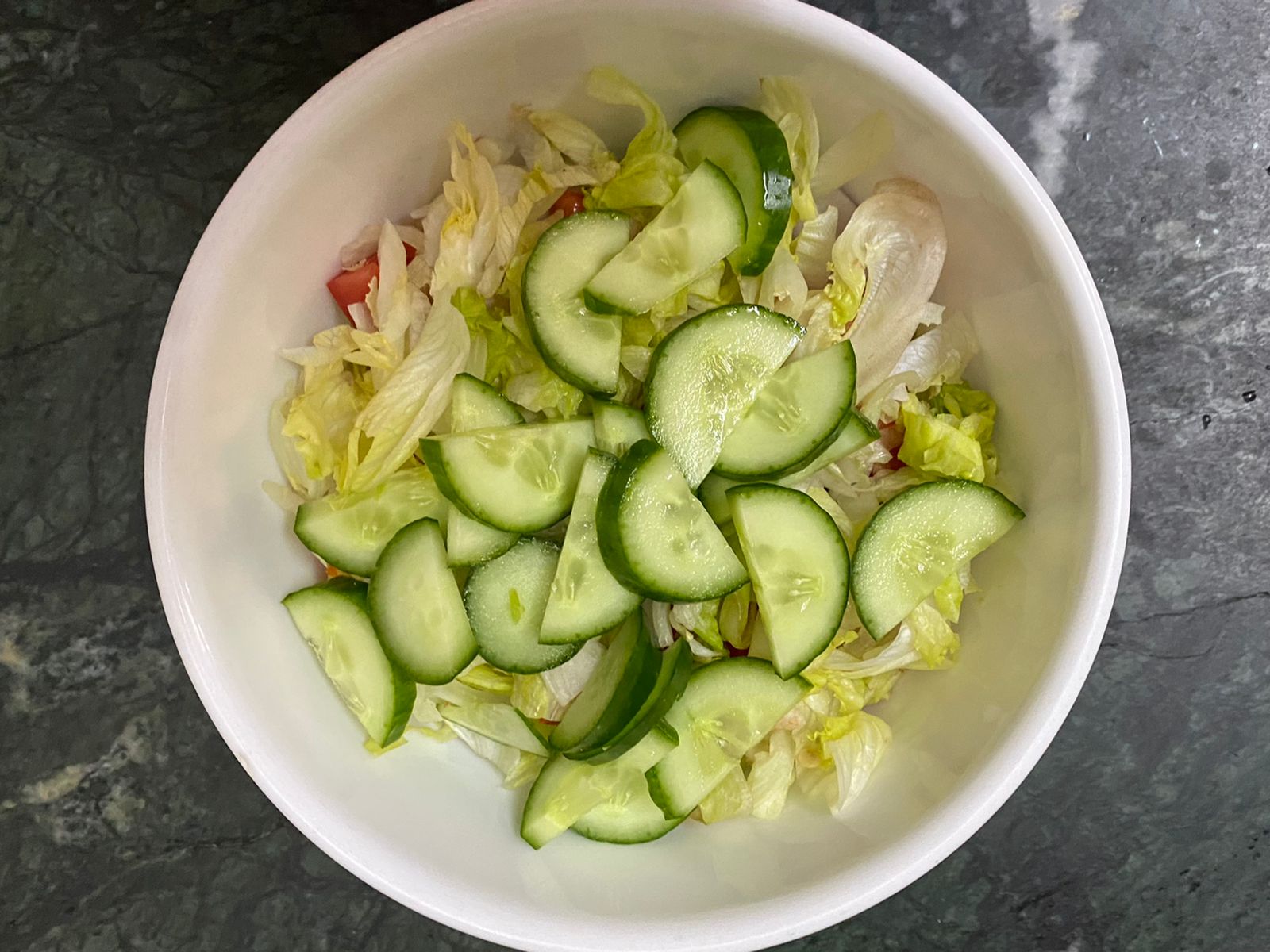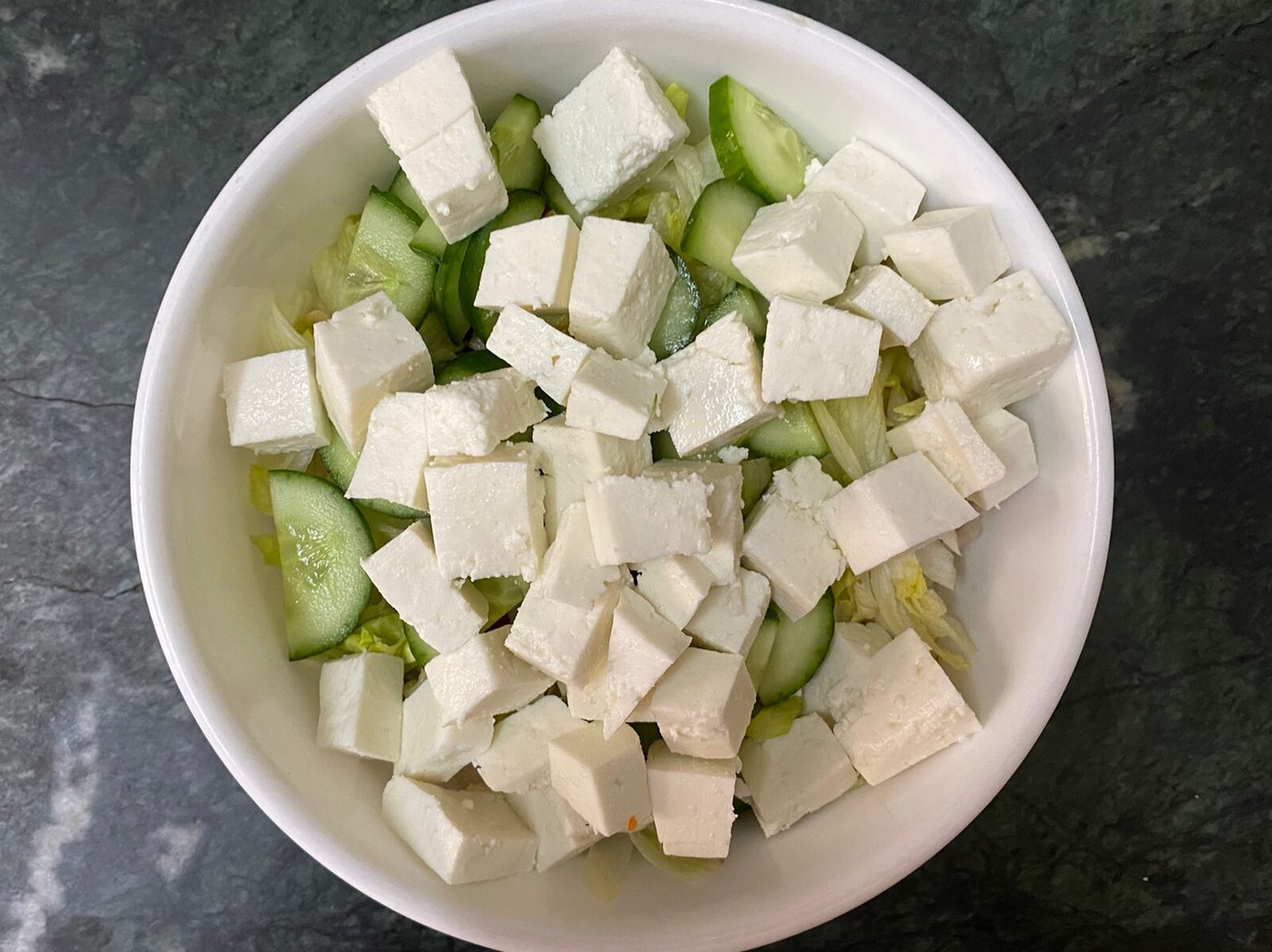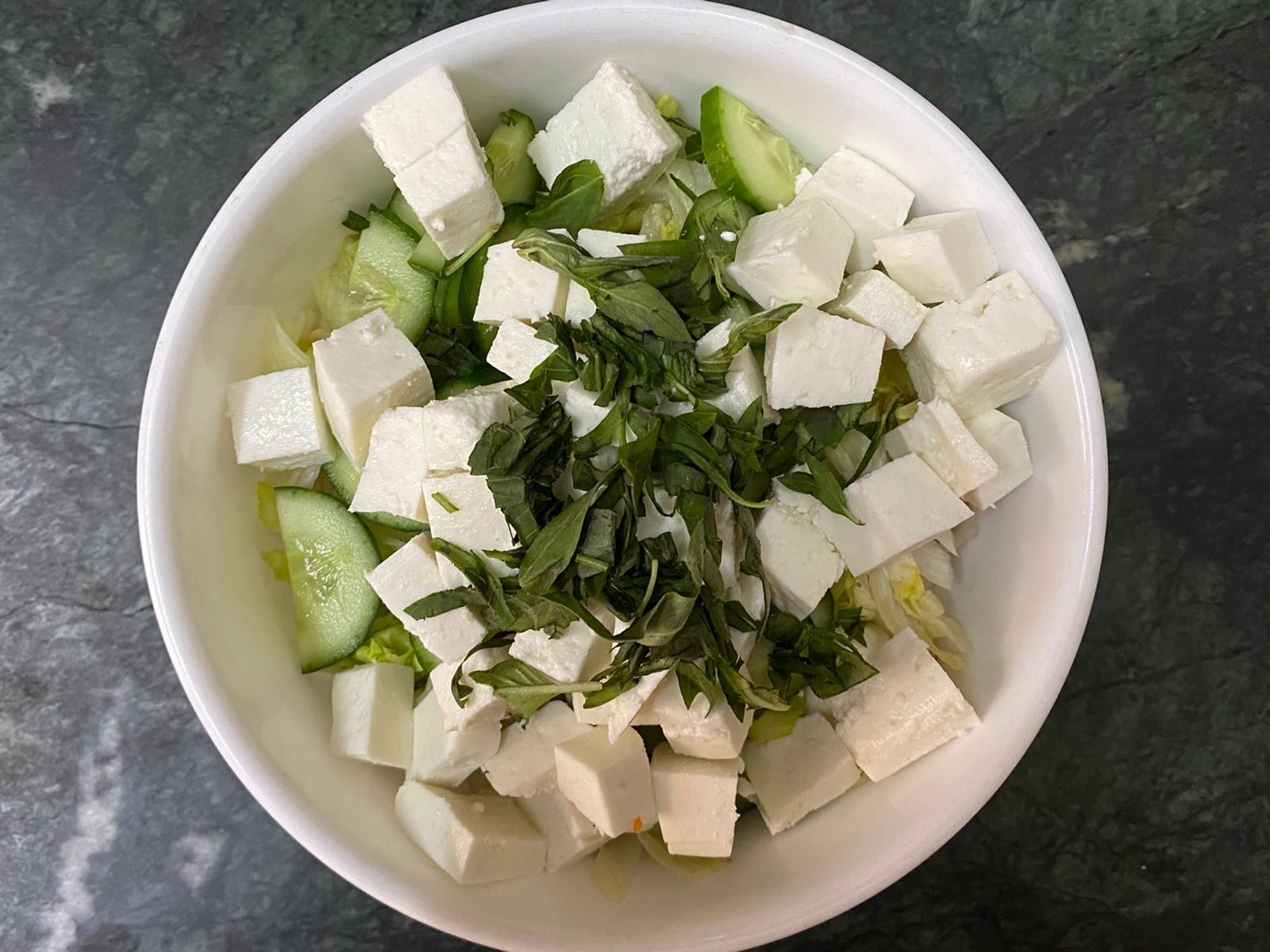 In a bowl, add the peppers, onions, tomatoes, lettuce, cucumber, paneer and basil leaves.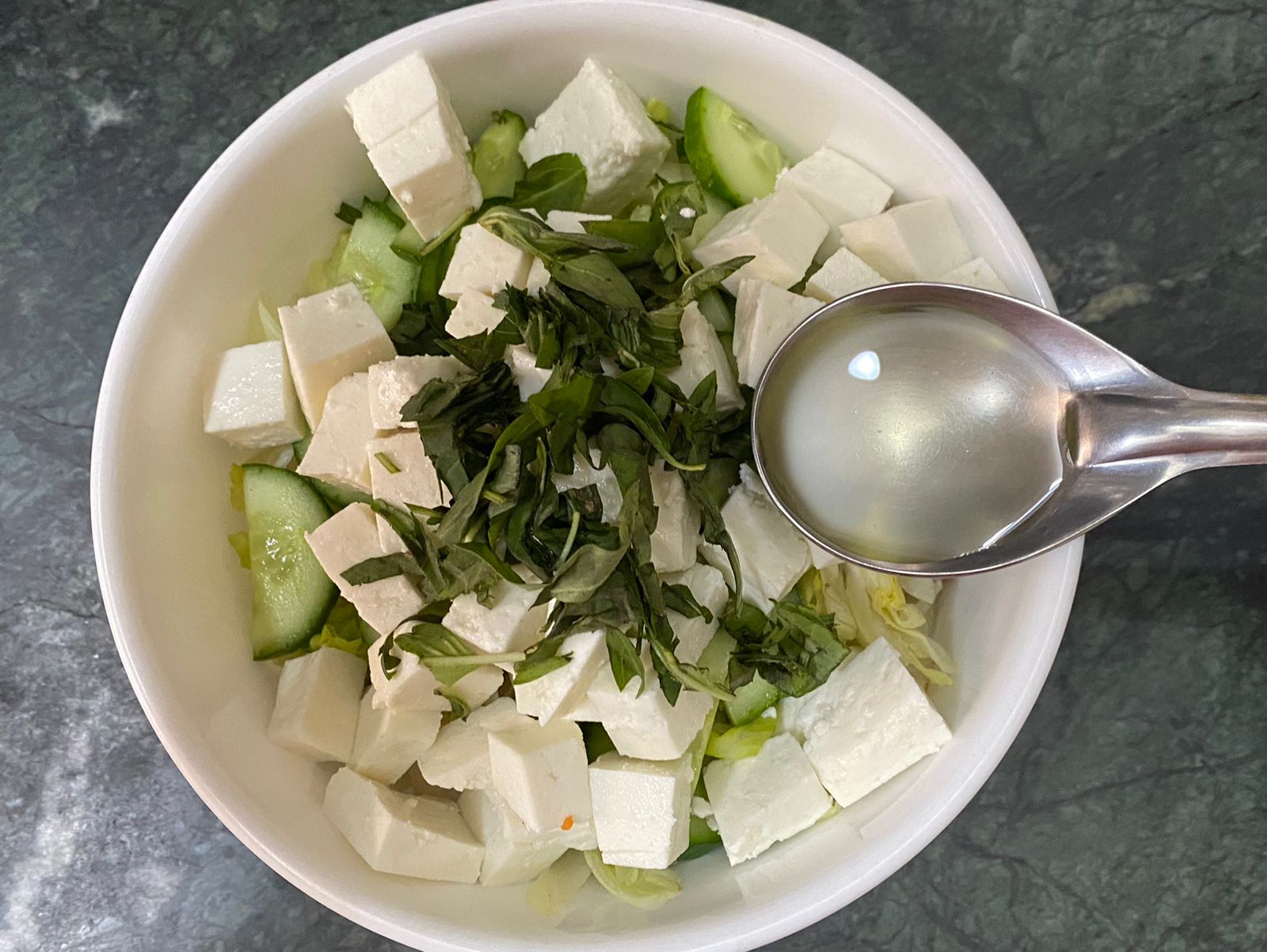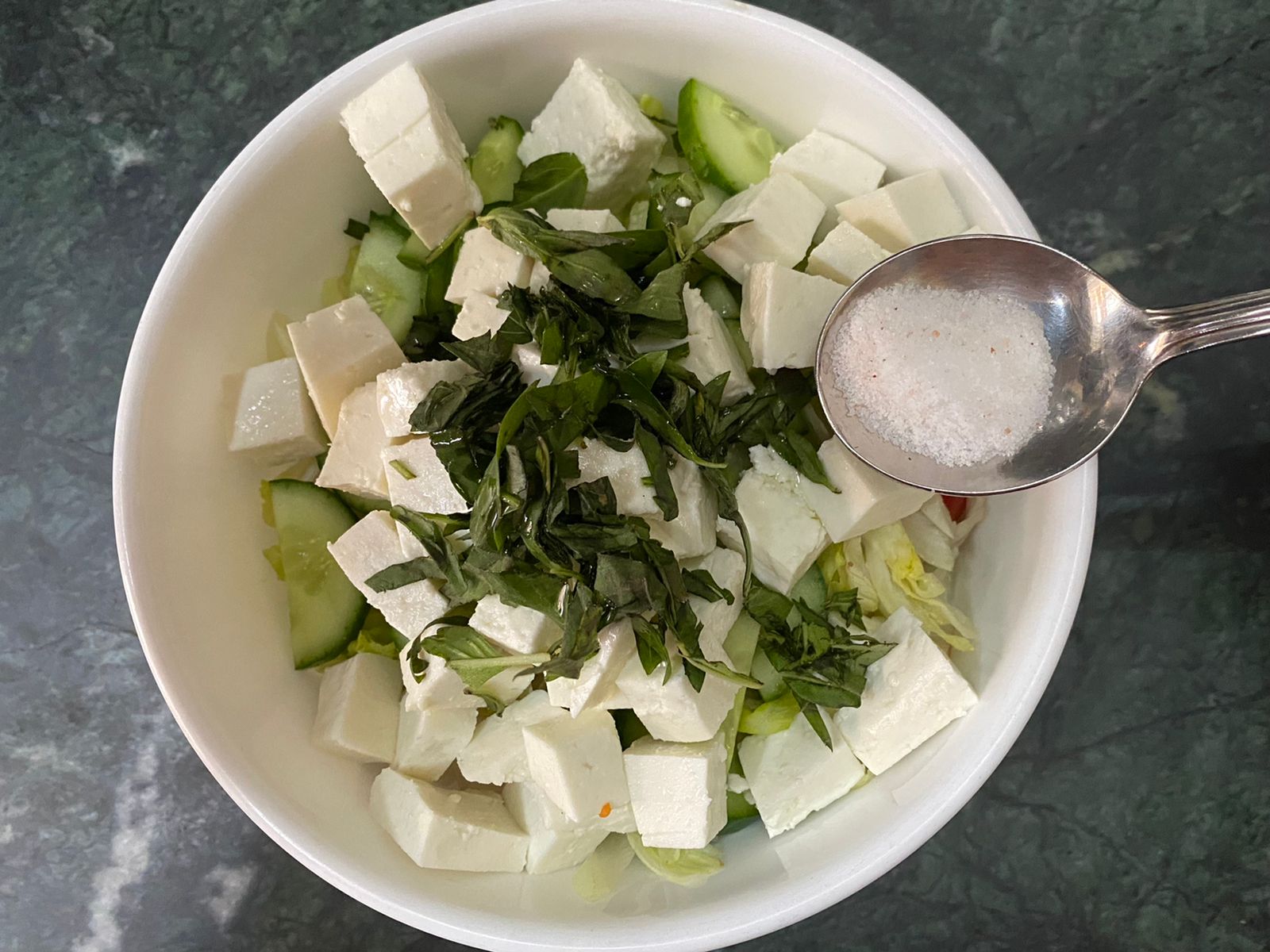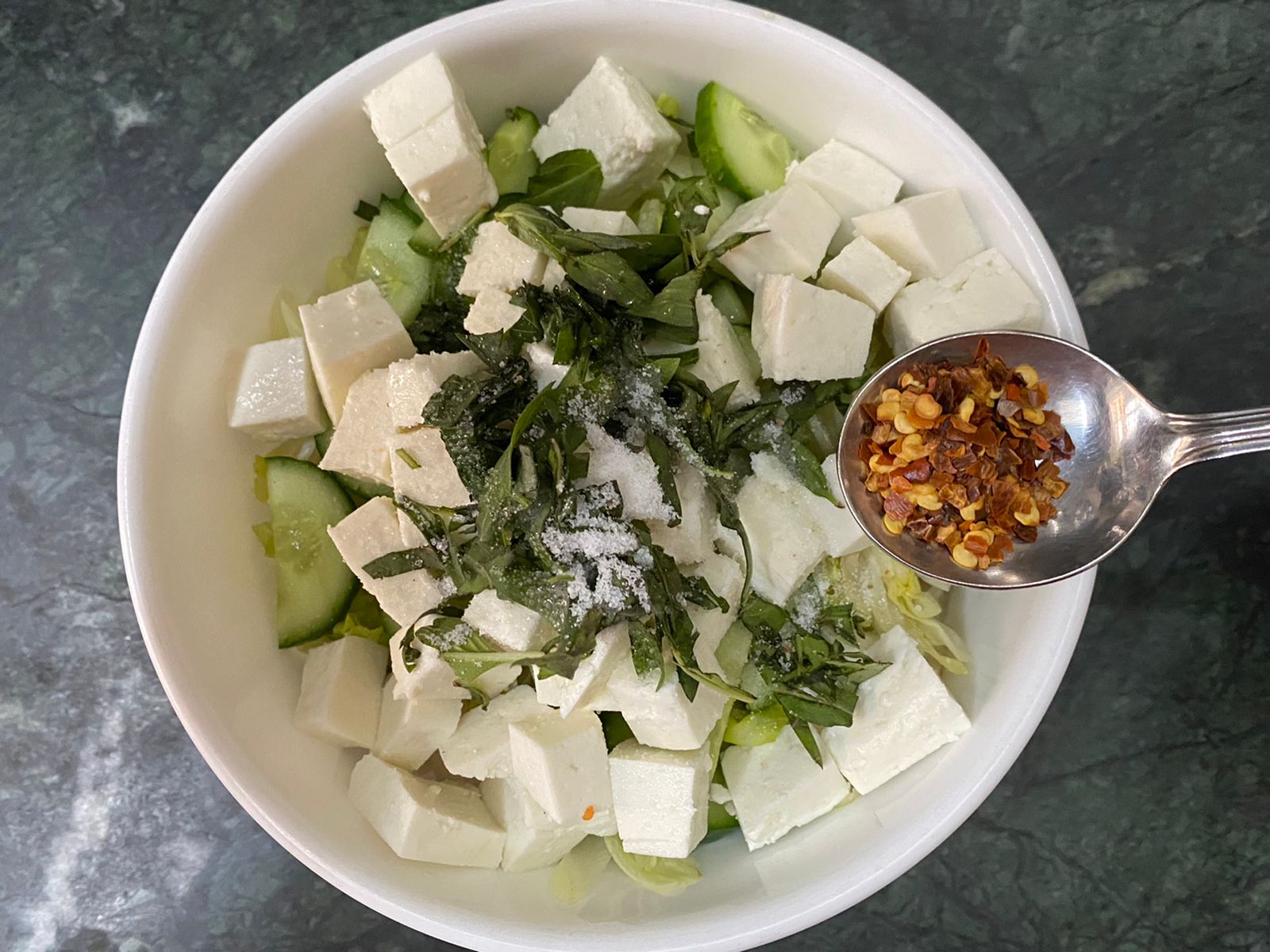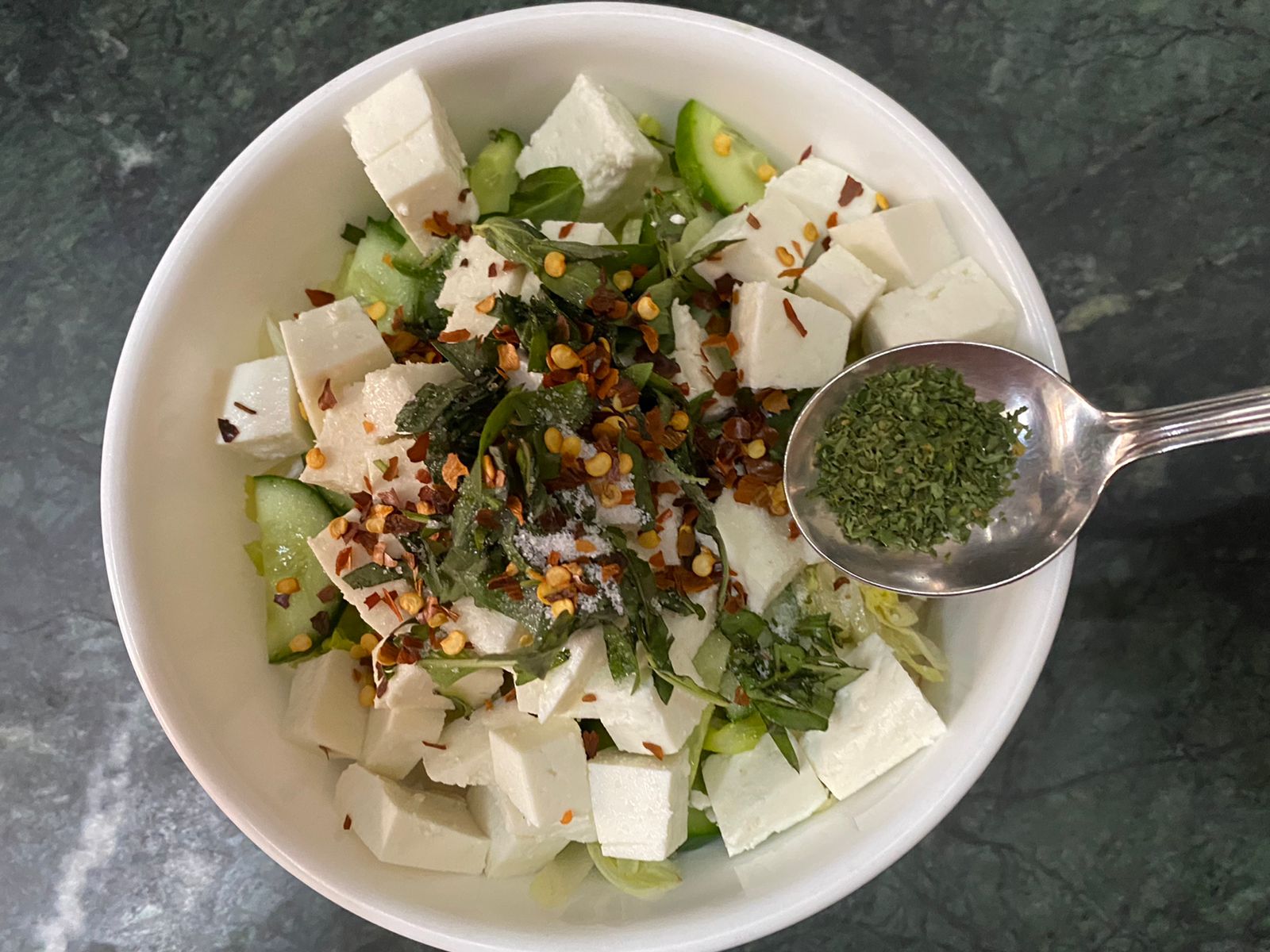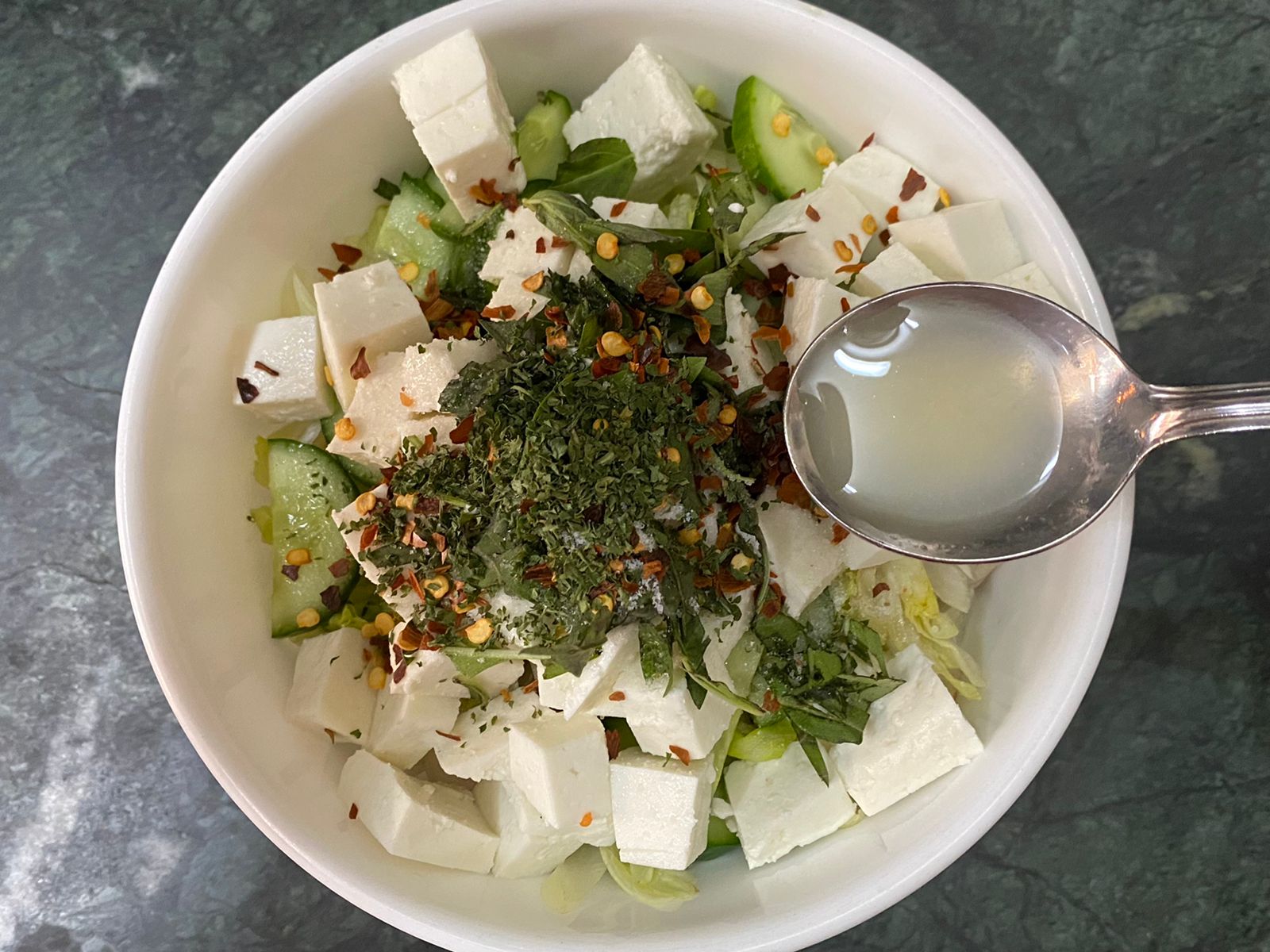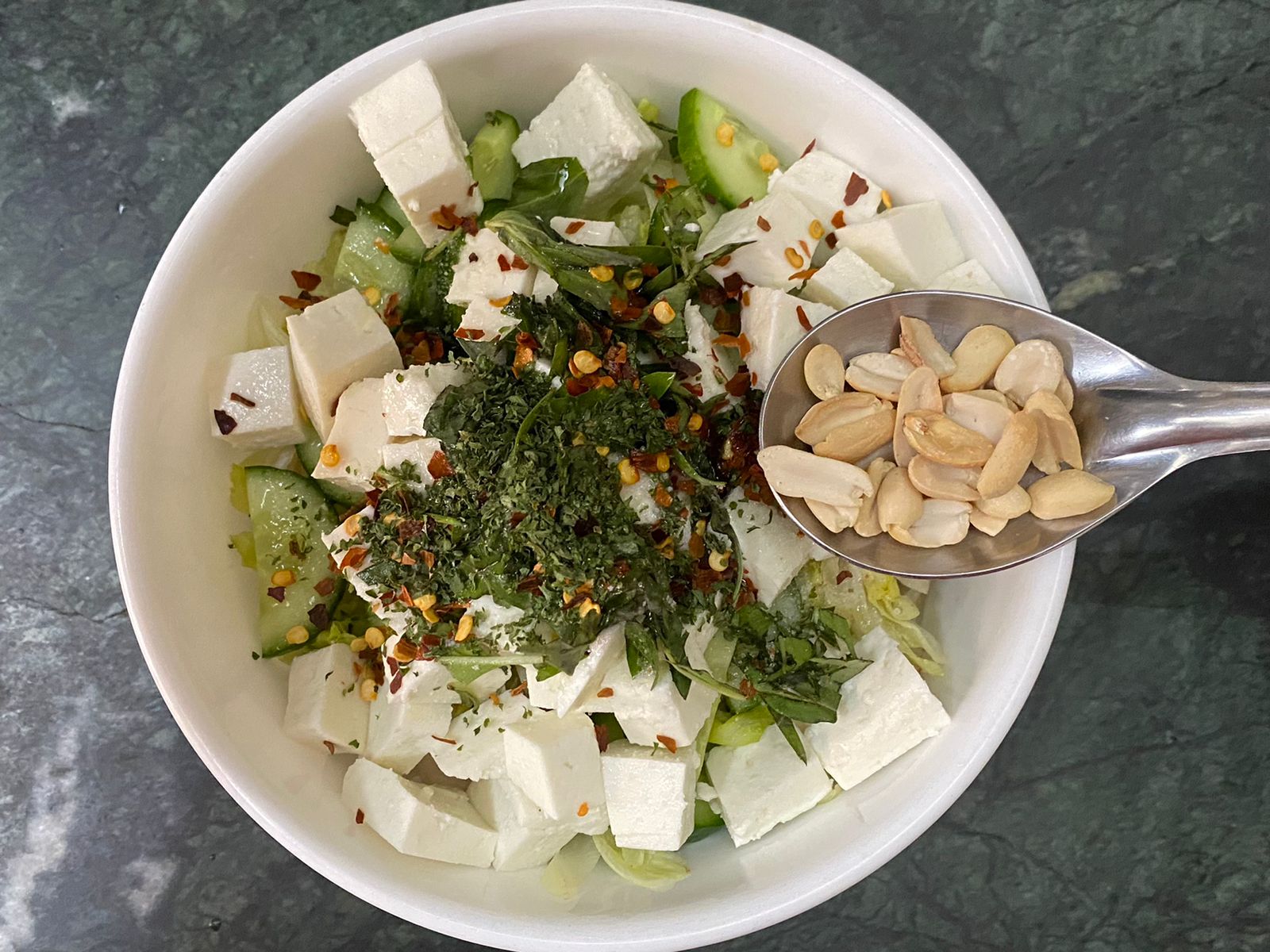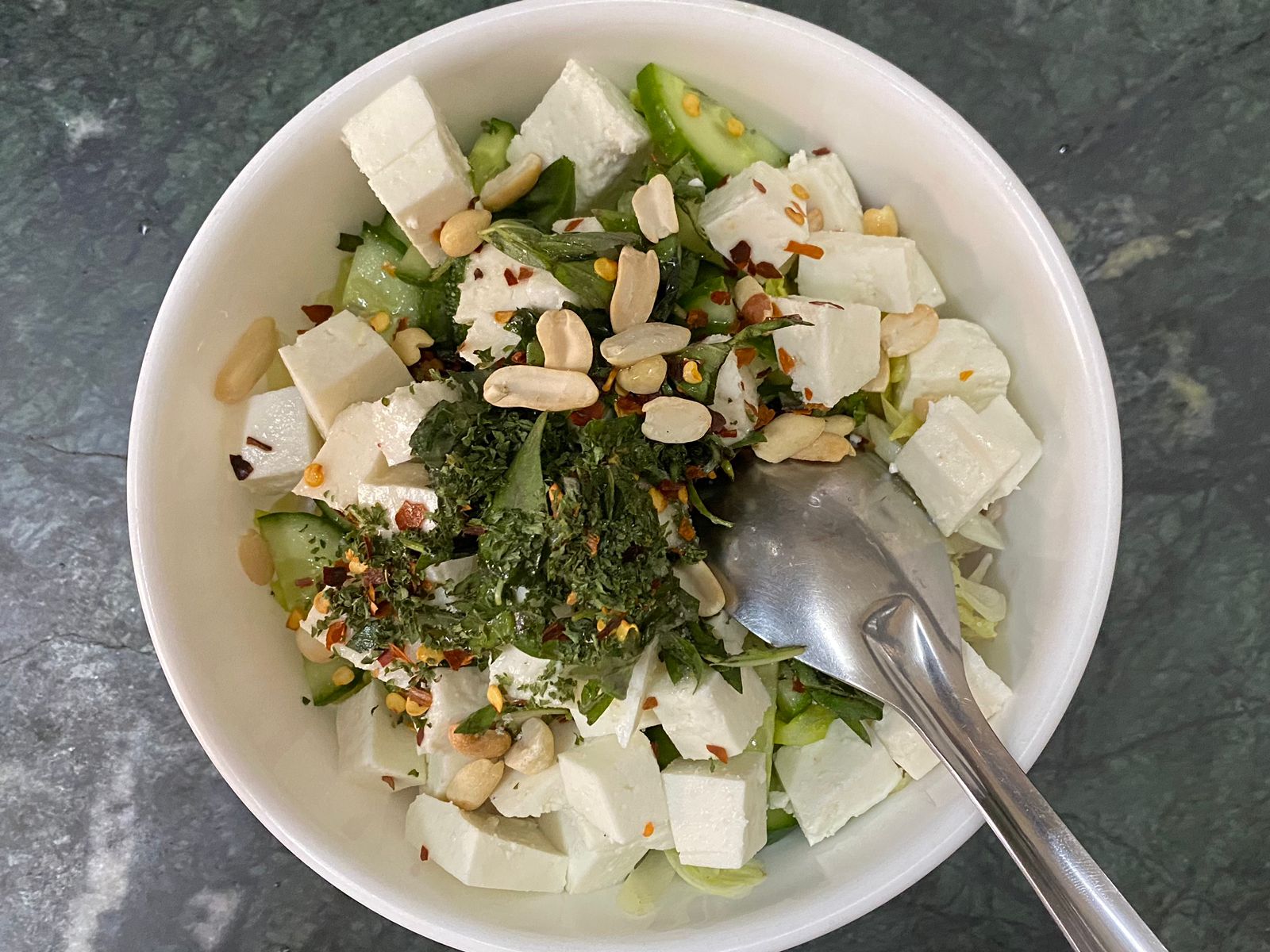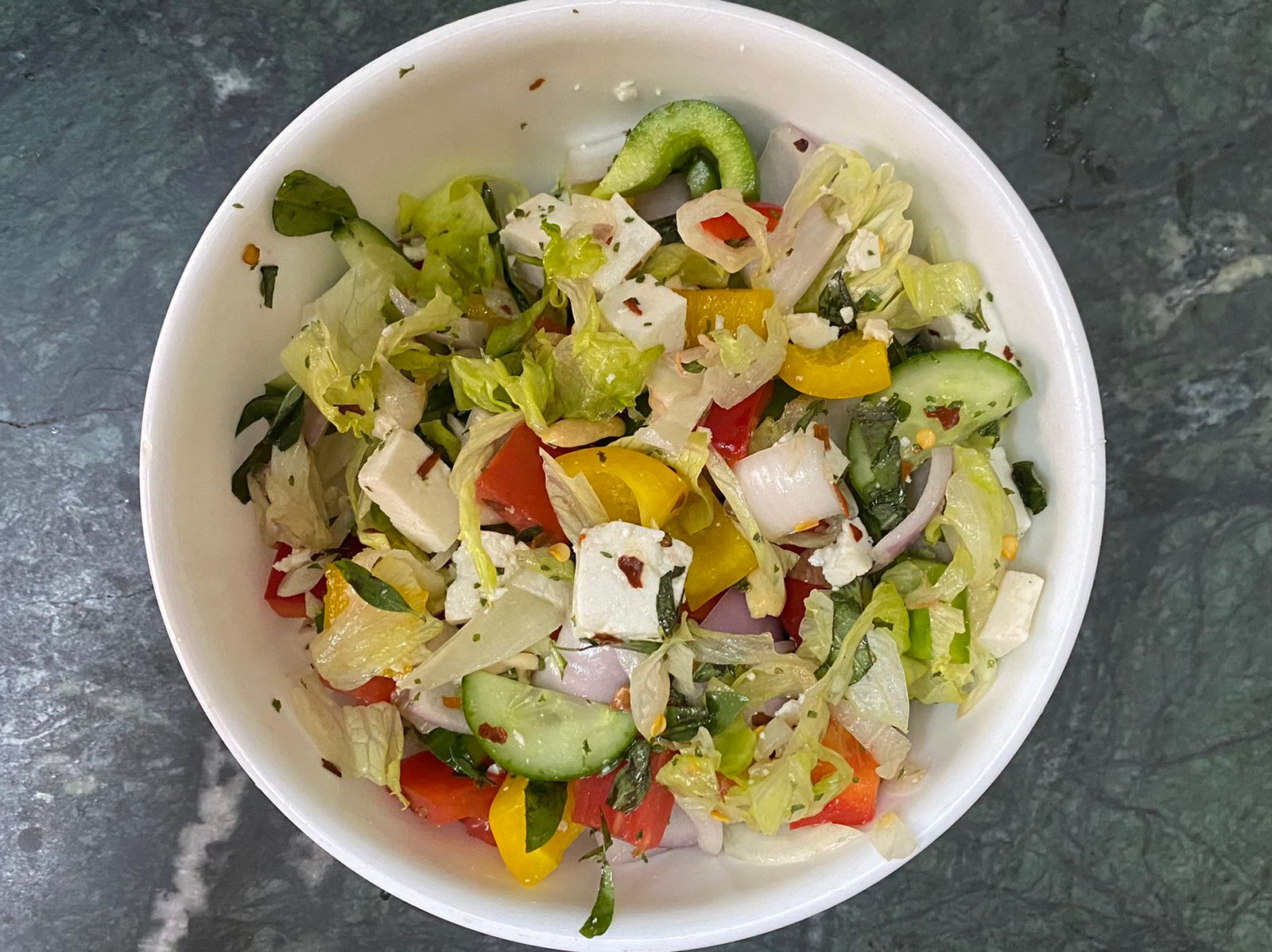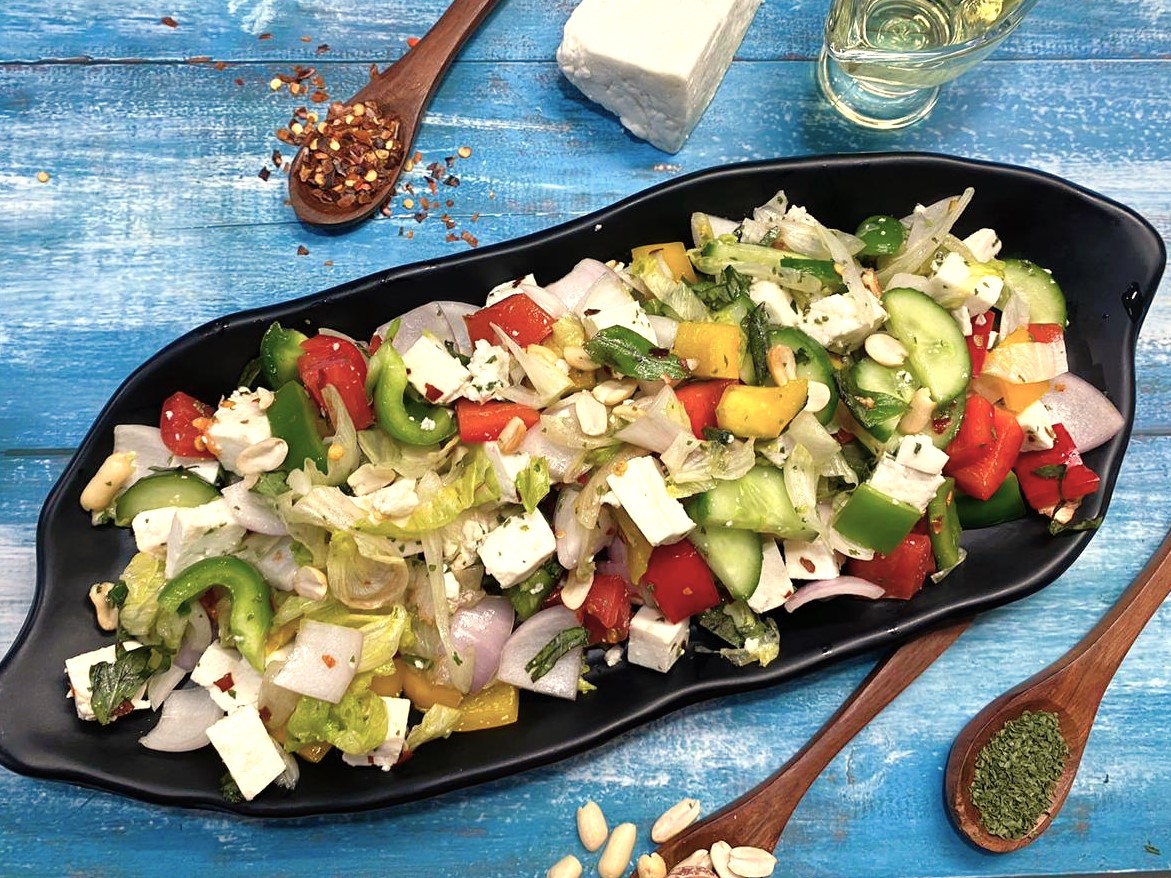 Next add olive oil, salt, chilli flakes, parsley, lemon juice and peanuts. Toss everything together until well combined.
Taste to adjust the seasoning and serve.